All You Need To Know About Korea's Traditional Clothing, Hanbok
Complete Guide To Traditional Hanboks By Social Status, K-pop Stars In Hanboks, Where To Buy And Rent Them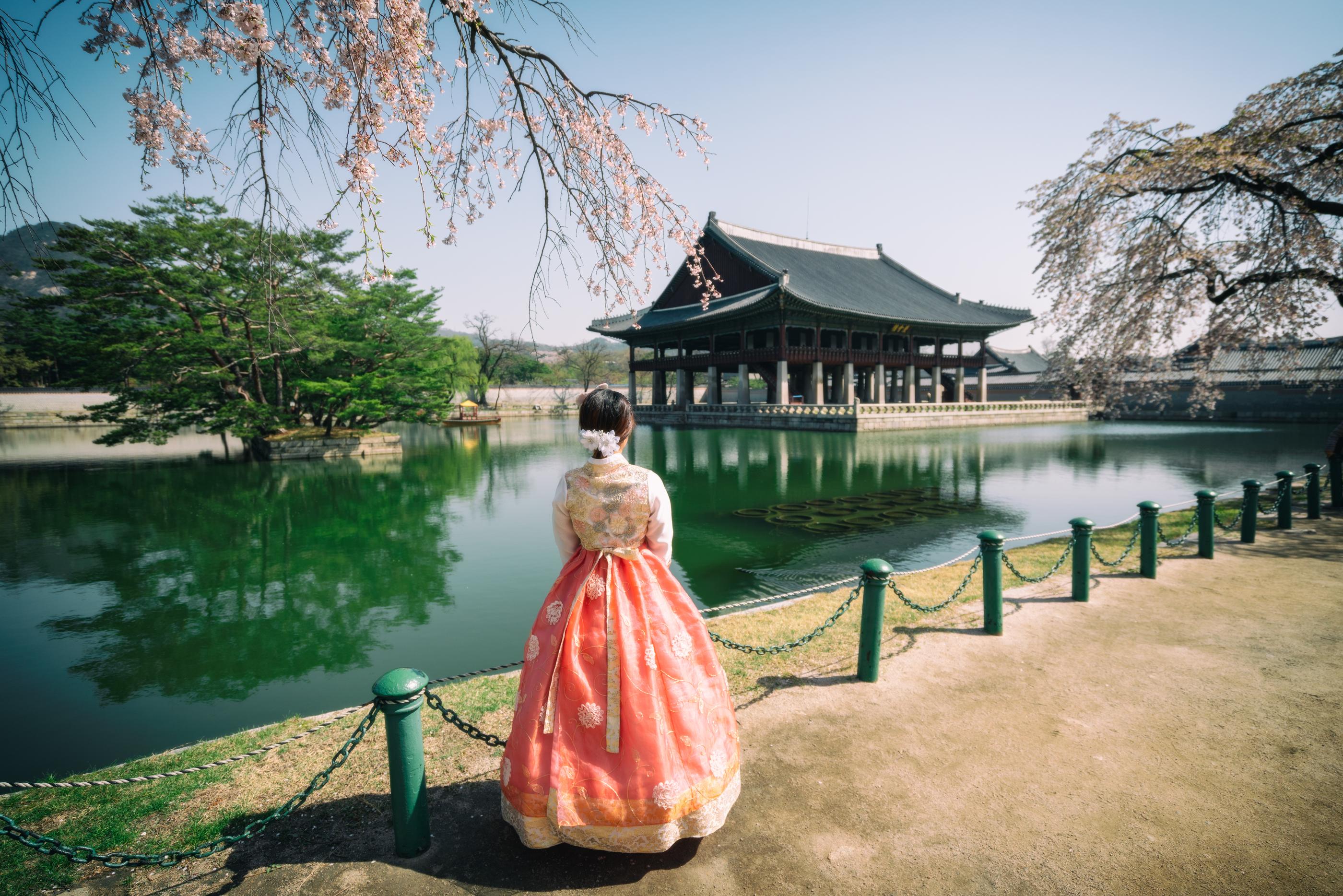 One of the most classic travel activities in Korea has to be renting the timeless traditional outfit, hanbok.
This blog gives you a basic breakdown of what consists of a hanbok outfit, examples of ancient hanboks, how they function in modern days, K-pop stars rocking the beautiful clothes and where to rent yours in the major cities of Korea.
---
BASIC BREAKDOWN
---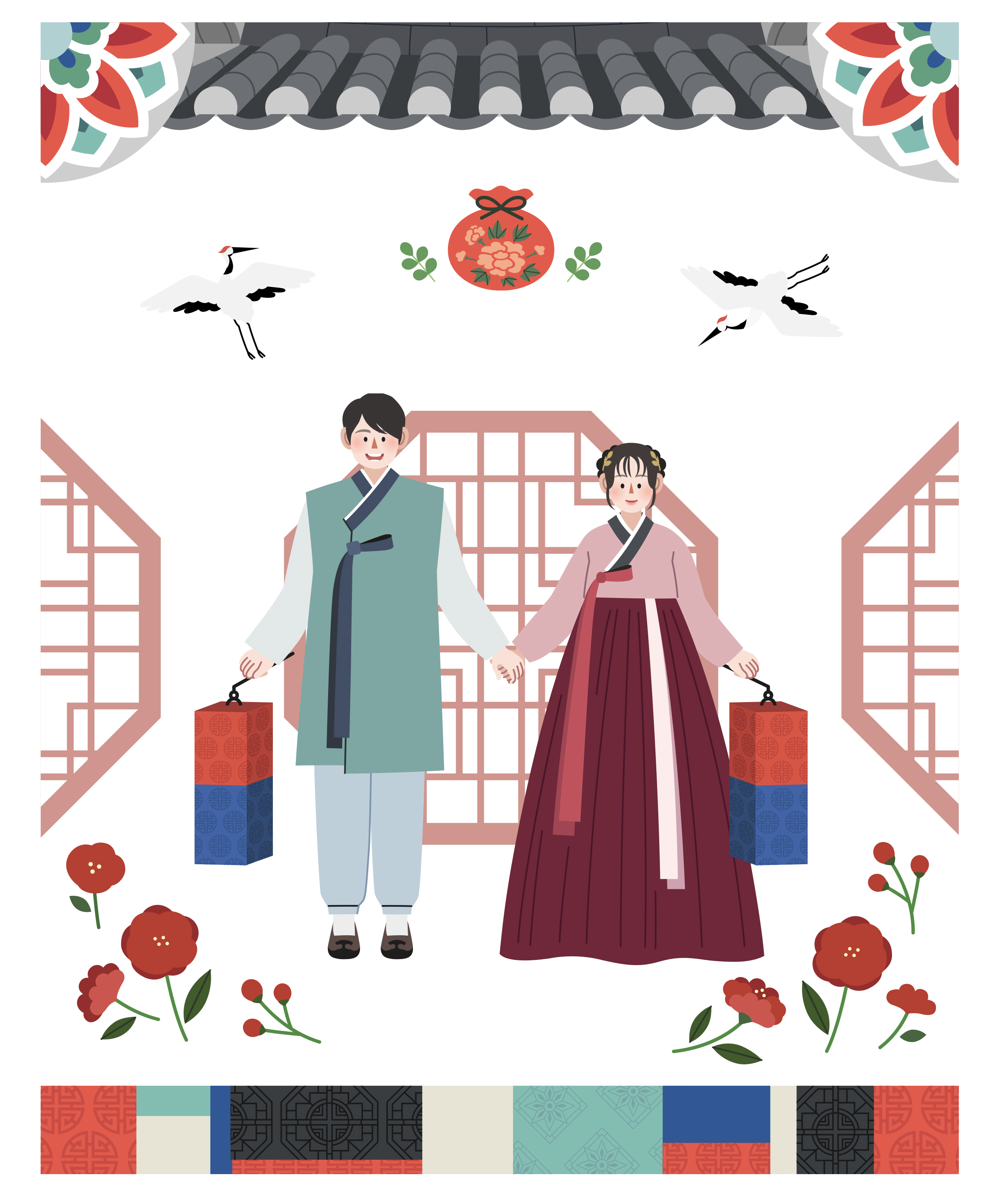 The list below are the parts that complete a basic hanbok outfit, but there are many variations depending on season, era, social status and more.
Jeogori

(저고리)

The basic top worn by both men and women

Goreum (고름)

The strings that tie the jeogori together

Chima (치마)

Skirt

Sokchima (속치마)

Inner skirt

Baji (바지)

Pants
Different types of accessories are used to personalize and stylize a hanbok outfit including:

| | |
| --- | --- |
| Binyeo (비녀): A hair accessory that was used as a proof of marriage. | |
| | Daenggi (댕기): A hair accessory that was used on people who were not yet married. |
| Norigae (노리개): An accessory that was widely available and used regardless of social status. Norigaes were hung on goreums and chimas. | |
The popular Netflix K-drama Kingdom gives a general idea of hanbok variations and how people used to dress according to their social status and class titles.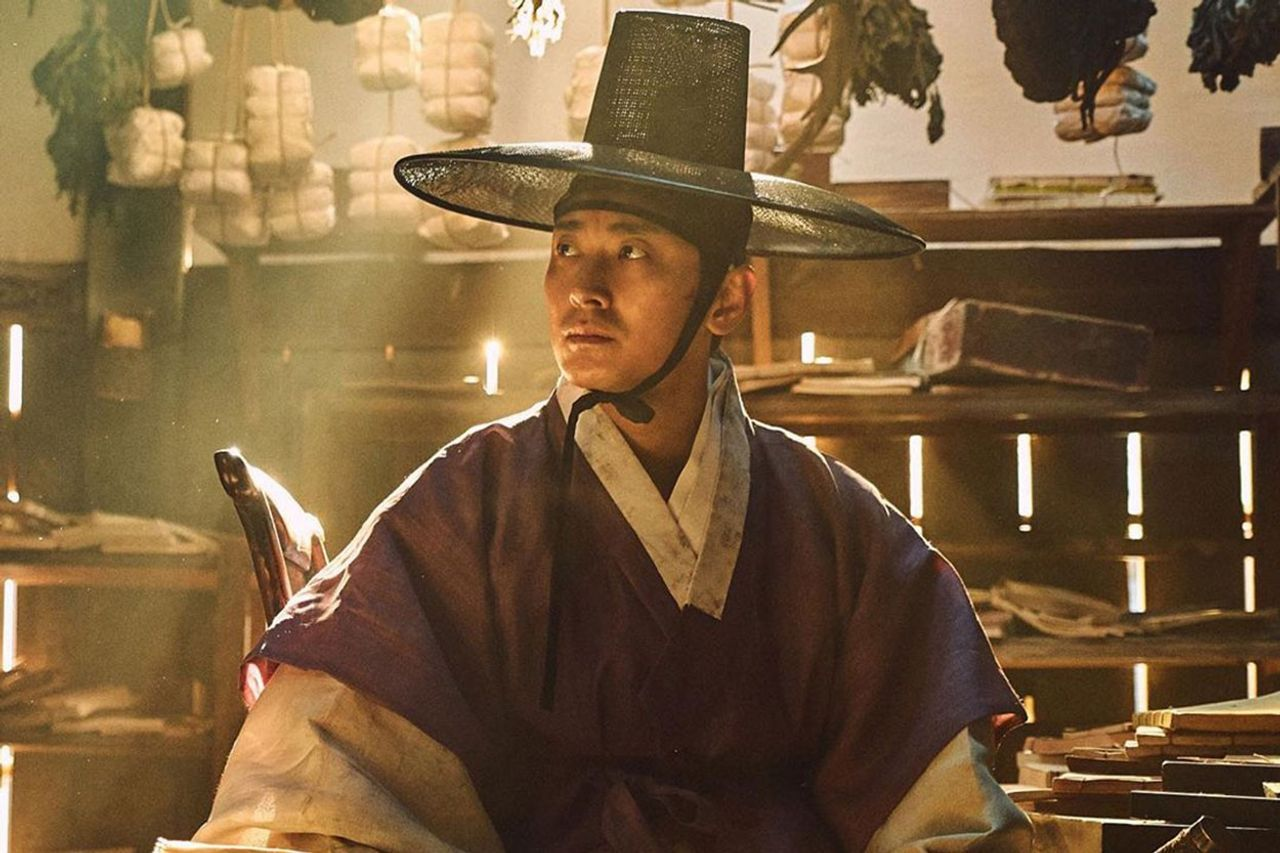 Sin Yuk-bok (1758-?), also known as Hyewon, painted everyday lives of ordinary people of his days, which also portrayed the hanbok styles in his time.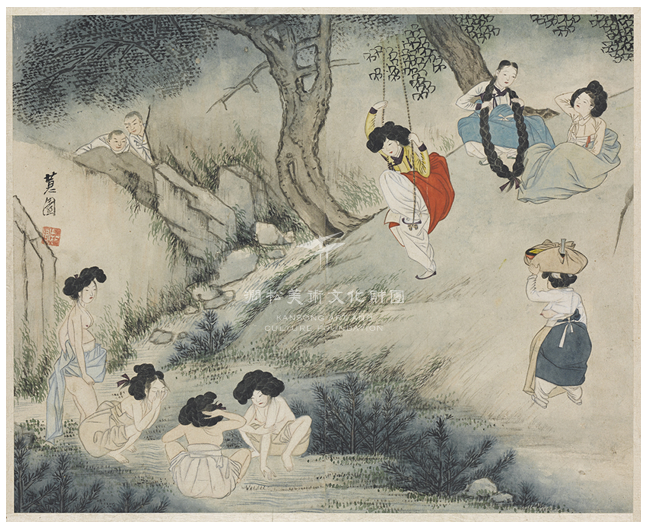 <Sin Yun-bok, Danwo Pungjeong, Kansong Art Museum>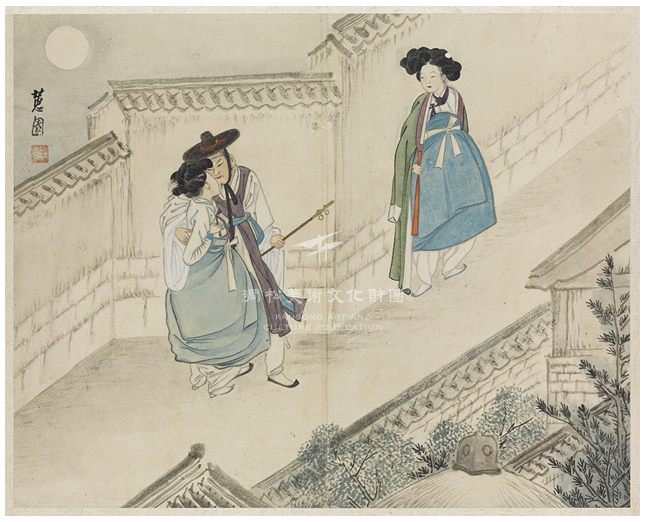 <Sin Yun-bok, Wolya Milhwe, Kansong Art Museum>
From the painting Wolya Milhwe one can guess that the guy in the painting is a military officer holding a baton while the woman watching the couple from some distance away is seen wearing a po, or an outer robe.
---
HANBOK IN MODERN DAYS
---
Modernized Hanboks
Lots of modernized hanboks, which are more comfortable and suitable for everyday lifestyle, can be found at many hanbok stores in Korea. One popular option in Seoul is Teterot Salon, located in the beautiful hanok village of Ikseondong.
Store Name: Teterot Salon
Neighbourhood: Ikseondong
Address: 서울 종로구 수표로28길 21-12
Hours:
Sun-Fri: 11:30-20:00
Sat: 11:30-21:00
Price: ₩49,000 and up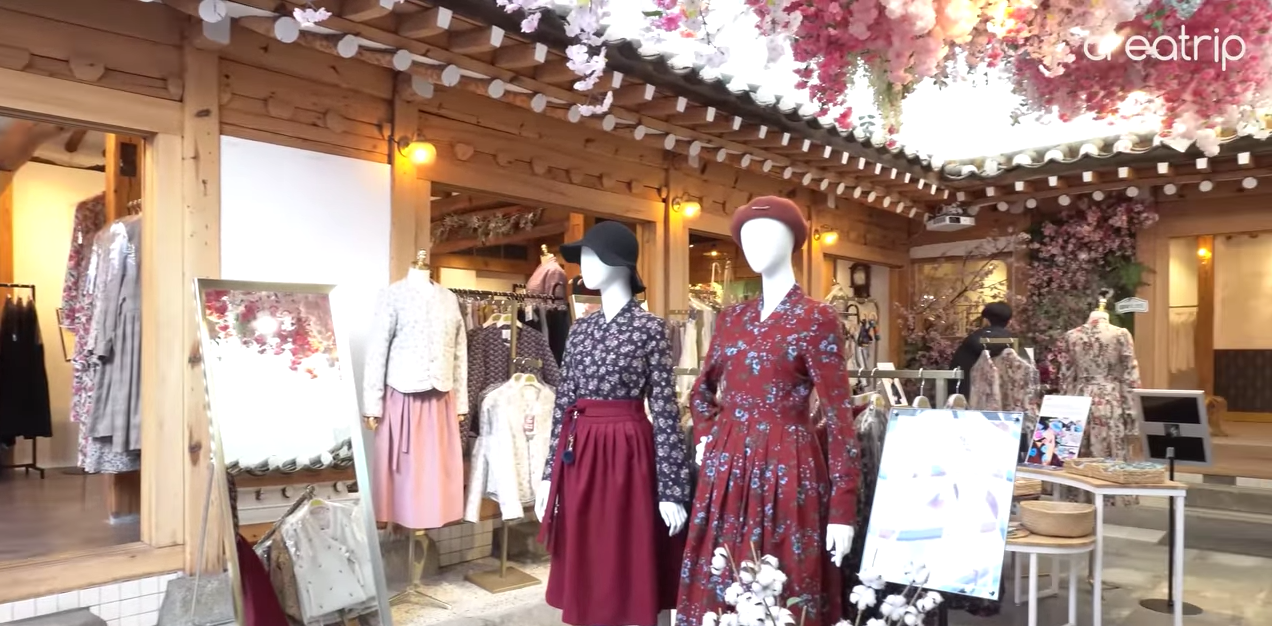 You'll find many different styles of jeogoris and chimas here in various colours, styles, lengths, thickness and fabric. Talk about having options!
K-pop Stars In Hanboks
Blackpink
Blackpink rocked their modified hanbok looks in their music video and live performances of How You Like That. The colourful combinations and patterns make perfect stage outfits!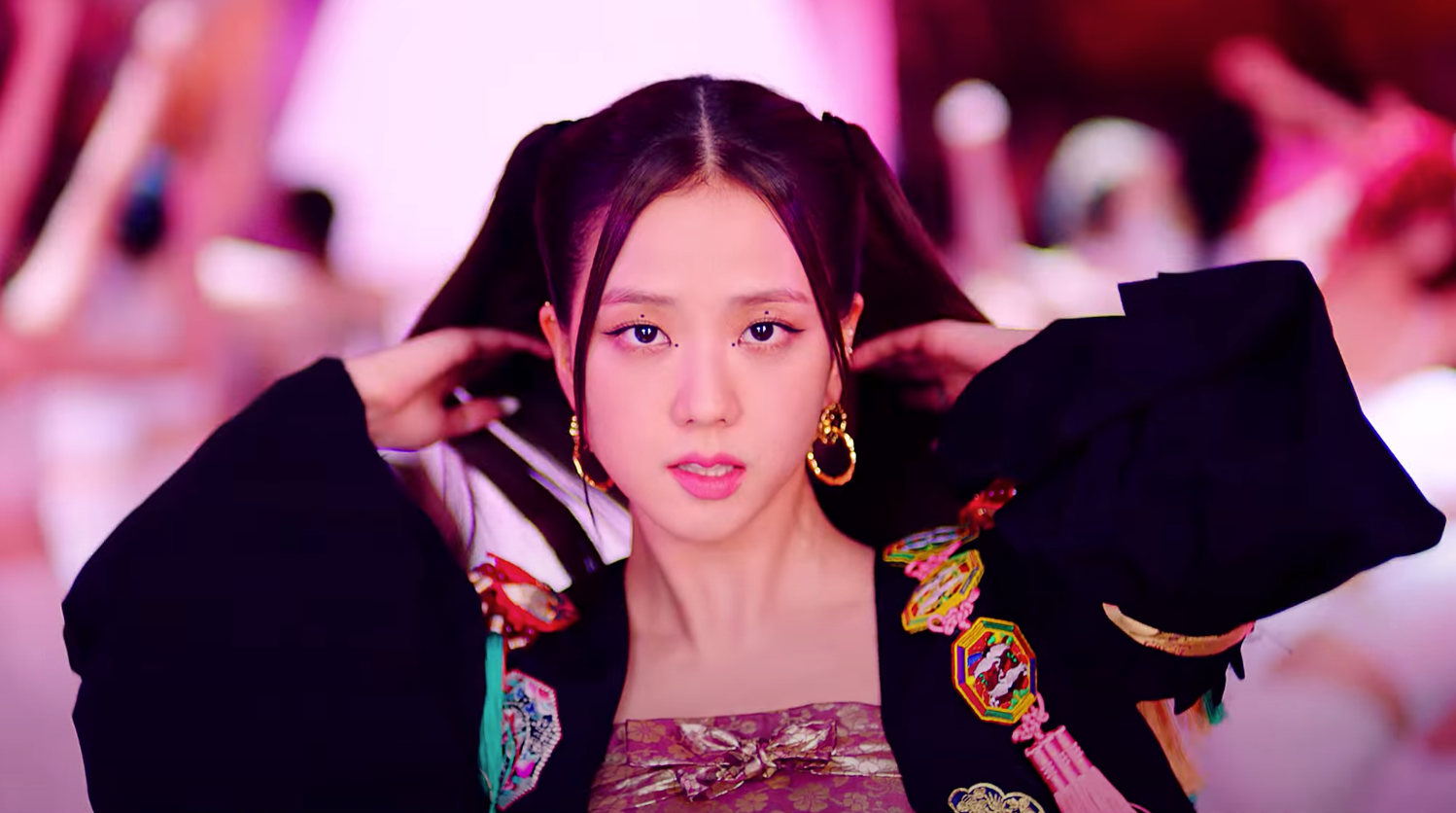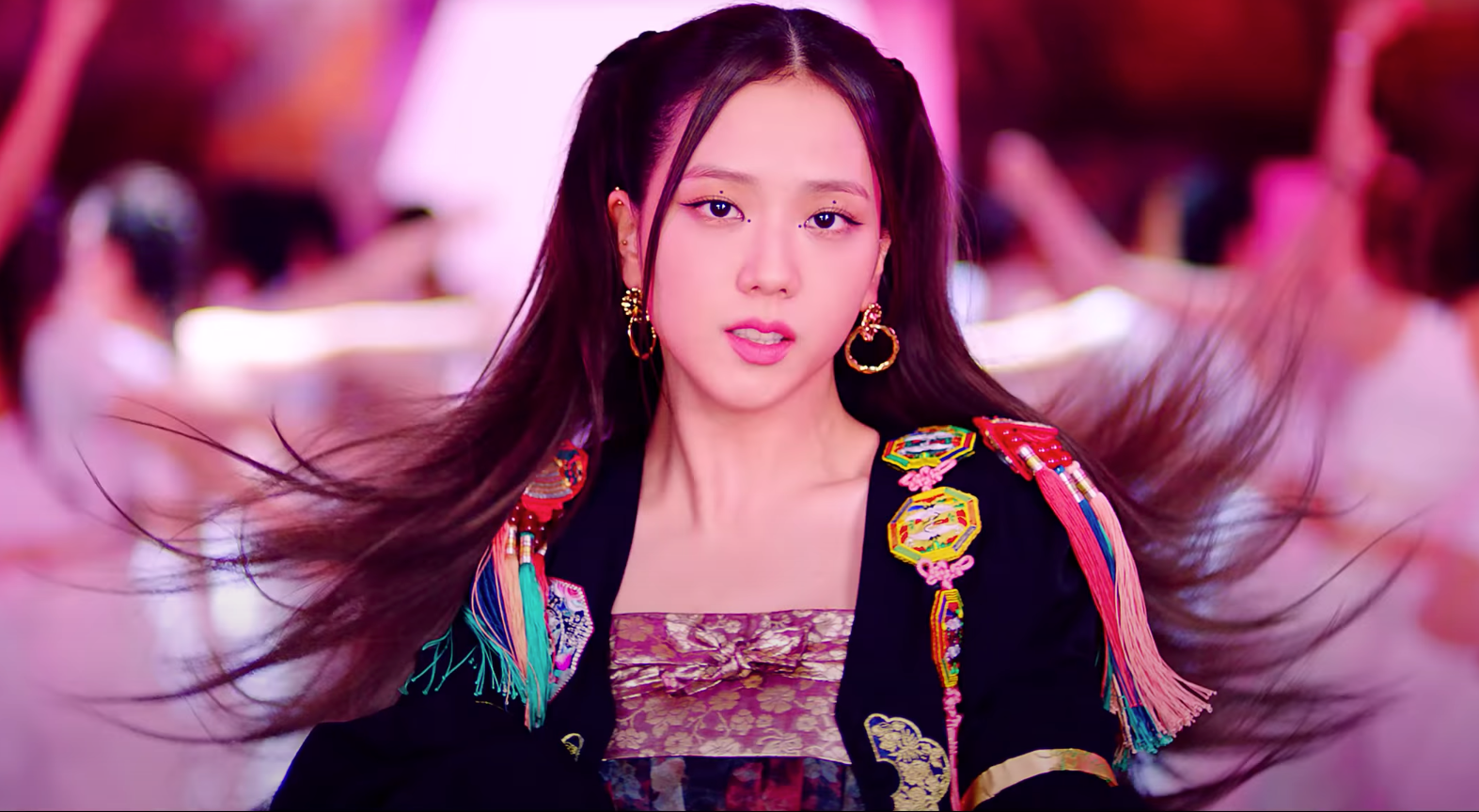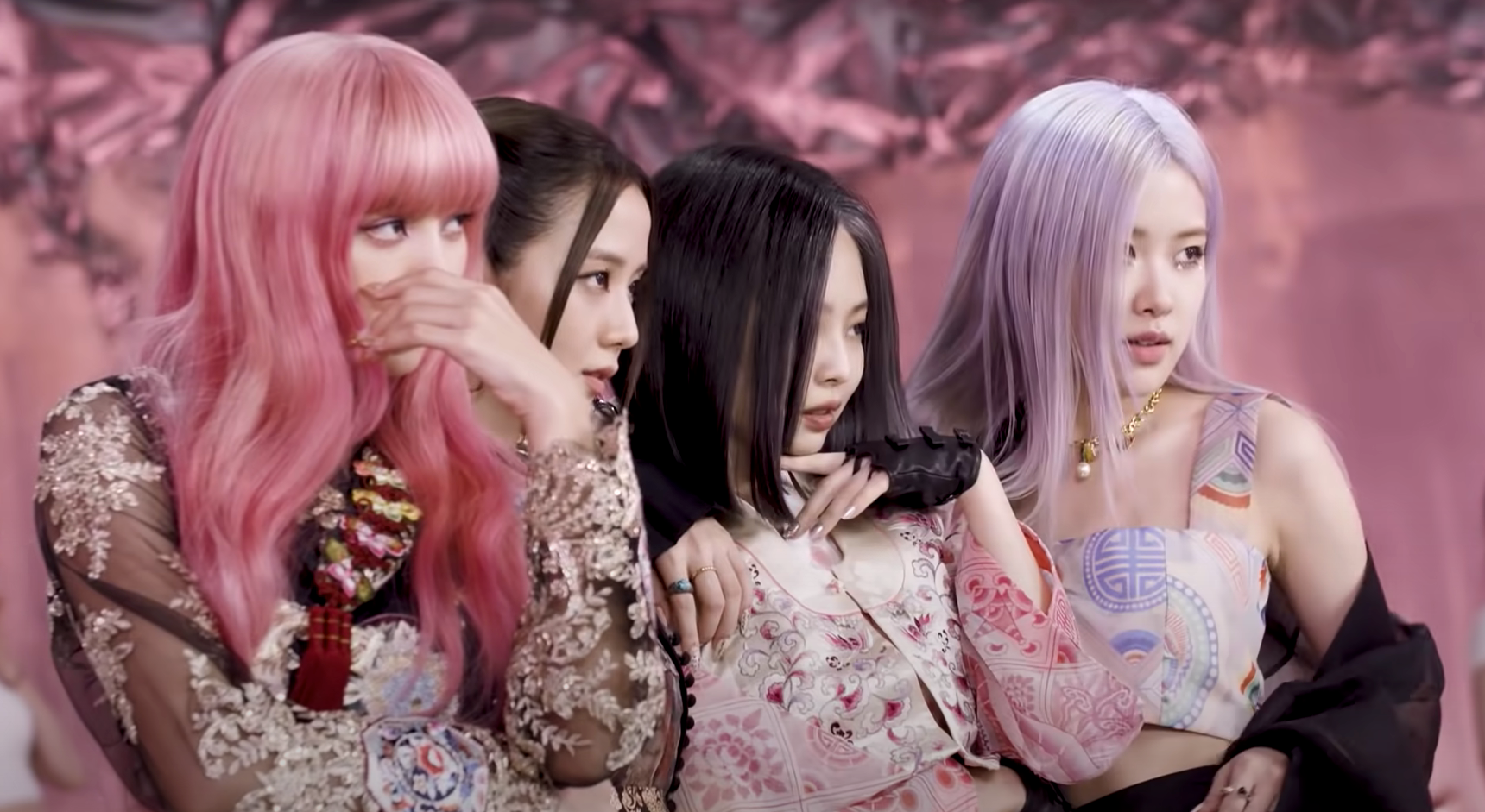 BTS
BTS rocked their hanboks at their performances and on the music video of IDOL. J-Hope's hanbok gained so much popularity and attention that it was custom-made and sold in 2019. Now, the customization and sales of his hanbok will be available to fans abroad as well.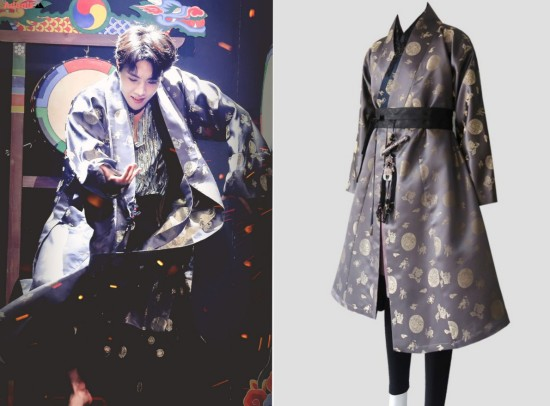 ---
HANBOK RENTALS
---
Seoul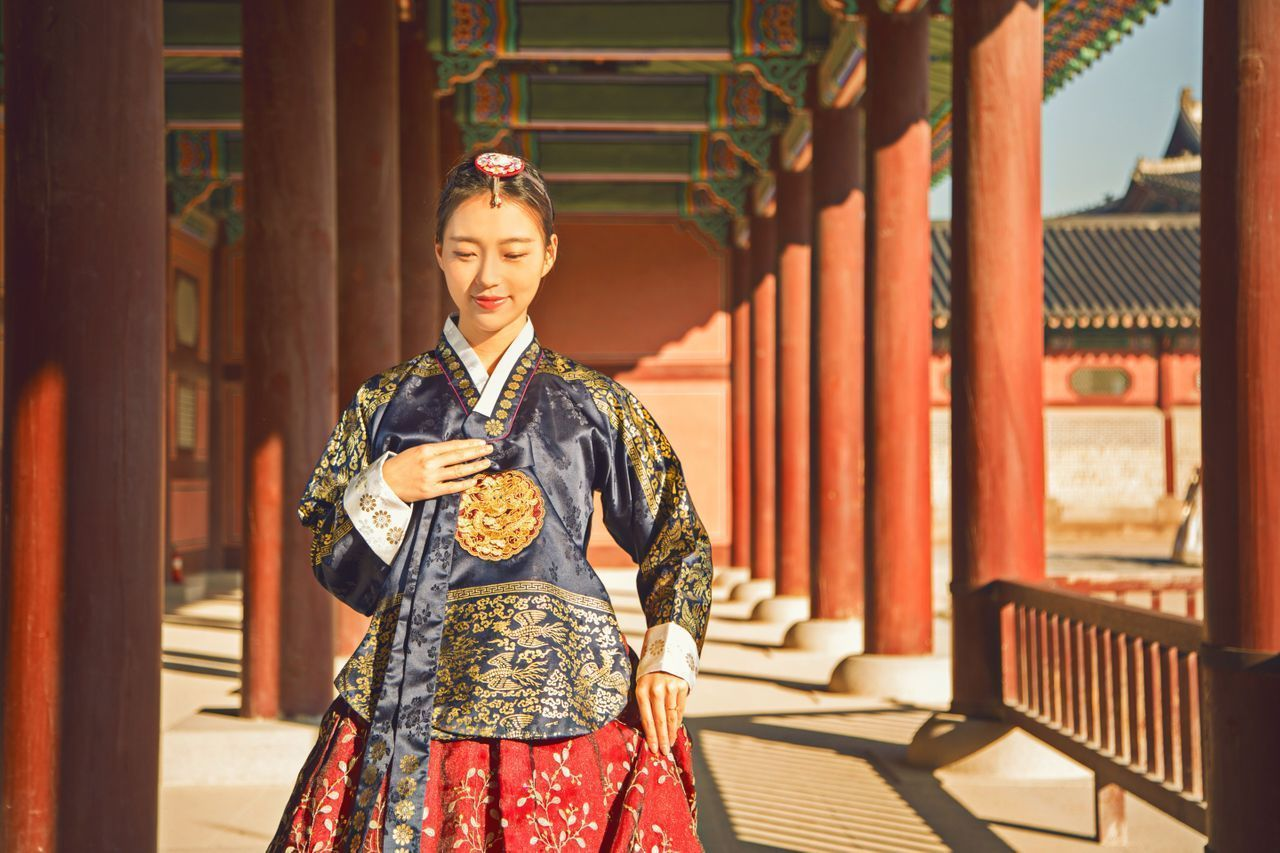 Check out our Hanbok Rental Overview for a list of hanbok rental shops around Gyeongbokgung Palace, Changdeokgung Palace, Changgyeonggung Palace and Namsan Hanok Village.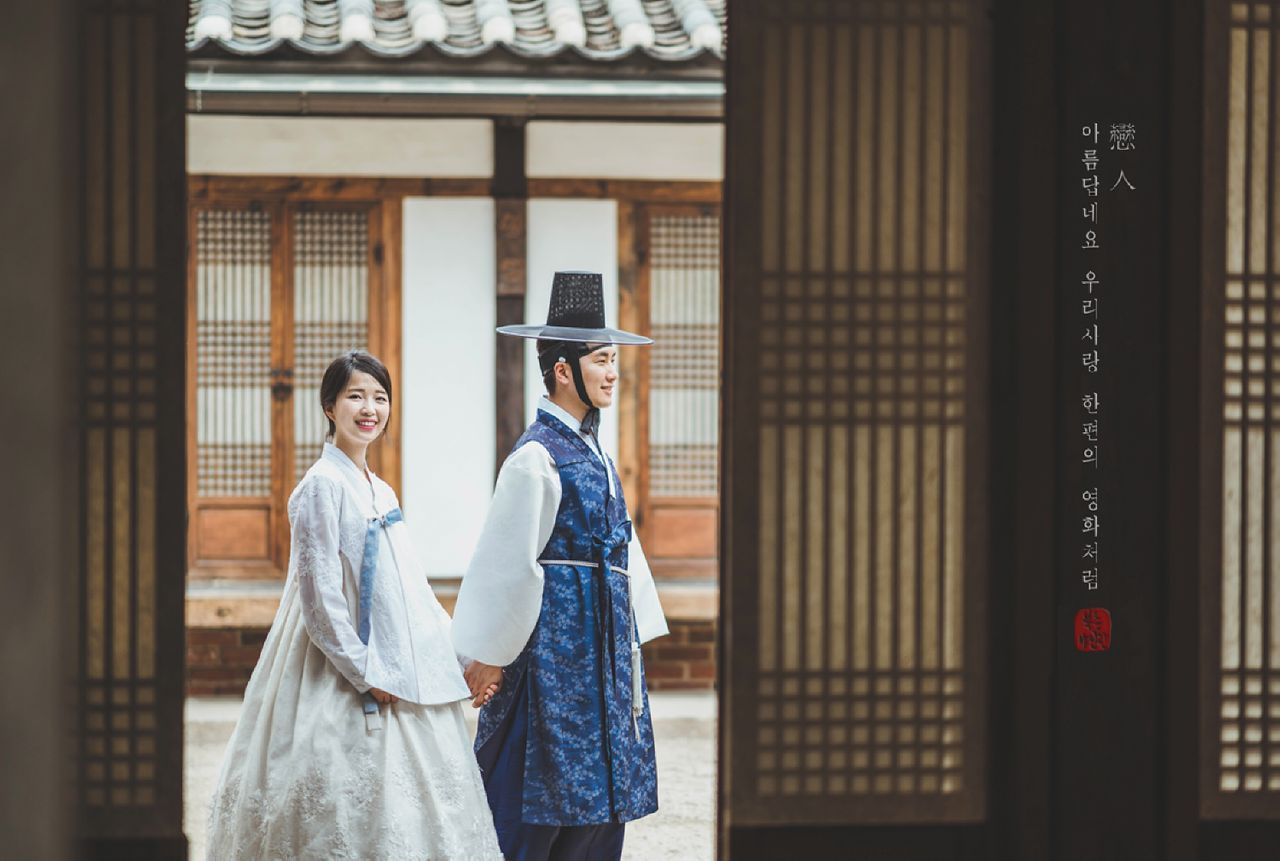 Neighbourhood: Gyeongbokgung Palace / Bukchon
Address: 서울 종로구 북촌로5나길 19
Hours: 10:00-20:00
Price: ₩15,000 and up
This is not a hanbok rental shop, but if you've already rented out the beautiful clothes and are roaming around the streets of Gyeongbokgung, a professional photoshoot with traditional touches is worth considering!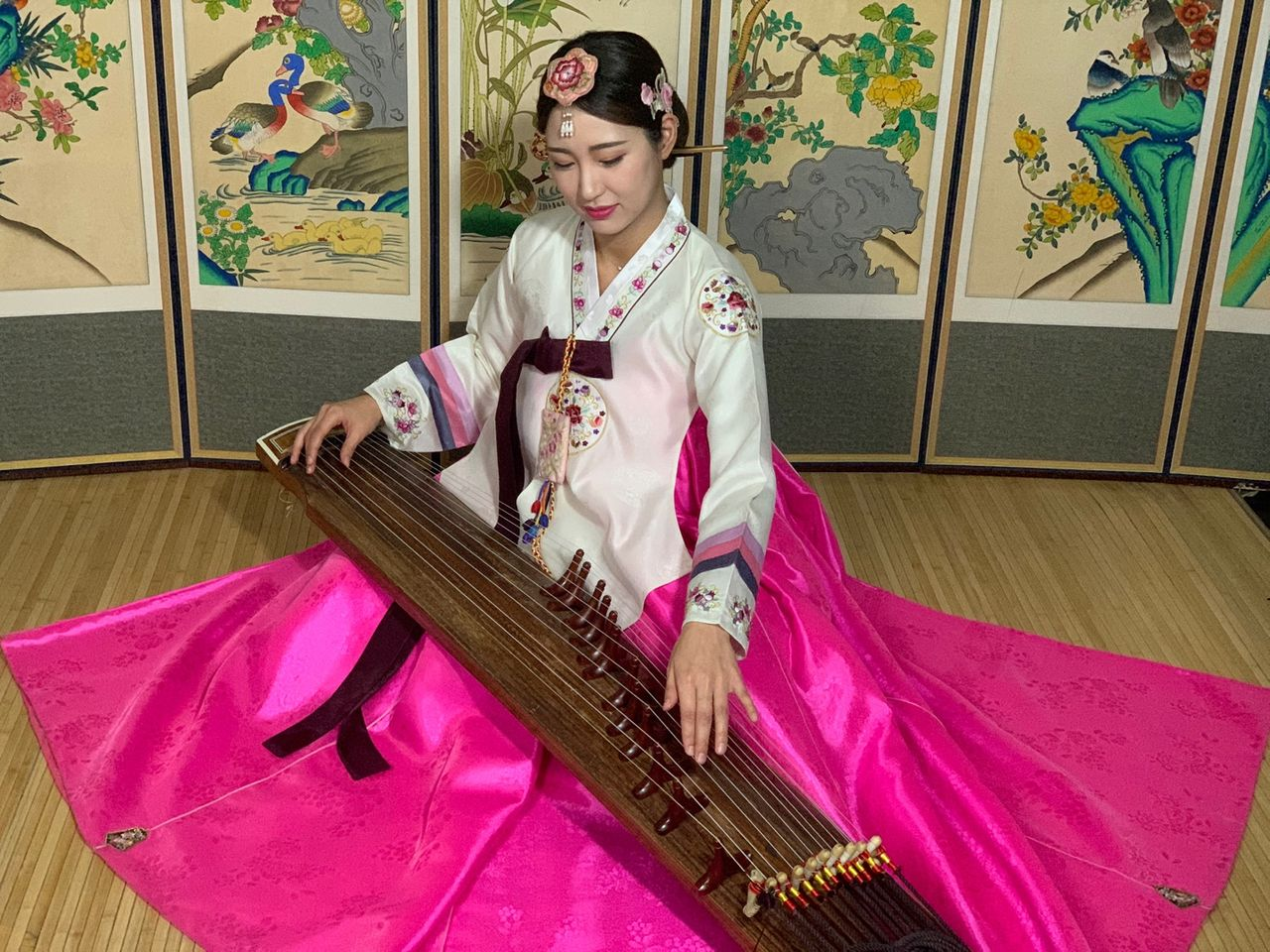 Neighbourhood: Myeongdong
Address: 서울 중구 충무로1가 22-15 2F
Hours: 09:00-22:00
It's a full-package studio that offers hanbok rentals, professional hair and makeup as well as photoshoots. You can choose to only rent the hanbok (₩18,000), do an individual photoshoot (₩48,000) or a family photoshoot (₩120,000).
Traditional Wedding Experience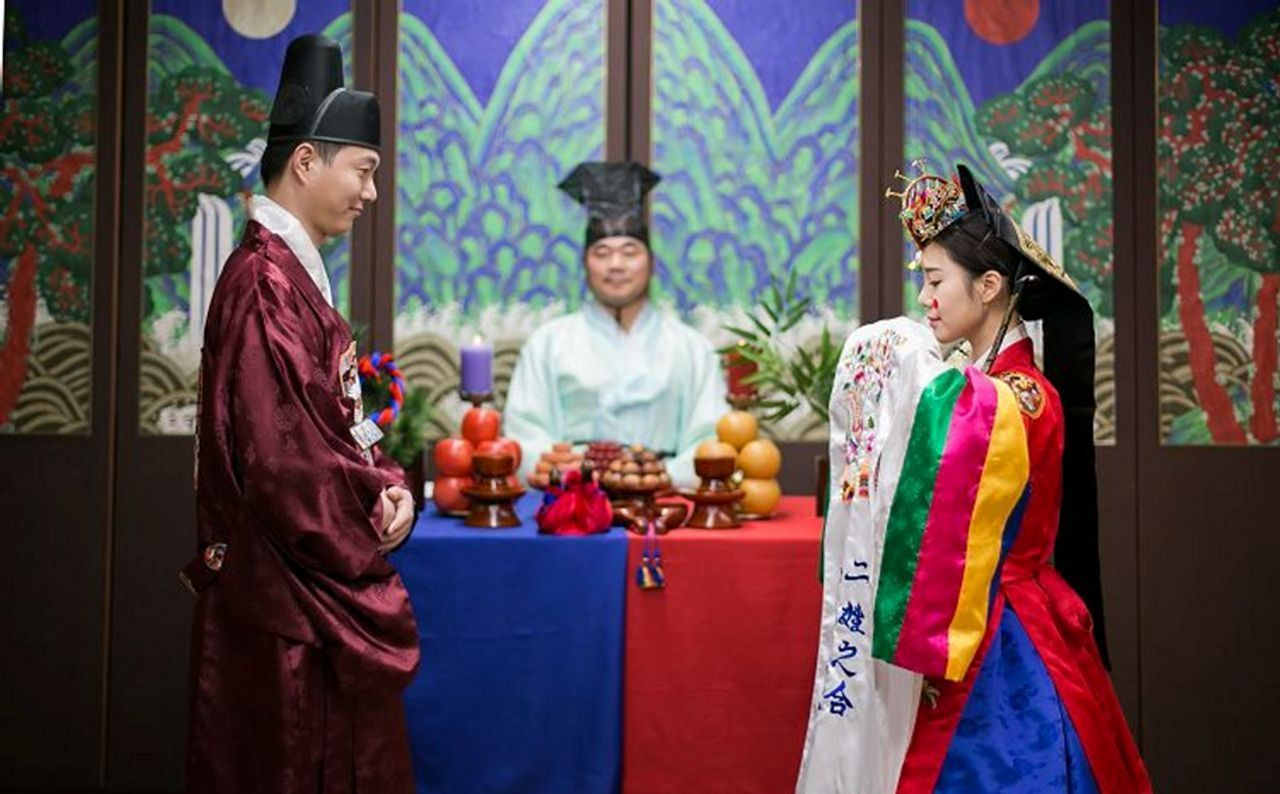 Neighbourhood: Insadong
Address: 서울 종로구 인사동 인사동길 14-3
Hours:
Mon-Fri: 13:00, 15:00, 17:00
Price: ₩160,000
This has to be one of the most unique hanbok experiences out there! If you're traveling with your SO or your spouse, try out a traditional Korean wedding! Hair, makeup, outfit and the ceremony are all included.
Busan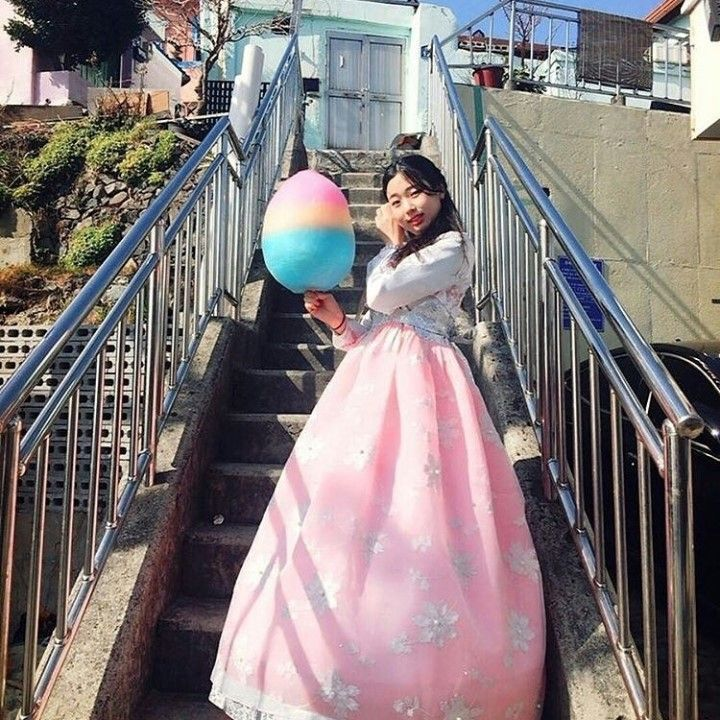 Neighbourhood: Gamcheon Culture Village
Address: 부산 사하구 옥천로 127 2F
Hours:
Sep-Feb: 10:00-18:00
Mar-Aug: 10:00-19:00
Price: ₩6,800 and up
Located in the picturesque Gamcheon Culture Village, it's the ideal place to complete your outdoor photo-op!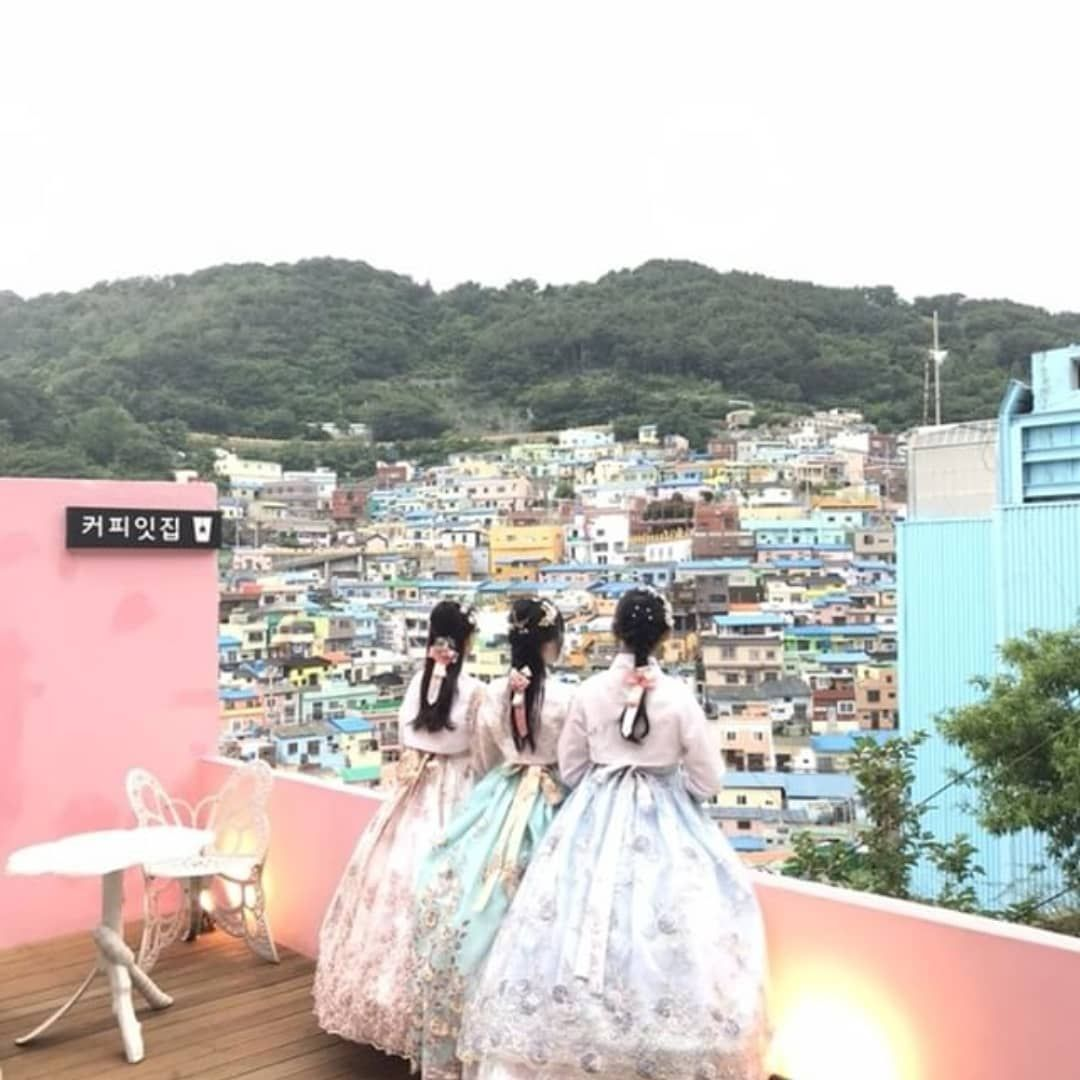 Neighbourhood: Gamcheon Culture Village
Address: 부산 사하구 옥천로 115
Hours:
Oct-Feb: 10:00-18:00
Mar-Sep: 10:00-19:00
Price: ₩9,000 and up
The cafe upstairs from the hanbok rental shop overlooks the stunning Gamcheon Culture Village. The pink building adds a beautiful hue to the photos, too!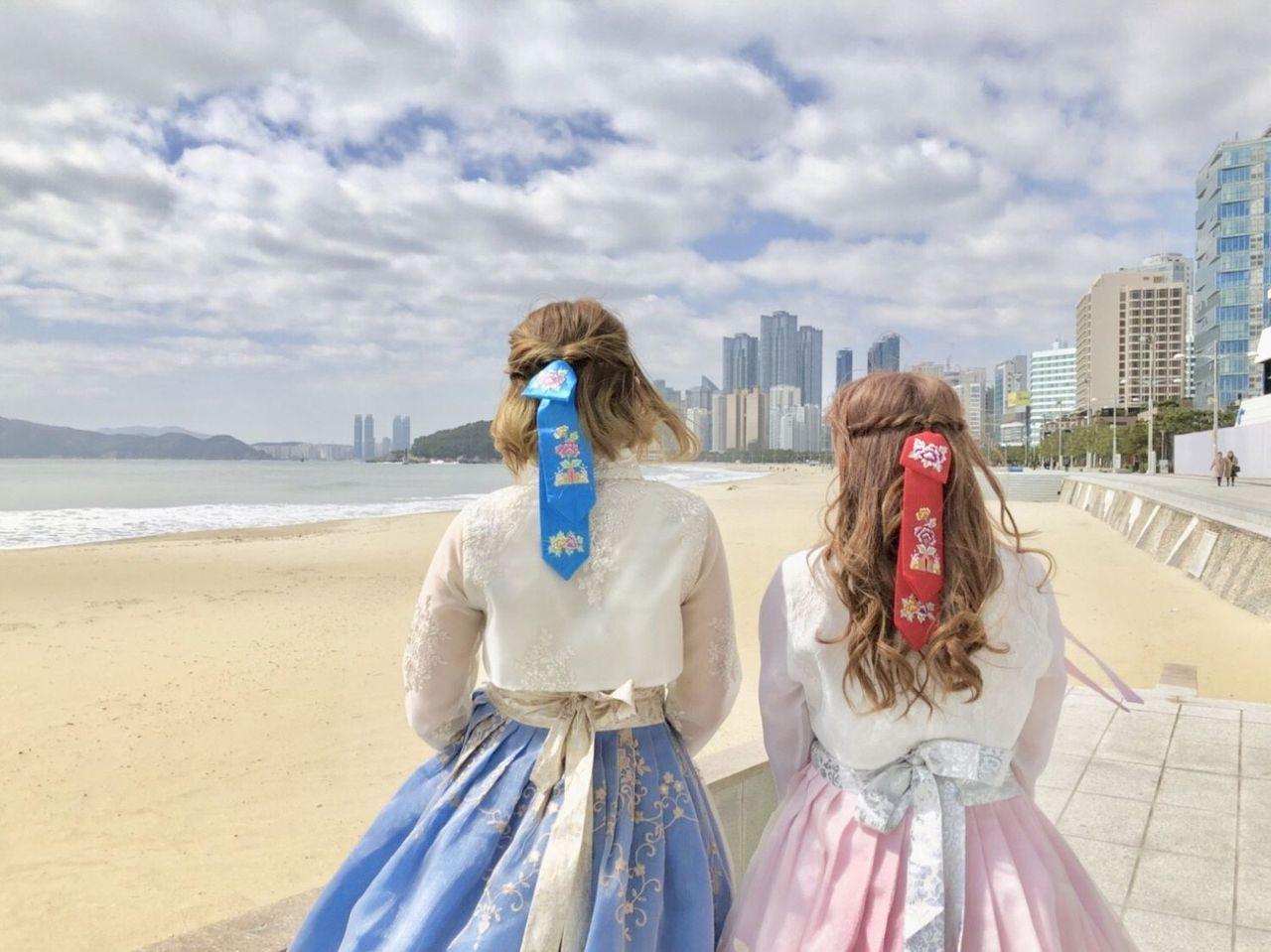 Address: 부산 해운대구 해운대해변로 369, 2F
Hours: 10:00-19:00
Price: ₩13,000
Hanboks with a beachy backdrop make such great combinations. This is a unique photo-op that you'll only find in Busan, so don't miss out!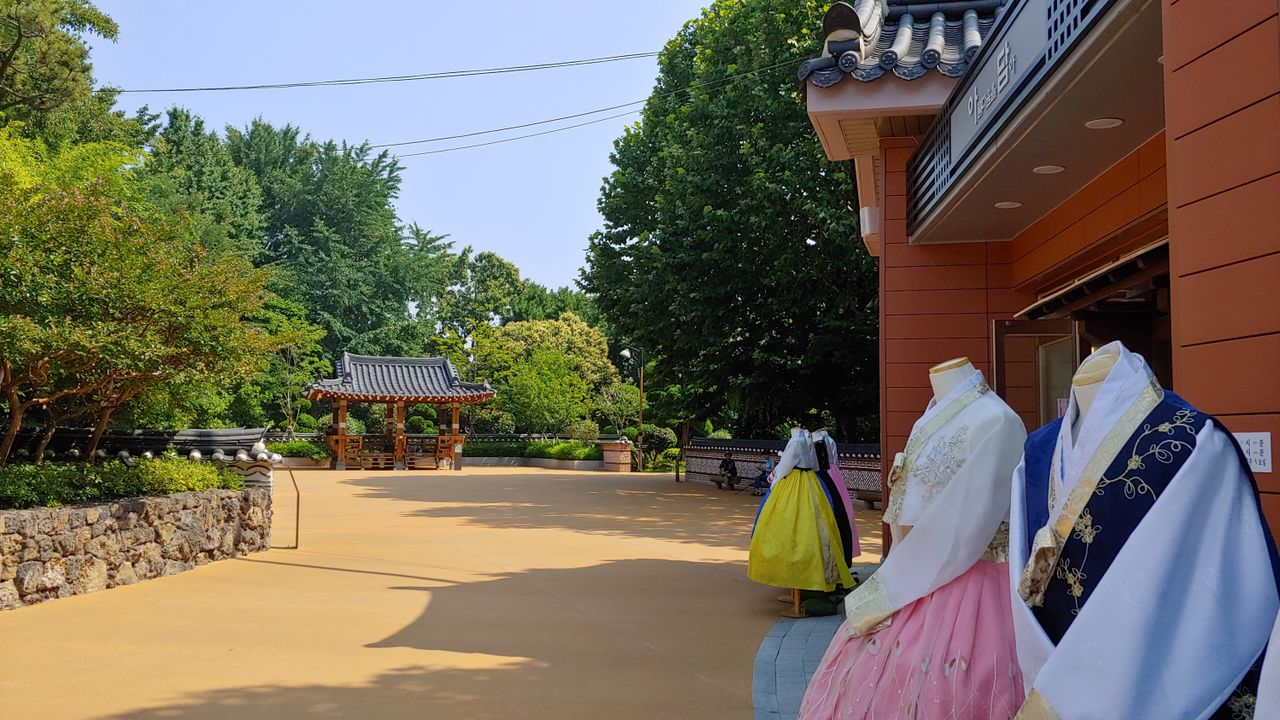 Address: 부산 중구 용두산길 37-55
Hours: 10:00-18:00
Price: ₩8,000 and up
Located in a dreamy hanok building with a beautiful courtyard, Hanboknam is a great place to rent a hanbok near Busan Tower.
Daegu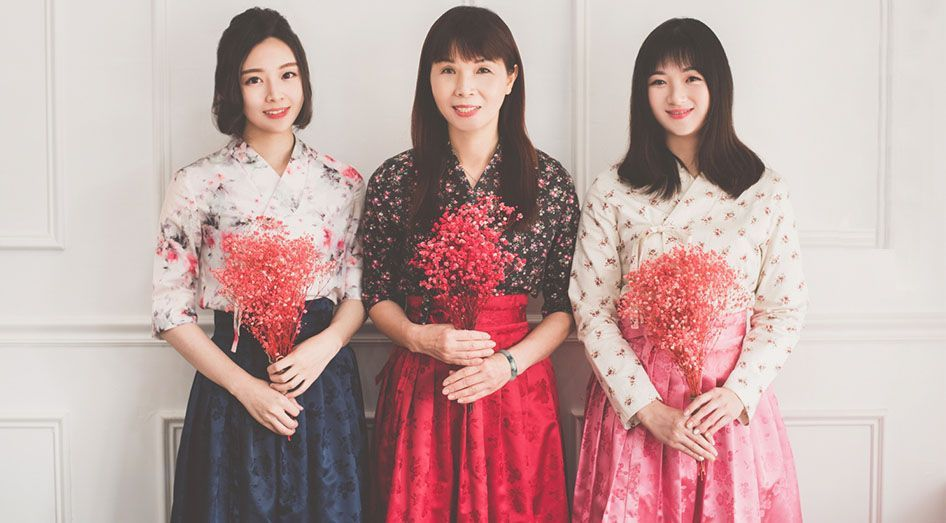 Address: 대구 중구 달구벌대로 2035
Hours: 10:00-19:00
Tue: Closed
Price: ₩20,000 and up
If you're looking for a hanbok opportunity in Daegu, Flower Way Studio is a great option as it is close to key locations including Daegu Dongseongno, Jungangno and Modern Culture Alley.
Jeonju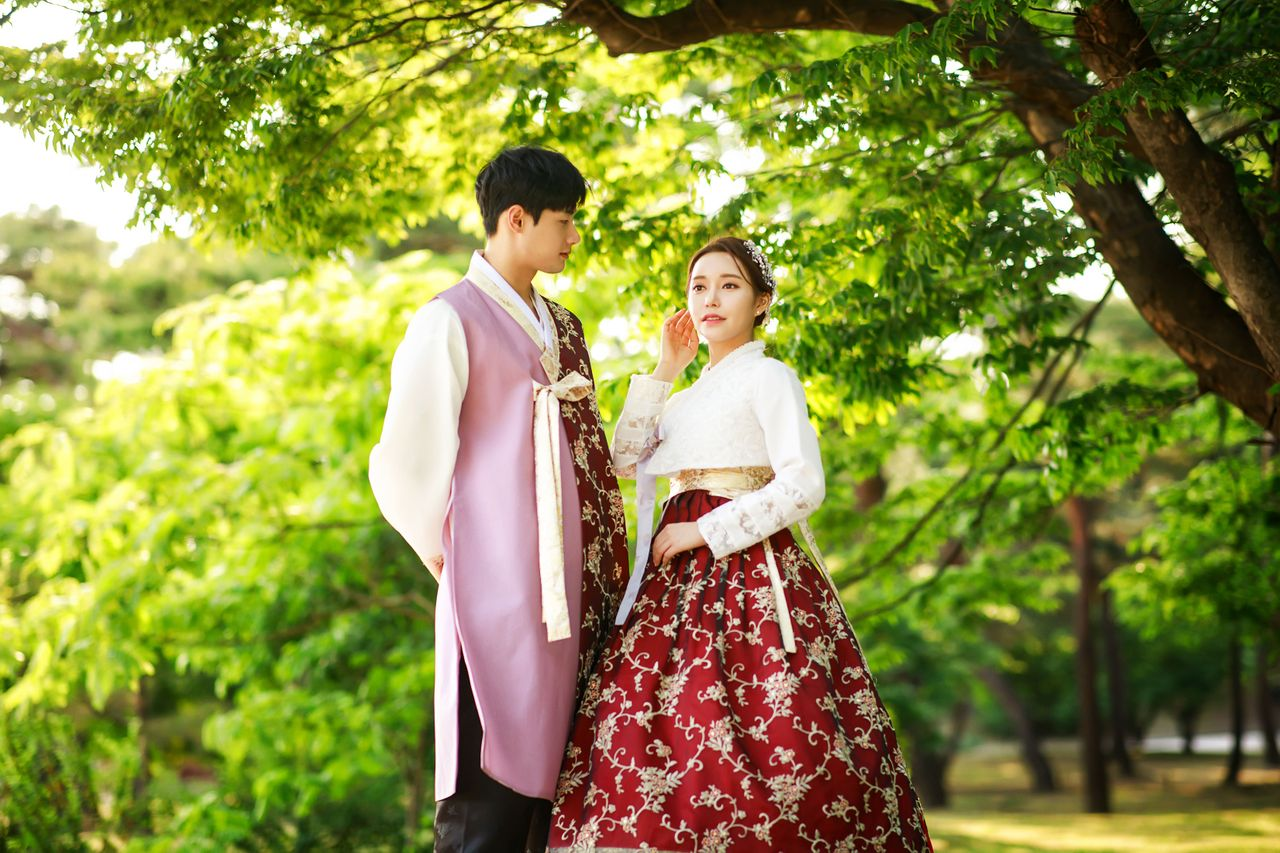 Address: 전라북도 전주시 완산구 어진길58
Hours: 09:30-20:00
Last Rental: 18:00
Price: ₩8,000 and up
---
Whether it's in Gyeongbokgung Palace, Jeonju Hanok Village or the beaches of Haeundae, a hanbok photo-op presenting the mesmerizing hues of the traditional clothes is something you shouldn't miss out on during your time in Korea!
---
If you have questions or comments about this blog post, please leave a comment below or email us at help@creatrip.com.
---