10 Local Must-Eats In Busan
Local delicacies & must-eats you have to try when in Busan! Pork soup, fishcakes, cold noodles and more!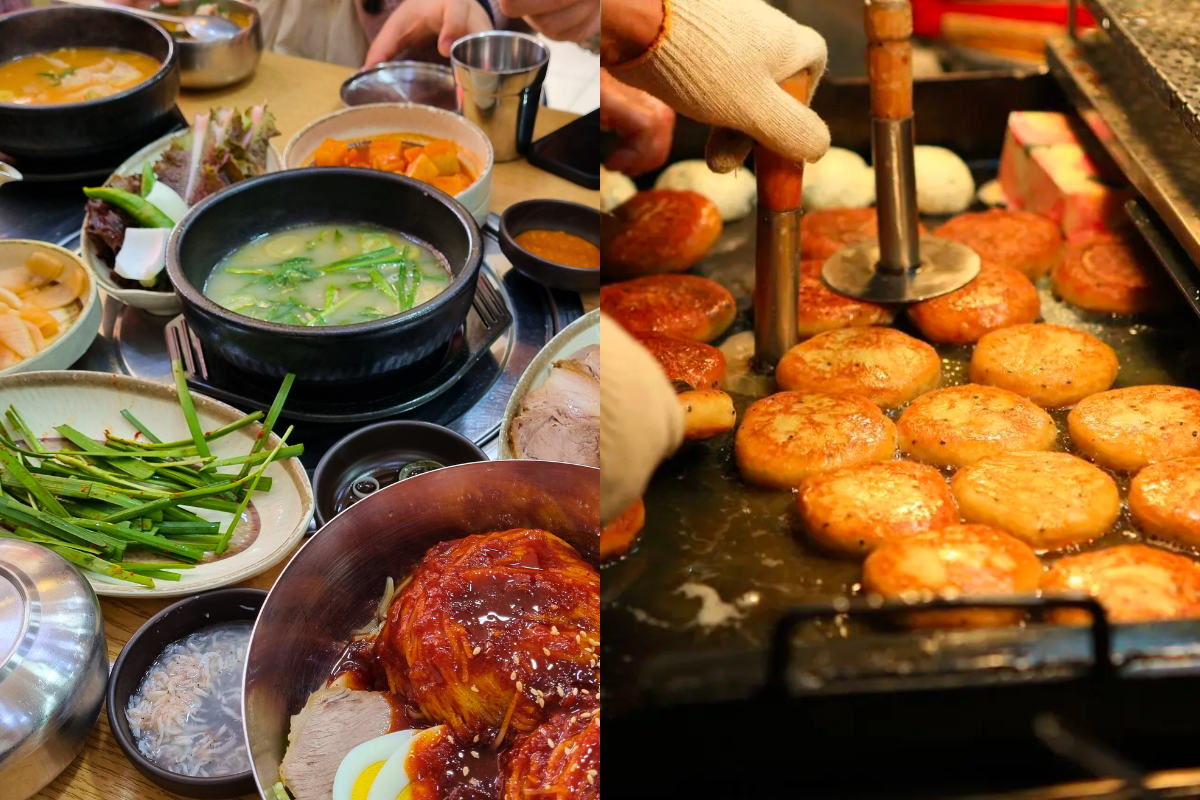 Busan is the largest city in the South of Korea and one of the most popular destinations for domestic tourism. In a seaport city like this, fresh seafood and spicy food are indispensable, enriching snacks.
Generally speaking, Seoul does not seem to have a distinctive food that clearly represents Seoul. But when you mention Busan's special food, most Koreans can say at least five foods that are unique to Busan.
---
Book a KTX Train to Busan
---
10 Local Must-Eats In Busan
1. Pork And Rice Soup (돼지국밥)
2. Seed Hotteok (씨앗호떡)
3. Fried Tofu Pocket (유부주머니)
4. Fish Cake (어묵)
5. Bibim Glass Noodles (비빔당면)
6. Cold Pig Trotters (냉채족발)
7. Wheat Naengmyeon (밀냉면)
8. Dongrae Pajeon (동래파전)
9. Grilled Hagfish (먹장어 구이)
10. Sashimi (회)
---
1. Pork And Rice Soup
돼지국밥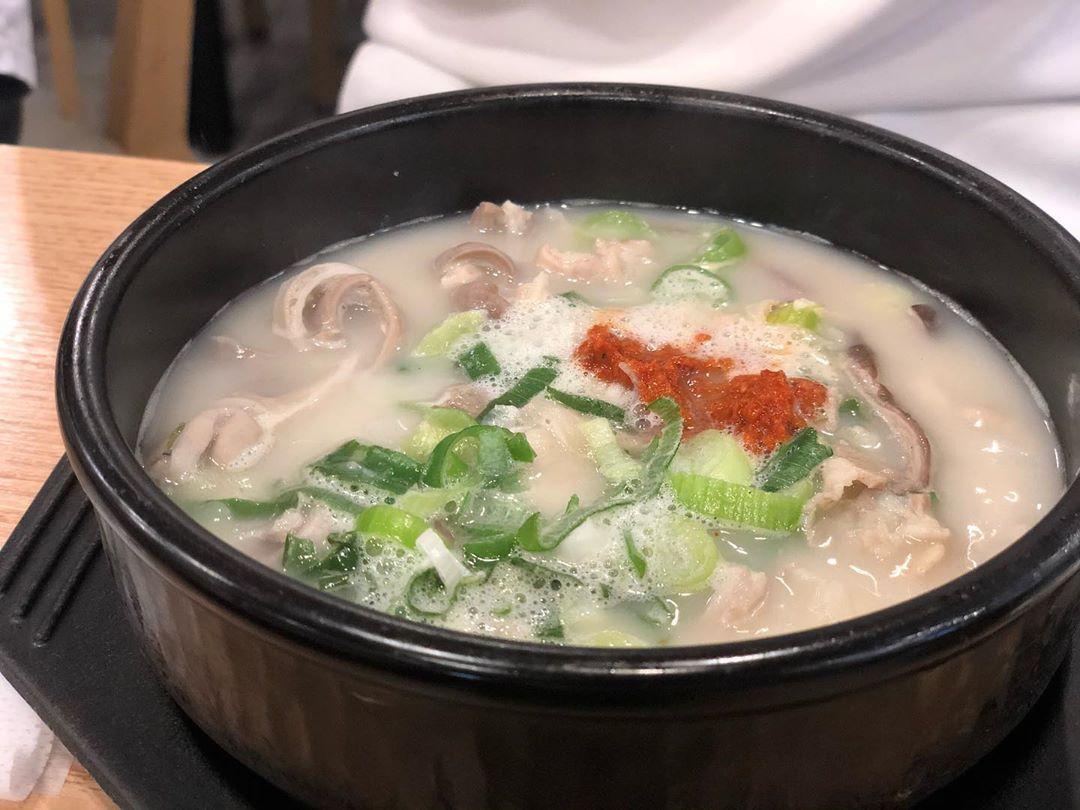 Among Busan foods, the second most popular is pork and rice soup, or dwaeji gookbap. If you travel to Busan but don't eat this dish, it would be like you have not been to Busan at all.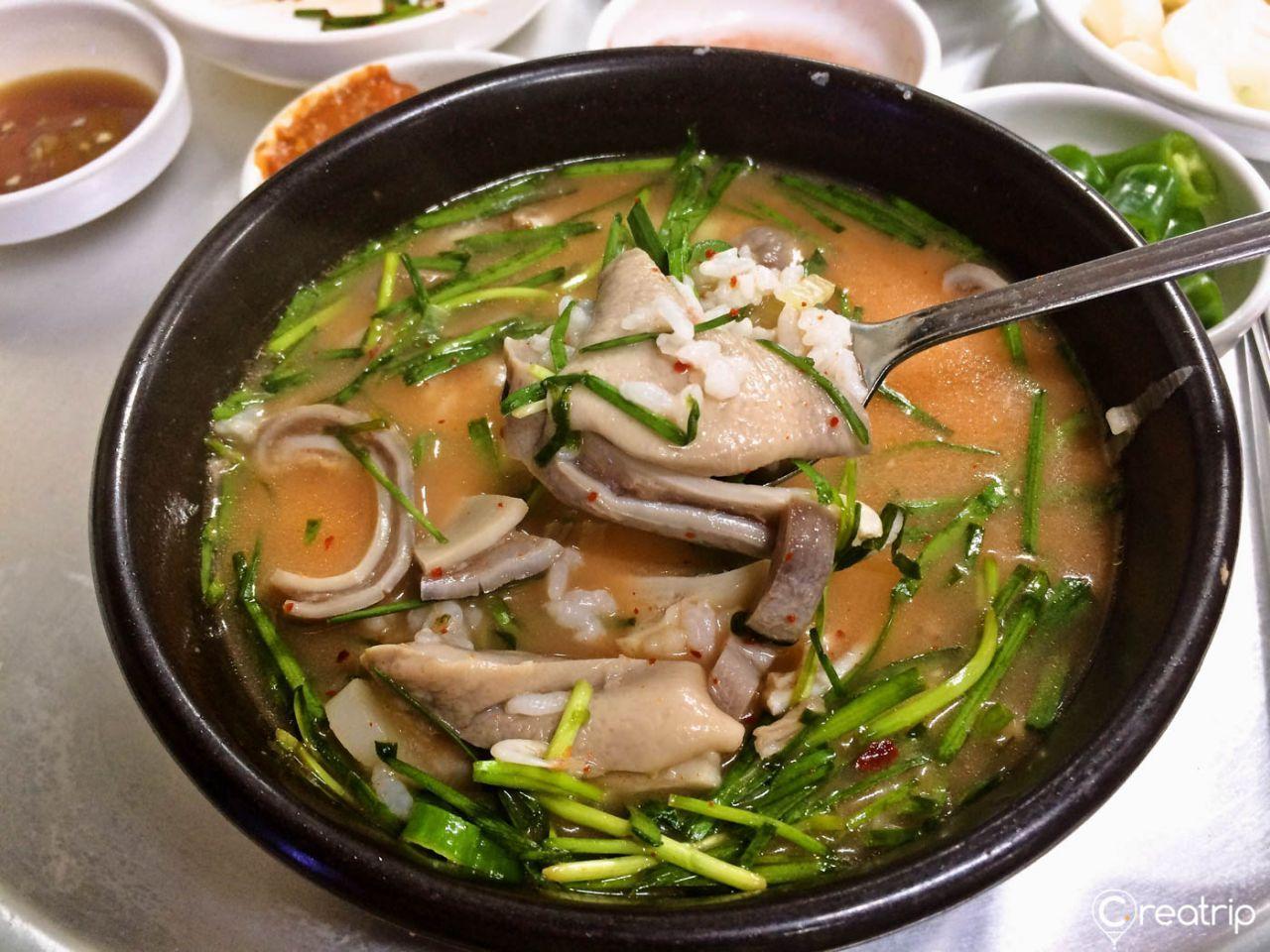 Pork and rice soup is made of pork and pig intestines with broth. Koreans enjoy it with pickled radish and kimchi.
There are many pork and rice soup restaurants all over Busan. Every restaurant has different factors that play into their popularity of their pork and rice soup.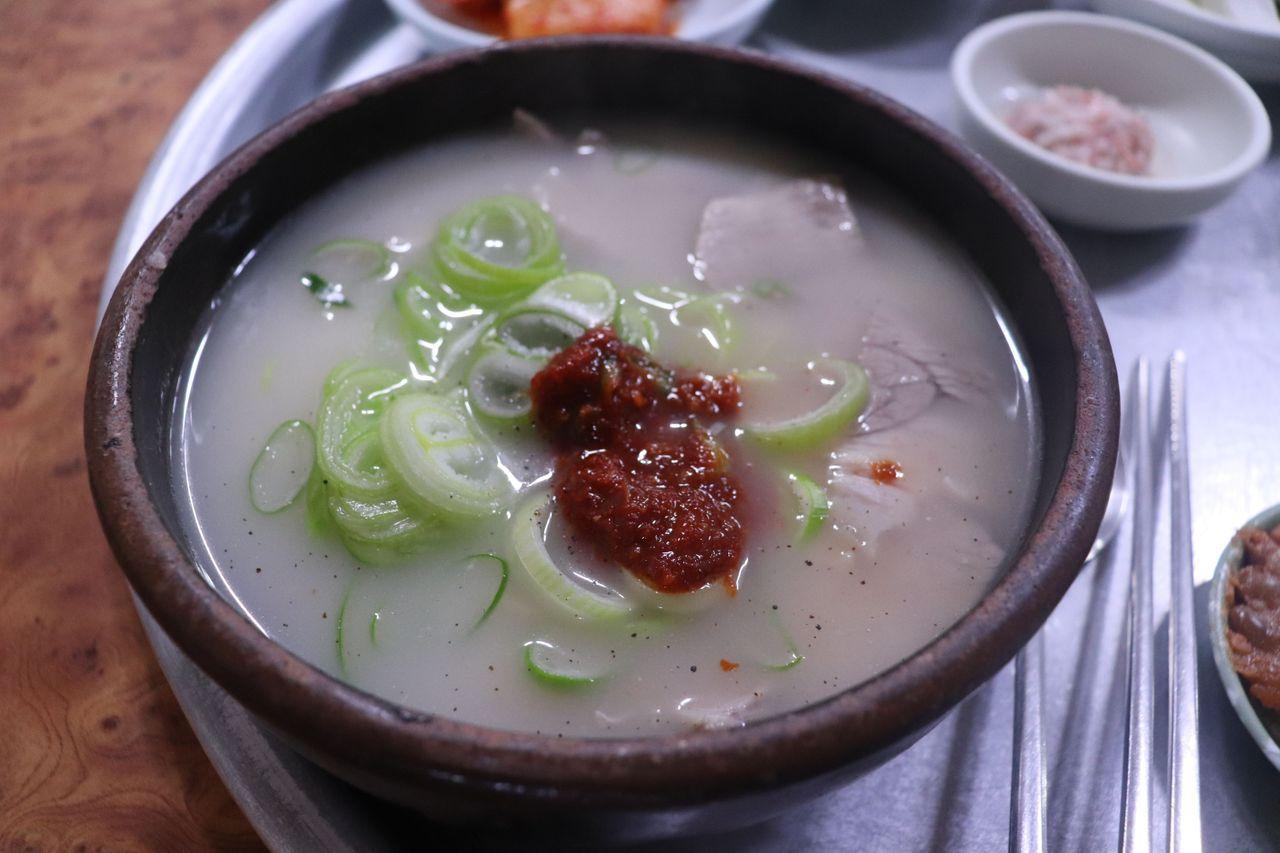 At pork soup restaurants, you can order pure pork soup, pork soup with blood sausages, or pork soup with blood sausages and intestines. No matter your choice, you can enjoy the soup even better by adding chives in it.
Busan residents often say they can't find delicious pork and rice soup in Seoul and they have great confidence in the taste of pork and rice soup in Busan.
2. Seed Hotteok
씨앗호떡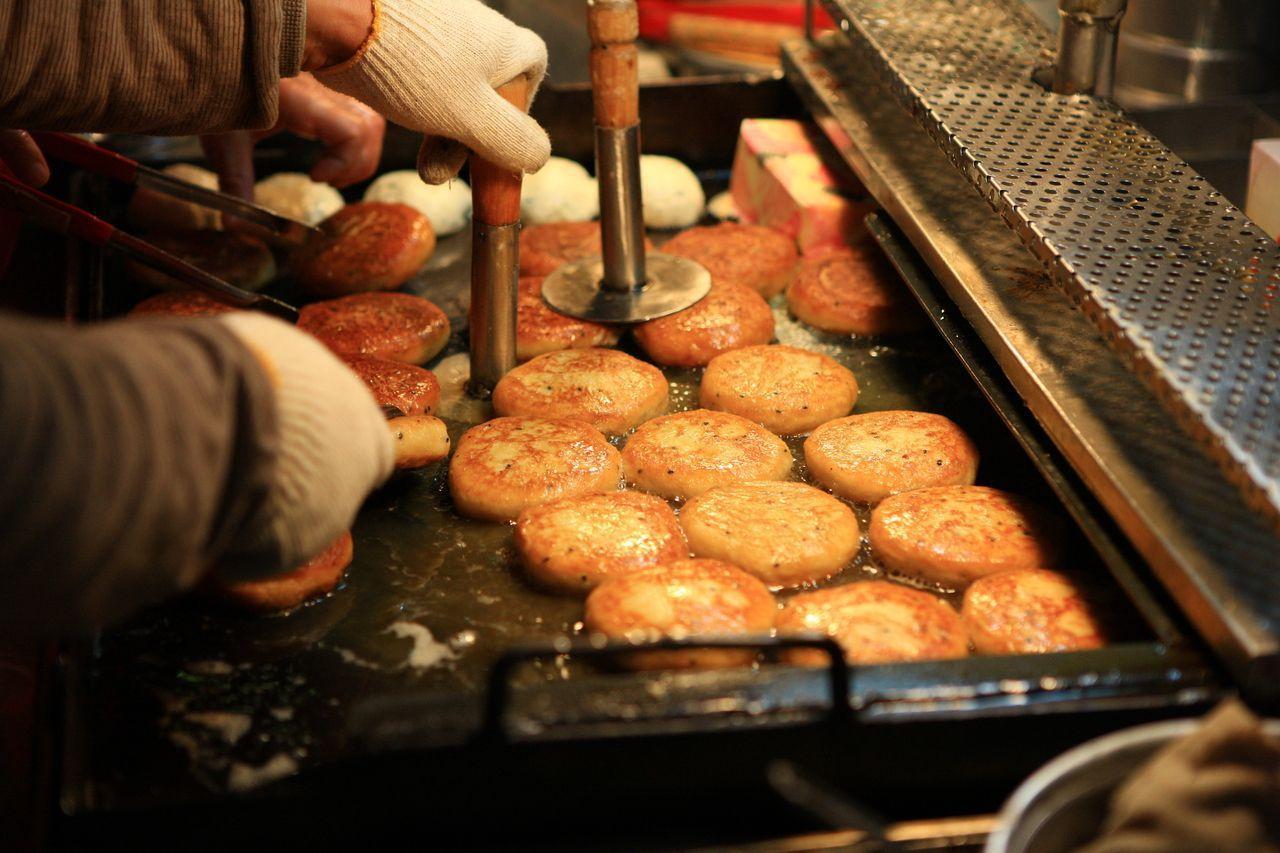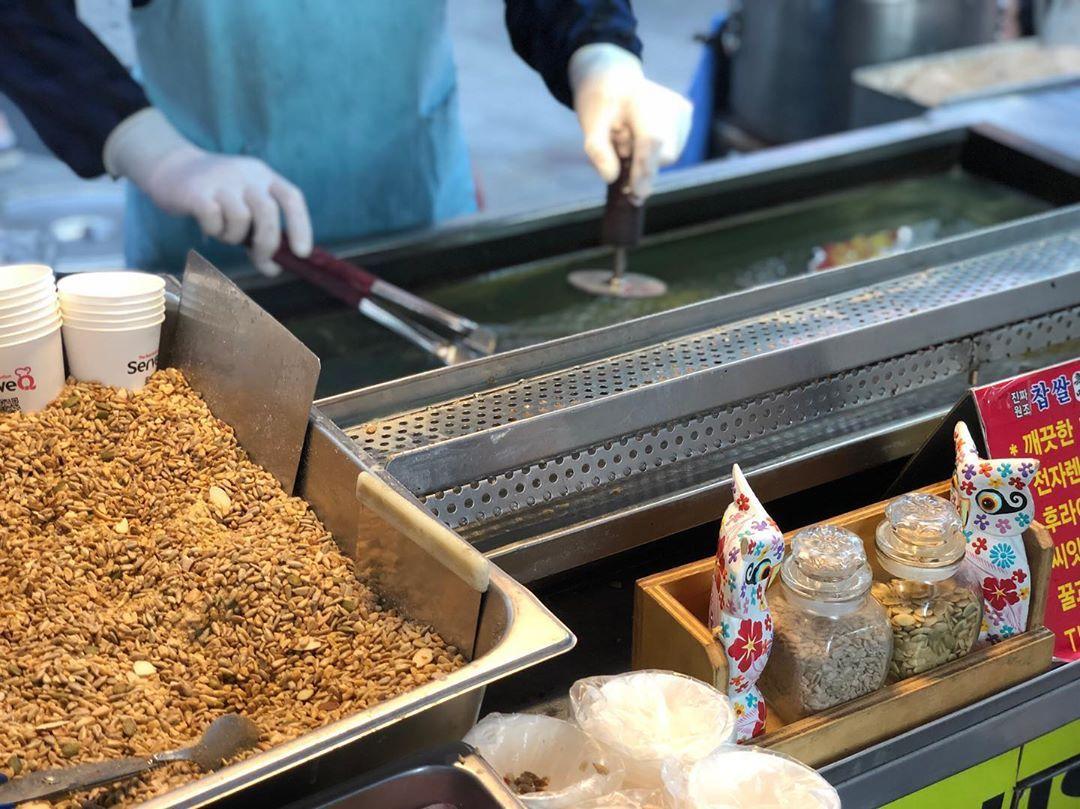 The snack you must eat in Busan is seed hotteok (pancake with filling inside) which is not an ordinary hotteok. A seed hotteok has a lot of nuts in it. The nuts are from Busan and they taste great inside the fluffy pastry with melted brown sugar.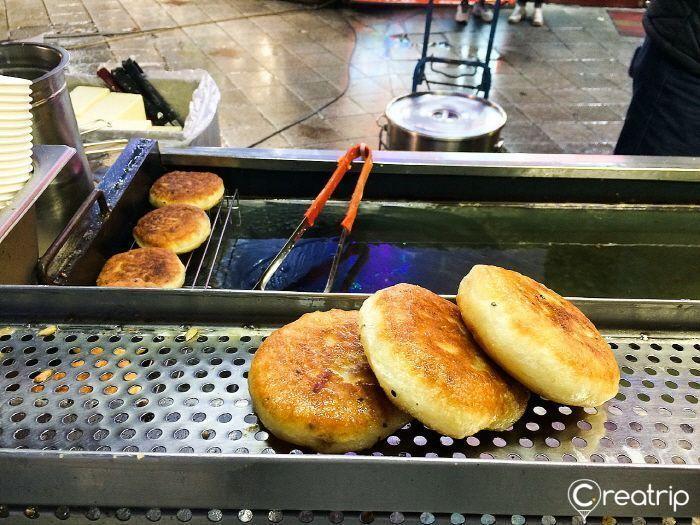 You can find shops selling this seed hotteok everywhere in Nampo-dong, Busan, but it tastes all the same. So just line up where there are fewer people!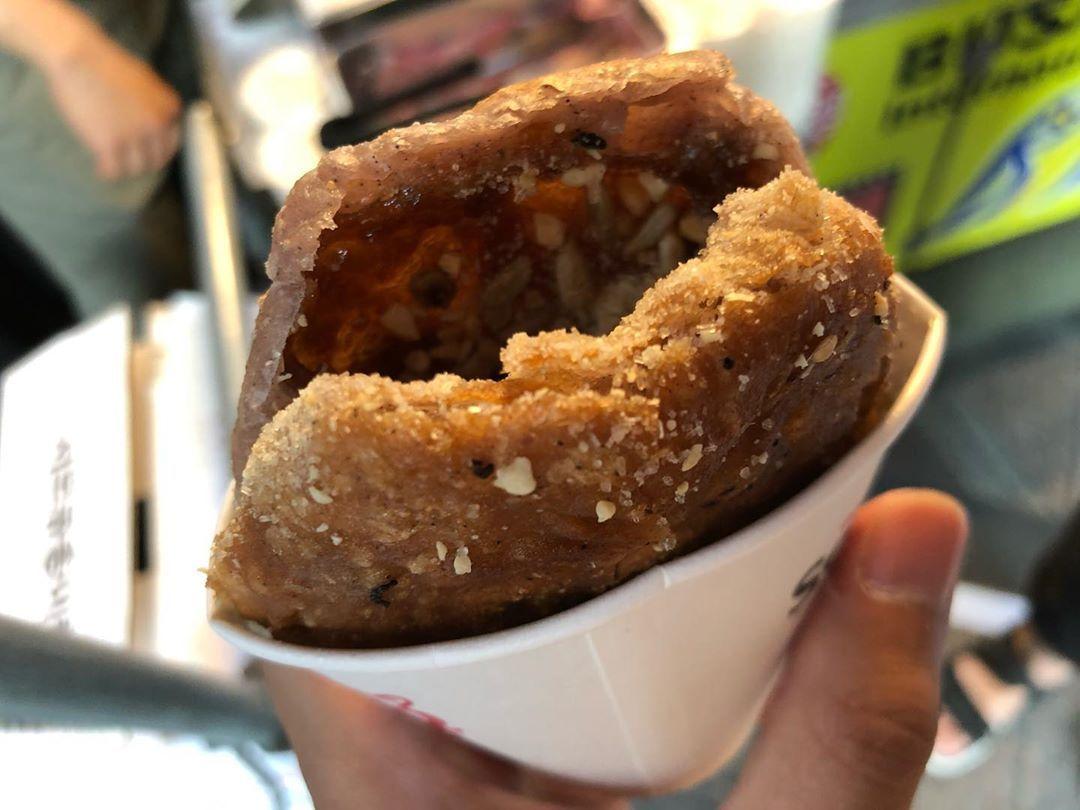 3. Fried Tofu Pocket
유부주머니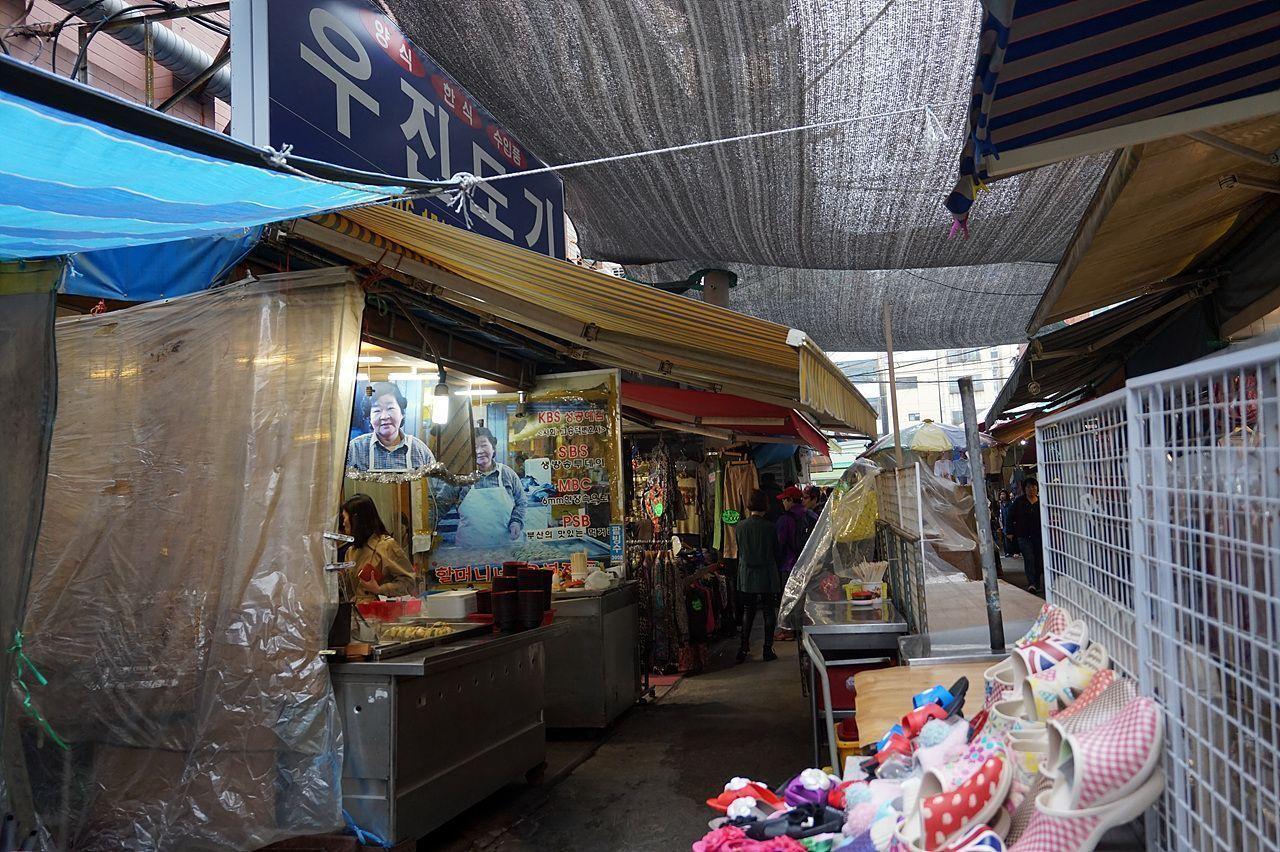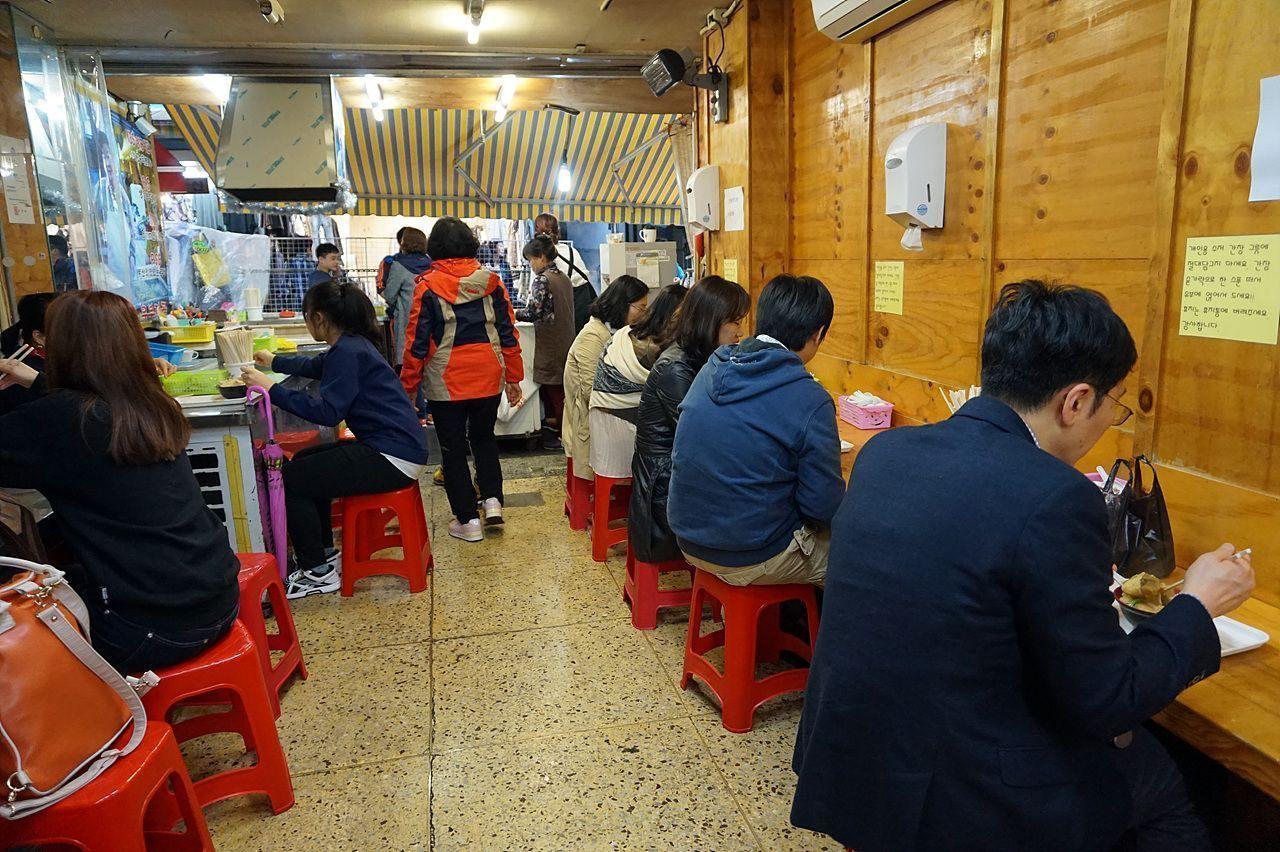 The fried tofu pocket is a Busan food, which is full of fish cake. It is a must-eat snack that can be easily found in Bupyeong Kkangtong Market.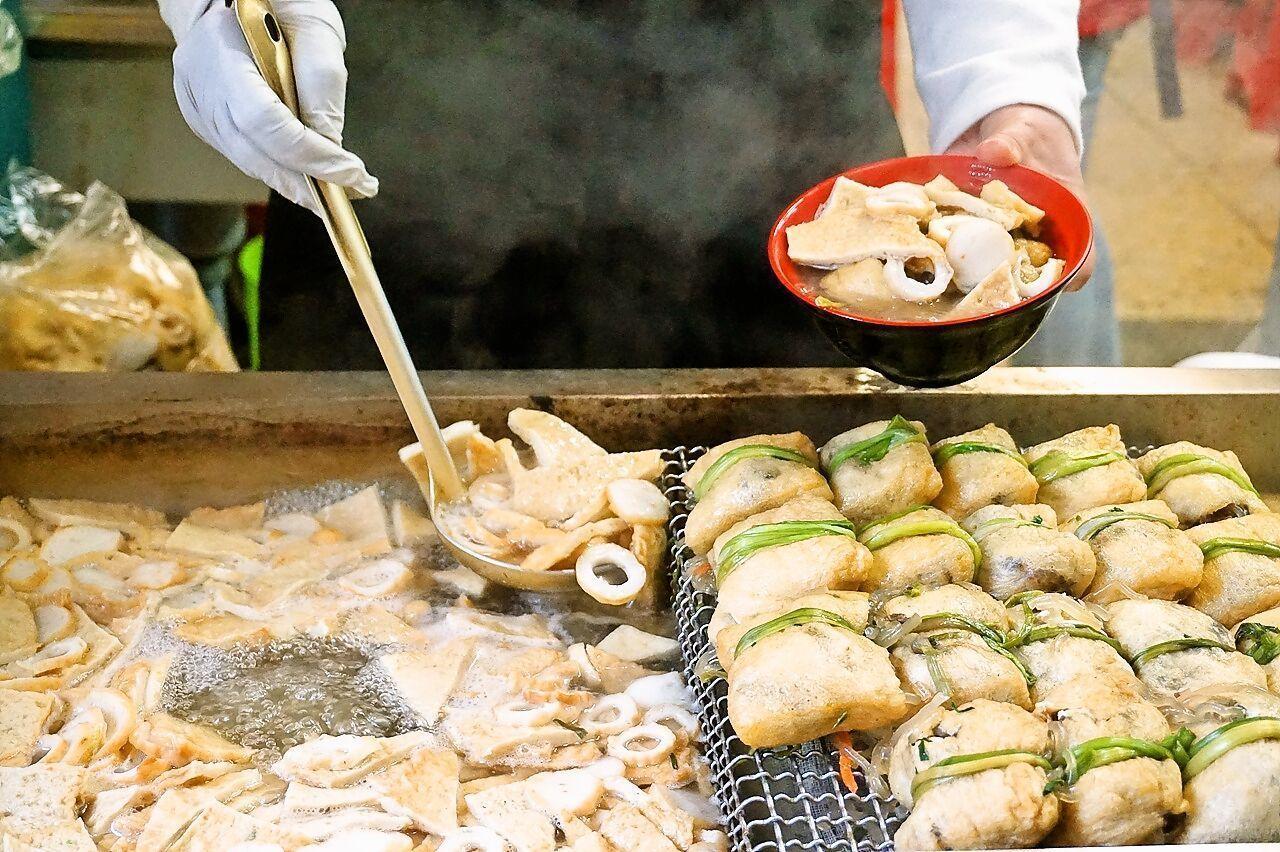 This dish is hot fishcake soup full of different fishcakes served with two pieces of fried tofu bun.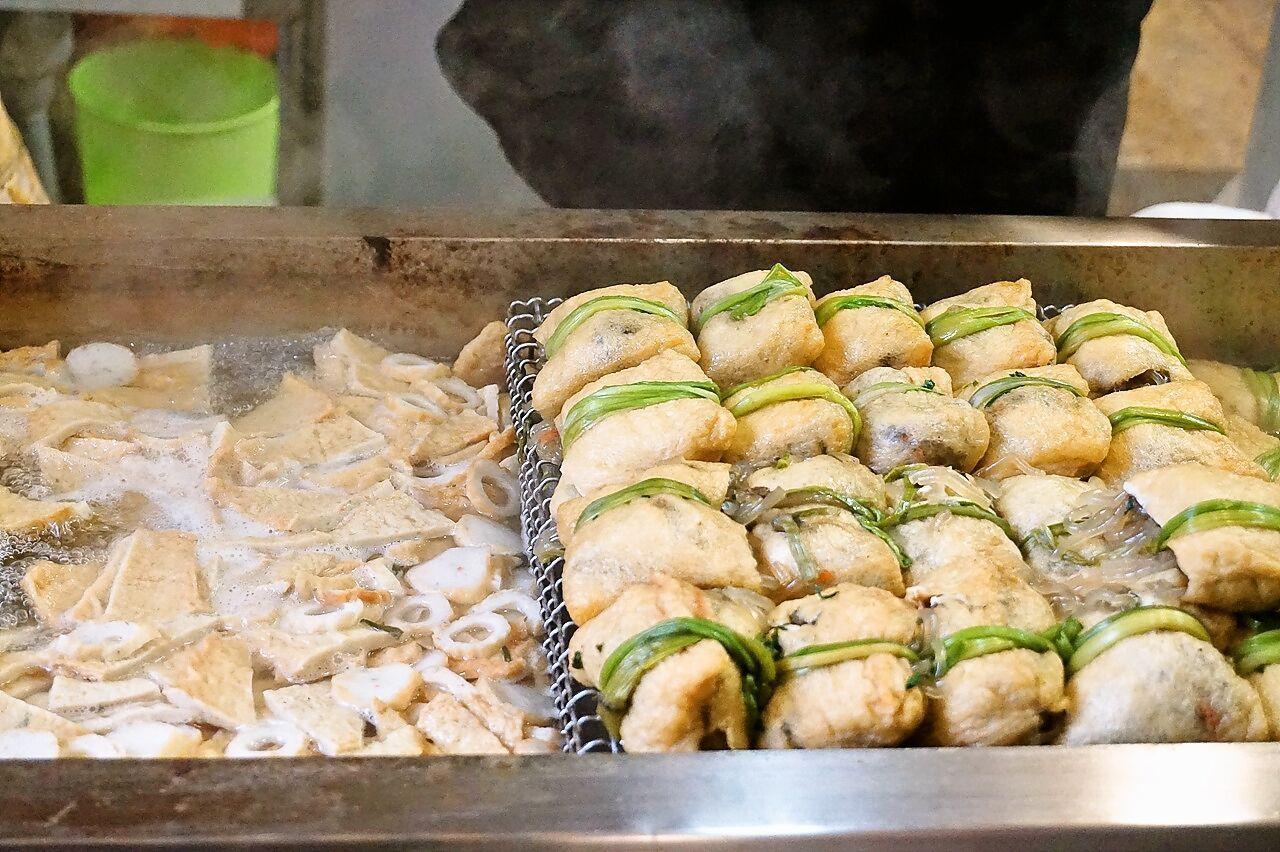 Then what's in the fried tofu pocket? It includes glass noodles, onions, vegetables, mushrooms, meat filling and Korean-style sauces, and finally wrapped around with water celery, creating the package shape. It is a must-eat Busan food!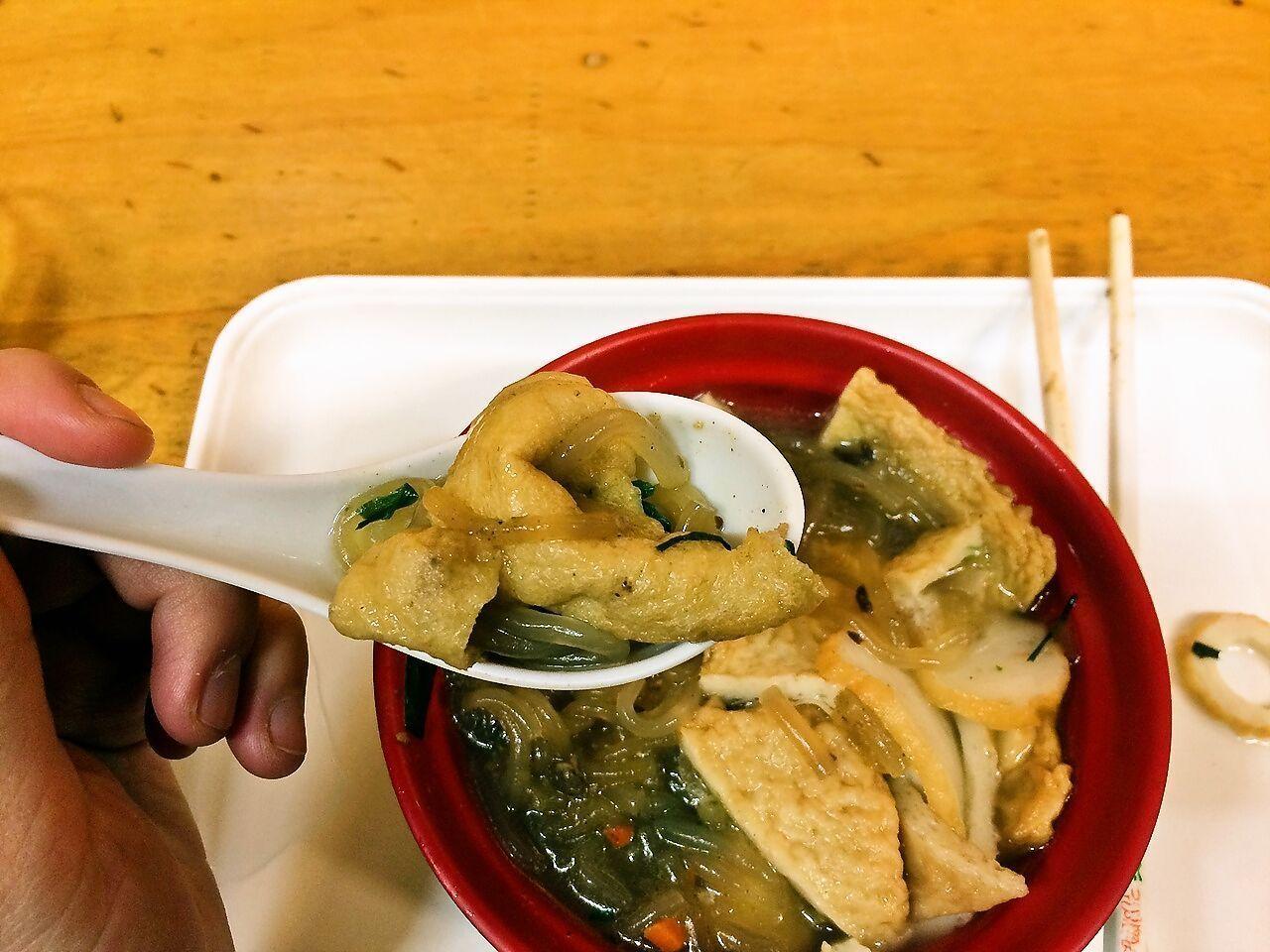 4. Fishcake
어묵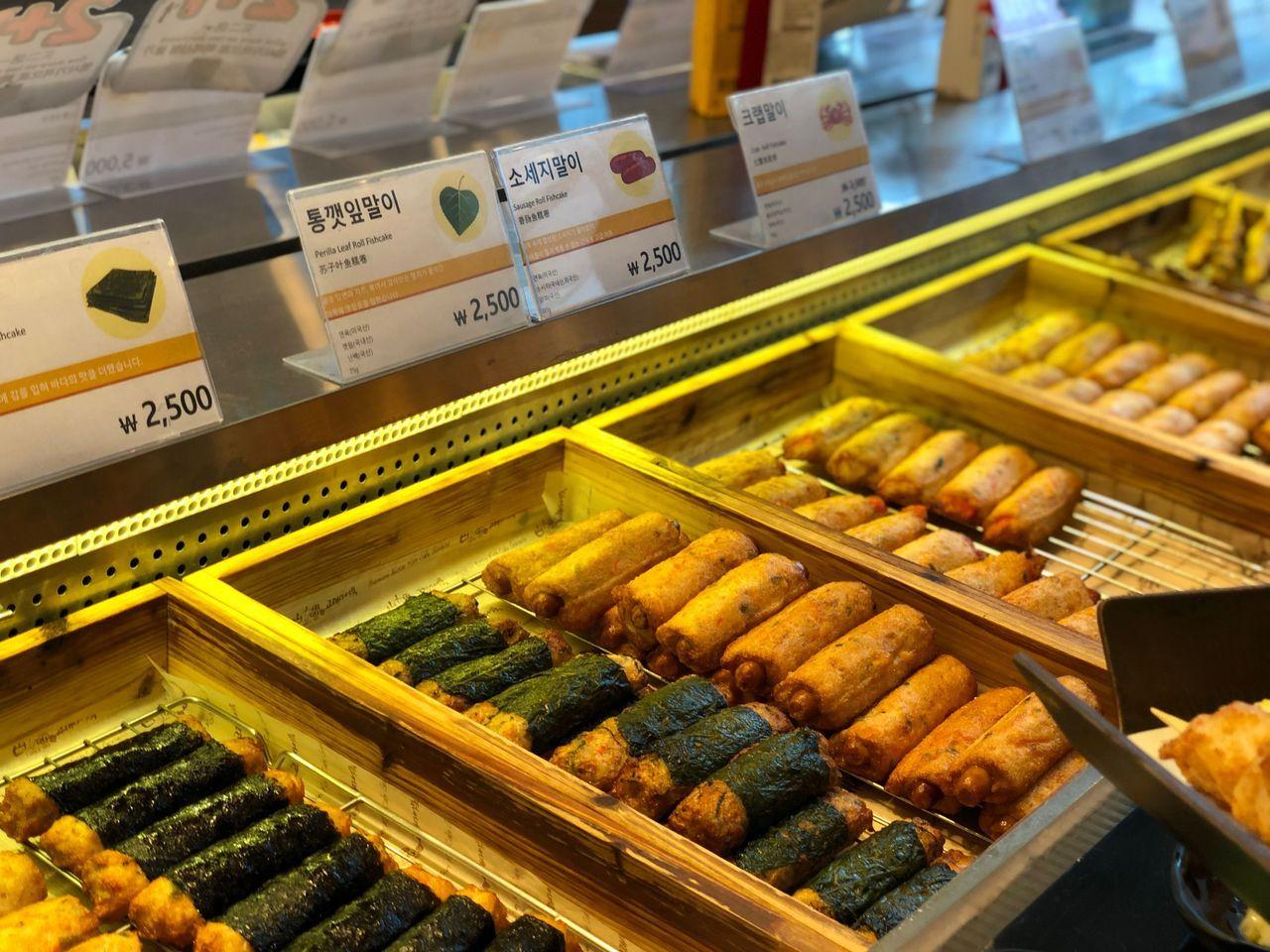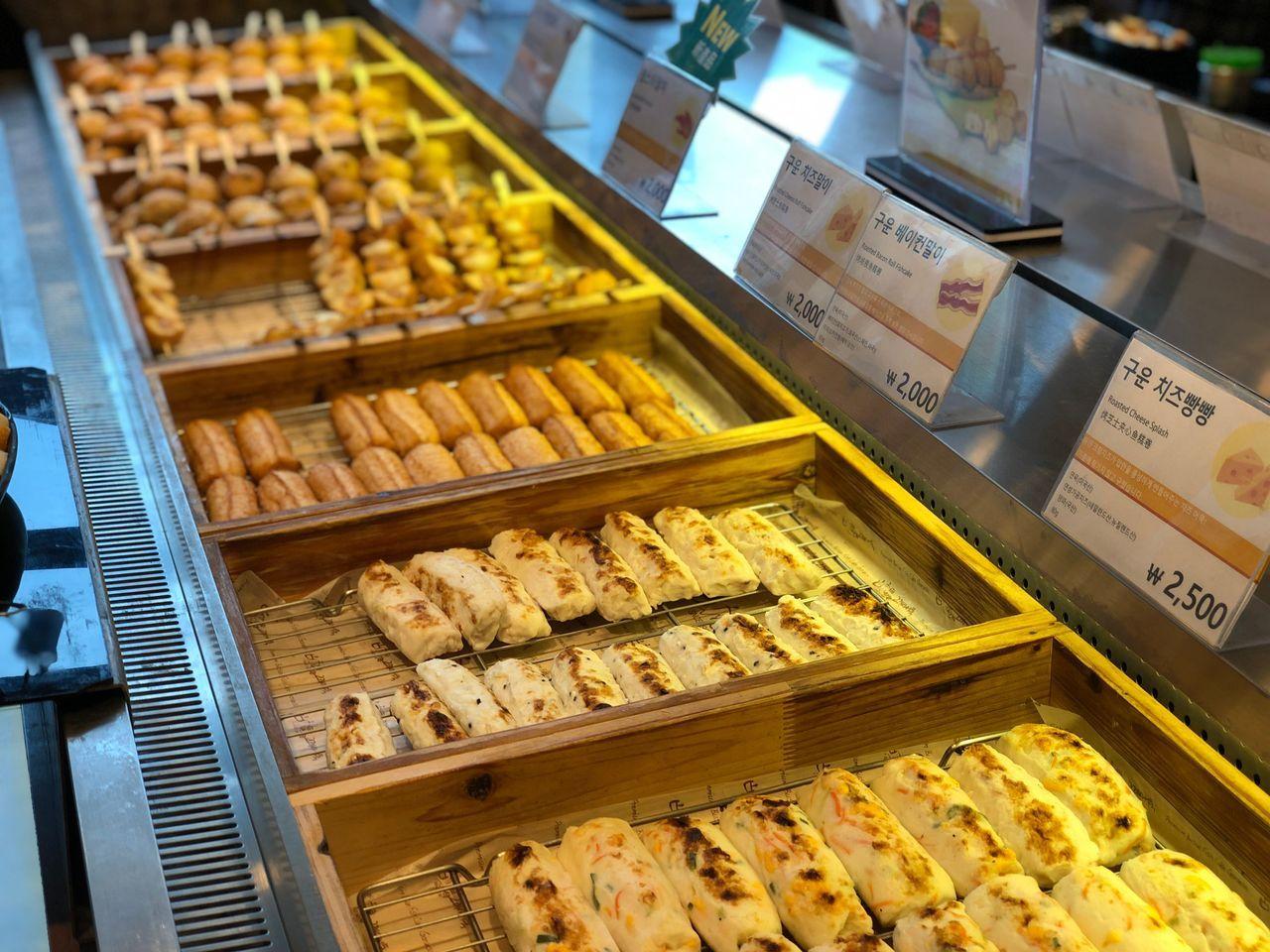 What's this bread-like thing? It's a fishcake! It's the food that represents Busan. Fishcakes are different from fish plates and locals love them, and they have made hundreds of different flavors.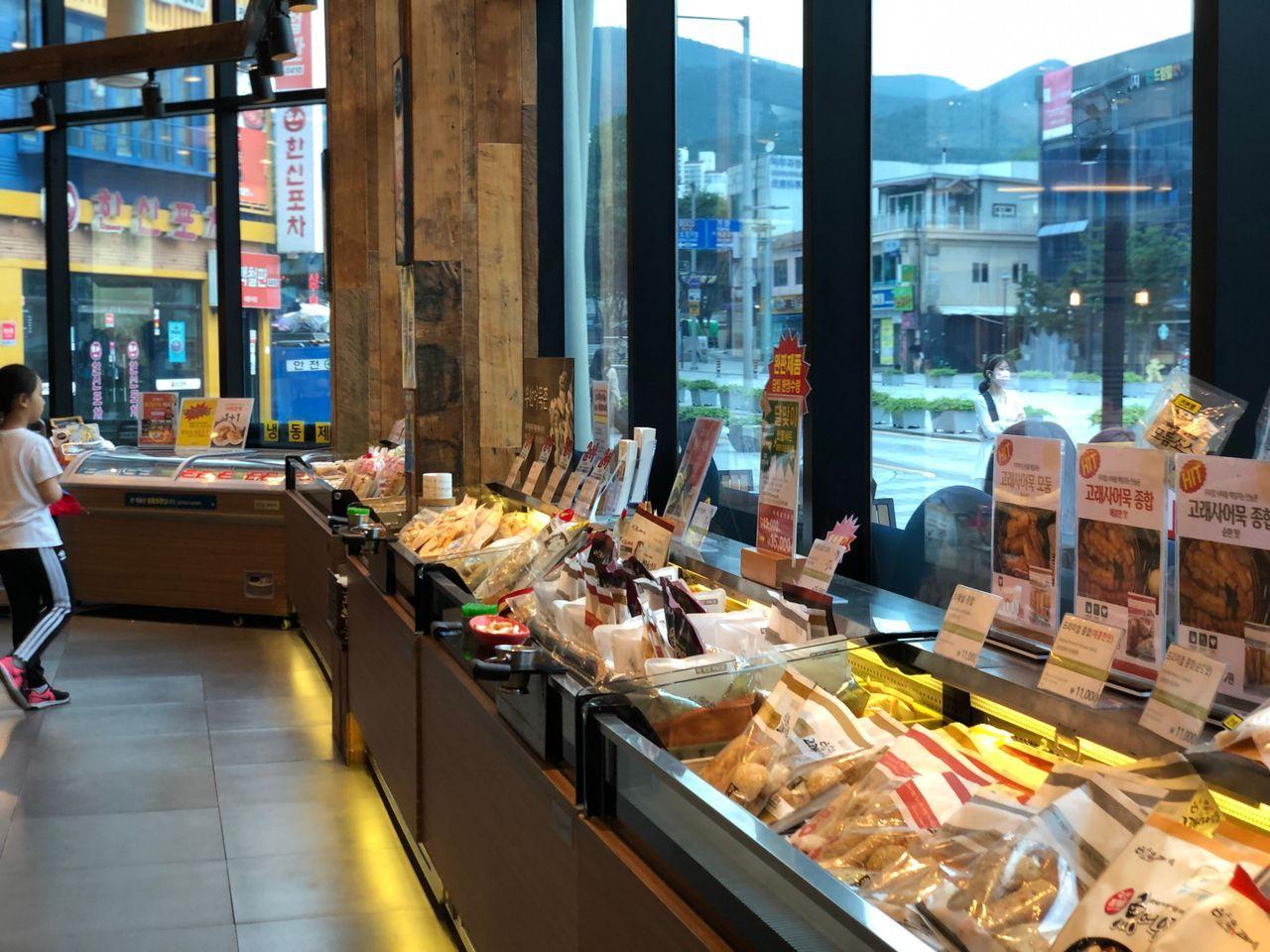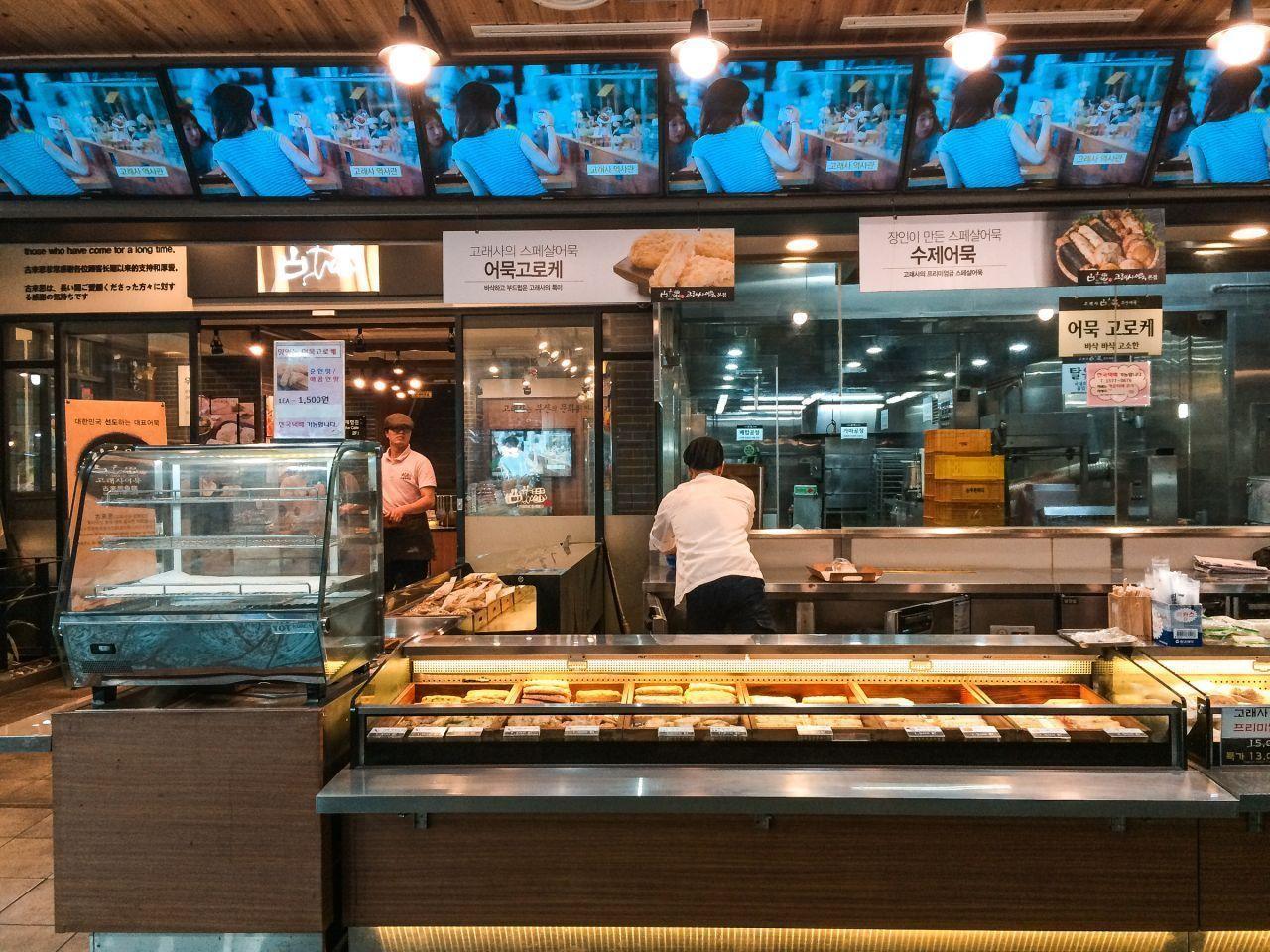 This is a sight that can only be seen in Busan, where fishcakes are displayed like bread on a cupboard, and each fish cake is filled with rich ingredients, as well as various flavors.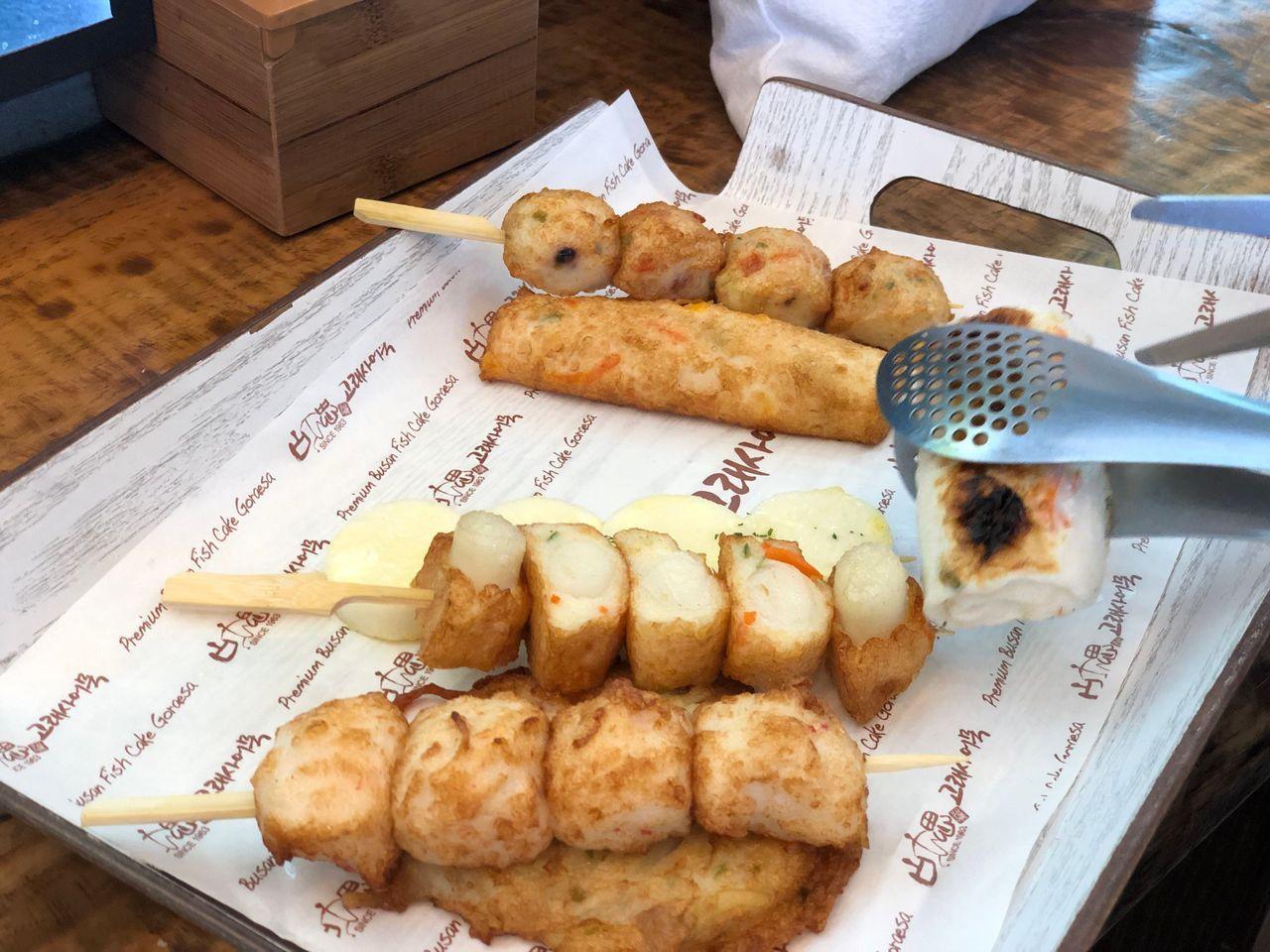 Every time I visit Busan, I simply cannot forget to eat fishcakes because it really has a super variety of flavors, each of which is very delicious.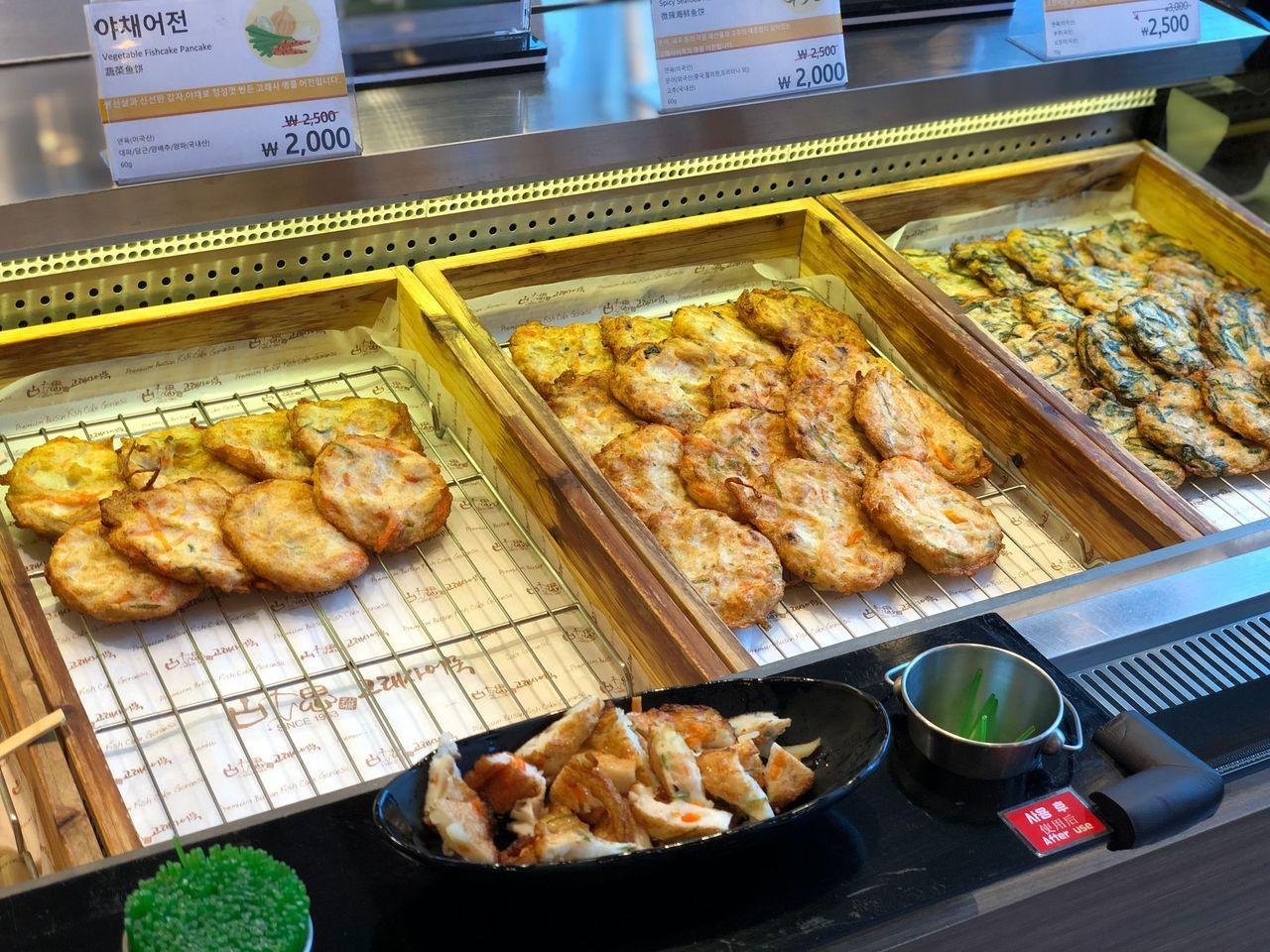 5. Bibim Glass Noodles
비빔당면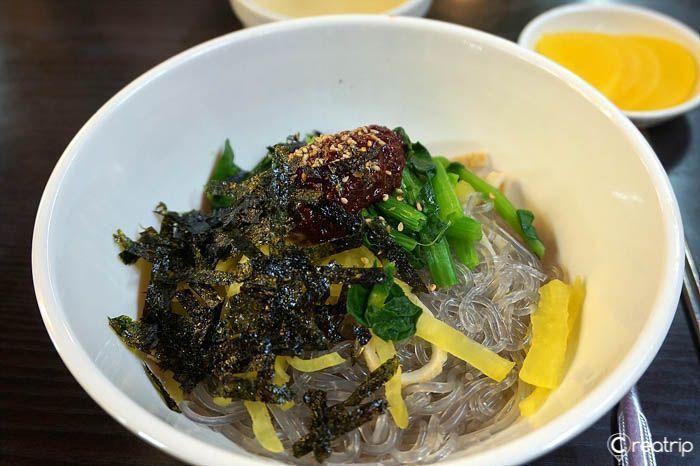 Remember that fried tofu pocket? Bibim glass noodles are also famous at Bupyeong Kkangtong Market. Add spicy sauce, sesame oil and vegetable food to the it and you'll experience the most amazing combination of flavours.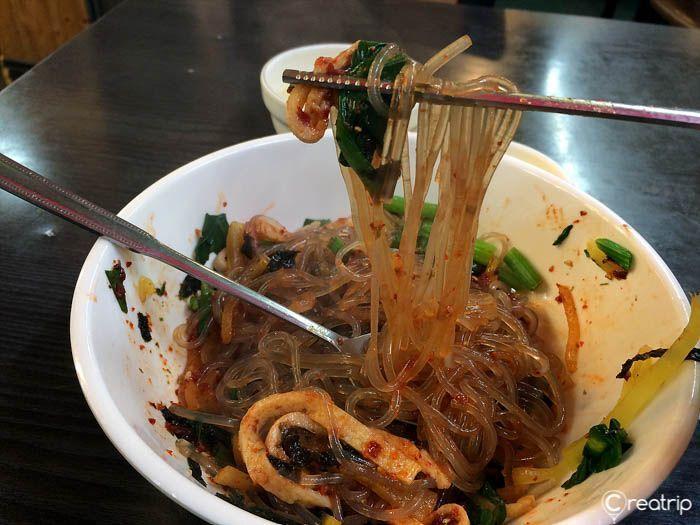 In contrast to ordinary cold noodles or bibimbap, bibim glass noodles are spicy. It is often mentioned to describe Busan locals because it is similar to their 'spicy' personality.
6. Cold Pig Trotters
냉채족발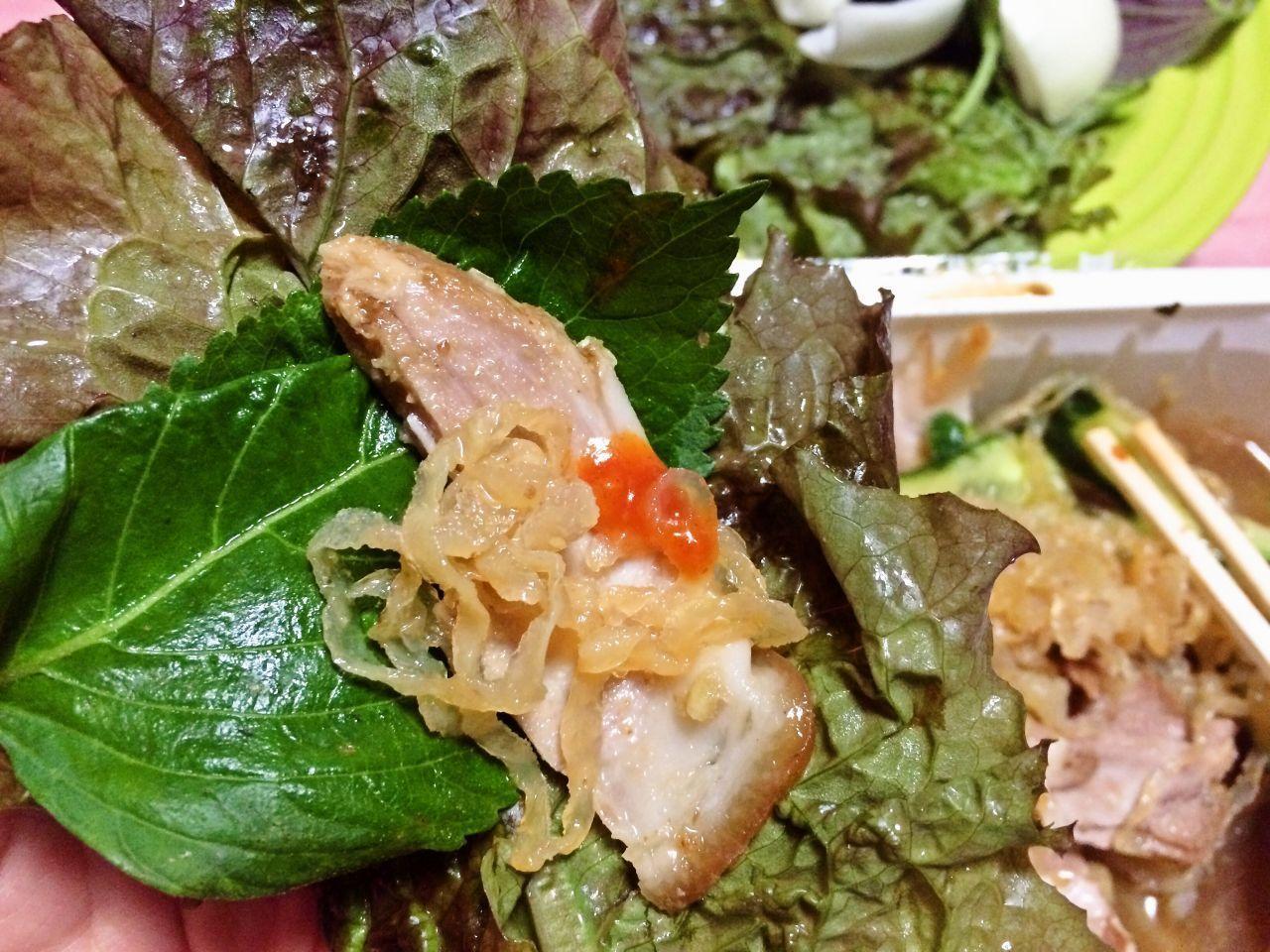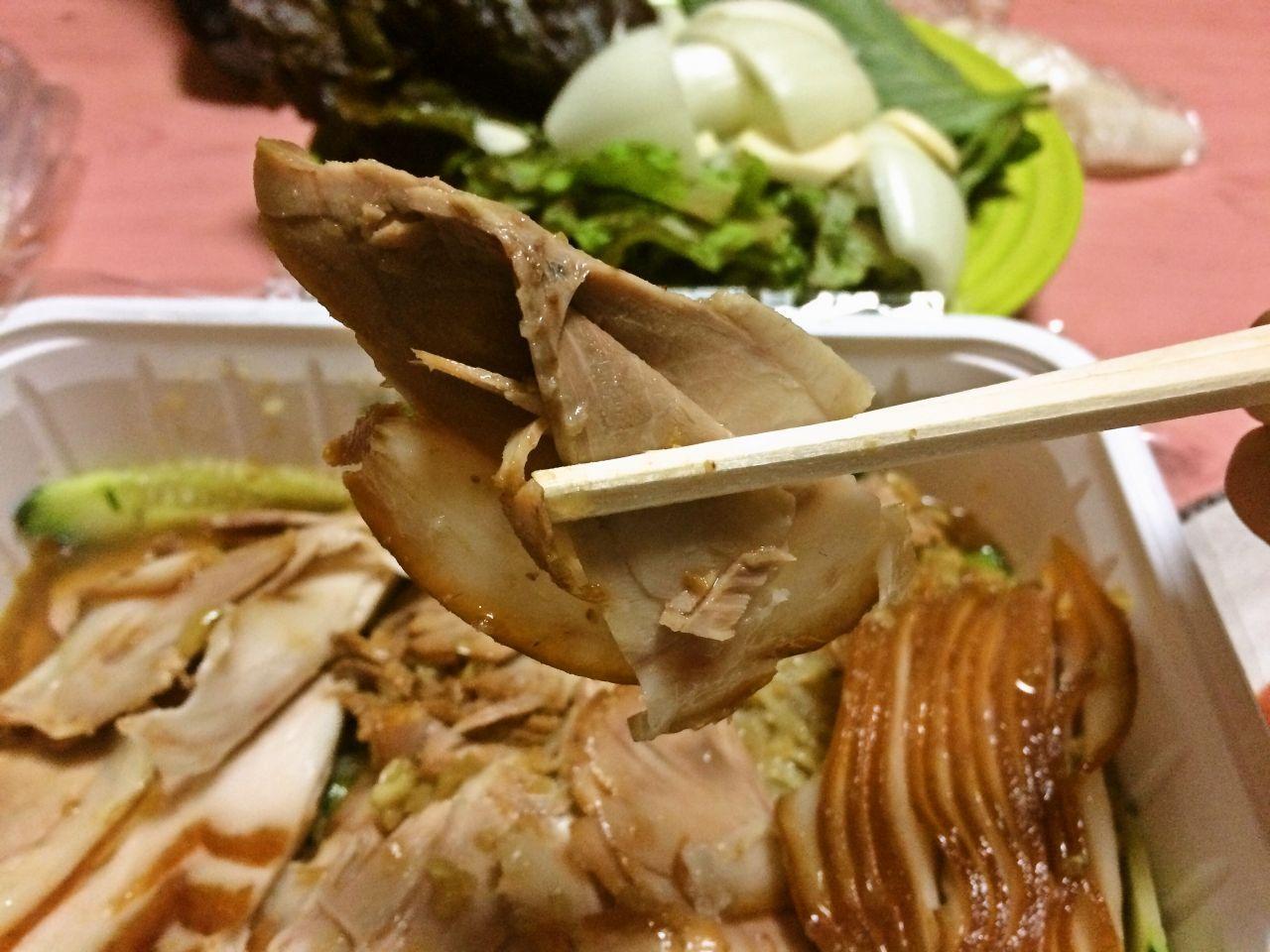 Cold jokbal (pig's feet) is one of the must-eat foods in Busan. Unlike other jokbal you would find in Korea, it is served with jokbal, jelly fish skin, fruit and mustard sauce, and then served with sour sweet sauce, which has captured the hearts of many!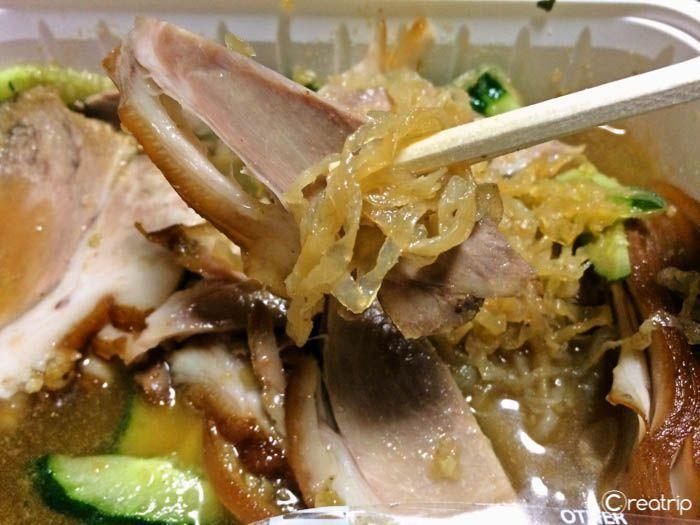 Sweet and sour cold jellyfish with cold jokbal is perfect for drinking soju. Be sure to drink the local soju brand, Joeun Day (좋은데이), with cold jokbal with your friends and dance along the Bupyoung Jokbal Street.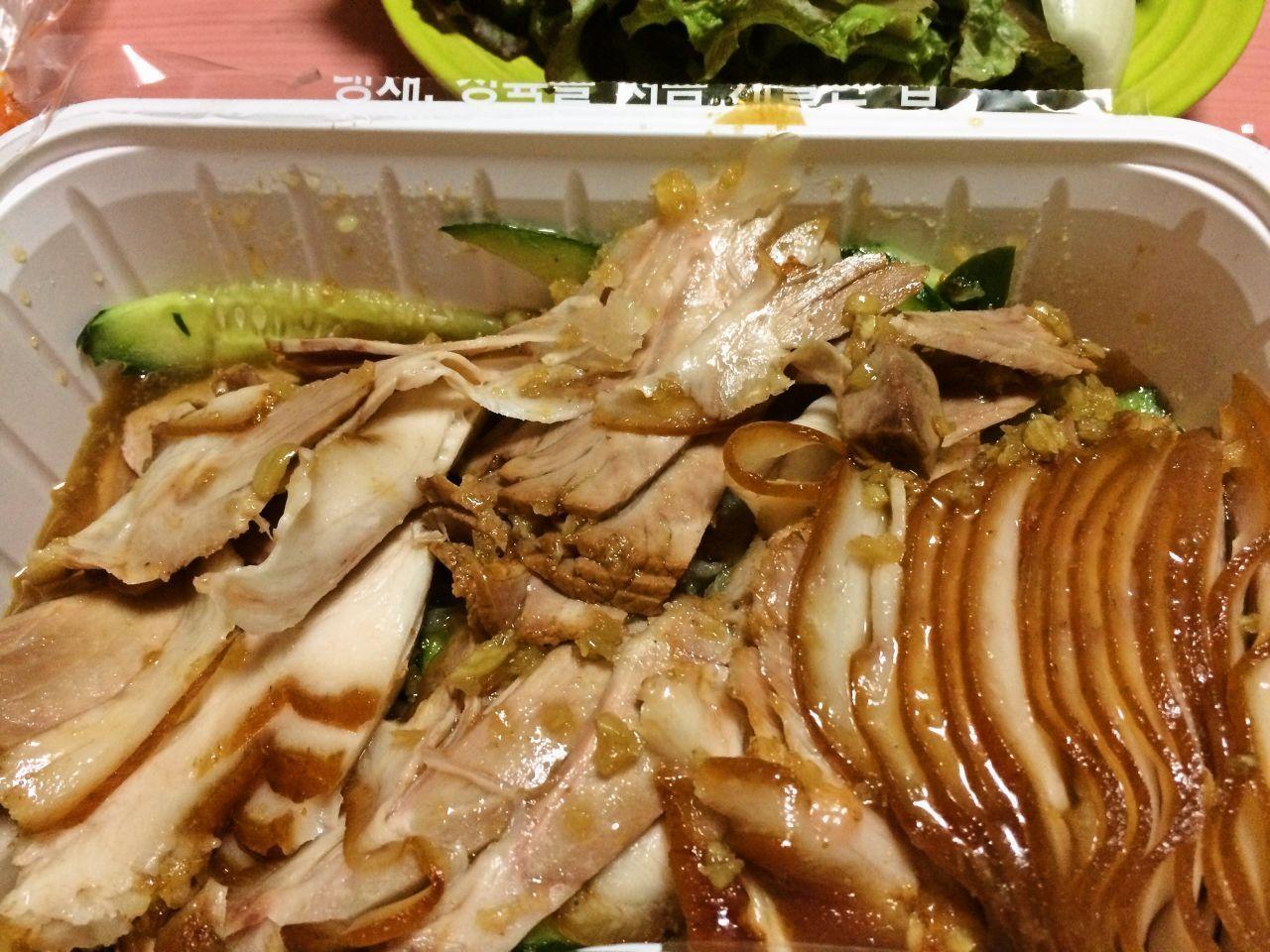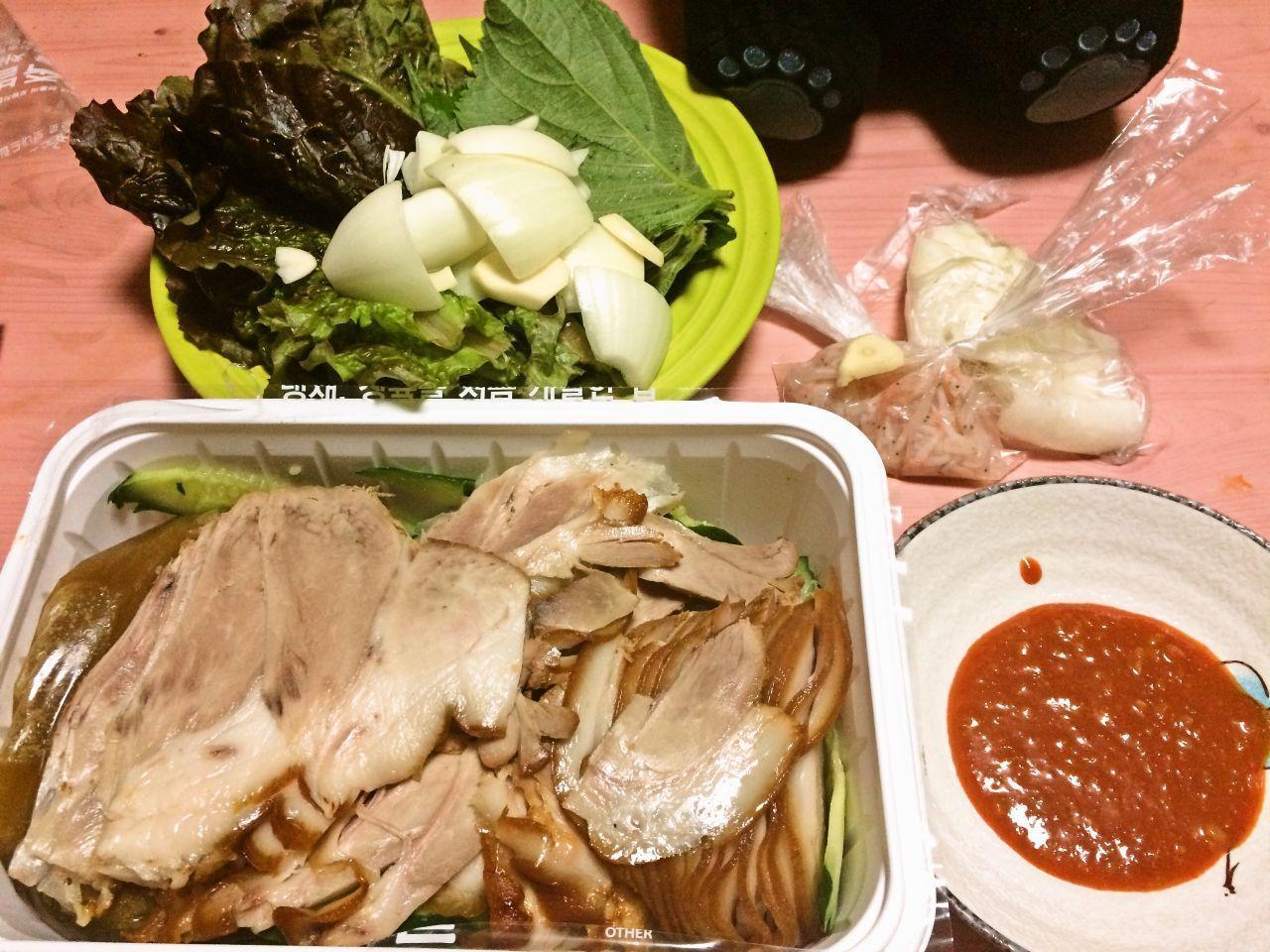 But why is cold jokbal so famous in Busan? In fact, this innovative food was created to fit the tastes of uncles and has become a representative food in Busan over a long time.
7. Wheat Noodles
밀냉면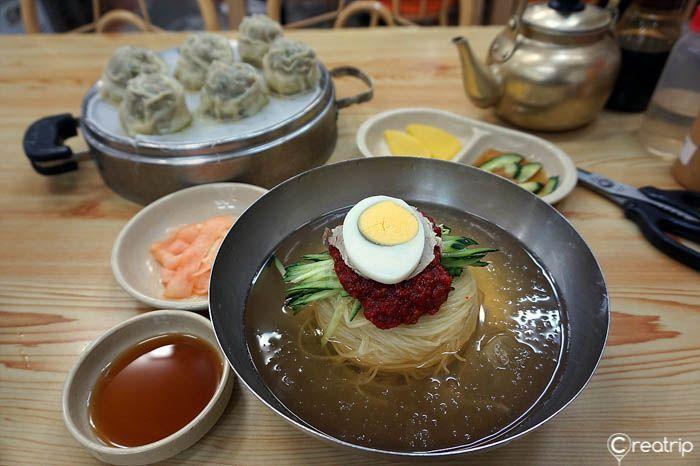 When it comes to naengmyeon (cold noodles) in Korea, usually they are made of buckwheat flour, but Busan naengmyeon noodles are special in a way that they're made with wheat, otherwise known as mil-naengmyeon.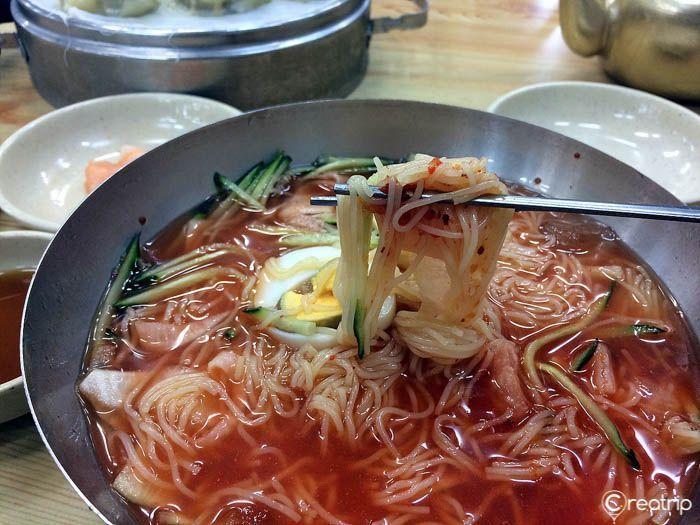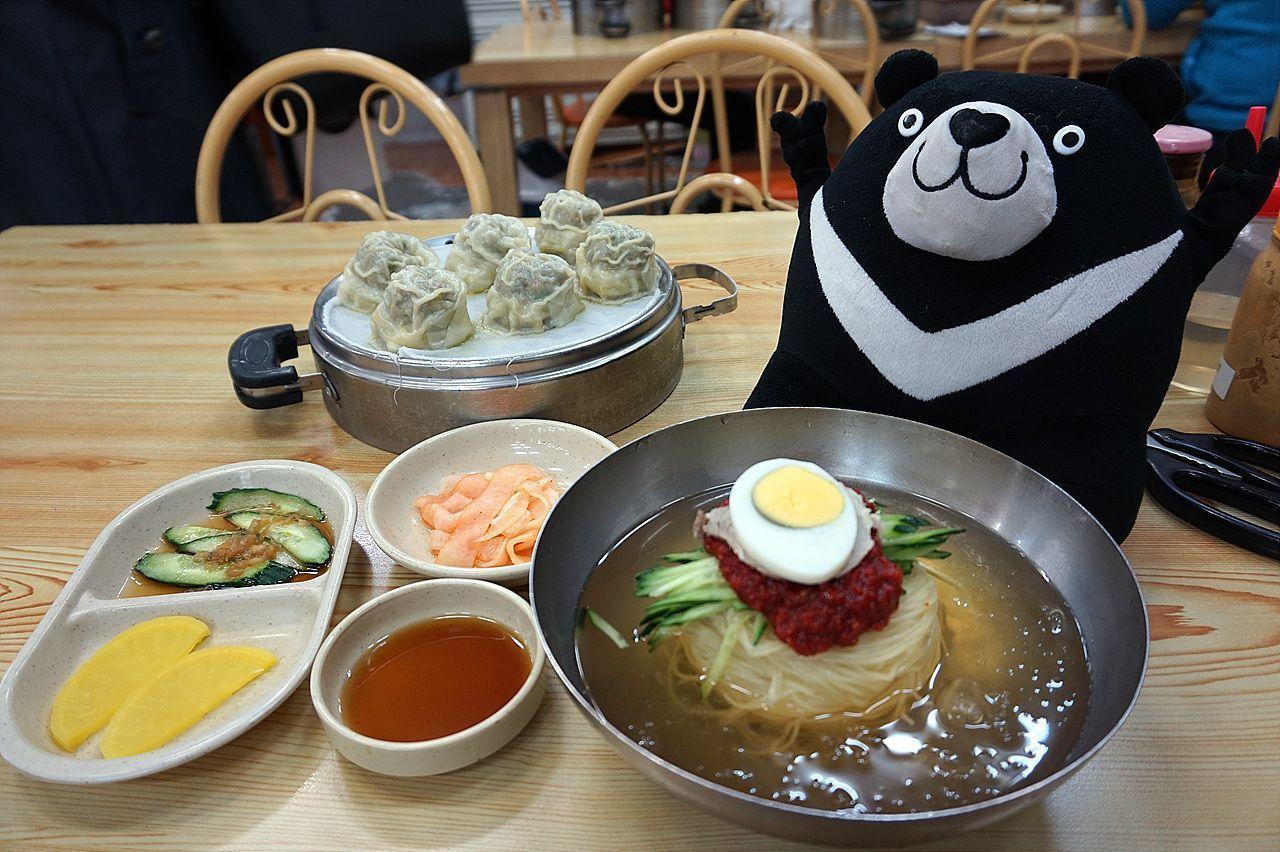 In fact, naengmyeon may be unfamiliar to people who are accustomed to eating cooked hot foods, but I guarantee you will fall in love with the taste of these wheat noodles. Also, the texture is a little different, so that people who usually don't like naengmyeons can give this version a try.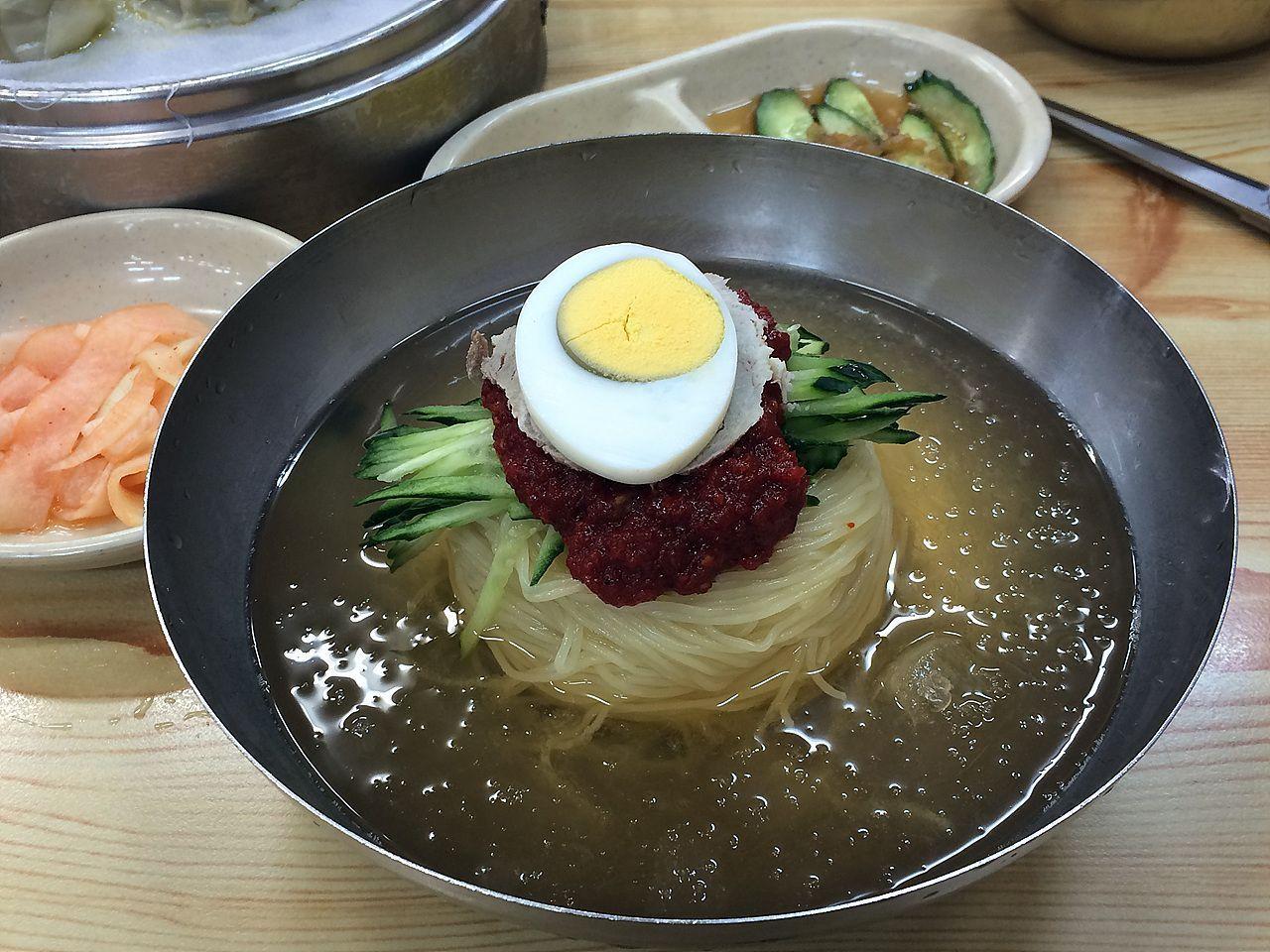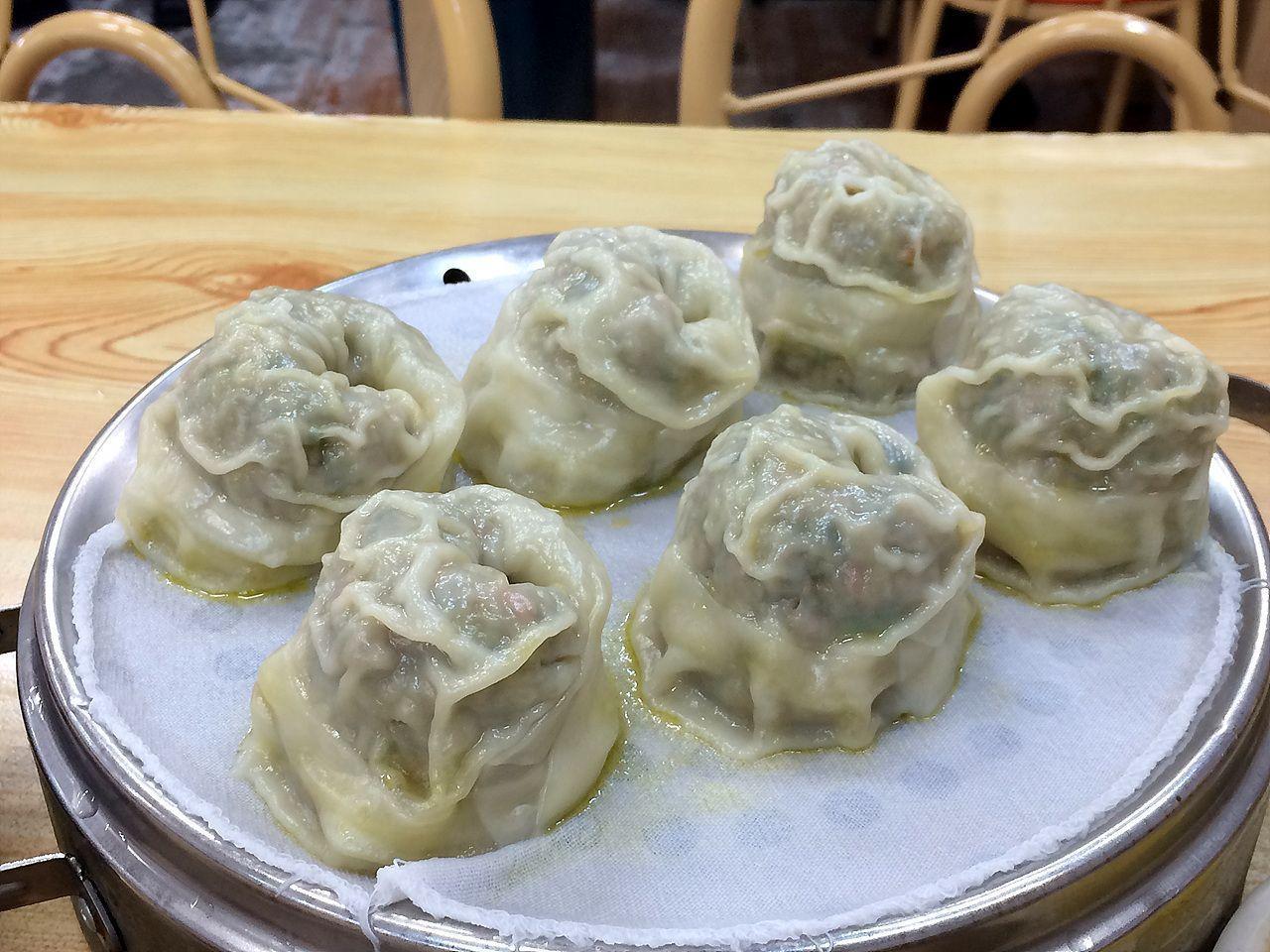 Most people in Busan eat naengmyeon with dumplings. Try out this local combination!
8. Dongrae Pajeon
동래파전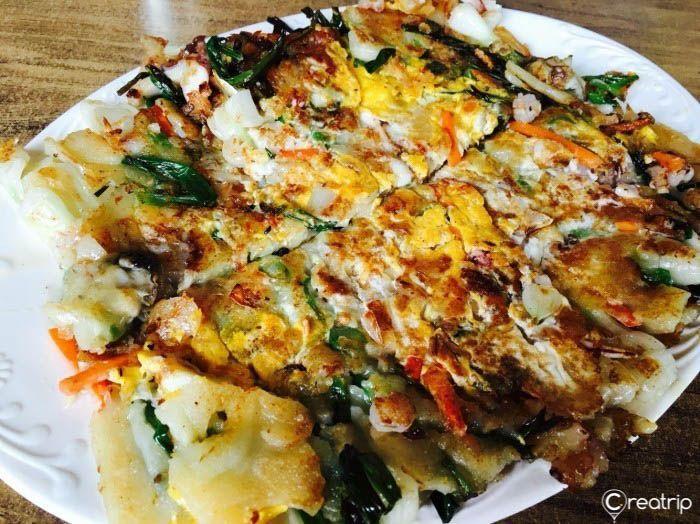 A pajeon is a Korean-style pizza, but Dongrae pajeon, which is from Dongrae-gu, is thicker and has more ingredients in them compared to pajeons from other places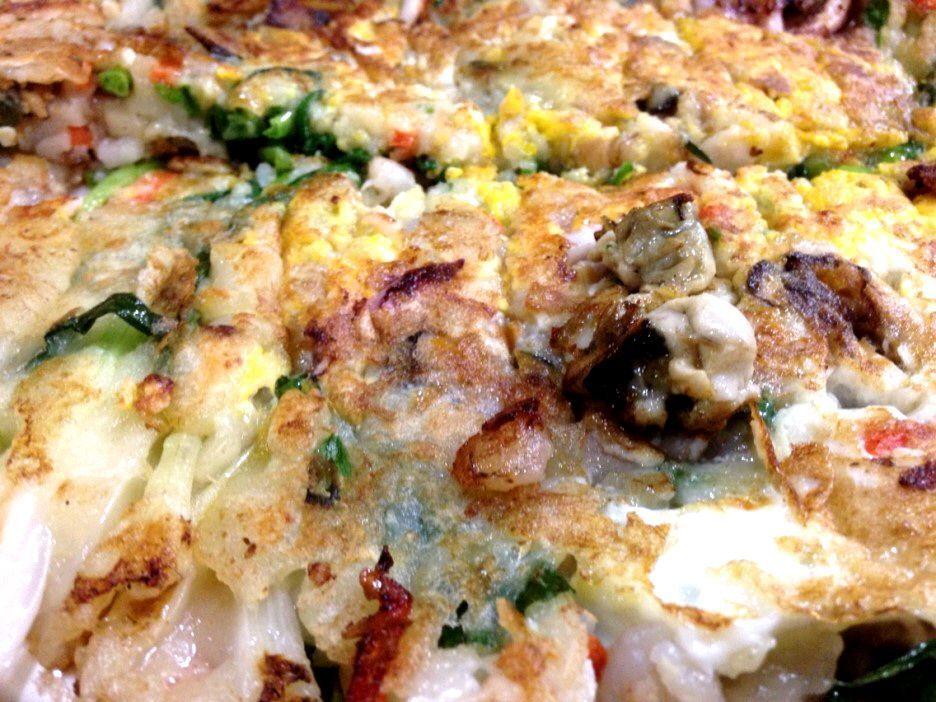 Koreans tend to drink makgeolli with pajeon. Since Dongrae district is farther away from the tourist area, it may take a little longer for you to taste it.
9. Grilled Hagfish
먹장어 구이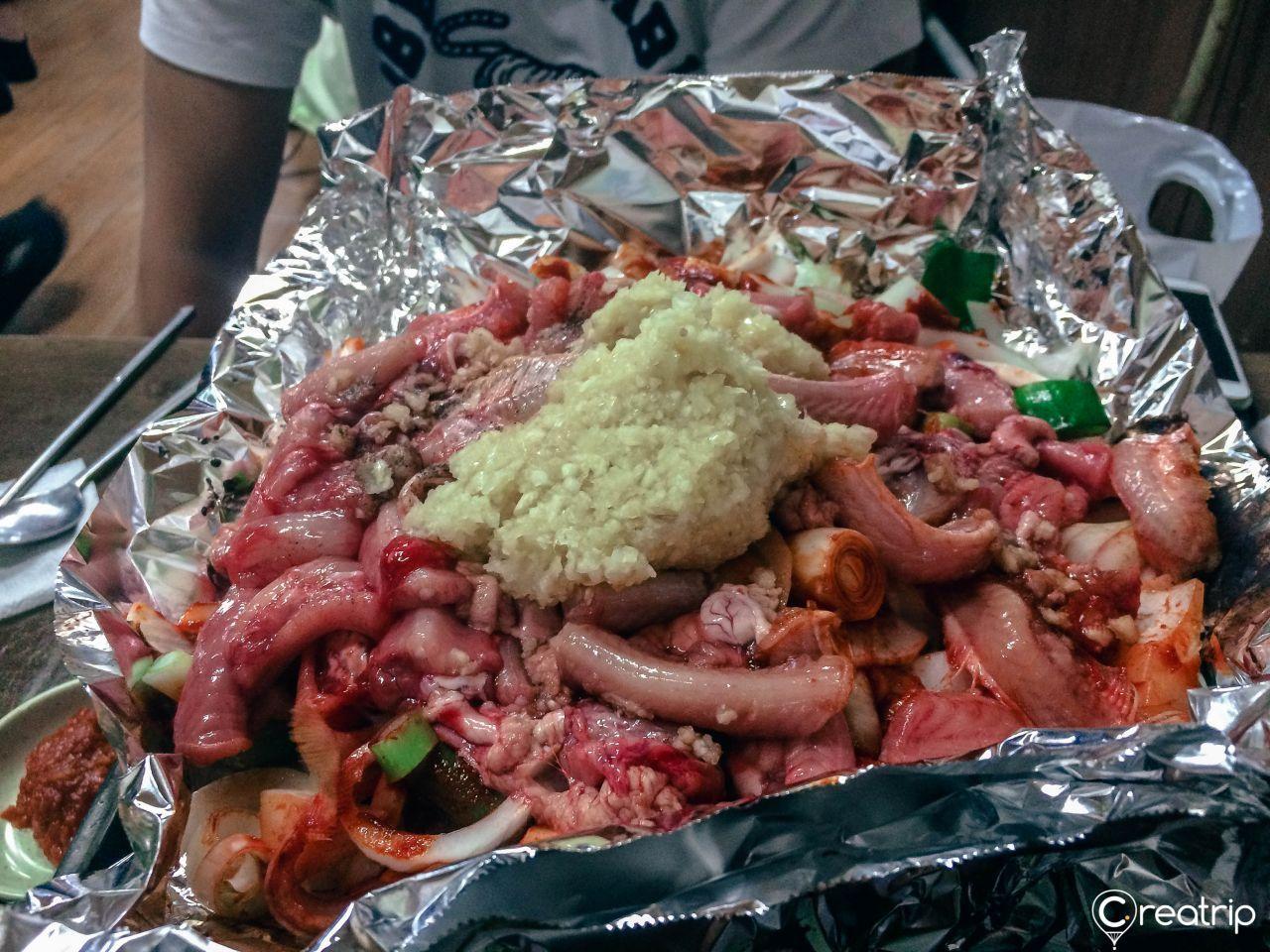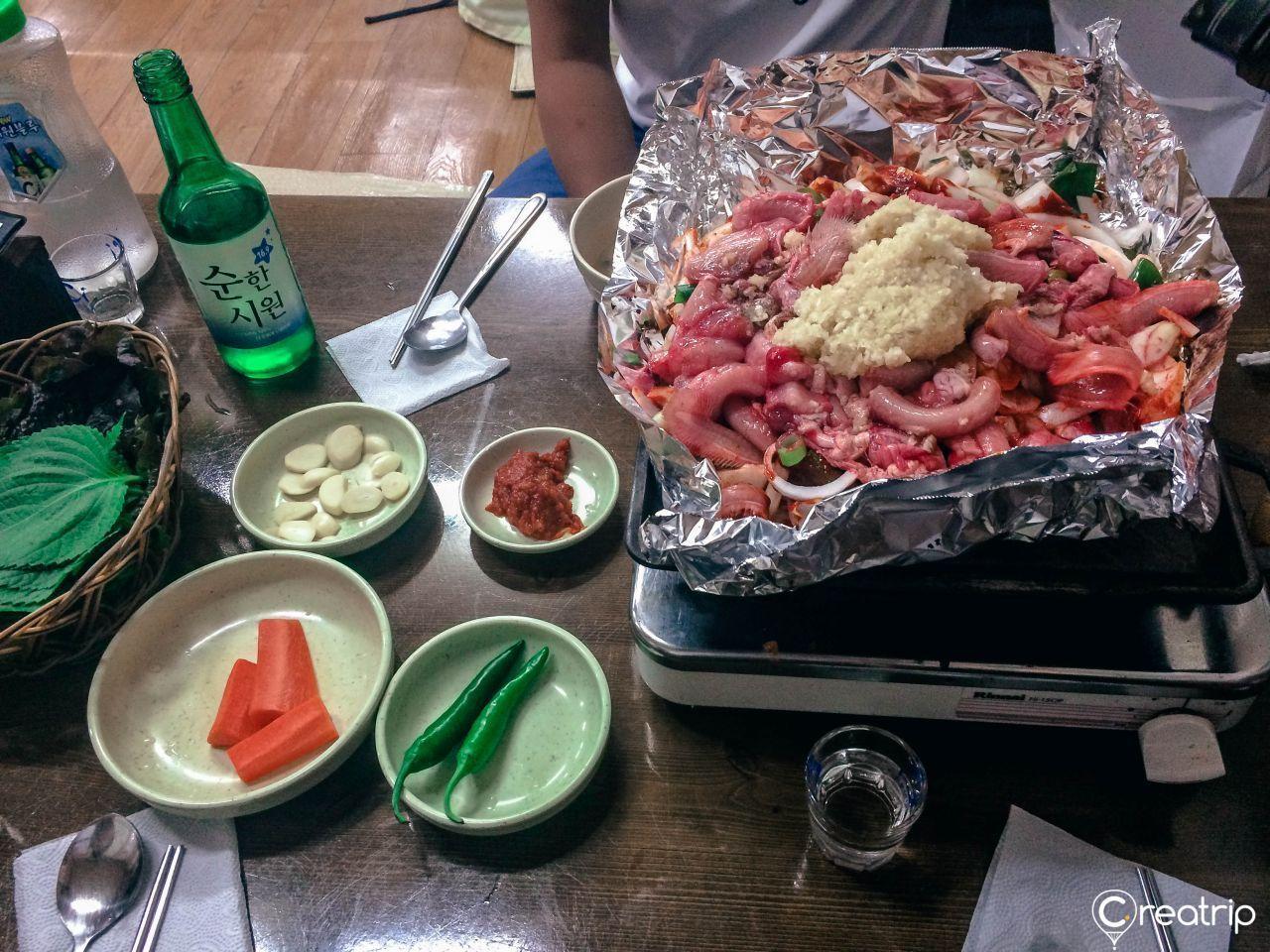 If Seoul eats raw octopus, Busan has grilled hagfish.
Although the two foods are different, they are all fresh seafoods, so you can have fresh live hagfish in Busan. However, compared to eating raw octopus, doesn't Busan's grilled hagfish seem less cruel?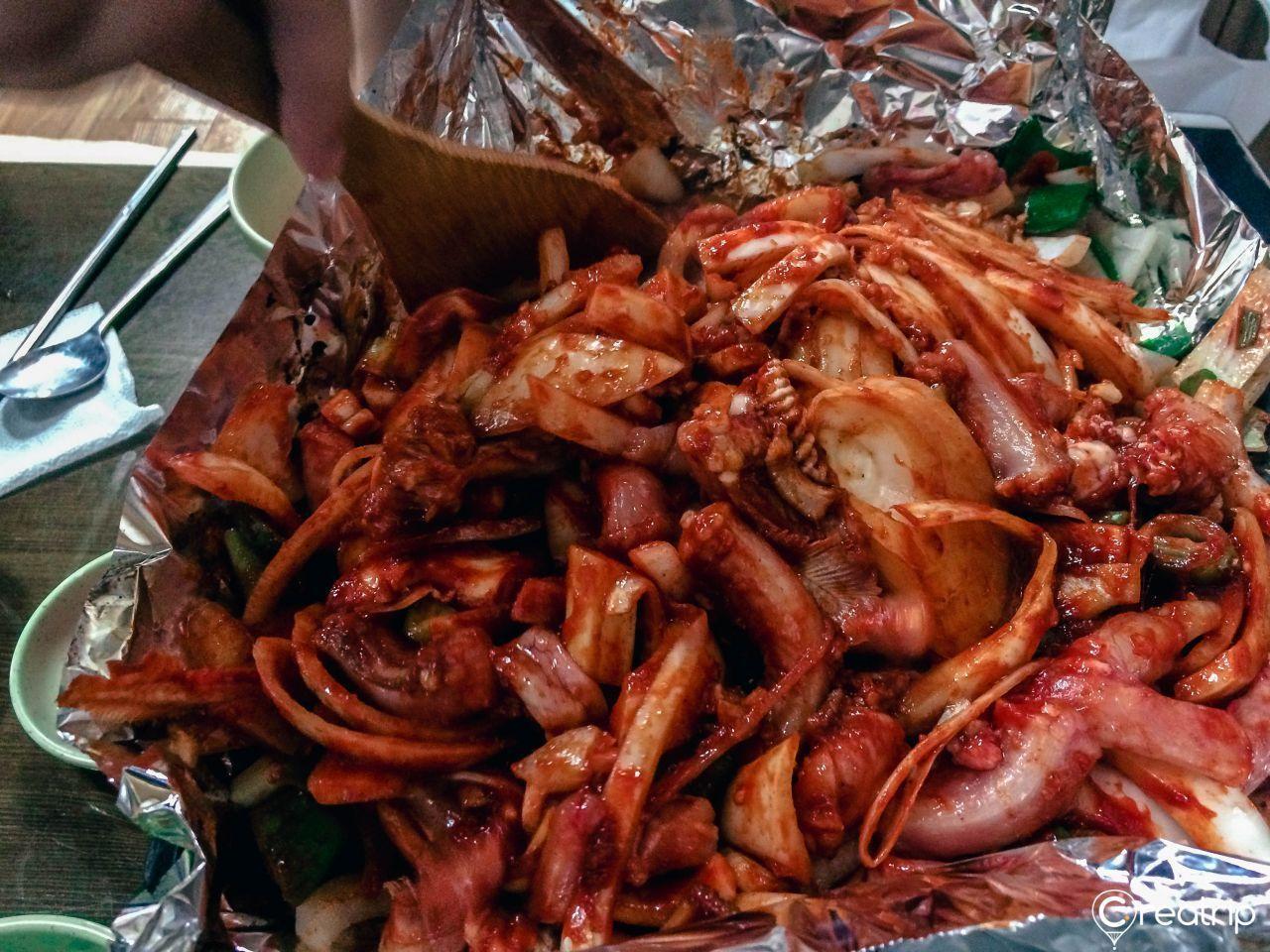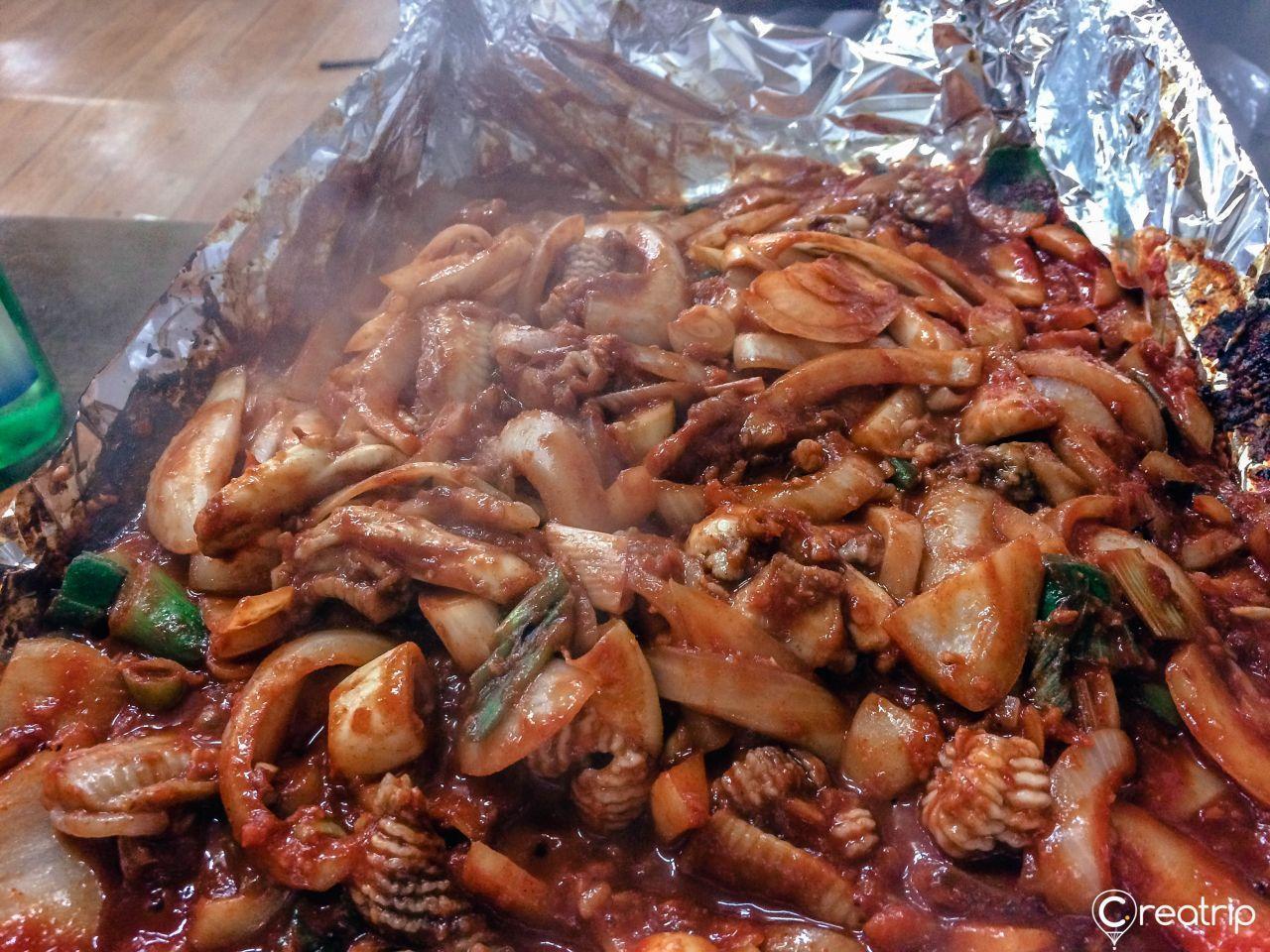 There are two main ways to cook the hagfish, by roasting them over a stove or by frying them. It only looks scary and I believe it will be easier to eat than raw octopus.
10. Sashimi
회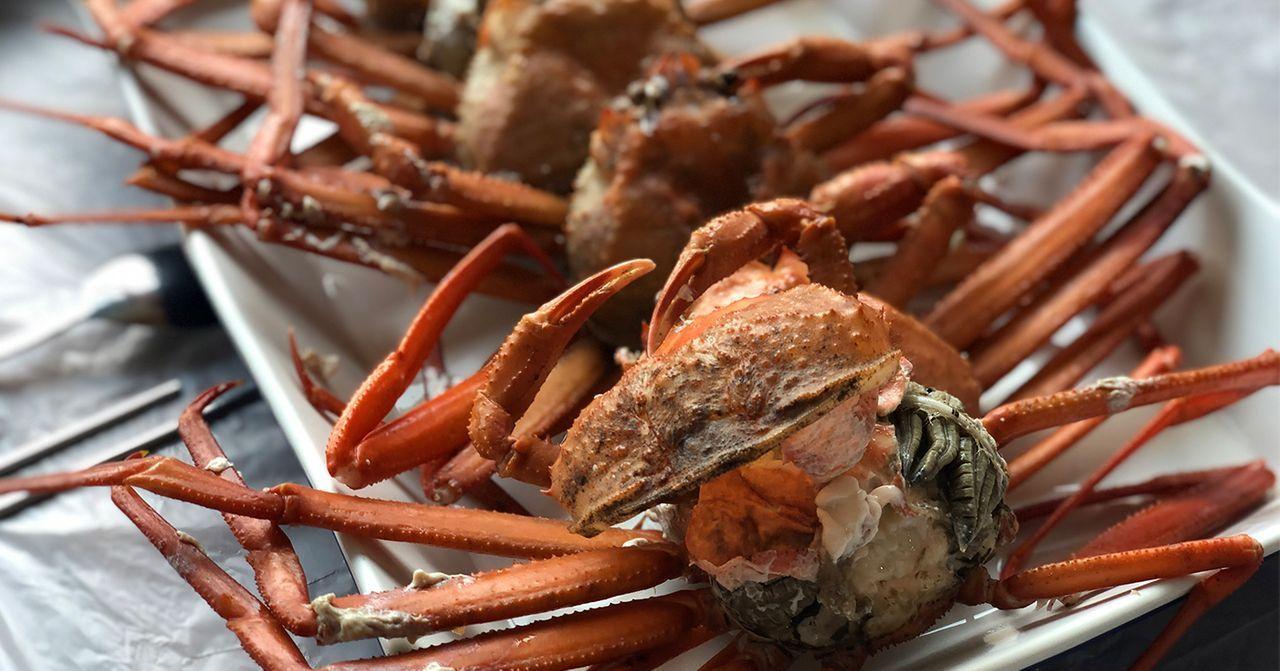 Last but not least, I want to recommend fresh seafood and raw fish in Busan. You should never miss it! You can also enjoy fresh seafood at cheaper prices than you would in Seoul.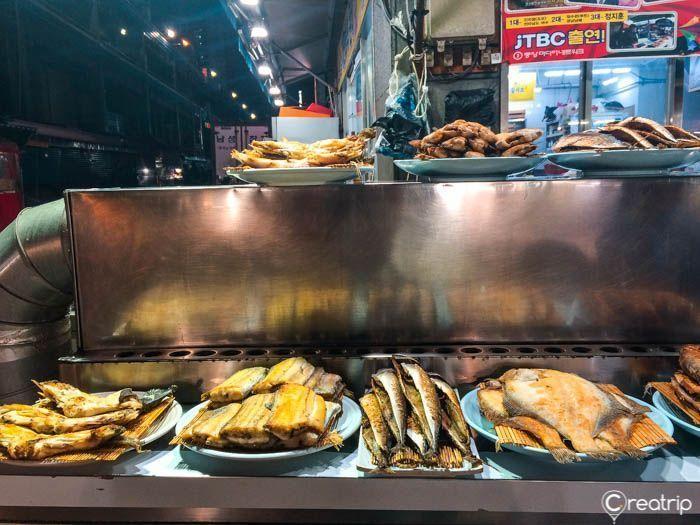 If you ask Busan locals, "Where do Busan people eat raw fish?", most people would answer that they would go to Gwangan-ri, where there is Minnak Fisherman Live Fish Outlets. You can buy raw fish and go to a nearby park or a beach to eat there.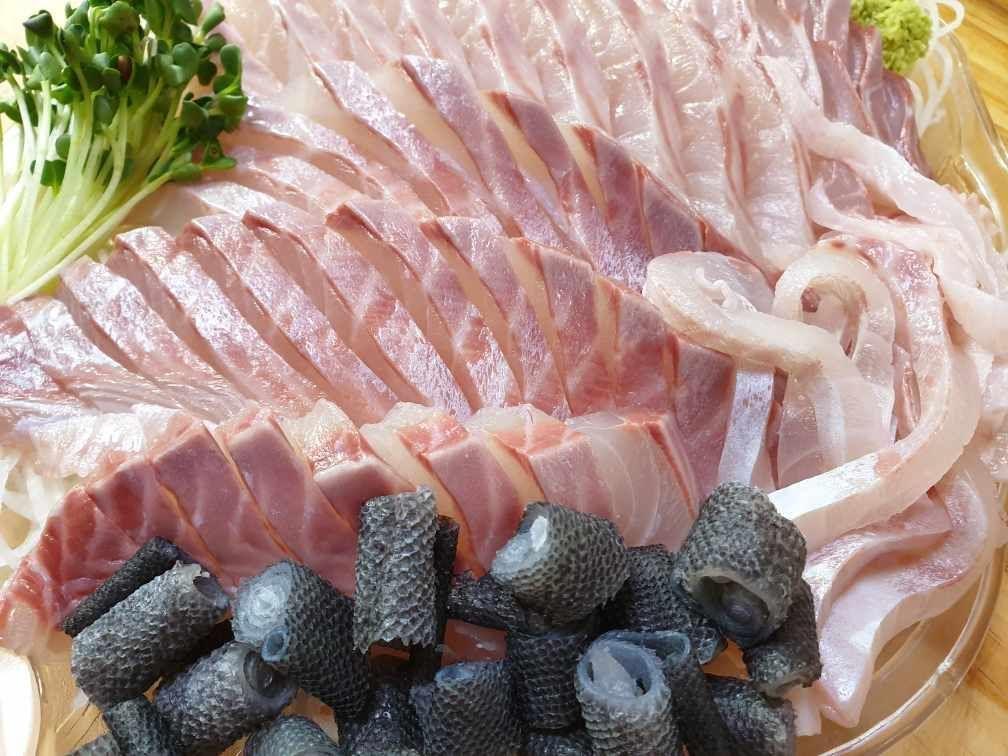 If you go straight to a raw fish restaurant in Gwangan-ri, not only foreigners, but even people from Seoul can be overcharged and get ripped off, so it's much cheaper to go straight to the market and buy raw fish there.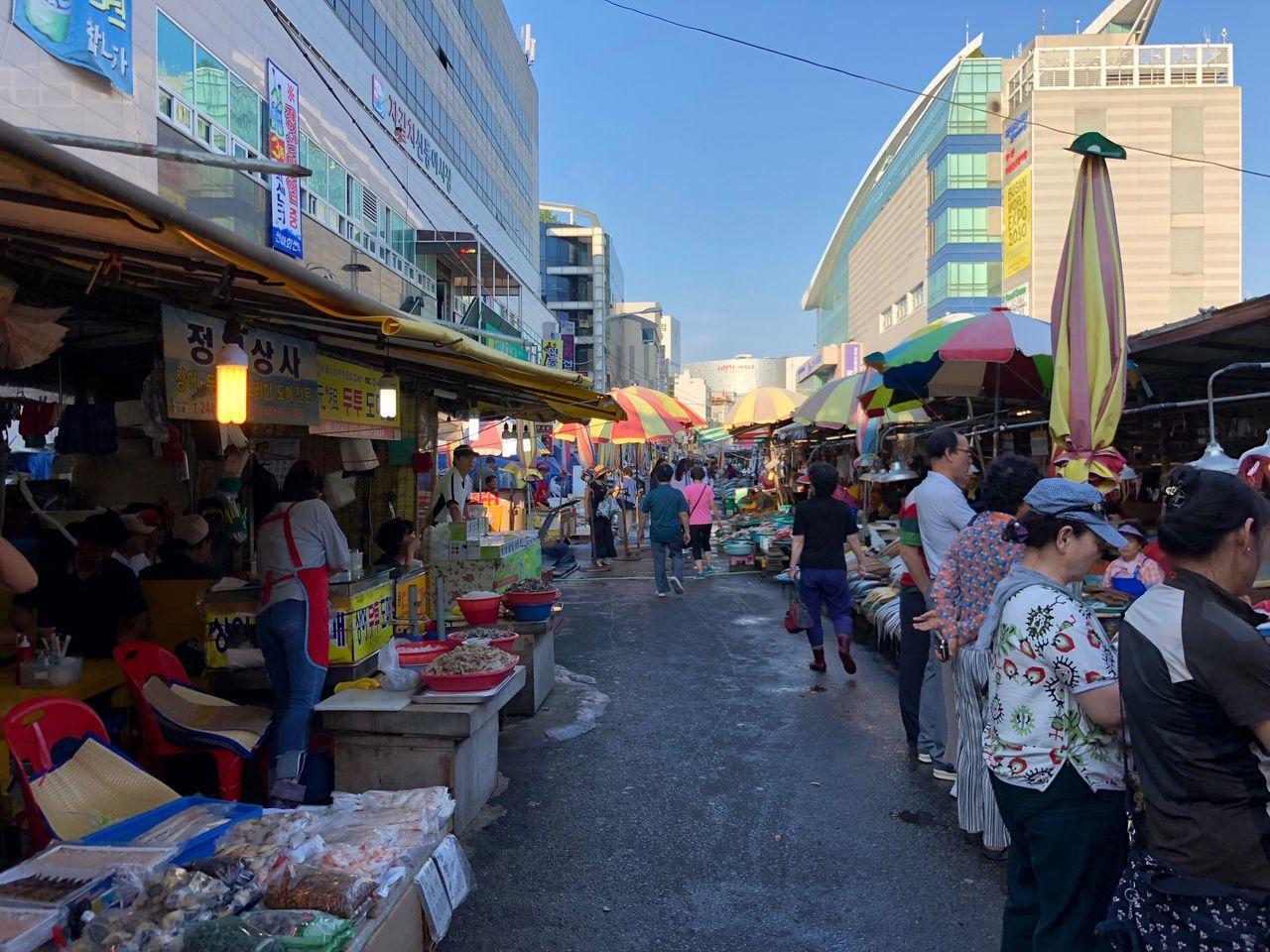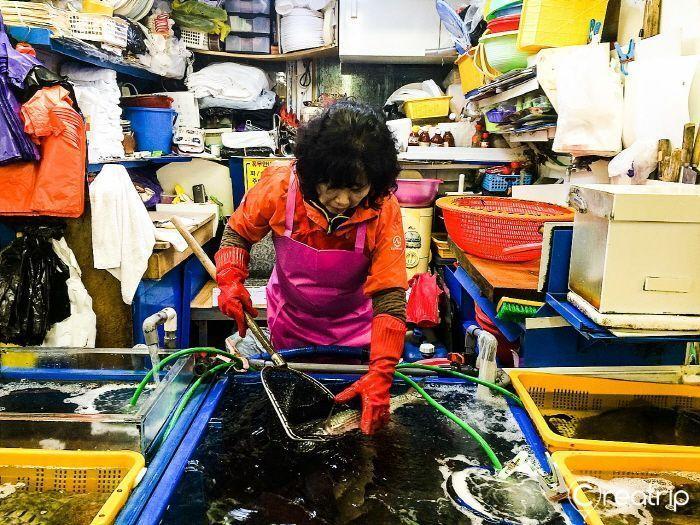 Also, if you are afraid to eat raw fish, you can go to the Jagalchi Market in Nampo-dong, Busan, and look for a fresh seafood package each with a clear price tag on it. You can either take it home or take a seat at the store. Come to Busan to enjoy delicious seafood dishes!
---
Book a KTX Train to Busan
---
We hope you can enjoy these foods during your trip to Busan! If you have any questions or concerns, please leave a comment below or send us an email at help@creatrip.com. You can follow us on Instagram, TikTok, Twitter, and Facebook to stay updated on all things Korea!
---