YEONGDEUNGPO | Creatrip Locals' Guide
Everything You Need To See From Hangang Park And Mullaedong To Time Square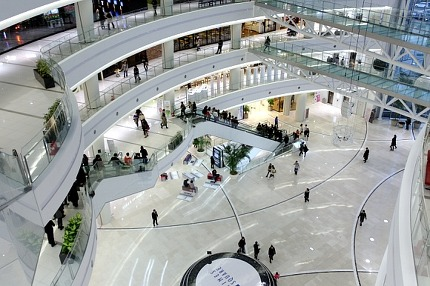 Yeongdeungpo is located on the southwest side of Seoul and neighbours Hangang. The district also includes Yeouido, an island on the waters of Hangang that also functions as Seoul's financial hub.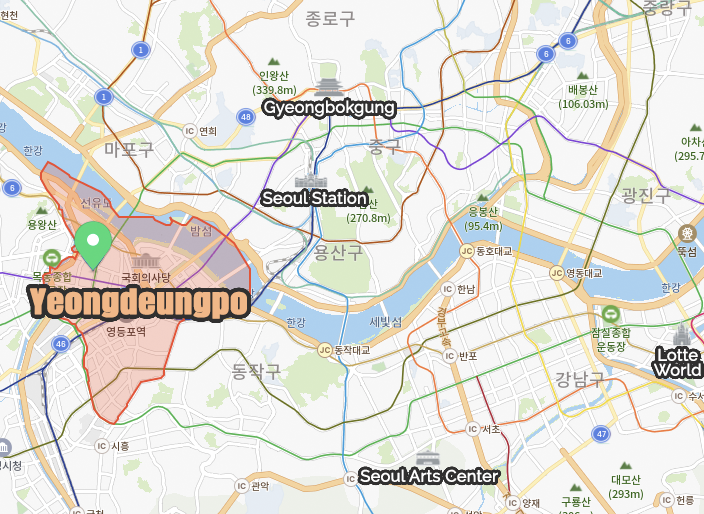 This guide will break down Yeongdeungpo into 4 sections; Yeongdeungpodong, Yeouido, Mullaedong and Seonyudo Island.
Yeongdeungpodong is home to the Time Square mall, one of the largest shopping complexes in Seoul while Mullaedong is an old ironworks district that now functions as a home to many artists and their studios. Seonyudo Island is a quiet island with stunning views especially during when cherry blossoms bloom.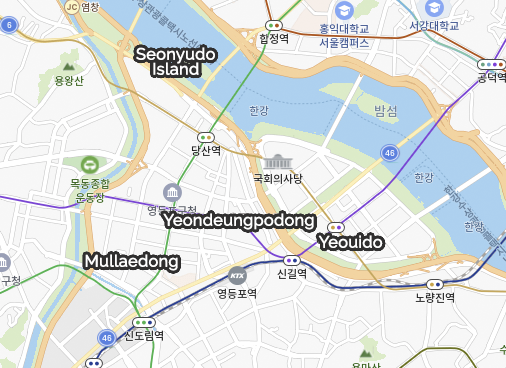 You'll find a list of things to do, eat and drink below divided into the said 4 sections. Because they're quite close together, you can hit all the spots on the map if you plan ahead.
---
THINGS TO DO
---
Yeouido
Yeouido Hangang Park (여의도 한강 공원)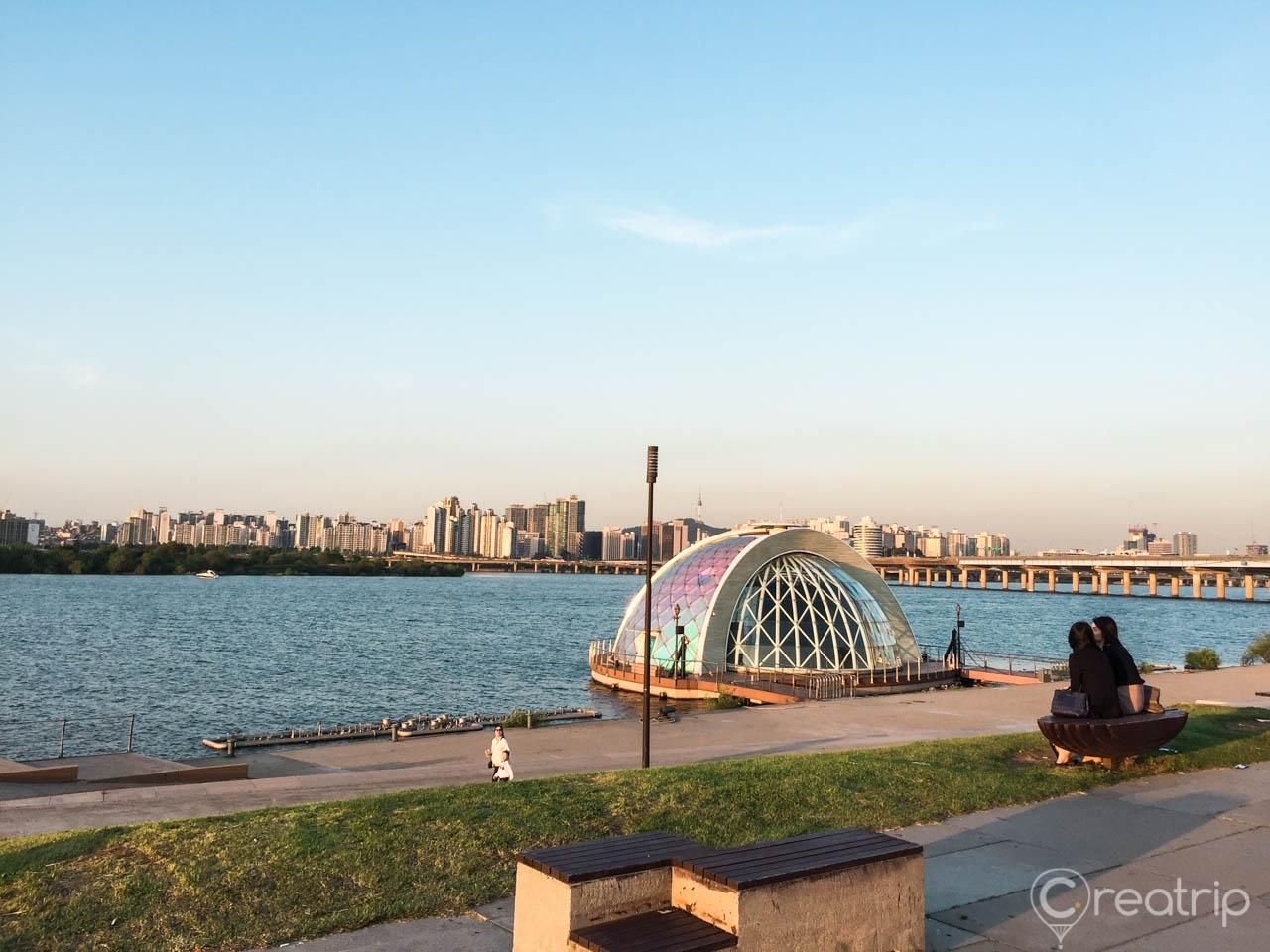 Address: 서울 영등포구 여의동로 330
Hours: 24 Hours
All the Hangang Parks are charming in their own way and worth checking out. Yeouido Hangang Park boasts one of the most stunning cherry blossom scenes in spring and Seoul Bamdokkebi Night Market opens in summer. Don't miss out on the famous Seoul Hangang Fireworks Festival in October either!
If you get hungry during your visit, stop by a convenience store and make the Hangang specialty instant noodles with the machine that measures the ideal amount of boiling water for your ramen! Enjoy your ramen outdoors by the waters with a picnic set. Most picnic set rentals are located at 영등포구 여의나루로 117, near exit 1 of Yeouinaru Station.
63 Square (63스퀘어)
Address: 서울 영등포구 63로 50
Hours: 10:00-22:00, Ticket sales close at 21:30
63 Art : The top floor of the building has been an art gallery that actively demonstrates local artists' works as well as global pieces. Enjoy a mesmerizing art scene while taking in the 360 view of the city. The 57th to the 59th floors feature restaurants serving up different cuisines including Italian, French, Chinese and Japanese. Ticket price is around ₩20,000.
Aqua Planet 63 : As one of the must-visits in Seoul, this aquarium features floor to ceiling view of the sea animals as well as mermaid shows. Book your 63 Observatory + Aqua Planet tickets for 30% off with us.
Yoonjoong-ro (윤중로)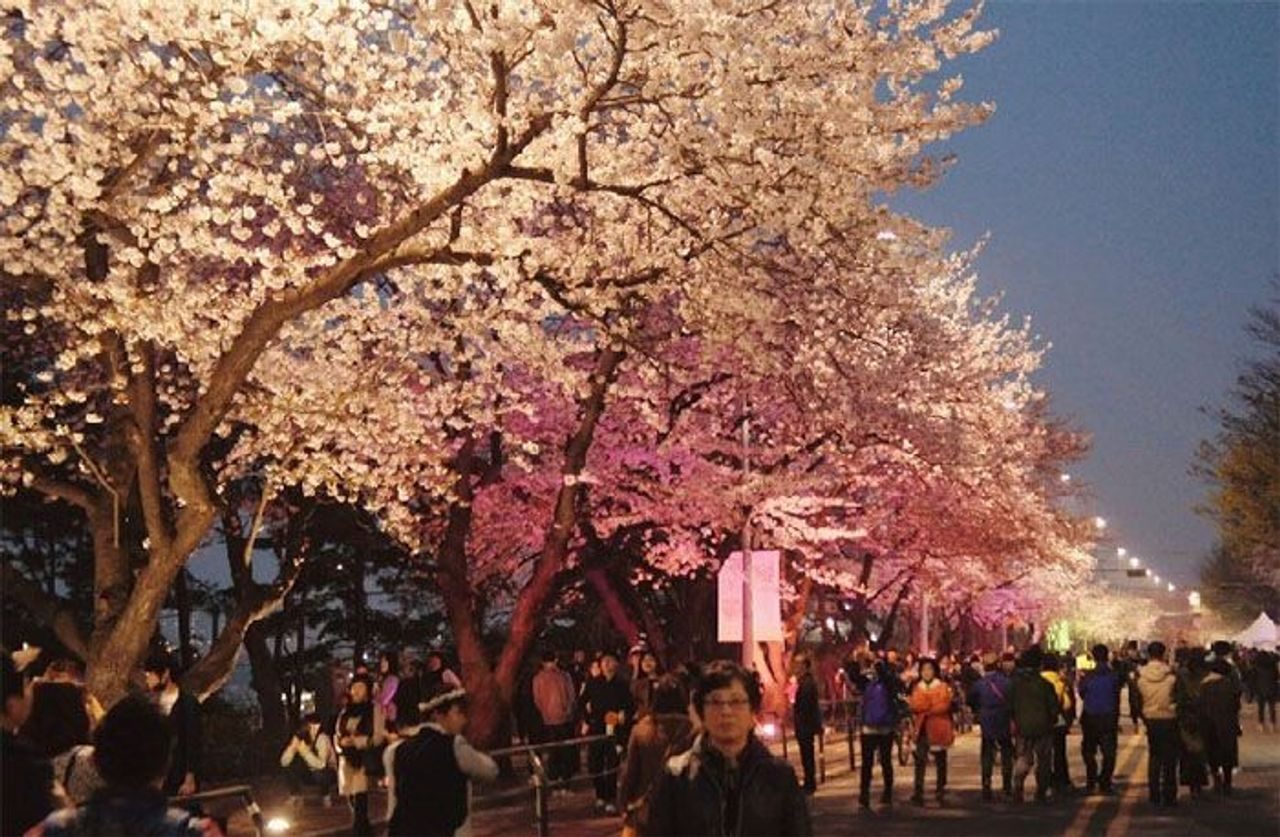 Address: 서울 영등포구 여의도동 13-26
It's a 1.7km trail that goes along the National Assembly Building which restricts cars during the famous Cherry Blossom Festival that happens every April.
IFC Mall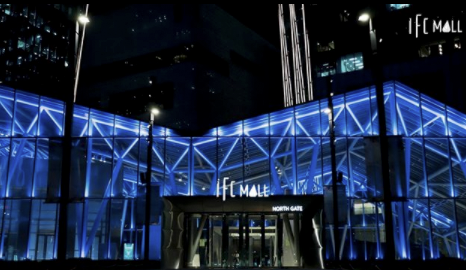 Address: 서울 영등포구 여의도동 국제금융로 10
Hours: 10:00-22:00
Transportation: Yeouido Station exit 3, connects underground
IFC Mall is perfect for those wanting to shop for a good mix of domestic and international brands. You get a good number of options for food as well as a movie theatre here.
Yeongdeungpodong
Time Square (타임스퀘어)
Adress: 서울 영등포구 영중로 15
Hours: 10:30-22:00
Transportation: Yeongdeungpo Station exit 5
This 370,000 sq ft mall is more than just for shopping. Yeongdeungpo Time Square has everything from a fancy department store (Shinsegae) and a brand supermarket (Emart) to a movie theatre (CGV) and office buildings. This multi-functional space is one of the most bustling places in the city.
Hours: Weekdays 12:00-18:00, Last entry 17:00
Weekends 12:00-19:00, Last entry 17:30
Closed every first and third of every month
On the 4th floor of Time Square, you'll find the ticket booth to this indoor zoo. You'll find animals including fennec foxes and capybaras to penguins! You can enjoy a 20% discount when you book your tickets with us.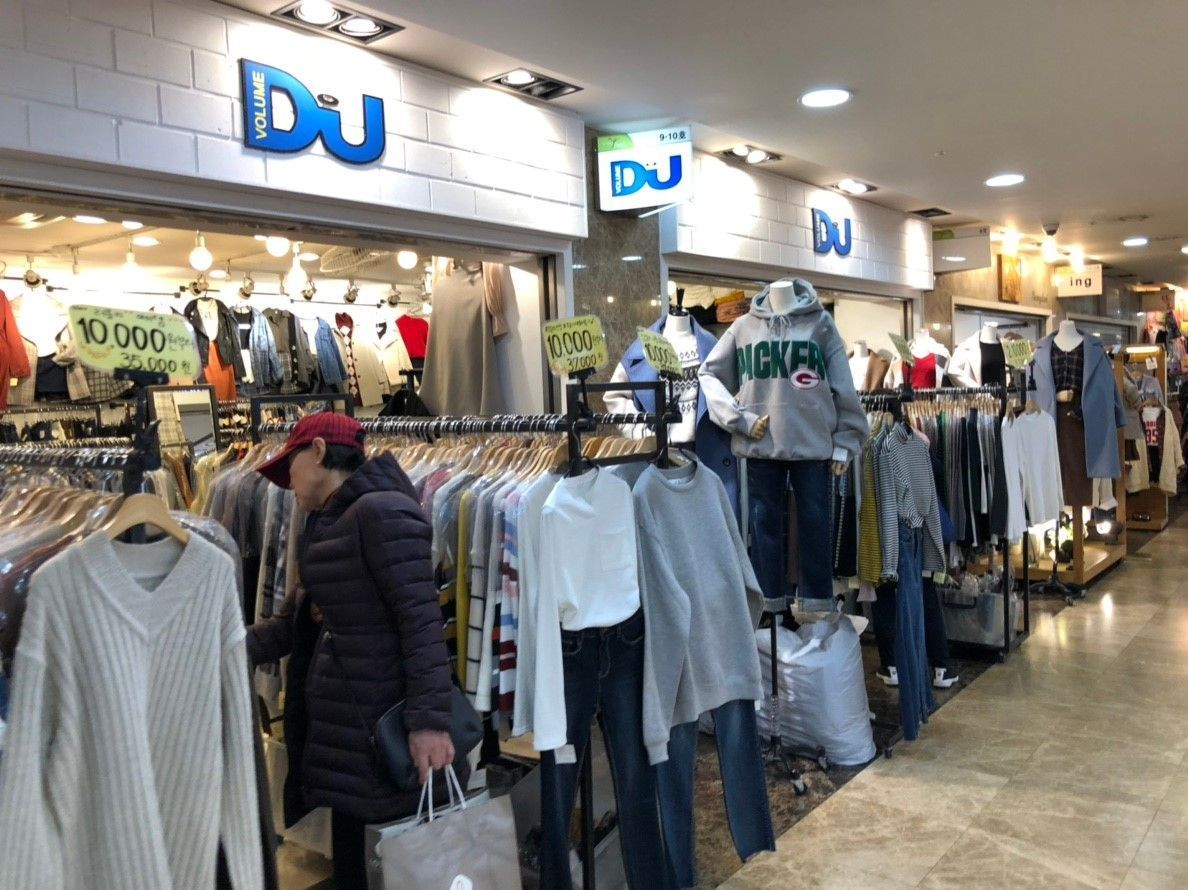 How To Get There: Yeongdeungpo Station in between exits 5 & 6
Hours: 10:00-21:00
It's not as extravagant as Express Bus Terminal or Gangnam Underground Shopping Mall, but it's still a decent place to shop for affordable clothing. It's a long alley of small clothing stores so you'll definitely find a treasure or two by browsing around!
Mullaedong
Mullae Art Village (문래창작촌)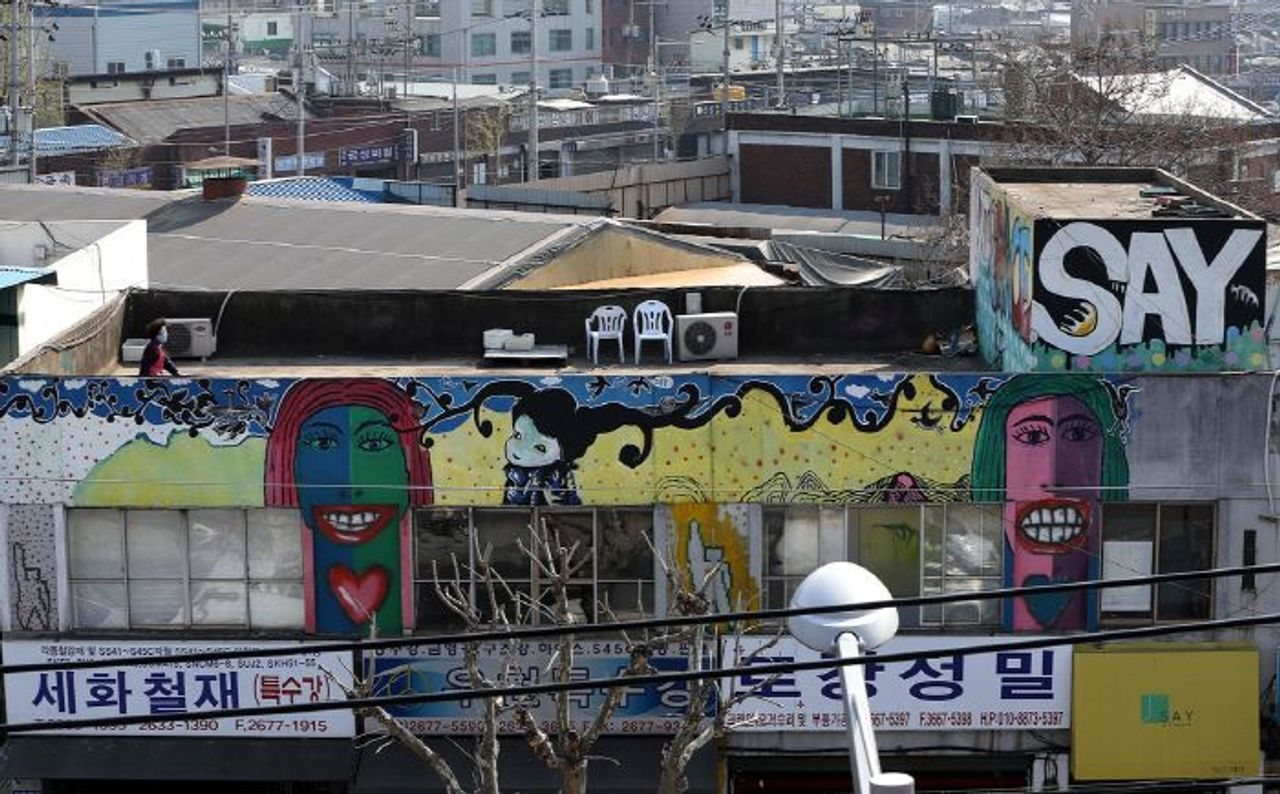 Address: 서울 영등포구 도림로128가길 13-8
Transportation: Mullae Station exit 7
What used to be the core of ironworks in the 1970s and 1980s has emerged into an art-meets-factory type neighbourhood that houses 300 art studios and 800 iron foundries. The artistic expressions start in the alleys of Mullaedong with colourful graffitis.
Seonyudo
Seonyudo Park (선유도공원)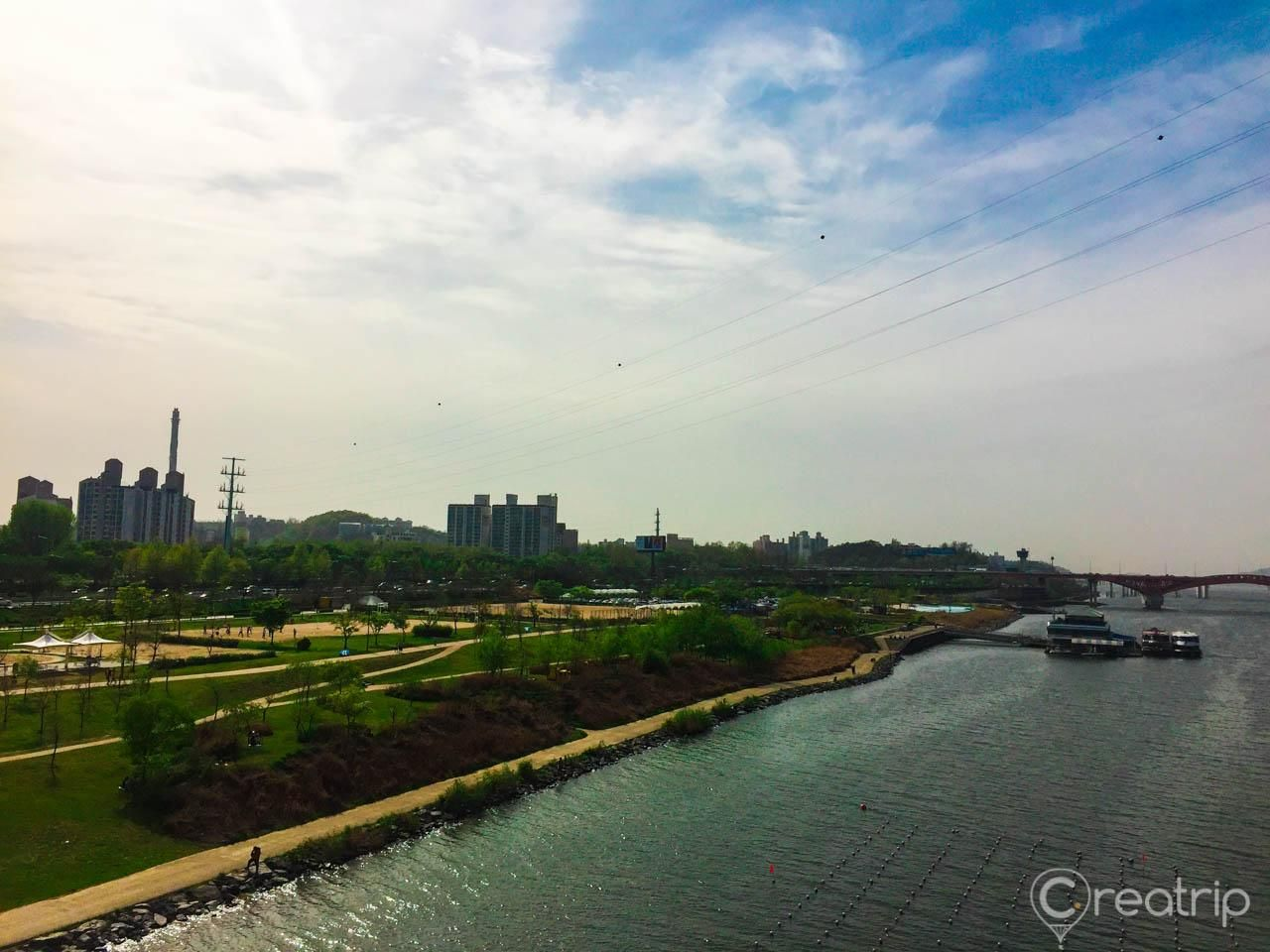 Address: 서울 영등포구 선유로 343
Hours: 06:00-24:00
Price: Free
Transportation: 12-minute walk from Seonyudo Station exit 1 & 3
Seonyudo Park is located on Seonyudo Island, which used to function as a Hangang filtration plant. It's a hidden gem perfect for viewing cherry blossoms with smaller crowds. Why not go on a picnic to this tranquil park when the weather's nice?
---
WHAT TO EAT & DRINK
---
Yeouido
The Skyfarm Brunch Cafe (세상의 모든 아침)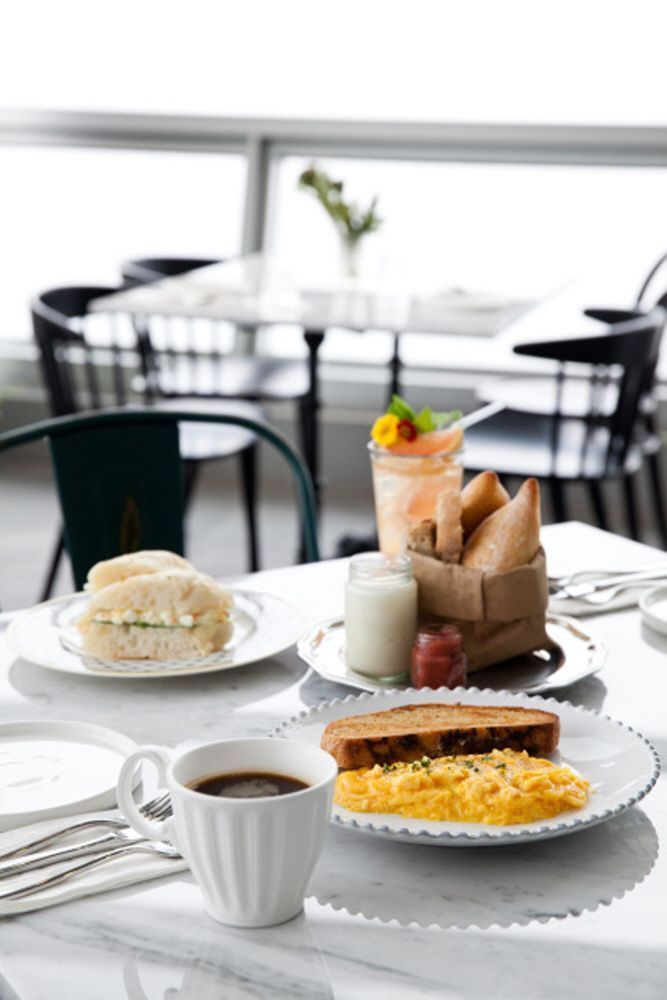 Address: 서울 영등포구 여의대로 24 50F
Hours: 09:00-23:00, Break 15:00-17:30
Price: ₩20,000 and up
Although priced a bit steeper than average, this luxurious brunch cafe gives a panoramic view of the city, its skyscrapers and Hangang. It is one of the best brunch spots in Seoul.
Tasting Room IFC Mall Branch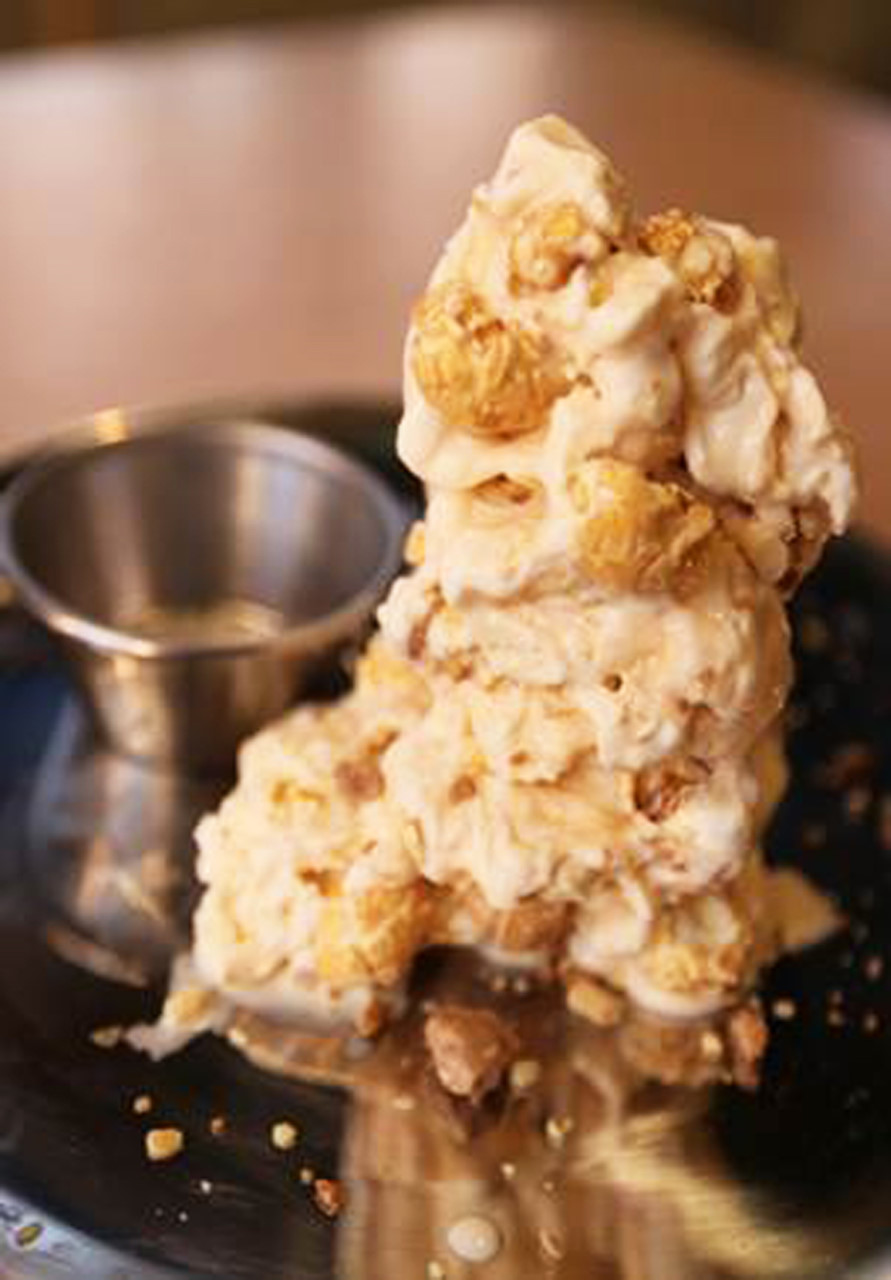 Address: 서울 영등포구 국제금융로 10 L3
Hours: 10:30-22:00
Price: Pasta & flatbread starting at ₩22,000
This franchise fusion Italian bistro is known for its flatbread, but the popcorn salted ice cream (₩13,800) has been the new emerging social media star. It gives the perfect mixed sensation of salty and sweet!
Bongchu Jjimdak (봉추찜닭)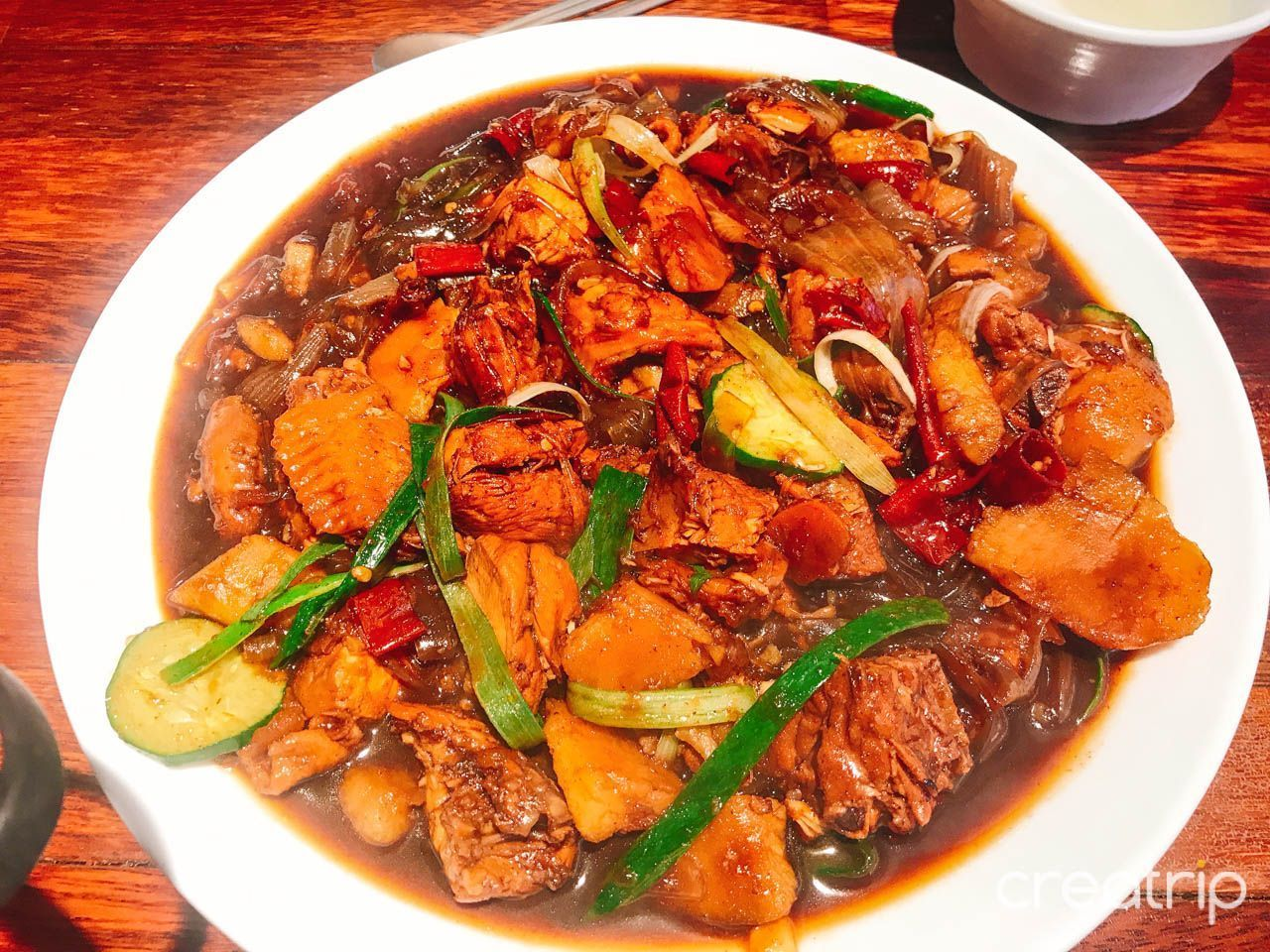 Address: 서울시 영등포구 여의도동 43
Hours: Weekdays 11:00-22:00, Break 15:00-17:00
Weekends 11:00-23:00, No break
Price: Jjimdak starting at ₩25,000
Jjimdak, or tender braised chicken cooked in spicy sauce along with vegetables and glass noodles, is one of the chicken dishes that you have to try when in Korea!
Teacher Kim (바르다 김선생)
Address: 서울 영등포구 여의대방로 379
Hours: 10:00-21:00
Price: Kimbap starting at ₩3,500
If you're in the mood for something quick but filling, kimbap is the way to go! This newly-renovated kimbap joint is small but clean and fast.
---
Yeongdeungpo-dong
Blue Roof Town (청기와타운)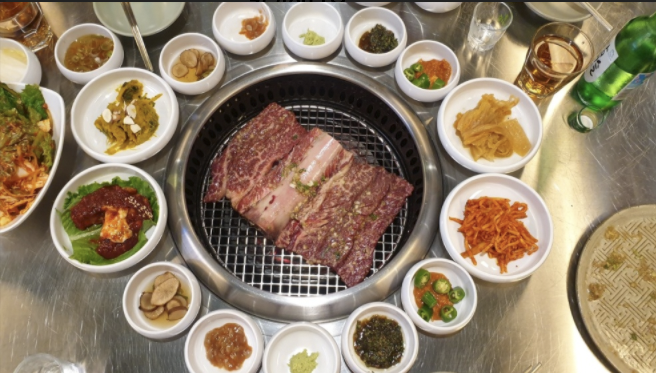 Address: 서울 영등포구 영중로 10길 32-4
Hours: 16:00-00:00
Price: ₩25,000 for a portion of LA galbi
For premium galbi (beef ribs) cooked in housemade sauce accompanied by a load of side dishes, stop by Blue Roof Town. This local-verified barbeque joint is a must-eat for all the meat lovers!
Hangjeong Saee (항정사이)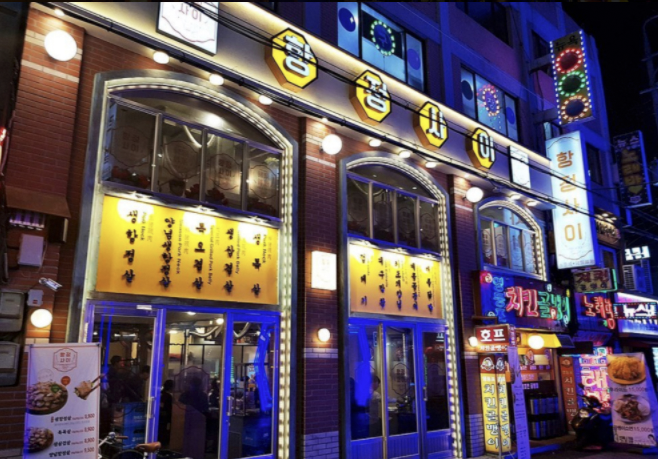 Address: 서울 영등포구 영중로4길 13-1
Hours: Weekdays 16:00-01:00,
Fri 16:00-02:00, Sat 12:00-02:00,
Sun 12:00-01:00
Price: ₩8,900 for a portion of hangjeongsal
For slightly charcoal, chewy hangjeongsal (pork neck) at a good price, make your way over to Hangjeong Saee! The retro-esque atmosphere sets the mood for a bottle of soju too.
Wine Tomtom (와인탐탐)

Address: 서울 영등포구 영중로 21
Hours: Mon-Thurs 11:30-23:45,
Fri-Sat 11:30-01:15, Sun 11:30-22:00
Price: Barbeque Platter ₩55,000, Pasta starting at ₩15,000
Enjoy a bottle of wine paired with a pile of barbequed meats in a charming hanok building. This is one of the most unique wine experiences you'll find in Seoul.

The Place Time Square Branch
Address: 서울 영등포구 영중로 15 Time Square 1F
Hours: 11:00-22:00, Last order 21:00
Price: ₩12,900 and up
To get your fix of decent Italian food in Seoul, Milano-inspired The Place is worth considering. Their Yeongdeungpo branch is conveniently located inside Time Sqaure.
Olbaan Time Square Branch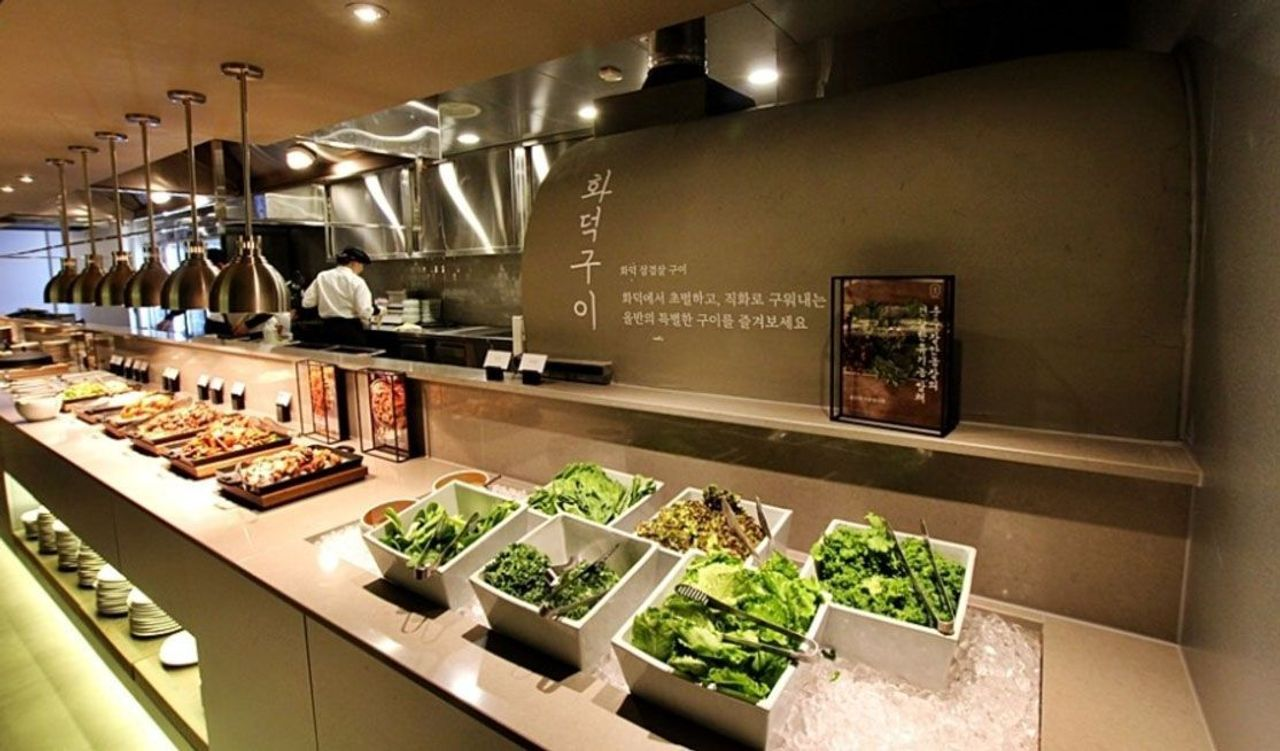 Address: 서울 영등포구 영중로 9 신세계백화점 패션관 9F
Hours: 11:00-21:30, Break 16:00-17:00
No break on weekends
Price: ₩18,900 and up
Located on the 9th floor of Shinsegae Department Store, Olbaan is a quality Korean buffet with a wide range of options for you to try out!
Dore Dore (도레도레 타임스퀘어점)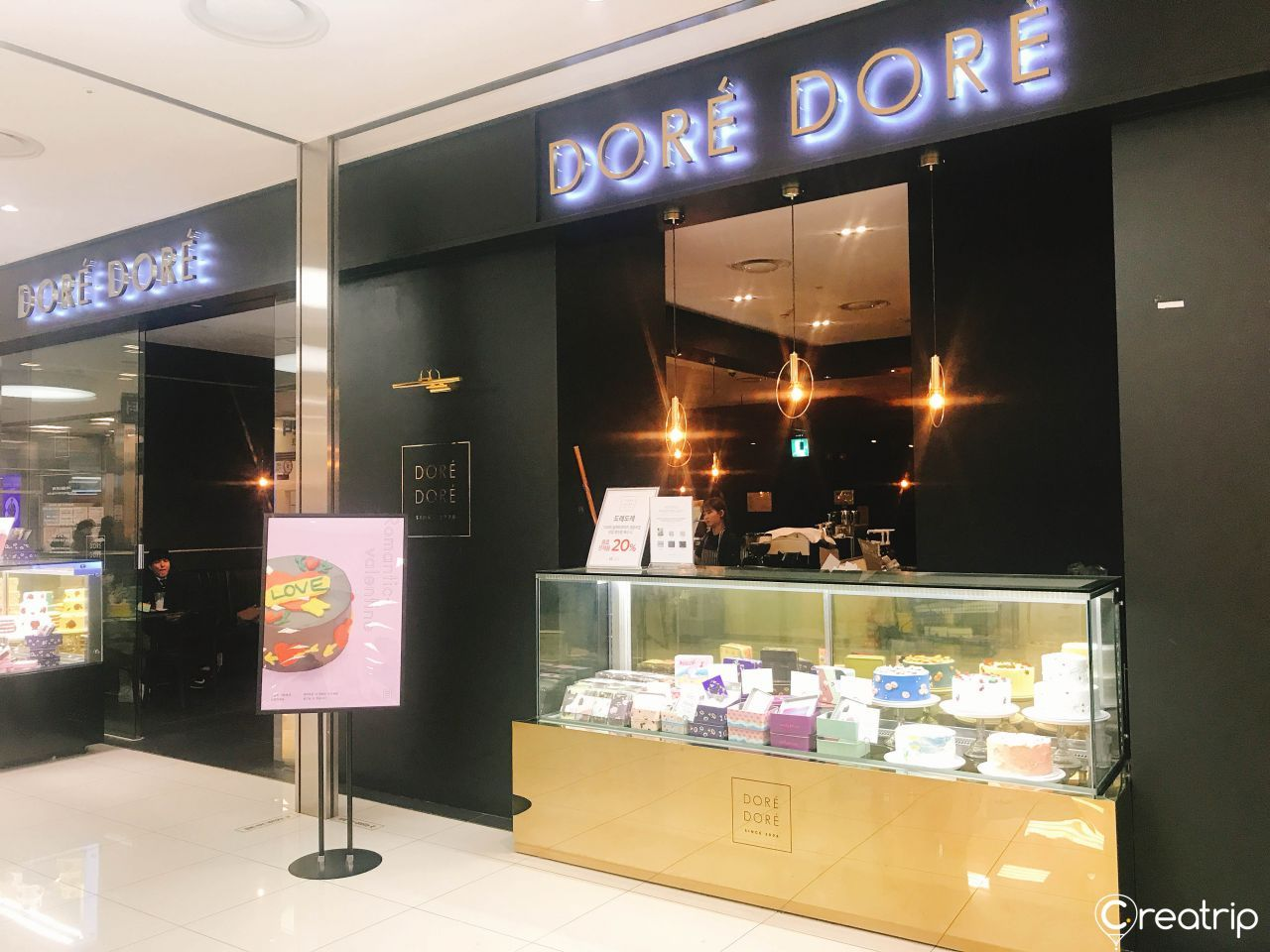 Address: 서울 영등포구 영중로 15 Time Square
Hours: 10:30-21:45
Price: ₩4,500 and up
Dore Dore offers a wide selection of colourful cakes. Try their signature rainbow cake with coffee to refresh in between your venture at Time Square.
Sulbing (설빙 영등포점)
Address: 서울 영등포구 영중로 22
Hours: 11:00-23:30
Price: ₩7,000 and up
The most renowned bingsoo (shaved ice) franchise in Korea also has a branch in Yeongdeungpo! If you need to cool down in between your day in Yeongdeungpo, stop by Sulbing and try their signature injeolmi bingsoo (bean flour rice cake) or try the seasonal fruit bingsoos.
---
Mullaedong
Old Mullae (올드문래)
Address: 서울 영등포구 도림로 433-6
Hours: Mon-Wed 10:00-01:00
Thurs-Sat 10:00-02:00
Sun 12:00-23:00
Price: Beer starting at ₩5,000 & Sausage platter ₩18,000
Old Mullae is situated in a renovated space that's been around since the Japanese colonial period. It's a cafe in the daytime and a pub at night, offering over 12 types of domestic and international brews.
Rust Bakery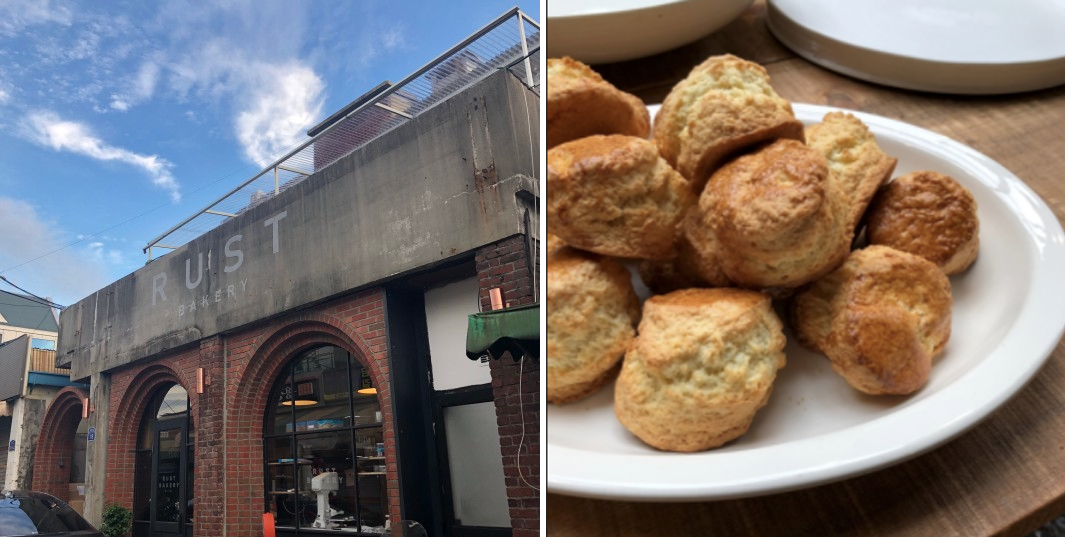 Address: 서울 영등포구 경인로 79길 15
Hours: 11:00-22:00
Price: ₩3,300 and up
Many pastry enthusiasts head over to try their famed croissants. The reviews are mixed among the patrons, but if you're already in the area, why not give it a try?
Cafe Salt (카페솔트)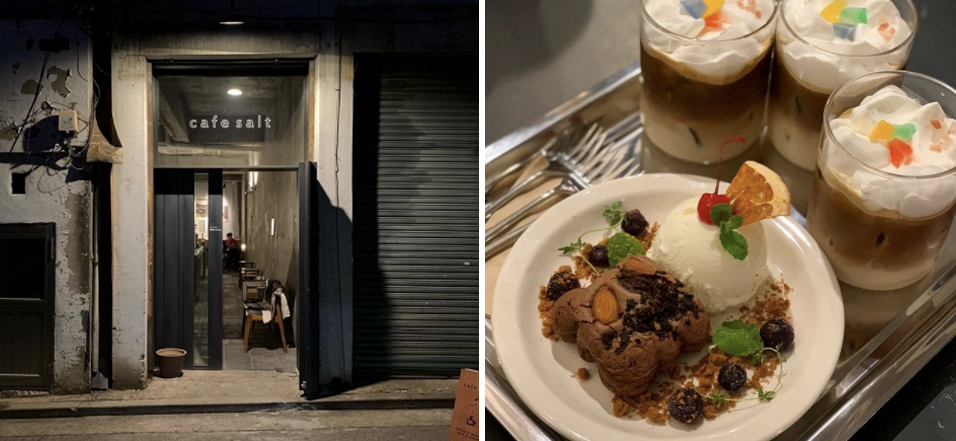 Address: 서울 영등포구 도림로133길 12
Hours: Weekdays 13:00-22:00,
Sat 13:00-22:00, Sun 13:00-20:00,
Closed Mon
Price: Signature Iced Salt Coffee ₩6,000
It's a whimsical cafe situated in a rusty building in Mullaedong. Cafe Salt is most well known for its signature Iced Salt Coffee, but their ades are colourfully photogenic as well.
Wolhwa Meat Mullae Branch (월화고기 문래점)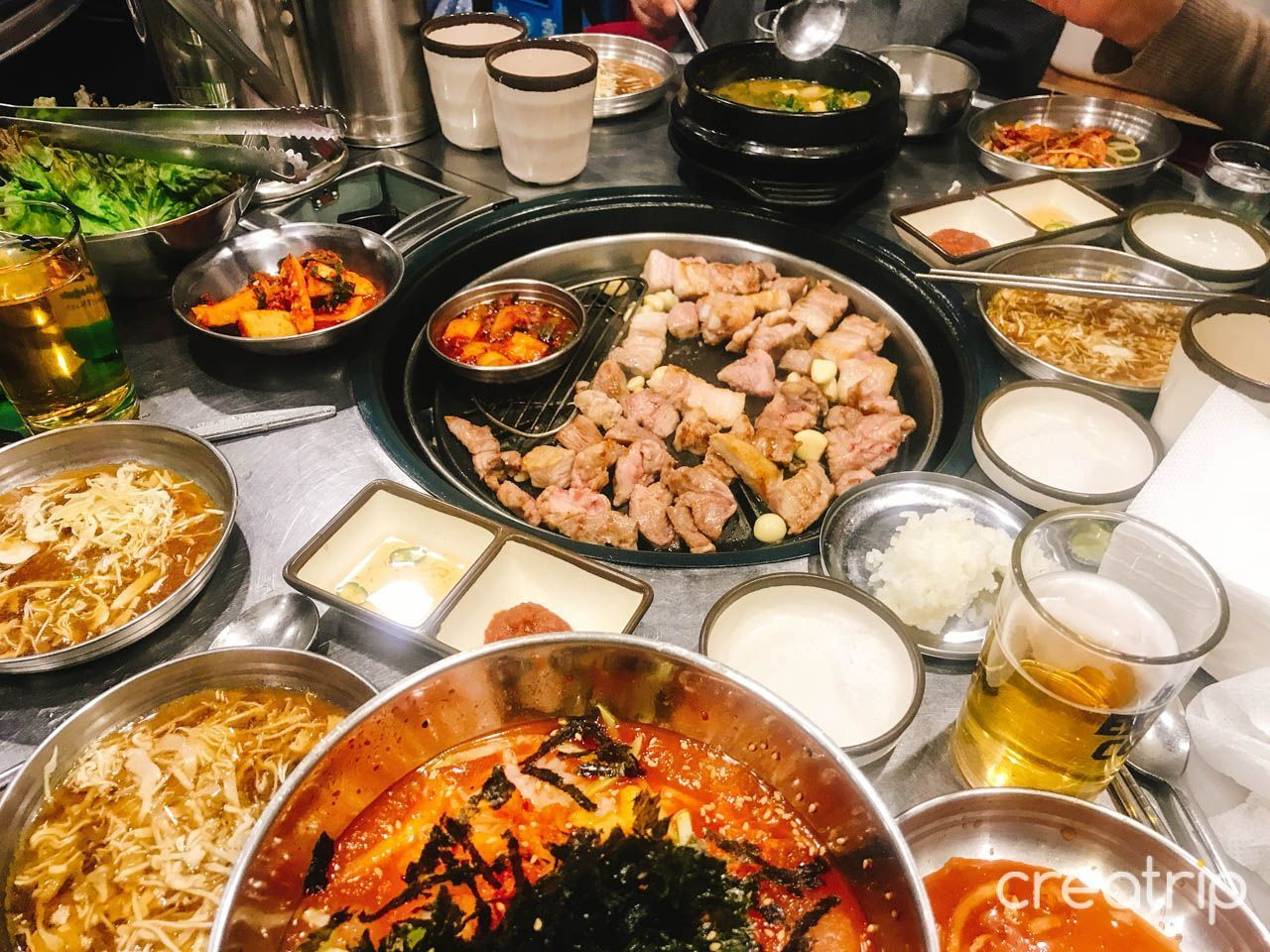 Address: 서울 영등포구 당산로 34
Hours: 15:00-22:30
This KBBQ place has amazing reviews on the biggest local platform, Naver. They use fresh and ethical ingredients; meats are from animal welfare farms, vegetables are from their own farm, Wolhwa Farm, in Jeollabukdo and rice goes through their own purification process. Not only does their food taste good, but you can also be assured that the ingredients are clean!
WAVES (웨이브스)
Address: 서울 영등포구 도림로 434-11
Hours: 11:30-02:00, Closed Mon
The tables and designs of the place resemble shapes of waves while palm trees and jazz music set the mood. This Hawaiian dining pub was created by a Korean couple who spent 3 months of healing in Hawaii.
The dishes were recreated with the help of a Hawaiian food truck owner chef. Be sure to try their Hawaiian Original Shrimp along with a selection of Hawaiian beer!
Sookdal Dwaeji (숙달돼지 문래점)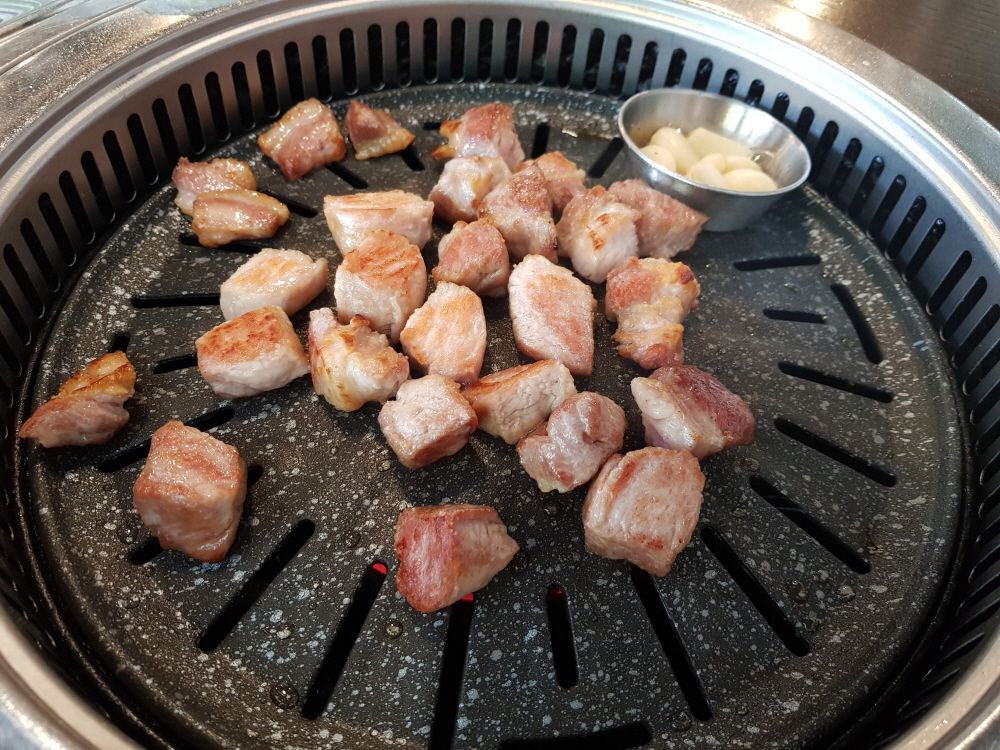 Address: 서울 영등포구 양평동1가 13-18
Hours: 11:30-23:00, Break 15:00-17:00
Price: Starting at ₩14,000 per portion
This barbeque eatery's quality pork goes through 14 days of wet aging to bring out the flavours and aroma to the max. Sookdal Dwaeji's employees grill the meat for you so that it's cooked to its prime state. This branch in Mullaedong is the original branch of the popular barbeque chain.
Cafe 1953 With Audrey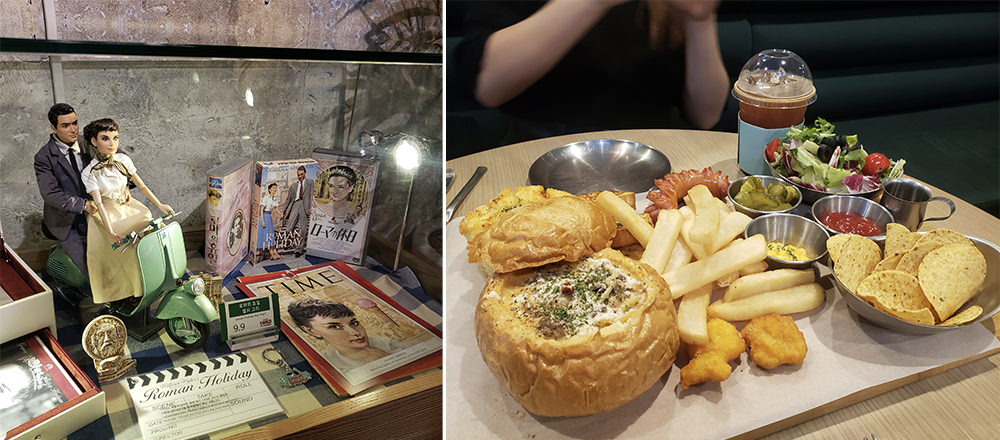 Address: 서울 영등포구 경인로77가길 12
Hours: 10:00-23:00
Price: ₩20,000 and up for a set for two
This cafe/museum is a must-visit for classic movie fans and Audrey Hepburn fans. It displays many archives of magazines, books, figurines, etc. featuring the actress while serving up delicious brunch menus consisting of pizza, sausage, pasta, side salad, fries and more. You can also stop by for a drink! Try their house brewed tea or hand drip coffee.
Hotel 707

Address: 서울 영등포구 문래동 도림로 139길 2-2
Hours: Fri-Sat 11:00-02:00,
Sun 11:00-23:00, Mon-Thurs 11:00-01:00
Price: ₩5,500 and up / Afternoon Tea Set ₩23,000 per person
This cafe/bar has the atmosphere of a hotel in Southeast Asia. It's vibrant and cozy with tropical plants all around. Some of the seatings look like hotel beds, taking your comfort level to the max. It's definitely one of the most unique cafes in the area.
La Crescenta (라 크라센타)
Address: 서울 영등포구 문래로 92-5
Hours: Mon-Thurs 08:00-23:00,
Fri 08:00-24:00, Sat 09:00-24:00,
Sun 09:00-23:00
Price: Beverages ₩3,500 and up & Food ₩6,500 and up
La Crescenta is a brunch cafe located inside an old storage house. You can fill up on delicious nachos, pancakes and desserts or simply grab a cup of coffee or a beer to freshen up.
Chef Cho (쉐프조)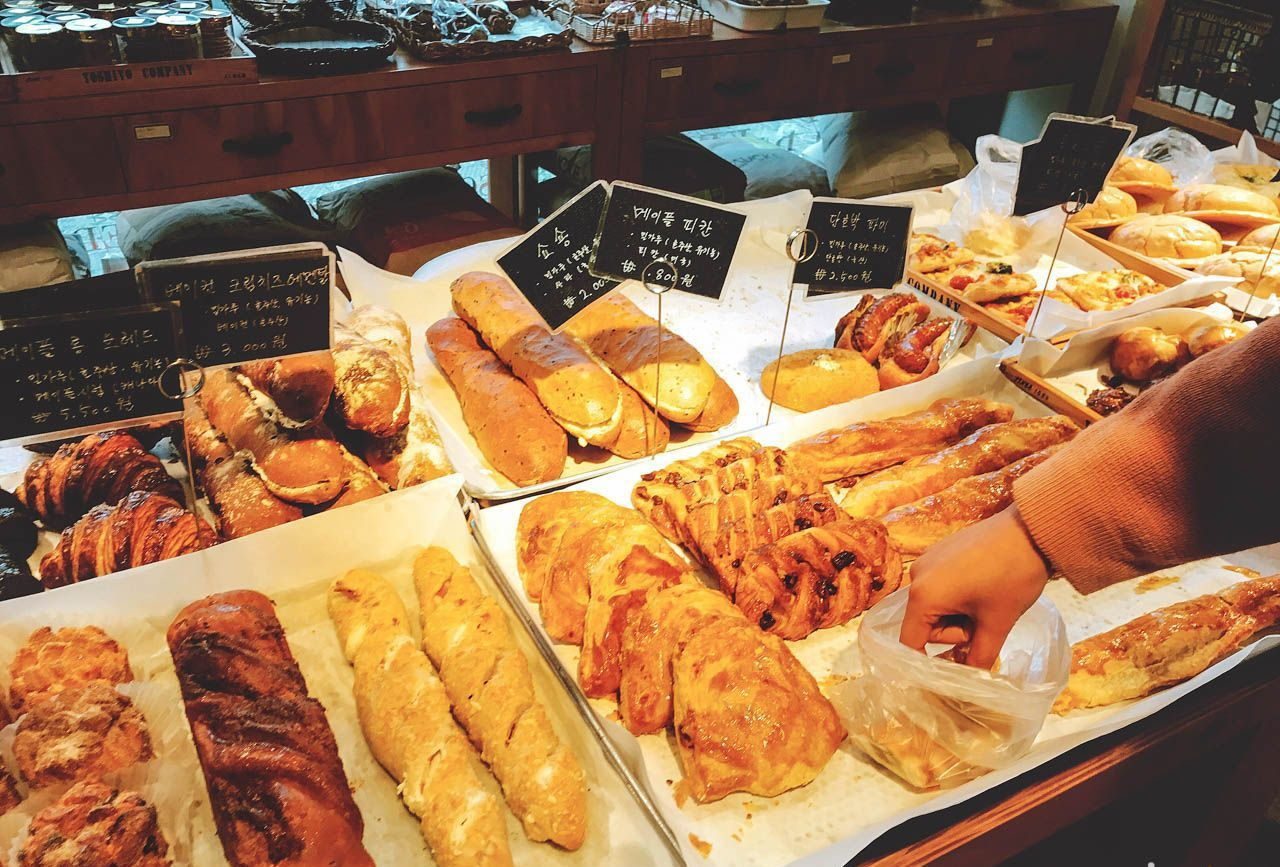 Address: 서울 영등포구 문래로 98
Hours: Mon-Sat 07:00-23:00
Sun 07:00-22:00
Price: ₩4,500 and up
Chef Cho is a bakery that's already popular among locals. Using organic flour and ingredients, their pastries are trusted by many regulars. Chef Cho also serves delicious red bean bingsoo (shaved ice) in summer.
Other Areas Of Yeongdeungpo
Hosu Samgyetang (호수 삼계탕)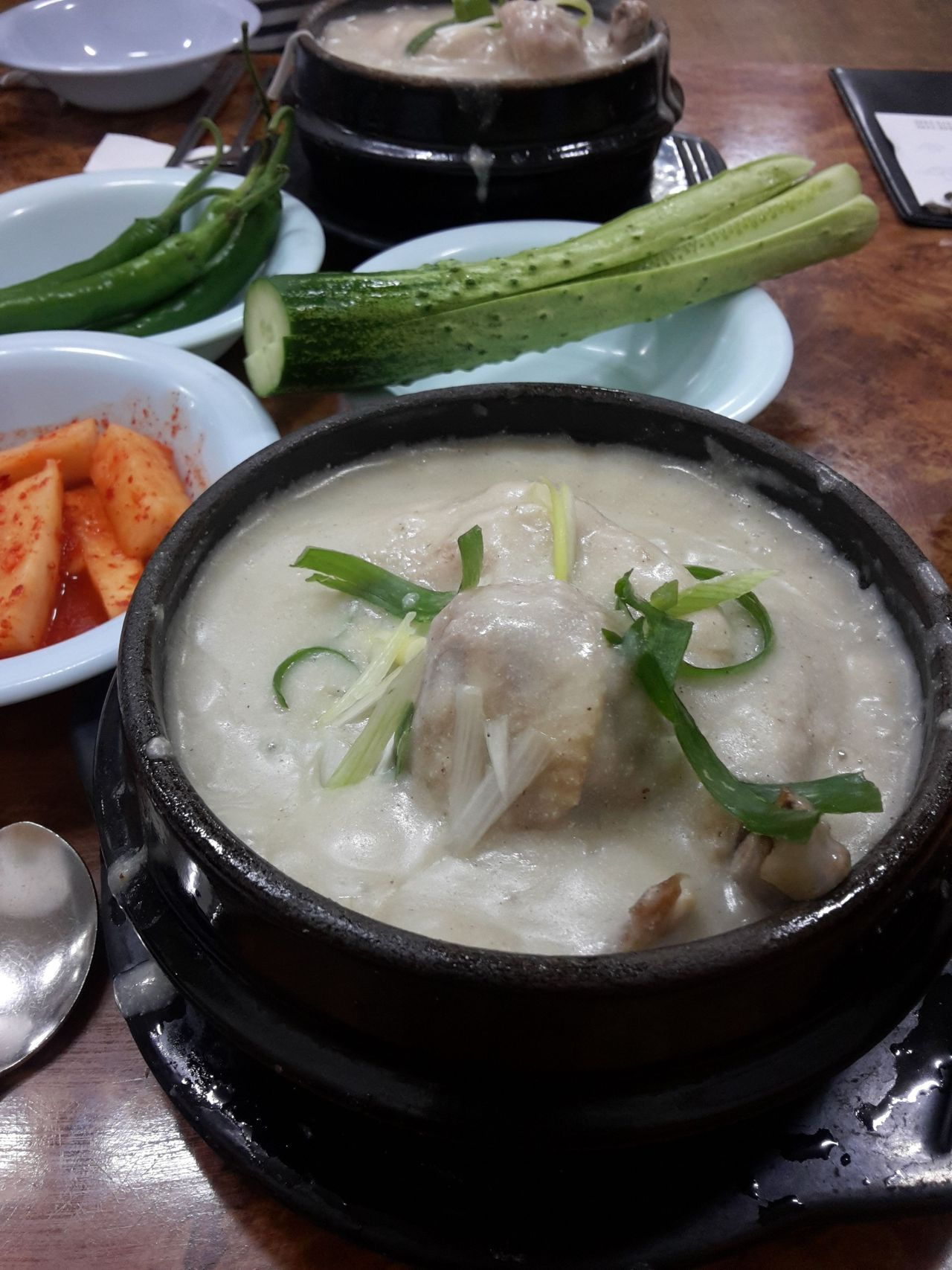 Address: 서울 영등포구 도림로 282
Hours: 11:00-21:30, Last order 21:00
Price: Samgyetang ₩15,000
Transportation: Sinpung Station exit 3
For a hearty stone pot chicken soup, you've got to try out Hosu Samgyetang! The deep broth cooks 60-day-old chickens for an hour and a half, finished with fresh perilla seeds on top.
Althought it's not super close to all the other main attractions, this restaurant is worth a try if you're looking for a place with some history as this place has been serving up its specialty samgyetang for over 15 years.
Space Talent (공간다반사)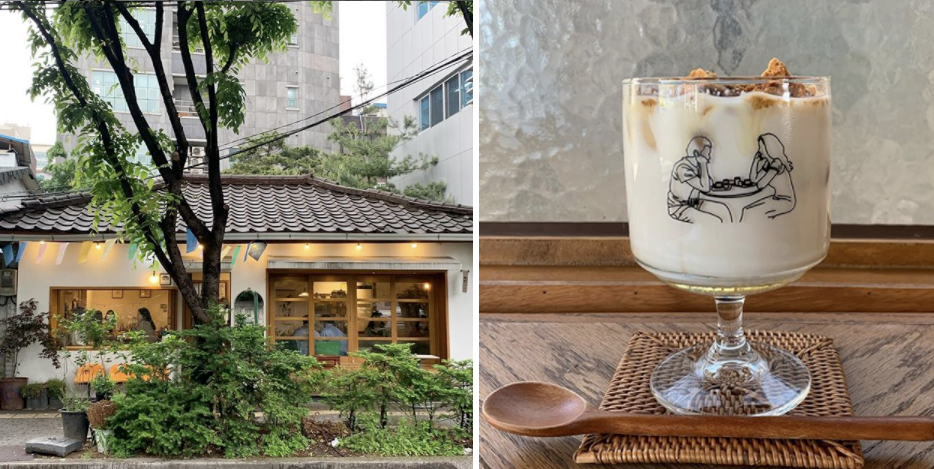 Address: 서울 영등포구 당산로52길 4
Hours: Weekdays 12:00-22:30,
Weekends 12:00-22:00
Price: ₩3,500 and up
Transportation: Dangsan Station exit 4
This quaint little cafe deserves a spot on your Seonyudo Park itinerary. This renovated hanok has spots for pets as well. Be sure to try their housemade teas.
We hope this helps you with making your itinerary for your day in Yeongdeungpo. If you're looking for more stuff to do close by, Hapjeong and Hongdae make great next options. Let us know how it goes and share your experience!
---
If you have questions or comments about this blog, please leave a comment below or email us at help@creatrip.com.
---