HAPJEONG | Creatrip Locals' Guide
Complete Guide On Food, Drinks & Activities In Hapjeong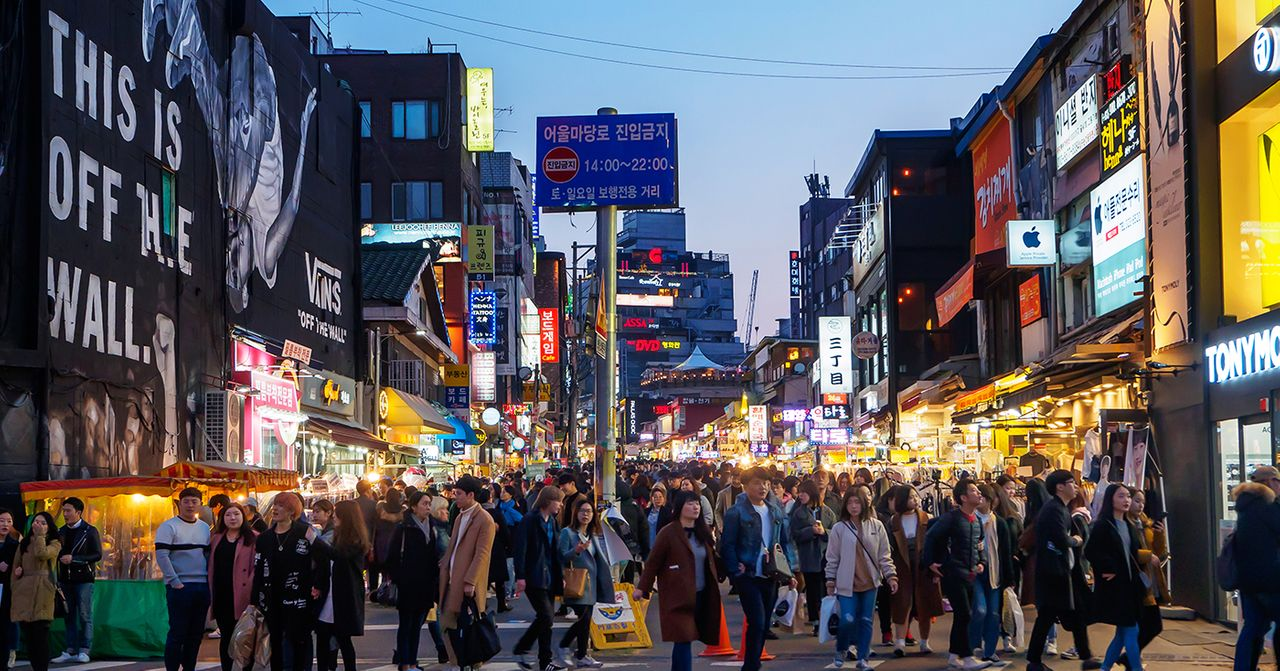 Hapjeong has gained its vibrance due to the gentrification of Hongdae. As rents have become more and more unaffordable in the area, many local shops and residents moved down to the neighbouring area of Hapjeong.
Hapjeong offers a wide range of options for locals and visitors from unique restaurants and cheap Korean barbeque eateries to different cafe and bar scenes. In this guide, you'll find a compilation of things to do, eat and drink in Hapjeong.
---
---
Crazy Katsu (크레이지카츠)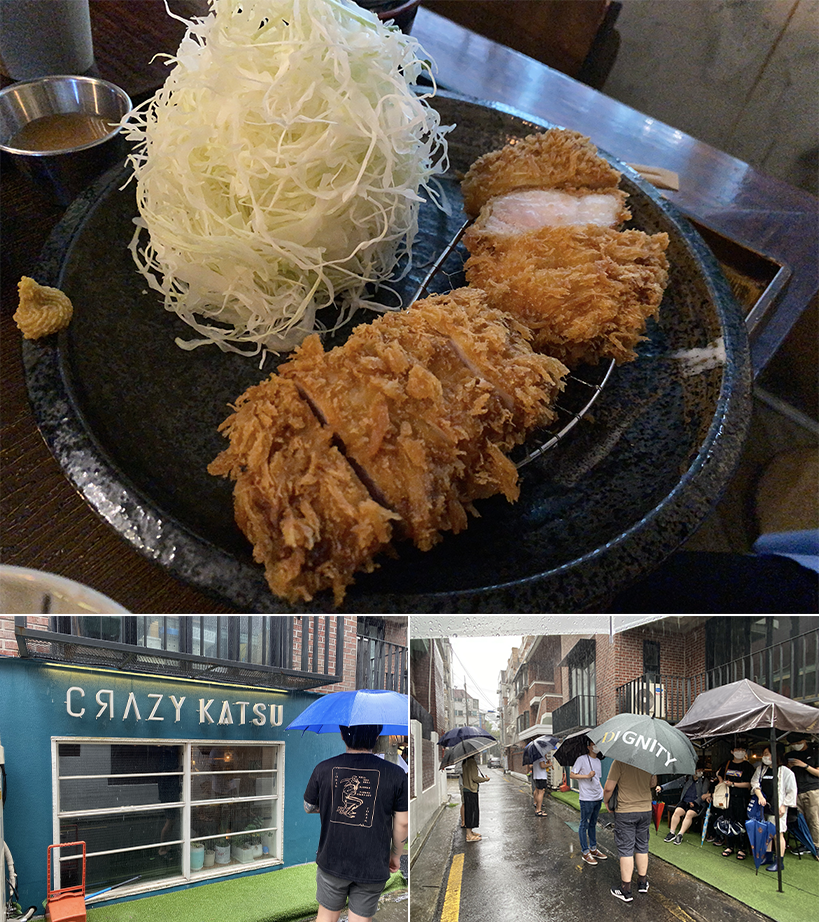 Address: 서울 마포구 포은로2나길 44
Hours:
Lunch: 11:30-15:00
Last Order: 14:30
Dinner: 17:00-21:00
Last Order: 20:30
Locals line up way before the place even opens for business! We visited on a rainy day during the monsoon season and the queue wasn't any shorter than usual. We waited for an hour and 15 minutes to get in, but the three of us all thought their juicy, crispy katsu was worth the wait. We highly recommend you get the cheese fondue and curry fondue on the side, too.
---
Pork University (돼지대학교)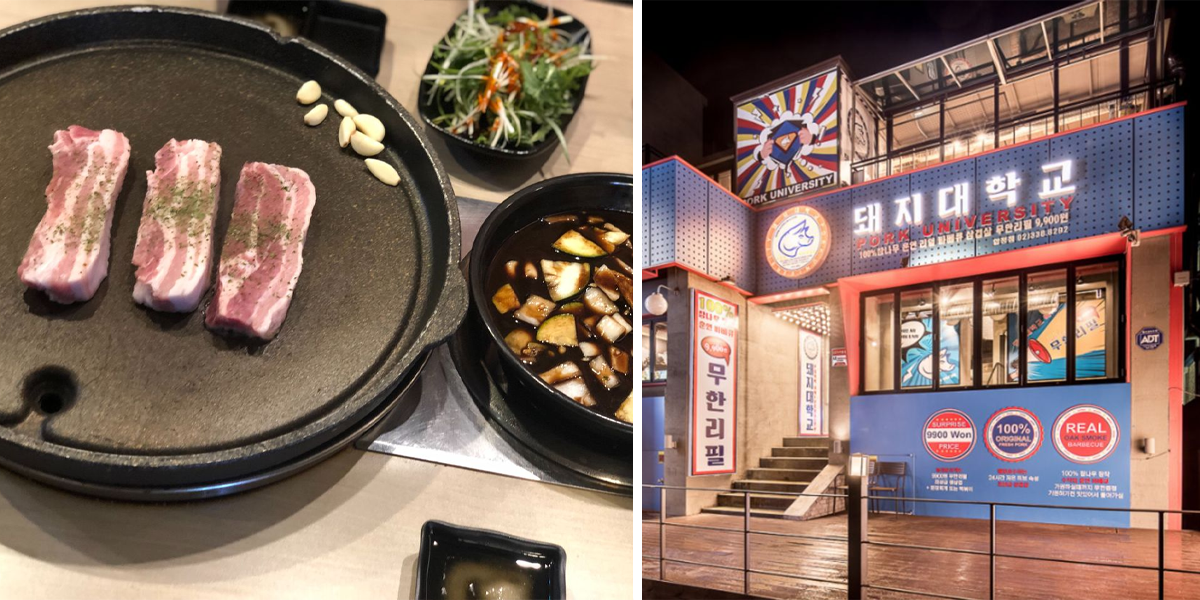 This all-you-can-eat pork barbeque place serves aromatic meats smoked in oak trees. Make sure to help yourself to all the banchans (side dishes) and meats as it's a self-serve restaurant. Price per person starts at ₩12,900.
Address: 서울 마포구 독막로 15
Hours: 12:00-01:00
---
Sekai No Hate No Ramen (세상 끝에 라멘)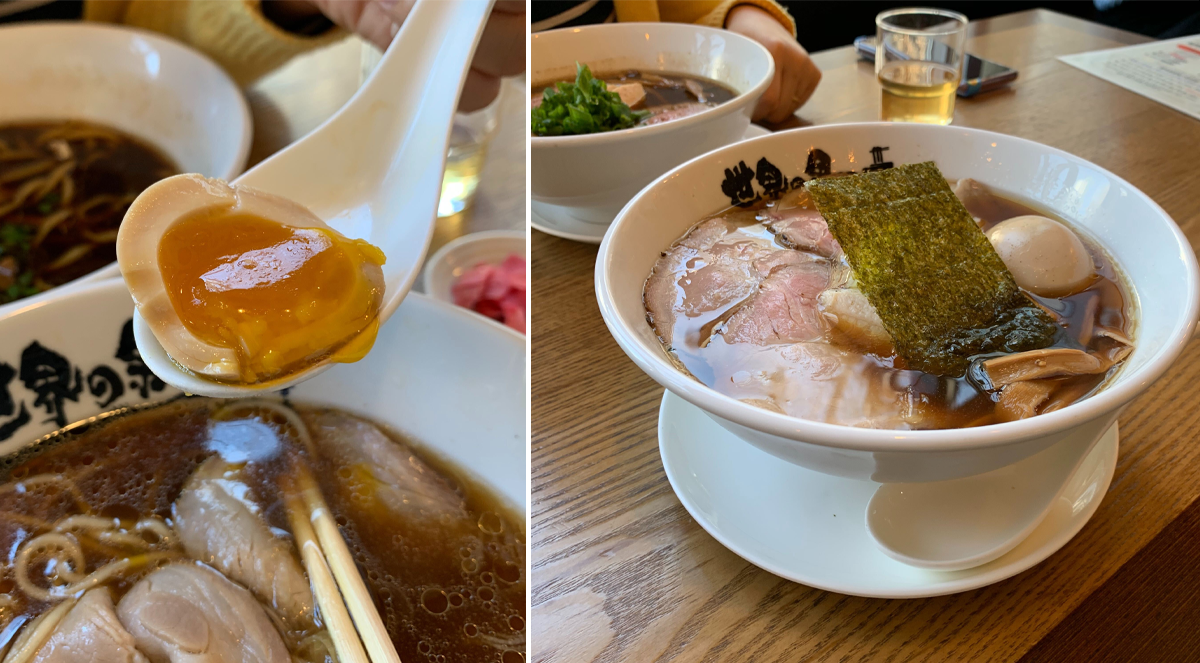 You can get amazing sous vide chicken in a savoury bowl of ramen at this humble Japanese restaurant. The soft boiled eggs also come in perfect texture. You can get a hearty ramen meal starting at ₩5,000 here.
Address: 서울 마포구 양화로 7길 6-5 와와 Building 2, 2F
Hours: 11:30-22:00, Break 15:00-17:00
---
Chadolssam (차돌쌈)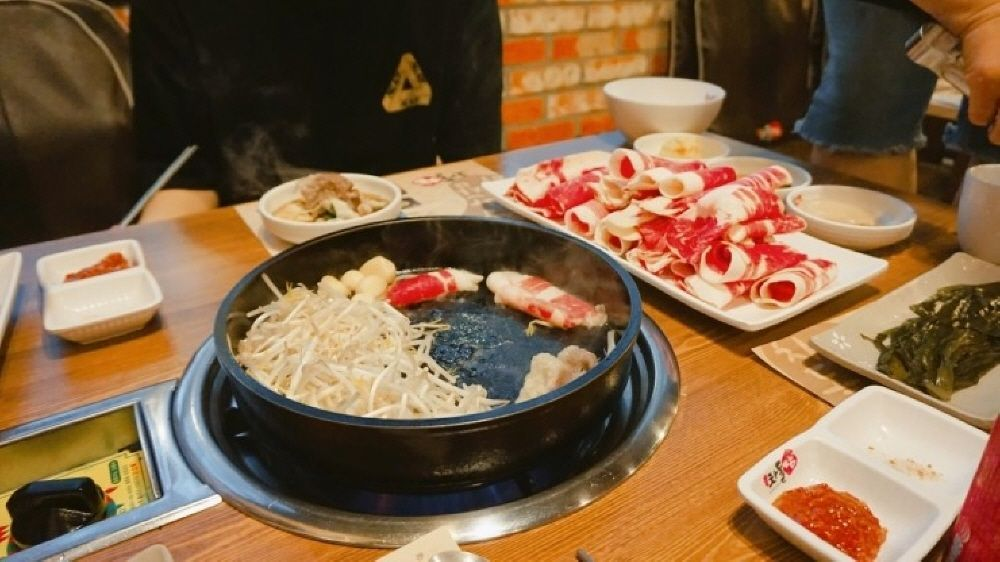 Chadolssam is a proud eatery that's been around for over 20 years. It serves up the perfect combination of tender beef briskets, fresh lettuce and cold buckwheat noodles. Finish off your meal with chadol doenjang jjigae (beef brisket soybean stew) as many locals do.
Address: 서울 마포구 월드컵로 45-1
Hours: 10:00-22:00
---
Habjungsik (합정식)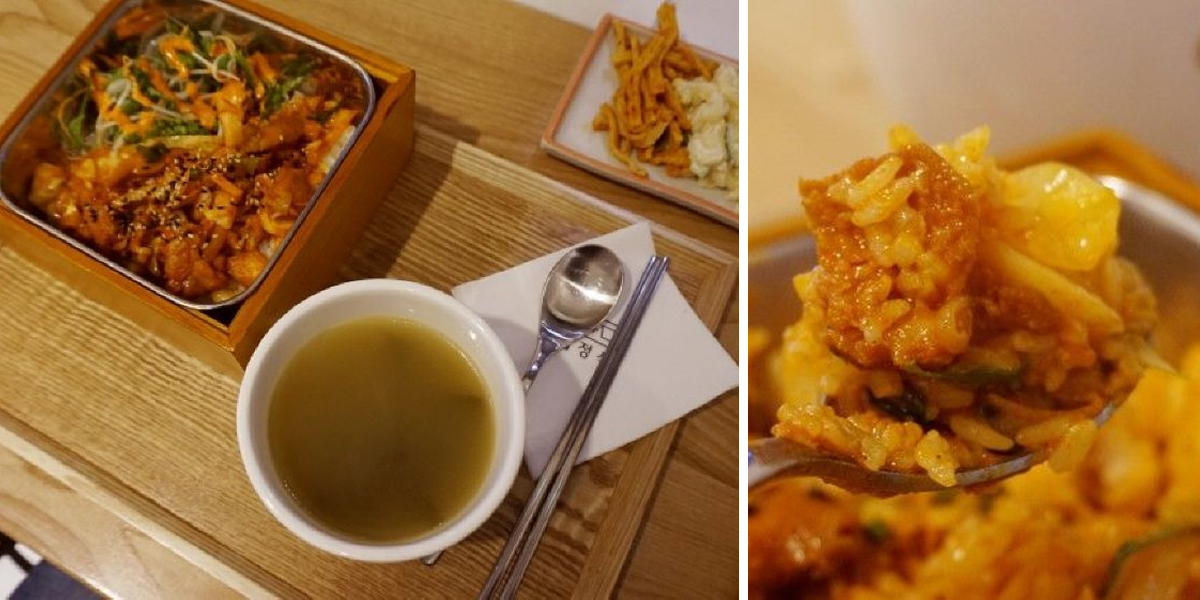 This Korean franchise is also a self-serve restaurant where you order through a machine and get water yourself. The bar table at the Hapjeong location makes this place perfect for eating alone. We recommend you try the spicy stir-fried chicken (It's not too spicy!).
Address: 서울 마포구 합정동 473 마포한강푸르지오 2차 B122
Hours: 10:30-22:00
---
Baekyeosa's Bulgogi (백여사불고기 by 들풀)
Enjoy the popular Korean dish of bulgogi (Korean BBQ beef) in a beautiful atmosphere.
Address: 서울 마포구 양화로6길 14
Hours: 11:00-22:00
---
Ondol (온돌)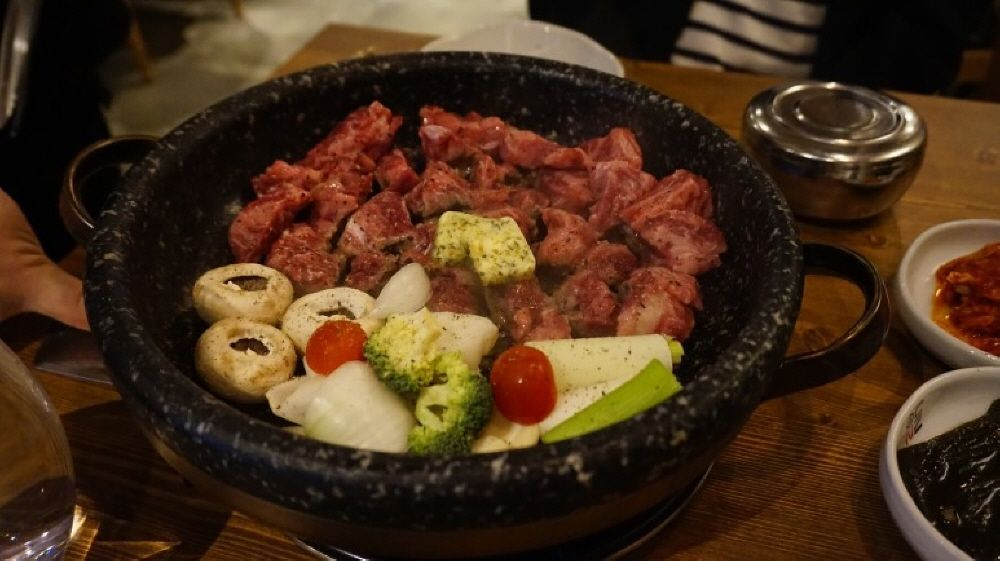 This local gourmet restaurant is popular among locals and often sees lines outside. Each table comes with two stoves so that patrons can grill the meat and boil the stew on the spot. Try their classic doenjang jjigae (soybean stew) made with doenjang from Onyang, Chungnam with 28 years of history.
Address: 서울 마포구 양화로6길 65
Hours: 11:30-23:00, Break 15:00-17:00
---
Namul Meongneun Gom (나물먹는 곰)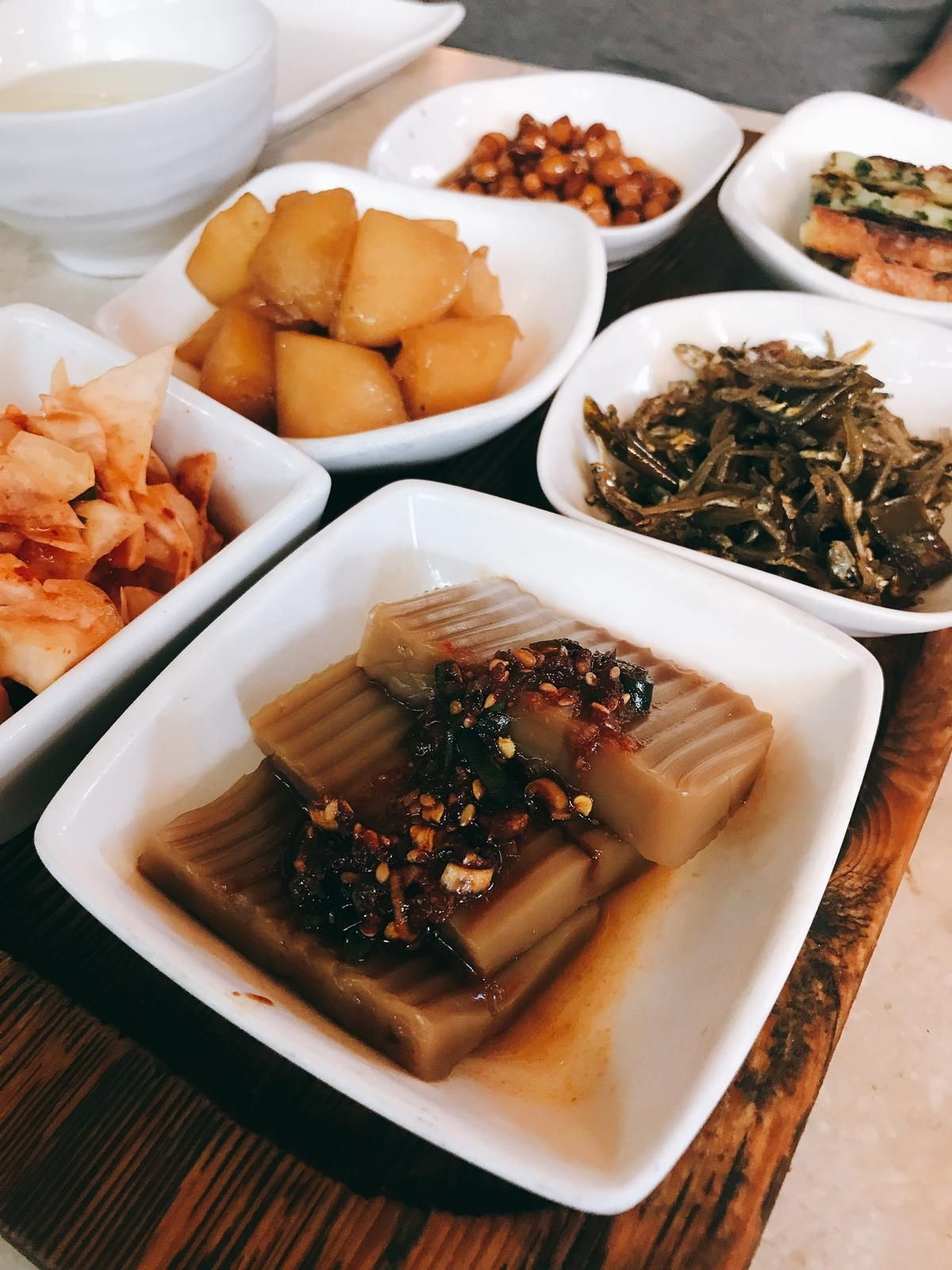 Grab a Korean meal that comes with lots of side dishes! Try the shrimp marinated in soy sauce, bibimbap and japchae (glass noodle stir-fried with vegetables). The prices are not the cheapest, but the quality of the food makes it worth a visit.
Address: 서울 마포구 잔다리로 20-12
Hours: 12:00-22:00
---
Hapjeong Duitgogi (합정뒷고기)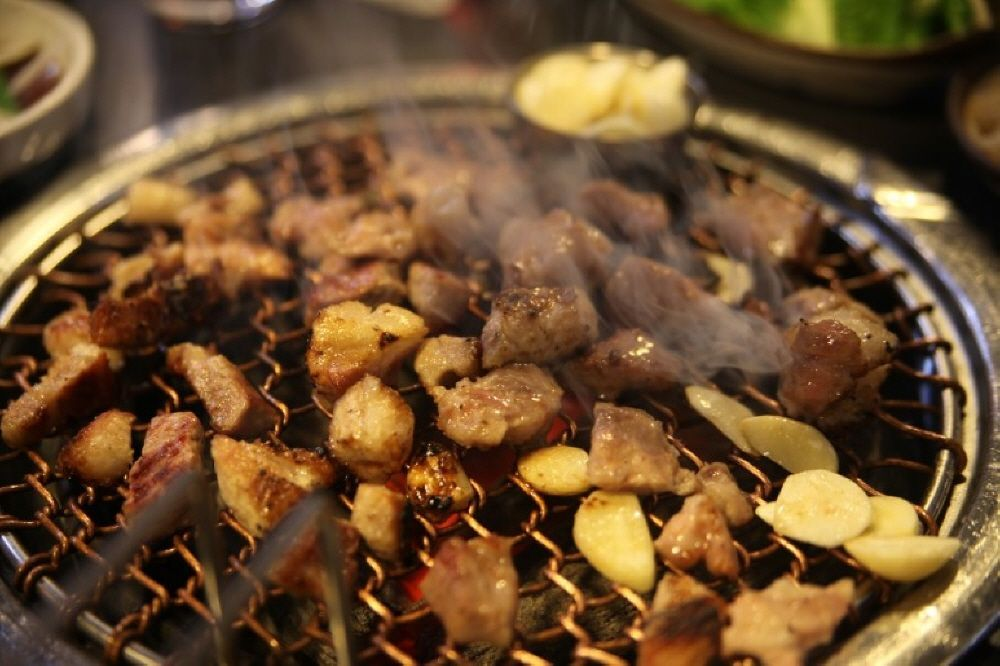 Enjoy the meaty, juicy barbeque with a nice kick from the grilled garlic. Many locals line up to dine here.
Address: 서울 마포구 양화로1길 32
Hours: 16:00-00:00
For more detailed information on what to eat in Hapjeong, read our Food Guide | HAPJEONG blog.
---
---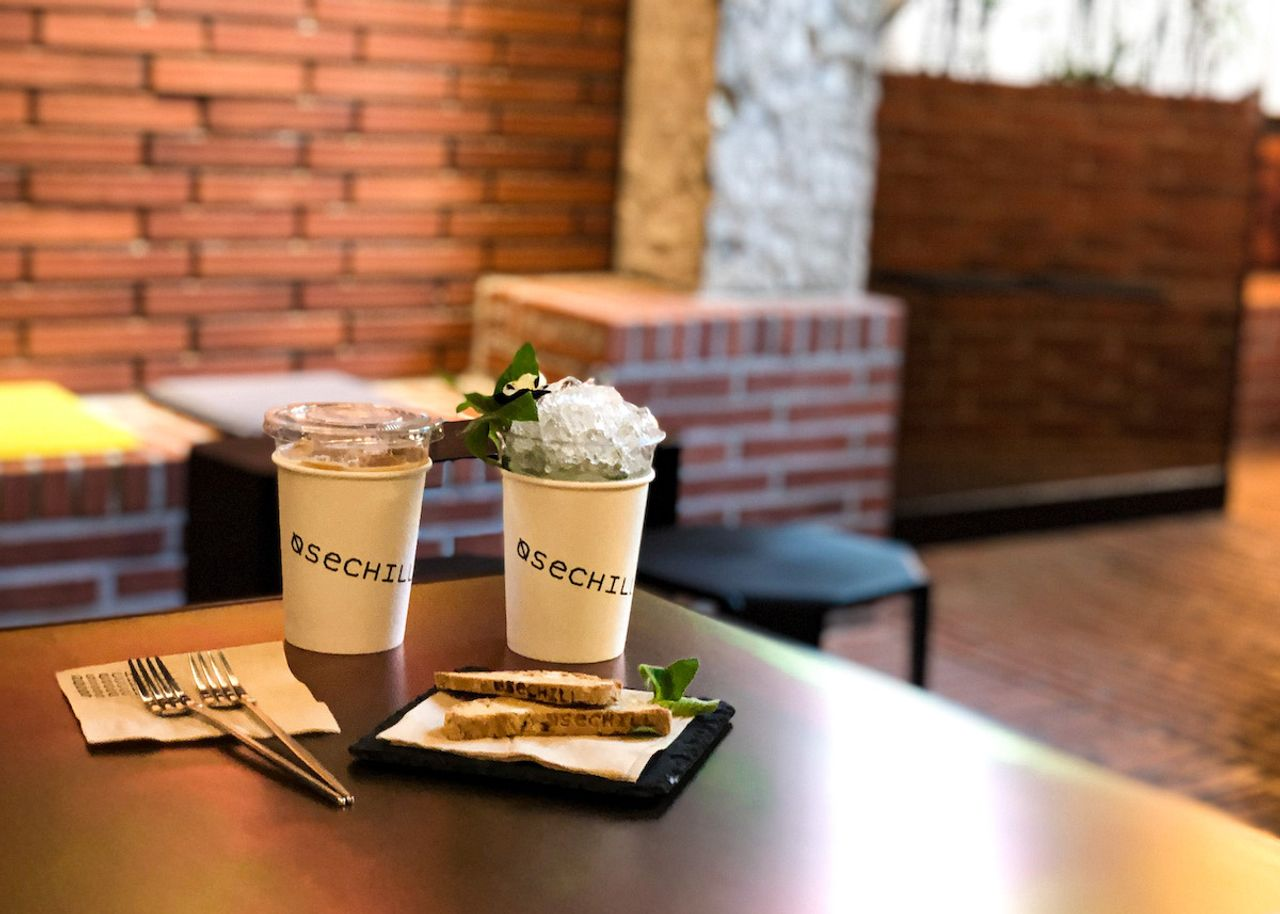 This new superstar cafe is owned by Winner's Song Min-ho. Not only is the cafe a great place for fans to visit, it's also a great place for those who want a sip of good coffee in a stylish, yet comfortable atmosphere. On top of that, you can view Mino's artworks displayed throughout the cafe.
Address: 서울 마포구 합정동 토정로5길 17
Hours: 10:30-20:30, Last order at 20:00
Contact: 02-322-1543
---
Coffee Pauly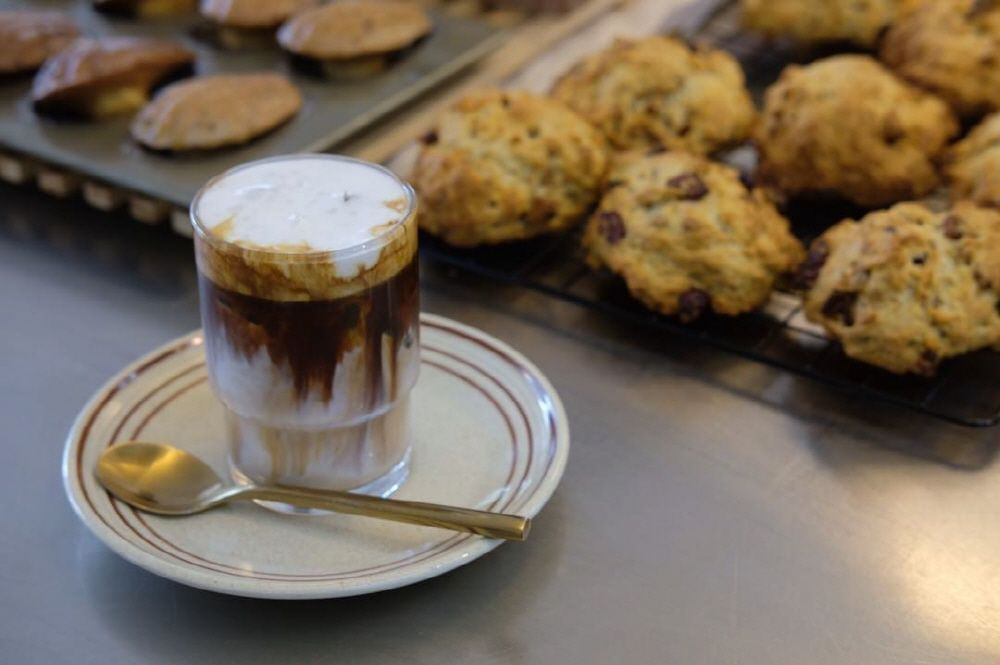 It's most well-known for its Australian-style black cappuccinos, flat whites and long blacks. For quality coffee drinks, this place deserves a spot on the list. Coffee Pauly also offers 100% juice press for non-coffee lovers.
Address: 서울 마포구 서교동 양화로11길 14
Hours: Mon-Fri 07:00-23:00
Sat-Sun 09:00-22:00
---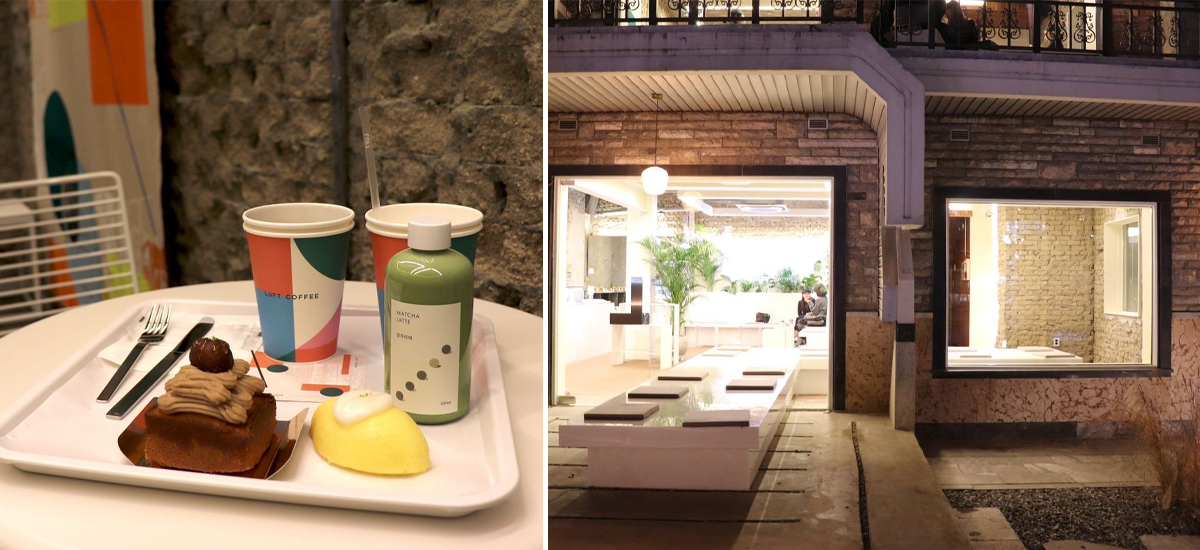 This modern cafe is hidden inside a residential house with a beautiful courtyard. They offer 3 selections of house-roast coffee beans that you can choose from. Pair your coffee with their delicious pastries too.
Address: 서울 마포구 양화로8길 32-10
Hours: Weekdays 11:00-21:30
Weekends 10:30-21:30
---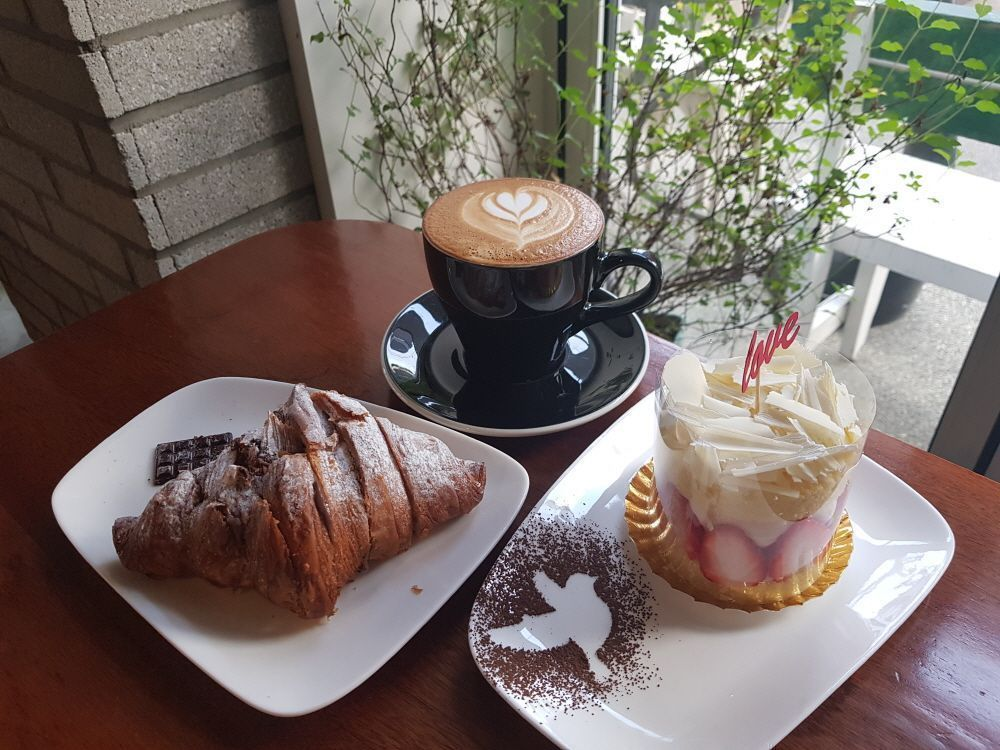 This 3-storey dessert cafe comes with a terrace and a nice view! The desserts are made with good ingredients too. Try their Real Choco Croissant, chewy bread filled with rich sweet chocolate cream.
Address: 서울 마포구 서교동 독막로7길 57
Hours: 11:00-00:00
---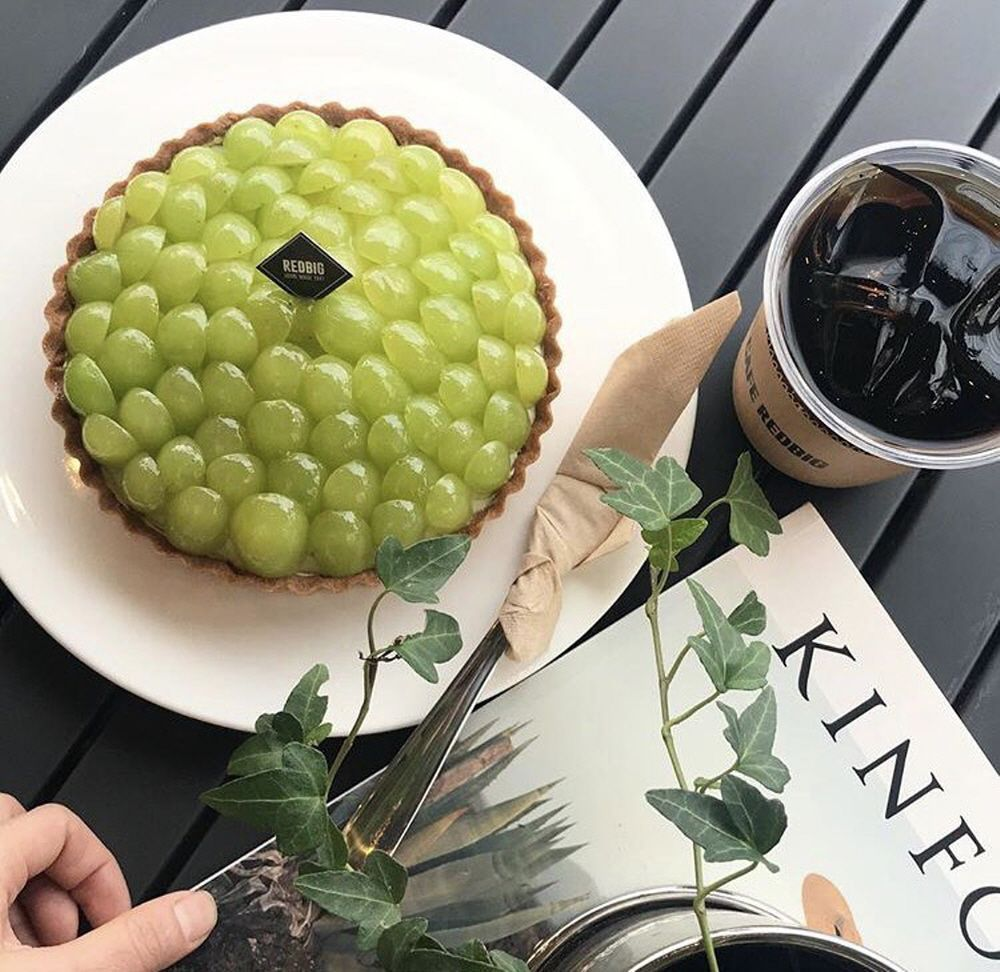 A slice of their freshly baked tarts is around ₩6,500-7,000 each, but the taste and the quality justify the higher-than-average price range. You can also purchase the tarts as a whole for group occasions. The strawberry tart and earl grey tart are the most popular menus.
Address: 서울 마포구 서교동 372-9
Hours: 11:30-23:00
---
Hello, Goodbye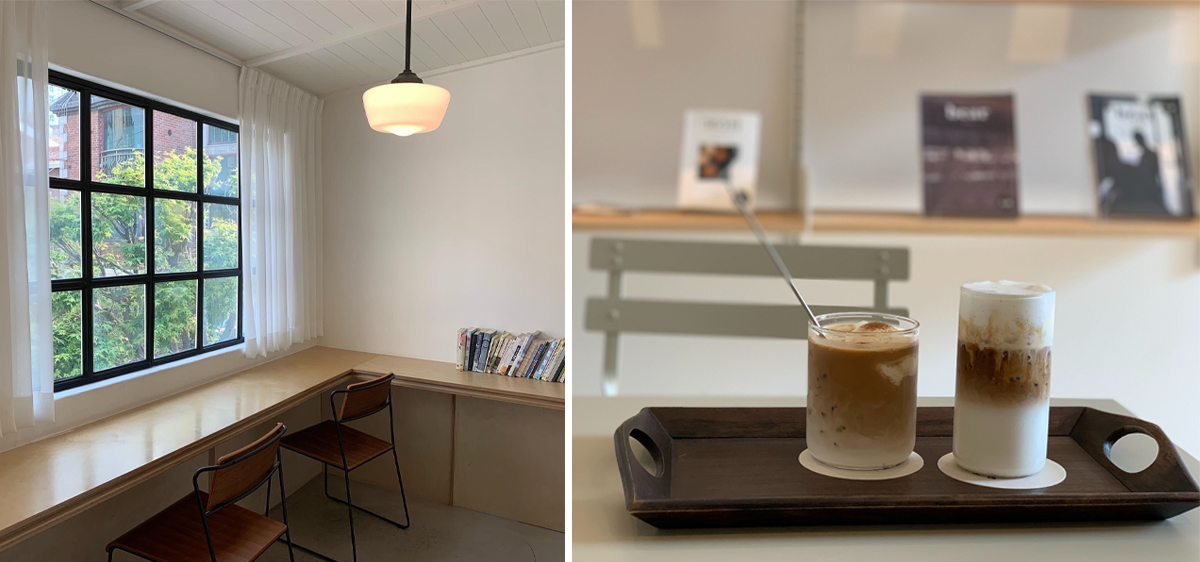 This wood-on-white space provides comfort to its visitors. You'll find designers' goods for sale on the first floor and an aesthetic minimalistic cafe space upstairs. It's a perfect, tranquil place for those who want to stop by for coffee with a book.
Address: 서울 마포구 동교로 12길 41
Hours: 10:00-18:00
---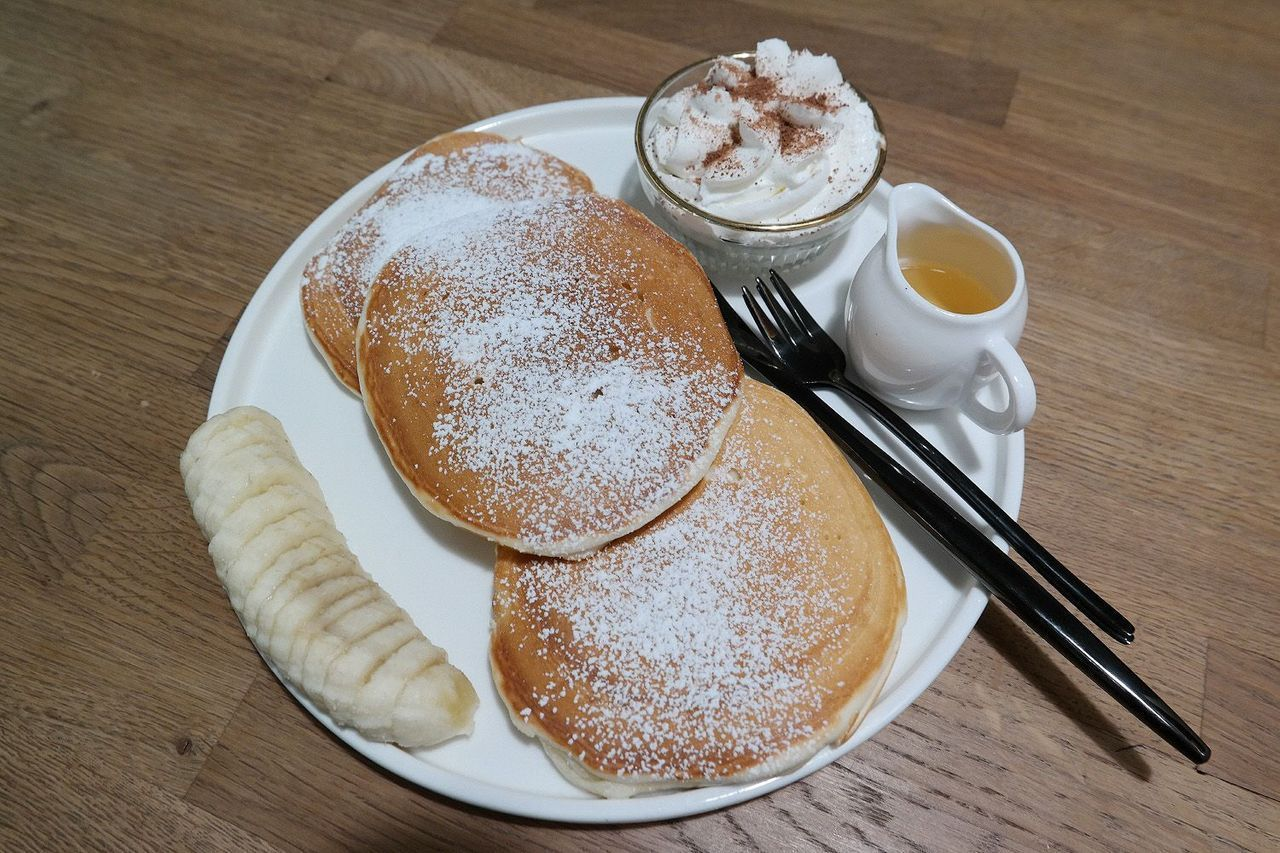 This homey cafe is perfect for tired travellers looking for a place to rest. Try their fluffy banana pancakes, brownies, pistachio almond frappe, strawberry latte and Vienna coffee.
Address: 서울 마포구 서교동 398-9
Hours: Mon-Fri 08:00-23:00
Sat-Sun 12:00-23:00
---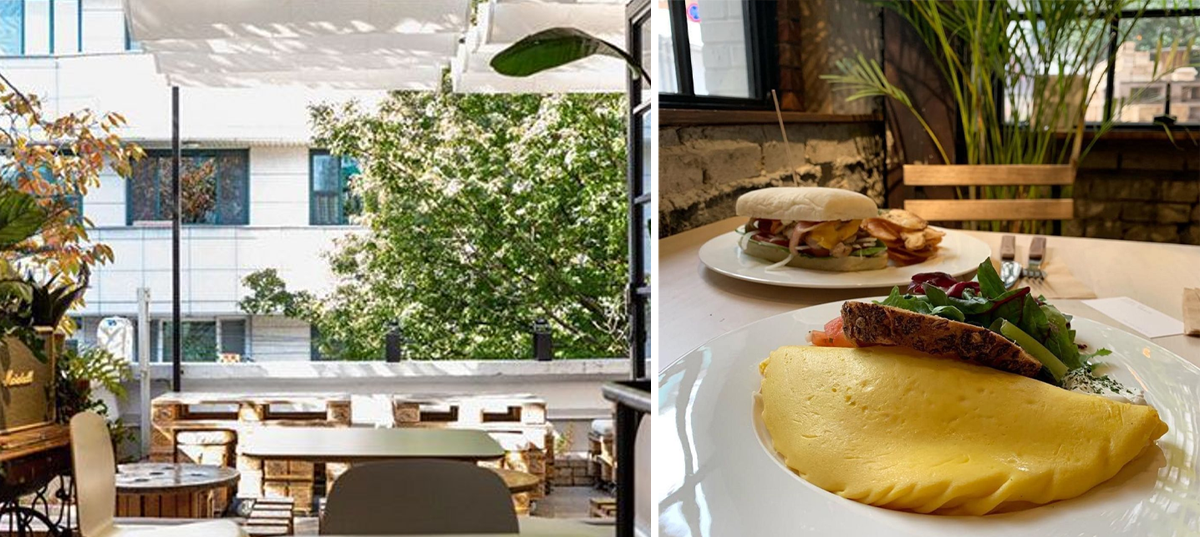 It's a cafe filled with green plants and wooden comfort. You get great brunch options like omelettes and sandwiches along with coffee and other refreshing beverages.
Address: 서울 마포구 합정동 독막로4길 3
Hours: 10:00-23:00
---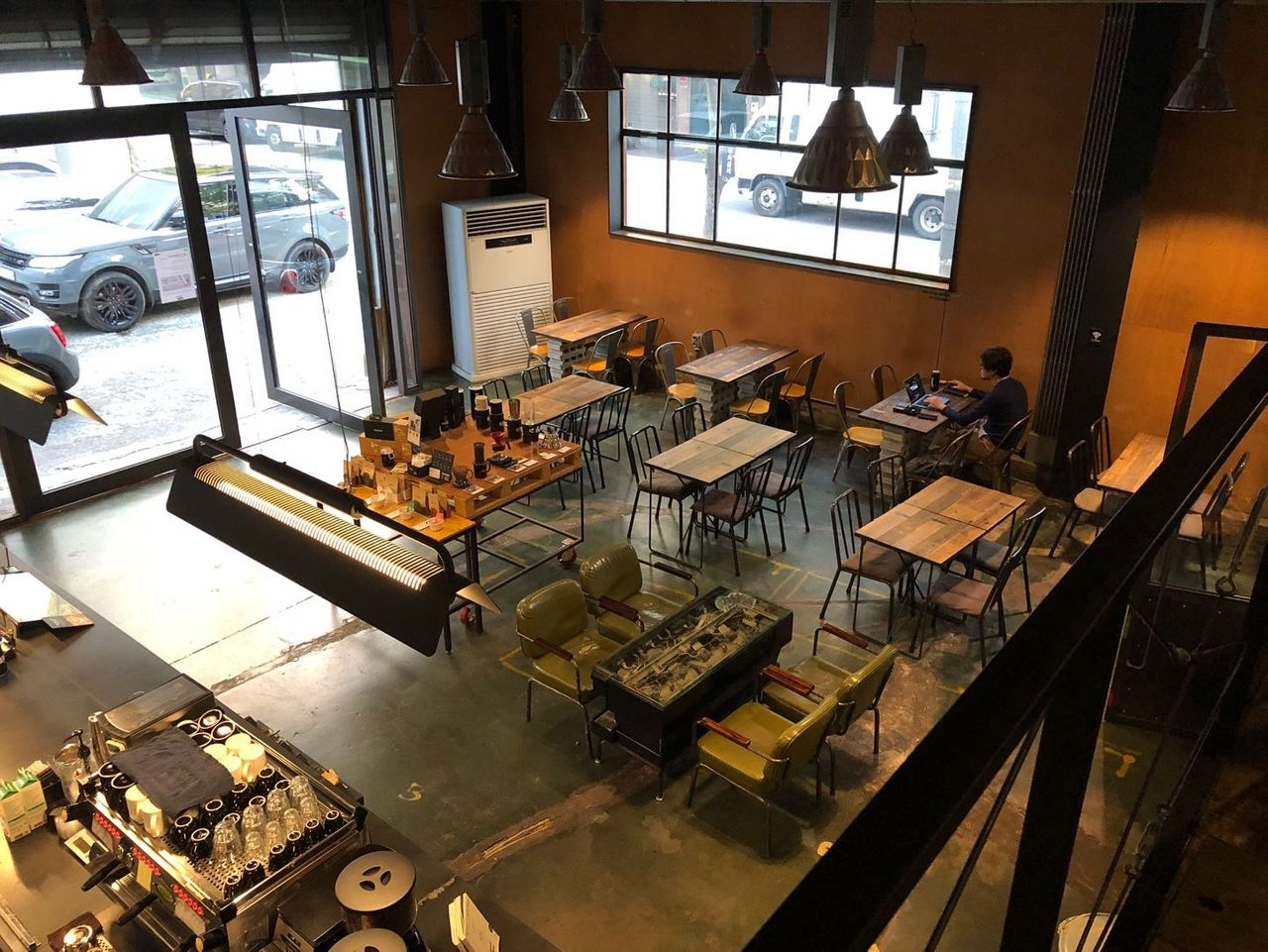 It's a popular brand among local coffee lovers. Bean Brothers started off by supplying coffee beans online and eventually opened up a cafe in the Hapjeong area when the fan base grew exponentially. The deep wooden interior reflects the deep flavours of their coffees well.
Address: 서울 마포구 토정로 35-1
Hours: 11:00-22:30
---
Perception
Address: 서울 마포구 어울마당로1길 16
Hours: 09:00-24:00, Last order 23:30
Closed Tues
The artistic wooden ceiling is a definite eye-catcher and has also been globally recognized with design awards. Try their housemade pastries like caneles paired with a coffee of your choice.
For more information and details about the cafes in Hapjeong, check out our Cafe Guide | HAPJEONG.
---
---
One Flower

Enjoy skewers, pizza, salads, sausages and fries with their wide selection of drinks including vodka, cocktails, beer, wine and many more! As its name suggests, One Flower is an aesthetic bar with flowers all around.
Address: 서울 마포구 양화로6길 72
Hours: 18:00-02:00
---
Bali Superstore

A unique atmosphere with colourful signages and decorations, Bali Superstore is a tropical hideaway in the middle of Seoul. Try their exotic drinks and finger foods to wrap up your day.
Address: 서울 마포구 서교동 양화로6길 45
Hours: Mon-Sat 12:00-03:00
Sun 12:00-00:00
---
Najdal (낮달)

You'll notice Van Gosh paintings on the walls when you walk in. It's a quiet bar with a relaxing atmosphere that serves up various dishes that pair well with their drinks.
Address: 서울 마포구 독막로5길 8
Hours: Mon 17:00-01:00
Tues-Thur, Sun 14:00-01:00
Fri-Sat 14:00-02:00
---
Gipeunsup (깊은숲)

Just seconds from Hapjeong Station, this easily accessible bar's dim lights feel comfortable. Live performances are offered from time to time as well. Grab a whiskey, cocktail, beer or wine and enjoy the live music!
Address: 서울 마포구 독막로 27
Hours: Tues-Thur 18:00-01:00
Fri 18:00-02:00
Sat 17:00-02:00
Sun 17:00-00:00
---
Le Phare (르 파르)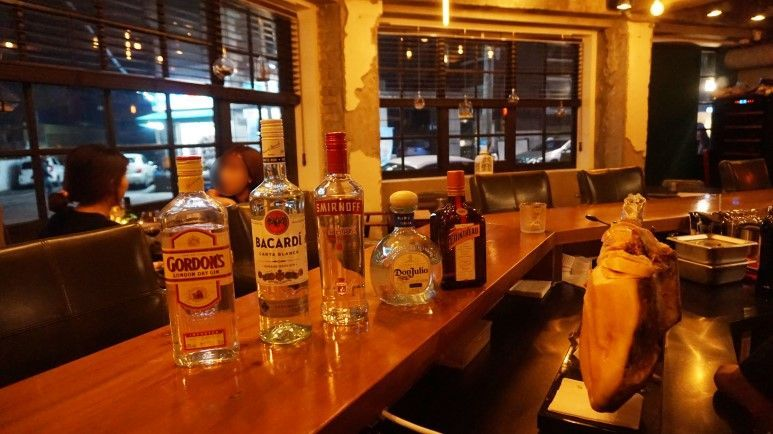 This place is great for wine lovers as they offer a vast collection of wine! Look for the dark green exterior with rows of wine visible even from outside. Do note that cocktails start getting served past 23:00.
Address: 서울 마포구 성지길 35
Hours: Mon-Sat 18:00-02:00, Closed on Sundays
---
Daily Party (데일리파티)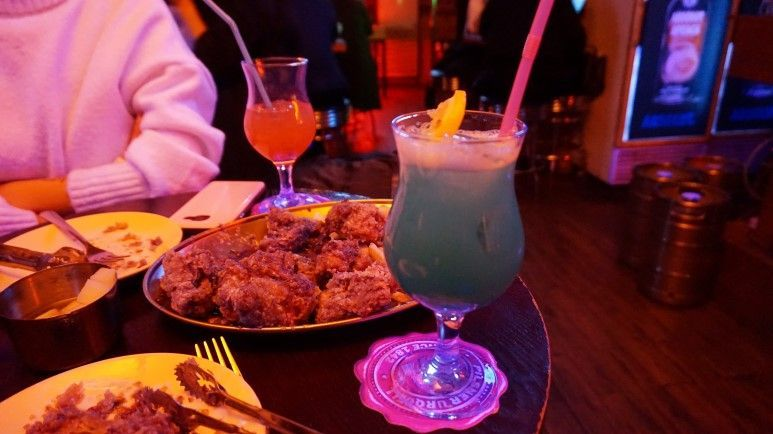 This fun-filled bar situated inside a flashy building with red neon lights all over offers an all-you-can-drink option! For just ₩15,000, you can drink as much as you want including cocktails, draft beer, tequila and vodka.
You can shoot darts while listening to music as well. One other amazing thing about this bar is that you can bring food from outside! We brought in fried chicken to enjoy with our cocktails.
Address: 서울 마포구 서교동 와우산로17길 25
Hours: Sun-Thur 18:00-03:00
Fri-Sat 18:00-05:00
For more details about where you can get great drinks in the Hapjeong area, check out our Bars & Nightlife | HAPJEONG blog.
---
THINGS TO DO
---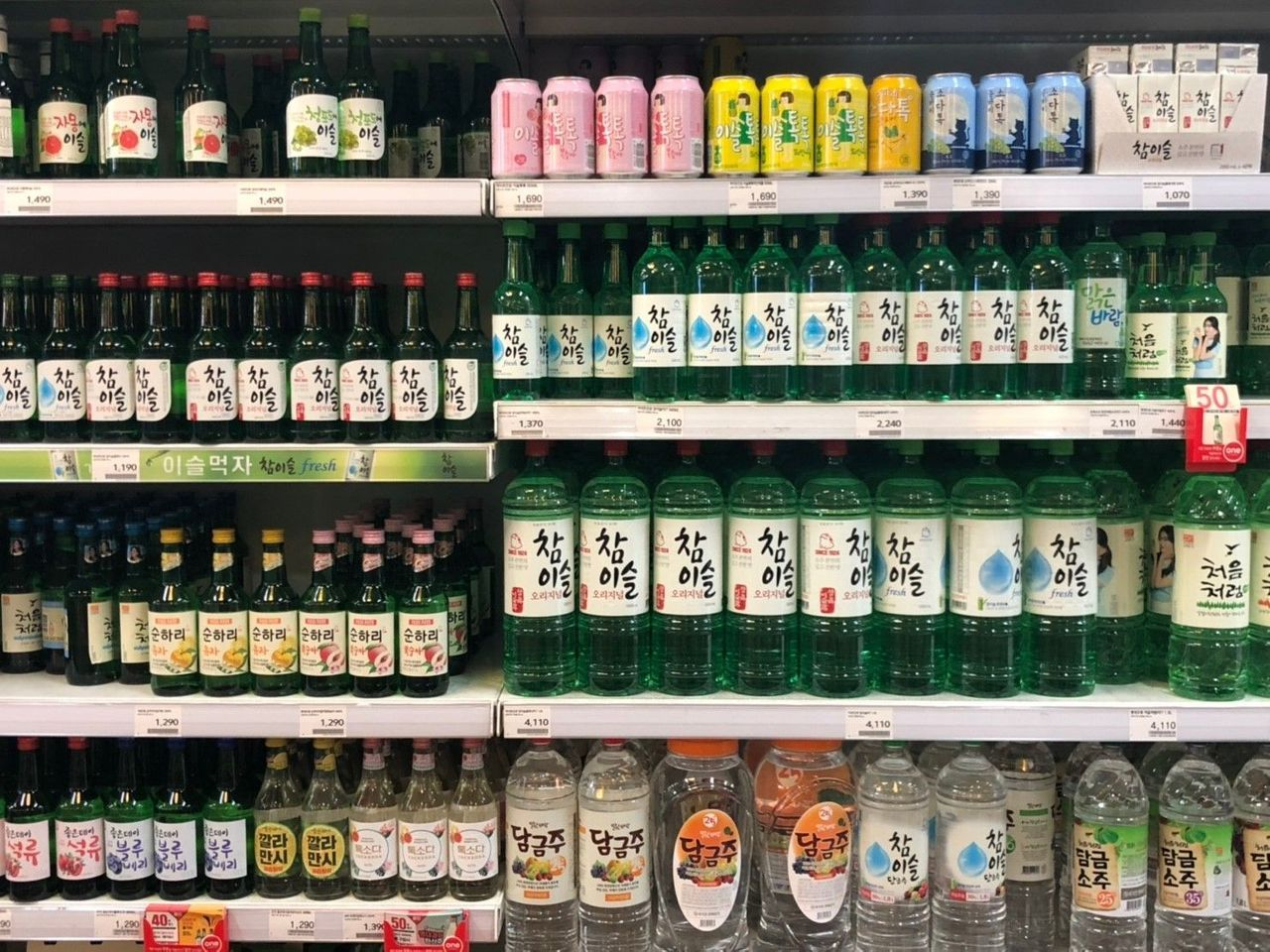 Homeplus Hapjeong is located close to Exit 9 of Hapjeong Station. Homeplus is a great place to get your souvenir shopping done as it's got wide selections of liquor, snacks, instant foods, cup noodles and more at great prices.
---
Get Your Hair Done at a Fancy Salon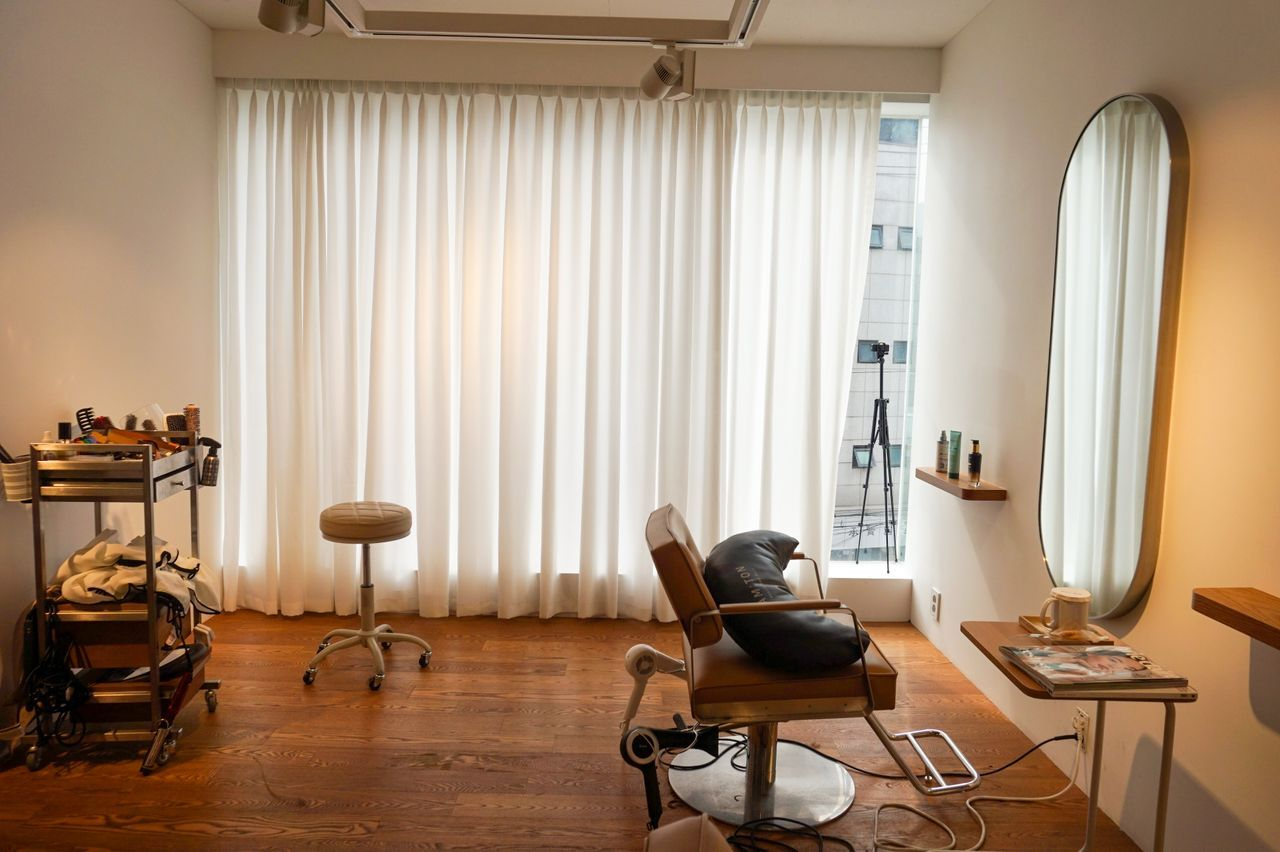 AM:TON is a luxurious hair salon that offer hair styling services ranging from cuts and shampoo to hair perms and colouring. Some foreign customers will fly out from their country to Seoul just to get their hair styled here!
Expect to pay around ₩35,000 for a cut, ₩120,000 and up for perms and ₩90,000 and up for colouring. Make your reservation in English by clicking this link.
Address: 서울 마포구 잔다리로3안길 40
Hours: 11:00-20:00
---
Learn How To Play Your Favourite Kpop Song On Guitar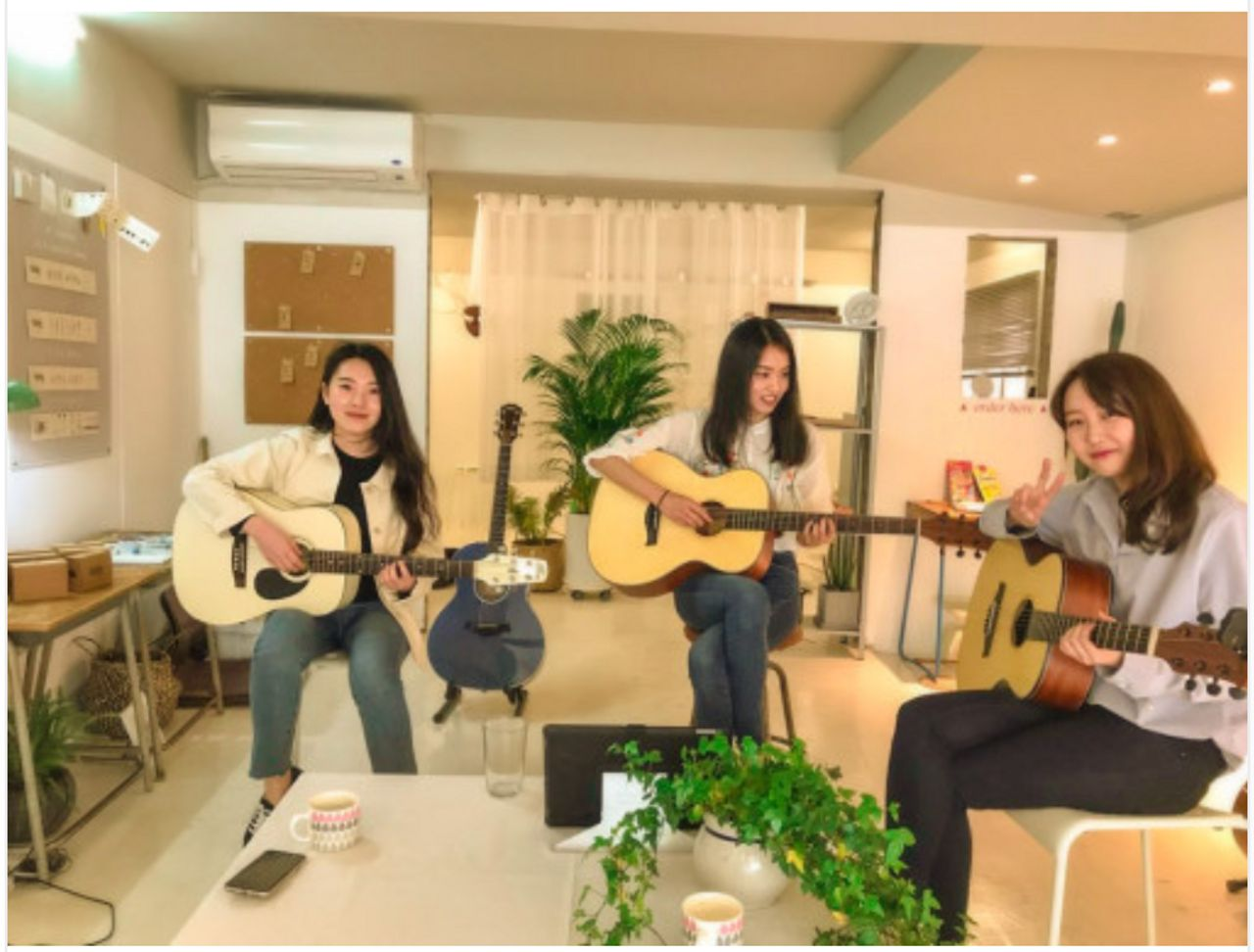 Take a one-day guitar class taught in simple English and master your favourite K-pop song with simple chords!
Address: 서울 마포구 서교동 395-95번지 동방싸롱
Lesson Hours: 11:00 / 13:00 / 15:00 / 17:00 / 19:00
Duration: 1h 50m
---
Make Your Own Souvenir With Vegan Leather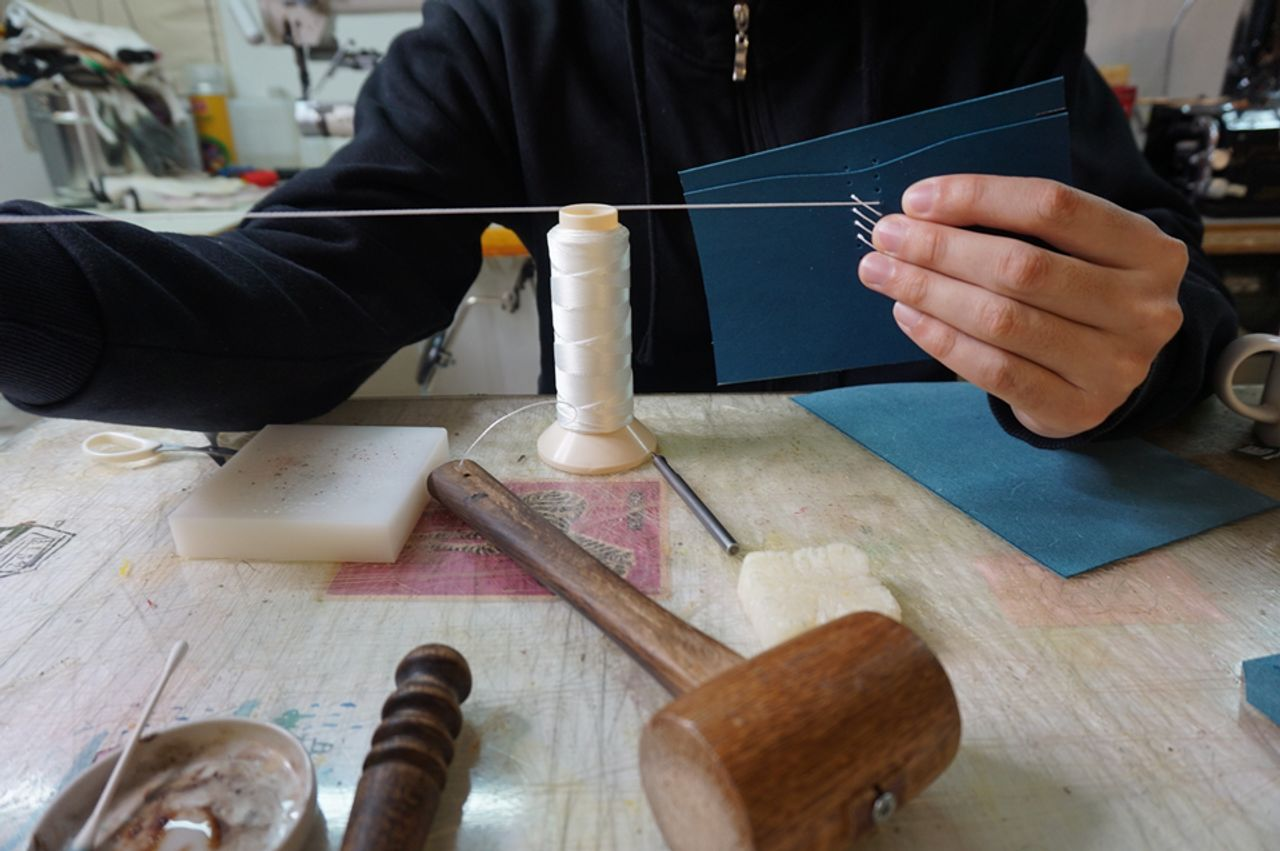 Make your own DIY vegan leather passport case at Rami Seoul! This unique experience leaves you with a useful item that you can take with you anywhere you travel.
Address: 서울 마포구 서교동 395-95번지 동방싸롱
Hours: Mon 19:00 / Fri & Sat 14:00, 19:00
Duration: 3 hours
We hope you found our guide to Hapjeong helpful. If you do explore these places, be sure to share your photos and videos to our Instagram, we'd love to see your experiences! Check out our Locals' Guide to HONGDAE to explore the surrounding areas some more as well.
---
If you have questions or comments about the blog post, please leave them in the comment section below or email us at help@creatrip.com.
---