Seoul City Bike | Guide to Ddareungi (따릉이)
Let's Go For a Bike Ride Along Han River! Explore Seoul with City Bike!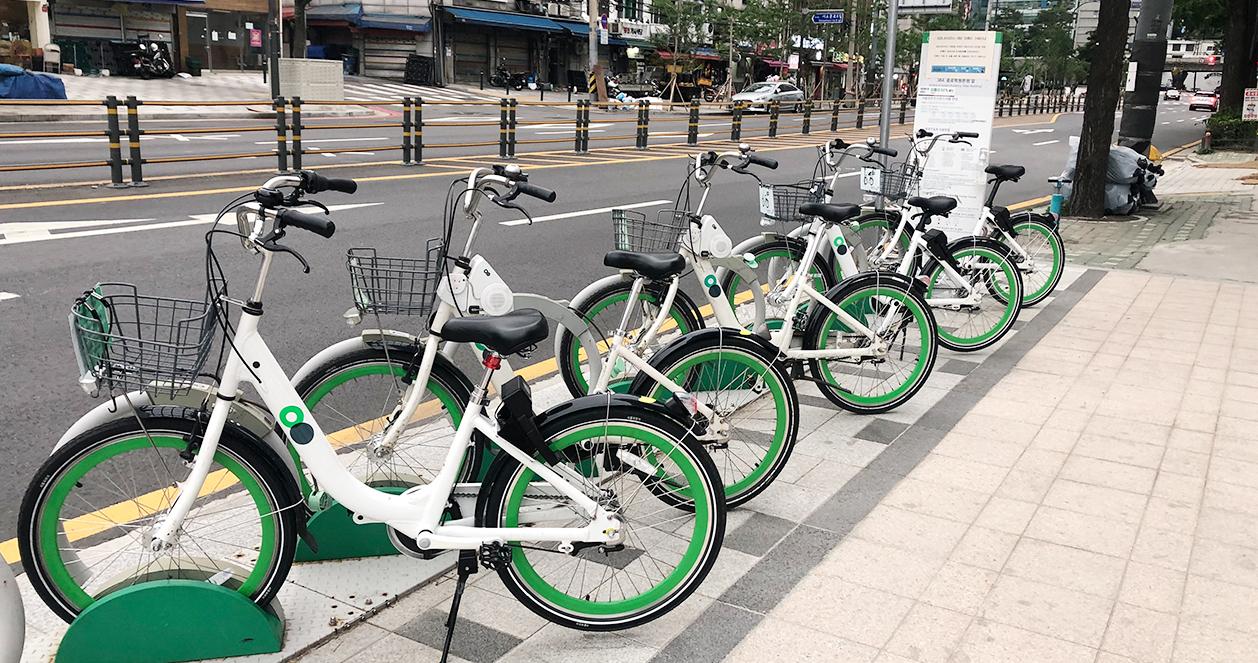 In Seoul, there are many types of public transportation available. While the subway and bus system are superb, a cheaper and healthier alternative is to take the public city bike, Ddareungi! Seoul's official bike rental service, Ddareungi (따릉이) is an unmanned rental system that can be conveniently used anywhere, anytime by anyone. One of the experiences that everyone in Korea should have is riding a bike along the Han.
To be honest, the app is quite confusing to use. You may stumble upon confusing buttons and reloads and end up giving up while trying to maneuver the app. Use this guide to navigate through the app easily for your bike ride around Seoul!
---
How to Use the Seoul City Bike Ddareungi (따릉이)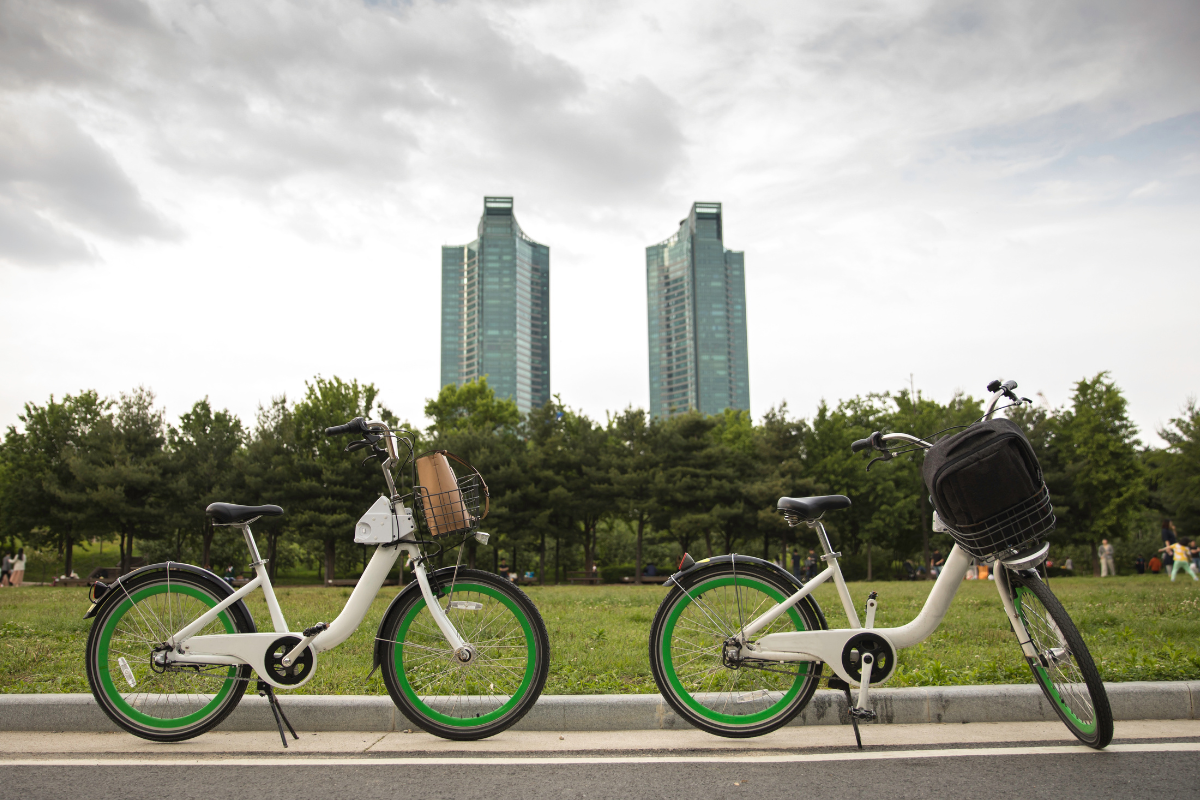 First off, you're going to want to find a Ddareungi station. These can be found along the sidewalks in Seoul or on the Ddareungi app.
Step 1. Download and install the Ddareungi (따릉이) app on your phone.
Go to the app store and find "따릉이" or "Seoul Public Bike". It is available both on iOS and Android.
Step 2. Open the app and go to Foreigner

Step 3. Tap on 'Purchase Pass'

Step 4. Select Pass
Step 5. Input your email and make your payment

Step 6. Go back to the home screen and tap on Rent

Step 7. Choose a bike and scan the QR below the bike seat.
Once you scan the QR code, the app will connect to the bike and unlock it. It may take a few seconds to a minute to connect.
Note: If you go beyond the hours that you have selected, you will get charged an additional 200 KRW for the first 5 minutes of overuse, and 400 KRW past 6 minutes of overuse. To avoid additional charges, visit the closest station and park your bike, and re-rent it again for another hour or two to save money.
Returning the Bike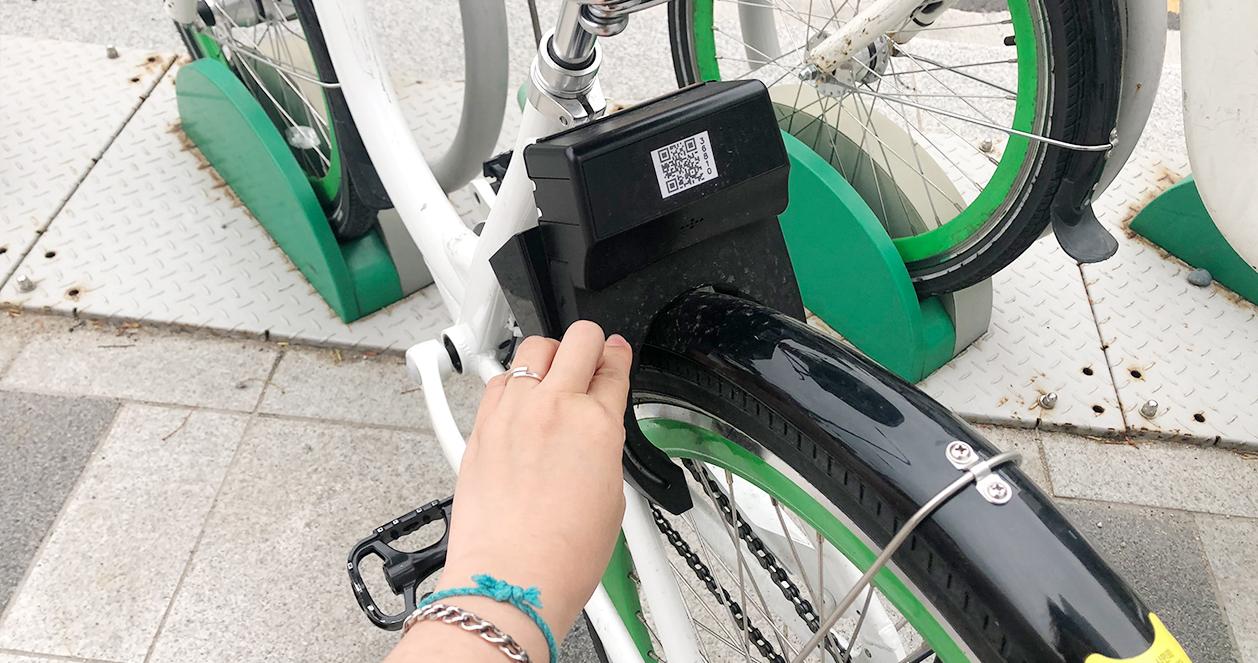 Returning the bike is super simple. Park your Ddareungi at a Ddareungi station and slide the lock to make sure the bike is secure.
Things to Keep In Mind
The app is available in both Korean and English.
You can adjust the height of the seat as you wish.
Also, when you return your bike, make sure you receive a notification message from Ddareungi before you walk away. If you don't receive anything, that means your return wasn't successful and you may get charged overuse fees.
If you are unable to successfully return the bike, please contact the customer service number.
---
Additional Information on Ddareungi
1. You don't have to ride the bike for an hour straight!
If you don't use up your entire hour, you can return the bike and rent it again to use your remaining minutes. Your pass and any unused minutes are valid for up to 24 hours after your initial rental time.
2. How can I find a bike path?
The bicycle paths are marked in red on the road, so you can easily find it! But what are some ways to find out where it is before renting a bike?
1) Use the bike path map.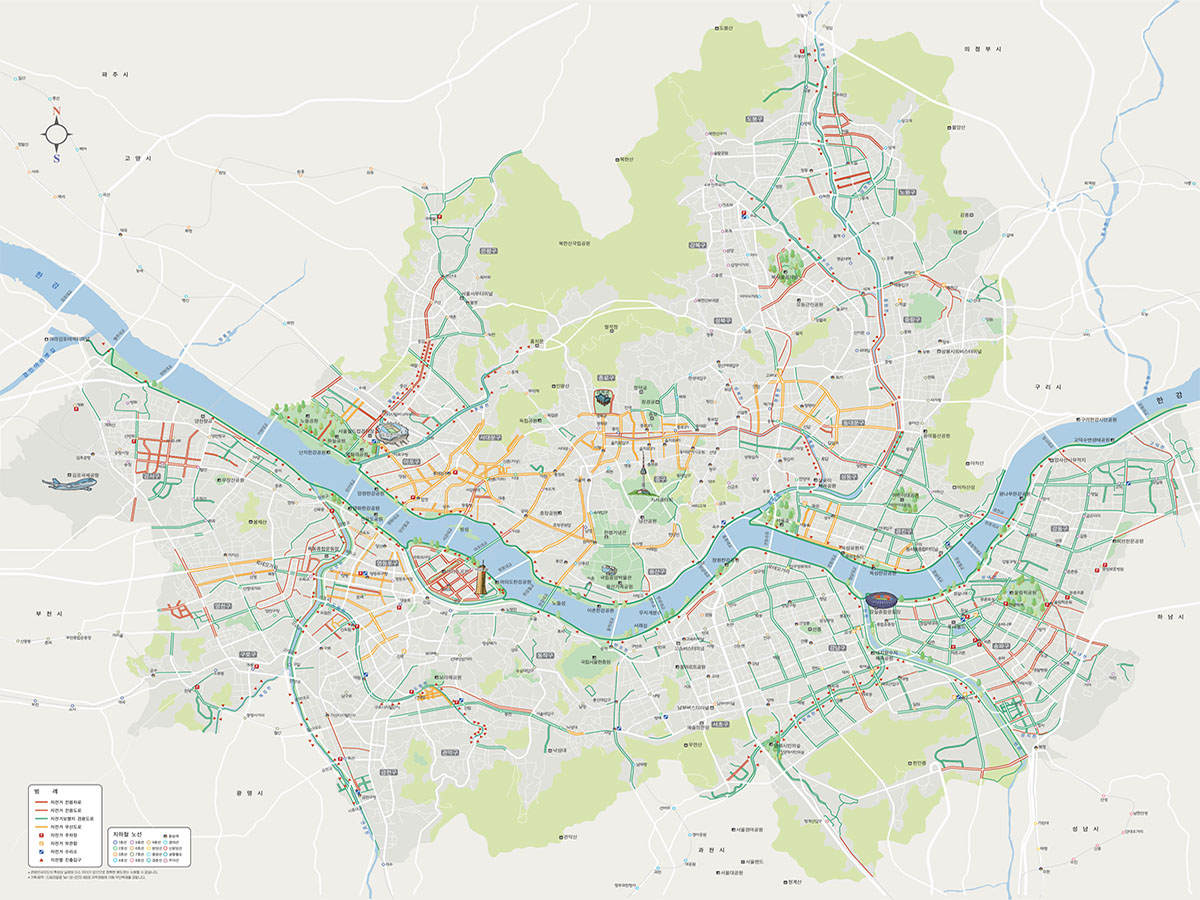 Source: Seoul Website
The solid red lines are bicycle roads and the dotted red lines are bicycle lanes! The green line is a bicycle and pedestrian road, and the yellow line is a bicycle-priority road. Regardless of the color of the line, roads marked with any of these lines are roads where bicycles can travel.
If you click the link under the map, you can find the location of other facilities, such as bike parking lots, storage areas, and repair shops!
2) Use Google Maps.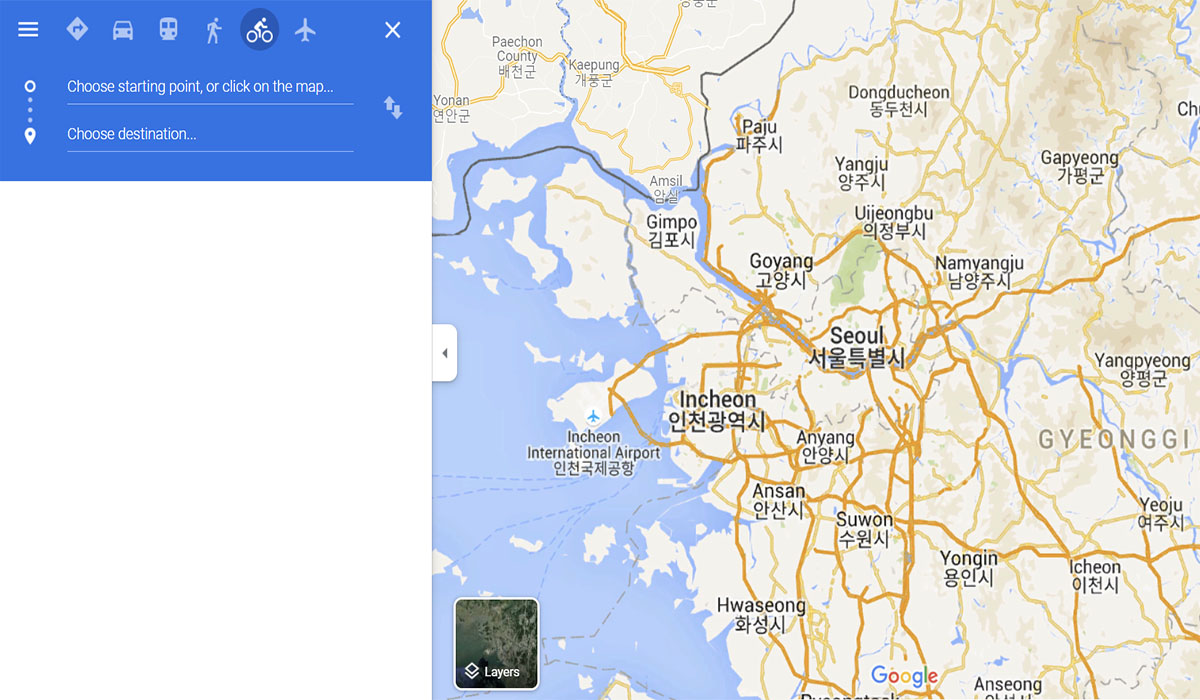 If you're using Google Maps, enter your starting and ending location and select the bicycle icon to find the best bike path! Please note that you can't travel on roads without bike lanes.
When it finally hits Spring in Korea, it becomes the perfect time to go on a bike ride with your friends and family. Enjoy the nice weather and take in the scenery on one of Seoul's bikes. You won't regret it! 😉
---
Thank you for taking the time to read our guide on Ddareunggi. We hope you found it useful and don't hesitate to reach out if you have any questions or comments about this guide. Comment below or email us at help@creatrip.com. Also make sure to follow us on Instagram, TikTok, and Facebook to stay updated on all things Korea.
---