Daelim Changgo | Trendy Cafe in Seongsu
Read our detailed review of Daelim Changgo, a large old warehouse turned into an industrial cafe.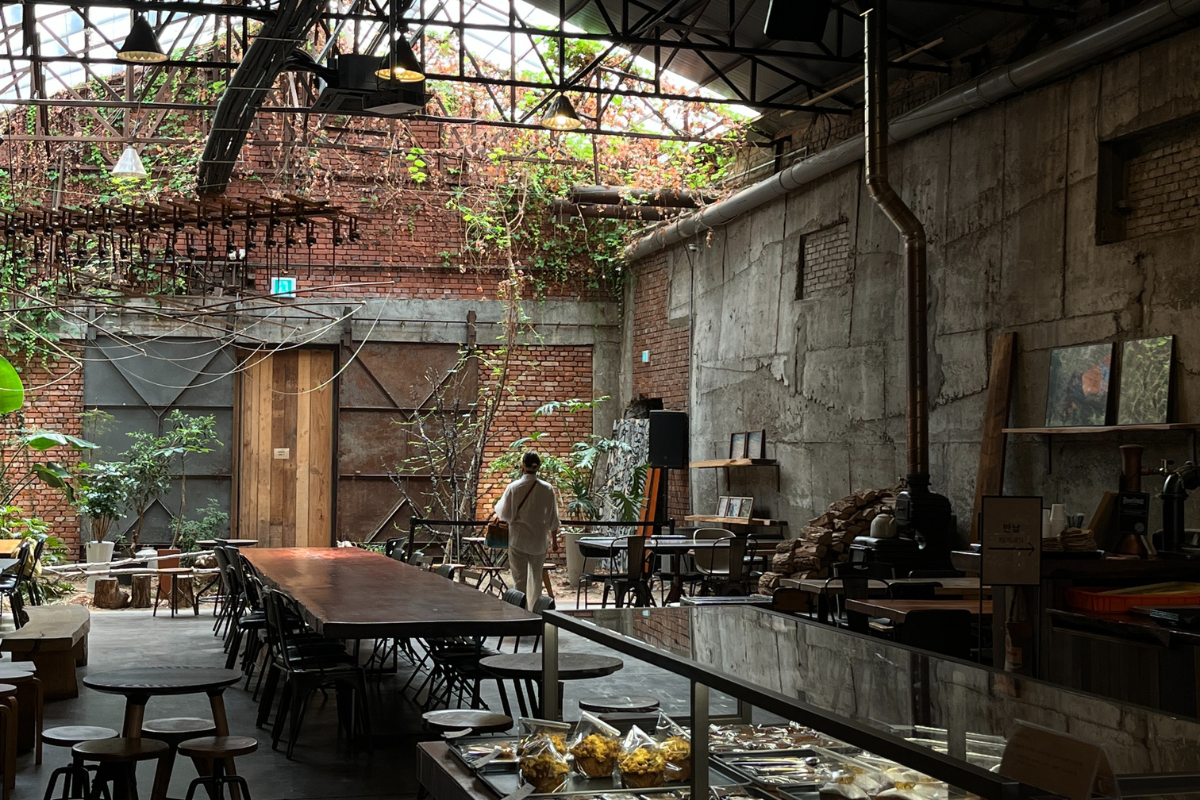 Once an area full of factories, Seongsu-dong has slowly transitioned from an industrial hub of Seoul to a residential/business district. The area now has an interesting blend of residential, business and industrial buildings mingled together, creating a unique scene not found elsewhere. Seongsu-dong Cafe Street is worth a visit as you'll find lots of interesting cafes that set up base in old factory buildings.
As the name Daelim Changgo indicates (changgo meaning warehouse in Korean), this unique venue presents a warehouse-turned-cafe with a modernized rustic vibe. Not only does this place serve great food and drinks, but it also functions as a small art gallery.
---
Information
Address: 서울 성동구 성수이로 78
78 Seongsu2-ro, Seongdong-gu, Seoul
Hours: 11:00 - 22:00, Closed on National Holidays
---
Why We Recommend It
Daelim Changgo is one of the first cafes to go viral and kickstarted Seongsu-dong's reputation as the trendy neighborhood it is today.
The space has impressive art installations and various rooms to seat a lot of customers.
Their drink, pastry, and dessert menu are diverse so there is something for everyone!
Korean celebrities and influencers often come to Daelim Changgo, so you may spot one during your visit!
---
Menu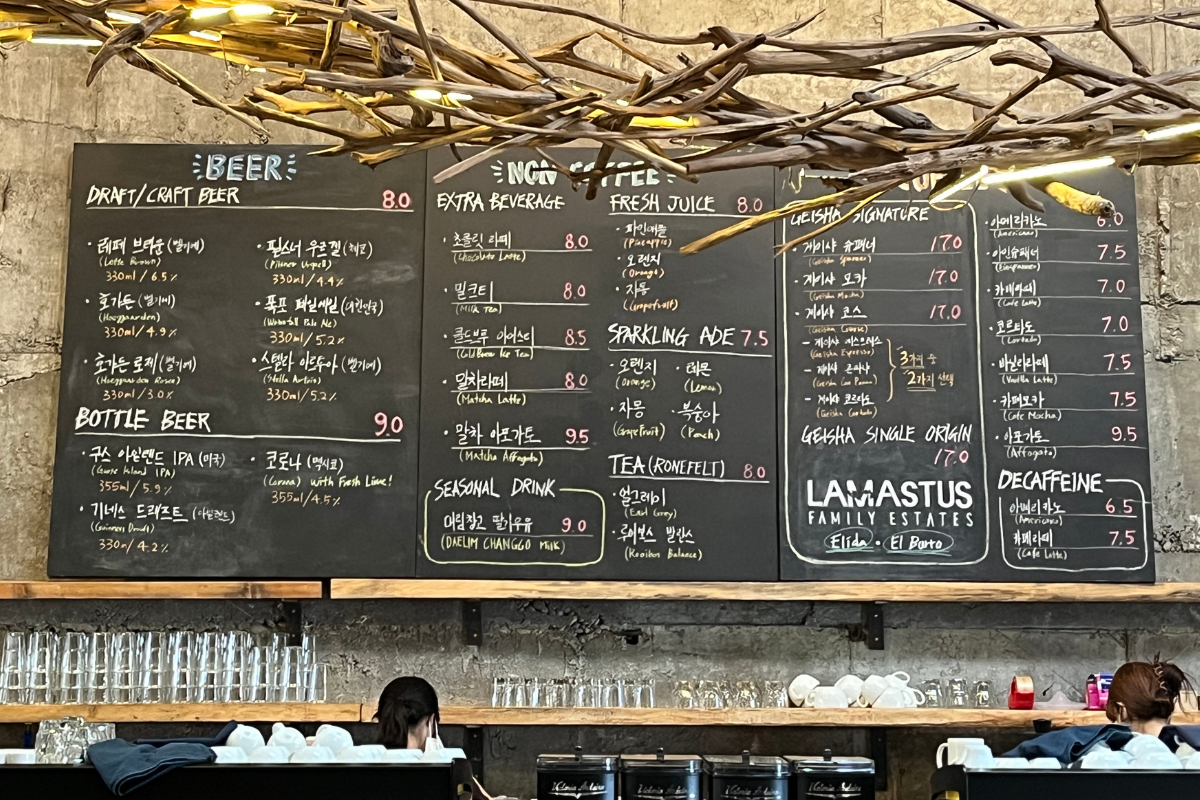 ---
Our Visit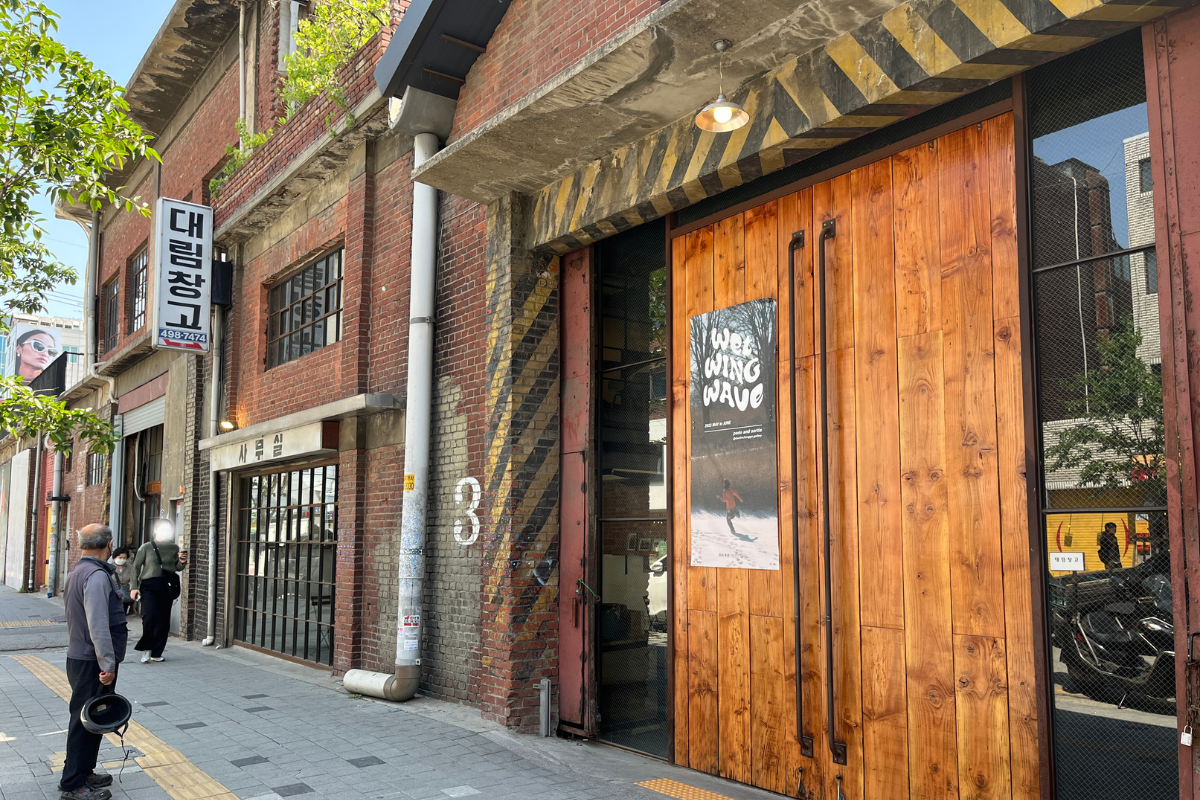 Daelim Changgo once was an abandoned warehouse in an industrial neighborhood called Seongsu-dong, in eastern Seoul. Around 6 to 7 years ago, Seongsu-dong was only known to be where you went to fix your car, get custom-made leather goods, or for their industrial warehouses and factories.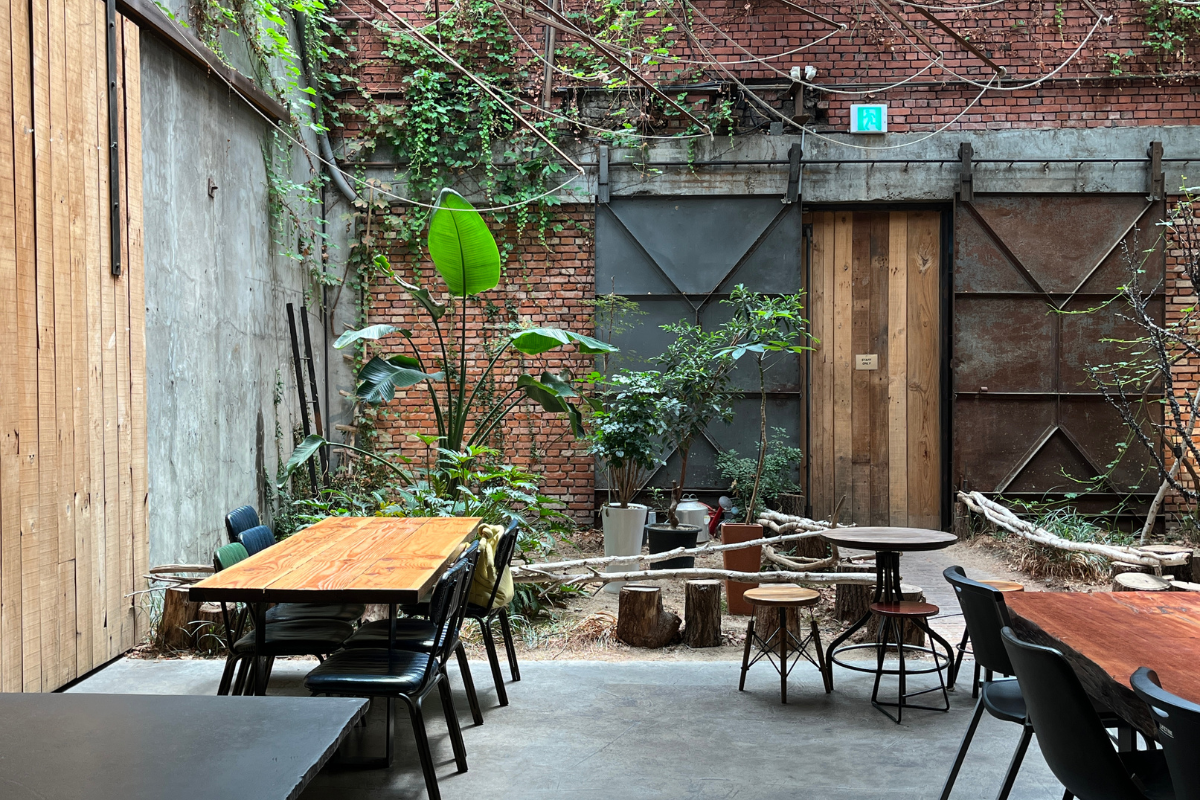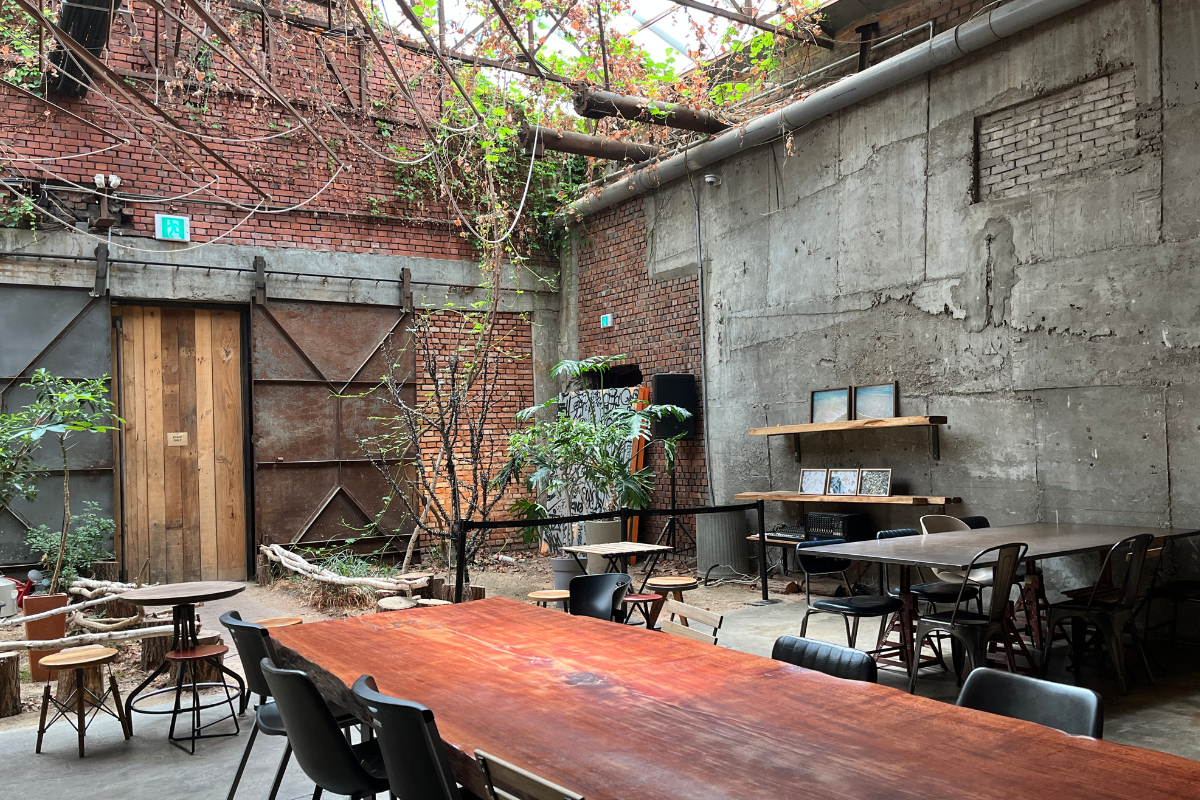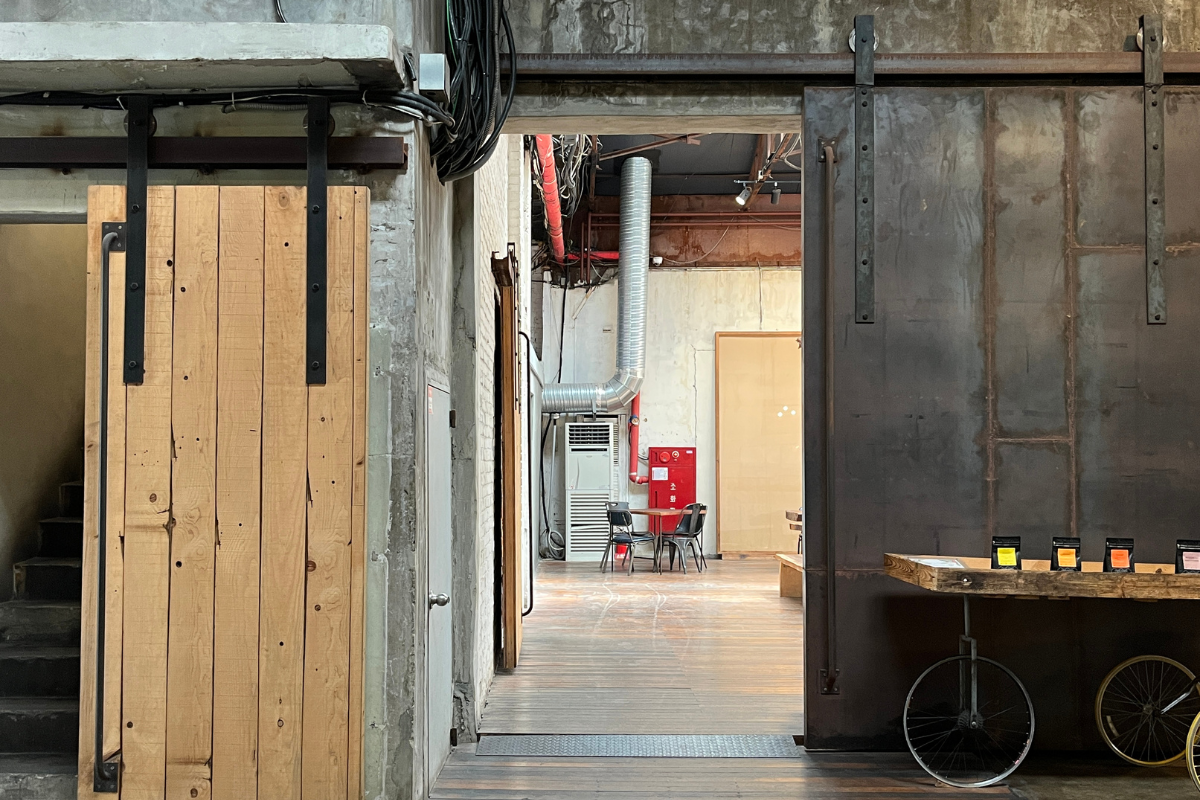 What was once a warehouse, Daelim Changgo was regenerated into a large cafe/exhibition space and drew people to the neighborhood. What impressed visitors were the remnants of the warehouse like the grand steel doors that separate rooms and exposed wires, mixed with a rustic yet modern interior design.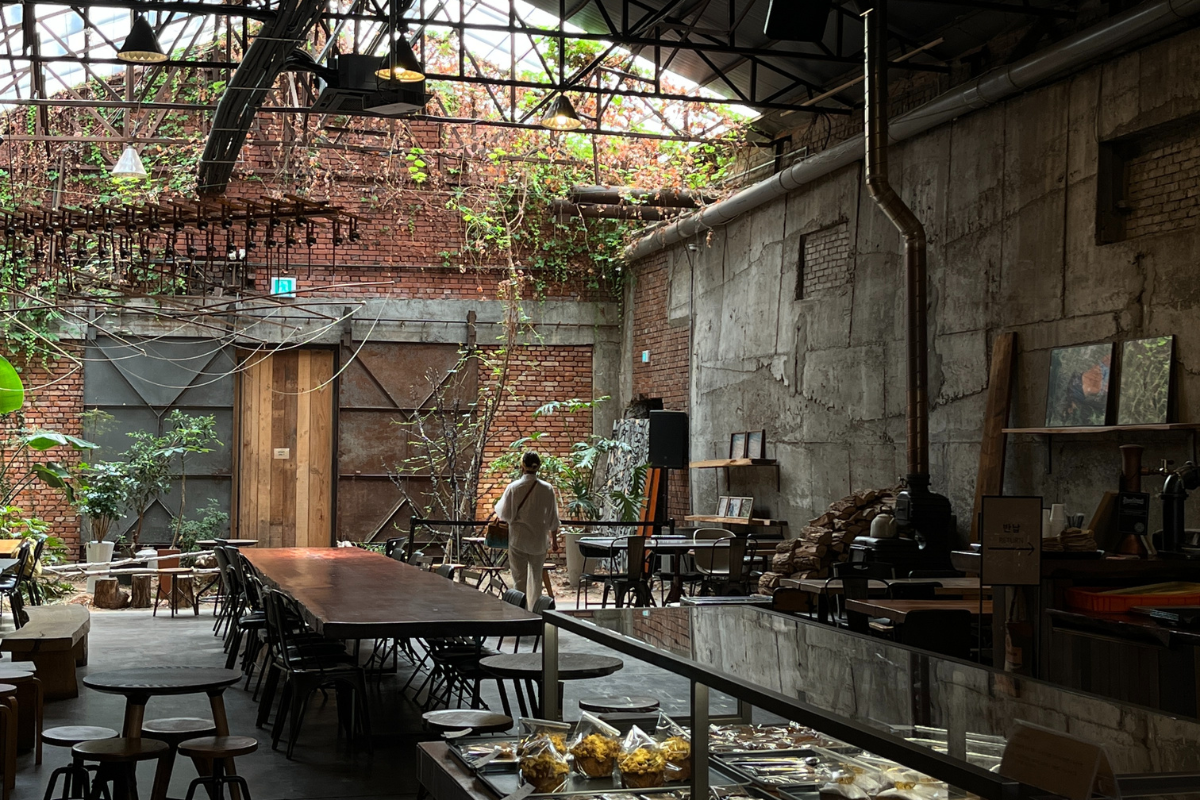 1st floor Main Area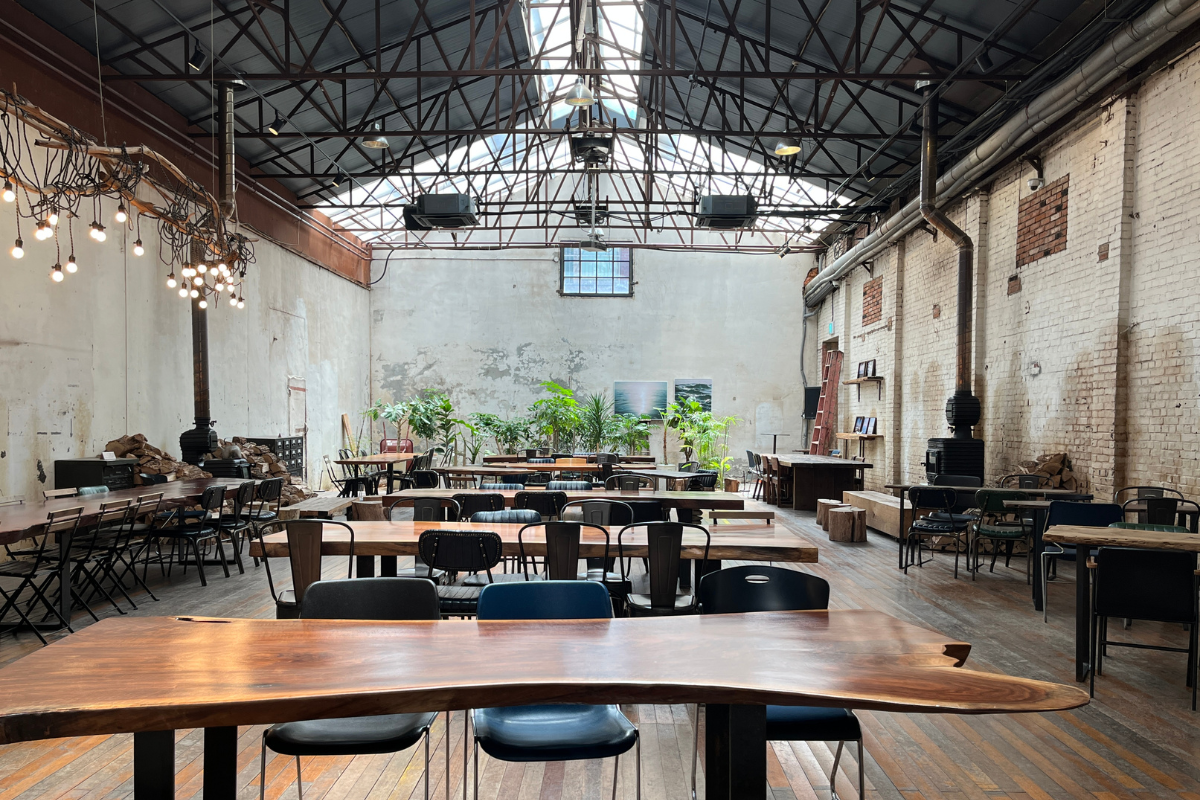 1st floor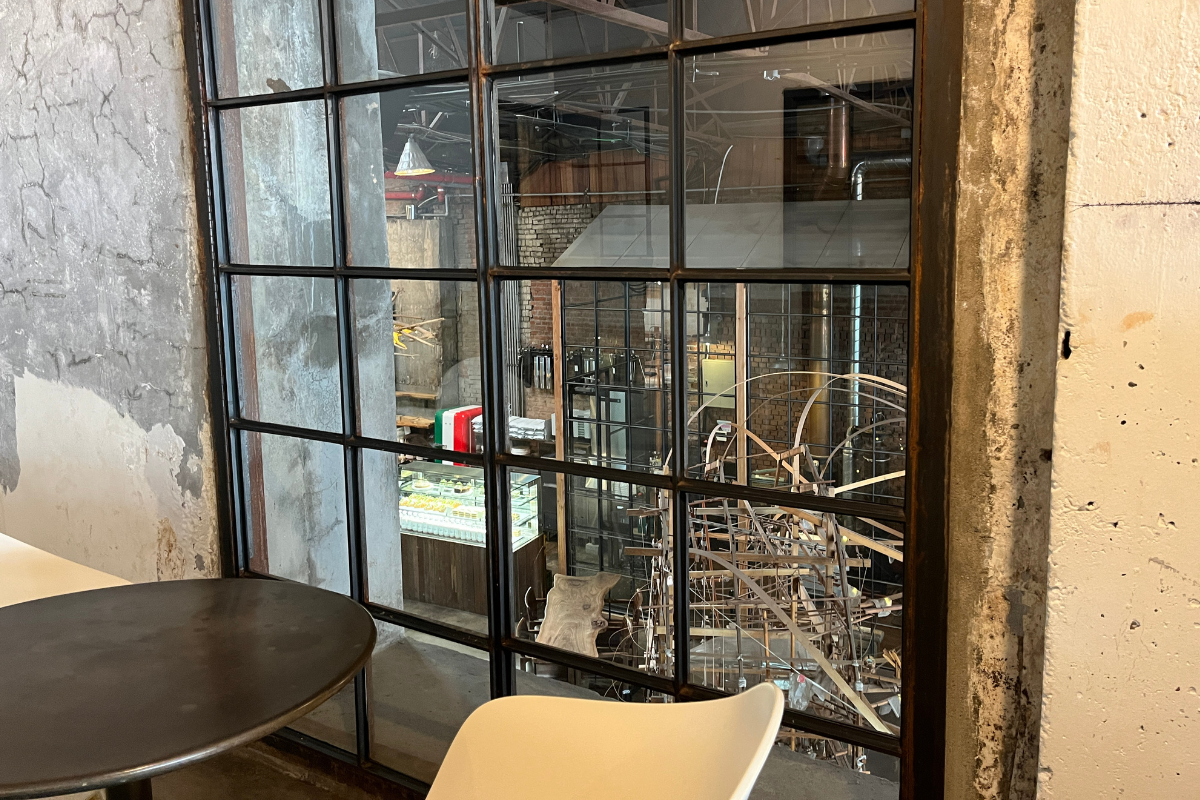 2nd floor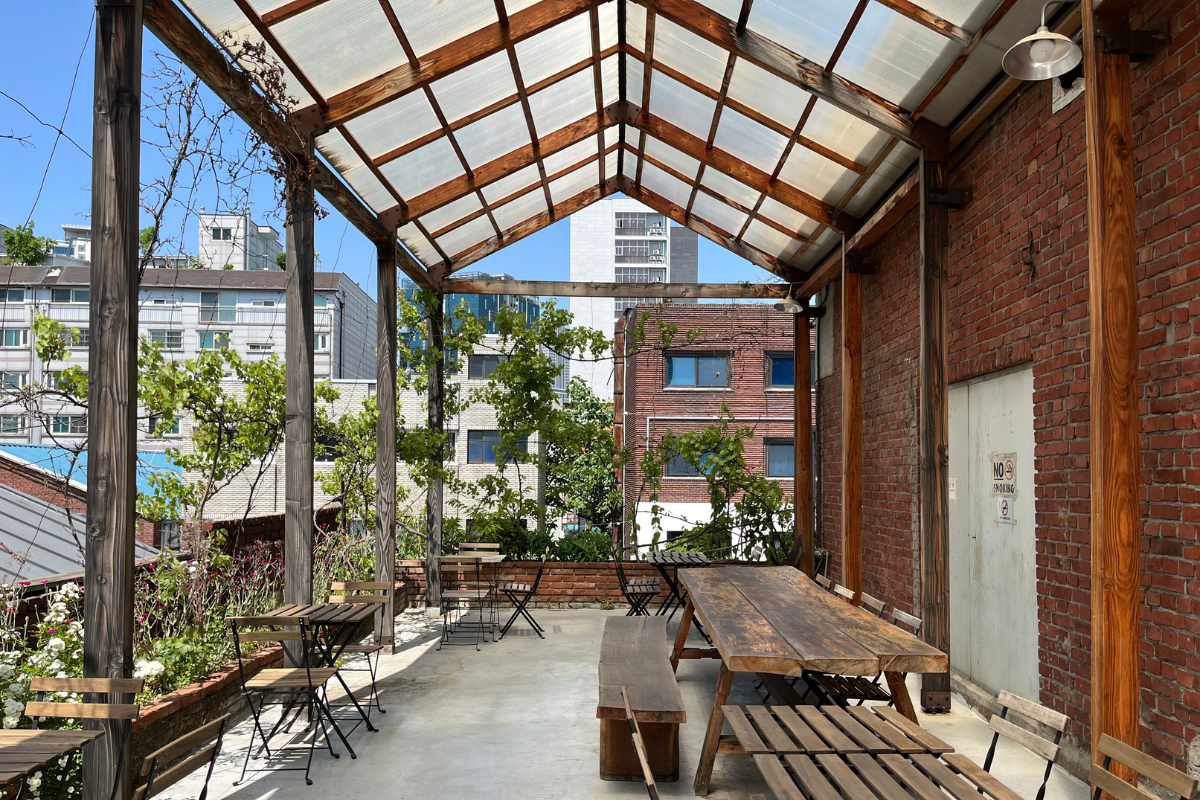 Rooftop Terrace
Not only does the cafe have two large seating areas, there is also a second floor, where you can look down on the iconic wooden Daelim Changgo art installation, and a rooftop terrace on the third floor.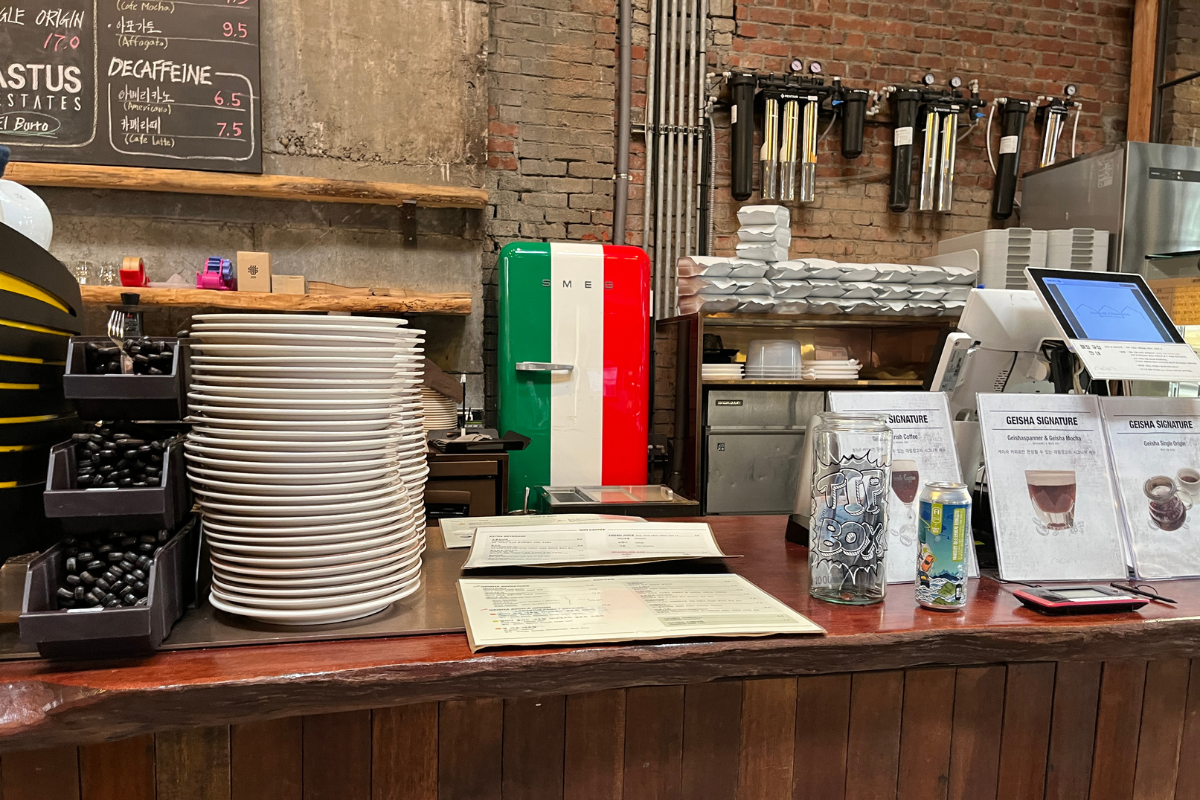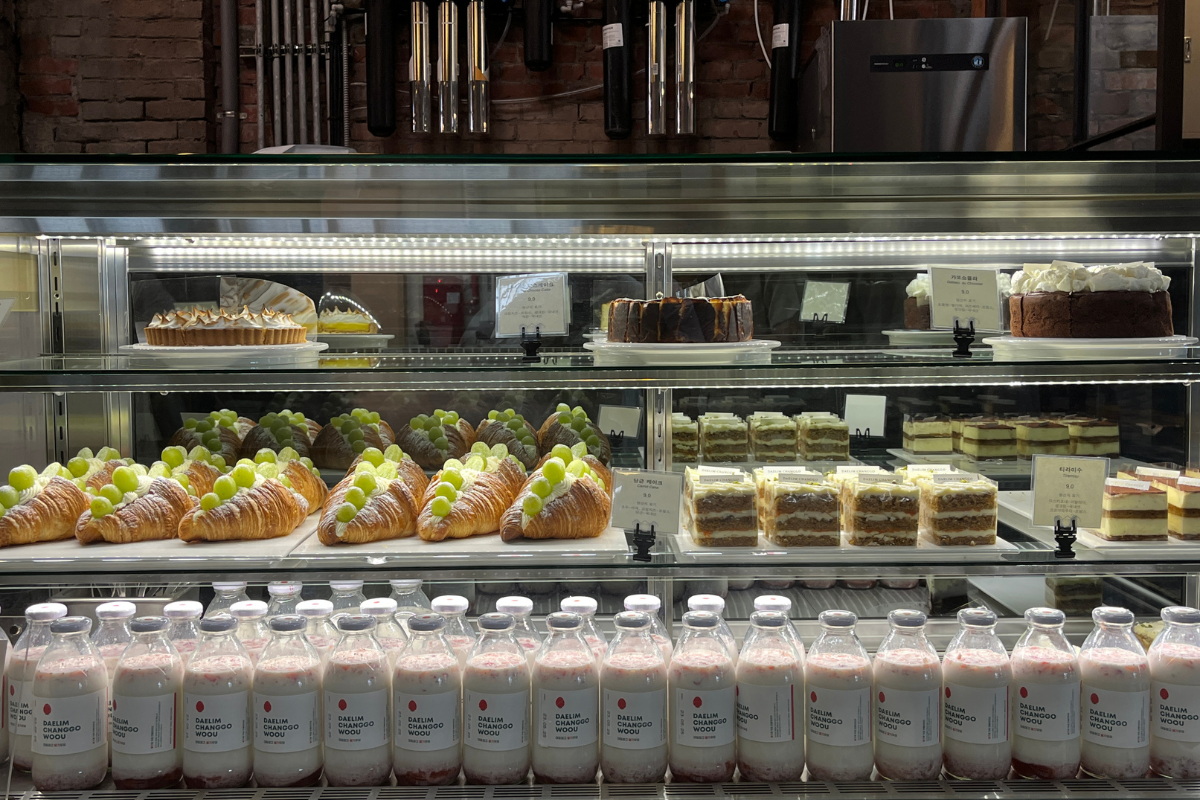 Orders can be placed at the counter and next to the counter is a display of cakes and their infamous Daelim Changgo Strawberry Milk.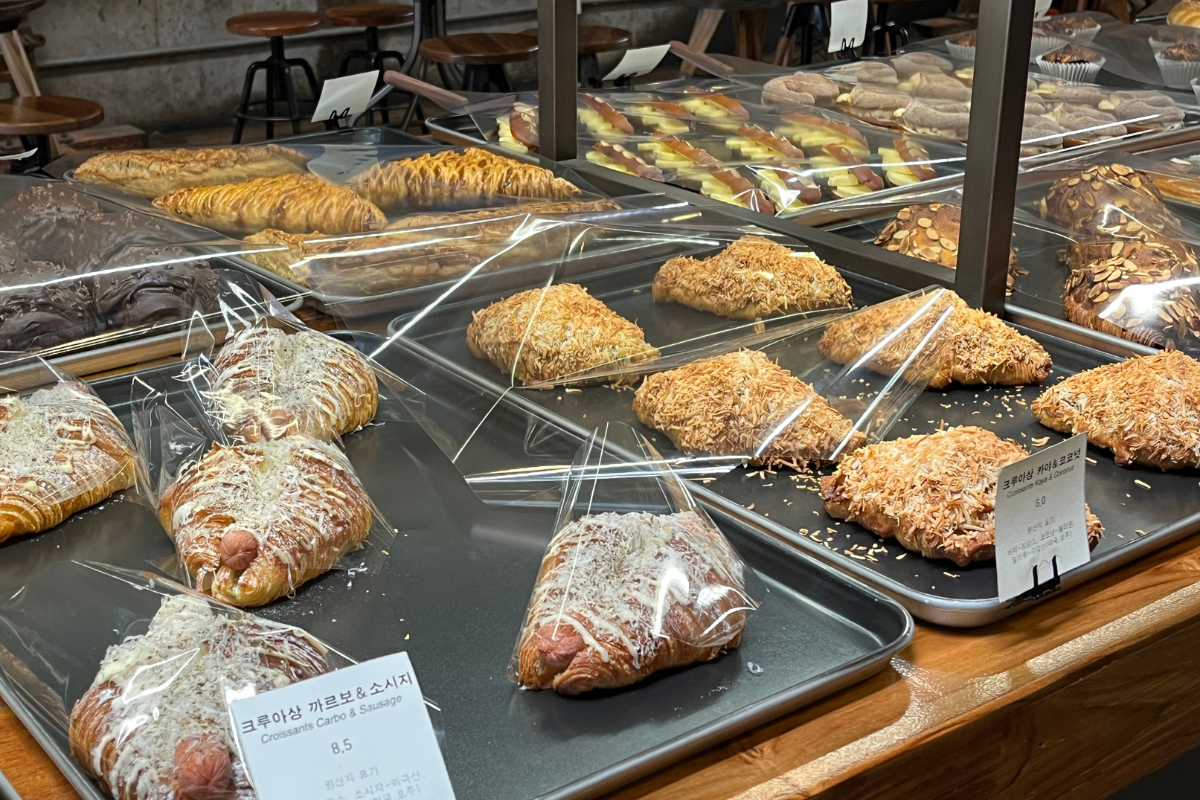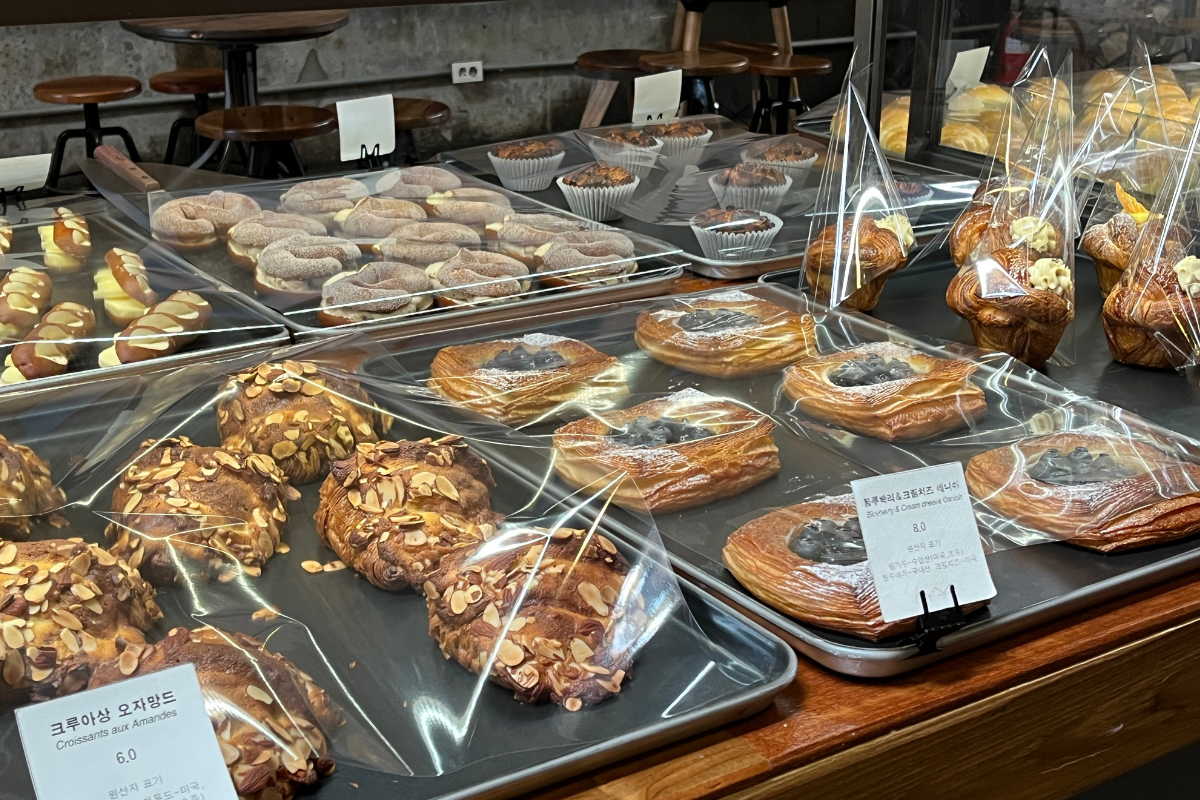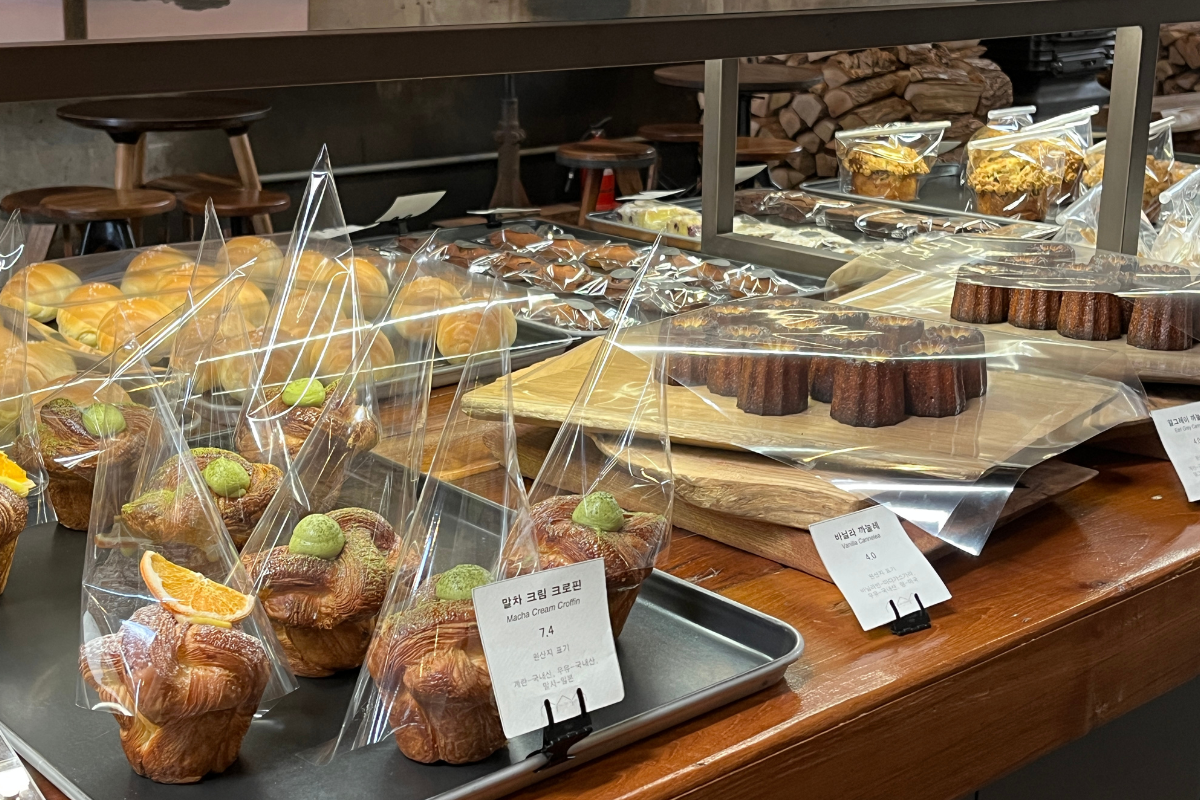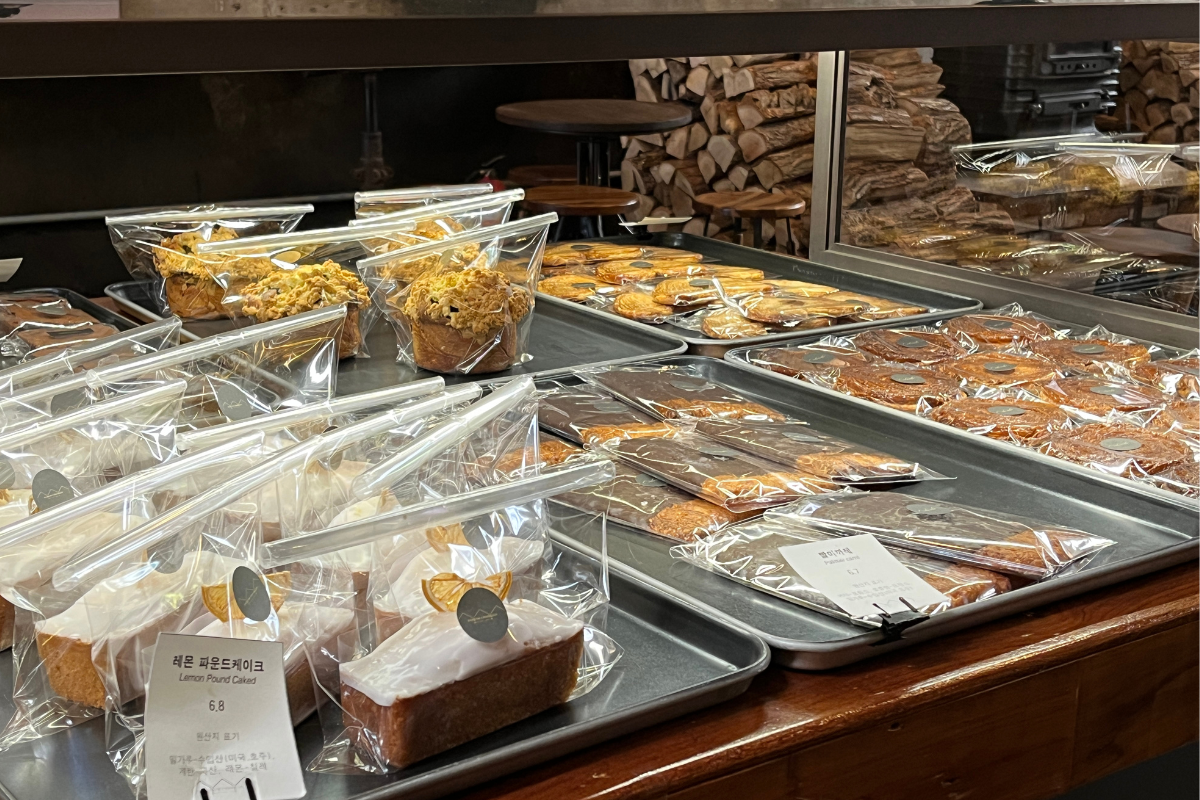 In front of the counter is an array of freshly baked pastries. They have everything from croissants, croffins, caneles, pretzels, and other goods. We got the Croissant Carbo & Sausage for 8,500 KRW, which is a croissant stuffed with cheese and a sausage, topped with more grated cheese and cracked black pepper.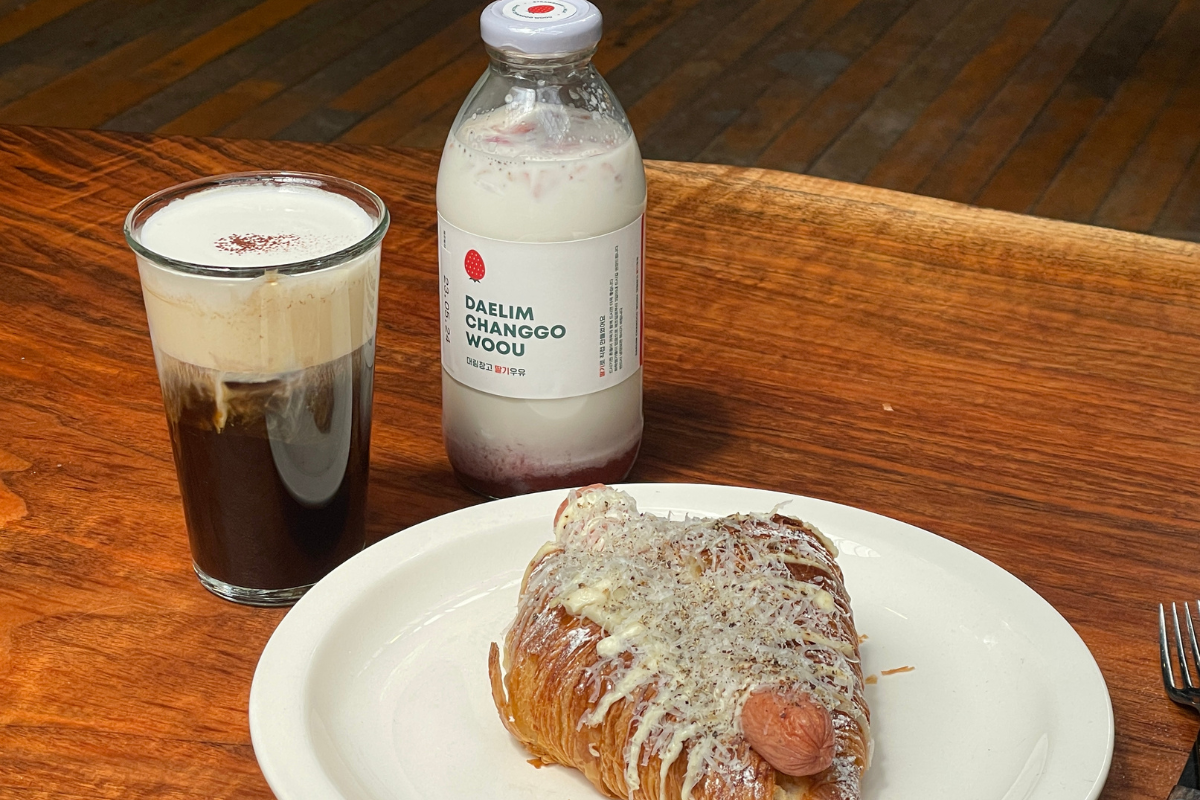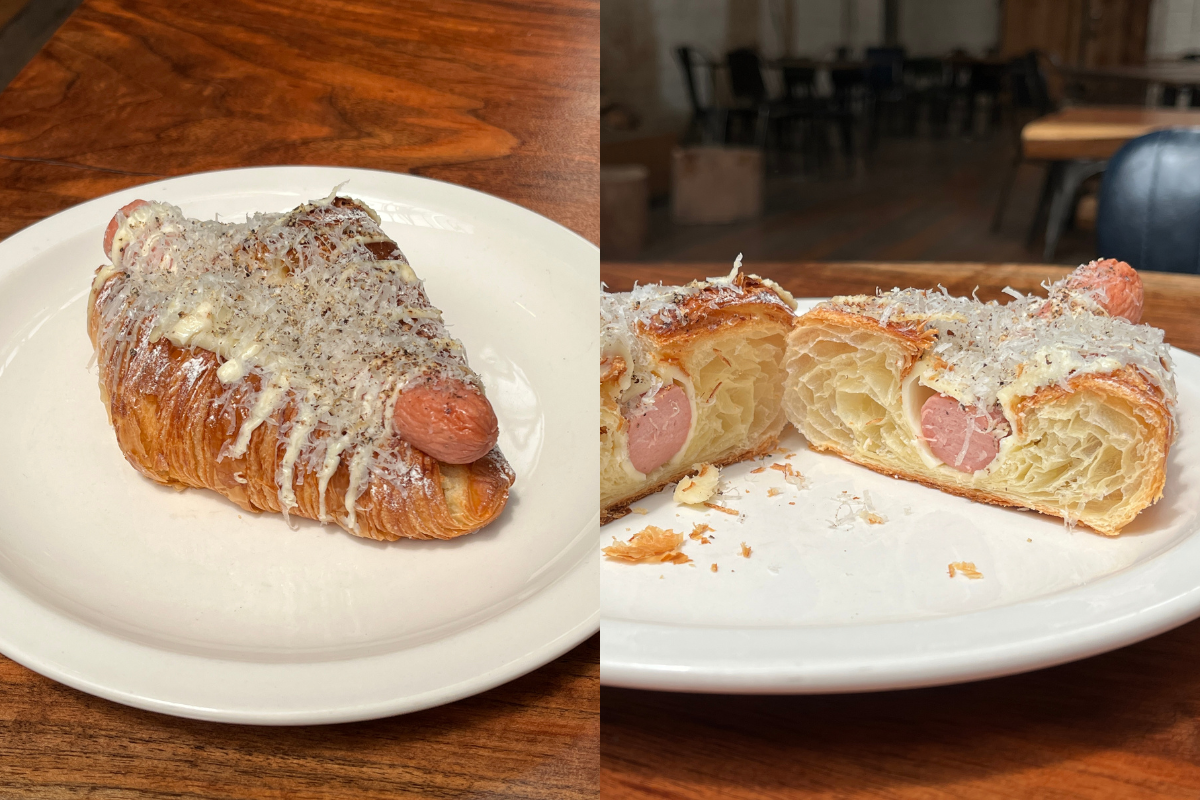 For the drinks, we couldn't resist the Strawberry Milk (9,000 KRW) and the iced Einspanner. Both drinks were above average regarding taste and the retro milk bottle was so cute!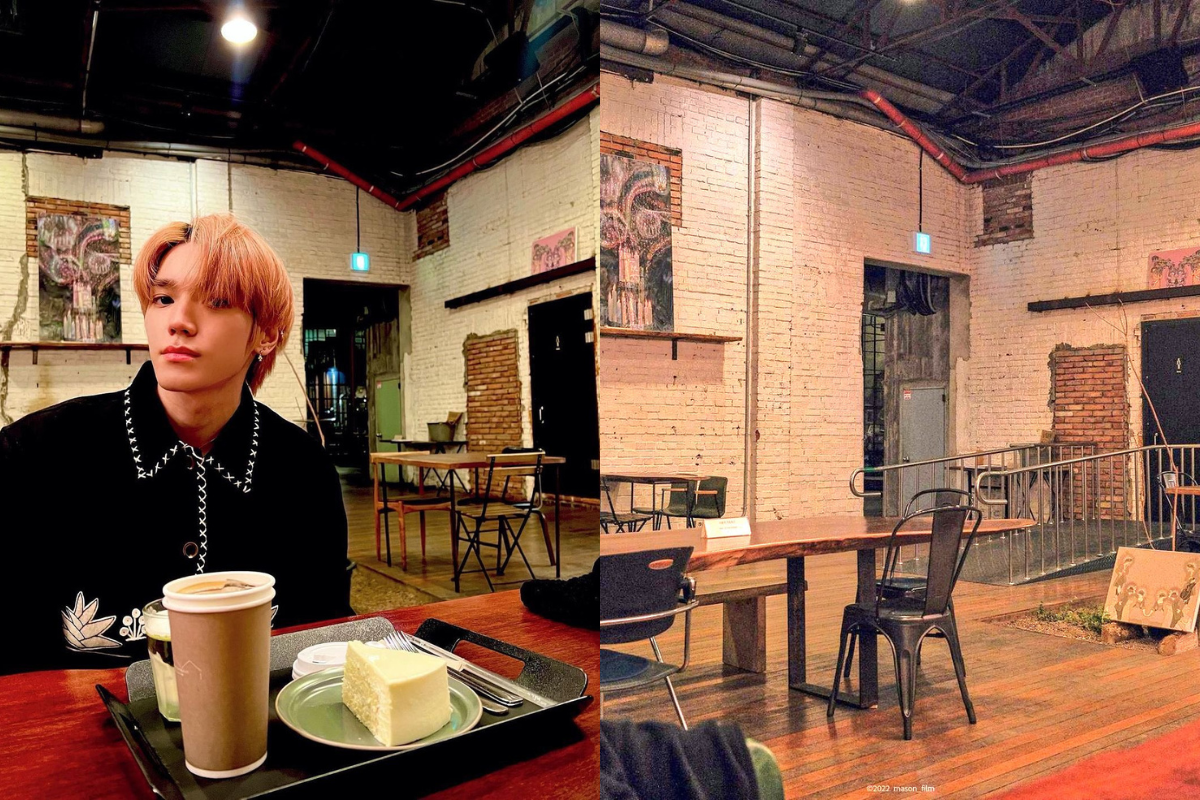 Source: Instagram @taeoxo_nct
Additionally, Daelim Changgo is one of NCT Taeyong's favorite cafes! If you're an NCTzen, this cafe is a must. Check out our NCT blog here for more NCT-related spots to visit in Korea!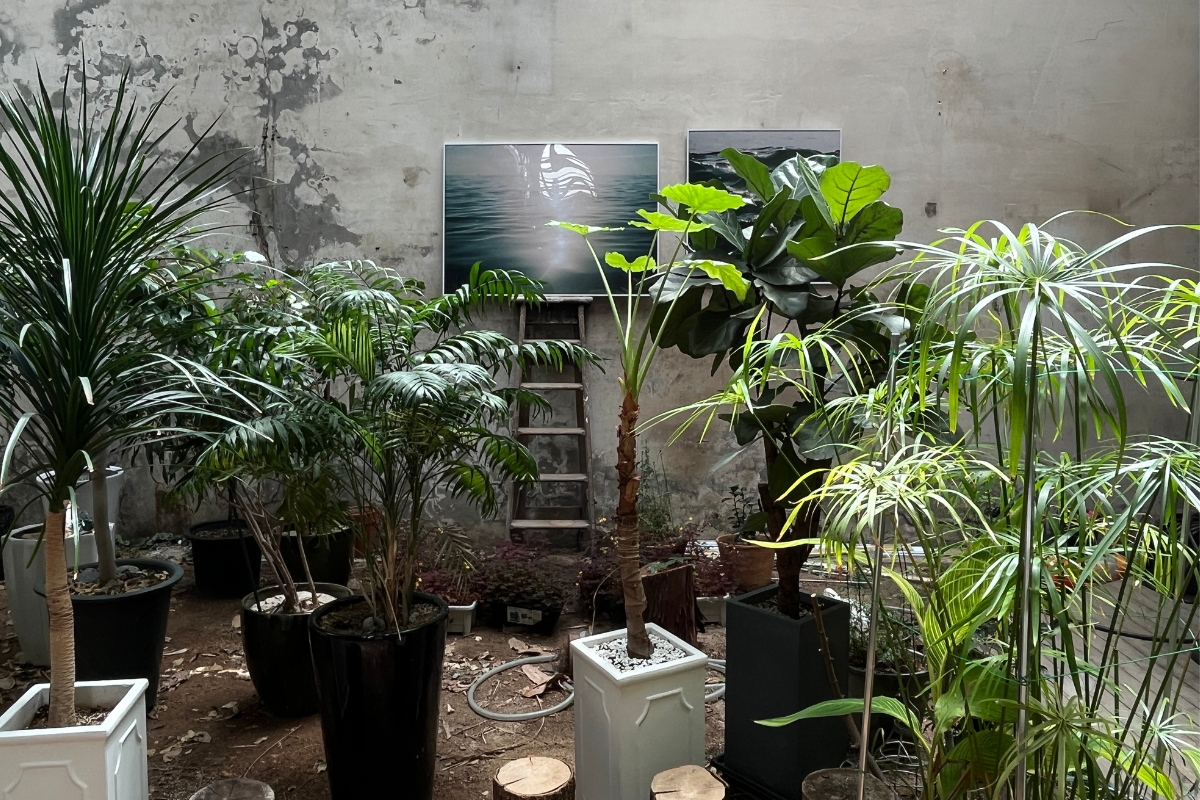 If you're in the area, or even if you're not, stop by Seongsu-dong's most iconic cafe to take a break in this unique space that's an amalgam of the old and new.
---
Check out our Seongsu-dong Cafe Guide below for more cafe recommendations in the area!
---
We hope you enjoyed this review of Daelim Changgo ! If you have any questions or concerns, please leave a comment below or send us an email at help@creatrip.com! You can follow us on Instagram, TikTok, Twitter, and Facebook to stay updated on all things Korea!
---