Beer Duckhu x The Ranch Brewing | Euljiro
Local beer and pizza prepared by a 3-Star Michelin chef in Hipjiro!
In a small alley of rustic, yet trendy Euljiro sits a restaurant with graffiti on the wall and a vending machine as the door. This unique little spot goes by the name of Beer Duckhu x The Ranch Brewing. This restaurant, trendy among young locals, serves Detroit-style rectangular pizzas and a wide selection of locally brewed beers.
Patrons, usually young locals, line up to get a taste of their pizza cooked by a 3-star Michelin chef along with The Ranch Brewing's house-brewed beers. We tried a few beers and dishes, so read below to check out our review!
---
Information
Address: 서울 중구 을지로12길 11

Hours: Weekdays 17:00 – 24:00, Weekends 15:00 – 24:00
Public Transit: Euljiro 3-ga Station Exit 10
---
Review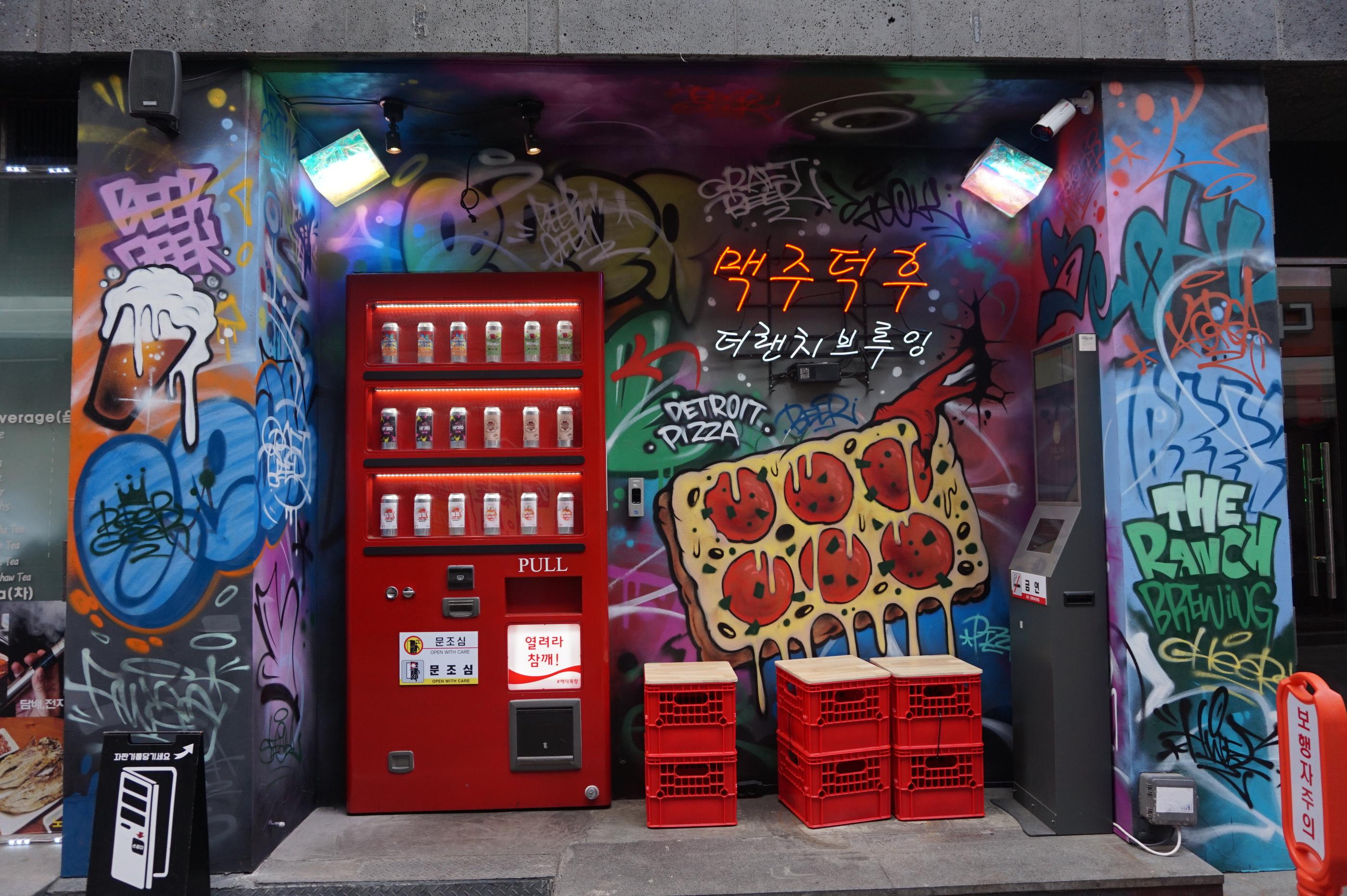 It was not difficult to spot the colorful graffiti and the bright vending machine. We showed up 5 minutes before they opened for the evening so we were able to get a table right away. Usually, this restaurant will have a queue outside so be sure to grab your standby number from the machine by the vending machine door.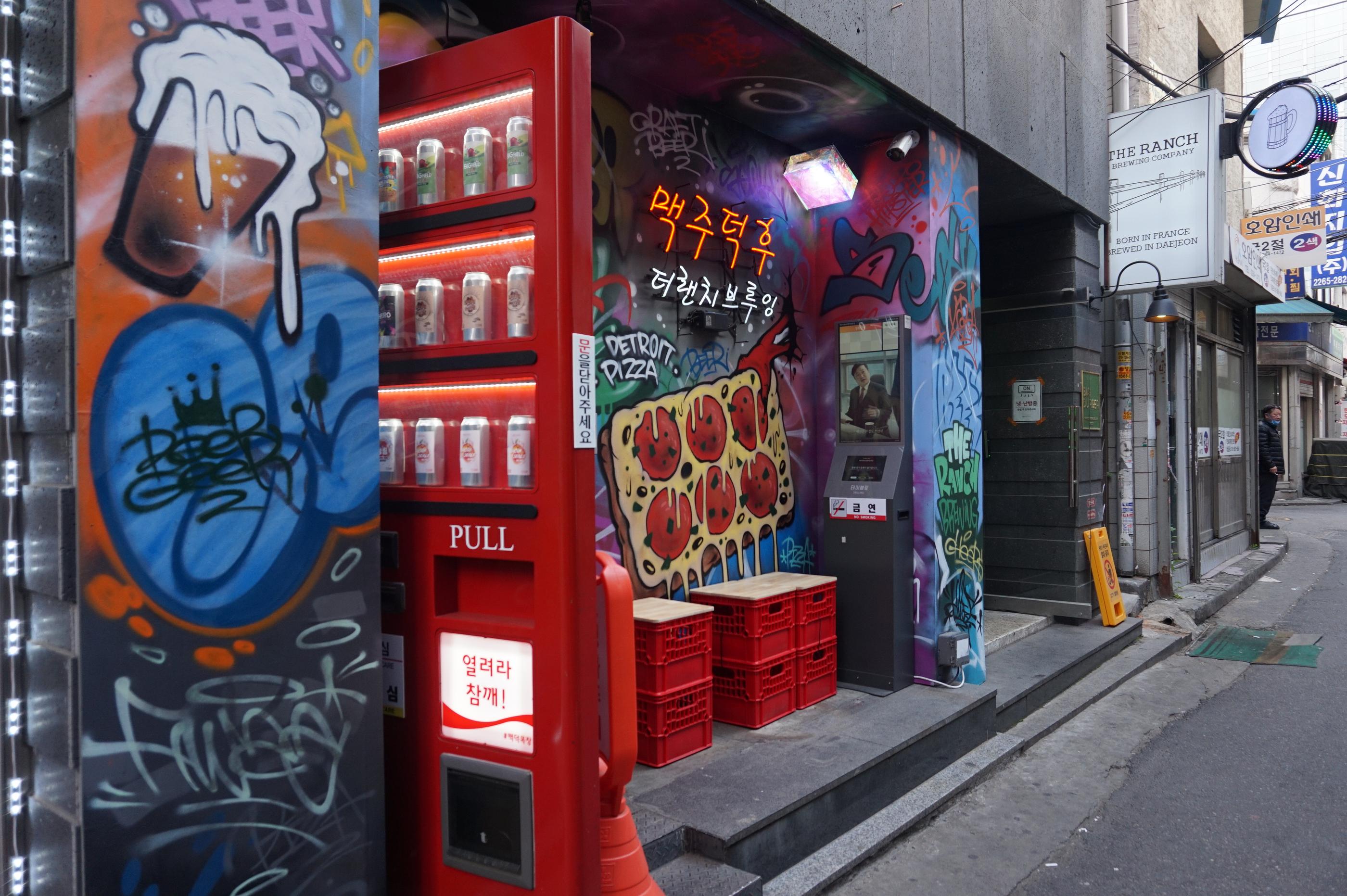 One step in and you'll be greeted by walls brimming with graffitis which are works by a local graffiti artist, Hwee Lee. The neon lights add more layers to the colours, completing the artful atmosphere of the place.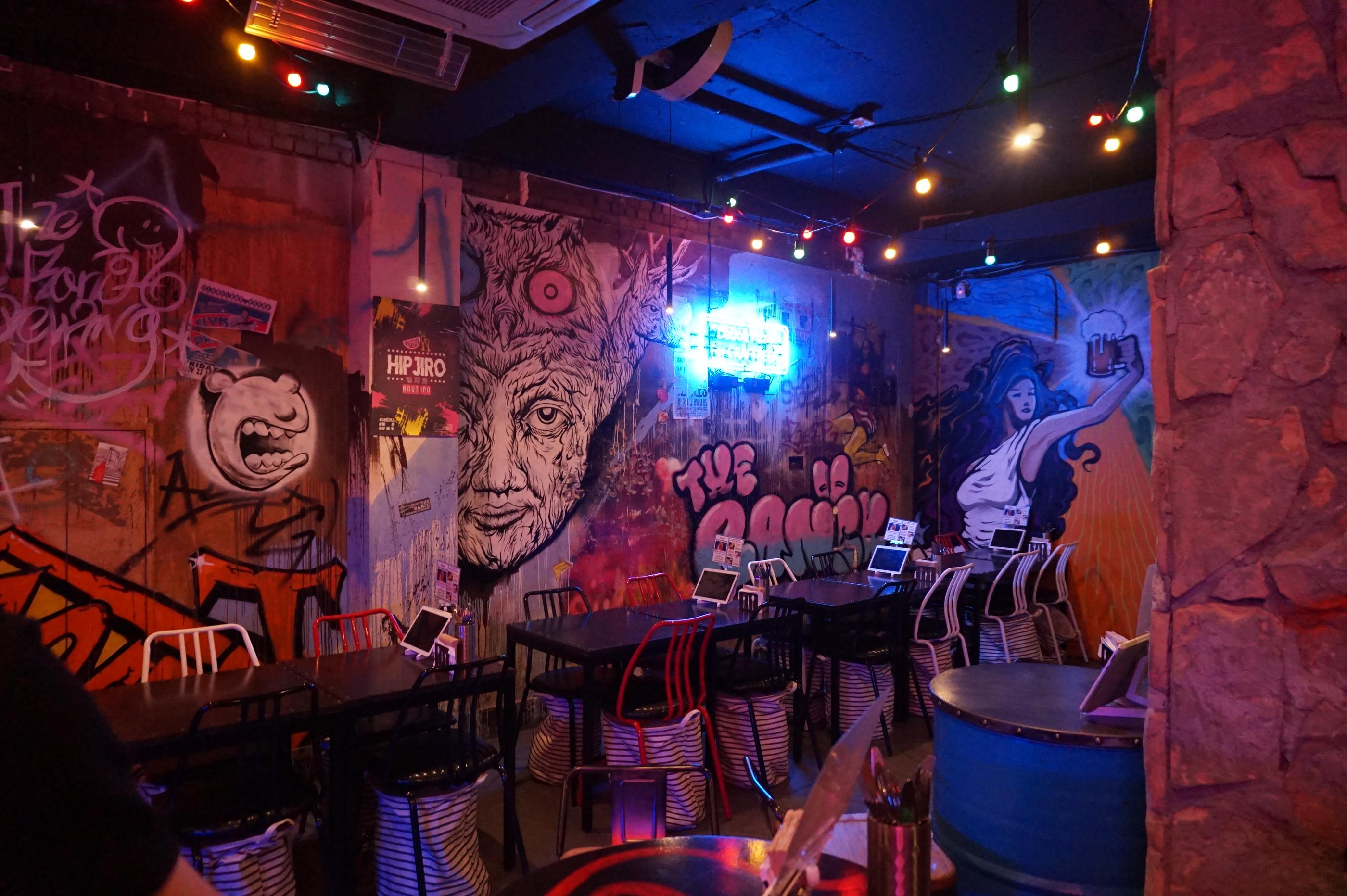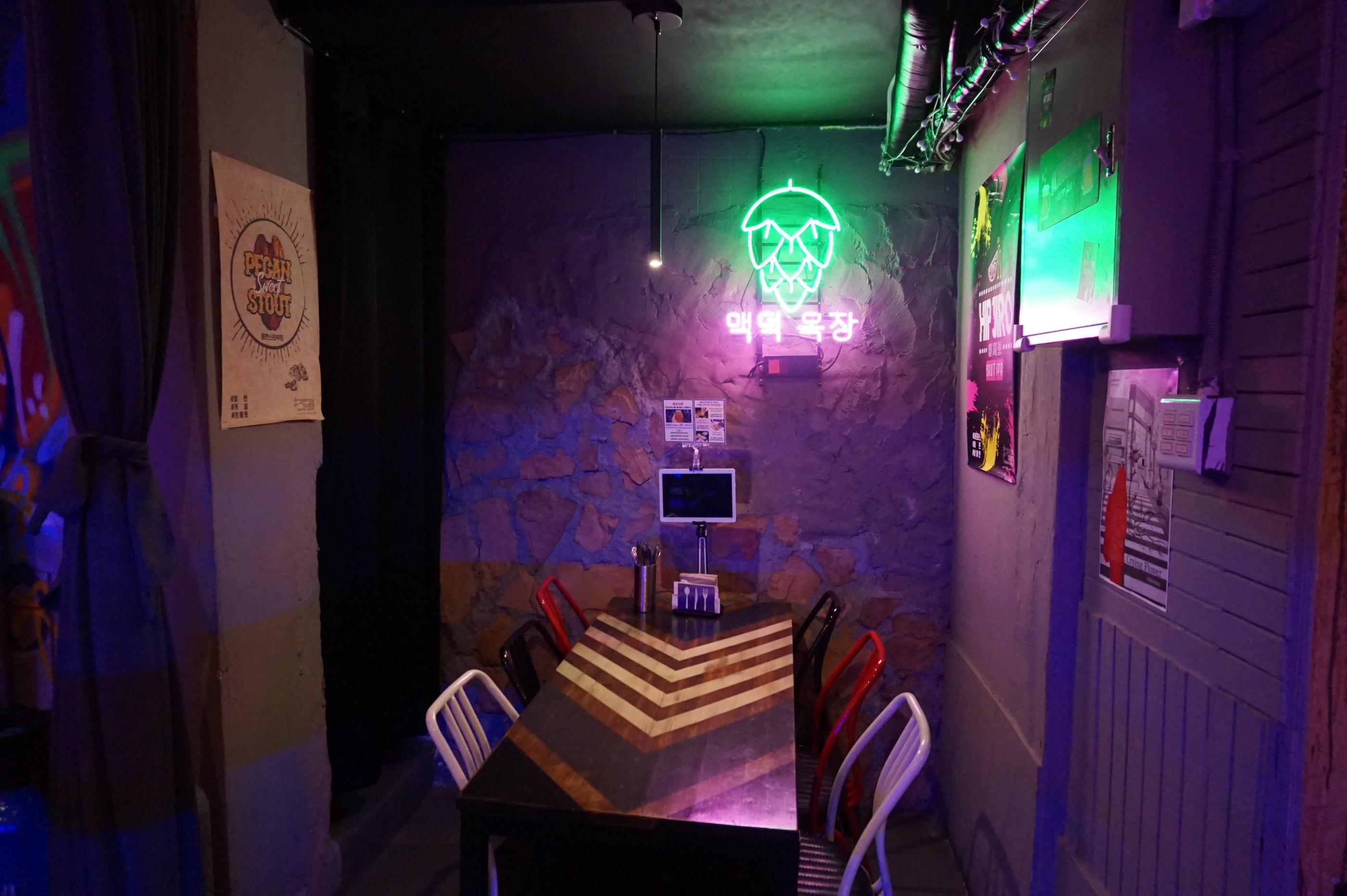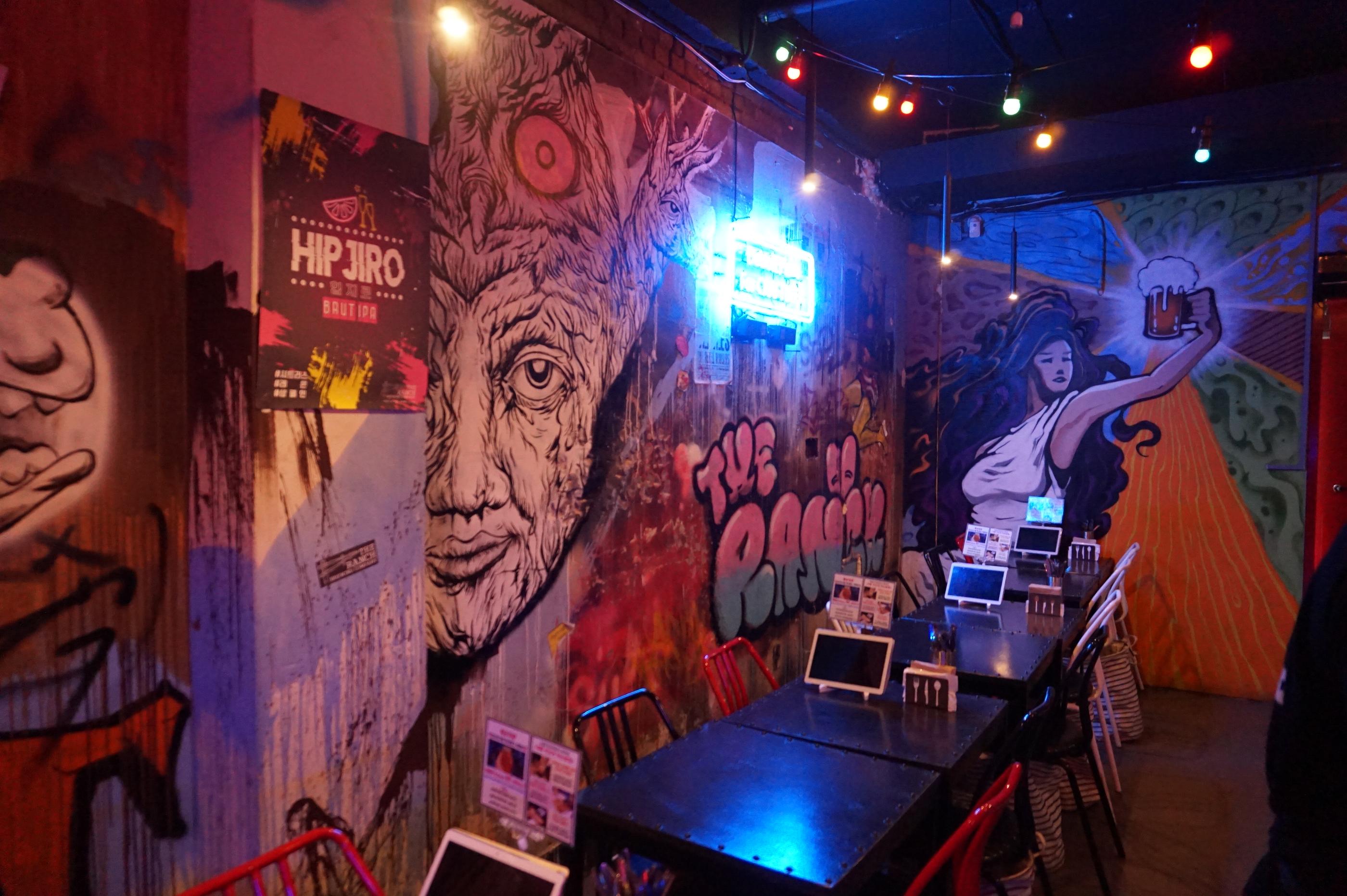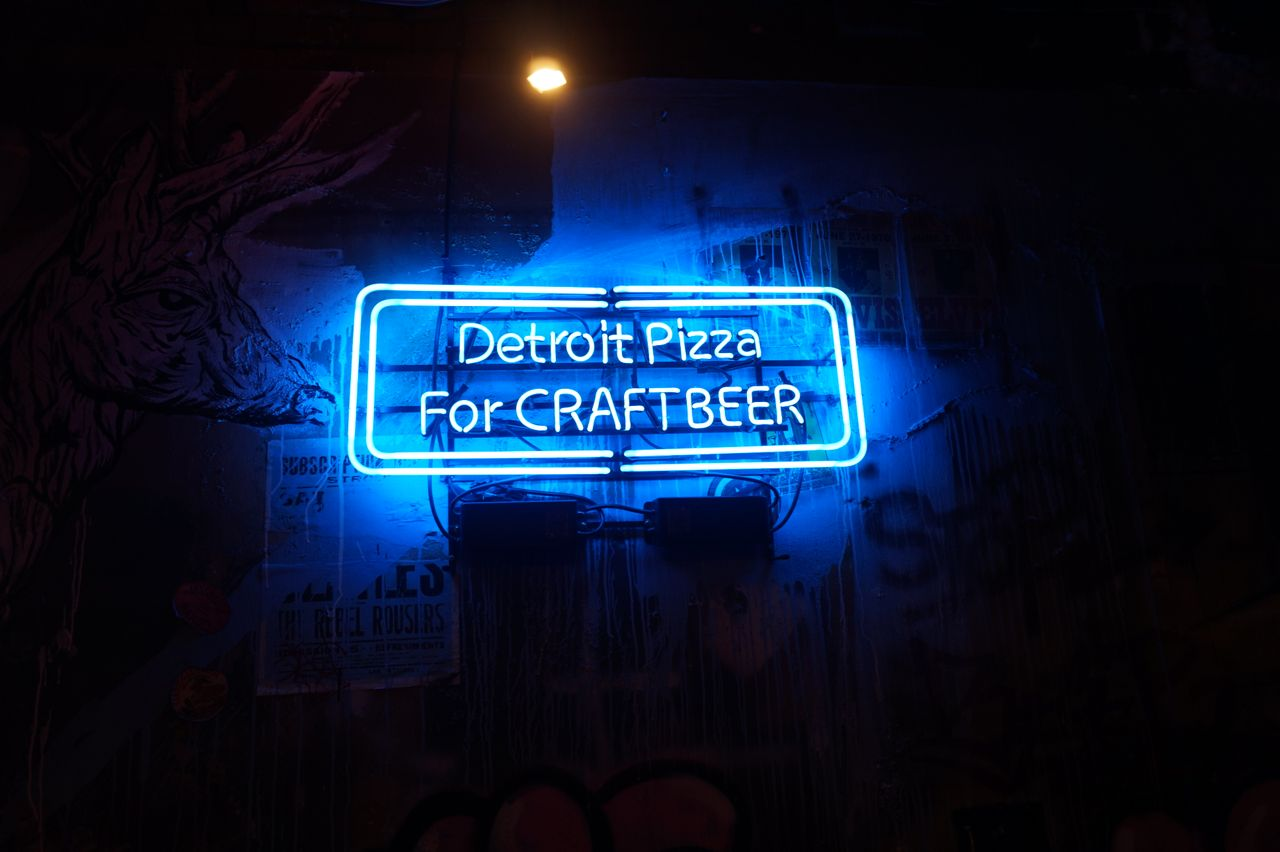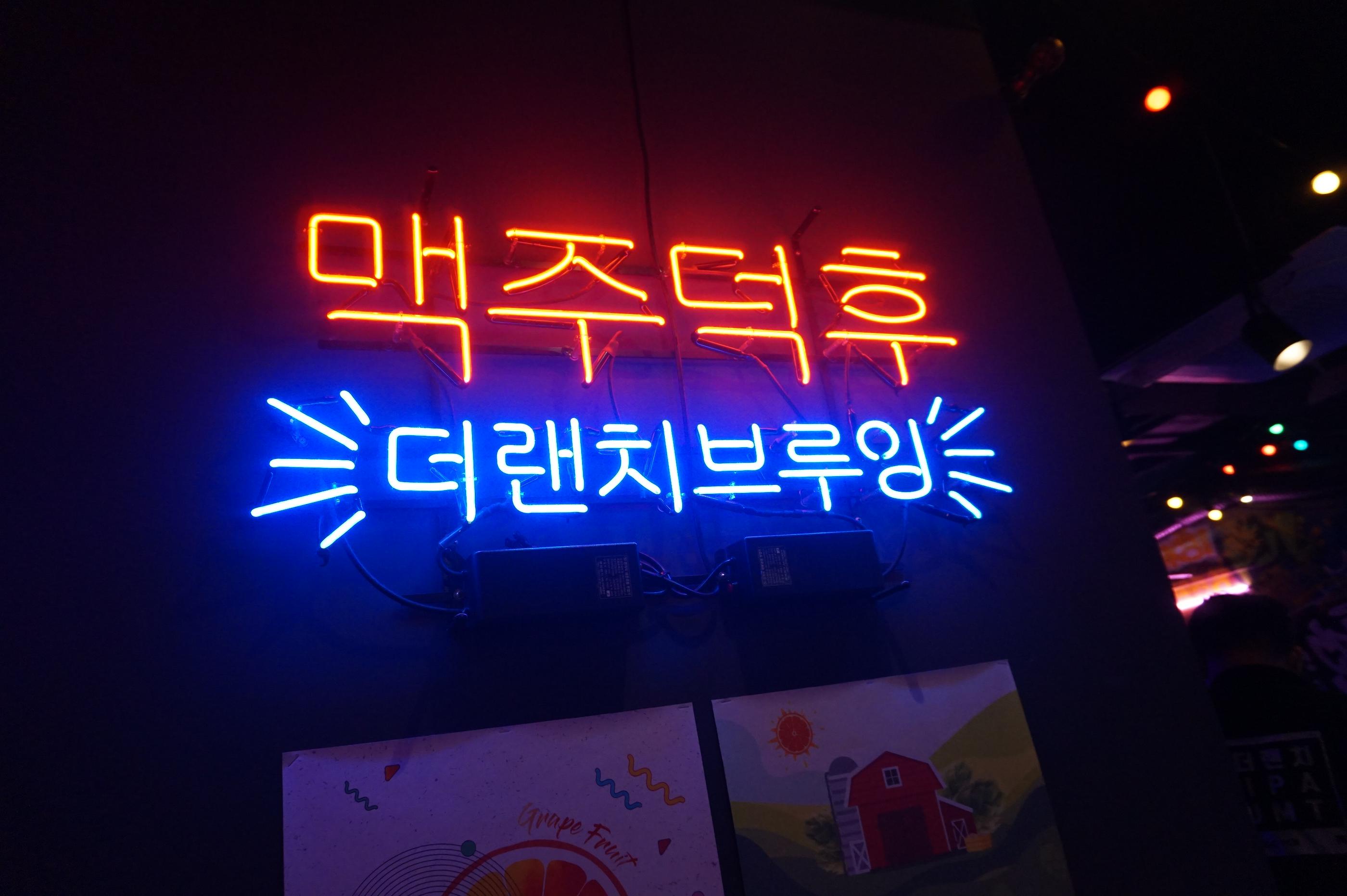 Once you are seated at a table, you'll be given an iPad as the menu. The English version of the menu is a physical paper menu, so ask the server for help with finalizing your order on the iPad once you've decided.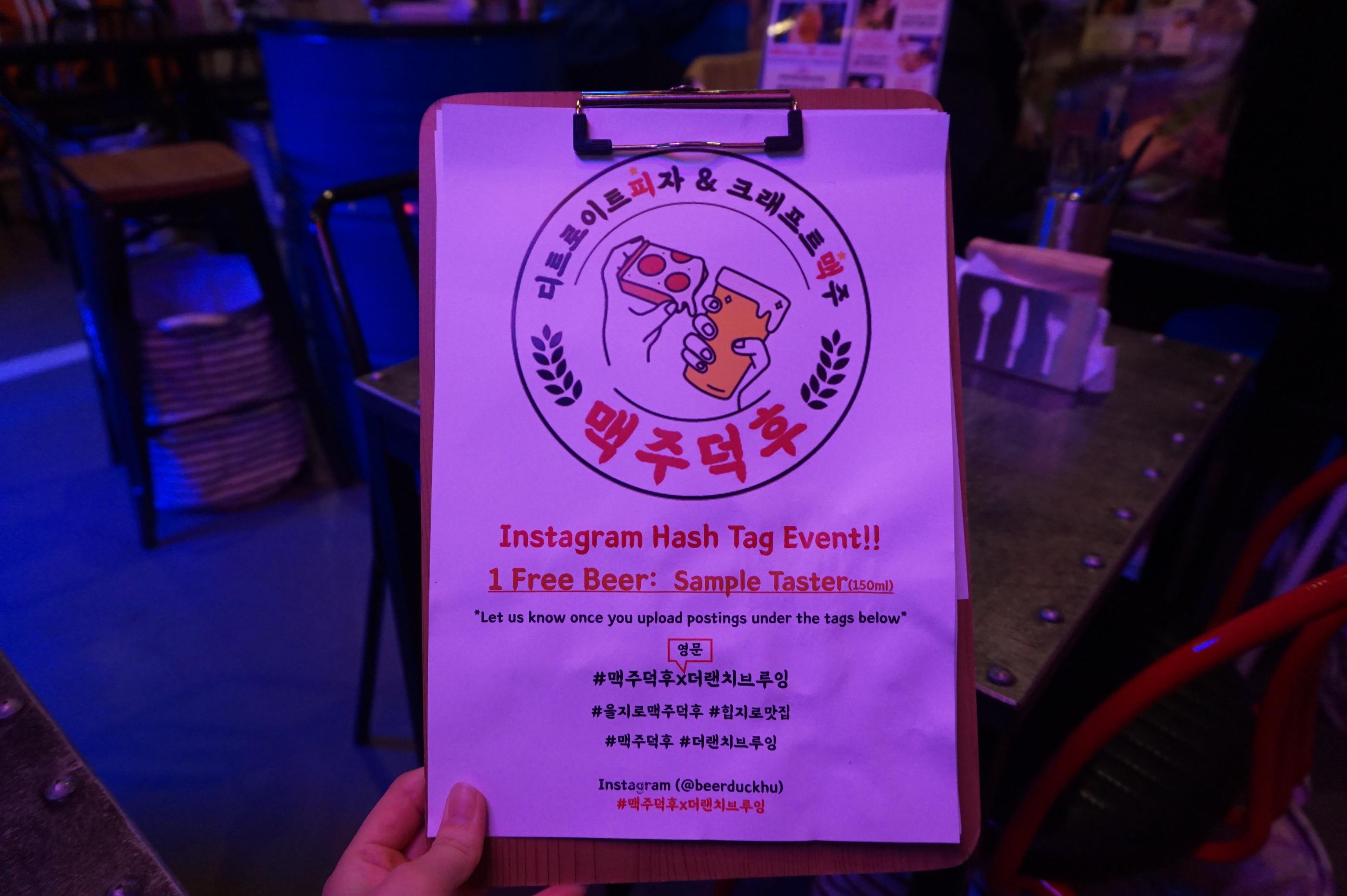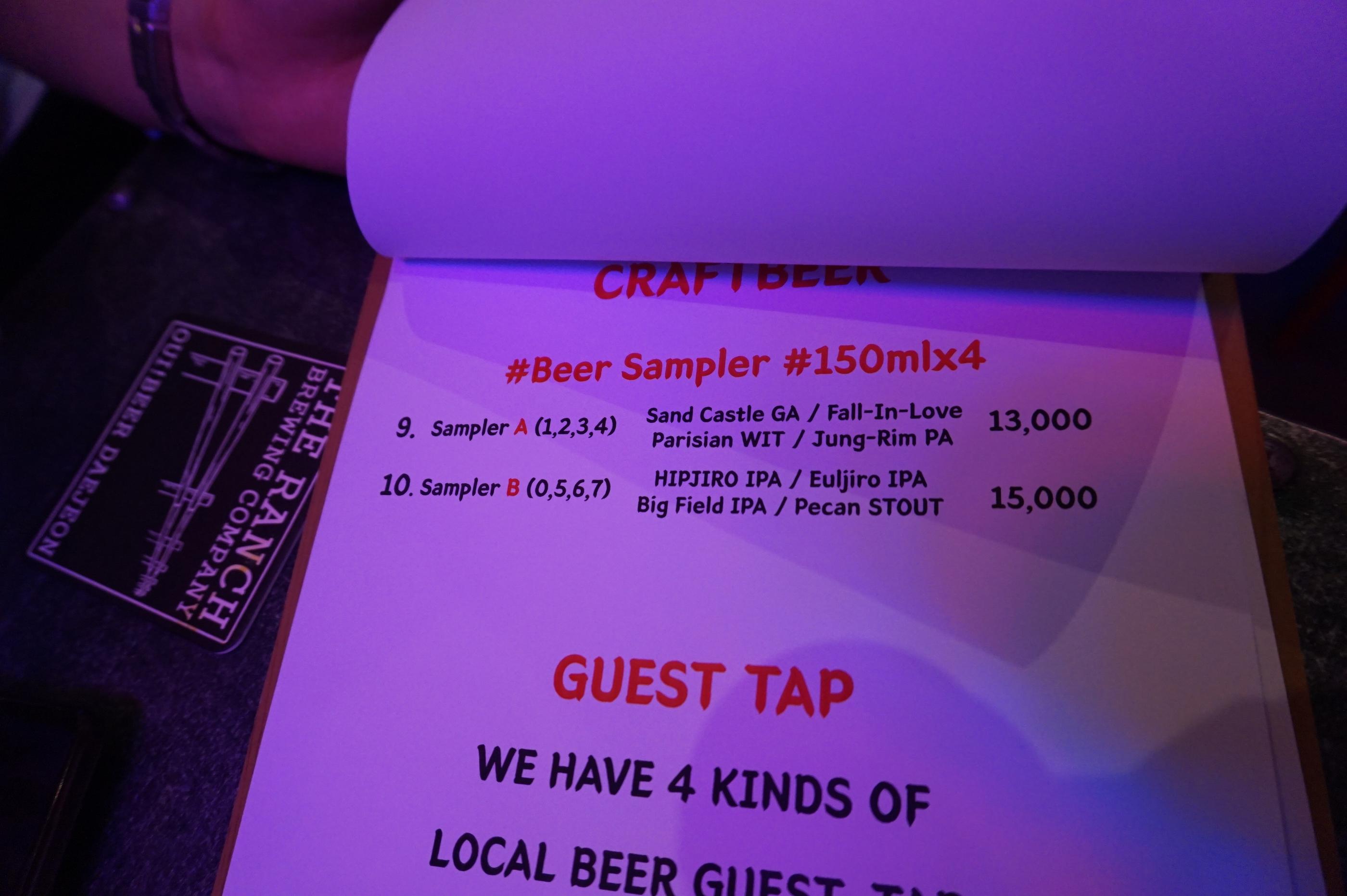 Because Beer Duckhu x The Ranch Brewing is famous for its beers brewed in Daejeon, we decided to give one of the two samplers a go.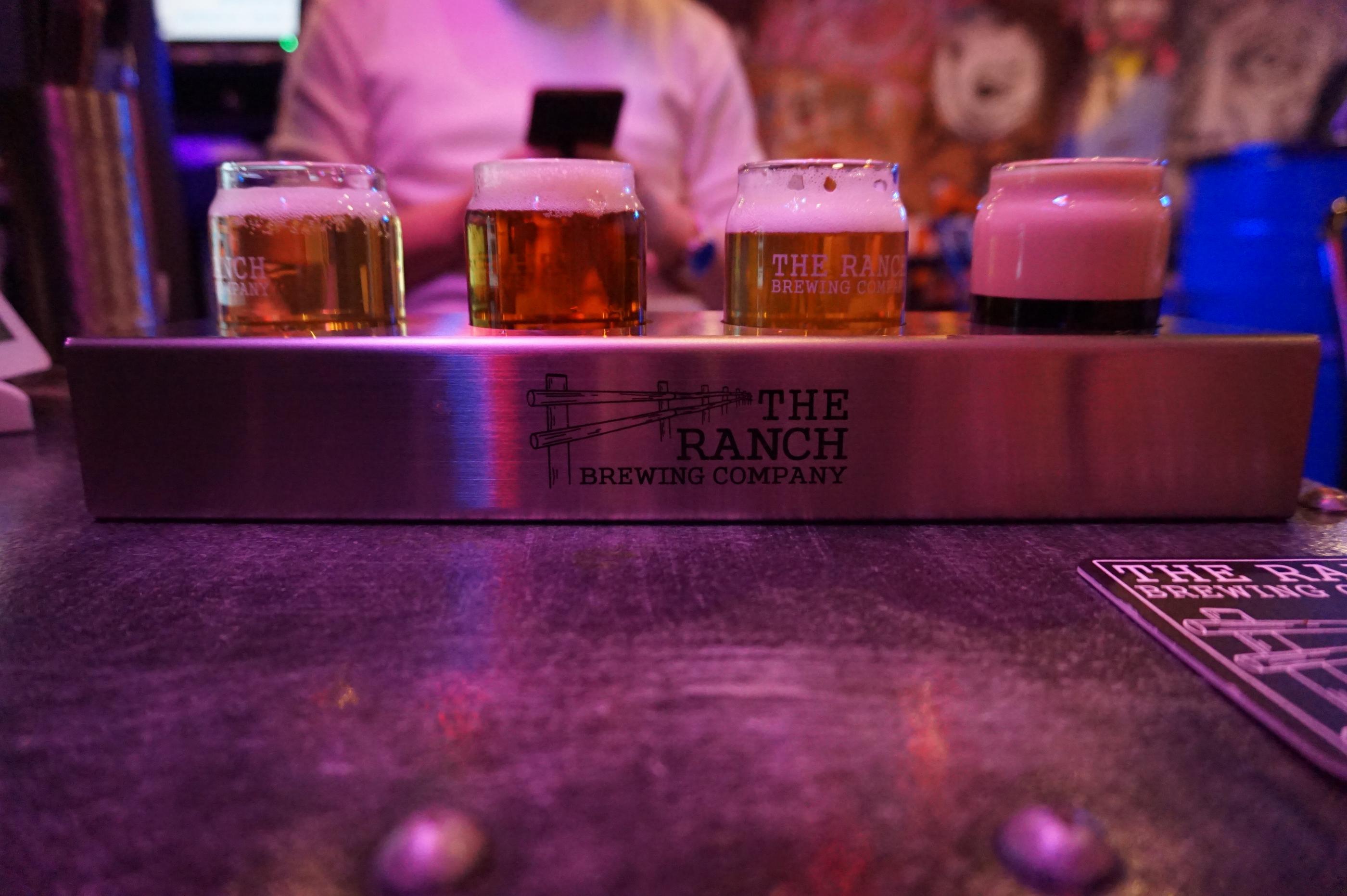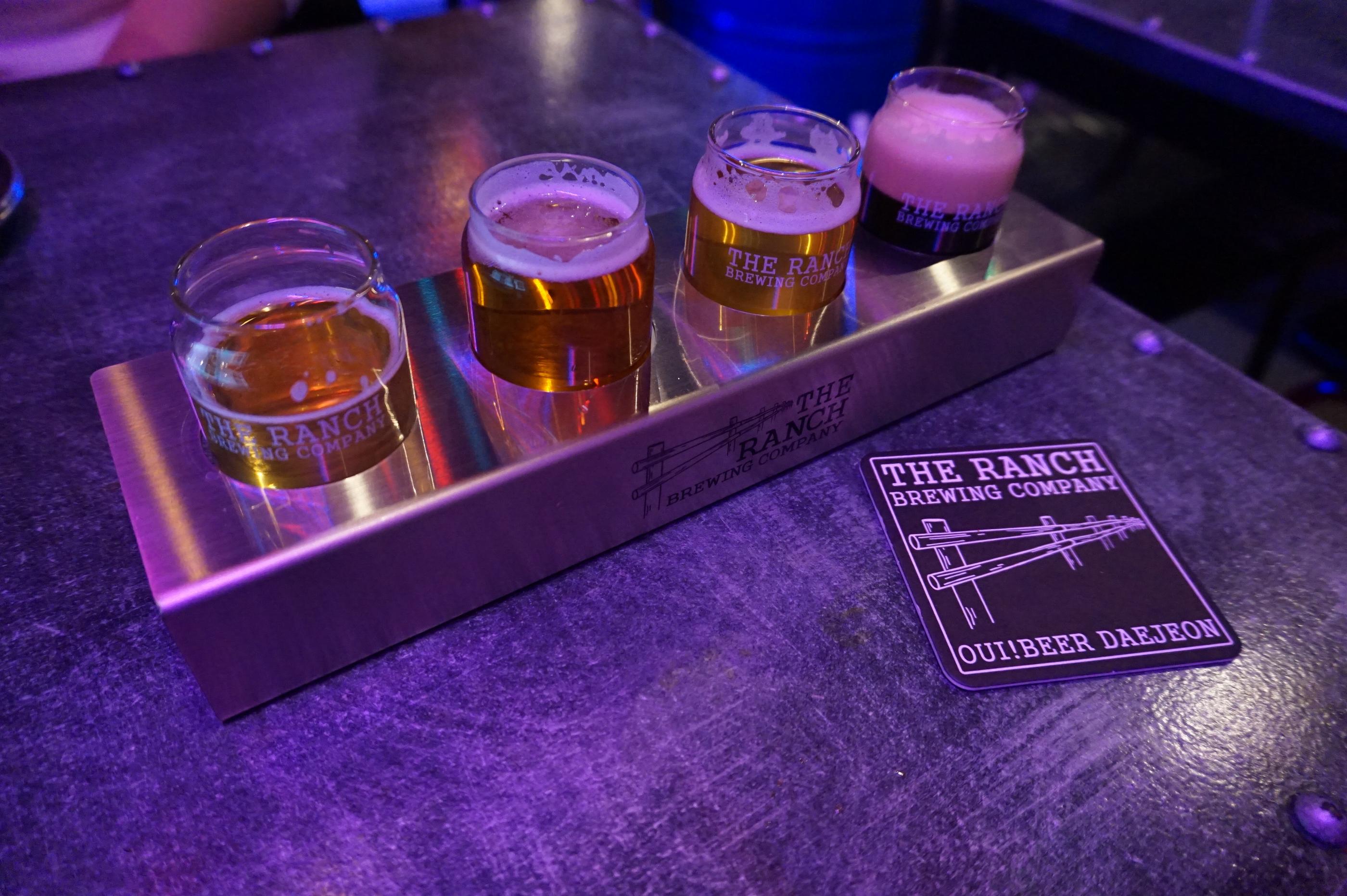 Sampler B (15,000 KRW)
It's a great opportunity to taste some of their signature brews. Choose between Sampler A (₩13,000) and Sampler B as they both come with 4 diverse selections each, or try both!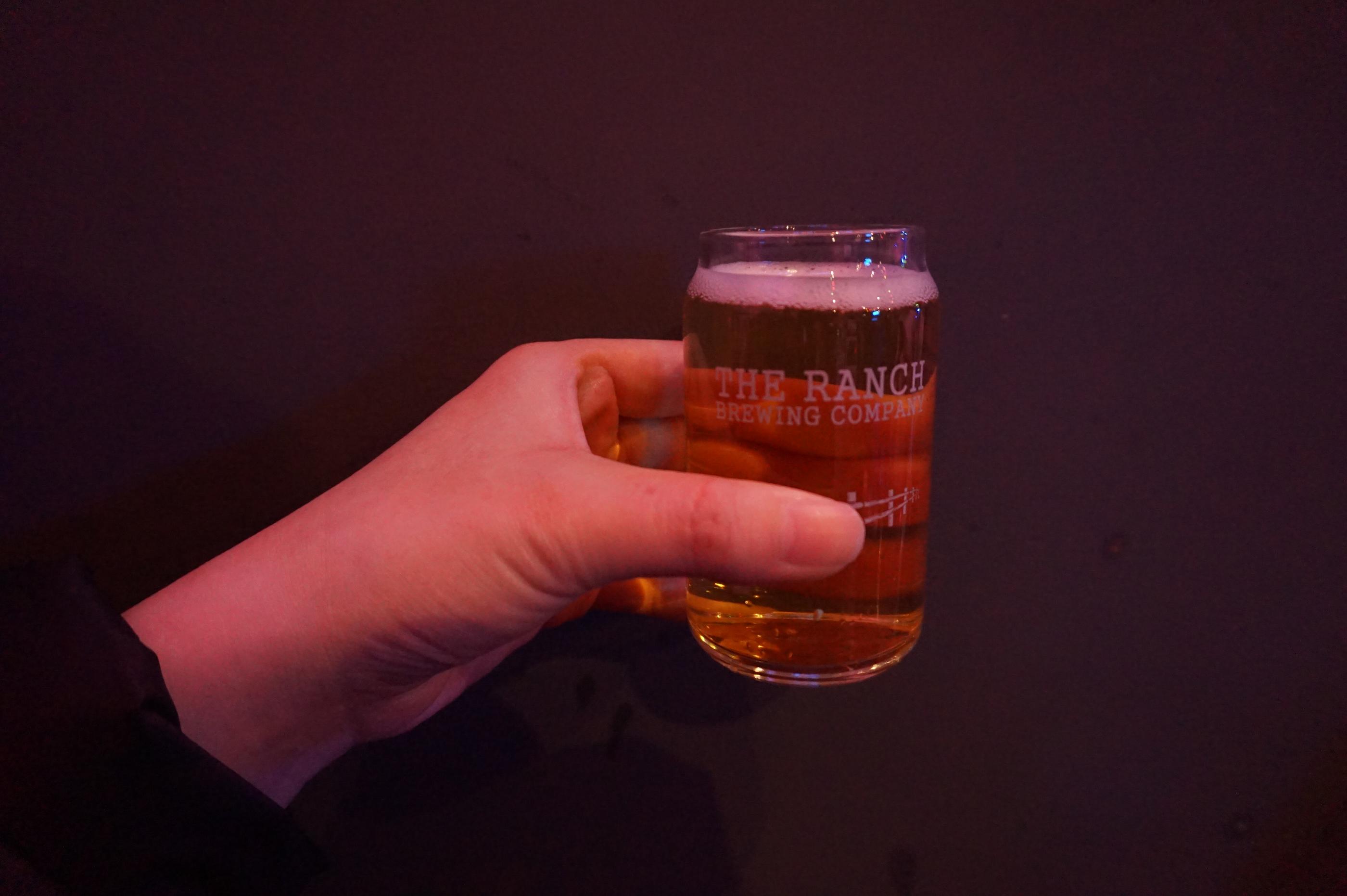 Hipjiro BRUT IPA: Lemon, citrus, dry / IBU 40 / 5.9% ABV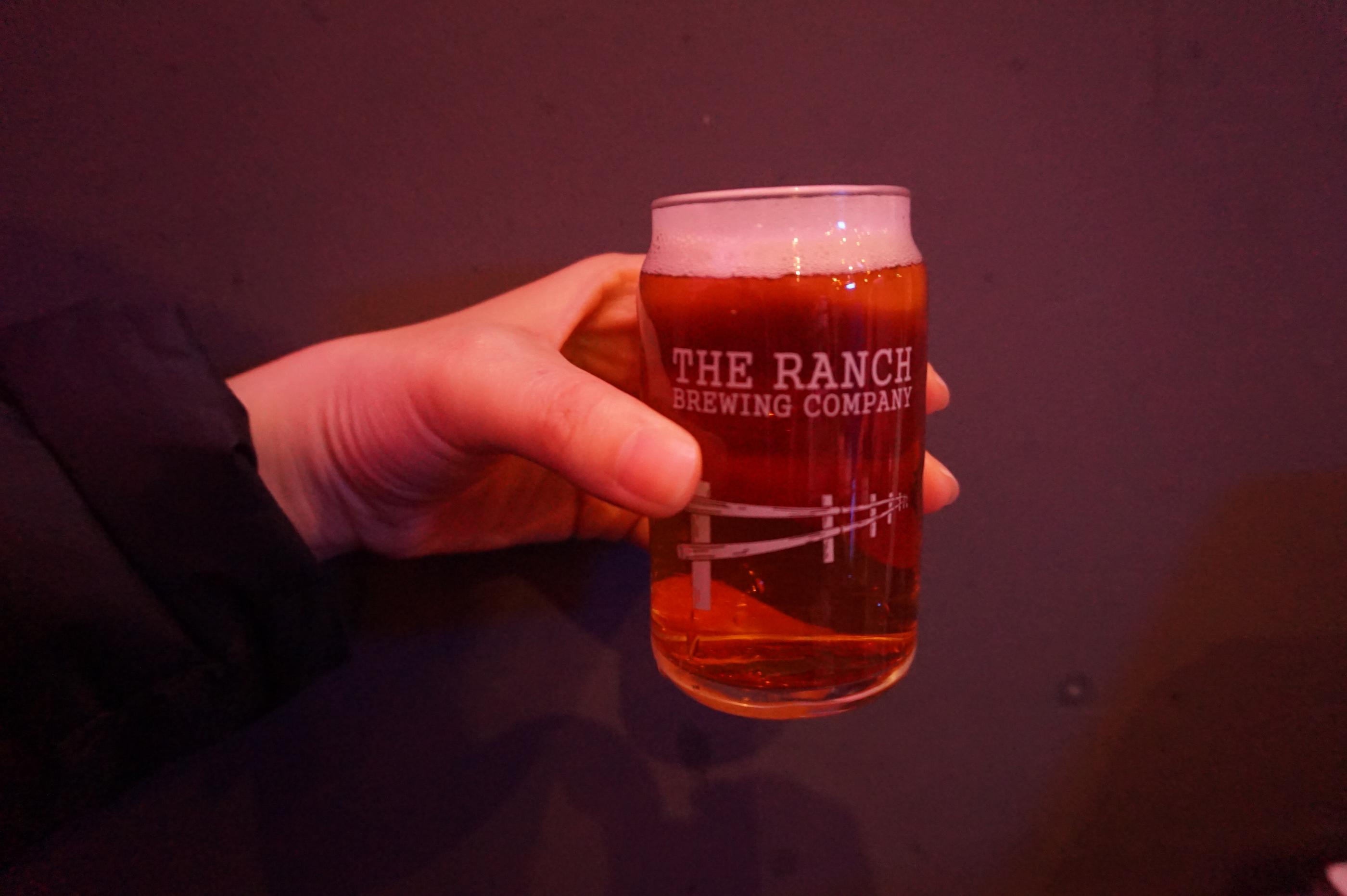 Meteor IPA: Orange, slightly bitter /IBU 65 / 7.1% ABV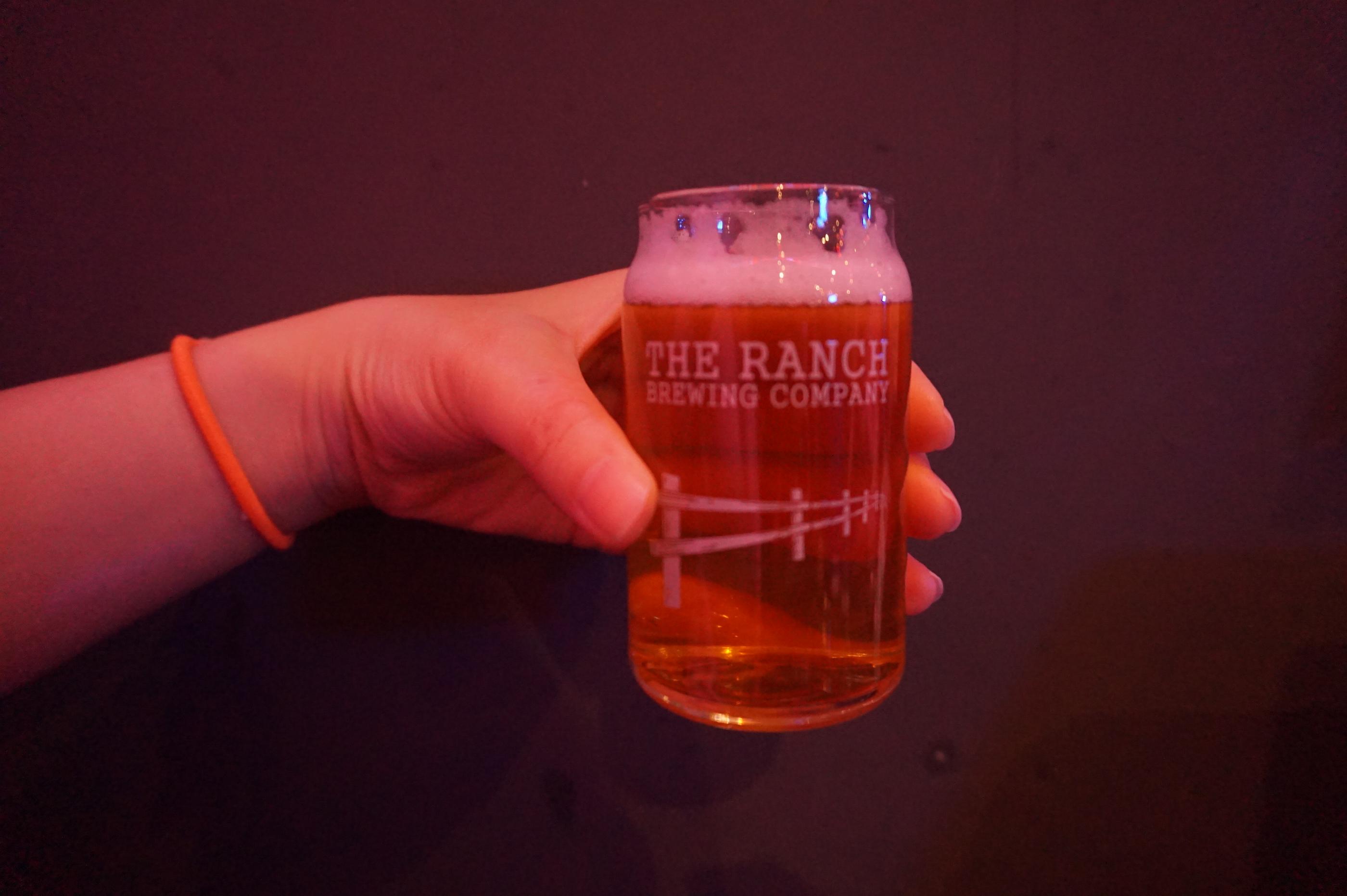 Euljiro Tropical IPA: Tropical fruits, citrus, slightly bitter / IBU 40 / 6.5% ABV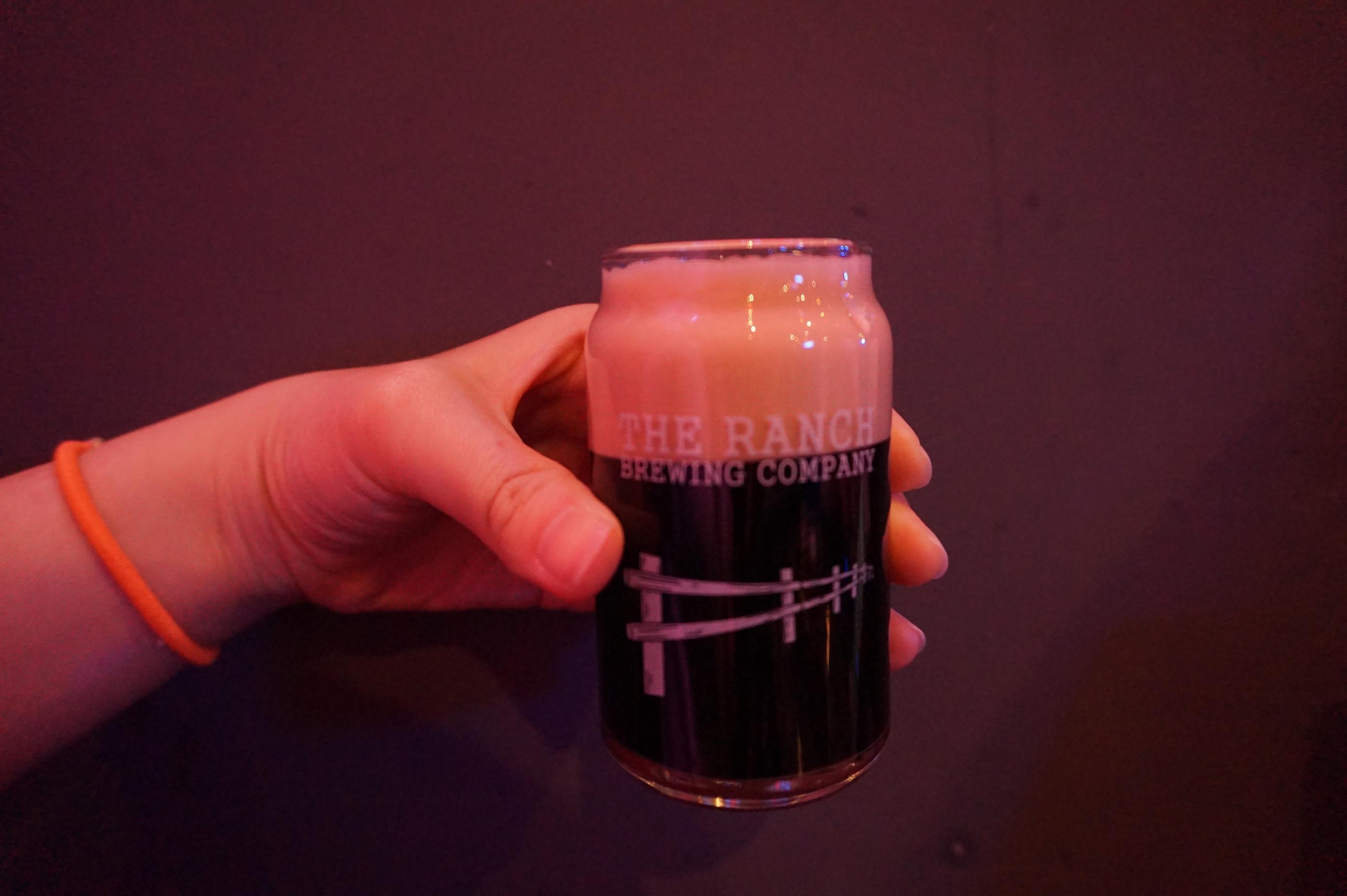 Pecan Sweet Stout: Pecan, coffee, chocolate
New Orleans Sausage & Shrimp (₩24,000)
A total of 8 pieces of pizza are served topped with a large shrimp, and it feeds two to three people. Just like the hip restaurant atmosphere, the pizza looks hip, and the delicious taste is guaranteed! The pizza dough was thick and the toppings and sauce were abundant and filled my mouth.
---
If you have any questions or comments about this blog post, please leave a comment down below or email us at help@creatrip.com.
---