2020 New Korean Dramas On Netflix You Can't Miss
Highly Anticipated, Must-Watch K-dramas! What's New On Netflix This Month?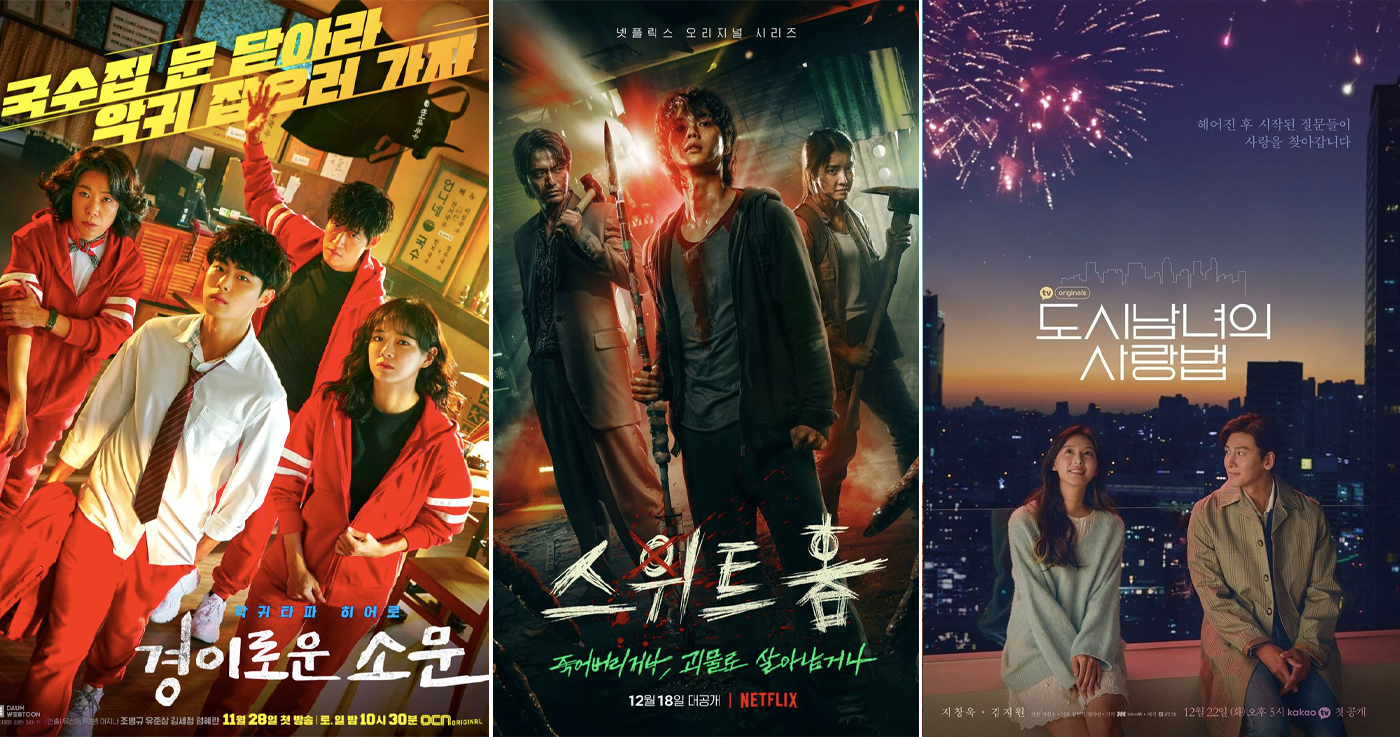 The latest must-see K-dramas on Netflix! This year, we're seeing lots of webtoon originals being filmed into Korean dramas. If you are especially keen on a certain drama or two, be sure to check out the original webtoon series as well.
If you've already cleared the Netflix K-drama list for 2020, find out what to expect in 2021 as well as currently airing K-dramas in 2021!
Let us know your favourite and what you're dying to see next!
---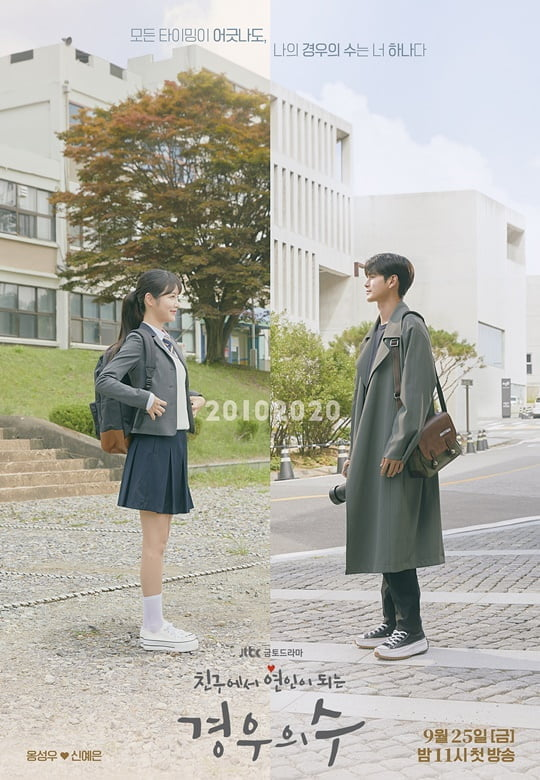 Genre: Romance, Drama
Cast: Ong Seong-wu, Shin Ye-eun
Season: 1
The story revolves around two friends who have been failing to reveal their romantic feelings for one another for 10 years.
The colours and scenery on the drama is especially beautiful, making their filming locations worth a visit.
---
A LOVE SO BEAUTIFUL




아름다웠던 우리에게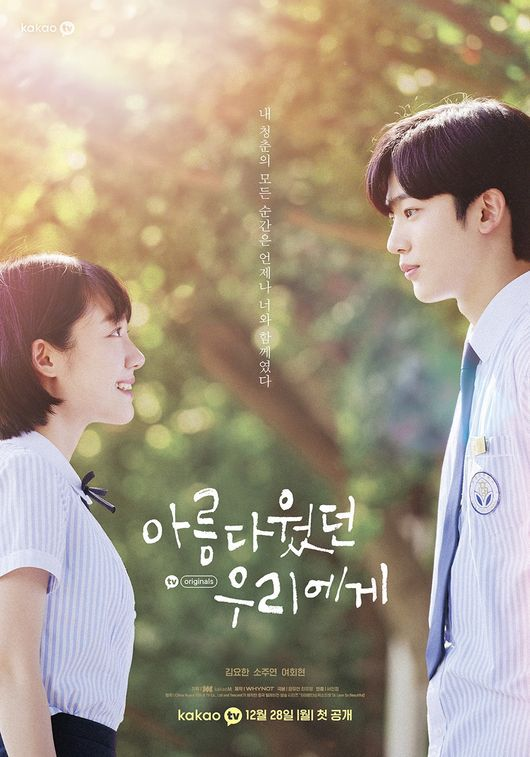 Genre: Teenage Romance, Romantic Comedy, Drama
Cast: Kim Yo-han, So Joo-yeon, Yeo Hoi-hyun
Season: 1
A remake from a popular 2017 Chinese drama with the same title (致我们单纯的小美好), the Korean version of the adorable story takes place in a high school in Korea. Both versions are available on Netflix and are highly recommended!
A teenage girl is openly in love with her next-door neighbour who's in the same grade as her and constantly states he doesn't like her back.
How will the story between the two unfold as they grow into young adulthood?
---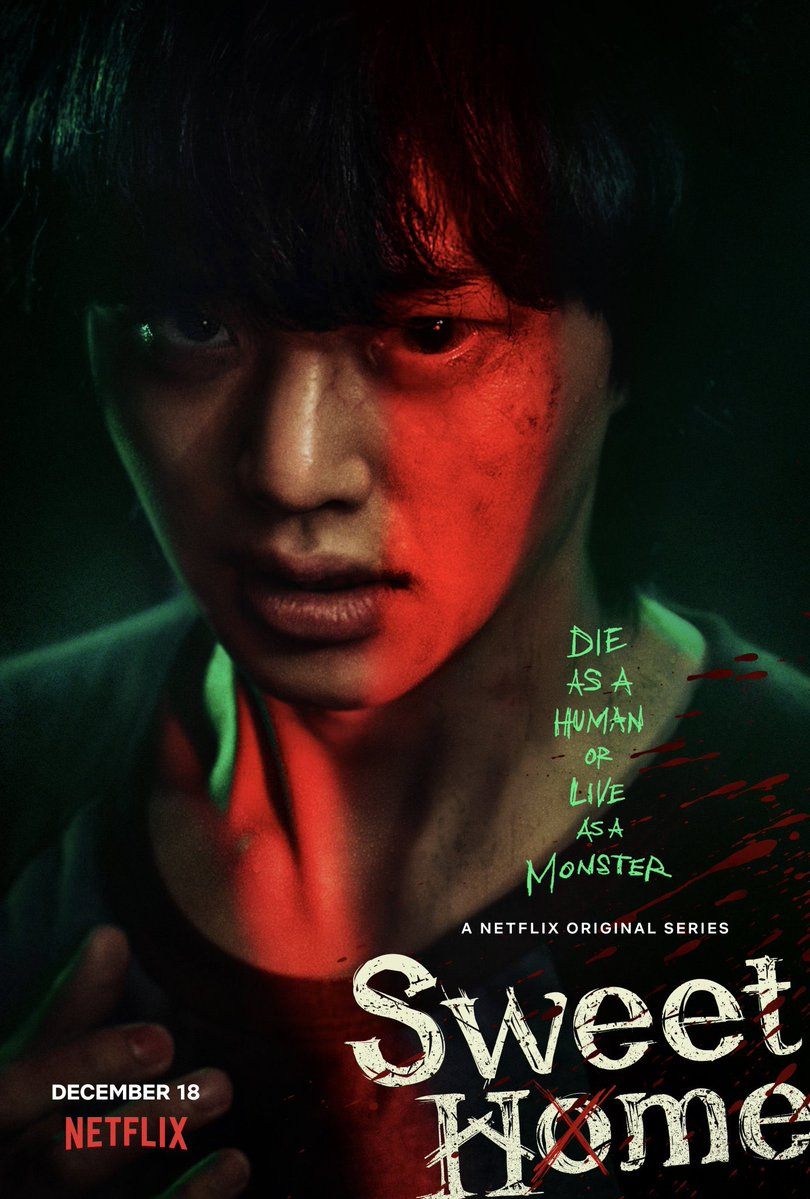 Genre: Horror, Fantasy, Drama
Cast: Song Kang, Lee Jin-uk, Lee Si-young
Season: 1
Based on a popular Naver Webtoon with the same title, the drama takes place in a rusty apartment building where humans turn into monsters.
When one orphaned teenager, Hyun-su (played by Song Kang), moves into the apartment building, he witnesses something terrifying happen through his intercom camera.
Once aware of the monsters roaming around the building, Hyun-su and his neighbours struggle and fight to survive.
For a more thorough plot and character introduction, check out this article.
---
LOVESTRUCK IN THE CITY
도시남녀의 사랑법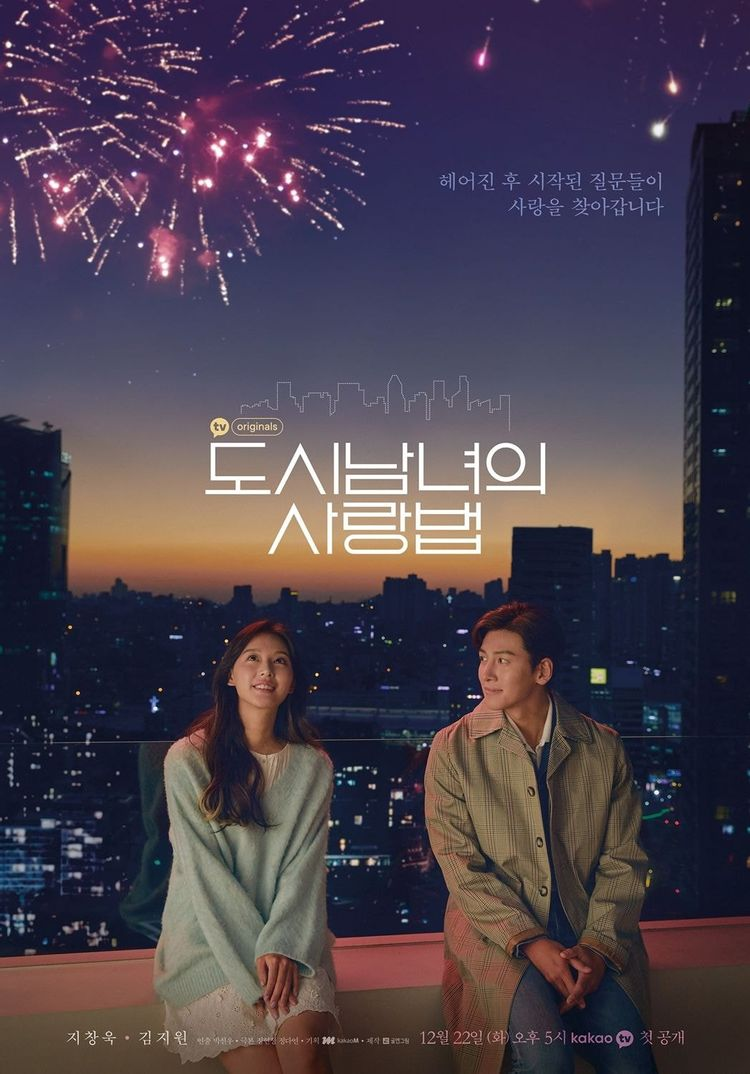 Source: Namu Wiki
Genre: Romance, Drama
Cast: Ji Chang-wook, Kim Ji-won, Kim Min-seok
Season: 1
Park Jae-wook, a passionate architect falls in love with a free-spirited woman on a beach getaway.
Moreover, the way the drama tells the story is quite interesting as it follows around a number of young Koreans and their love life in a video interview form.
Each episode is only around 30 minutes long, so it's a great light watch to go with your snacks!
---
THE UNCANNY COUNTER
경이로운 소문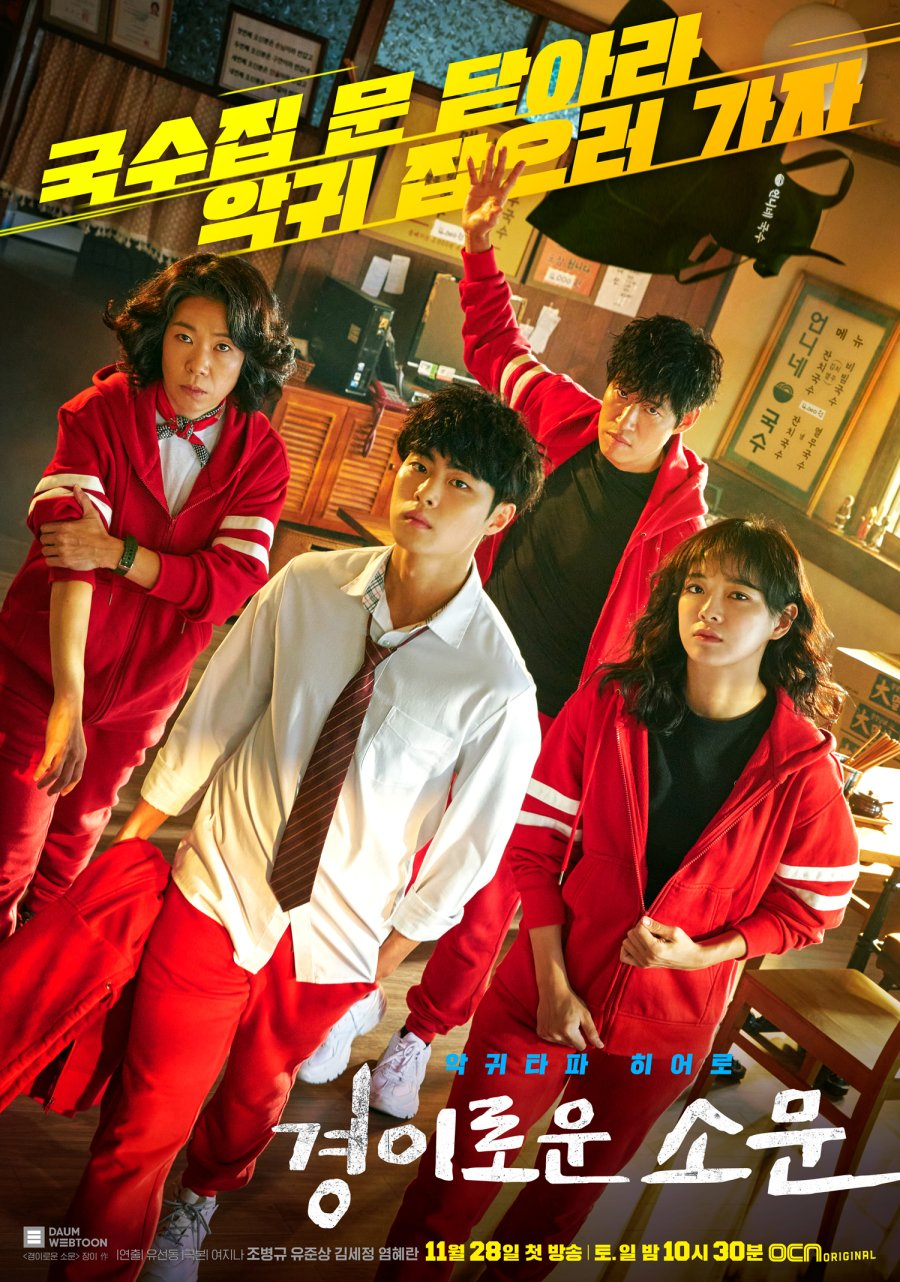 Genre: Fantasy, Horror, Action
Cast: Cho Byeong-kyu, Yu Jun-sang, Kim Se-jeong
Season: 1
Original story by a popular webtoon, the Counters are noodle shop employees by day and demon hunters by night.
They have the ability to chase down evil spirits that prey on humans, while their stylish uniforms are matching sweatpants and sweatshirts.
As they discover that their stories from the past are entangled, they work together to bring justice back to the society dirtied by evil spirits and wicked humans.
---
RUN ON
런온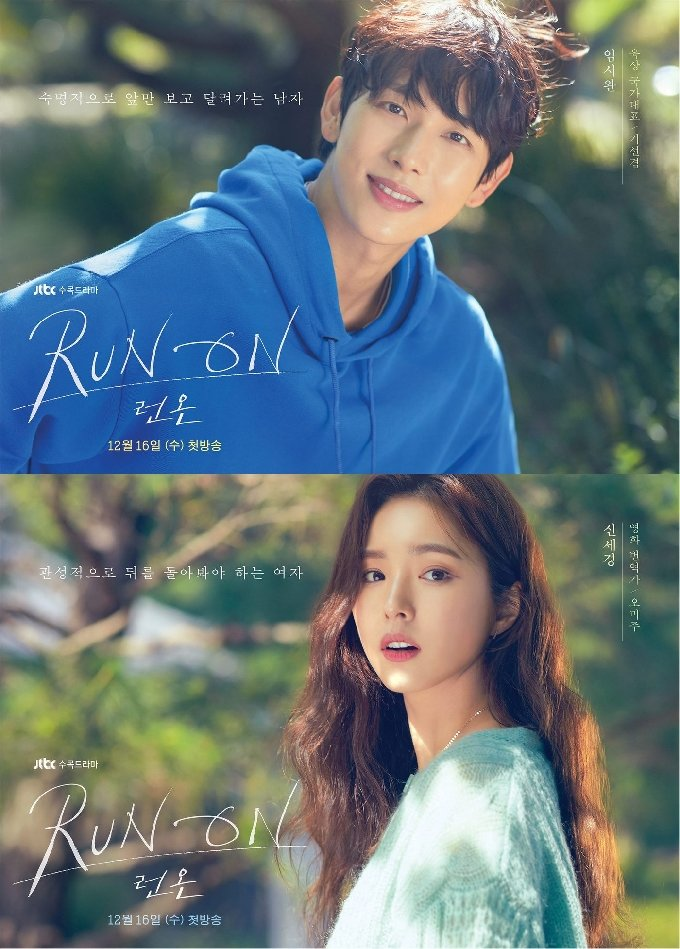 Source: Money Today
Genre: Romance, Drama, Comedy
Cast: Yim Si-wan, Shin Sae-kyeong, Choi Soo-young
Season: 1
The drama tells a story of a national track star (played by Yim Si-wan) and a movie translator (Shin Sae-kyeong), as their paths coincidentally cross multiple times.
A side note, the filming of the drama faced delays when a staff member was confirmed to have Covid-19 on September 28th and a Covid case broke out once again in the apartment building Yim Si-wan lives in.
We're glad to see the drama air now!
---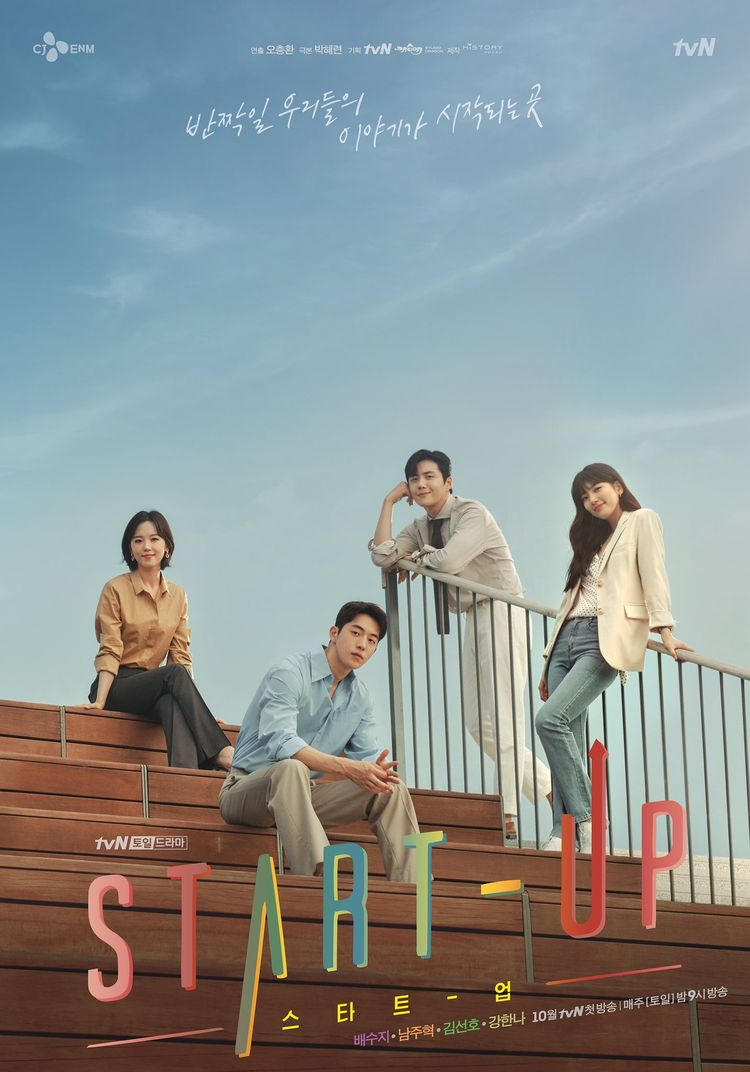 Source: Namu Wiki
Genre: Comedy, Drama, Romance
Cast: Bae Suzy, Nam Joo-Hyuk, Kim Seon-ho, Kang Han-na
Season: 1
Young entrepreneurs compete and work hard to get into Korea's biggest start-up accelerator Sand Box.
Whilst pursuing their dreams to make it in the rough start-up world in Korea, romances, friendships and family struggle amidst misunderstandings and complicated past histories.
To find out more about the drama, click here.
---
PRIVATE LIVES


사생활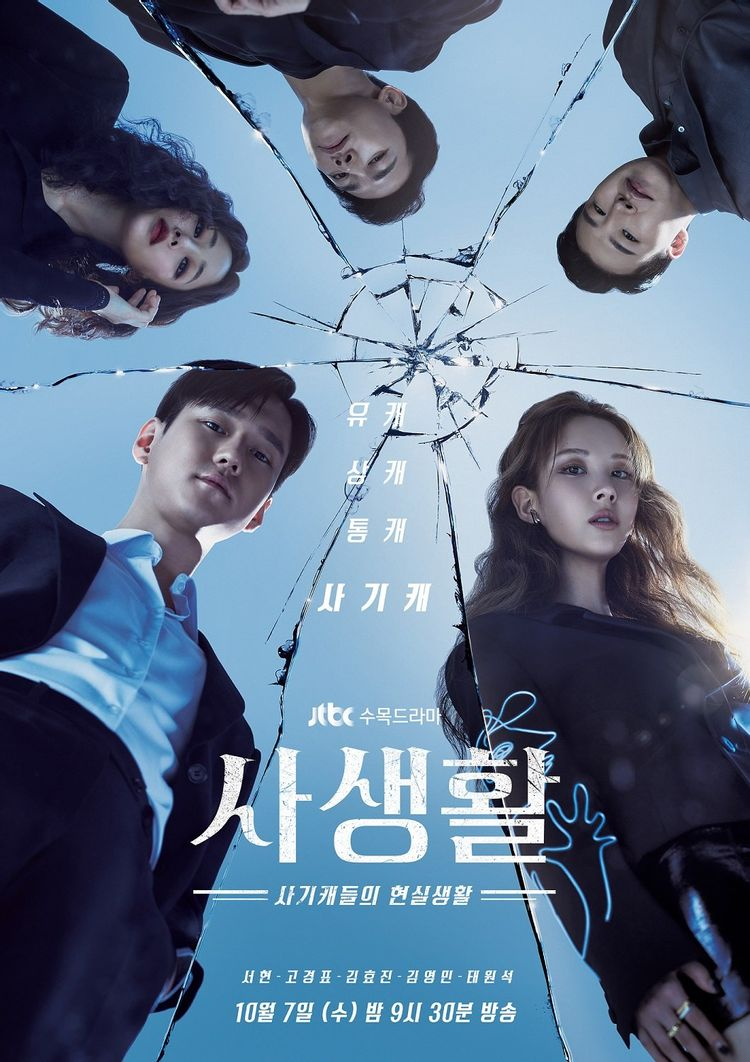 Source: Namu Wiki
Genre: Crime, Drama
Cast: Seohyun, Go Kyung-pyo, Kim Hyo-jin, Kim Yeong-min
Season: 1
Cha Joo-eun (Seohyun), having grown up with con artist parents, naturally becomes skilled at scamming. When Joo-eun's father ends up in jail from getting swindled by bigger con artists Bok-gi (Kim Hyo-jin) and Jae-wook (Kim Yeong-min).
While planning to avenge for her father, she gets involved in private matters of the government and a giant corporation, and a romance with Jeong-hwan (Go Kyung-pyo) sparks.
---
RECORD OF YOUTH


청춘기록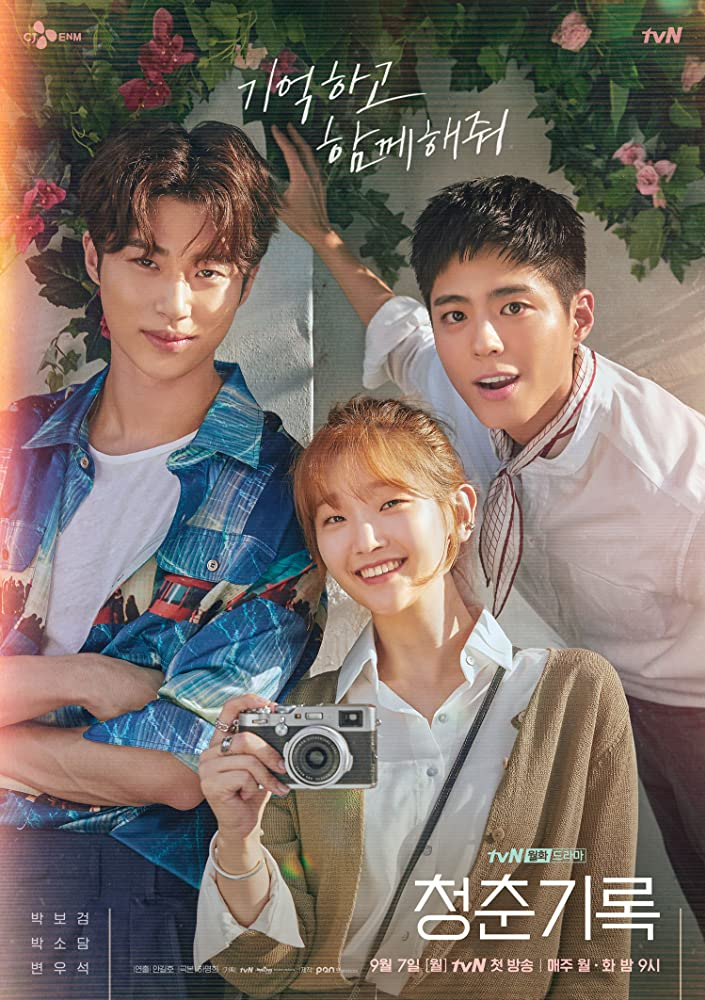 Source: IMDB
Genre: Drama, Romance
Cast: Park Bo-gum, Park So-dam, Byeon Woo-seok
Season: 1
This Korean drama depicts lives of three youths, two actors and one makeup artist, who come from different backgrounds in the unique neighbourhood of Hannamdong, Seoul, where the rich and the poor co-exist unlike most neighbourhoods in the city.
Record of Youth is the last drama Park Bo-gum filmed before enlisting in the Korean navy to serve his military duties on August 31, 2020.
---
GRACEFUL FRIENDS


우아한 친구들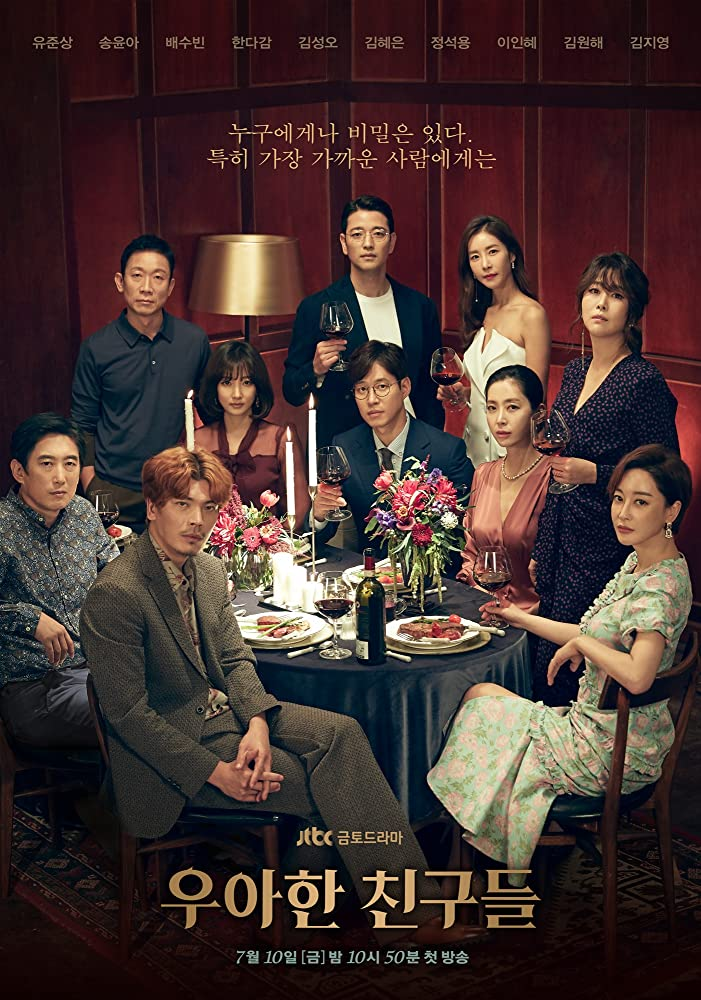 Source: IMDB
Genre: Crime, Drama, Mystery
Cast: Yu Jun-sang, Song Yoon-a, Bae Soo-bin
Season: 1
A sudden death of a person stirs up the lives of friends that have known each other for over 20 years as their dirty secrets unveil.
---
GOEDAM



괴담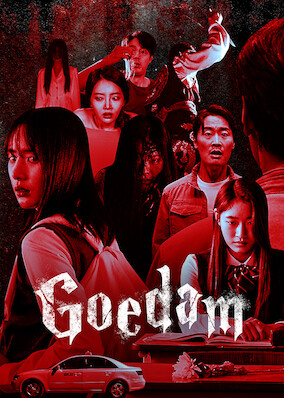 Genre: Horror, Supernatural
Cast: SEOLA, Lee Hyun-joo, Song Chae-yun
Season: 1
The Korean title Doshi Goedam (도시괴담) refers to myths and stories of supernatural things, ghosts, mysteries and such. A simple web wiki search yields hundreds of goedams. That's how prominent these chilling myths are in Korean culture, taking place in settings from military bases and highways to shopping malls and telephone calls.
Take a look at 8 Korean goedams through this series involving an online streaming BJ, bones found in an elevator, a taxi driver transporting a spooky passenger at night and more. Each episode is only around 8 to 15 minutes long, which means you'll be able to finish the whole series in less than two hours!
---
STRANGER
비밀의 숲 2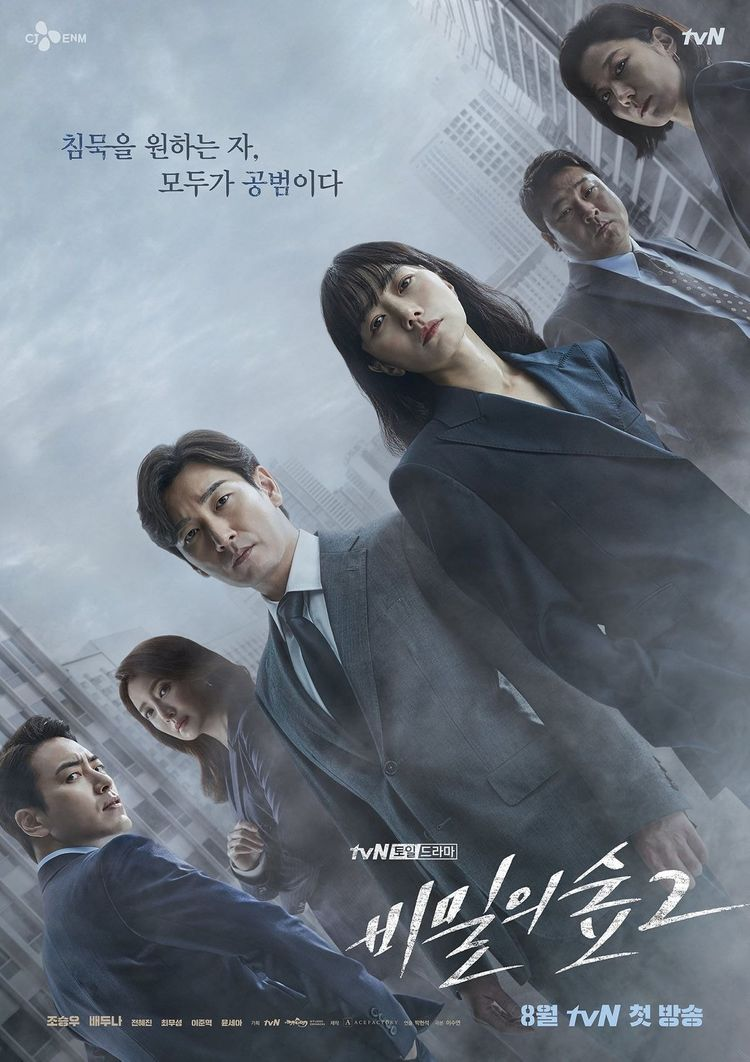 Genre: Crime, Drama
Cast: Cho Seung-woo, Bae Doona, Jeon Hye-jin
Seasons: 2
A new TvN drama following It's Okay To Not Be Okay, season 2 of Stranger will show a detective and a prosecutor, who worked together on a murder case in season 1, reunite to dig deep into 'secrets' and step closer to the truth after unexpected drowning incidents.
---
WAS IT LOVE?


우리, 사랑했을까
Genre: Romance,
Cast: Song Ji-hyo, Son Ho-jun, Song Jong-ho
Seasons: 1
A single mother finds herself suddenly surrounded by four men; a best-selling author, superstar celebrity, CEO of a major finance enterprise and a P.E. teacher. Interesting romances and stories unfold, which turn her 14-years-single life around.
Song Jong-ho and Son Ho-jun have both starred in the Reply series (Song in Reply 1997 and Son in Reply 1994), which had fans of Reply build their anticipation for the drama, while Song Ji-hyo and Song Jong-ho's last work together was 7 years ago in The Fugitive Of Joseon.
---
IT'S OKAY TO NOT BE OKAY


사이코지만 괜찮아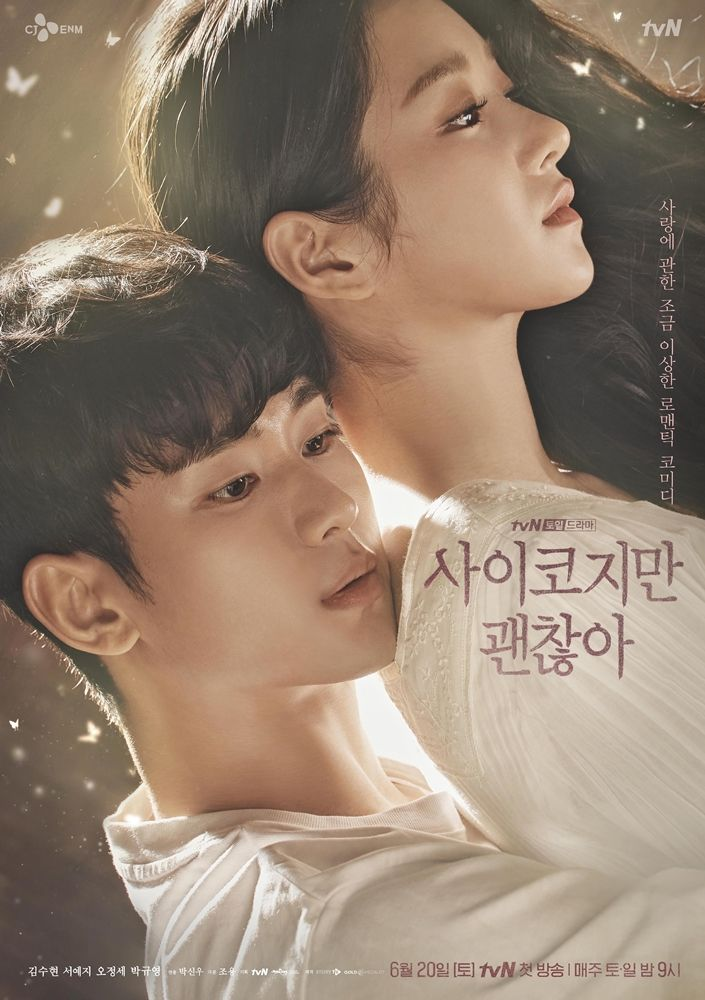 Source: Namu Wiki
Genre: Romance, Comedy
Cast: Kim Soo-hyun, Seo Yea-ji, Oh Jung-se
Seasons: 1
It depicts an interesting romantic storyline between a psych ward caretaker and an emotionless children's book author as they cross paths and find themselves healing each other.
It's Okay to Not be Okay is Kim Soo-hyun's comeback following his military duty. Aside from special appearances he made on Hotel Del Luna and Crash Landing on You, this is his very first comeback to the K-drama scene after 5 years. Seo Yea-ji was also absent from the drama scene for 2 years and this is her returning project.
---
EXTRACURRICULAR


인간 수업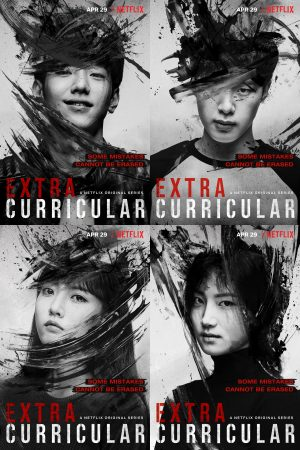 Genre: Crime, Teen
Cast: Kim Dong-hee, Jung Da-bin, Park Ju-hyun
Seasons: 1
This Netflix special depicts an excellent high school student who lives a double life as a criminal. His perfect two-sided life starts tumbling when a classmate starts taking interest in his illicit business.
The main character, Oh Ji-soo, is played by Kim Dong-hee, a familiar face to those who watched Itaewon Class and Sky Castle.
---
MYSTIC POP-UP BAR


쌍갑포차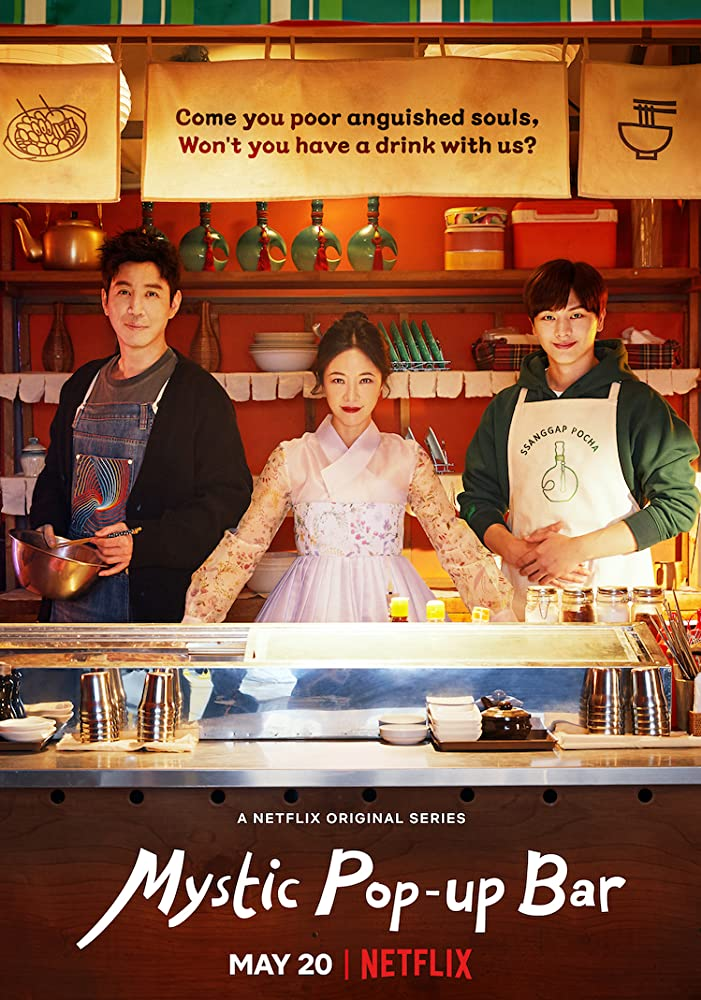 Source: IMDB
Genre: Drama, Fantasy, Mystery
Cast: Hwang Jung-eum, Yook Sung-jae, Choi Won-young
Seasons: 1
An original plot by a popular webtoon under the same name, the story depicts a young part-timer with a special power starting work for an old bar. The owner of the bar and the young part-timer enter customers' dreams and ease their emotional troubles.
---
THE KING: ETERNAL MONARCH


더킹: 영원의 군주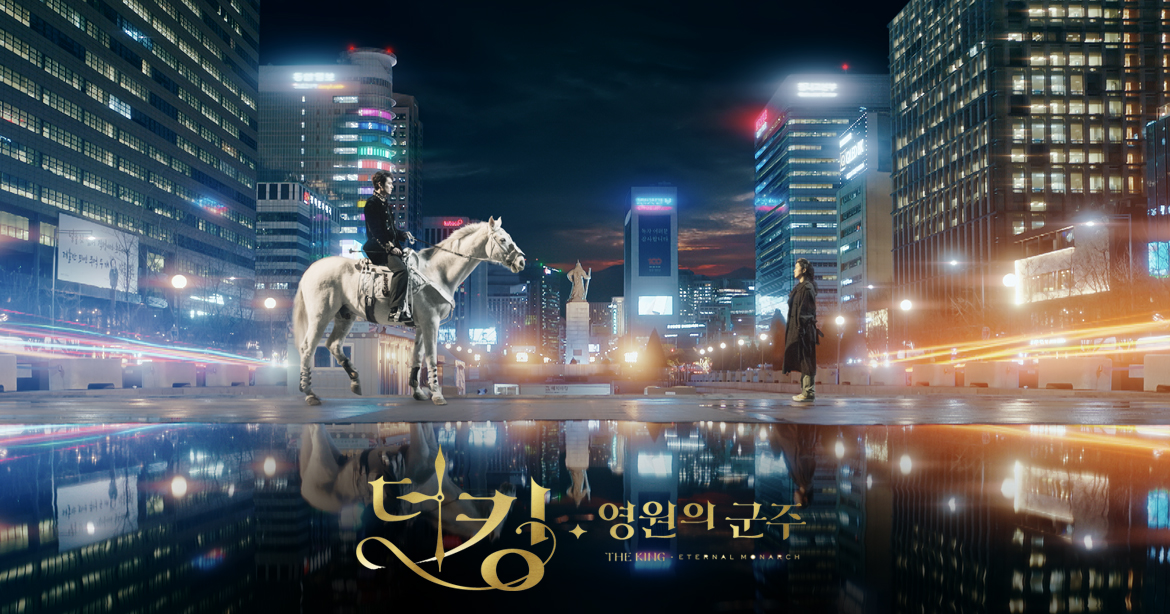 Source: SBS
Genre: Fantasy, Romance
Cast: Lee Min-ho, Kim Go-eun, Woo Do-hwan
Seasons: 1
This romantic fantasy drama shows a Korean emperor (Lee Min-ho) who tries to shut the door to the parallel universe opened by demons and encountering a police detective (Kim Go-eun) in the parallel universe.
This drama had been highly anticipated even before premiering given that the screenplay was written by Kim Eun-suk, the superstar screenwriter of Mr. Sunshine, Guardian and Descendants of the Sun.
---
RUGAL


루갈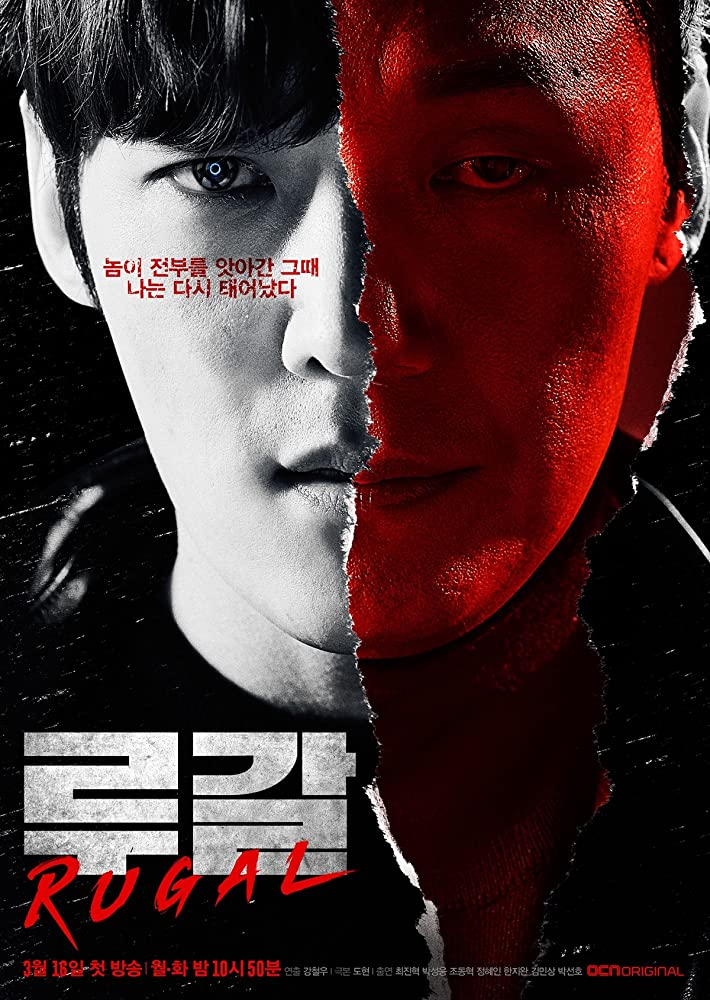 Source: IMDB
Genre: Action, Crime, Sci-Fi, Thriller
Cast: Choi Jin-hyuk, Park Sung-woong, Cho Dong-hyuk
Seasons: 1
A popular webtoon series turned into a drama, the story shows Rugal, a special organization of humans who gained special skills from biotechnology, fights against a criminal organization named Argos.
---
KINGDOM


킹덤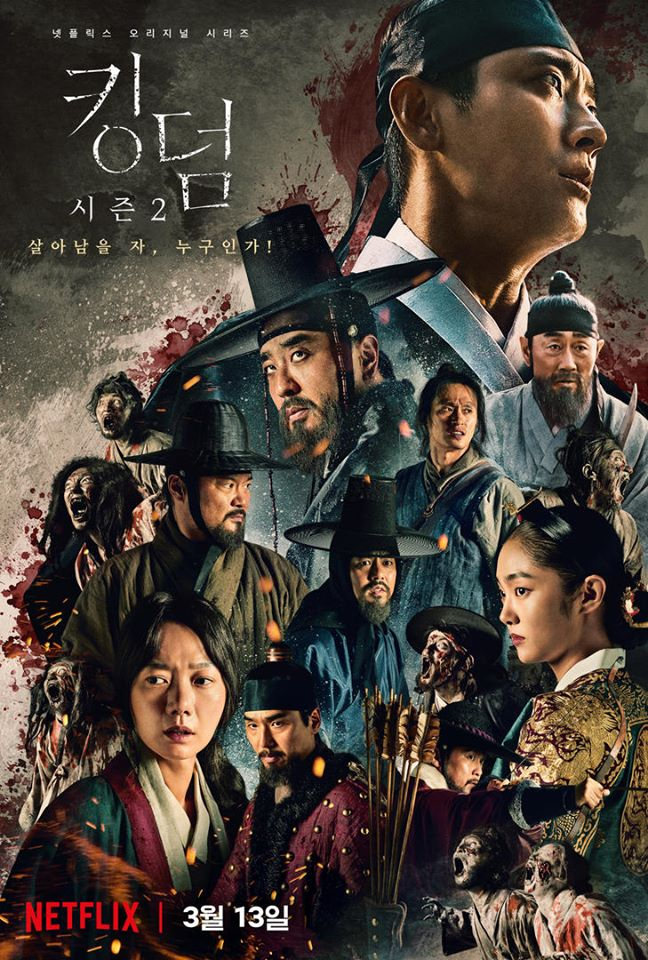 Source: IMDB
Genre: Action, Drama, Horror
Cast: Ju Ji-hoon, Ryu Seung-ryong, Bae Doona
Seasons: 2
Original story from webtoon The Kingdom of the Gods, the story takes place in Joseon Dynasty a few years after the Japanese invasion. A mysterious plague overtakes the country and the people look to the Prince to contain the plague and save the kingdom.
---
HYENA


하이에나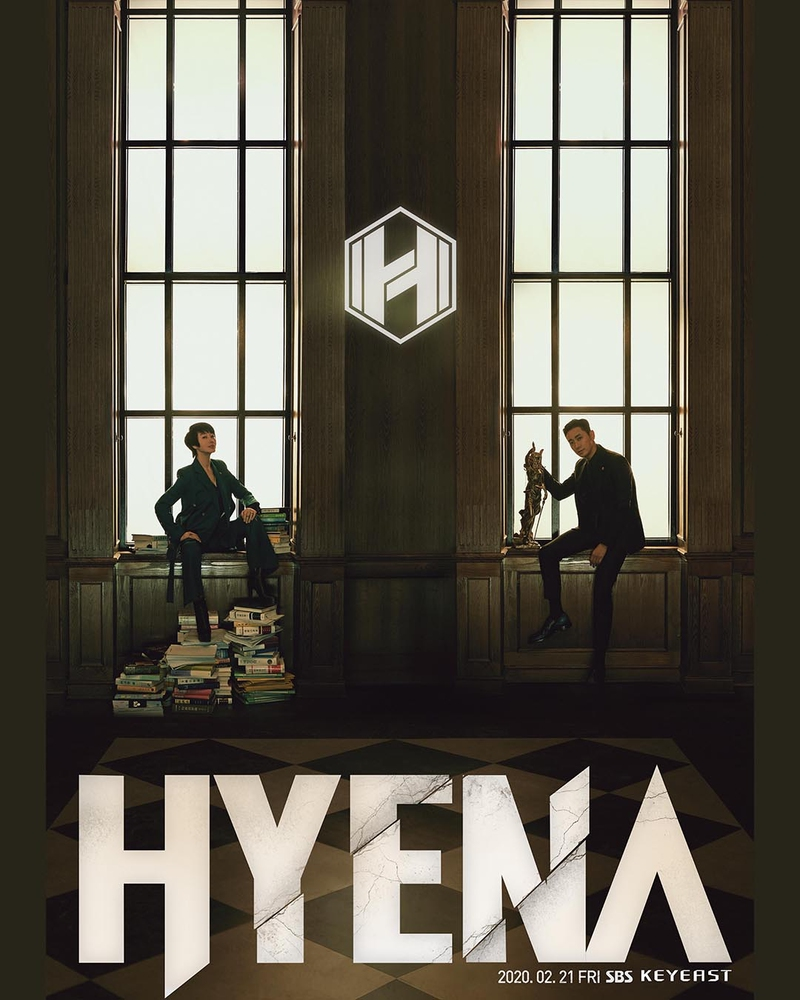 Source: IMDB
Genre: Drama, Romance
Cast: Kim Hye-soo, Ju Ji-hoon
This exciting story shows two rivalling lawyers who work for the top 1% of the society and their competing ways of making their ambitions come true. Initially, Song Hye-kyo was given the part of one of the lawyers but turned it down.
---
ITAEWON CLASS


이태원 클라쓰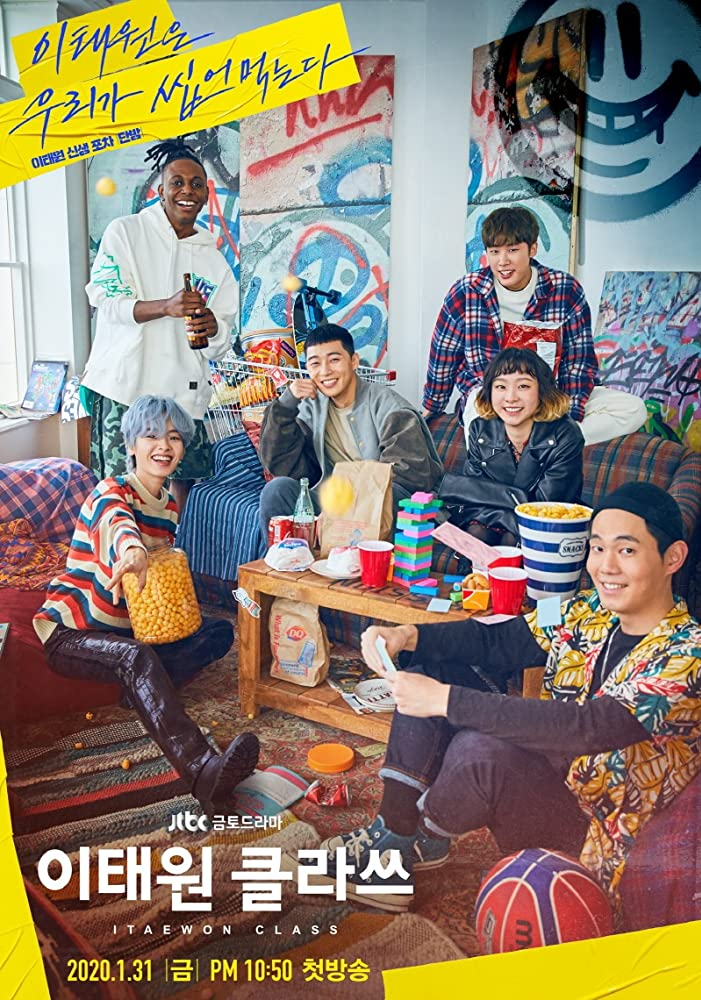 Source: IMDB
Genre: Drama, Romance
Cast: Park Seo-jun, Kim Da-mi, Yu Jae-myeong, Kwon Na-ra
This drama based off of webtoon Itaewon Class shows Park Sae Ro Yi with life struggles from high school to his young adulthood, a transition from dealing with his father's death and going to jail to finally opening up his own restaurant in the vibrant Itaewon area.
---
HOSPITAL PLAYLIST


슬기로운 의사생활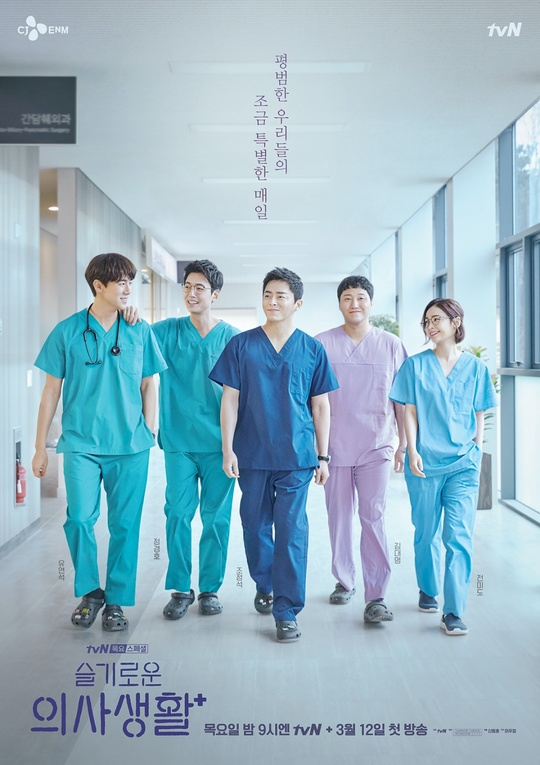 Source: IMDB
Genre: Comedy, Drama
Cast: Cho Jung-seok, Yoo Yeon-seok, Jung Kyung-ho
Seasons: 1
Hospital Playlist shows five doctors who have been friends since medical school in 1999. The story shows more personal sides of ordinary doctors in Korea, making it different from other medical shows that focus on the professional aspects of doctors.
---
HI BYE, MAMA!


하이 바이, 마마!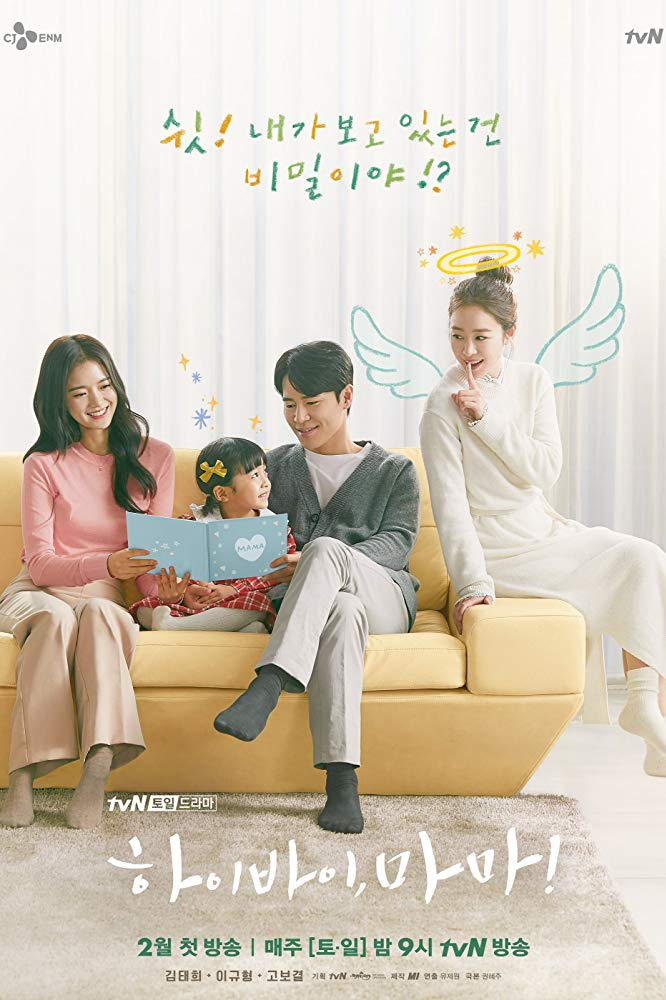 Source: IMDB
Genre: Drama
Cast: Kim Tae-hee, Go Bo-gyeol, Lee Kyoo-hyung
Seasons: 1
Hi Bye, Mama! is a touching story of a ghost who reappears in front of her husband, his new wife and her daughter for 49 days. This drama was Kim Tae-hee's returning work after a 5-year break and her first drama with TvN.
---
CRASH LANDING ON YOU


사랑의 불시착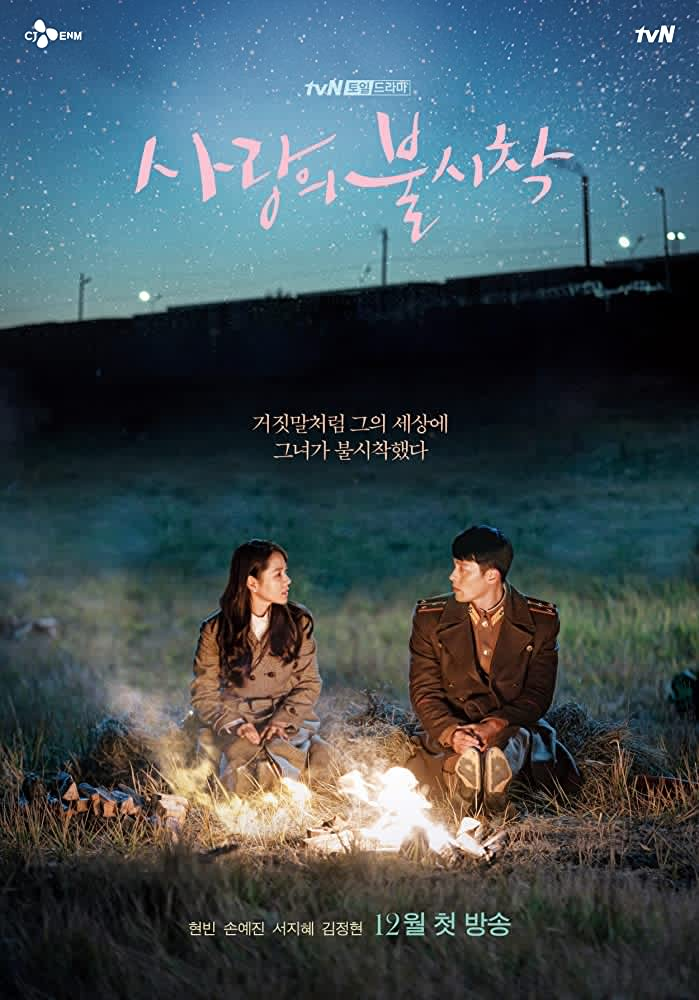 Source: IMDB
Genre: Comedy, Romance,
Cast: Hyun Bin, Son Ye-jin, Seo Ji-hye, Kim Jung-hyun
Seasons: 1
The story revolves around an heiress who accidentally lands on North Korea due to a paragliding accident. A North Korean officer who hides and protects her falls in love with her. The unique storyline received lots of praise from K-drama fans when it aired recently.
---
THE GOOD DETECTIVE


모범형사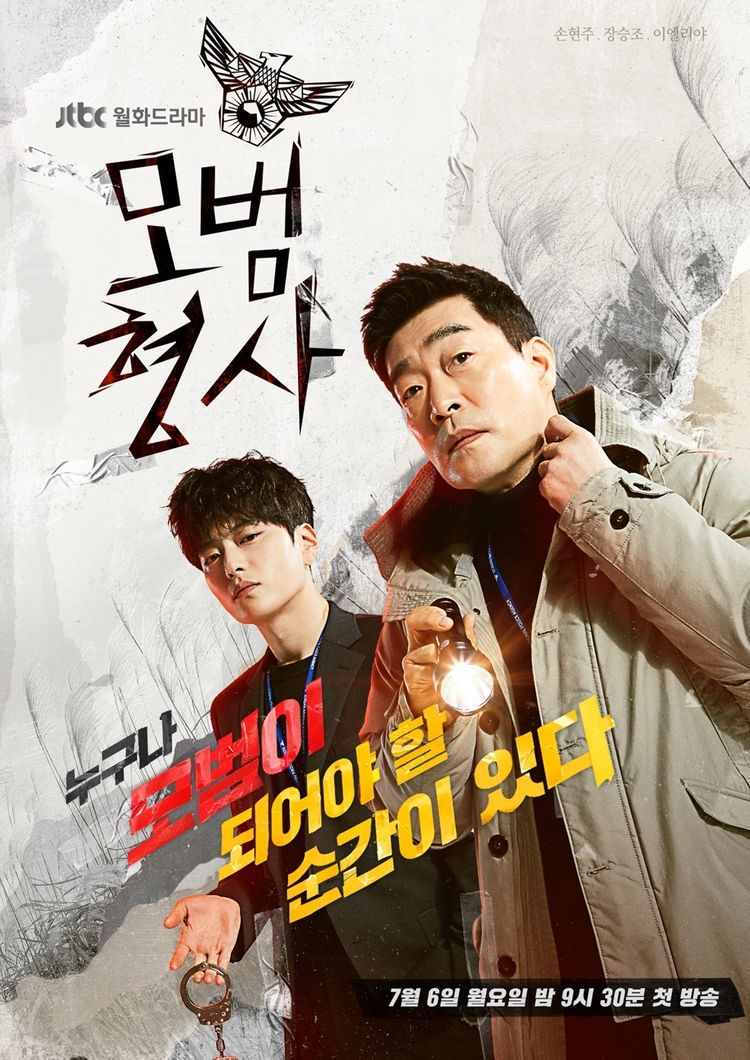 Source: Namu Wiki
Genre: Thriller, Crime
Cast: Son Hyun-joo, Jang Seung-jo, Lee Elijah
Season: 1
A veteran detective with 18 years of experience and an elite detective team up to unveil the truths behind murder cases from 5 years ago when suspicions about the true perpetrator rise.
As the day for the prisoner's death sentence nears, more evidences get unlocked and conflicts arise when some try to reveal the truths while some try to conceal them.
---
BE MELODRAMATIC


멜로가 체질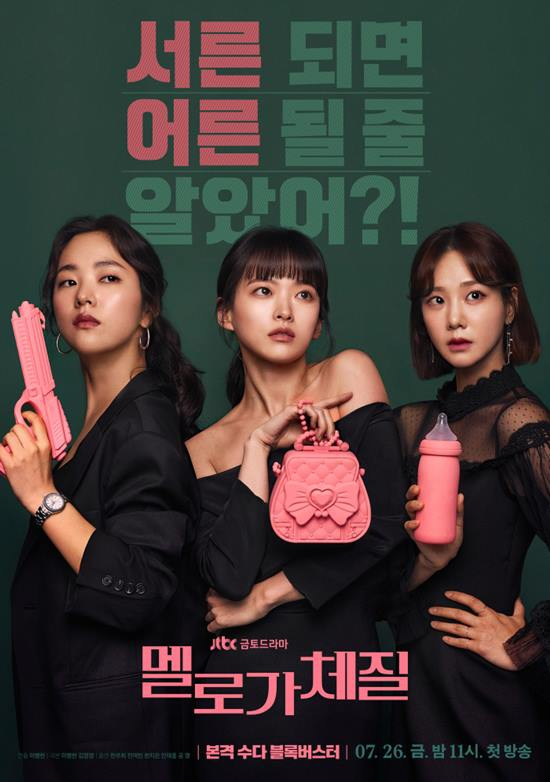 Source: IMDB
Genre: Comedy, Romance
Cast: Chun Woo-hee, Jeon Yeo-been, Han Ji-eun
Seasons: 1
This story shows three 30-year-old best friends and their daily lives. Although ratings were low at 2%, the overall reviews of this drama are great.
---
One thing to keep in mind is that Netflix content may or may not be available depending on the country. Which one would you be most interested in checking out?
---
Find Us On Social Media
---