AM:TON Hongdae Main Branch | Book a Hair Appointment in Hongdae
Get 10% off your hair appointment by celebrity hair designers!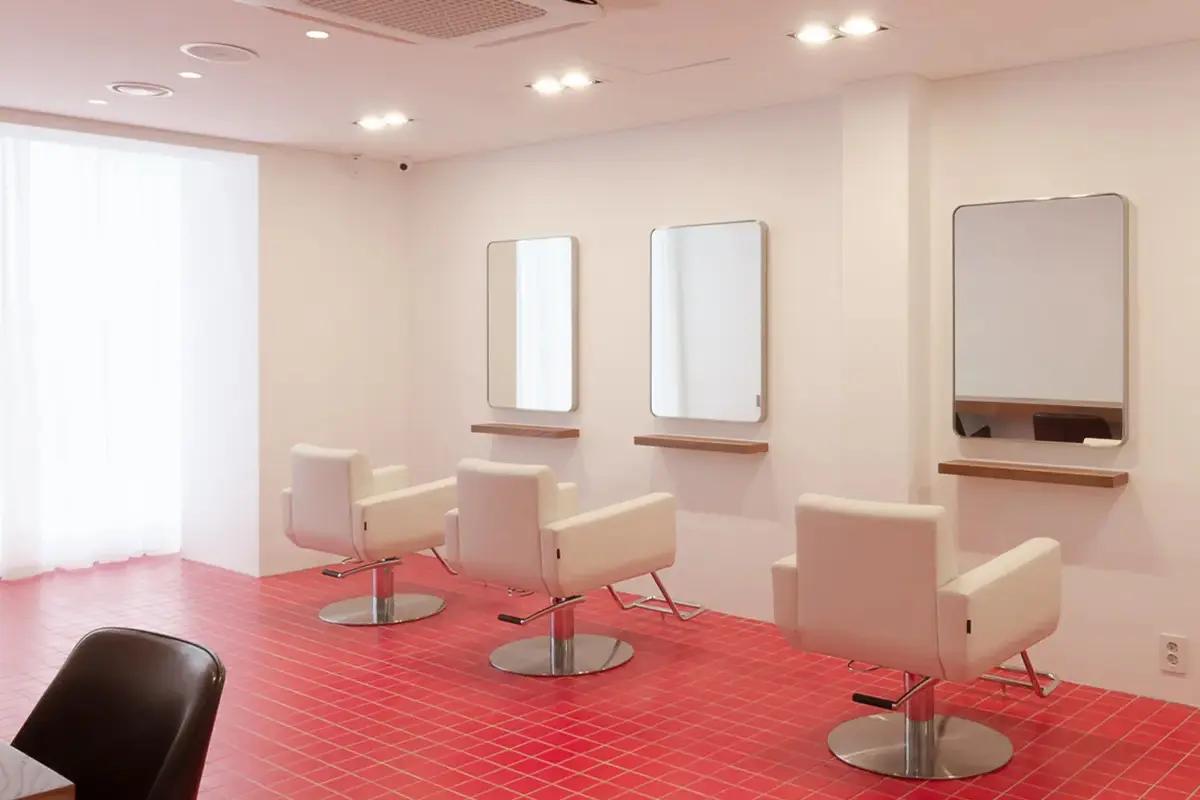 AM:TON is a hair salon opened by Cookie, an influencer and hair designer, and it attracts customers from around the world who want to receive hair services from Cookie. Moreover, AM:TON is a combination of "AM," meaning morning, and "TON," meaning energy and vitality. The salon aims to provide customers with the energy that comes with a fresh morning through their beauty services. Are you aware that AM:TON has partnered with Creatrip? Take advantage of this partnership to book at a more affordable price and experience high-quality beauty services at AM:TON!
---
AM:TON Hongdae Main Branch
---
Information
Hours: 11:00 - 20:00
Available reservation times: 11:00 - 19:00
Languages Available: Korean, English
Address: 서울 마포구 잔다리로3안길 40
40 Jandari-ro 3an-gil, Seogyo-dong, Mapo-gu
---
Things to Keep in Mind
Additional fees may apply on-site based on factors such as hair length, level of damage, and the assigned designer (to be paid on-site).
The duration of the beauty treatments ranges from 1 hour to 3 hours.
To ensure a smooth process, please provide accurate information on the reservation page.
A deposit payment is required at the time of booking to secure your reservation. The remaining amount, excluding the deposit, should be paid at the salon on the day of your visit.
If you are more than 10 minutes late for your reservation, it will be automatically canceled, and the deposit will not be refunded.
While basic communication in English is possible at the salon, you may use a translation tool to express your preferences more specifically.
If you don't have a specific style in mind, the assigned designer can recommend a hair style that suits your facial shape and features.
Only individuals with reservations are allowed to enter the salon. However, minors can be accompanied by a guardian.
AM:TON has a total of three branches, so please make sure to visit the one you have booked.
Please make a reservation by selecting the right amount of people.
One person can make reservation for 2 or more products.
For reservation changes or other inquiries, please contact help@creatrip.com.
---
Price
Haircut
컷
50,000 KRW~
40,000 KRW~

Perm
펌
150,000 KRW~
135,000 KRW ~
Hair Dye
염색
130,000 KRW ~
117,000 KRW ~
Bleach
탈색
120,00 KRW ~
108,000 KRW ~
Semi Kerastase Clinic
세미 케라스타즈 클리닉

80,000 KRW ~

Full Kerastase Clinic
풀 케라스타즈 클리닉

120,000 KRW ~

Luxury Kerastase Clinic
럭셔리 케라스타즈 클리닉

175,000 KRW ~
※ Please make a reservation at least 2 days in advance.
※ The prices mentioned are average prices for each service. However, actual prices may vary on-site based on factors such as hair length, level of damage, and the assigned designer.
※ The prices for AM:Ton Main Branch / Hongdae Branch / Hapjeong Branch are the same.
Refund Policy
| | |
| --- | --- |
| Canceled at least 3 days before the reserved date | |
| Canceled 2 days before the reserved date and later | |
---
How to Reserve
Step 1


Make a reservation on the Creatrip reservation page.
Reserve Here



Step 2


Enter requested information in detail.



Step 3


Your reservation will be confirmed within 2 business days. Cancelations or changes to your reservation are possible if requested at least 3 days before the reserved date.



Step 4


Please arrive on time for your appointment and present your reservation information to the staff.



Step 5


Enjoy your time!


---
Our Visit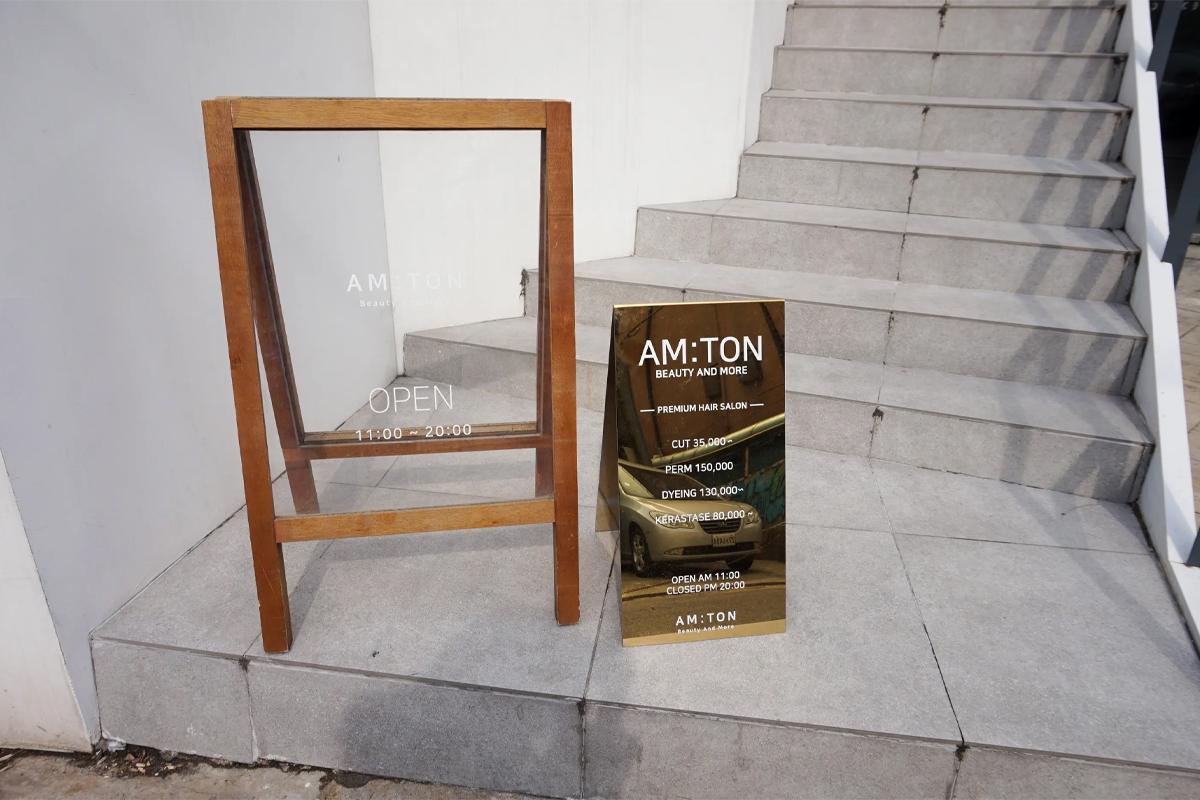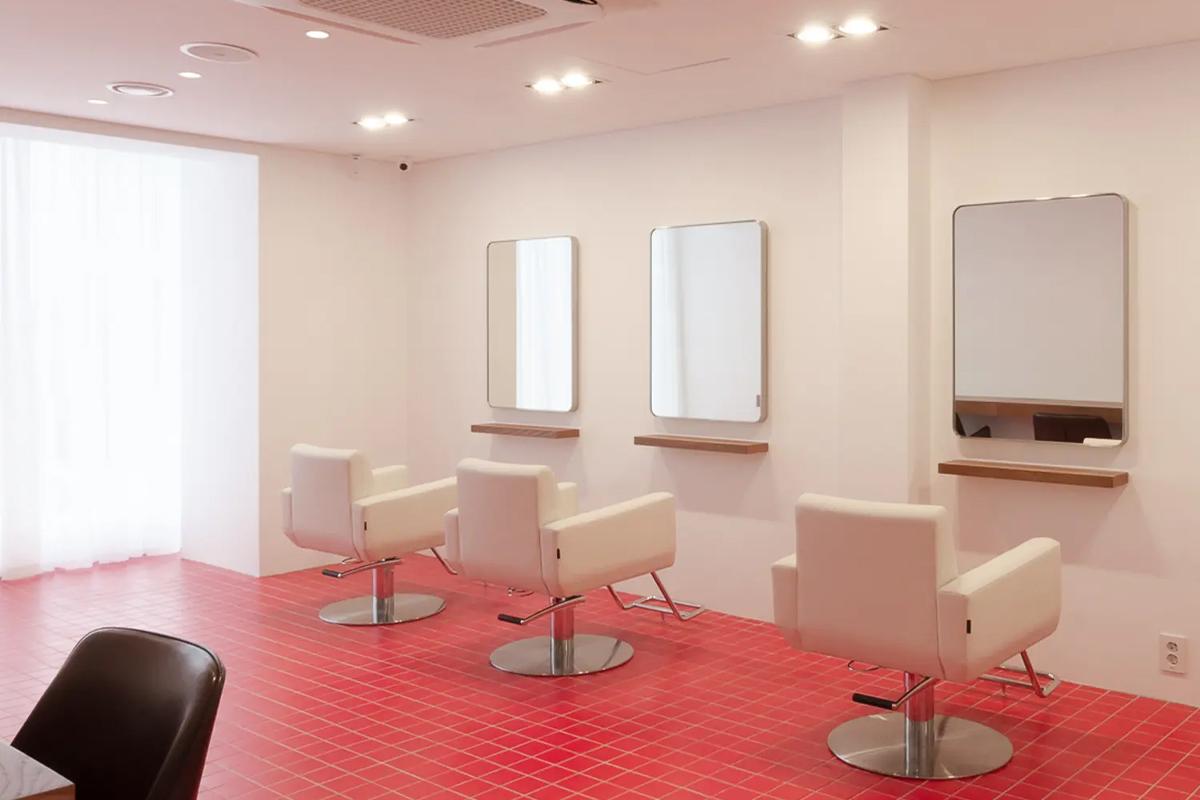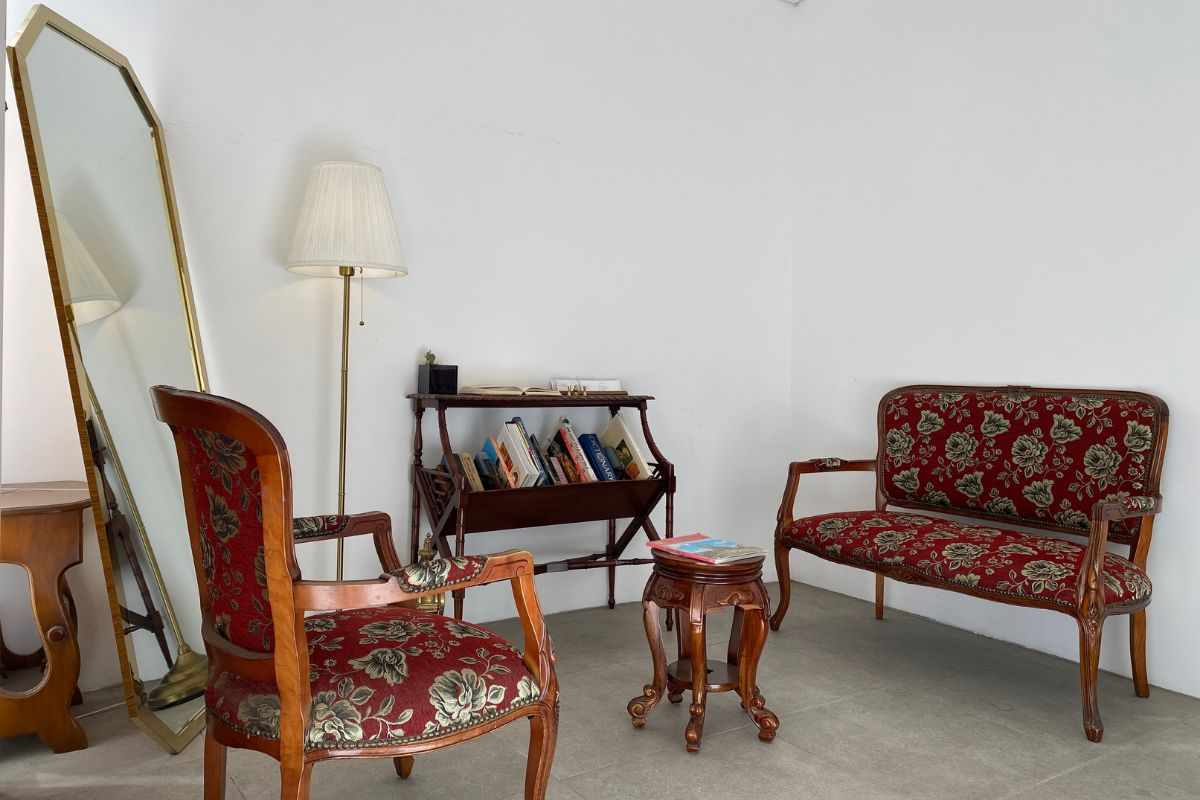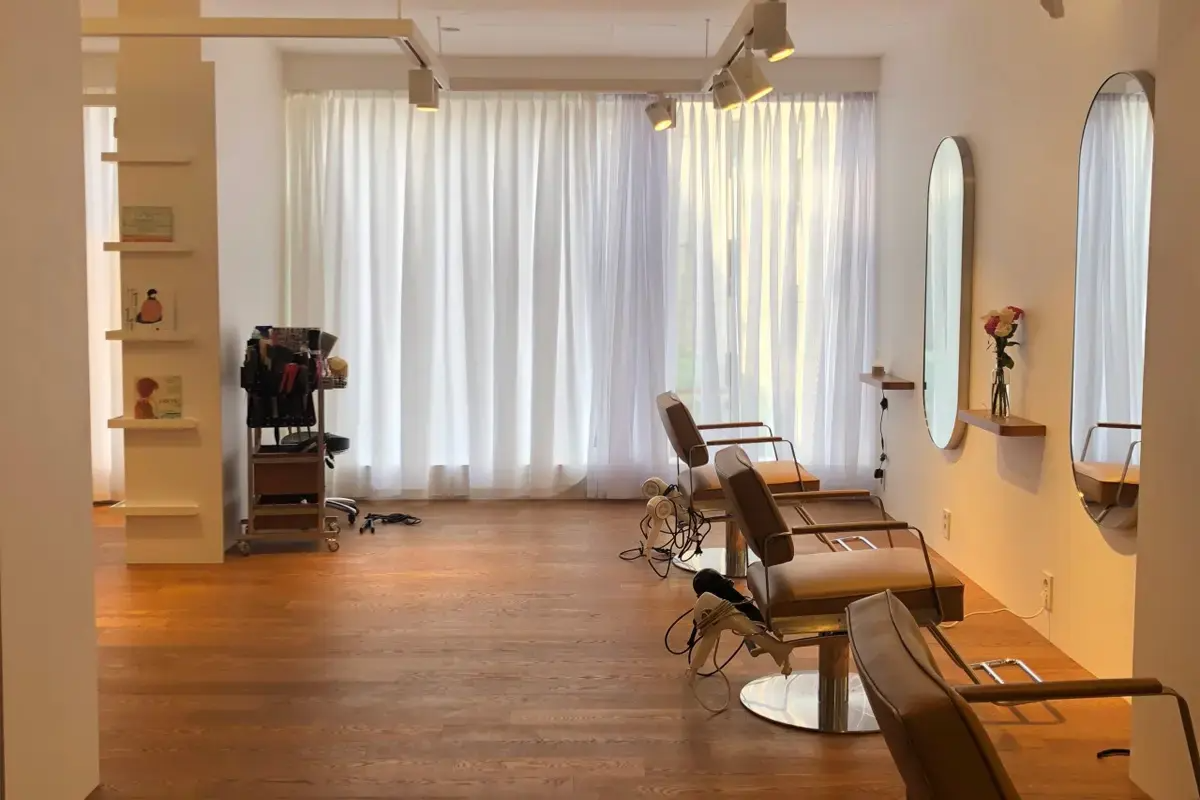 Today, I visited the AM:TON main branch located near Hapjeong Station. AM:TON captures the attention of passersby with its meticulous and unique design, both on the exterior and interior. From the eye-catching gold standing sign at the entrance to the powder room adorned with pink tiles on the first floor, the space exudes an artistic atmosphere in every aspect.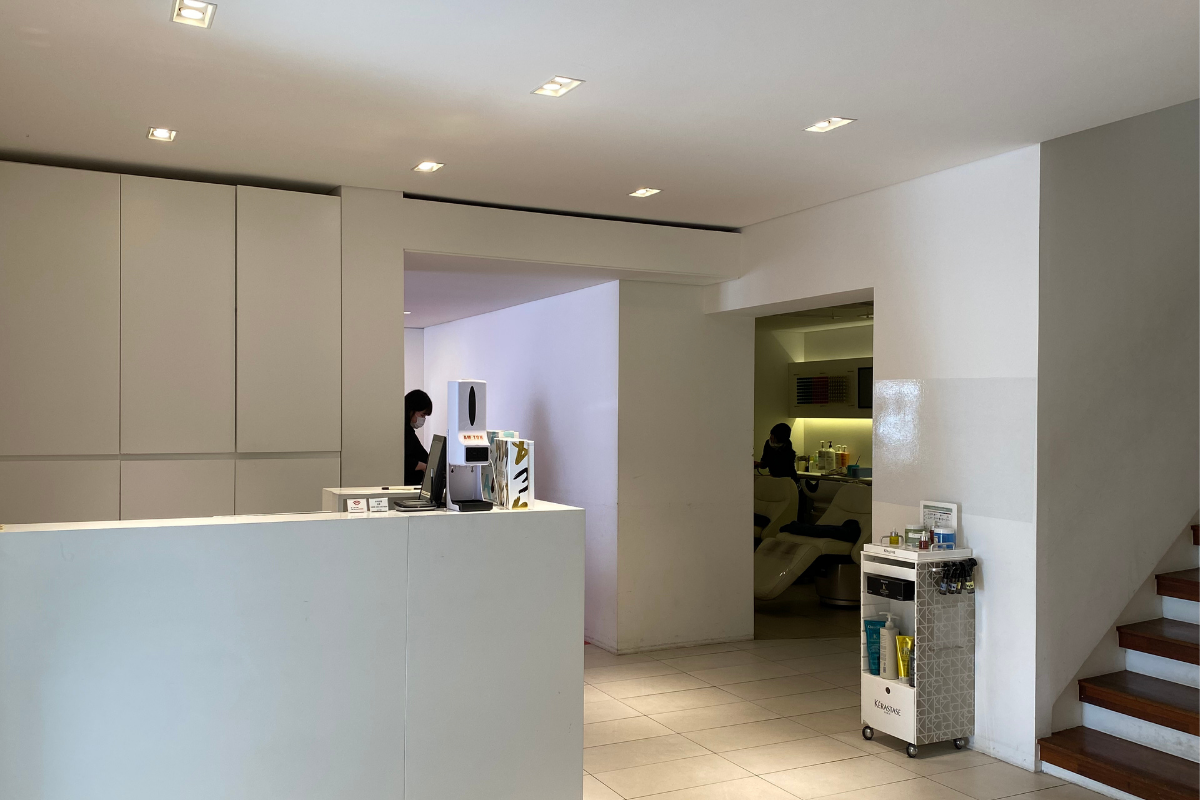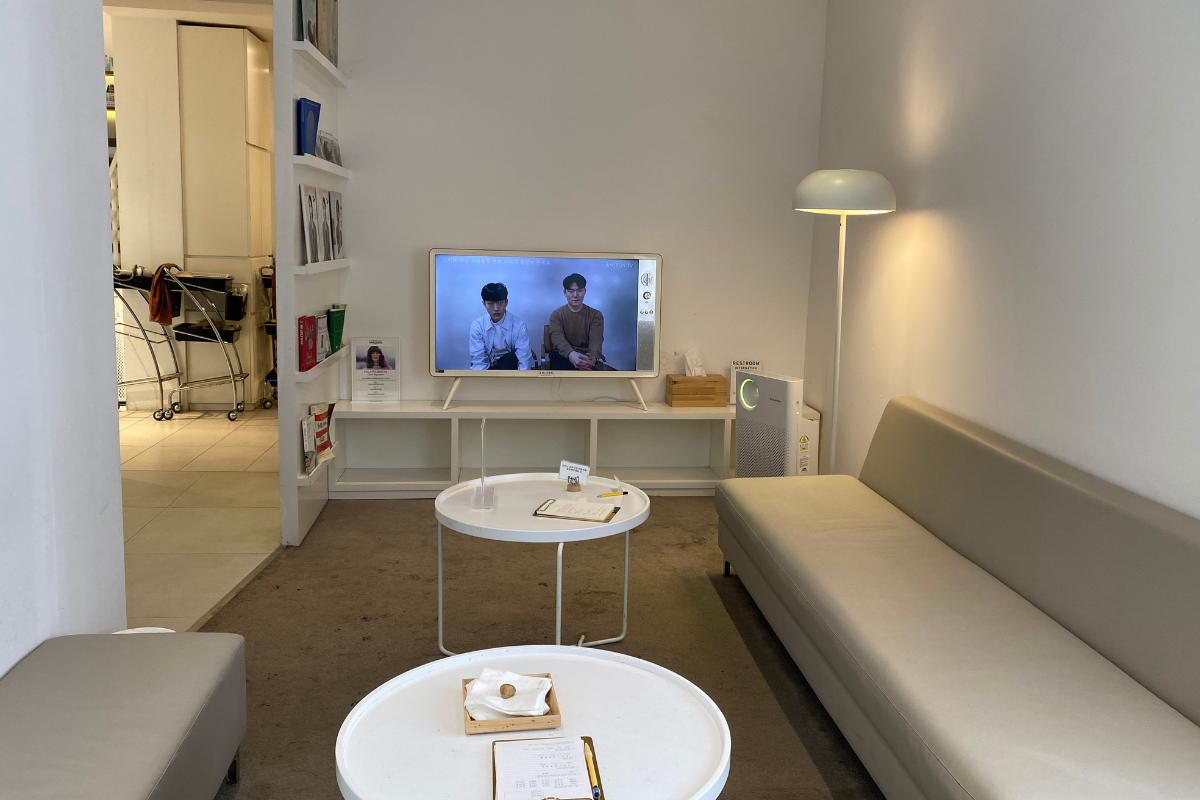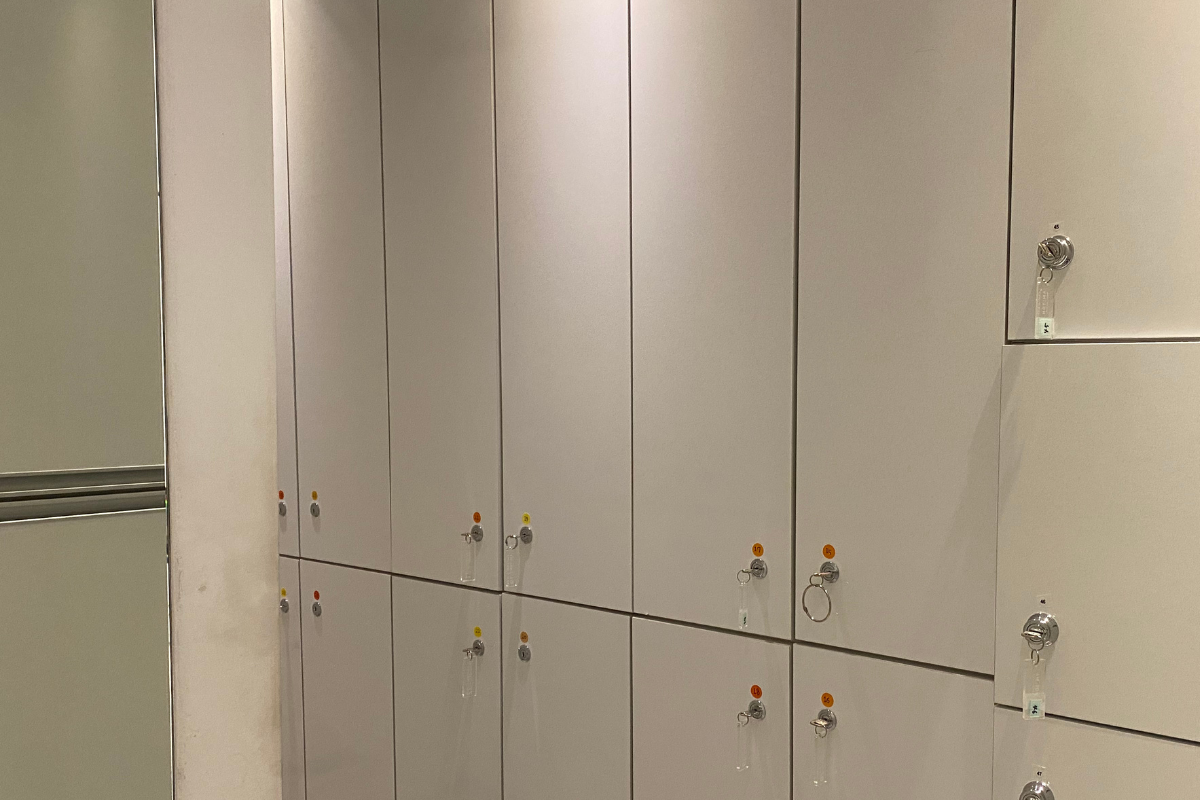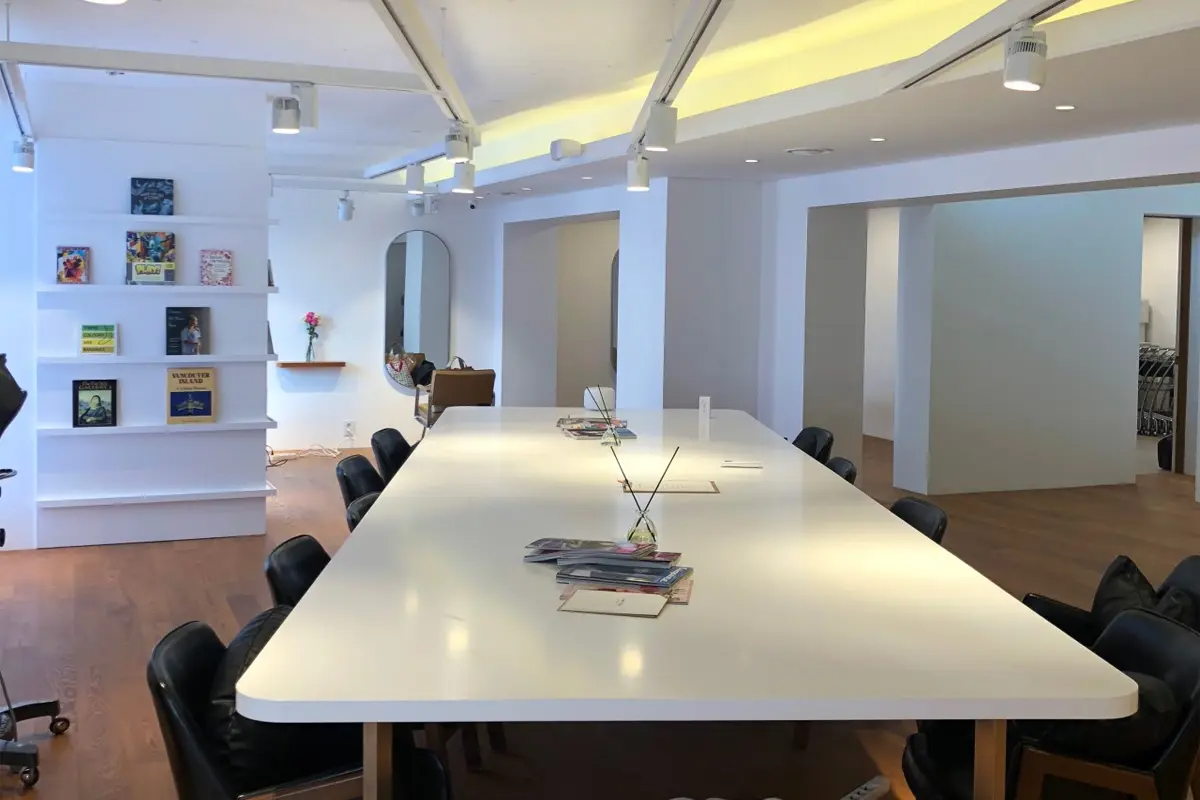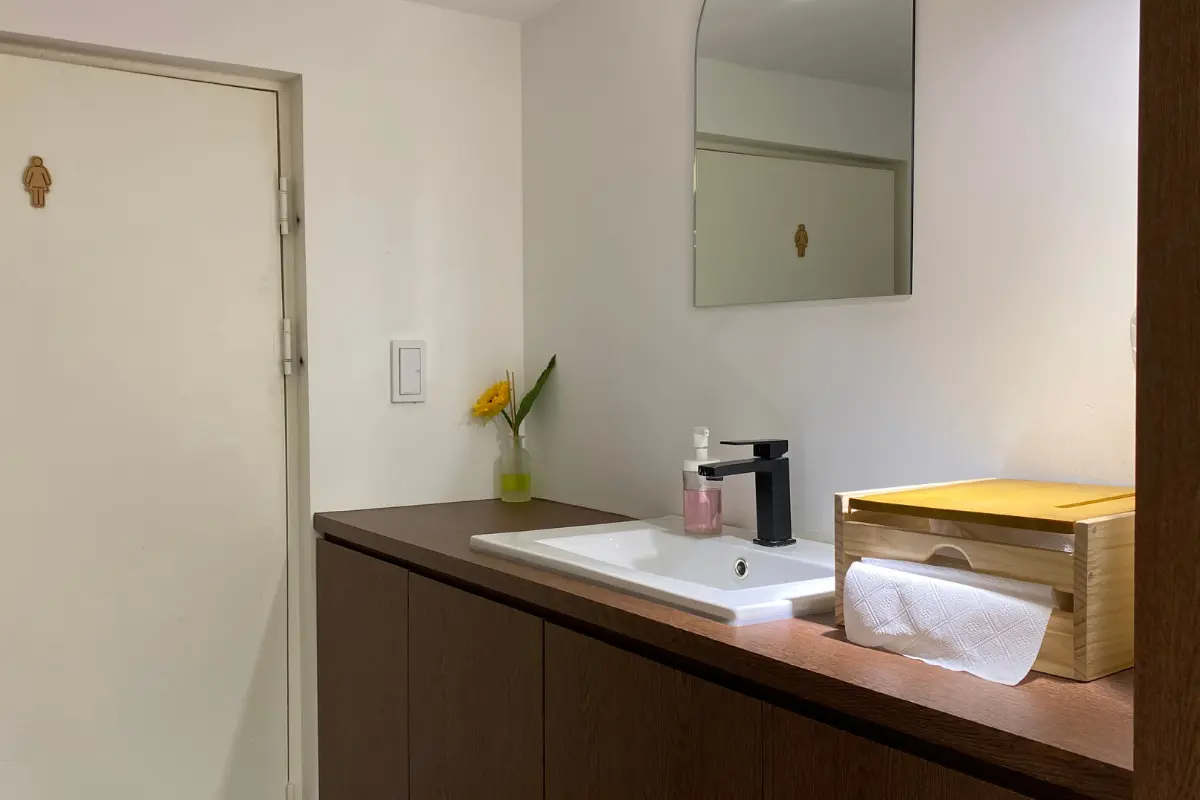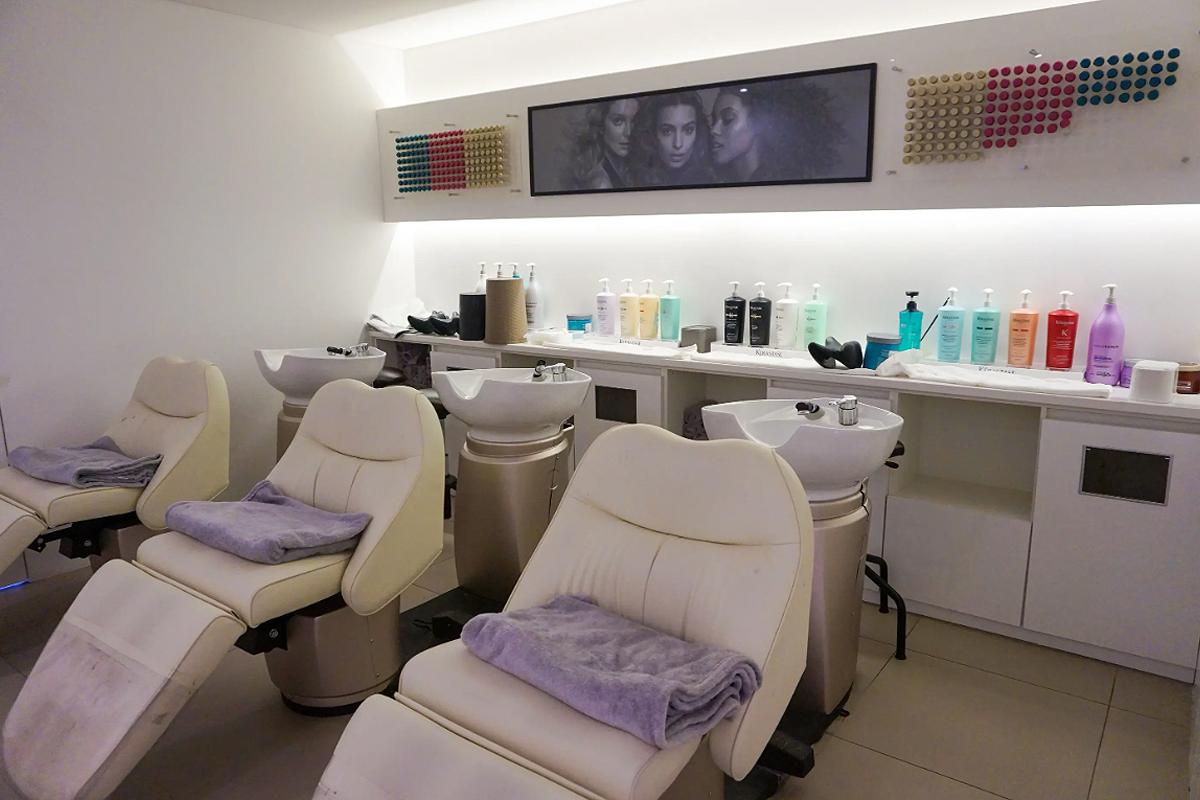 Similar to its white-themed exterior, the interior of AM:TON is also beautifully designed in white tones, complemented by touches of wood tones throughout the space.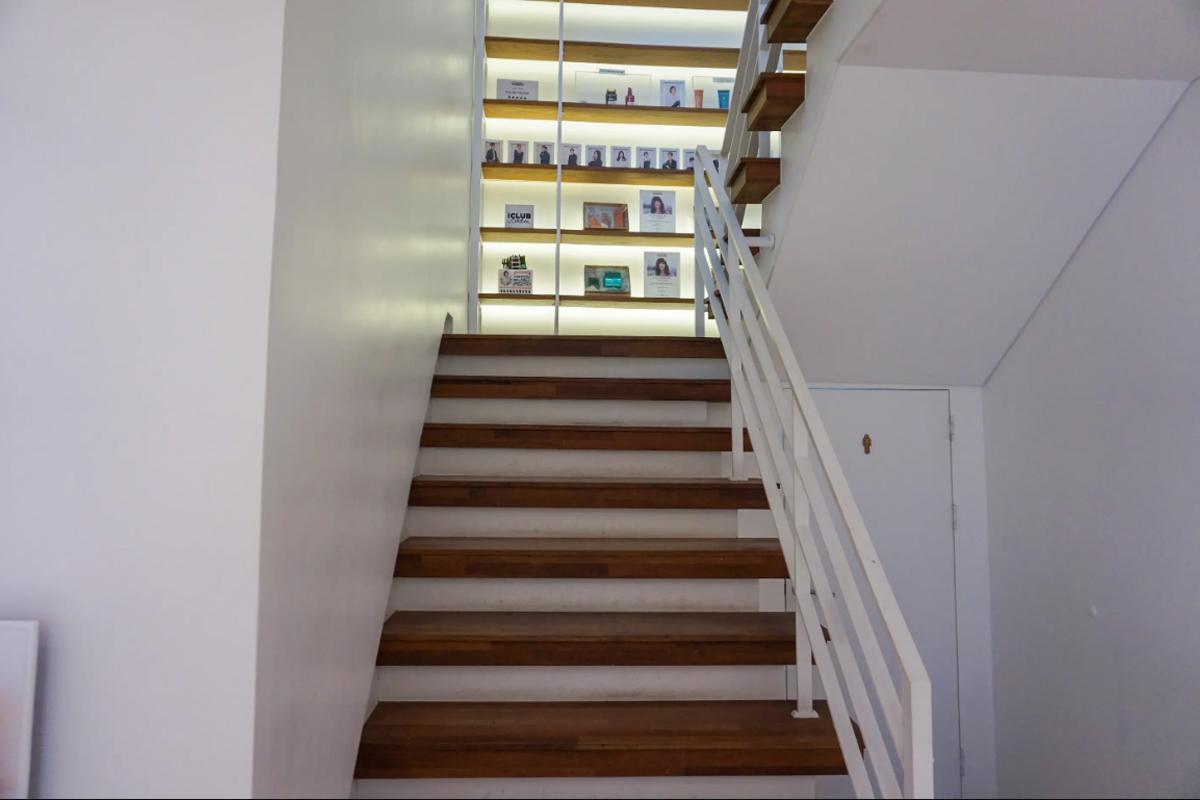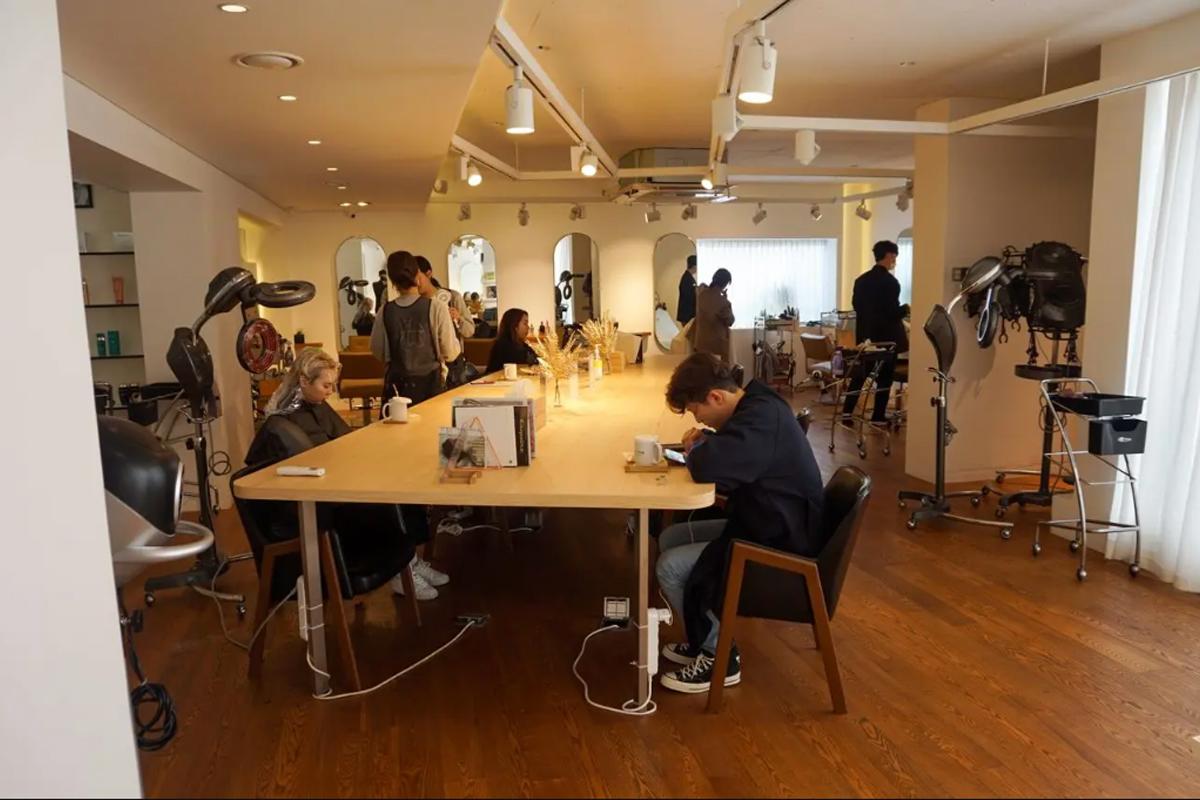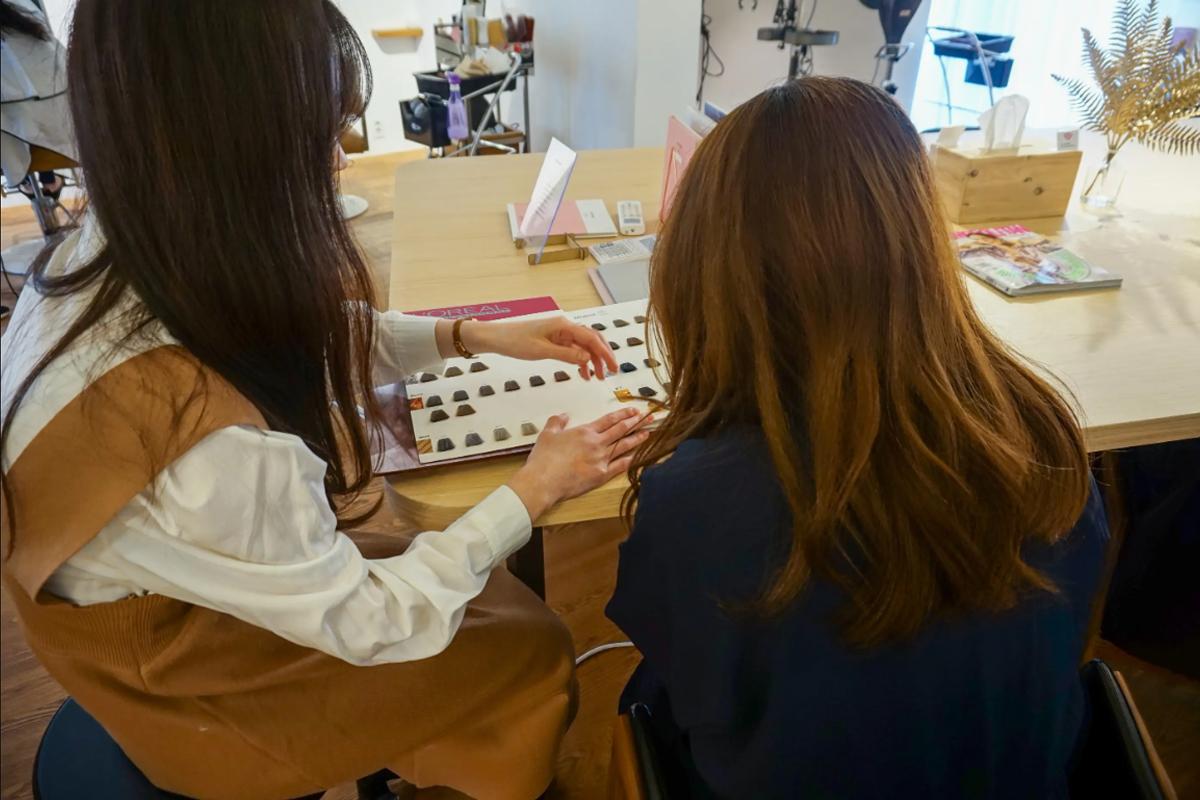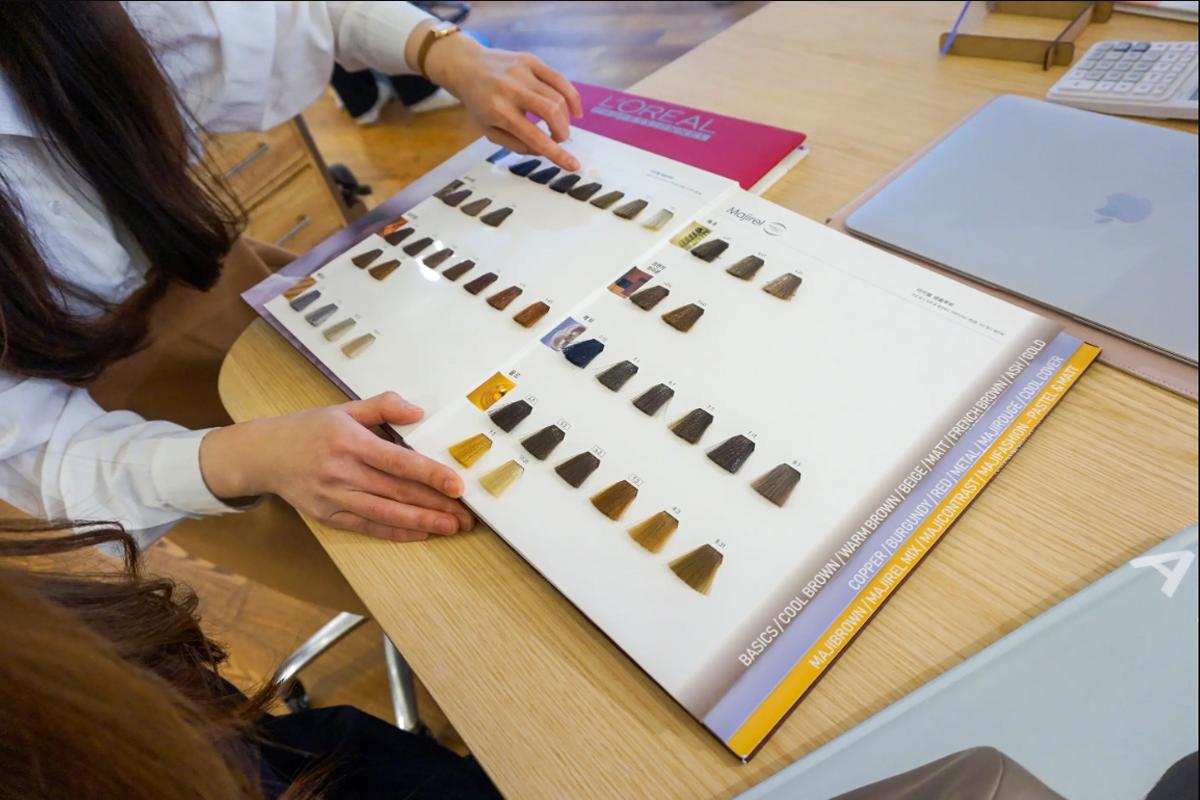 When we arrived, we were guided to the upper floor where many customers were already getting their hair done. On the central part of the second floor, there was a large table where you could enjoy tea and read books, giving more of a café vibe than a typical salon atmosphere. As soon as we took our seats at the table, they served us tea and snacks. I had a consultation with May, a designer who specializes in hair dyeing. After the consultation, we decided to proceed with two rounds of bleaching, a hair clinic treatment, and a Blue Balayage coloring.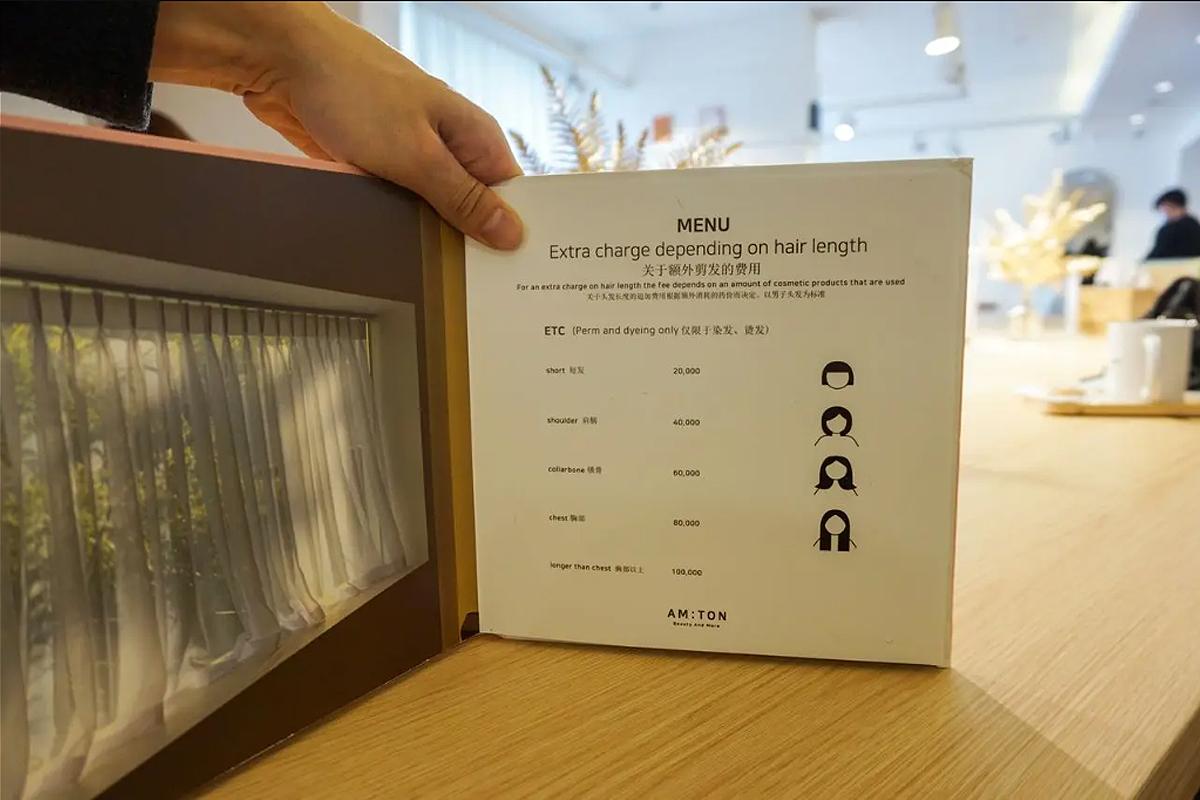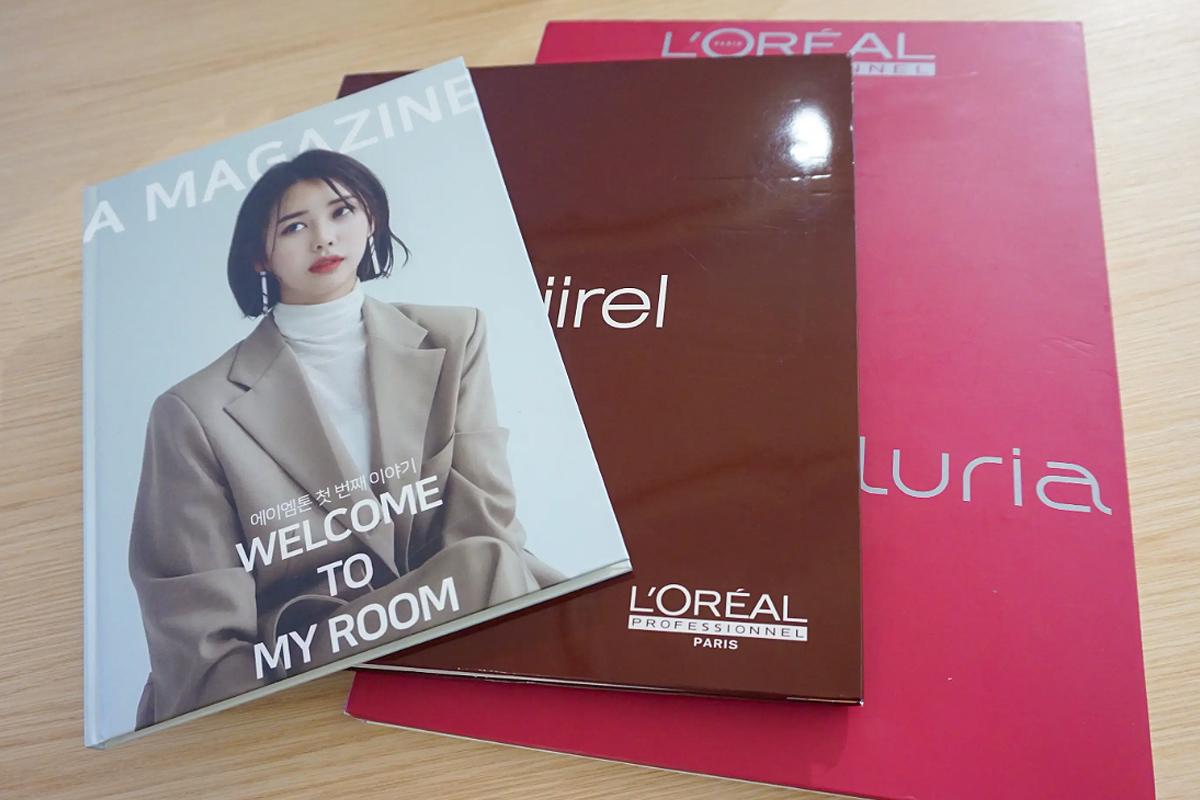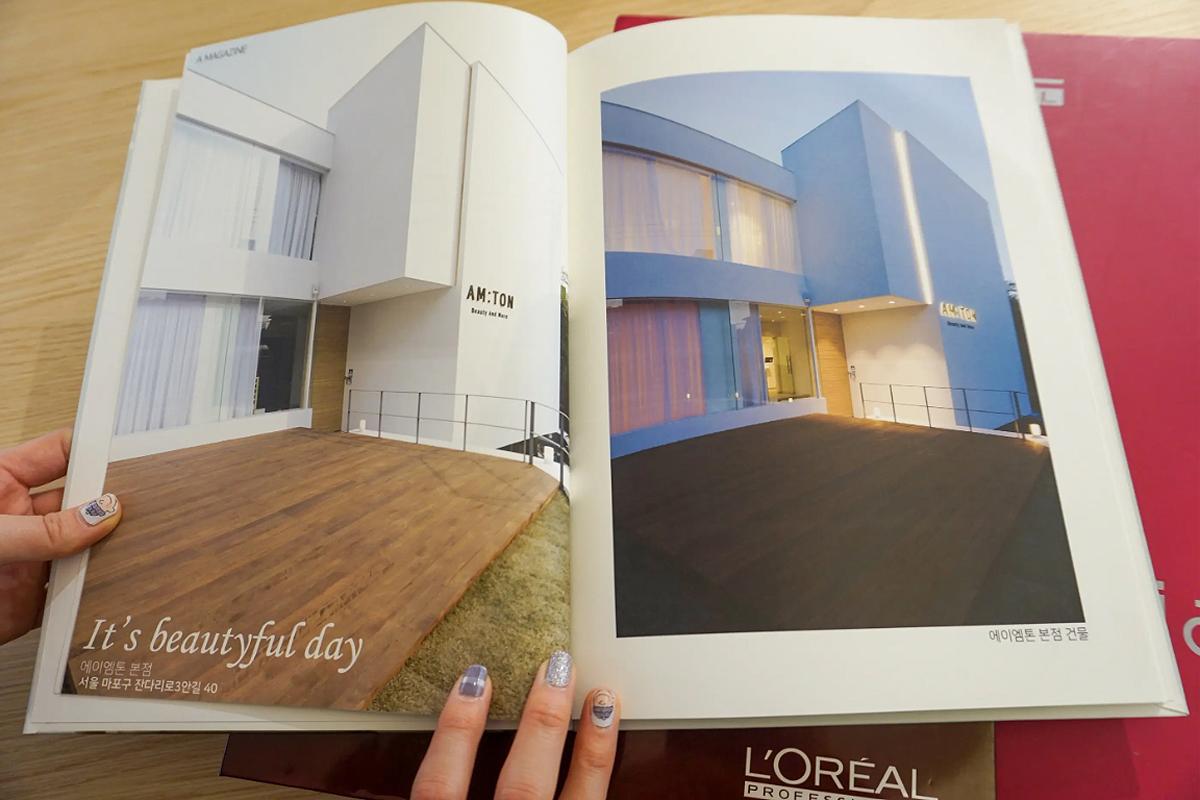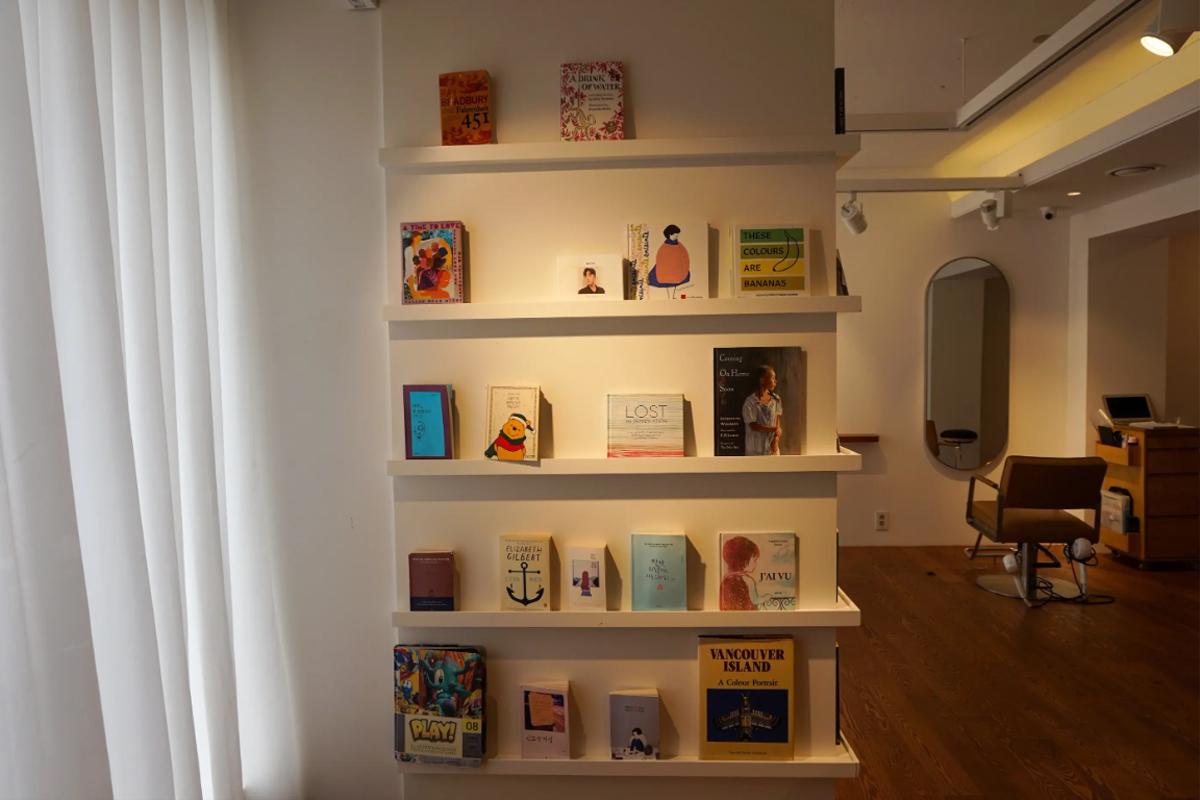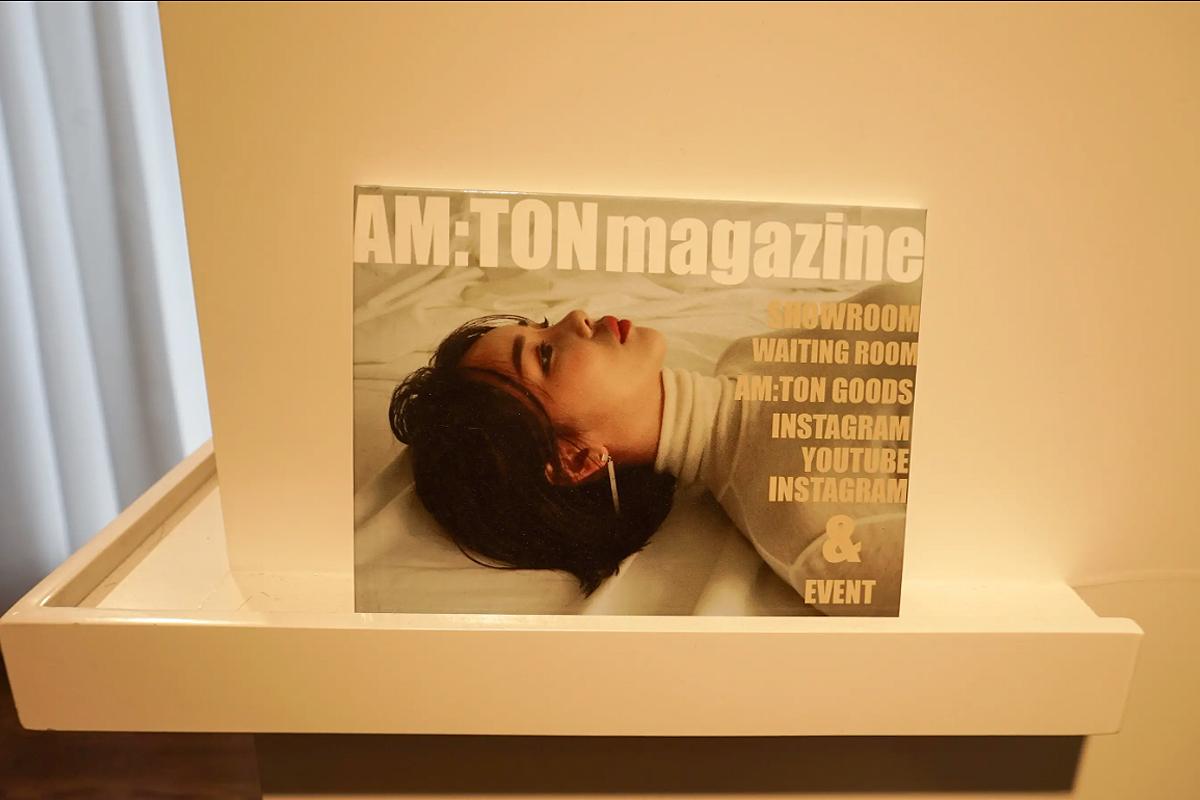 The wall bookshelf was filled with books in both Korean and English, as well as AM:TON magazines, leaving no room for boredom. Some of the customers who were getting their hair done were engrossed in reading books and magazines, while others were using their smartphones, all filled with anticipation for their new hairstyles. It created a lively afternoon atmosphere at the salon.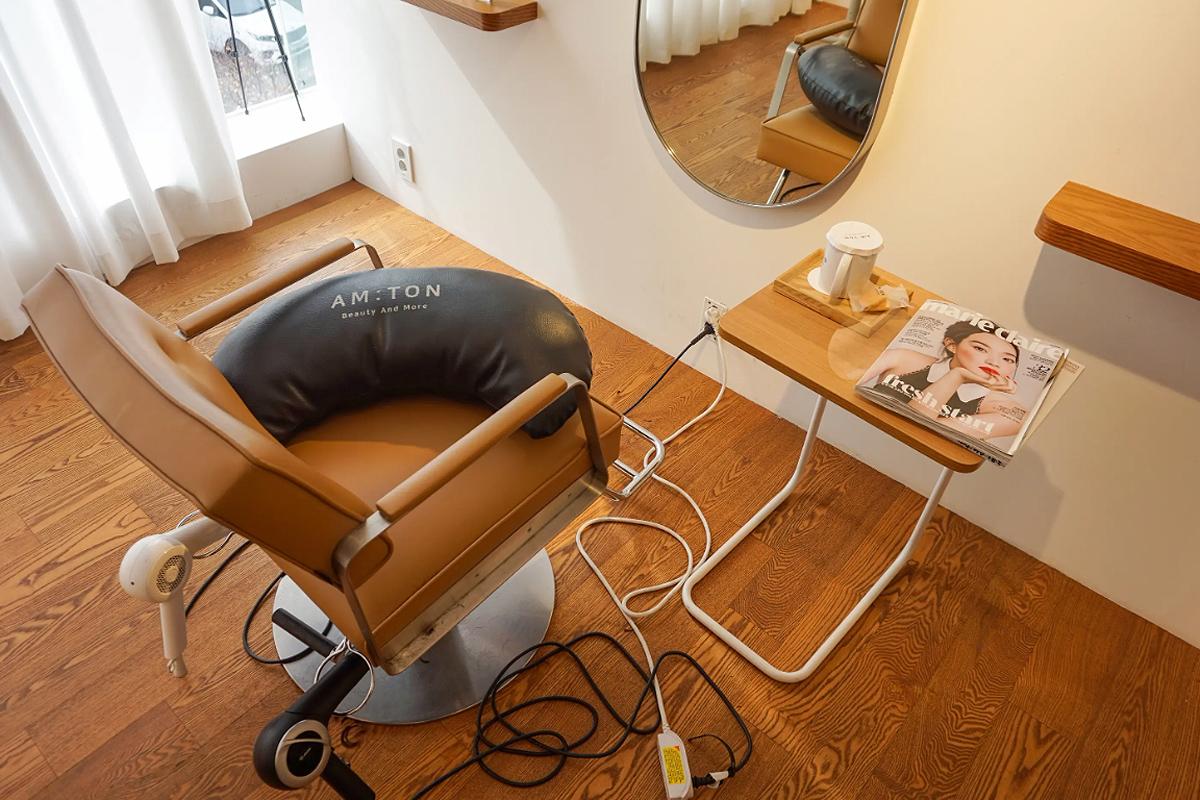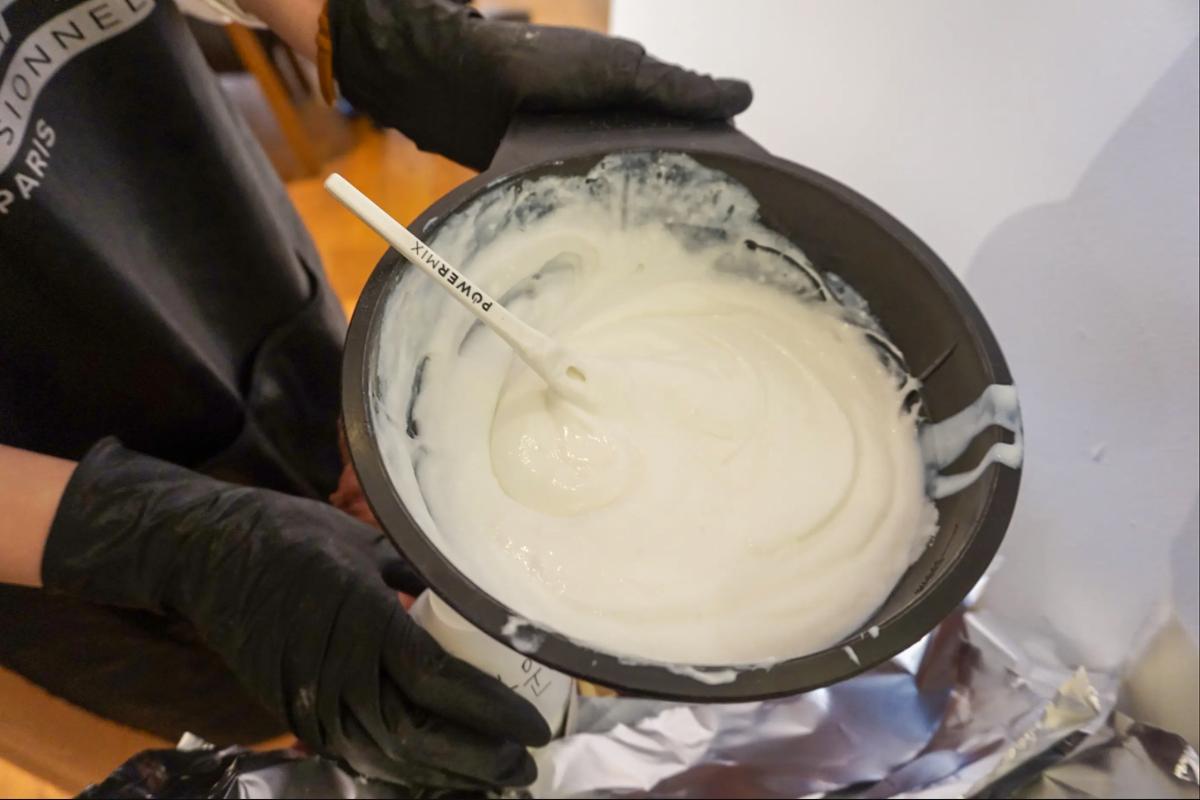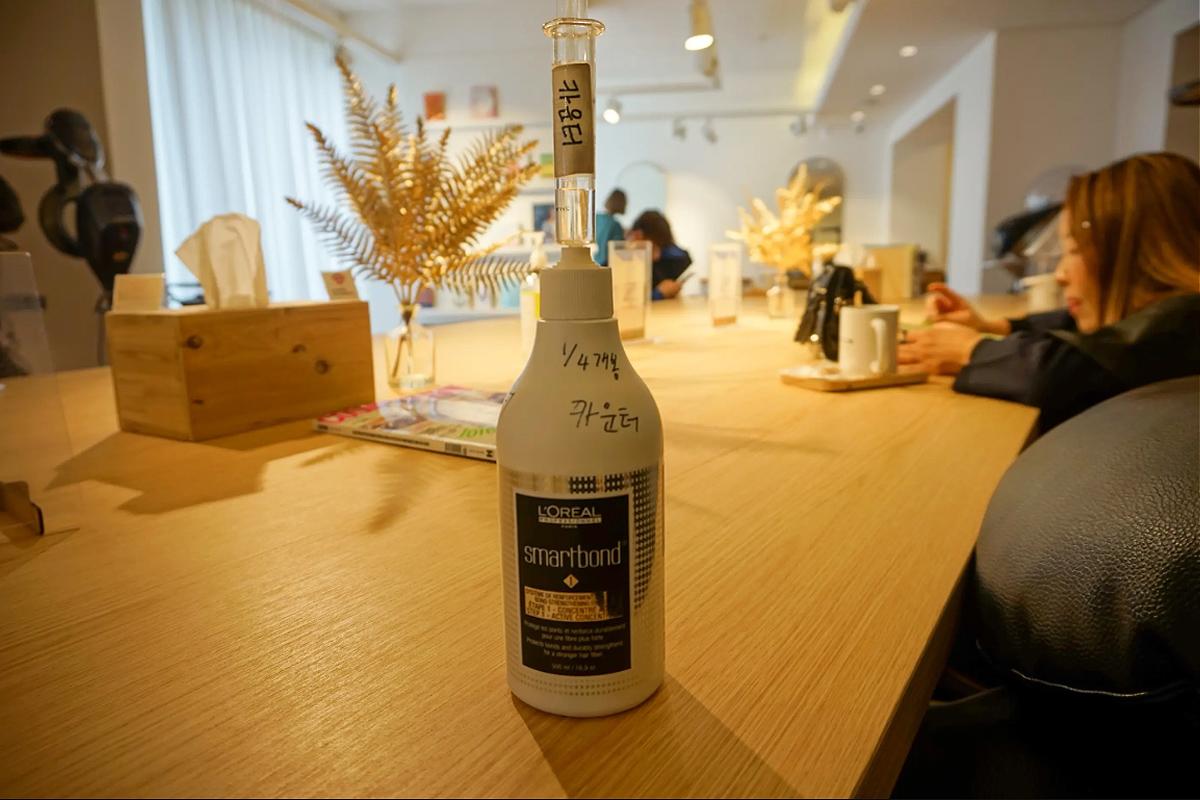 For the bleaching process, an even application of bleaching agent is applied, followed by the application of heat and wrapping the hair with purple shampoo to neutralize unwanted tones. After that, a special hair treatment is applied, and a soothing scalp massage is performed. Finally, the hair is dried and the process is repeated once more to ensure desired results.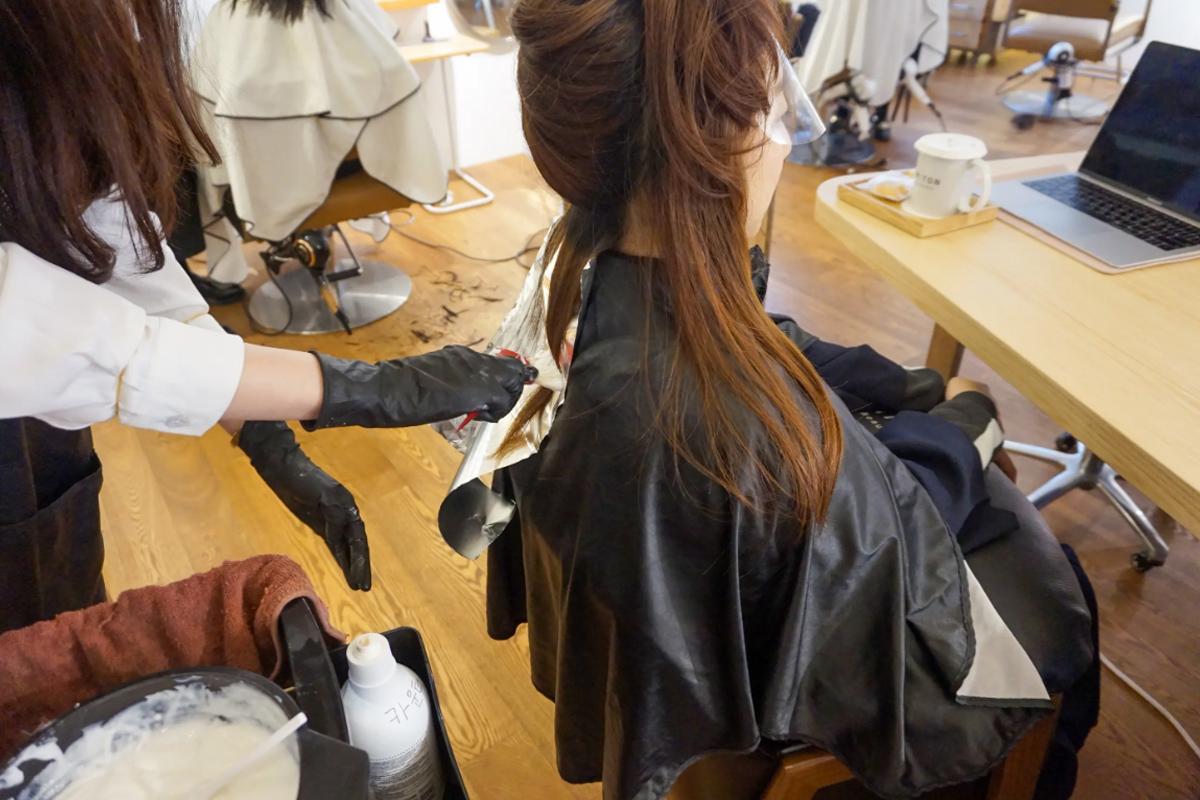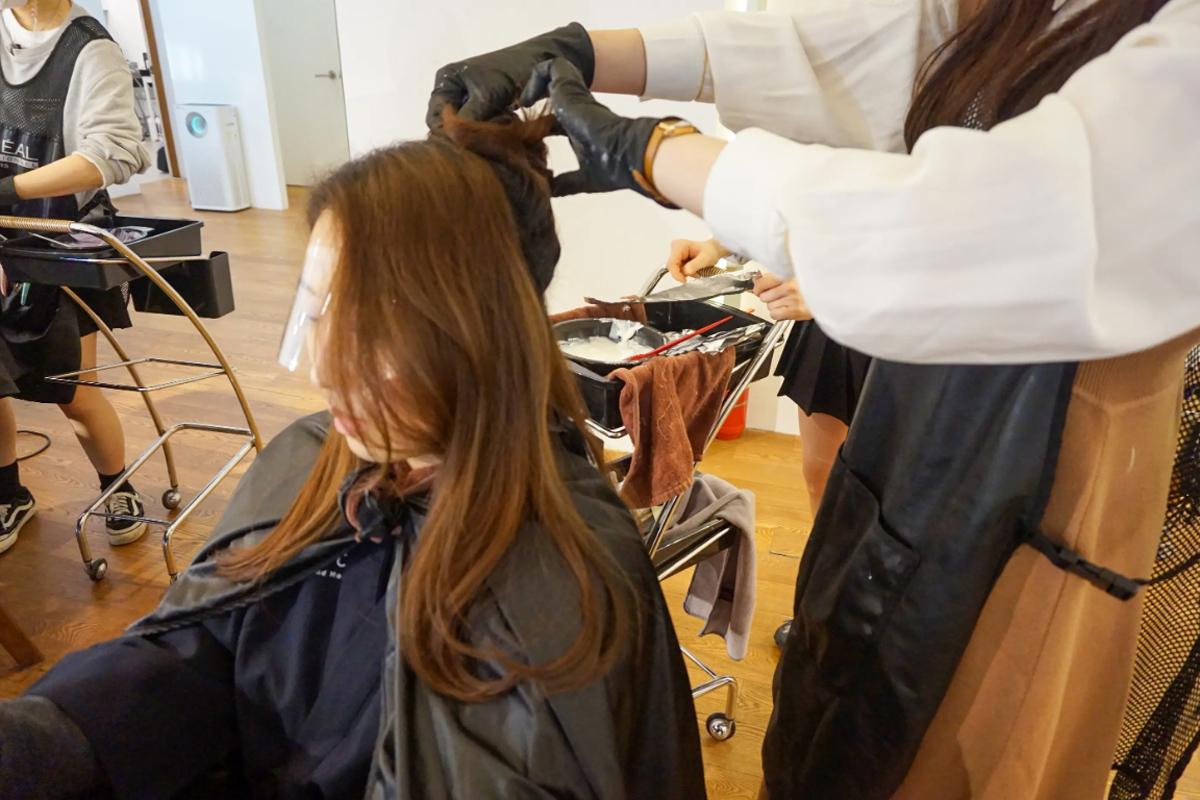 Indeed, when it comes to achieving beautiful colors during hair dyeing, bleaching is often necessary. It helps to create a lighter base that allows the desired colors to stand out more vibrantly.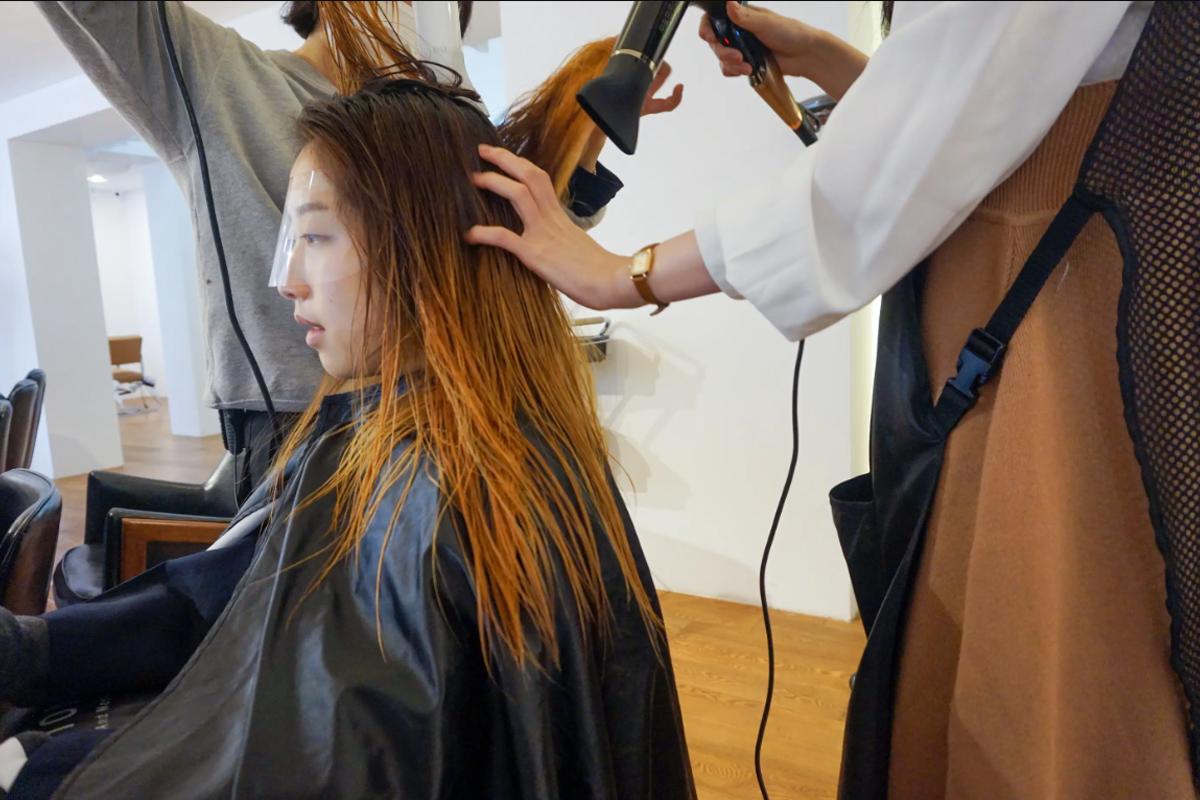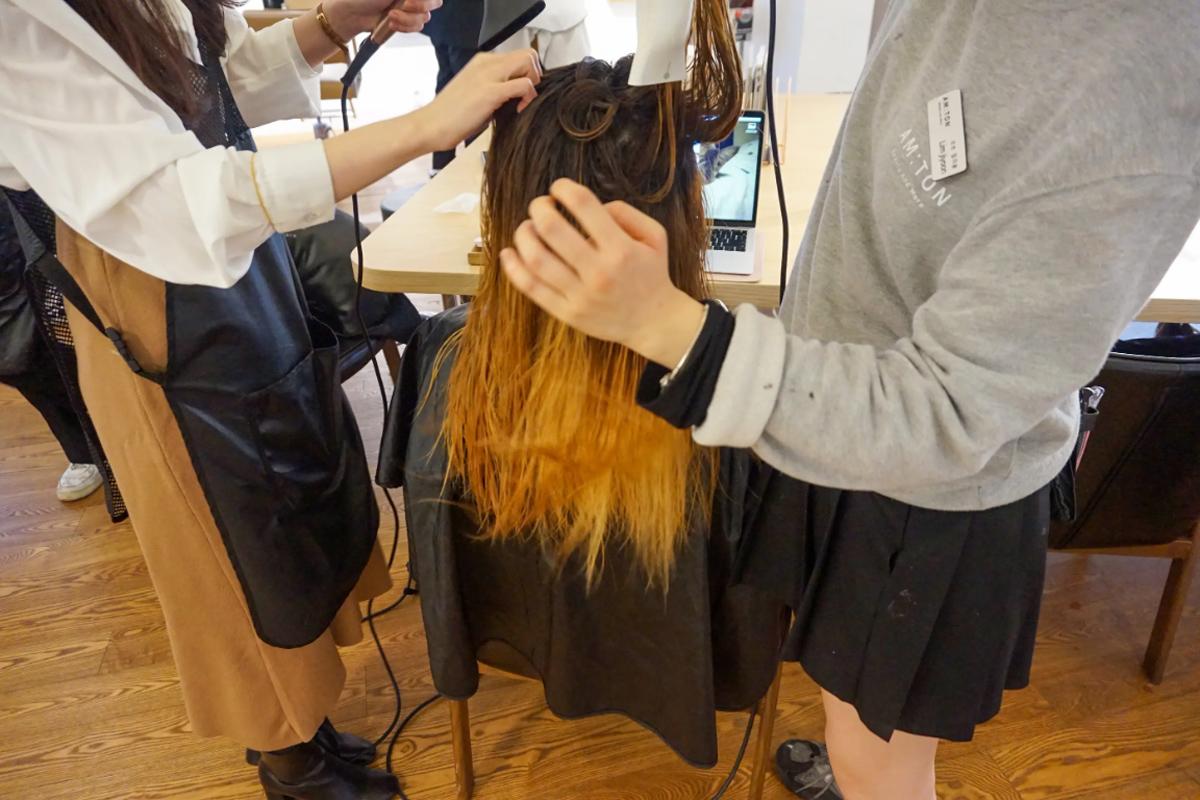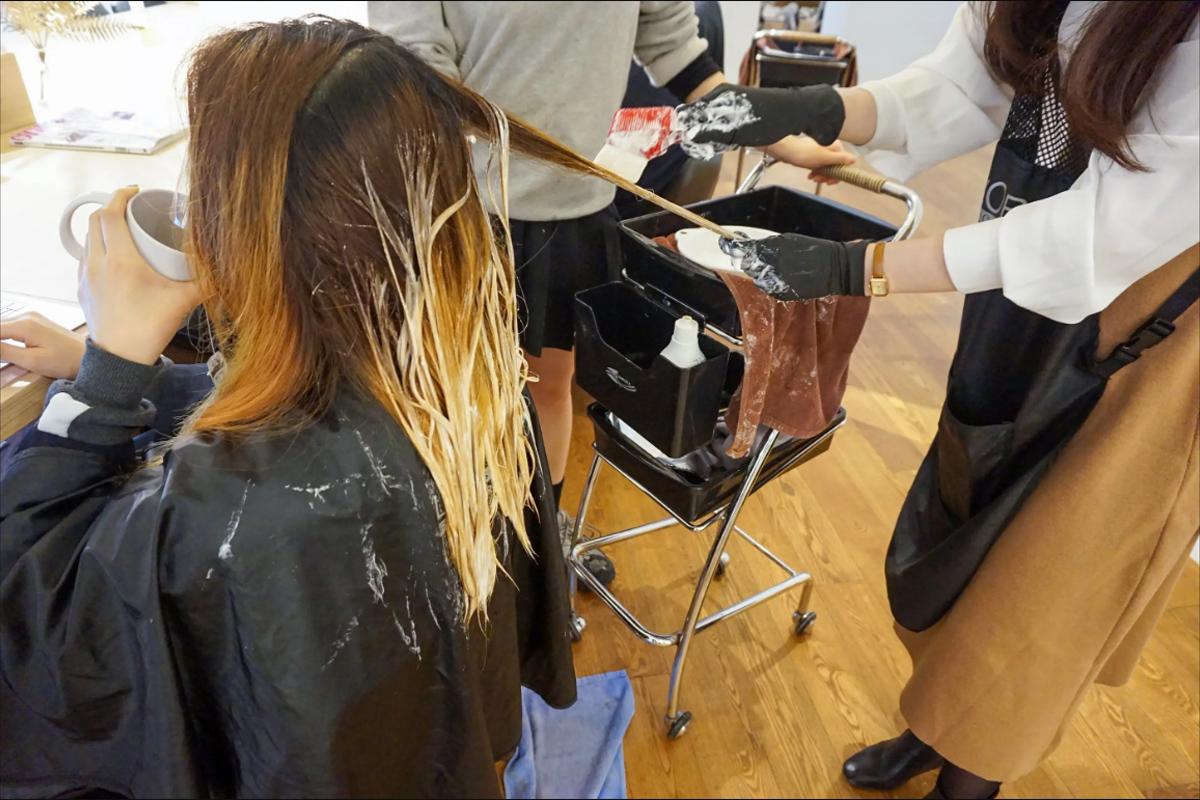 The photo below was taken right after the two rounds of bleaching. It's definitely much more vibrant and lustrous than before! To prevent the bleach and dye from getting into the eyes, they provided a face mask. After about 25 minutes, my hair was rinsed, and I received a relaxing scalp massage with hair serum and treatment, bringing relaxation to my entire body.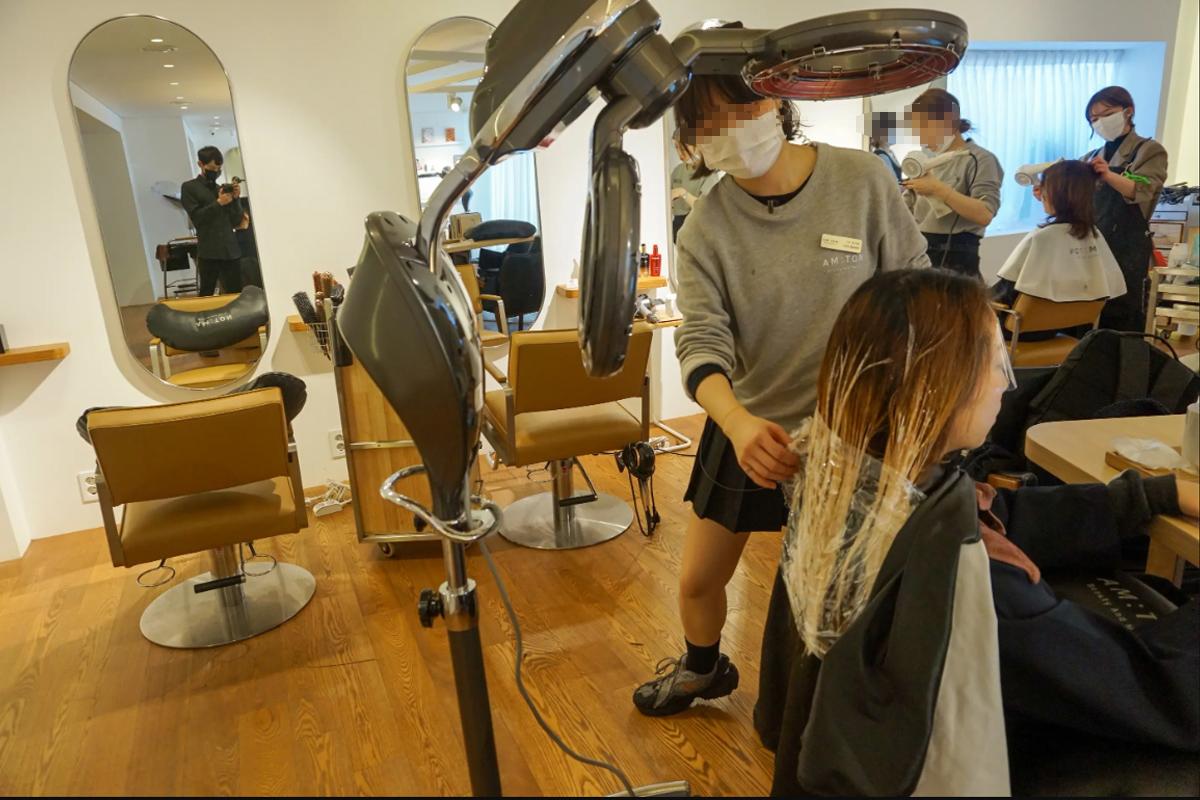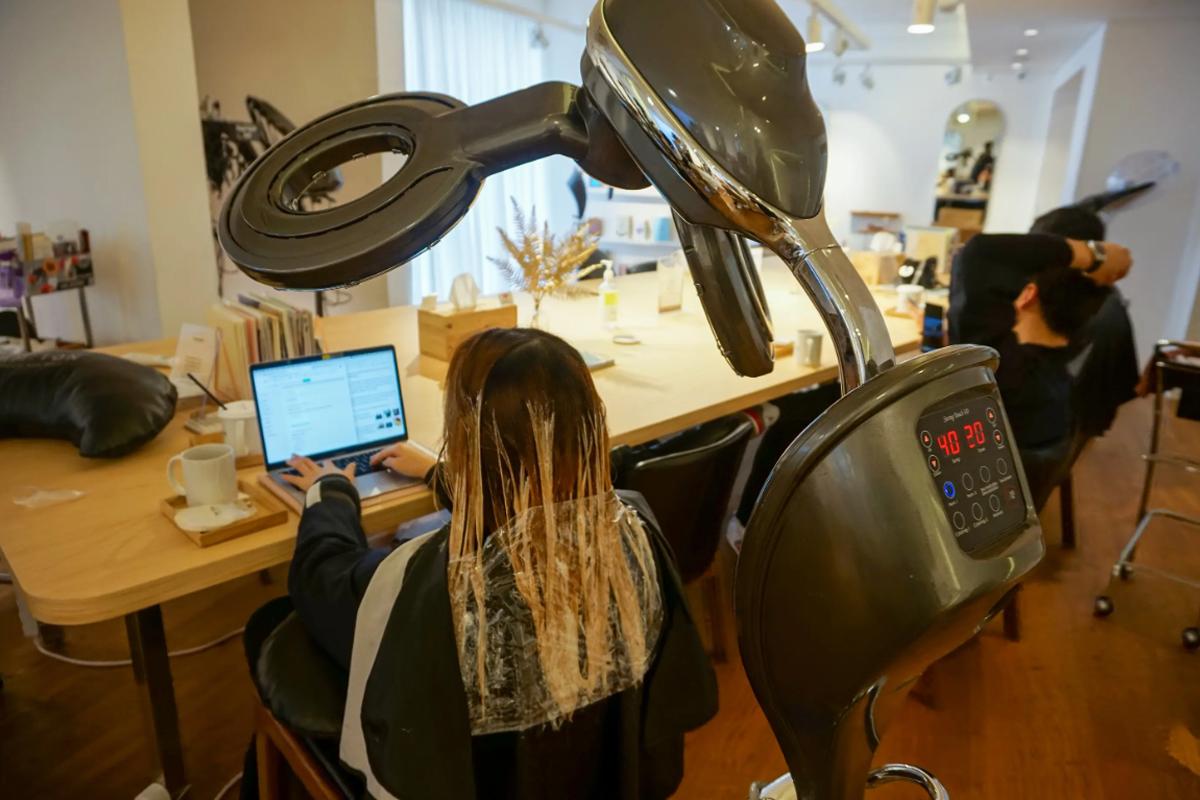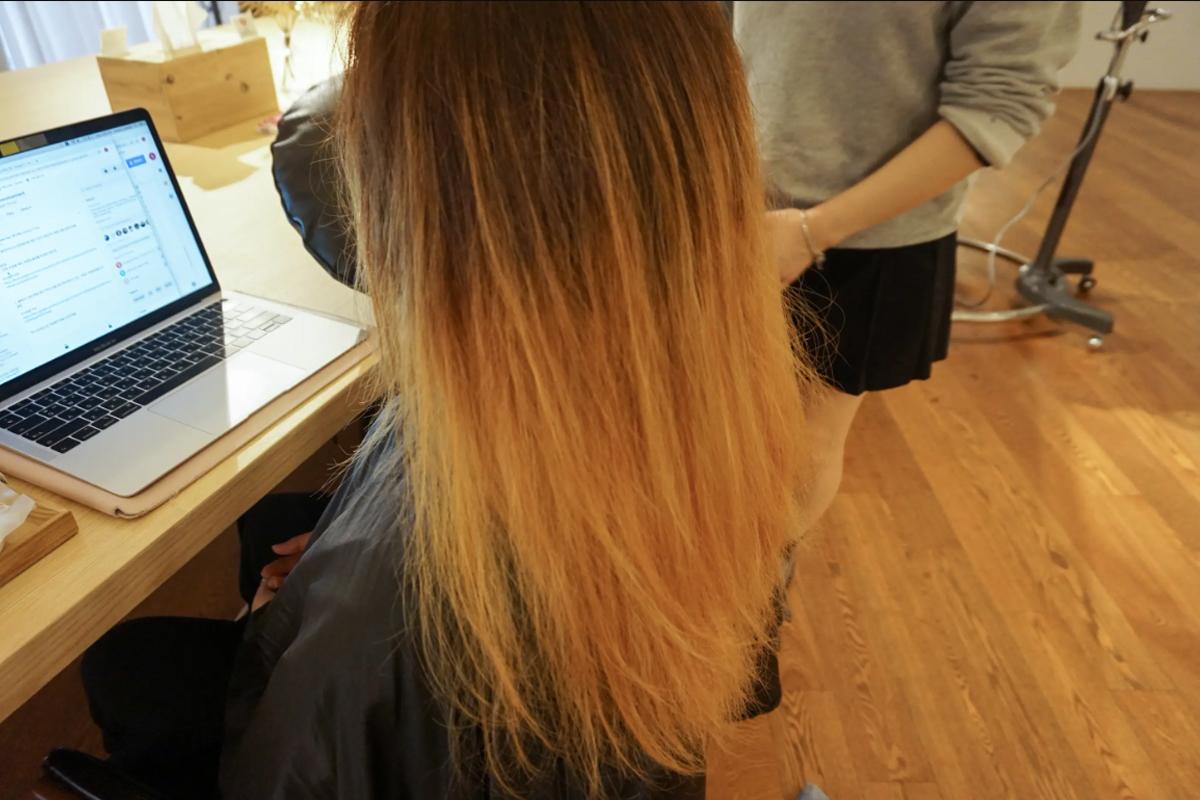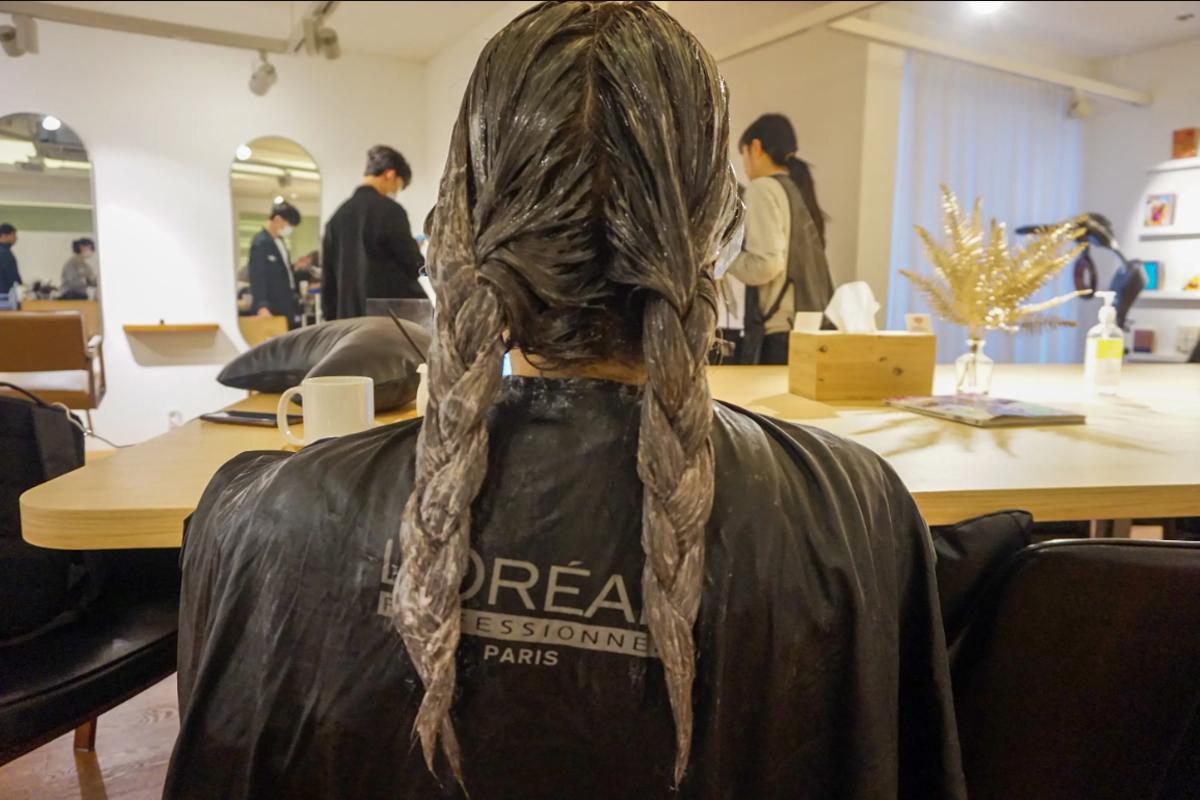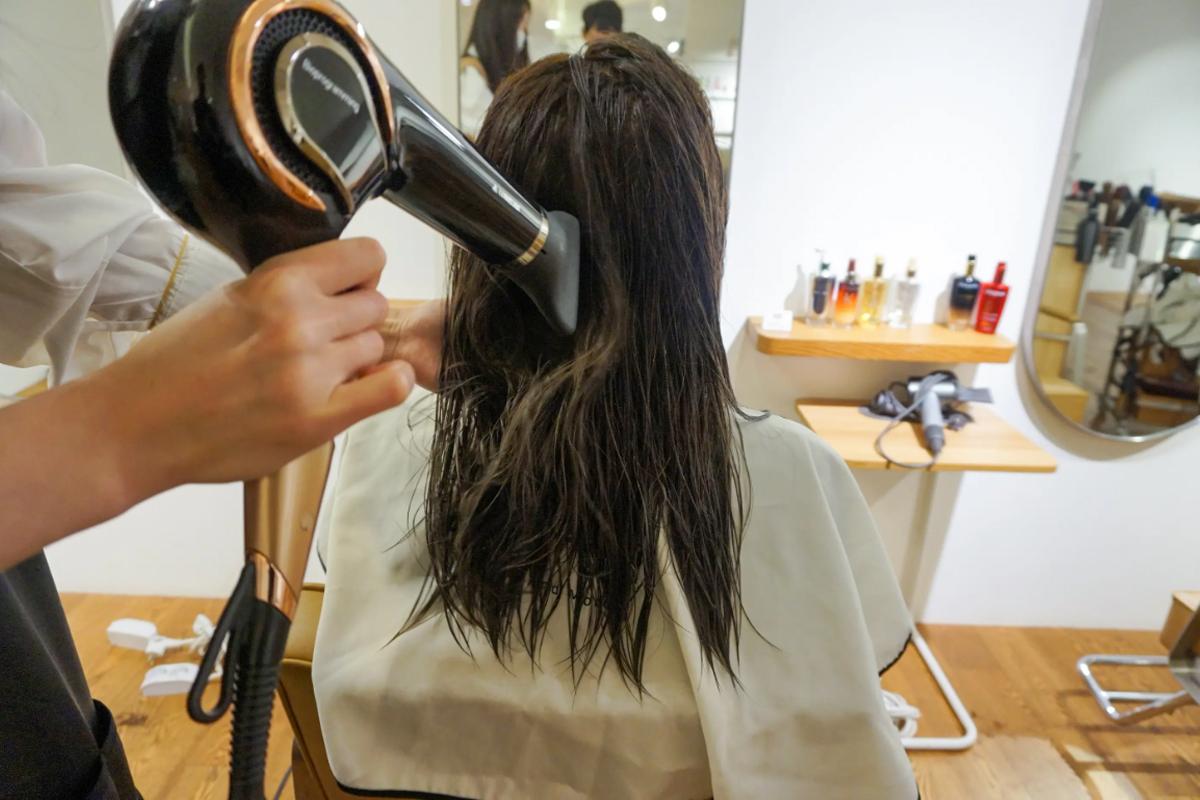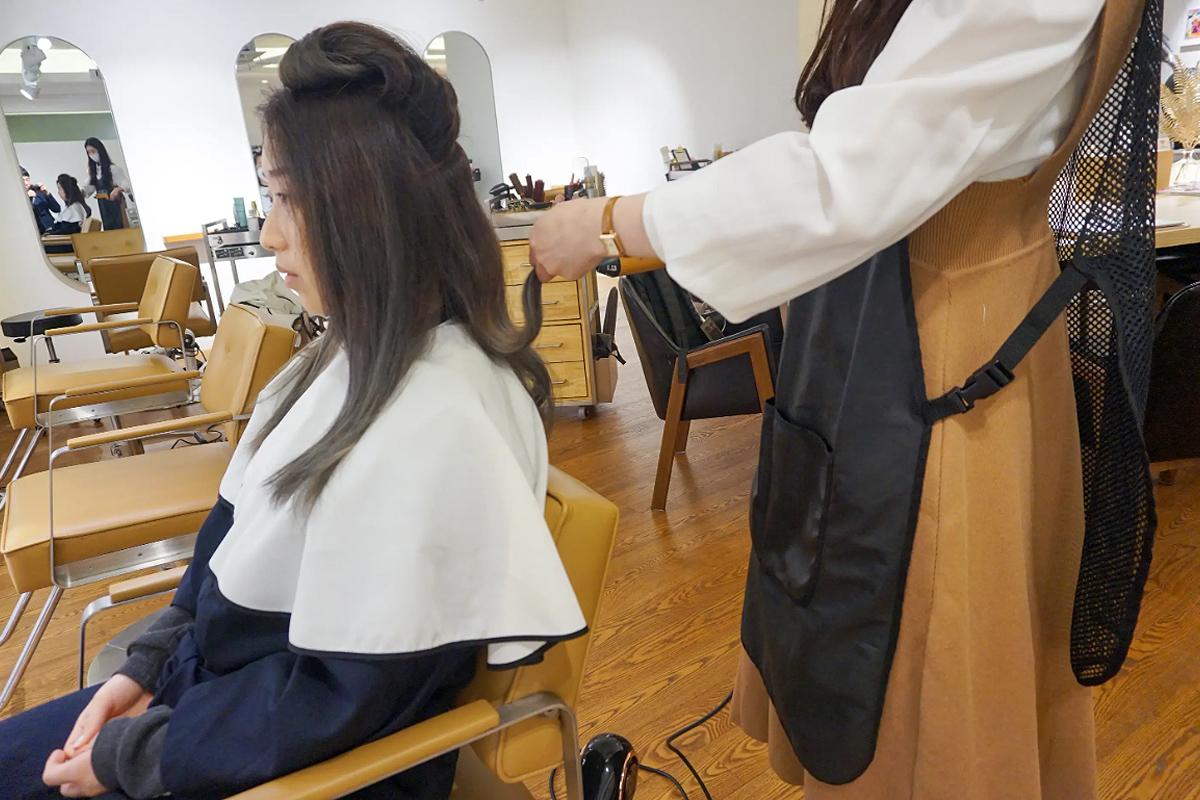 Finally, the Balayage coloring was truly astonishing! A completely different hair style was born, a 180-degree change from before. May, the designer, took great care in managing my hair, resulting in a voluminous and stunning finish.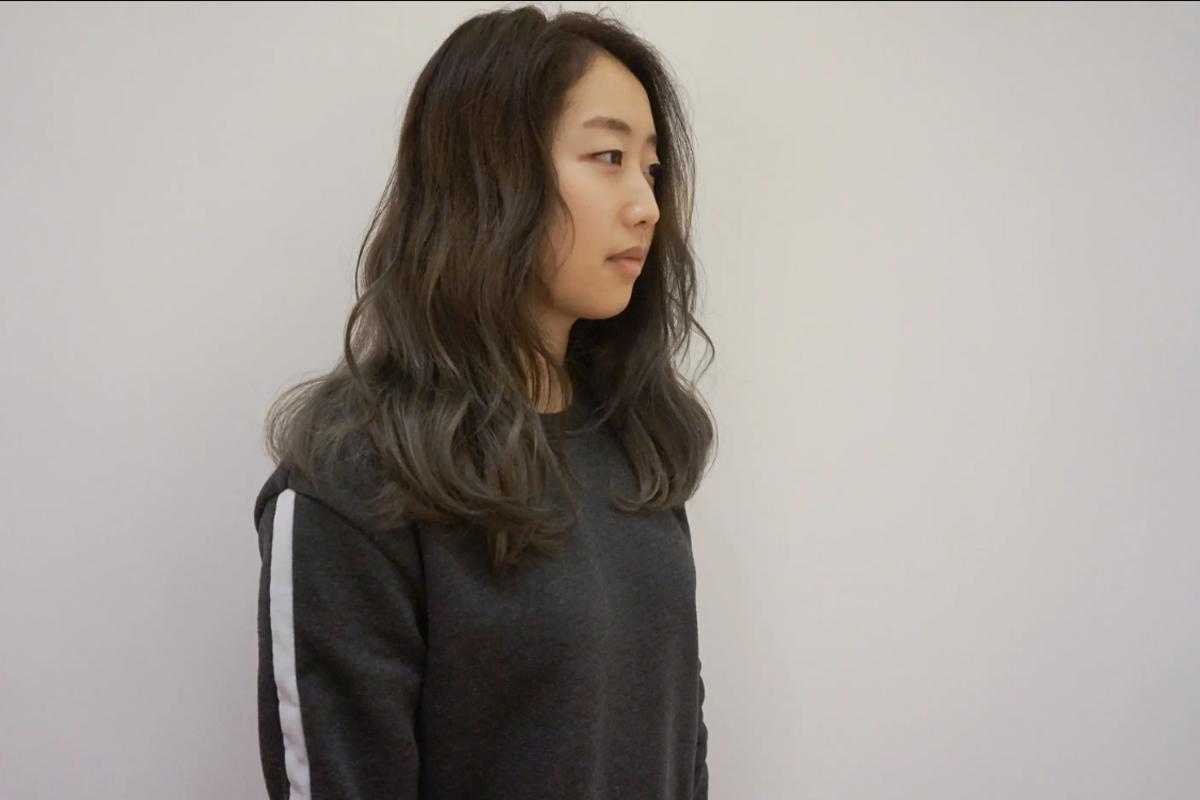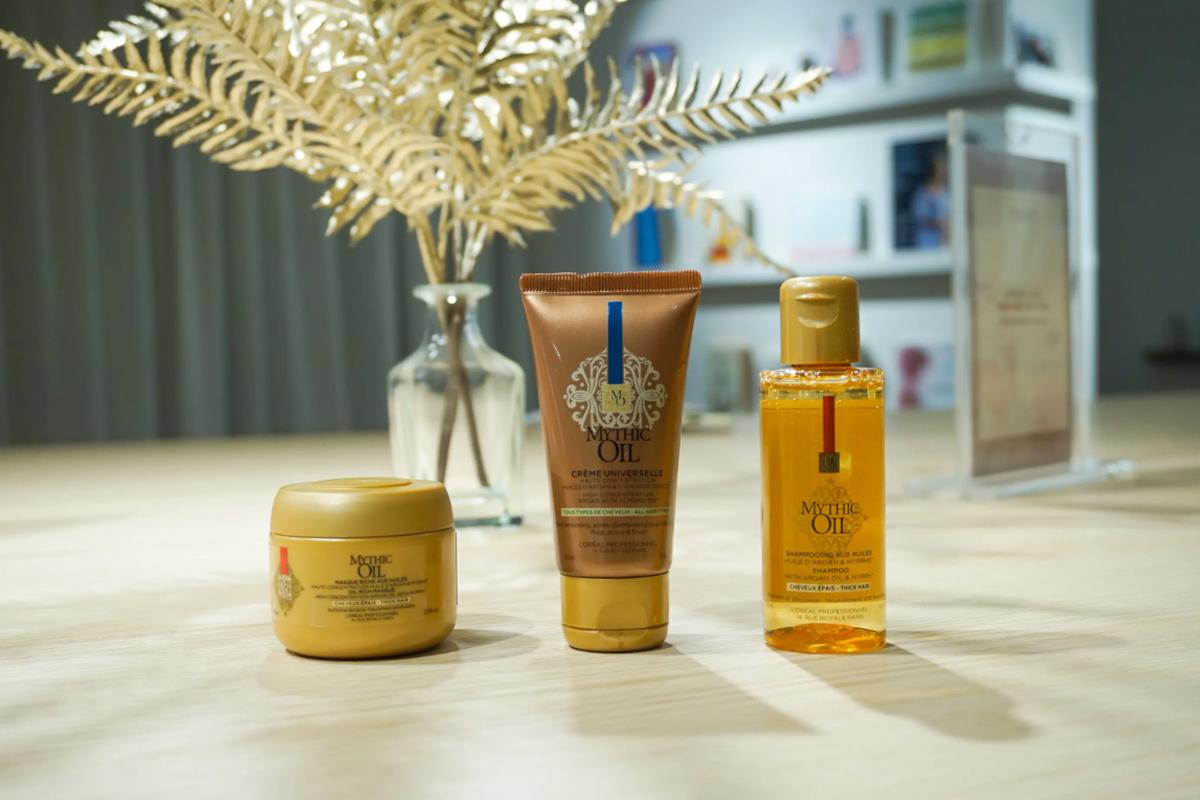 After the session, I received shampoo samples and a set of L'Oreal hair care products! The Cookie Designer team provides additional services beyond the salon to ensure customers' hair stays healthy and glossy even outside of the salon. Just like the energy that comes with a fresh morning, visiting AM:TON gives me the confidence to have a vibrant day ahead!
---
How to Get There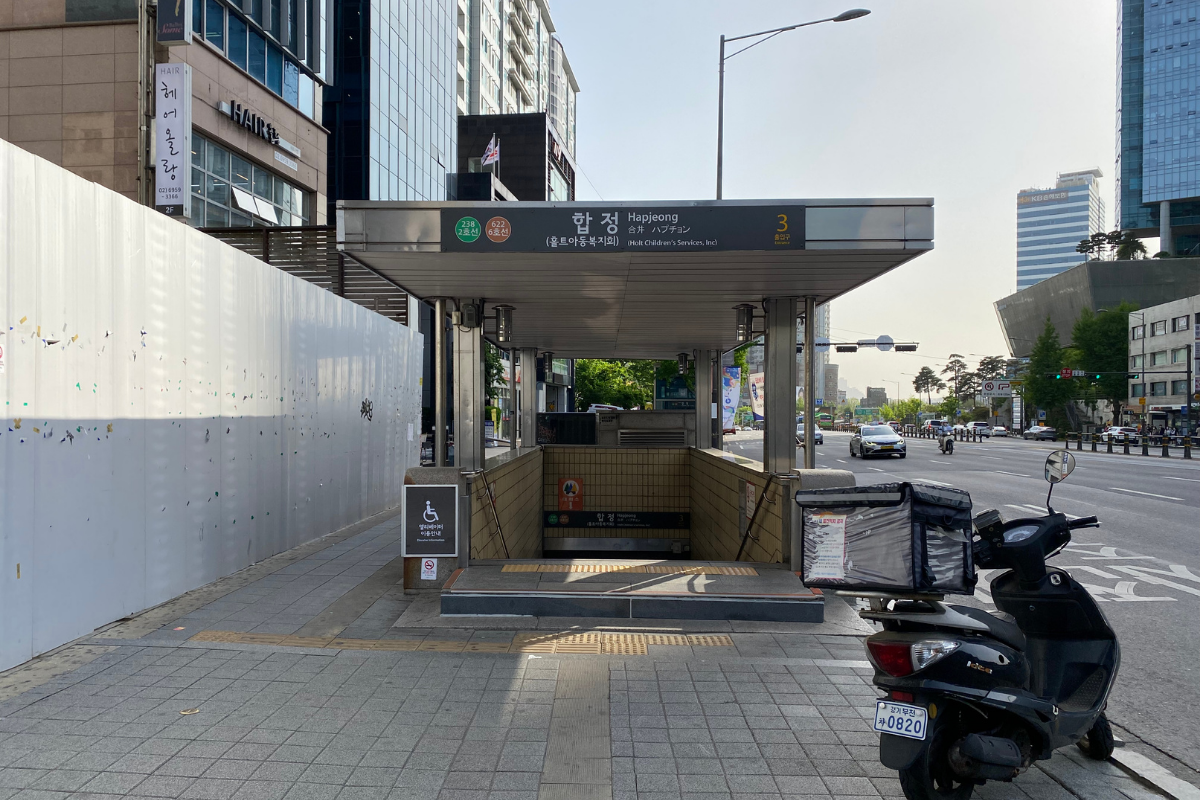 Exit from Exit 3 of Hapjeong Station.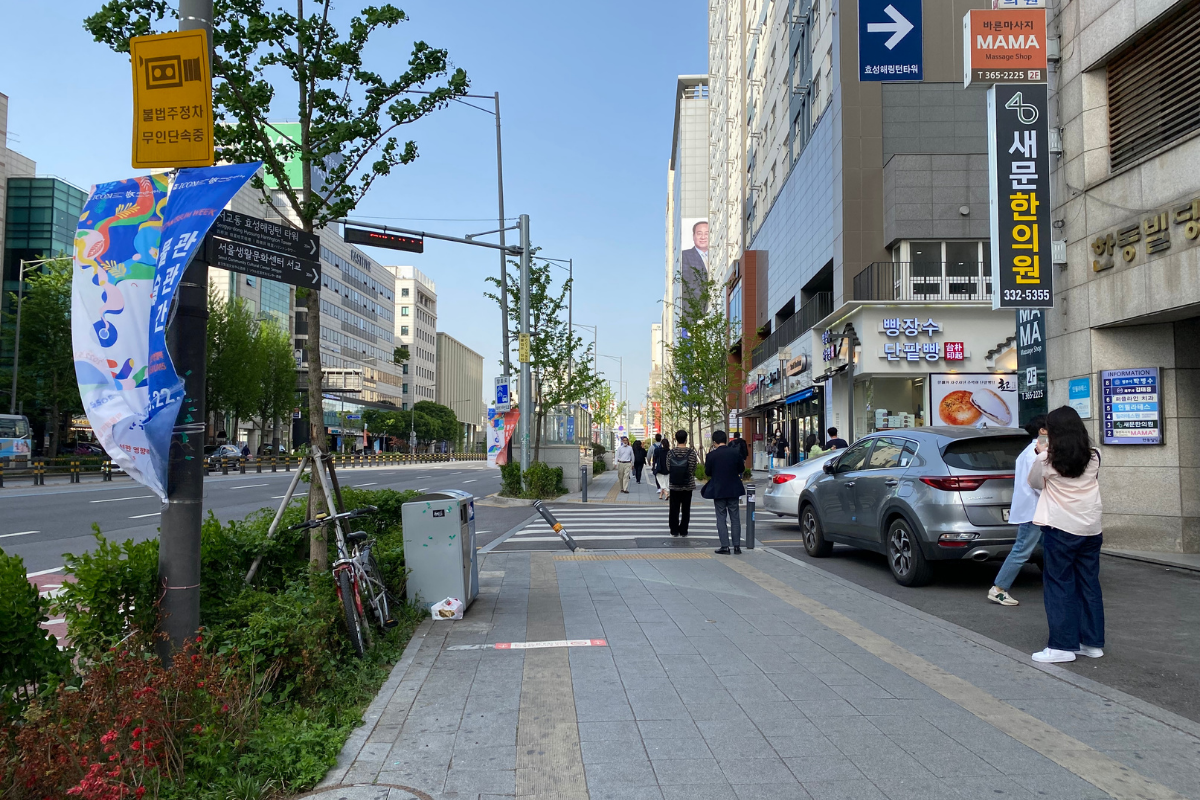 Continue straight.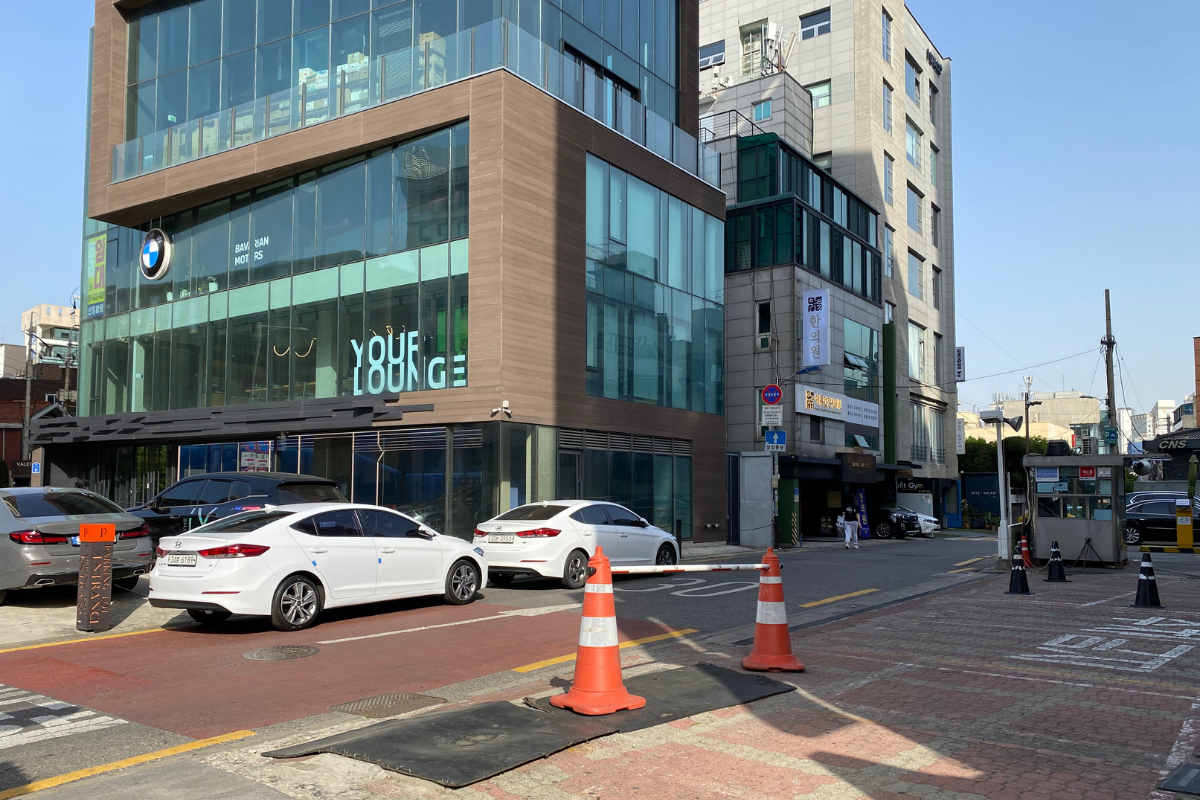 When you see the BMW shop, turn right into the alley.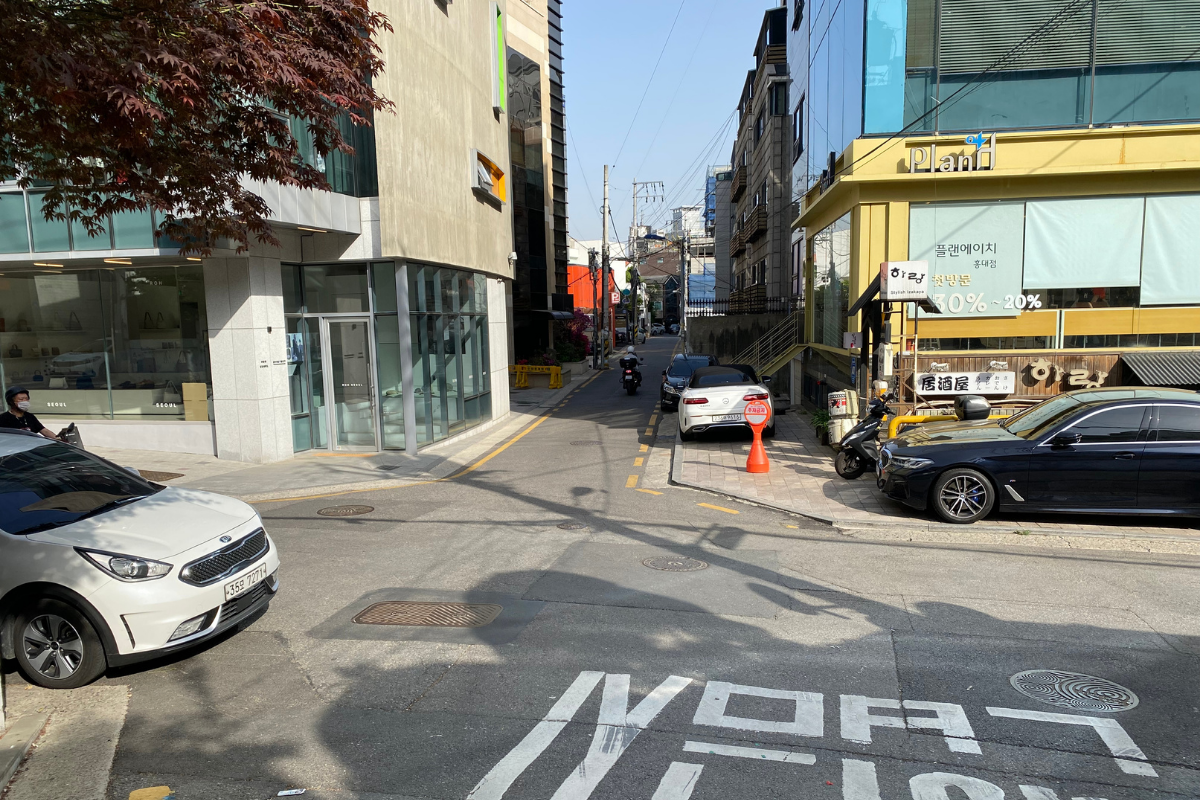 Continue straight until you see AM:TON on the right.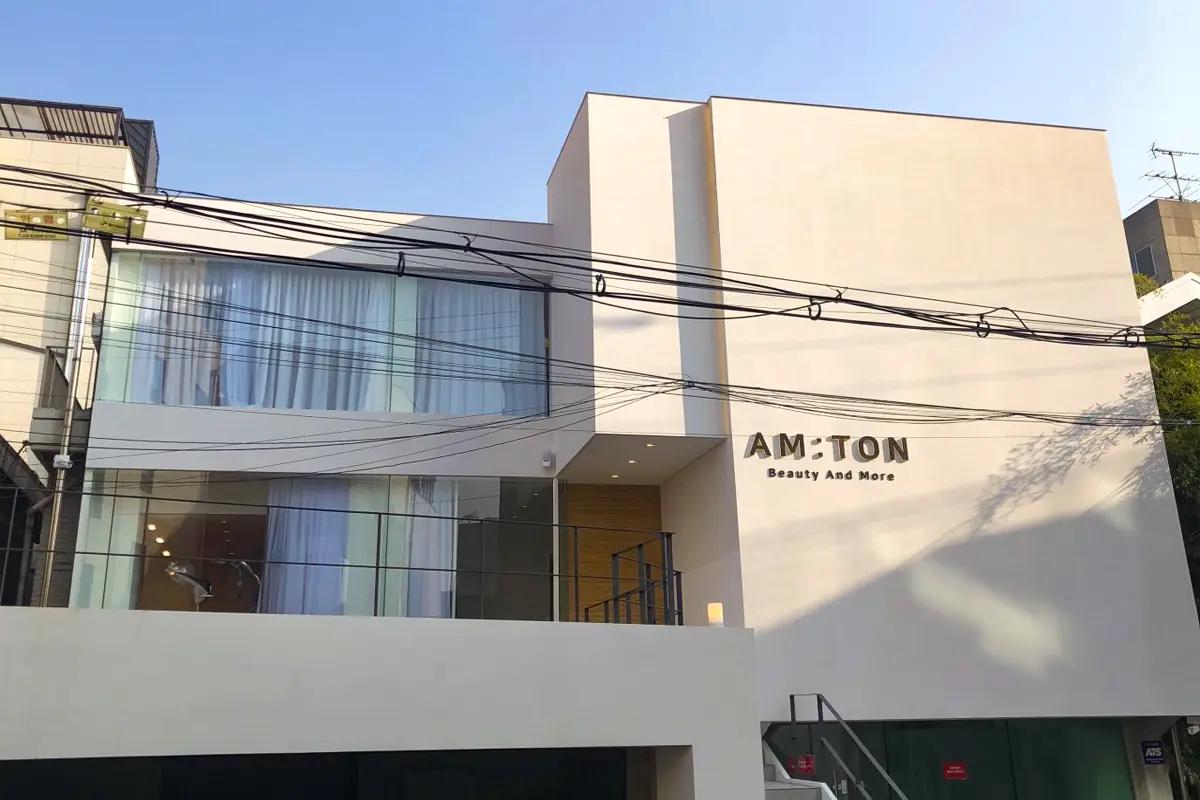 ---
AM:TON Hongdae Main Branch
---
We hope that you can enjoy a hair day at AM:TON! If you have any questions or concerns, please leave a comment below or send us an email at help@creatrip.com! You can follow us on Instagram, TikTok, and Facebook to stay updated on all things Korea!
---