Han River Biking & Chicken Tour [Private Guide Tour]
Enjoy the view of Han River on a bike, and get chicken delivered for you to eat!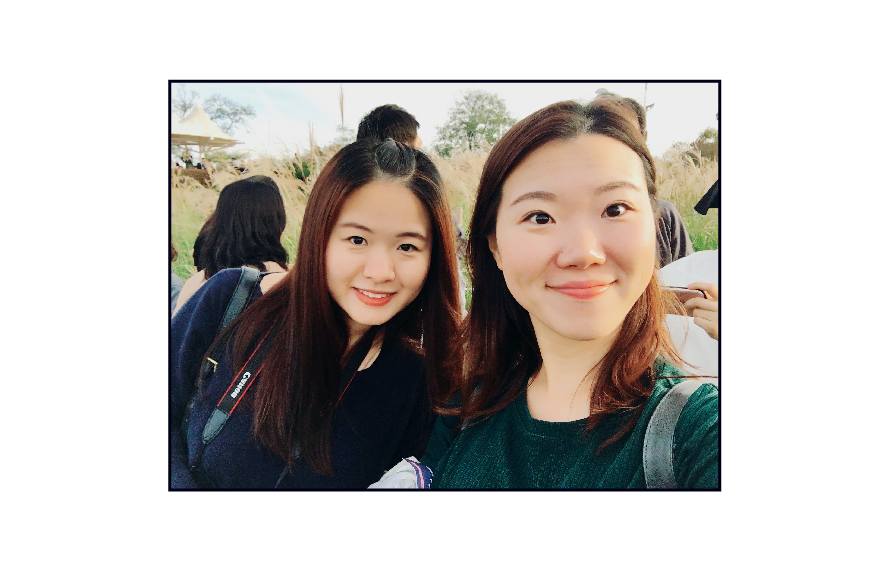 Hello, everyone! I'm Creatrip's Eunseon Hong, your Korean friend for the day! I have experience communicating with many friends of different nationalities. Think of me as a relative or a close friend in Korea and come along to my tour! I'll show you around the hidden places around Korea that locals frequently visit.
---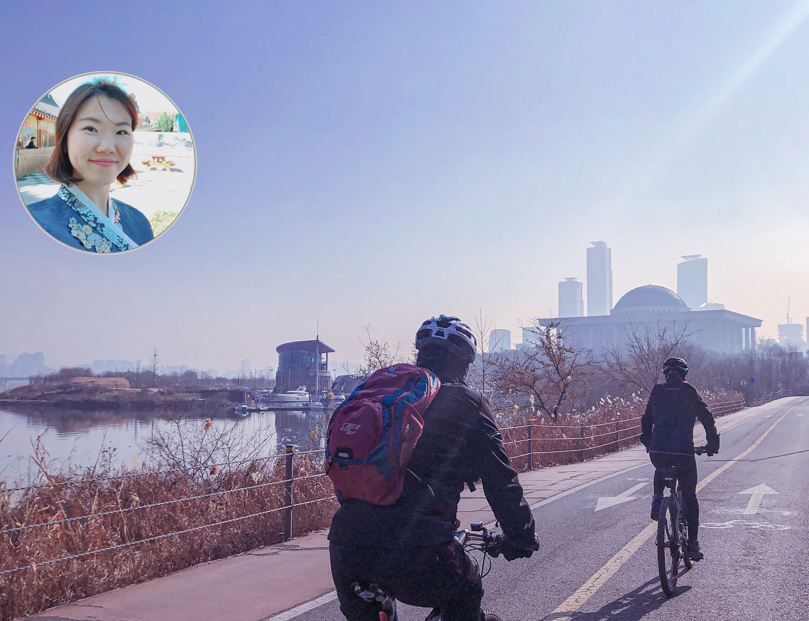 Hello everyone! We are Creatrip, your group of Korean travel experts providing the latest news about Korea on a daily basis.
Riding a bike along the Han River!! Getting fried chicken delivered to eat on the riverside! It's a Korean cultural experience that many foreign tourists wish to try in Korea.
We've prepared a tour where you get to go around the Han River on a bike, and eat delivery fried chicken ☘ Let's check it out together!
---
Han River Biking & Chicken Tour : Recommendation
Breakfast & snacks at the Mangwon Market, next to the meeting point, Mangwon Station

The tour guide leads the biking trip from Mangwon Station to Yeouido Hangang Park! ☘
Using an electric bike, you can have a comfortable biking trip~ ♫
The Han River's specialty! Fried chicken delivery! Take a break sharing the delivered chicken together!

A Korean guide that can speak English and Chinese is waiting with hot takes on Korean culture and other fun stories!
---
Han River Biking & Chicken Tour : Itinerary
| | |
| --- | --- |
| 11:00 | Departure from Mangwon Station Exit 2 |
| 11:00 ~ 11:15 | Self introduction, overview of today's schedule and tour location |
| 11:15 ~ 11:45 | Breakfast & market snack tour at Mangwon Market |
| 11:45 ~ 13:00 | Mangwon Station - Yanghwa Bridge - Yeouido Hangang Park |
| 13:00 ~ 14:00 | Han River chicken feast! |
| 14:00 - 14:30 | Mapo Bridge - Mapo Station |
| 14:30 | Tour concludes at Mapo Station! |
Tour only operates on weekdays
---
Han River Biking & Chicken Tour : Prices
Adults
Over 20 years old

Teenagers
13 ~ 19 years old

₩45,000
₩35,000

₩45,000
₩35,000
(Chicken is included in the tour prices, other food or drinks are not included)
Not available for children under 13 years old
---
Han River Biking & Chicken Tour : Notes
Given the coronavirus epidemic, we kindly ask at this point in time that all attendants of our tours wear a mask.

Our tour guide will be wearing a mask as well to maximize everyone's safety on all tours.
The tour operates with a minimum of one person.
The tour only operates on weekdays (Mon ~ Fri).
Payment must be completed 2 days before the tour date for the tour to operate.
Refund is not available within 3 days before the tour. If you wish to change your reservation, contact us at

help@creatrip.com

.
The tour may be cancelled due to extreme weather conditions. In case of cancellation, you will receive cancel notice 24 hours prior and a 100% refund.
Only bicycles for adults are available, so children under the age of 13 cannot participate in this tour.
Travel insurance is not included in the payment.
This is a bicycle tour, so please participate in comfortable sneakers.
The tour may end later than planned depending on situation, so please take that into account when planning your schedule after the tour.
---
Han River Biking & Chicken Tour : Refund
For cancellation up to

3 days before

departure date, 100% refund is provided. No refund is available after that date.
If you wish to change your reservation, contact us at

help@creatrip.com

.
---
Han River Biking & Chicken Tour : Major Spots
1. Mangwon Market
'Traditional market snacks experience'
Some time for anyone who skipped breakfast! We'll fill our stomachs at the Mangwon Market, right next to our meeting point, Mangwon Station.
As you walk around the market alleys, you'll encounter various tempting snacks here and there. We'll introduce you to each one of them, so taste and enjoy as you wish!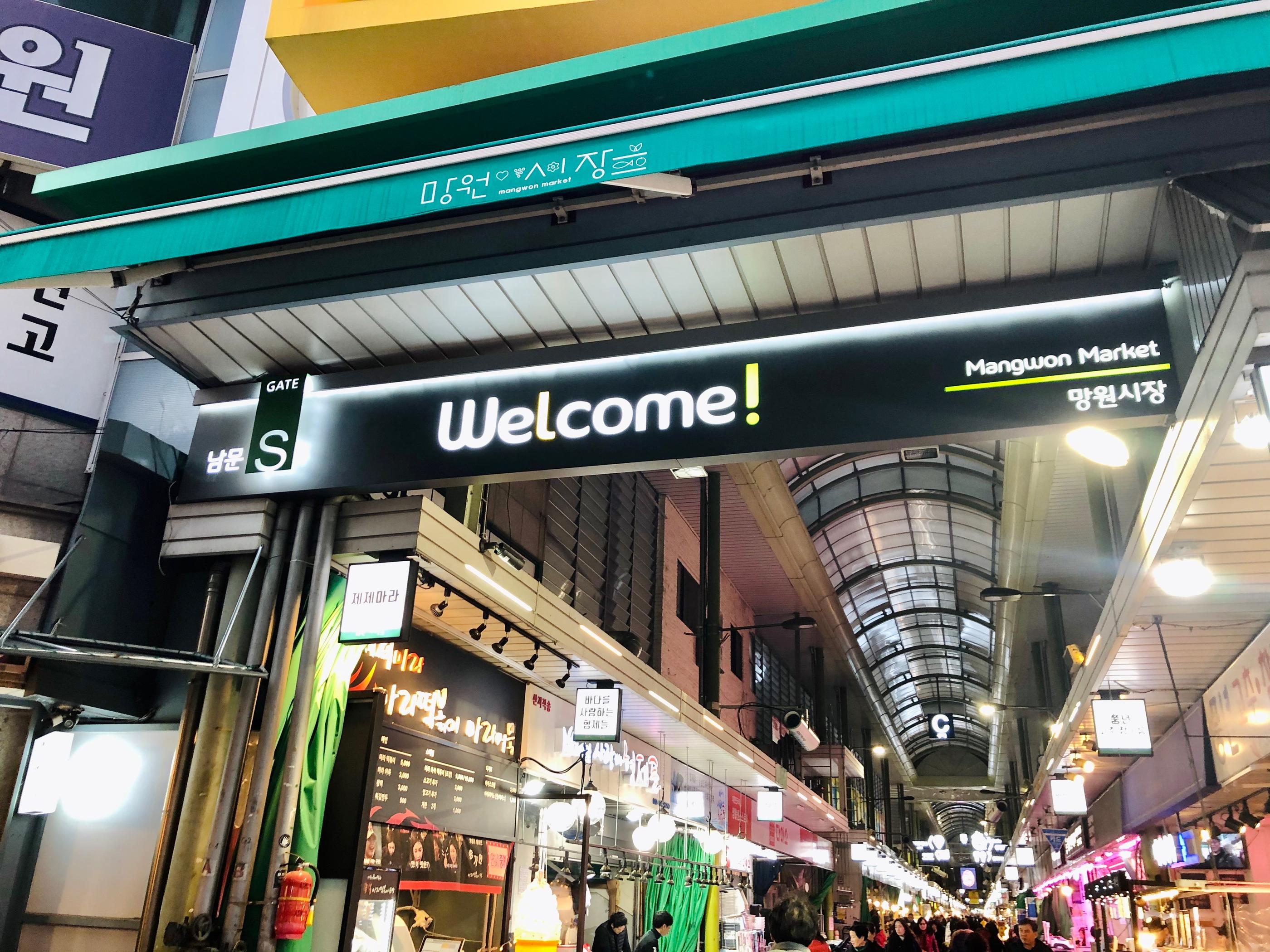 Isaac Toast, which has become a favorite for many, is also at Mangwon Market!! Don't go far away looking for it, try it at Mangwon Market!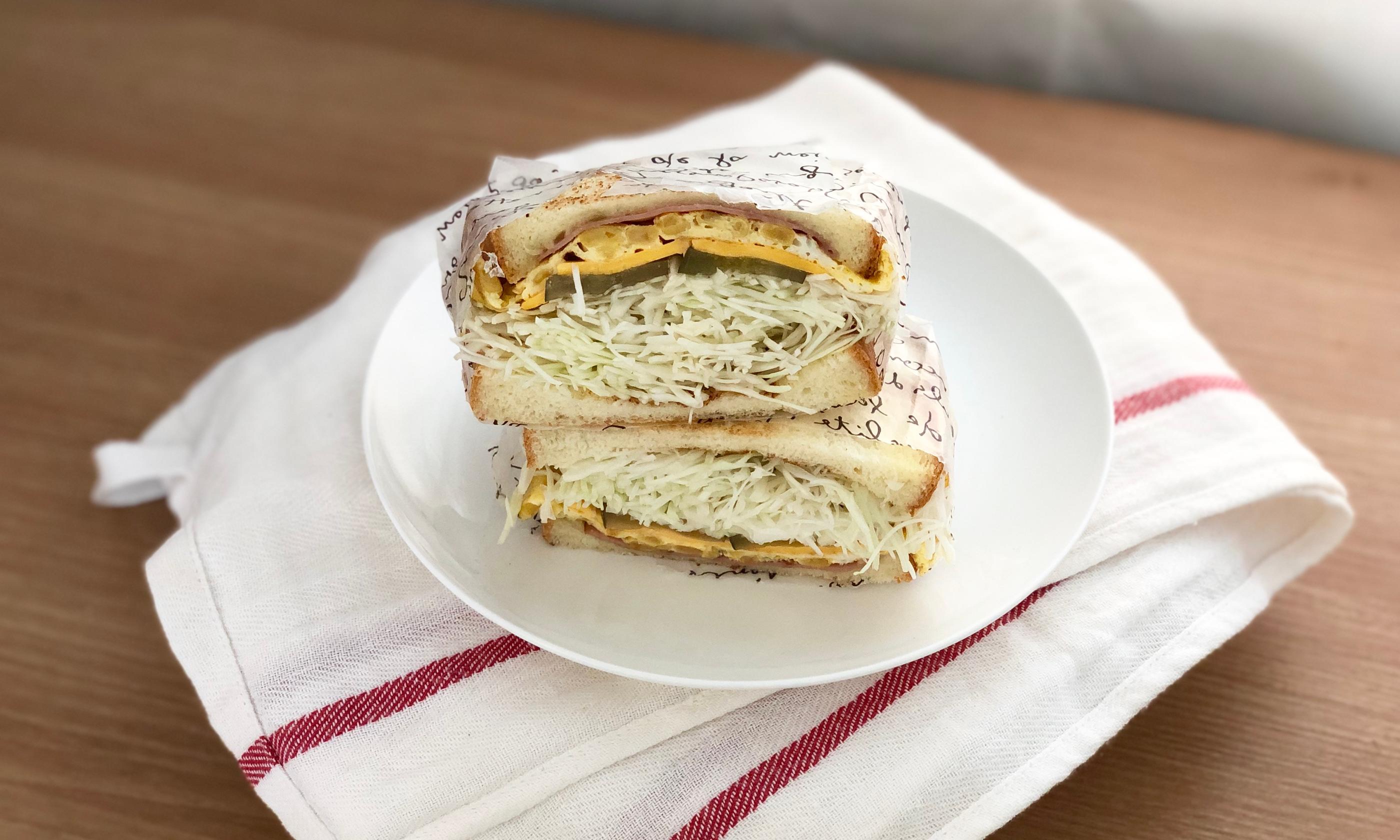 Mangwon Market's famous Mangwon Croquette! It's delicious and very affordable. With 2-3 croquettes, you can have a quick breakfast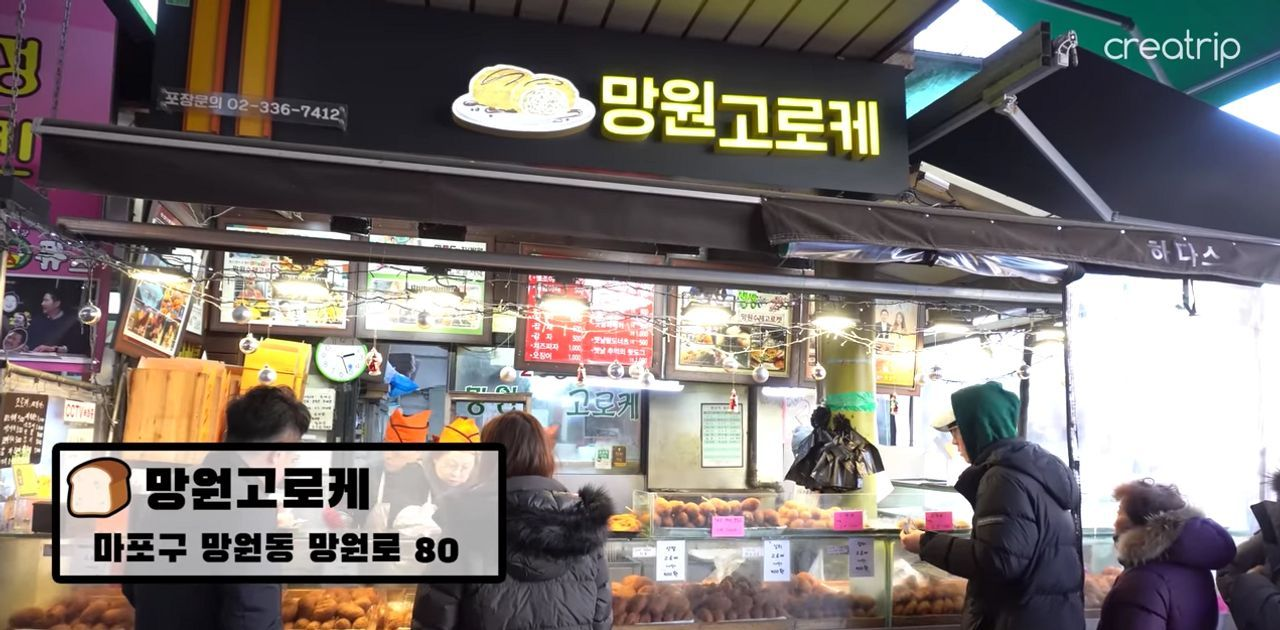 ---
2. Han River Biking Trip
'Public Bicycle Pick-up'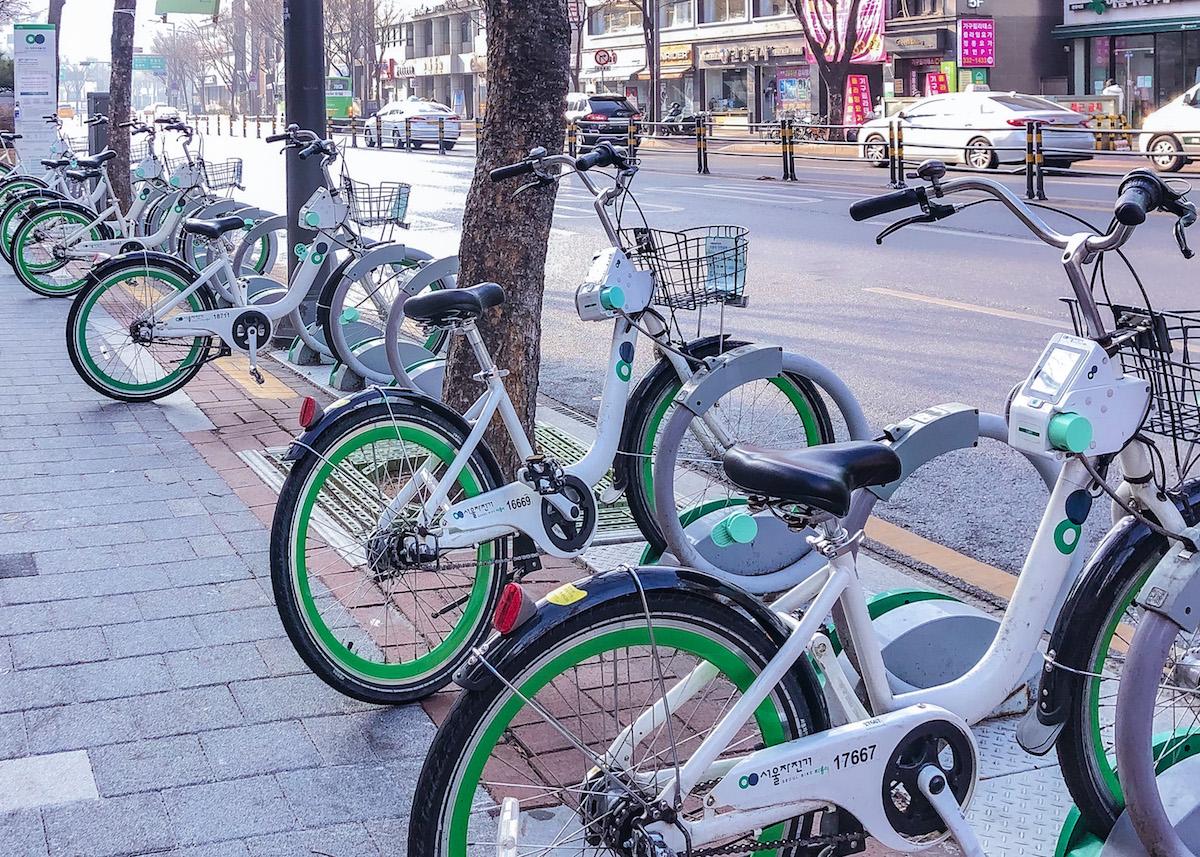 Ddareungi is a successful project of Seoul city! You can rent a bicycle and leave it in a designated place near your destination.
We are going to use Ddareungi for our tour, starting from Mangwon, and ending in Hangang Yeouido Park.
Great thing about Ddareungi is that you don't have to return it to the original place!
We'll help you rent Ddareungi!
'Yanghwa Bridge'
From Mangwon Station to Hapjeong Station, we'll be running on a bike-priority lane.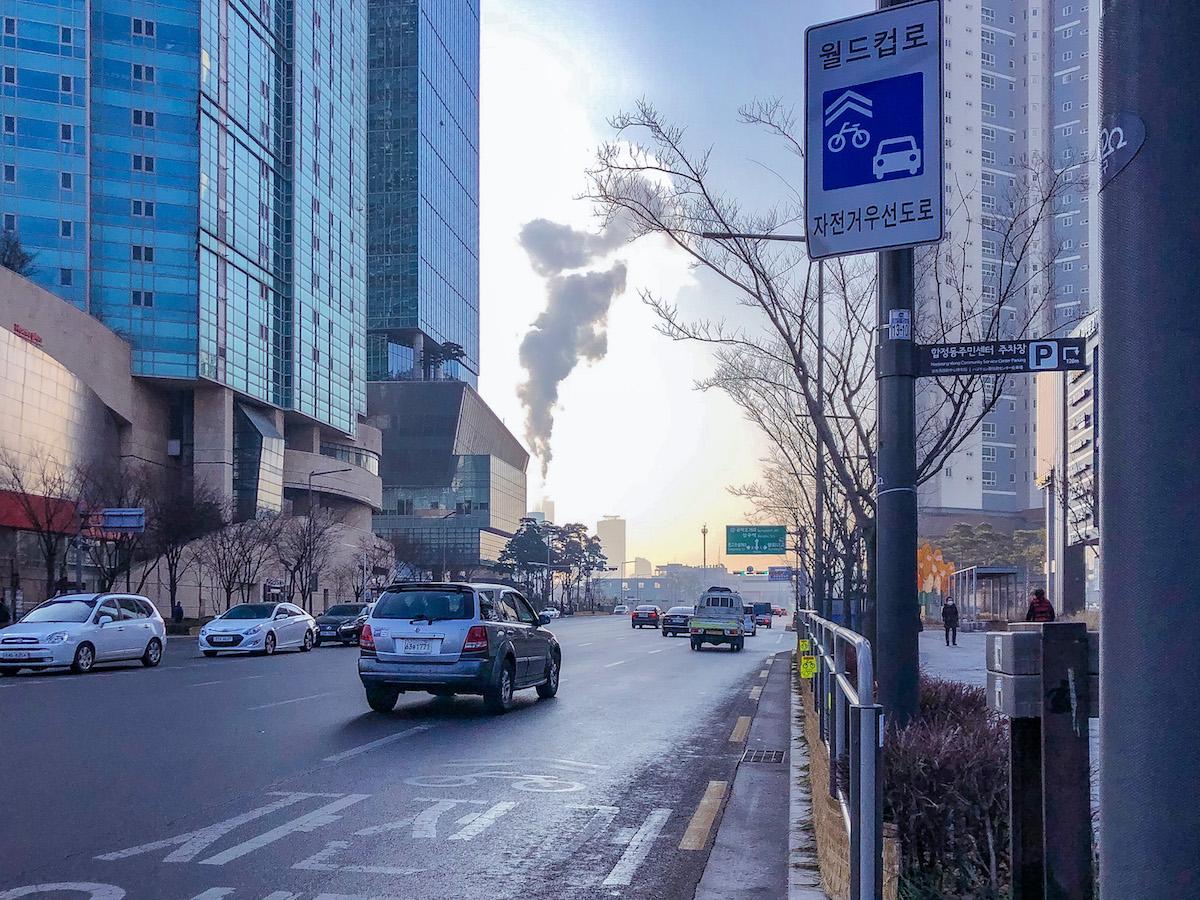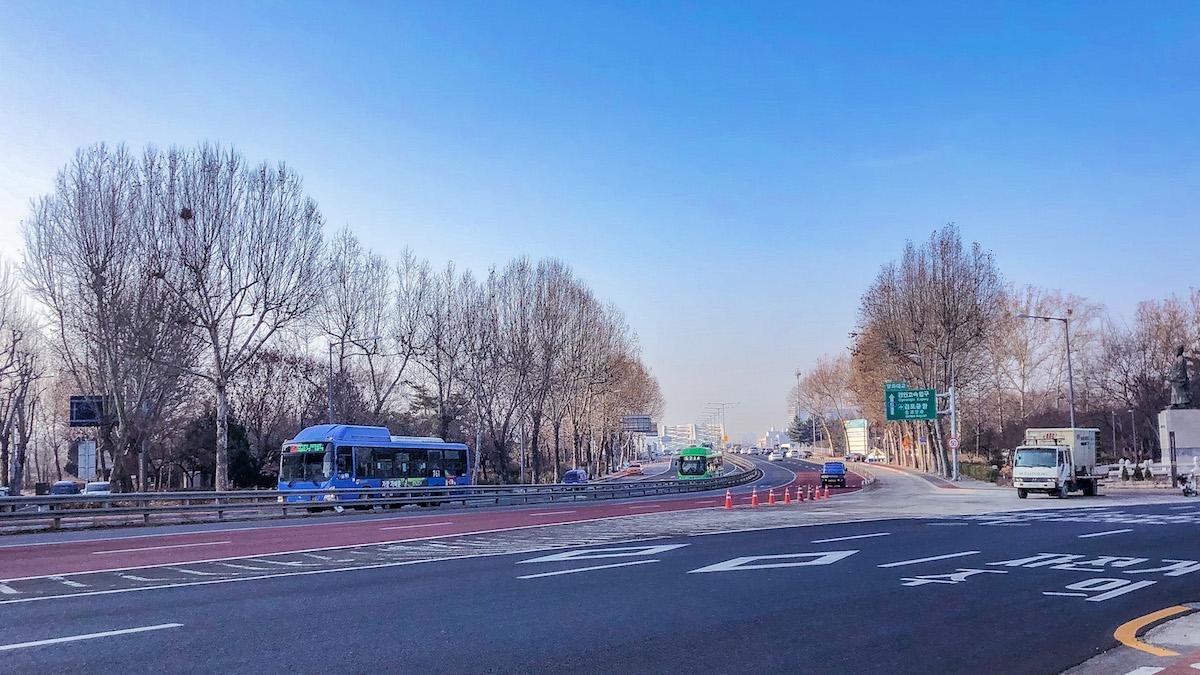 If we run for about 10 minutes on the lane, we'll see the Hangang Park sign board! We're getting closer to the park!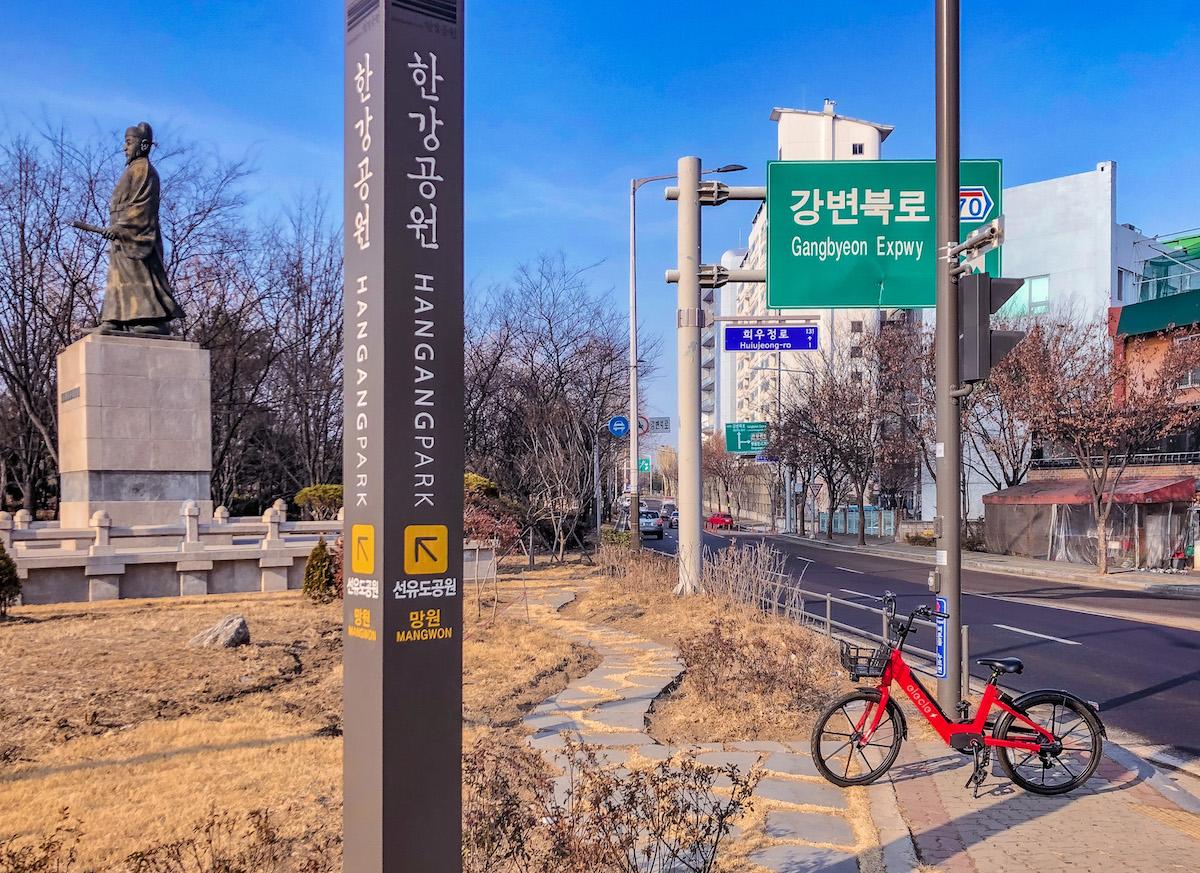 We finally cross the Yanghwa Bridge.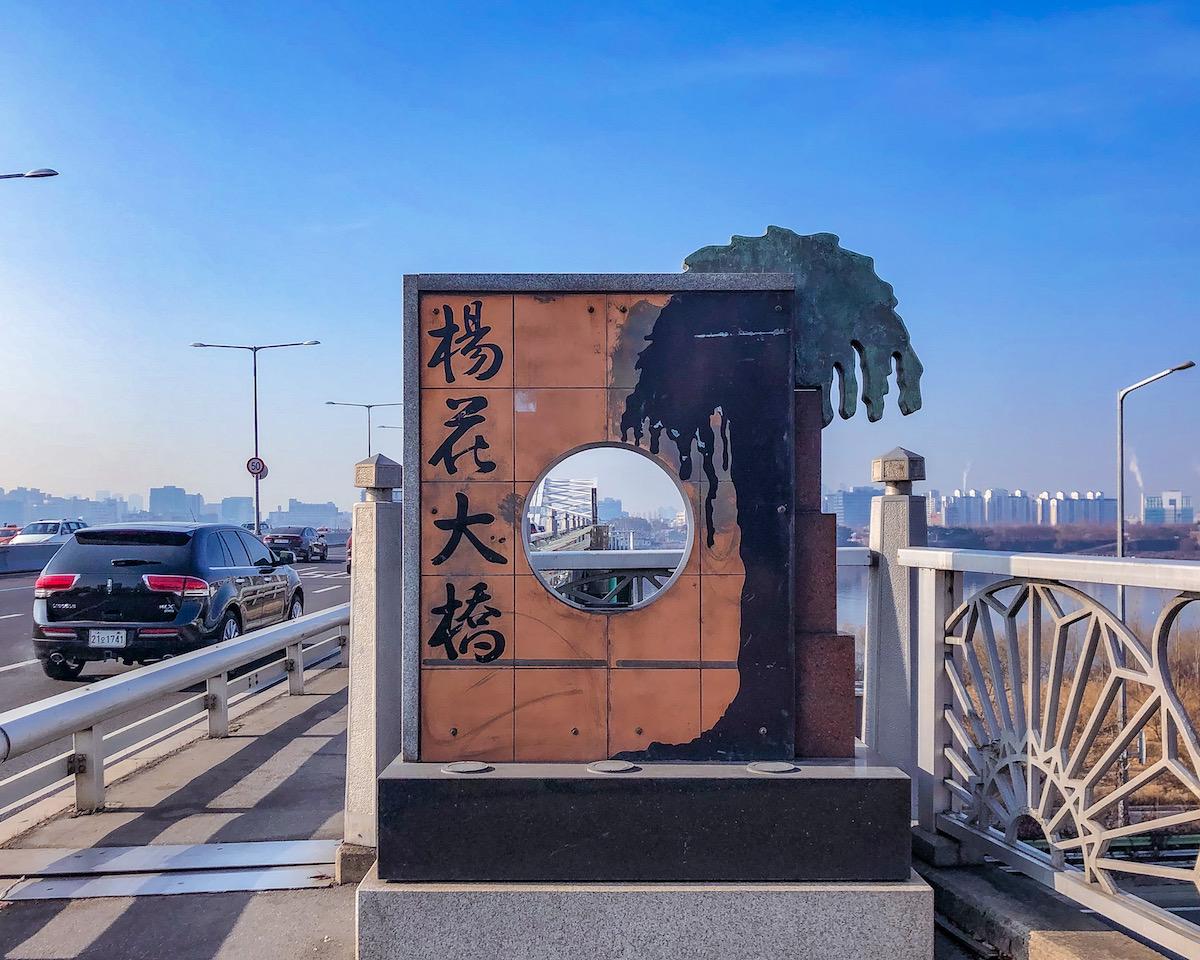 Do you know the song "Yanghwa Bridge" by Zion.T? Before coming to the tour, try listening to the song at least once! Let's cross the bridge listening to this song together!
---
---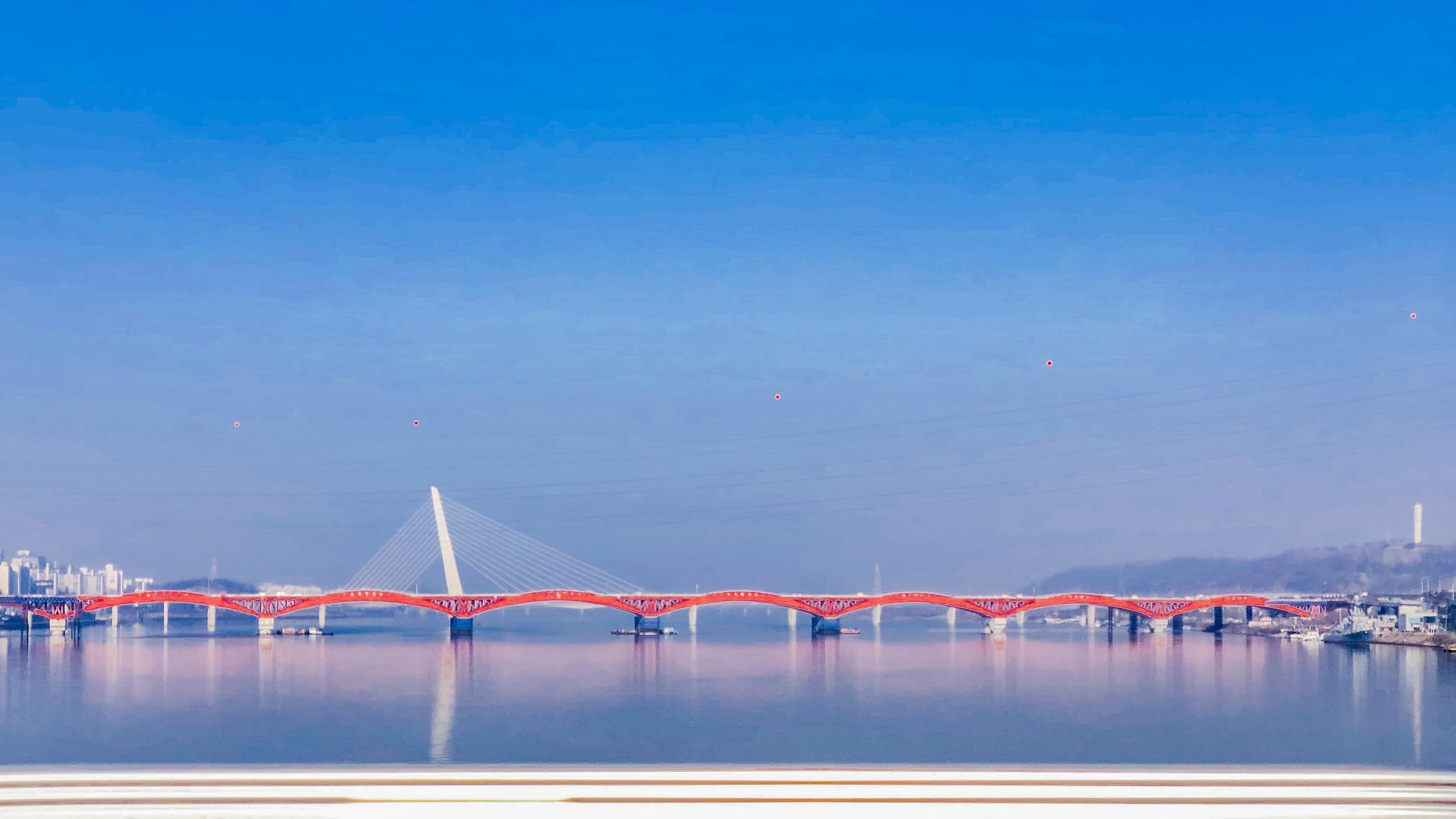 Even for Koreans, not everyone gets to have the experience of crossing the Han River on foot or on a bicycle. Most people cross the river on a bus, or on a metro train. As you look at the buses and the metro trains passing by, you'll be surprised at how amazing a place this Han River bridge was! The idle time you can enjoy amidst the busy cars feels like a blessing!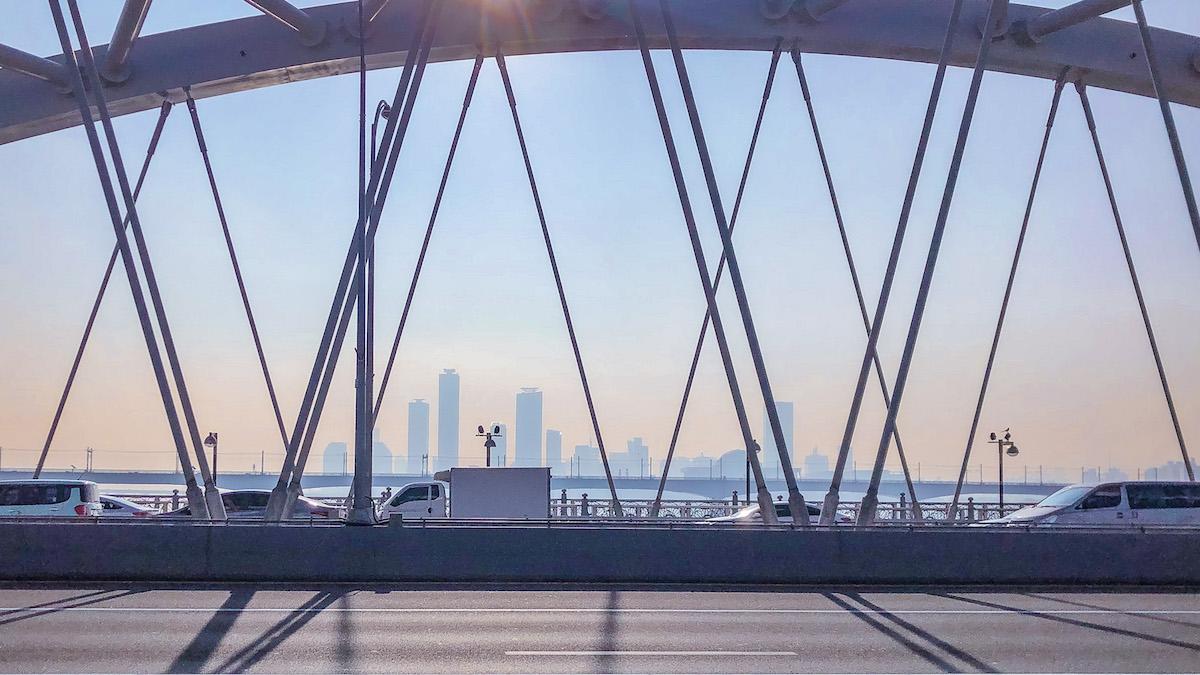 'Mangwondong - Yeouido Hangang Park Biking Trip'
Once you pass Yanghwa Bridge, you arrive at bicycle heaven. A bicycle lane is spread out widely in front of you!
From here on, you can turn up the bike pace, feel the speed and the wind in your face, and truly begin the biking trip while looking at the Han River scenery.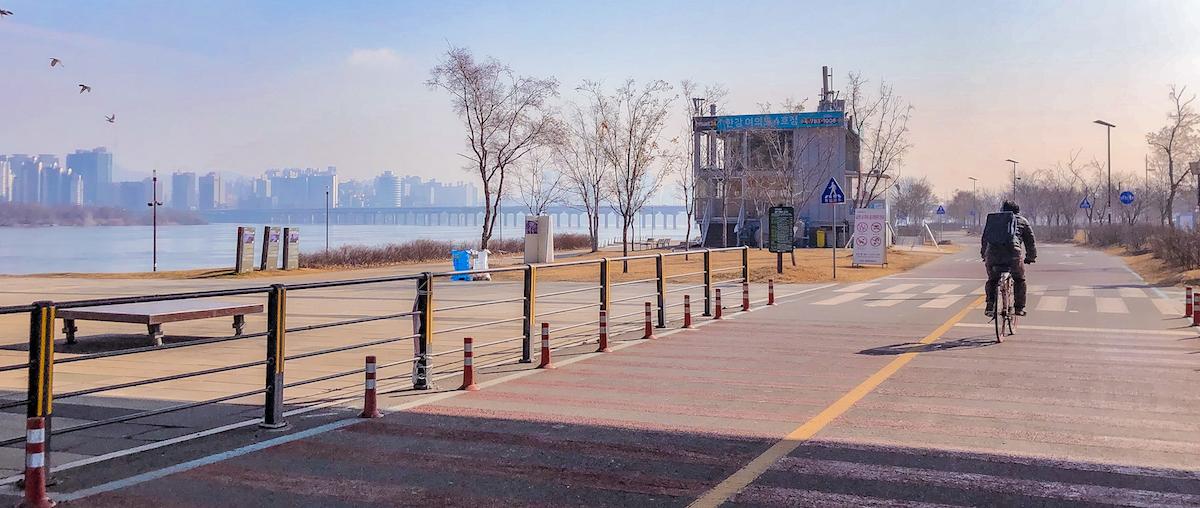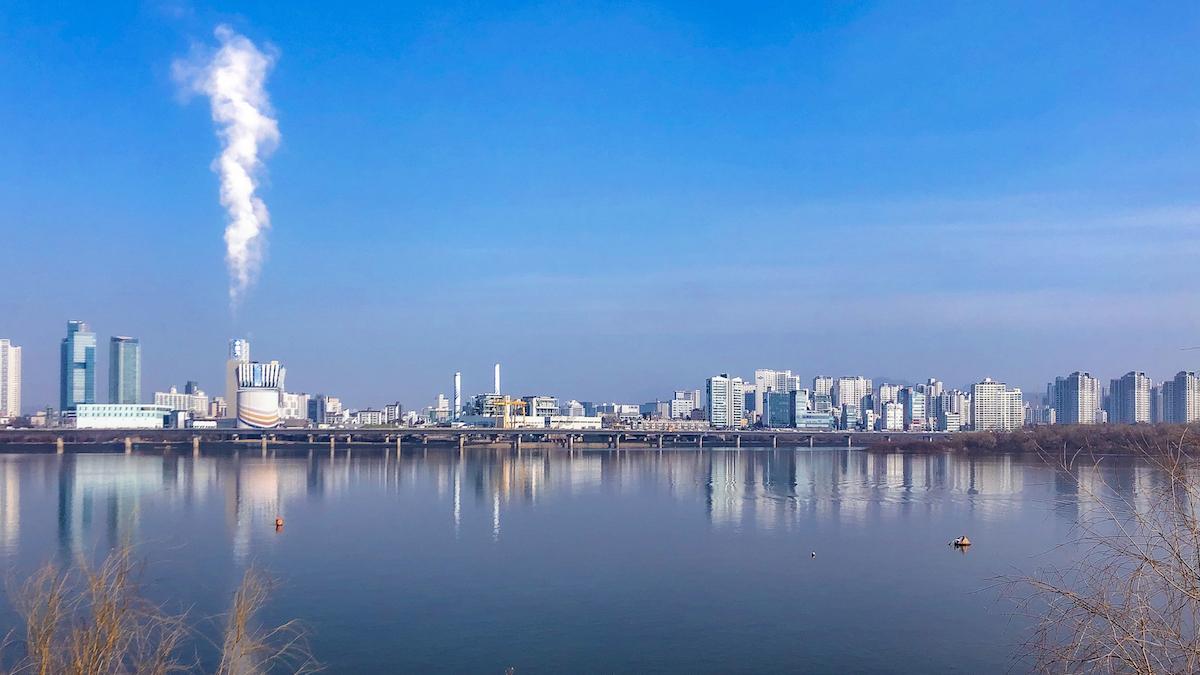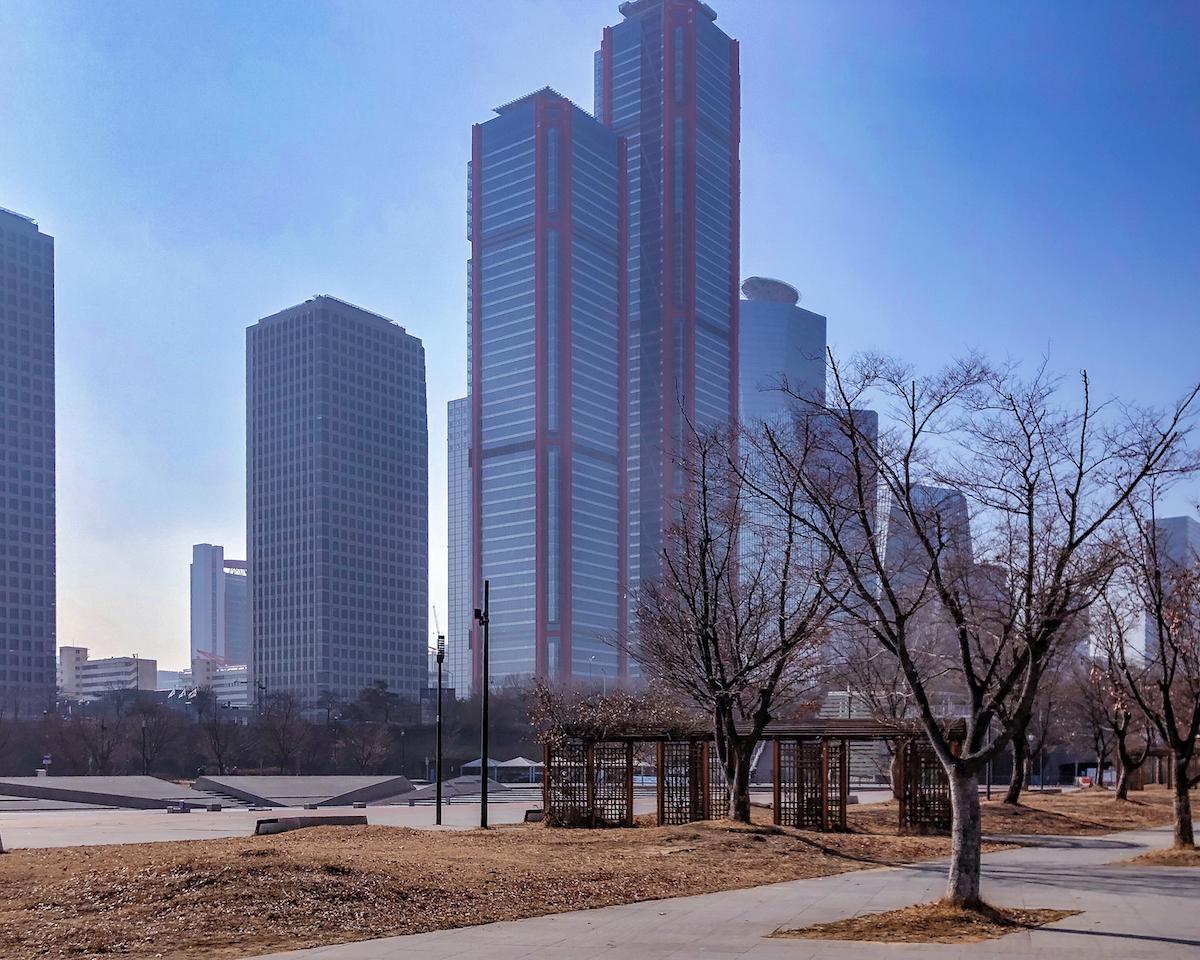 At the Yeouido Hangang Park, you can notice facilities such as convenience stores and restrooms here and there, as well as various art installations.
It's not just any park with trees and the Han River; you can truly feel the level of effort Seoul City put in to create a space for their citizens.
Not all parks along the Han River are this well furnished. Let's enjoy the Yeouido Hangang Park together, as I, the Creatrip guide, show you around!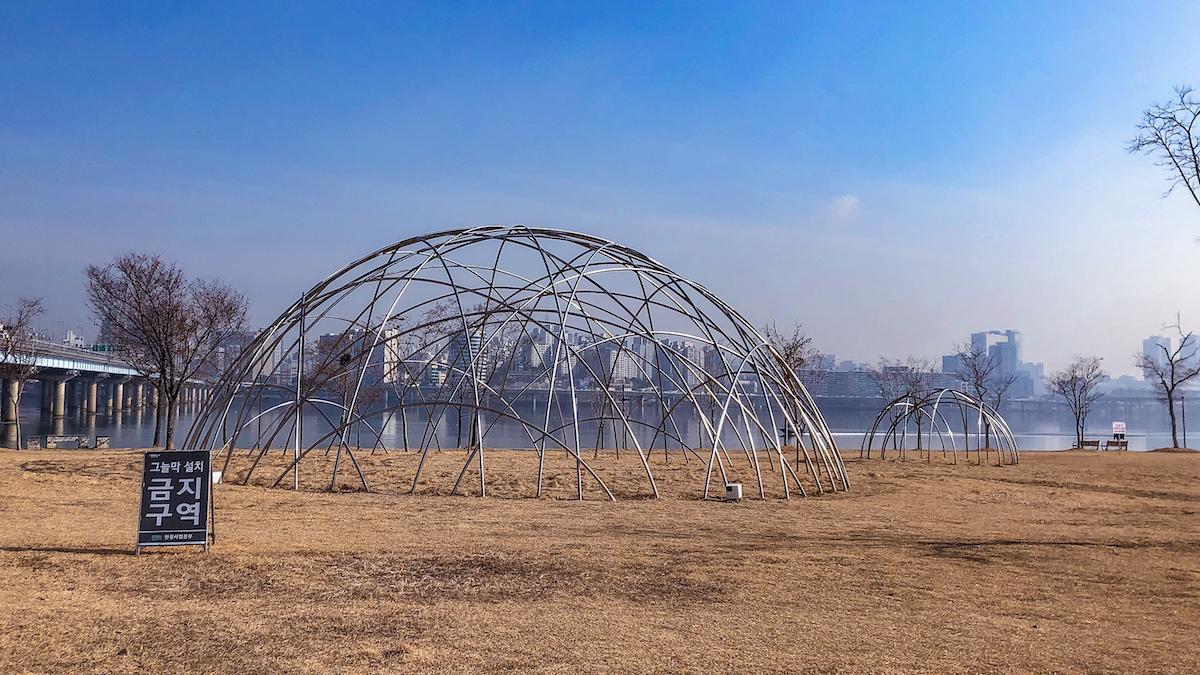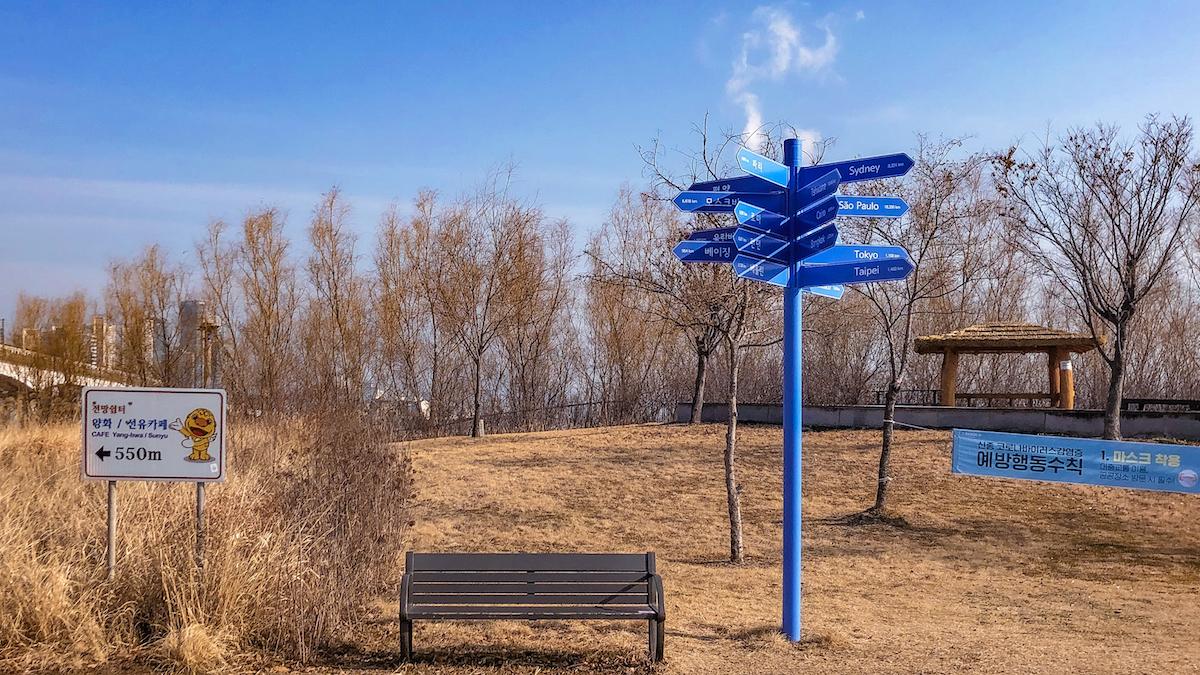 'The Host, a Bong Joon-Ho production'ㅣ Han River, home to a monster?!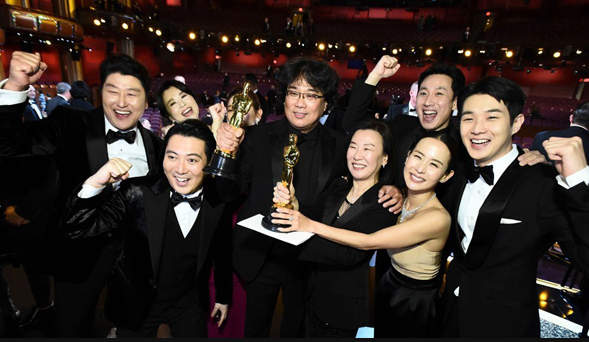 Have you seen the movie "Parasite"? Director Bong Joon-ho has swept away the Oscars with his movie "Parasite" winning the awards for Best Picture, Best Director, Best Original Screenplay, and Best International Feature Film!
But director Bong Joon-ho gained fame far before Parasite in Korea through another film. That film was "The Host."
The film centers around the preposterous, yet frightening story of a monster that lives in the Han River. "The Host" also received many awards both domestically and internationally, and has captivated countless viewers.
Han River, where the monster still lives?! It's just a replica, but it reminded me of the movie every time I looked at it, and gave me the shivers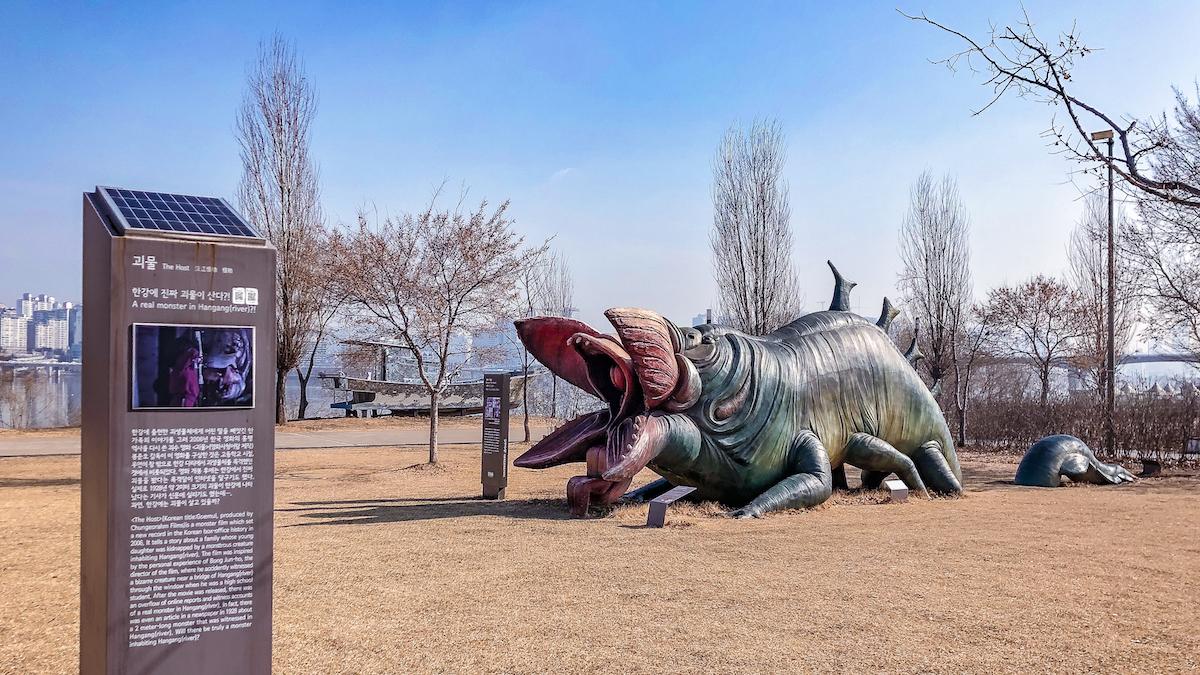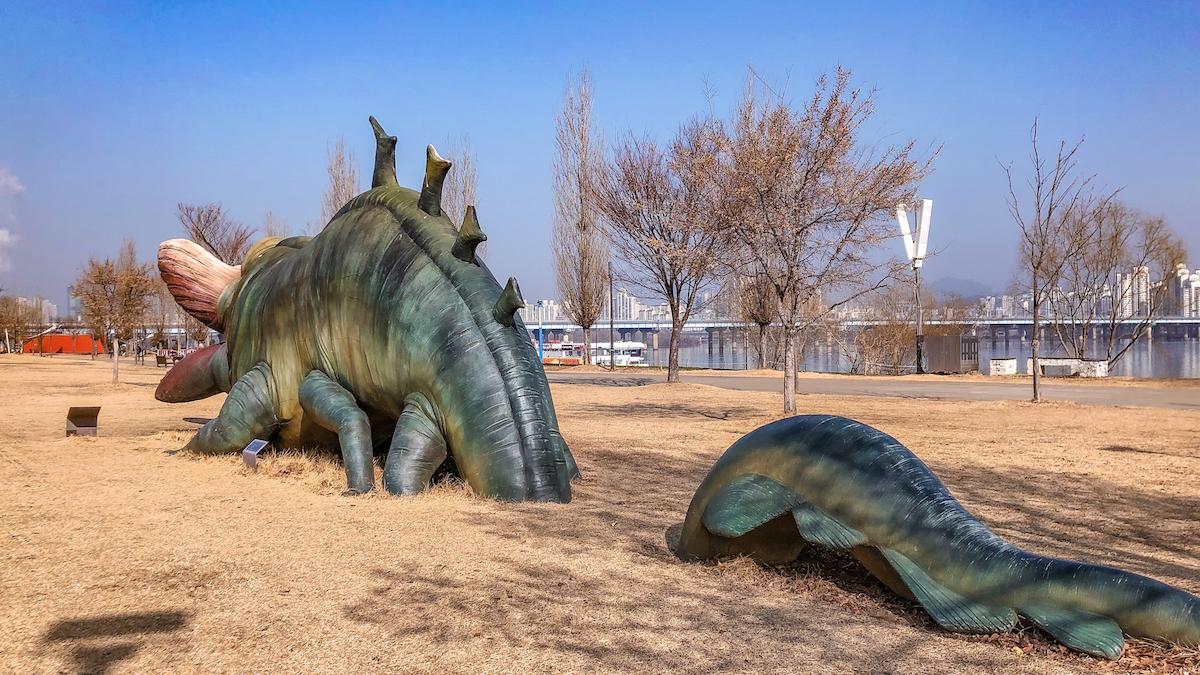 If you're interested in this tour, but you haven't seen "The Host" yet! If you watch the film on your flight to Korea, the tour will be much more fun!
---
---
3. Fried Chicken Delivery
'Eating delivered fried chicken'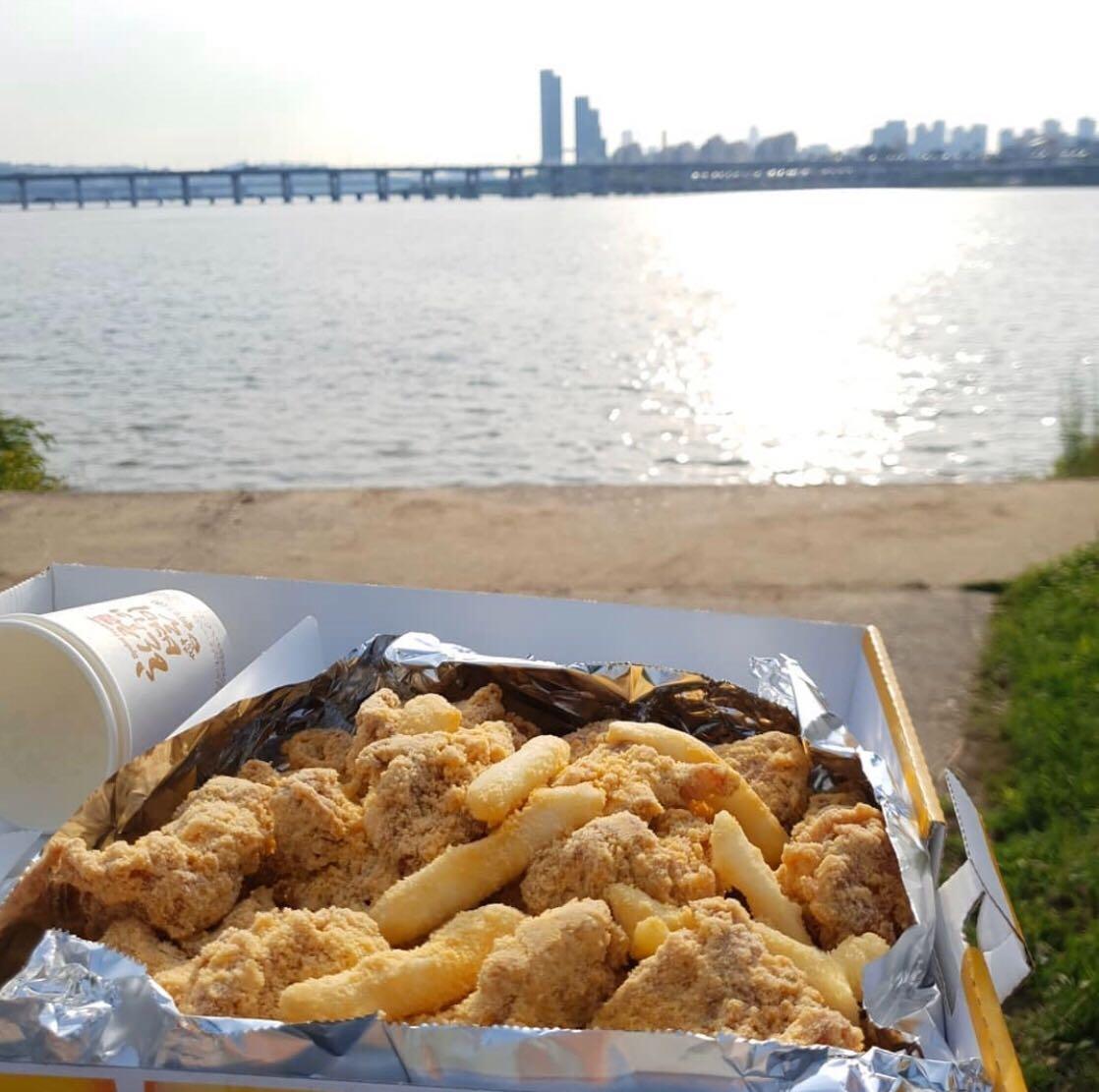 Source: Instagram @machinepark1217
A scene where people lay a mat on the riverside of Han River at eat chicken. It's quite common in K-dramas and movies, right?
Even in reality, many Koreans go out on a nice day, on the idle weekends, to Han River and order chicken! It's a culture you can only see in Korea.]
At Yeouido Hangang Park, there's a separate delivery area. If you include the number of your delivery area in your order, you can pick up your food at that area! It's so convenient...
Since we did a lot of exercise, let's have some chicken and enjoy a relaxing break at the Han River riverside!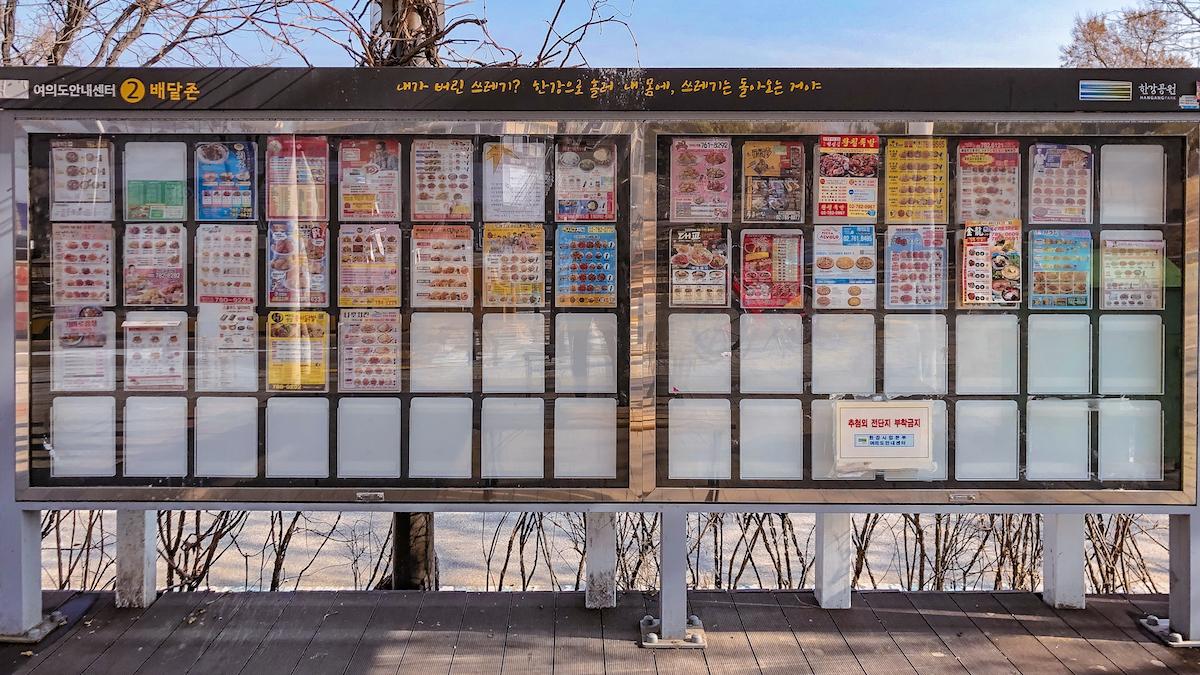 There's also a convenience store! Eating always comes first. It'd also be nice to have some instant noodles!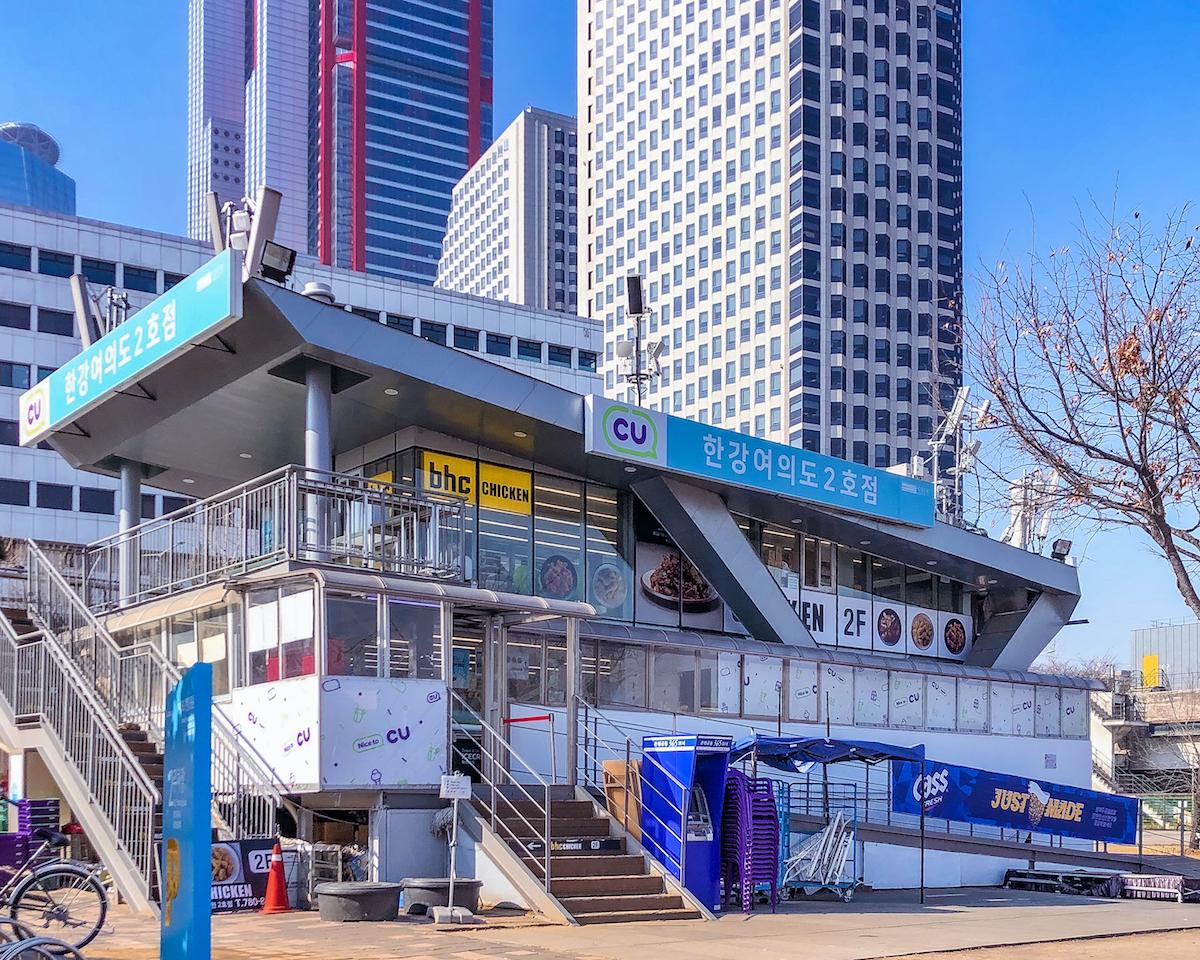 ---
4. Bicycle Return
'Mapo Bridge'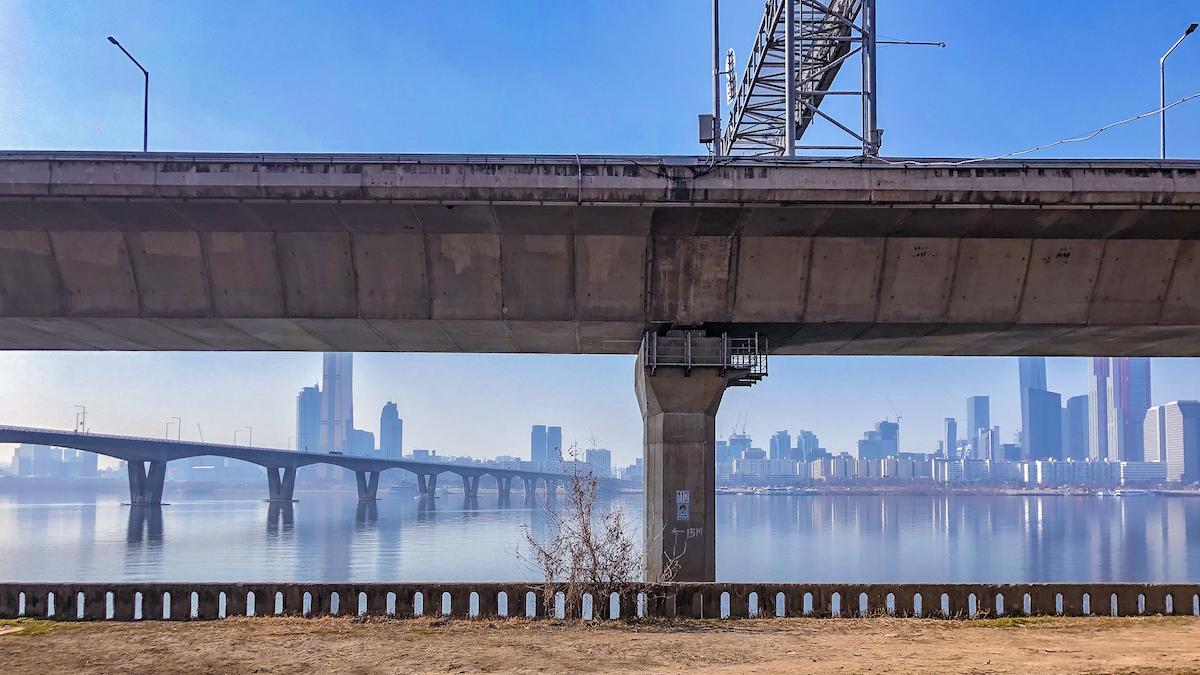 Elecle is a public bicycle that can only be returned at designated spots. We cross the Mapo Bridge, return the bicycles nearby Mapo Station, and end the tour at Mapo Station.
---
5. Photo spot
I.SEOUL.U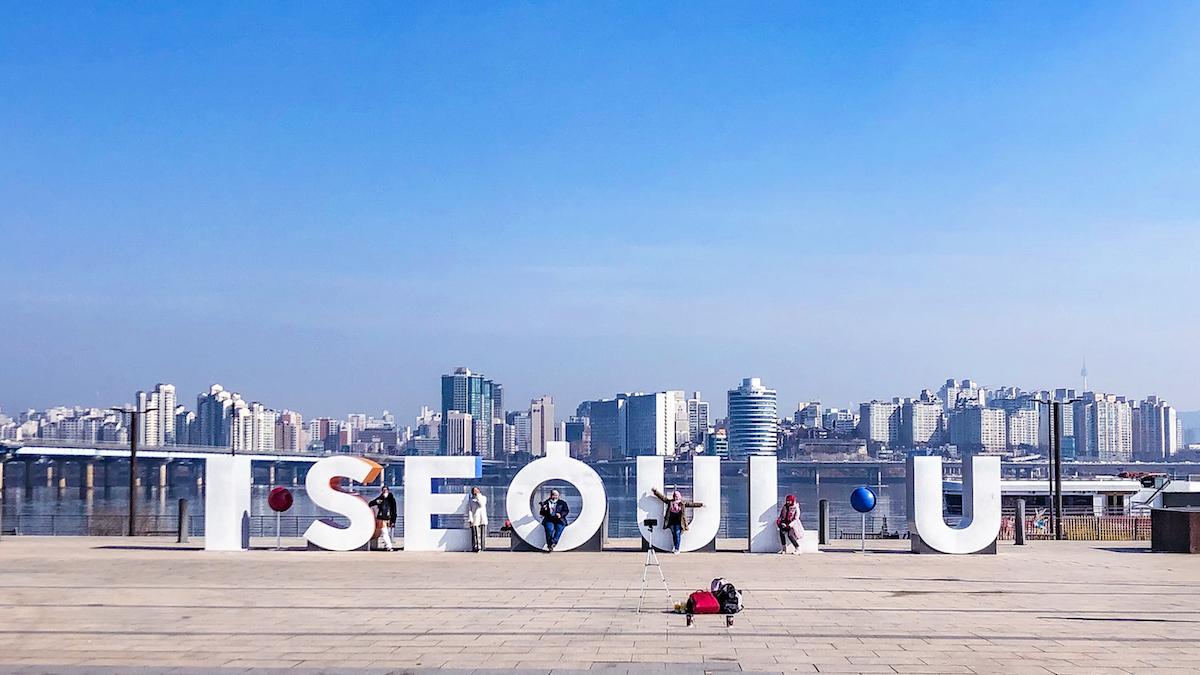 National Assembly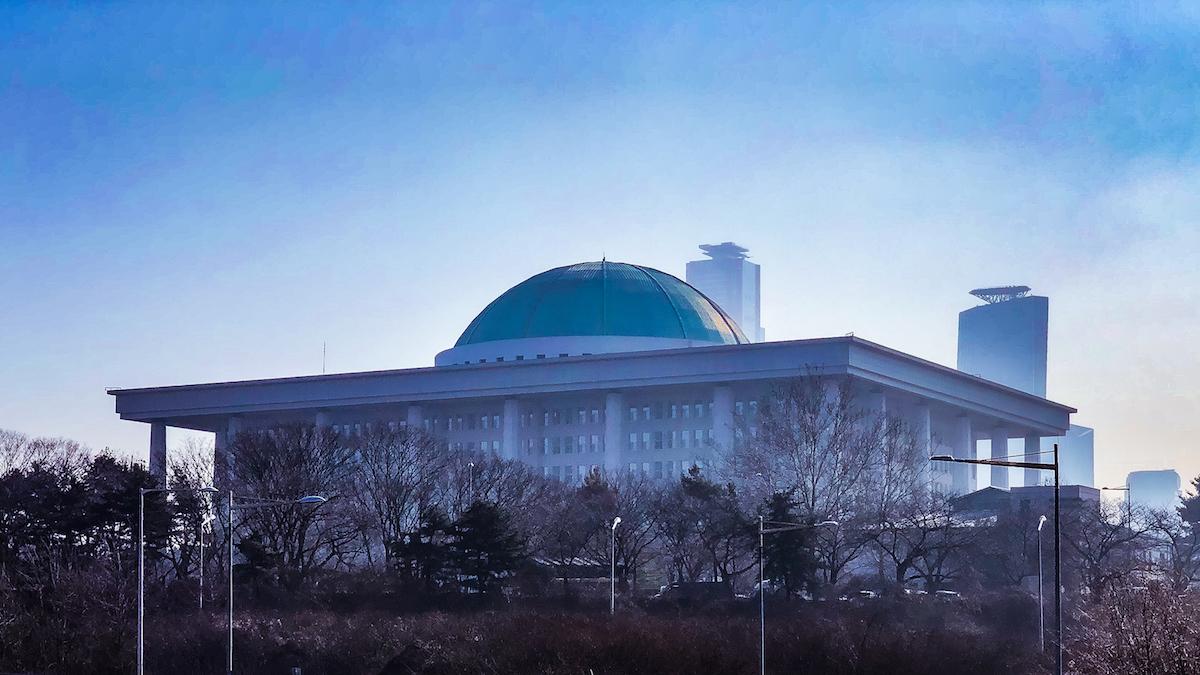 The Han River and a large bridge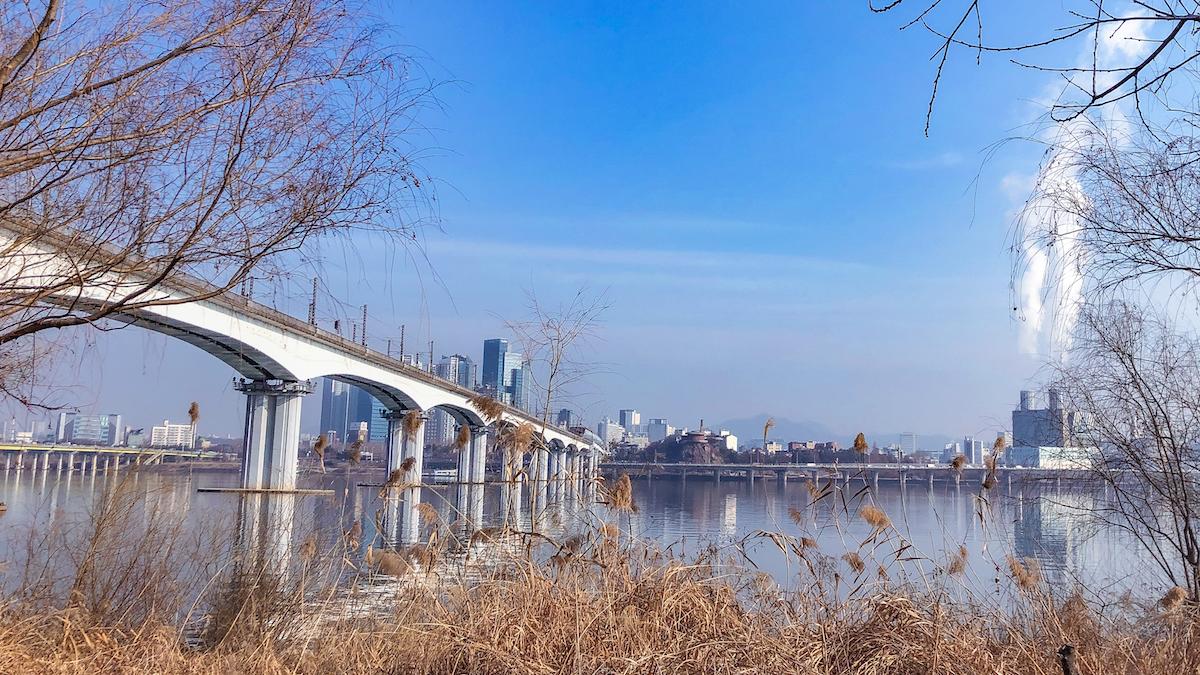 The Han River scenery from the riverside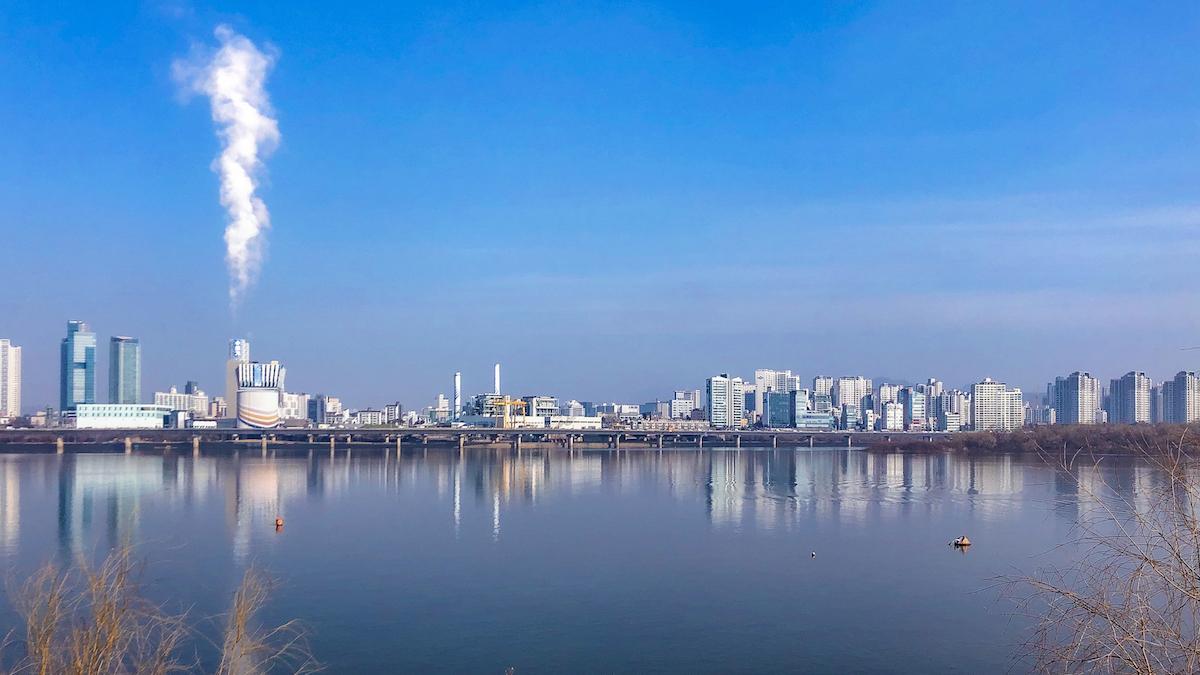 The Han River scenery from Yanghwa Bridge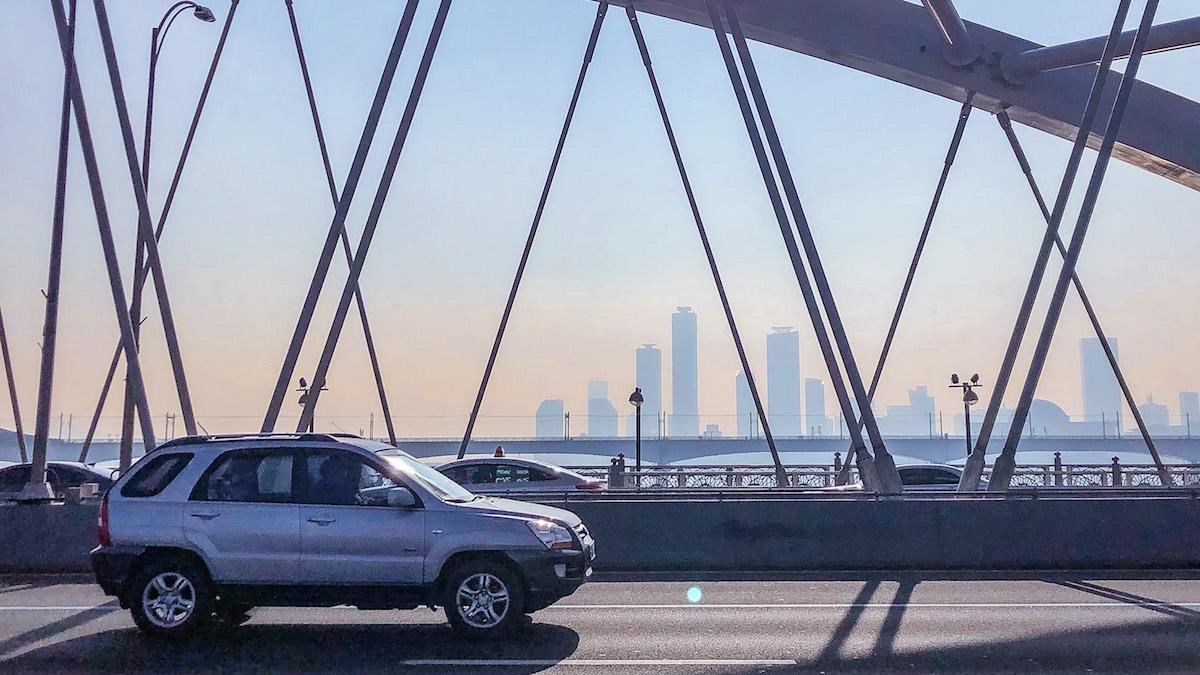 It was a tour that happened in the spare time in the morning, but was it worth it? Now you can go to the next destination to enjoy a pleasant afternoon. If you want to try a small group (1-4 people) biking trip at Creatrip, book the tour now!
---
After you book the tour and we confirm your reservation, you will receive a voucher like this. Bring the voucher and come to the meeting point on time! See you then :)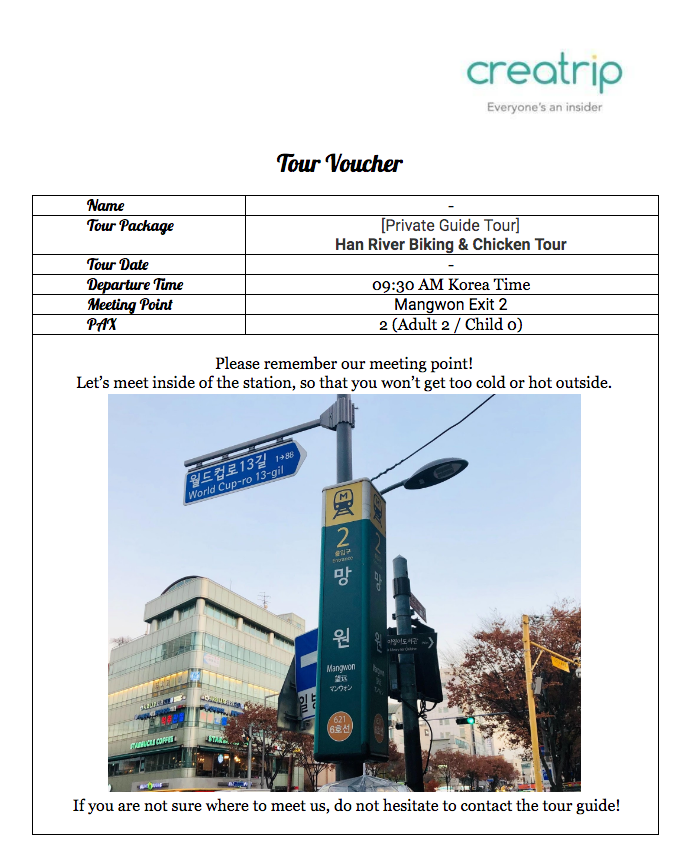 ---
If you have questions about information not covered in the blog post, please email us at help@creatrip.com.
---