Sinchon | Oppa Tells You!
How to have fun in Sinchon! Oppa will show you around.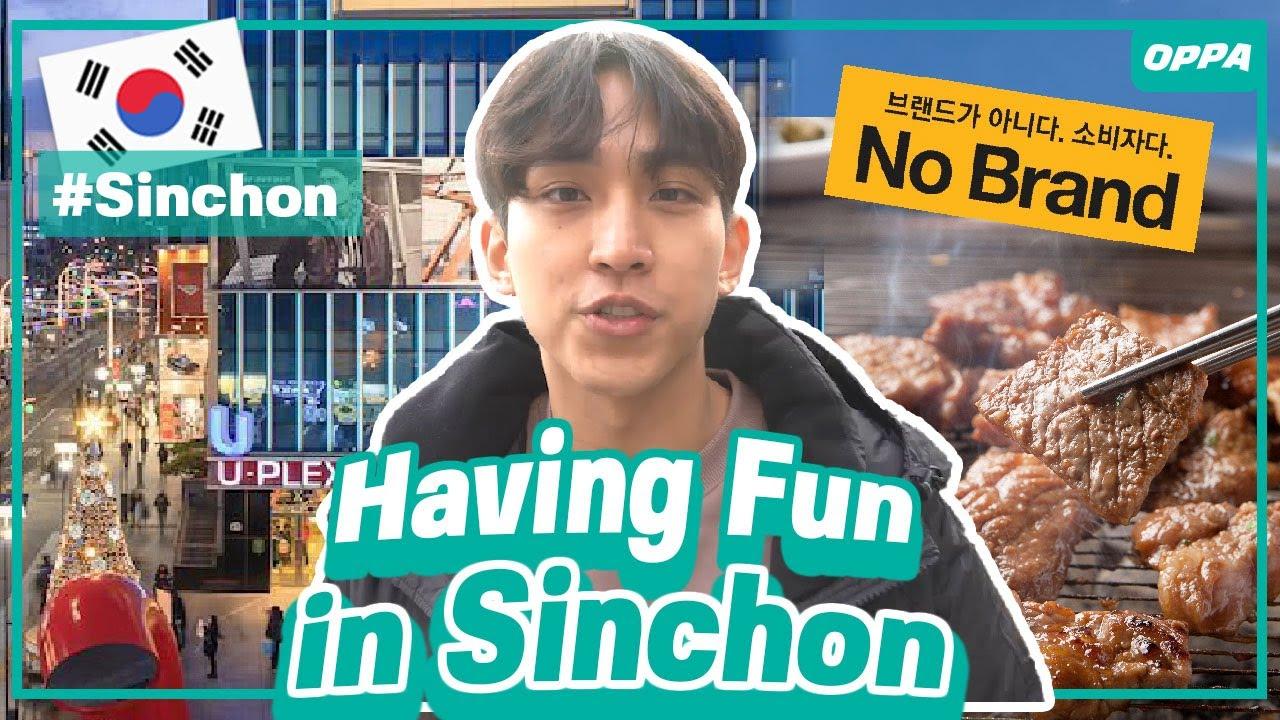 Hello everyone! We are Creatrip, your group of Korean travel experts.
Oppa Tells You | Sinchon
With 3 universities around the area, the youthful, lively downtown of Sinchon! The way Koreans play in the hot place Sinchon is a lot simpler than you might think.
Normally, they shop, have meals, enjoy coffee and dessert at cafes, and chat.
However! For shopping, for meals, and for cafes! It'd be so much more shopping if we went to the places providing the greatest value at the cheapest prices, right?
If you're a Creatrip member, it's completely possible! The way to get the greatest value without wasting any money. Creatrip's oppa will tell you how
---
---
Sinchon (Sinchon Station Exit 2)
1. Sigonggan

It's a store that sells accessories. The whole store is completely filled with accessories, and it's a unique store that makes you look around at least once when you're in the area.
It's actually frequented by many foreign tourists, and they also deliver abroad!
If you also like accessories, make sure to make a visit. You're sure to find an item perfect for you among the countless accessories here!


2. M Playground
A rising clothing brand with the best value relative to price, M Playground! They mainly sell comfortable, casual clothes in unisex designs.
Check out M Playground's official Instagram account below, and if it's your style of clothing, how about shopping here at Sinchon?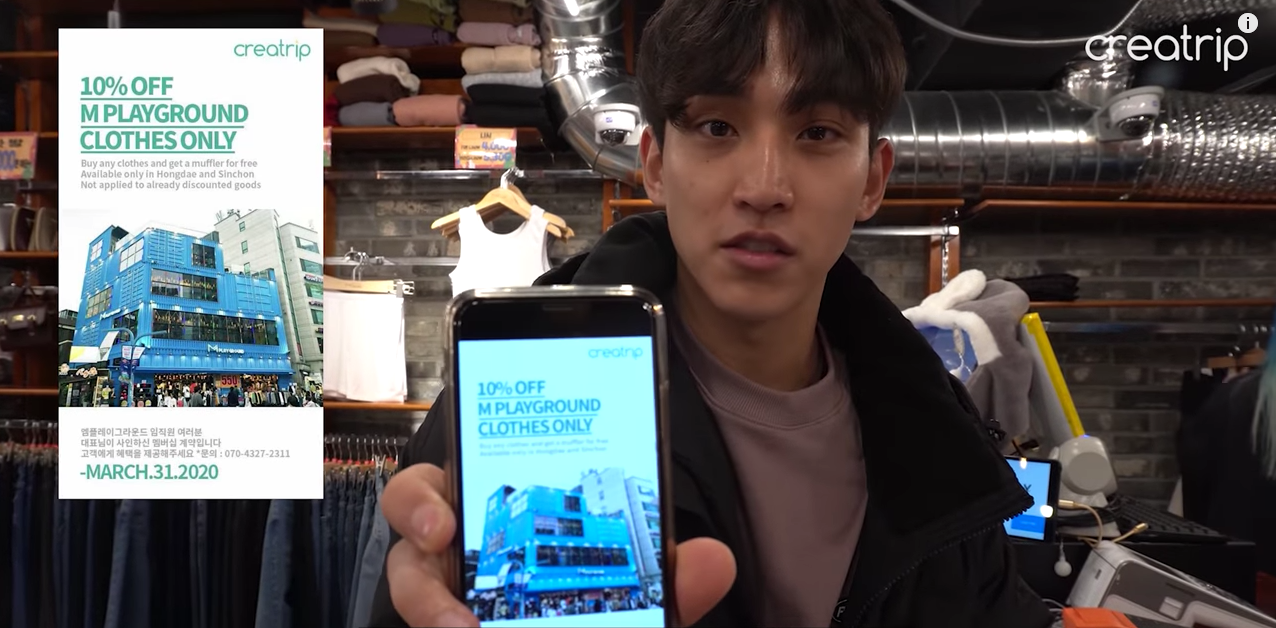 A useful tip for shopping at Sinchon M Playgound! It's the Creatrip membership discount. Go to the blog below, and get your 10% discount coupon ♫
3. U-Plex (Hyundai Department Store Sinchon)
Sinchon's famous U-Plex! It's such a landmark, there's noone who has been to Sinchon several times but doesn't know this place.
Sure it has the advantage of being a Hyundai Department Store at a place great for shopping, but many people are also using this place as a "meeting place"
Do you need to meet someone at Sinchon? Try telling them to meet up at U-Plex!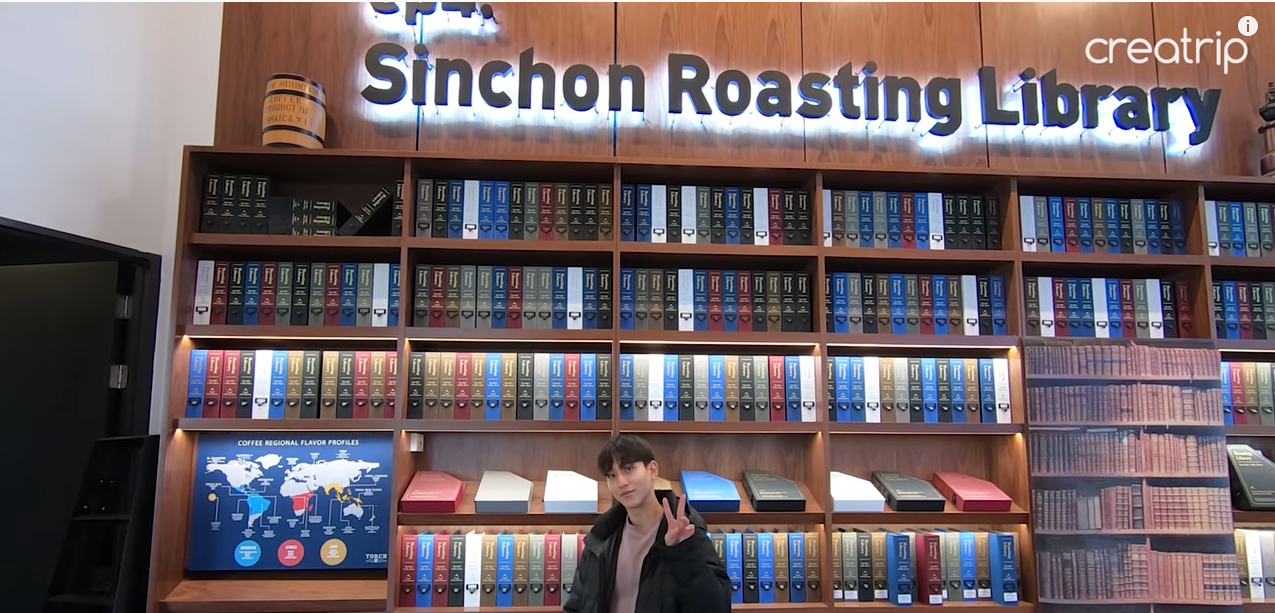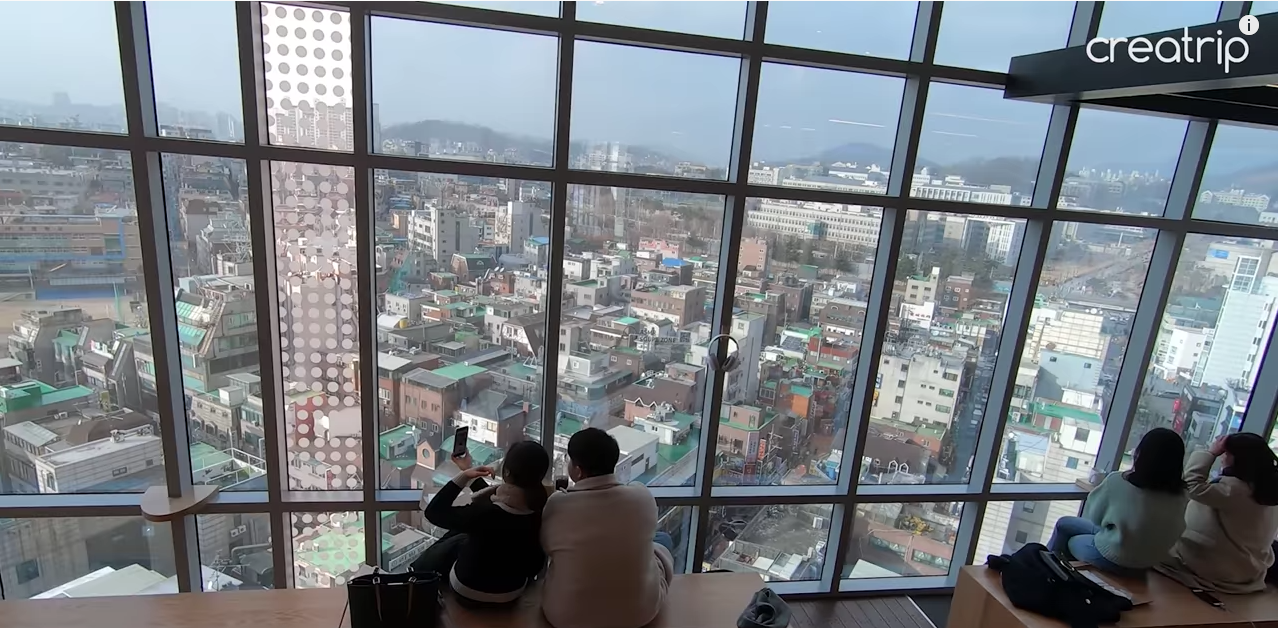 U-Plex not only has various brands including luxuries for shopping, it is a multifunctional building with bookstores, restaurants, and cafes on the upper floors.
If it's raining or snowing, there's no need to walk around, you could just spend the whole day here!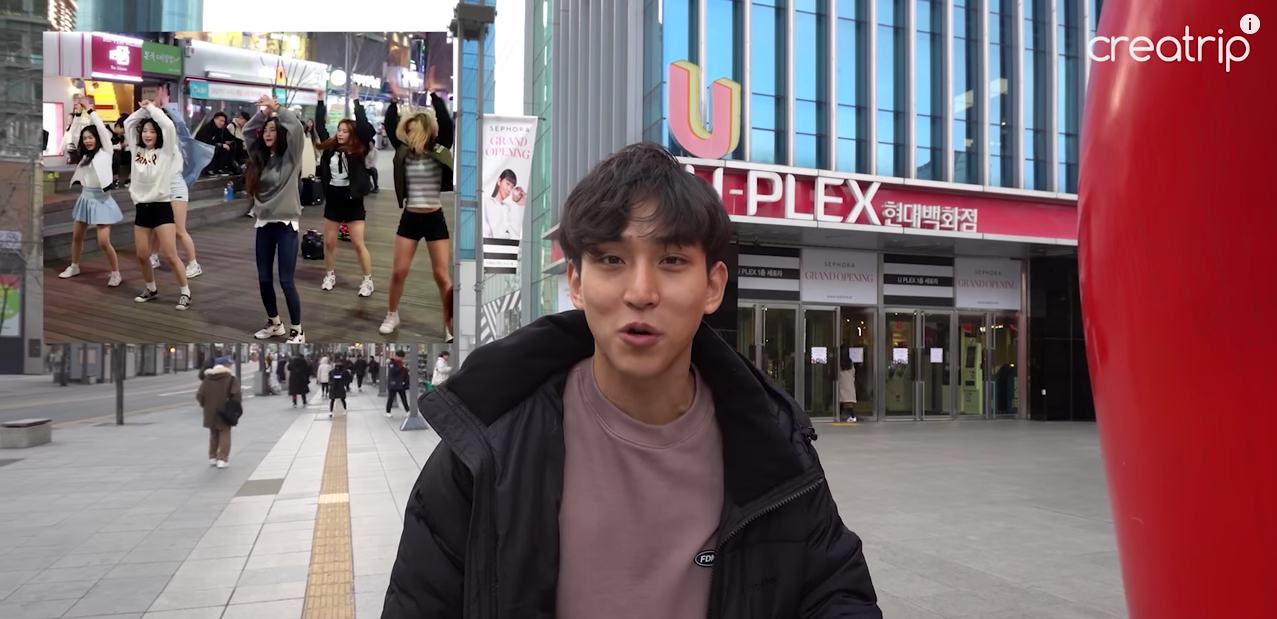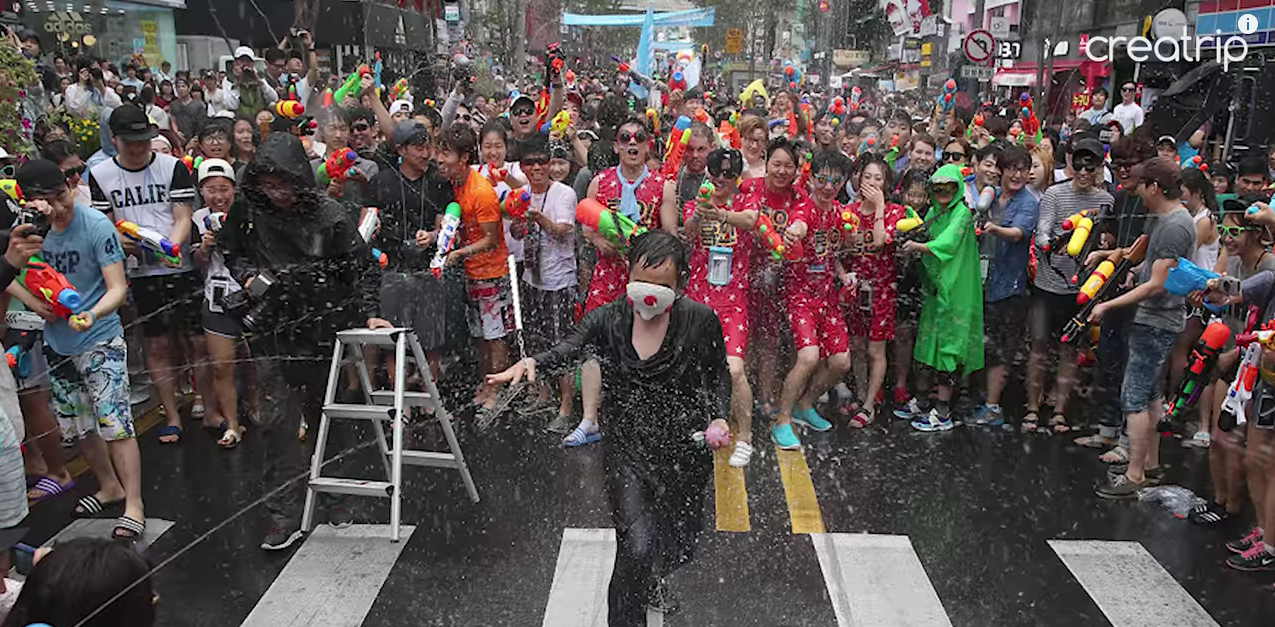 On weekends, various performances take place in front of U-Plex, and each season it's a space where various festivals are open. Can you see why it's such a famous landmark?
4. Chuncheonjip Dakgalbi Makguksu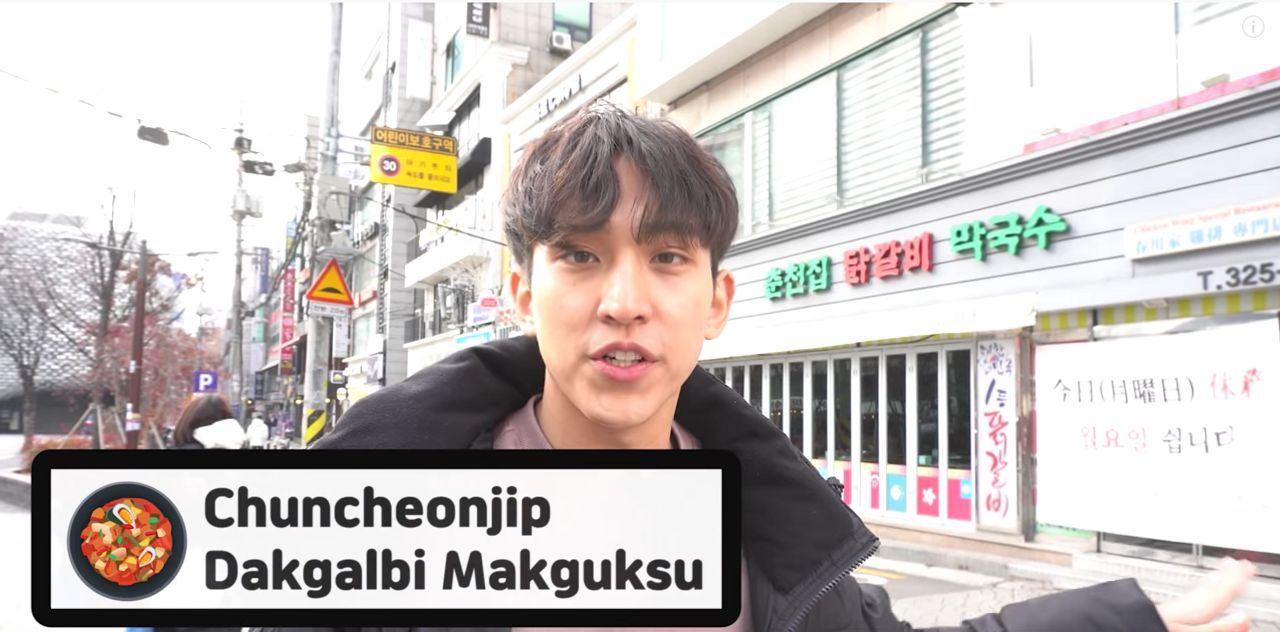 You can taste the famous Chuncheon dakgalbi here at Sinchon. It's a famous restaurant well known to Korean locals as well, so you can trust this restaurant to be good!
We, Creatrip, are trying hard to let you receive the same services and benefits as Korean locals!
We've worked hard to persuade the owner and prepared a 10% discount offer, so don't forget to use the coupon and receive the discount ☘
It's closed every Monday, so don't make a trip in vain like our Creatrip oppa did!
5. Tongkeun Galbi (Sinchon Main Branch)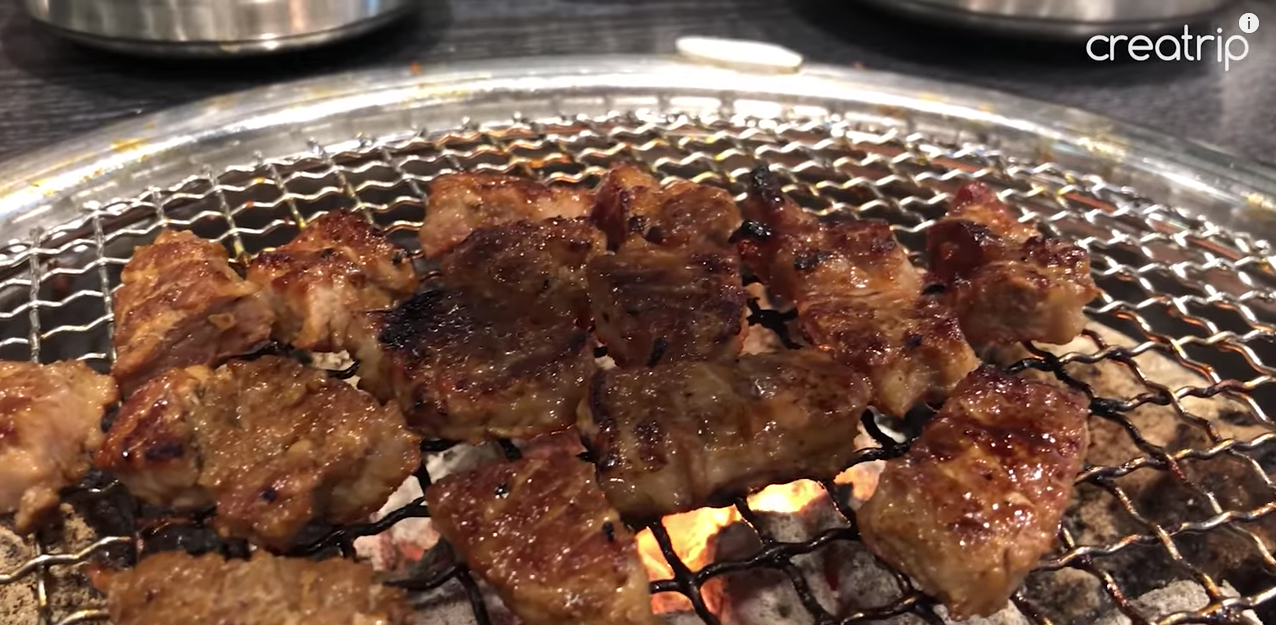 Sinchon's most generous restaurant! All you can eat pork chops at just ₩12000
It's a restaurant where you grill and eat marinated pork chops.
Creatrip's oppa tried for himself, and says the meat quality is also decent. If you want meat in Sinchon, head over to Tongkeun Galbi!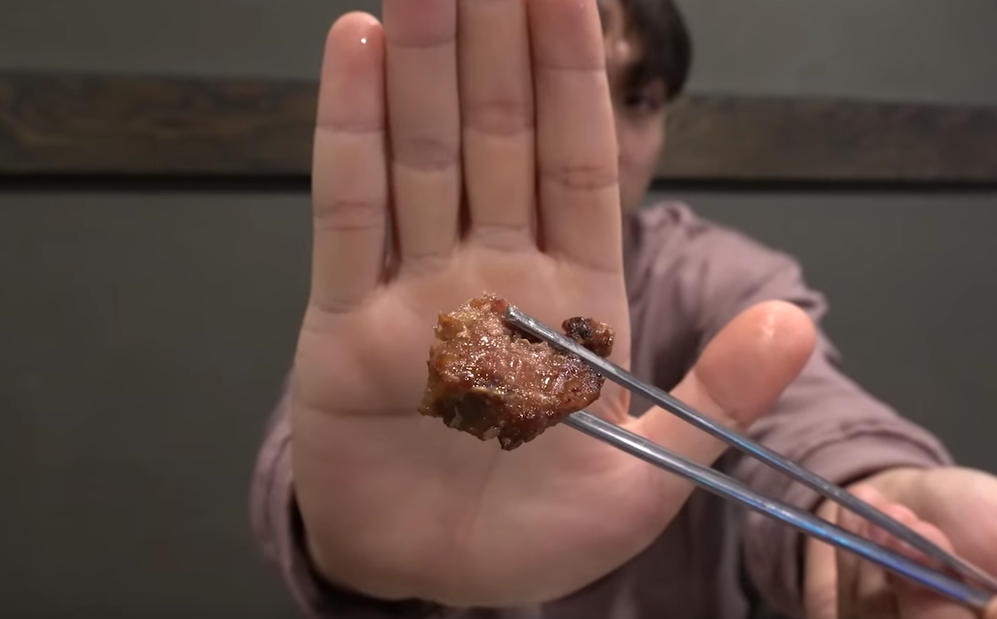 Do a "delicious" mukbang like Creatrip's oppa!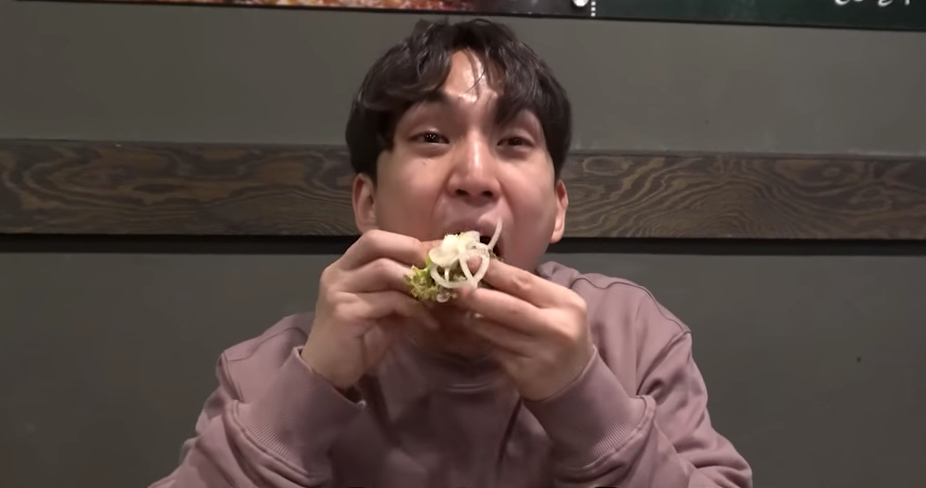 6. Beans Bins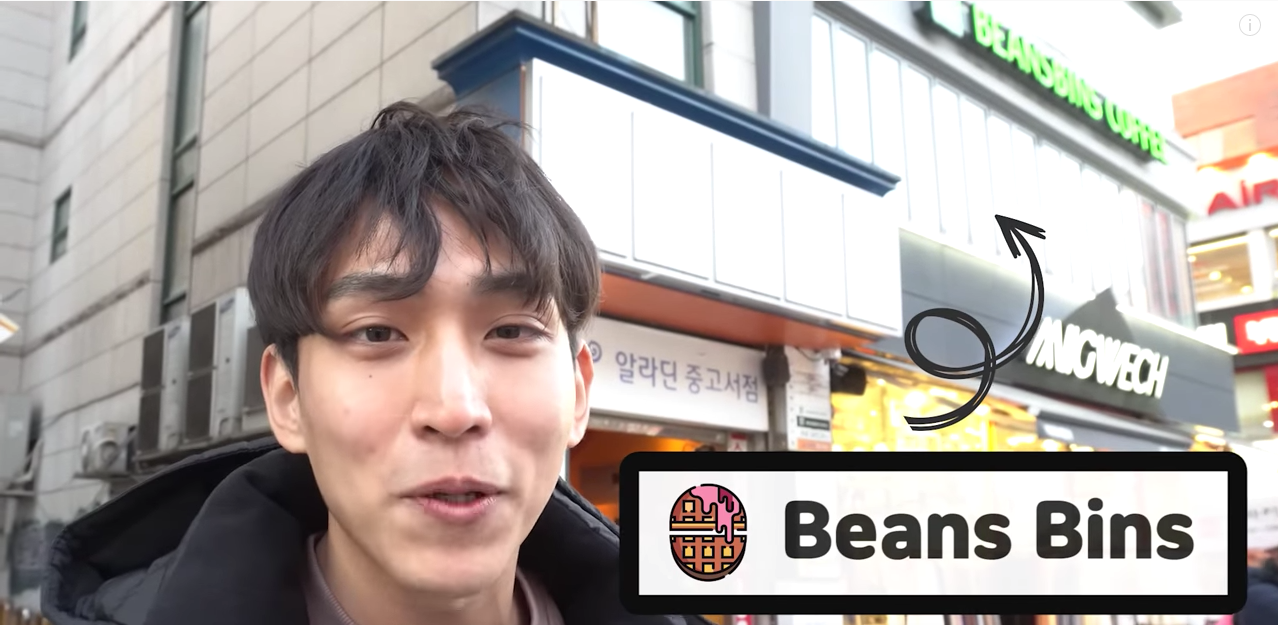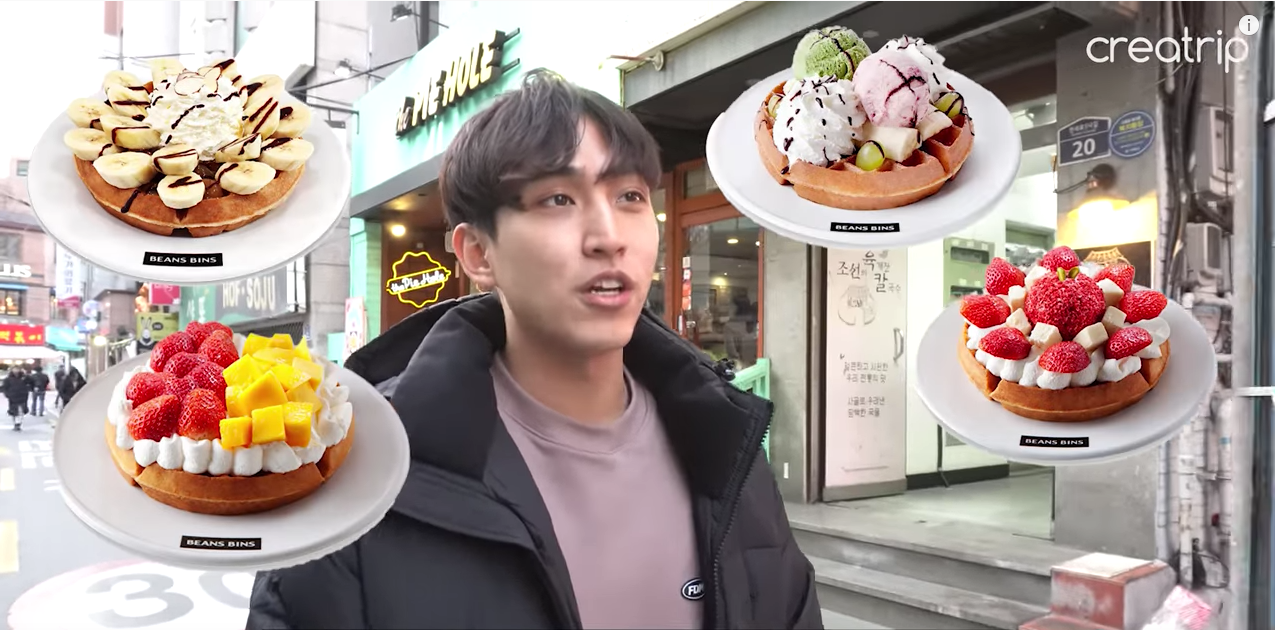 We've arrived at Sinchon's delicious waffle cafe, Beans Bins ☕
The two charming points of Beans Bins?
✔ It's a cafe with delicious waffles!
Beans Bins' waffles are soft, but not too sweet ♥
✔ Through Creatrip, you can get a ₩10,000 coupon for half the price (₩5,000)!
It's not easy to find such offers. Don't forget to use the coupon!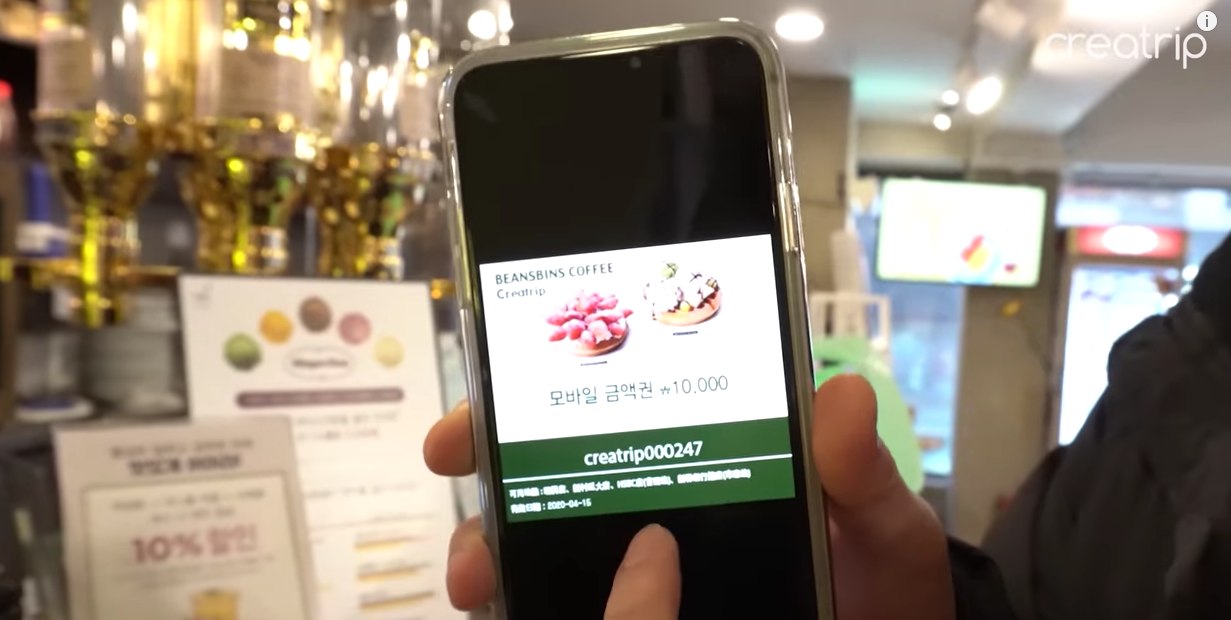 7. No Brand
E-Mart's brand with no name, "No Brand".
It's a rising brand for high quality goods at cheap prices. At first "No Brand" was very unfamiliar to people, but it has now become the brand people first think of when looking for affordable high quality goods.
From the portions, to the taste and the prices, there's no part that's lacking.
With no advertisement and no brand name, they provide ingredients, consumer goods, and even "cuisine" at a very affordable price.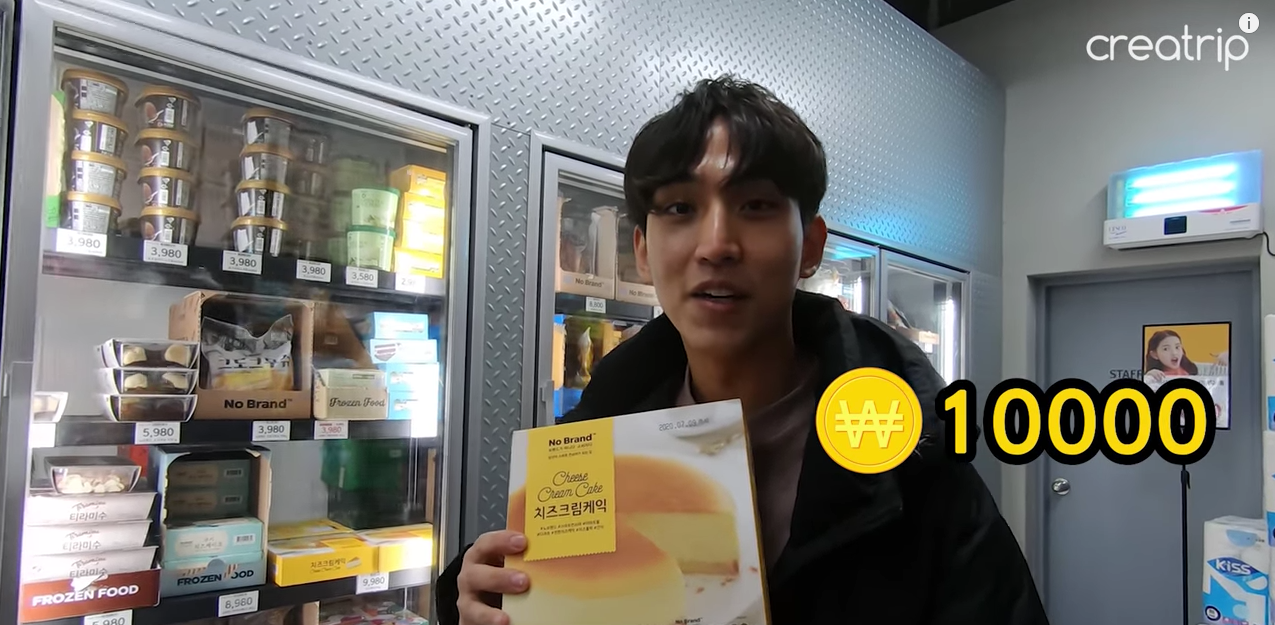 This Cheese Cream Cake is especially famous! You can get a large cheese cream cake at just ₩10,000.
You can get other various goods at cheap prices too.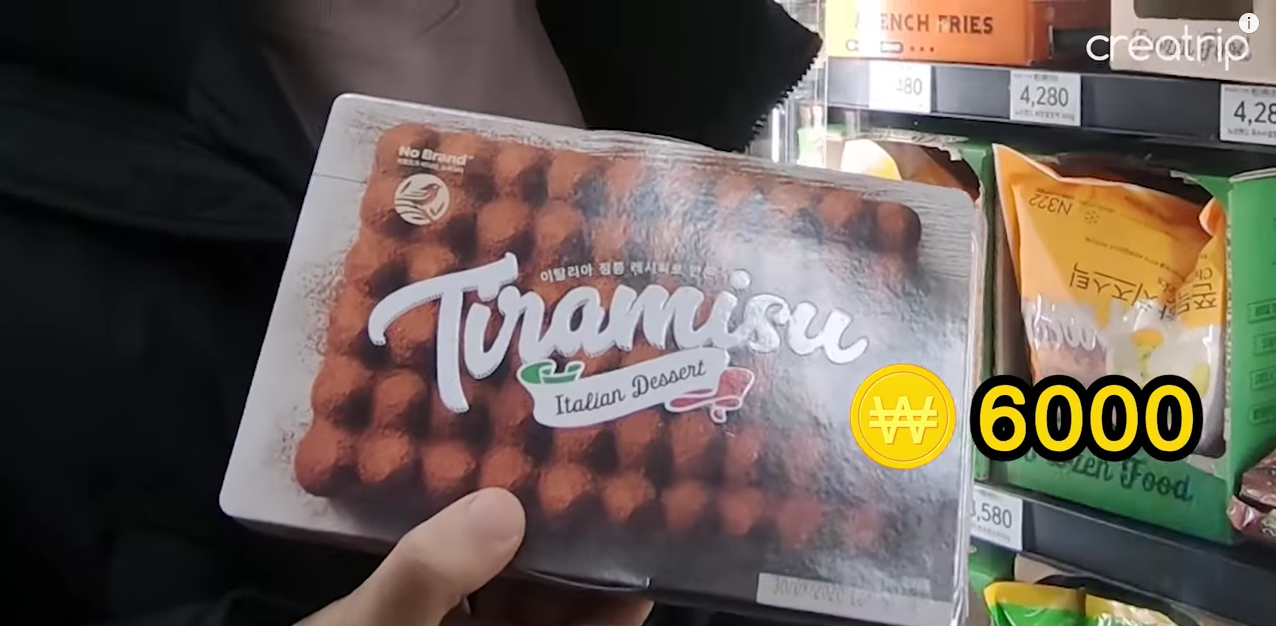 Tiramisu for ₩6,000.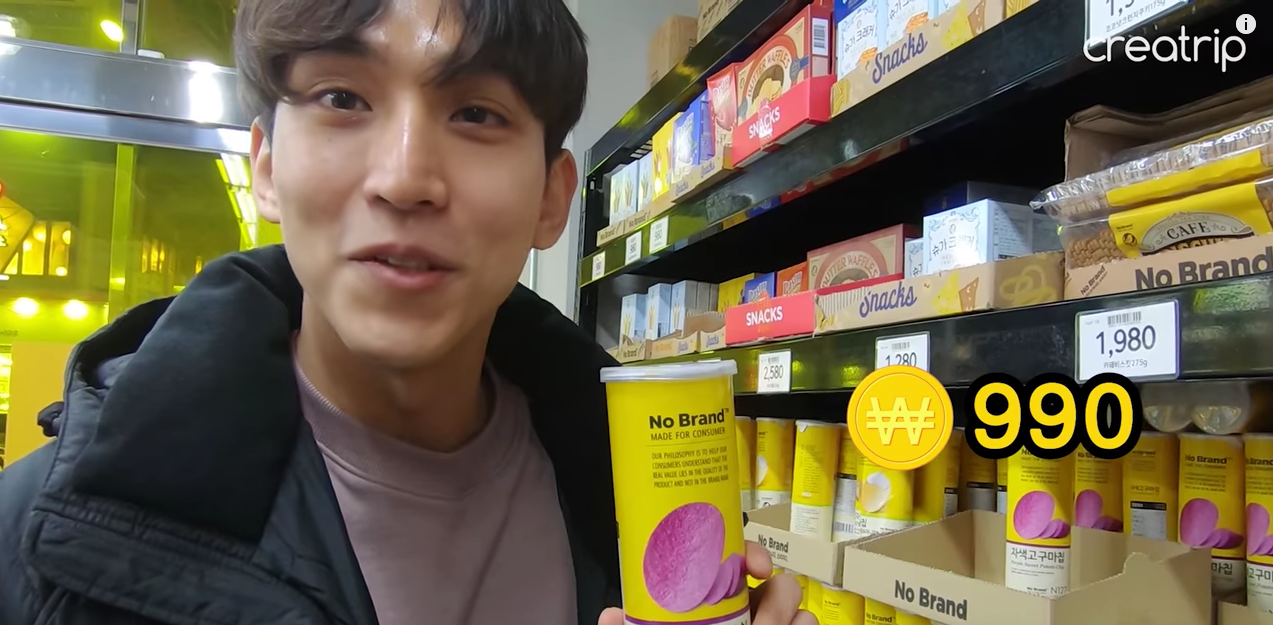 Potato chips for ₩990.
---
The knowhow to go around Sinchon with the greatest value for the cheapest prices! Check out the video now!
---
If you have questions about information not covered in the blog post, please email us at help@creatrip.com.
---