The Hidden Seoul, Walking Tour
Welcome to the Seoul of the old days, hidden behind the hip, modern Seoul.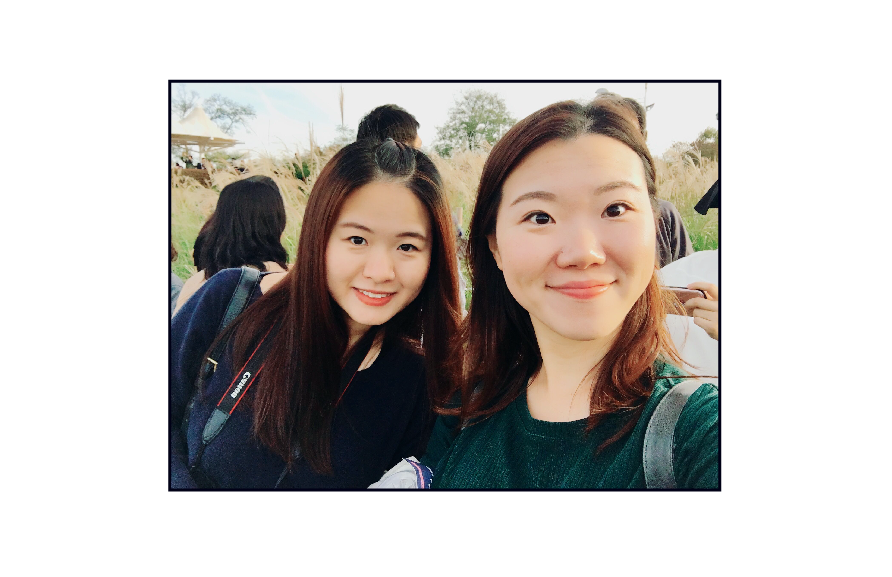 Hello, everyone! I'm Creatrip's Eunseon Hong, your Korean friend for the day! I have experience communicating with many friends of different nationalities. Think of me as a relative or a close friend in Korea and come along to my tour! I'll show you around the hidden places around Korea that locals frequently visit.
---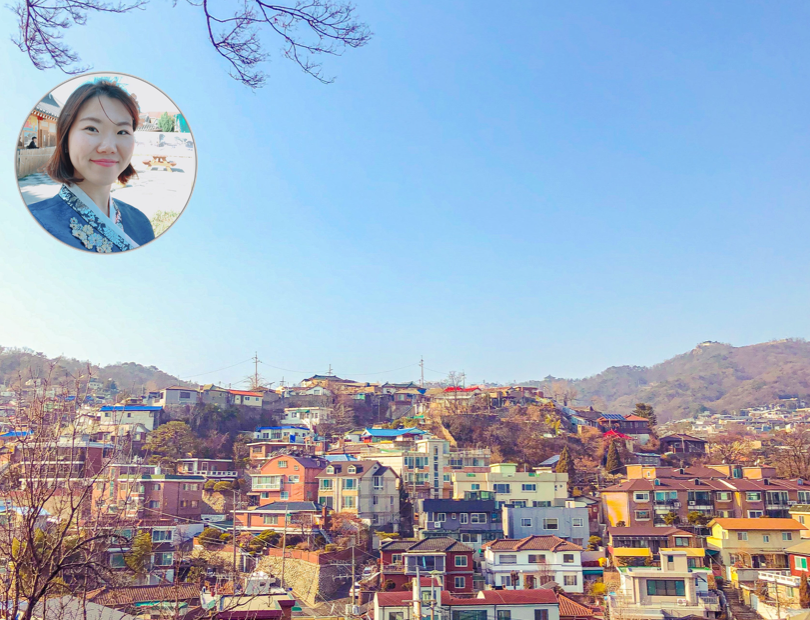 Hello everyone! We're Creatrip, your group of Korean travel experts.
Do you know about the Seoul of old, behind the hip, modern, refined look of Seoul today? This is the Walking Tour, prepared to show you a different look of Seoul!
Take the tour to climb along the old Hanyangdoseong (Seoul City Wall), and look into Bukjeong Village, one of Seoul's major daldongne (hillside shanty town). At Bukjeong Village, you can visit Simujang, where the independence activist Manhae Han Yong-un used to stay to feel the vibes of Korea about a century ago, during the Japanese colonial rule.
We'll also show you a special cafe that we cannot reveal the name of, respecting the cafe owner's request. Enjoy a Seoul trip others have not experienced, together with Creatrip!
---
'The Hidden Seoul, Walking Tour' : Reasons for Recommendation
Small group tour

of minimum 1 to maximum 4 people!
Walk along the

Hanyangdoseong

(Seoul City Wall) built in the Joseon Dynasty, and meet the Seoul of 600 years ago.
Stroll around

Bukjeong Village

, one of the few

daldongne

(hillside shanty town) remaining in Seoul, and experience the old Seoul.
Feel Korea's bitter history of Japanese colonialism by visiting

Simujang

, which is where Manhae Han Yong-un, an

independence activist

who was part of the March 1st Movement, used to live.
The name is a secret. We'll also reveal a special

cafe

A

Korean guide

that can speak English and Chinese is waiting with hot takes on Korean culture and other fun stories!
---
'The Hidden Seoul, Walking Tour' : Schedule
☘ Departure at Hansung University Station Exit 5 (Tour begins - 11:00 AM)
⇰ Walking tour along the Hanyangdoseong
⇰ Stroll around the daldongne Bukjeong Village
⇰ Feel the traces of independence activist Manhae Han Yong-un at Simujang
⇰ Visit a cafe where you can enjoy both the flavor and the style
⇰ Tour concludes at Hansung University Station Exit 5 (Expected Ending Time - 14:00 PM)☘
---
'The Hidden Seoul, Walking Tour' : Prices
Adults
Above 13 years old

Children and Youth
5~12 years old

₩30,000
₩20,000

₩30,000
₩20,000
Not available for children under 5 years old
---
'The Hidden Seoul, Walking Tour' : Notes
The tour can depart when reserved by 1 person or more.
This tour is available from the age of 5.
This tour is a walking tour, so please participate in a comfortable outfit and shoes. ❄ You need to walk long durations ❄
The tour operates only on weekdays (Tue~Fri).
Payment must be complete 2 days before the tour date for the tour to depart.
The cost of food and drinks during the tour are not included in the price. (☕ Please order 1 drink per person as part of cafe etiquette.)
Travel insurance is not included in the tour price.
Refund is not available within 3 days before the tour. If you wish to change your reservation, contact us at

help@creatrip.com

.
The tour may be cancelled in case of severe weather conditions, in which case we will contact you 24 hours in advance and provide a 100% refund.
The tour may end later than planned depending on situation, so please take that into account when planning your schedule after the tour.
---
'The Hidden Seoul, Walking Tour' : Refund Policy
For cancellation up to

3 days before

departure date, 100% refund is provided. No refund is available after that.
If you wish to change your reservation, contact us at

help@creatrip.com

.
---
'The Hidden Seoul, Walking Tour' : Major Spots
☘ The Way to Bukjeong Village (Hanyangdoseong)
Hanyangdoseong holds the 600 years of the history of Seoul/Hanyang. As you walk along the Hanyangdoseong, you will find yourself wondering if this is the same Seoul that was filled with large modern buildings.
'Hyehwamun'ㅣThis walking tour begins at Hyehwamun, one of the 4 minor city gates of Hanyangdoseong.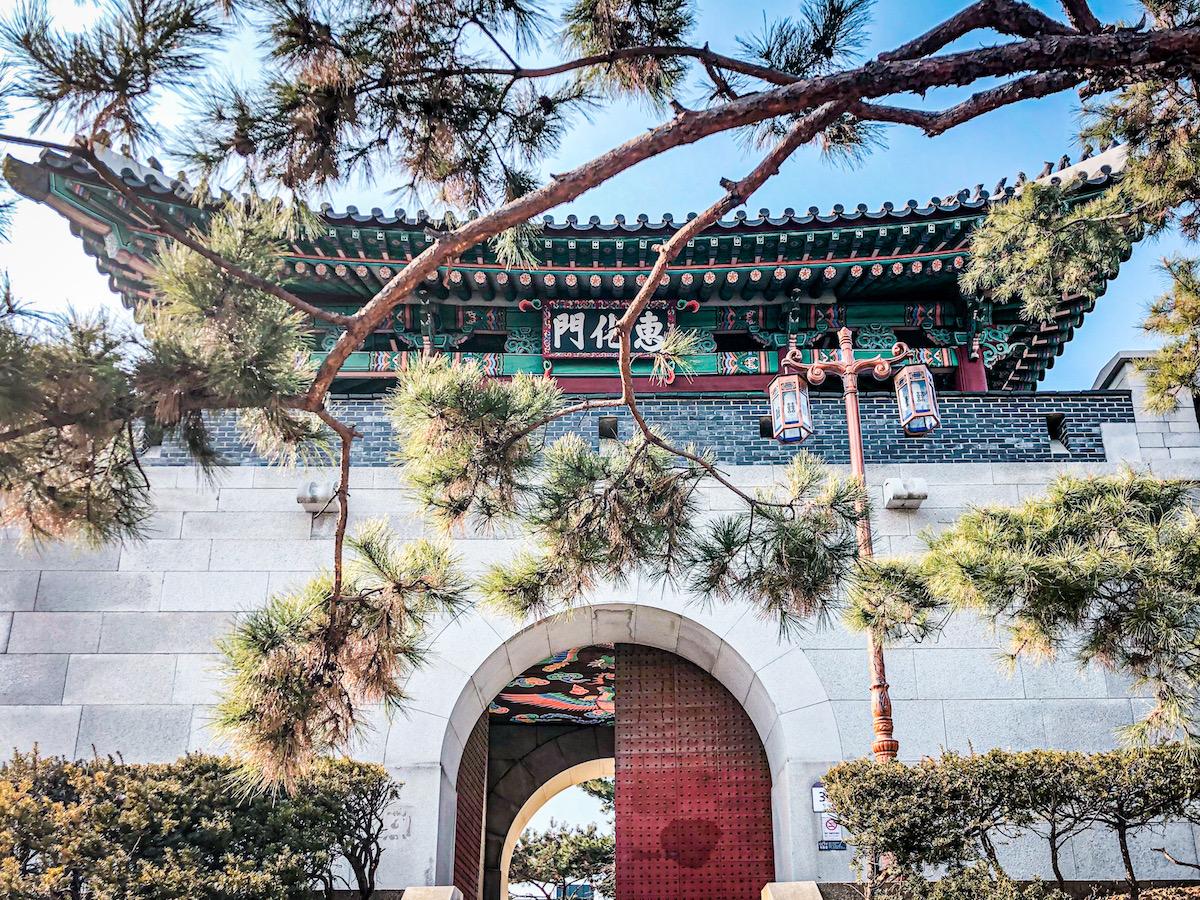 We walk along Hanyangdoseong for about 30 minutes and watch the nearby village. Old homes, traditional houses, churches with history – old-fashioned elegance is gathered at Seongbuk-dong.
More than anything, the scenery of countless houses gathered along the hillside was most memorable.
It's because it's difficult to find a scenery in Seoul where there isn't a single apartment or high-story building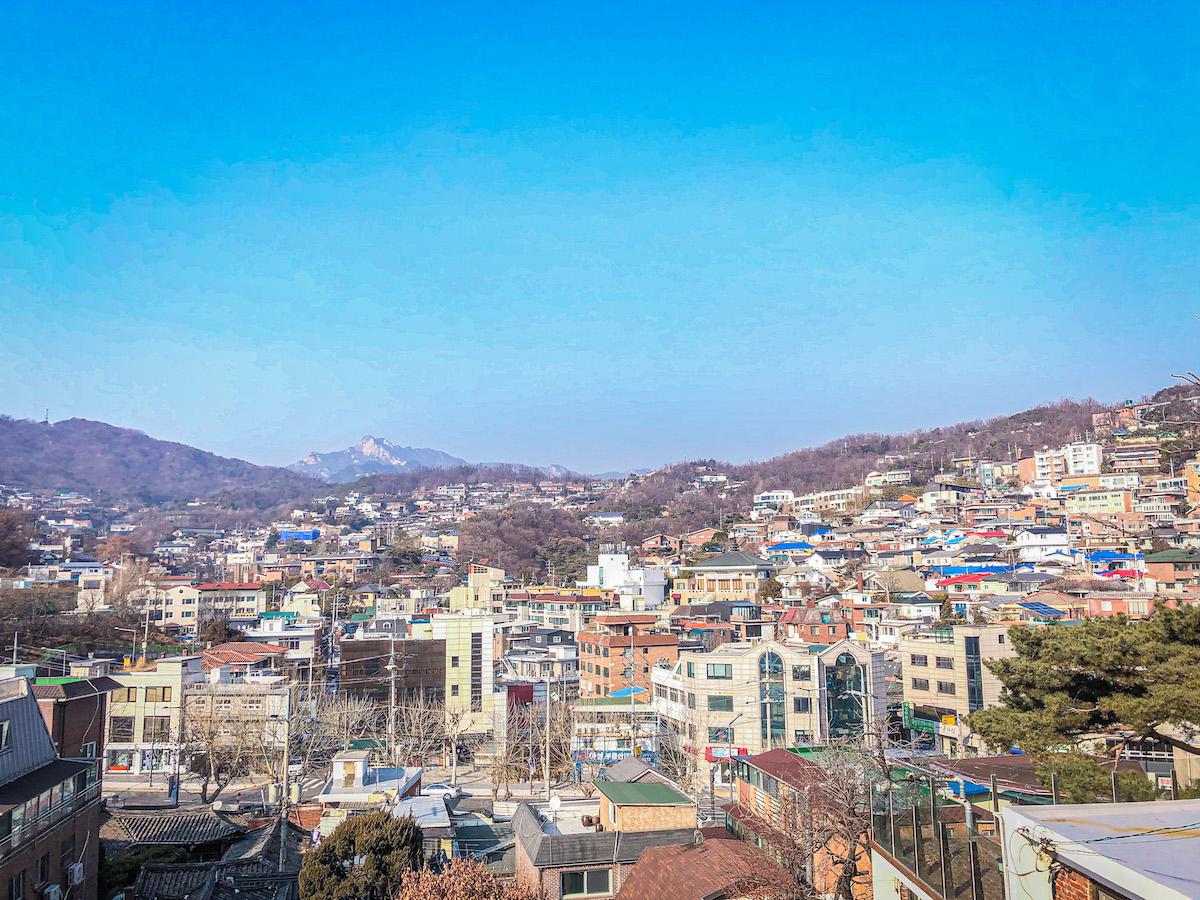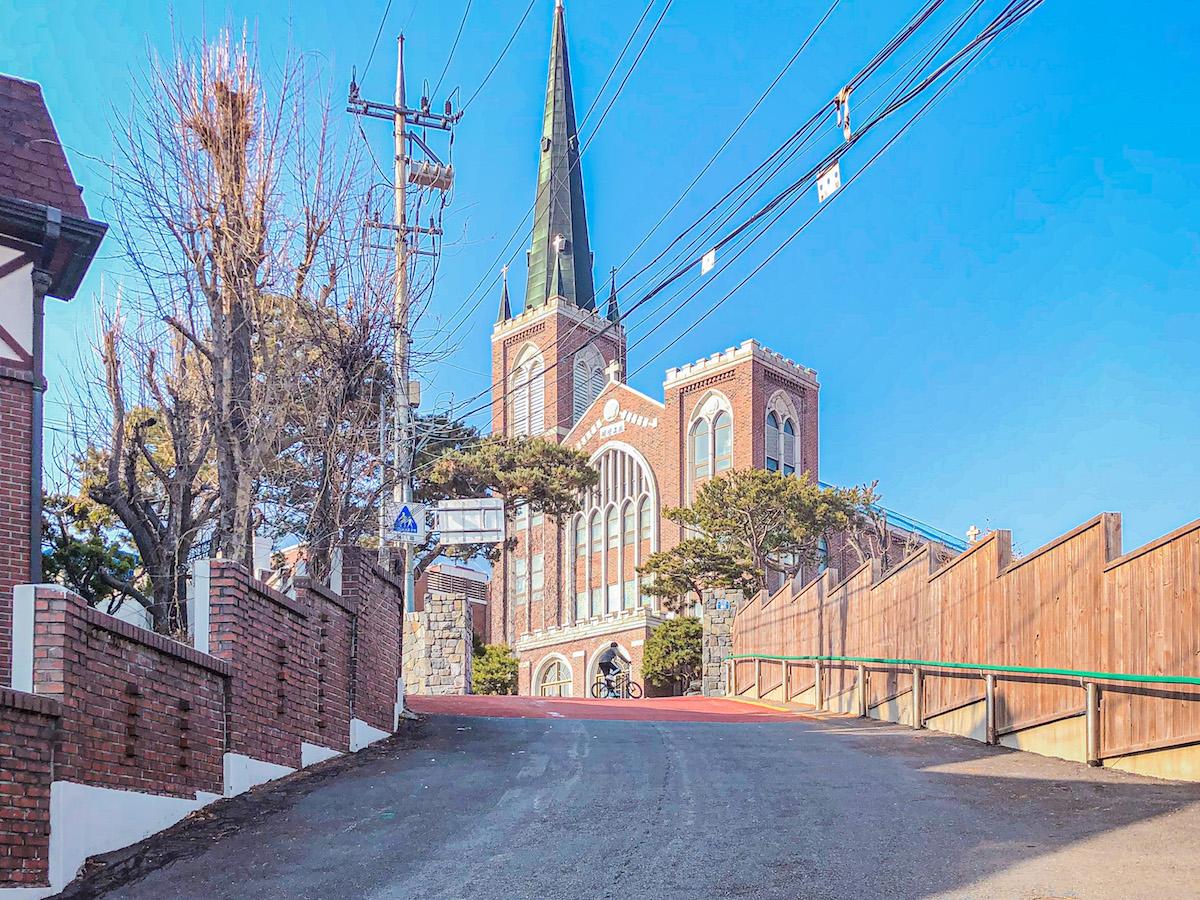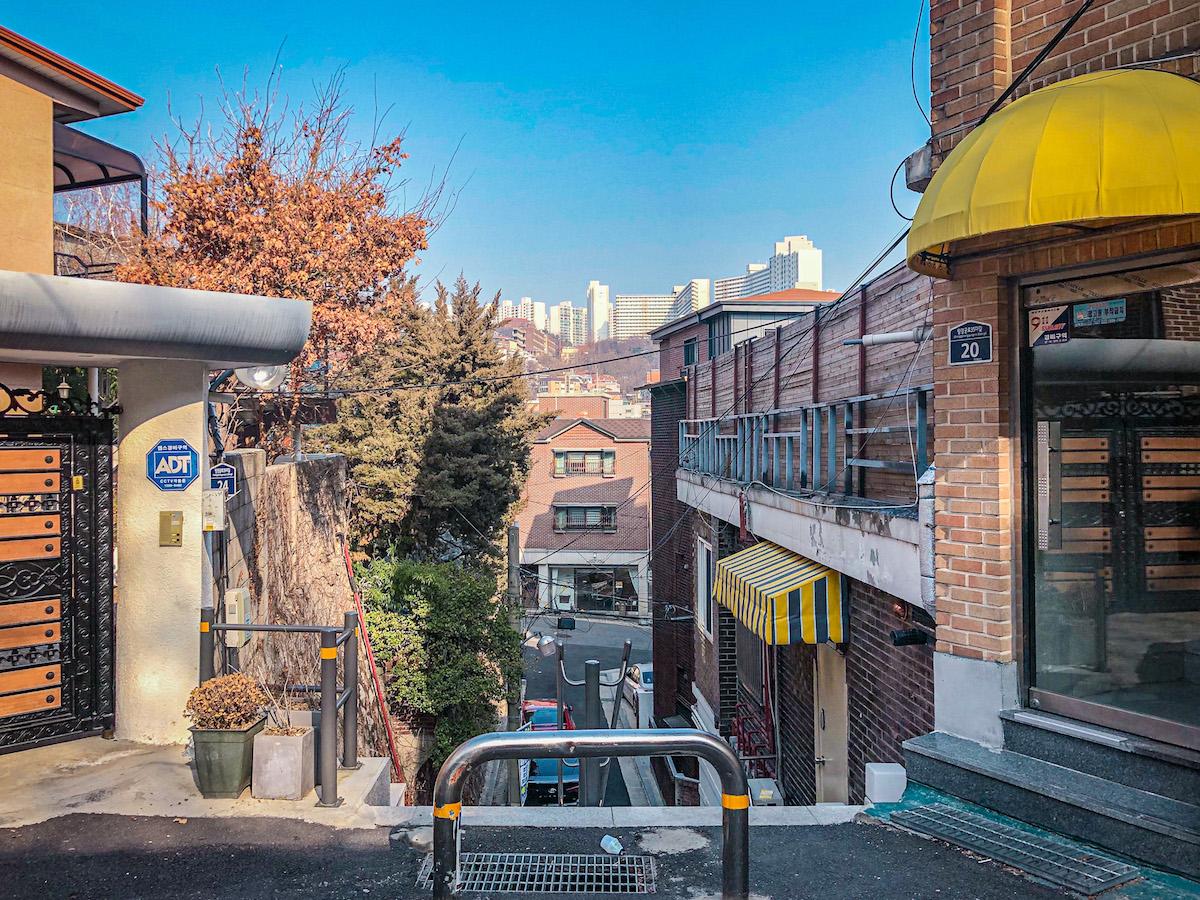 'Waryong Park'ㅣ At Waryong Park, the beauty of the Hanyangdoseong reaches its peak. As you walk along the wall, you can see from afar another aspect of Seoul, filled with low buildings and houses.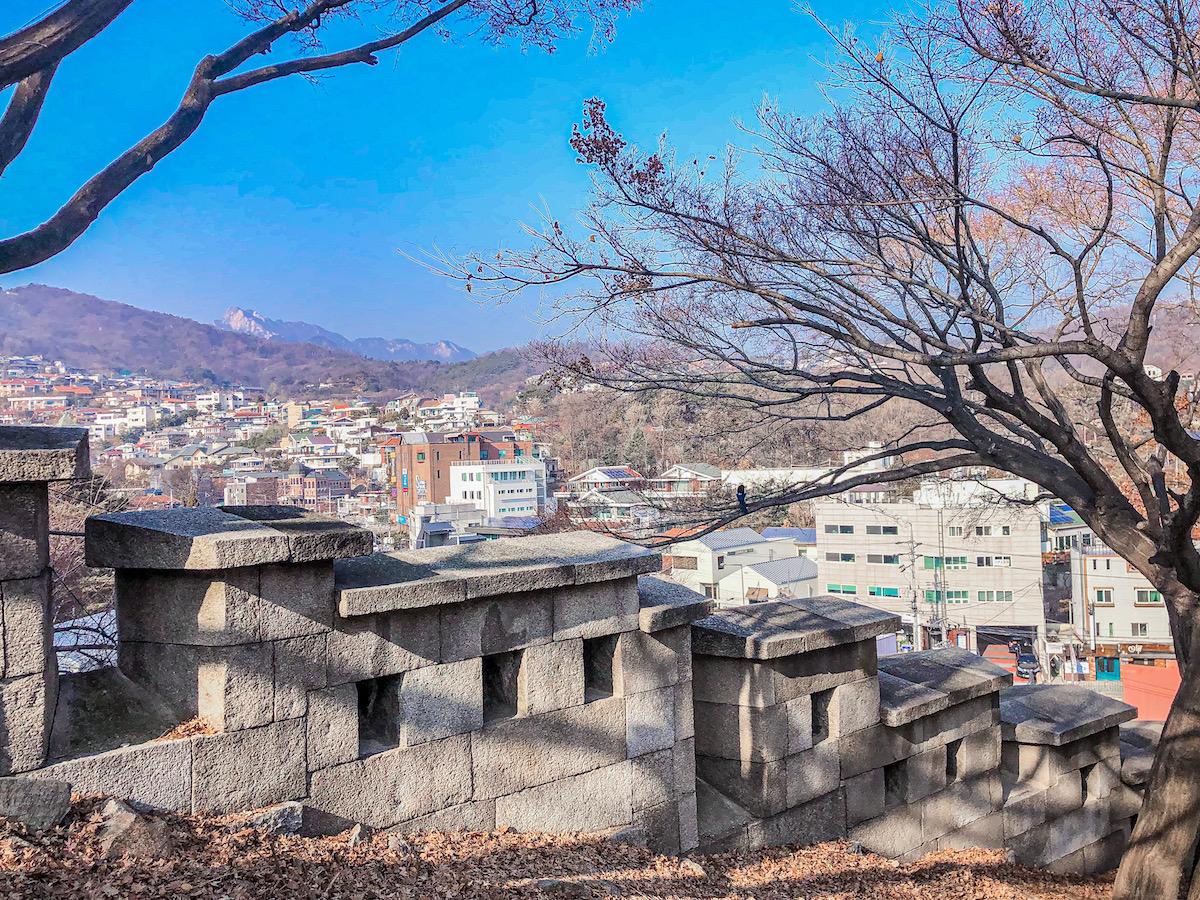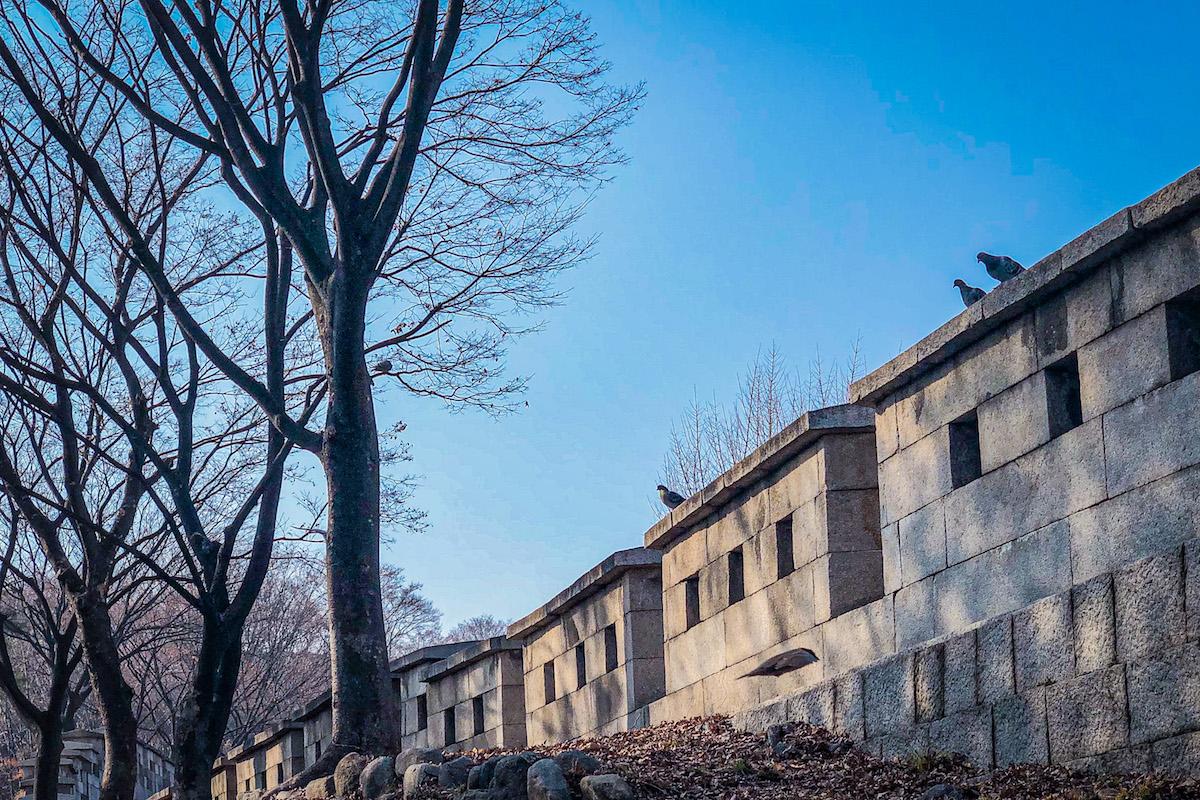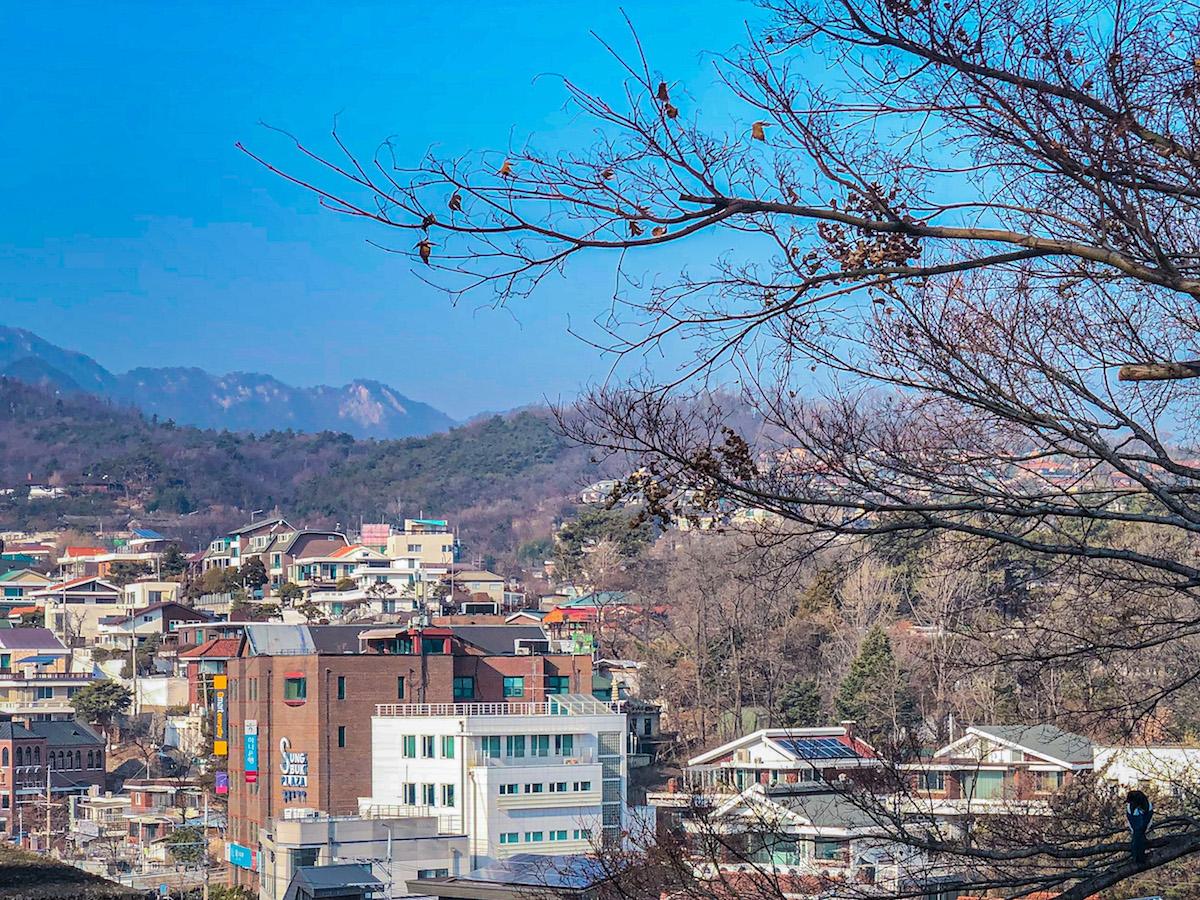 Each house has a different shape, and a different roof color, boasting a scenery rich in color.
That they built houses along the hillside like this was simply astonishing, and the fact that such a place was in Seoul was very new to even a Korean like me.
Walking slowly while admiring the sights of the village, we've already climbed up so high!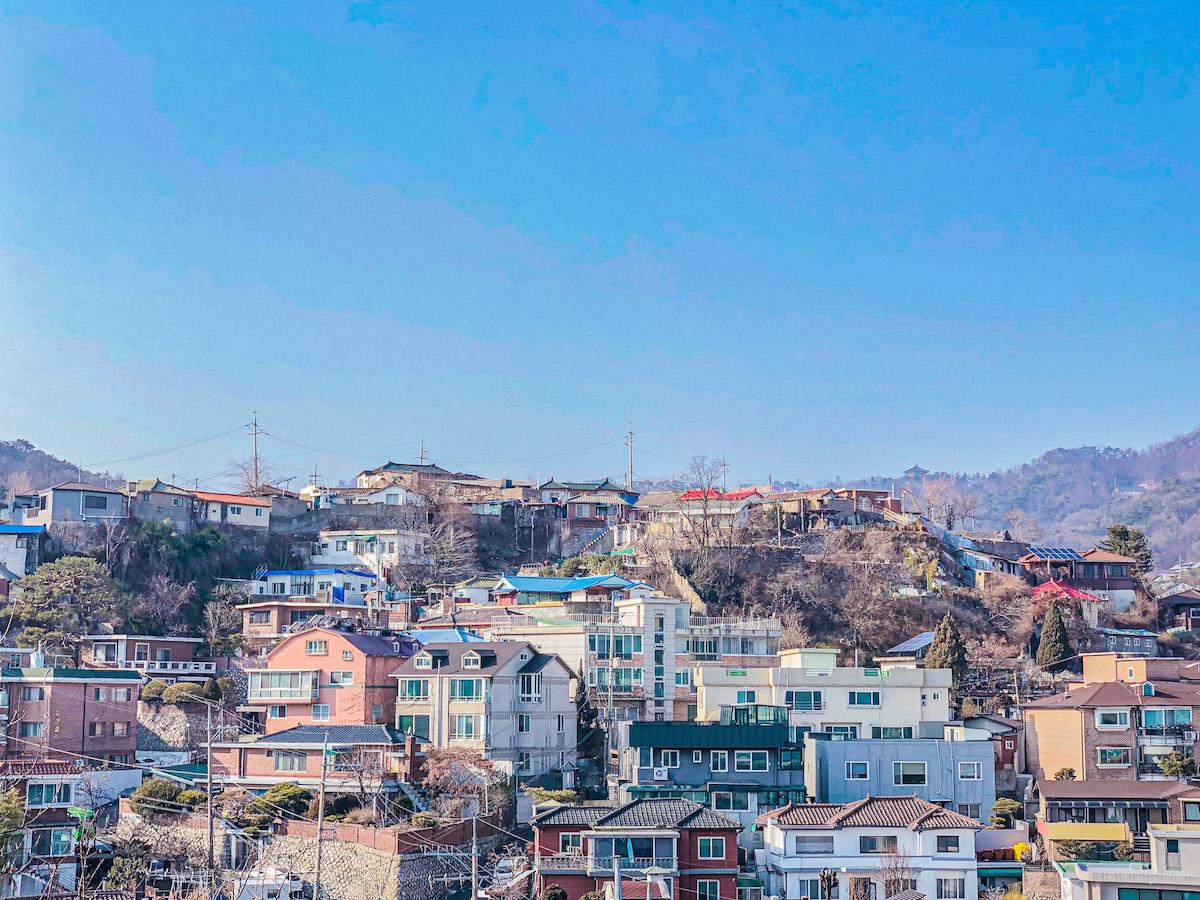 ☘ Bukjeong Village
'Daldongne Bukjeong Village'ㅣ There are very few daldongne left in Seoul, as most have gone through urban renewal. Here, you can meet the view of Seoul decades ago. The Seoul of old is that well preserved.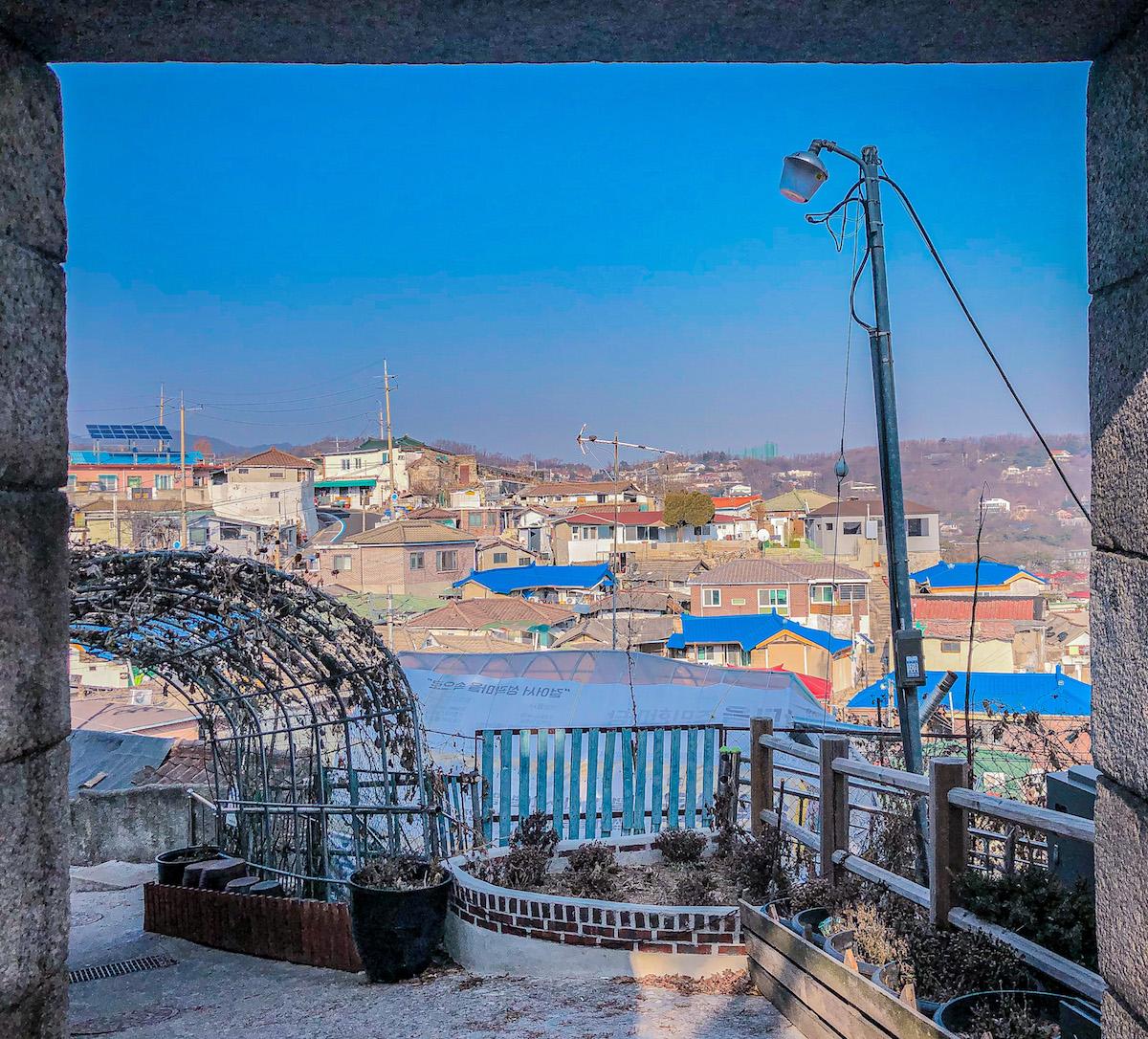 This is the 'guide map' of Bukjeong Village.
Seeing the state of the guide map, can you tell how old this village is?
Finding such traces of the Seoul of old is the charm of today's walking tour.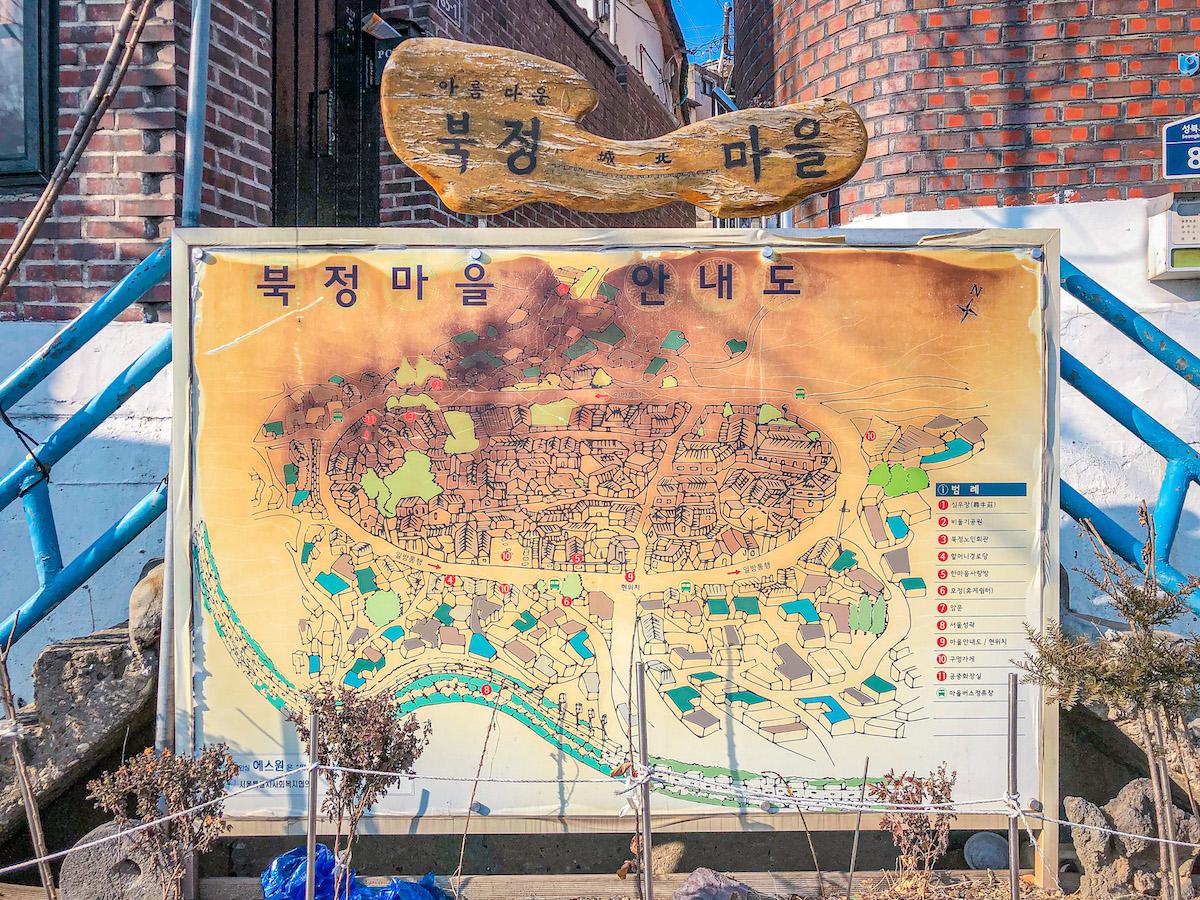 As you walk along Bukjeong Village, you can easily find abandoned houses.
Like how many people move from the countryside to Seoul, wouldn't many people from this village have moved to a larger neighborhood in Seoul?
It's a bit spooky, so we'll speed through this area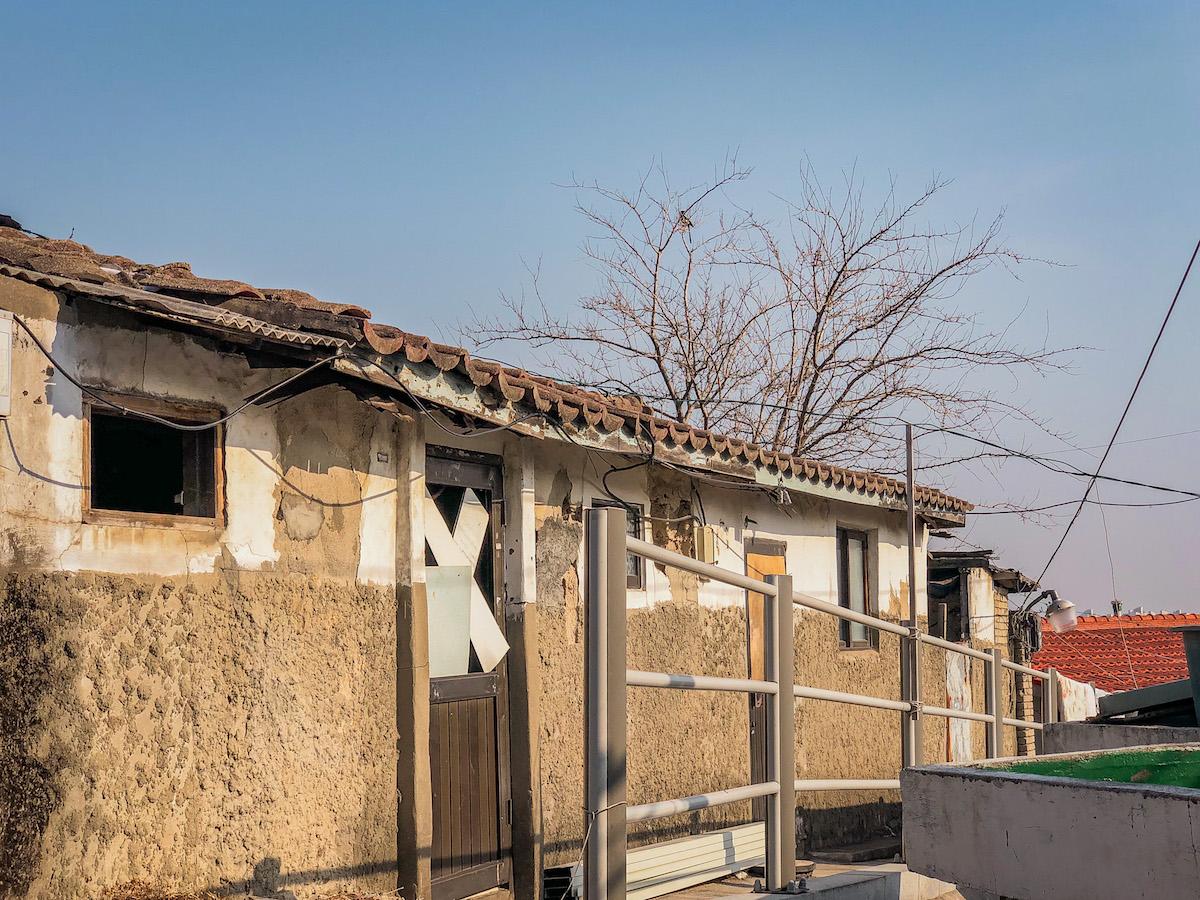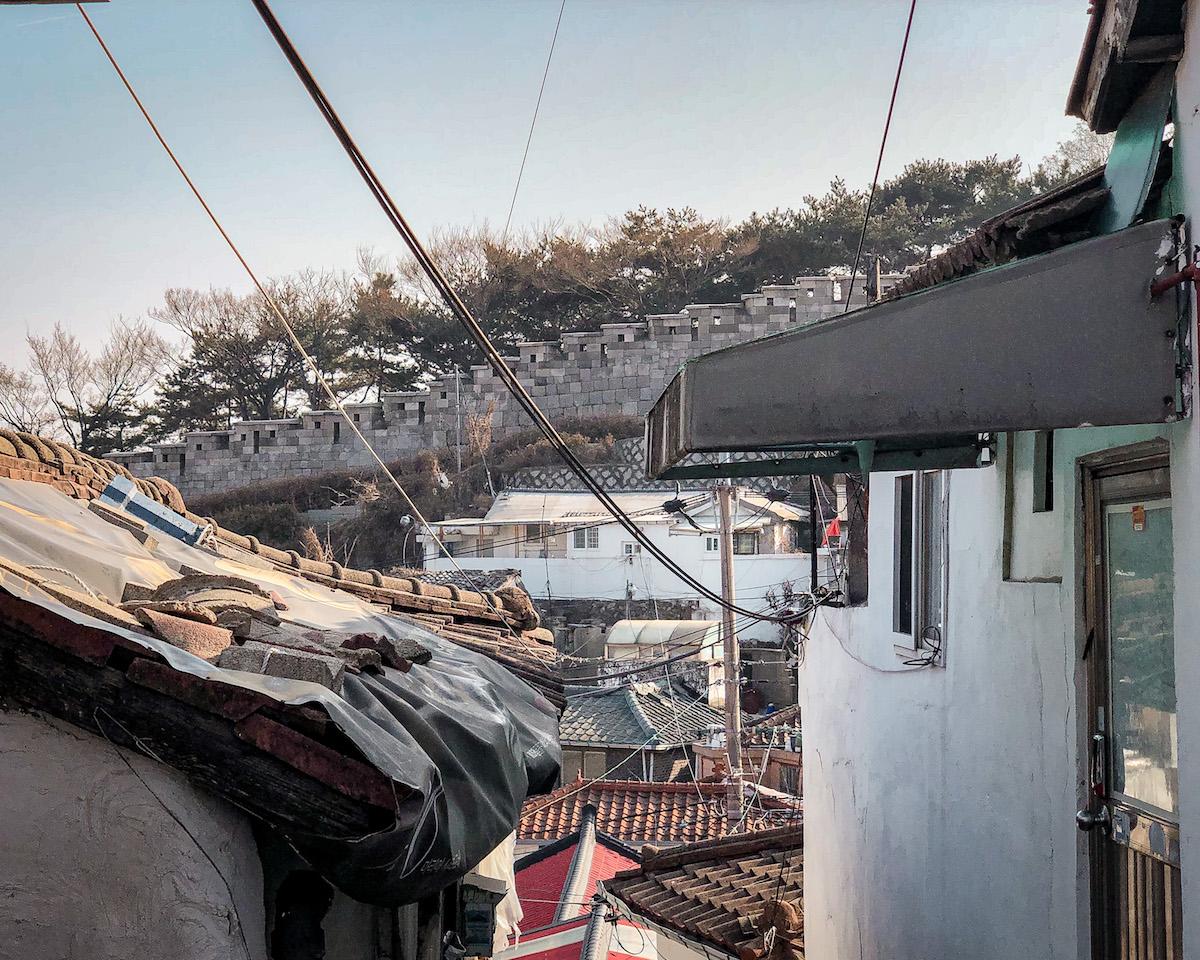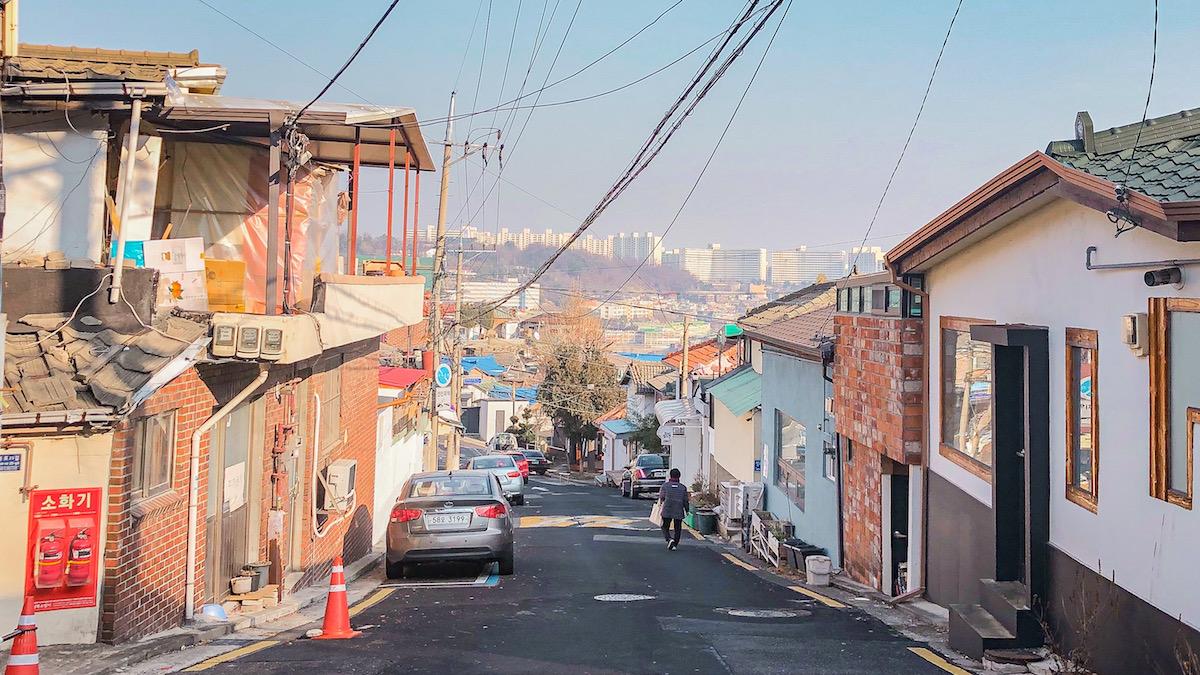 It looks like they've painted these houses recently. This was the "most colorful" place in this daldongne.
It's the "ART" you can find in Bukjeong Village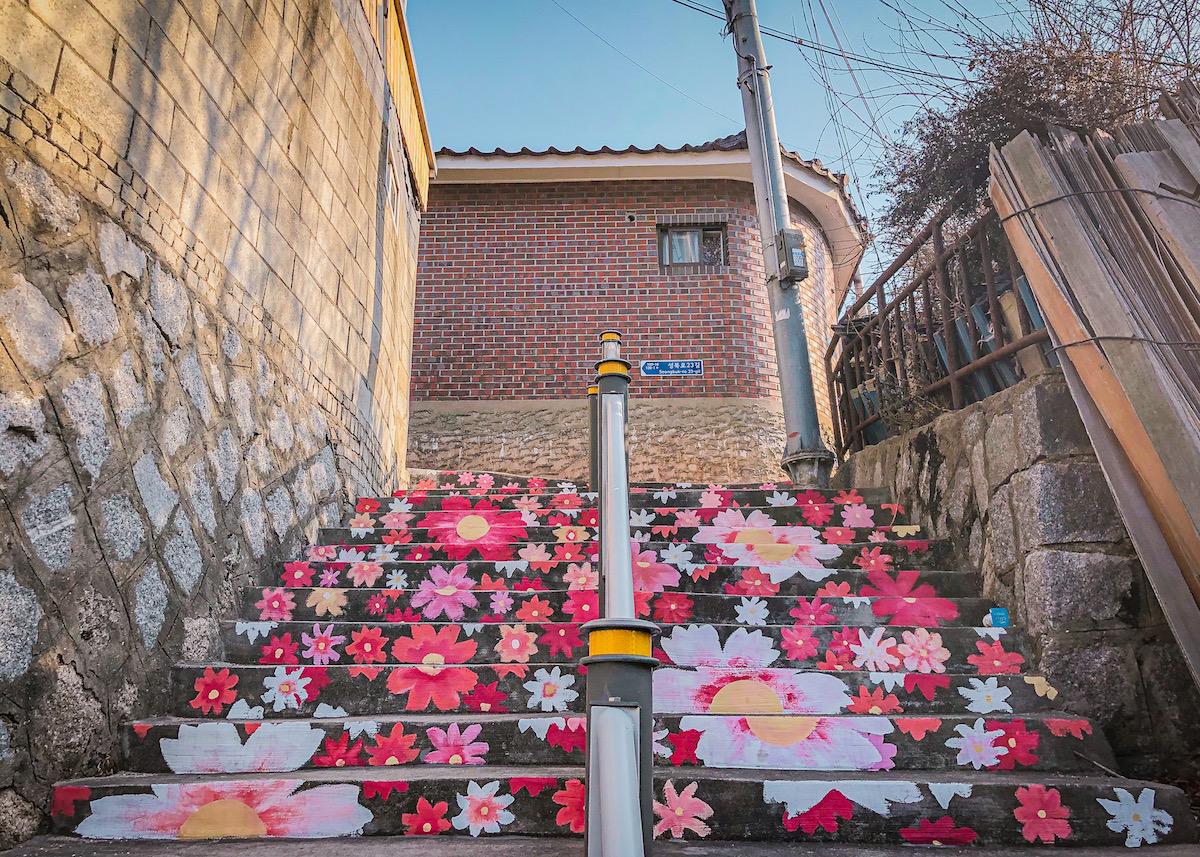 ☘ Simujang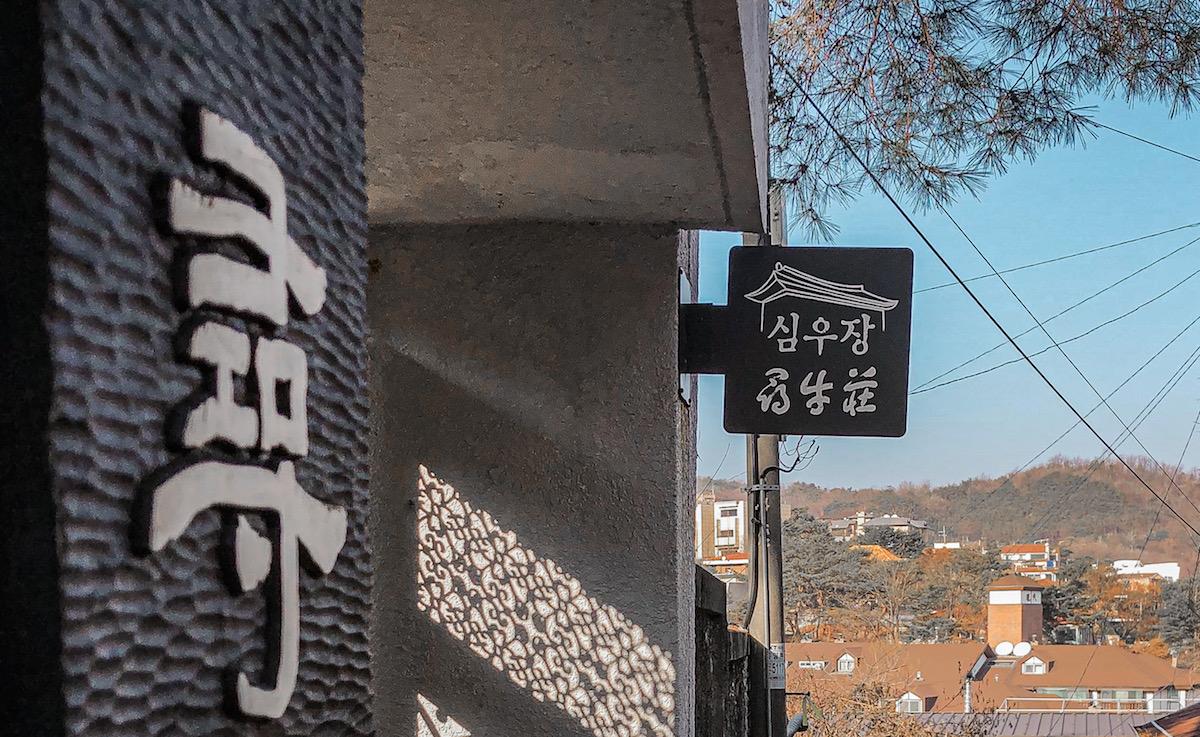 ✔ What is Simujang?
⇒ The mid-late 1930s, when independence activist Han Yong-un lived in Simujang, was the period when Japanese imperialism was at its peak, and there was powerful suppression against independence movements. Han Yong-un refused to compromise to the Japanese up until the very end, and the Simujang where he lived became a place symbolizing national pride.
There are various ways to get to Simujang.
However the way to Simujang from Bukjeong was twisted and winded, and was not easy. It was like a maze.
As the way to Simujang was rough, the sentiment once we reached Simujang was much more touching.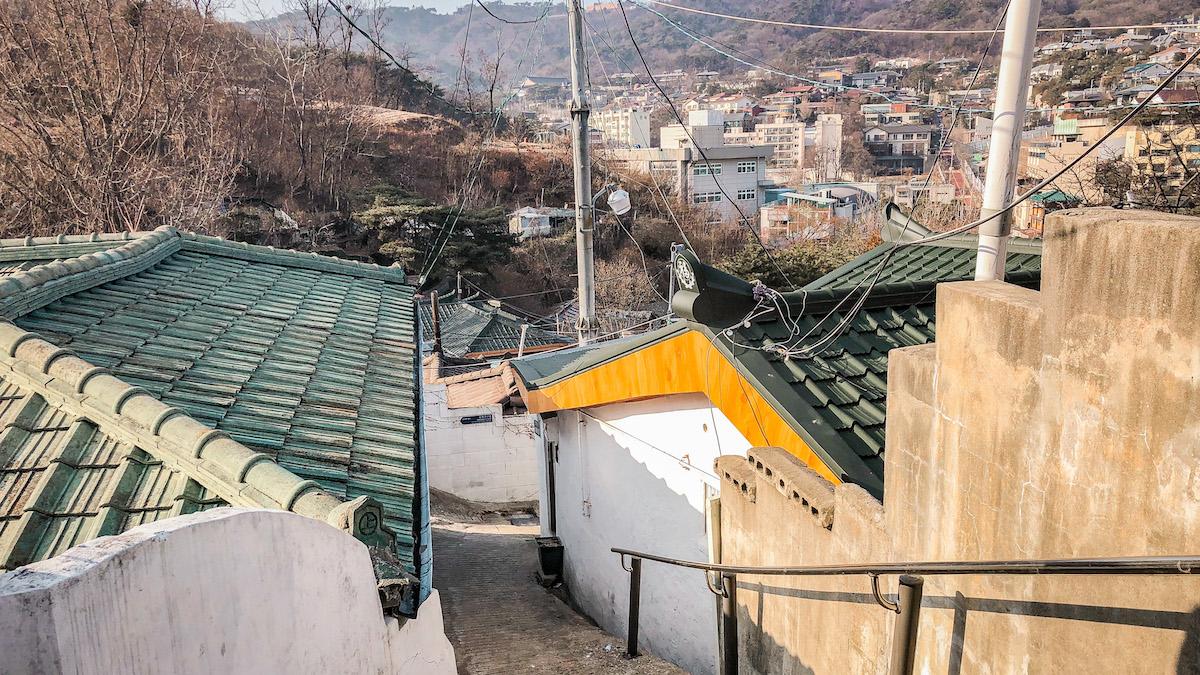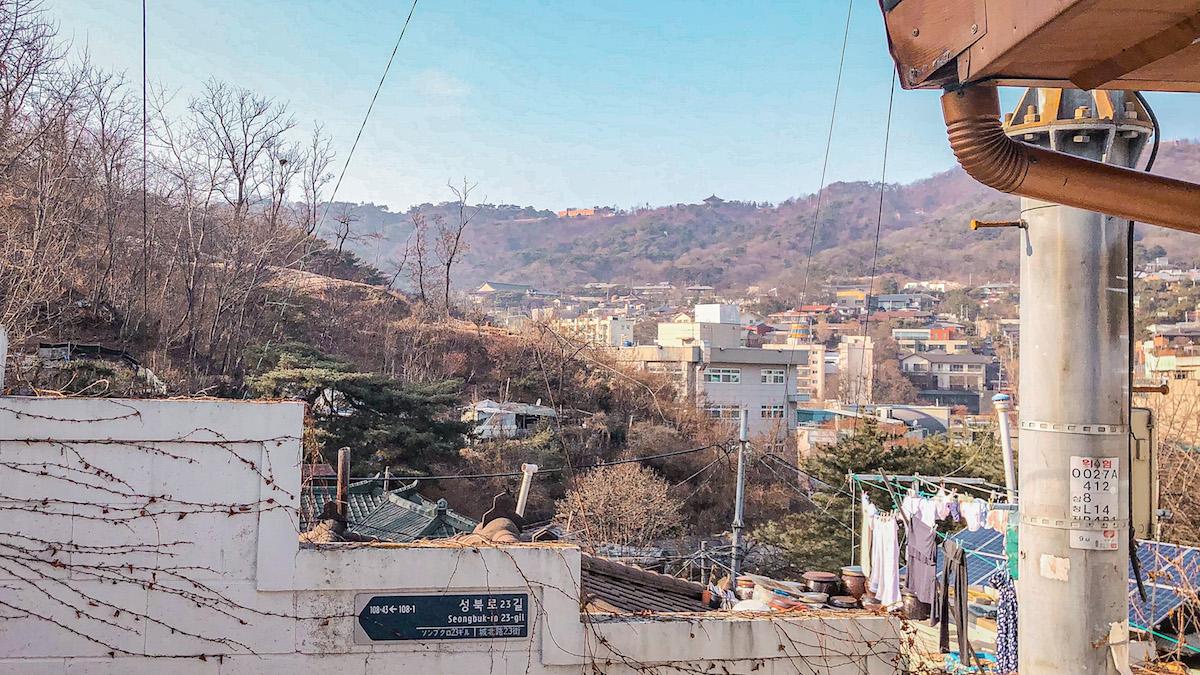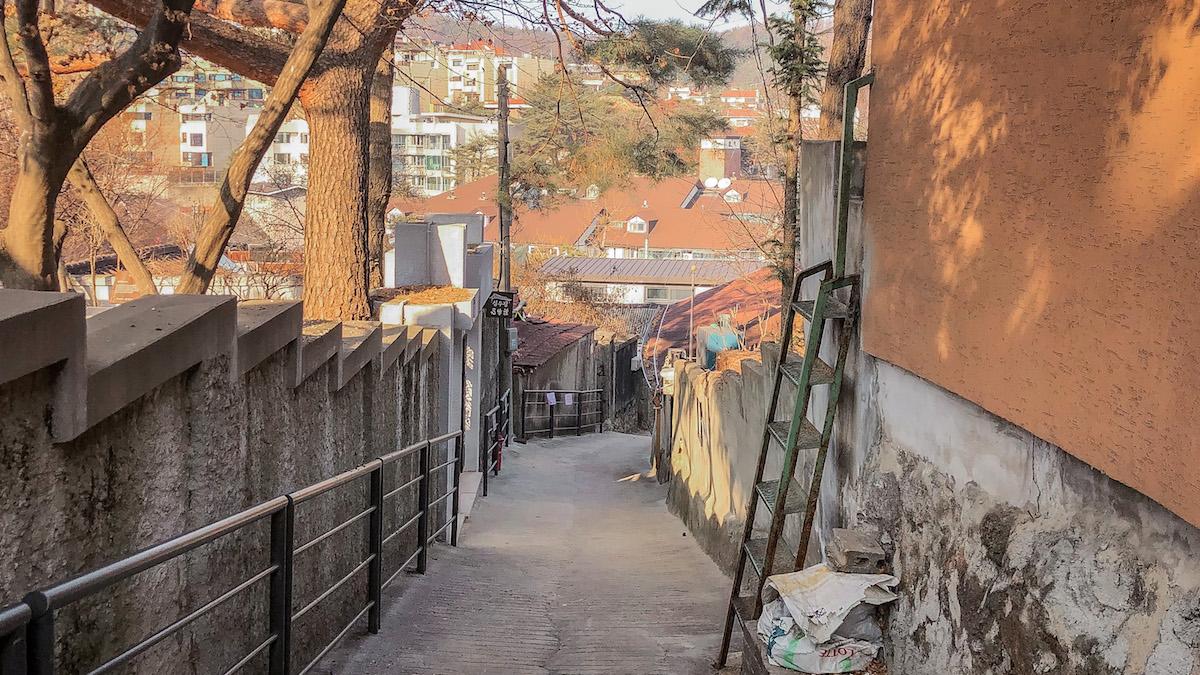 They say this pine tree was here even before Manhae Han Yong-un had moved here.
From the Japanese colonial rule, the independence of Korea, to today, this pine tree had been around for countless historical events of Korea.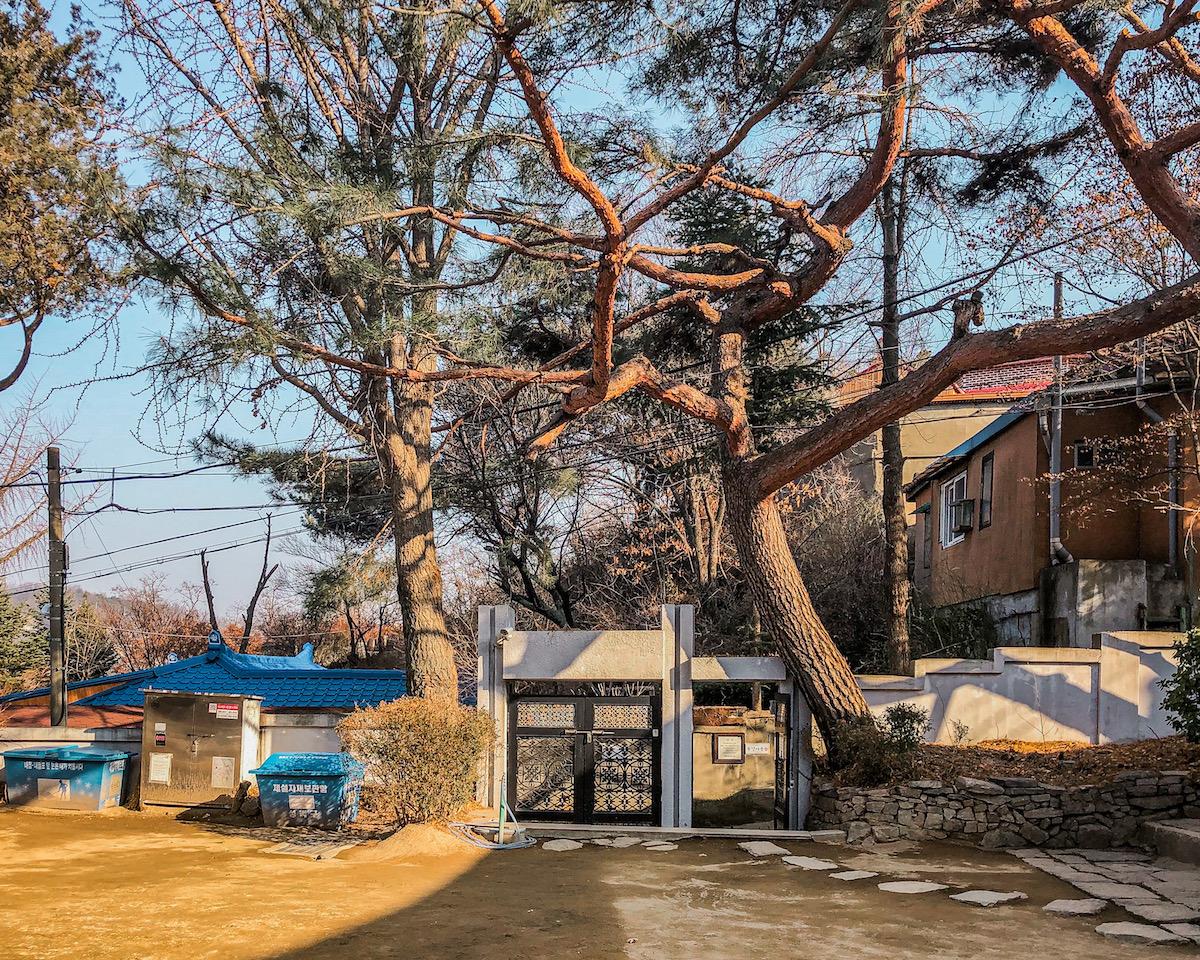 Simujang was historical site with huge effort to put in to retain as much of its past form as possible. You could even see some items that Han Yong-un had used himself.
Most significantly, there were no restrictions on visitors, so we could freely see and feel the area up close.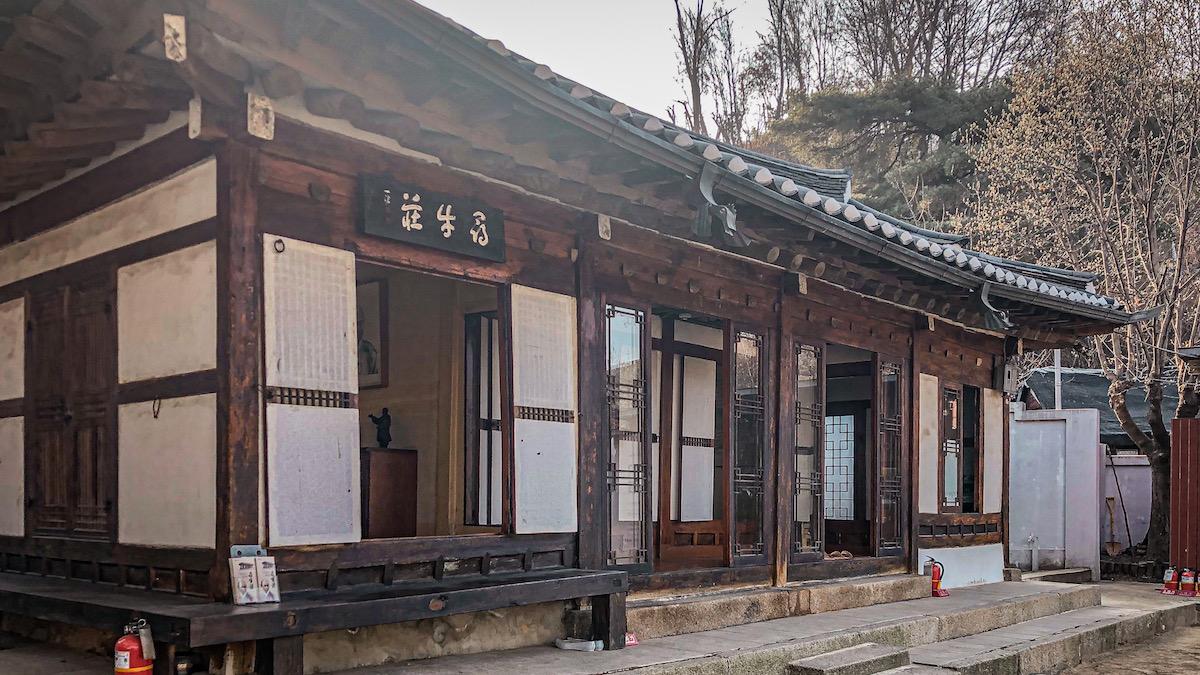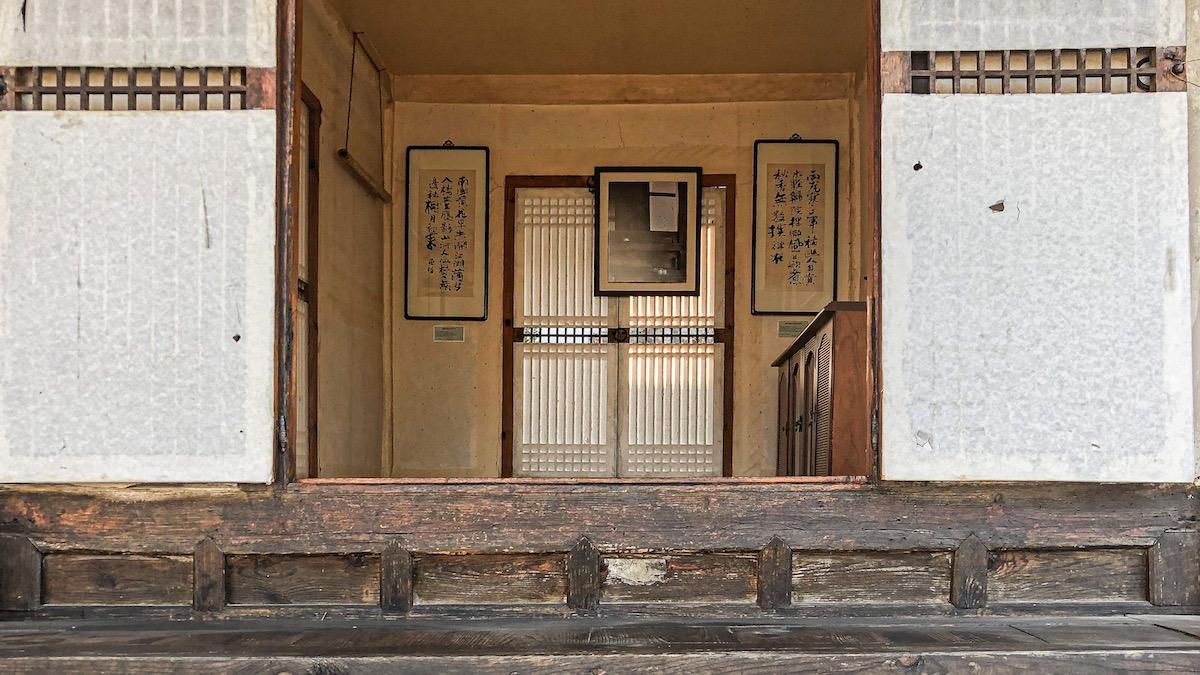 ❝ Han Yong-un passed away about a year before liberation. Watching the pine tree and the sky through this door, we try to fathom the mind of Han Yong-un, who deeply yearned for the independence of Korea. ❞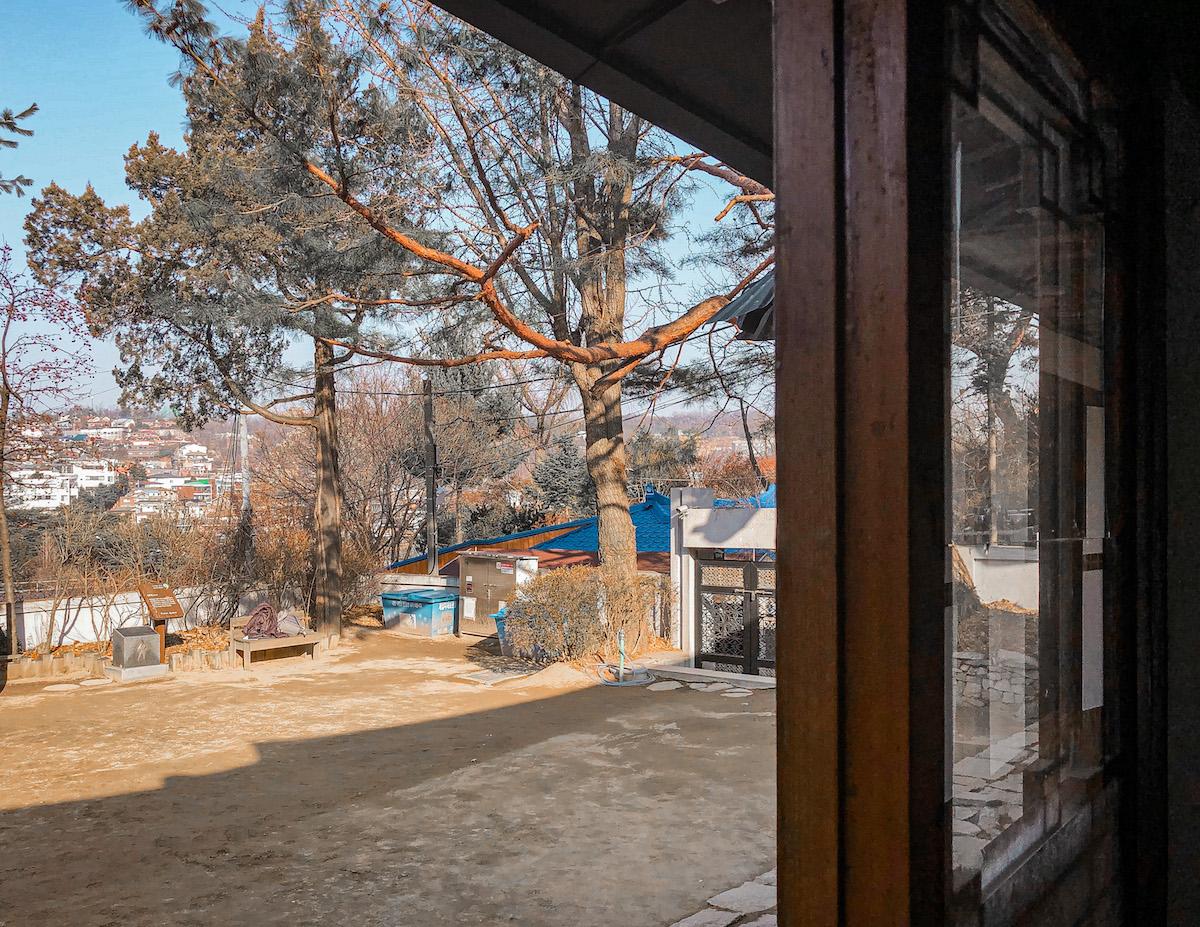 ☕ A Cafe with Both Taste and Style
'Cafe o o o'ㅣ While we cannot reveal the cafe's name (respecting the owner's wishes ), this cafe sells flavorful tea and dessert in a charming space inside a hanok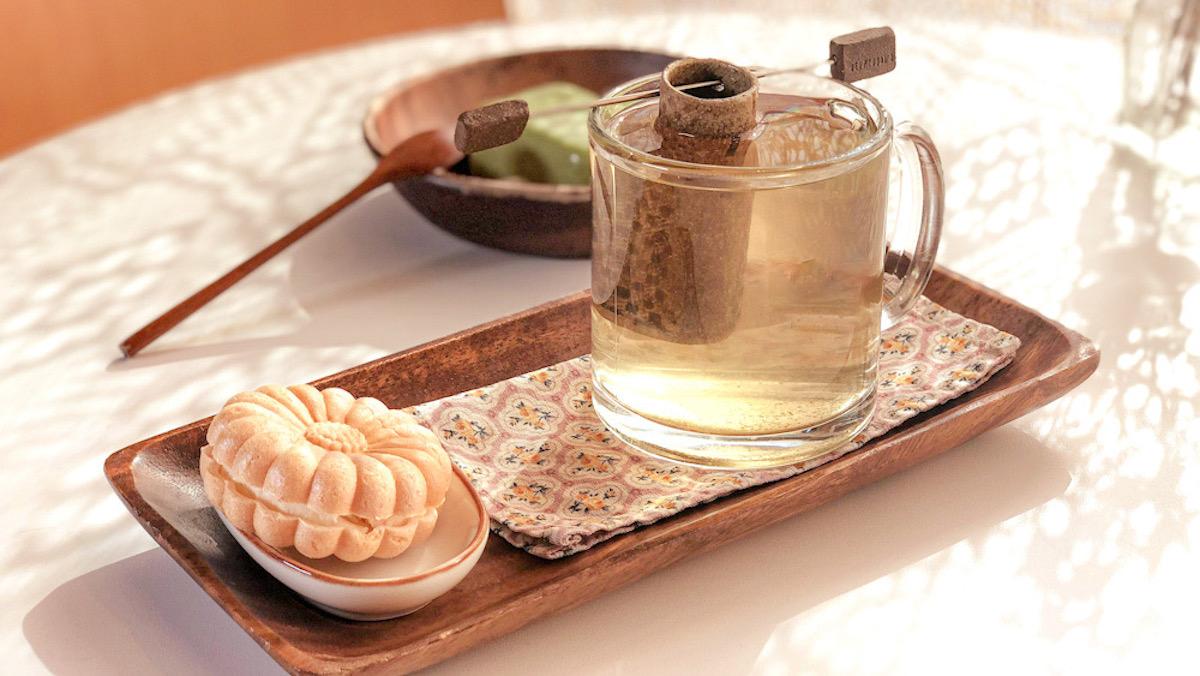 Here you can personally smell the scent of the tea, and order the tea you want.
The tea I ordered today is "Peach Ending ". I chose it because the sweet scent of peach was so good.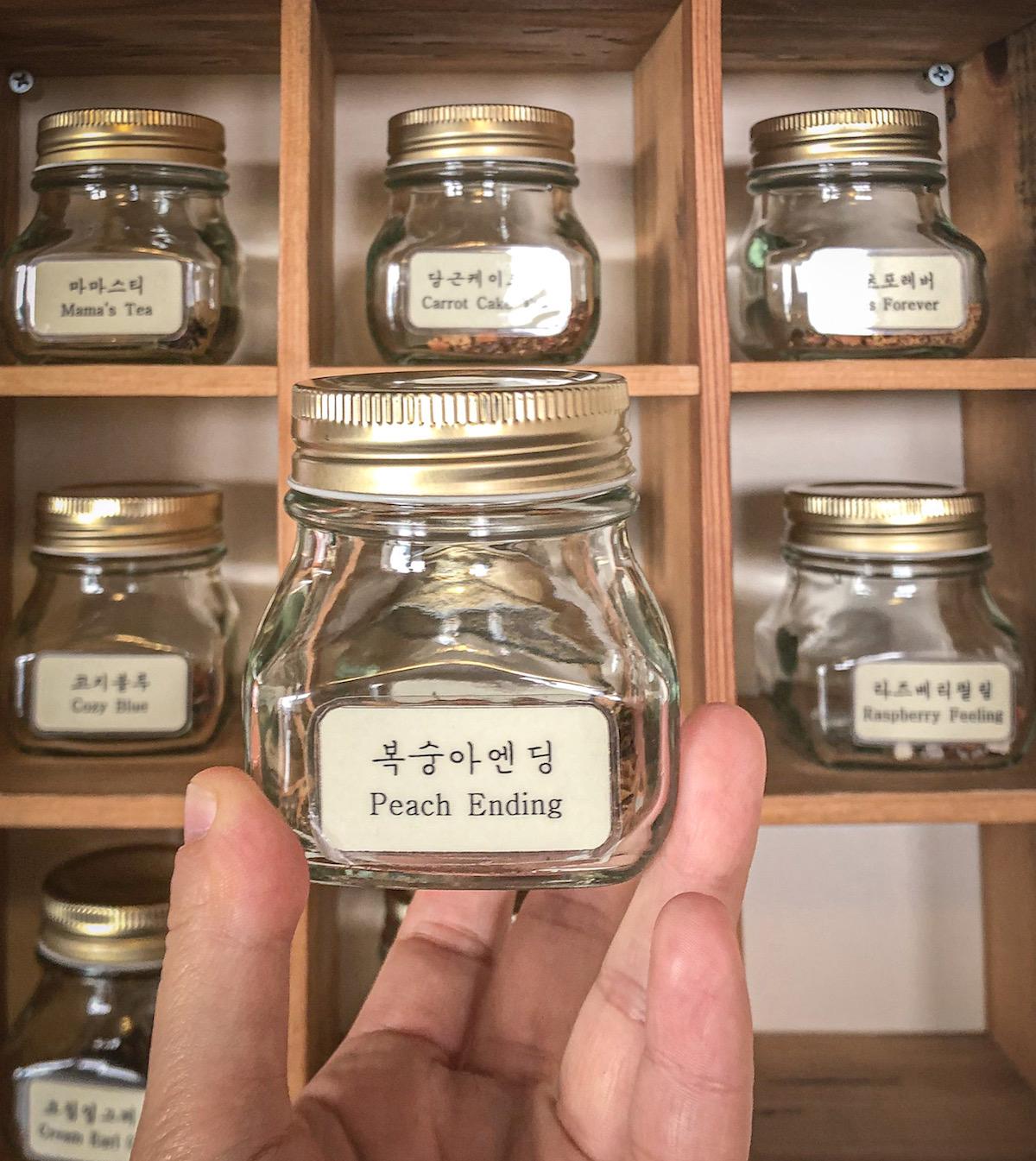 I ordered tea and their famous matcha dessert, and looked around the cafe interior.
The place is very small. It's small, but it's cozy. Despite being a hanok, it doesn't feel old and worn out, but rather the vintage vibe make it more attractive. Most importantly, lots of warm sunlight shines in, making it great for taking pictures.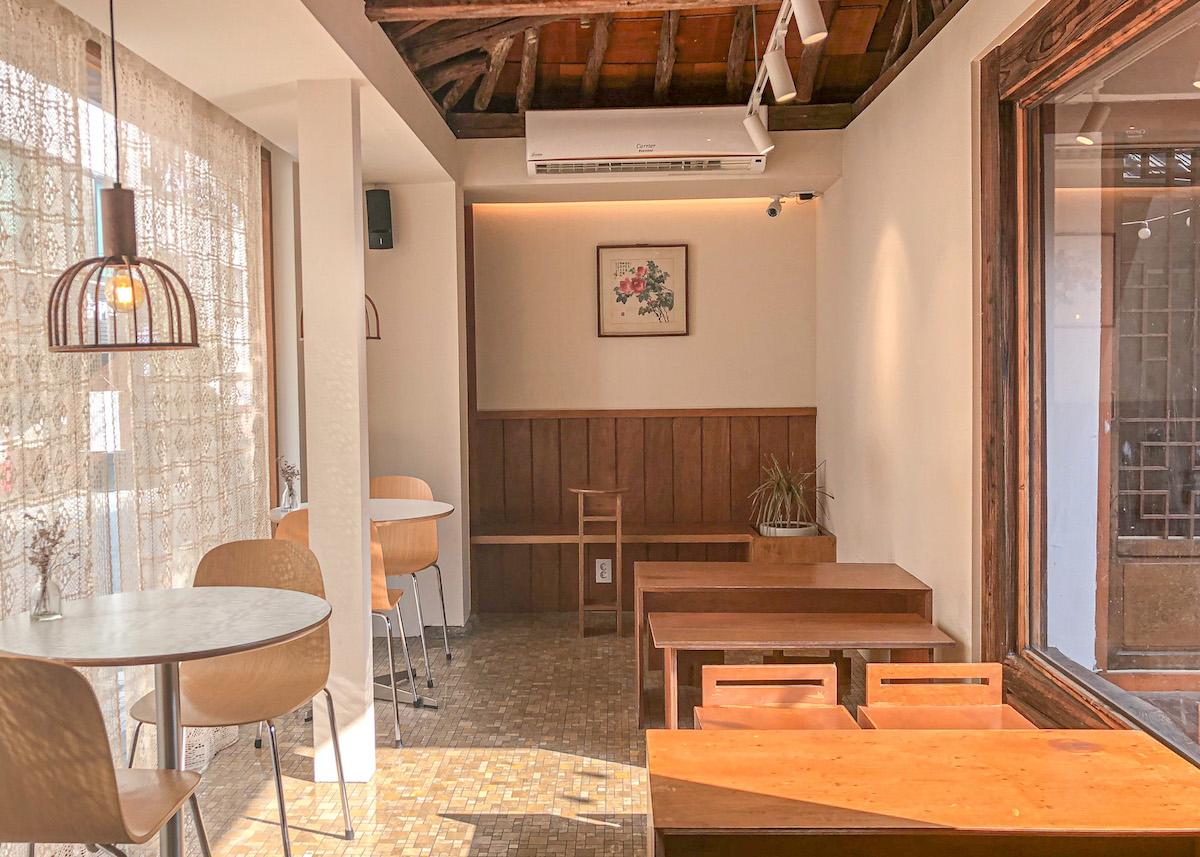 This is the special( ) room prepared separately outside. When a group of 4 people or more visits, they open this room.
The inside wasn't fancy, but it was quiet and cozy, an area just for me.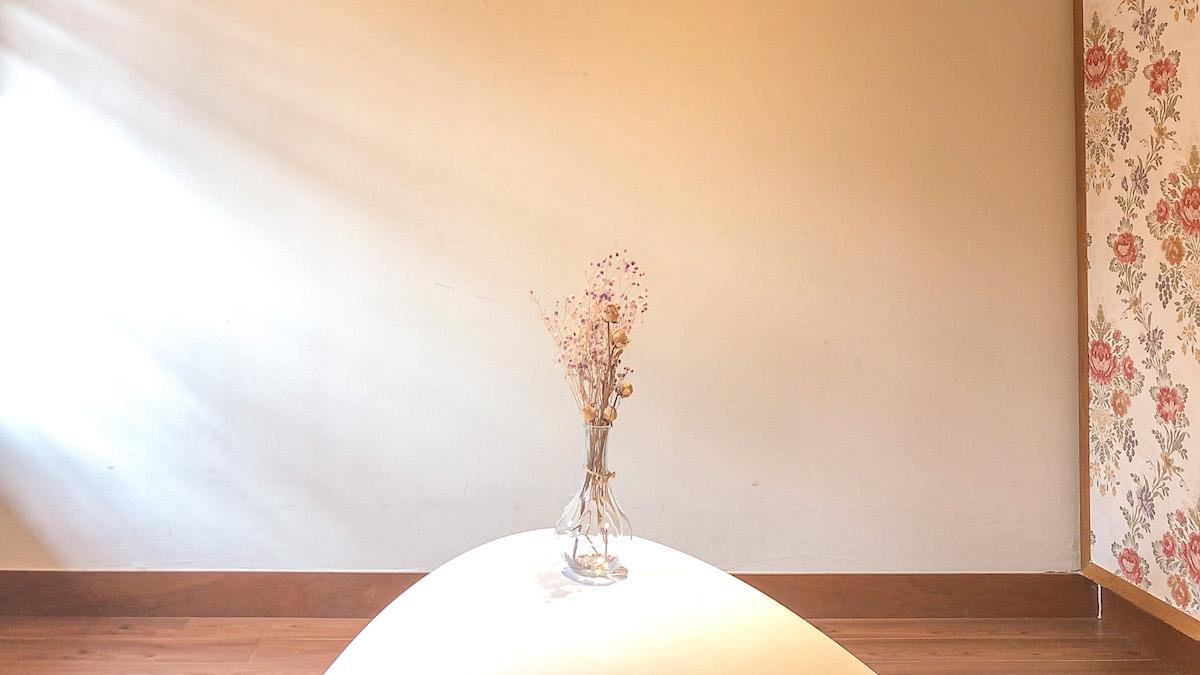 The tea and dessert I ordered arrived.
I had ordered 'Peach Ending' tea and a 'matcha' dessert.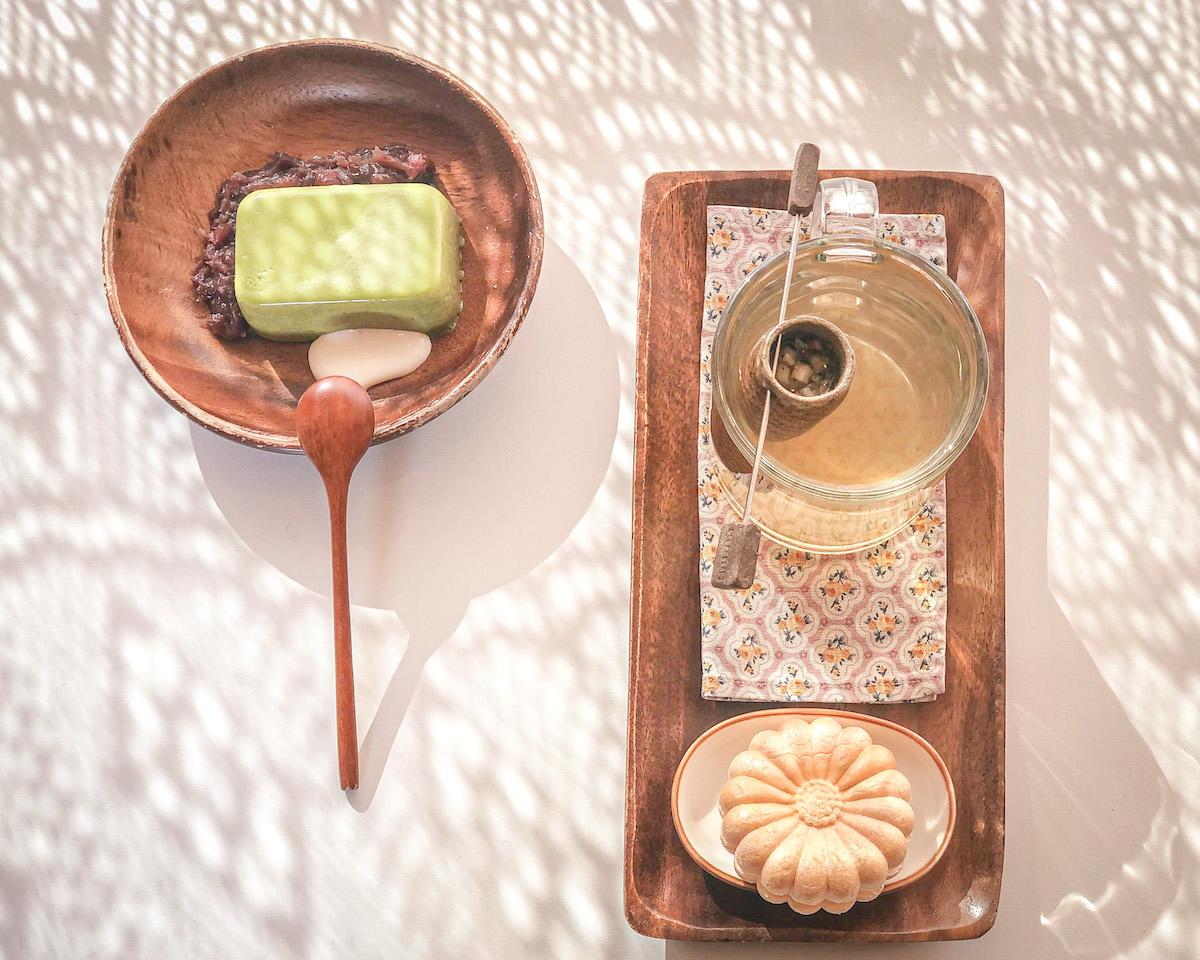 ❝Here, I met the most delicous matcha dessert I've ever tasted.❞
Among cafes with a great interior, it's difficult to find a place where the tea and the dessert is also delicious. This place has amazing style, but the flavor was also impeccable.
The dessert I found here wasn't cake or a baked good you could find in any other common cafe. It was impressive because I met this menu item for the first time in my life, and so I really wanted to introduce it to you as well. Make sure to visit and taste the menu items only available at this place!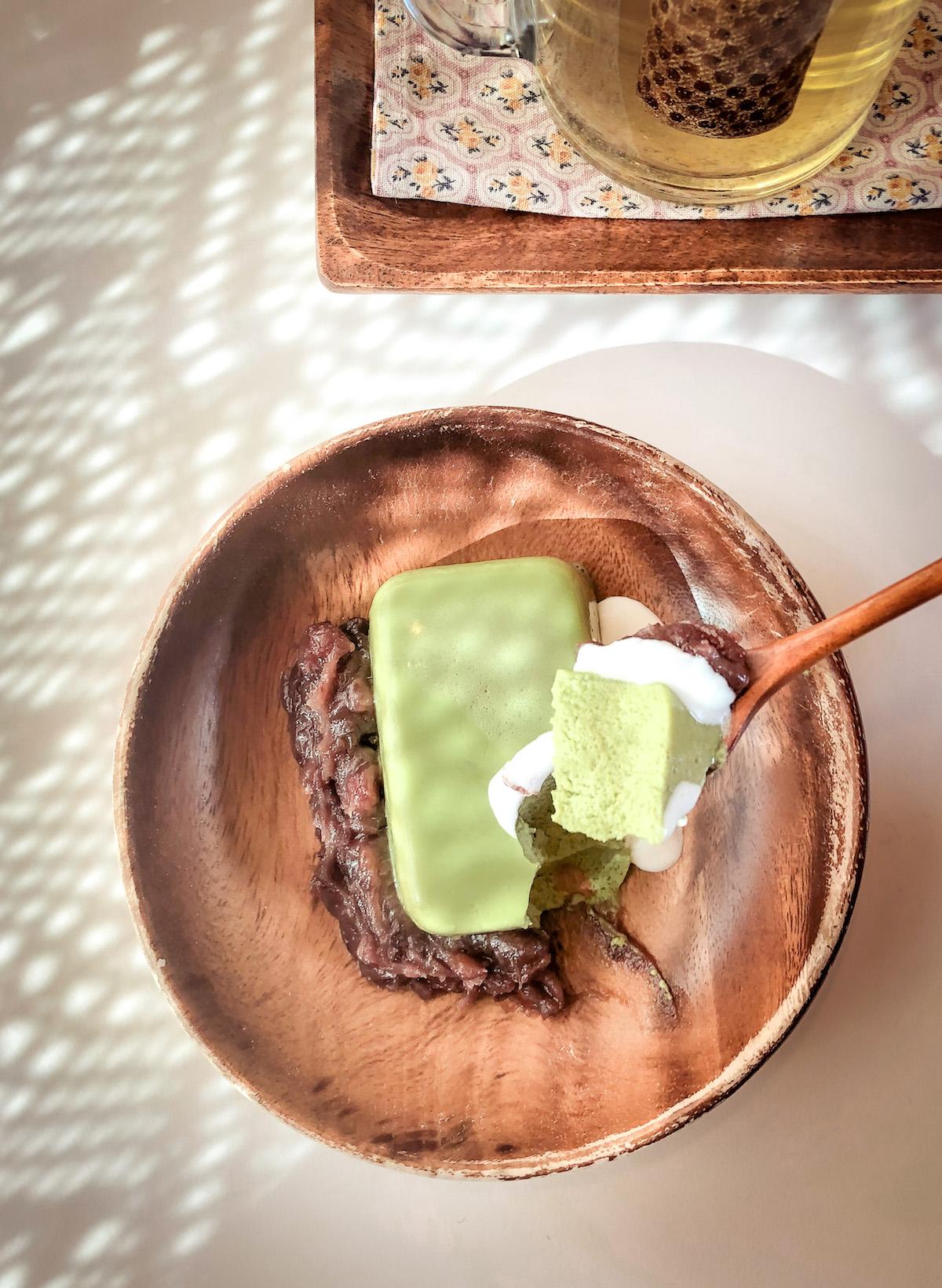 How was it? Bukjeong Village is truly a tranquil place, right?
The Hanyandoseong preserved above the city really catches our eyes. The harmony of the 600-year-old Hanyangdoseong and the daldongne Bukjeong Village. How about seeing it for yourself and meeting the other side of Seoul? You can only meet it through Creatrip.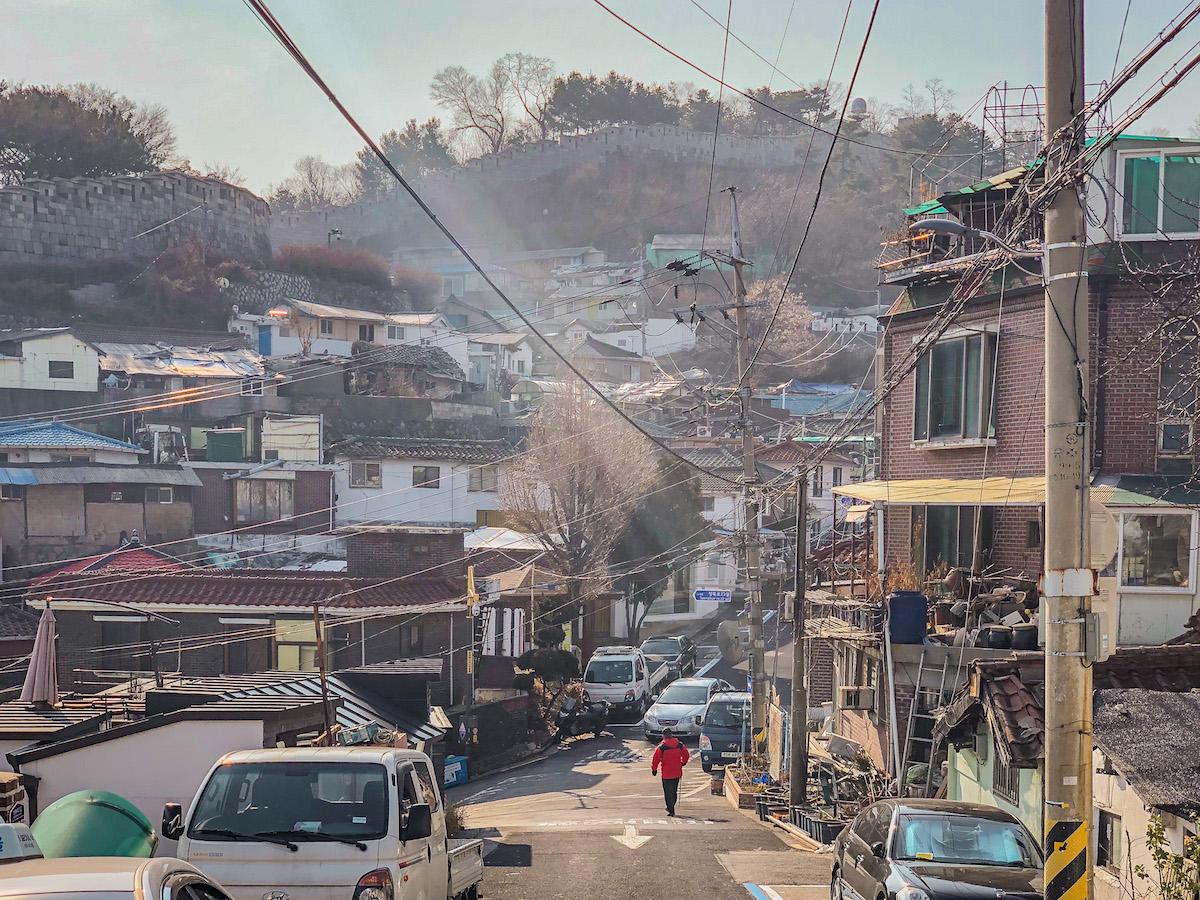 ---
After you book the tour and we confirm your reservation, you will receive a voucher like this. Bring the voucher and come to the meeting point on time! See you then :)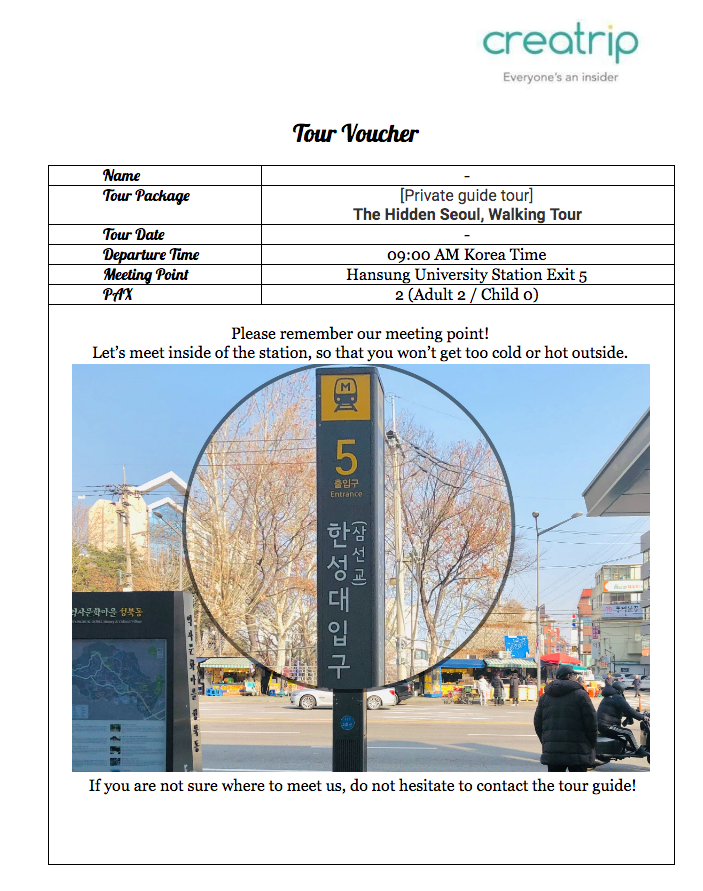 ---
This blog post is about The Hidden Seoul, Walking Tour. If you have questions about information not covered in the blog post, please email us at help@creatrip.com.
---