Mangwondong | Oppa Tells You
Leave the noisy Hongdae and head to the nearby Magwondong. Creatrip's Oppa will show you around!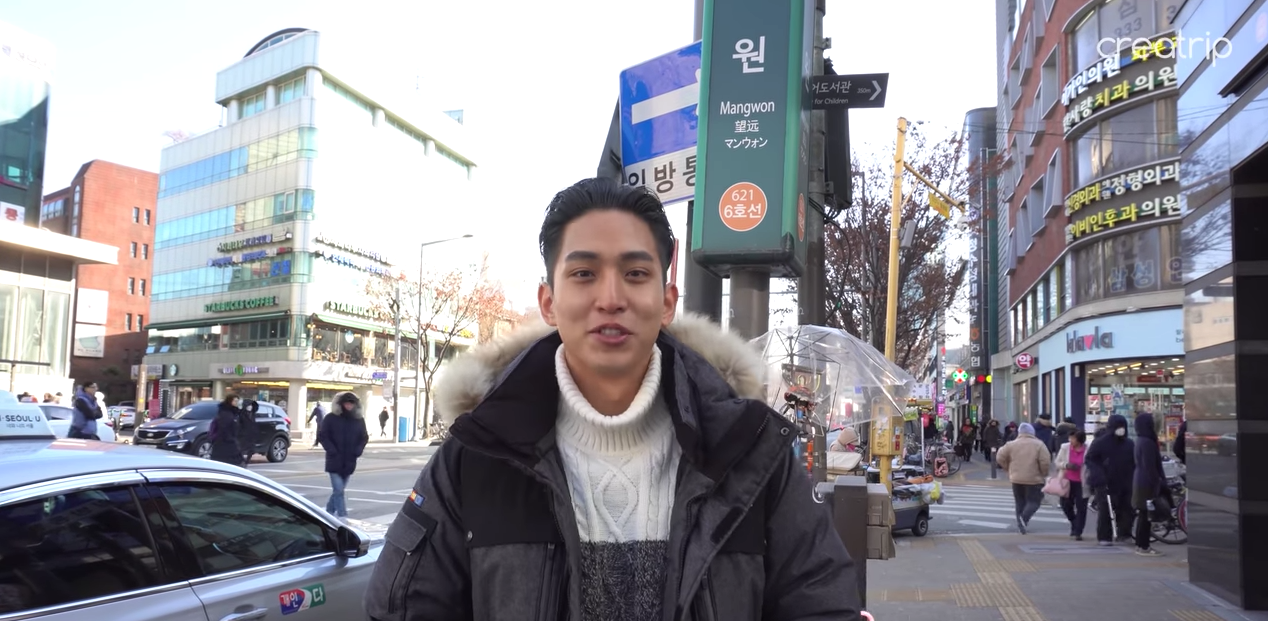 Hello everyone! We are Creatrip, your group of Korean travel experts.
Oppa Tells You | Mangwondong
Creatrip's Oppa shows you around Mangwondong, right next to the noisy Hongdae.
Mangwondong is a hidden treasure, with a different charm from Hongdae! Oppa will tell you all about where locals go, what they do, and what they eat at Mangwondong!
---
---
Mangwondong
1. Matyanggap (맛양값)


They sell combinations of steak, kalguksu, naengmyeon, and etc. as set menus for about ₩6,000 - ₩7,000. !
TIP! You can choose spicy/non-spicy flavor for their main steak menu.
2. Mangwon Market (망원시장)
While it's famed among tourists for its croquettes and Korean street fried chicken, Mangwon Market is also popular among Korean locals as a place for groceries!
We recommend Mangwon Market because it's large in scale, and is a well organized, neat market.
Moreover, the snacks they sell at the market are not only heavenly in flavor, but also cheap!
Make sure to visit and try all the different snacks!
Mangwon Market Snacks 1) Flame Torched Ice Cream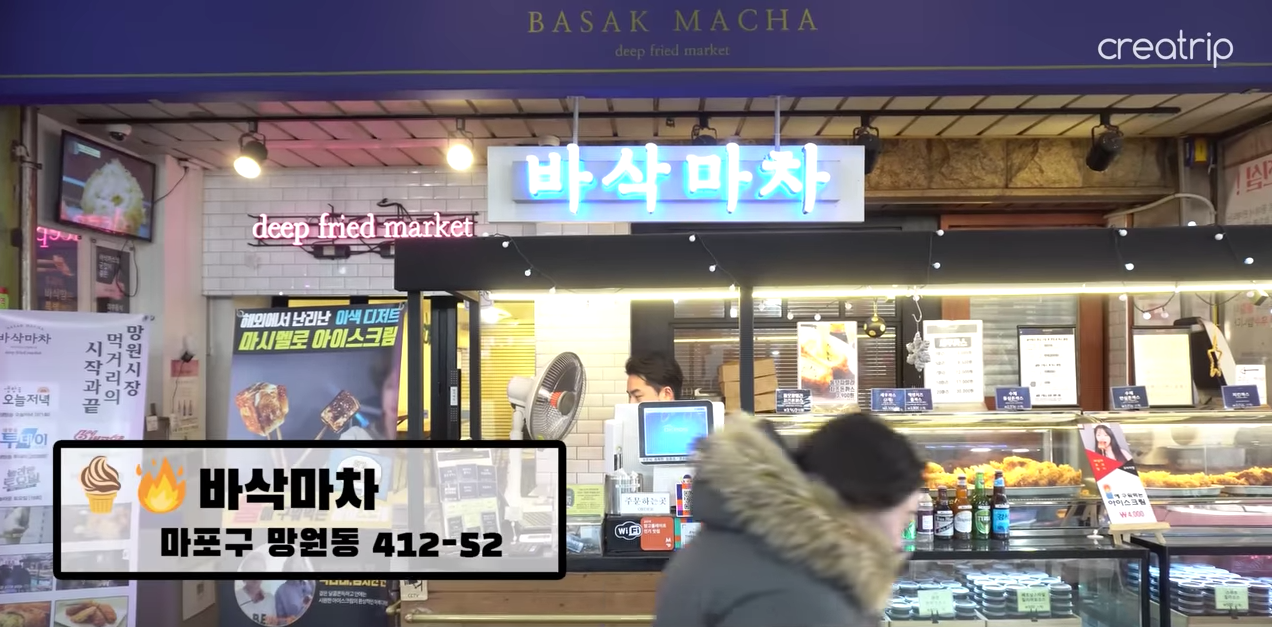 Mangwon Market Snacks 2) Qus Dakgangjeong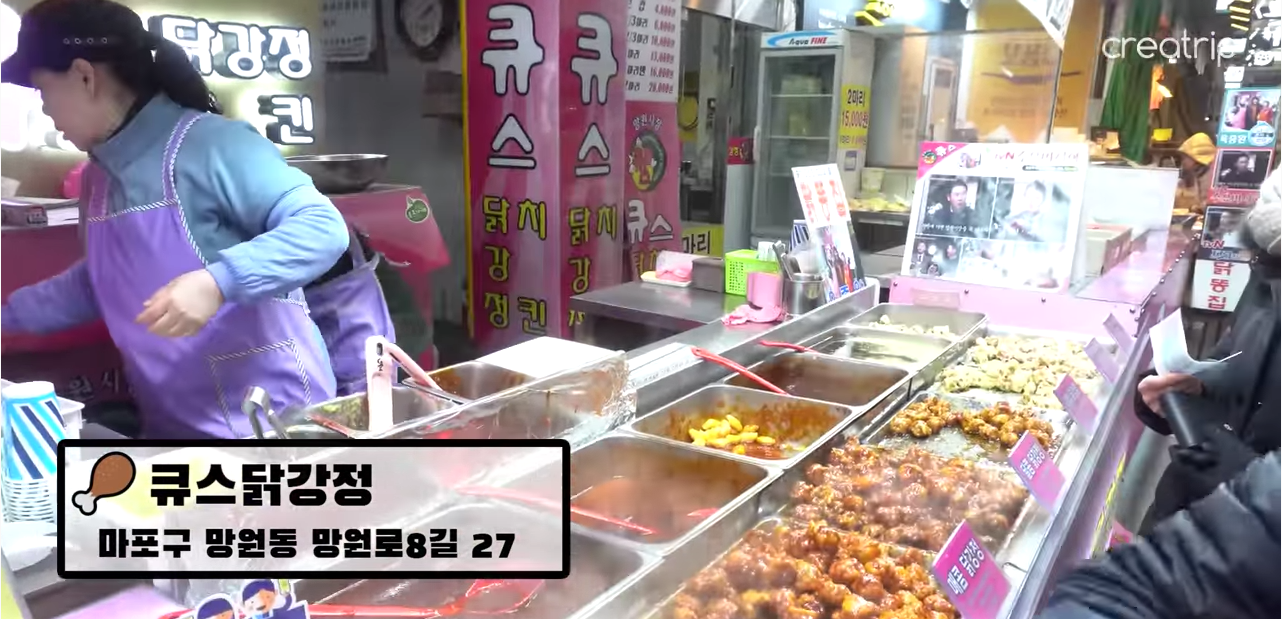 Mangwon Market Snacks 3) Mangwon Croquette (Creatrip's Oppa Recommends !!!)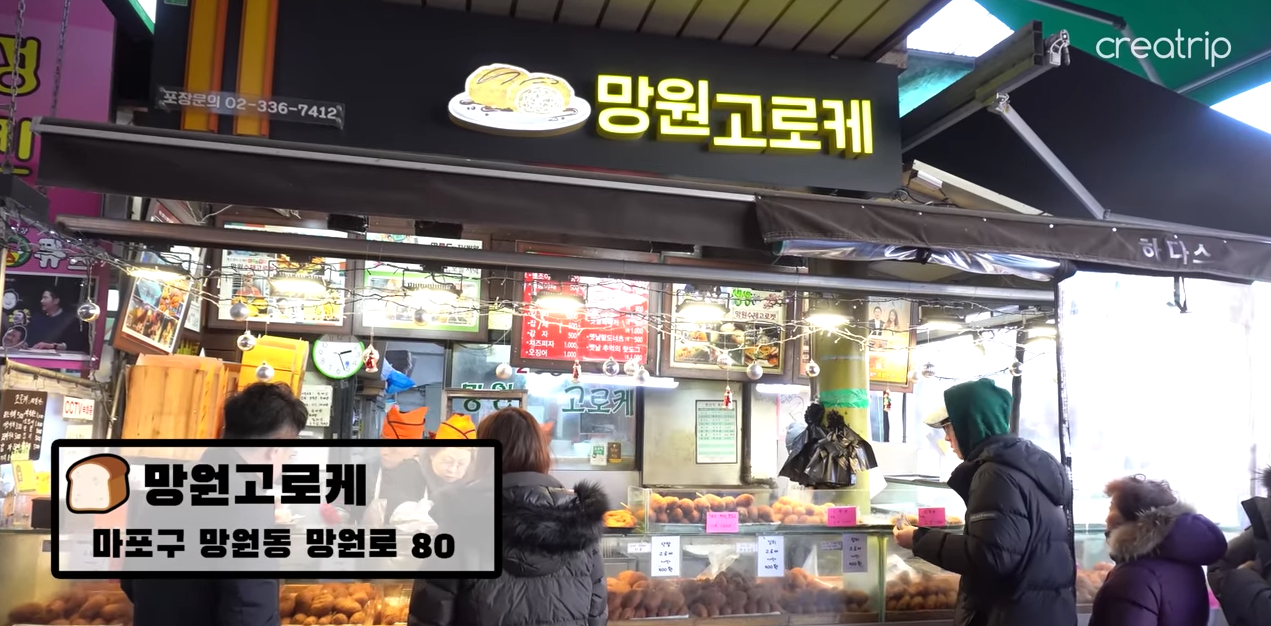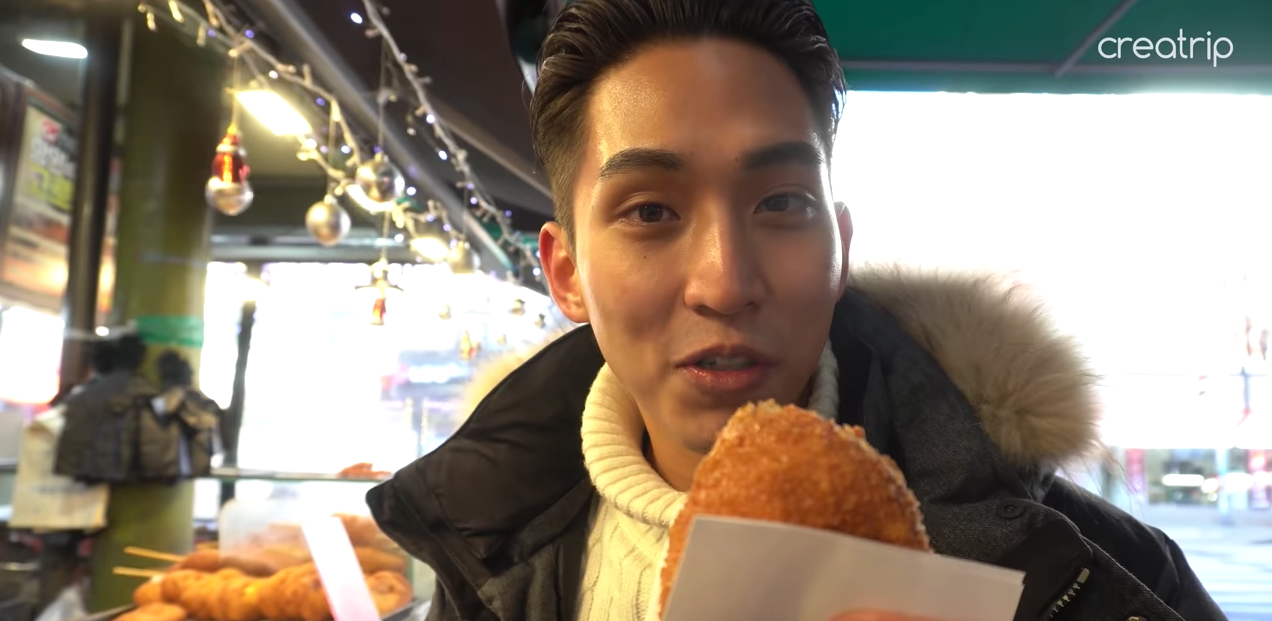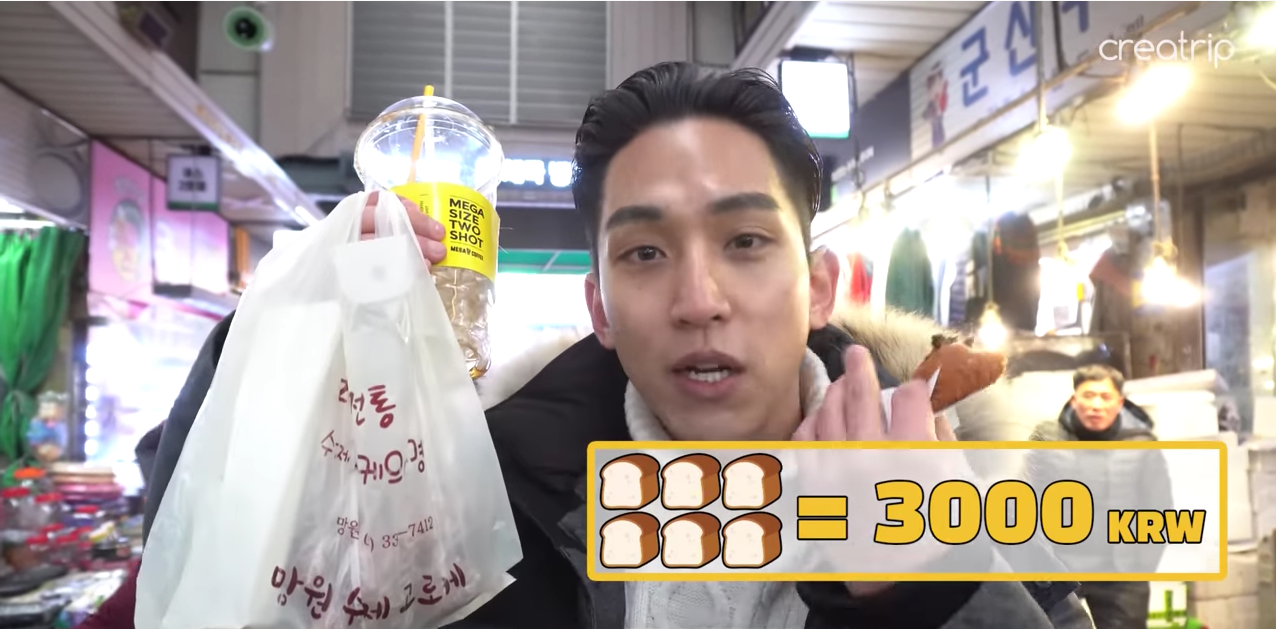 3. Cafe
Zapangi | Mangwondong's most famous pretty cafe, a must-visit for Korean Instagrammers! Leave a picture of yourself with the vending machine!
The drinks and cakes are quite pricey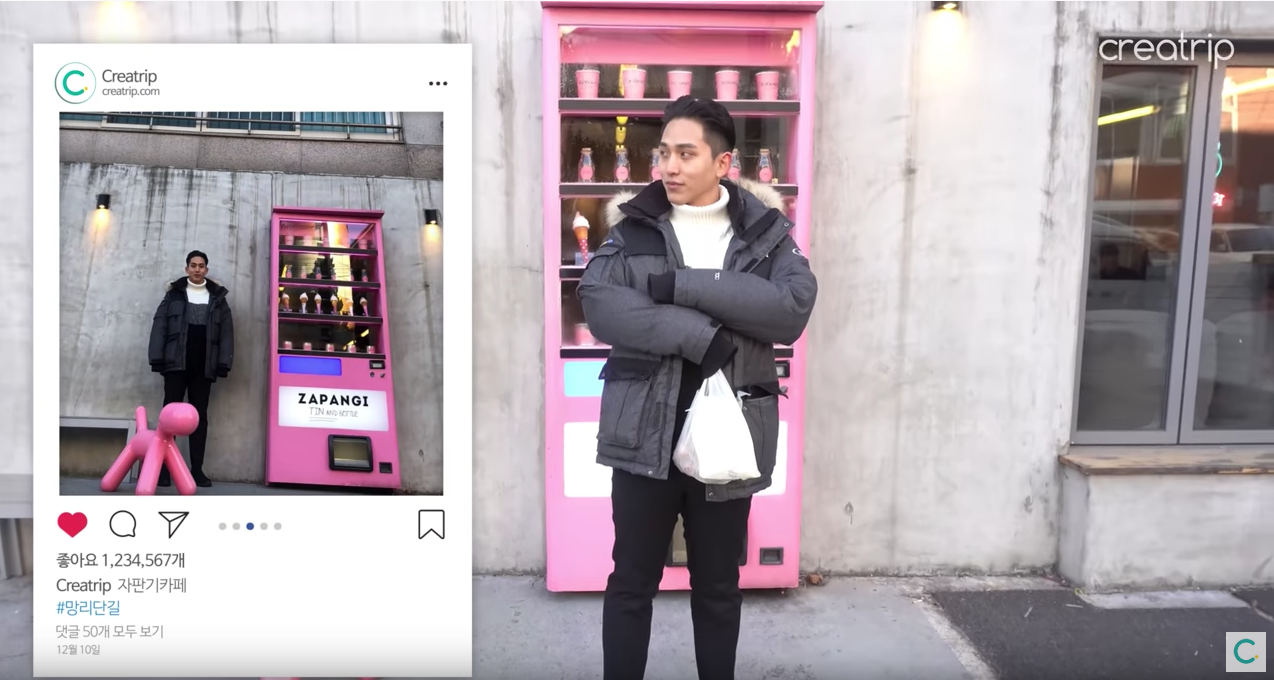 Luft Coffee Mangwon Branch | A Creatrip partnership cafe, get 10% off your visit to this hot place!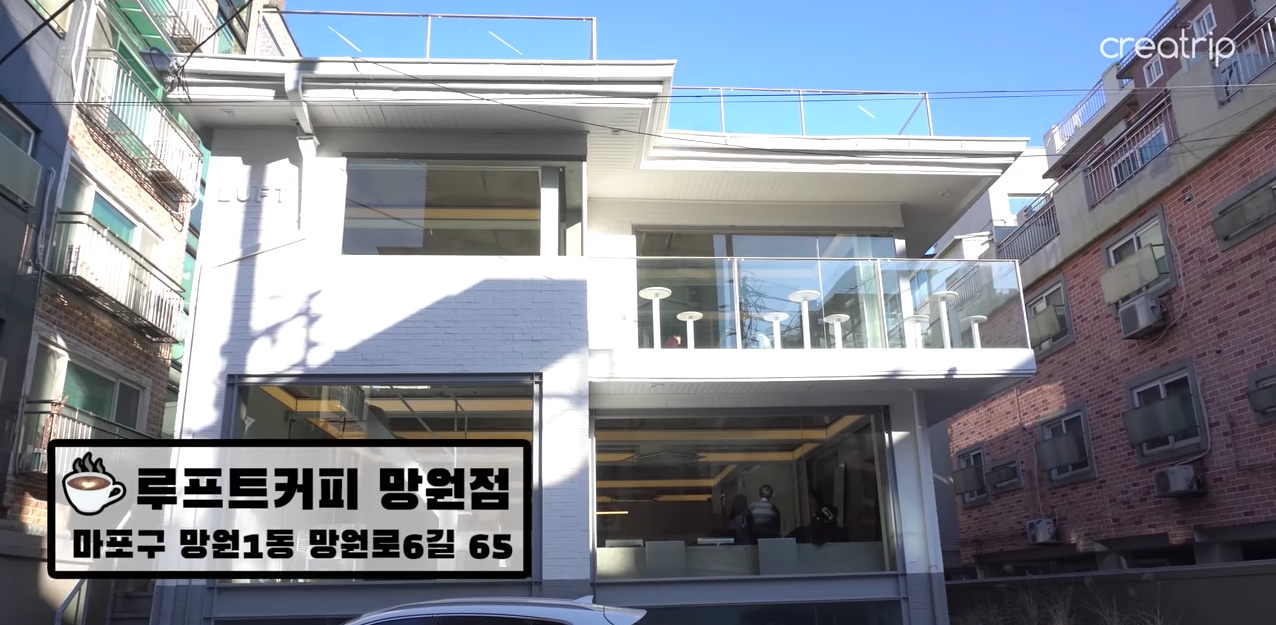 4. Mallang Store
A store that sells merchandise made by independent Korean designers! It's full of cute goods inside
You can get cute goods, including airpod cases, mugs, tumblers, stickers, and echo bags and an affordable price!
Instead of LINE Friends or Kakao Friends, how about using a store full of local Korean vibes?
Due to copyright issues, filming the inside of the store is forbidden, so take note!

---
The hidden treasure next to Hongdae! Oppa will show you around Mangwondong~
---
If you have any questions, reach us at help@creatrip.com or leave a comment below, and we'll respond within 1 working day.
---