A Legendary Rooftop Cafe in Gangnam: Pinksol740
Enjoy the great atmosphere in Seoul :)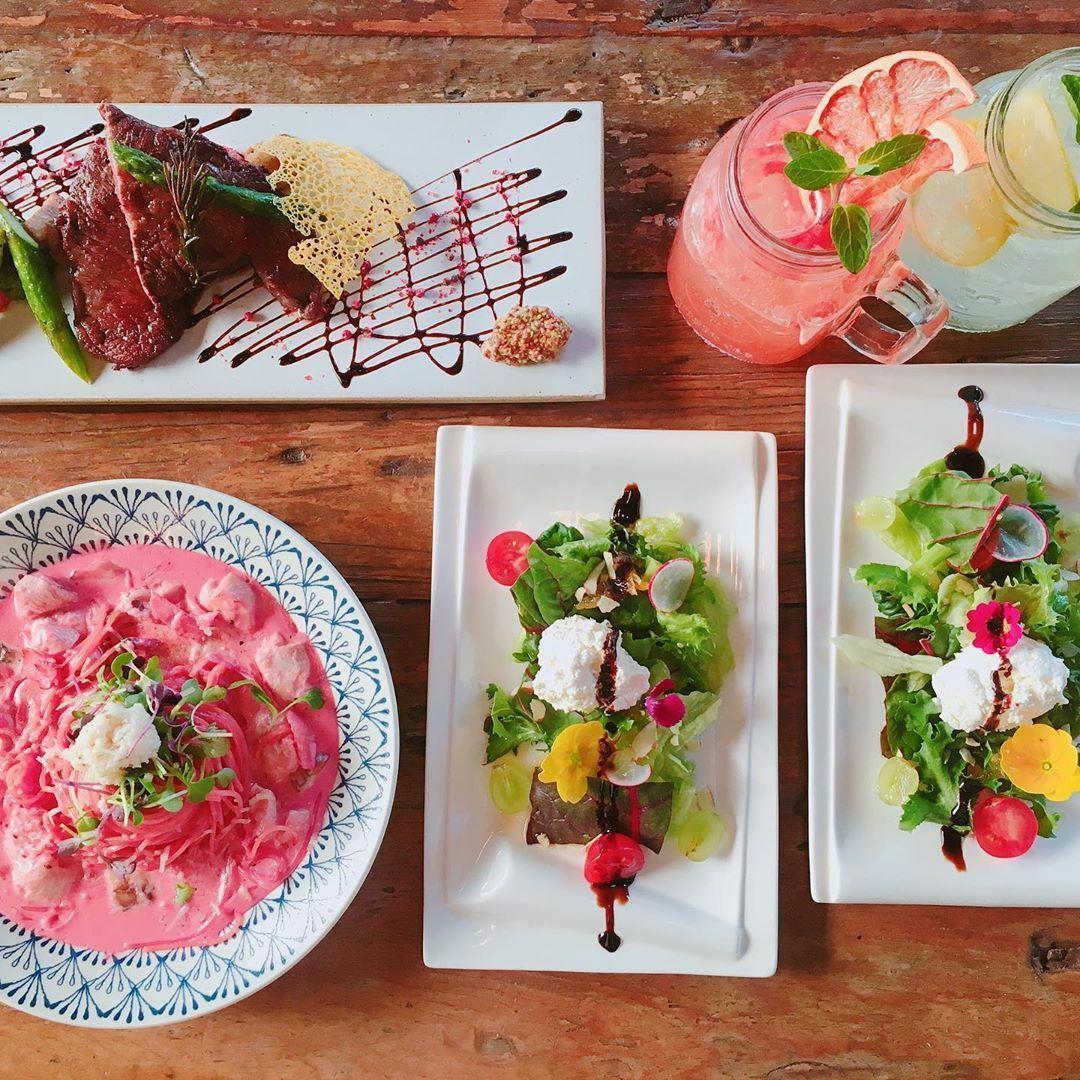 When most people come to Korea, they are excited to go try all the delicious and unique street foods. However, Korea is filled with many amazing restaurants that are decorated beautifully and have a very nice ambiance.
Unlike many other nice restaurants in Korea, Pinksol740 is a very affordable restaurant but still has high quality food and an amazing view. An added bonus is that Creatrip members can get a discount! Keep reading to learn more.
---
Due to the spread of COVID-19, the number of people allowed and business hours may be limited, or a vaccine pass may be required.
Please refer to the linked blog for the latest social distancing restrictions.
Latest Social Distancing Restrictions
---
Information
Address: 서울 강남구 테헤란로20길 25
25, Teheran-ro 20-gil, Gangnam-gu, Seoul
Hours:
Mon-Fri: 11:30-24:00
Sat: 11:30-23:00
Sun: Closed
Time Open For Reservation:
Mon-Fri: 15:00-23:00
Sat: 15:00-22:00
---
Why We Recommend It
They have their own signature menu created by a young trendy chef. (Pink Cream Pasta)
It is a restaurant famous to be a great background in photos for instagram. Take a lot of photos here!
Although it is located in the city, they have a garden with a 30 year old tree making it feel like you went on a trip to a place near Seoul.
They have a great rooftop with a good view.
---
Reservation Steps
Click here

or click "Reserve" button at bottom of this page to start your reservation.

Input all reservation details.

Once you complete your reservation you have to pay for your order.

The reservation is confirmed within a day.

To cancel or change your reservation you have to contact us at least 3 days before the reservation date.

To change your reservation send an email to help@creatrip.com!

After you have paid, click here to check your reservation status.
Show your Creatrip APP Reservation Confirmation Page at the restaurant.
---
Thing to Keep In Mind
Please abide by the reservation date and times.
Reservation cancel and refund are available up to 3 days before the reservation date.
Seating is given out randomly. The earlier you reserve, the better the seat we give! (Second floor window, Terrace)
You can use the rooftop after a minimum of ordering 1 bottle of wine.
The rooftop may not be open depending on the weather of the day.
Reservation during lunch is hard as there are too many people . Reservation is available from 3pm onwards until 11pm Mon-Fri and from 3pm until 10pm Sat.
Communication is available in basic English.
---
Menu
Menu
Price
SET A(2ppl)
(Salad + Pasta + Pizza + 2 Drinks)
₩48,000


₩45,000

SET B(2ppl)
(Salad + Pasta + Sirloin Steak + 2 Drinks)
₩65,000


₩62,000

Pink Cream Pasta

₩19,000


₩18,000

Rose Chicken Pasta
₩18,000


₩17,000

Margherita Pizza
₩18,000


₩17,000

Gorgonzola Pizza
₩18,000


₩17,000

Seafood Scallop Risotto

₩18,000


₩17,000
---
Our Visit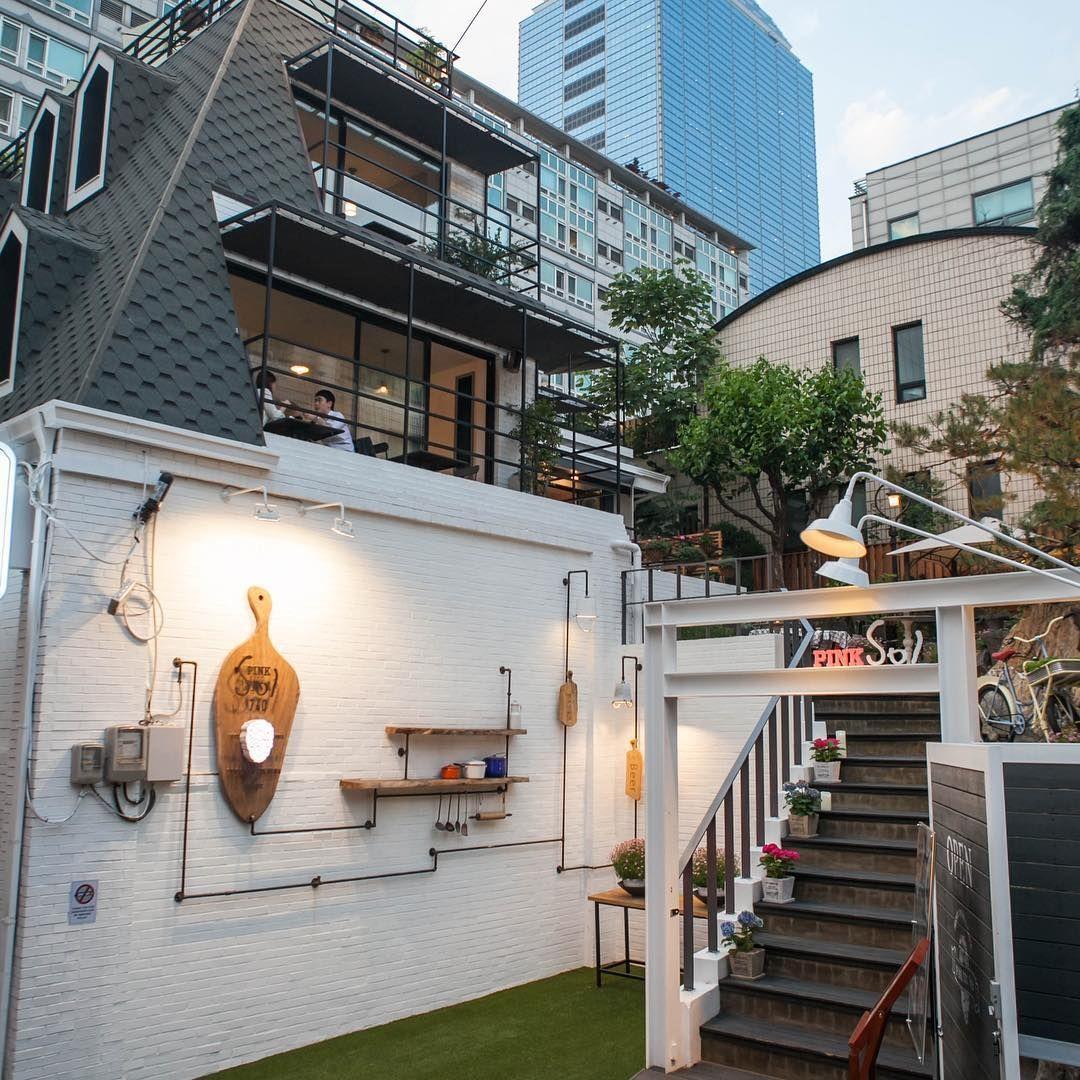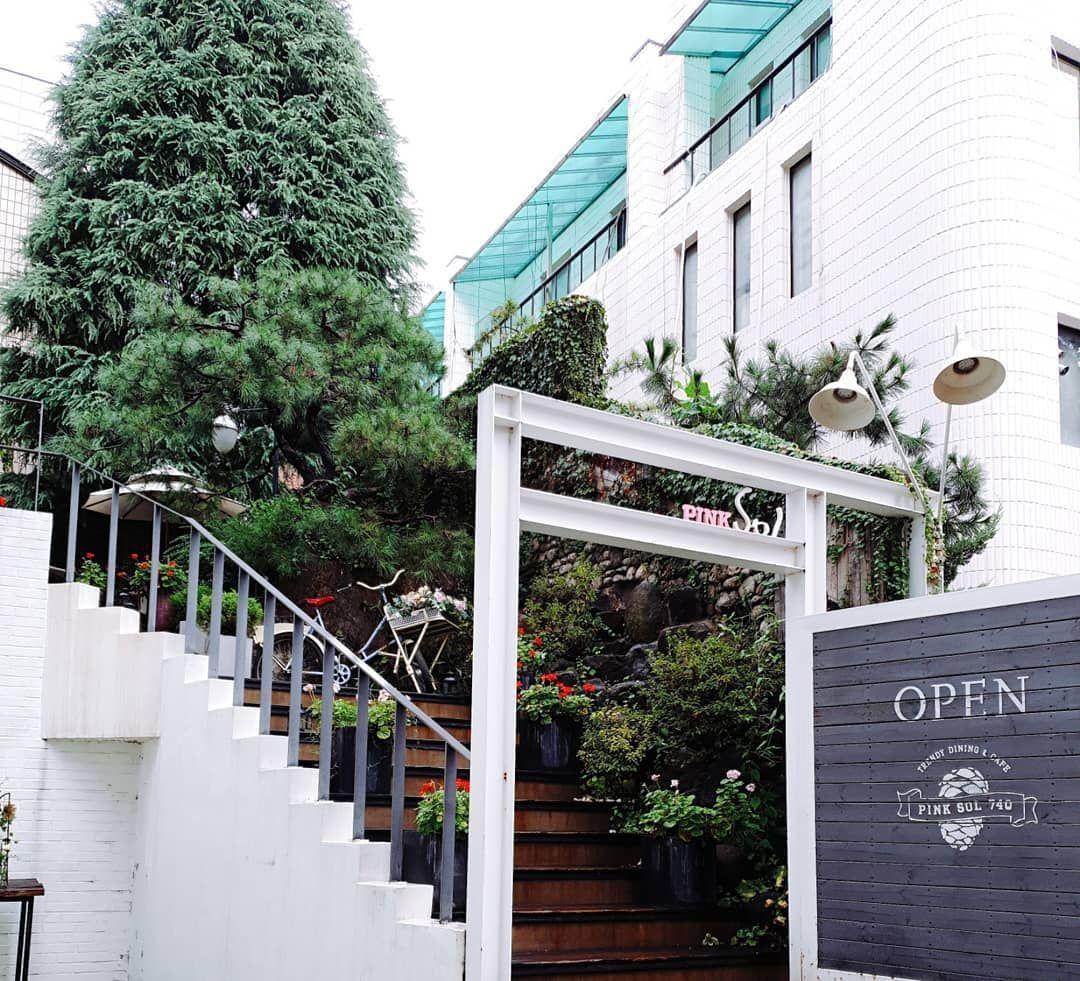 Pinksol740 is different even from the entrance. It gives off a great feeling that you would look at it while passing the streets.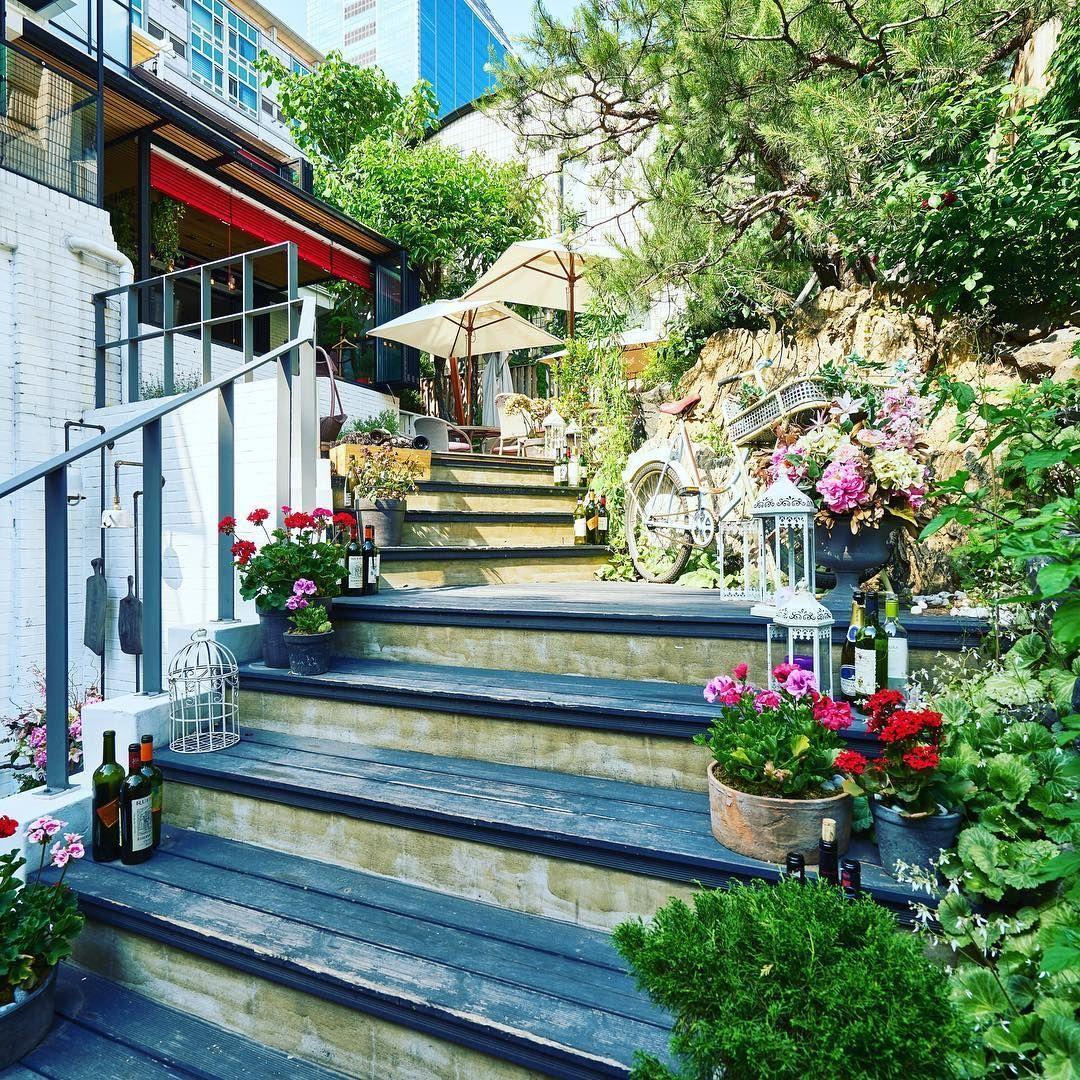 If you go up the stairs of the entrance there are tables ready where you can wait for your seat or eat.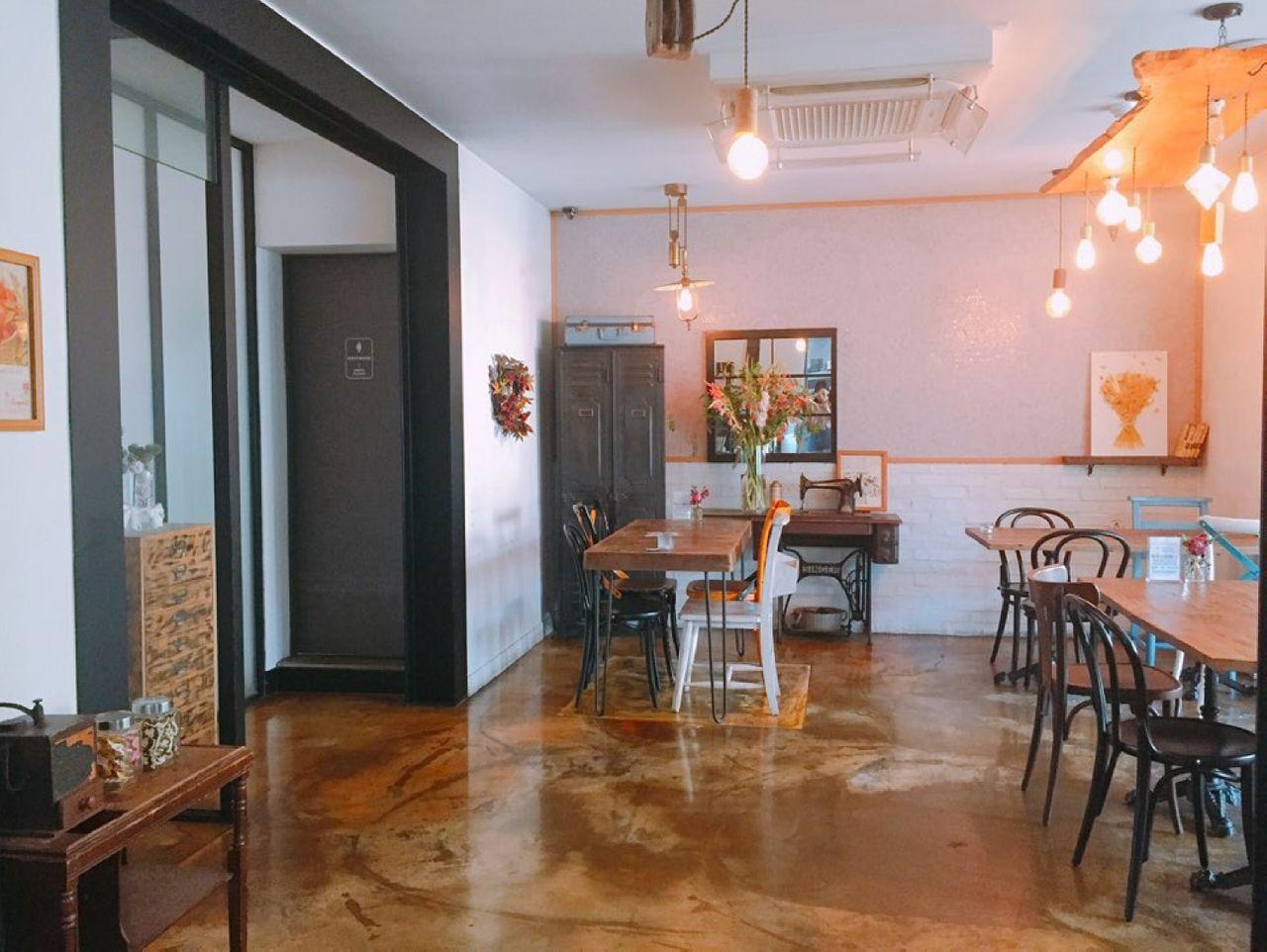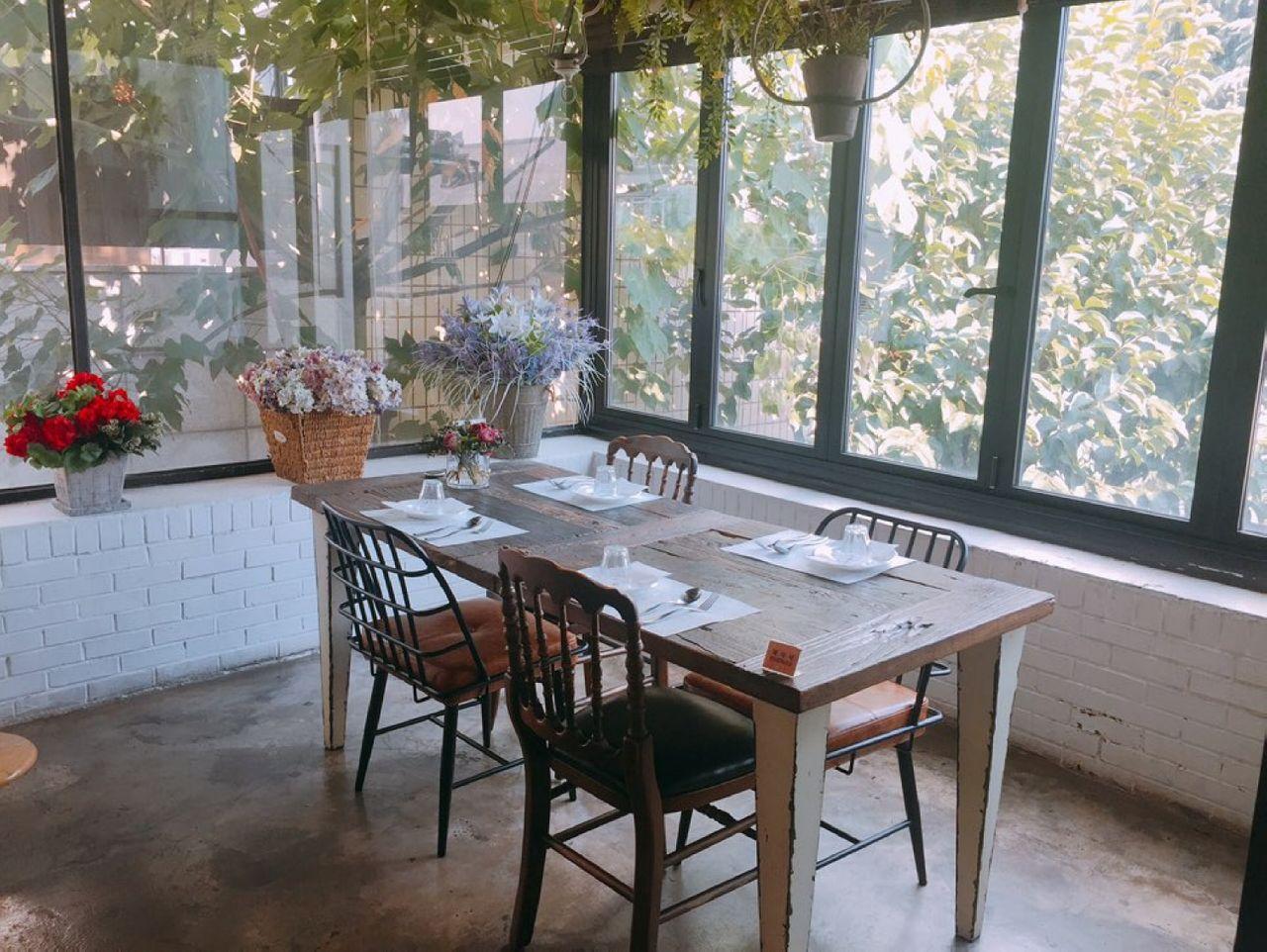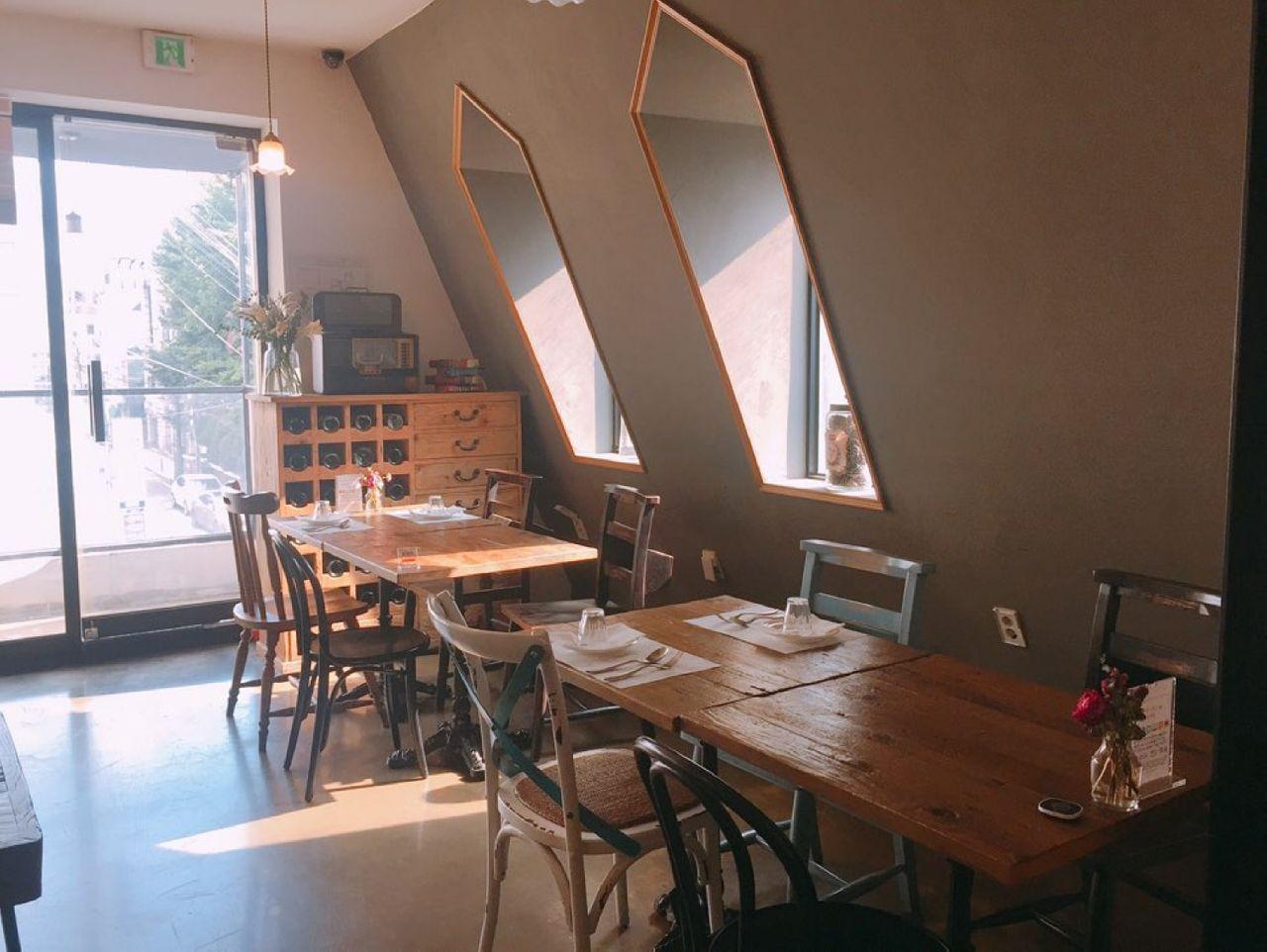 The atmosphere within the store is also very good. The interior inside and outside the restaurant shows that it only got placed after countless hours of contemplating which was the best choice. The restaurant is really pretty making photos look good however way you take them! No wonder this restaurant was popular on instagram.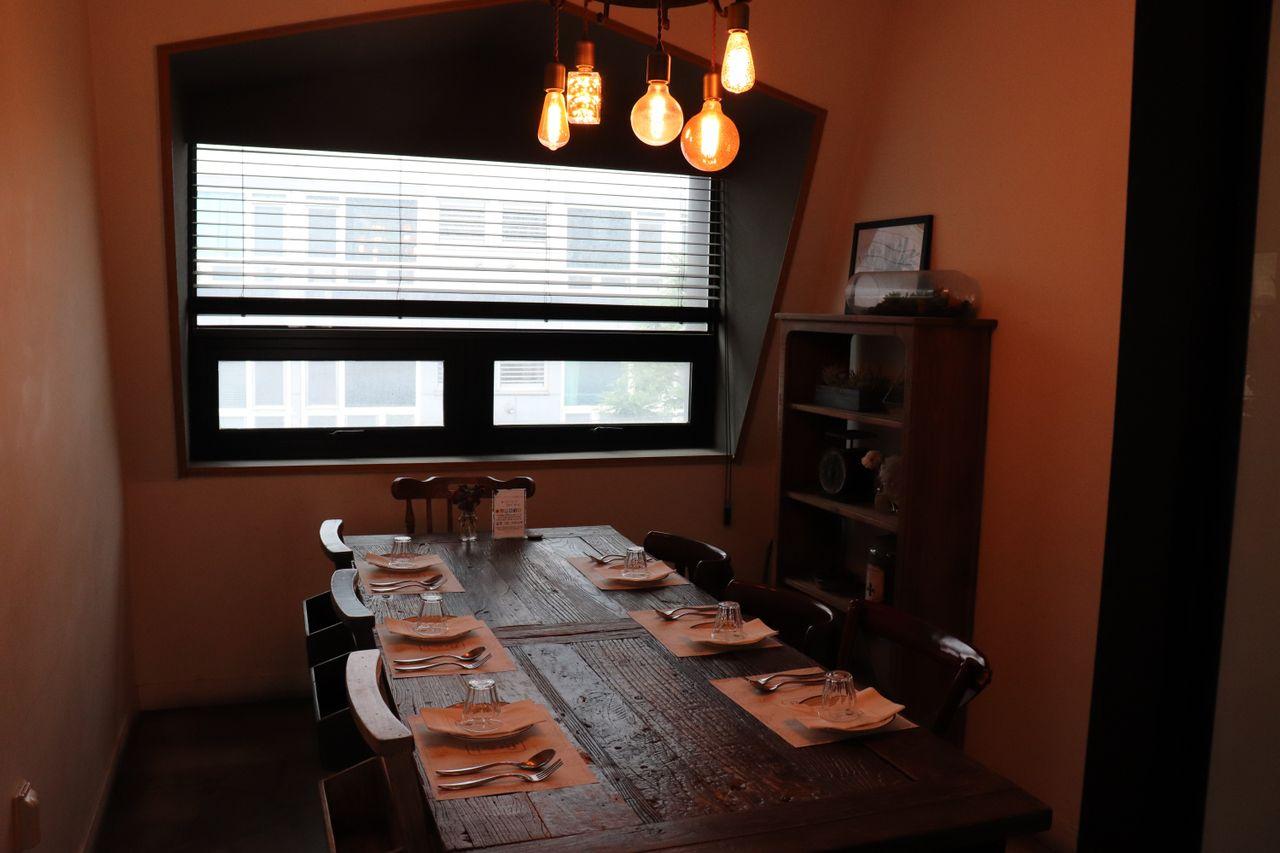 There are rooms like this where you can enjoy as a group.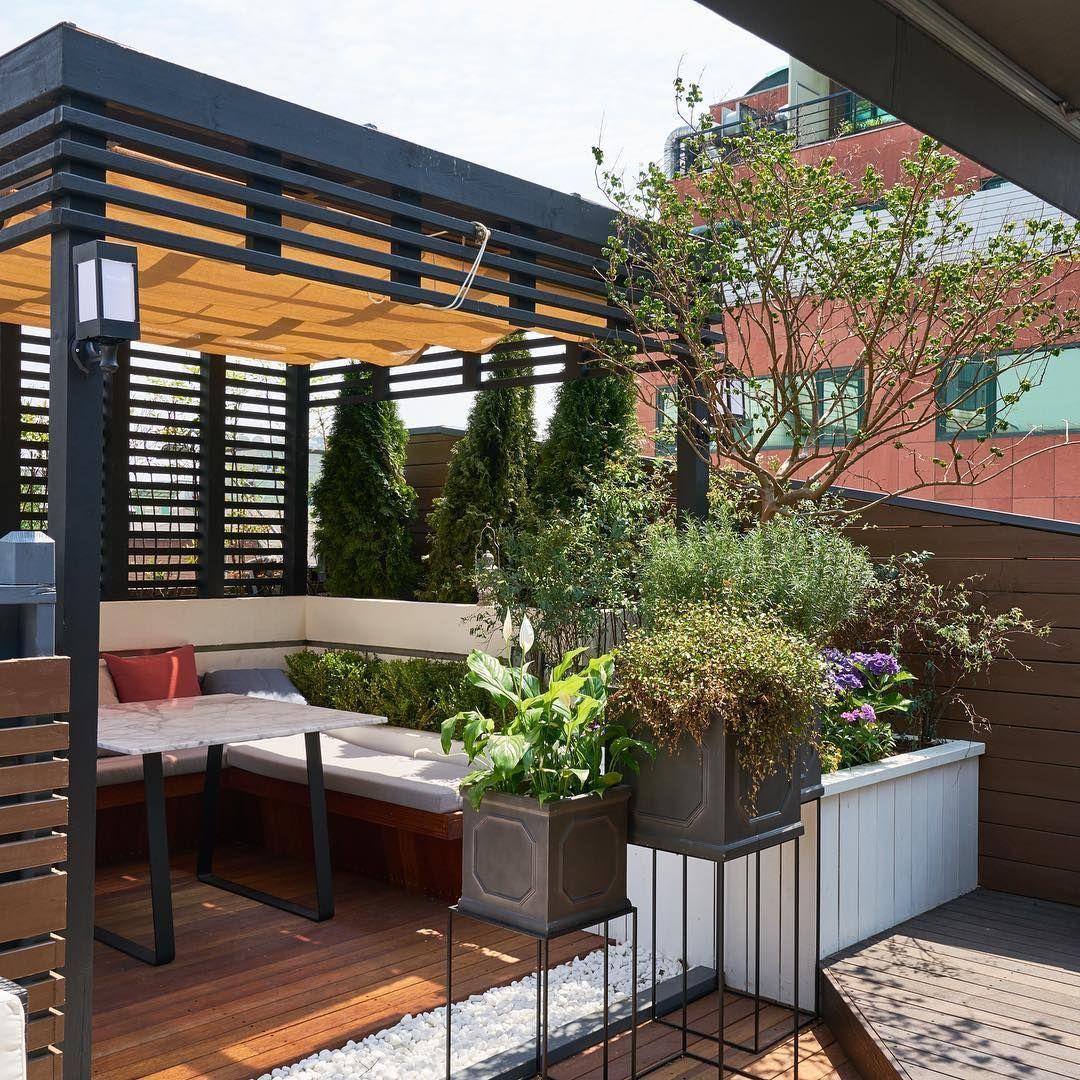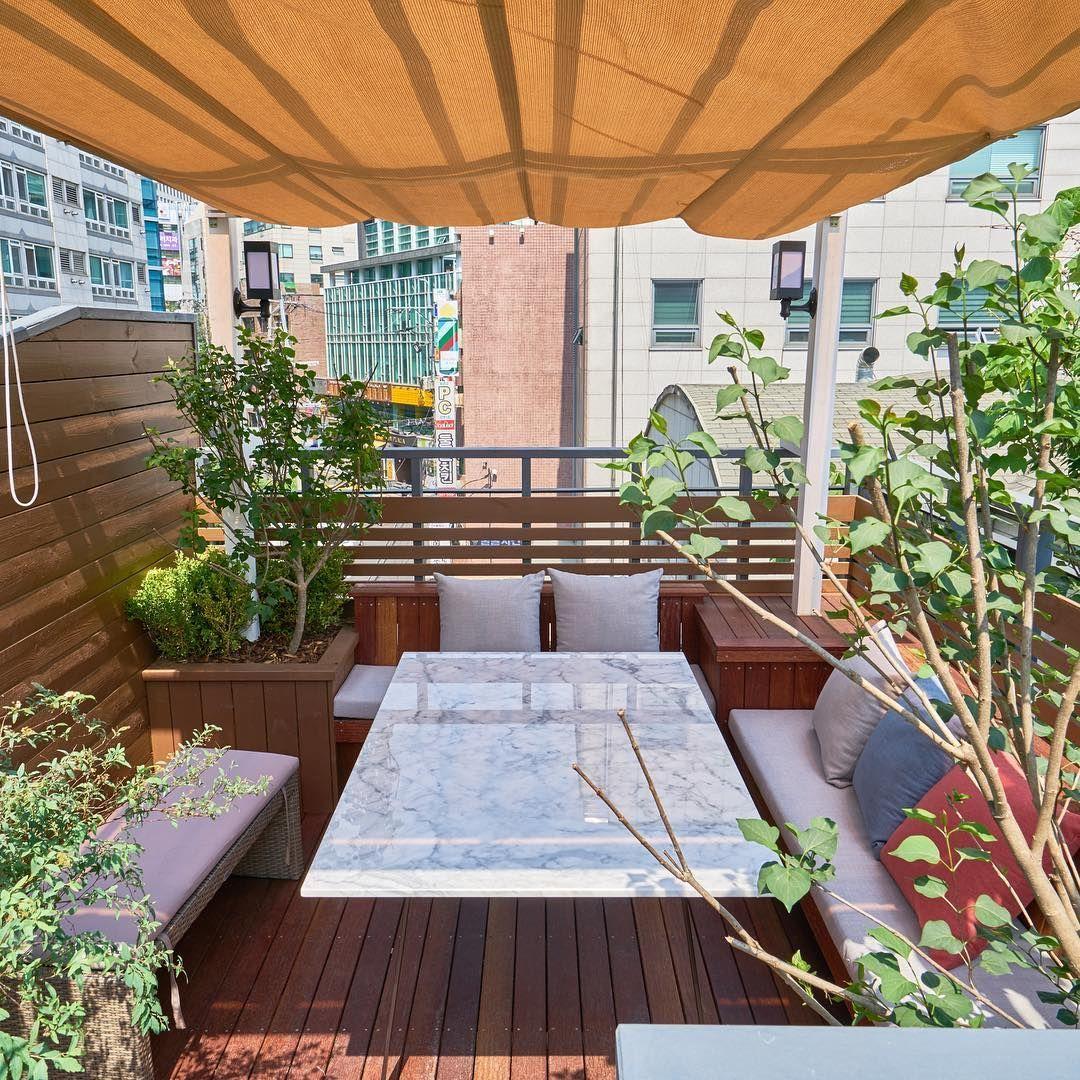 Shall we go up to the roof? This rooftop is full of various flowers and a 30 year old tree. Another reason why Pinksol740 became popular.
(To use the rooftop you have to order at least a bottle of wine!)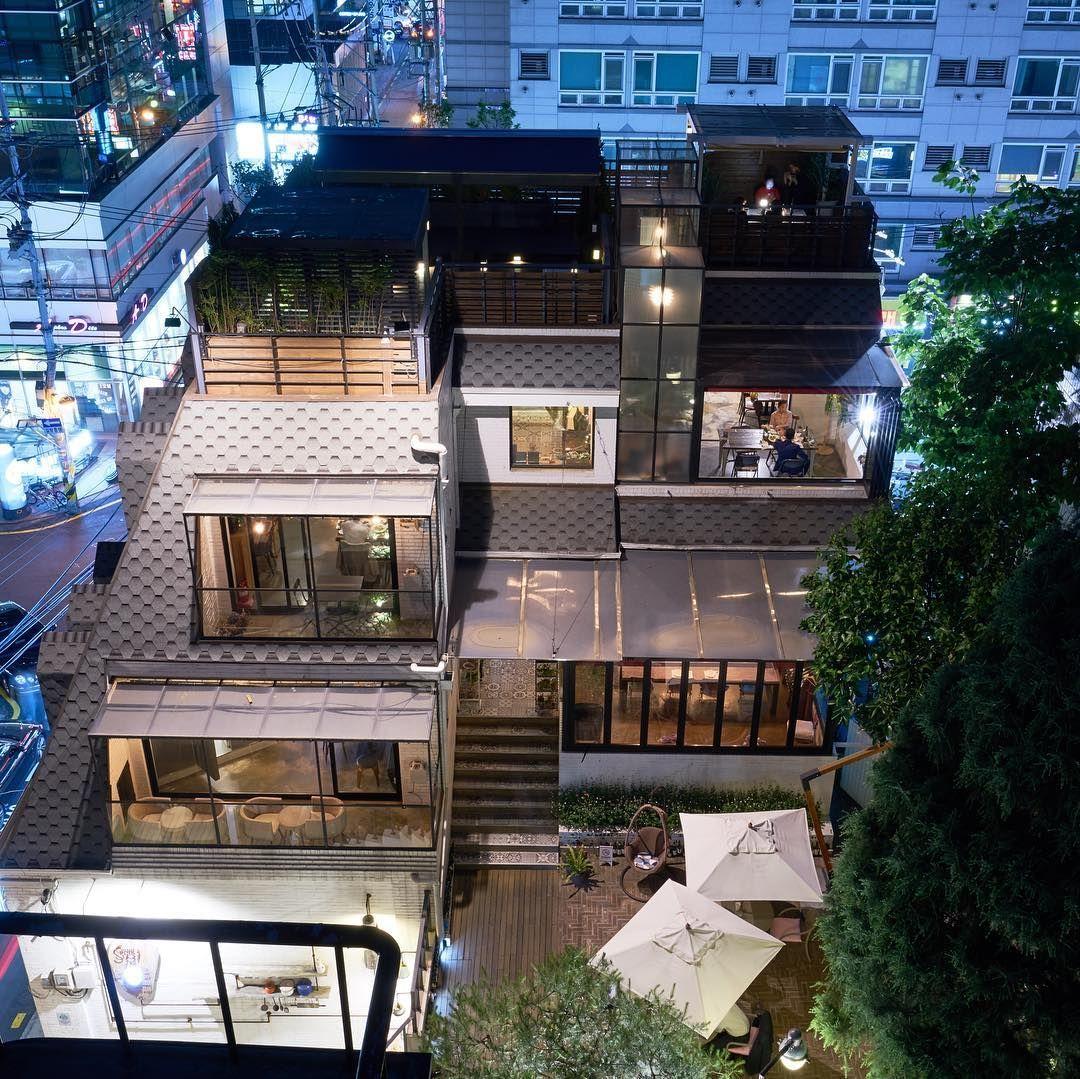 The atmosphere from above of Pinksol740. Isn't really pretty?
Shall we look at the menu now? I ordered SET A and an additional pasta. SET A is made up of salad, pizza, pasta, and two drinks.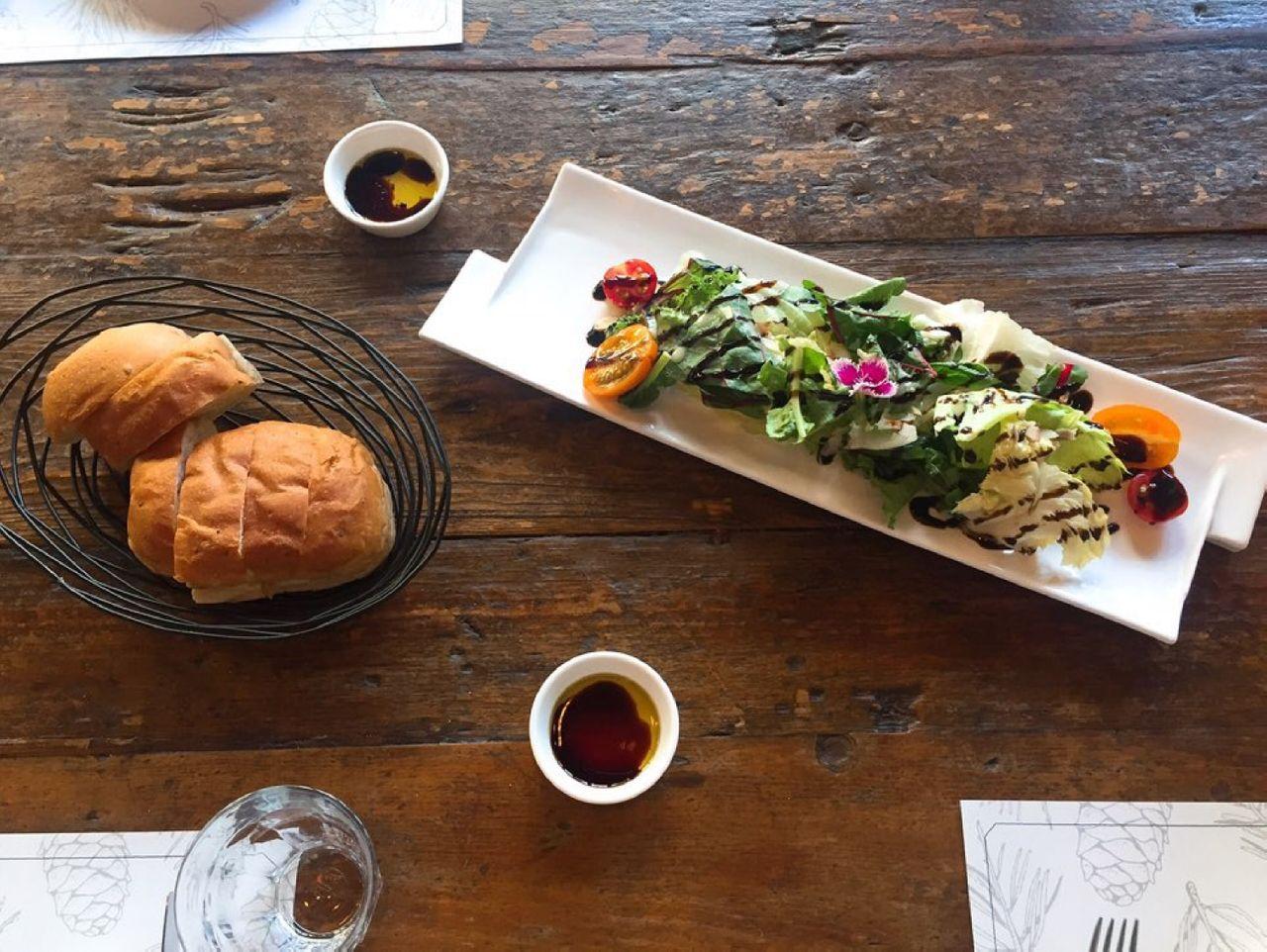 This is the bread and salad that came out first. Doesn't it look tasty? The salad's ingredients are different everyday as they choose which vegetables are fresh on the day and use it to make the salad!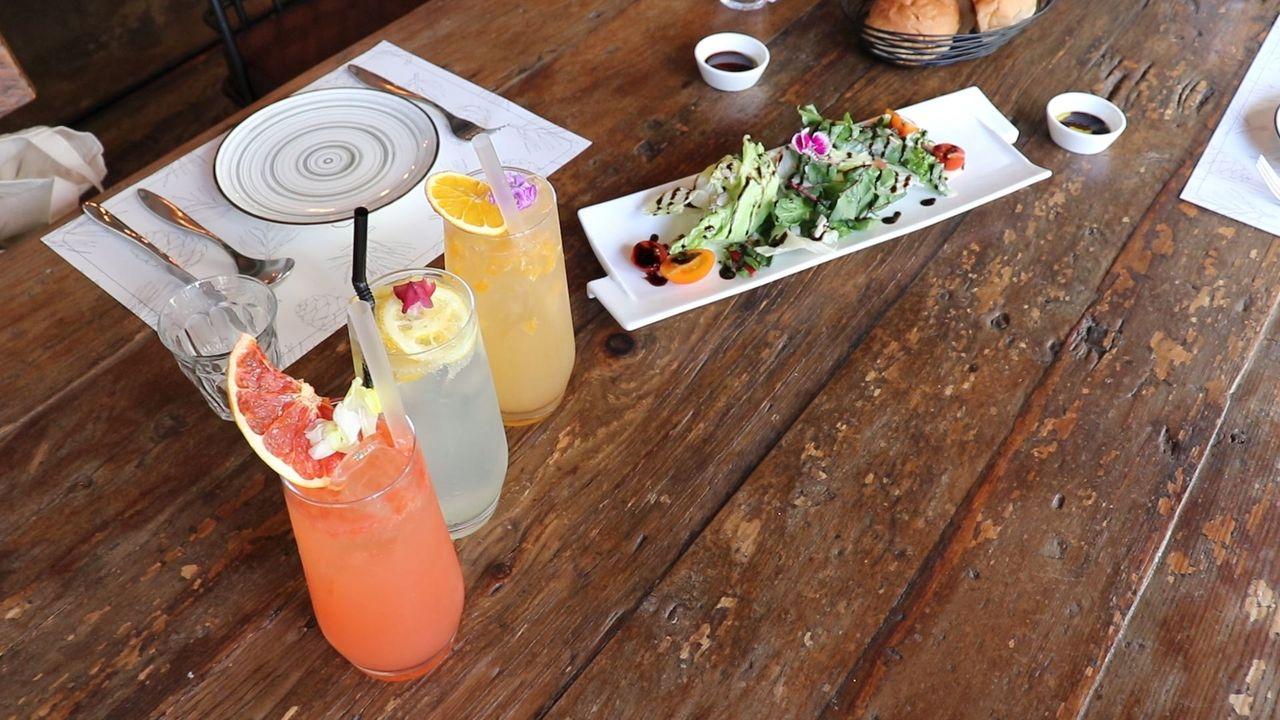 We ordered 3 glasses of ade. If you order SET A 2 drinks of ade are included.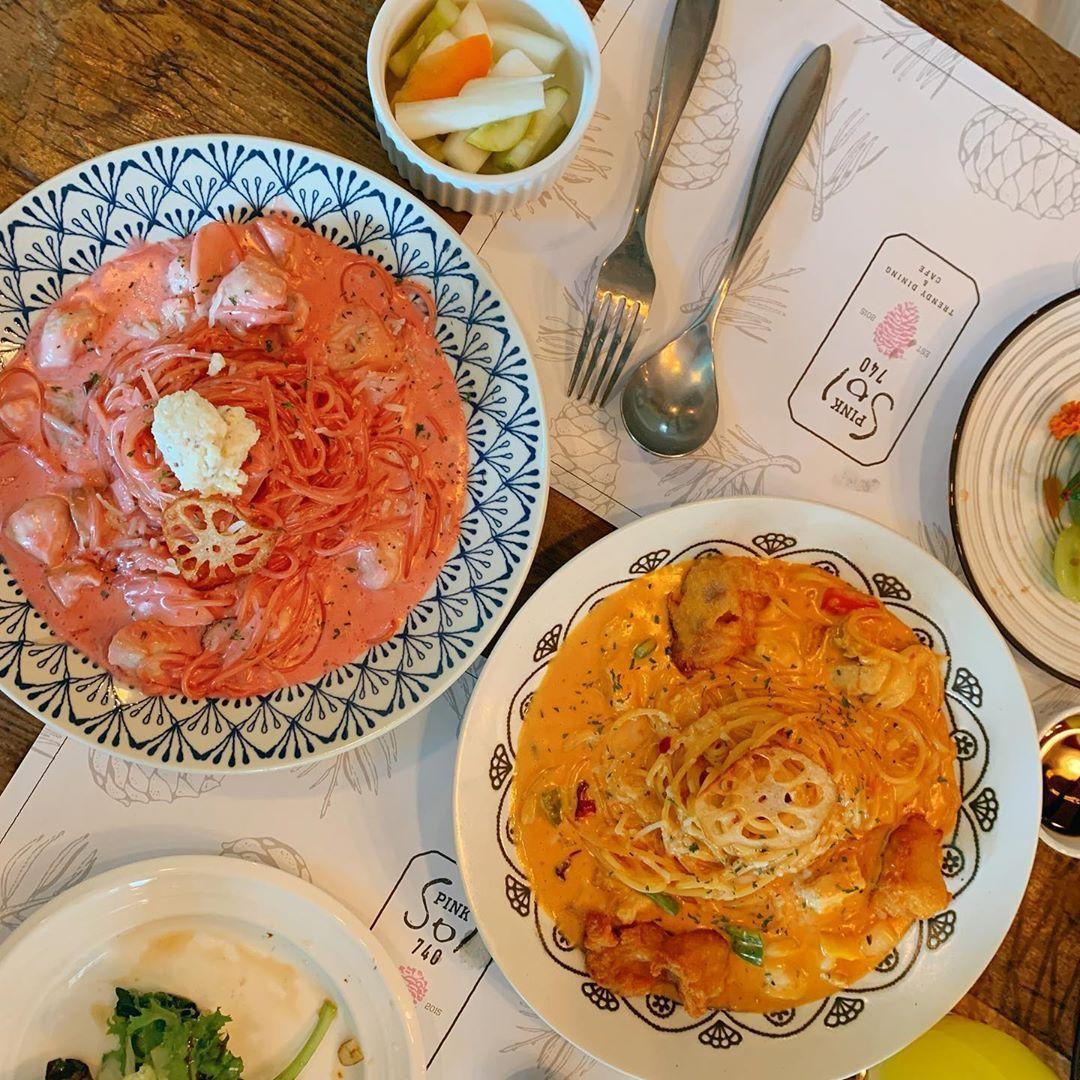 If you wait while eating the salad, the pasta comes out! I ordered the signature pasta dishes of Pinksol740, the Pink Cream Pasta and Rose Chicken Pasta.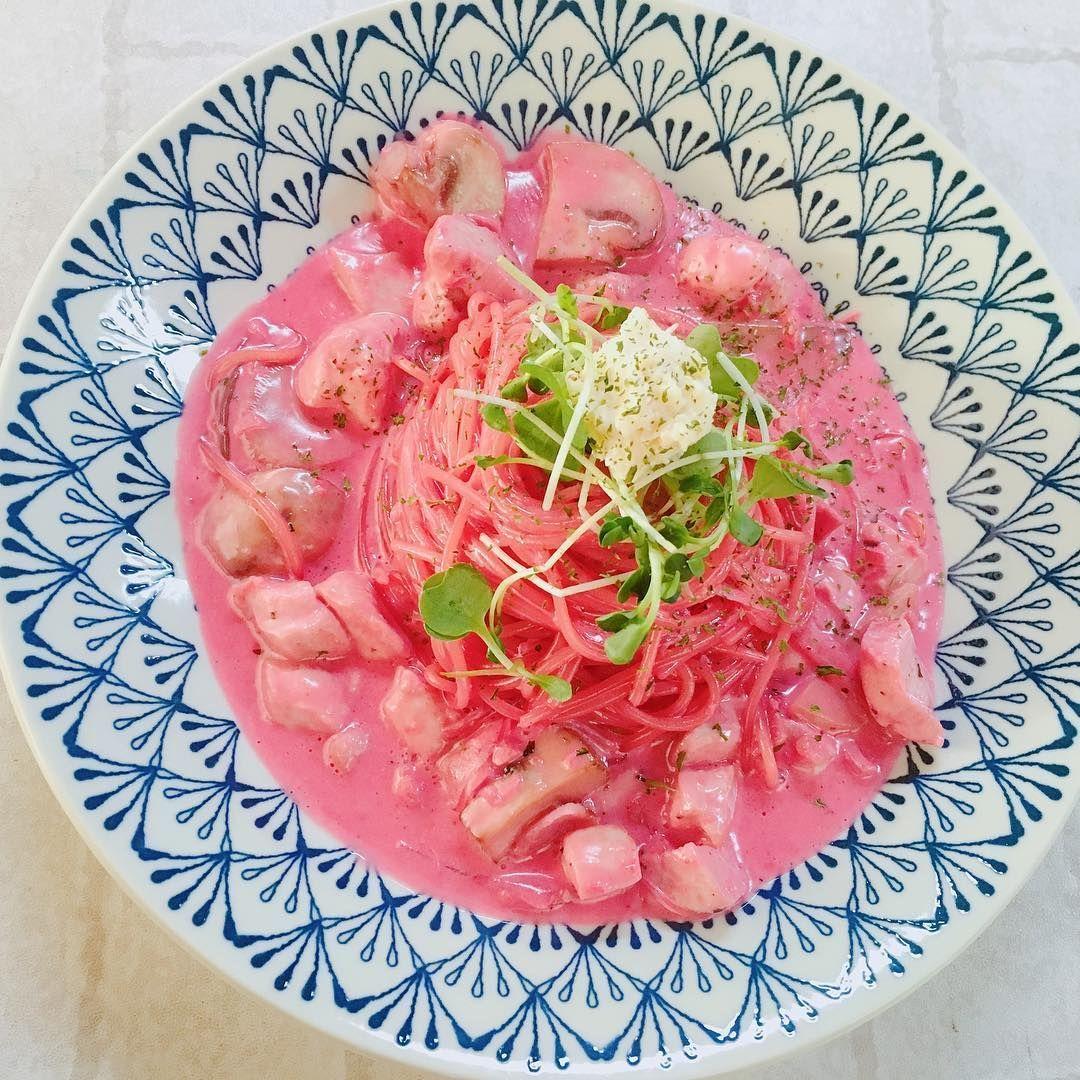 The Pink Cream Pasta is Pinksol740's main menu! It is a cream pasta that got its color from the vegetable beet. Isn't the color really pretty?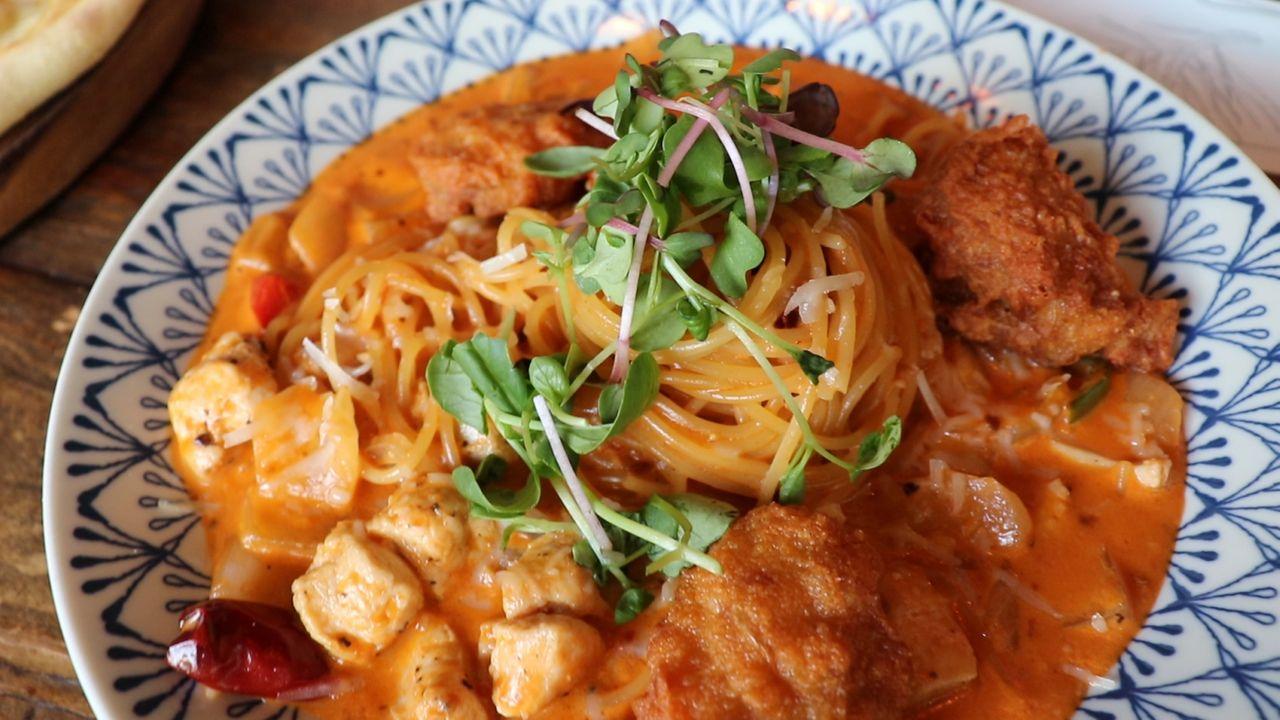 Rose sauce is made by mixing tomato sauce and cream, the combination of the cream and tomato is amazing. It is the editor's favorite type of pasta!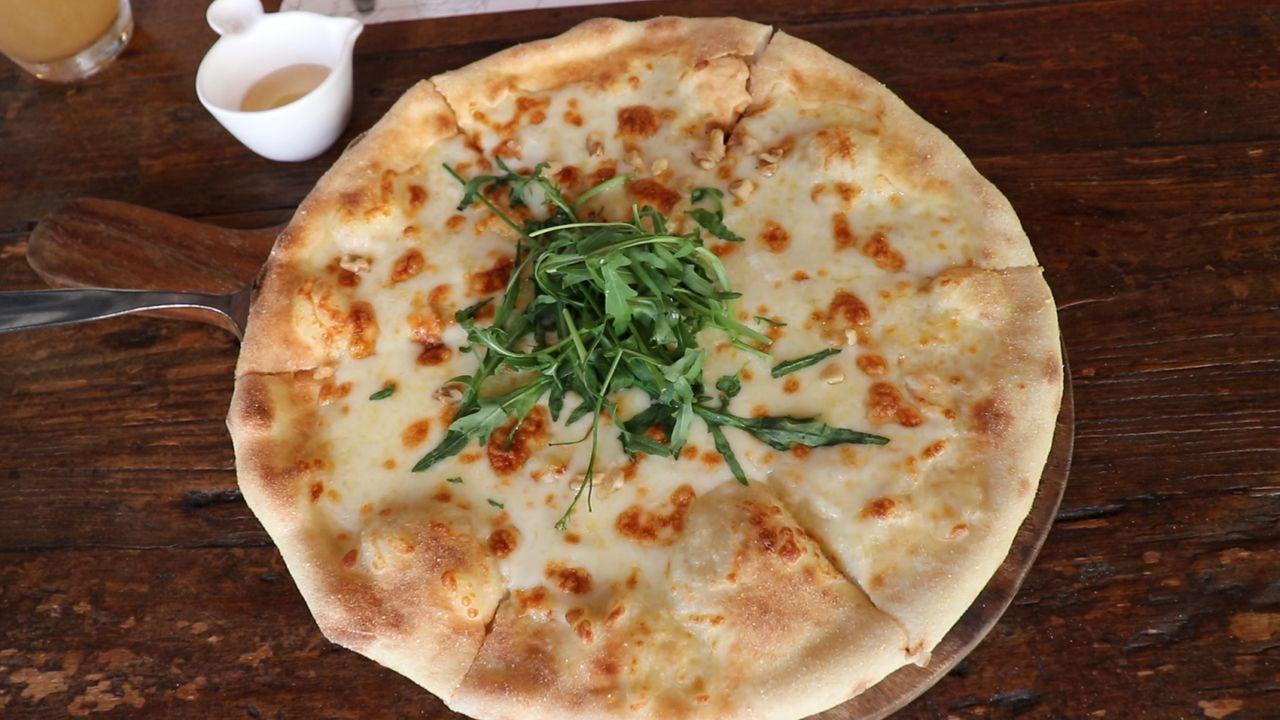 Gorgonzola pizza came after the pasta. The arugula placed on top is great if you eat it together with the pizza and dip it into the honey sauce. The food is mostly clean and the interior is great making it an amazing restaurant to eat a meal at!
Set B is made up of Salad, Pasta, Hanu Beef Fillet Steak and 2 Drinks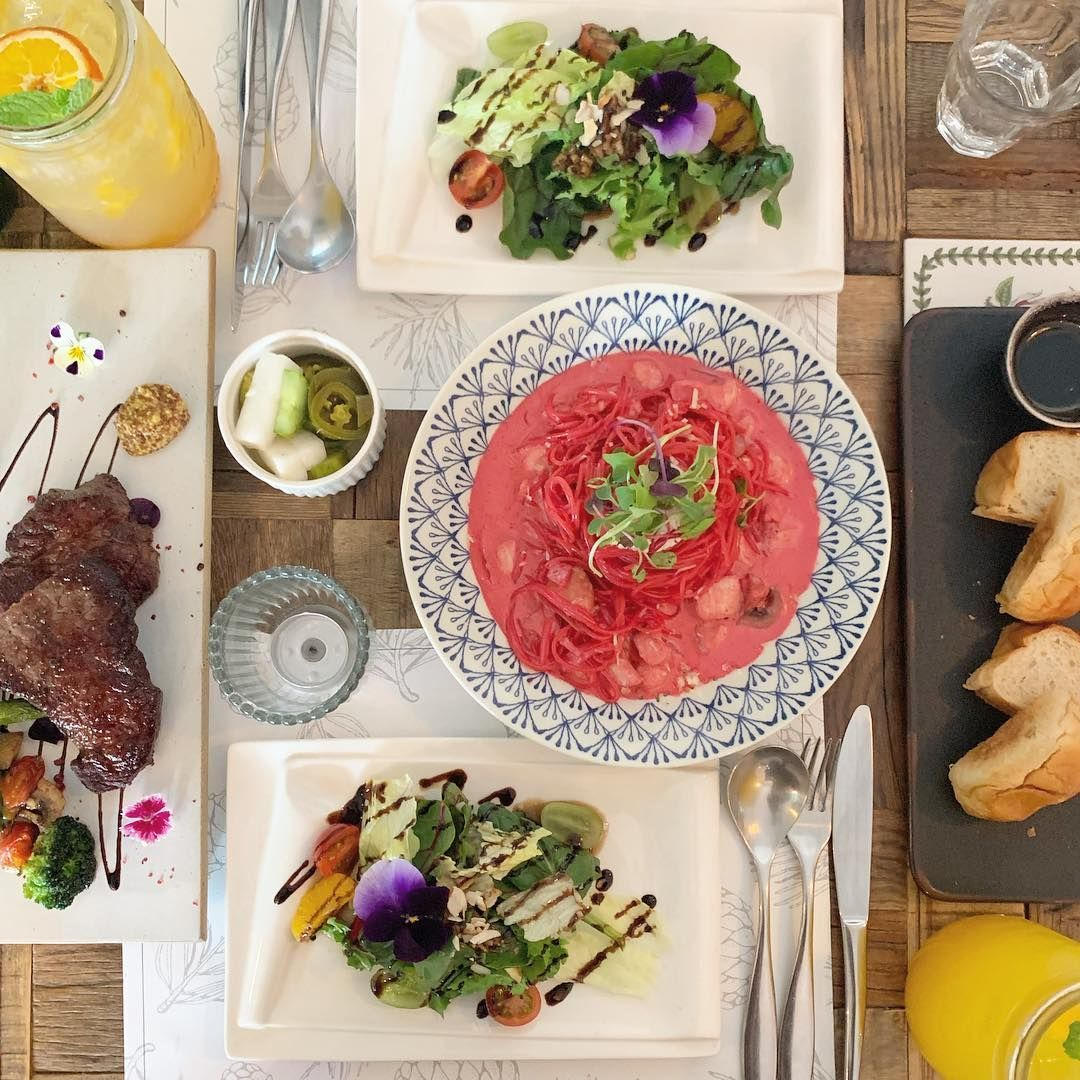 ---
How to Get There
Directions : 5 minute walk from Yeoksam Station Exit 3.
---
What are you most excited to try here? Let us know in the comments below! Also make sure to follow our Instagram, Tik Tok, and Facebook to stay updated on everything related to Korea and email us at help@creatrip.com if you have any other further questions!
---