Korean Style ID photo
Korean Style ID photo. Seoul/Busan/Daegu ID photo studios. No longer hide your ID photos!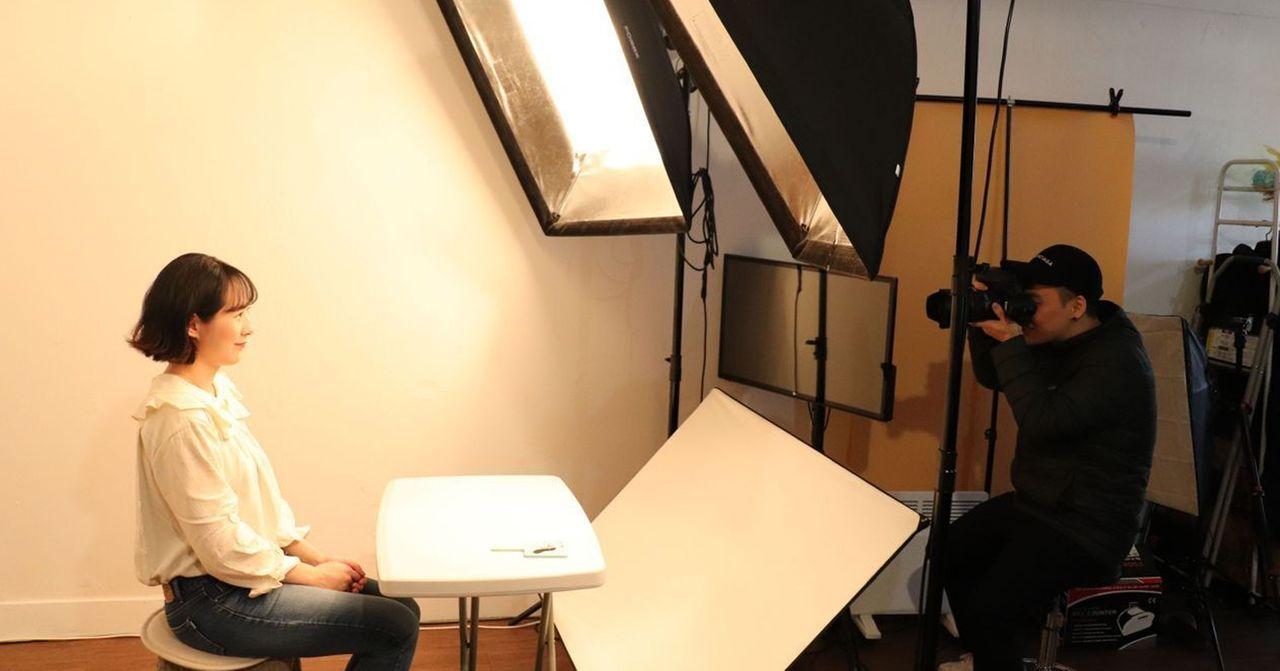 I'm sure anyone who has a Korean friend knows that Koreans take perfect ID photos from highly skilled professionals. With so many photo studios in Korea, how are they really different? Which ones are a must-go in Seoul, Busan, and Daegu? We helped gather some information about several well-reputed photo studios around Korea. Take a look!
---
Korean style ID photo: Seoul
1. Sinsa dong Garosugil「linger photo studio」
Price:25,000 KRW
Method: Does not include styling, 5 final cut photos provided, E-copies of photos before & after photoshop provided
Location:서울 강남구 강남대로152길 28 3F
Opening hours: Tuesday~Friday 11:00~21:00; weekends 12:00~19:00; closed on Mondays and National holidays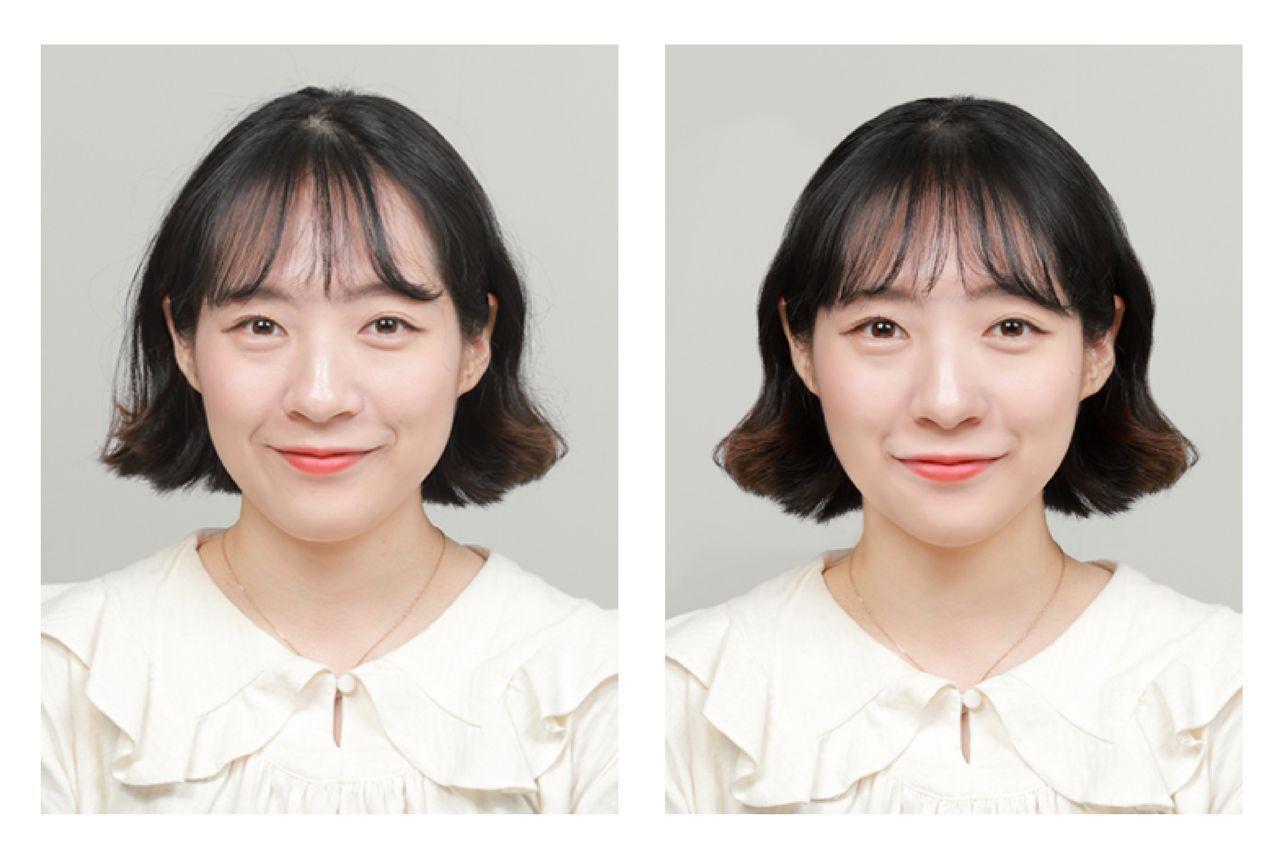 Sinsa dong「linger photo studio」has a very aesthetic name. Although it is located on the street of Garosugil where everything is notoriously expensive, it has a very high cost-performance ratio.
You can receive a highly satisfying Korean-style ID photo from this studio.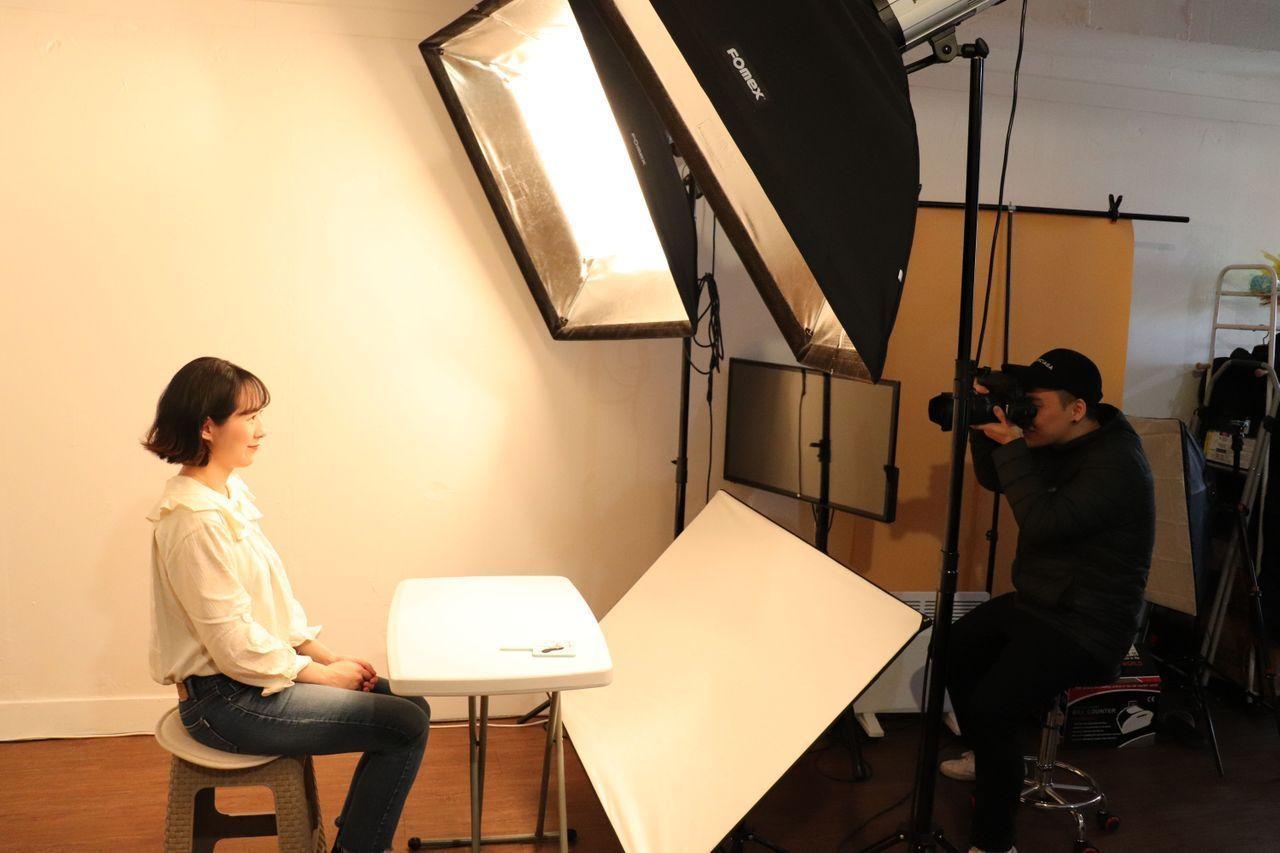 There will be hair styling tools and makeup products available for use at the studio.
Two Korean oppas take care of everything from the photo shoot to the photoshop.
Unlike other Korean ID photo studios, 'linger photo studio' will Email you the photoshopped version as well as the original version of the photo.
2. Hongdae「neighborhood photo studio」
Price:30,000 KRW(hair styling and makeup full package 80,000 KRW)
Location:서울 마포구 양화로18안길 10
Opening hours:Monday~Saturday 10:00~20:00;Sunday 14:00~20:00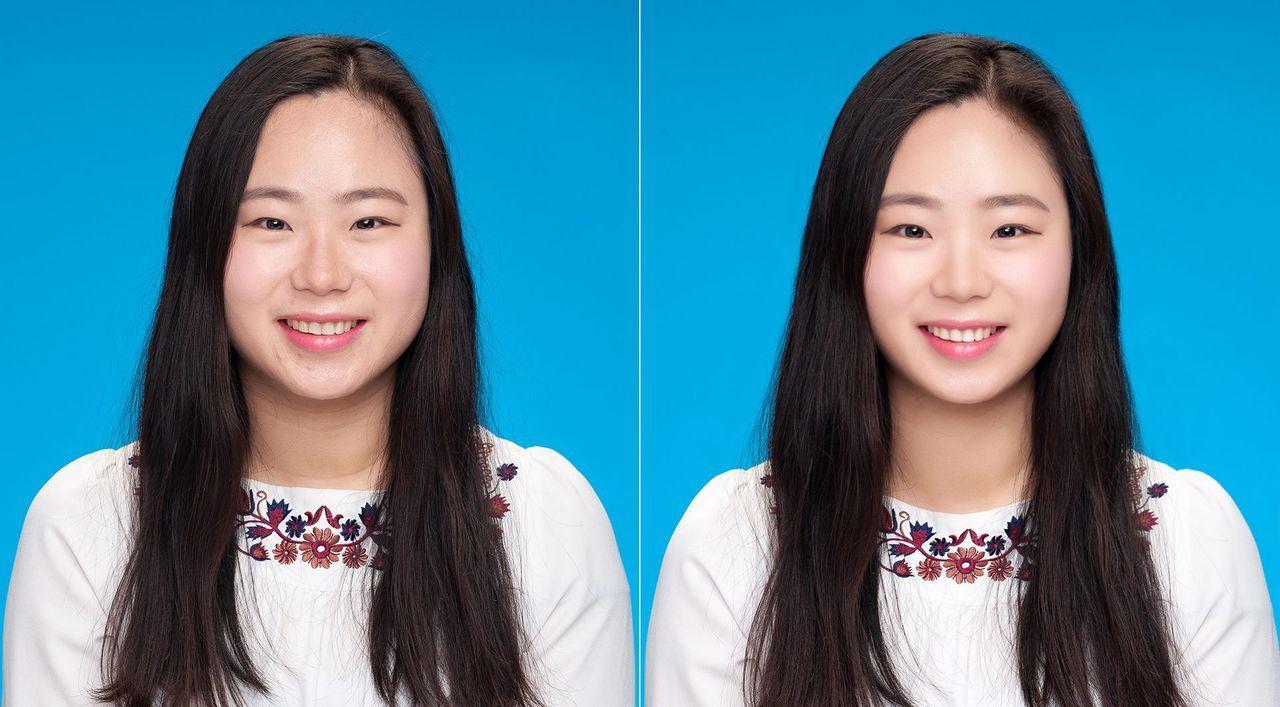 The neighborhood photo studio located in Hongdae is a famous chain store, known for its high-quality ID photos.
They offer friendly service and have employees that can speak Chinese and English, overcoming any language barriers that may affect the photo shoot.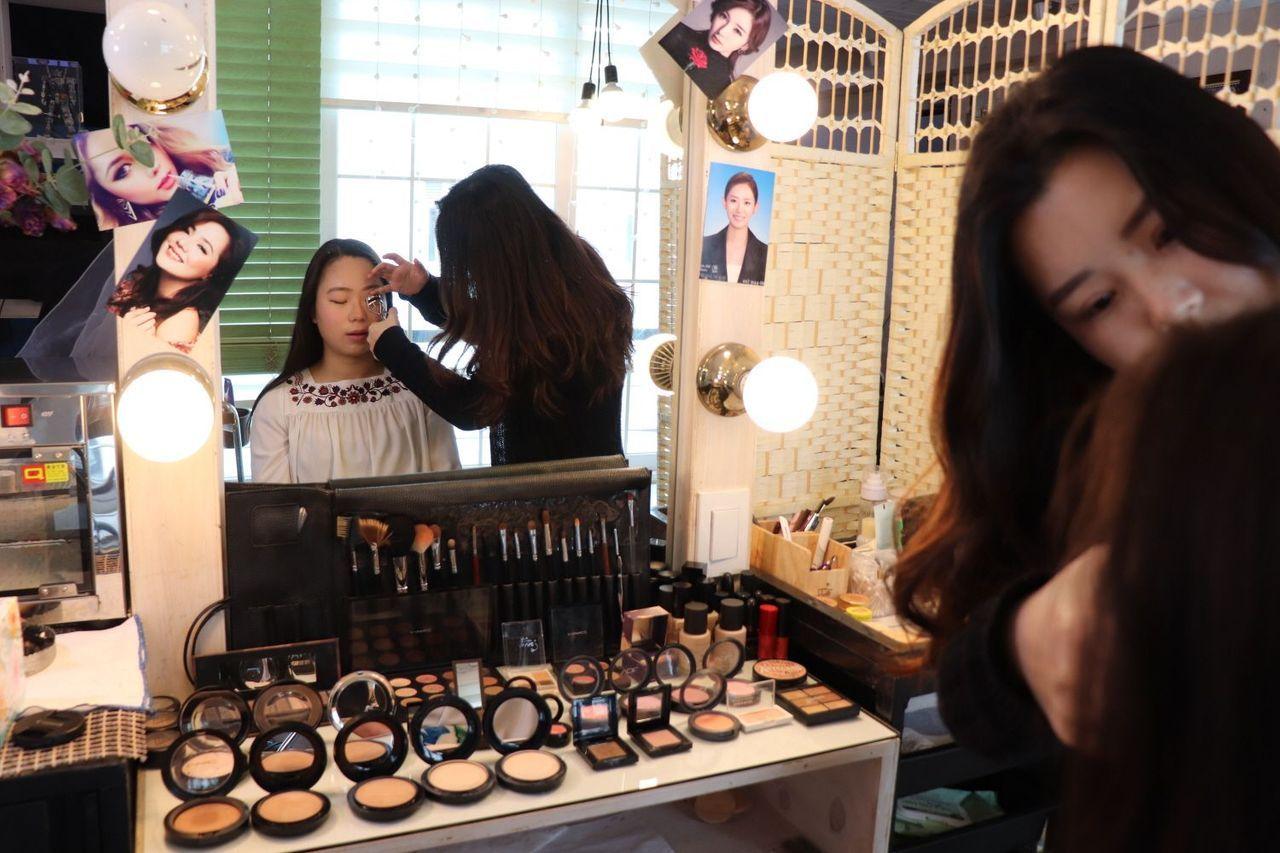 There are many makeup and cosmetic products at the studio available for those who choose the hair styling and makeup full package.
The studio also offers free top and outer garments to use for the photo shoot. Want to experience high-quality photo shoot service? Well, come on down to Hongdae!
Price: 45,000 KRW (ID Photo Shoot only)
Other options:

Make-up + Hairstyling + ID Photo Shoot

88,000 KRW

Location: 서울 마포구 동교로 156-13 B1
Time: Weekdays 10:00~19:00, Saturday 10:00~17:00, Closed on Sundays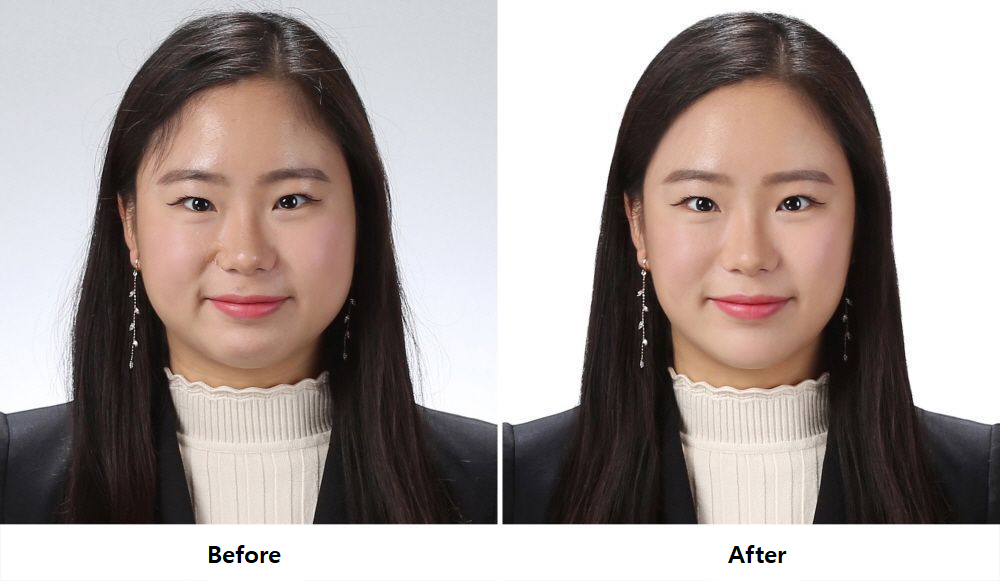 「Time On Me Studio」located in Hongdae is one of Seoul's hottest photo studios that offer the makeup and hair styling full package service.
This full package service arguably has arguably the highest cost-performance ratio in Seoul. The consistency of the studio in producing high-quality photos is quite impressive. You can trust them!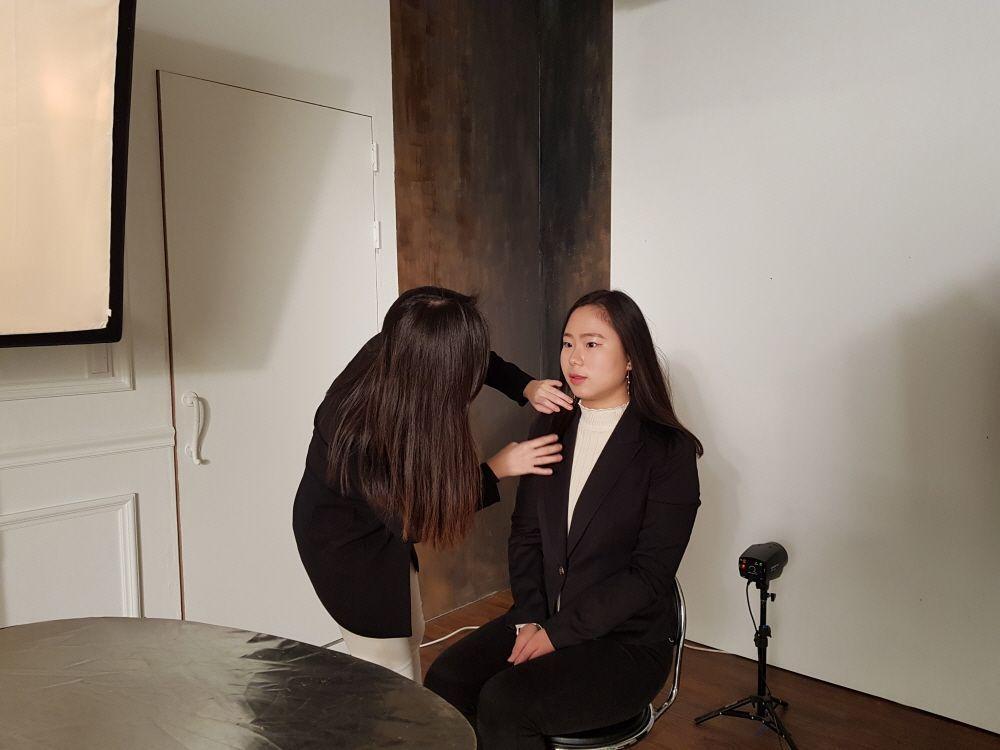 We believe「Time On Me Studio」has a fair price. The studio's highly skilled makeup and hair stylists will definitely make your ID photo more appealing.
4. Jongno「Woori Dongnae photo studio」
Price:25,000 KRW(photo shoot only)
With makeup and hair styling:Makeup and hair styling full package ₩80,000(reserve for the lowest price)
Location:서울 종로구 종로 70 5F

Opening hours:Weekdays 09:30~19:30, Saturday 10:00~19:00, Closed on Sundays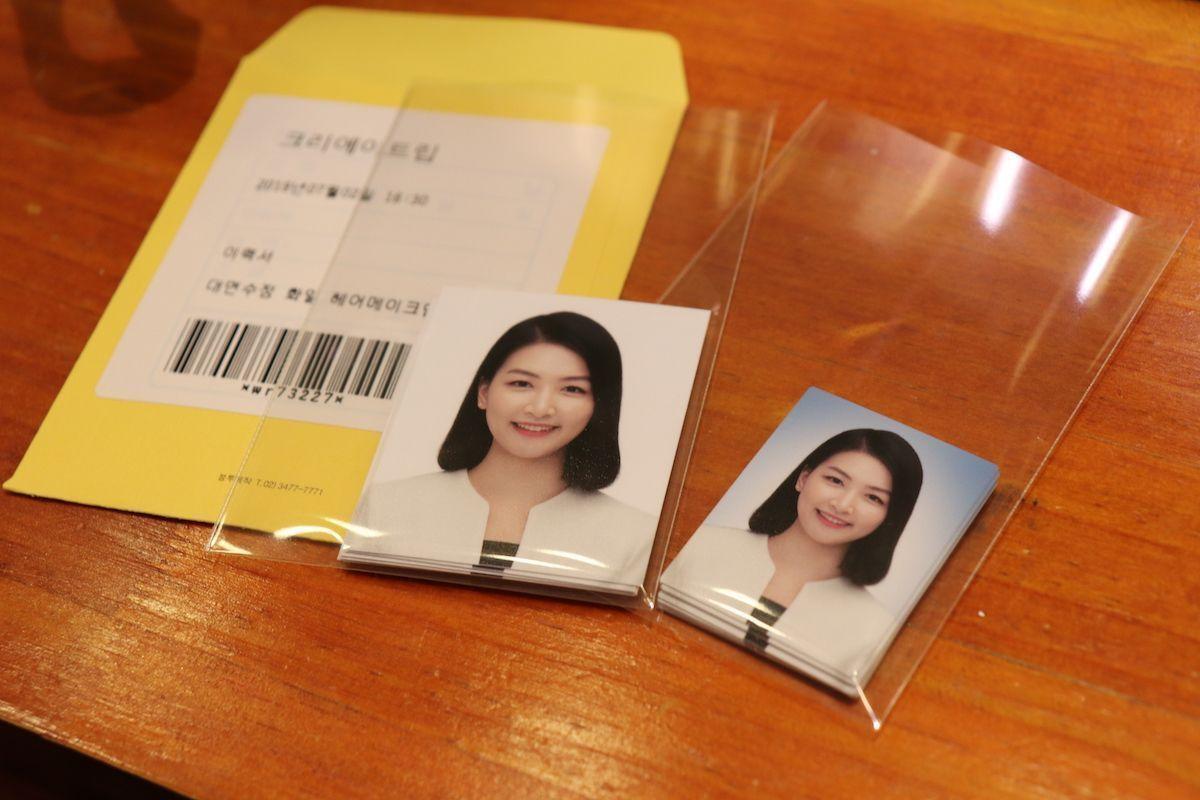 Another one of 「Woori Dongnae photo studio 」chain stores is located near the Jongno metro station!
The studio offers clothes of all sizes that you can use for the photo shoot. Additionally, the employees are fluent in English and Chinese, helping to overcome any language barriers.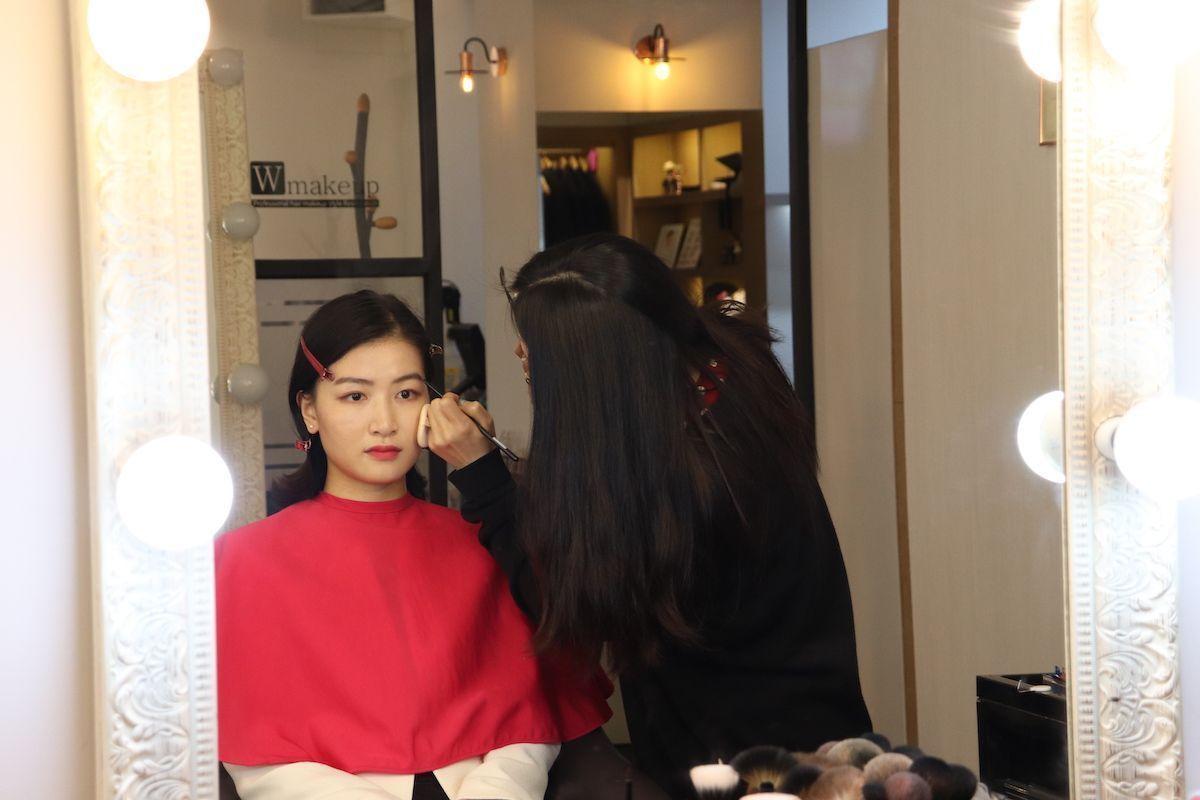 At「Woori Dongnae photo studio 」, the time needed to produce the final cut may differ depending on the type of package that you choose.
After the photo shoot, you can ask about the estimated waiting time and then go look around the nearby area before coming back to receive your photos.
5. Ewha Woman's University「Fork Studio」
Price:22,000 KRW(Photo shoot only)
Location:서울 서대문구 대현동 이화여대7길 10 2F
Opening hours:Weekdays 11:00~20:00, Saturday 11:00~19:00, Closed on Sundays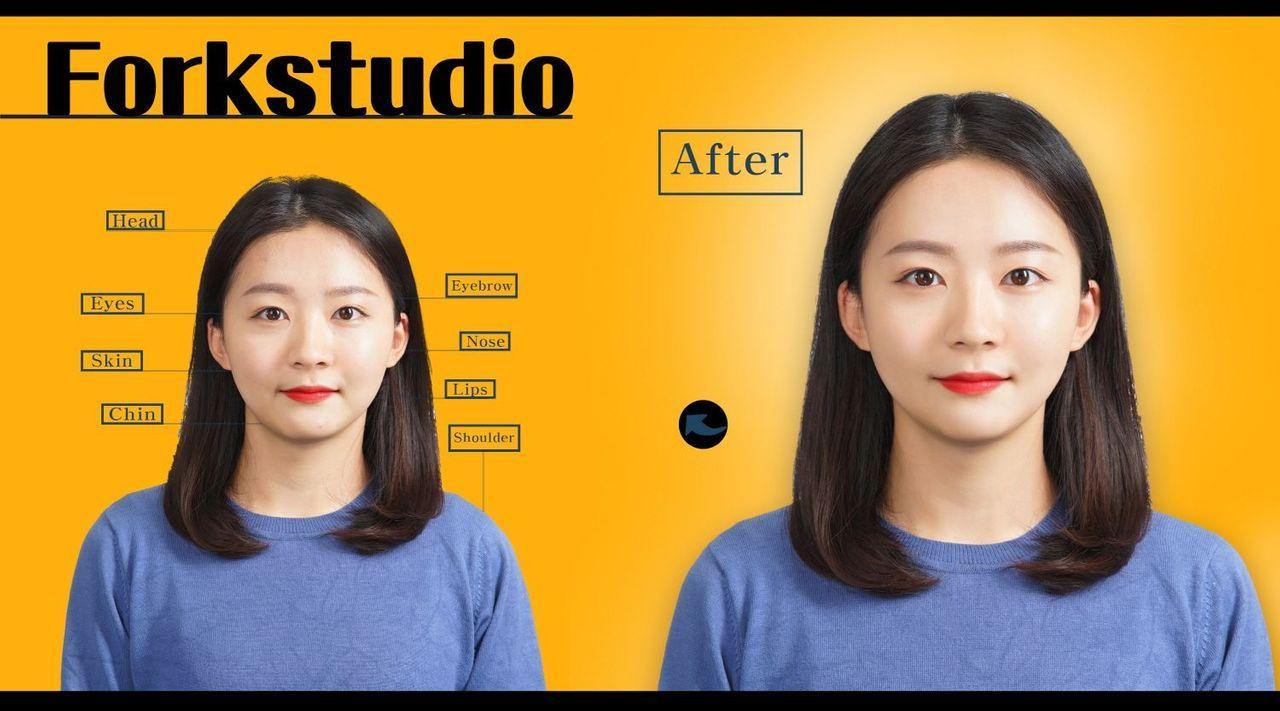 The road in front of Ewha Woman's University flaunts all kinds of shops and stores catering to women, not to mention loads of photo studios.
Fork Studio is not only famous to Ewha Woman's University students but also to many people around Seoul. They are known for their longstanding high-quality service and unwavering price.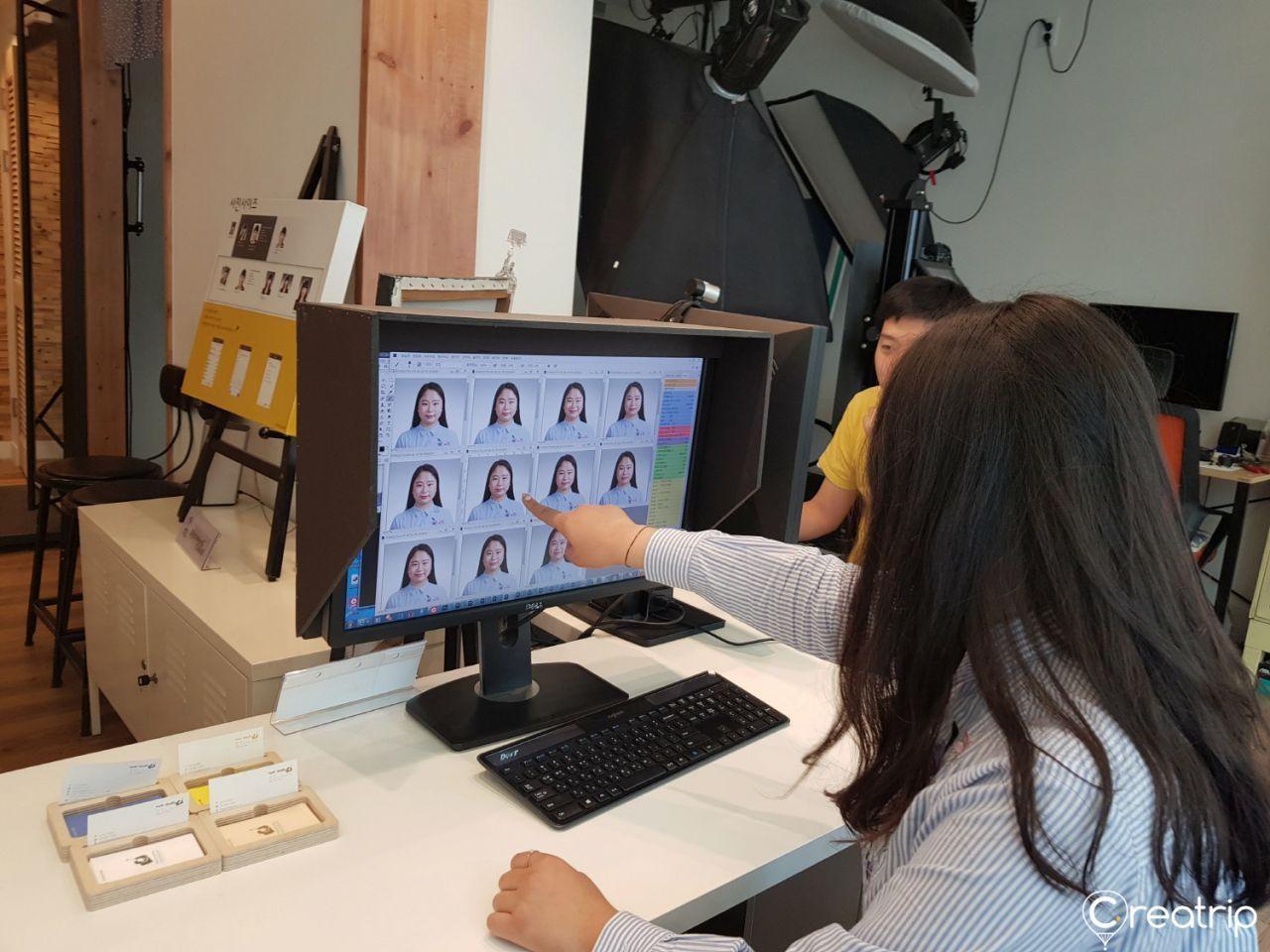 Since the studio's opening, the owner has photoshopped over 10,000 photos. This photoshop veteran will help make your photo look natural and formal. You will not be satisfied!
「Fork Studio」 is definitely a go-to for those in search of a high-cost performance ratio. It is one of Seoul's hottest!
---
Korean style ID photo: Busan
Busan「neighborhood photo studio」
Price:25,000 KRW(Photo shoot only)
With makeup and hair styling:Full package 80,000 KRW
Location:부산 부산진구 중앙대로 682 2F
Opening hours: Mon - Sat 10:30 - 19:00; Sun 11:00 - 19:00 (Lunch Time 12:00 - 13:00)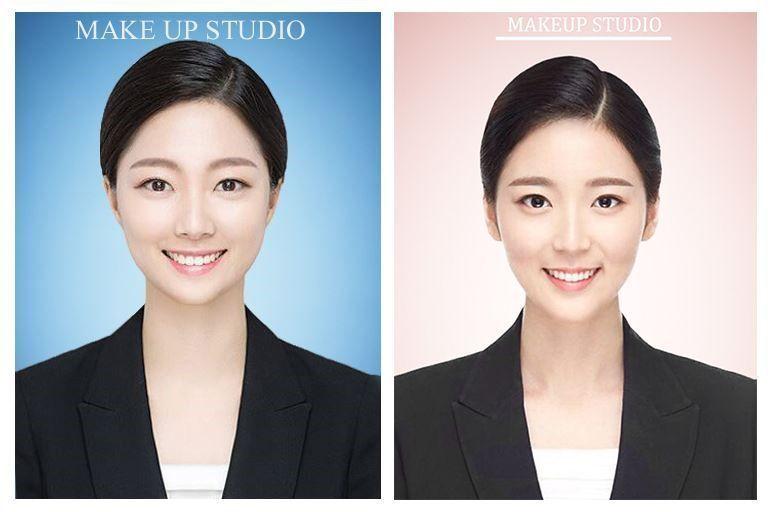 If you think all the best photo studios are only in Seoul, don't worry! The chain stores of 「neighborhood photo studio」extends as far as Busan!
Not only is the service fast, but the quality is also top-notch. It is located near the Seomyun business district, a place worth looking around!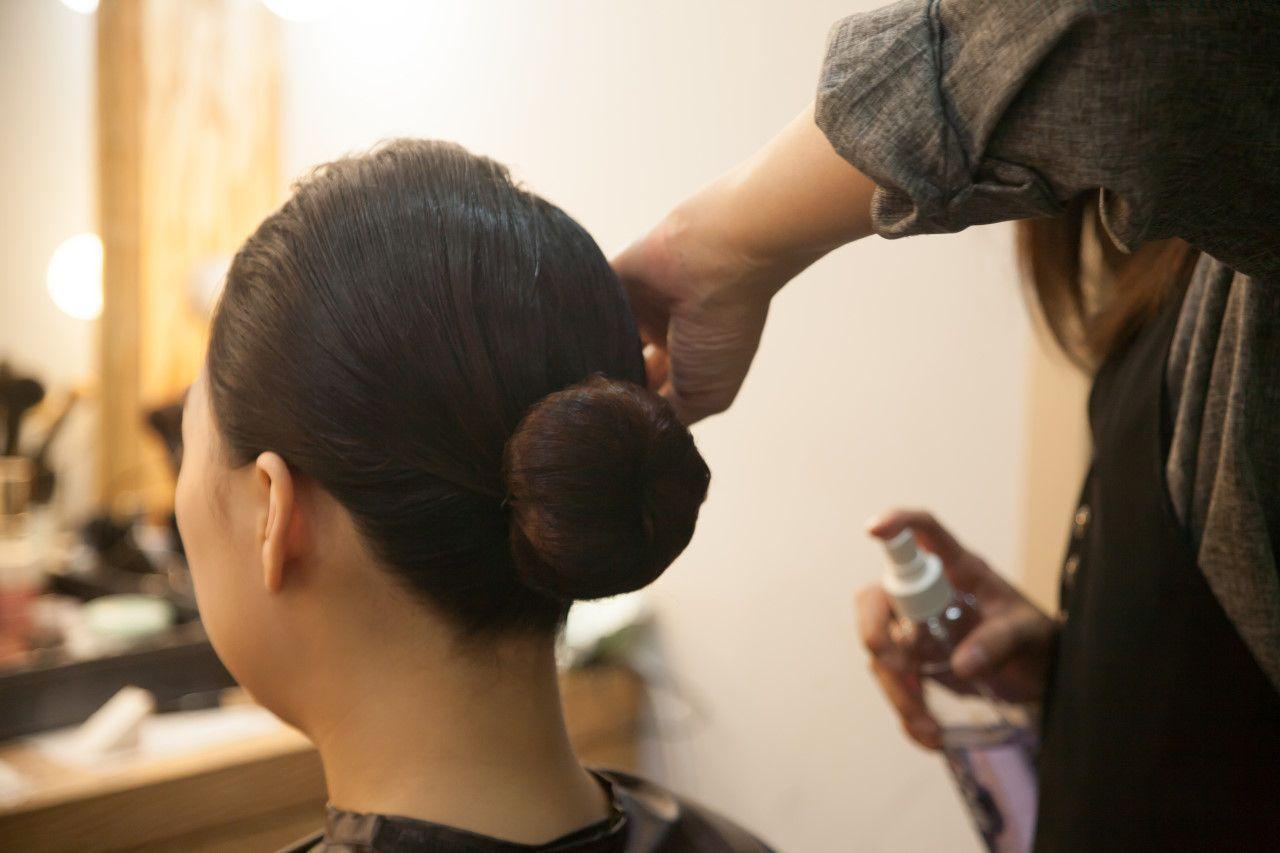 Compared to the pricier studios in Seoul, here you can pay just ₩25,000 to experience the Korean-style ID photo shoot. For those coming to travel in Busan, make sure you book a photo shoot here!
---
Korean style ID photo: Daegu
Daegu「neighborhood photo shoot」
Price:18,000 KRW(Photo shoot only)
Location:대구 중구 중앙대로 406-7 2F
Opening hours:Monday~Saturday 09:00~19:00, Sunday 13:00~19:00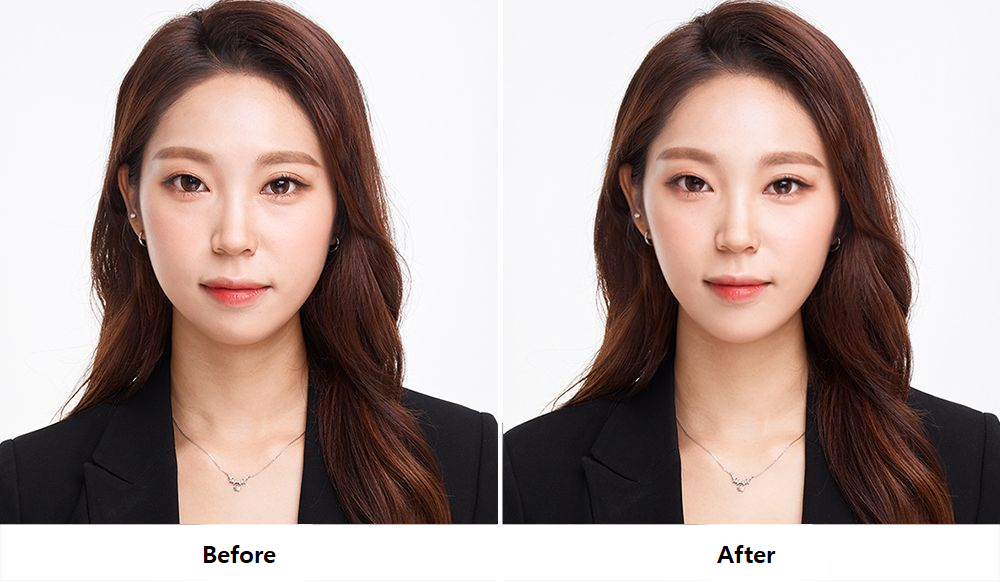 Other than Seoul and Busan, the neighborhood photo booth chain store is also located in the popular tourist destination Daegu! It is literally everywhere!
Not only do they boast a high-quality service, but the price will also automatically put a smile across your face.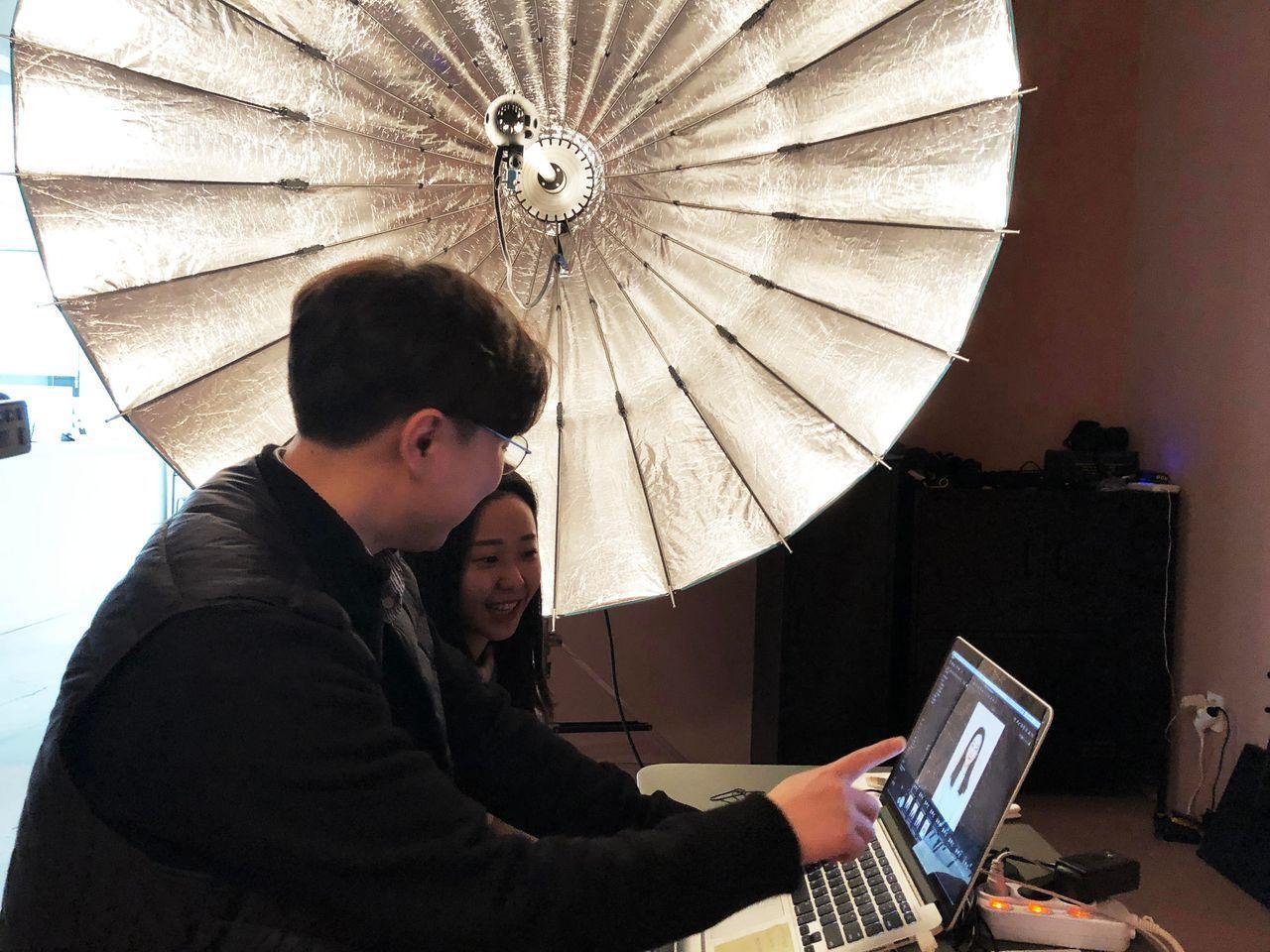 Even though the price is cheap, the quality of work they put in the photo is not compromised! You can receive the final cut of the photos an hour after the photo shoot. Easy as a pie?
We highly recommend this photo studio for those of you traveling to Daegu!
Above is information about renowned Korean-style ID photo studios around Korea. Making a Korean-style ID is a once-in-a-lifetime experience, make sure you don't miss out!
The next time you take out your ID, you will no longer be shy or embarrassed!
---
For Group Photos
1. Gyeongbokgung Palace photo studio「Cheese Smile」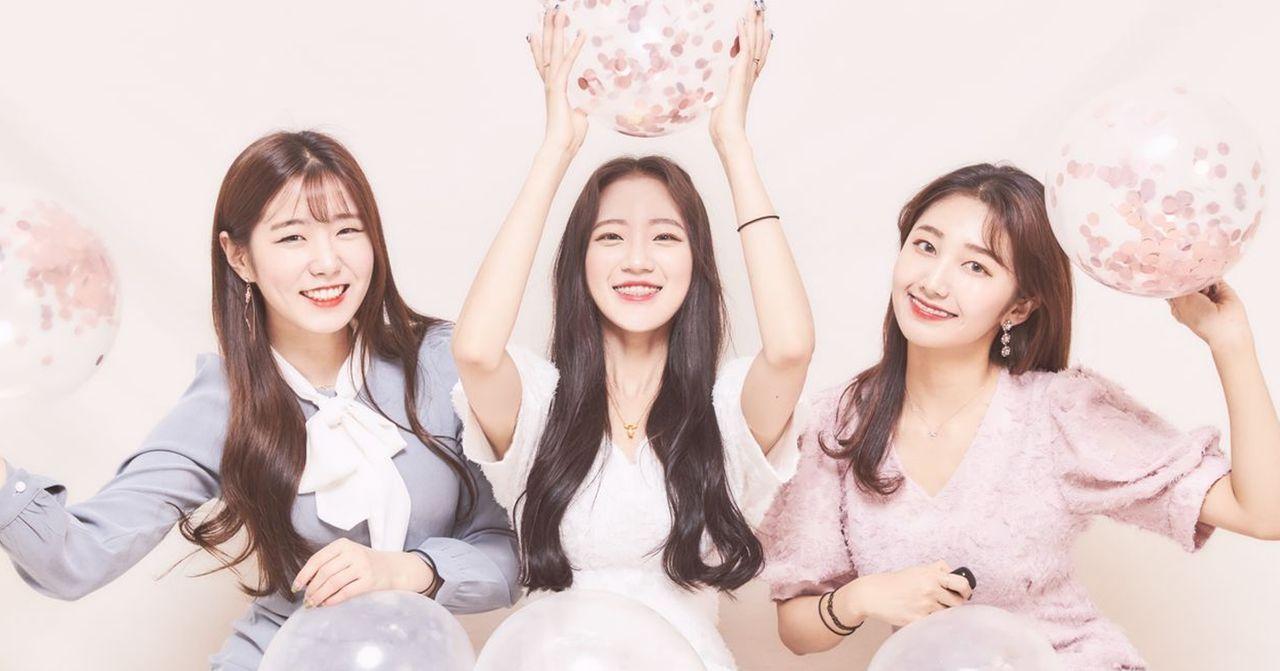 The「Cheese Smile Studio」located in Gyeongbokgung Palace of Seoul is a self-service studio where you can take pictures like a professional! After the photo shoot, there will be a professional who will help you edit the pictures and print out the final cuts. Pose for the camera, push down on the remote, and capture your most beautiful moments!
2. Gangnam professional wedding dress photography「Z-And」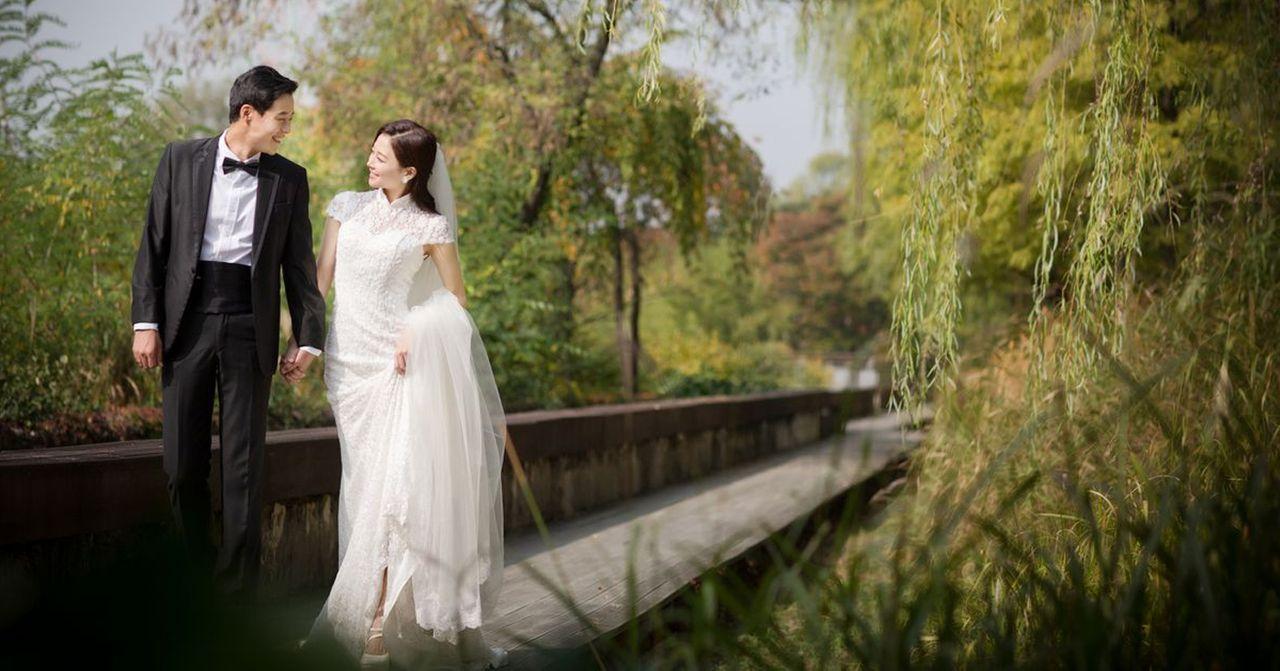 Are you a couple looking to get married? Or a married couple that want to reinvigorate the exciting and lovely feelings of a wedding? Z-And located in Gangnam not only offers wedding dress photography, it also offers a whole 'wedding experience' photo shoot. Their services offer very high cost-performance ratio, come and check it out!
3. Hongdae wedding dress photography「Time On Me」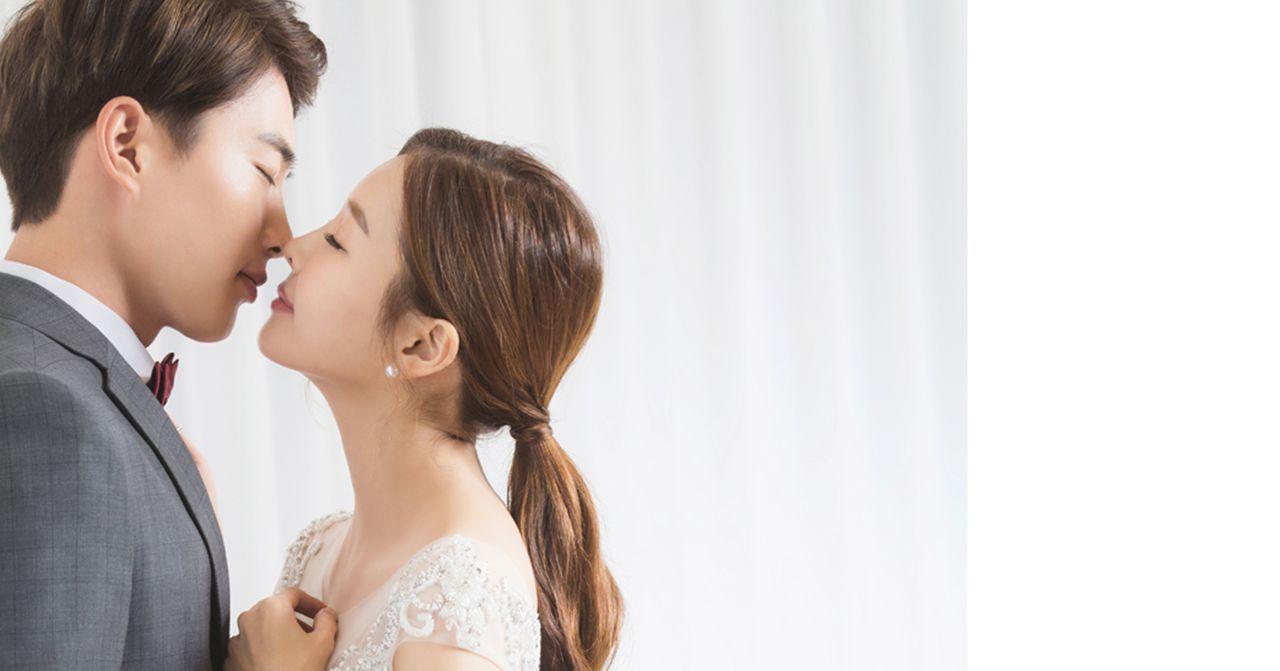 Time On Me Studio also offers the full wedding dress photography package at an affordable price. Their services suit the newly married, couples looking for high quality photography at a budget price, or those that simply want to leave a sweet, lasting memory. Visit Hongdae wedding dress photography!
4. Hongdae/Daegu/Busan Retro-style photography「Sankyeokdong」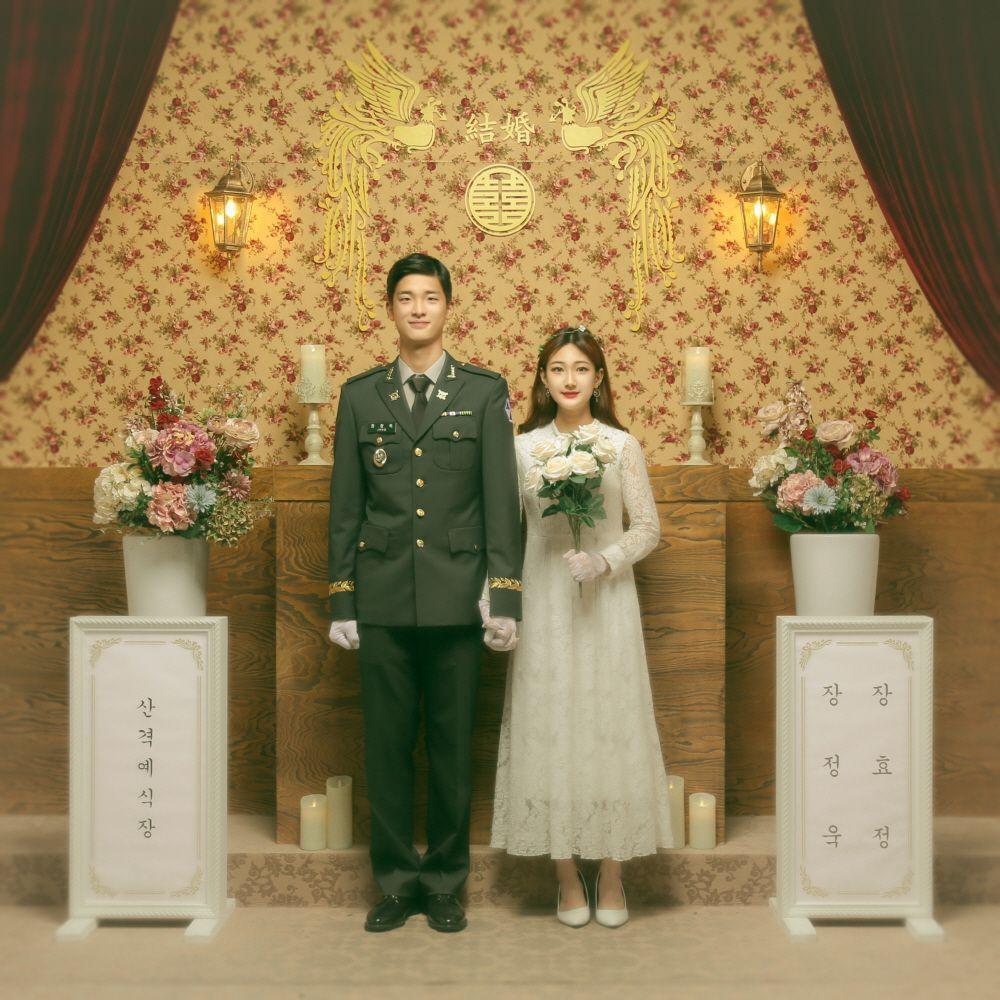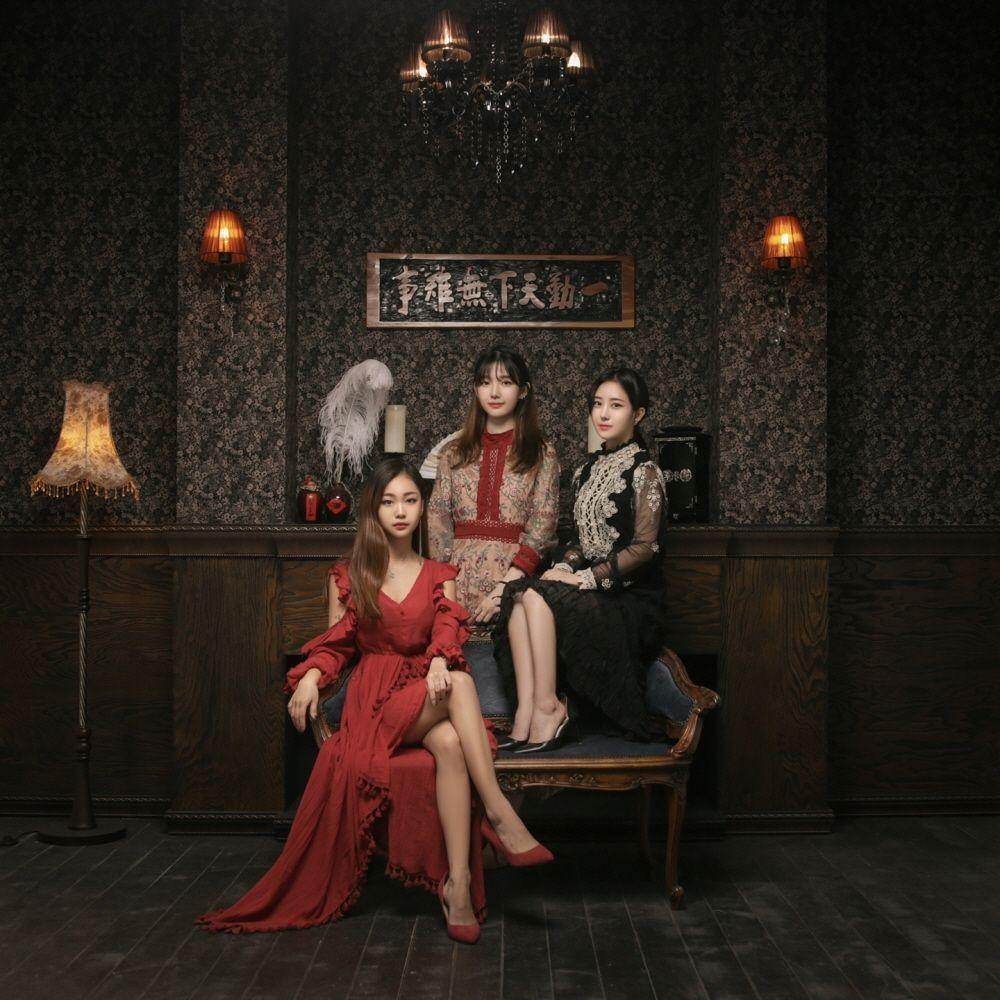 Following the popularity of Korean dramas like the《Respond》series and《Mr. Sunshine》, there has been a surge in students, friends and couples going to take retro-style photography.
Its stores are all around Korea! Want to take a look?
5. Jeju island professional portrait photography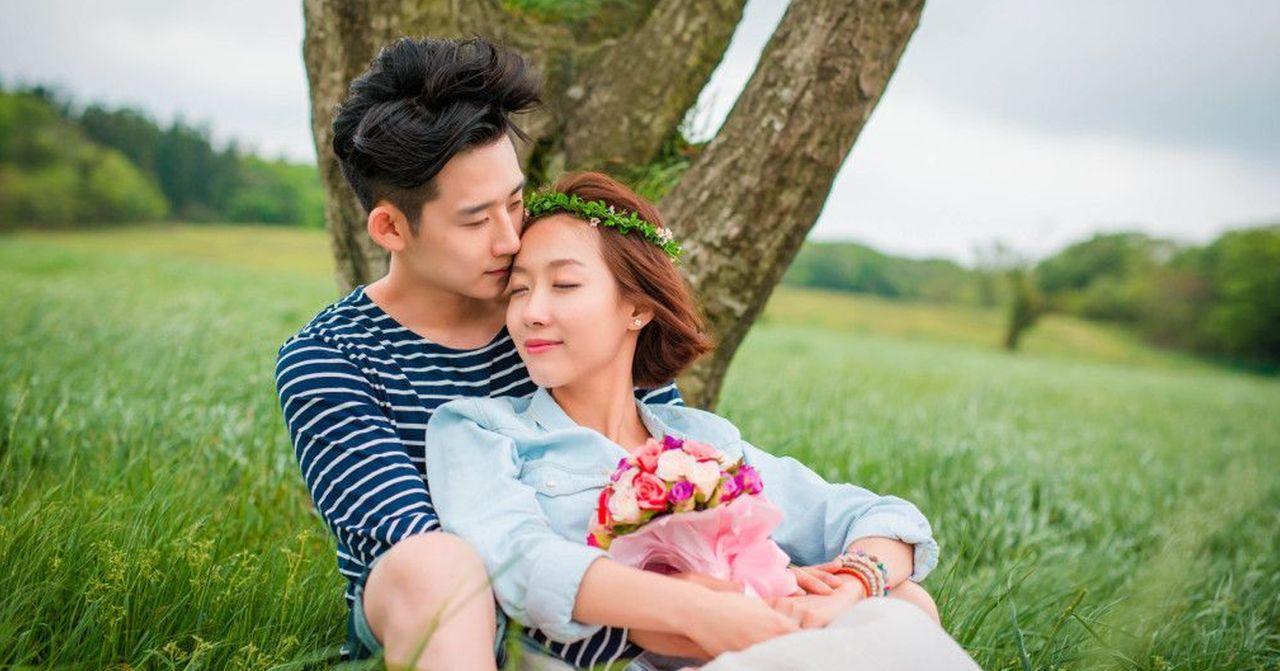 Jeju island has its very own professional photography! The transportation is provided as well! You can travel along the beautiful island as you capture memorable moments with your loved ones. Check out their service!
---
We hope that you can enjoy a photoshoot at one of these studios! If you have any questions or concerns, please leave a comment below or send us an email at help@creatrip.com! You can follow us on Instagram, TikTok, and Facebook to stay updated on all things Korea!
---