Bangtan Tour, How Far Have You Been?
All the destinations and restaurants to check out if you're ARMY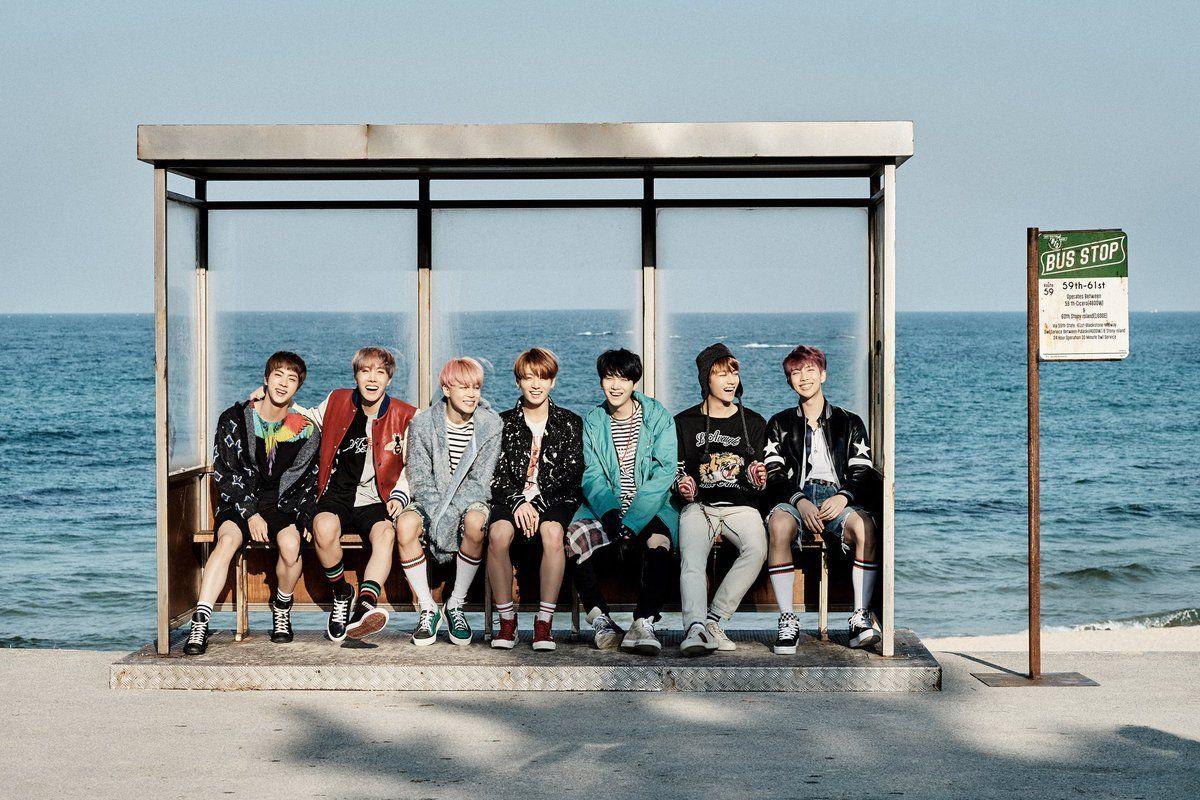 Hello, everyone! We are Creatrip, a group of travel experts. Your daily dose of the latest travel tips and tricks.
A lot of BTS fans have come to South Korea. Today, we're going to be introducing the "Bangtan Tour," for the ARMY. Destinations and restaurants you gotta visit! !
---
Bangtan Tour | Destinations Preview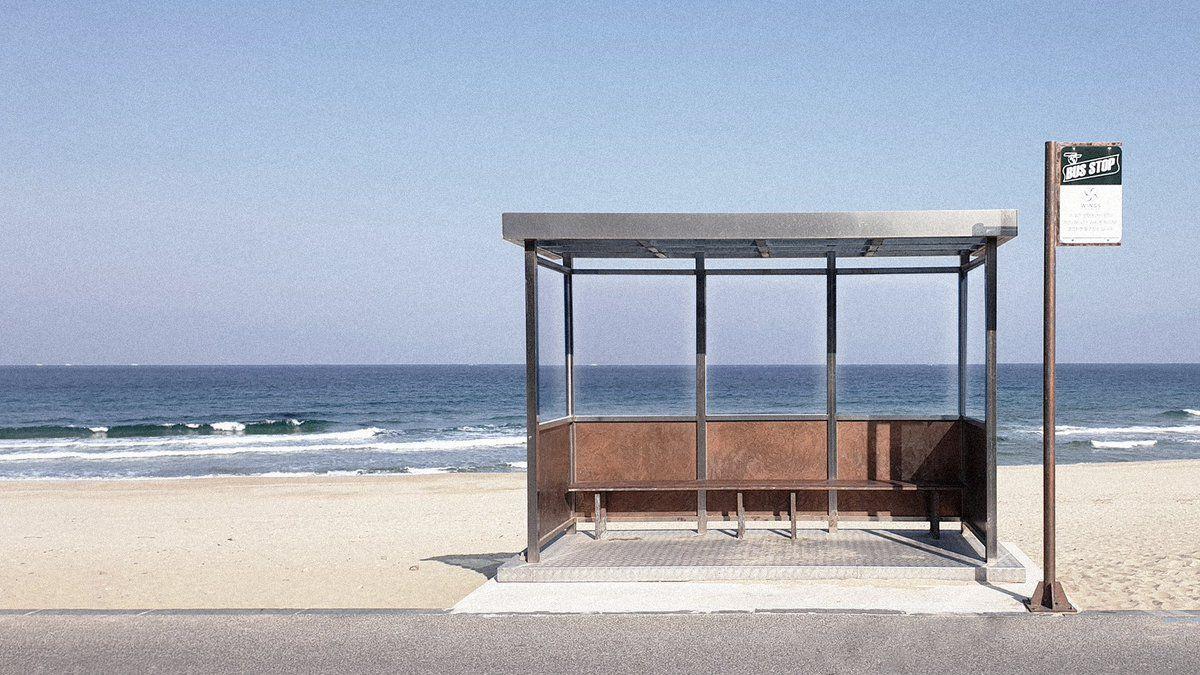 Between Korean fans and foreign fans alike, the "Bangtan Tour" is trending these days as people retrace the steps of BTS members!
1. Hyangho Beach Bus Stop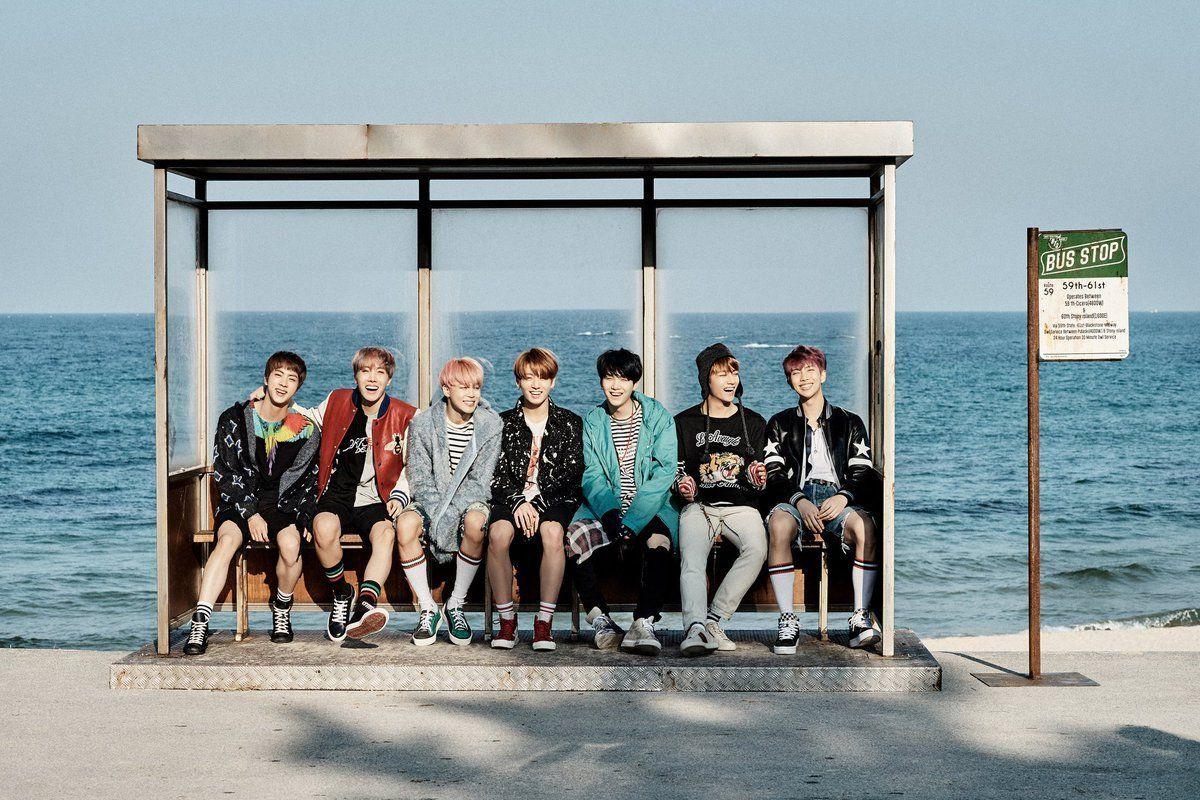 Located in Jumunjin, Gangreung, Gangwon Province, this particular bus stop is the shooting location for the Spring Days album cover. Apparently the bus stop was removed after the photo shoot, but the popularity from fans had them put the bus stop up again!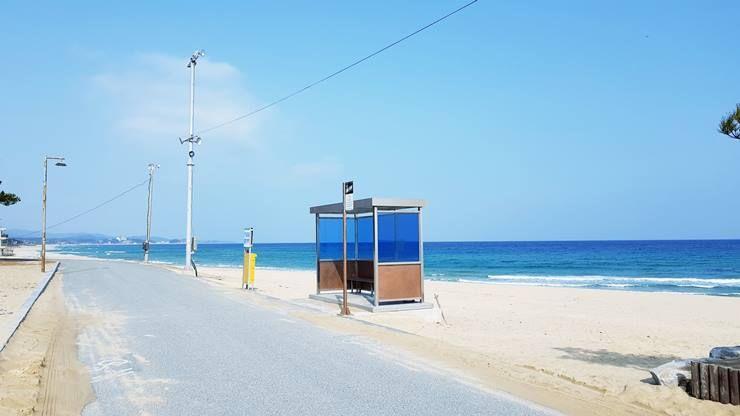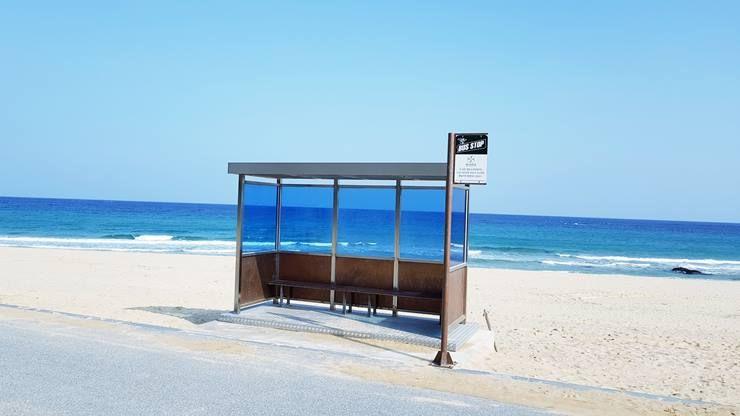 There's really only the beach near the bus station, but the blue color of Hyangho Beach is the prettiest blue you'll witness in Korea!
The area is not exactly equipped for tourism, but BTS fans from all over the world have made the trek to this location! Respect!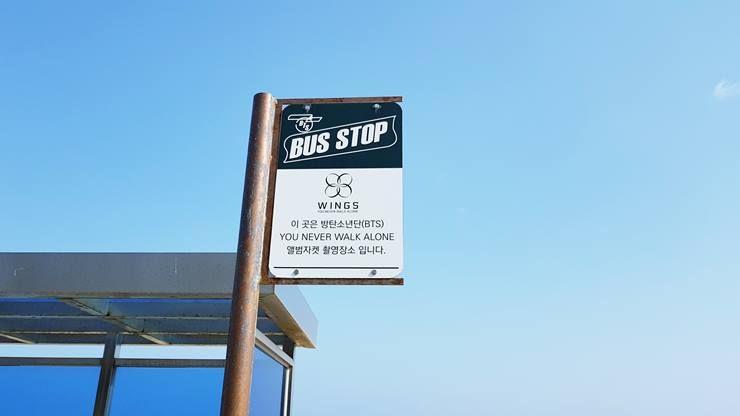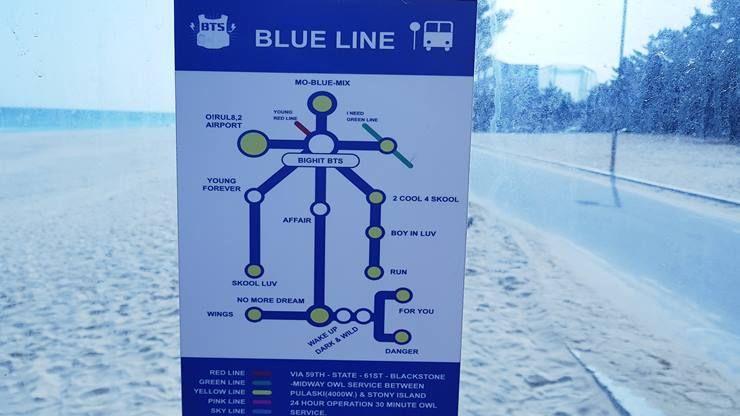 The bus station has a sign that says that this is the BTS album cover photo location. The bus line shown here has stations that are names of BTS songs, haha.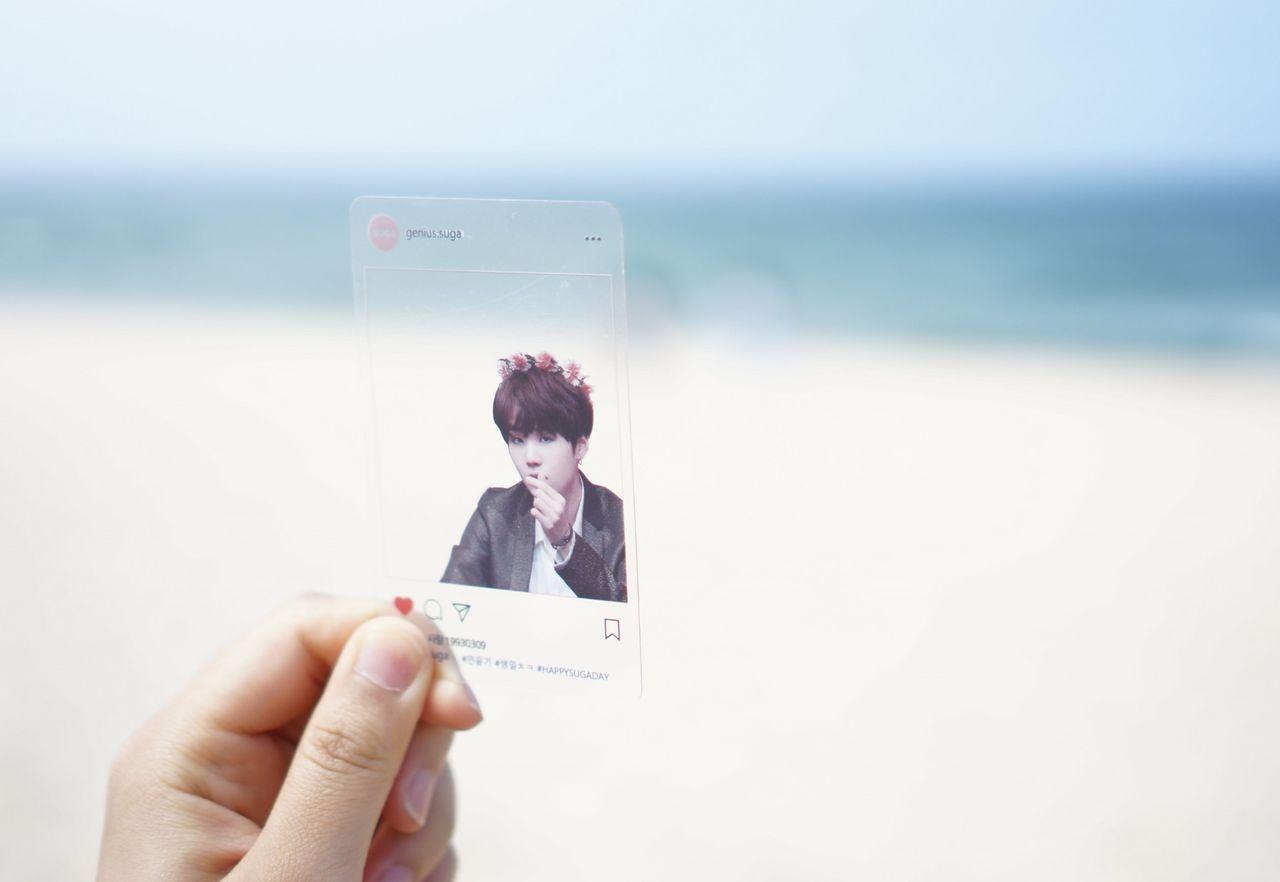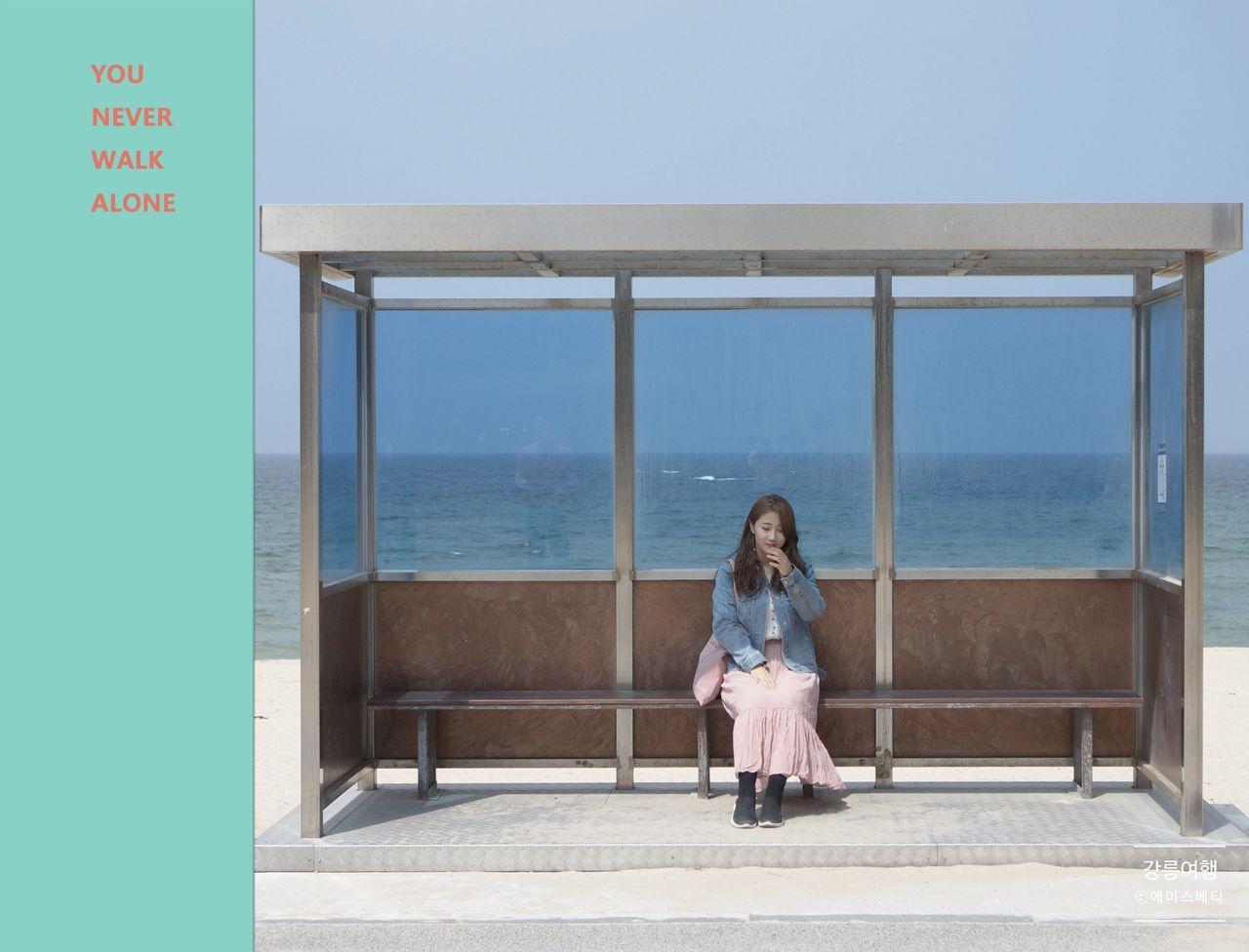 A lot of fans take pictures such as these, just like the album cover. I think it'll be also super cute to take pics with BT21 dolls!
2. Busan Dadaepo Beach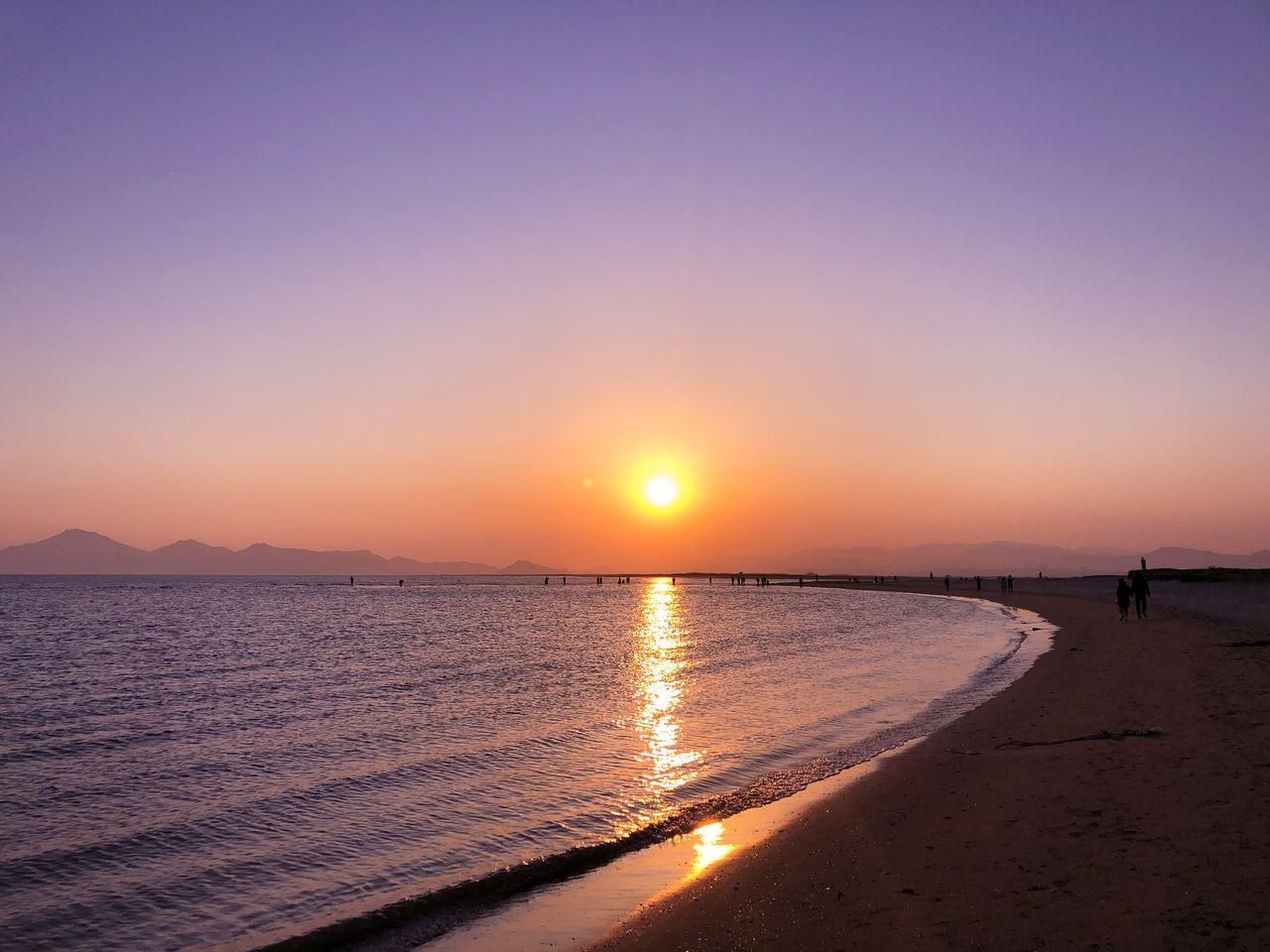 Busan Dadaepo Beach is where Jimin went on vacation in 2016 Feb to make a New Year's wish. It's a special location for both BTS and Jimin fans.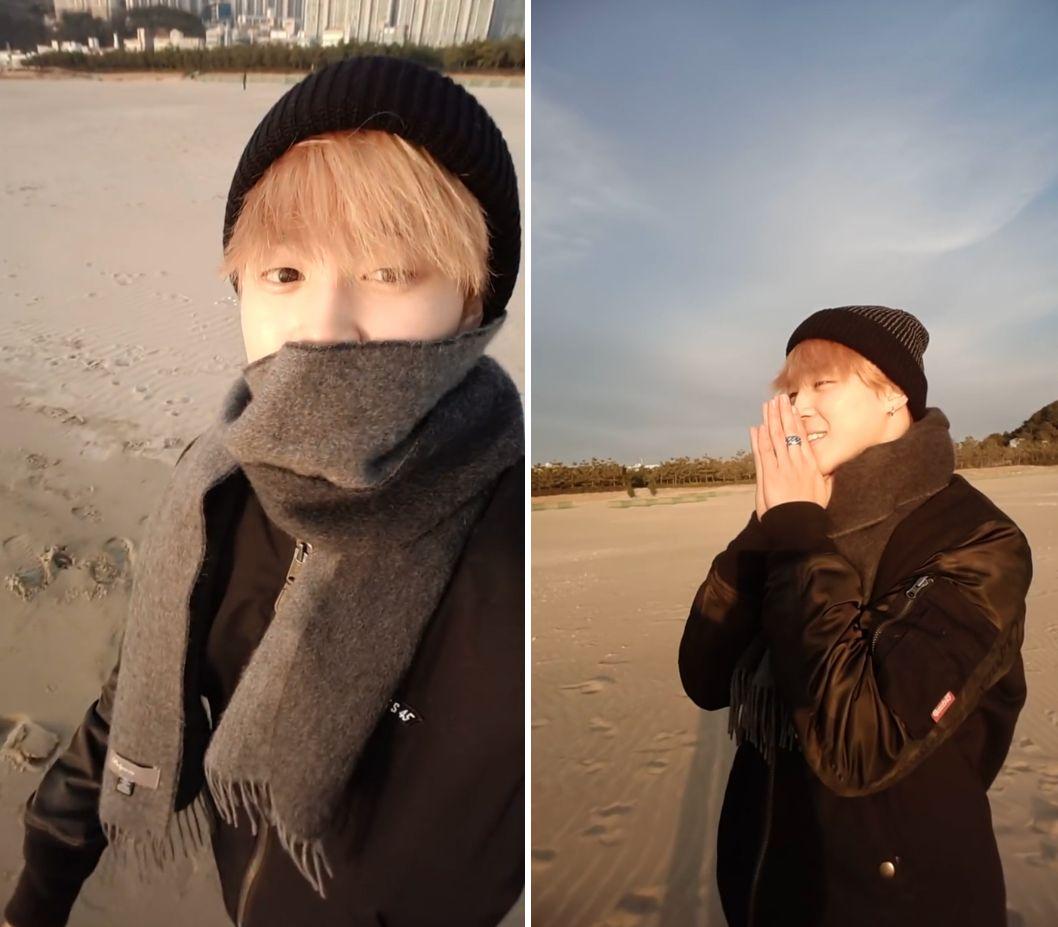 The sunset from Dadaepo Beach is especially beautiful. If you ever go there yourself, you'll understand why Jimin shouted, "Wow! So beautiful! Amazing!"
If you're real ARMY, then come make a wish at the Dadaepo Beach sunset~
3. Damyang Meta Sequoia Road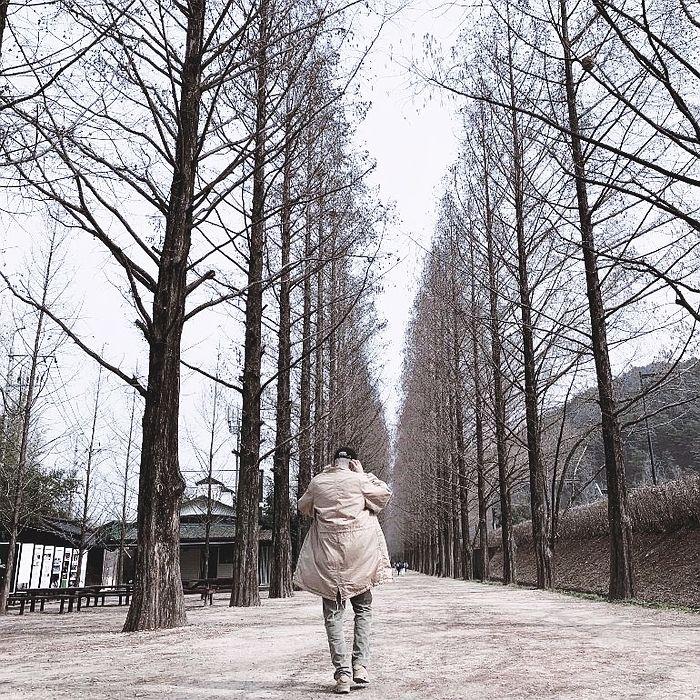 The Meta Sequoia Road in Damyang was actually chosen as Korea's most beautiful streets. RM came here on vacation right before the comeback. It's now packed with people who are following his footsteps!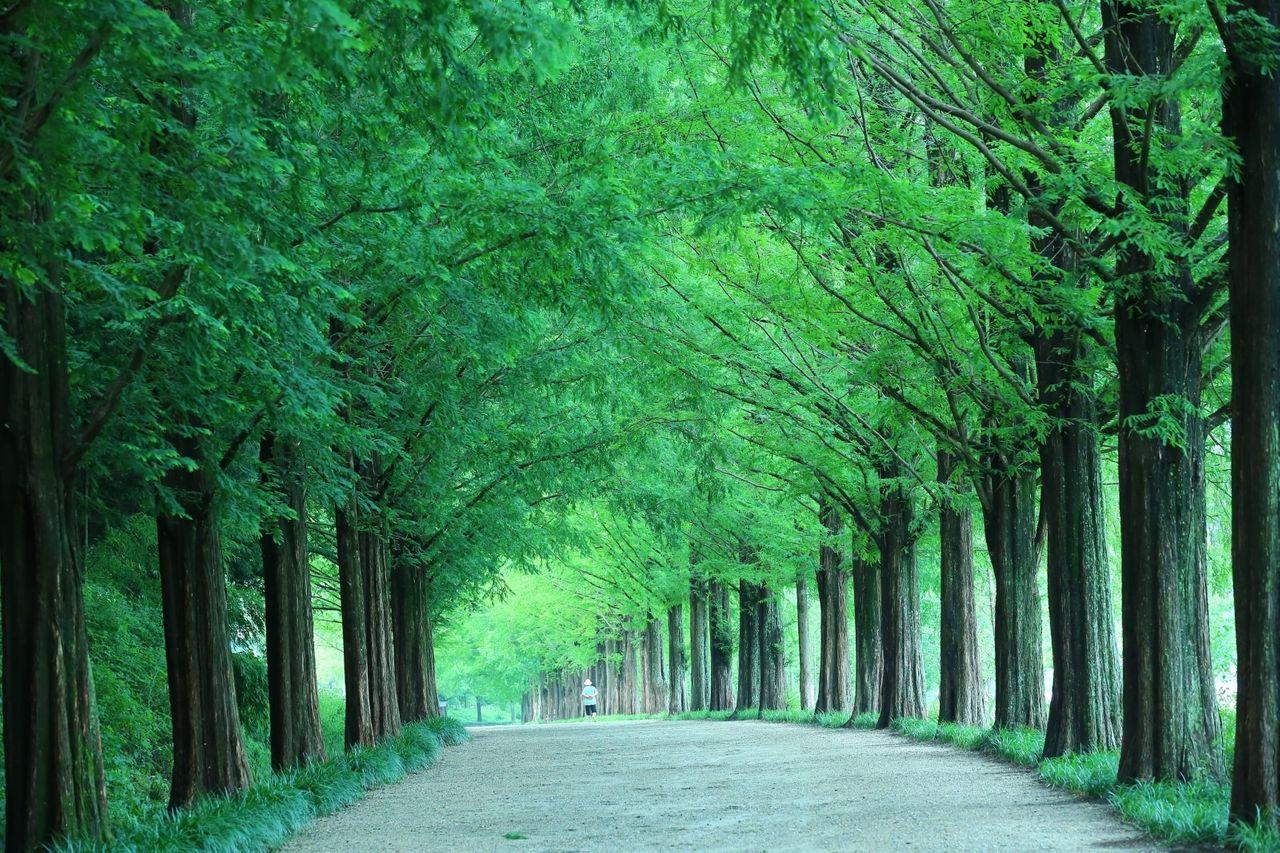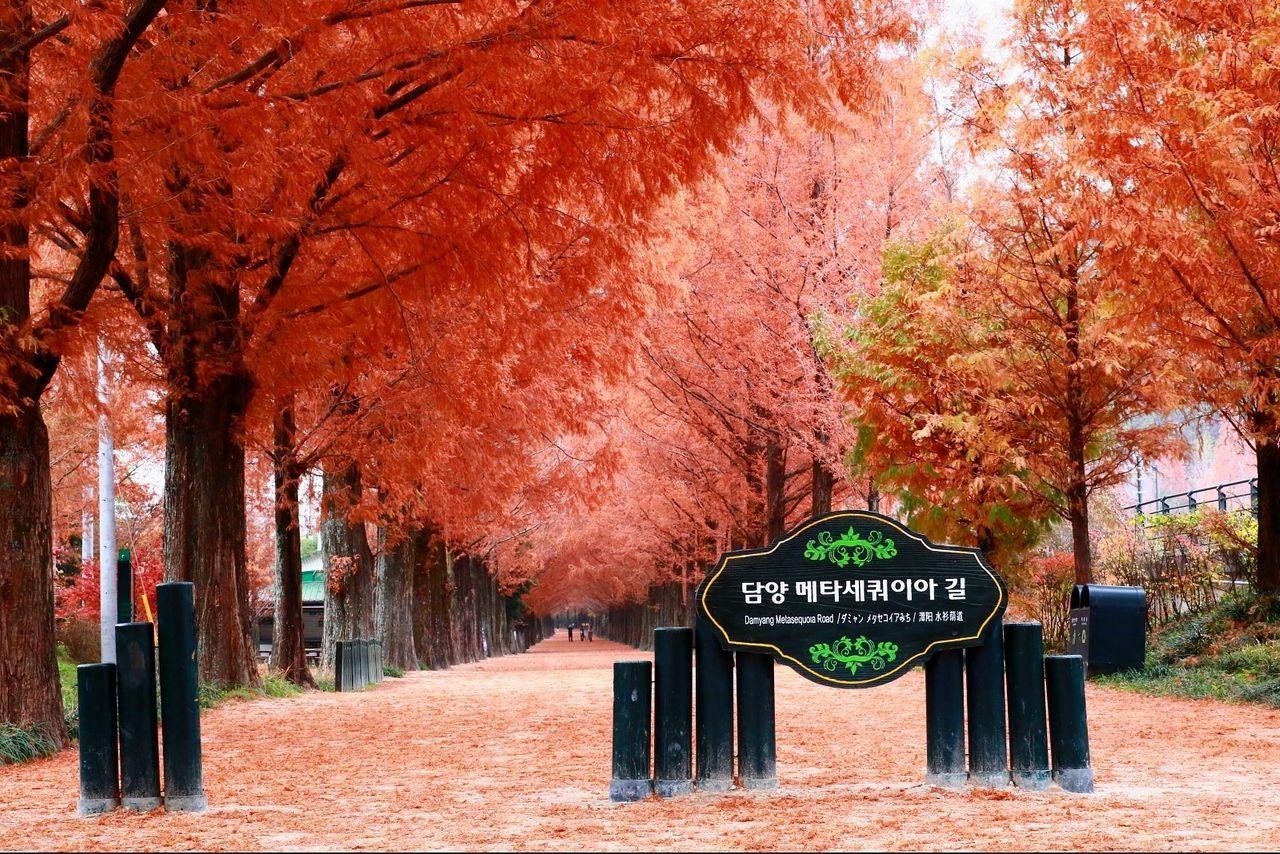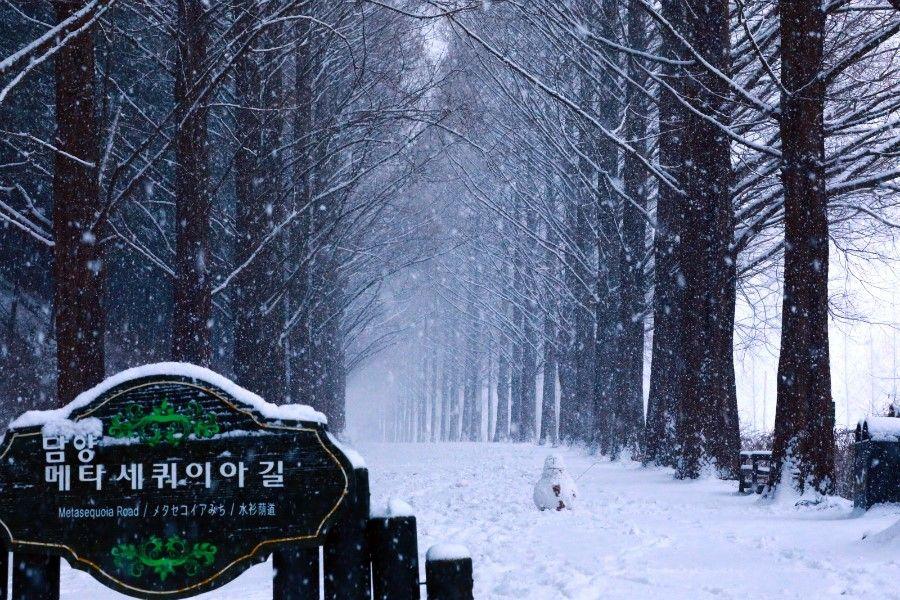 The Meta Sequoia is beautiful during all four seasons!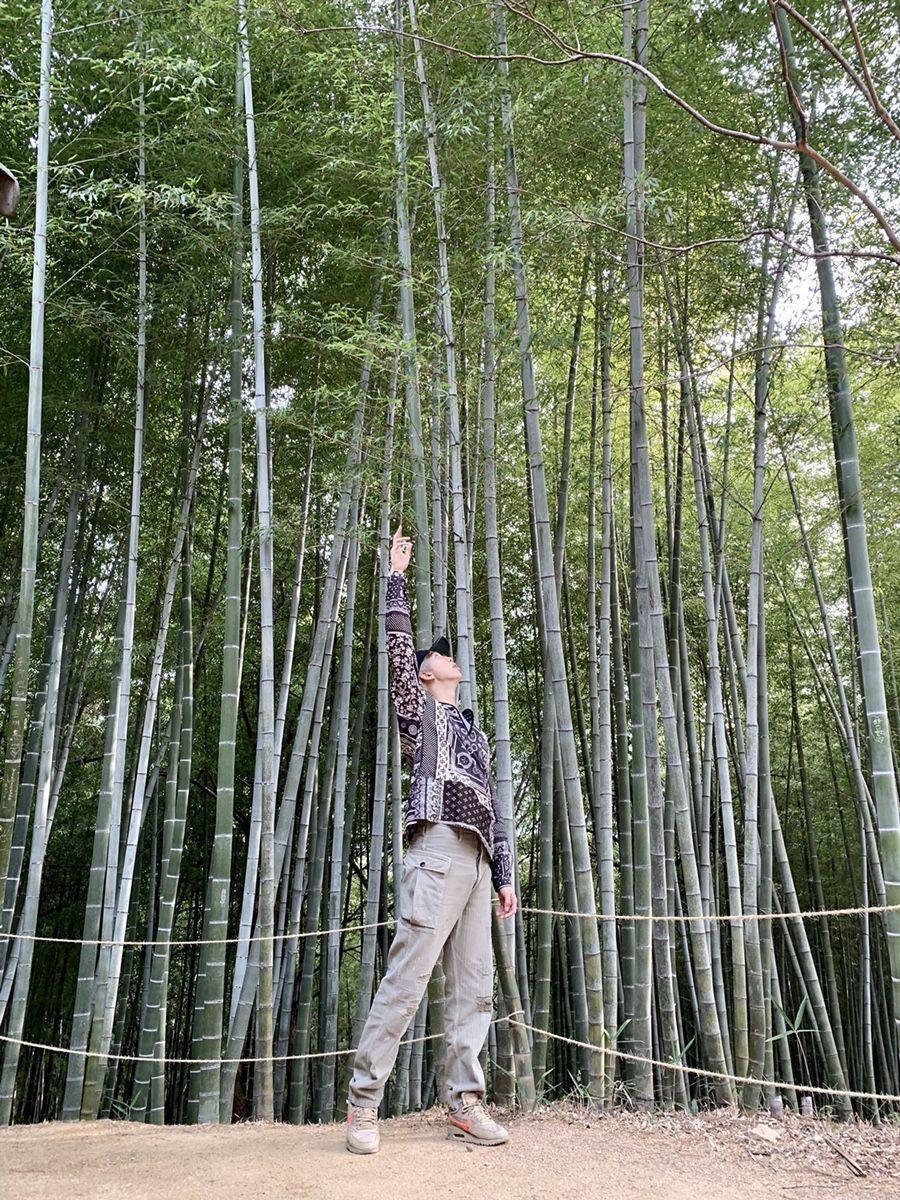 Damyang is also famous for its beautiful bamboo forrest! It became super popular after RM took a picture here.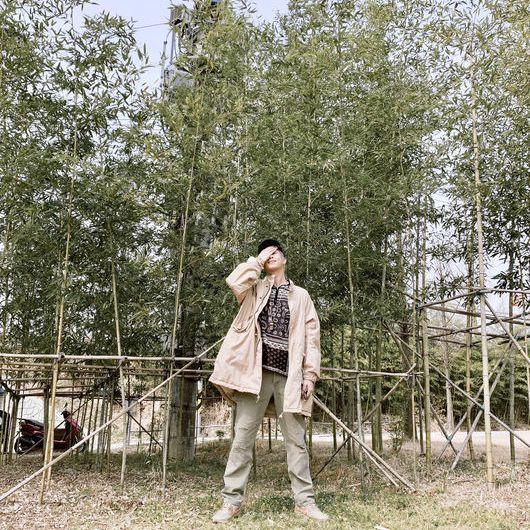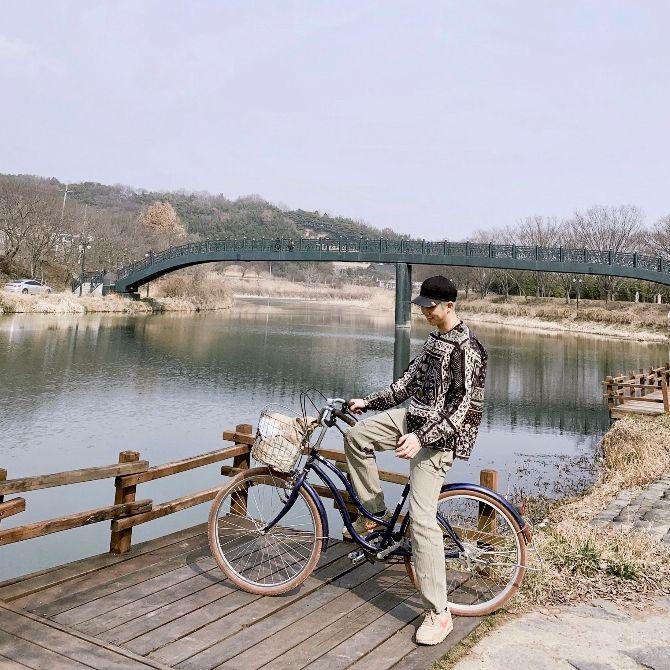 Go see what RM saw and enjoy the calm nature of Damyang.
4. Seoul Line Friends Itaewon Store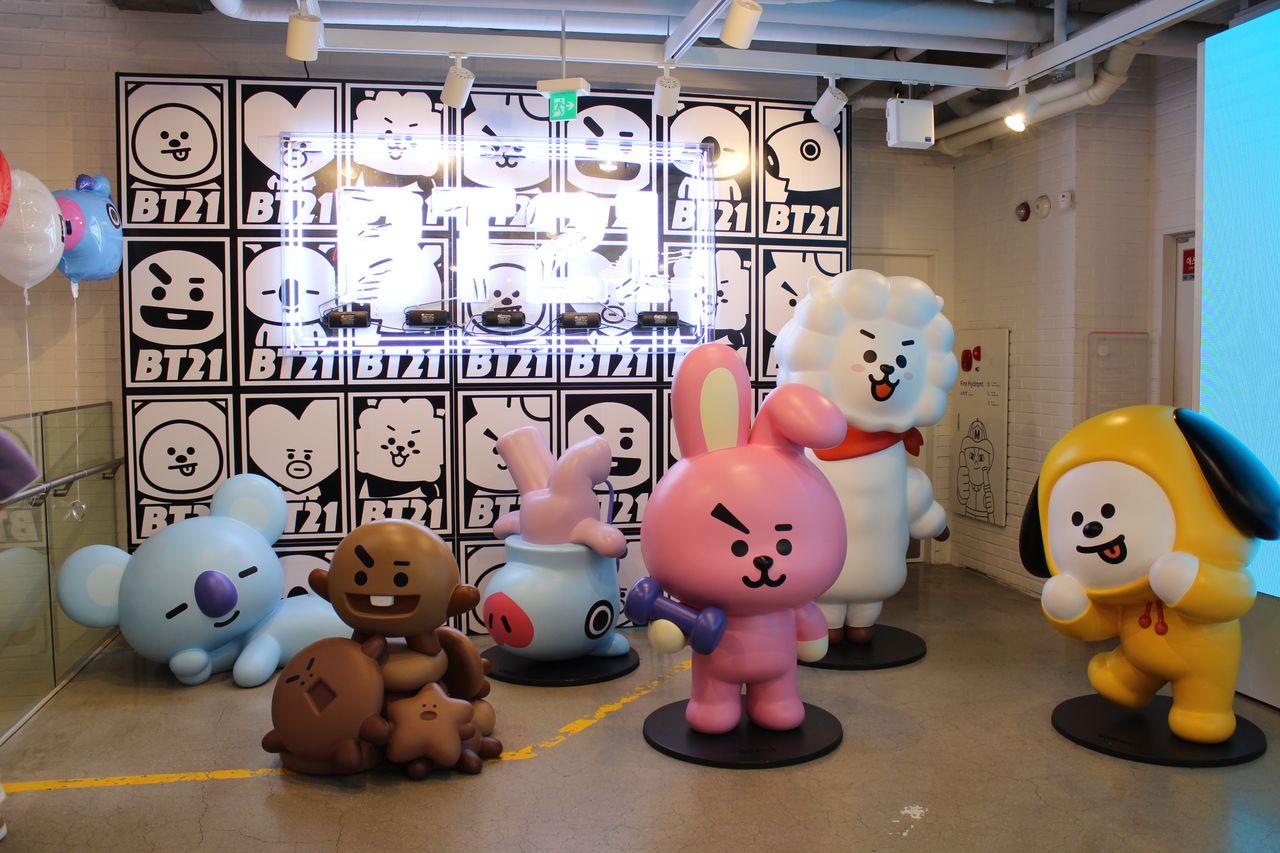 The Line Friends Flagship Store in Itaewon is the biggest Line Friends store in the world. Something that an ARMY won't want to miss!
This store is also the only Line Friends store that was visited by BTS, so it's popular among Korean and foreign fans alike!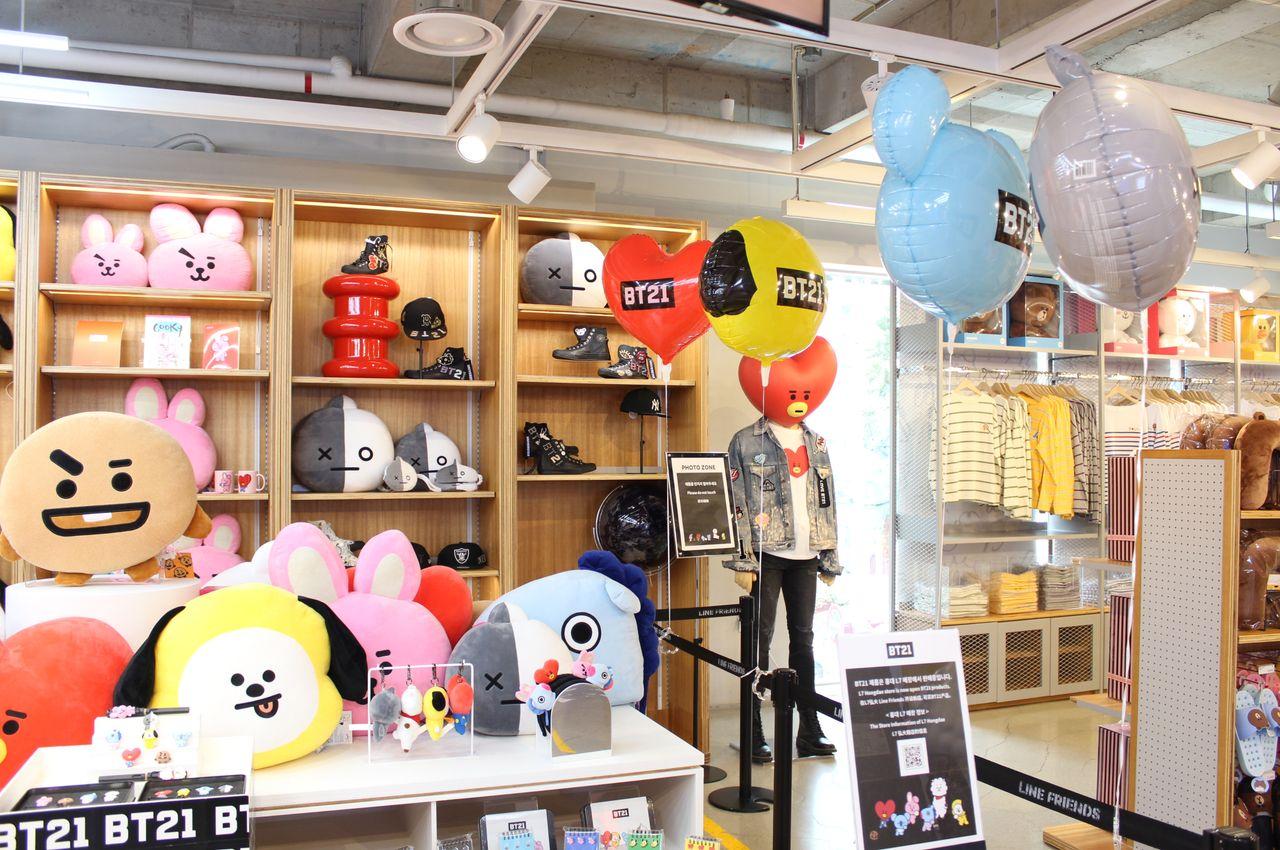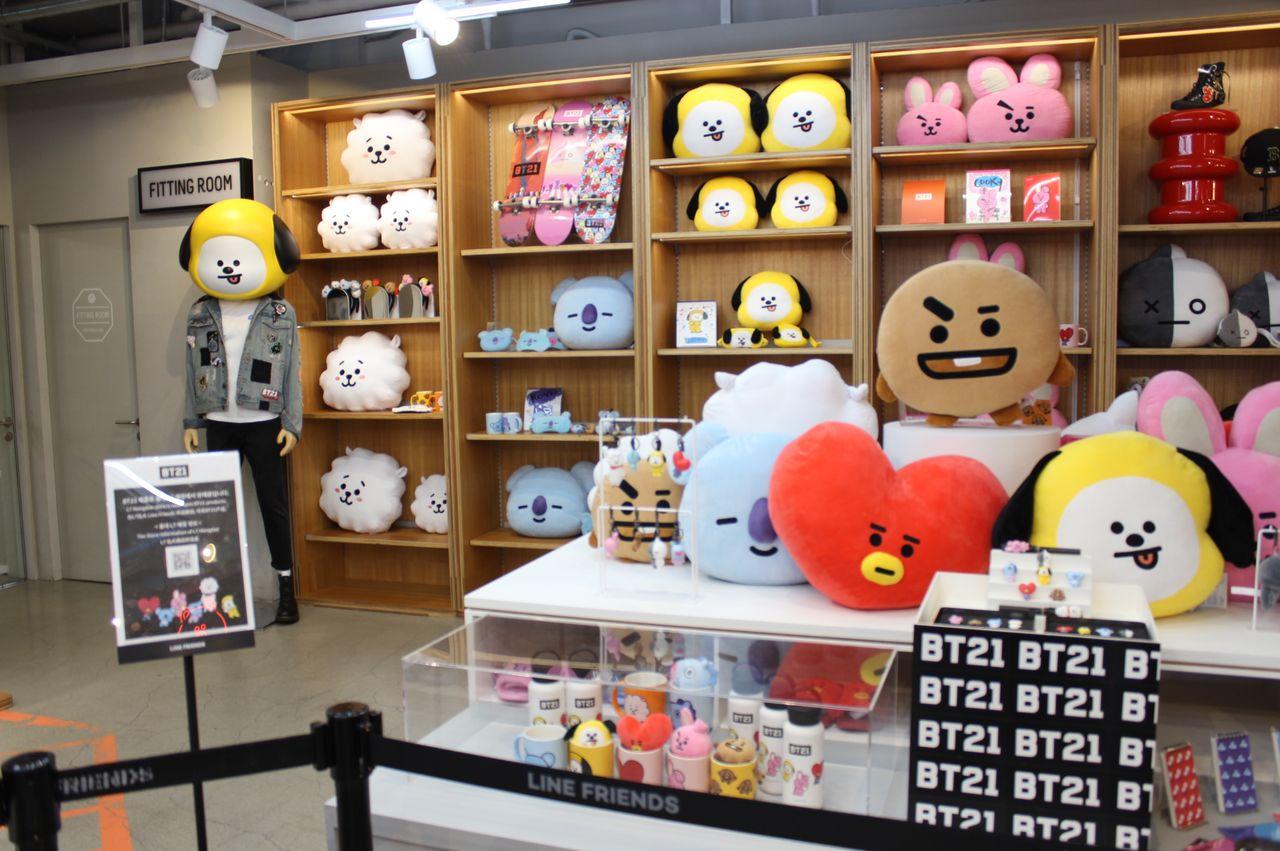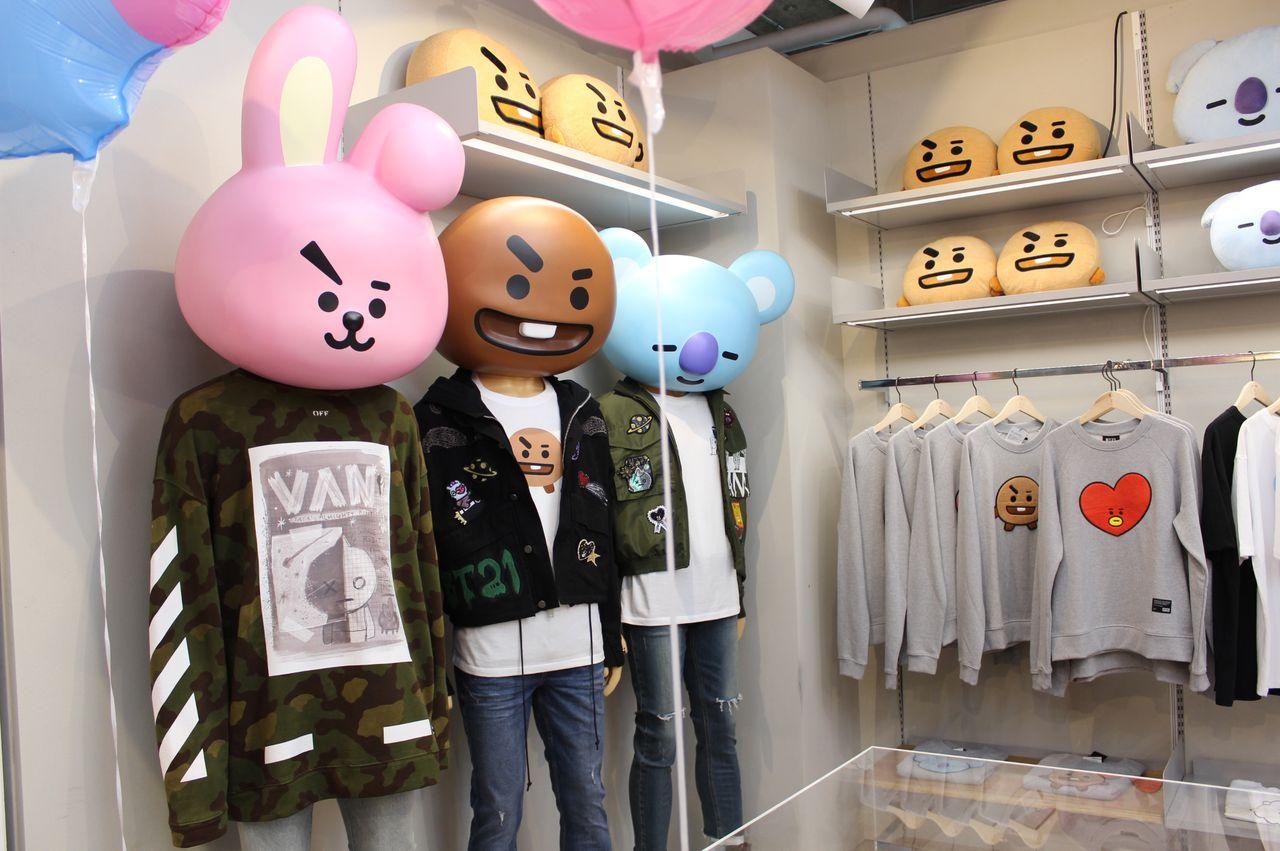 If you come to the 2nd floor, you can see a whole lot of BT21 character merch. They're all so cute, makes me want to buy them all. My poor wallet.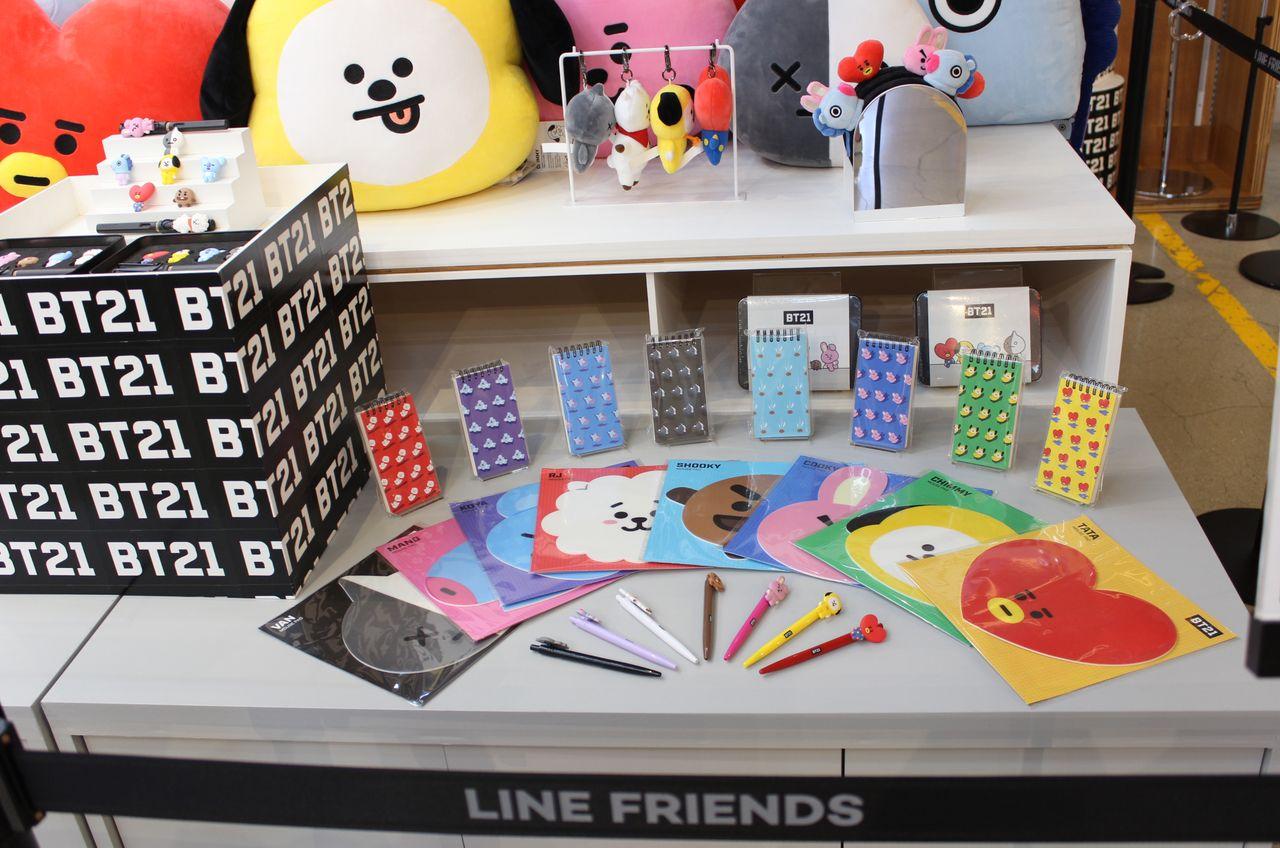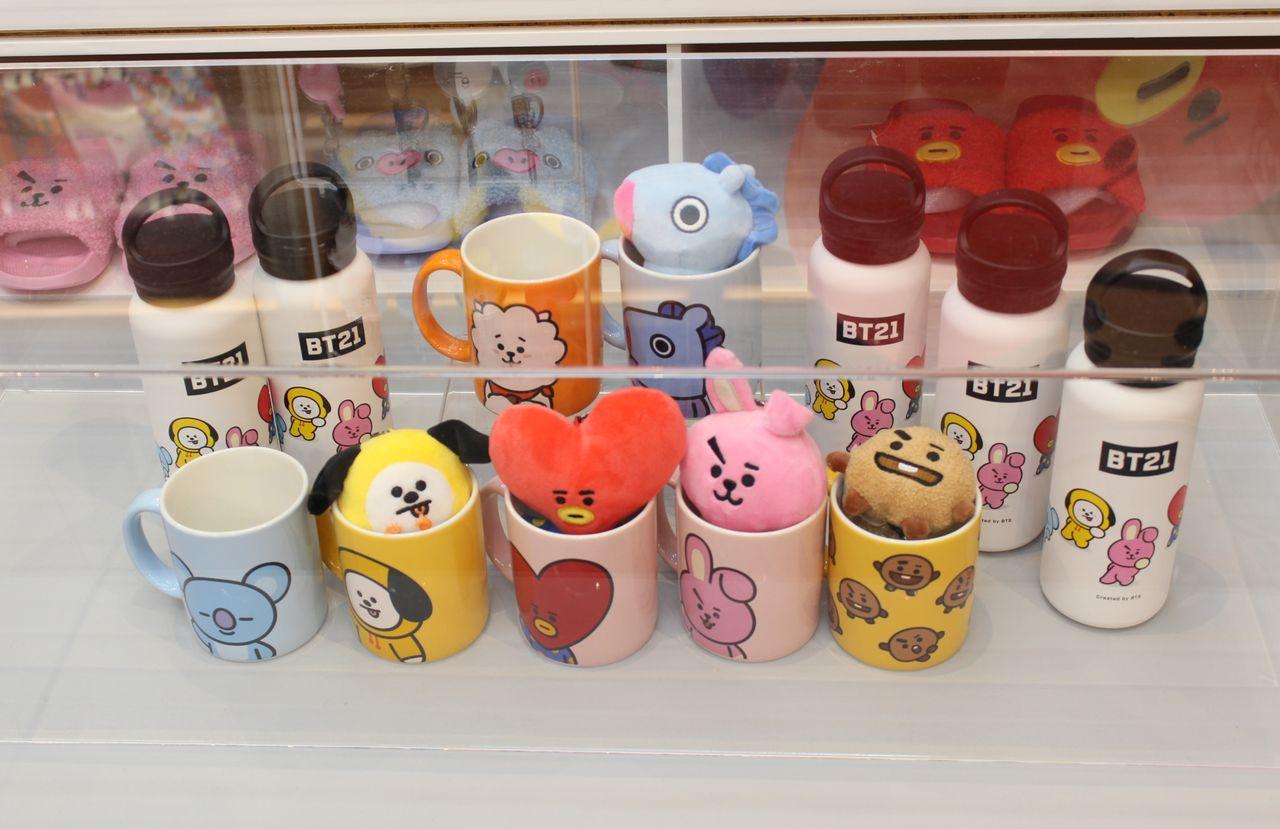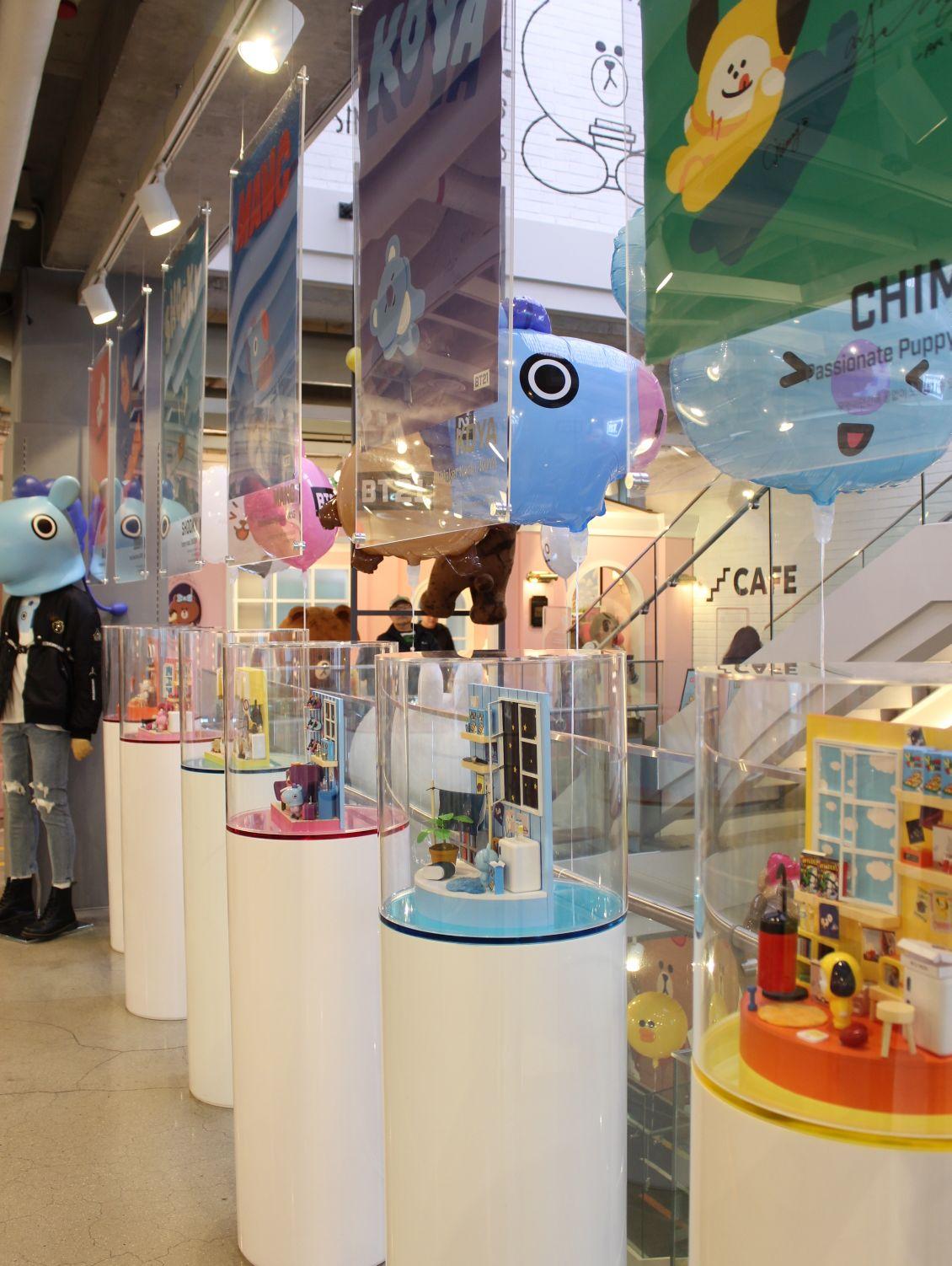 The small merch is also super cute!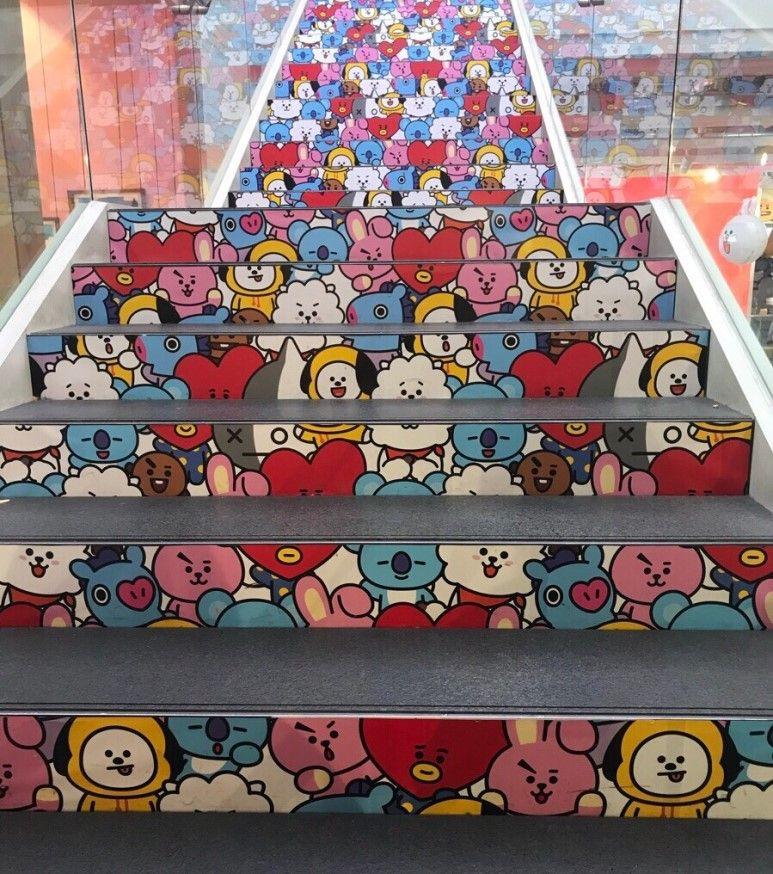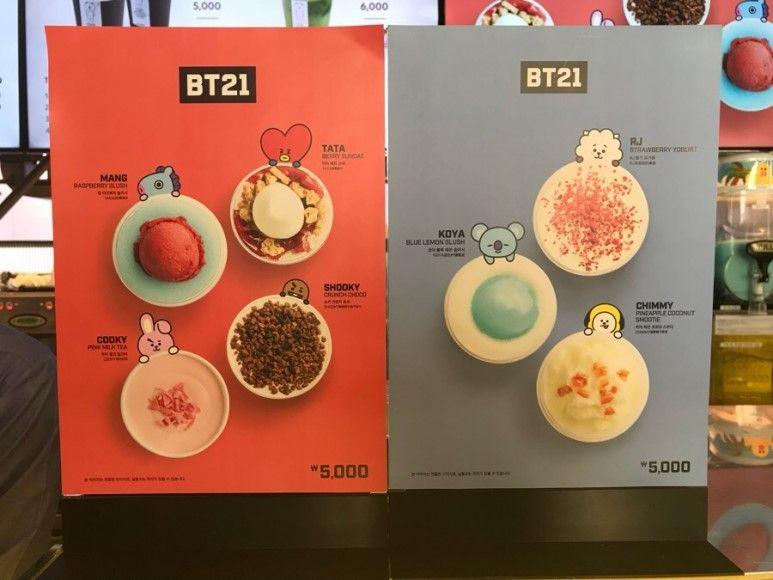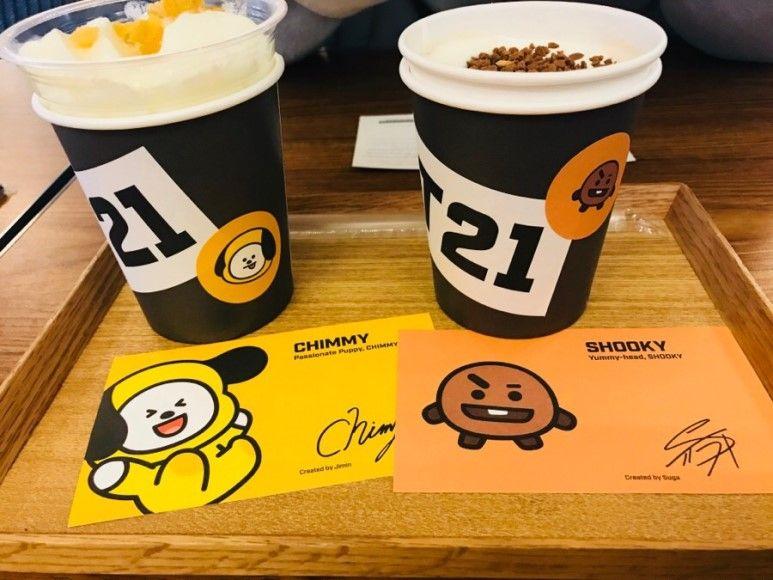 There's a BT21 cafe on the third floor. The menu is all BT21 character based. It's true, happiness can be bought. And it's only 5,000 KRW.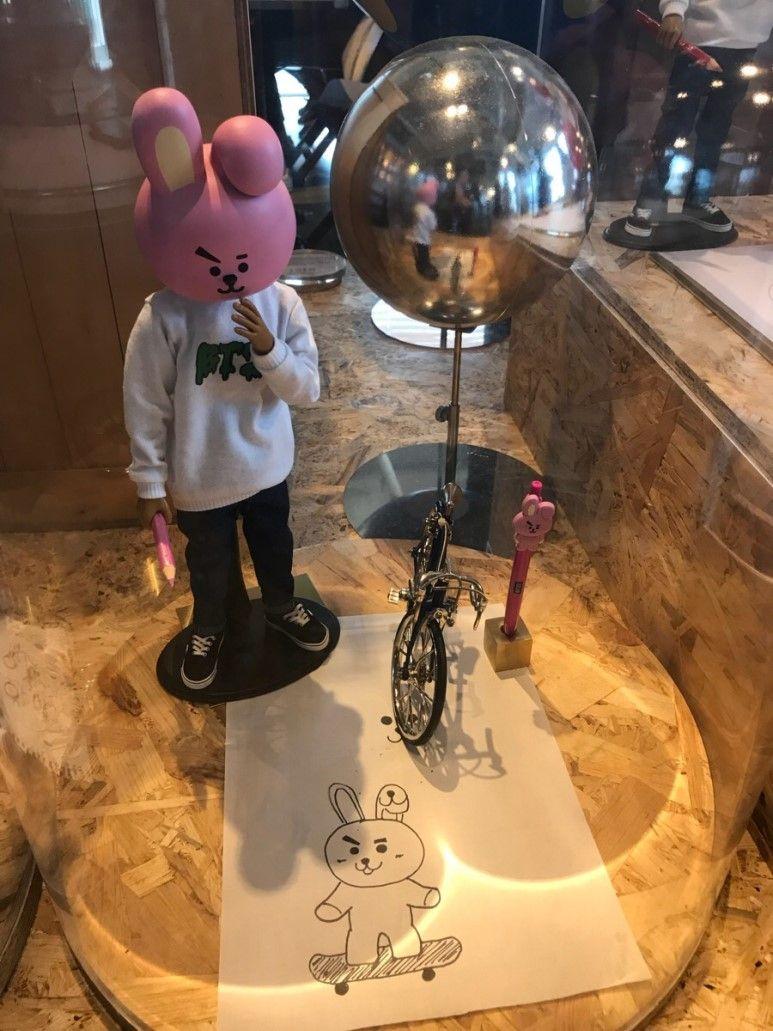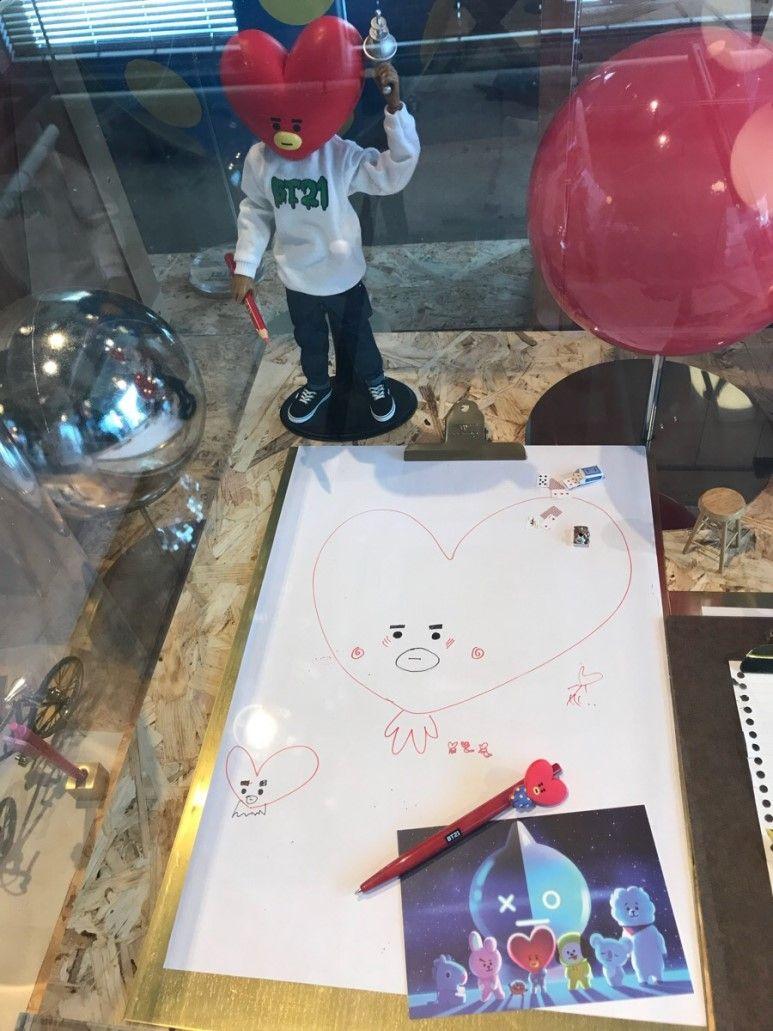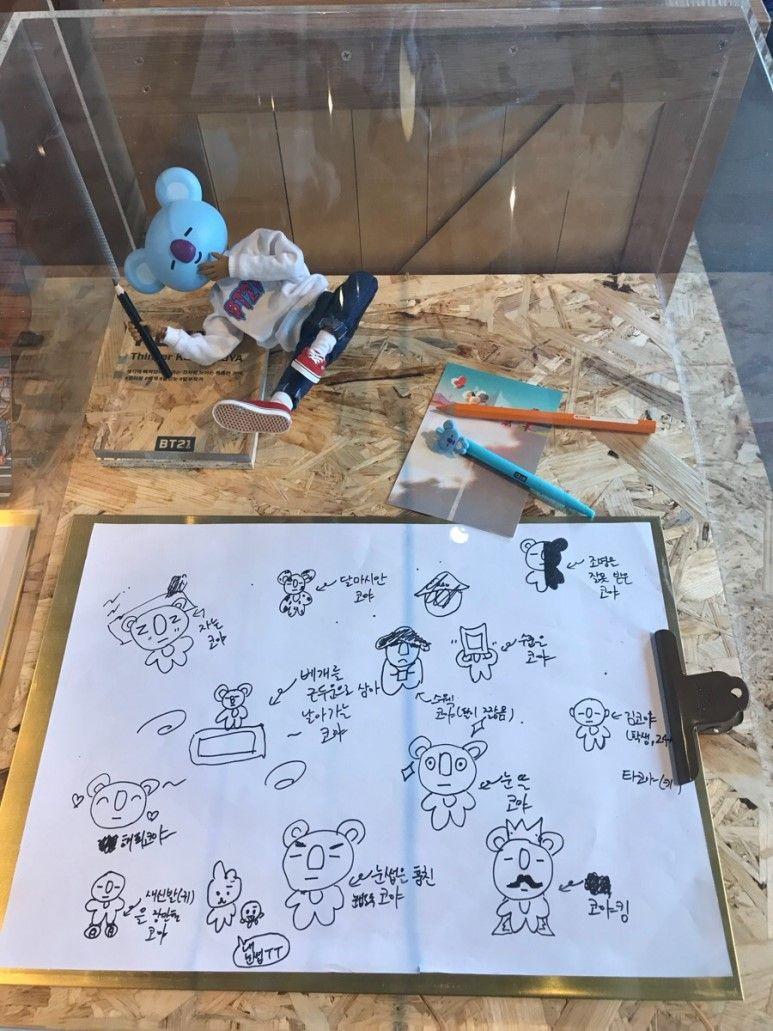 There's a character sketch of the BT21 characters done by BTS members. It's so cute!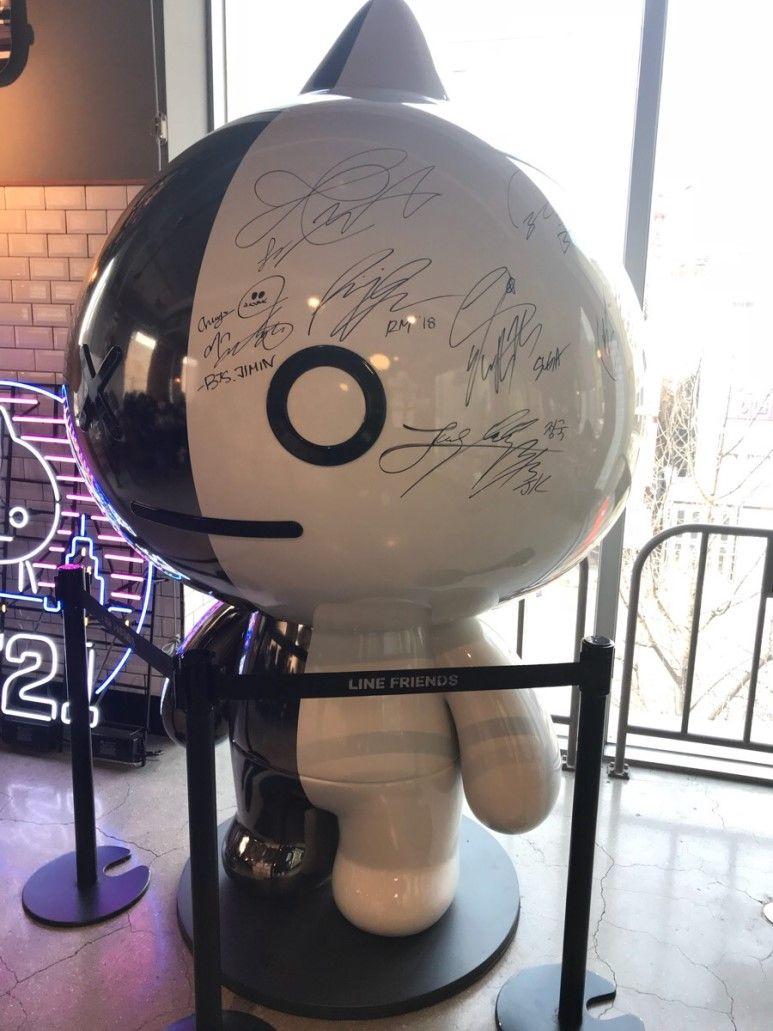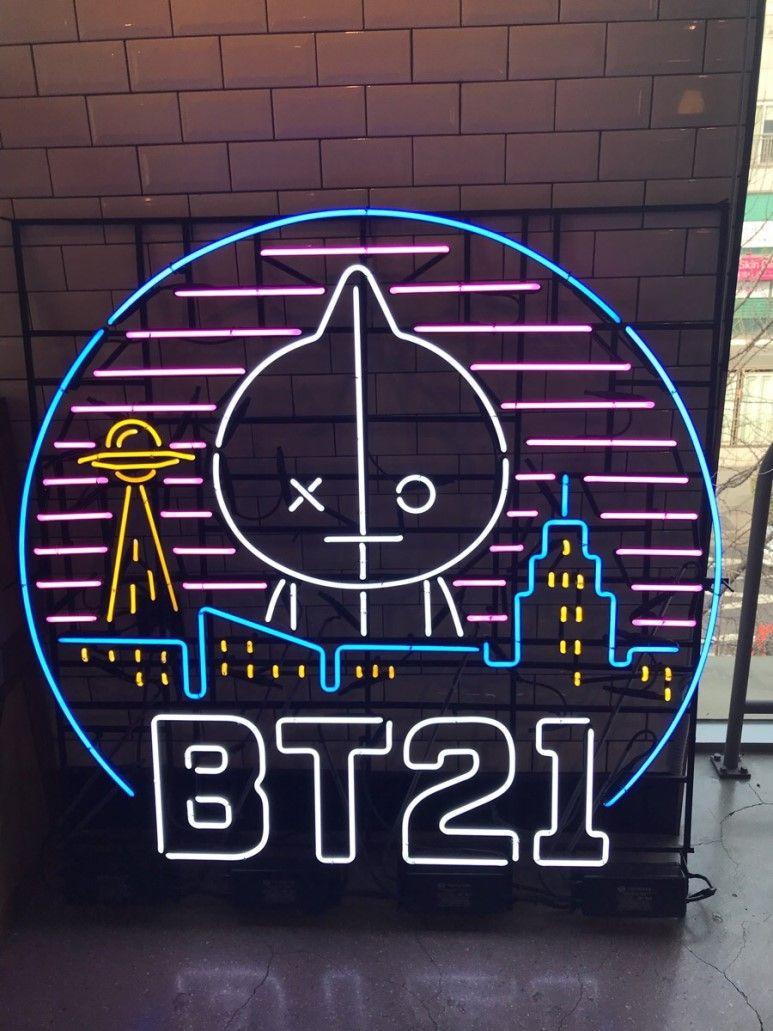 If you're a BTS fan, you're going to want to come here. There's a lot to see!
5. Gyeongju Yangju Iryeong Station
✨Included in Creatrip's Bangtan Day Trip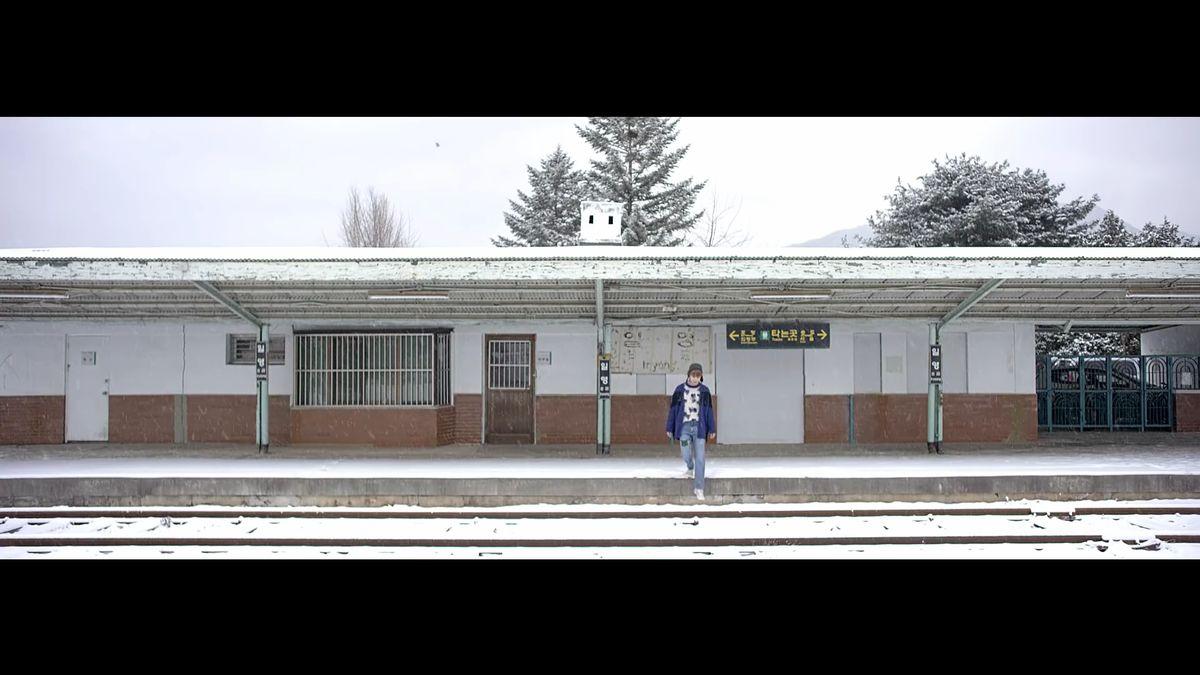 Iryeong Station is located in Gyeonggi Yangju. The station has been closed since 2004. This is where V is standing in the first scene of the Spring Day music video!


Spring Day is a song that came out on 2017 Feb 13th, and still remains on the top of the Korean music charts.
V puts his ear against the train tracks to listen to the sound of spring coming.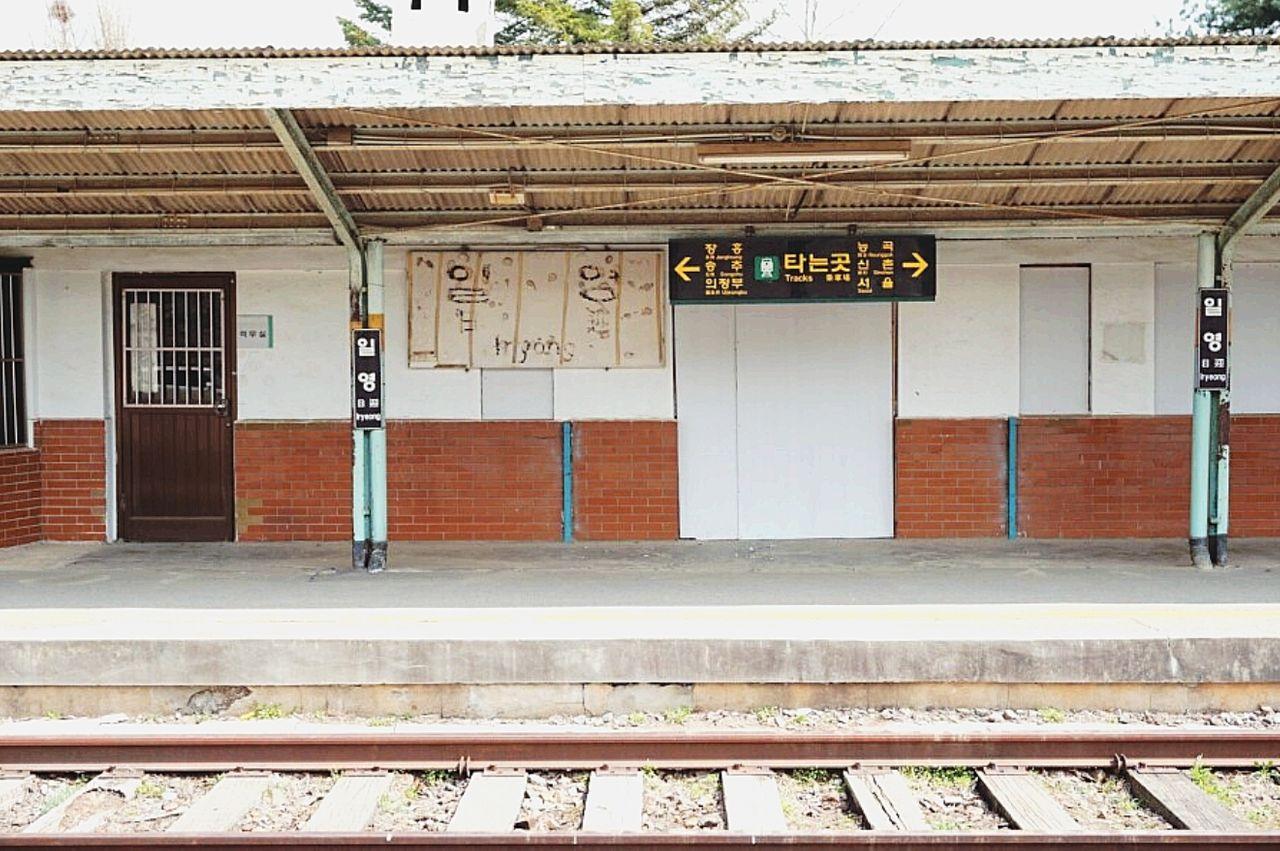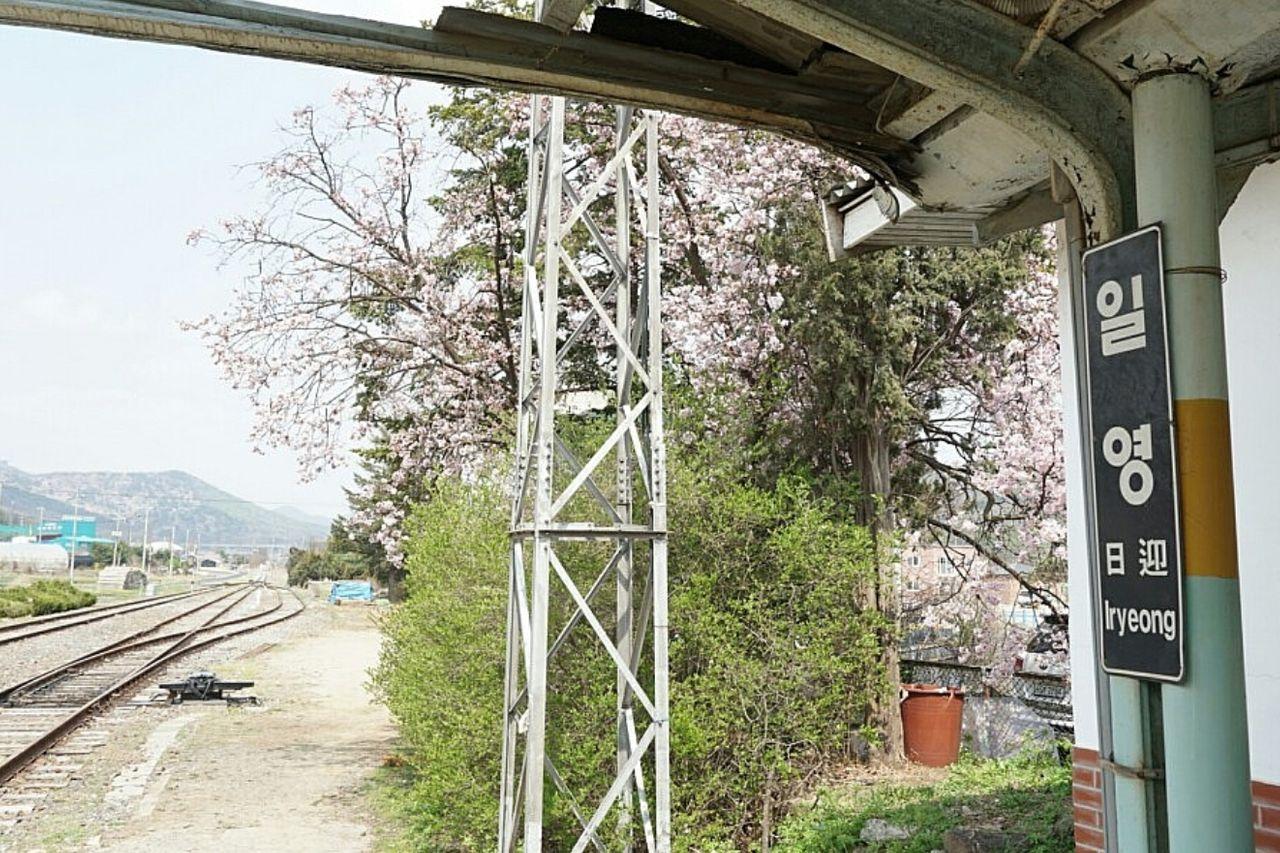 Doesn't have to be winter to capture beautiful scenery. Like a scene in a movie, Iryeong has its own flavor of vintage.
If you're a fan of BTS member V, then you have to check this place out!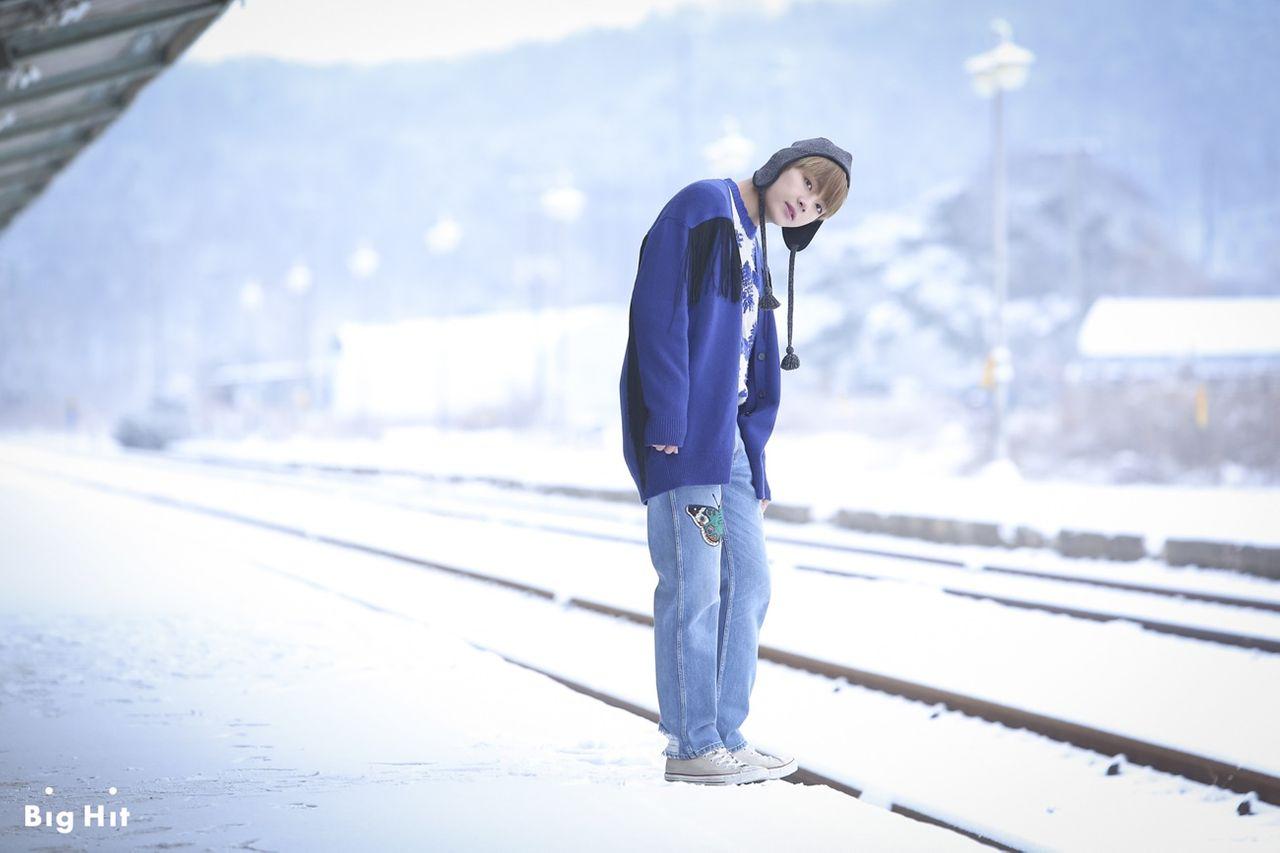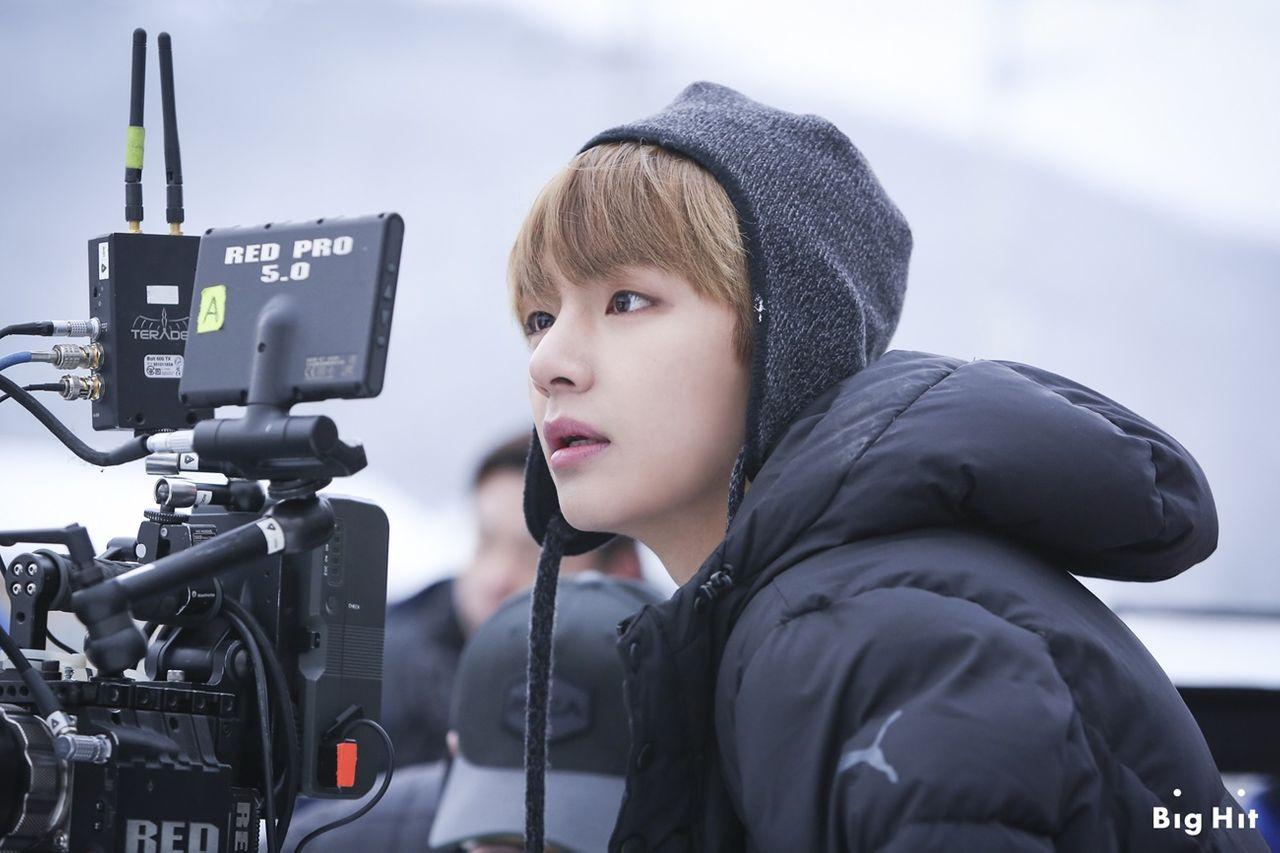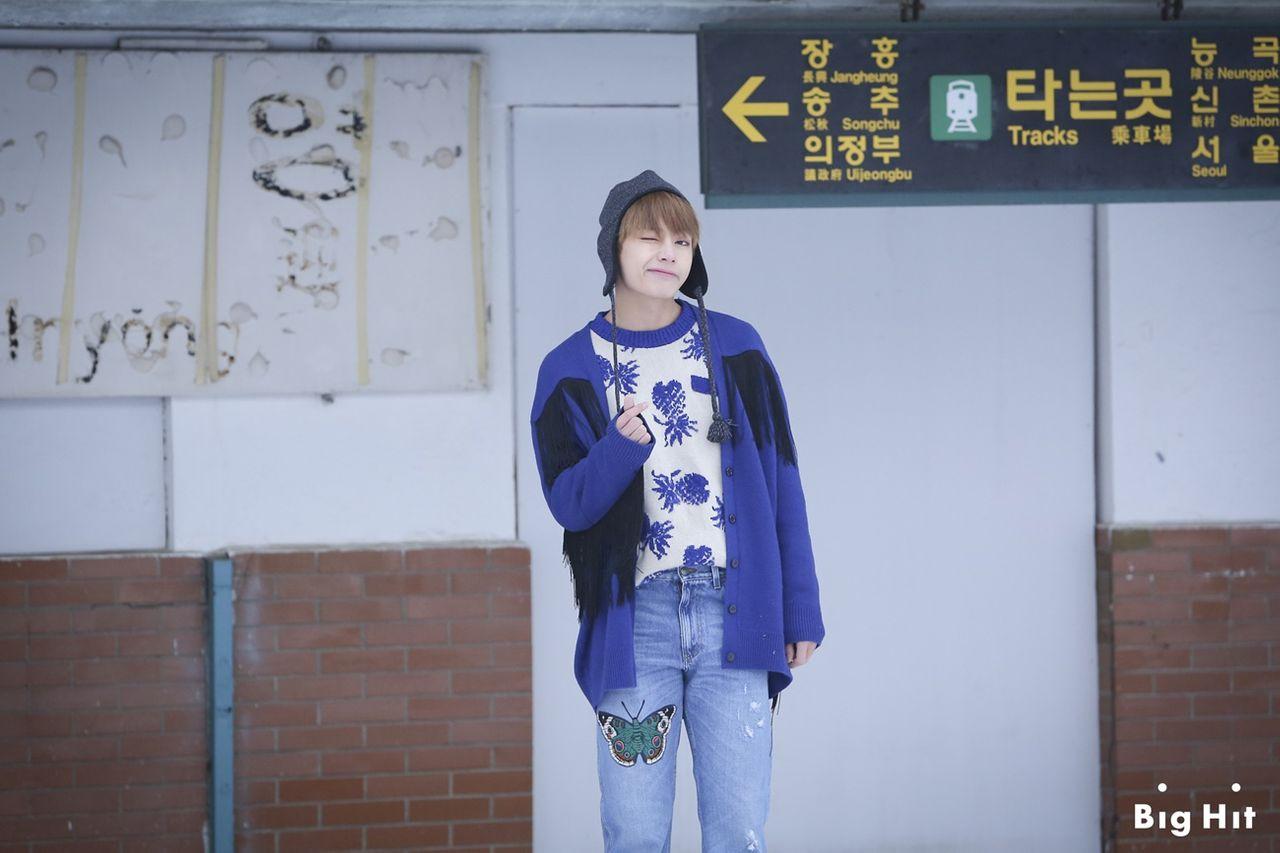 A lot of fans like to bring a photo of V or a BT21 plushie to take a proof shot that they were here!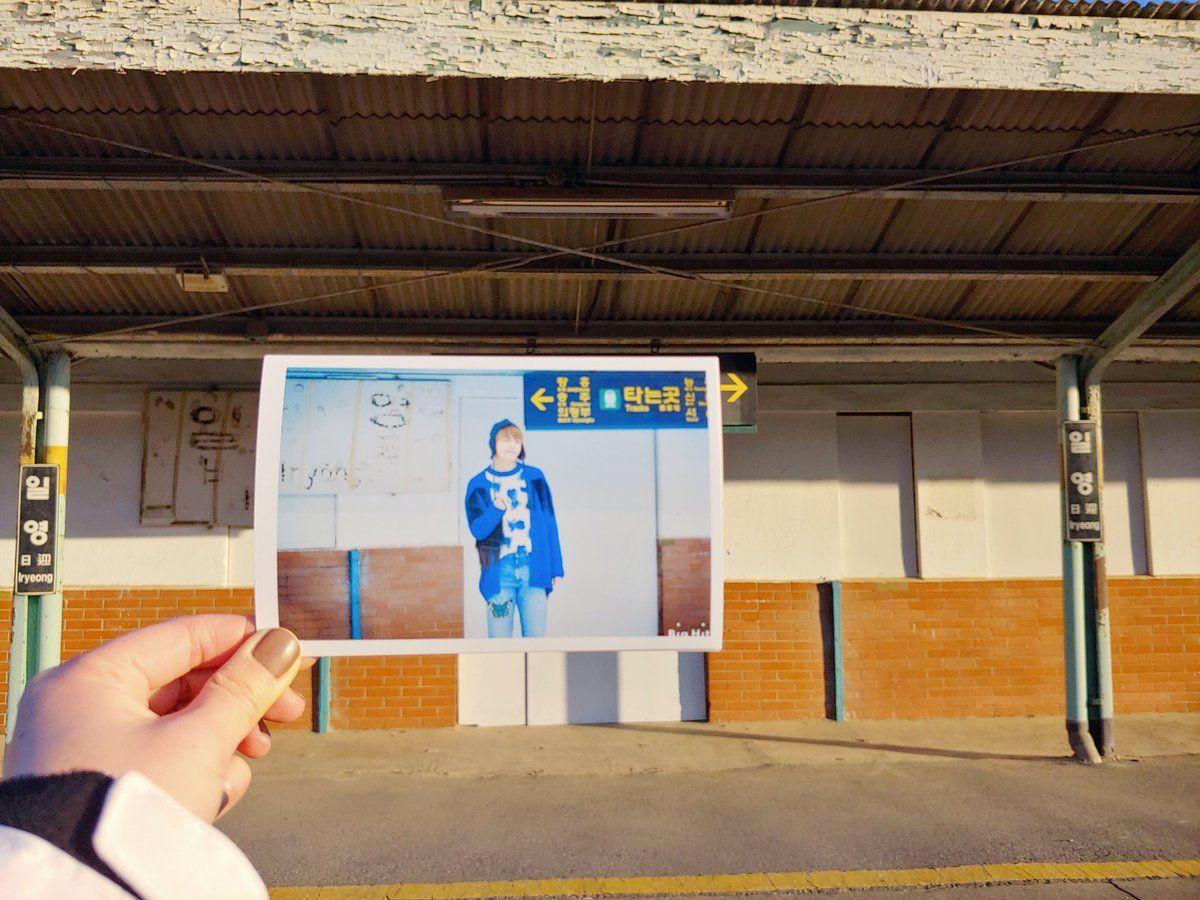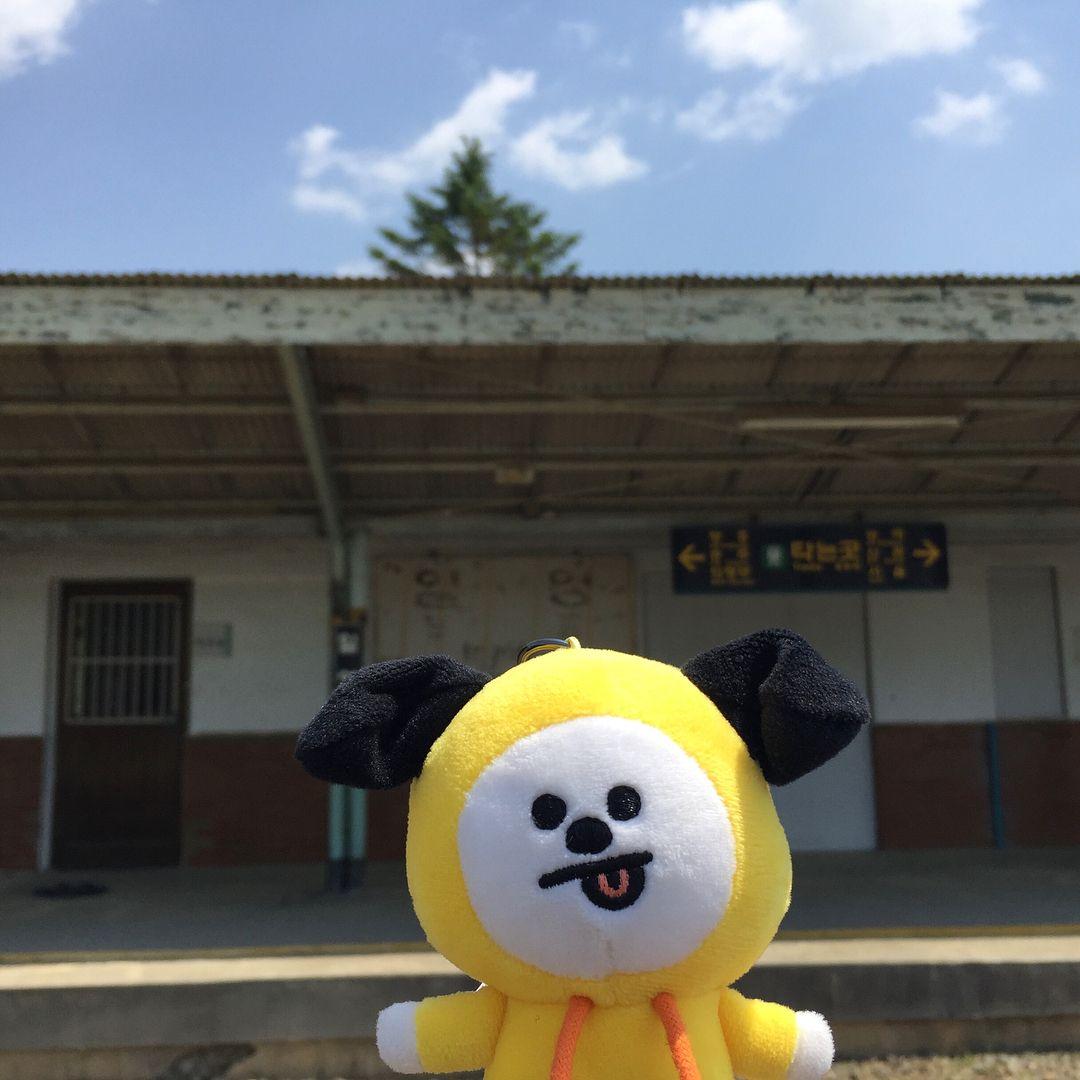 It's a popular spot for ARMY members, but it's also a little far from Seoul so it's difficult to get to. Luckily, Creatrip has a Bangtan Day Trip so that you can get here easily!


---
Bangtan Tour | Restaurants Preview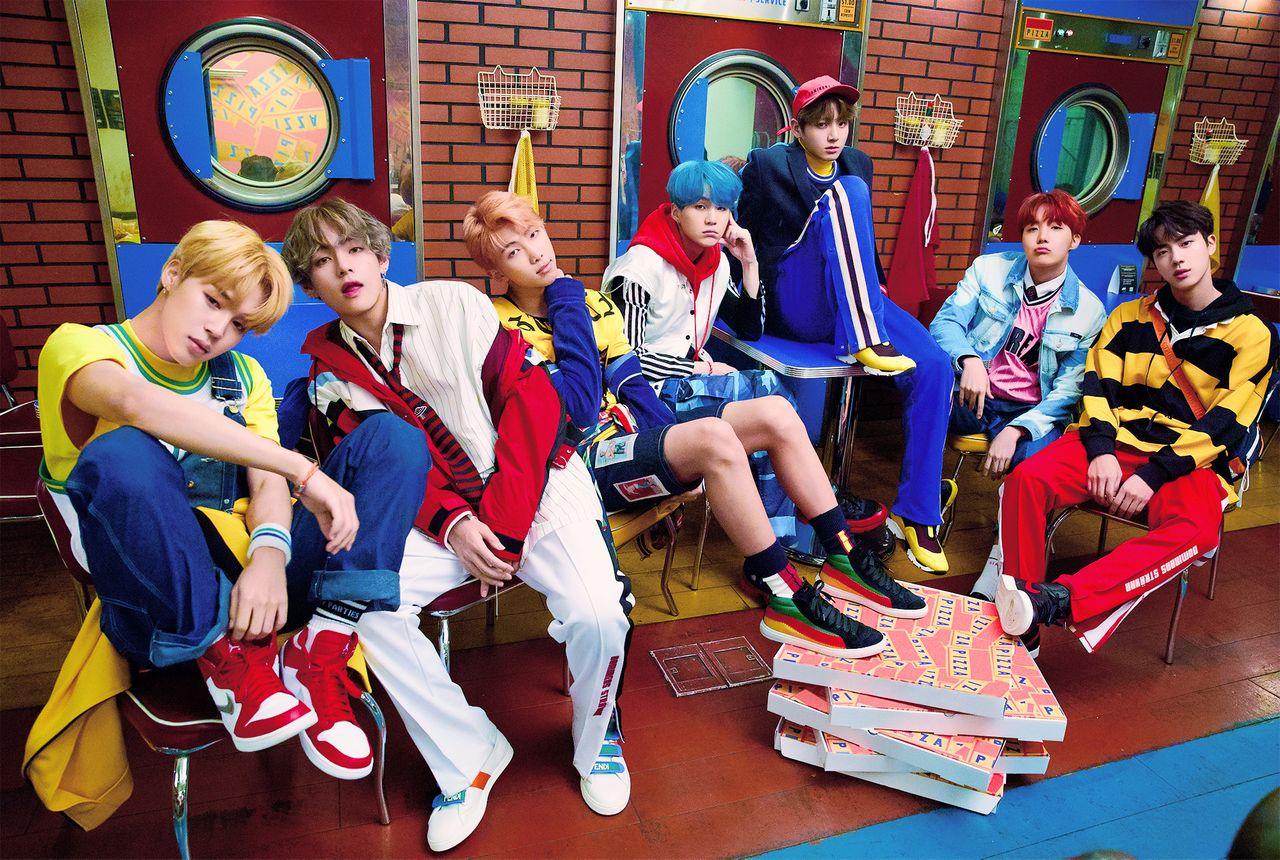 The BTS tour includes food as well! From BTS's favorite food spots they've been to since before they were famous to music video filming spots, there are so many cool places to visit!
1. Yoojeong Sikdang
✨Included in Creatrip's Bangtan Day Trip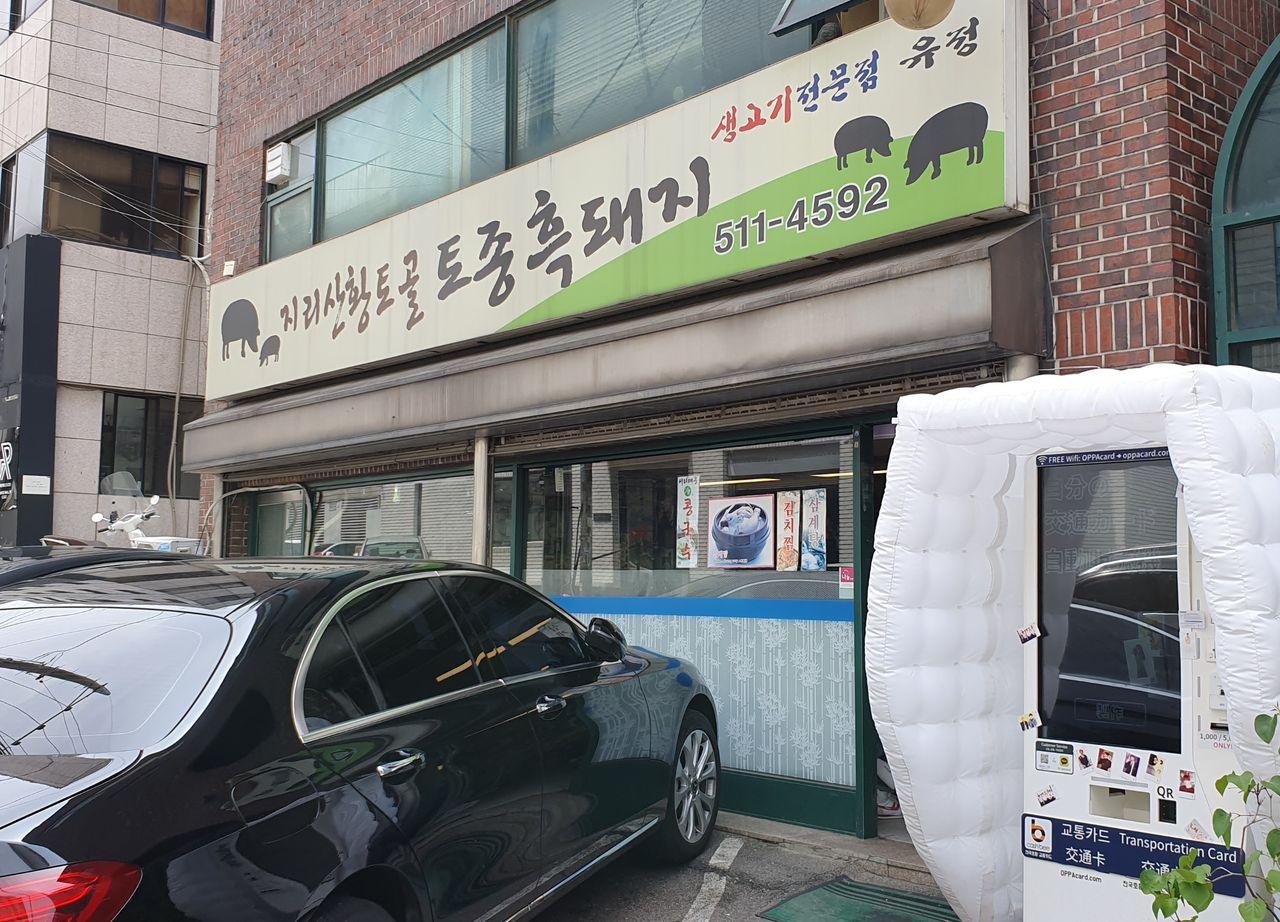 The first restaurant on this list is a spot that BTS liked to frequent since before they were famous. Apparently, they were here for almost every meal when they were trainees.
It's a place that has fond memories for BTS members, and they still come here every now and then!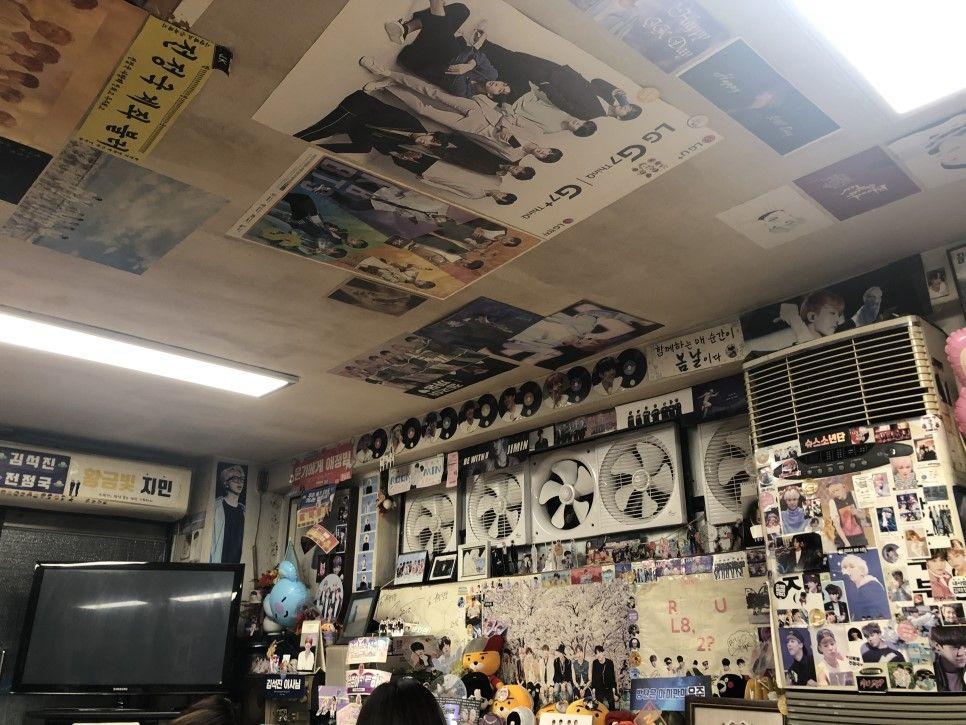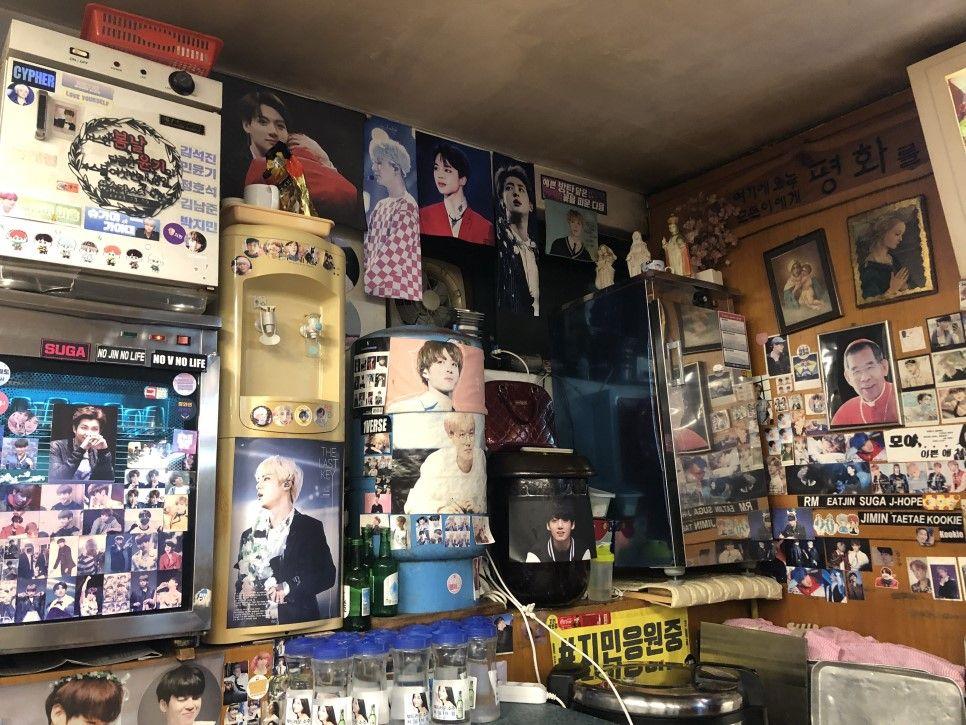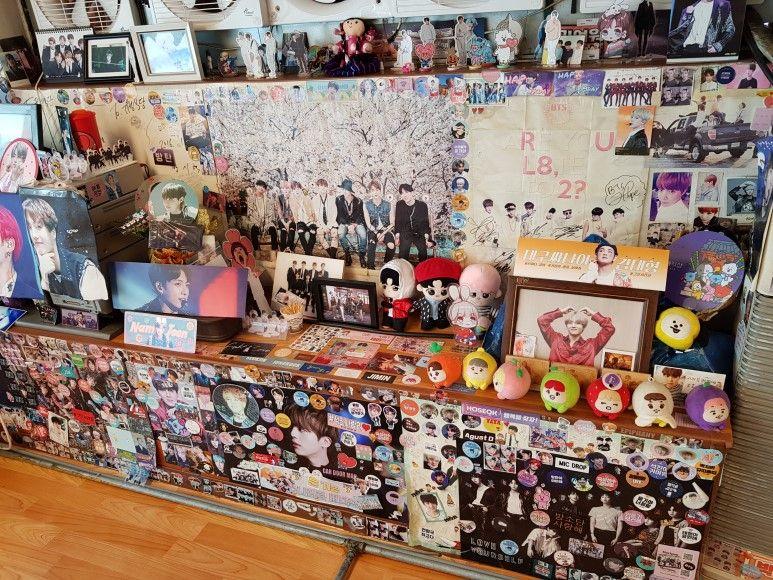 It looks like a normal restaurant, but it's covered in BTS stickers and posters inside. You can tell immediately that it's a BTS shrine, lol.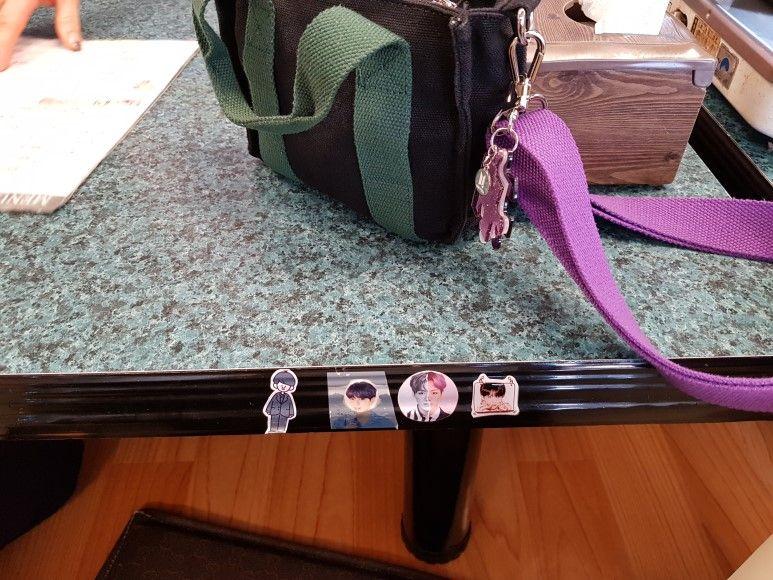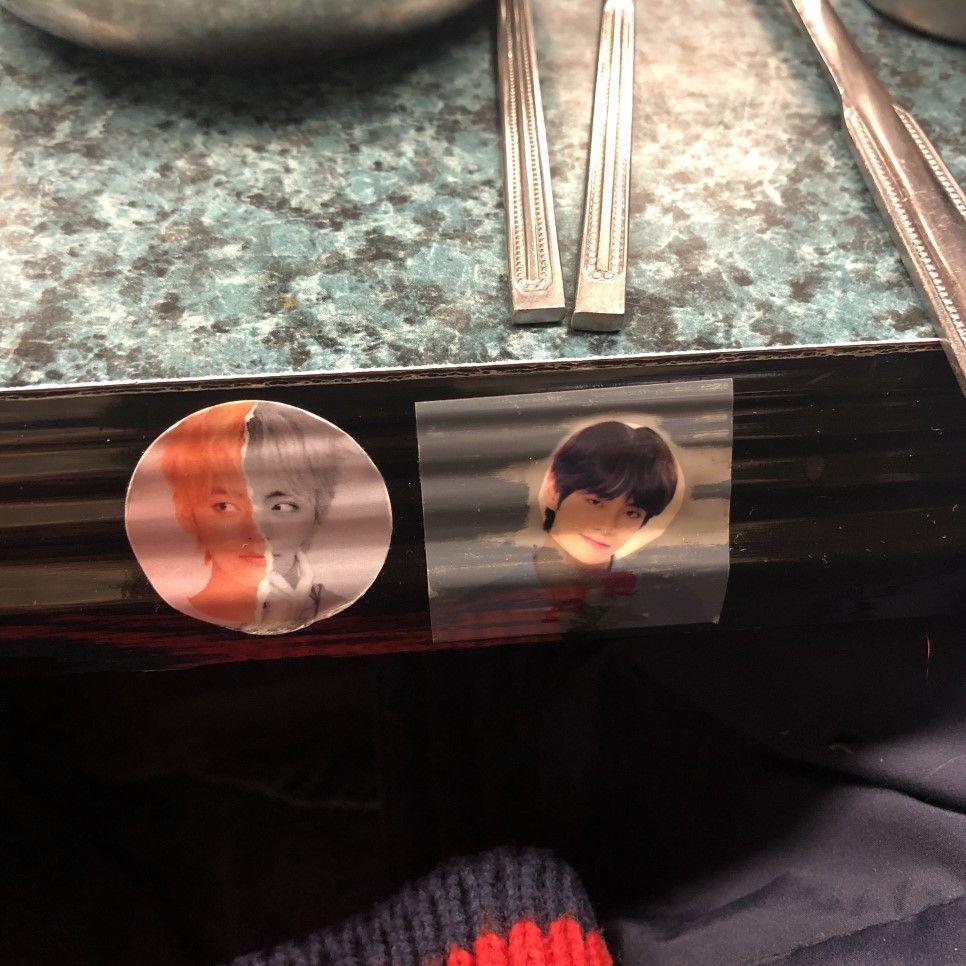 If you look at one of the tables, there are stickers of the members stuck onto the sides. These mark the member's designated seats.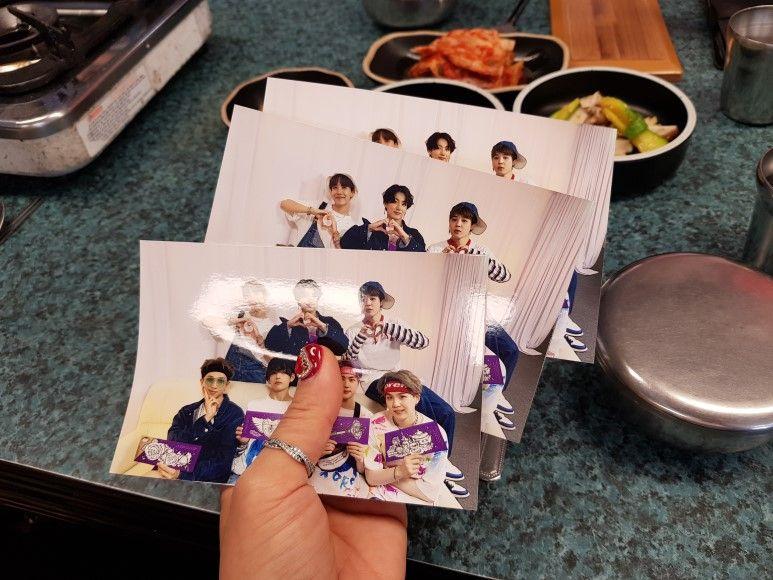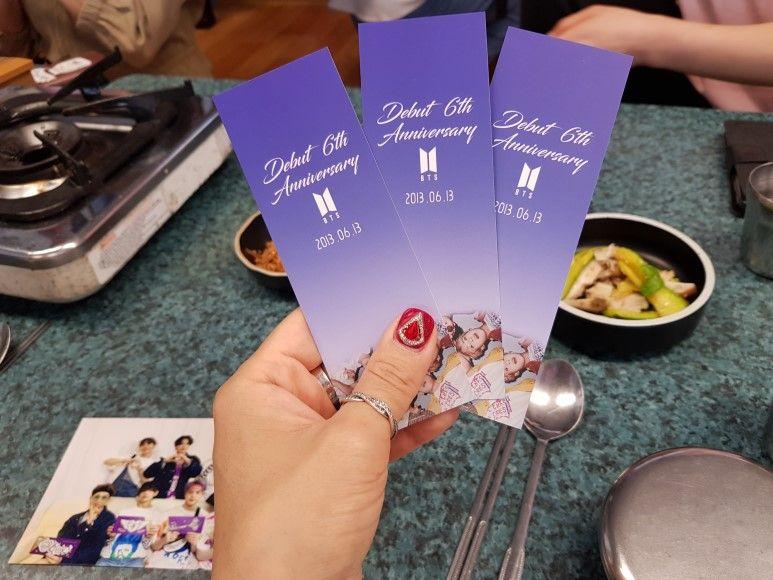 The owner of the store sometimes hands out BTS merch! When I went in July 2019, she gave us bookmarks and photos!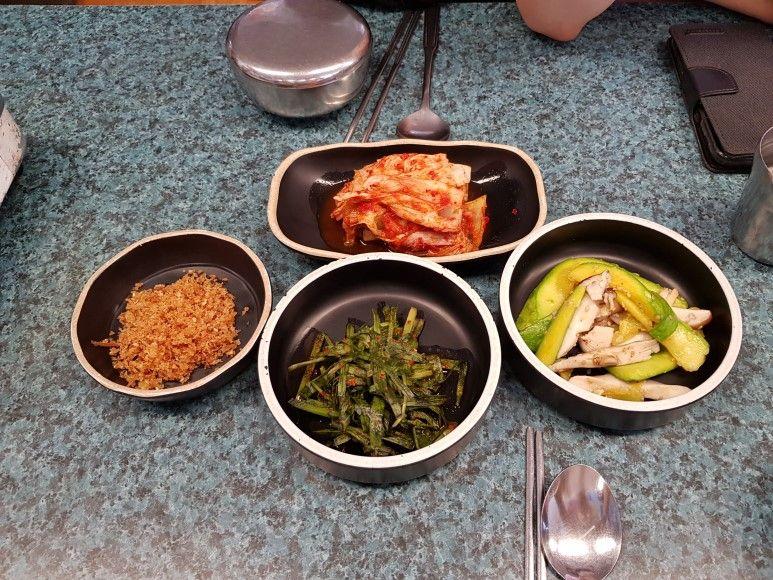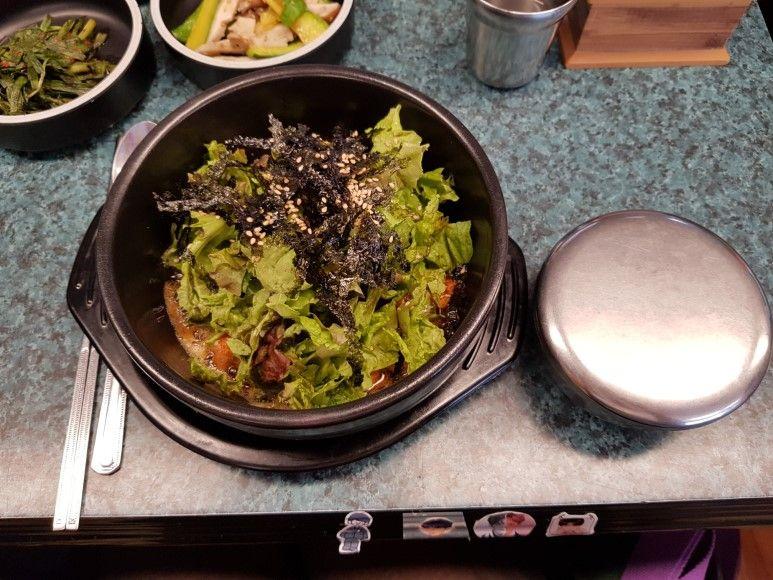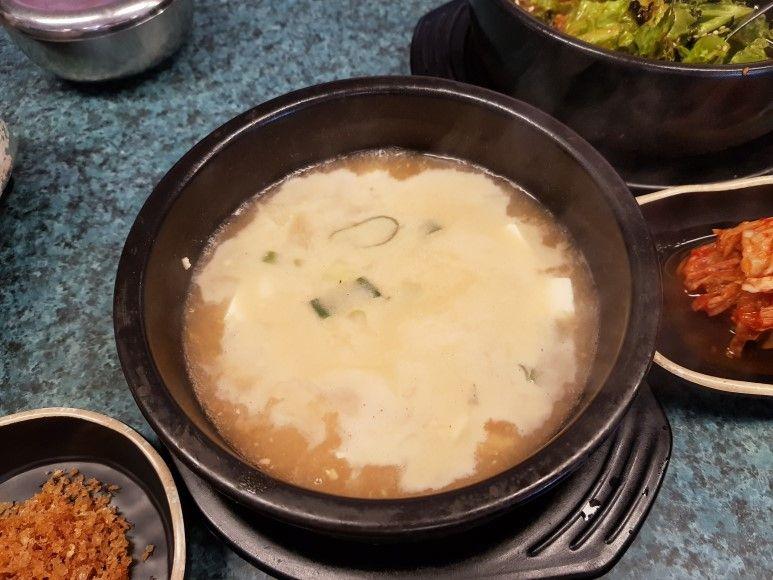 Yoojeong Sikdang's best menu is the black pork rice pot. It's 9,000 KRW per serving and it comes with side dishes and soy paste soup per table.
The black pork is alright but the soy paste soup is super delicious!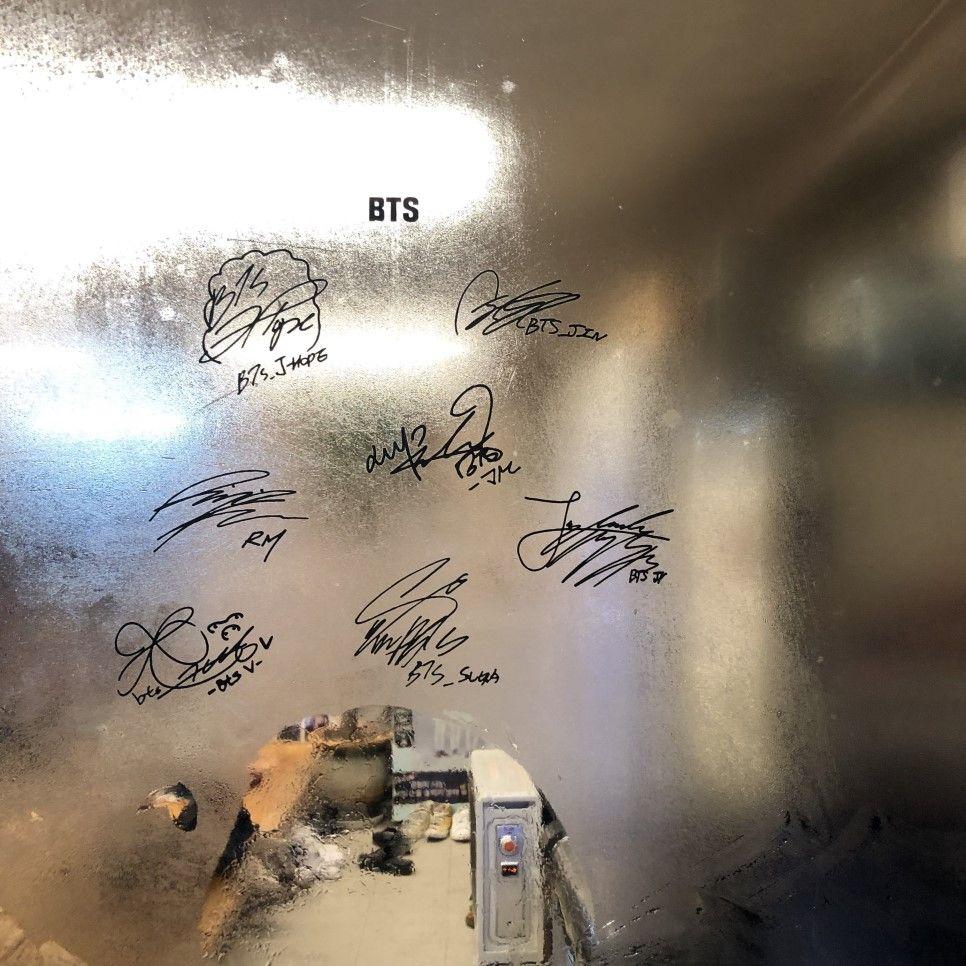 Although we weren't able to run into any BTS members, it was still cool to be in the very space where they spent to so much of their time in the past!
2. Laundry Pizza
✨✨Included in Creatrip's Bangtan Day Trip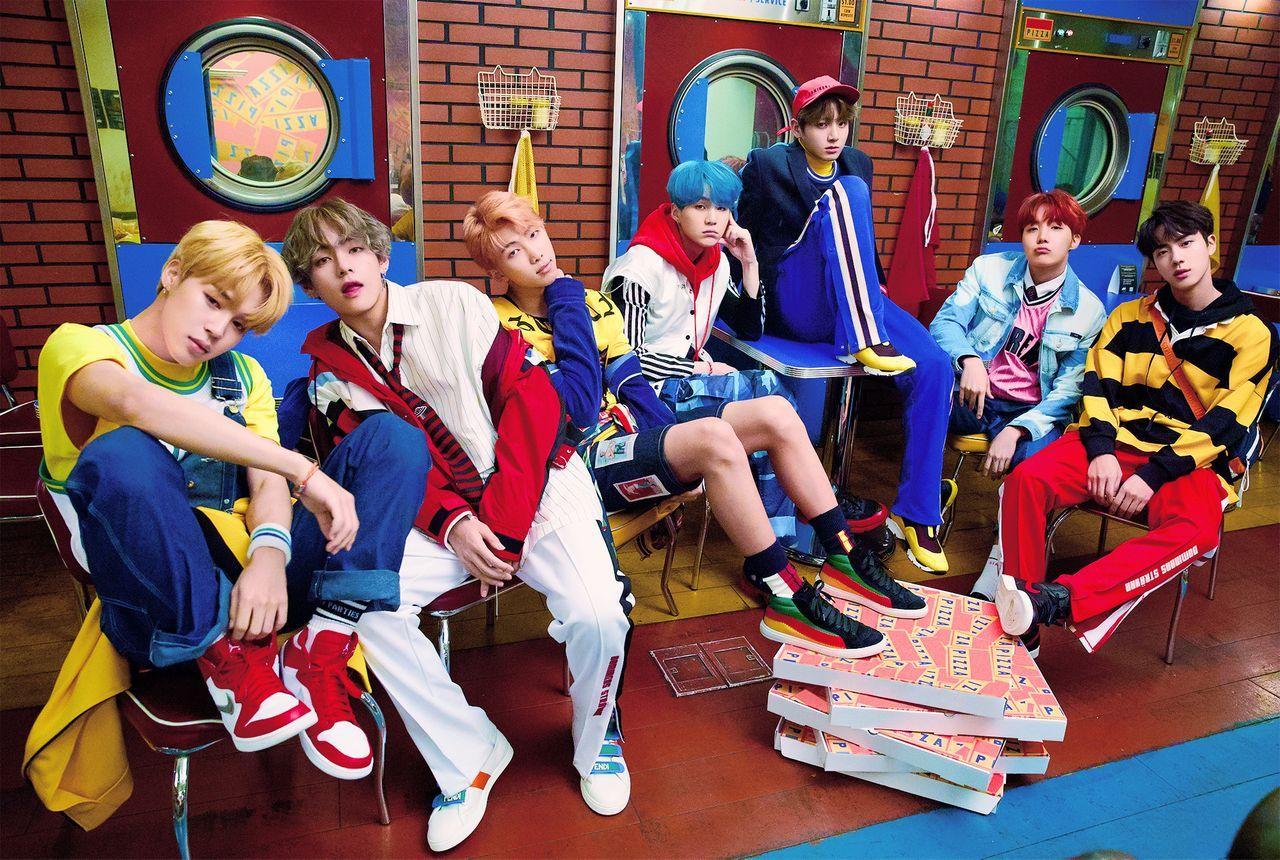 Laundry Pizza is located in Gangnam Station. It's been famous for its good pizza anyway, but it's exploded in popularity since BTS took their album photos here!
The restaurant has an interesting concept of laundromat. You can get some good old American pizza and imported beer.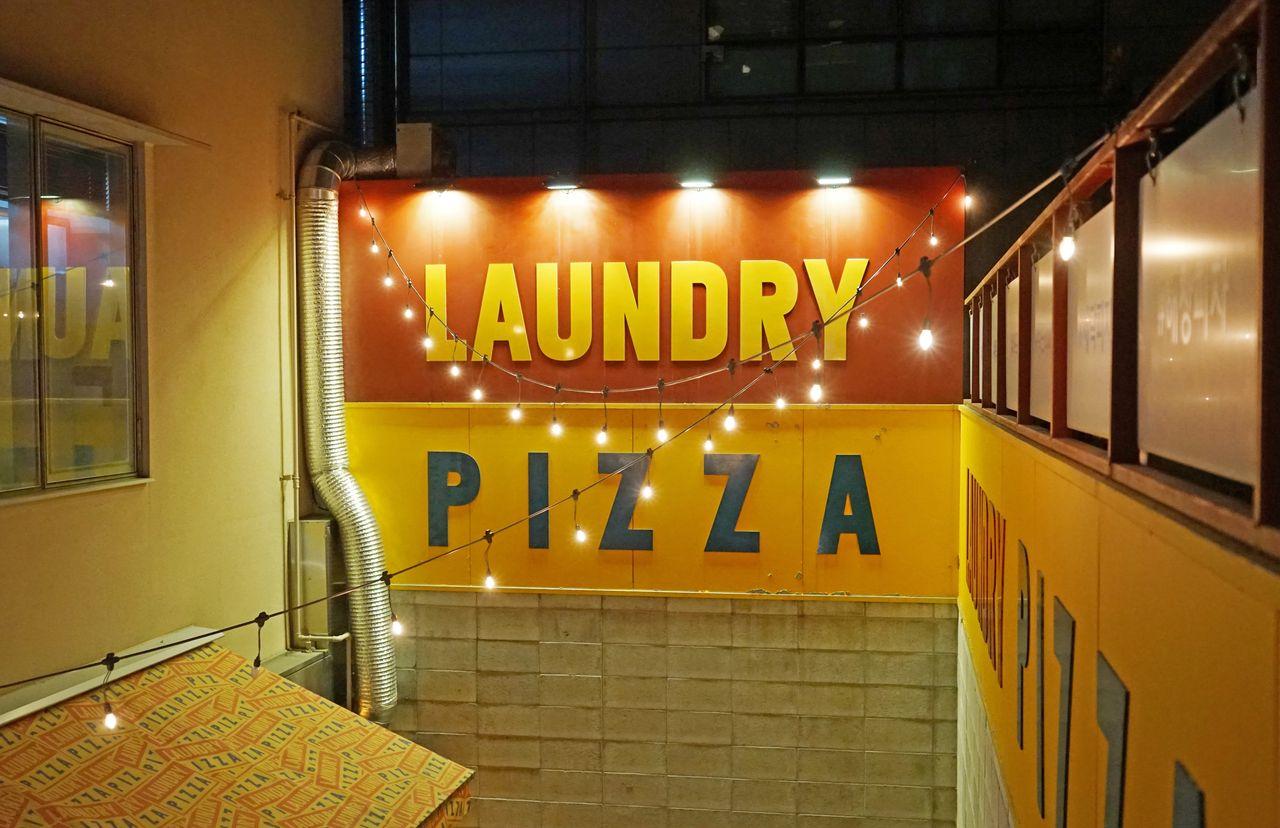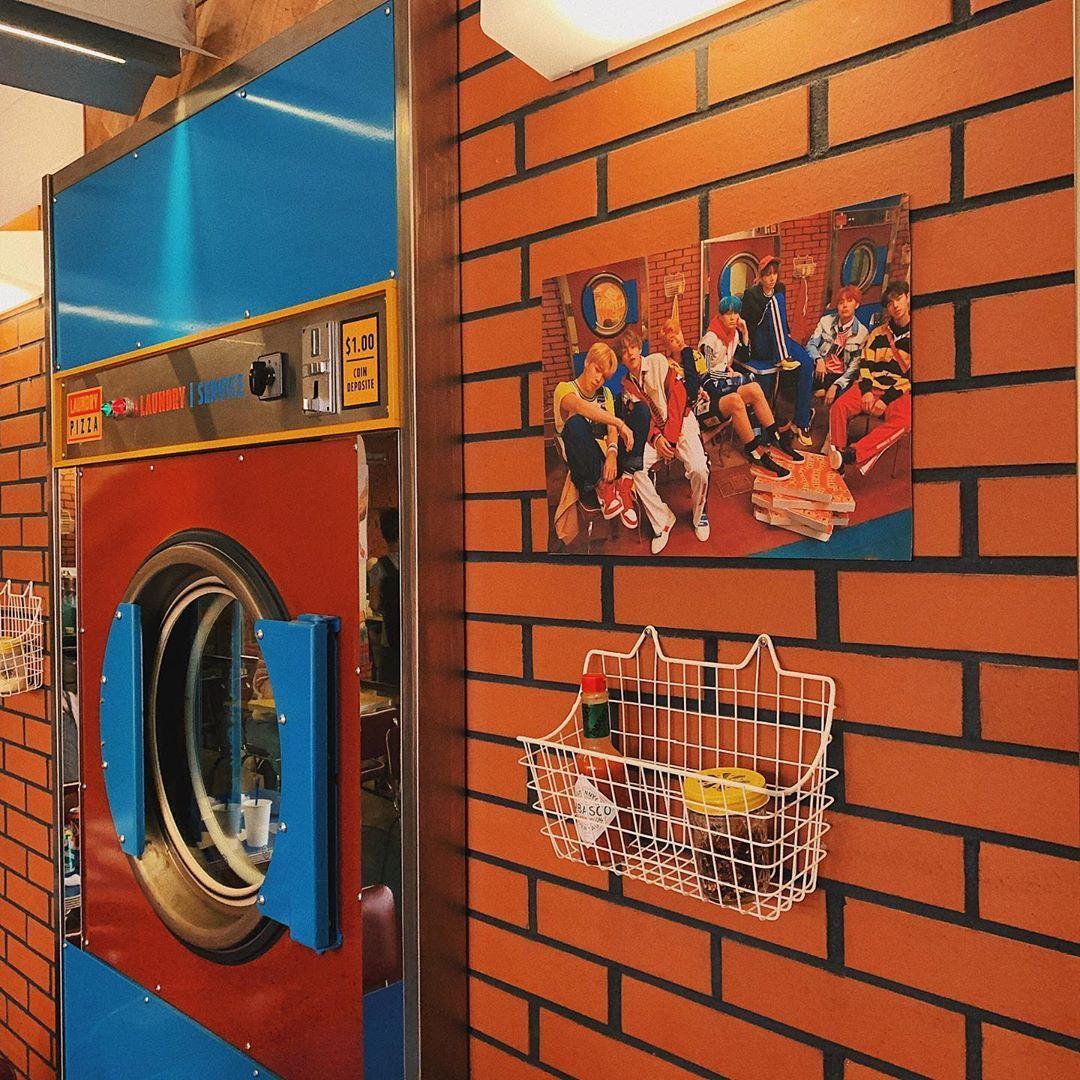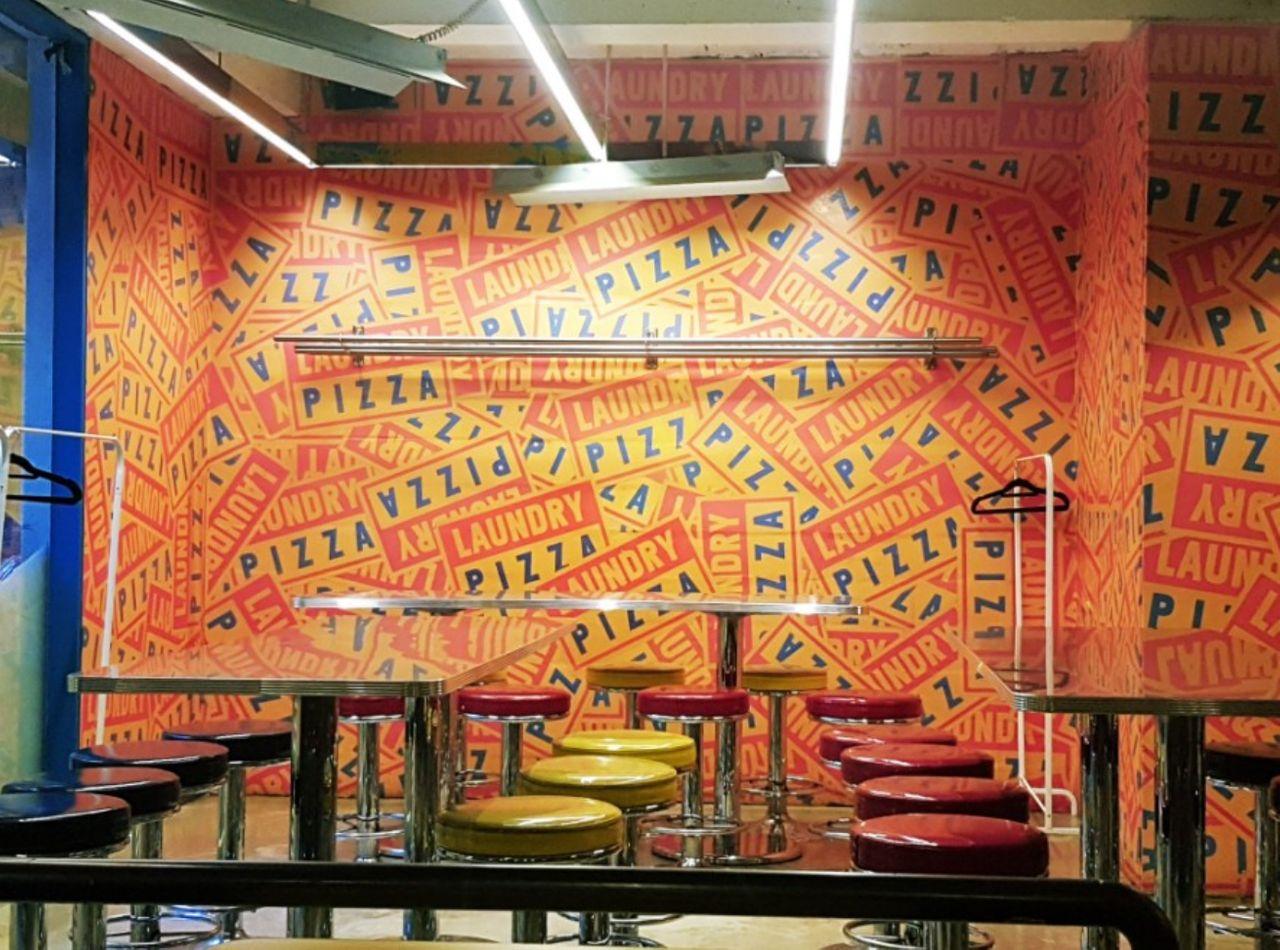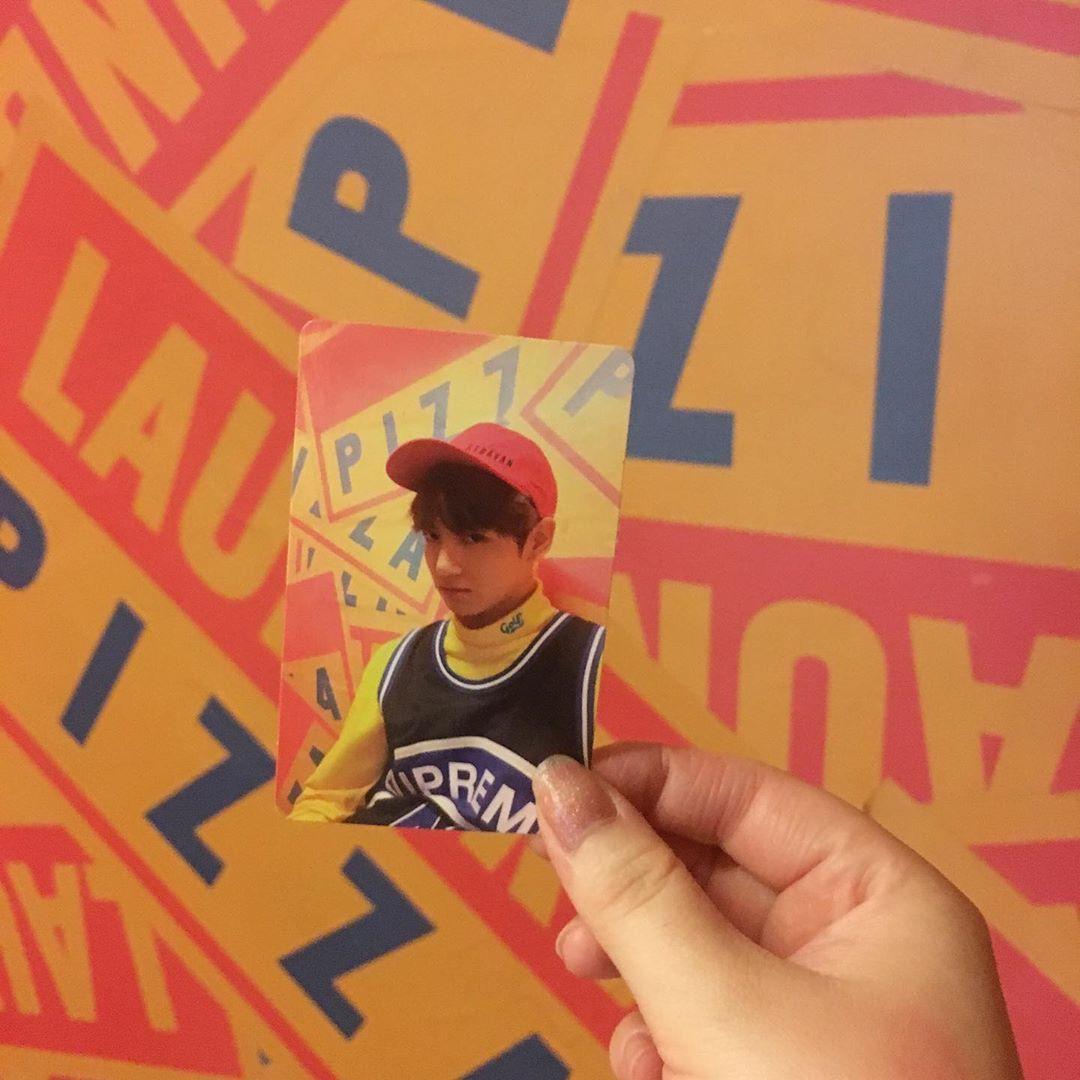 There are traces of BTS presence all around the restaurant!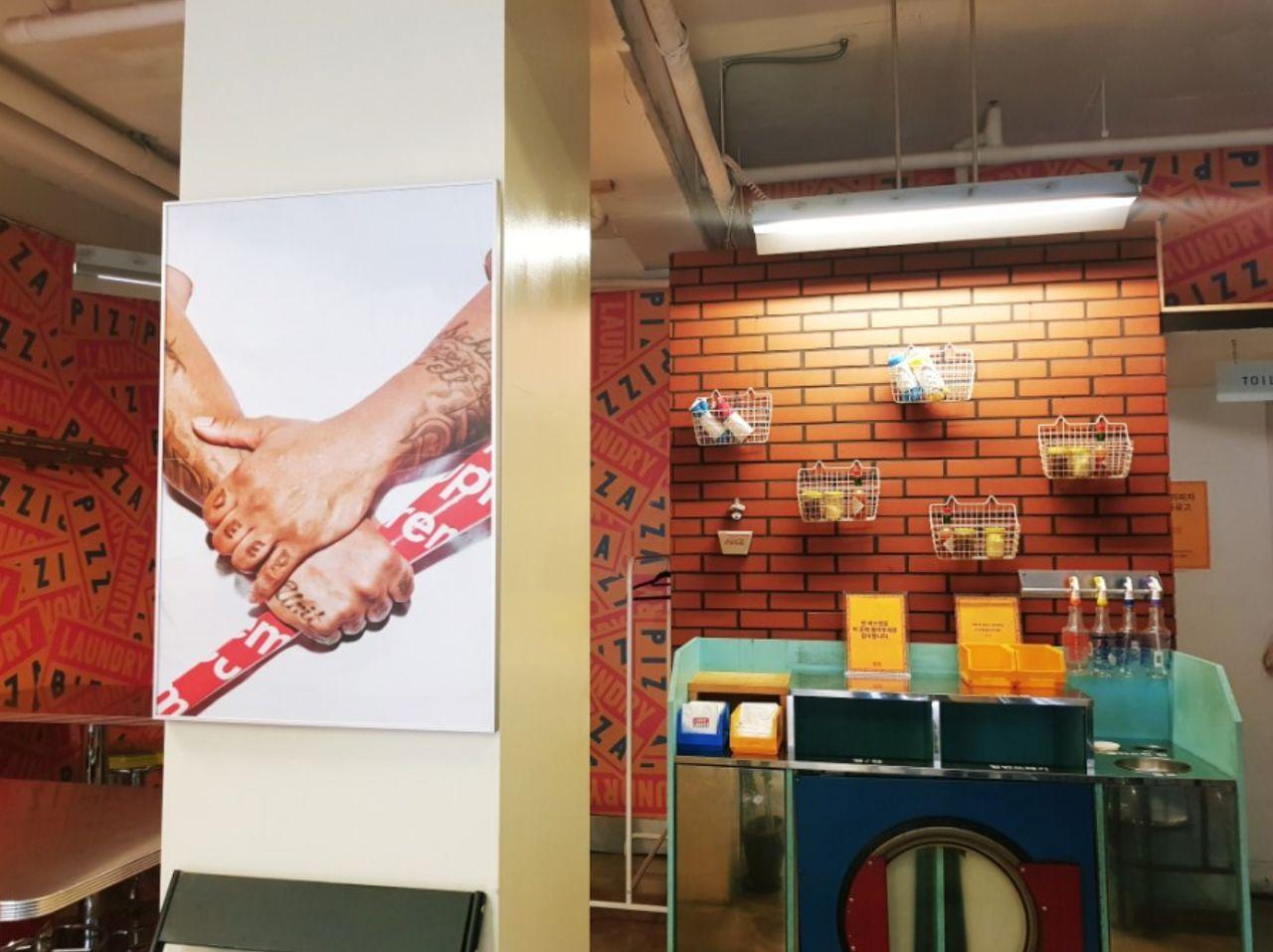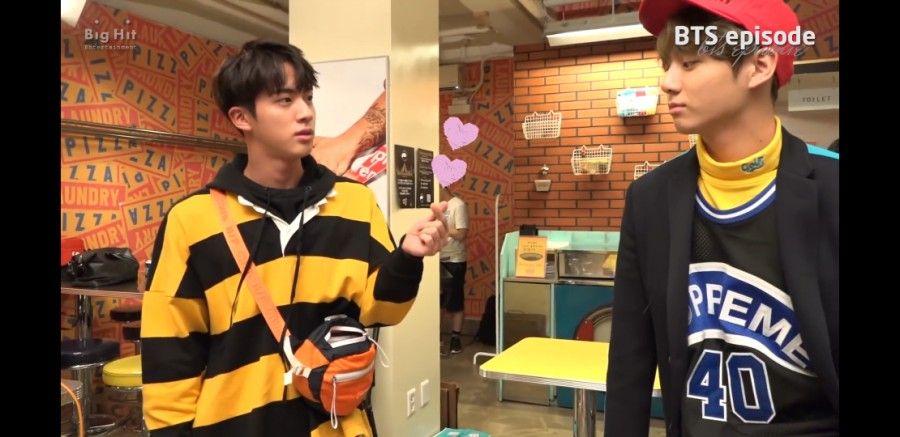 It's fun to spot the areas that was broadcasted!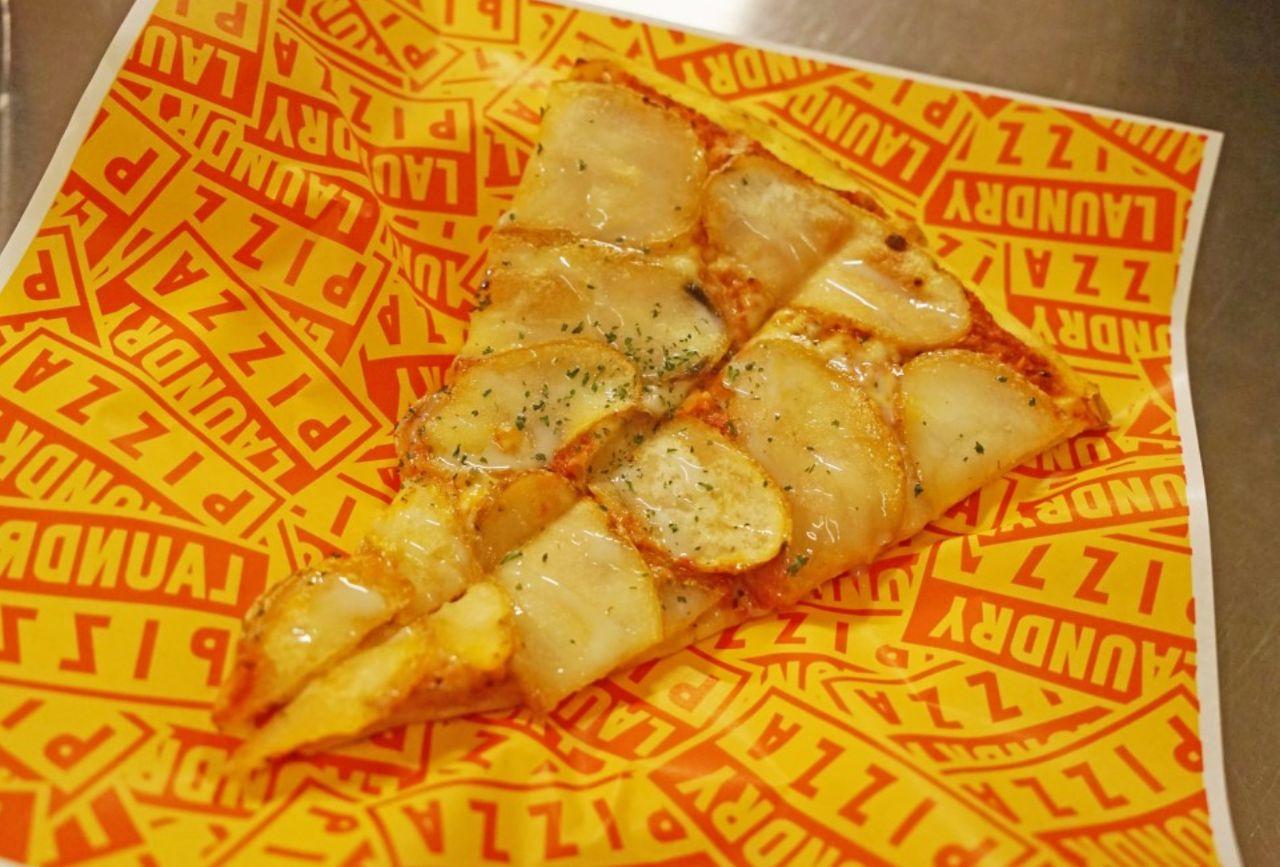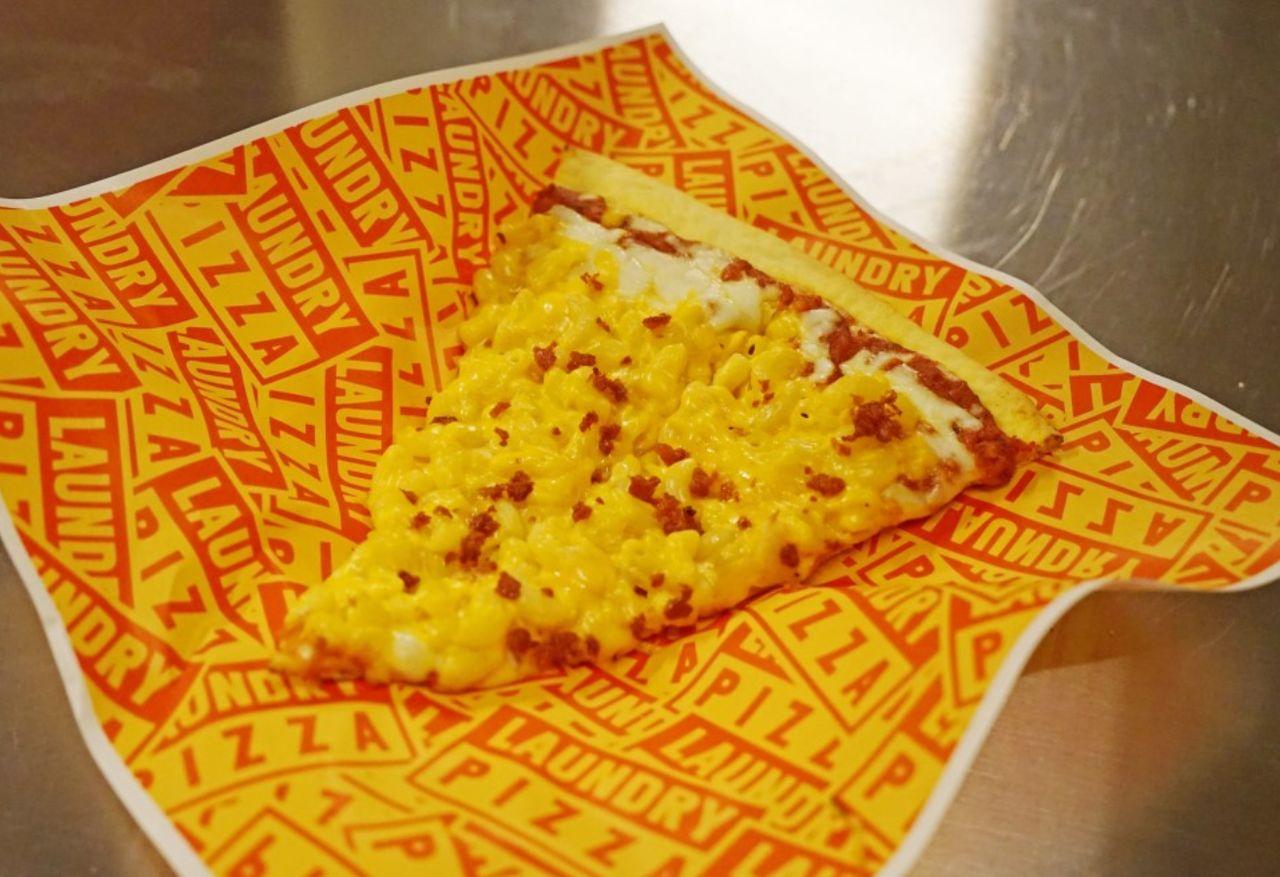 The potato pizza and the mac and cheese pizza are the most popular menus! Make sure you try these two out!
The potato pizza has condensed milk in it, so it's sweet, salty, and just explodes with flavor. The mac and cheese pizza has bits of bacon in it that makes it super addicting!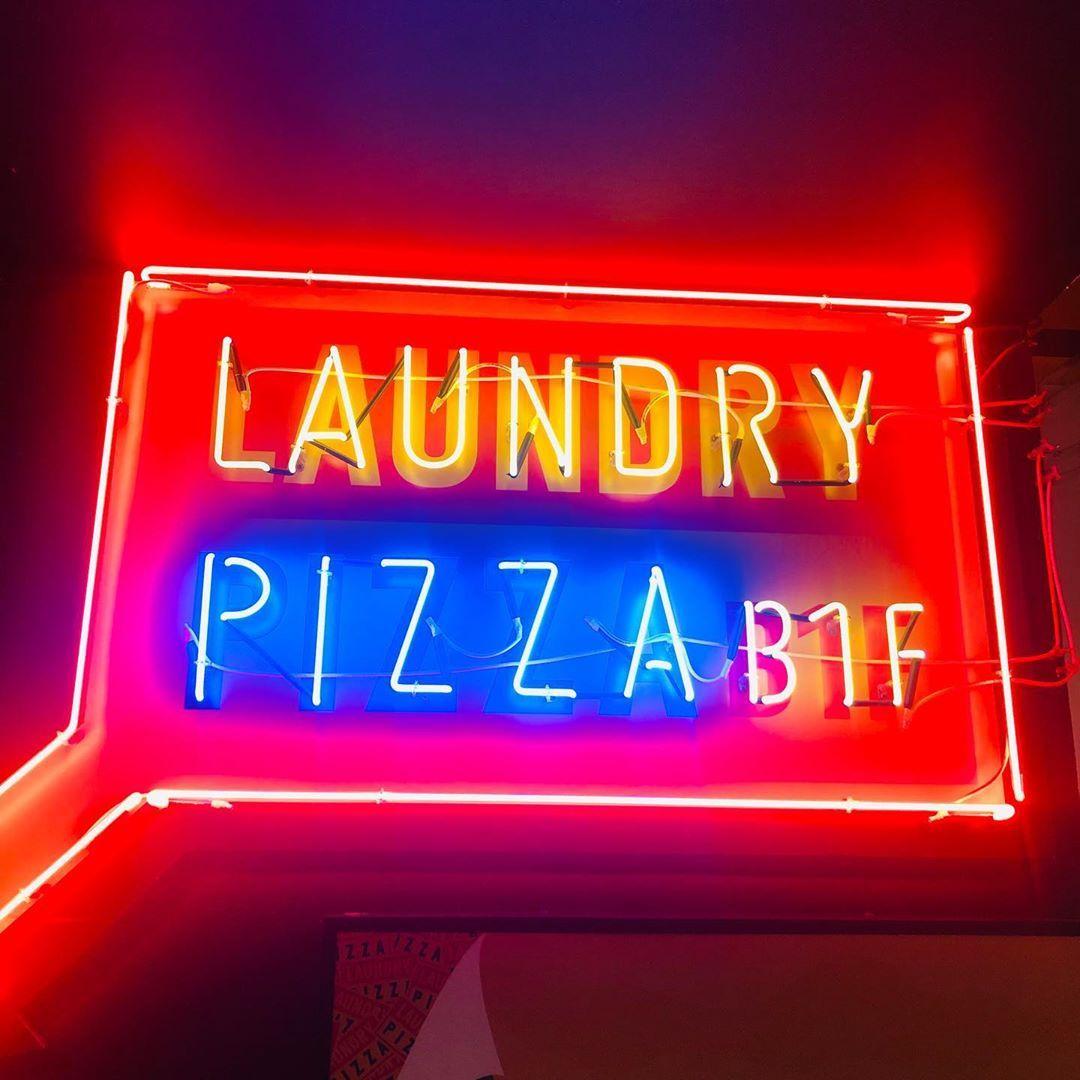 Even if you're not a BTS fan, the restaurant itself is probably the top 3 best pizza joints I've been to!
3. &gather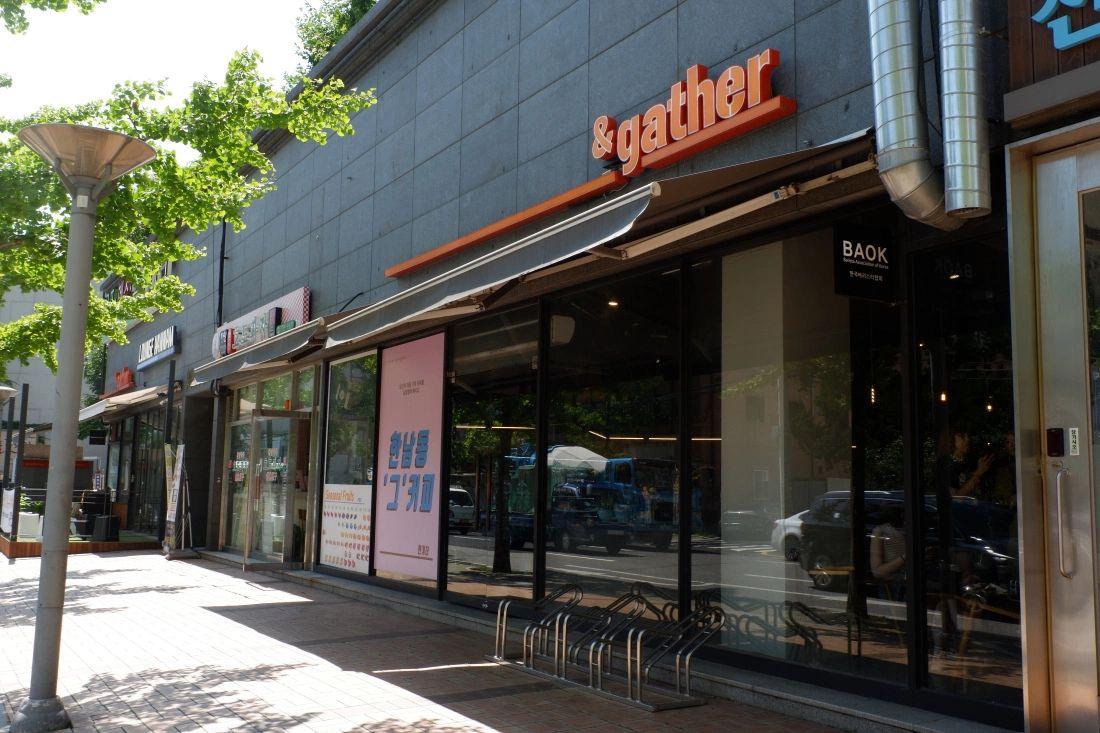 &gather is a cafe located in Hannamdong that's now a must go among ARMY. They sell the drinks that BTS members made on TV.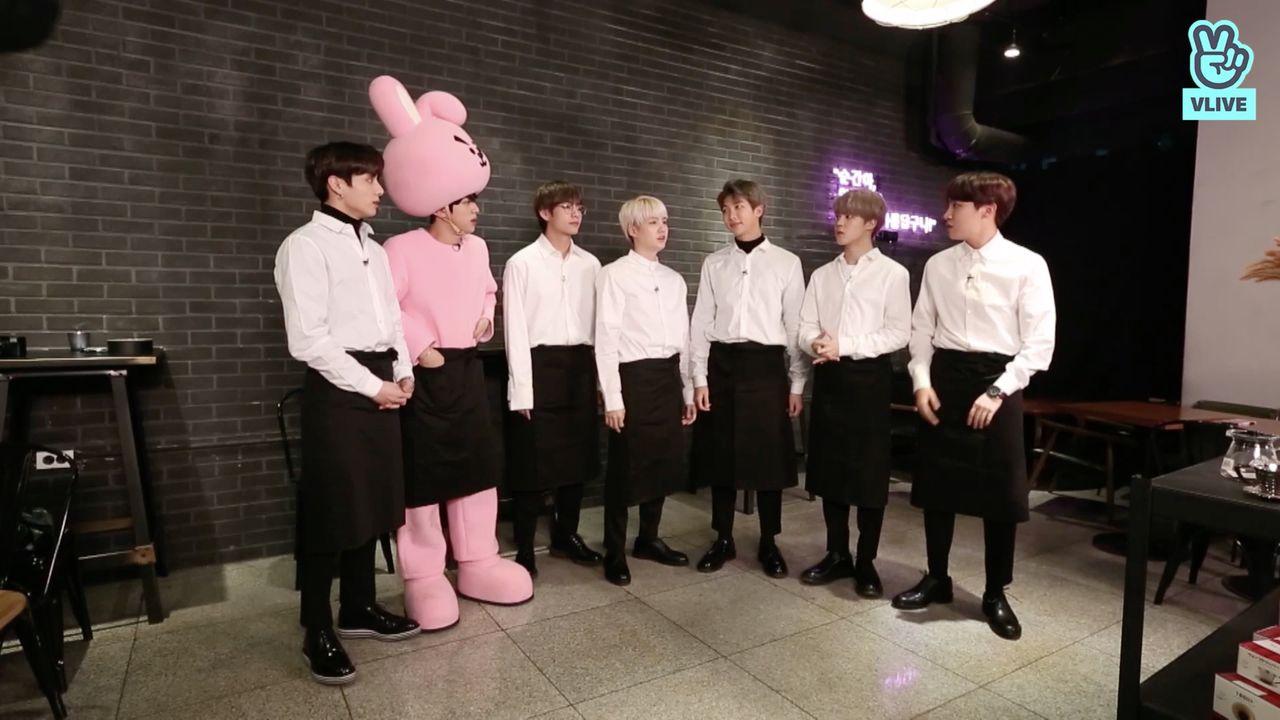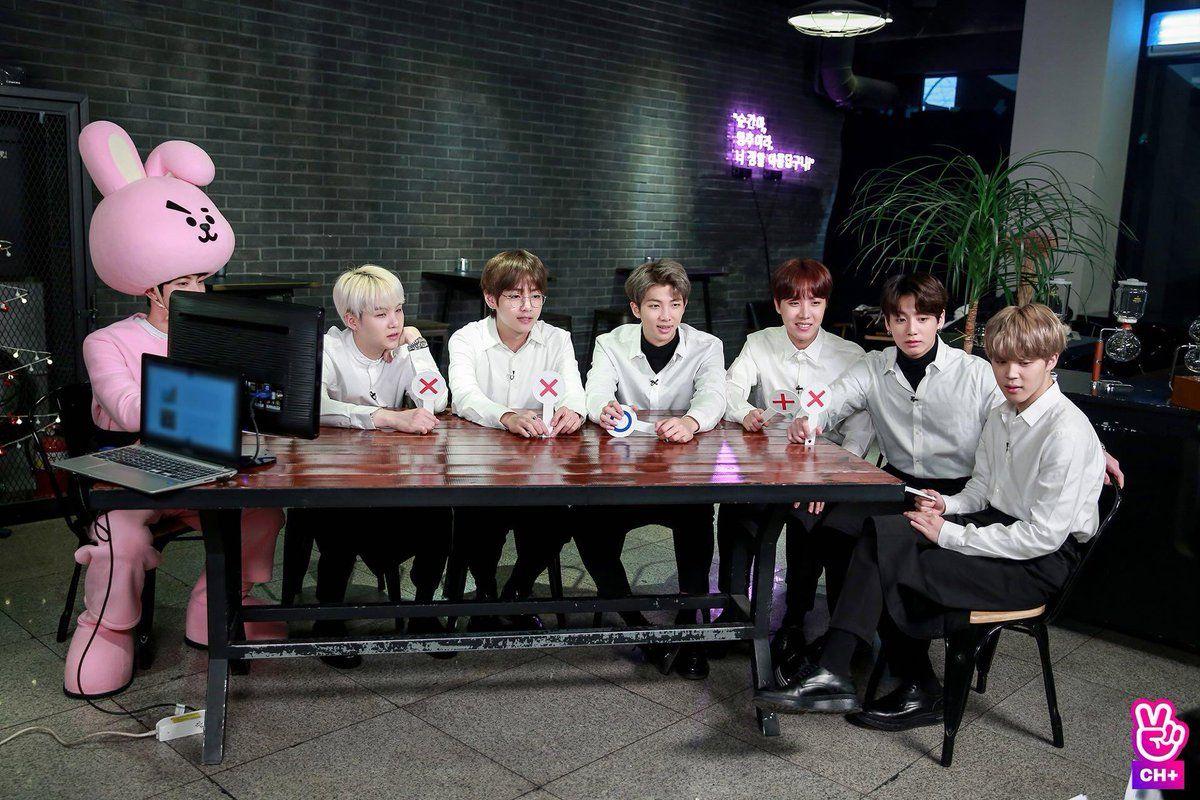 The wall with the neon sign is the best spot in the cafe! You have to take a picture here if you're at &gather!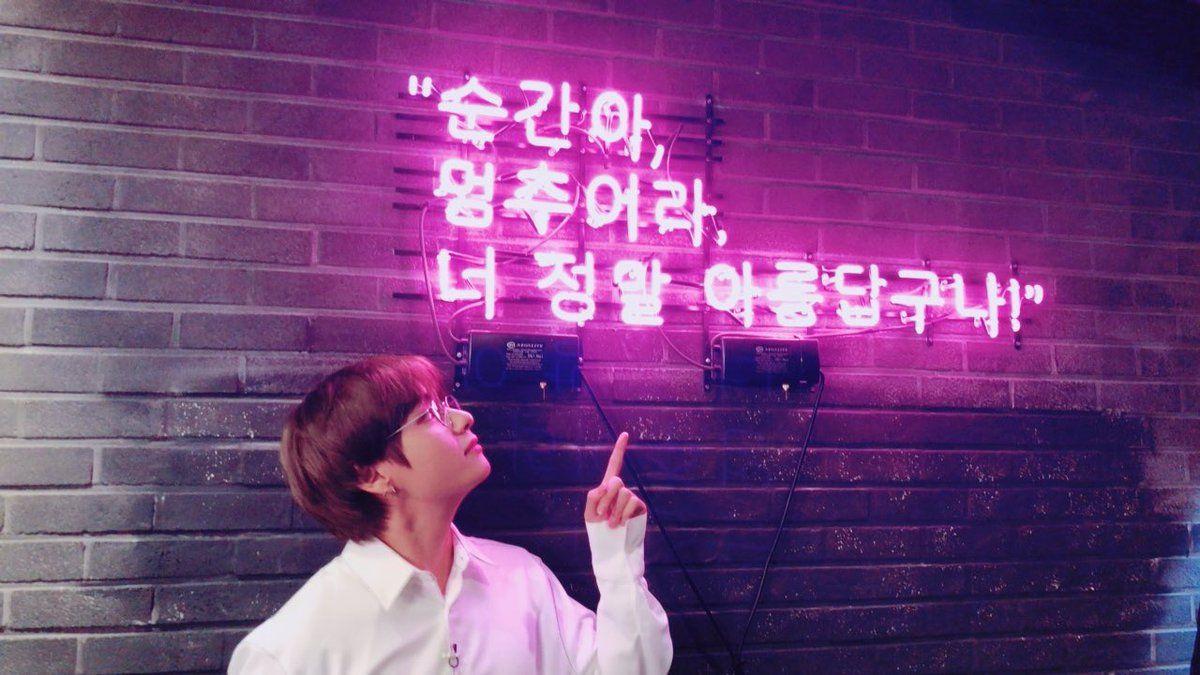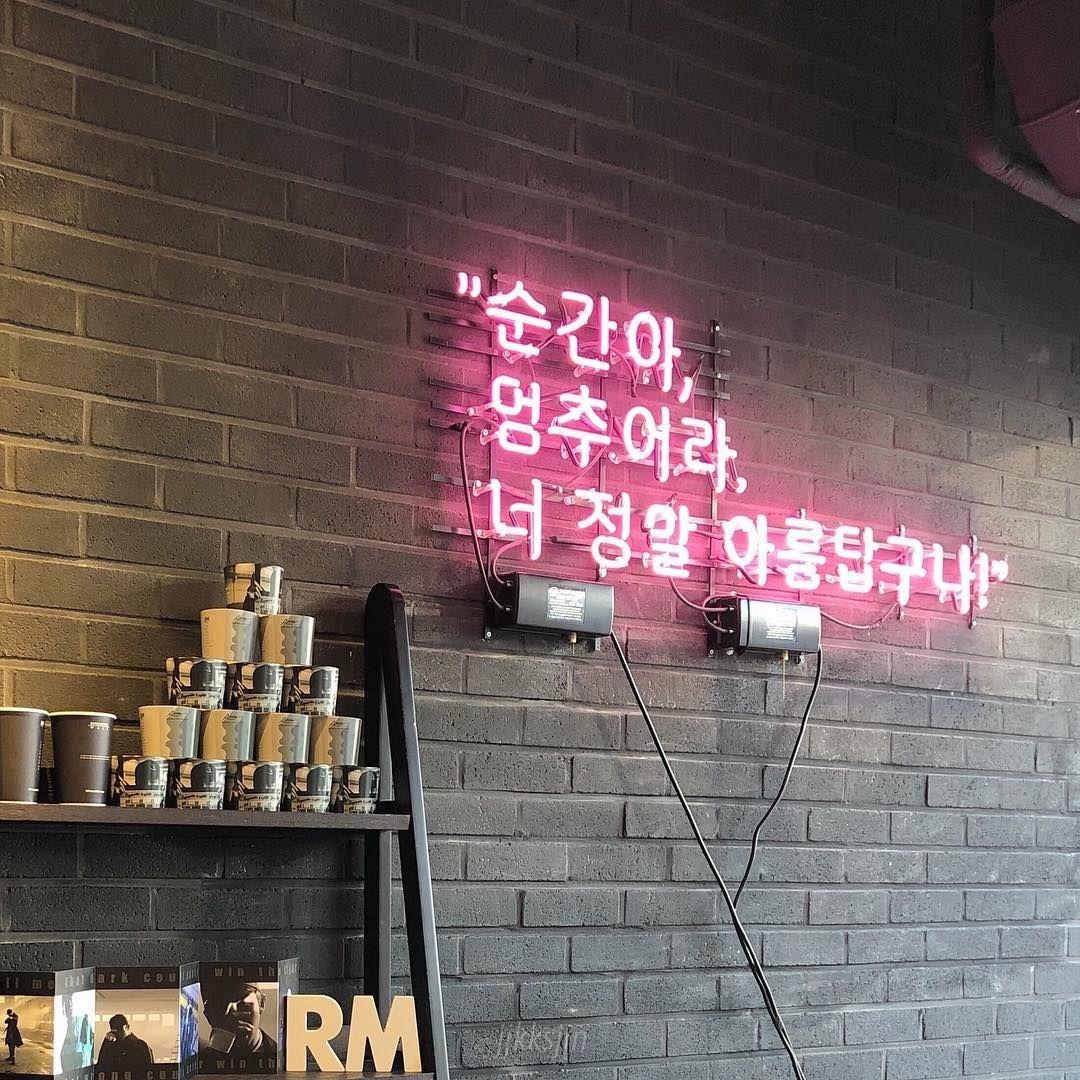 If you order a drink that one of the BTS members made, you'll get a cup that has a photo of that member on the front and their character on the cupholder!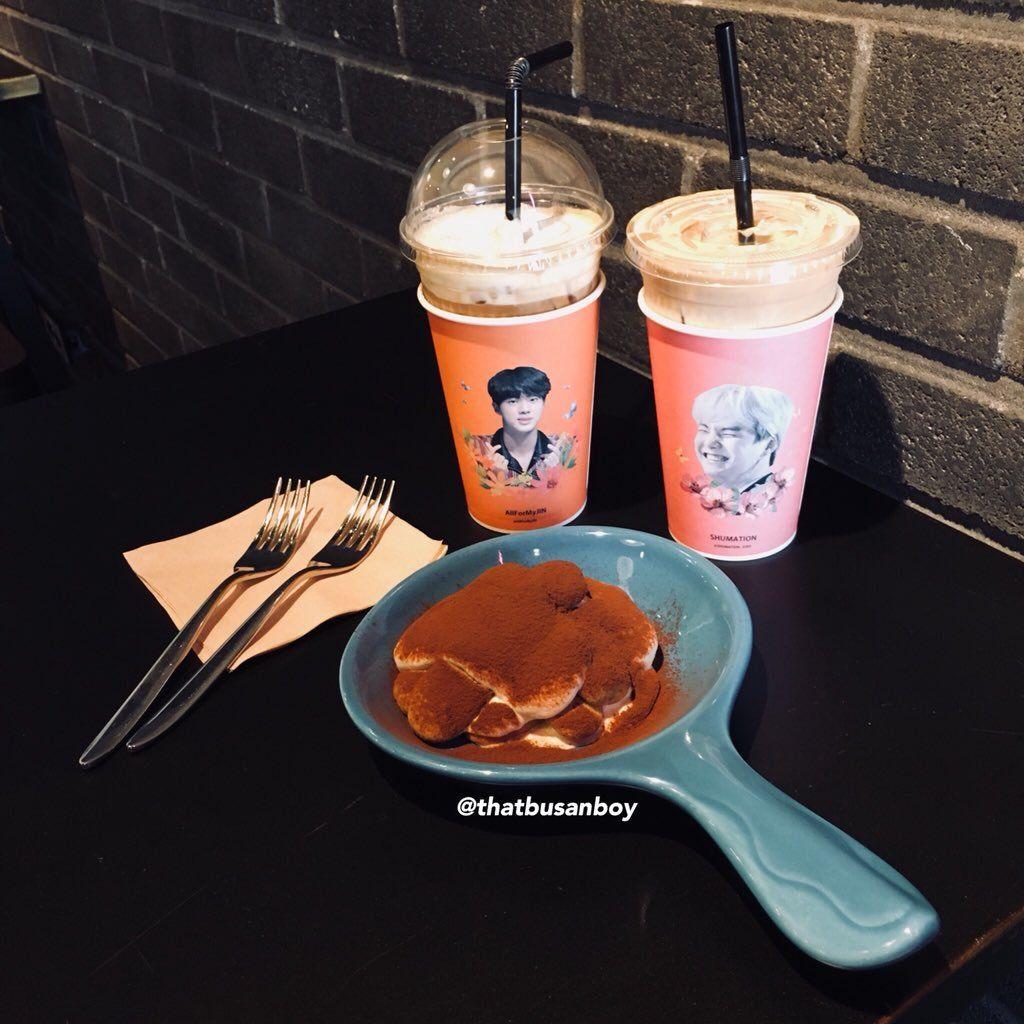 It's located near Itaewon, so it's perfect to stop by after you've checked out the Line Friends Store!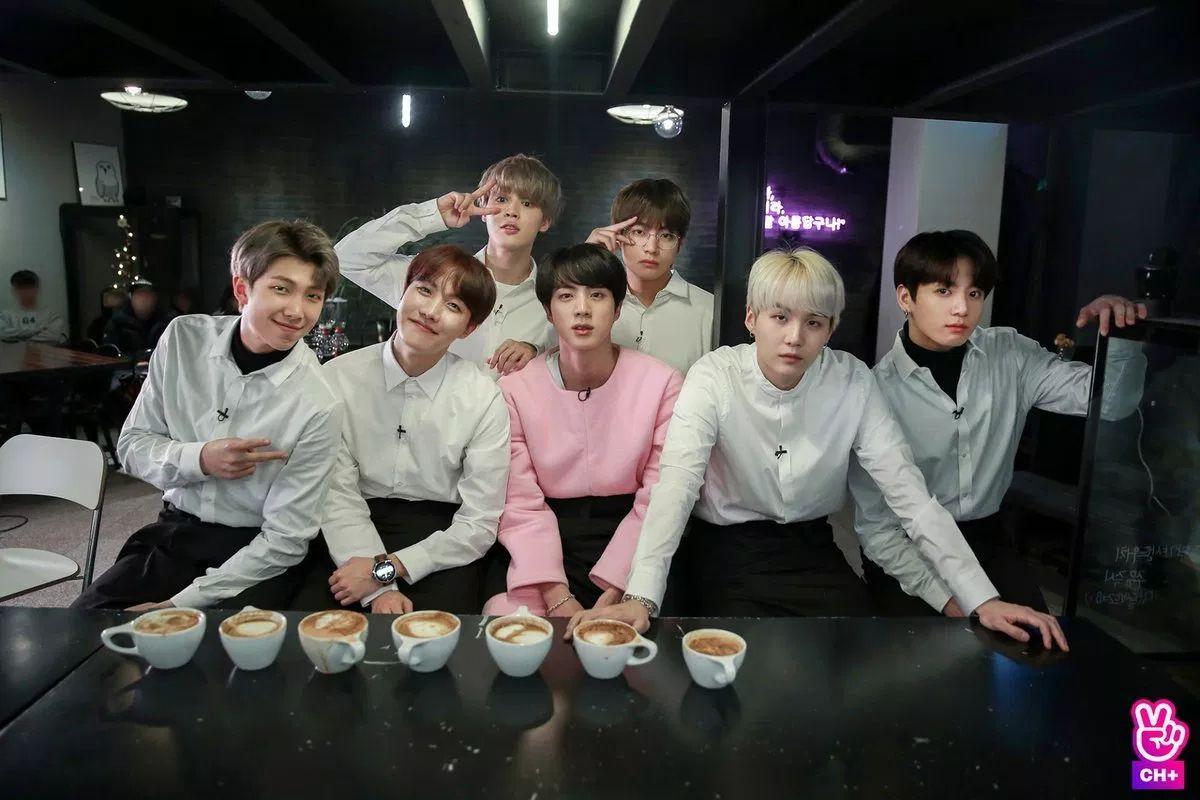 ---
That's the Bangtan Tour in its entirety. If you have any further inquiries, please feel free to comment below or shoot us an email at help@creatrip.com
---