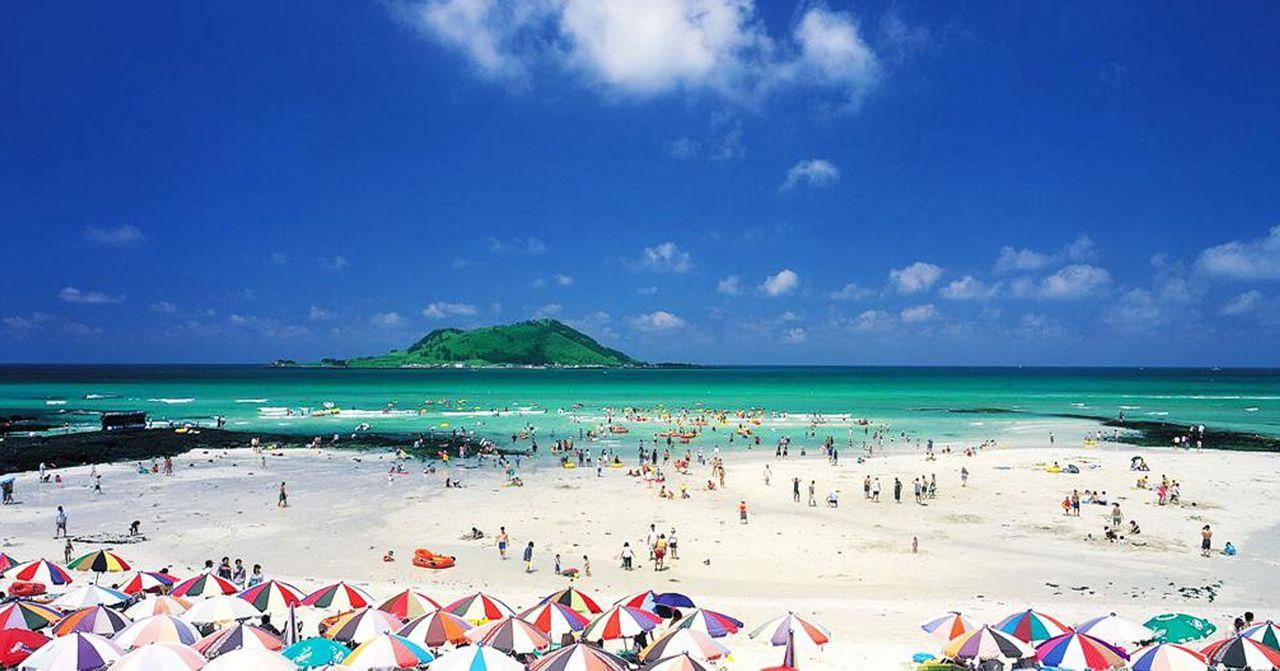 Hello everyone! We are Creatrip, your group of Korean travel experts.
Unsure where to go on a hot summer day? It's time to head on over to the beaches! Beaches are perfect for cooling down the summer heat and feasting on some beautiful sights.
Because there aren't many beaches in Seoul, Koreans often visit beaches near the coasts in Busan or Jeju.
Busan is well known for its beaches, but Jeju Island is also a popular choice. For those of you planning your trip to Jeju in the summer, I've gathered the opening times of the Jeju beaches in 2019.
---
2019 Jeju Island Beach Opening Dates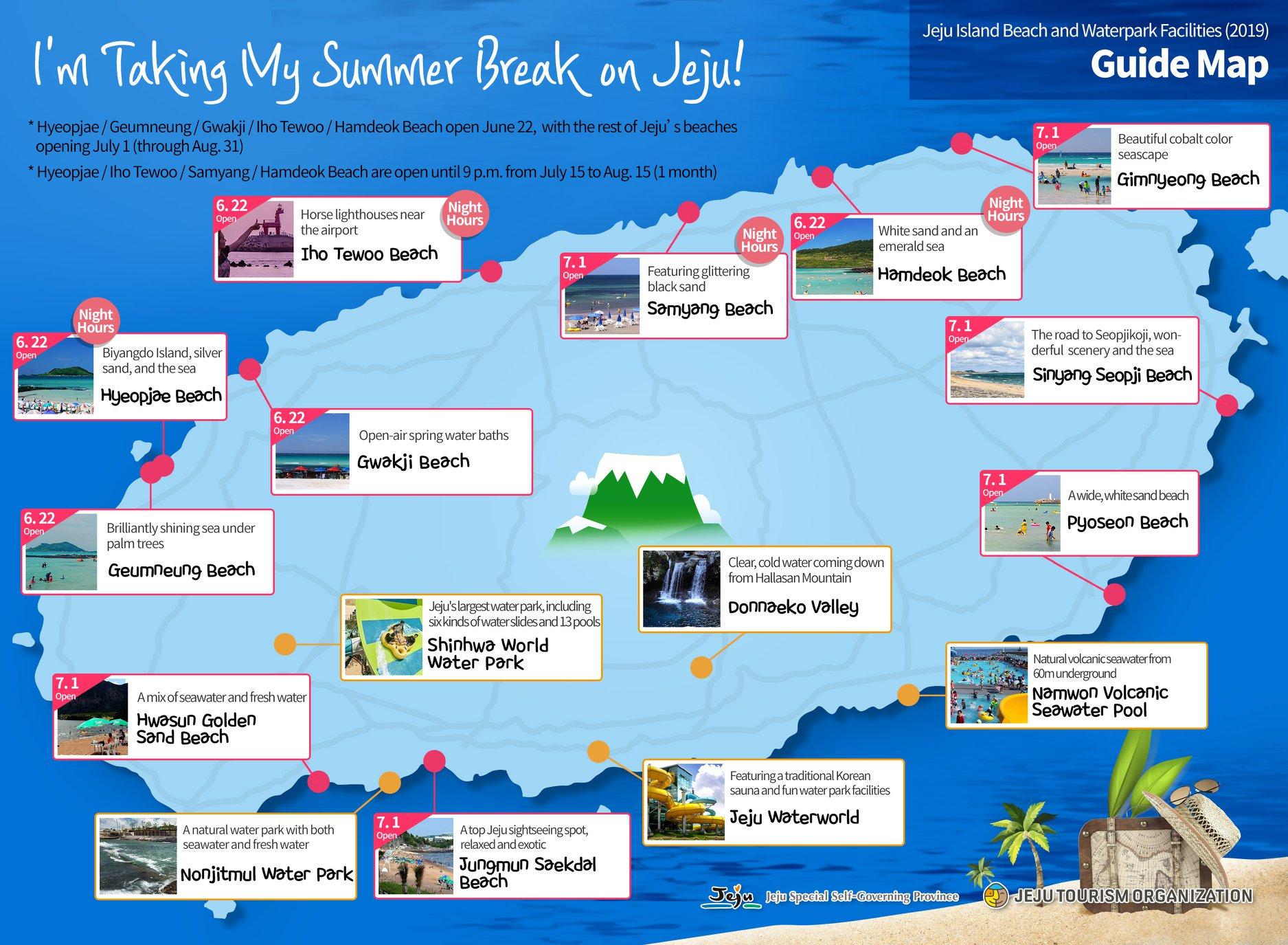 Facebook@Jeju Tourism Organization
You can check out all the opening dates of the beaches in Jeju Island for year 2019 in the image above!
I've also picked out a few key spots, so keep reading!
---
Iho Tewoo Beach (이호 테우 해수욕장)
Address: 제주도 제주시 도리로 20
Open: from June 22 to August 31 (2019)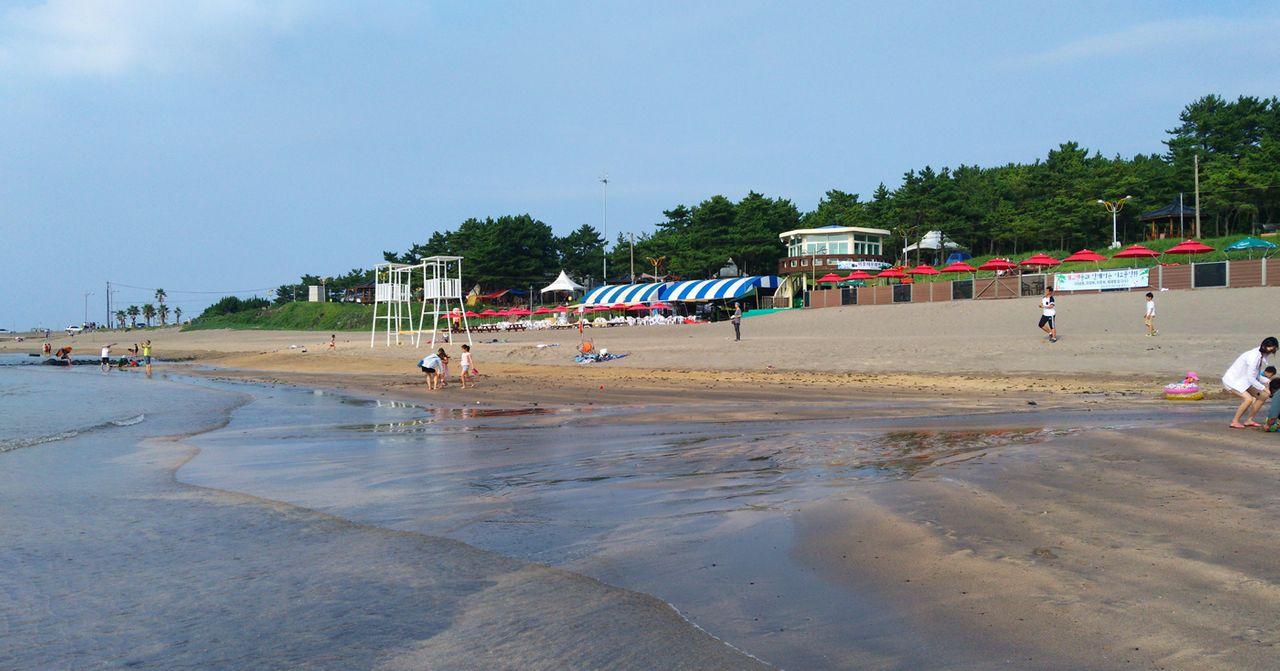 The "Iho Tewoo Beach" is very close to the Jeju International Airport, and is the nearest beach to Jeju City. Getting from the city to beach is easy, but the beach itself is quite small. It's great for those of you who want to take a quick break from the city to enjoy some waves!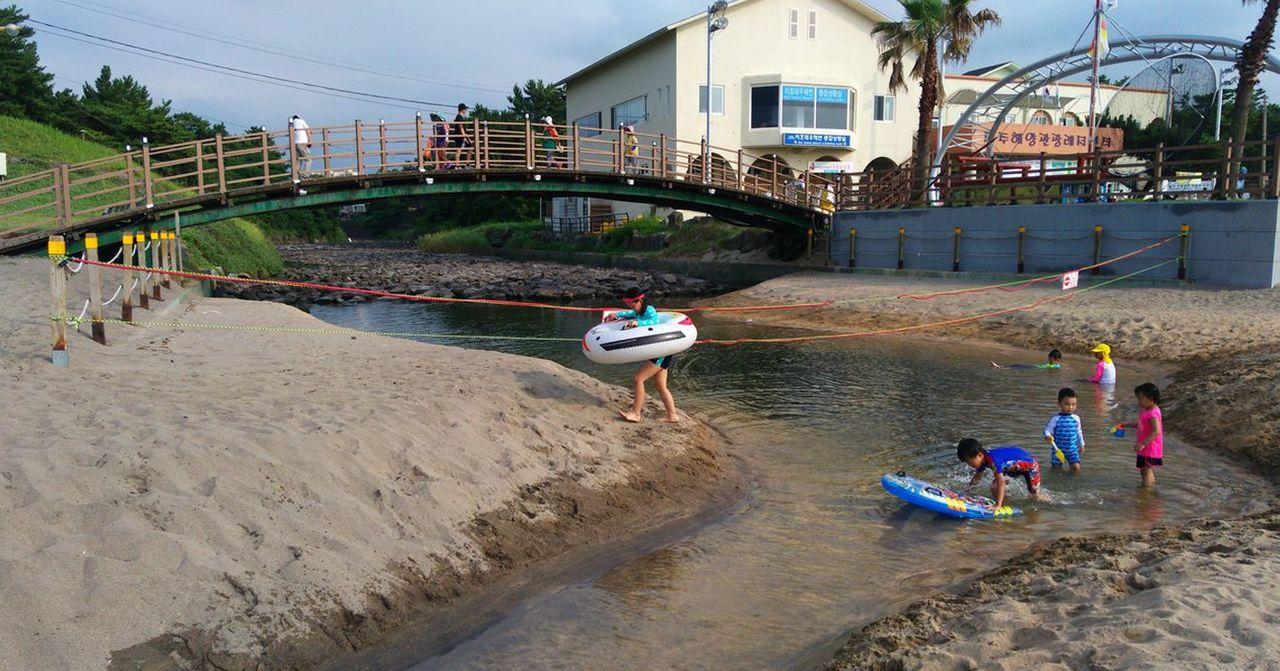 At Iho Tewoo Beach, you can even see planes taking flight and landing up close! It's the perfect place to enjoy your last day at Jeju Island.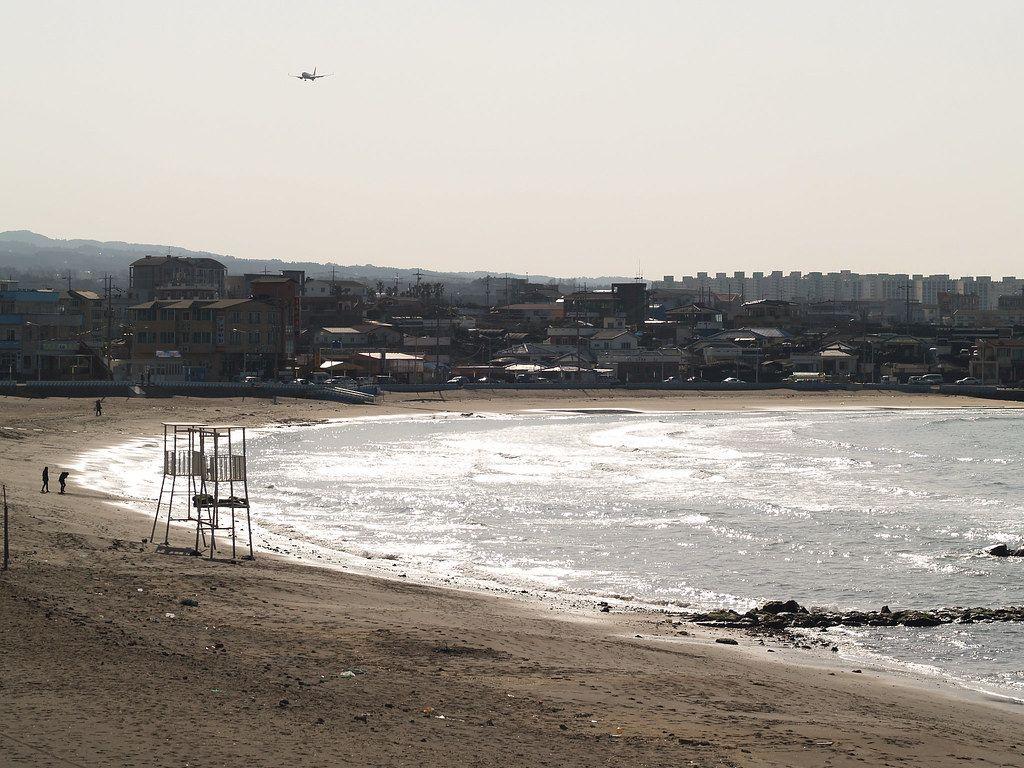 ---
Samyang Beach (삼양 해수욕장)
Address: 제주도 제주시 선사로8길 10
Open: from July 1 to August 31 (2019)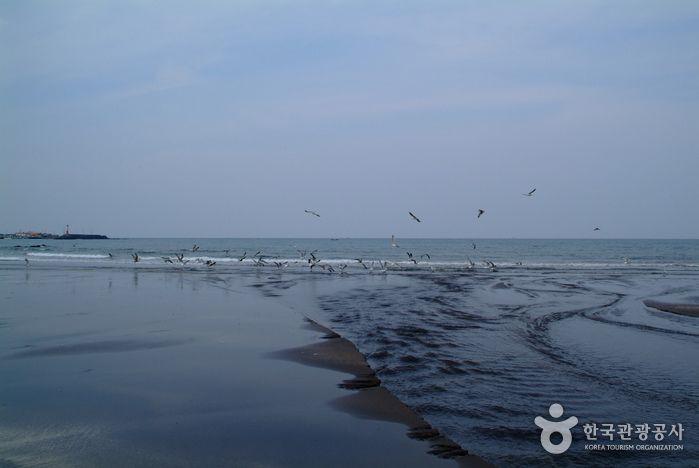 "Samyang Beach", which is also quite close to the city, is different from the other white beaches on Jeju Island in that it's less well known among tourists and it has glittering black sand. There are quite a number of visitors who come to bathe in the summer sand.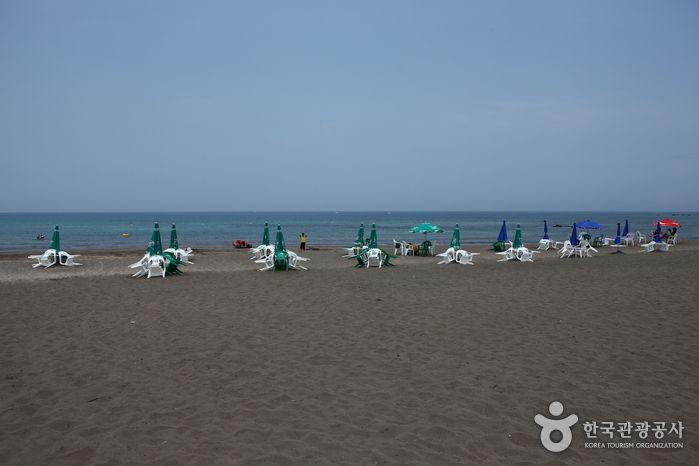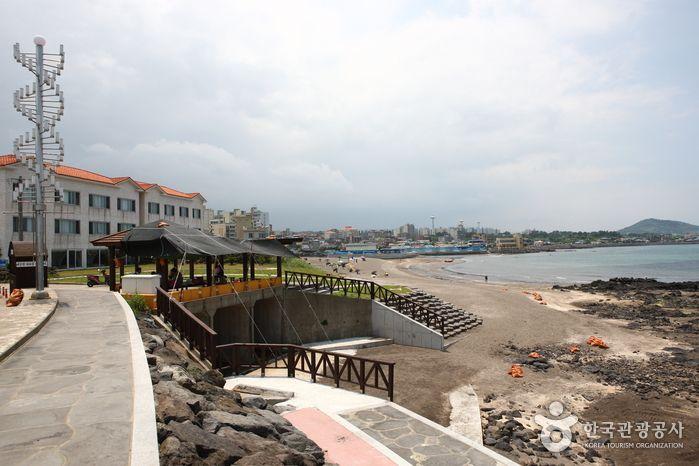 ---
Gwakji Beach(곽지 해수욕장)
Address: 제주도 제주시 애월읍 곽지3길 27
Open: from June 22 to August 31 (2019)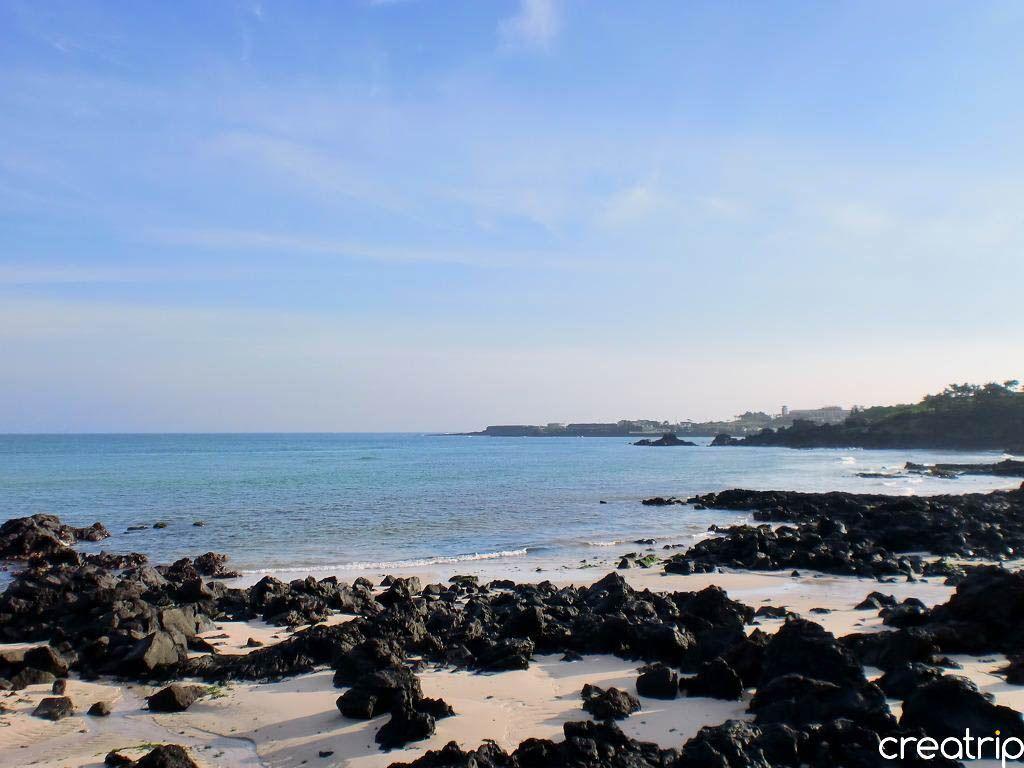 Gwakji Beach is also a popular beach for playing in the water, and it's also close to Jeju City (though it takes some time to get there). Gwakji Beach is characterized by its rich natural landscape of fine sand, black rocks, and the wide open sea.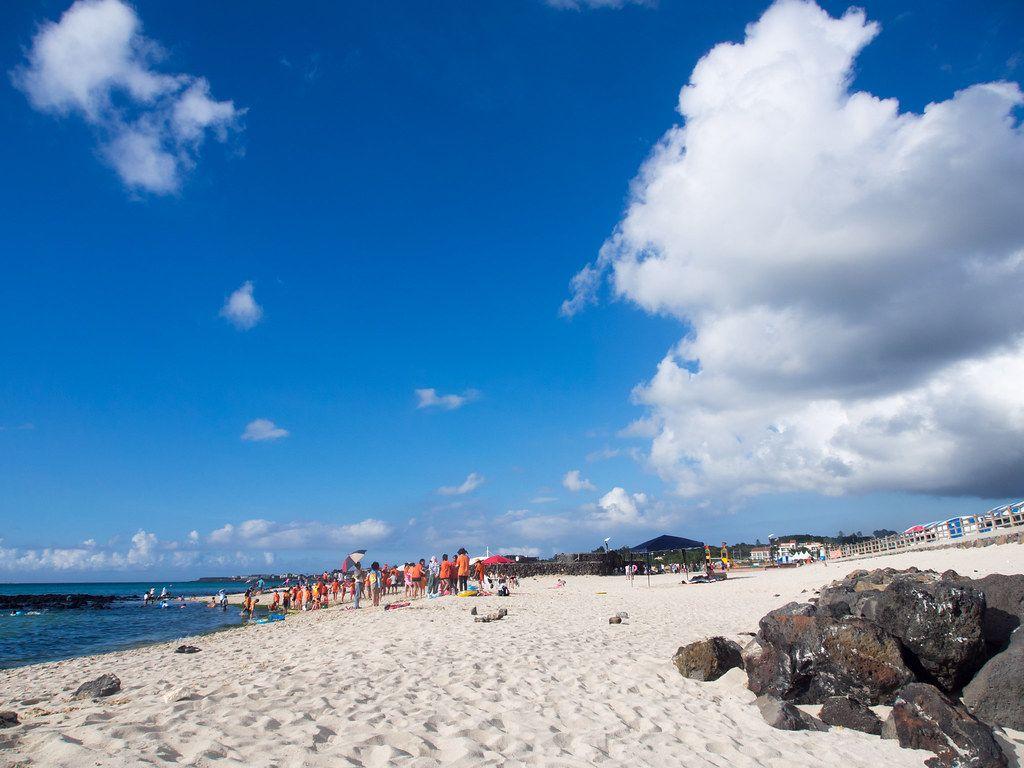 ---
Hyeopjae Beach (협재 해수욕장)
Address: 제주 제주시 한림읍 협재리 2497-1
Open: from June 22 to August 31 (2019)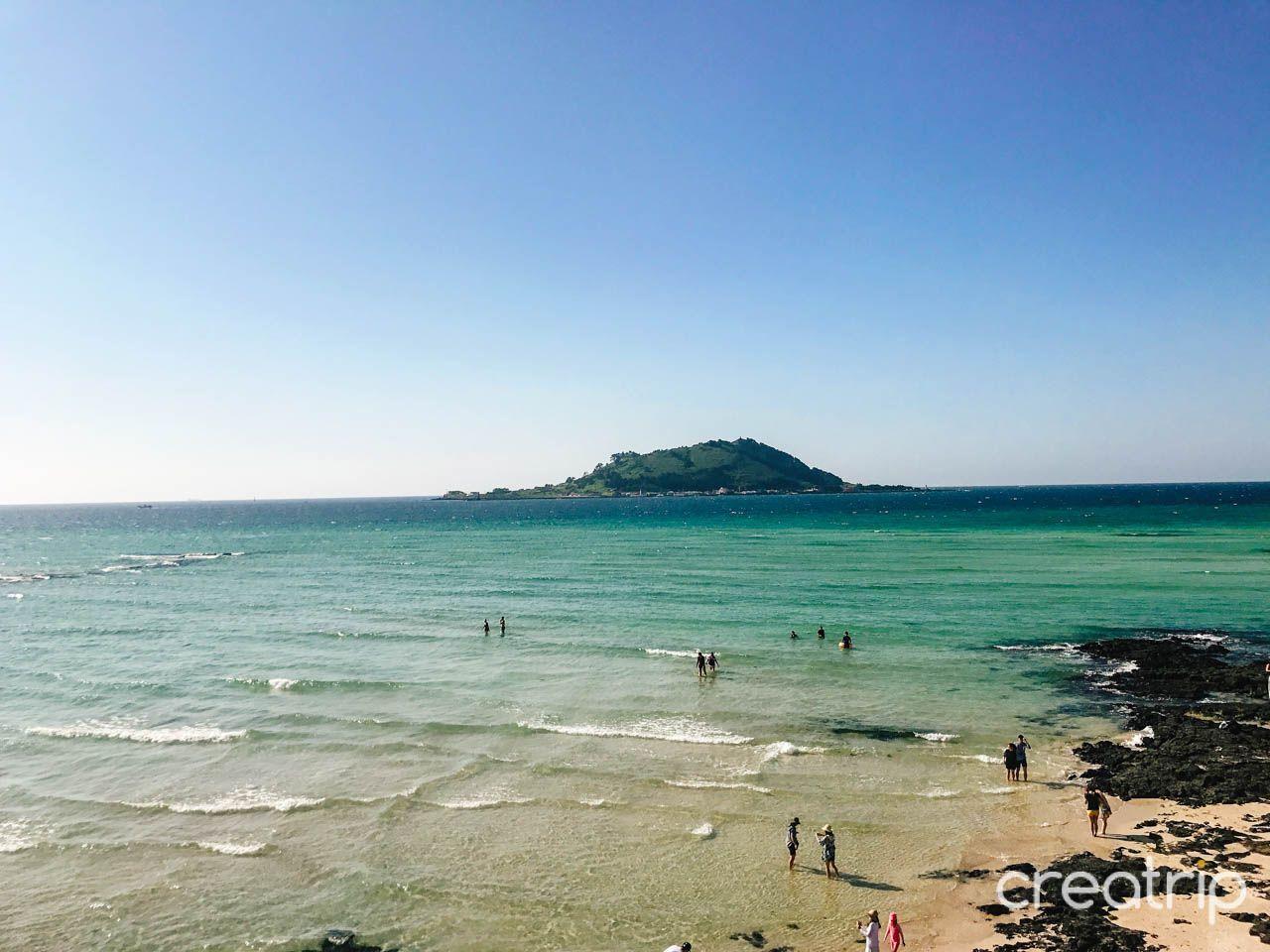 Hyeopjae Beach is arguably the best beach in Jeju Island! The beautiful scenery and emerald ocean just scream summer island holiday vibes. The best part of Hyeopjae Beach is the amazing sight and the delicious seafood. Walk along the seashore, and enjoy the beautiful Jeju summer.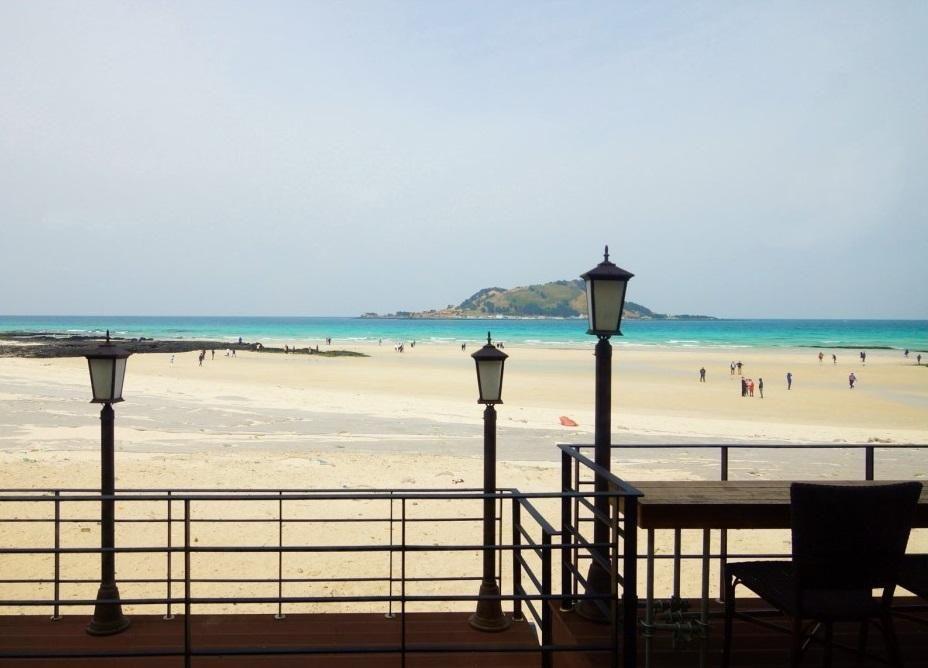 Jeju's most famous tourist spots like Hallim Park and Hyeopjae Cave are all located nearby Hyeopjae Beach, so instead of playing in the beach all day long, dry out your body for a while and enjoy the beauty of Jeju Island!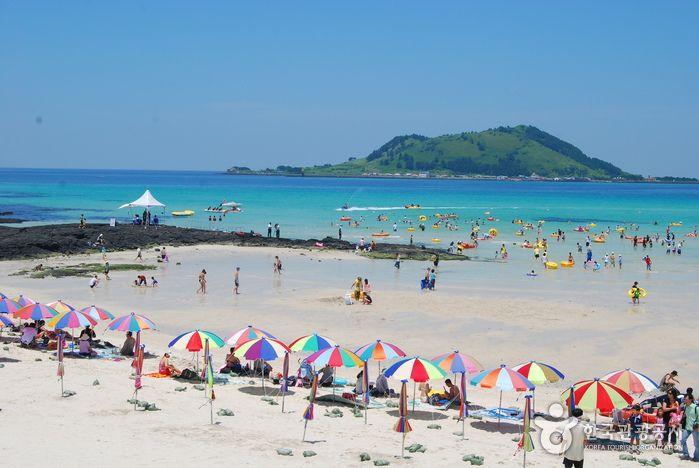 ---
Gimnyeong Beach(김녕 해수욕장)
Address: 제주도 제주시 구좌읍 김녕리 492
Open: from July 1 to August 31 (2019)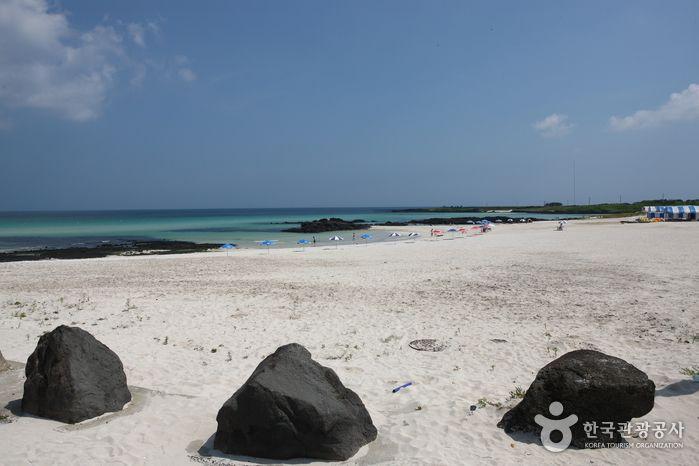 "Geumnyeong Beach" is located towards the Northeast of Jeju Island, and has an unforgettable scenery: the blue sea. The coastal waters of Geumnyeong Beach shine beautifully like diamonds, and the bay really captures the beauty of nature. It's the perfect place to take your photo of a lifetime!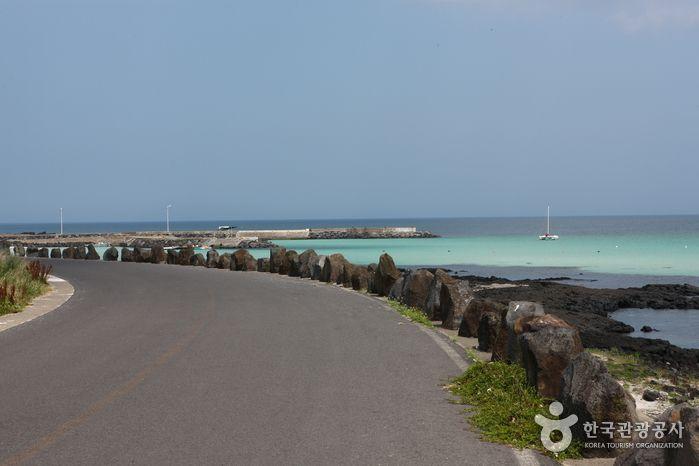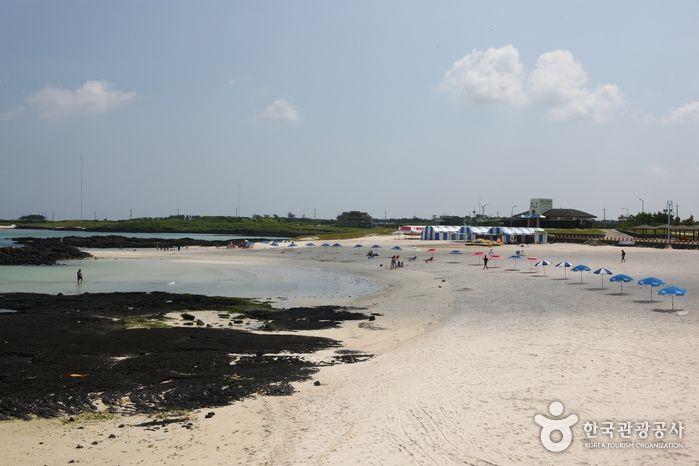 ---
Pyoseon Beach(표선 해수욕장)
Address: 제주도 서귀포시 표선면 표선리 44-4
Open: from July 1st to August 31 (2019)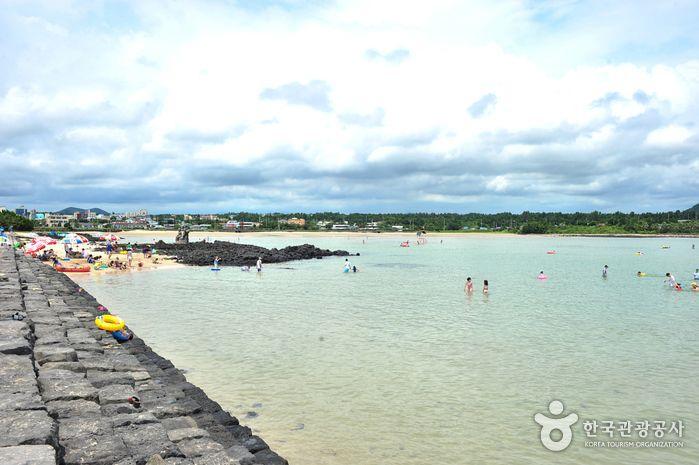 Pyoseon Beach is also known as "Pyoseon Haevichi Beach", and is located on the eastside of Jeju. It's also famous for its beautiful Jeju sunrise.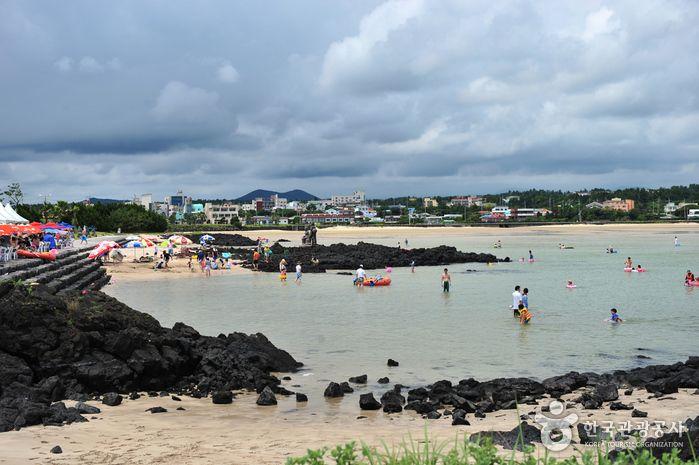 When the tide is low, you can walk on the white silky sand. The sand is made up of shell powder, turning it into a beautiful milky white. It is said that the heat from the sand has amazing curative effects for people suffering from neuralgia.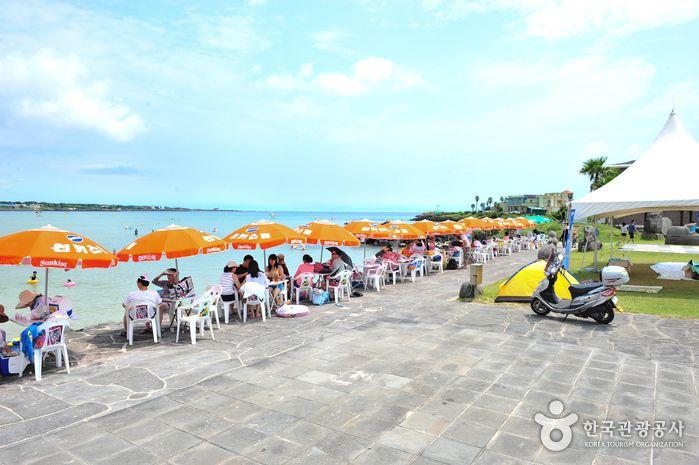 ---
Hwasun Golden Sand Beach (화순 금모래 해수욕장)
Address: 제주 서귀포시 안덕면 화순리 776-8
Open: from July 1 to August 31 (2019)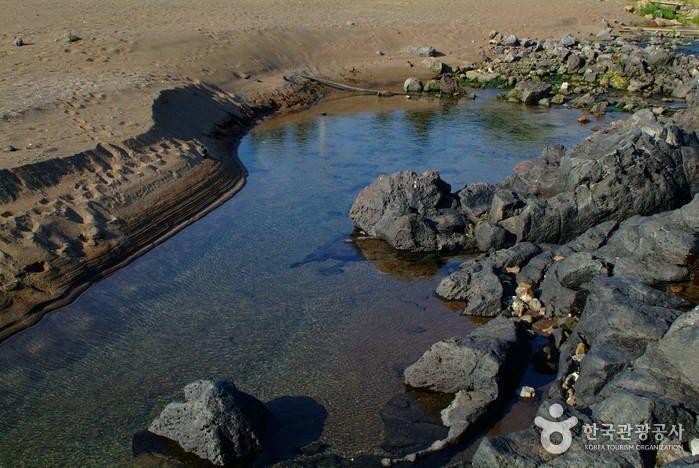 Hwasun Golden Sand Beach is located in Southwest Jeju, and is somewhat special. In addition to its beautiful golden sand beach, there's also a natural spring! It's also conveniently located nearby Jeju Shinhwa World and Jeju Water Park.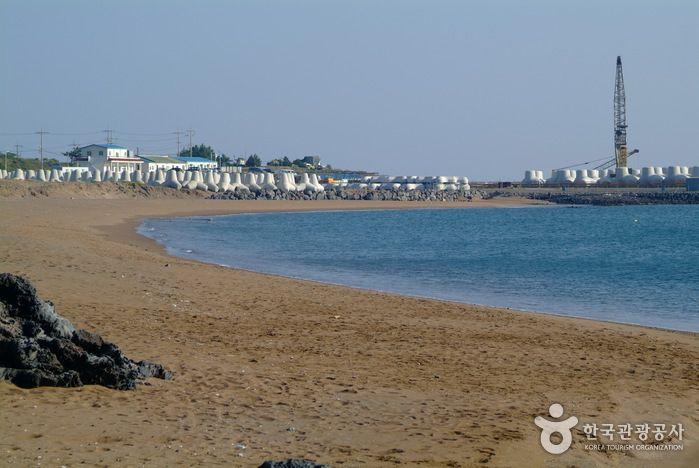 Jeju Island is not only rich in mountains, forests, and beautiful landscapes, it's also home to countless beaches along the coastline.
Make the most of your summer! Go to Jeju and enjoy both the magnificent natural scenery and the cool summer beaches. Take amazing photos and feast your eyes on the beautiful sights.
---
This blog post is about The Beaches of Jeju Island. If you have questions about information not covered in the blog post, please email us at support@creatrip.com