Book Park, Itaewon. An Amazing Photogenic Library
Instagrammable library at Itaewon!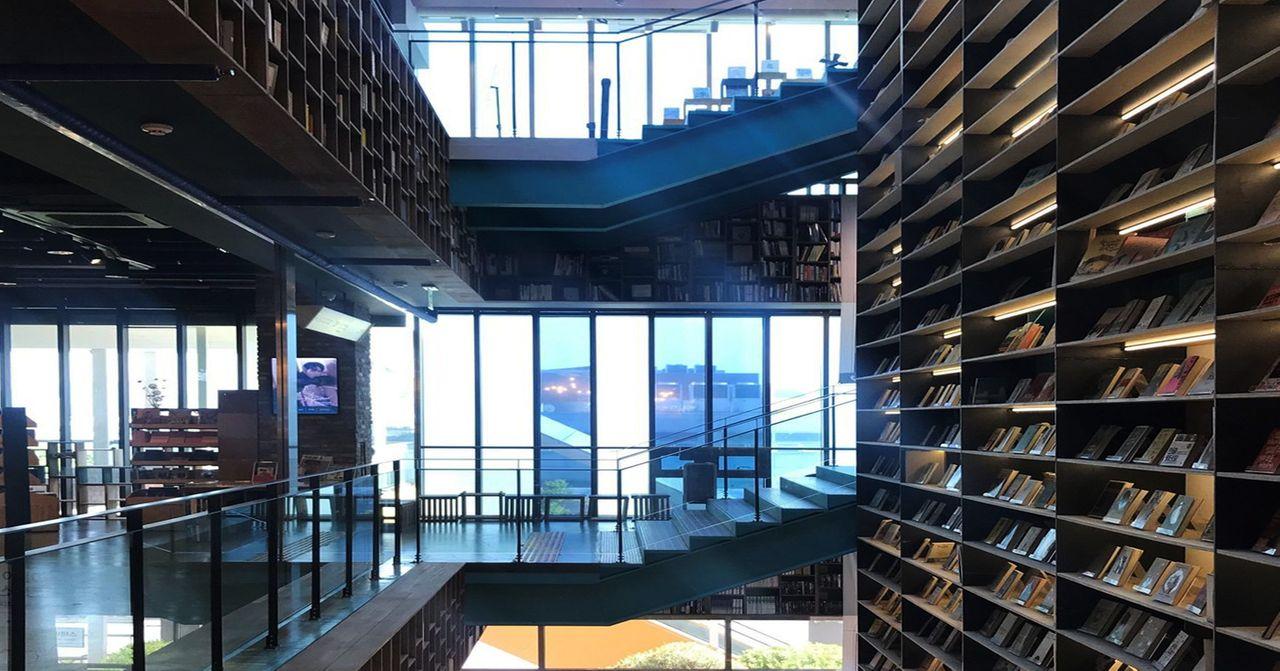 Hello, everyone! It's Creatrip, your Korea based travel besties!
I believe that you may know that among the check-in spots in Seoul, one of the most popular recently is related to bookstores or libraries.
The bookstore that appeared in the Korean drama "Chicago Typewriter" is actually a very popular check-in spot. Come take a look at our visit notes, next time you visit Seoul, take a few different photos!
---
Book Park (북 파크) I Information
Address:서울 용산구 이태원로 294
Transportation:Next to the exit 2 of line 6 Hangangjin Stn.(한강진역)
Hours:11:00~22:00
---
Book Park (북 파크) I Review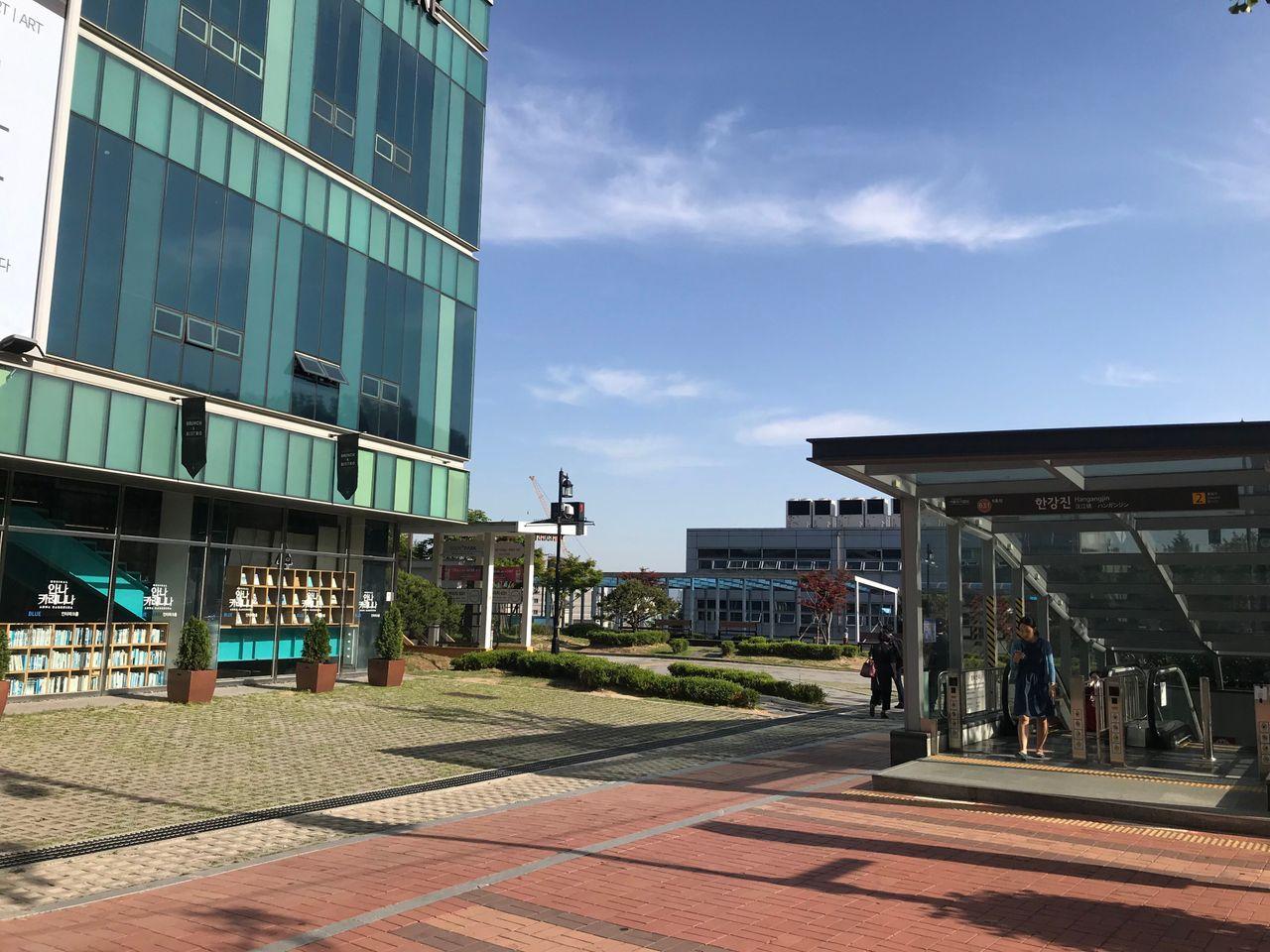 Book Park, located near Itaewon and next to Exit 2 of Hangangjin Station, is a very large compound bookstore. At the same time, it is also the filming location for "Chicago Typewriter".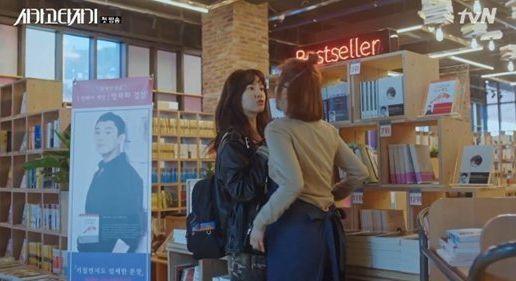 《Chicago Typewriter》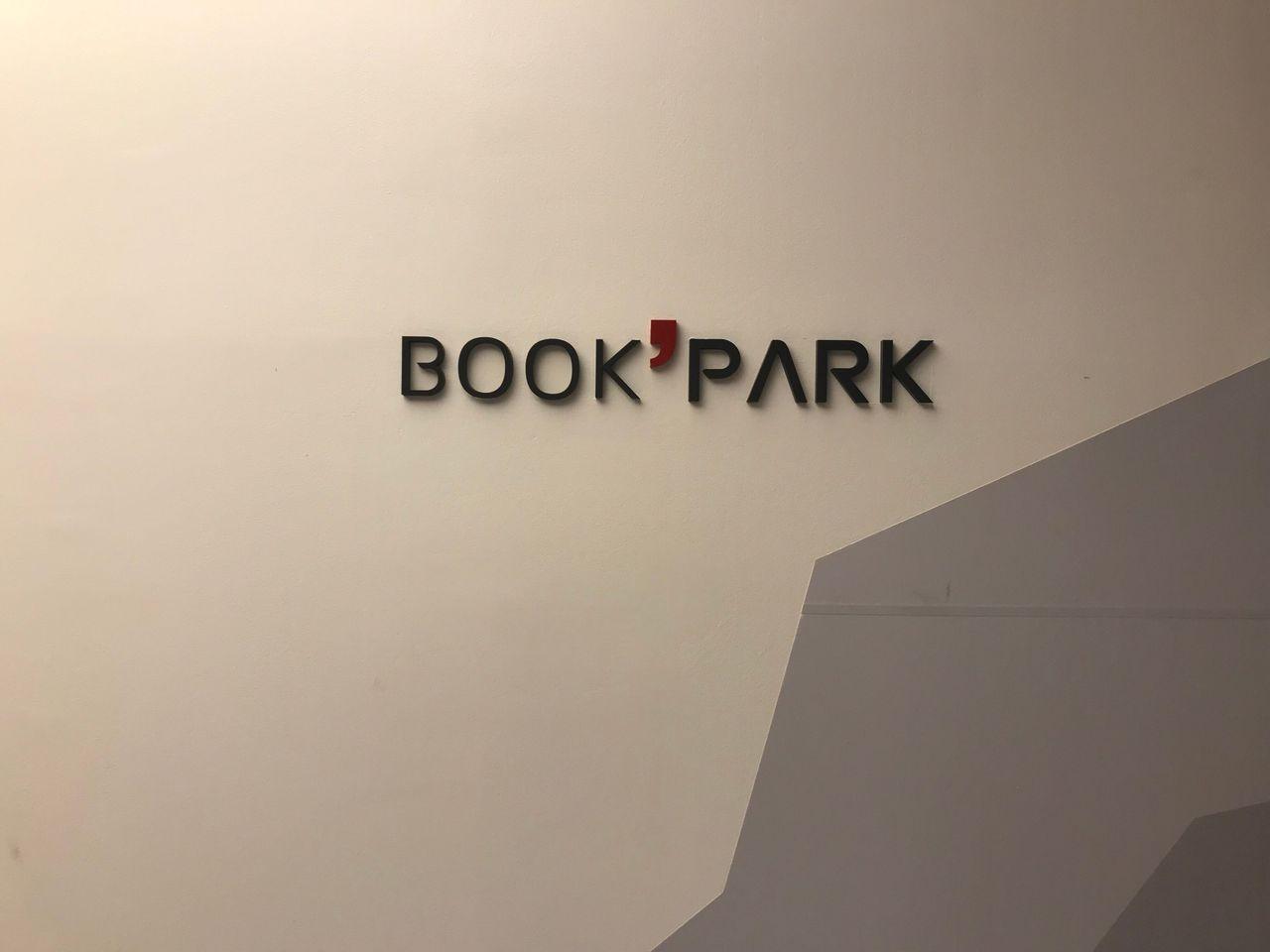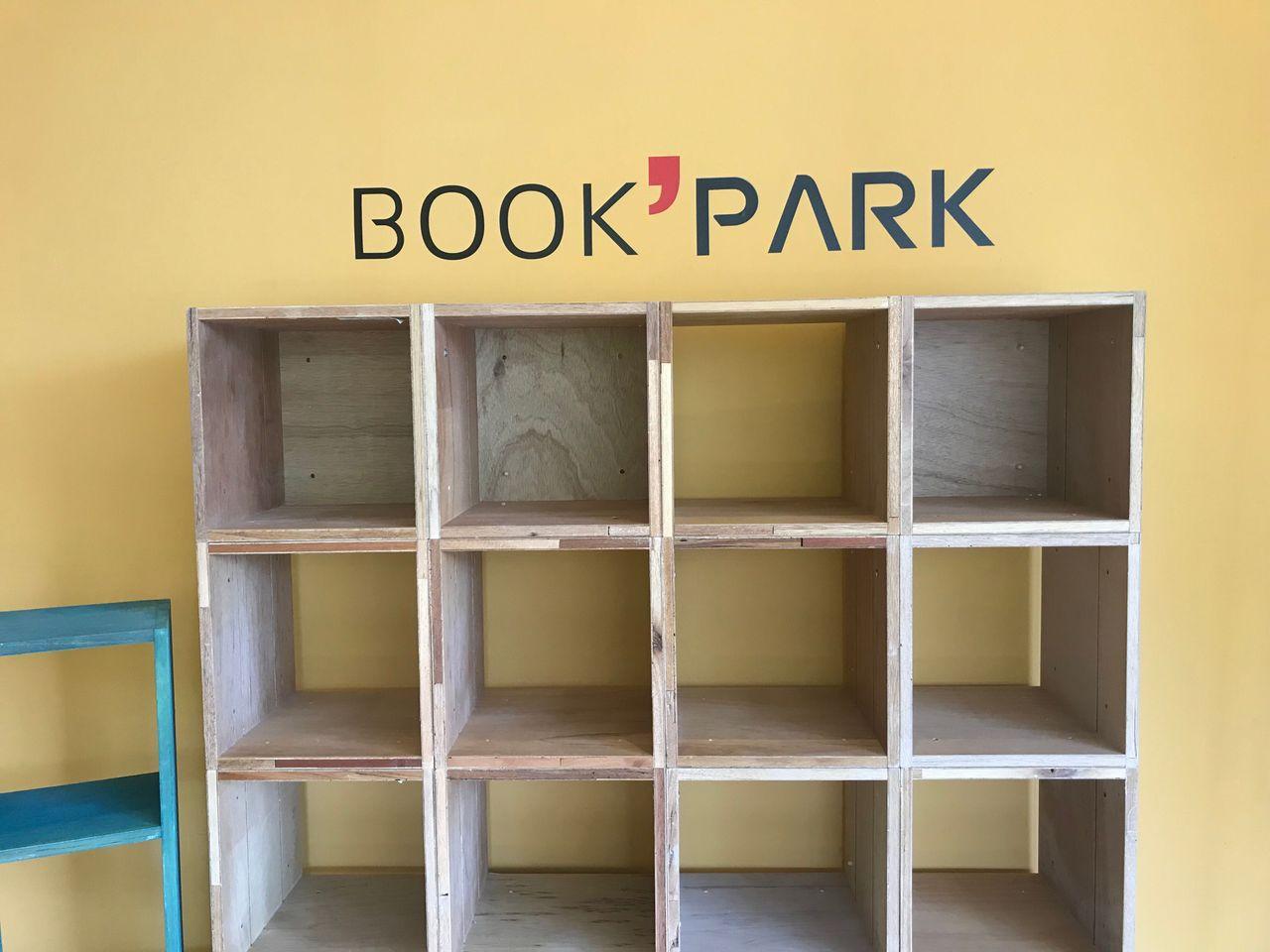 The interior of the entire Book Park is very large. After I walked in, I found that there are no holes. Compared with the noisy Star Library and the exquisiteness of Arc.N.Book, Book Park feels more magnificent and amazing.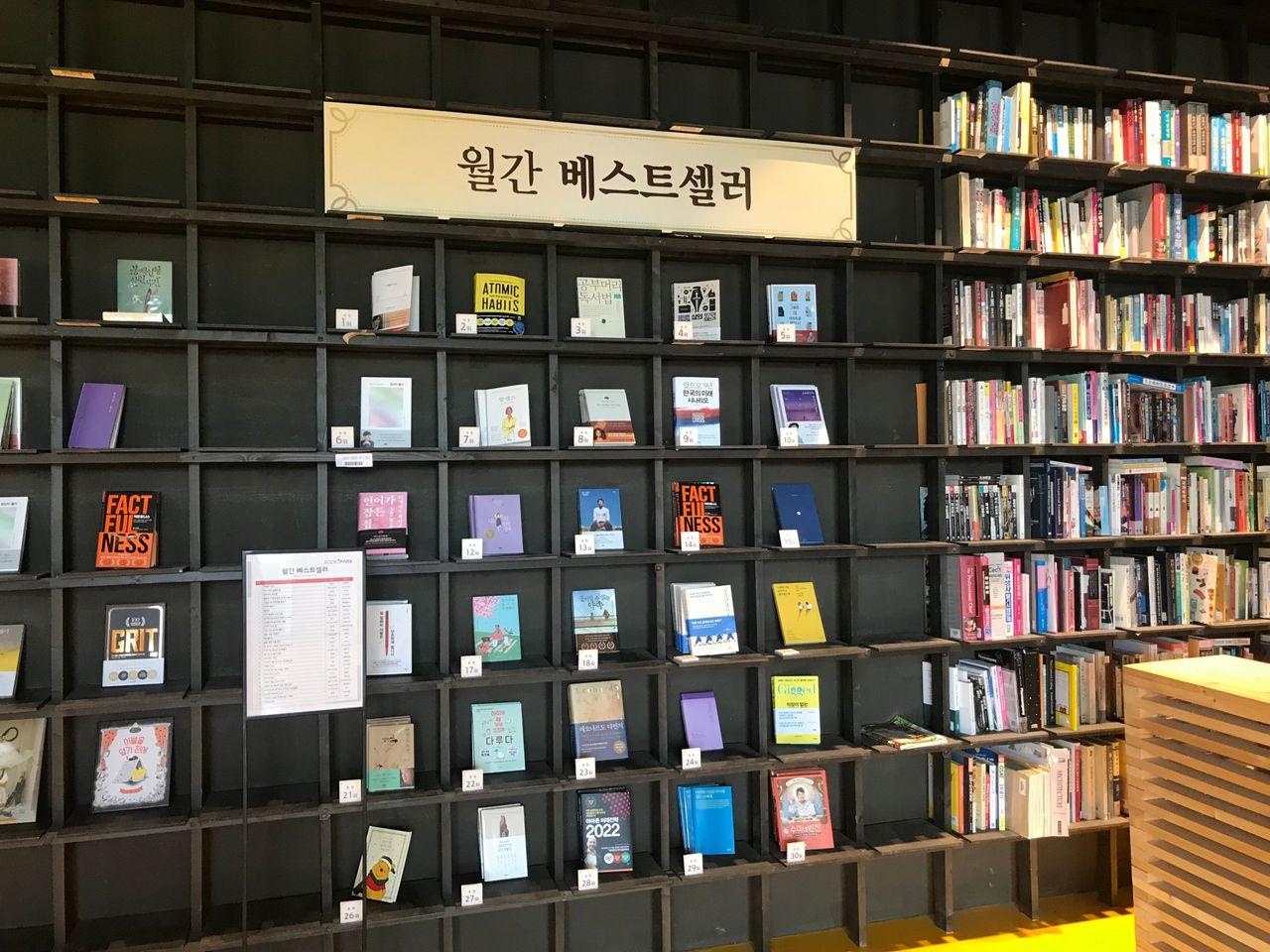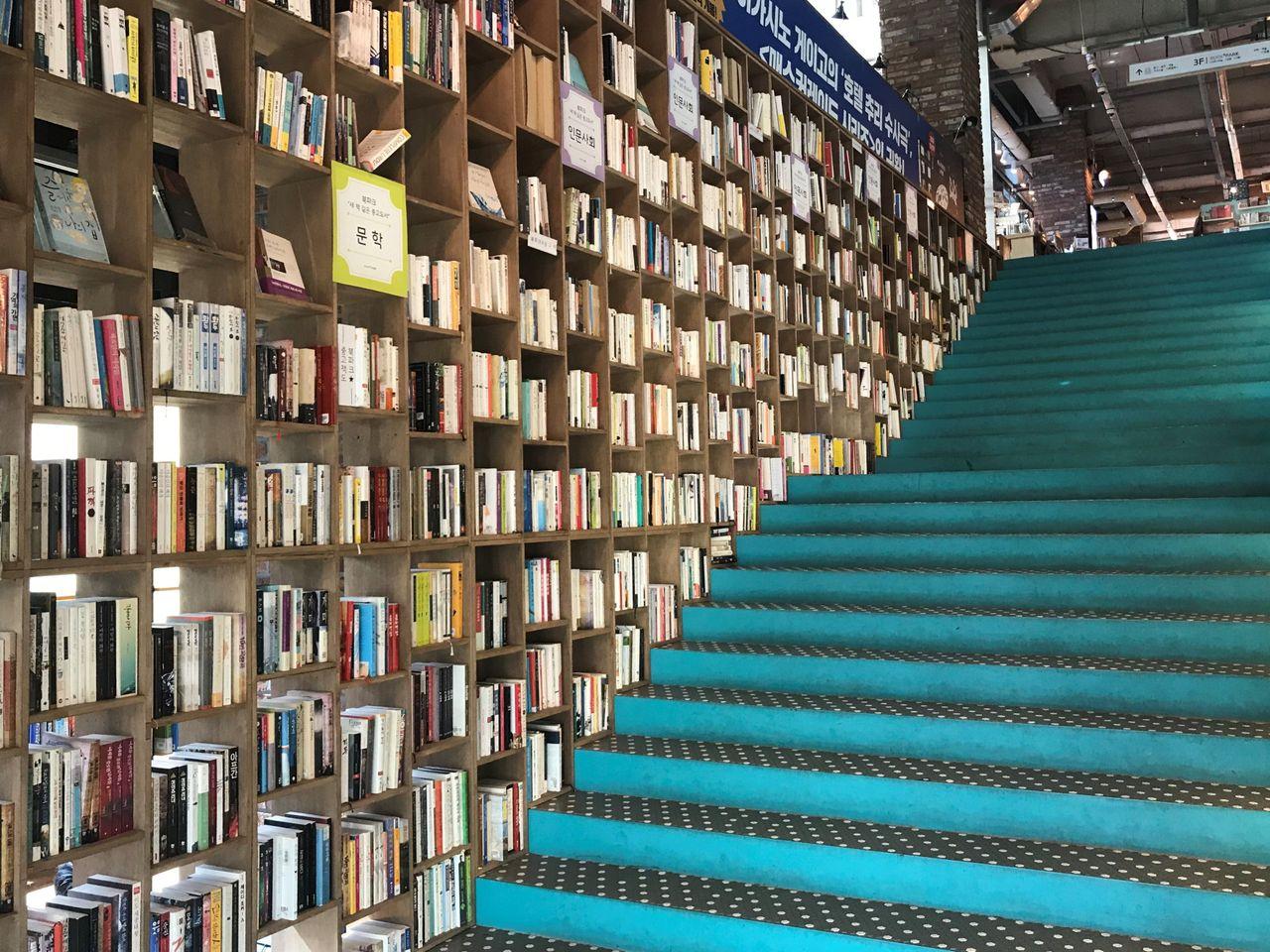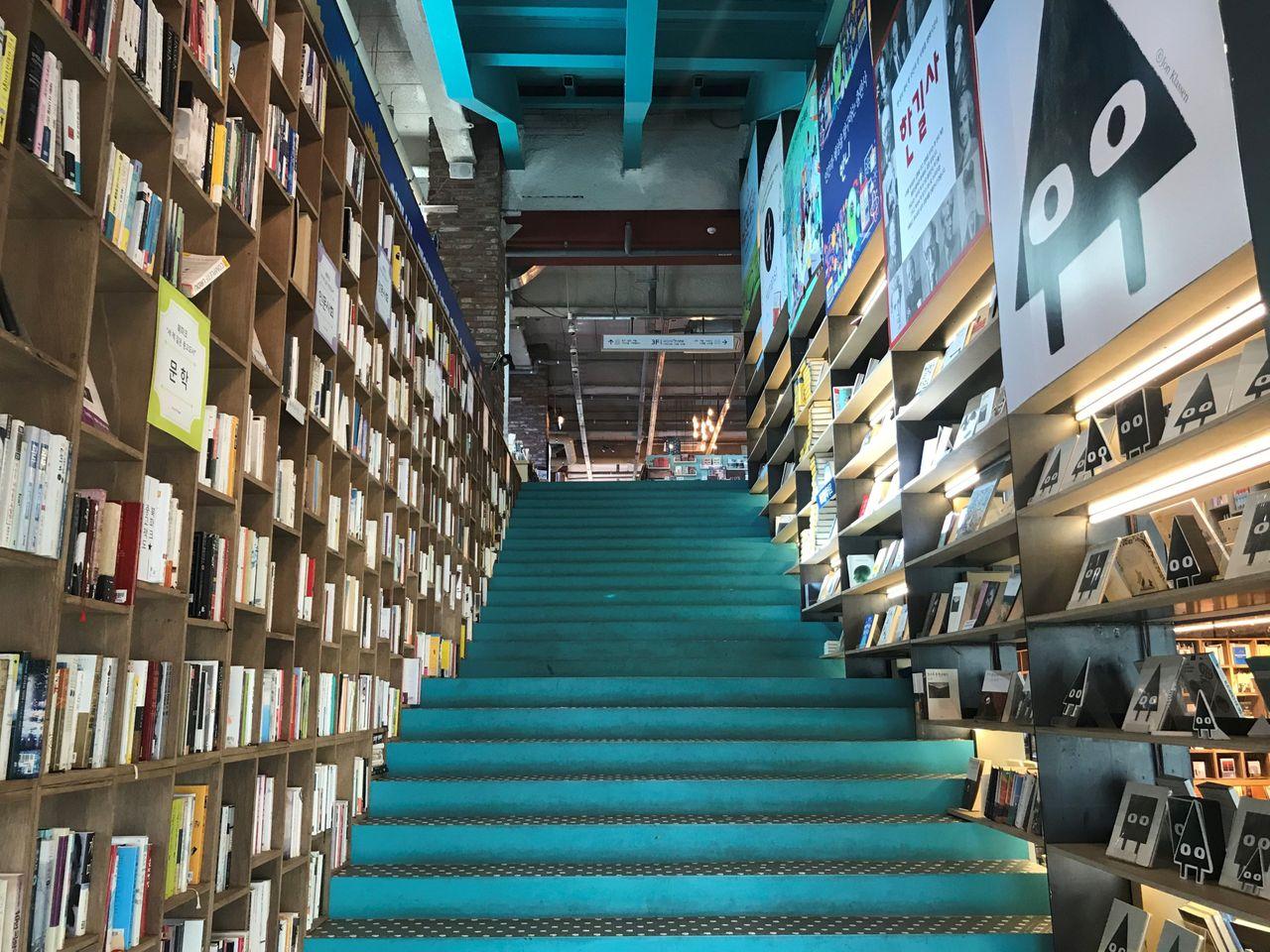 There are books walls full of this everywhere. Although the sizes are different and the colours are not arranged regularly, on the whole, the number of stools is beautiful. I feel that I can take artsy photos no matter where I go.
After almost walking upstairs, you will reach a space similar to a patio. This is the best location for Book Park!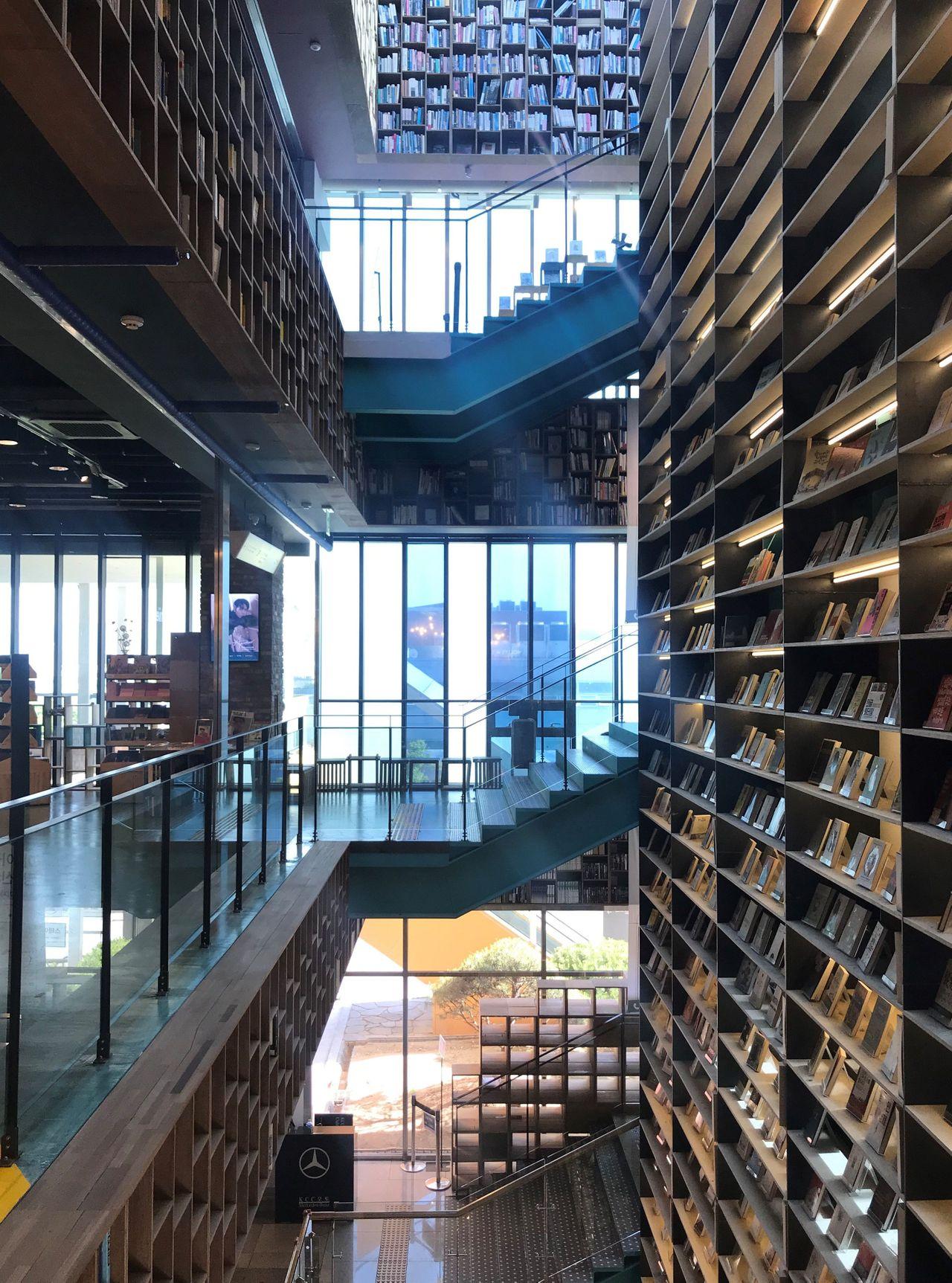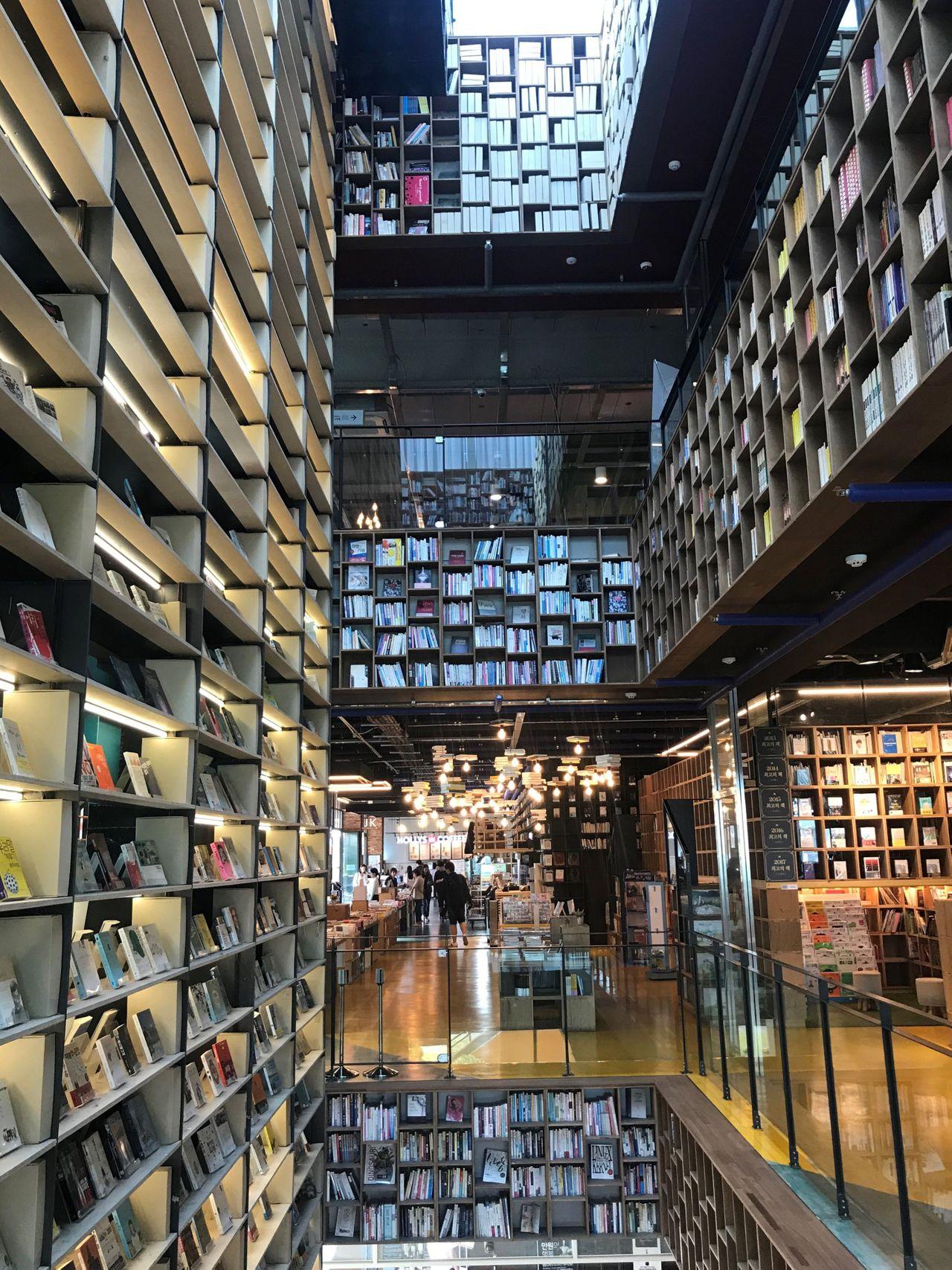 The three-floors space, coupled with the light flowing in from the large floor-to-ceiling windows, the three-story book wall is surprisingly spectacular. The two angles are compared, and the light is different, but they are both stunning.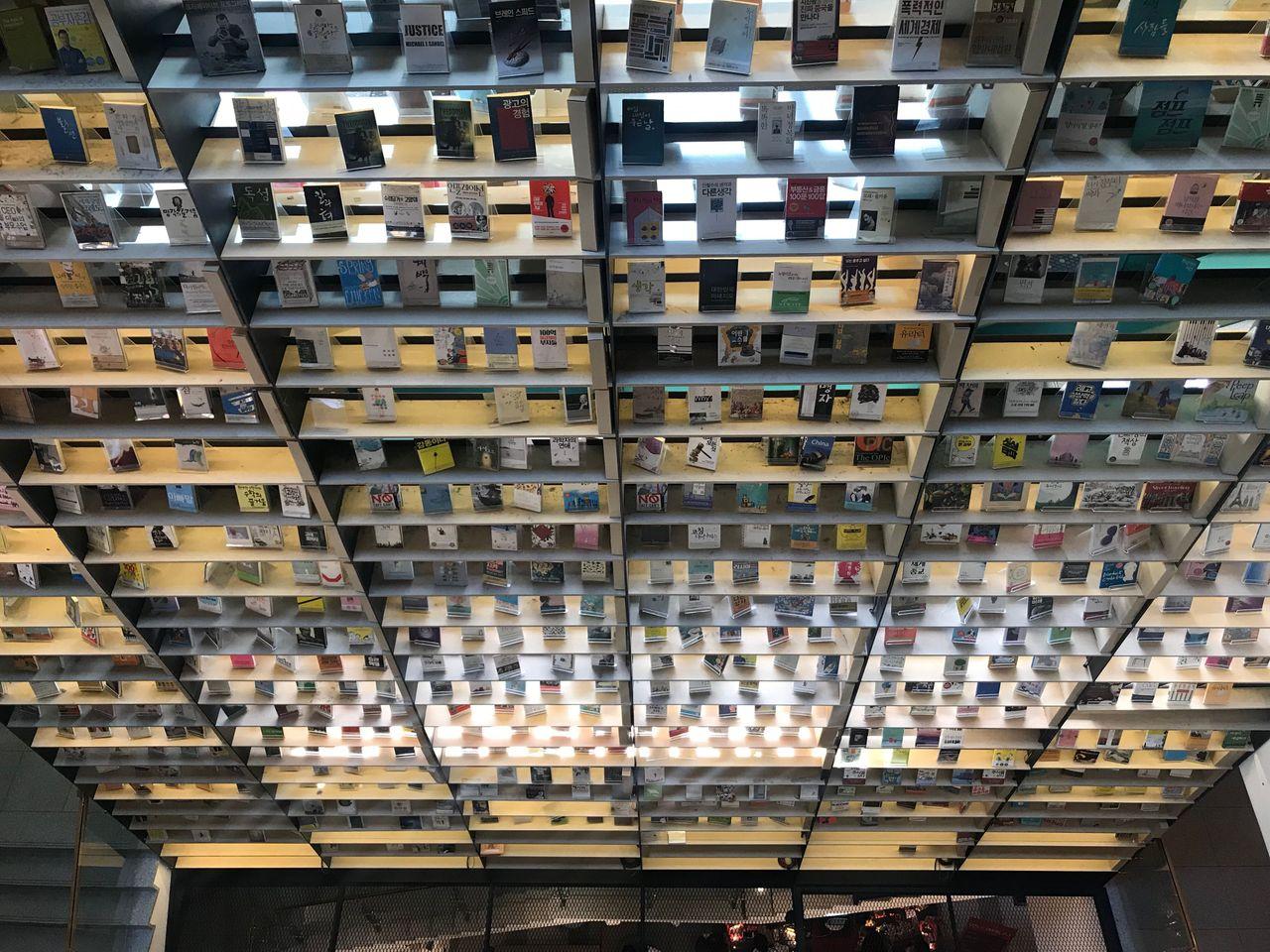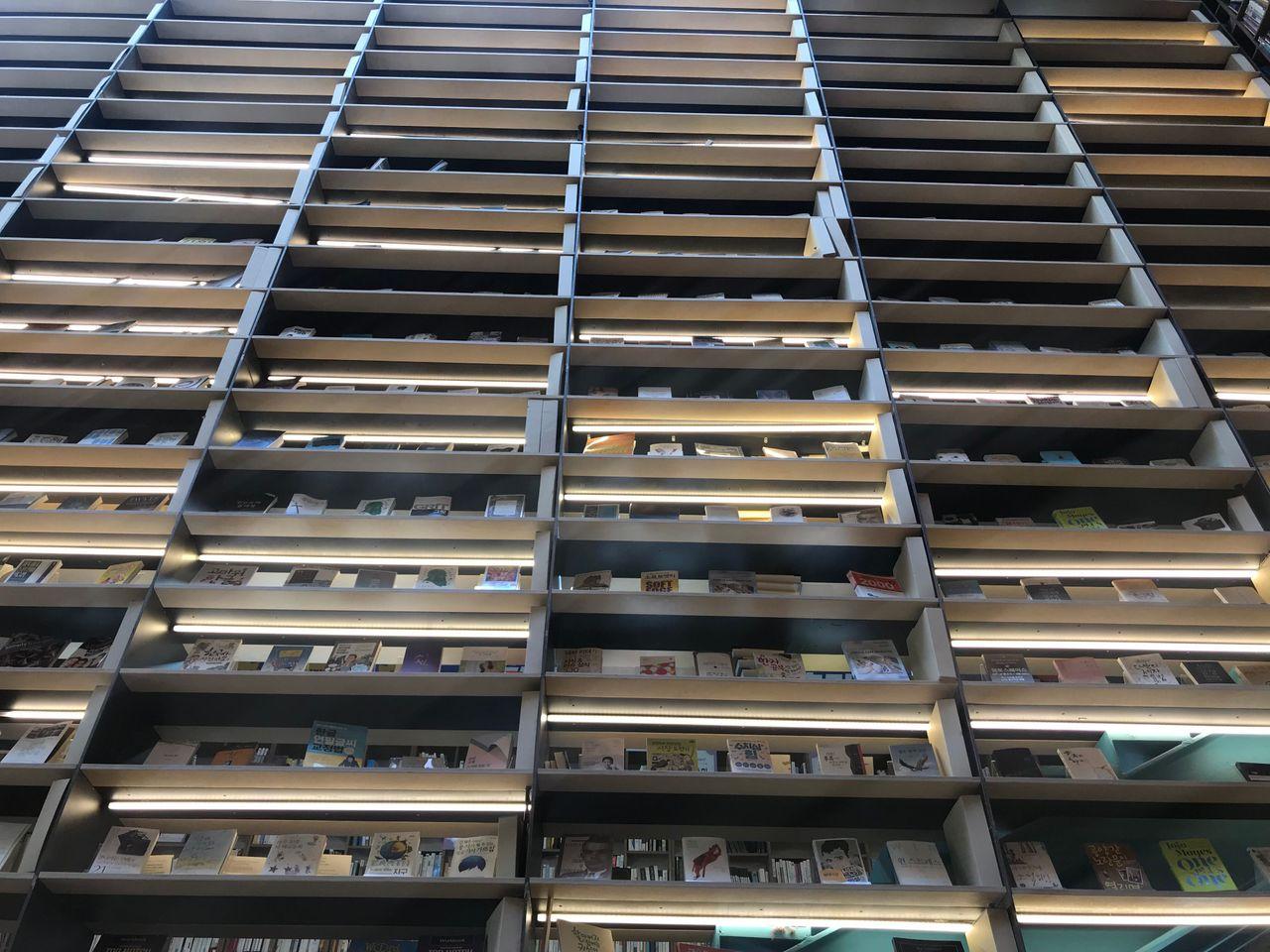 Looking up and down, although they are only the books displayed there, the size of Book Park is larger than Arc.N.Book, and it is less likely to be tied up.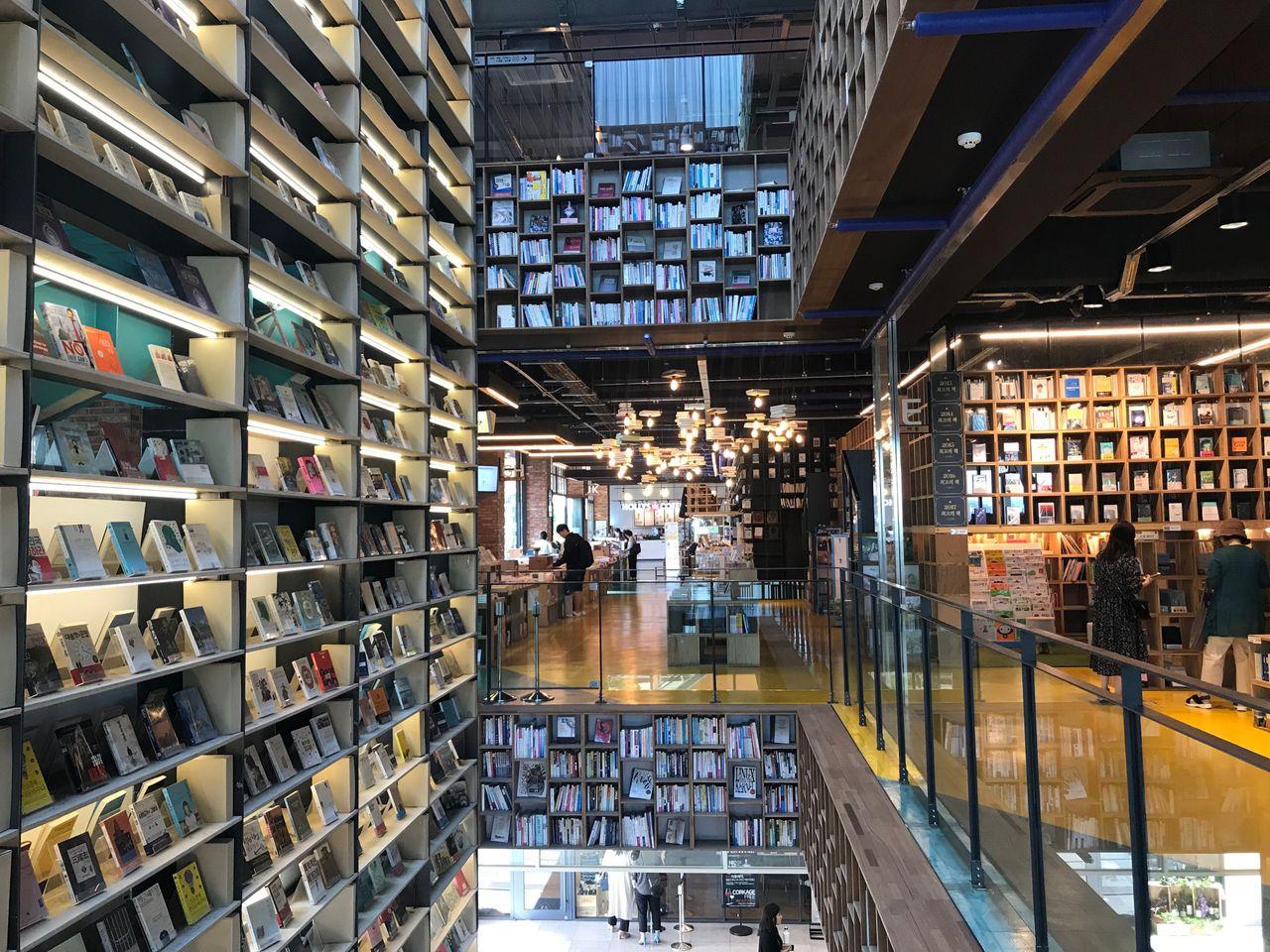 Each floor of the Book Park is like a different world, as if the plot of "Chicago Typewriter" is a bit like the space, time and plot in the text, let people linger.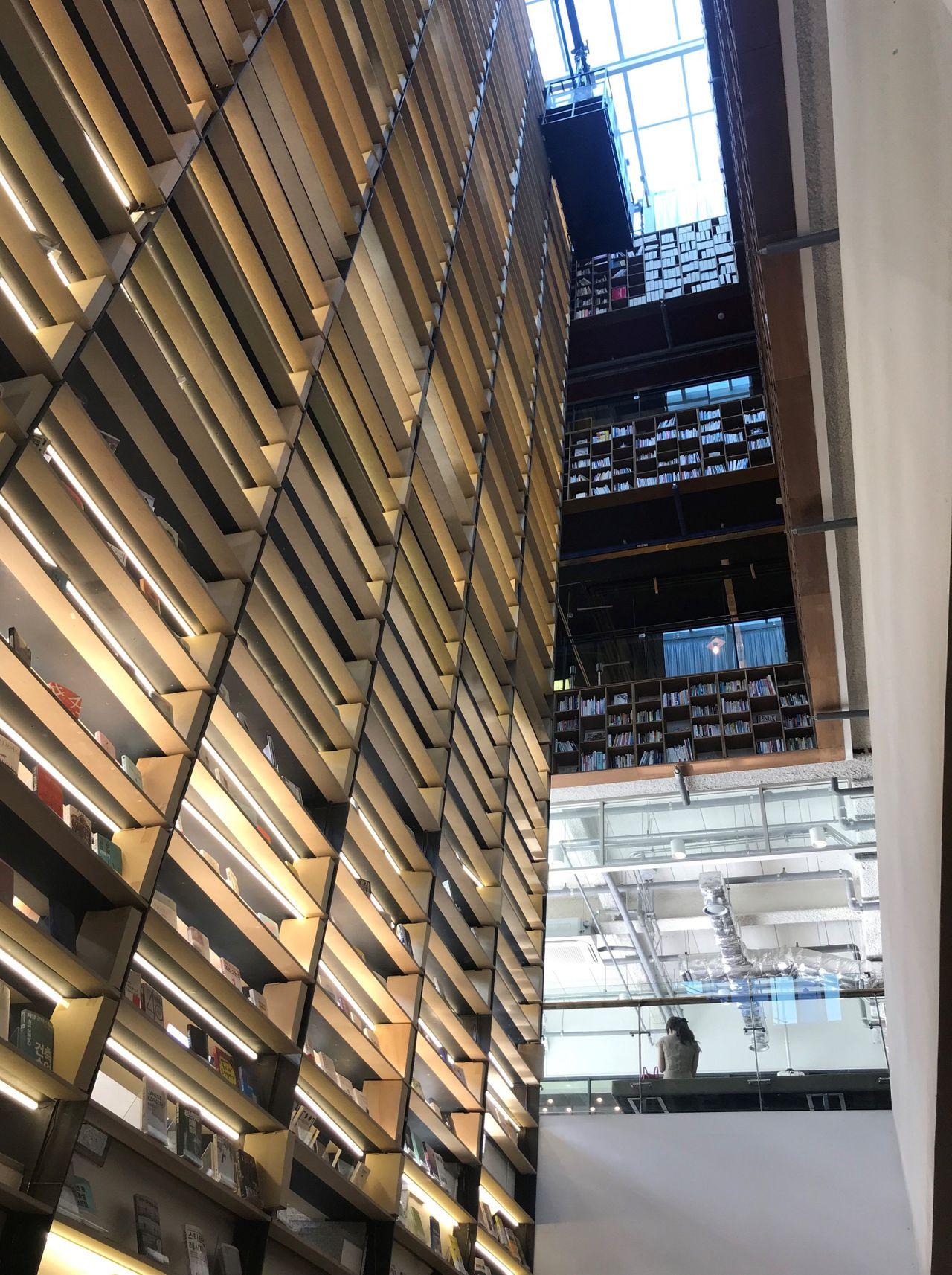 For those who are used to post photos on Instagram or taking photos of this huge and orderly arrangement, you must come to Book Park in Hangangjin Station (Itaewon area), which is really great.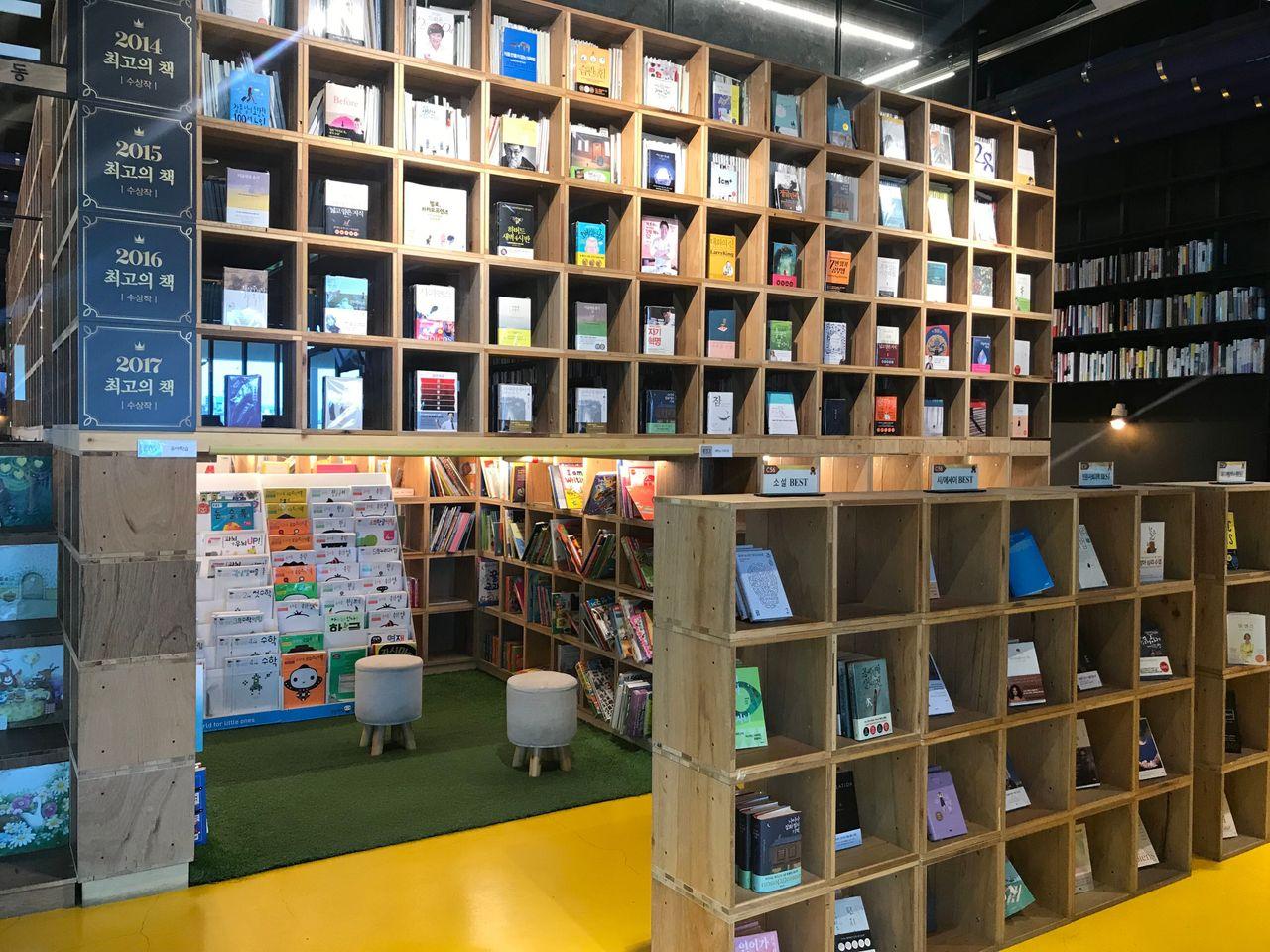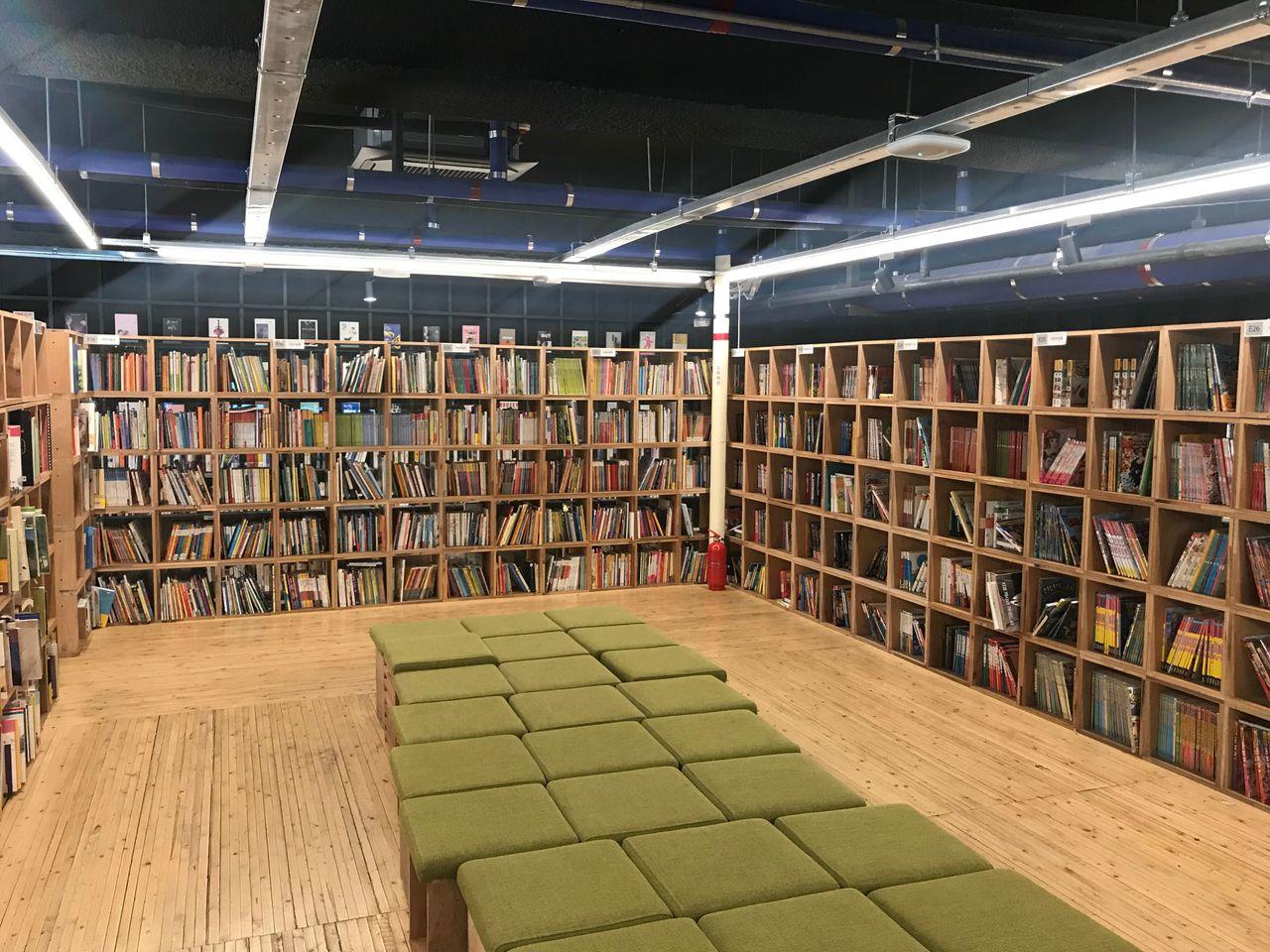 As I said just now, Book Park is not just a check-in point. It is actually a compound cultural library with many books in it. Many people also come here to read and rest, as a living adjustment.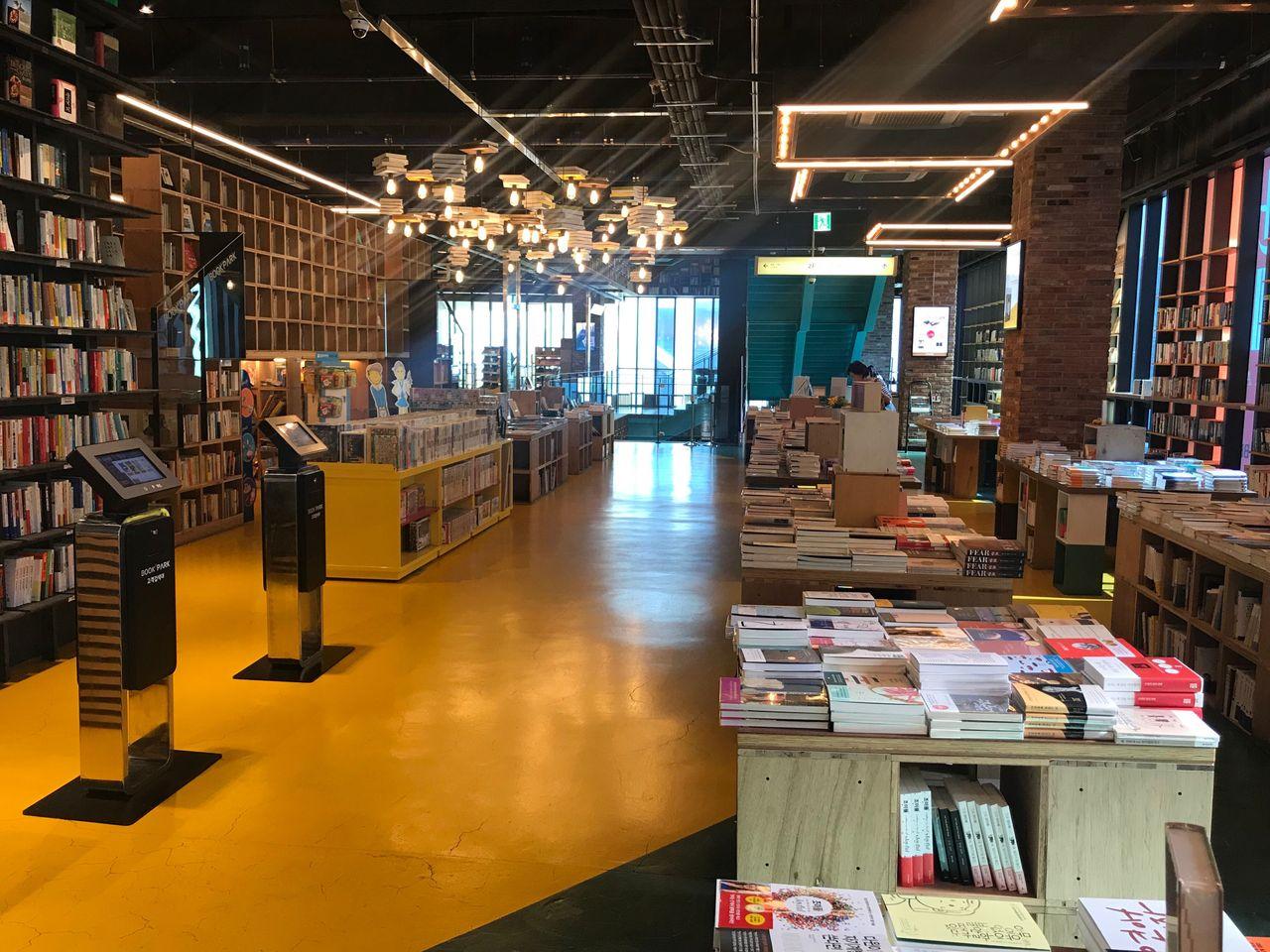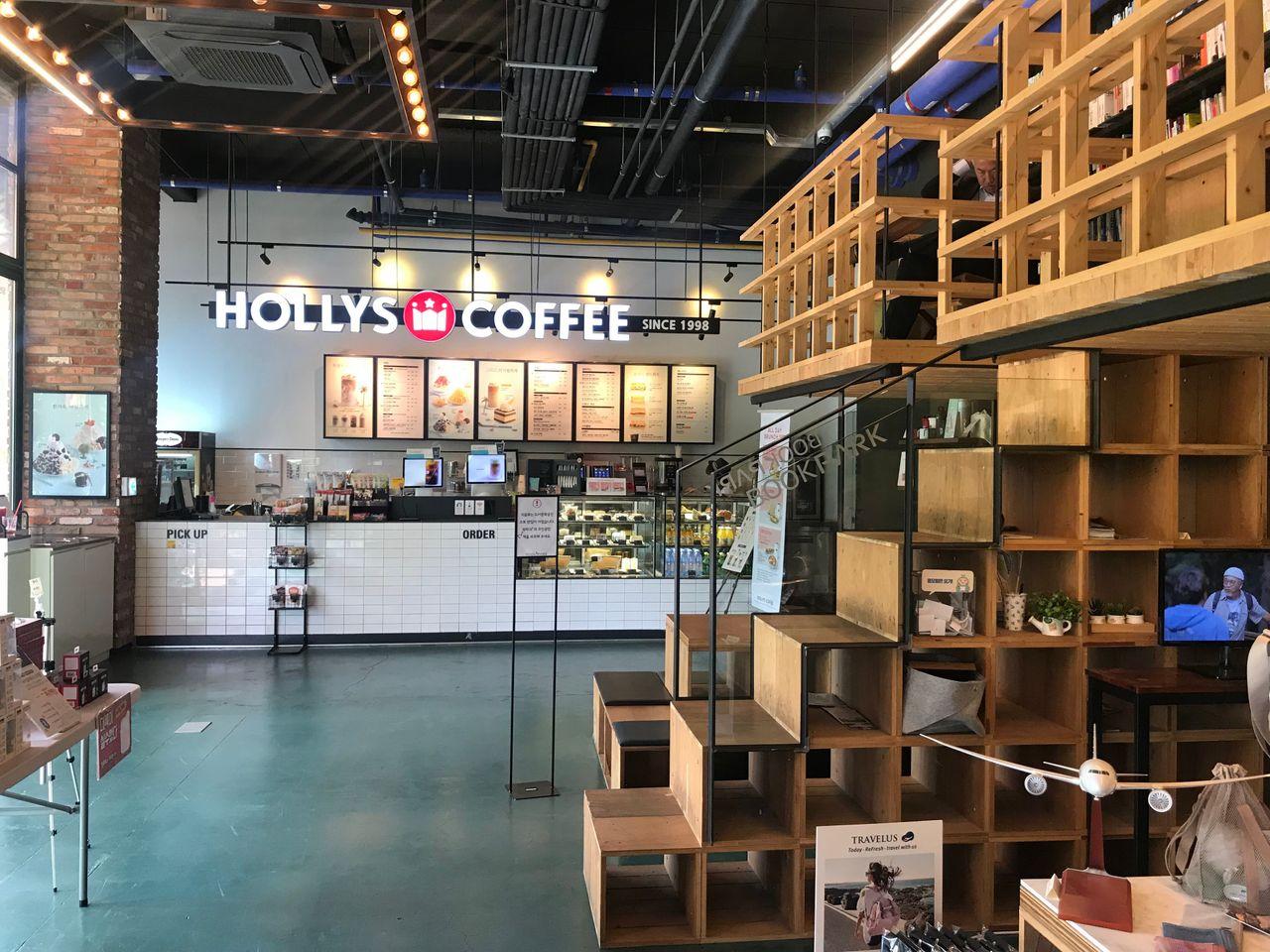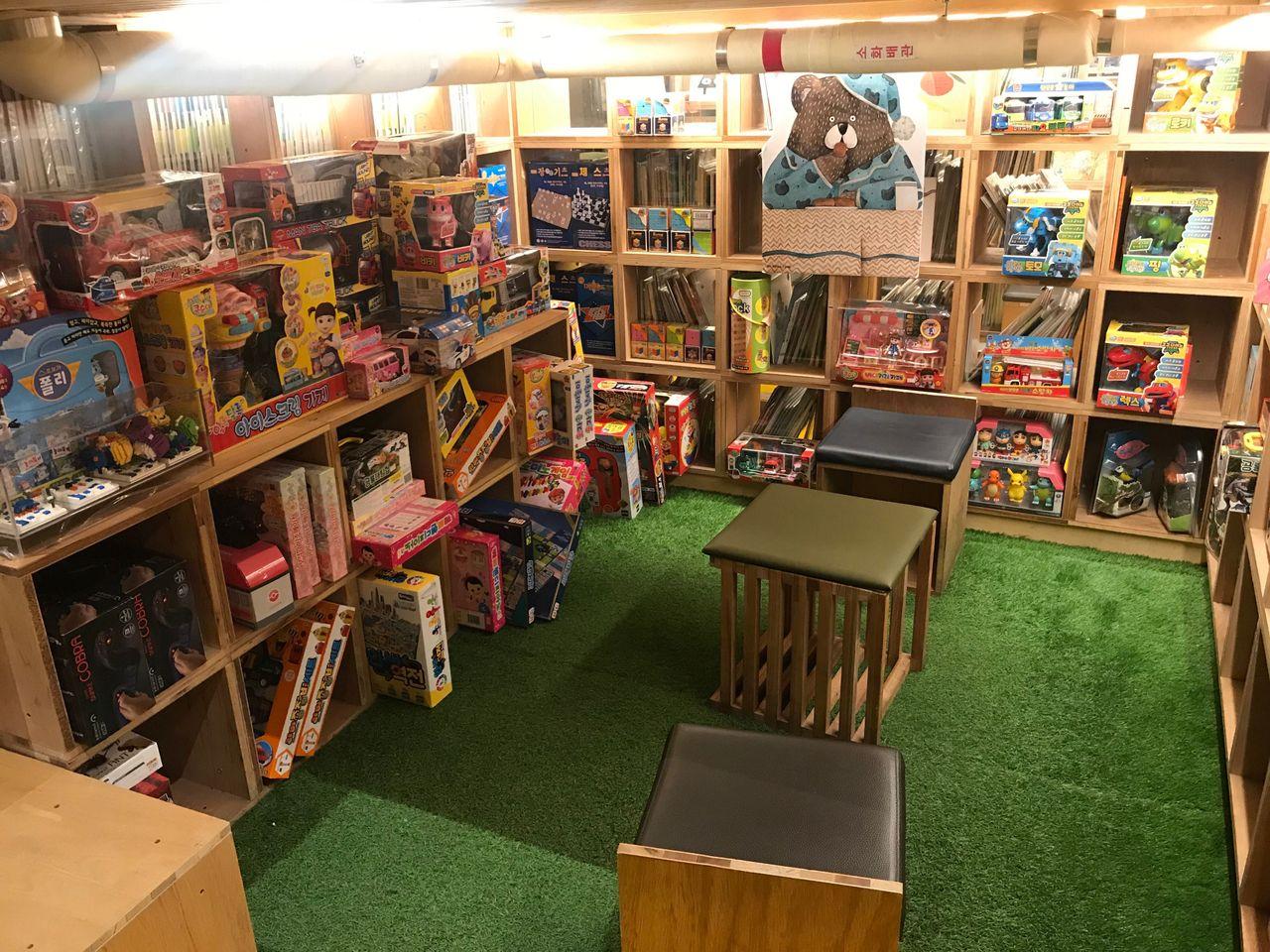 Space is organized in an orderly manner, and this one-by-one design gives a unique mystery when reading.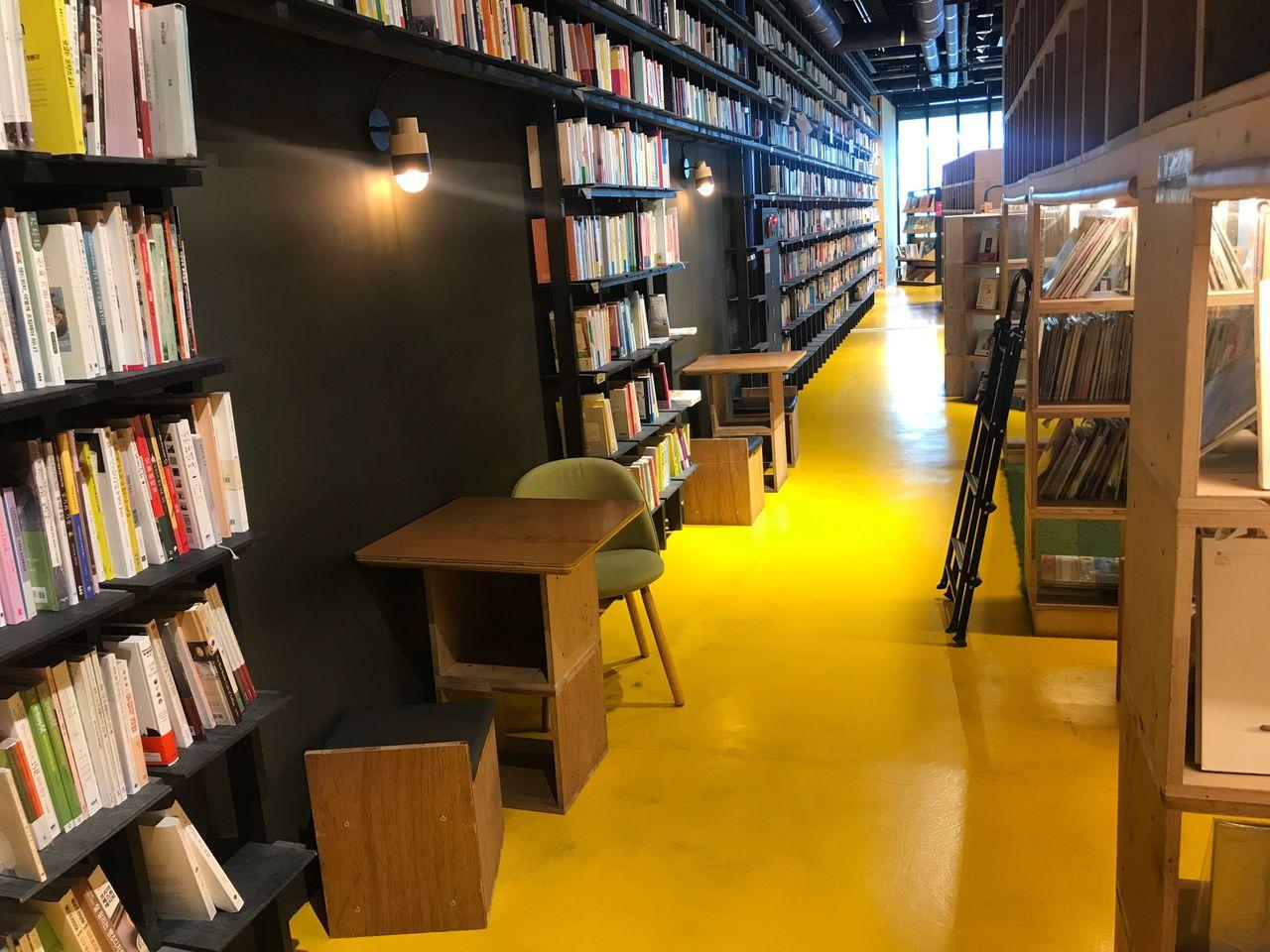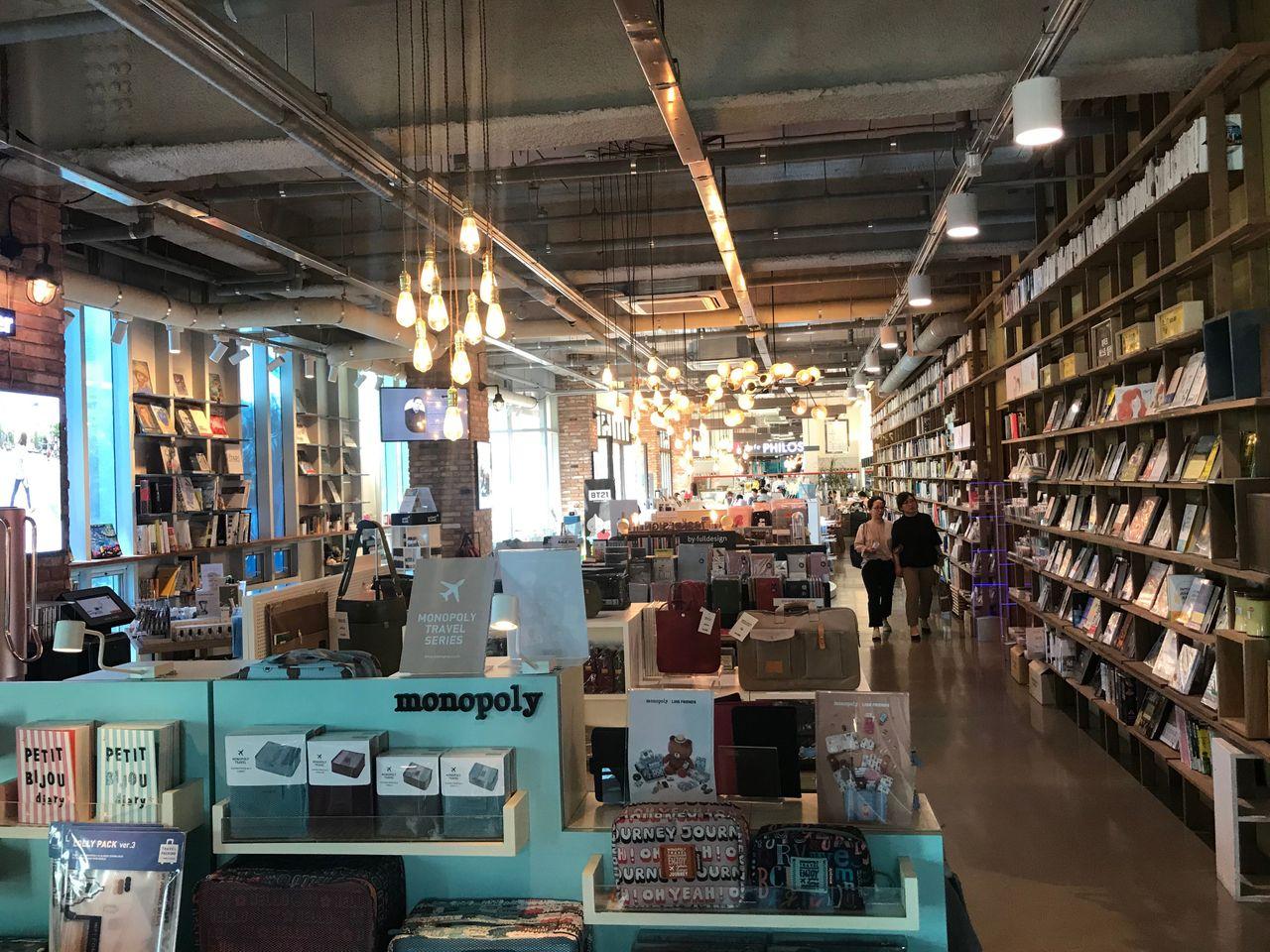 In addition to the industrial style, Book Park also uses a lot of wooden furniture to add overall warmth to the interior. After taking pictures in the bookcase patio, let's go to other places and take beautiful photos.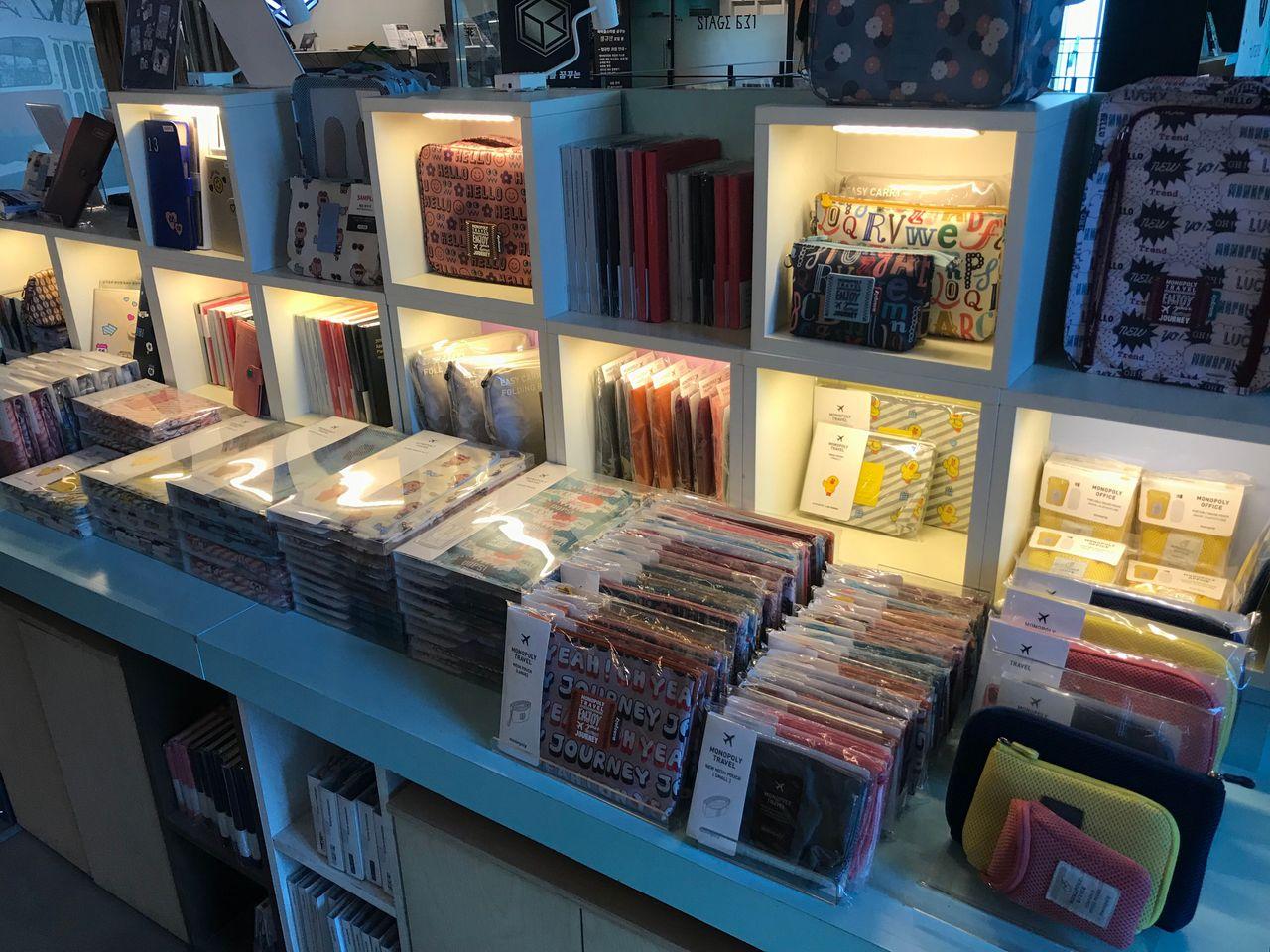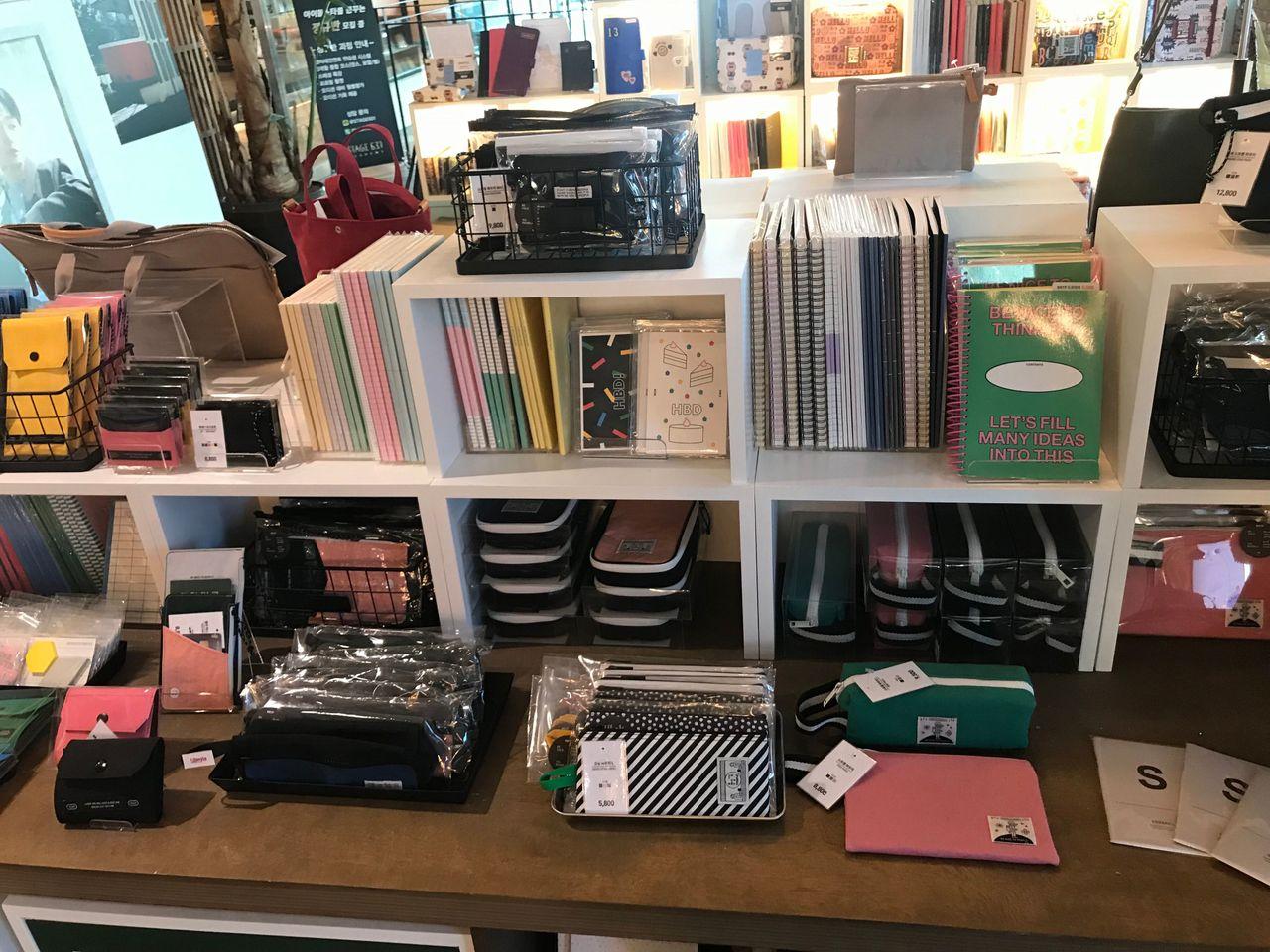 There are also many exquisite and cute design small things here. If you do n't have enough shopping in Daiso and ARTBOX, should you also come to this kind of compound cultural library, there will be many a lot to dig.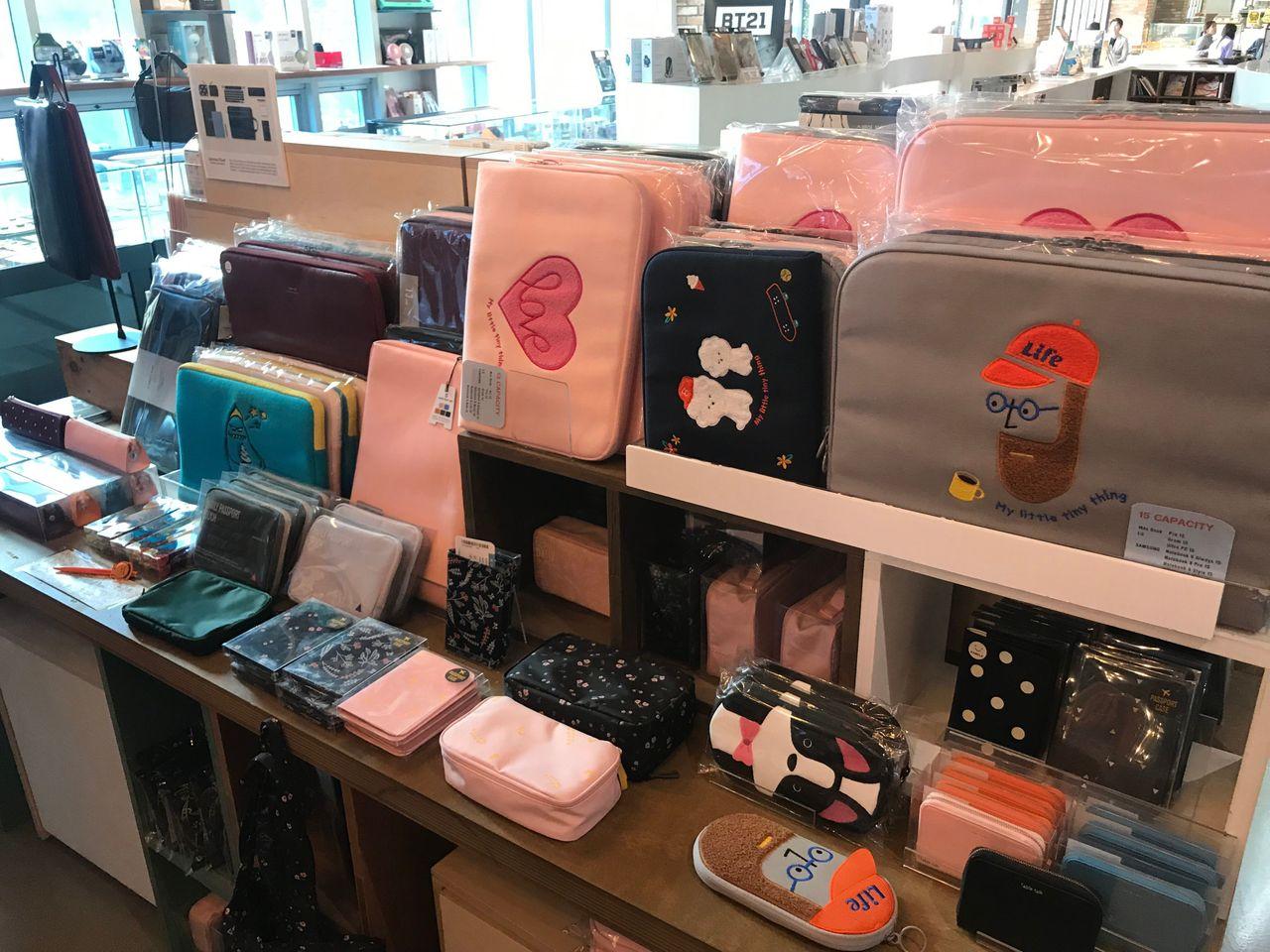 Although the price is not too cheap, the design sense is unique. Many Korean friends of the editor will also make a special trip to buy favourite brands or designer works to highlight the charm of personal items.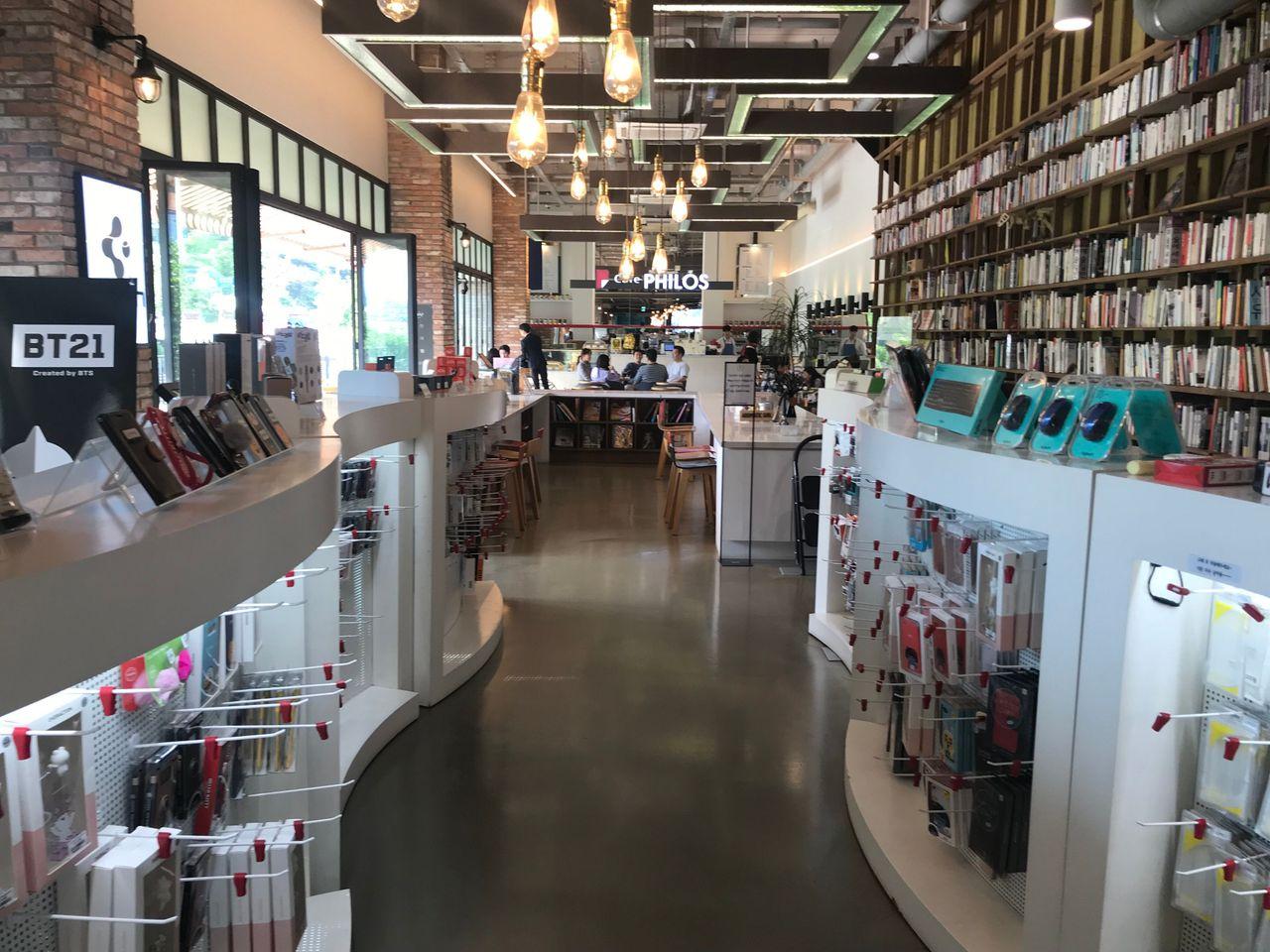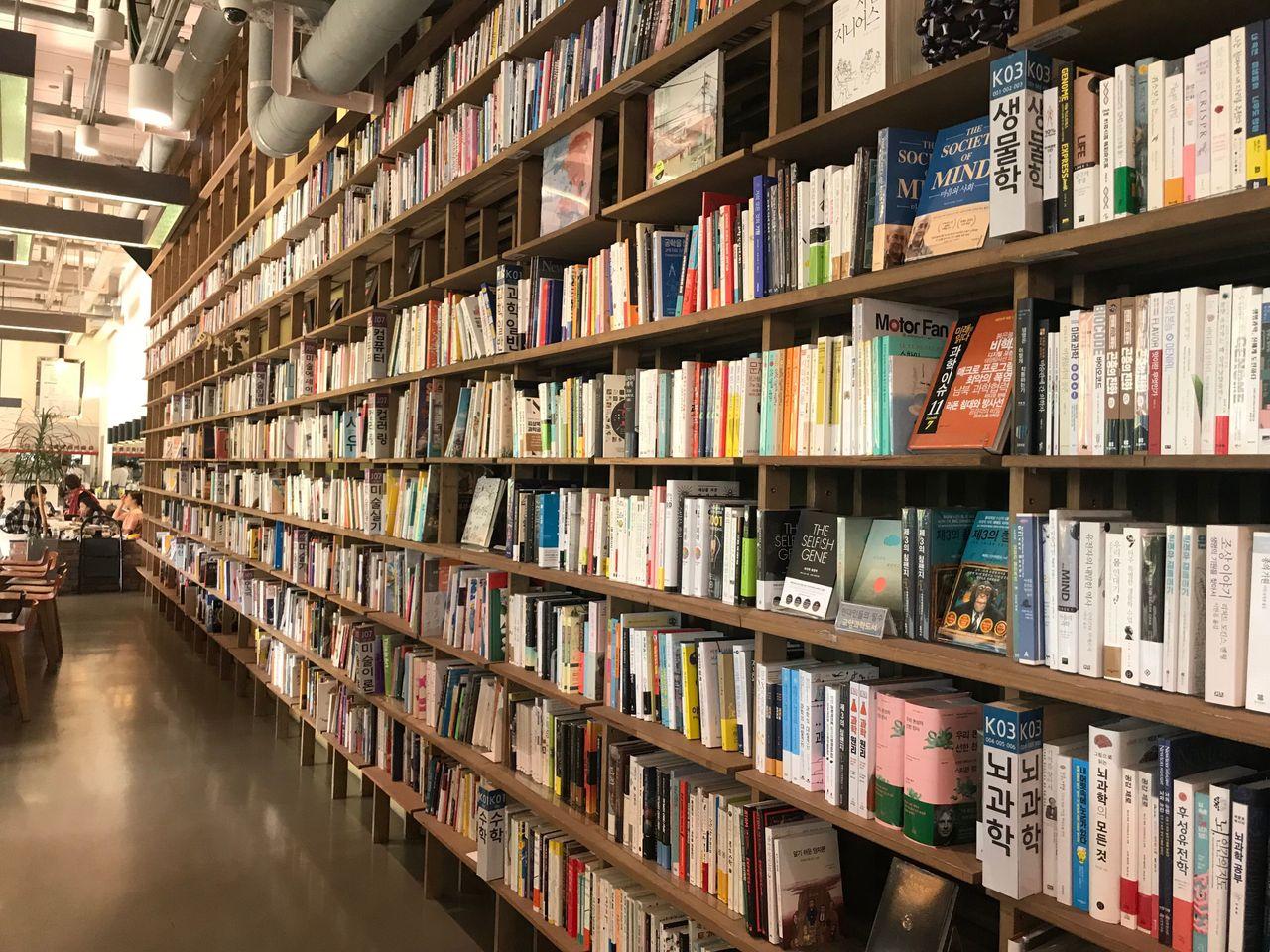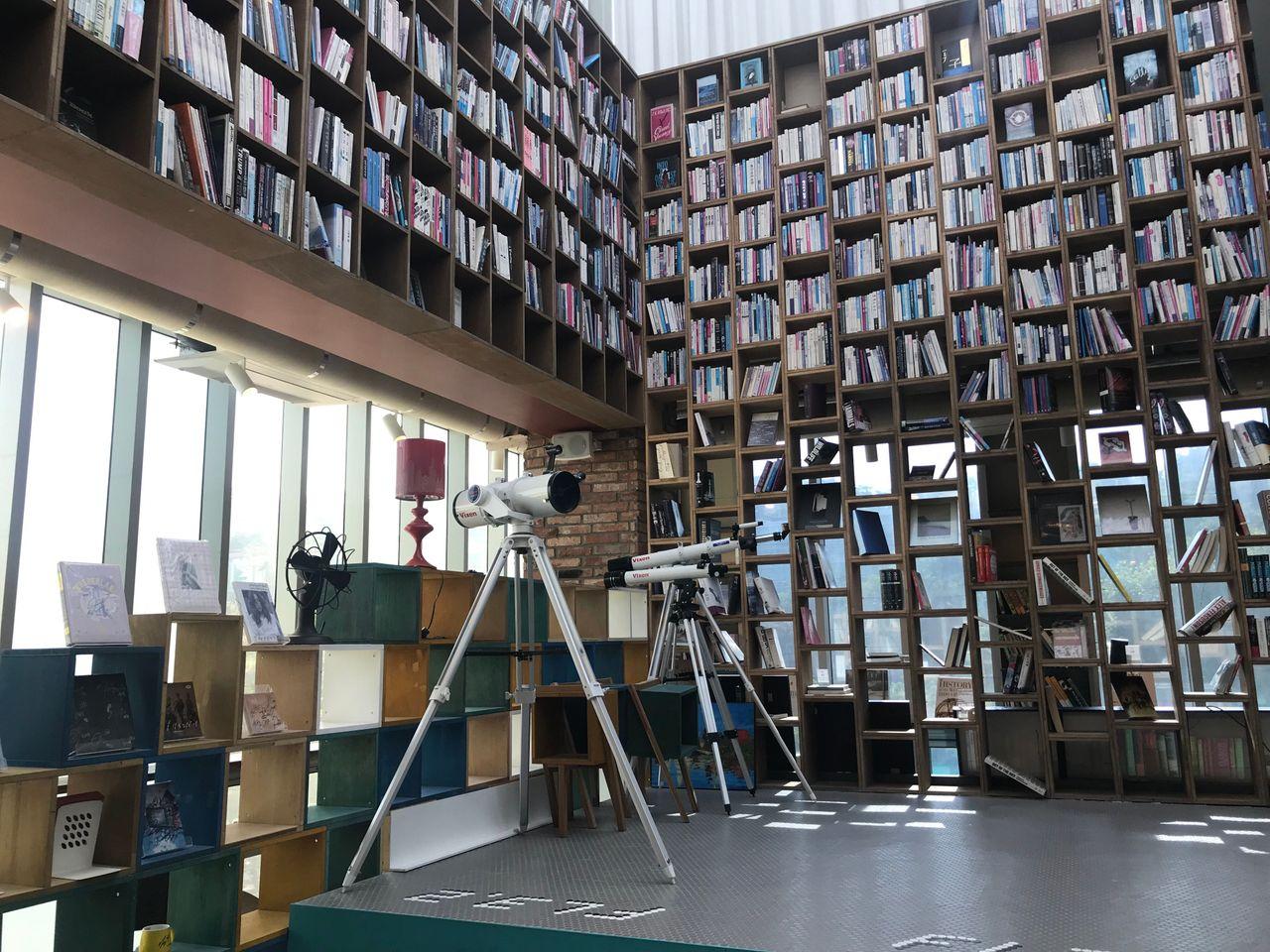 Full of bookcases, combined with warm and bright space planning, although Book Park is not as famous as the Starry Sky Library, it is also a very popular check-in spot recently. If you come to Itaewon next time, you might as well arrange it here.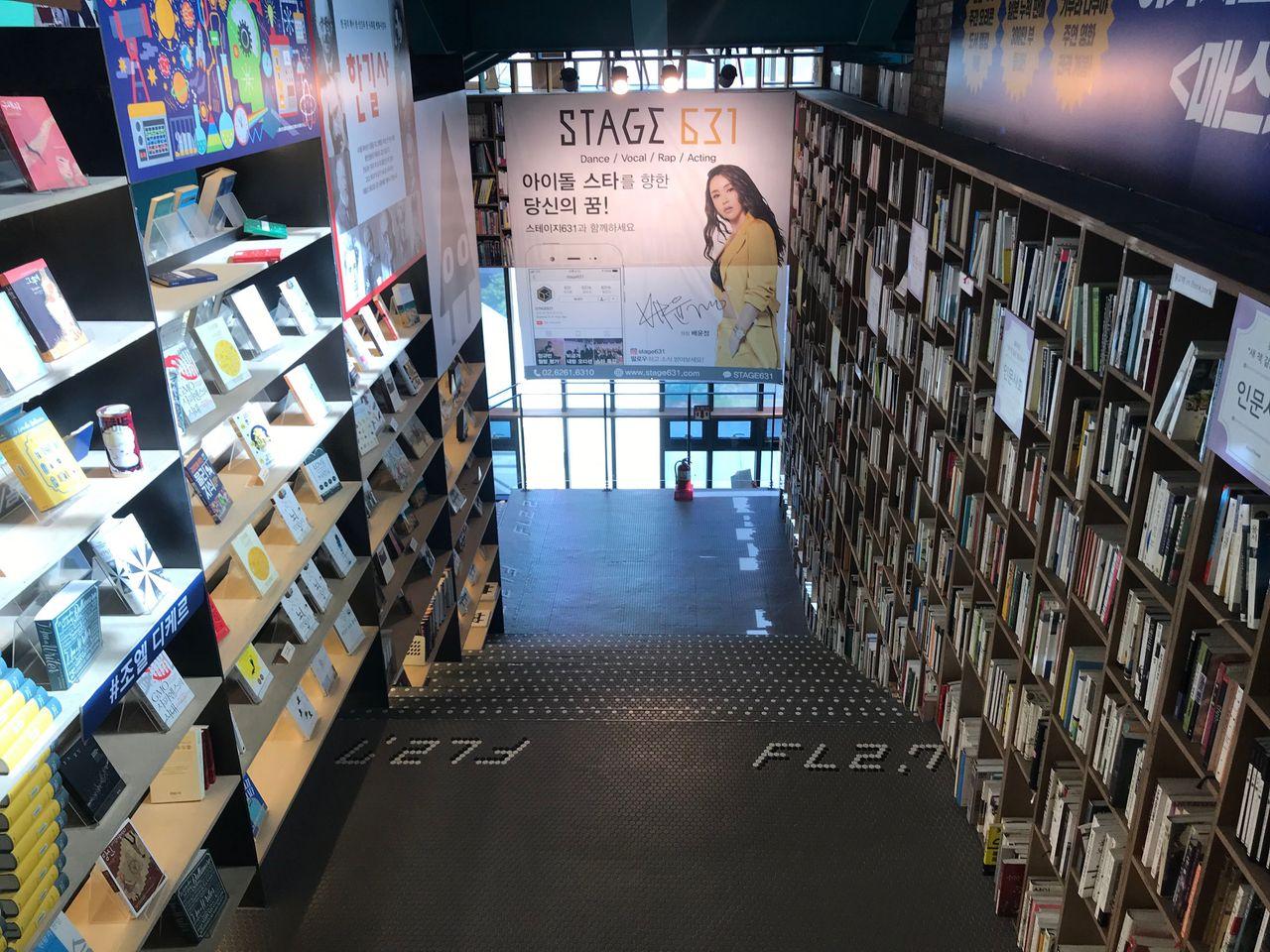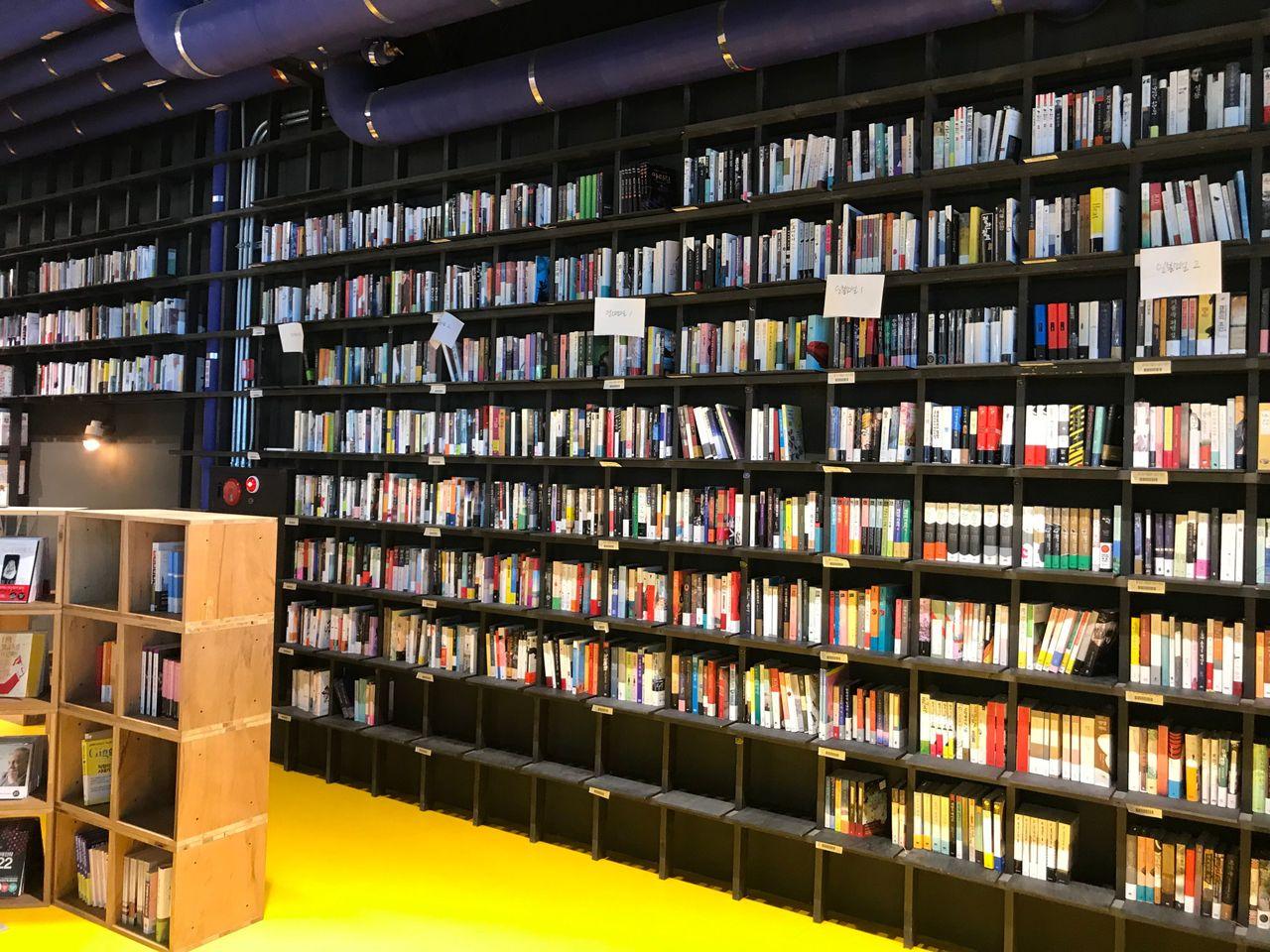 Besides books, it's still book, it creates a space for people to relax and be happy with nice design space. Come and walk around Book Park in Itaewon to take a unique photo.
---
This blog post is about Book Park, Itaewon. If you have any further inquiries, please feel free to comment below or shoot us an email at support@creatrip.com.
---