Visit to the Stationery Street of Dongdaemun
A Child's Wonderland! Visit to 'Dongdaemun Stationery Street' Where Even Adults will go back to Childhood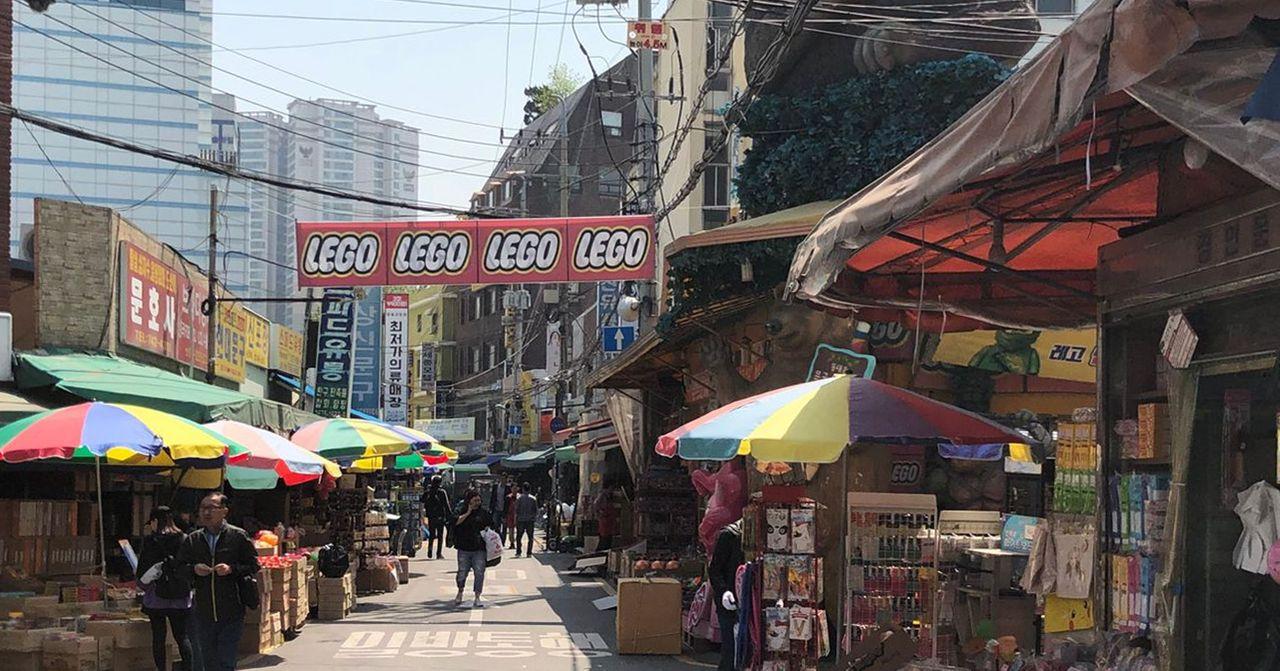 Hello, everyone! We are Creatrip, a group of Korean travel experts.
Dongdaemun Toy Street is the largest toy/stationery wholesale market place in Seoul. I personally paid a visit here to find out that it's really the most innocent and romantic paradise.
It's closed on Sundays. But don't worry, if you happen to be around here on a Sunday, you can go to the Dongmyo Market.(Click to Read)Take a look at this article to see if you'd like to visit. Just remember, children will definitely go crazy when they come here, so parents beware!
---
Visit to Dongdaemun Toy Street (Stationery Street) I Information
Address:36, Jong-ro 52-gil, Jongno-gu, Seoul, Republic of Korea / 서울 종로구 종로52길 36
Transportation:Seoul Metro Line 1 & 4 Dongdaemun Station Exit 4, second alley on the right
Hours:08:00-19:00;Closed on Sundays;Each store may have different hours
---
Visit to Dongdaemun Toy Street (Stationery Street) I Review
From Exit 4 Dongdaemun Station, go to the first alley and you'll see a second alley where you'll see a sigh like the photo above. Follow the sign and you'll be at Dongdaemun Toy Street.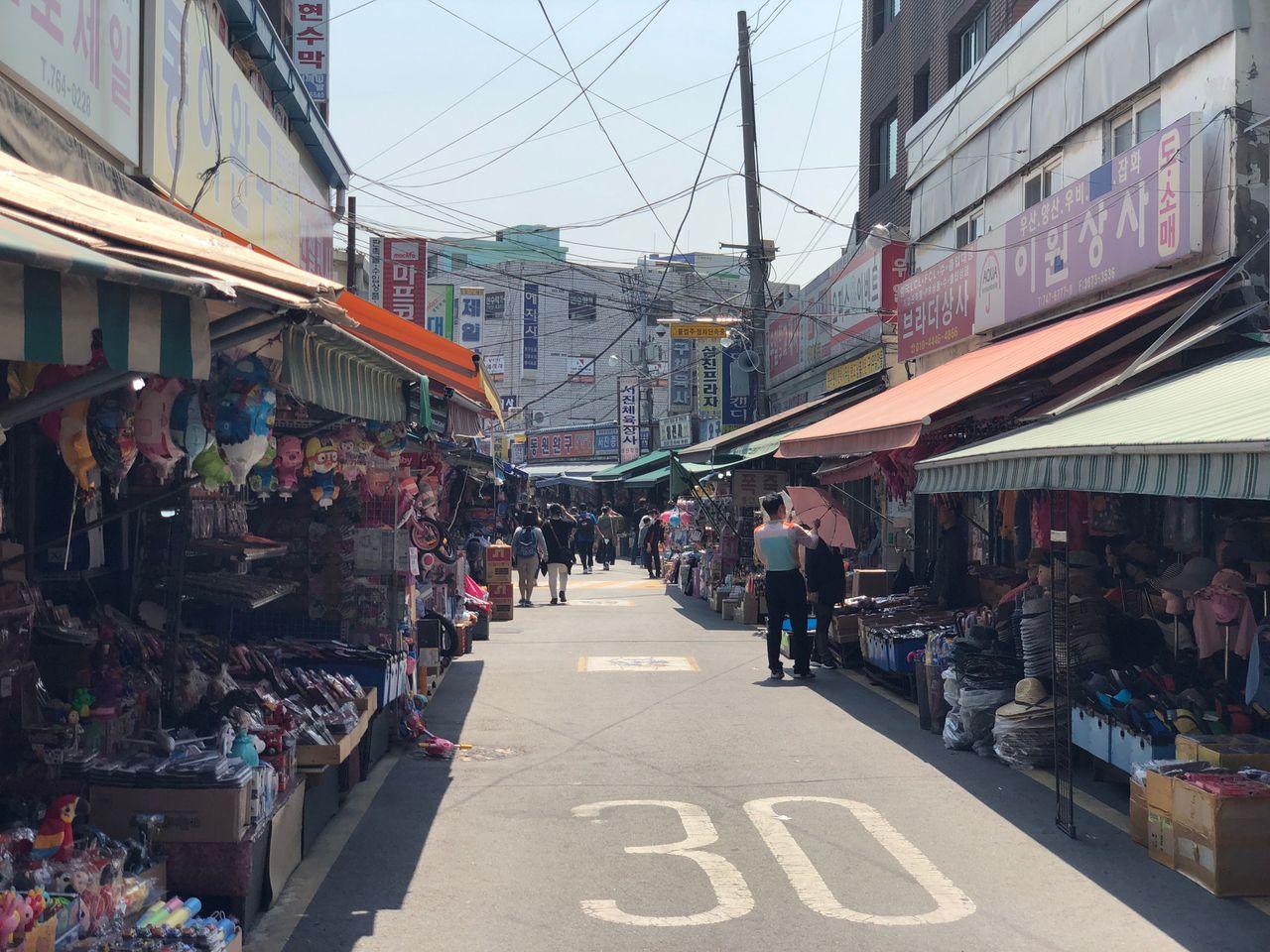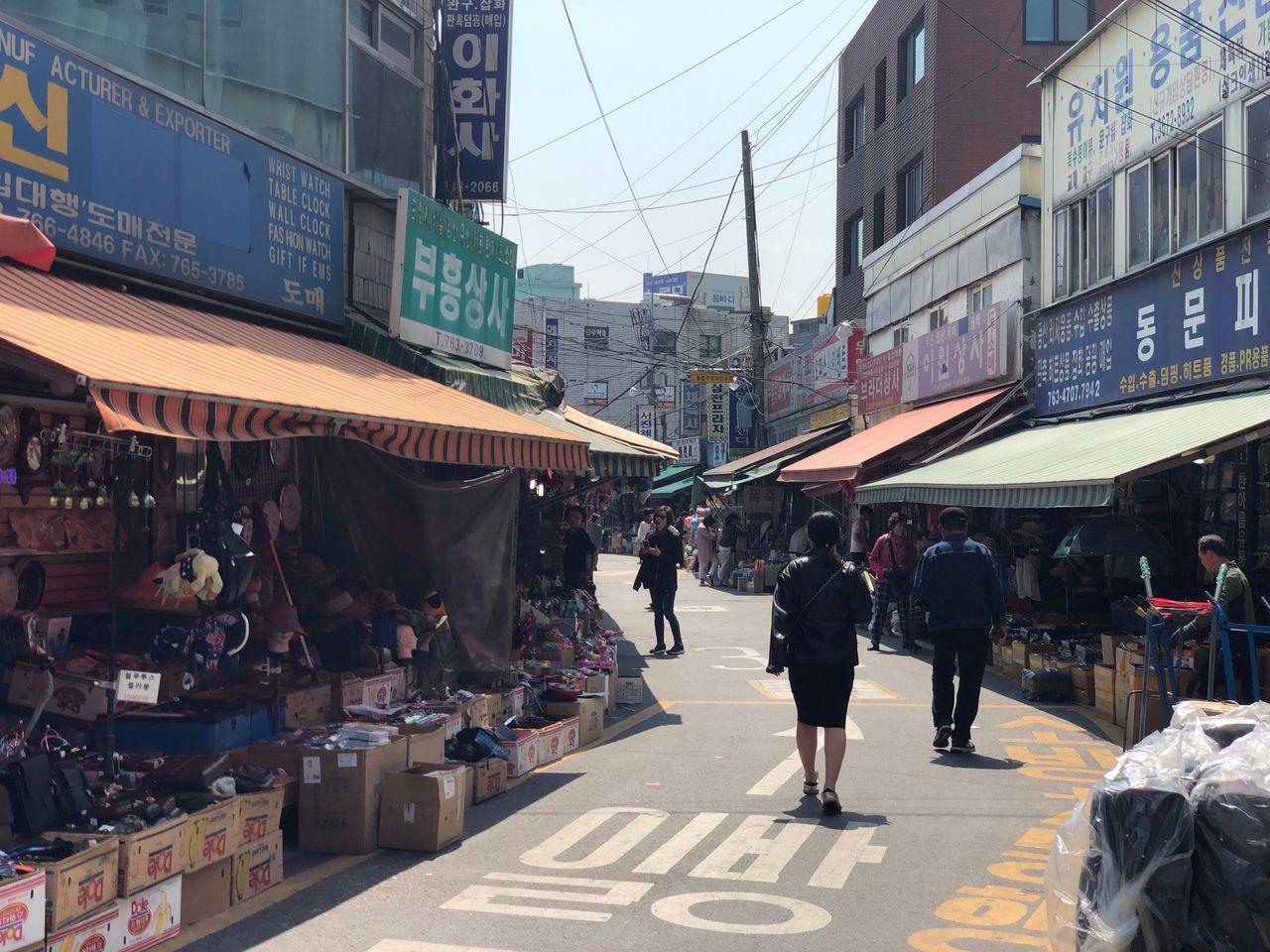 Dongdaemun Toy Street, which has a humble appearance, is the largest wholesale market for such supplies in Seoul. Here, you won't be able to sniff out any sign of fresh fish like in other traditional markets. Instead, the main products sold here are toys and countless stationeries.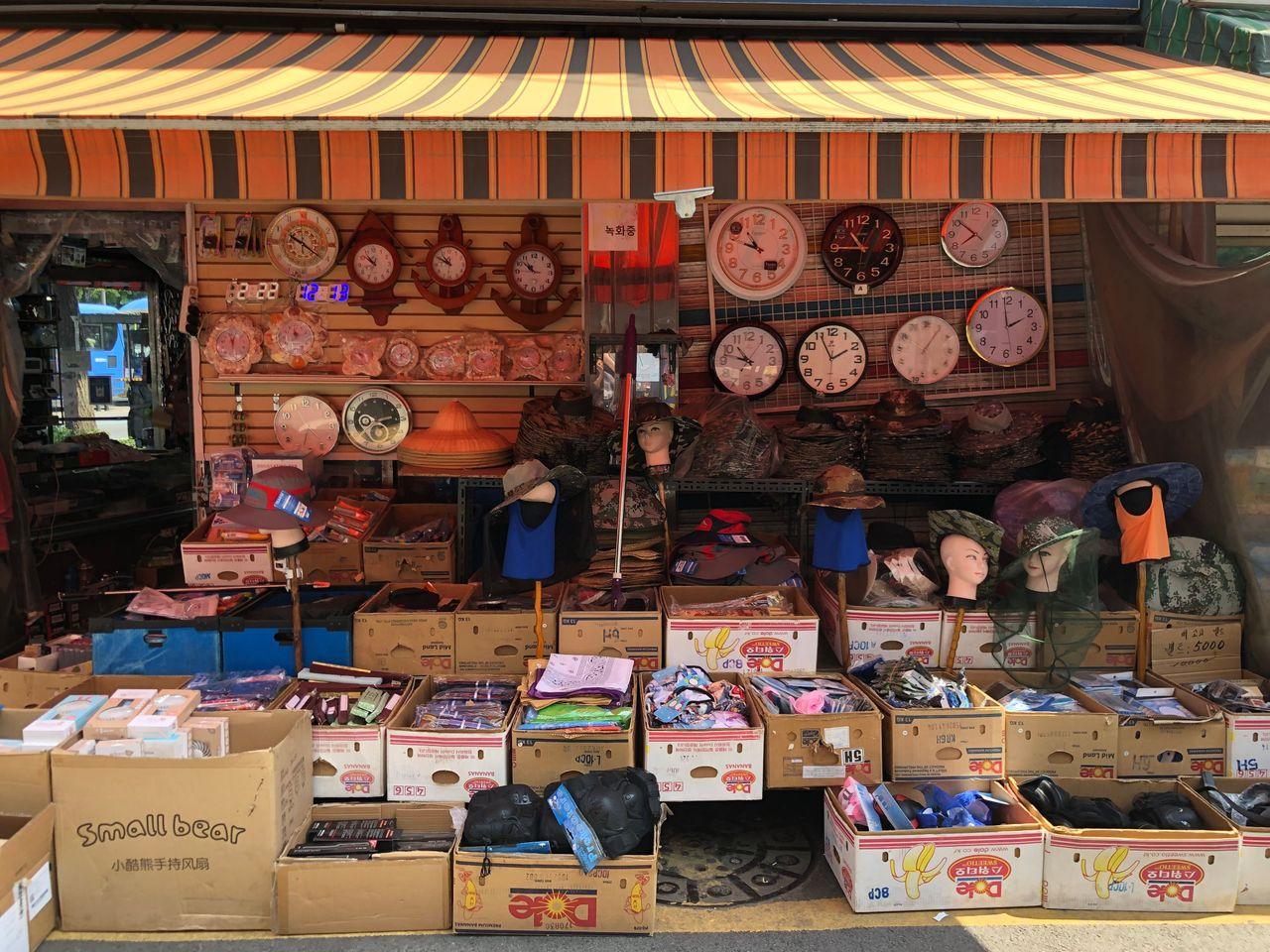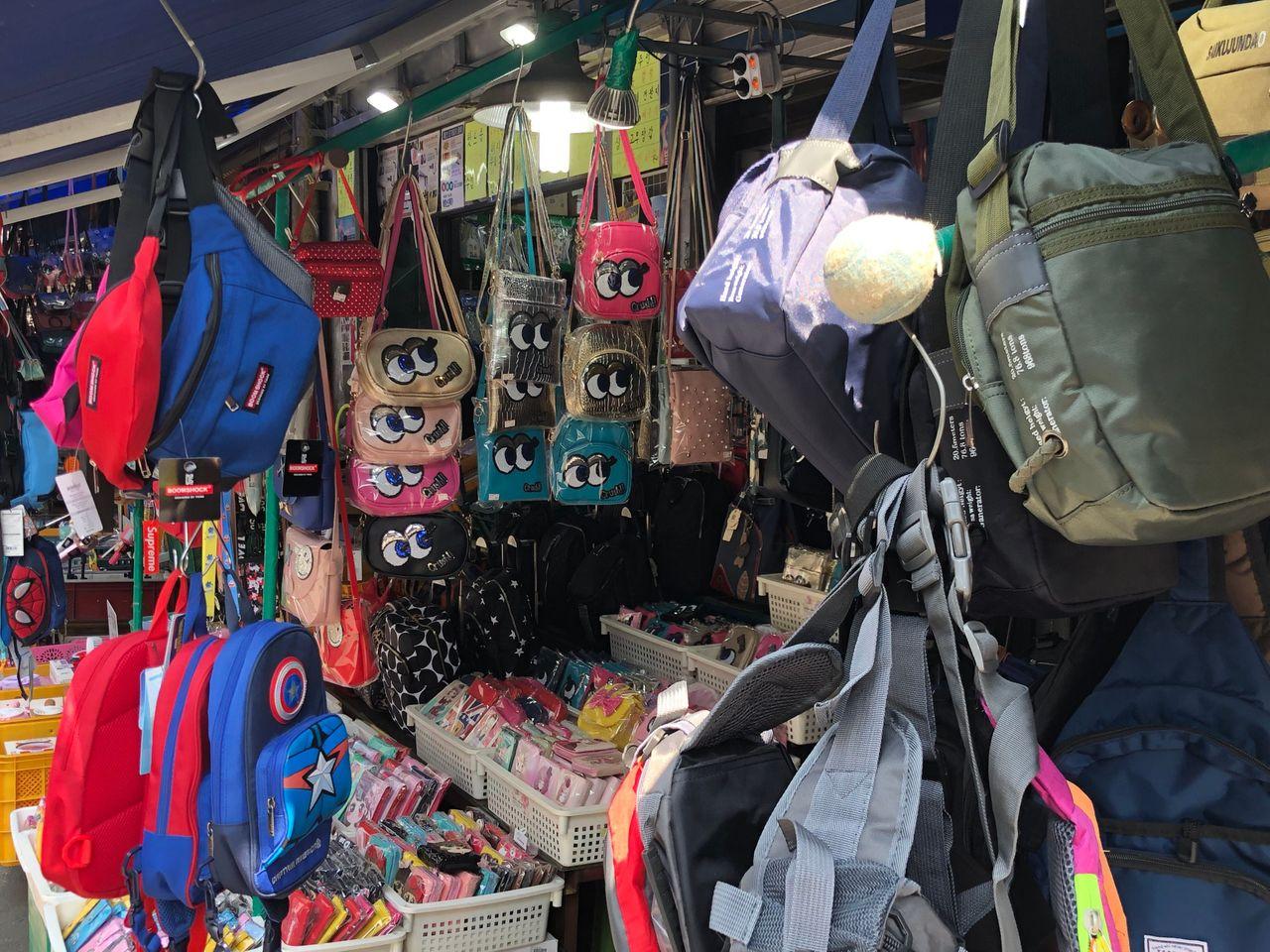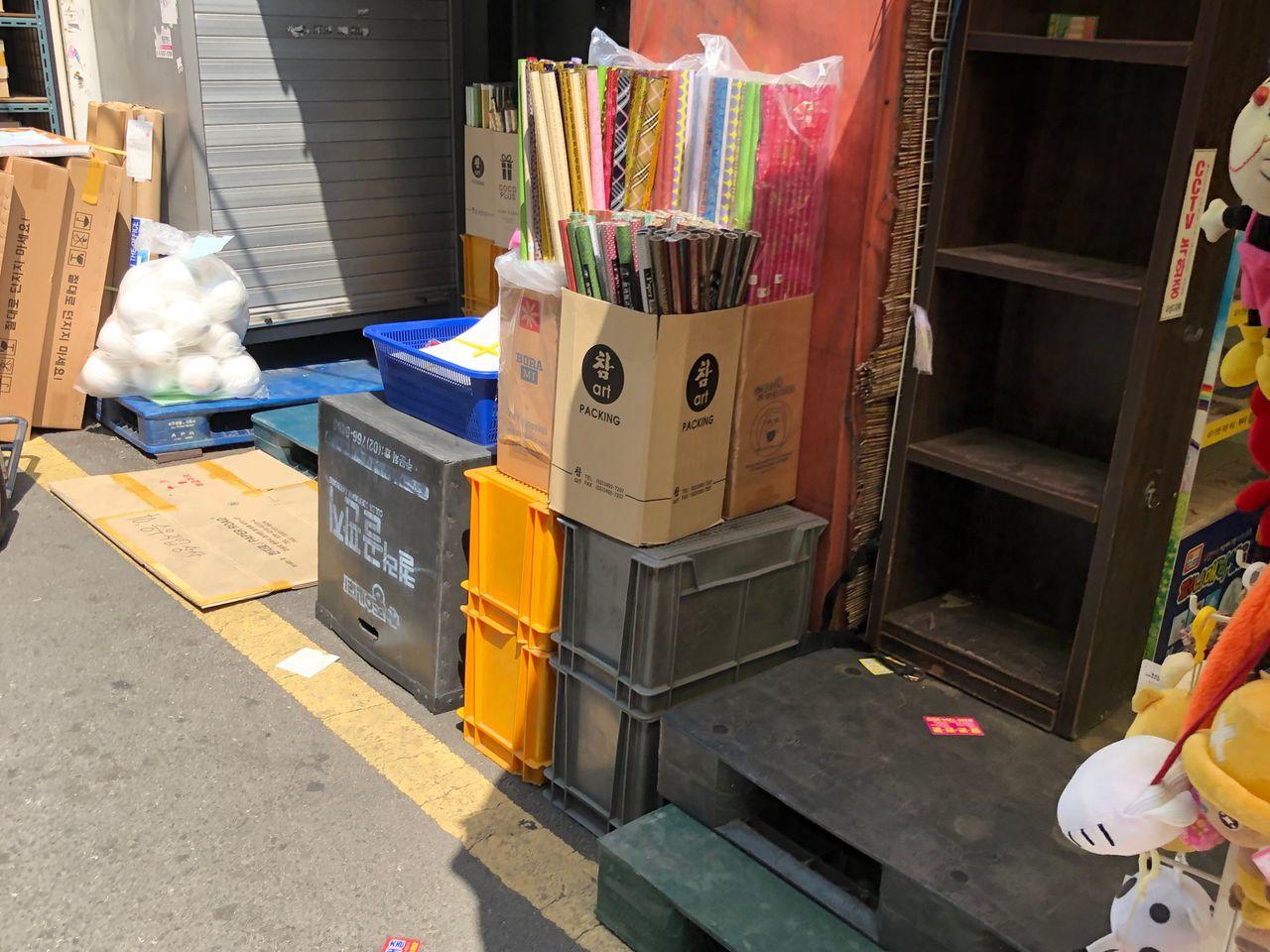 The goods are all scattered around here, but I can tell you that 75% of Dongdaemun Toy Market are toys, about 20% stationery, and the remaining 5% are some Other items.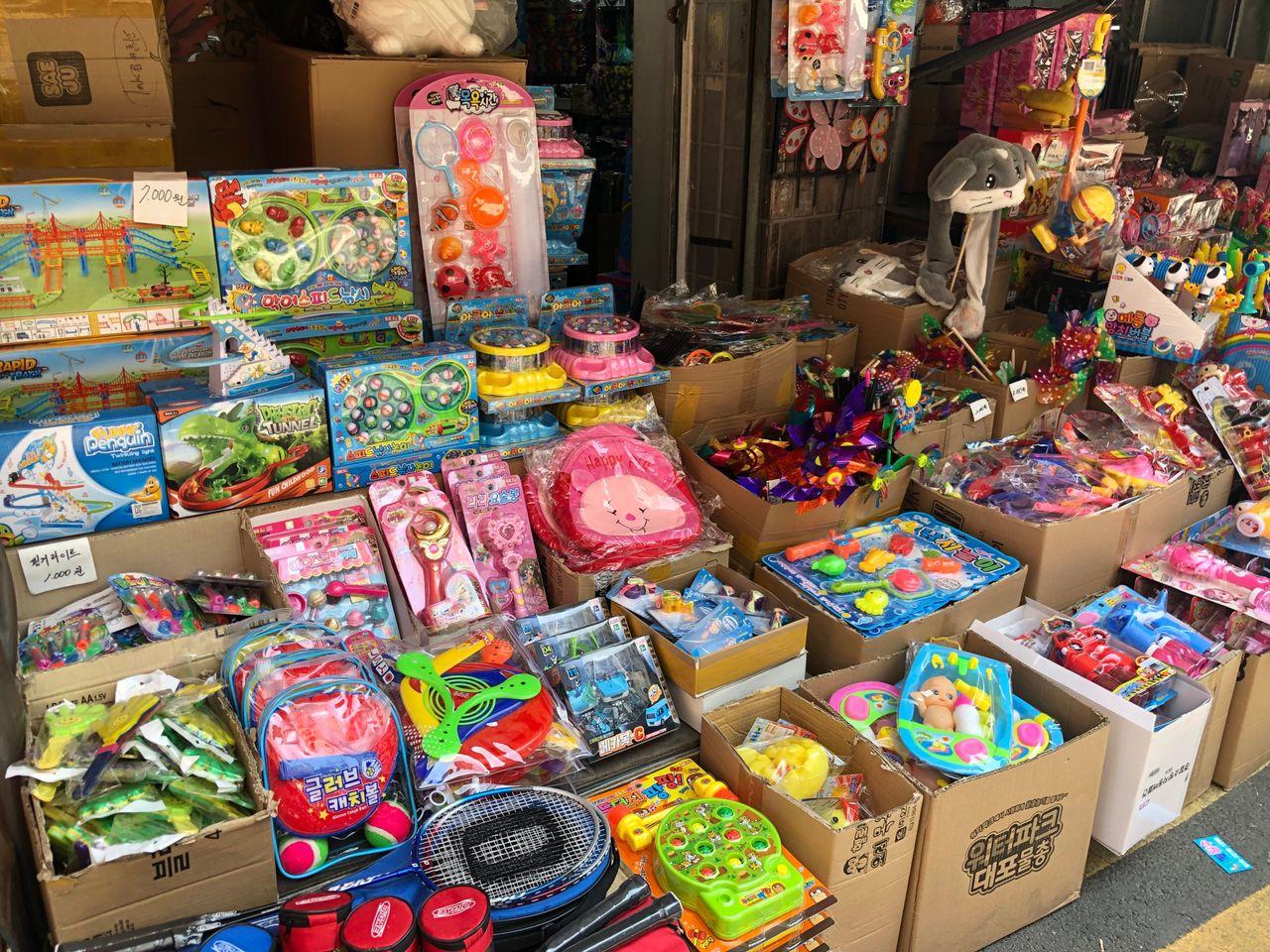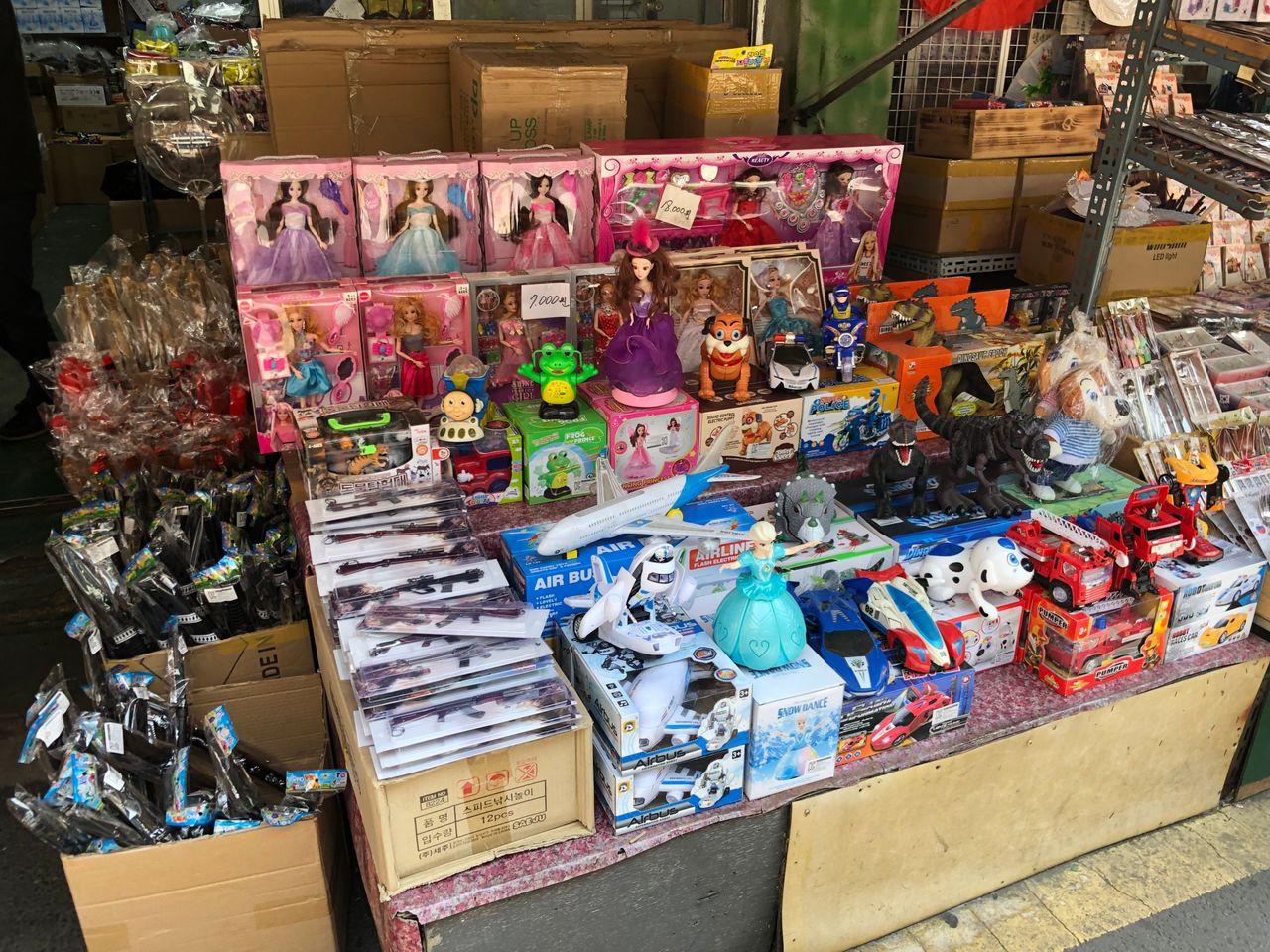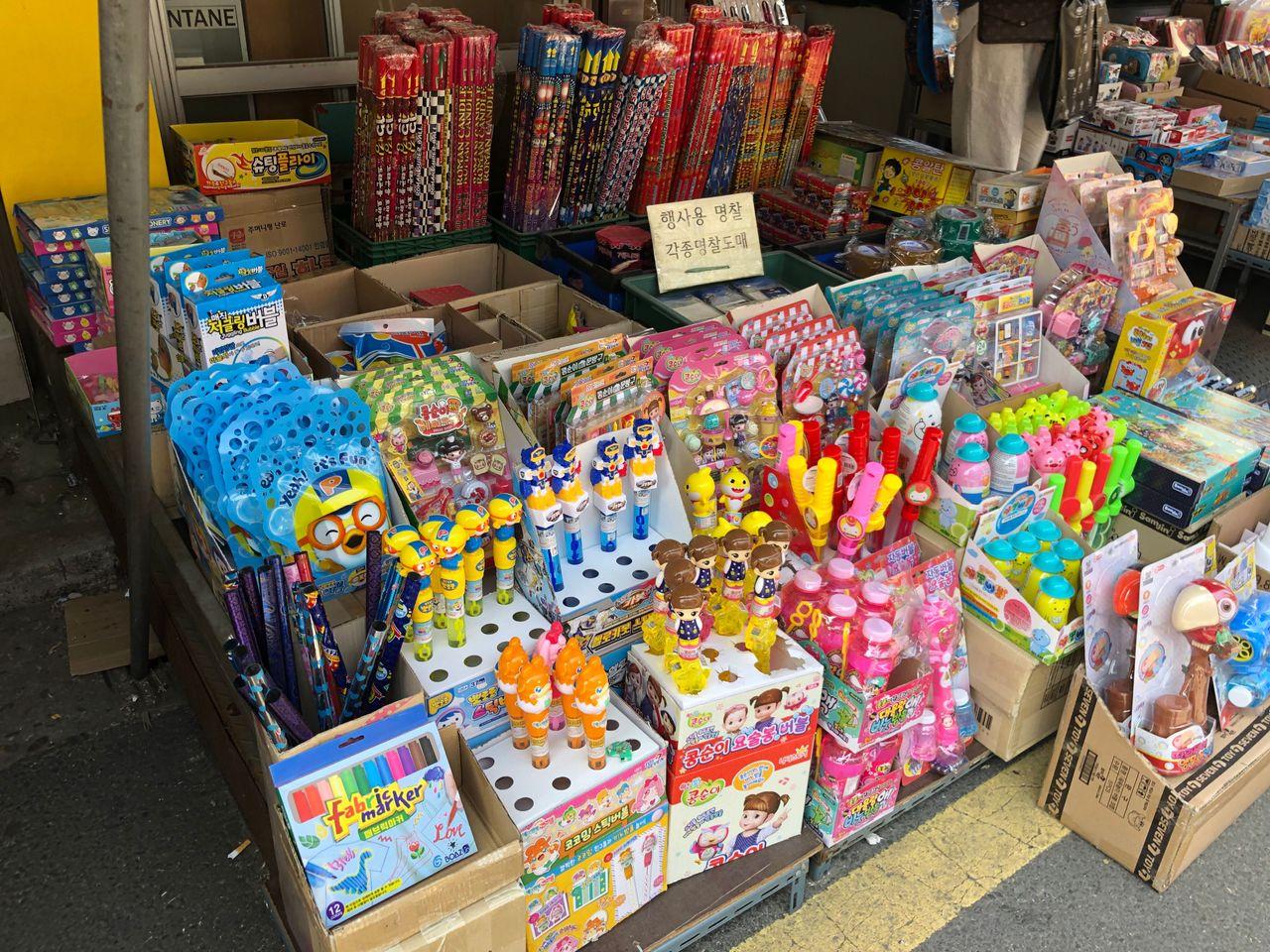 Just looking at the pictures makes us reminiscent our childhood. Various toys for preschool children and other children of all age, even models and figures that young adults like, can be found on Dongdaemun Toy Street.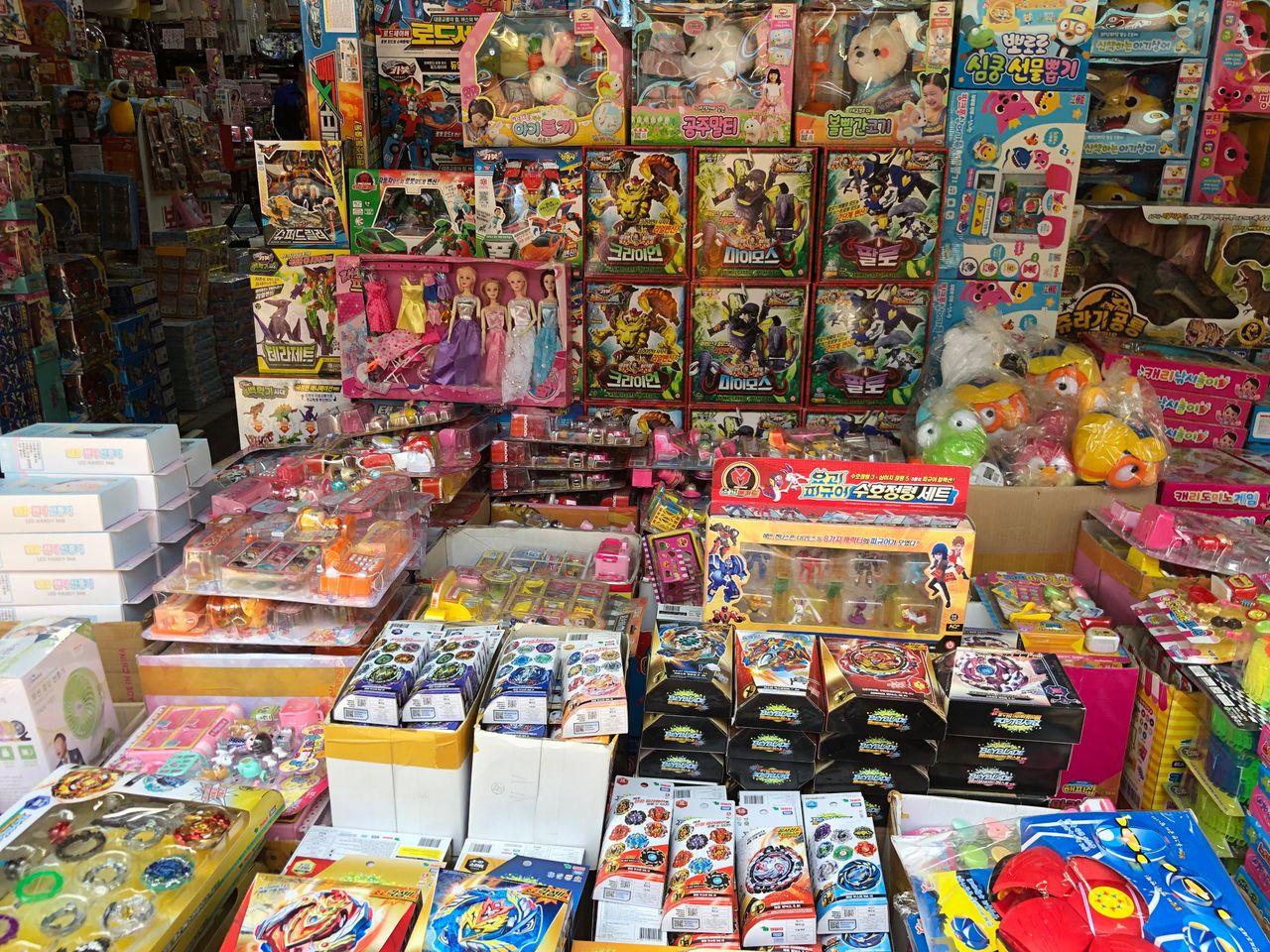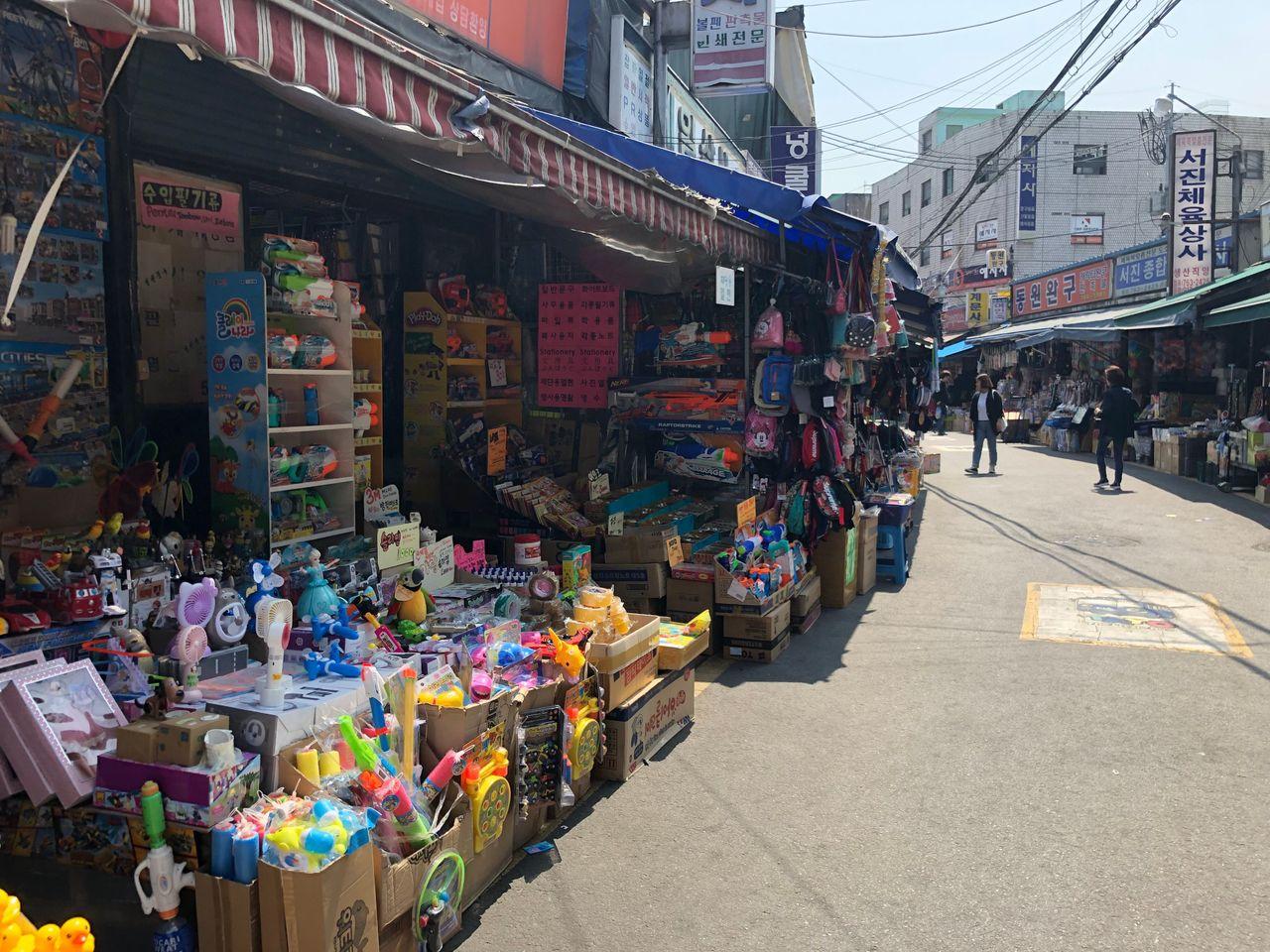 In terms of price, because this is a first-level wholesale, so compared to other places, you can buy cheap. If you buy seasonal toys (produced last year), the price will be even cheaper!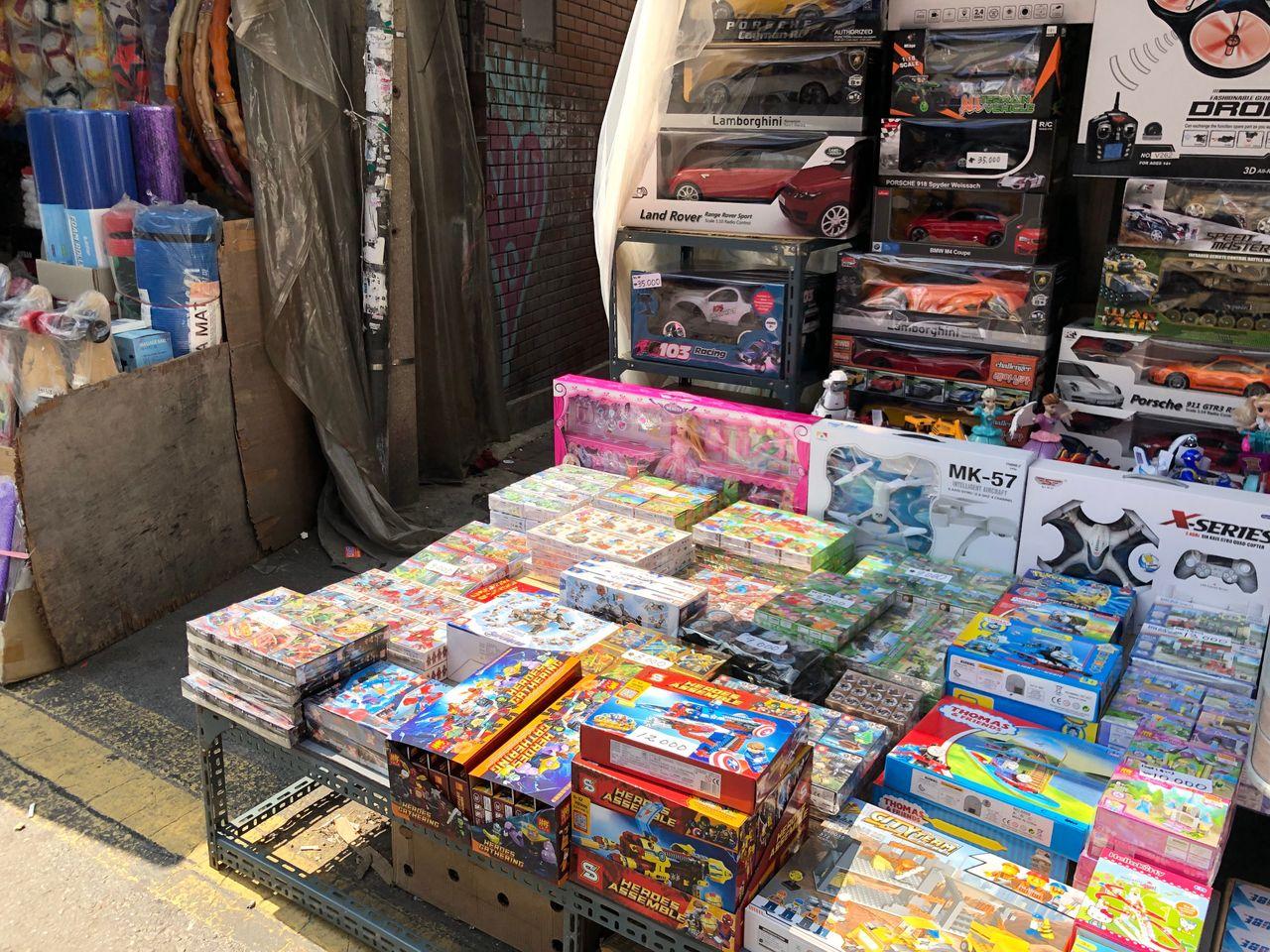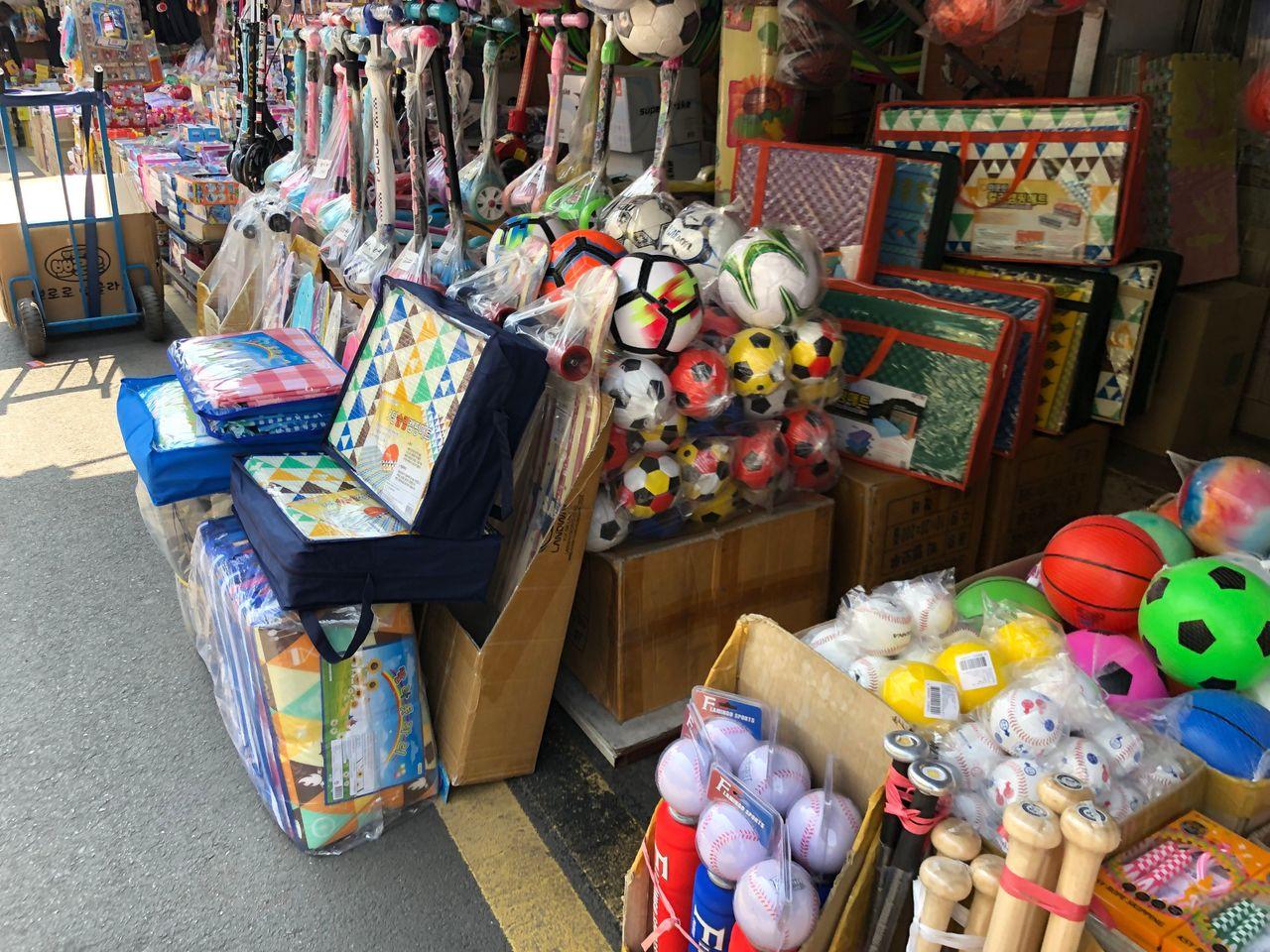 Are they all childish toys? In fact, Dongdaemun Toy Street sells a wide variety of things, from small toys, handheld games, and even remote-controlled cars, drones (?) and etc. Anything can be found.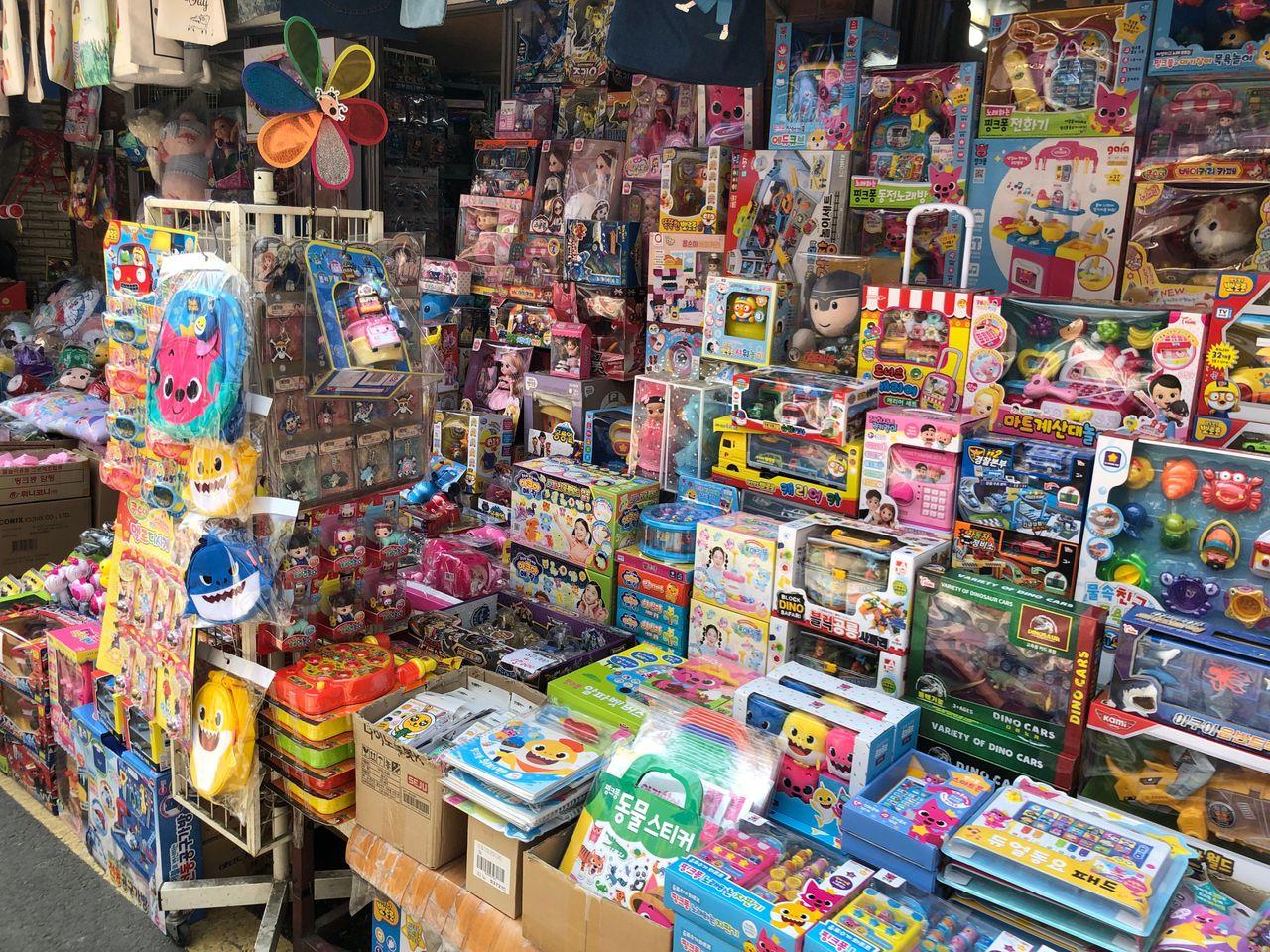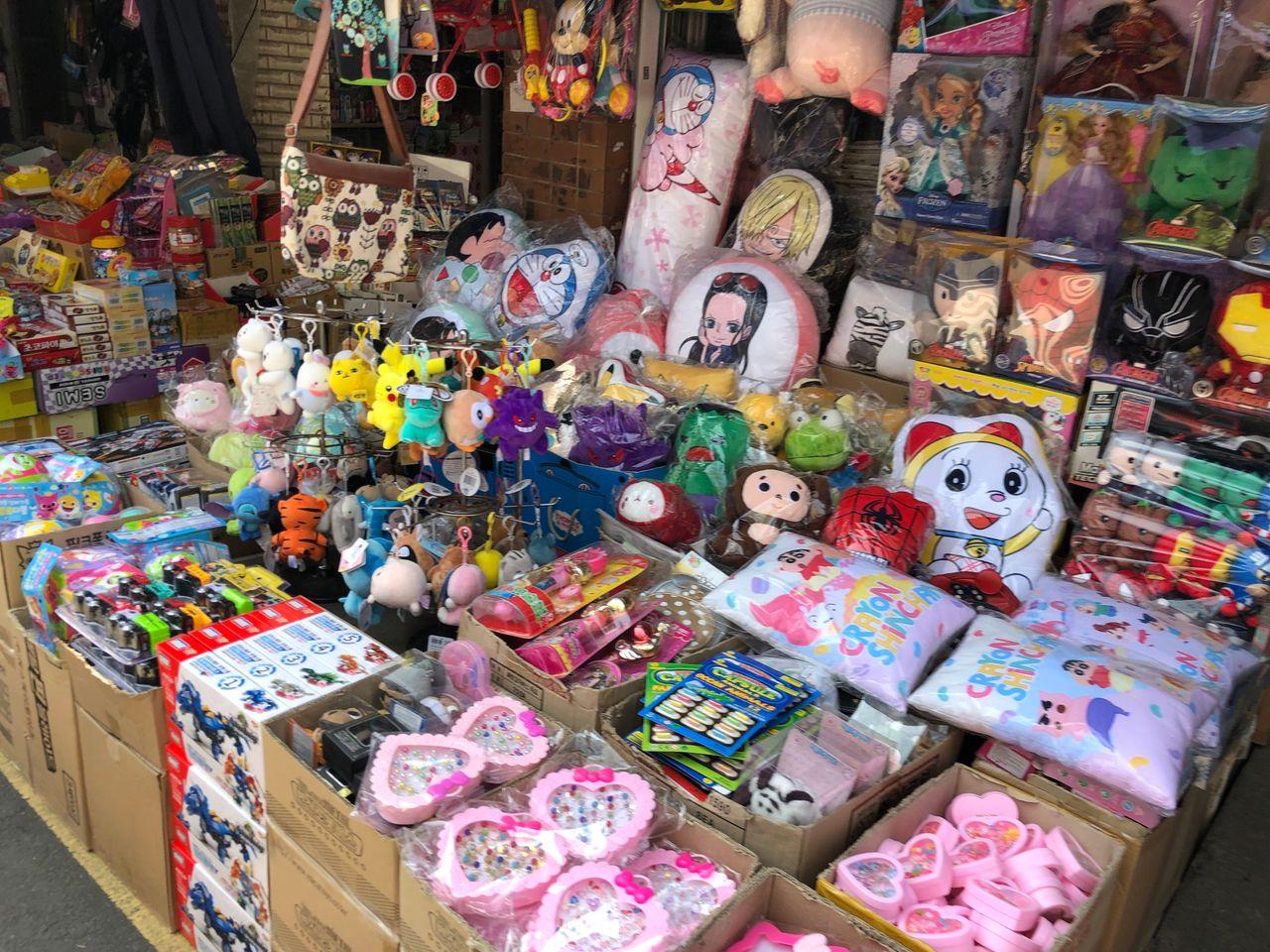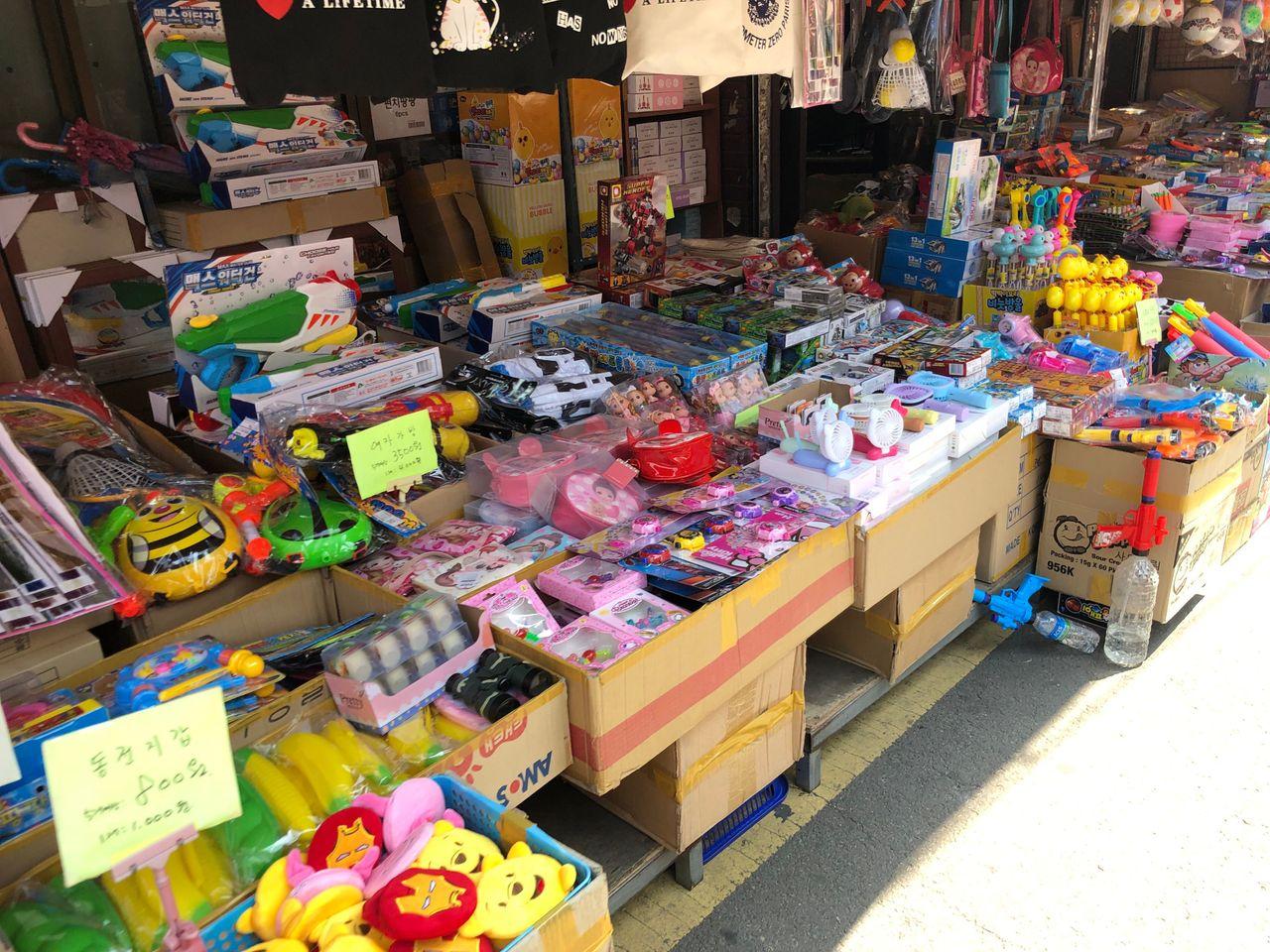 Therefore, it's not only children who come here with their parents. Young people looking for goods also visit often. But the happiest group would be the children! It's a paradise for children, just like adults are mesmerized when they see the beauty products, children come here and they never want to leave.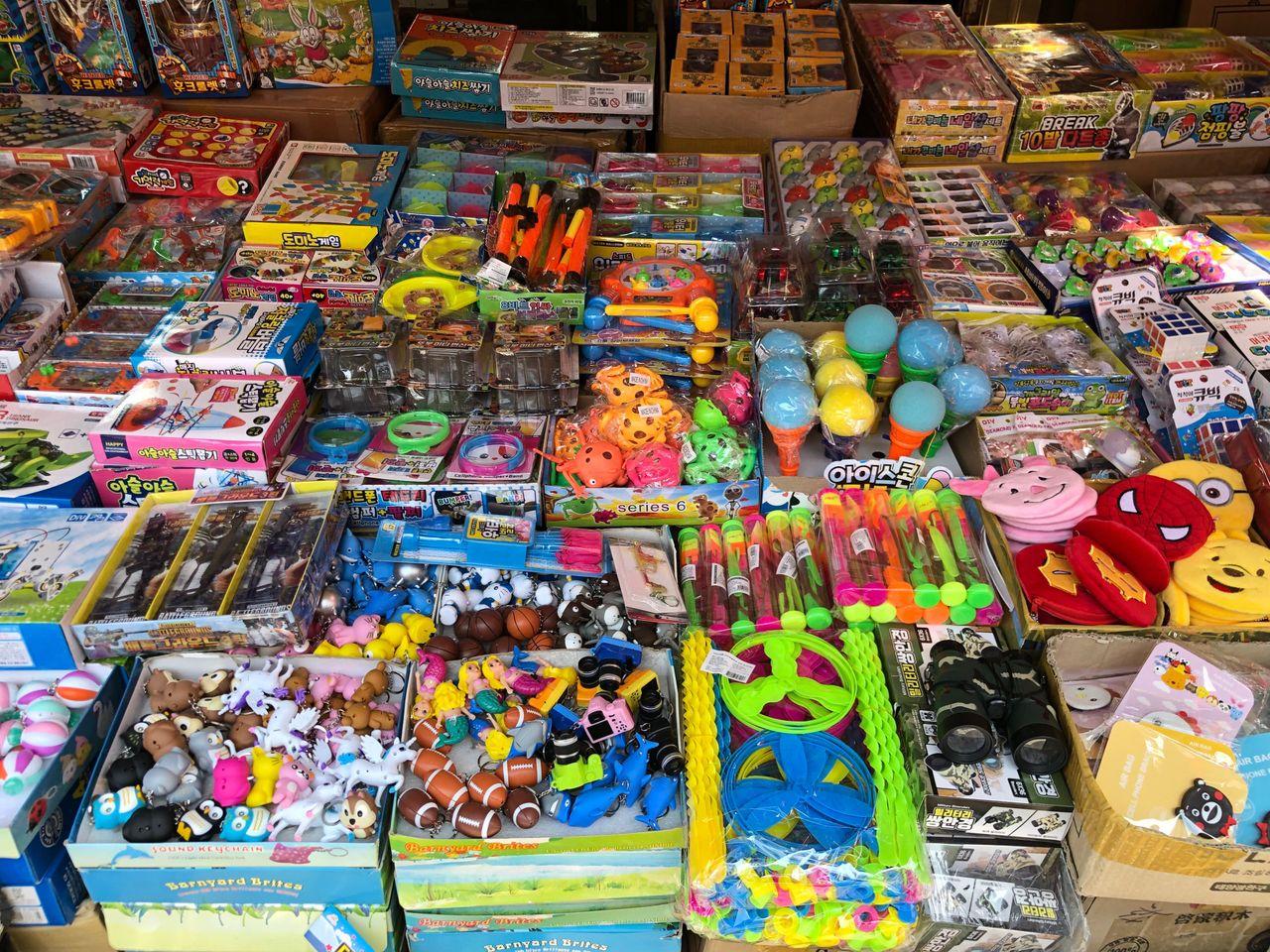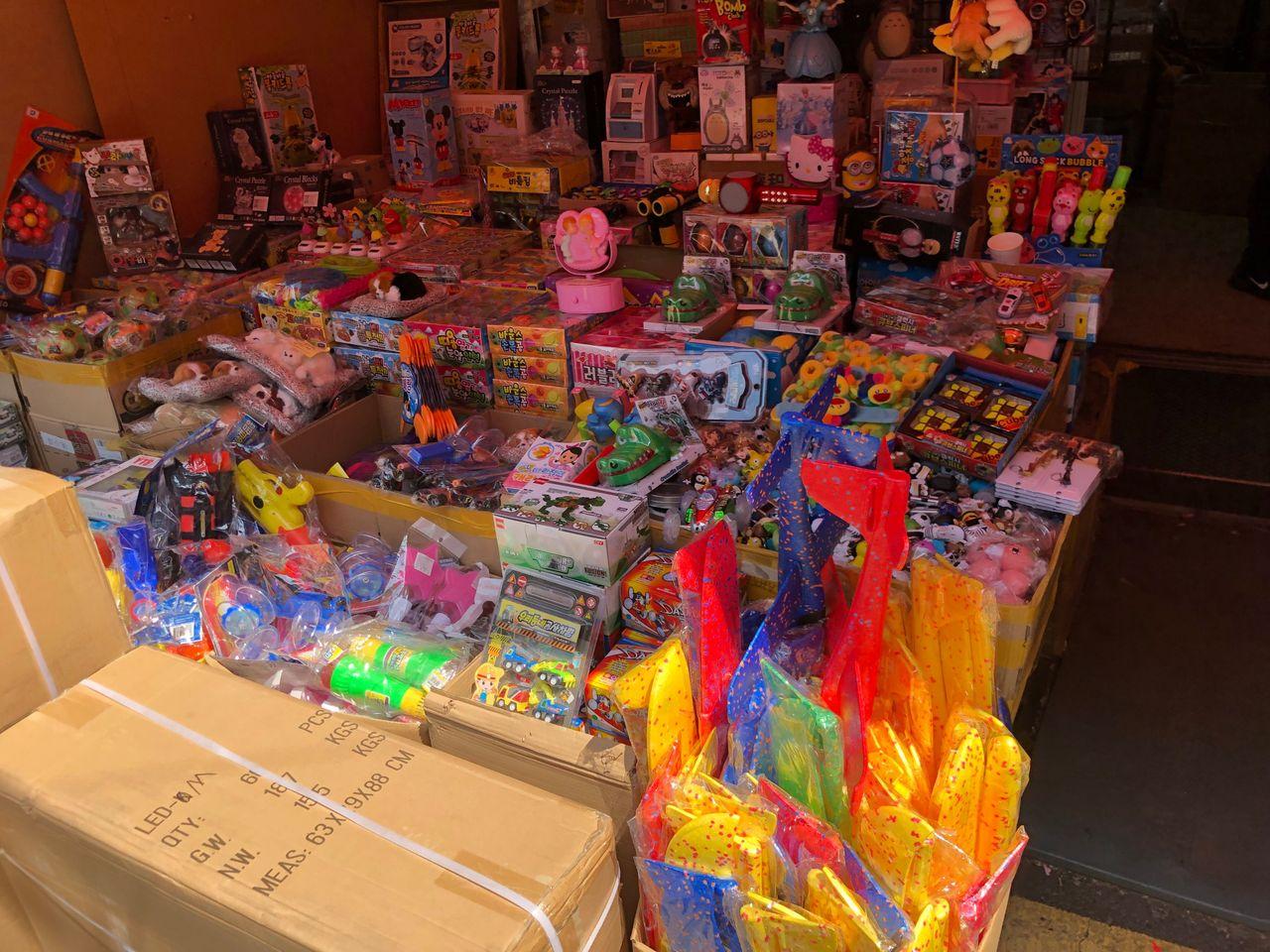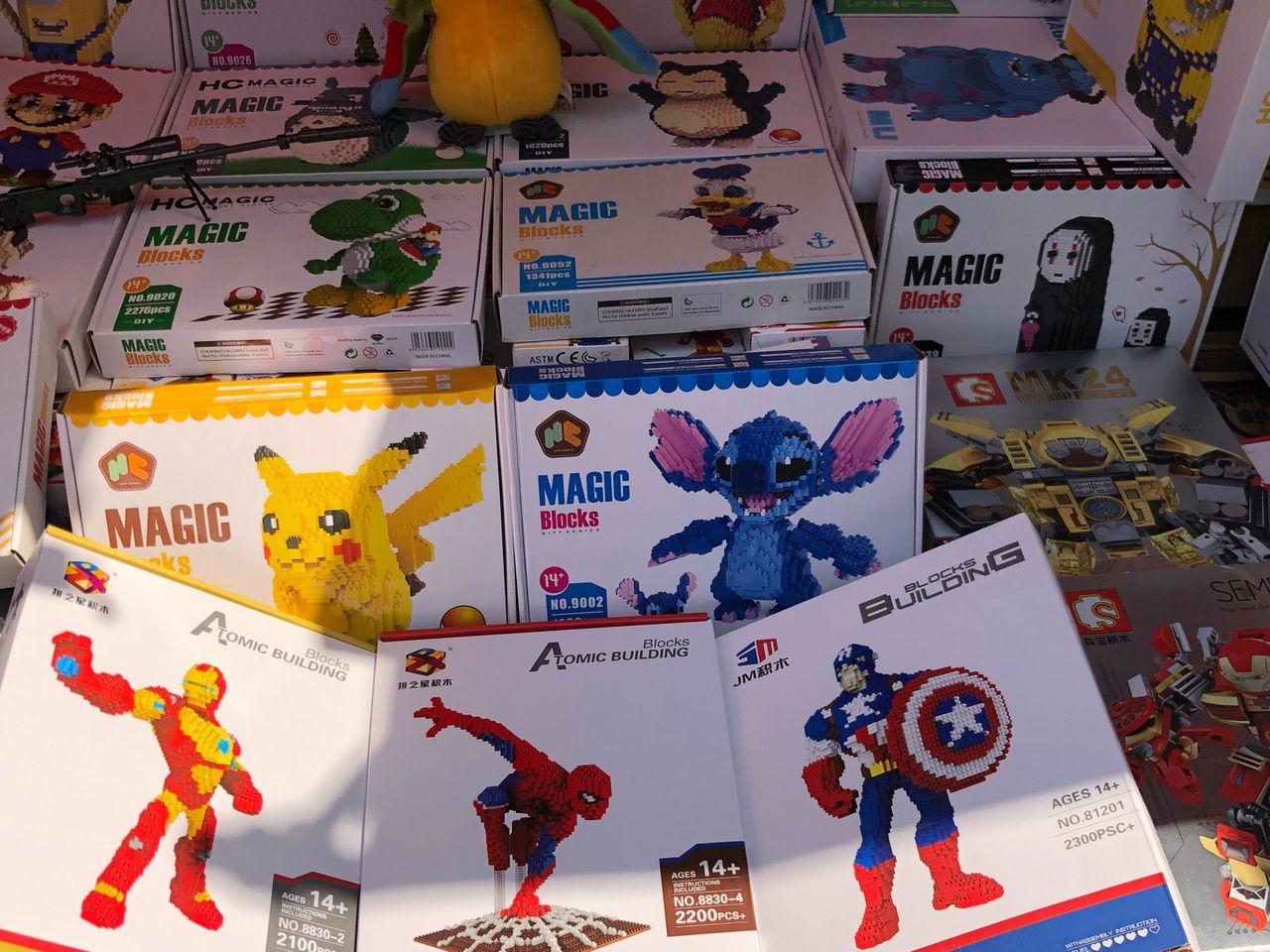 Among the many toys, there are also some well-known brands. The authenticity is not clear, but they are very attractive.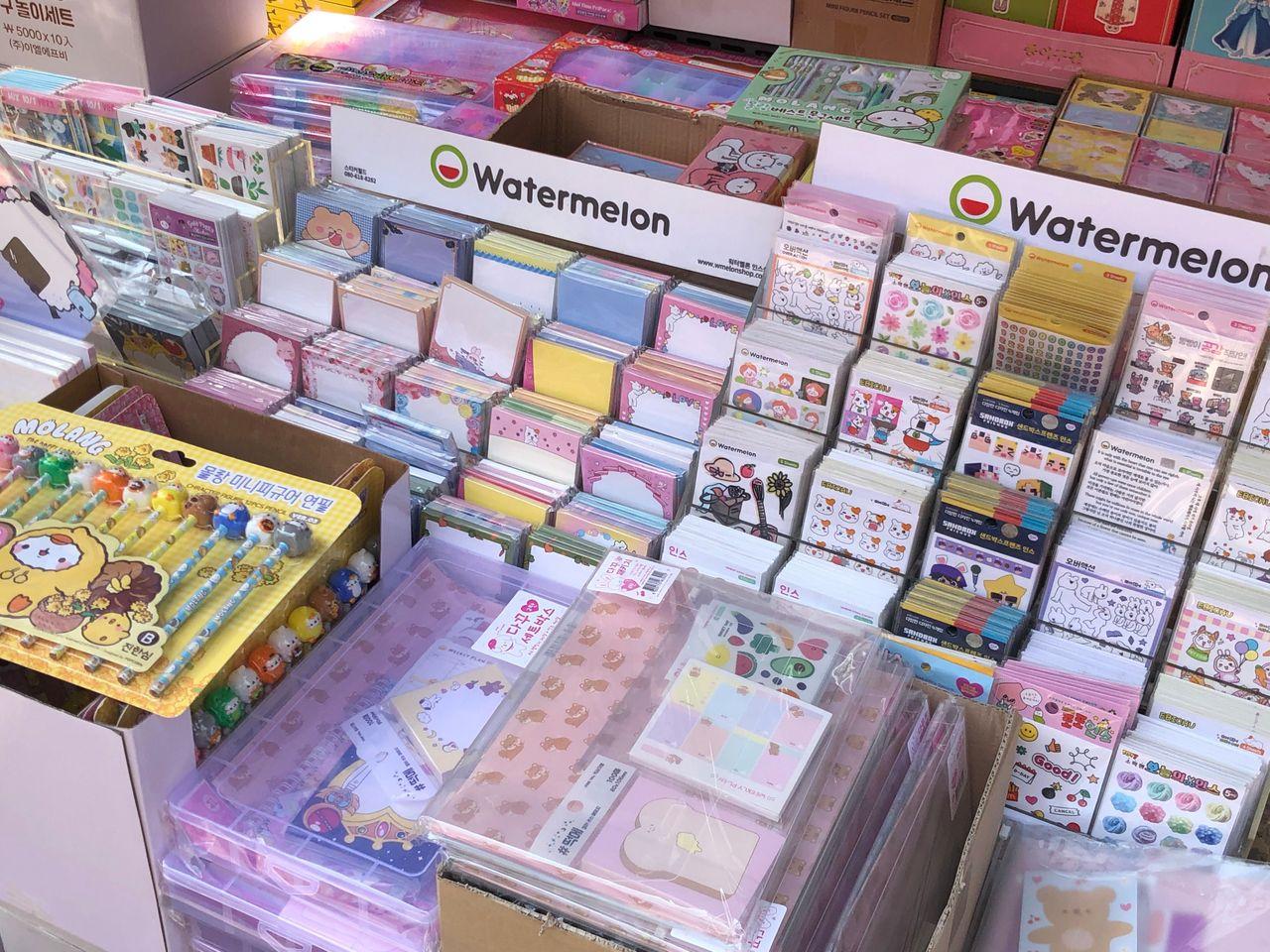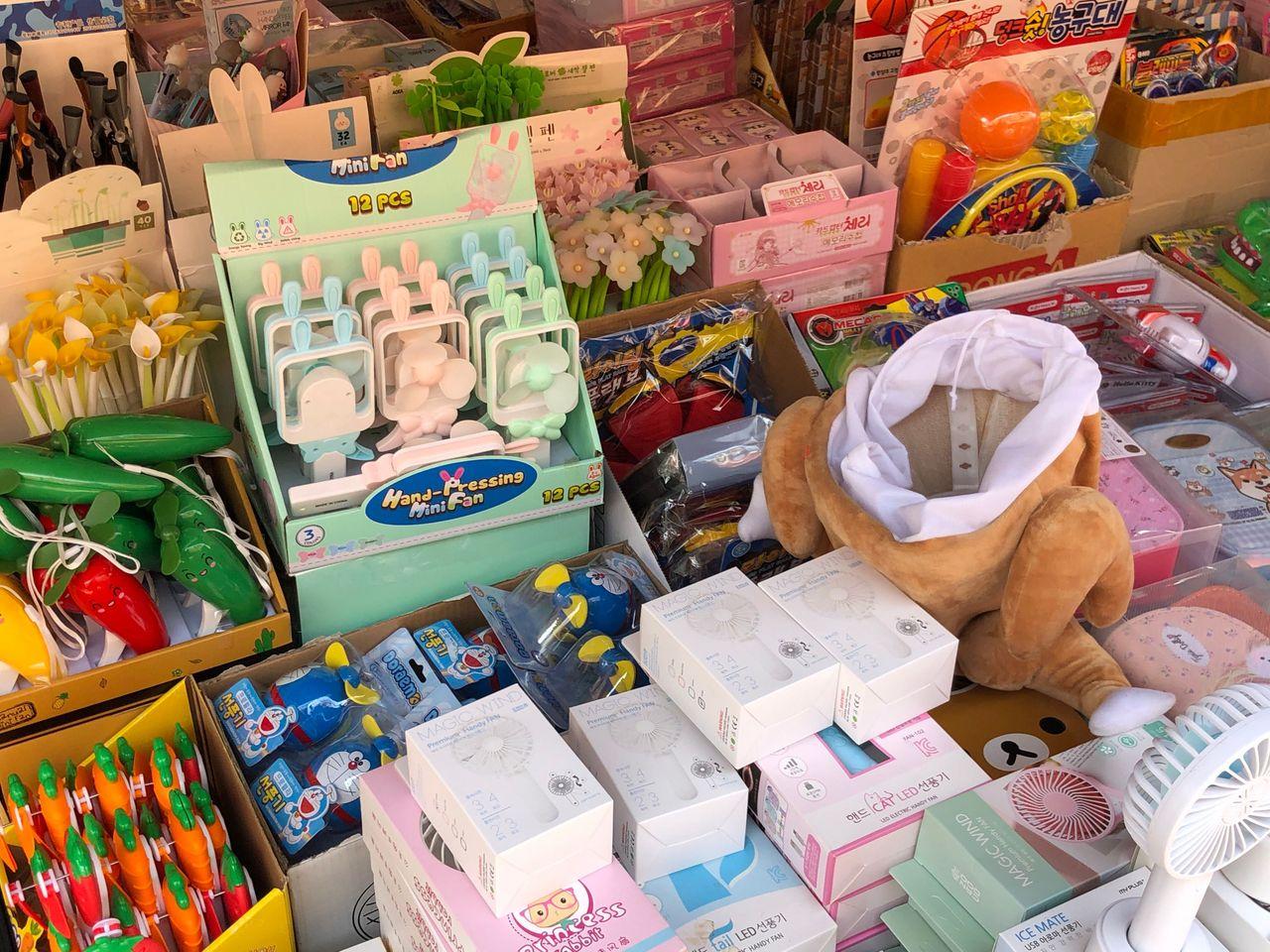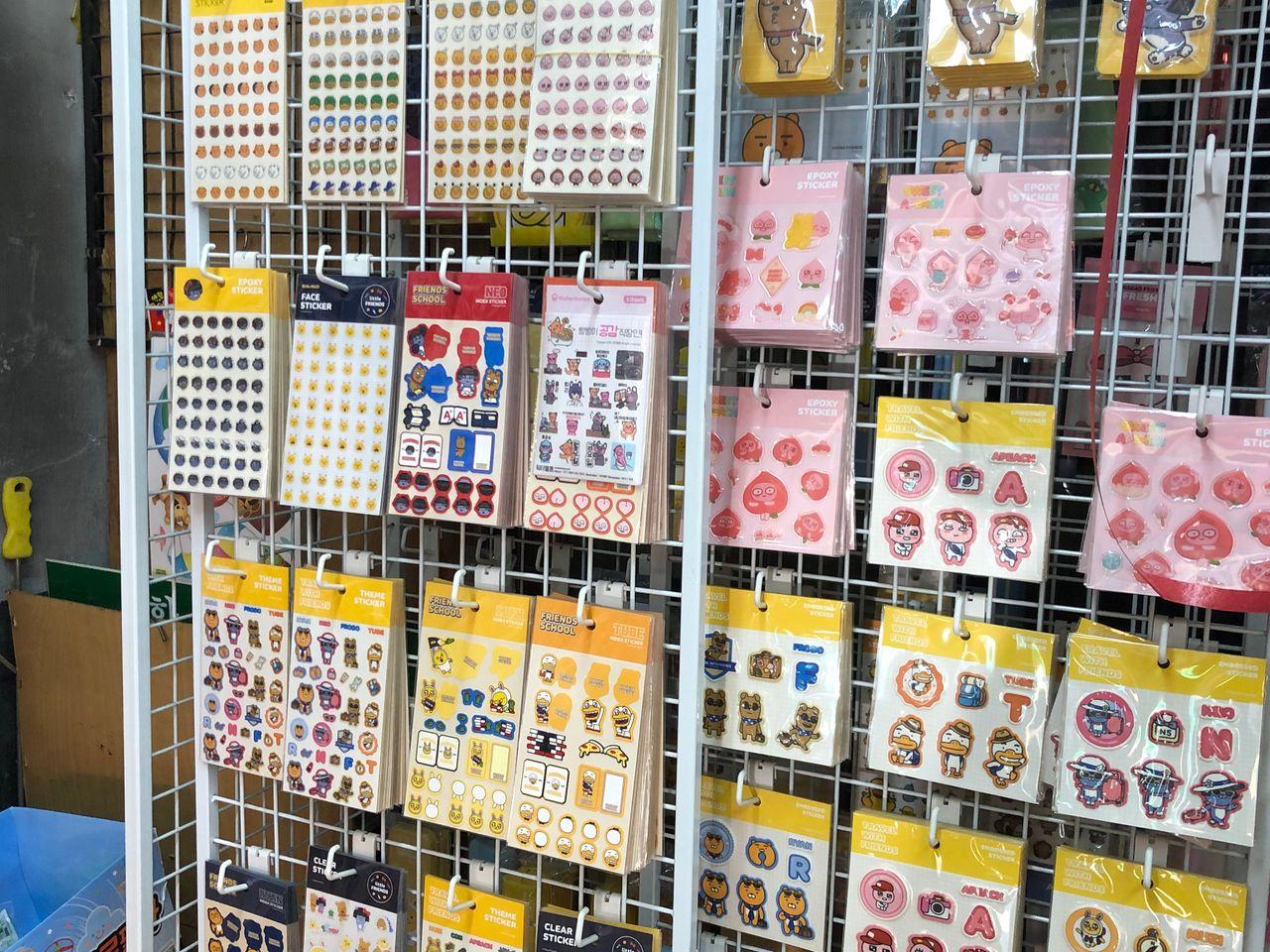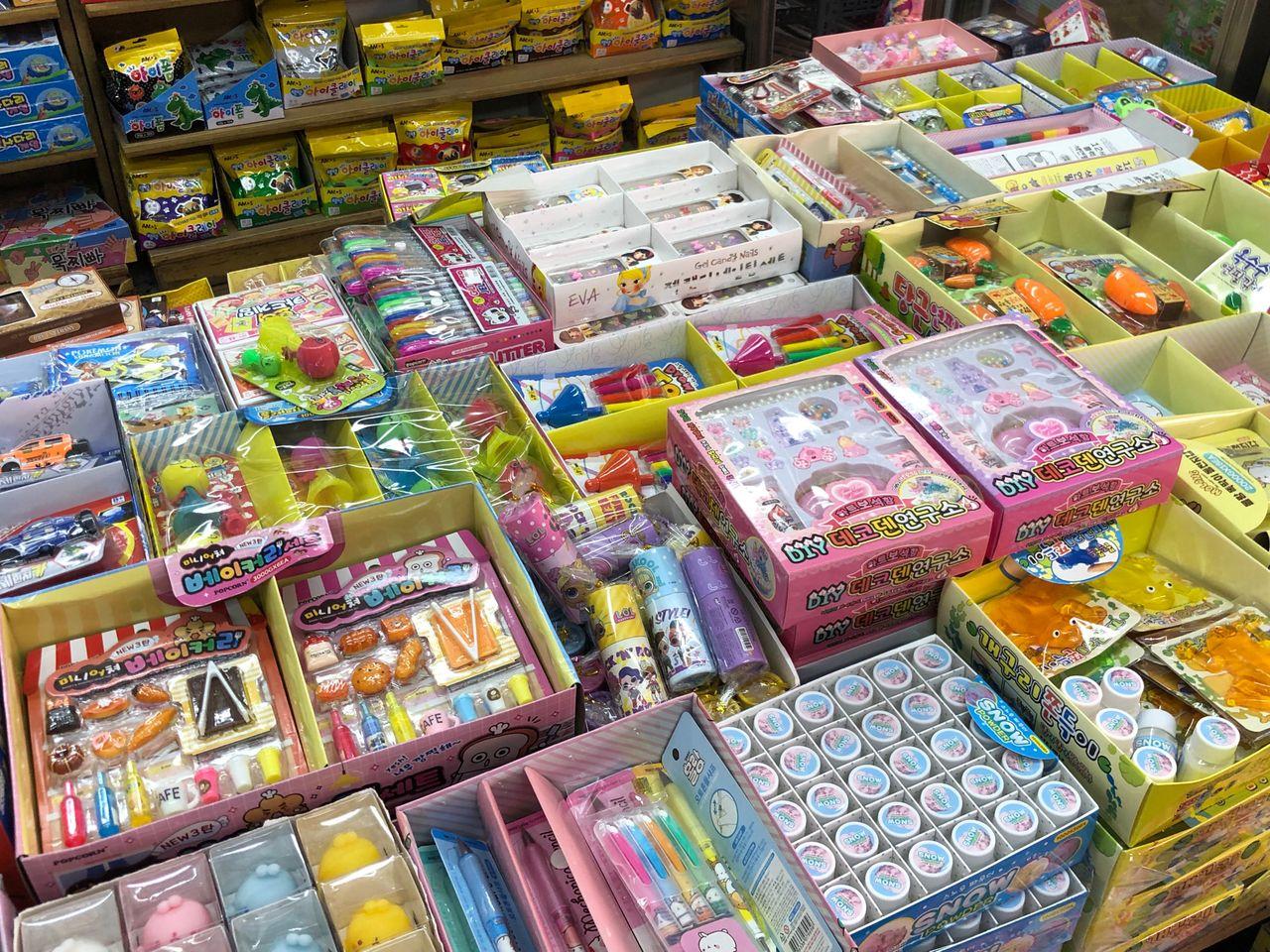 In addition, because Changsin-dong is a shopping street (some stores will sell toys), everyone is interested, you can go inside the store, and usually there are many stationery items inside.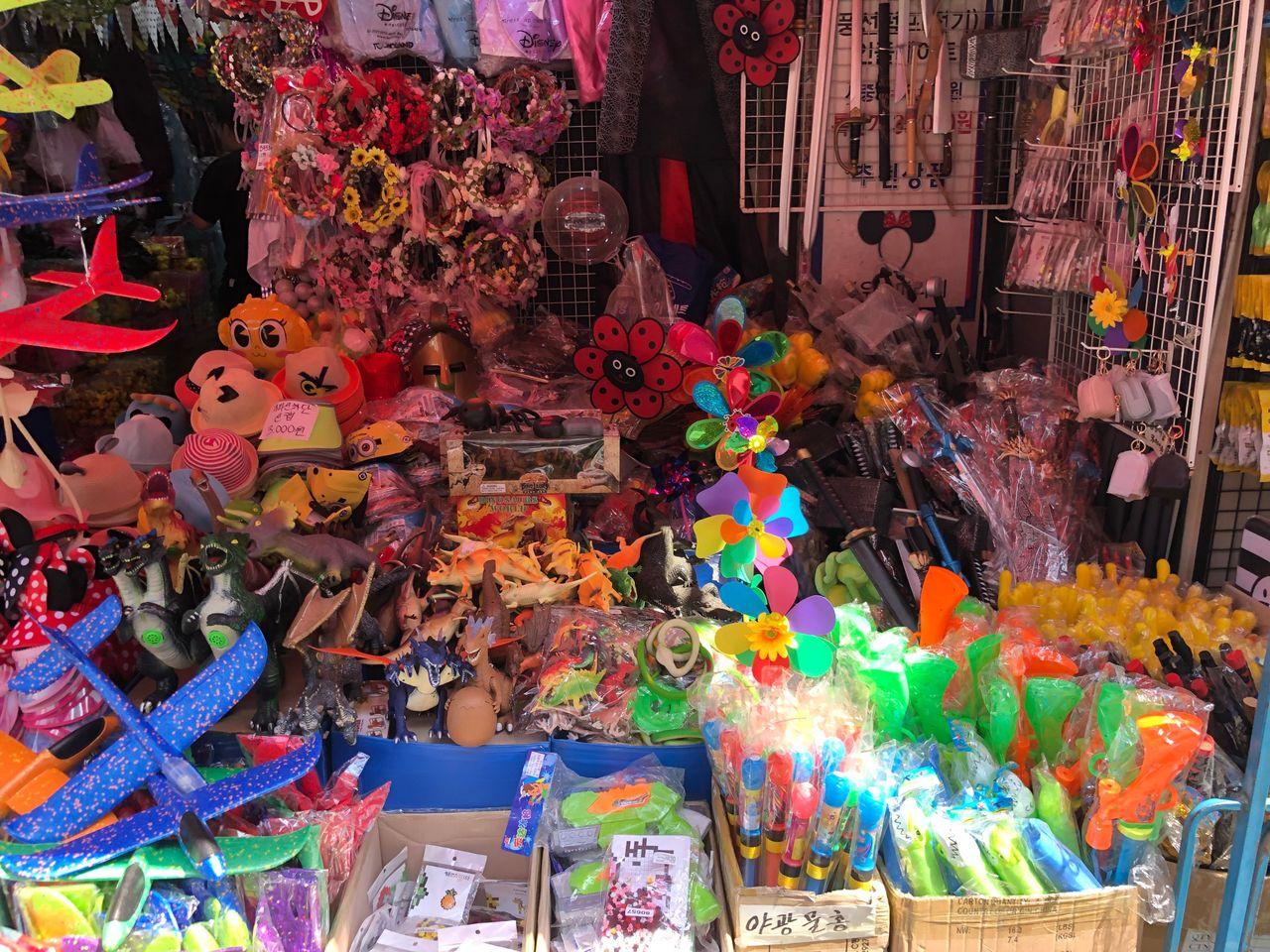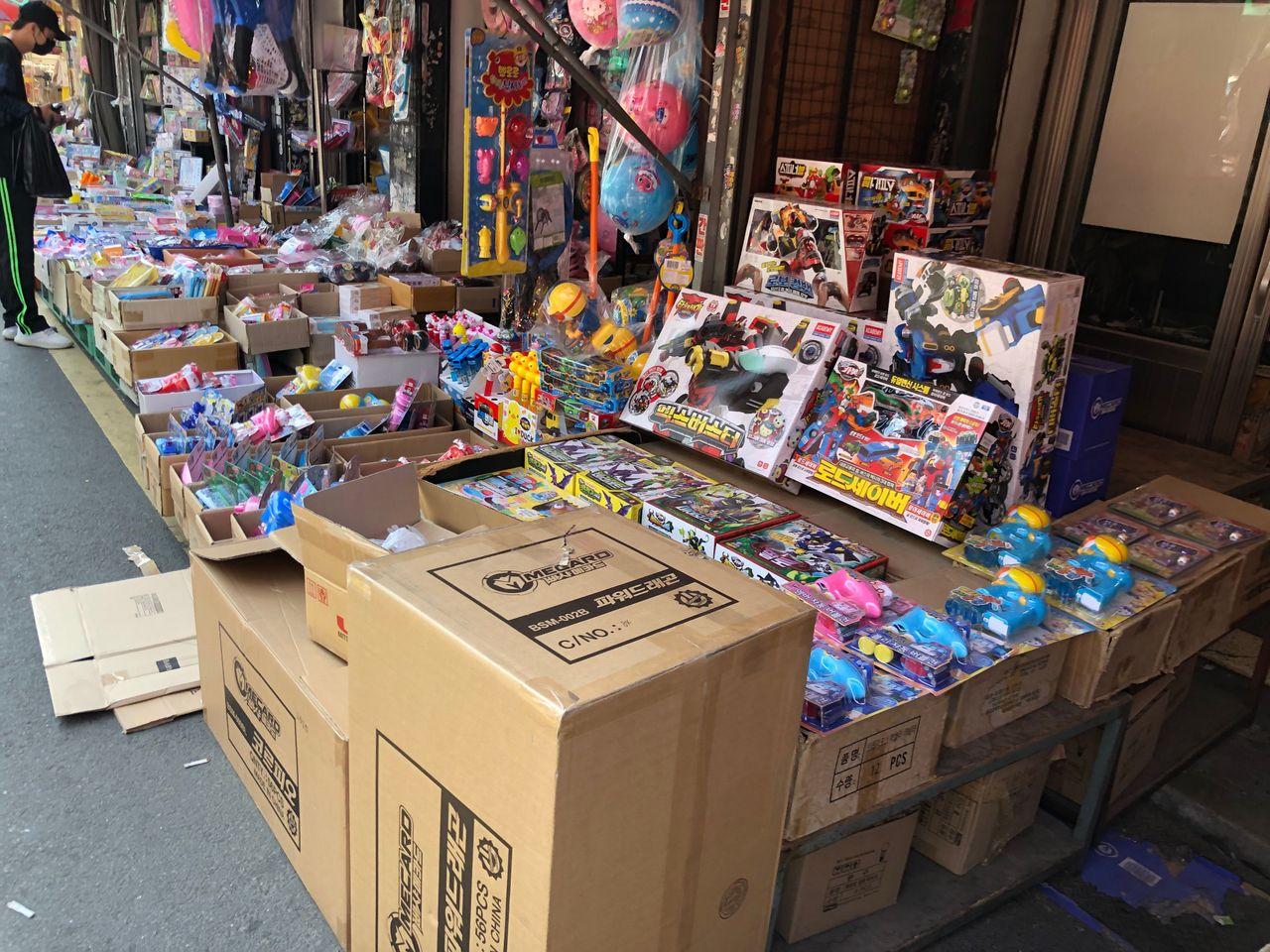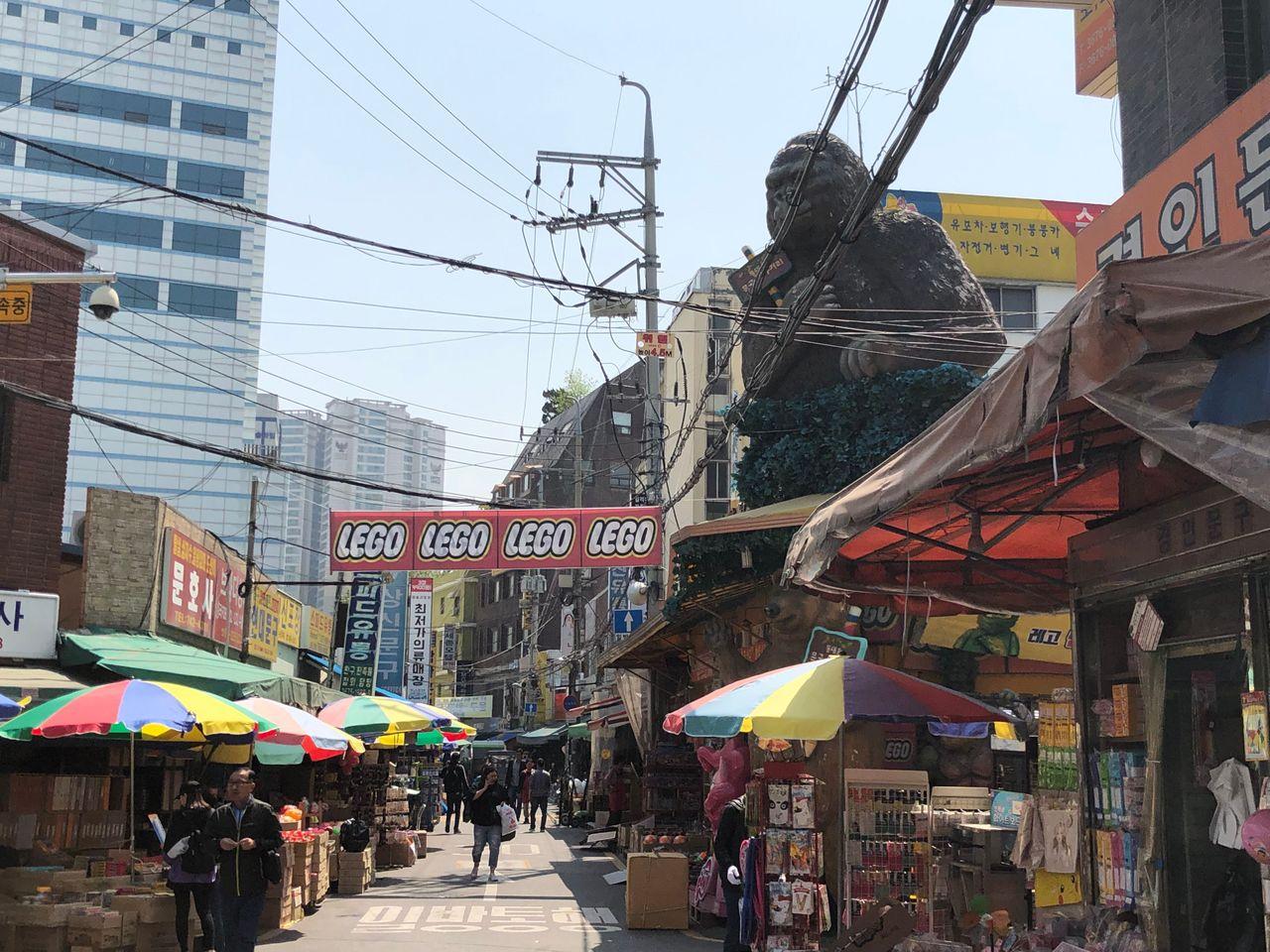 The entire Dongdaemun Toy Street is not long. It's about a ten minutes walk from beginning to end. But if you want to go shopping, it will take at least half a day because there's so many stuff. If there is something you want, I sincerely recommend everyone to walk around.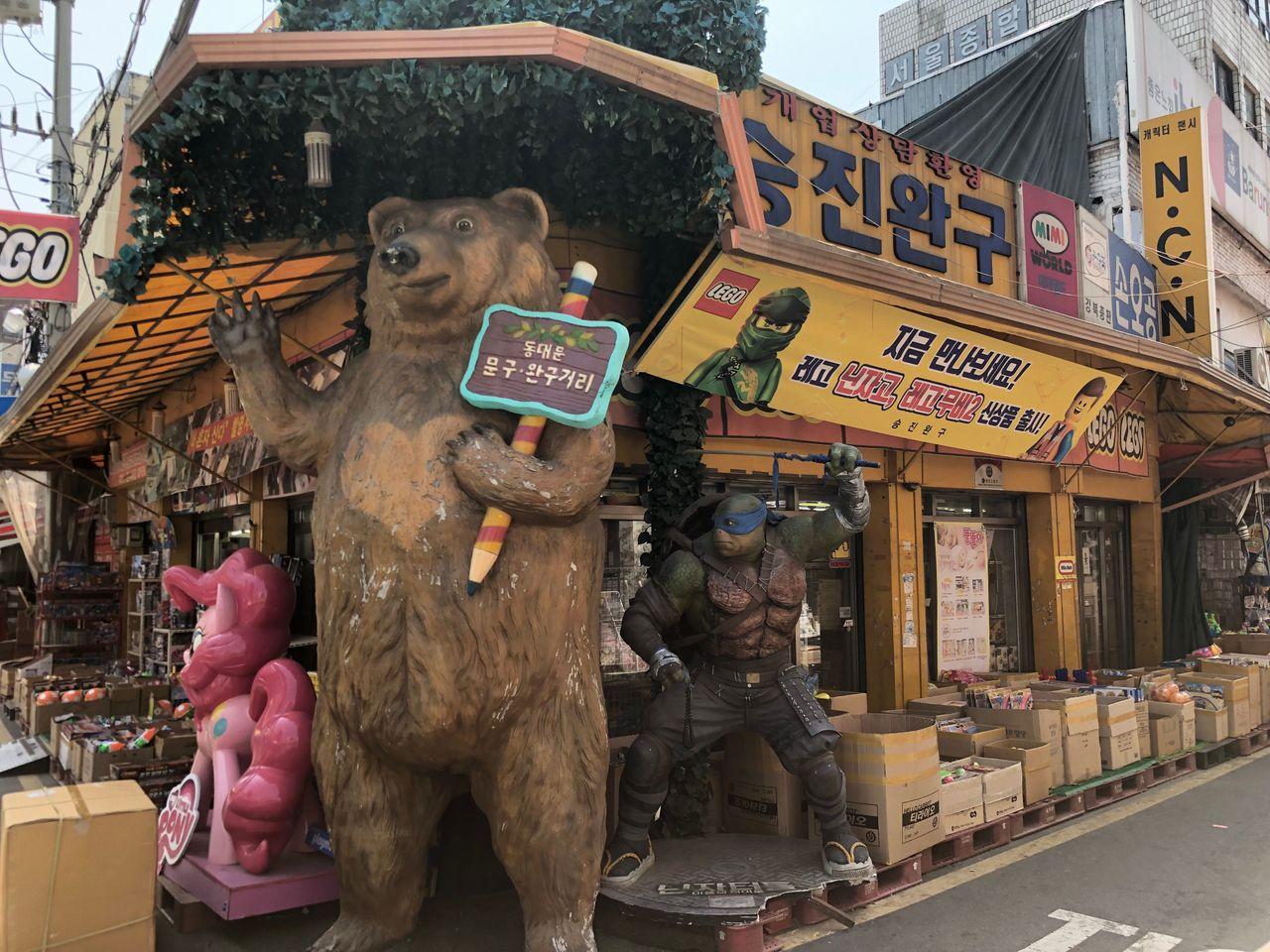 When you see this, you're halfway at the Dongdaemun Toy Street.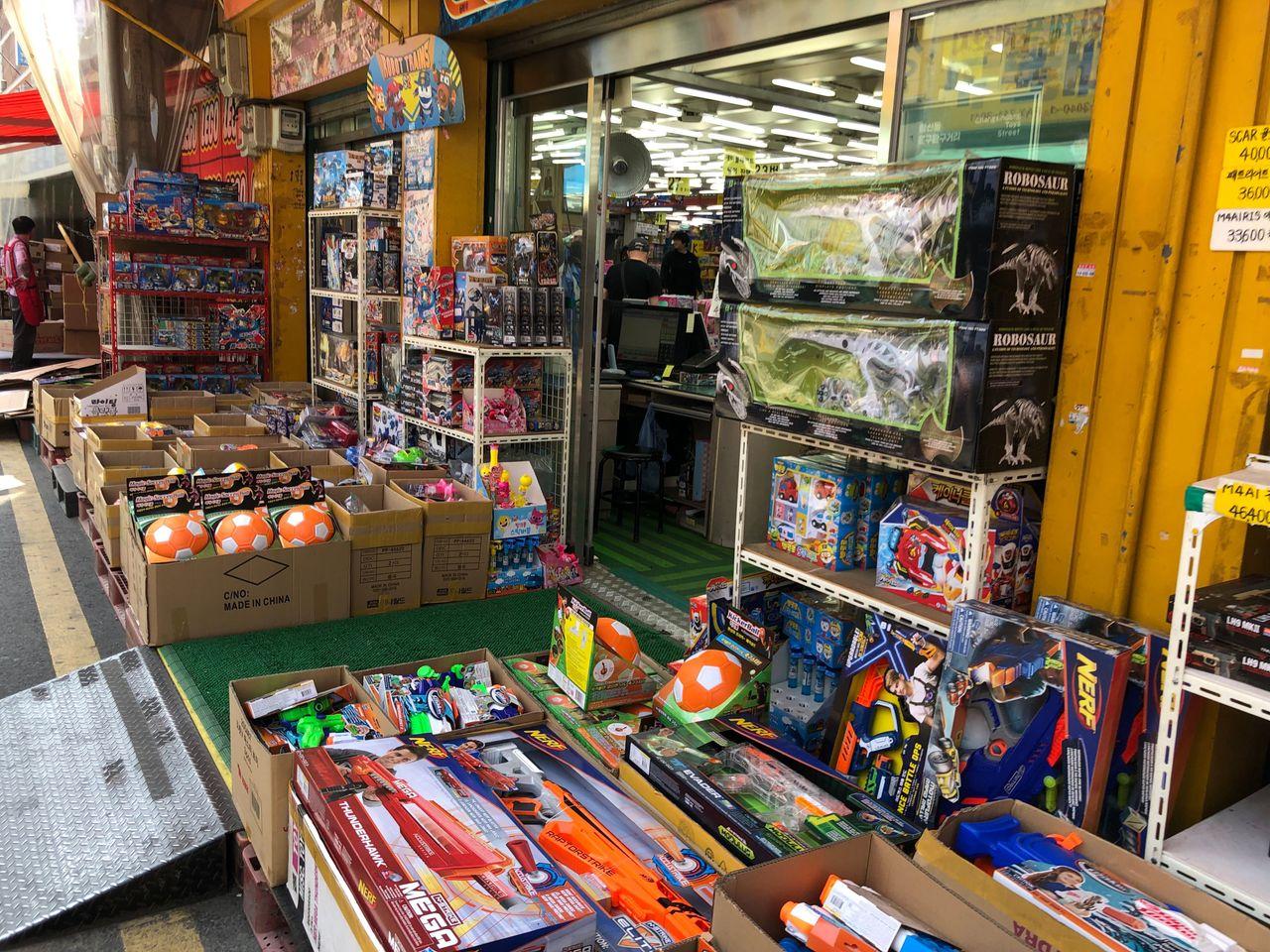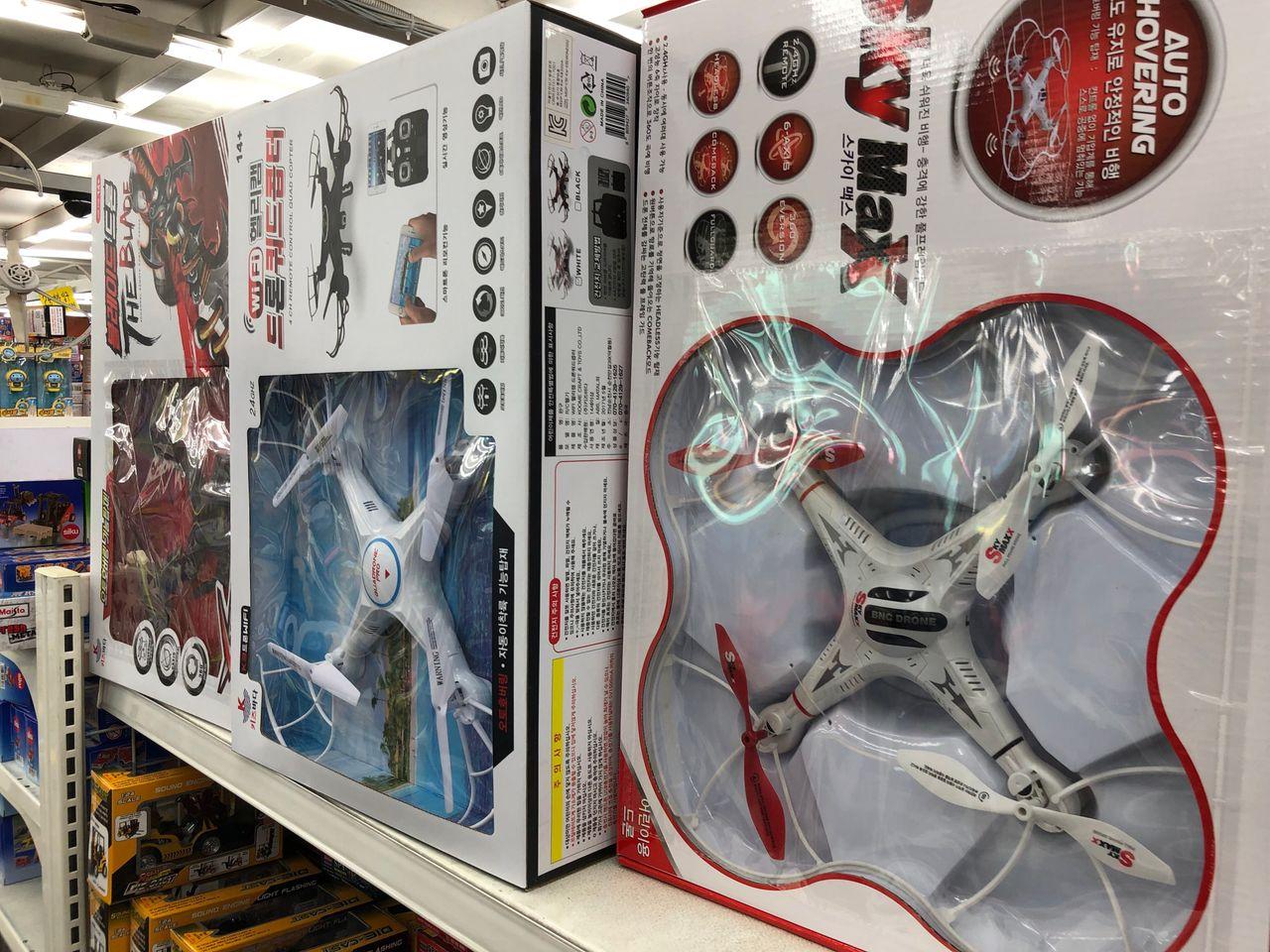 This part was amazing. You can even buy drones atDongdaemen Toy Street ... But in fact, you really have to buy it to know if it will work, haha.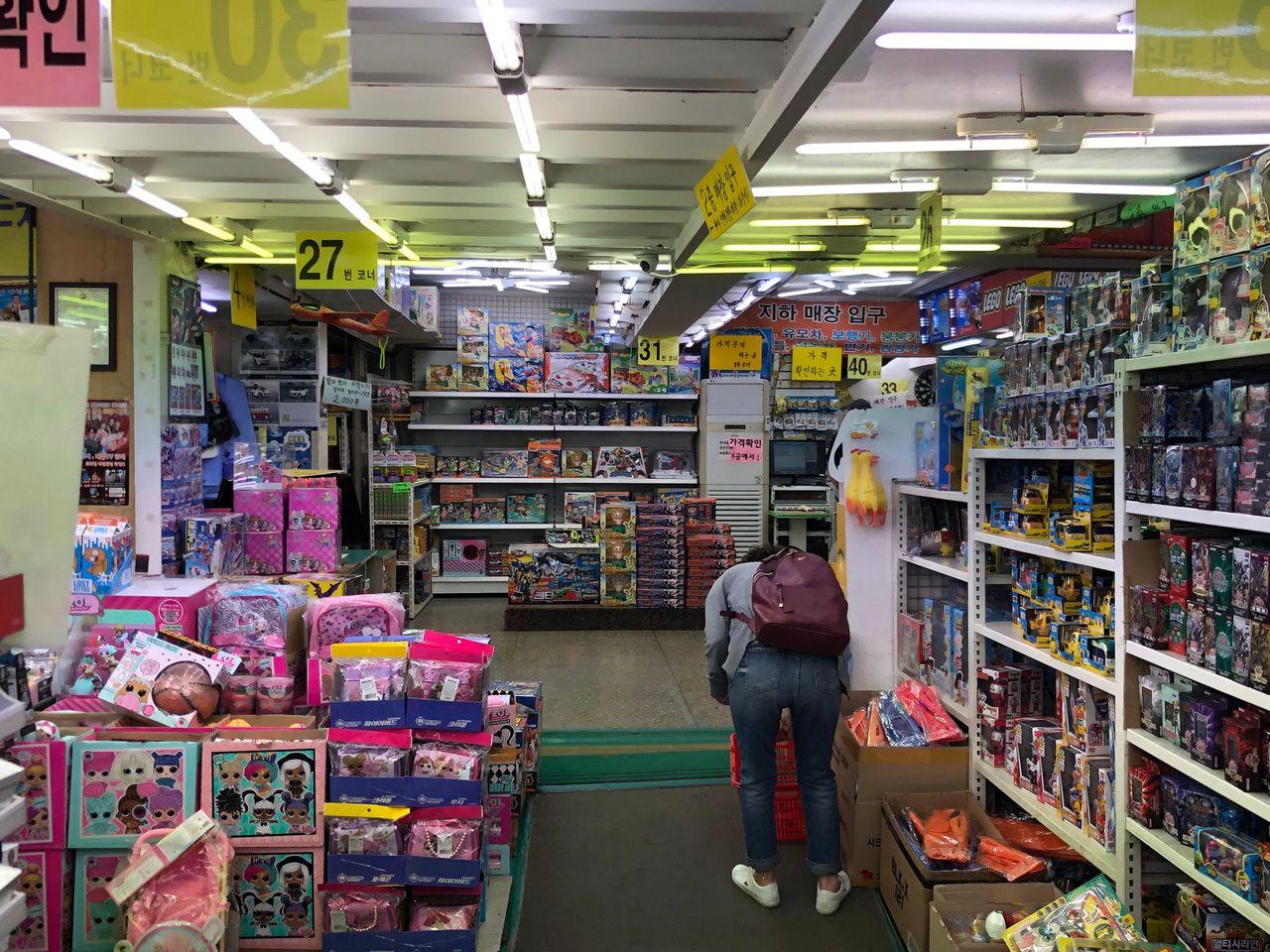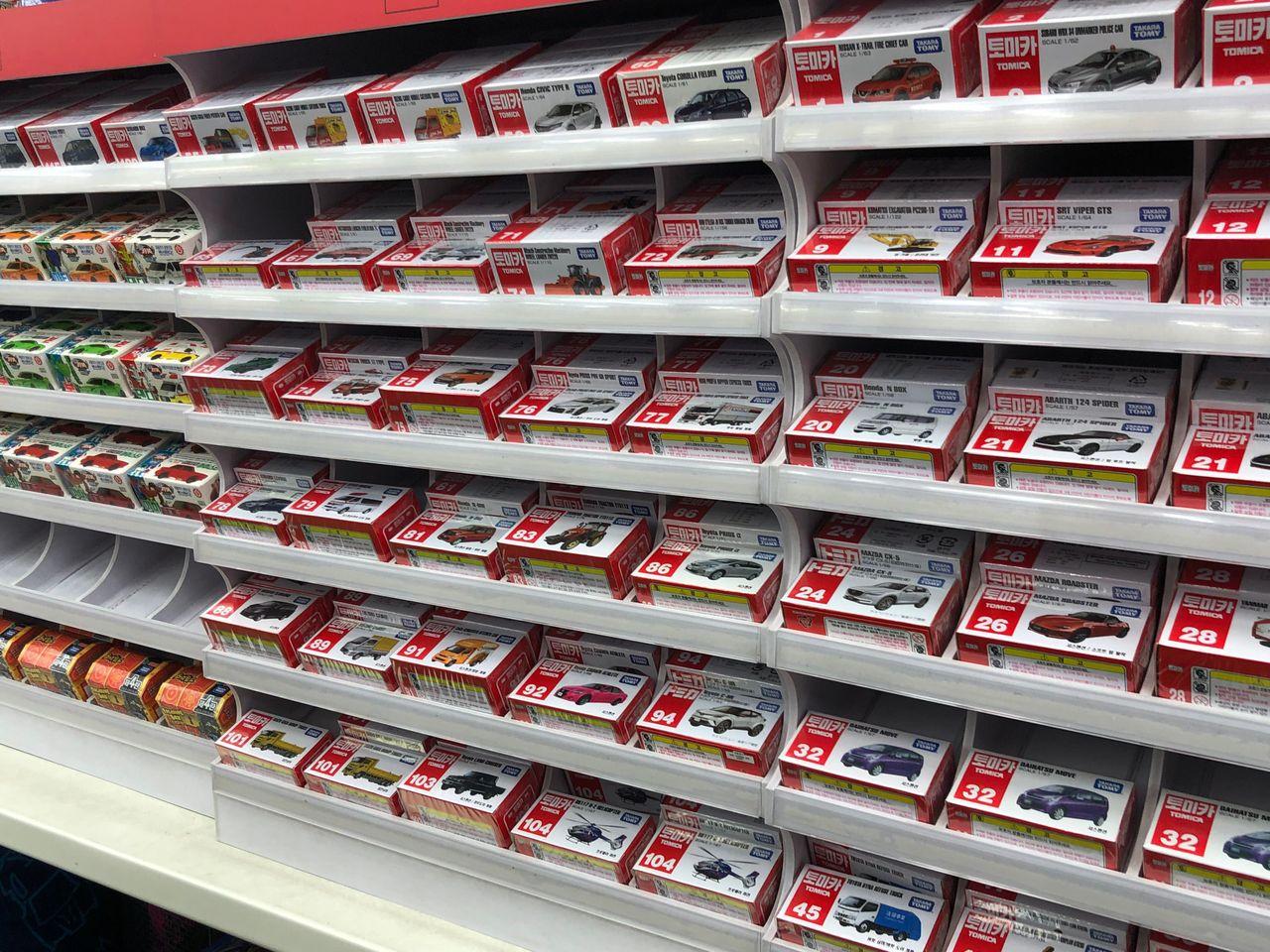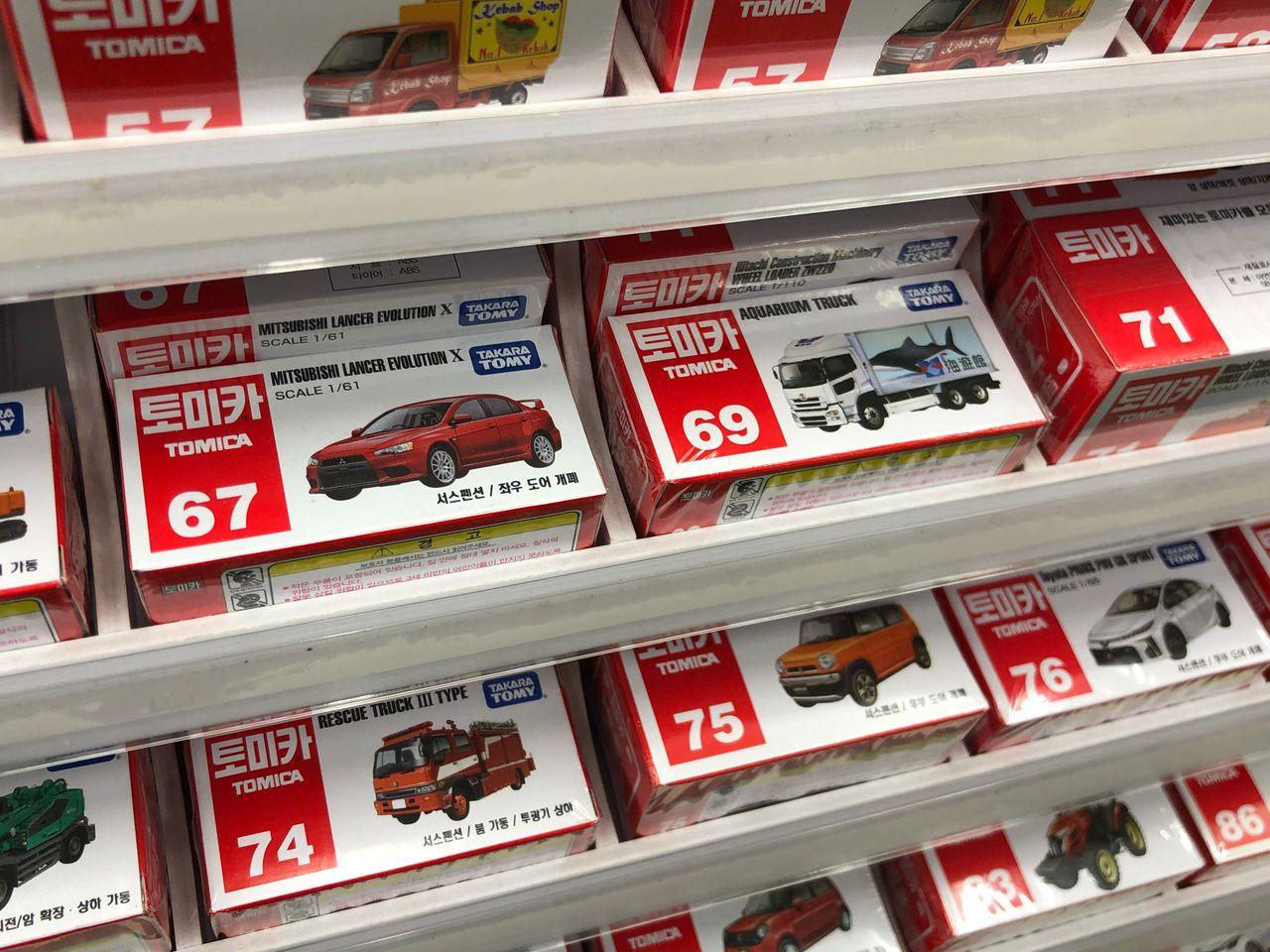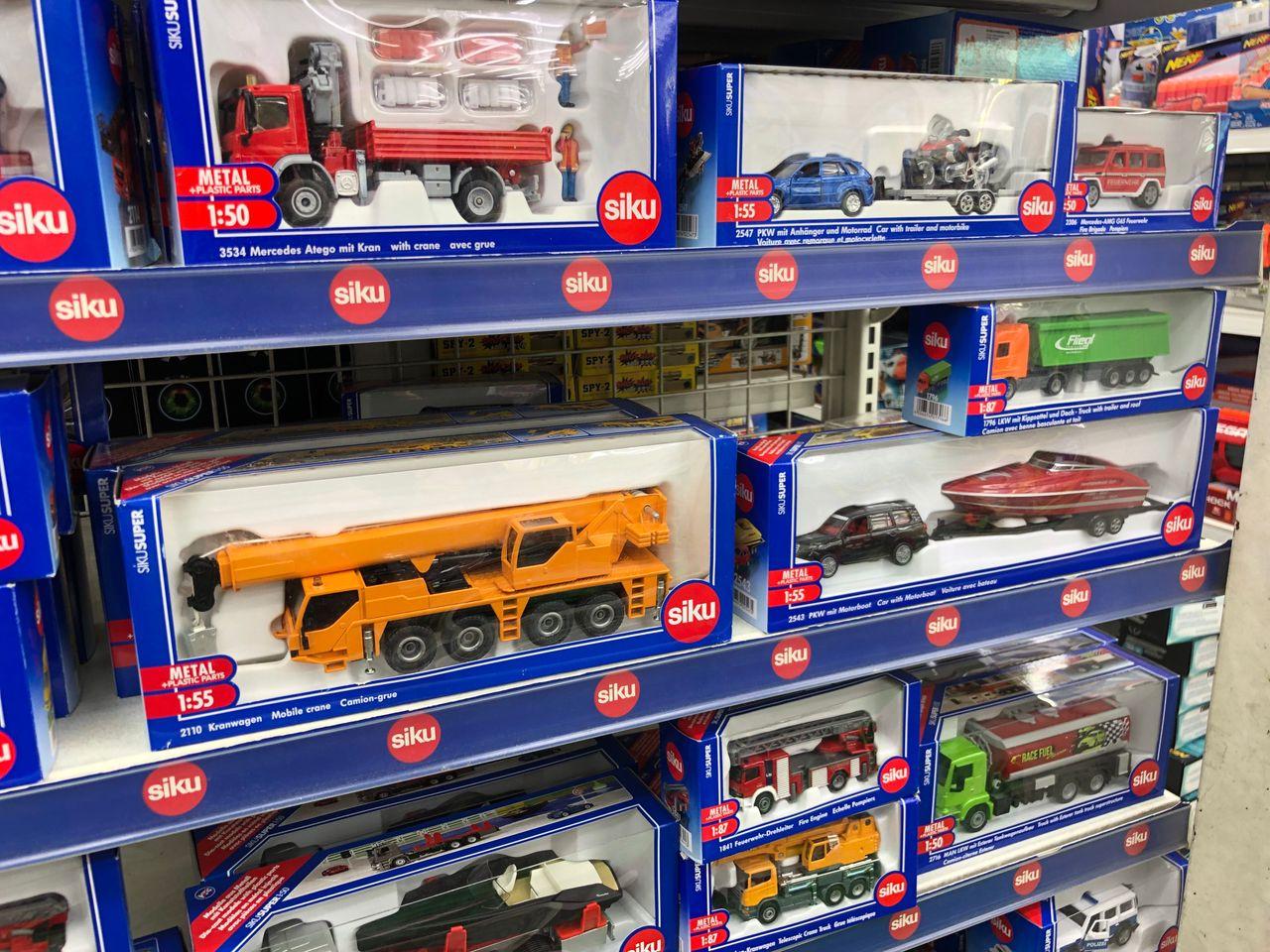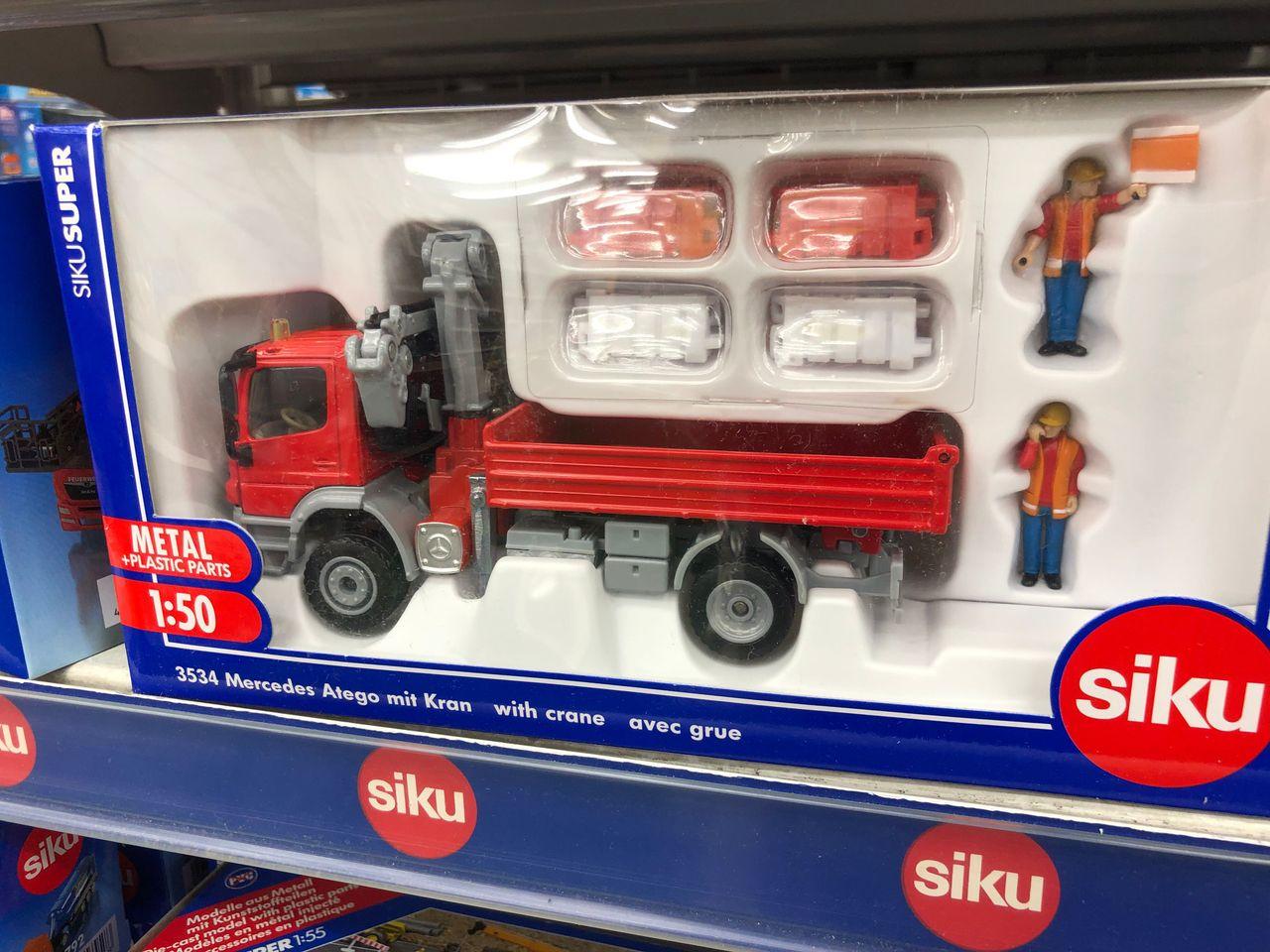 Here in Dongdaemun Toy Street, although large stores are neat and bright, but the price may be more expensive. But what's guaranteed is that the product will be in relatively good shape and usually the products codes can be found intact.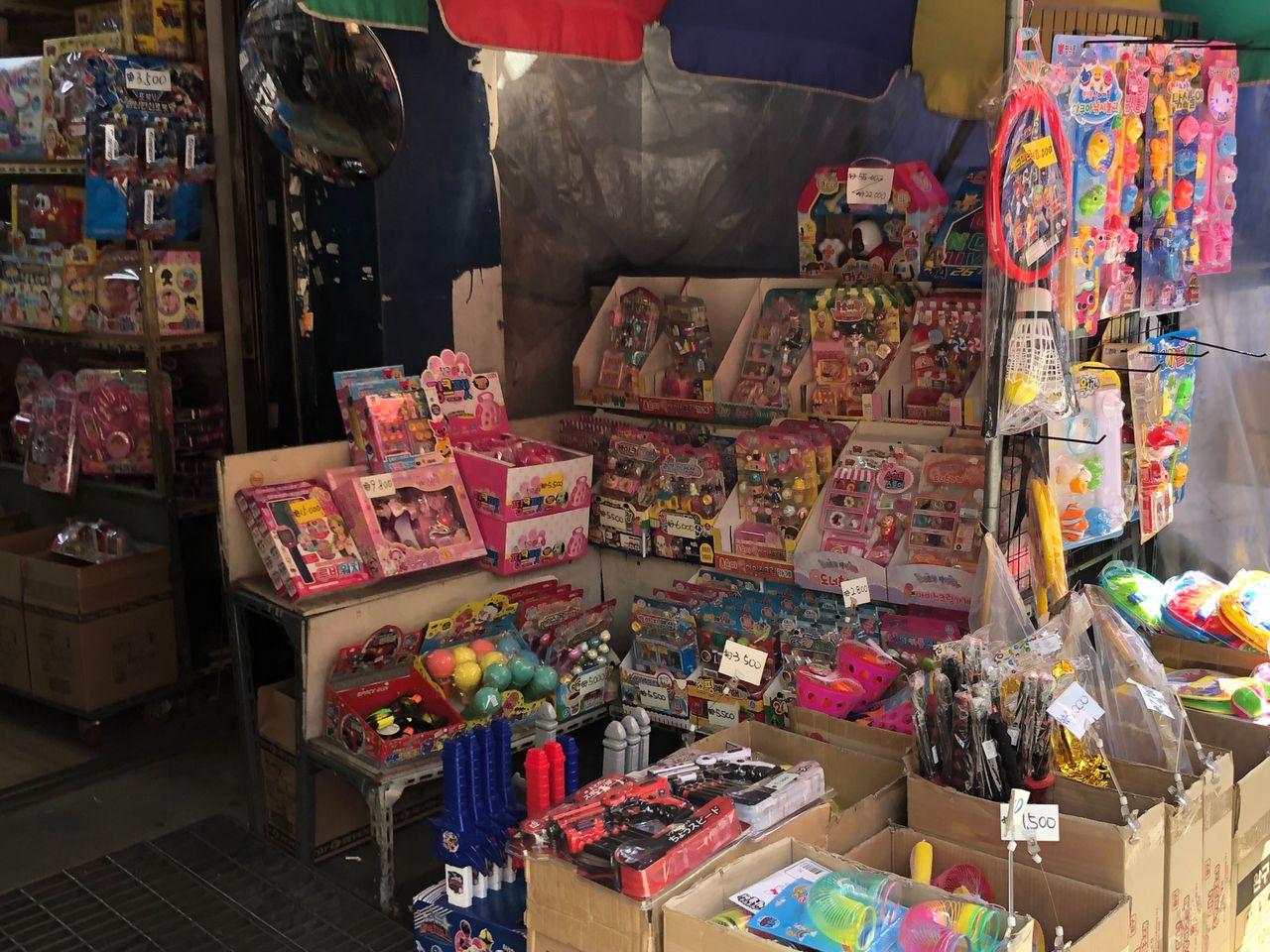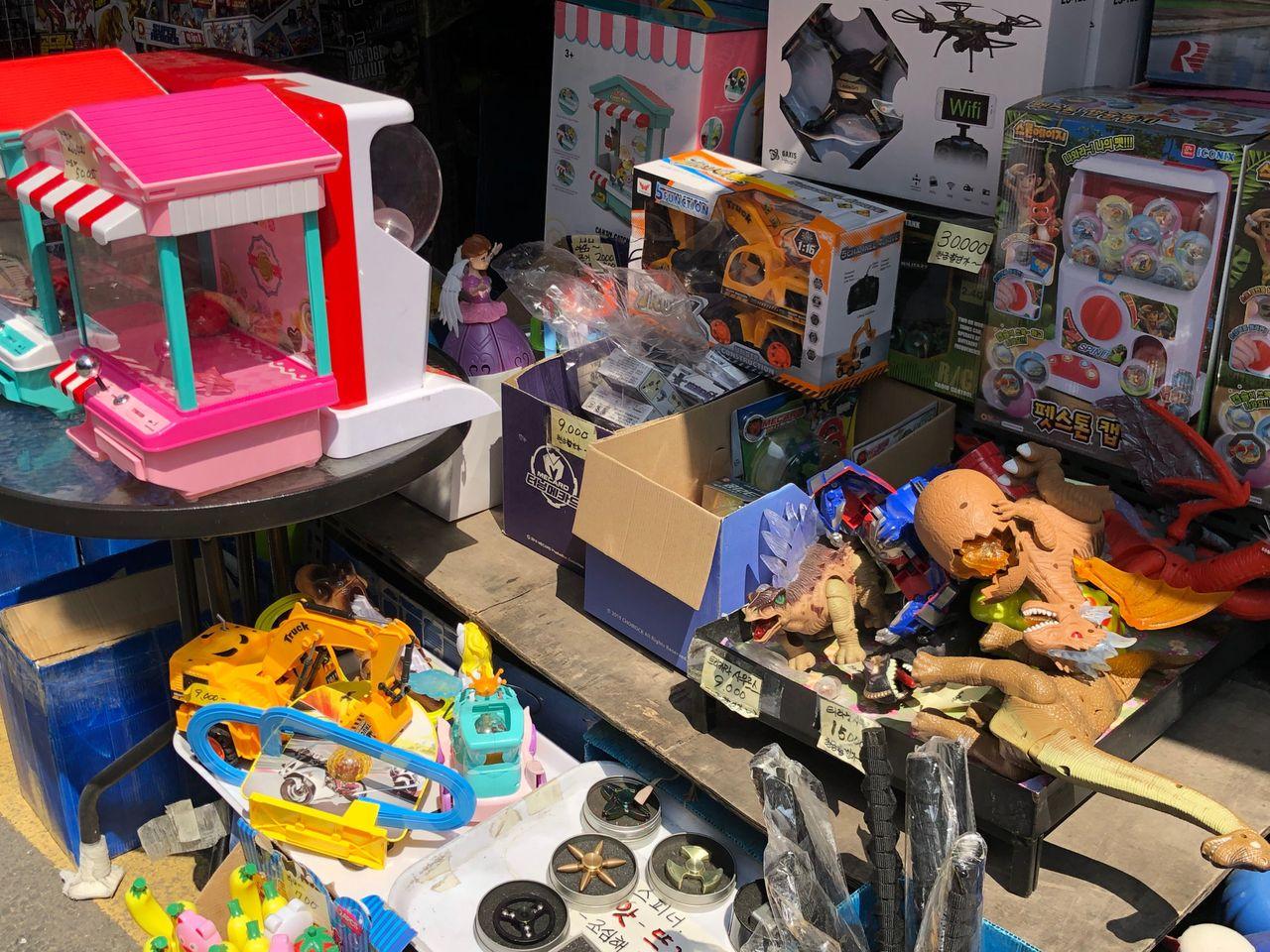 However, this does not mean the quality is bad at some of the older stores. You can spend more time with your children here. And because there are usually the same toys in all stores, other stores must have the same item too, so you can bargain for the price.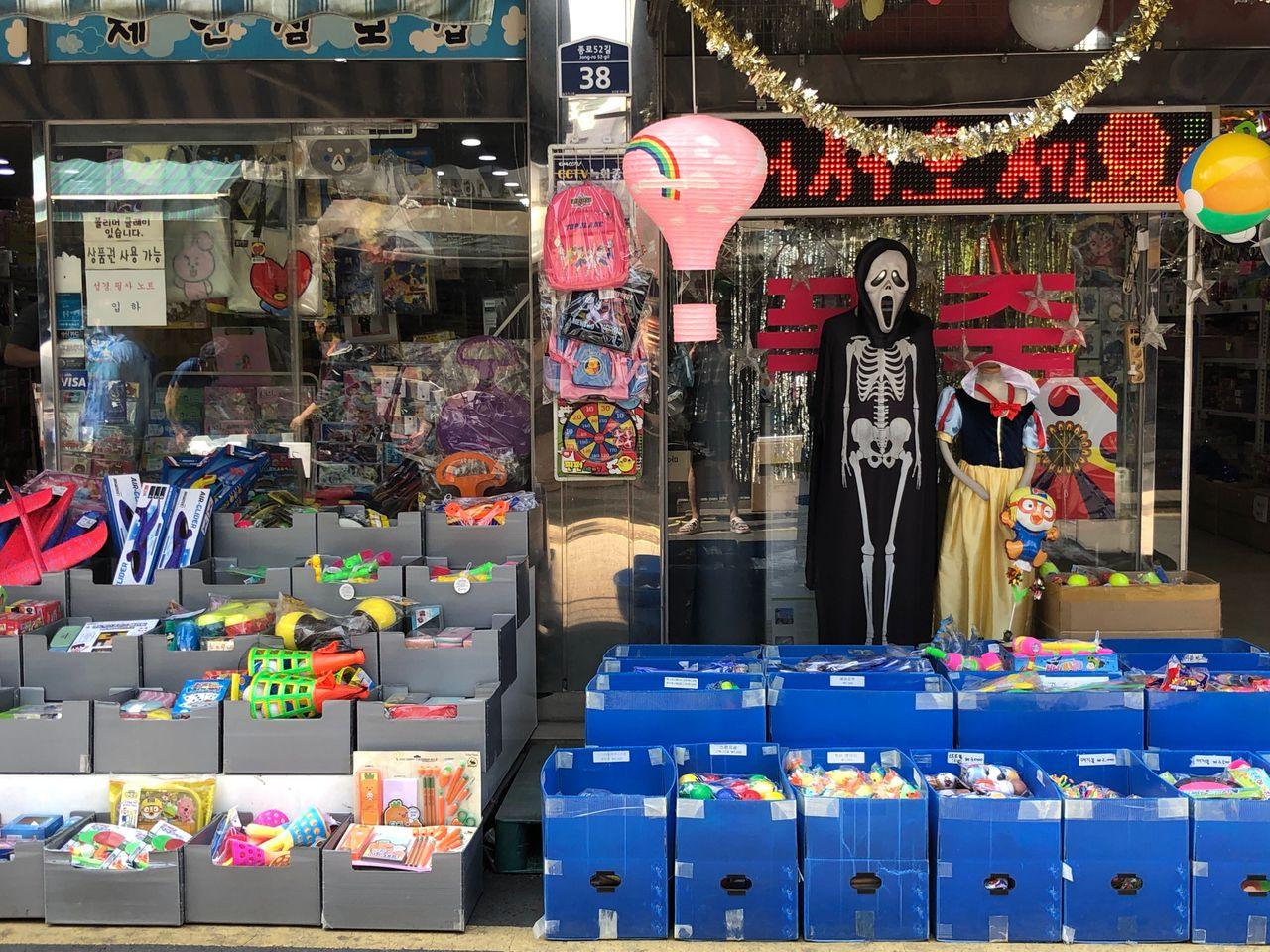 It's really amazing. You can buy a lot of different toys, children's products and stationery. Except for Sundays, they are open during the day and morning.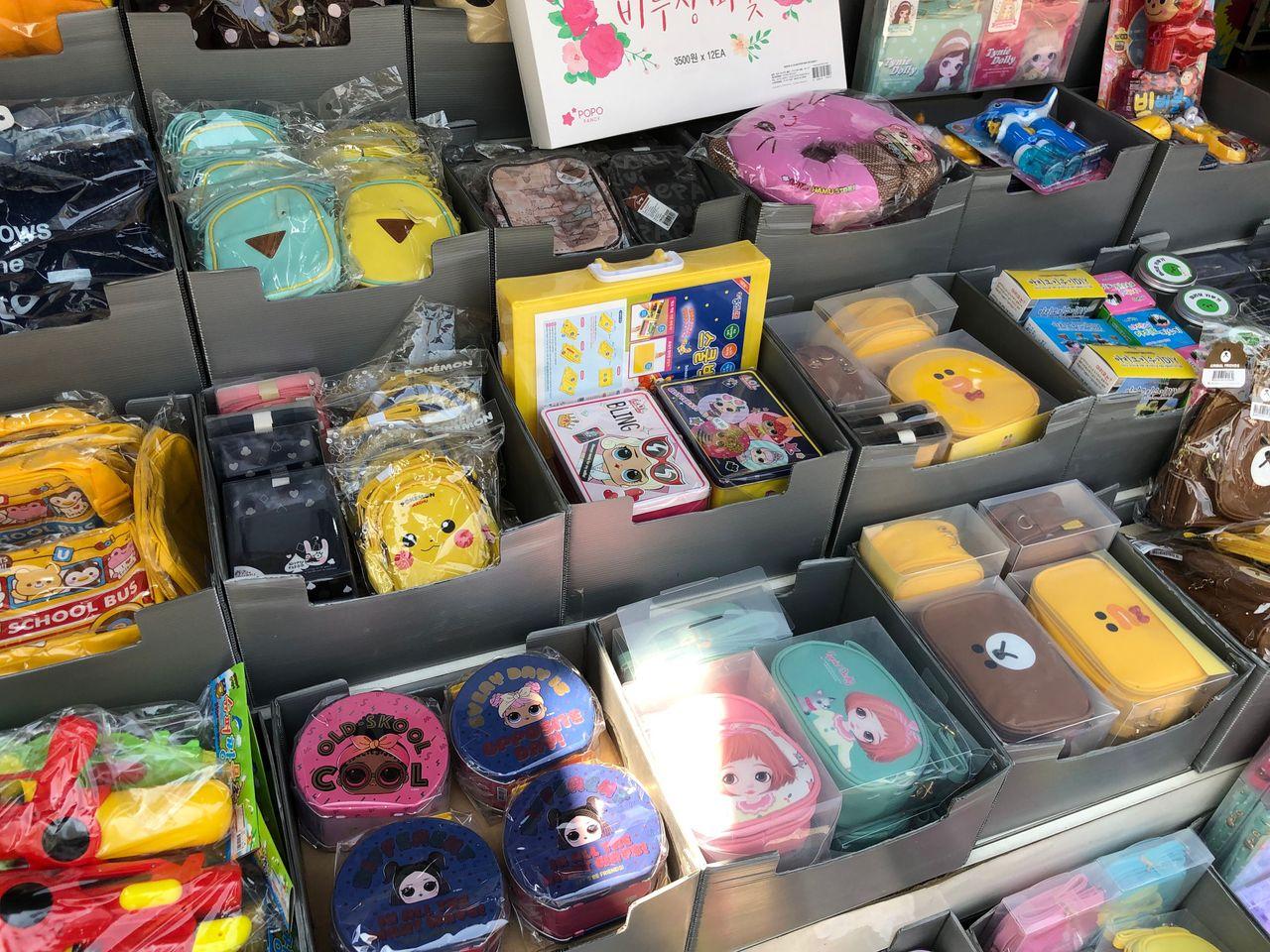 No one can know if it is genuine, but everyone can come and take a look and evaluate it yourself based on the price.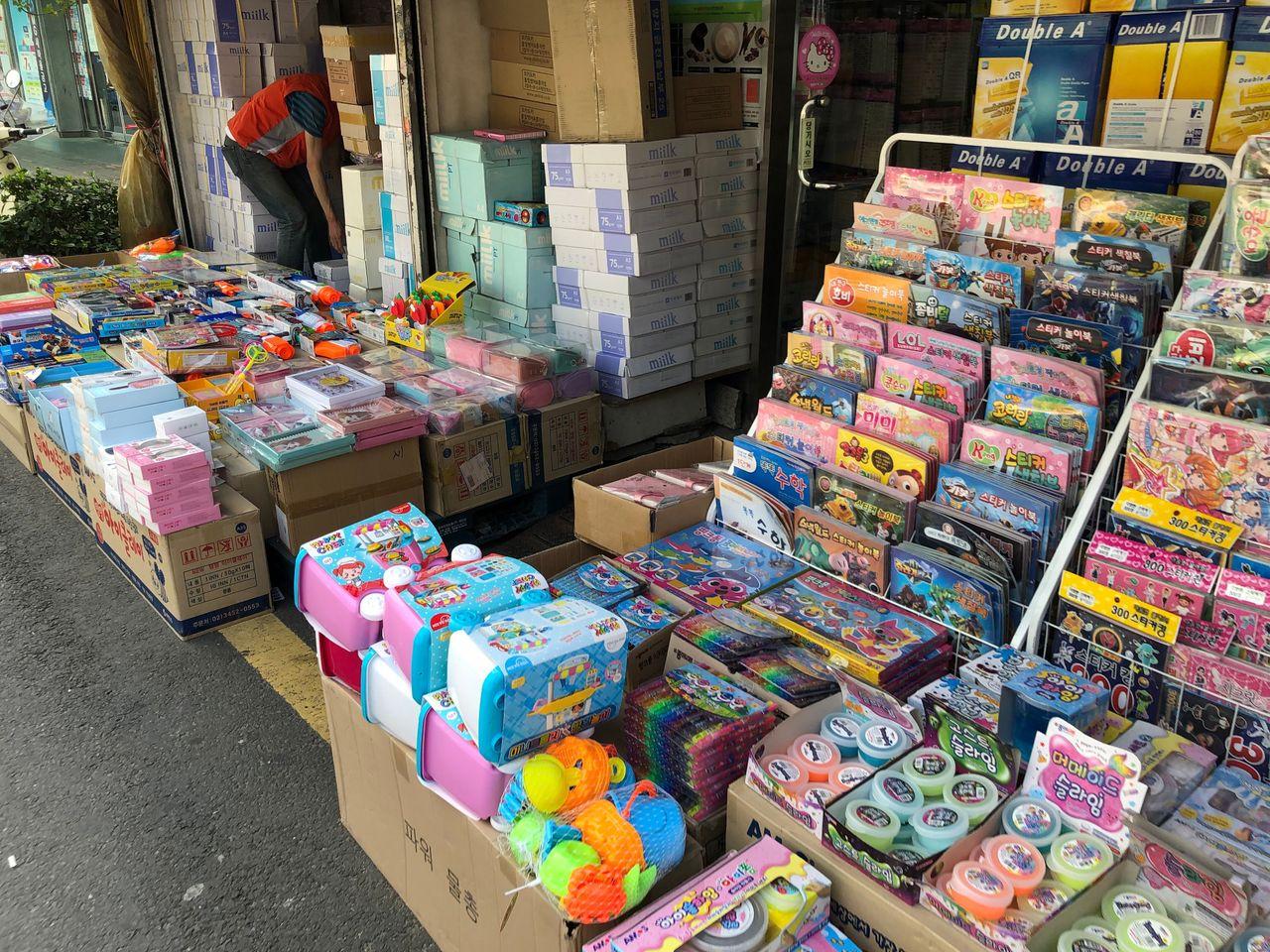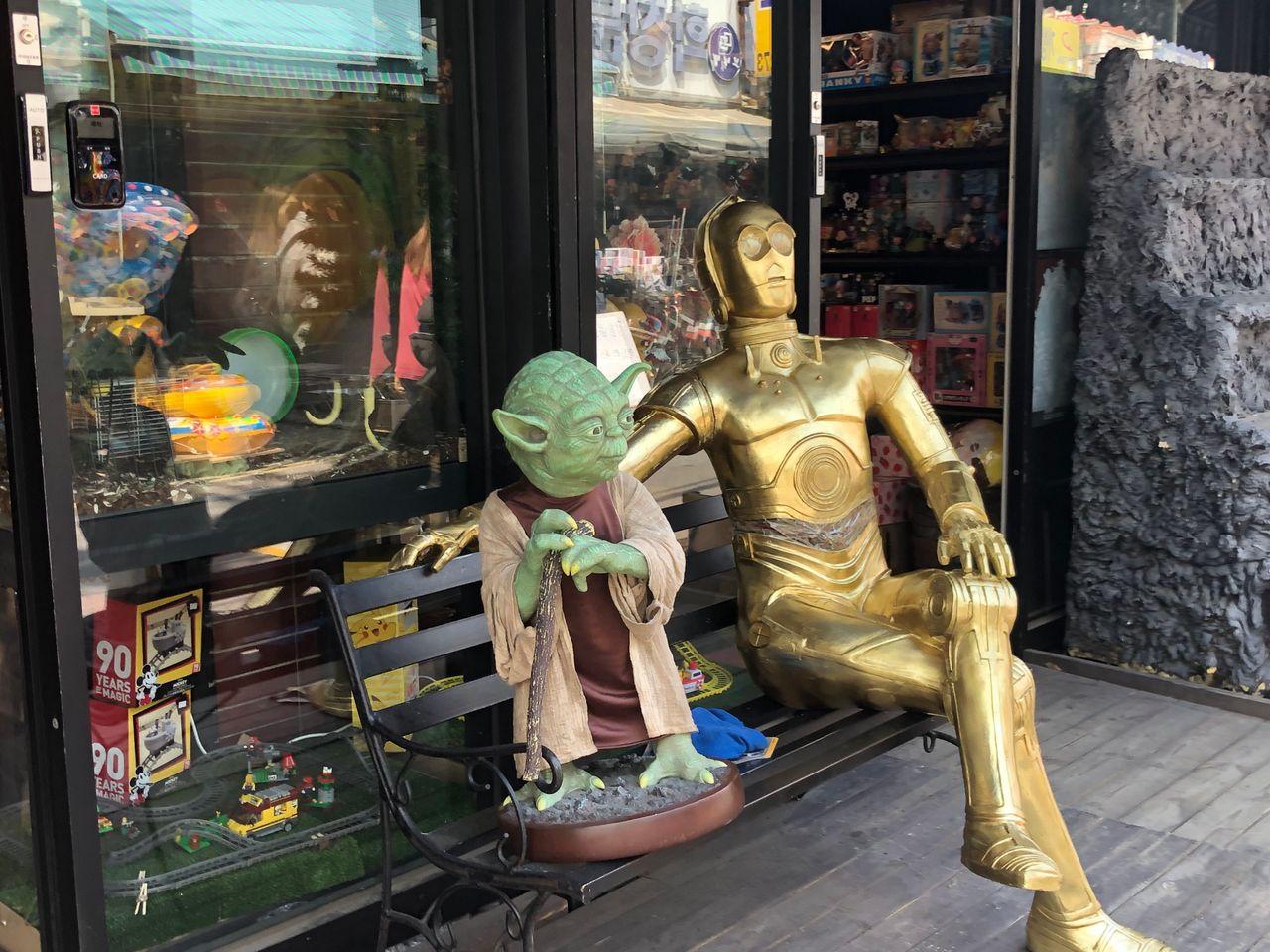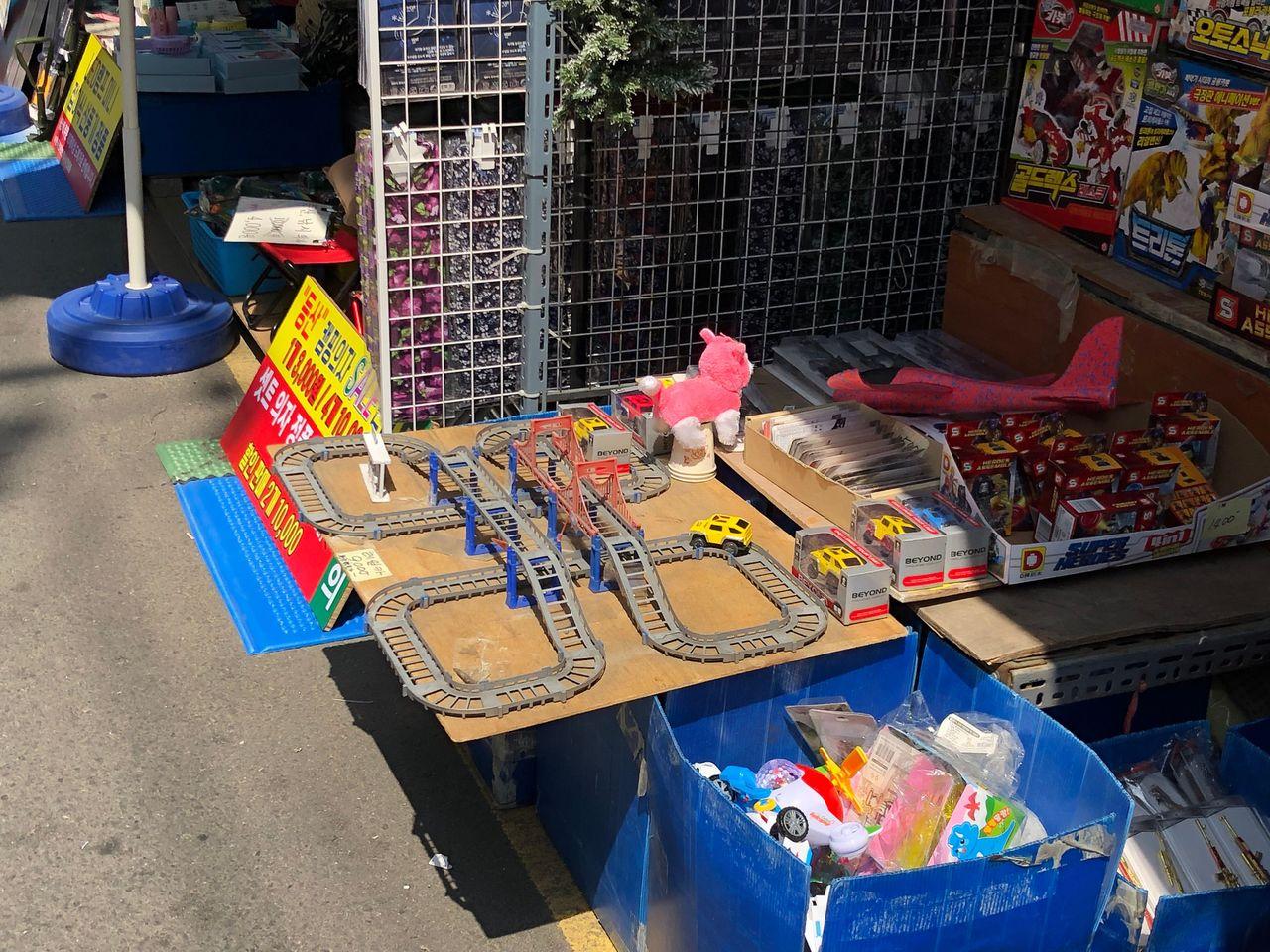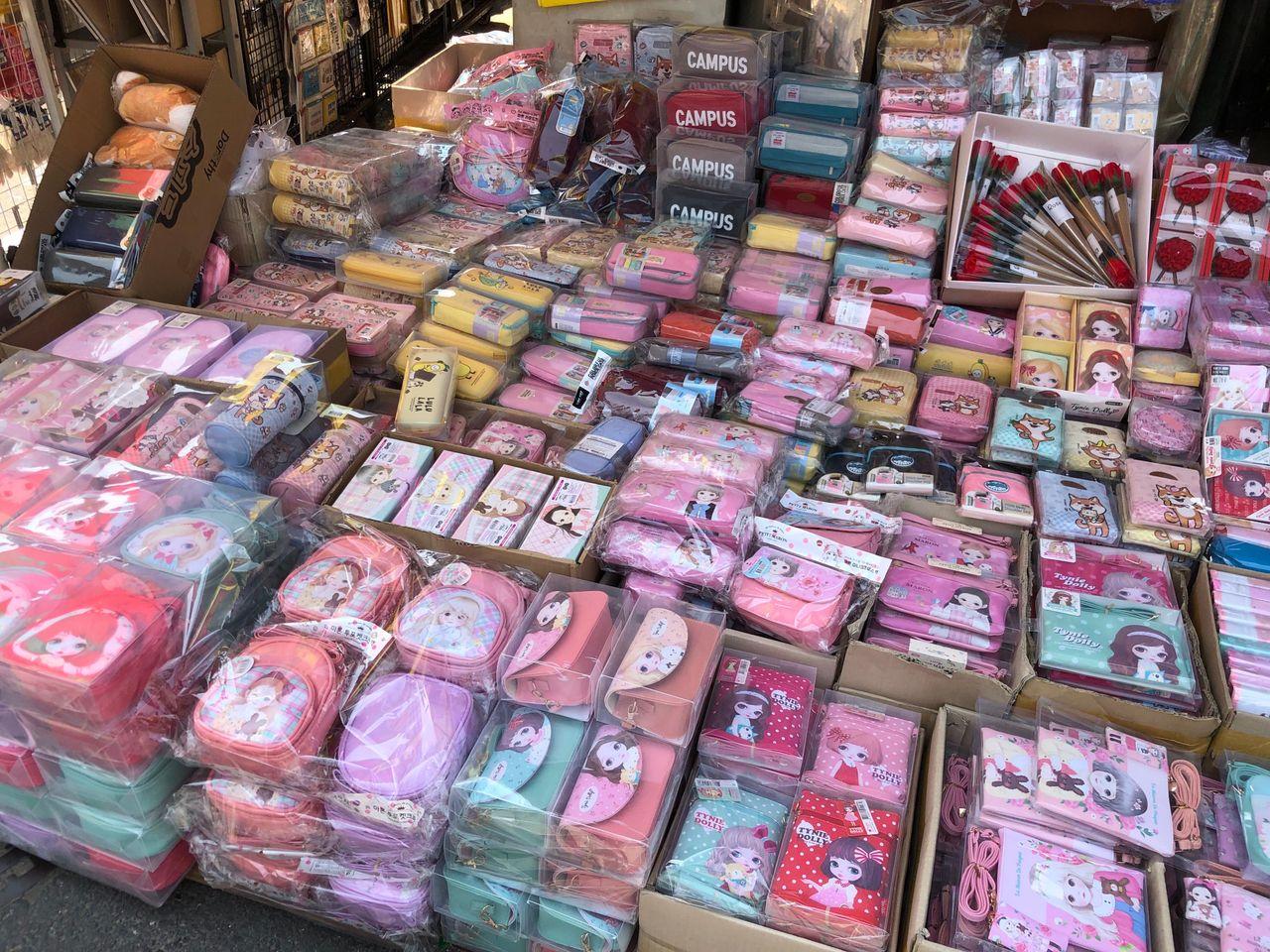 It's definitely children's paradise! Some items were so cute, so I wanted to buy them for fun myself.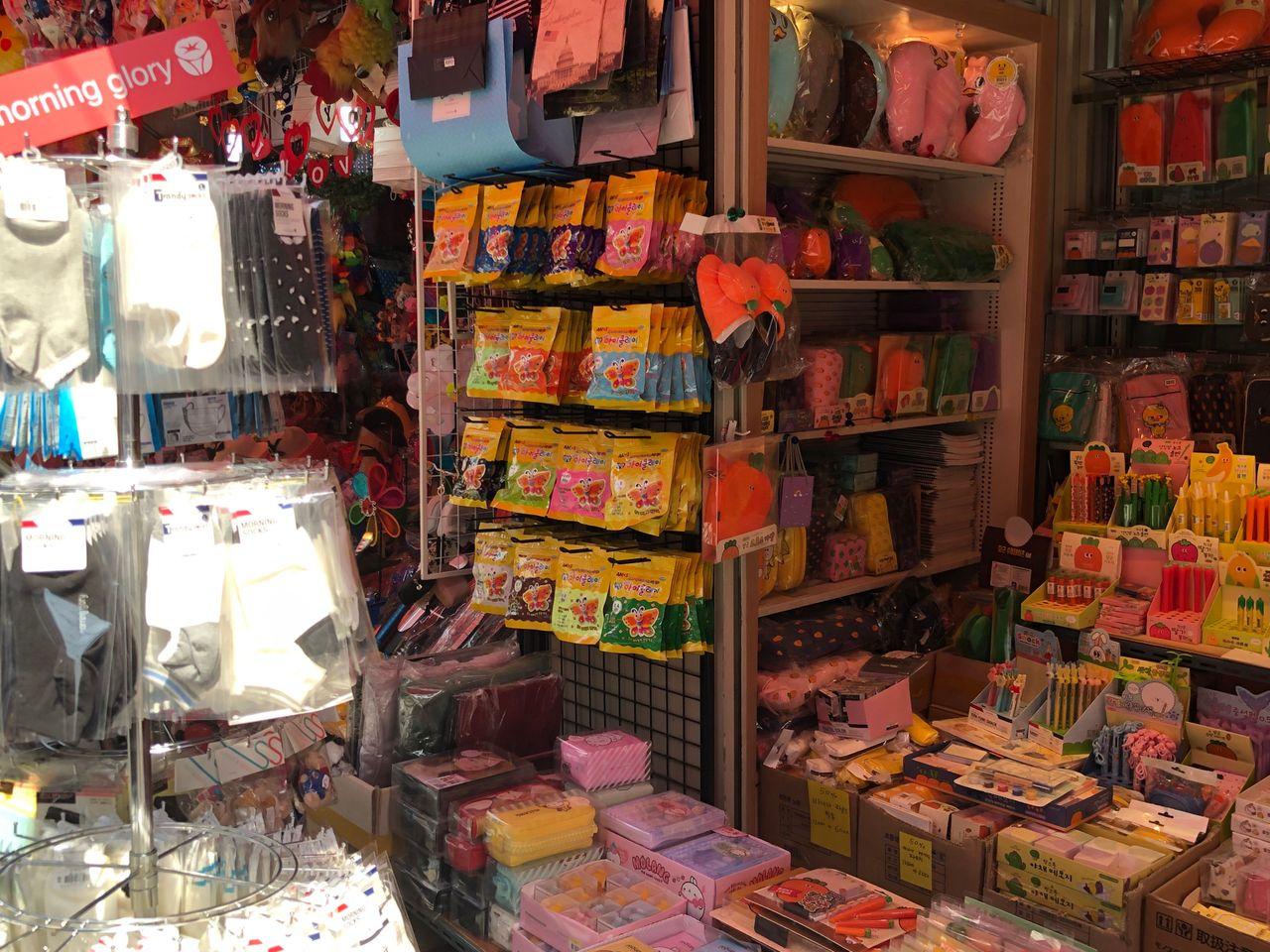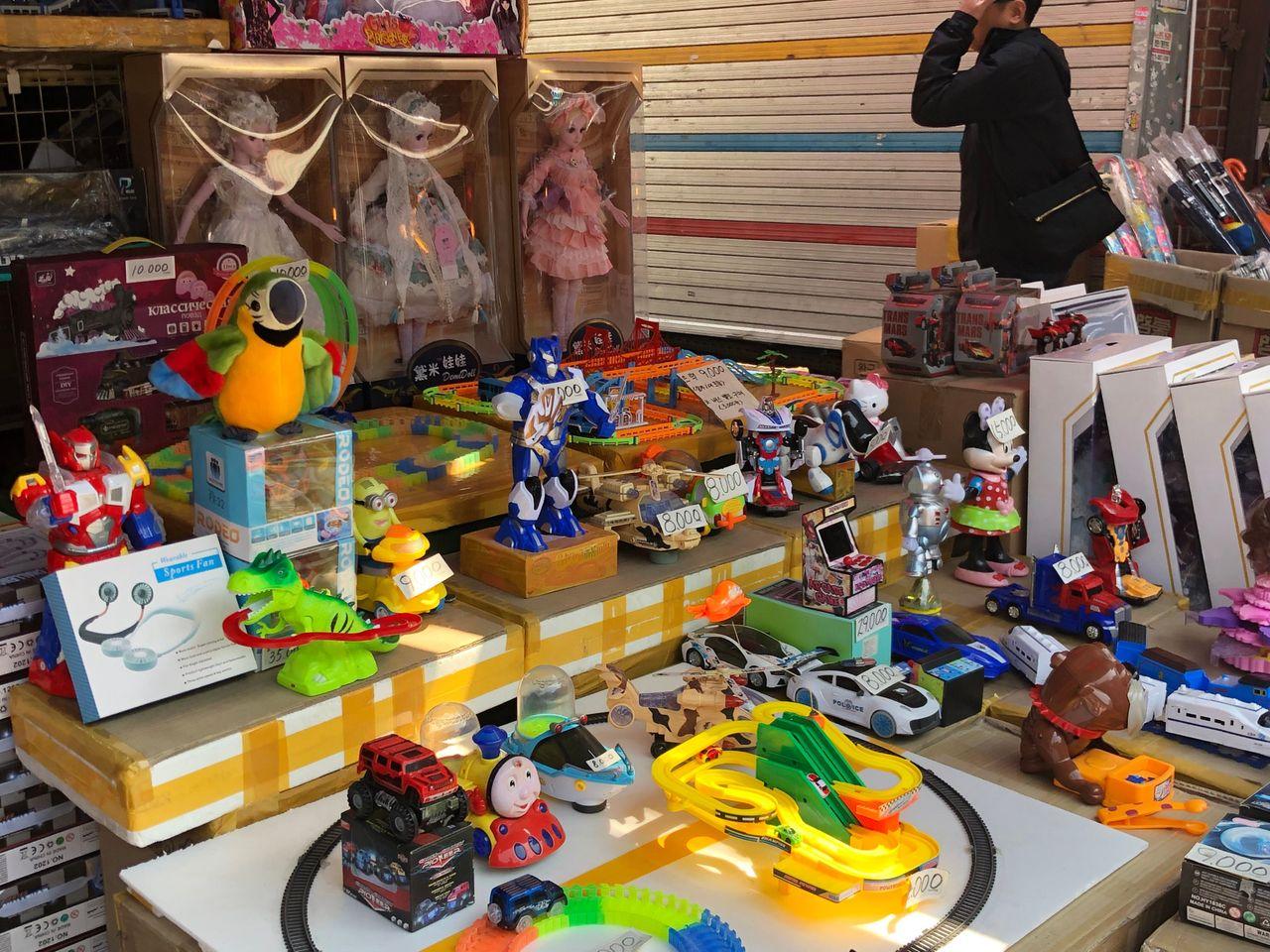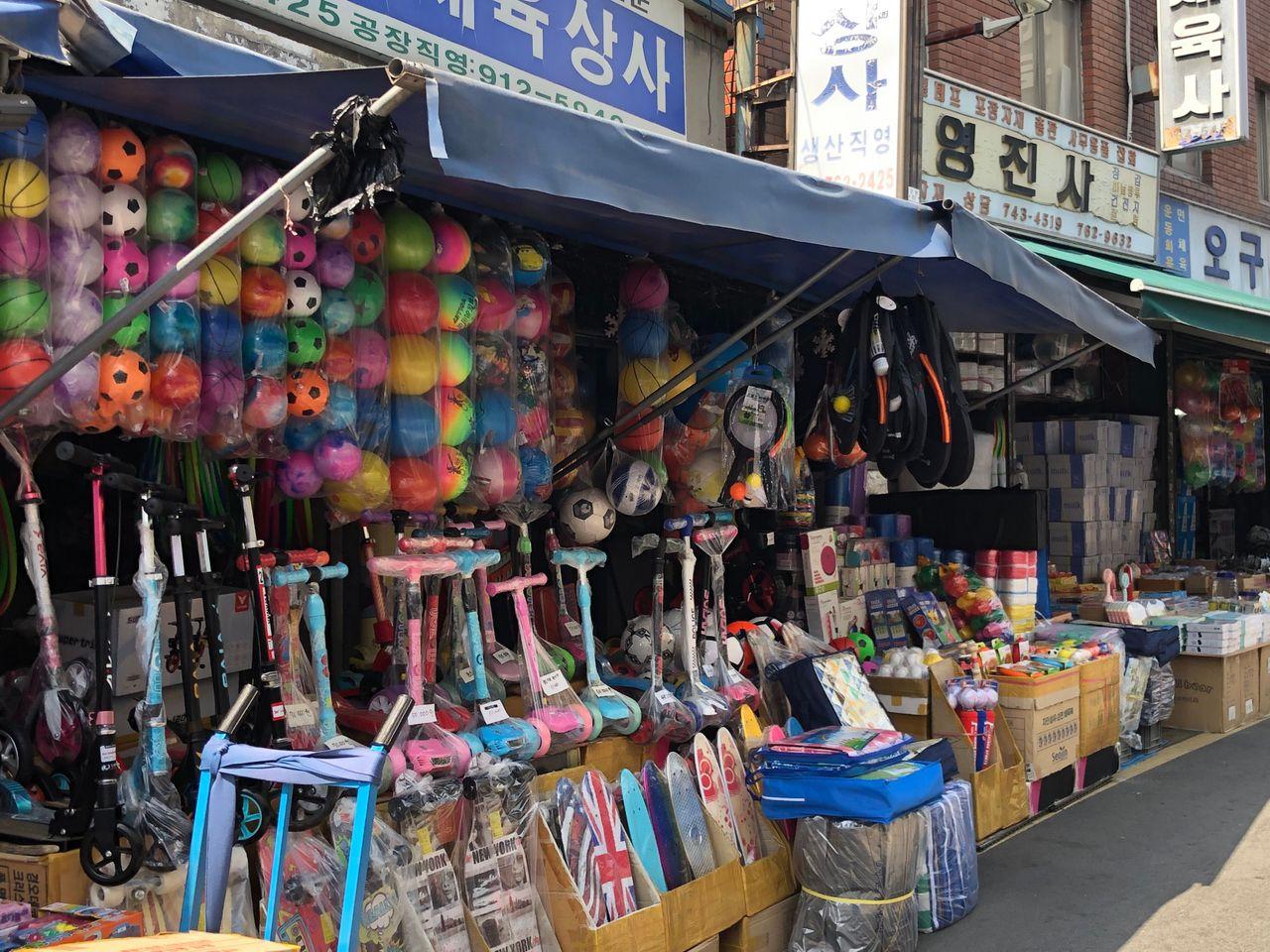 Some items that I bought were quite useless for me, but some things just make me happy because they are pretty.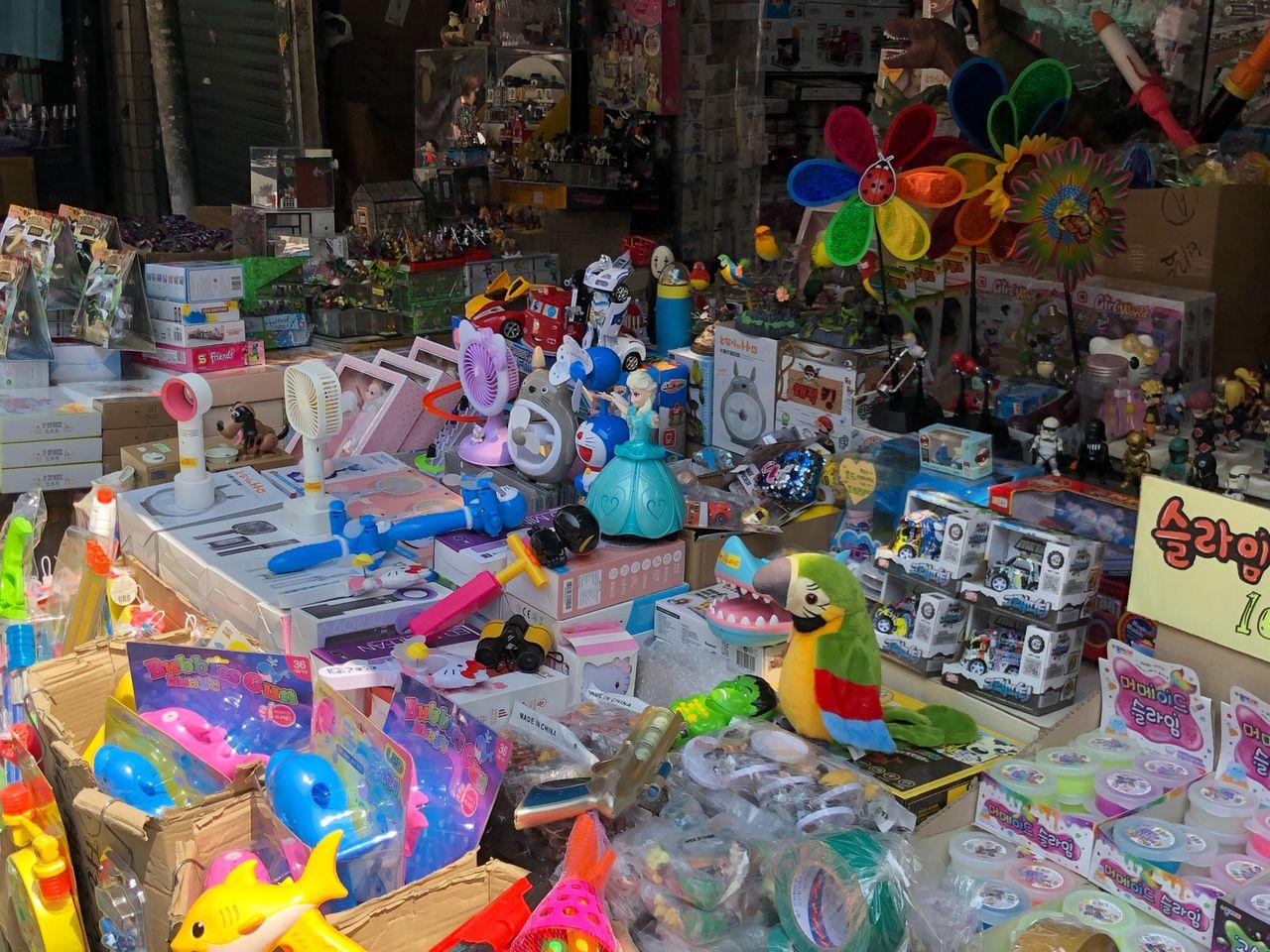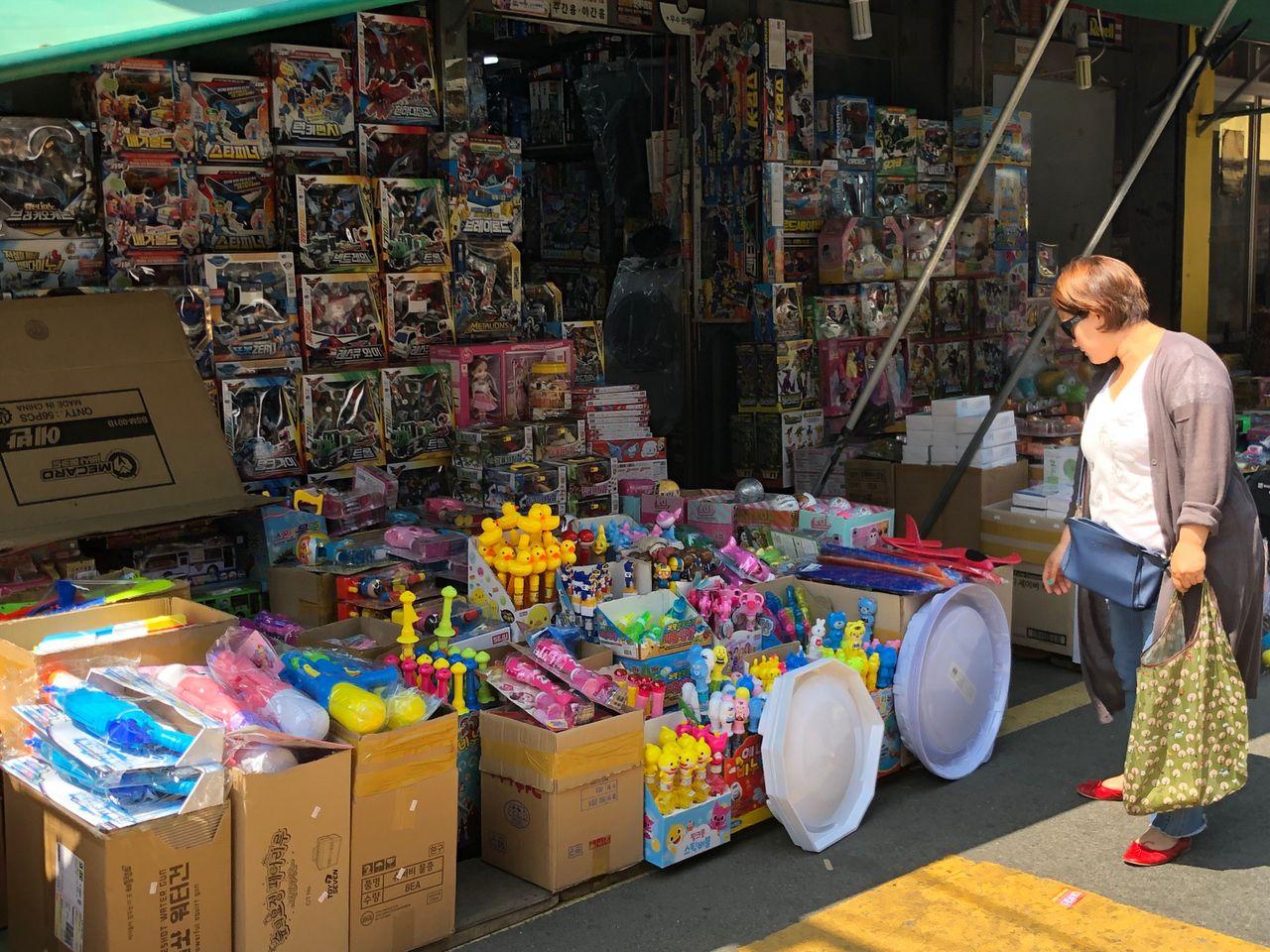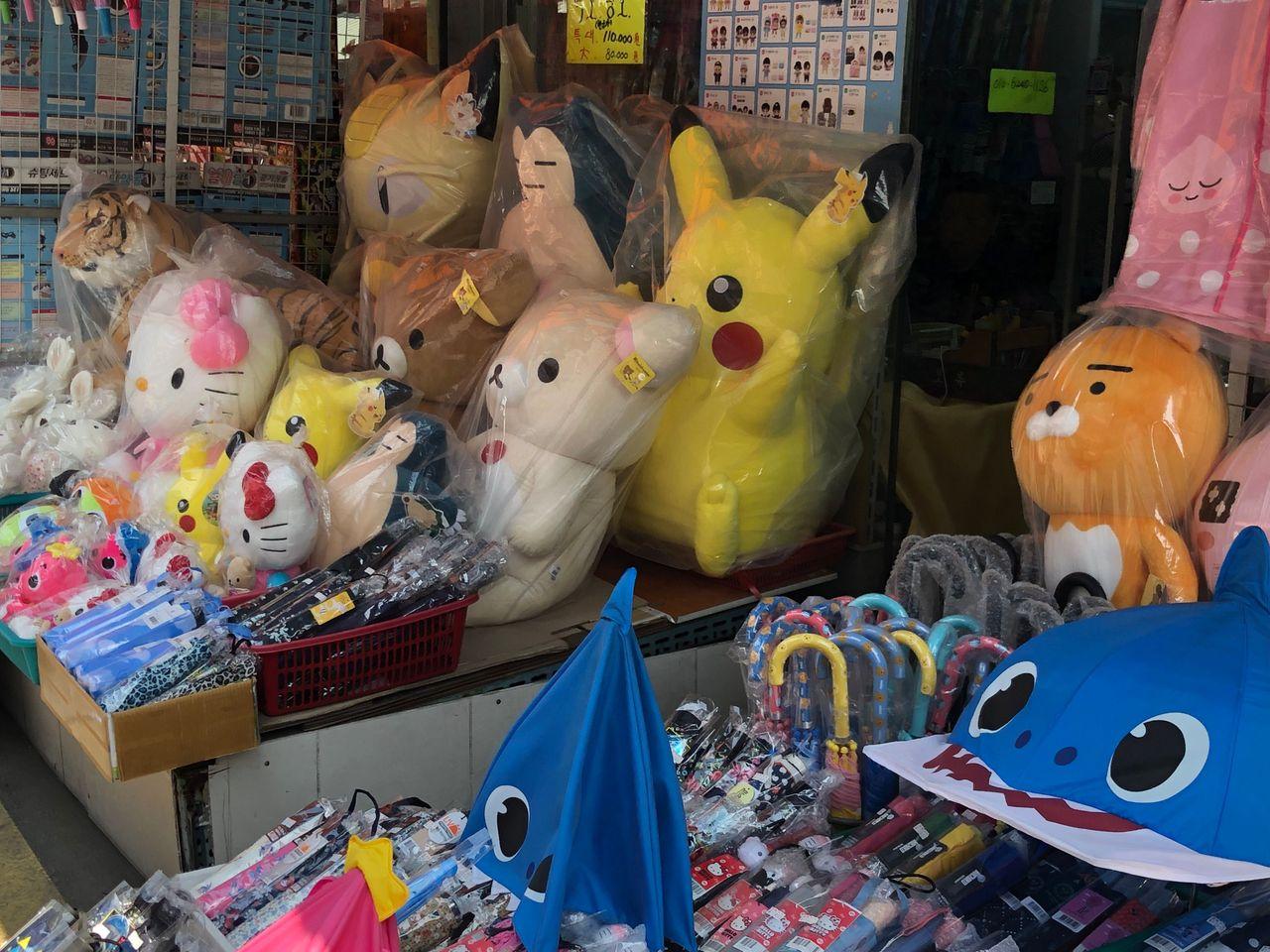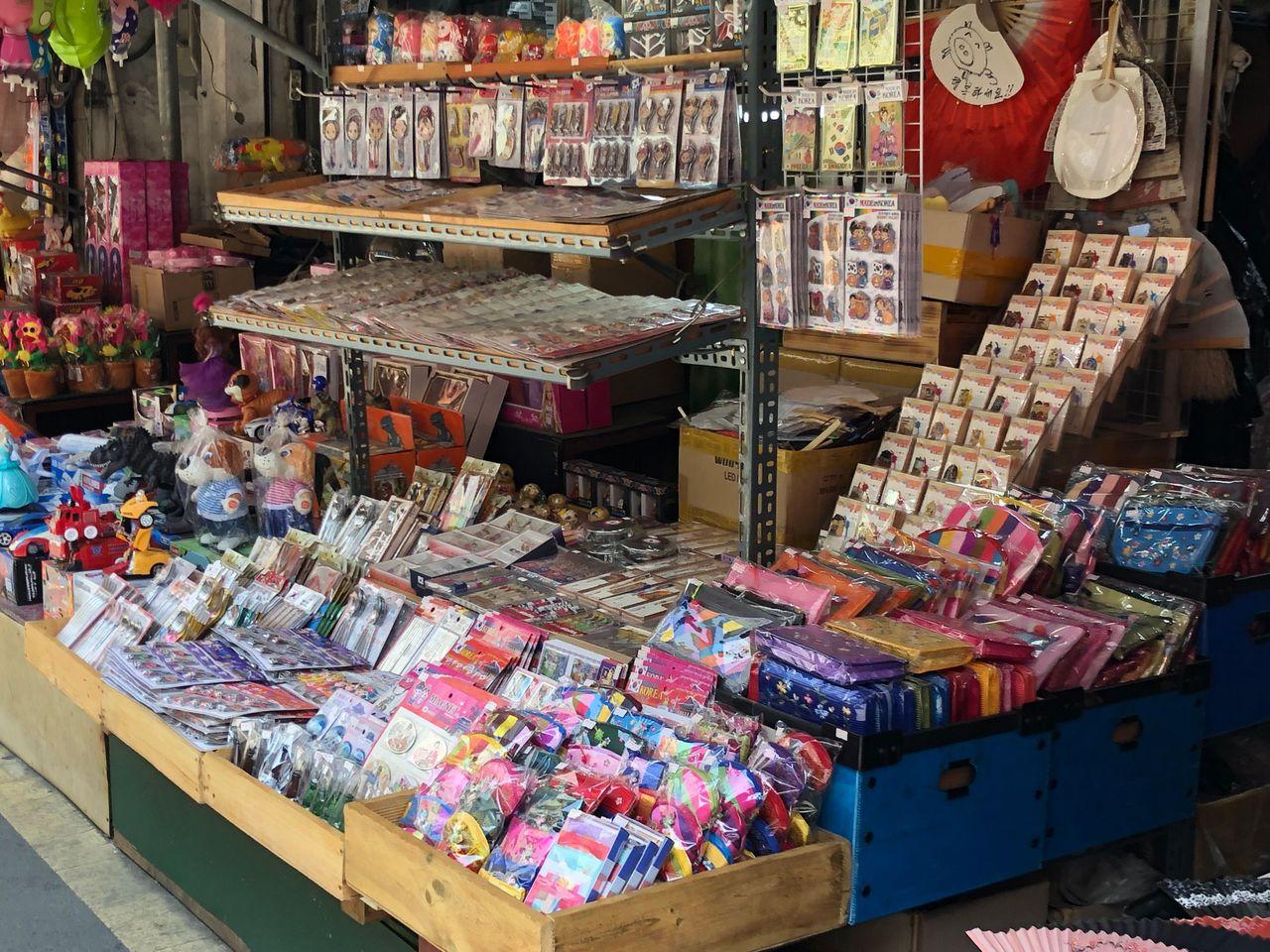 Next time you come near Dongdaemun, why not visit the toy street in Changshin-dong! However, we also remind everyone that on Sundays the market is closed. But if you accidentally come here on a Sunday, you can also walk to Dongmyo Market not far away, and it will be lively on Sunday afternoon too.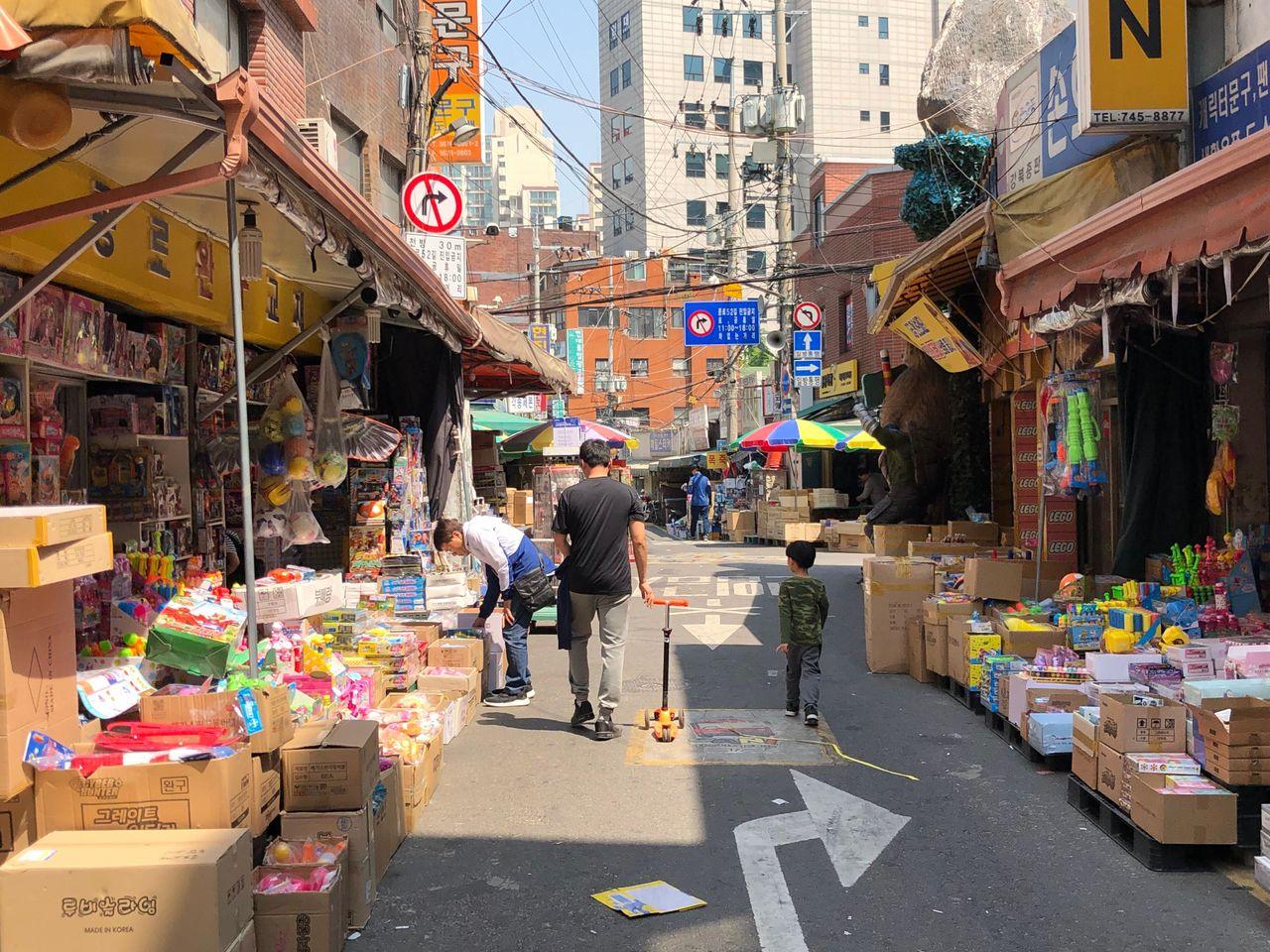 The above is our latest visit to Dongdaemun Toy Street (Stationery Street) in 2019.
---
This blog post is about Visit to the Stationery Street of Dongdaemun. If you have questions about information not covered in the blog post, please email us at support@creatrip.com
---