Starfield Library Visit
The Original Library Hot Spot! A Romance of Books and Stars at Starfield Library, COEX, Gangnam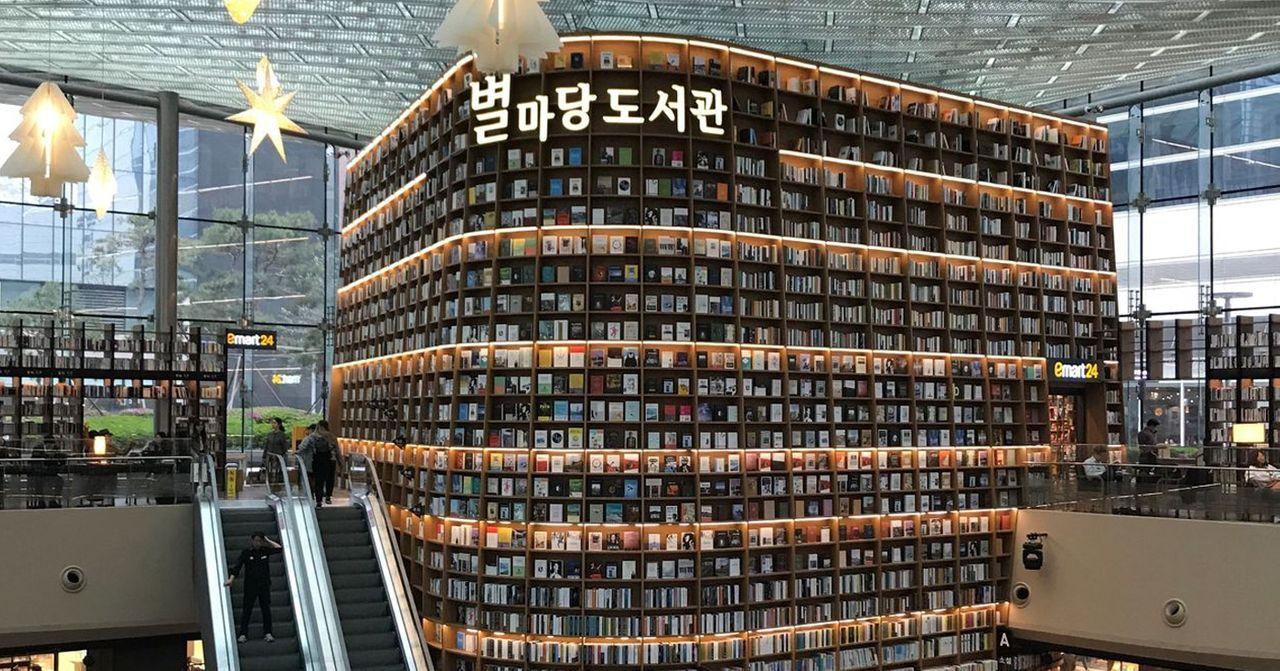 Hello, everyone! We are Creatrip, a group of Korean travel experts.
This beautiful library background is a very popular check-in location on social media. Do you know where it is? It's at COEX located near Gangnam.
Today I'll take you to look at this popular check-in point, and there is SM TOWN nearby as well. Fans should come here for a whole afternoon at COEX, and you will definitely be rewarded!
---
Gangnam COEX : Starfield Library (Samsung Station) I Information
Address : Seoul Metro Line 2 Samsung Station (삼성역) Exit 5, 6 inside COEX
Hours:10:30-22:00
---
Gangnam COEX : Starfield Library (Samsung Station) I How to Get There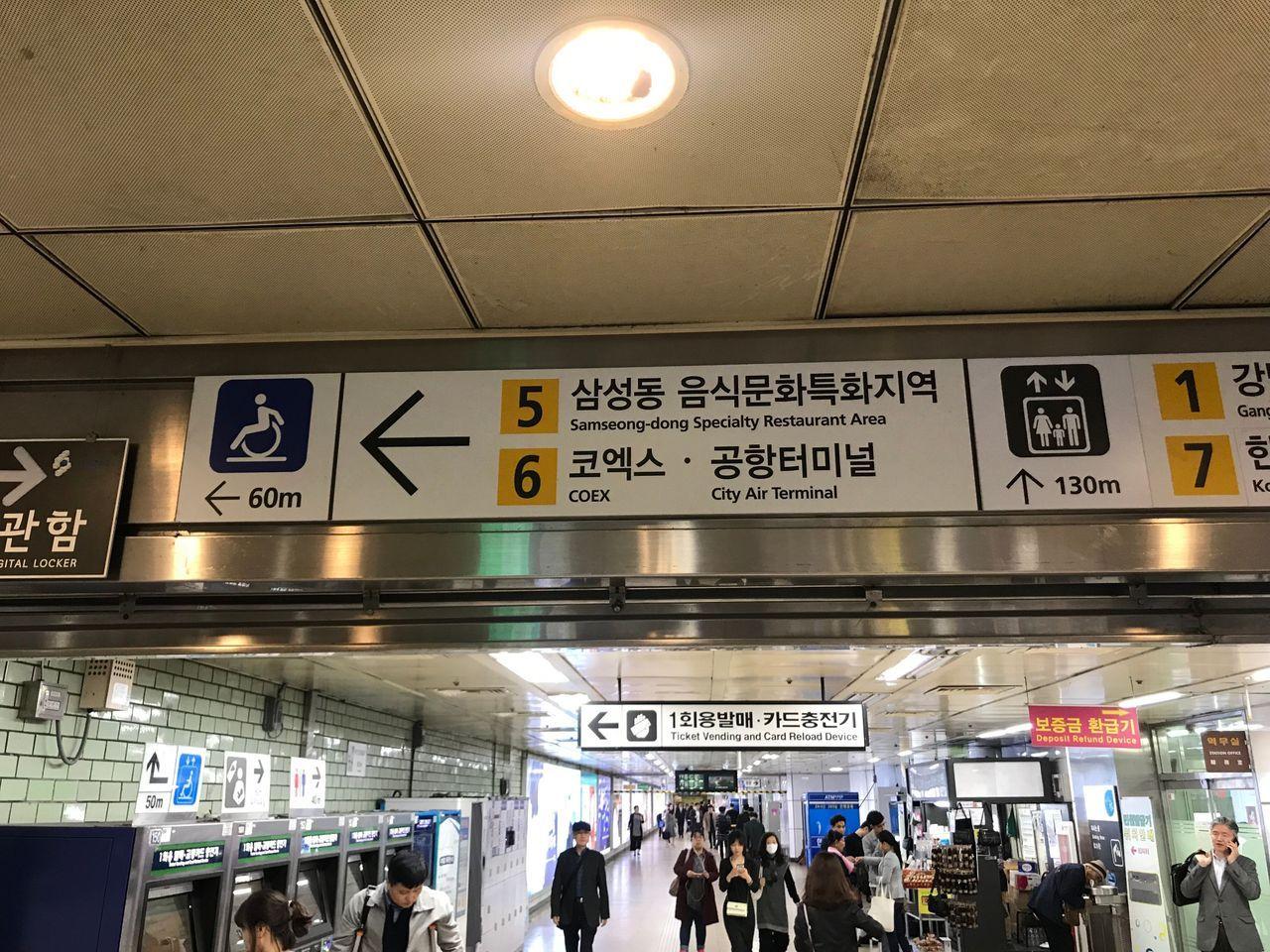 Take the Seoul Metro Line 2 to Samseong Station (삼성역), follow Exit 5 or 6 and you will arrive at COEX. Basically, as long as you follow the crowds, nothing can go wrong.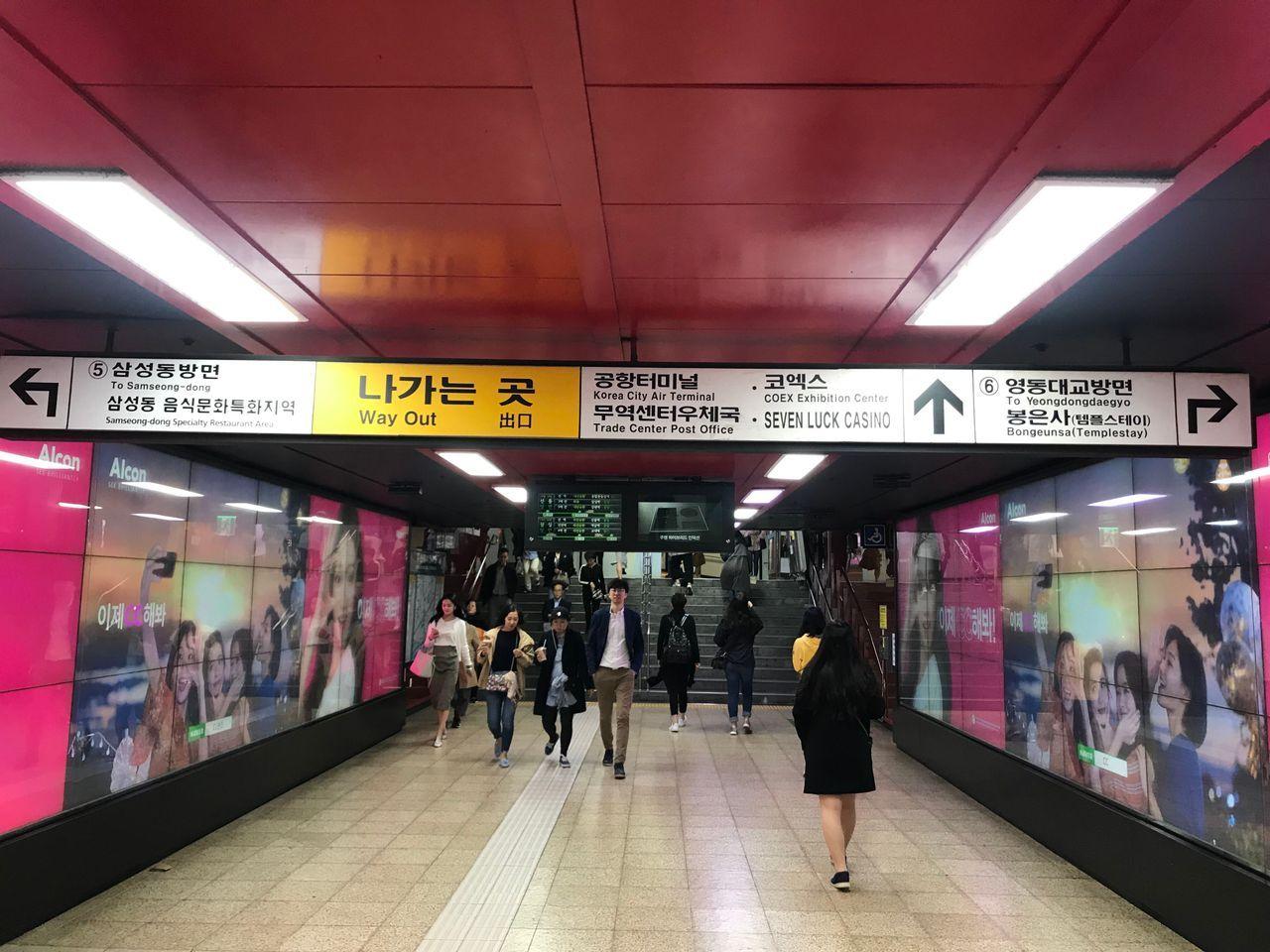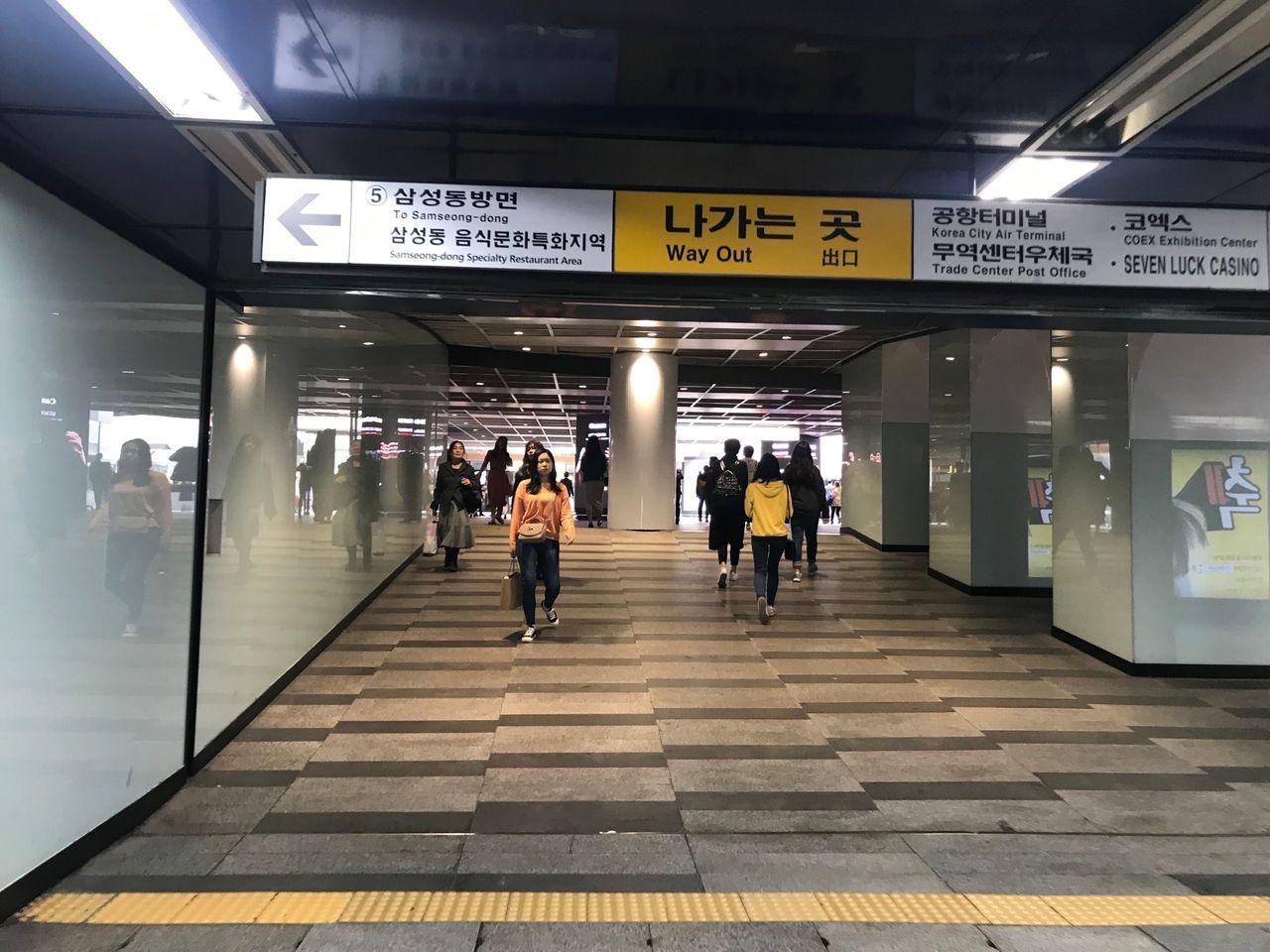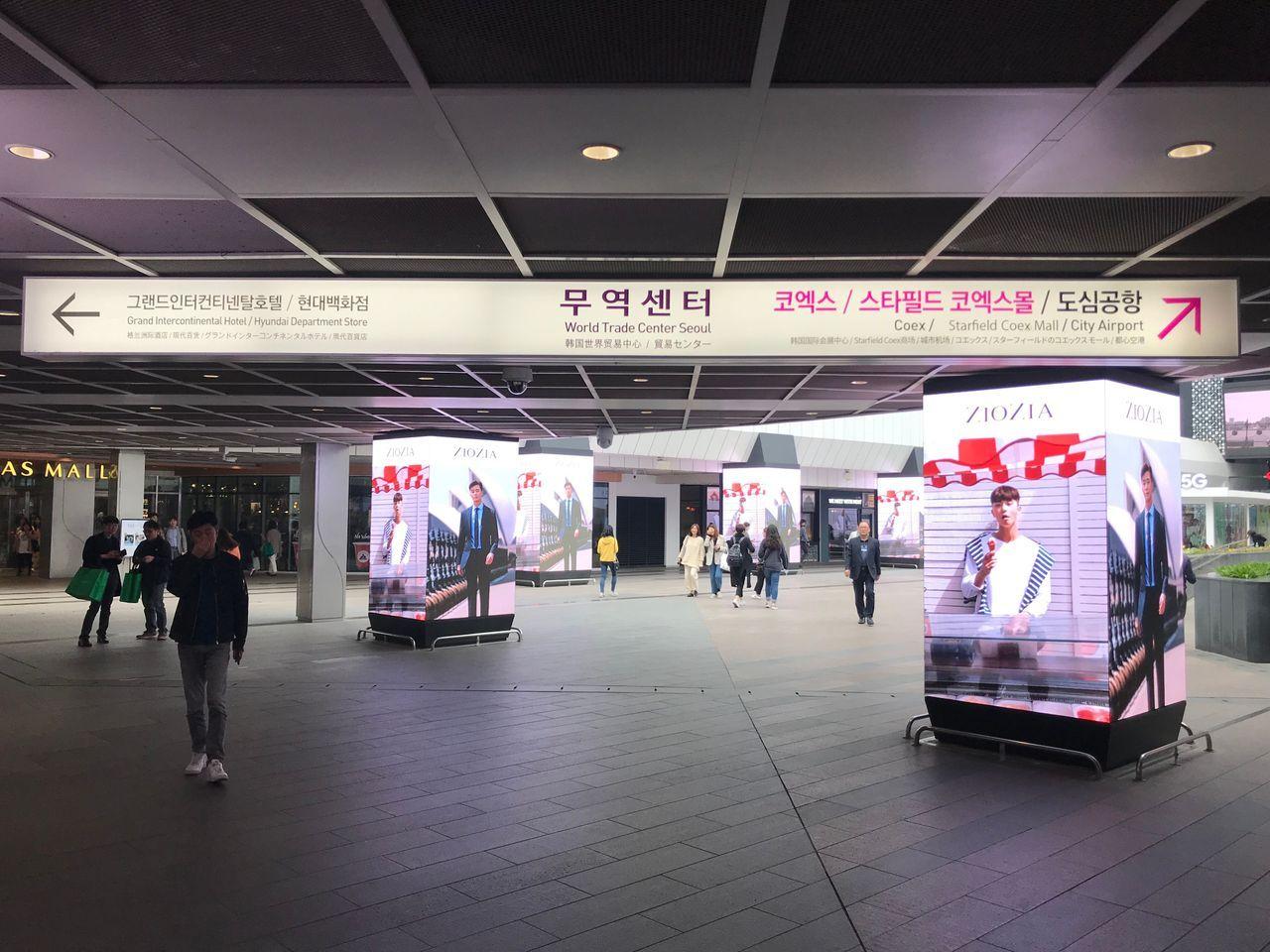 Remember to go indoors here, if you go out, you will arrive at SM TOWN. (Click to visit)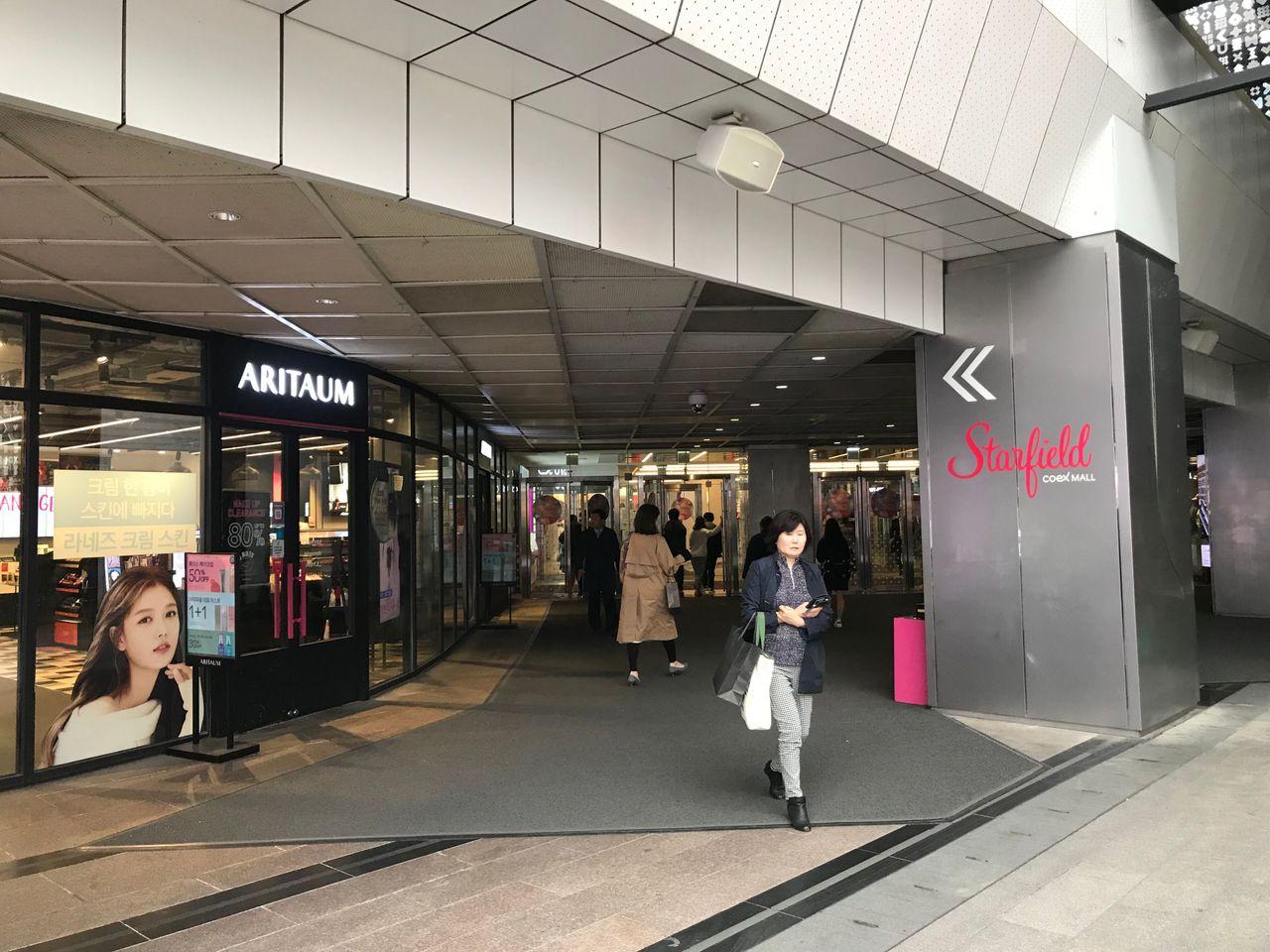 ---
Gangnam COEX : Starfield Library (Samsung Station) I Review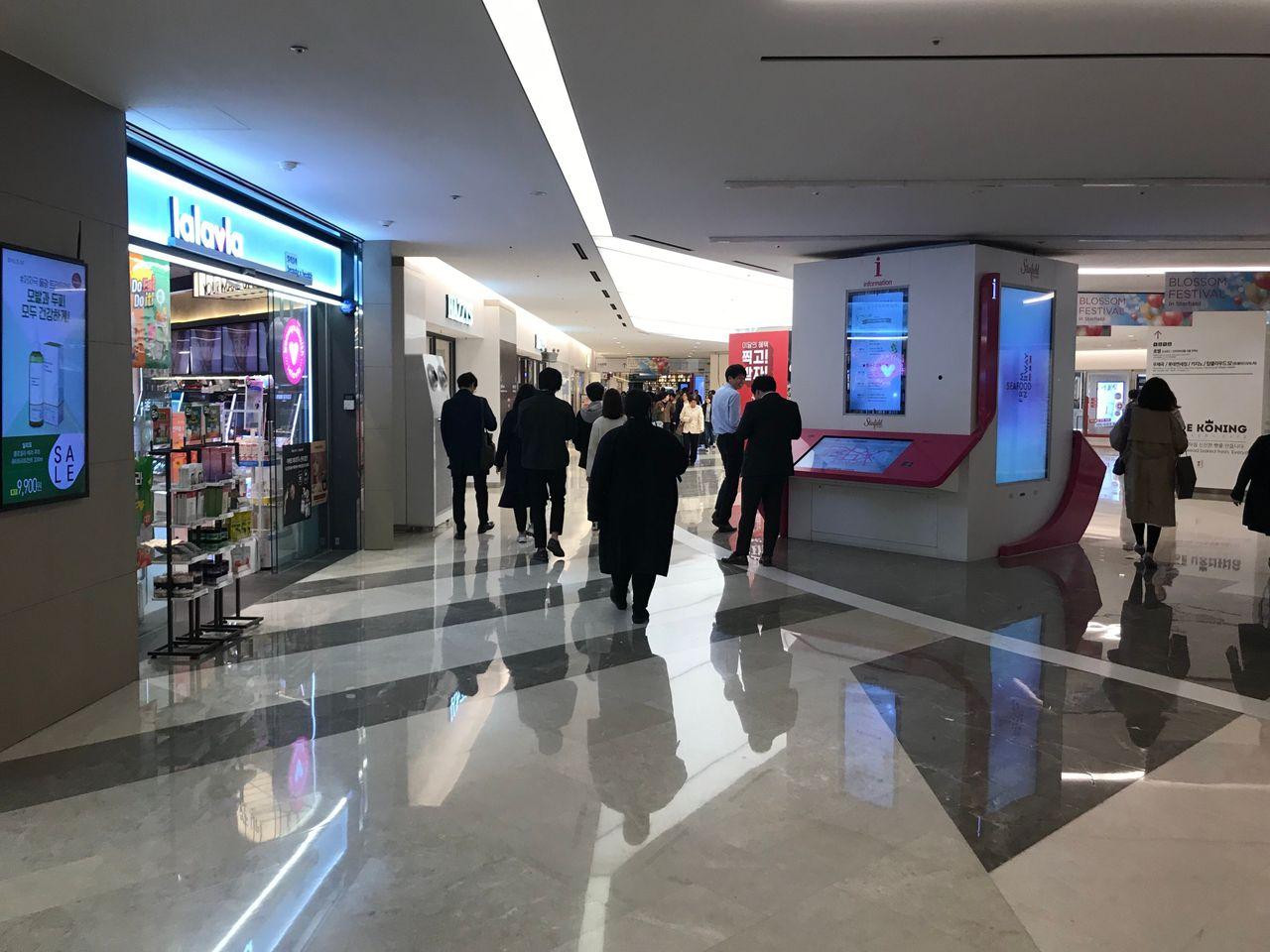 Basically, COEX's Starfield Library is in the inner part, so walk inside, and enjoy the beautiful lights and huge stores on your way.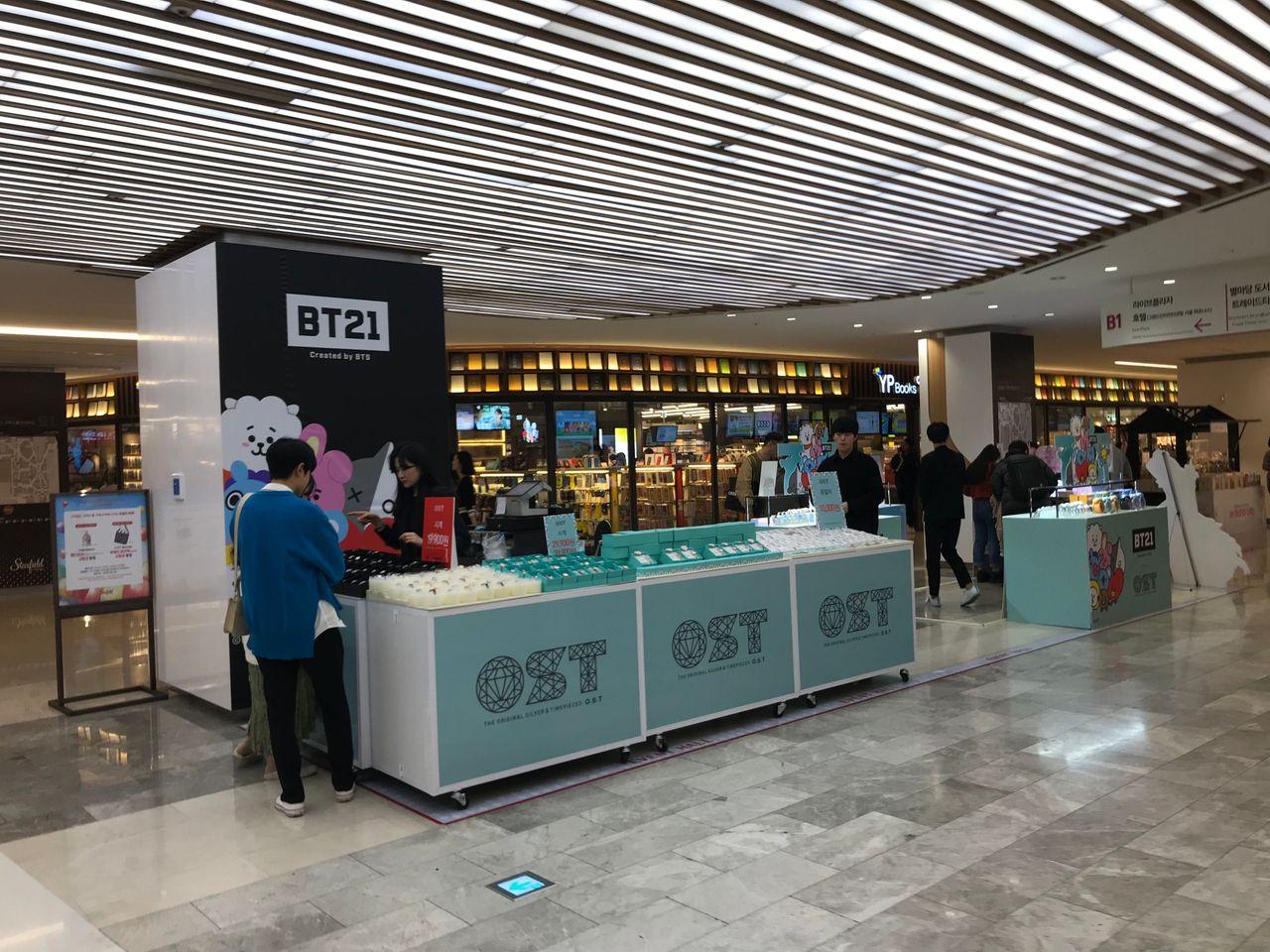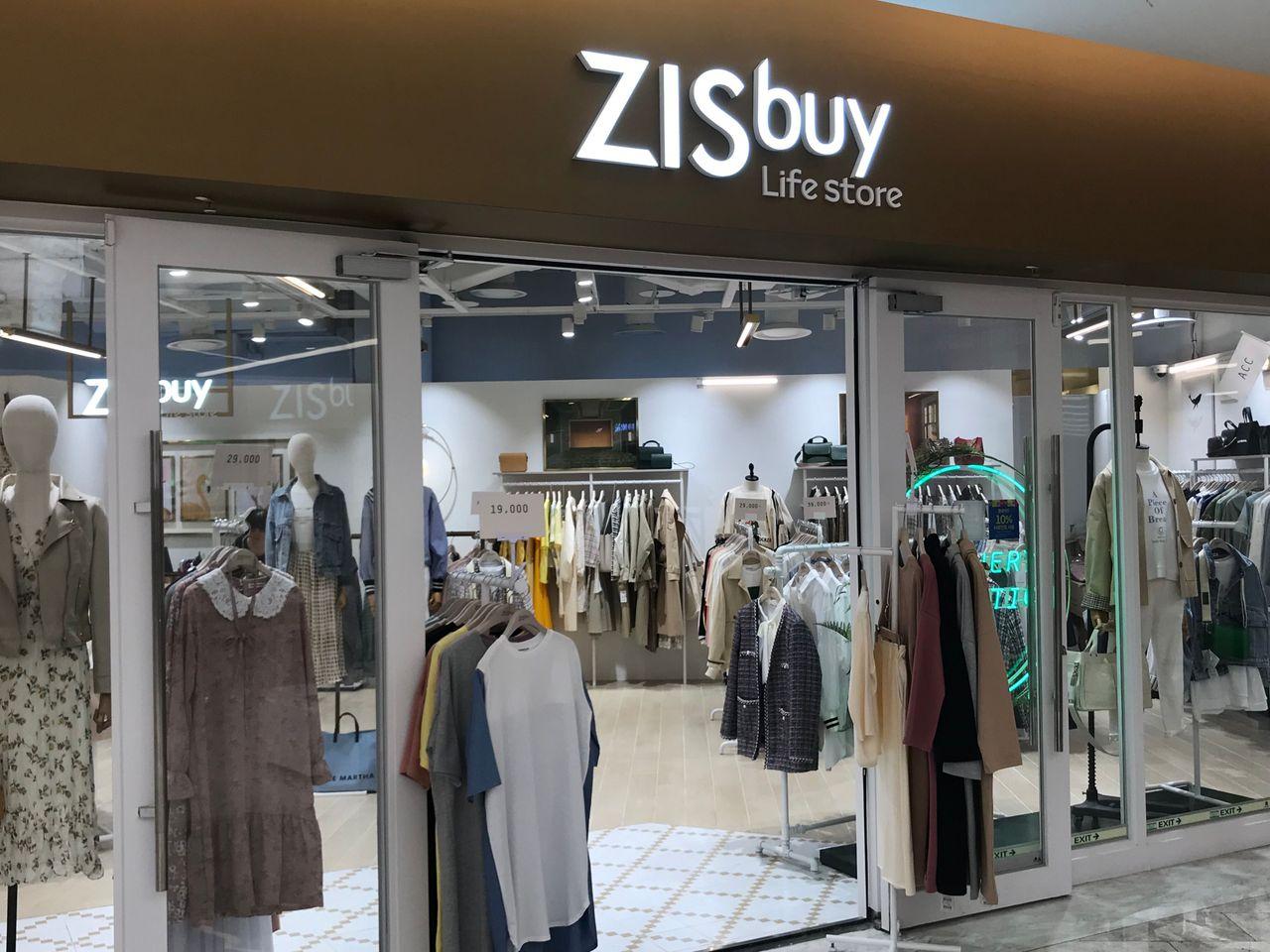 You can think of COEX as a super large department store. Apart from entertainment, it also meets all shopping and gourmet needs. It is a very good indoor shopping space.
But today we are going to visit the Starfield Library in COEX. This is the most beautiful check-in point in Seoul.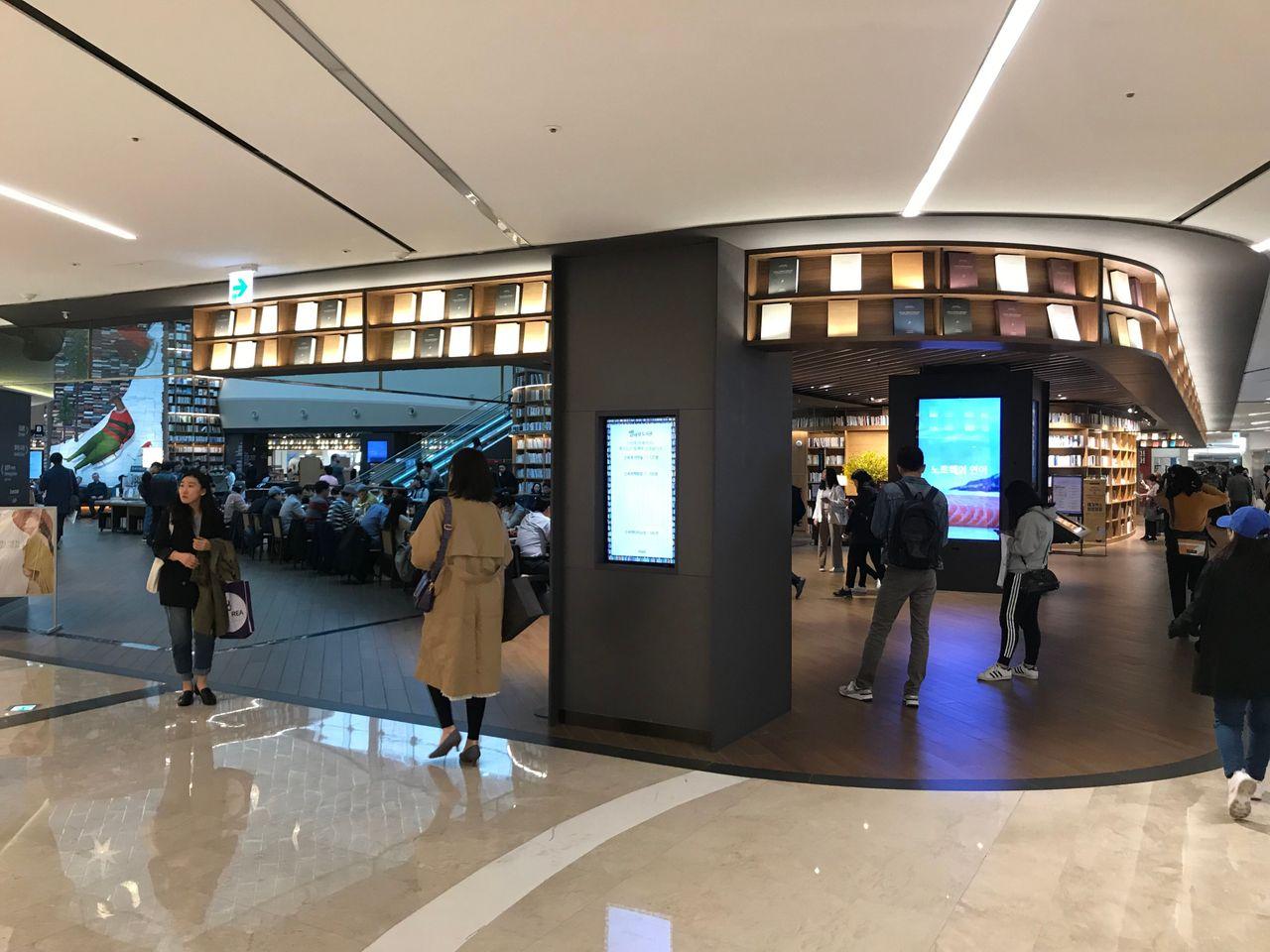 Keep walking inside COEX, and when you see this hollowed out place, many people and books can be seen. Now you're at the most famous "Starfield Library (별마당도서관)" in COEX.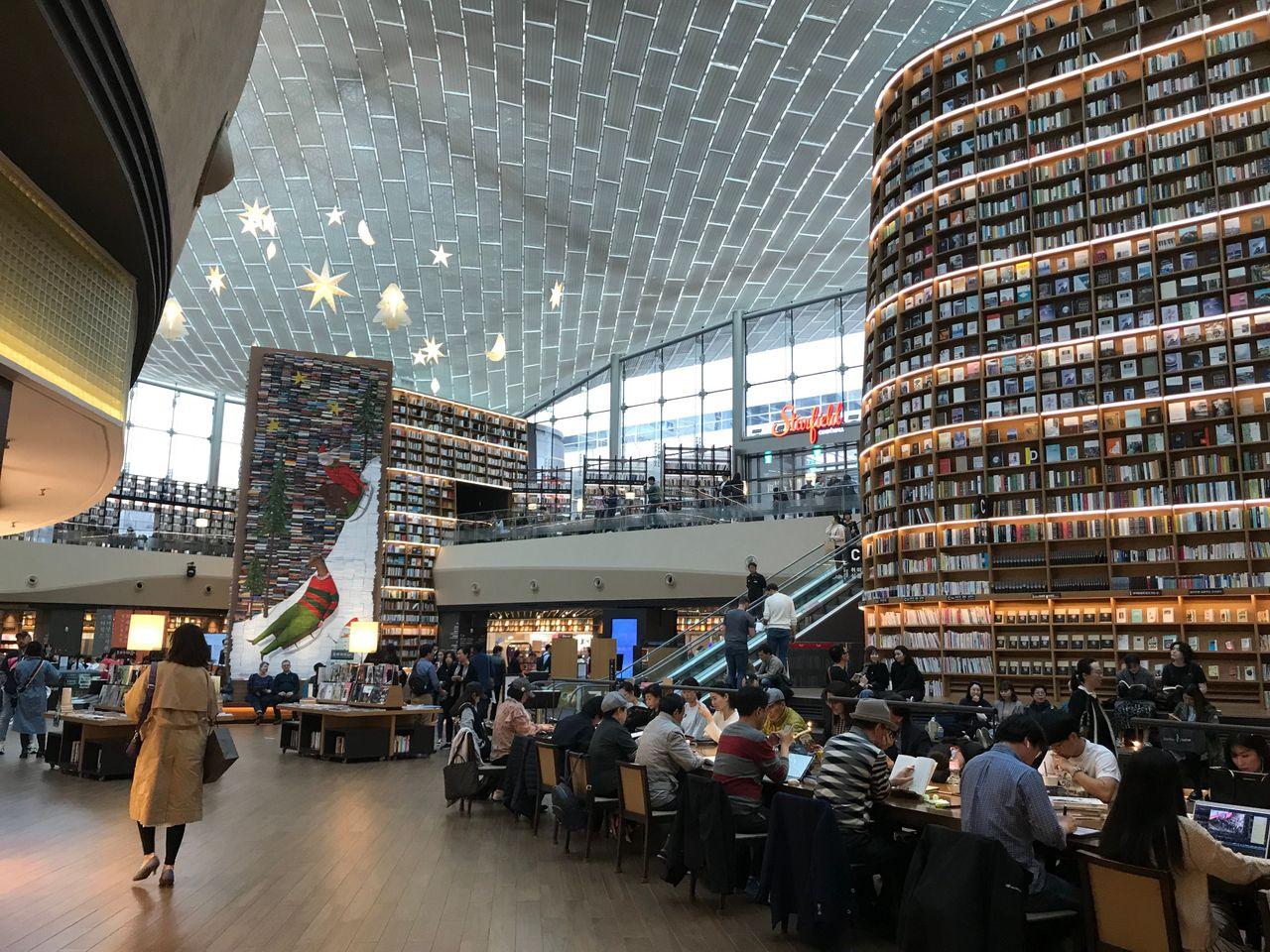 Although it's a library, the Starfield Library is not quiet (...) It is more like a large public space that is common in Taiwan. Everyone will do their own stuff here, or take a selfie.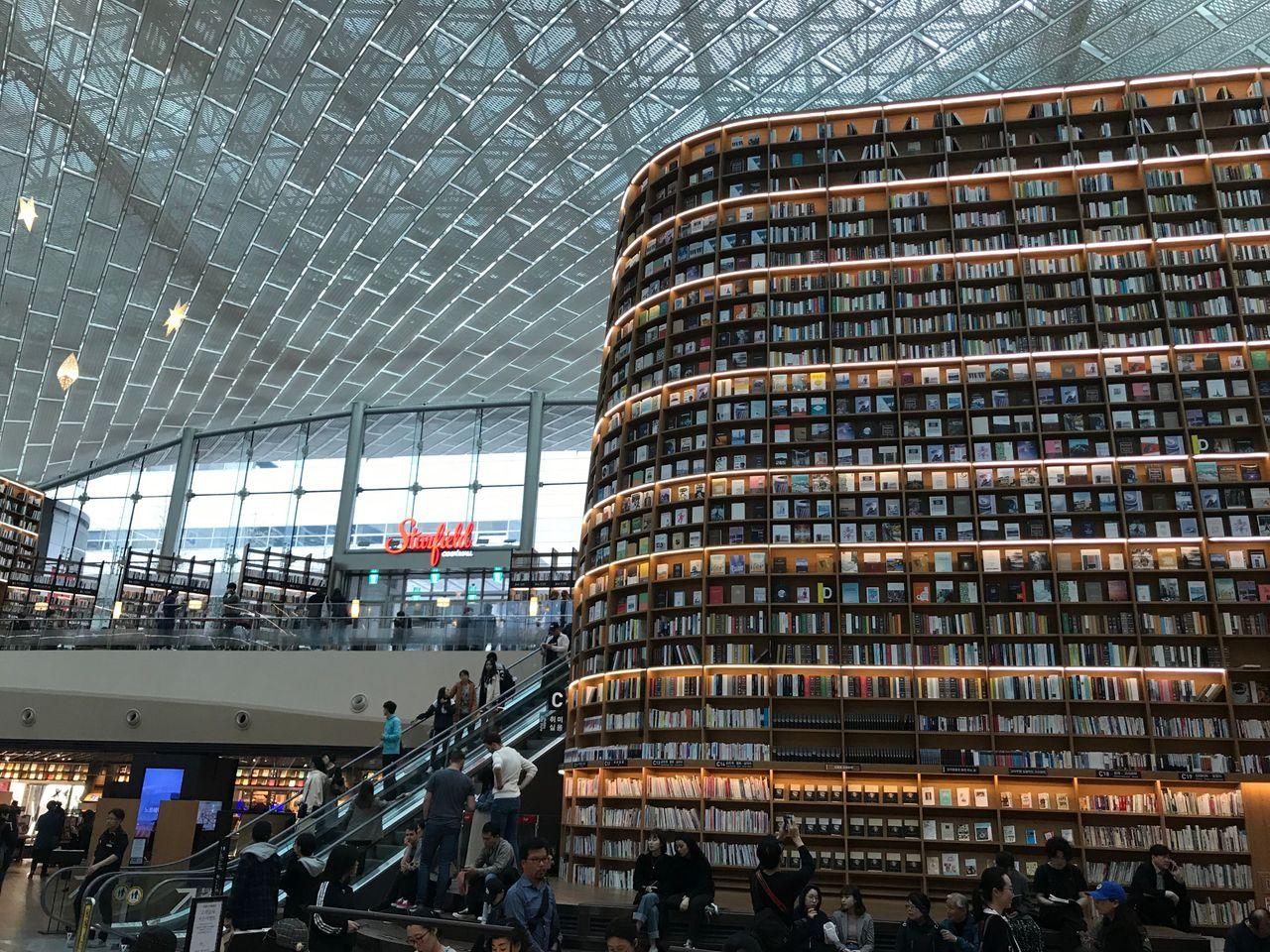 The most amazing of these is this bookshelf that is at least two or three stories high, although I don't know how you can get the books above and how to deal with earthquakes.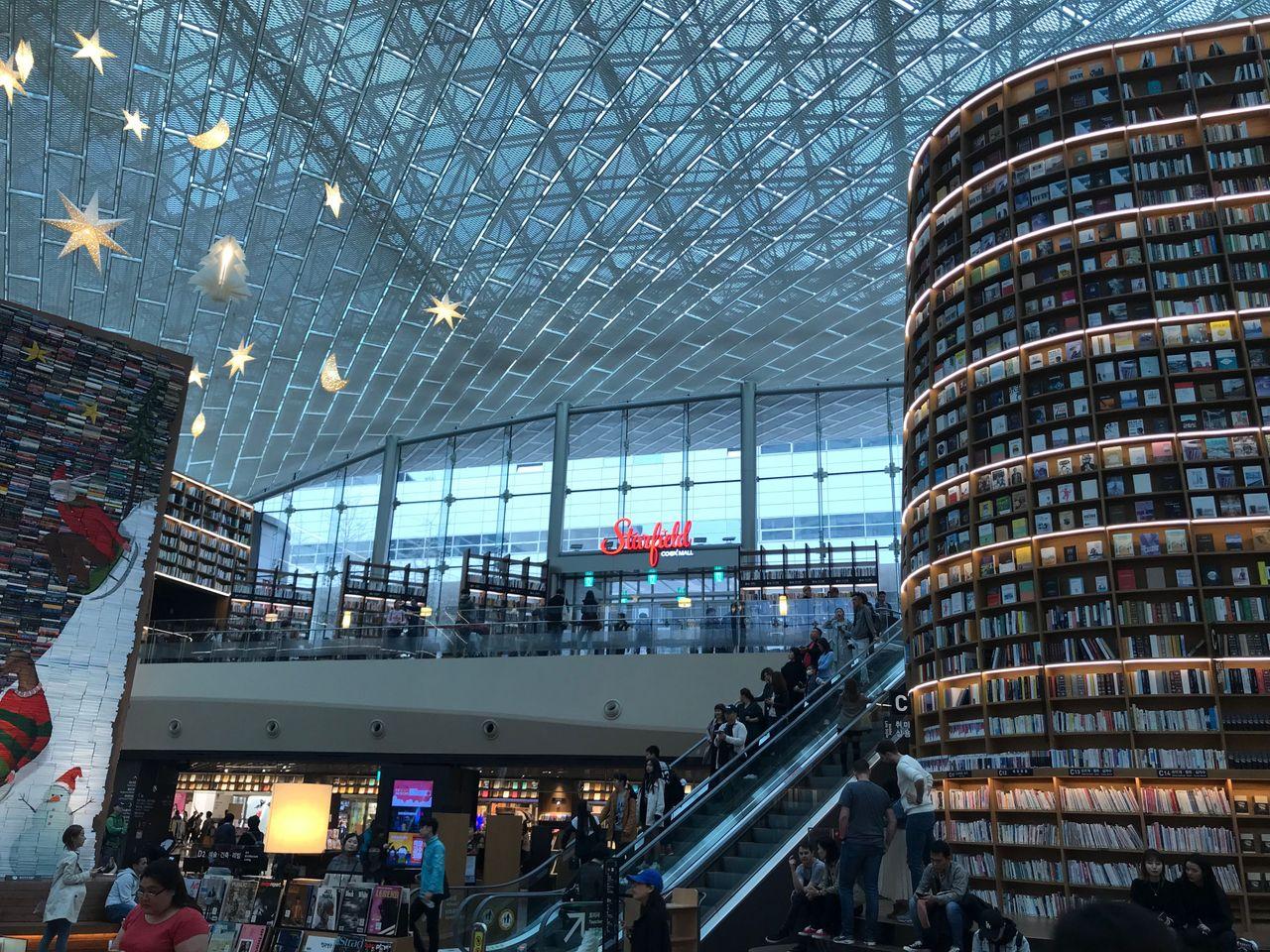 The escalator on the side takes you up, and because the ceiling is semi-transparent, there will be natural daylight during the day, and the lights will be turned on at night, making the Library feel warm.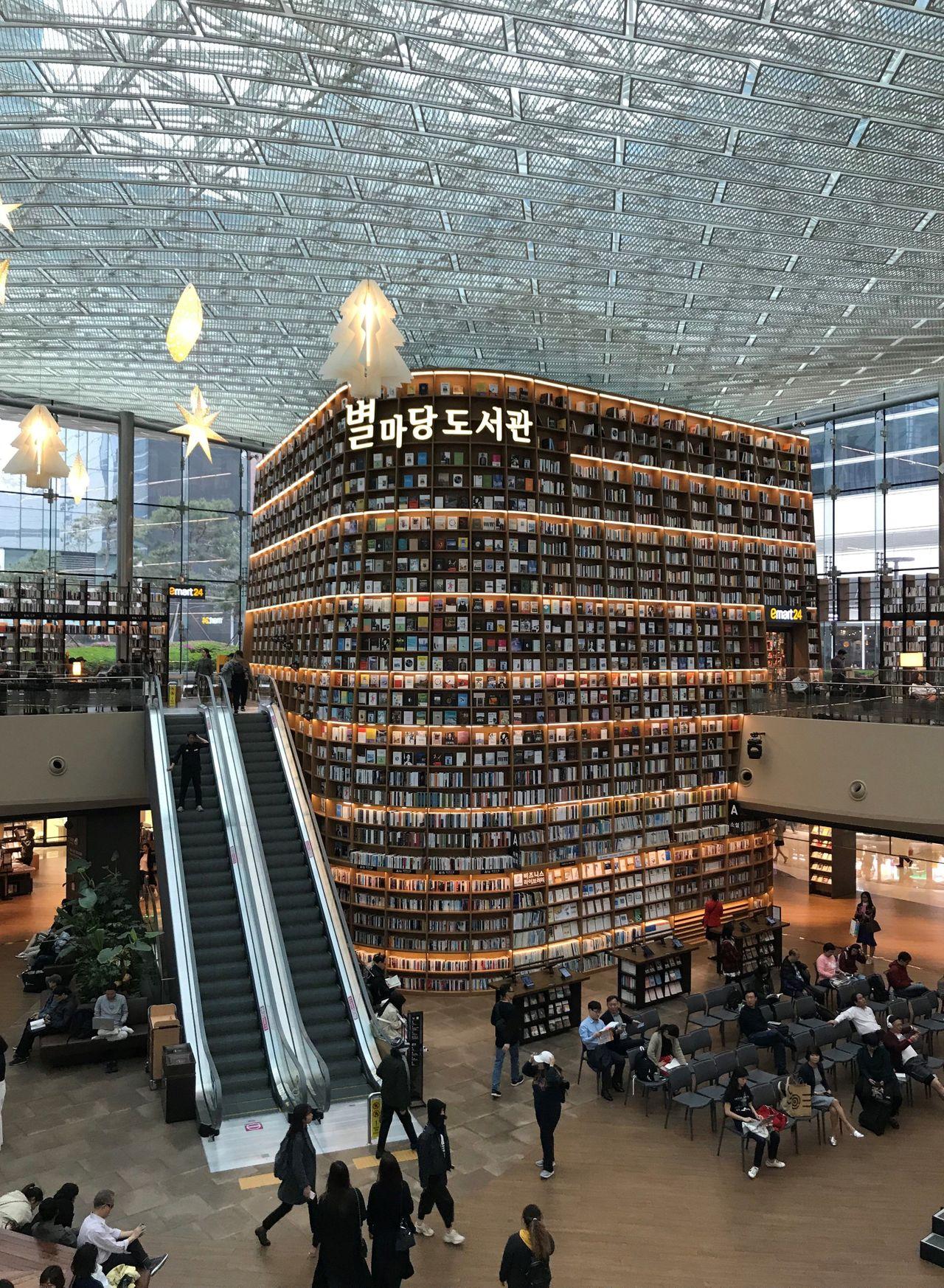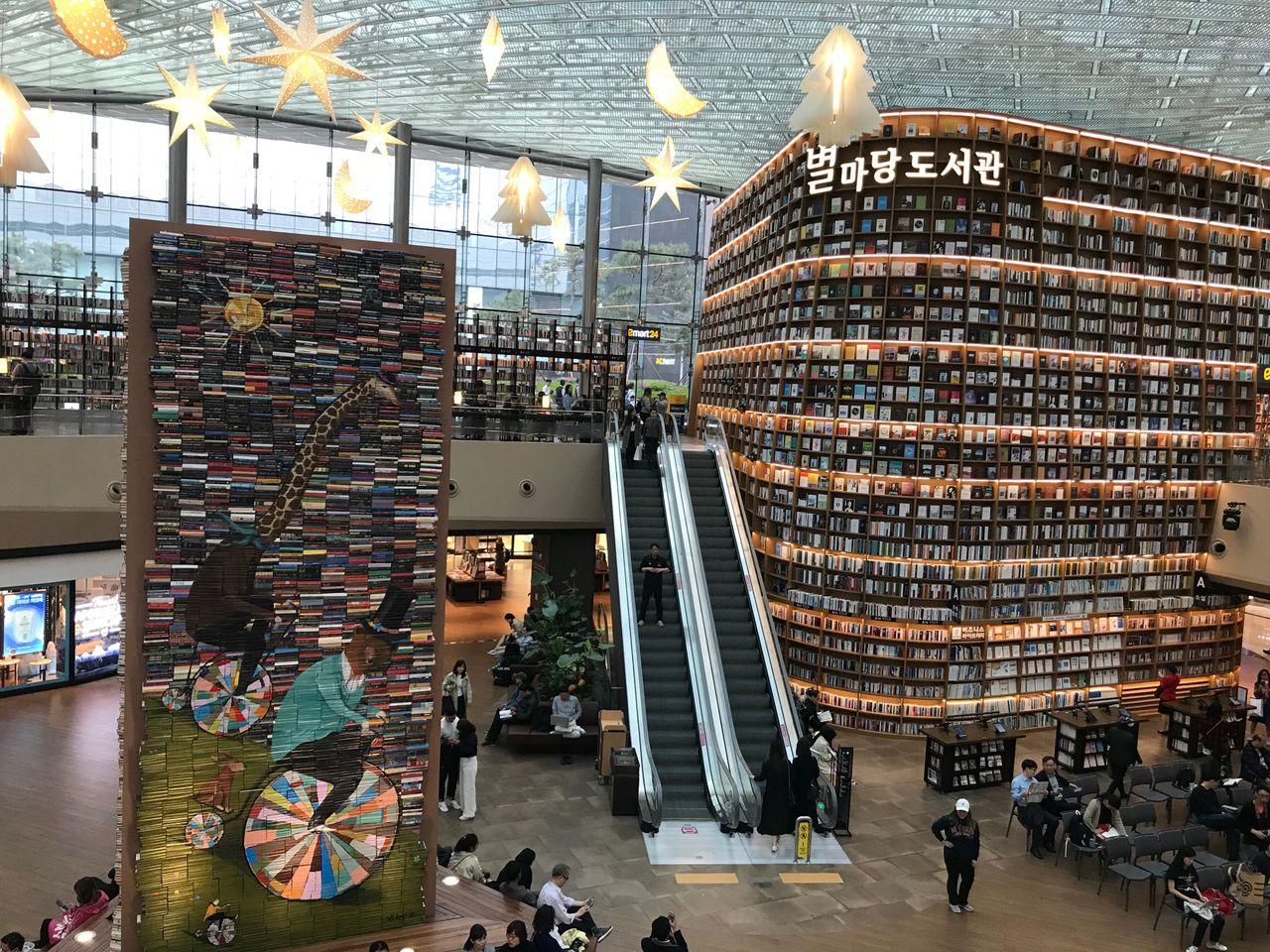 Photographed from upstairs, the entire Starfield Library is even more shocking, and the it truly is very beautiful. Although there are many people, it will not feel too crowded. It is like a park and you can enjoy it in safety.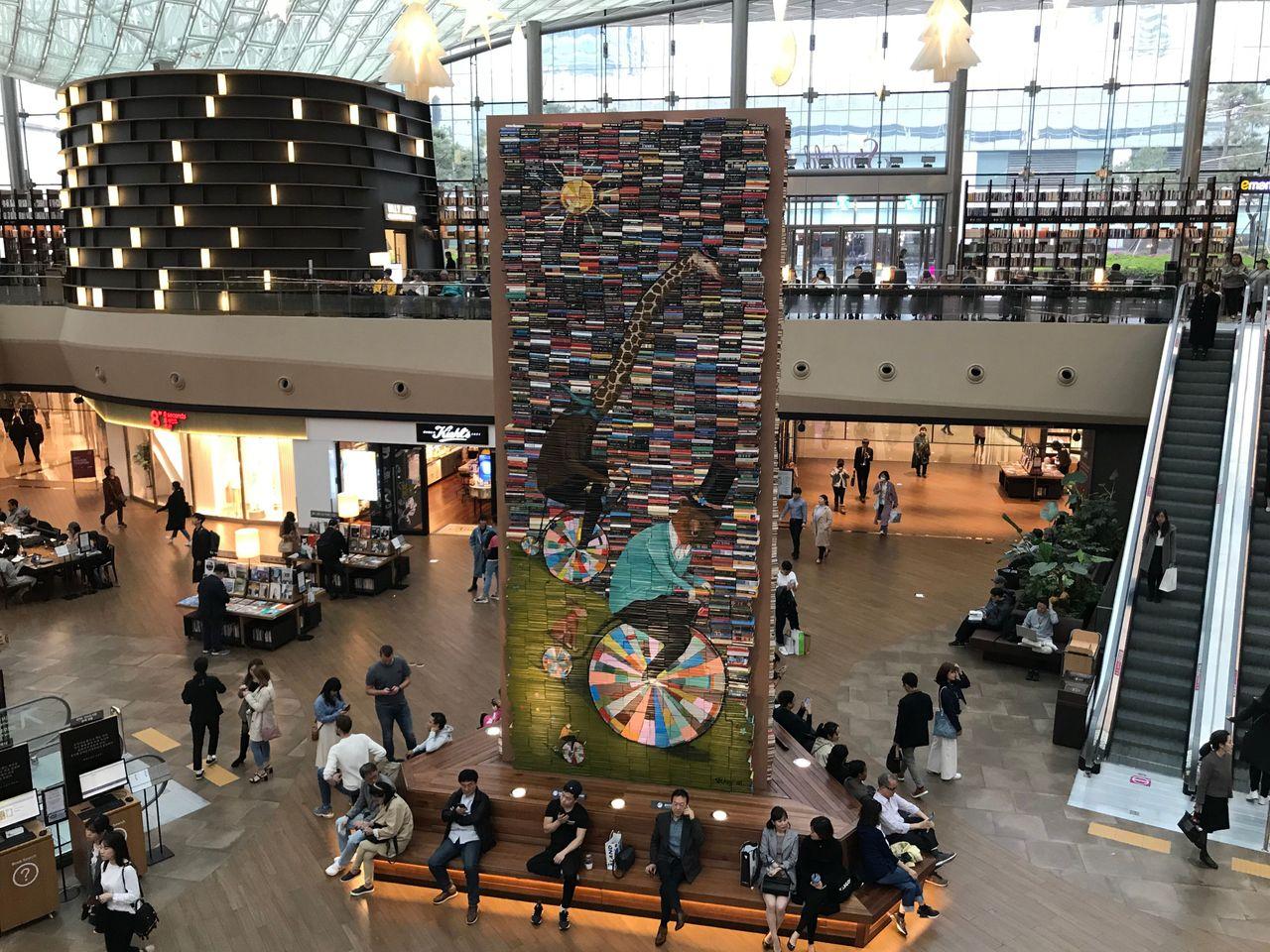 When I visited before, it seemed that the Starfield Library will change the large-scale furnishings in the middle. Those who come the next time may as well see what's different.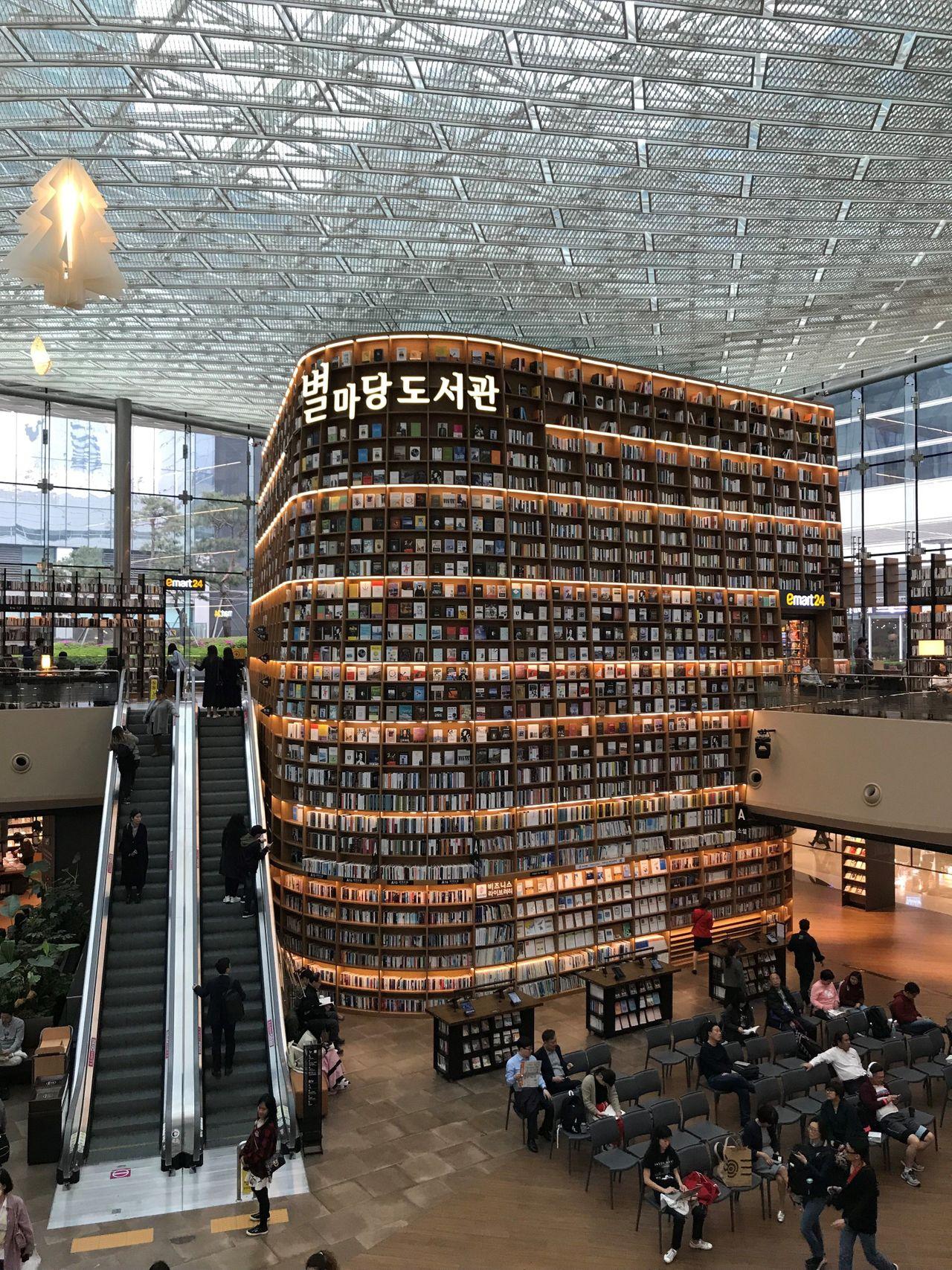 Just look at the beauty...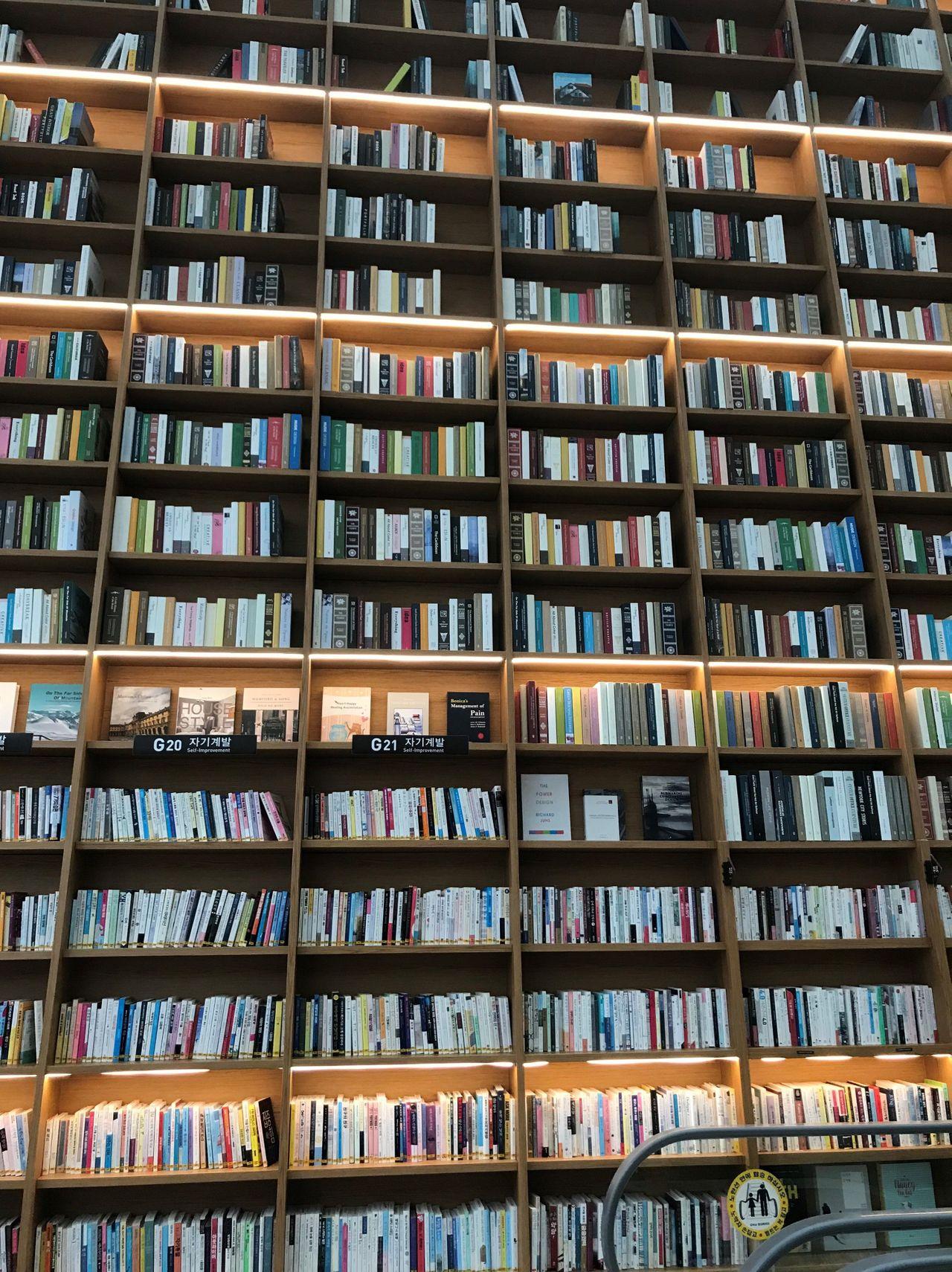 Too many books are actually giving me a headache...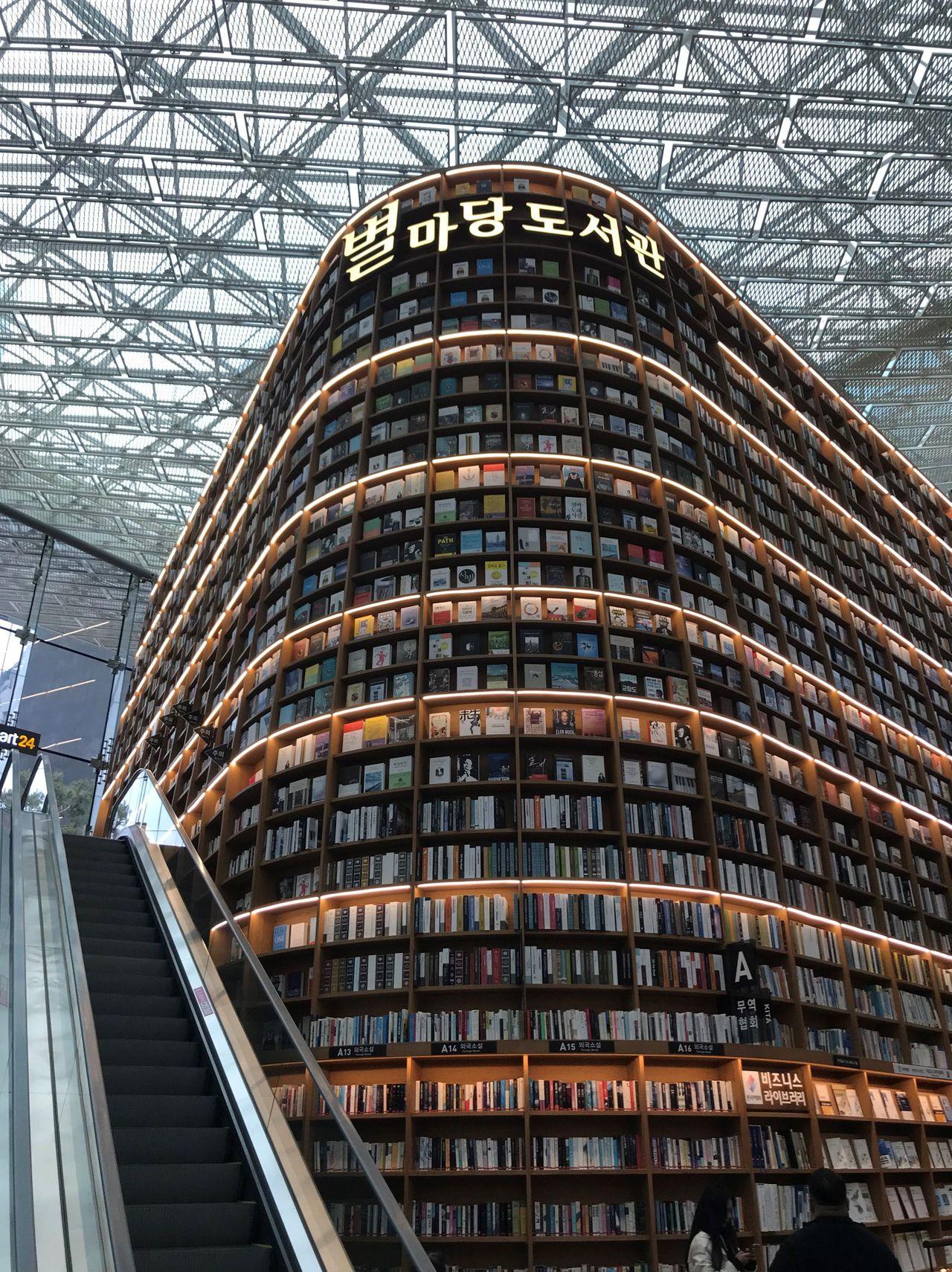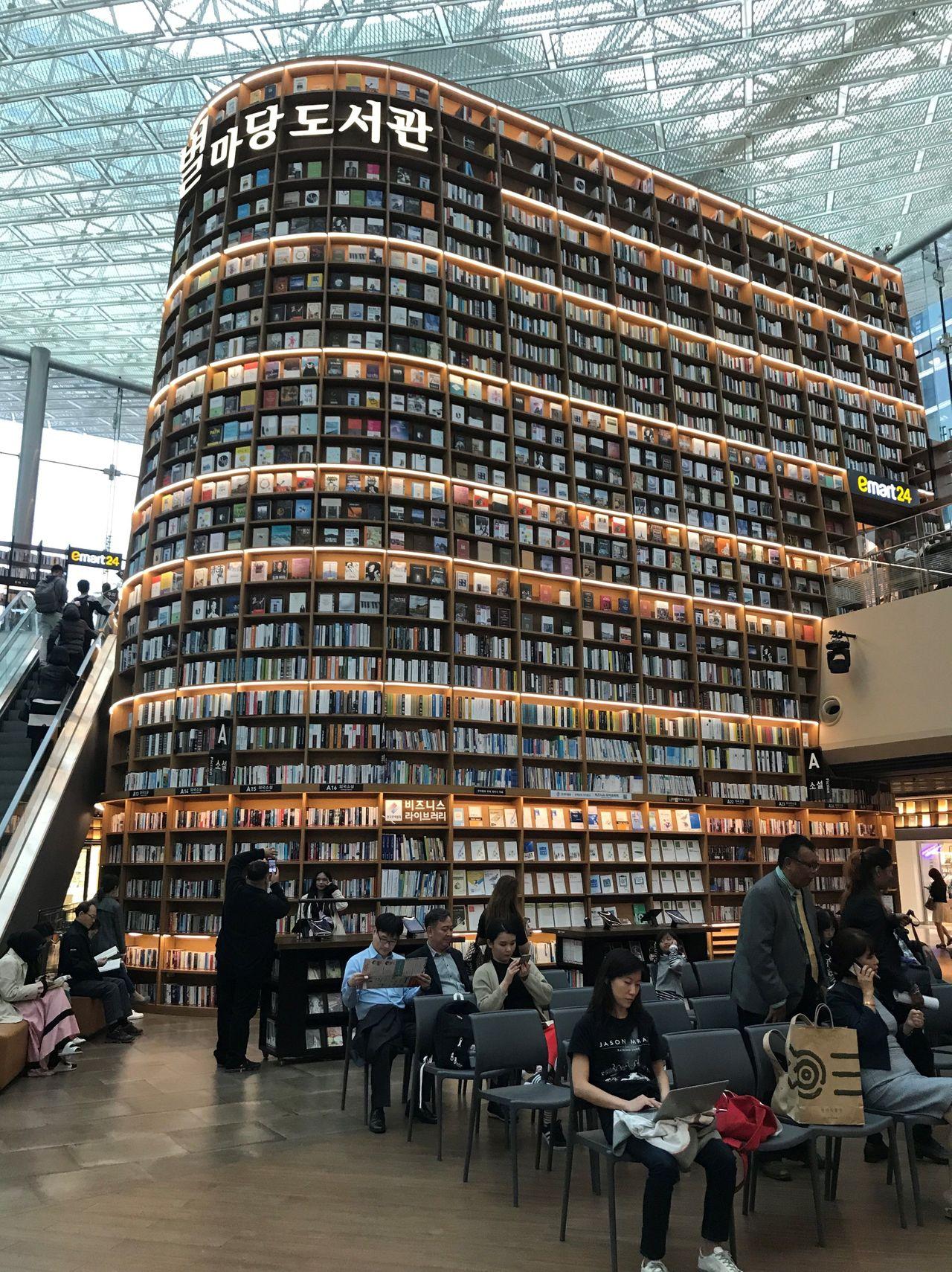 It 's better to take pictures of the entire Library from a distance. However, there are more and more people in Starfield Library recently. I recommend that you come early if you want to take beautiful photos.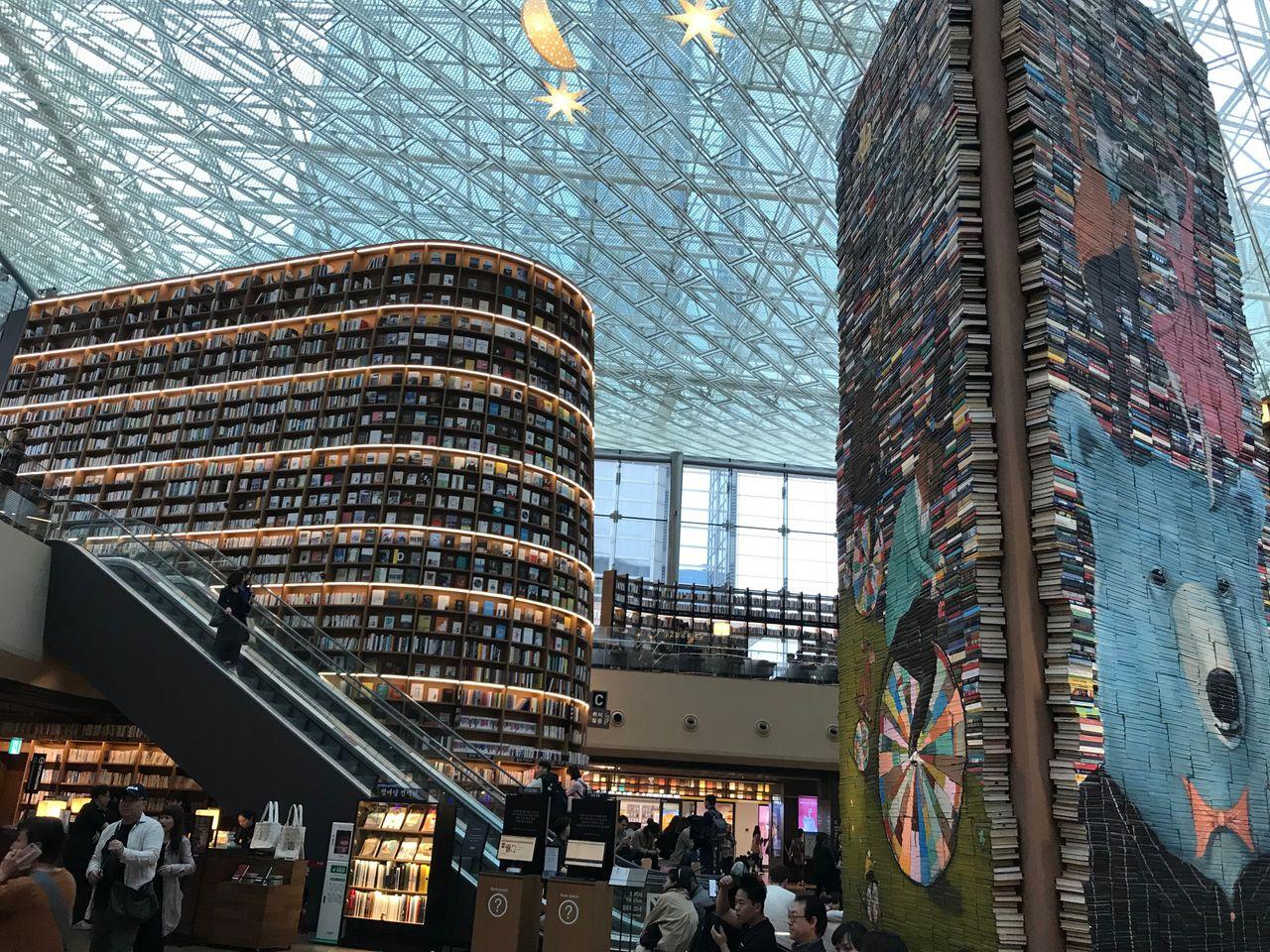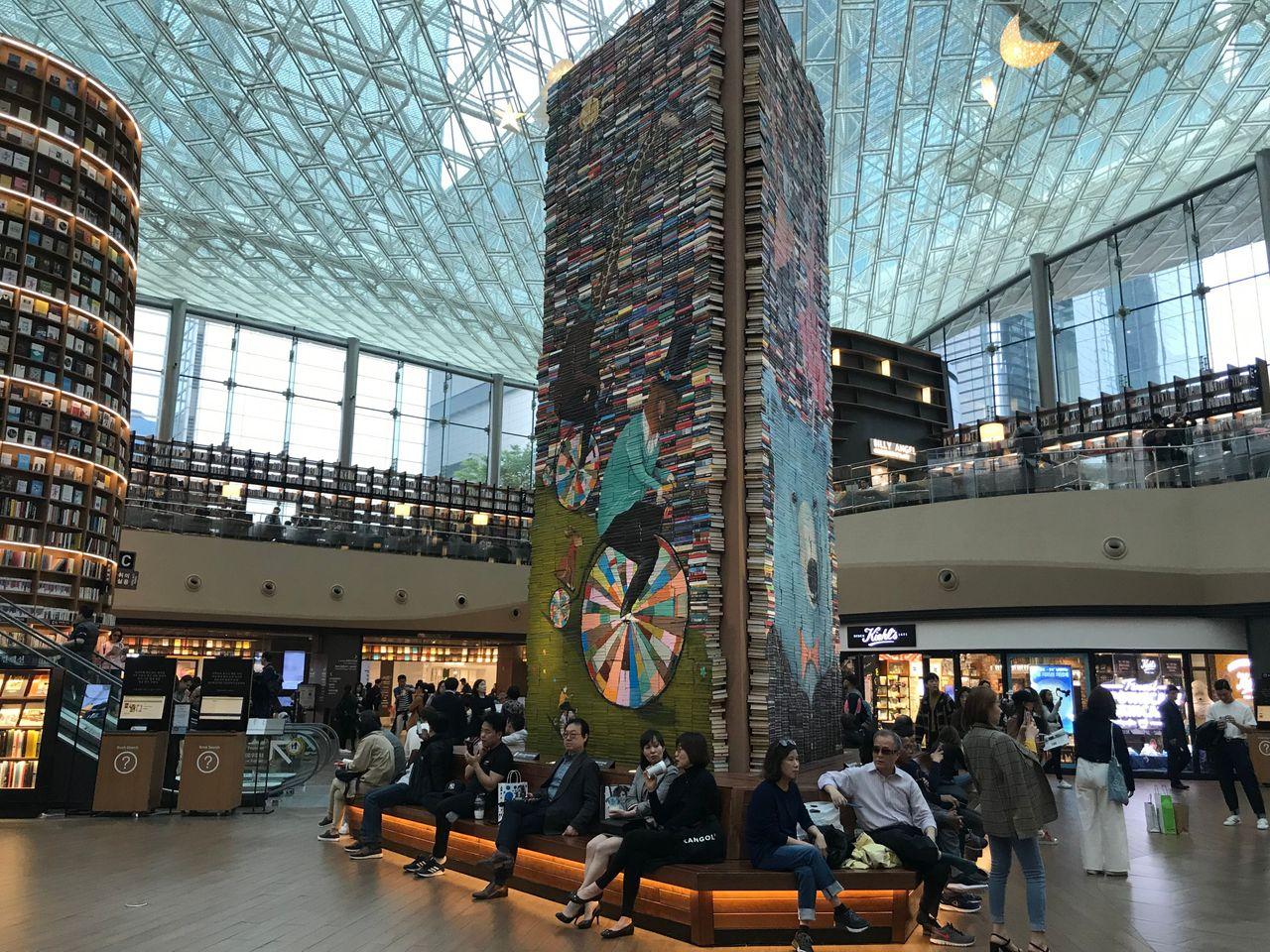 In addition, although it is a resting space, you can read the books of the Starfield Library (all in Korean). If you read books, please remember to return them to the original place.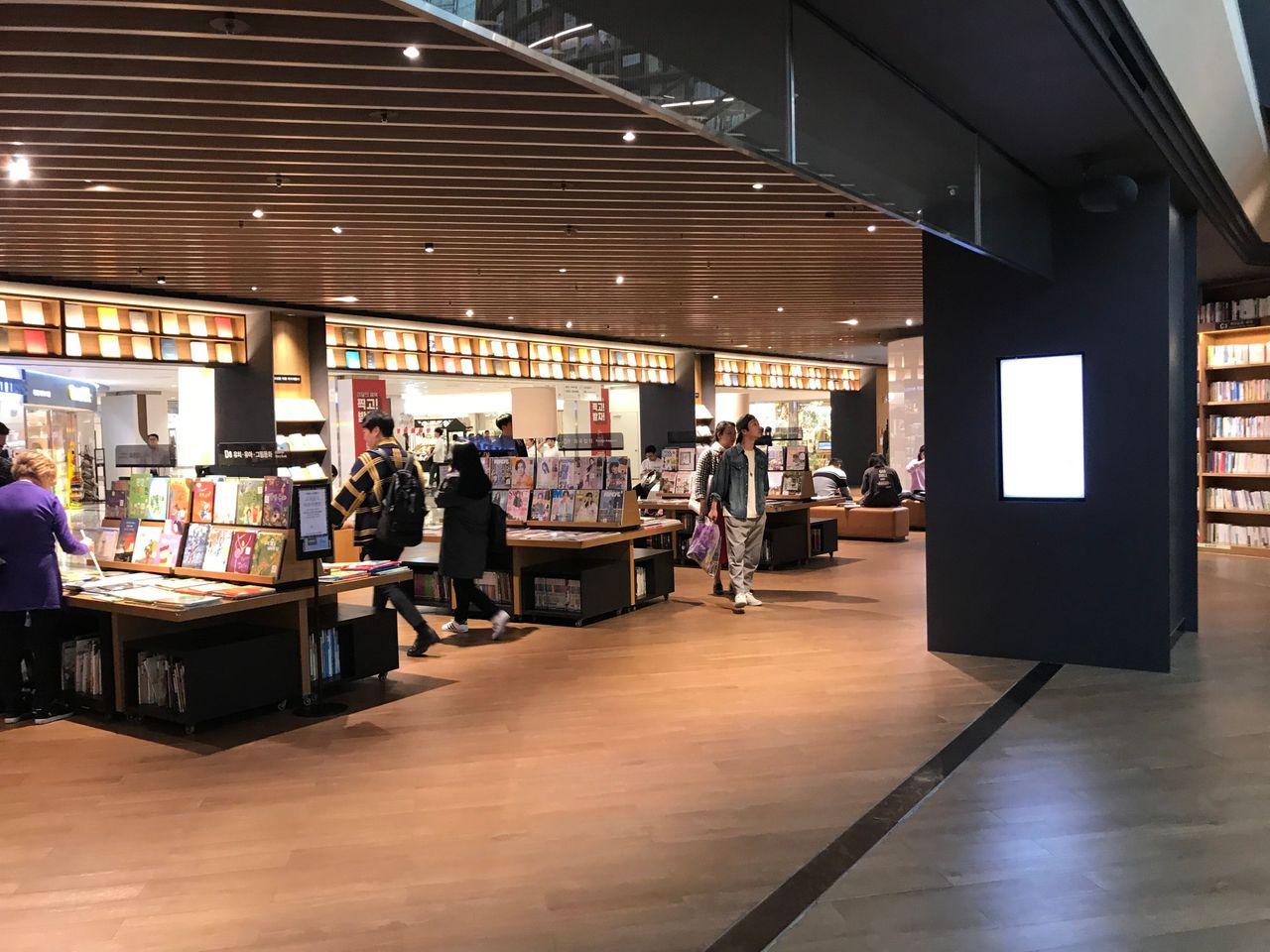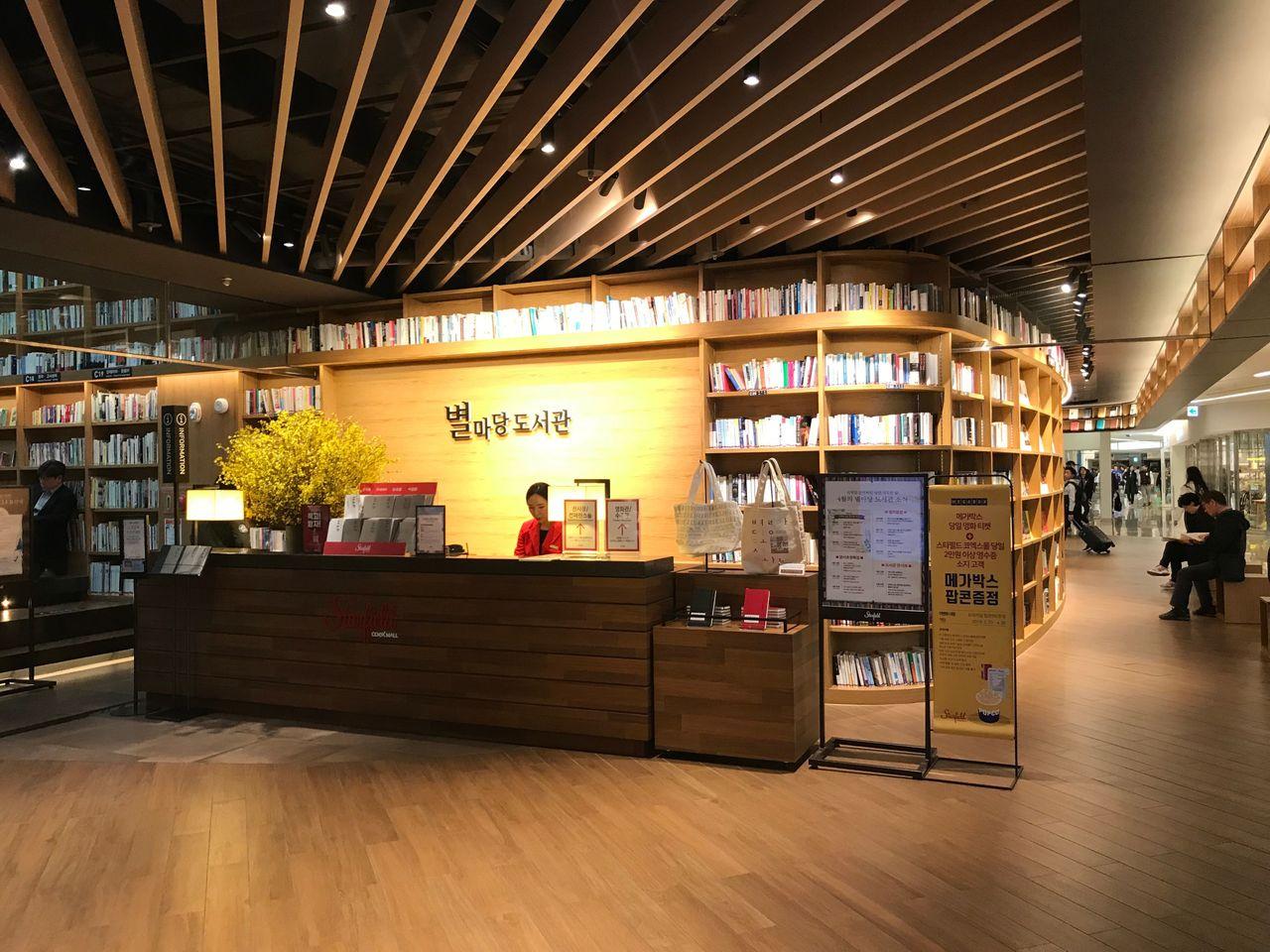 Basically, the entire space is quite enjoyable, but I recommend to come to Starfield Library just for this place. Because you will walk for about 10 minutes to get here (and you won't take more than half an hour to take photos), visit also other stores in COEX, and also SM TOWN.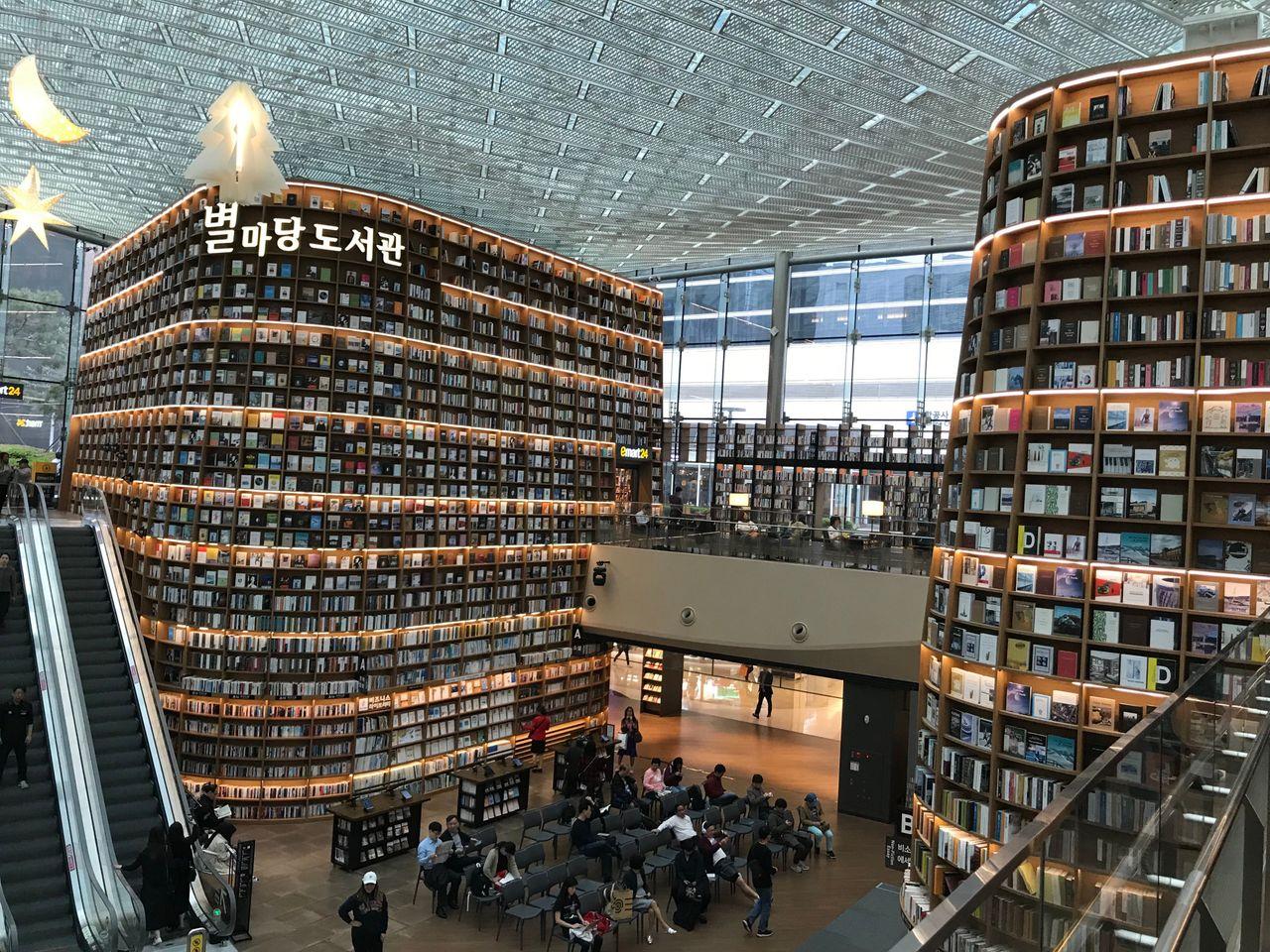 The above is our latest visit to the Starfield Library in 2019. If you want to take beautiful photos for your social media when you are traveling in Seoul, I recommend everyone to visit,
If there are too many people on the first floor, I recommend taking beautiful photos with the beautiful book wall as the background next to the railing on the second floor.
---
This blog post is about Starfield Library Visit. If you have questions about information not covered in the blog post, please email us at help@creatrip.com
---