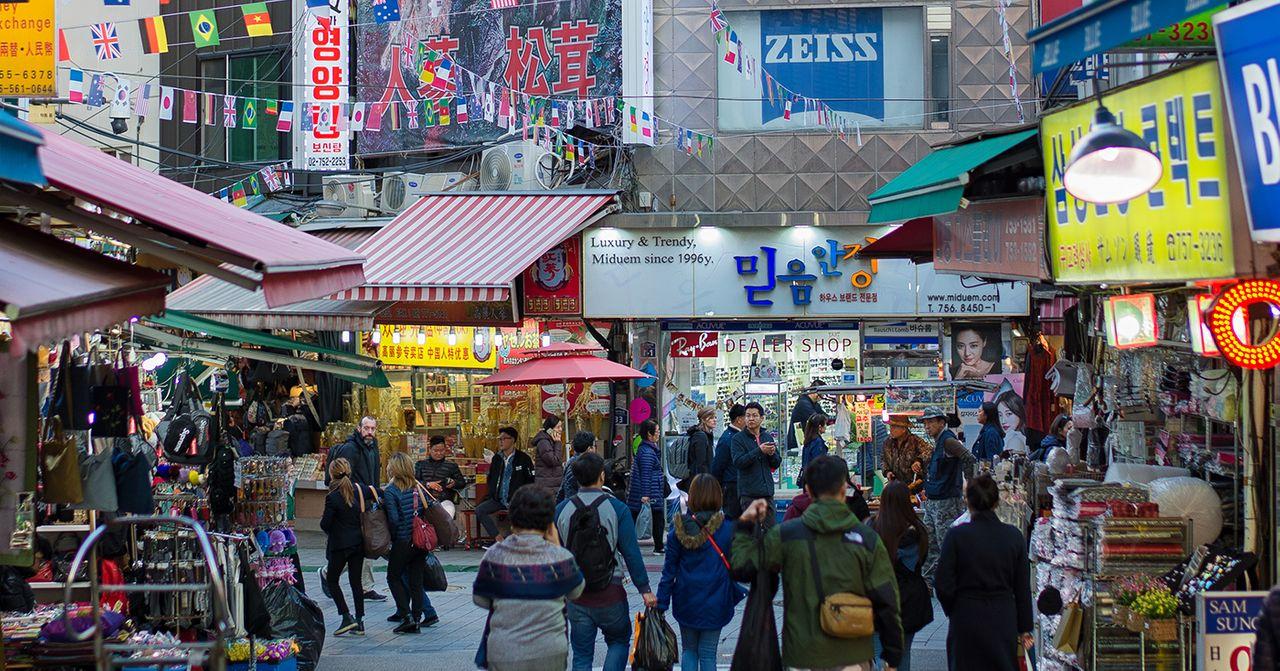 Traditional markets are a must-visit for any country around the world. If you are coming to Korea you must wonder which traditional markets to visit.
Namdaemun Market, located on Seoul Metro line 4 just outside Hoehyeon Station, is a definite must! You'll have extensive options of street foods to entire alleys dedicated to one dish, as well an endless shopping experience here.
---
INTRODUCTION
---
Address:서울 중구 남대문시장4길 21
Hours:00:00~23:00
Sun: Closed
Hours may differ by store.
Public Transportation:
Hoehyeon Station Exits 5 & 6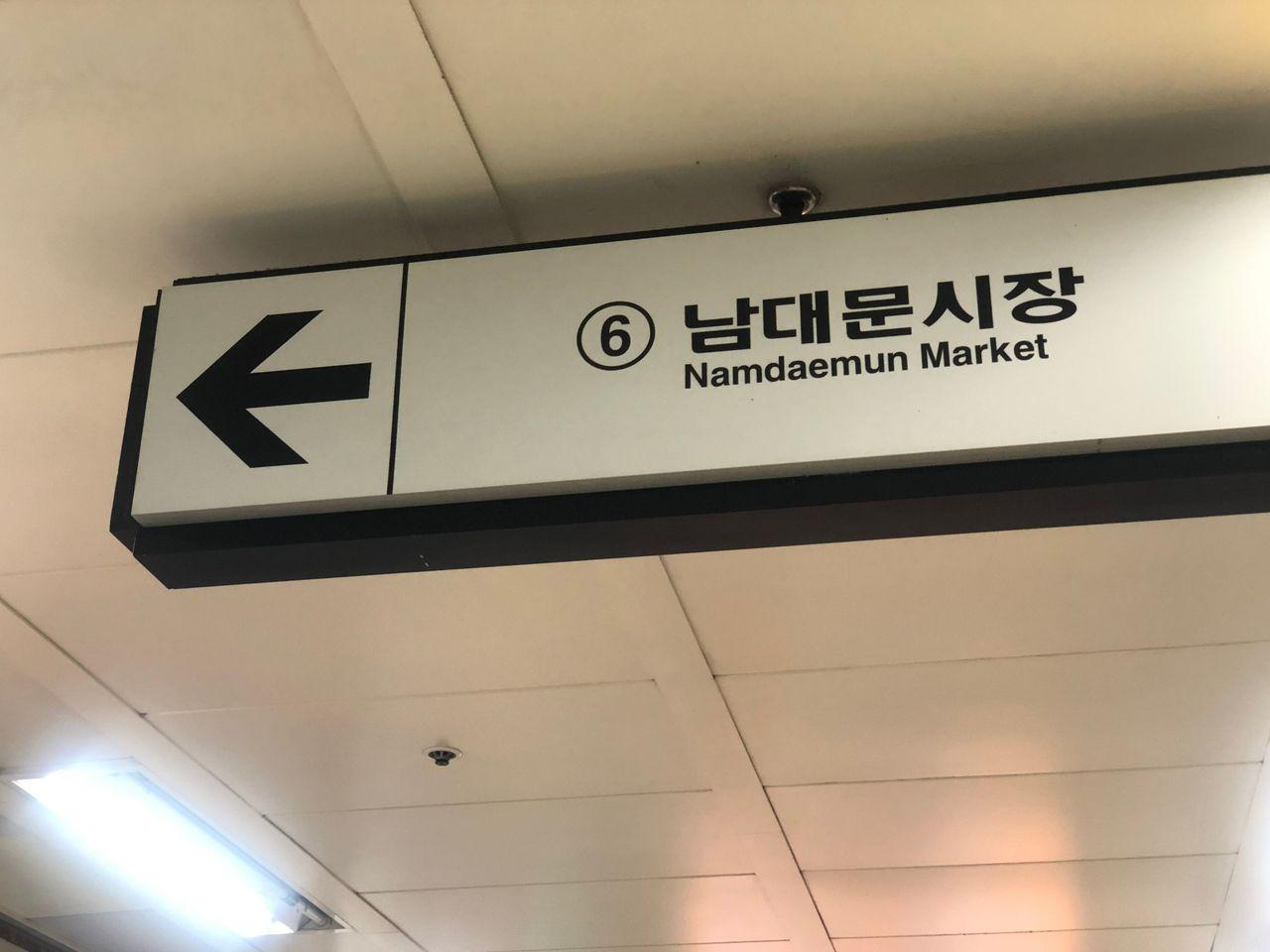 You'll find Namdaemun Market straight outside exits 5 and 6 of Hoehyeon Station. Also, it is located near Seoul Station, Myeongdong and Chungmuro, so it is easily accessible to those who have plans in the areas.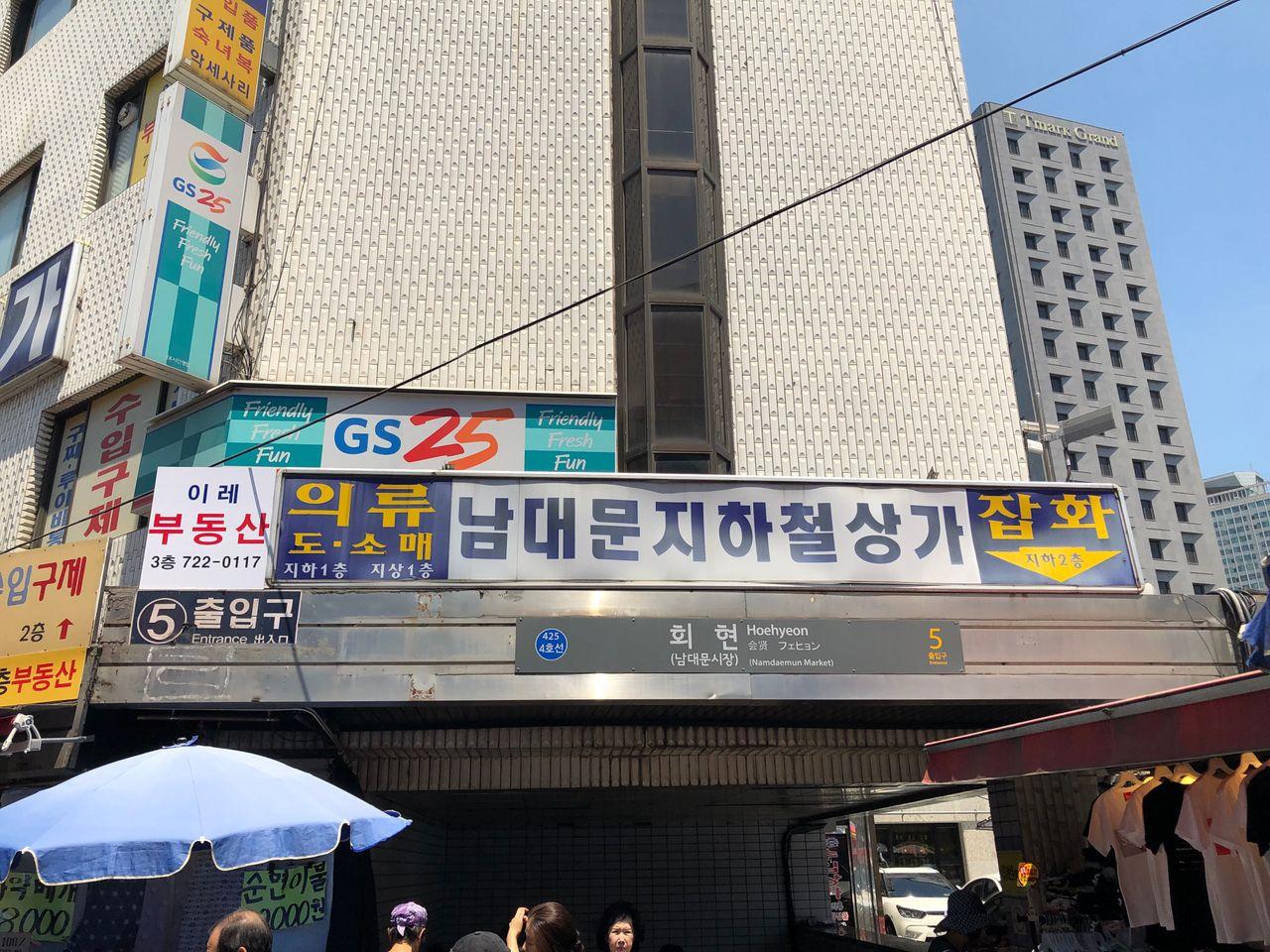 There are about 10,000 stores inside and an average of 300,000 people visit Namdaemun Market every day.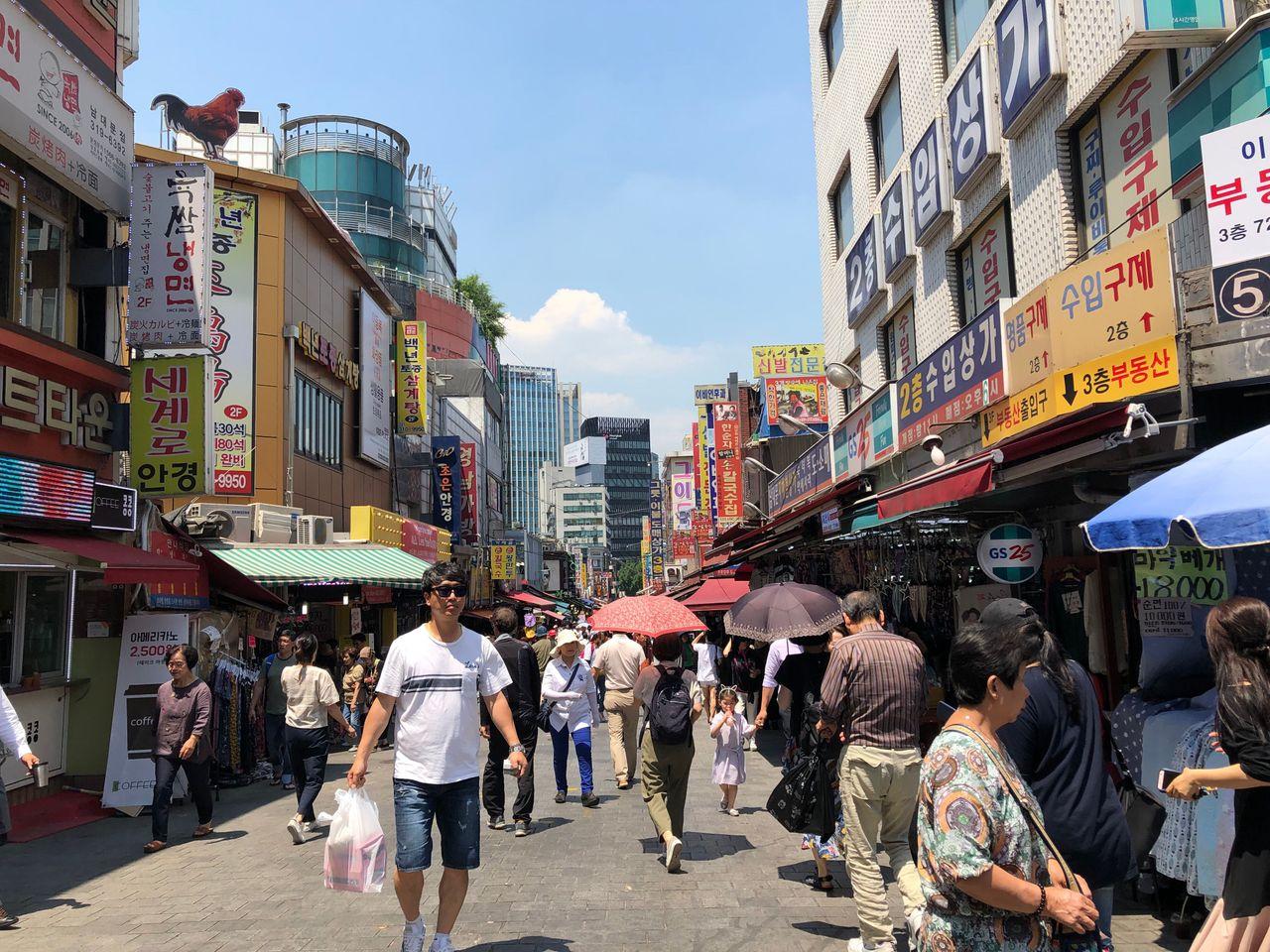 Seoulites say, "If you can't find it at Namdaemun Market, you won't find it in Korea!" So you know the market sells everything you can possibly imagine.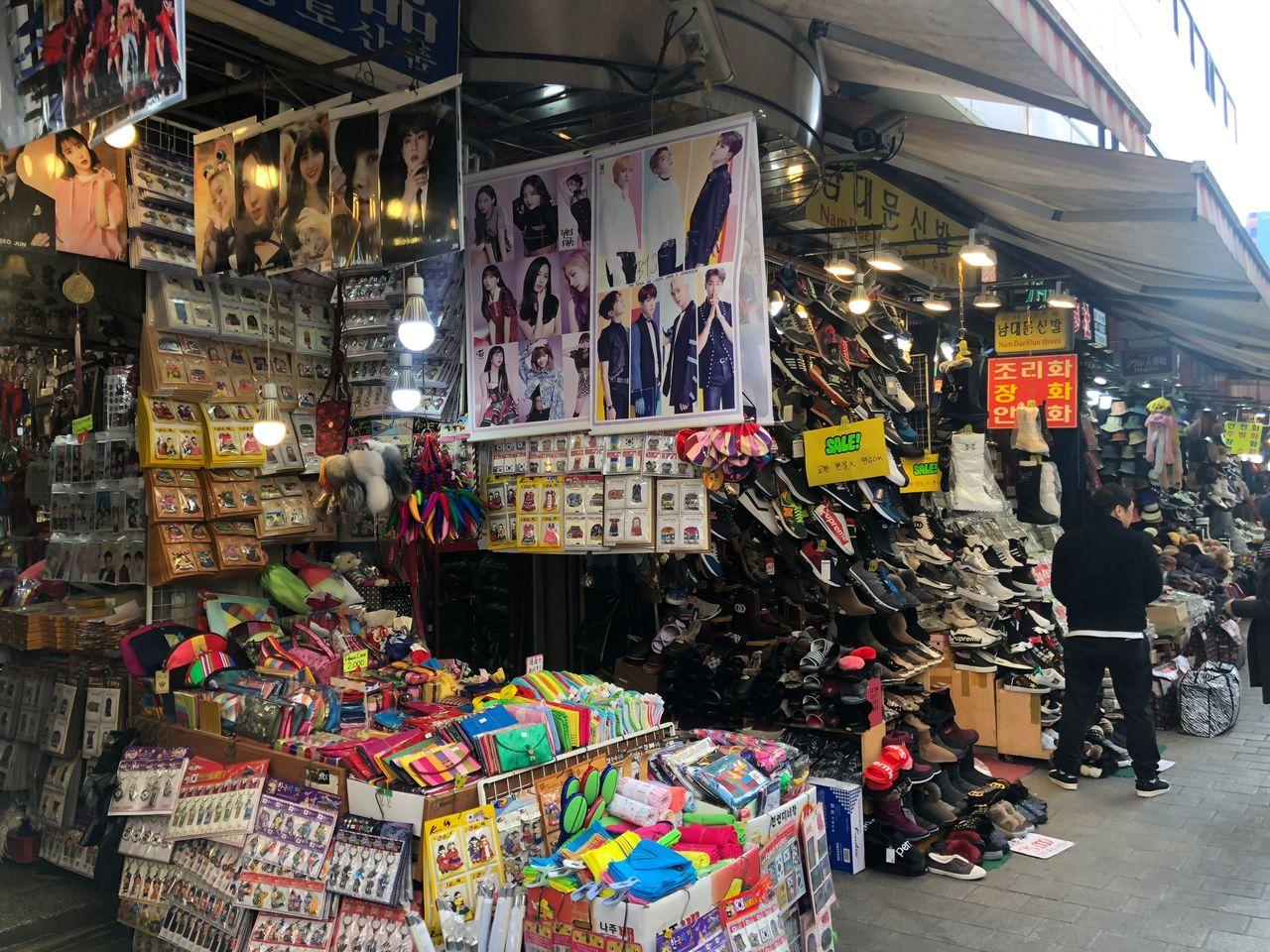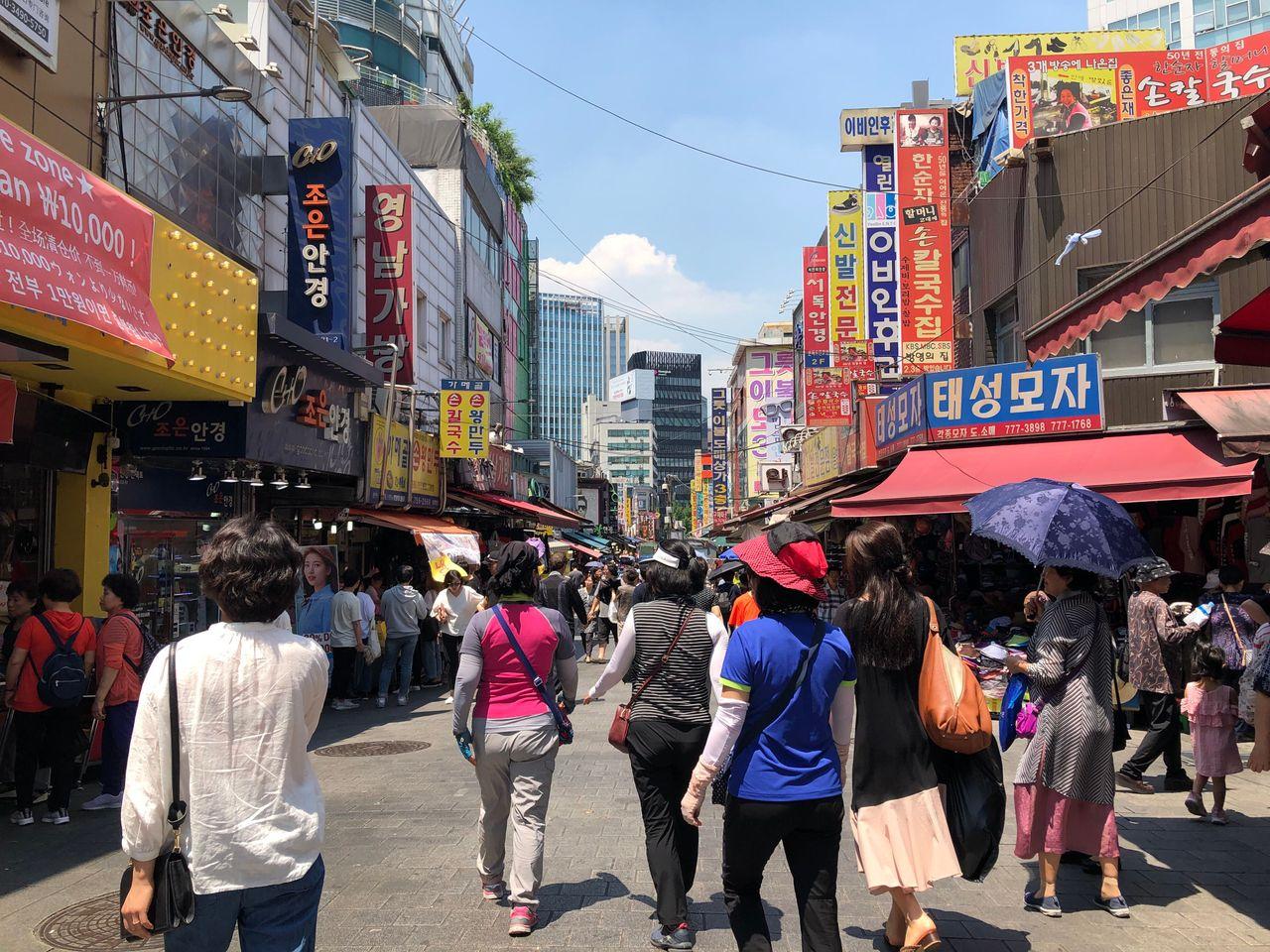 You'll find over 1,700 types of items here including clothing, children's clothing, accessories, kitchen supplies, craft items, food, shoes, and more here.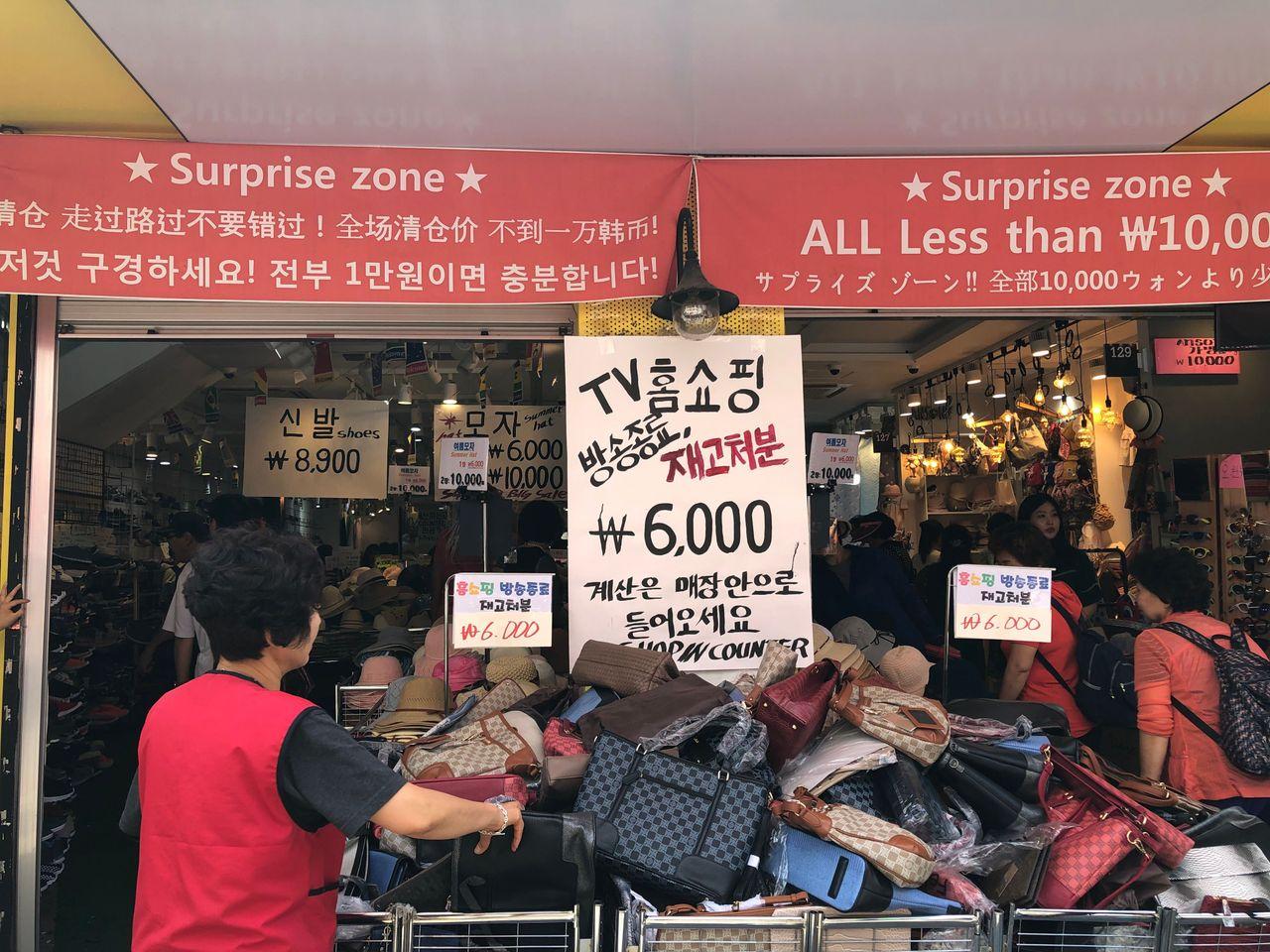 Let's break down the things worth checking out at Namdaemun Market by category!
---
FOOD
---
Address: 서울 중구 회현동 남대문시장4길 42-1
You'll find the alley right outside of exit 5 of Hoehyeon Station. Once you enter the alley, you'll see a long line of tables and chairs on either side. Simply grab any empty chair and place your order
All the stores have the same set price of ₩6,000 which includes bibimbap, cold noodles and kalguksu. What a steal!
Located next to the Kalguksu Alley, you get delicious grilled galchi (hairtail) dishes here. If you want a humble, but a truly local and satisfying meal, stop by this alley!
Hotteok (호떡)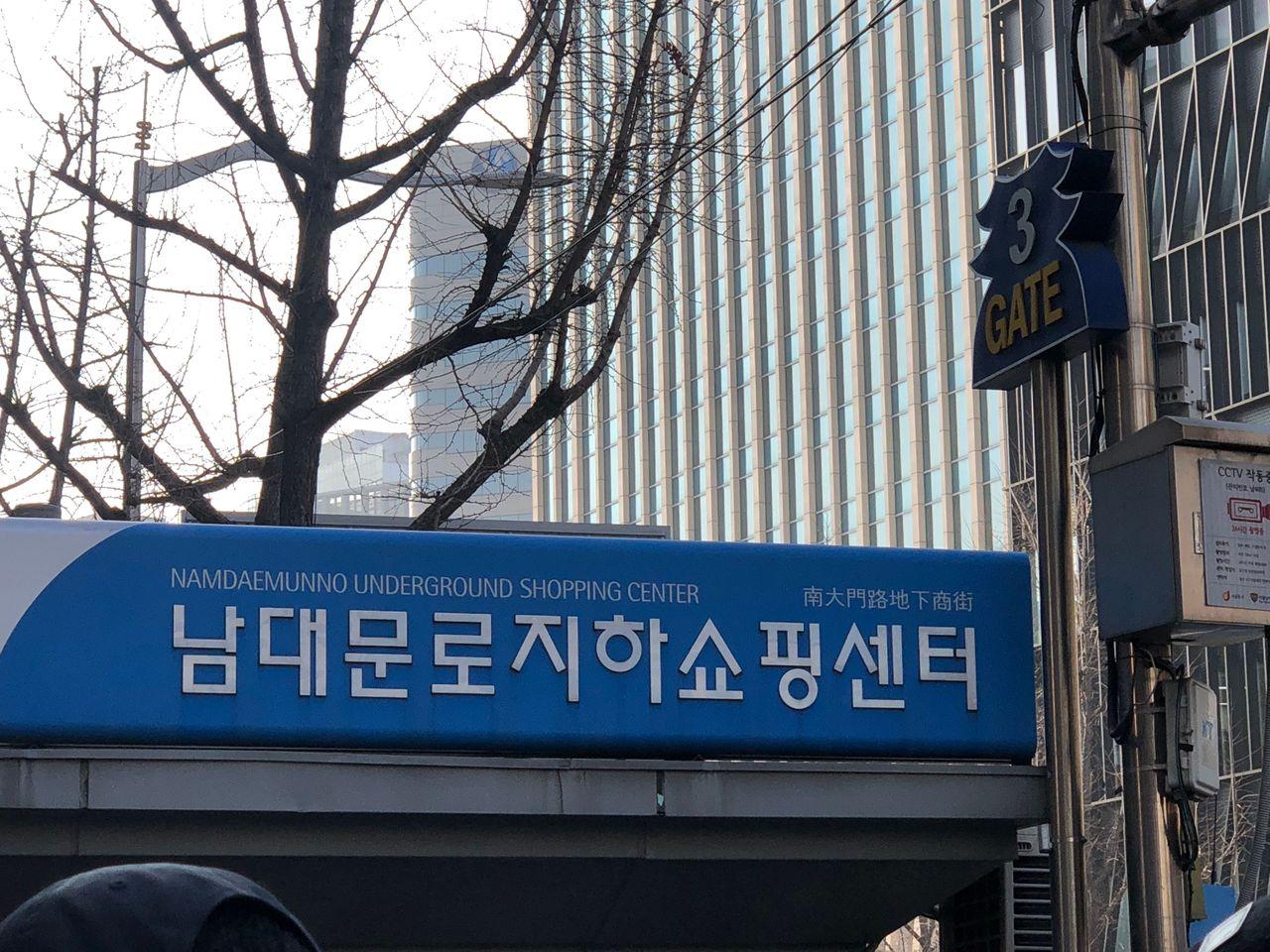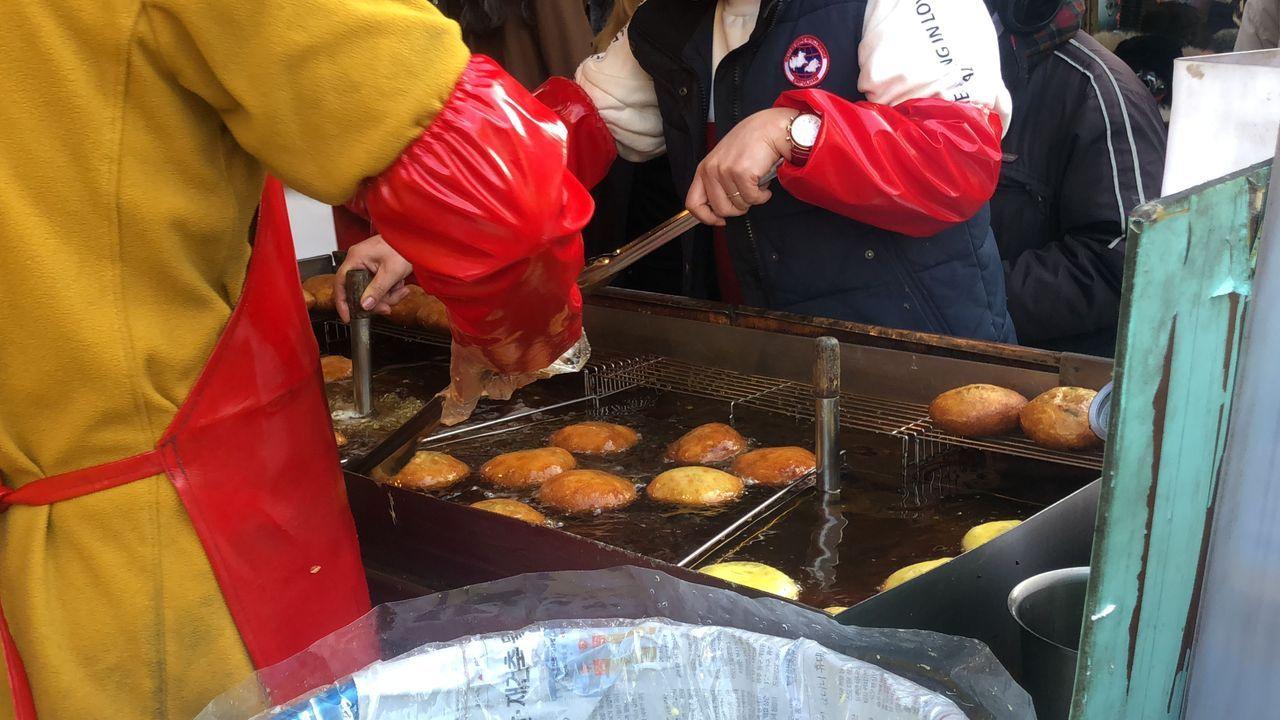 Time for some Korean pastries!
Hotteoks generally have sugar and nuts in it and have very sweet taste to them. But, Namdaemun is famous for its savoury vegetable hotteok which can be found all around Namdaemun Market, but the best one is right outside Hoehyeon Station Exit 3.
This food stall is really famous and you are bound to see a lineup. The good news is that they are really quick, and you wouldn't have to wait for too long.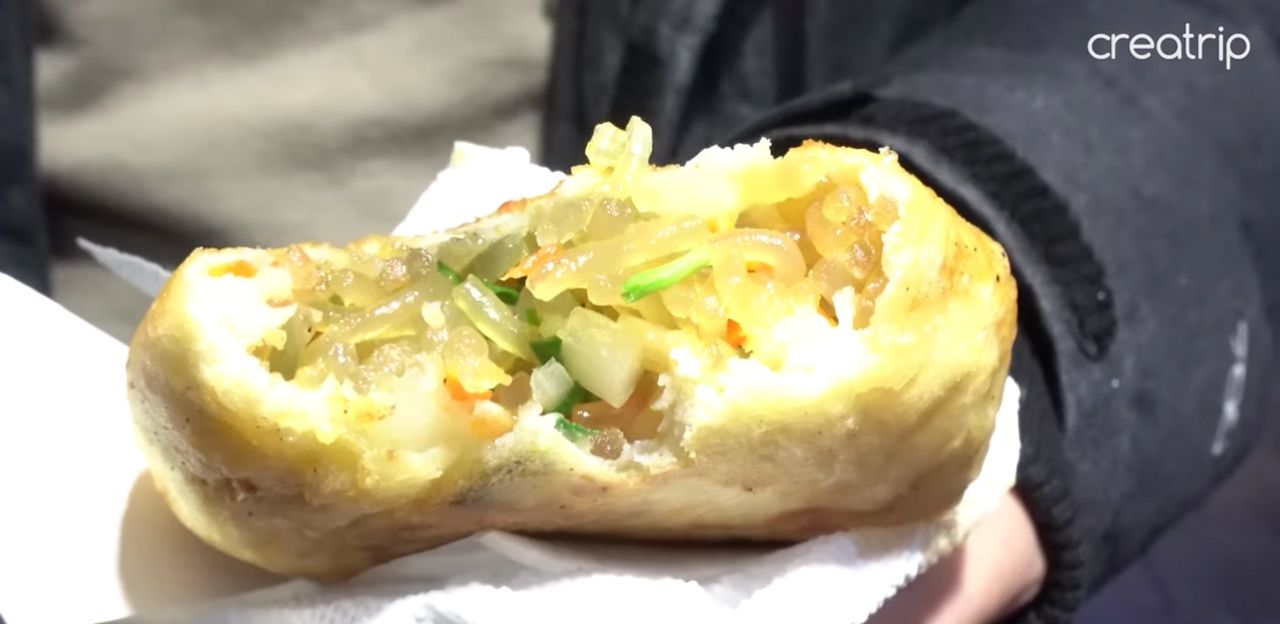 The vegetable hotteok is also super delicious, with a generous amount of vegetable filling inside and soy sauce spread on top. Plus, it only costs ₩1,000 each. No wonder people queue for hotteoks around here!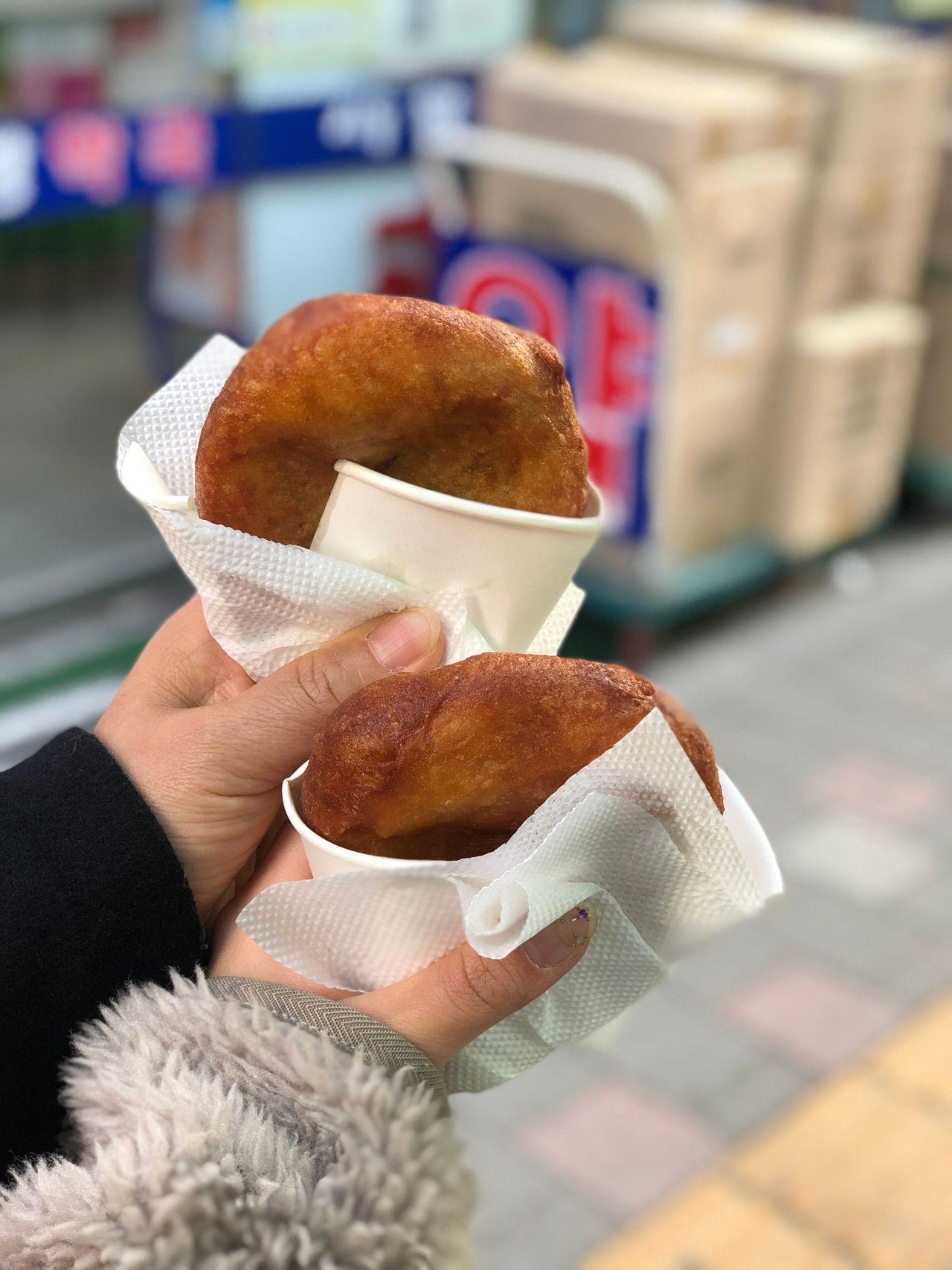 Japchae hotteok is packed with glass noodles, which is rich in flavor. Stores use corn flour which goes well with the japchae. It's a must have snack in Namdaemun Market, so don't miss it!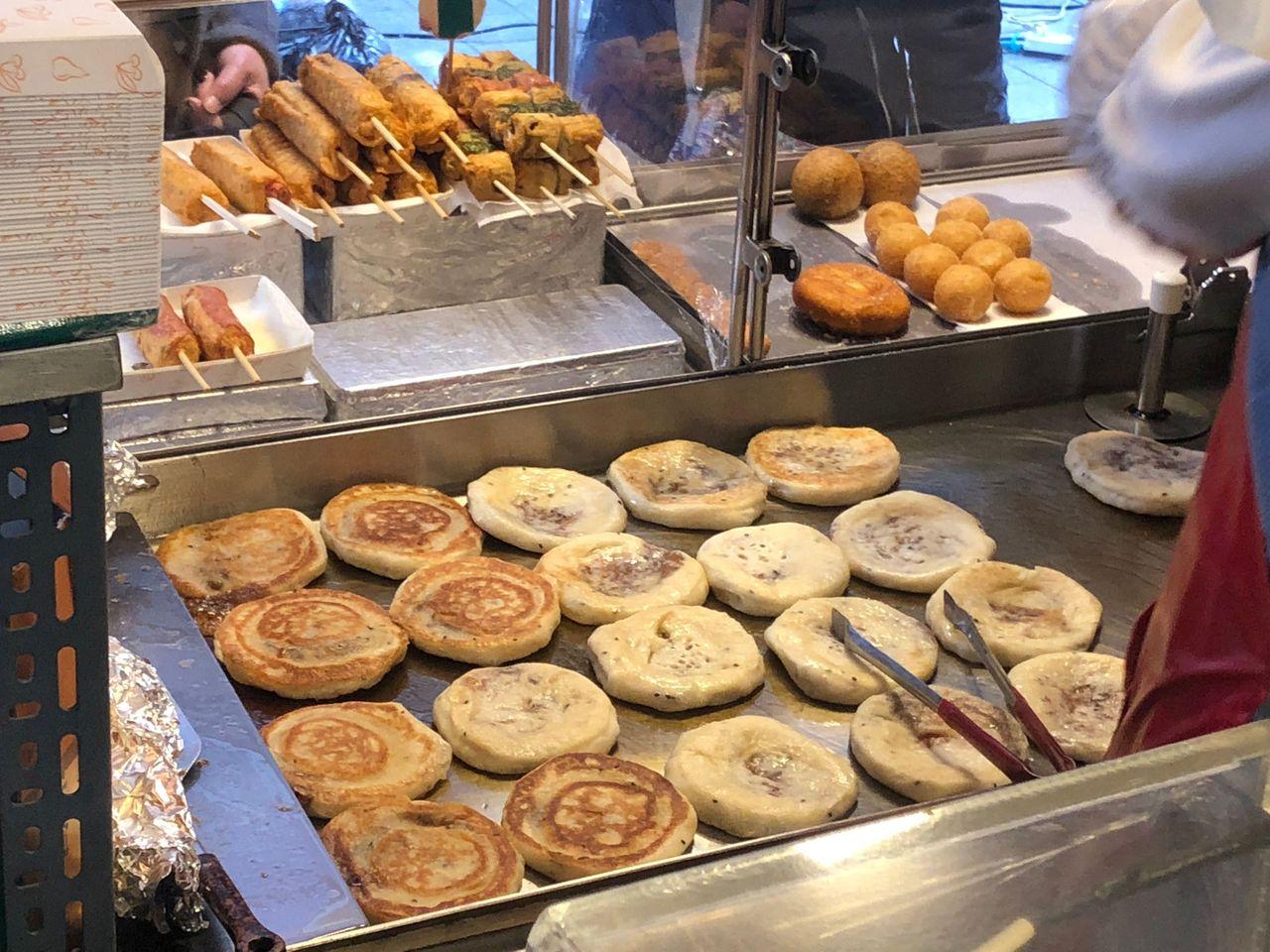 Aside from these special hotteoks, there are normal hotteoks with sugar in it. If it is freshly cooked it has really hot sugar in it, so be careful when you take a bite!
Hot Bar (핫바)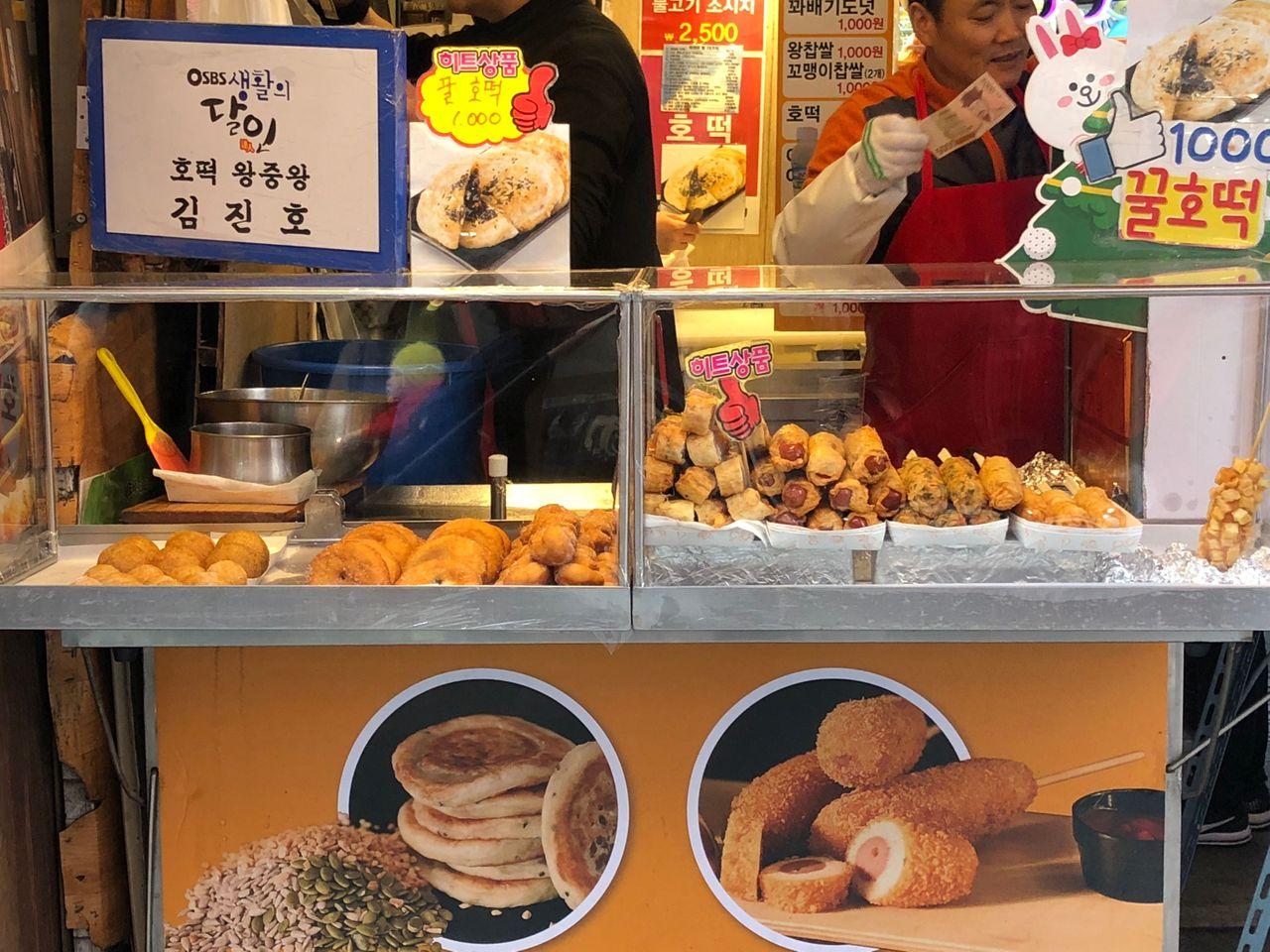 Hot bar in Korea means 'fishcake bar'. It is made of sausage, rice cake and many different types of ingredients that you can choose from.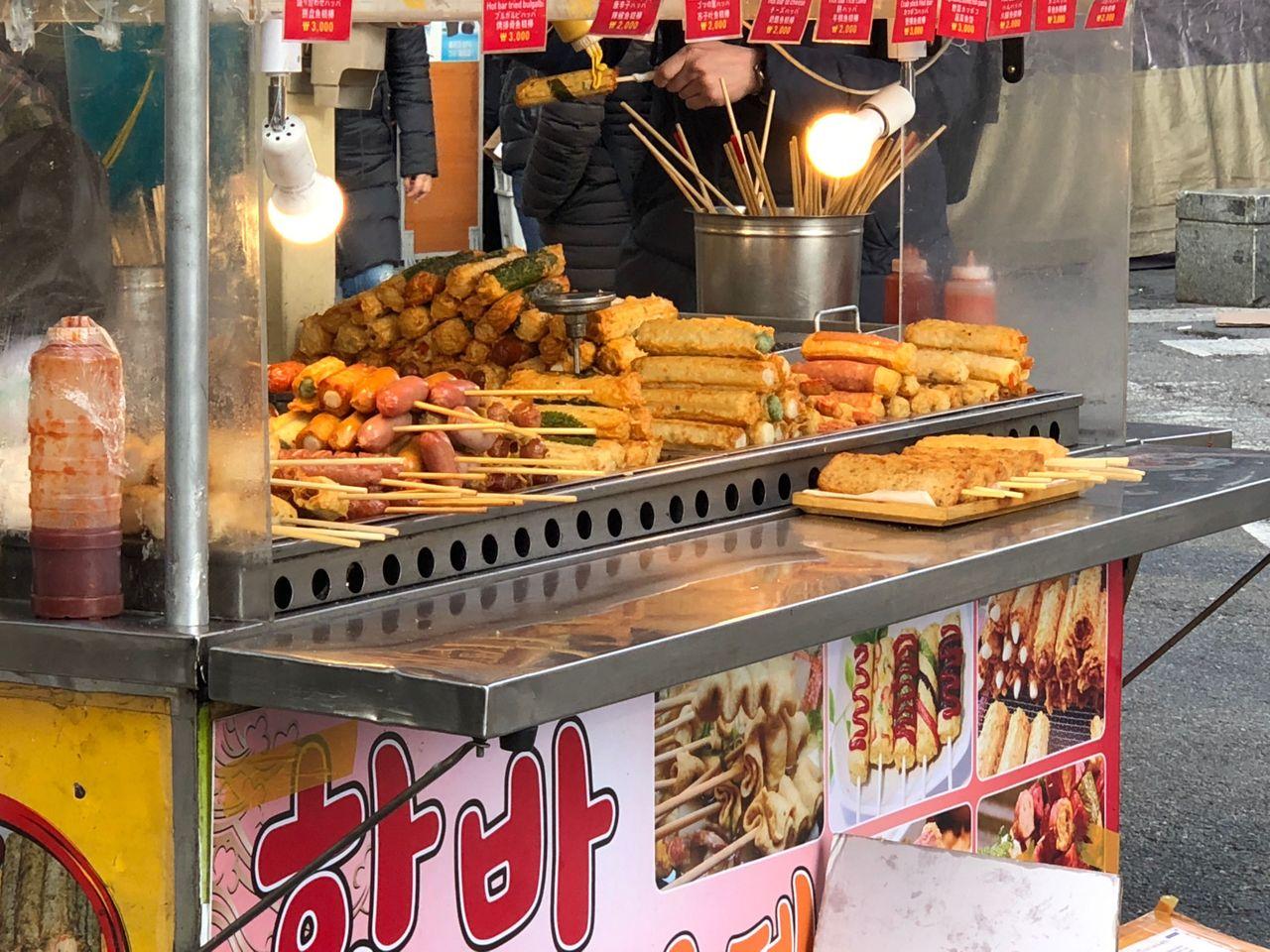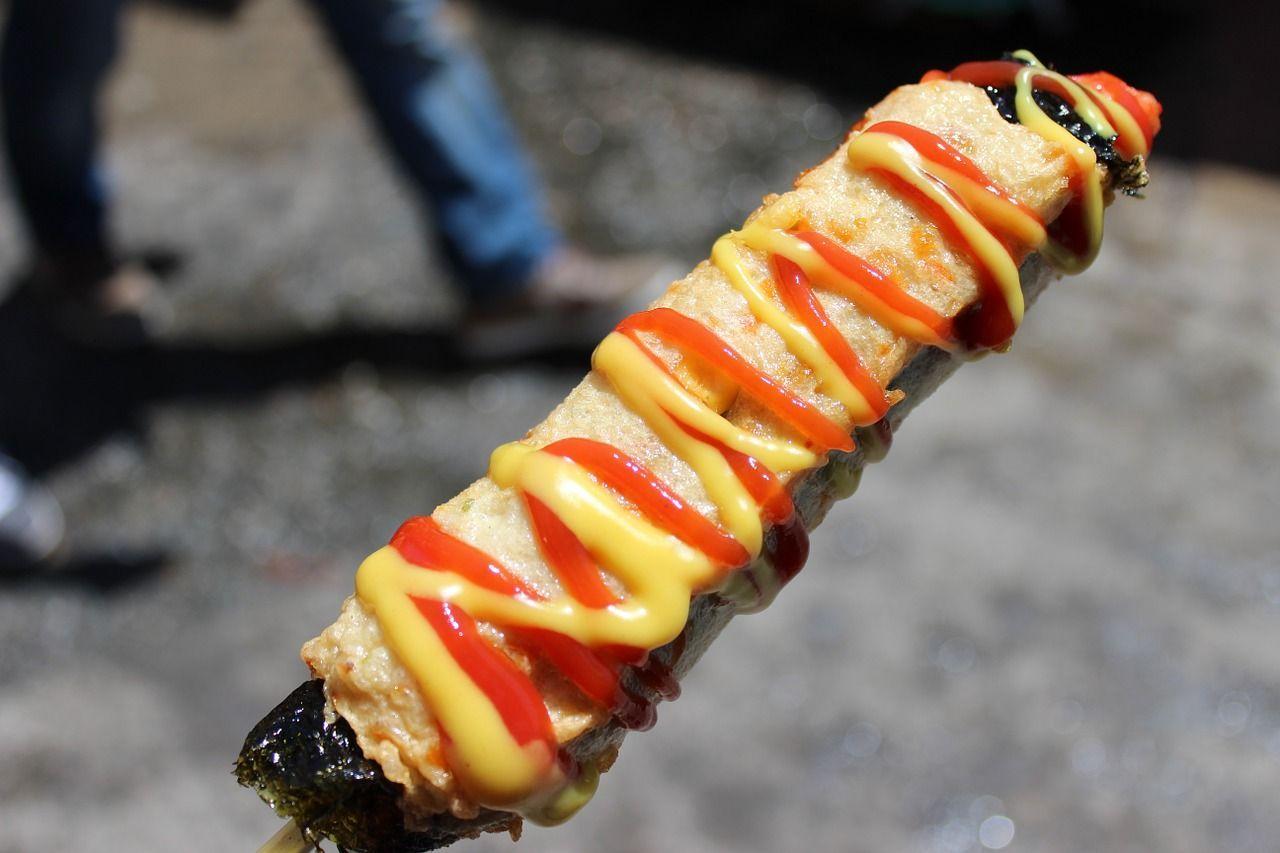 It's similar to other fish cakes, but the skewers make it a lot easier to eat. Plus, the sauces add to the many flavours! Hot bars are really common street food in Korea and you'll find them in many places.
3. Dumpling (만두)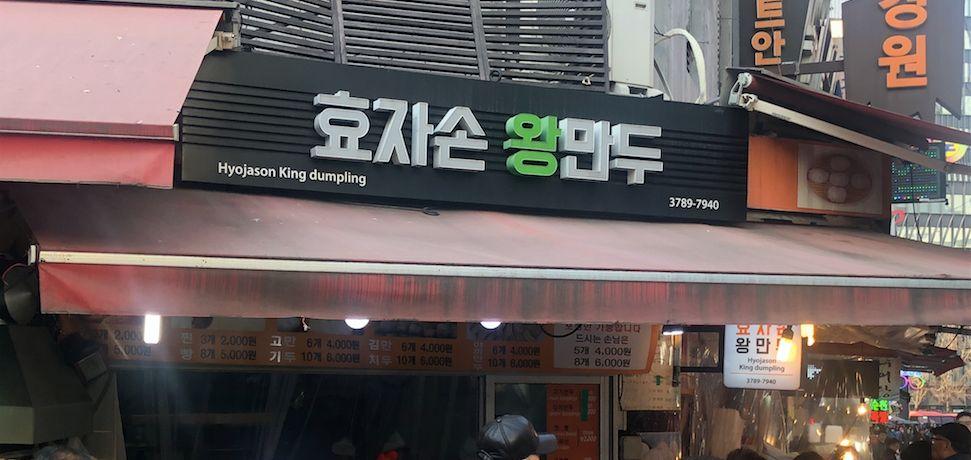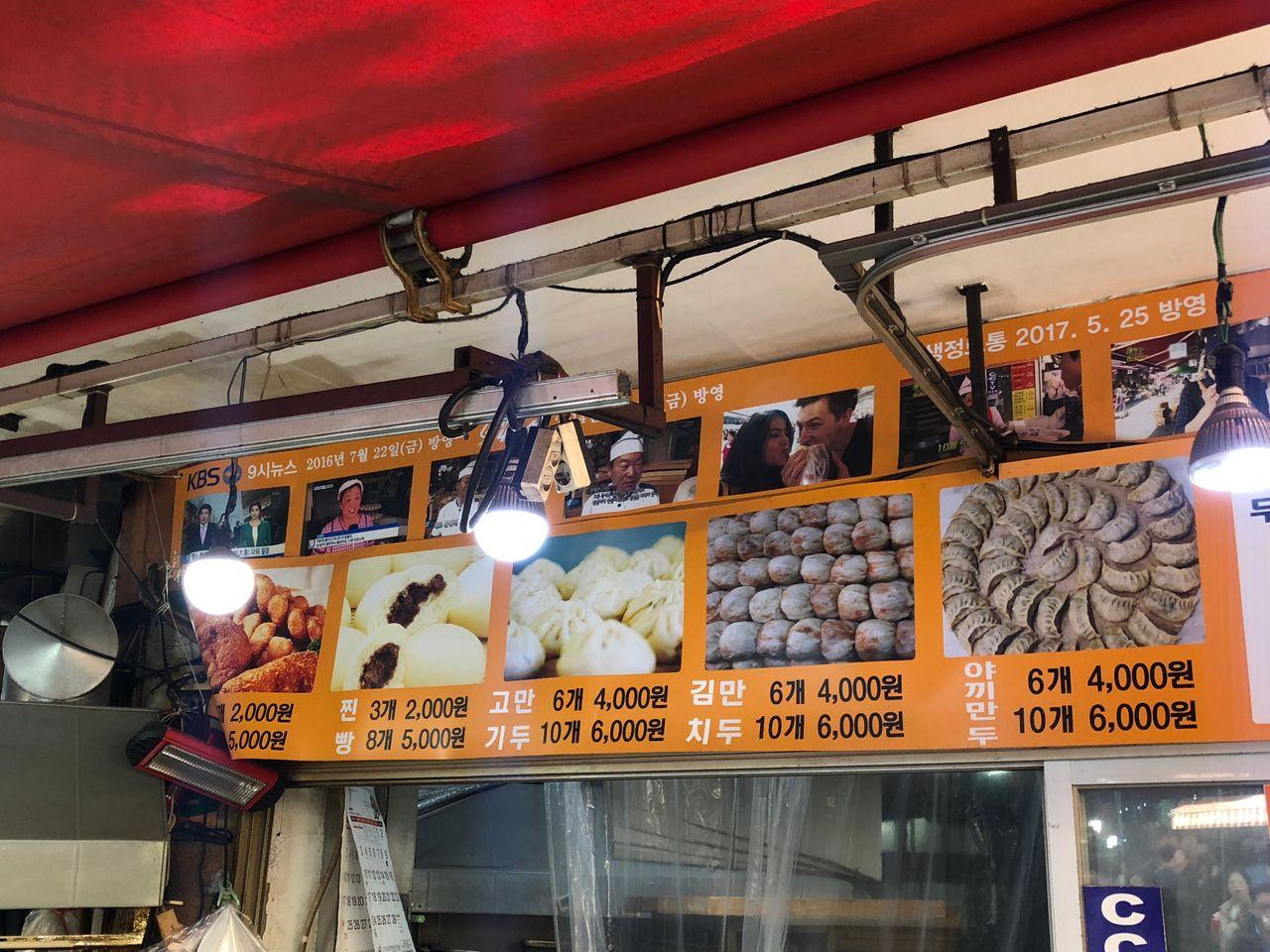 Dumplings are one of the most famos street food, and there are two rivaling stores in Namdaemun Market that attract big crowds.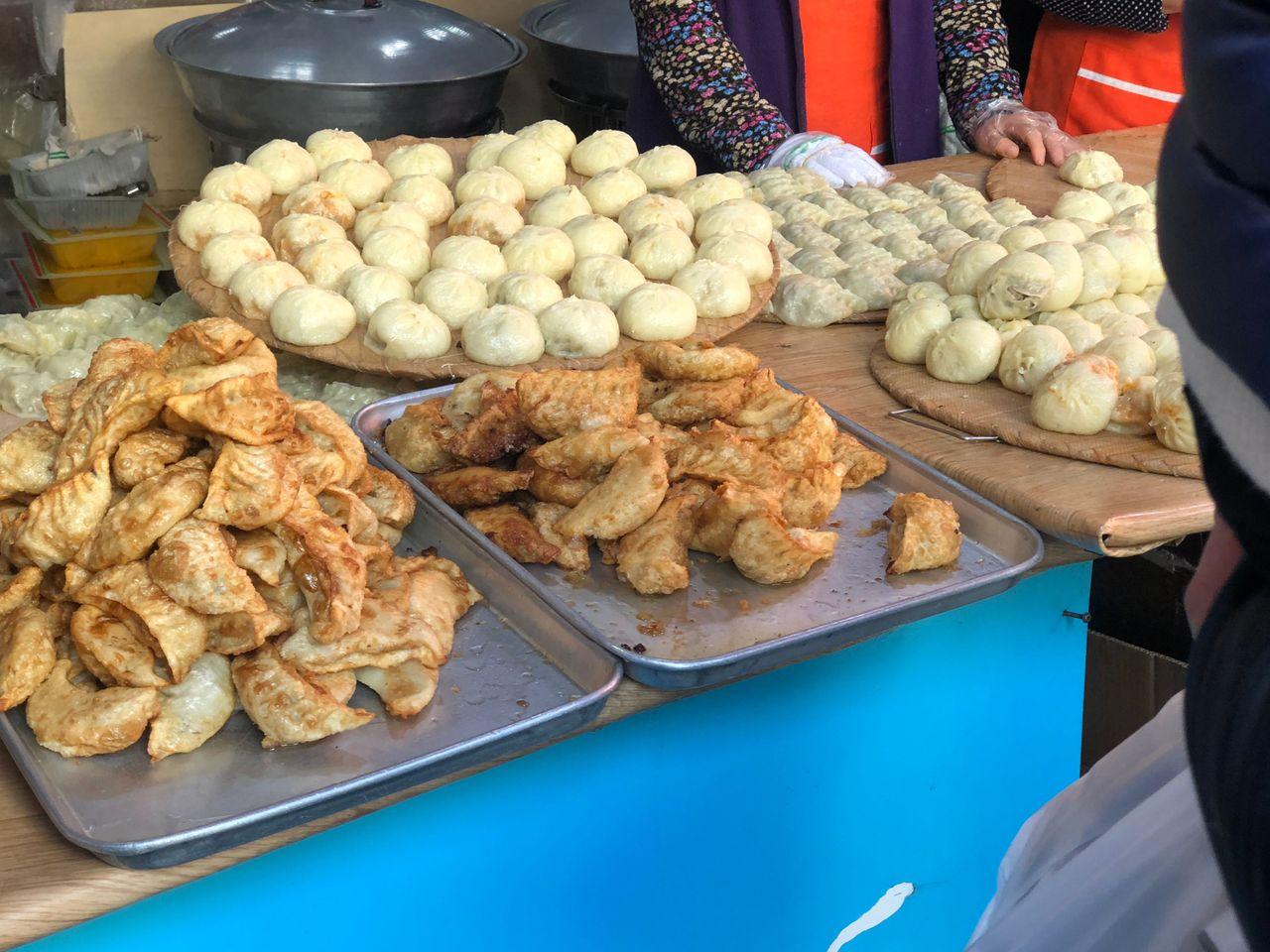 The first one is 효자손 왕만두 (Hyojason Dumpling) which serves up steamy kimchi, meat, and fried dumplings. It's always bustling with patrons.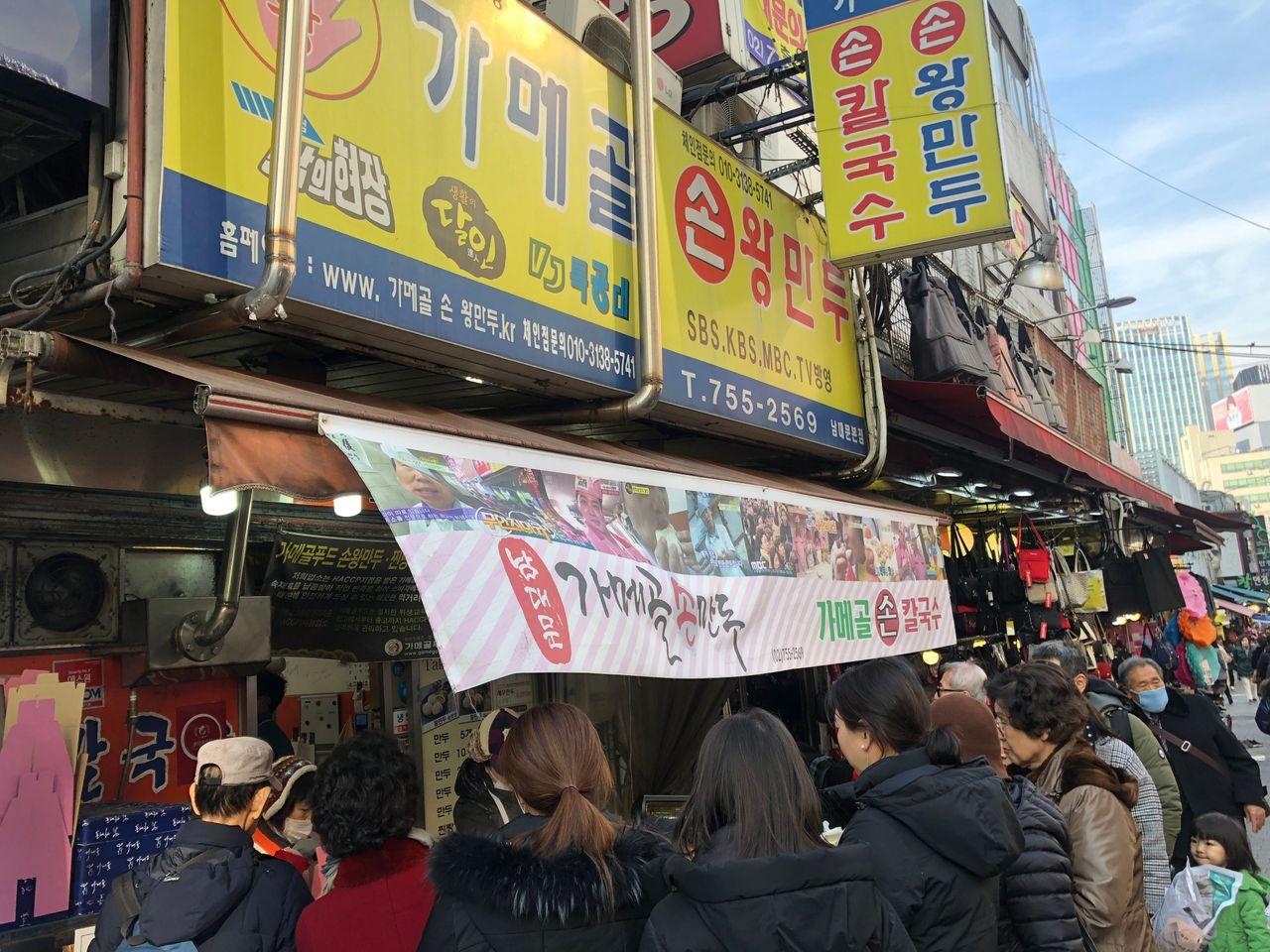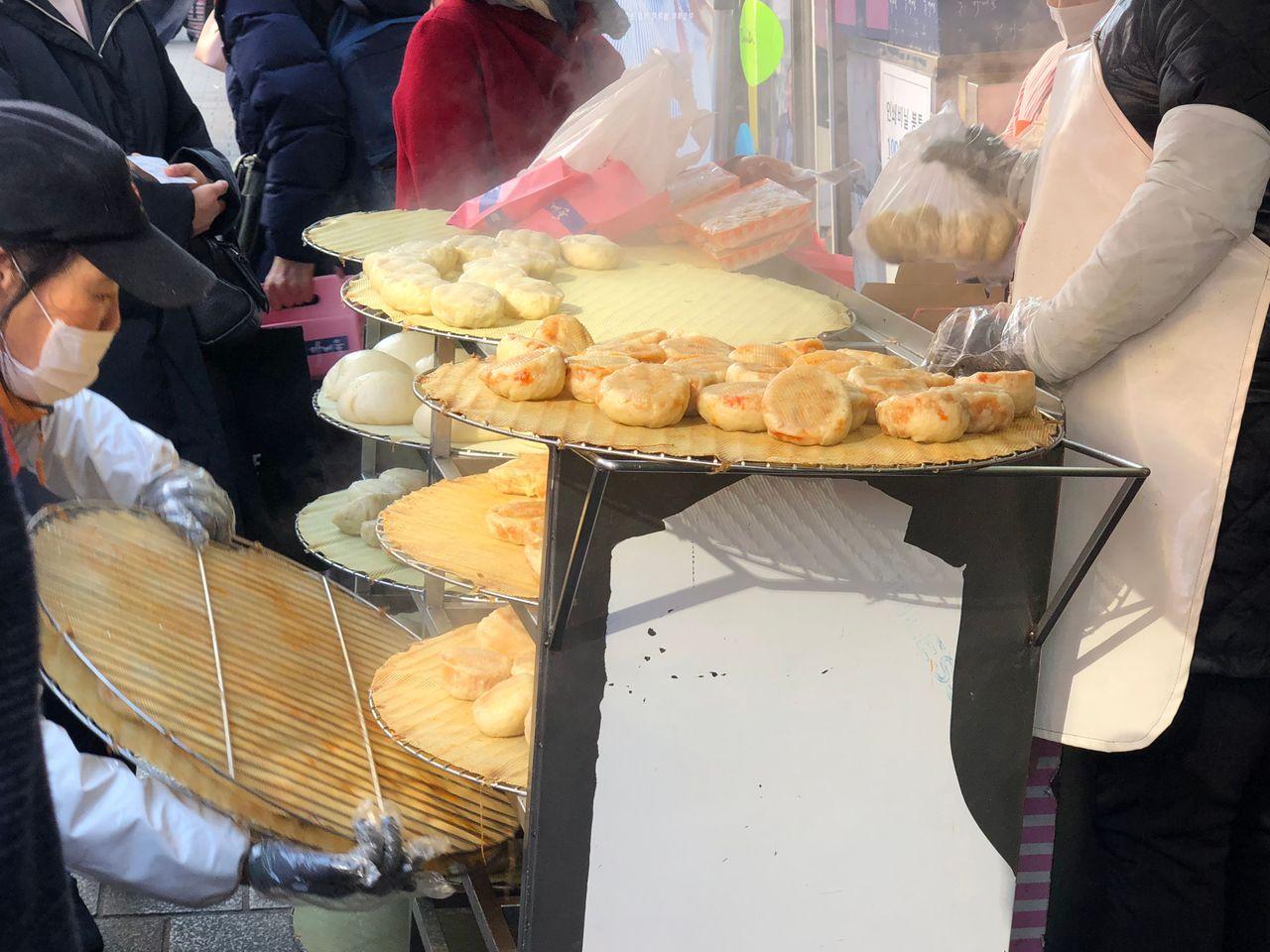 The other place is 가마골 왕만두 (Gamagol Dumpling). You will have to wait in line to taste their delicious dumplings. Try them while they're hot!
4. Doughnuts (도너츠)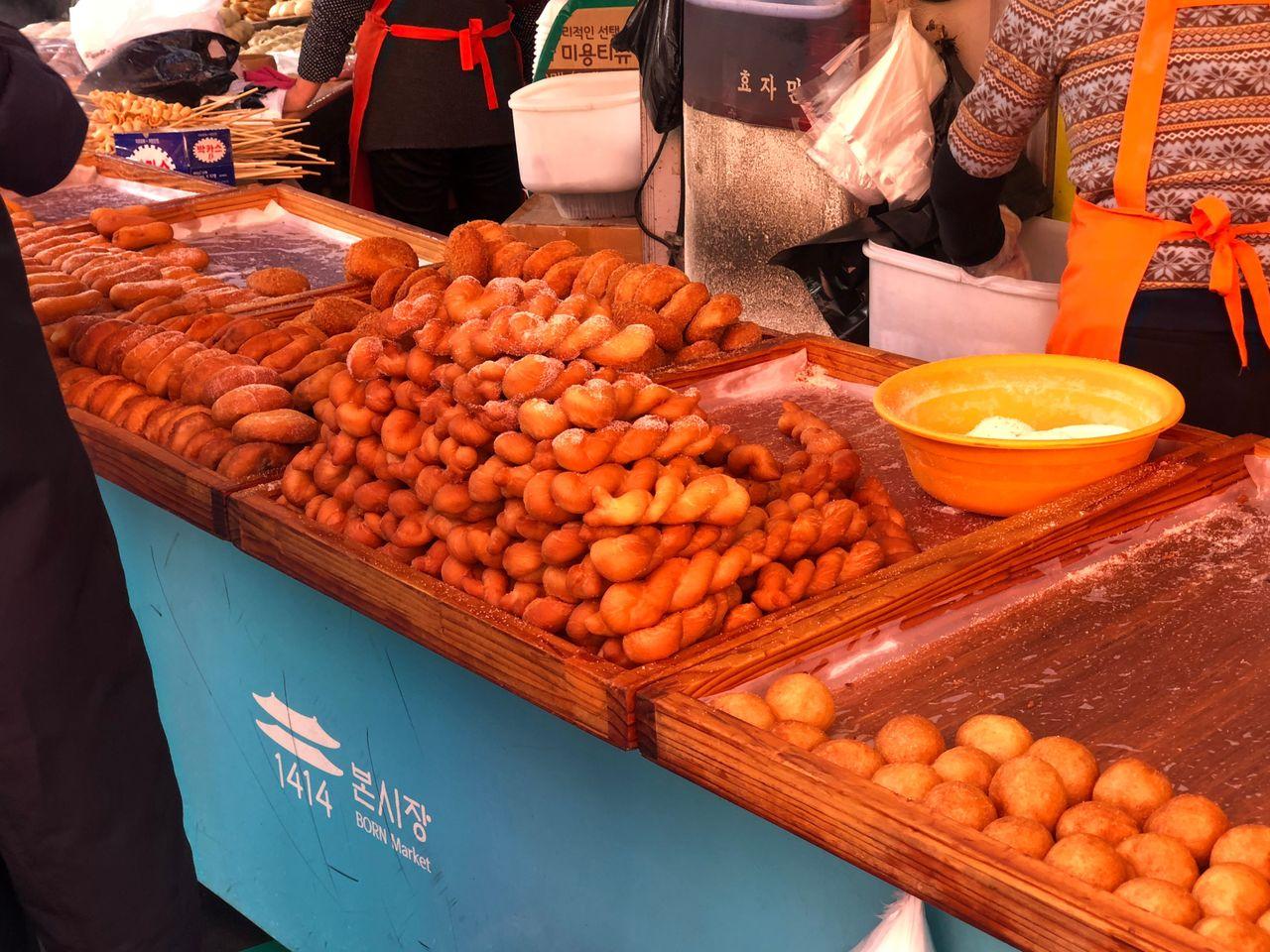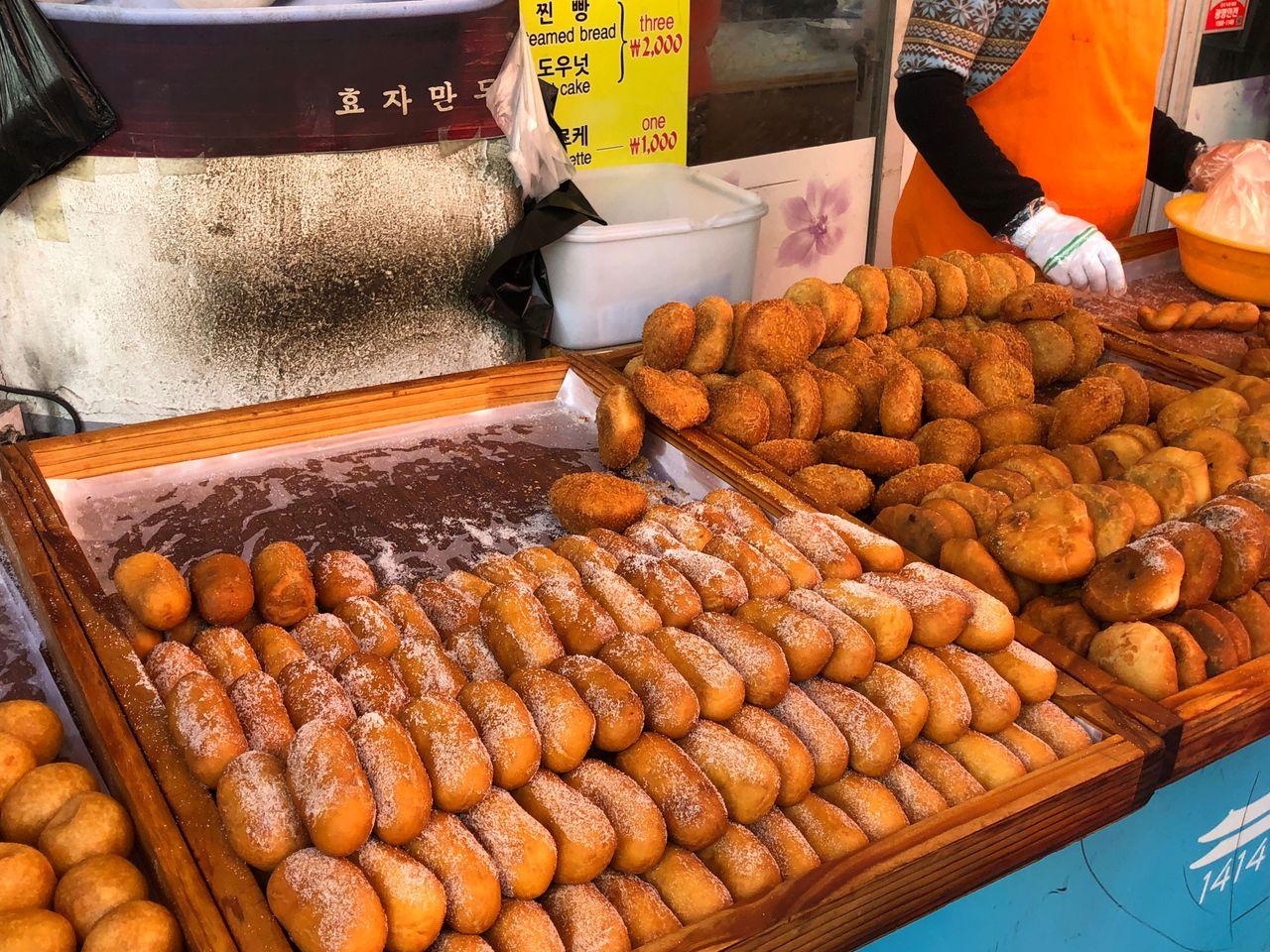 Another special snack you should try in Namdaemun Market is these doughnuts. It is not really a traditional food but definitely worth a try.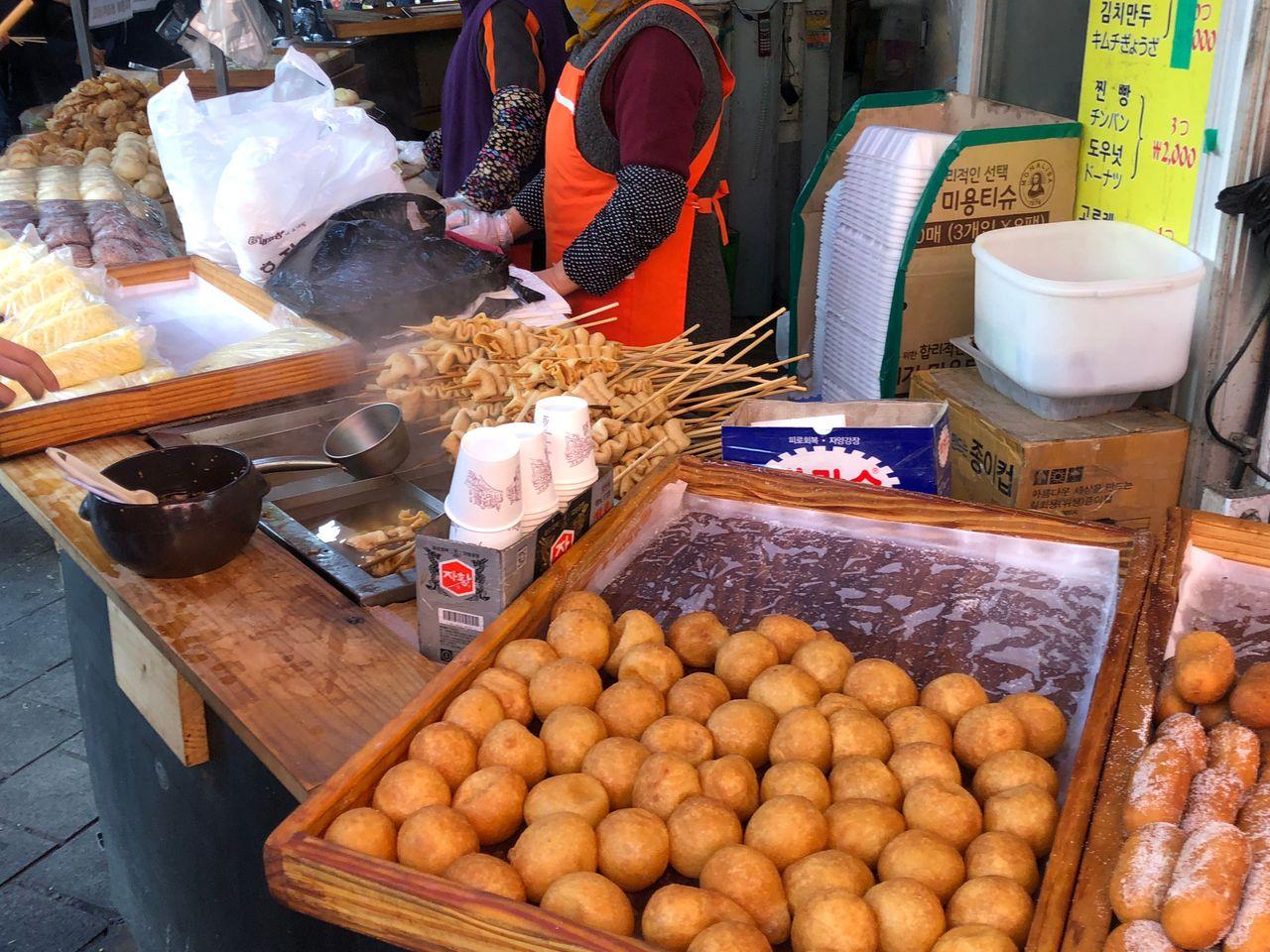 These doughnuts have fried dough with red bean paste inside and sugar on top. The crispy layer outside and the soft fillings inside make them great desserts!
Eomuk Hot Bar (어묵꼬치)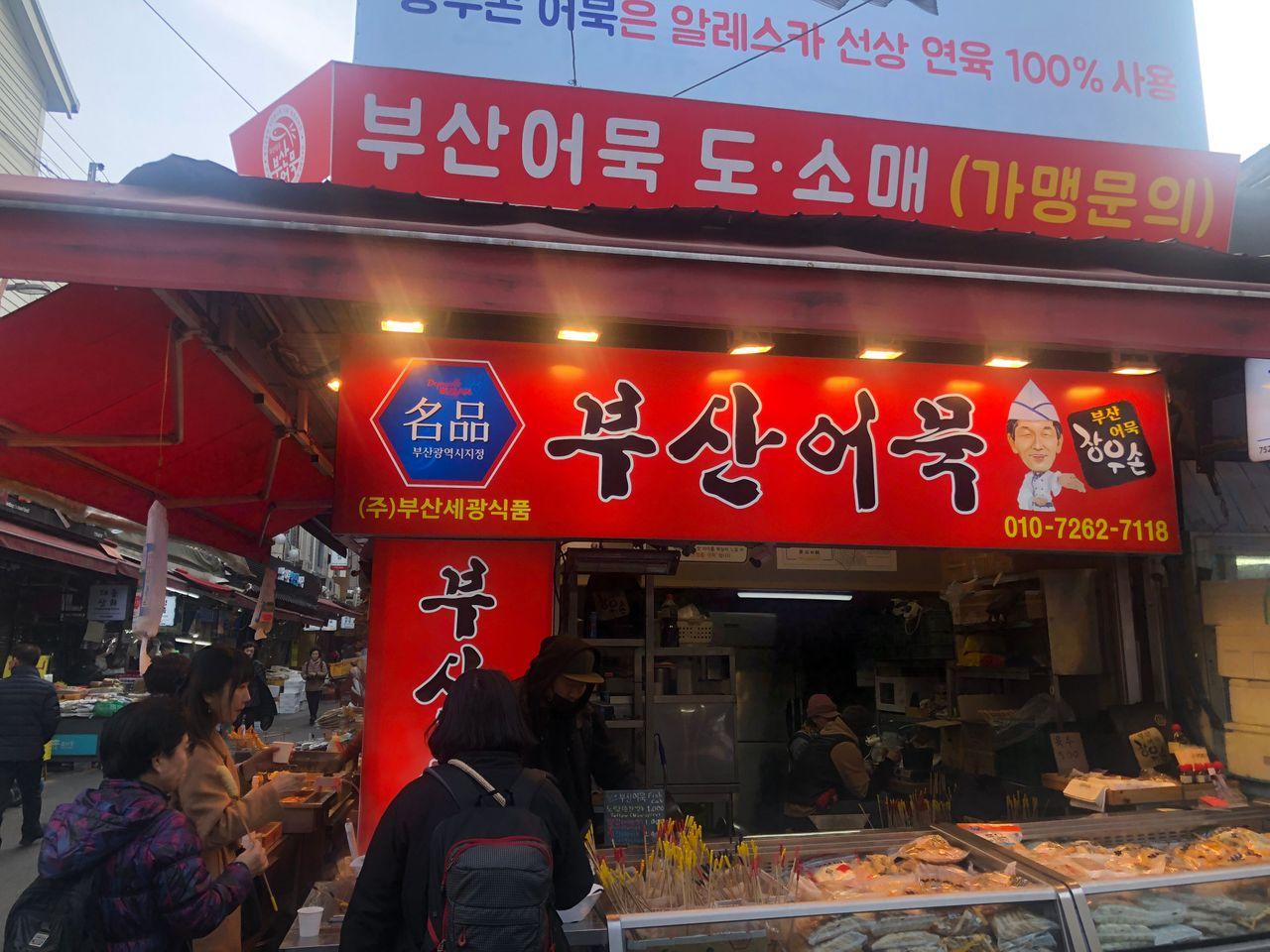 Eomuk is a type of fish cake different from "hot Bar" mentioned above. Eomuk is the most famous in Busan, and Namdaemun Market's eomuks are made in Busan style.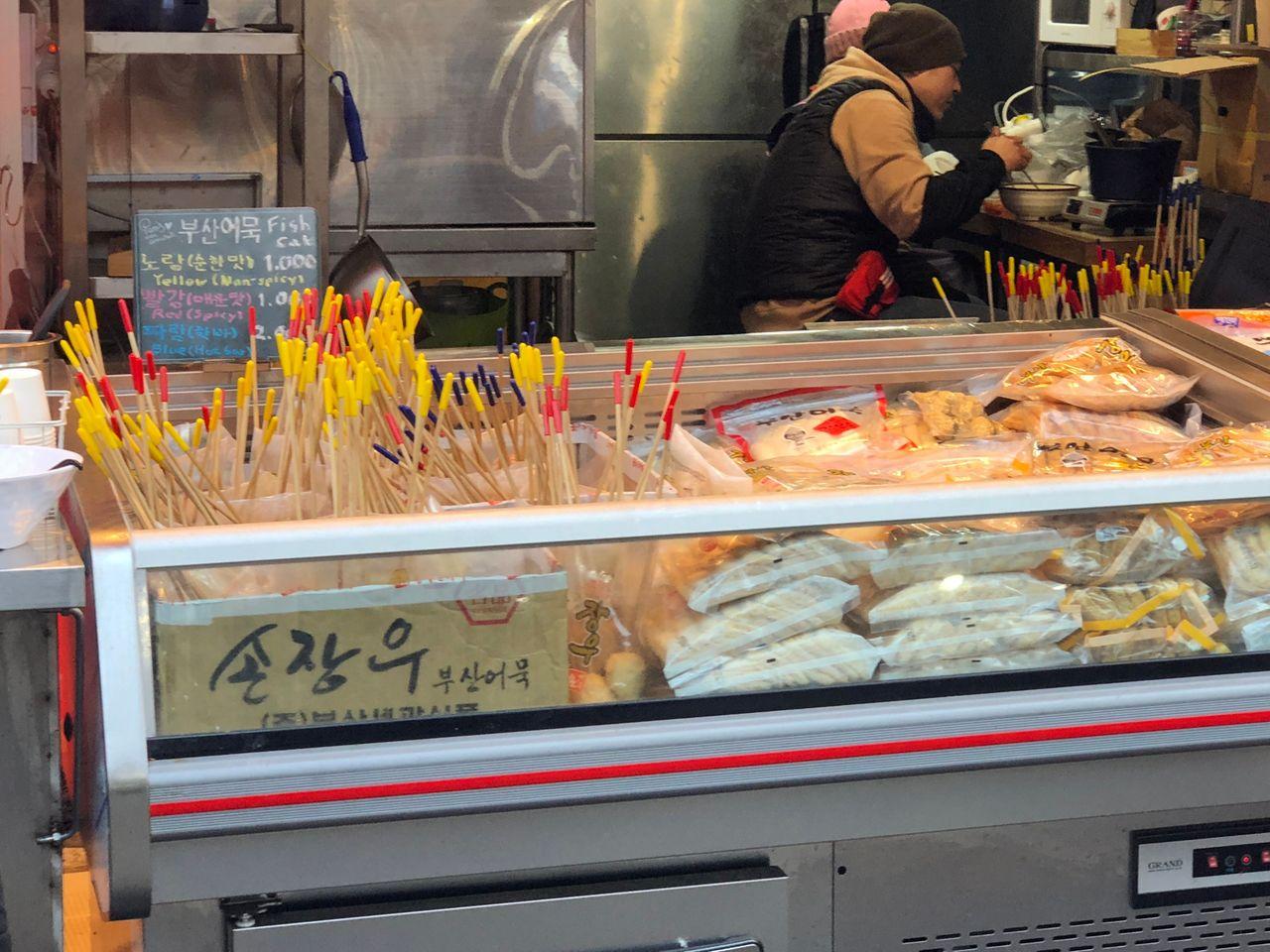 This cheap, but tasty snack is especially great in cold weathers, with a bowl of hot soup.
Dried Strawberries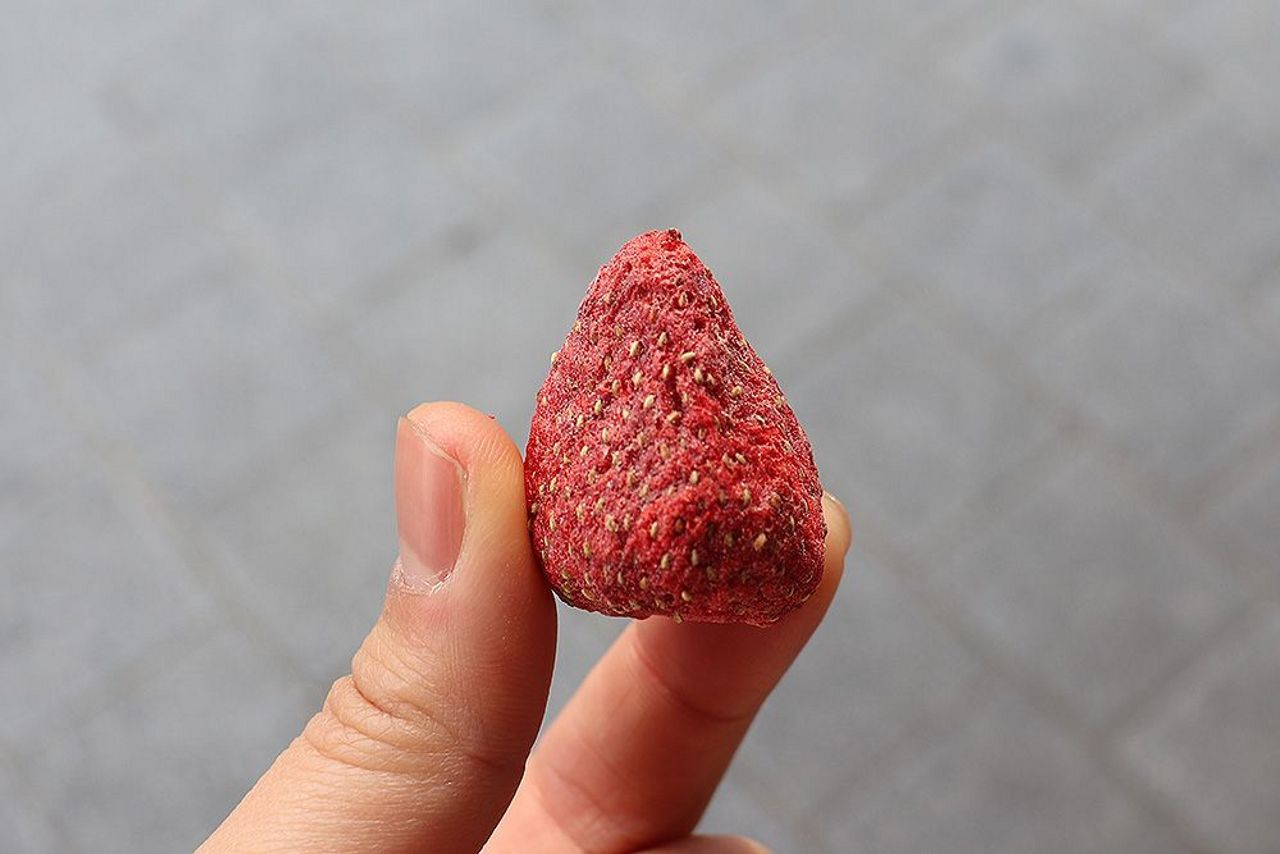 Dried strawberries are crunchy and flavourful, making them great snacks for you to munch on. If you're travelling in Seoul and looking for souvenirs and gifts to take back home, these are popular ones loved by many visitors!
There are a number of places where you'll find dried goods at Namdaemun Market. Some of our suggestions are:
1. Donggyeong Food (동경식품)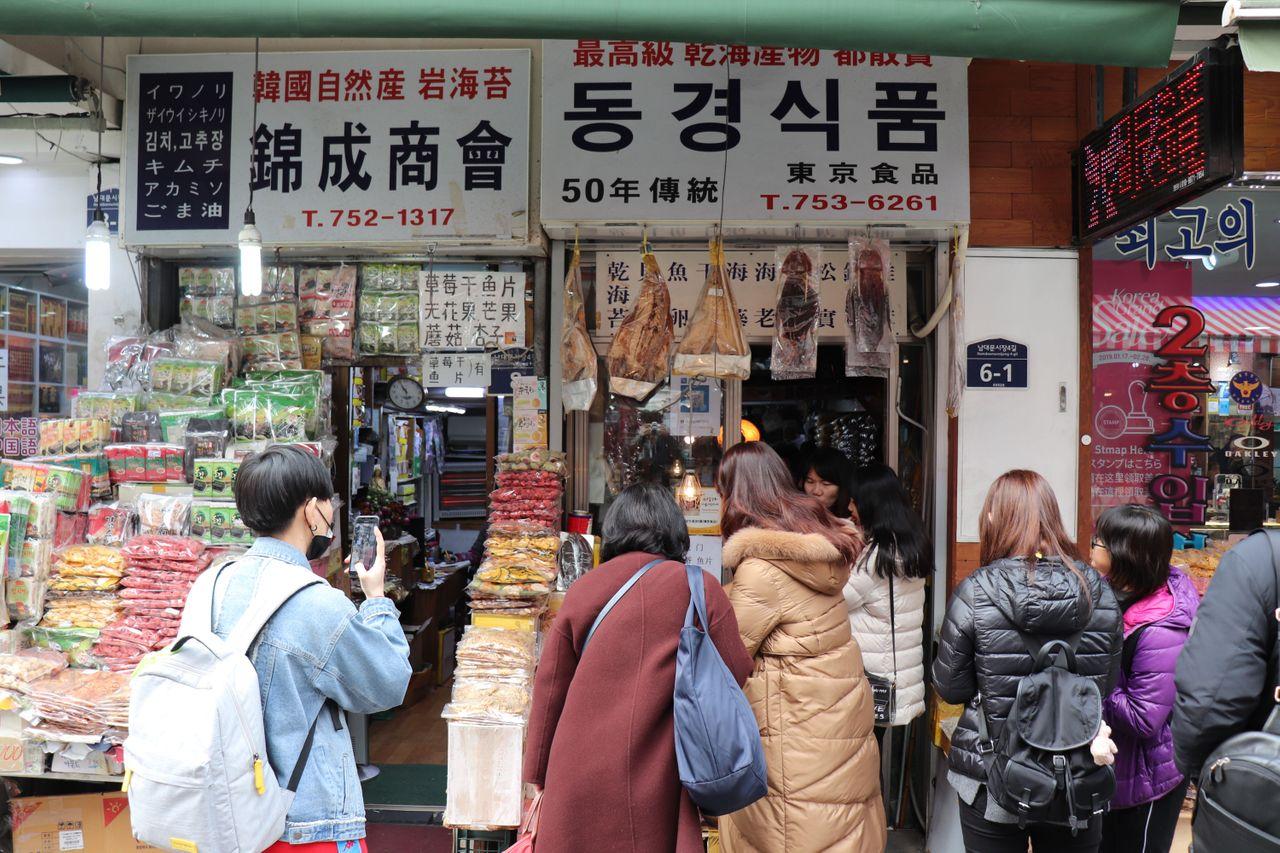 In Namdaemun Market there is「Donggyeong Food (동경식품)」, which specializes in dried food. Many tourists stop by to pick up some dried souvenirs to take home.
Store is run by kind old man, so many tourists call this place "Granpa's Store".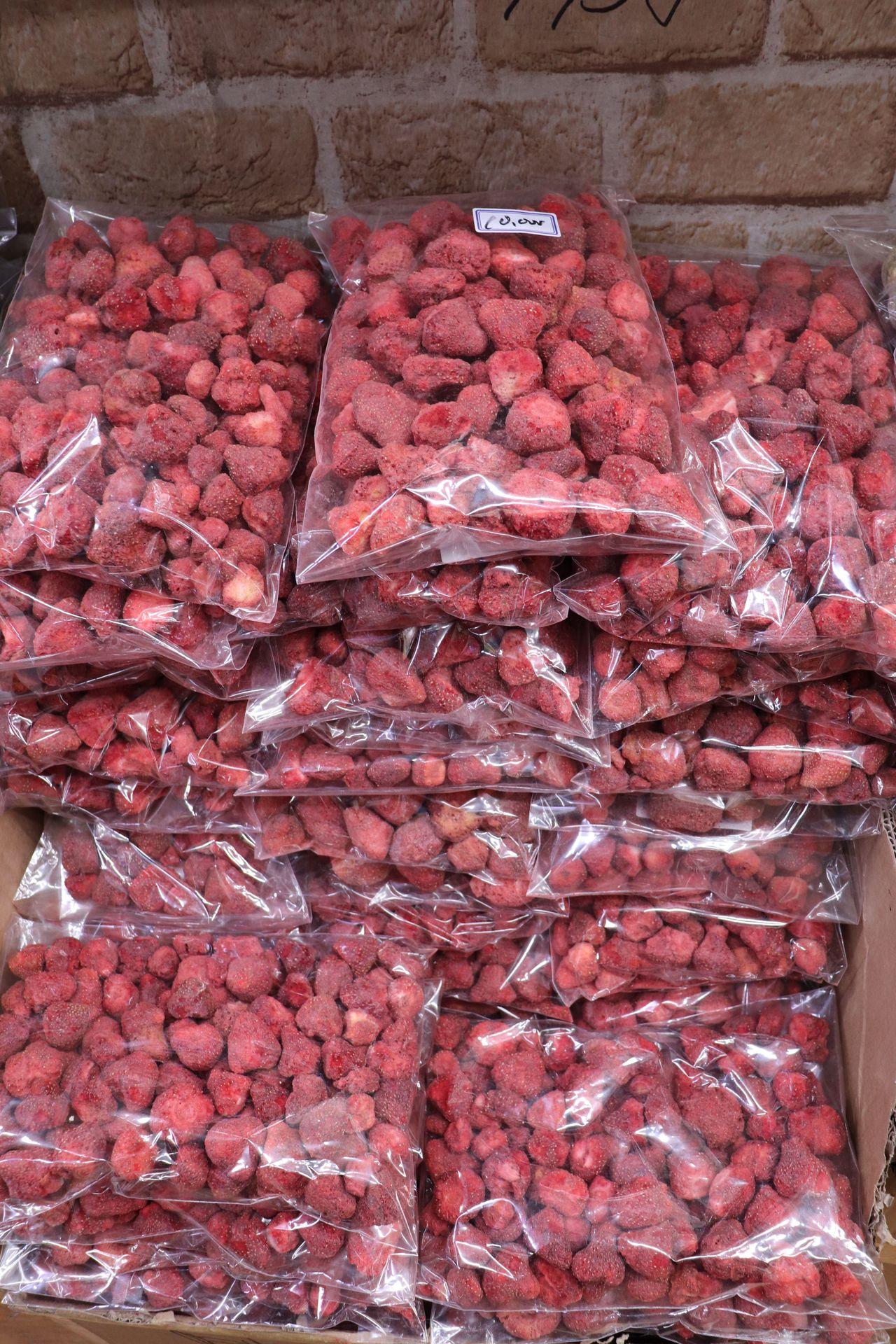 You can take home large bag of strawberries home. It's a great snack to have alone or with other food. Visit Donggyeong Food for dried goods like strawberries and ginseng.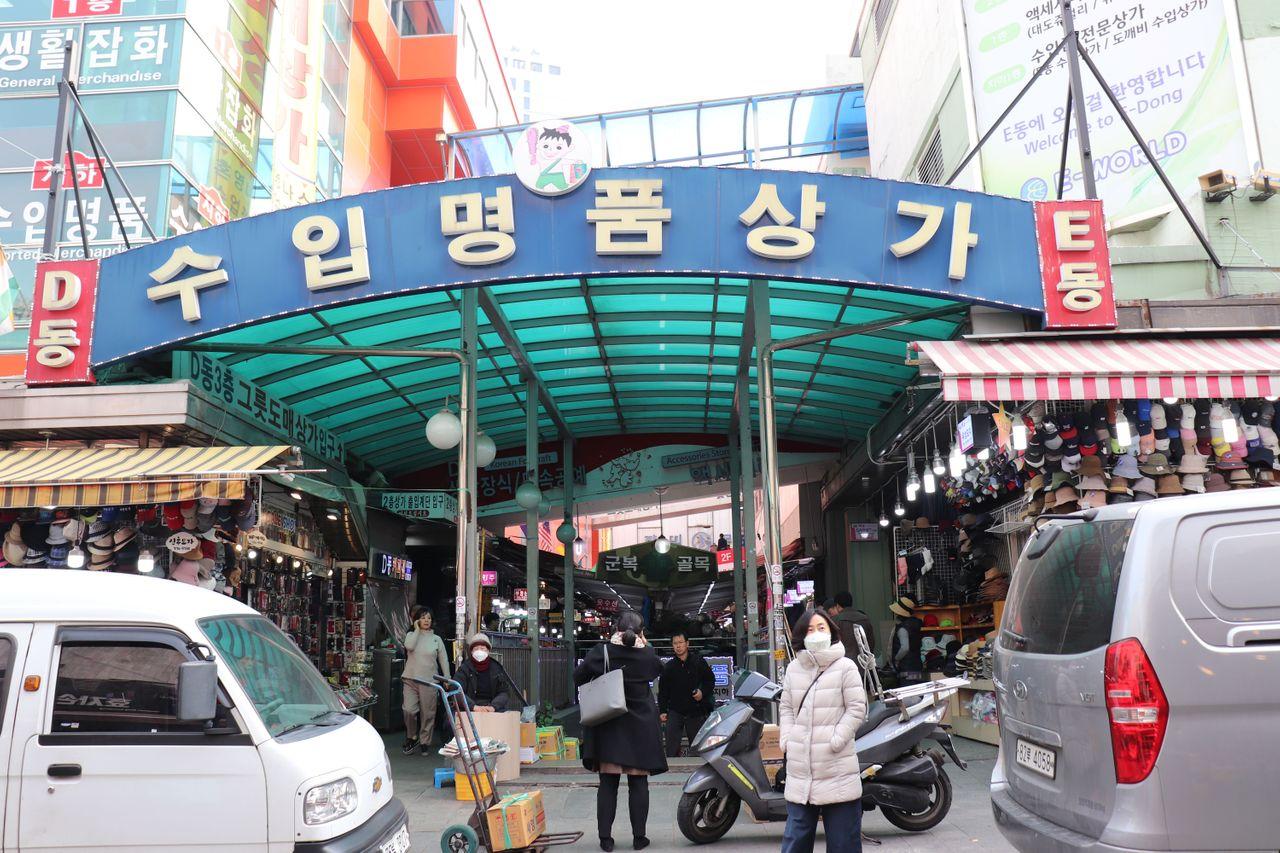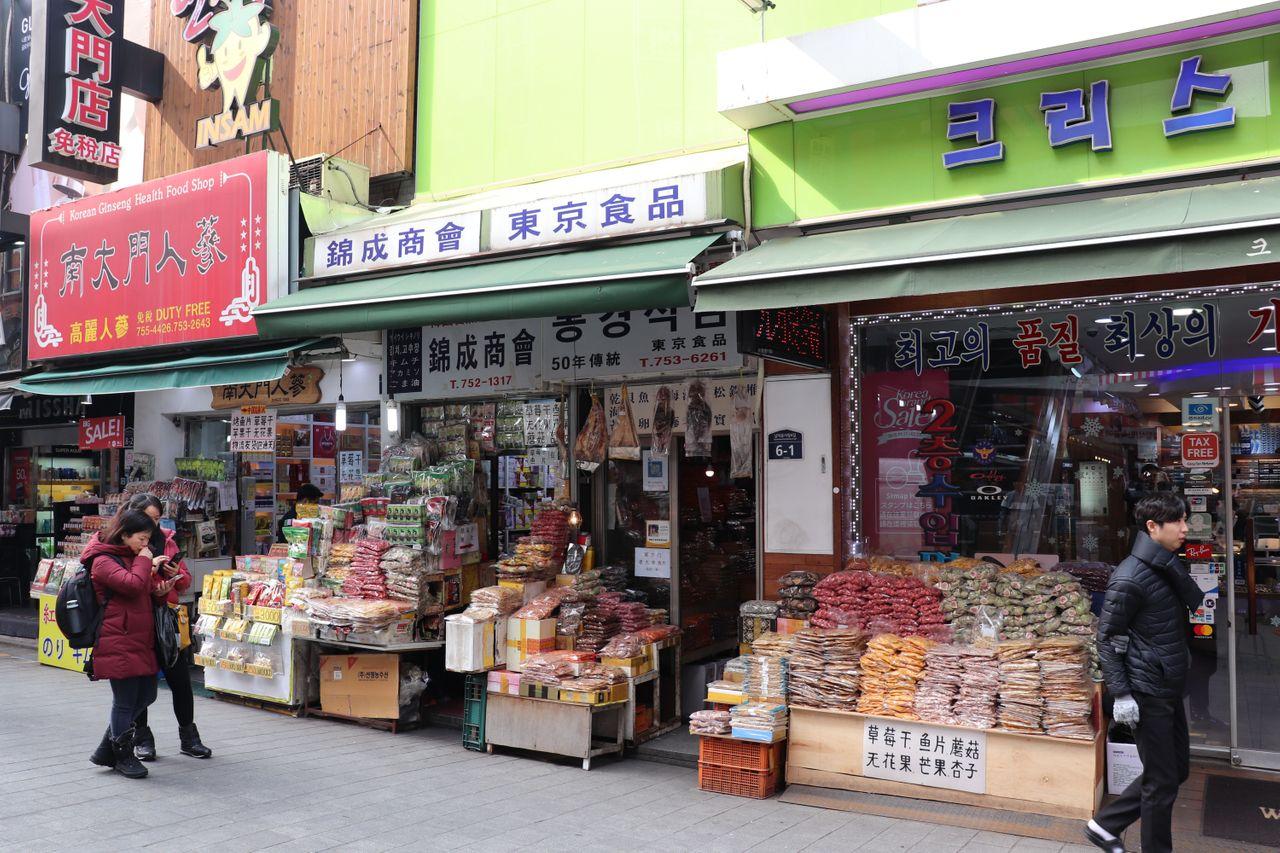 Address:서울 중구 남대문시장4길 2
Hours:09:00-18:00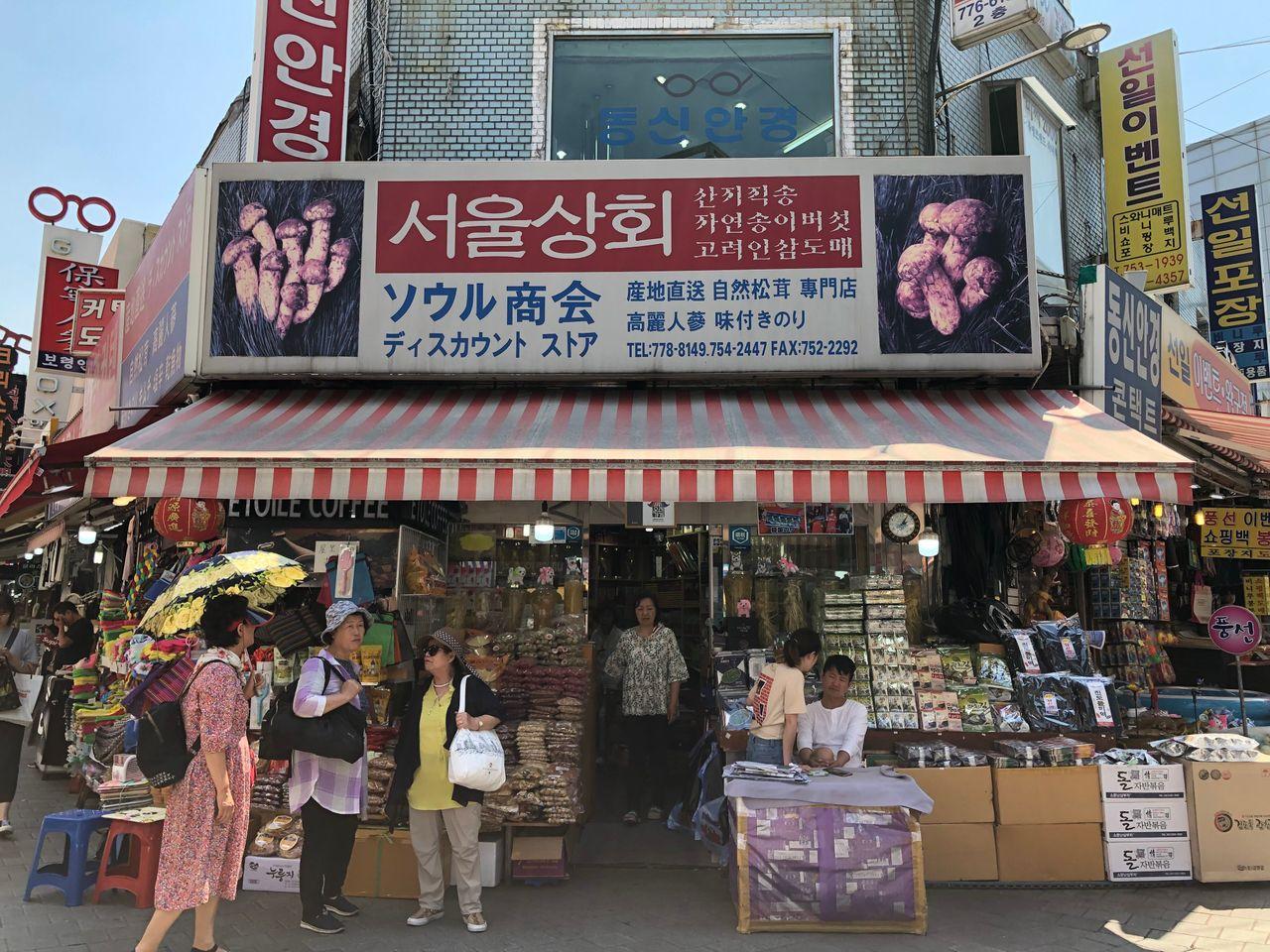 Seoul Sanghwae is a place you can purchase dried goods and hand towels that tourists love. You can buy same dried strawberries from Donggyeong Market but 10% cheaper here. Also other items are really cheap.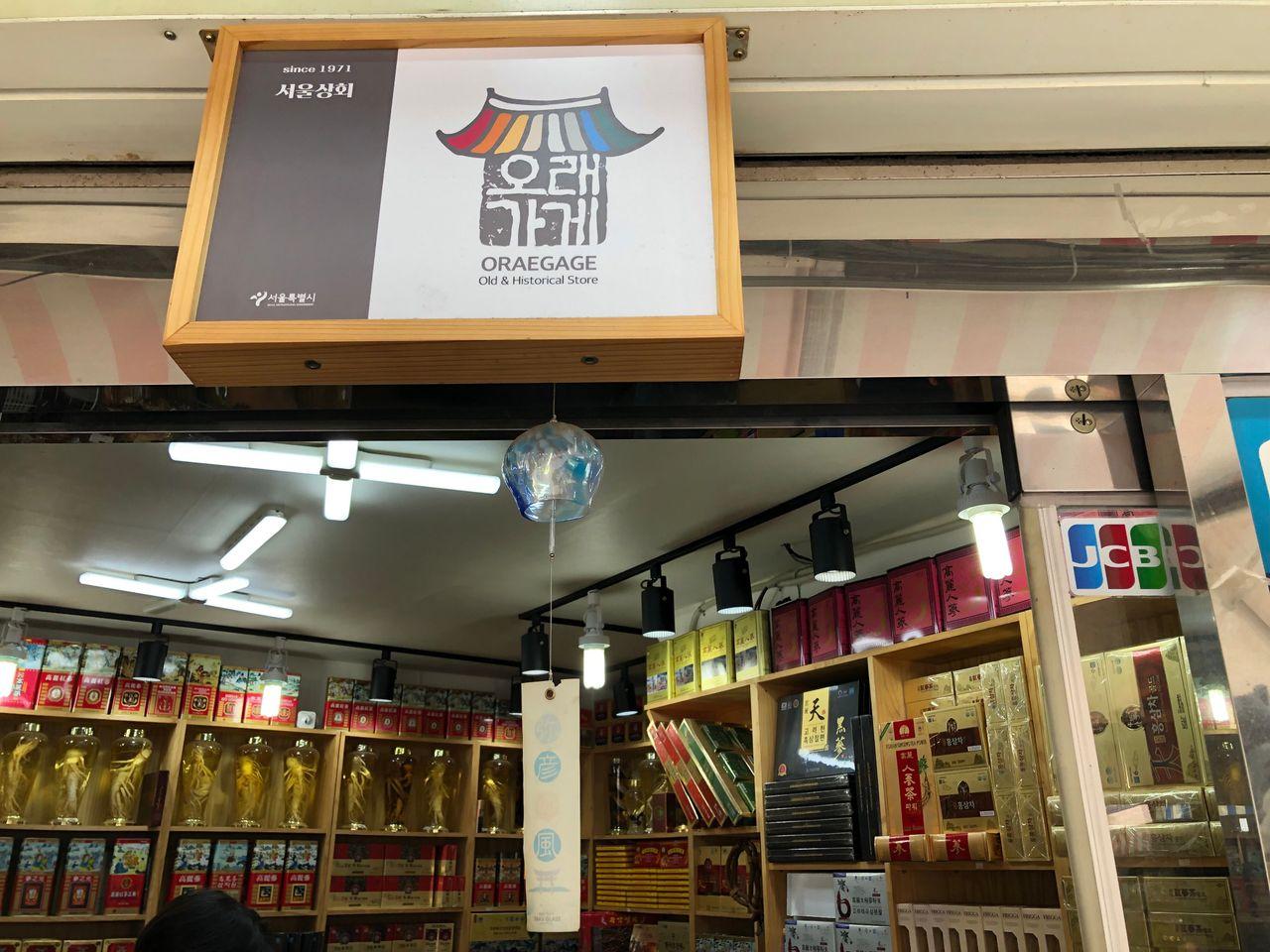 Seoul Sanghwae was designated as "Oraegage", which means an old store, and "Namdaemun Market's first store" which are hard titles to win.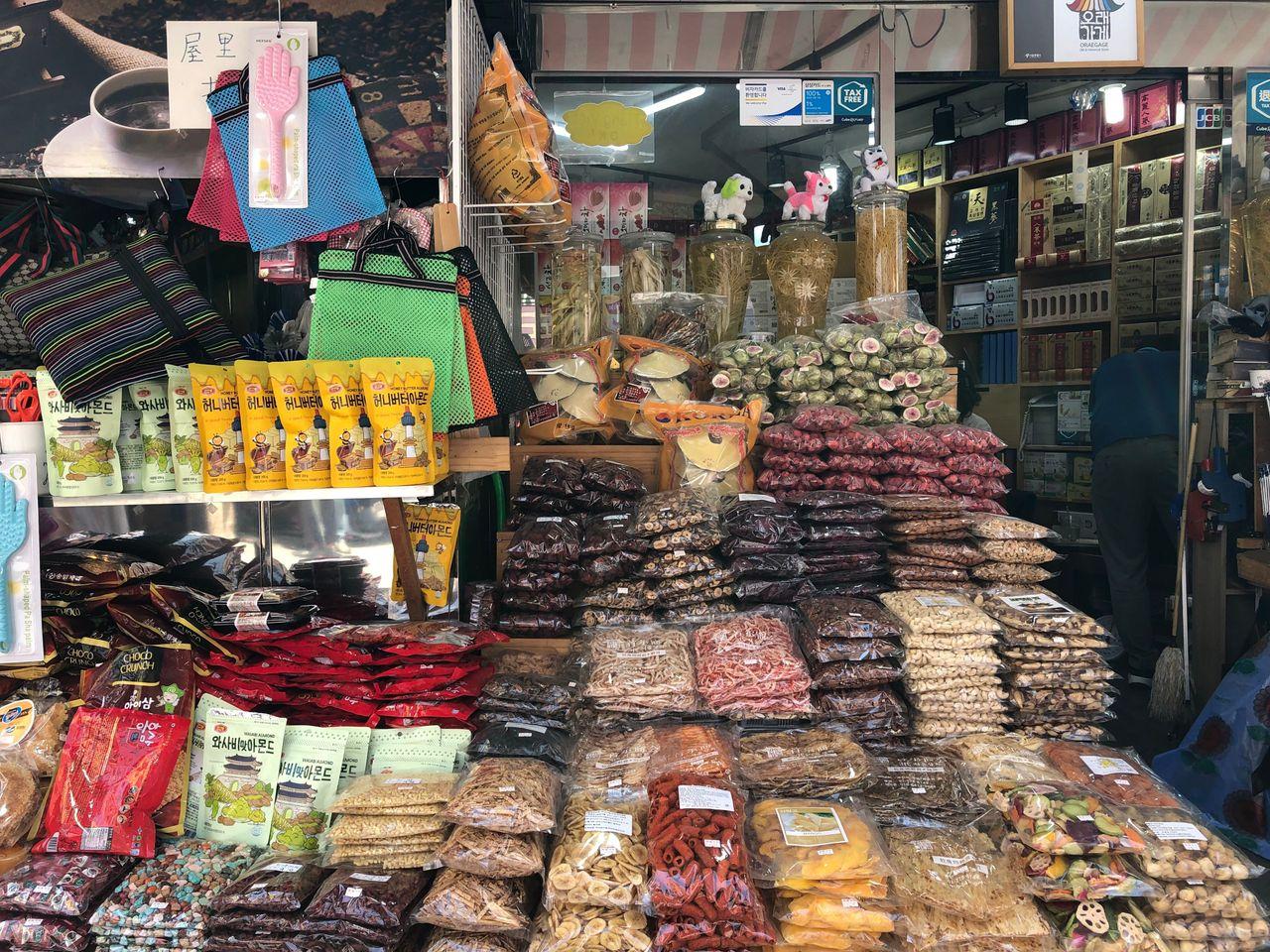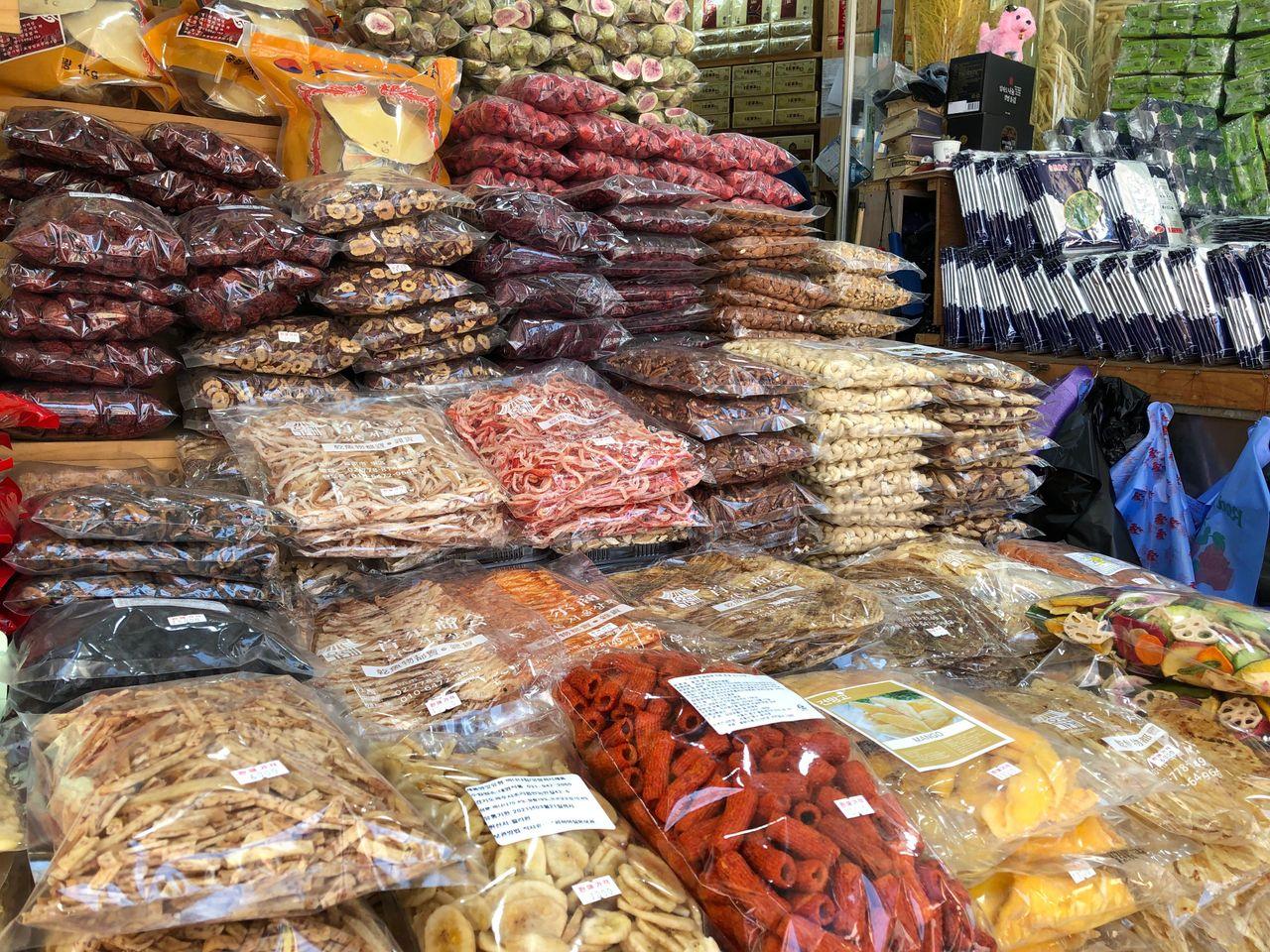 You can find lots of dried fruits here, other than strawberries. All are really tasty and sweet. You don't need to worry about the quality here.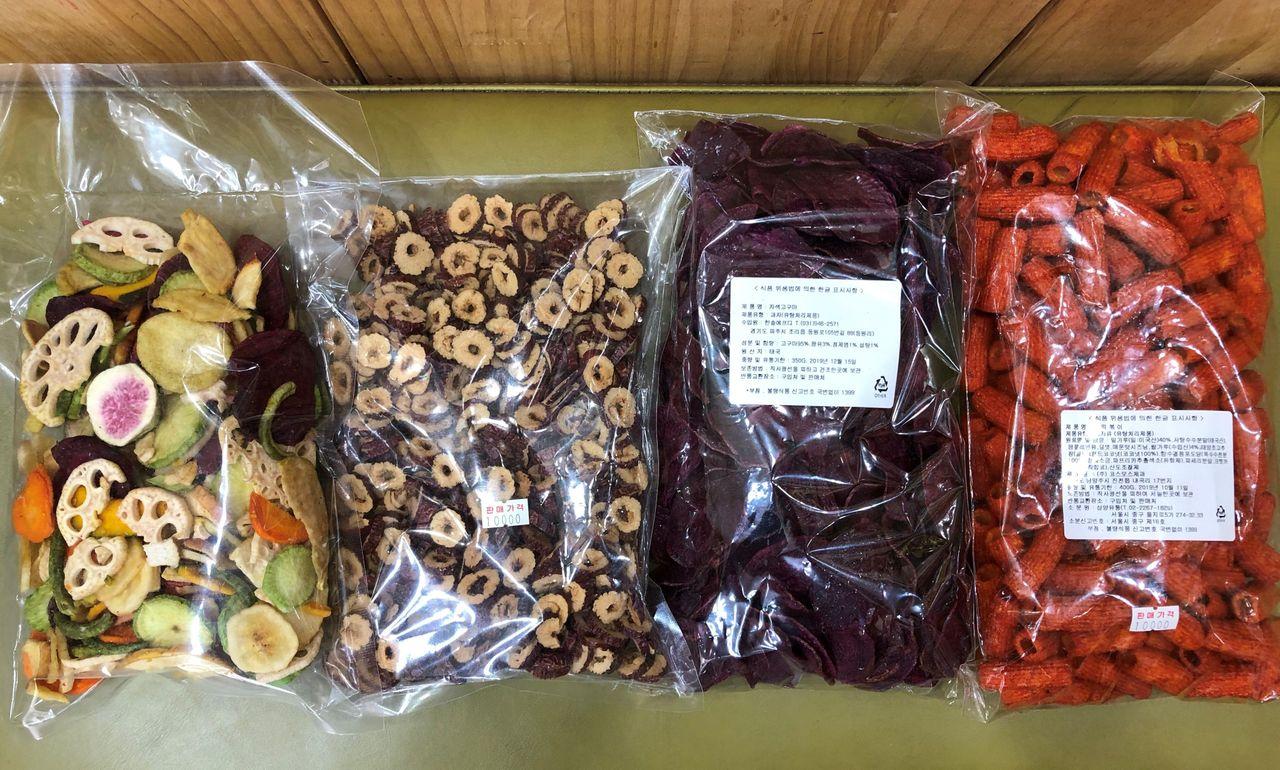 Address: 서울 중구 남대문시장4길 3 C외 8호
Hours: 09:00-18:00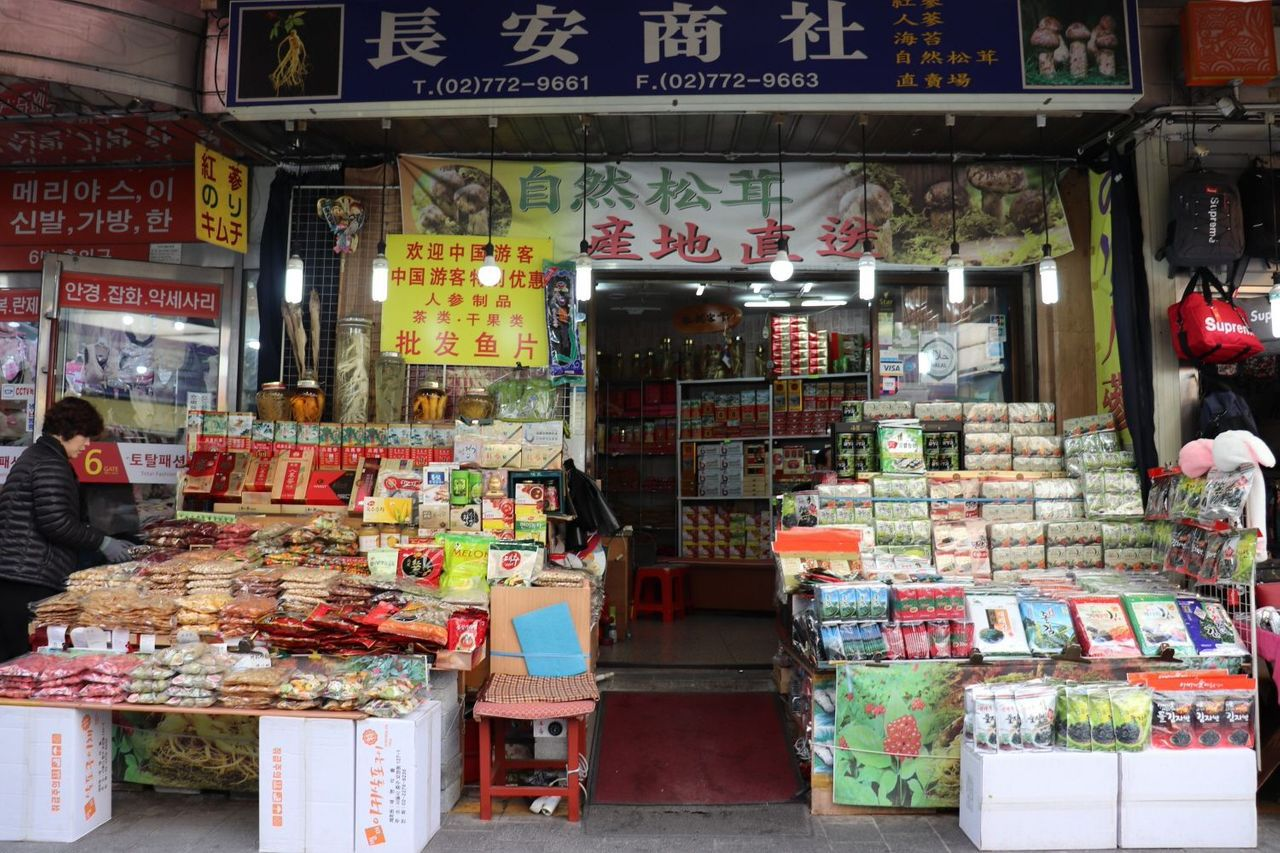 Dried strawberries are the most popular, but you can also find other delicious dried snacks including dried fish fillets and dried figs.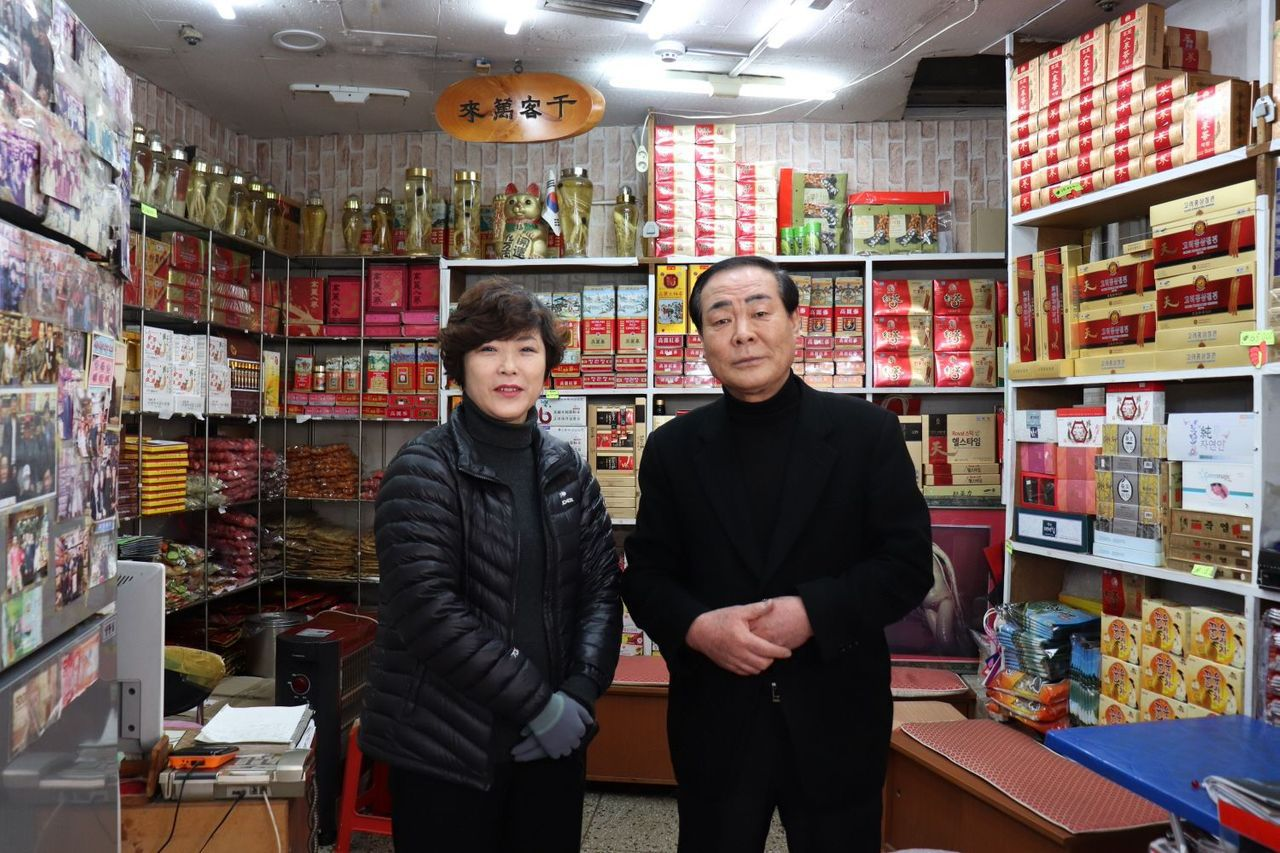 The store is operated by a nice couple who are bilingual in Korean and Chinese. You can also inquire in simple English, too.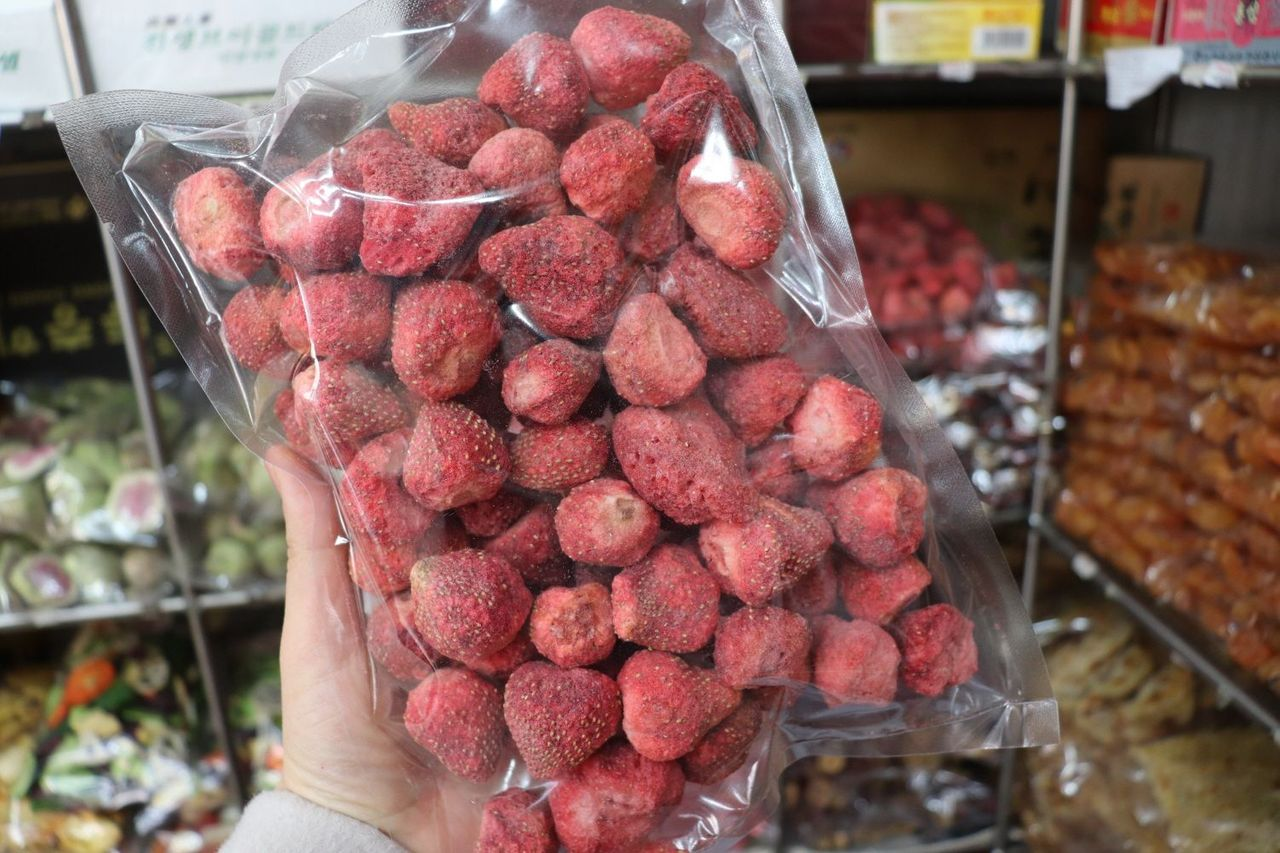 The vacuum packs make carrying these strawberries back home clean and compact!
---
SHOPPING
---
Military Uniform Alley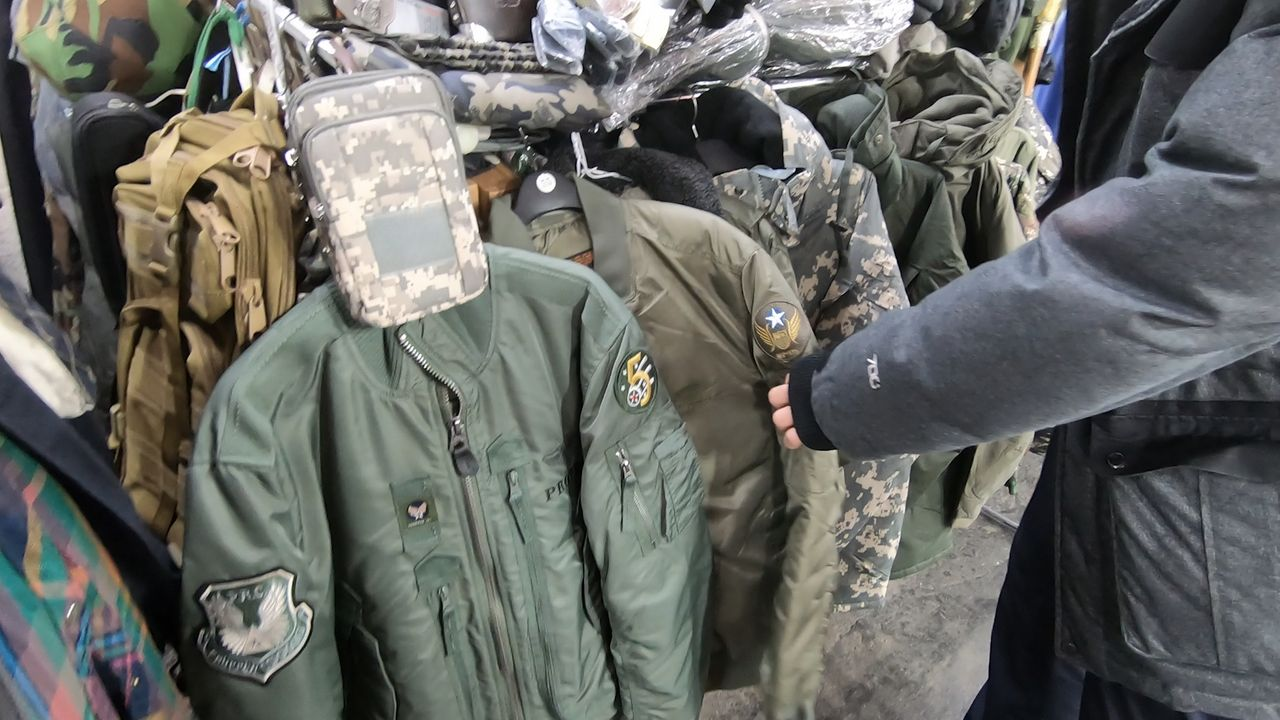 You'll find military goods from jumpers to boots and bags here. Those of you who are into the cool military looks, you've got to shop here!
Kid Wear Shopping Street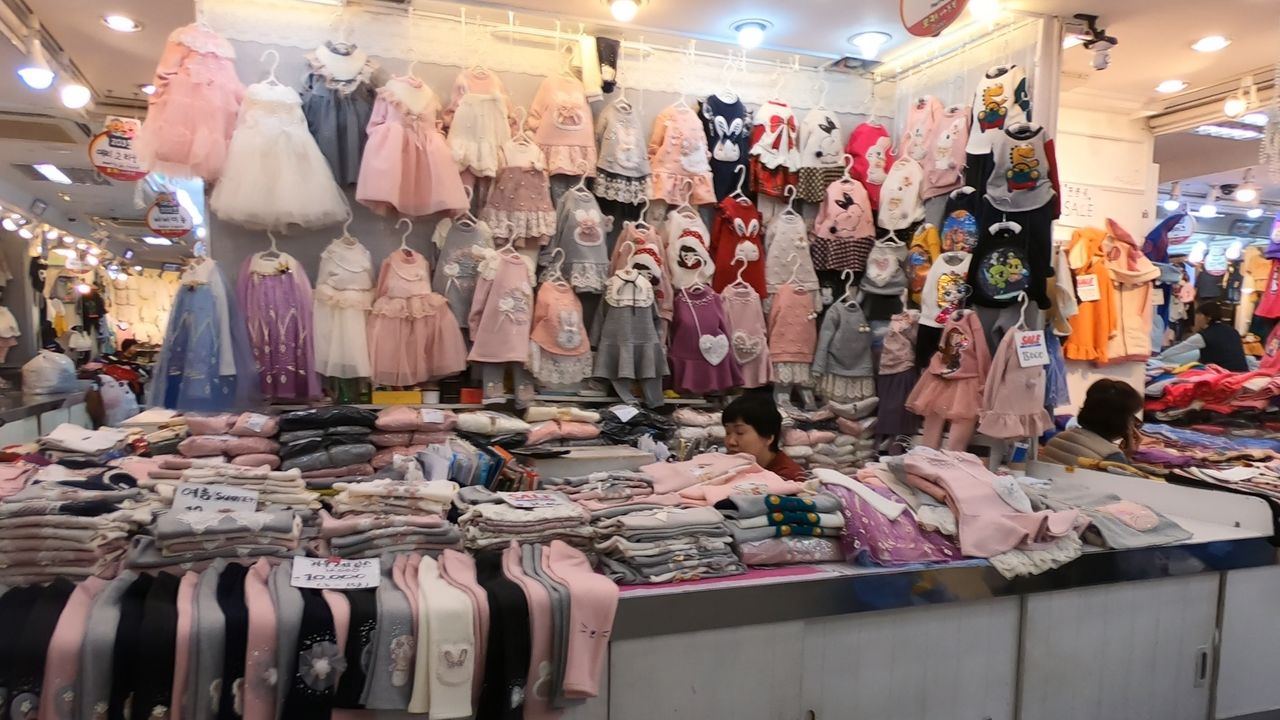 Great news for parents, the Kid Wear Shopping Street at Namdaemun Market offer a variety of children's clothing of decent quality at affordable prices. If you're looking for souvenirs and gifts for little ones, make your way over to this alley!
---
VLOG
---
Check out our experience around Namdaemun Market!
Namdaemun Market is great if you want to spend a day or so near Seoul Station, Myeongdong and Chungmuro surrounded by food and a countless number of items you can shop for.
Let us know what you guys think and share your own experience at this great market. Happy travels!