[FILA] Seoul, Hongdae, & Myeongdong FILA Store
[FILA] Get limited edition official FILA stickers for free if you buy any products at Hongdae or Myeongdong!
Hello, everyone! We are Creatrip, a group of Korean travel experts.
We proudly present you the latest, useful Korean travel information and tips every day.
FILA is back on trend in South Korea recently. It is loved by so many people for its affordable and trendy design. Not only Koreans but also foreigners traveling to Korea often buy FILA products!
Now, Creatrip initiated a partnership with FILA and if you purchase any products in Hongdae, Seoul or Myeongdong, you can get a high quality FILA limited edition official stickers for free!



---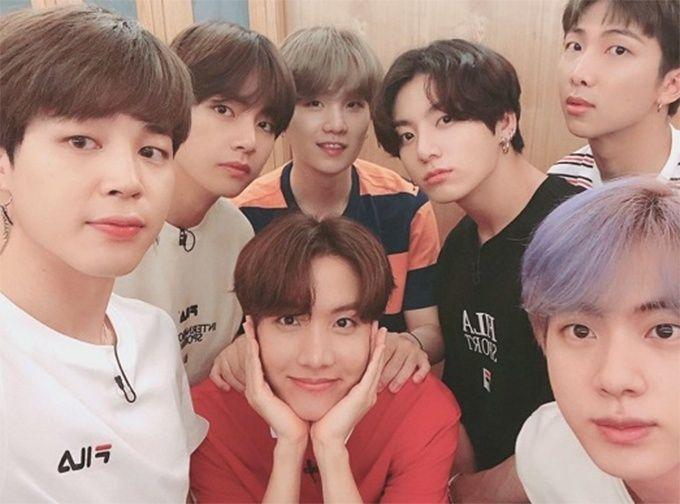 Hongdae Myeongdong Seoul FILA Information
Seoul FILA Address: 30-1, Myeongdong 8-gil, Jung-gu, Seoul
Myeongdong FILA Address: 14, Myeongdong 6-gil, Jung-gu, Seoul
Hongdae FILA Address: YZ Park 1st Floor 176, Yanghwa-ro, Mapo-gu, Seoul
Hours of Operation: Everyday 11:00-22:30


Hongdae Myeongdong Seoul FILA Offer
Any Creatrip member can receive a FILA special edition sticker for free if they purchase any FILA product
Recommending Hongdae Myeongdong Seoul FILA
FILA is a brand that is not only popular in Korea but also the world. And in the three shops listed above there are a lot of variety for you to look at.
The stores are strategically located making it easy for you to visit while you travel in Korea.
Hongdae Myeongdong Seoul FILA Recommended Products
FILA who are currently popular due to their 'ugly' shoes have opened up a new store in Myeongdong. The store's name is FILA Seoul and can be searched in Google Maps as FILA Myeongdong Seoul.
The Myeongdong store that was posted before has changed to focus on kids and underwear products and the products that were there before have now come to the FILA Seoul store.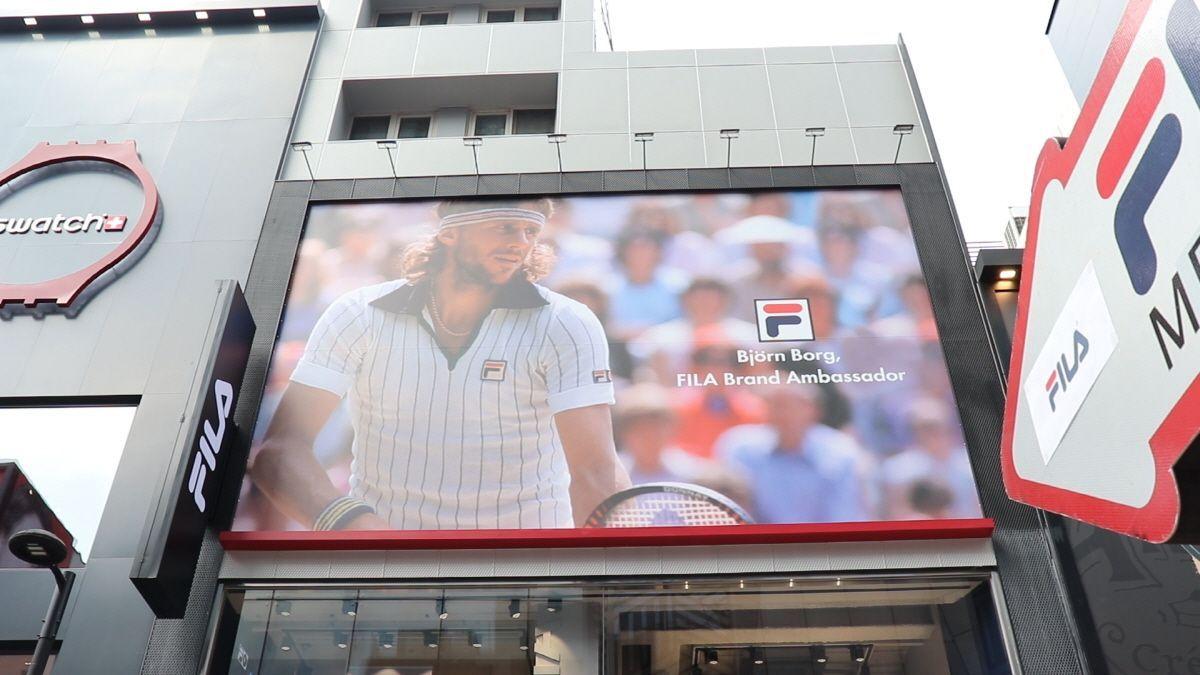 The FILA Seoul store as you can see from the name is the flagship store of FILA KOREA. This is why they have different interior compared to other stores.
The wall on the side of the staircase displays clothing and shoes that were presented in the FILA museum at Biella giving off a vibe that can only be felt at the FILA Seoul store.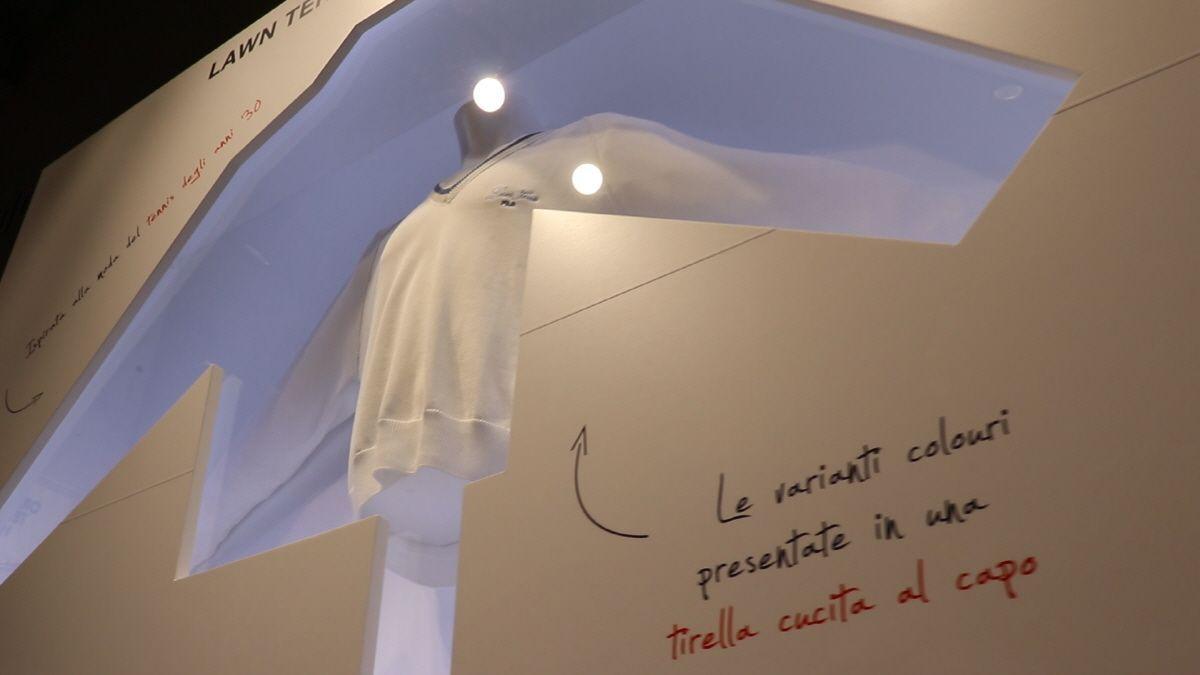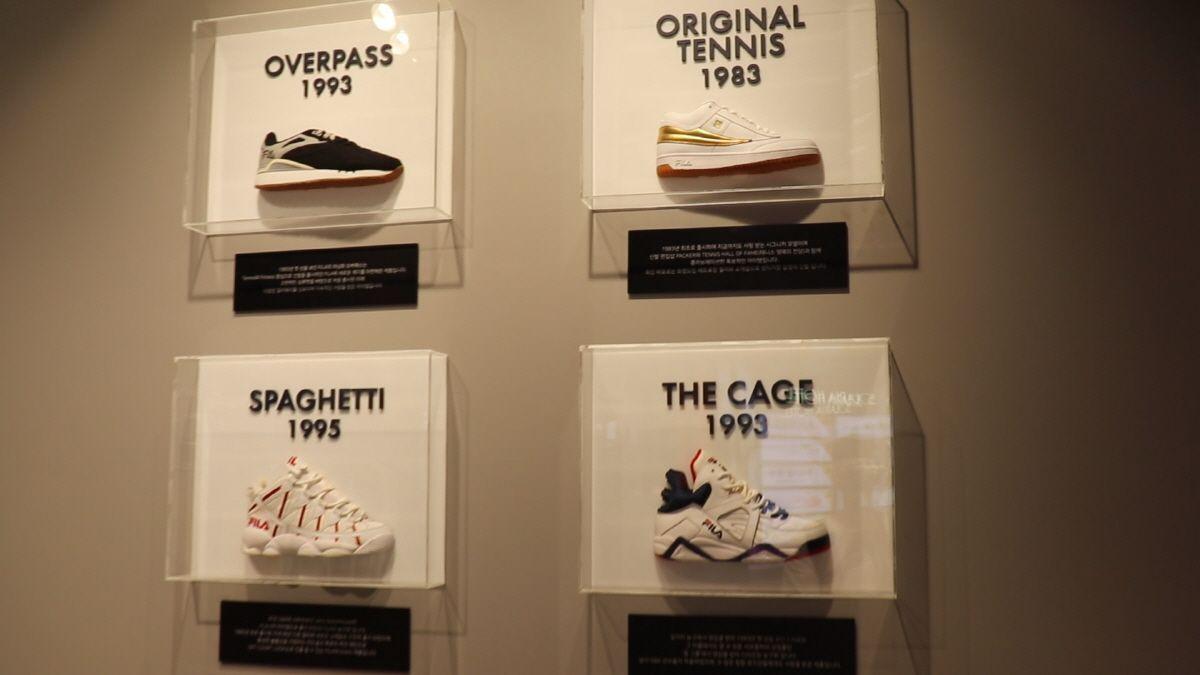 In the first floor of the Seoul store there are products such as the Disruptor 2, Fila Ray, Fila Barricade XT97 that have been voted to be the shoes of this year by Footwear news (American Footwear News).
Also it is told that a lot of tourists come to Korea to buy FILA products as it is substantially cheaper and when the editor went the place was full of foreign tourists shopping at the store even though it was early.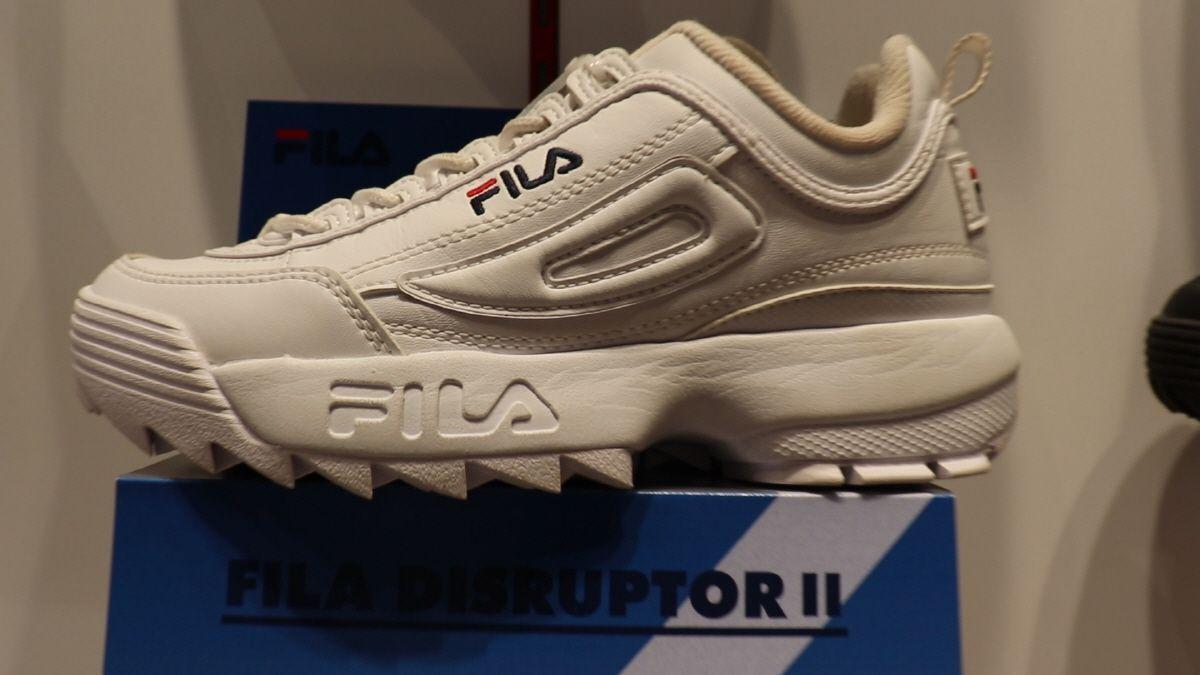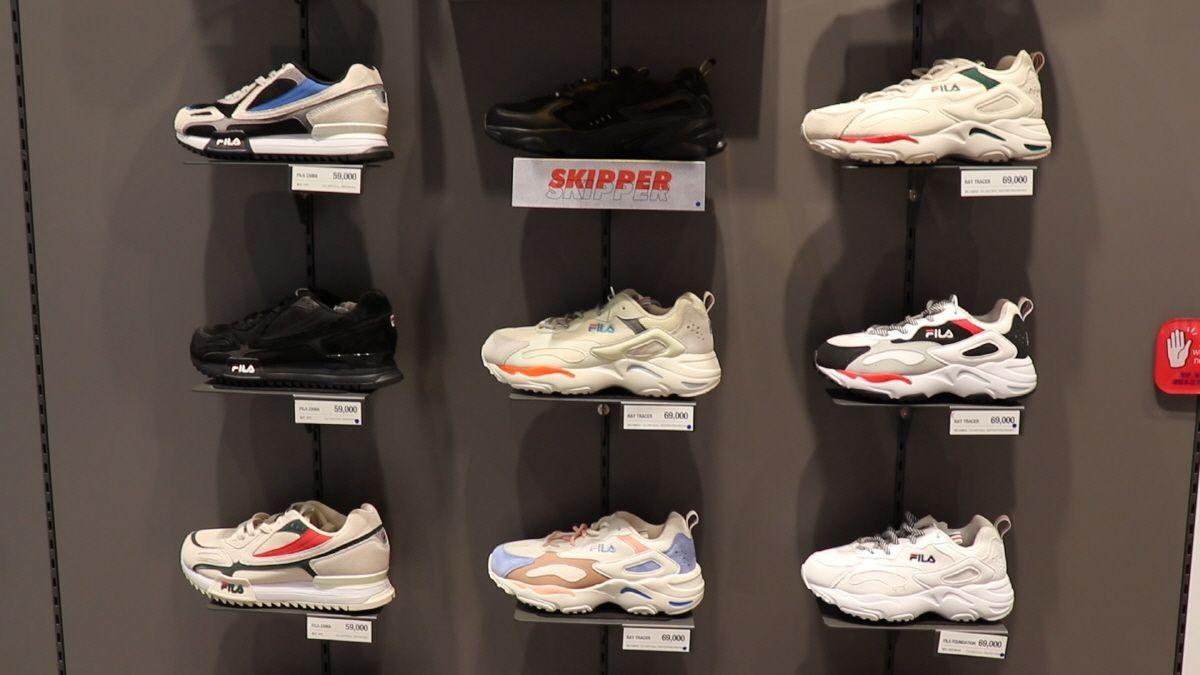 The 'ugly' trend that has started from last year has received a lot of attention from not on Korea but also around the world and is loved.
FILA's 'ugly' shoes have been chosen by HYPEBEAST (Fashion Web Magazine) to be in the top of the ranking list of 'ugly' sneakers.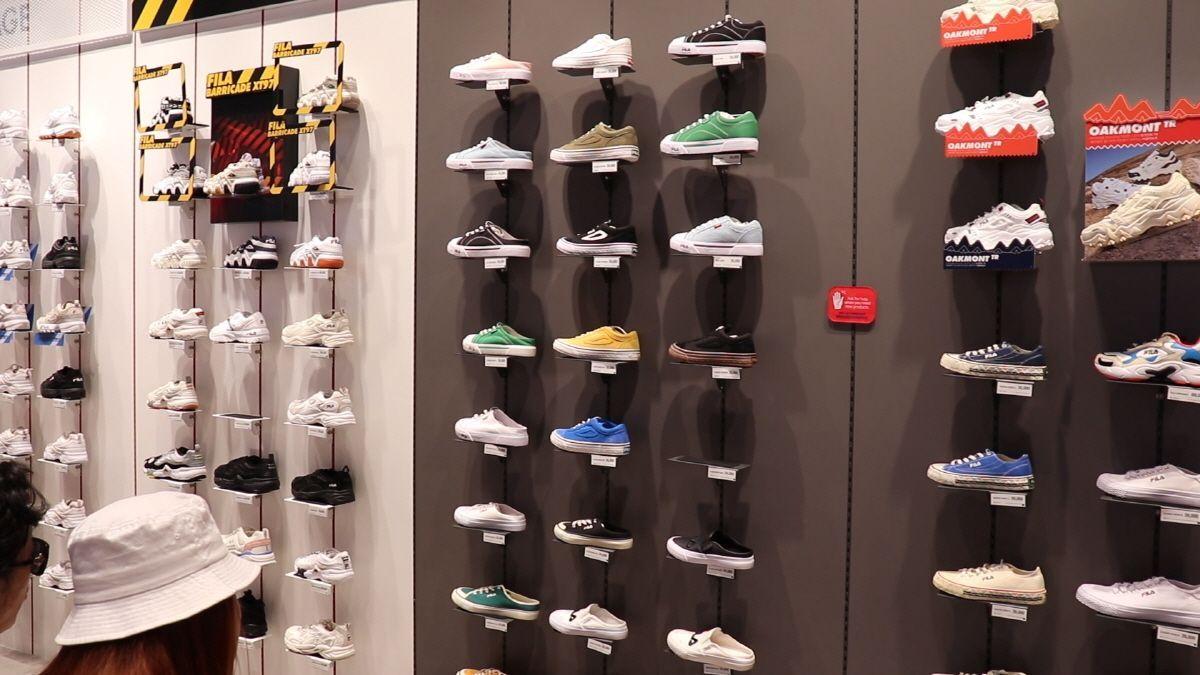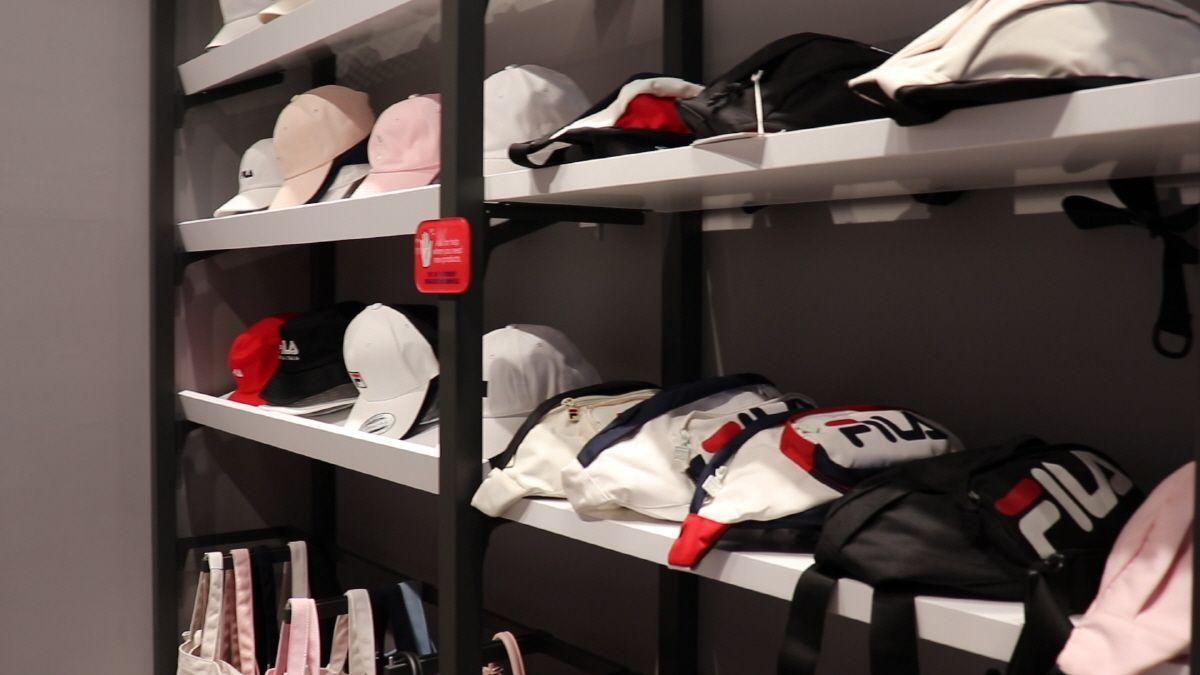 I was curious about the fit of the shoe so I chose to try on the most popular model which was the Disruptor 2. Because of the design I thought it would be heavy and uncomfortable but I was completely wrong. Wearing it, it wasn't heavy at all and my feet were comfortable. Also it had a higher heel compared to other shoes making me look taller making me feel good.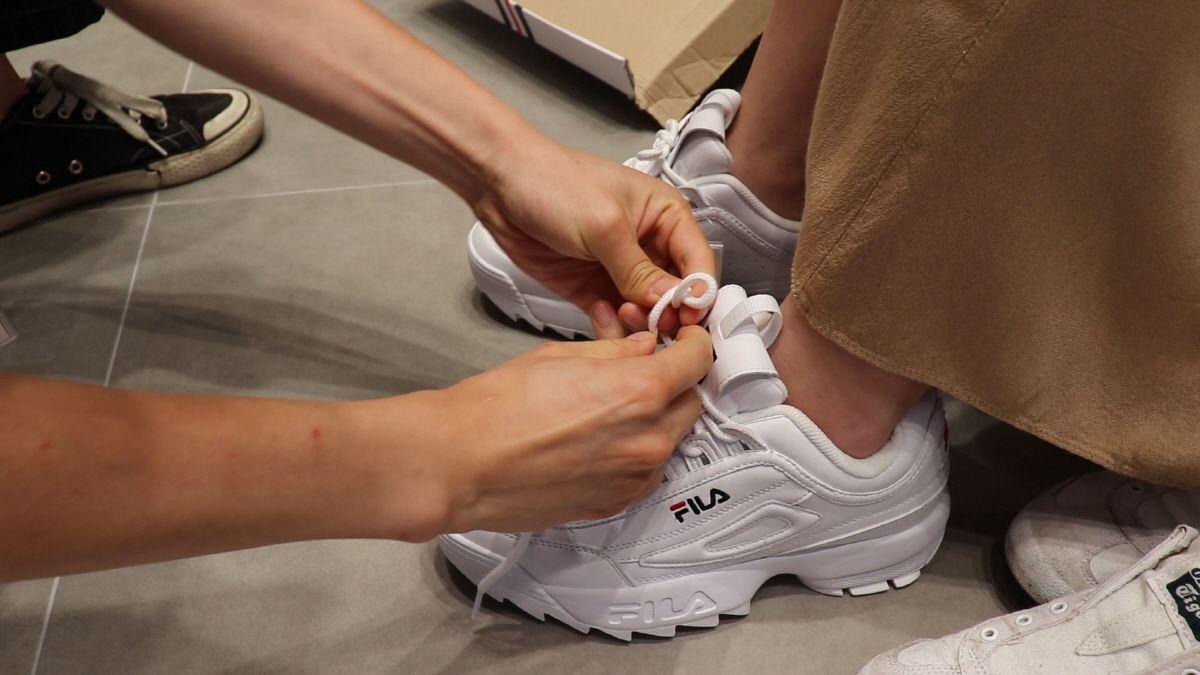 The second floor is the sports wear and running shoes section. Here, the one that caught my eye the most was the running shoe called the RGB. FILA's RGB depending on the specs had four different products and up to 56 different designs! Calling it sports wear made me think I could only wear it when exercising but I thought wearing the RGB with a nice colored shirt or dress would be good as well.
Even if you decide not to buy any sports wear I recommend you go check out the second floor.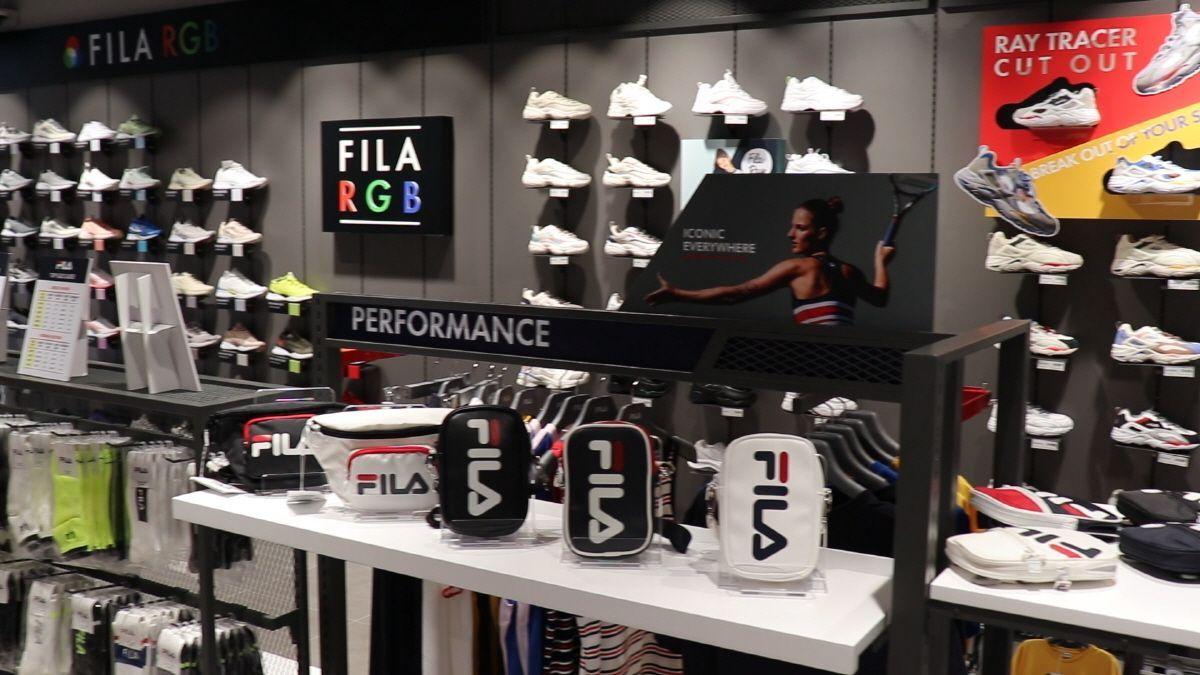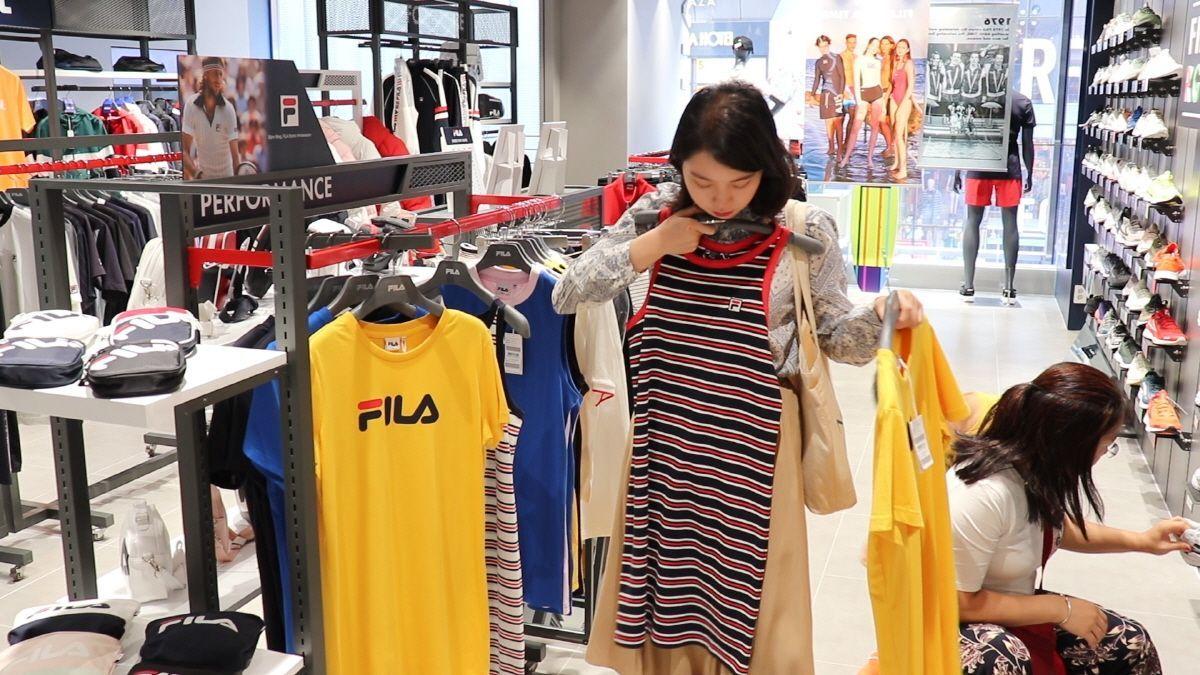 The FILA Myeongdong store has now changed into a store where the mostly deal with kids and underwear products with the opening of the FILA Seoul store.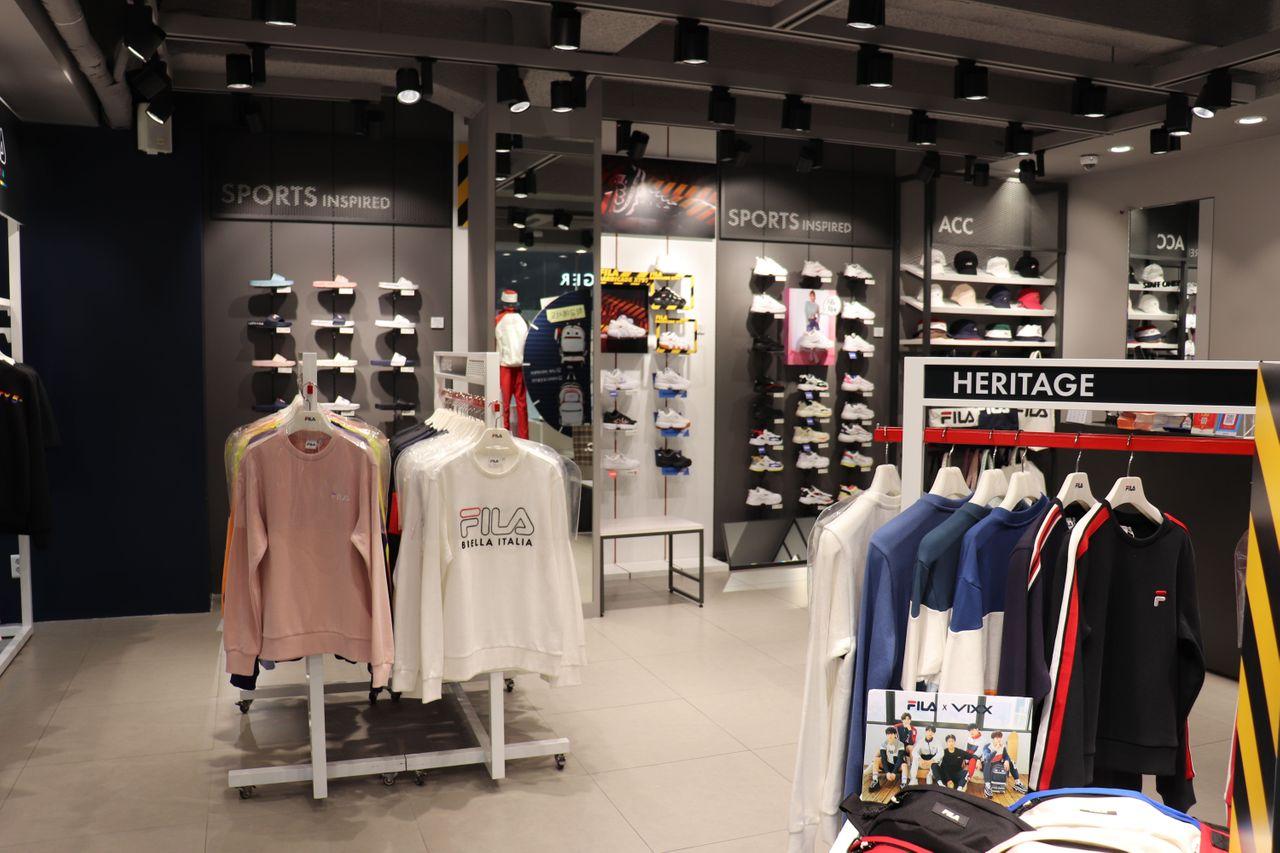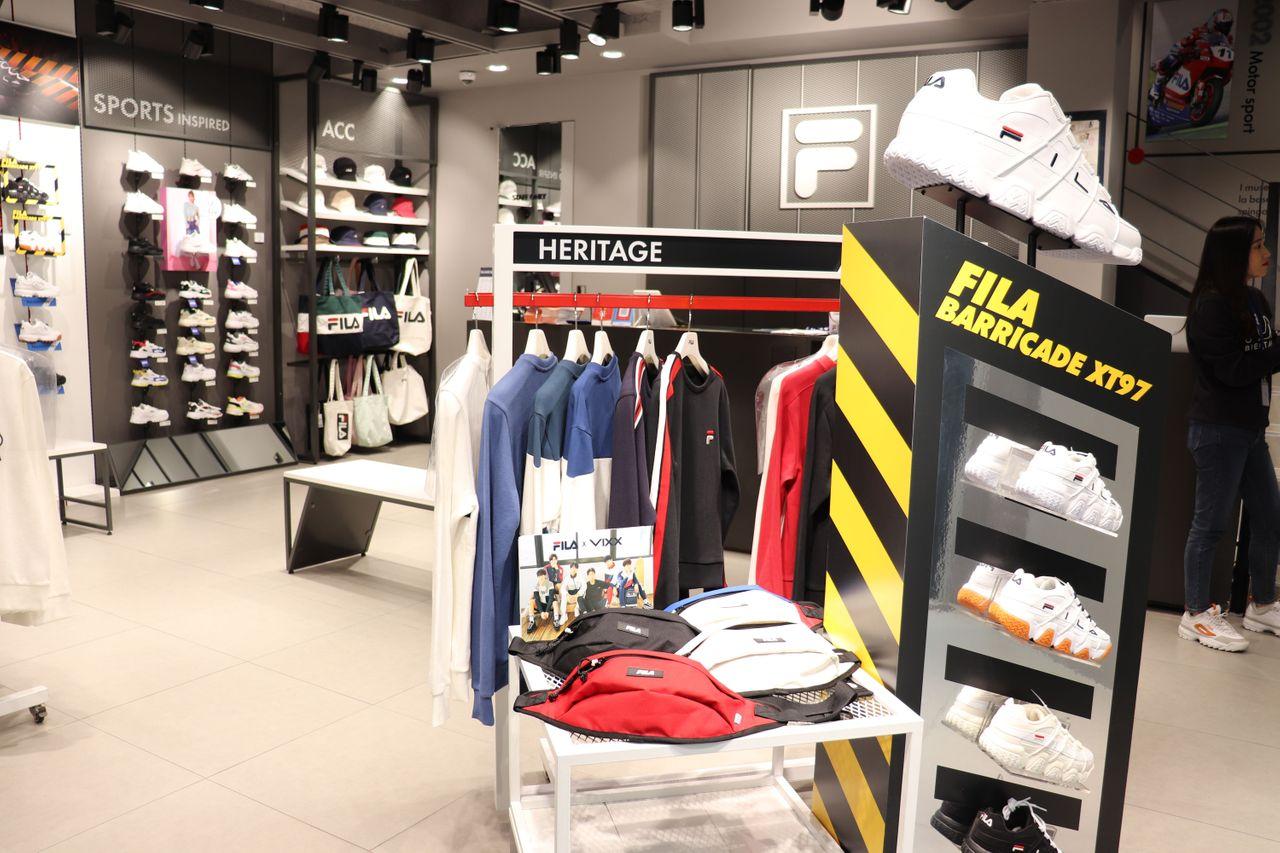 As the weather starts to get hotter I also saw more sandals and flip flops.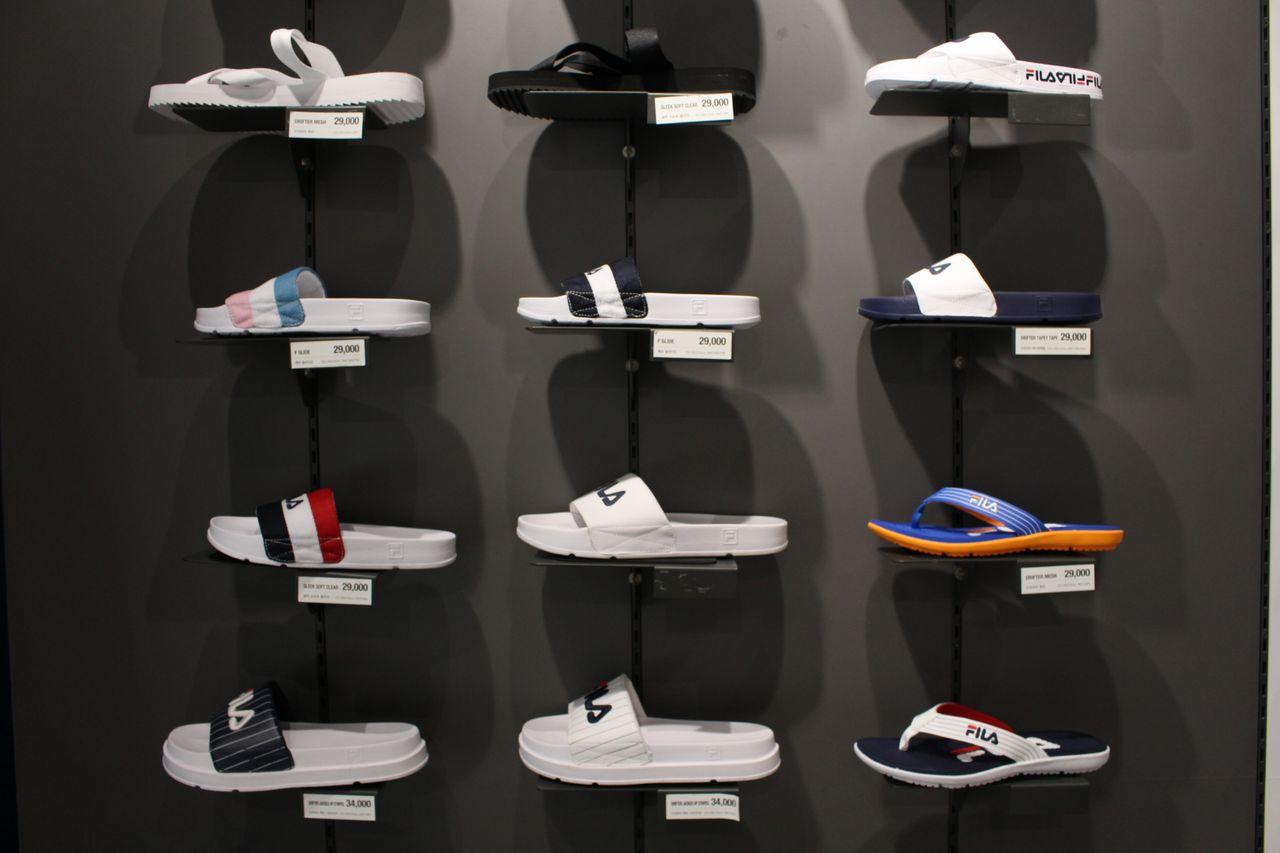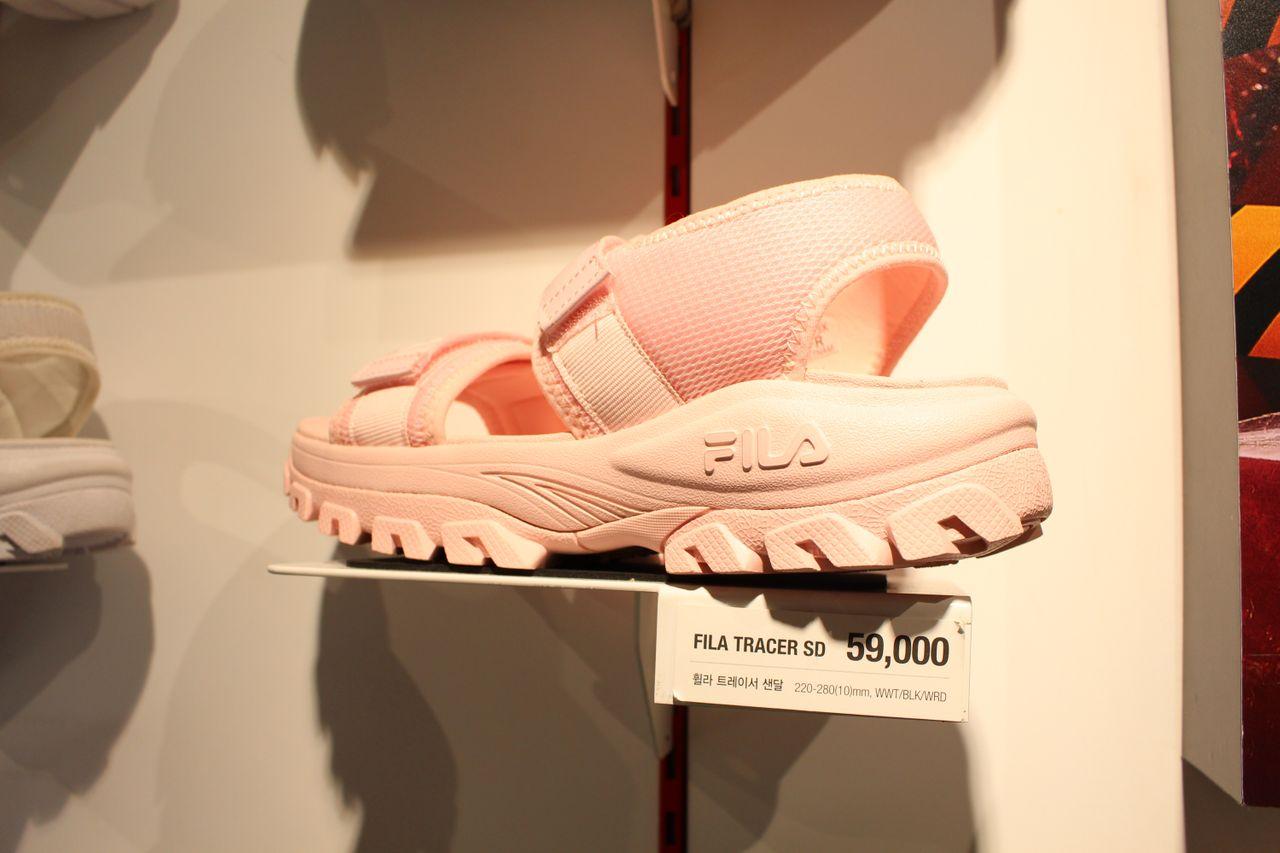 Tracer Sandal (59,000KRW)
FILA's best selling product is the sandal that followed the Tracer's design. It used materials that are light weight and good at shock absorption making it much more comfortable than normal sandals.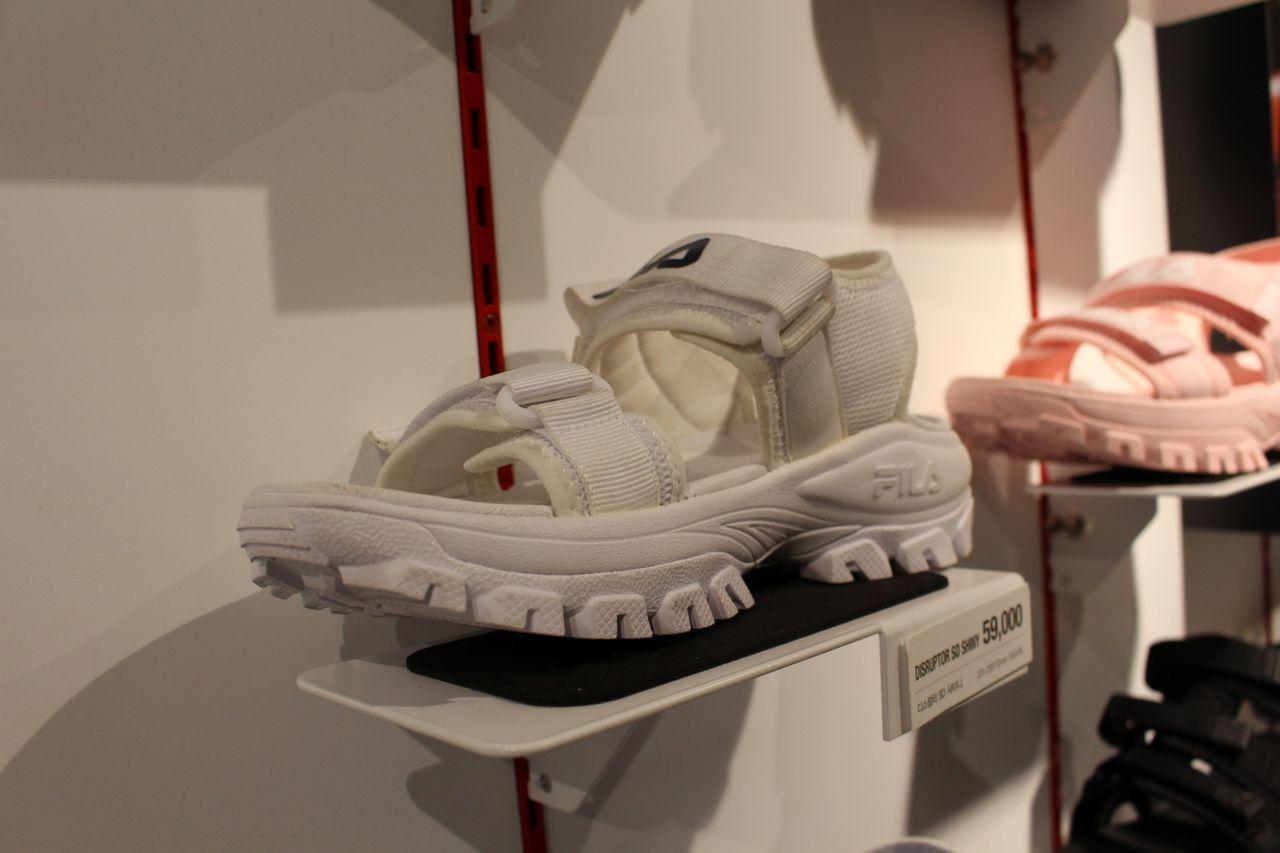 There are a lot of variety of designs in sandals so come and take a look for yourself!
This is FILA's steady sellers in the Barricade and the Disruptor. New products keep on coming.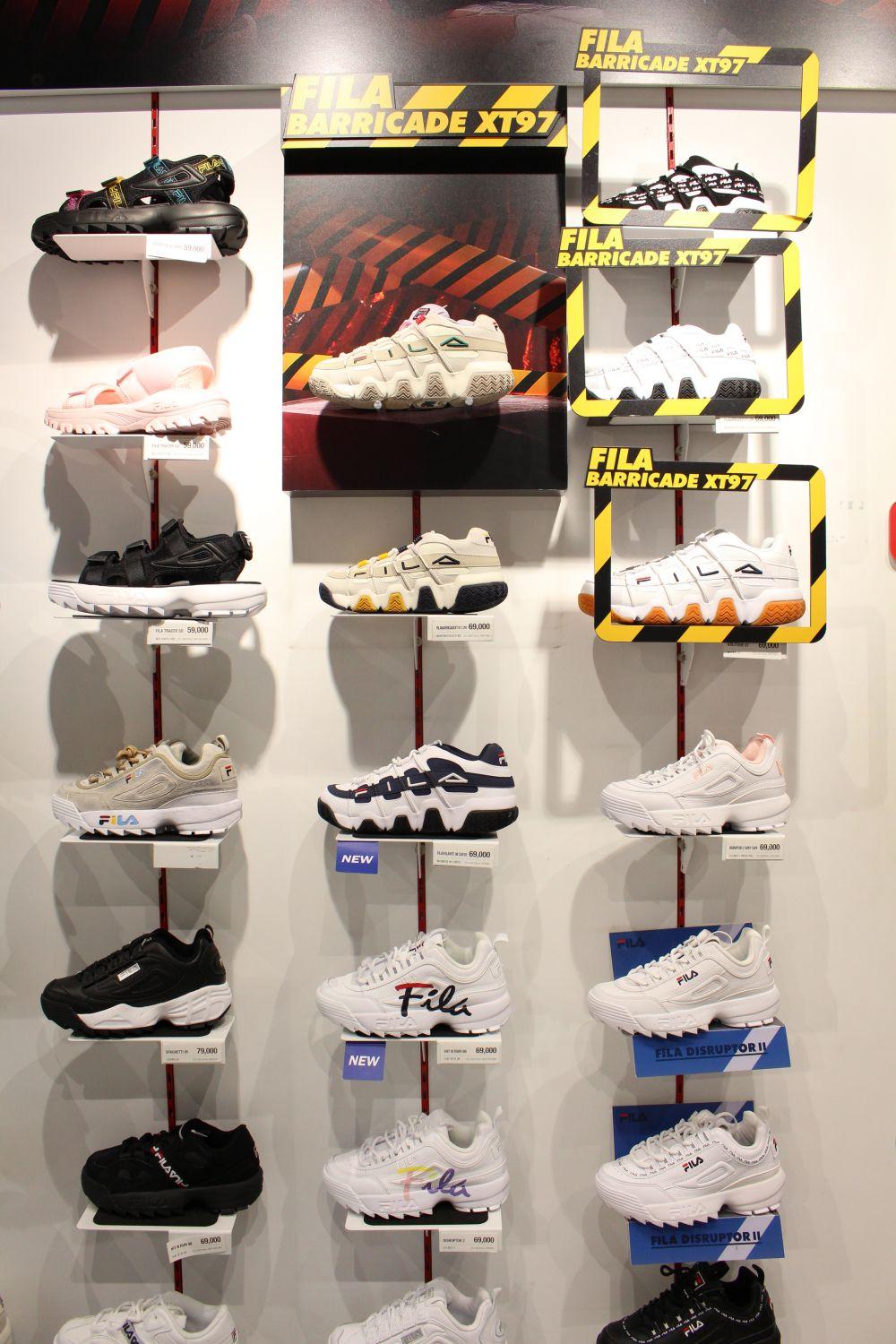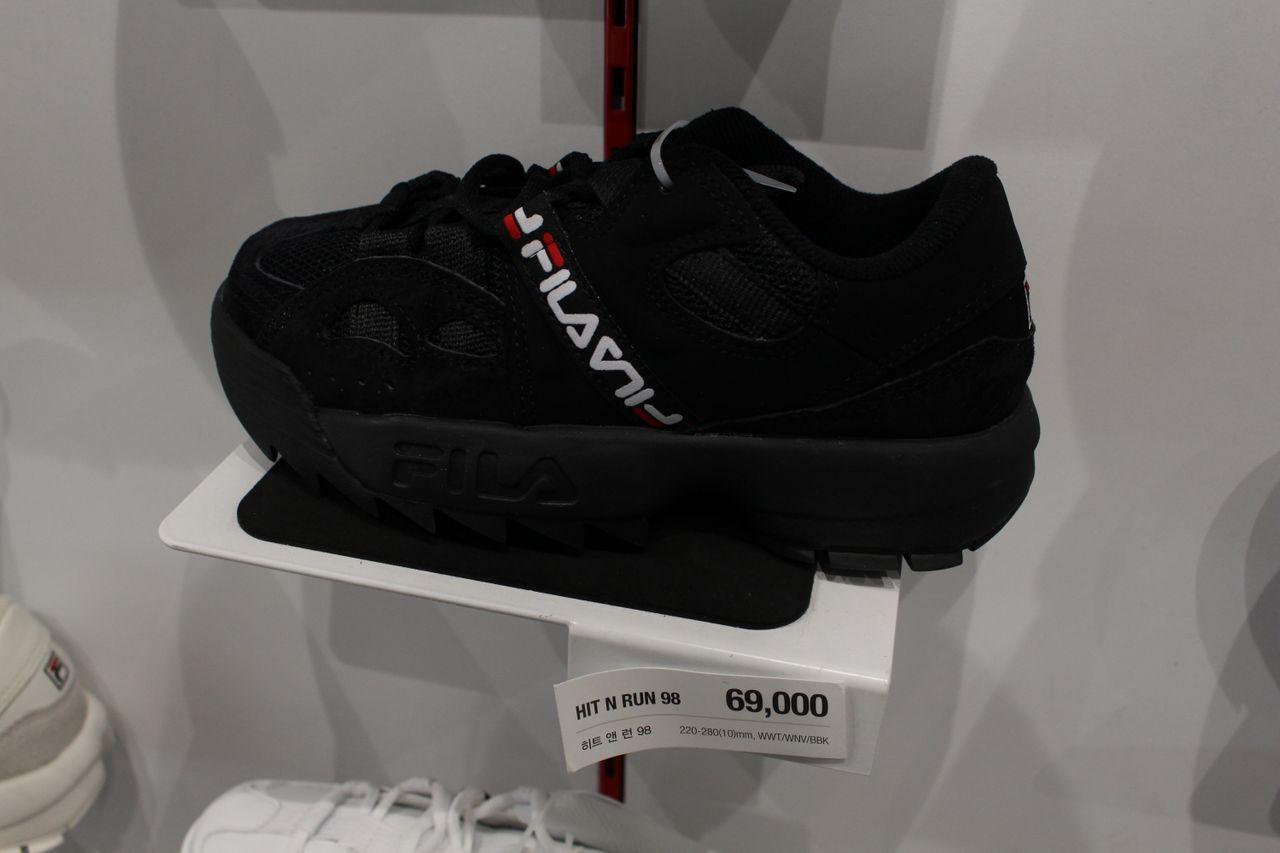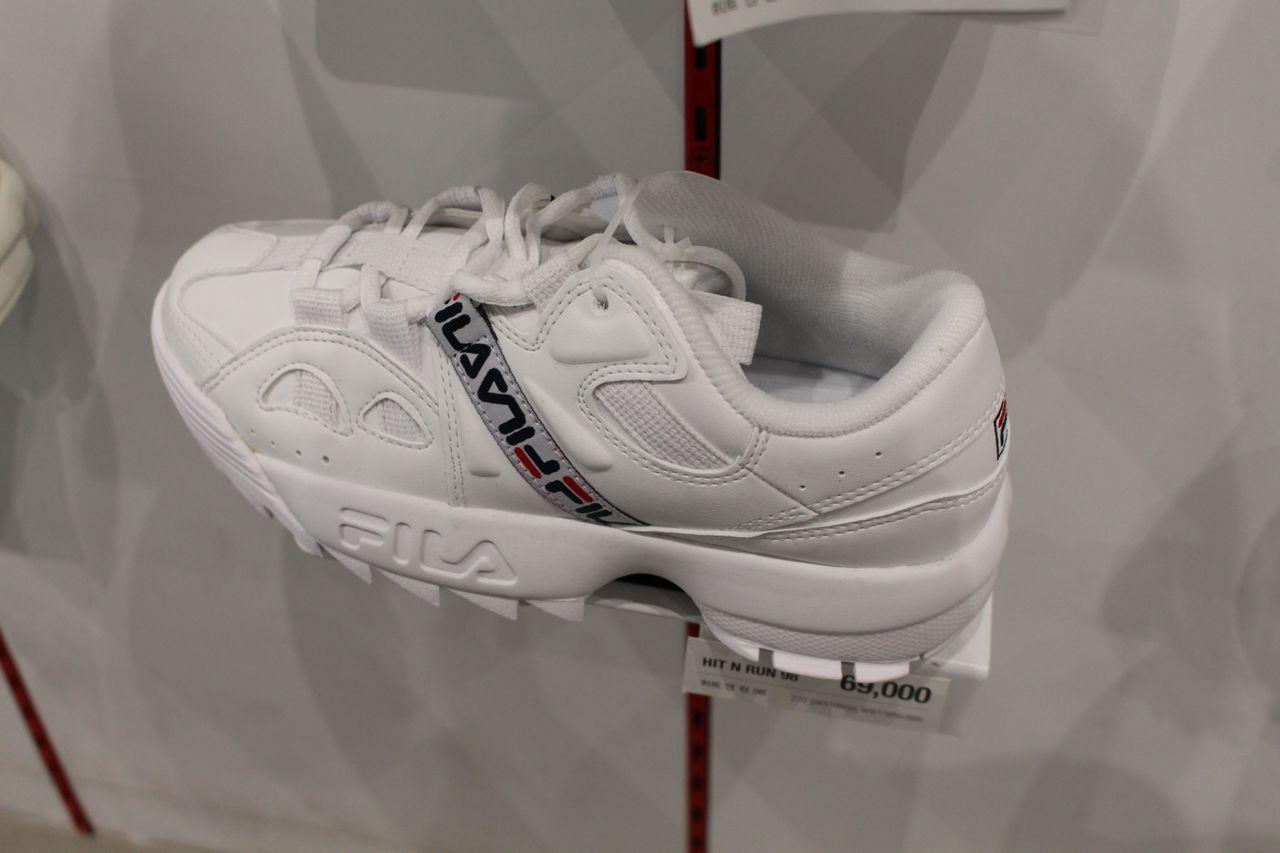 A new product line FILA is running is the renewal of FILA's product in 98 which is the HIT N RUN 98 line. It is advertising under the slogan of 'Run freely everyday' making it a very comfortable and light shoe.
The RAY had more cute color combinations compared to the BARRICADE!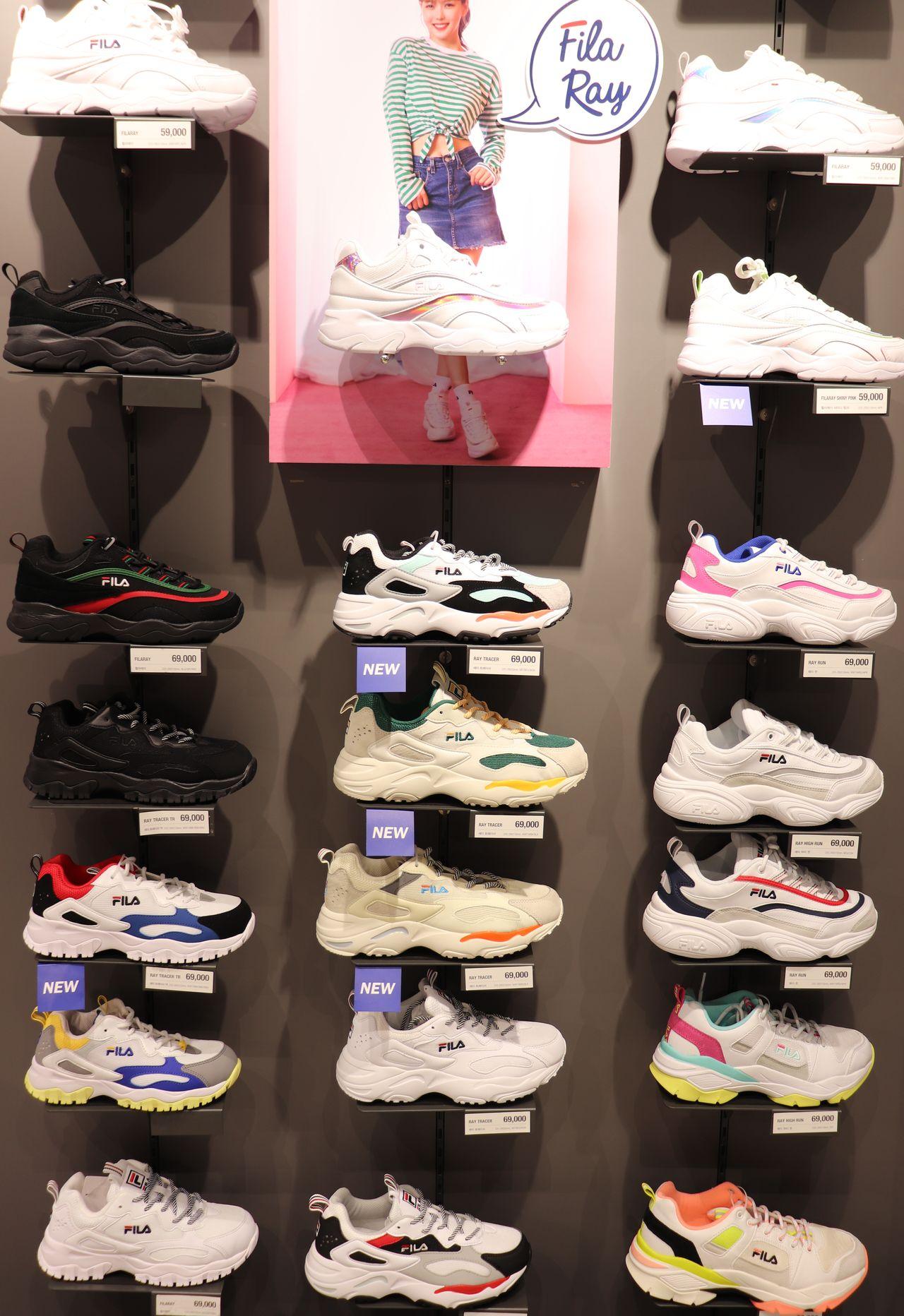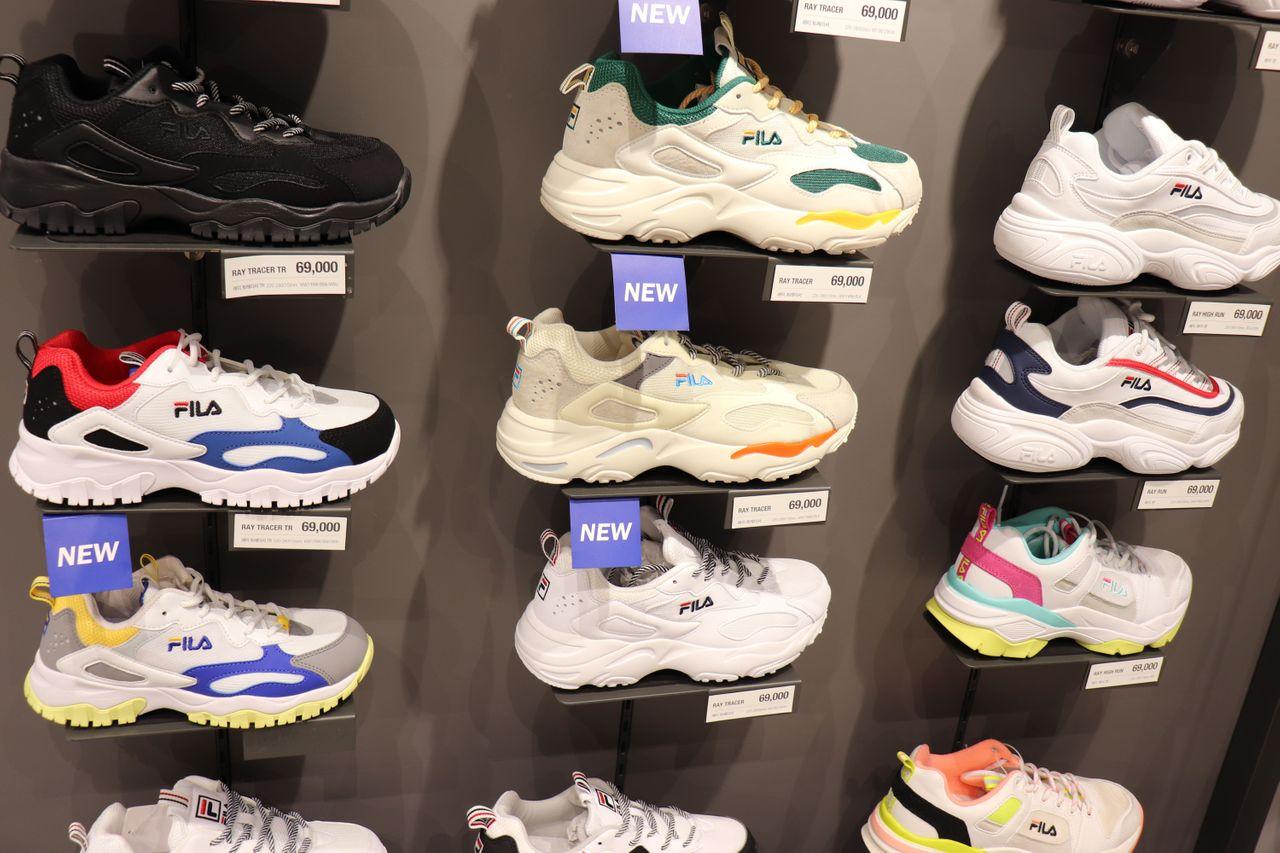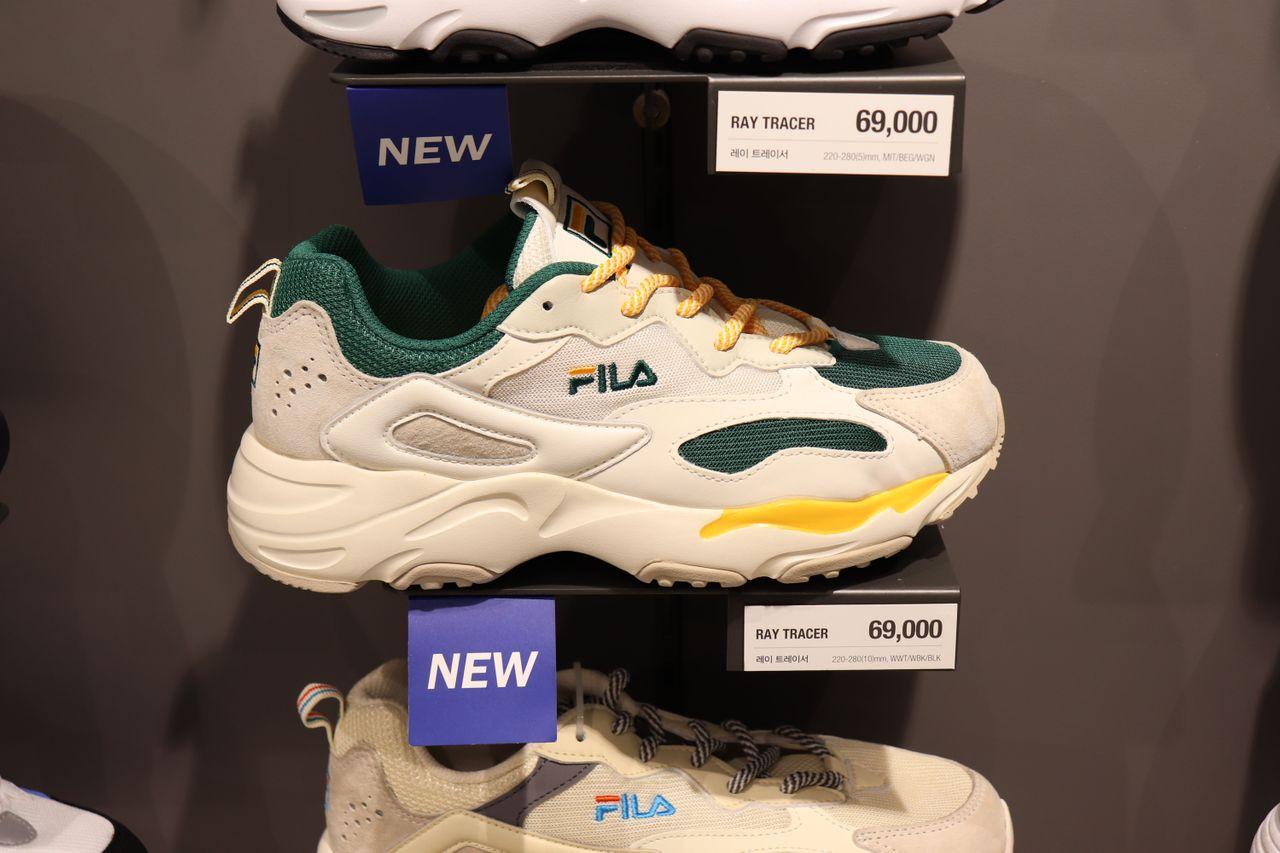 RAY TRACER (69,000KRW)
This is a running shoe that looks good with deep colors such as yellow and green. It looks really light.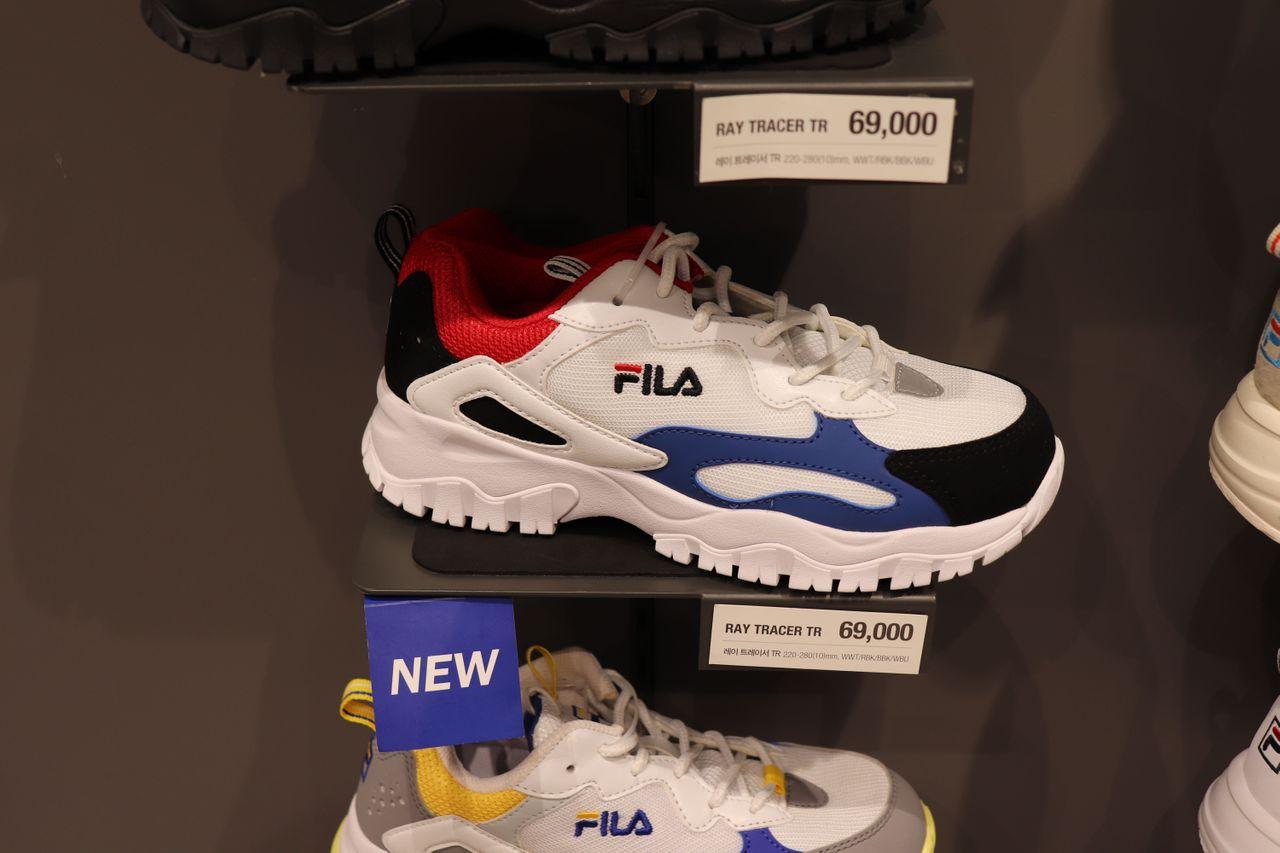 RAY TRACER TR(69,000KRW)
Thew new products had more variations in light colors. I think this is because of the summer that is coming giving off a fresh feeling to the viewers.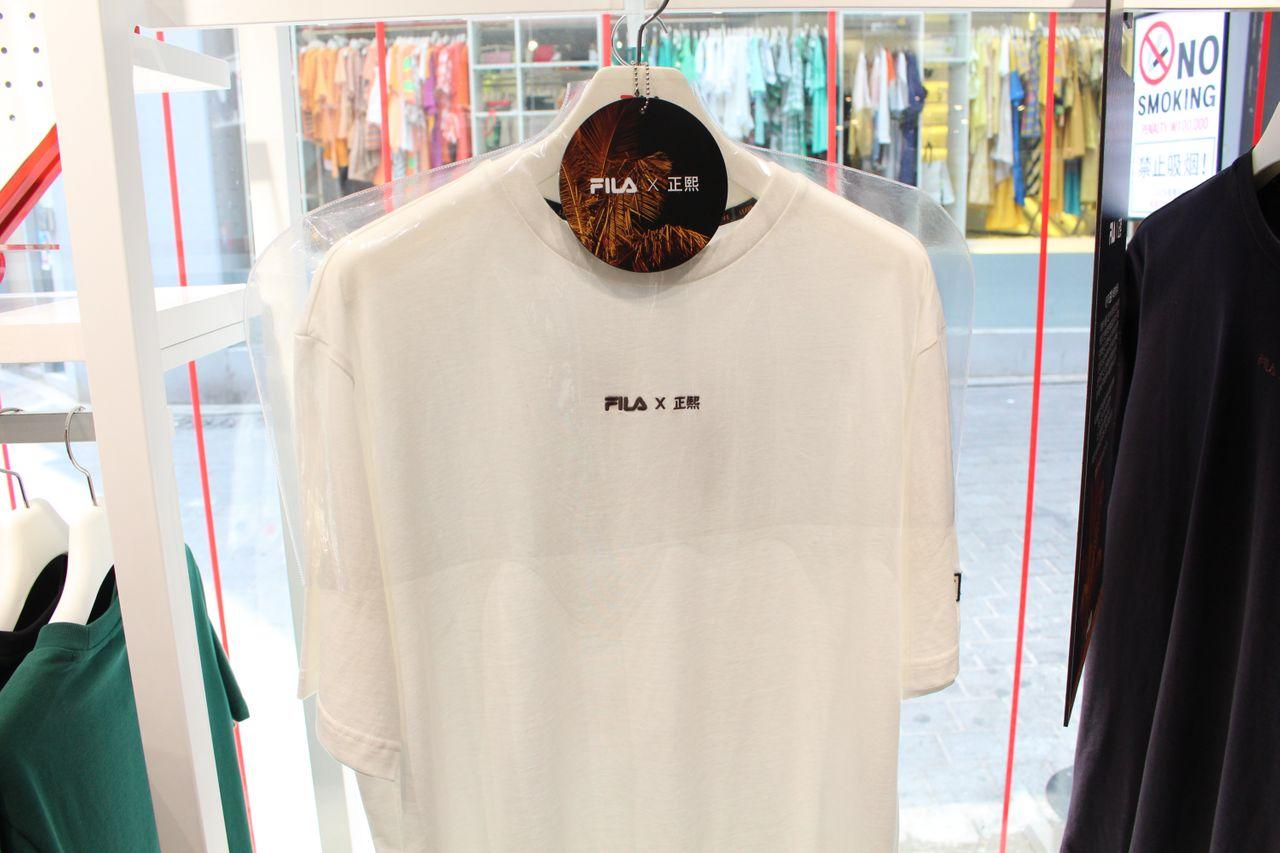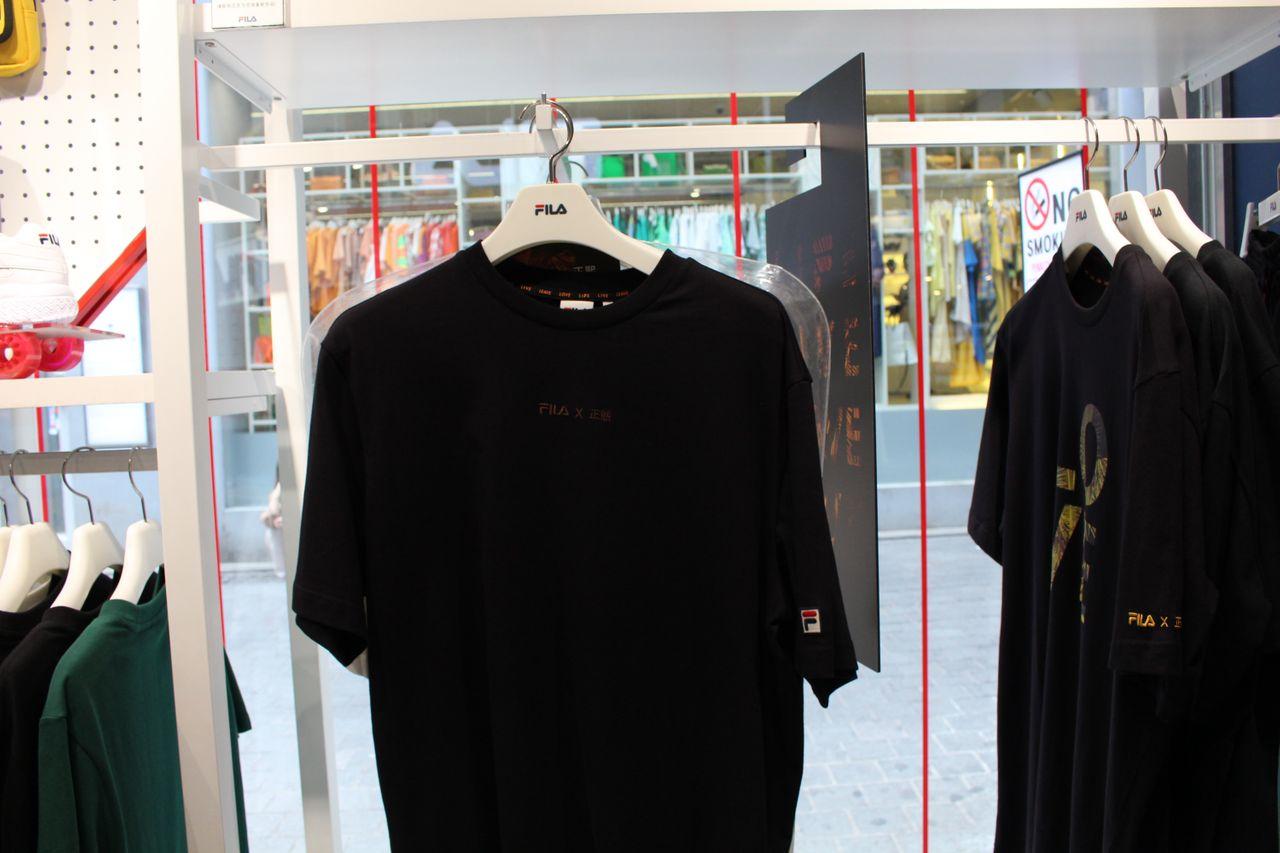 I'll introduce to you the t-shirts in the first floor. First is a collaboration with a famous Korean photographer named "Jeonghee (正熙)". The quality of the shirt is very nice and the clean design makes it a t-shirt you can wear freely in the summer.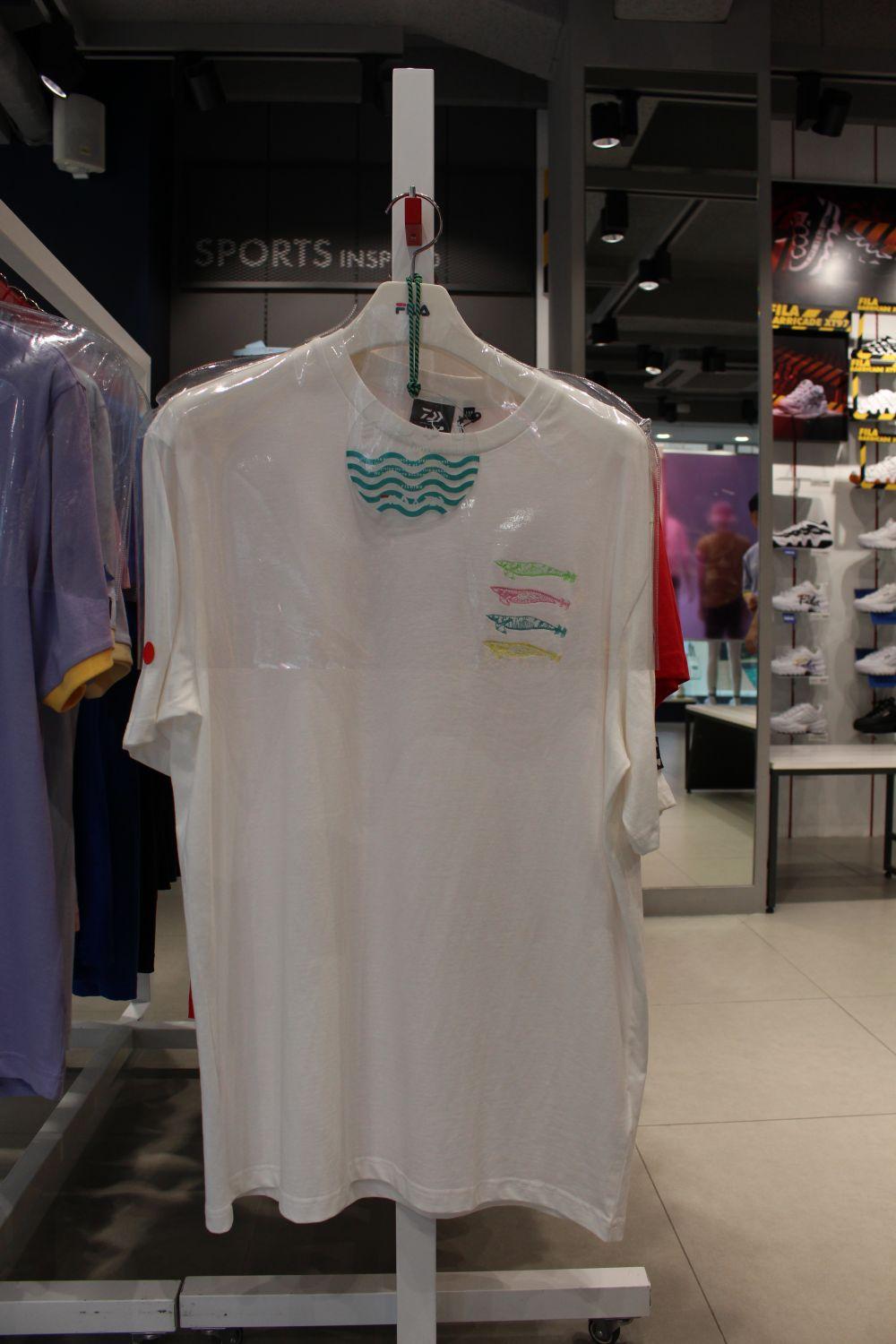 There are also t shirts that give off a cool feeling with the fish design.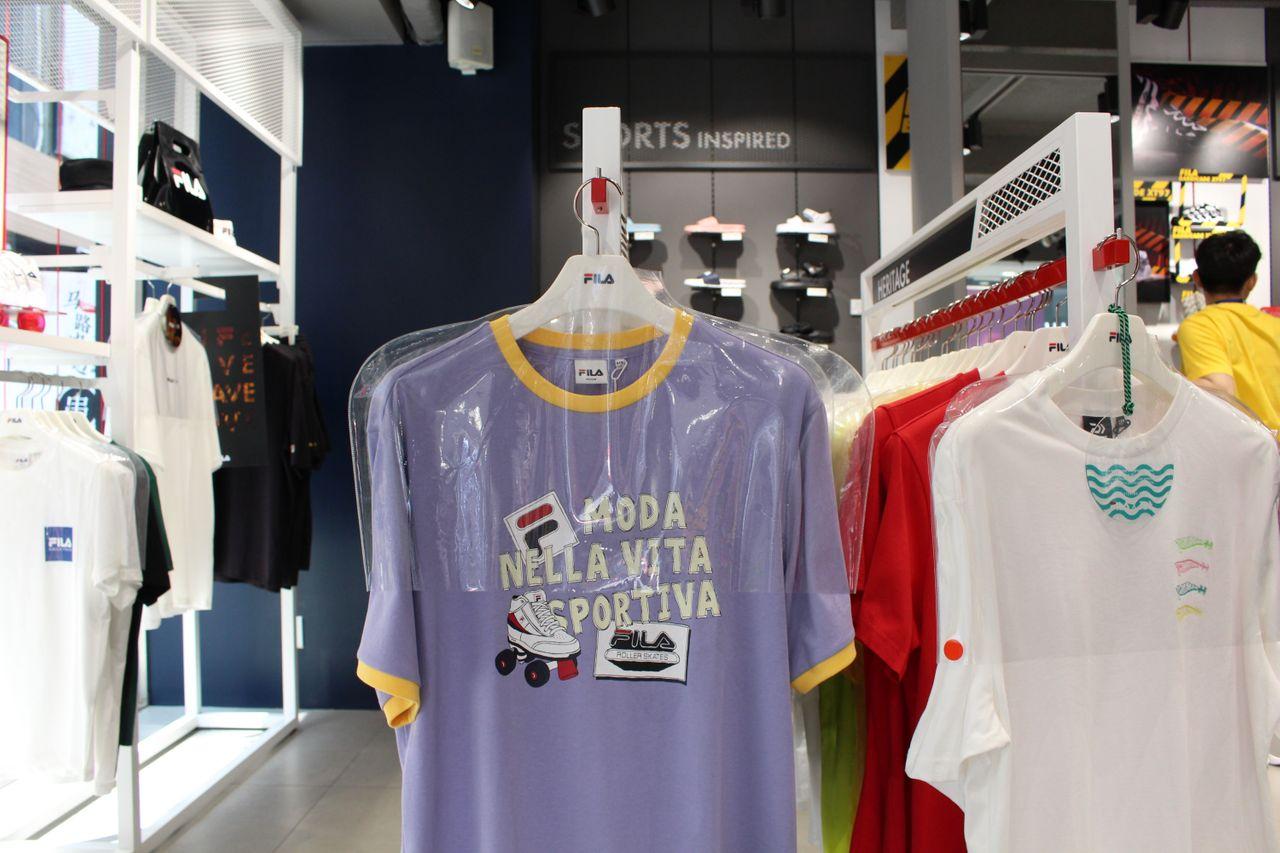 This is a t-shirt that gives a bright feeling. It is one of the best selling t-shirts!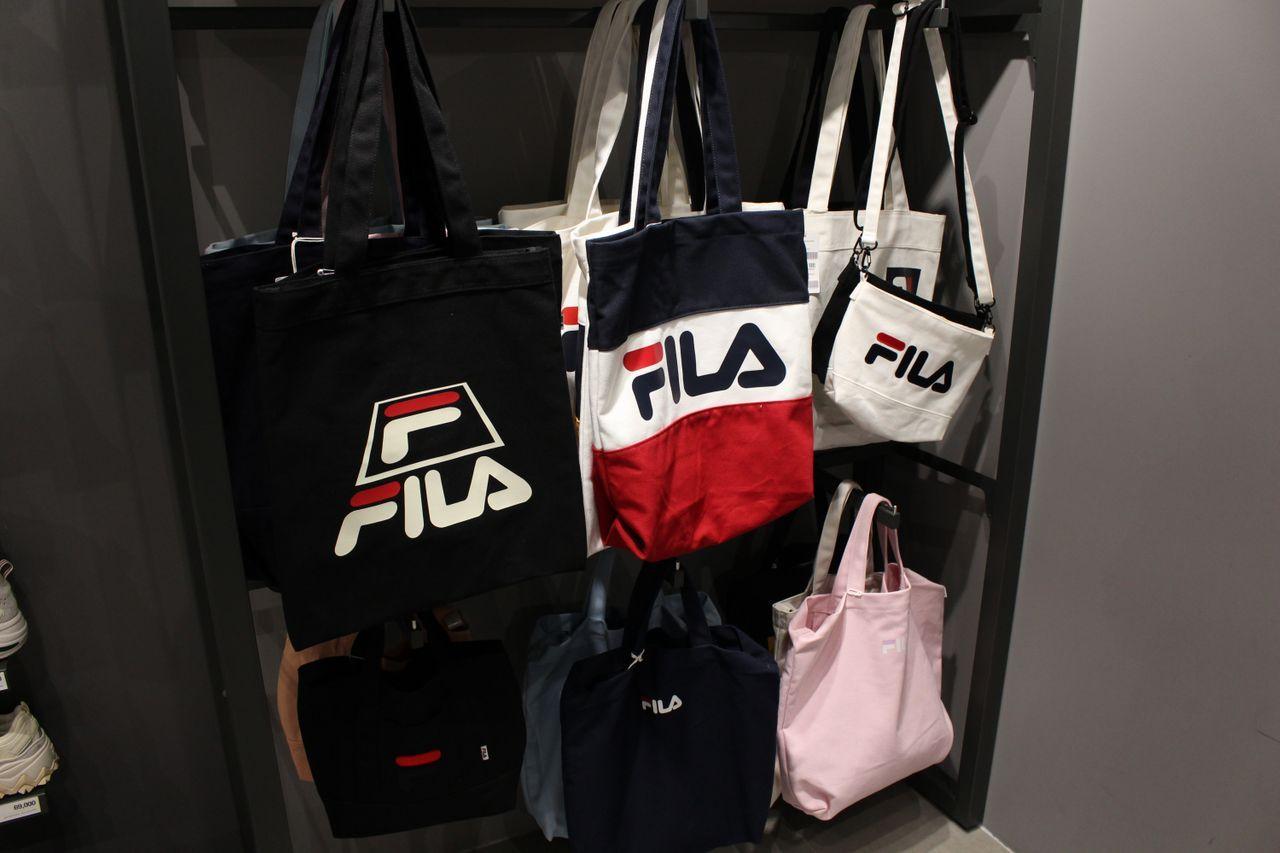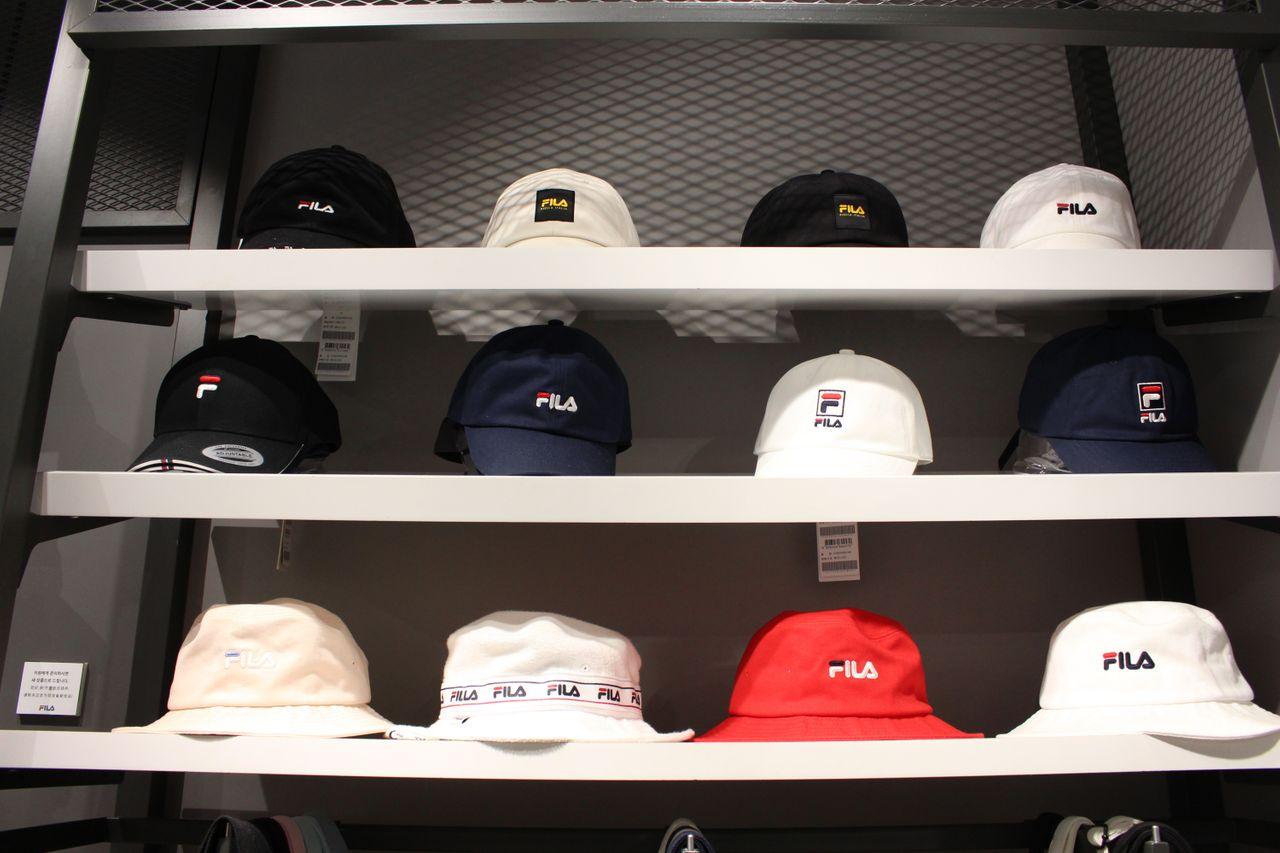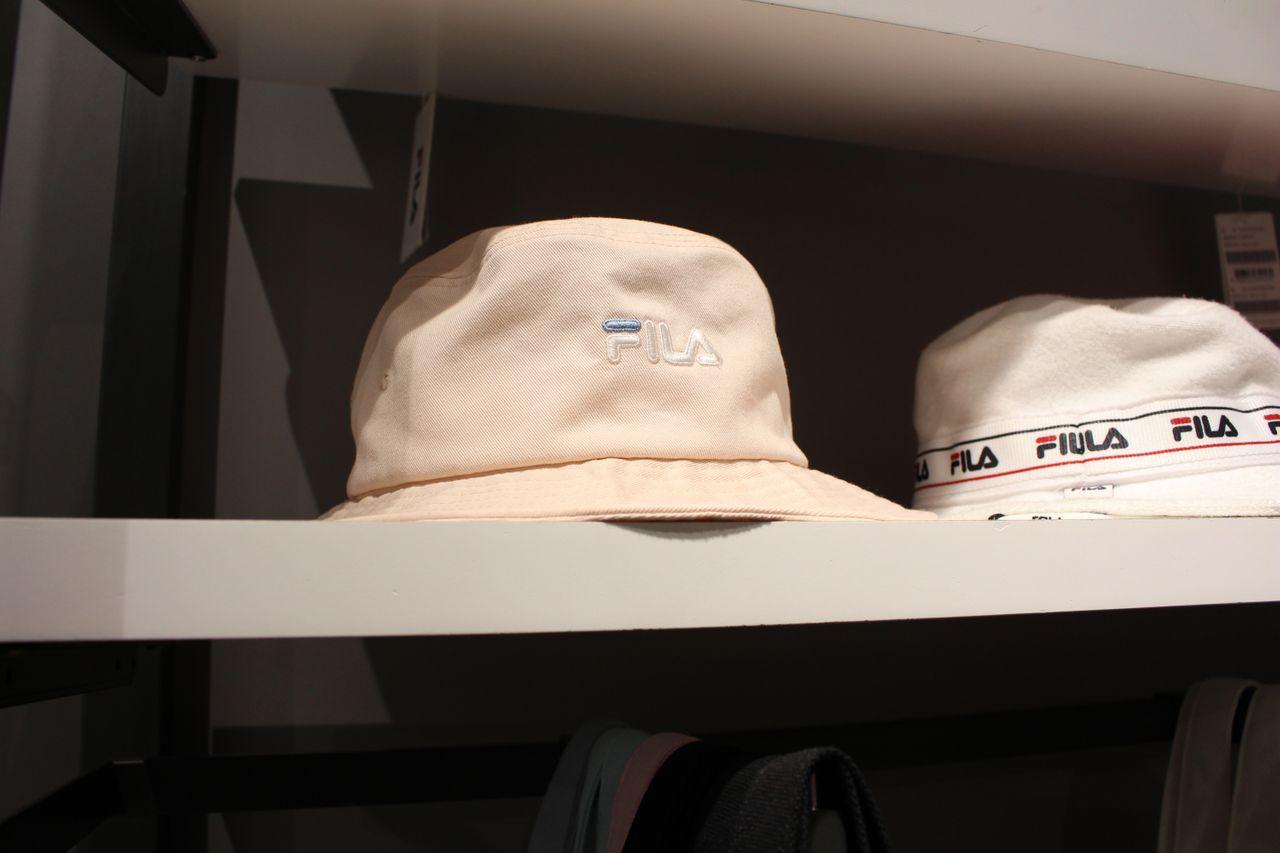 They also sell eco bags and hats, I personally like FILA's bucket hat.
Now we will go up to the second floor.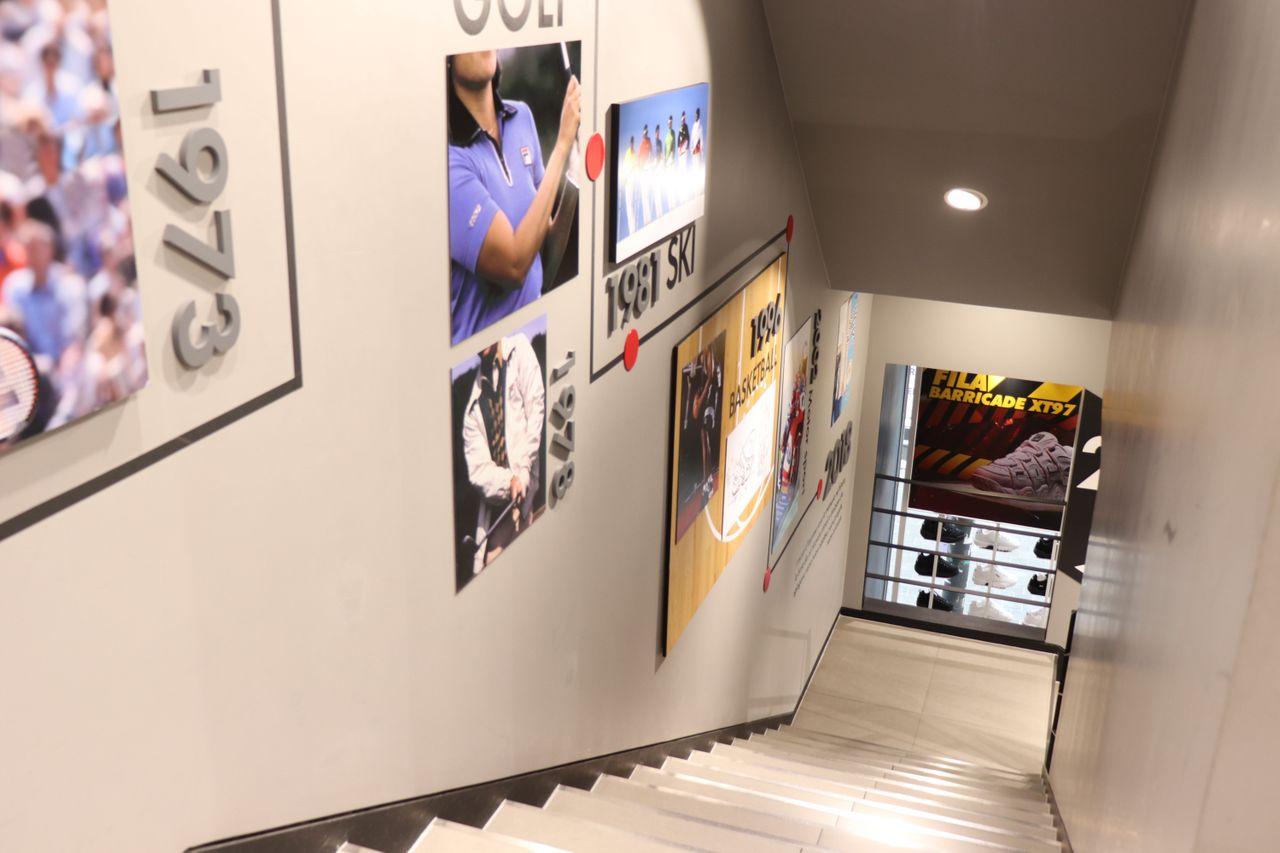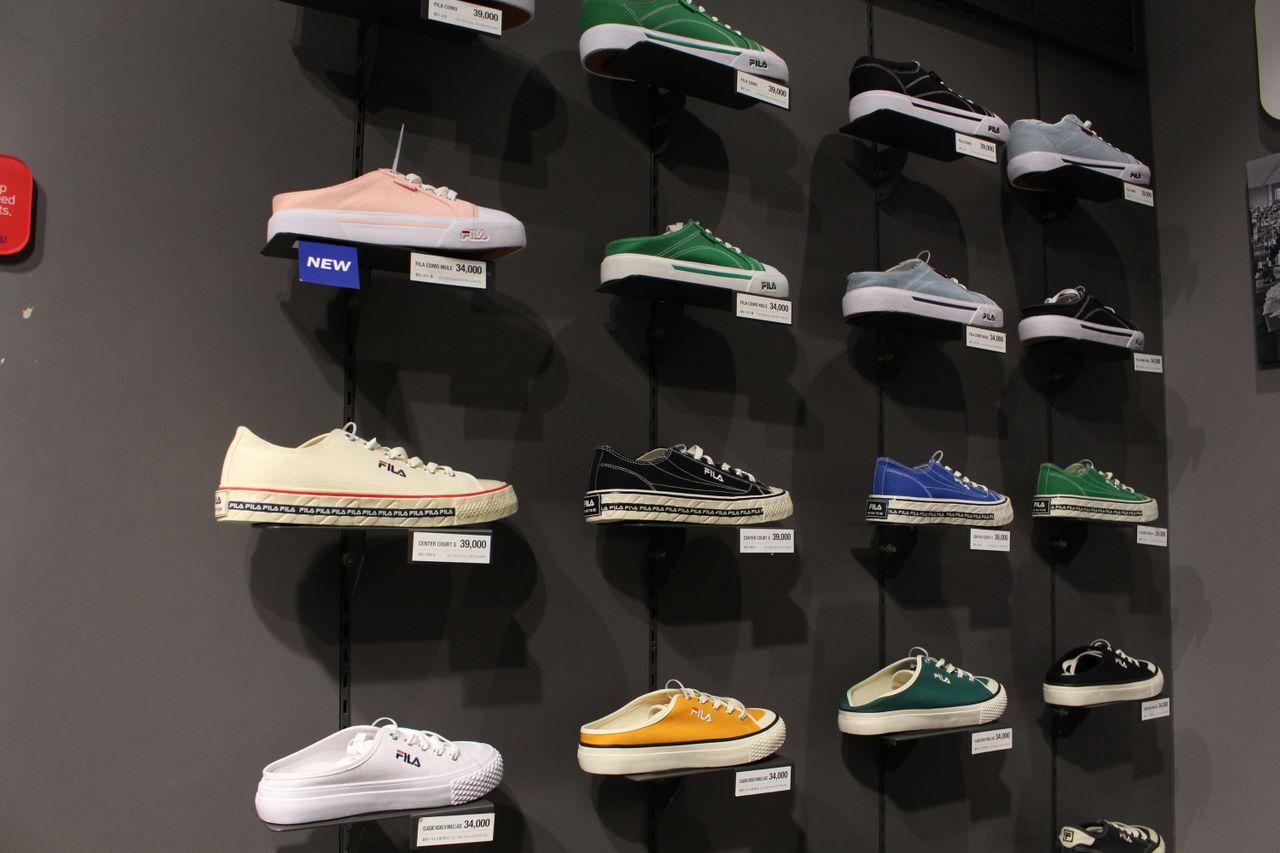 If you go up to the second floor the first thing you will see are the shoes.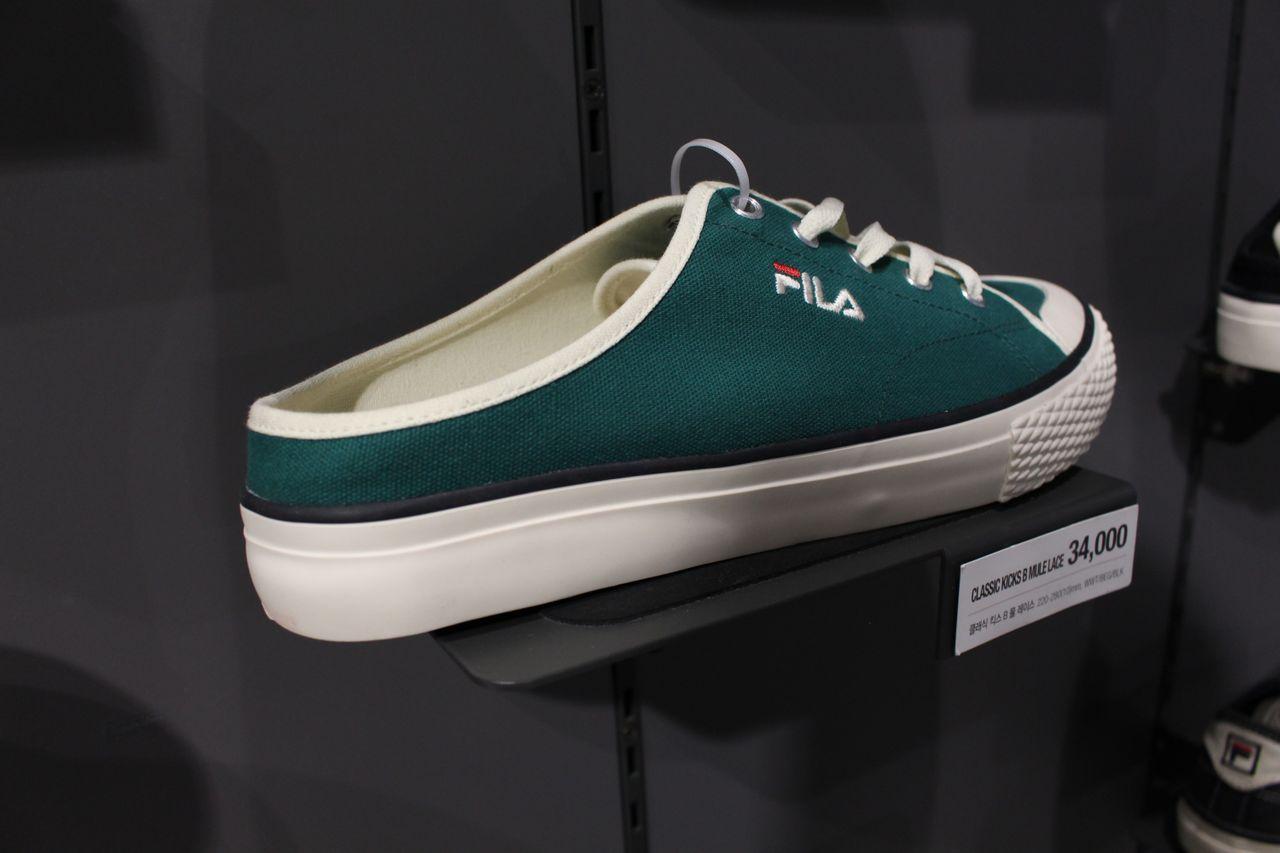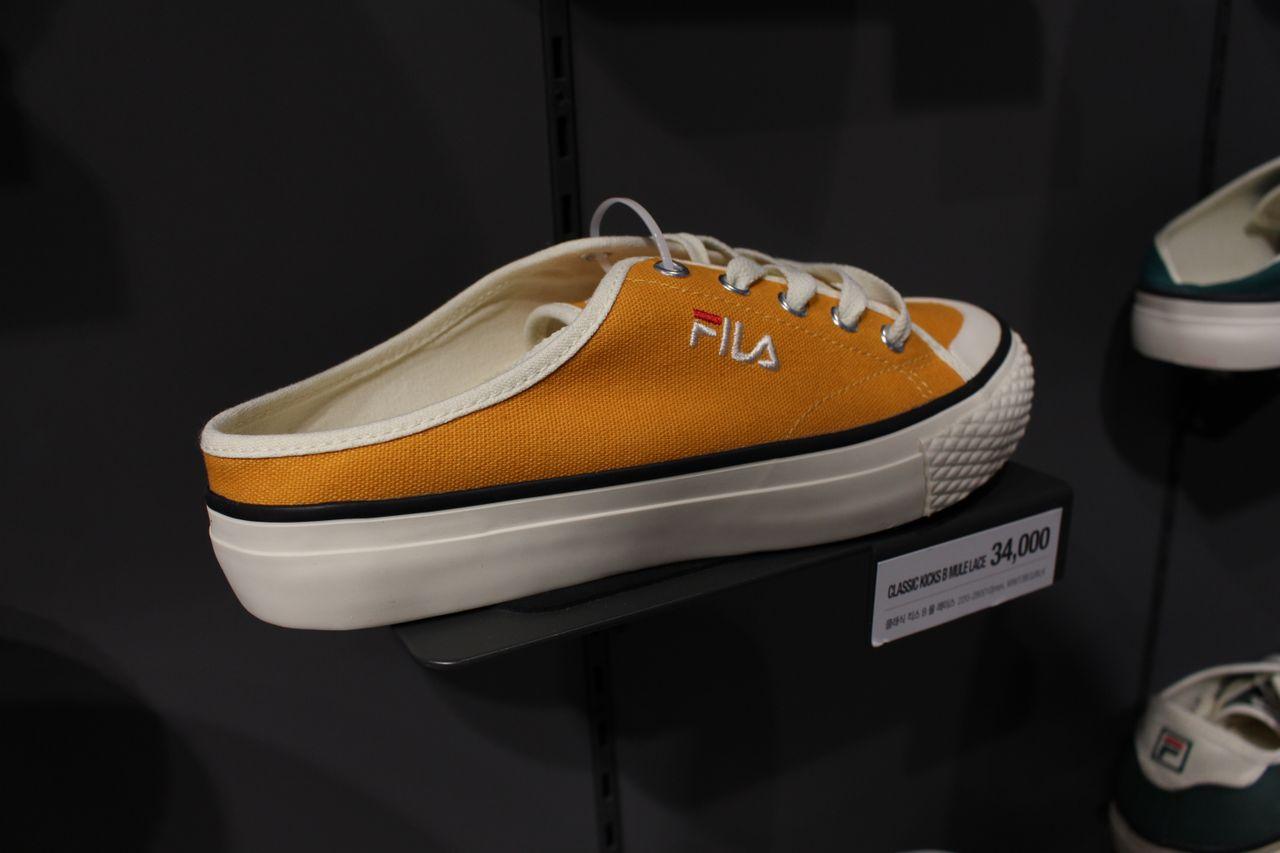 This is the MULE which is recently being a trend. MULE's back is without finishing making it cute when women decide to put it on The color of the MULE that FILA has given is very pretty. The basic colors of black and white look nice but the two colors shown above in the pictures are my favorite.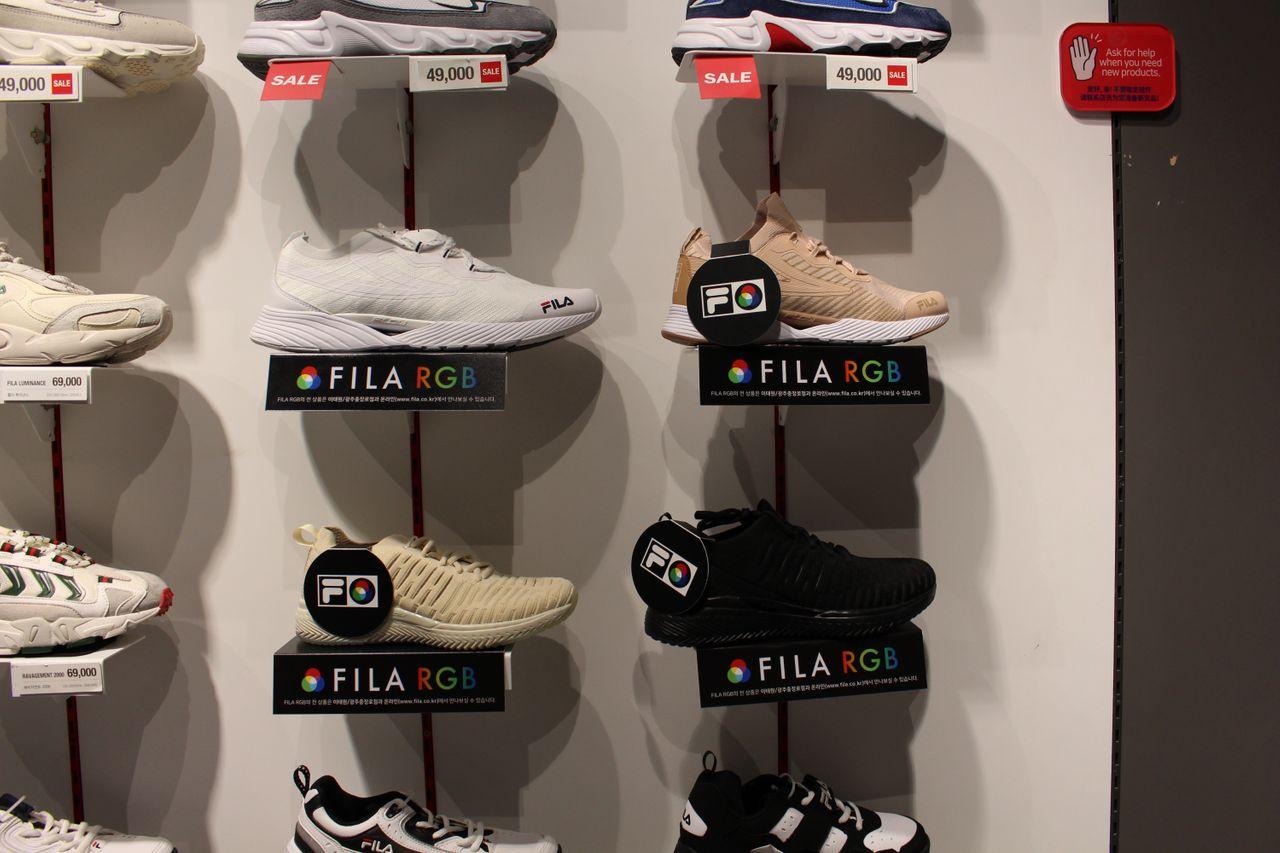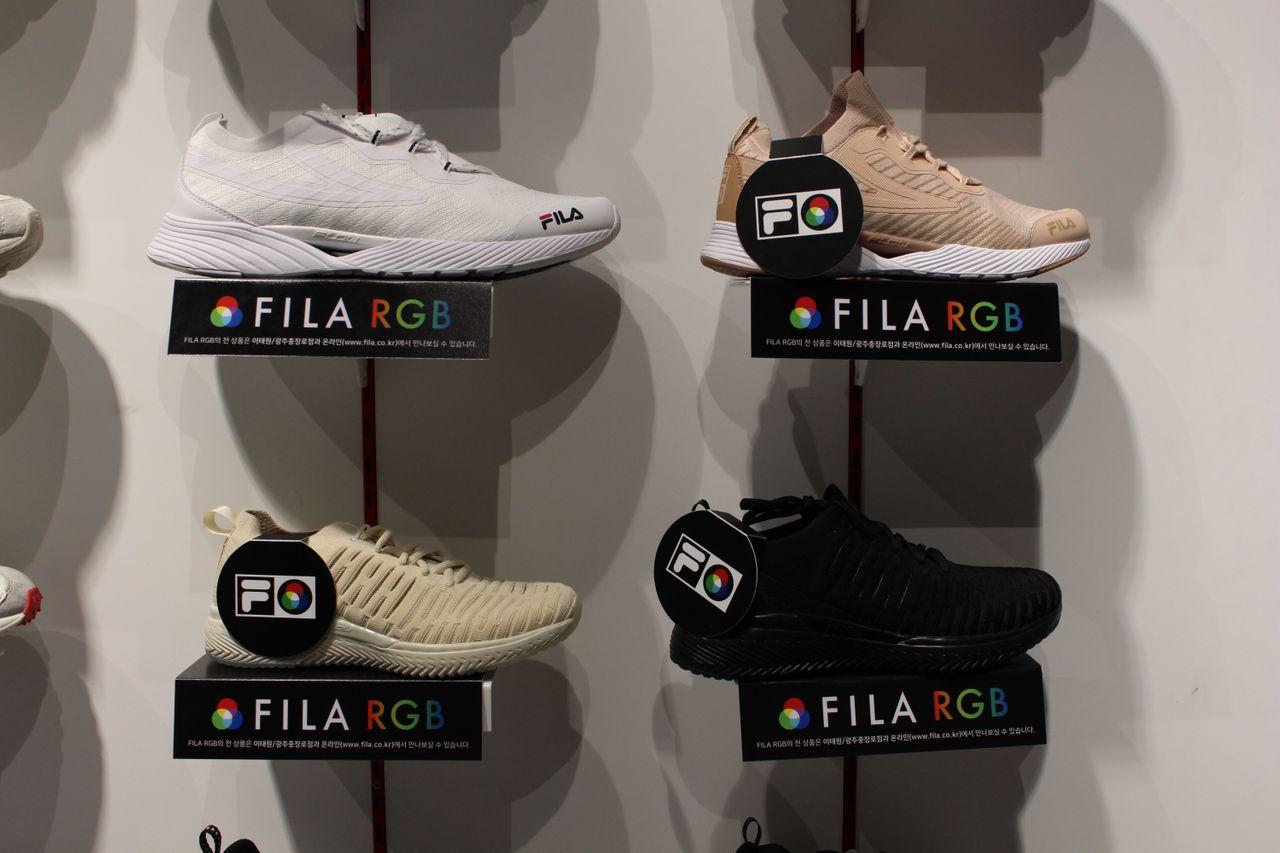 This is the RGB line that FILA has prepared for the new season. It is a combination of (Red, Green, Blue) giving a variety of colors. Depending on the specs you want on you there are four types and another 111 types of colors to choose from. Check this product out at the Myeongdong store yourself!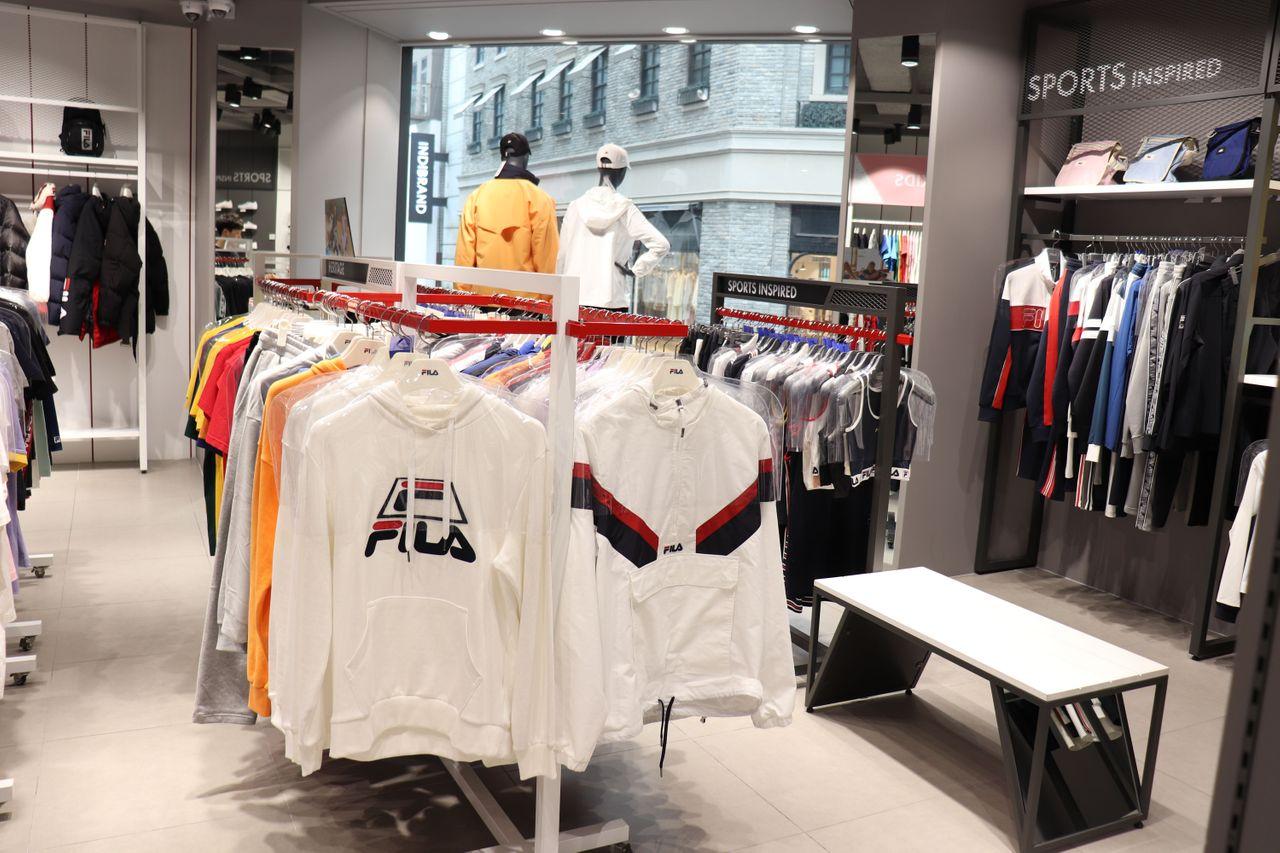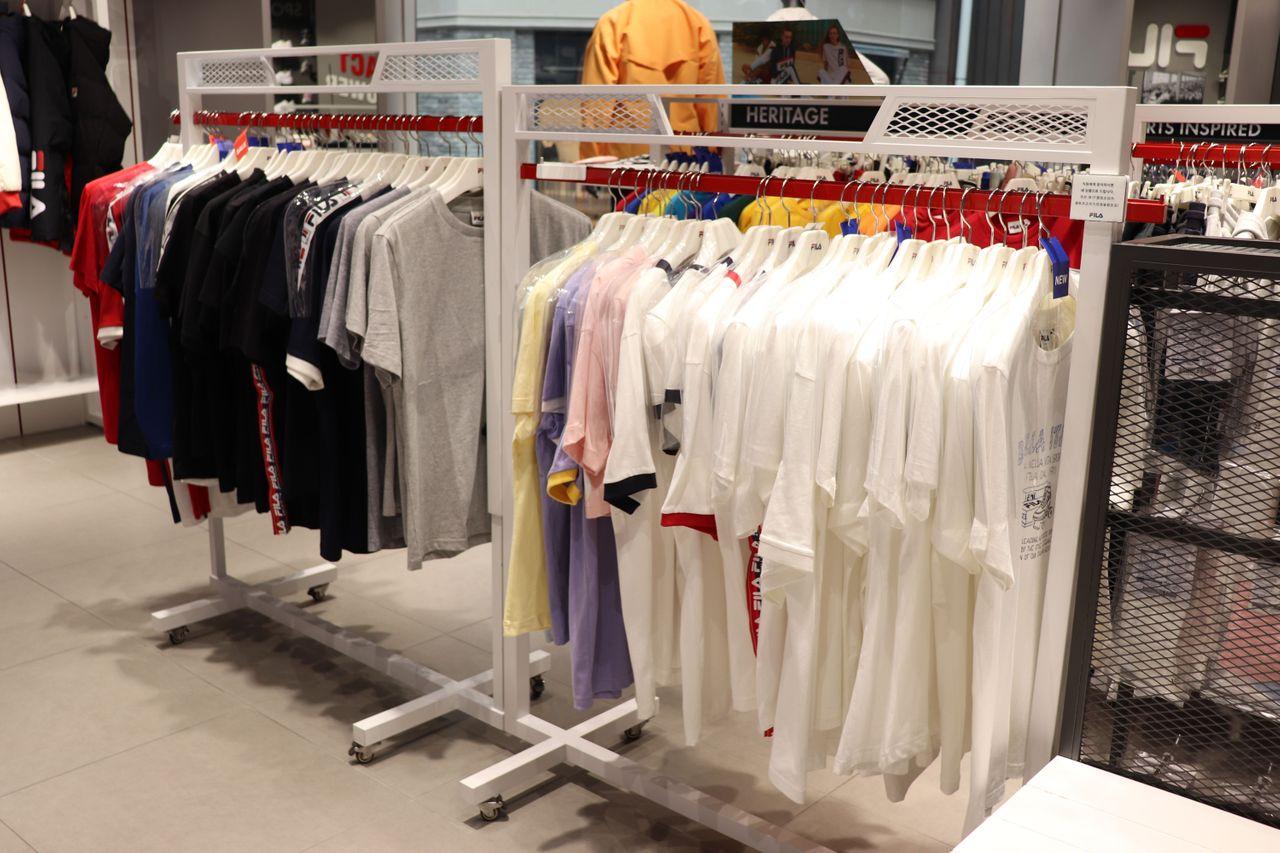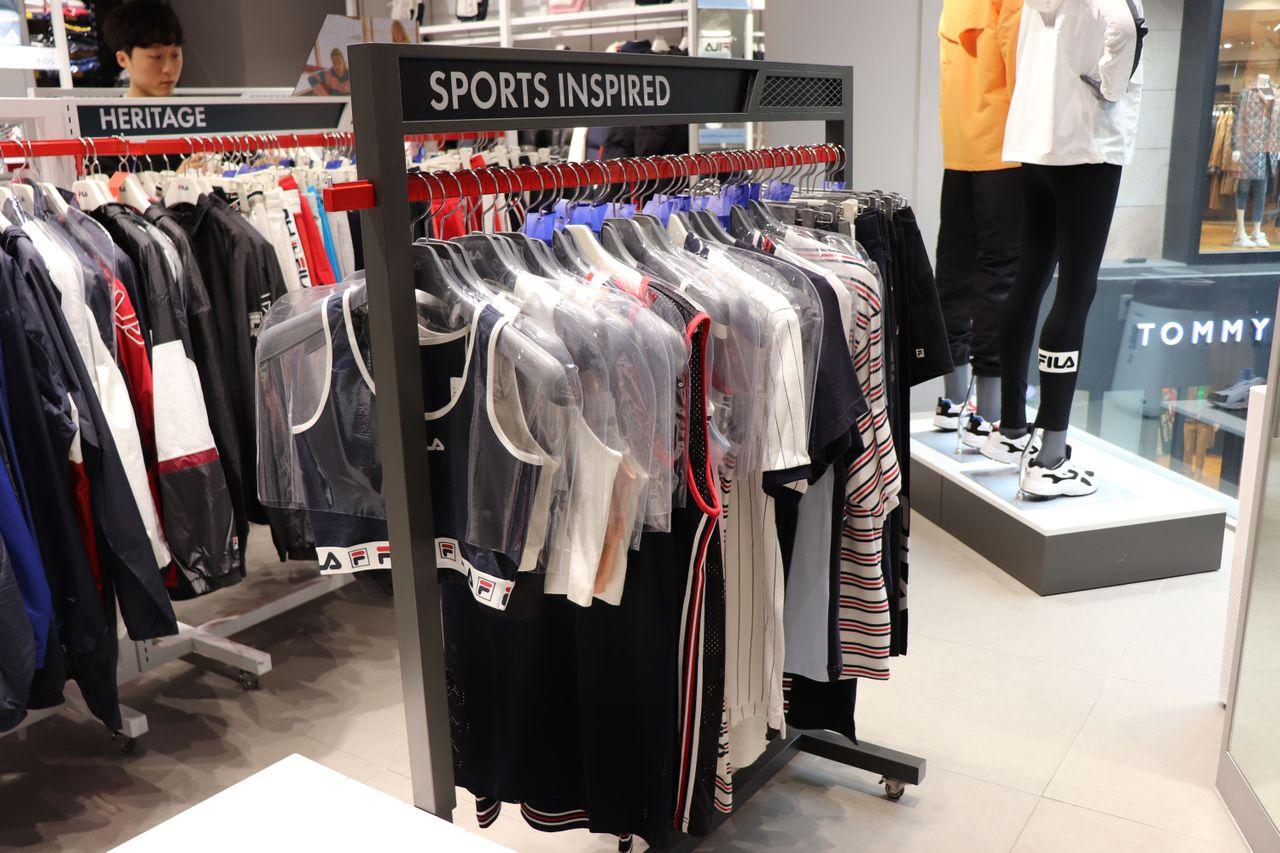 Now I will show you the t-shirts on the second floor!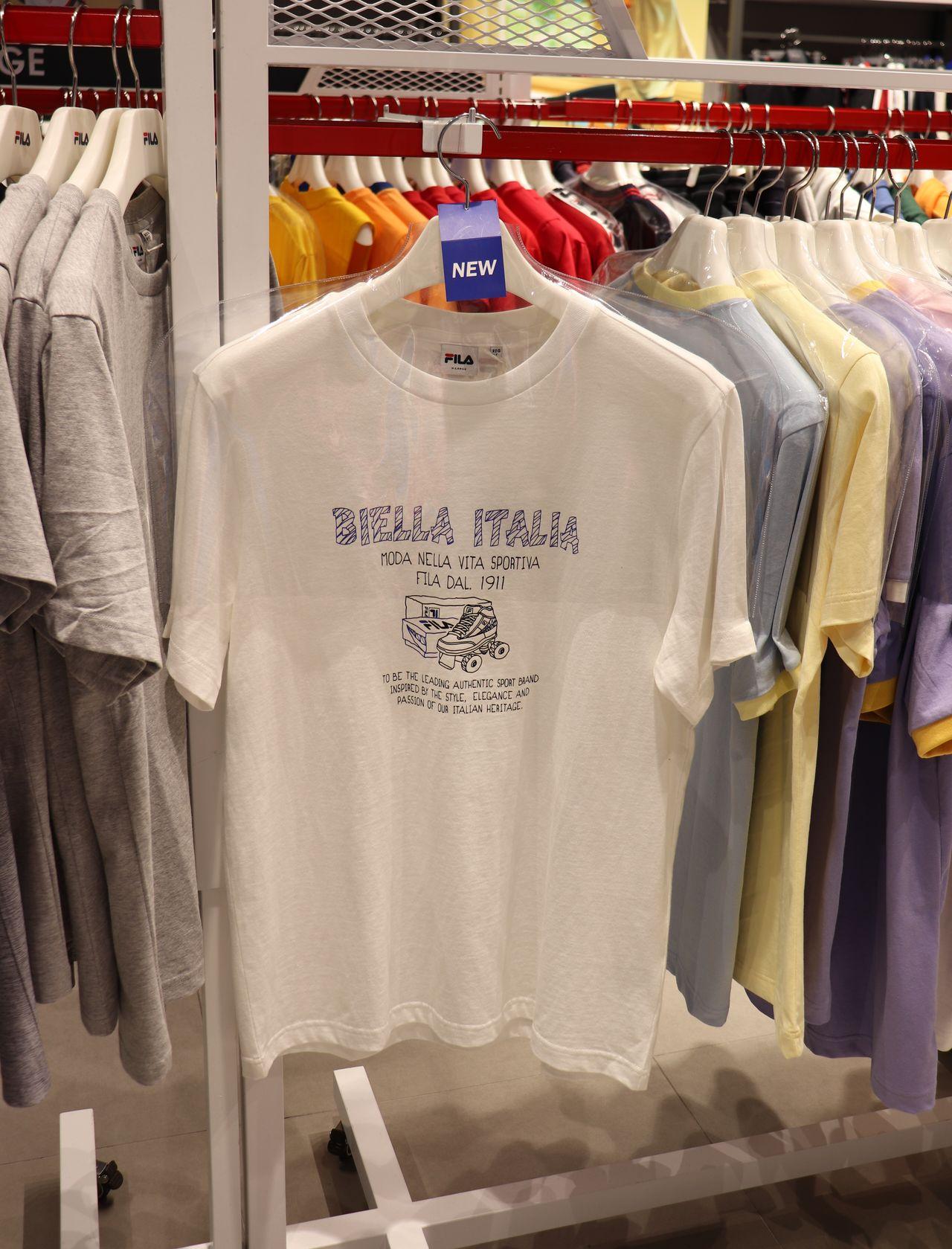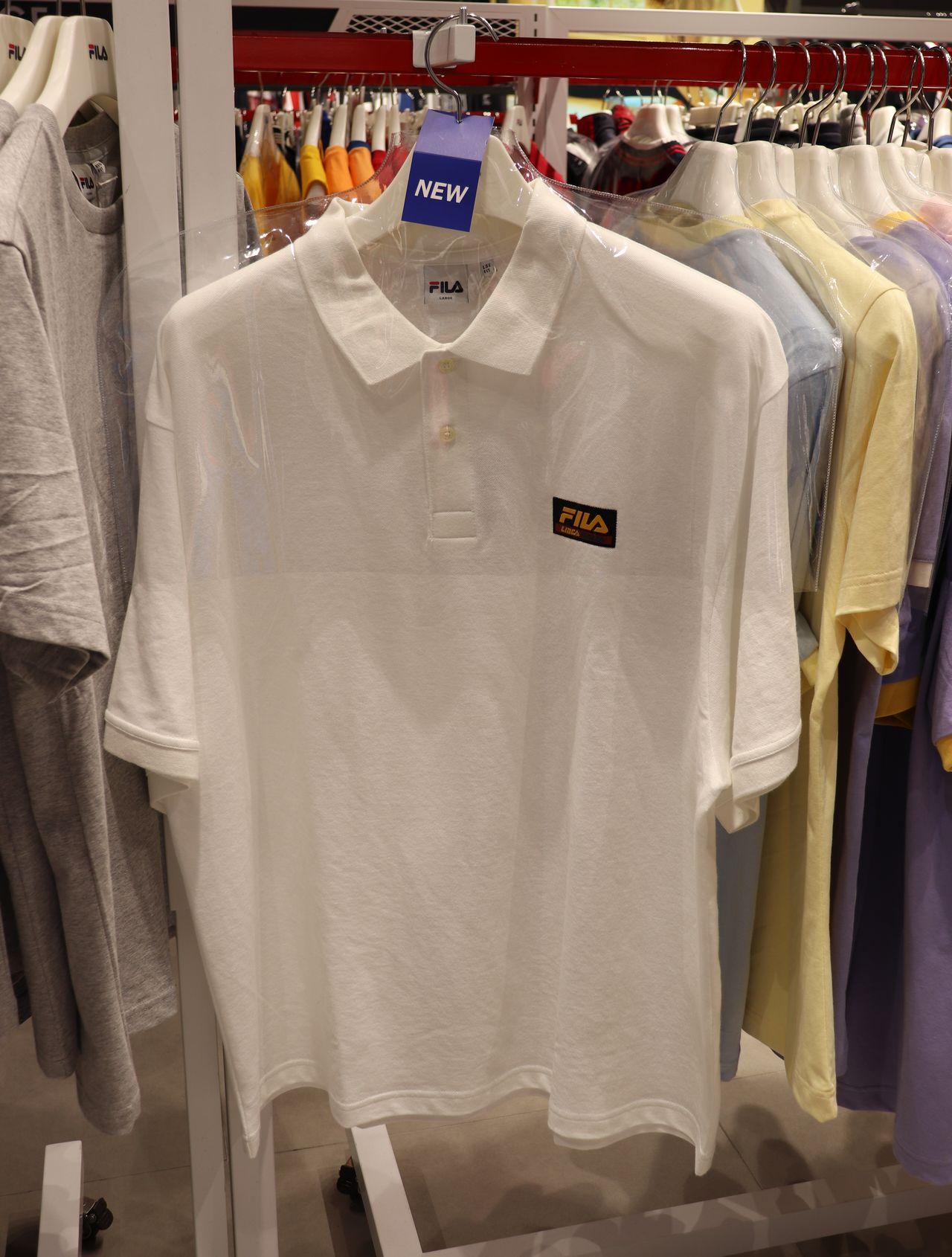 The t-shirt shown on the bottom has three colors of Red, Blue, and Green. This is a shirt that personally would look good when layered or alone in the summer! I feel like this will definitely be popular this season.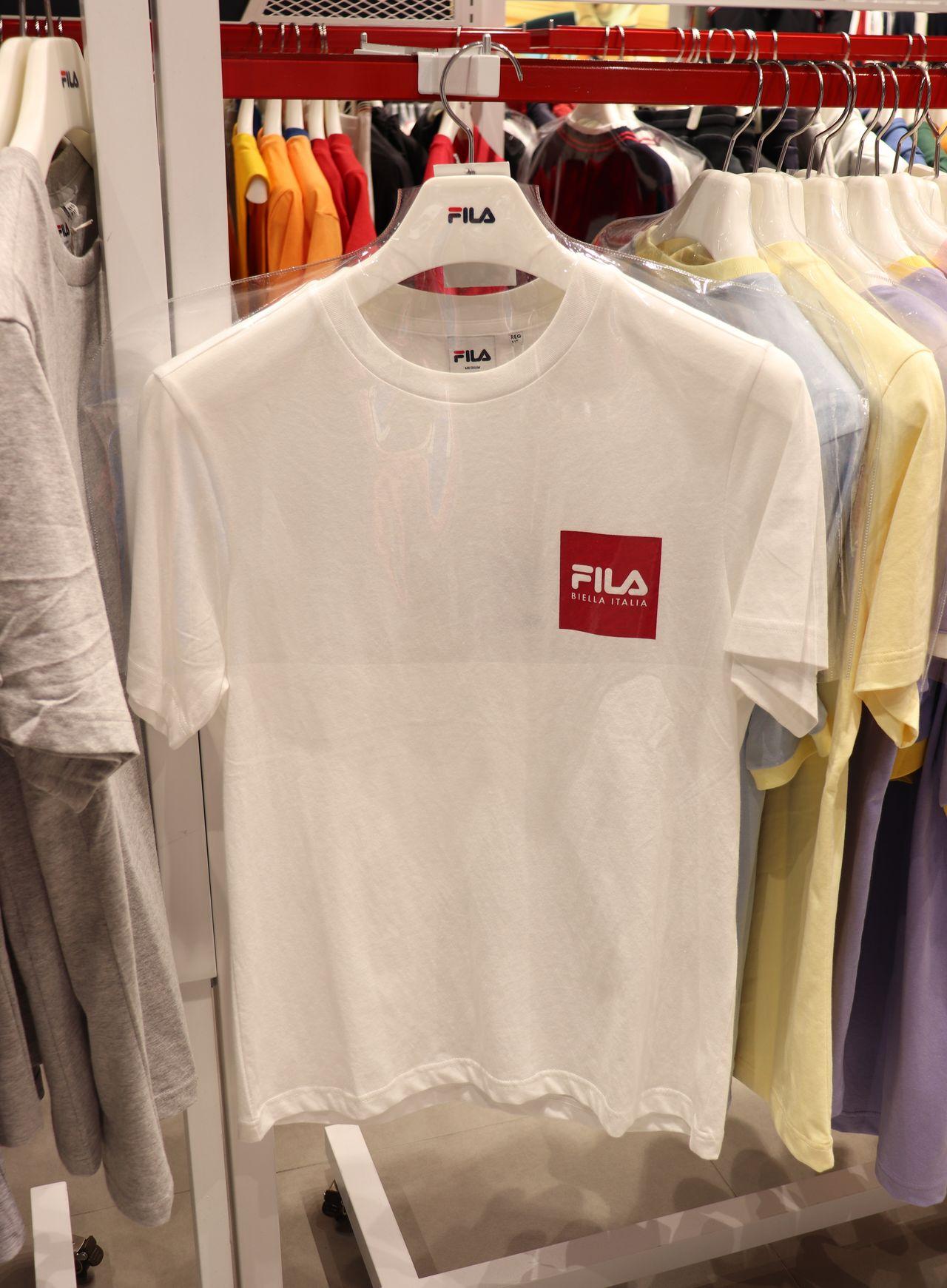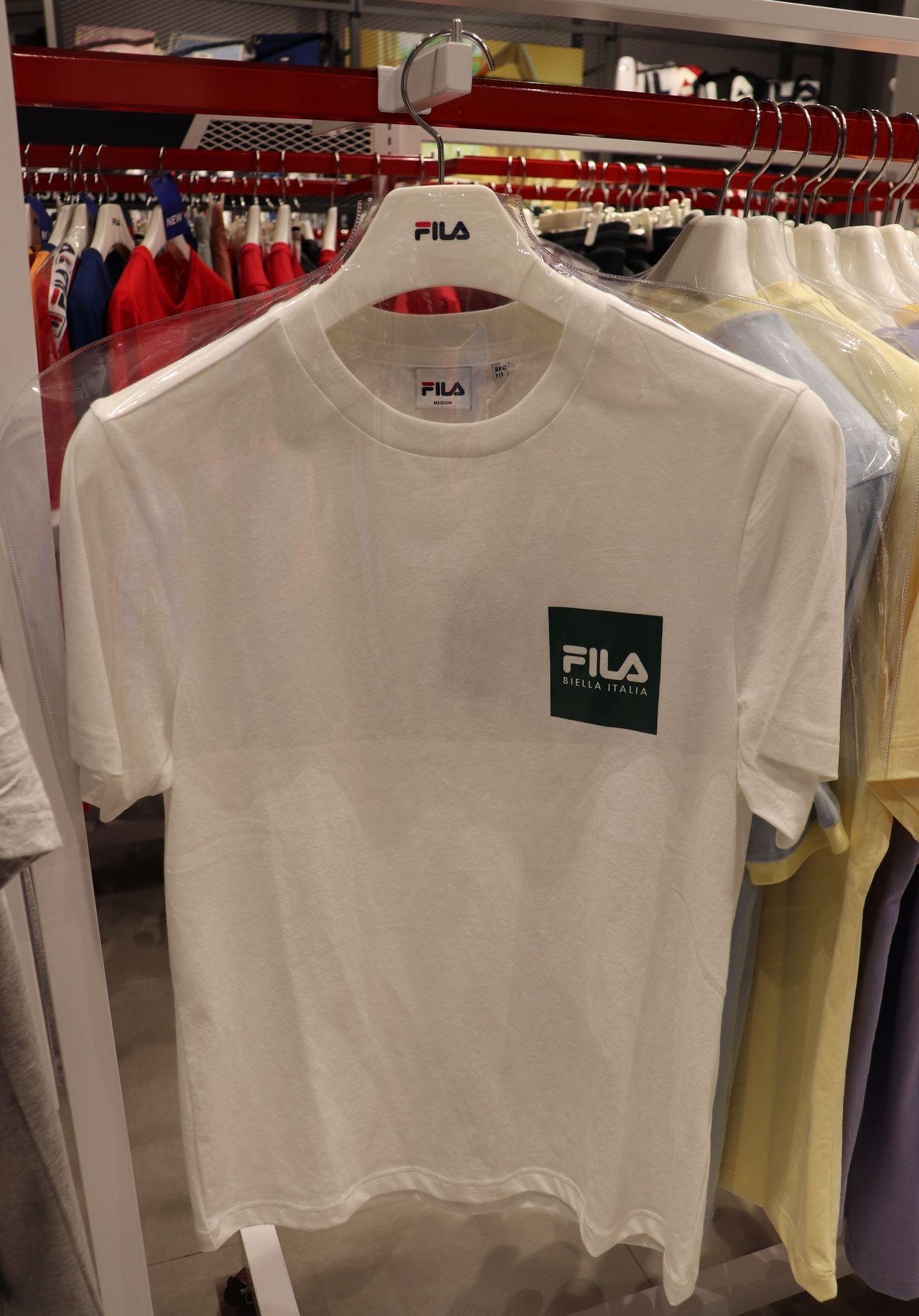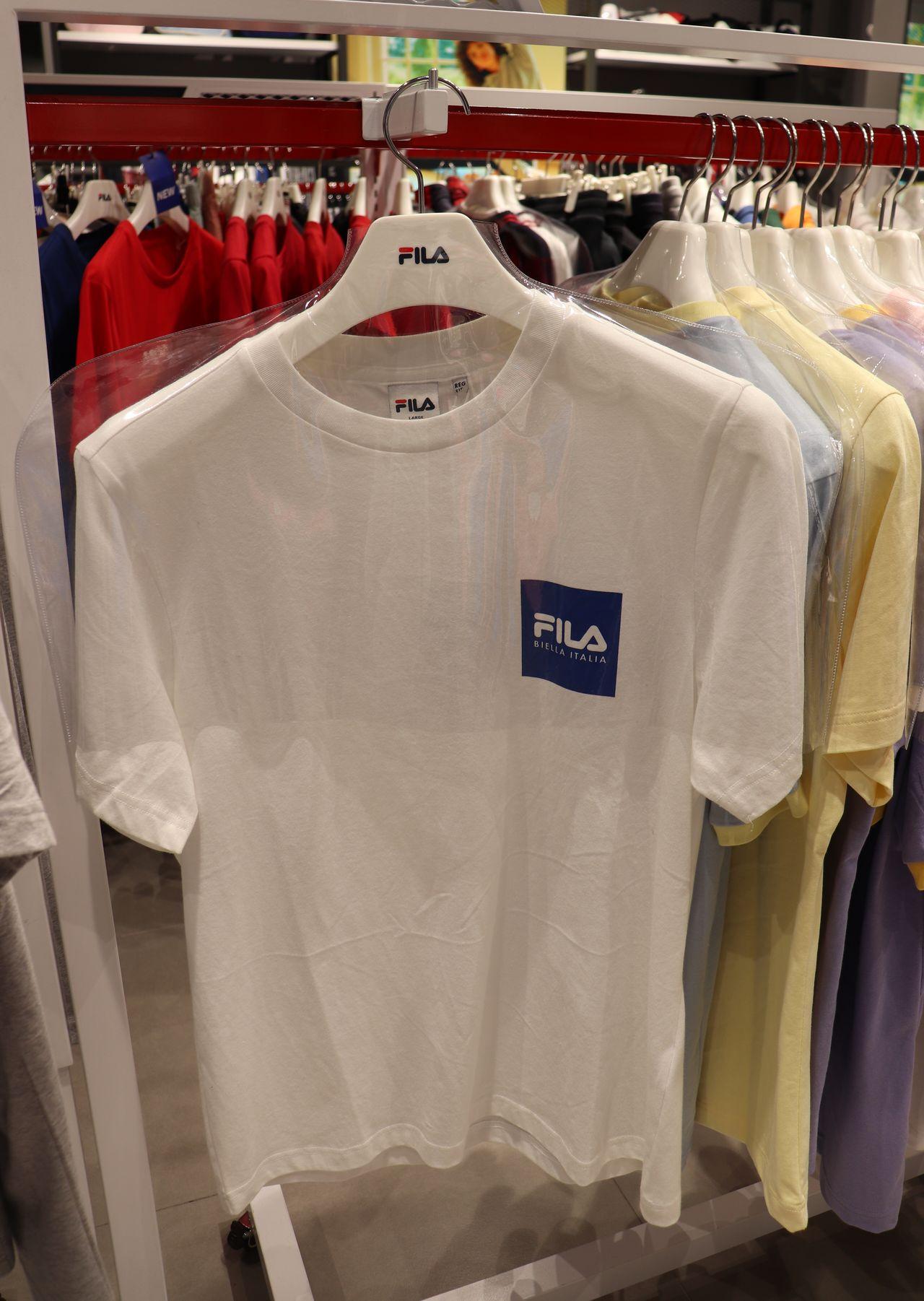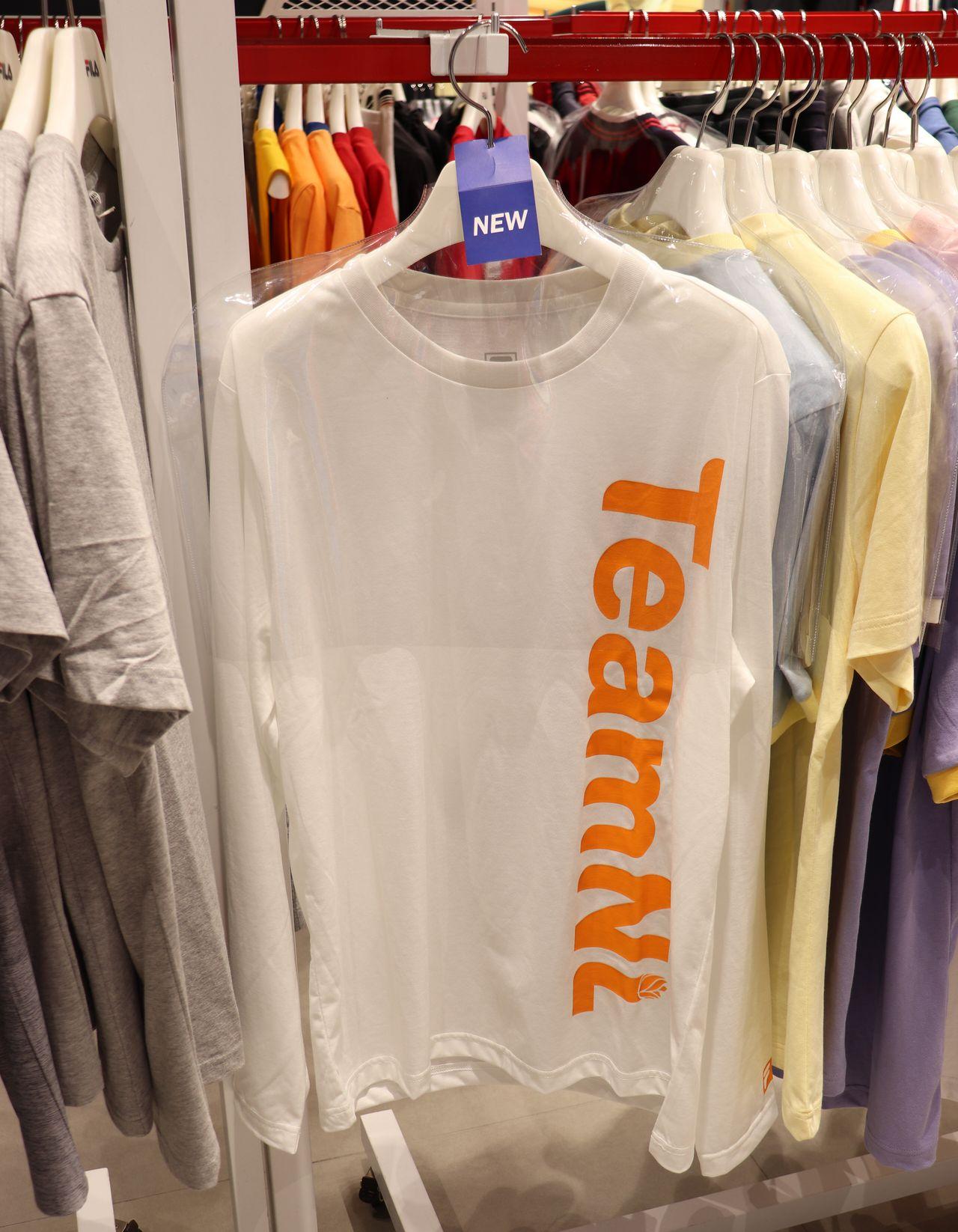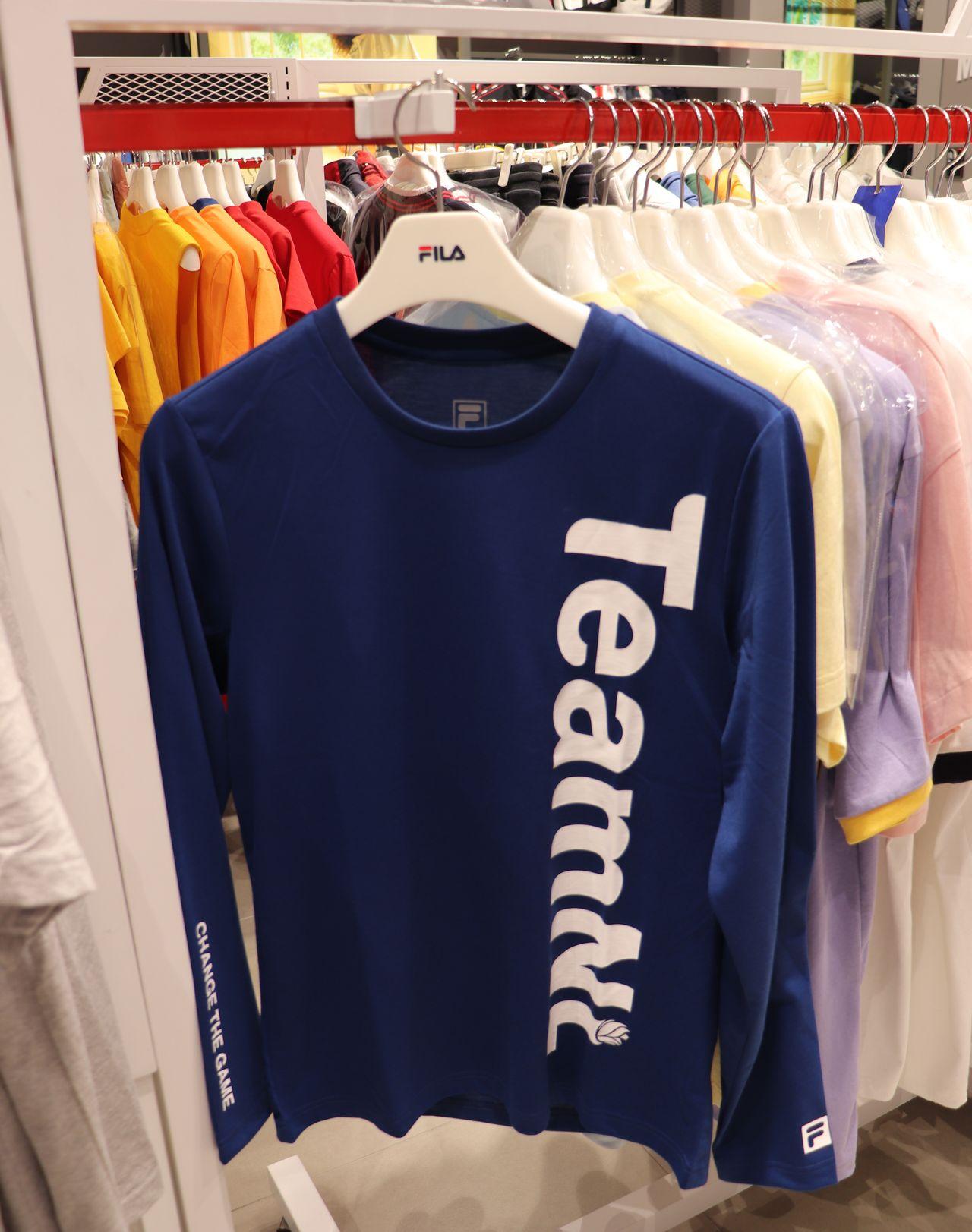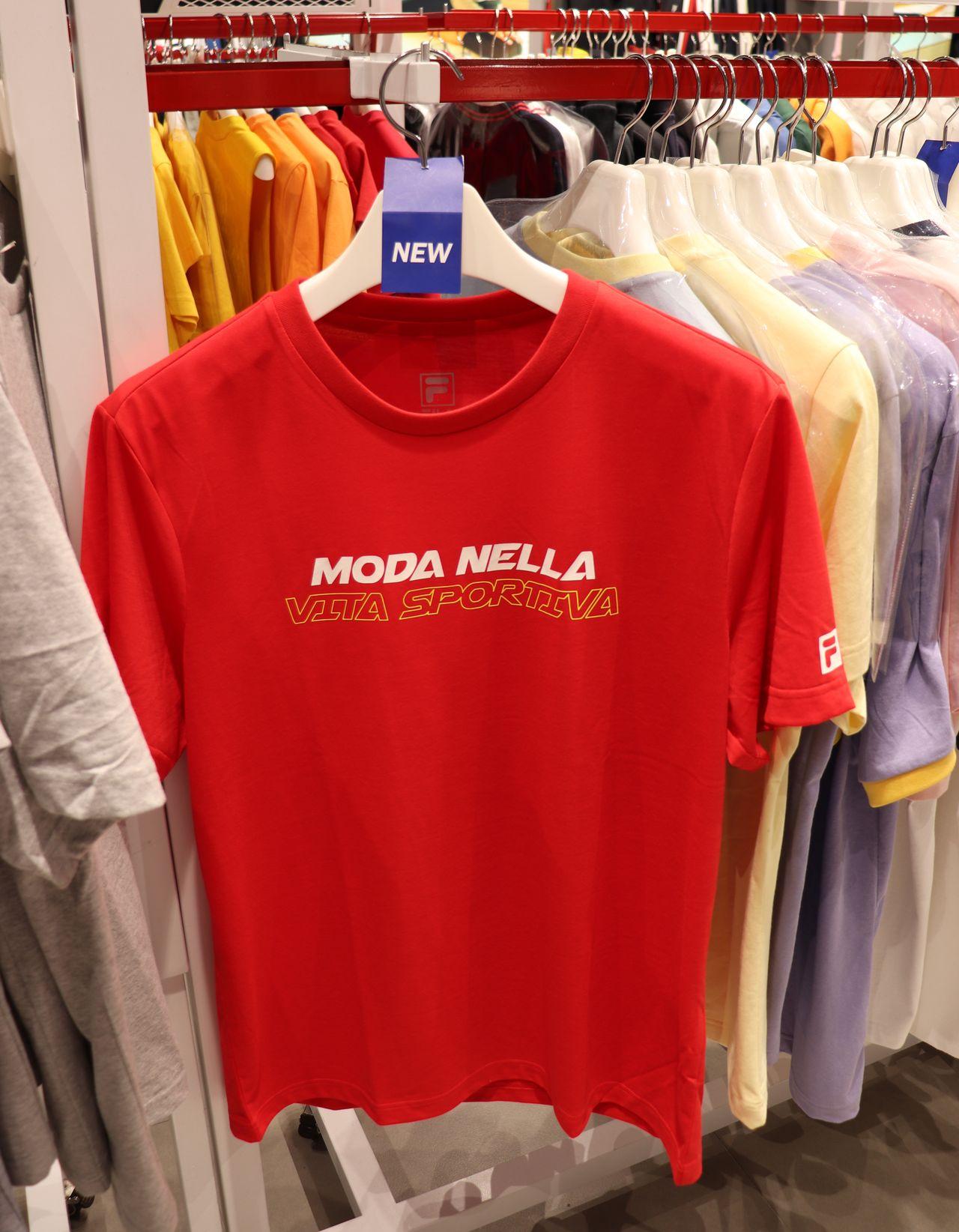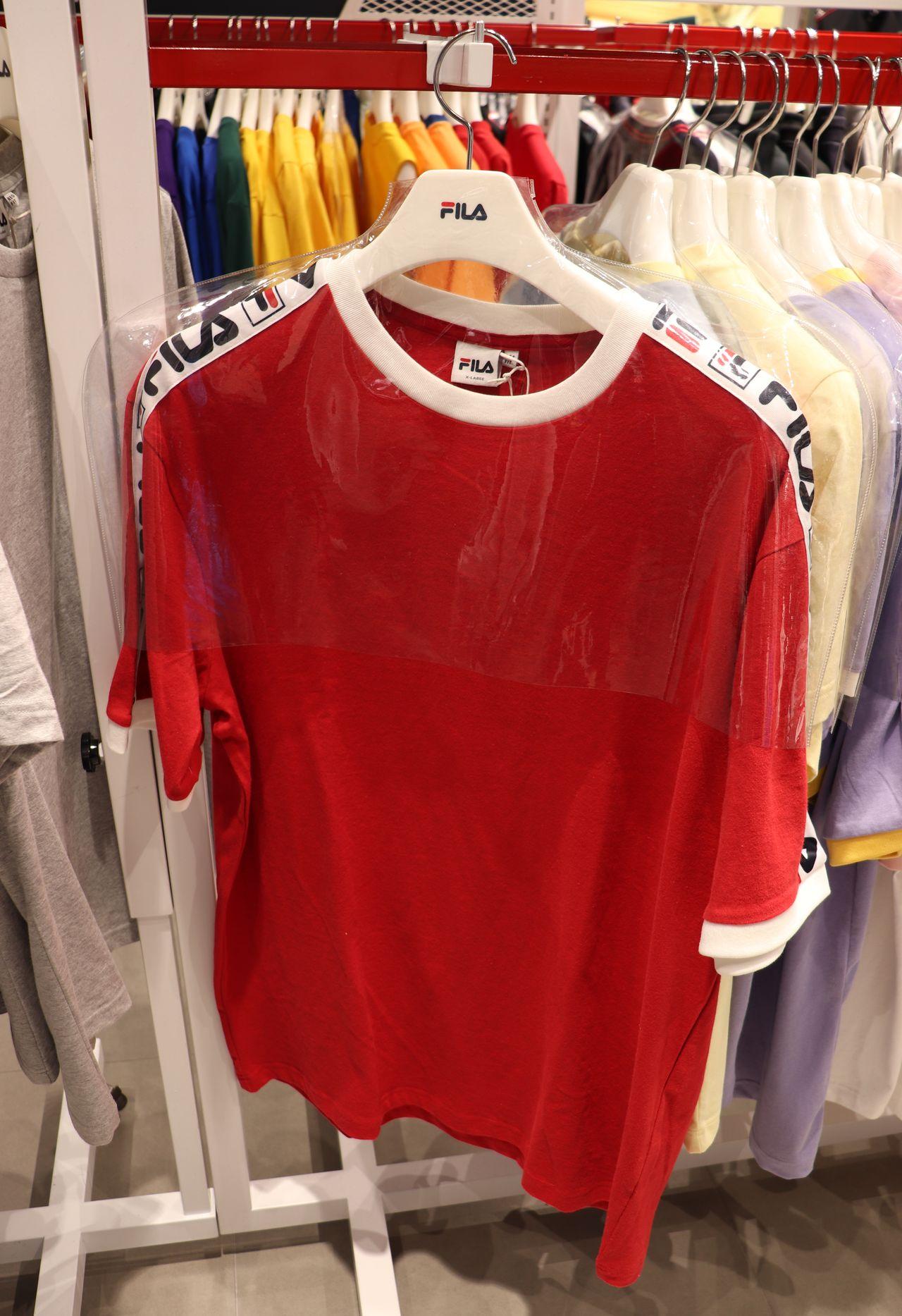 This t-shirt as well has been released in red, yellow, and blue. The bright image this shirt gives seems perfect to wear!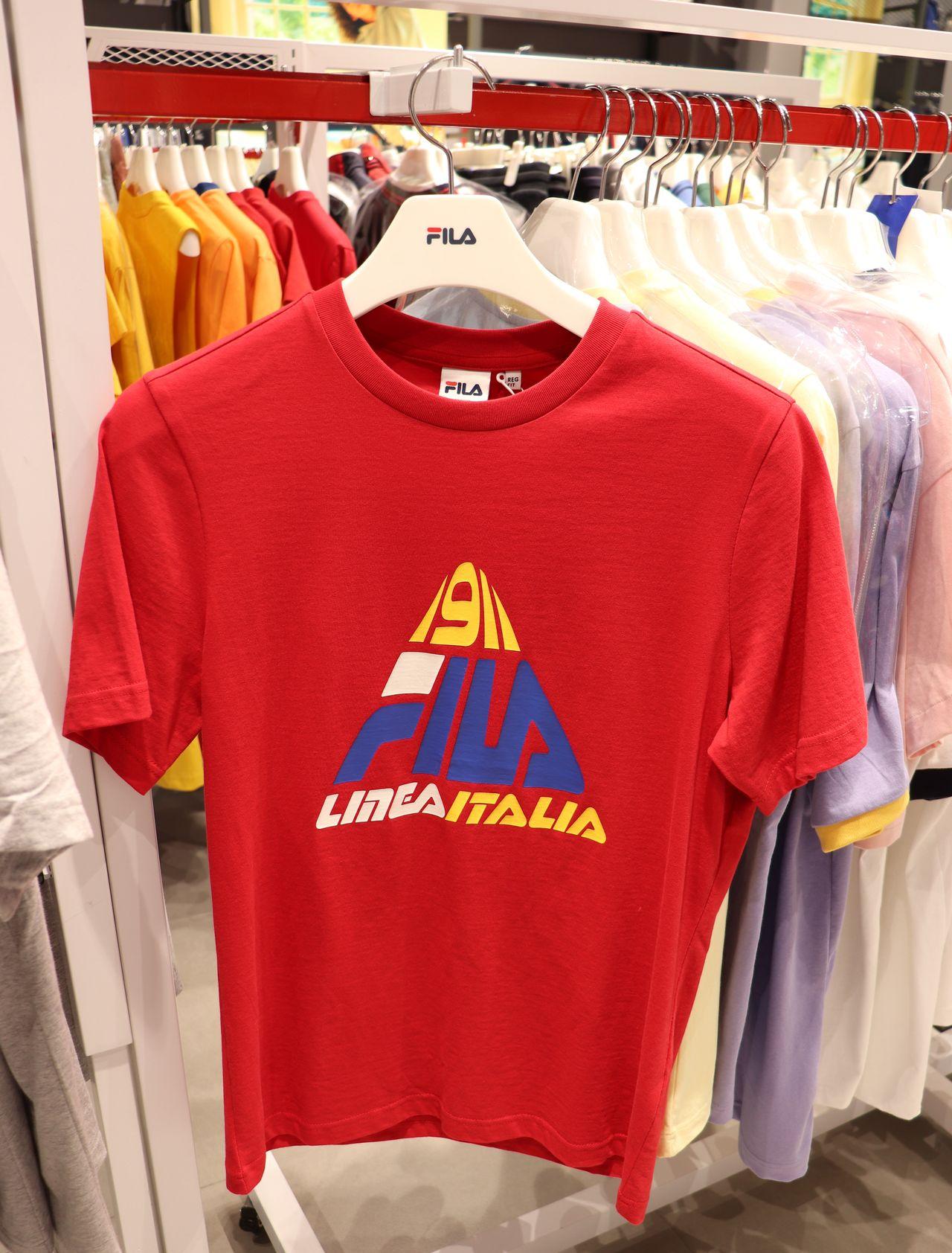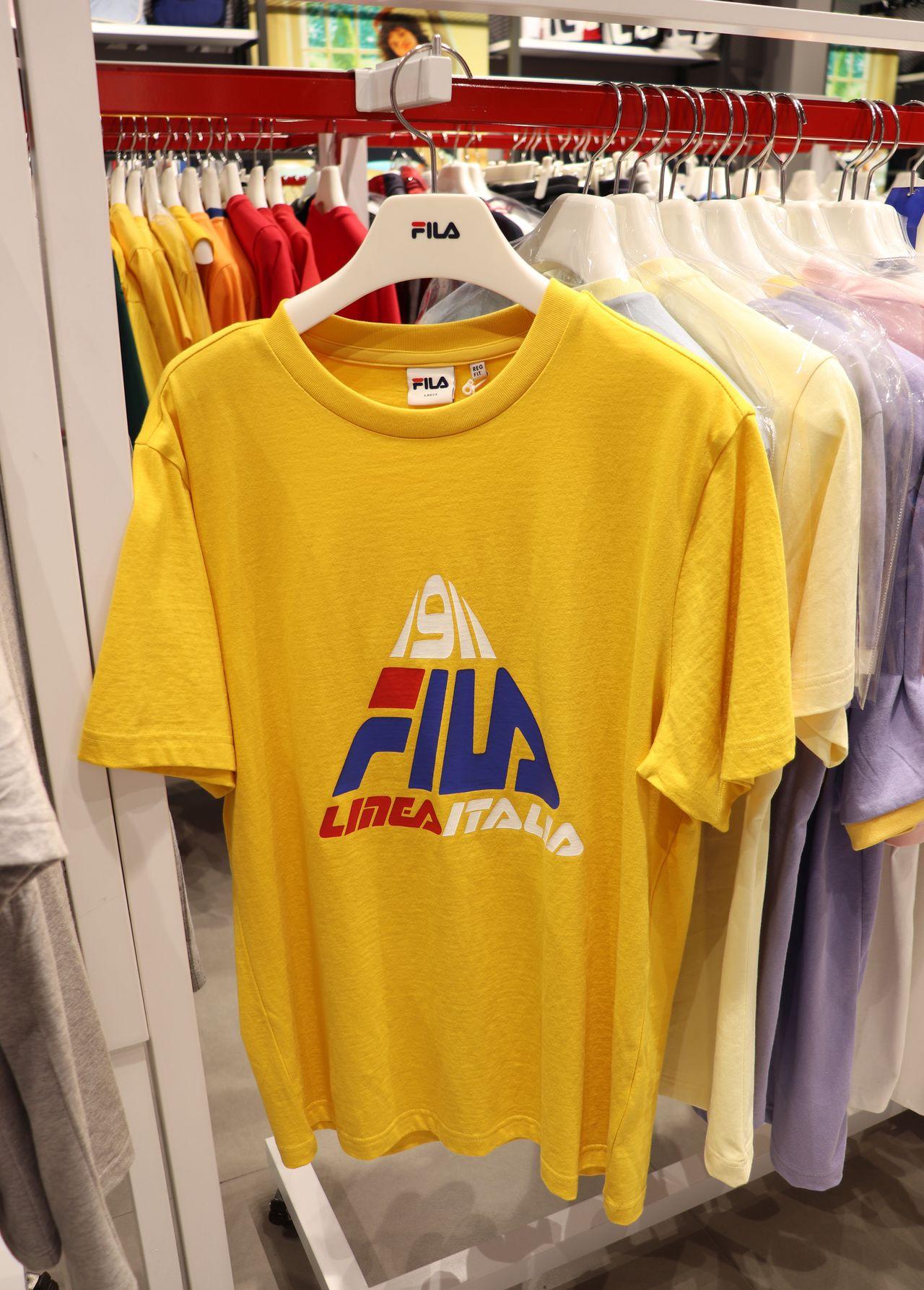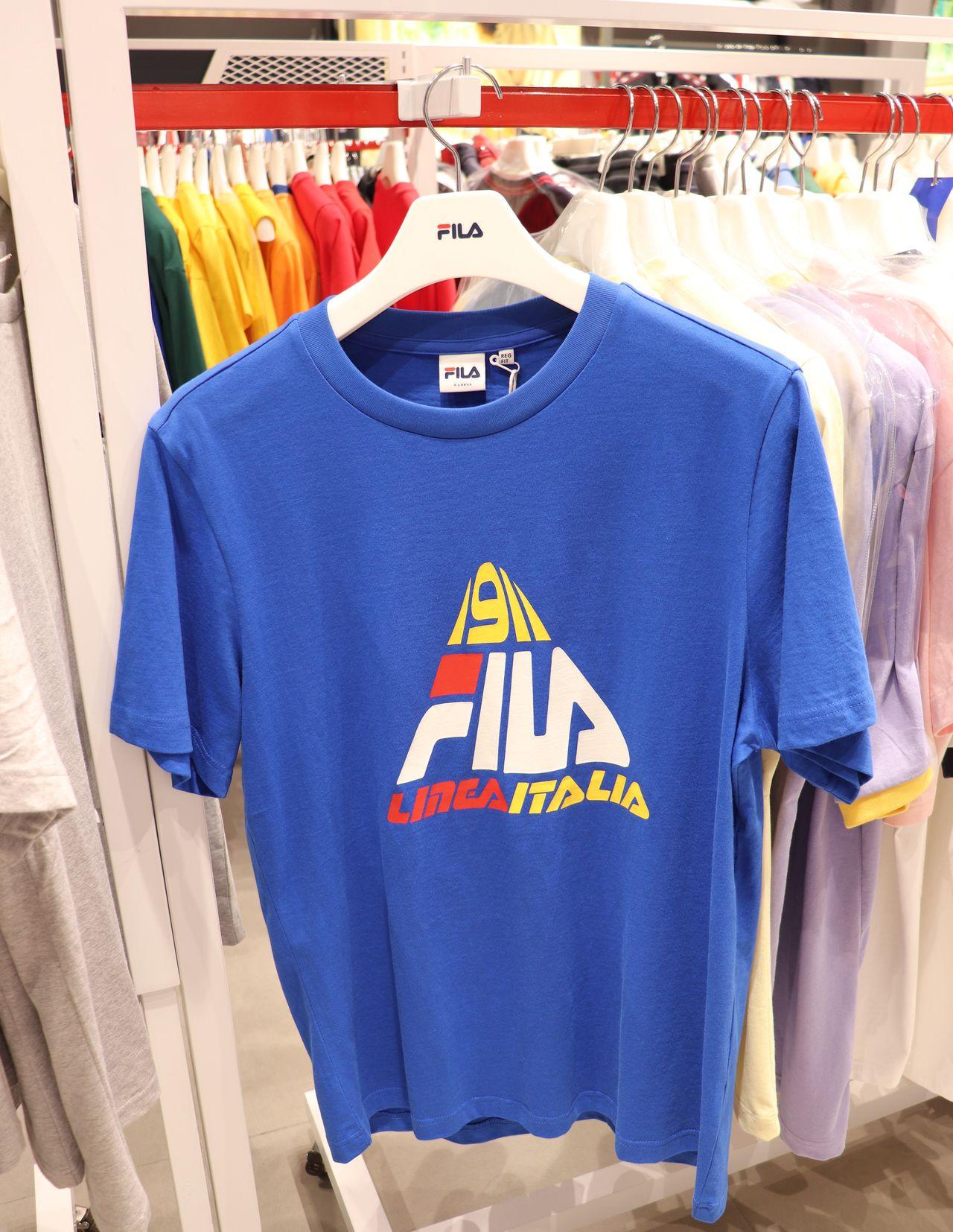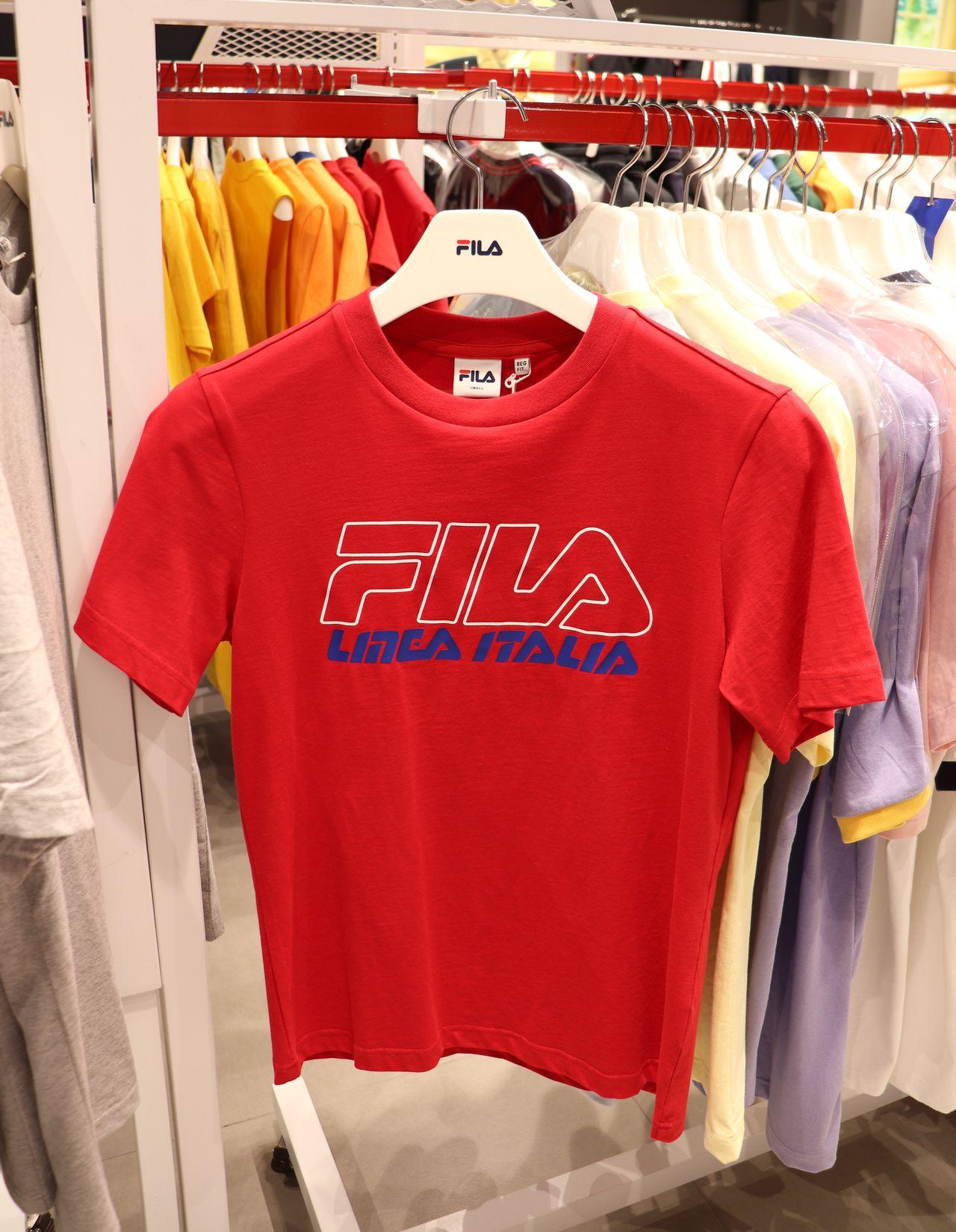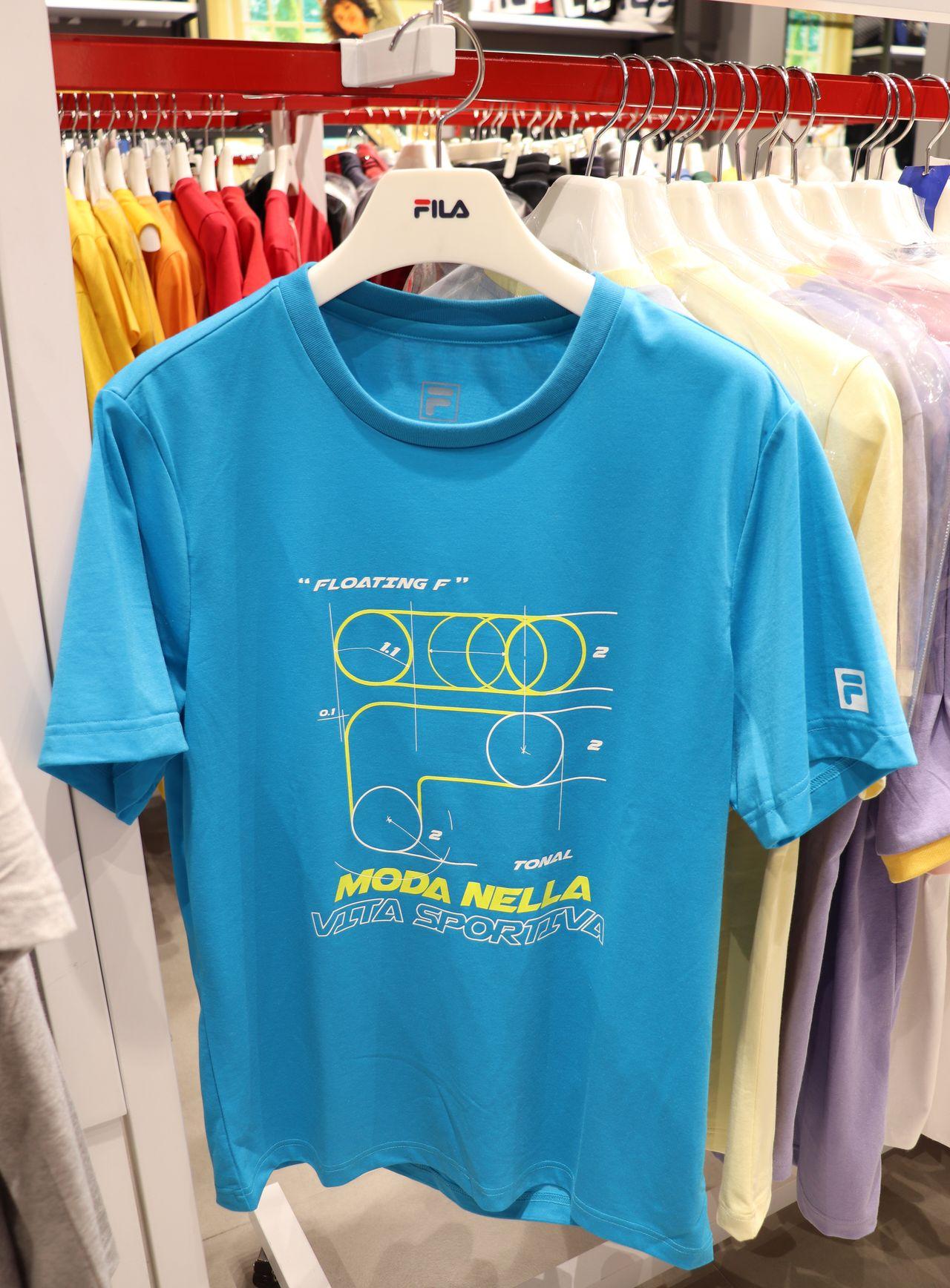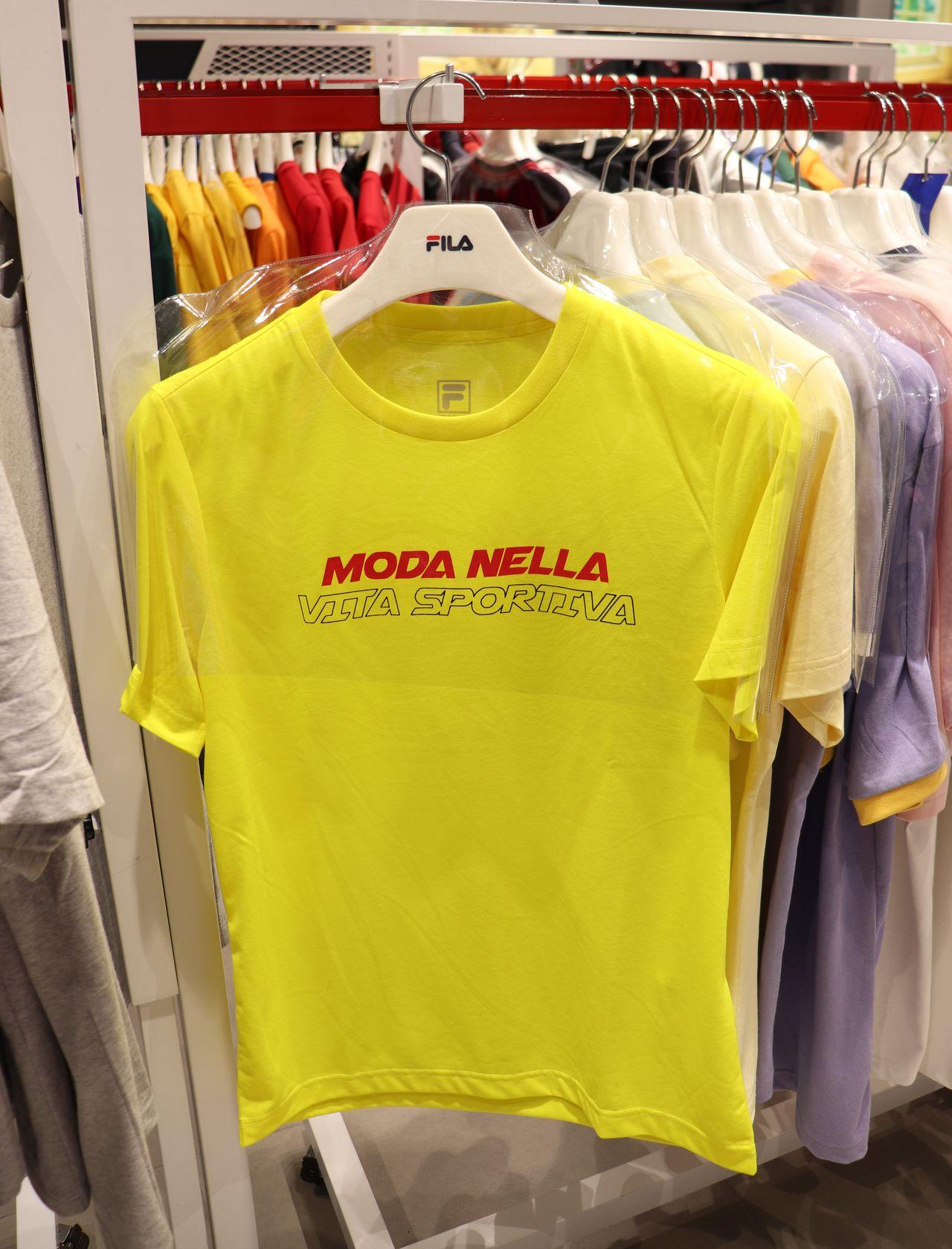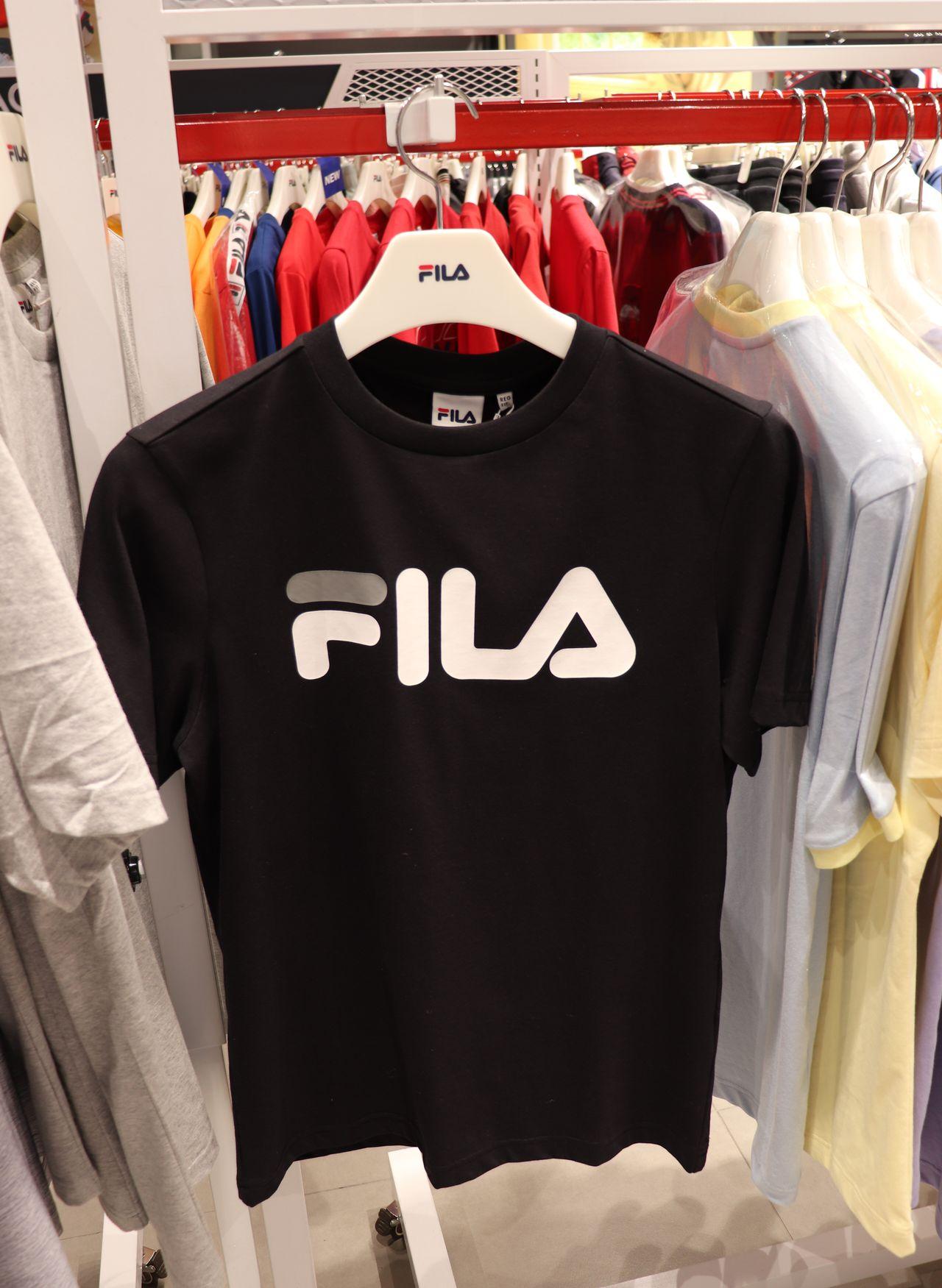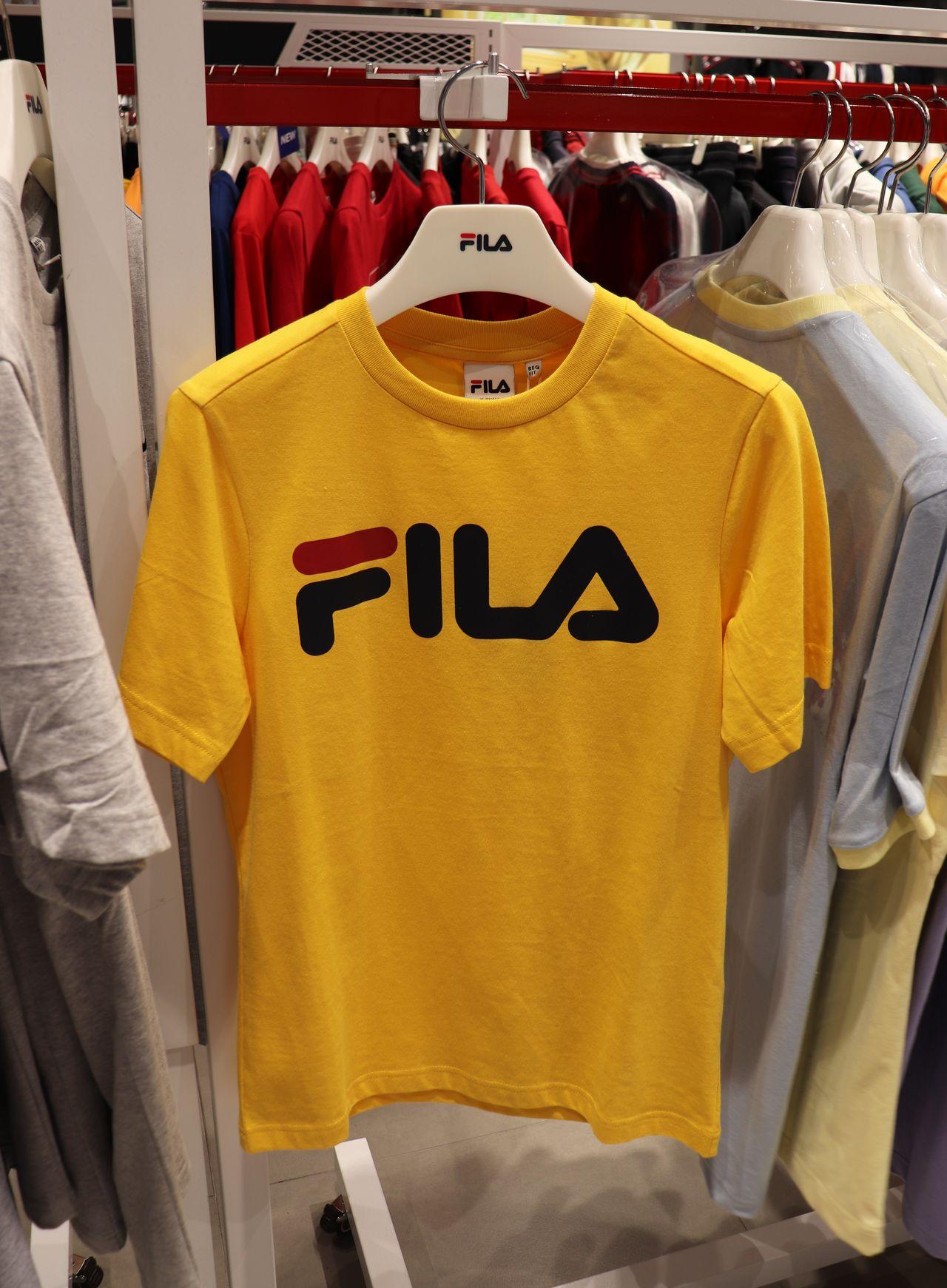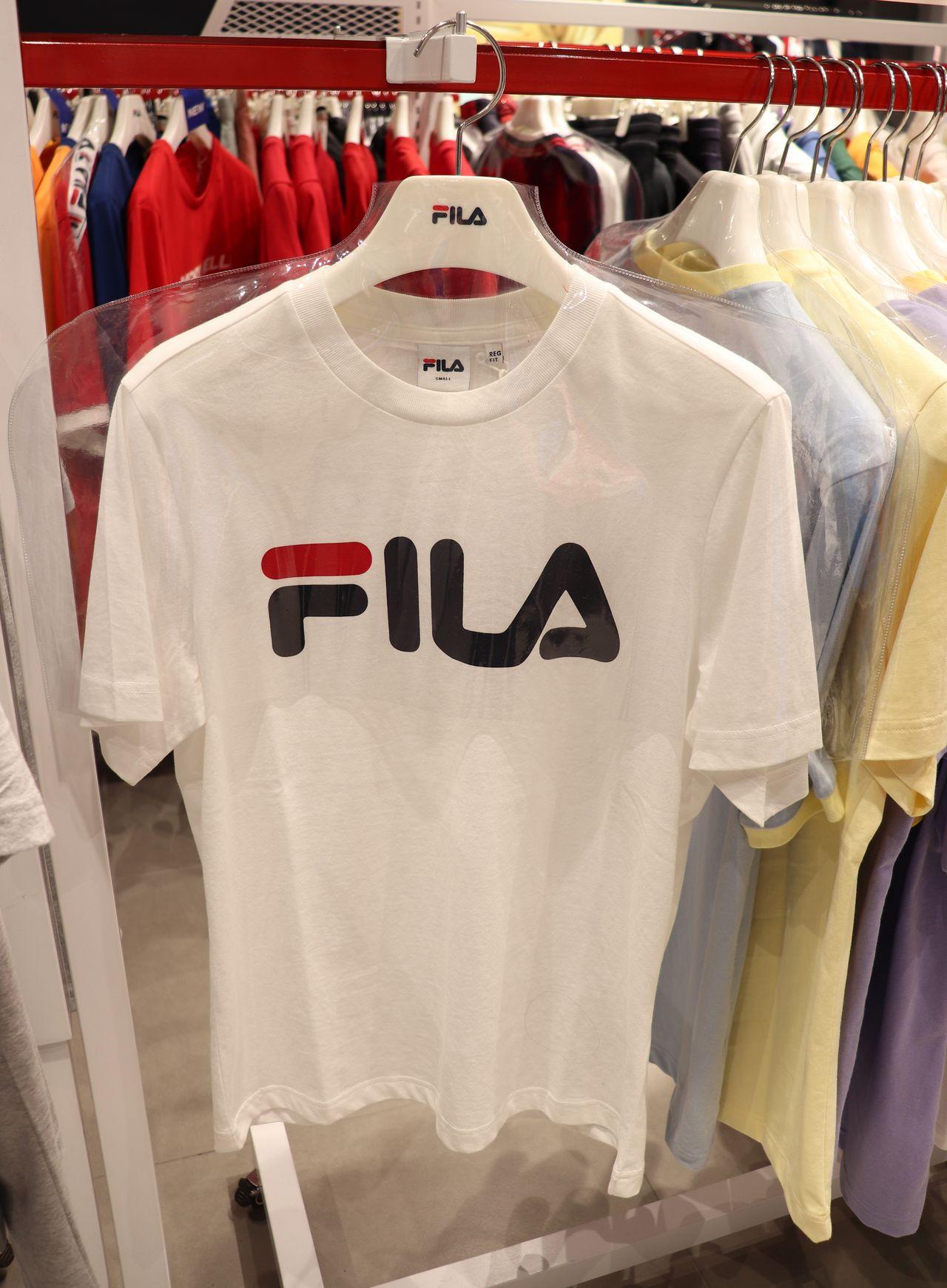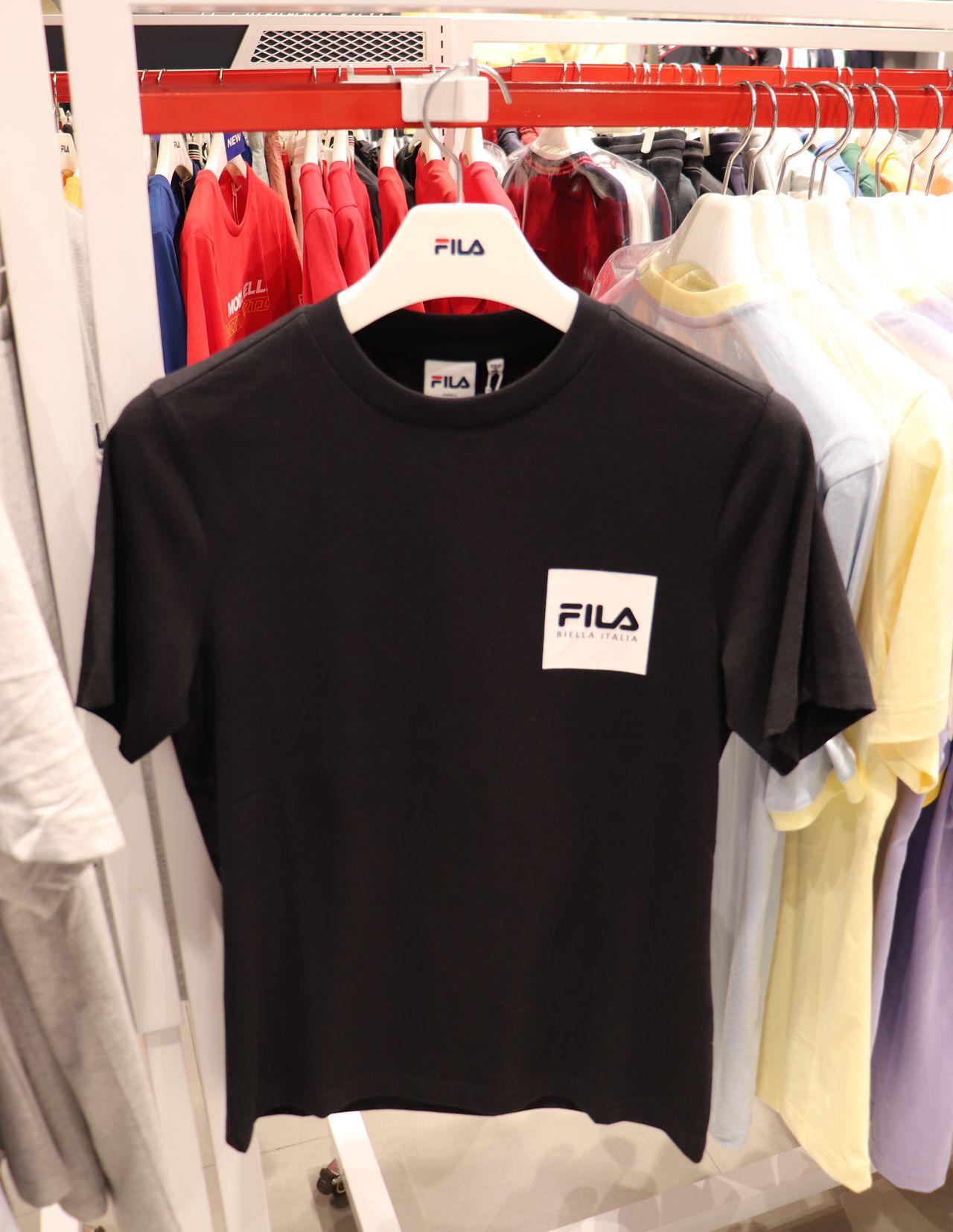 There are a lot of clothing on the KIDS side as well. Now I will show you some clothes that looked good in the editor's eyes.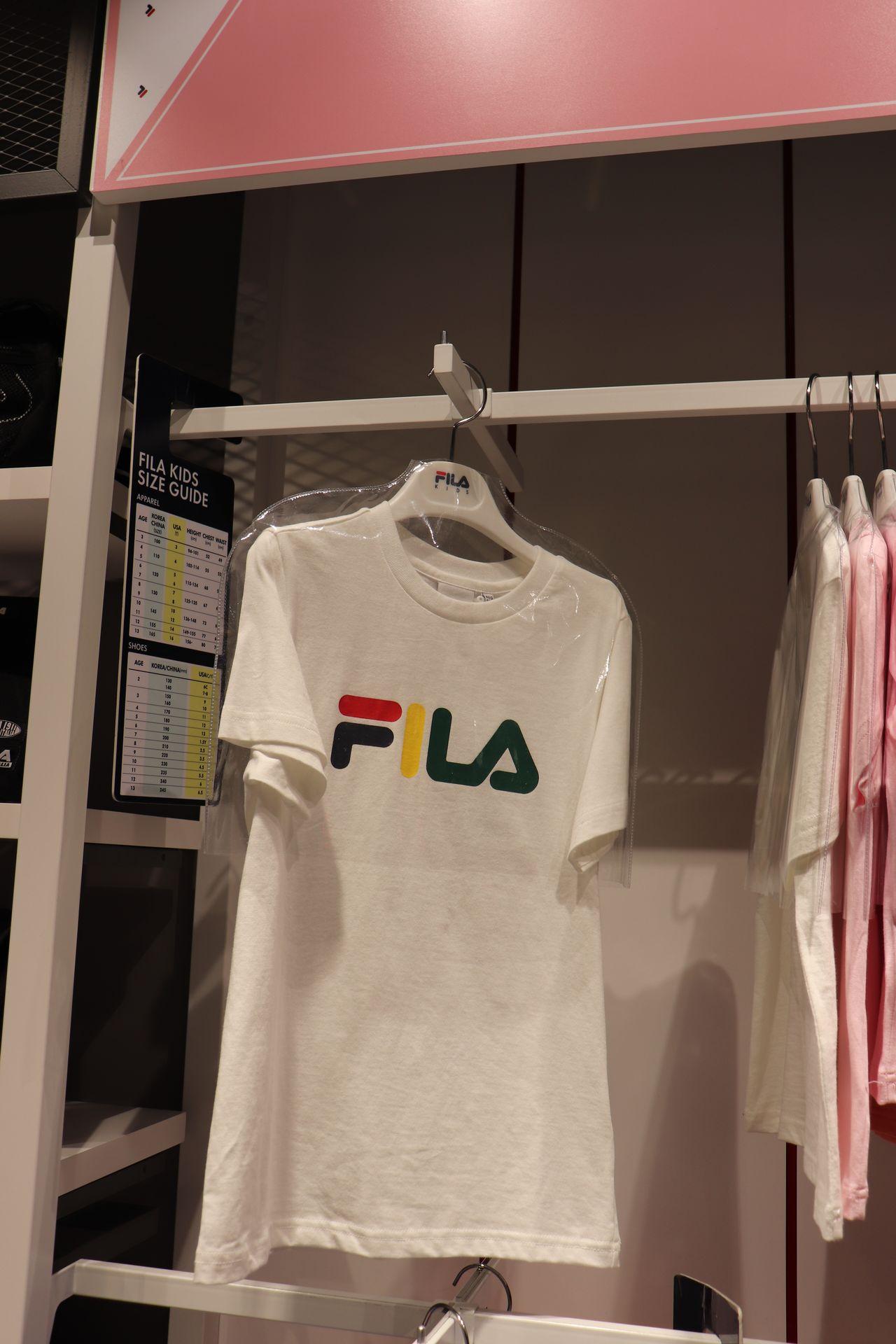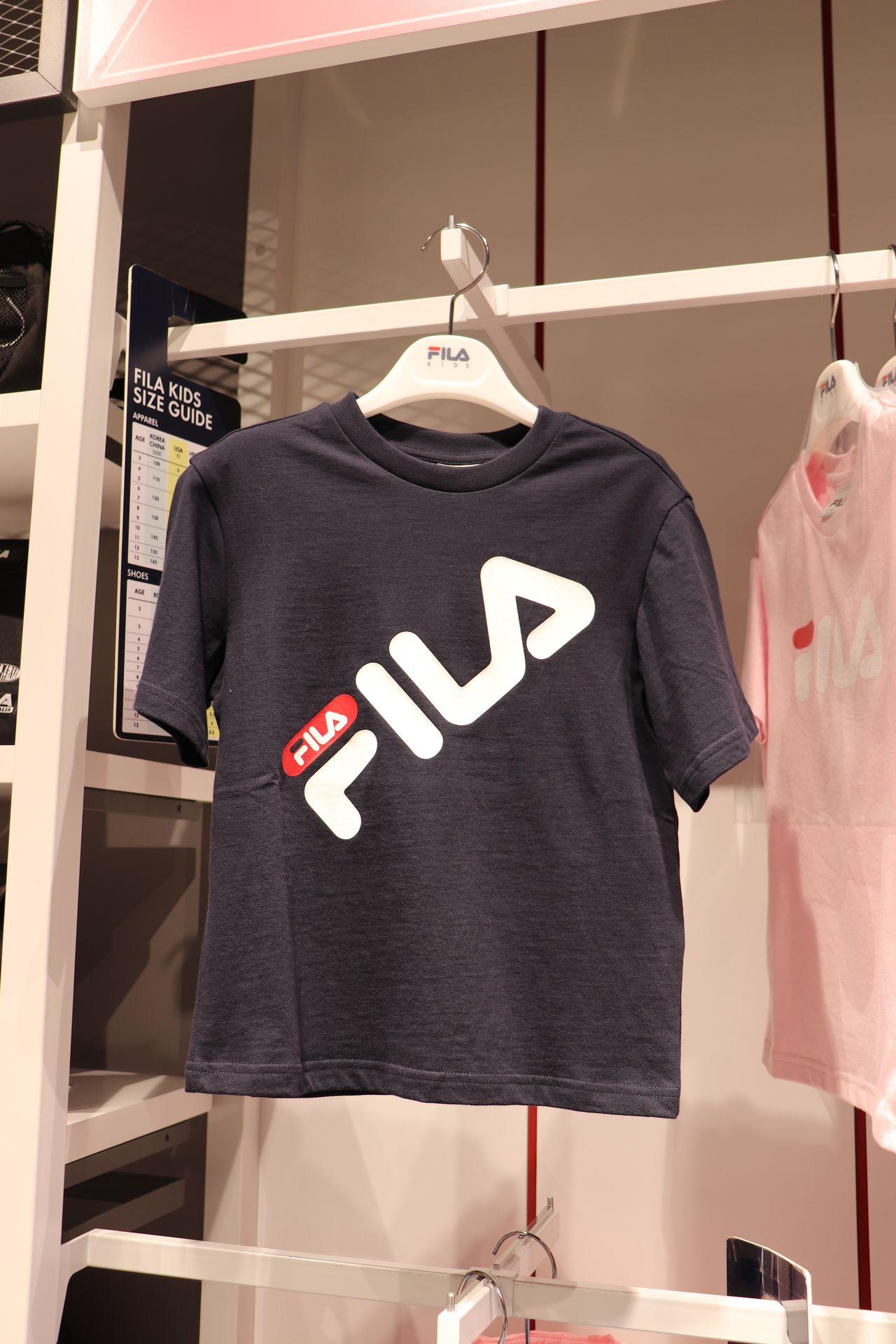 A variety of backpacks have been displayed on the second floor.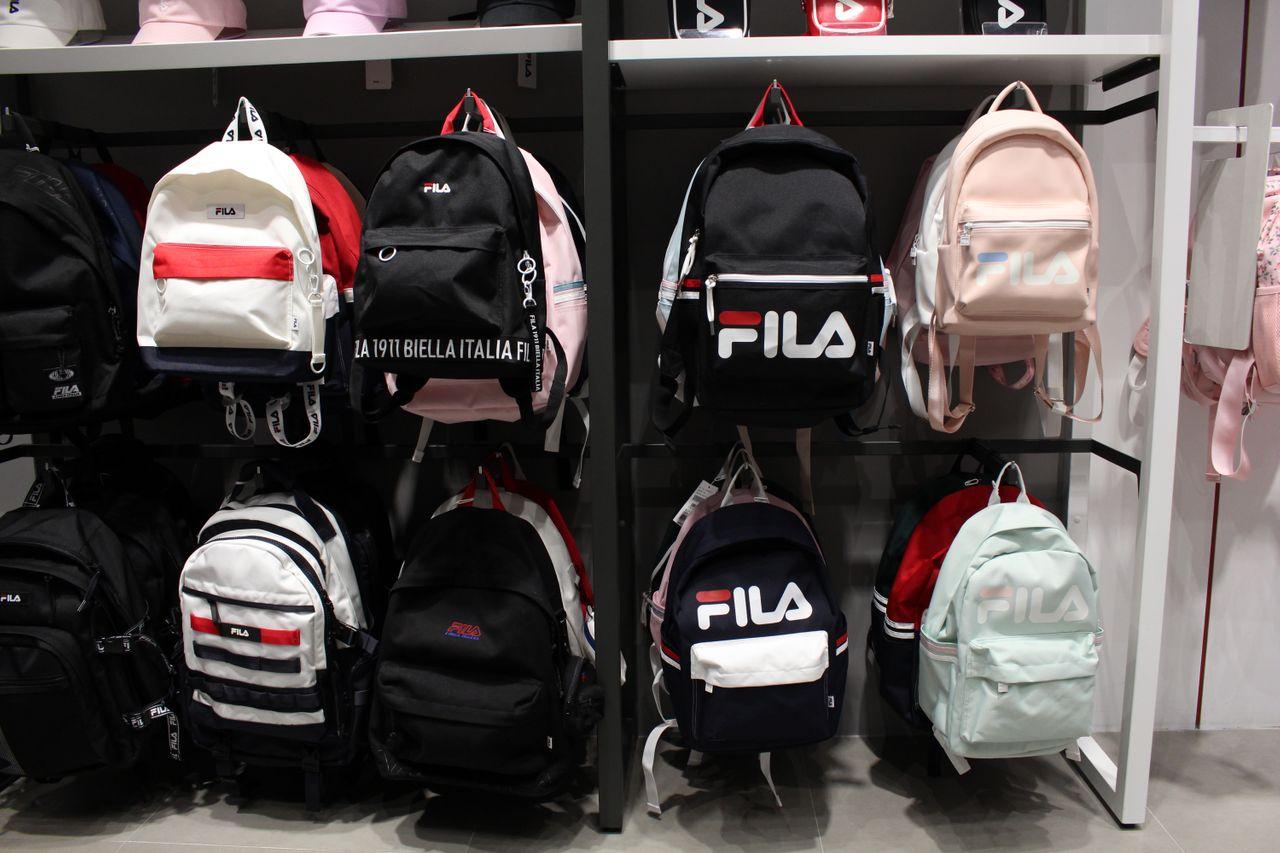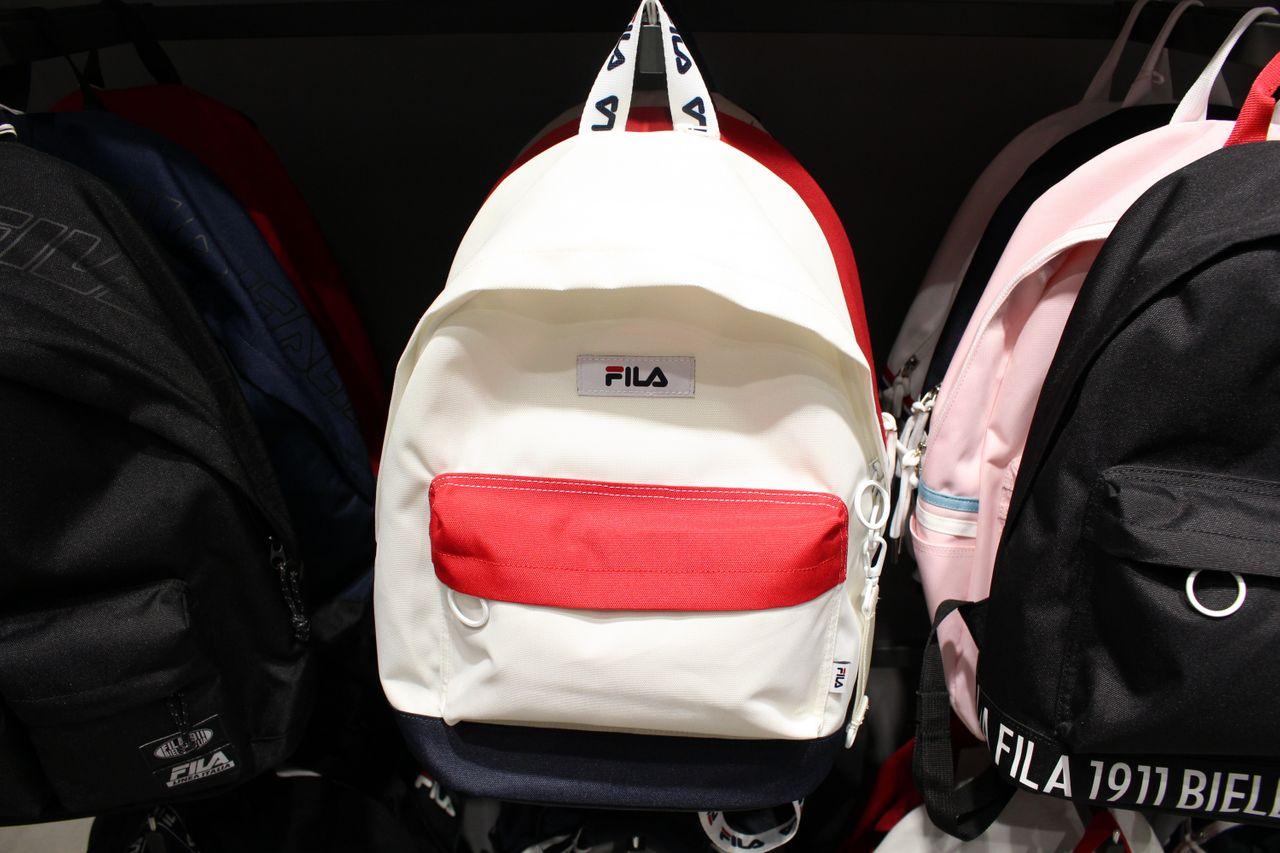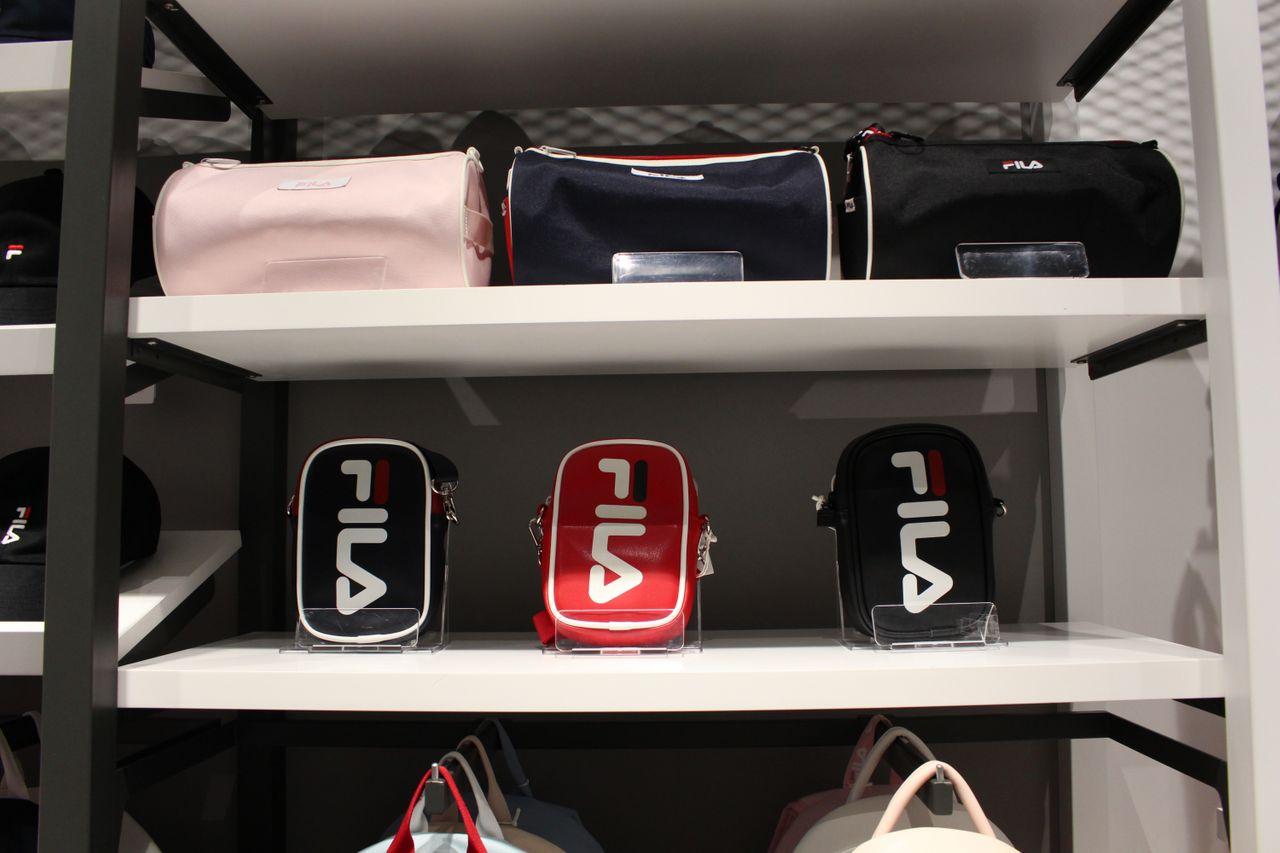 The inside of the Hongdae FILA store looks like this. The same variety of products as the Myeongdong store!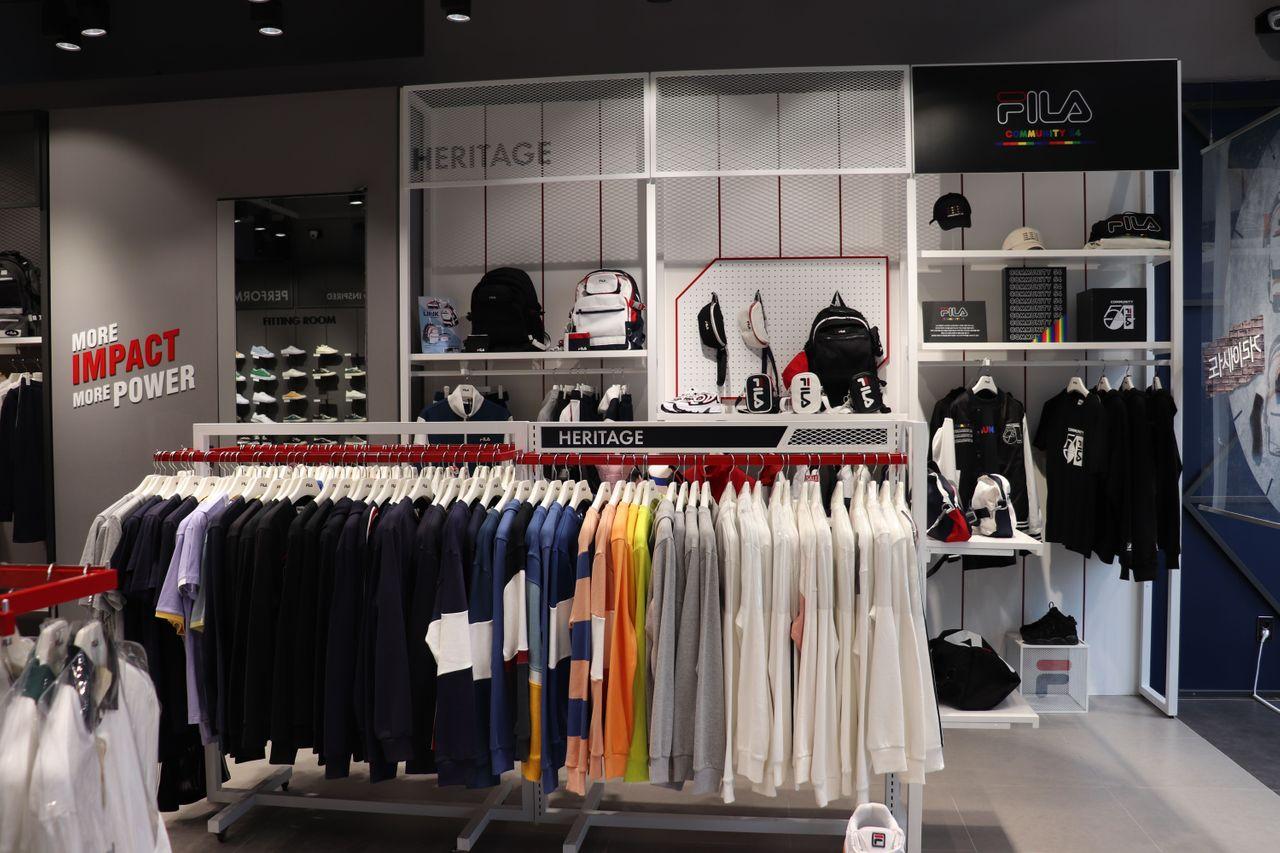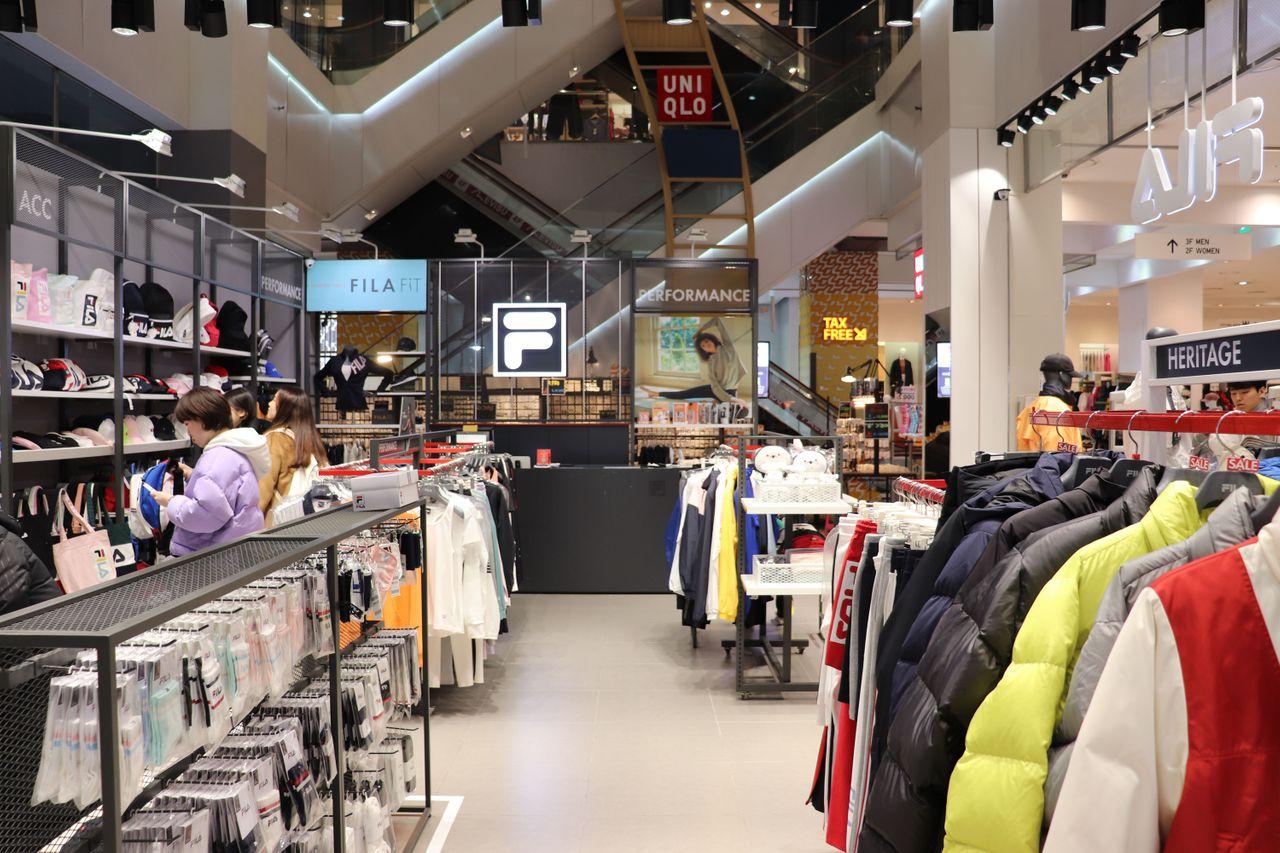 Here is a tip! Creatrip members will receive limited edition official stickers when they purchase something at FILA. I hope Creatrip members don't miss out on this opportunity~!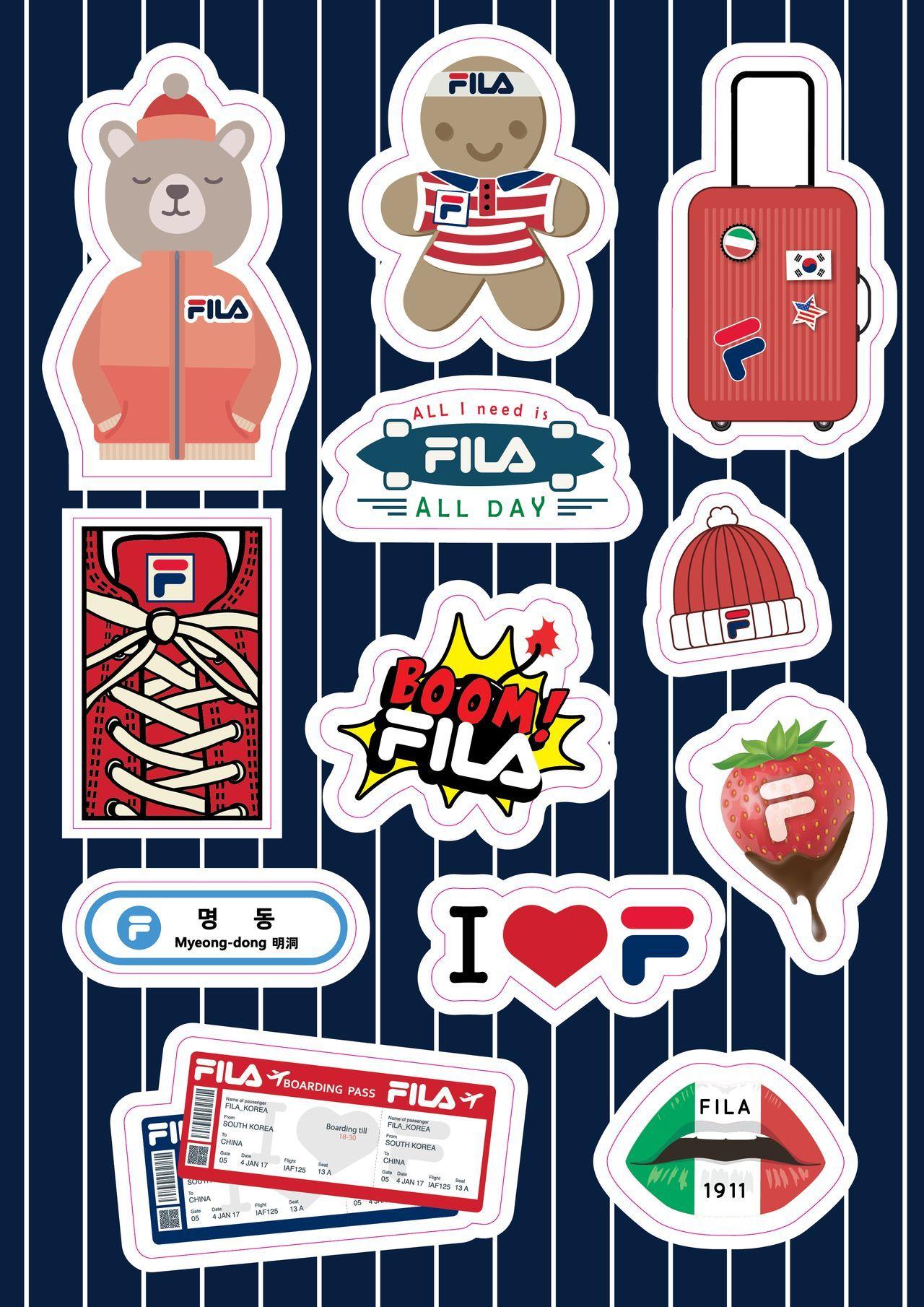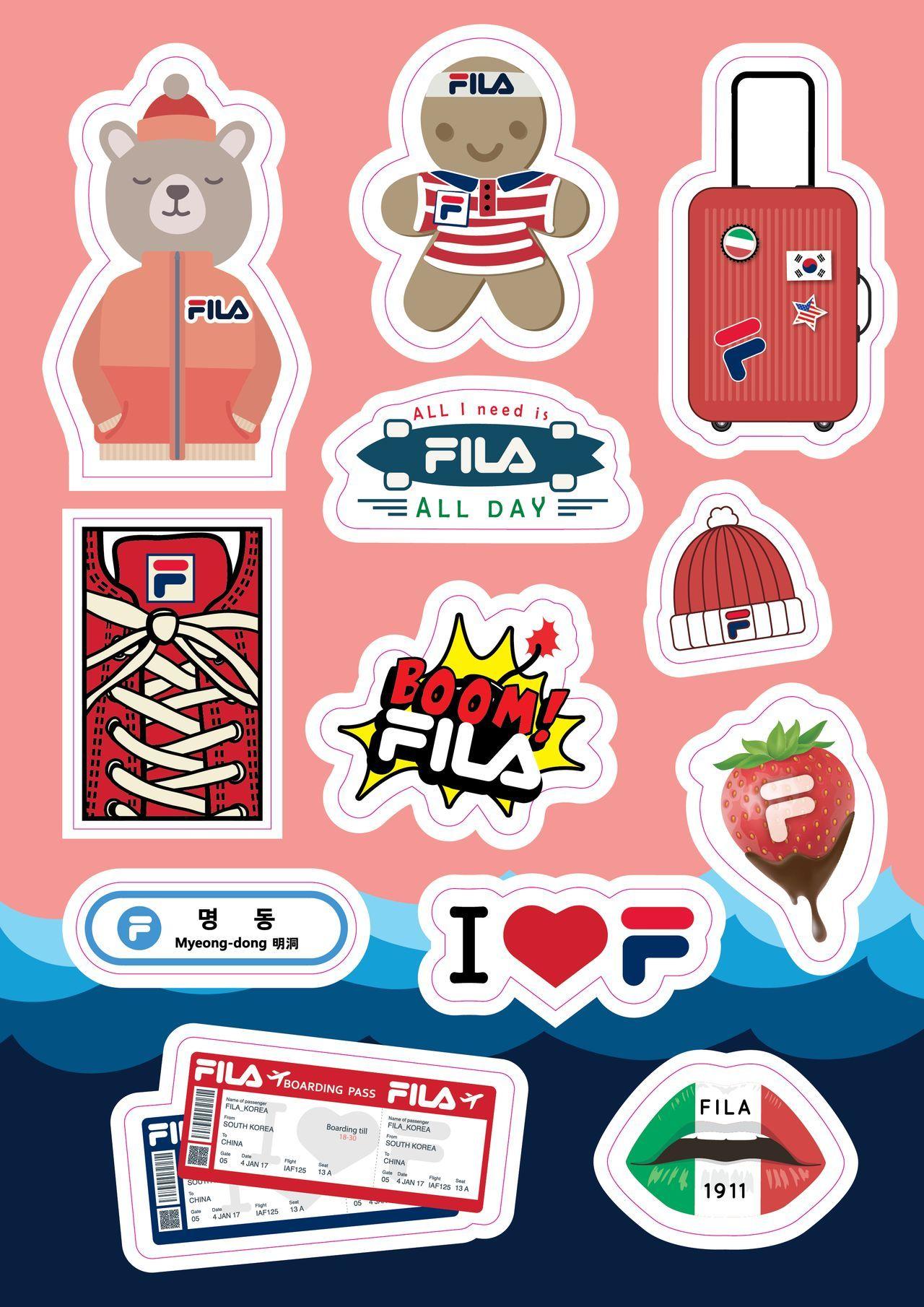 Hongdae Myeongdong Seoul FILA Location
FILA SEOUL STORE : 30-1, Myeongdong 8-gil, Jung-gu, Seoul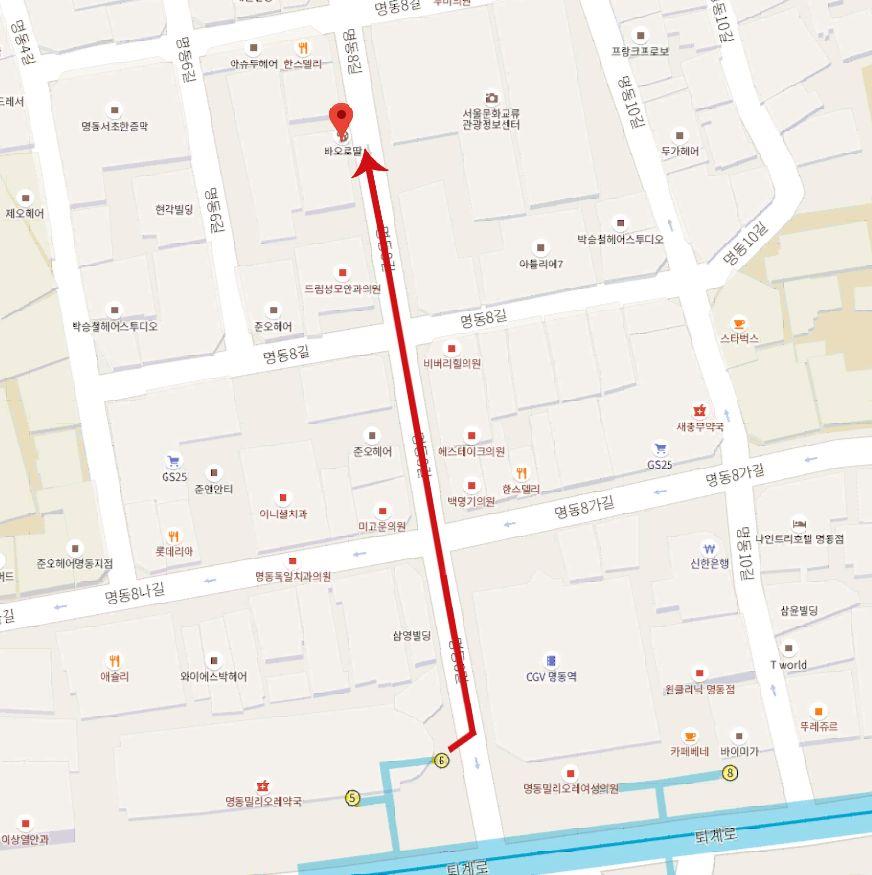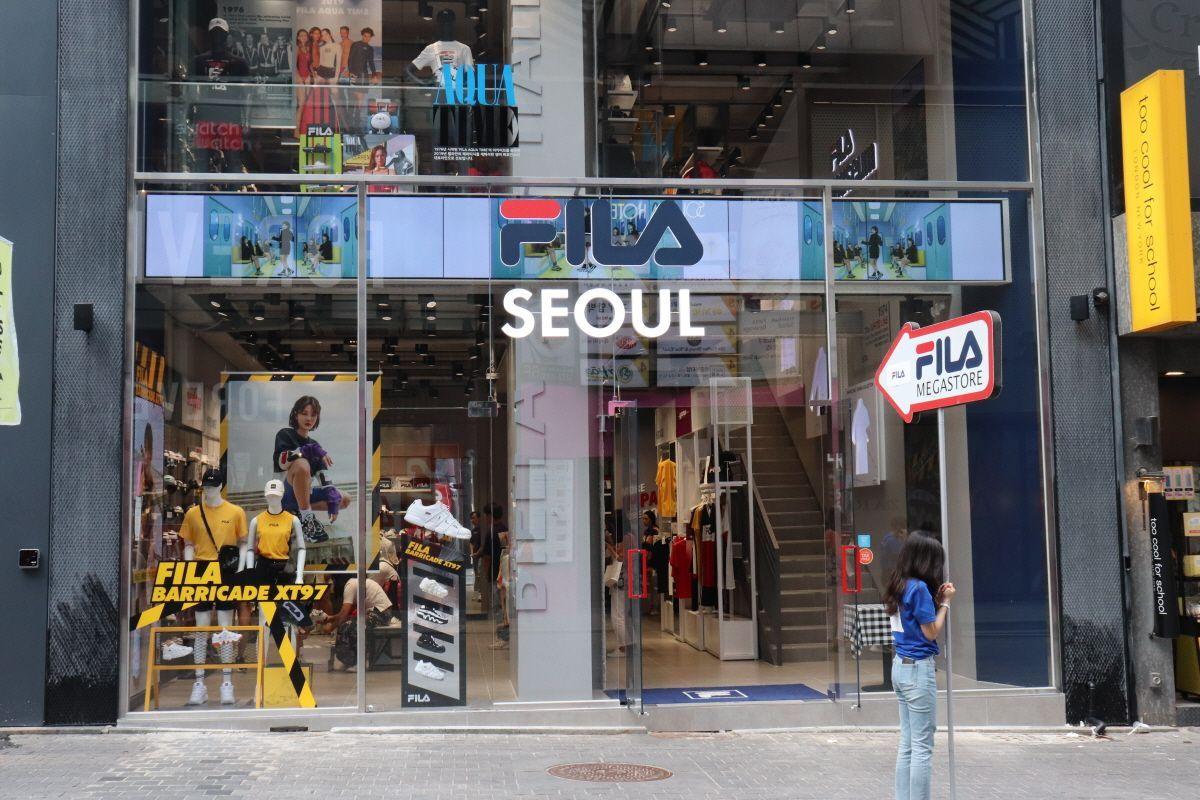 FILA HONGDAE STORE:YZ Park 1st Floor 176, Yanghwa-ro, Mapo-gu, Seoul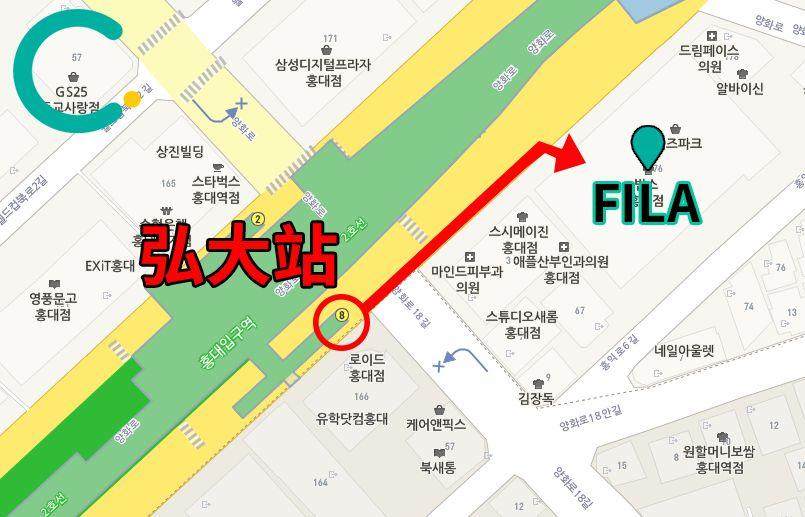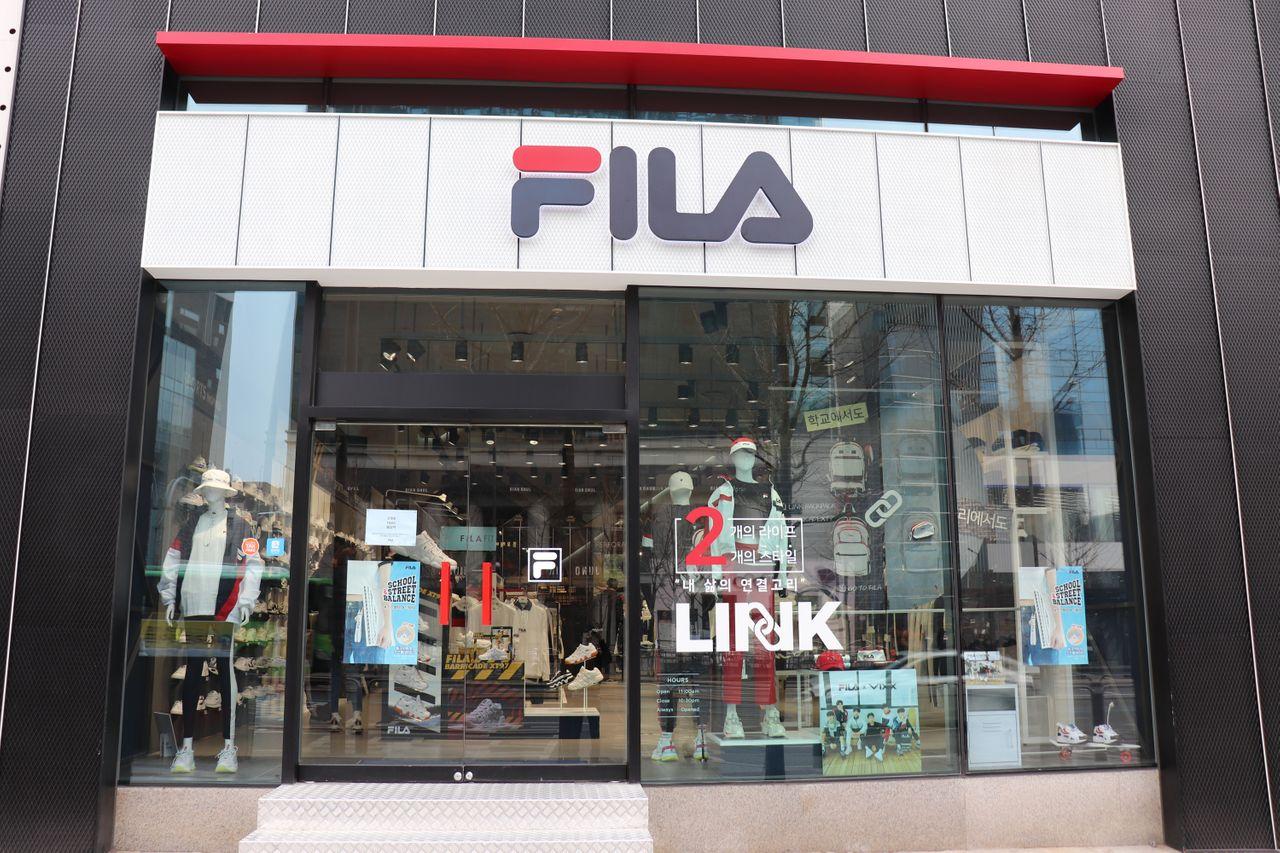 How to enjoy these benefits at Seoul Hongdae Myeongdong FILA stores?
Present Creatrip Member coupon as below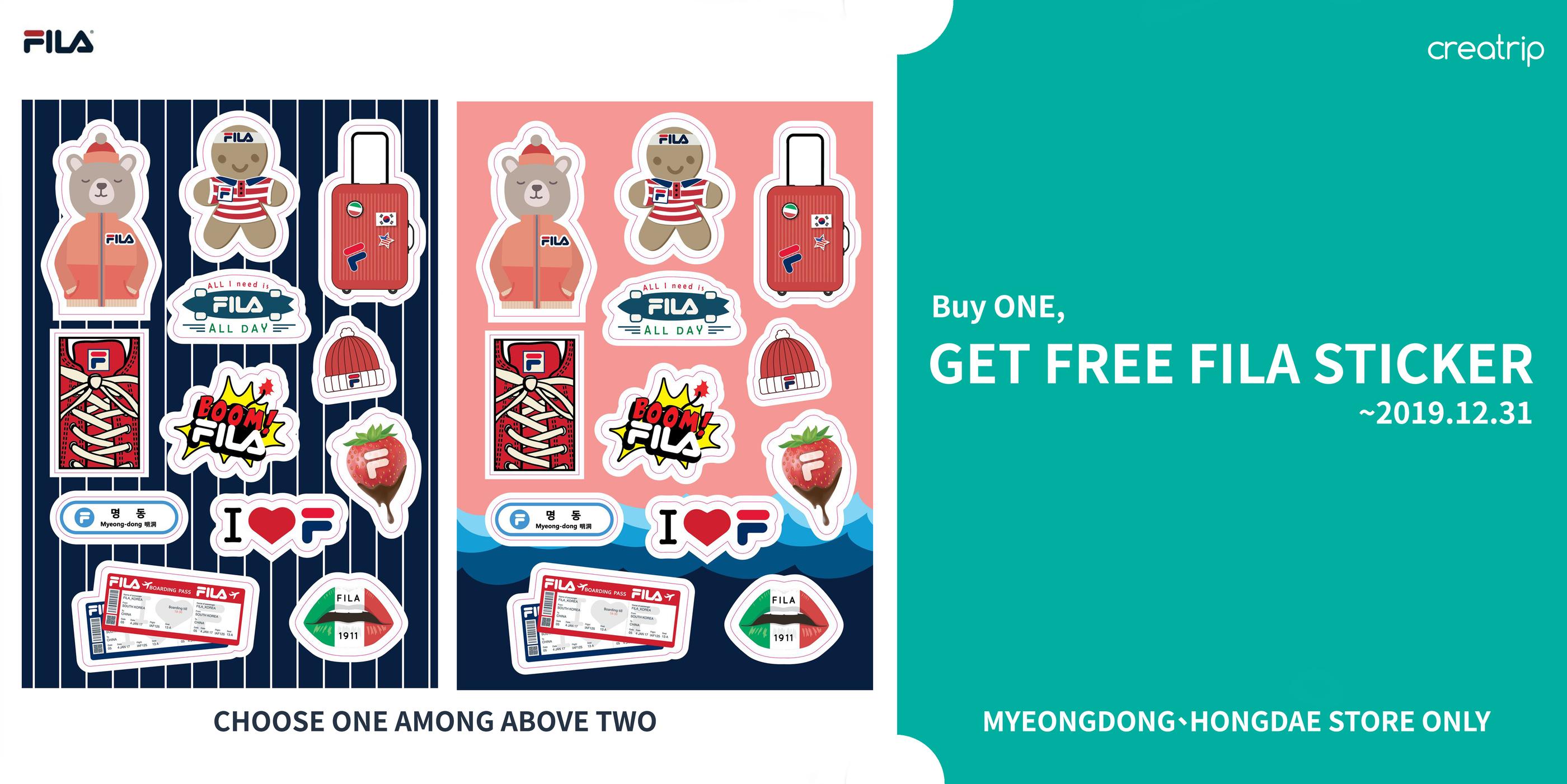 This was the introduction of the Seoul and Hongdae FILA stores. If you have any questions or inquries, please shoot us an email to help@creatrip.com
---