Cafe Guide | HAPJEONG
Eight Local Cafes In Hapjeong That Are Worth Checking Out!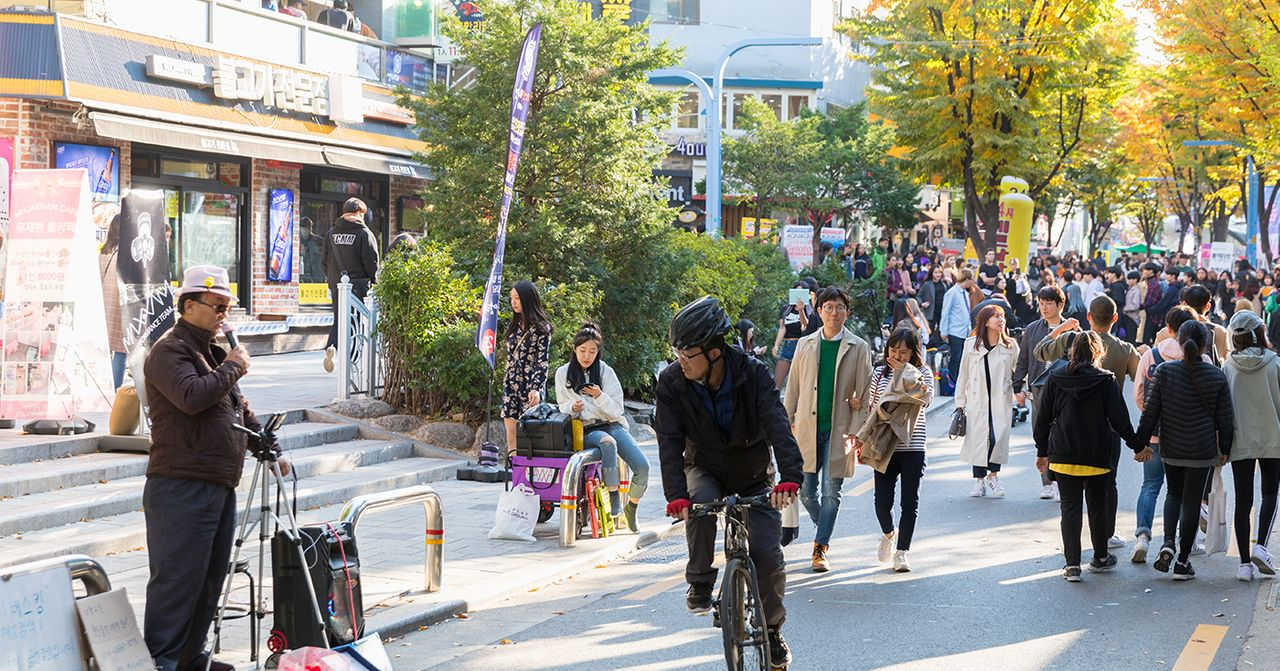 Looking for some hipster cafes where the locals visit? Hapjeong is located near Hongdae, so if you are looking for somewhere chill, trendy, and take Instagram-worthy pictures, Hapjeong is it!
In this article, we share with you a list of our selected cafes that are worth trying out.
---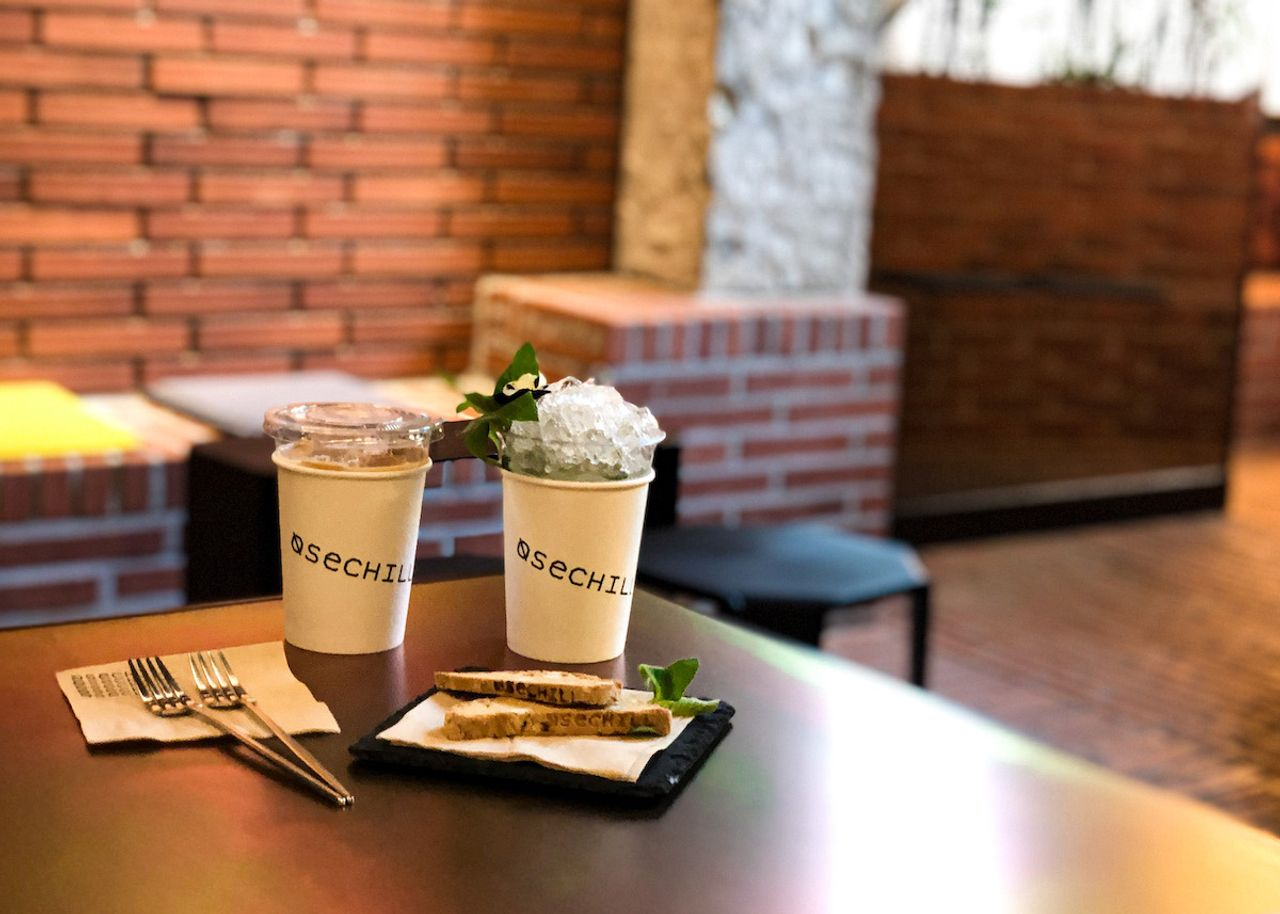 Osechill is the cafe that Minho from WINNER opened in March of 2020. Like the name Osechill (5 colors), you can observe all sorts of colors around the cafe! Also, as you can see from the pictures above, there are lots of plants and trees in the cafe, used as interior, which makes the cafe even more exceptional.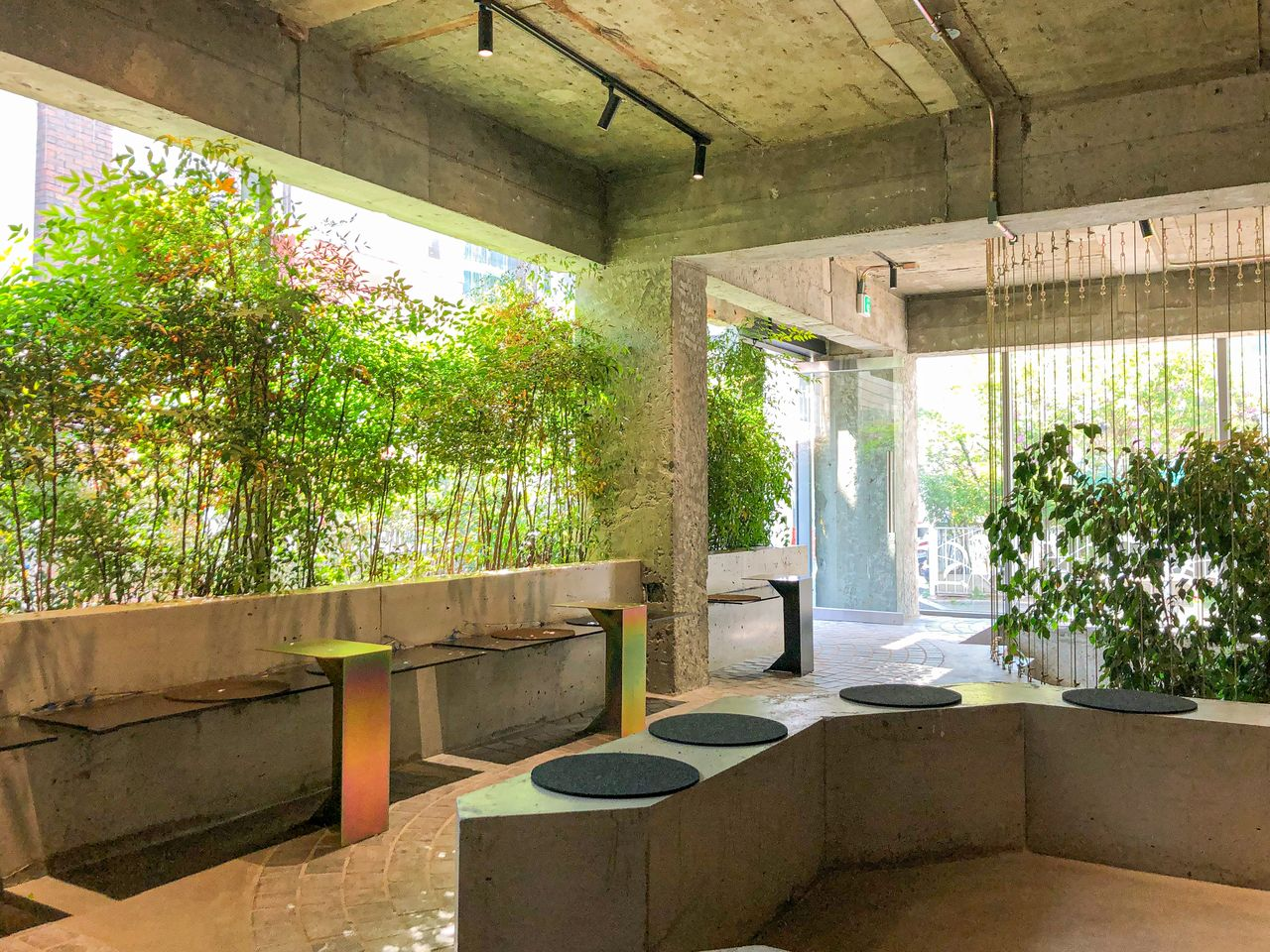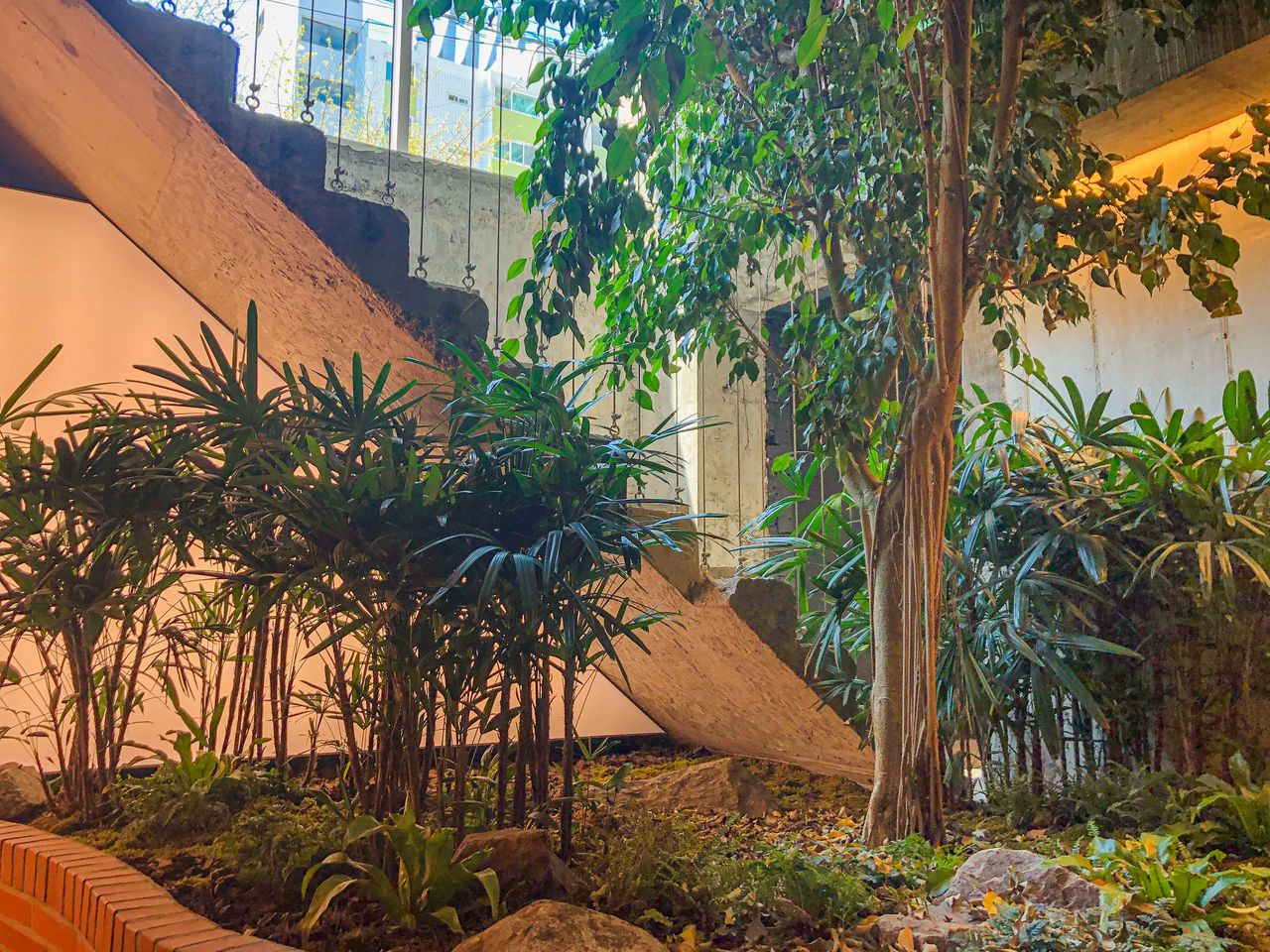 The two paintings below are the artwork by Minho! This is the famous photo spot for the visitors, so if you are visiting Osechill, this is a must!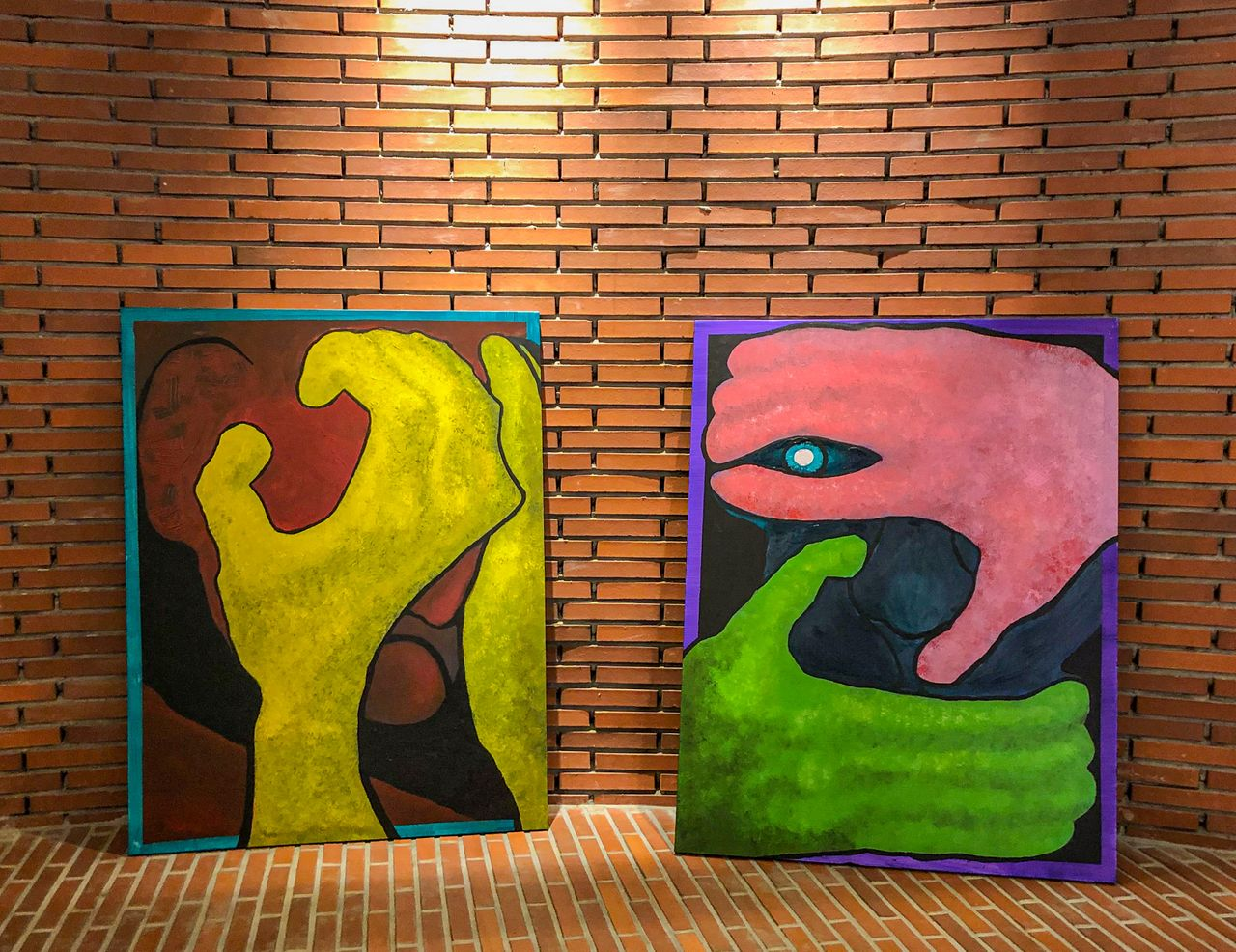 From numbers of desserts and drink menus, we have ordered black tea latte, mojito ade, and biscotti. Mojito ade's decoration was very unique and would be the perfect drink for summery days! Also, we have ordered biscotti as our dessert option!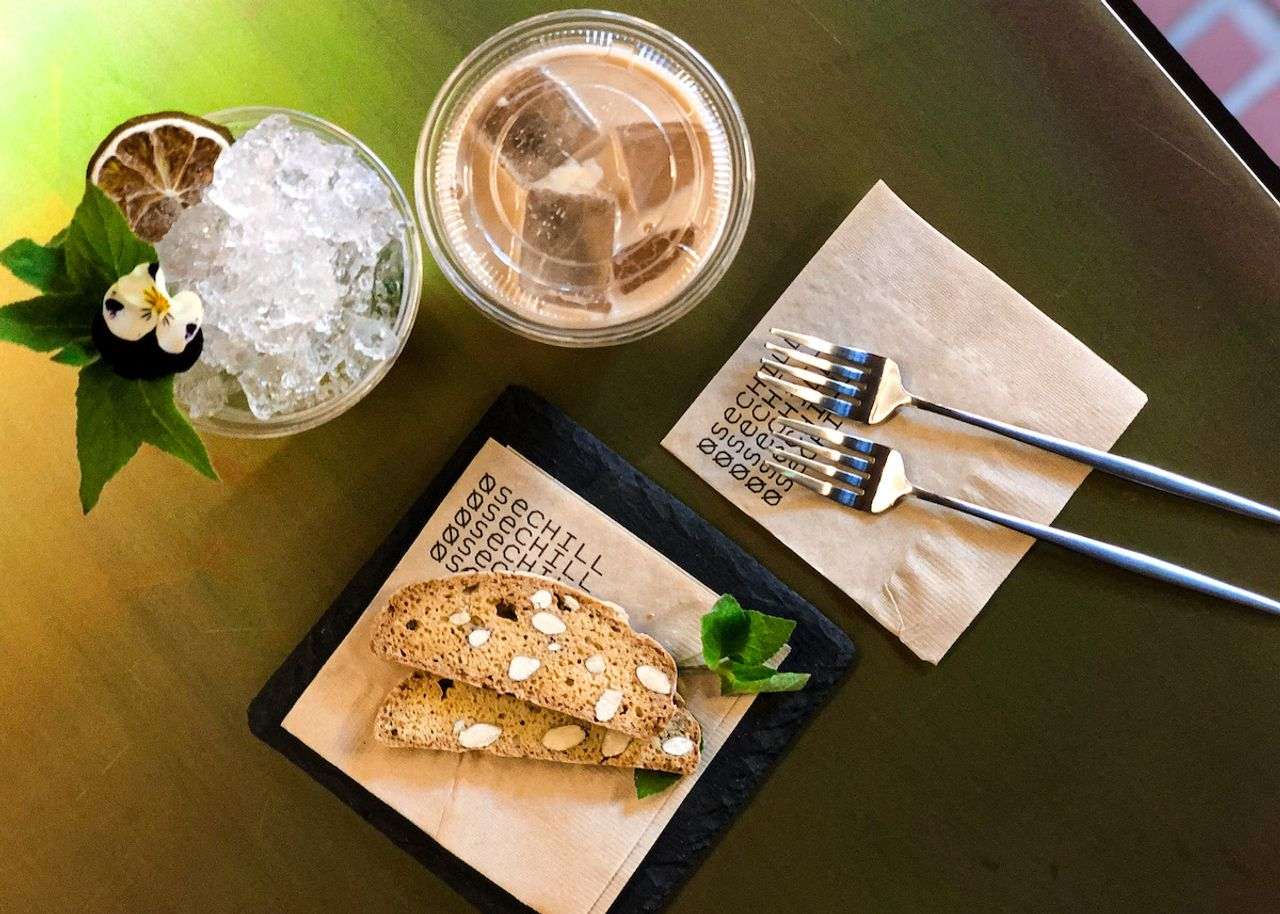 If you are a big fan of Mino or WINNER, this is a 'Must Stop by'! If you arent, it's still worth the time and energy for your visit for their hipster vibe and the quality beverages and desserts.

Address: 서울특별시 마포구 합정동 토정로 5길 17
Hours: Mon to Sun 10:00 - 22:00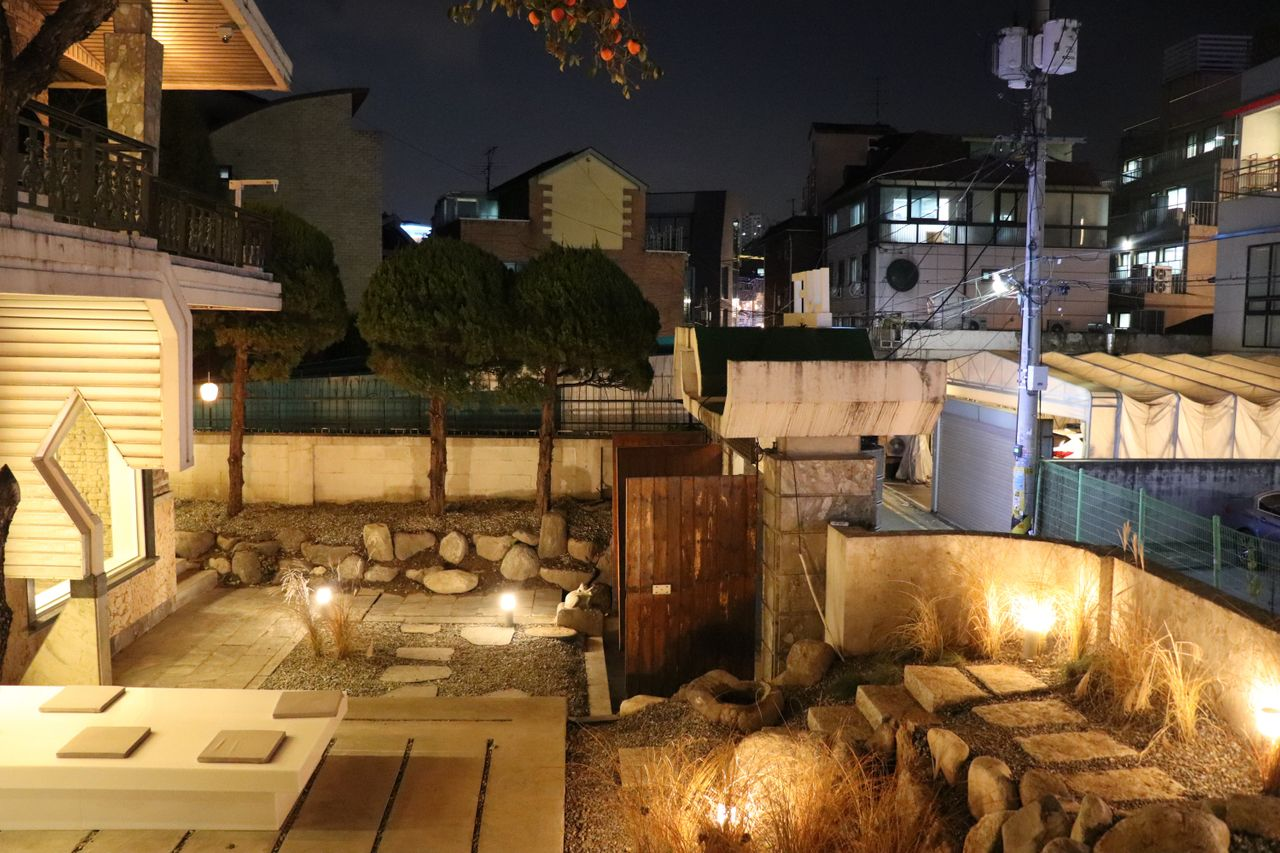 Luft Coffee is a charming cafe that has been renovated from an old detached house. The interior is very trendy with plants and unfinished concrete designs here and there.
The cafe is 3 story including the basement, so don't worry about the number of seatings!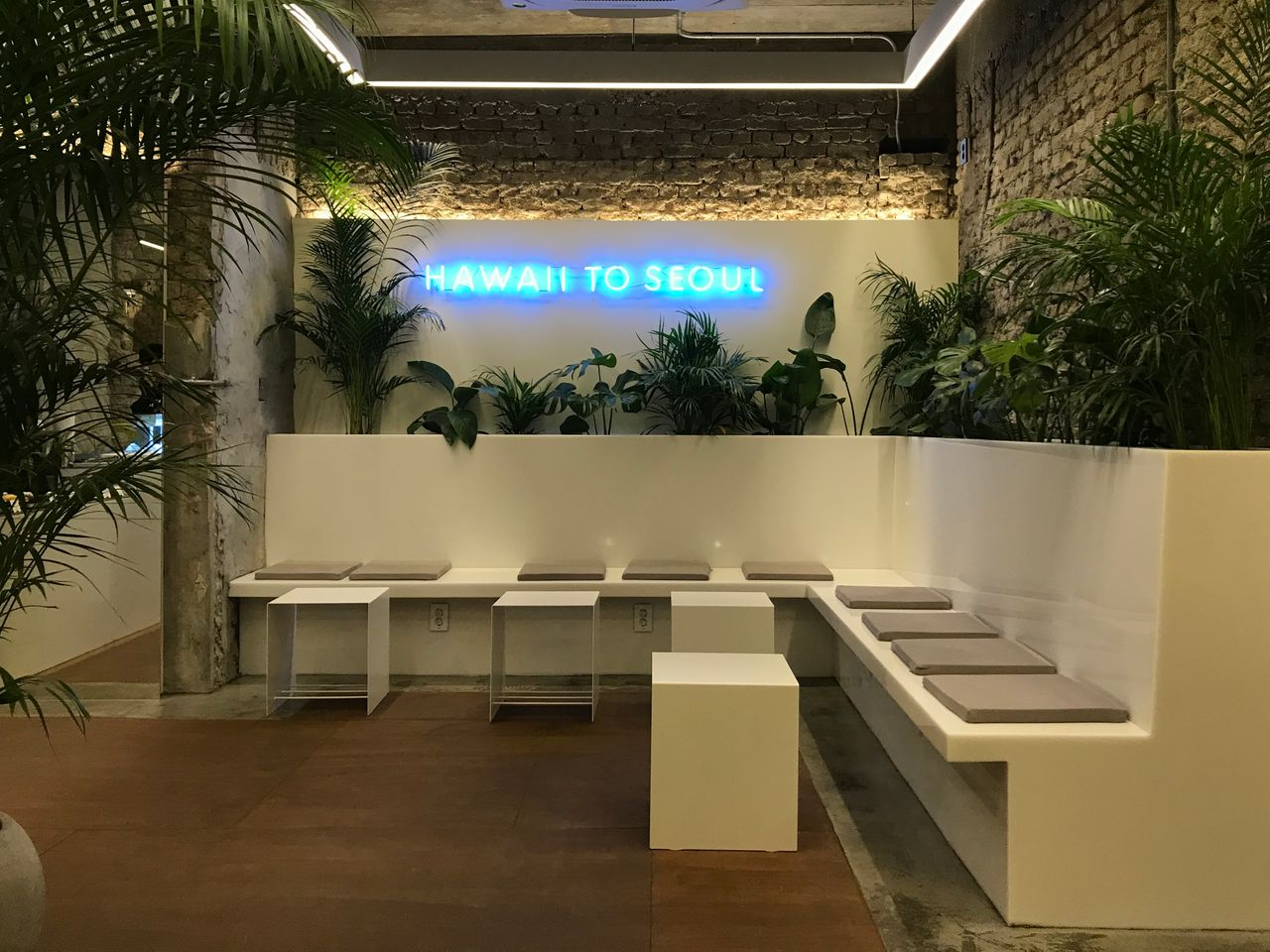 There are lots of drinks and dessert menus available here at LUFT Coffee! Some of the eye-catching features were bottled cold brew and matcha latte for you to bring back home and share with your family. Sharing is caring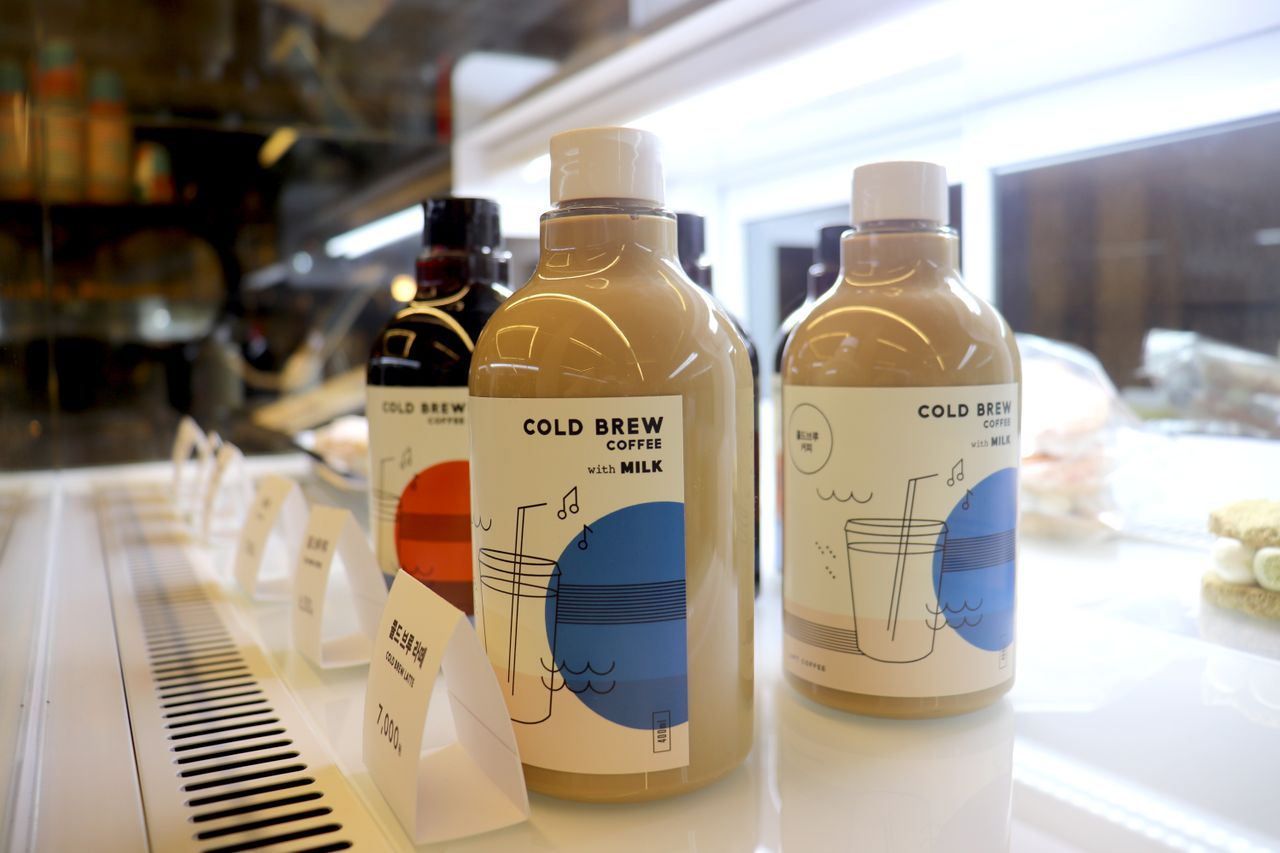 When you order the coffee, there will be three choices of beans that you can pick from based on your taste. I have picked 'Artist Proof' beans, which has the taste of floral, tropical aroma with a hint of chocolate at the end. On the side of the coffee, I have ordered the matcha latte, a piece of MontBlanc Pound and Lemon Weekend!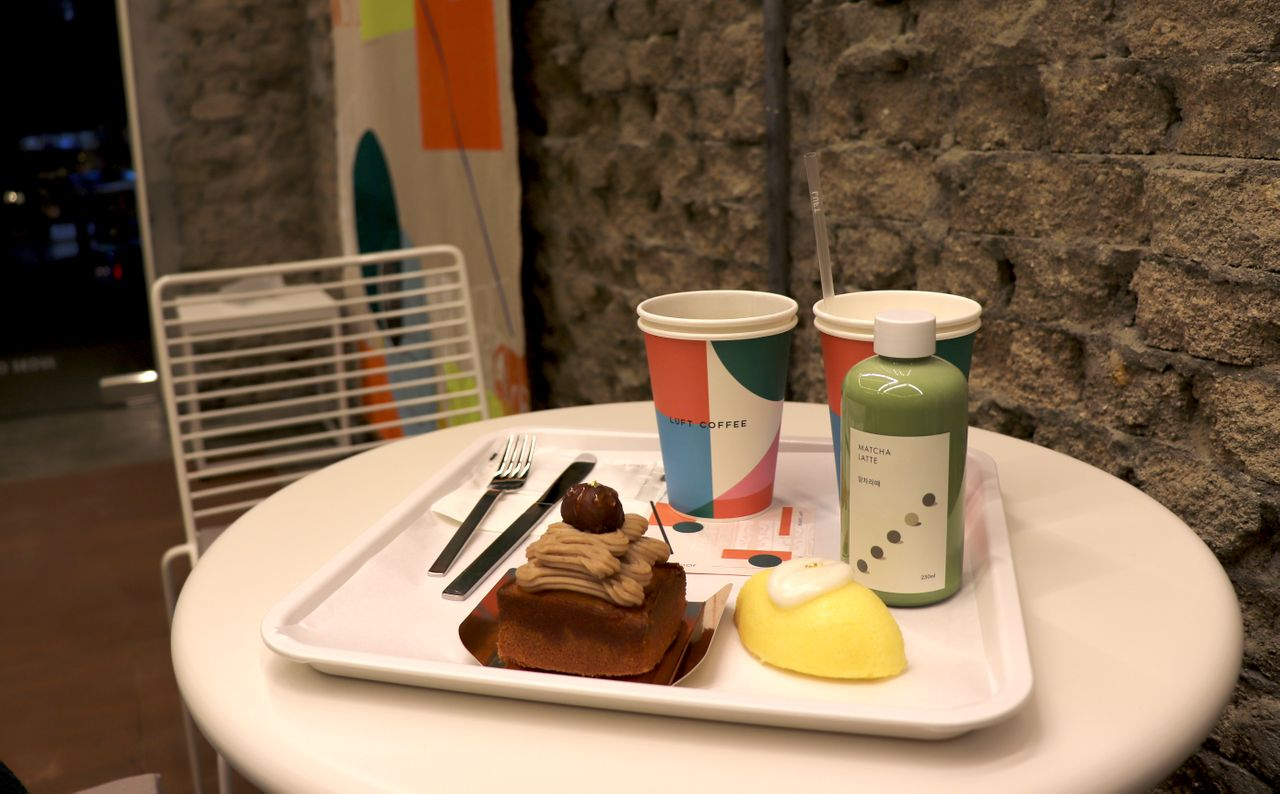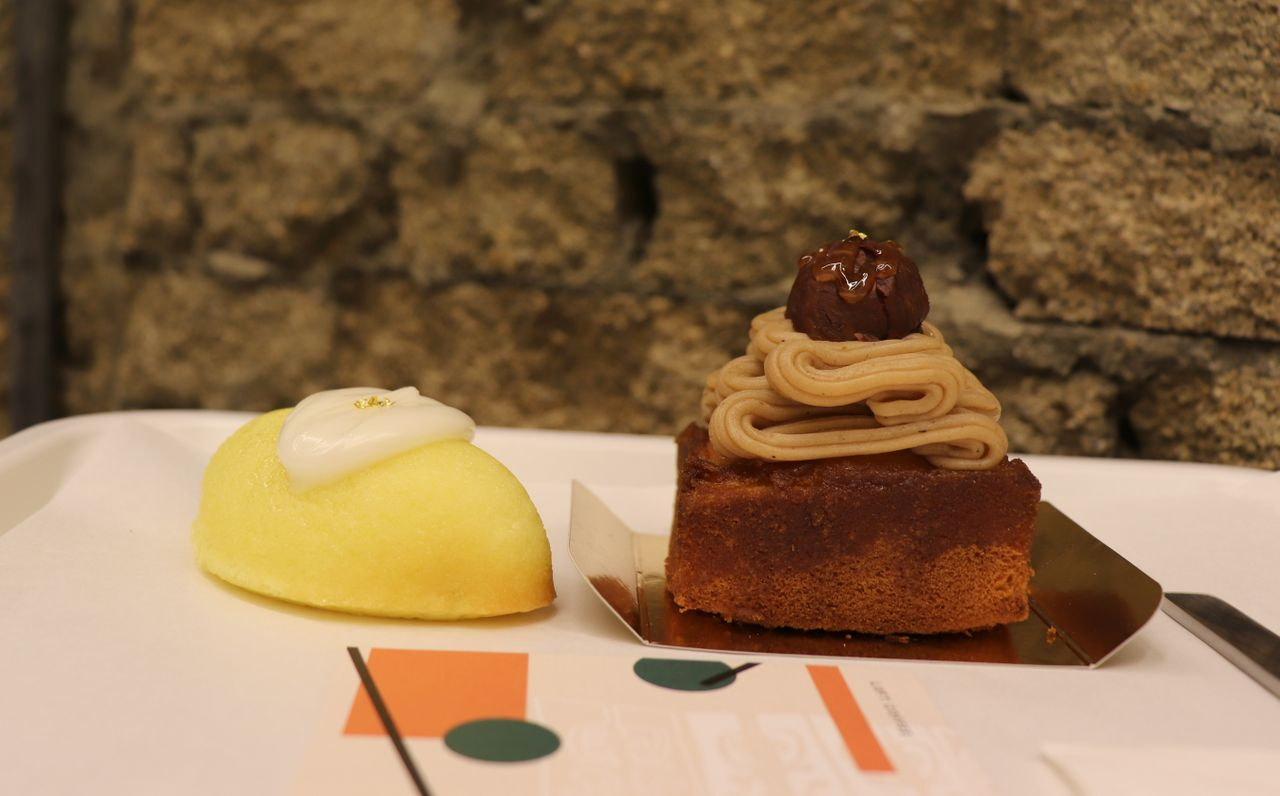 LUFT Coffee offers a high quality of coffee and desserts for a reasonable price. The various styles of interior design elements such as trendy neon lights, nostalgic wooden house, and contemporary arts, were used and makes a unique atmosphere. Don't forget to check out membership benefits and a more detailed review of LUFT Coffee at Creatrip.

Address: 서울특별시 마포구 양화로 8길 32-10
Hours: Everyday 11:00 - 23:00
Offer: Creatrip member get a 10% discount on all menus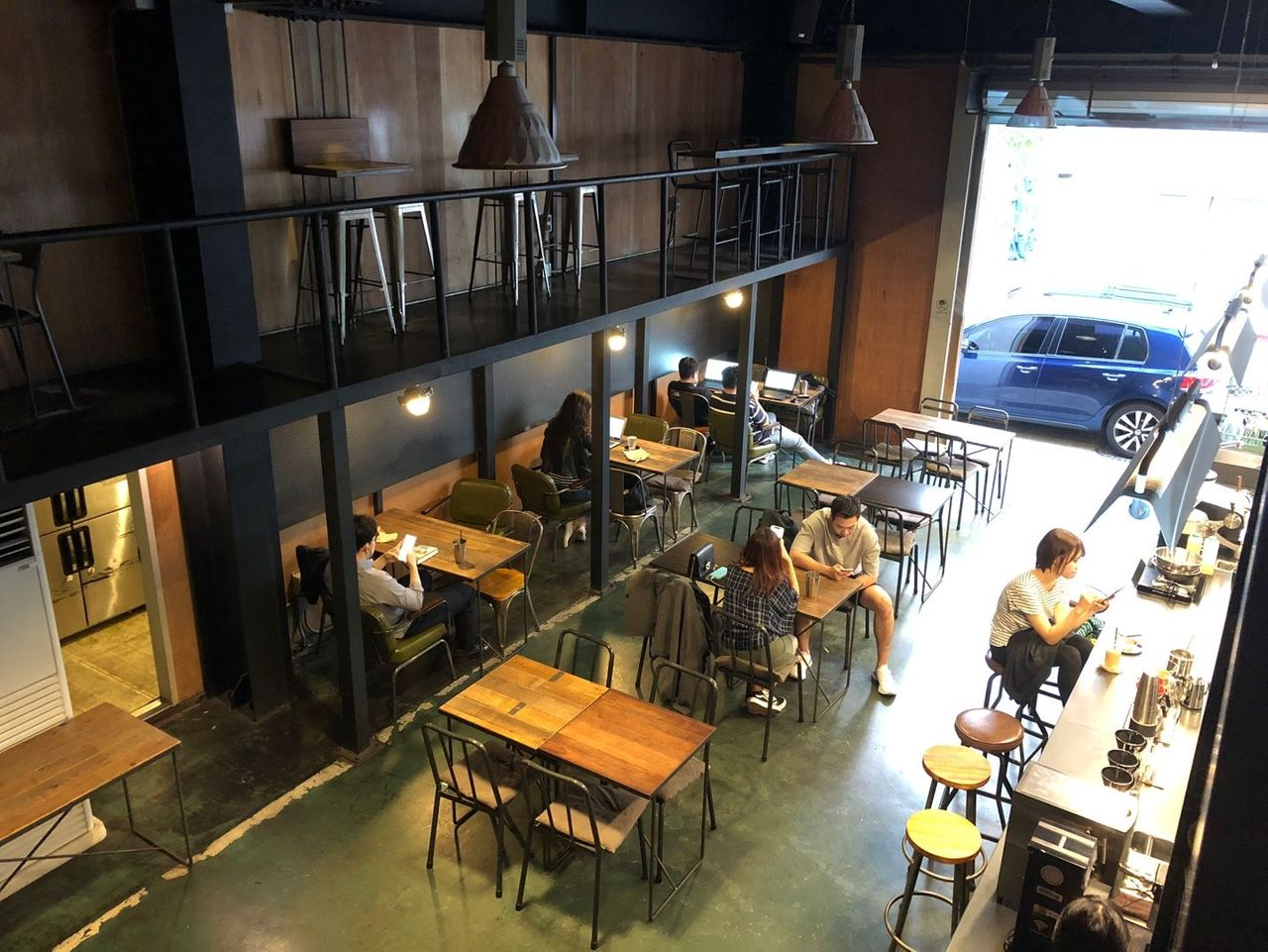 Bean Brothers is a Korean coffee brand that lots of coffee lovers go for! The convenient location, spacious area, and their quality beverages attract the customers to visit every day.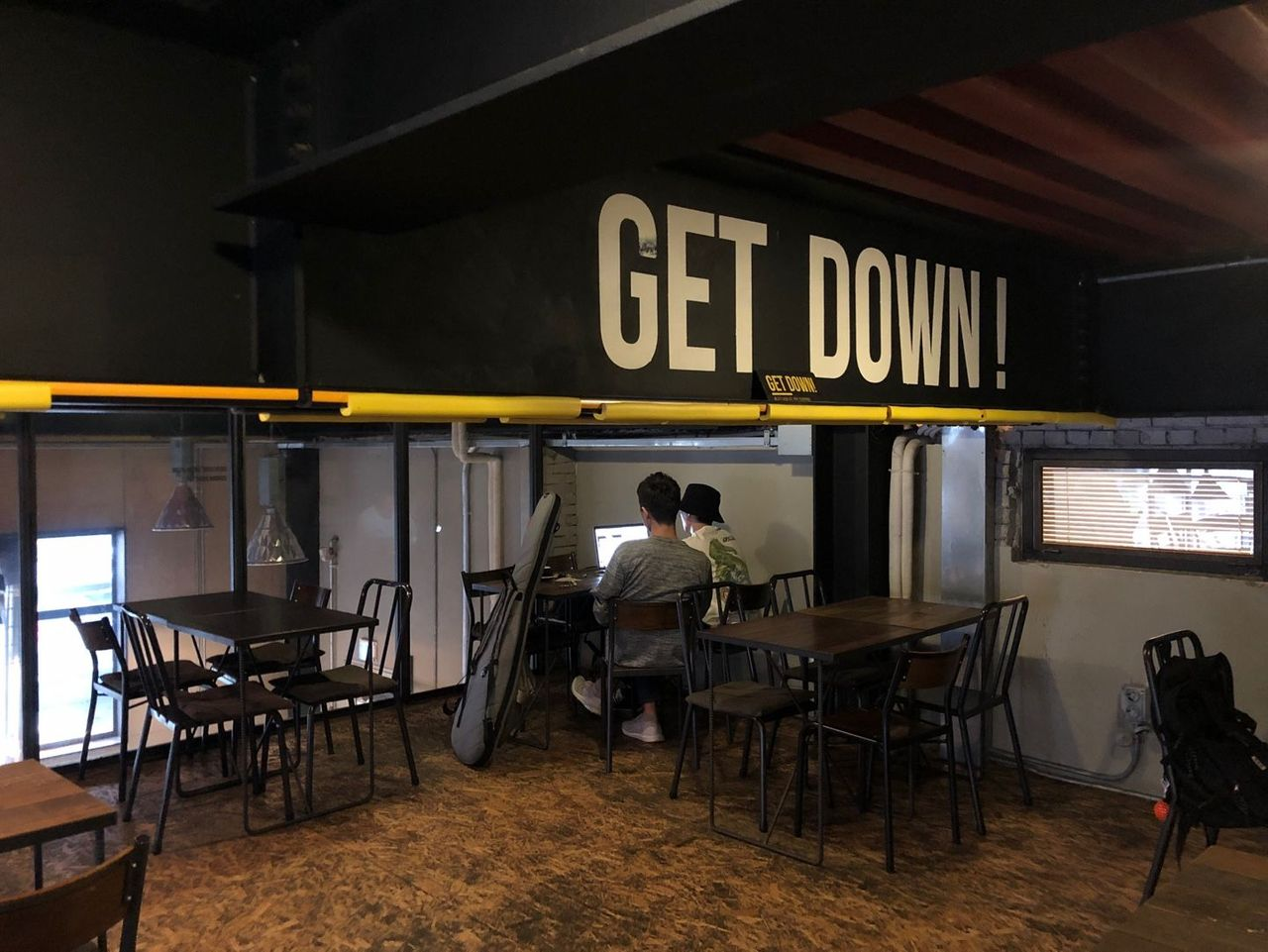 From Bean Brothers, you have choices of four coffee bean flavor. They have two coffee beans that are always available, and the other two changes every month after baristas developing the new taste. Isn't this cool?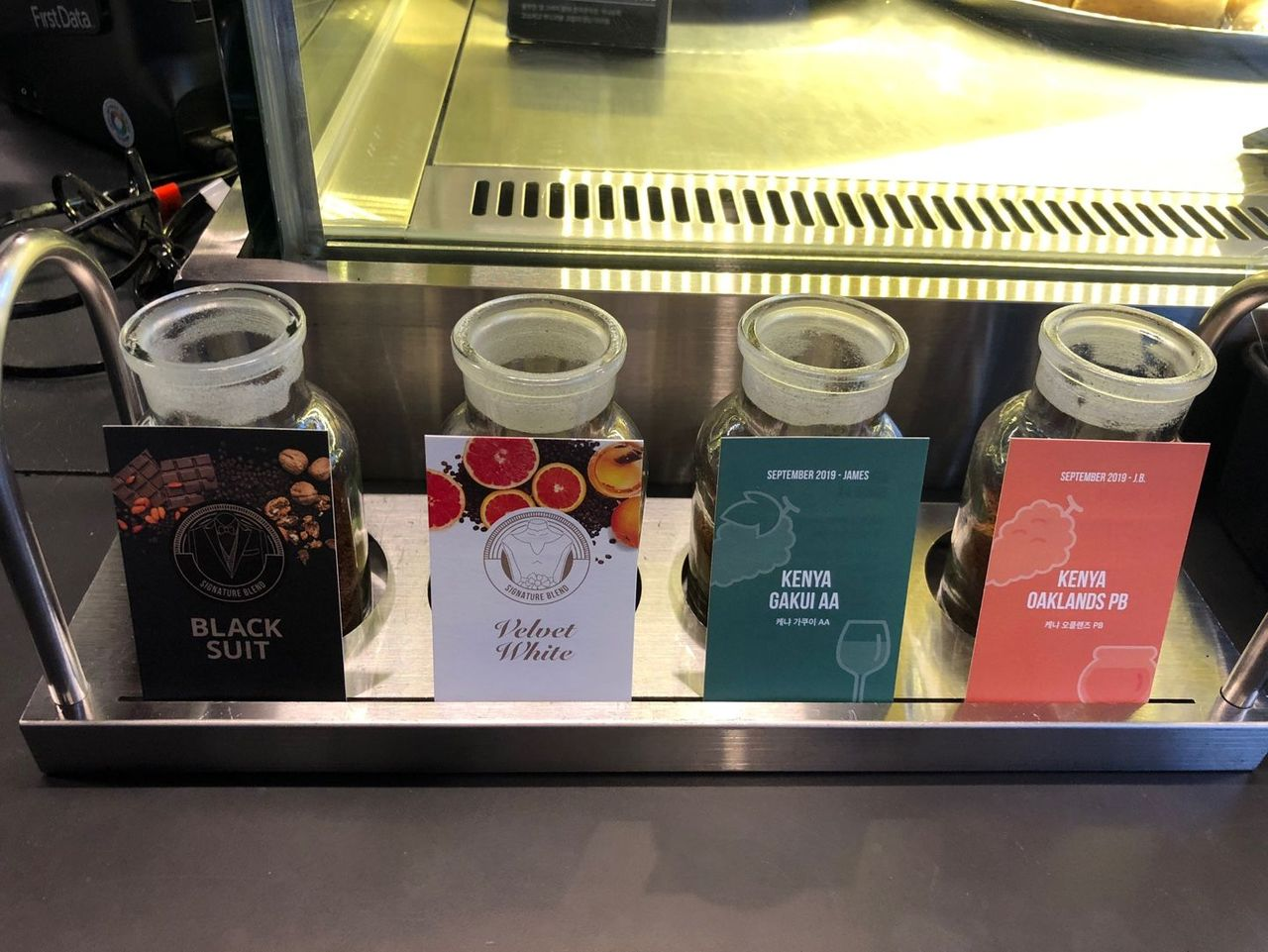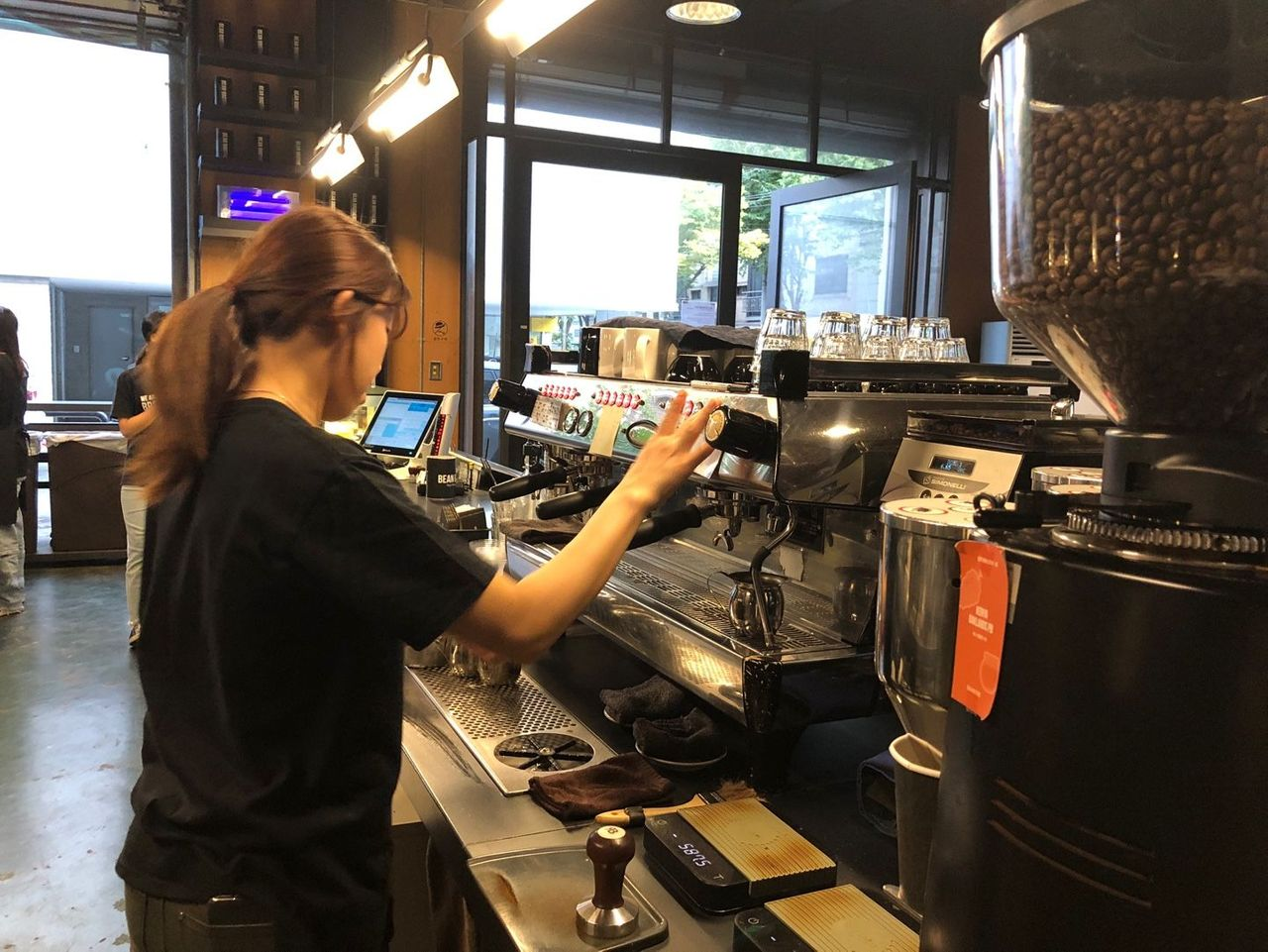 Since I am a big fan of cheesecake, I have ordered the original famous cheesecake and vanilla latte to enjoy!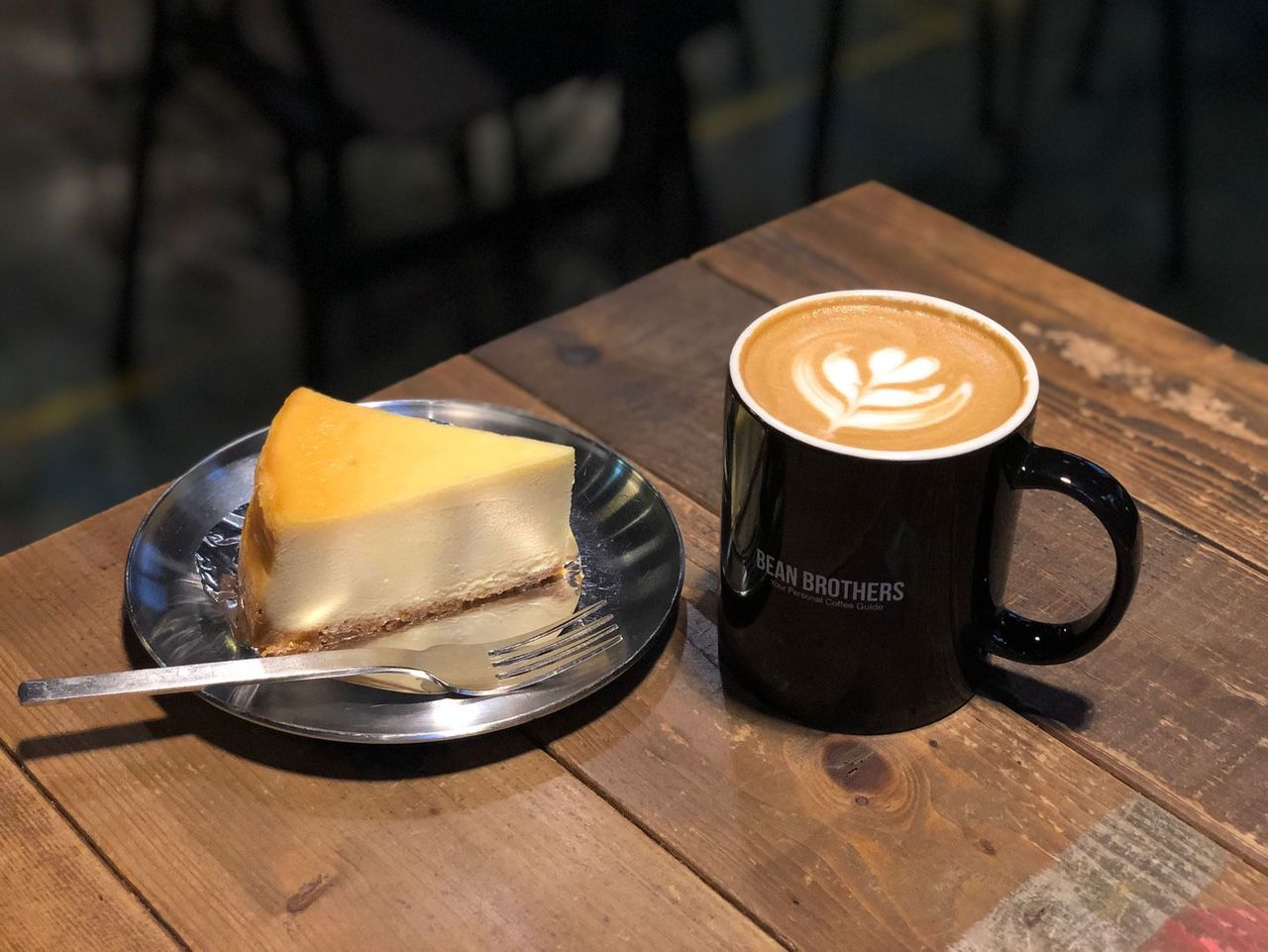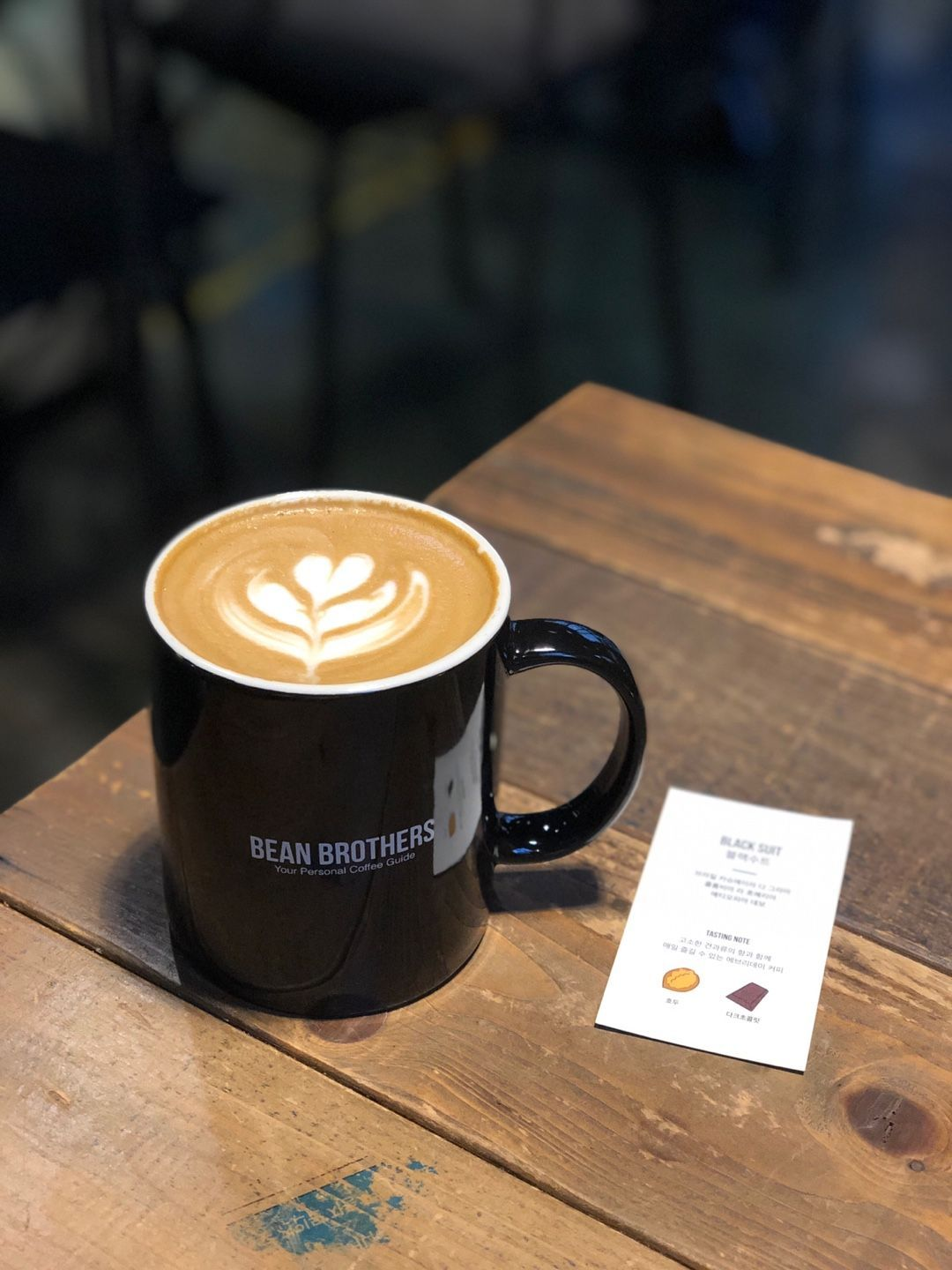 I highly suggest Bean Brothers to anyone who is passionate and would like to try different tastes of coffee. Also, if you are planning on getting some work done during the day or the weekend, Bean Brothers will be the best choice for you, since it is also well-known as a study cafe in Hapjeong area. Also, remember to check out membership benefits and a more detailed review of Bean Brothers at Creatrip.

Address: 서울특별시 마포구 토정로 35-1
Hours: Everyday 11:00 - 22:30
Offer: Creatrip member get a 10% discount on all menus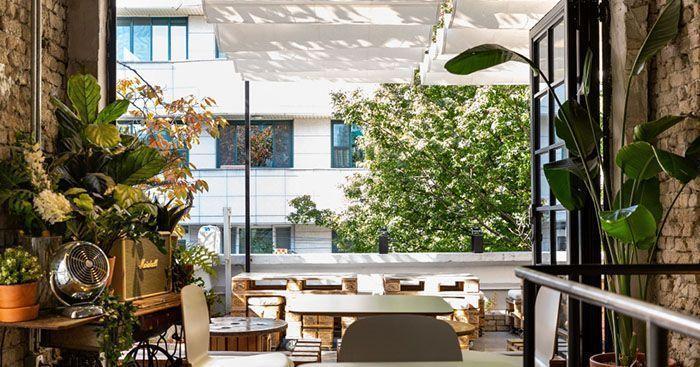 As you might have guessed from the name, this cafe is filled with beautiful plants. They have decorated this place with hardwood furniture and green plants, which presents a great harmony of soft colors - a perfect place for photos and selfies for Instagram.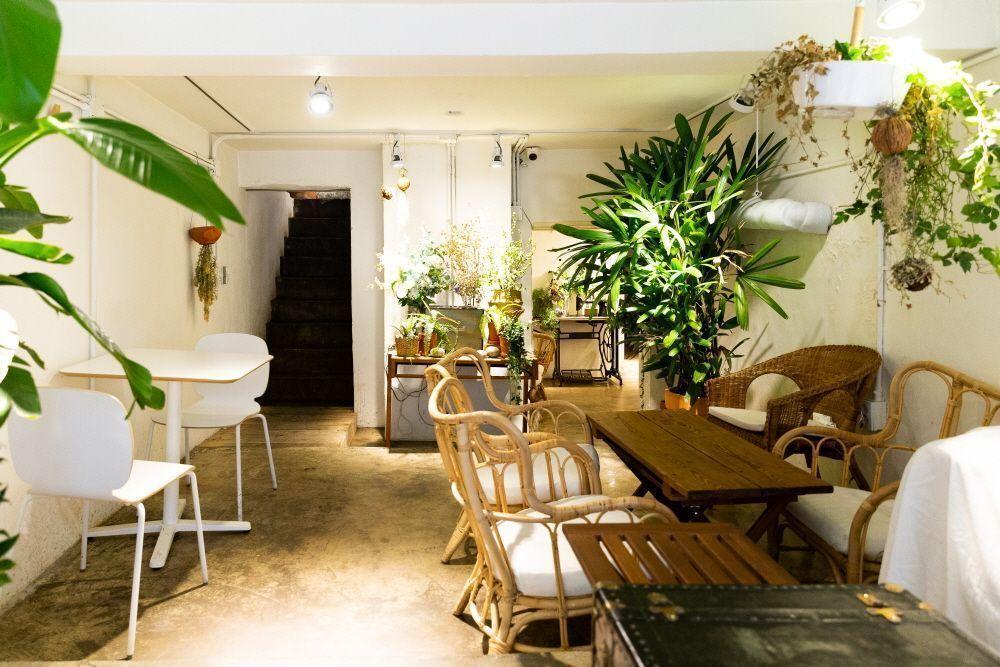 Urban Plants give you the feeling that you are in a botanical garden. Take a short break from the city at this trendy and nature-friendly cafe! They are well-known for their delicious brunch menu including omelets, sandwiches, and salads.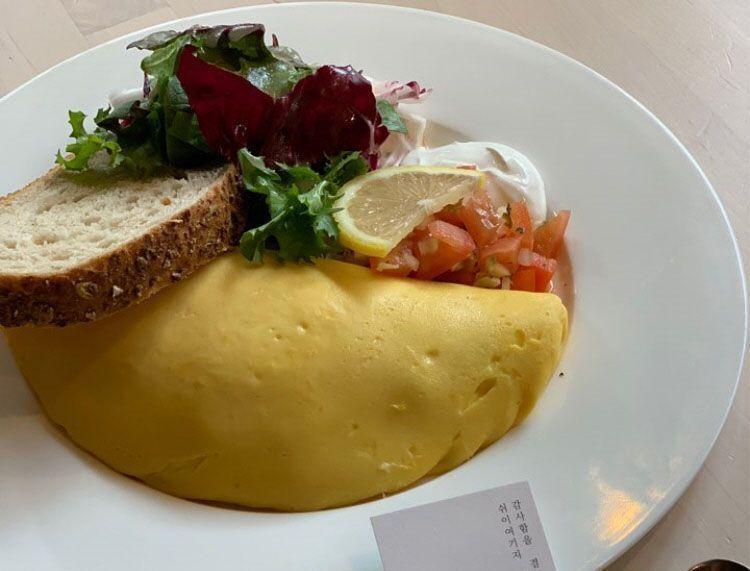 The spinach omelet, urban omelet, and sandwich are the most popular menus here, and each costs about ₩14,000. The food is somewhat pricey, but the beautiful interior honestly makes up for it. Locals line up for weekend brunch, and we would recommend to avoid the peaks of weekend lunch and dinner times! Check out membership benefits and a more detailed review of Urban Plant at Creatrip.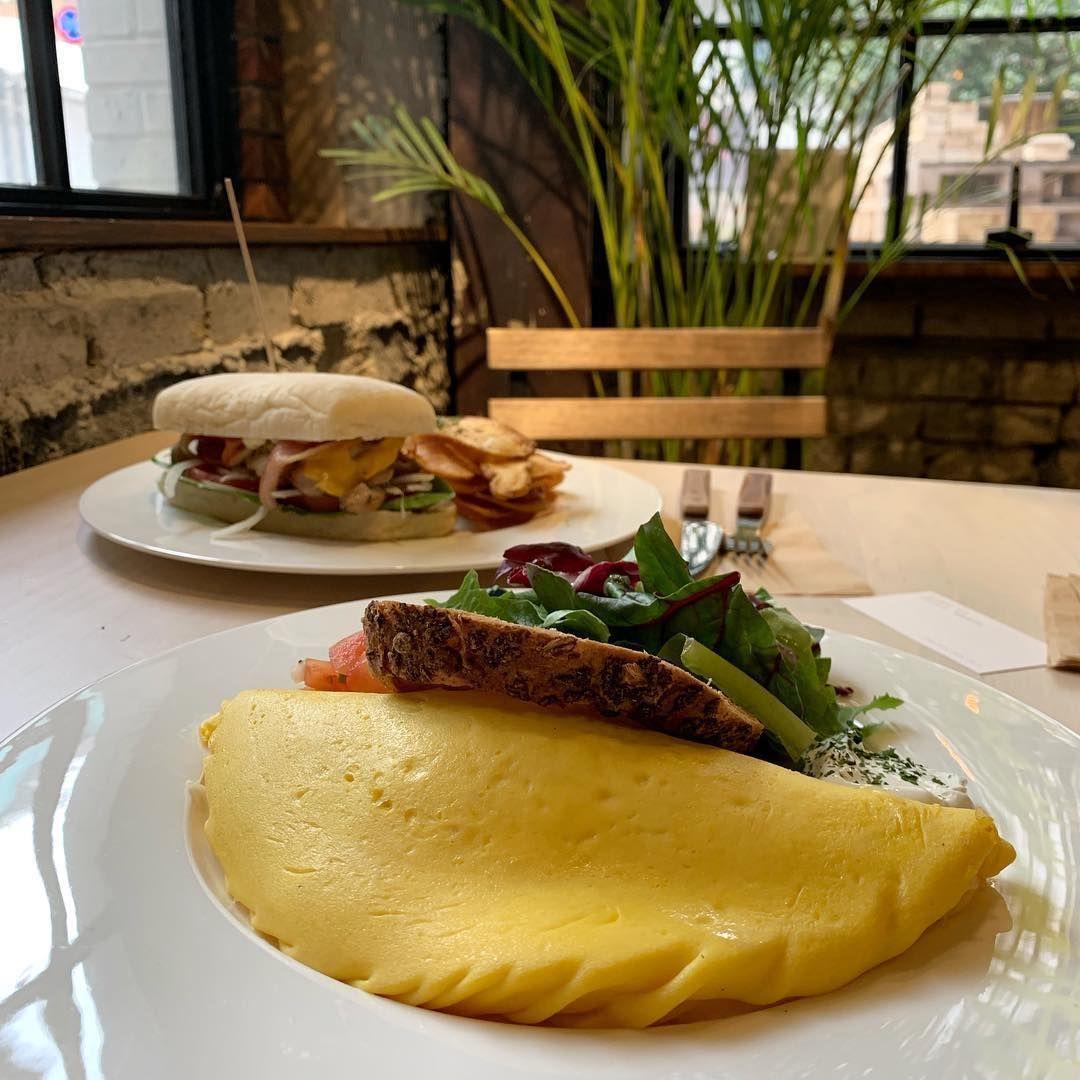 Instagram: _eeuunn
Address: 서울특별시 마포구 합정동 독막로4길 3
Hours: Mon to Sun 10:00 - 23:00
Offer: Creatrip member get a 10% discount on all menus
Coffee Pauly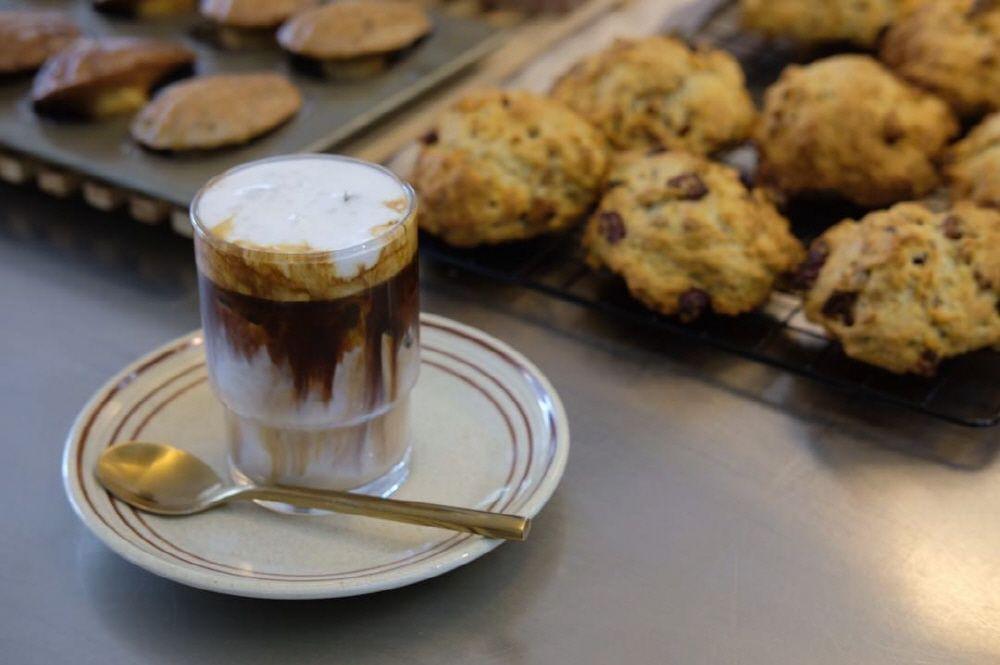 Coffee Pauly is located between Hapjeong Station and Hongik Univ. Station. It's known for its Australian-style black cappuccinos, flat whites, and long blacks. The head barista studied coffee brewing in Australia, and you can taste some best coffee here. Popular menus are the Long Black, Flat White, Black Cappuccino, and Cream Mocha.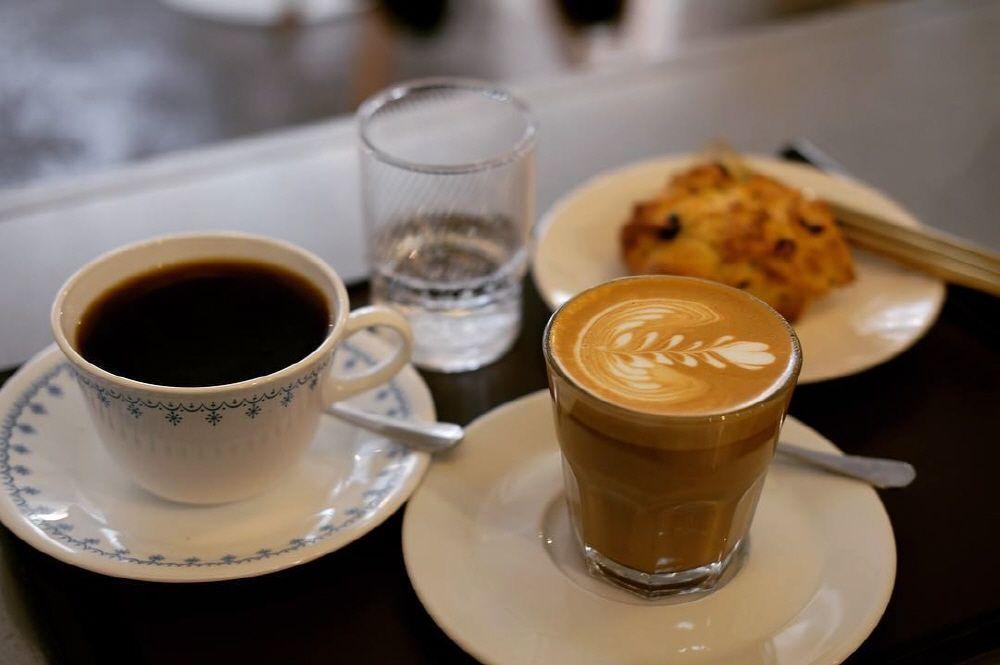 The black cappuccino gives you the nutty and sweet flavor from Okinawa brown sugar, which tastes quite different from just adding syrup in your typical lattes or cappuccino. The flat white has a great balance between strong espresso and smooth milk.
At Coffee Pauly, you can choose between four different types of beans, which are all roasted in the store. Korean coffee maniacs adore this cafe!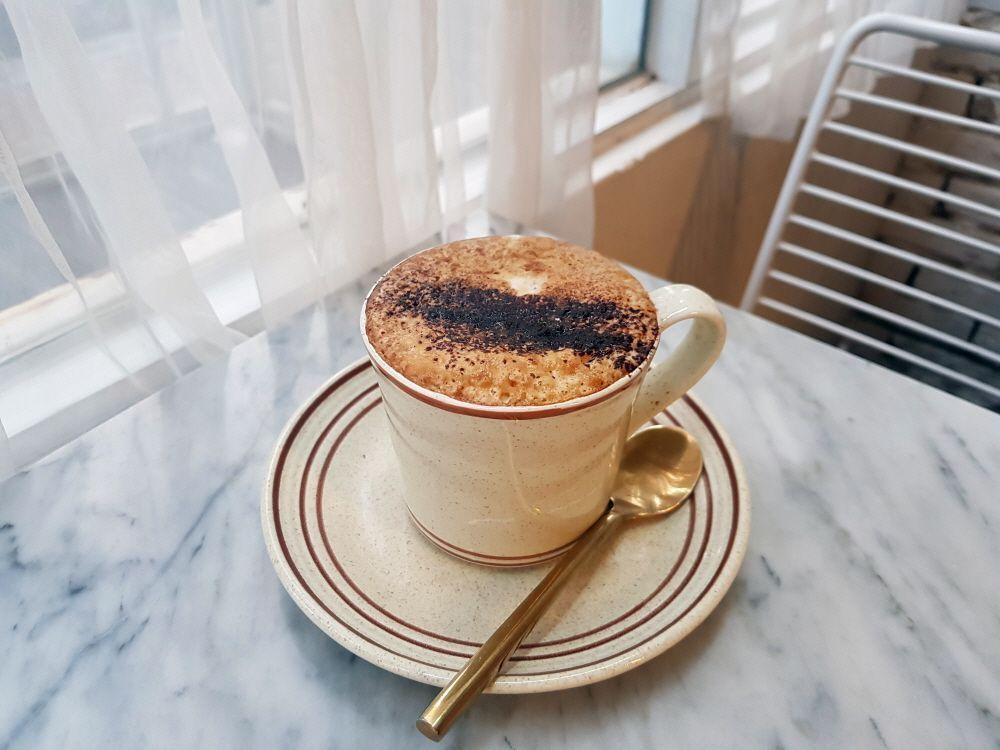 The cream mocha is a strong chocolate mocha with a generous amount of sweet cream on top. A great drink to cheer you up on a gloomy day.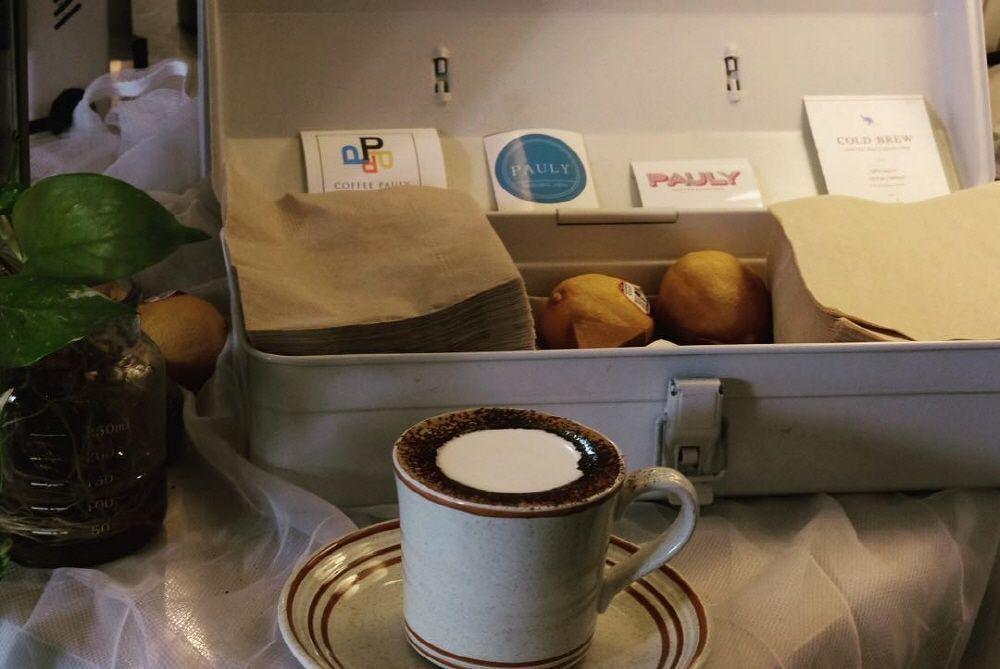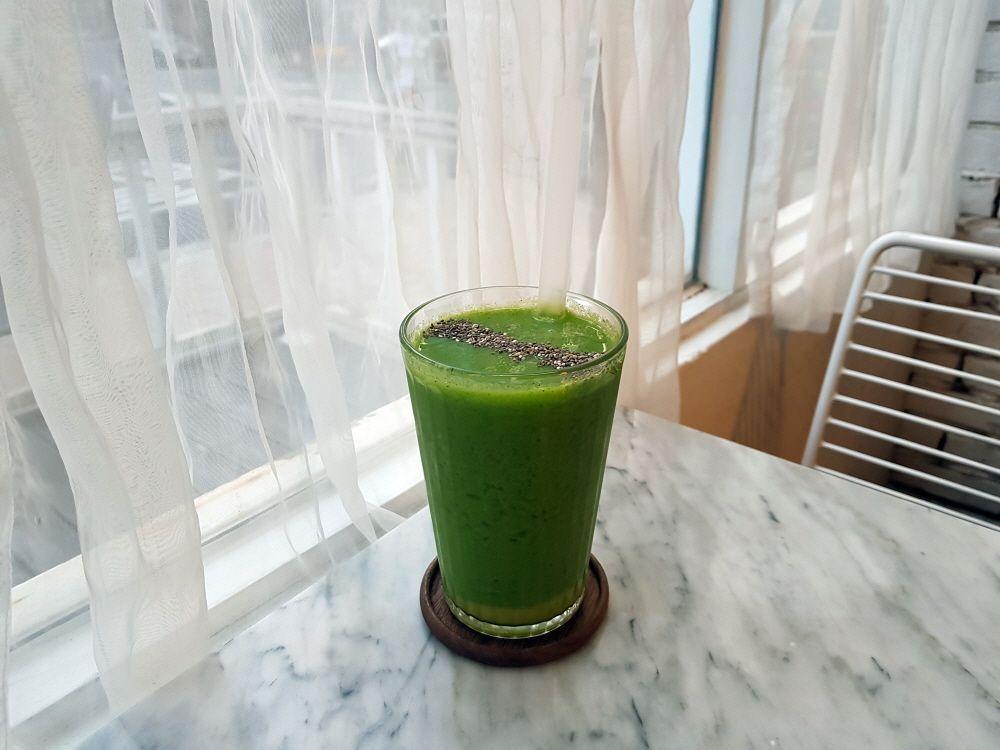 For those who don't drink coffee, there are other options like this 100% fruit juice press. Tasty and healthy. I tried the kale kiwi juice, which was great for me. The kiwi was refreshing, and I couldn't quite taste the kale.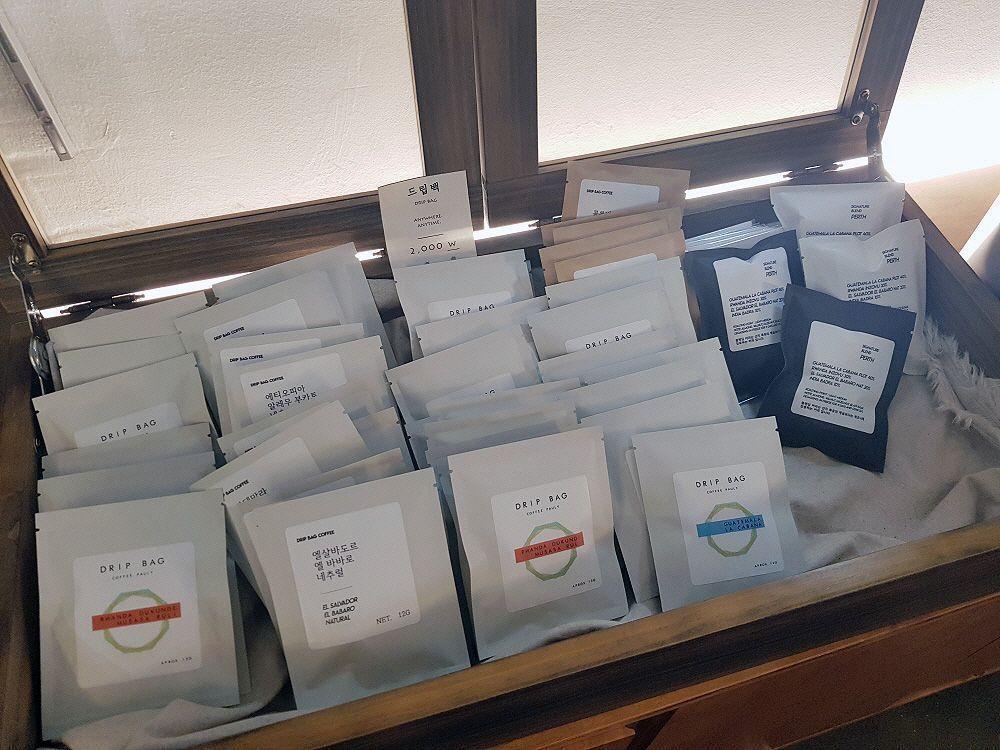 At Coffee Pauly, you can also purchase their products like drip bags, cold brews, and coffee beans so you can have this delicious coffee at home!

Address: 서울특별시 마포구 서교동 양화로11길 14
Hours: Mon to Fri 07:00 - 23:00, Sat & Sun 09:00 - 22:00
BAMVOO

Address: 서울 마포구 월드컵로5길 33-23
Hours: 11:00-22:30
Public Transit: Hapjeong Station Exit 8
BAMVOO is the place to be if you're craving fluffy croissants that come with a variety of toppings. They are perfectly crispy on the outside and tender on the inside. The soft creams and other toppings add many different flavours.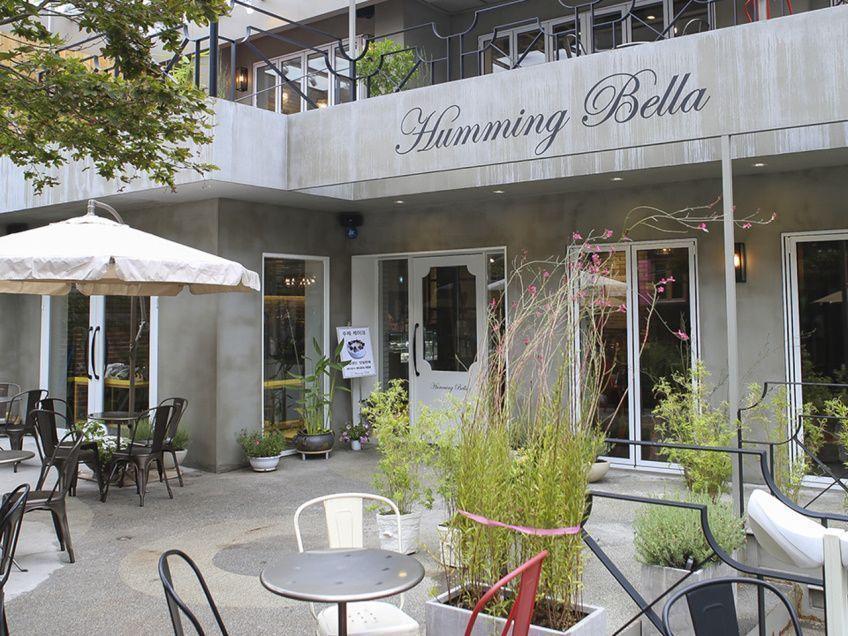 Humming Bella is a dessert cafe located in Hongdae. There is a terrace outside where you can enjoy a great view of Hongdae under pleasant weather. The 2nd-floor is just beautiful, where you can relax and chill during the spring, summer, and fall. It's not easy to come by a garden terrace in a neighborhood like Hongdae, so make sure to enjoy it while you're here.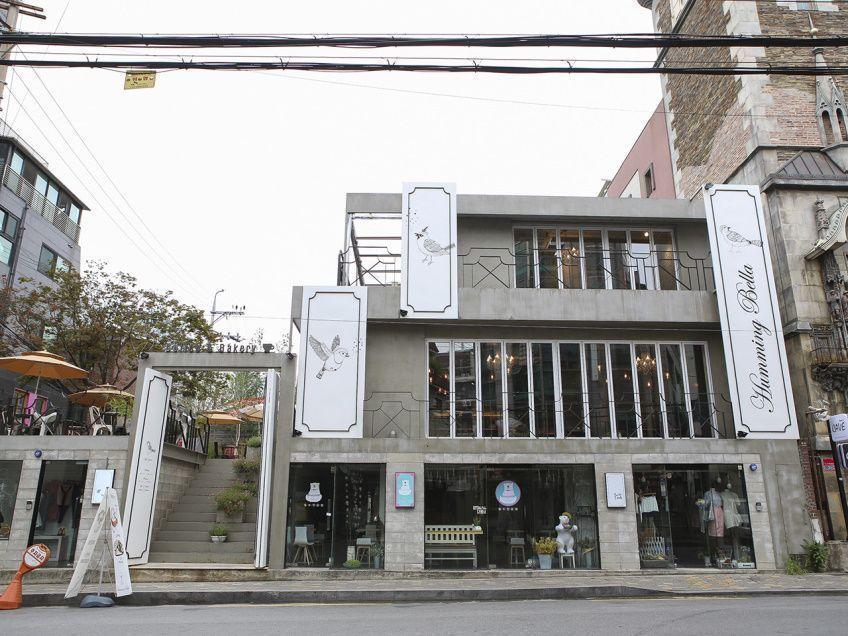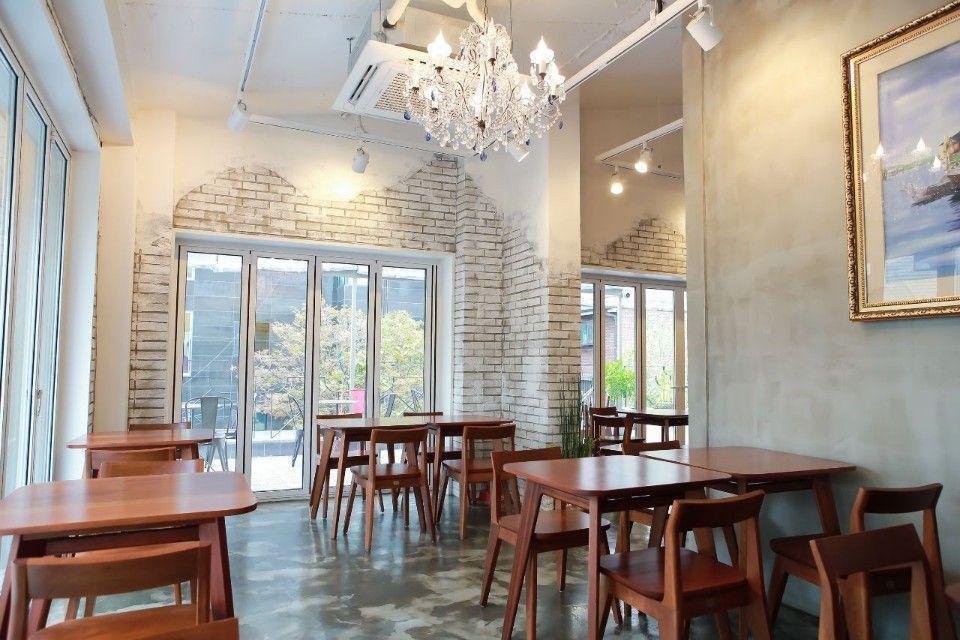 Humming Bella is also popular among the dessert lovers! Everything here is baked in the house without harmful/unhealthy substances such as margarine, emulsifiers, or artificial additives; instead of these ingredients, they use high-quality butter, cream and sugar canes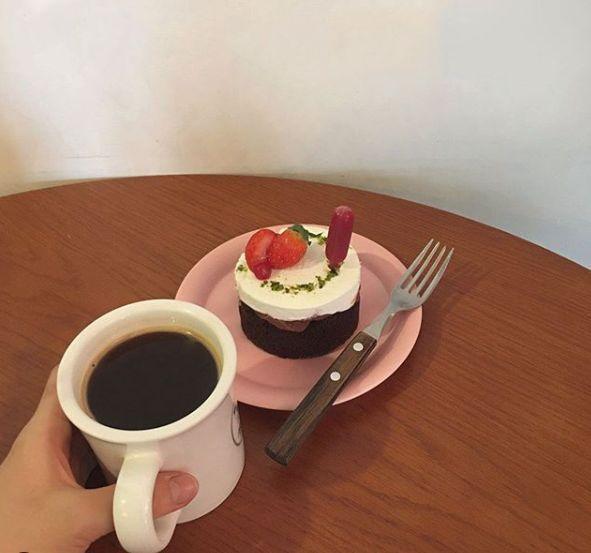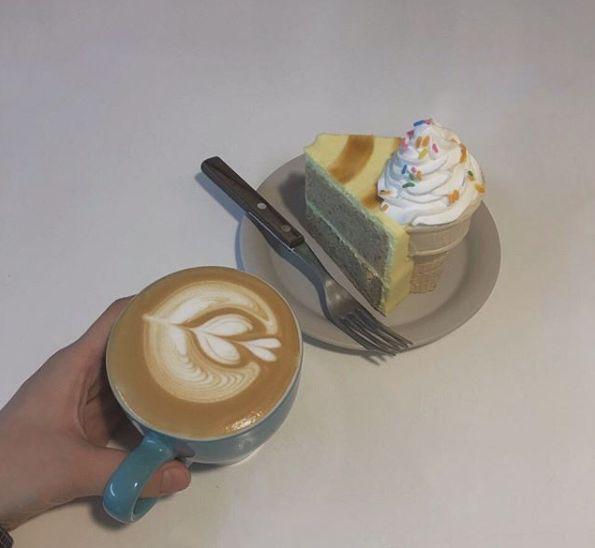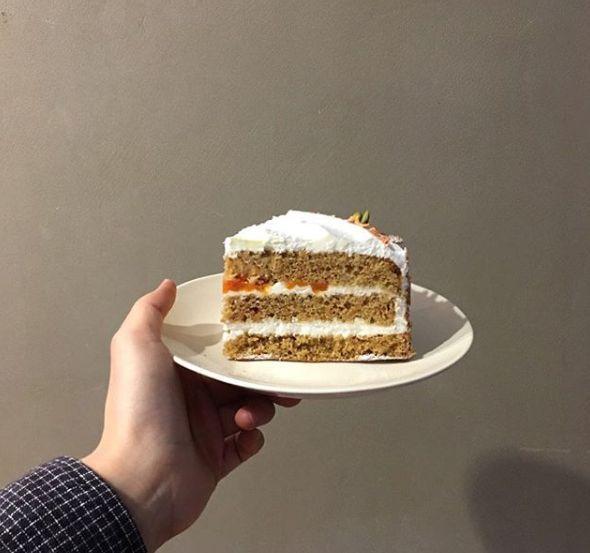 I tried the Real Choco Croissant, Shupriz, and latte, which are some of Humming Bella's signature menus. The Real Choco Croissant is most famous. The bread was chewy, and the inside was filled with a rich, sweet chocolate cream. Check out membership benefits and a more detailed review of Humming Bella at Creatrip.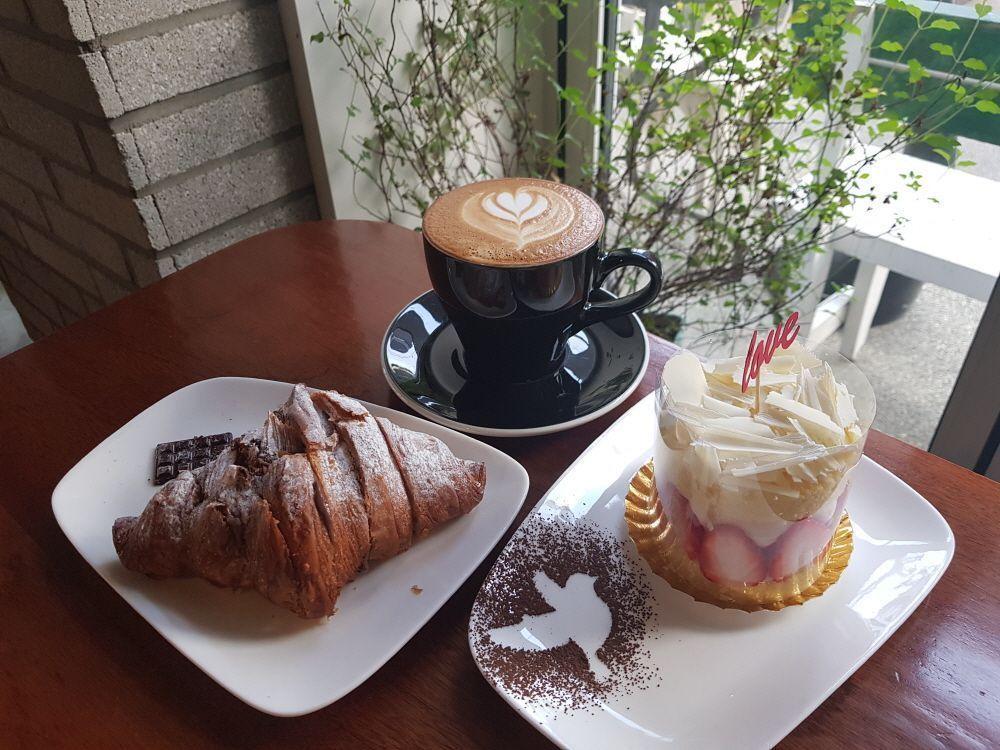 Address: 서울특별시 마포구 서교동 독막로7길 57
Hours: Mon to Sun 11:00 - 00:00
Offer: Creatrip members get a 10% discount on all products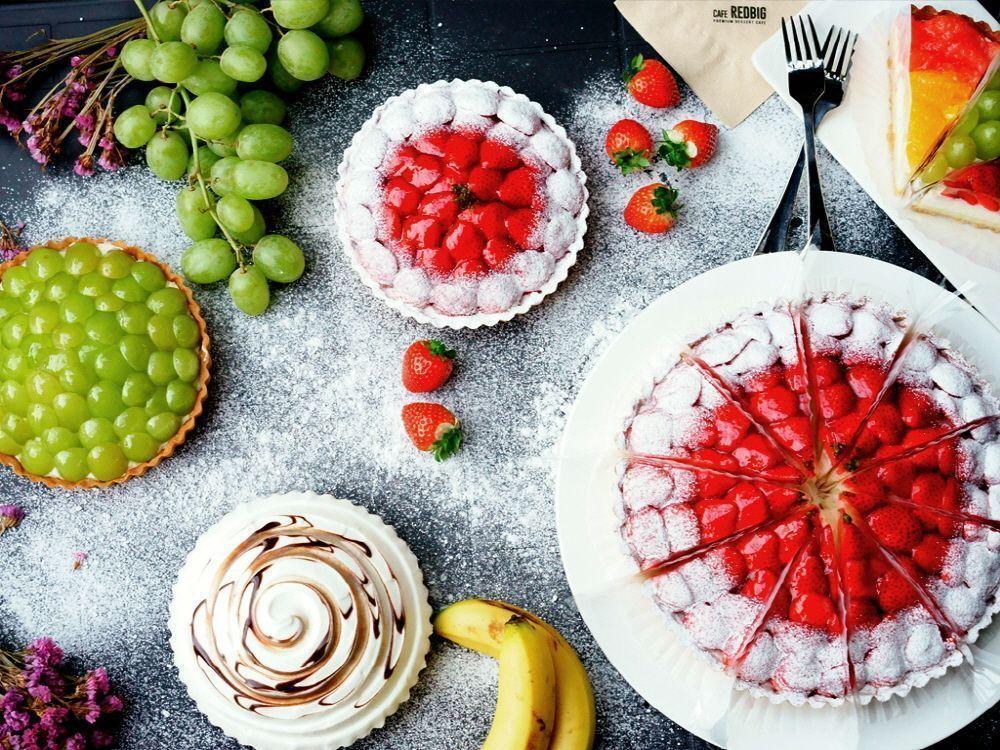 Every morning, Cafe Redbig sells freshly baked tarts. At ₩6,500~₩7,000, these treats are not cheap, but the tarts are still insanely popular because the cafe uses genuine ingredients, minimizes sugar, and does not use preservatives, artificial coloring, or shortening.
Tart flavors such as earl grey and strawberry are beloved among Korean locals. The bread part is thin and crispy, just like a quality tarts are meant to be.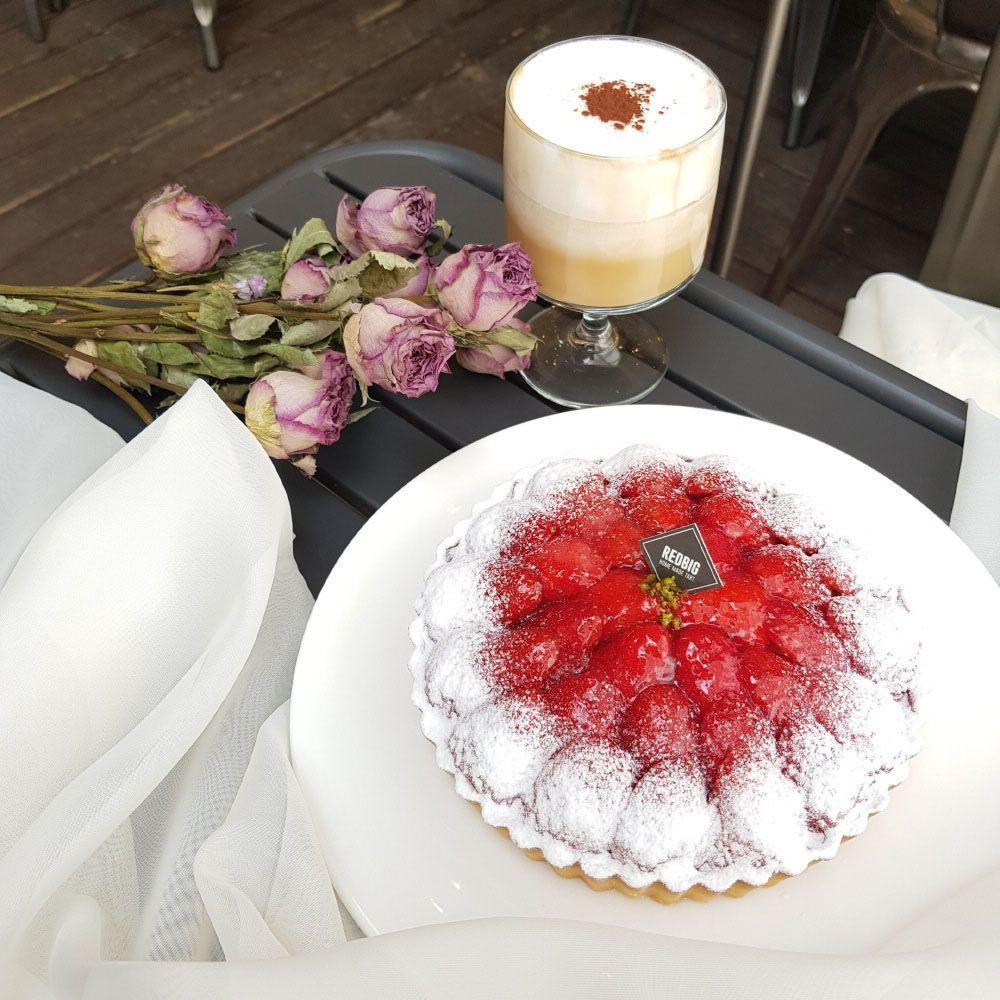 They sell by pieces, a whole, and as a set, so you can try multiple flavors or pick your favorites only. The whole tarts are a great option to use as a birthday cake or other special occasions.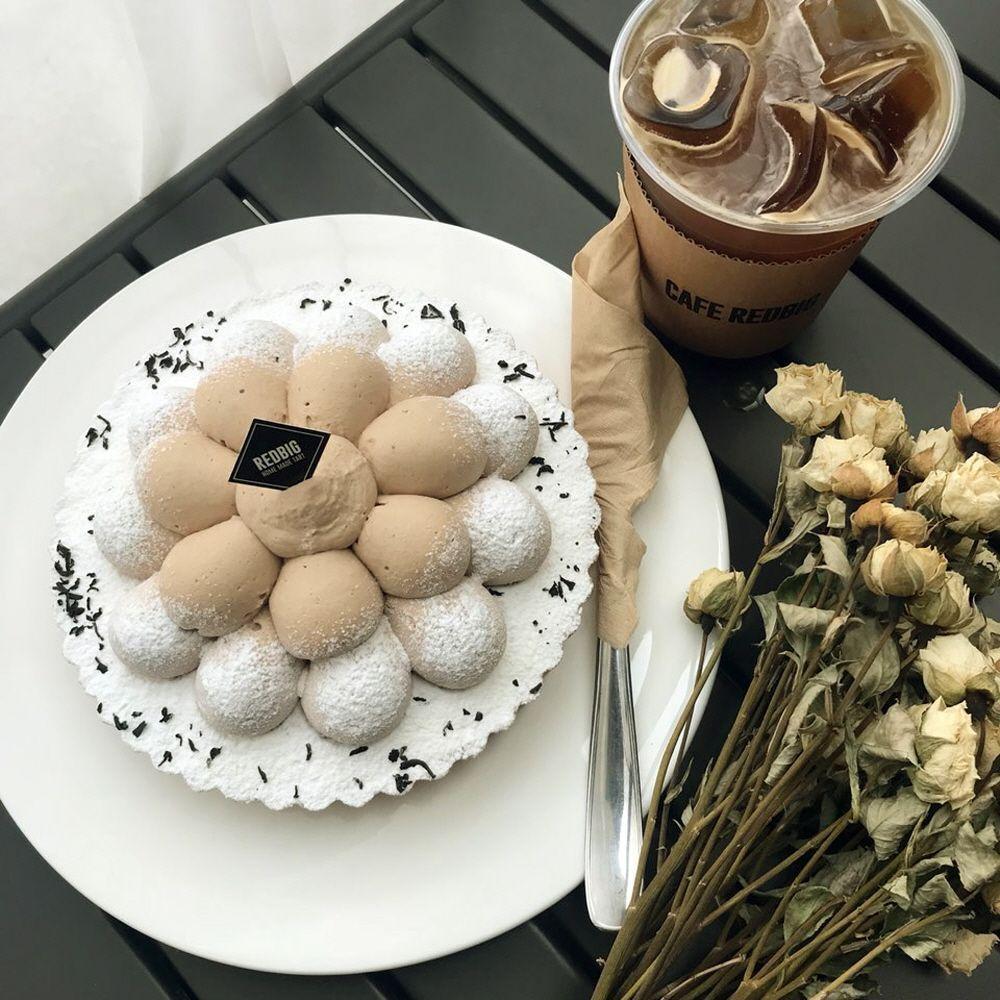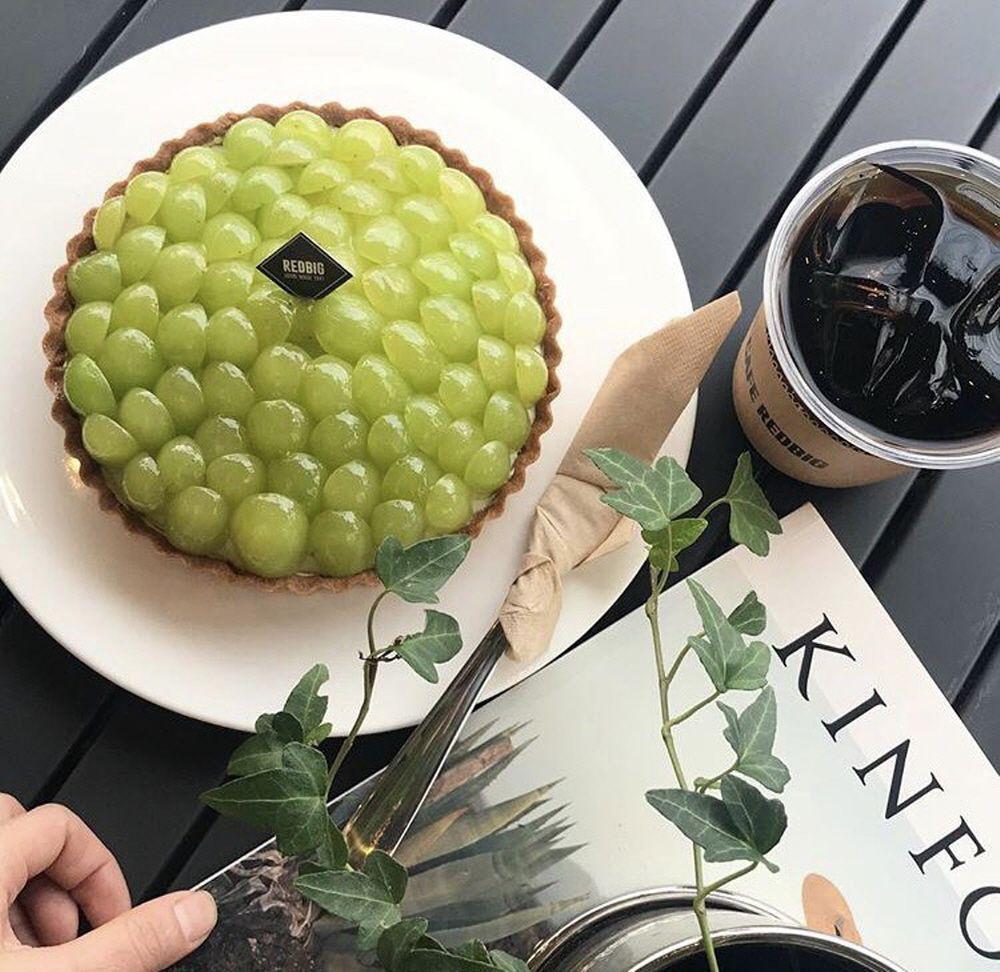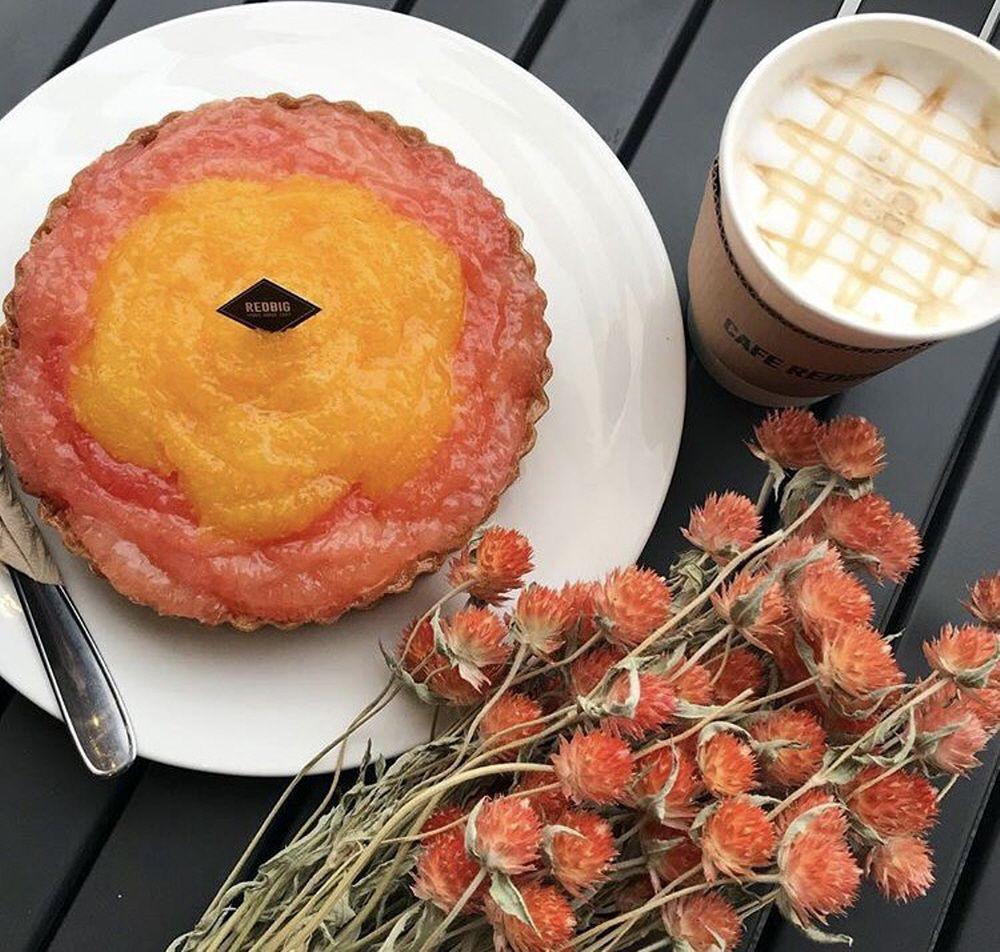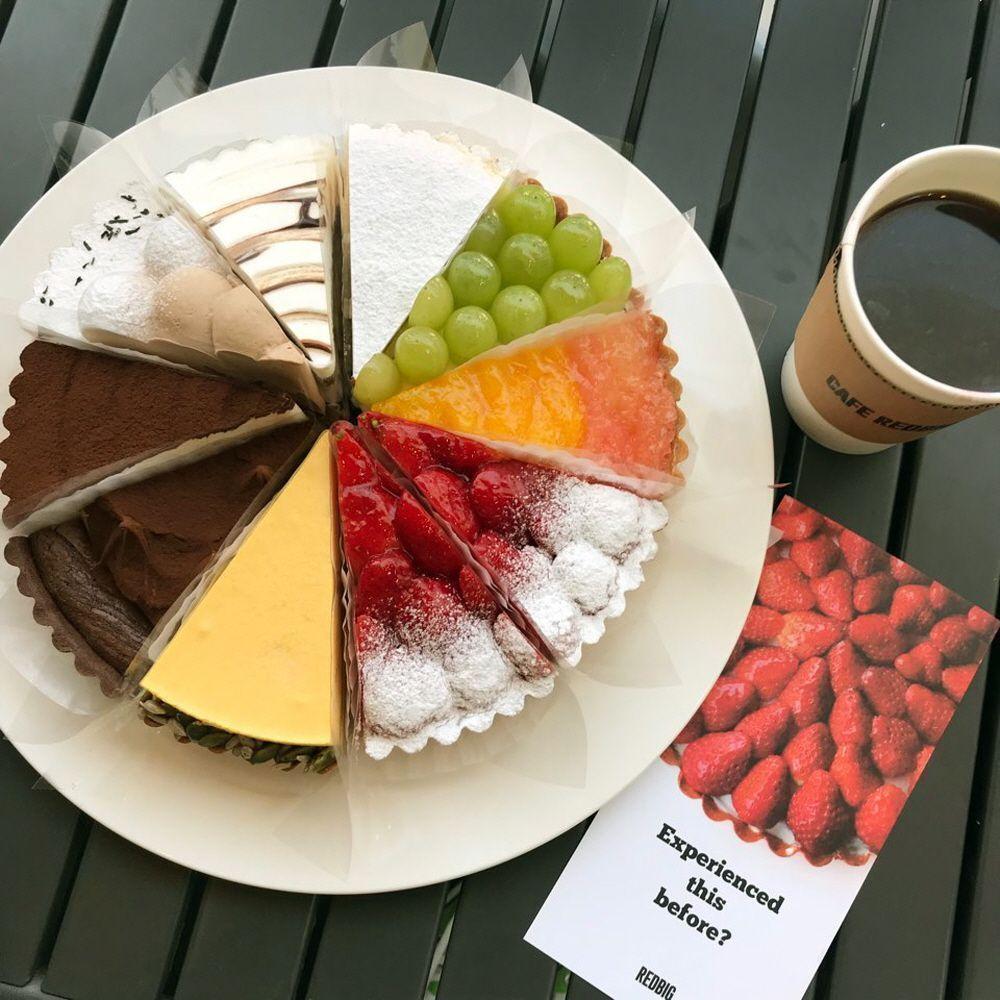 I ordered the famous strawberry and earl grey flavor tarts. The strawberry tart (₩6,900) is a marvelous combination of fresh strawberries and cream cheese filling.
The earl grey tart (₩6,900) is filled with a chocolate and earl grey cream, which was my favorite!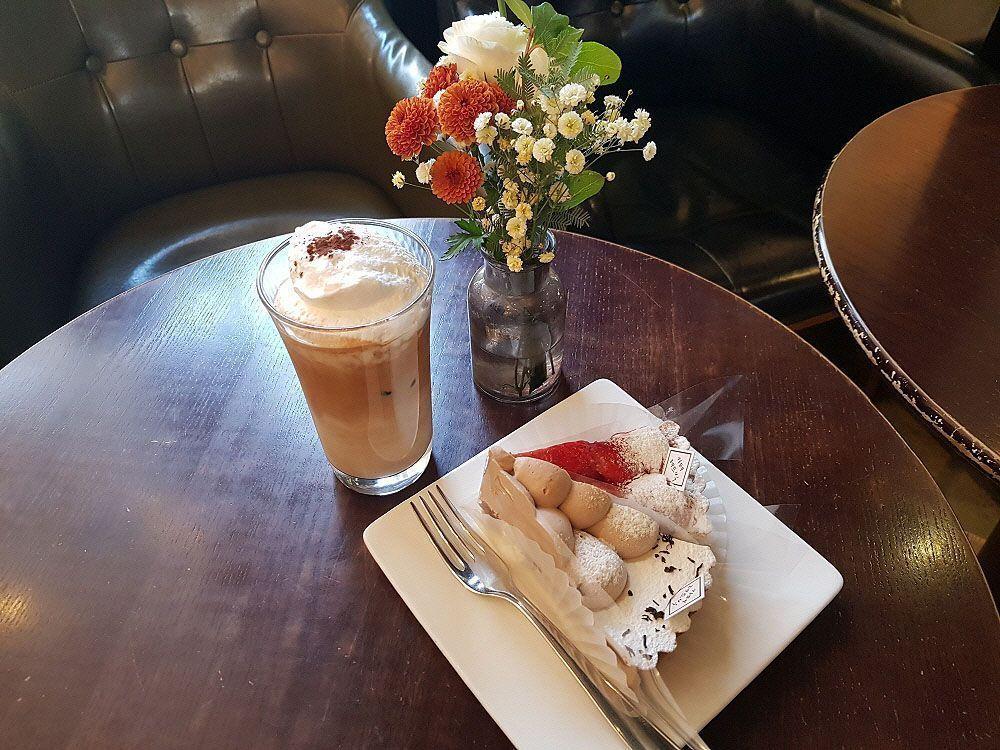 At the cafe, you will be able to spot a photo spot with full of beautiful flowers on a wall, which is perfect for Instagram pictures. The perfect lighting makes the spot even better! Check out membership benefits and a more detailed review of Redbig at Creatrip.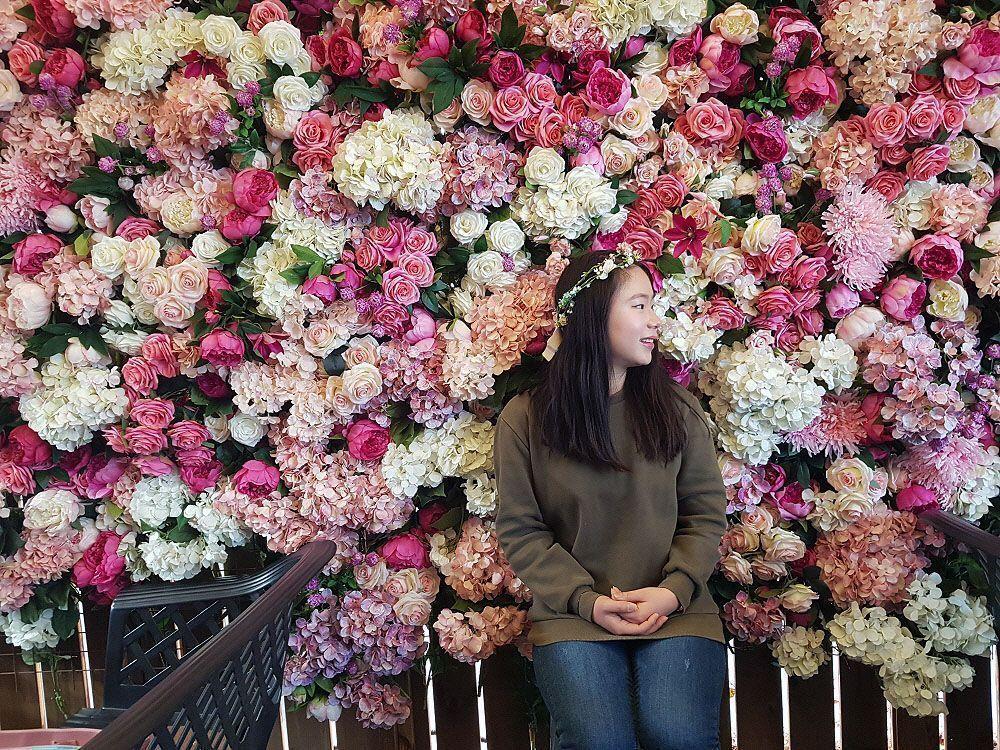 Address: 서울특별시 마포구 서교동 372-9
Hours: 11:30 - 23:00
Offer: Creatrip members get 10% off drinks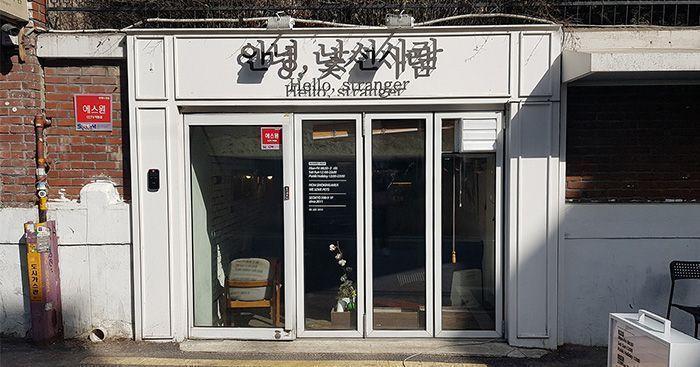 Hello, Stranger is a small, warm cafe located near Hapjeong station. The ceilings are low, with dim lights. There are also couches, which generate a cozier atmosphere compared to other cafes. This is perfect for tired travelers looking for a place to rest for a minute.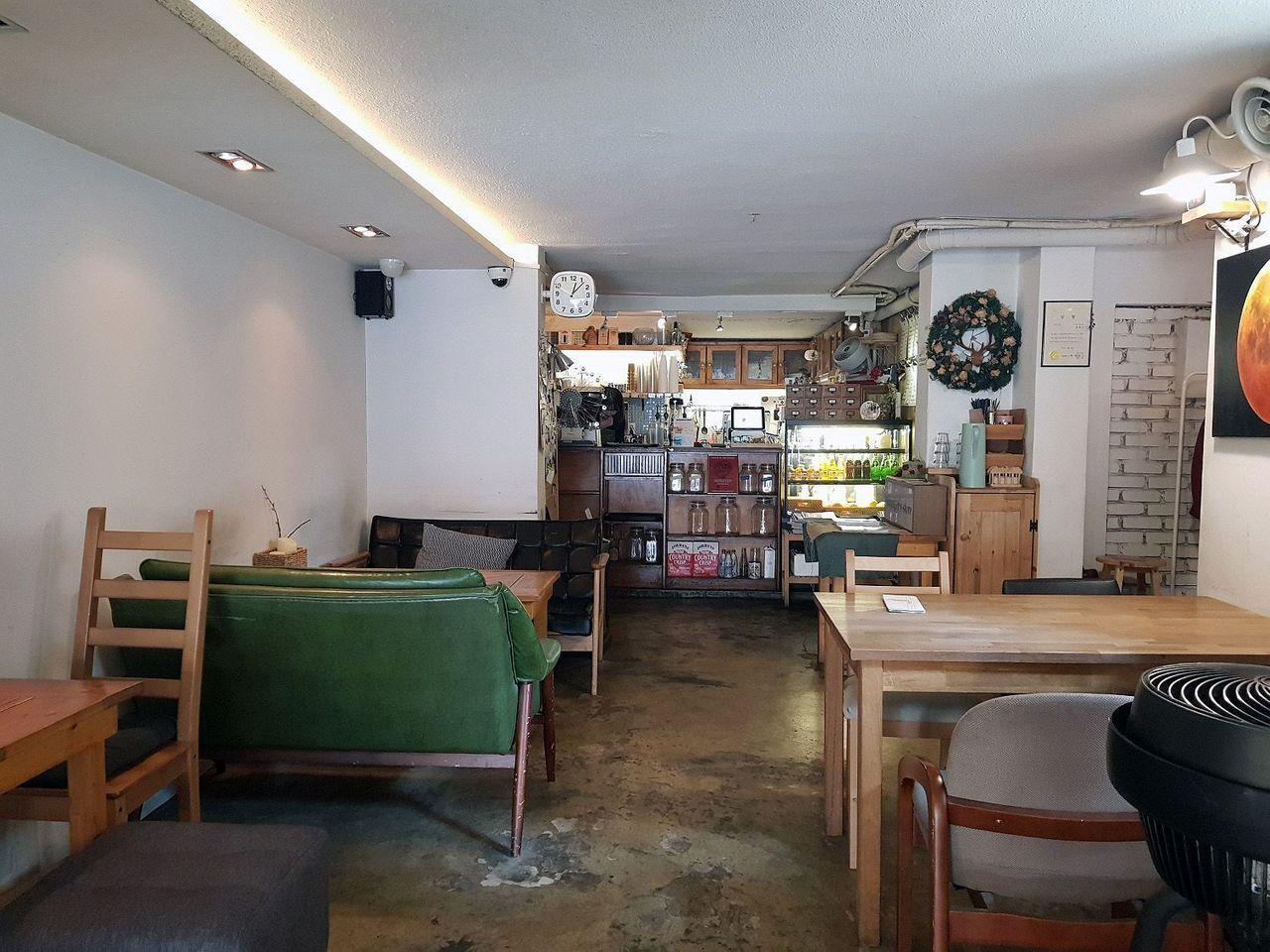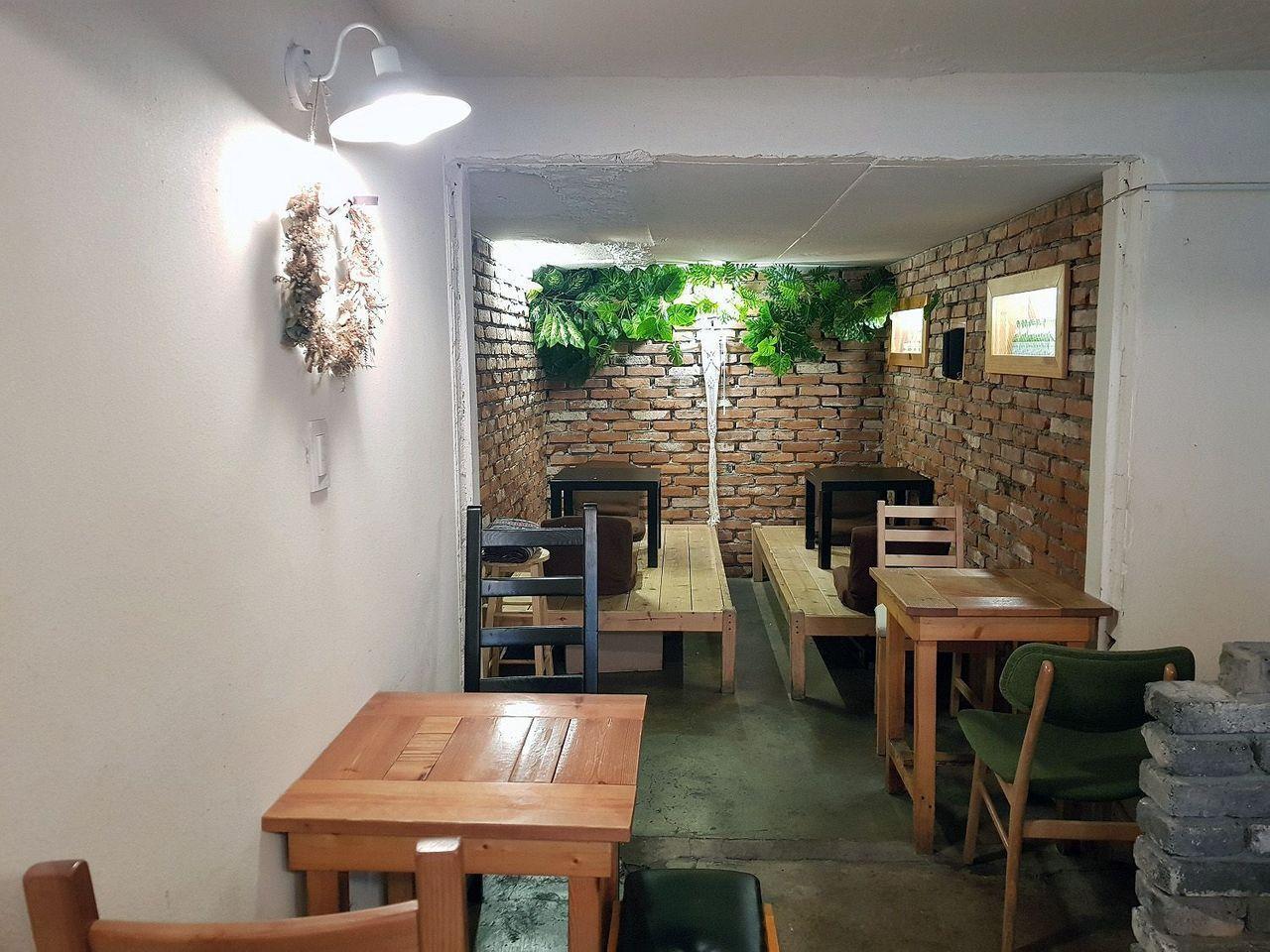 The calm vibe here is perfect for those who are looking to spend some quality alone time or for those looking for a quiet place to take your girlfriend or boyfriend on a date.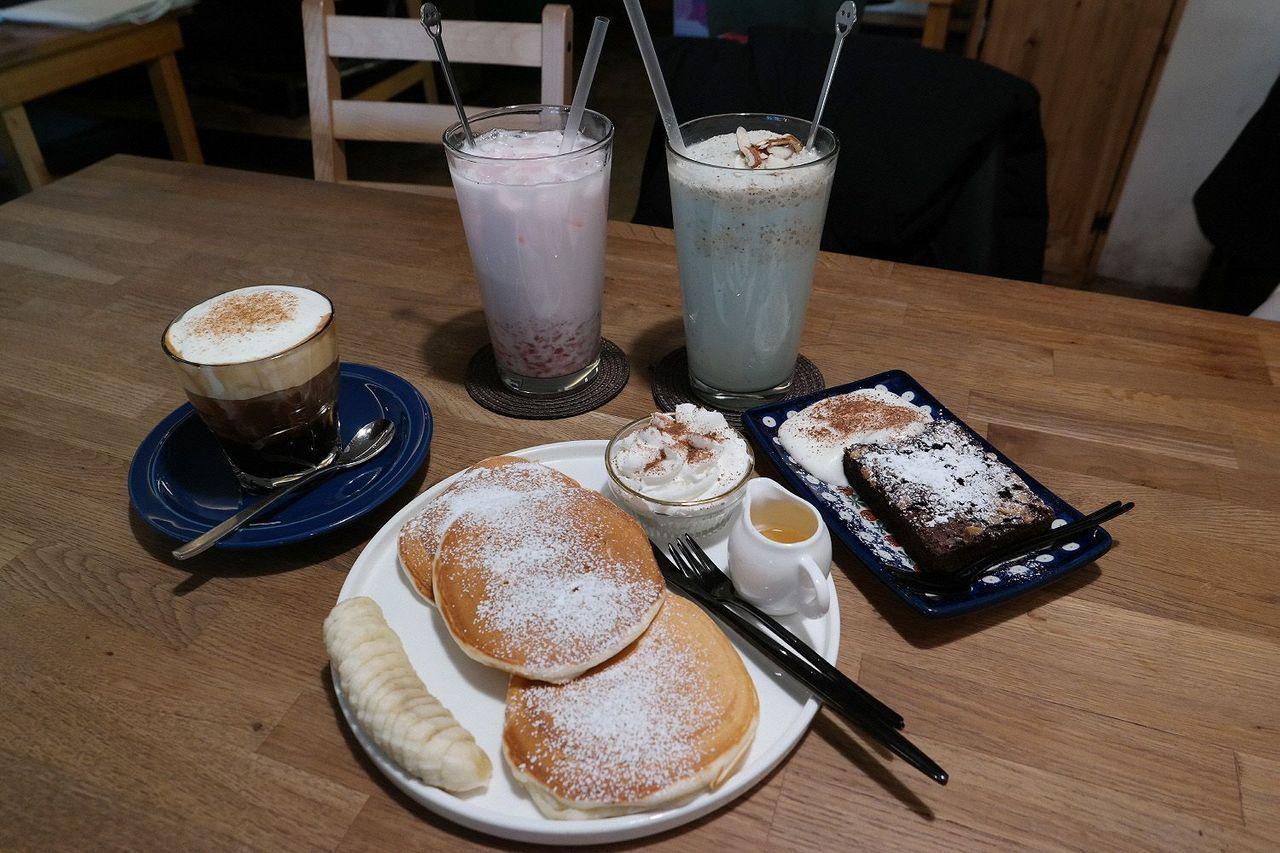 Hello, Stranger's popular menus include the banana pancake, brownies, pistachio almond frappe, strawberry latte, and Vienna coffee (aka einspanner).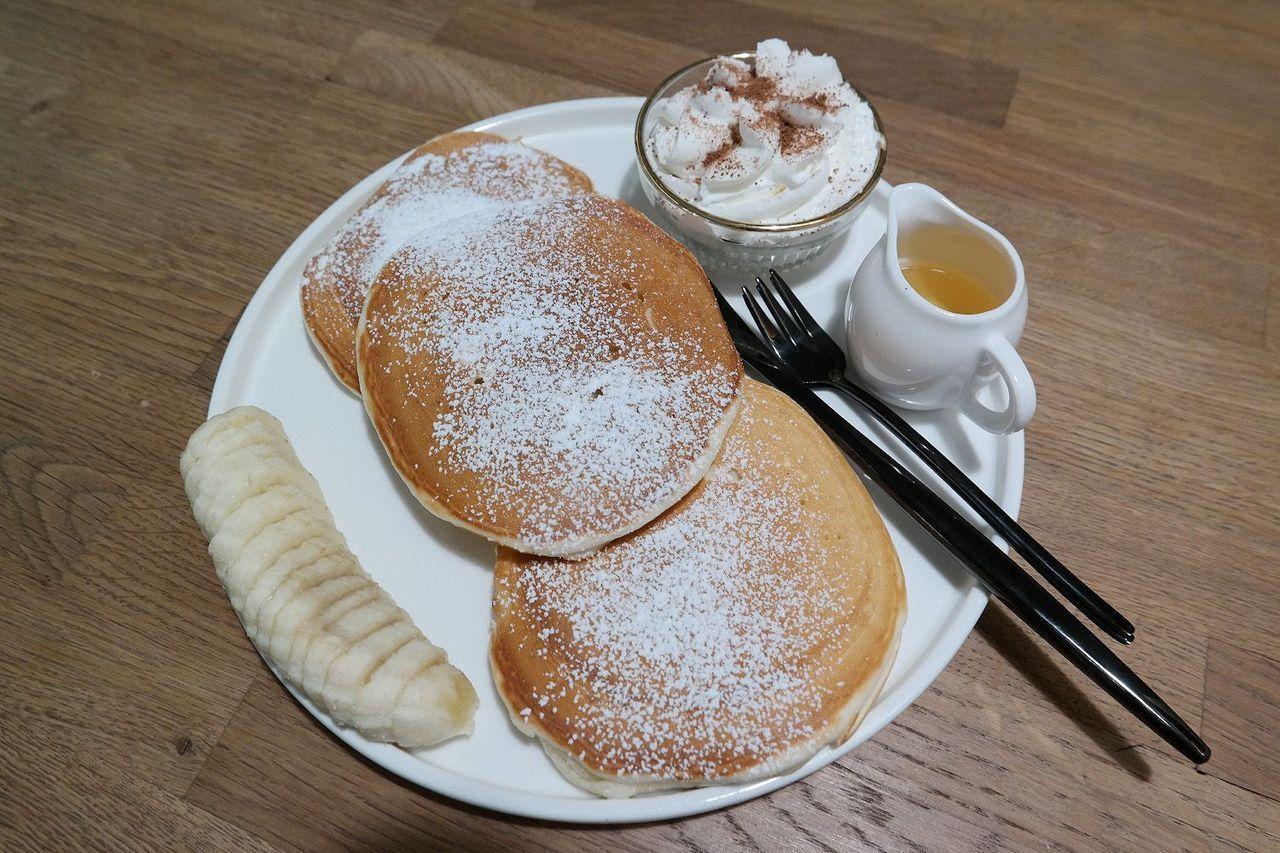 Banana Pancake ₩5,000
The pancake was soft, fluffy and covered in sugar powder. It came with whipped cream, bananas, and maple syrup. The serving sizes are pretty big, so come hungry!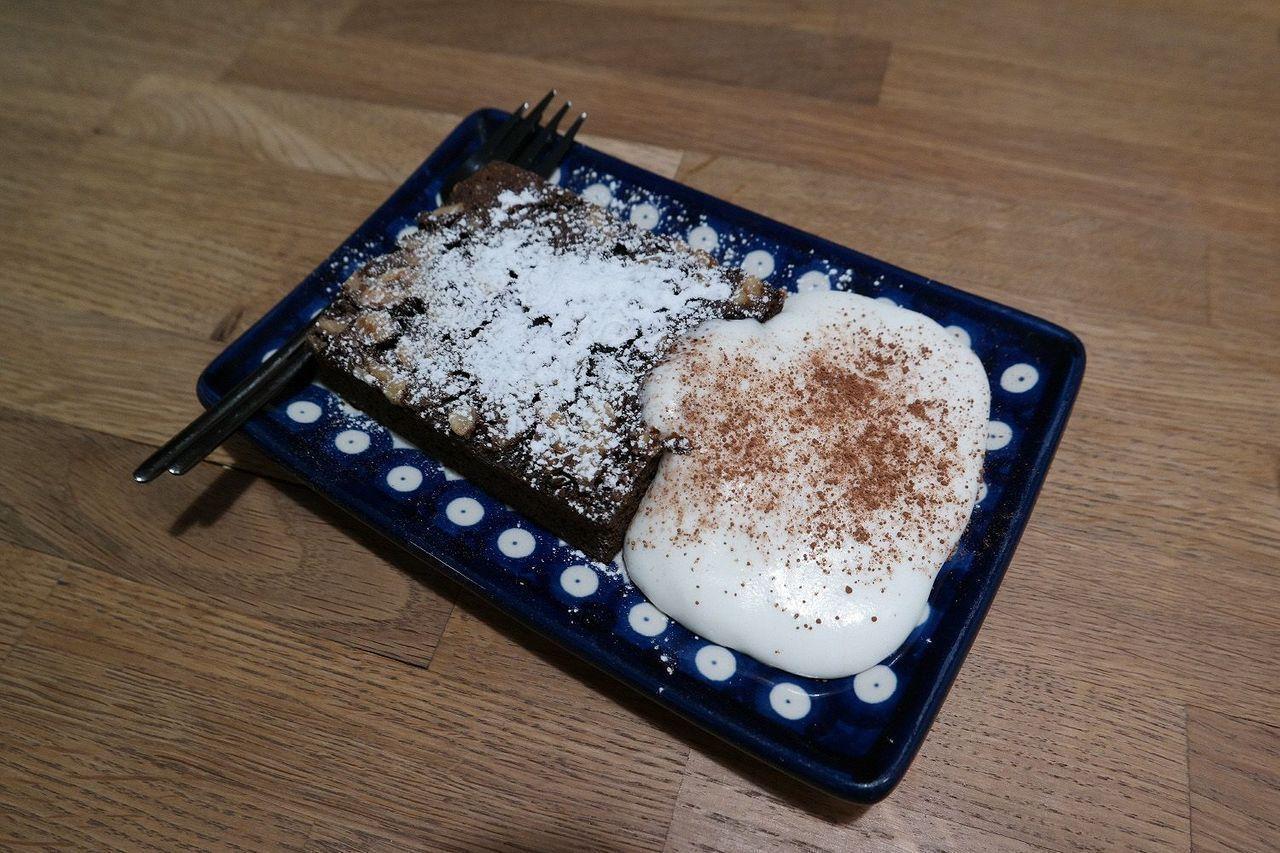 Brownies ₩5,500
This brownie is not the gooey kind and has all sorts of nuts mixed in. It comes with whipped cream for a dip. You can also get them with ice cream.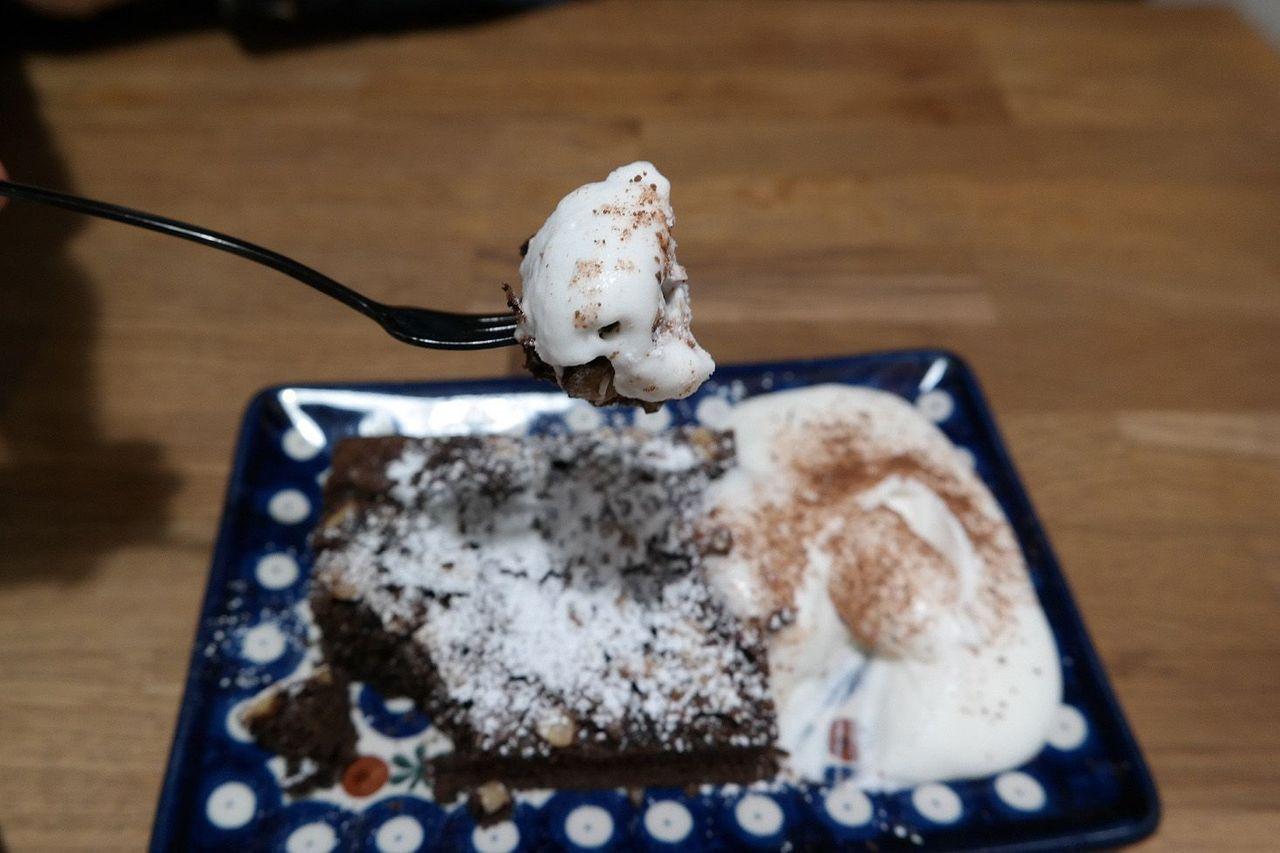 If you like your coffee sweet, Hello, Stranger has just the thing for you! Check out membership benefits and a more detailed review of Hello, Stranger at Creatrip.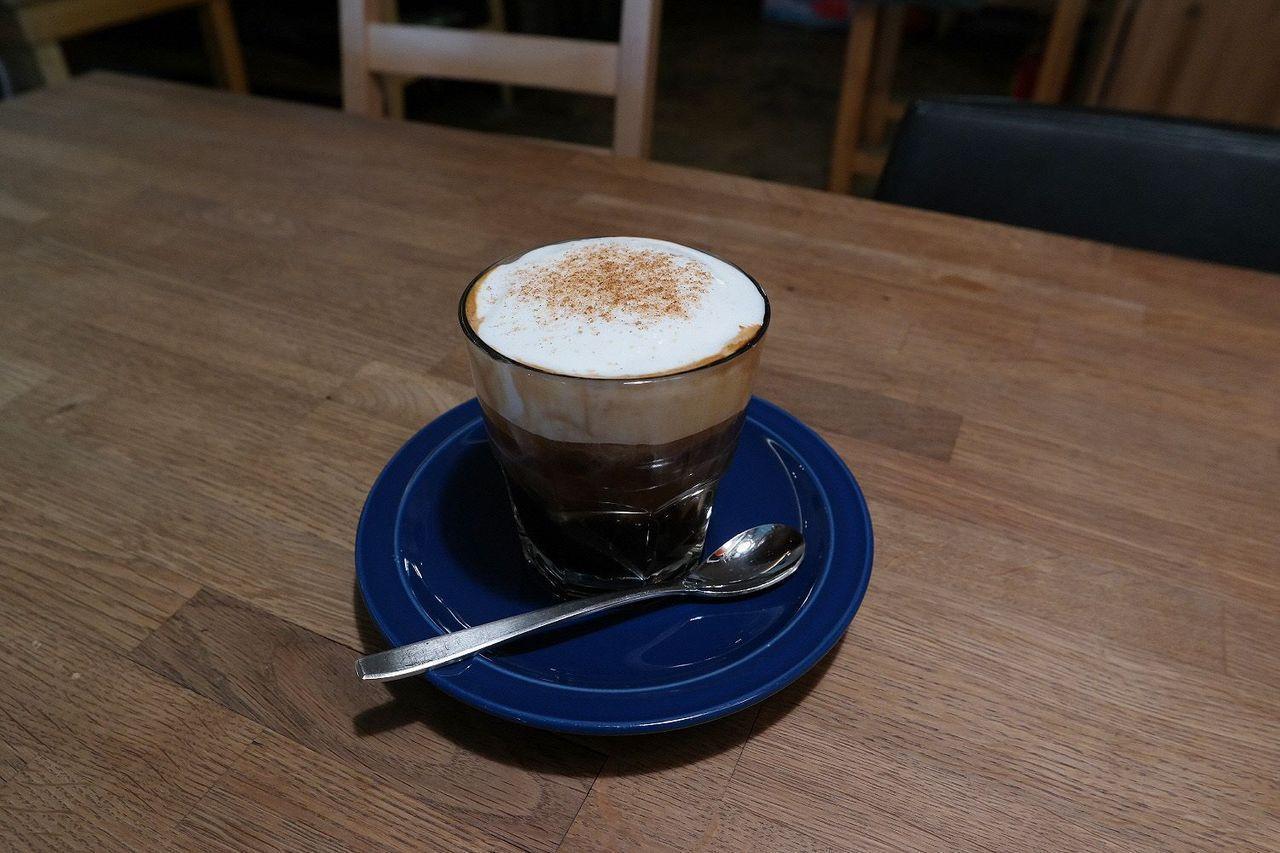 Address: 서울특별시 마포구 서교동 398-9
Hours: Mon to Thu 08:30 - 22:30, Fri 08:30 - 23:00, Sat 12:00 - 23:00, Sun 12:00 - 22:30
Offer: Creatrip members get 10% off drinks
Perception
Address: 서울 마포구 어울마당로1길 16
Hours: 09:00-24:00, Last order 23:30
Closed Tues
The artistic wooden ceiling is a definite eye-catcher and has also been globally recognized with design awards. Try their housemade pastries like caneles paired with a coffee of your choice.
---
If you have questions or comments about the blog post, please leave it in the comment section below or email us at help@creatrip.com
---