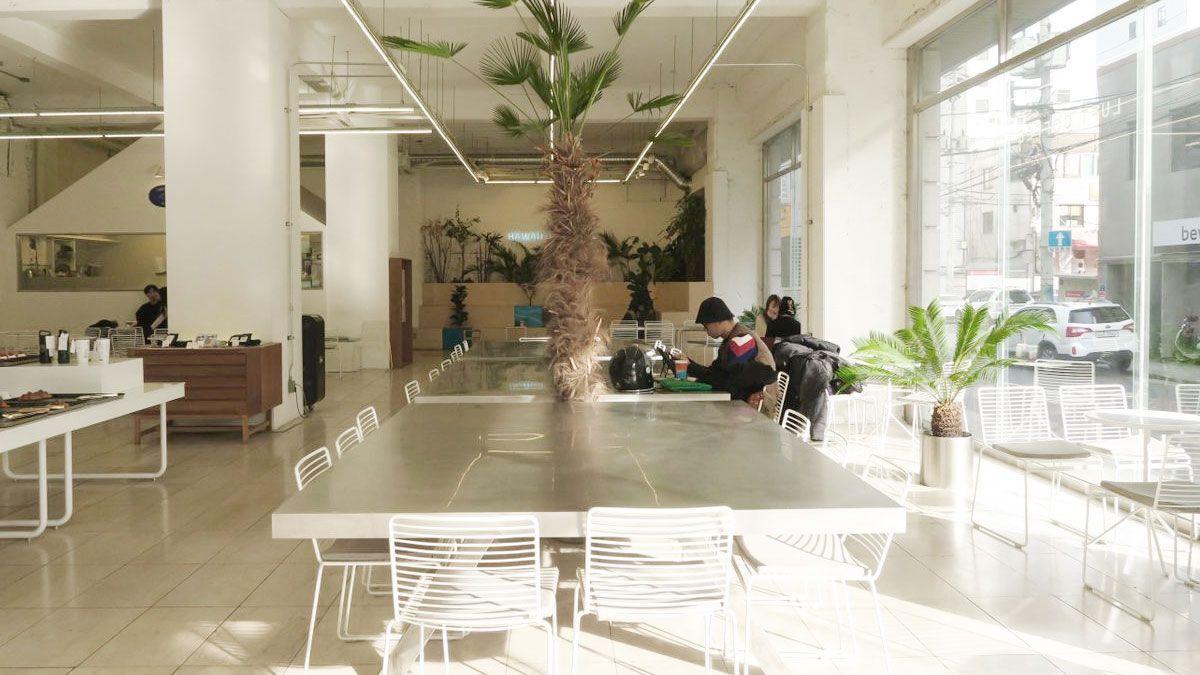 Hello, everyone! We are Creatrip, a group of Korean travel experts.
We proudly present you the latest, useful Korean travel information and tips every day.
We would like to introduce you to LUFT Coffee, a cafe located in Myeongdong which is already famous among Korean locals to be Myeongdong's 'Little Hawaii'. It is a place that reminds you of Hawaii the moment you step into the cafe and gives you a sense of relaxation. It is already popular among Koreans as well as foreign tourists.
We would like to tell you, Creatrip Members, about this hip place.
Additionally, through multiple attempts of persuasion LUFT Coffee has decided to offer a 10% discount to Creatrip Members on ALL drinks and dessert menus!!!
---
Myeongdong Cafe: Luft Coffee Information
Address: 308, Samil-daero, Jung-gu, Seoul
Hours:
Mon-Fri: 08:00-19:00
Weekends: Closed
Myeongdong Cafe: Luft Coffee Offer
Myeongdong Cafe: Luft Coffee Visit
Luft Coffee is very popular among the editor's friends. Since the editor heard so much about this place it would be impossible not to go right?
Luft Coffee gives off a feeling of clean and simple even before you enter. Koreans use the term 'hip' when they get the feeling that something is luxurious or ahead of current trends. With this in mind, this place is really 'hip'.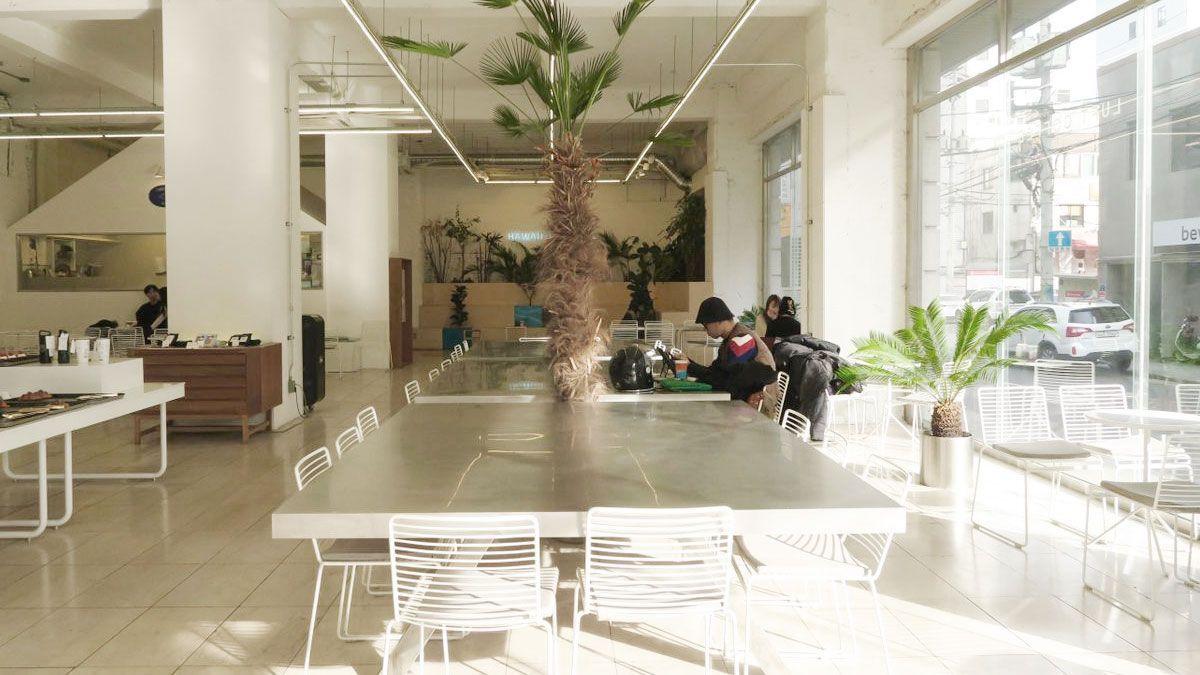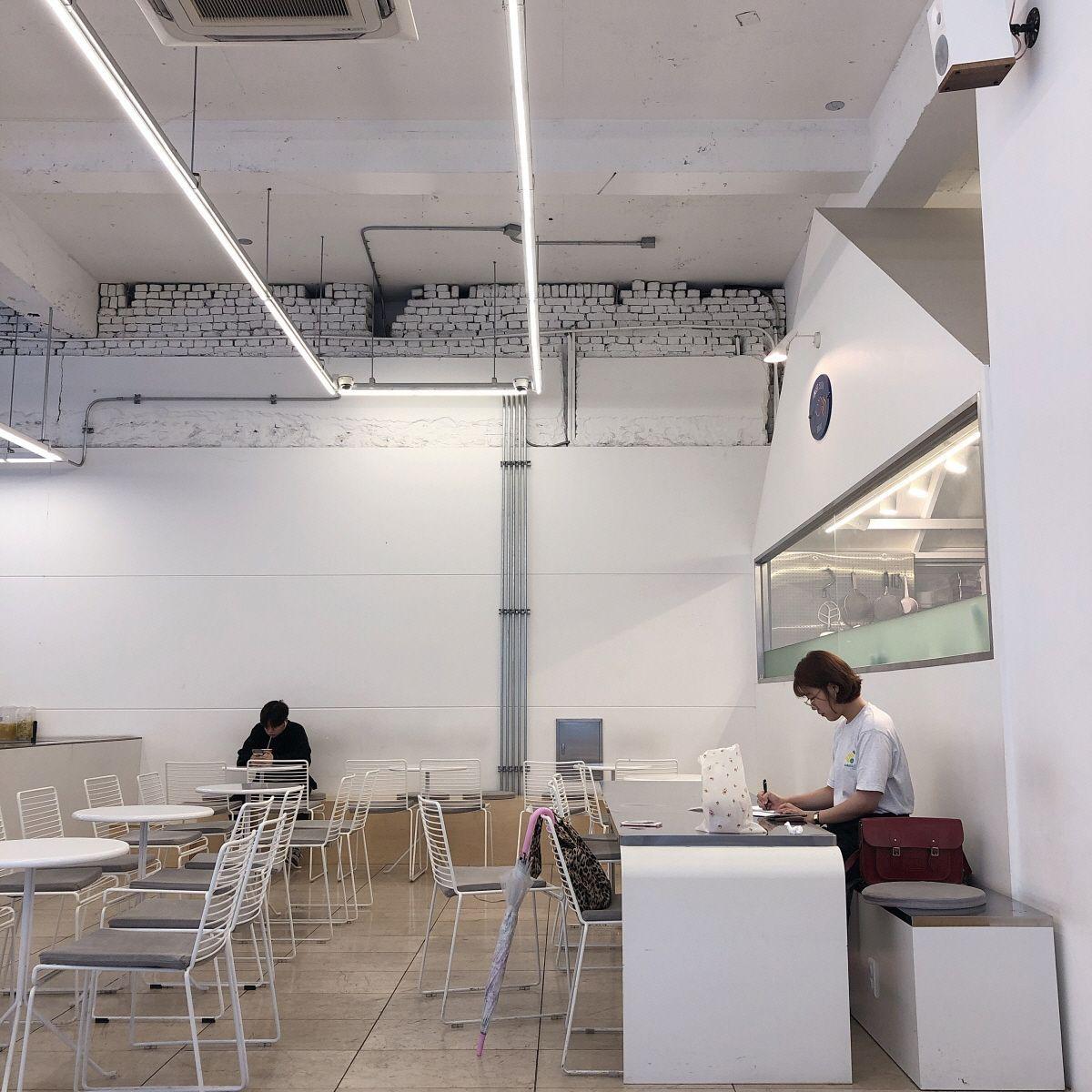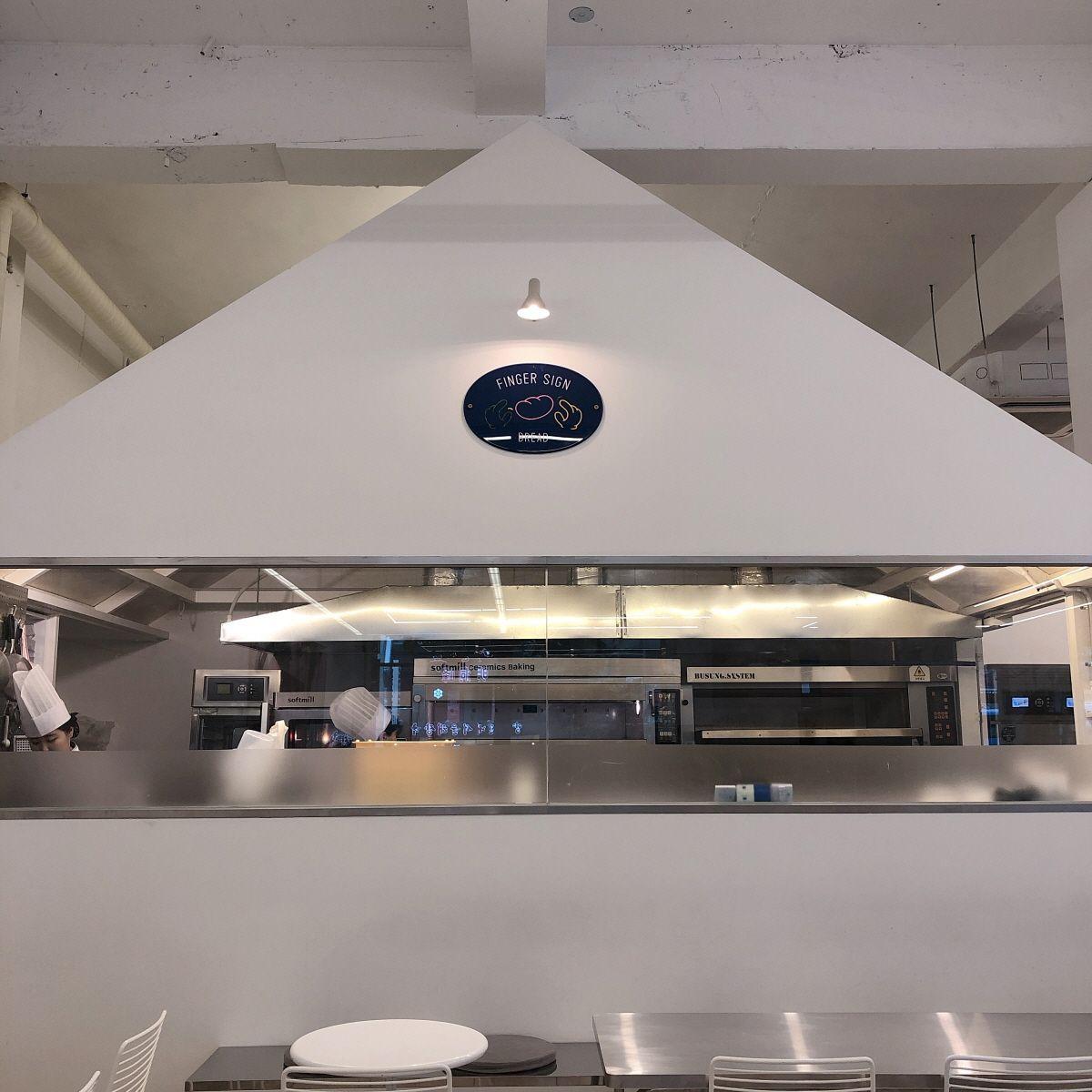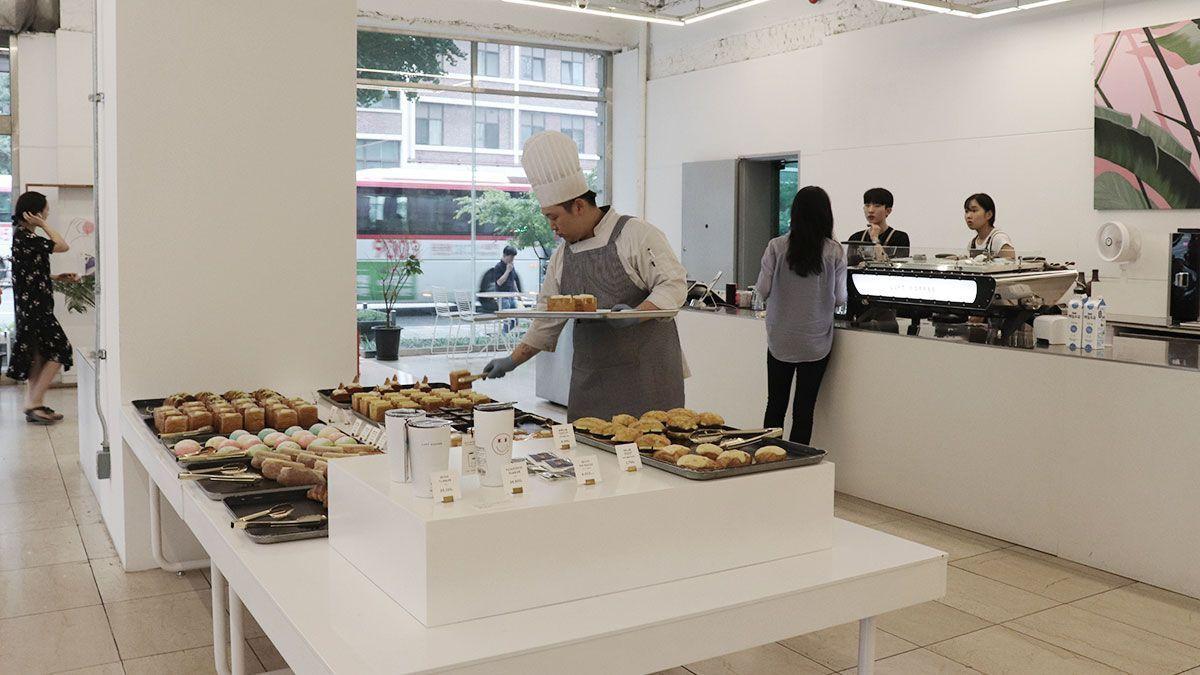 The moment I entered LUFT Coffee it felt as if I had teleported. I felt like I was at a trendy cafe in Hawaii. The combination of high ceilings, white wall, and the green color of the plants created a clean and cool atmosphere.
The bright lights and modern interior gave me the thought that it was a really nice place to take pictures. The cafe was very spacious and comfortable for a good rest and there were a lot of outlets everywhere which made me notice quite a few people with their laptops.
In one side of the cafe, there was a place to bake bread with a Patisserie constantly making fresh bread.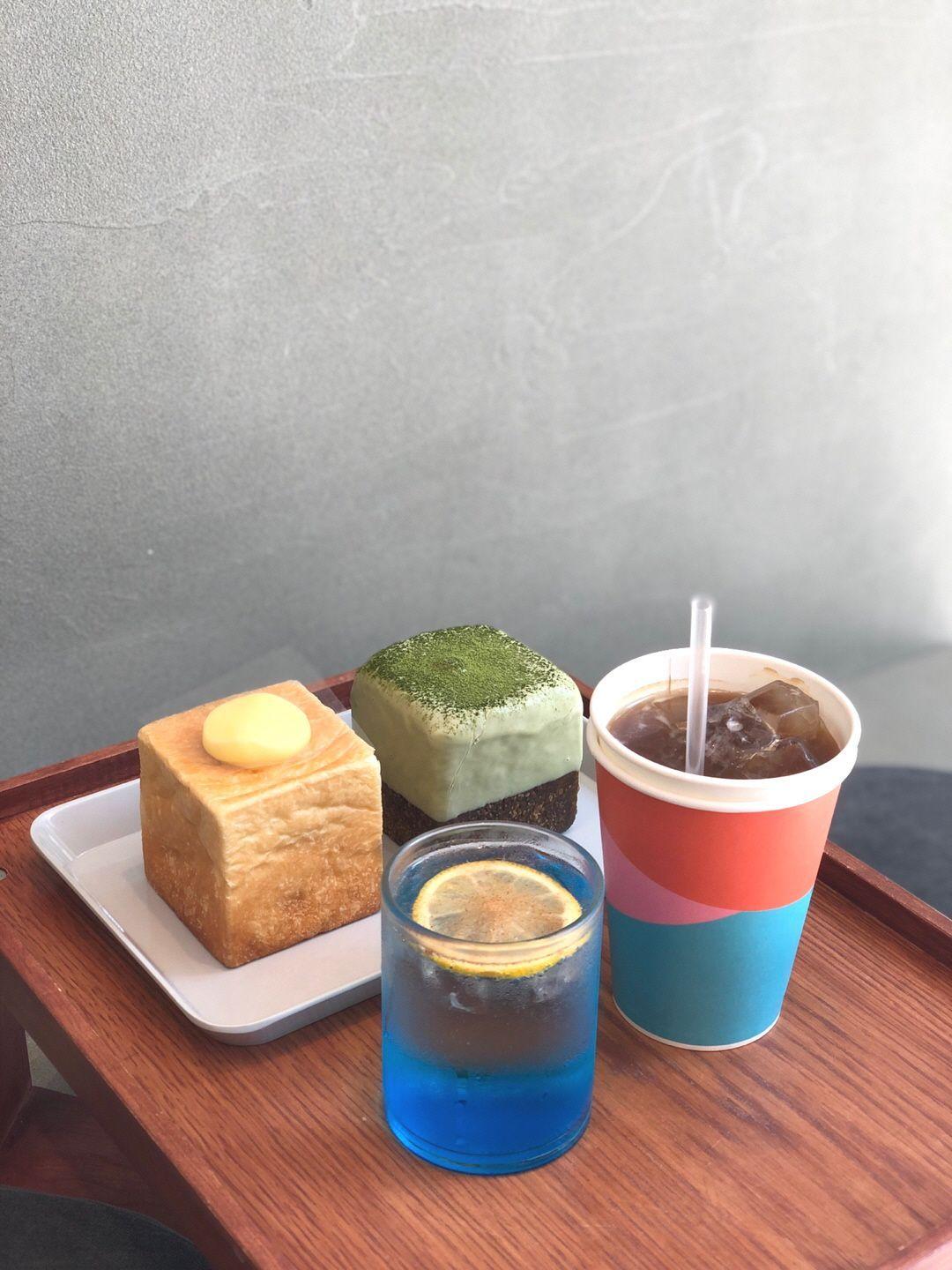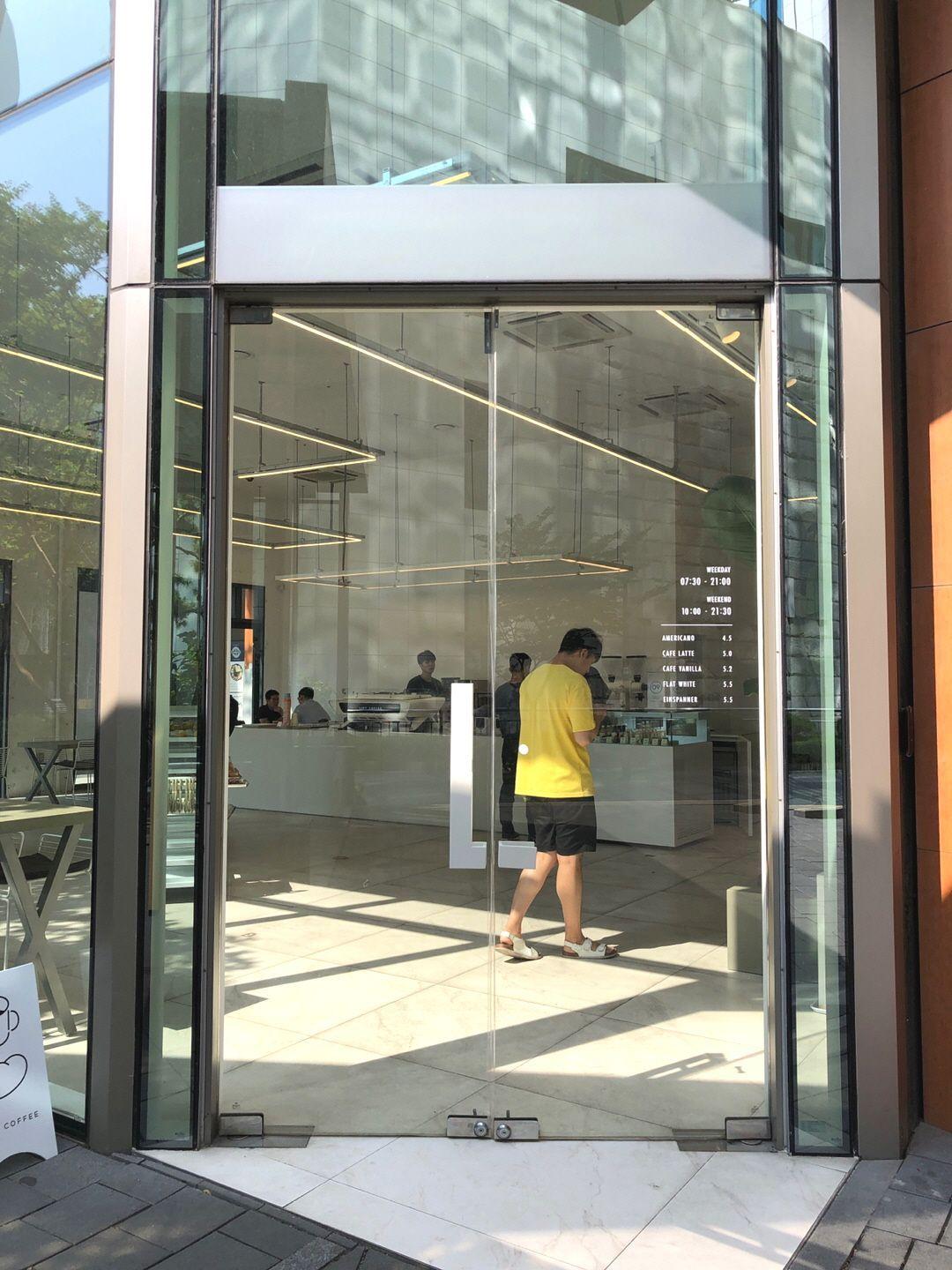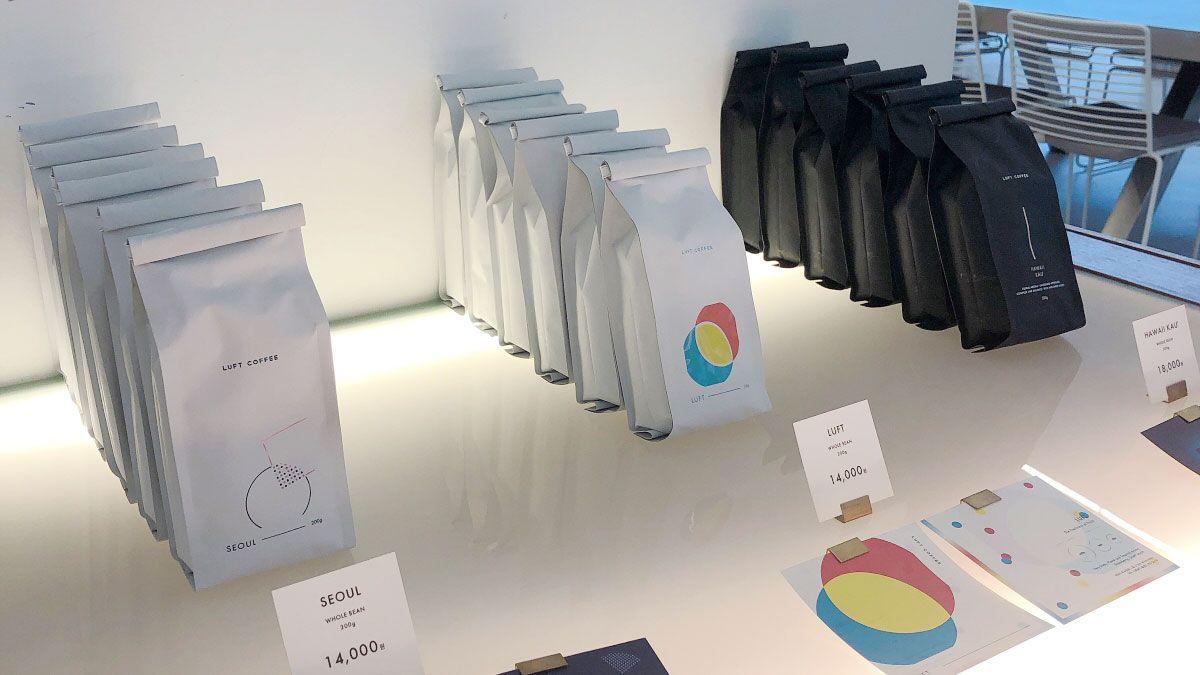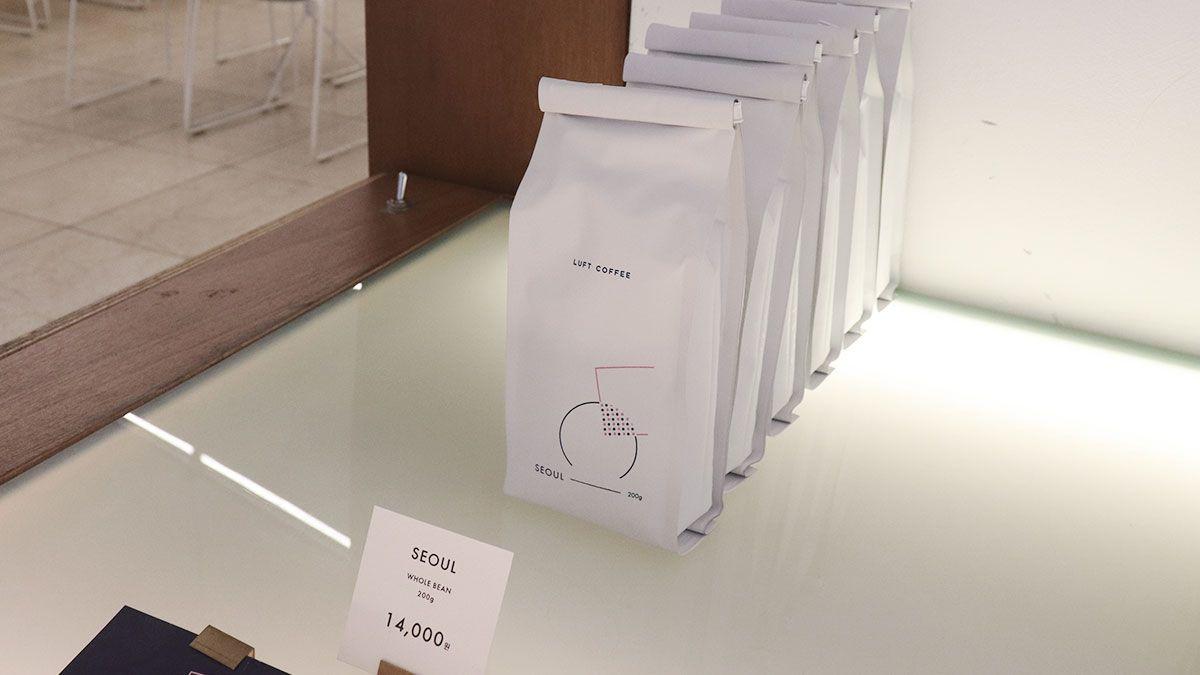 LUFT Coffee has a lot of pride in their coffee beans.
They have three types of beans (SEOUL, LUFT, HAWAII KAU). When ordering an Americano you can choose one of the three bean types for your order. Seoul is a coffee bean with a dark chocolate, honey, and nut scent. LUFT is a coffee bean that has a fruity scent. It has a slightly sour taste in the start but a sweet taste comes around later ending with a clean after taste. HAWAII KAU is a coffee bean with a slightly sour taste with a strong taste. To people who don't like a light taste! I recommend to you this coffee bean that has a strong taste.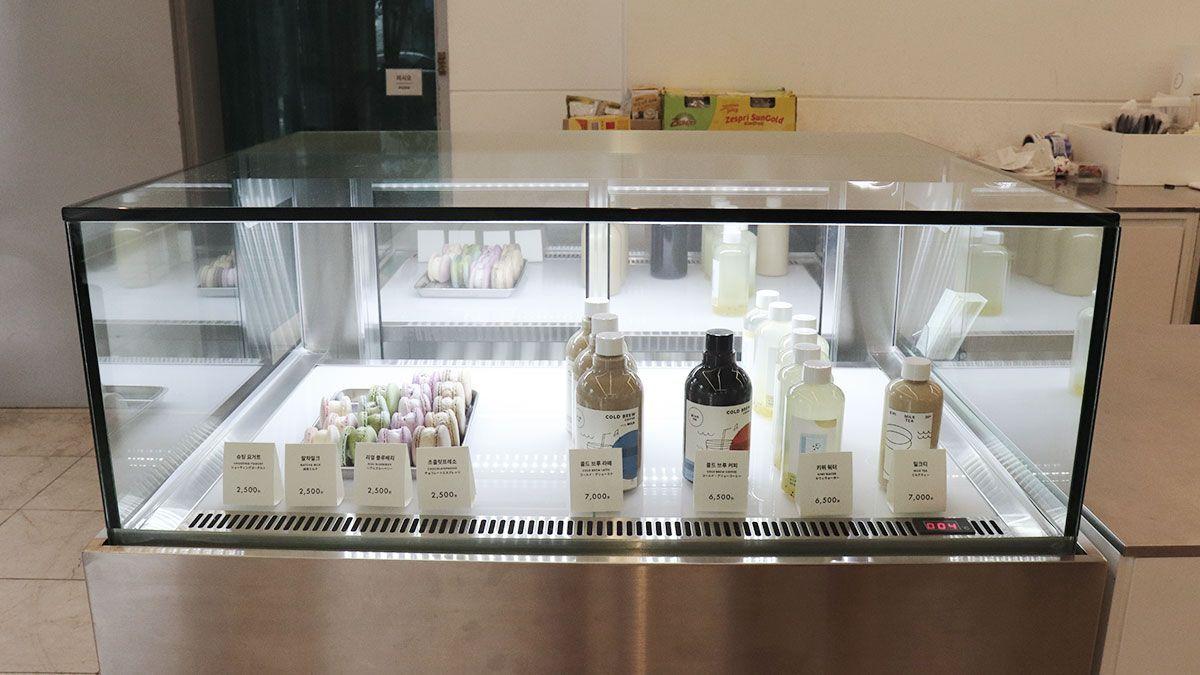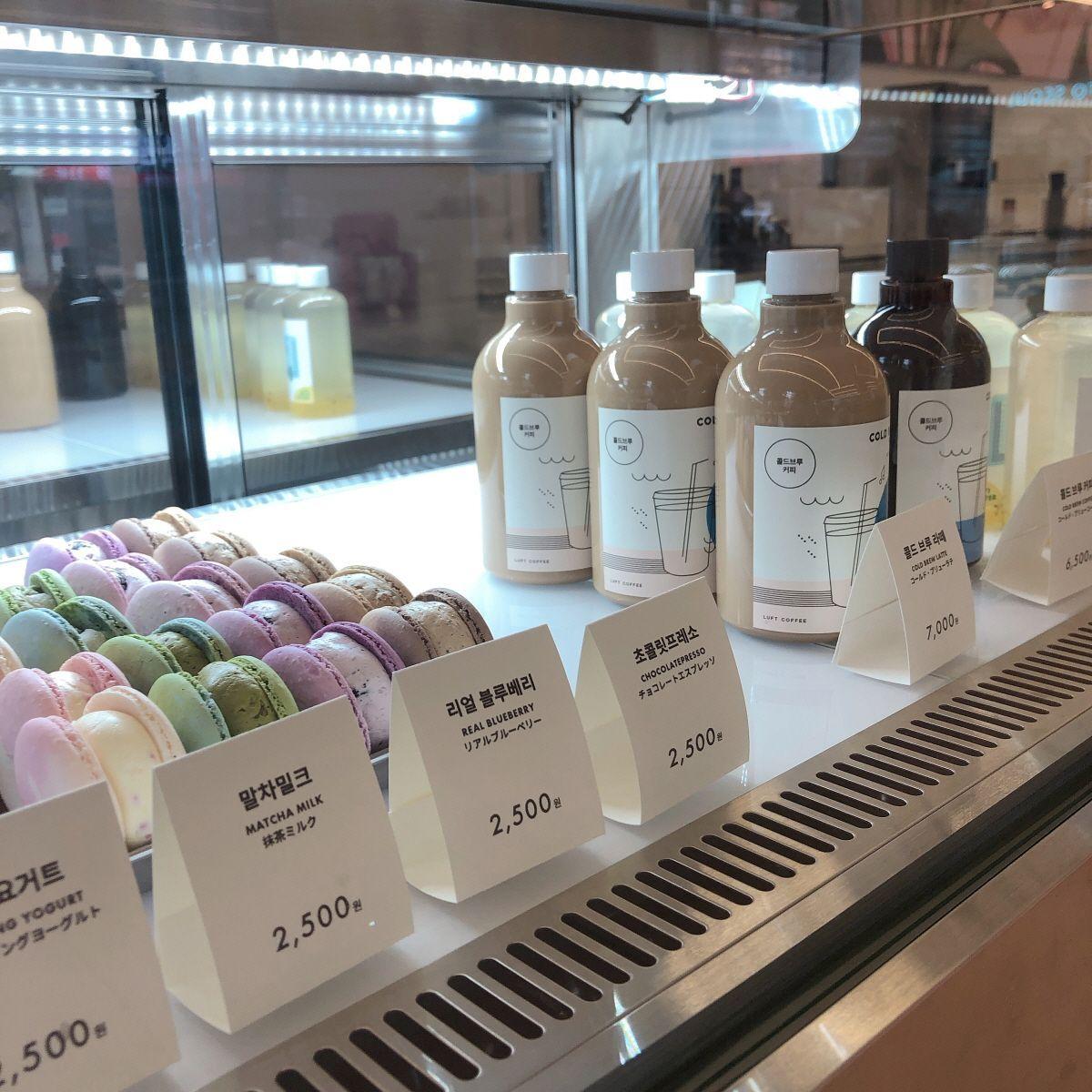 In one side, there is a place where they sell bottled drinks. The design of these bottles are so artistic my desire to buy these drinks filled by just looking at the bottles. After deciding which drink to drink I finally decided to drink Milk Tea.
Additionally, I contemplated in eating the macaroons next to the bottles as it looked like they were fully filled. Fully filled macaroons are trending in Korea rather than standard macaroons so if you are curious about their taste you should try it at LUFT COFFEE.
Once you taste these macaroons you will always end up enjoying these than any other macaroons.
I didn't purchase any other macaroons as I wanted to taste a variety of bread but I will most definitely eat the macaroons the next time I visit LUFT COFFEE.
There was a huge variety of desserts available. I think I contemplated for more than 5 minutes in choosing which dessert menu to purchase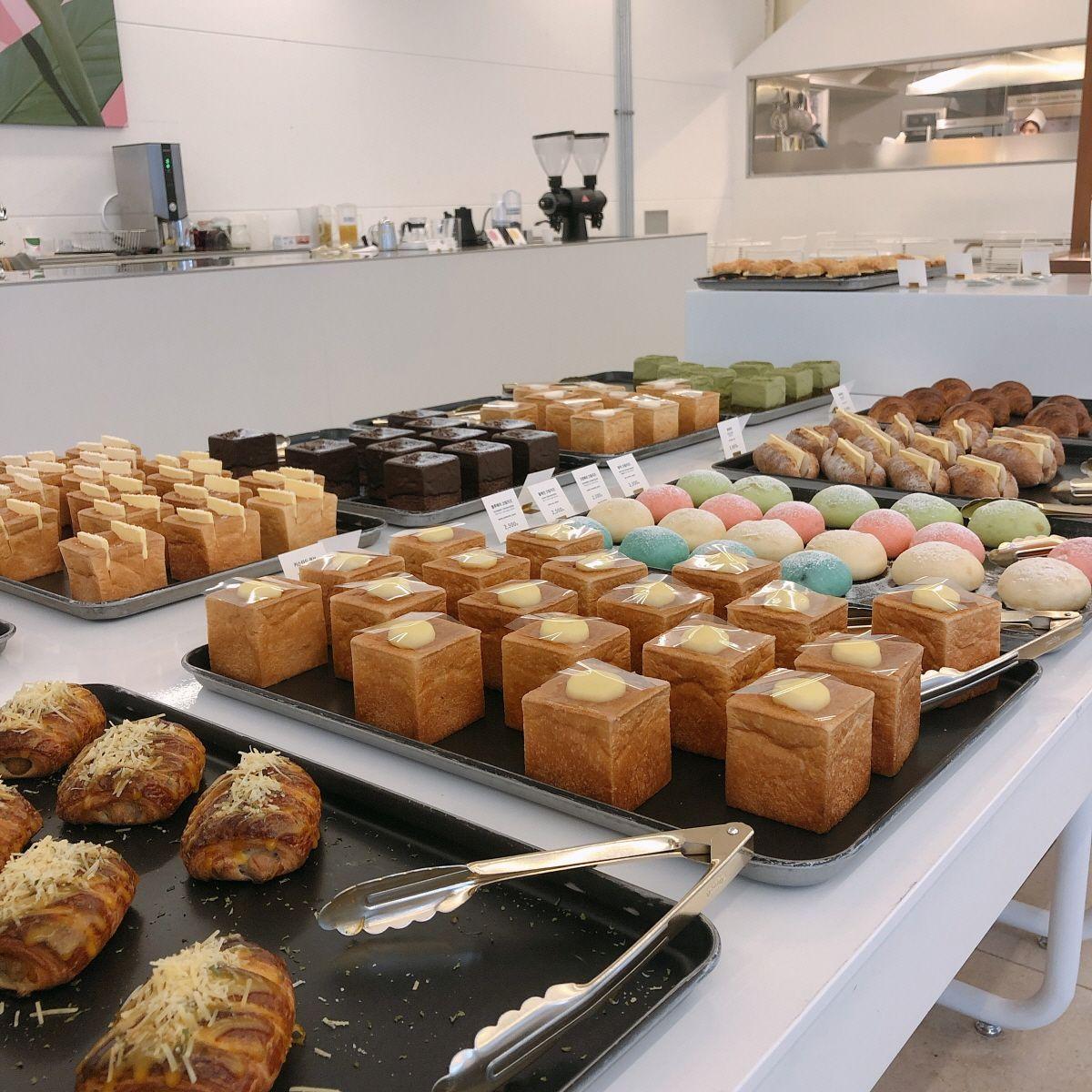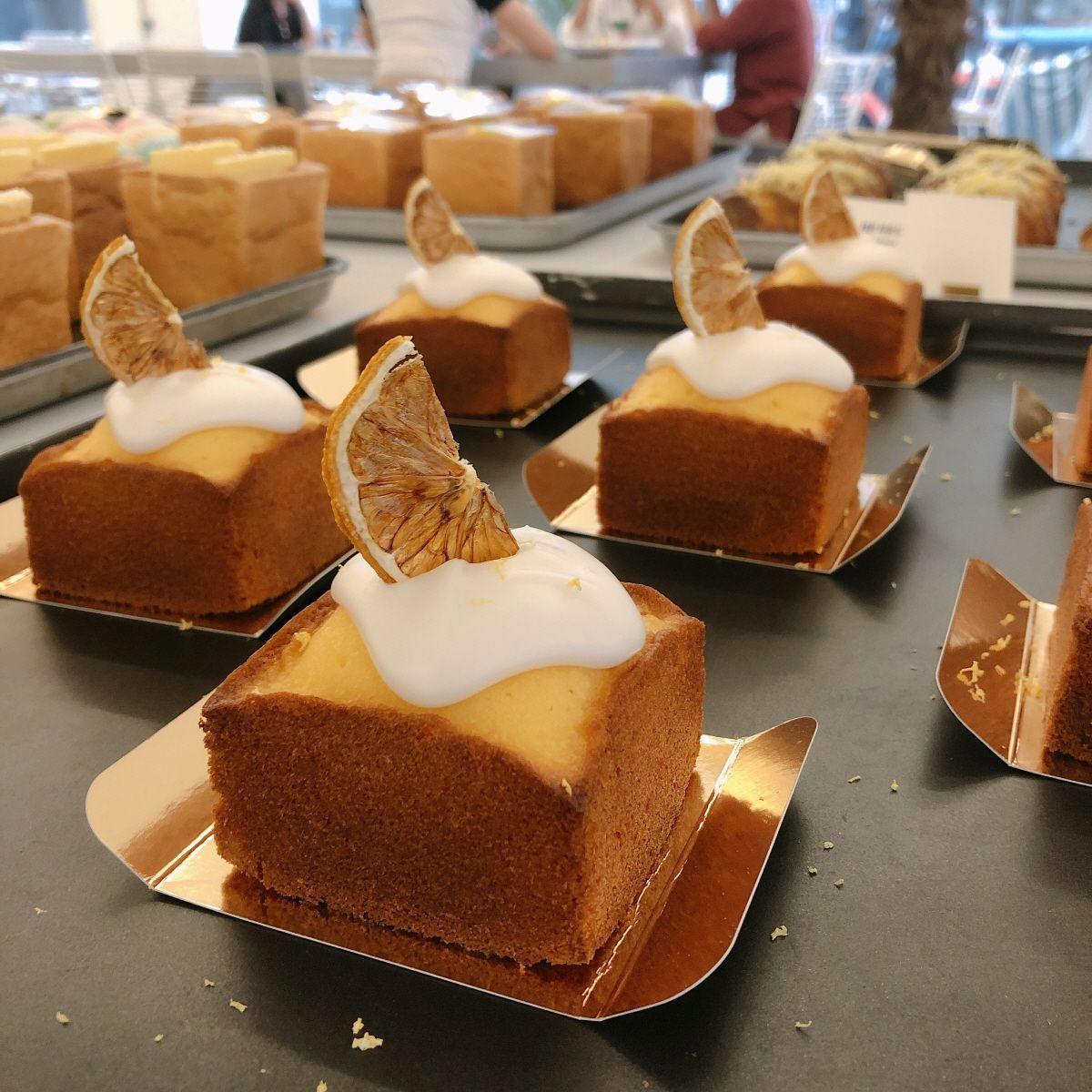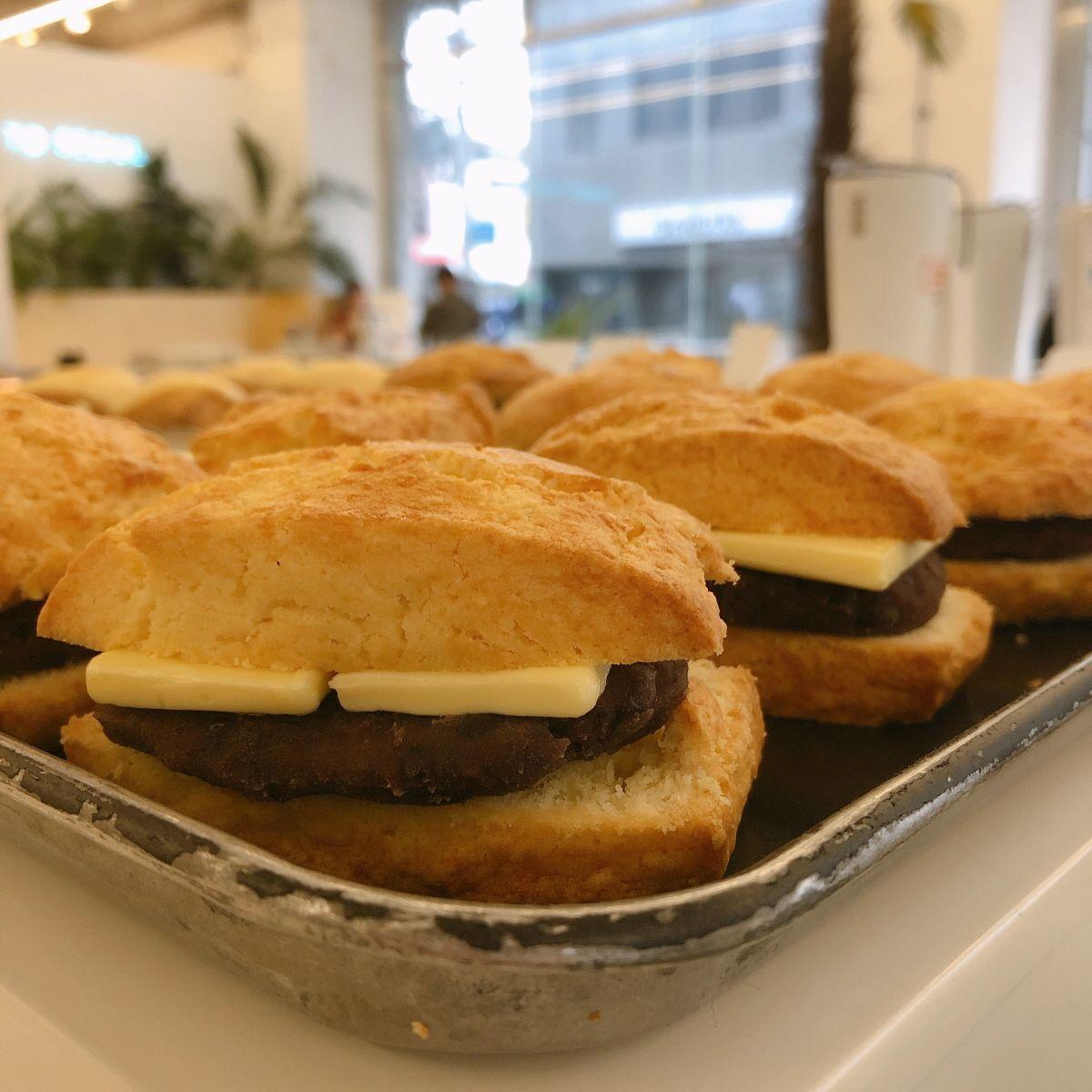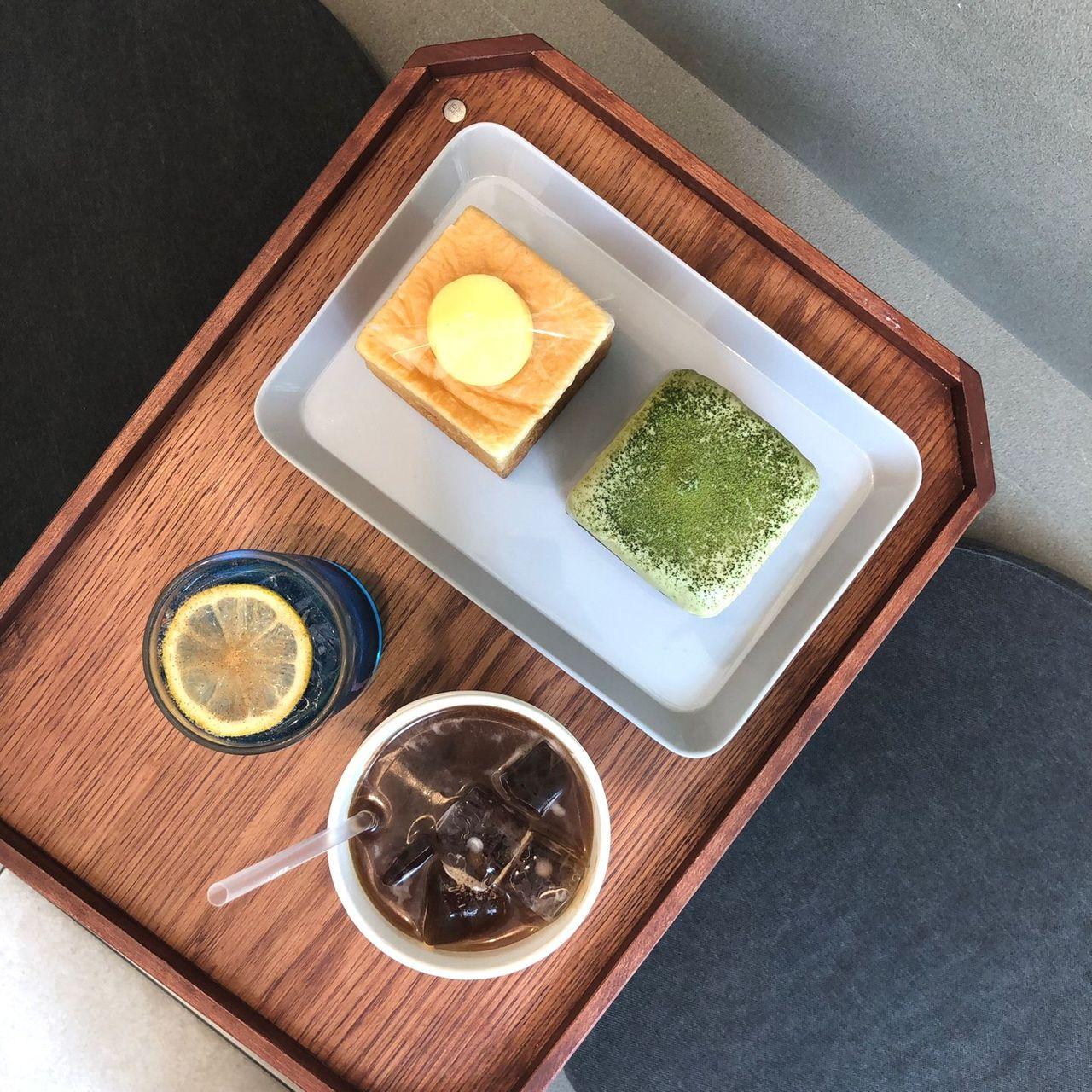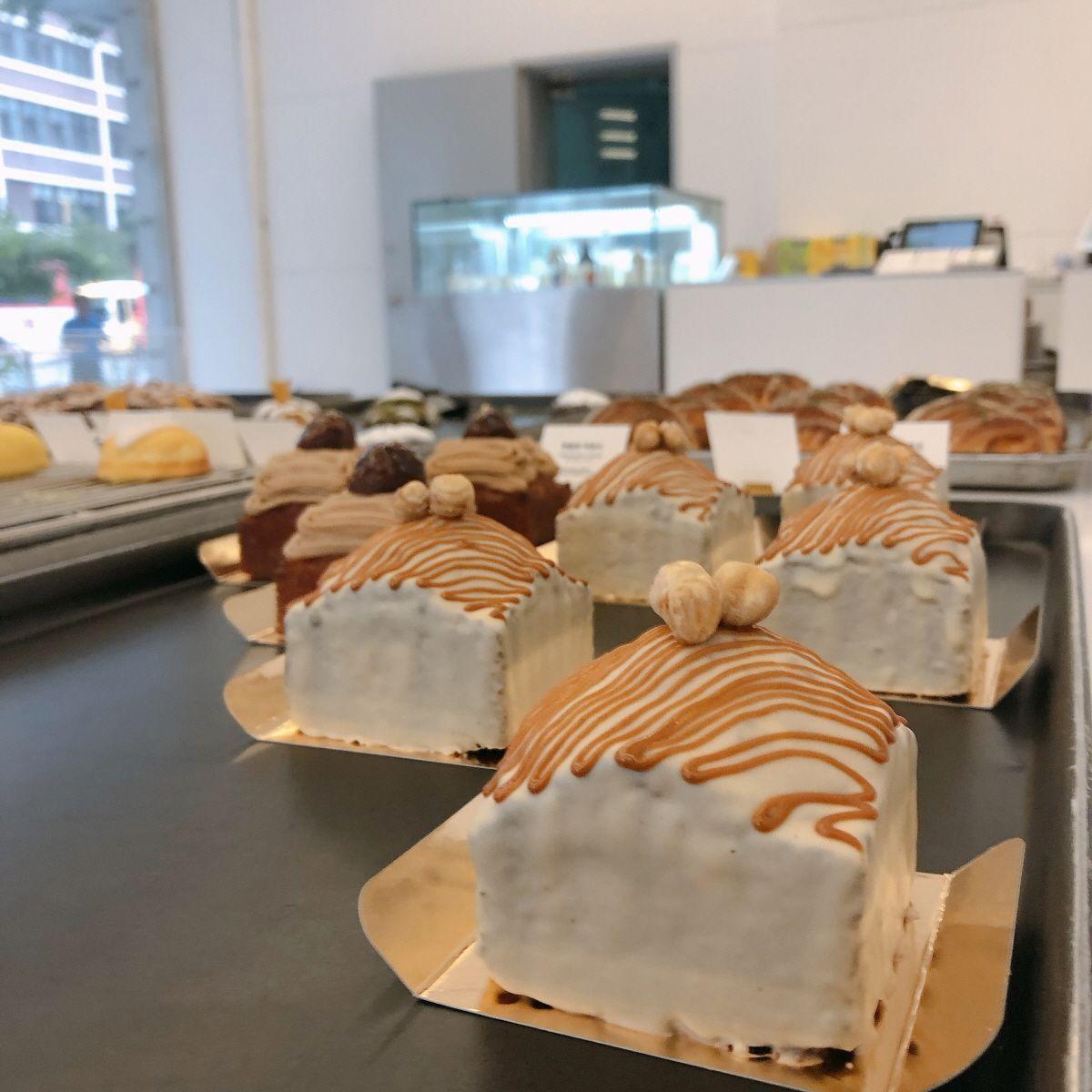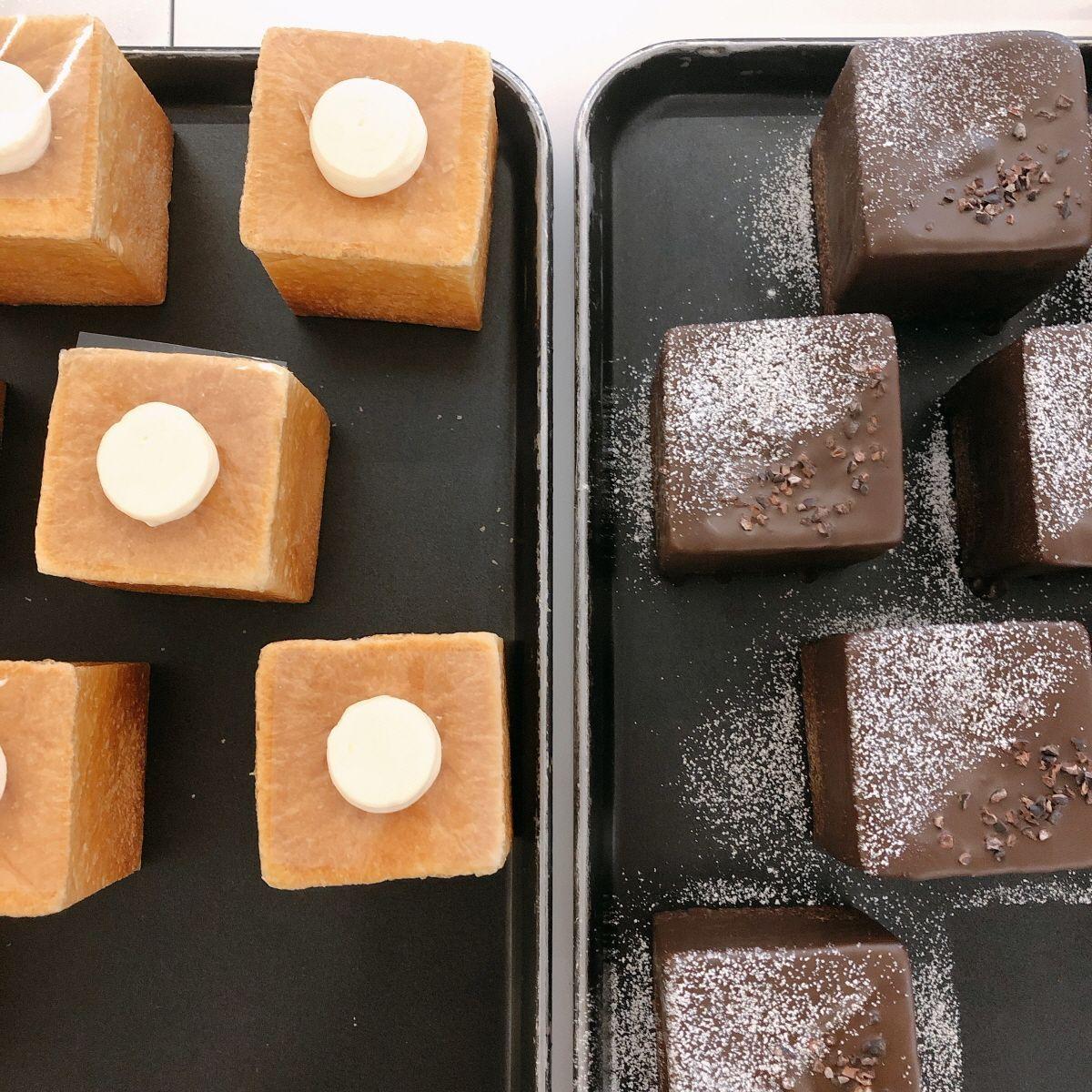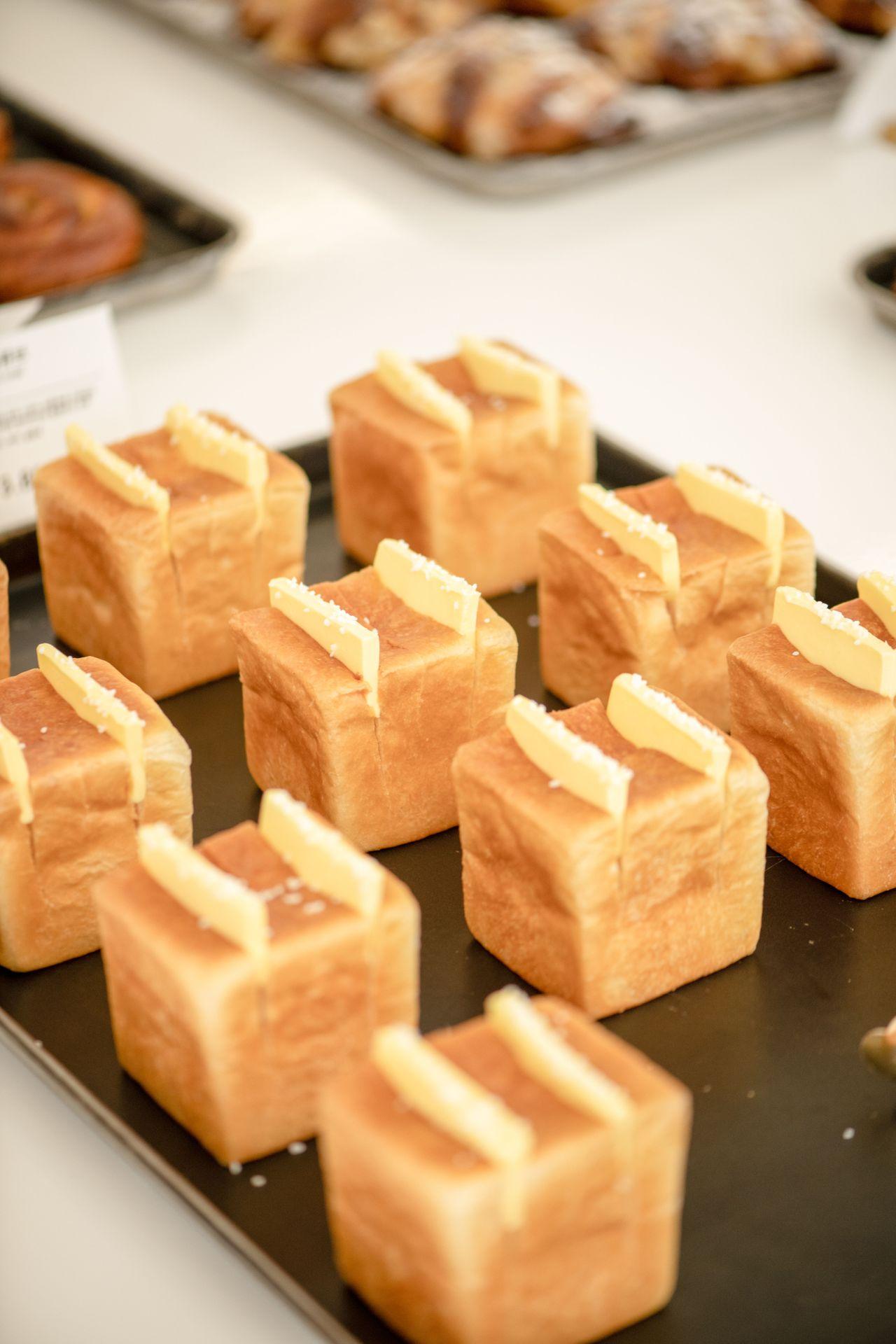 After a happy amount of contemplation, the Editor ordered Latte, Milk Tea, and 2 Ham and Sausage Croissants, 1 Butter Scone, 1 Lemon Weekend, and 1 Almond Croissant to eat as a meal.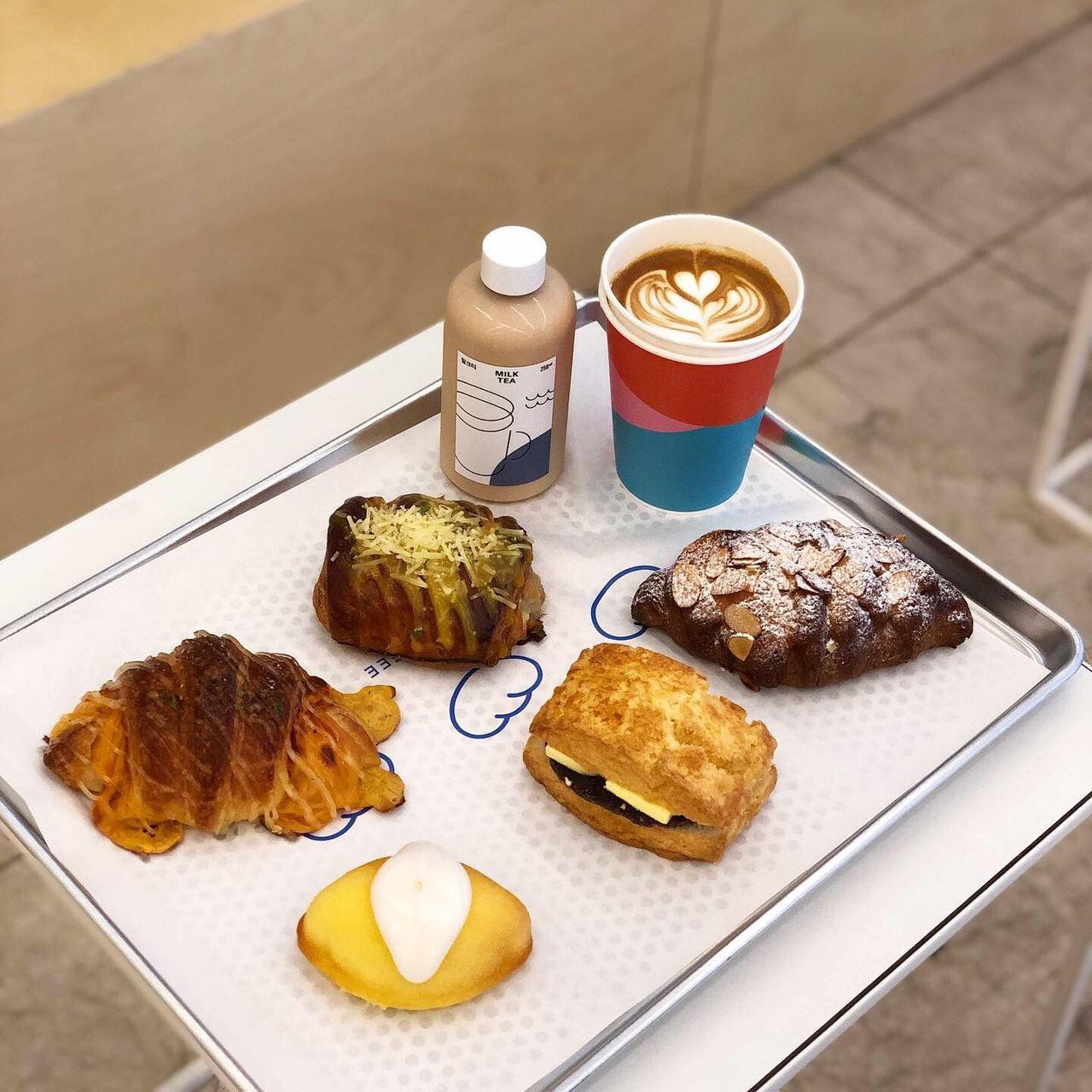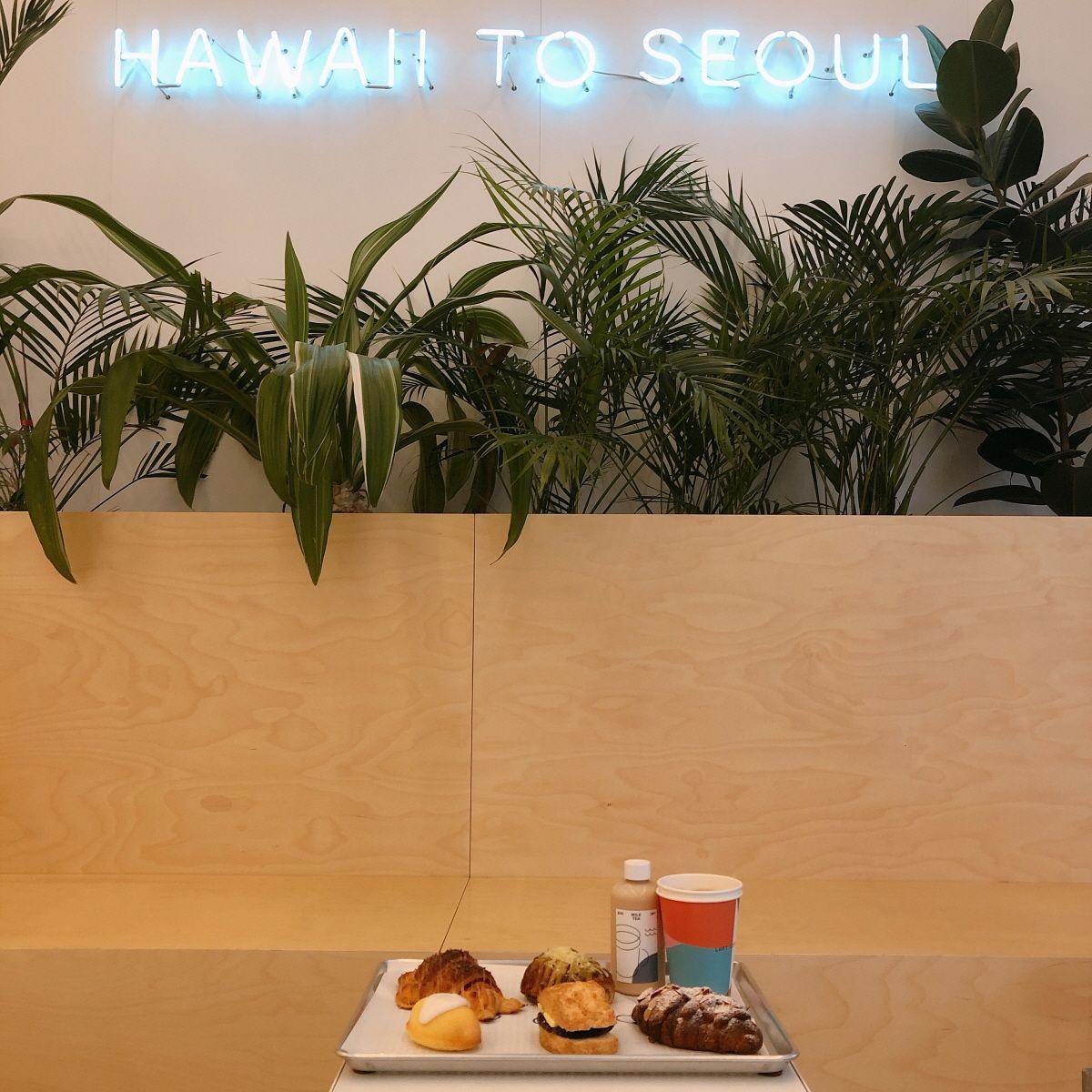 The place where you can see the 'HAWAII TO SEOUL' is the photozone. Seeing the bread and drinks is fluttering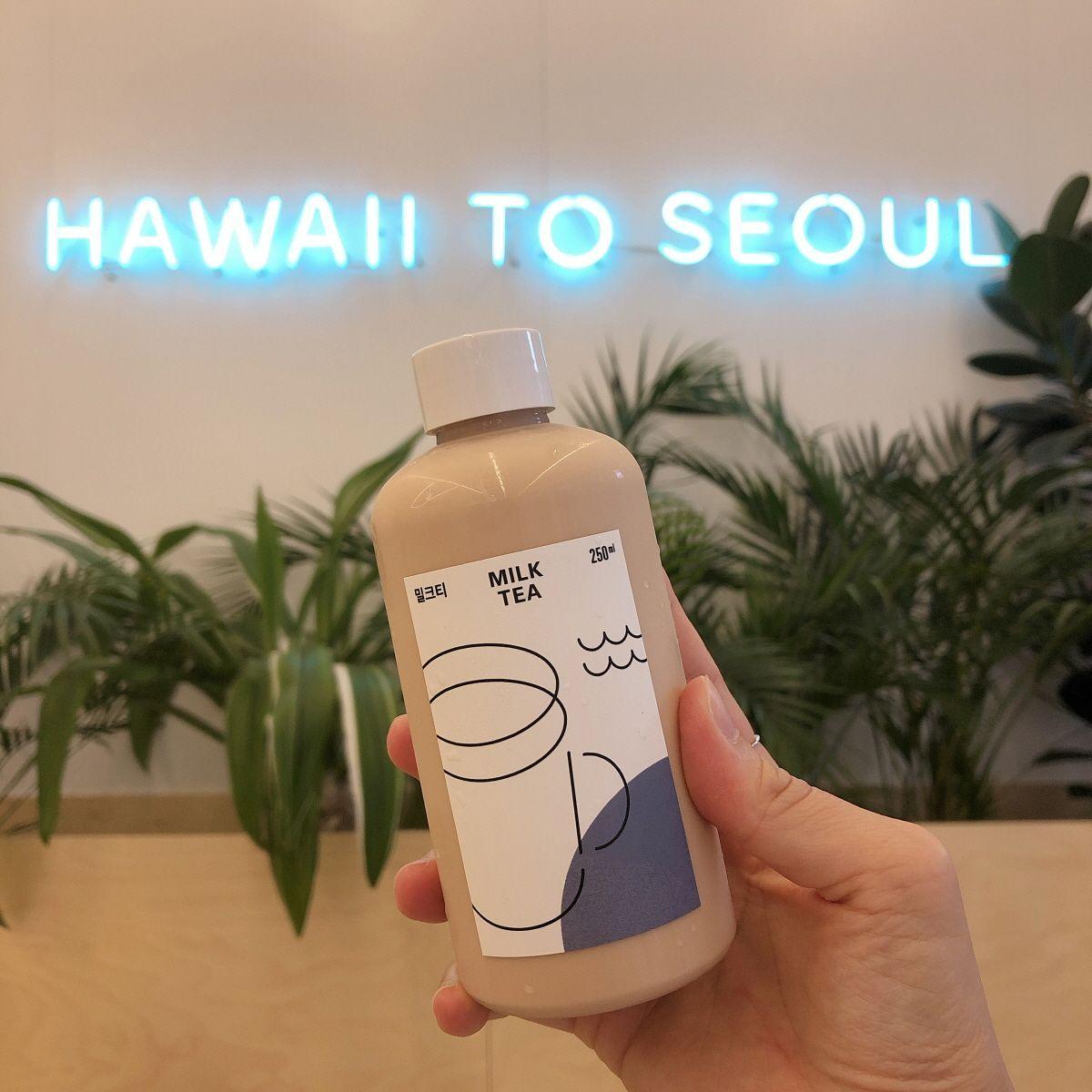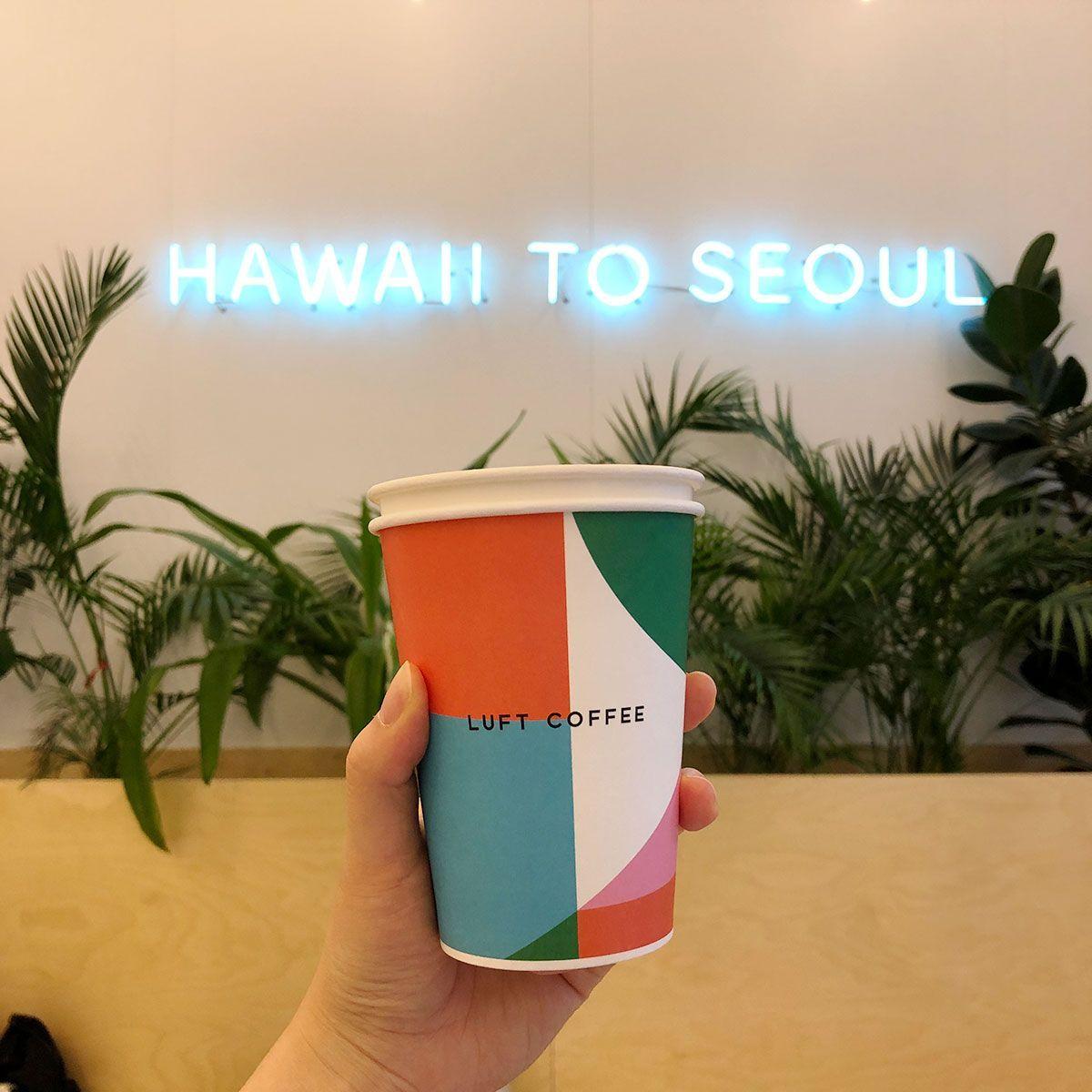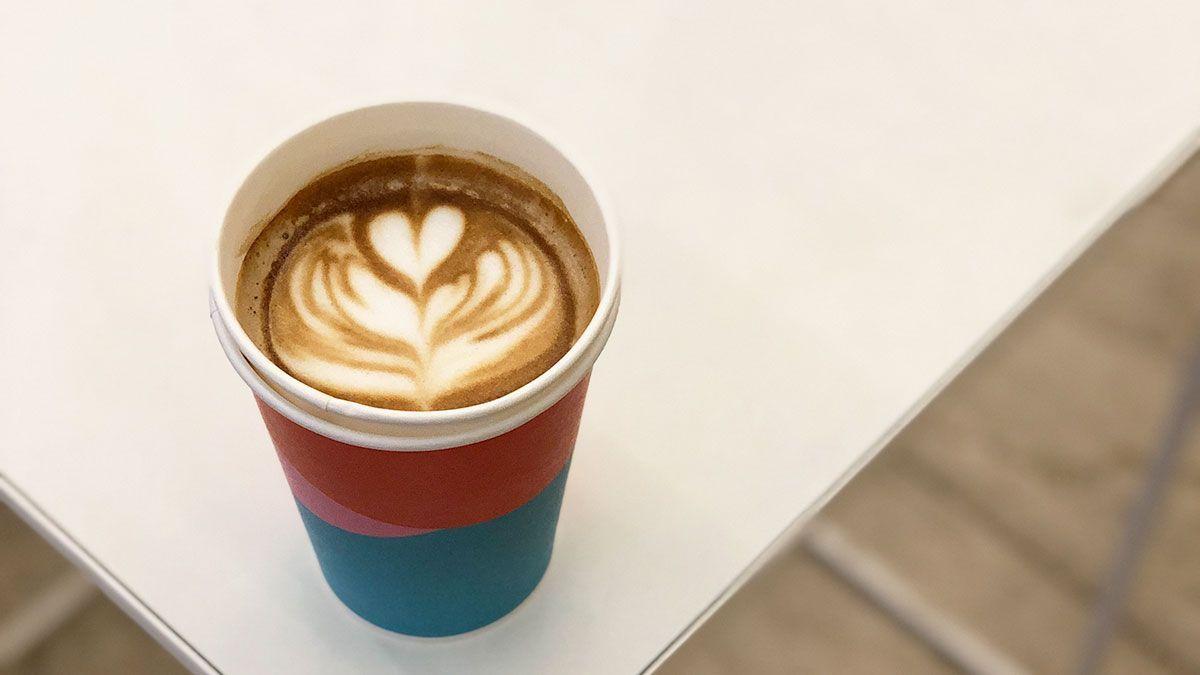 Milk Tea (7,000 KRW) If you order it with ice they give you a separate cup of ice so you can enjoy it cold. The subtle tea scent is very appealing and it wasn't too sweet making it a good combination to eat with the bread.
Cafe Latte (5,000 KRW) They drew a pretty heart on it. The milk foam and coffee was a nice combination and so I felt good drinking it.
The editor visited LUFT before and ordered and Americano (4,500 KRW). LUFT Americano has a soft acidity at first with a fresh aroma! With a very clean after taste. If you order a sweet dessert it should be a very good combination.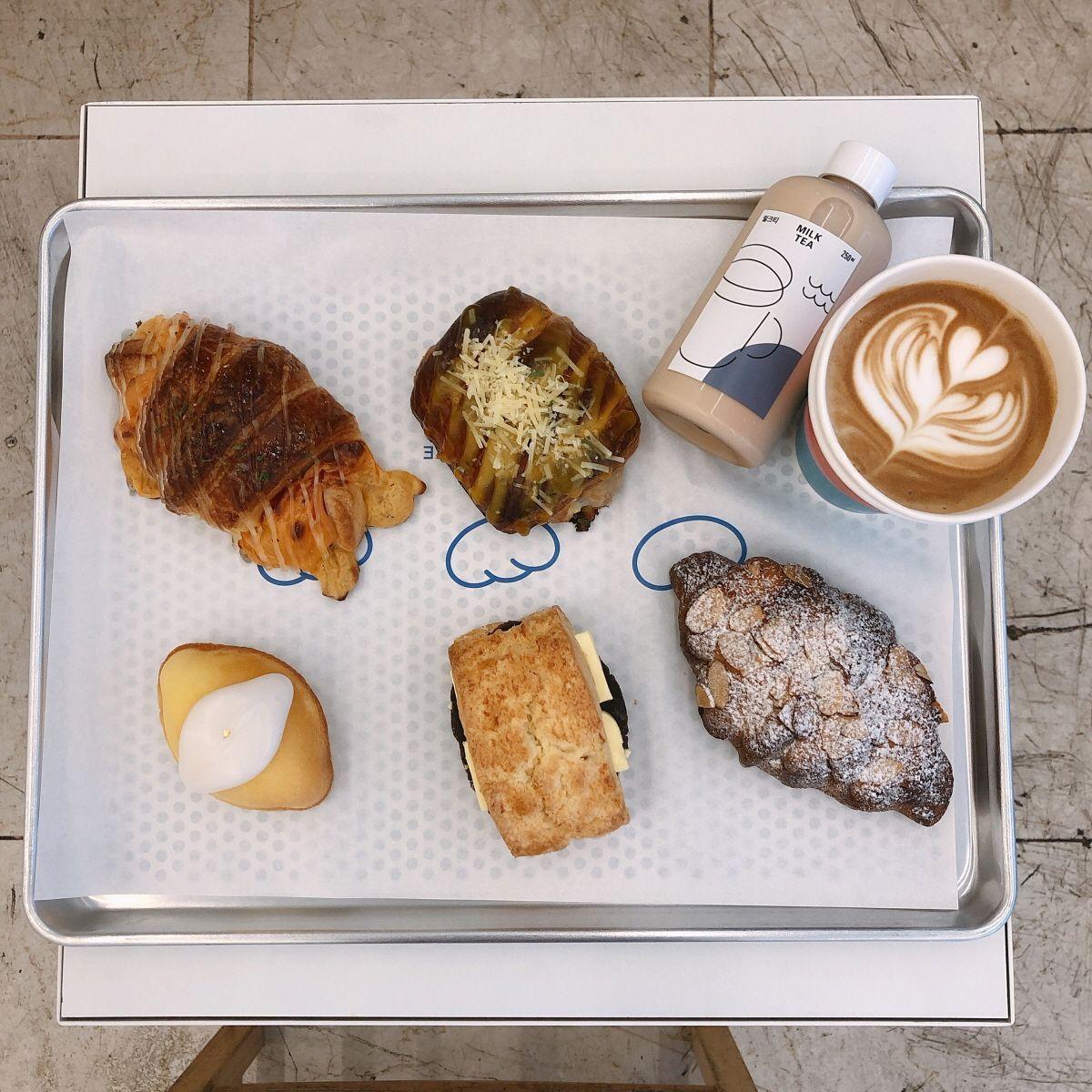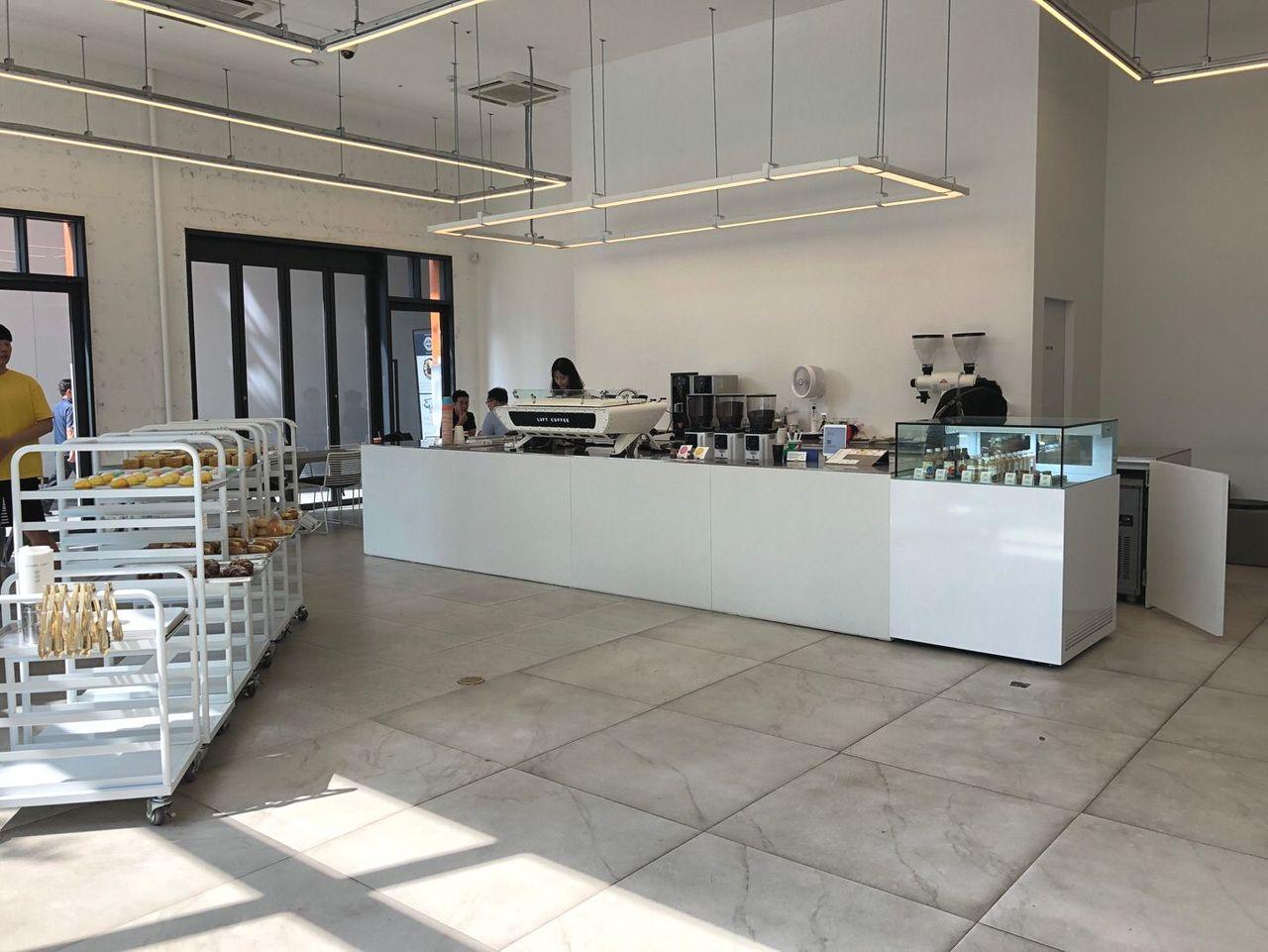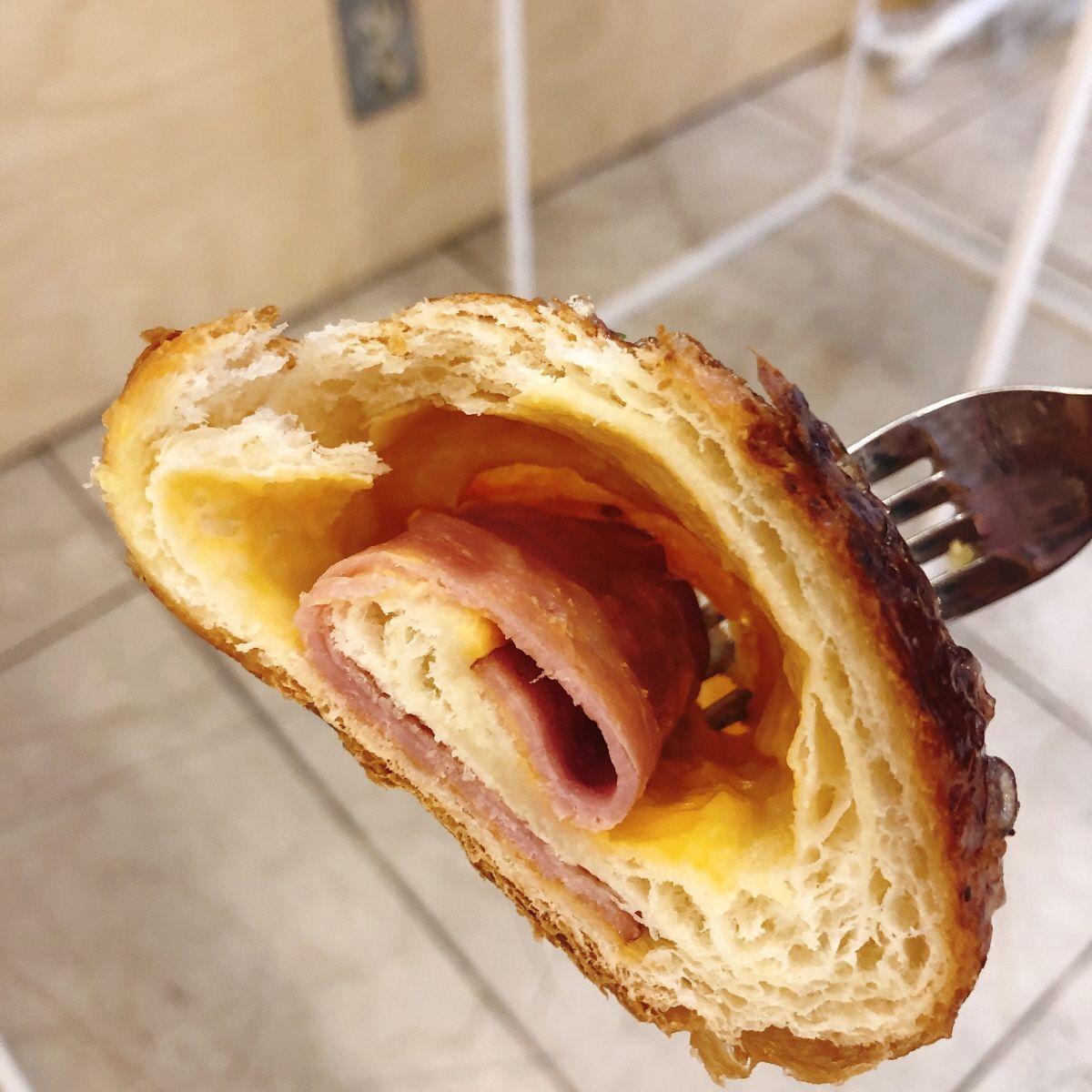 The very first bread I tasted was the Ham Cheese Croissant (3,600 KRW). The crisp croissant and the rolled ham and cheese inside along with a sweet sauce made it very enjoyable.
If you decide to visit LUFT for brunch I think the Ham Cheese Croissant and Latte combination will be very good.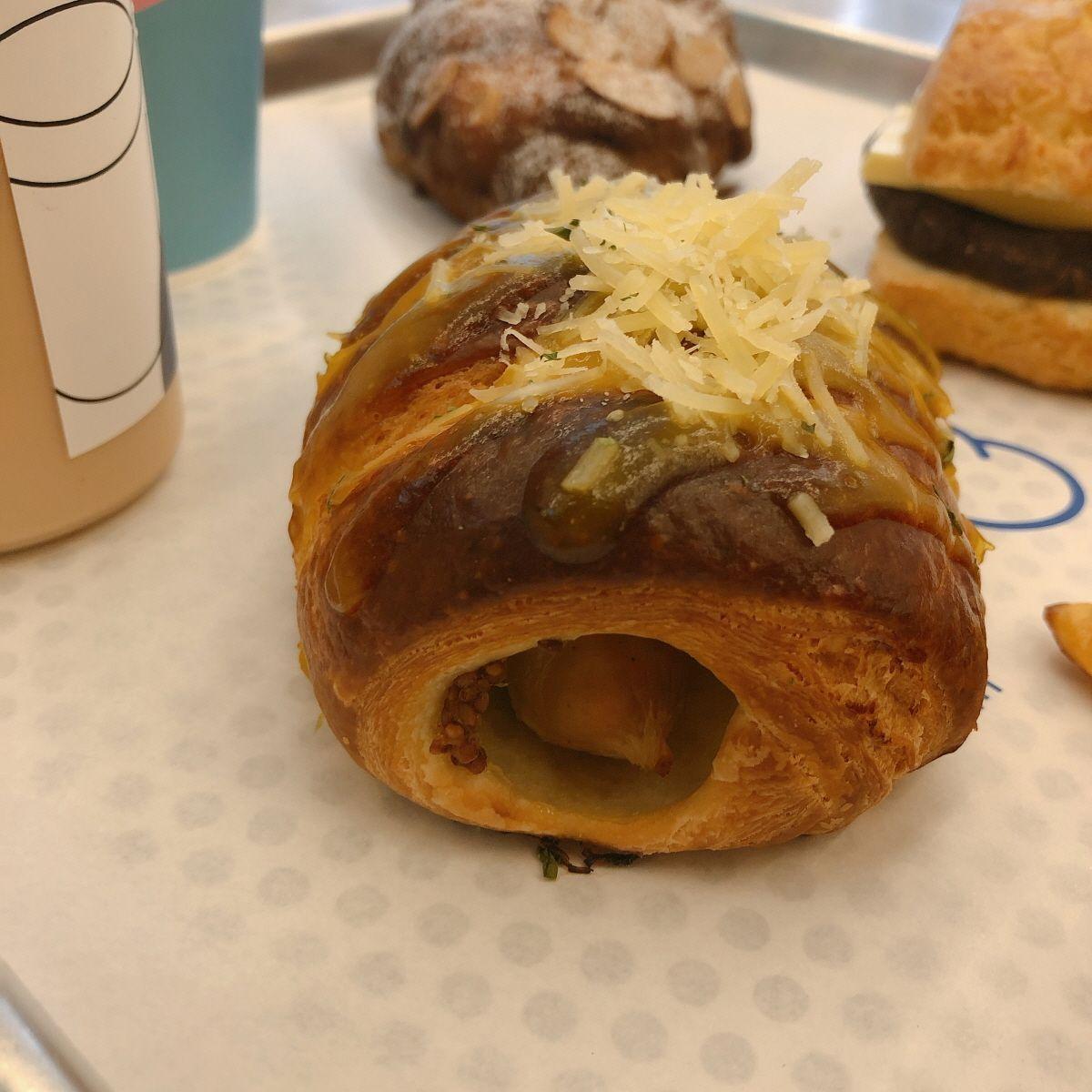 Sausage Croissant (3,400 KRW) has a sausage along with whole grain mustard sauce inside the croissant. The Editor like the juicy sausage and the tasty whole grain mustard sauce combination.
The Ham Cheese Croissant and the Sausage Croissant were both delicious but the Sausage Croissant was more the editor's style!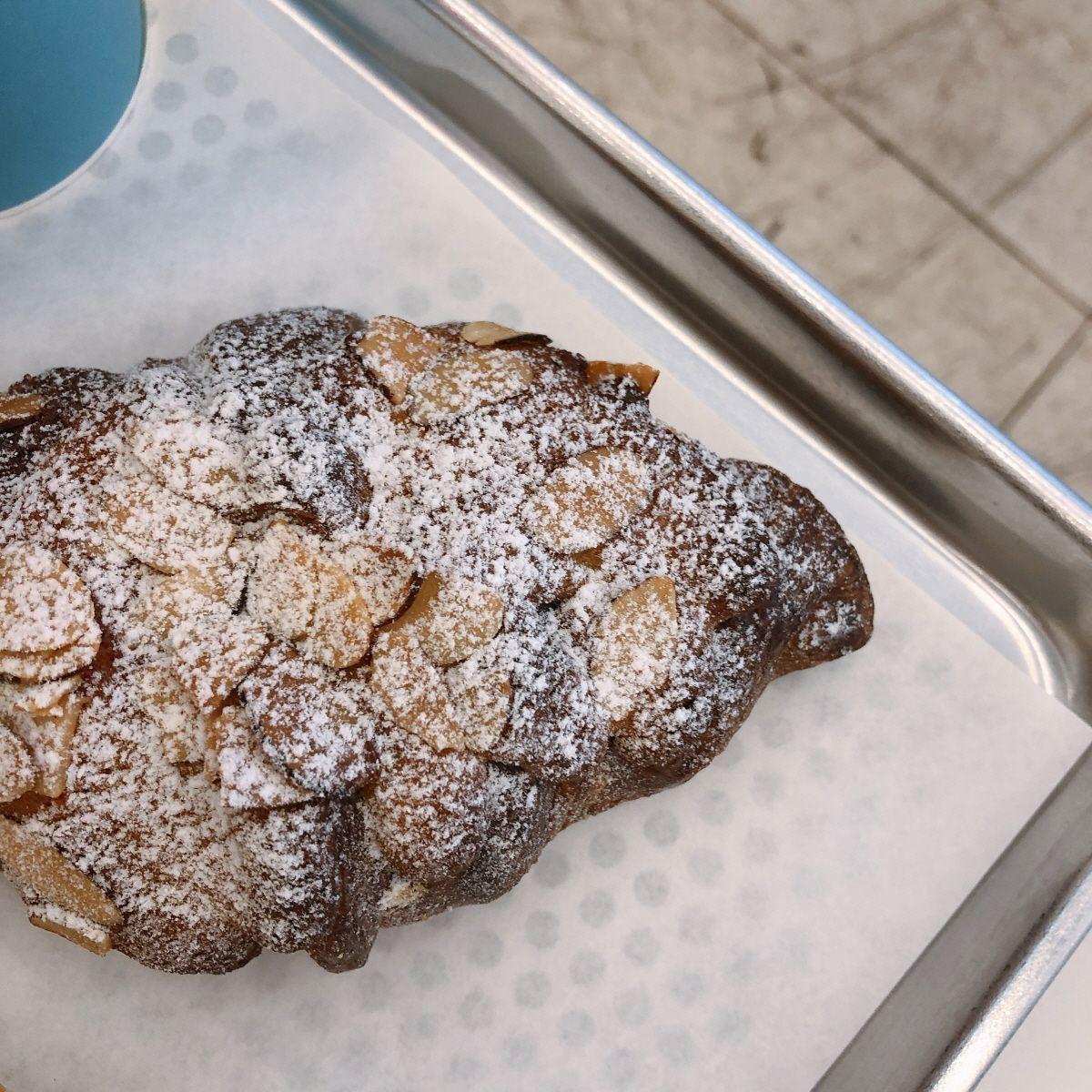 Almond Croissant (3,700 KRW) is covered with almond dough and sugar powder. It was more savory and sweet compared to a normal croissant that it made it pair well with not only the latte but also the Milk Tea.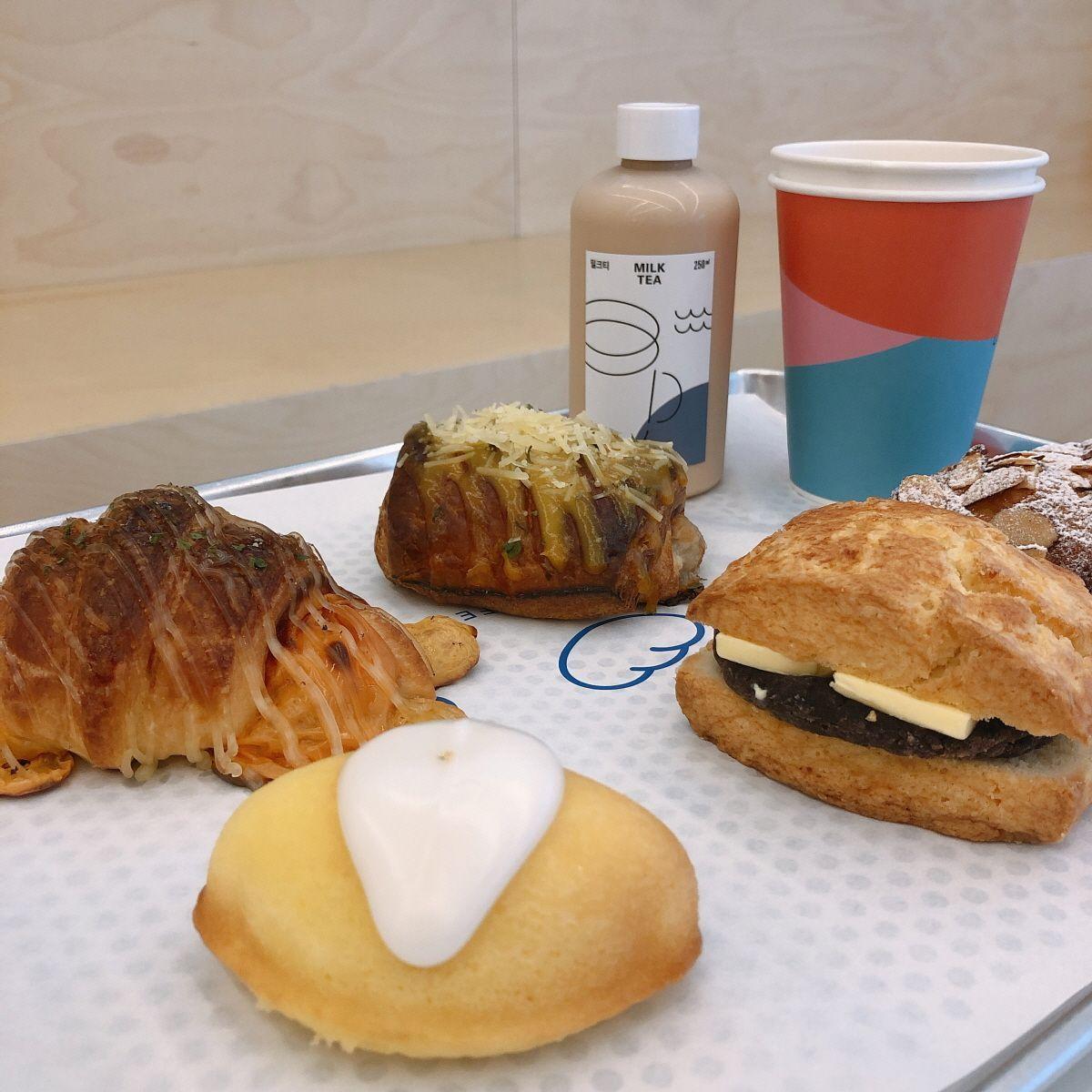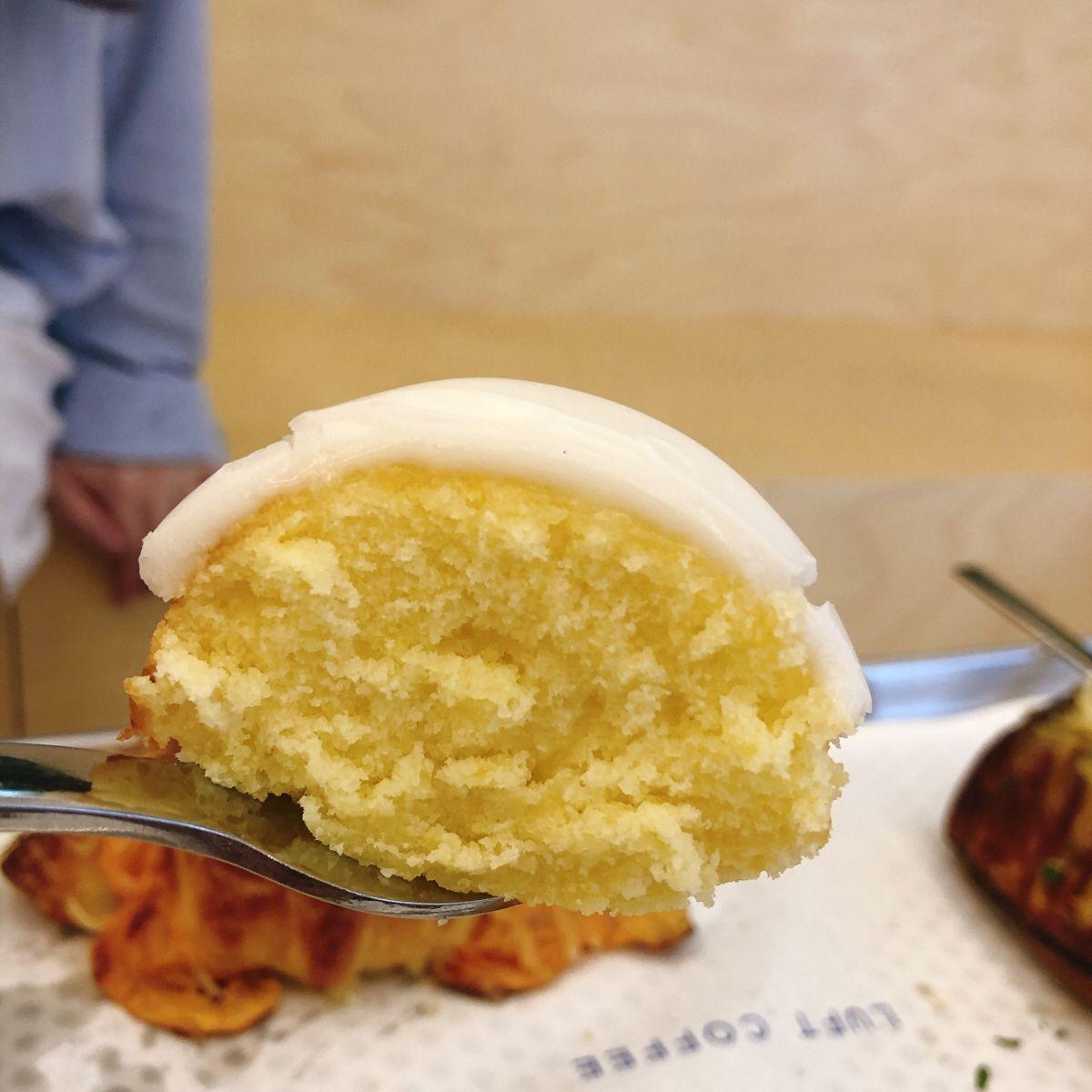 Lemon Weekend (3,800 KRW) was very moist with the slight scent of lemon making it very enjoyable as a dessert. It wasn't overly sweet making it enjoyable to anyone who decides to give it a try. I recommend this if anyone is looking for a sweet dessert to eat with an Americano.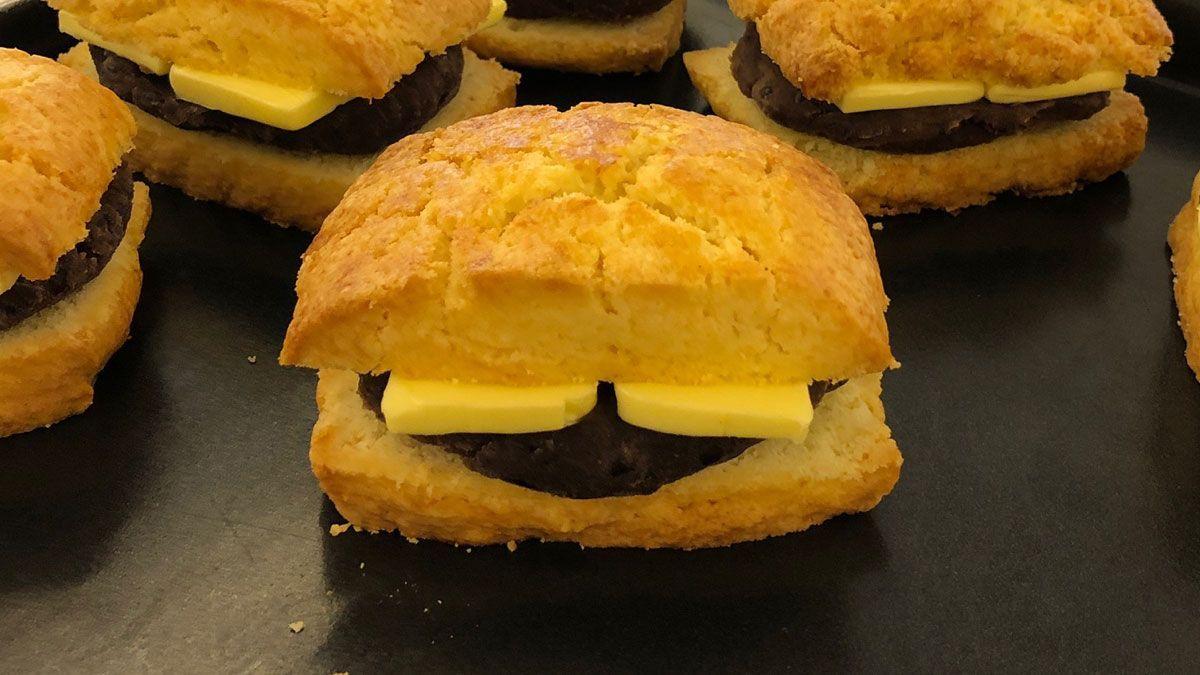 All the types of pastries mentioned were all good but the best pastry the editor liked the most is the Butter Scone (4,000 KRW)!
The savory scent of butter from the Butter Scone with the red bean that provided the right amount of sweetness creating a soft texture was truly the best!
If you are trying to only choose one bread, I recommend you choose the Butter Scone!
LUFT COFFEE has two locations in Korea (Myeongdong and Gwanghwamun).
After enjoying the Myeongdong location so much the editor also went to the location in Gwanghwamun a few days later.
Myeongdong Cafe : Luft Coffee Menu
| | | |
| --- | --- | --- |
| English | Korean | Price |
| Americano | 아메리카노 | ₩4,500 |
| Cafe Latte | 카페라떼 | ₩5,000 |
| Cold Brew Latte | 콜드 브루 라떼 | ₩7,000 |
| Milk Tea | 밀크티 | ₩7,000 |
| Ham Cheese Croissant | 햄치즈 크로와상 | ₩3,600 |
| Sausage Croissant | 소시지 크로와상 | ₩3,400 |
| Almond Croissant | 아몬드 크로와상 | ₩3,700 |
| Lemon Weekend | 레몬 위켄드 | ₩3,800 |
| Butter Scone | 앙버터 스콘 | ₩4,000 |
| Malcha Cube | 말차 큐브 | ₩5,200 |
| Cream Cheese Bread (ALL) | 크림치즈 빵(ALL) | ₩2,500 |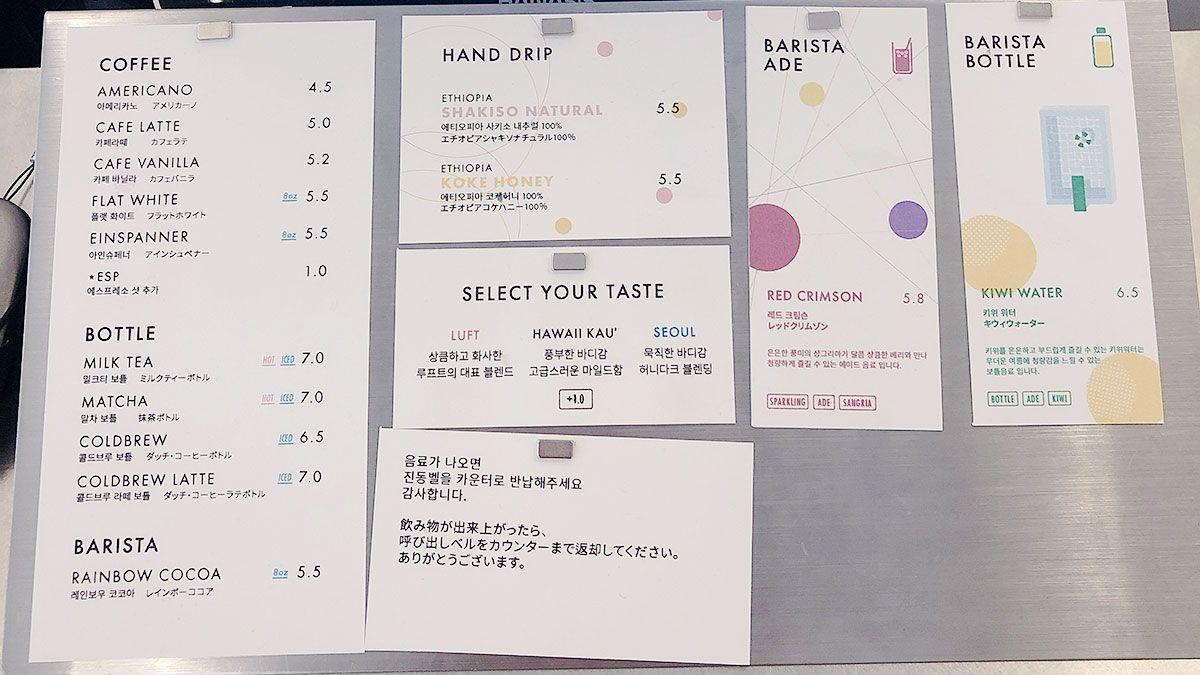 Myeongdong Cafe: Luft Coffee Location
Luft Coffee Address : 208, Samil-daero, Jung-gu, Seoul
Myeongdong Cafe : Luft Coffee Route
5 Minute Walk from Myeongdong Station Exit 10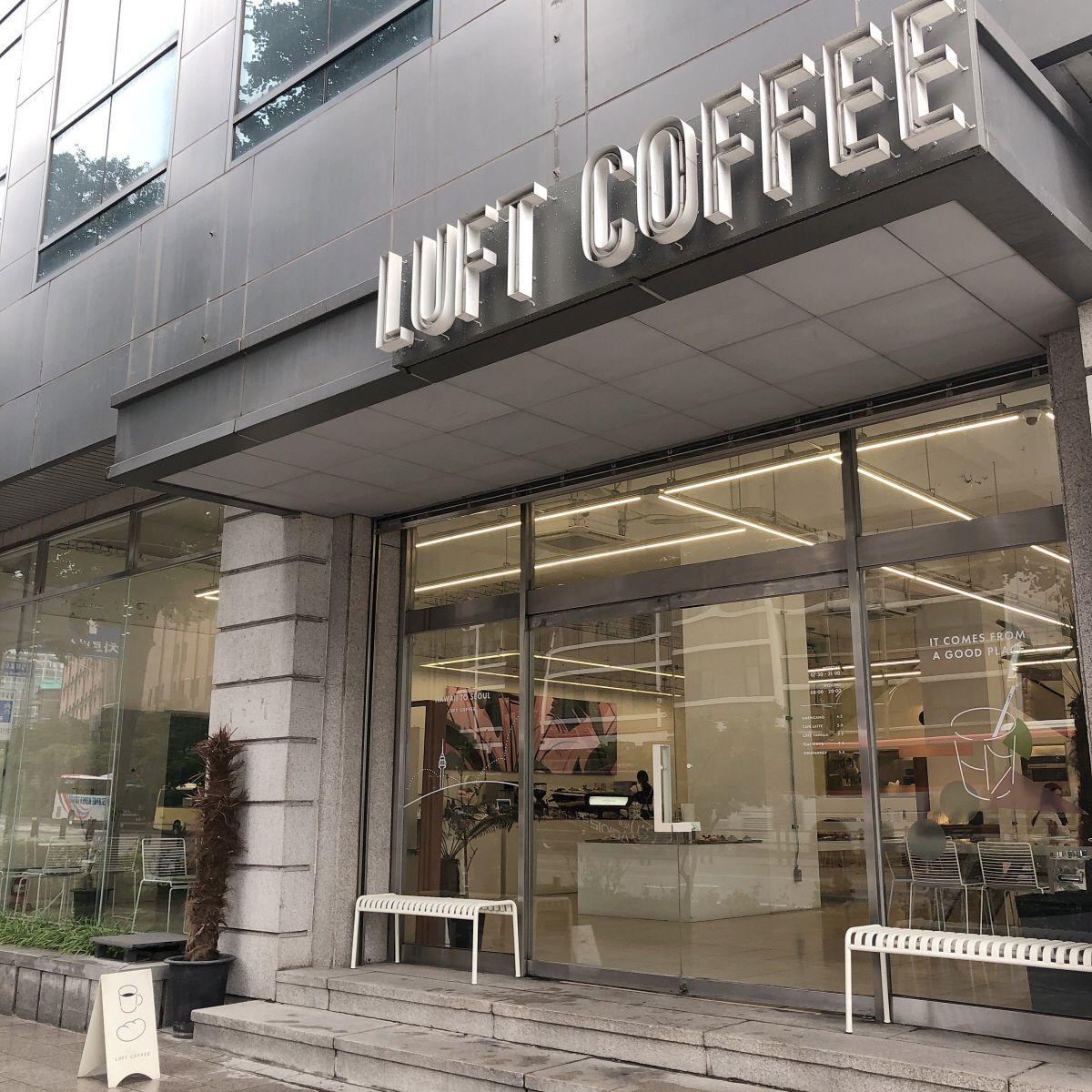 How to enjoy Myeongdong Cafe : LUFT COFEE 10% Discount?
---
Click the 'COUPON' button at the bottom to claim yours now!
Myeongdong Cafe: LUFT COFFEE. Please read this blog post first and if you have any questions after reading or are unclear on any parts please let us know my email so that we can improve. Thank you.
Mail:support@creatrip.com