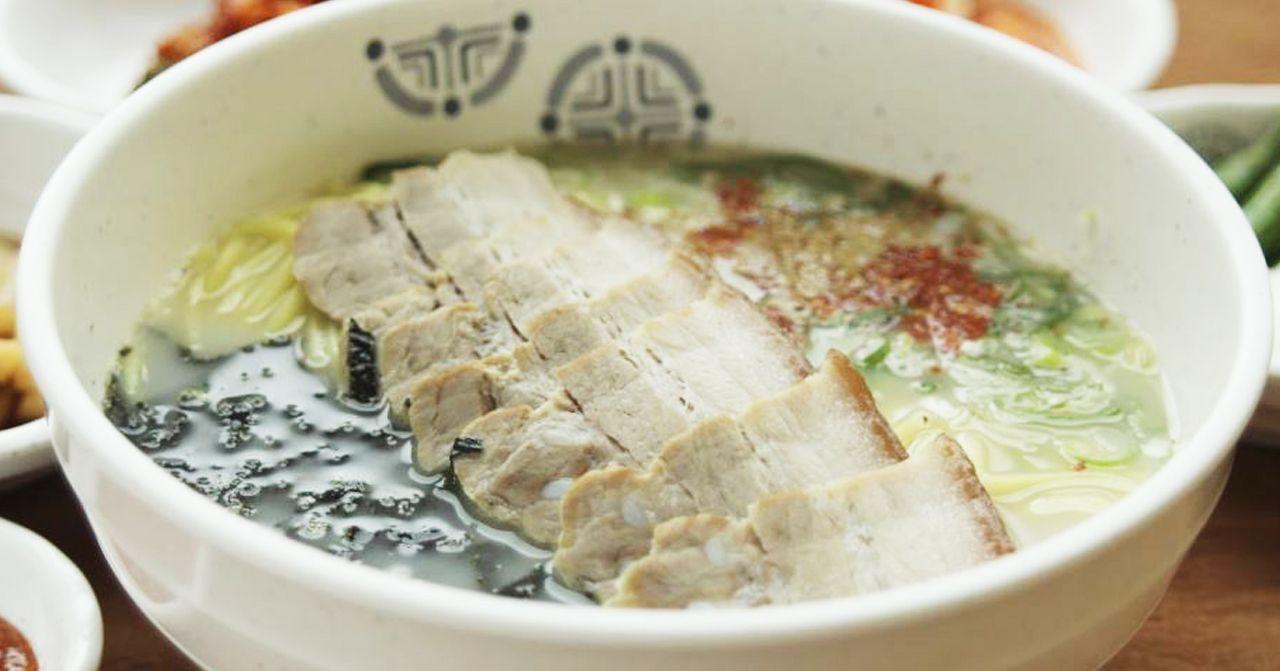 Hello, everyone! We are Creatrip, a group of travel experts.
We proudly present to you the latest, useful travel information and tips every day.
Jeju is a local favorite vacation destination. Jeju has so much to offer during each season, and its unique culture and foods attract many each year.
In this post we're going to be talking about the essential Jeju dishes that you don't want to miss: seafood, Jeju black pork, various dessert foods, etc. So tune in if you're planning on visiting the South-most island!
Let's take a look at the flavors and flair of Jeju Island.
---
1. Yoyo Mumoon
Address : 1102 Haemajihaean-ro, Gujwa-eup, Jeju City, Jeju
Hours : 10:00 - 18:00
Best menu : Carrot Cake 6,500KRW


Pyeongdae-ri, Gujwa-eup is on the East side of Jeju Island. Gujwa-eup is famous for its carrots.
For that reason, a lot of cafes you'll see in Pyeongdae-ri will offer carrot-based desserts.
Out of those cafes, the one we recommend the most is Yoyo Mumoon for their carrot cakes.
Yoyo Mumoon's carrot cakes is a unique combination of carrots and cream cheese!
For those of you who aren't into the saccharine desserts, this cake is a perfect choice as it's not overly sweet so as to let the carrot flavors come through.
It goes well with coffee, so make sure to try it for yourself if you're in the Pyeongdae-ri area.
2. Hwangsil Garden
Address : 8024 Joongsangandong-ro, Seoguipo-si, Jeju
Hours : 11:00 - 22:00
Best menu : Black Pork Belly 200g 18,000KRW
You gotta try the "black pork" if you're in Jeju. And you gotta try it at Hwangsil Garden.
The black pork is a Jeju specialty that you can't typically find on the peninsula. It's so much more chewy, juicy, and thick compared to normal pork belly.
You'll find a lot of ogyupsal (five layer meats) restaurants all over Jeju, but I highly recommend Hwangsil Garden.
The side dishes are various and generous, and the meats are cut very thick, which really brings out the chewy goodness.
And don't forget to order nangmyun to go with your black pork to get the full experience.
If you're craving some five-layered pork belly, get yourself to Hwangsil Garden.
3. Pyeongdae Sea Urchin Noodles
Address : 1172 Haemajihaean-ro, Gujwa-eup, Jeju City, Jeju
Hours : 10:00~19:00 / Closed Wednesdays
Best menu : Sea Urchin Noodles 8,000KRW
Pyeongdae Sea Urchin Noodles is located in front of Pyeongdae Beach.
The haenyeo (women diver) owner catches the seafood that goes into these noodles herself.
Needless to say, the seafood is insanely fresh. I'd recommend ordering the sea urchin noodles and hanchi pancakes.
The noodles have a generous topping of seafoods, and the pancakes go very well with it all.
The soup, noodles, and sea urchin combination is super filling. Along with the pancakes, you'll get a full, satisfying meal.
The sweet and sour conch bibim noodles are very good as well.
Enjoy the emerald waters at Pyeongdae Beach and stop by Pyeongdae Sea Urchin Noodles for lunch.
4. Myeongjin Abalone
Address : 1282 Haemajihaean-ro, Gujwa-eup, Jeju City, Jeju
Hours : 9:30 - 21:30
Best menu : Abalone Hot Pot Rice 15,000KRW
Known for their abalone hot pot rice, Myeongjin Abalone is one of the most famous Jeju restaurants.
Expect to wait a little as it's always packed, which just goes to show how well-loved the restaurant is.
Crispy grilled mackerel is one of the side dishes that come with the abalone hot pot rice.
The aromatic and simple flavors make for great nurungji (scorched rice) after you're done with the dish.
Make sure to stop by Myeongjin Abalone to taste a meal that stays strong till the end!
5. Ssangdoongi Hwetjip
Address : 14 Joongjung-ro 62-gil, Seoguipo-si, Jeju
Hours : 11:00 - 24:00
Best menu : 2 Person Special 70,000KRW
Ssangdoongi Hwetjip has you full before even the main sashimi meal is out.
Located in Seoguipo, Ssangdoongi Hwetjip is already famous among visitors to Jeju Island.
Not only do they have the freshest sashimi dishes, but the extra dishes are plentiful and diverse.
The extra dishes include porridge, seaweed soup, grilled abalone, corn cheese, seafood platter, sushi, donkatsu, fried foods, popcorn chicken, etc.
After the main sashimi platter, there's still more to come: spicy fish stew, rice balls, sujebi, etc.
Don't stuff yourself too much on any one platter so that you can try and enjoy everything.
The sujebi (dumpling skin) is especially good, because you just get a lump of dough which you break off into pieces and put into the spicy fish stew to make your own sujebi soup.
Ssangdoongi Hwetjip really goes all out on their course meals.
6. Guksoo Madang
Address : 65 Samsung-ro, Jeju-si, Jeju
Hours : 08:00 - 04:00
Best menu : Meat Noodles 7,500KRW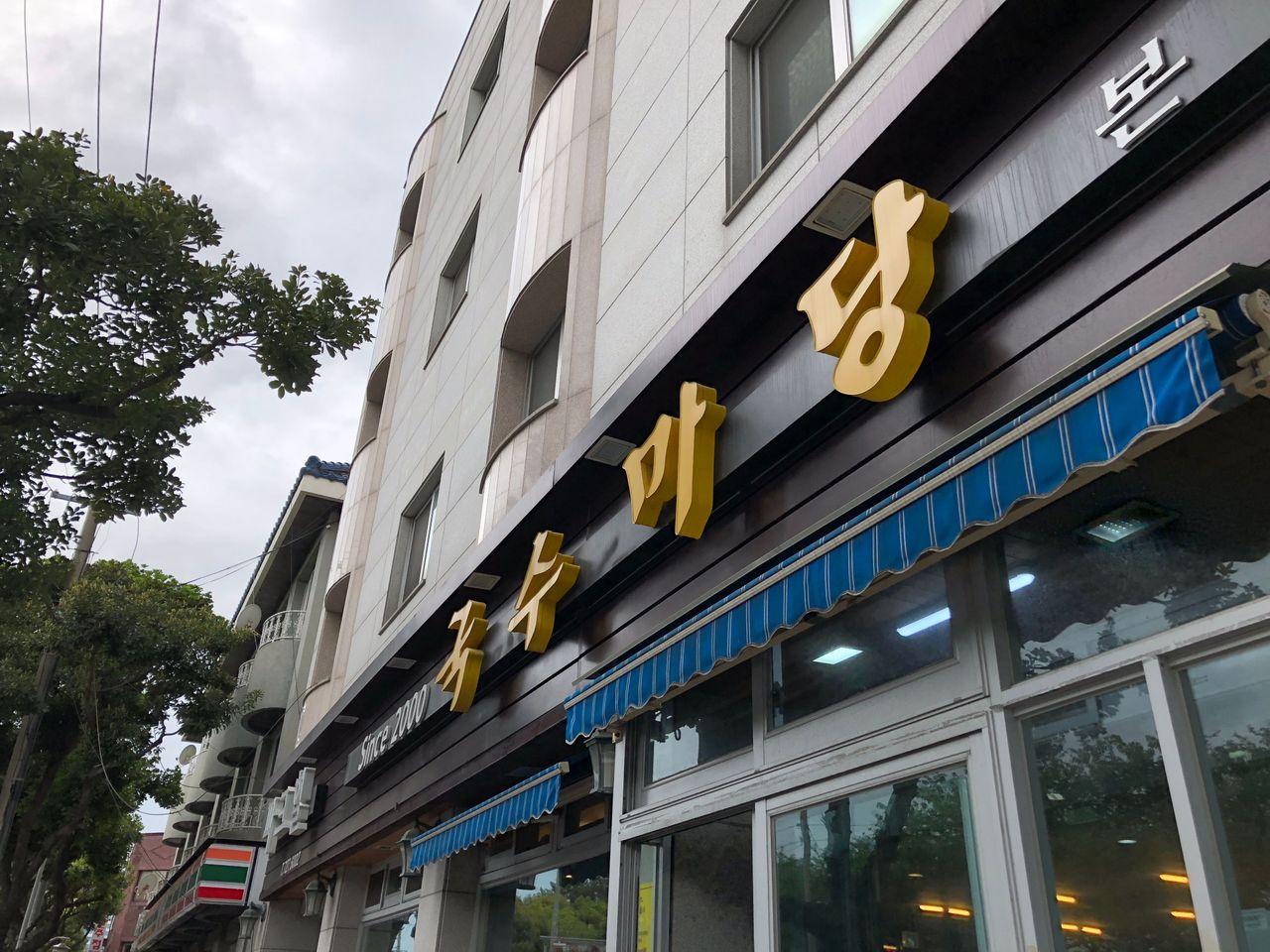 There's an entire street in Jeju City dedicated to noodles.
On this "Noodle Culture Street," is Guksoo Madang, where you can try the Jeju local favorite, meat noodles.
Noodles and meat in some milky broth. Reminds me a lot of seulleongtang (beef bone broth soup), but richer.
The soup and the chewy noodles are super great together.
You won't find this anywhere else! Try it when you can at Jeju.
7. Seoul Bunsik
Address : 11 Dongmun-ro 4-gil, Jeju-si, Jeju
Hours : 11:30 - 21:00
Best menu : Kim Tteok Sun 3,500KRW
You can never go wrong with tteokbokki.
Located in Dongmun Market, Seoul Bunsik is a cheap and cheerful joint for all sorts of street food snacks.
There's a lot of other eateries in Dongmun market, but I'd recommend that you stop by this place first before getting anything else.
Because you need to they this tteokbokki on an empty stomach!
The best menu at Seoul Bunsik is of course, the tteokbokki.
Only 1000 KRW a plate, it's actually pretty filling. Though I'd recommend getting a set so that you can try the black sausage, fried foods, and gimbap.
The sauce recipe must be something special, because the tteokbokki here is just so addicting. Sweet, spicy goodness all around.
8. Namdo Matjip
Address : 10 Myeong-ee 2-gil, Hangyung-myun, Jeju-si, Jeju
Hours : 11:30 - 21:00; Closed Wednesdays
Best menu : Abalone Hot Pot Rice 15,000KRW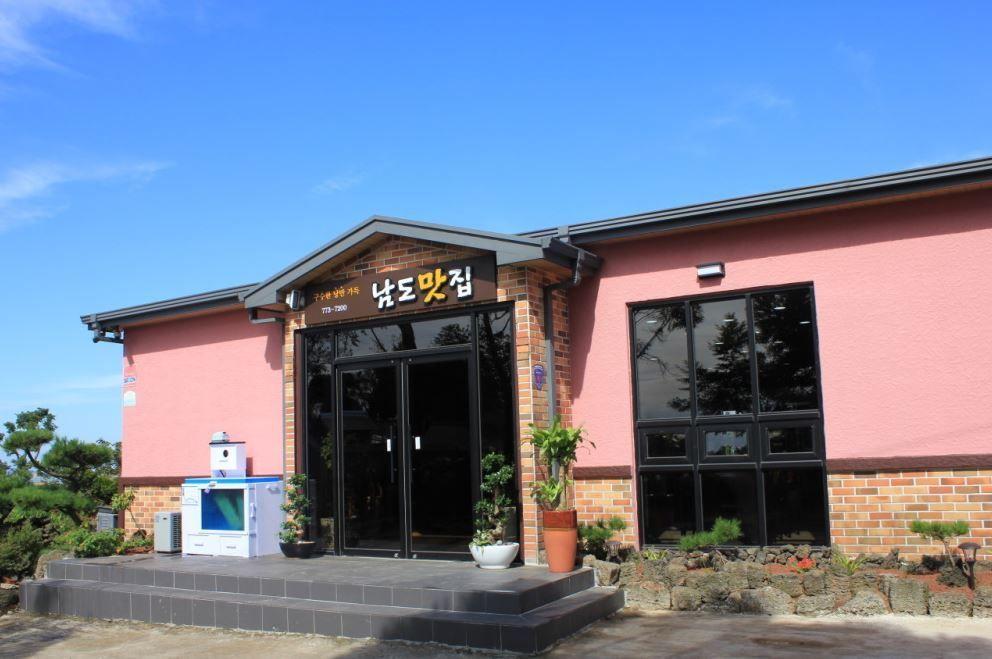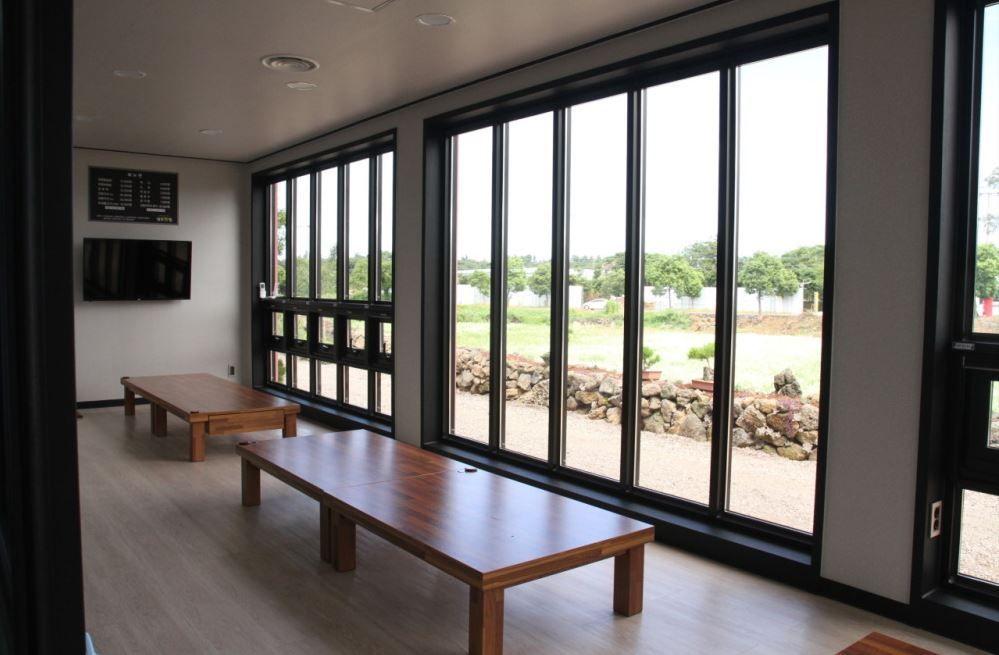 Namdo Matjip is a famous abalone specialty restaurant in Jeju. They have all sorts of dishes using fresh abalone.
They especially get a lot of visitors from the Osulloc Tea Museum nearby. If you're visiting the museum, this is a great place to grab lunch.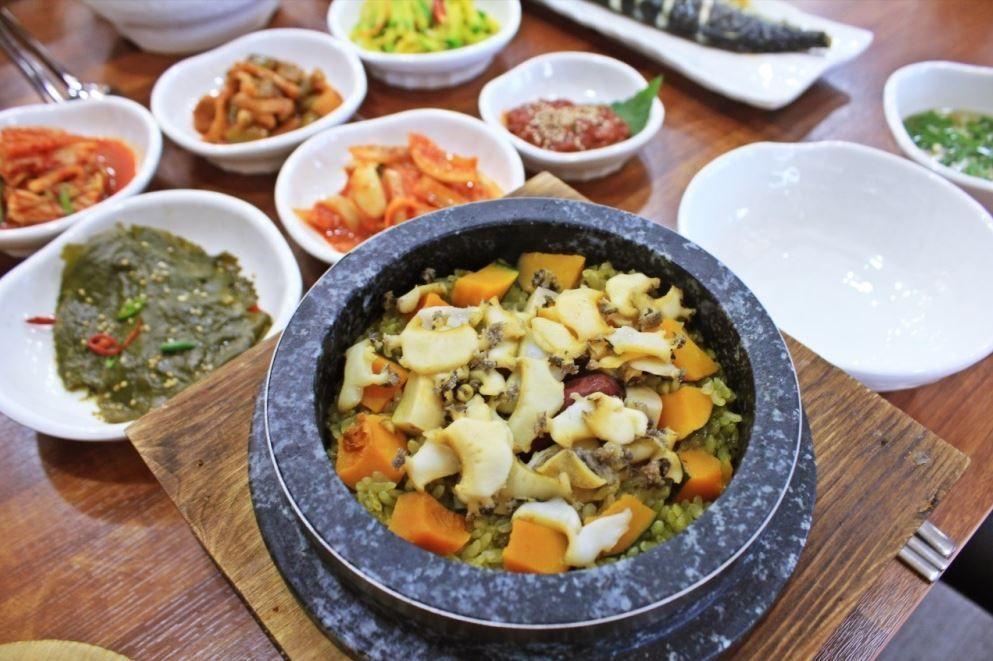 The most popular menu is the abalone hot pot rice. They give you a generous serving of abalone with some rice in a earthen hot pot.
The side dishes are also really good, and includes grilled mackerel.
Make sure to make some sungnyung (scorched rice tea) by scraping out what rice you can from the earthen hot pot and pouring hot water in.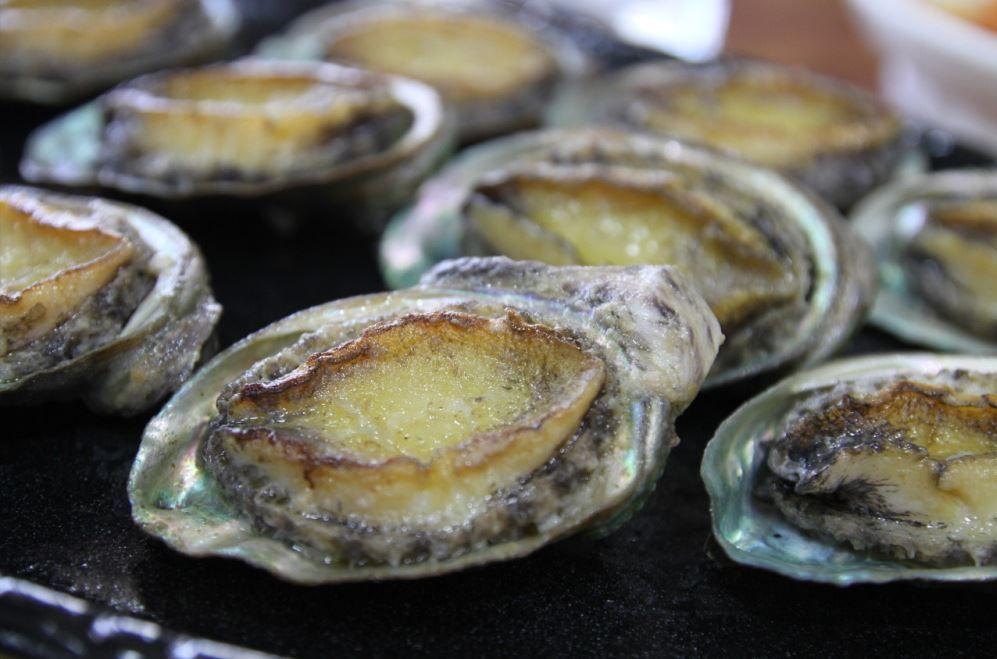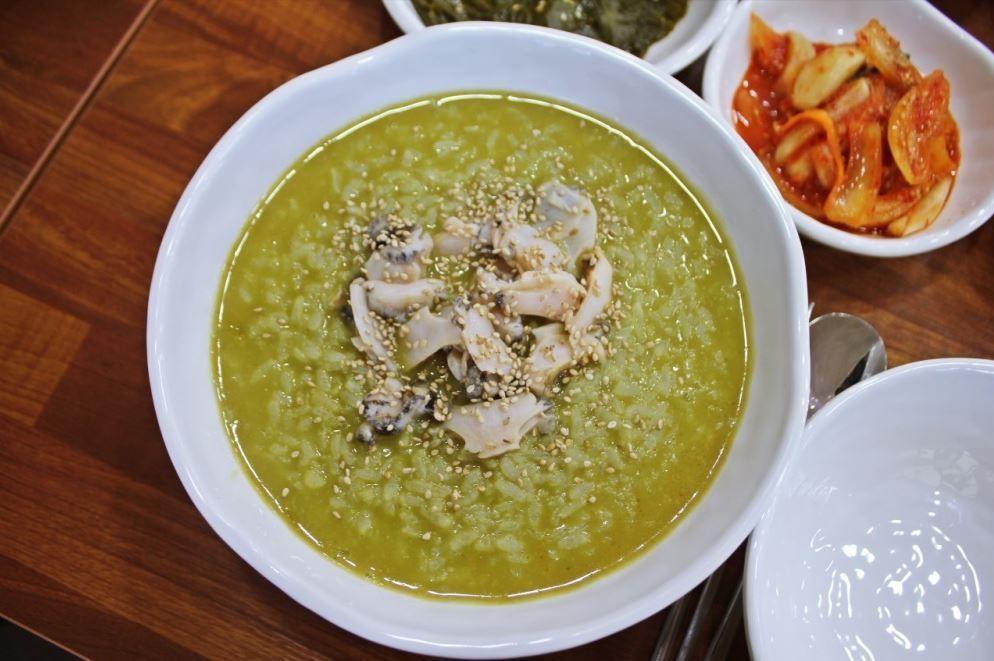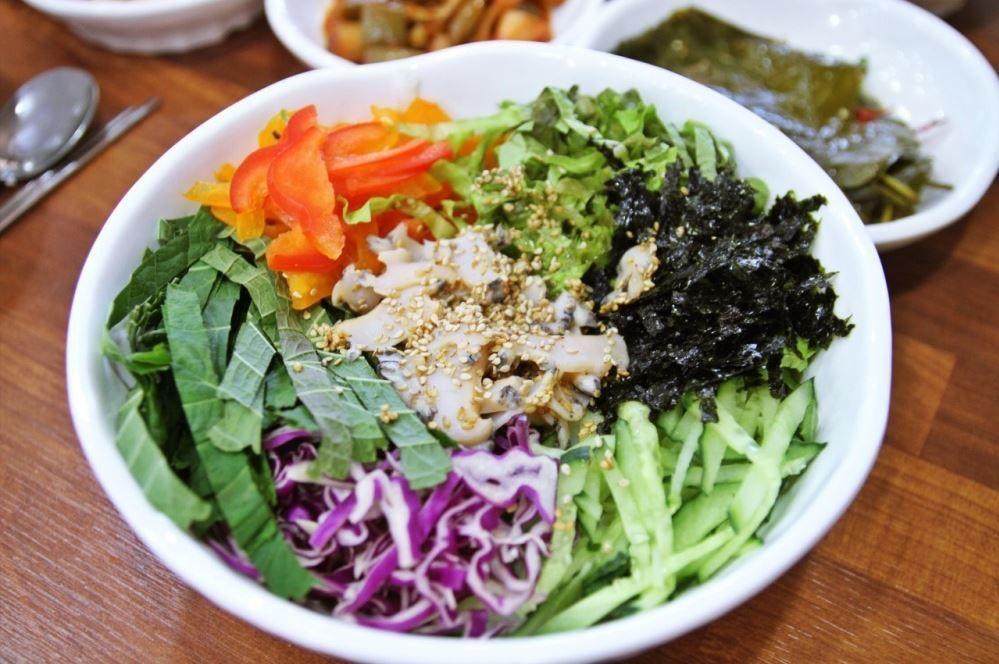 Other dishes include grilled abalone, abalone porridge, abalone bibimbap, etc.
The grilled abalone comes peeled and prepared, so that it's not fussy to eat.
9. Heukdon-ga
Address: 11 Hanradaehak-ro, Jeju-si, Jeju
Hours : 11:30 - 22:00
Best menu : Grilled Black Pork (170g) 18,000KRW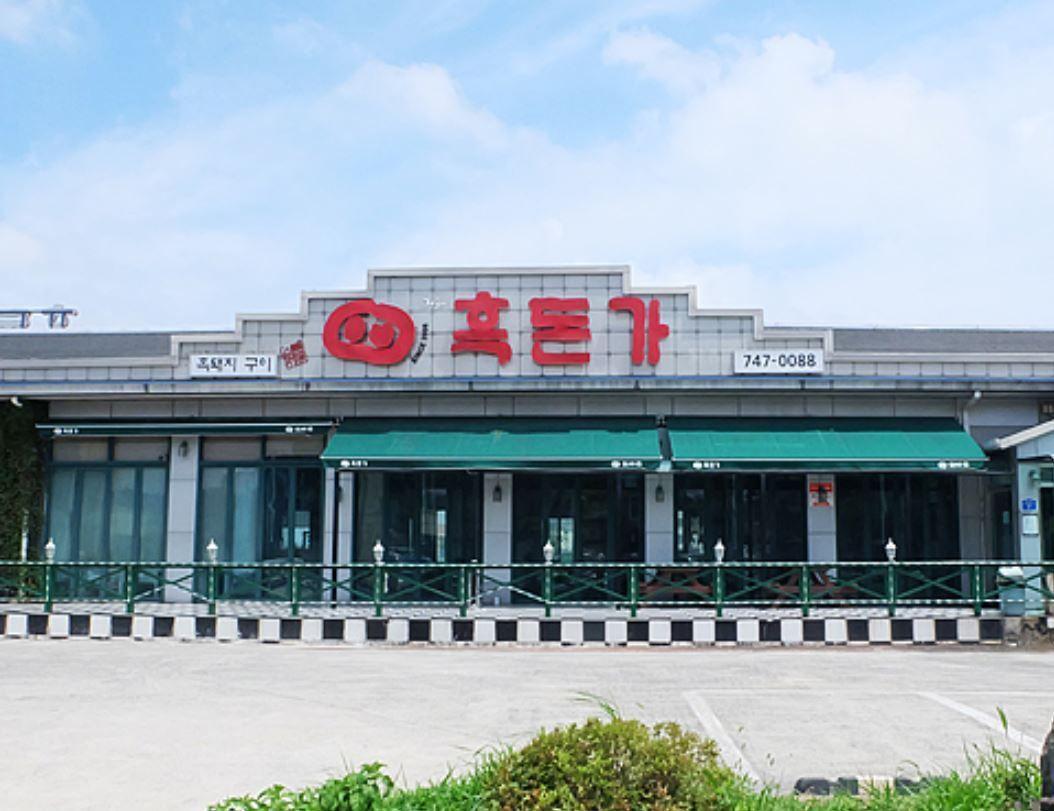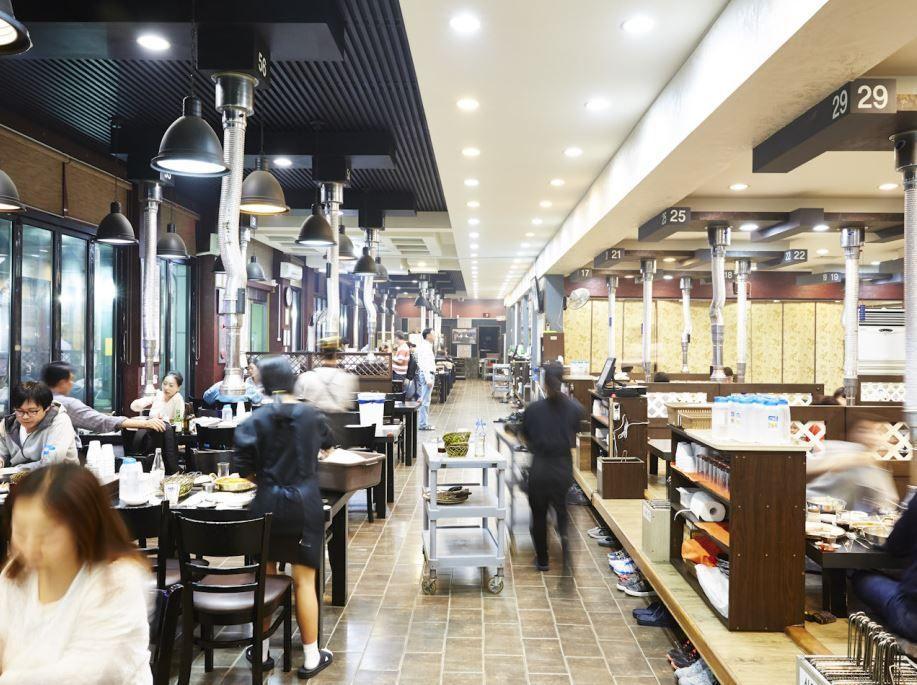 Heukdon-ga specializes in black pork. Many come back to this place on their next trips to Jeju because that's how good it is.
It's so famous that there are actually stores all over Korea, but the real deal is this store right here in Jeju.
Apparently, it was chosen as one of the 170 best Korean restaurants of all time.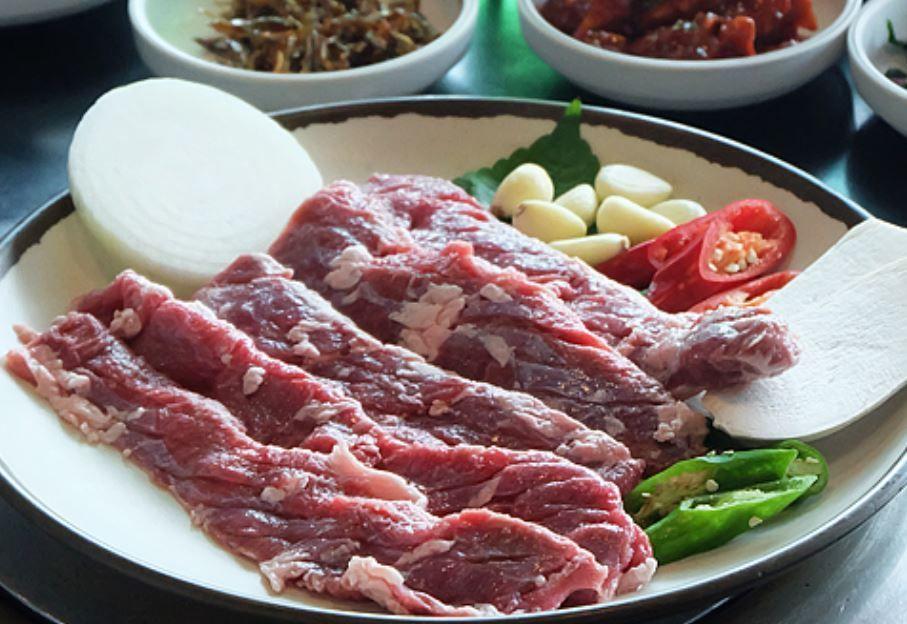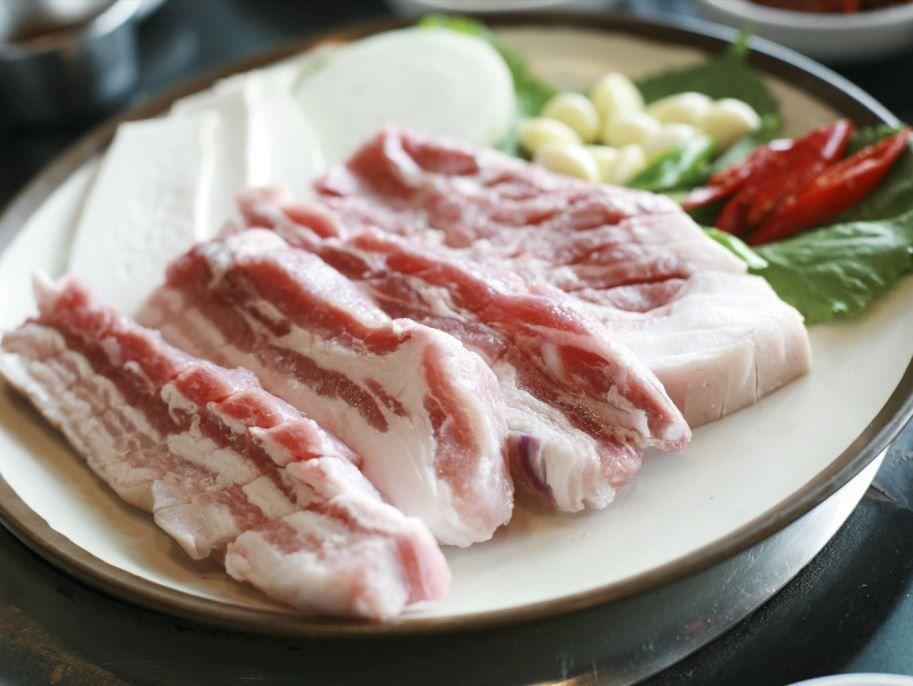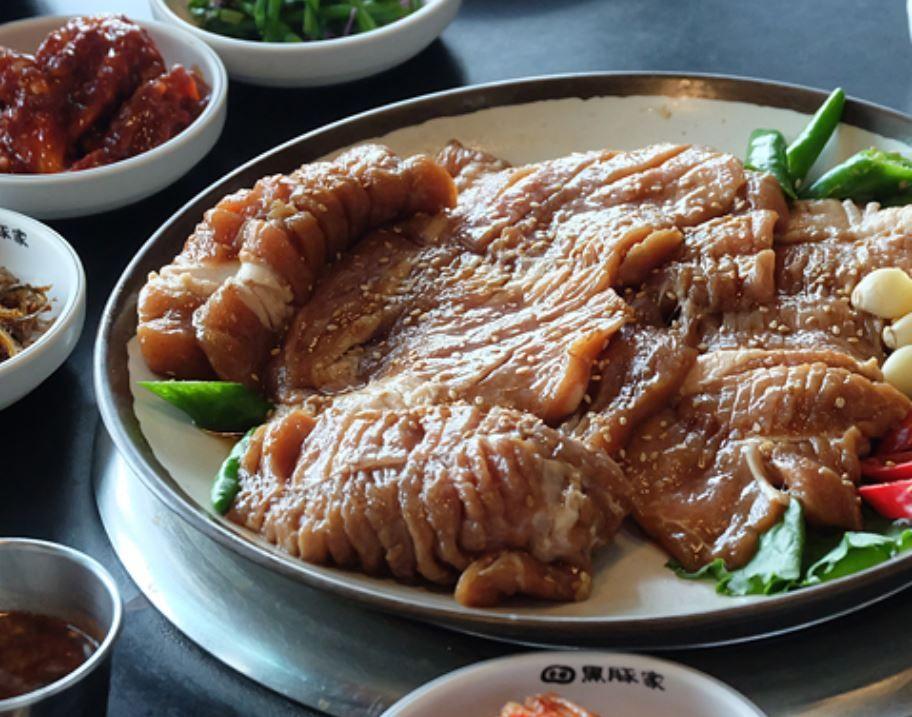 Heokdon-ga only uses 100% Jeju black pork, so you can trust the quality and freshness.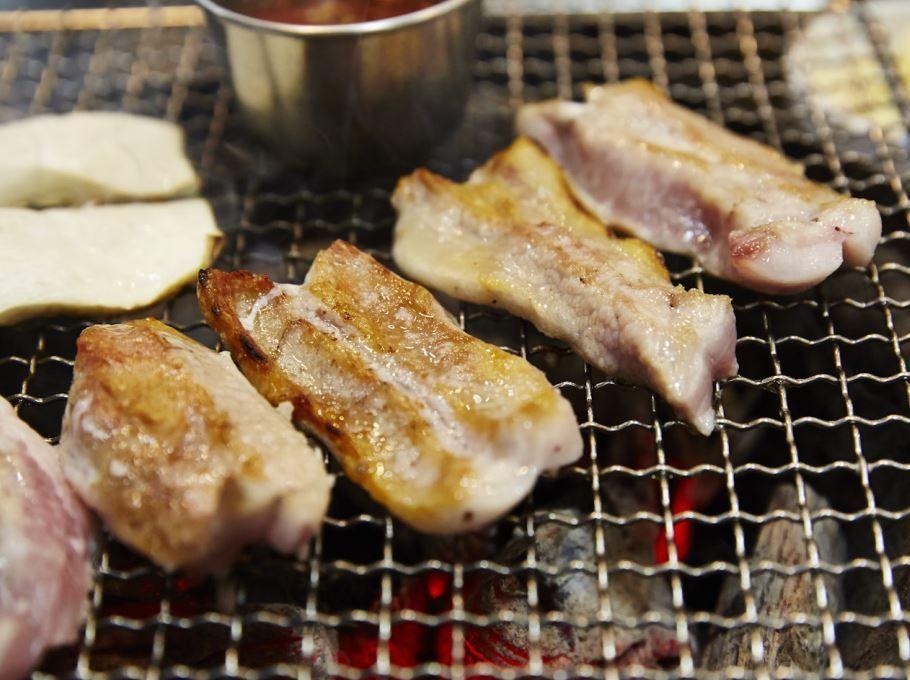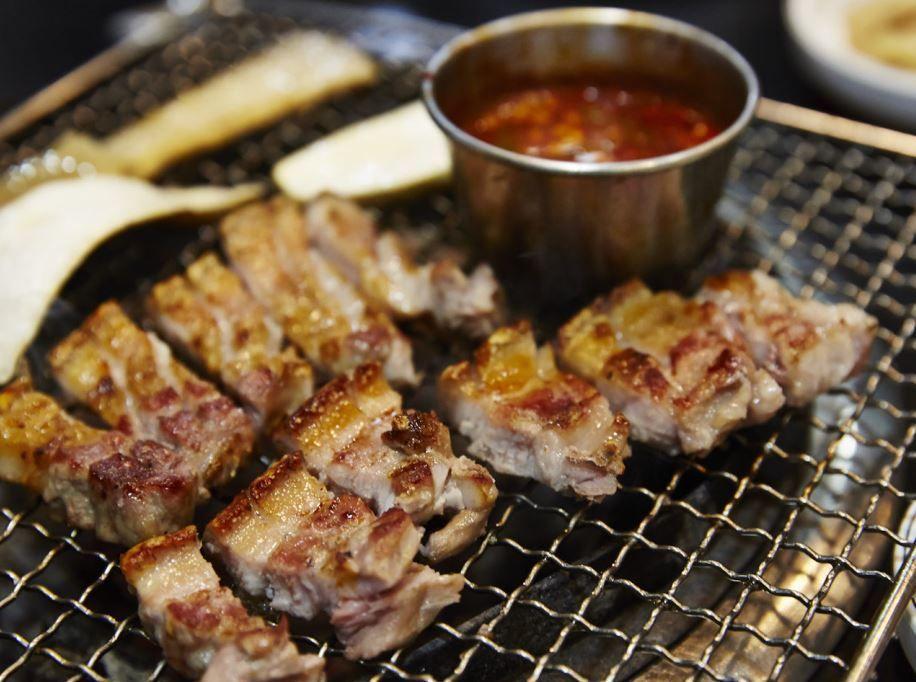 Jeju eats meat with meljut.
Meljut is a salted dip made with anchovies, which are caught in the Seoguipo region of Jeju. It's salty and adds an interesting kick to the meat.
10. Jamae Noodles
Address : 67 Samsung-ro, Jeju-si, Jeju
Hours : 09:00 - 21:00
Best menu : Meat Noodles 8,000KRW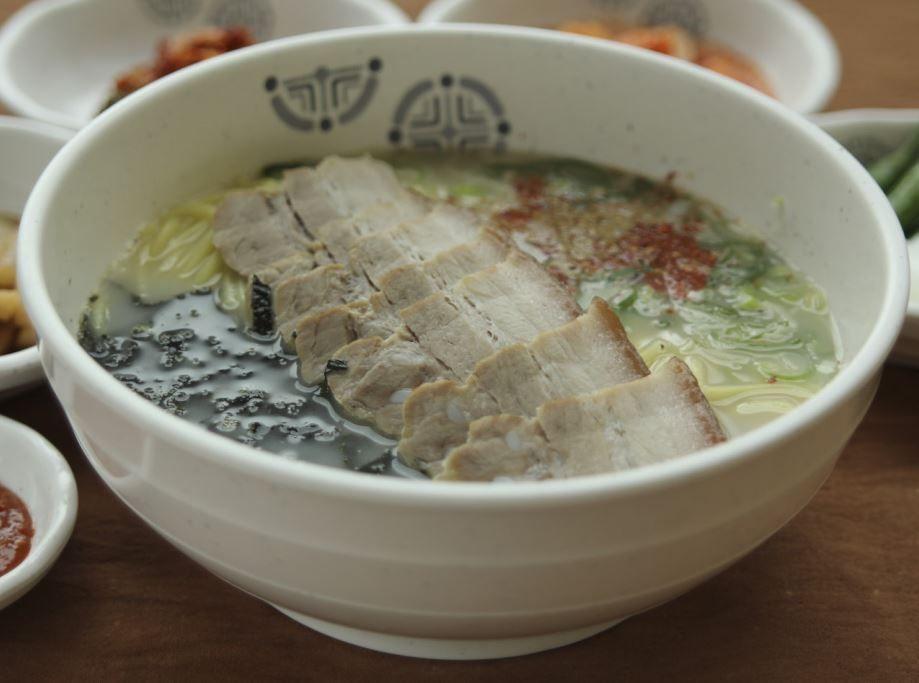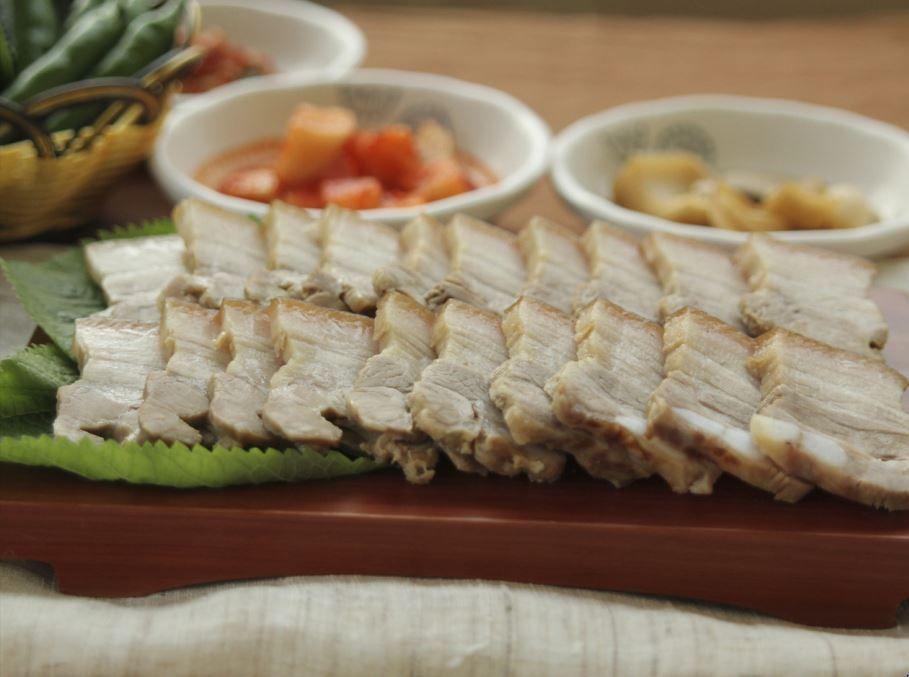 You can't not eat meat noodles if you're in Jeju. Jamae Noodles is another famous meat noodle spot located in the San San Park area.
The broth is the key of any meat noodle, and the broth here is especially flavorful and rich , without the oiliness or funky smell of a lot of pork broths. It's made with pork leg bone.
Jamae Noodles only uses 1st grade Jeju pork for all their dishes.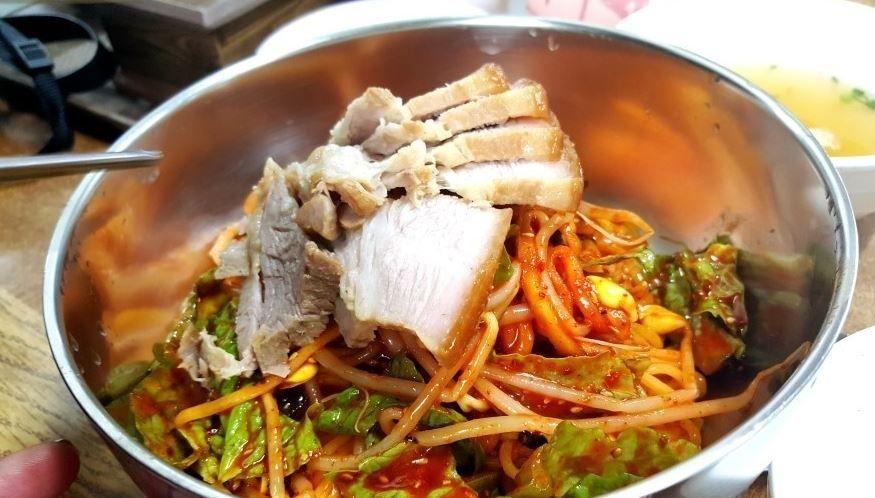 The bibim noodles also come with pork slices. You gotta eat the pork by wrapping it with some noodles.
The combination of the sweet and spicy noodles and the juicy meat is just amazing.
11. Dolcorom Table
Address : 582 Sinhwayeoksa-ro, Andeok-myun, Seoguipo-si, Jeju
Hours : 11:30 - 19:30
Best menu : Jeju Sea Urchin Roe Oil Pasta 15,000KRW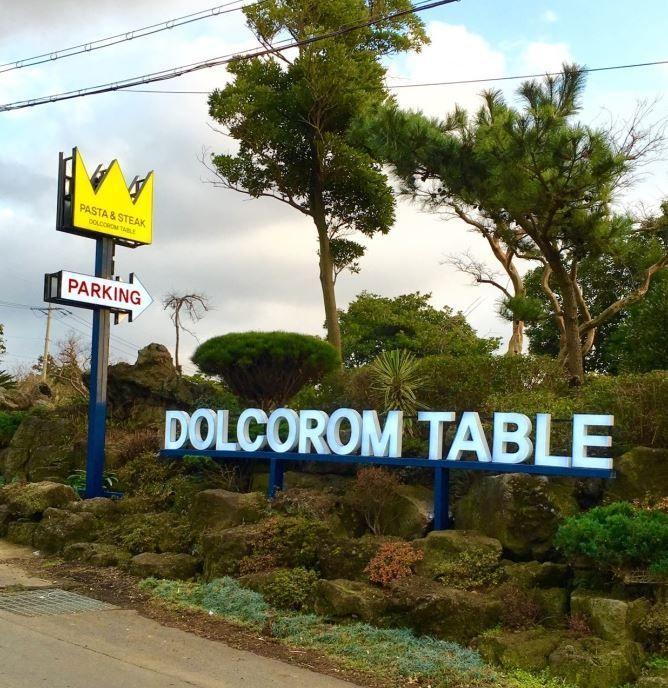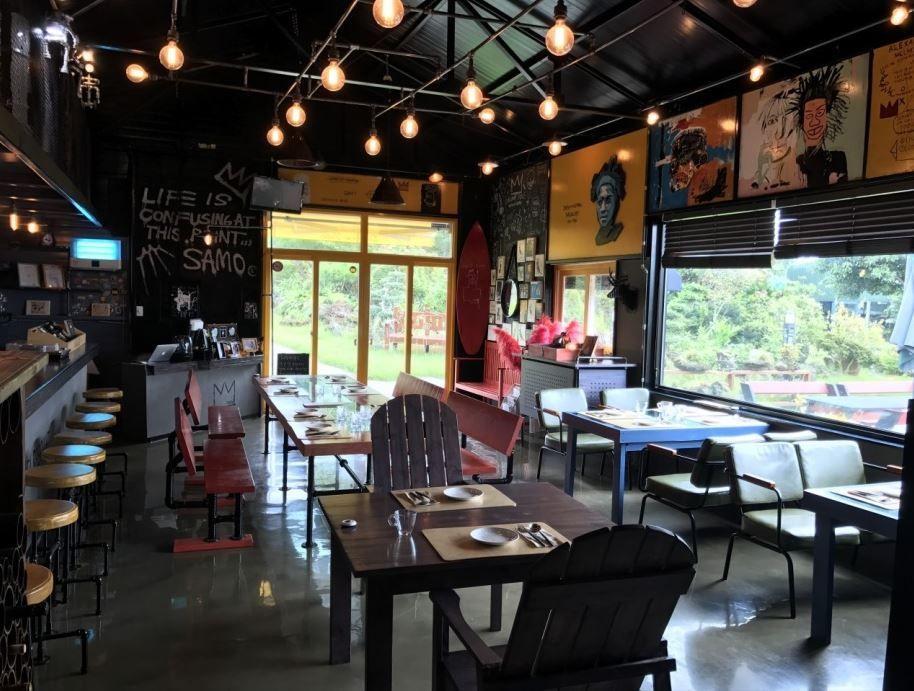 Dolcorom Table is a pasta joint located in Seoguipo.
It's kind of out of the way, but the calm surroundings make for a quiet and enjoyable meal.
Run by a couple, they make sure to only use fresh local ingredients. They also make all the soups and sauces themselves with love and care.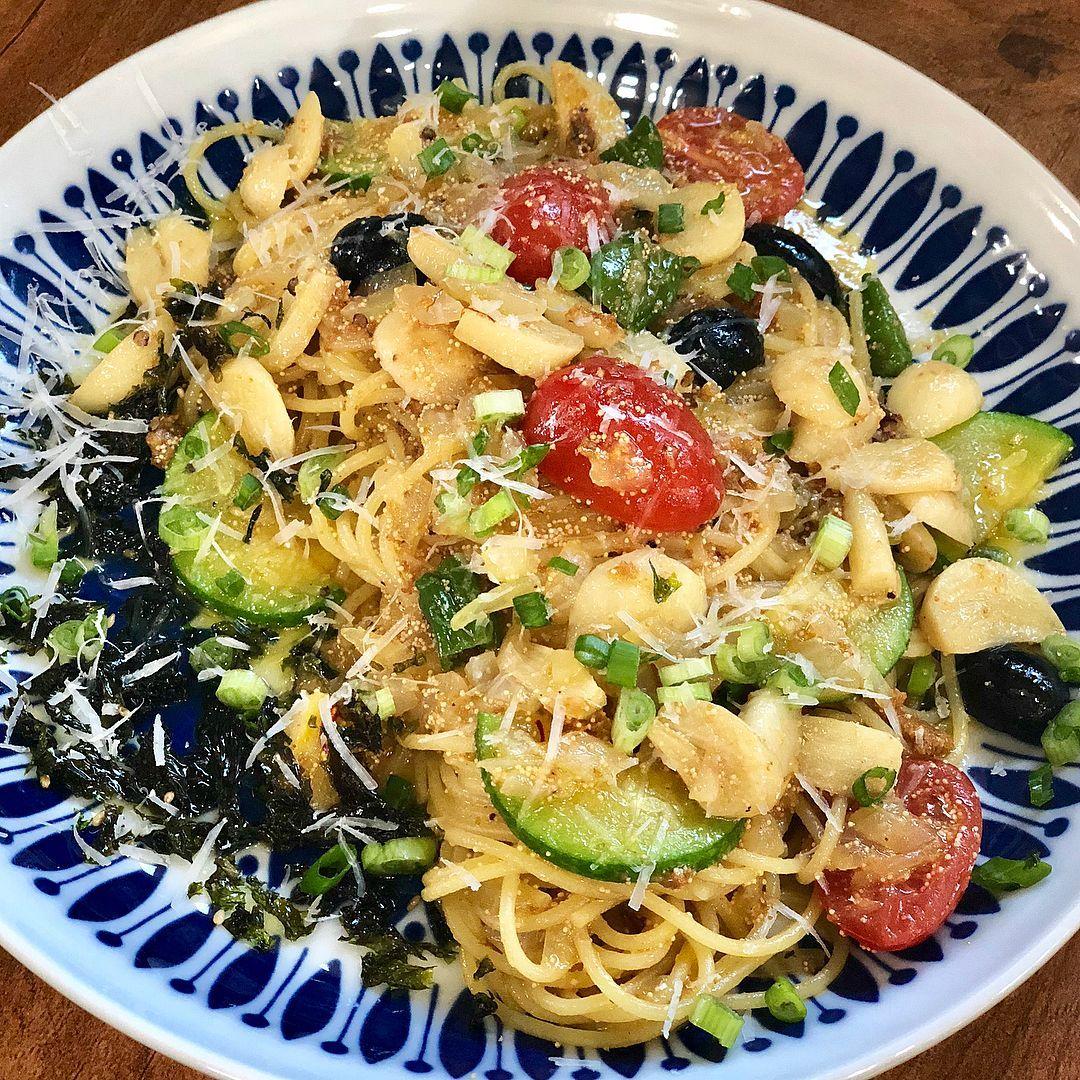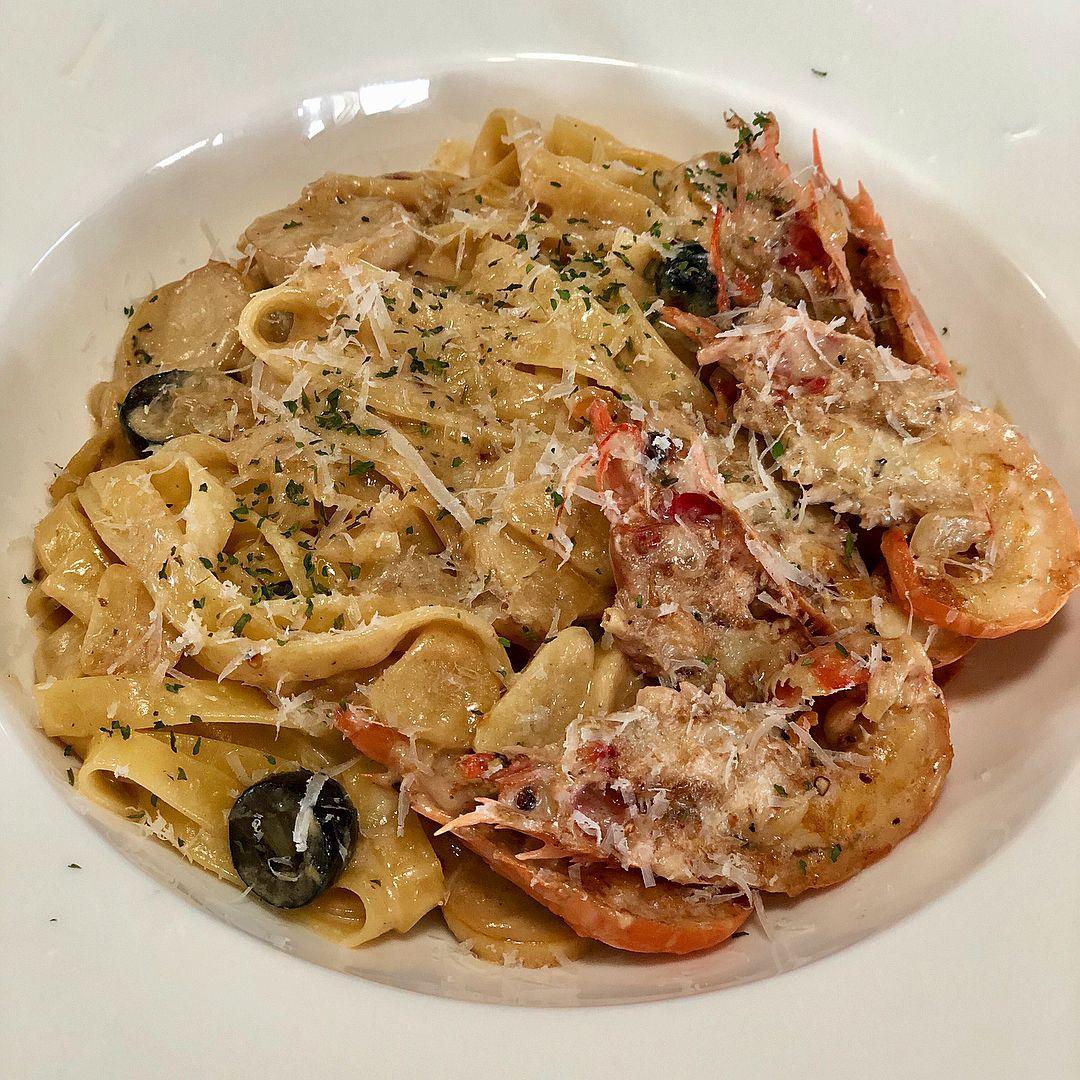 The most popular menus include the sea urchin roe oil pasta, Jeju beef ragout tomato pasta, and cream shrimp pasta.
Sea urchin, Jeju beef, and shrimp are all regional specialties that they take care to incorporate into their dishes.
The dishes are very neat and delicious. The flavors of the fresh ingredients really stand out.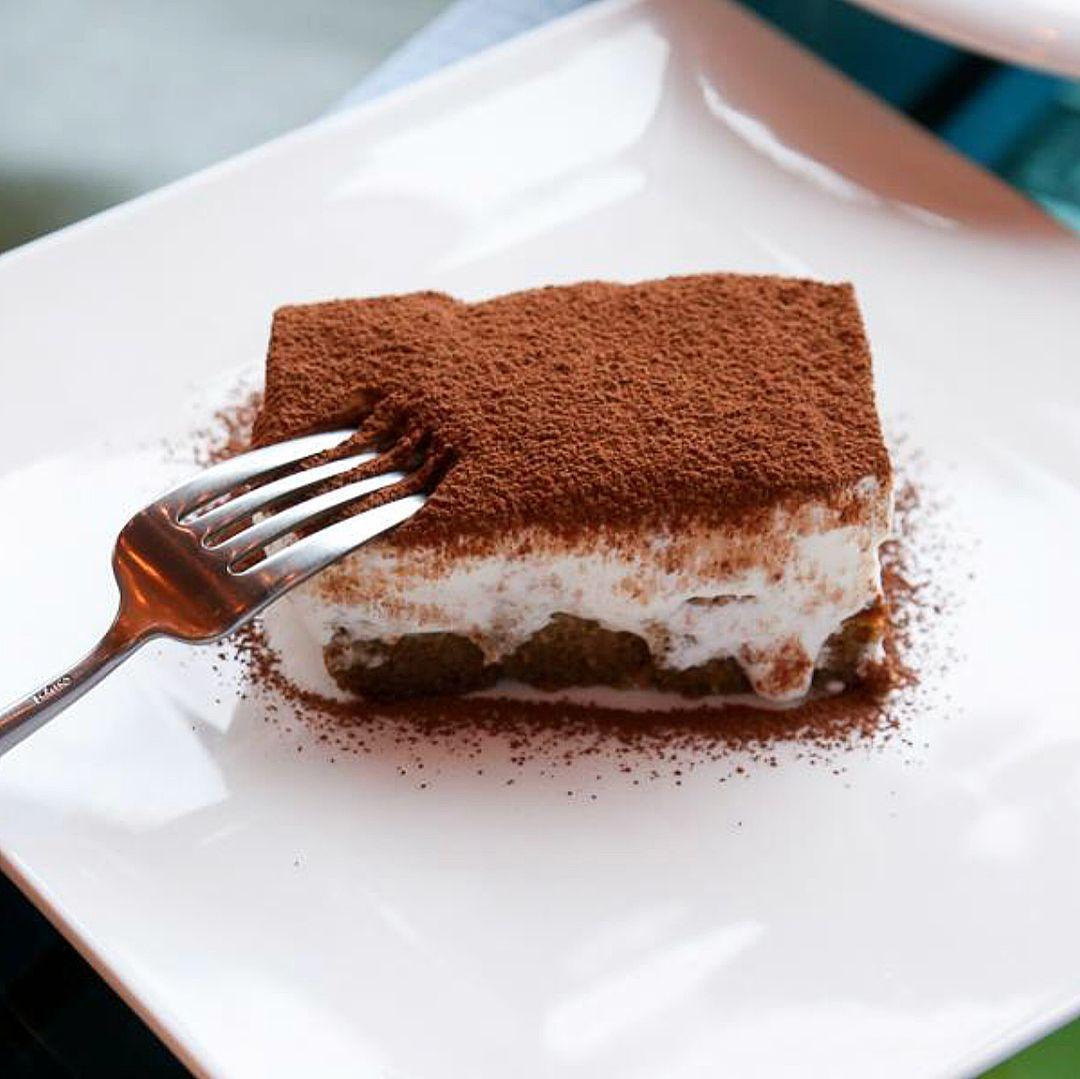 After your meal, they have a tiramisu that they give free of charge for dessert. Down to the dessert, the meal is just perfect.
If you want to try Western food at Jeju, stop by Dolcorom Table for a relaxed meal!
---
How did you like this list of Jeju must eats?
Hope you enjoy Jeju's beautiful nature and scenery along with all the bountiful foods that the island has to offer!