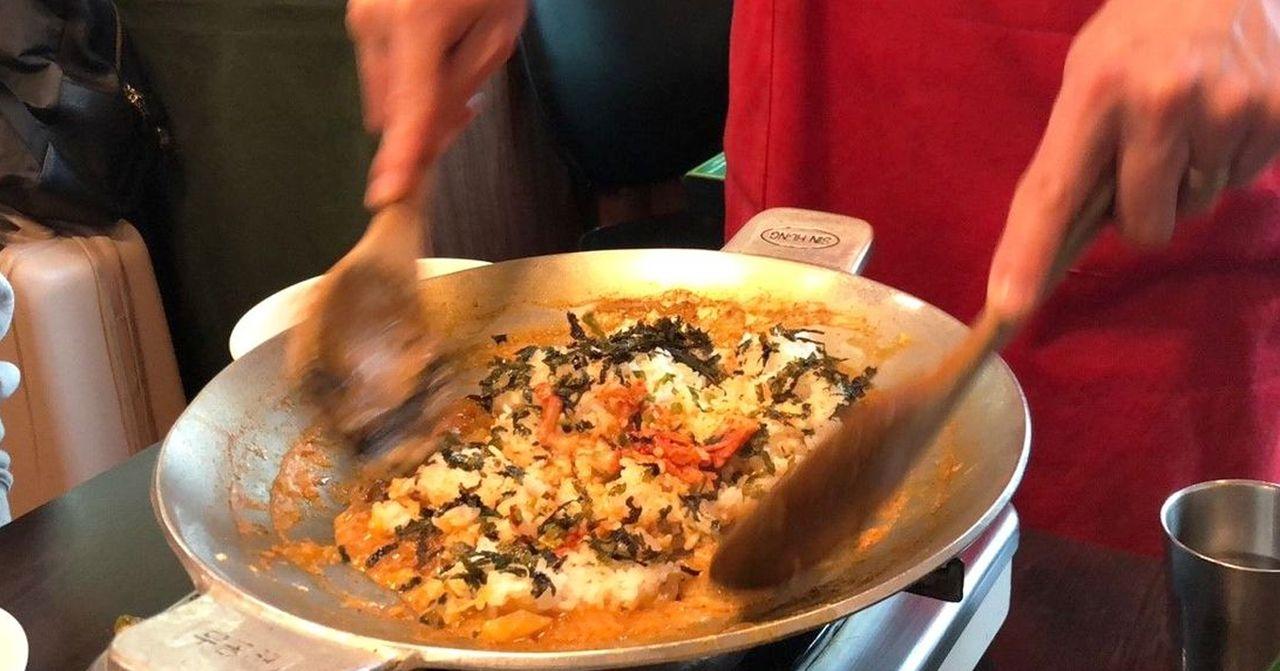 Hello, everyone! We are Creatrip, a group of Korean travel experts.
We proudly present you the latest, useful Korean travel information and tips every day.
Popular Seoul Ewha University food : Bulbab (Fire Rice). It's popular not only among tourists but also among Ewha students. The Taiwanese TV food show "Fast Food Players" also traveled to Seoul to take pictures and introduced the Ewha Fire Rice.
I also prepared detailed info and notes related to this food. I hope that it can be a reference for those who come to Seoul and hesitate to try this food in Ewha.
---
Ewha Food「Bulbab」Intro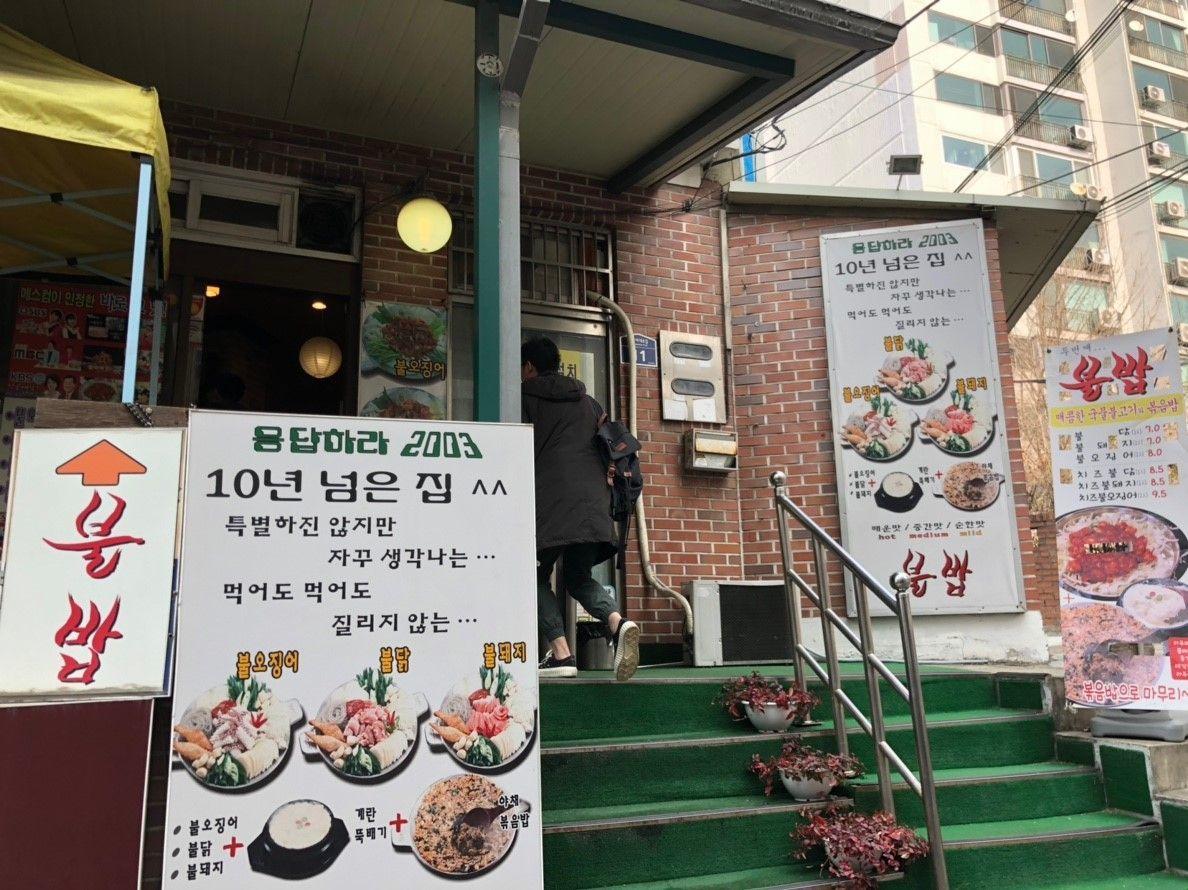 Location:11, Ewhayeodae 8-gil, Seodaemun-gu, Seoul, Republic of Korea / 서울 서대문구 이화여대8길 11
Tel:02-362-9833
Hours:10:30-22:00(15:00-17:00 Break Time)
---
Ewha Food「Bulbab」Experience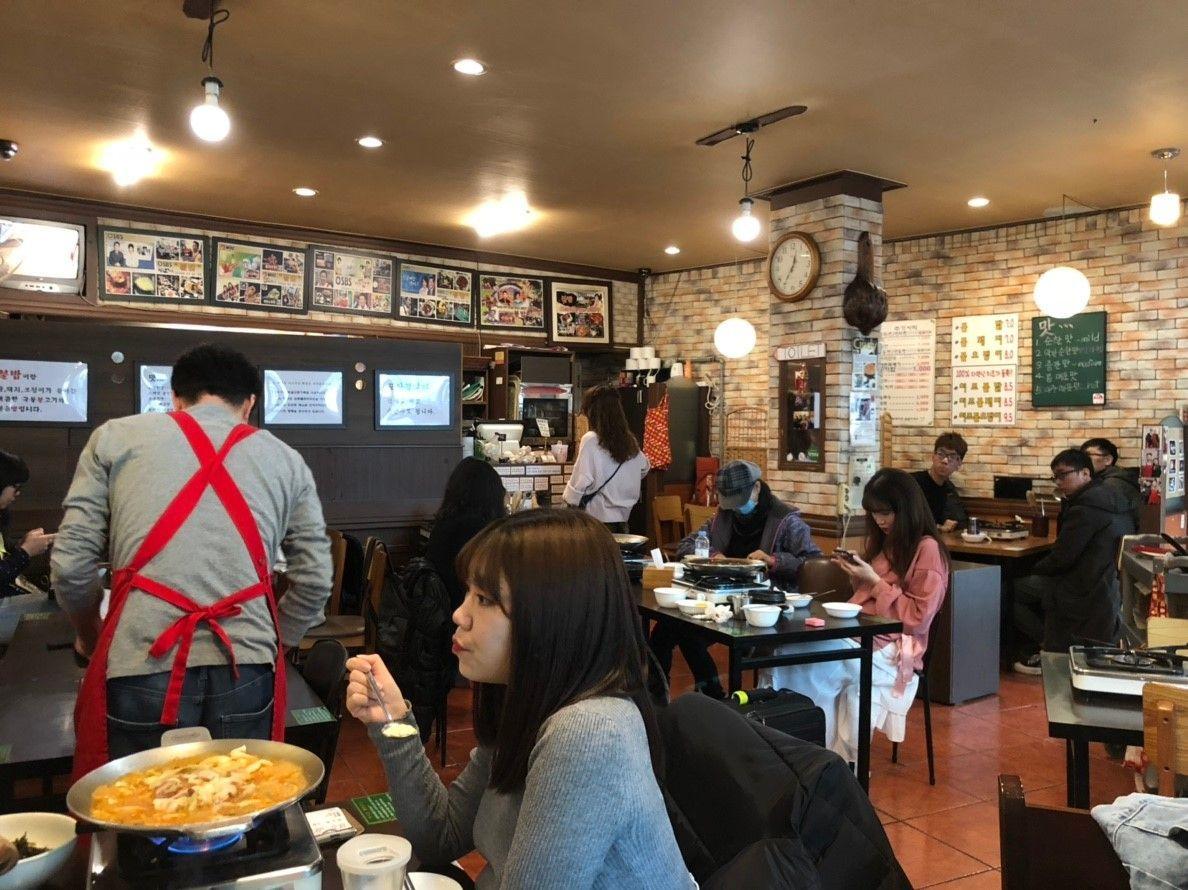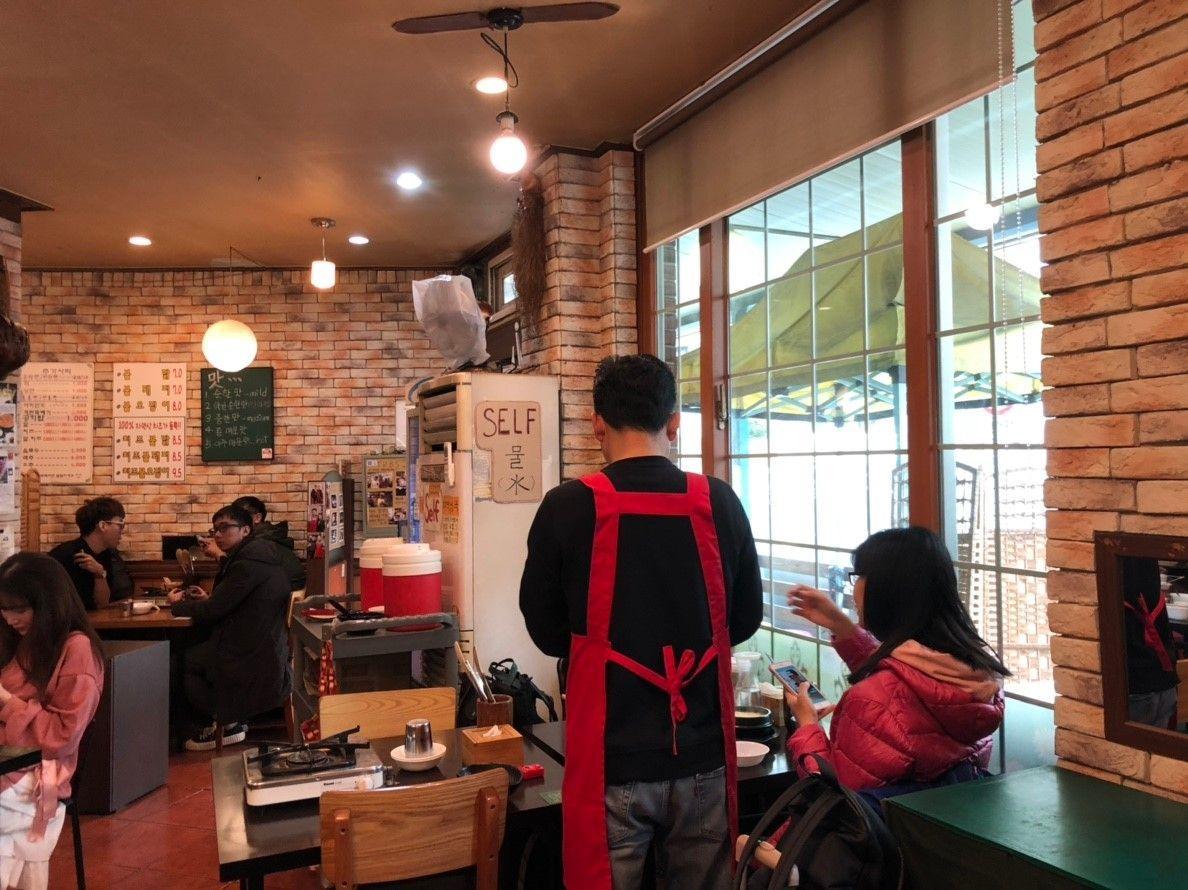 Ewha Food : There aren't too many seats at Bulbab, neither too few, just average for a restaurant. You may have to wait during the peak time. I went there at about 12:30. It seems that it was a very nice timing, so I could pull up a chair straight away.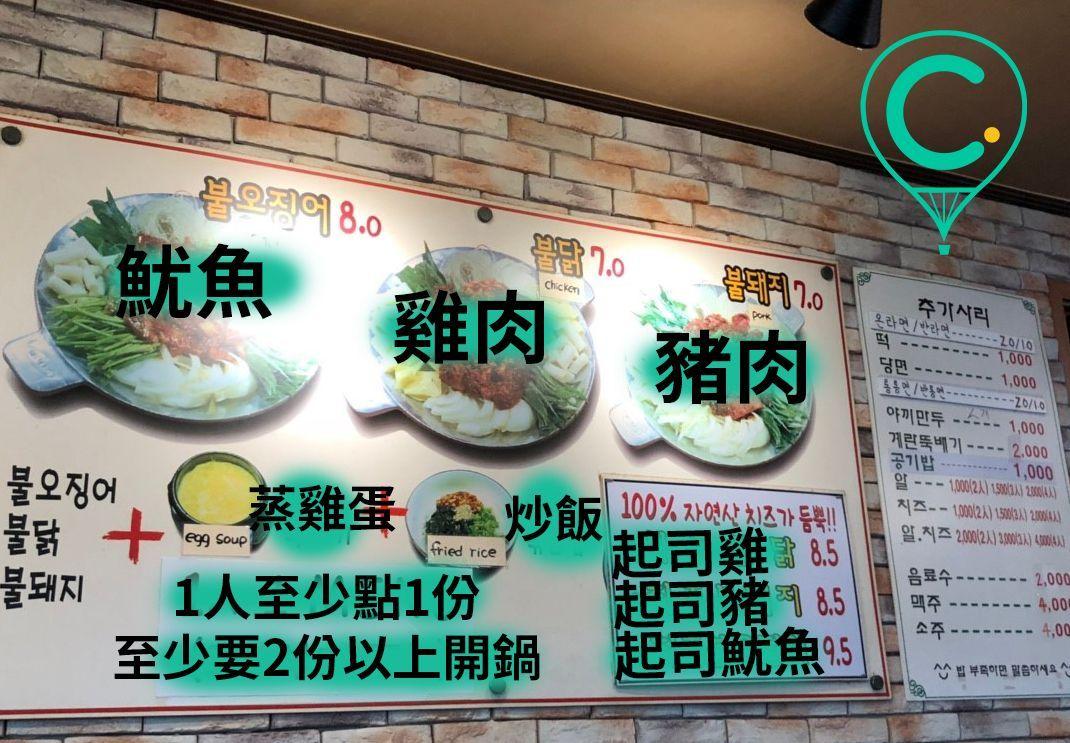 Ewha Bulbab Menu
The rules are simple. You order menus according to the number of people at the table. You should order at least two. I ordered two cheese chickens, and a pot of steamed eggs and fried rice for two were given. If you don't feel full, you can add rice (₩ 1,000) or ramen (₩ 1,000 to ₩ 2,000).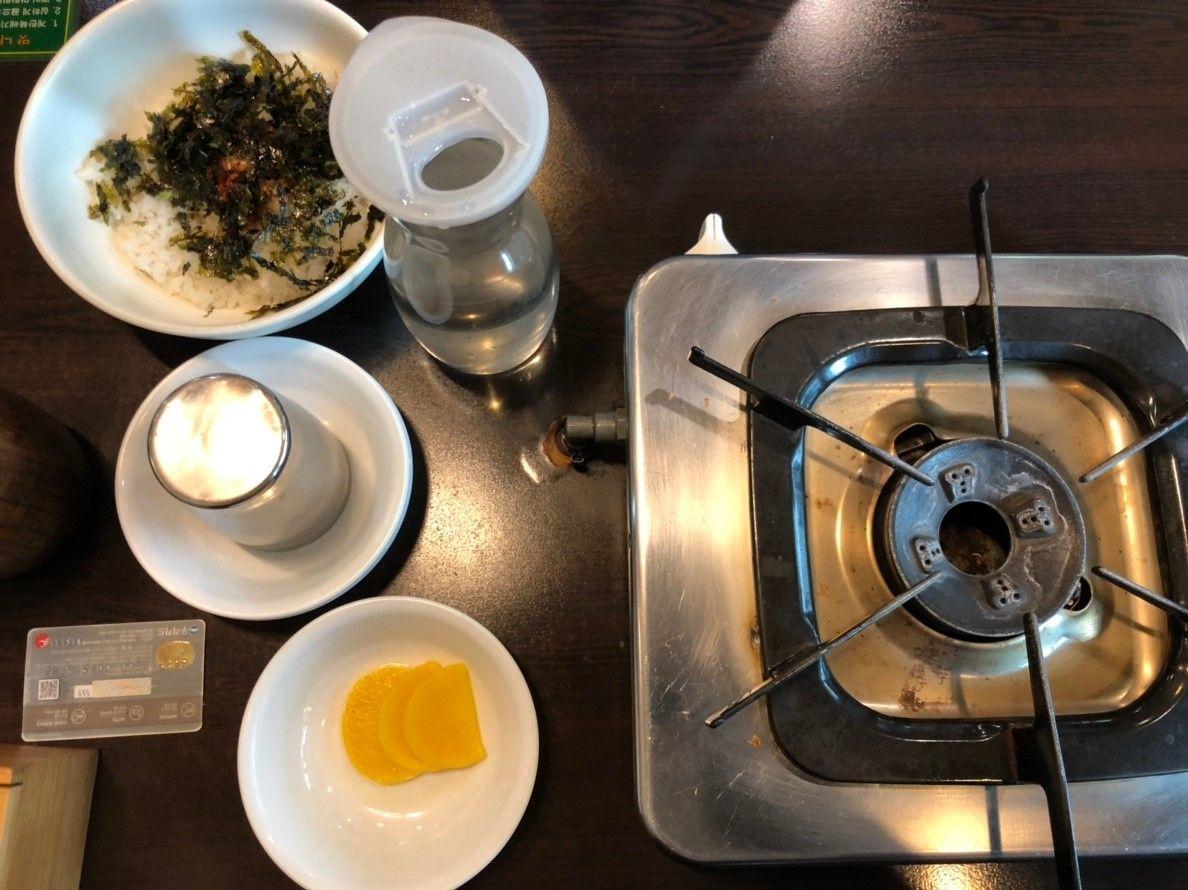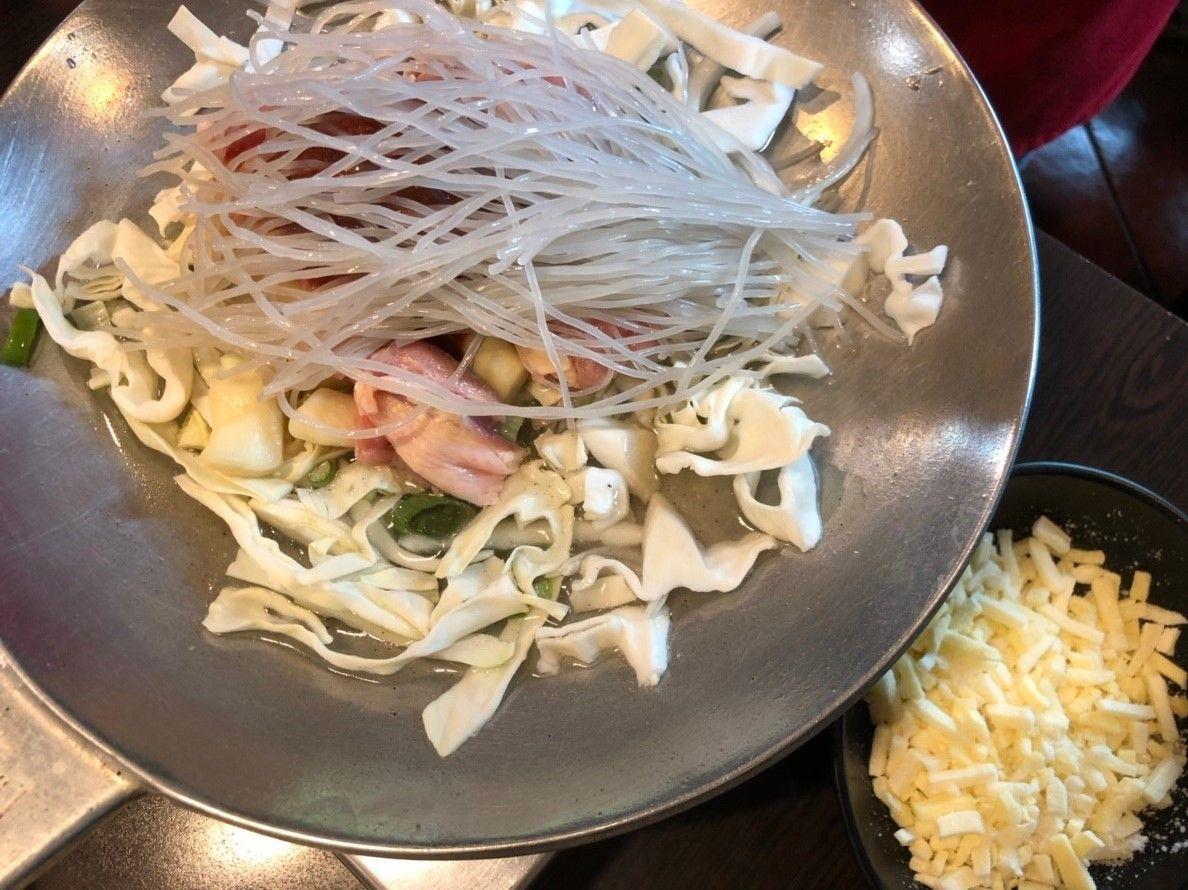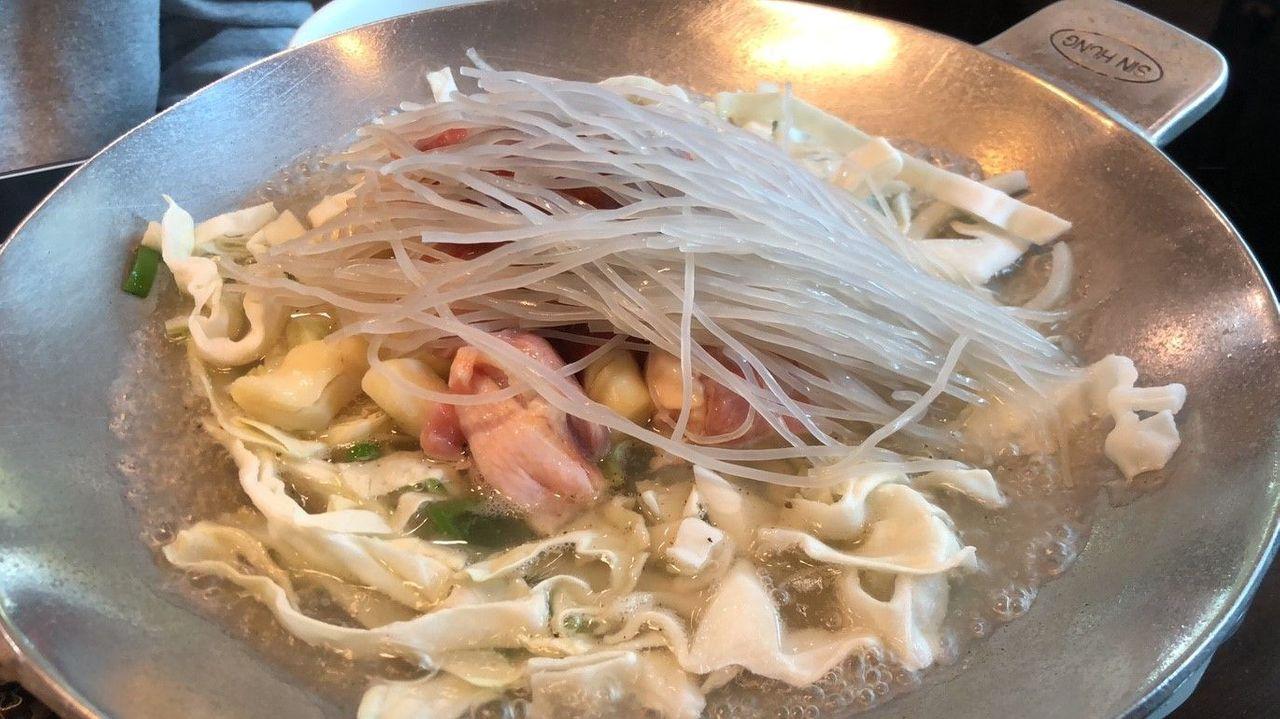 In Ewha Bulbab, you bring water and side dishes by yourself. The waiter can speak simple Chinese, and he'll ask if you want squid, pork, chicken, etc. After that, he'll ask the level of spiciness you want.
A big pan with ingredients such as chicken, rice cakes, cabbage, and vermicelli will be served. In suggest you really come here. You can order extra rice cake, which is delicious.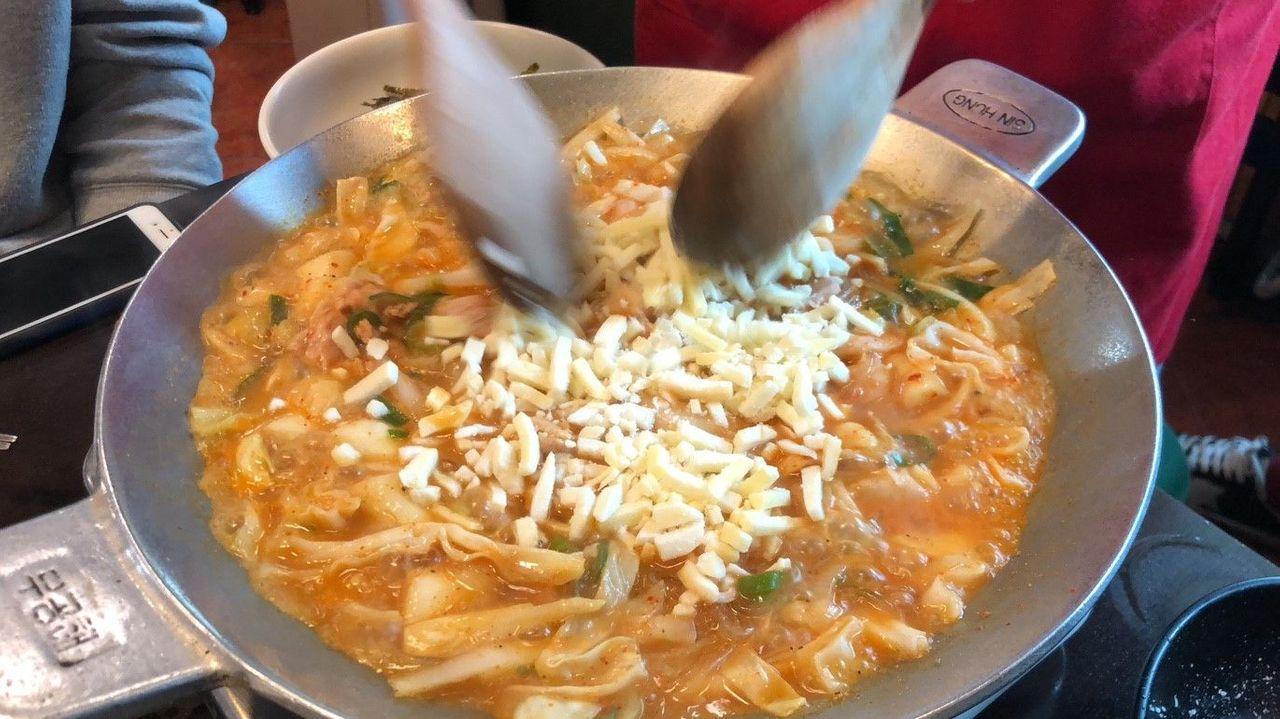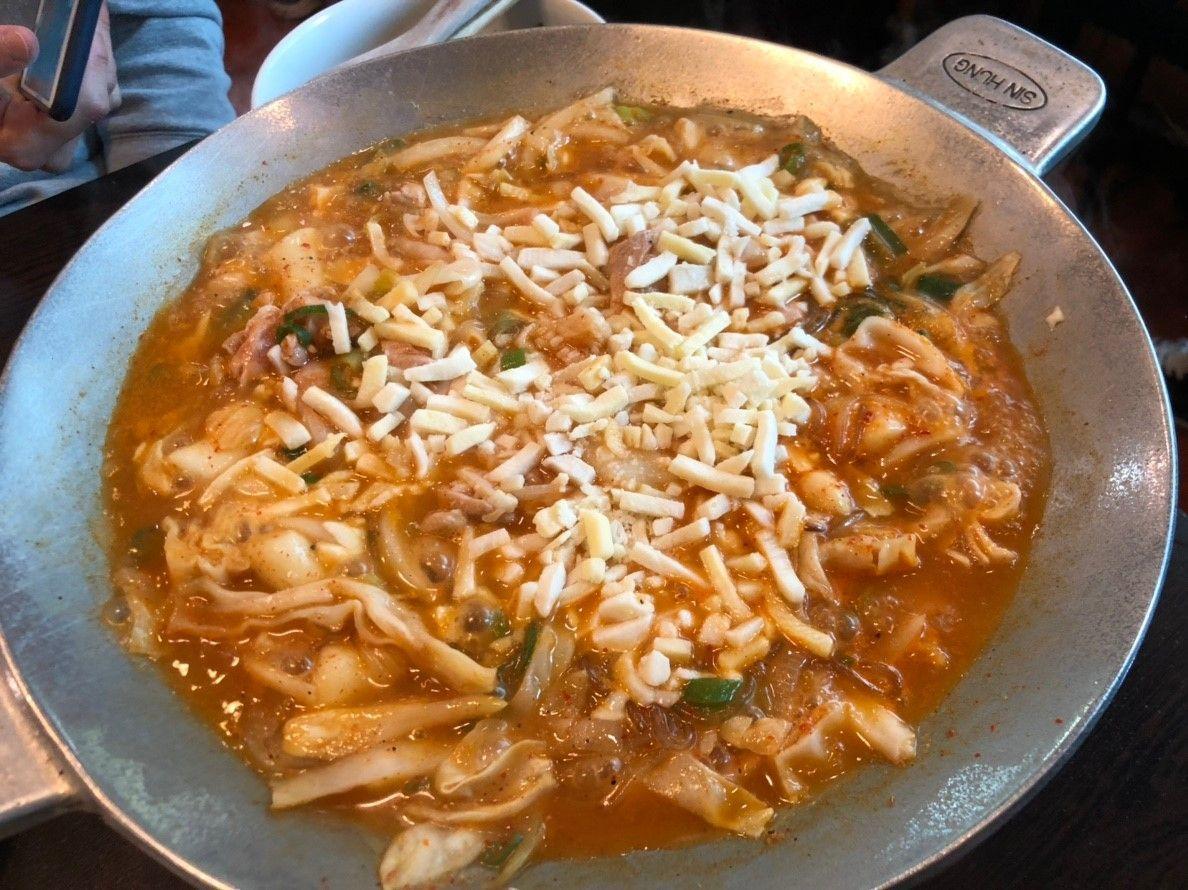 When it's almost over, the owner will come to help you stir up the meat (or you can do it yourself), add cheese and wait for them to melt.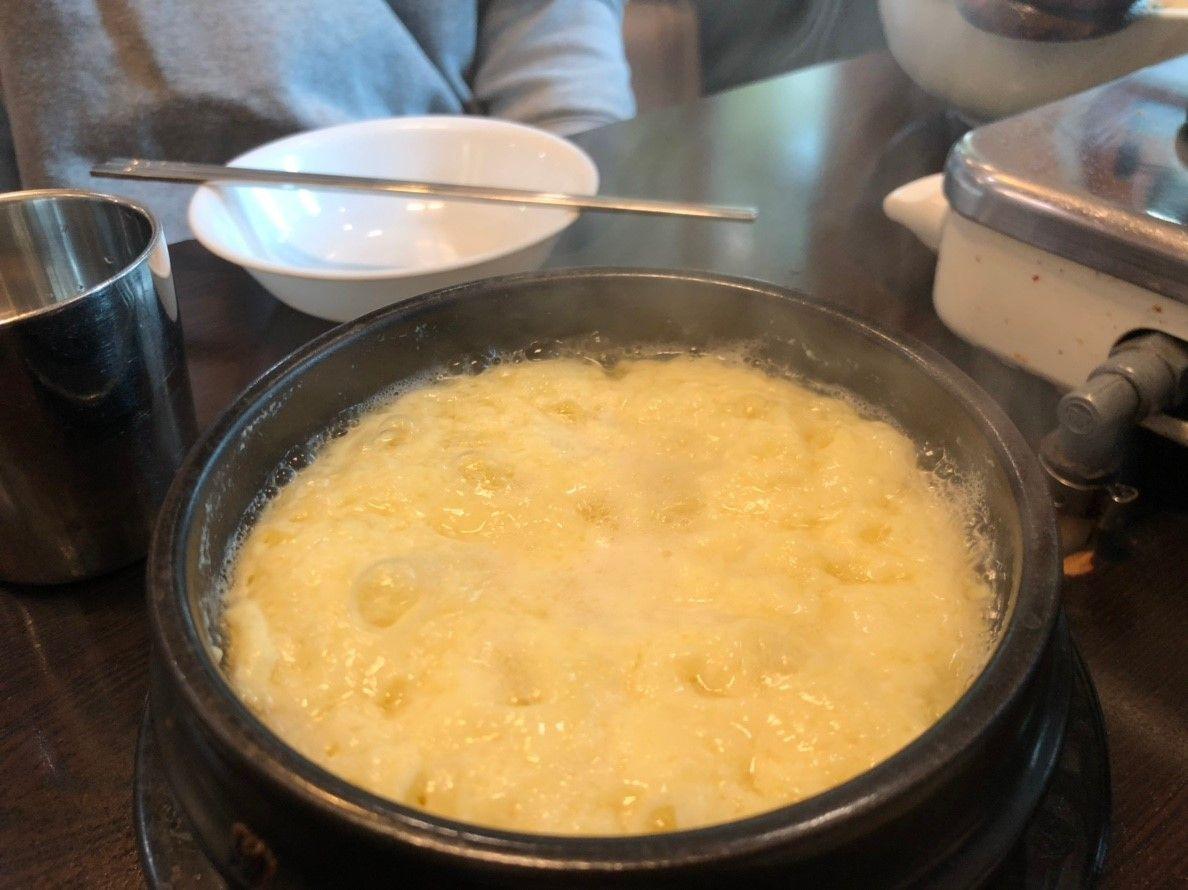 Hot steamed eggs are brought to the table. This is also one of the side dishes here. It's fragrant and not too salty.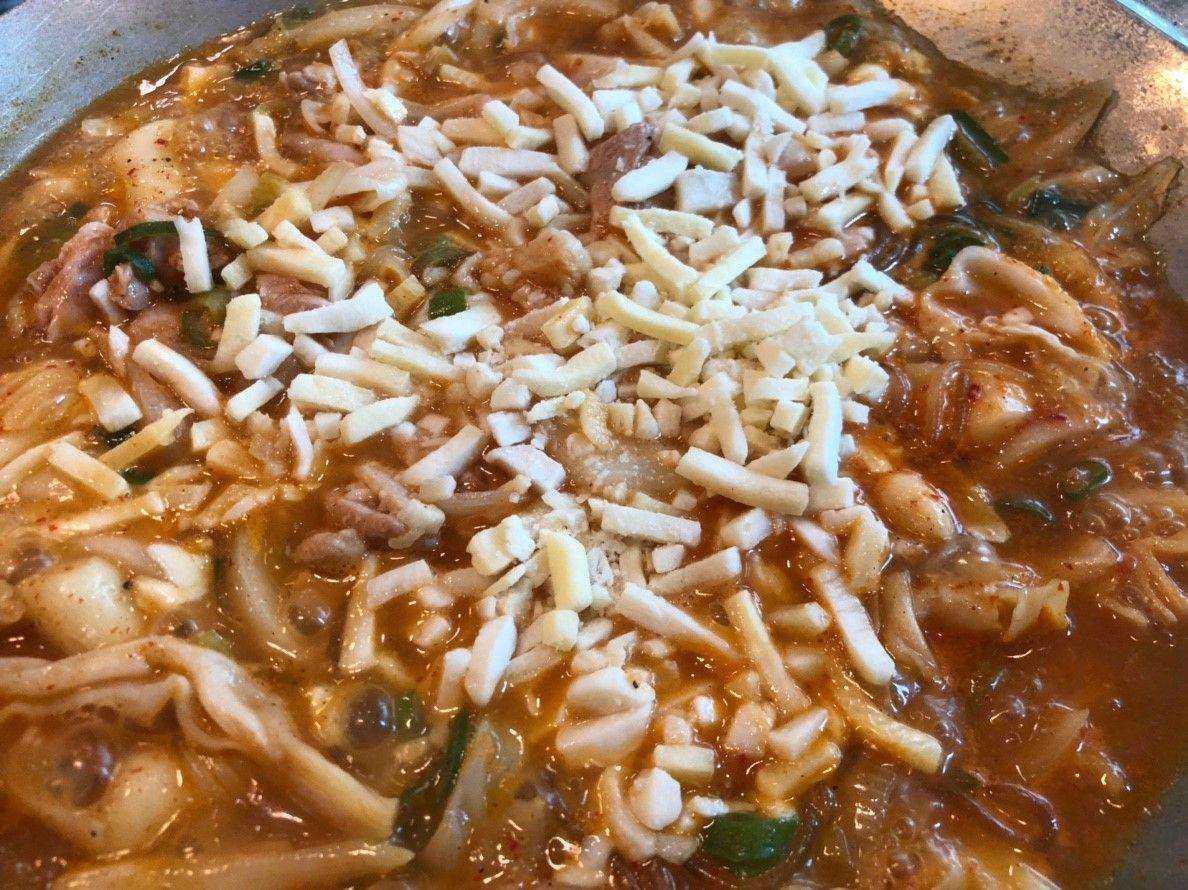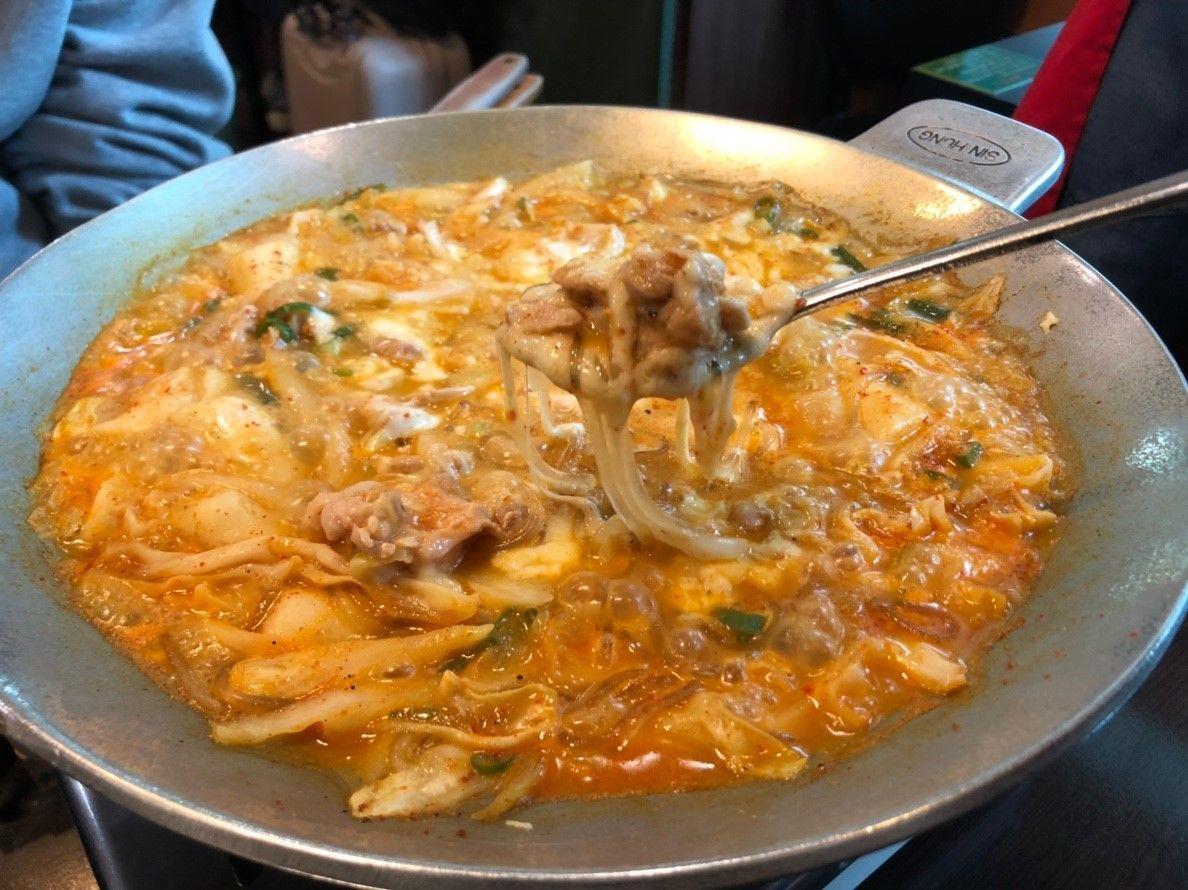 When the cheese melts, you can start to eat. I tried a piece of chicken first. Afterwards, the owner came over to see if everything was okay. He also mentioned that you should wait for the chicken to be cooked. But watching the cheese melting in the pot, it's really hard to resist the temptation.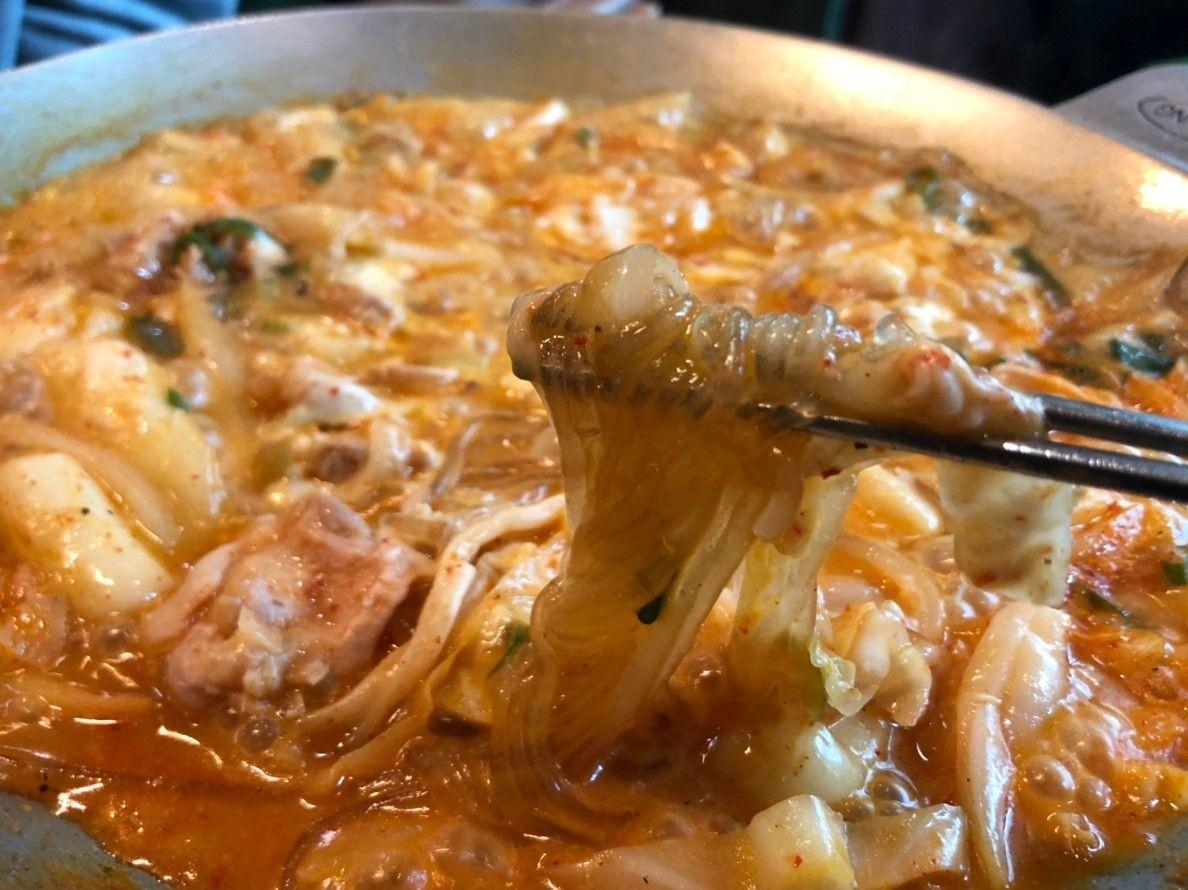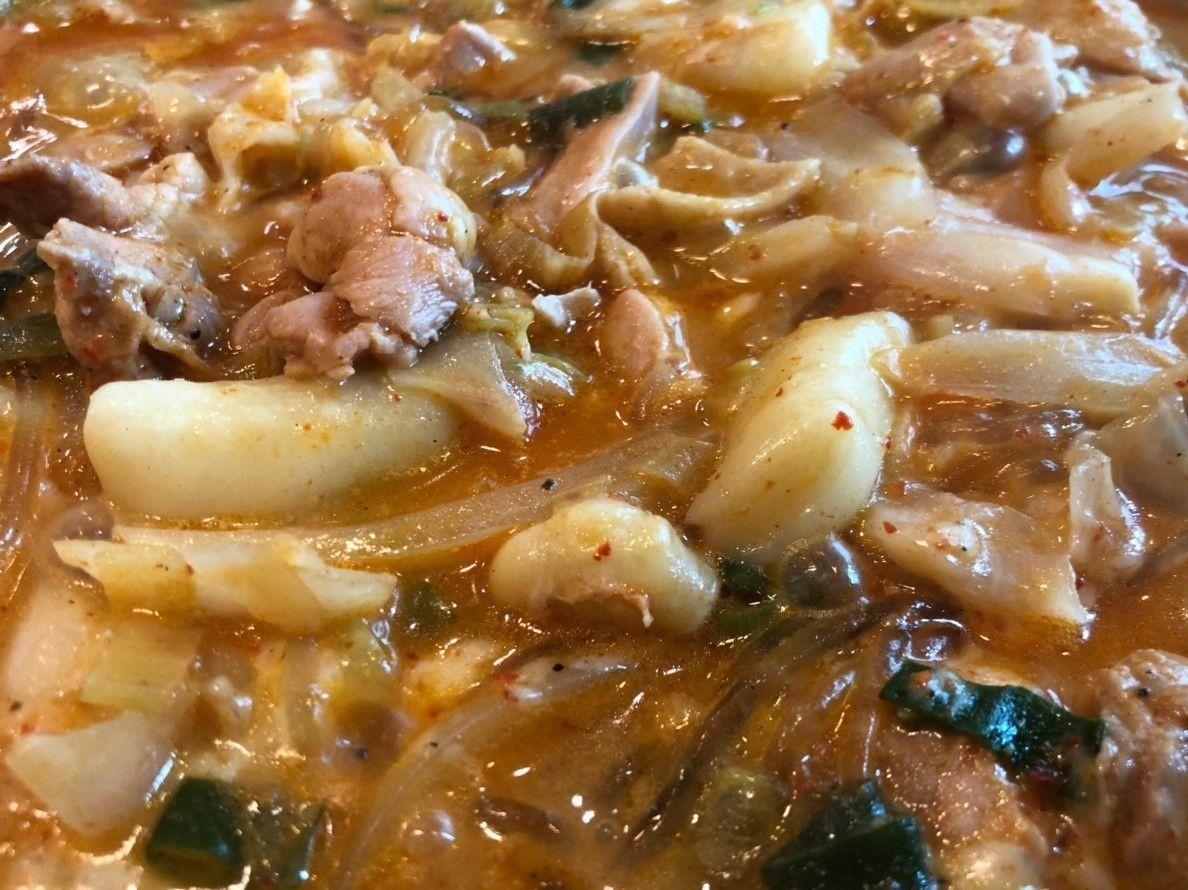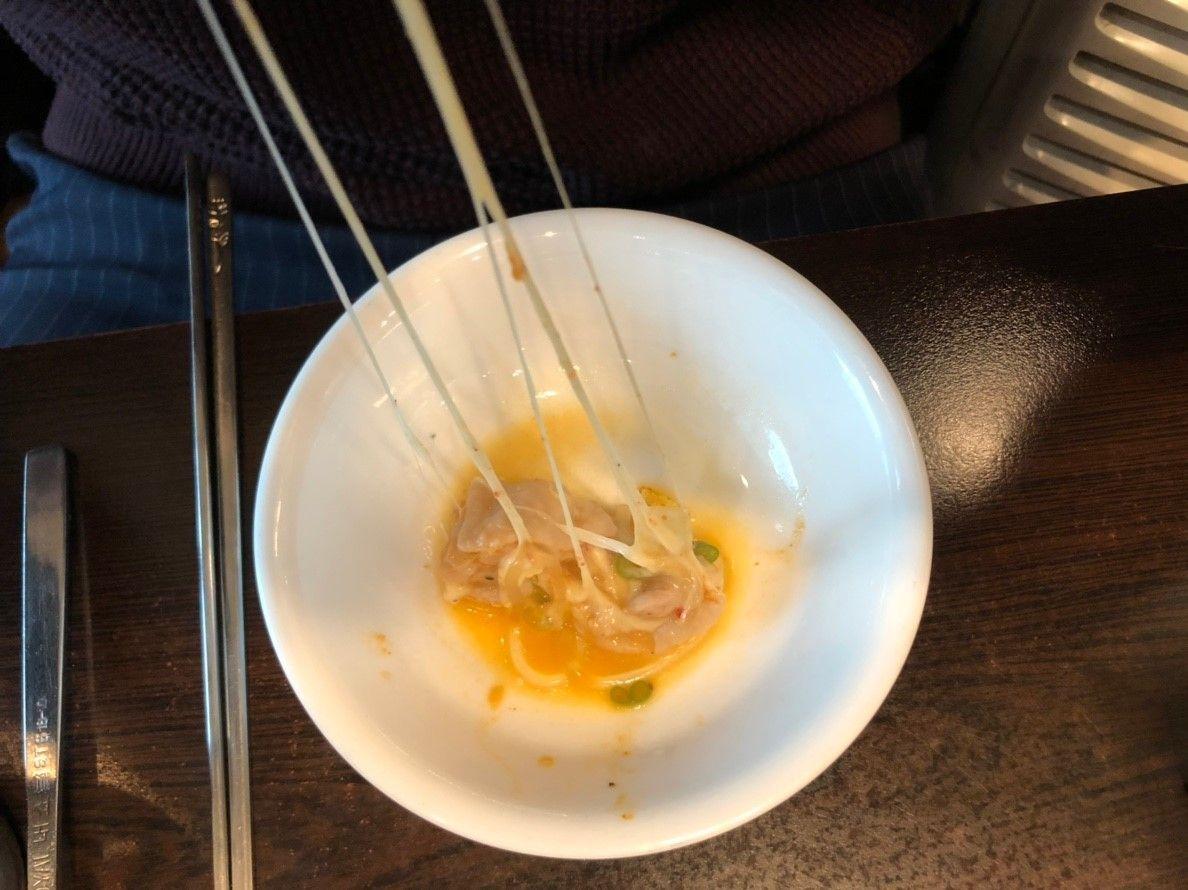 Take a look at these noodles. People who like cheese must come here. Be sure to order cheese. It will definitely be the right choice. I added cheese even though it costs extra.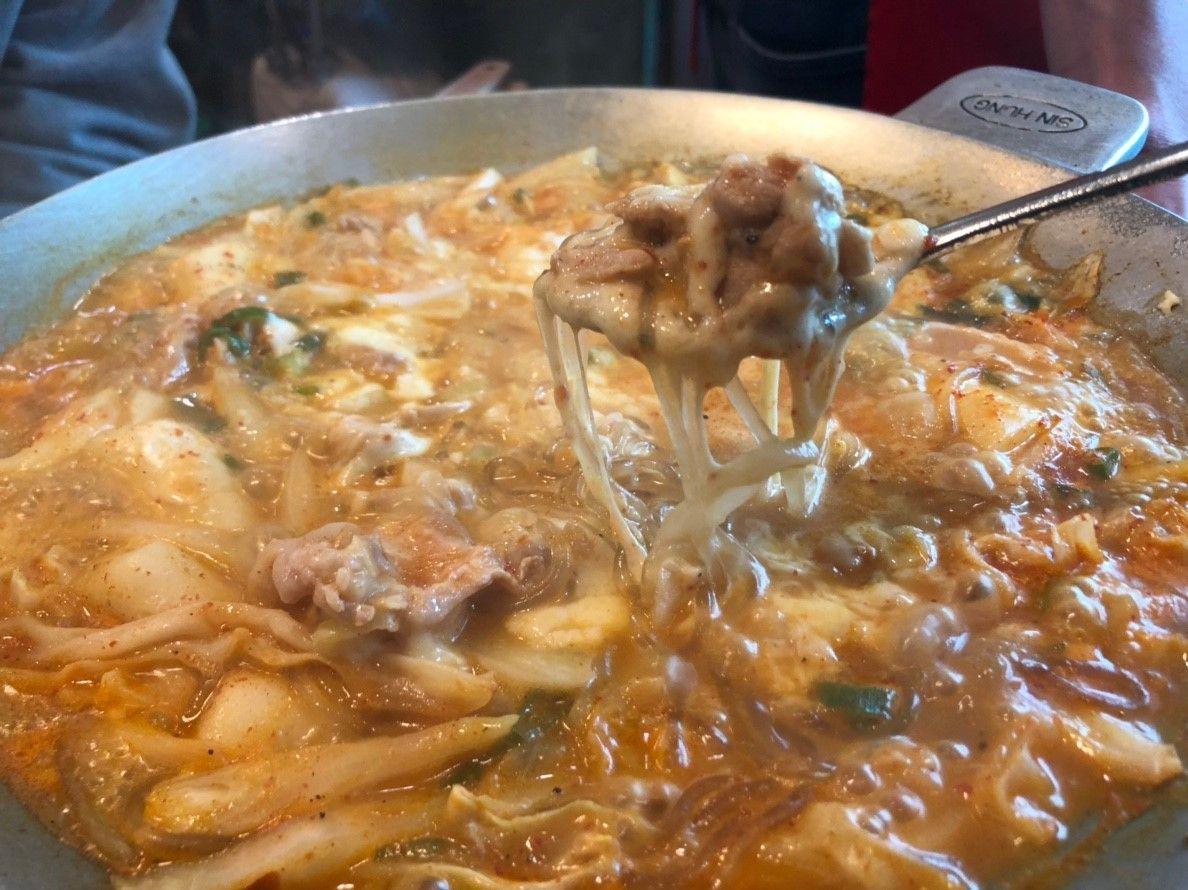 At the end of the meal, the owner will come to help you add the rice to the pan and stir-fry. After mixing, you will have a stopwatch on the table and it will tell you when to turn off the fire.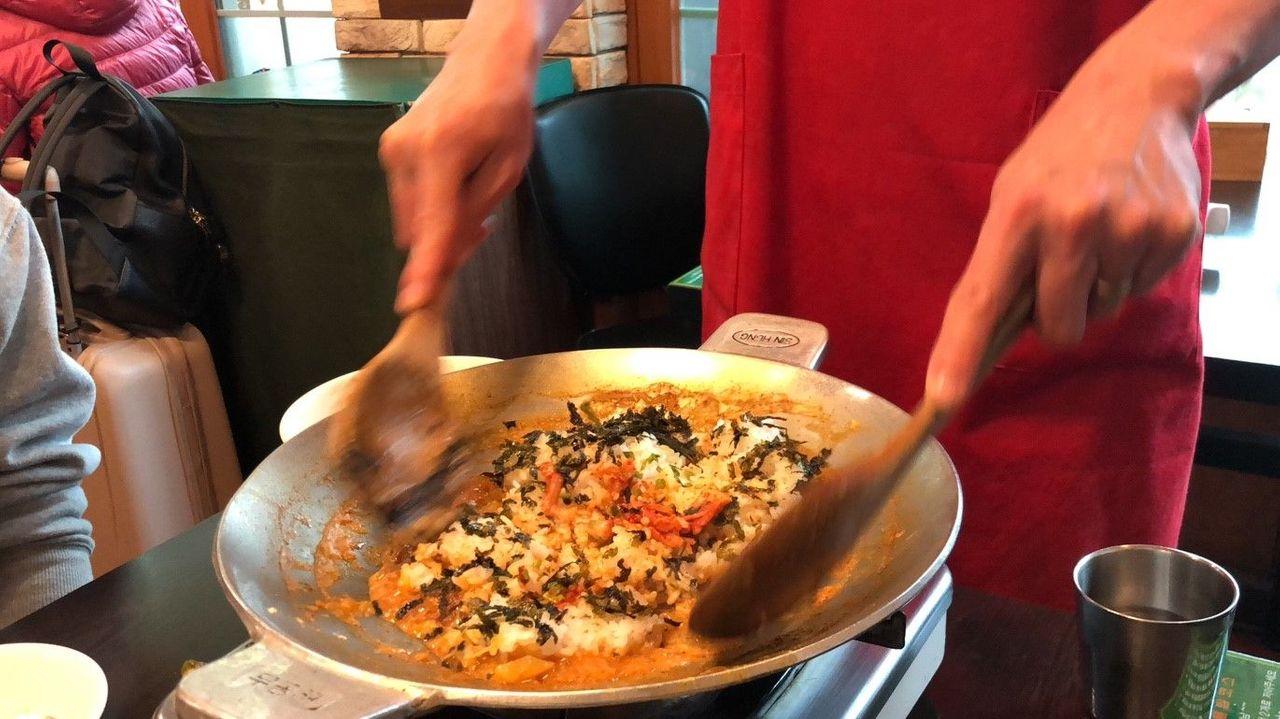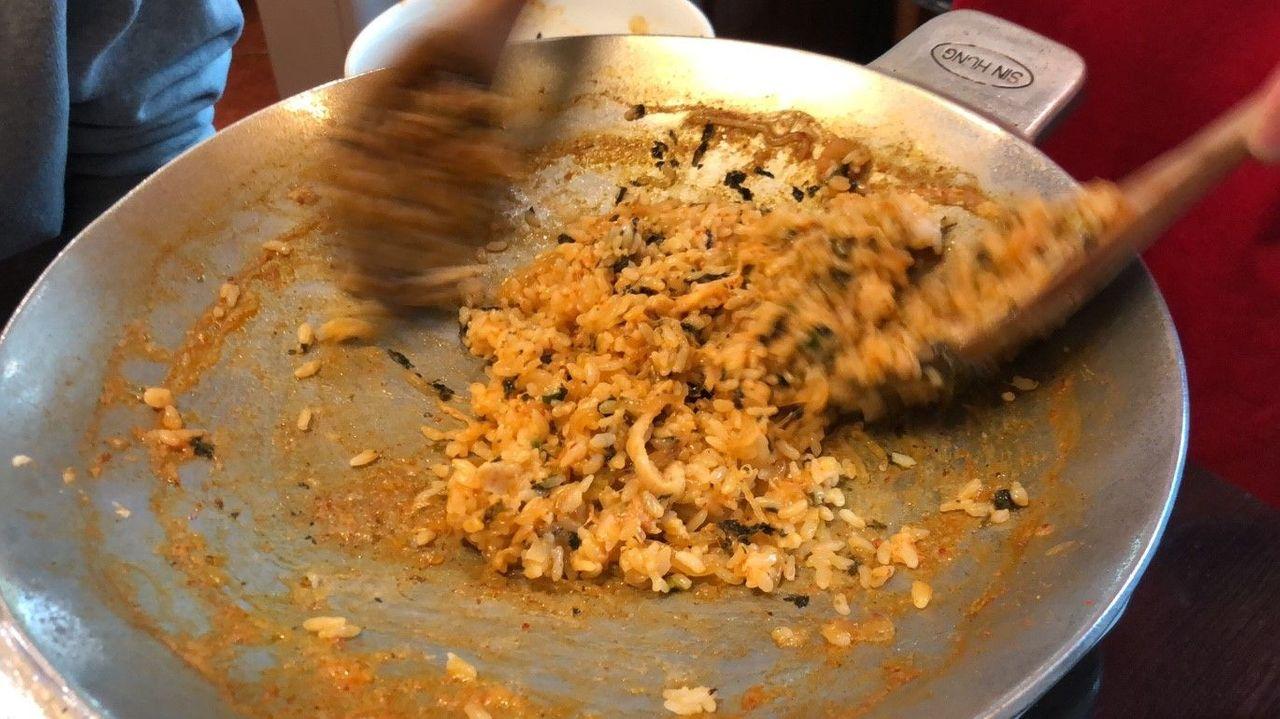 Wait for about two minutes, the bell will ring, and you can enjoy the fried rice. If you like the burnt rice crackers at the bottom, you can let the fire on for a bit longer.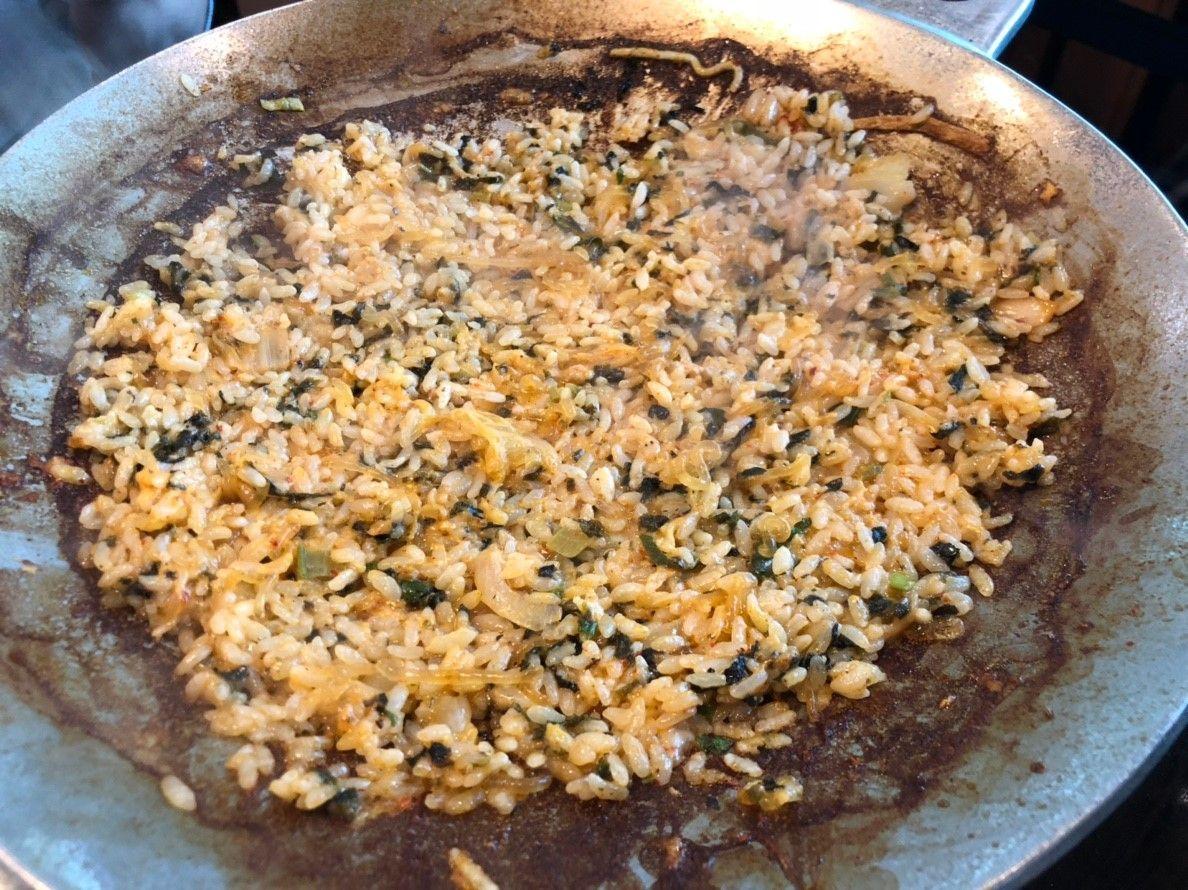 The food in general was really great. It was delicious, and the charred rice was just right.
---
Ewha Food「Bulbab」Review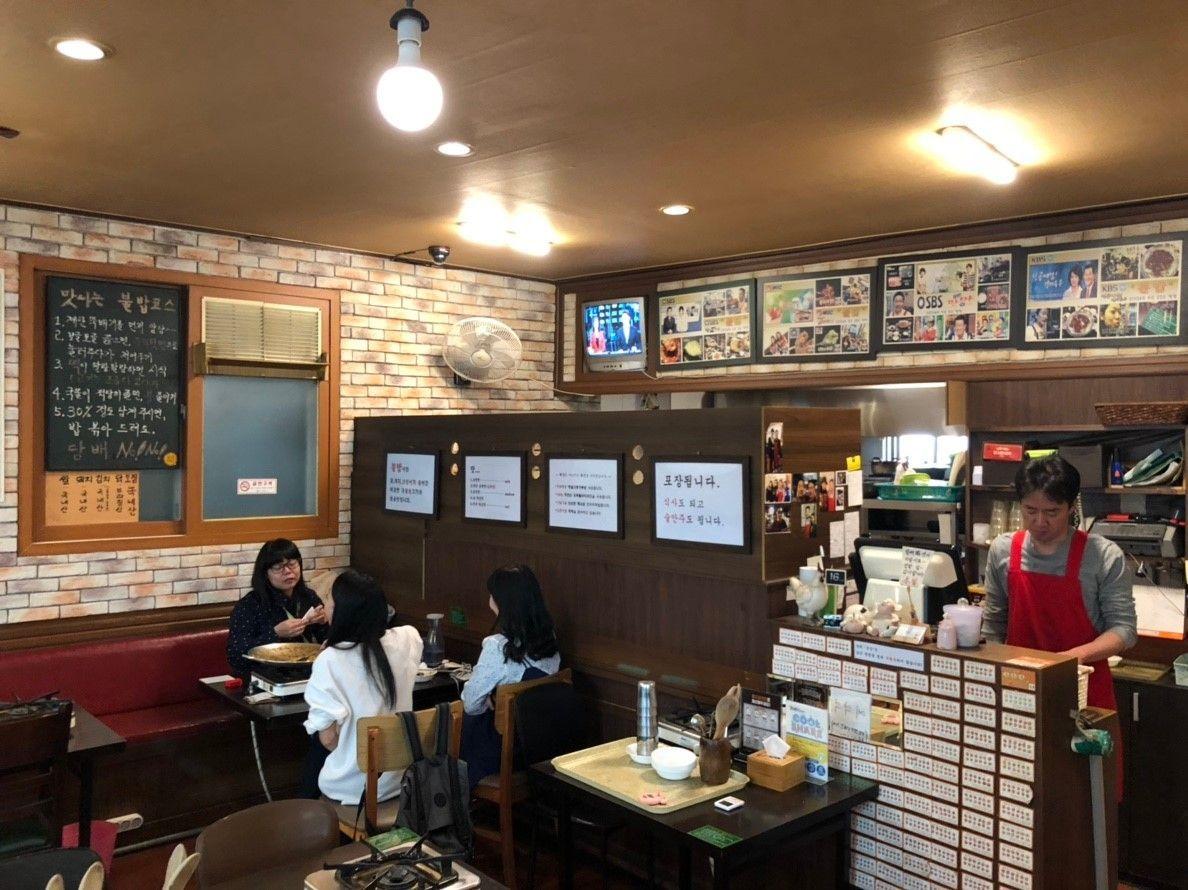 Bulbab at Ewha was introduced by "Fast Food Players" in 2014, so it is very popular among Taiwanese people. On the one hand, it is delicious, and on the other hand, it is cheap. The fire rice for two people only costs ₩ 14,000, and for each cheese ₩1,500, not expensive.
I'm not entirely sure, but the portion here seemed to be a little small. It was alright for 2 people. But if you eat a lot, order three when you're in two.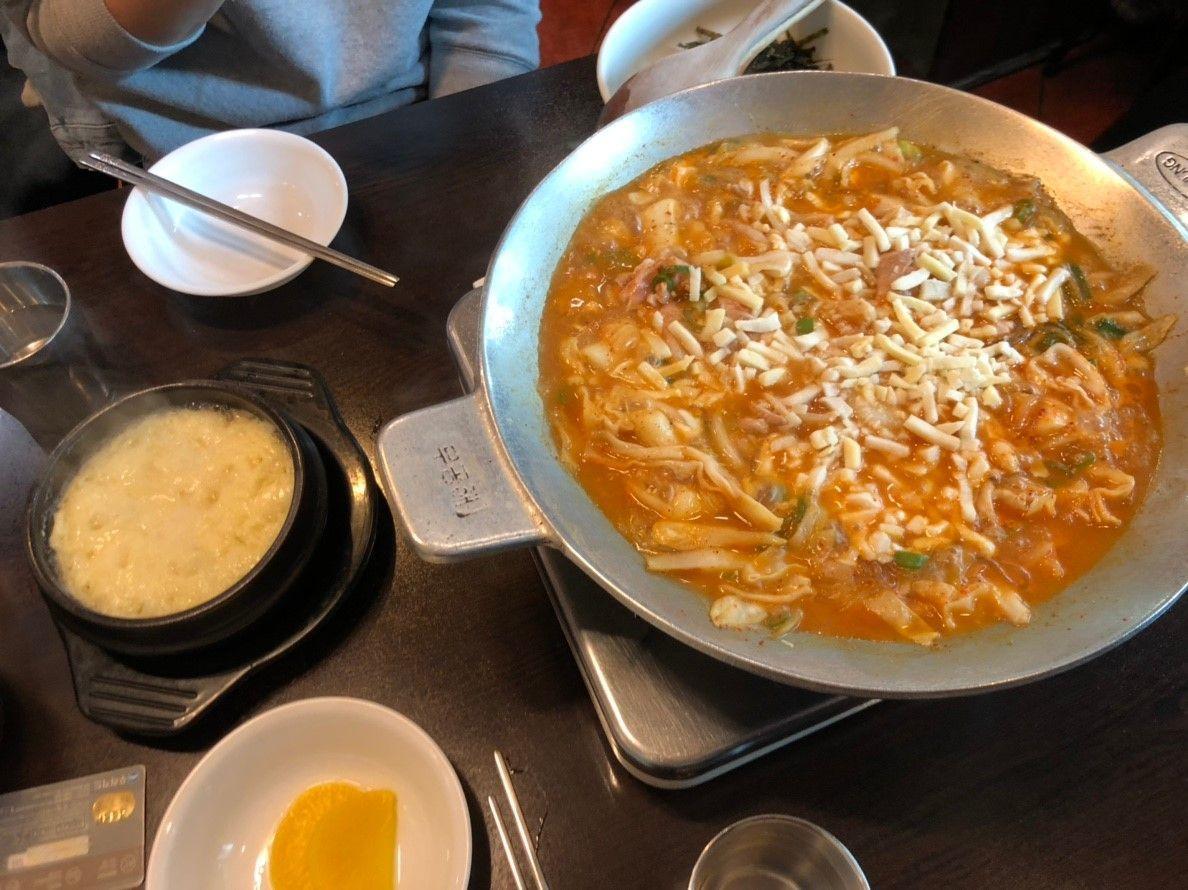 For people with a large appetite, you can choose whether to order an additional share, or else, like me, continue to find another meal elsewhere.
How to get here?
Go Straight to Ewha Univ Station Exit 3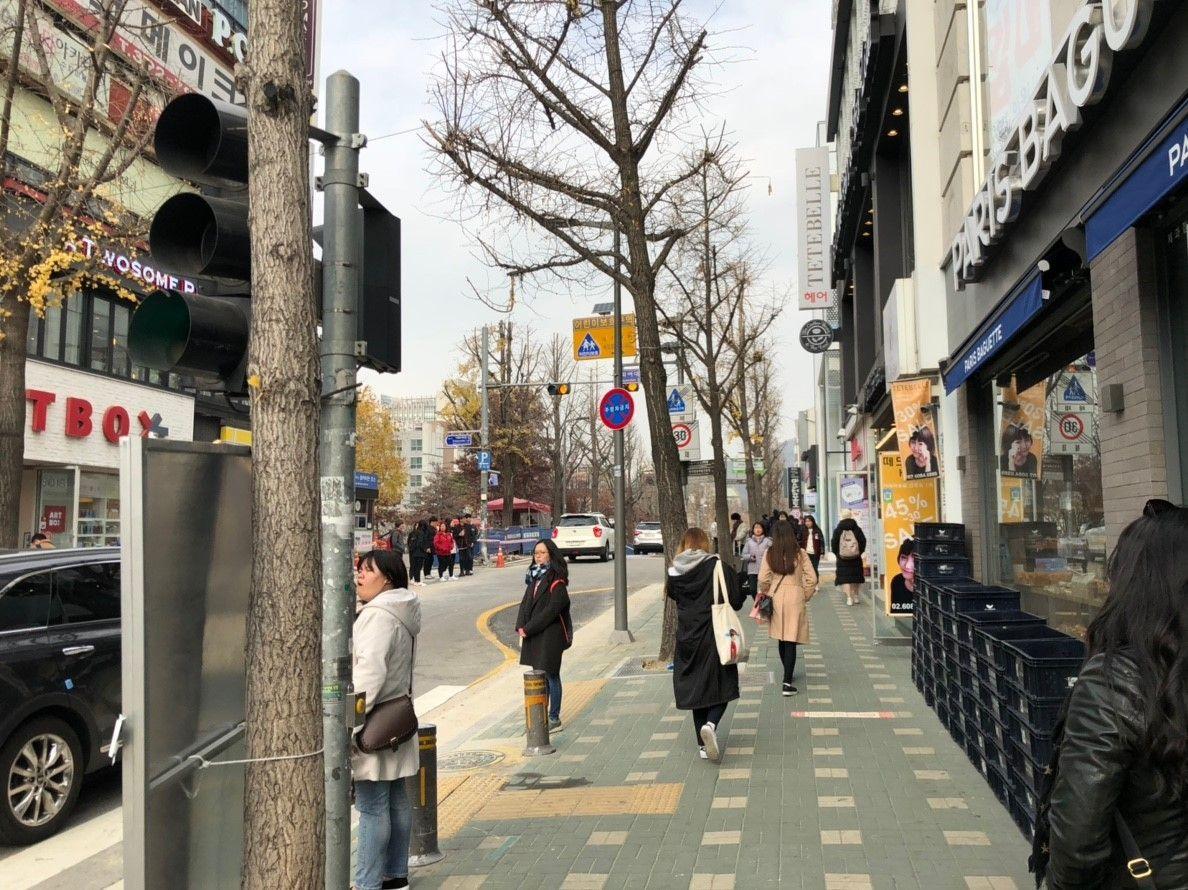 Turn Right over here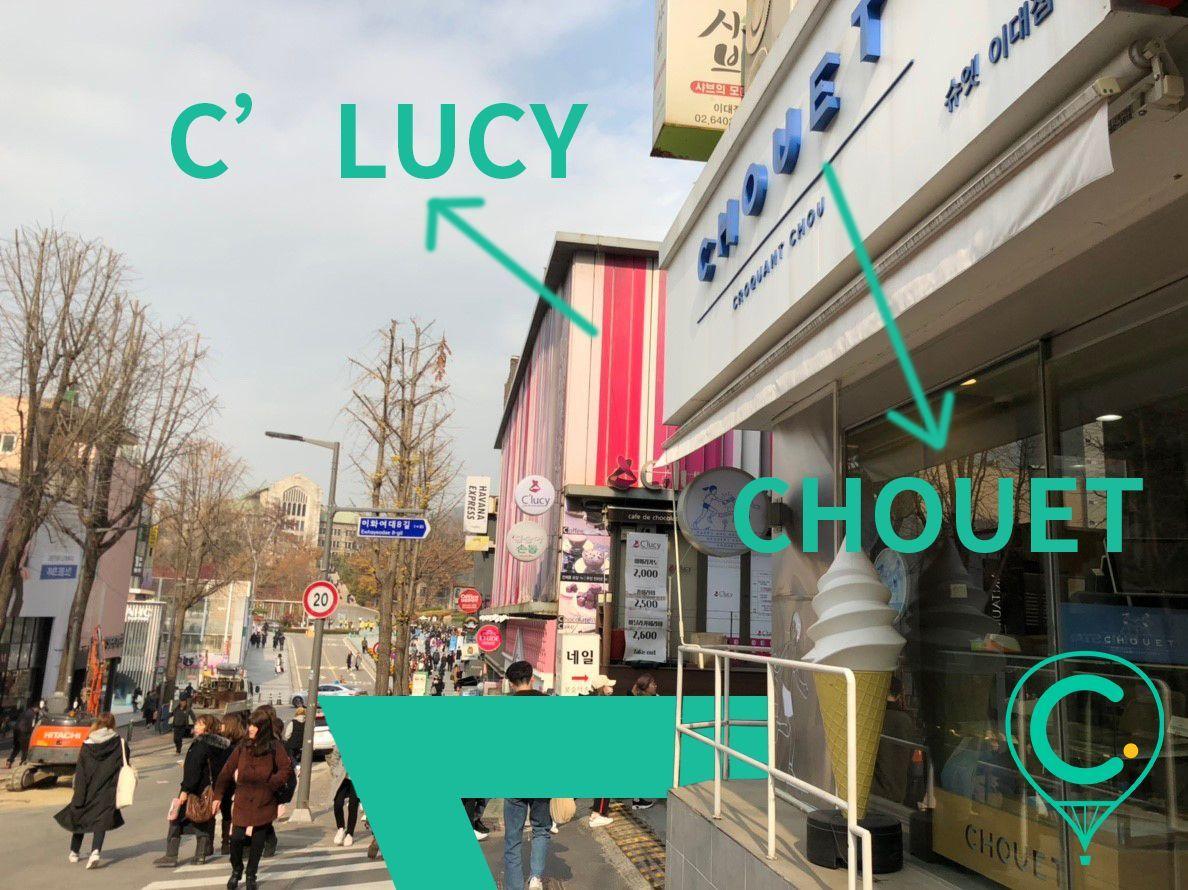 Go up
Bulbab is on the Left
I hope that this article can help readers who want to go to Ewha Bulbab. The roadmap is detailed enough. The price is as of April 2019. It's just like the picture. Everyone, see you next time.