Bars & Nightlife | HAPJEONG
These bars all have different characters and style. Some of them will blow your mind!
Hongdae is flooding with people. The prices and rents are getting higher and higher, so recently, locals have gradually moved to the next-door town called Hapjeong.
So you would want to know hot places in Hapjeong to visit. Today I'll introduce you to the six most fascinating bars in Hapjeong. You can enjoy a night out with friends and have a blast at these bars or have a romantic night out with your partner.
Korean pubs are a bit different from other countries. It is a place where you can have a drink and enjoy a meal at the same time. However, for those who don't drink alcohol, they can still go and have a delicious meal. That is the charm of a Korean pub.
---
One Flower (한송이꽃이)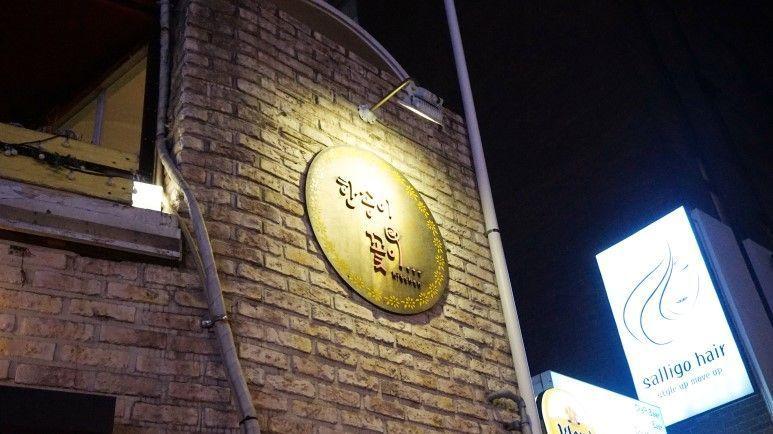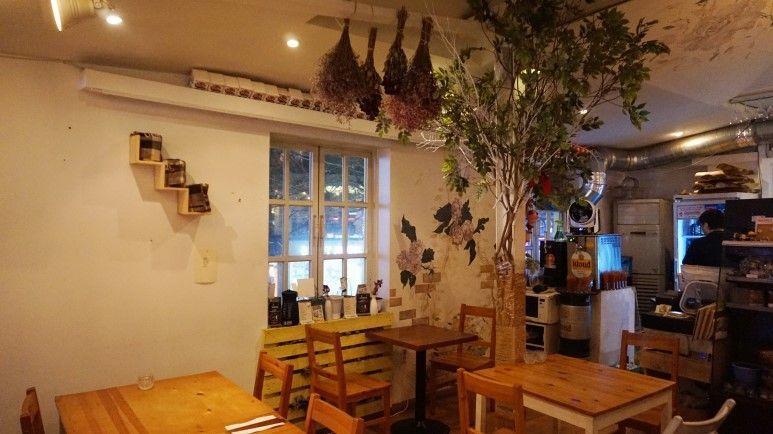 One Flower, like its name, is a very delightful bar with flowers everywhere. The interior of the bar is full of flower patterns and decorations as if it is spring all year round. I recommended that you sit on the terrace when the weather is good so that you could enjoy the scenery and the weather.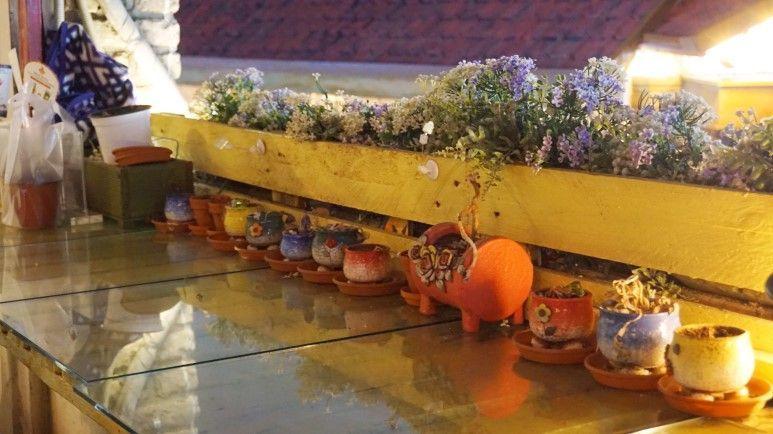 There are various types of menus from salads, skewers, sausage, cheese, fries, cocktails, wine, beer, vodka, beverages and many more, something for everyone to enjoy. The best selling menu is the skewer set, a set of skewers with two drinks of your choice and salads. You can refill the salads as many times as you want.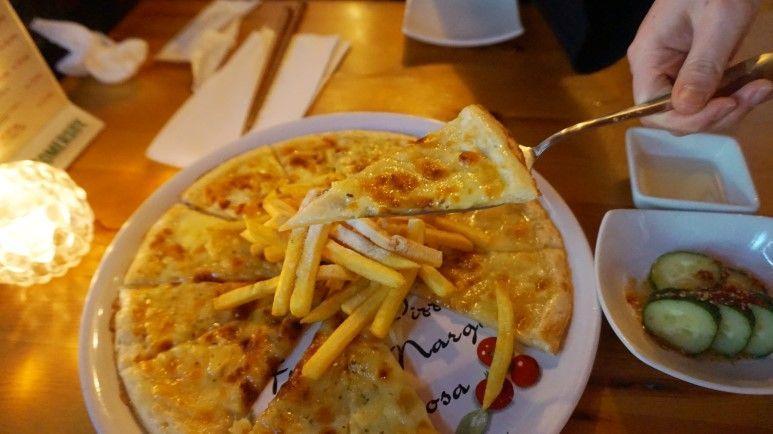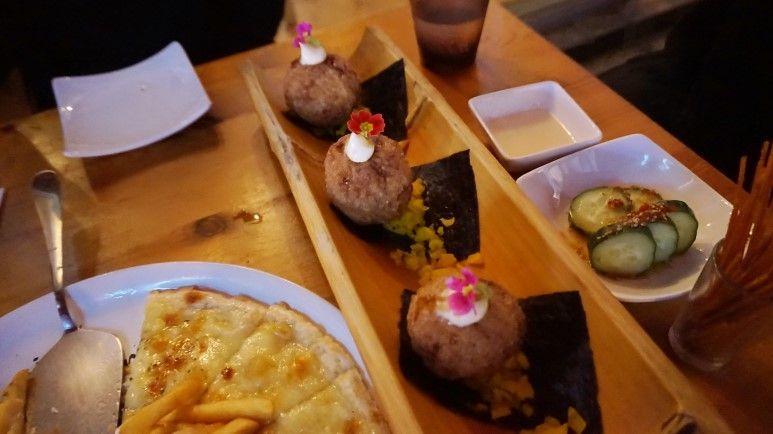 This shop also has a romantic feature. The shop will give flowers to female guests. If you want to experience a different atmosphere from Hongdae and enjoy Hapjeong, you must try this place.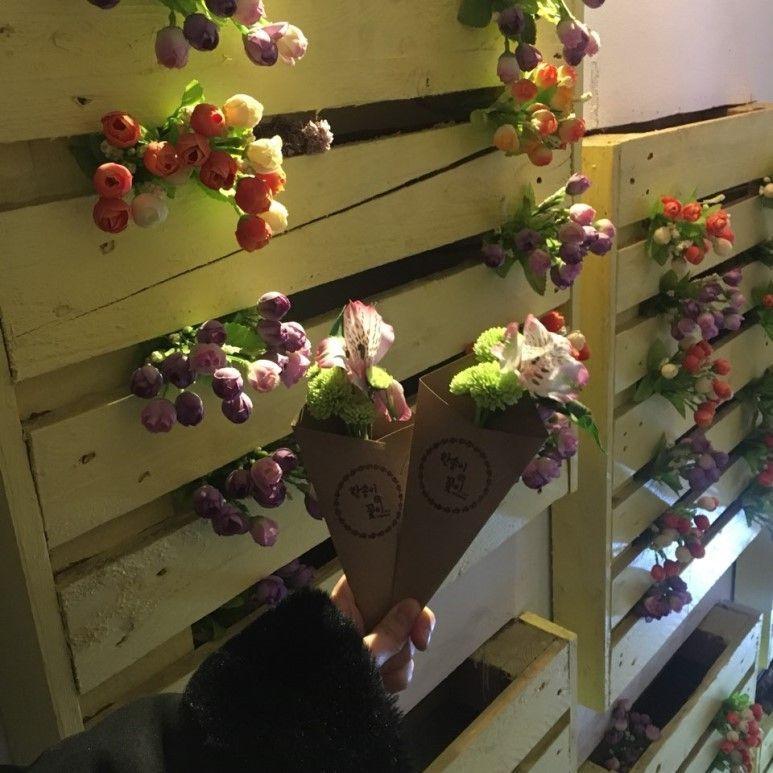 Address: 서울 마포구 양화로6길 72
Hours: 18:00-02:00
Bali Superstore (발리 슈퍼스토어)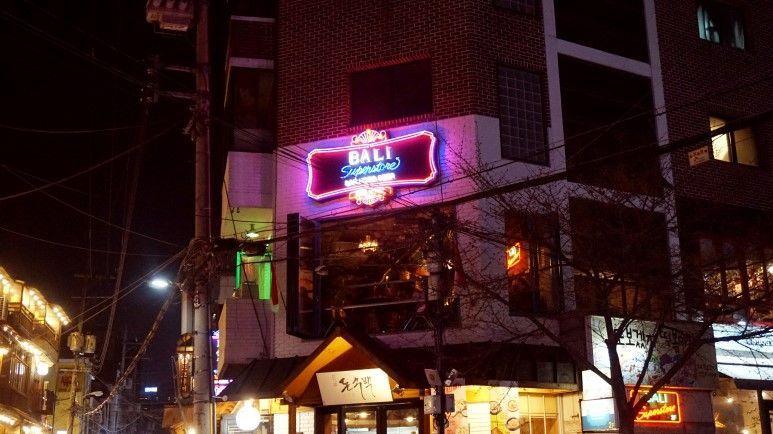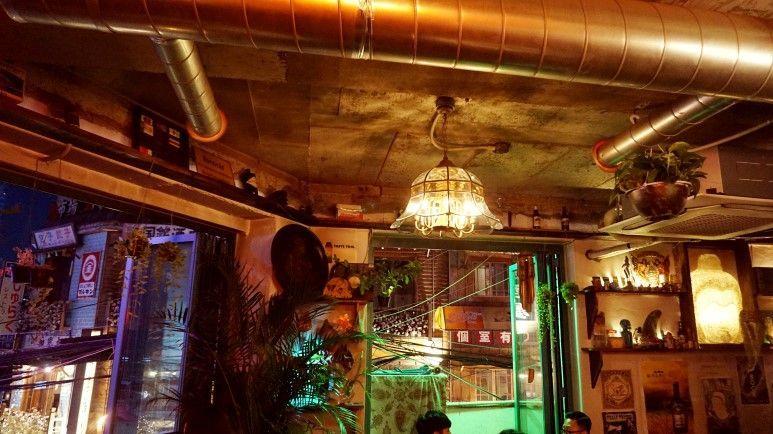 Bali Superstore is full of exotic signage and decorations, with a unique texture all around the place. It gives the place a relaxed and comfortable atmosphere. The lively music will make your body move to the beat. This bar has many special menus like the eight seasonal craft beer made with homemade yeast.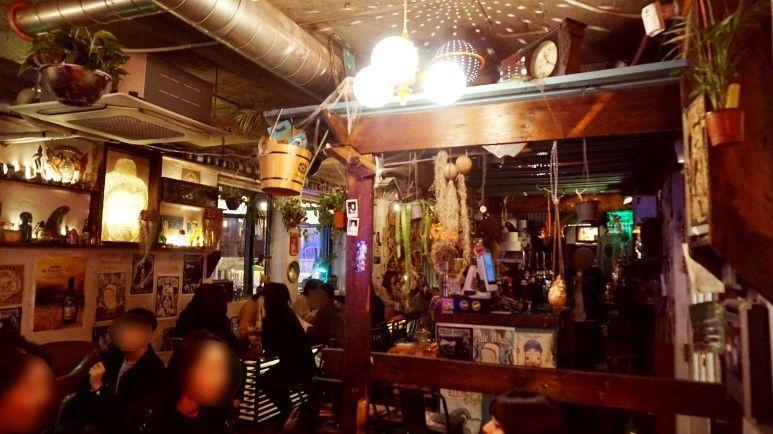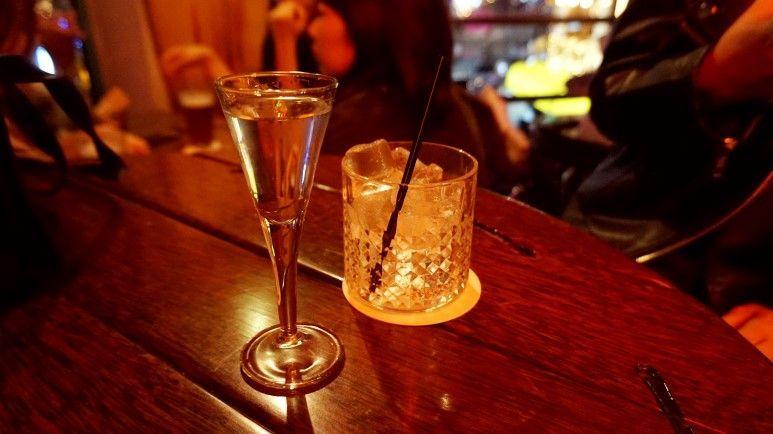 Although most of the menus are unfamiliar, there are very detailed descriptions and pictures on the menu. If you want to experience an exotic bar, this should be on top of your list.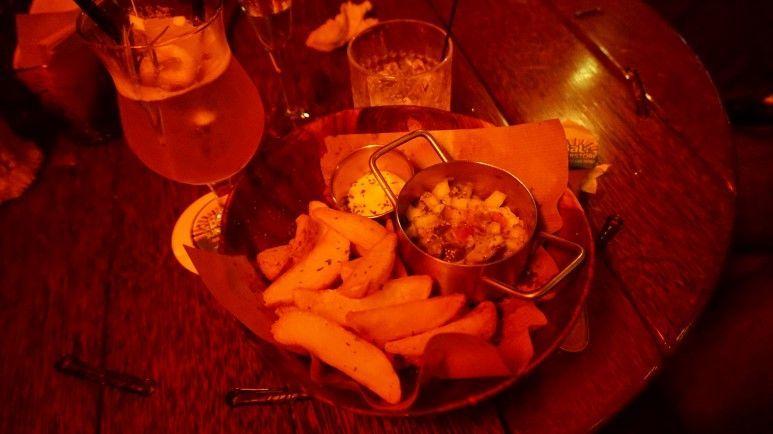 Address: 서울특별시 마포구 서교동 양화로6길 45
Hours: Mon~Sat 12:00-03:00, Sun 12:00-00:00
Najdal (낮달)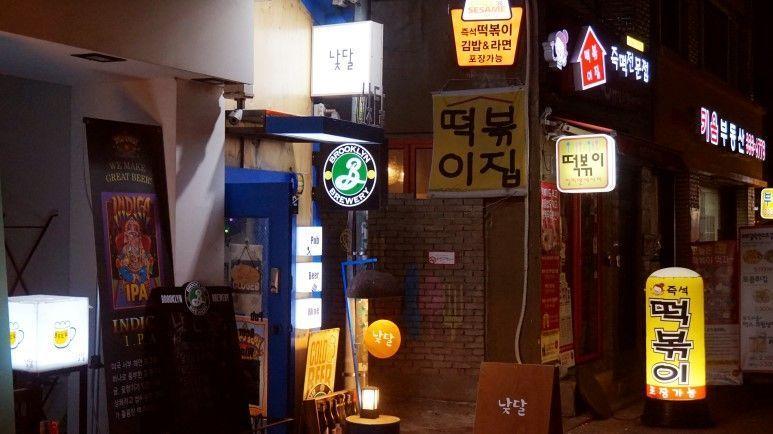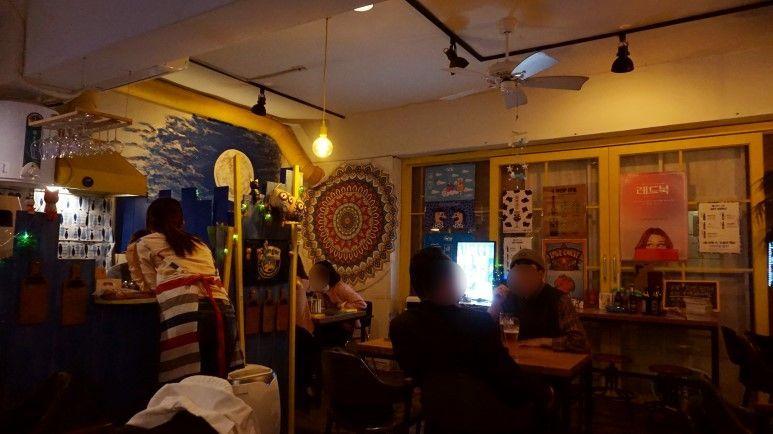 Najdal has unique decorations and huge Van Gogh paintings on their walls, which is impressive. It is a quiet bar with a relaxing atmosphere and a good place for a date. Najdal means morning moon in Korean.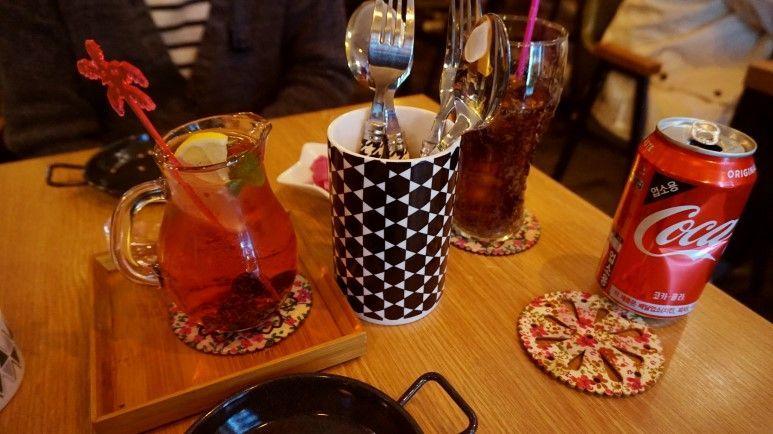 You can eat various kinds of food from Korean, Japanese, American, and European. There are many alcohols and drinks in the bar, so you will find something that will float your boat.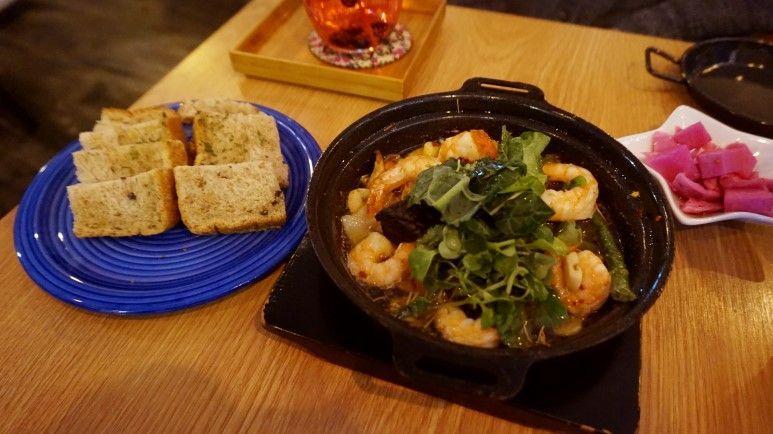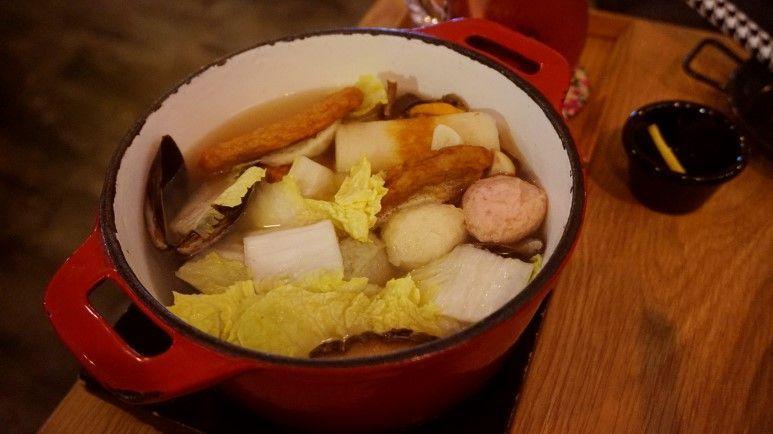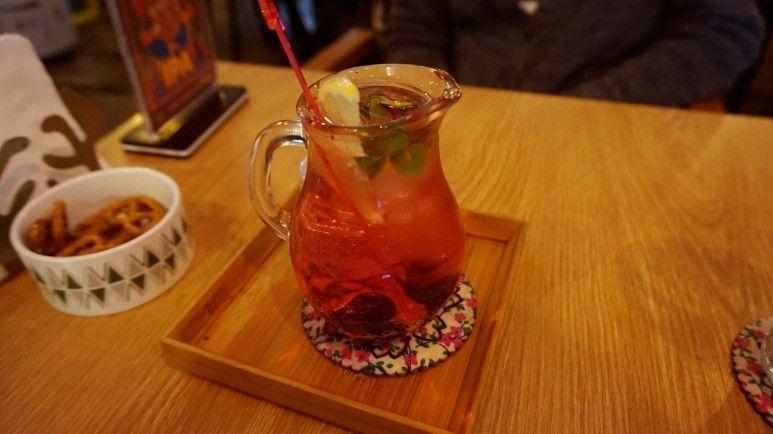 Address: 서울 마포구 독막로5길 8
Hours: Mon 17:00-01:00, Tue~Sun 14:00-01:00, Fri~Sat 14:00-02:00
Gipeunsup (깊은숲)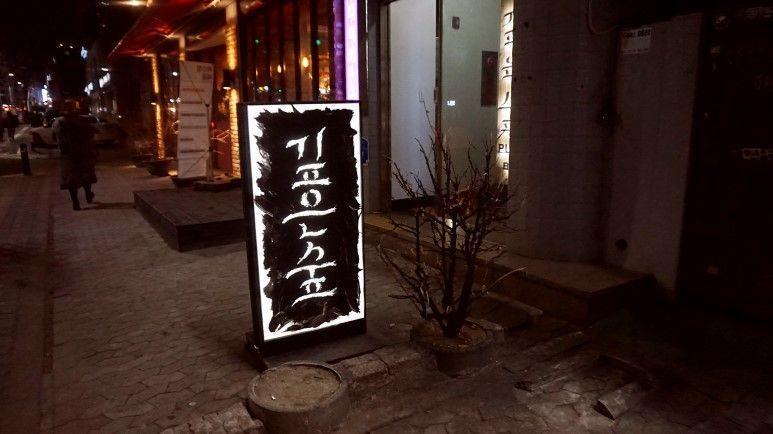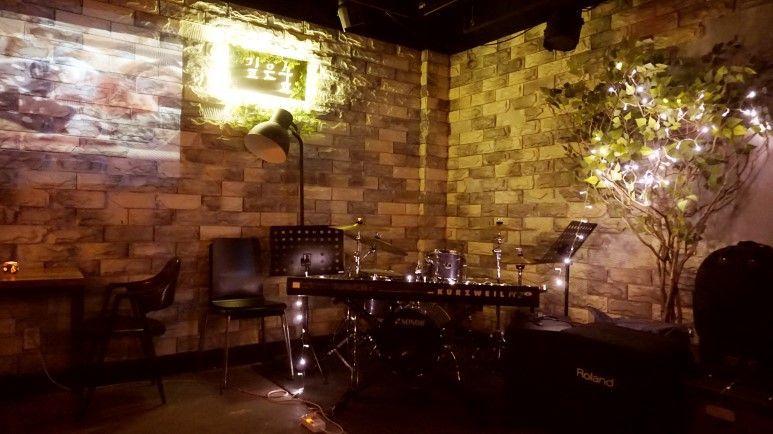 Gipeunsup is located in a basement right next to Hapjeong station. Gipeunsup in Korean means deep forest, and the faint lights and projection on the wall give the place a gentle and tender atmosphere. There are musical instruments in the corner, and live performances are held here from time to time.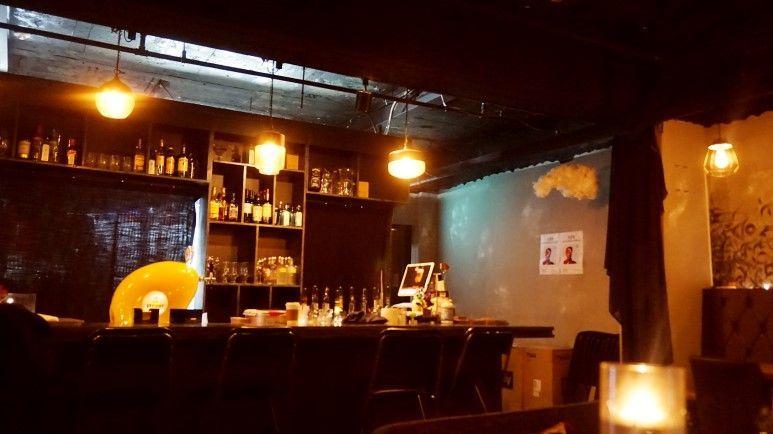 Like an ordinary bar, they sell whiskey, cocktails, beer, and more. There are unique cocktails you can only find here. Also, there are different kinds of appetizers, ranging from fruits and peanuts to fried rice and german sausages. You are not obliged to order food, and you can chill with just your drink.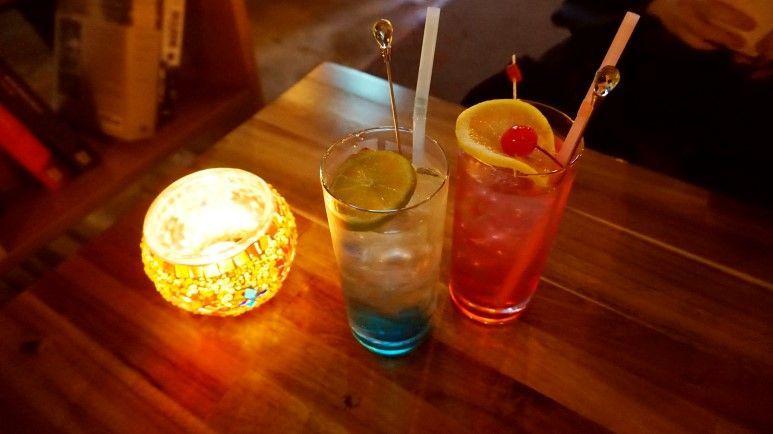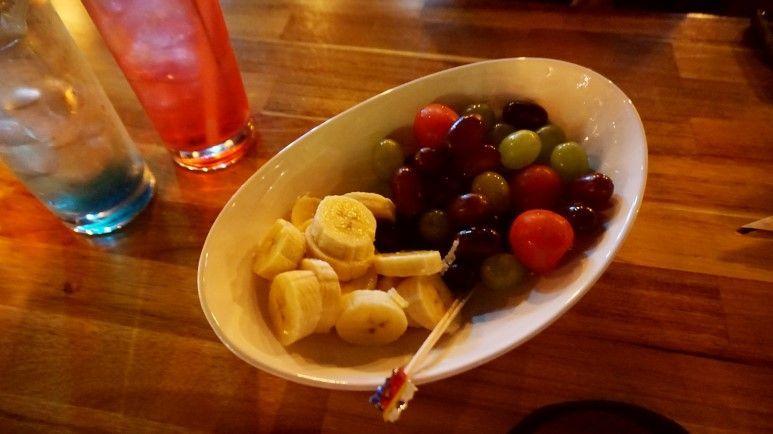 Address: 서울 마포구 독막로 27
Hours: Tue to Thur 18:00 - 01:00, Fri 18:00 - 02:00, Sat 17:00 - 02:00, Sun 17:00 - 00:00
Le Phare (르 파르)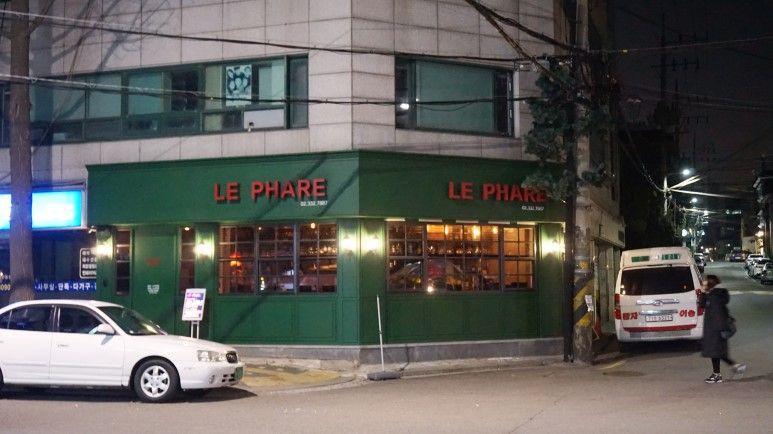 Le Phare is highly recommended to those who love wine as they have a vast collection of wine. The building is very distinctive with its dark green painting. You can see rows of wine from the outside, and the yellow lighting gives the place an exquisite look. Perfect atmosphere for one to get drunk.
Note: They only sell cocktails after 23:00.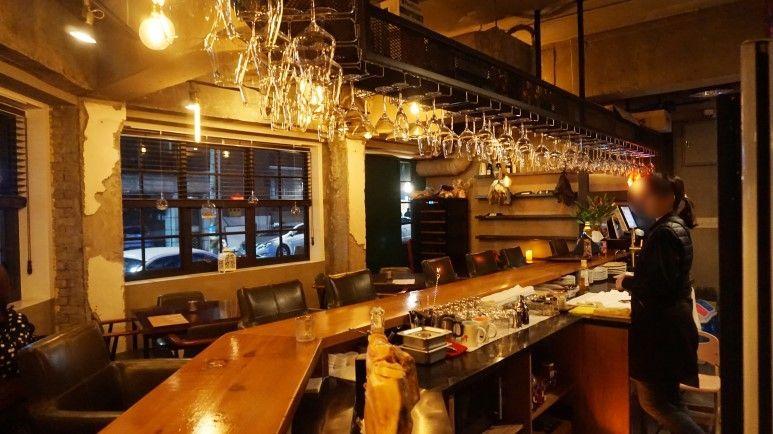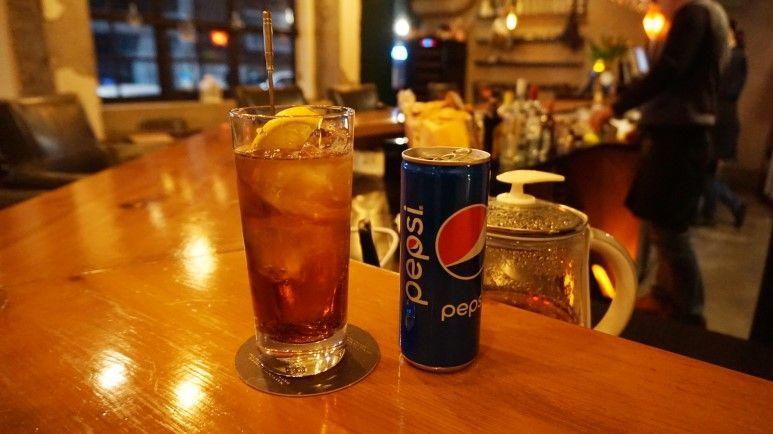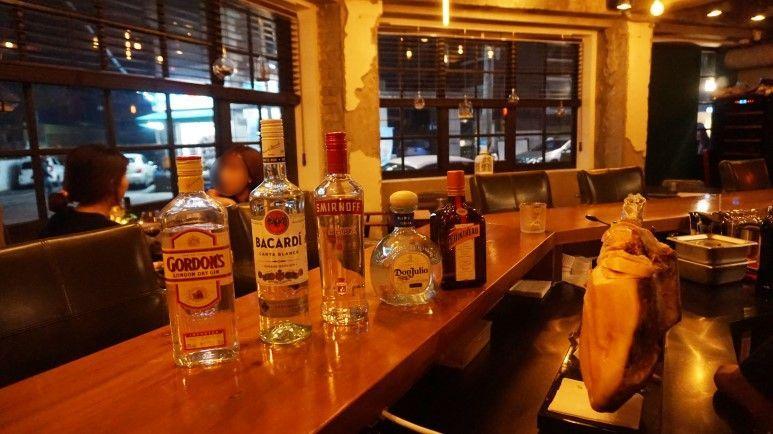 The owner of this bar is also a waiter and knows wine very well. If you don't know much about wine, don't worry as the owner will kindly explain it to you in detail. He will tell you about each drink and teach you how to drink them as well. The place is entertaining, and the drinks here are of top quality.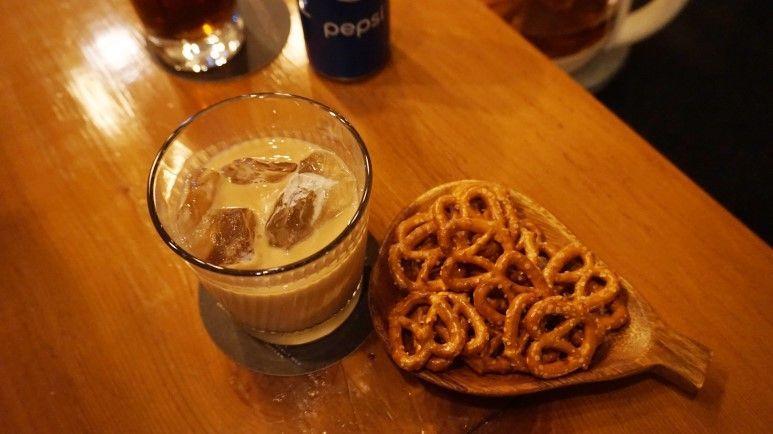 Address: 서울 마포구 성지길 35
Hours: Mon to Sat 18:00 - 02:00, Sunday closed
Daily Party (데일리파티)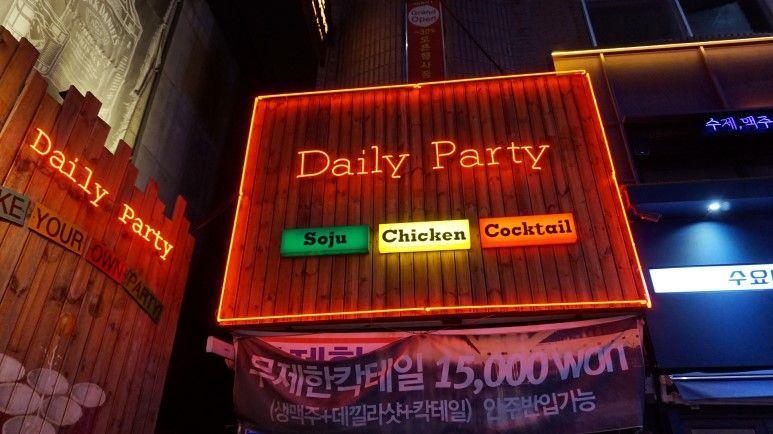 Daily Party is a very flashy building with red neon lights all over. It is a popular place as it's an all-you-can-drink bar. One person can drink as much as they like with ₩15,000. Cocktails, draft beer, tequila, and vodka can be drunk with no limitation, and you can order separate drinks too.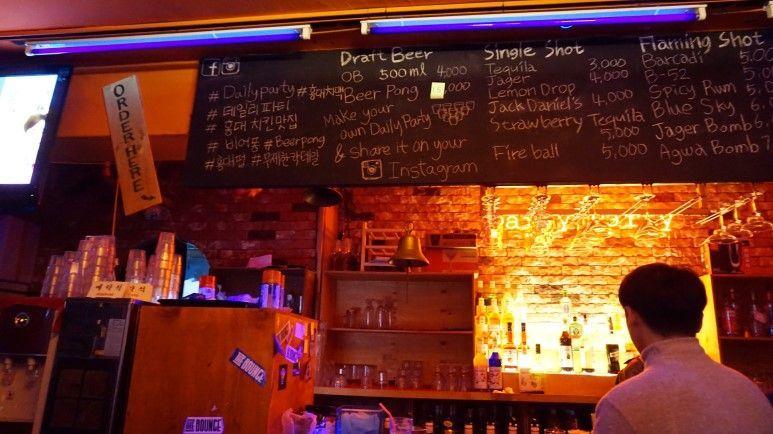 You can shoot darts, listen to energetic music and chill with your friends here. It's always full on weekends, and most weekdays too. One strange but fantastic thing about this bar is that you can bring food from outside. For example, you can bring in fried chicken and have it with Daily Party's drinks.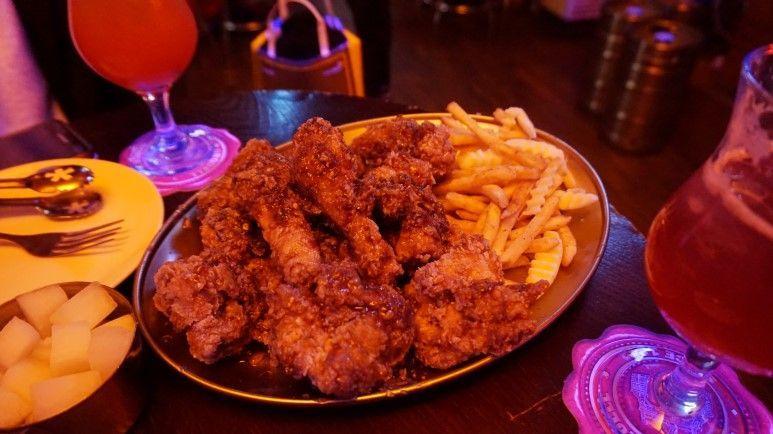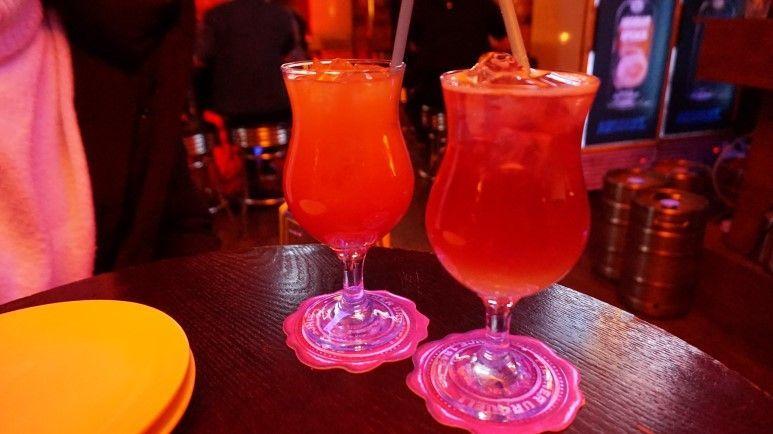 Moreover, you might worry about the quality of the drink here is low because it's cheap, but that is not true. If drinks were poor here, it wouldn't always be full of people. The cocktails here are very delicious, and even the glasses are stunning. It is a place with a pleasant atmosphere and worth every penny.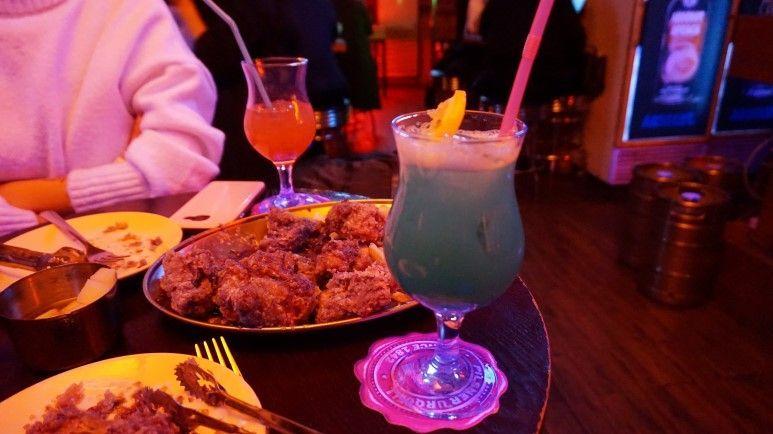 Address: 서울 마포구 서교동 와우산로17길 25
Hours: Sun~Thur 18:00 to 03:00; Fri~Sat 18:00 to 05:00


It is recommended that you have dinner before going to these bars as the foods can be a little expensive.
---
If you have any questions or comments about this blog post, please leave them down below or email us at help@creatrip.com.
---