Common Ground | The Largest Container Shopping Mall
Common Ground, the blue container house is a landmark of Seoul! Come check it out!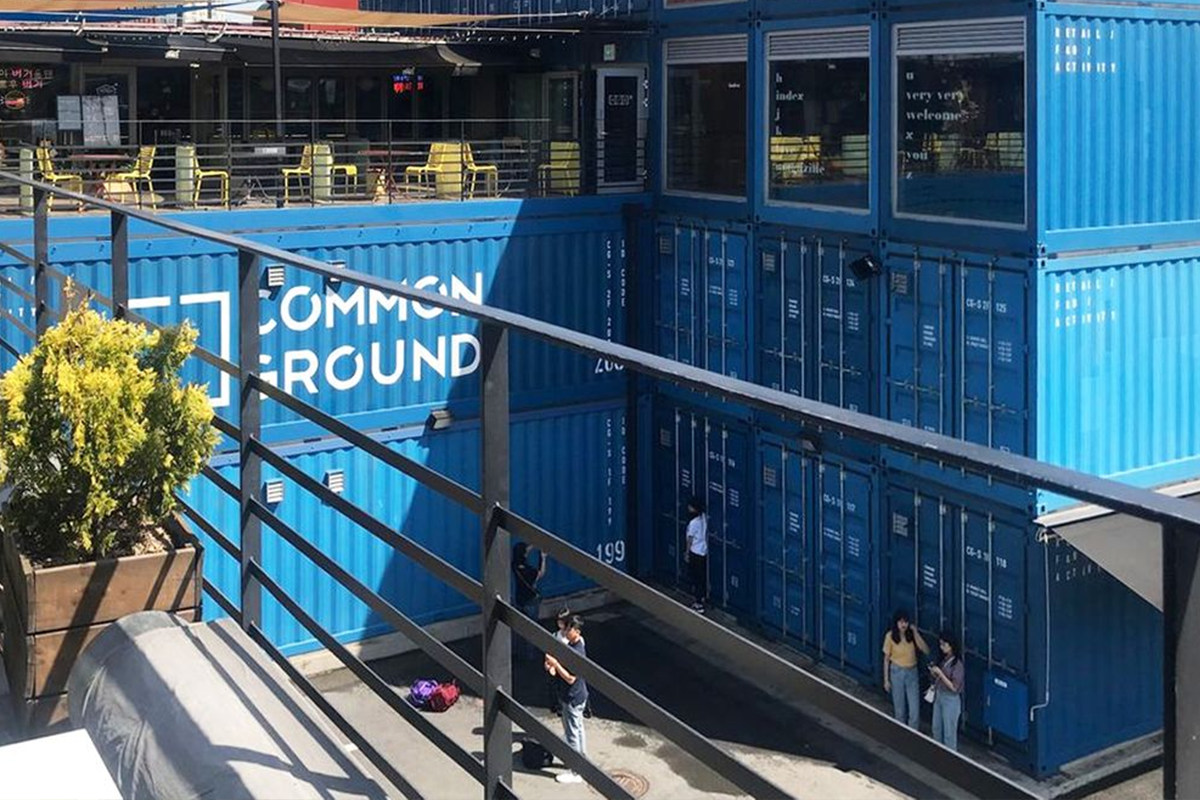 Common Ground by Konkuk University is one of Seoul's most well known attractions and is visited by a lot of people.
Besides taking photos here, there are various shops and restaurants you can visit here and around the area! Come check it out!
For more information about what to eat, drink, do, and more in the Seongsu and Konkuk University Station areas, click this link.
---
Information
Address: 서울 광진구 아차산로 200
200 Achasan-ro, Gwangjin-gu, Seoul
Hours: 11:00-22:00
Transportation: 3 minute walk from Konkuk University Station Exit 6
---
Our Visit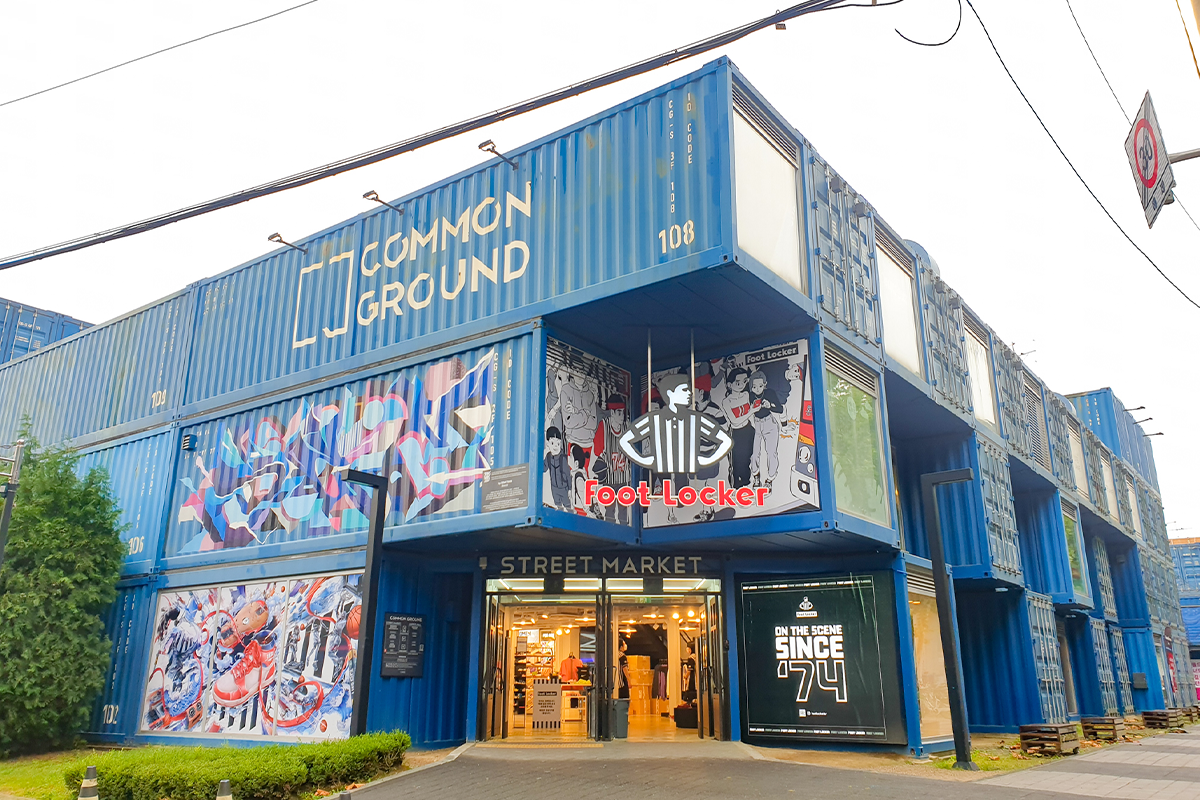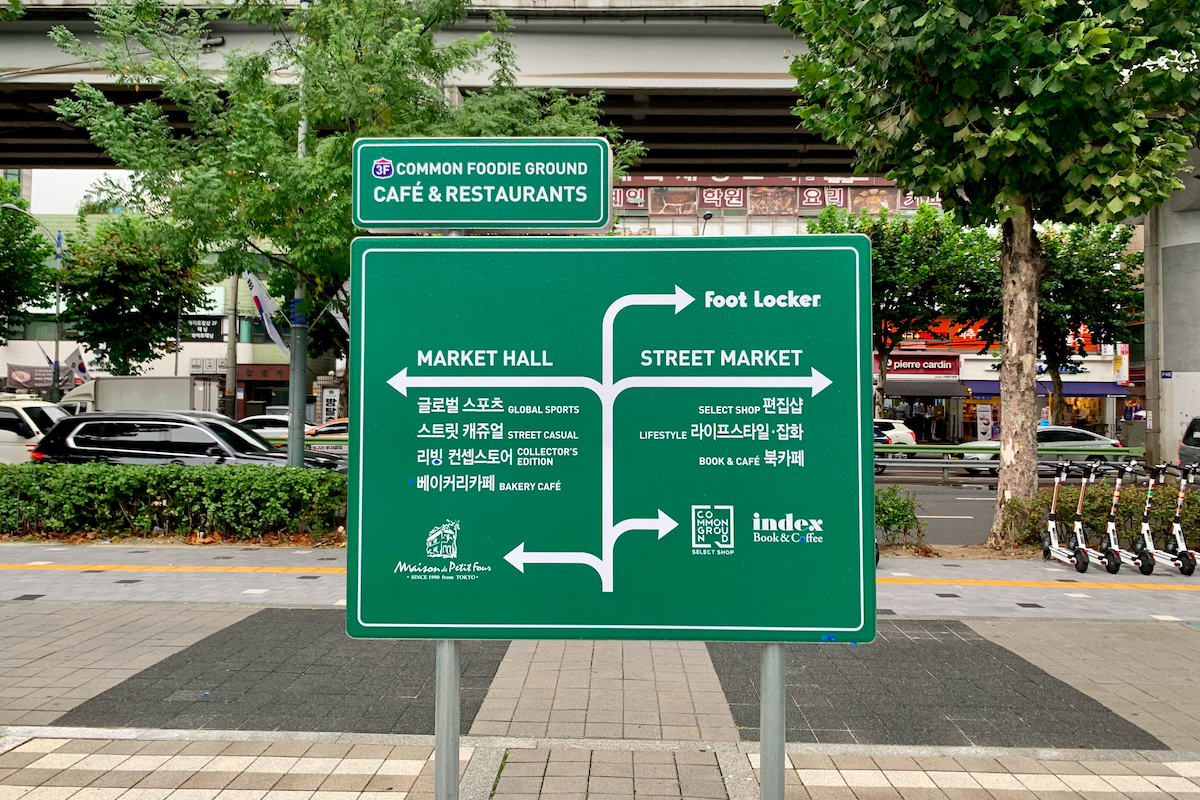 Common Ground is located outside Exit 6 of Konkuk University Station. It is around a 3 minute walk from the station. You won't get lost as you will be able to see the blue color from far away.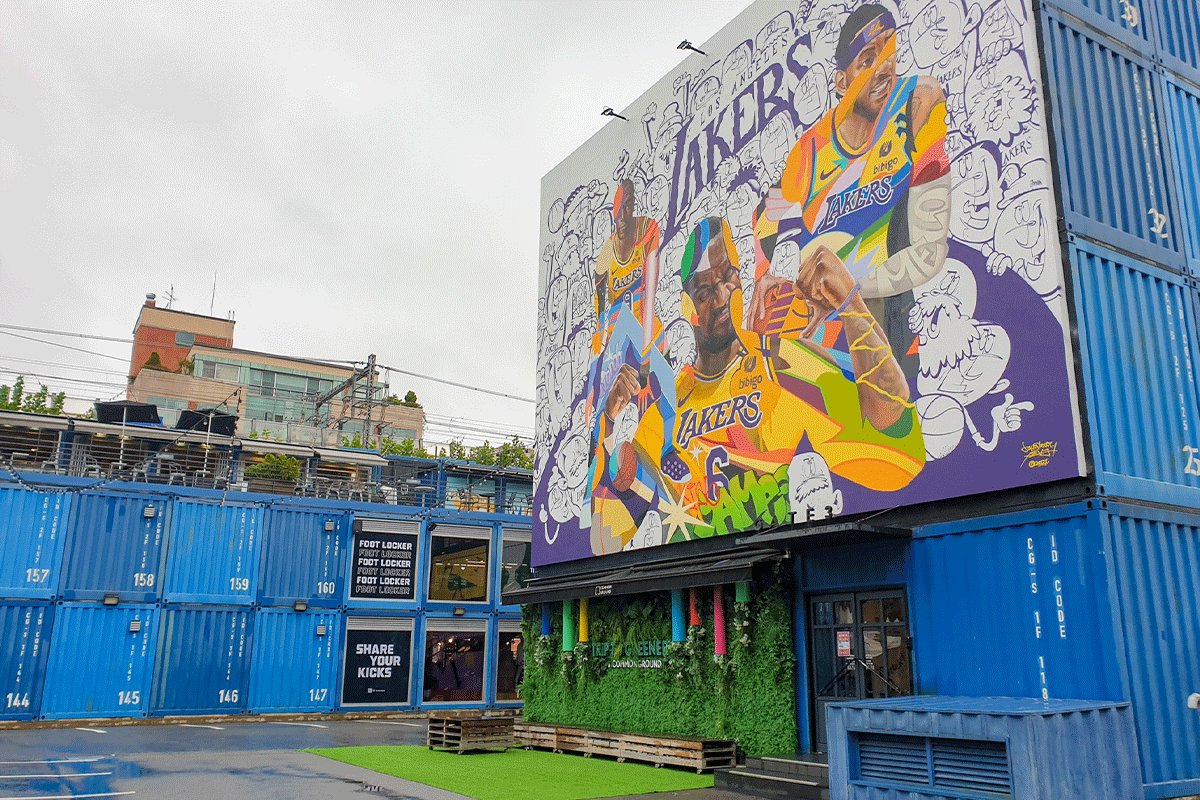 Common Ground is divided into two sections that are connected. There are cafes, restaurants, dessert shops, and clothing stores all located here. One side mainly sells clothes while the other side has various brands.
I feel that it is perfect to come and shop here and spend time on the terrace rather than just coming here to take photos and moving on.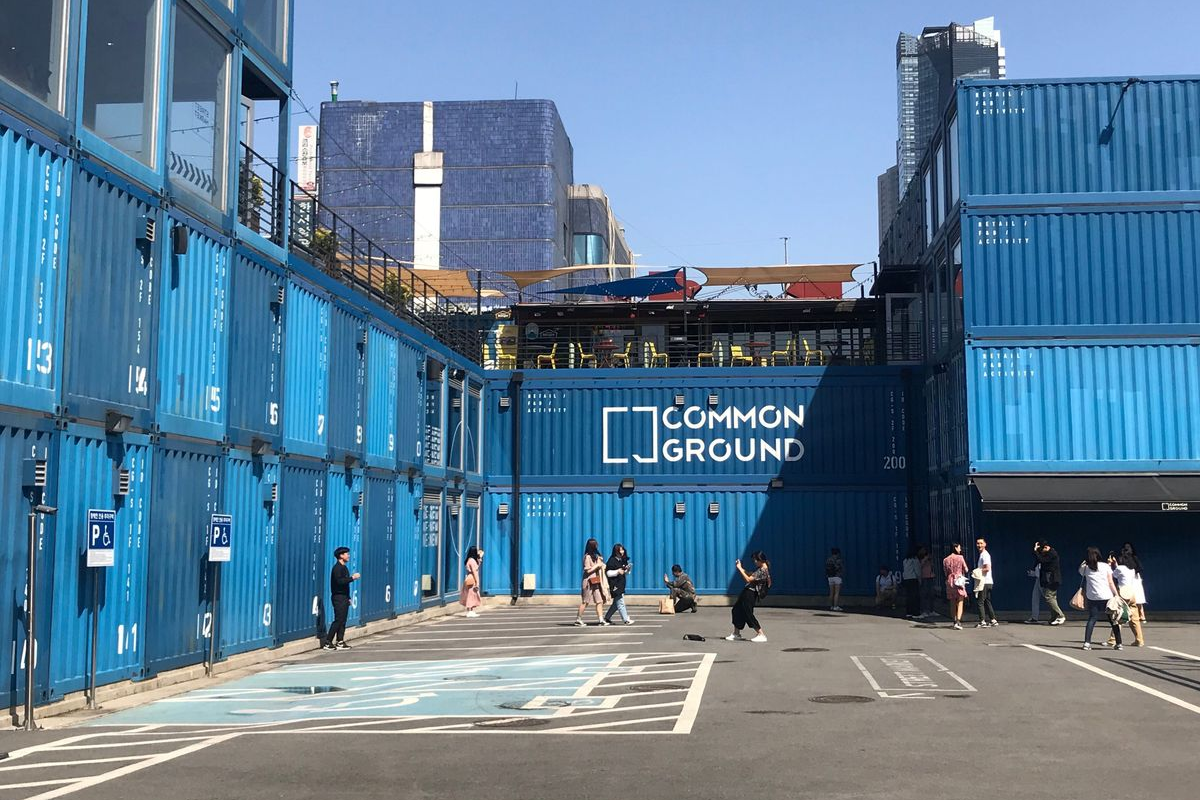 Come to Common Ground and see the various new stores and designs of 2021 here! Coming here when the weather is good is perfect and it is a great spot to take photos.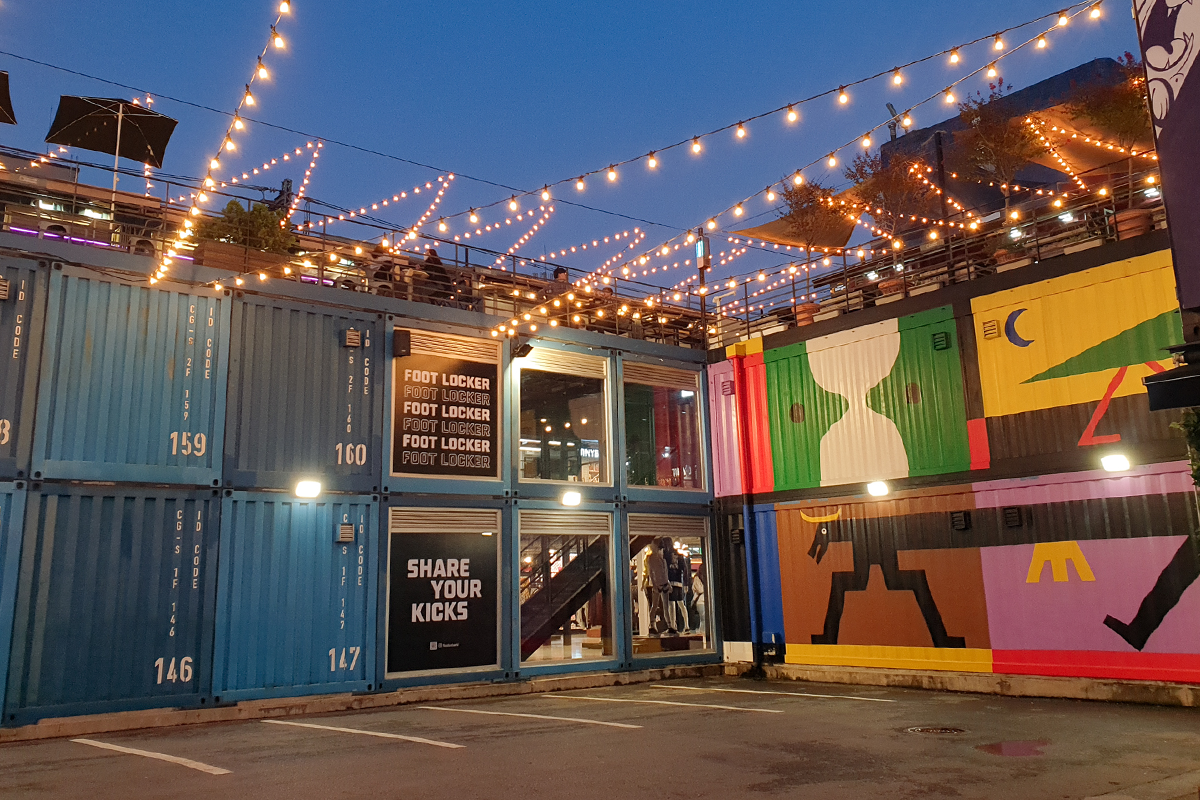 At night, this place will light up where you can enjoy the beautiful sight of Common Ground.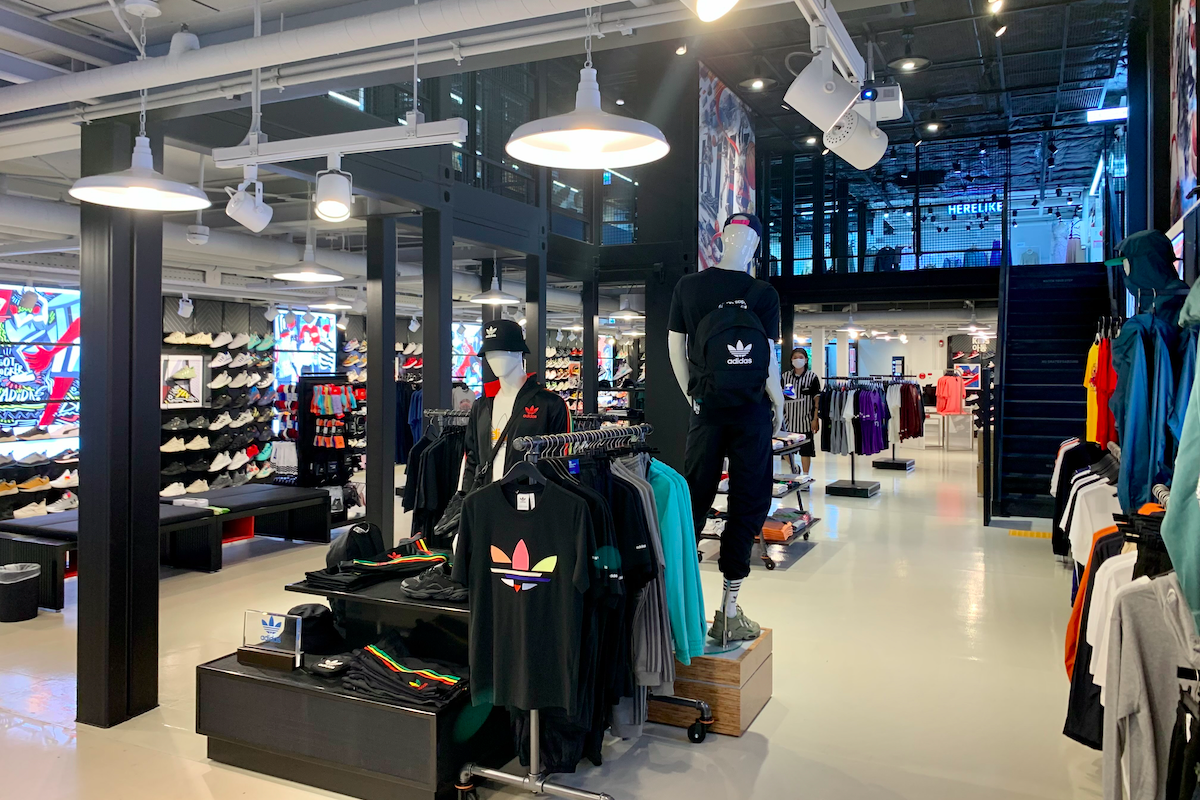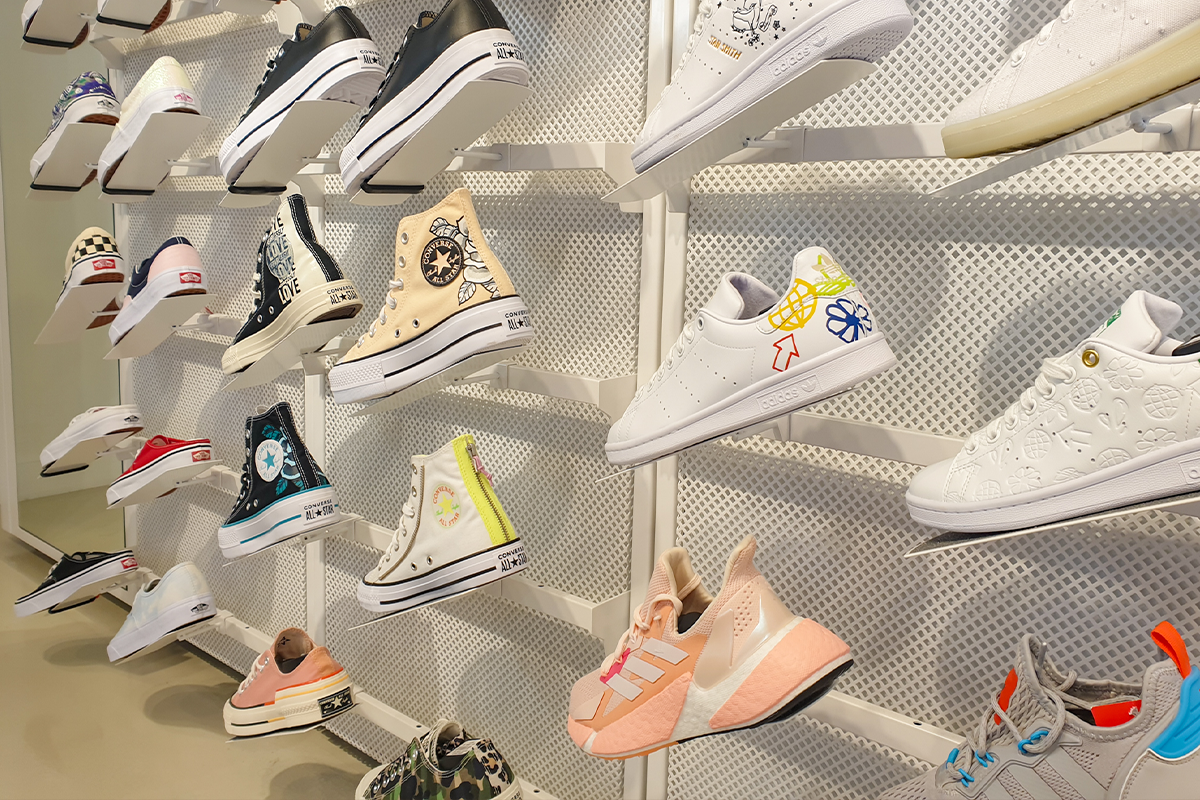 Compared to other university shopping districts, Common Ground by Konkuk University has a lot of popular clothing brands. Large sales are also held often here so make sure to come check it out.
For those of you who are into street fashion, make sure you come to Common Ground as you will be able to find clothing and accessories that you might like here. They have a big Adidas and Foot Locker here.
They have both men's and women's clothes at Common Ground, so it's worth a visit for everyone!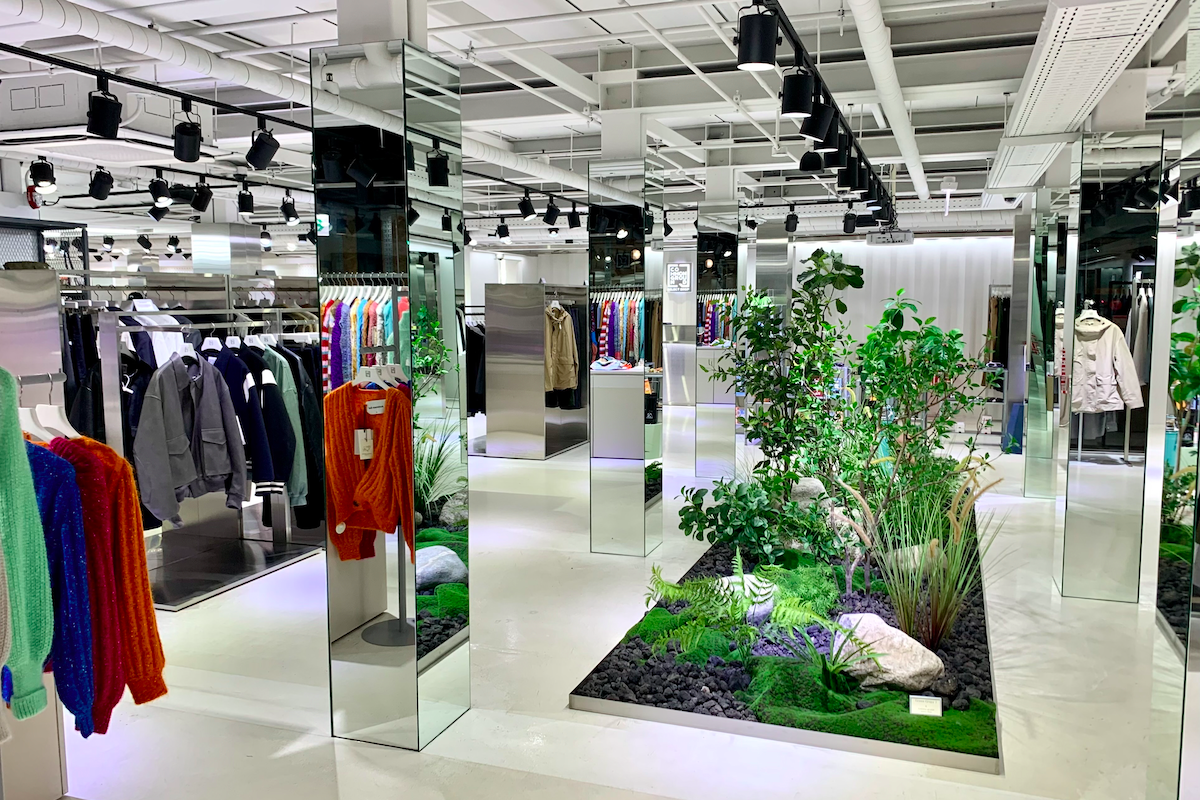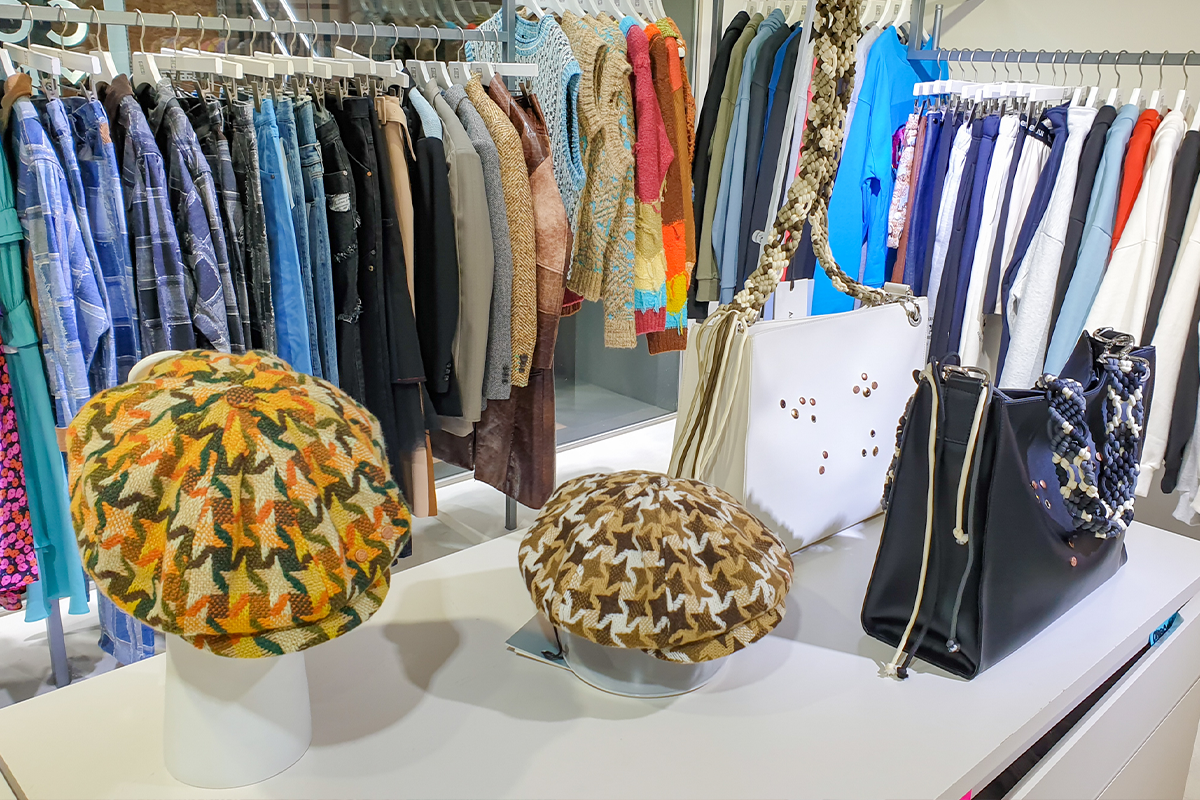 On the second floor, you can find some boutique stores. The clothing available here has a more luxury feeling as they are displayed in a clean style.
They have clothes that follow the current fashion trends in Korea and a lot of street fashion. I recommend people come here on top of visiting Hongdae and Sinsadong.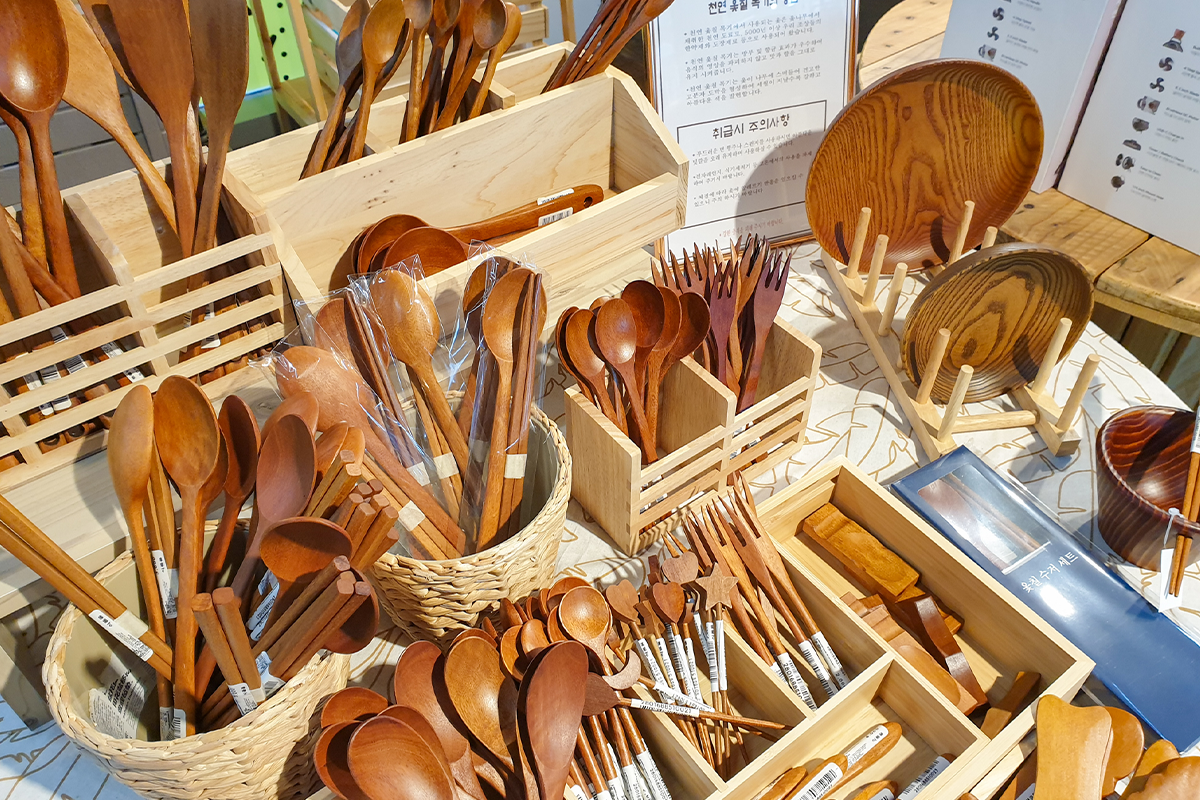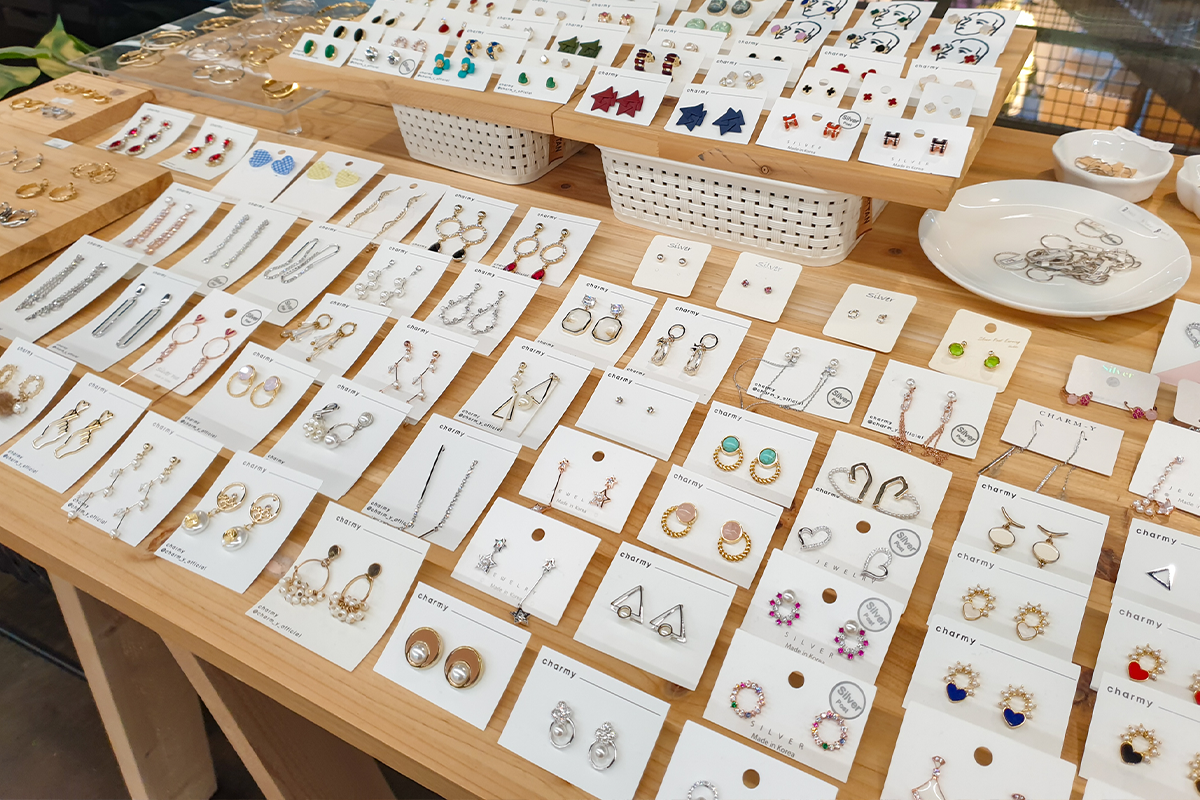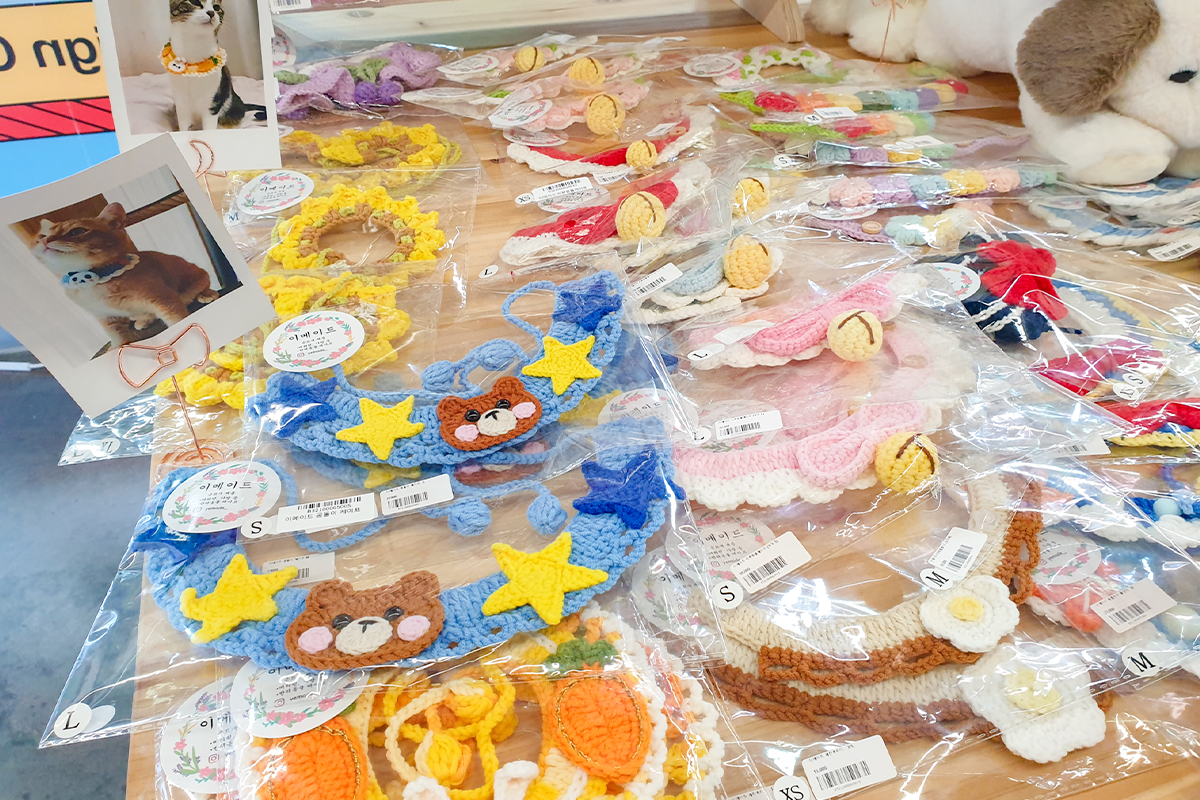 There are also other lifestyle stores on the second floor selling things like household goods, stationary, accessories, and even pet supplies! You can really find everything you're looking for at Common Ground.
Overall, it'll be hard to resist spending all your money here, but one bad thing about this place is that most of the stores do not allow refunds.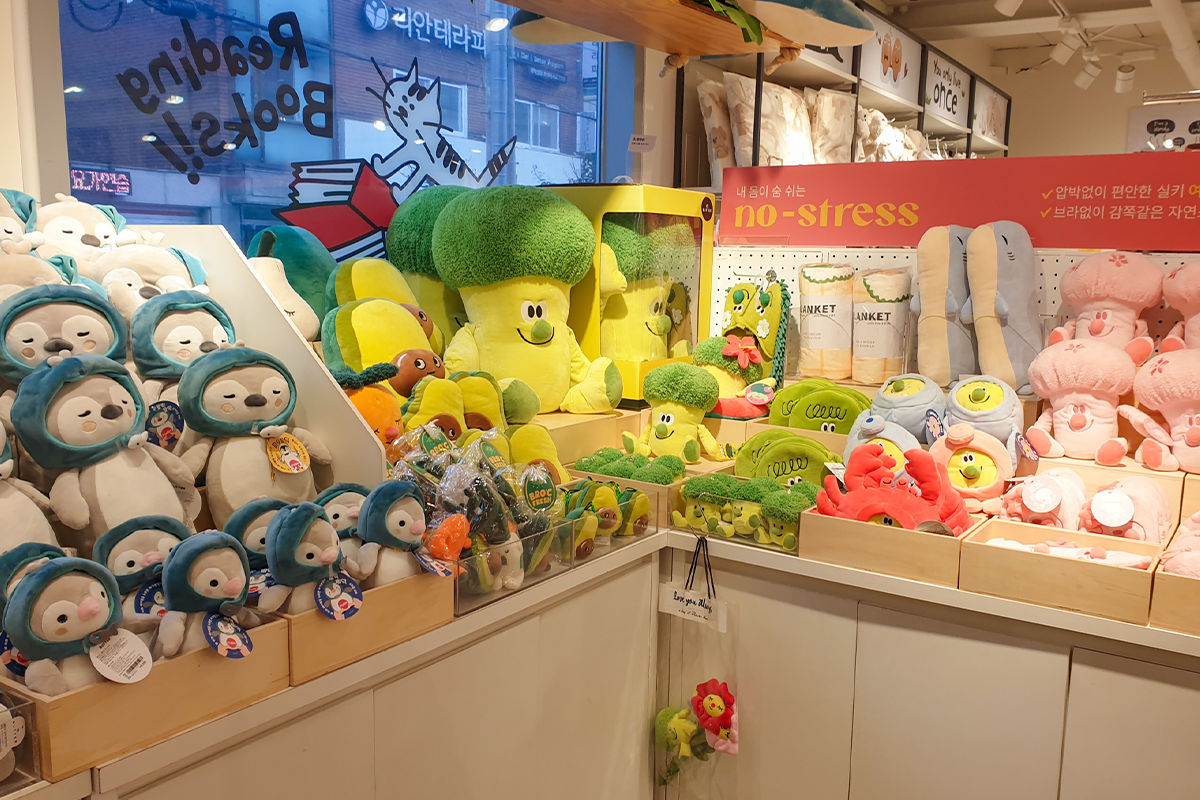 I feel like in addition to taking beautiful photos, you can buy many cute items that can help you feel refreshed along with amazing clothes at Common Ground.
This is such a great place to shop that it would be a pity if you only come to Common Ground to take photos and leave right after.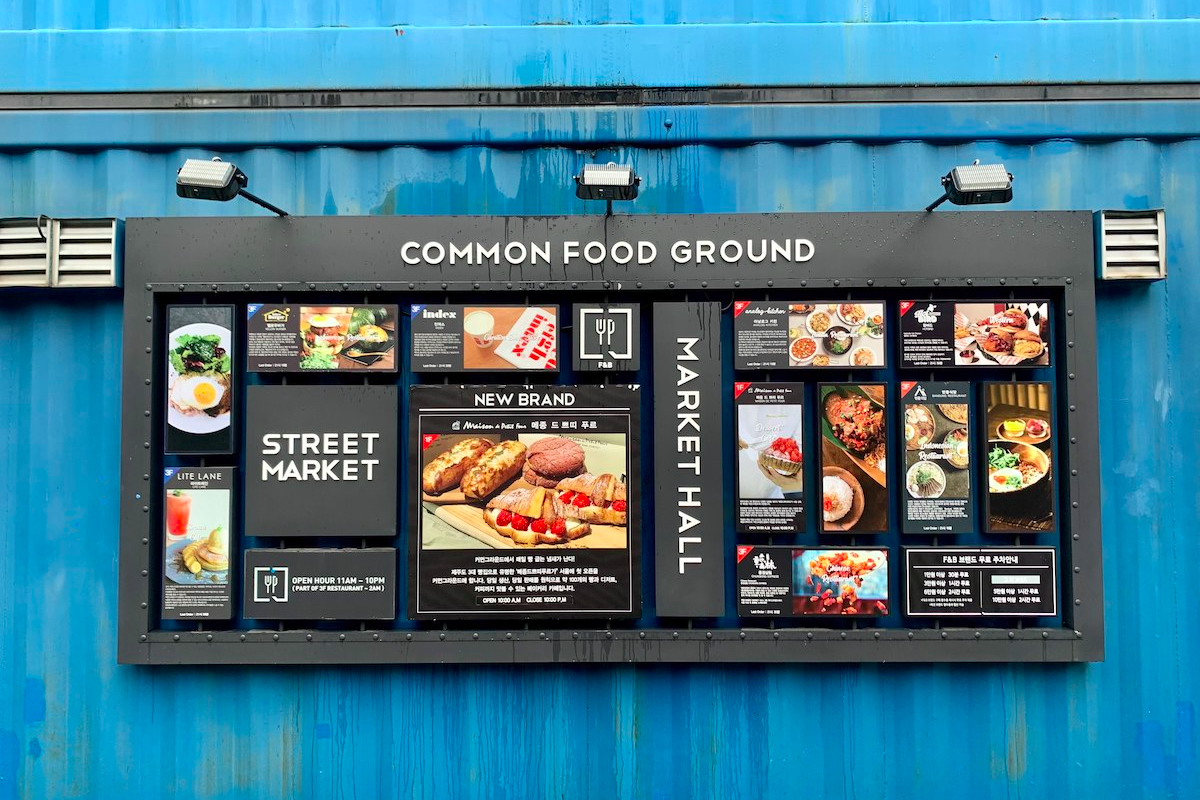 If you leave after taking photos, you'll also miss out on the cute rooftop area and the delicious restaurants and cafes on the 3rd floor. It seems like the cafes and restaurants change sometimes, so be sure to check the most updated information before you visit!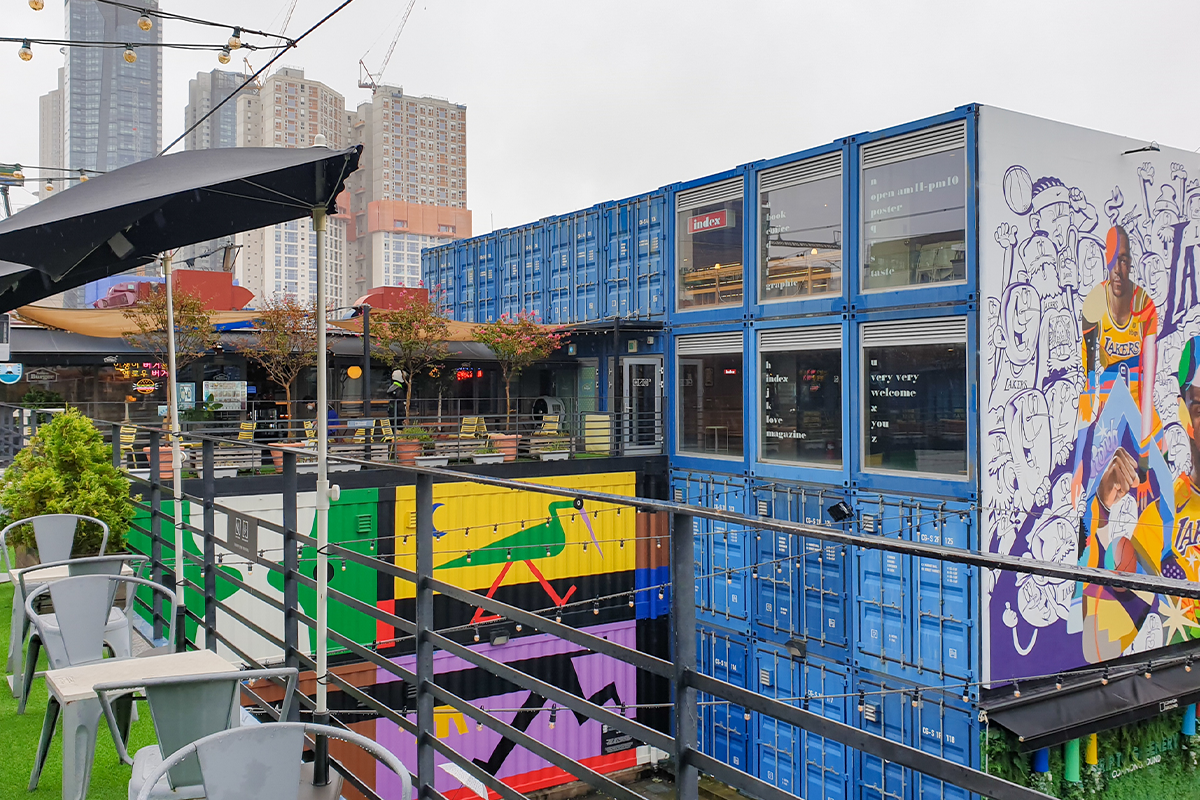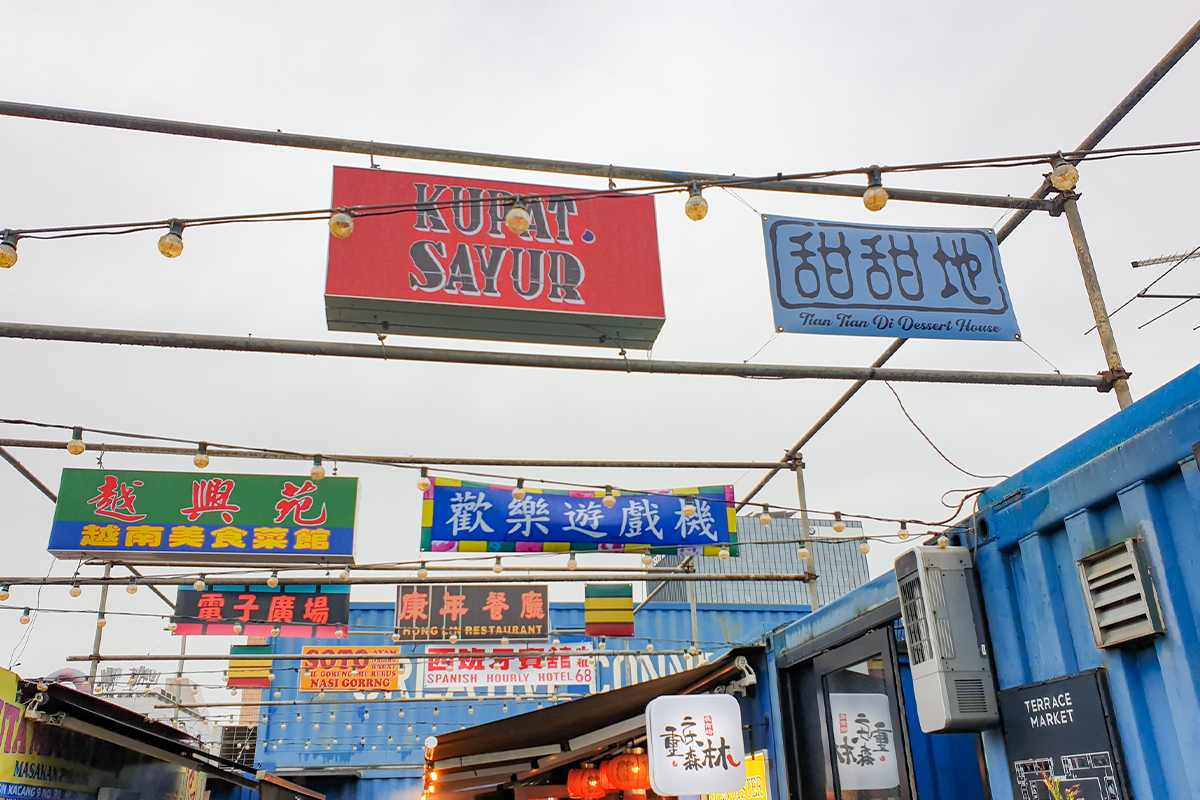 The top floor of Common Ground is mainly an outdoor dining area with many cafes and small restaurants. It has a great atmosphere so many Koreans come here for a date and it's another good spot to take pictures.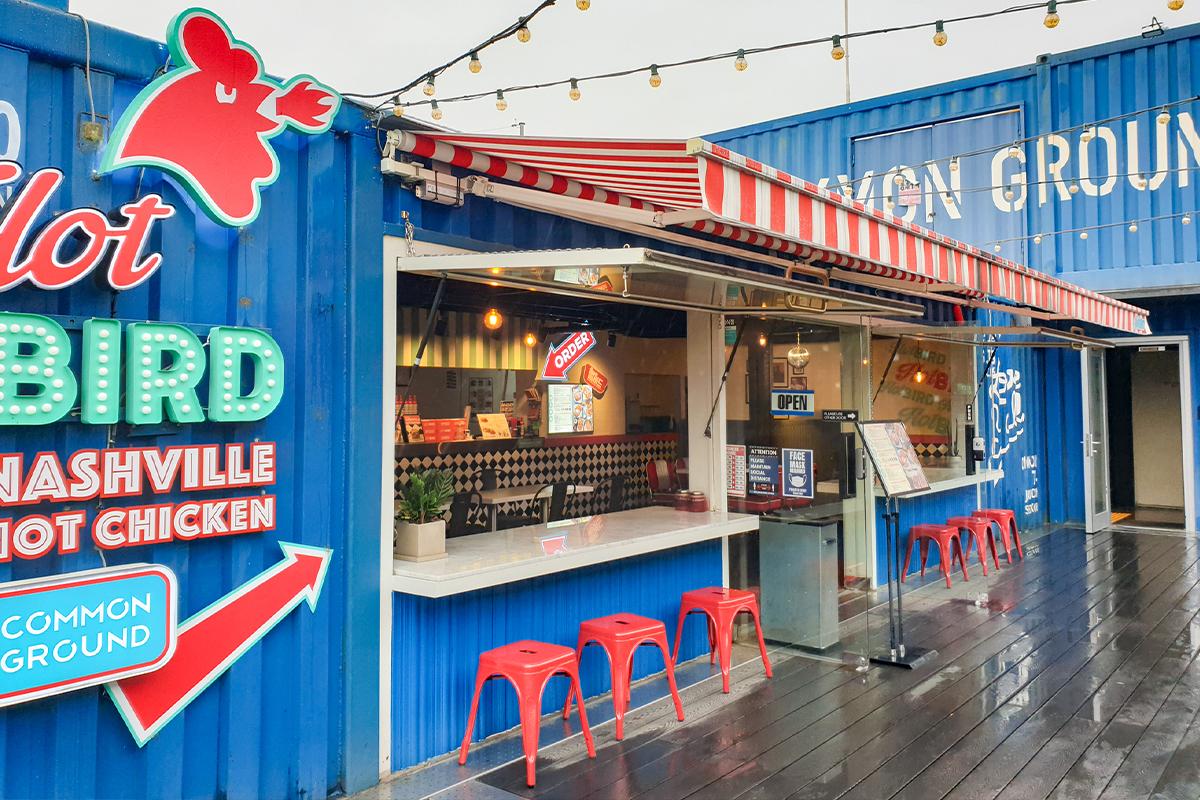 During our visit, we tried out the popular Hot Bird, a Nashville hot chicken burger restaurant.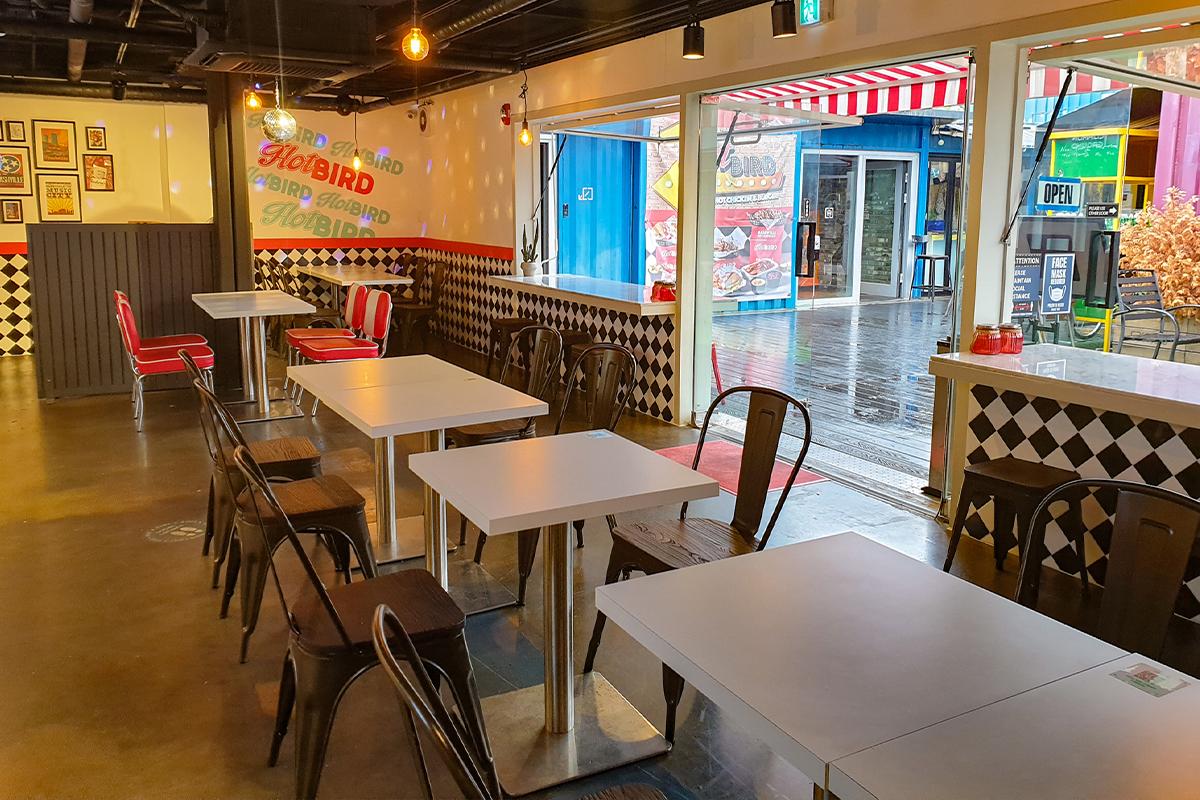 As it is located in a hip spot by Konkuk University, the interior atmosphere is also decorated in a hip 70s and 80s American aesthetic.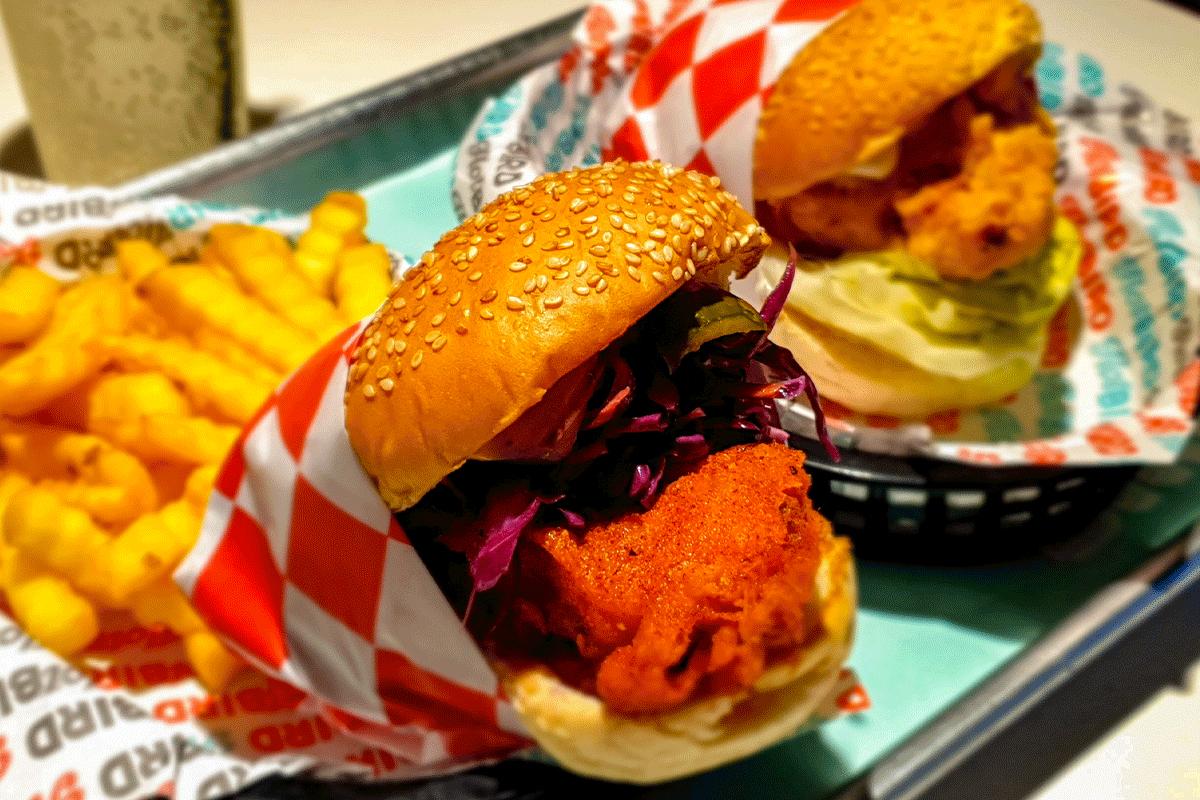 The patty is so thick that it is difficult to take a bite. The patty is made of fried chicken and you can adjust the spice level to your taste.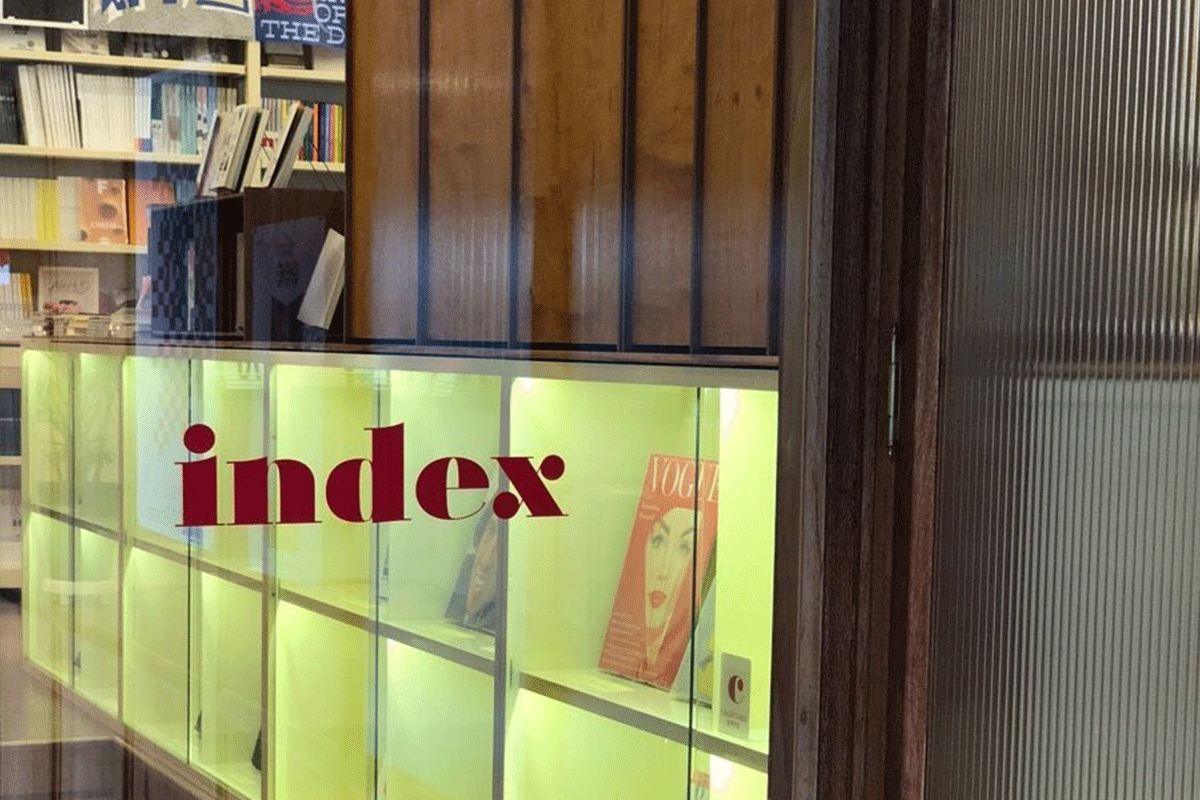 If you need a break from shopping, you can also visit Index on the 3rd floor, a bookstore and cafe.
A good thing about the creation of Common Ground is that many innovated and sophisticated spaces like Index have popped up as well.
Once you enter the sliding door, you'll be impressed by the unique interior.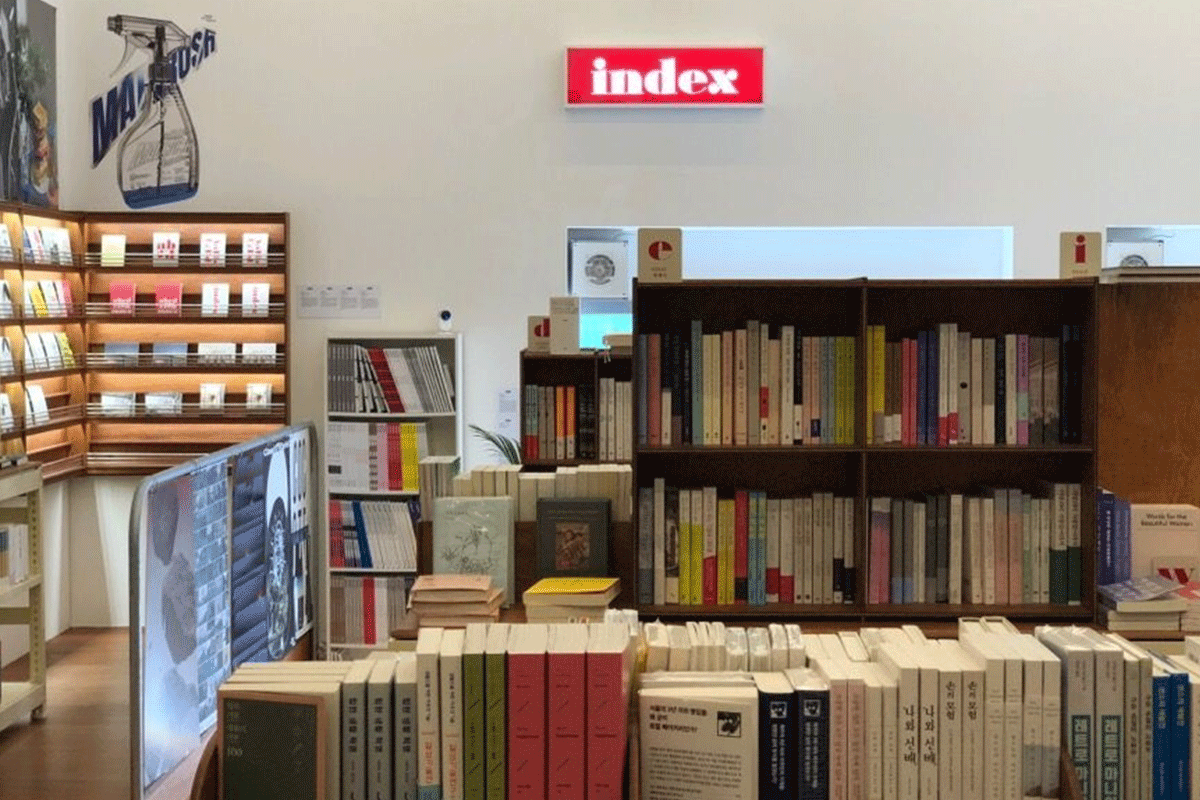 It's a fun bookstore where you can enjoy your time just looking at the covers of all the different kinds of books without having to buy them.
You'll be so absorbed looking at all the different illustrations and writings that you won't even notice time is passing by.
You can pick up a book you like, order a coffee, and spend time reading on the second floor!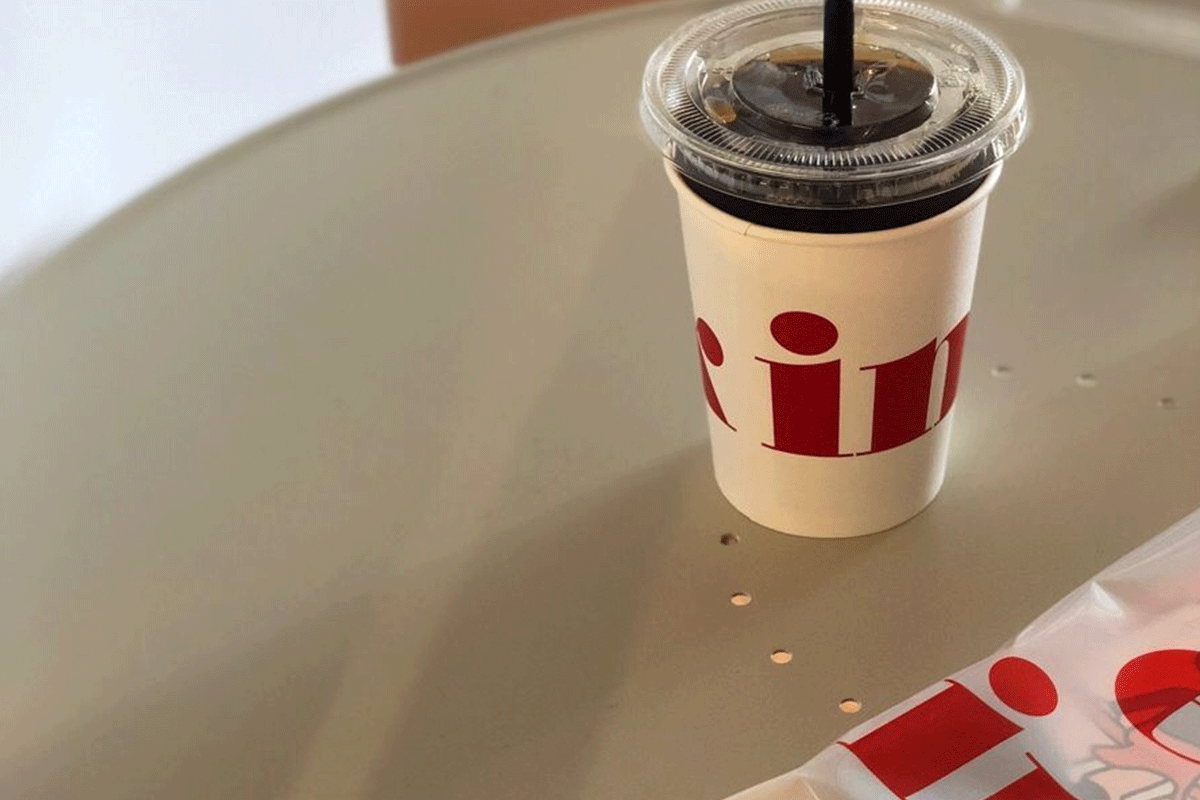 The cafe also has its own special vibe.
Explore Common Ground then stop by Index for some good books and coffee.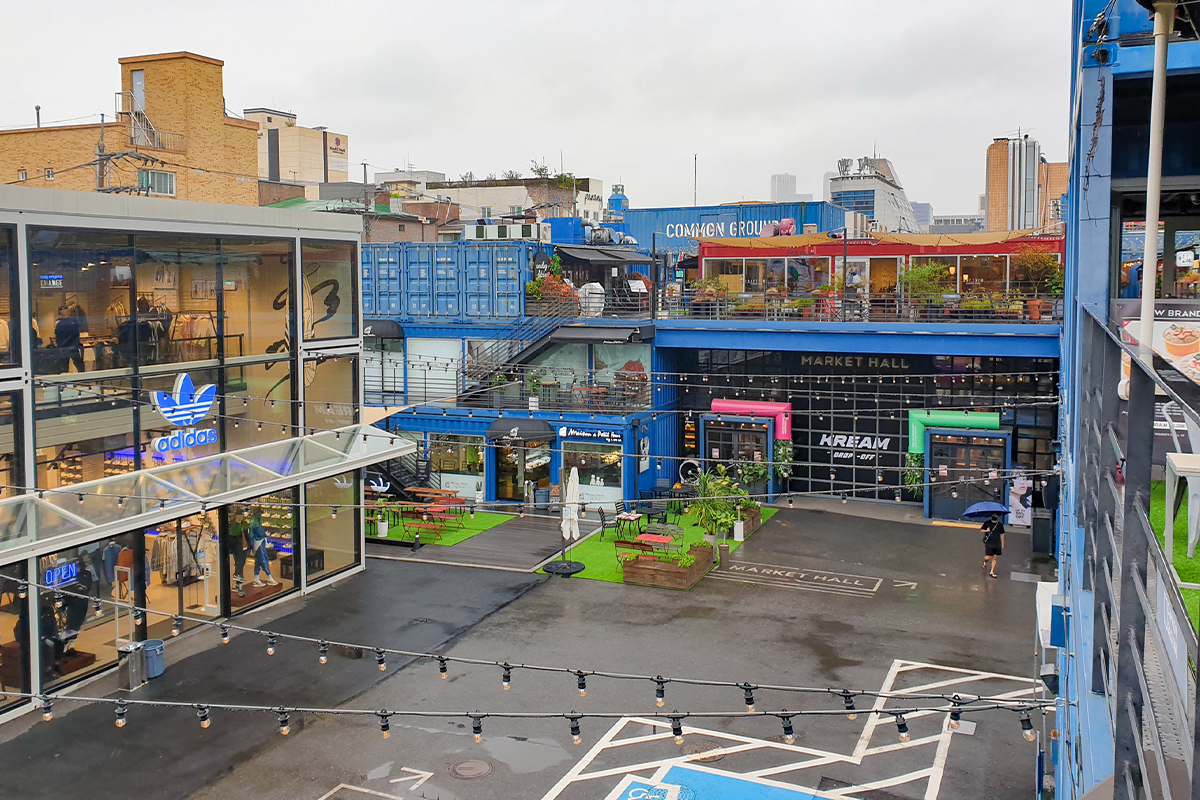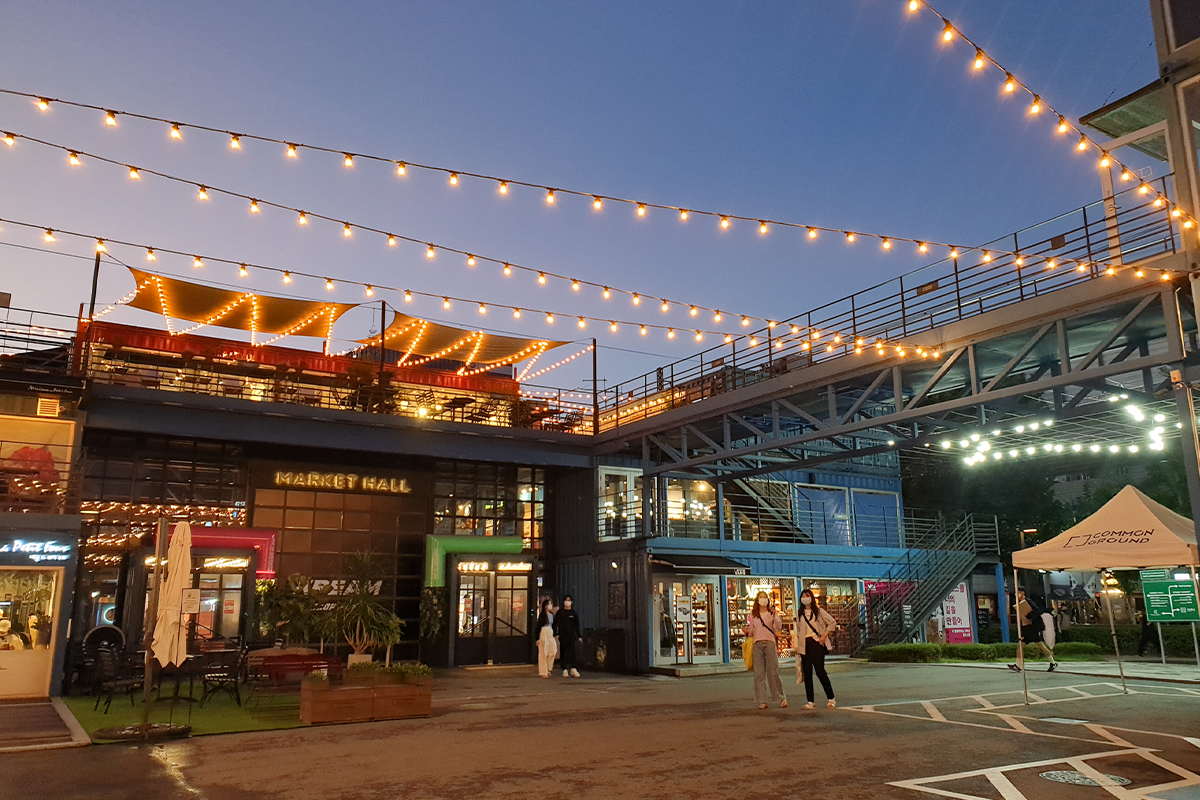 ---
How To Get There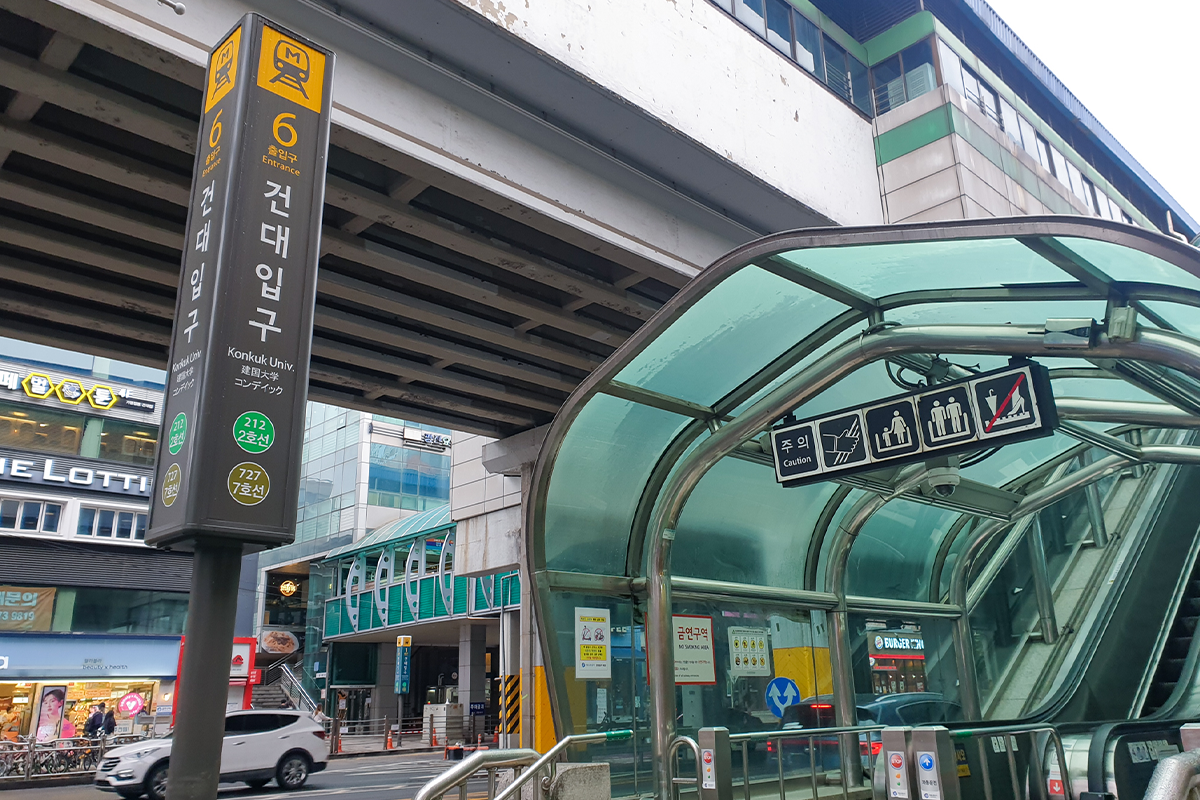 Go out of Konkuk University Station Exit 6.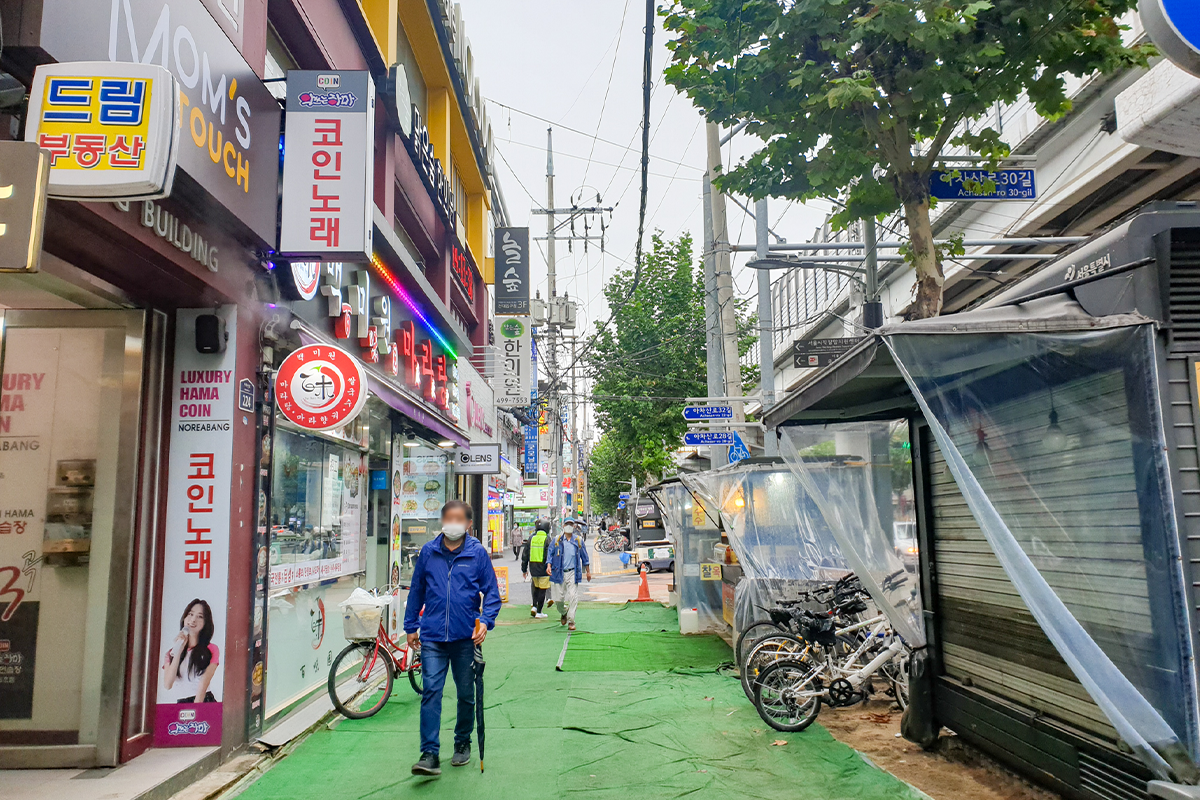 Walk straight for about 3 minutes.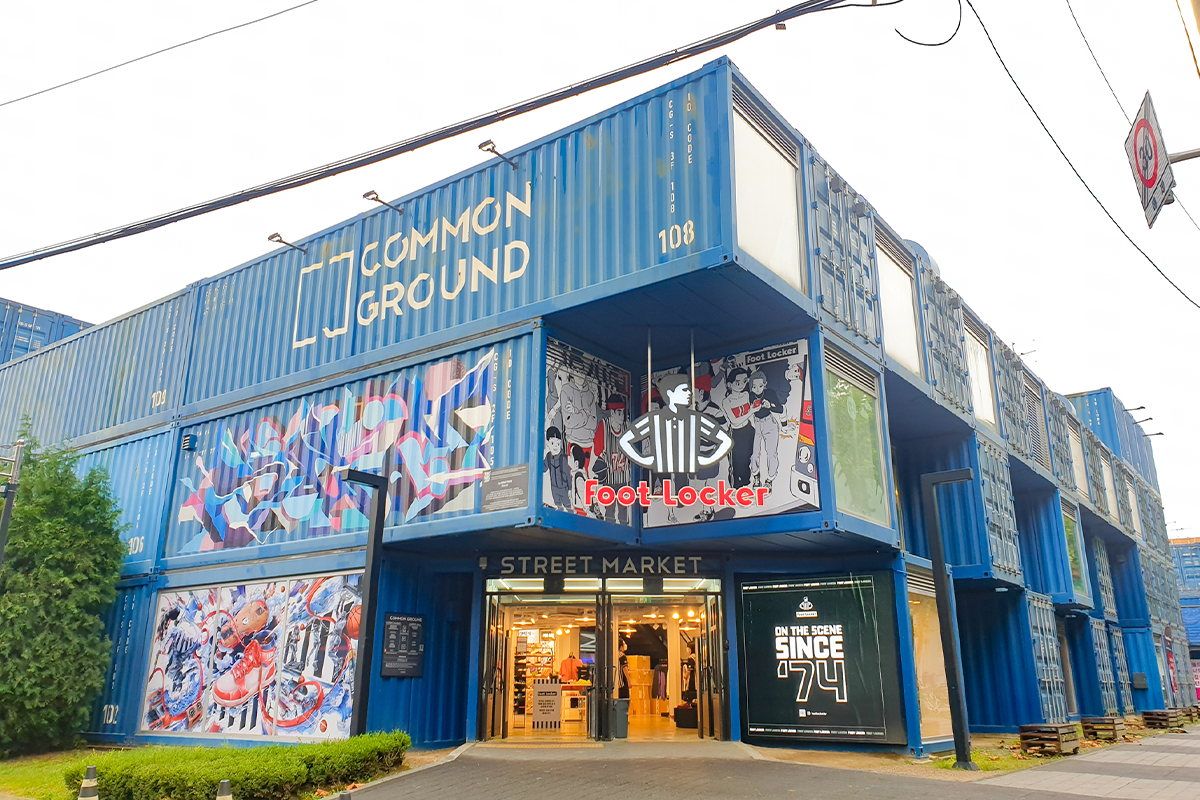 You will see the iconic blue containers of Common Ground on your left.
---
The above was a summary of my visit to Common Ground by Konkuk University. See you next time with a new post!
For more information about what to eat, drink, do, and more in the Seongsu and Konkuk University Station areas, click this link.
---