IKSEONDONG | Creatrip Locals' Guide
Where traditional hanok architectures meet modern touches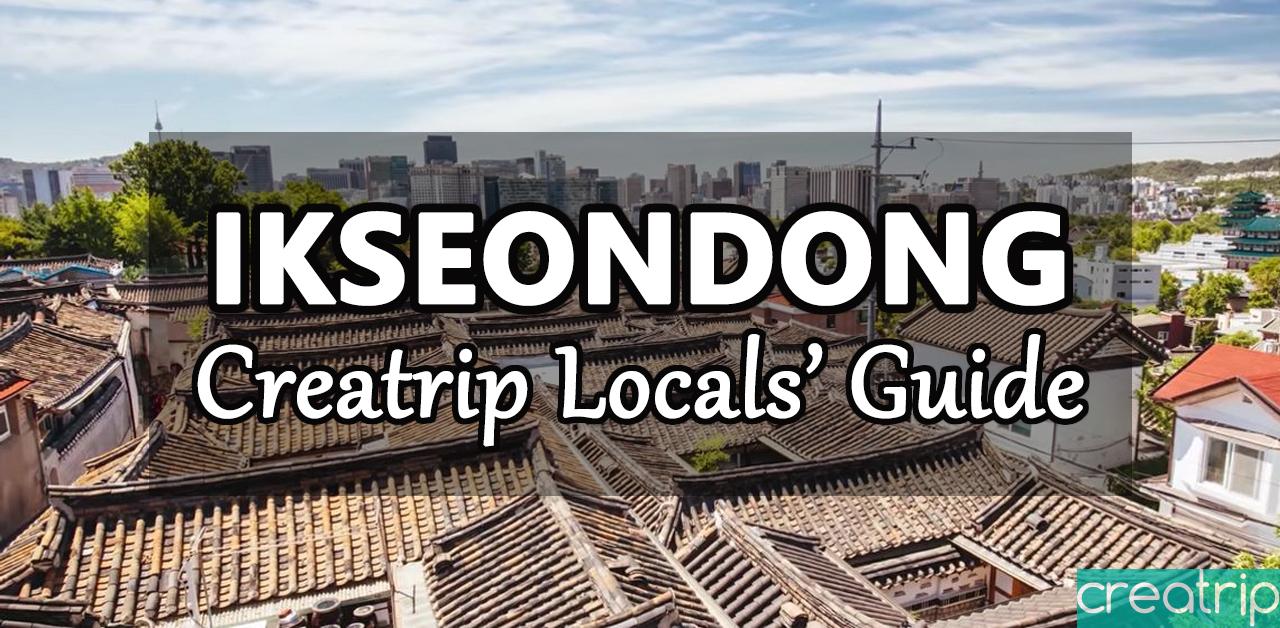 In the recent years, a tiny area of labyrinthine alleys full of hanok buildings has become a trending spot in the city of Seoul. Ikseondong, a unique area of old hanoks mixed with modern accents, offers experiences like none other to patrons from cafes serving up specialty drinks in exceptional spaces and restaurants luring in ravenous pedestrians with fusion dishes to local shops selling everything from earrings to handmade coasters.
Let's take a look and see what locals are indulging in this charming area of Ikseondong. I have organized experiences at Ikseondong into 3 big categories - food, cafes & drinks and activities.
---
FOOD
---
Address: 서울 종로구 돈화문로11나길 31-8
Hours: 11:30-21:30, Break time on weekdays 15:00-17:00
This busy restaurant that often sees a lineup serves up colourful dishes neatly organized together with a mesmerizing courtyard in the middle that reminds of a Japanese garden. Expect to pay around ₩17,000-25,000.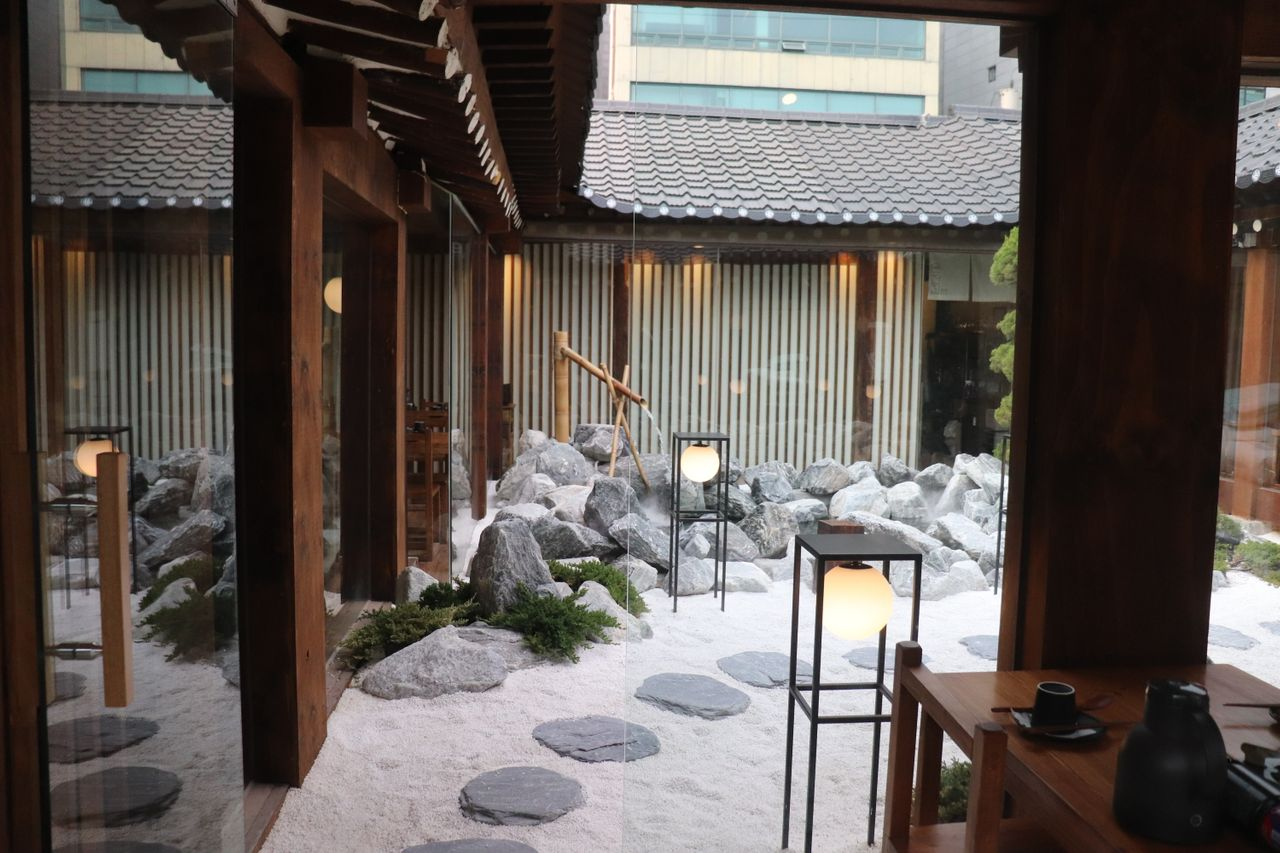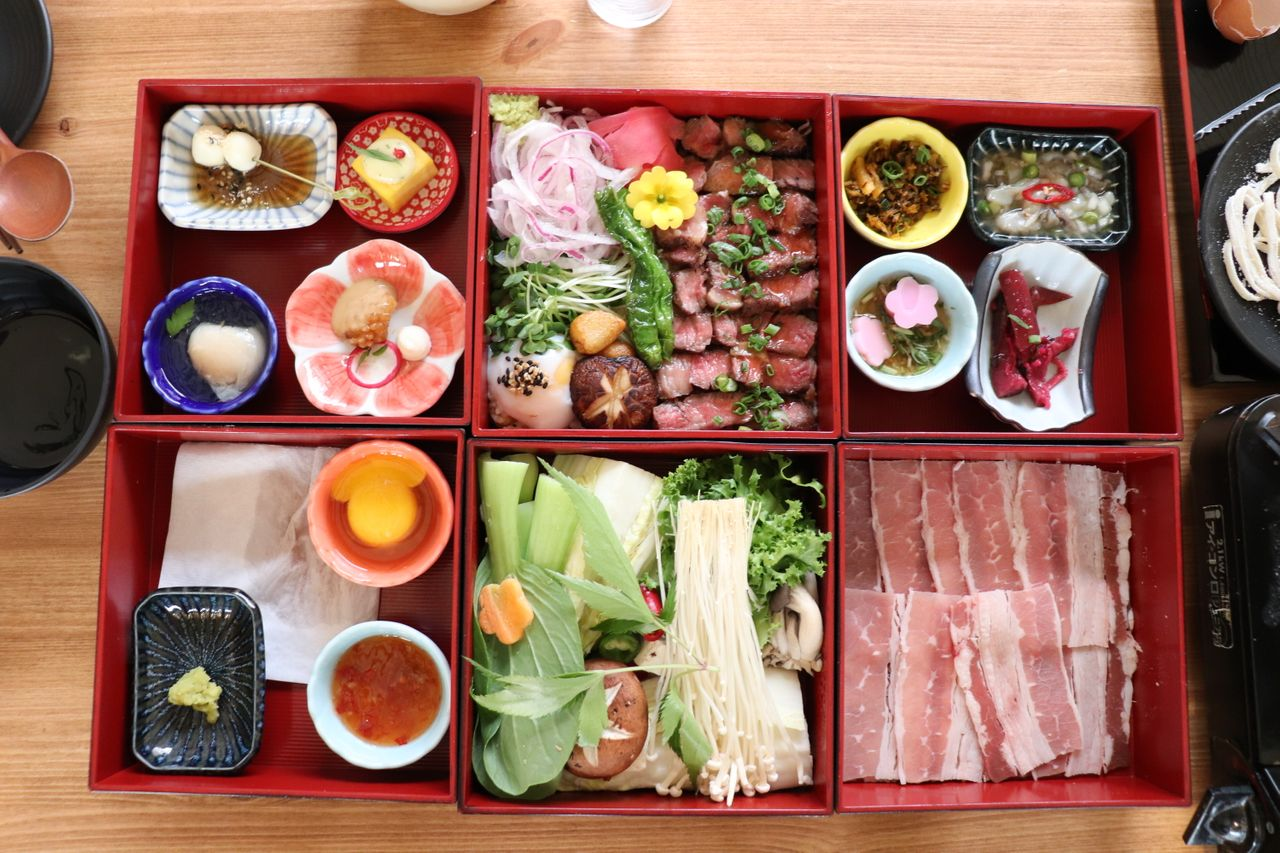 Hong Long Long (홍롱롱)
Address: 서울 종로구 수표로28길 33-7
Hours: 12:00-22:00, Break time on weekdays 15:00-17:00
This fusion dim sum restaurant has marvellous red lanterns hanging all throughout, setting the mood for dim sum and other fusion Asian dishes such as jing-jiang-rou-si and wonton noodles.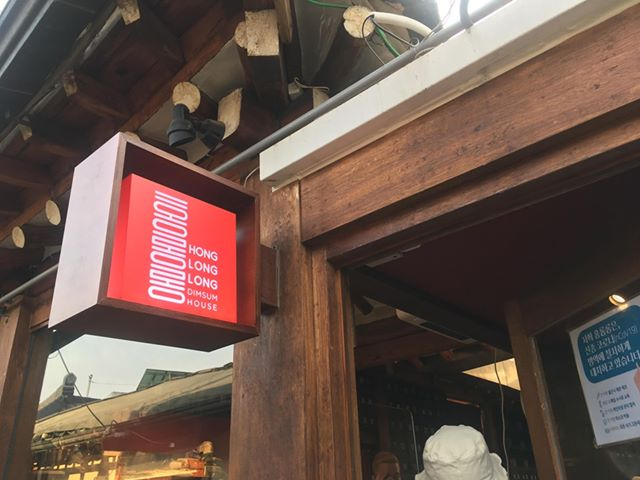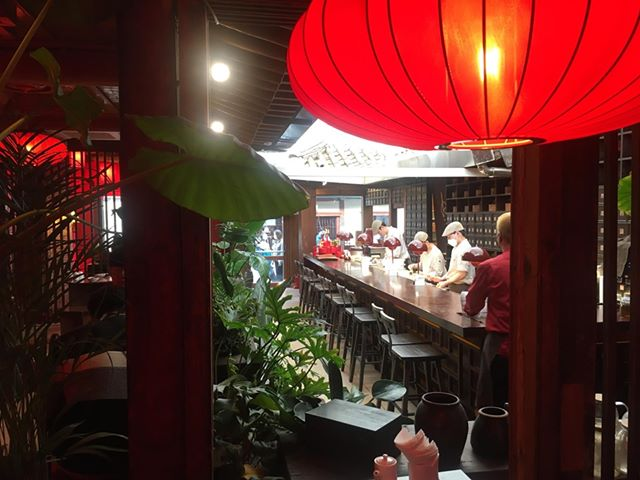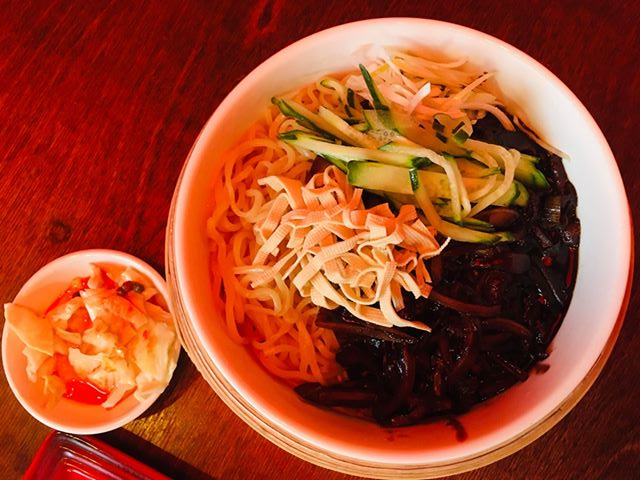 Nogari Super (노가리슈퍼)
Address: 서울 종로구 수표로28길 28
Hours: Mon-Sat 14:00-02:00, Sun 14:00-24:00
This trendy bar has locations all over Seoul but make sure you try their flagship location in Ikseondong. Their wide selection of menu has everything from fried chicken to instant noodles. They have flavoured sojus and some choices for beer as well.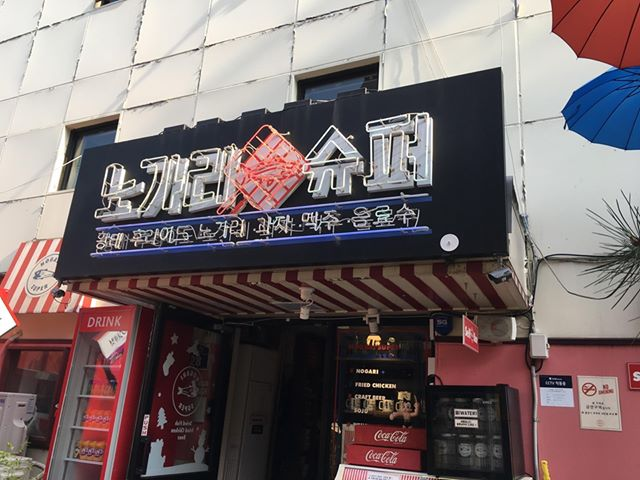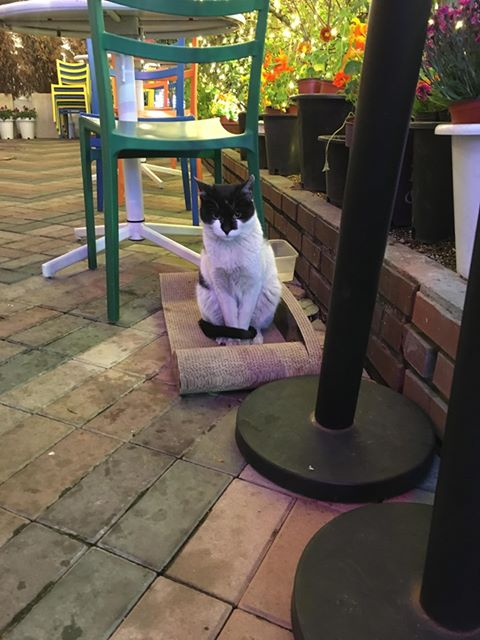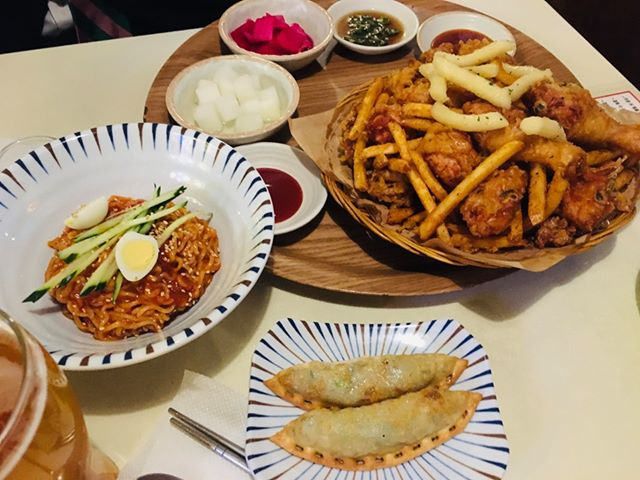 Jalppajin Maemil (잘 빠진 매밀)
Address: 서울 종로구 율곡로8길 73
Hours: 11:00-21:30, Closes at 21:00 on statutory holidays, Last order at 20:30
Boiling, steamy mandu jeongol (dumpling hot pot) and refreshing jeonbok makguksu (abalone buckwheat noodles) are must-eats here!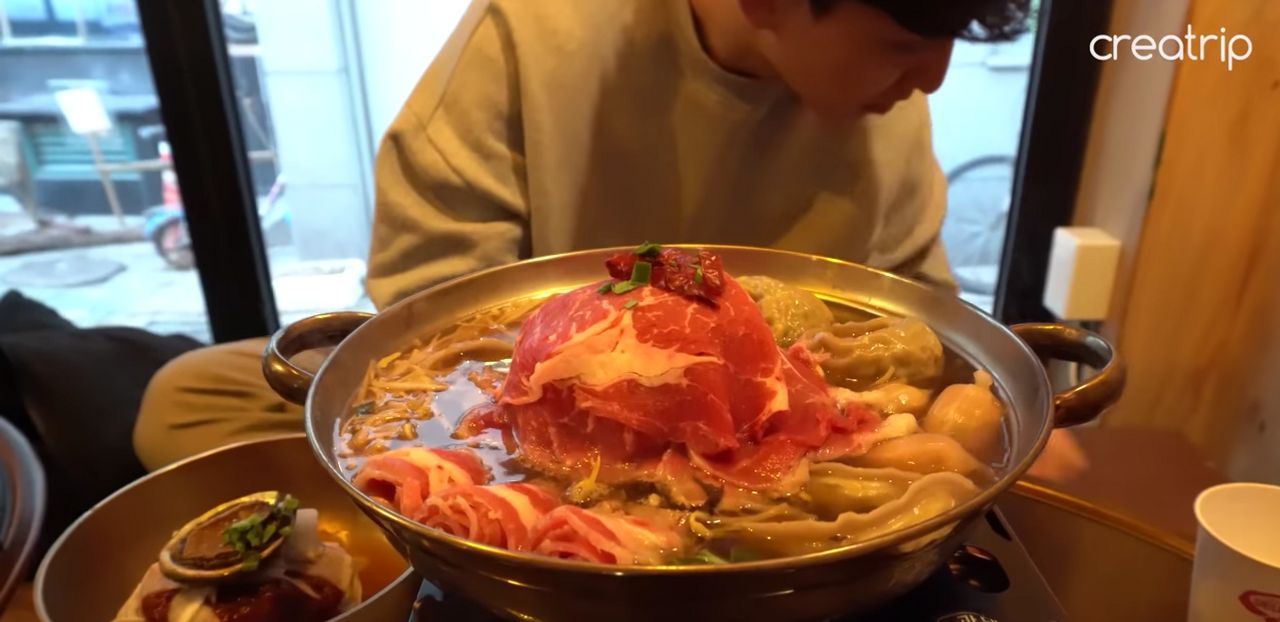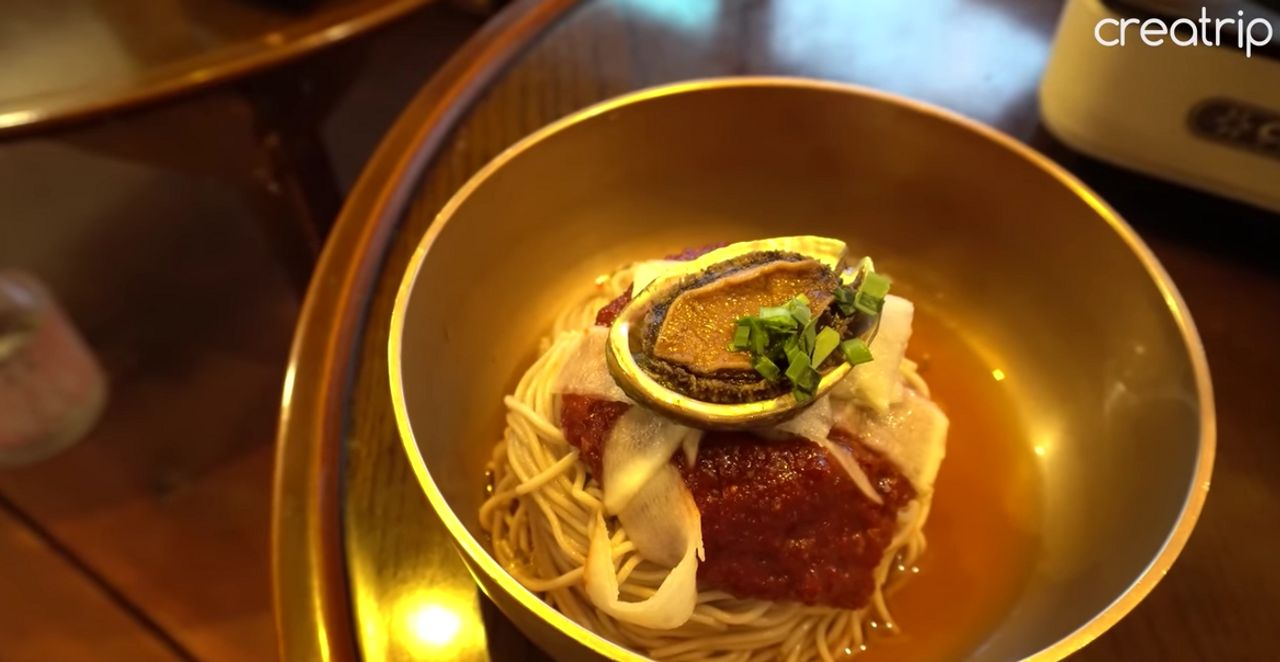 Niko Kitchen (니코키친)
Address: 서울 종로구 율곡로10길 85-5
Hours: 11:30-22:00, Break 15:00-17:00
This unique Greek restaurant situated inside a serene hanok building is owned and operated by a Greek owner-chef, making the flavours as authentic as you can get in the city of Seoul.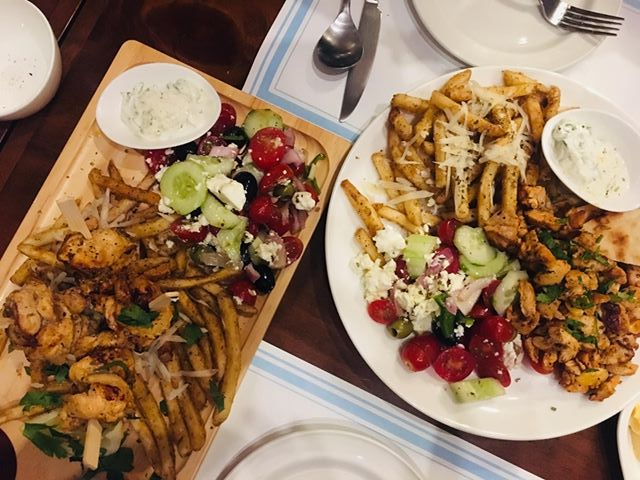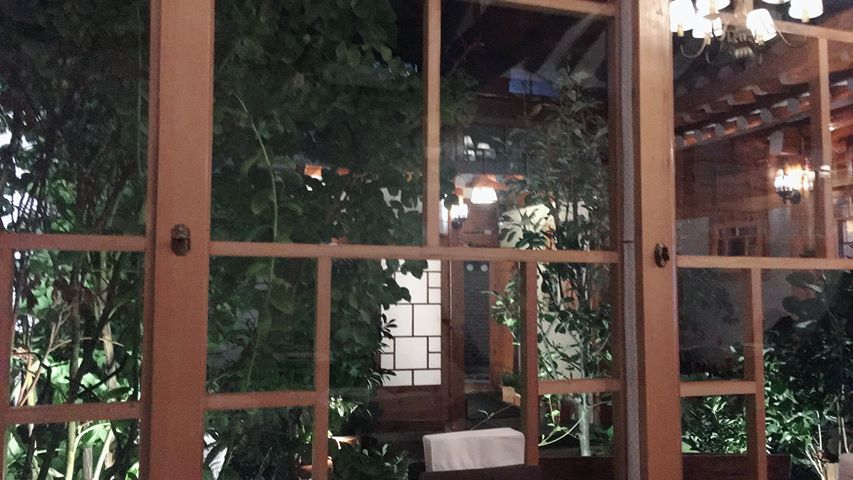 Pojang Macha Street (포장마차거리)
Location: Exits 3 and 4 of Jongno 3-ga Station
You might have seen the pojang machas (street food carts) on a Korean drama! Grab a seat of a run-down plastic table and chairs, order a bottle of soju along with dishes of your choice. You will have completed a full-on local experience by the end of it.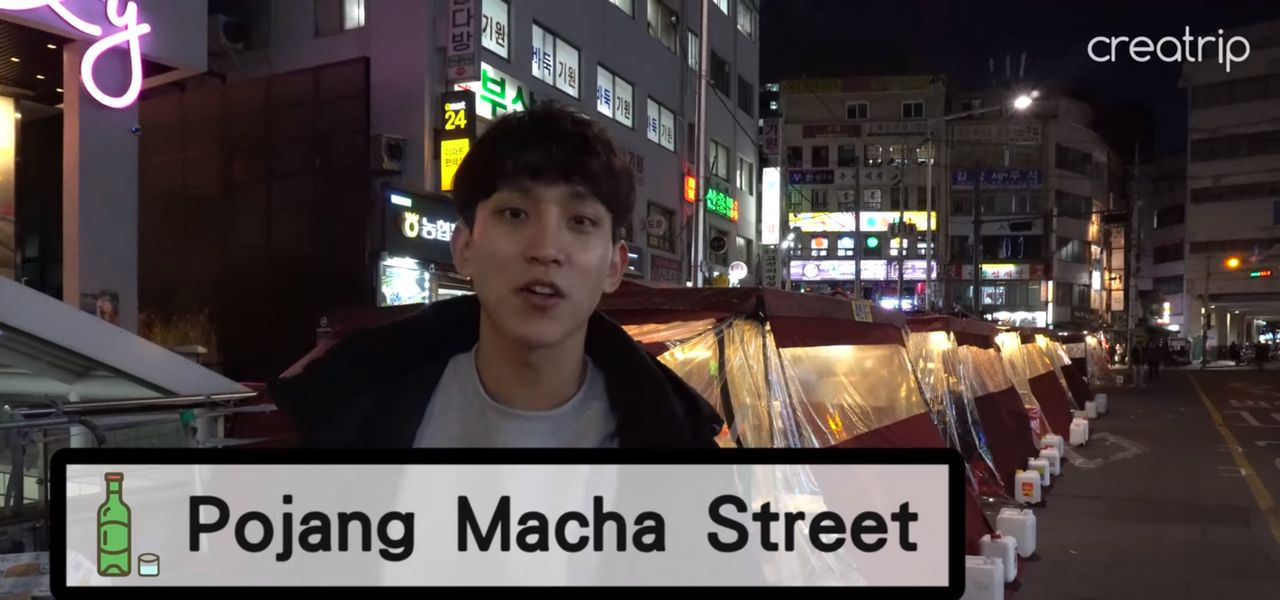 Ikseondong Meat Alley (익선동 고기거리)
Location: Exit 6 of Jongno 3-ga Station
You'll find clusters of Korean barbeque places with indoor-outdoor seatings. It sets the perfect mood for some meaty goodness and alcohol. A lot of us like street food but street barbeque? That's on another level!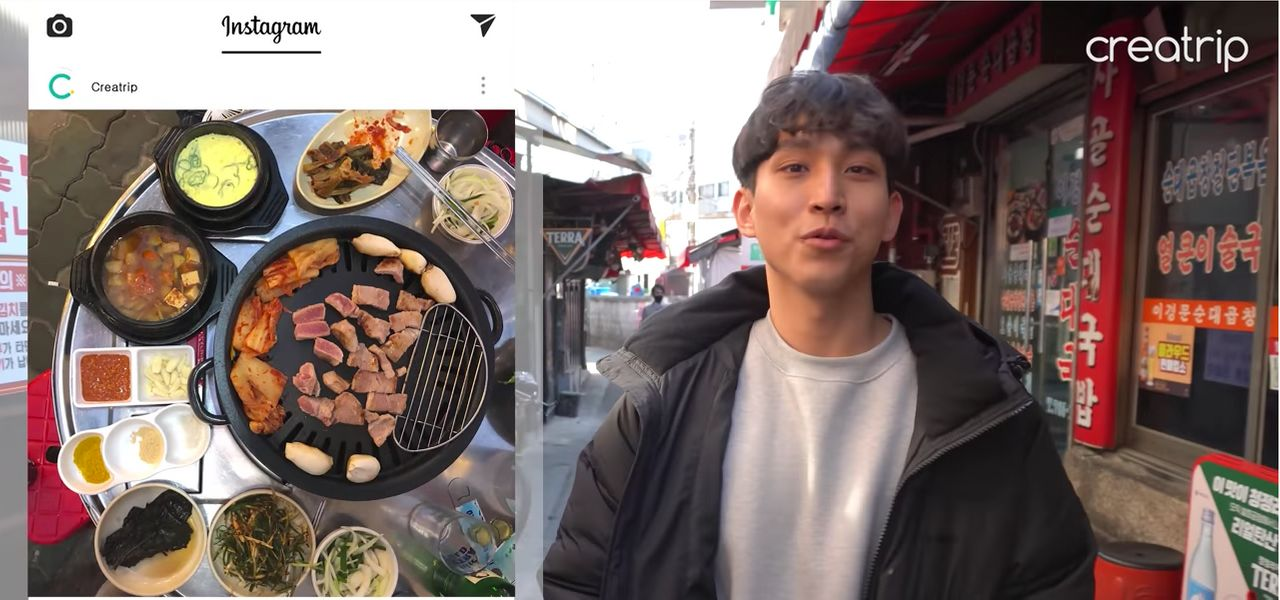 ---
SNACKS
---
Hotteokdang (호떡당)
Address: 서울 종로구 돈화문로11길 34-3
Hours: 11:00-21:00
One of my favourite places in this charming area! You can choose from flavours of honey, injeolmi (rice cake coated with bean flour), assorted nuts, japchae (glass noodles stir-fried with assorted vegetables and meats), cream cheese or ice cream. I always like to pair my hotteok with ice cream, but I think japchae would also work well as a small meal replacement.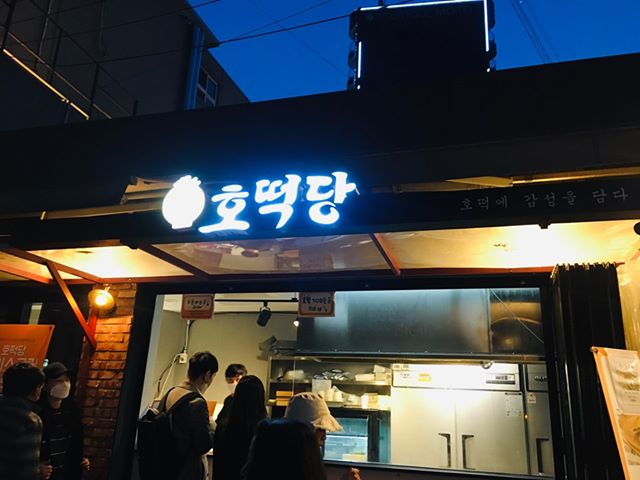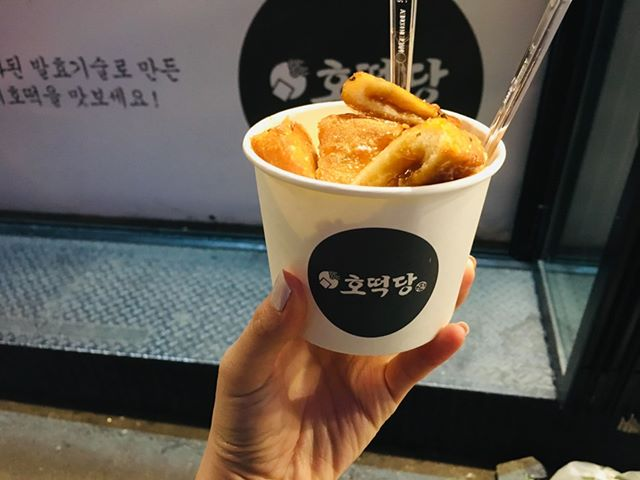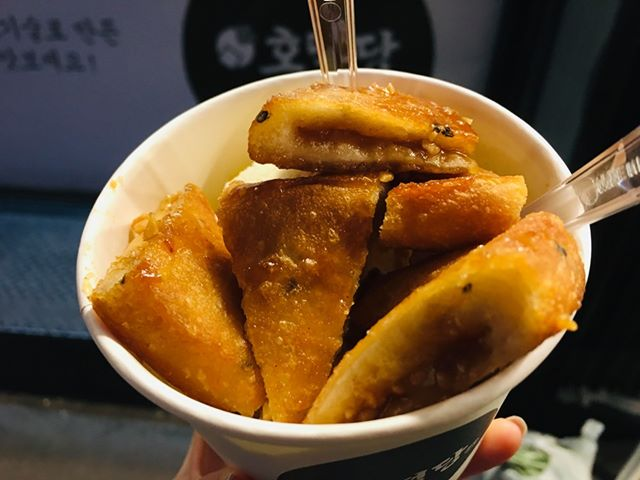 Ikseon Goro (익선고로)
Address: 서울 종로구 수표로28길 33-9
If you see people holding purple ice cream cones you'll know you've come close to this place. It's a must-try for many visitors of Ikseondong, given its unique colours and flavour.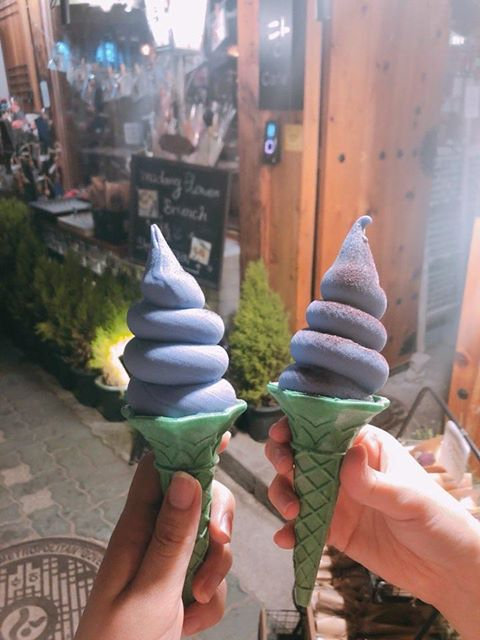 ---
CAFES & BARS
---
Full Moon at Hotel Seinejang (호텔 세느장)
Address: 서울 종로구 돈화문로11길 28-5
Hours: 12:00-24:00
Hotel Seinejang is not an actual hotel, it's a hotel-themed cafe/bar with lots of interesting design touches such as spaces that look like hotel bedrooms. For desserts and coffee beverages, order on the first floor right when you walk in. For cocktails and alcoholic beverages at Full Moon, order on the third floor. I recommend you go outside to the rooftop on a nice breezy day for a nice view of dimly lit-up hanok buildings.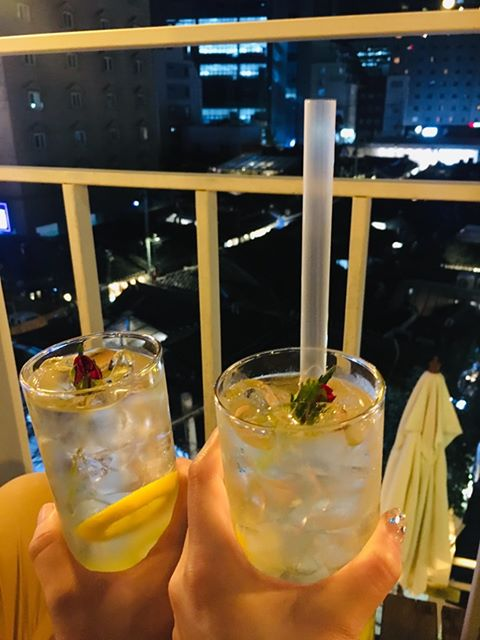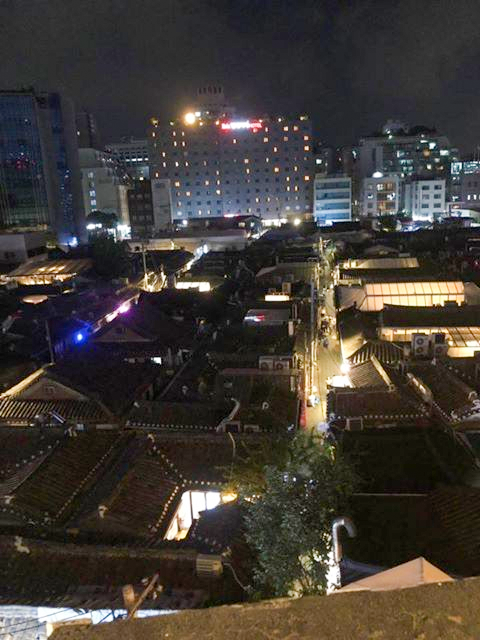 Address: 서울 종로구 돈화문로11나길 26-4
Hours: 10:30-22:00
Kkilook, the Korean onomatopoeia of a seagull's cry, invites customers in for a calm sail away from the crowded scenes of Ikseondong. Try their signature Einspanner (₩7,500) and sit up on their sunny rooftop overlooking Ikseondong's scenery.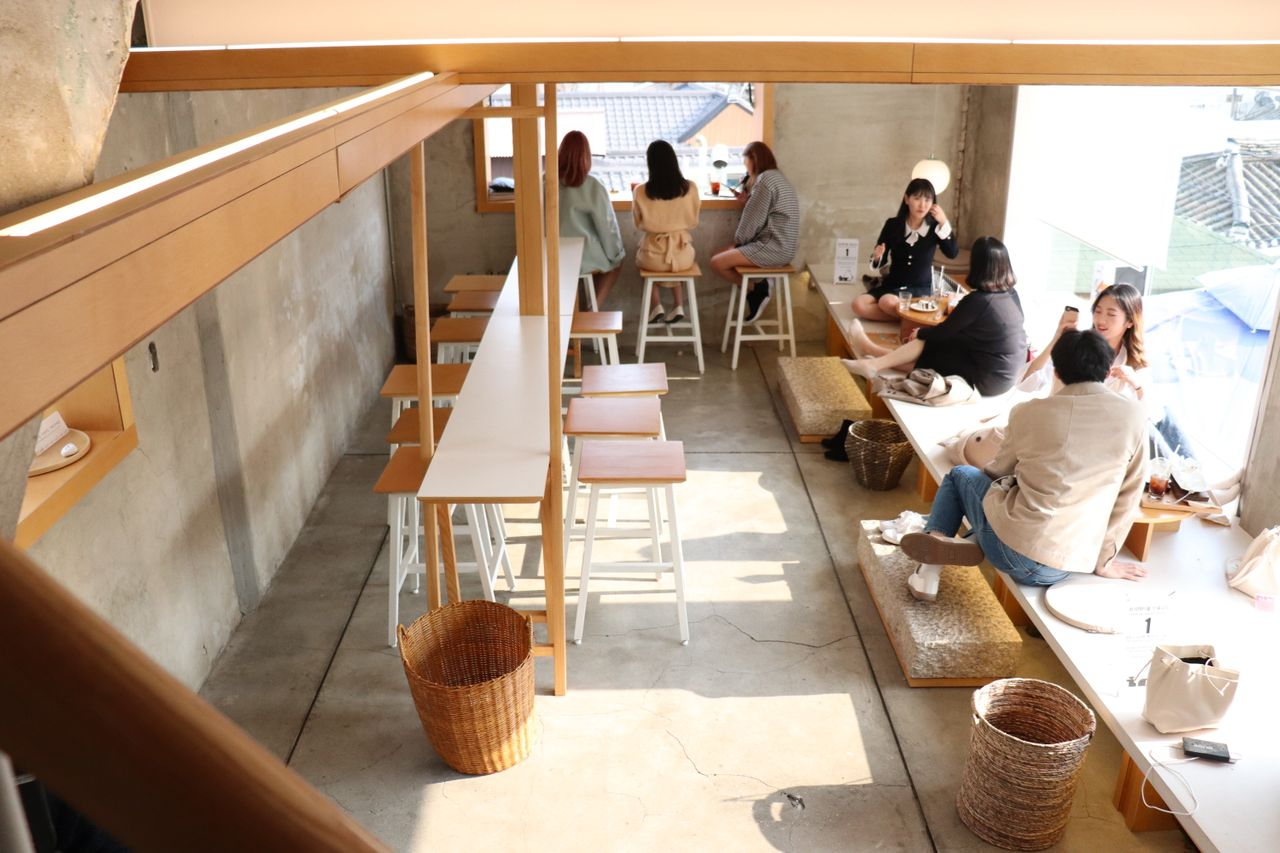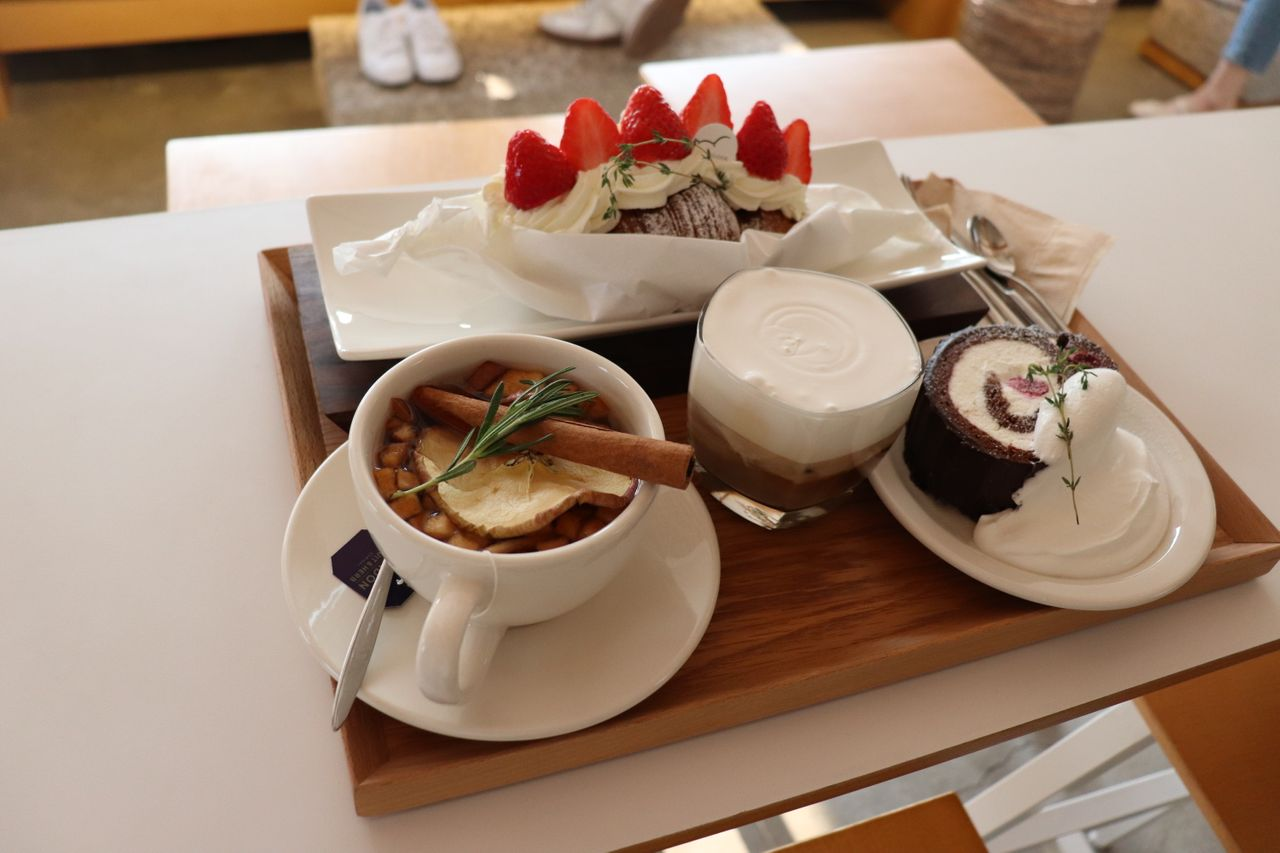 Address: 서울 종로구 수표로28길 17-24
Hours: 10:00-23:00
This is the place for souffle lovers! Get their fluffy, creamy souffle served with teas that come in elegant china. Given their current popularity, you might have to wait in line to get a table.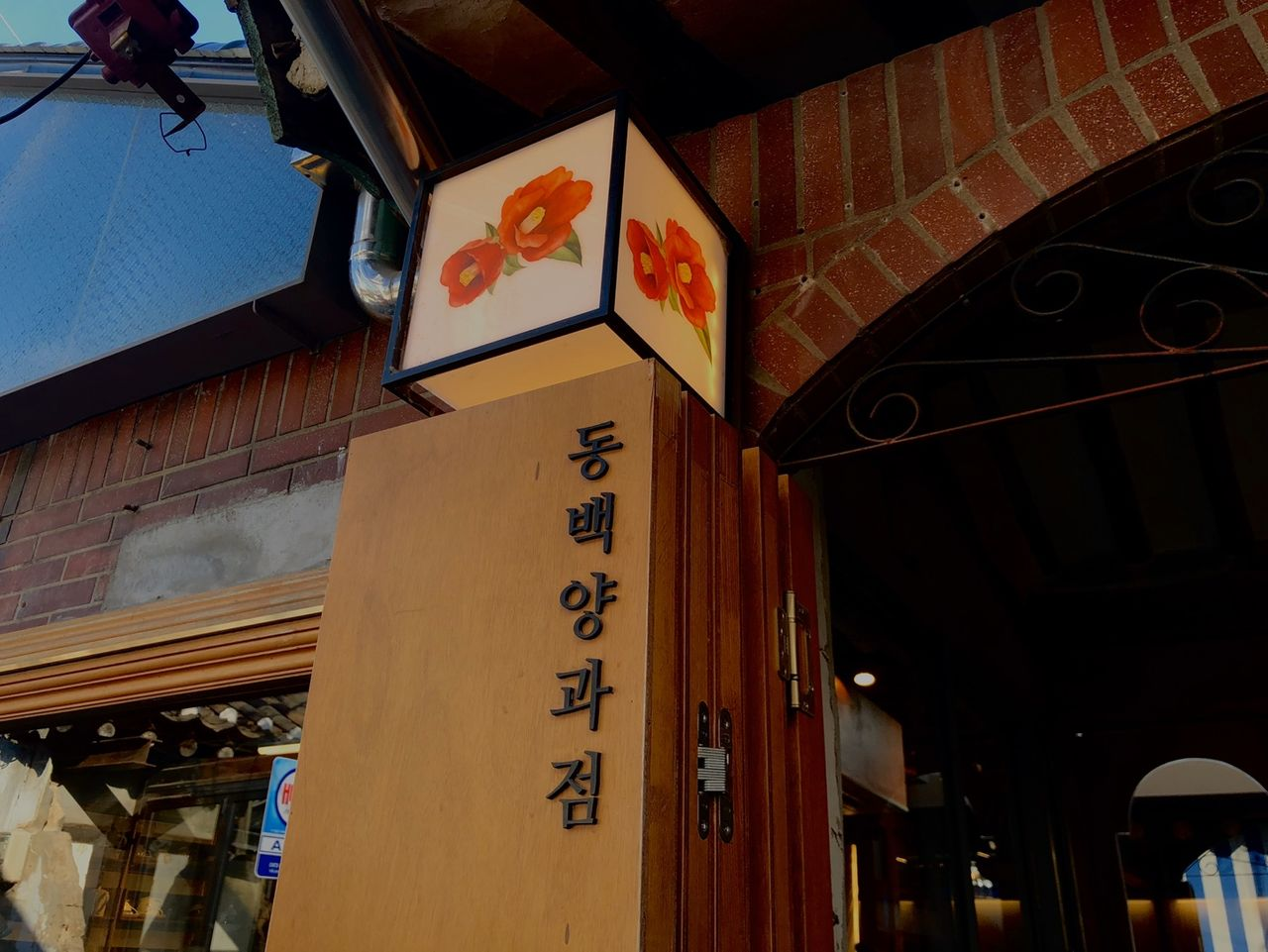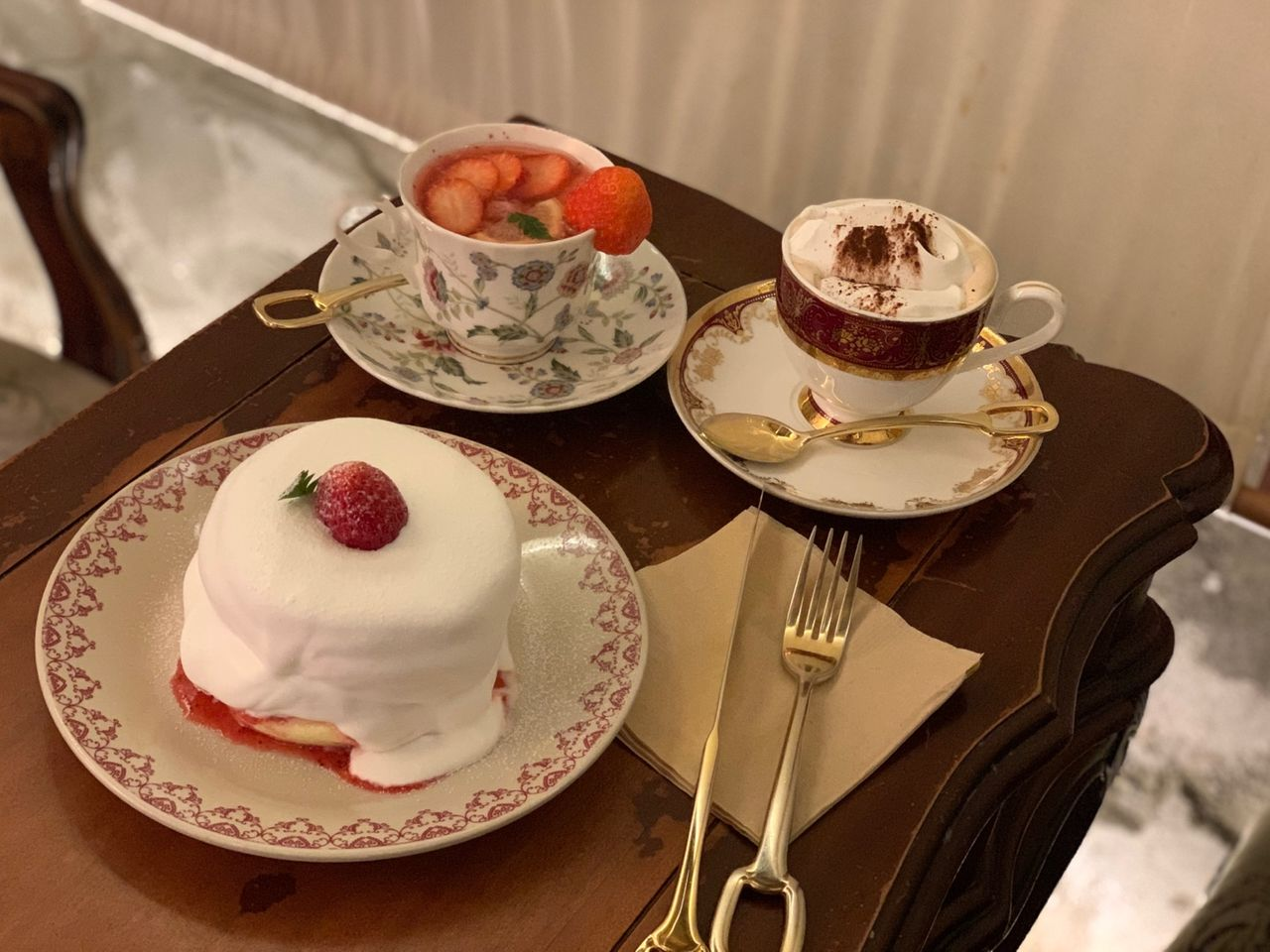 Mangwondong Tiramisu (망원동 티라미수)
Address: 서울 종로구 수표로28길 22
Hours: 11:00-23:00
Originally from the up-and-coming artsy area of Mangwon, Mangwondong Tiramisu has become a huge franchise in the city.
The tiramisu cake is served in a tall paper cup. You don't have to blend the cake altogether. You can simply scoop it and eat!
The cake boasts the perfect combination of rich and sweet flavors. There are several varieties, including the original, strawberry, Oreo, and green tea. Choose from a variety of flavours of different colours.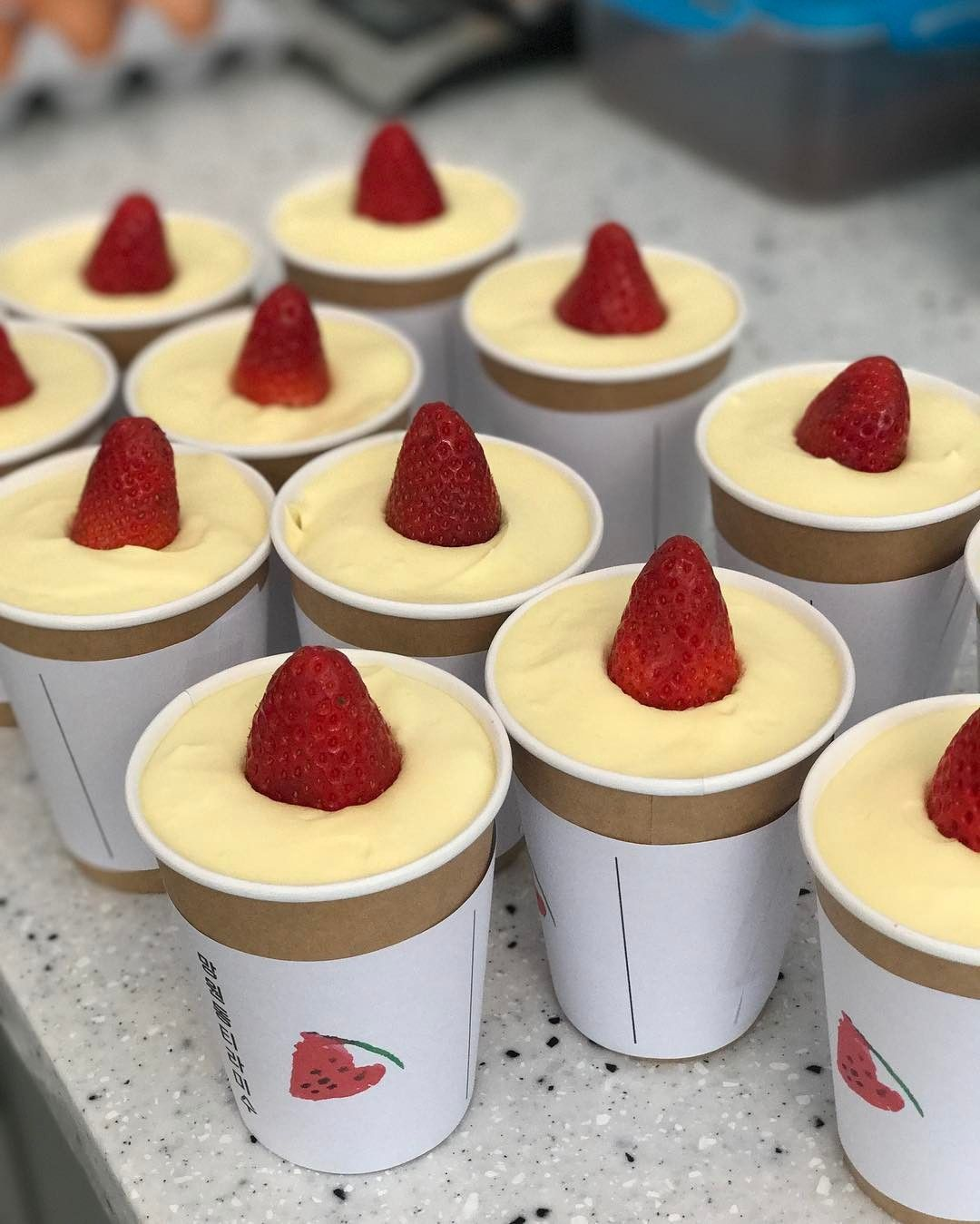 Mangwondong Tiramisu occupies two floors of the building. To get the best view, enjoy your tiramisu on the second floor.
While enjoying the delicious tiramisu and black tea, experience a little piece of happiness in every bite.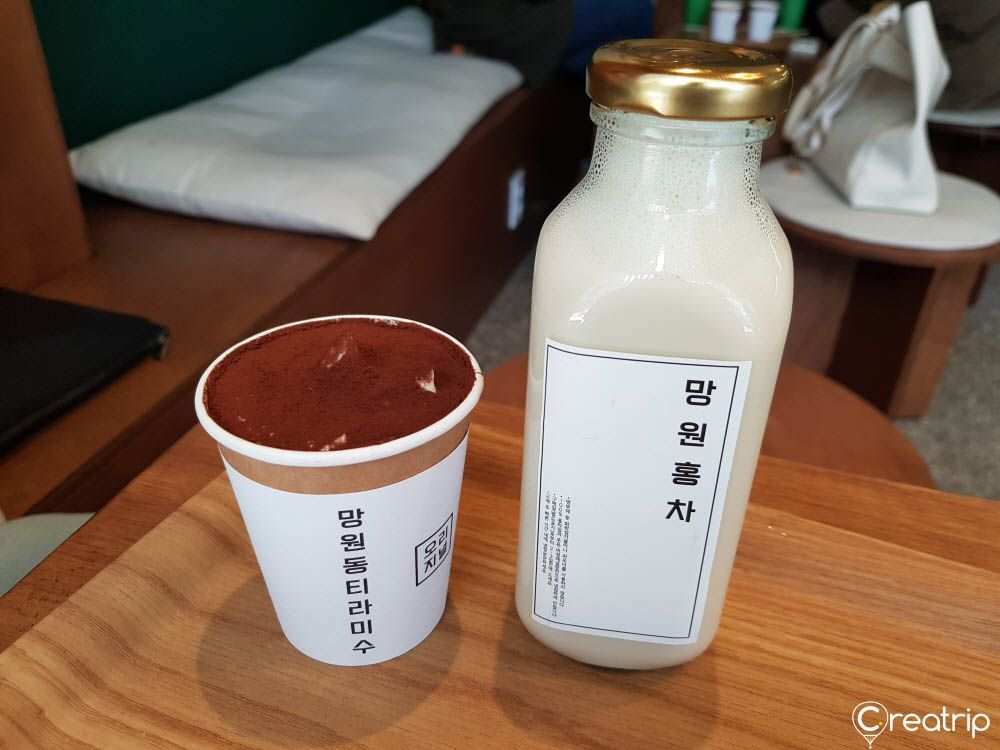 Midamheon (미담헌)
Address: 서울 종로구 돈화문로11다길 41
Hours: Weeekdays 09:00-20:00; Weekends 09:00-23:00
A large teahouse with a beautiful courtyard that leads into the front desk. Grab a regular or a sitting table, then walk up to the counter and order. The sitting tables all come in different designs and prints but all resemble old Korean furniture. Expect to pay around 5,000-7,000 each for coffee, tea and slices of cake.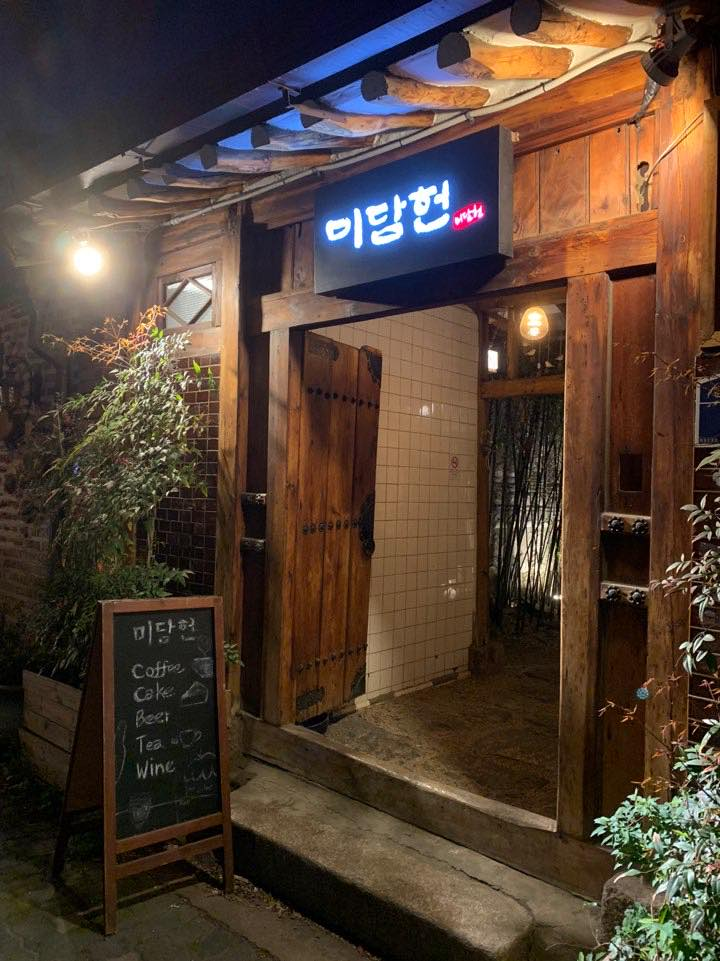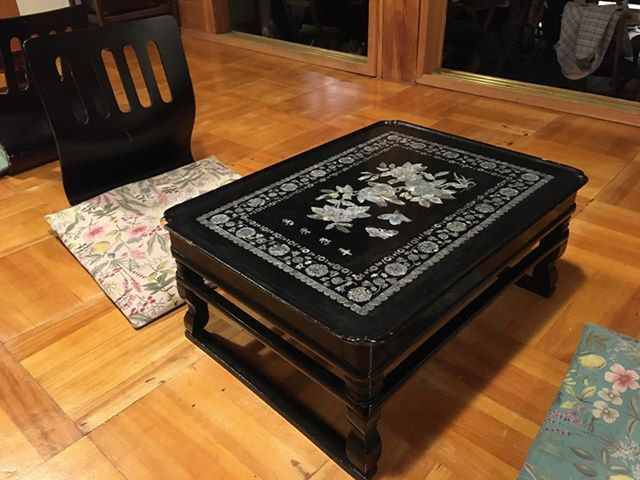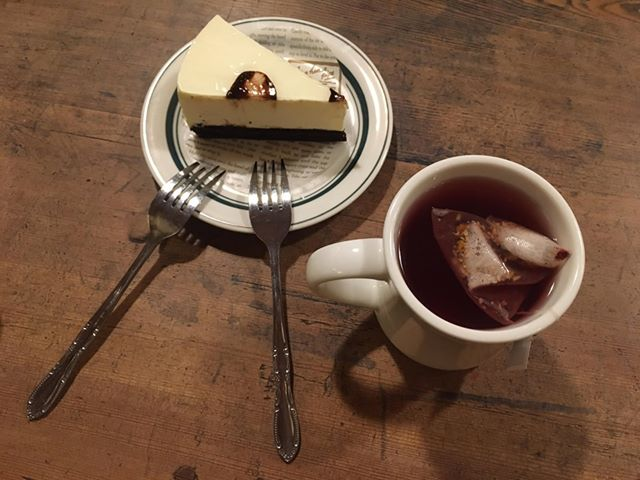 Signature R
Address: 서울 종로구 돈화문로11다길 27
Hours: Sun-Thurs 10:30-22:00; Fri-Sat 10:30-23:00
This rookie cafe just opened in November 2019. The cafe's general theme is white with wood with spaces cleanly divided by glass windows. The courtyard in the middle is especially ravishing. It's a great place to stop by for a quiet cup of coffee in between a walking tour of the area.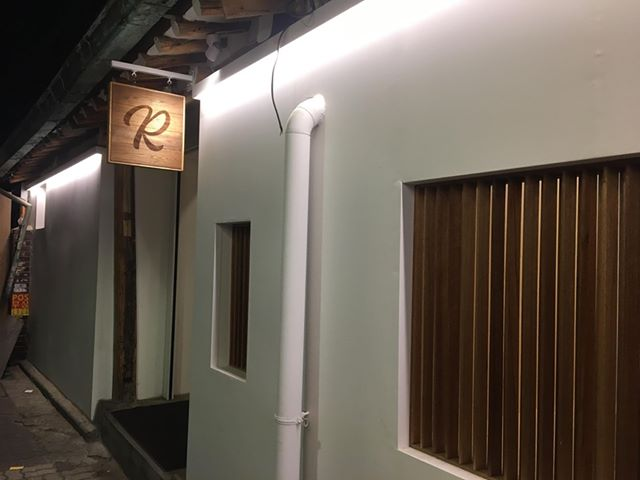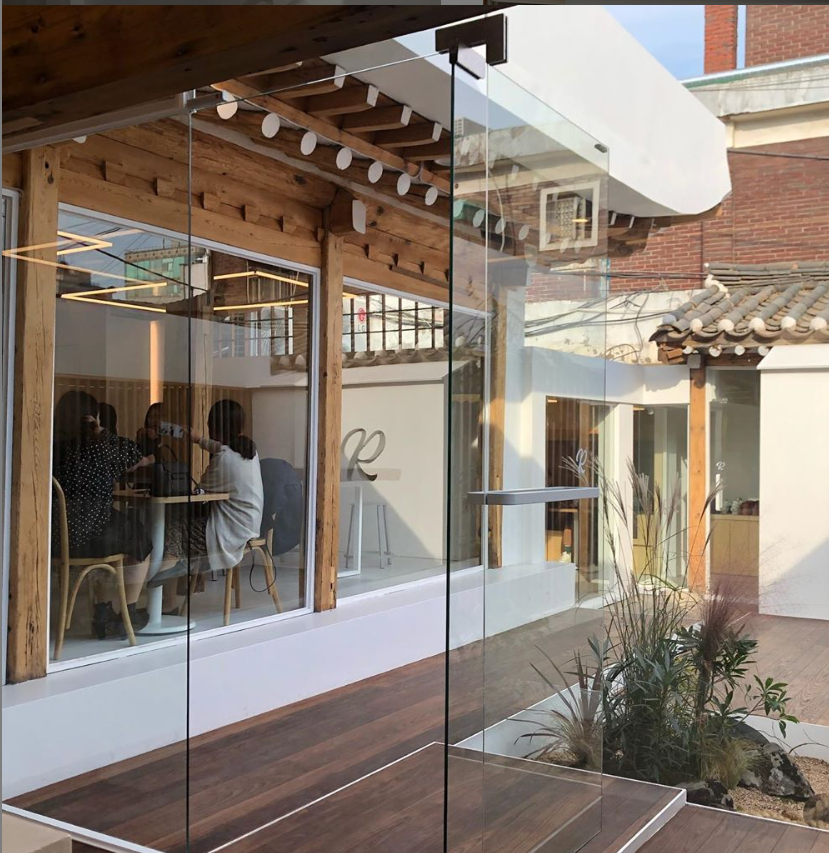 Instagram @ siganture_r_cafe
Address: 서울 종로구 수표로28길 30-3
Hours: 10:00-23:00
A well-known destination for visitors of Ikseondong, MIL Toast House often sees long lineups of patrons anticipating to get a bite of their soft, steamy toast.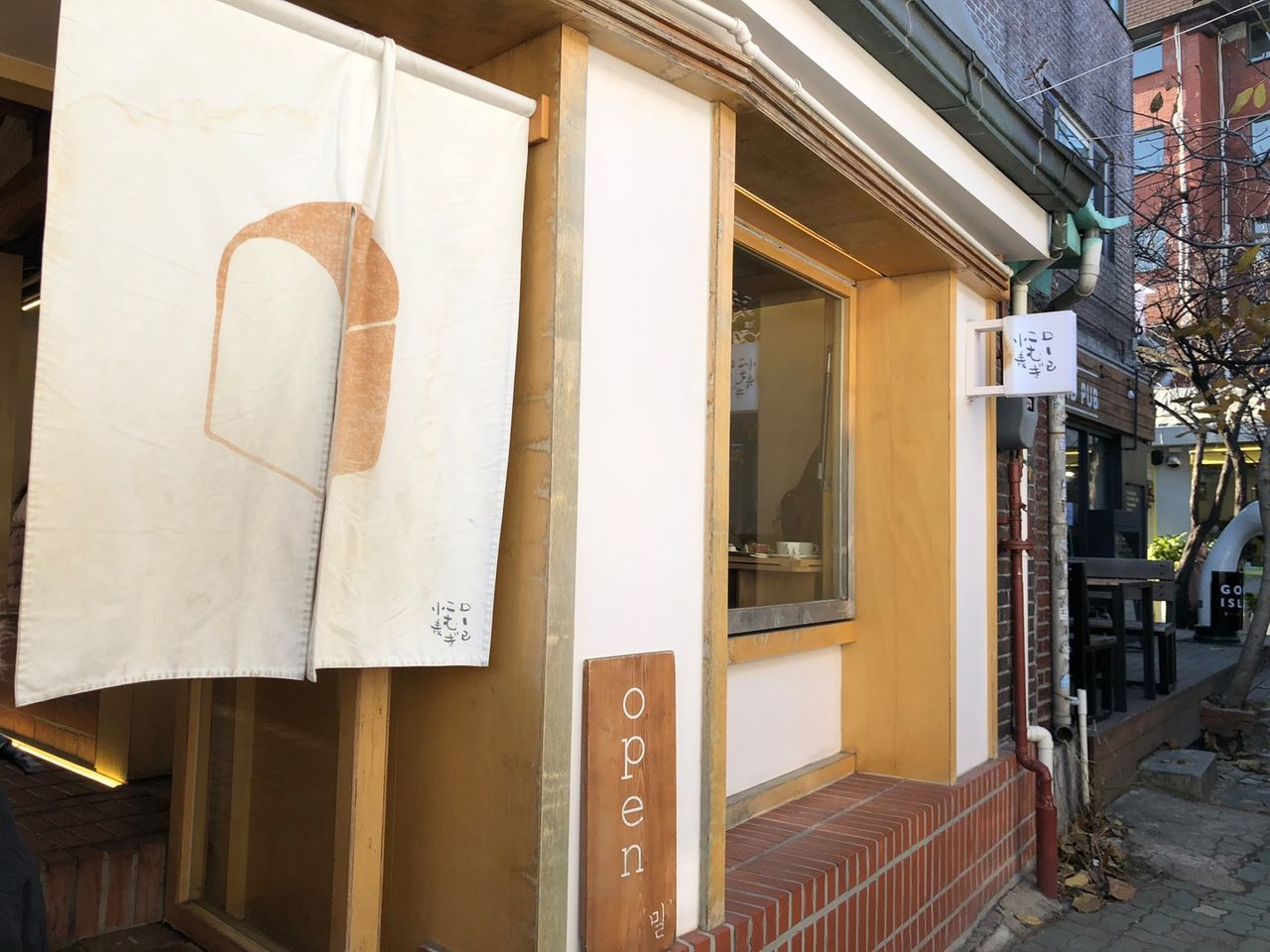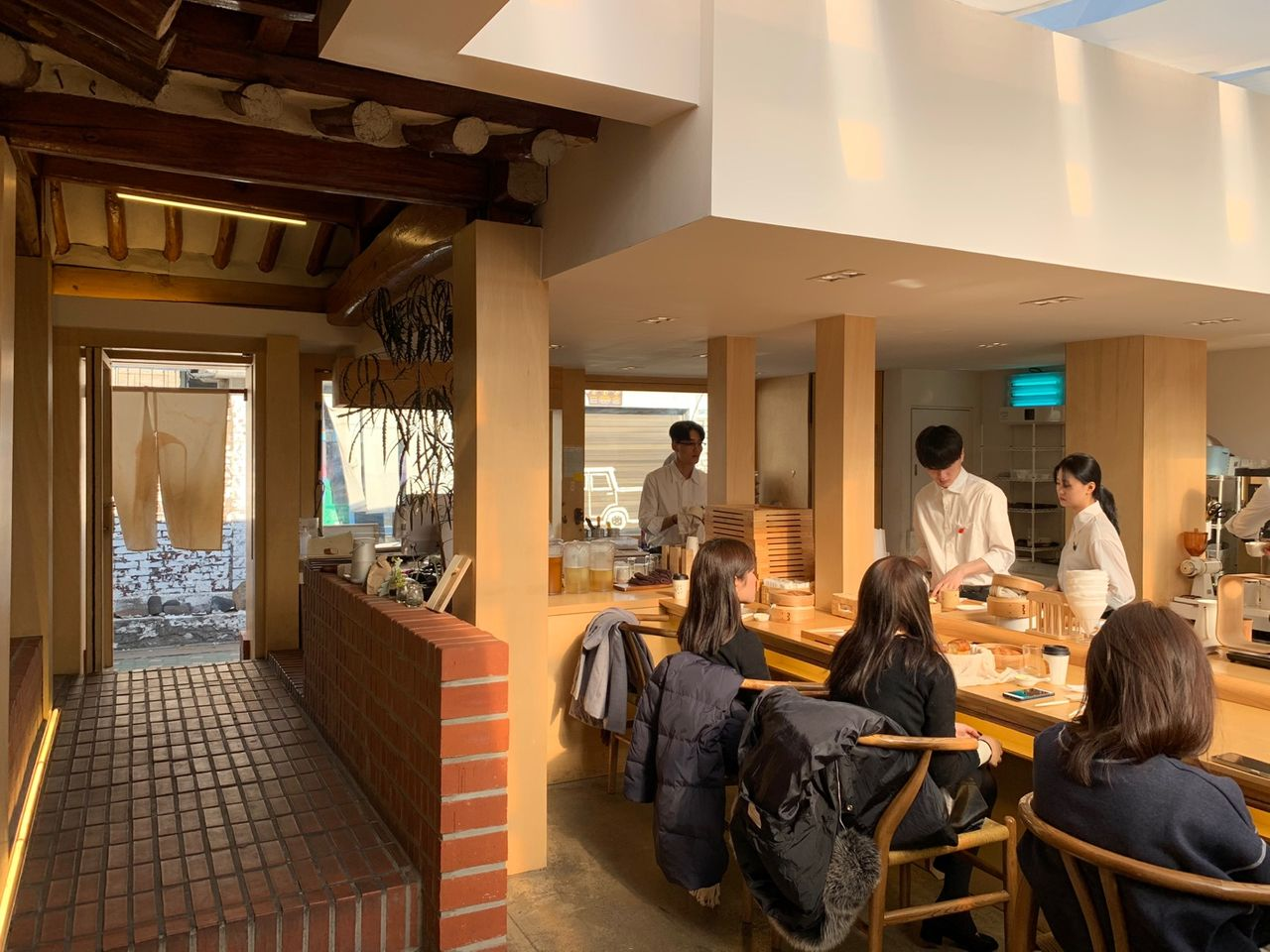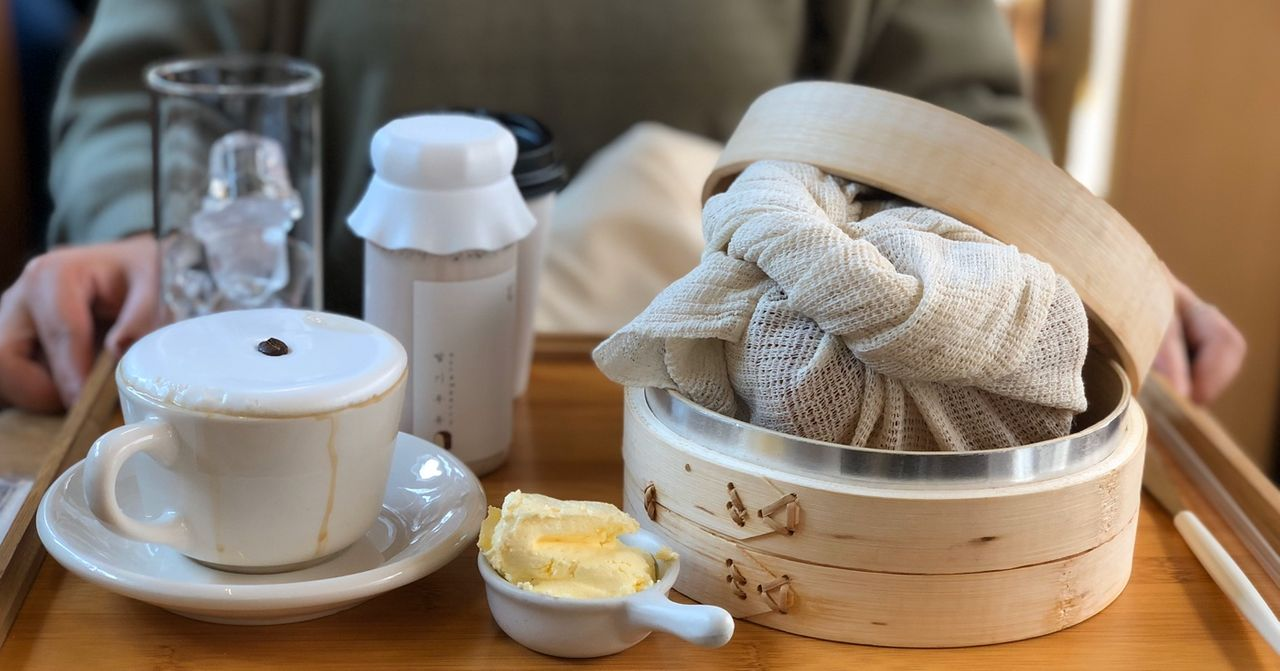 Ellie (엘리)
Address: 서울 종로구 수표로28길 21-6
Hours: Sun-Thurs 12:00-22:00; Fri-Sat 12:00-22:30
Ellie is a comfortable hanok cafe with large windows that looks out to greens, a great place of relaxation over brunch, coffee and desserts.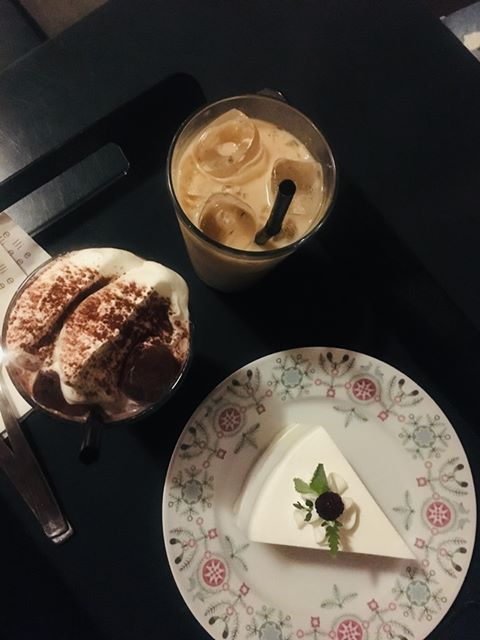 Frande (프앙디)
Address: 서울 종로구 수표로28길 21-3
Hours: Weekdays 11:00-22:00; Weekends 10:00-22:00
Walk in through the rusty blue doors and you'll be awed by the selection of colourful desserts. Frande is a place that specializes in French desserts of macarons and cakes.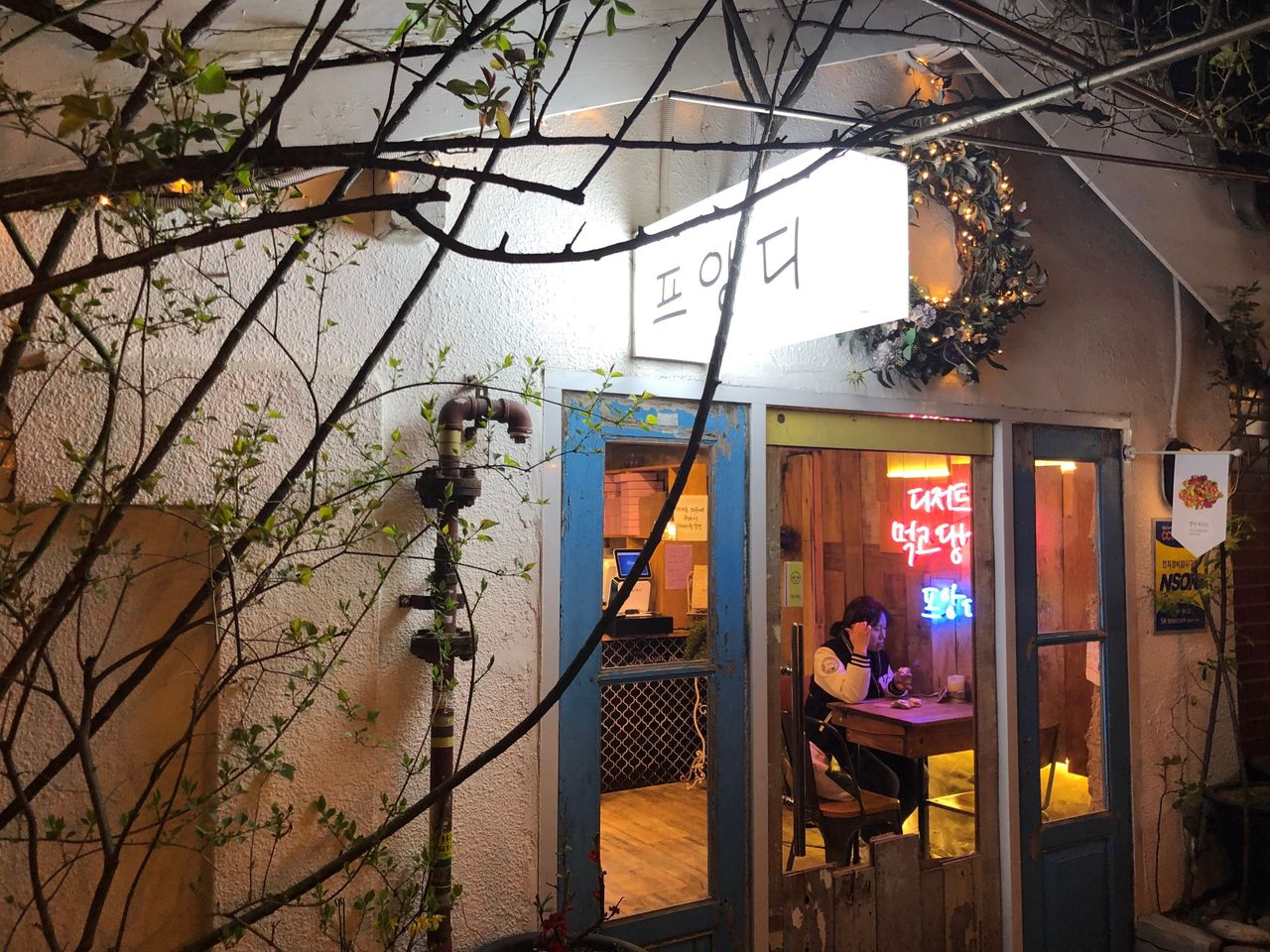 Seoul Coffee (서울커피)
Address: 서울 종로구 수표로28길 33-3
Hours: 11:00-22:30
Try the unique-looking bread with fillings of sticks of butter and red bean paste, pair it with their signature Viennese coffee.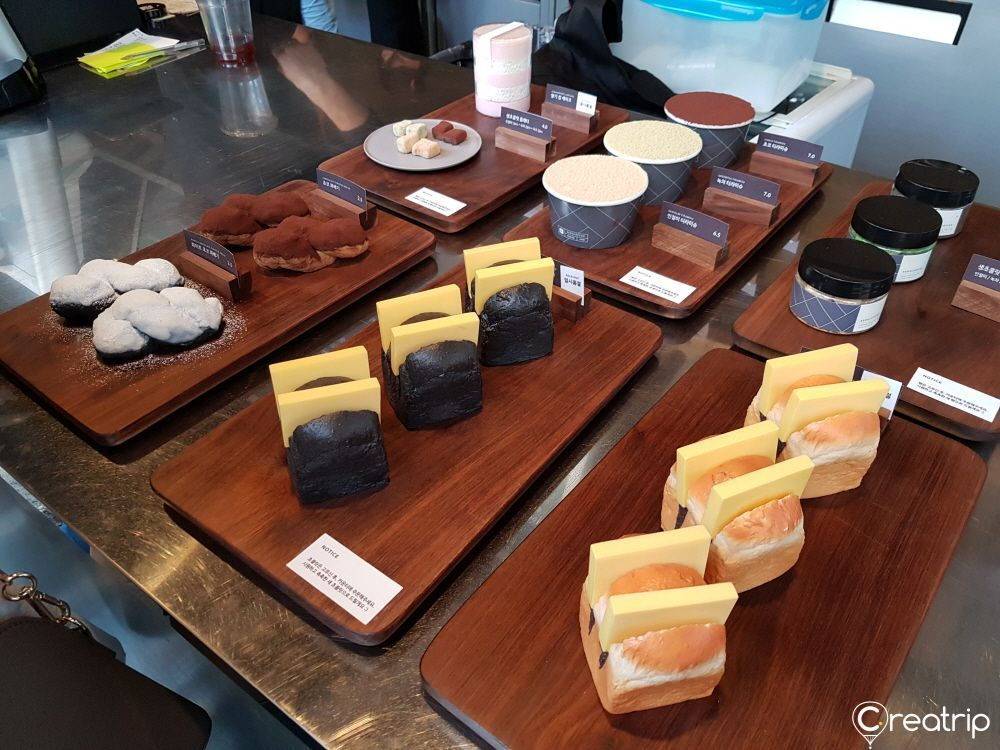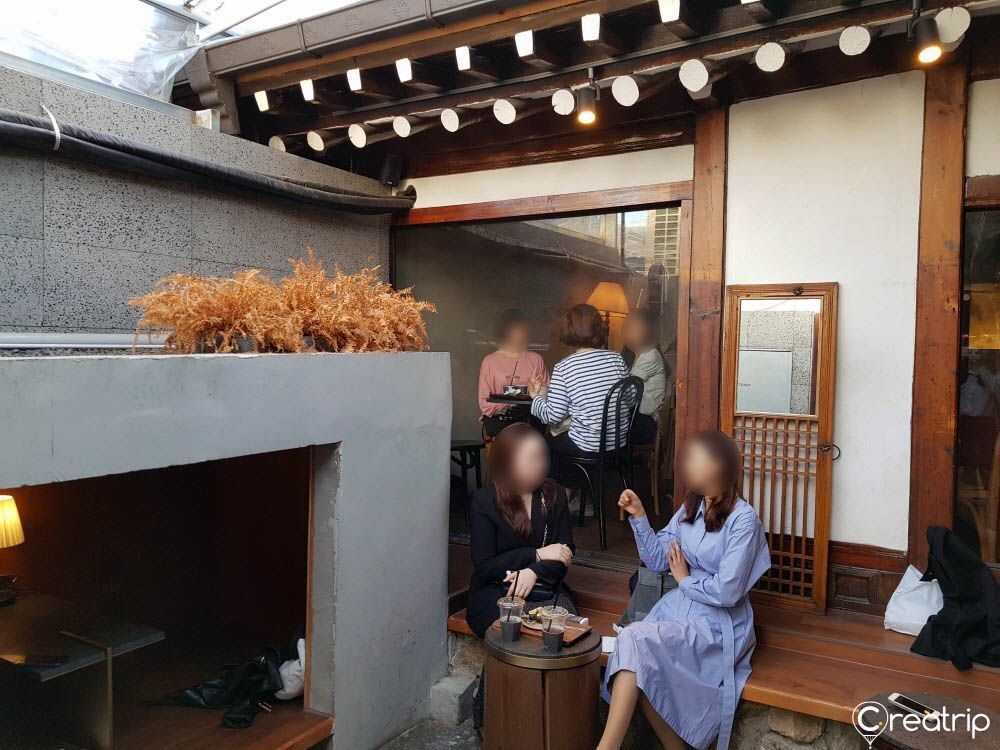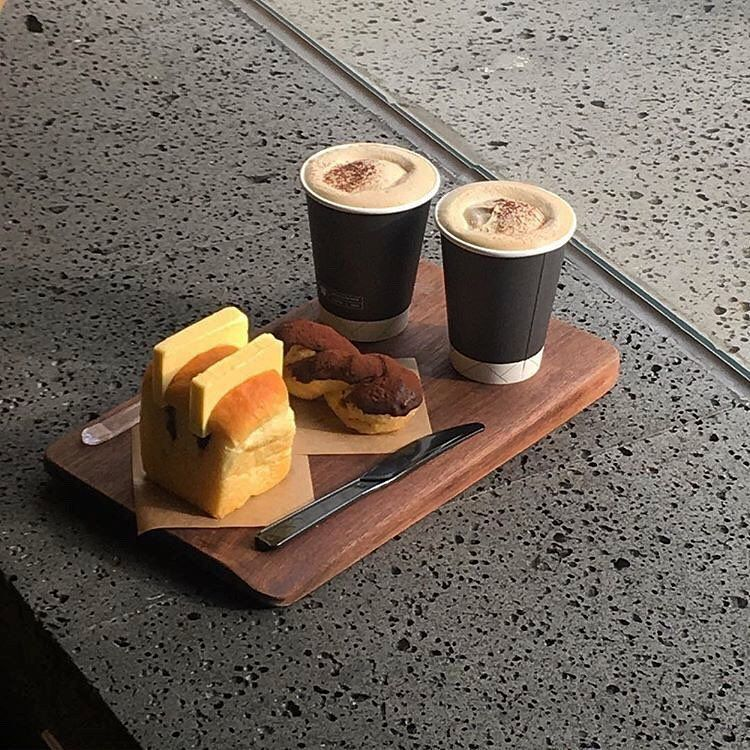 Flower Yard Cafe (마당 플라워 카페)
Address: 서울 종로구 수표로28길 33-12
Hours: 07:30-23:30
The flower garden of Ikseondong nested inside an old hanok, Flower Yard Cafe sells and displays flowers of beautiful hues as well as refreshments including yogurt desserts and beverages.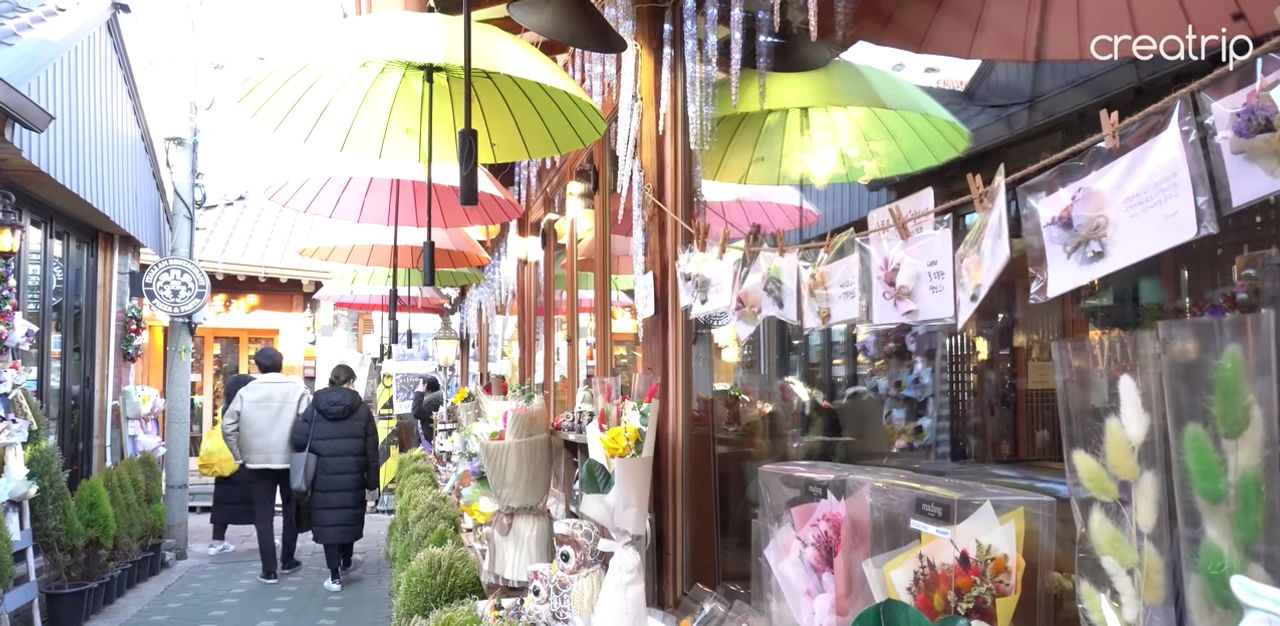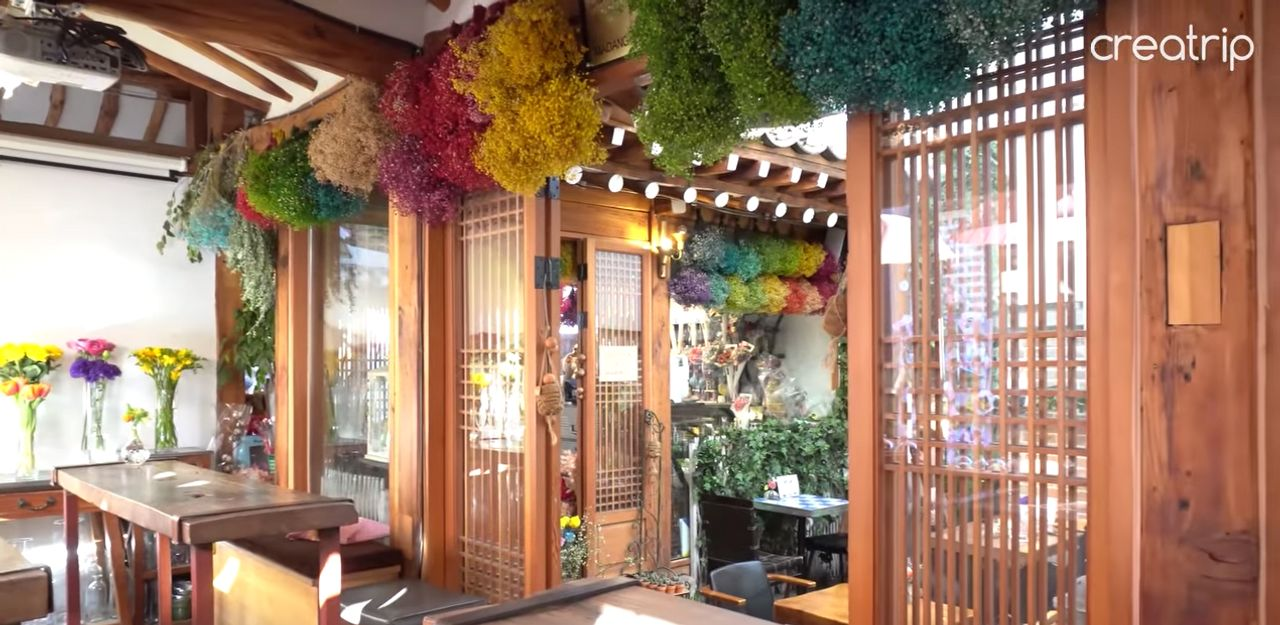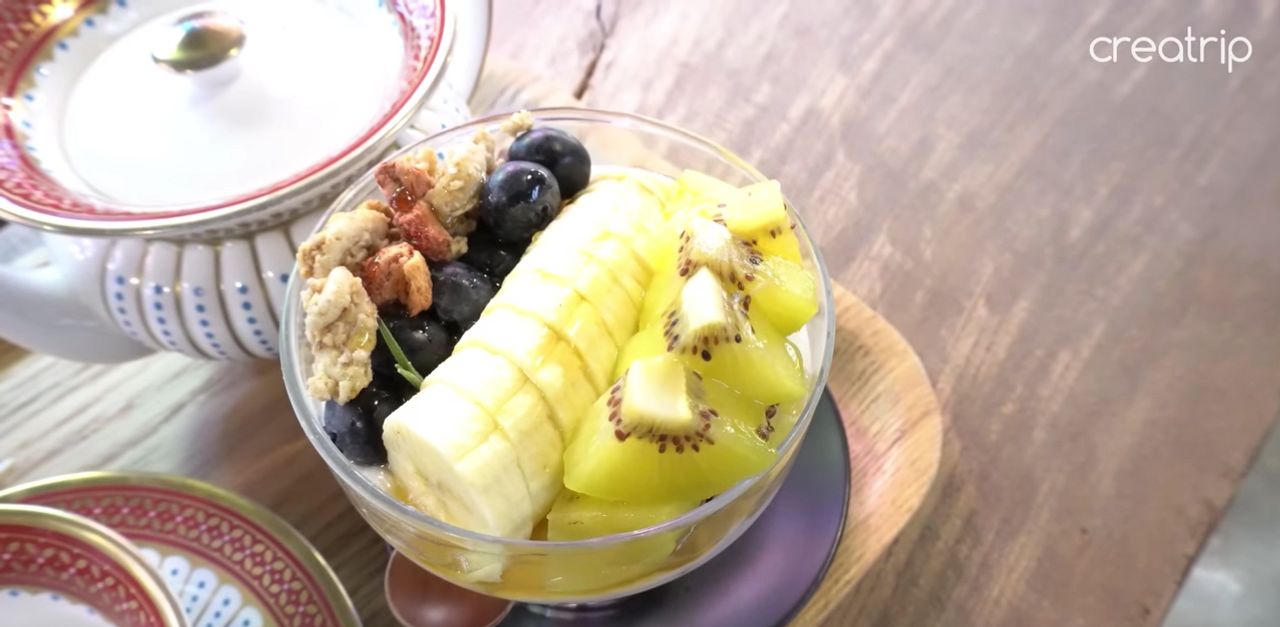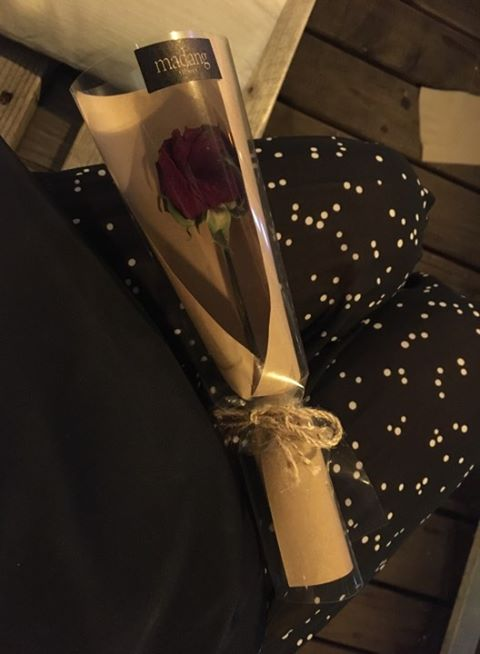 Sigmul (식물)
Address: 서울 종로구 돈화문로11다길 46-1
Hours: 11:00-24:00
This cafe is unique in that the exterior resembles an industrial inspiration while the interior that of a hanok. You can get housemade desserts, wine, cocktails, beer as well as coffee beverages.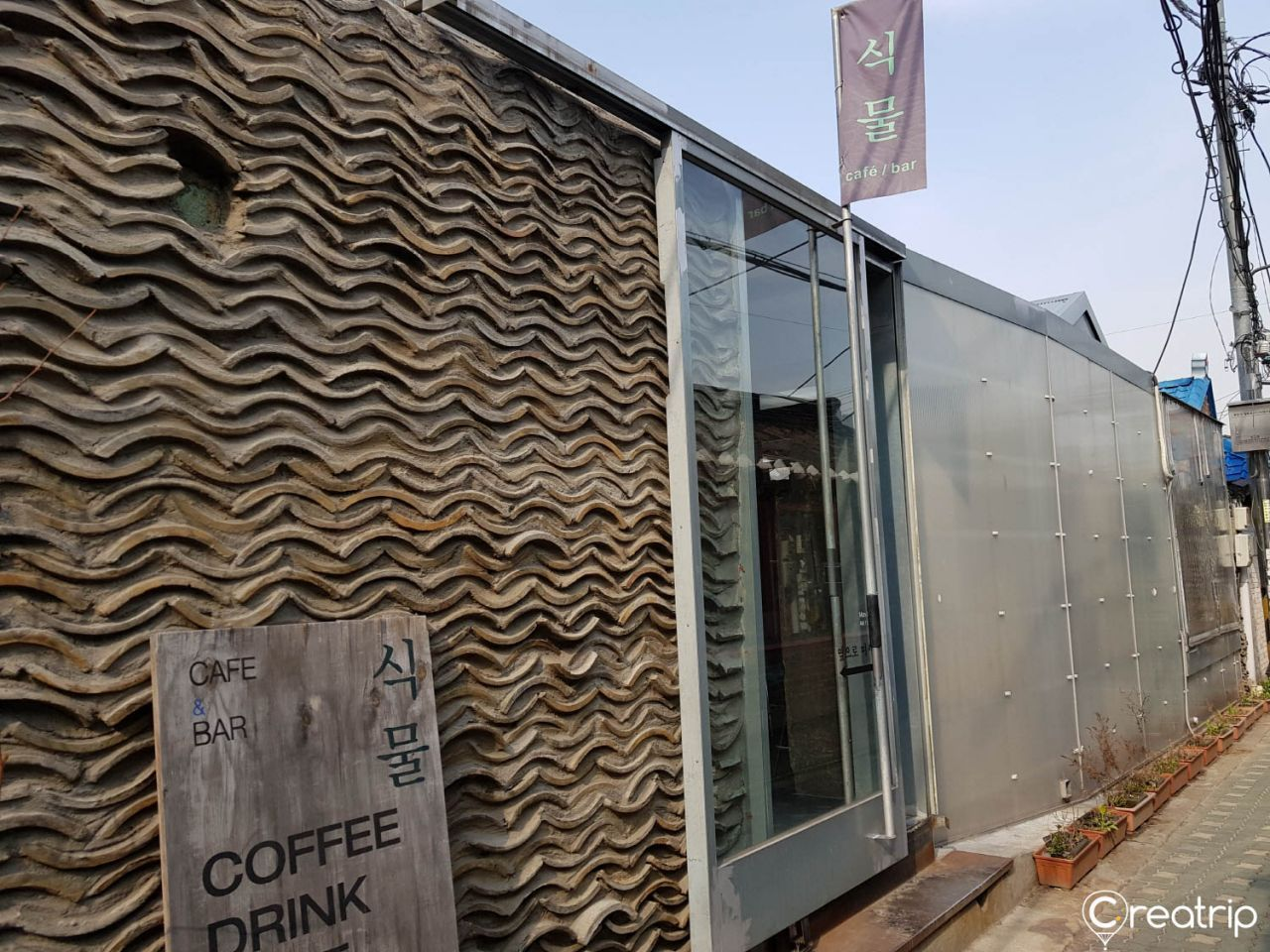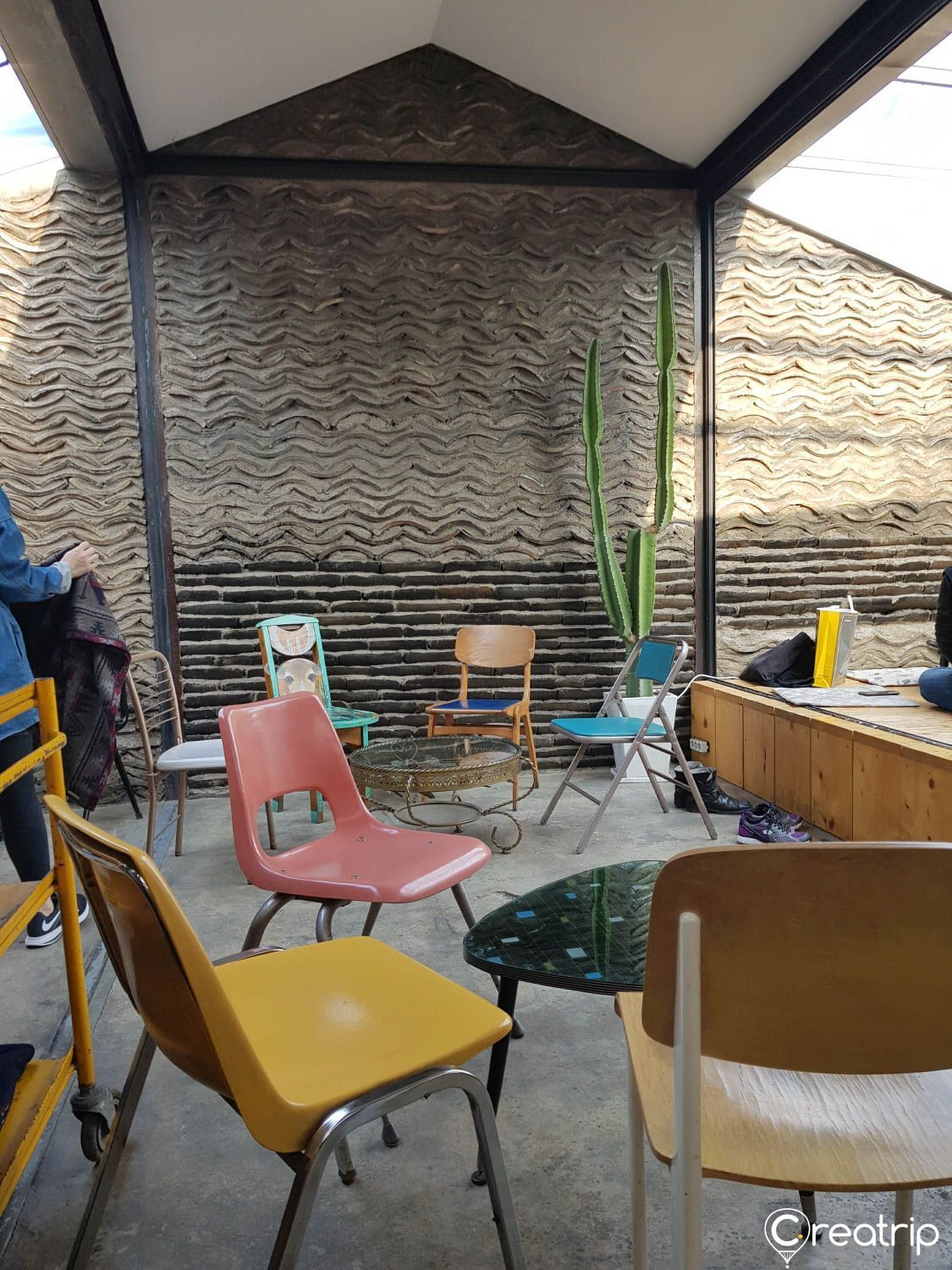 Solnaeum (솔내음)
Address: 서울 종로구 수표로28길 17-32
Hours: 11:00-23:00
A calm hanok cafe hidden in the area with a homey vibe. Look for the yellow doors to find this place.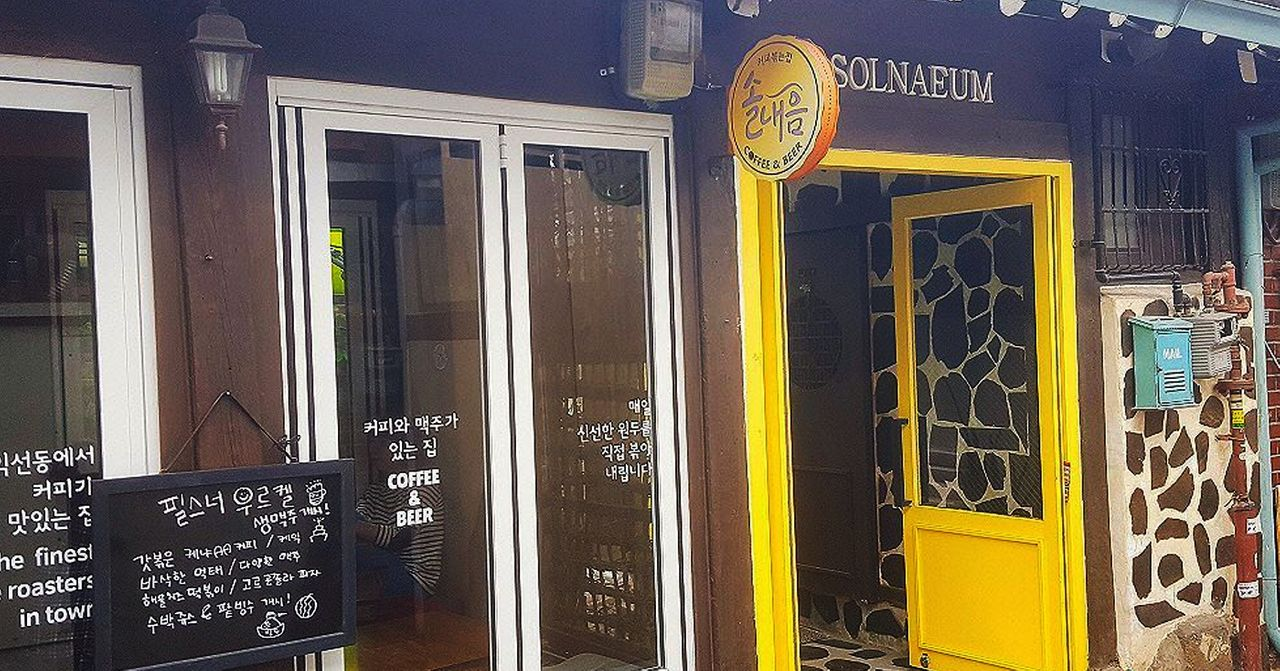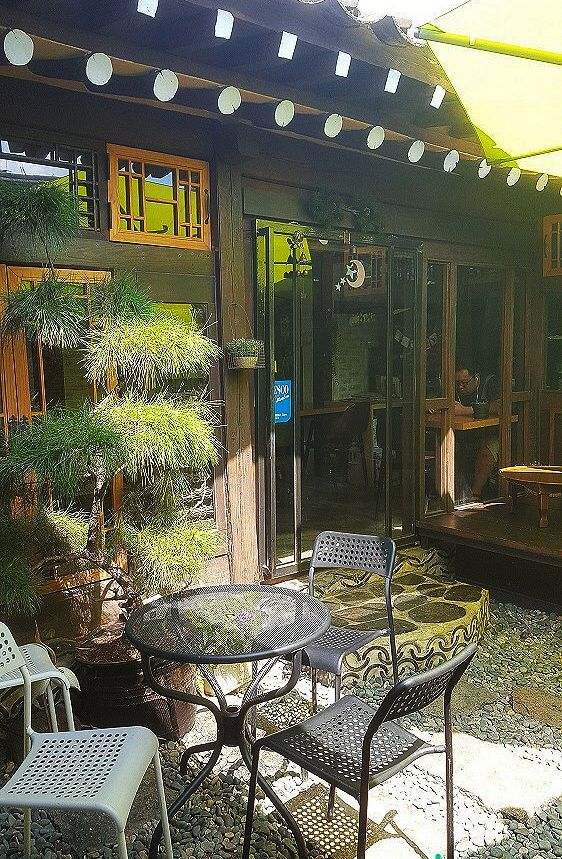 La Reine (라렌느)
Address: 서울 종로구 수표로28길 21-9
Hours: 12:00-22:00
Built inside an old hanok house, the luxurious furniture at Le Reine creates an interesting juxtaposition.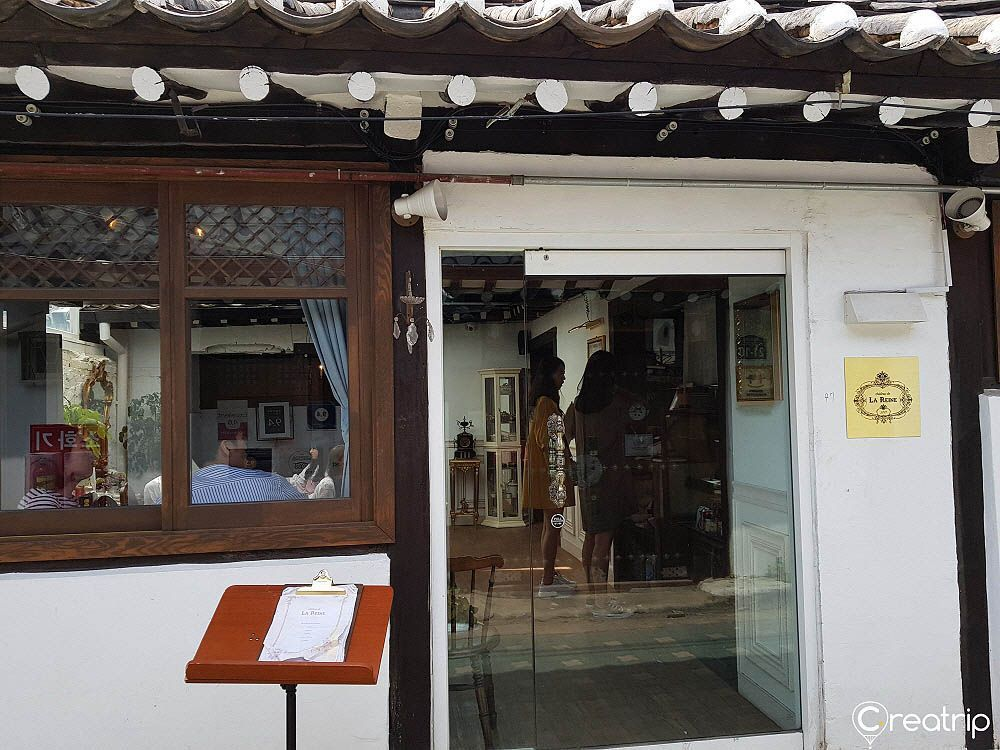 As you can see from the photo, this cafe is full of European aristocratic style decorations and props. This cafe exudes a unique atmosphere and charm.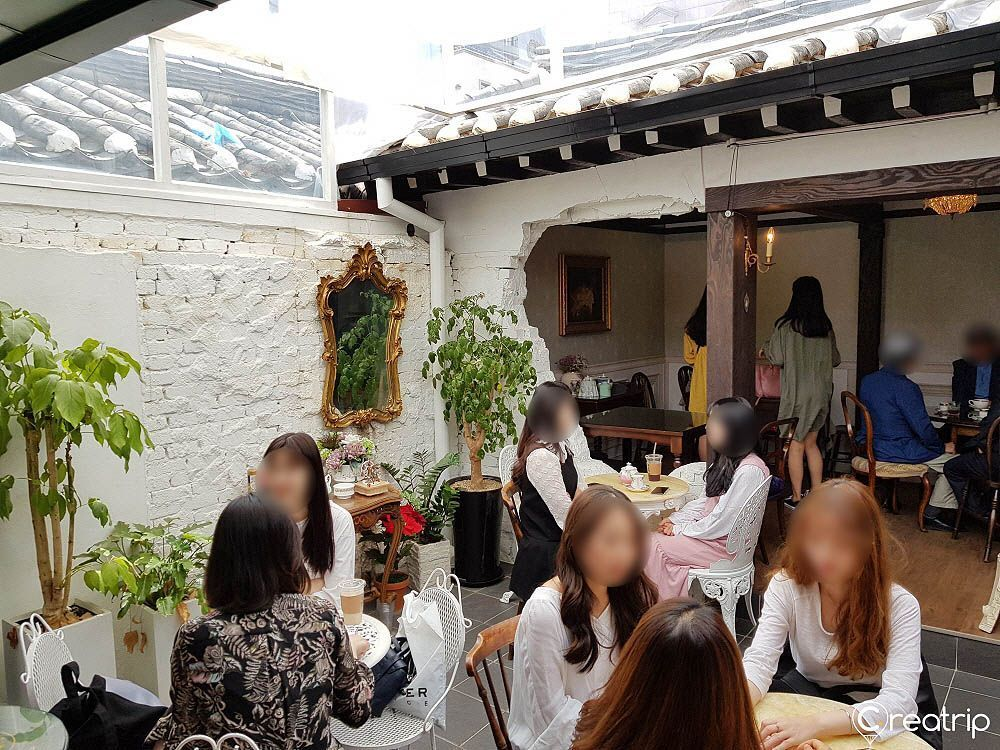 Cakes, small desserts, and dessert towers are also very famous. If you're visiting for the first time, try the seasonal fruit tower and chocolate Mousse cake. If you want to invest more, you can order an afternoon tea set, which requires a reservation before you show up and will earn you the envy of other patrons.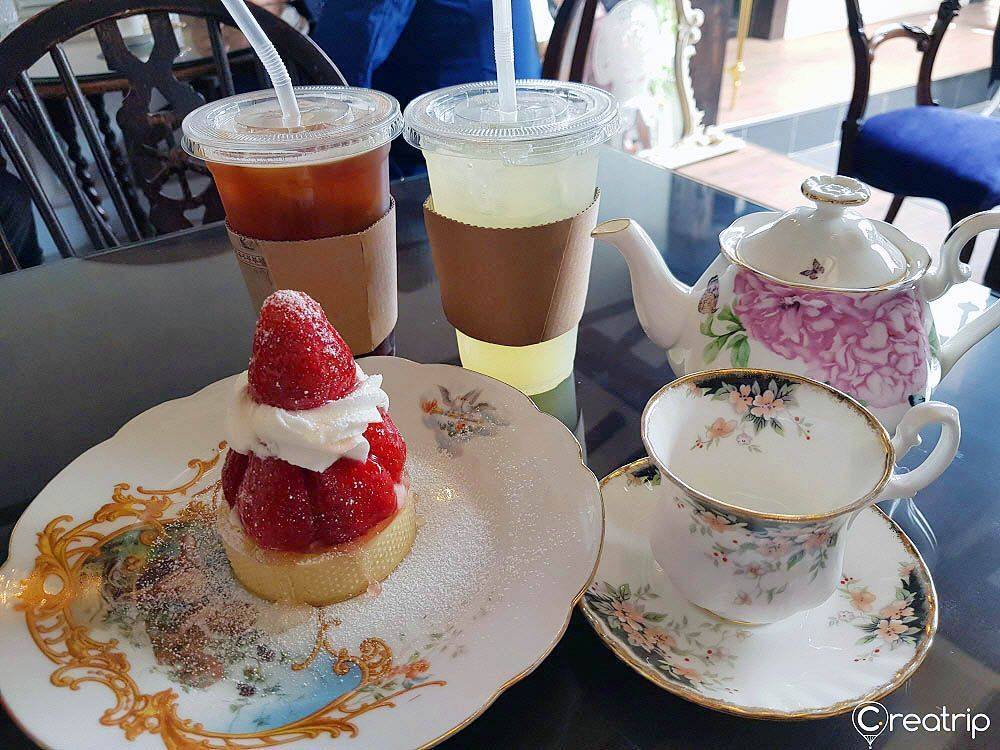 ---
ACTIVITIES
---
Address: 서울 종로구 돈화문로11길 38 3F
Hours: 09:00-19:00
Enjoy Ikseondong's hanok architecture with retro-style clothing. Rent these beauties for a couple of hours, take photos around the area, leave great memories to take home!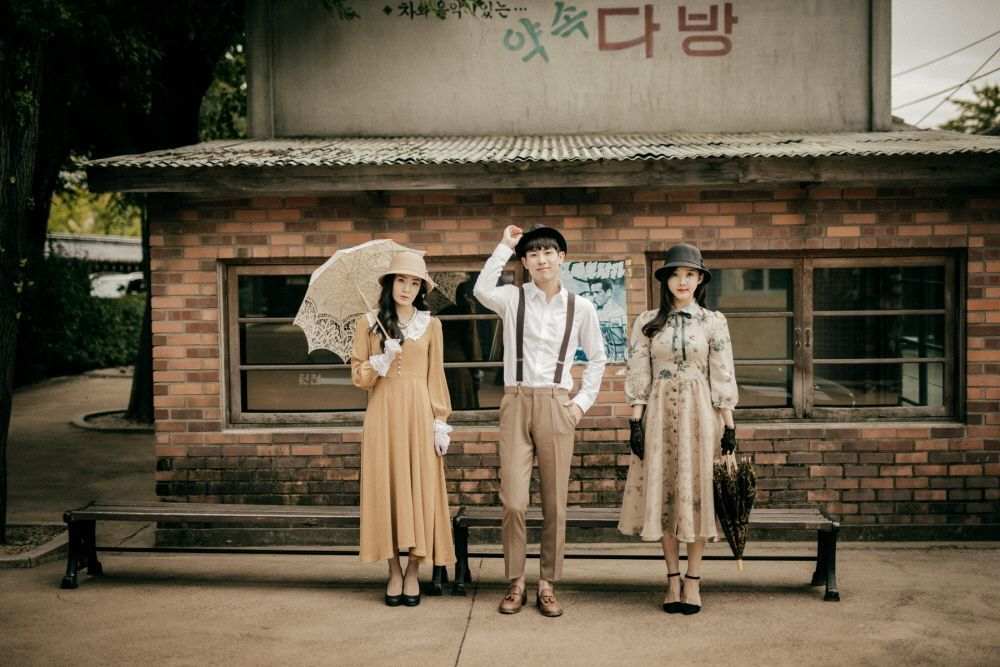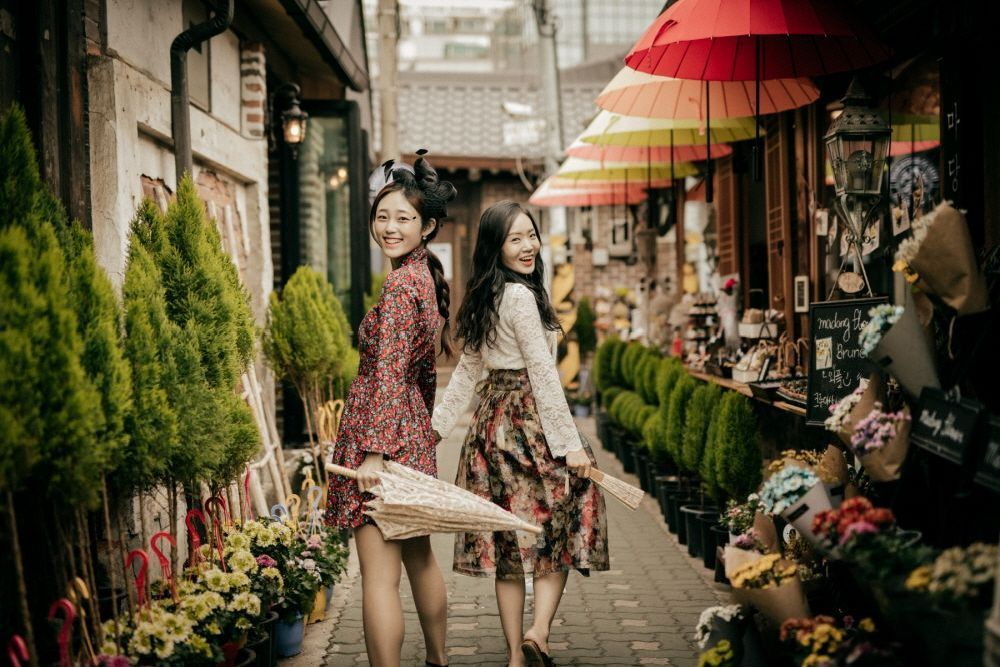 Address: 서울 종로구 돈화문로 72
Hours: 13:00-18:00, Closed on Tuesdays and Thursdays
Another retro-themed outfit rental shop, Jongno Boutique offers a huge selection of dresses and outfits to choose from along with professional photoshoots at additional costs.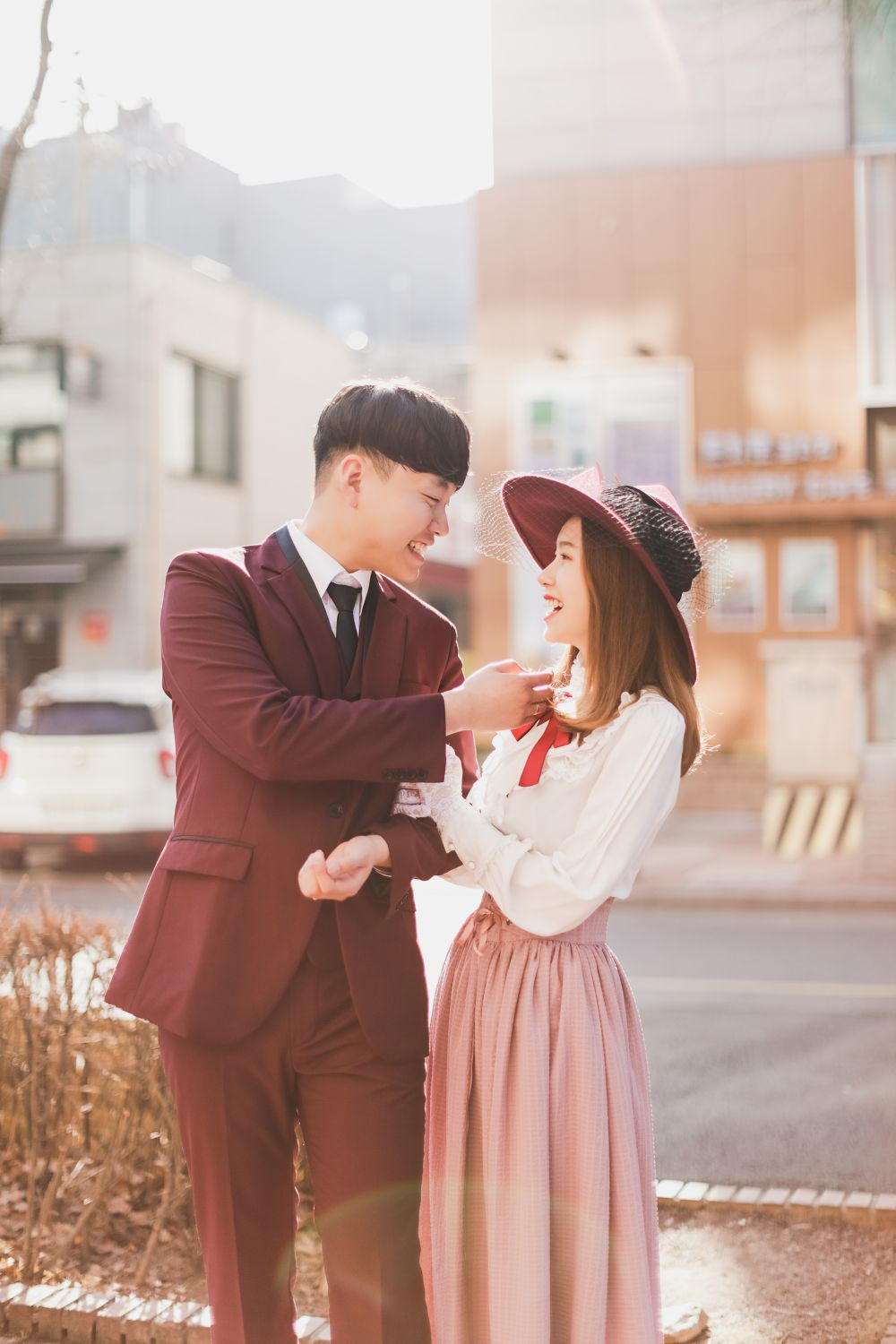 Com Com Arcade (콤콤오락실)
Address: 서울 종로구 수표로28길 23-6
Hours: 24 Hours
This arcade has stopped in time. You'll find classic games from Tekken to Whac-a-Mole for just around ₩500 per game.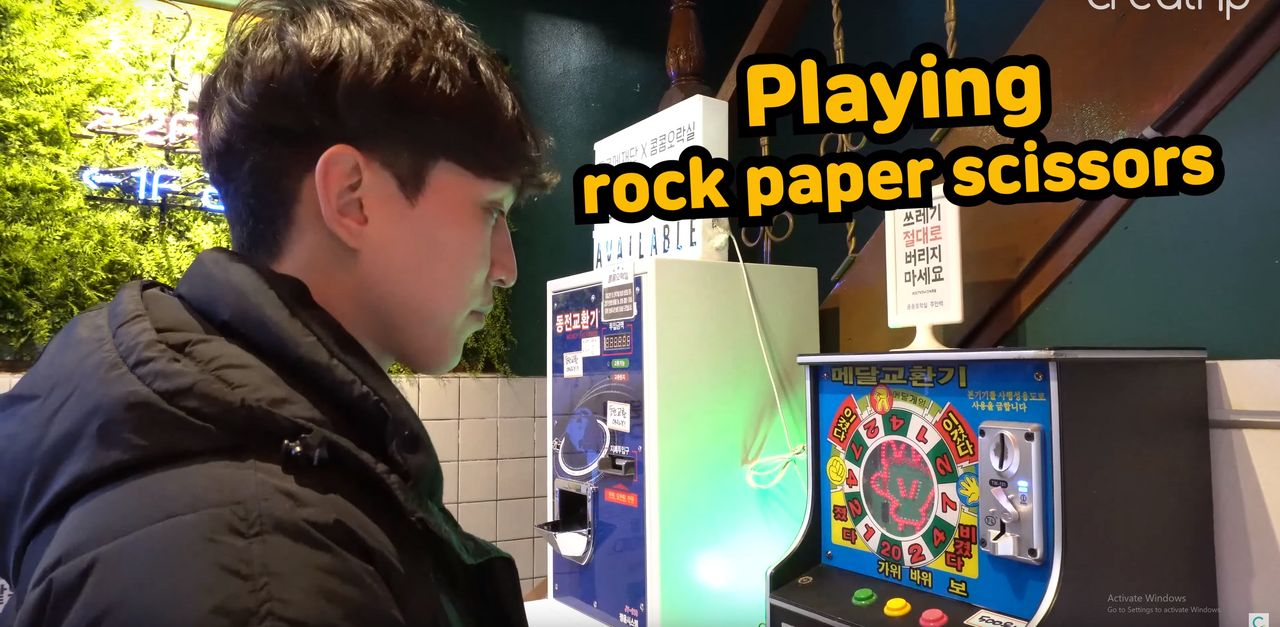 ---
SHOPS
---
I suggest you do a thorough tour around all the alleys of Ikseondong. In between each small corner, you'll find items for sale from nail stickers and local perfumes to earrings. The prices aren't the cheapest you'll find in Korea but unique items like modern hanboks that you can wear on a daily basis and handmade shoes are worth splurging on.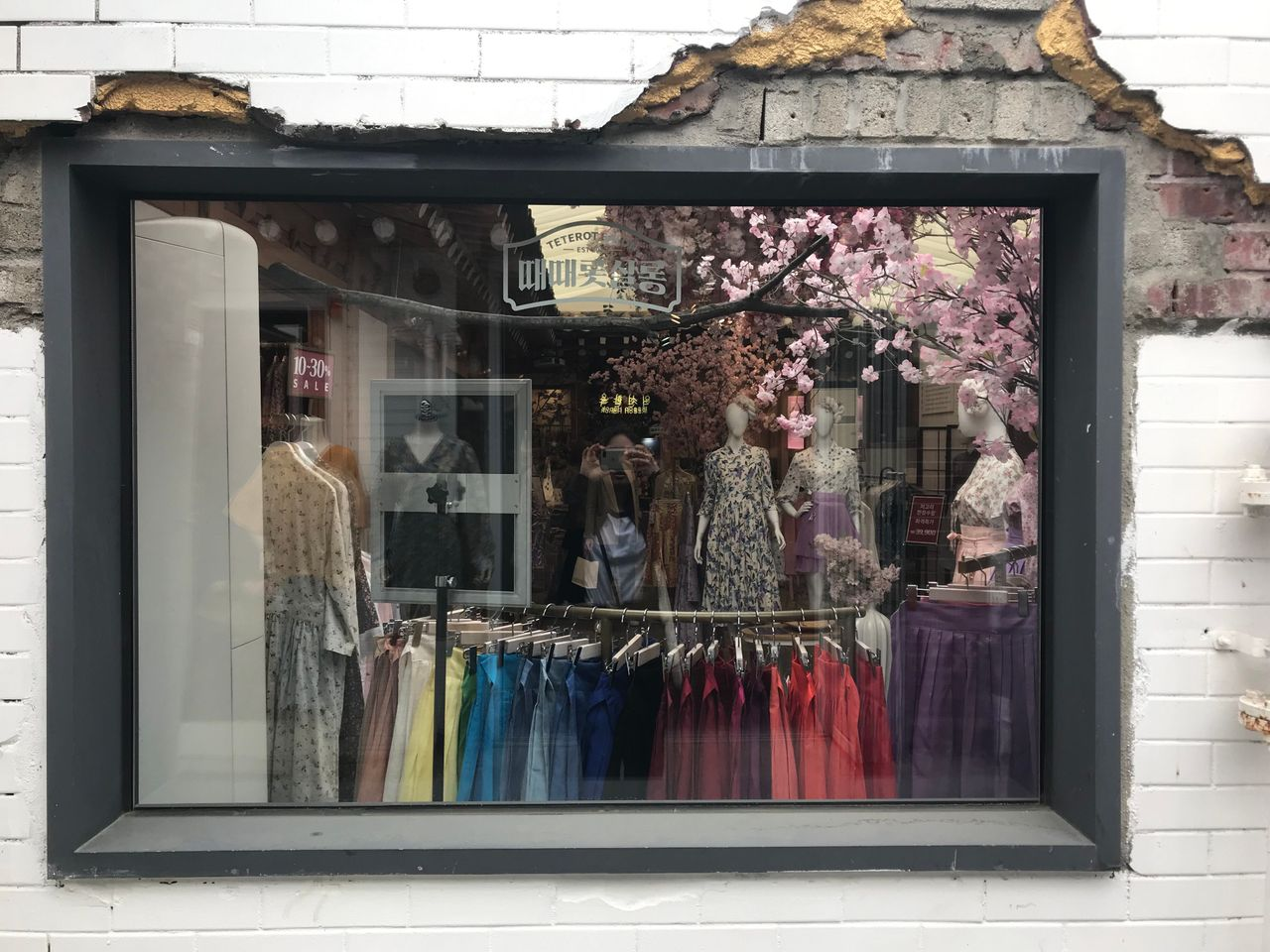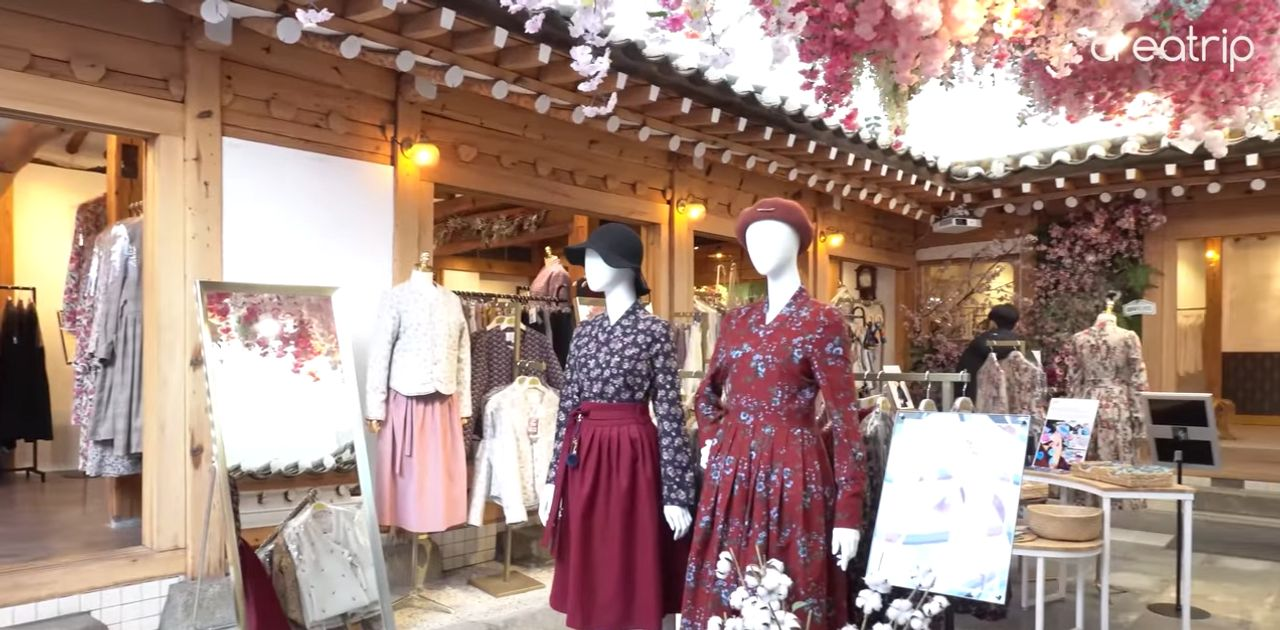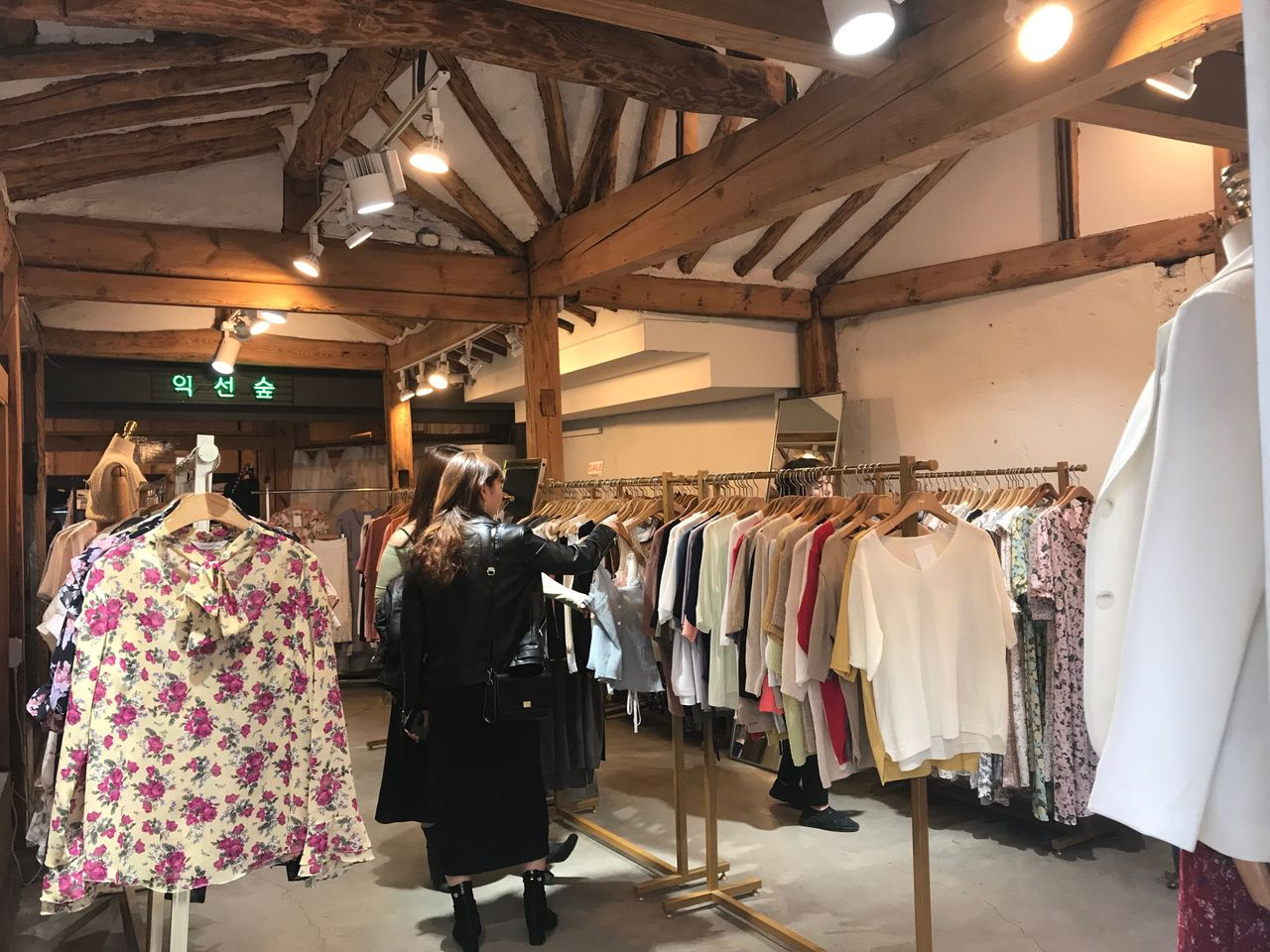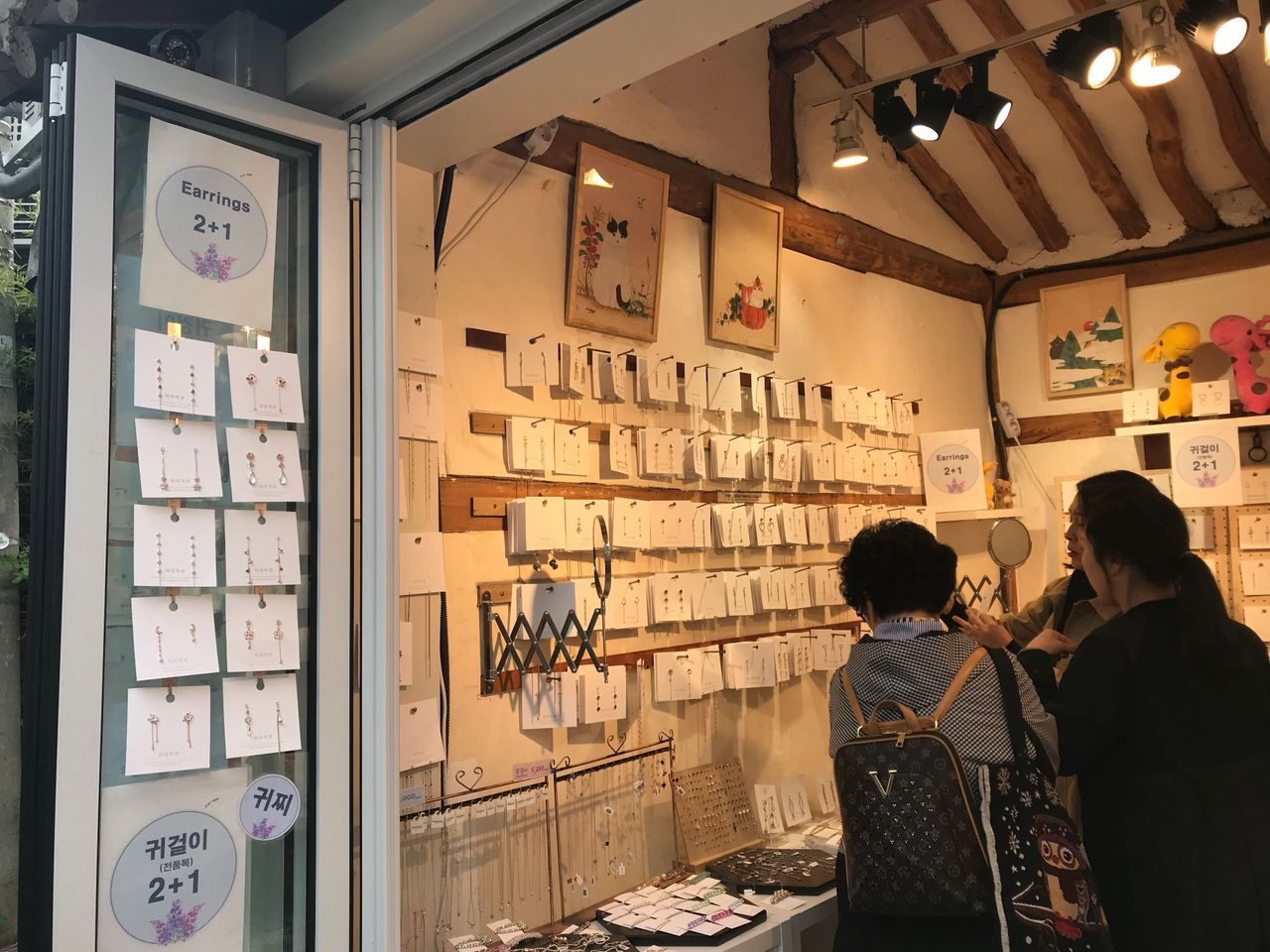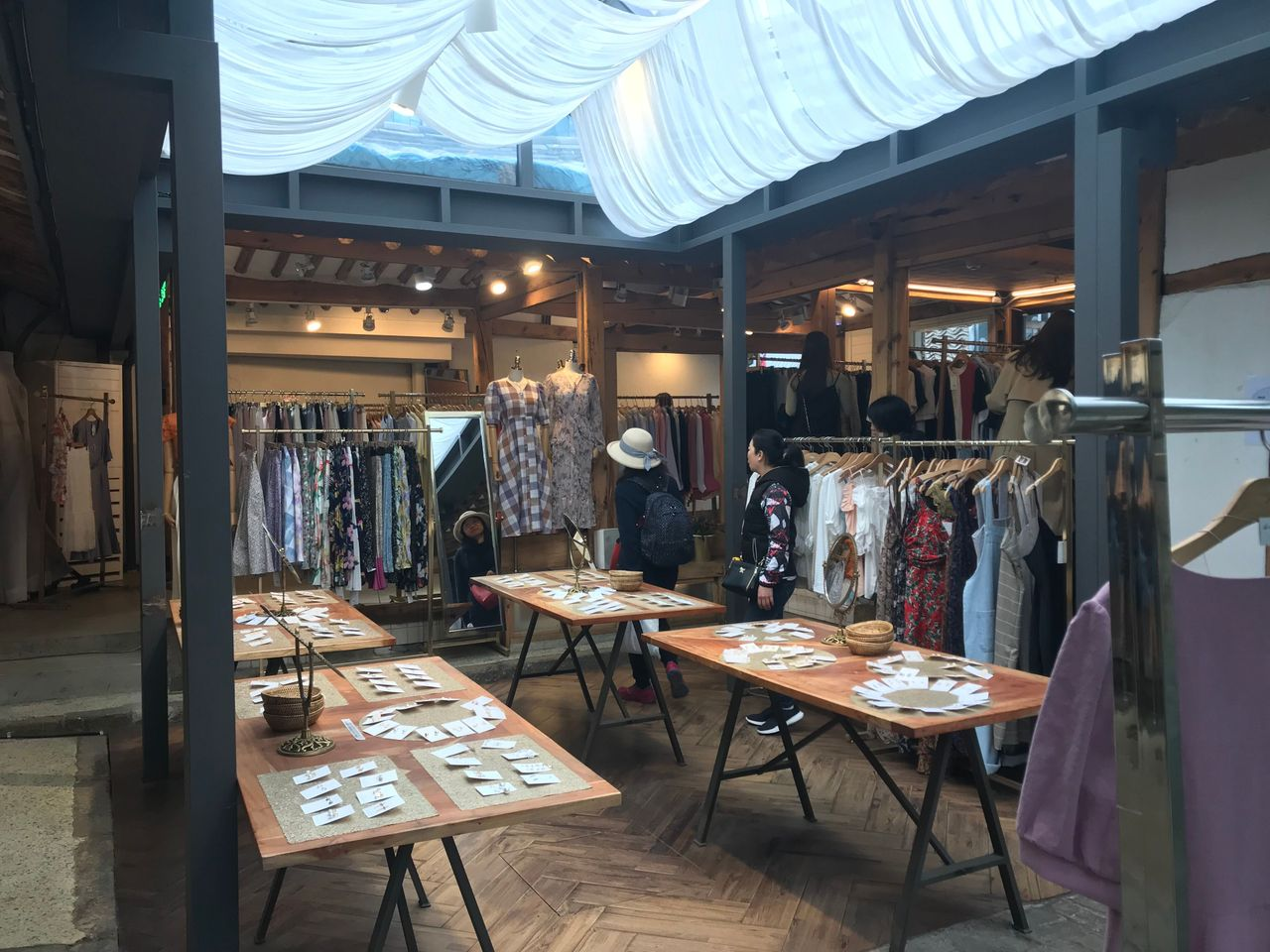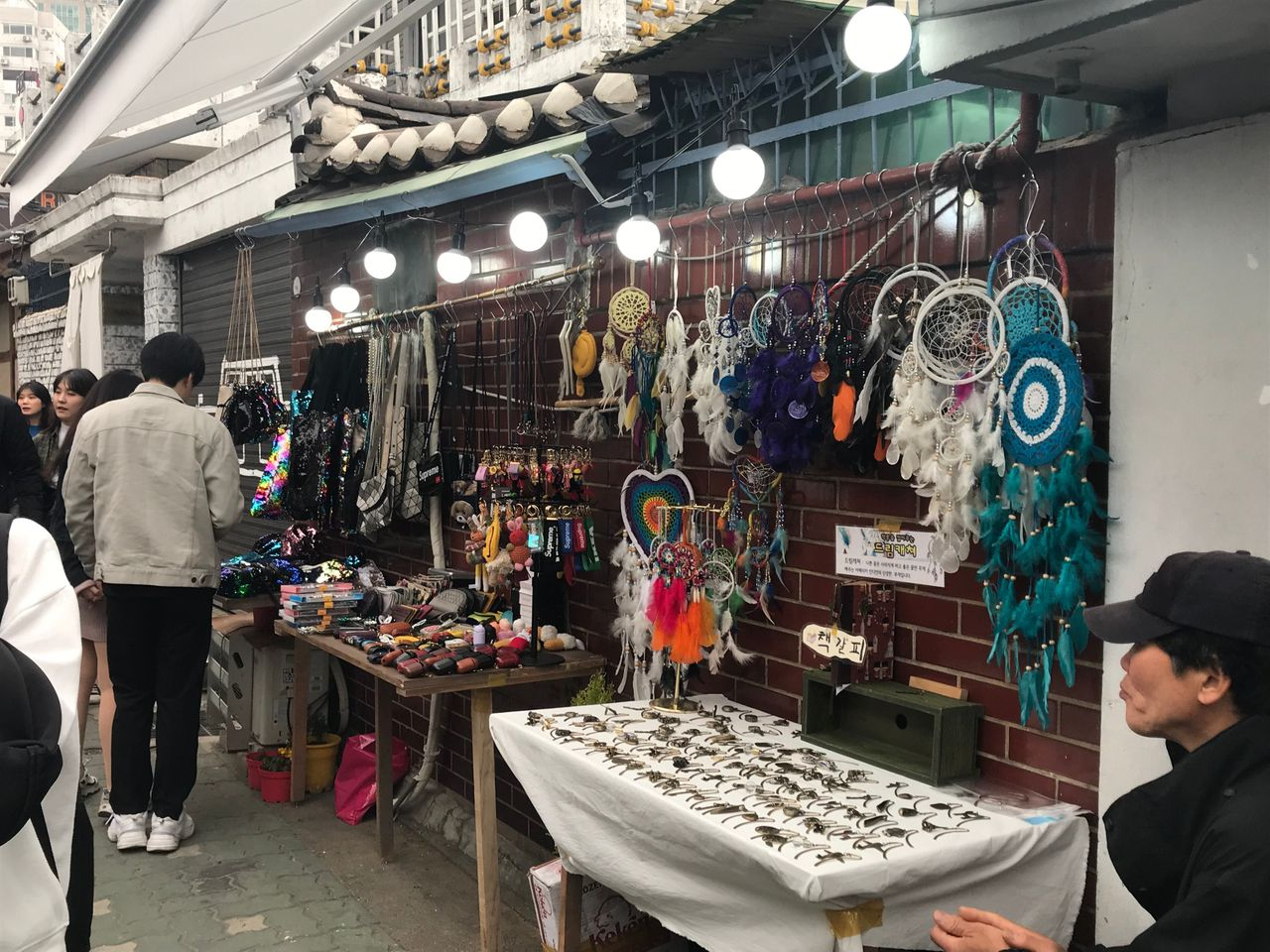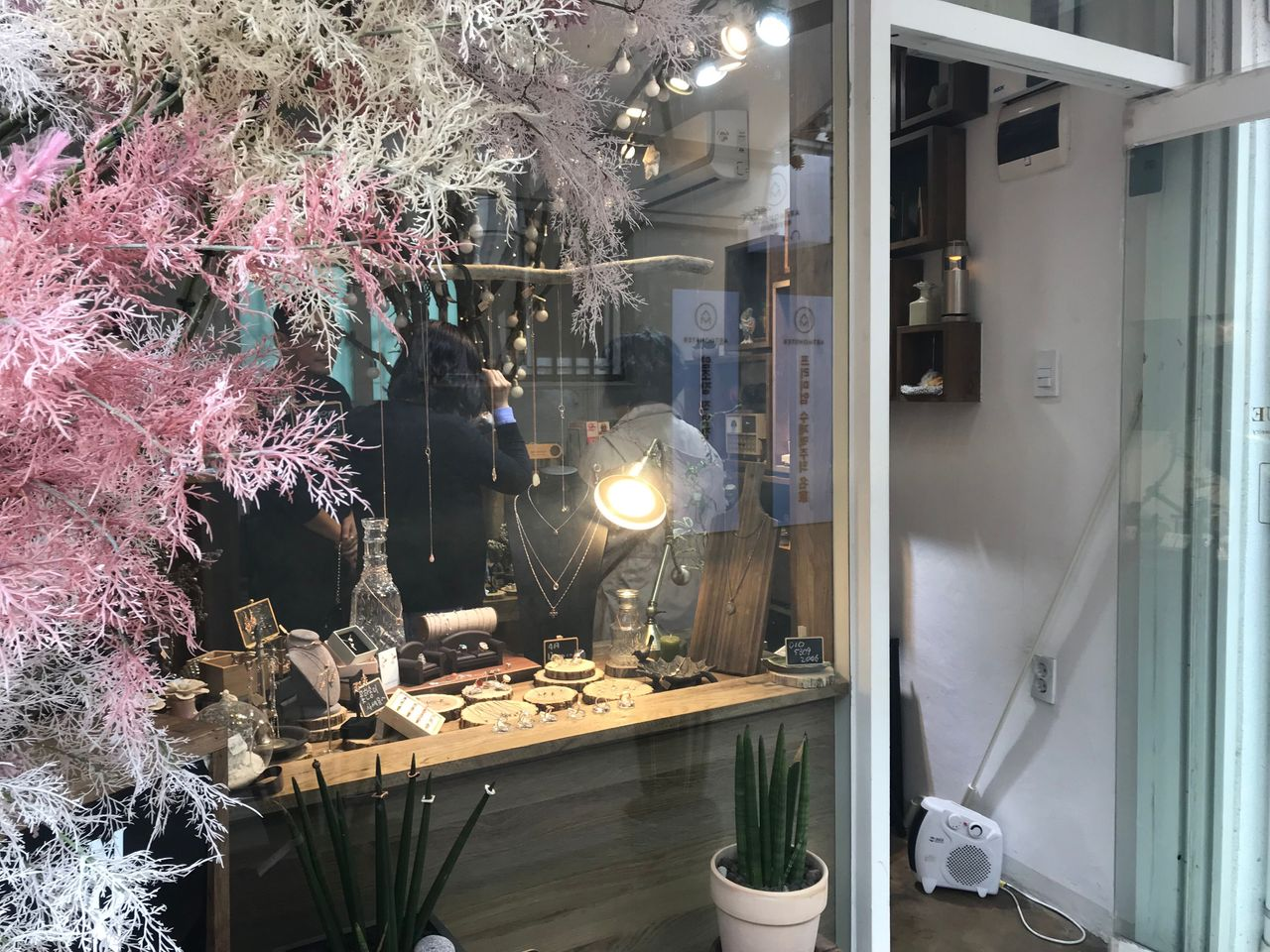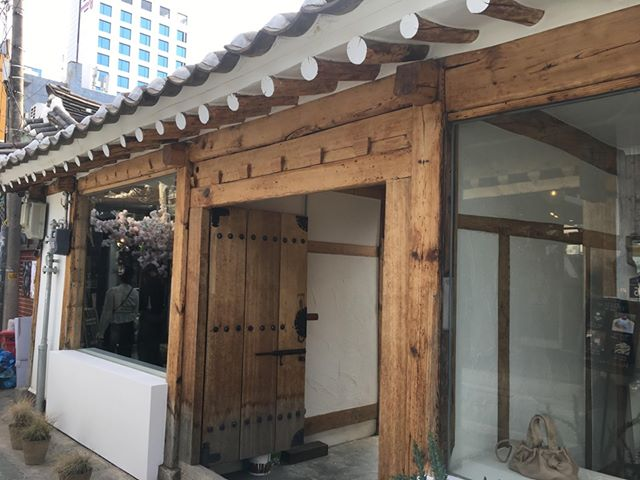 ---
---
Although the size of Ikseondong is relatively smaller than other popular areas of Seoul, its every corner is packed with charm! Do check back to this page right before your trip to Ikseondong as I'll be updating it on a regular basis. If you have questions or comments, please leave them down below or email us at support@creatrip.com.
---