Top 12 No Brand Products
Large Quantity at a Cheap Price! Top 12 No Brand Product Recommendations!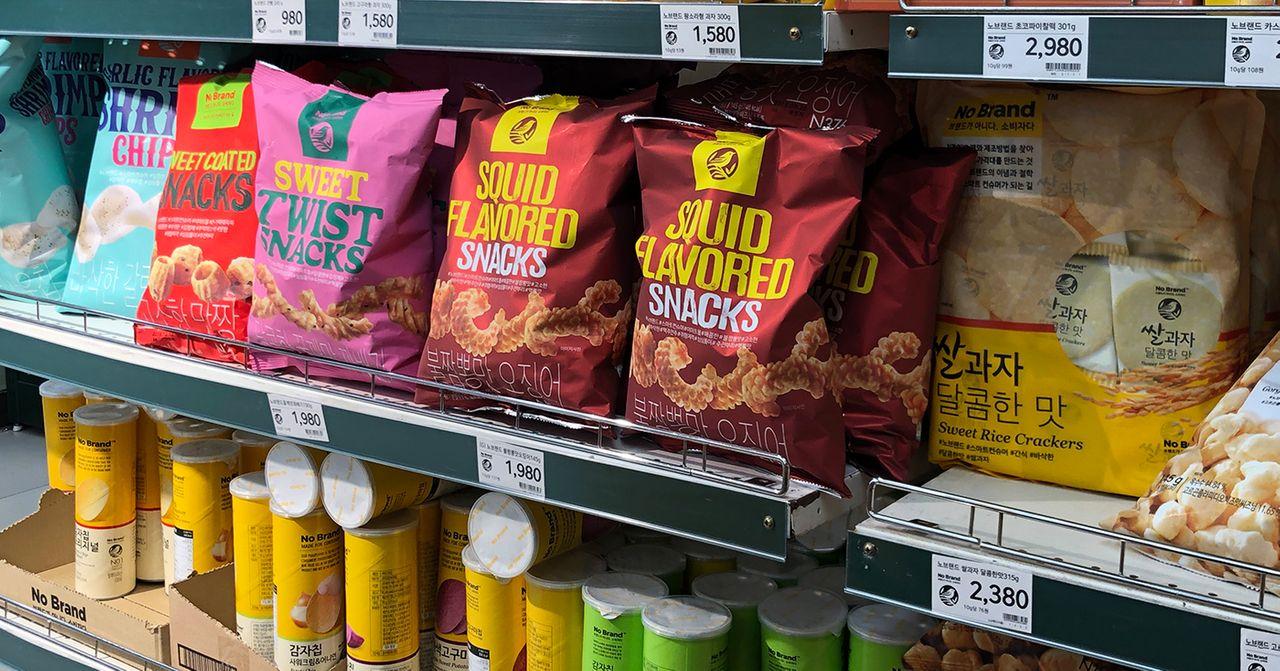 Hello, everyone! We are Creatrip, a group of Korean travel experts.
We proudly present you the latest, useful Korean travel information and tips every day.
E-Mart supermarket which is a place you have to visit when coming to Korea is most famous for their sub brand 'No Brand'. It is popular among not only Koreans but also tourists. Let's take a look at the must-buy products here.
---
Korea No Brand Must Buy : 1. Purple Sweet Potato Chips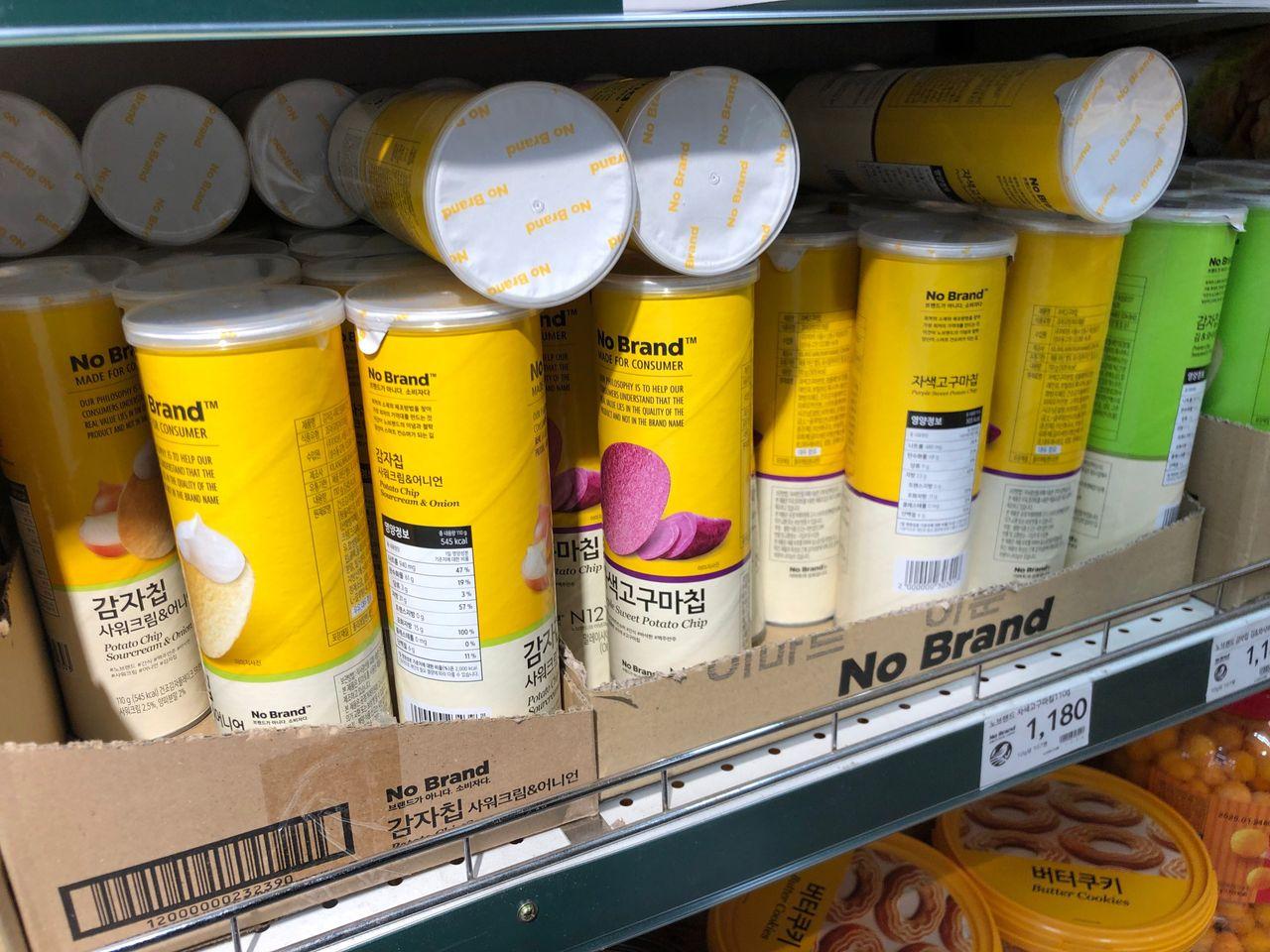 A one of a kind snack that can be bought in No Brand would have to be the purple sweet potato chips. Although the price increased from ₩990 to ₩1,180 this year, there are still many fans of this product.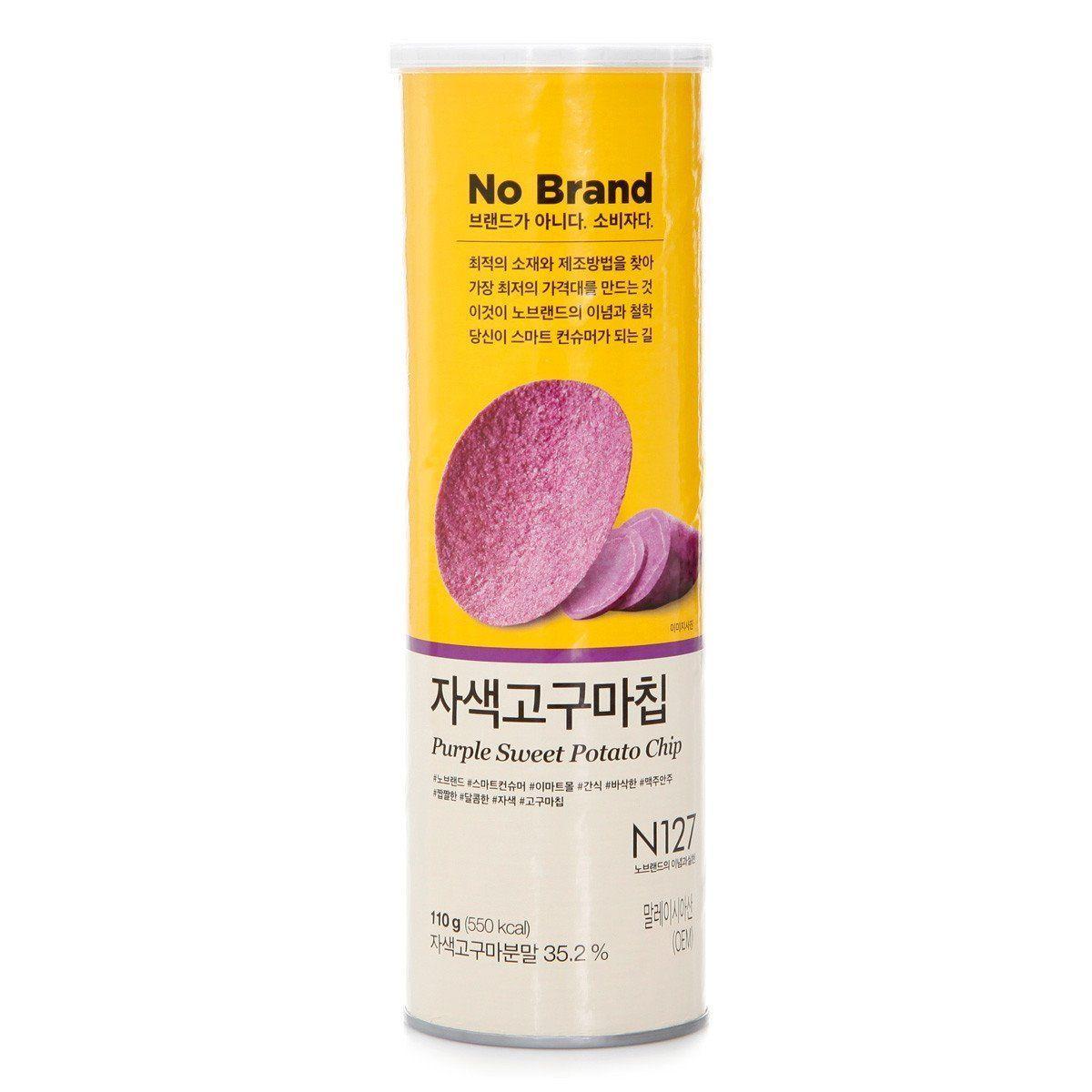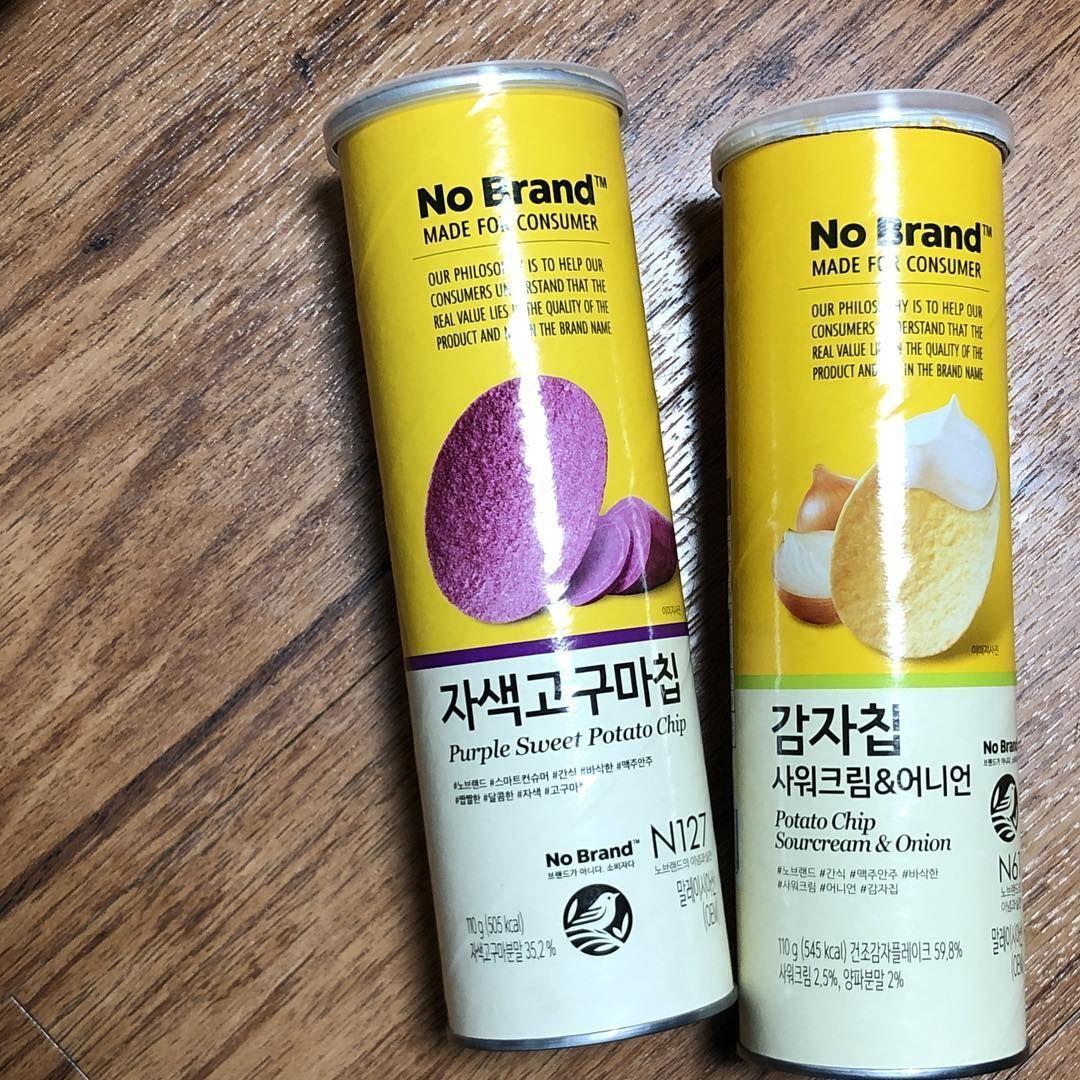 This snack is definitely going to make you come back for more as it is delicious and is one of the best products from No Brand.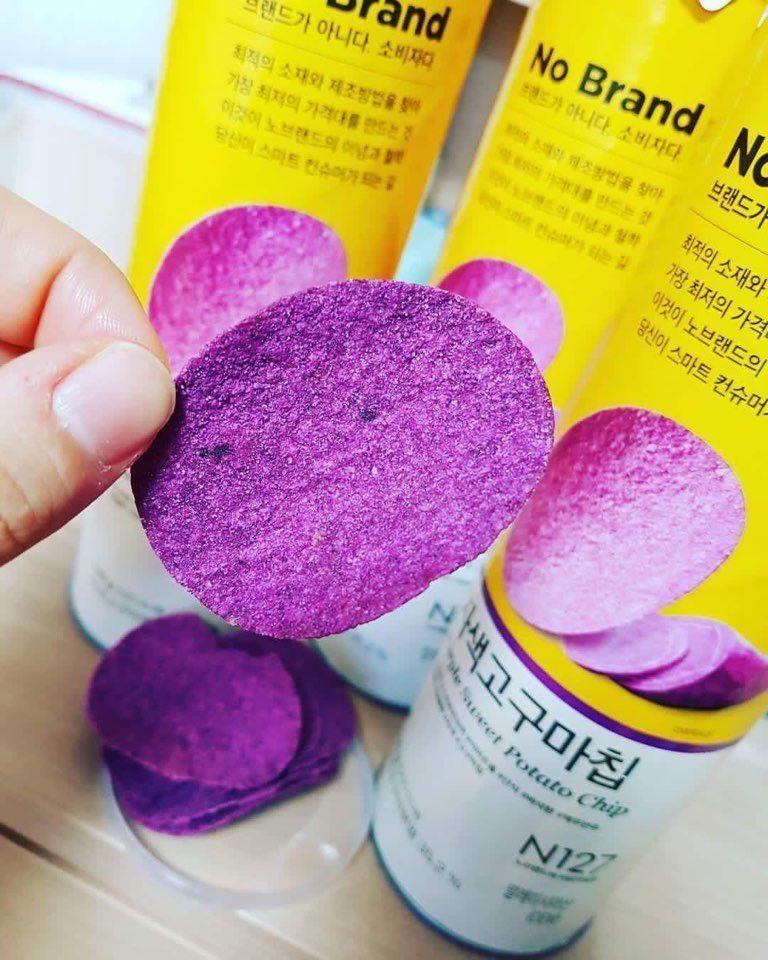 Naver @ sara960527
Unlike other chips, No Brand's Purple Sweet Potato Chip's replace salt with granulated sugar and tastes salty and sweet. Eating the chips one by one while watching a show you are bound to finish the whole can. It is very popular.
---
Korea No Brand Must Buy : 2. No Brand Snacks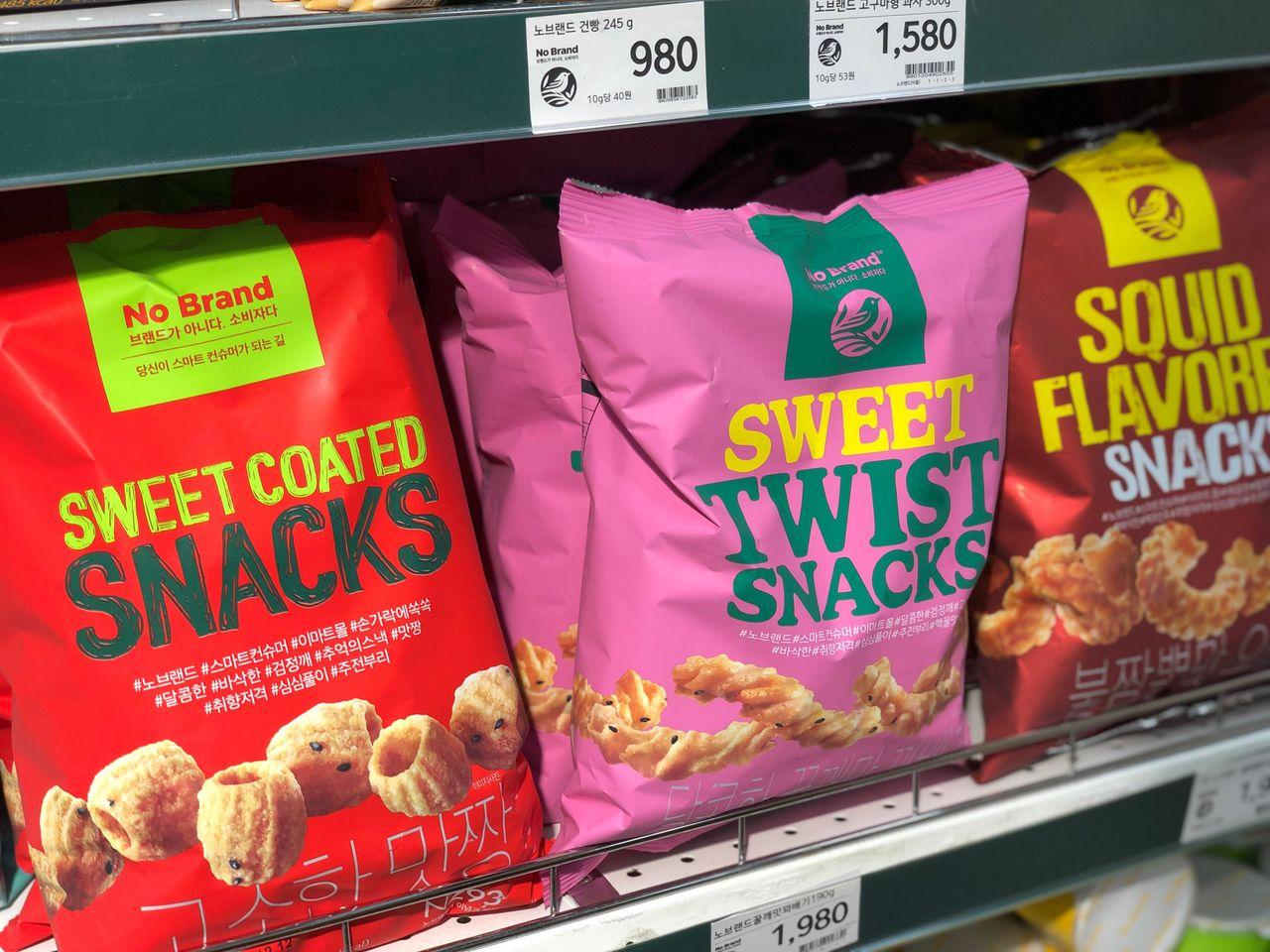 Few people know, but No Brand also has their own line of snacks with their packaging in an American style offered at a very cheap price of ₩1,980.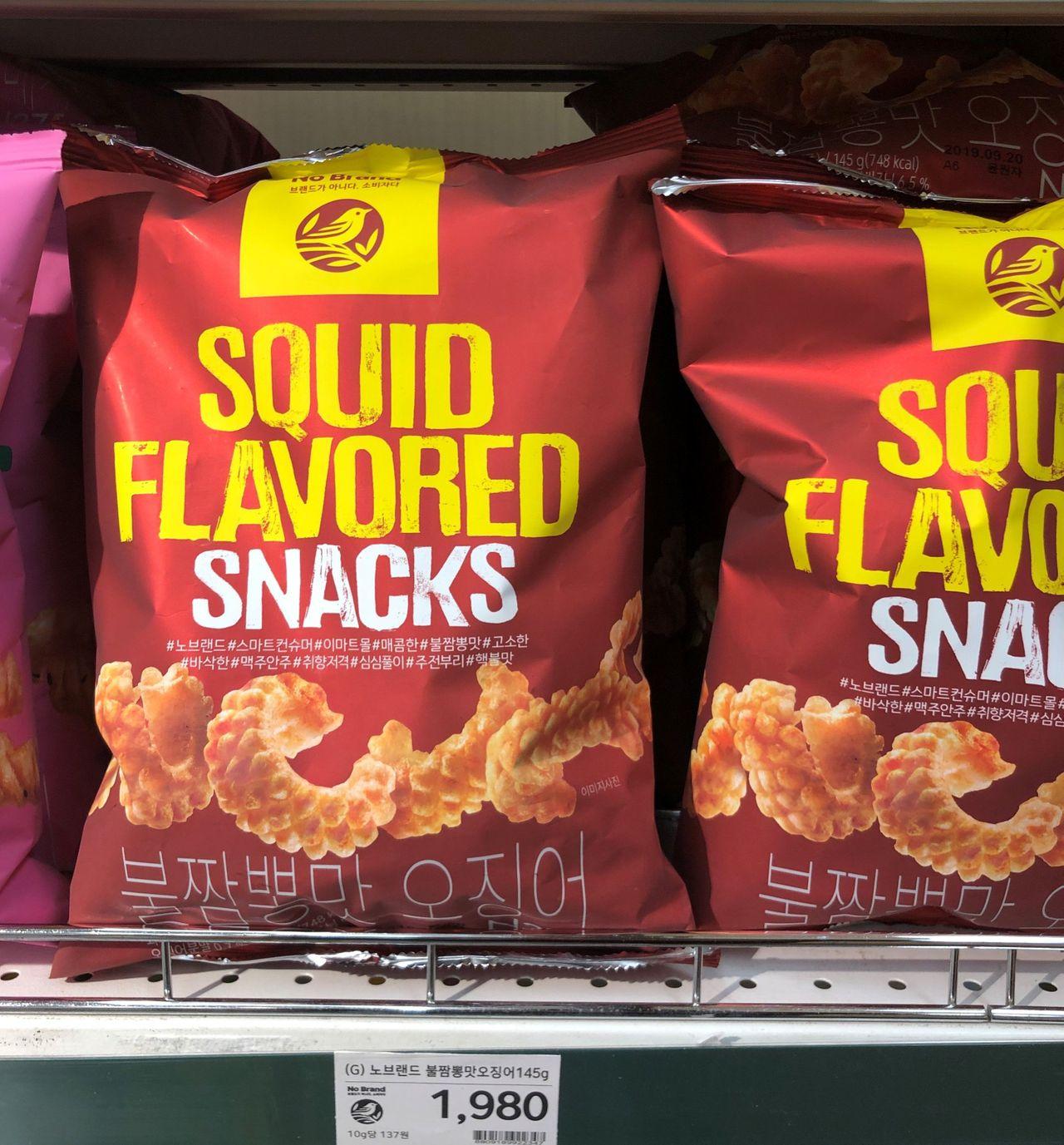 I recommend trying the No Brand snack in the light blue packaging. It is garlic flavored shrimp chips and is very crispy and tasty making it hard to stop eating once you take a bite.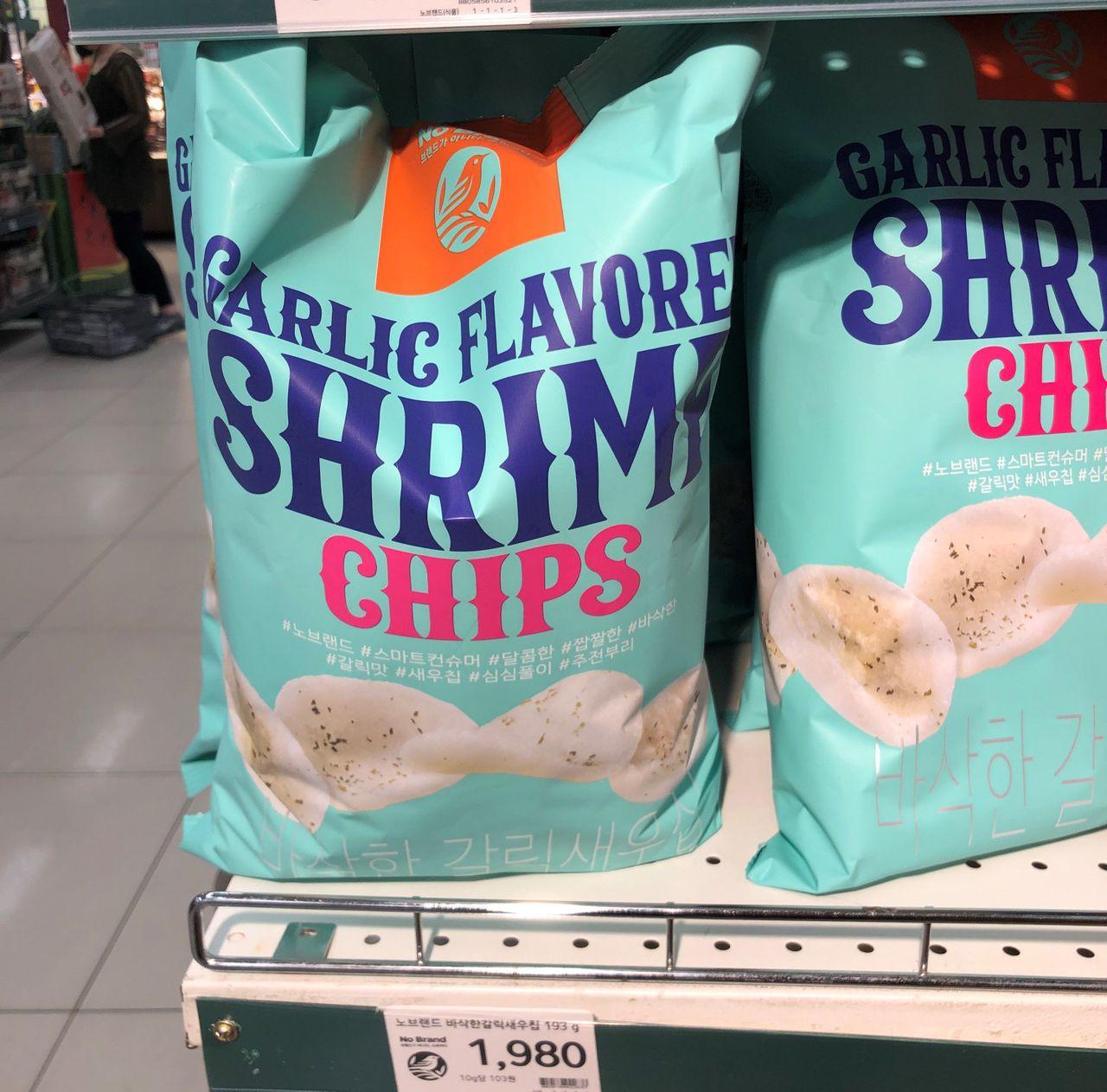 Want to try a Korean snack that is unique and not available elsewhere?
Come to No Brand and buy a bag at a cheap price.
---
Korea No Brand Must Buy : 3. Chocolate Chip Cookies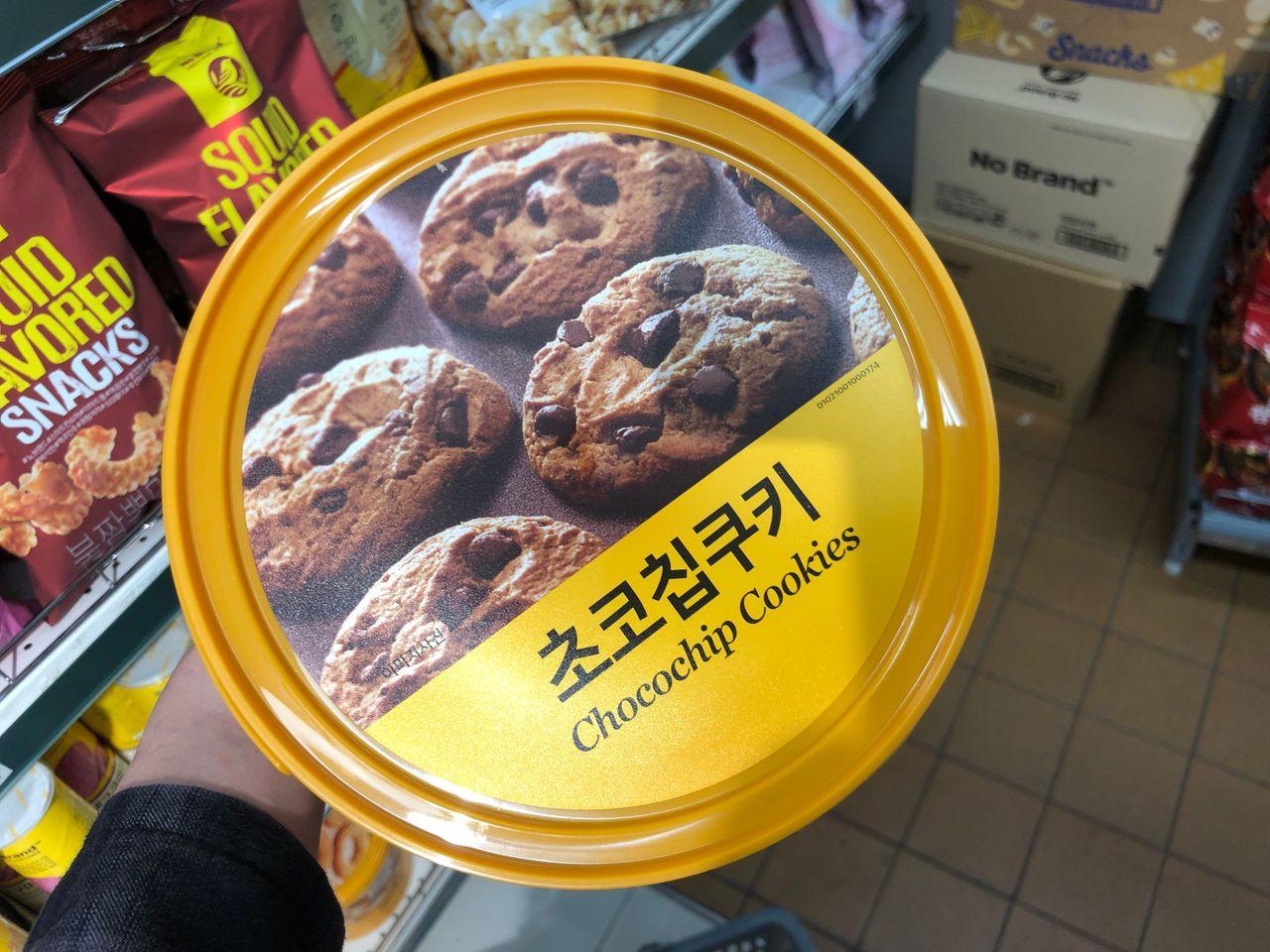 Koreans love eating from a whole bowl so No Brand's Chocolate Chip Cookies are perfect as it is cheap and comes in a whole bucket (400g). It is sweet and very tasty.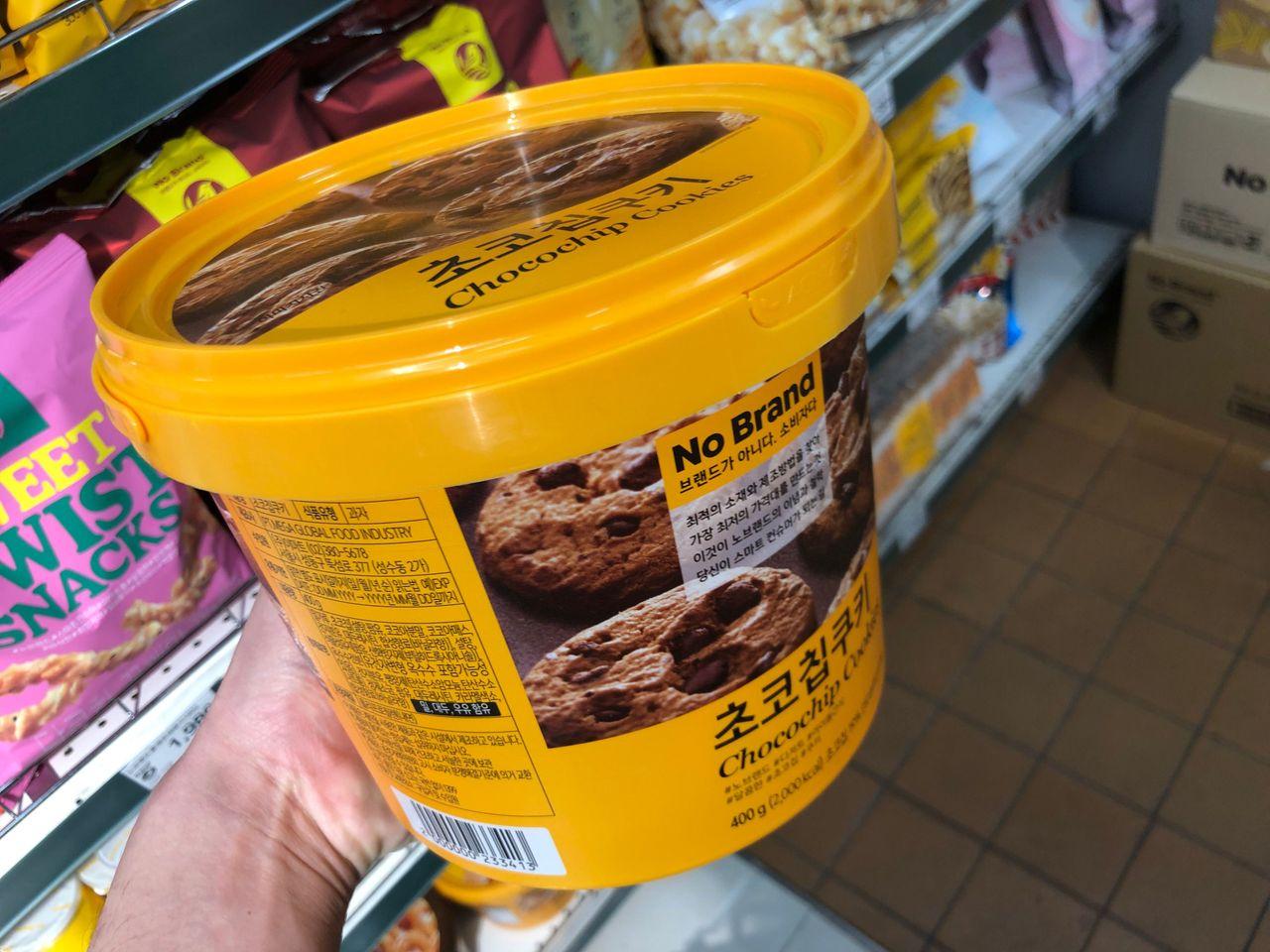 Some people may think that eating a whole bucket might be too much but don't worry as the cookies are individually packaged inside the bucket.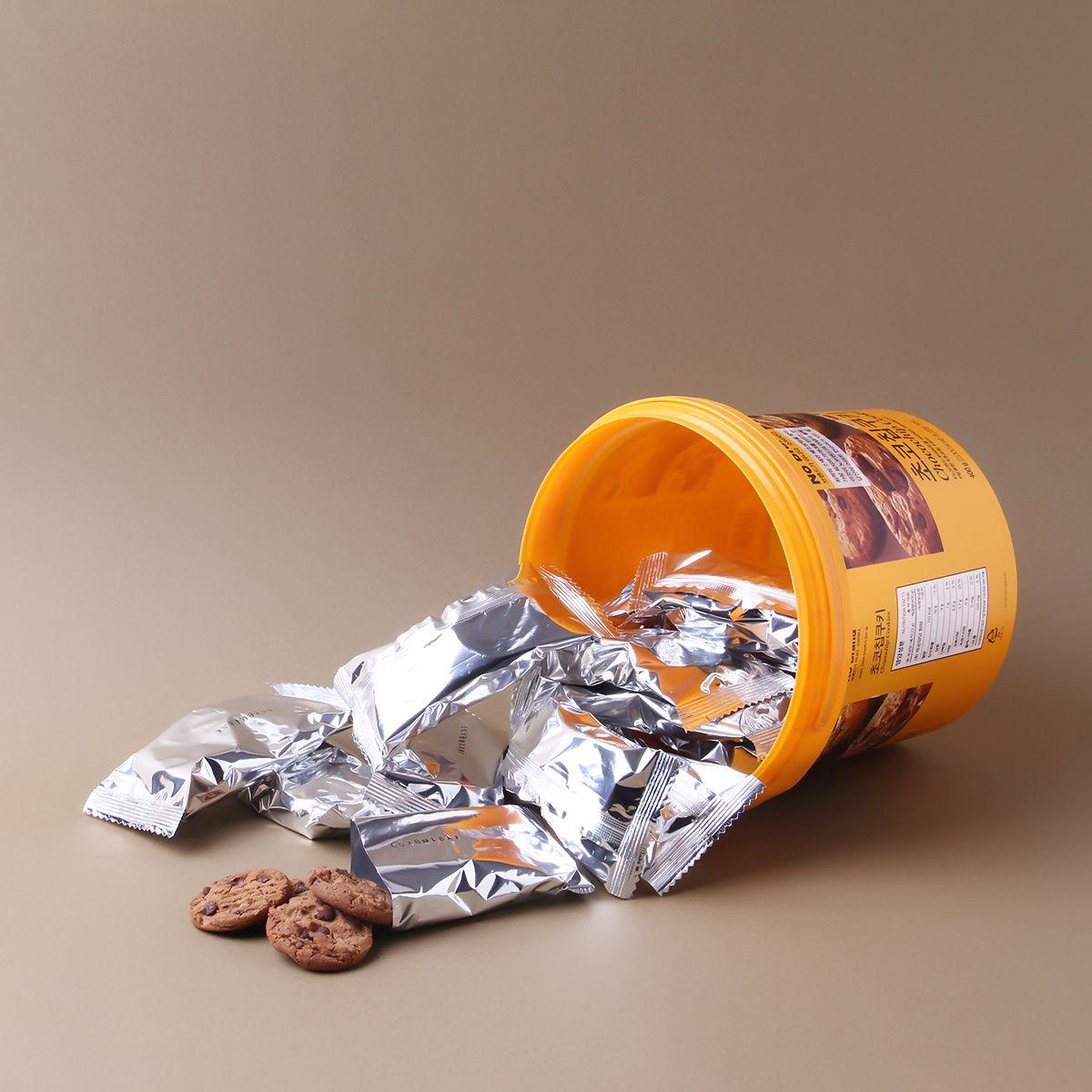 This super big bucket is only ₩3,480. When coming to No Brand, their chocolate chip cookies are extremely cost-efficient.
---
Korea No Brand Must Buy : 4. Cheddar Cheese Ball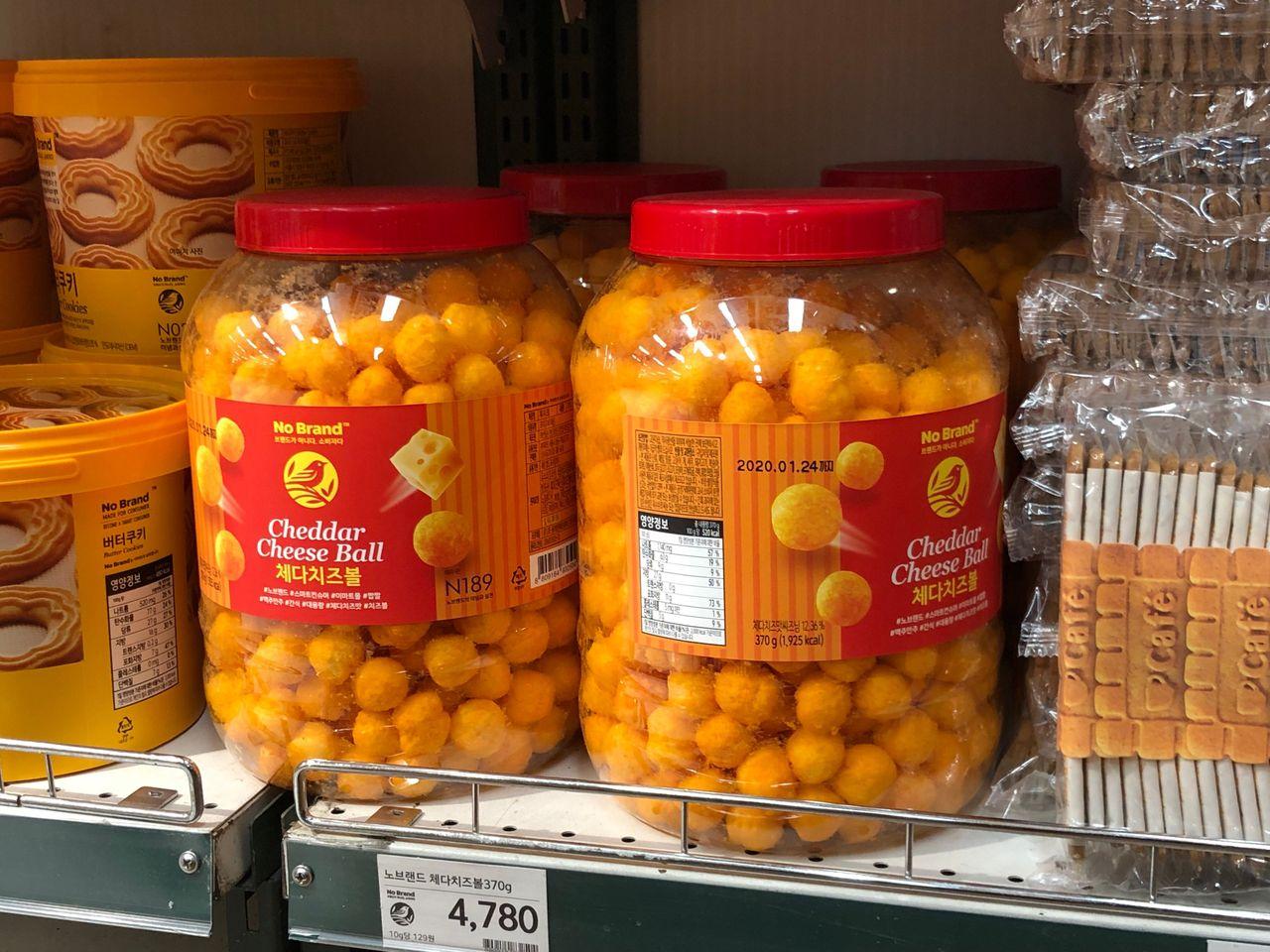 No Brand also makes and sells cheddar cheese balls in a large bucket which you can buy for just ₩4,780.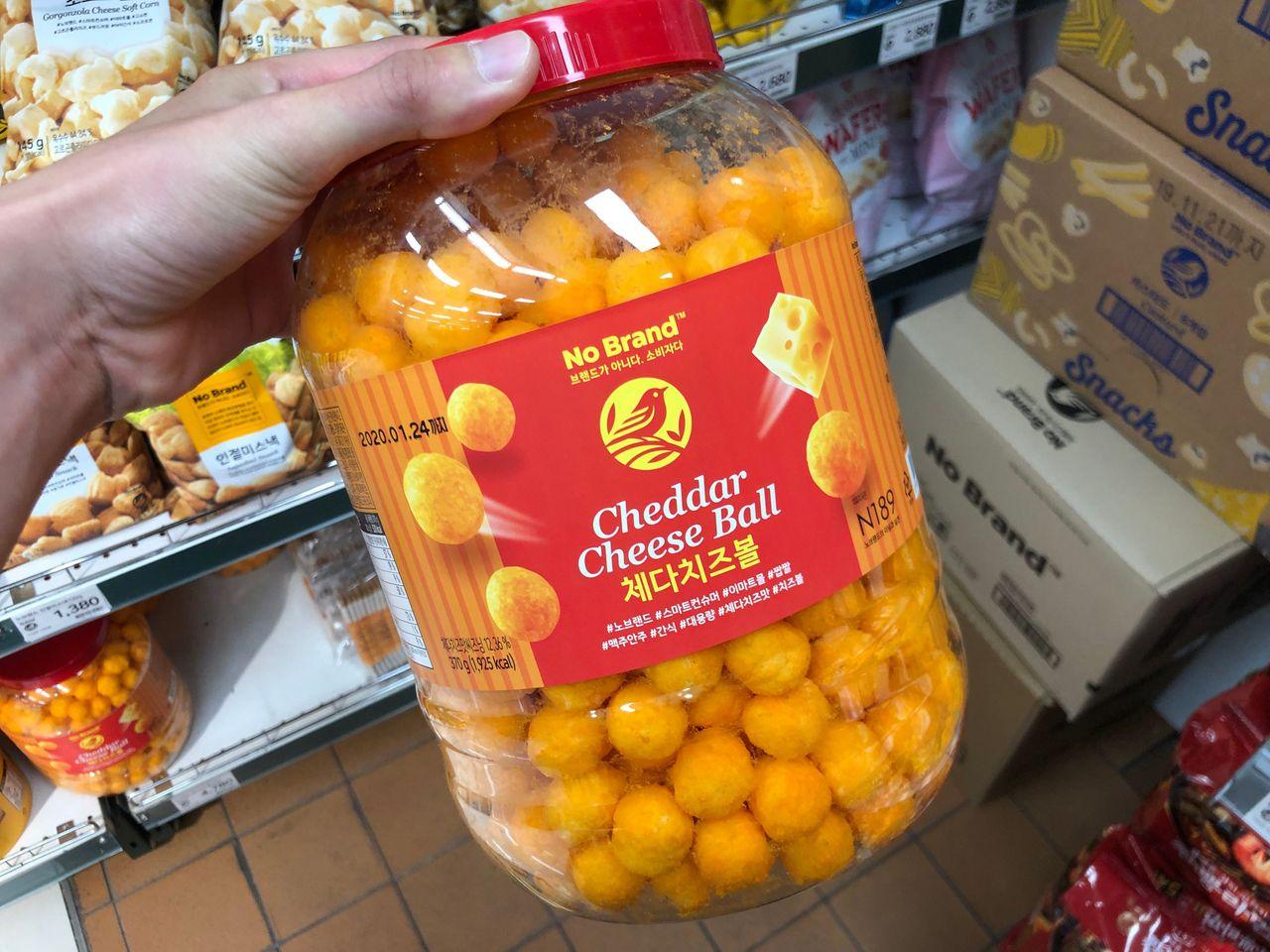 Filled with Cheddar Cheese Balls, you can smell the cheese the moment you open the lid. Once you start eating it one by one you won't stop and your hands will be covered with the cheddar powder.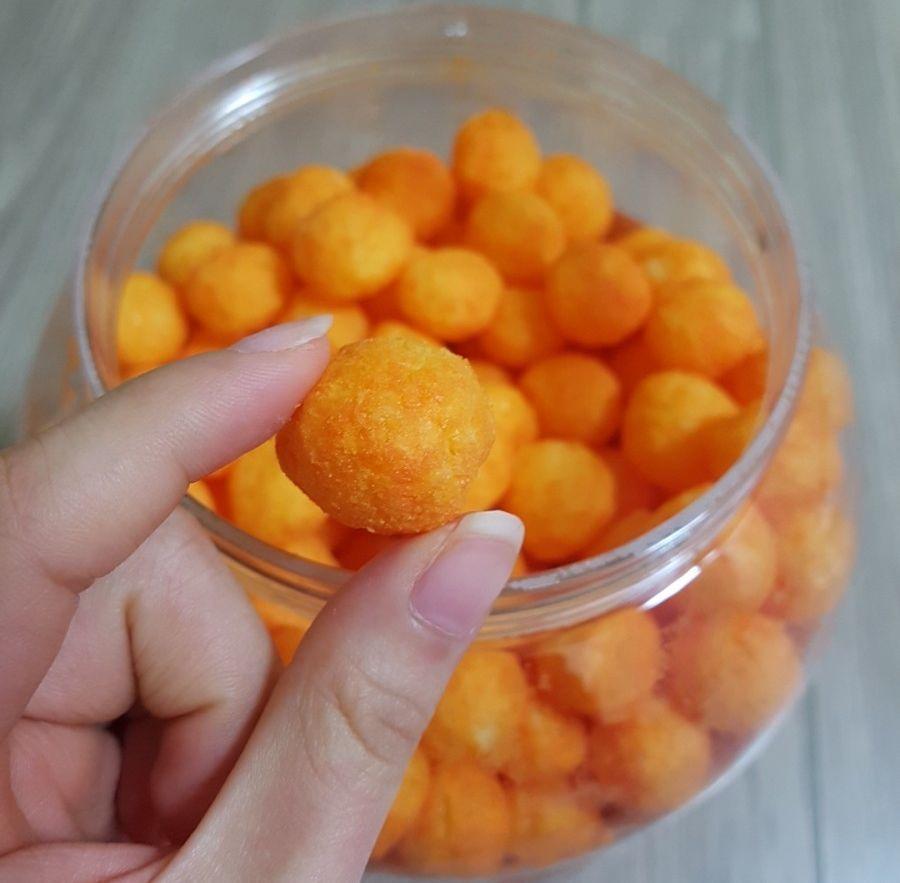 Naver @ kan2569
The Cheddar Cheese Ball bucket was extremely popular on social media for its price of just ₩4780 which is why it is on our No Brand must buy list.
---
Korea No Brand Must Buy : 5. Fruit Tea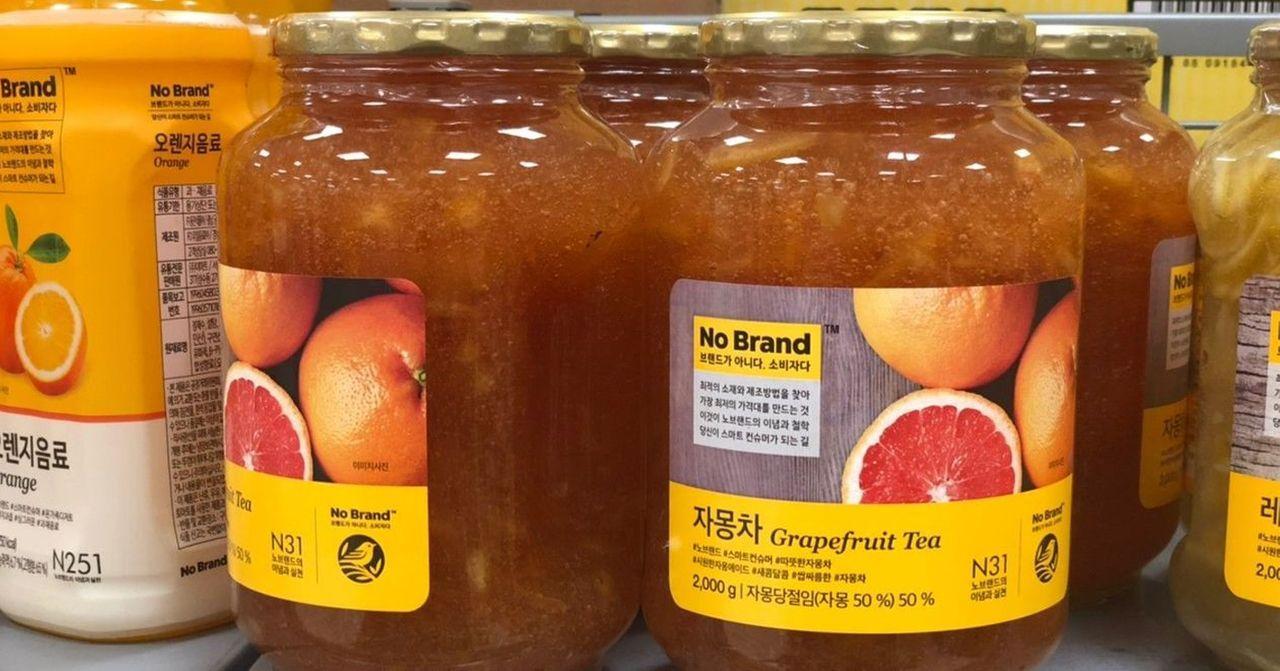 This is another No Brand product that must be bought as although it may take up a lot of space and might be heavy it is extremely worth it for its price.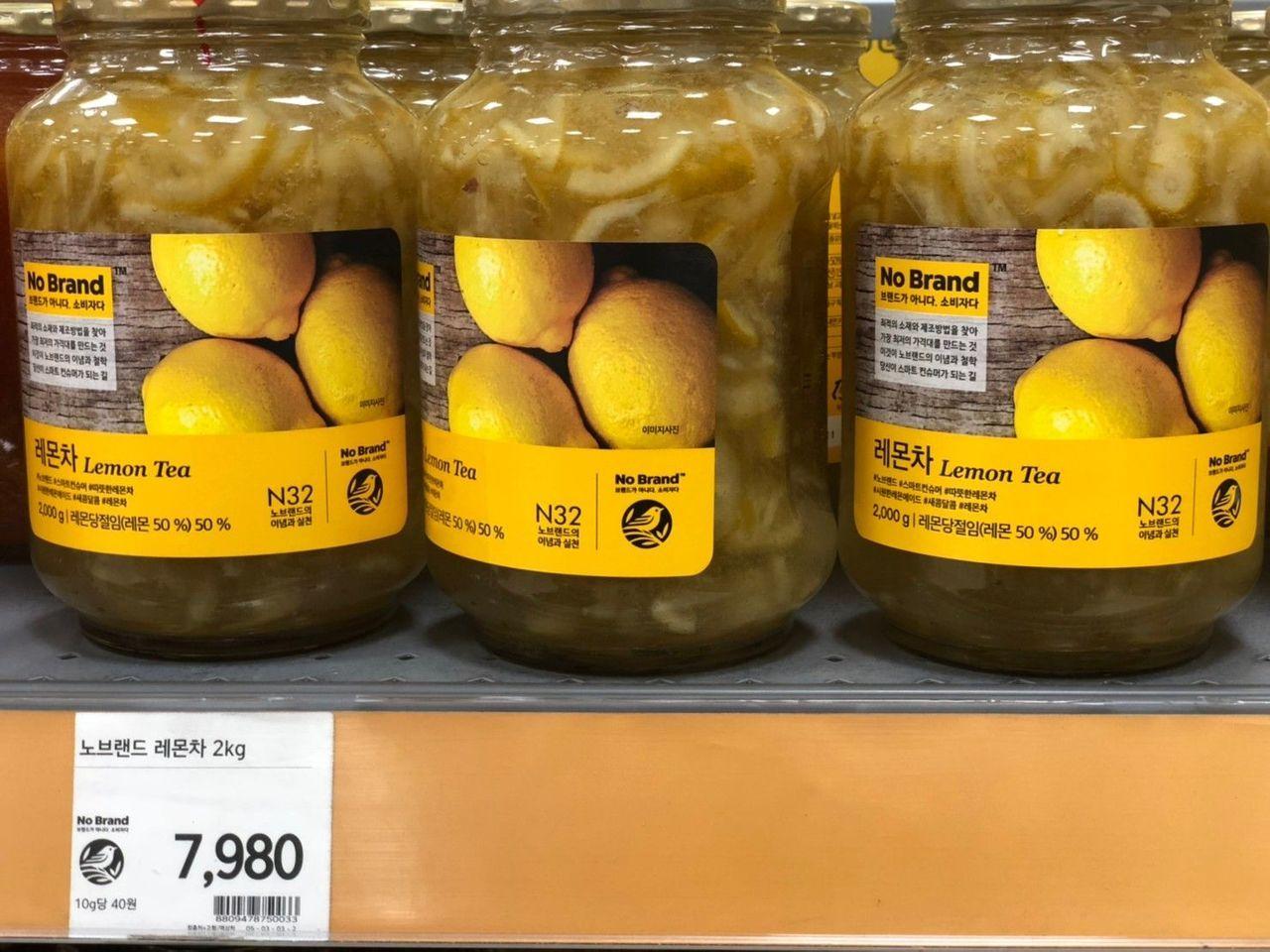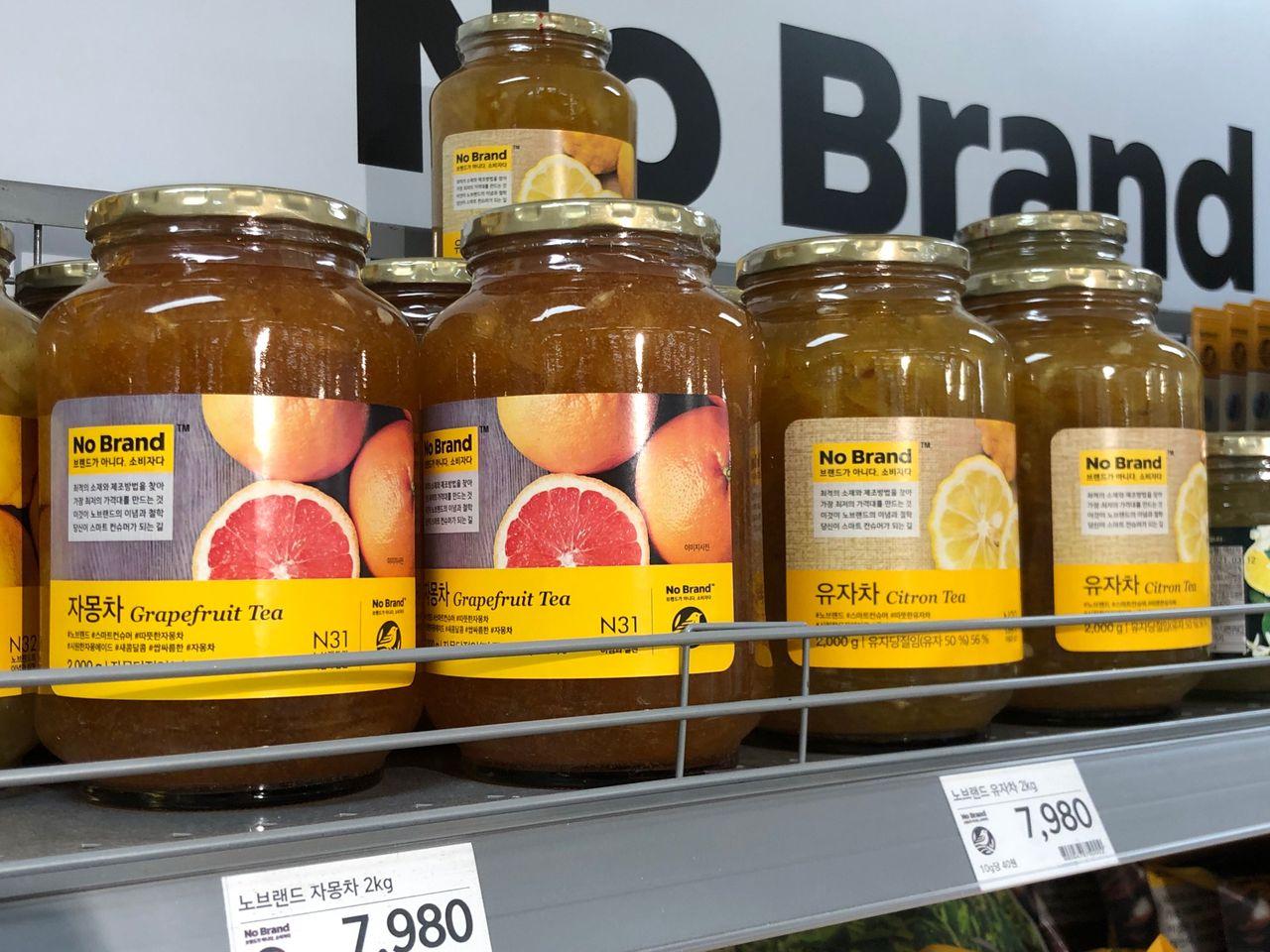 It is divided into three main flavors of Lemon, Grapefruit, and Citron and 1 whole jar is just ₩7,980 and is delicious.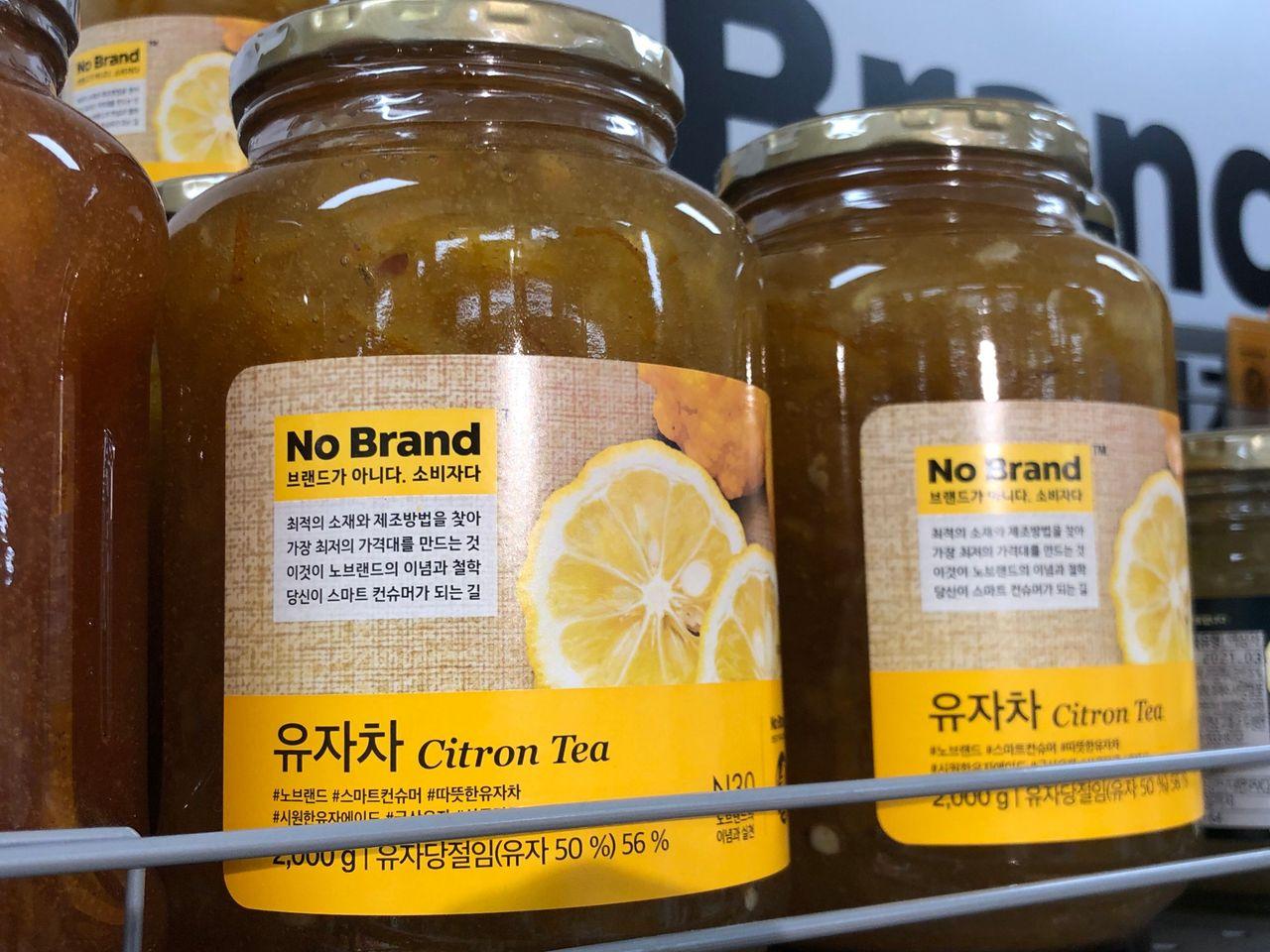 Adding warm water to the fruit tea on whatever flavor you like will be delicious and is sure to be a favorite especially to the elderly.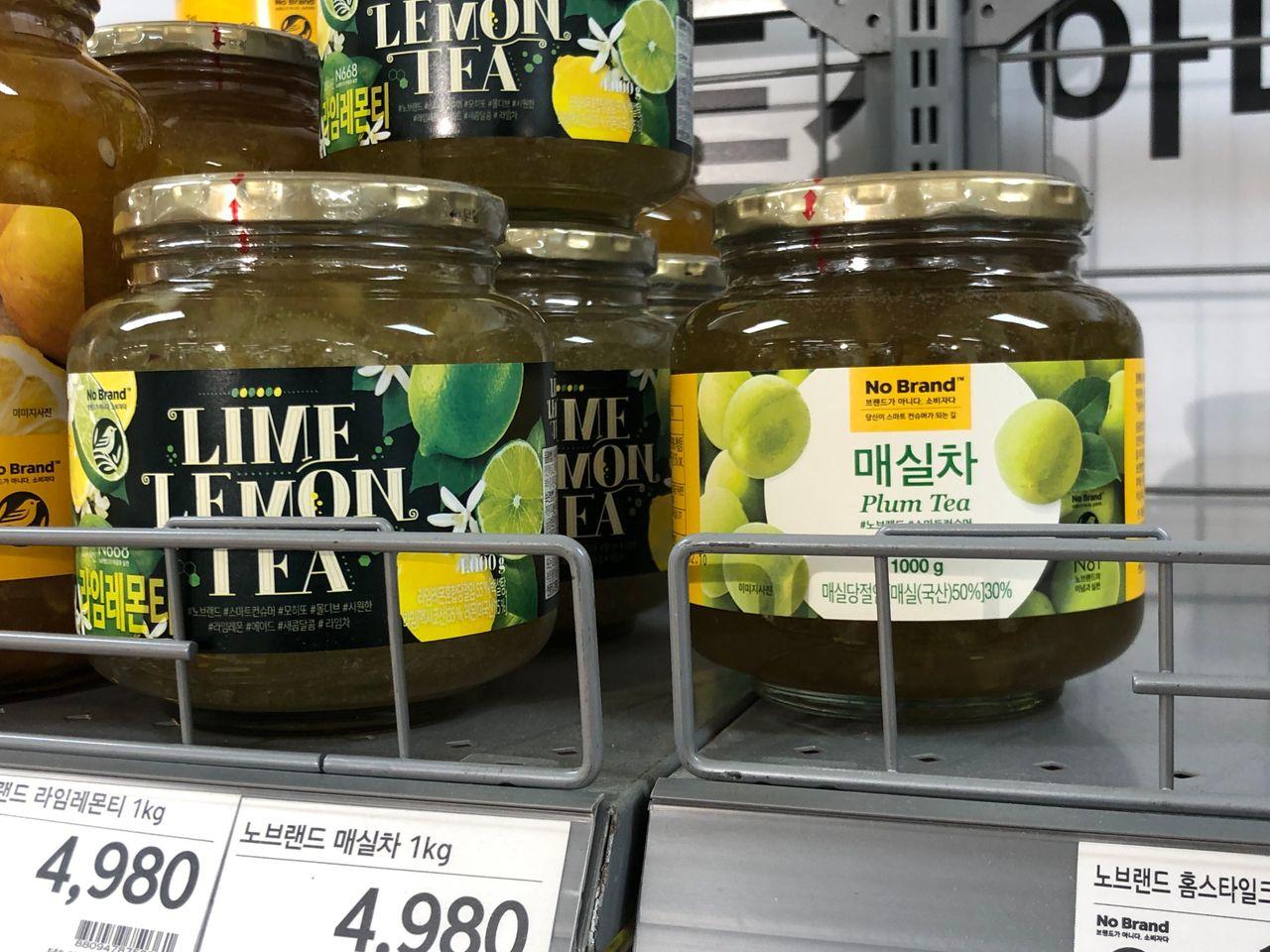 If you don't like the following flavors, there are also plum and lime flavors that are half the amount of the other tea at a price of ₩4,980 which is very cost-effective.
---
Korea No Brand Must Buy : 6.

Roasted Chestnuts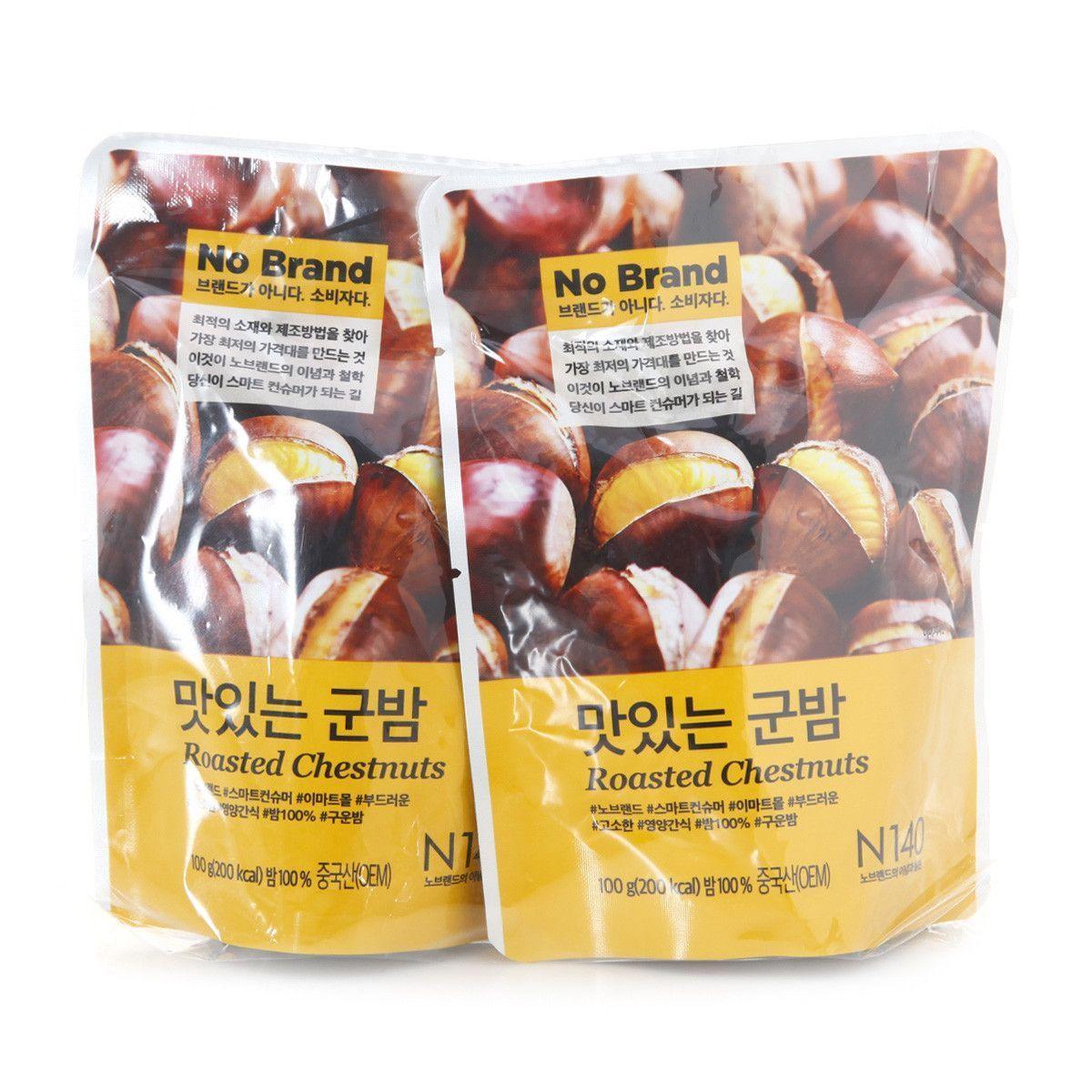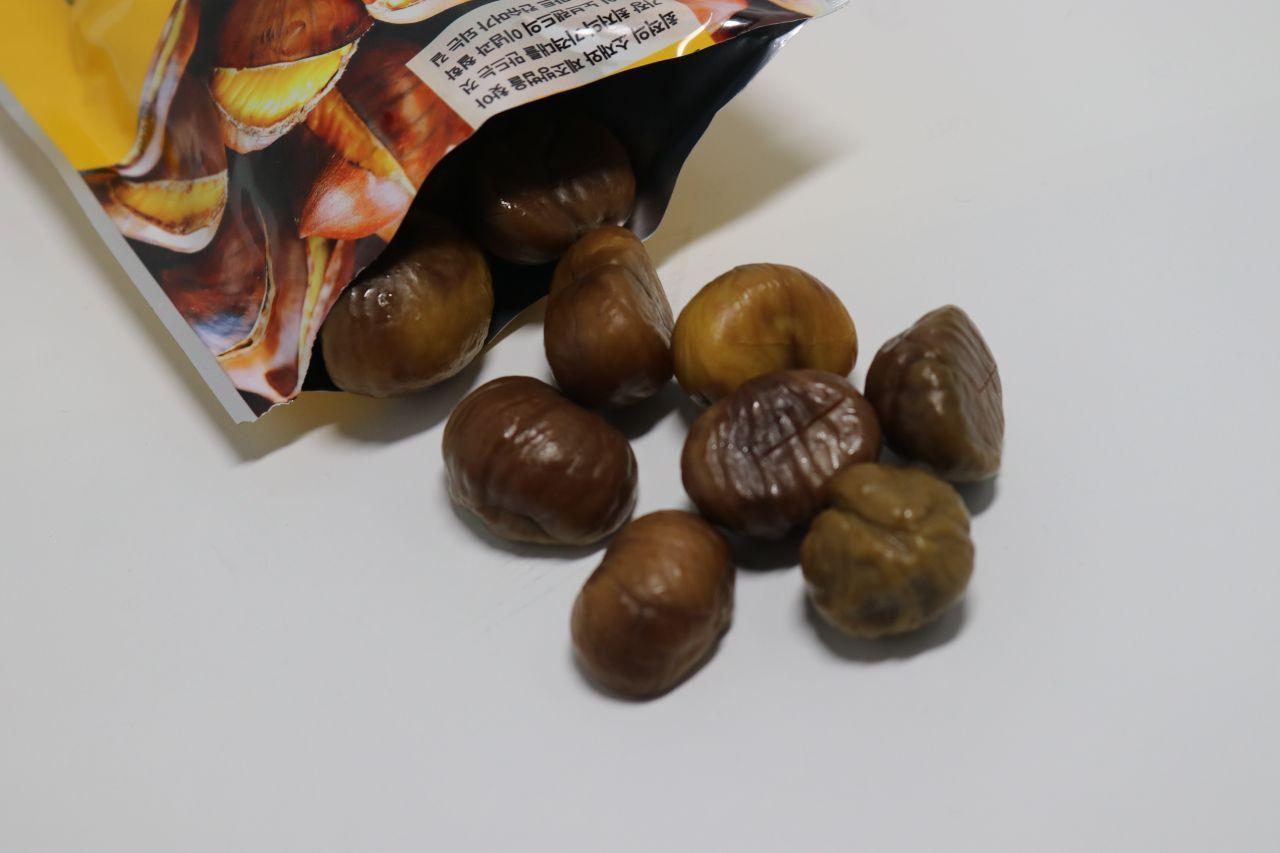 NAVER @ wlvjstm
Do you know anyone that loves chestnuts? Korean Roasted Chestnuts that are available at No Brand are good and very cheap. This product is already processed allowing you to eat it directly after purchase.
---
Korea No Brand Must Buy : 7. Butter Cookies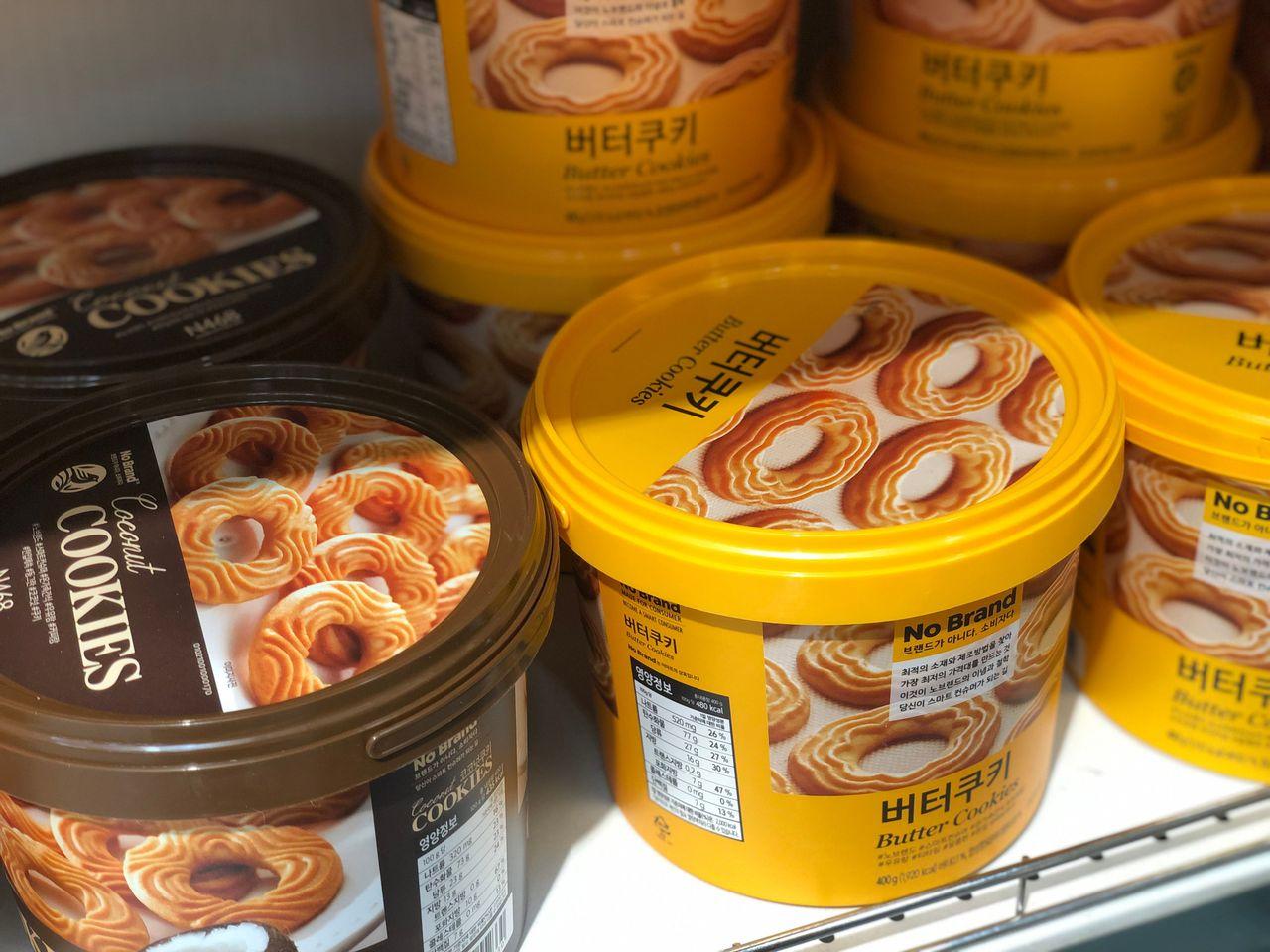 The Butter Cookies are also one of the best products from No Brand as the price is just ₩2,980. One bucket is divided into 14 small packets with 10 cookies in 1 packet.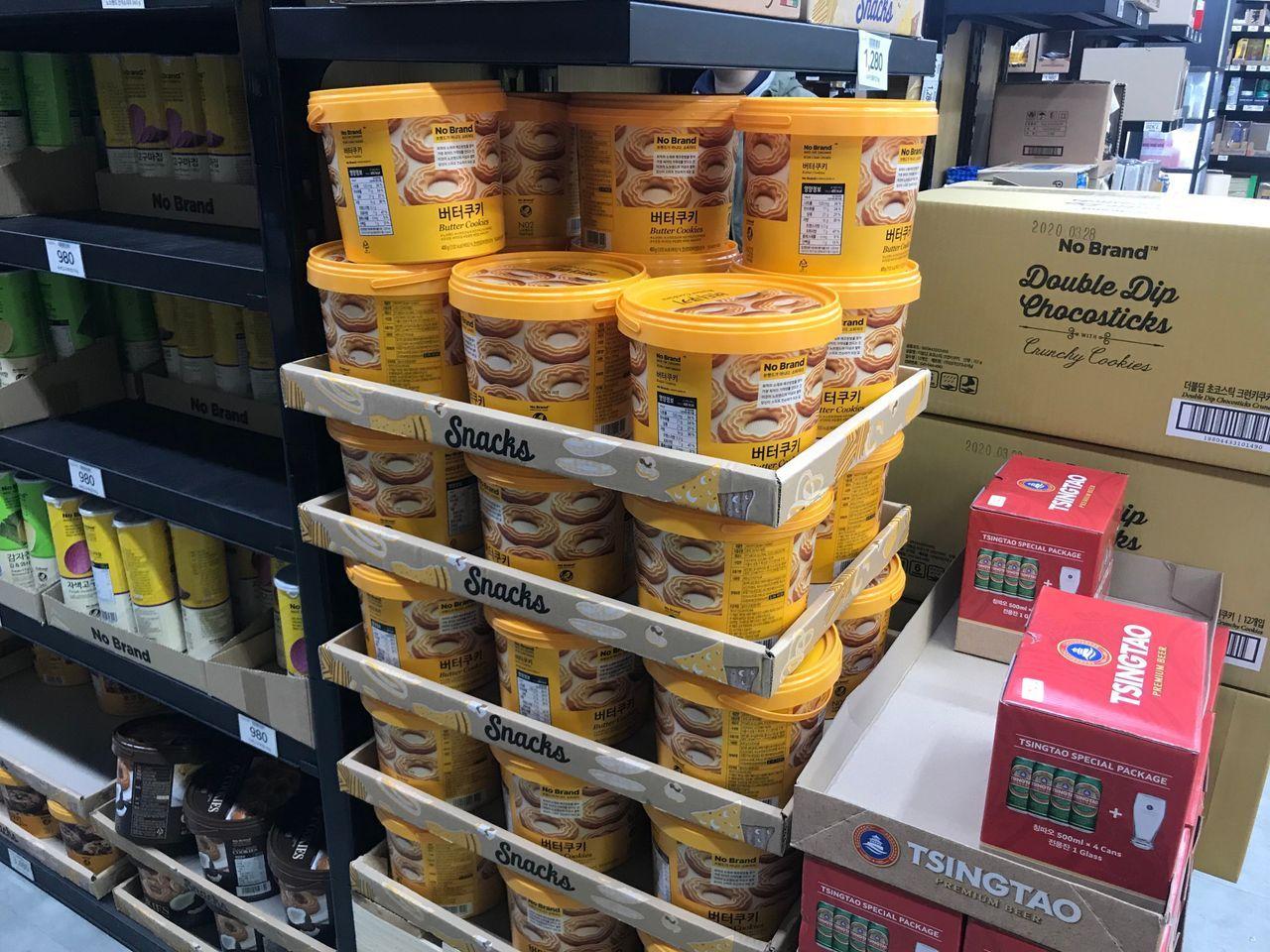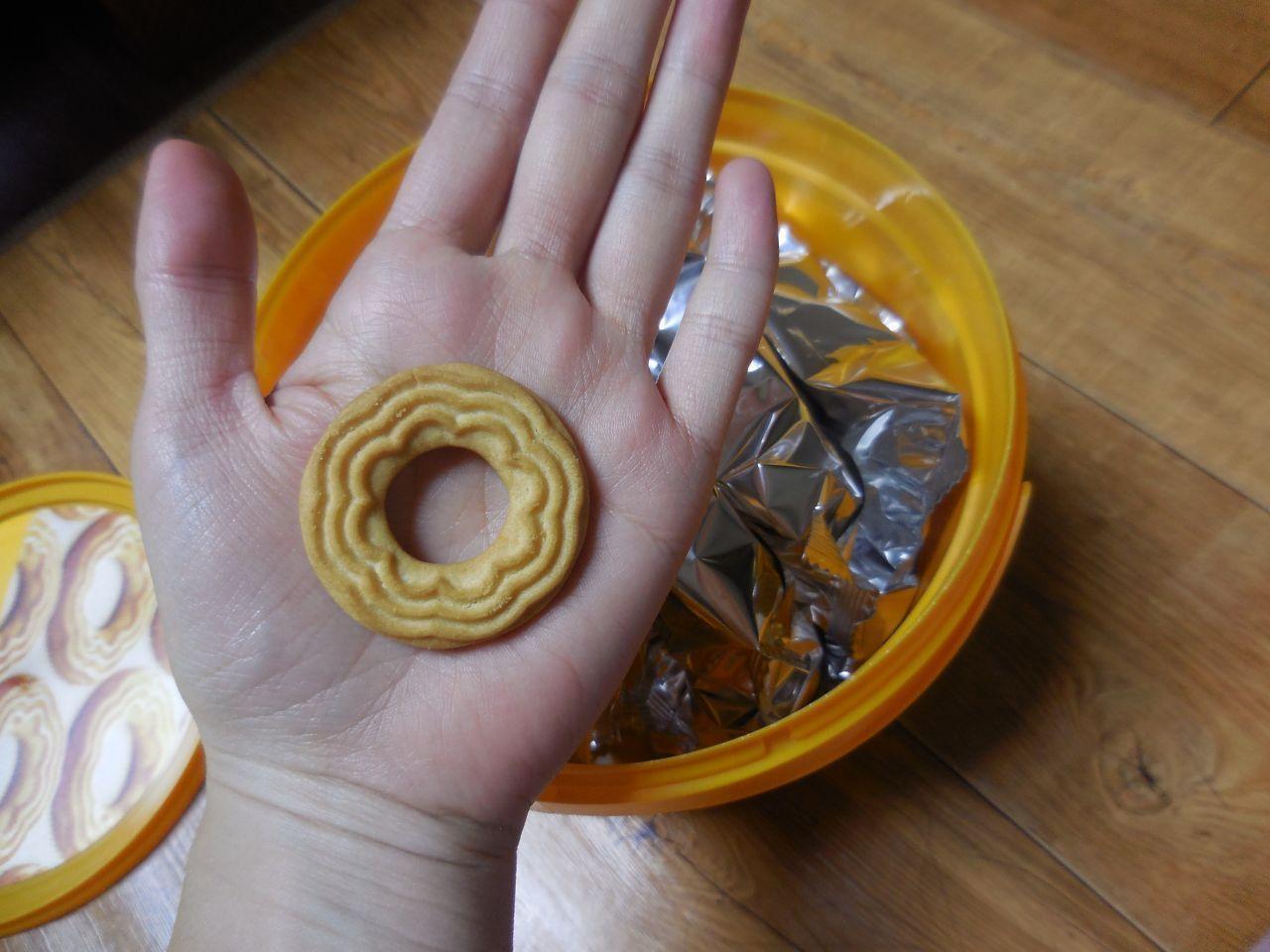 NAVER @ cocopok
The value of this No Brand Butter Cookie compared to the size of the cookies make it extremely worth it and the cookie itself is also delicious. Make sure to buy this cookie when you visit No Brand.
---
Korea No Brand Must Buy : 8. Cheese Sticks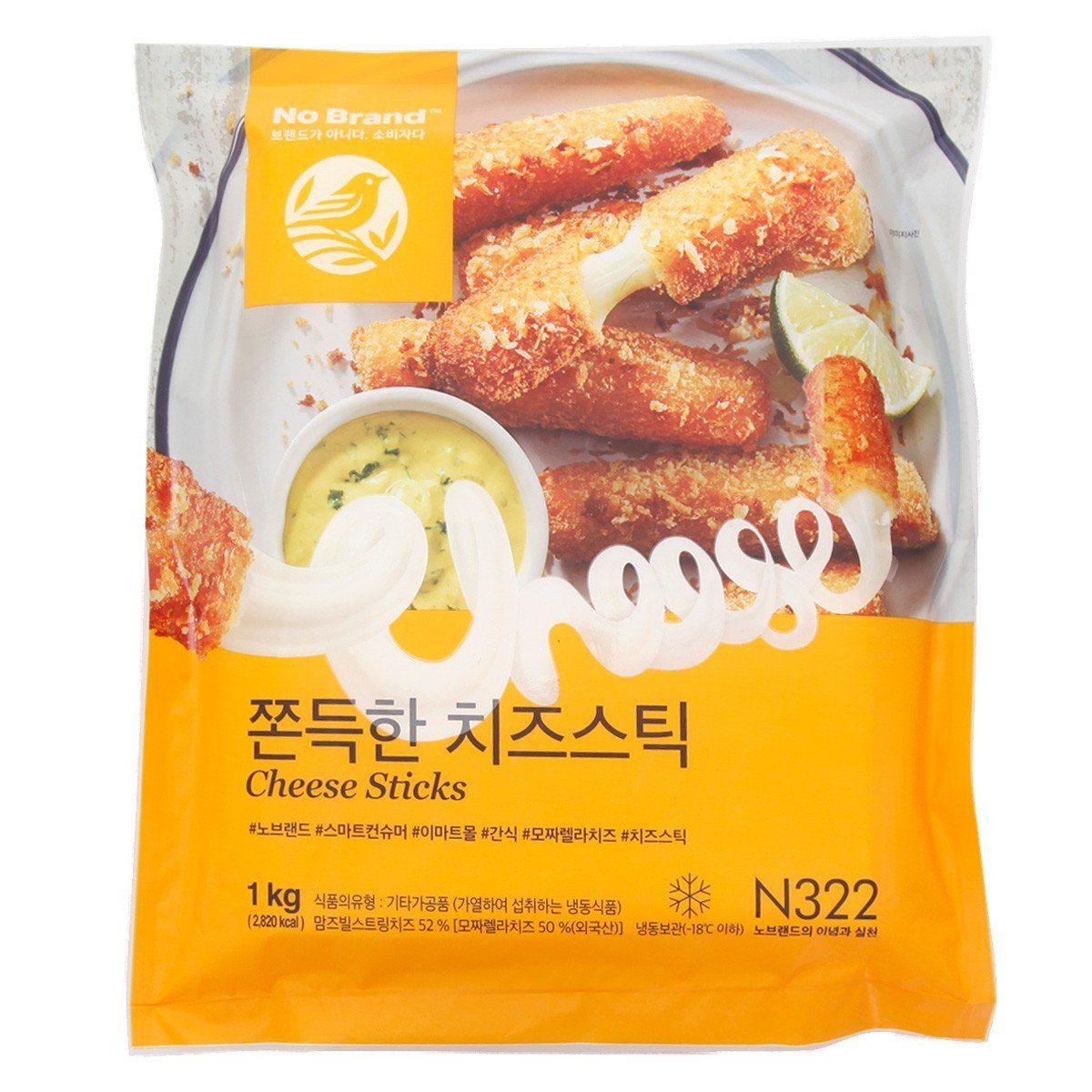 Before introducing this product, I would like to say that cheese products cannot be taken back to Taiwan so it is best to eat it in Korea after you buy the product.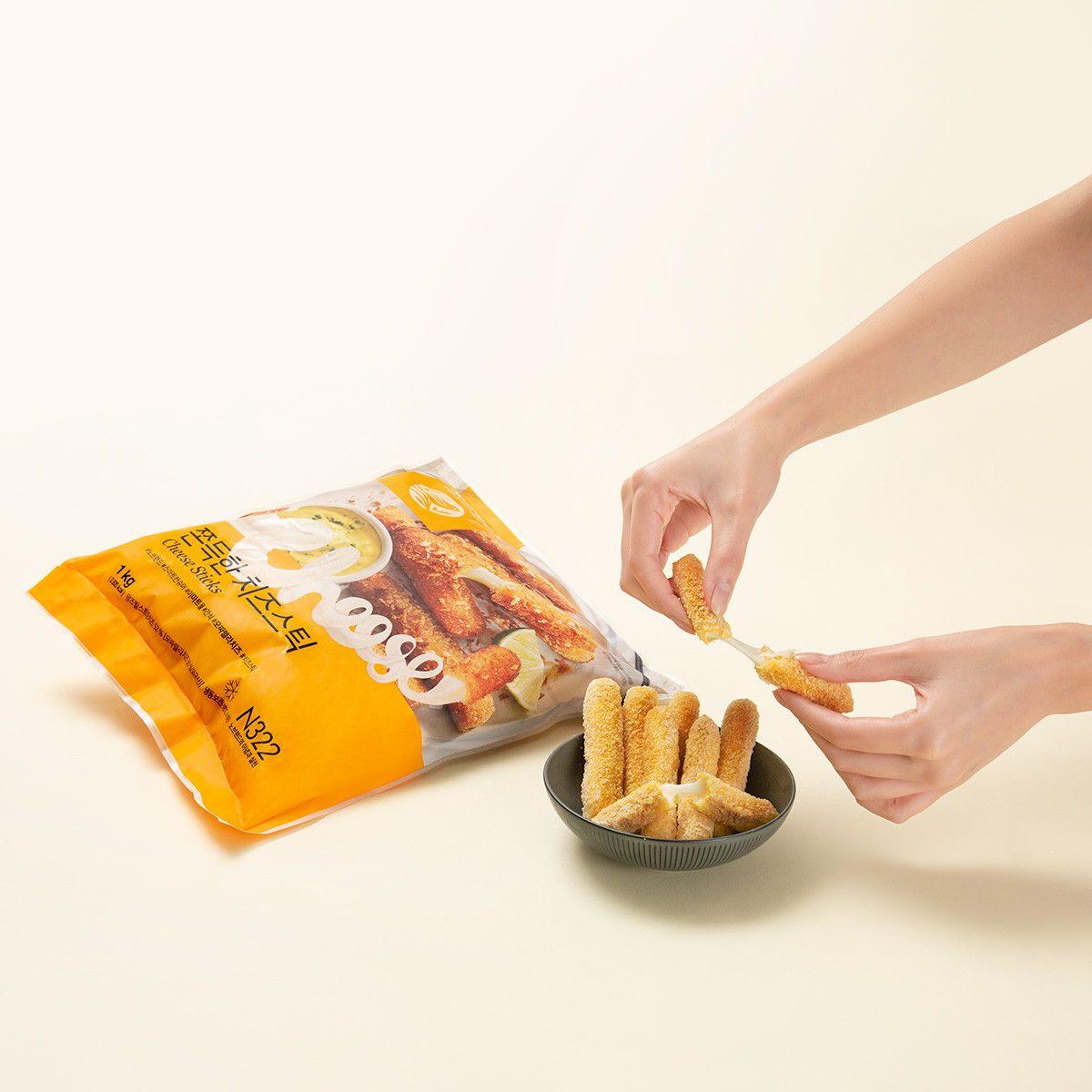 The Cheese Stick is full of rich thick cheese and is extremely tasty when taking a bite. Everyone should buy this cheese stick product at No Brand.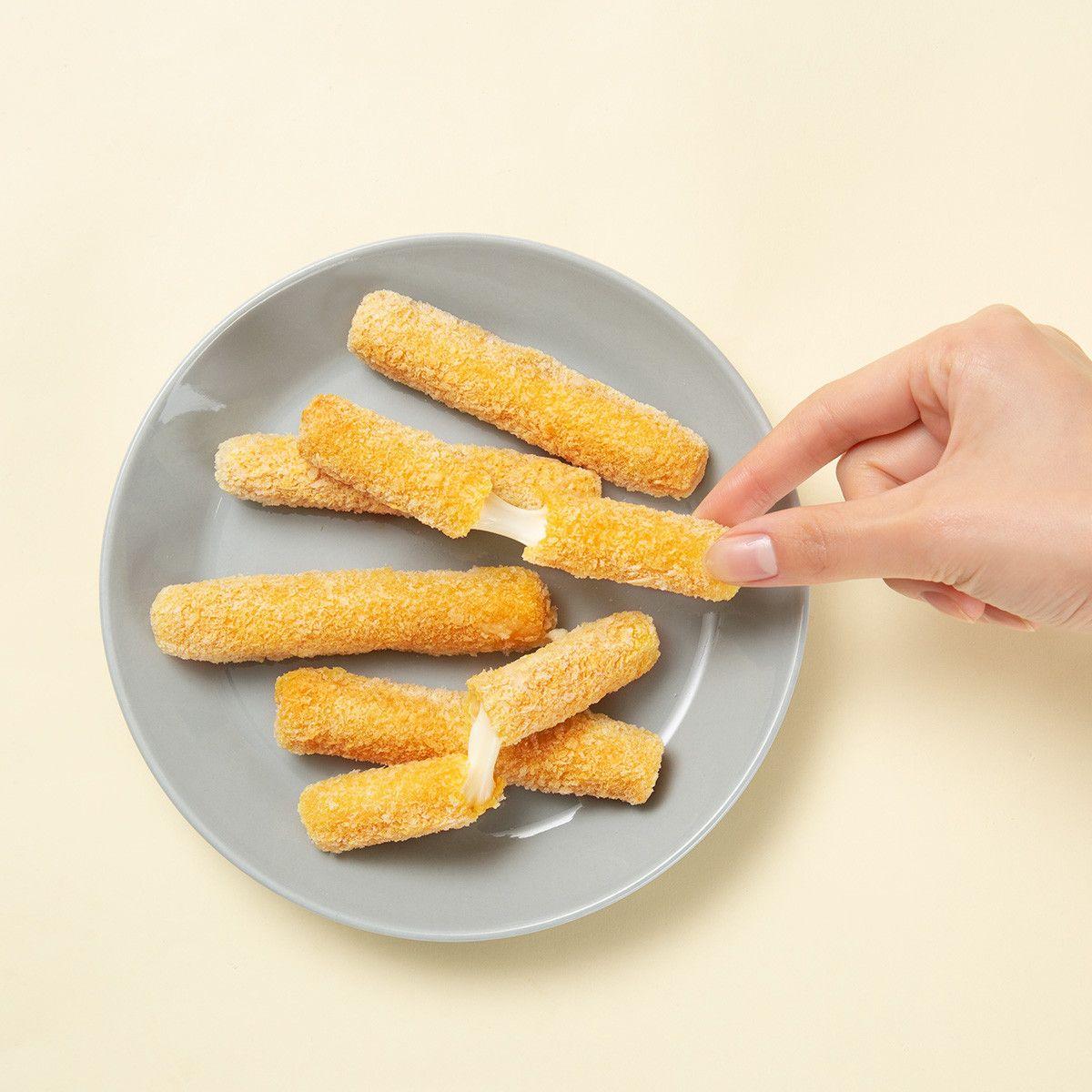 The rich cheese together with the crispy outer layer is an amazing combination and is perfect to serve as food when someone comes over.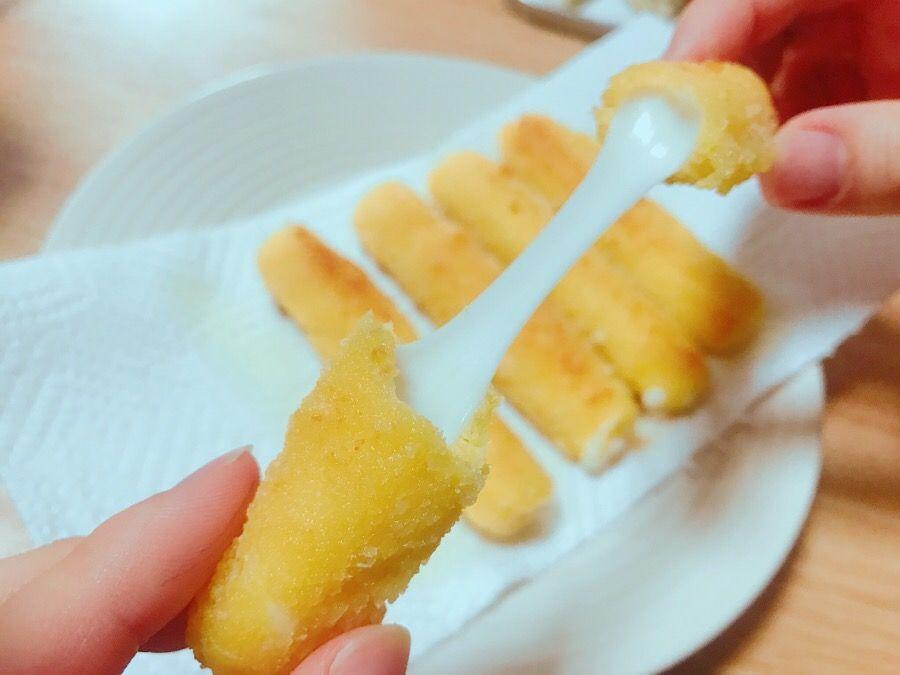 NAVER @ h-marryme
There are cheese sticks sold as dishes at Korean Bars and I really enjoyed it and so I bought it from No Brand and made the cheese sticks and it was equally as delicious.
---
Korea No Brand Must Buy : 9. Custard Cupcake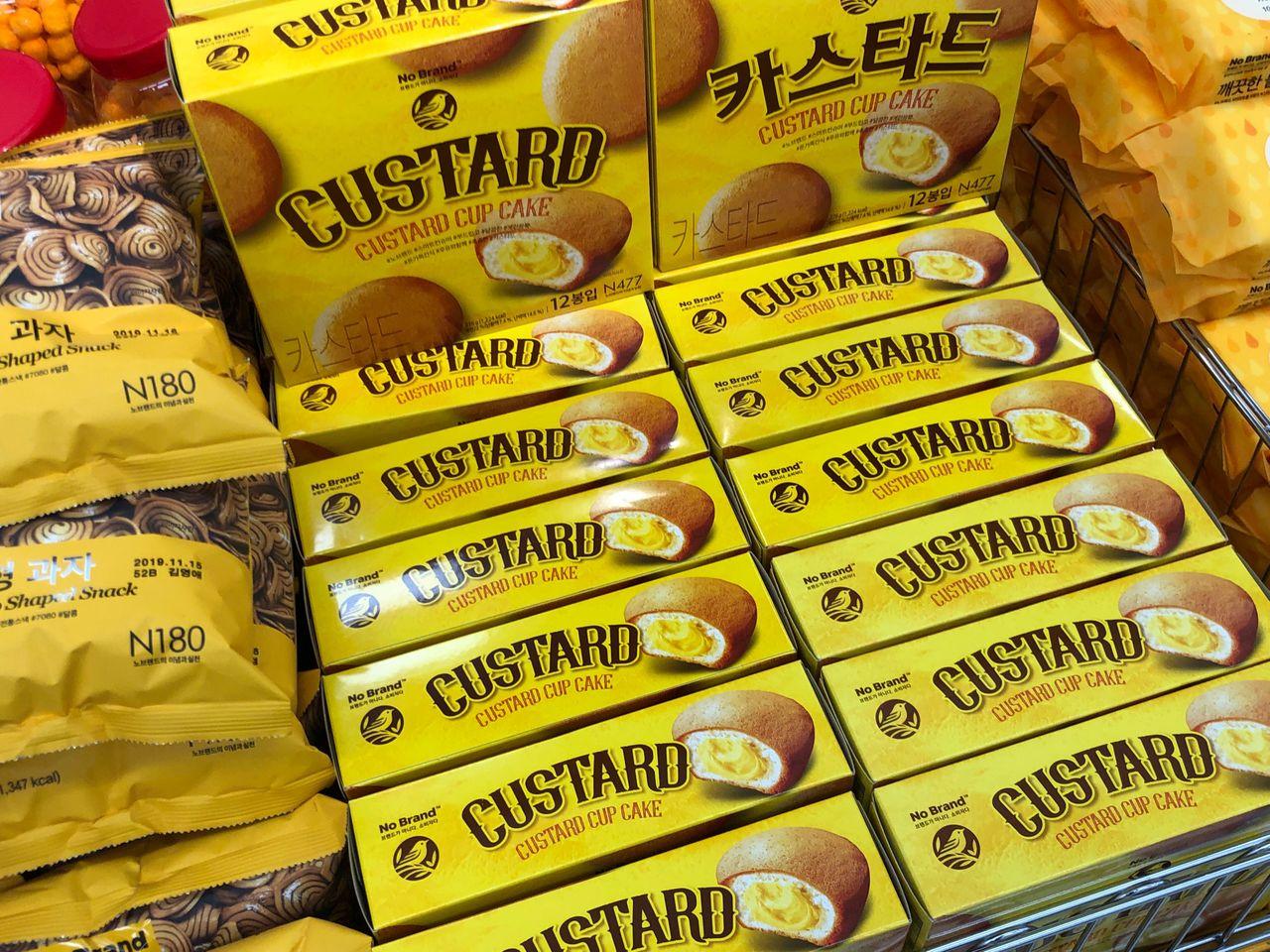 The Custard Cup Cake can also be found to be made from No Brand and a large box is just ₩2,980. There are 12 cupcakes inside and is very tasty and cheap.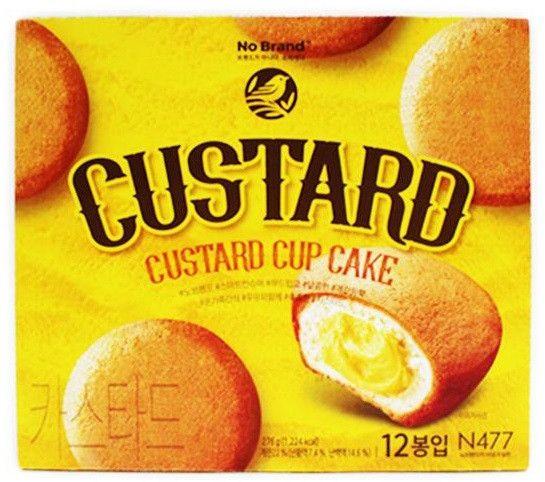 On the official No Brand website, there is a high rating of 4.9/5 for the custard cupcake and so if you are tired of the chocolate pie you can try this custard cup cake.

---
Korea No Brand Must Buy : 10. Cheese Cream Cake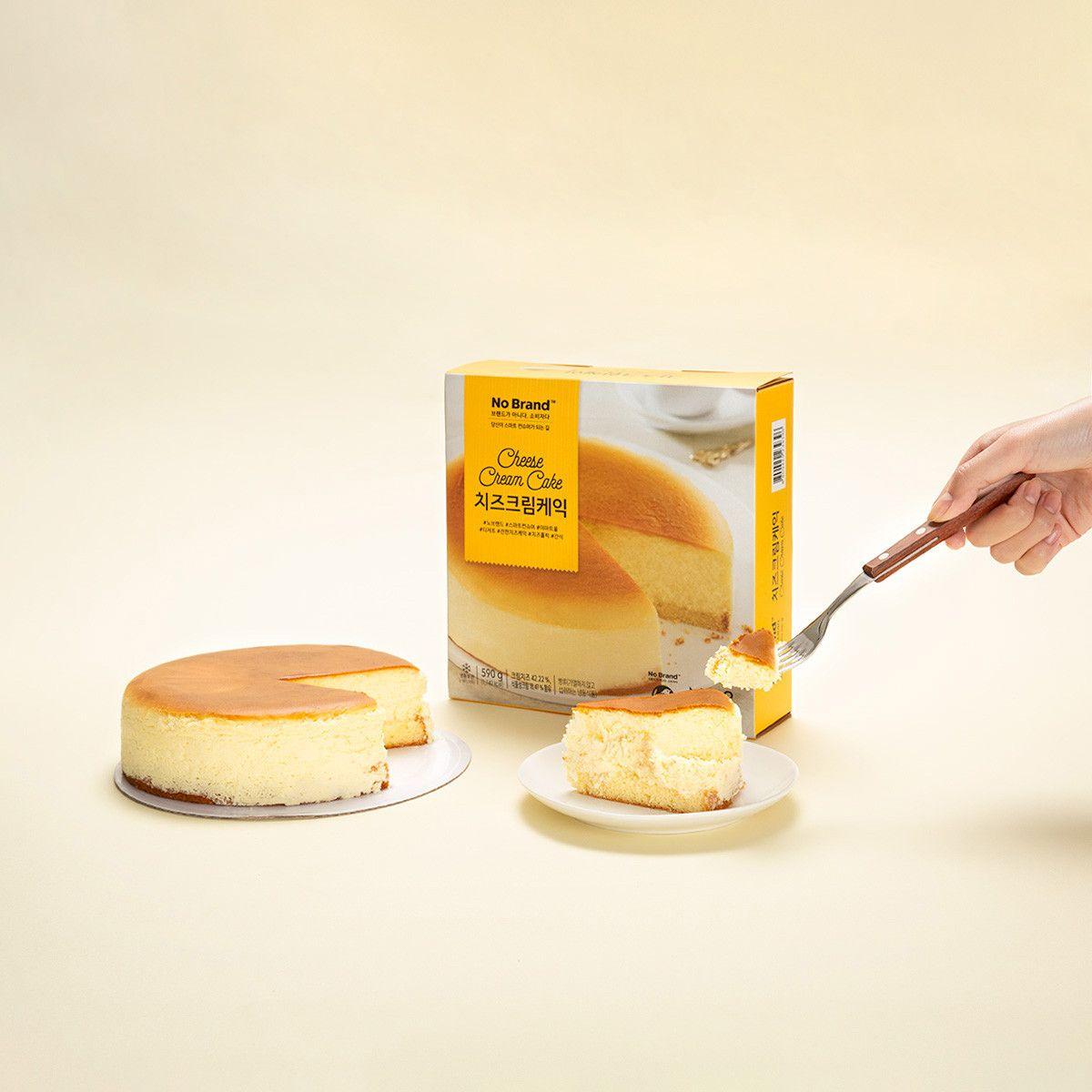 The Cheese Cream Cake is fluffy and has a sweet smell and is delicious. Available at just ₩9,980!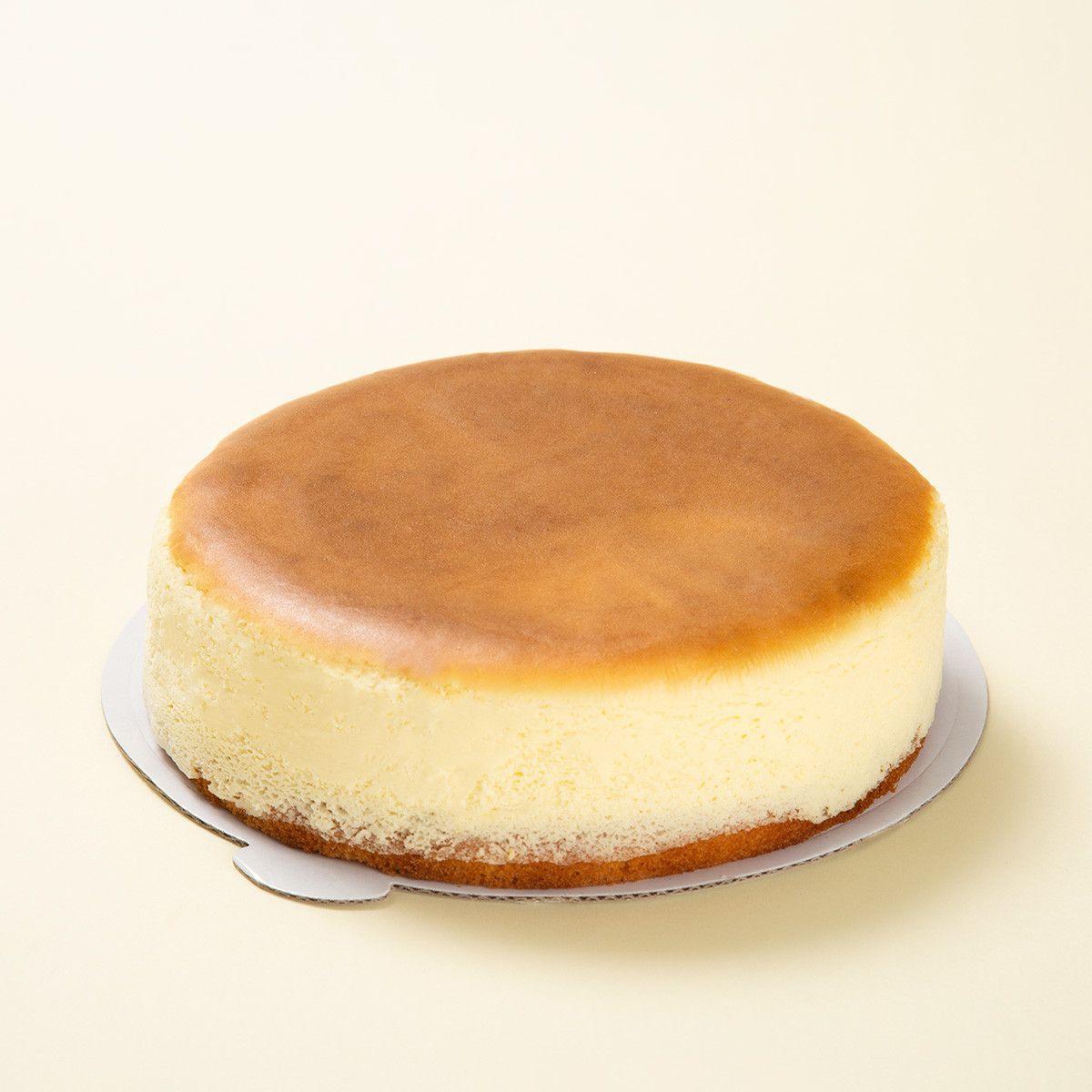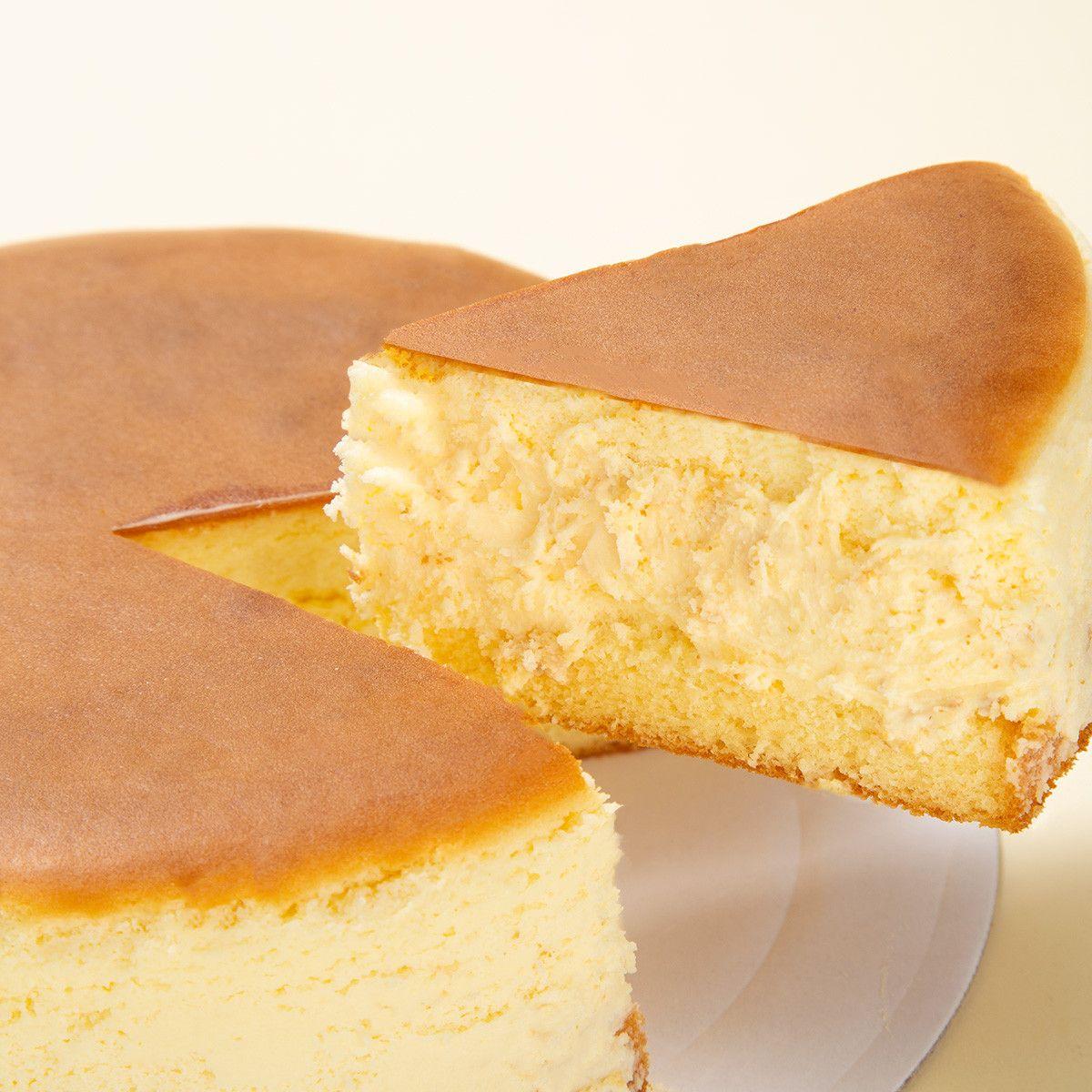 The fluffy cheese cake has a delicious taste that is not too sweet and is a great choice to buy at No Brand.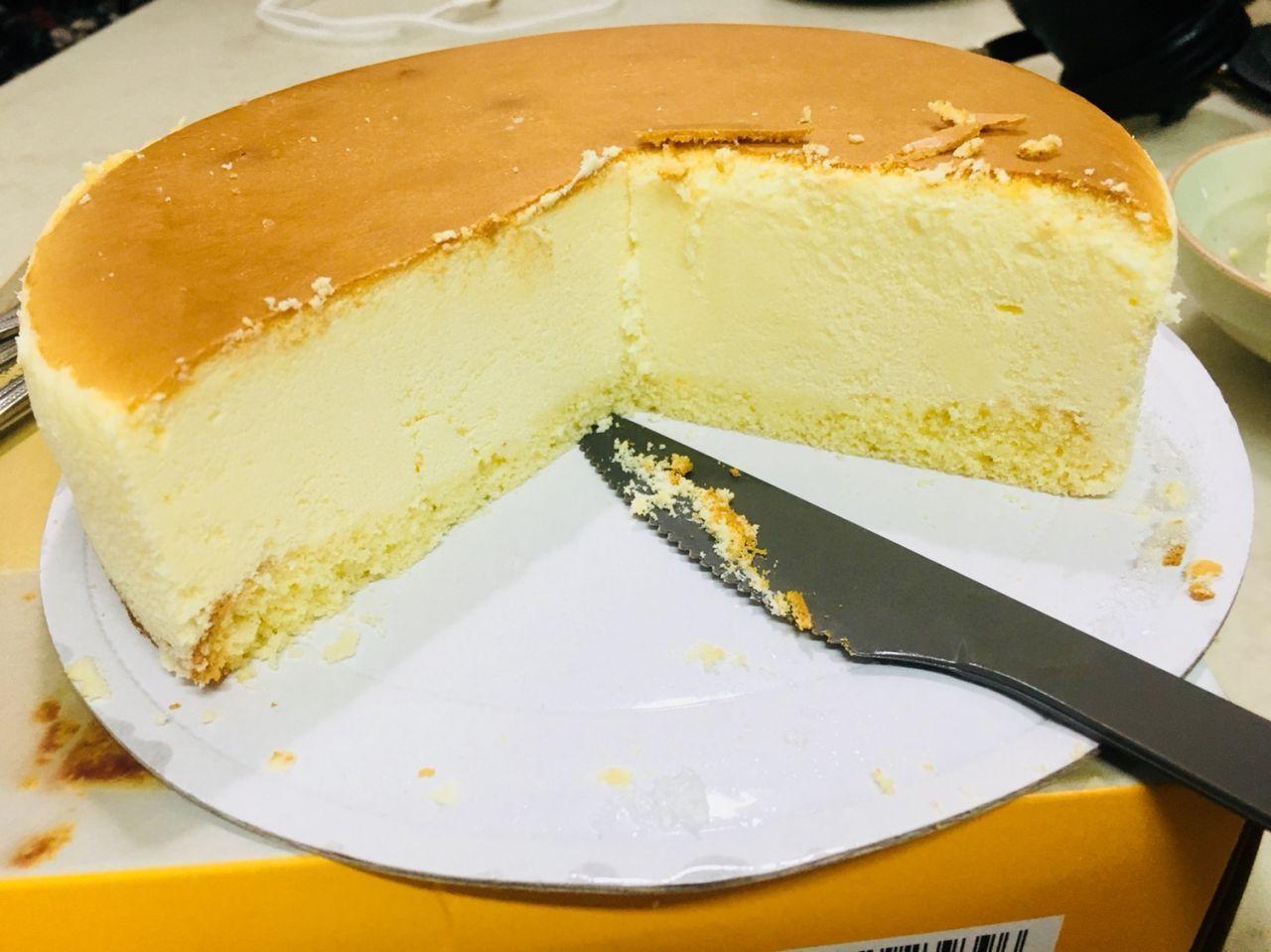 NAVER @ 1105jijiji
---
Korea No Brand Must Buy :

11.

Cooked White Rice (Microwaveable)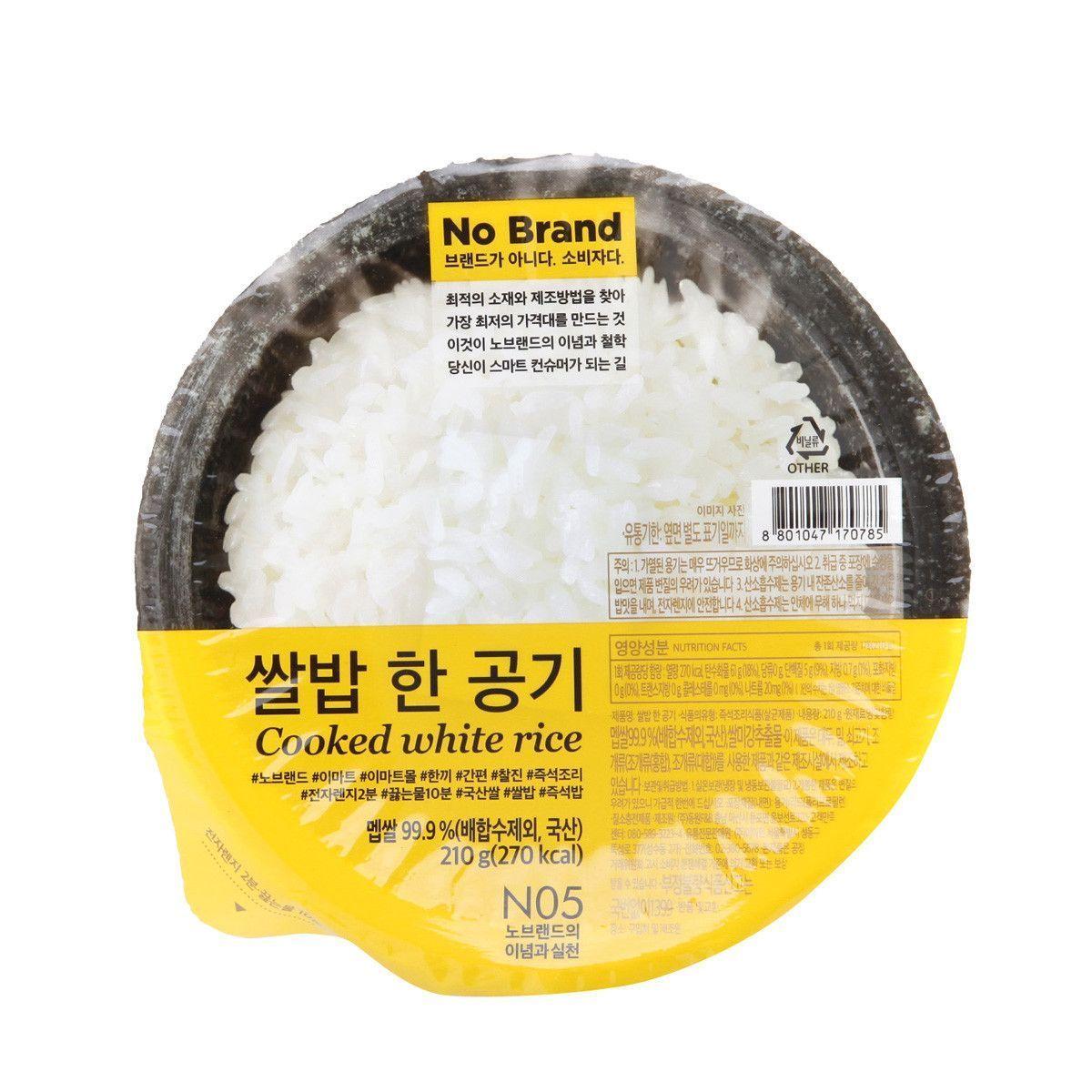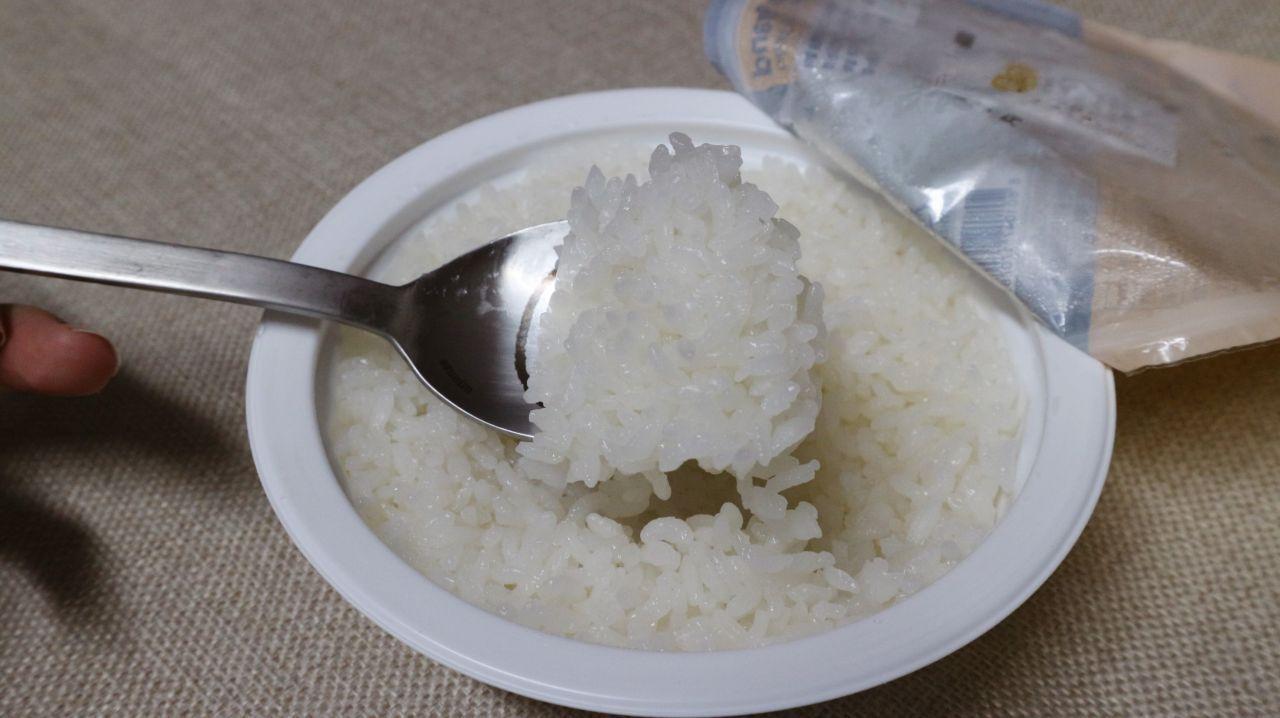 NAVER @ hyunjin2ee
Microwaveable rice is delicious and convenient but can also be considered to be expensive as other brands sell it around ₩1,100. No Brand sells microwaveable rice for just ₩780 making it both convenient and cheap.
---
Korea No Brand Must Buy :

12

. Jajang Noodles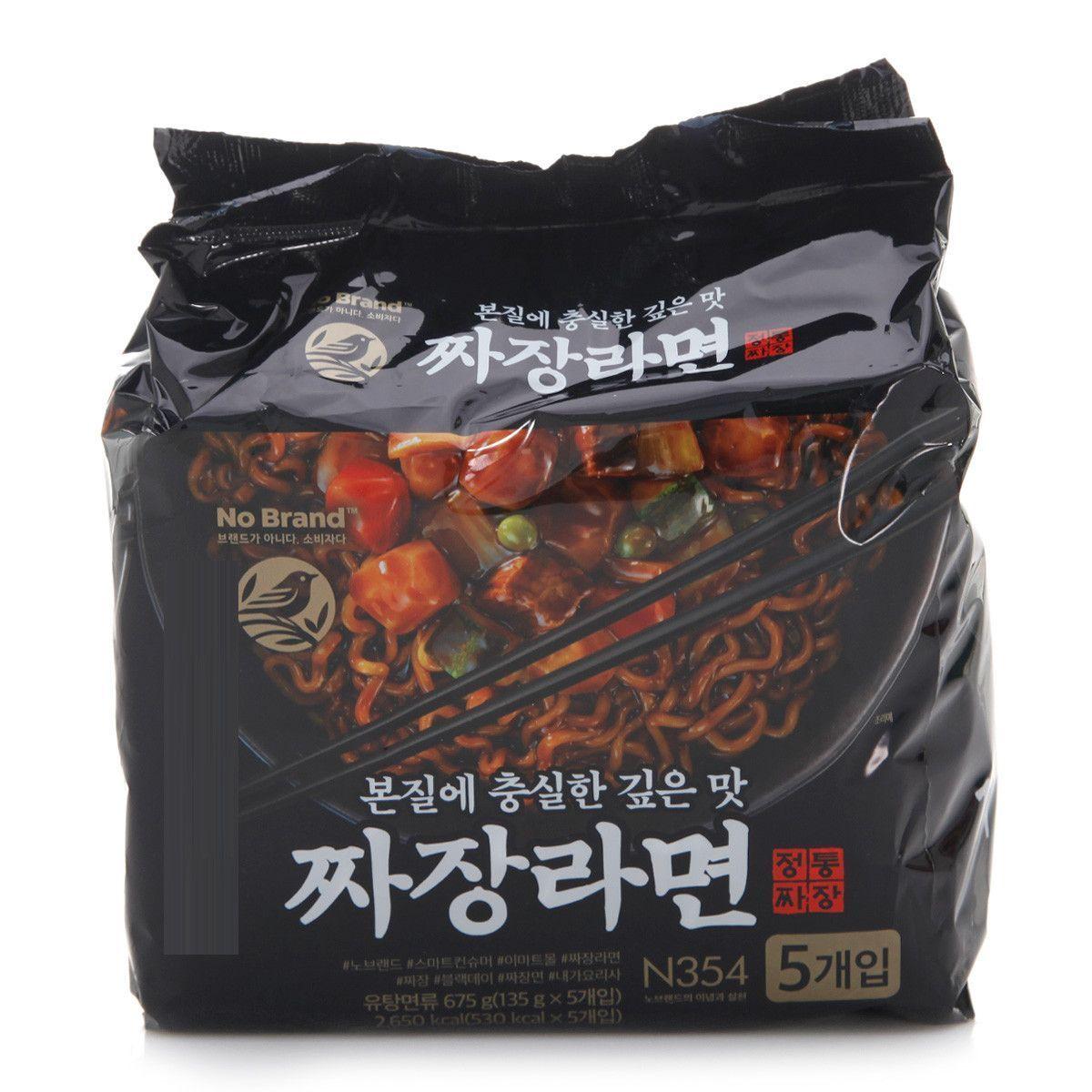 No Brand has their own line of instant Jajang Noodles that is a total of five bags in one at a price of just ₩2,680. It is really tasty and cheap making it perfect to buy and enjoy.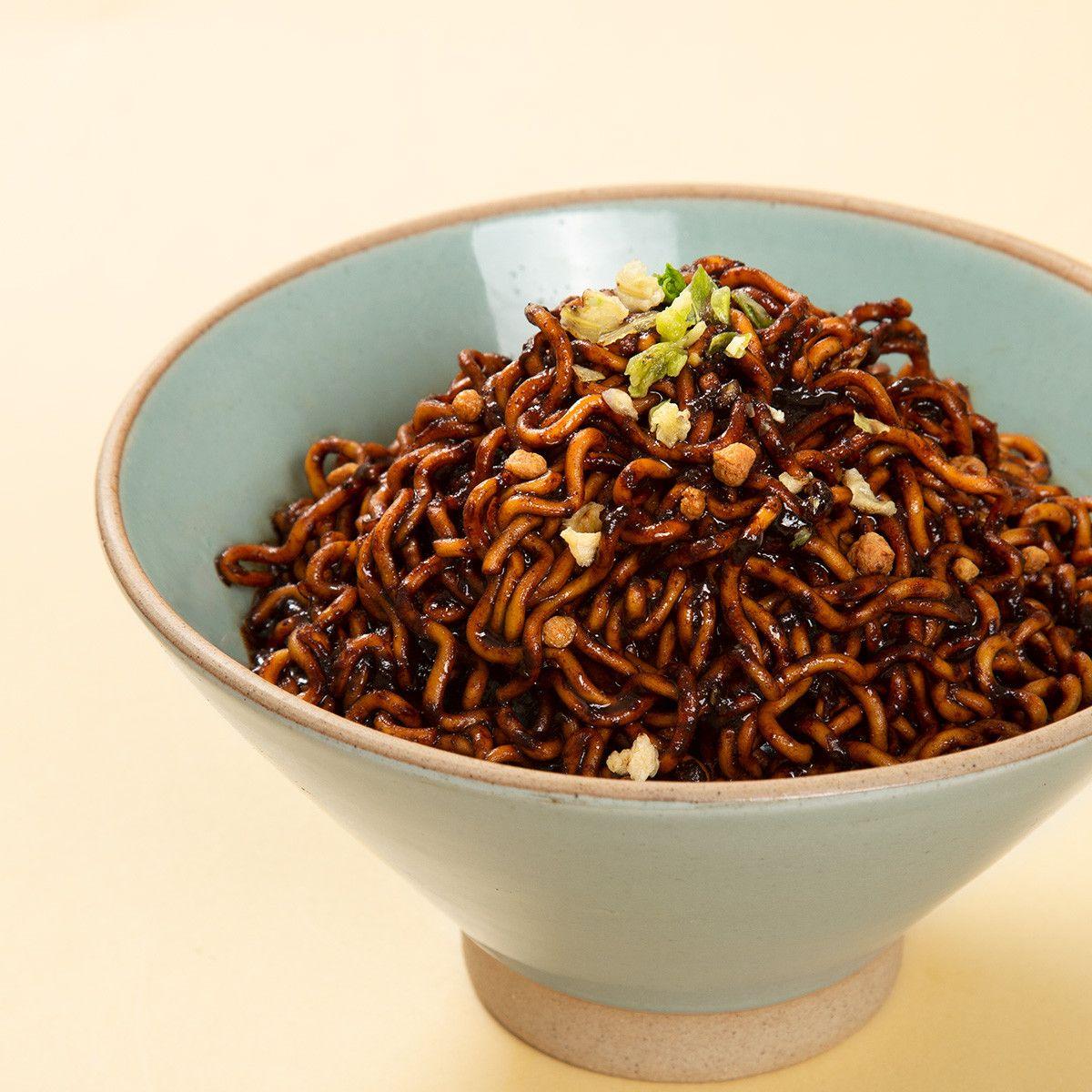 No Brand also has various other instant noodle flavors that are available which are all delicious and available at a much cheaper price.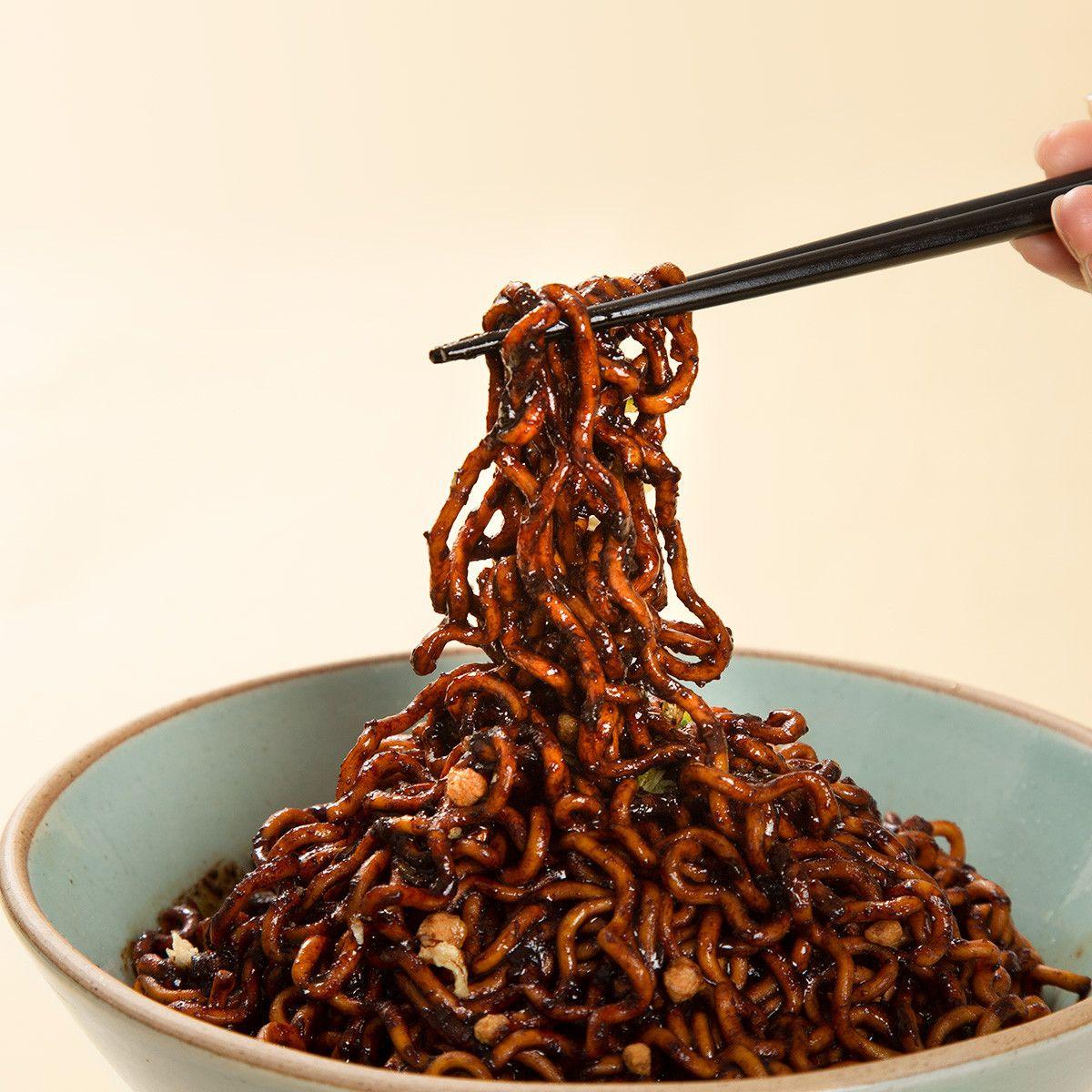 If you want to taste the traditional Korean dish 'Jajangmyeon' come to No Brand and buy this product.
---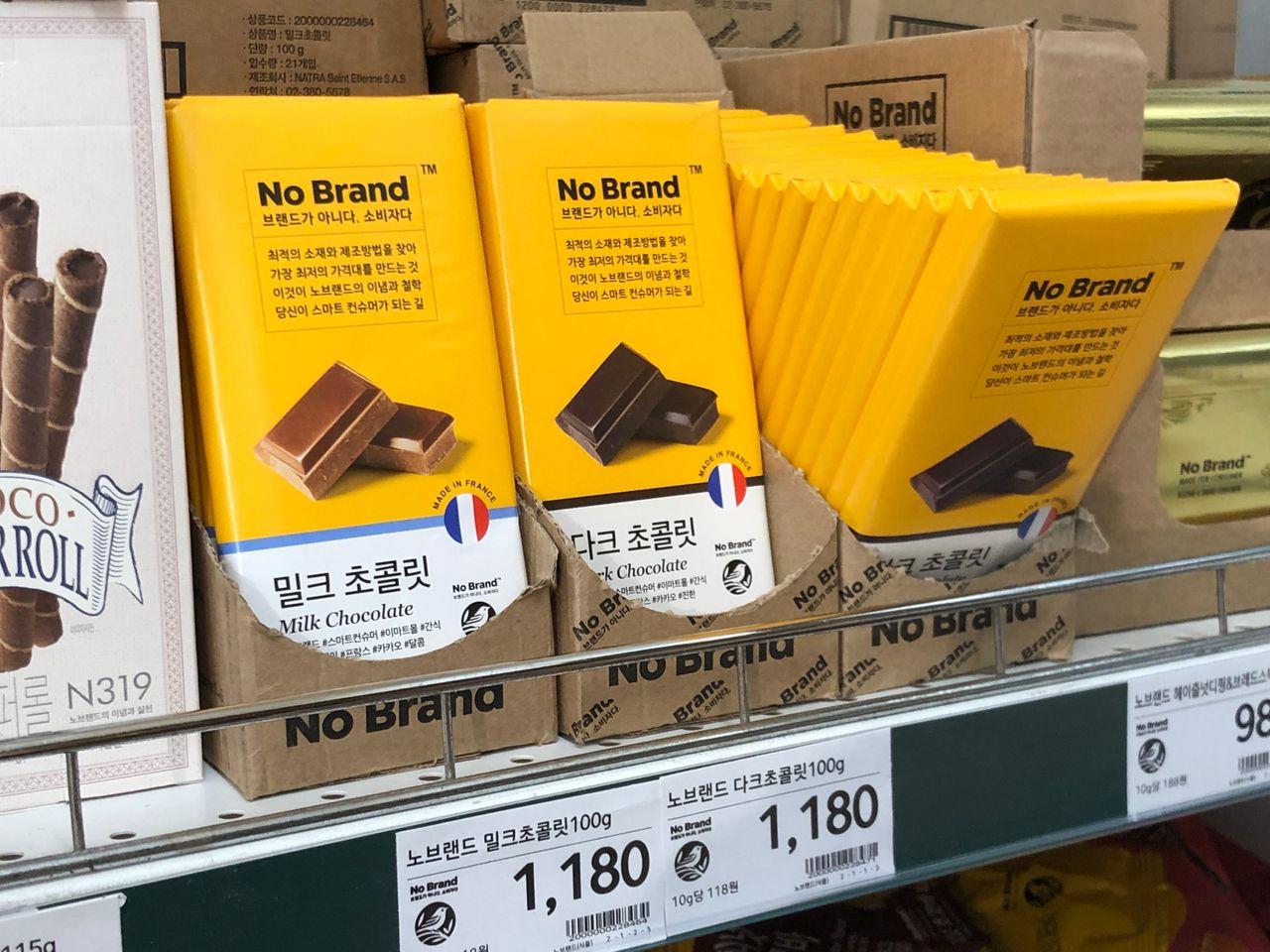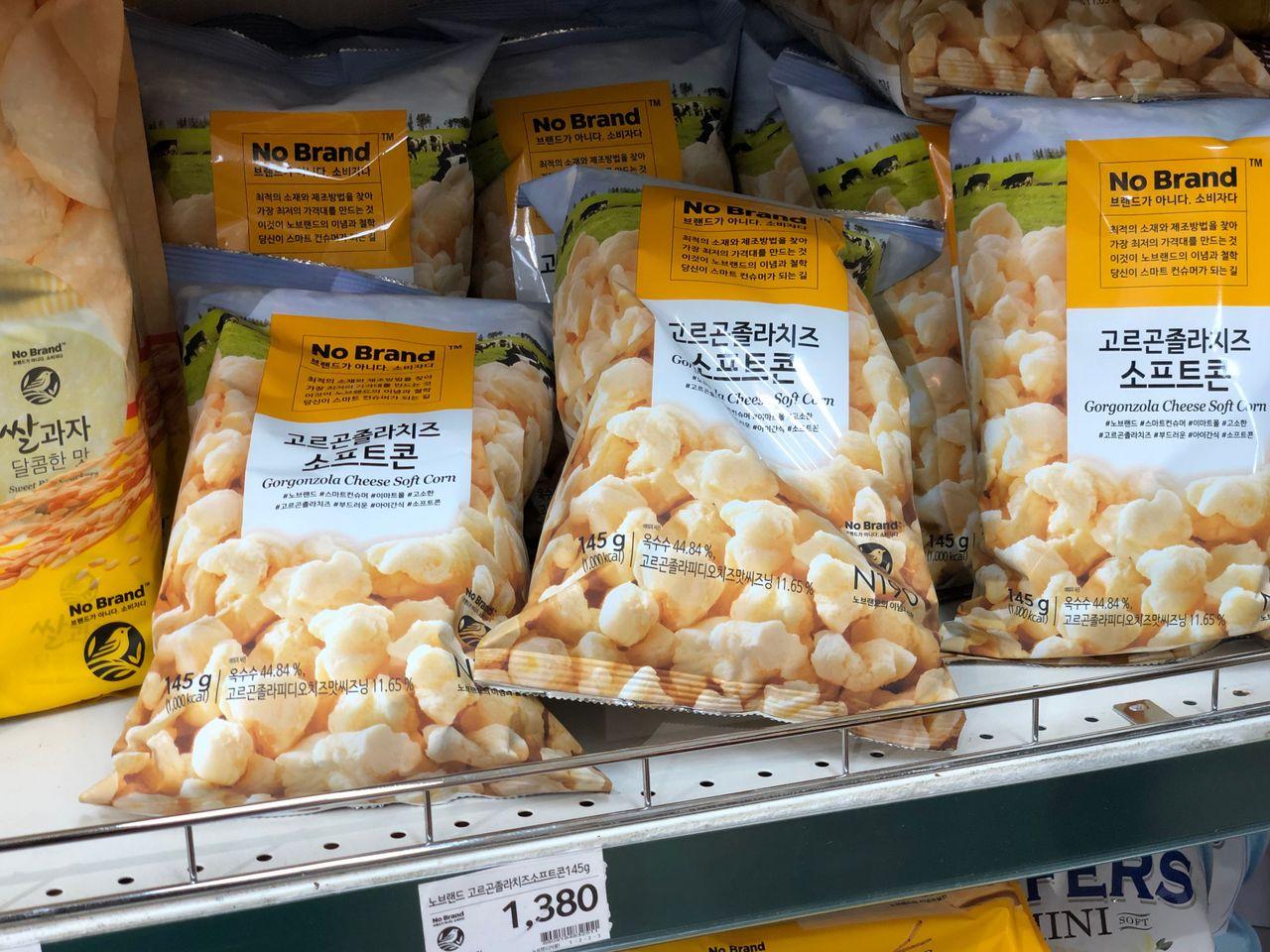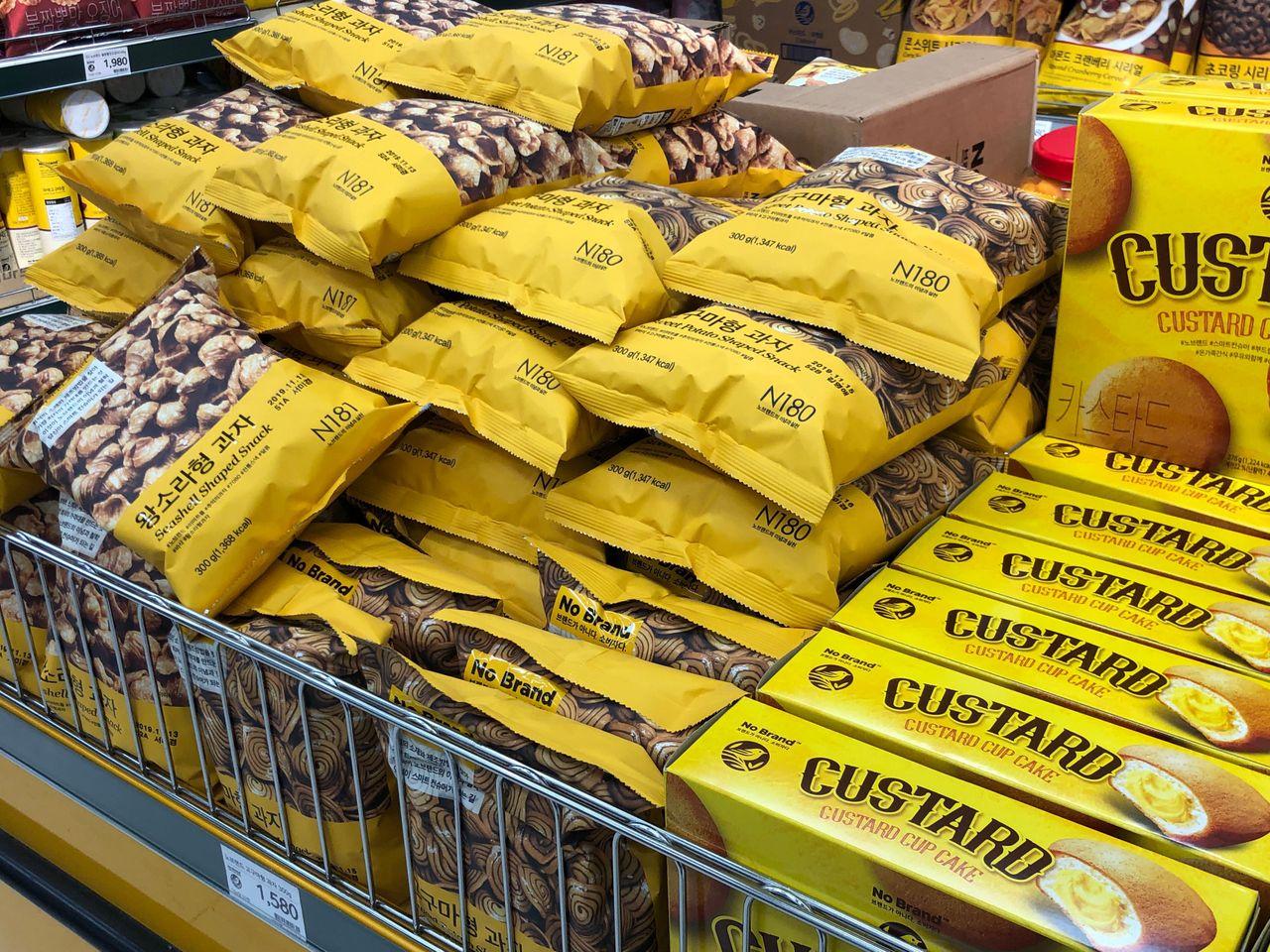 Other products under No Brand that are sold such as chocolate, chips, cereal, and more are really cheap and are extremely popular to Koreans.
The 12 products introduced here are the Top 12 products that are extremely cost-efficient. Make sure you come take a visit to E-mart when you visit Korea and take a look at these products and other products that were not introduced.
See you next time with a new post.
---
Korea No Brand | Sinchon Branch
32, Myeongmul-gil, Seodaemun-gu, Seoul

---
---
Korea No Brand | Dongdaemun Branch
4F 275, Jangchungdan-ro, Jung-gu, Seoul

---
---
Korea No Brand | Wangsimni Branch
B1, 241, Wangsimni-ro, Seongdong-gu, Seoul

---
---
Korea No Brand | Gangnam Branch
7, Seocho-daero 73-gil, Seocho-gu, Seoul

---
---
Korea No Brand | Gangnam Yeoksam Branch
832-5, Yeoksam-dong, Gangnam-gu, Seoul

---