Complete List Of Must-Try Korean Cup Ramens
Why You Have To Try Cup Ramens When In Korea!
Today I will introduce to the snack you absolutely must try when you come to Korea. You absolutely MUST try ramen!
Even basic ramen is extremely popular in Korea. But I will also show you some that fly off the shelves and can be hard to get due to their popularity.
---
Buldeokbokkumyeon 불닭볶음면 (₩1,500)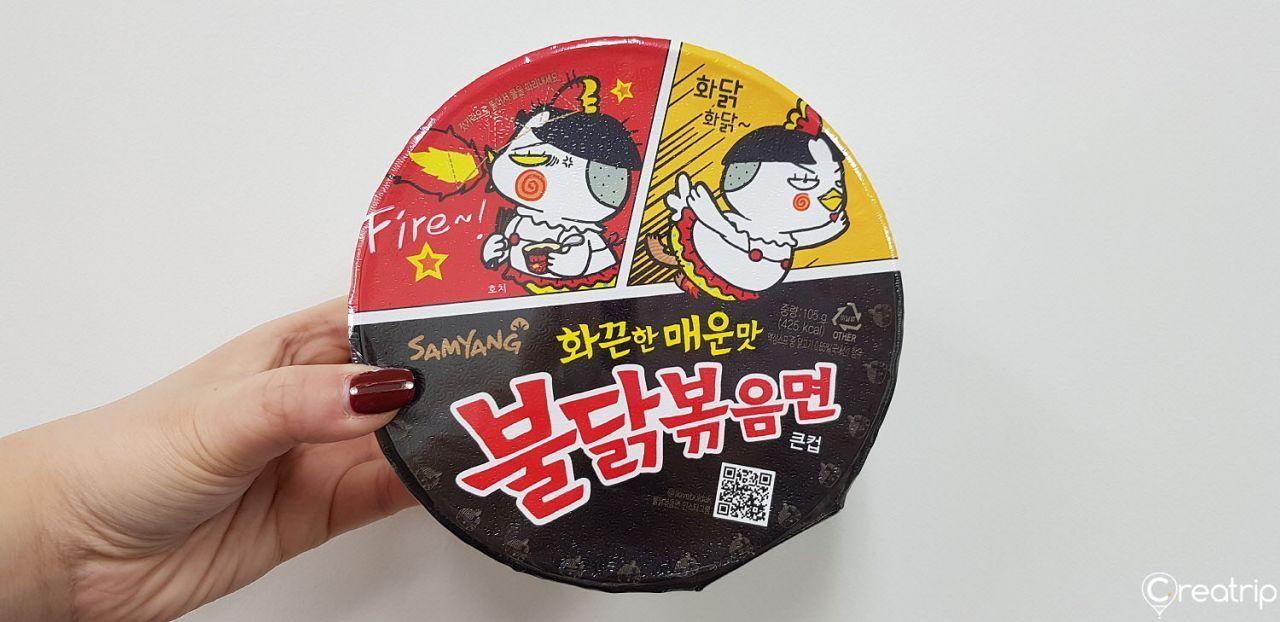 Spicy food lovers unite! This ramen is the quintessential staple of spicy Korean ramen. Everyone in the country knows it.
Buy some milk to cool your tongue and take your first bite of the spicy Korean flavor.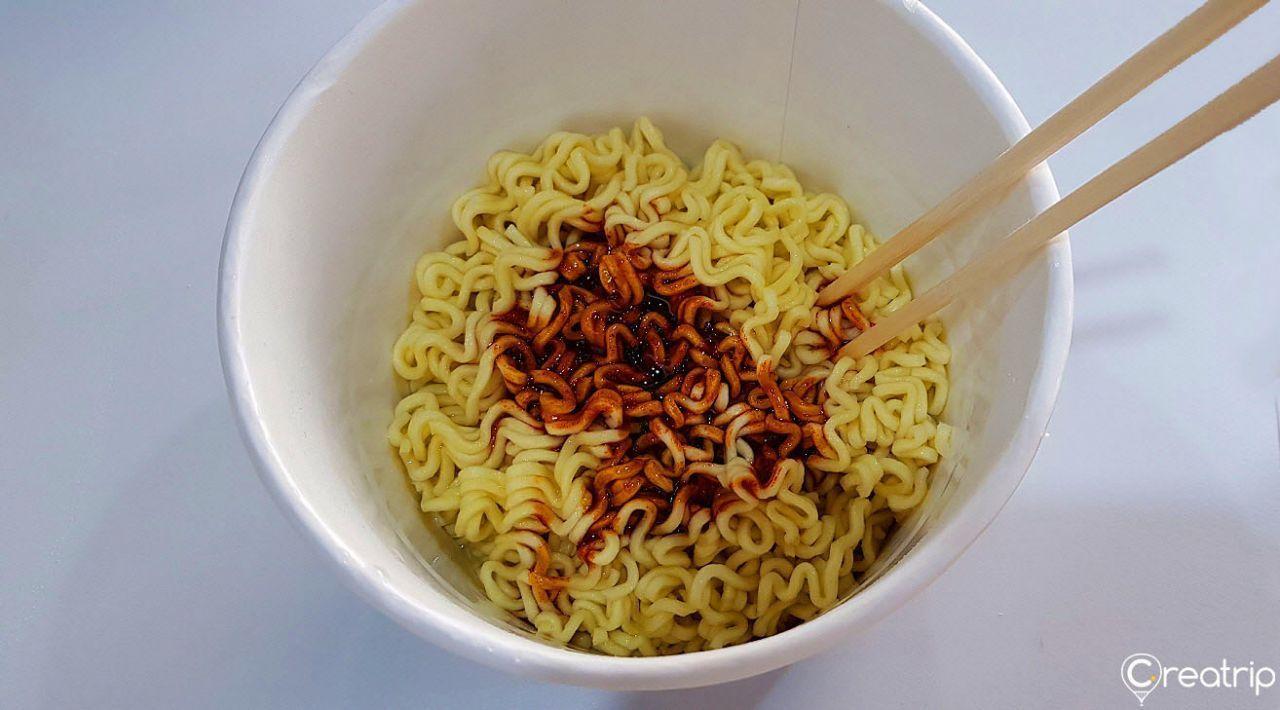 If you can't handle spicy food extremely well, I would recommend caution. Even from the first bite, your mouth will be on fire!
I couldn't handle it... my eyes were watering and my nose was running.
Seriously, it was so spicy! Despite that, I couldn't stop eating it. The flavor was worth the pain.
I highly recommend you try this ramen when you visit Korea.
---
Carbo Buldak Bokkeummyeon 까르보 불닭볶음면 (₩1,500)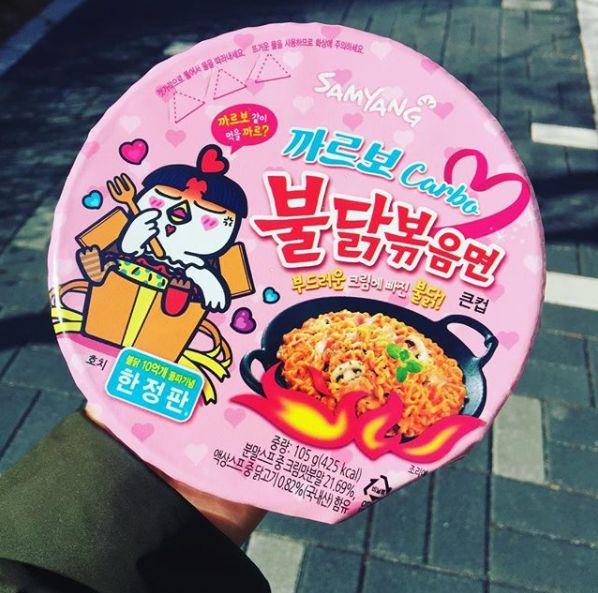 Recently, this particular variation has taken off in popularity, especially on social media. The true photogenic draw is its pink design.
The flavor is similar to the original Buldalk Bokkeummyeon, but with an added flavoring similar to carbonara!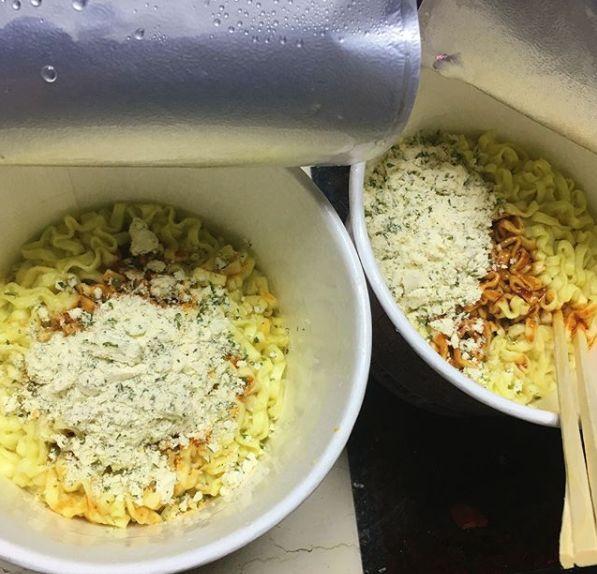 Each package comes with a cheese flavoring packet, a cream flavoring packet, and a dash of parsley. All of these flavors coalesce into a memorable combination of spicy and creamy flavors.
Furthermore, the cheese flavor complements the spiciness perfectly! It makes it a more friendly variation of the Buldak brand.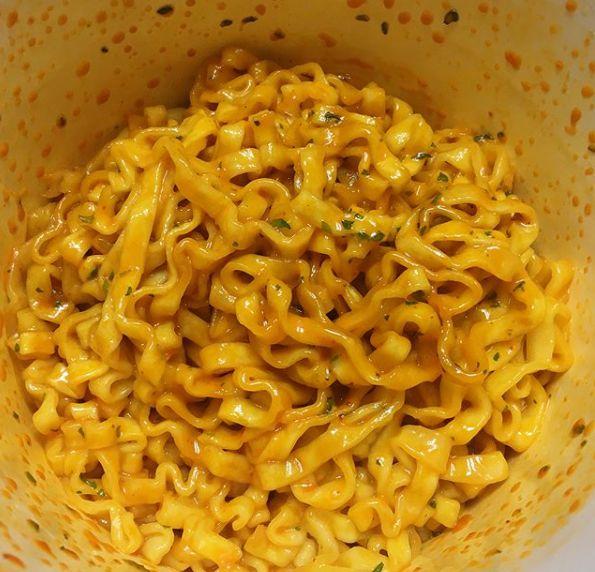 Even though this version is still spicy, the cornucopia of flavors helps to bring down the spiciness level so that even those who can't eat spicy food well can still enjoy the Buldak brand.
You can find it in all convenience stores. So enjoy it with a cheap beer at the store and experience Korean food and Korean culture all at the same time!

Check out this popular mukbang!
---
Yukgaejang Cup Ramen 육개장 컵라면 (₩1,150)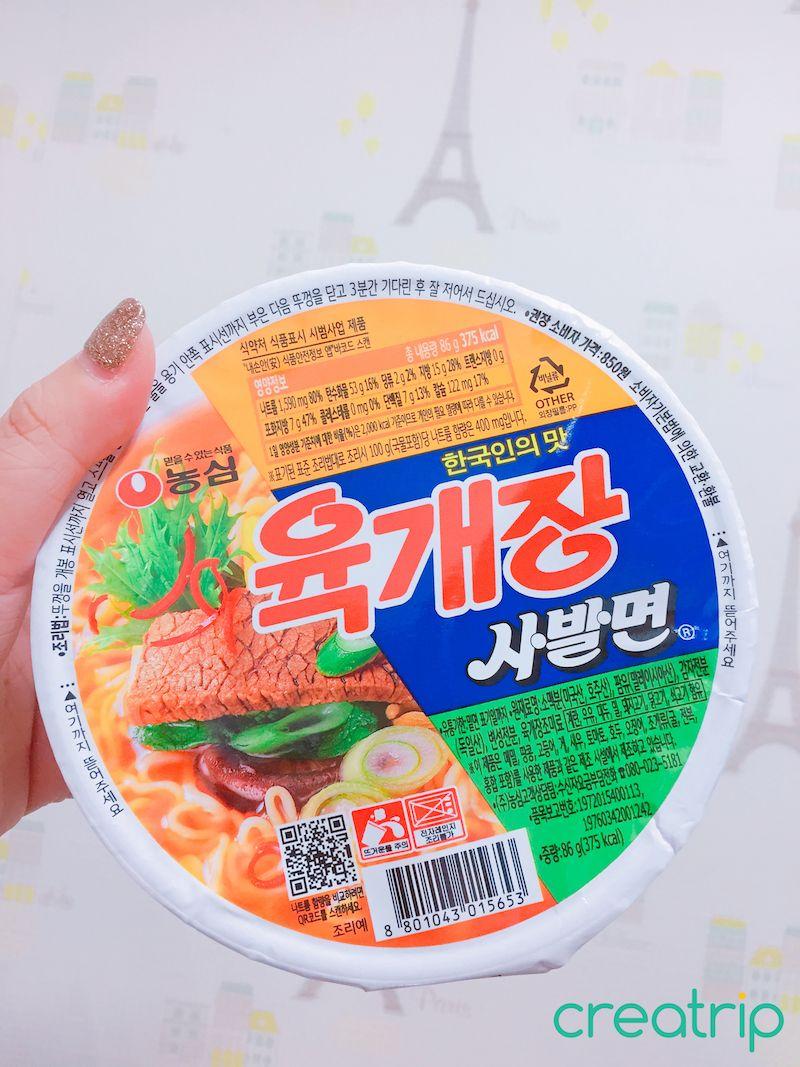 This is our editor's favorite ramen! We both recommend that you try this ramen when you visit Korea. This is one of the most dignified brands and flavors among Korean ramen options.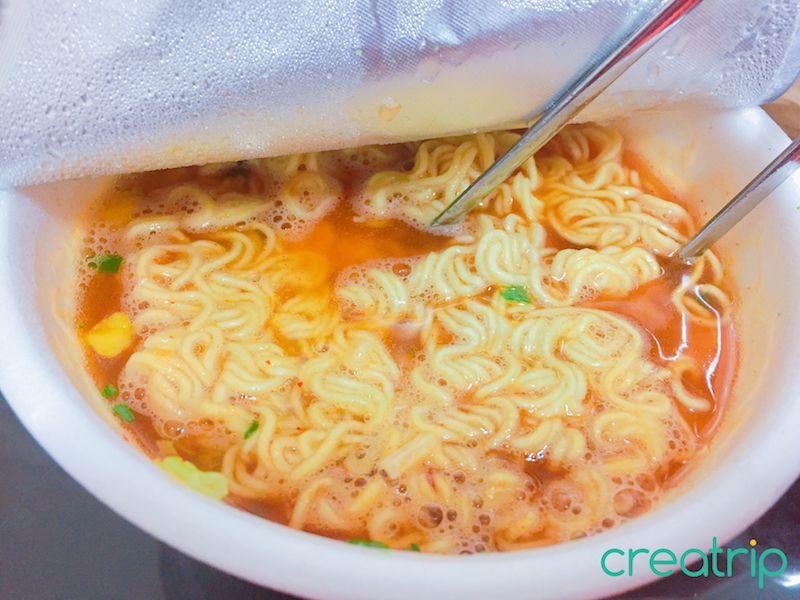 Even though it is called Yukgaejang, it tastes a little different from the actual yukgaejang available in restaurants. It has thin, savory noodles and a combination of both spicy and sweet flavors, making it one of Korea's most popular ramen options.
Due to its simple yet strong flavor profile, foreigners can easily and happily enjoy this product and experience the wonderful options available in the Korean ramen market.
---
Shin Ramen 신라면 컵라면 (₩1,150)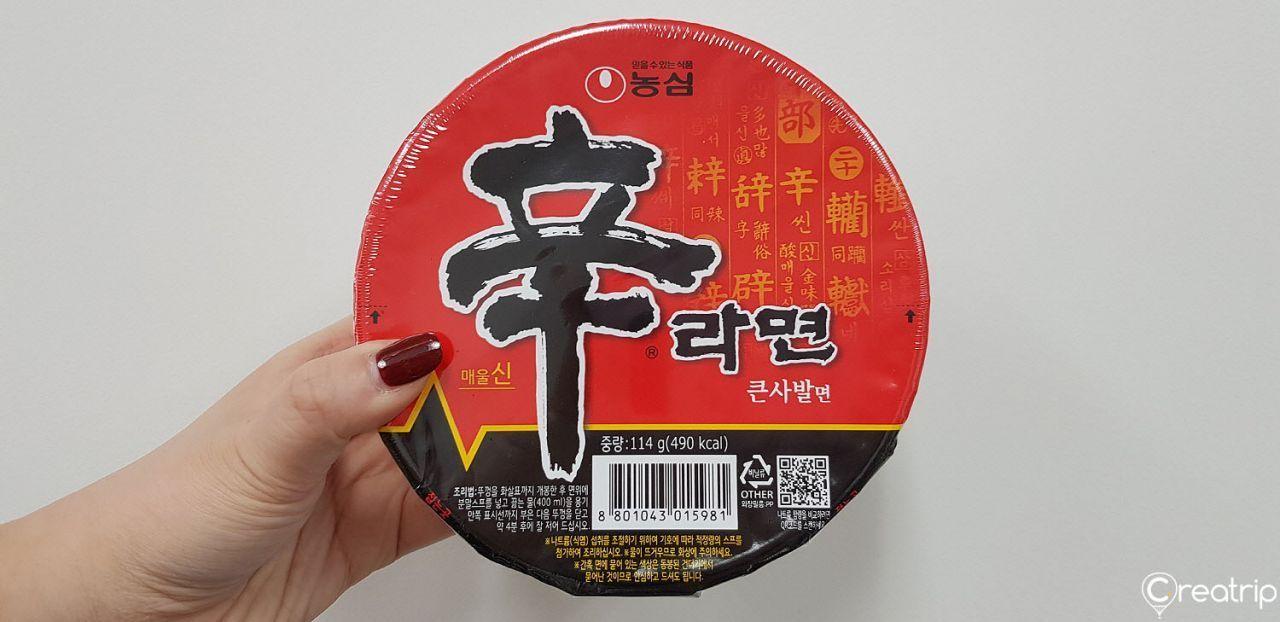 This is, hands down, the best selling ramen in Korea. It's the national ramen of Korea! Koreans often carry this ramen with them when they travel abroad so that they can eat it when they miss home.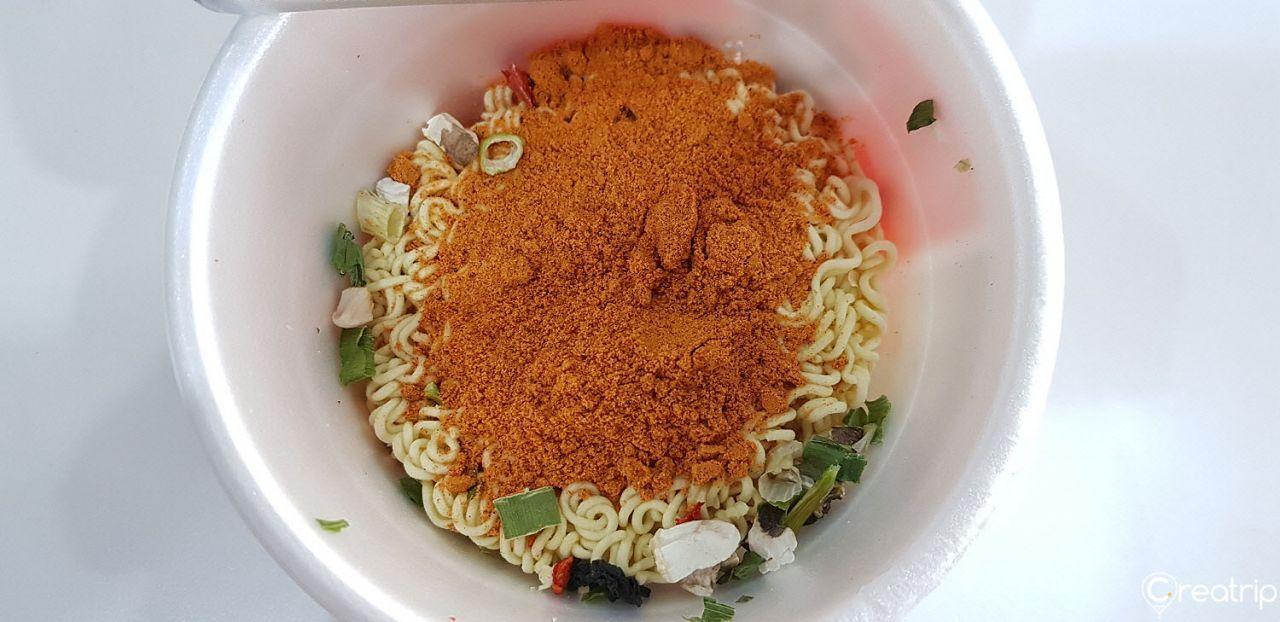 The flavor profile is strong and savory with just a hint of spiciness. It tastes like shiitake mushrooms on the grill.
There are some rumors that the company changed the flavors recently. But it's still worth a try.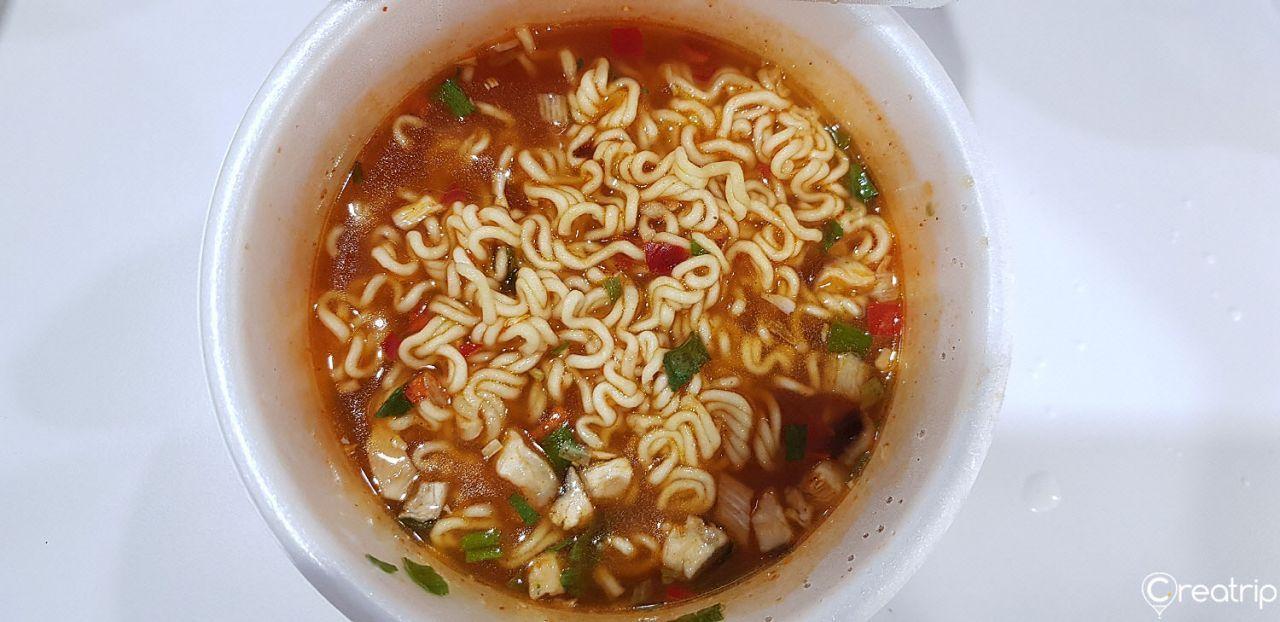 The creatrip editor says that the original flavor was hot, cool, and slightly greasy. But now, it tastes less spicy and more greasy. But the smaller cup is more like the original than the large cup option.
So you should still try this ramen if you want to experience the national Korean ramen flavors.
---
Jin Ramyun Spicy Version 진라면 매운맛 (₩950)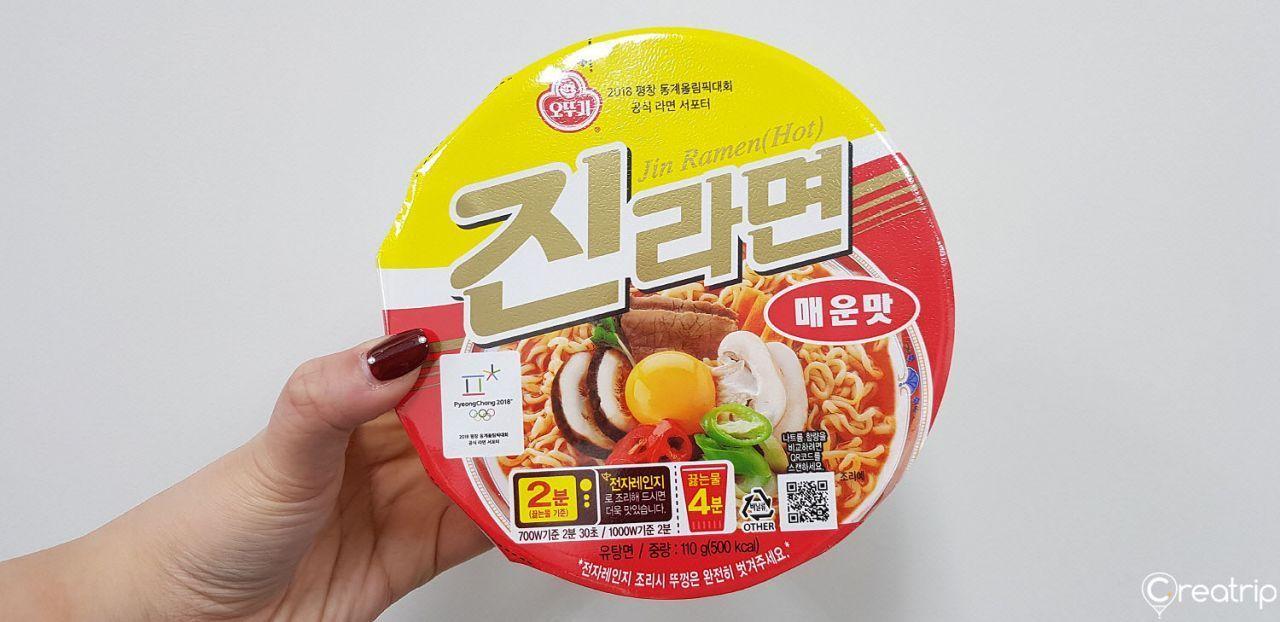 Earlier, I had said that Shin Ramyun changed their flavor to make it less spicy. Well, Jin Ramen found all that spice! Koreans and foreigners both love this ramen.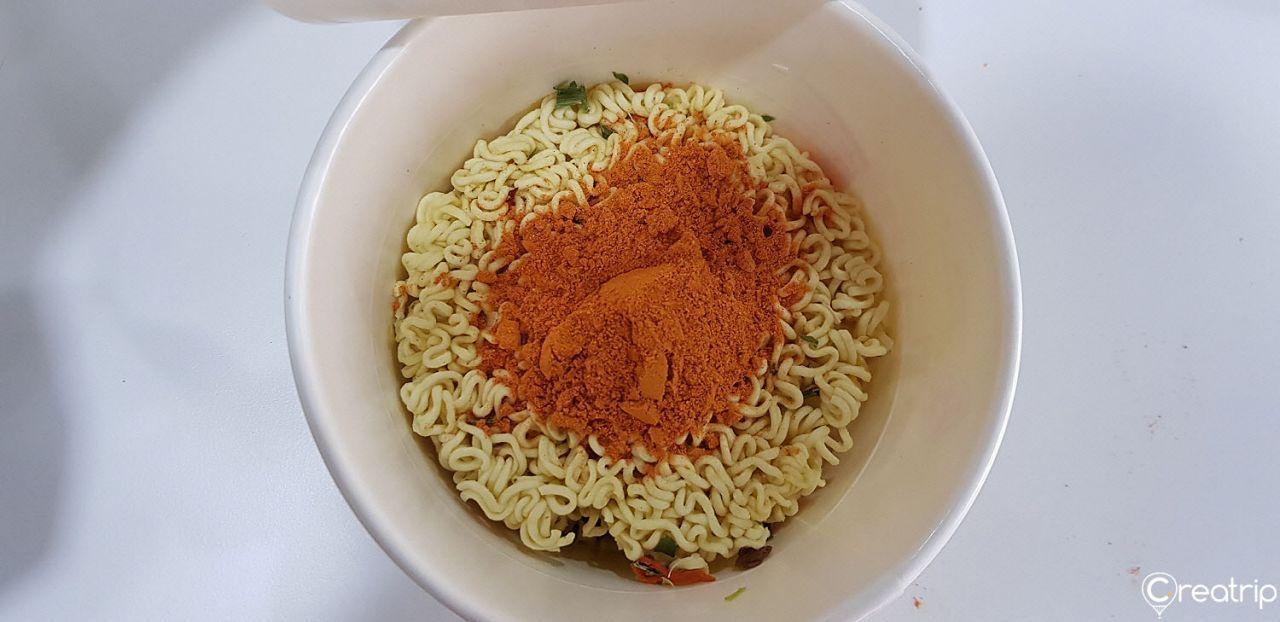 Jin Ramen is quite spicy (not as spicy as Buldak though)! It is also less salty and greasy than other ramen options in Korea. The noodles are also more chewy than other brands'.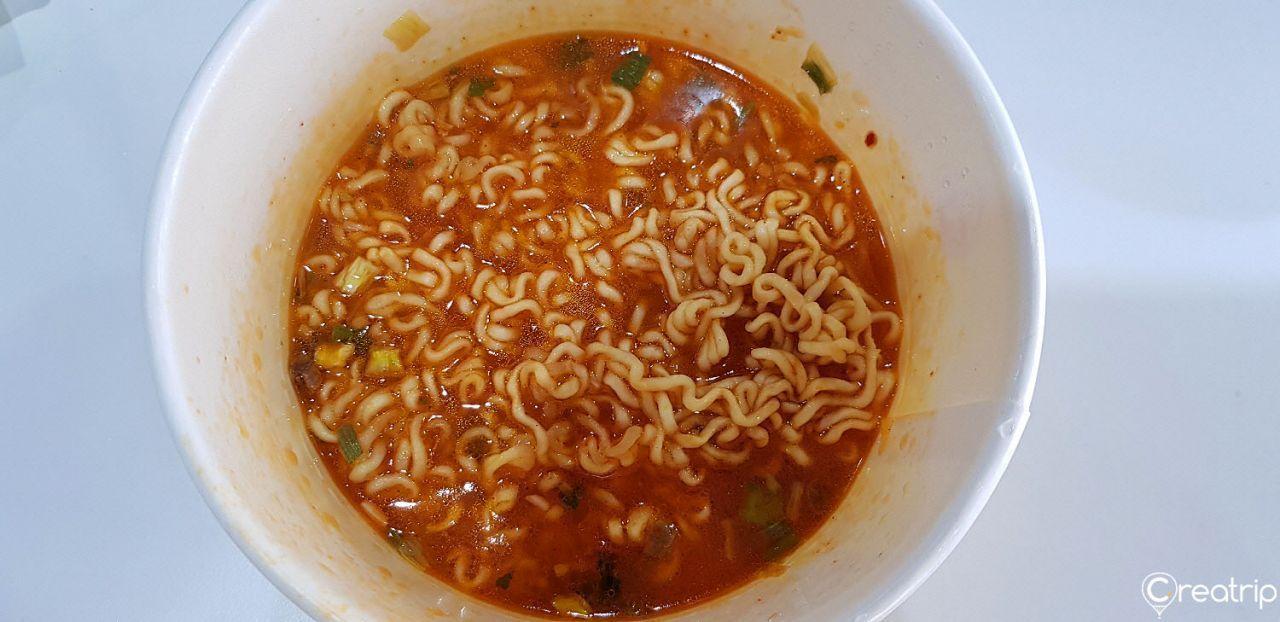 The editor's father ate this ramen for the first time and has ONLY eaten this ramen since. It's his exclusive choice!
It is one of the cheapest options in the ramen aisle, but definitely one of the most flavorful. This makes this the ramen with the highest value!
This is the perfect introduction to Korean ramen culture.
---
Paldo Bibimmyeon 팔도비빔면 컵라면 (₩1,050)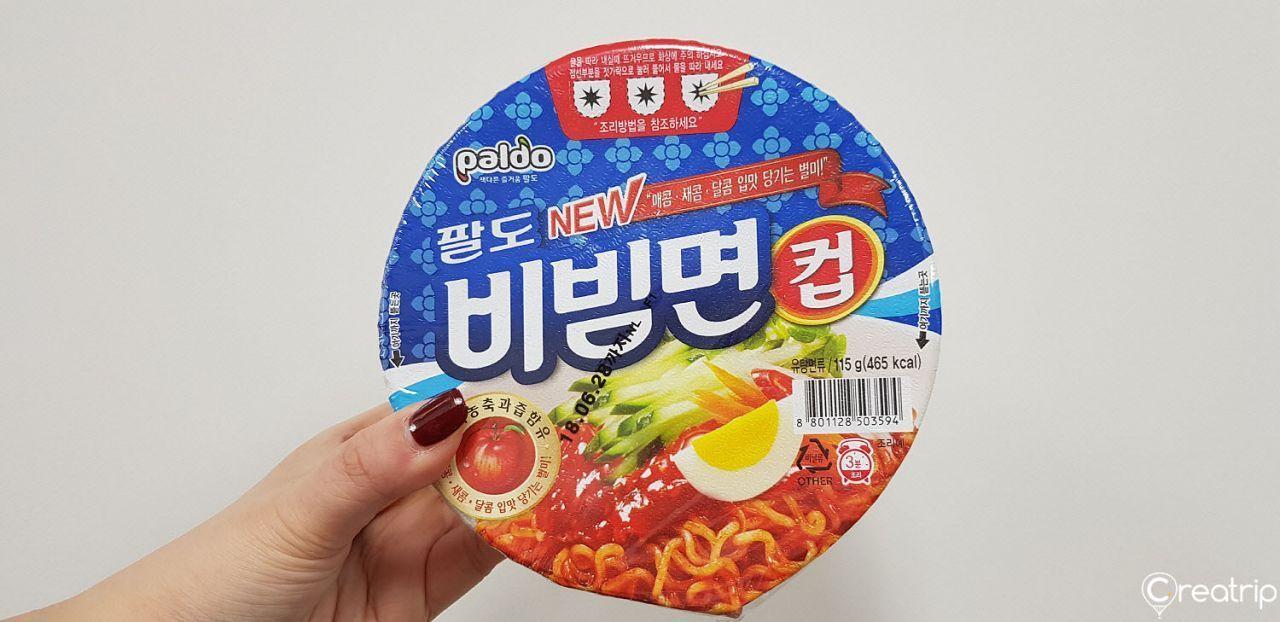 This is the most popular bibimmyeon (spicy cold noodles) ramen option in Korea. Koreans often say, "Paldo Bibimmyeon IS bibimmyeon." I recommend this option to foreigners to dive in to the quintessential bibimmyeon flavor, a unique and delicious flavor of Korea.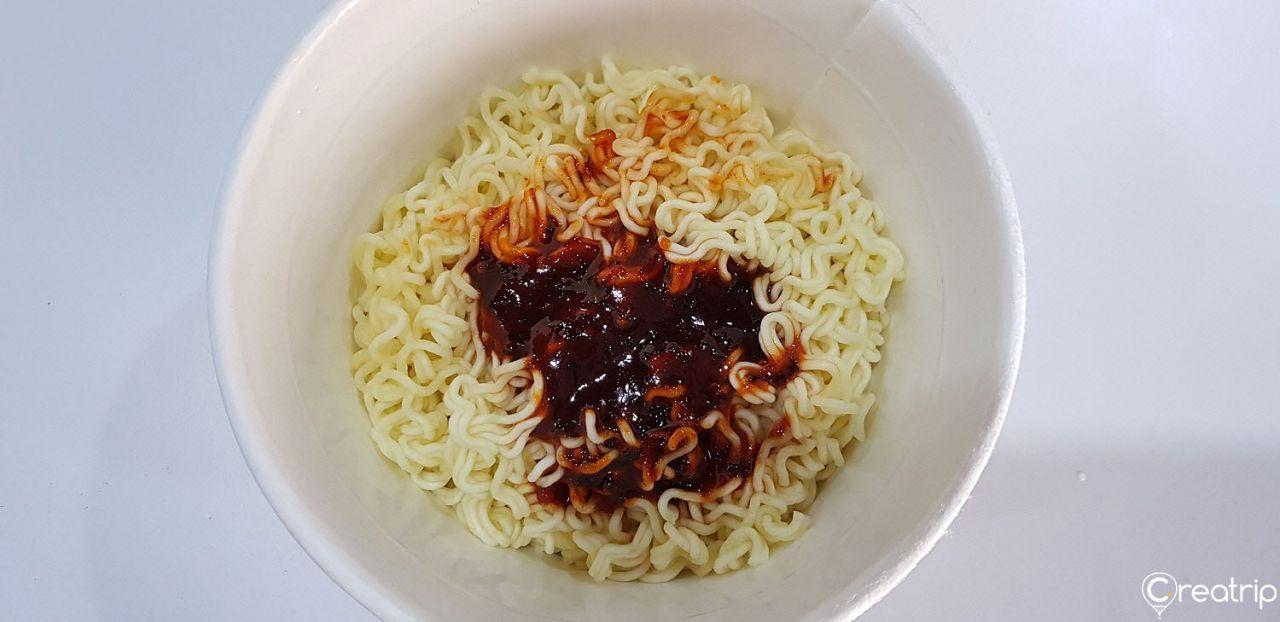 To cook it, first you need to boil the noodles with hot water. After the noodles are cooked and become soft, drain the water and mix in the bibim sauce with the noodles. Then it's ready!
Typically, bibimmyeon is served cold. So you can use cold water after you drain the hot water in order to bring the temperature down. In this way, you can eat restaurant-quality bibimmyeon in a ramen cup.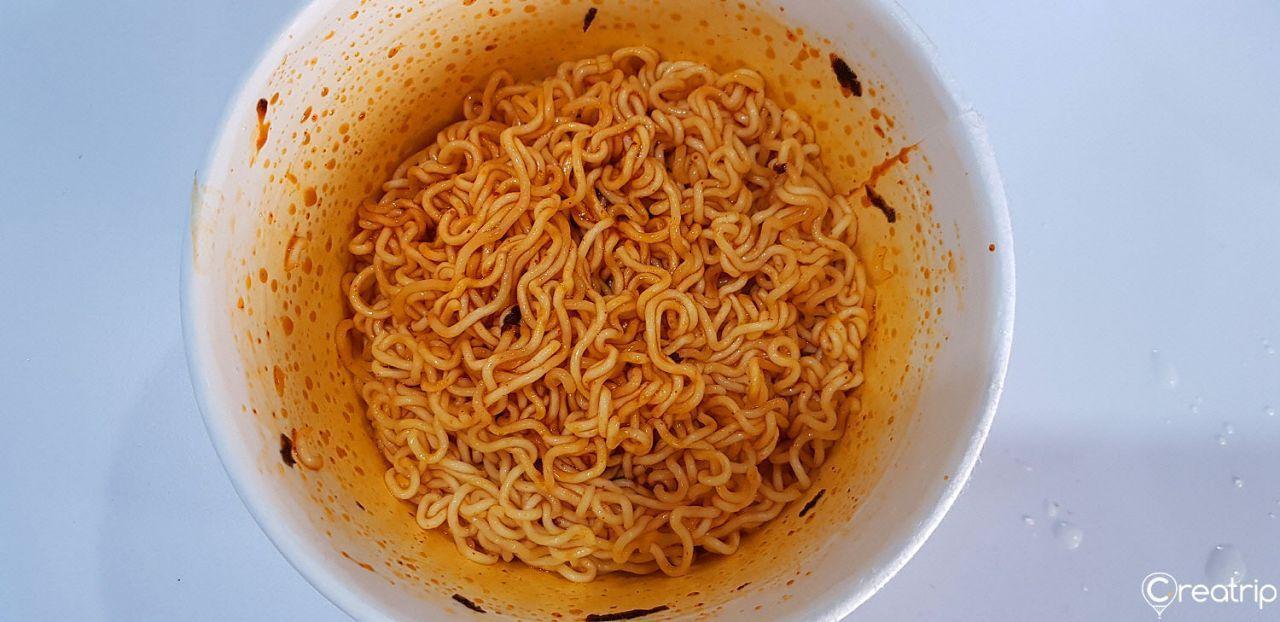 Whether you eat it cold or hot, it's delicious. To make it mimic the true bibimmyeon flavor, you can add slices of cucumber, sesame oil, seaweed, and boiled eggs.
Also, the bag of Paldo Bibimmyeon is better than the cup version. So if you have the opportunity, I recommend that you buy the bag version, make it at home, and add some extra ingredients like sesame oil and cucumber!
---
Neoguri 너구리라면 (₩1,600)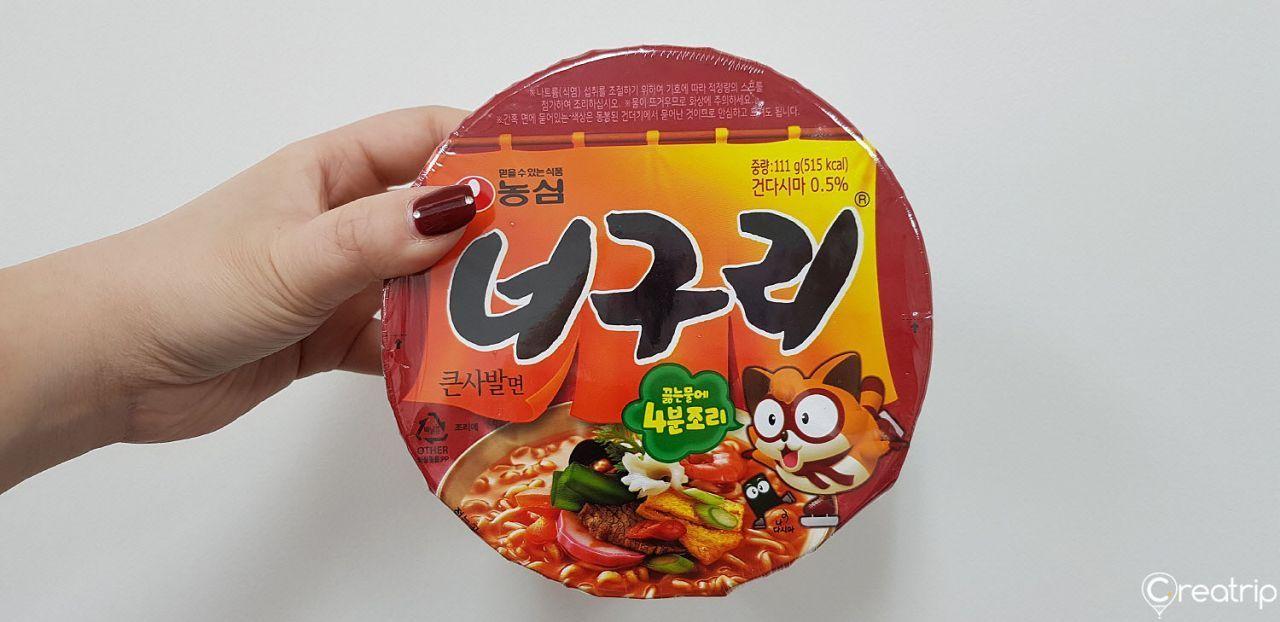 Neoguri is a super famous brand in Korea because it tastes like a combination of ramen and udon!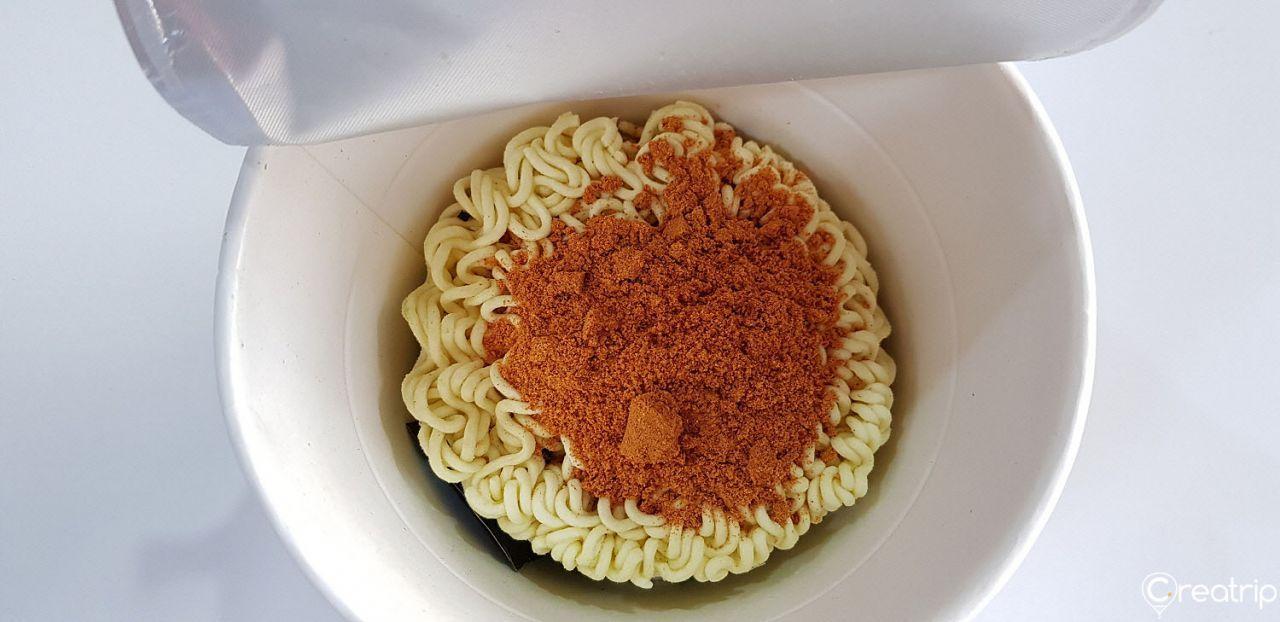 This ramen is characterized by its extra thick noodles and moderately spicy flavor. It is full of flavors without any overbearing spiciness. And the thick noodles add a chewy texture without getting overly soggy if you eat it slowly.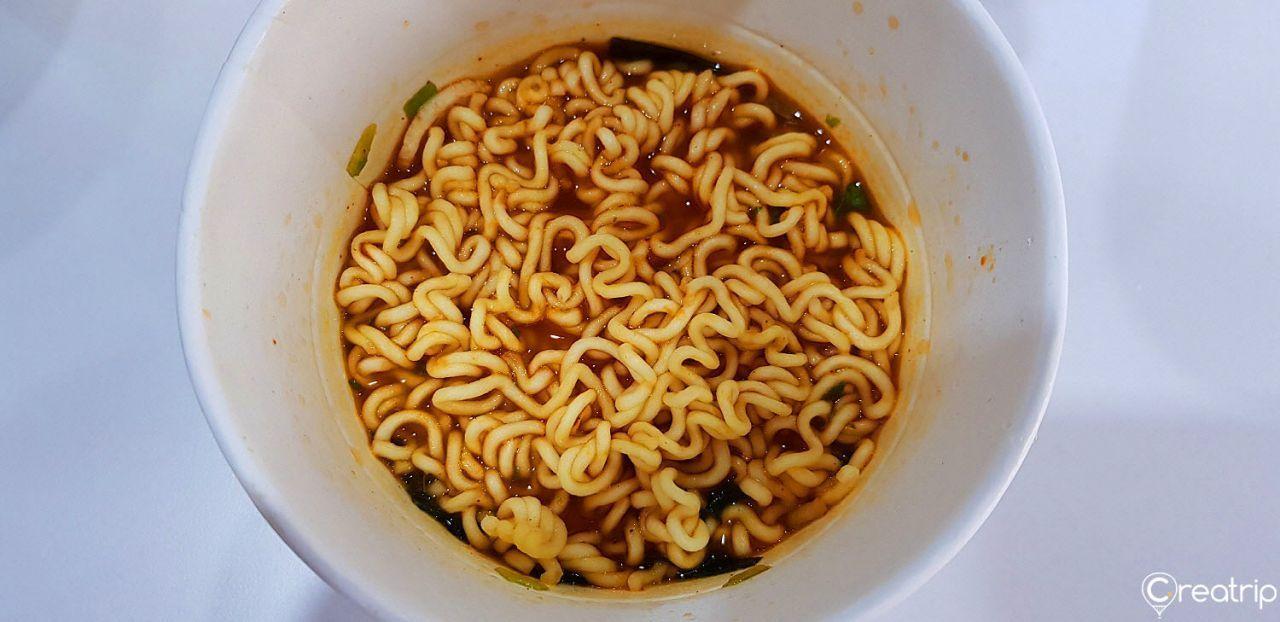 A friend of mine from Taiwan tried this ramen and fell in love! He and I recommend this option to everyone when they visit Korea.
You can find it in both the cup and bag packaging. The bagged version is superior, so pick some up and take it home with you if you get the chance.
---
JJapaghetti 짜파게티 컵라면 (₩1,150)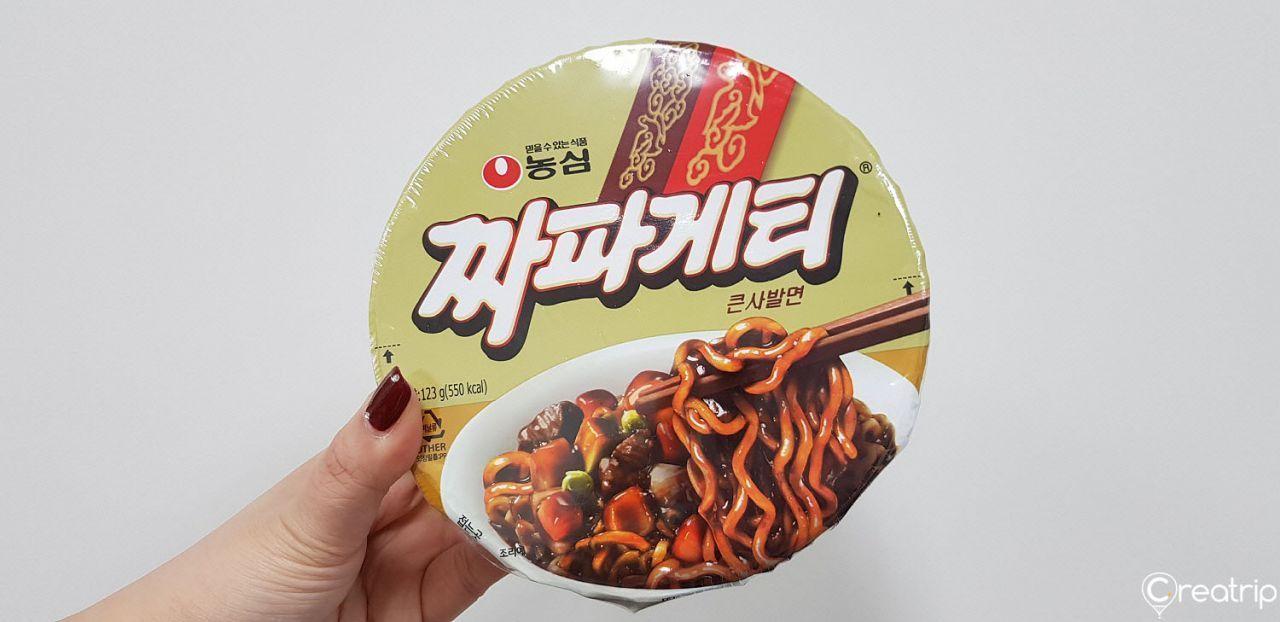 The jjajjang sauce is quite common in korea, and this is the best ramen variation that utilizes jjajjang flavor. Many Koreans say that this is the best ramen to eat on a chilly day.
Just like normal ramen, you just need to add hot water and the sauce packets. Then it's like JJapaghetti soup.
But that is not the truly Korean way. After boiling the noodles, dispose of the water and mix in the flavor packets. This will make the flavors much stronger!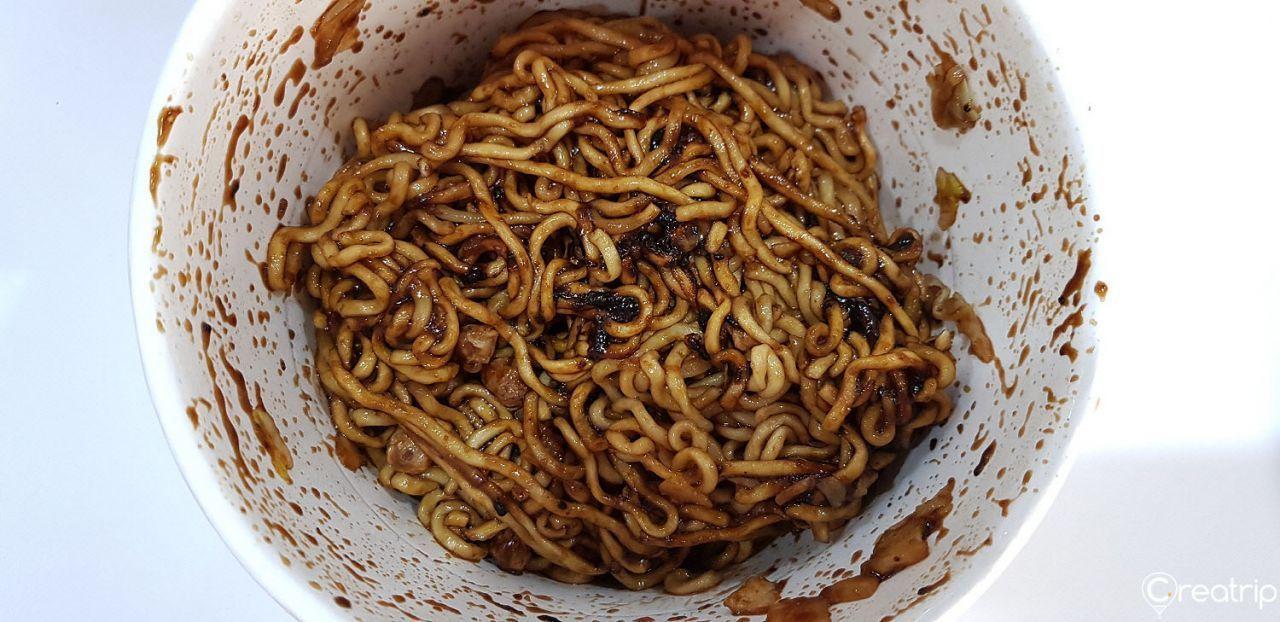 A truly Korean delicacy is to mix Jjapaghetti and Neoguri ramen together! This is called Jjapaguri. Just boil the noodles together and drain most of the water. Then mix all the flavor packets together and stir liberally!
If you're feeling adventurous, you can add some hot sauce to bring out more of the spicy flavor profile.
---
Squid JJambbong Ramen 오징어짬뽕 컵라면 (₩1,600)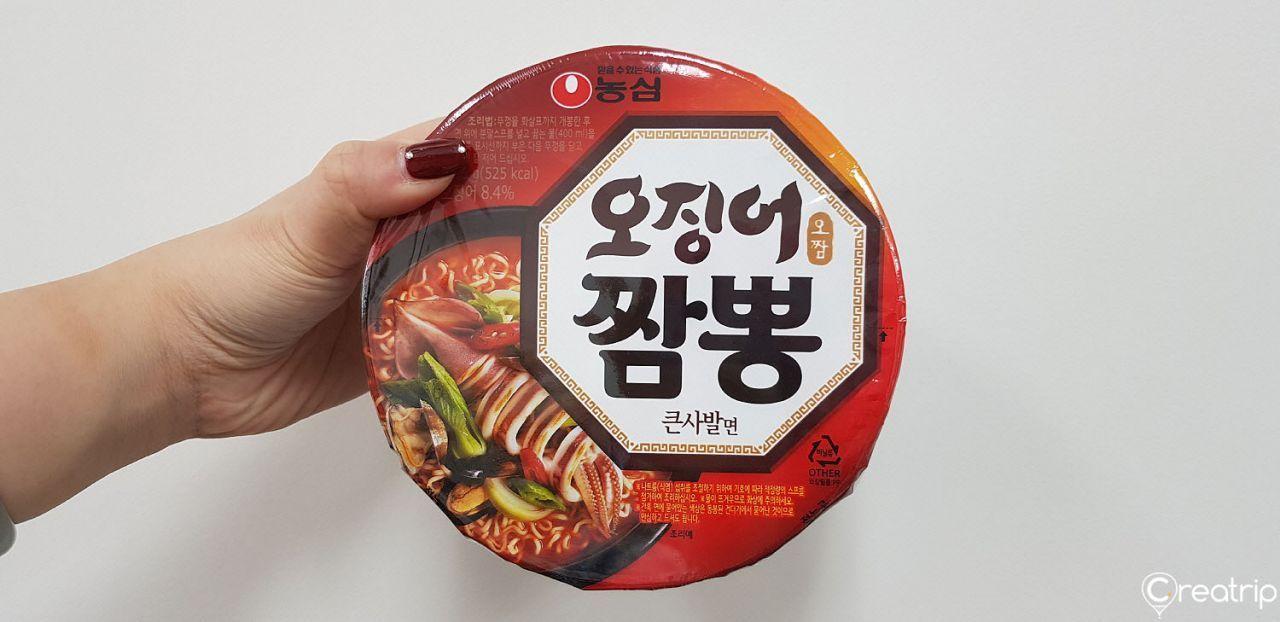 Jjambbong is another popular Korean dish that combines seafood with a spicy soup. And now, that delicious dish comes in ramen form!
The noodles are extra thick and the soup is a refreshing mix of oil spices. It is perfect on both hot and cold day and really tastes like the original jjambbong dish you'd get at a restaurant.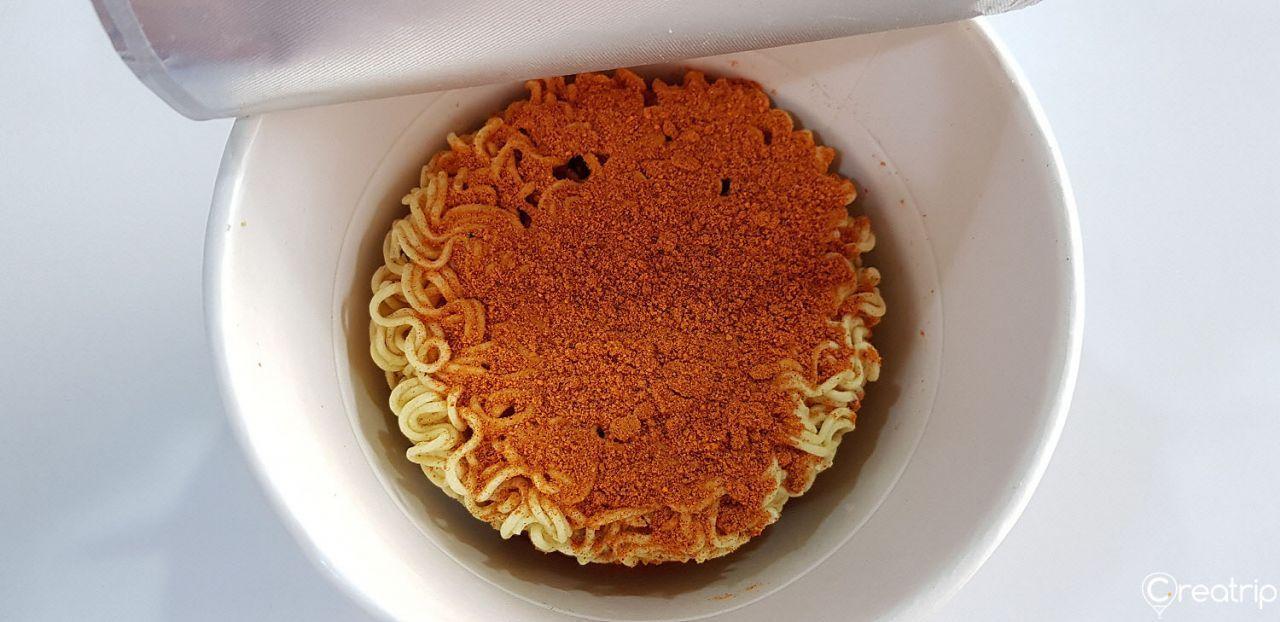 There are several options for Jjambbong ramen. Among them all, the squid version is the best because it brings out the intended seafood flavor of the dish.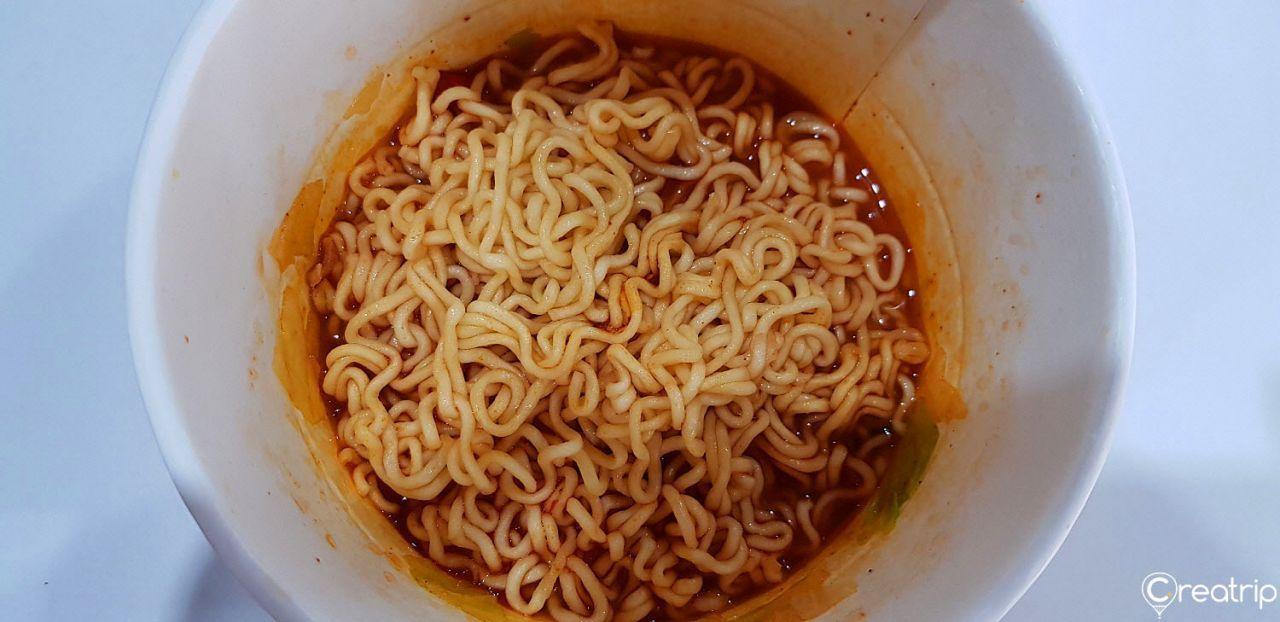 Most Koreans would recommend the squid variation, but our editor recommends the Jin variation (the same as the aforementioned Jin Ramen). Personally (and I hope the editor doesn't read this), the squid option is superior.
---
Sesame Ramen 참깨라면 컵라면 (₩1,200)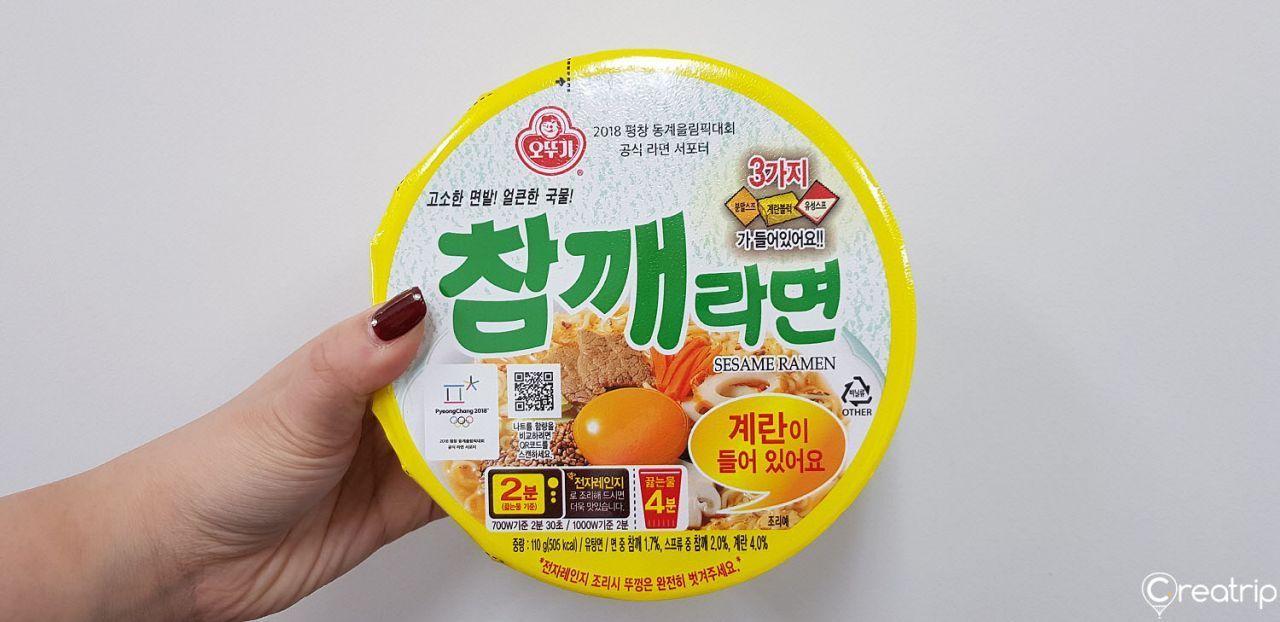 Sesame oil is a popular ingredient in a lot of Korean dishes. Naturally, it had to find its way into the ramen cup! Many coworkers here at Creatrip personally recommend this ramen.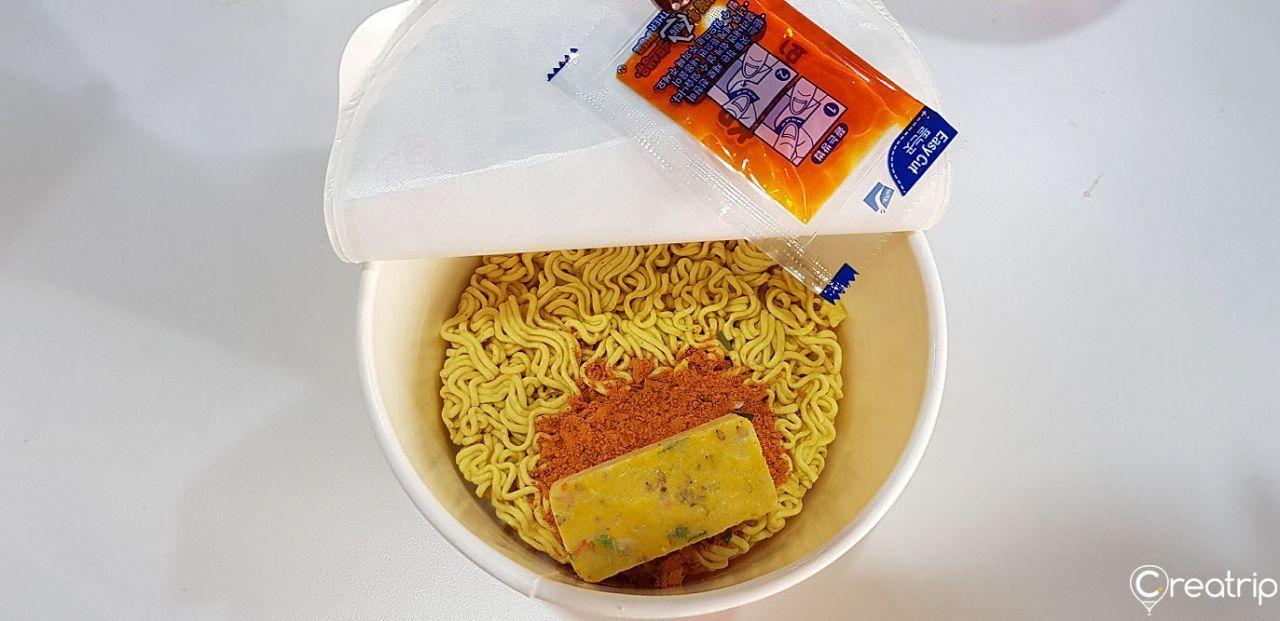 This ramen comes with the flavor packet, a block of egg, and sesame oil. My hot tip is to put the egg and oil in AFTER you have boiled the noodles. If you add them all together immediately, the egg block will dissolve entirely and the flavor and aroma of the oil will be decimated.
To experience all that the ramen has to offer, add the egg and oil after the noodles are completely cooked.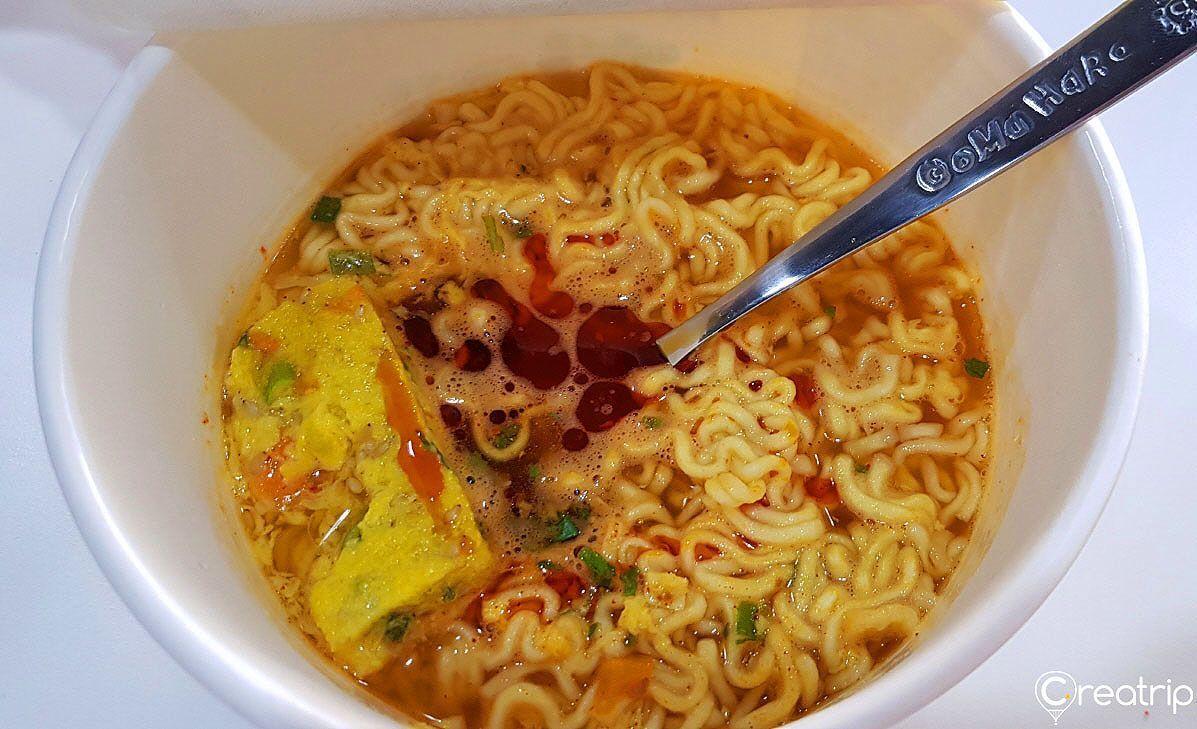 Adding egg to ramen is a popular method in Korea, and this is the only ramen option that gives you real egg alongside the ramen. Most people have to purchase eggs separately and add them. But this option will give you the egg right away all in the same purchase.
Today, we reviewed the 10 best ramen options in Korea. Now, you can choose the best ramen to enjoy while you are studying, traveling around Korea, or resting by the Han River.
Don't forget to comment and ask your burning questions!
---