Ewha Women's University Shopping Guide
Shopping around Ewha University area:A beginner's guide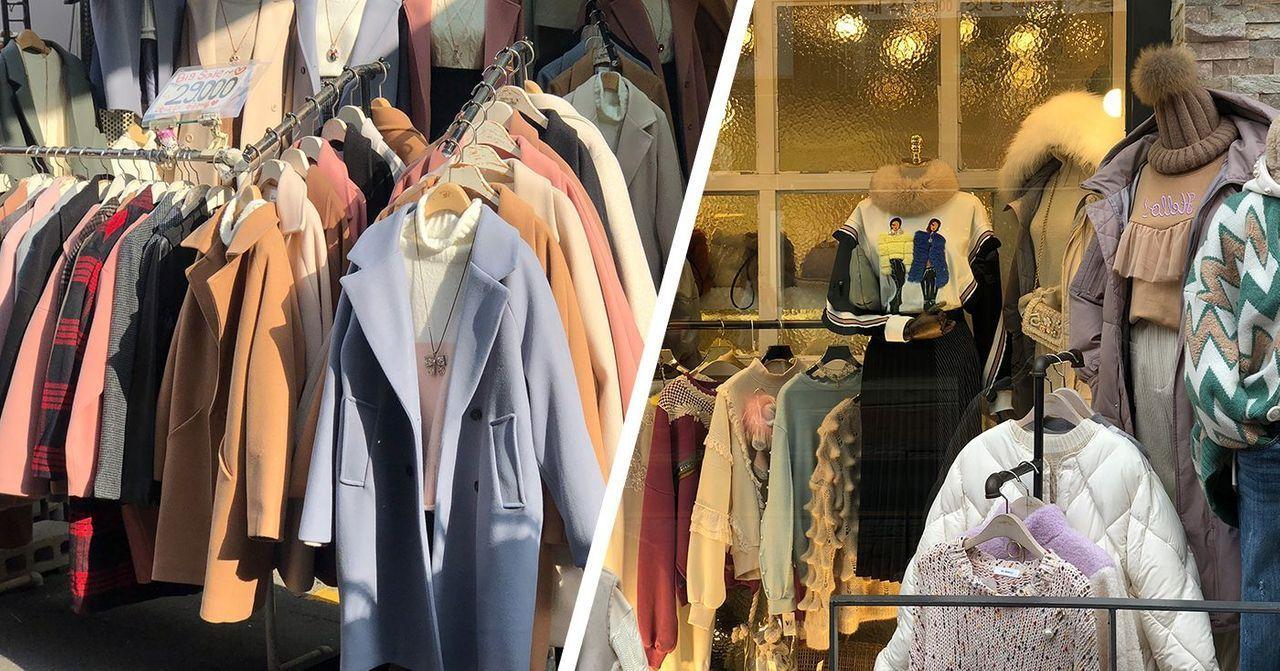 Hello,everyone! We are Creatrip, a group of Korean travel experts.
We proudly present you the latest, useful Korean travel information and tips every day.
The Shopping alley in Edae is one of the must-visit places for women whose primary purpose of visiting Seoul is to shop. When you shop in Seoul, you should not leave out the Ehwa Women's University area. In the Ewha Women's University area, there is the famous Ehwa Women's University shopping street, which is perfect for shopping for cosmetics and clothing. Today I visited the Ewha University, as known as Edae, area to show you around.
There is no fixed business hours for the Edae Business Circle. In addition to the main stores (L-shaped roads above), most of the brands are beauty and clothing stores have their official business hours. The other small businesses usually open from 11am to 9pm.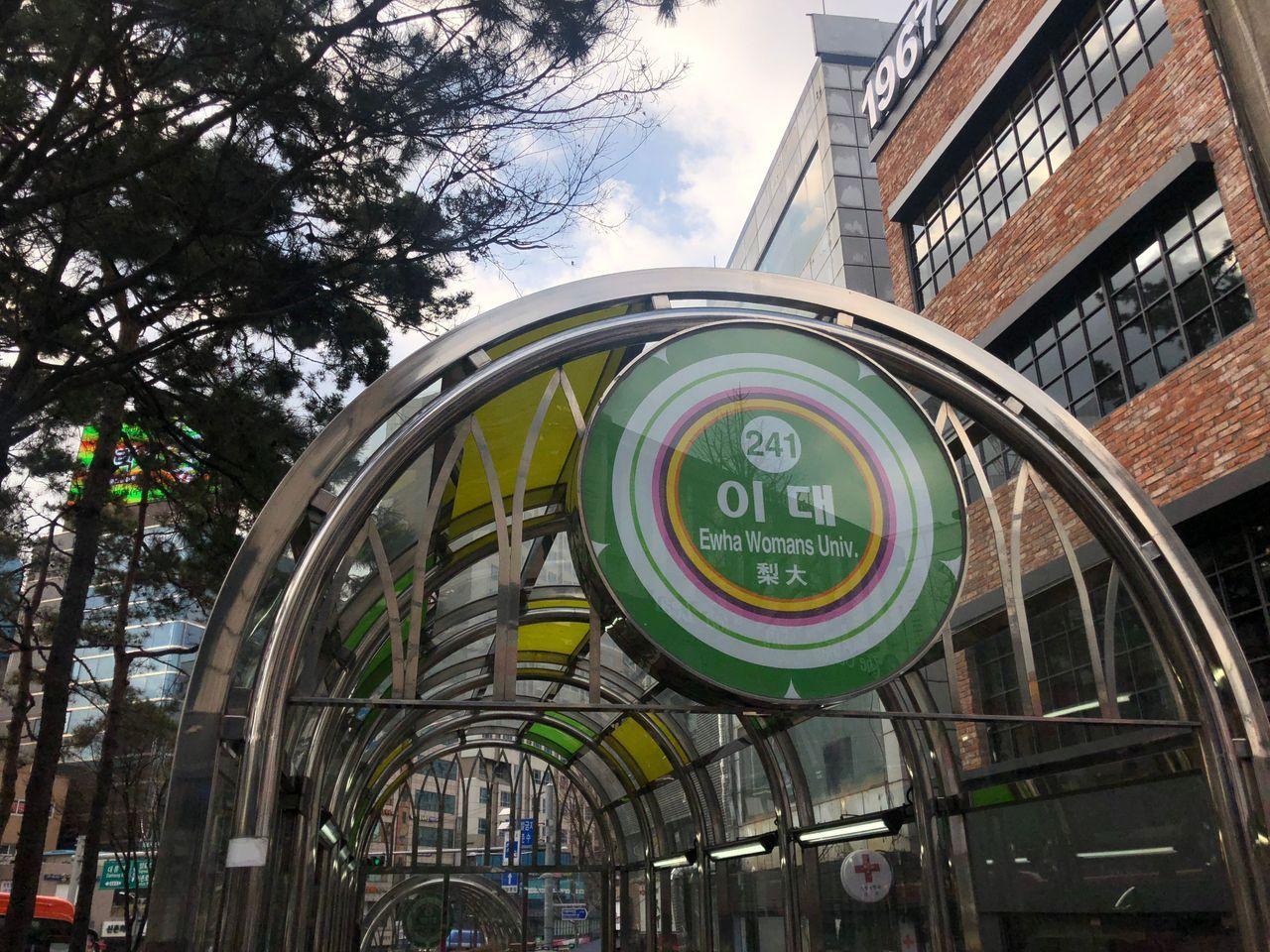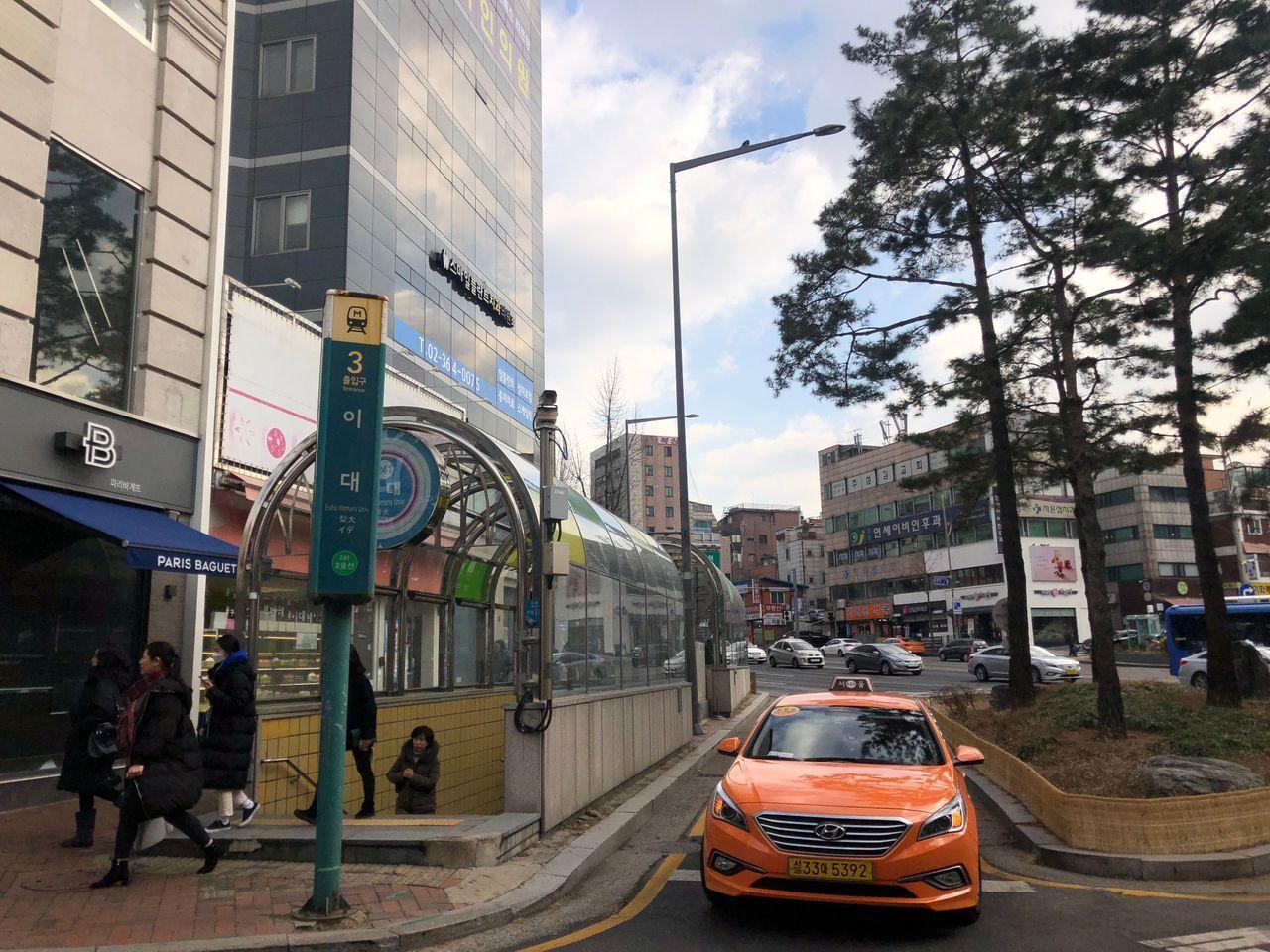 After exiting the No.2 or No.3 exit of Ewha Women's University Station, walk straight toward the direction of the Ewha Women's University. The main Shopping district of Edae including major cosmetics and fashion brands are located along this street. But the hidden highlights of shopping in Edae can be found along small alleys on the right. There are many affordable clothing stores and small accessory shops along this street.
After your shopping haul at Edae, your wallet will be soon almost empty.
Edae Shopping Street:Visit Review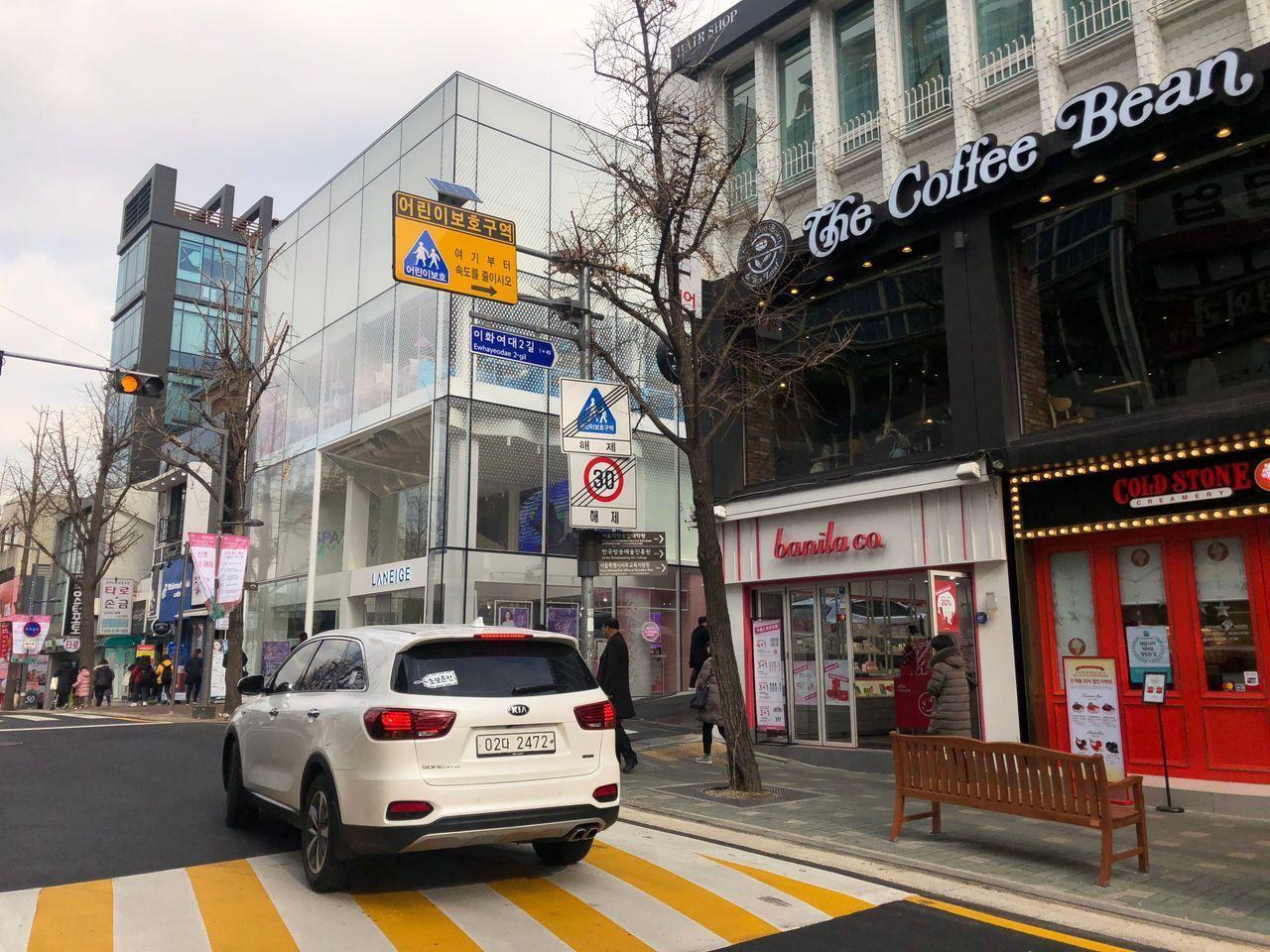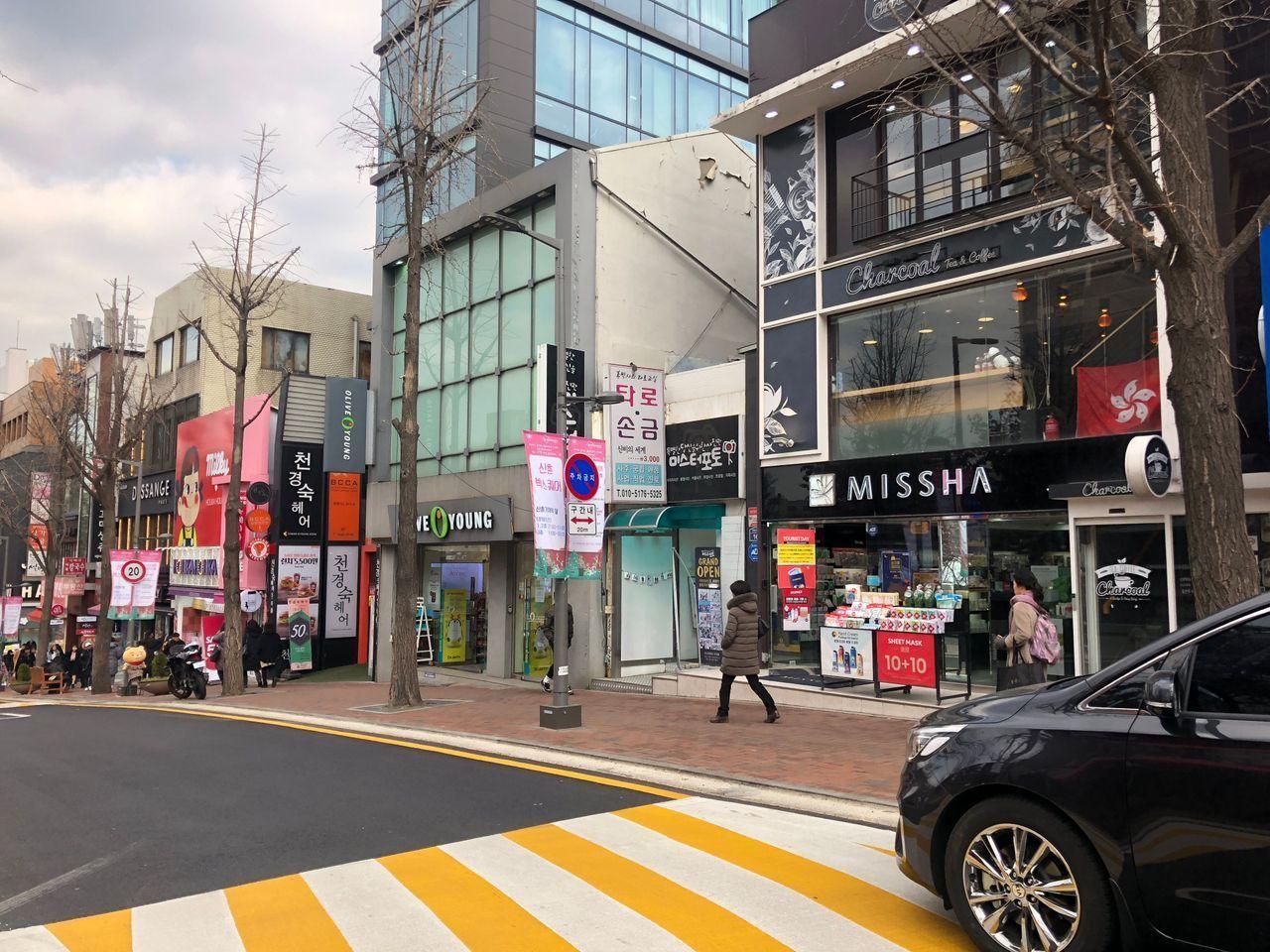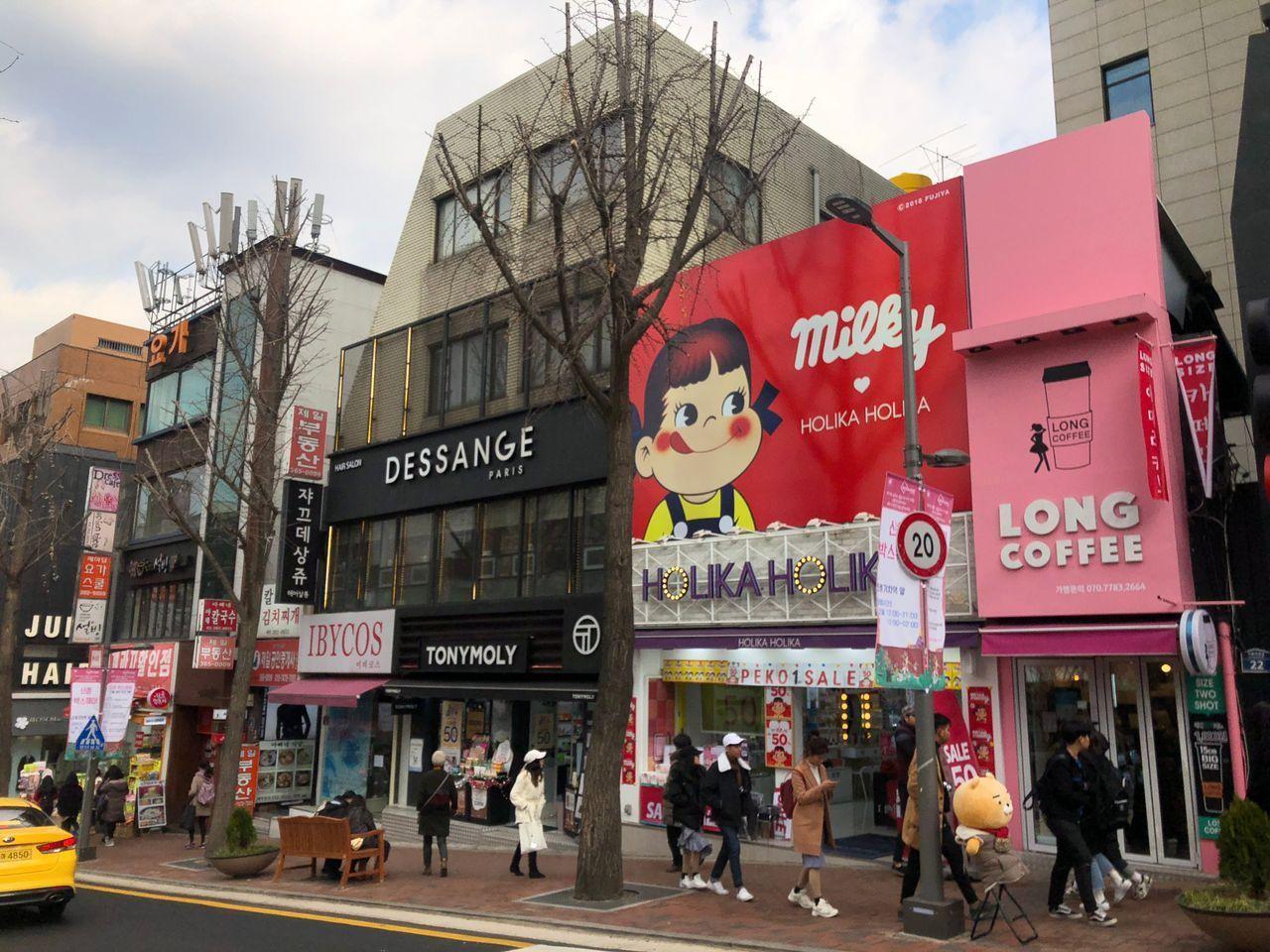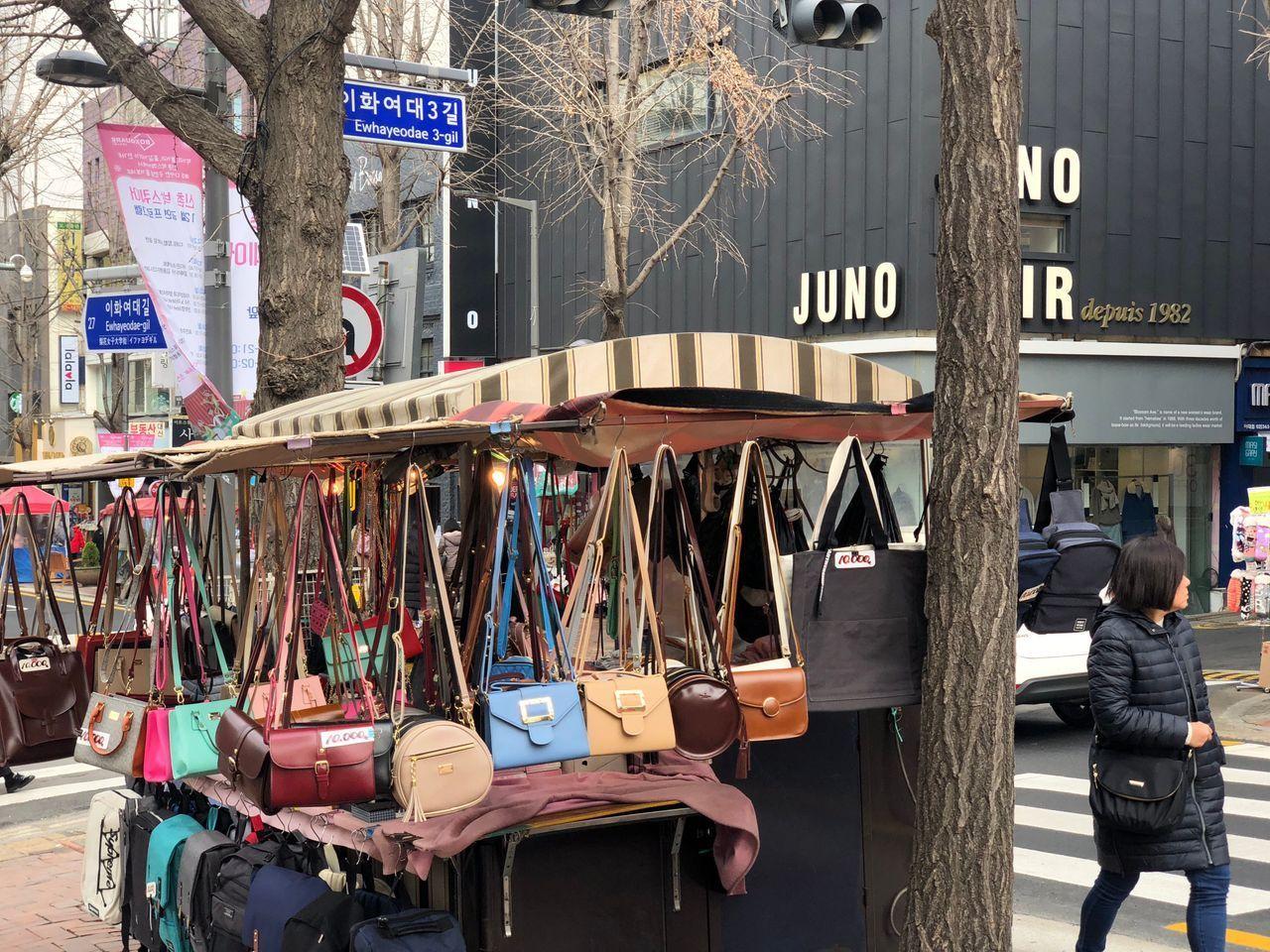 In the main street of the Pear Shopping District, there are branded cosmetics stores and chain fashion brands everywhere. Therefore, people with specific brand preferences will be able to buy the cosmetics and clothing they want when they come to the Edae Shopping District.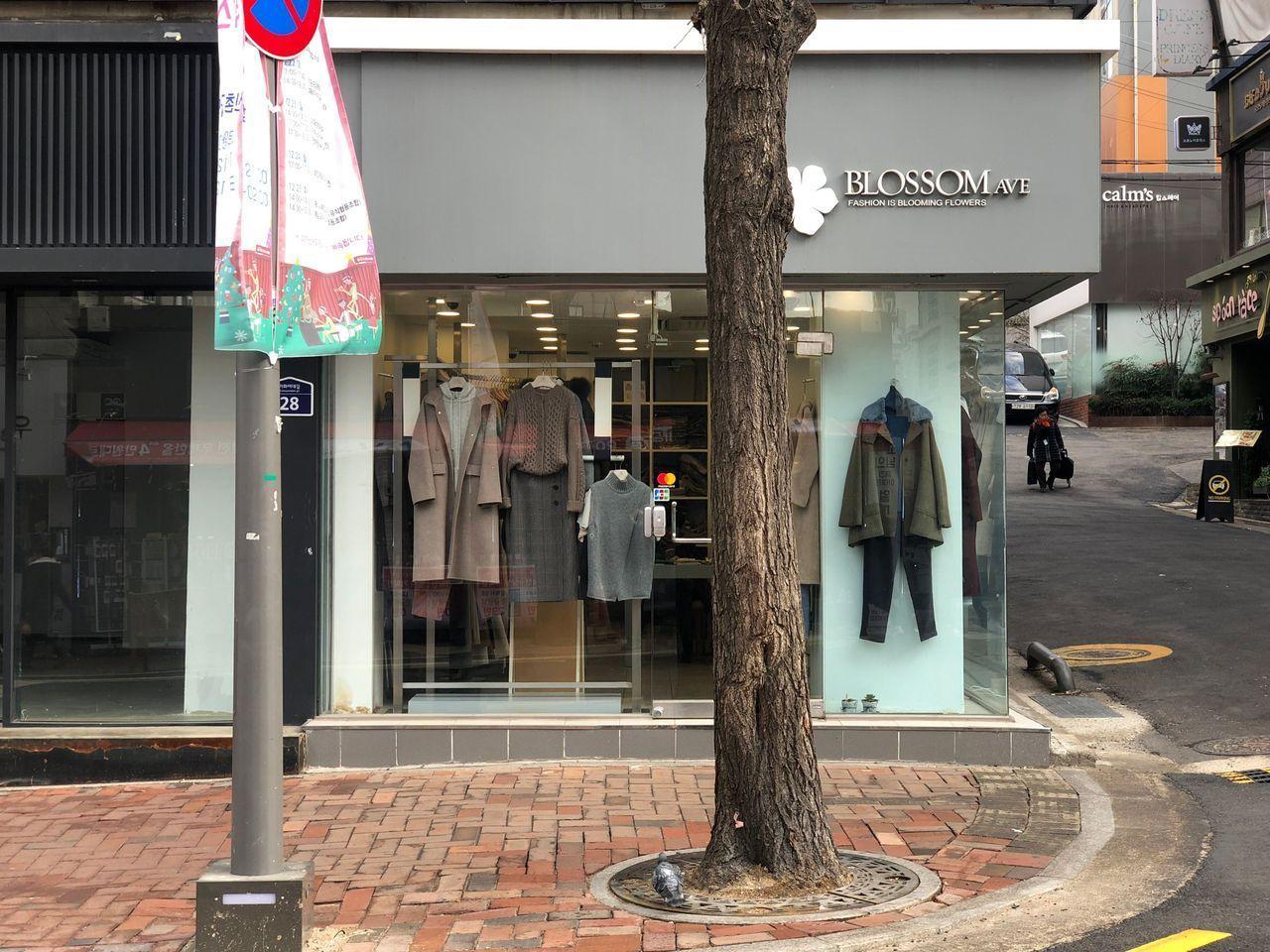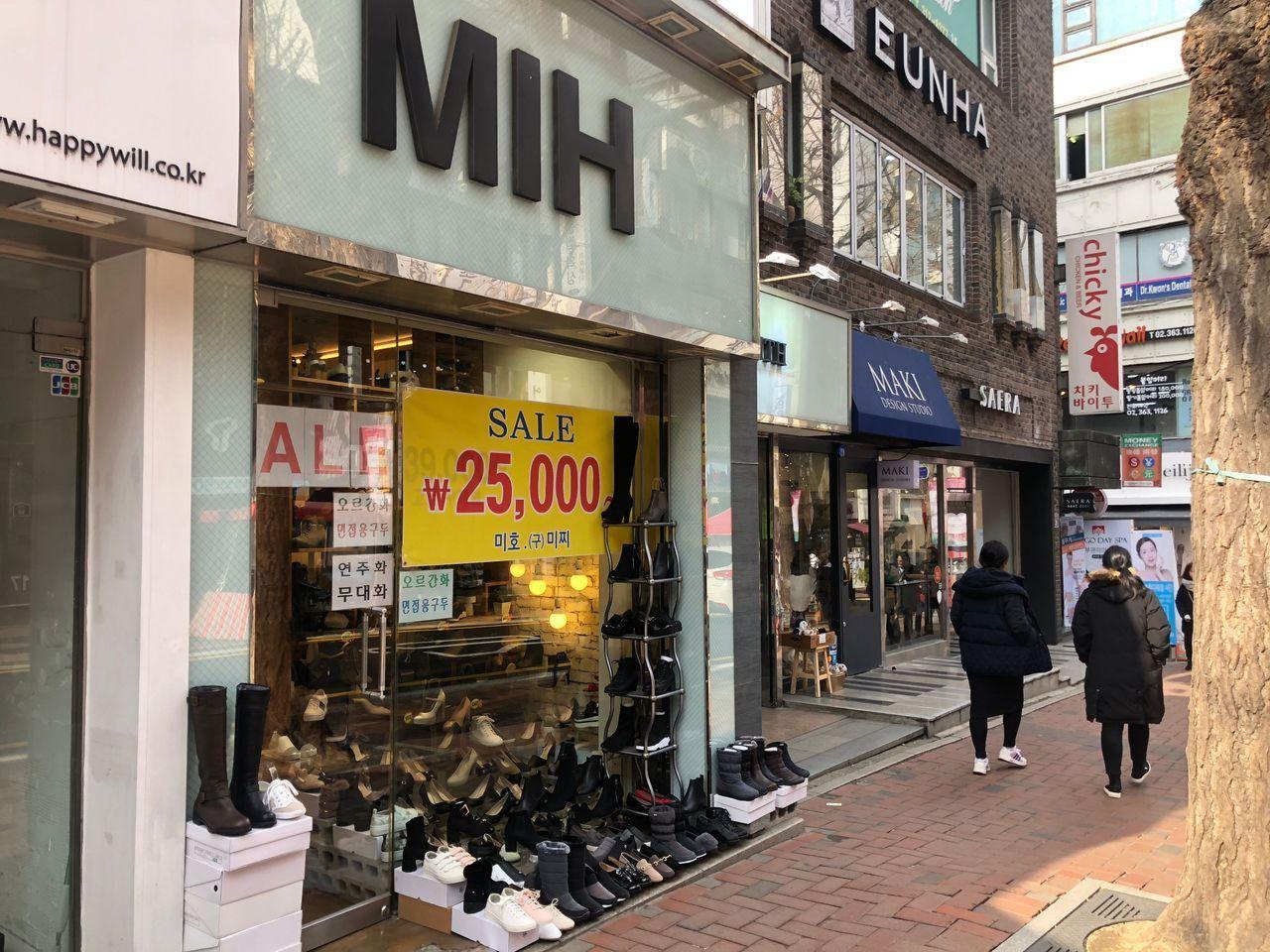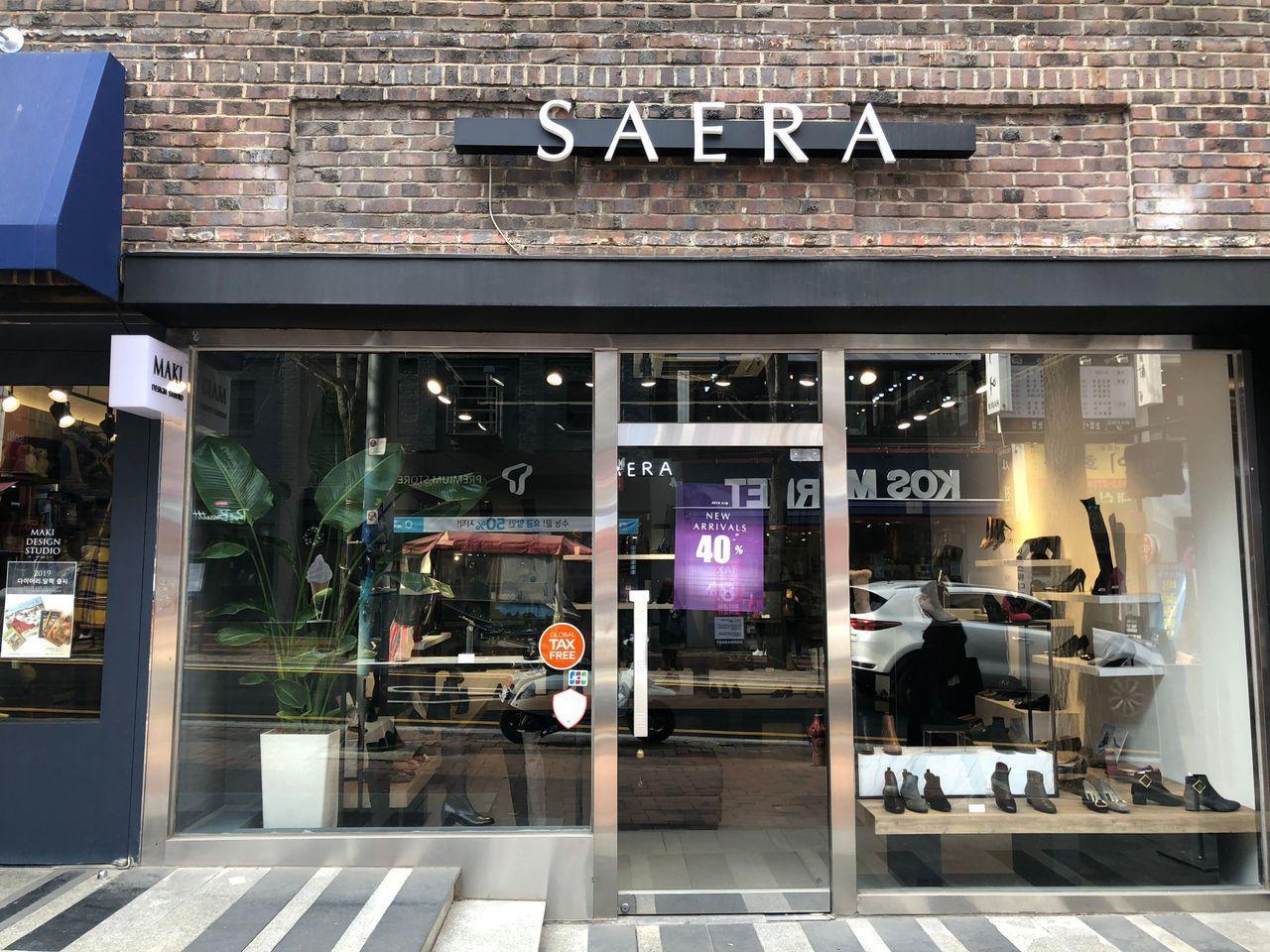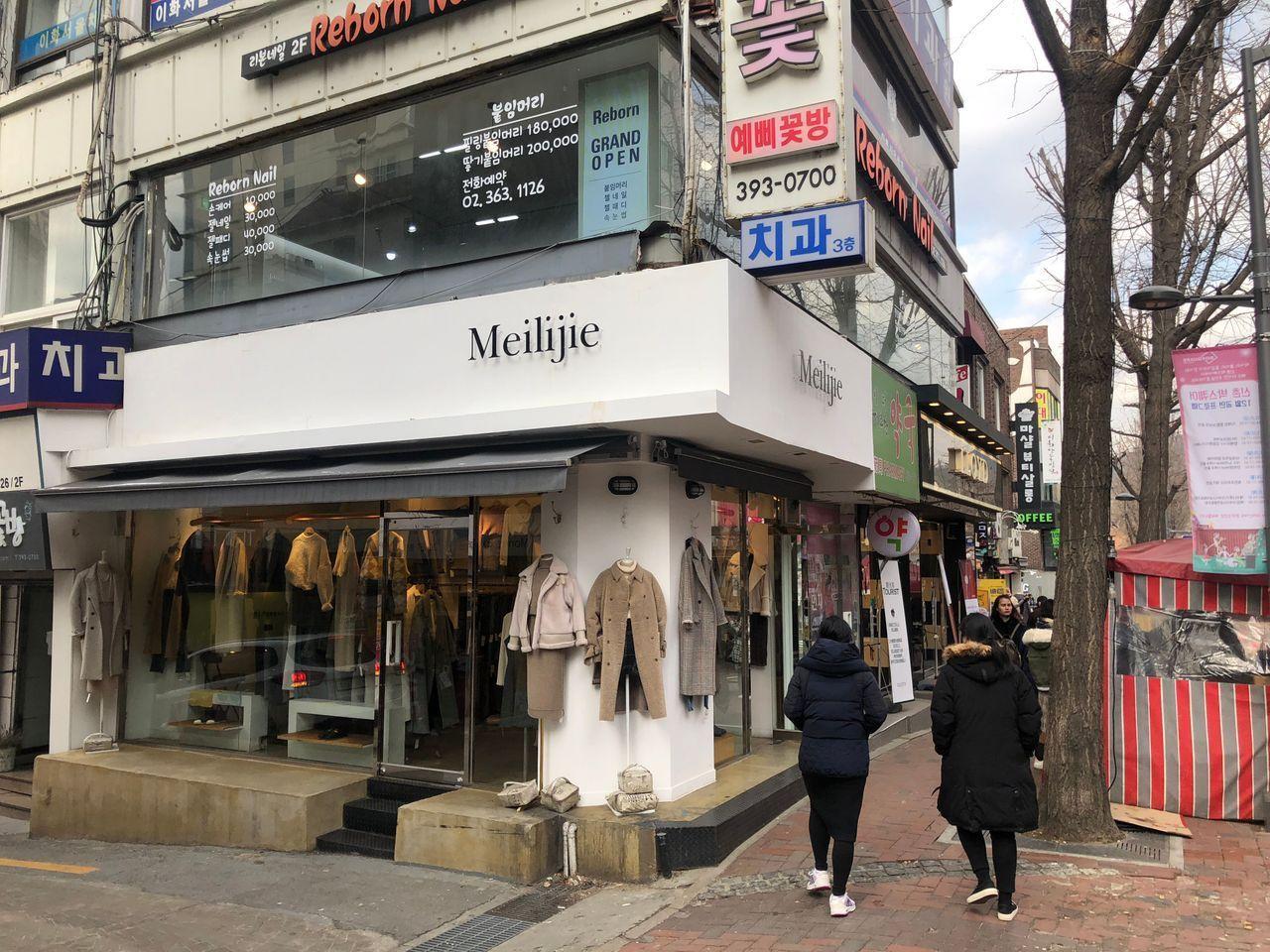 When you shop at Edae, Don't miss out on the small accessory and clothing stores. Although the shops on the main roads look exquisite, the price is more expensive than the stores in the rear ends. Everyone comes to Edae to Shop, but you also have to know the district well enough to get the products you want.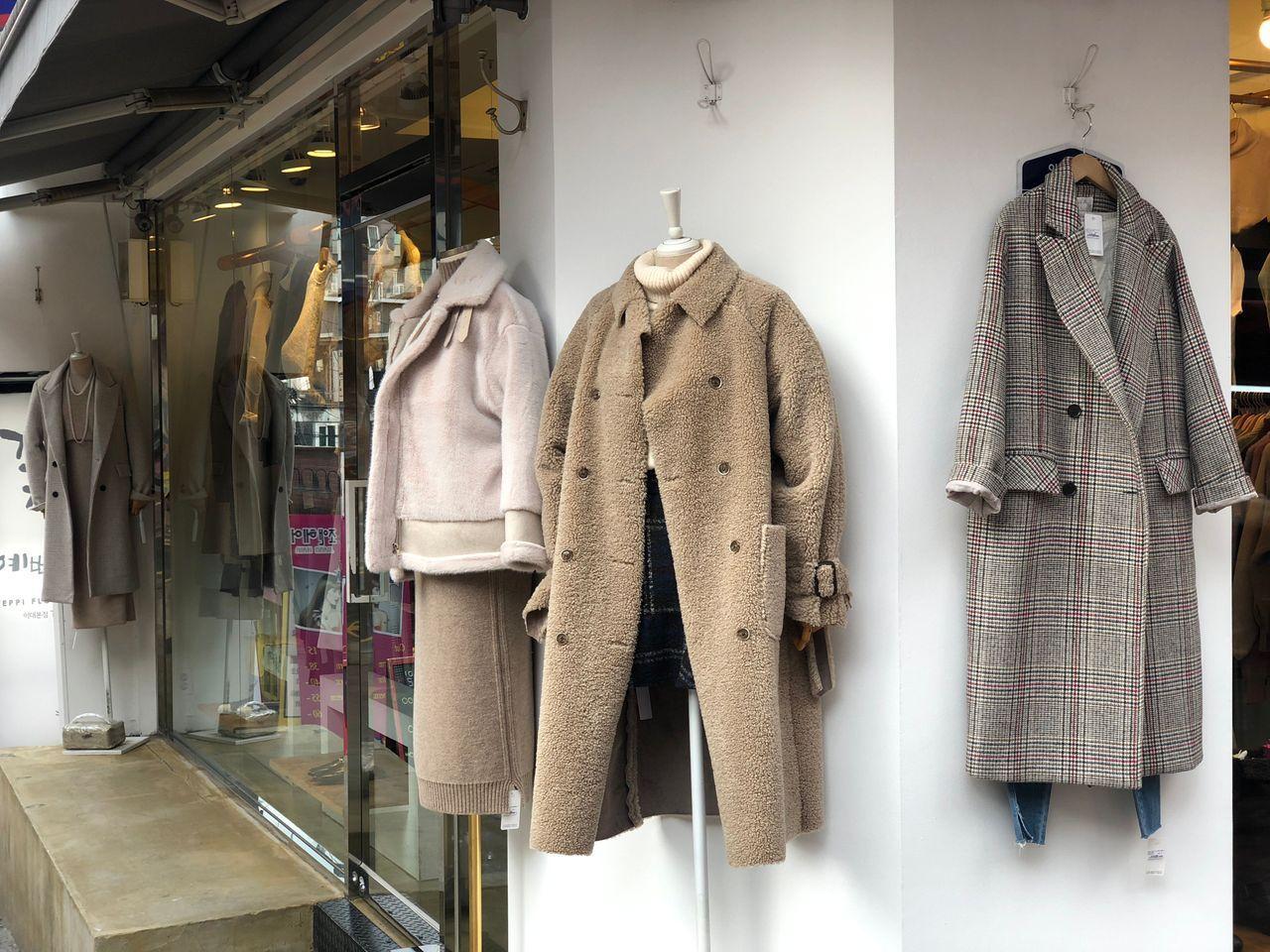 This kind of winter coat was very popular in Korea this year.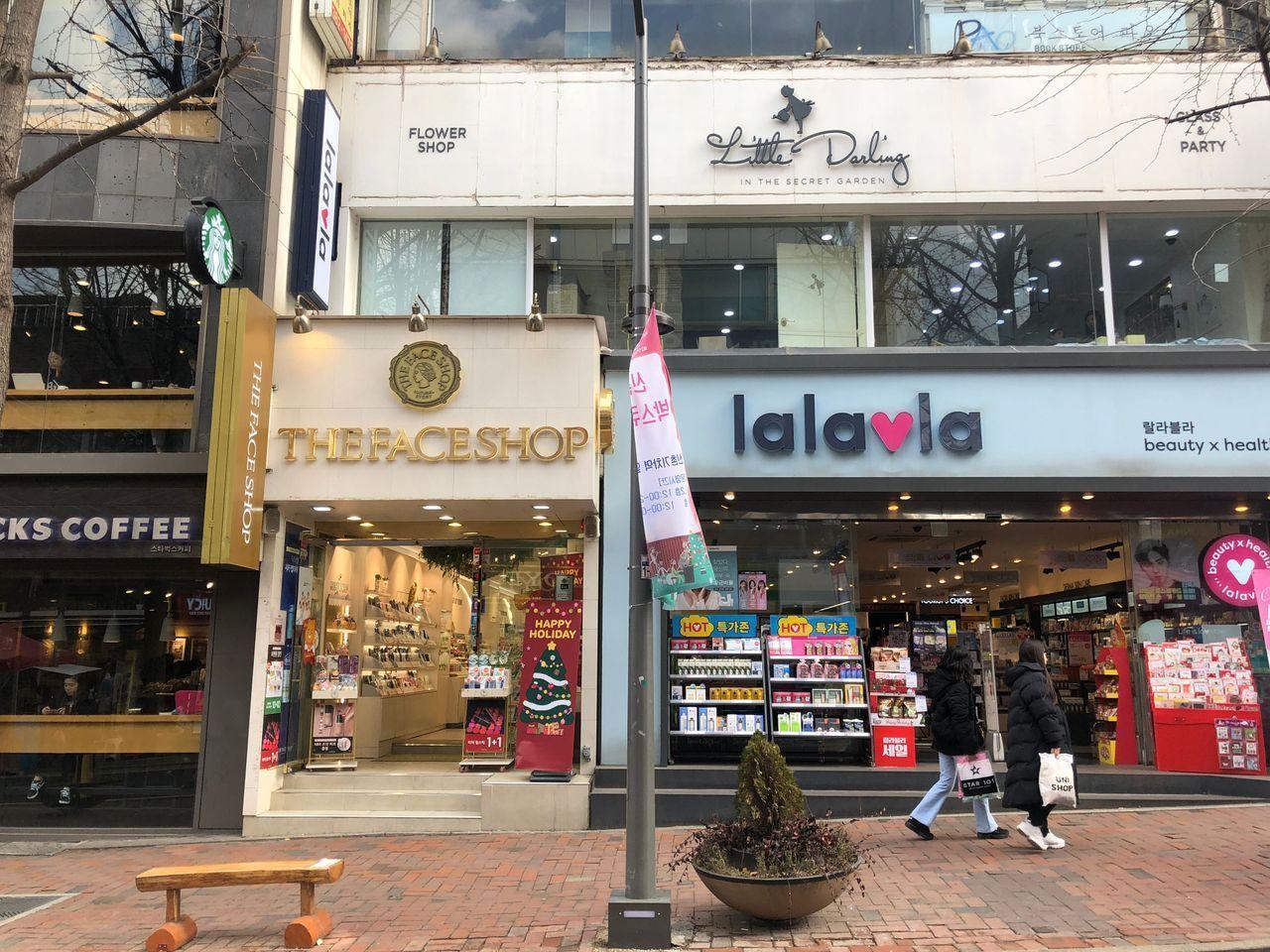 Many people come to Edae to shop for cosmetics. However, this district is one of the most sensitive areas for fashion. Therefore, you can learn the latest fashion trends in Korea and buy trendy clothes and accessories. Make sure you have a limit for your expenditure before coming to Edae. You will end up spending more than you initially expected.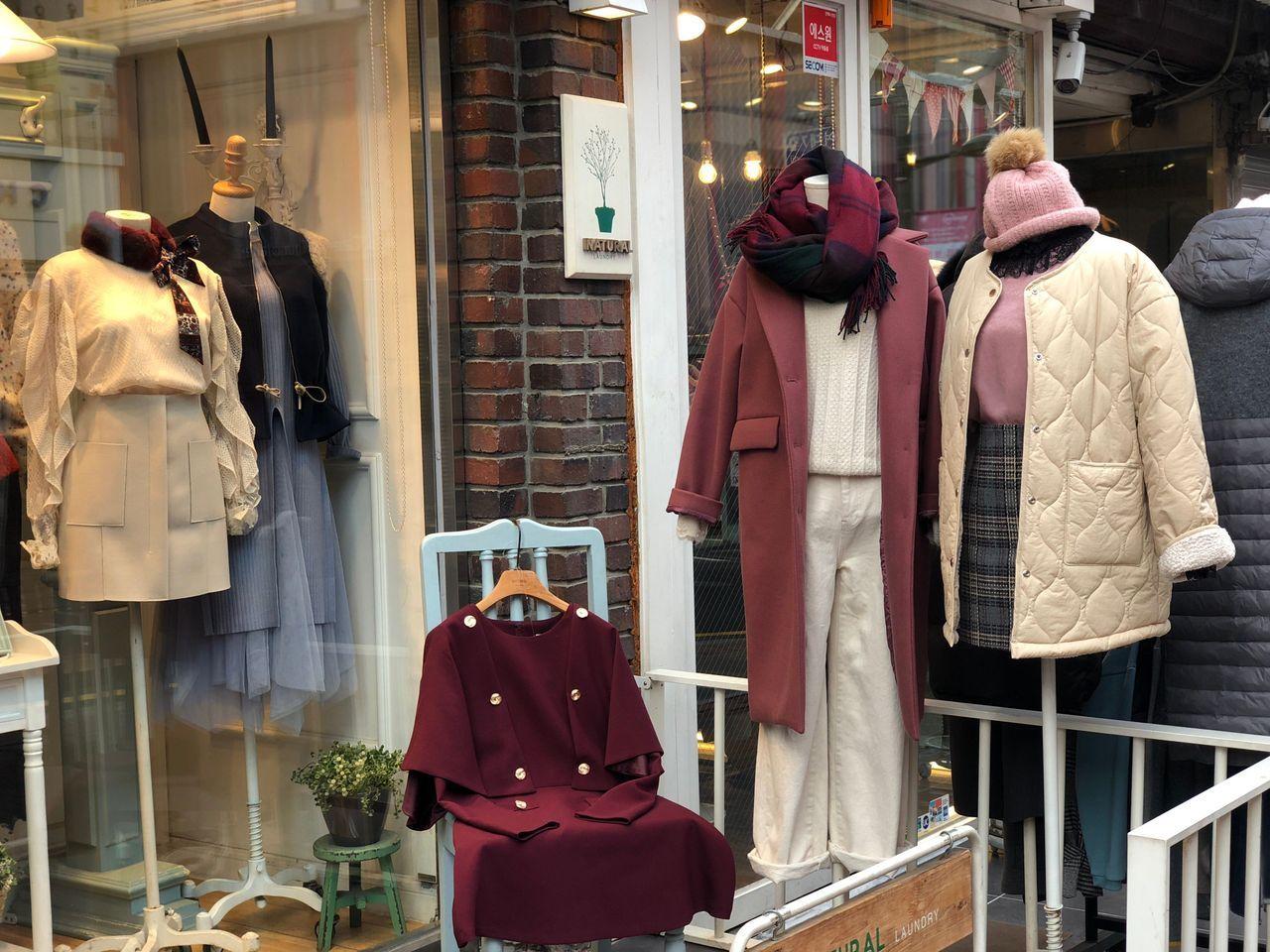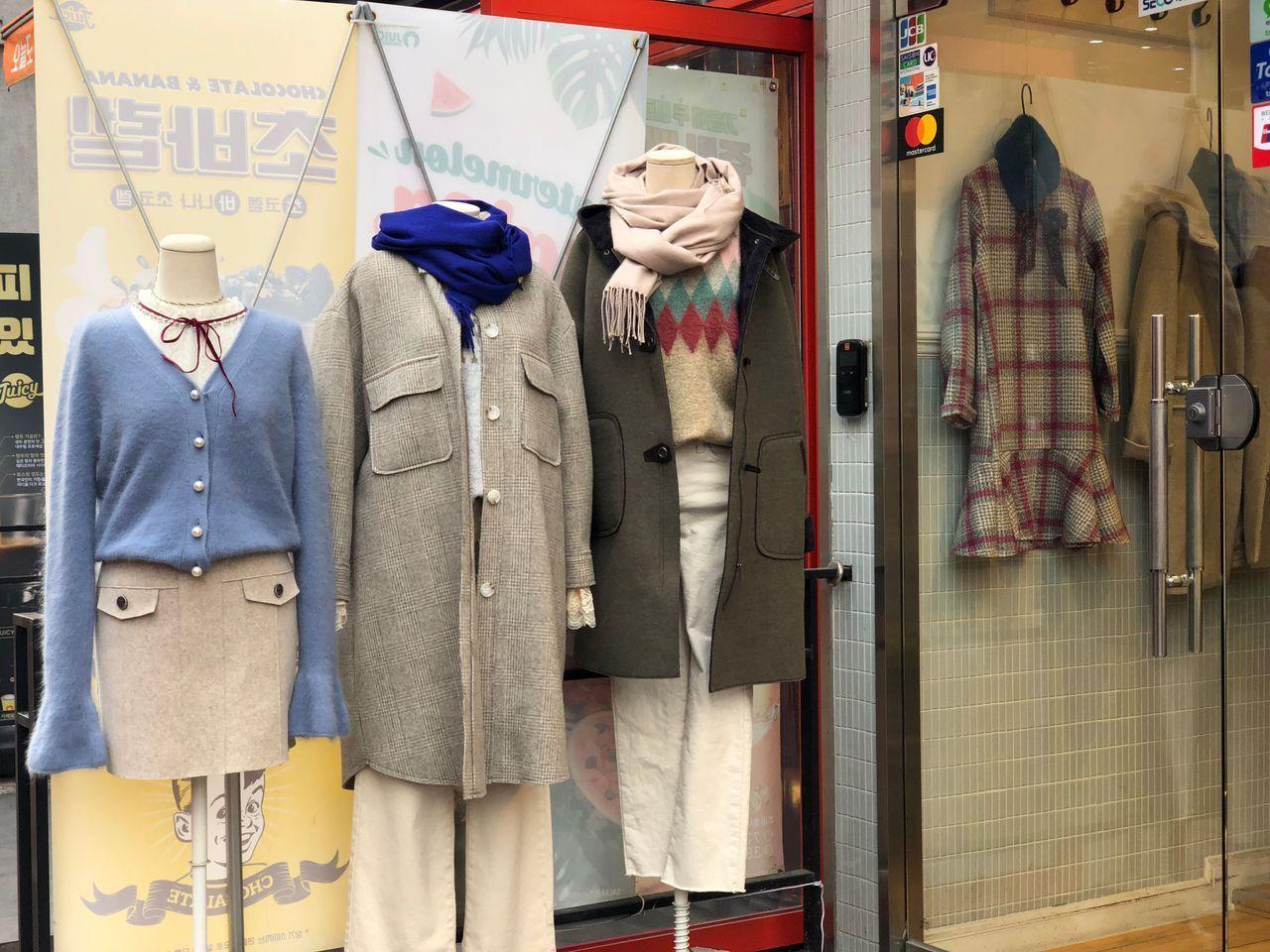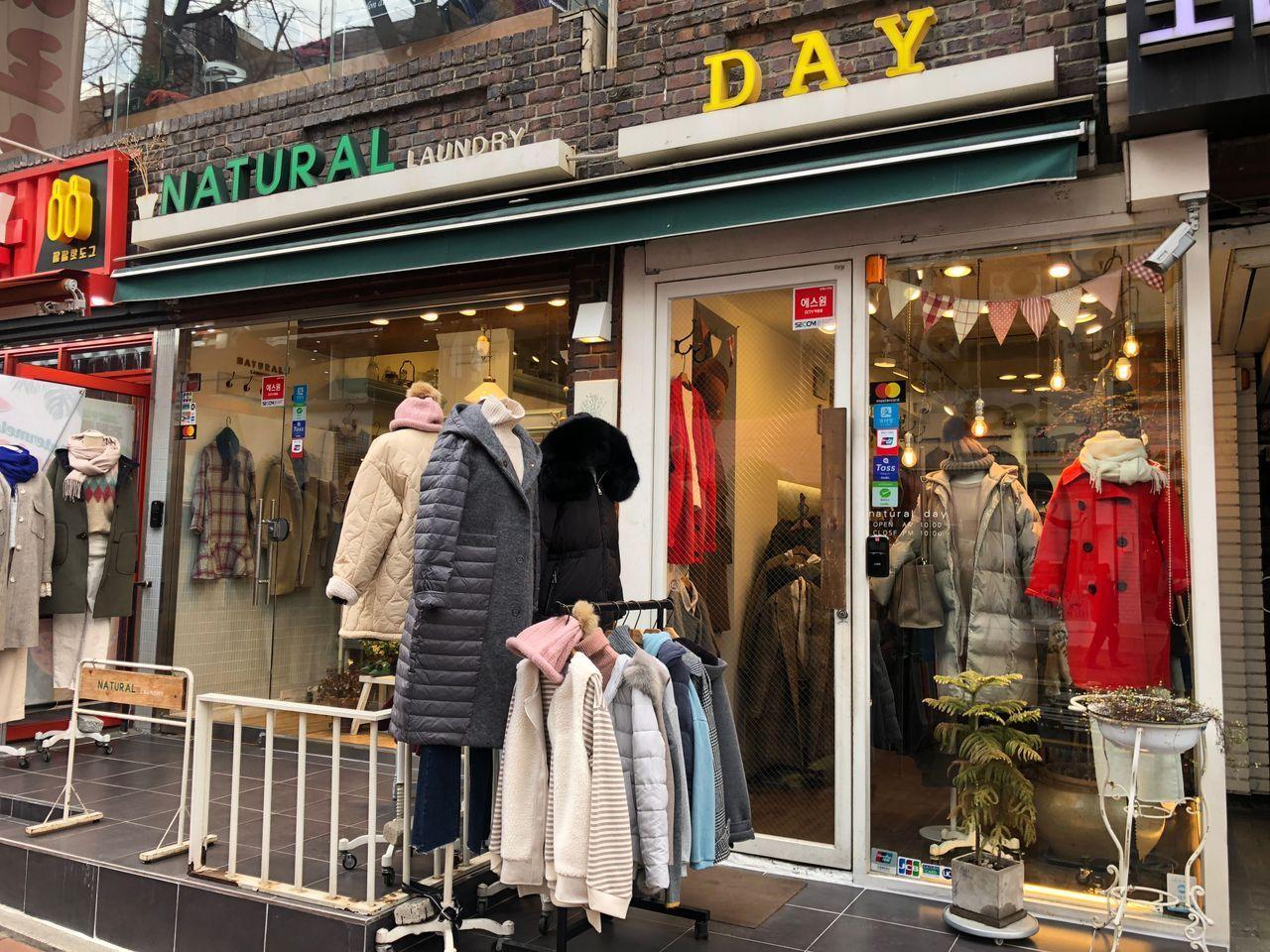 Just look for this small alley on the left side of the main street. You can see many pretty shops in the Edae district. Each shop has a distinctive style. You can find many beautiful Korean winter clothes. Make sure you do not overspend!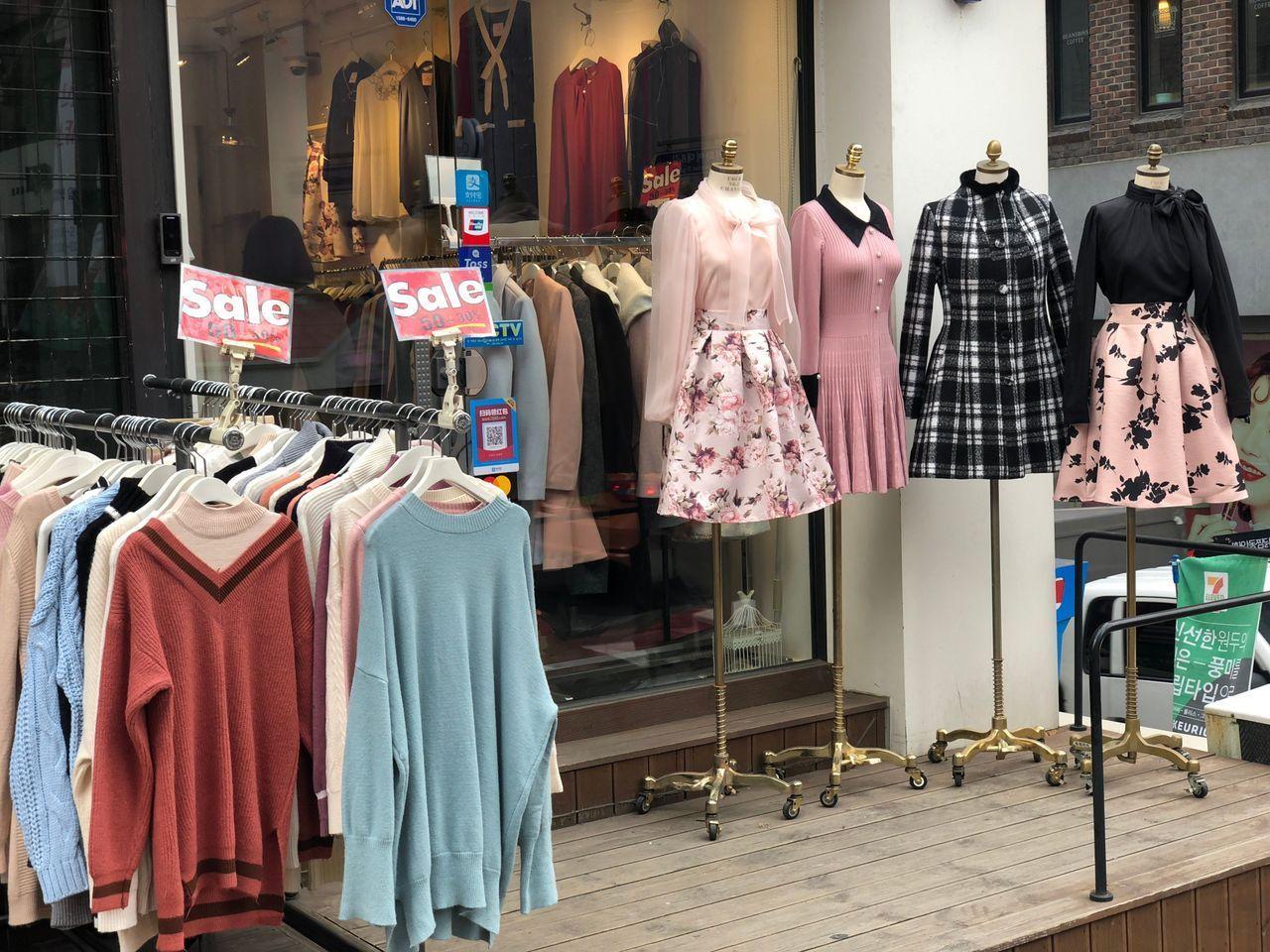 Some lighter autumn clothes were on sale when I visited.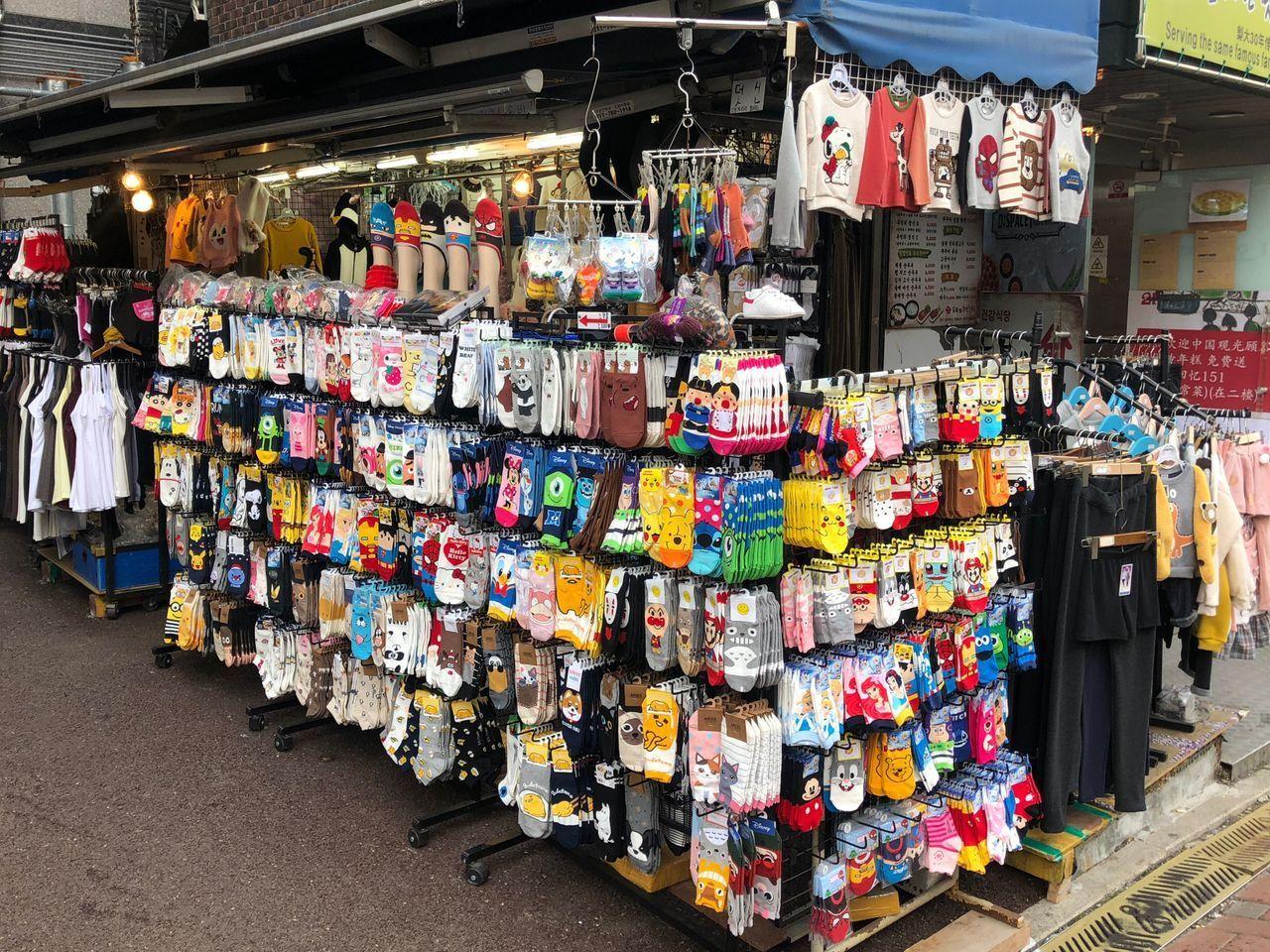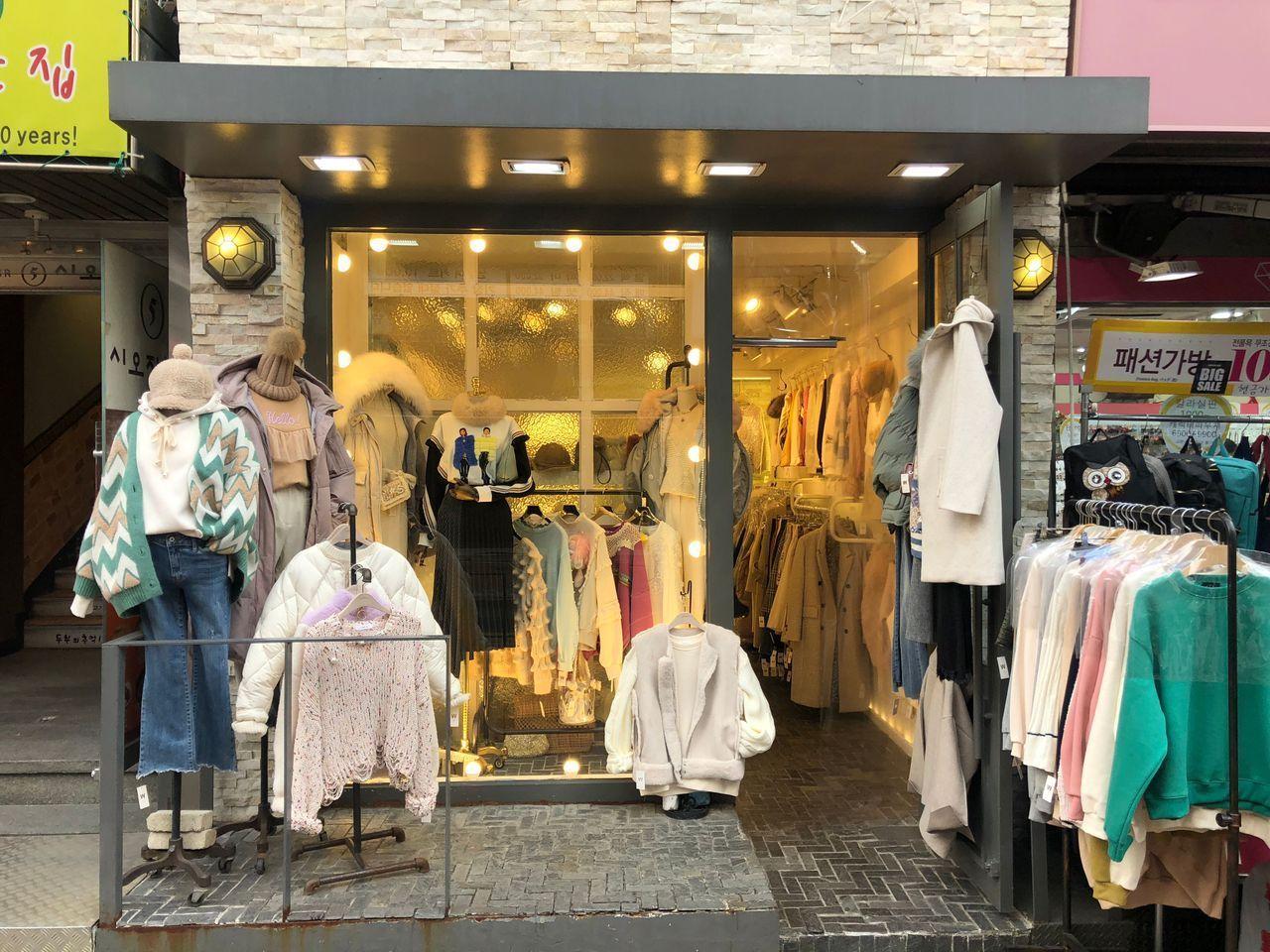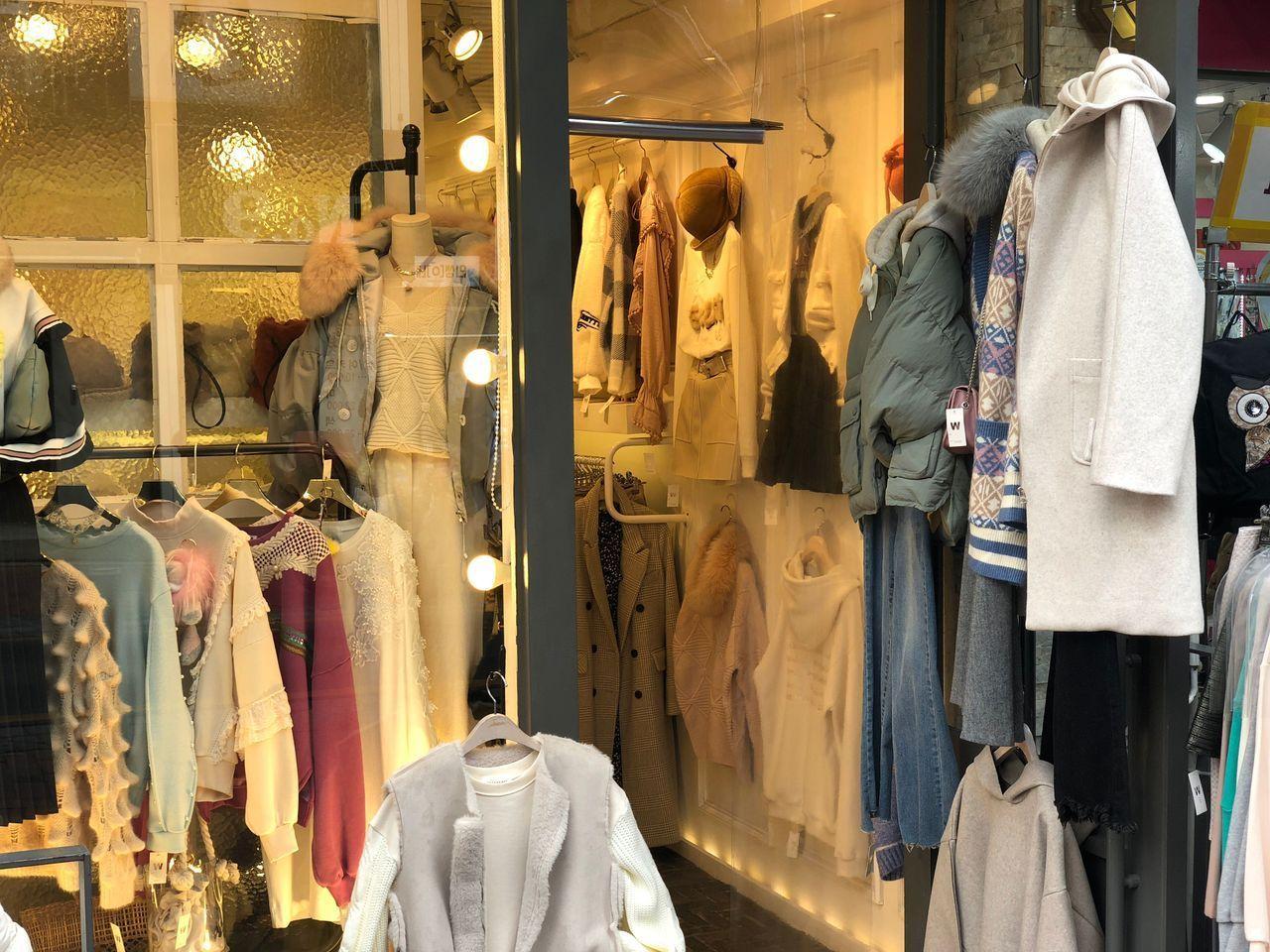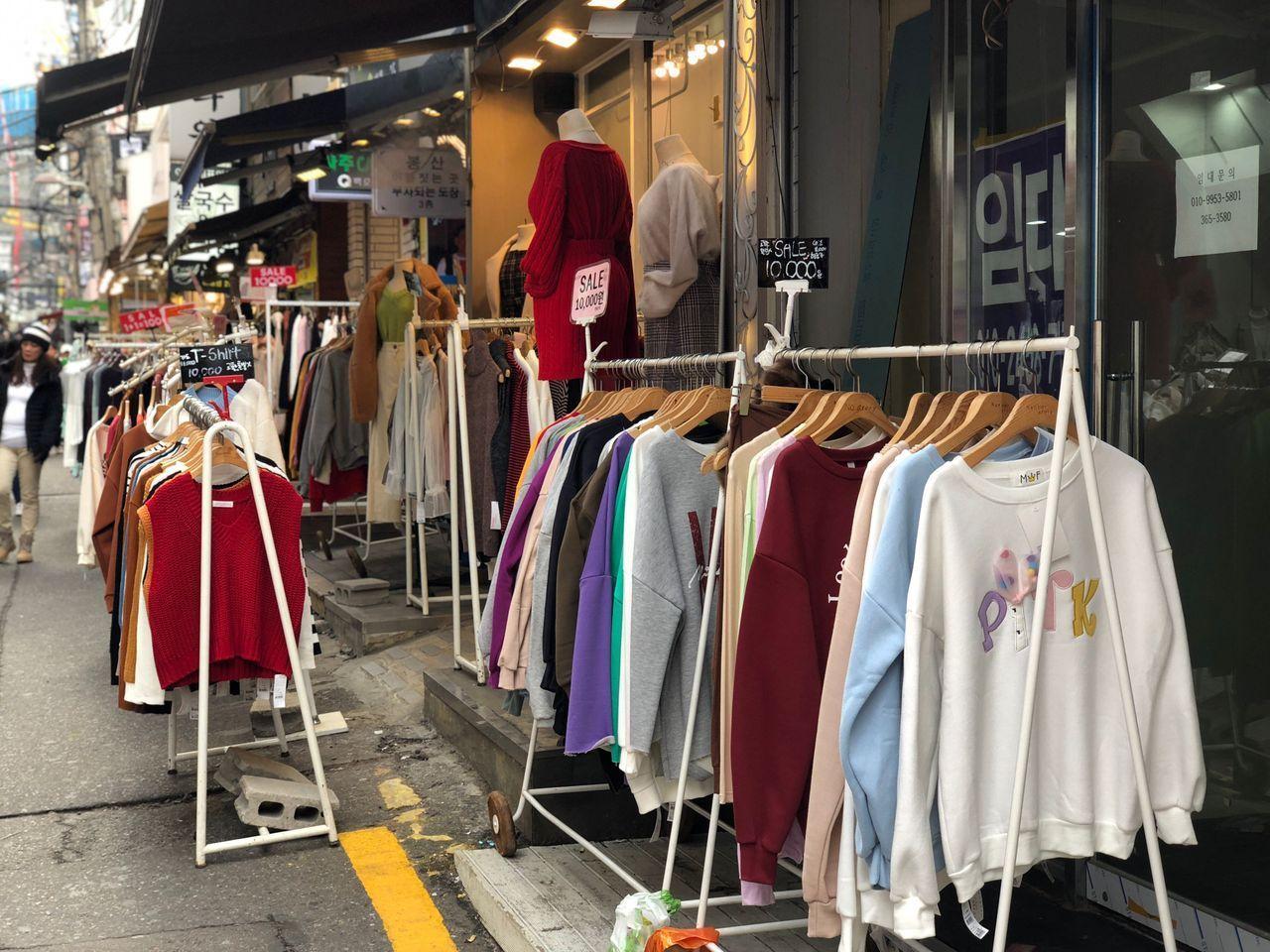 You will be able to find mainly women's clothing and accessories in Edae. This place is really a paradise for those who want to try all kinds of fashion styles, so there is no need to worry you cannot find your favorite clothes.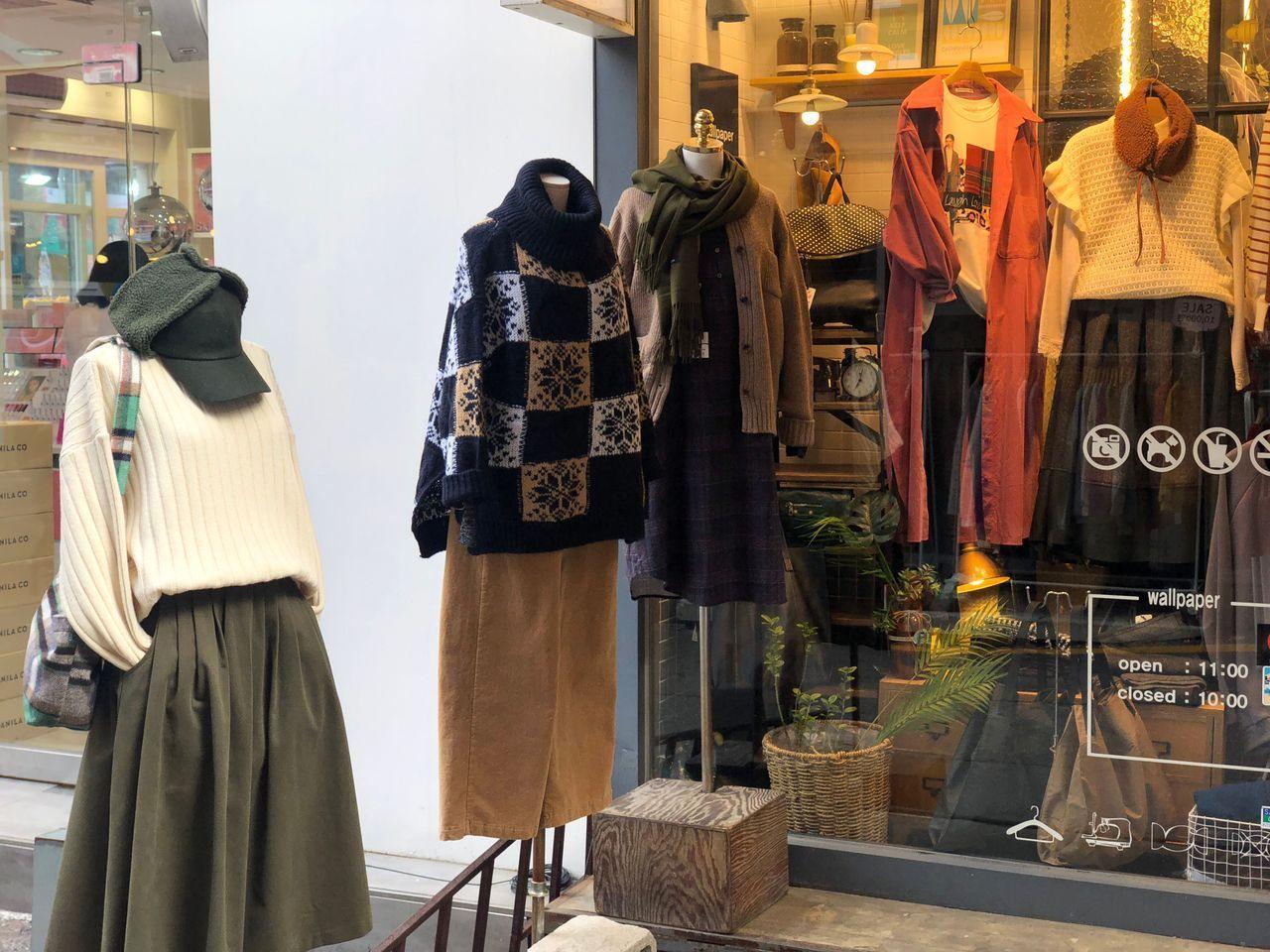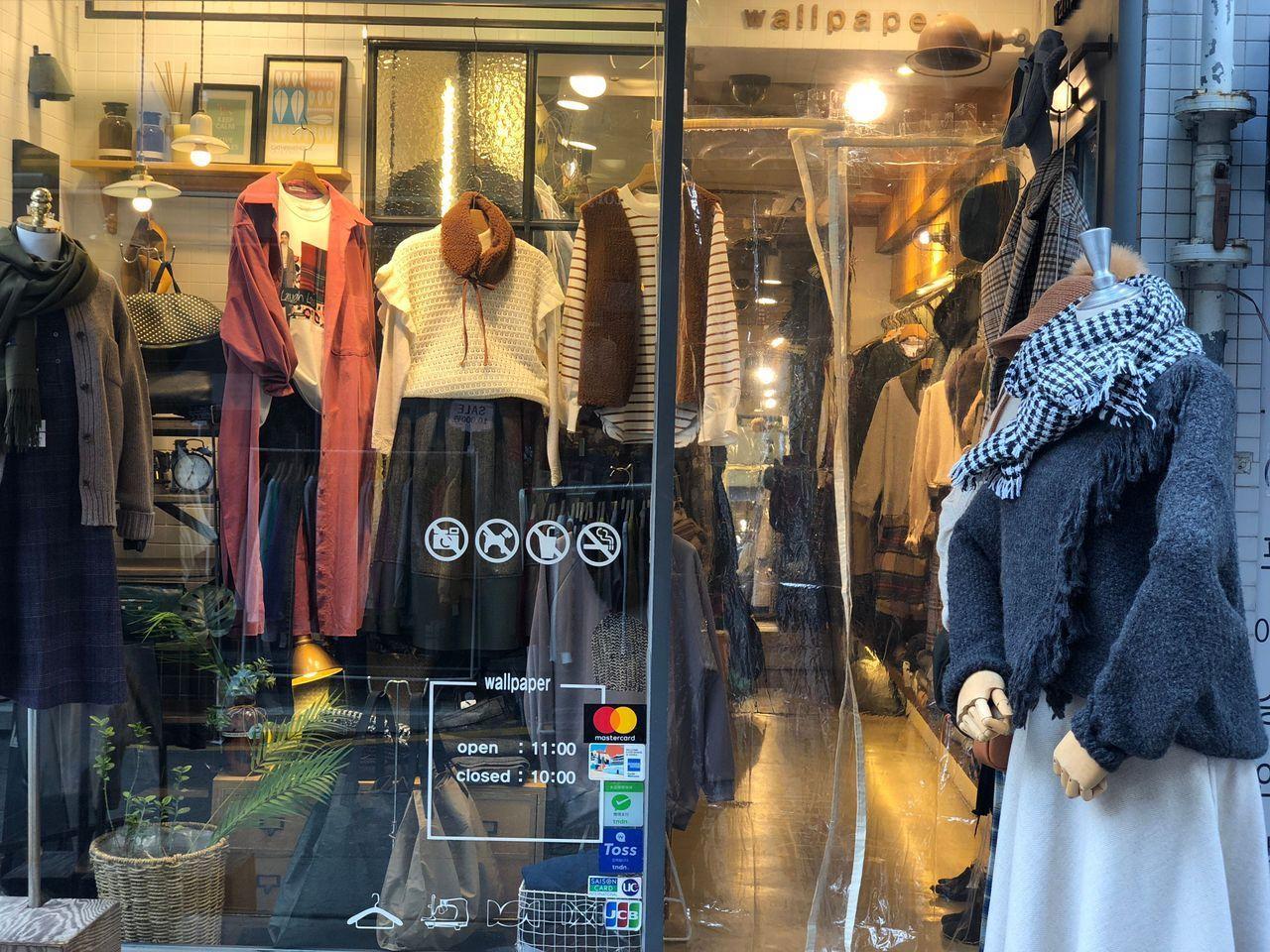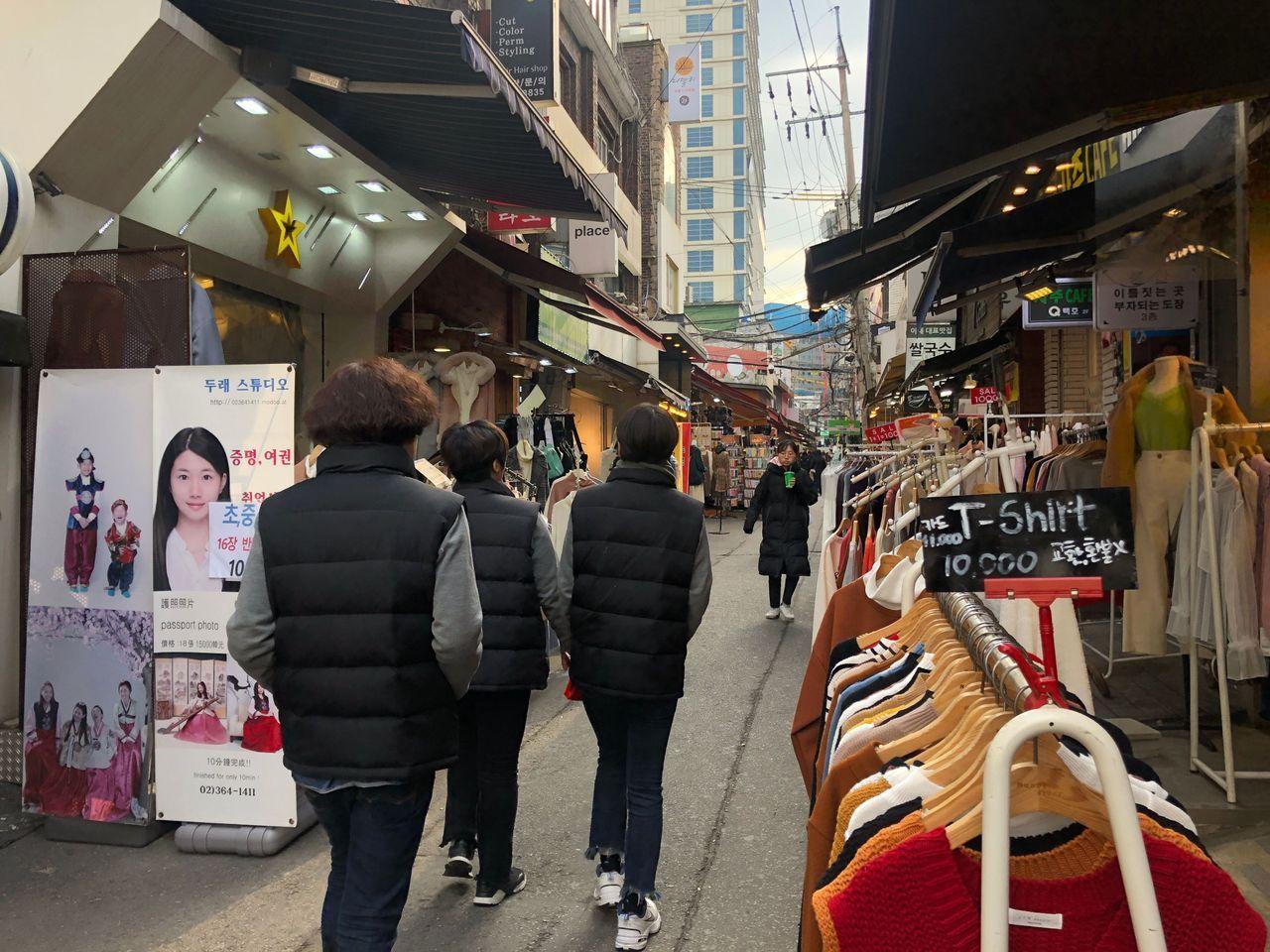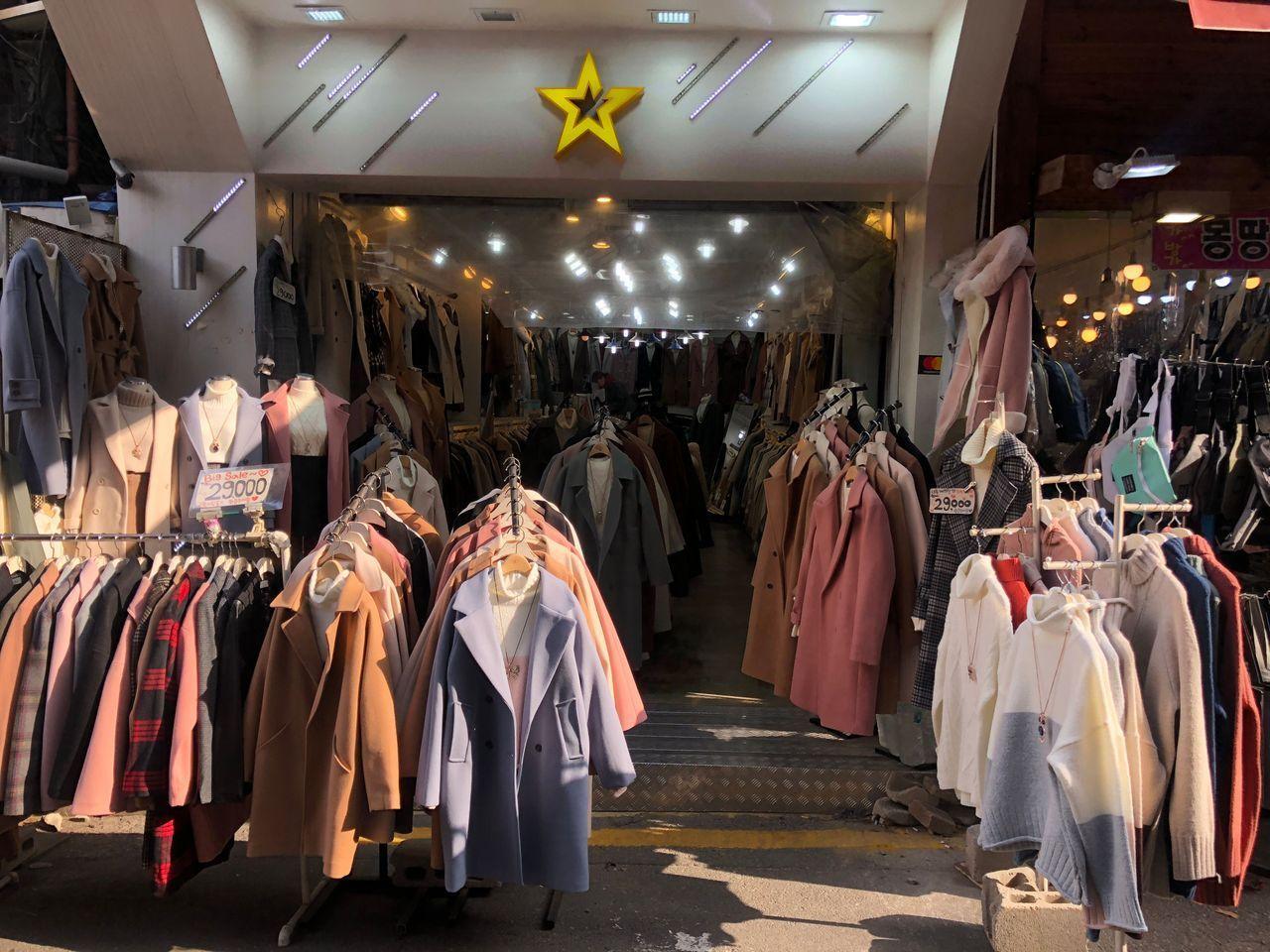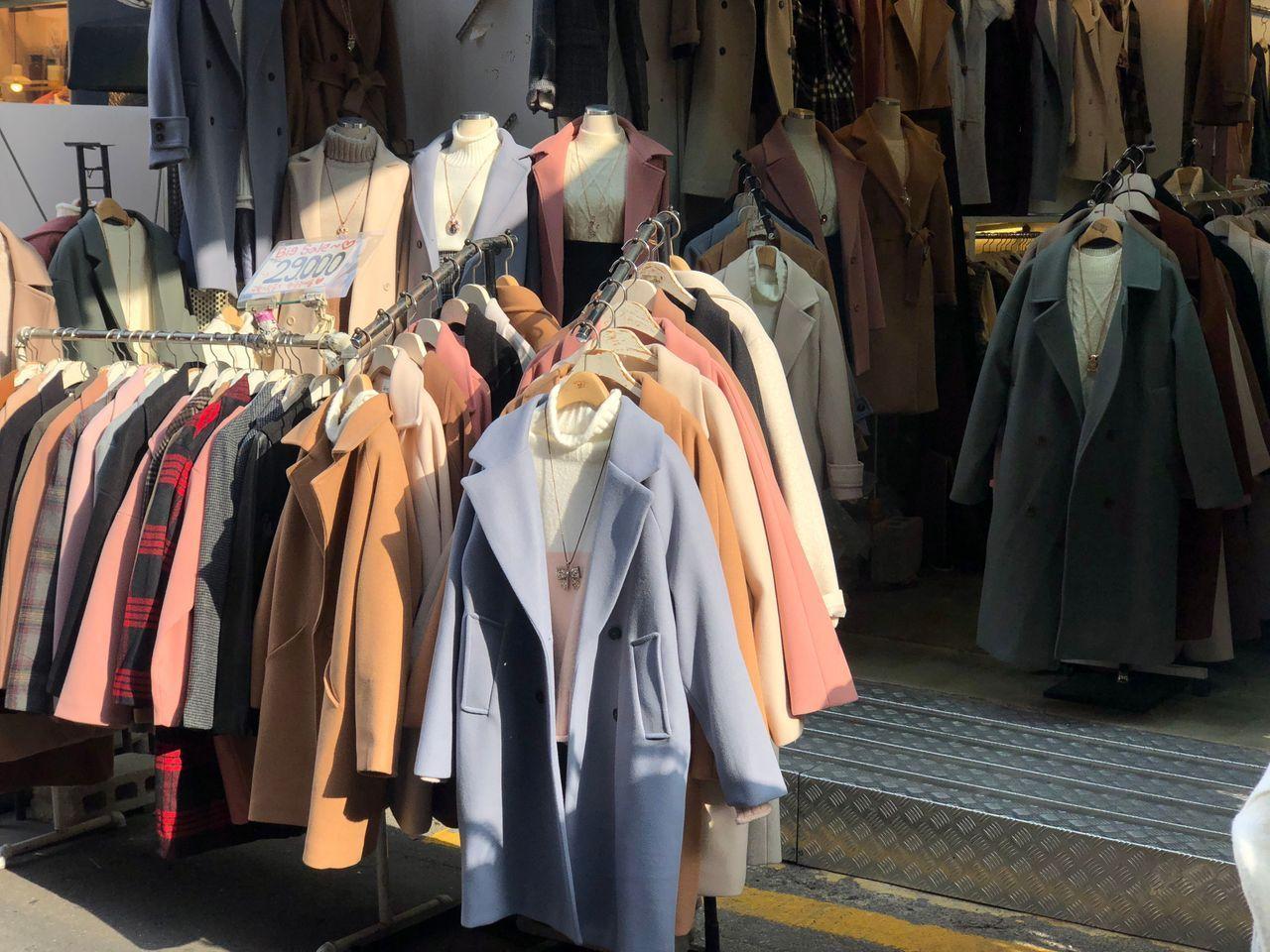 South Korea is getting colder and colder as the winter season approaches. Many shoppers visit Edae to buy autumn and summer clothes hoping to buy them on sale. However, there weren't many options for off-season products.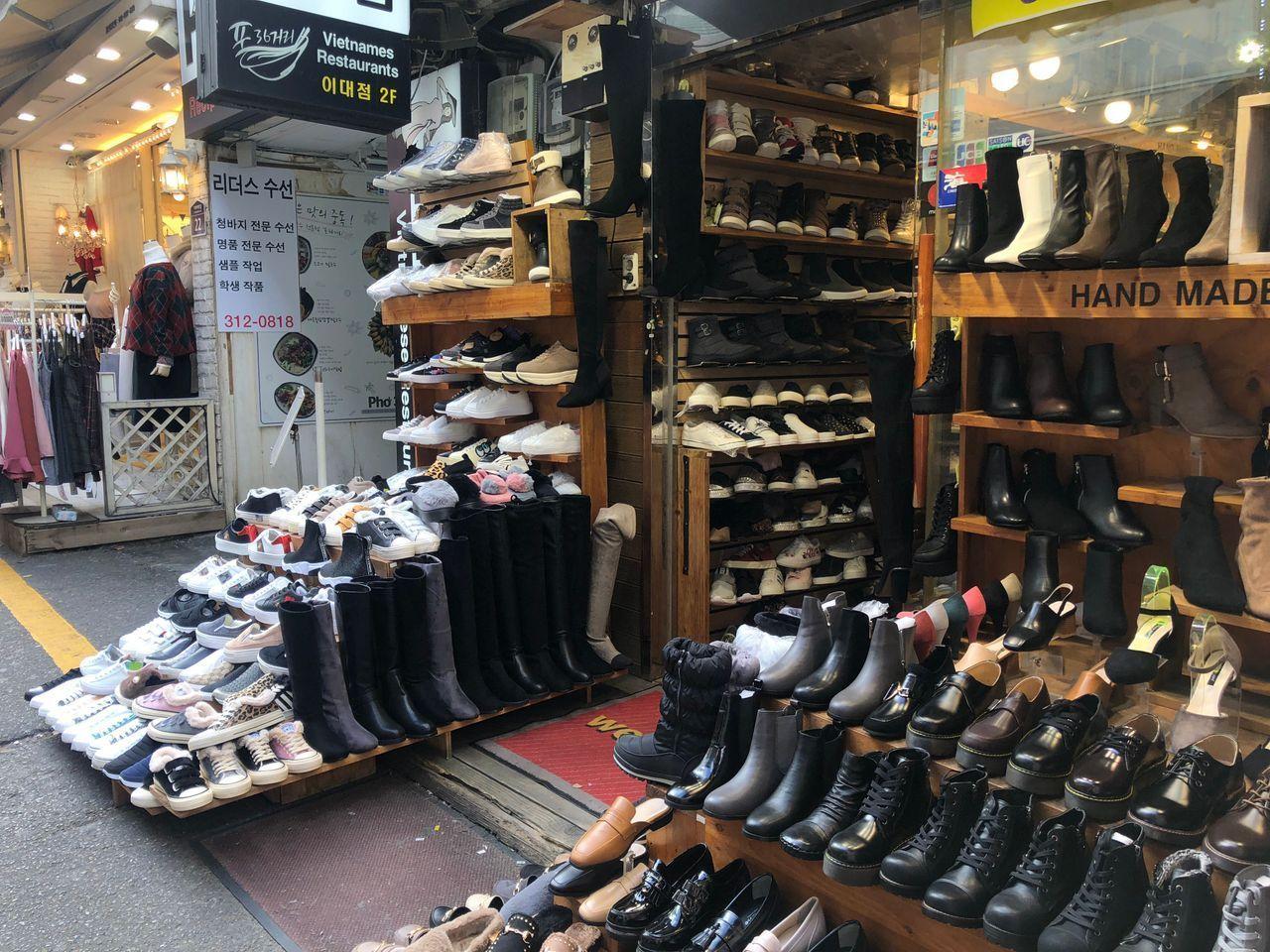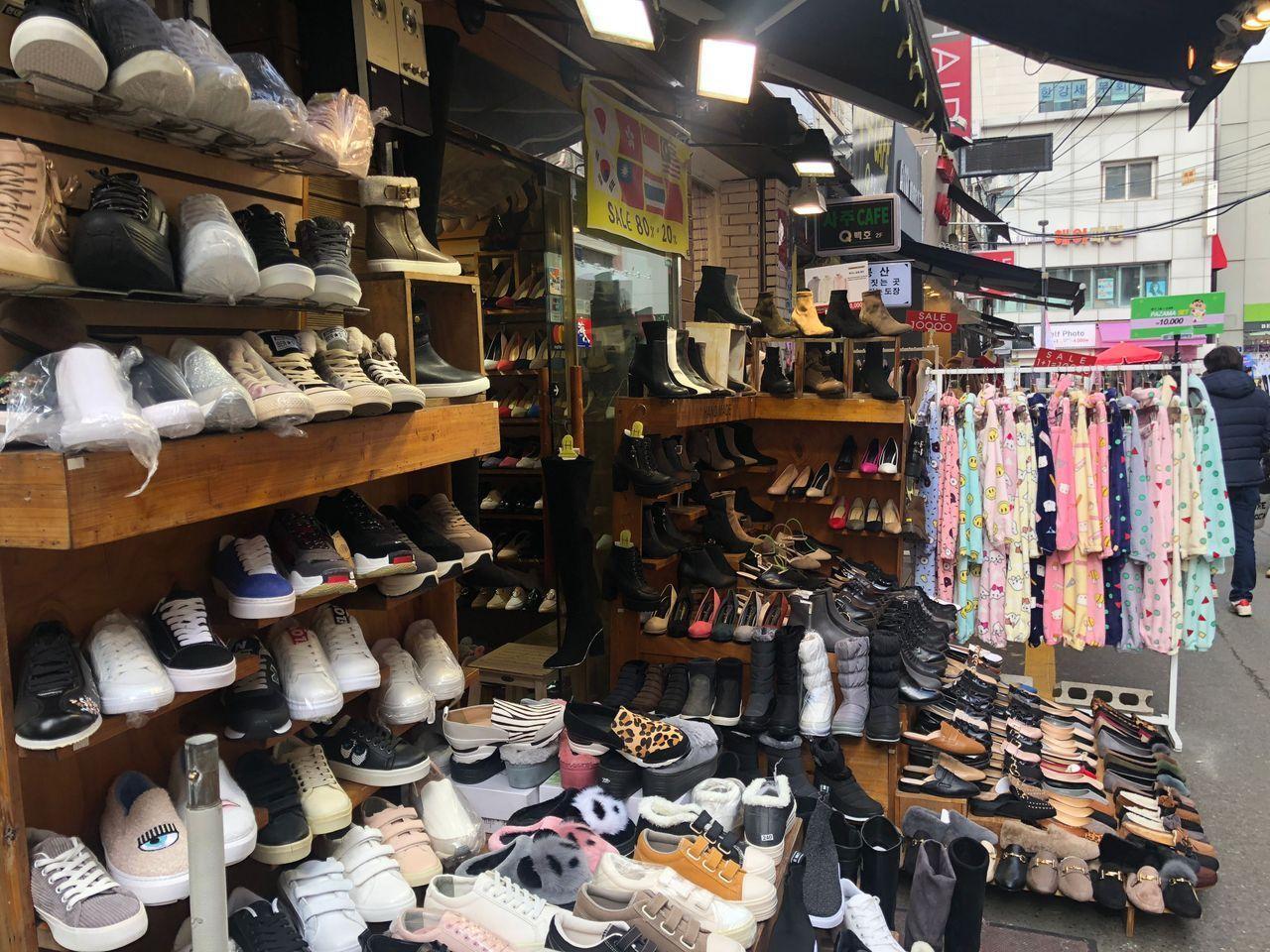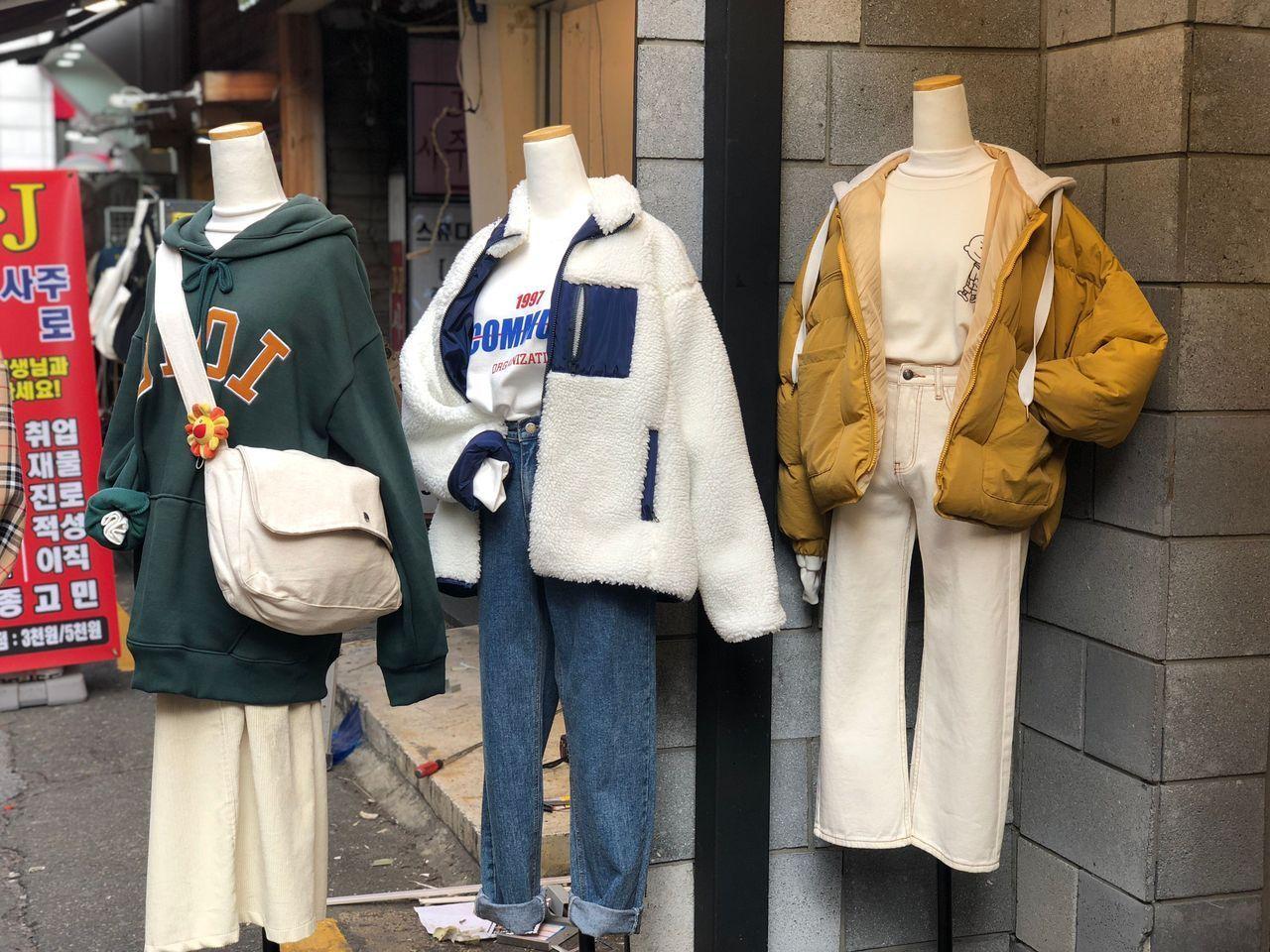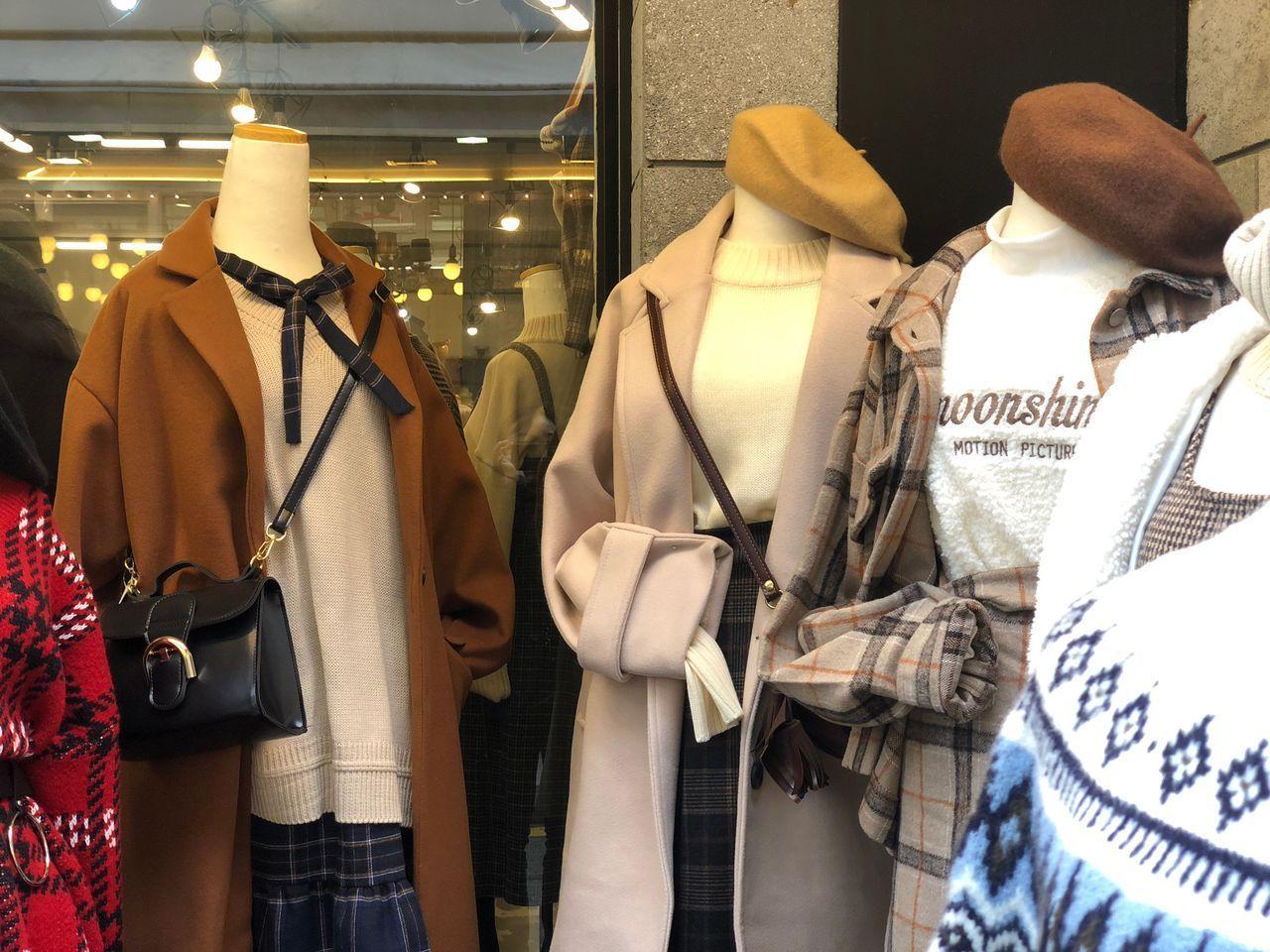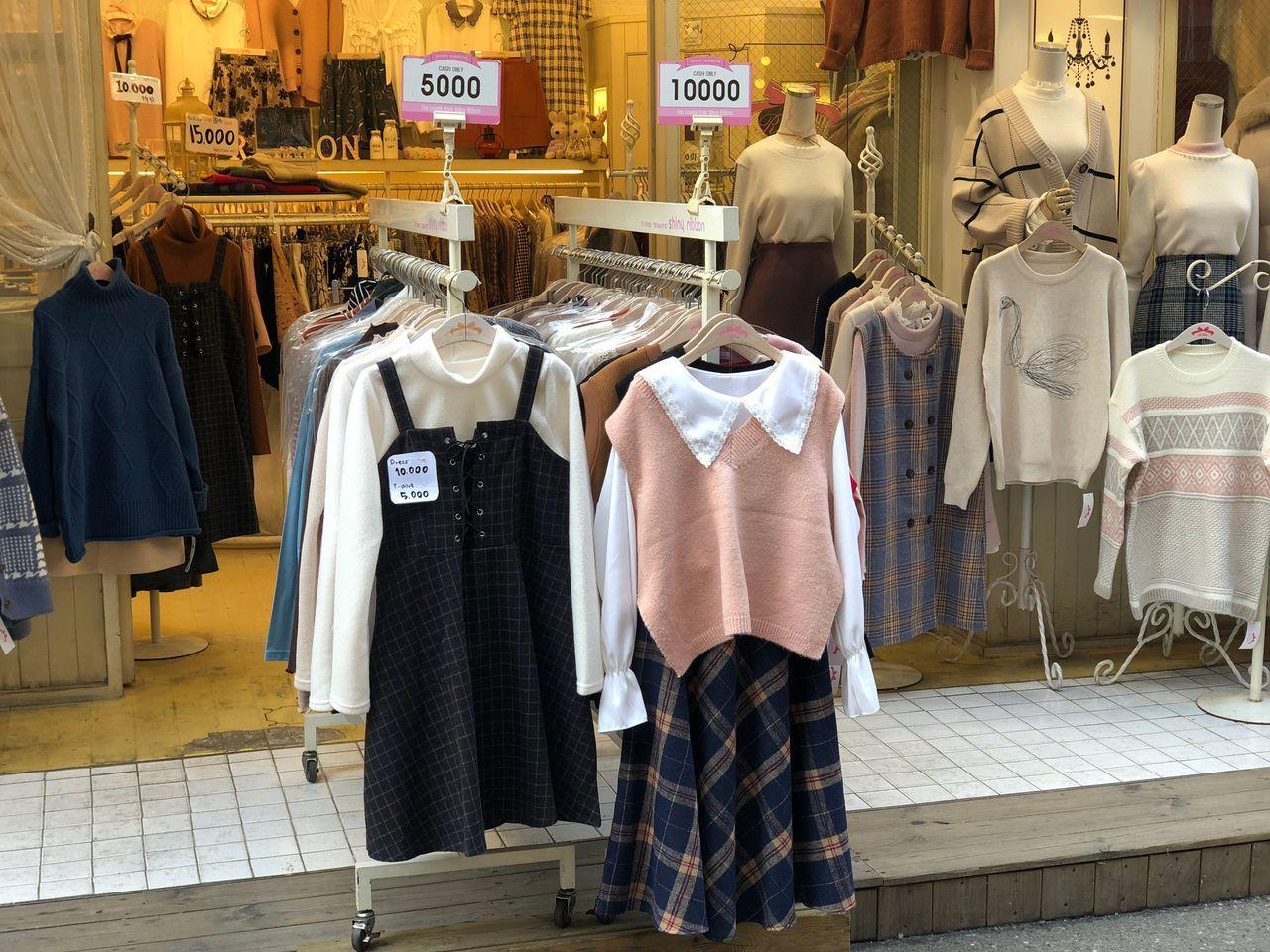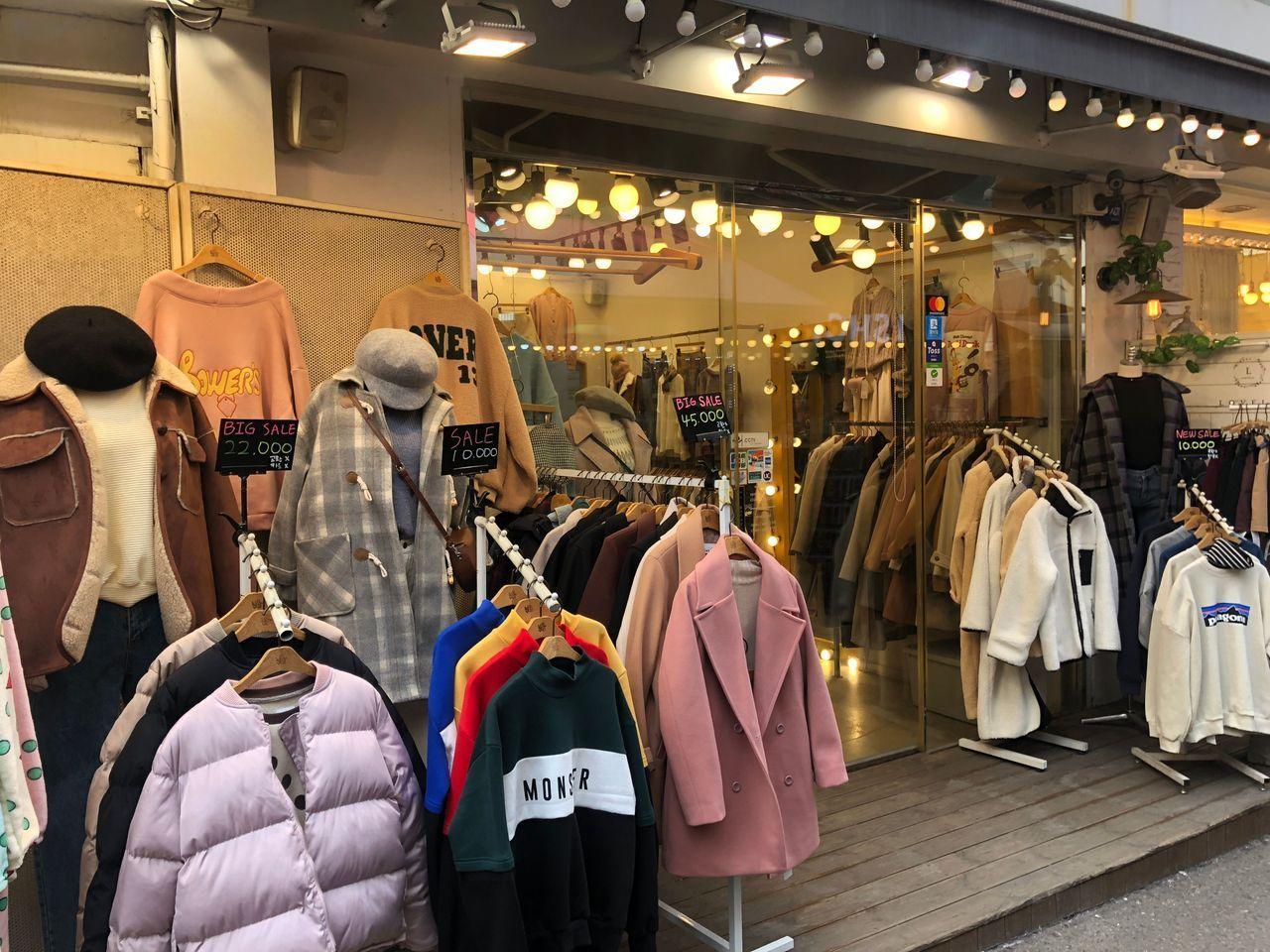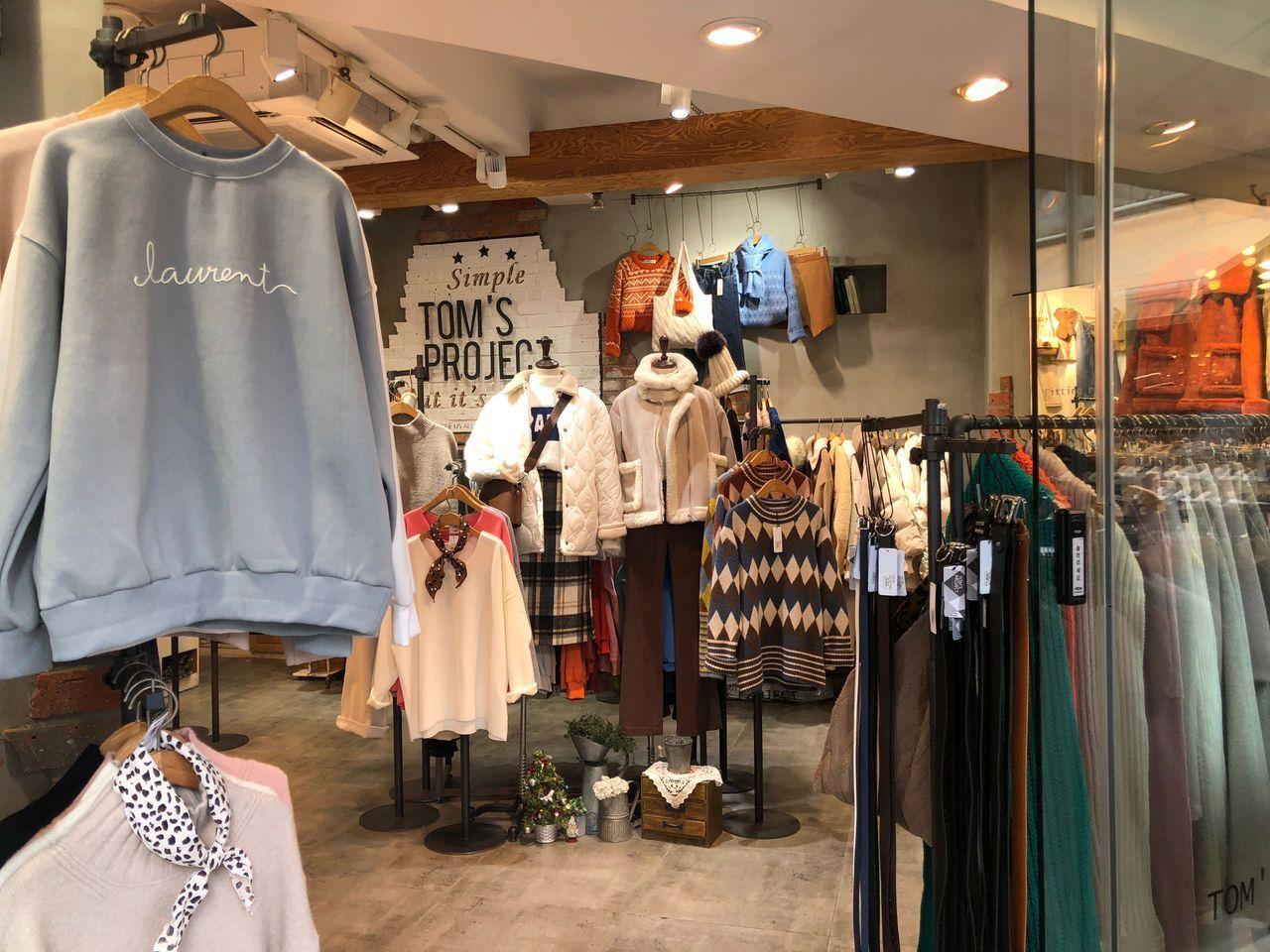 Regardless of the autumn and winter clothes, I could find a few stores on sale. If you are looking for a bargain, this may not be a great place to shop. The advantage of Edae Shopping District is that each store has a unique style and the diversity of styles can satisfy almost everyone's needs. When you come to Seoul for shopping, I would highly recommend Edae.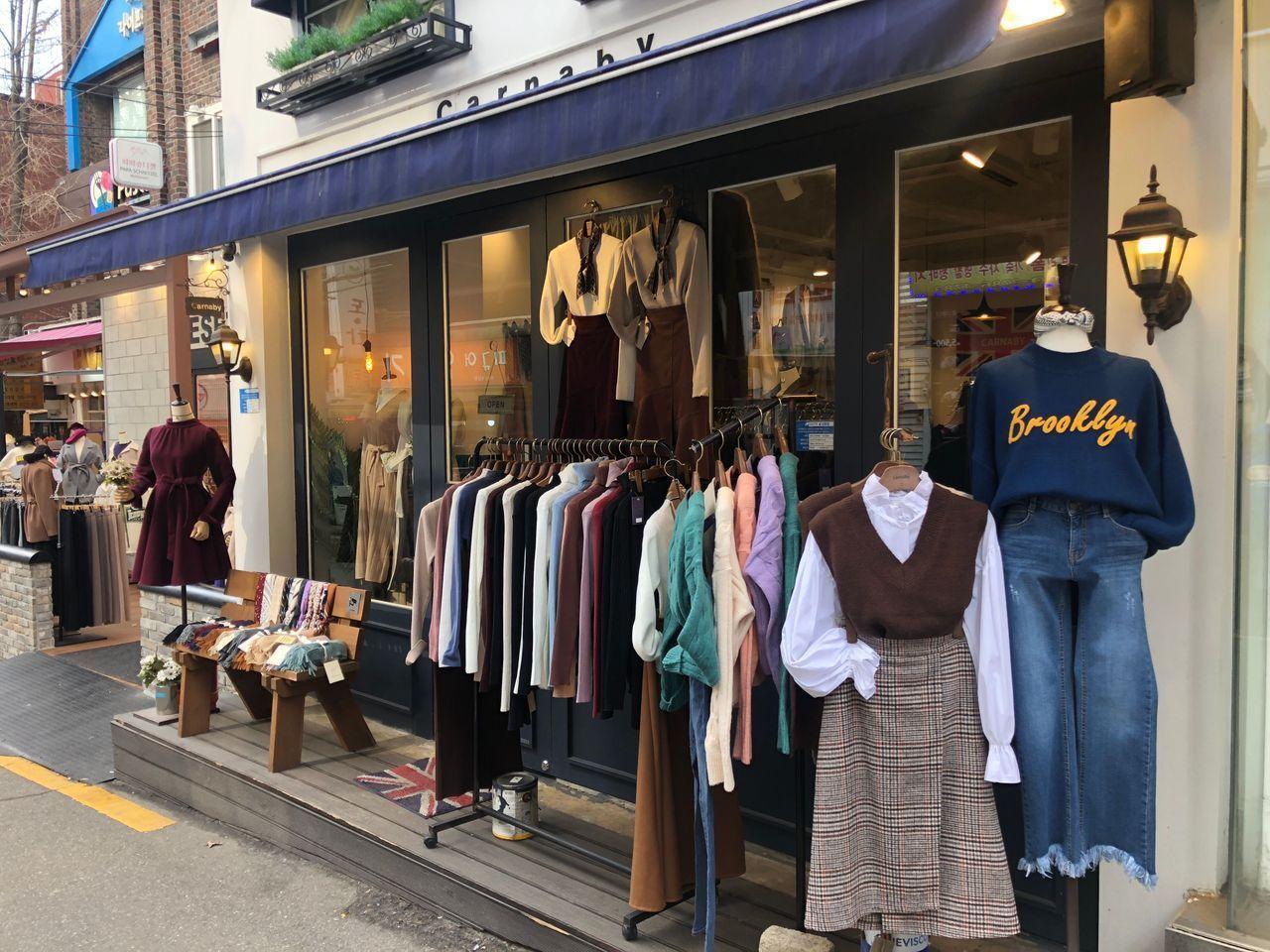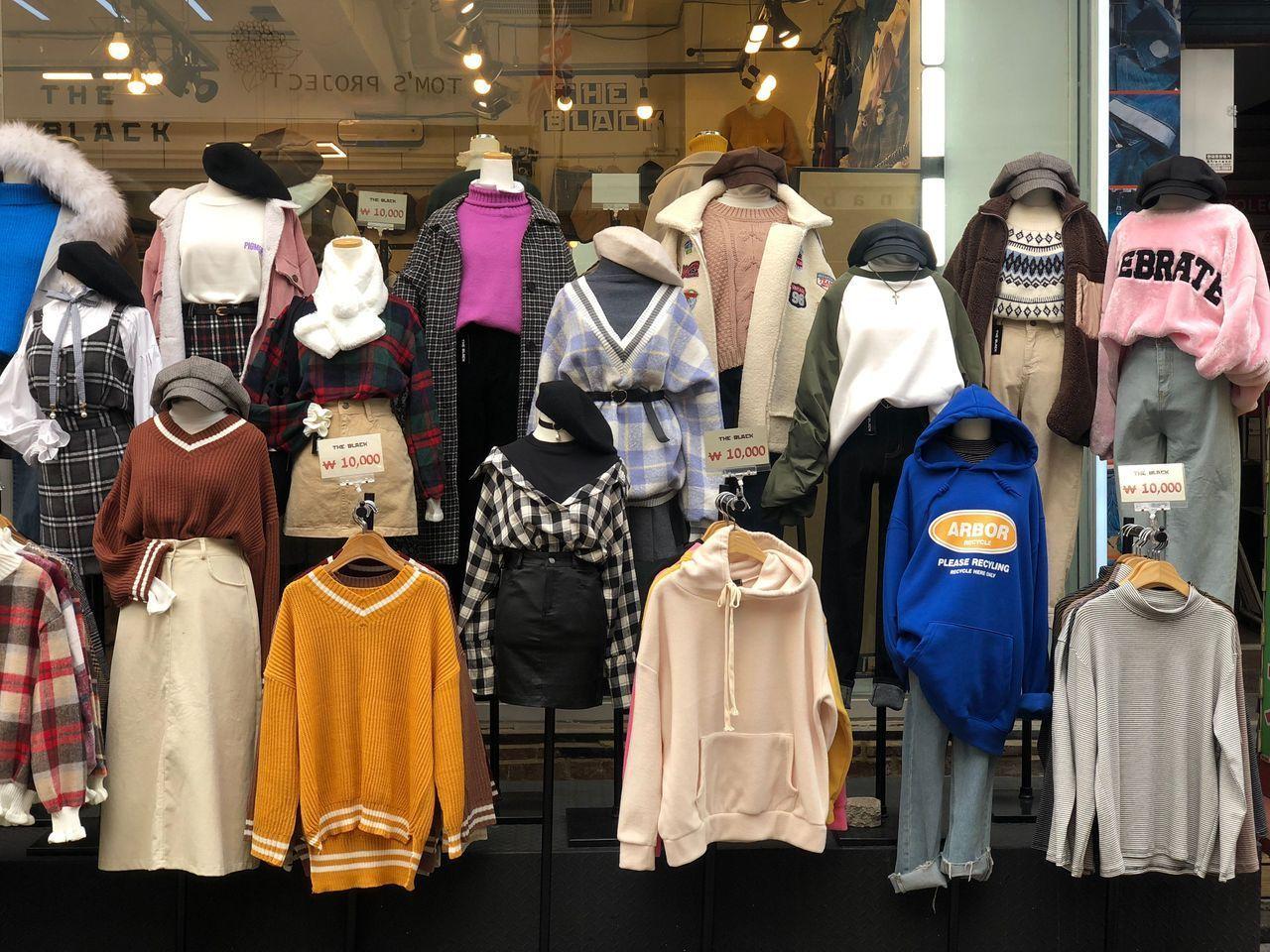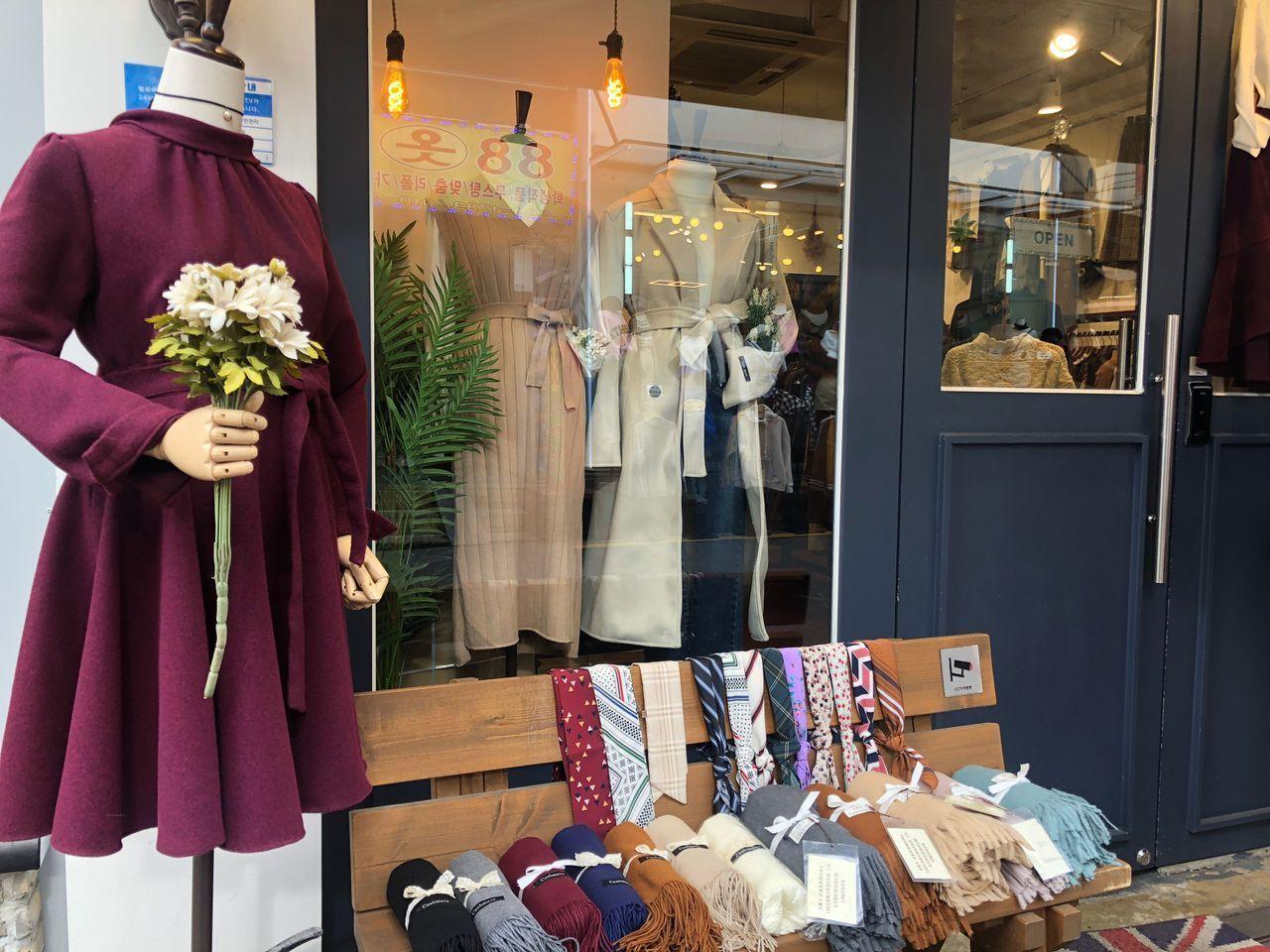 Moreover, the clothes sold at Edae Stores were in better condition than the underground shopping malls. However, the price was a bit higher.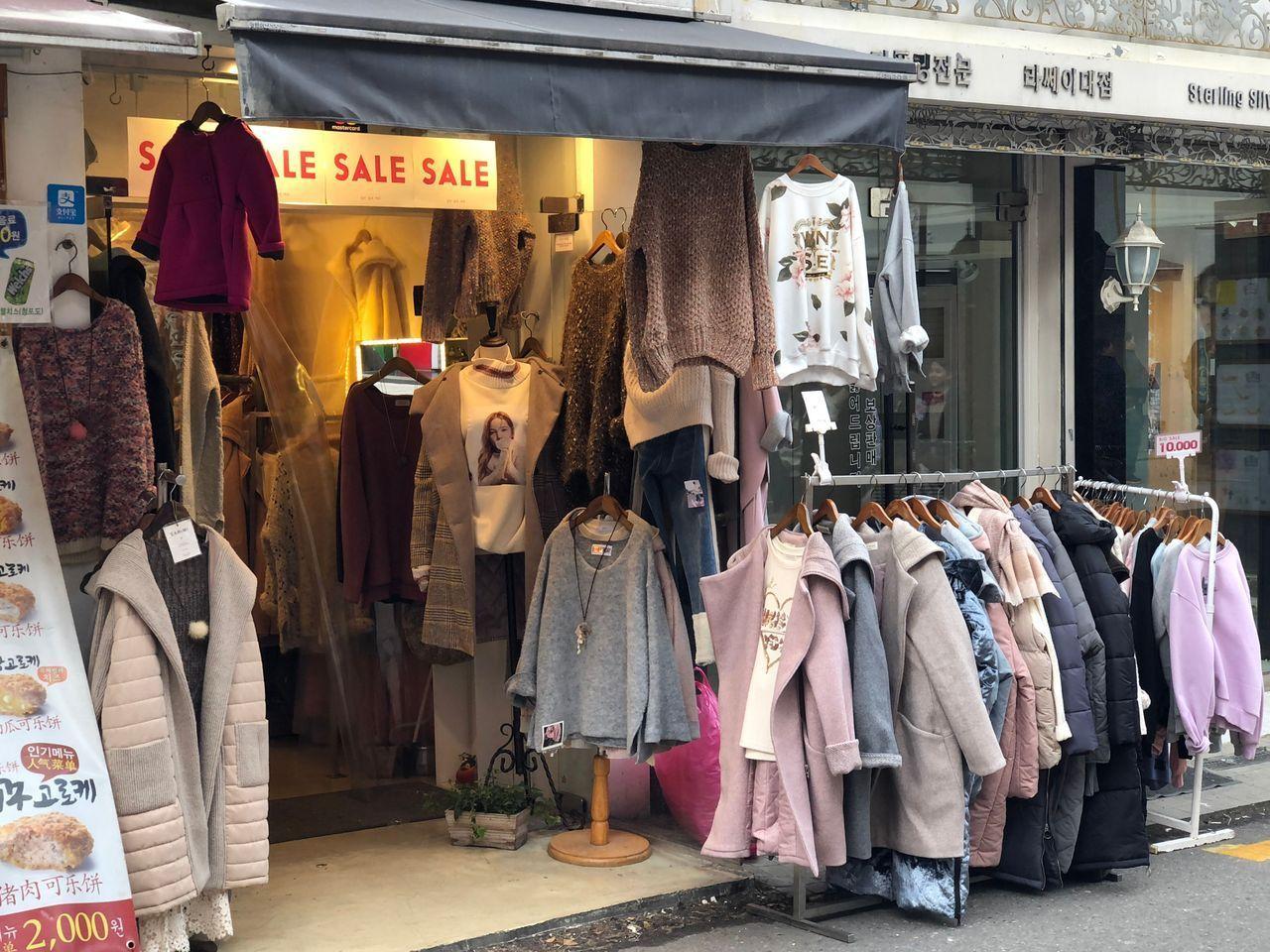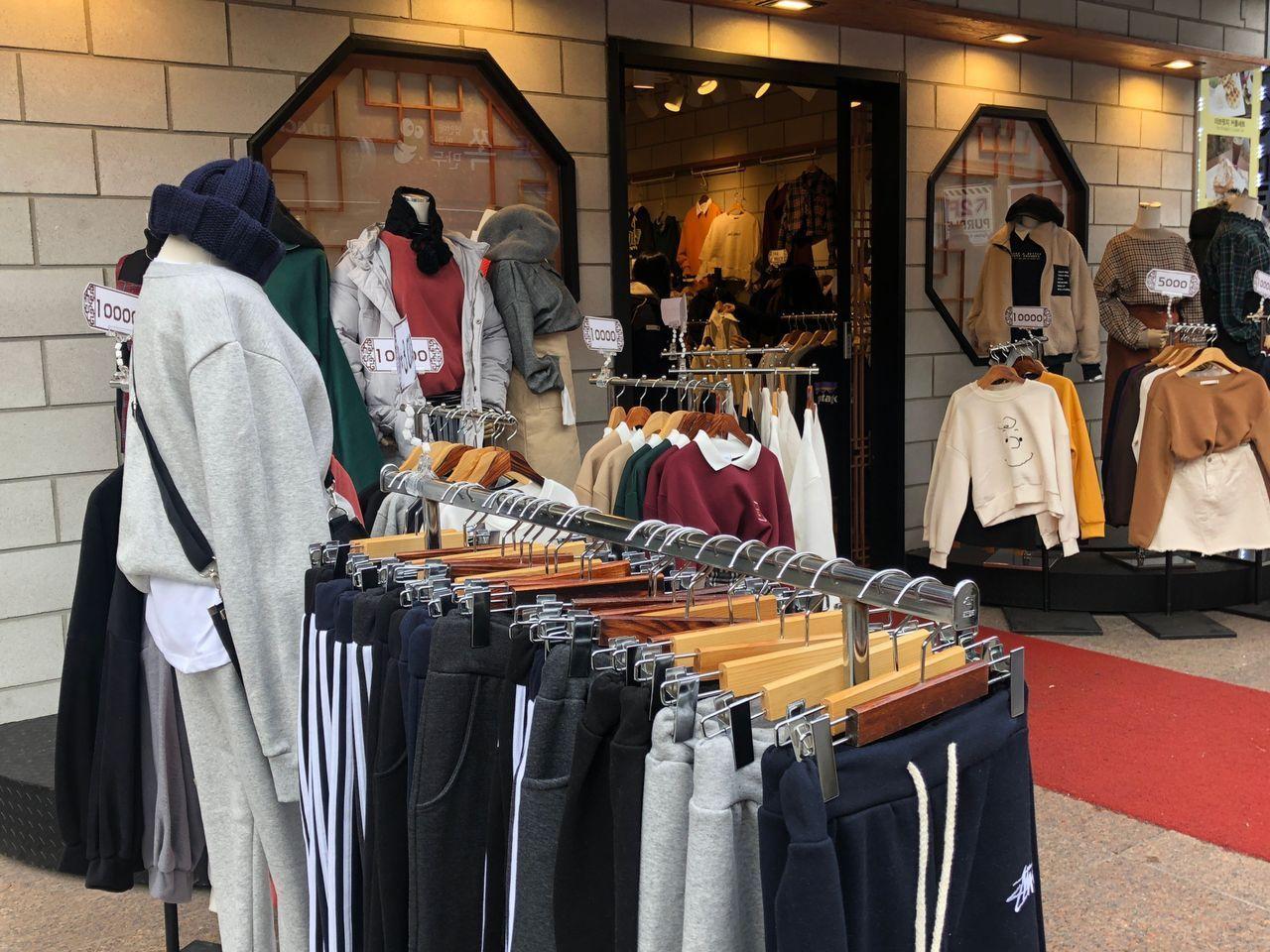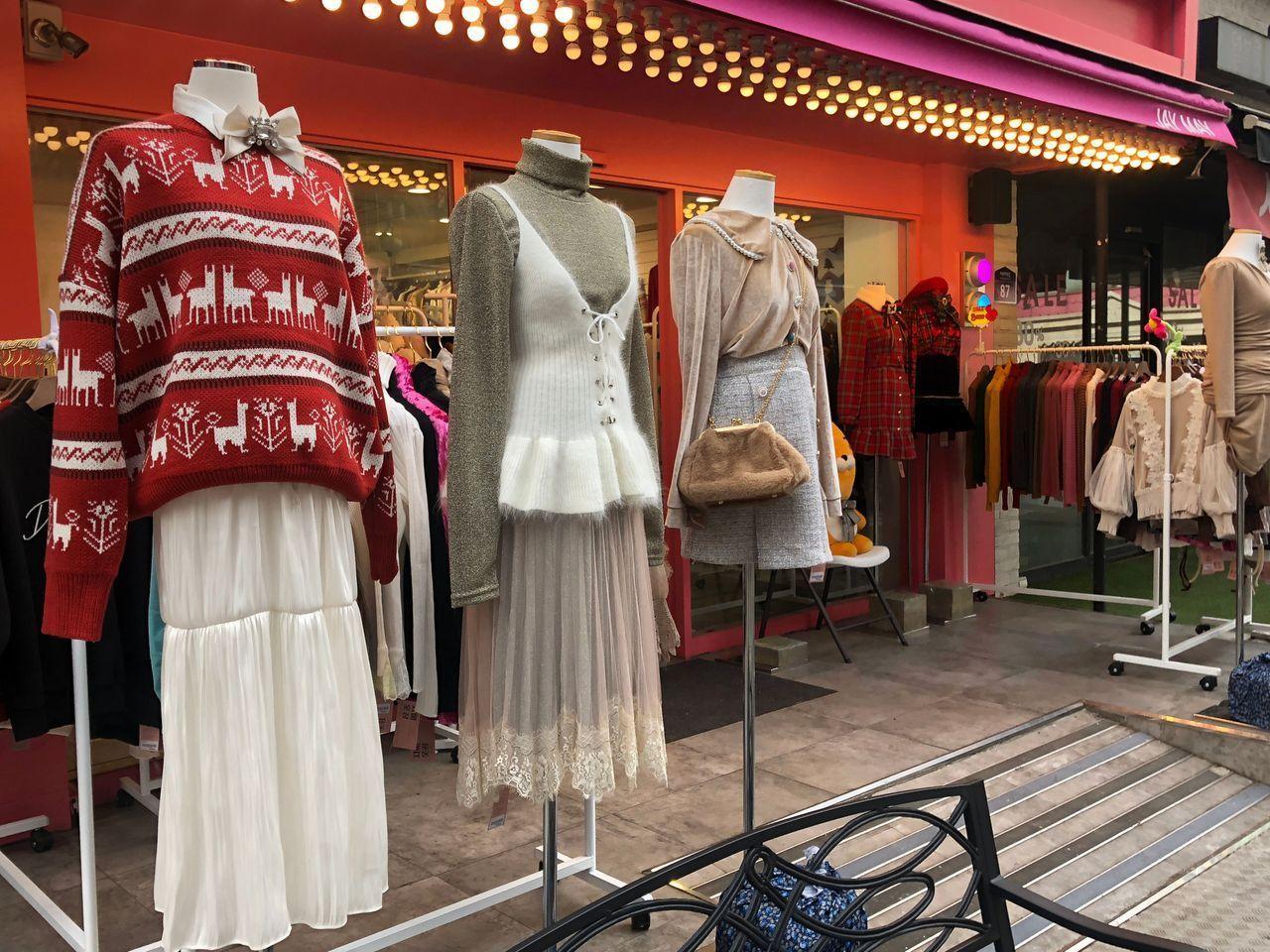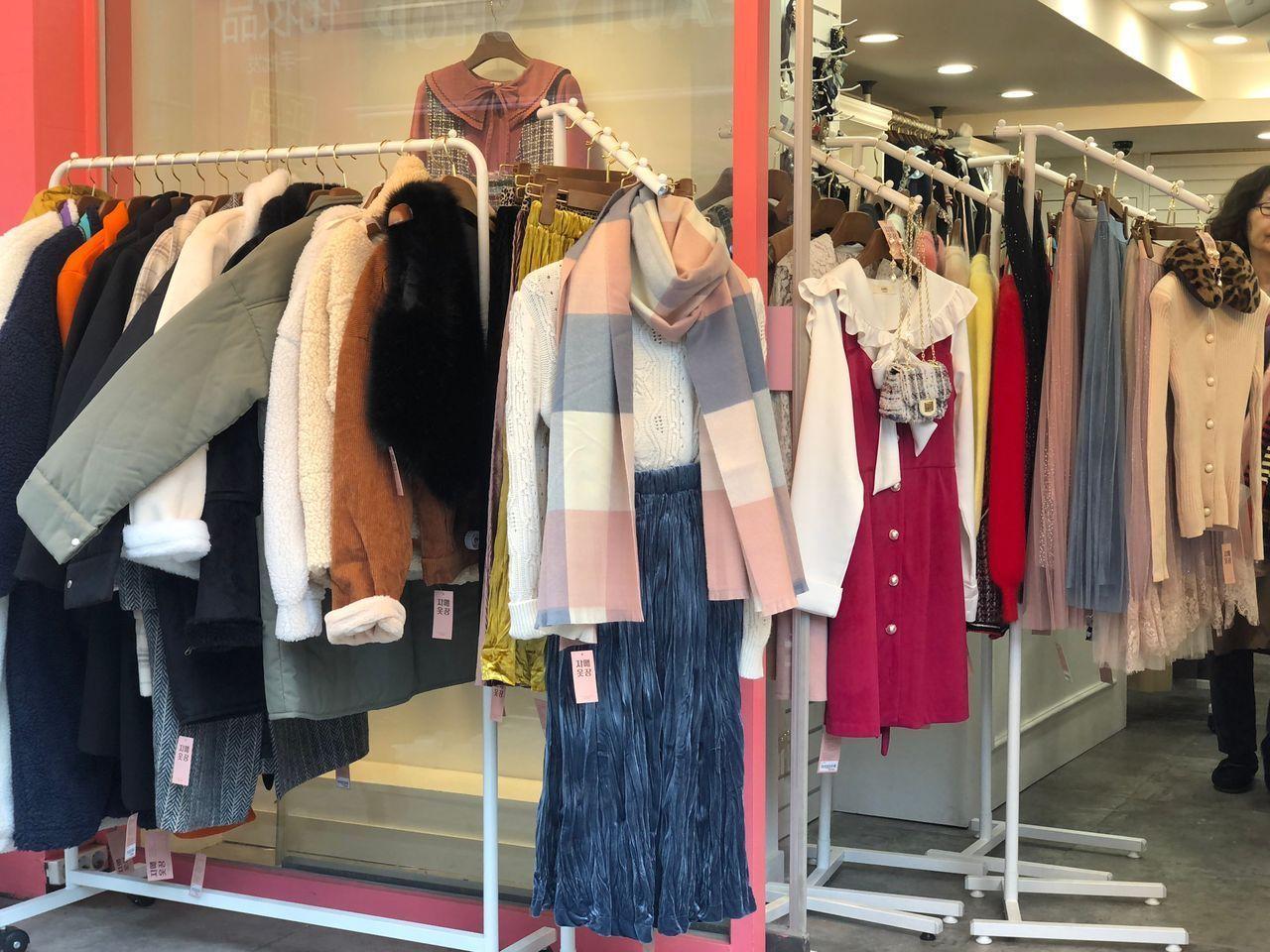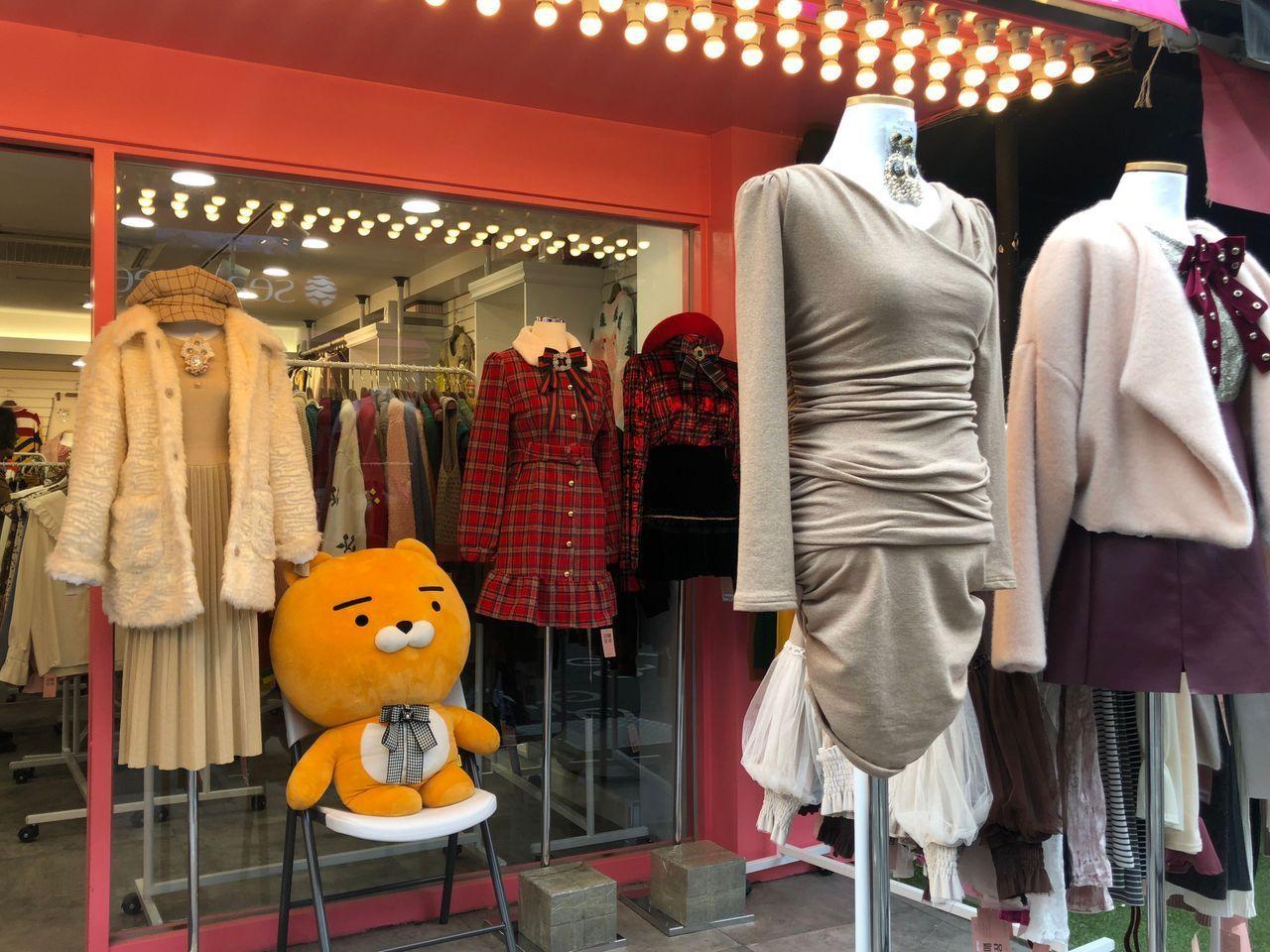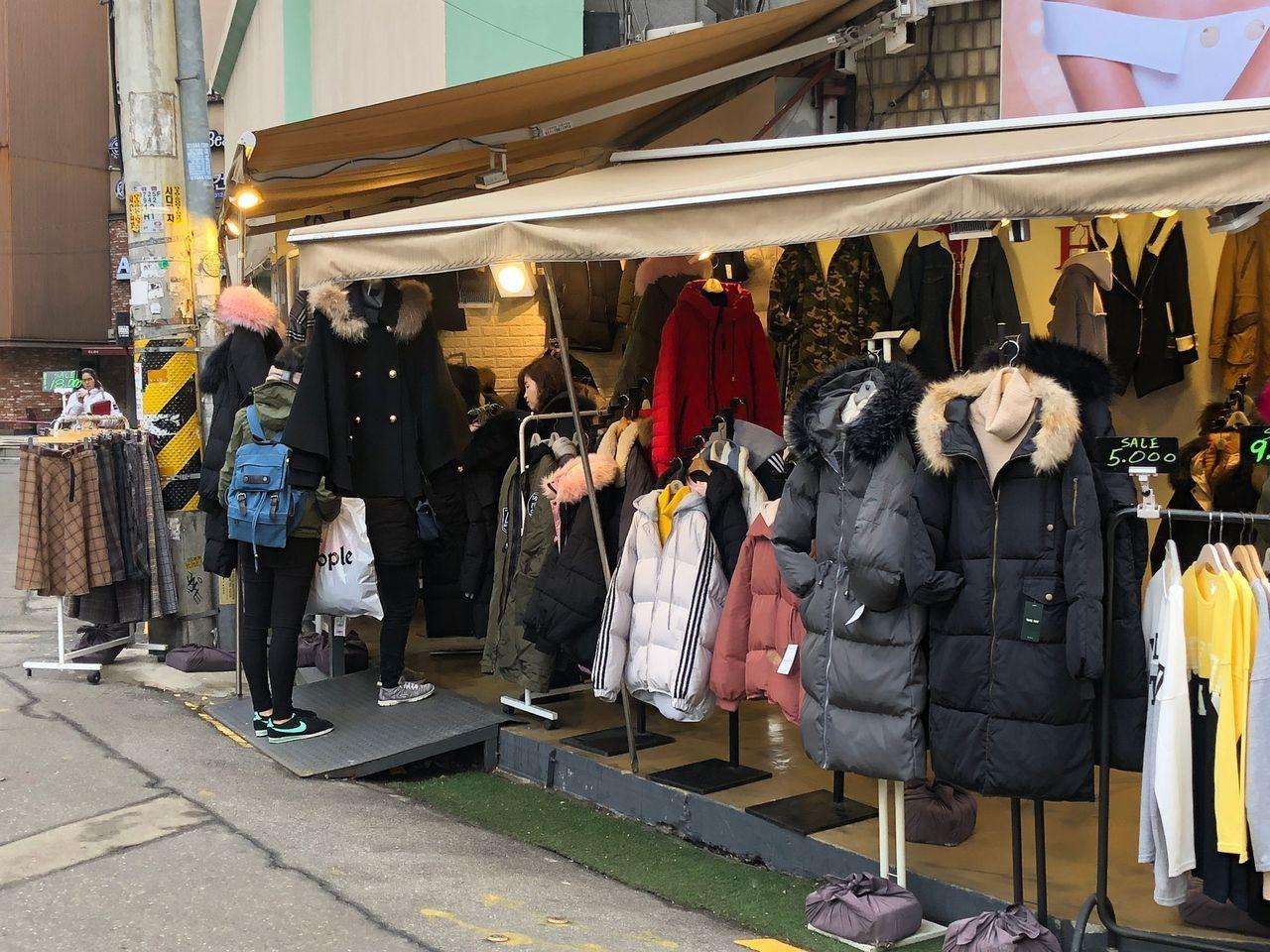 I really wanted to take photos of every store in Edae, but there were too many of them. I found many clothes that are lovely and cute. I would definitely come back here a million times to shop.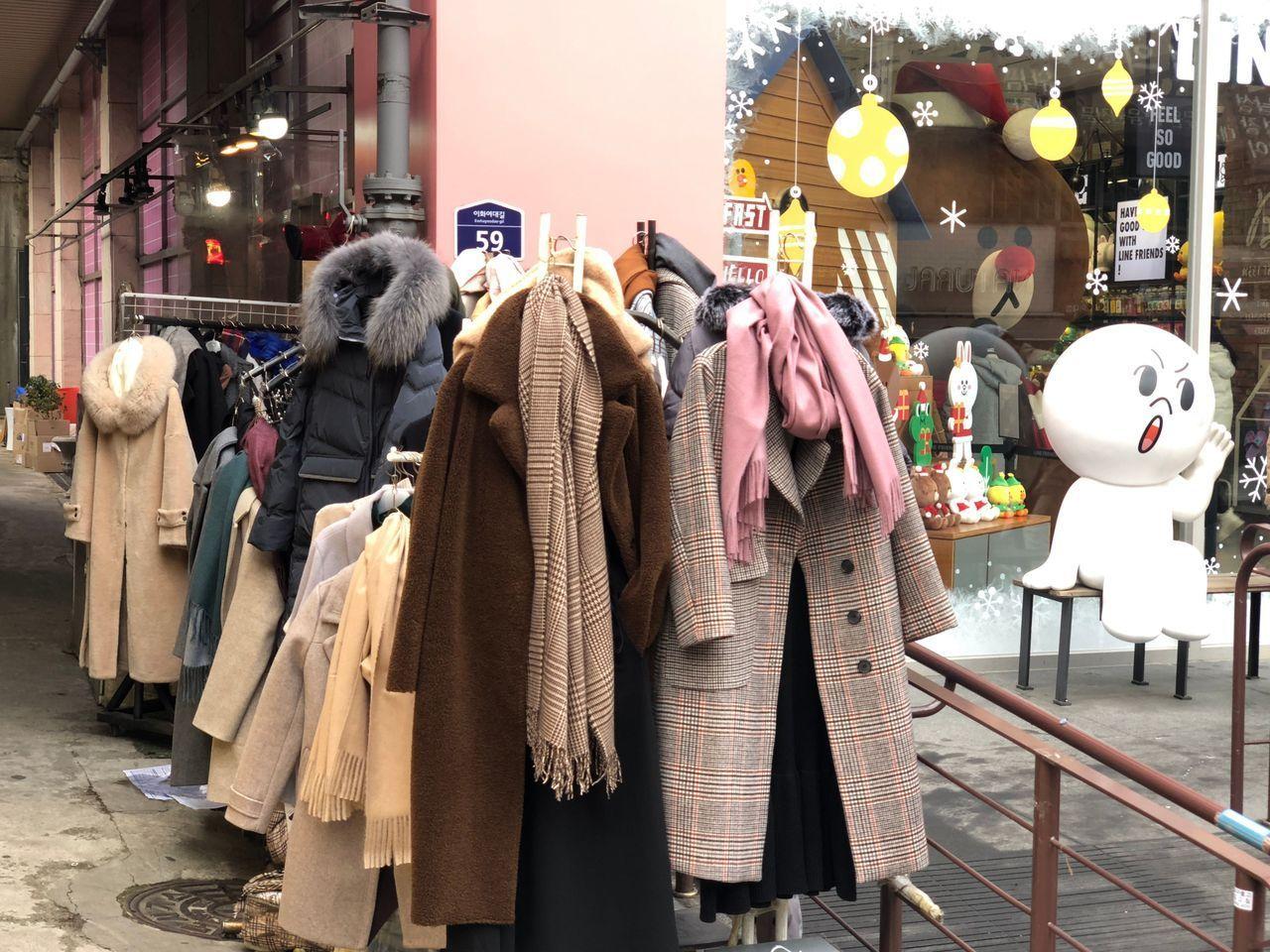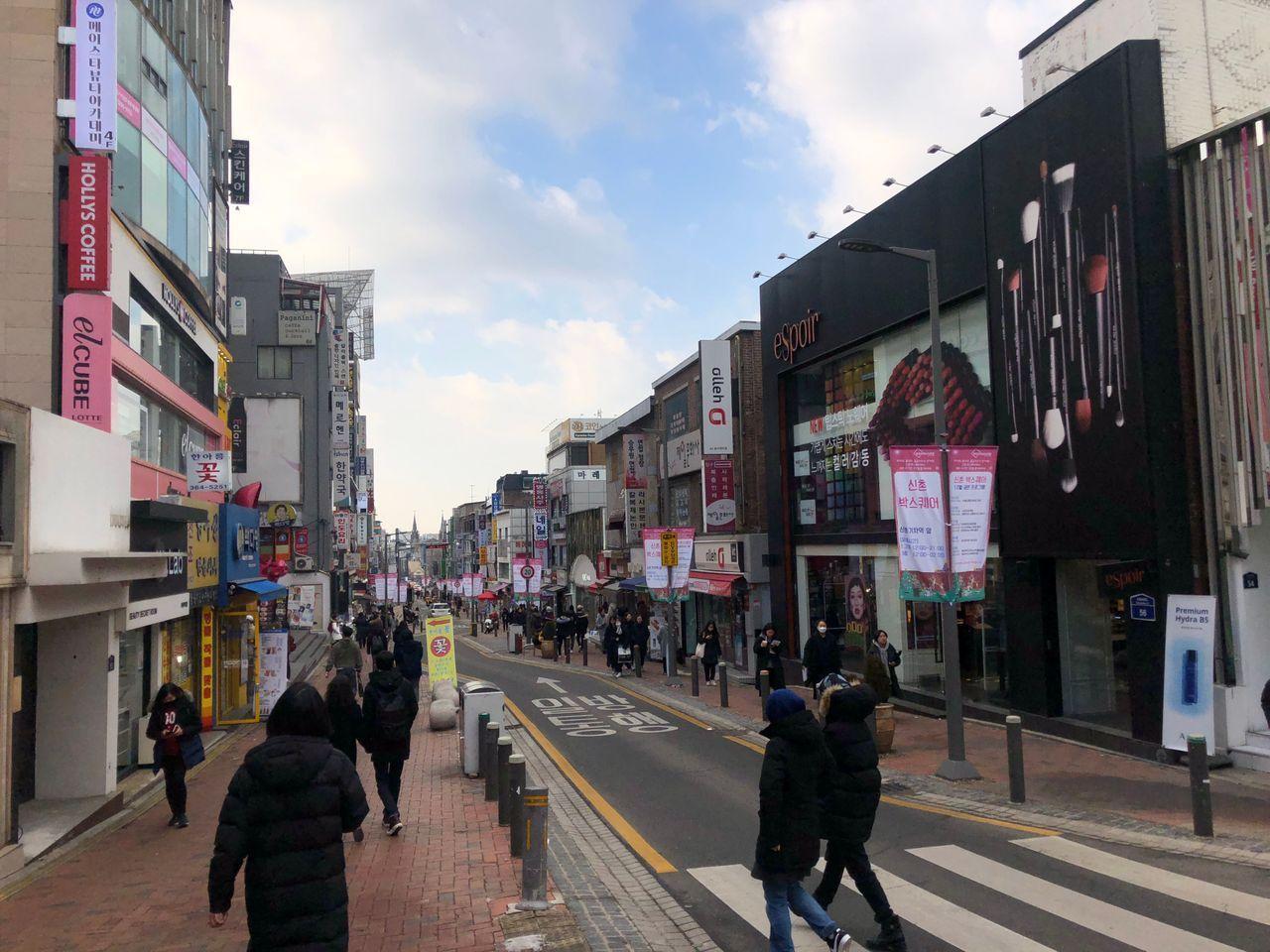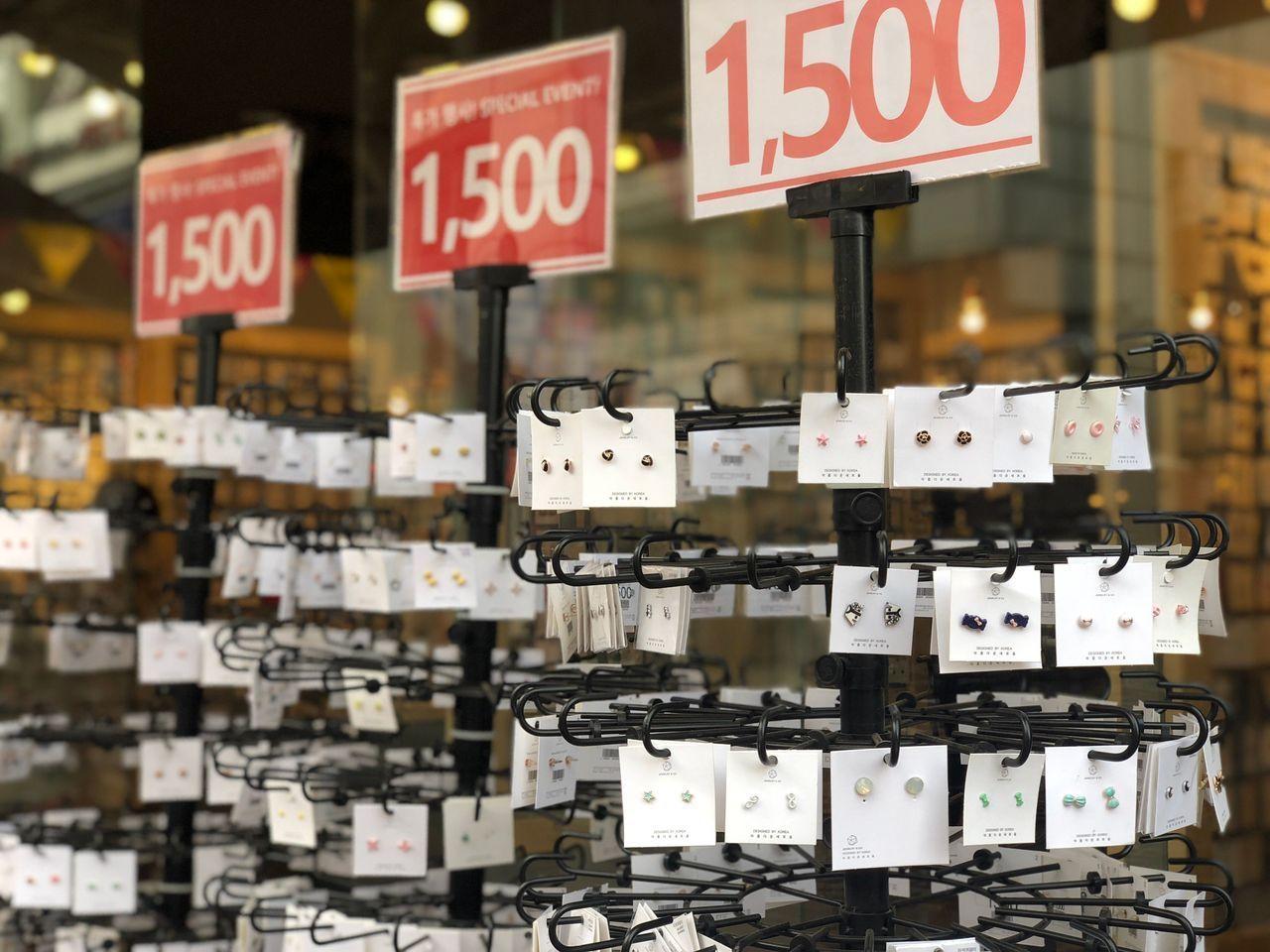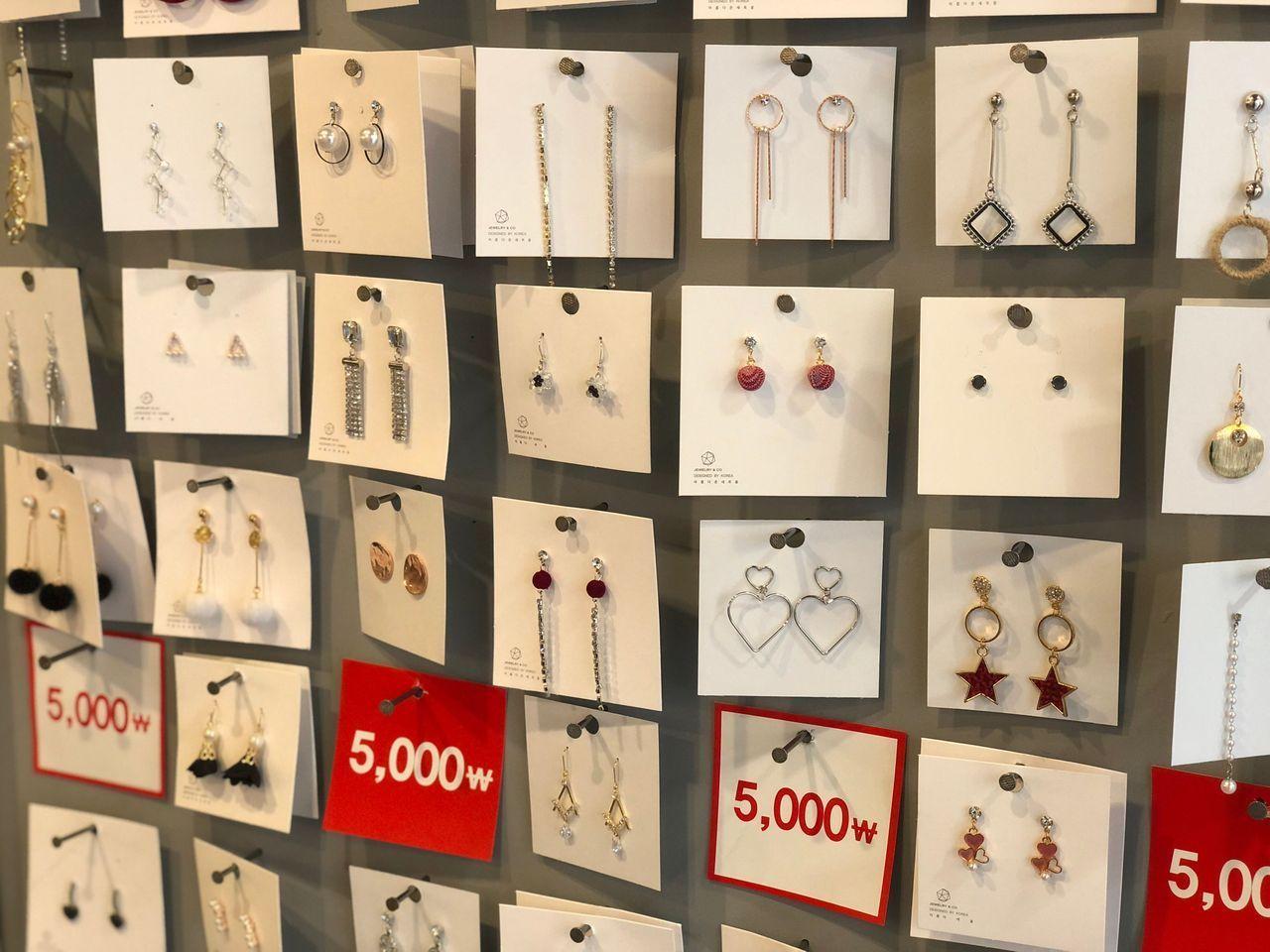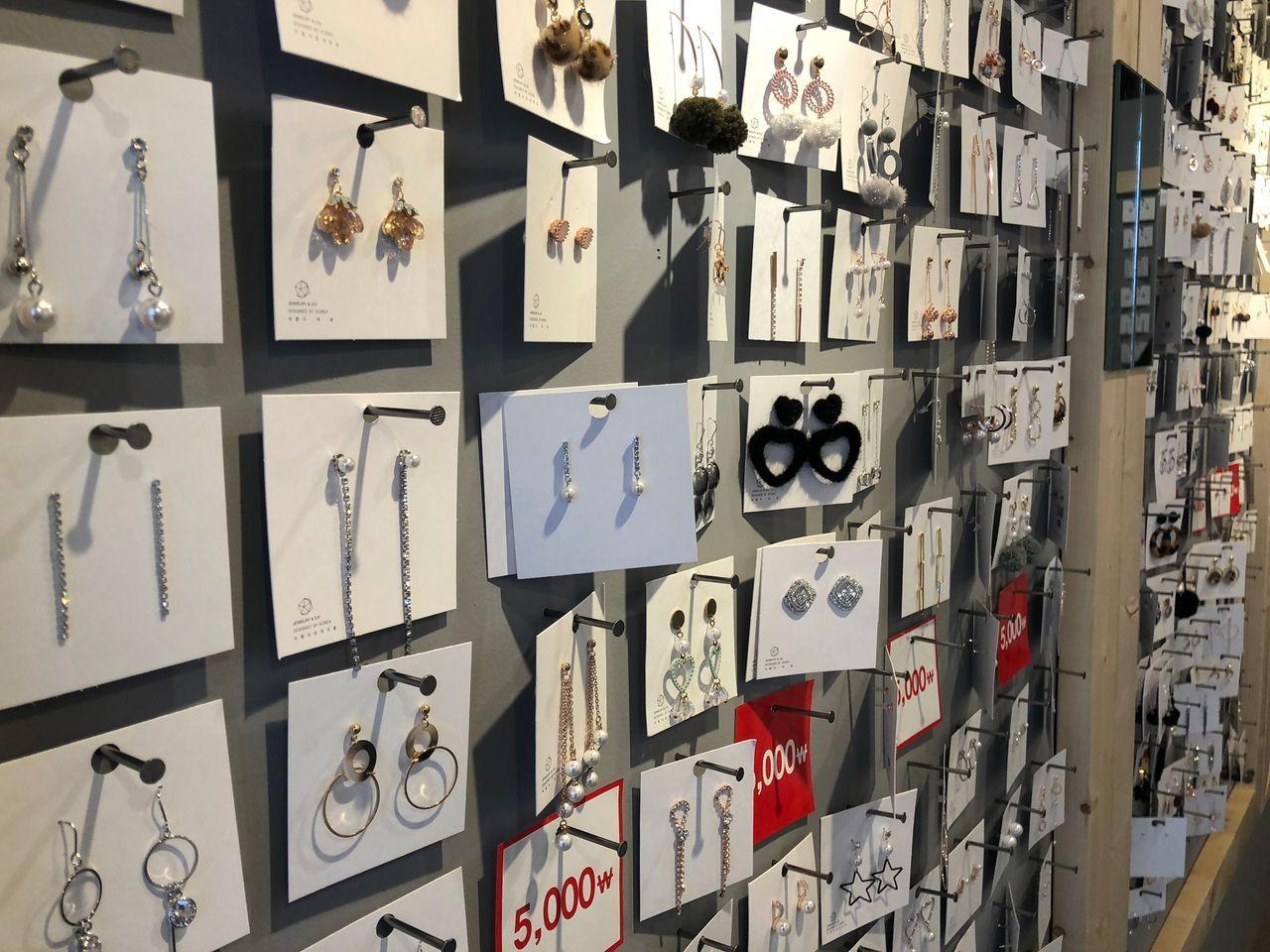 Those who want to buy jewelry can find many accessory shops in Edae.
As for the Korean cosmetics brands in Edae, you can see a variety of different brands on the main street. You may want to visit some of the cosmetics stores in the photos below. There are almost every Korean cosmetics brand exist in Edae. If you want to go on an easy shopping haul for Korean beauty products, come and check out Edae shopping district.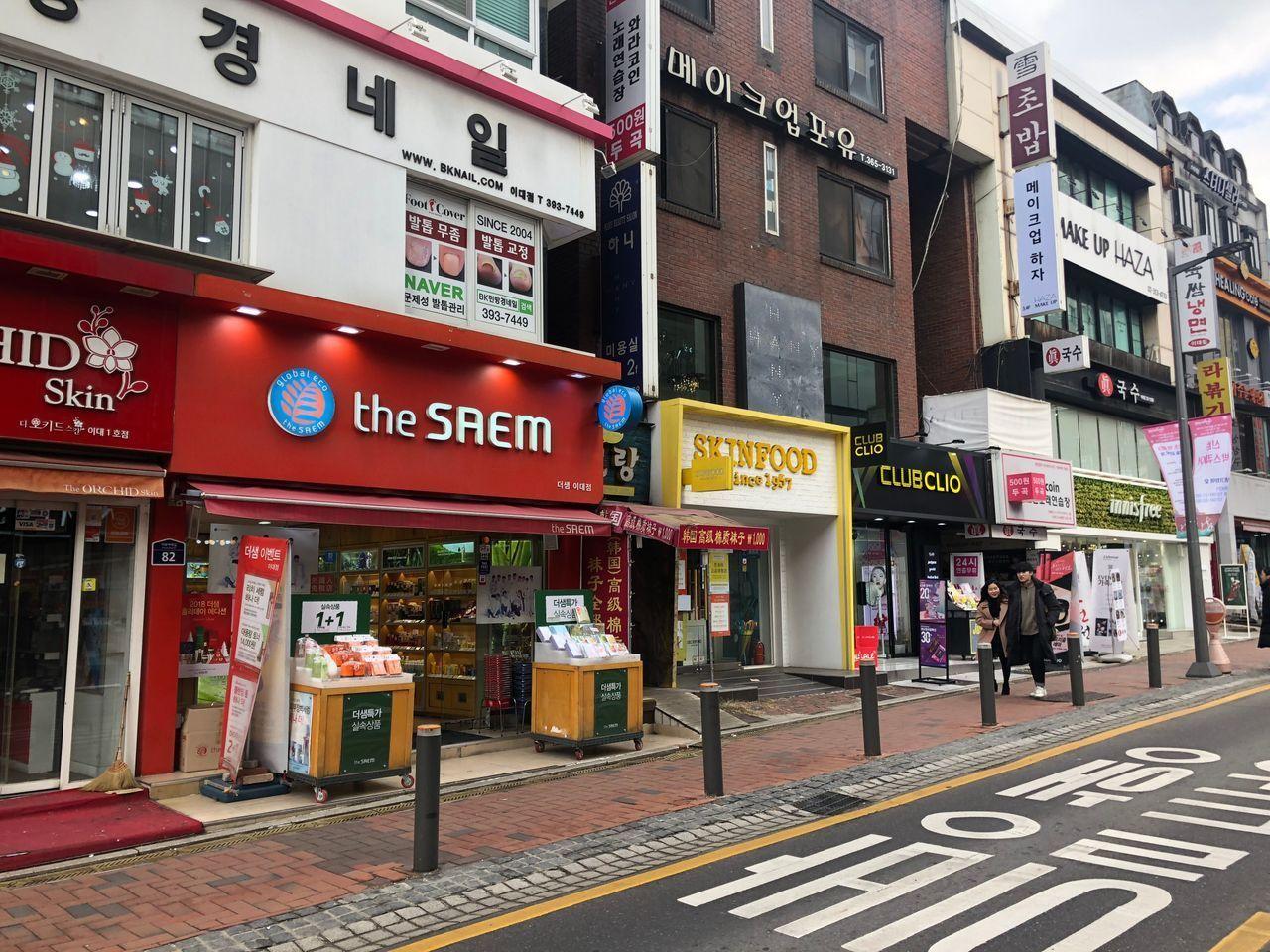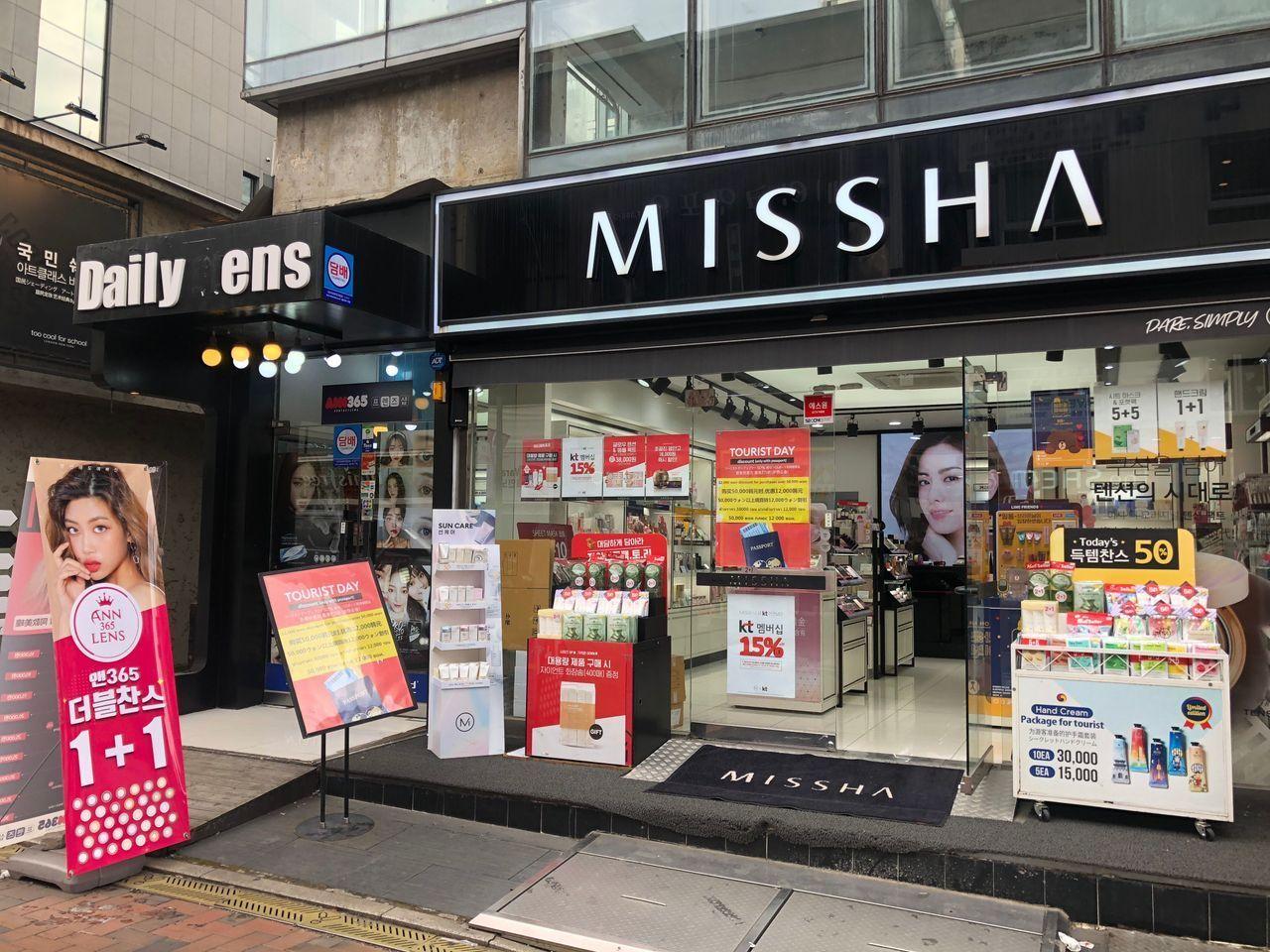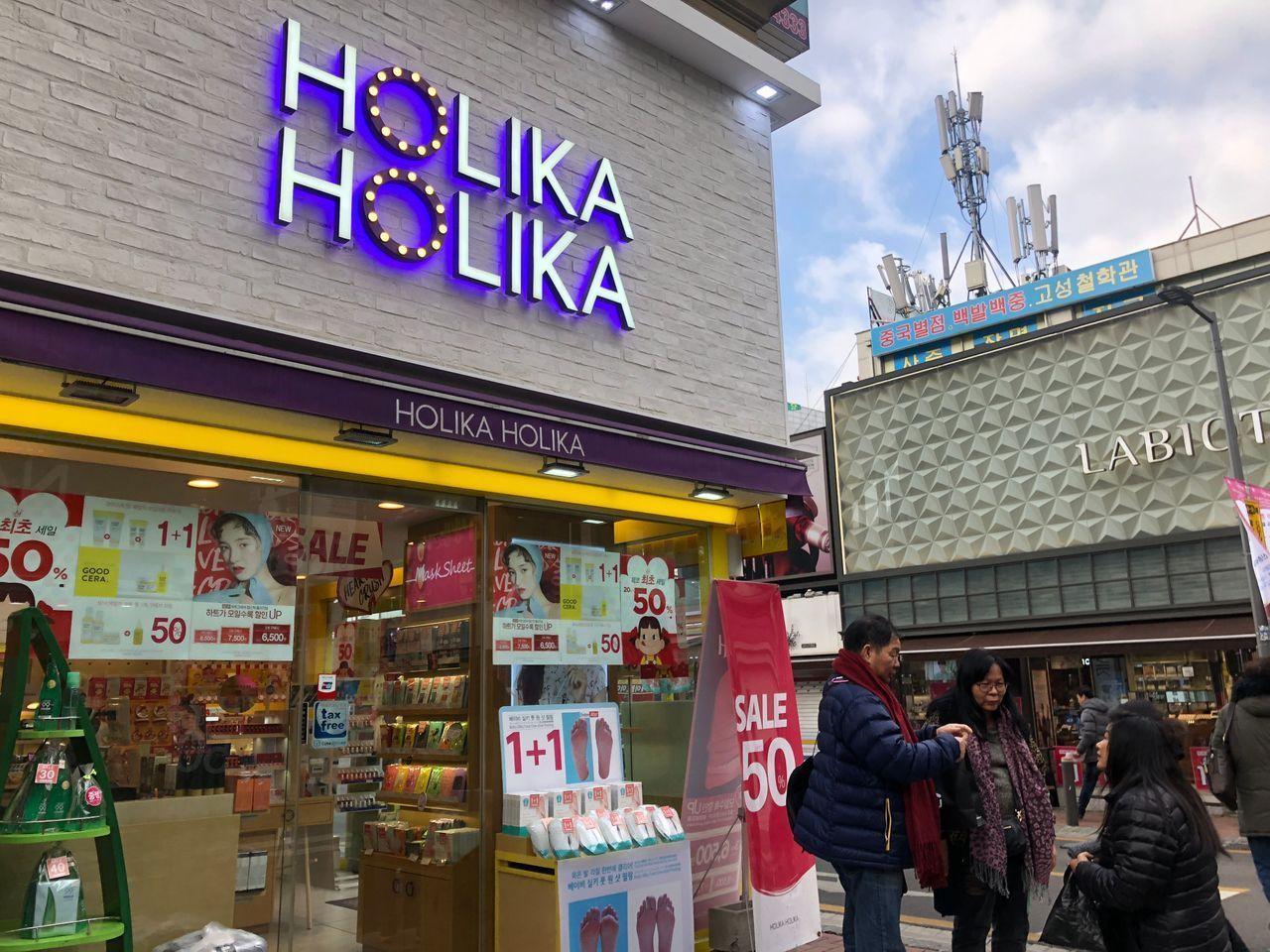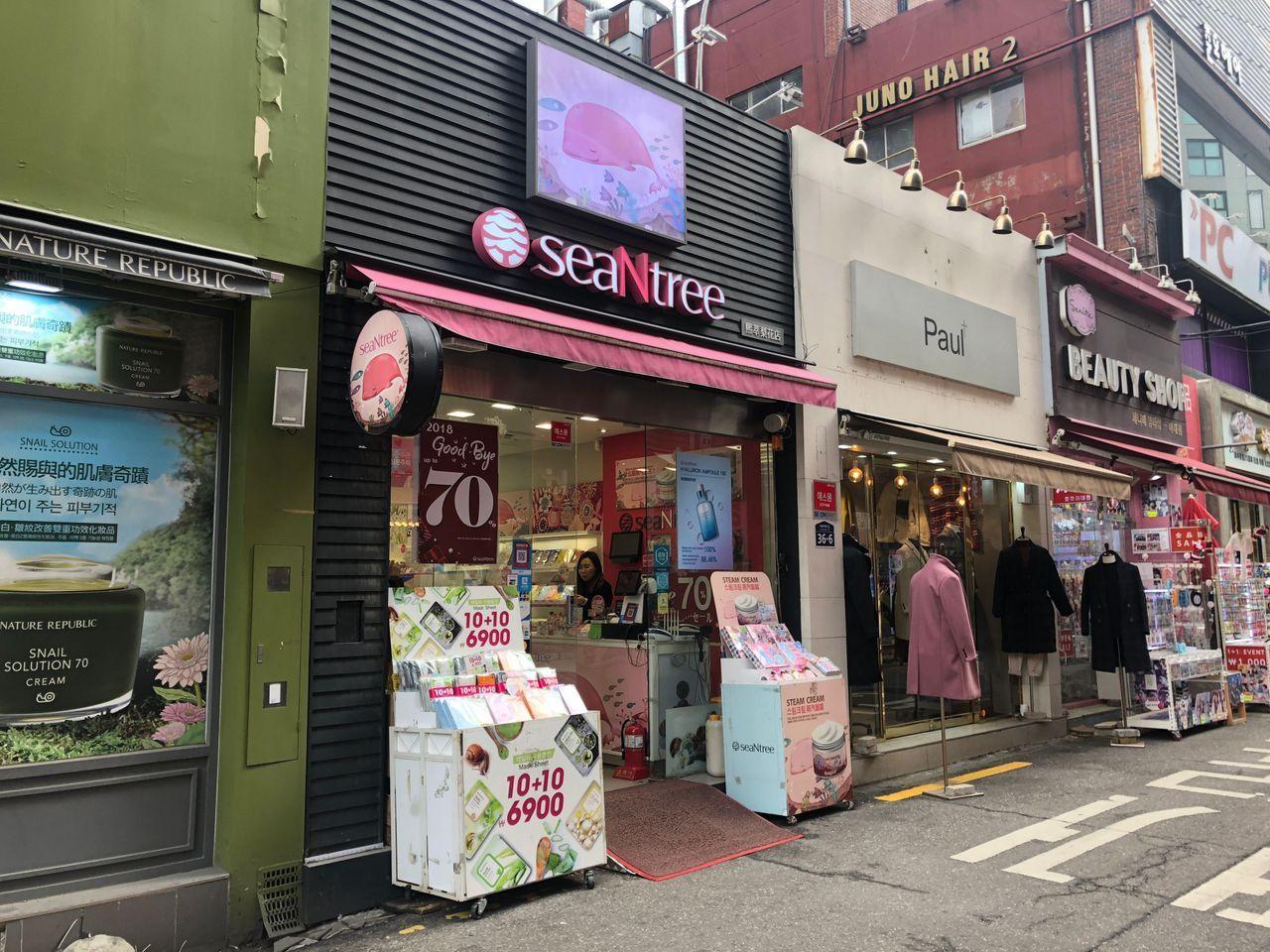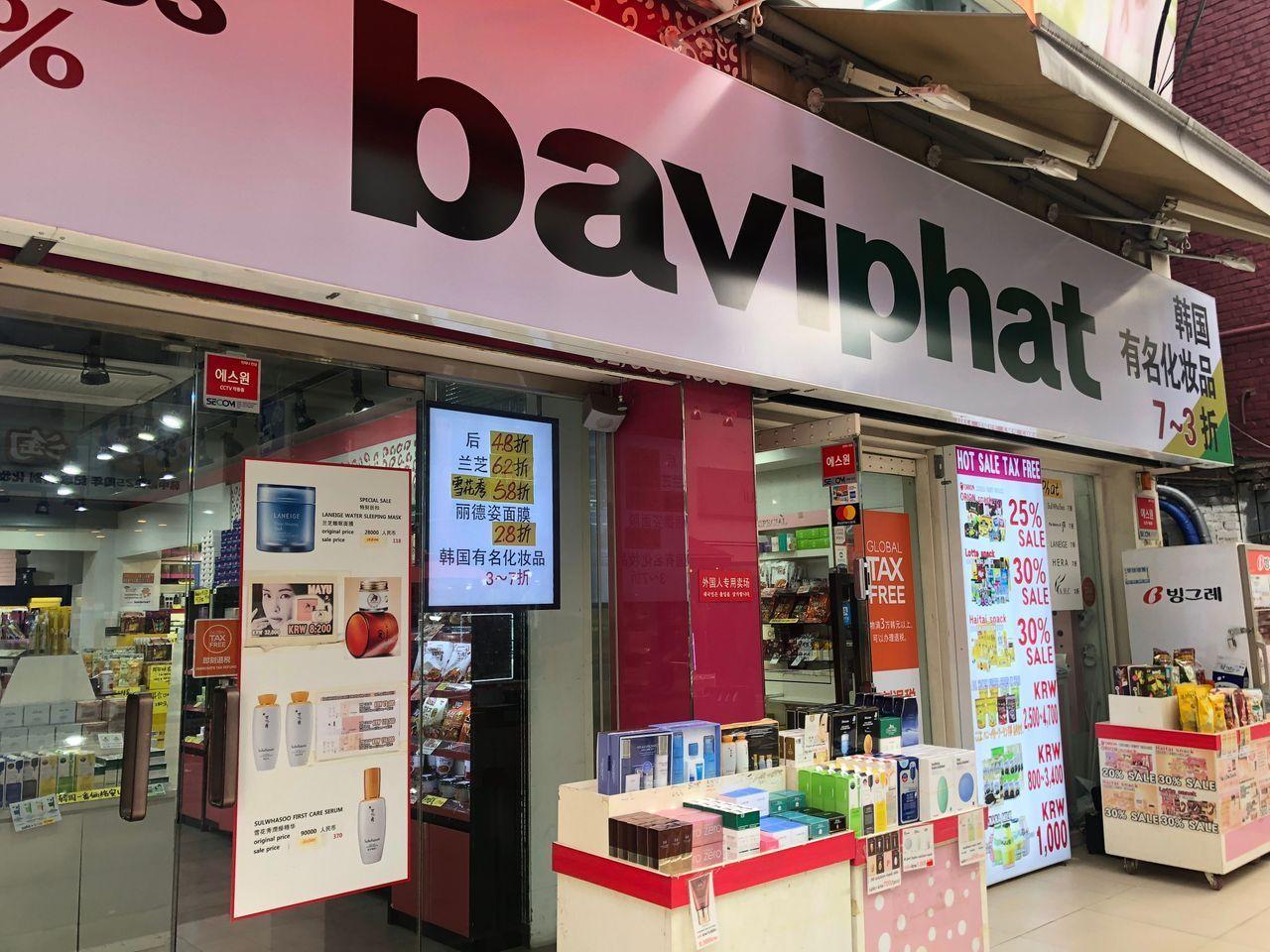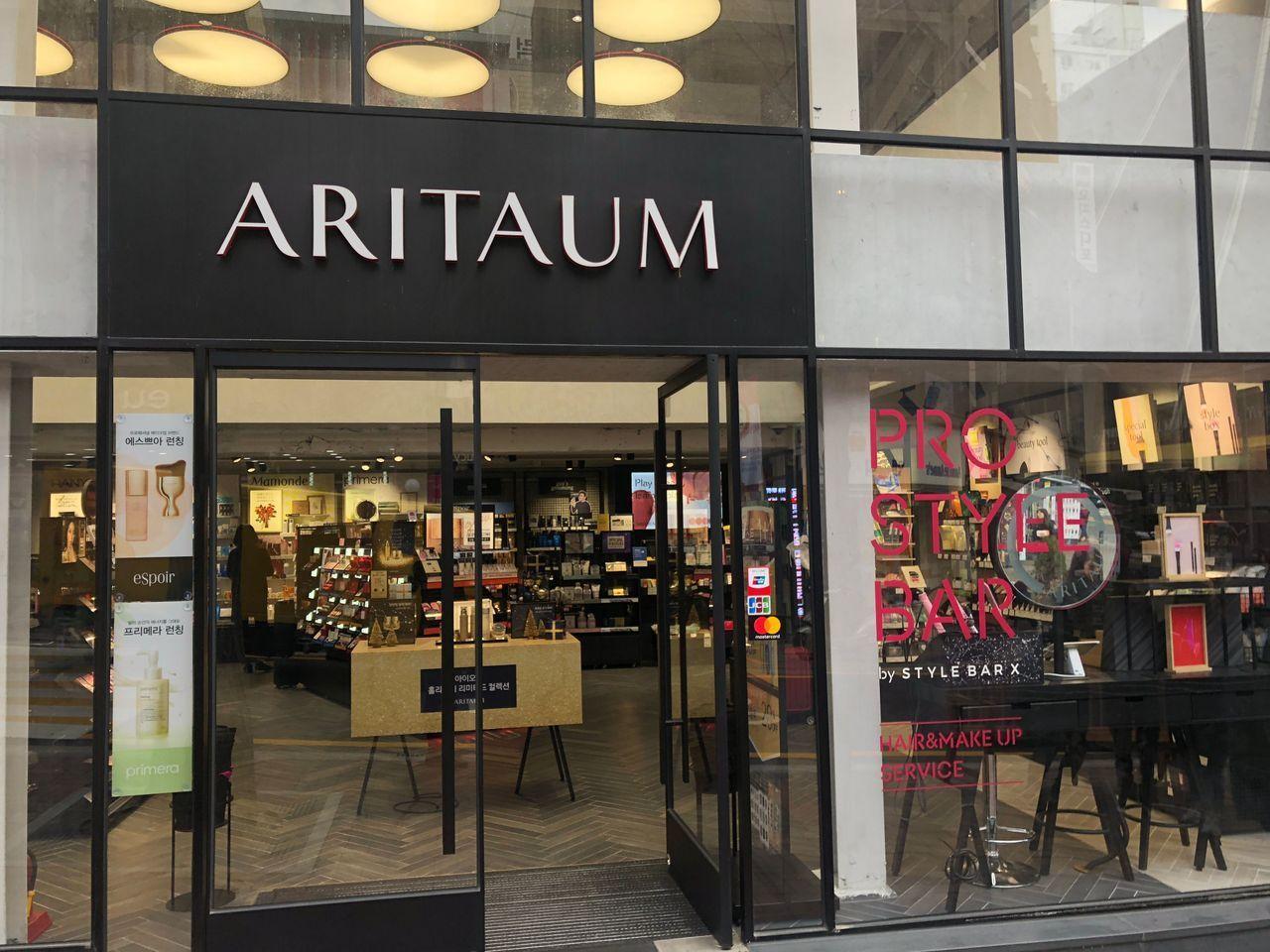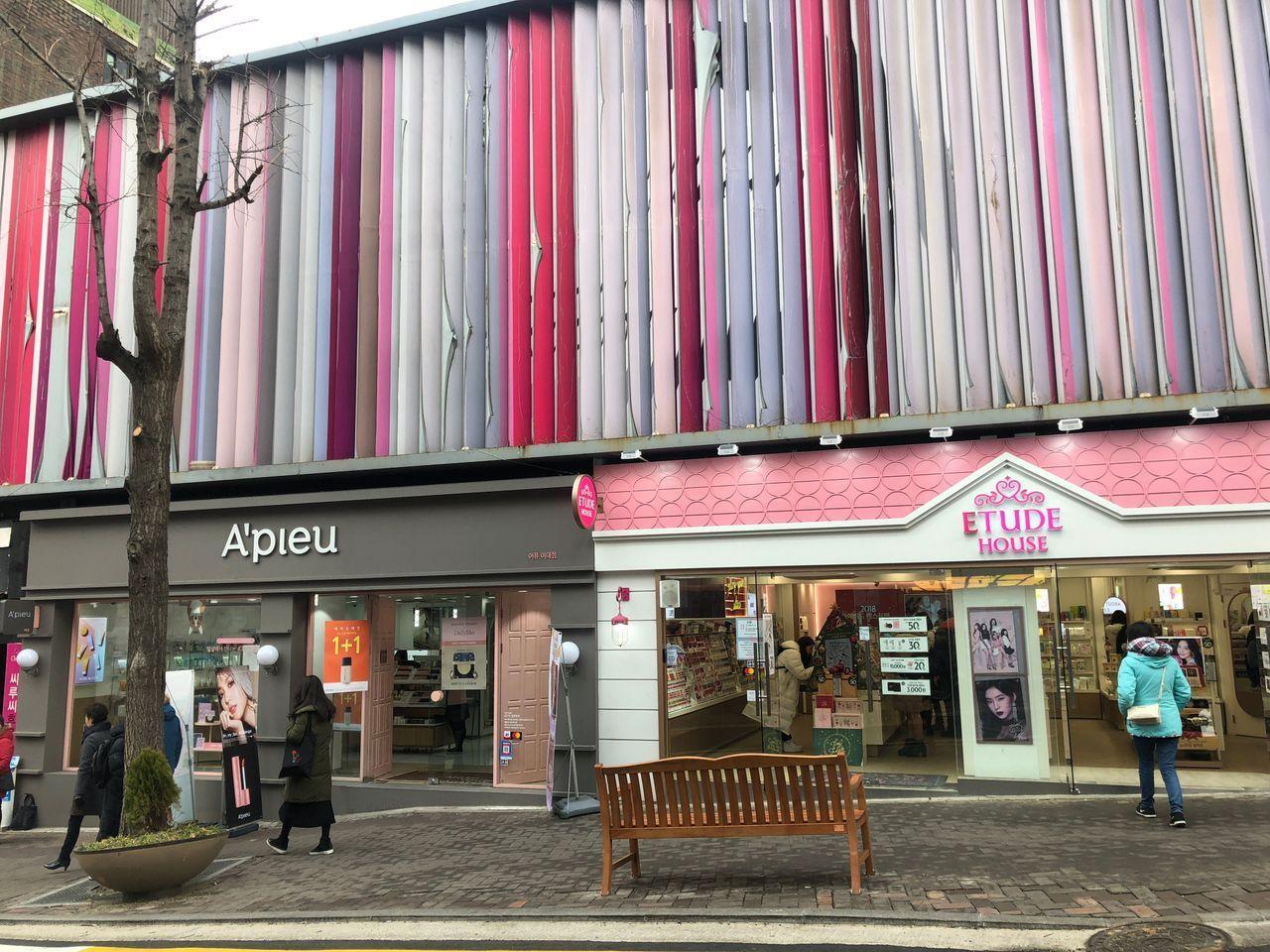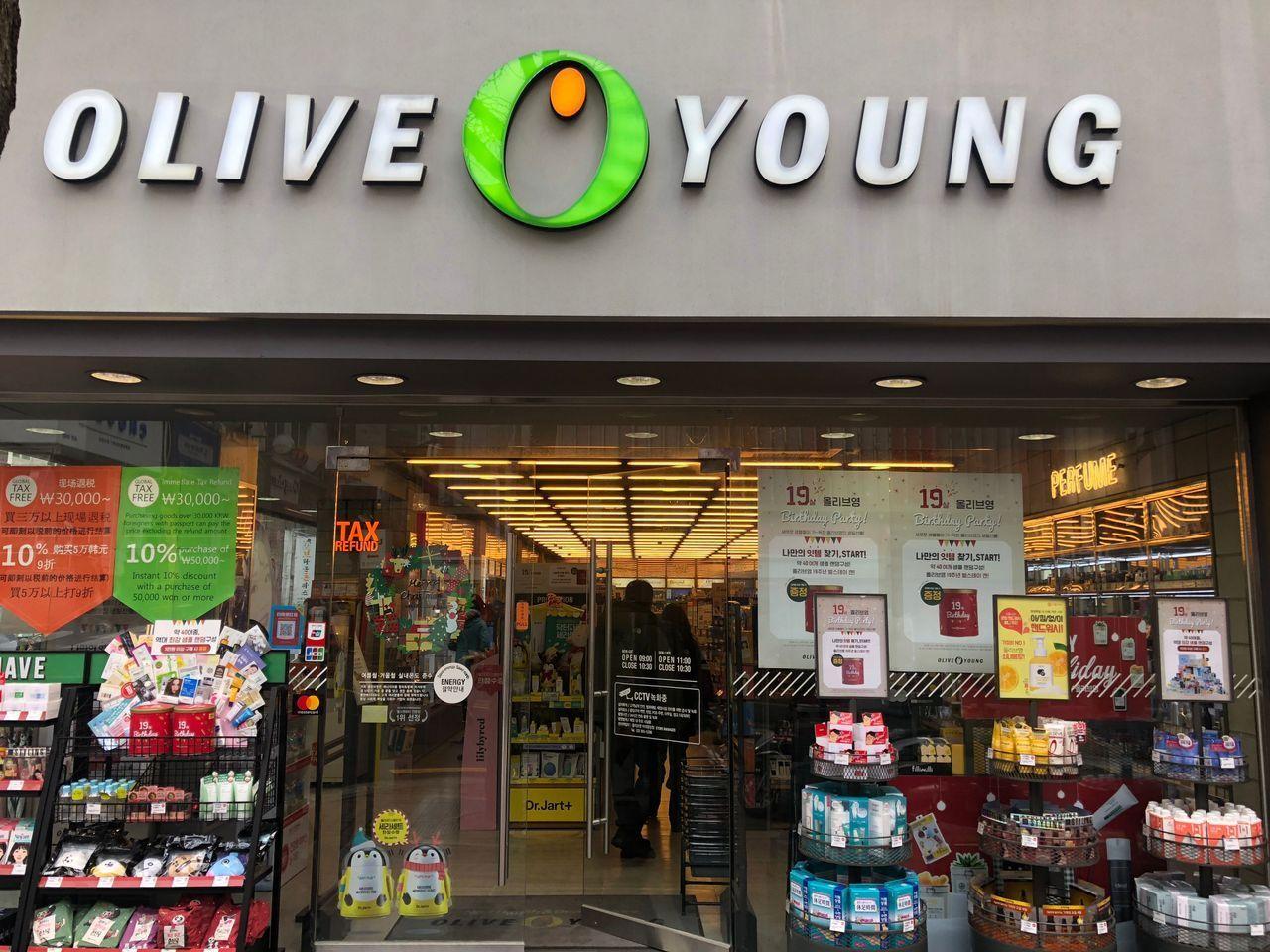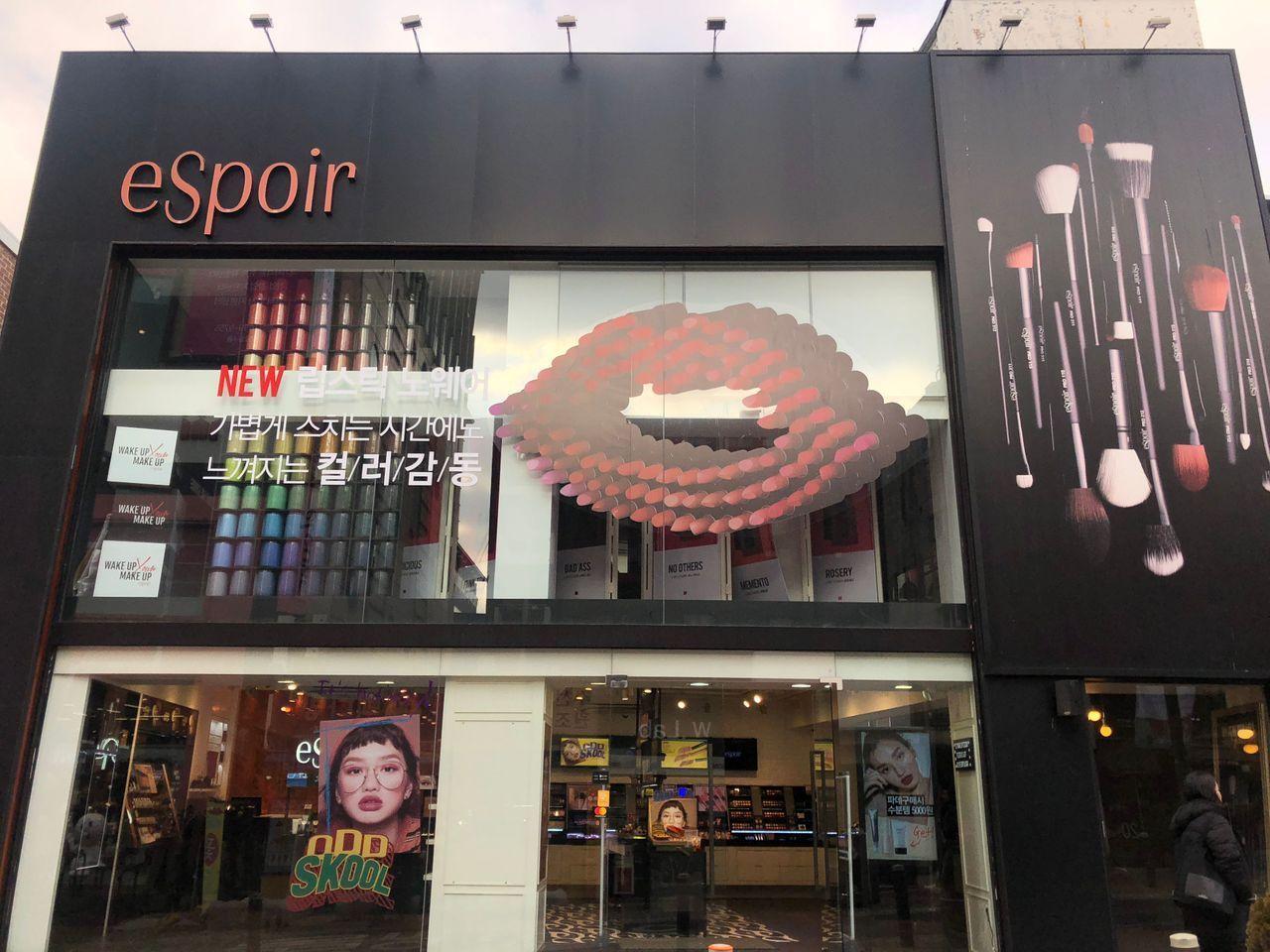 Edae Shopping:elCUBE
Address:서울특별시 서대문구 이화여대길 59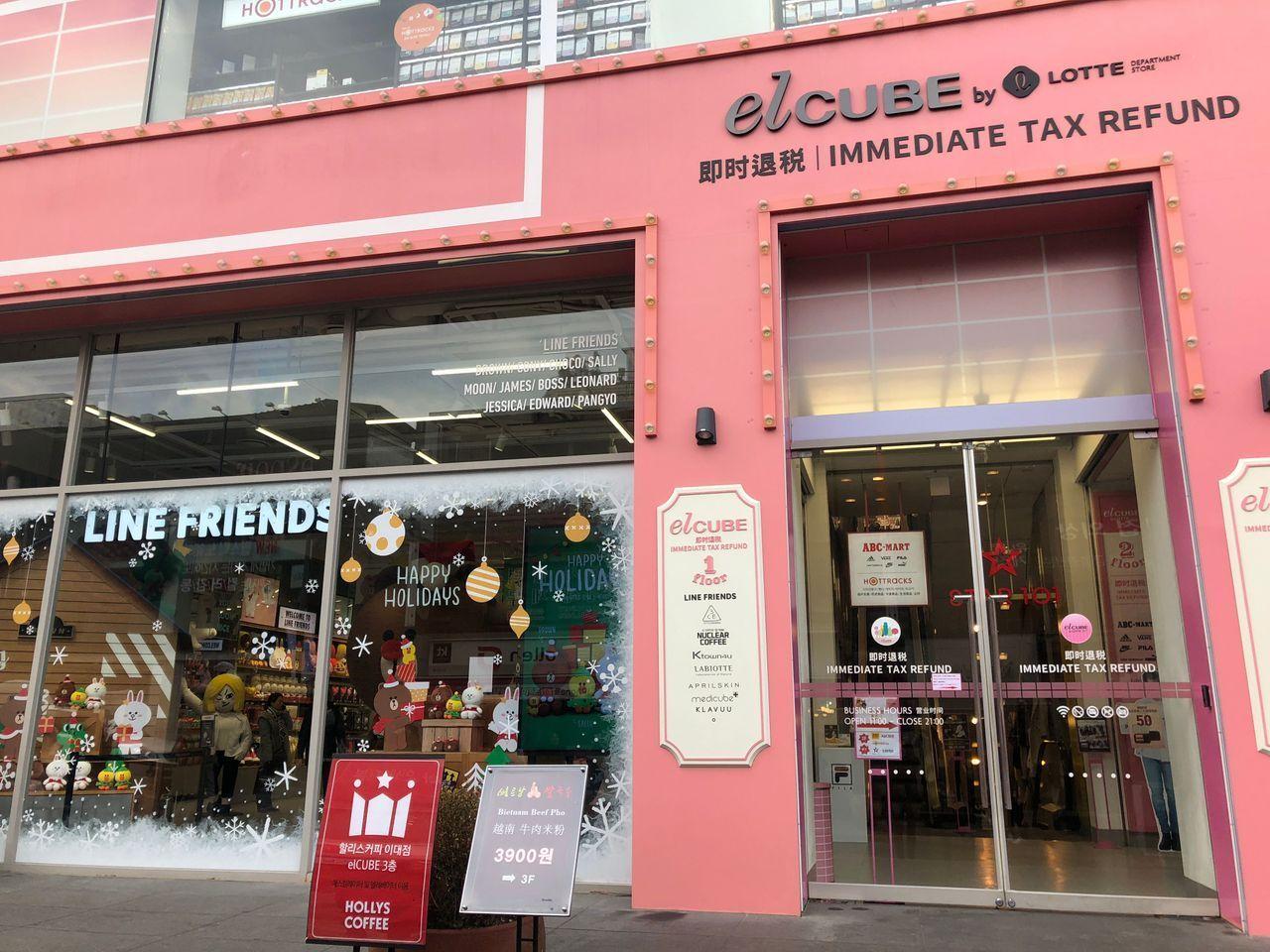 On the opposite side of Ehwa Women's University campus, you can find elCUBE. elCUBE is a shopping complex/small department store in the Edae area. The STAR101 store on the ground floor sells cheap clothing and you might want to quickly browse for sale items. More importantly, the famous LINE FRIENDS STORE is located in the store and you can take pictures with adorable life-size Line characters. You can also purchase the super popular BT21 products as souvenirs.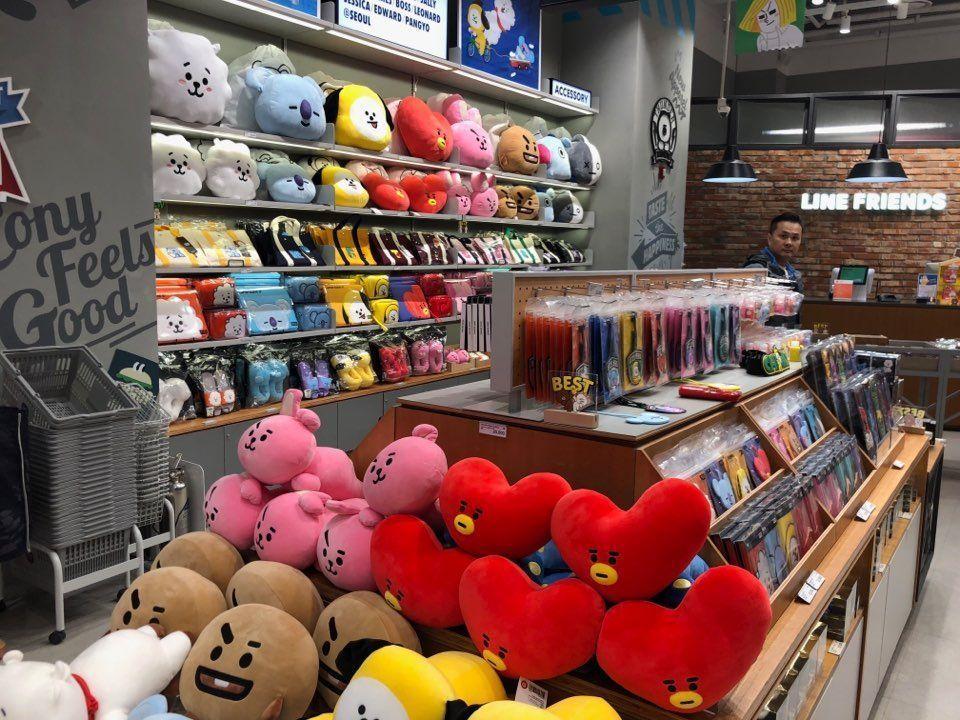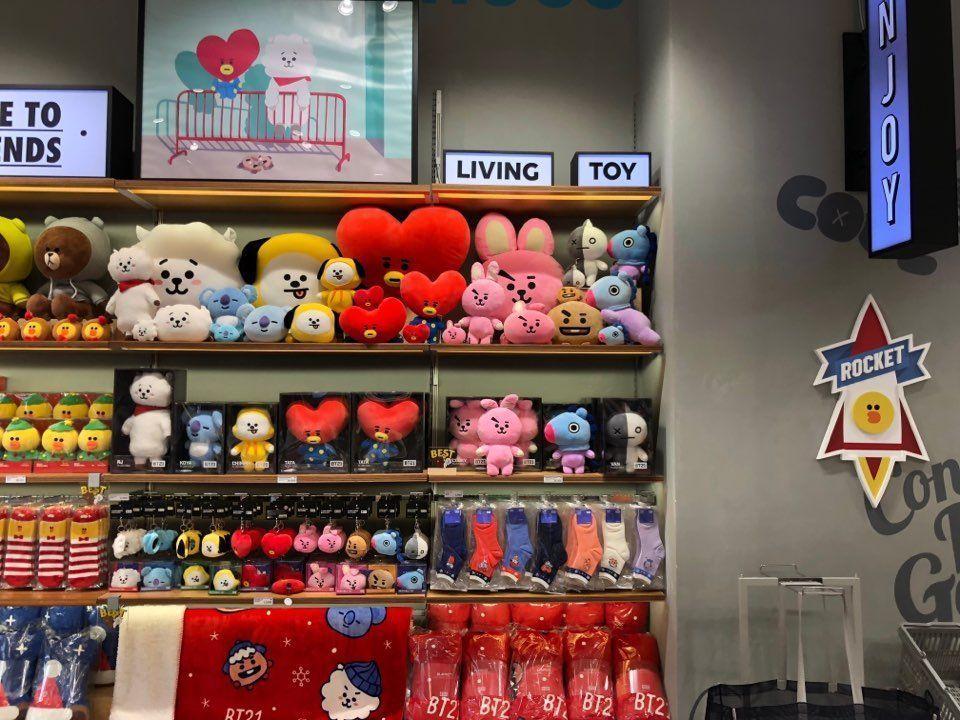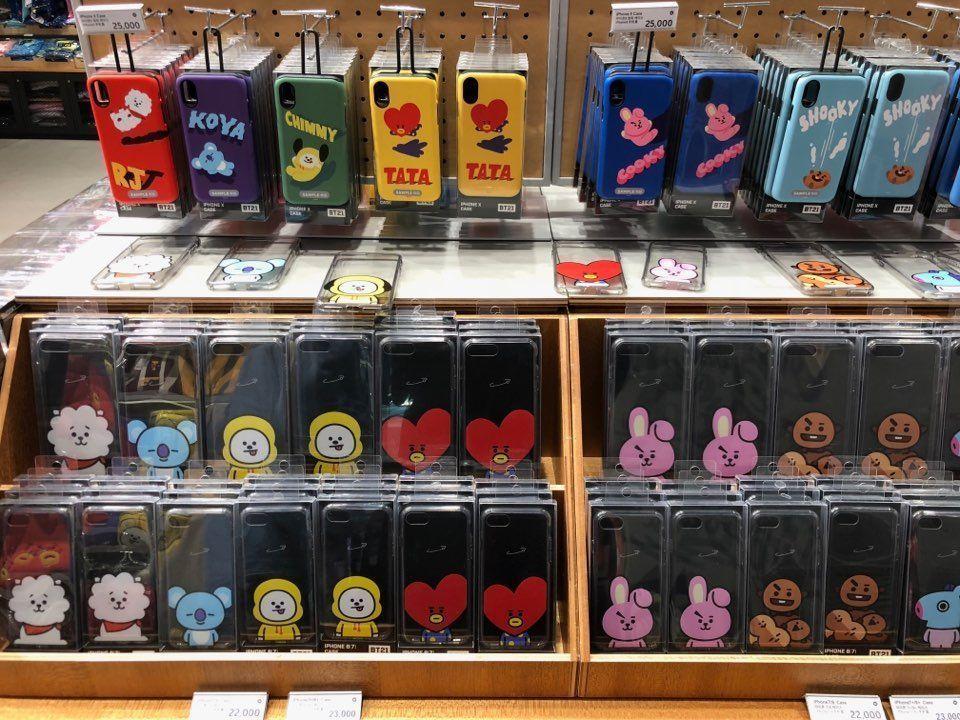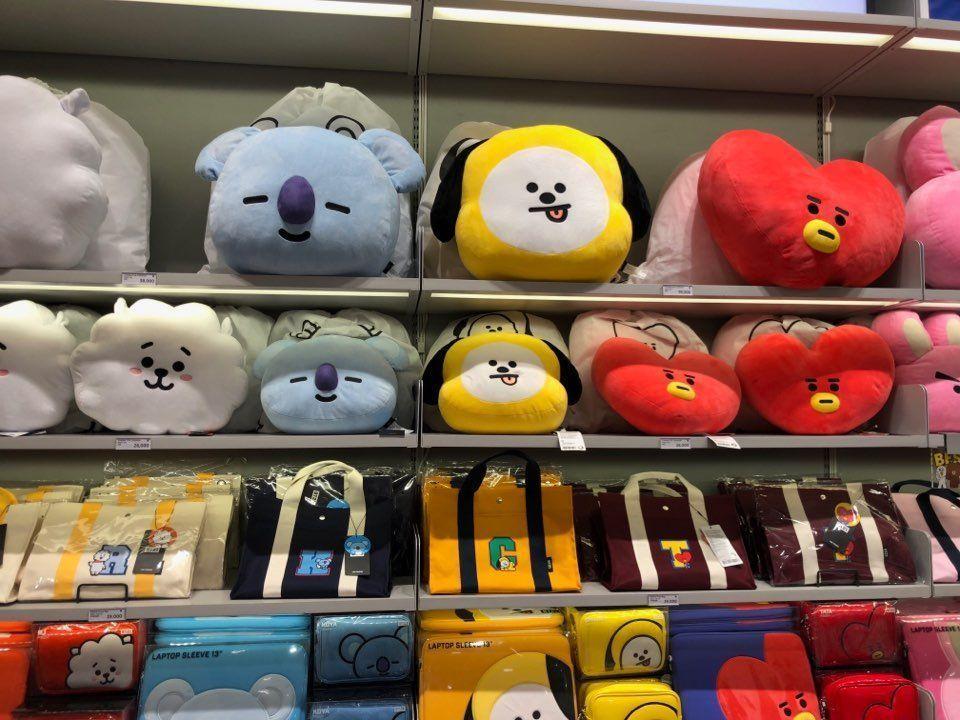 The above contained a brief review of the Ewha Women's University Shopping District based on my (Creatrip editor's) latest visit. I hope you found this article helpful. Don't miss out this awesome shopping district if you are into shopping. I will see you in my next post!
---