Seoul Tteokbokki Restaurant Recommendations
Ttteokbokki doesn't have to be a street food! Best 9 tteokbokki restaurants in Seoul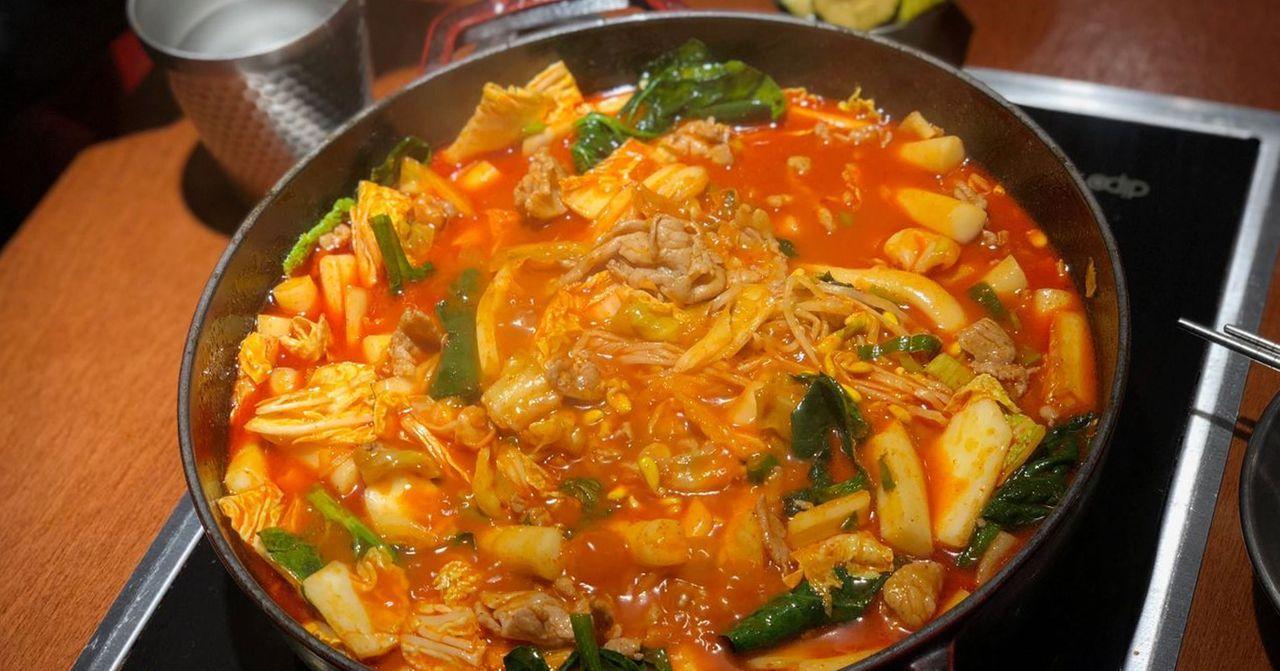 Hello, everyone! We are Creatrip, a group of travel experts. Your daily dose of the latest travel tips and tricks.
One of the most important parts of your Korea trip is probably food. Out of the great variety of Korean food, tteokbokki is something that you have to try!
That's why today we're going to be talking about the best tteokbokki restaurants in Seoul!
---
Korean Tteokbokki Restaurants: 1. Mabokrim Tteokbokki Youngest Son's Store
Address : 서울 중구 다산로 221
Hours : Open 24 Hours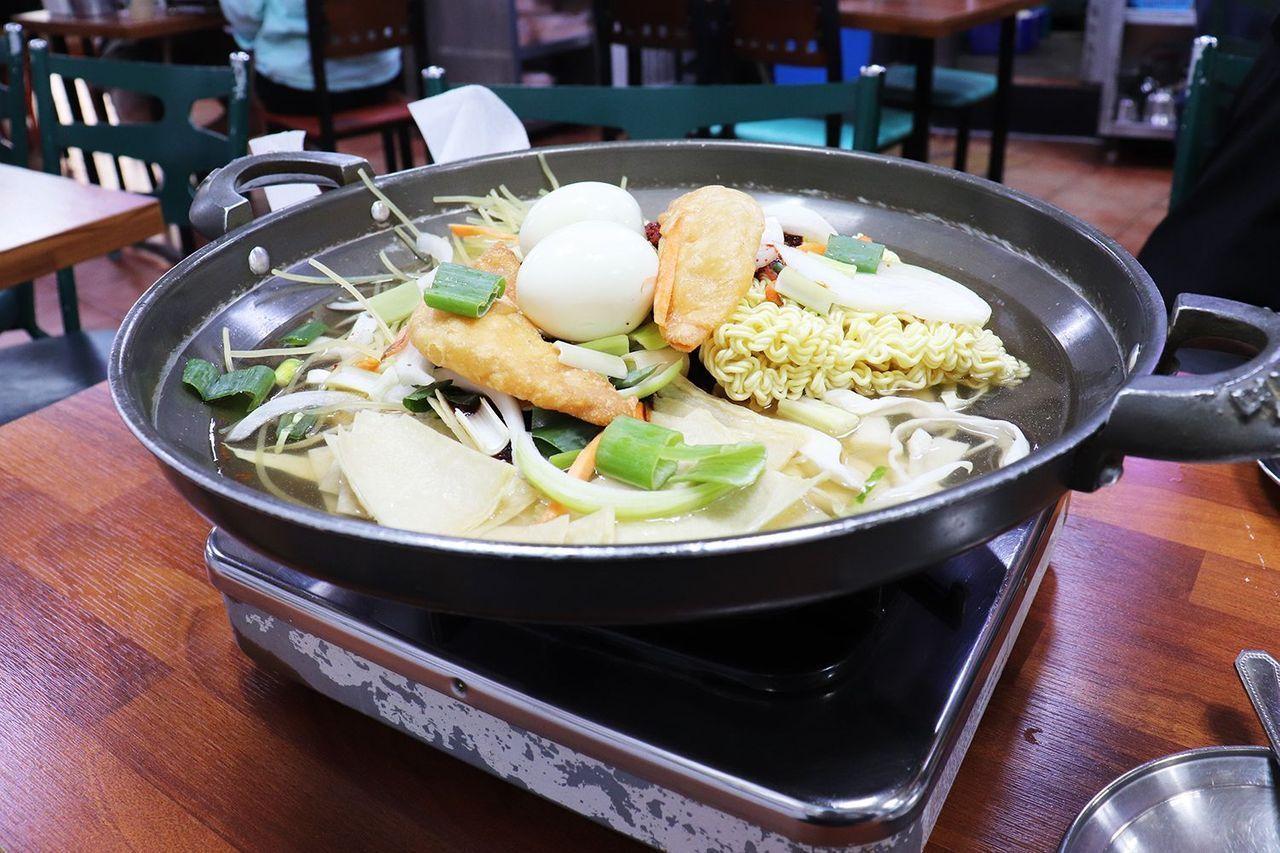 Sindangdong Tteokbokki Town is the most famous street in Korea for tteokbokki.
Out of the many stores there, the oldest and most famous is by far Mabokrim Grandma's Tteokbokki, which opened in 1953. The grandma's sons run the restaurant now.

Unlike the normal street or market tteokbokki, the tteokbokki here is made on-the-spot. Eggs, fish cakes, and glass noodles are boiled down with the tteokbokki.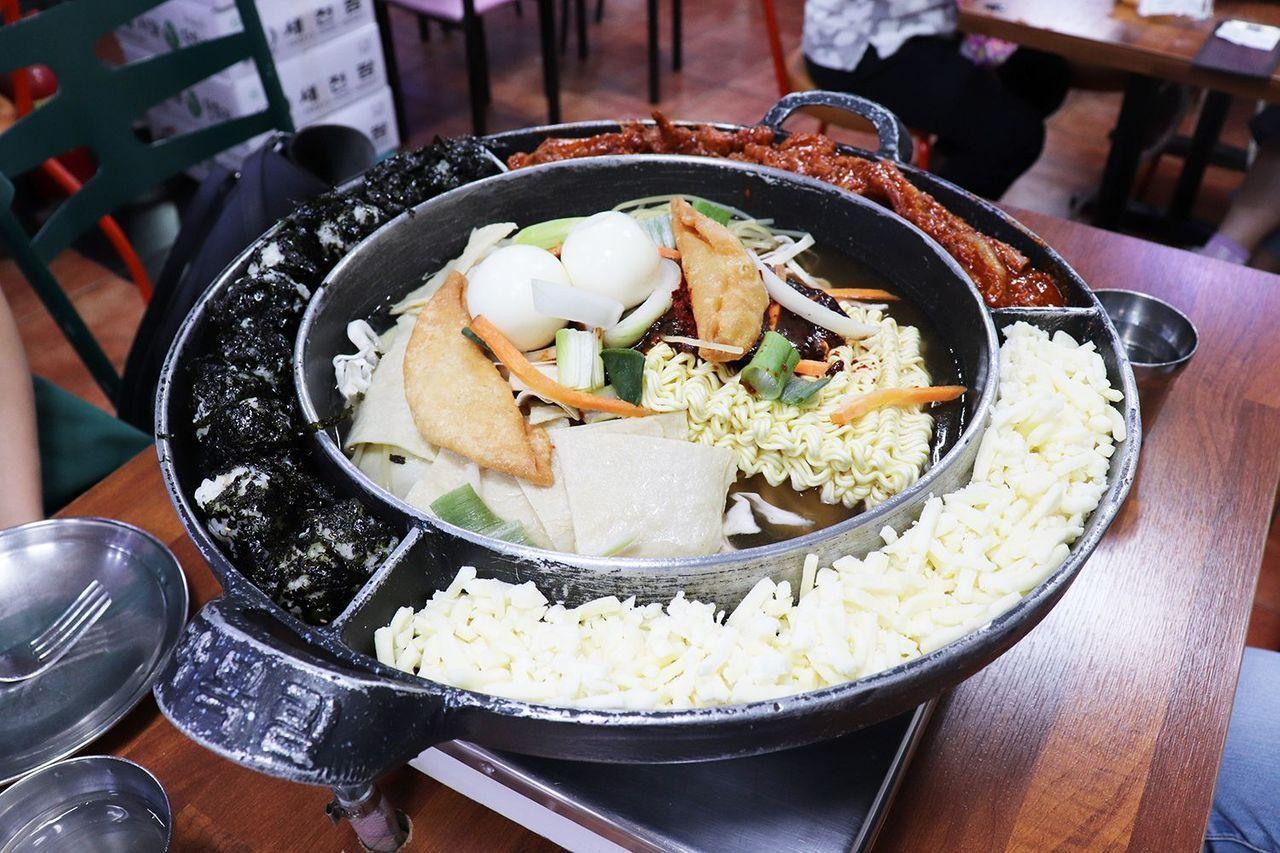 Other than the basic tteokbokki dish, they also have set menus with chicken feet, rice balls, and cheese on the side!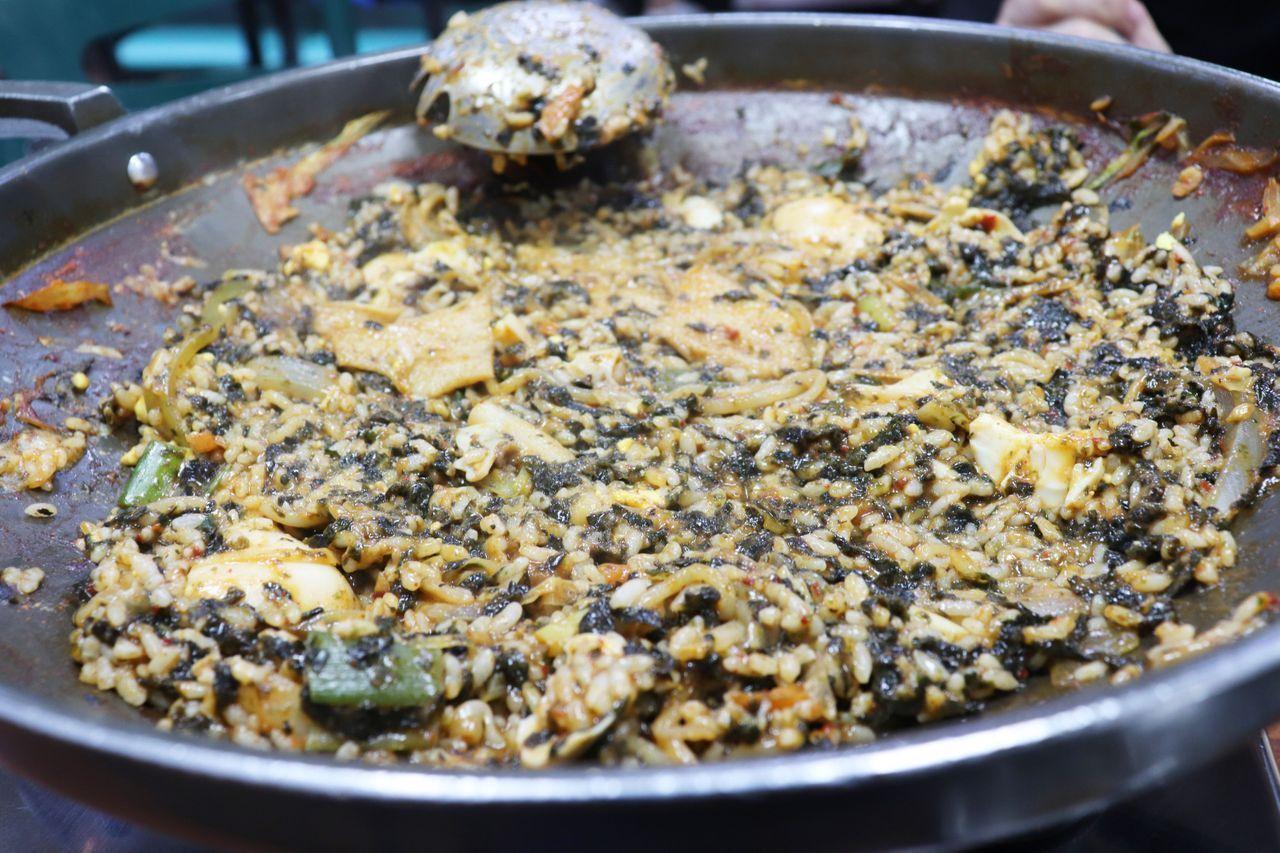 After you're done with your meal, make sure to make fried rice in the left over sauce.
Come visit Sindangdong Tteokbokki Town to get some of that old-fashioned tteokbokki flavors!
---
Korean Tteokbokki Restaurants: 2. Mukshuidonna
Samcheongdong Store: 서울 종로구 율곡로3길 74-7
Hours: 10:00~21:30
Hongdae Store: 서울 마포구 홍익로6길 22
Hours: 10:00~21:30
Jonggak Store: 서울 종로구 종로5길 7
Hours: 10:00~21:30; Closed Mondays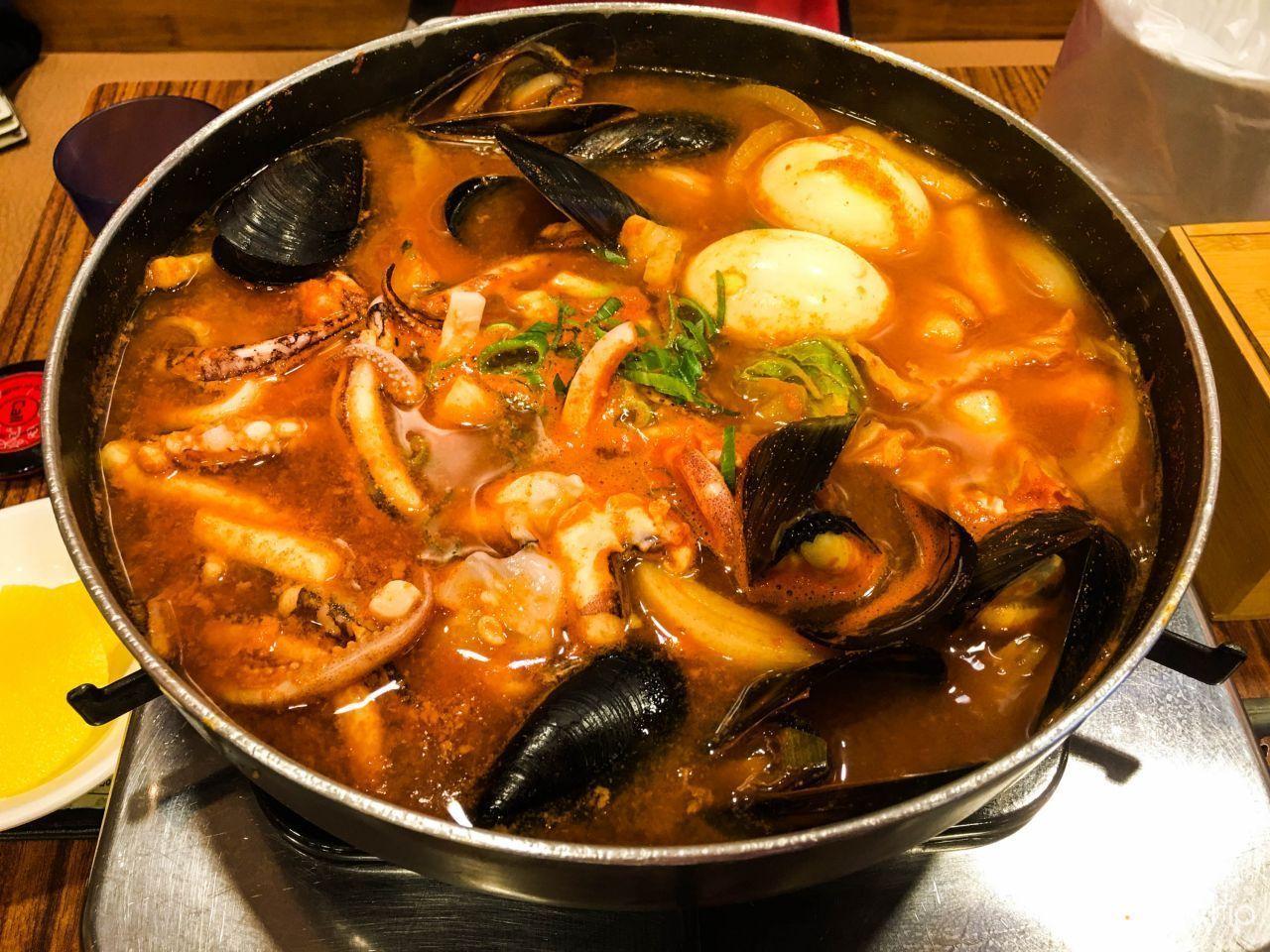 Everybody's heard of Mukshuidonna in Seoul. The store in Samcheongdong is especially popular among foreign visitors.
It's so famous that it's been featured not only on Korean TV programs, but also foreign TV programs as well.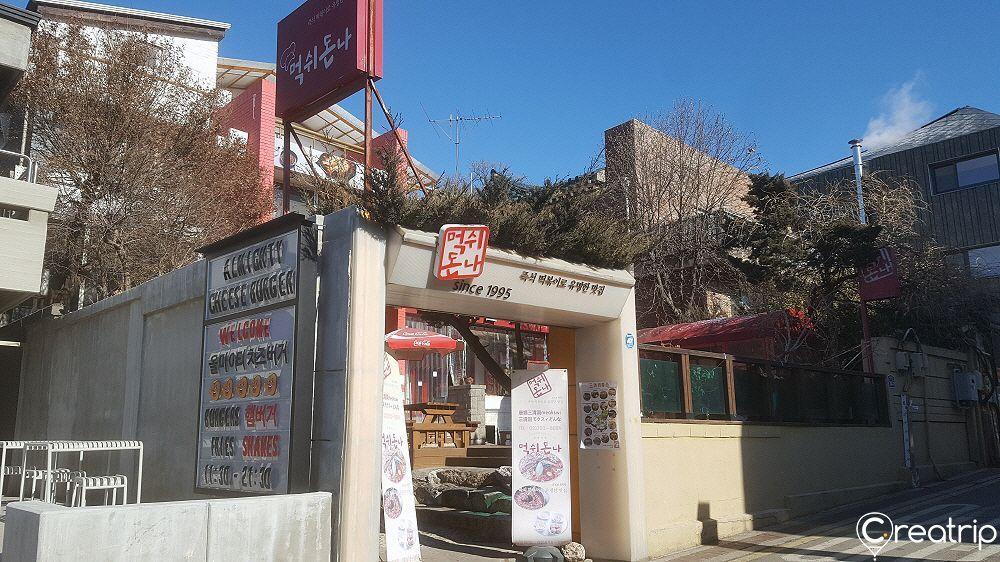 Mukshuidonna is great value. Considering how expensive Seoul can be, the prices are pretty low, which is the reason why it's so popular among students.
It's especially great to try different tteokbokki flavors if you're there as a group.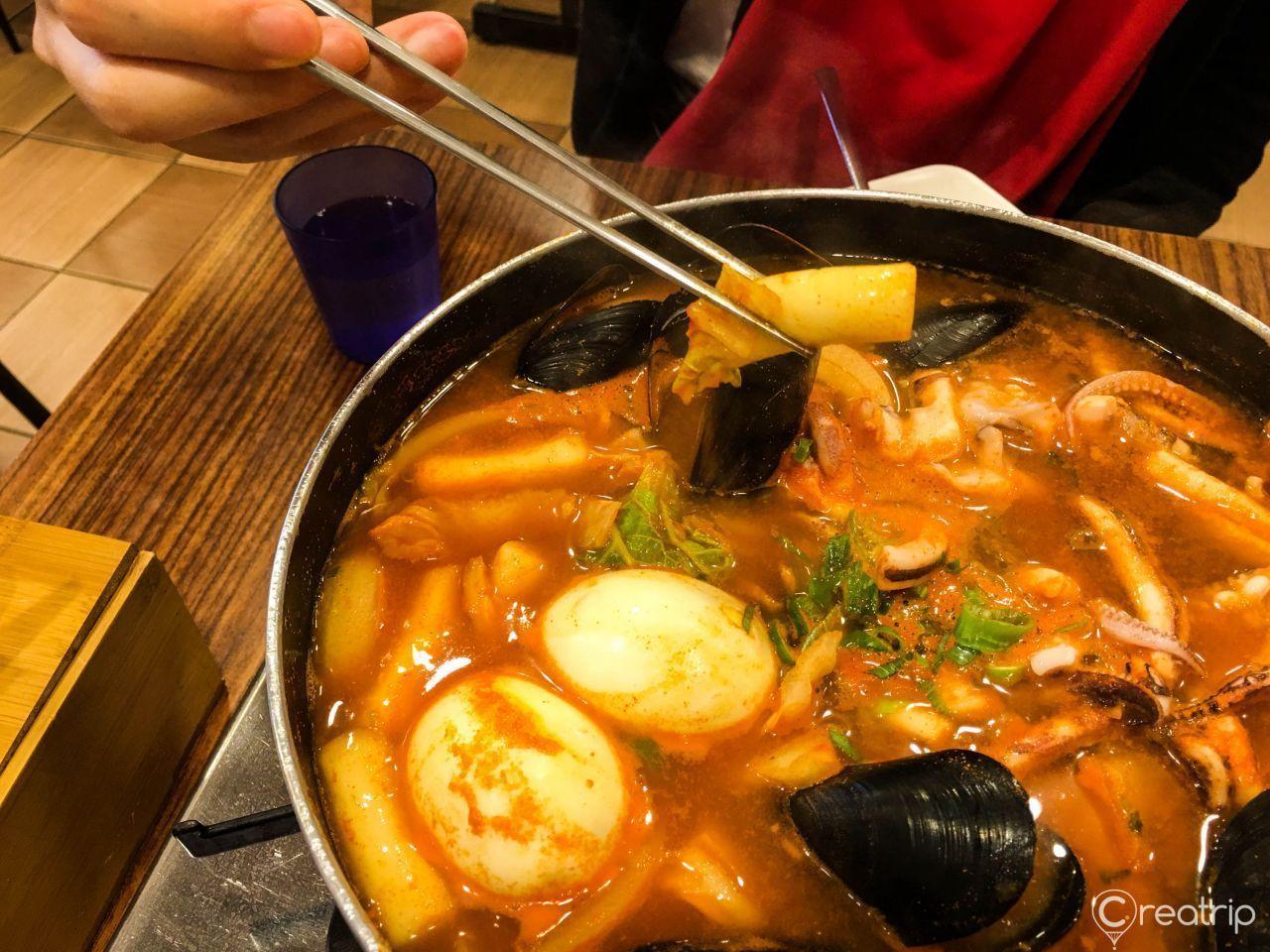 I personally love Mukshuidonna because they have so many tteokbokki flavors.
It's a completely different experience from getting tteokbokki just as a street food. The menus include tteokbokki with seafood, BBQ, sausage/ham, veggies, eggs, jjambbong noodles, and more! I recommend getting creative with the add-ons!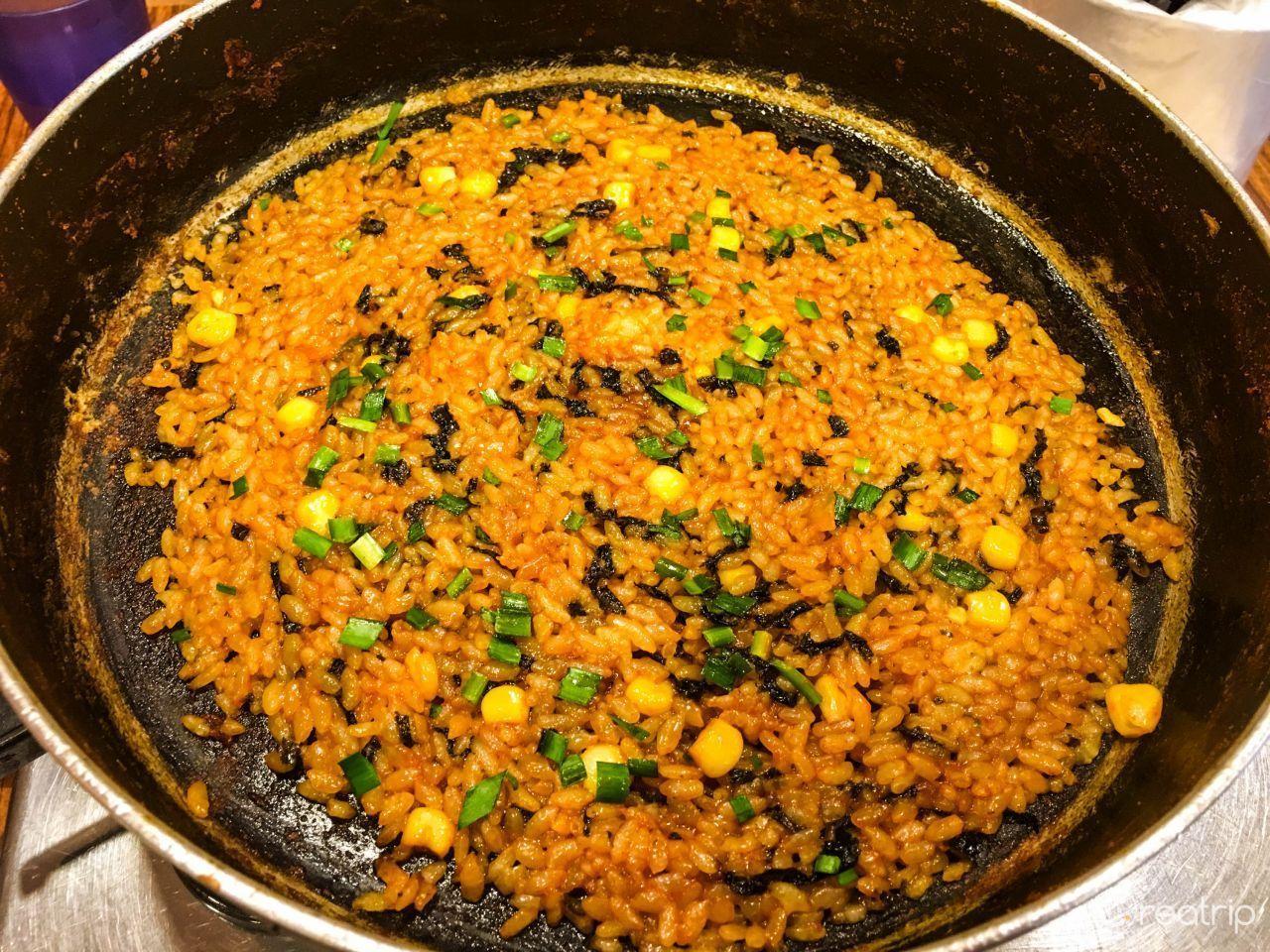 And don't forget make fried rice in the left over sauce!
There are also Mukshuidonna stores in Hongdae and Jonggak.
---
Korean Tteokbokki Restaurants

:

3. Hongdae Jopok Tteokbokki
Hongdae store 1: 서울 마포구 어울마당로 60
Hours: 11:00 ~ 06:00
Hondgae store 2: 서울 마포구 홍익로6길 38
Hours: 11:00 ~ 06:00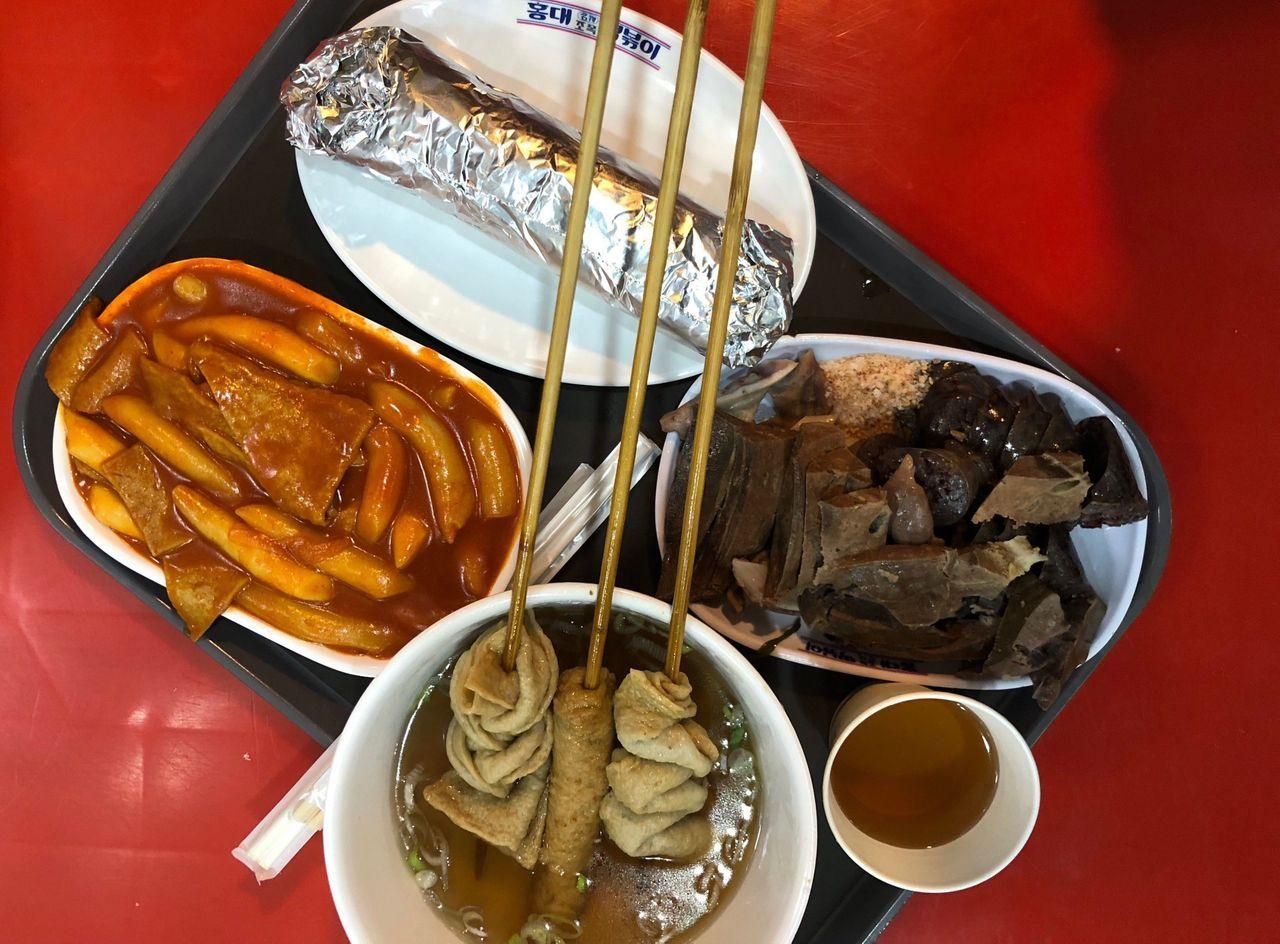 It's not a tteokbokki-only place, but the restaurant offers great snack foods for super cheap. It's so popular that there's two stores just in Hongdae!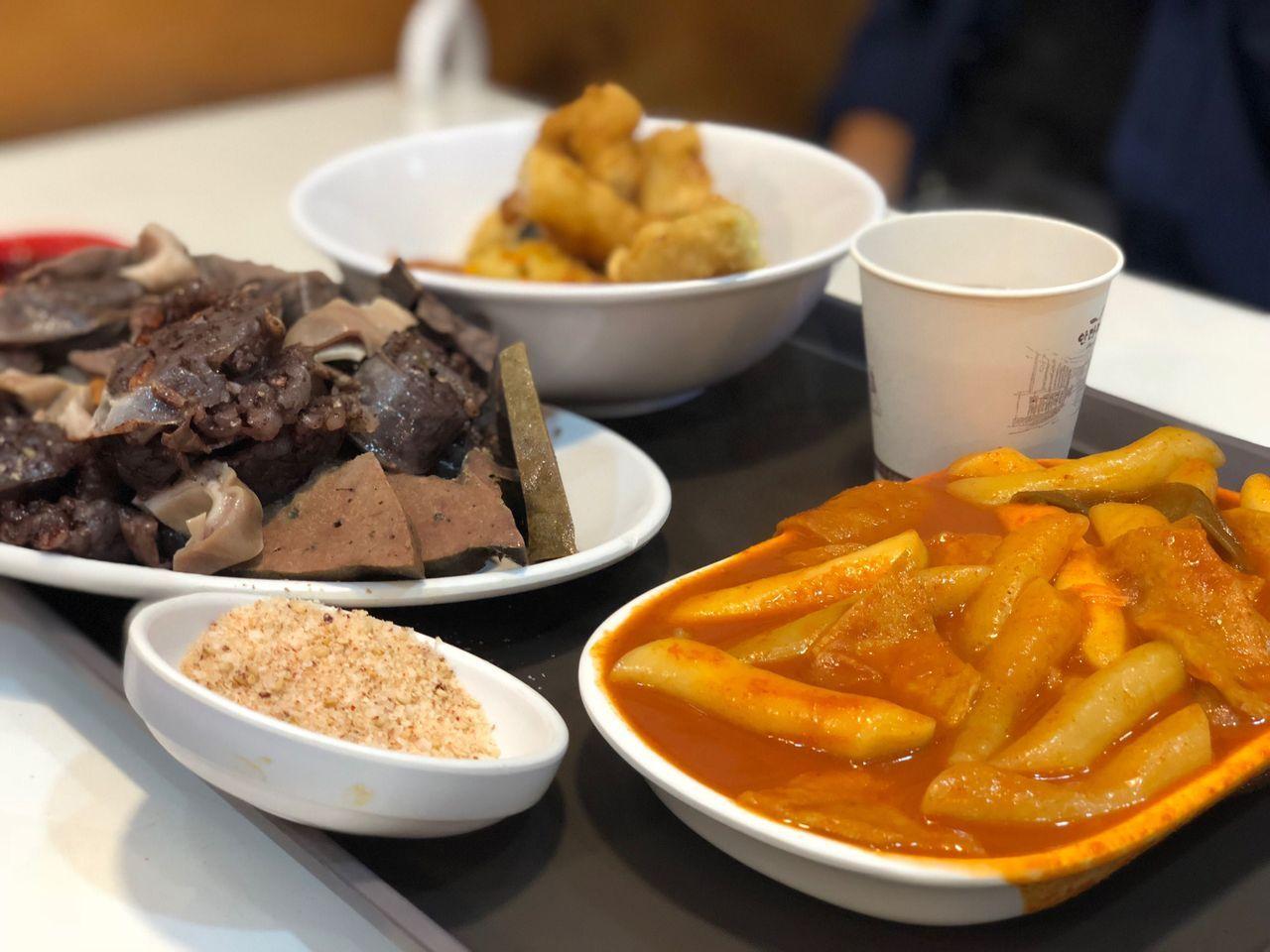 I especially love blood sausages, so that's what I always end up ordering. Only 3,500 KRW for a full plate! Don't miss this great value joint!
---


Korean Tteokbokki Restaurants

: 4
. Pungnyeon Ssal Nong San
Address: 서울 종로구 북촌로5가길 32
Hours: 12:00~ 20:00; Closed Tuesdays
Bukchon Hanok Village Hanbok Rental, Annyeong Hanbok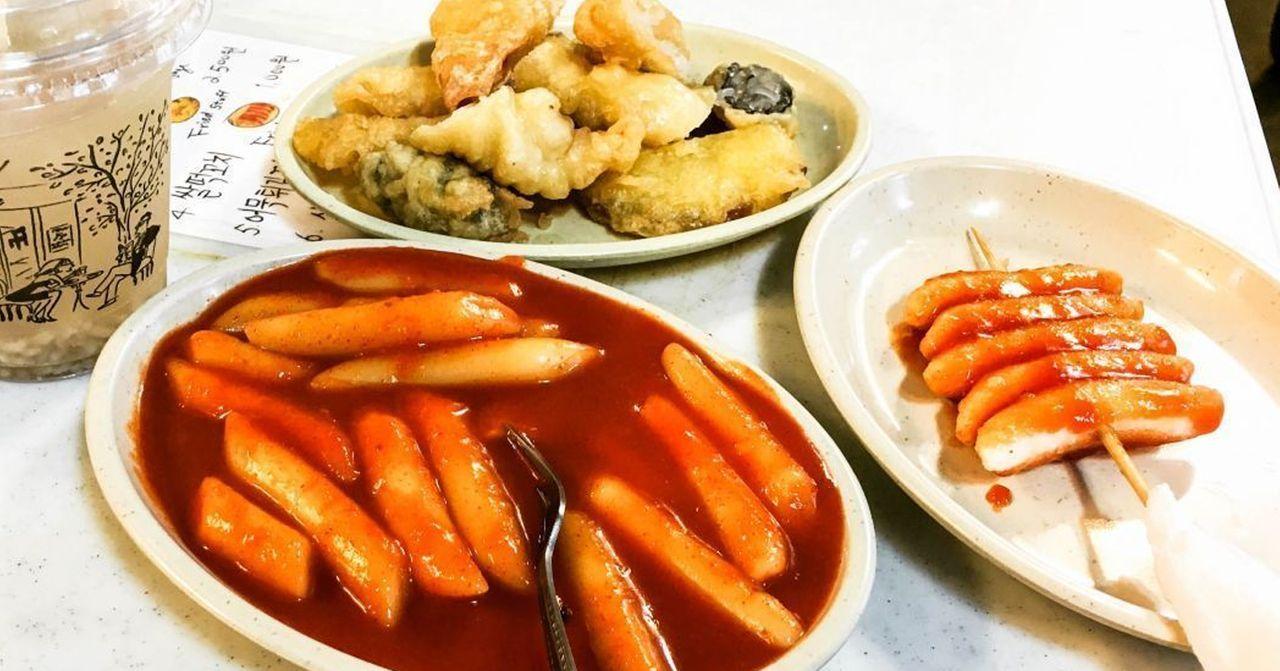 Walking the Samcheongdong streets, you'll come across this super old looking restaurant always packed with people.
This actually used to be a mill. They started to make tteokbokki and skewers with freshly made rice cakes, which is how it became the famous tteokbokki joint it is today.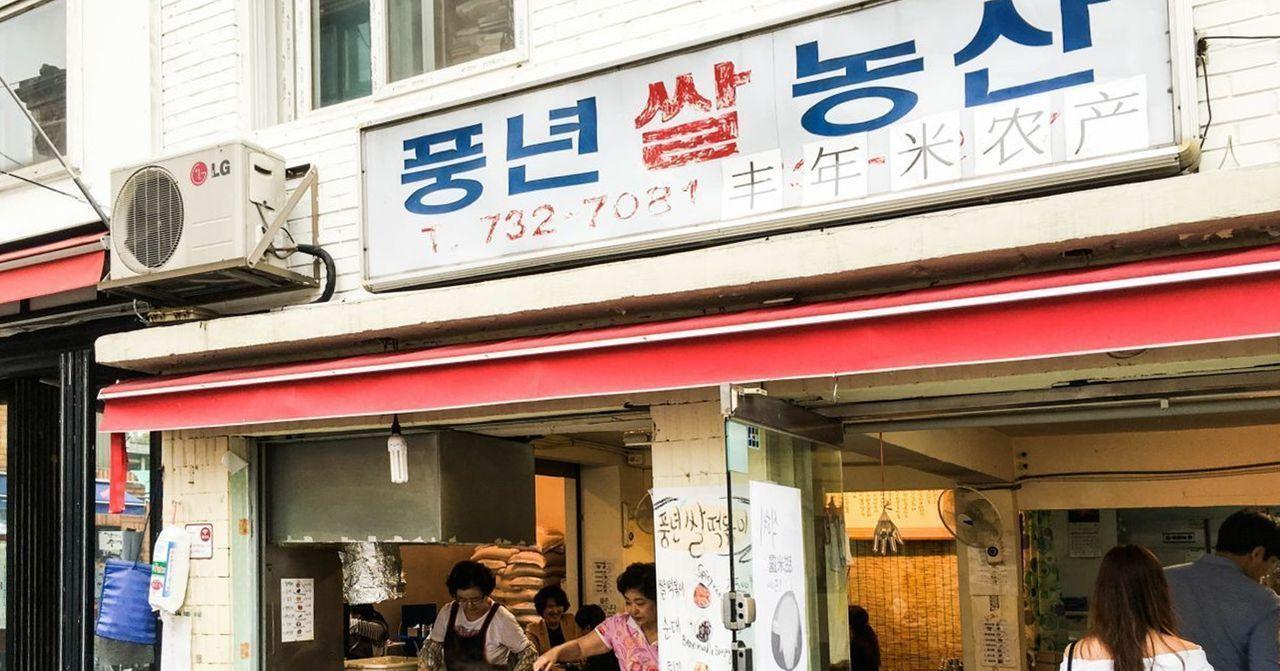 The tteokbokki you get here is pretty plain, but you can get the old-style flavors. Local Koreans come here to taste the flavors from their childhood.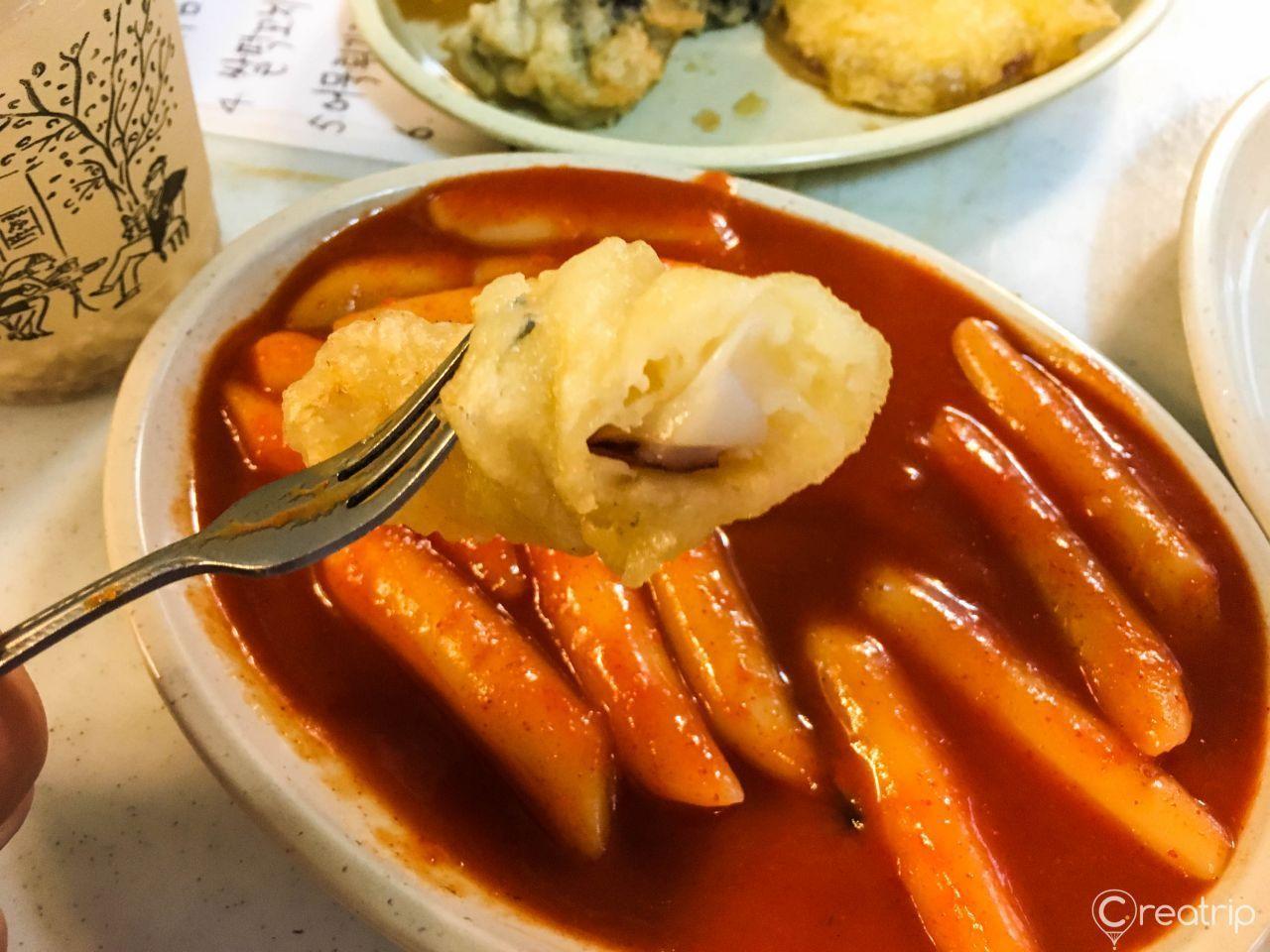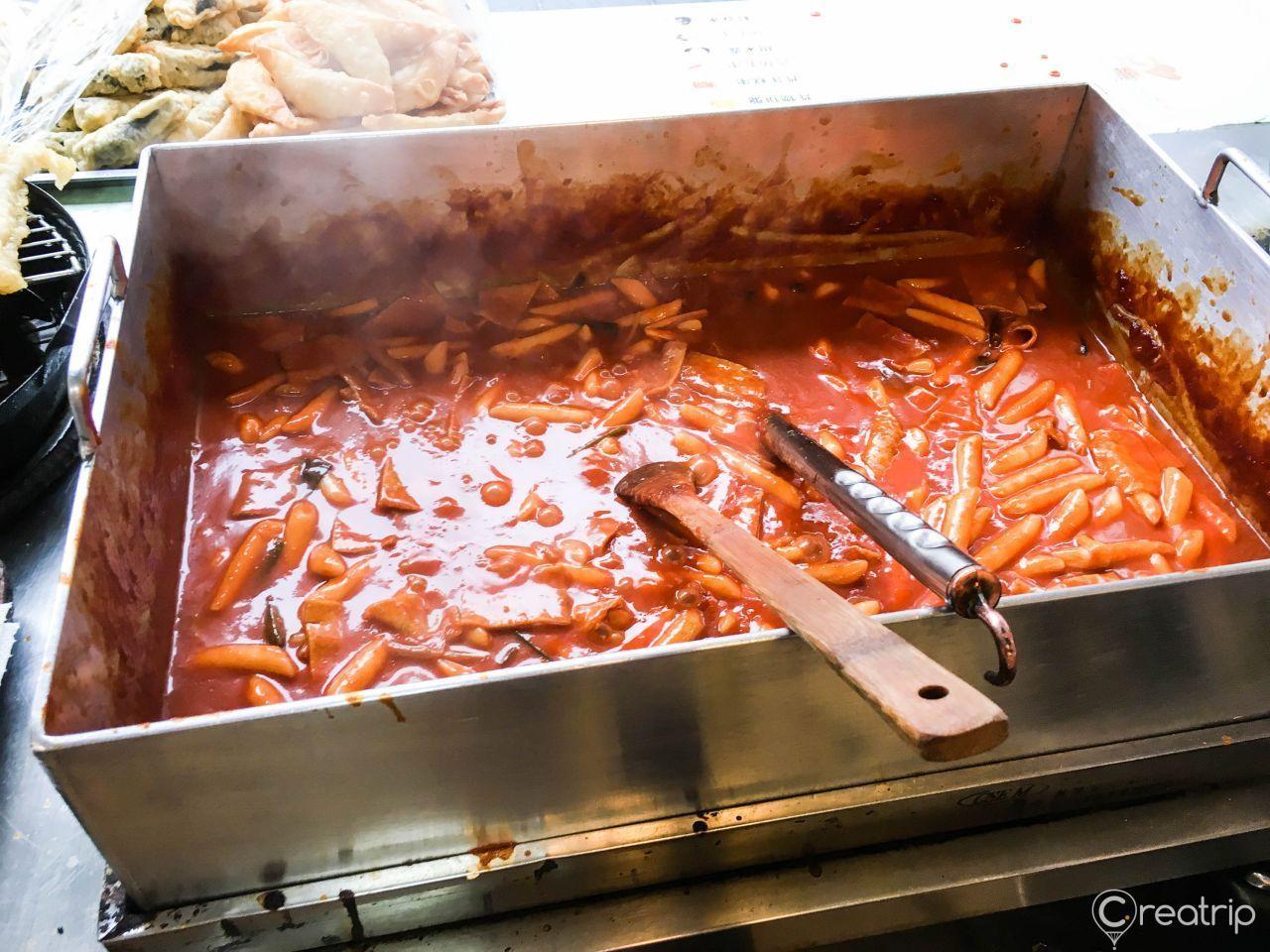 The tteokbokki isn't too spicy. I recommend also getting sikhye, a traditional Korean rice-based drink, with your meal.
If you're planning on visiting Samcheongdong, why not stop by this old joint?
---
Korean Tteokbokki Restaurants

: 5

.

BoReum (보름)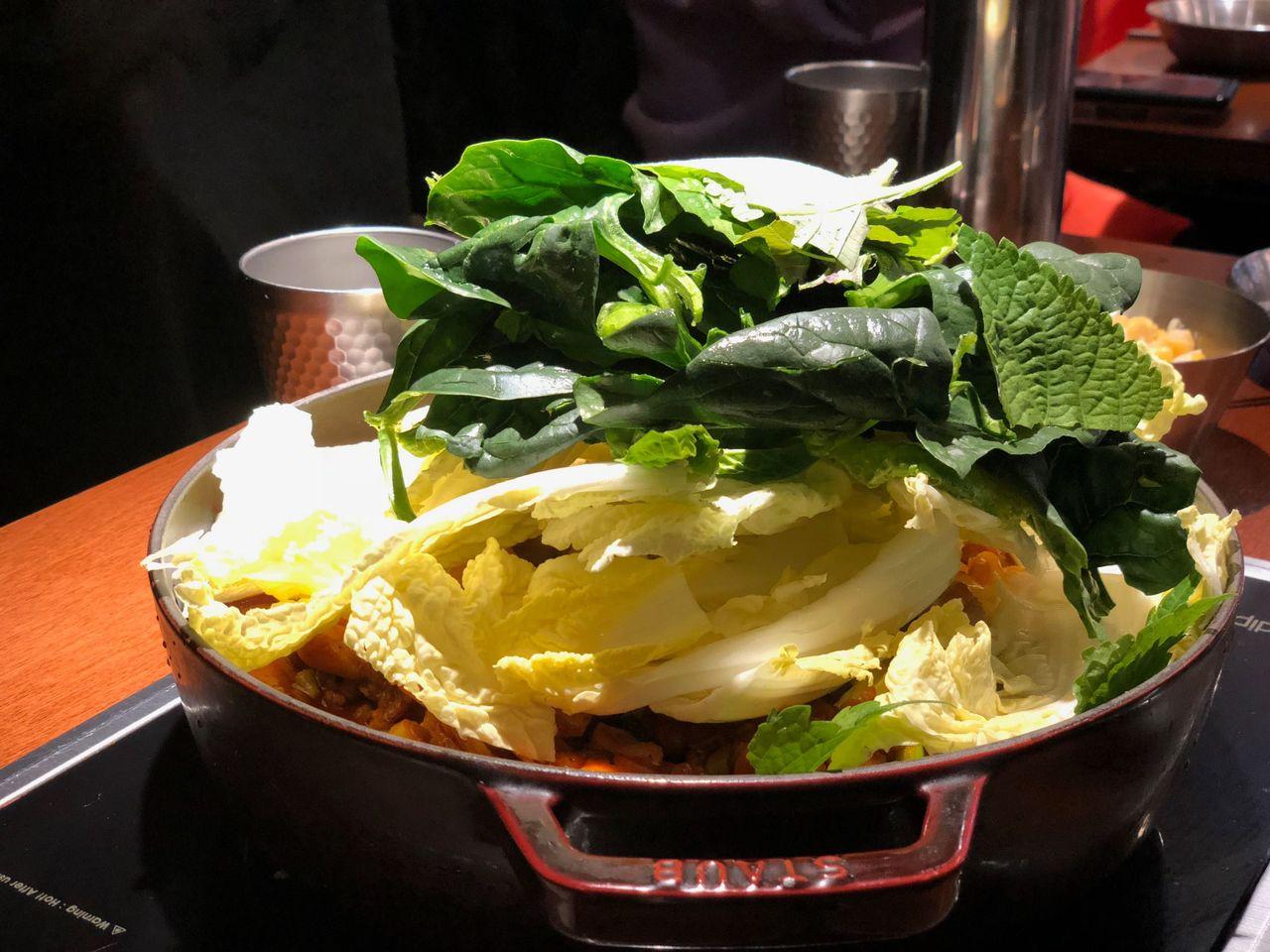 Located near Jonggak Station, "Boreum" means 15 days, or half month, in Korean. It's a popular lunch joint among workers nearby, including Creatrip staff members. It's so good!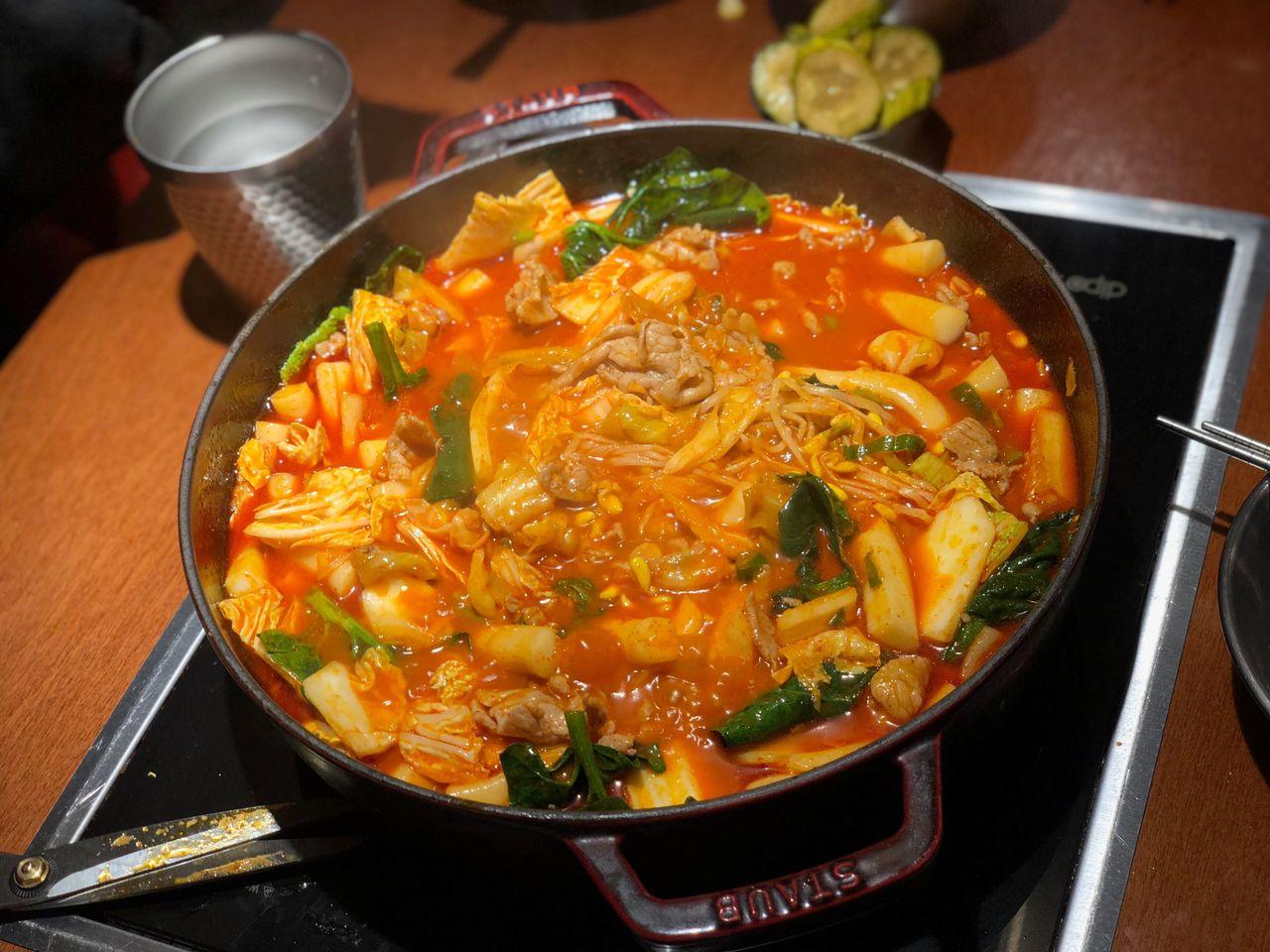 Once you get the tteokbokki pot, you need to cut the long pieces of rice cakes yourself. There are so many extra ingredients that go into the tteokbokki here; it's spicy and super filling!
You can get unlimited refills of the rice cakes and side dishes (self-served).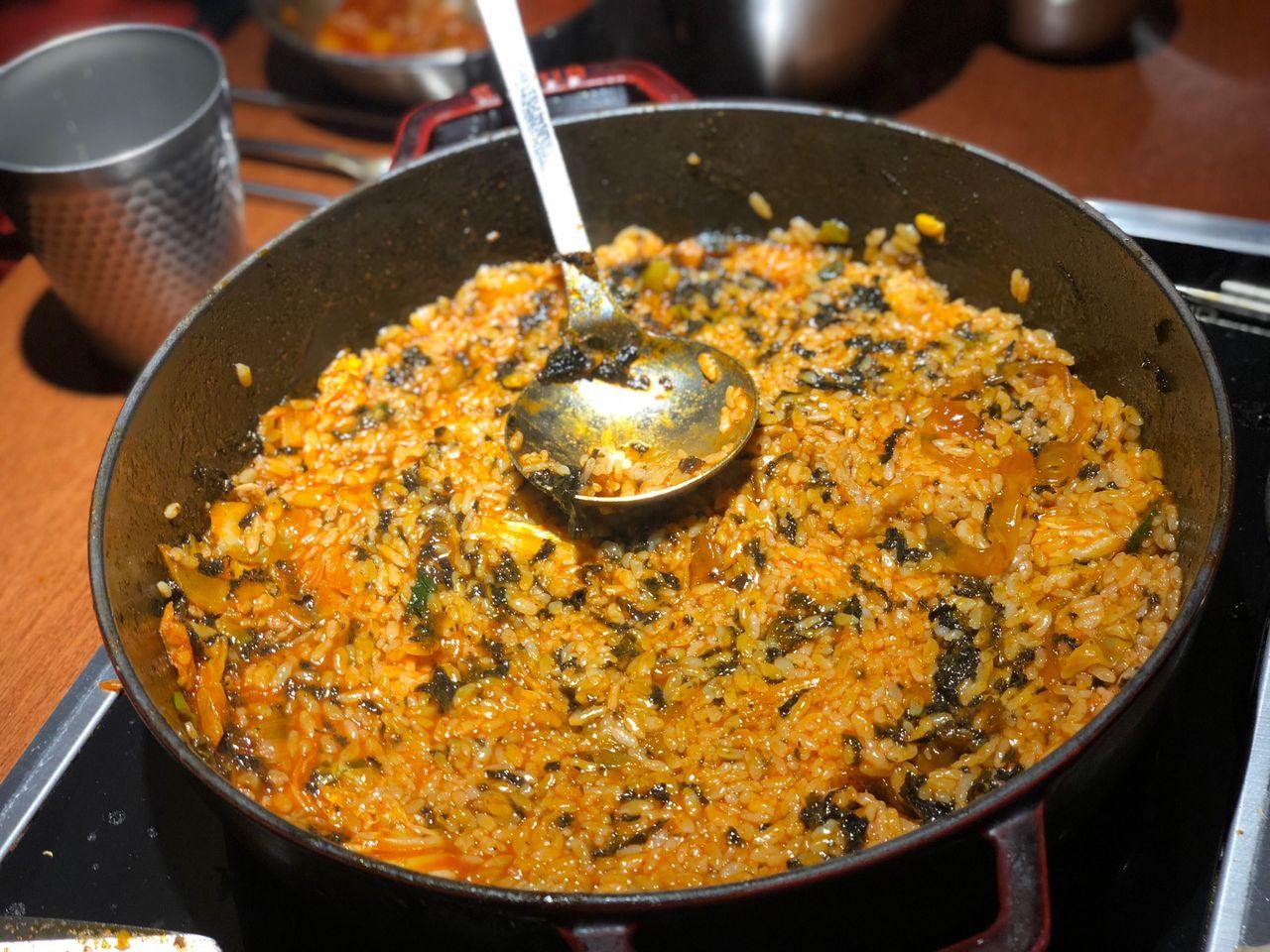 Get a bowl of rice to eat with the tteokbokki, or the better way to do it is to fry the rice in the leftover sauce. My coworkers and I personally can't recommend Boreum enough!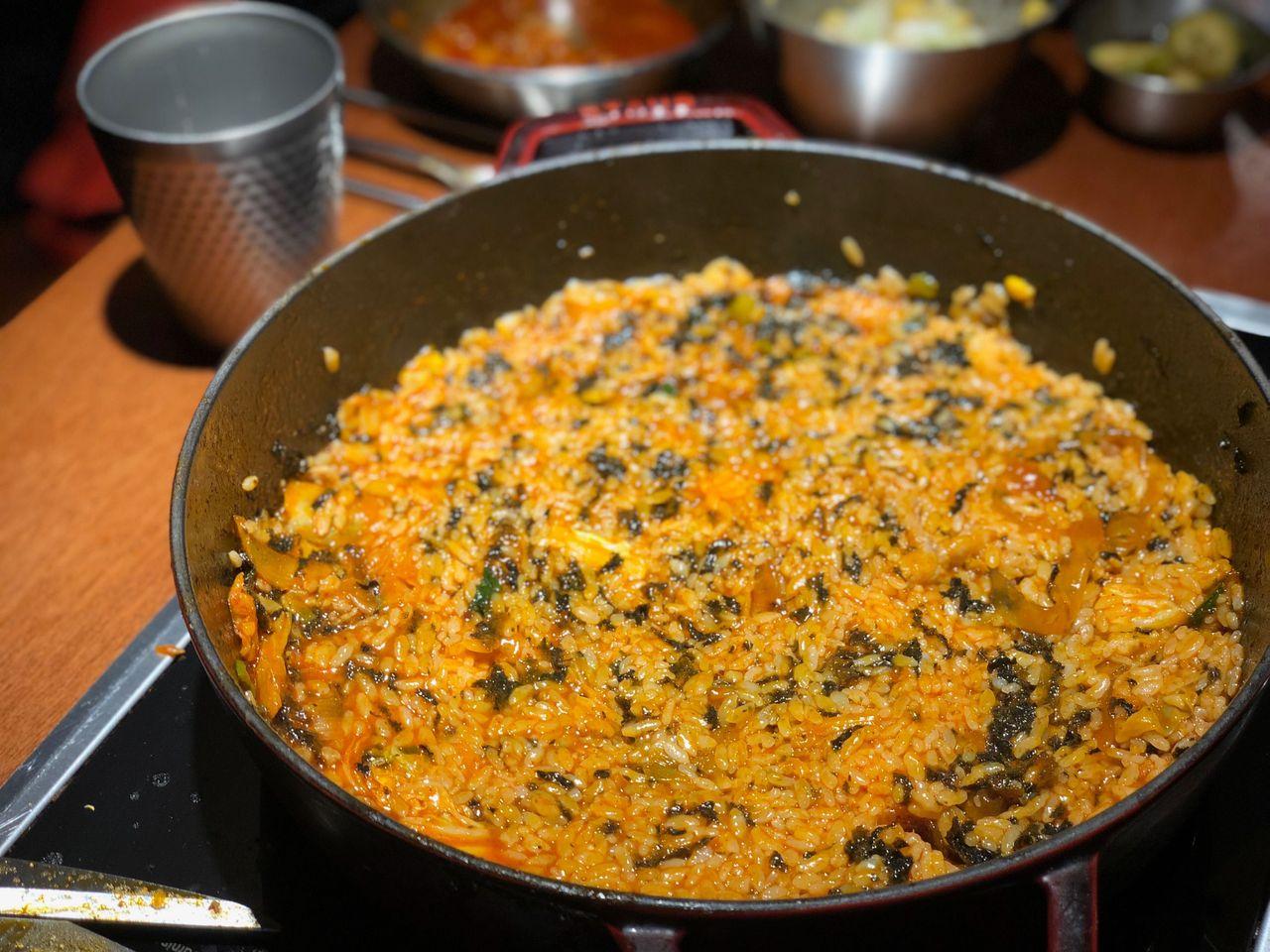 ---
Korean Tteokbokki Restaurants

: 6
. Ttook Tteok
Address: 서울 성동구 서울숲4길 28
Hours: 12:00 ~ 21:00; Closed Sundays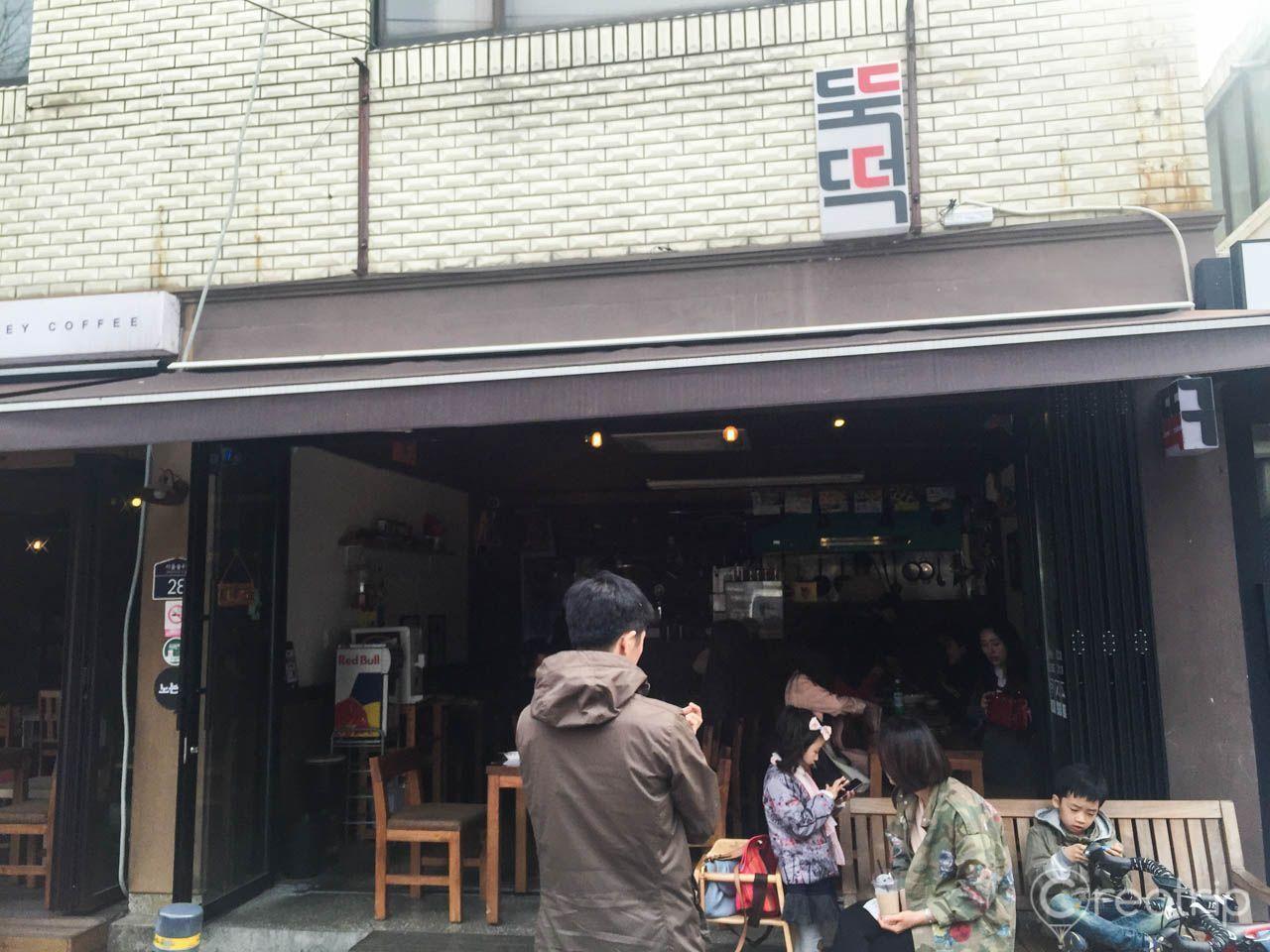 Ttook Tteok is the most famous tteokbokki restaurant in Seongsudong. The terrace is open when the weather allows, so that you can enjoy your meal in the fresh, open air. The restaurant mostly serves fusion dishes.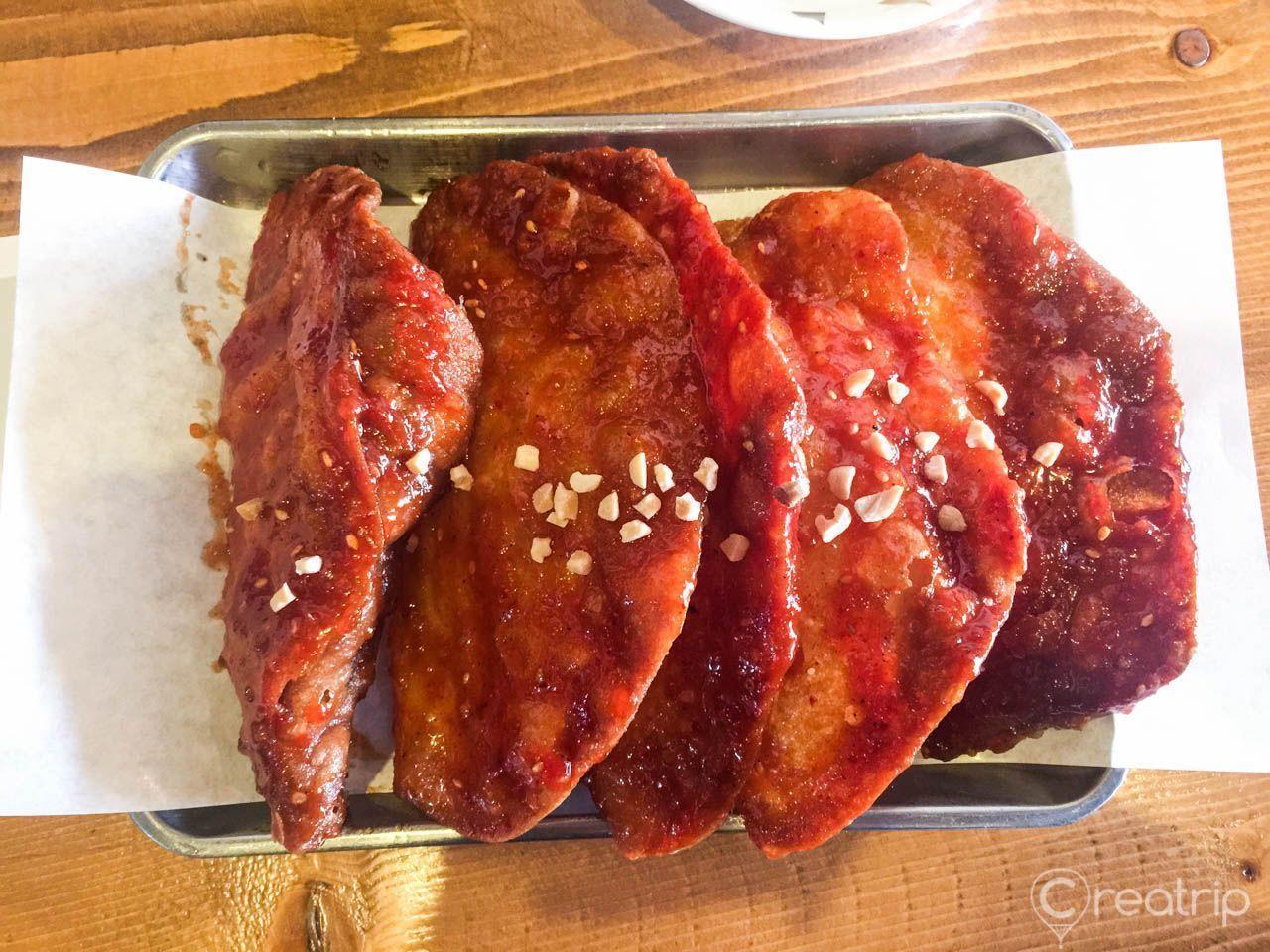 As you can see, it's a little different than the traditional Korean foods that you'll see around. Ttook tteok's dishes are a creative twist on Korean foods, which became so popular that it's been featured on the Korean restaurant-finding TV show, Tasty Road.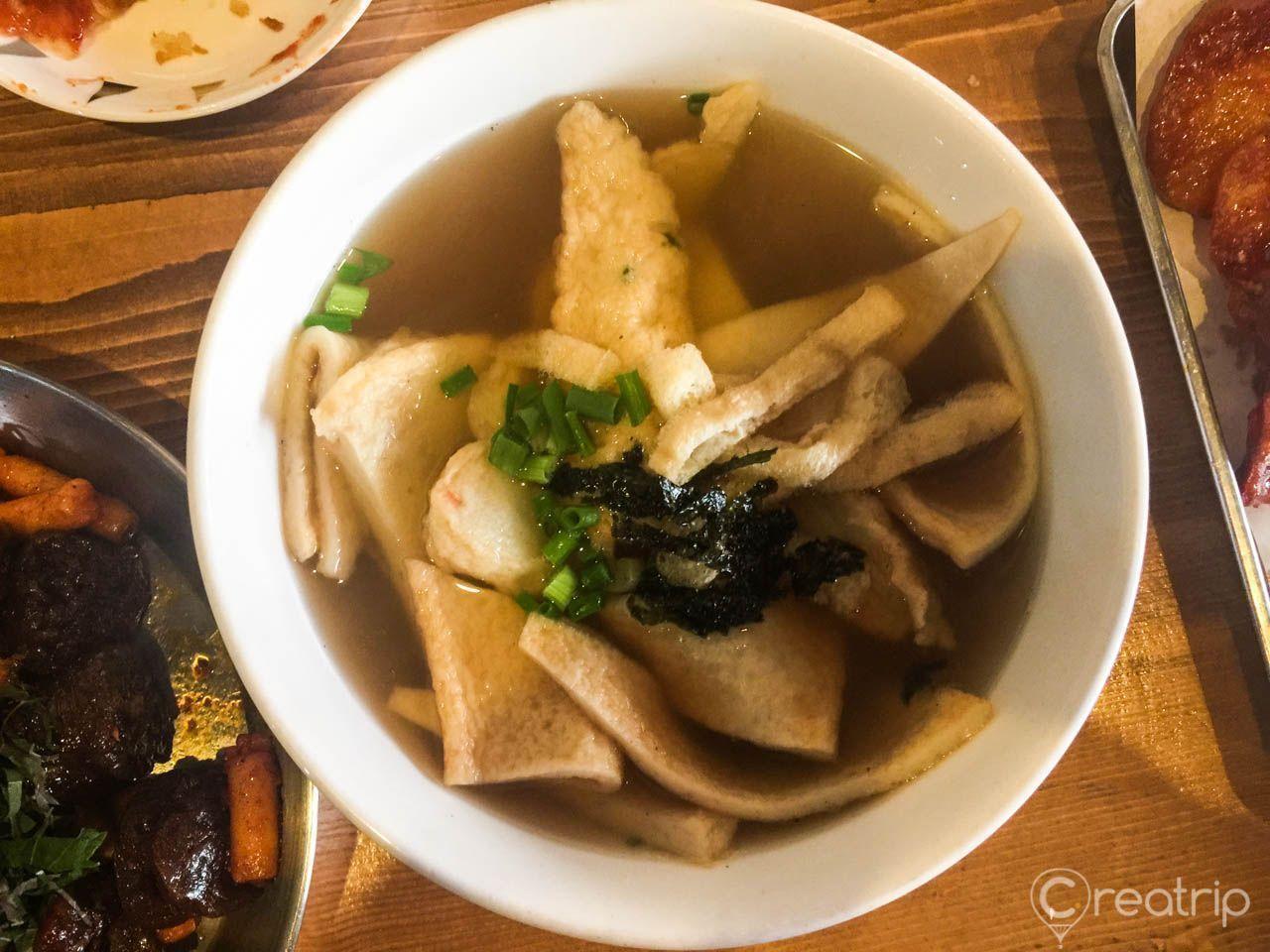 The reason behind Ttook Tteok's popularity is because of its young chefs who stepped up to the challenge of reinventing the boring old tteokbokki and other bunsik snack recipes.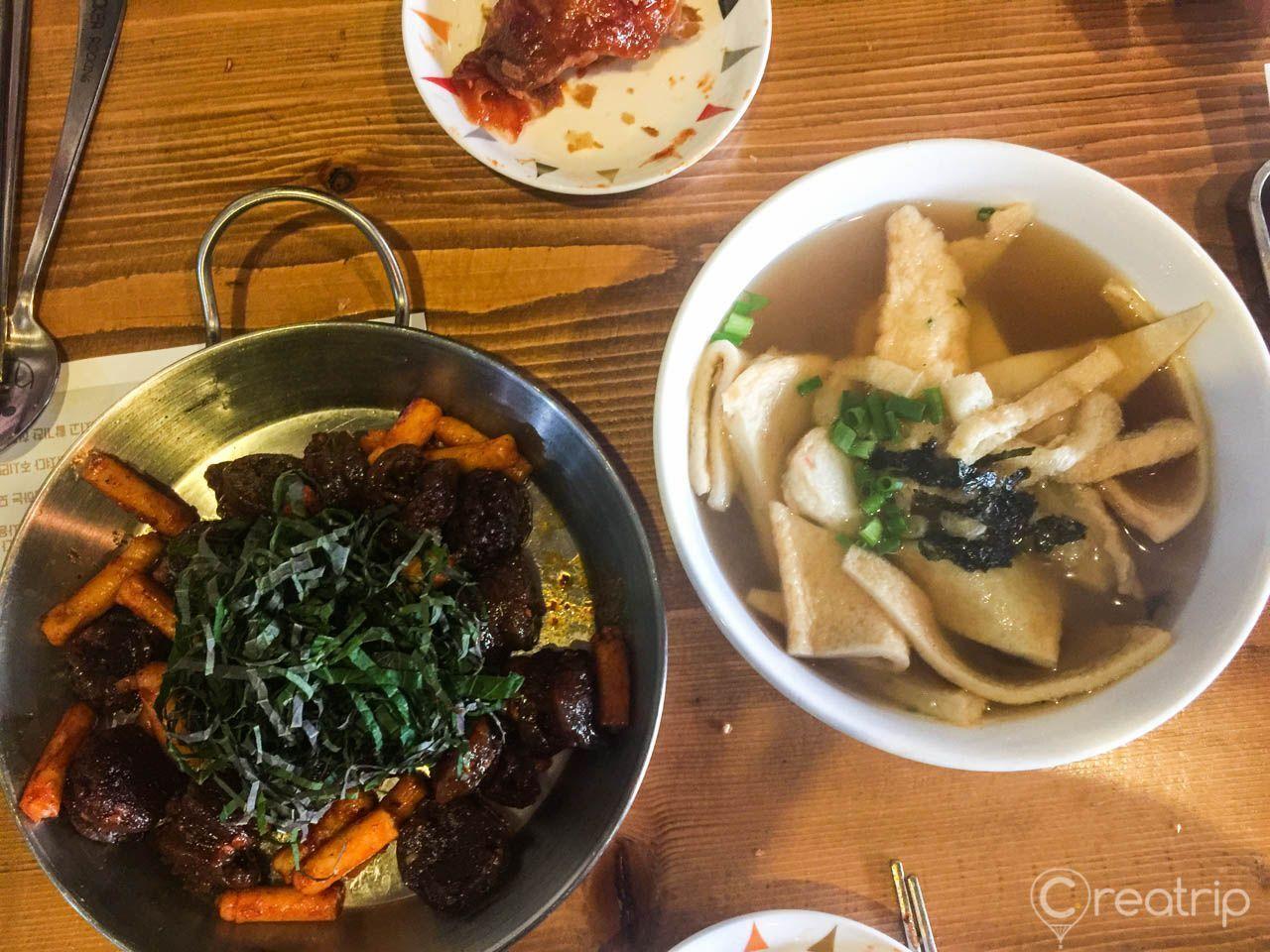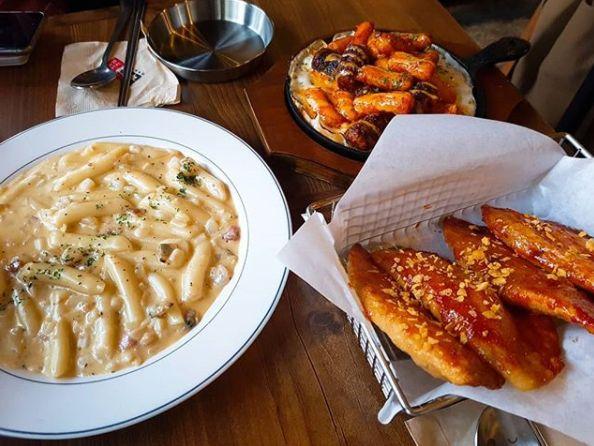 @tkdzma1103
One of the most popular menu from Ttook Tteok is the Cream Tteokbokki. If you're not a fan of spicy, then this is the dish for you! The tteokbokki is smotherd in rich carbonara sauce with bacon.
---
Korean Tteokbokki Restaurants

: 7. Ddabong House
Address: 서울 동대문구 경희대로4길 73
Hours: Weekdays 10:30~22:00, Weekends 10:30~21:00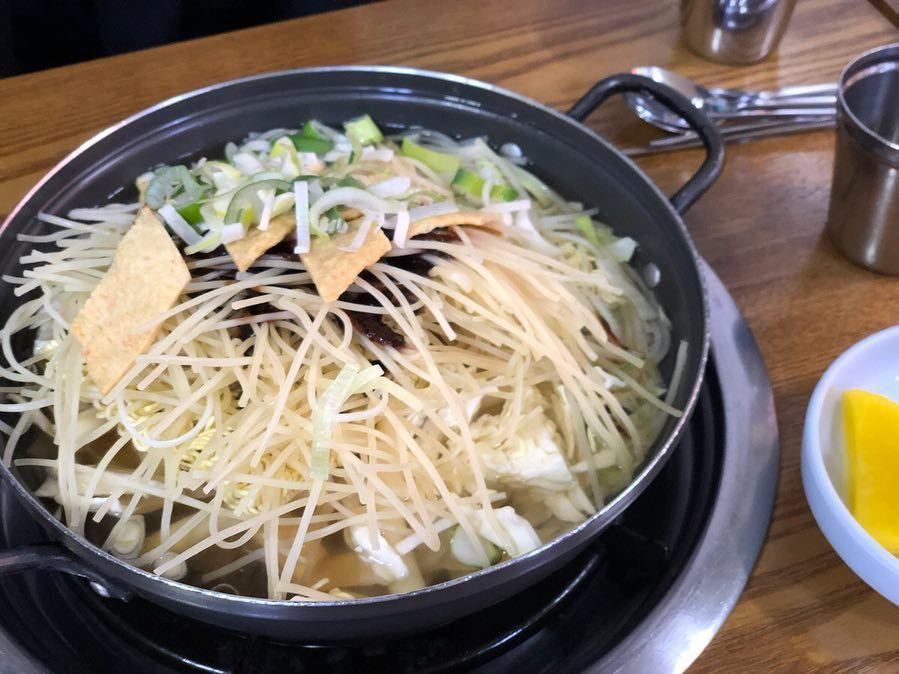 Ddabong means "great" in Brazilian Portugese. It's located in the streets near Kyunghee University, and it's run by super friendly grandmas.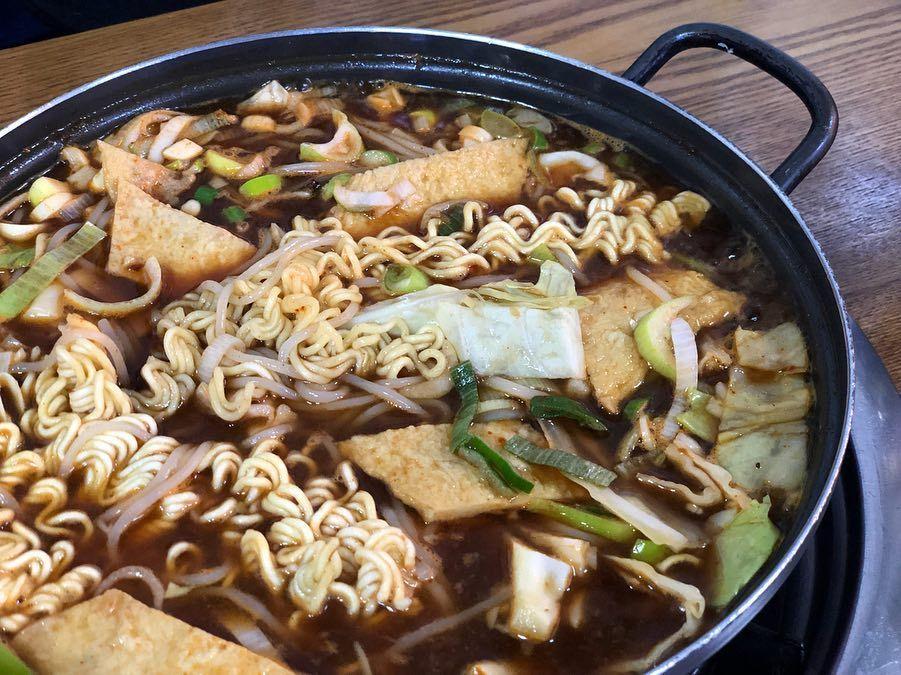 Huge portion sizes and the cheap prices keep the students and locals coming to this small joint. Note that you need to order for two or more and that you'll need to order add-on ingredients.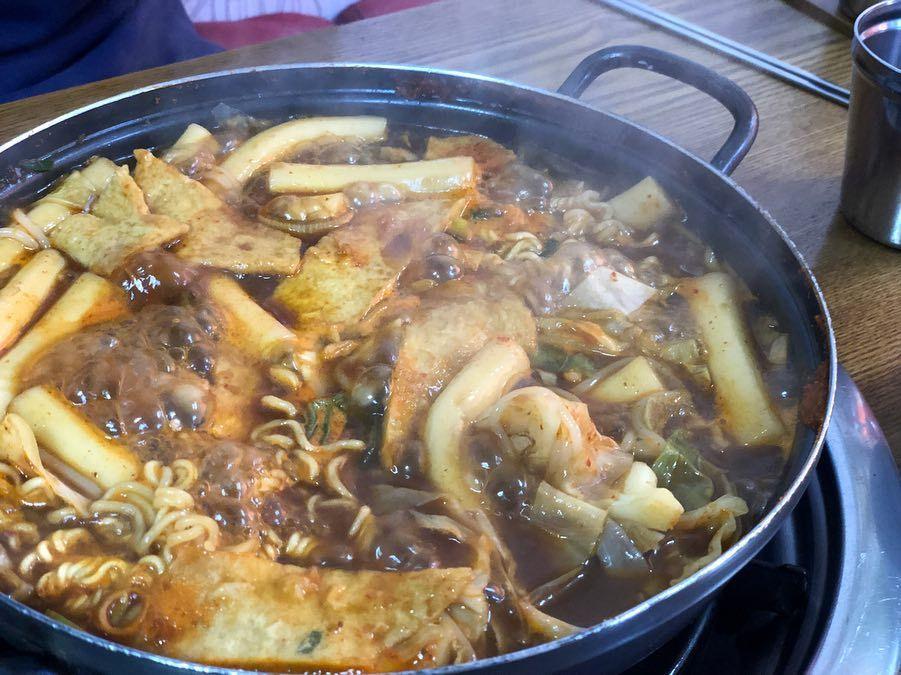 After you're done with your meal, you can order fried rice. The grandma will then come to your table and make your fried rice order on the spot.
The card machine is often broken, so remember to bring cash!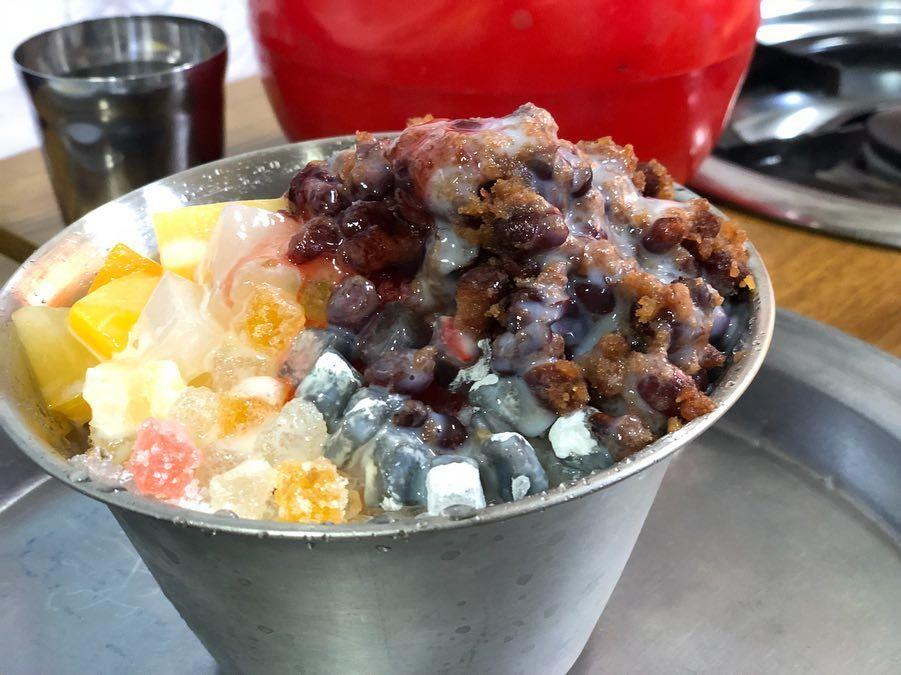 I personally like getting the traditional red bean shaved ice as desert, no matter the season.
Can you feel the love and care that the grandmas put into the food?
---
Korean Tteokbokki Restaurants: 8

. When You Miss Your Mother's Home Cooking
Seoul Hongdae Yeonnamdong Food. Tteokbokki with an entire squid in it - When You Miss Your Mother's Home Cooking
Address: 서울 마포구 연남도 성미산로 152
Hours: Monday 11:00 ~ 21:00, Tuesday - Sunday 11:00 ~ 01:00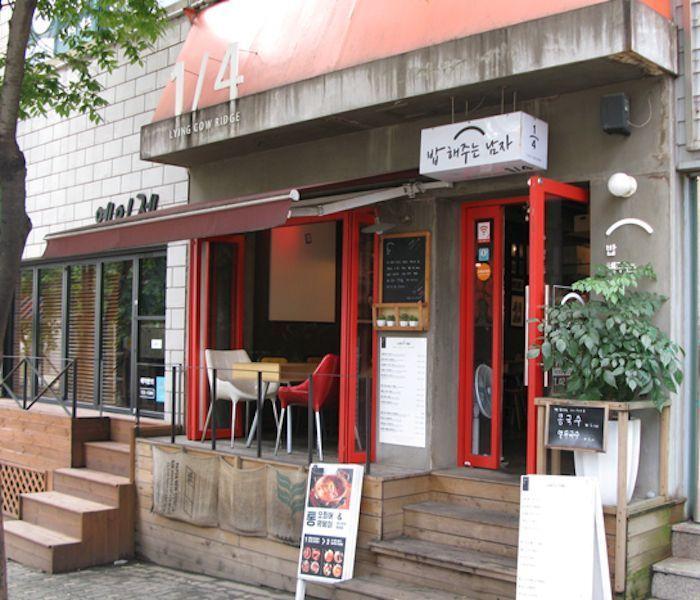 The streets of youth, Hongdae!
Hongdae is now a tourist must-see of Korea, but locals like to frequent Yeonnamdong, which is located near Hongik Univ. Station exit 3.
I want to recommend When You Miss Your Mother's Home Cooking as a tteokbokki restaurant. It's a very modern restaurant with a terrace that looks like it might have fancier dishes such as steak or pasta.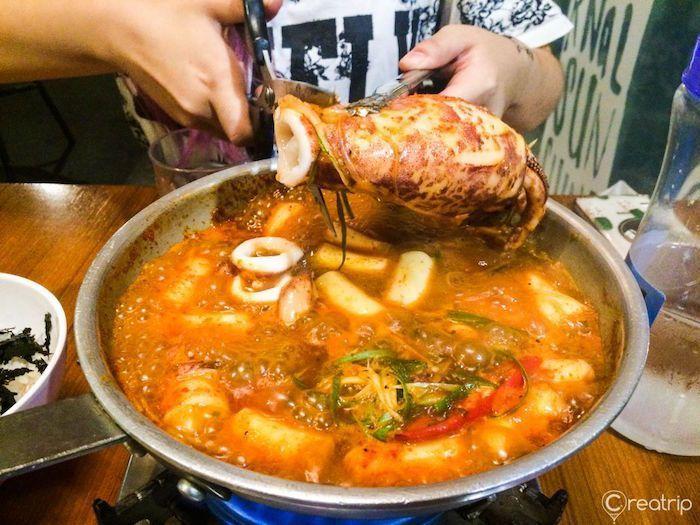 The reason this joint is so famous is because of their Whole Squid Tteokbokki.
Like the name suggest, an entire squid goes into your pot of tteokbokki, which is made on the spot.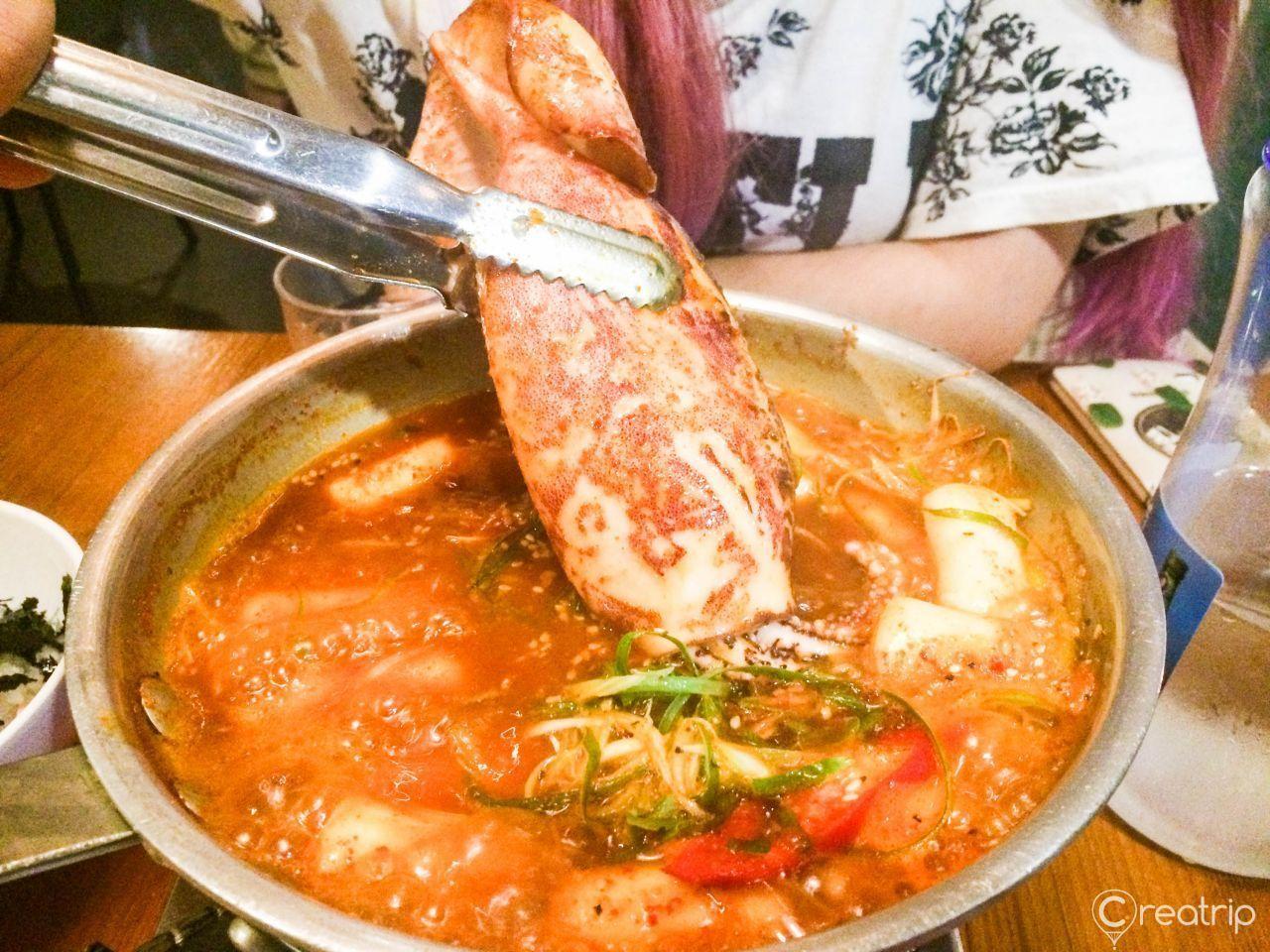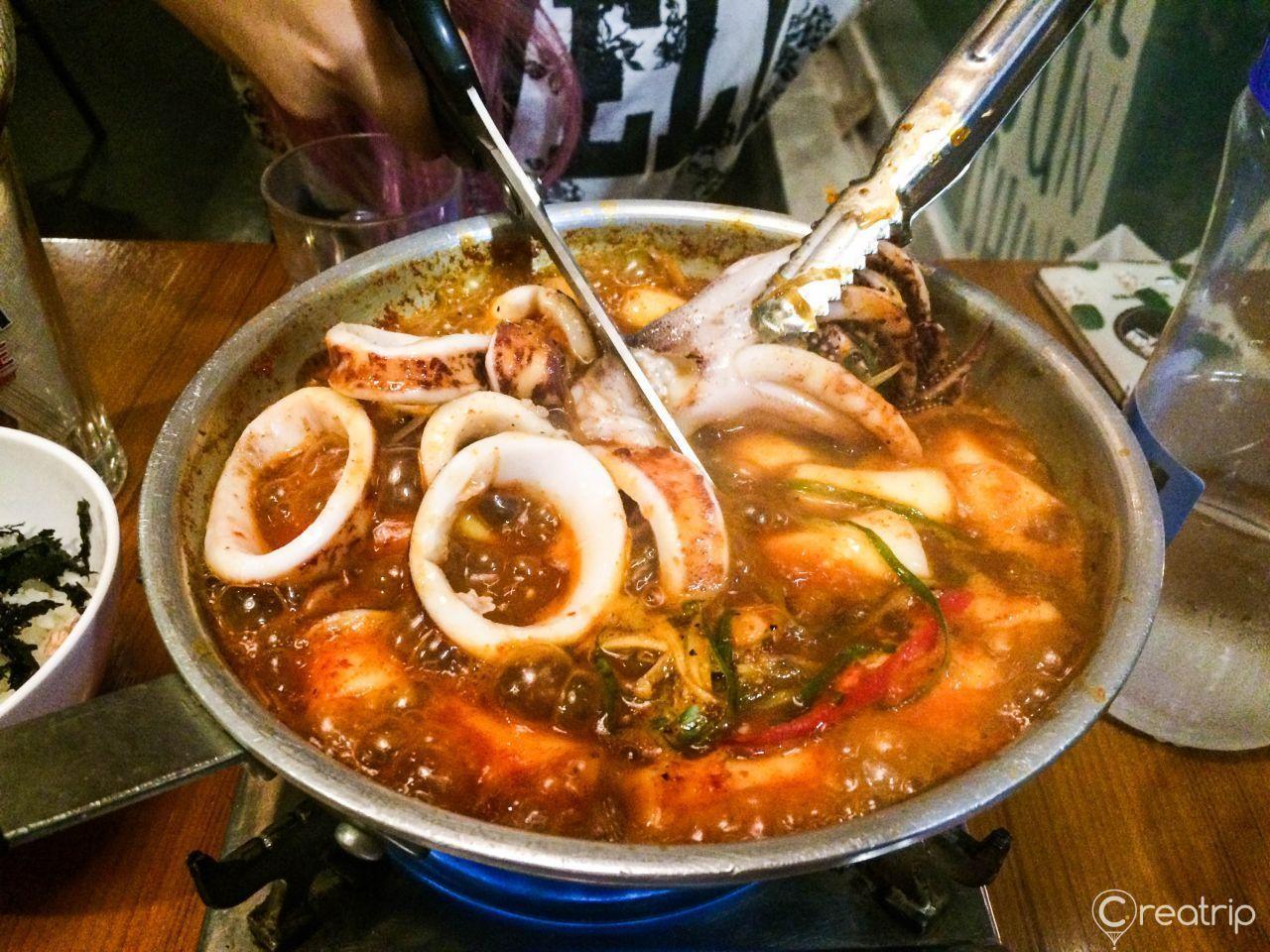 The tteokbokki here isn't super spicy; it's more like a fusion dish. Pasta noodles are a great add on to this.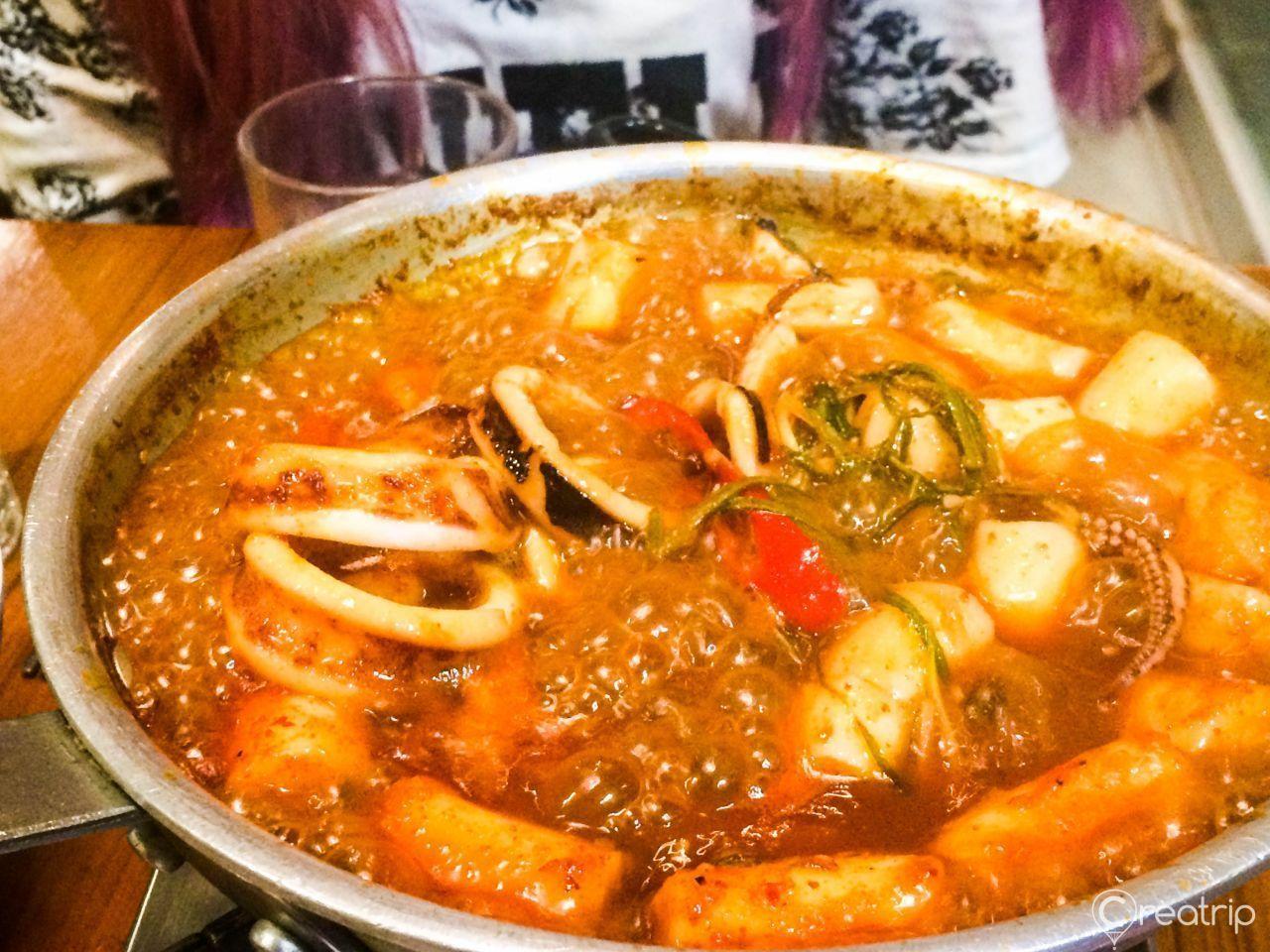 There are other Korean fusion dishes other than tteokbokki, but the tteokbokki is by far the best and the most popular. We highly recommend!


Address : 서울특별시 마포구 성미산로 152
---
Korean Tteokbokki Restaurants: 9. Seoul Snack
A Seongsudong must-eat, get your spicy on at Seoul Snack
Address: 서울 성동구 왕십리로 102
Hours: 11:30 ~ 22:00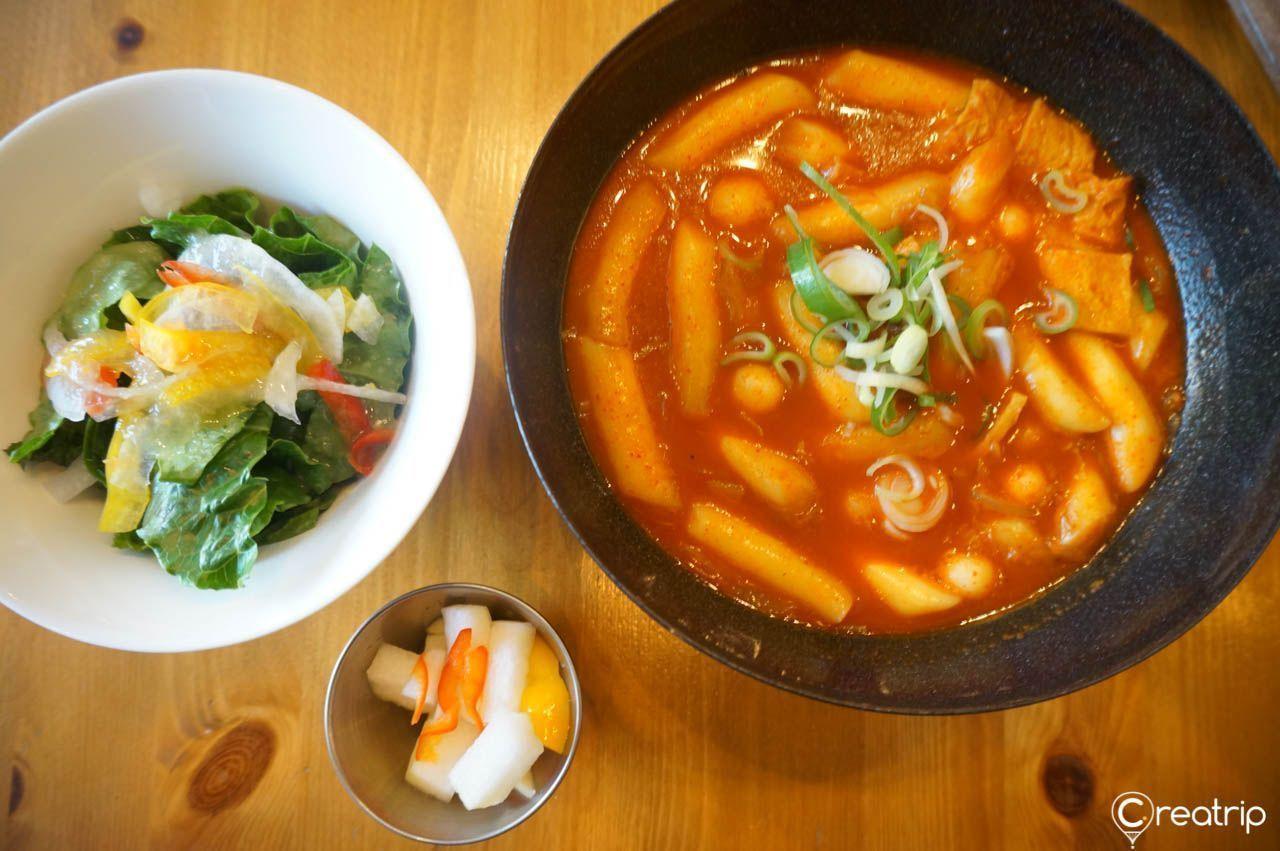 One big reason that Seongsudong became so popular is because of this insanely good tteokbokki joint, Seoul Snack.
The tteokbokki here is special because it's the only place where the dish seems like it was cooked over charcoal fire. The portions are also huge.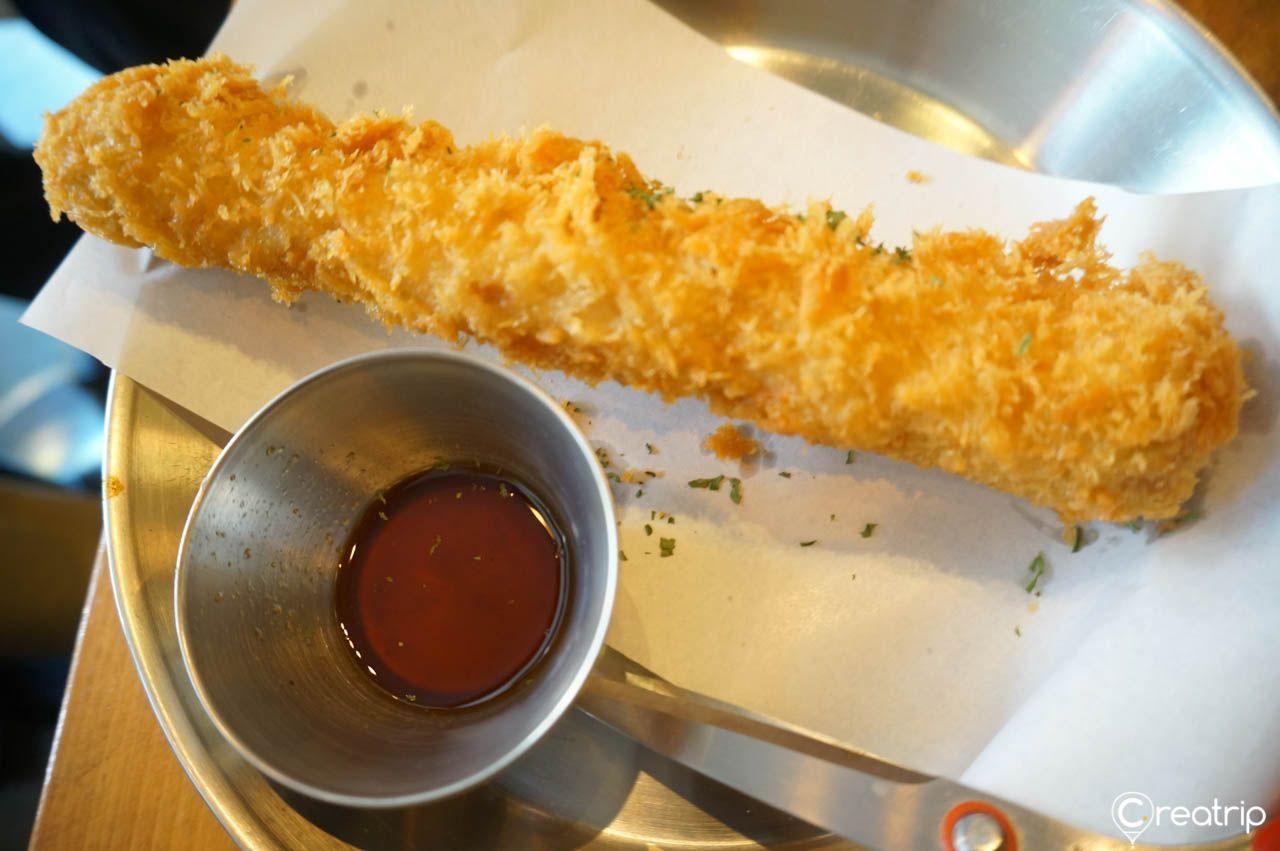 Along with the tteokbokki, the Gomari (Sweet potato roll) is a popular menu order.
It's fried sweet potato and cheese. I recommend getting it with the tteokbokki and dipping it in the fire-flavored sauce!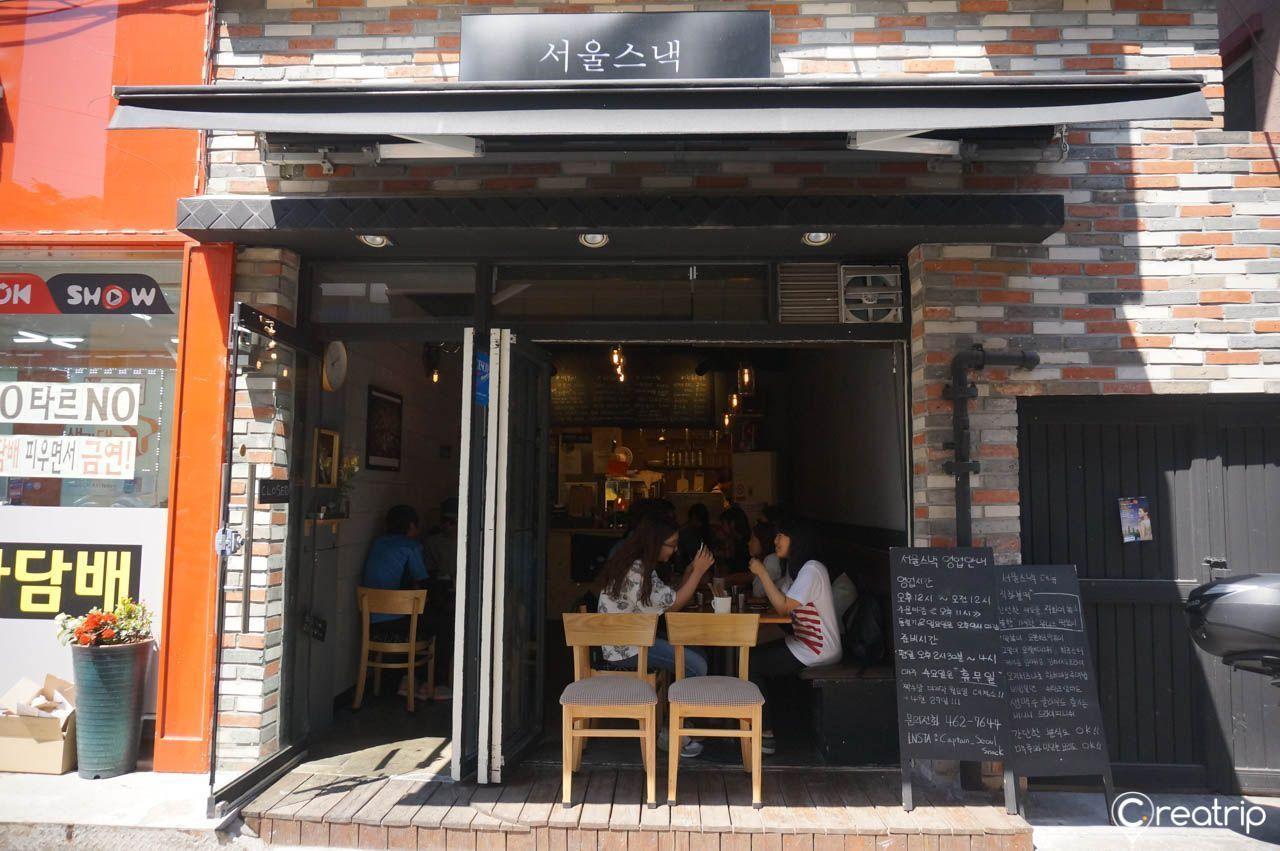 Because the restaurant is so popular, there's almost always a line out the door.
Note that the restaurant is kind of hidden in the winding alleyways, so take care when looking for the place.
If you're in Seongsu, we highly recommend giving Seoul Snack a try!


Address : 서울특별시 성동구 왕십리로 102
---
This was a post on the Best 9 Tteokbokki Restaurants in Seoul.
If you have any further inquiries, please feel free to comment below or shoot us an email at help@creatrip.com.
---