Visit To Olive Young Myeongdong Flagship Store
Visiting Olive Young Myeongdong Flagship Store! Everything You Need From Korea Is Here!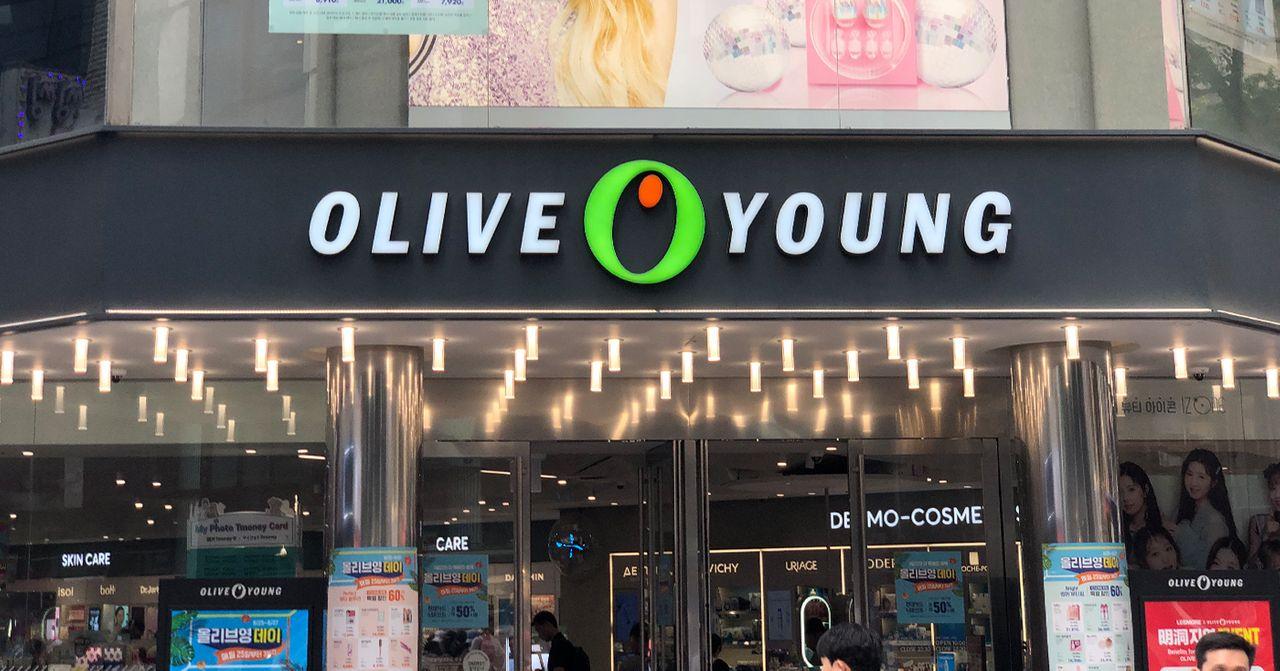 Olive Young is a great one-stop-shop for all your cosmetic needs.
From millennials to generation X, a wide arrange of Korean consumers visit Olive Young to try some of the prodcuts and make purchases. If you had a chance to visit at least one of the stores, I'm sure you can agree with me.
If you haven't, I will show you how Olive Young looks like and what they offer for the customers. There's so much to see and it's hard to step back out without a handful of shopping bags.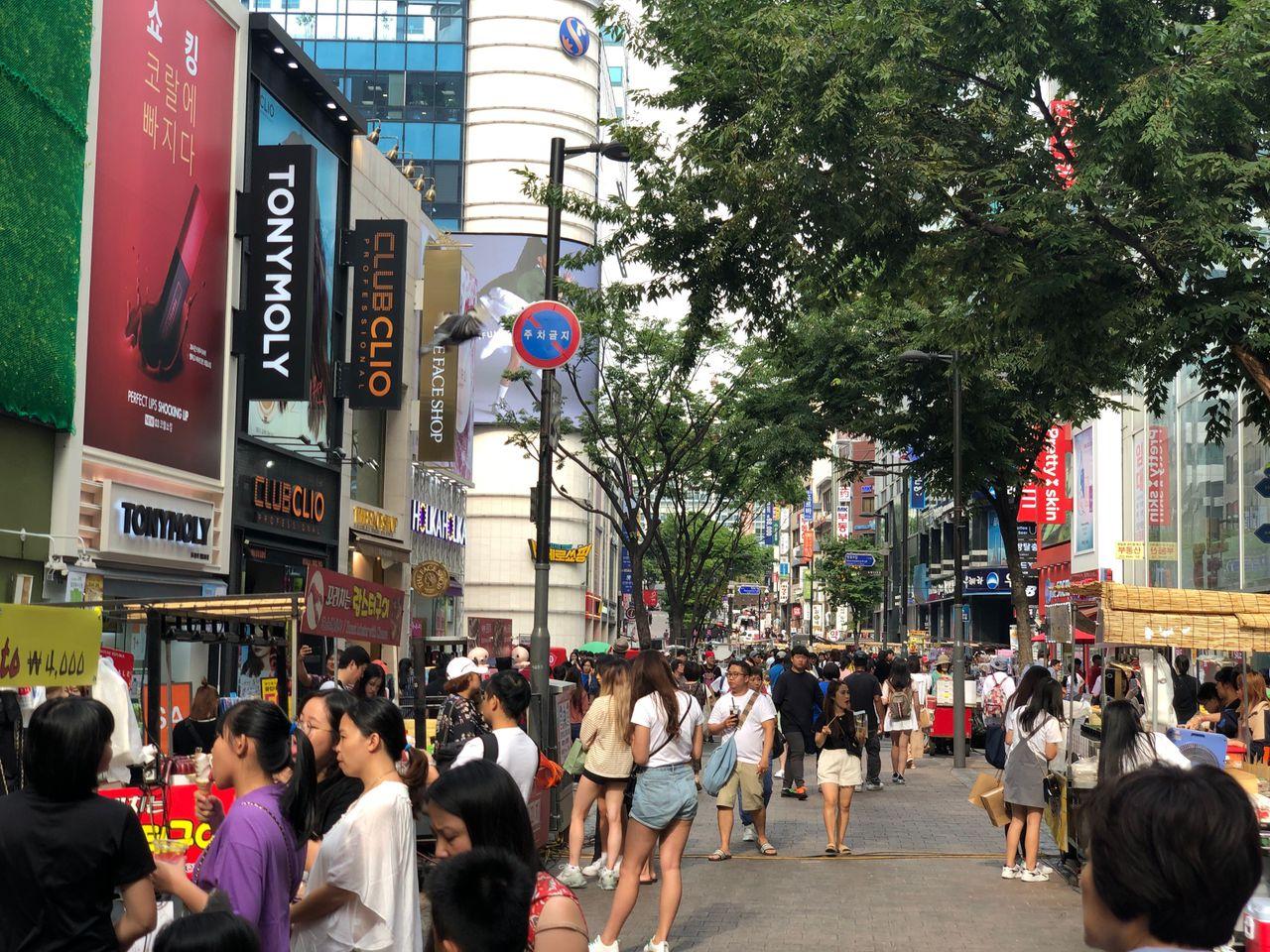 If you walk in further to the Myeongdong food street, you'll come across the two-story Olive Young Myeondong flagship store.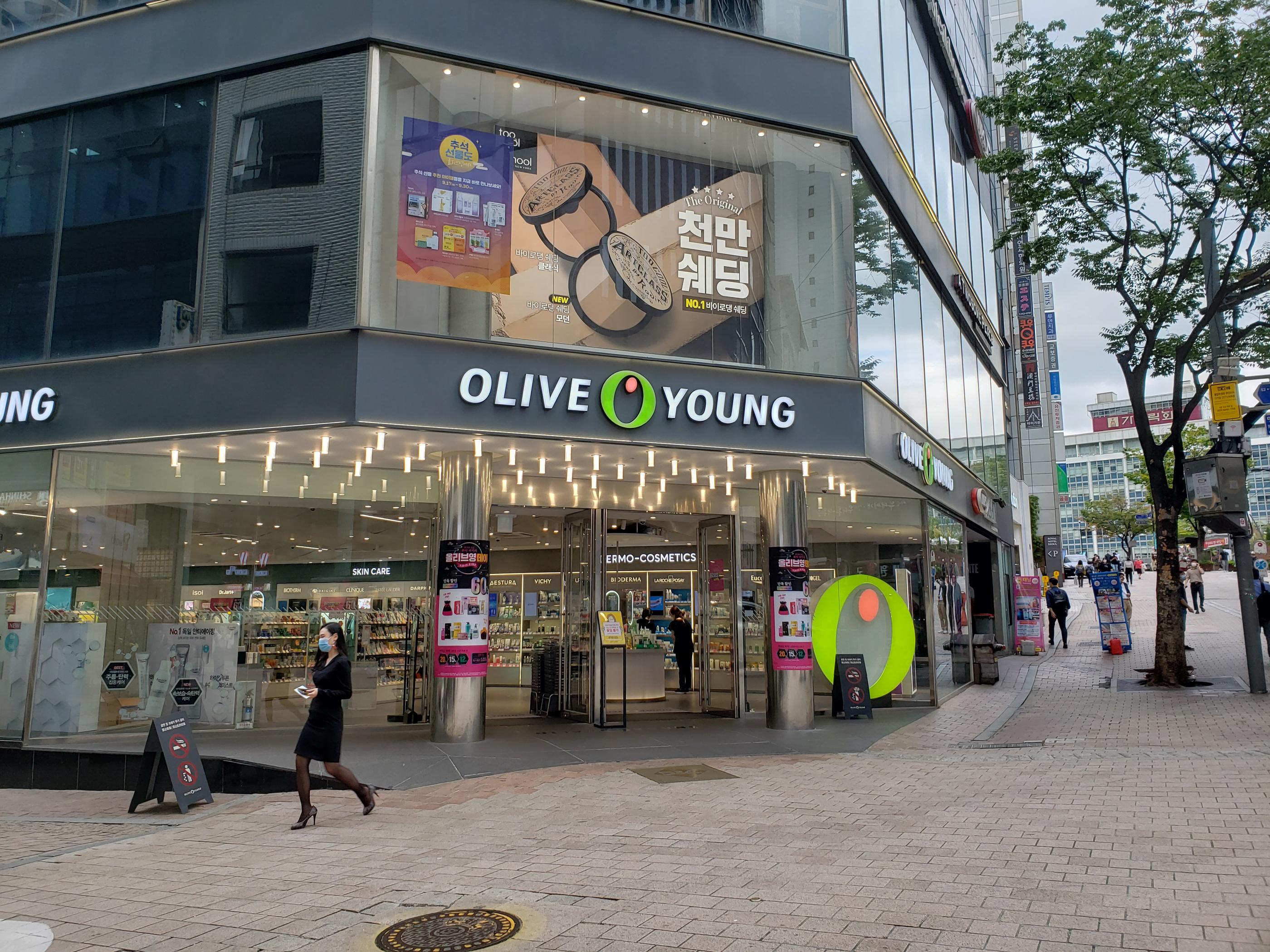 The Myeongdong Olive Young flagship store in Korea is a huge two-story building. There are all sorts of beauty items hidden here, let's go take a look.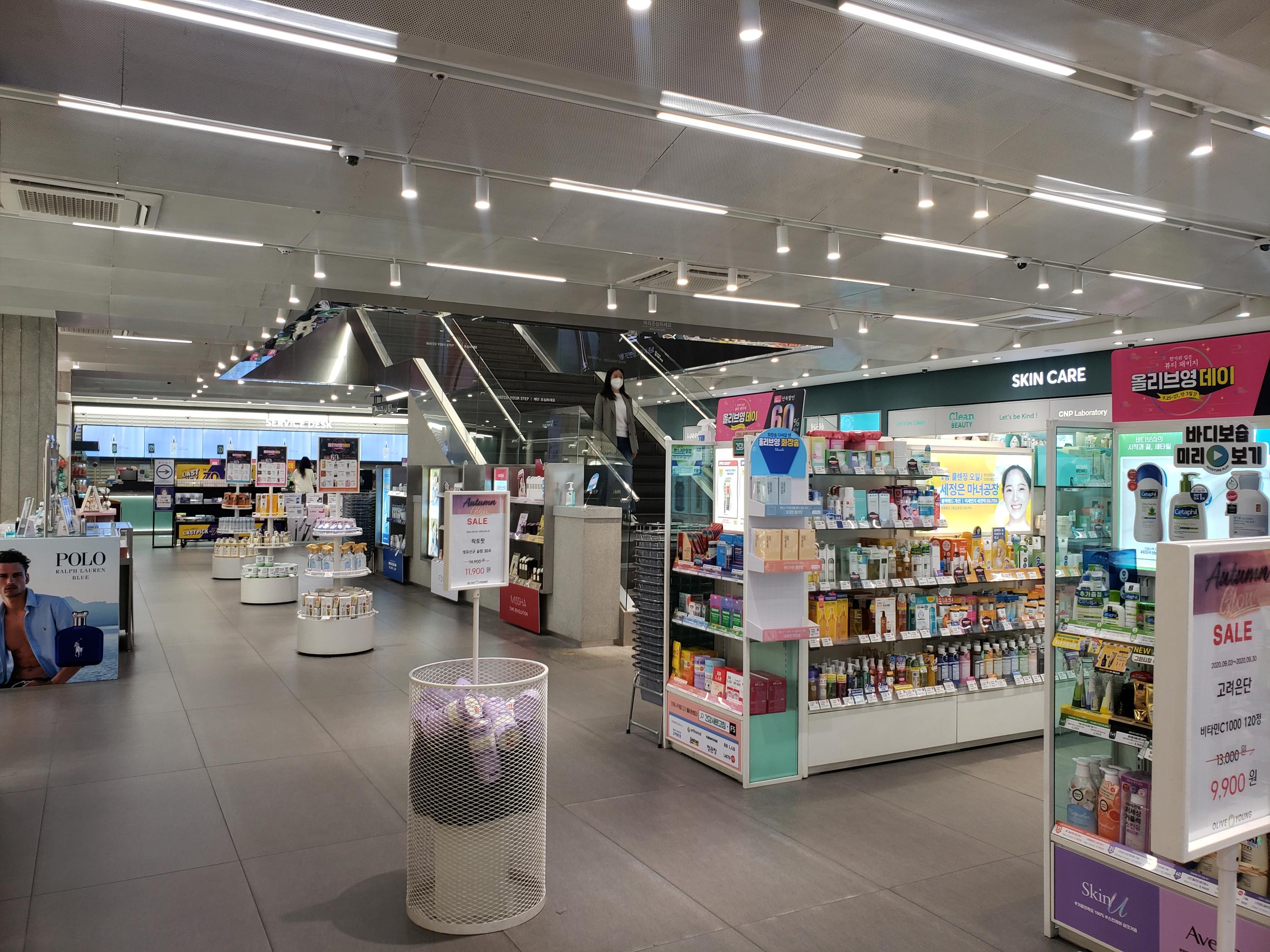 ---
Skincare Section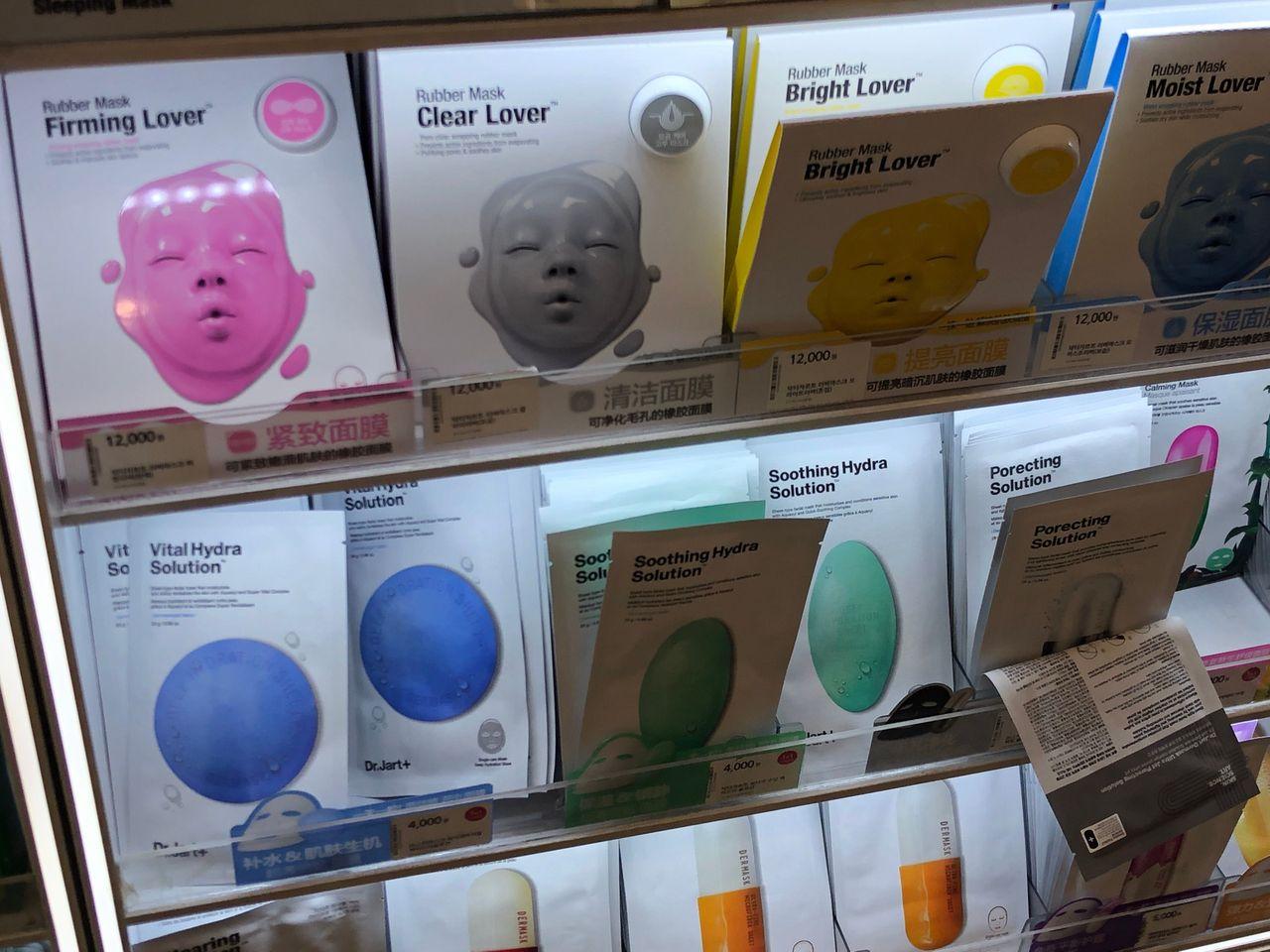 There are three brands of face masks that you gotta buy from Olive Young. They're often on sale, so check which brands are doing buy one get one free.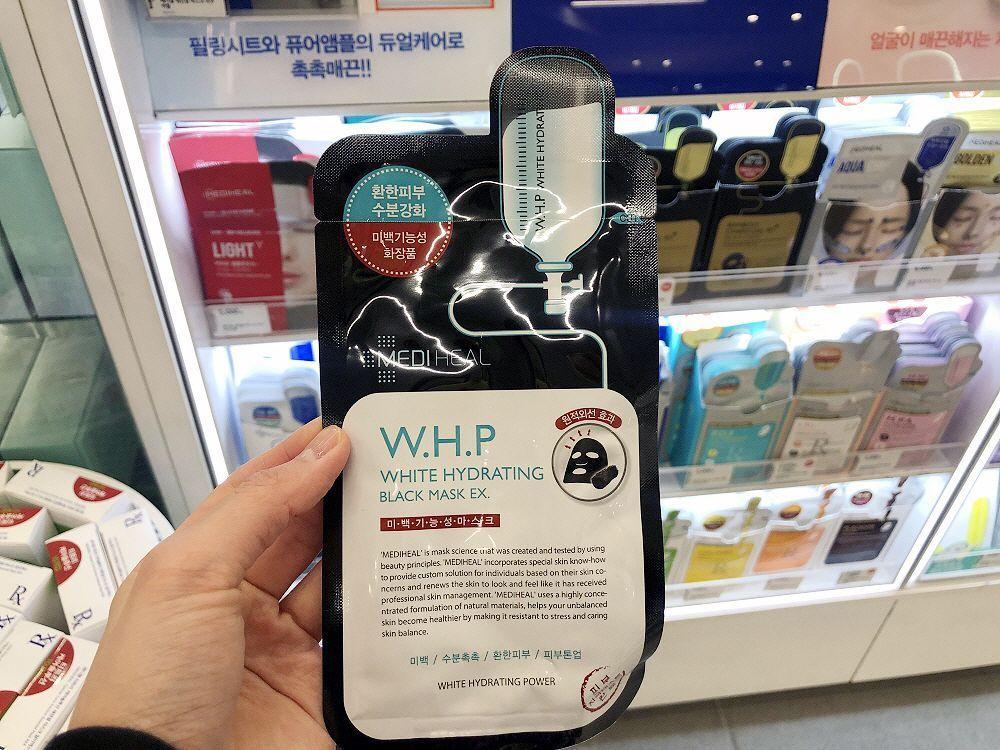 You can also easily browse online-only Korean brands that are exclusively available from Olive Young.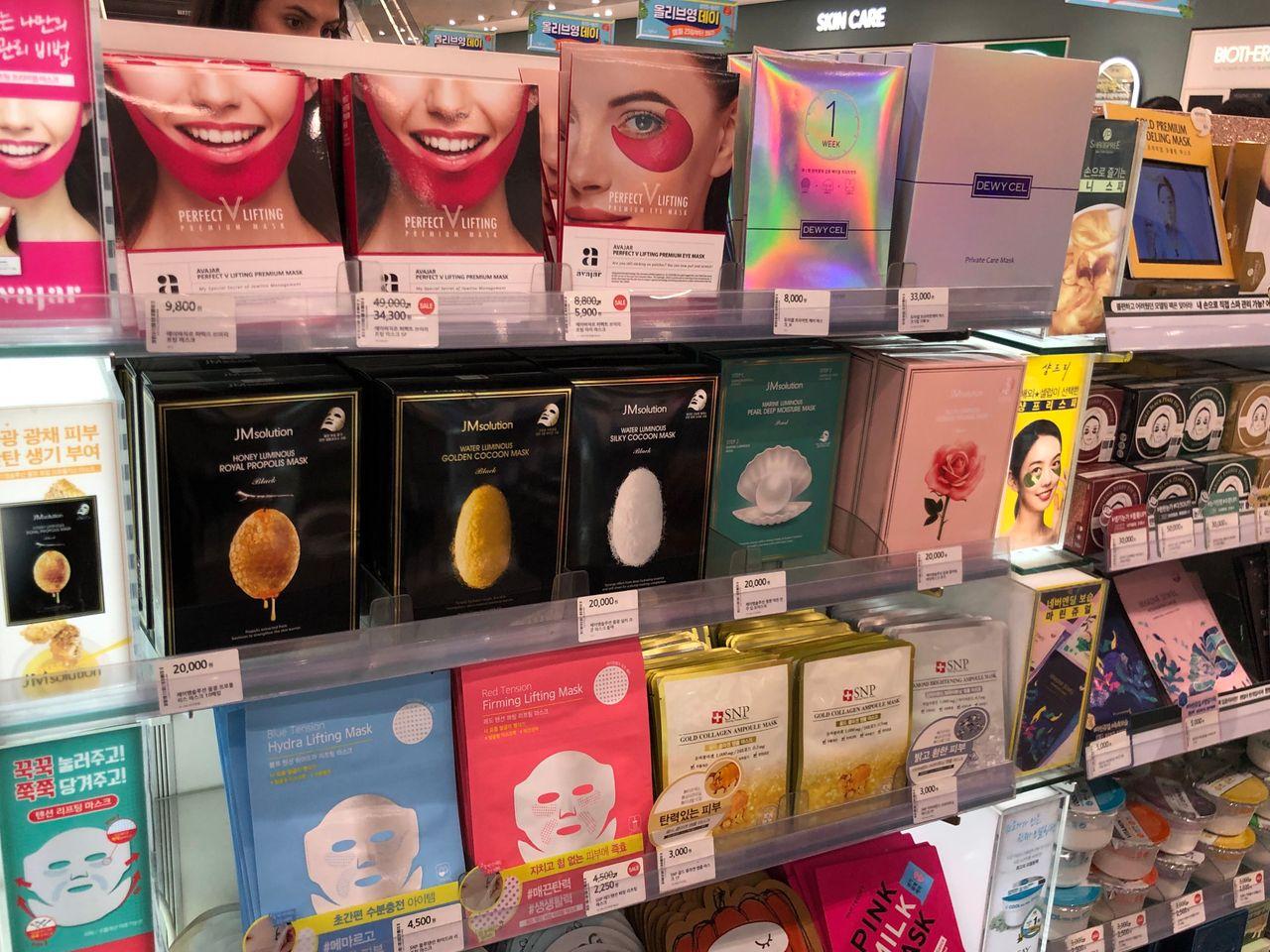 Individual sheet masks' price range differs from ₩2,000 ($1.74 USD) to ₩4,000 ($3.49 USD) depending on the brand and quality.
You can easily purchase the famous Dr. Jart sheet masks for ₩4,000 max! They go on sale pretty often, so make sure you visit Olive Young stores often for the surprise sales!
Are you confused about which sheet mask to get among thousands of options? Check out 'The 9 Popular Sheet Masks Among Koreans'!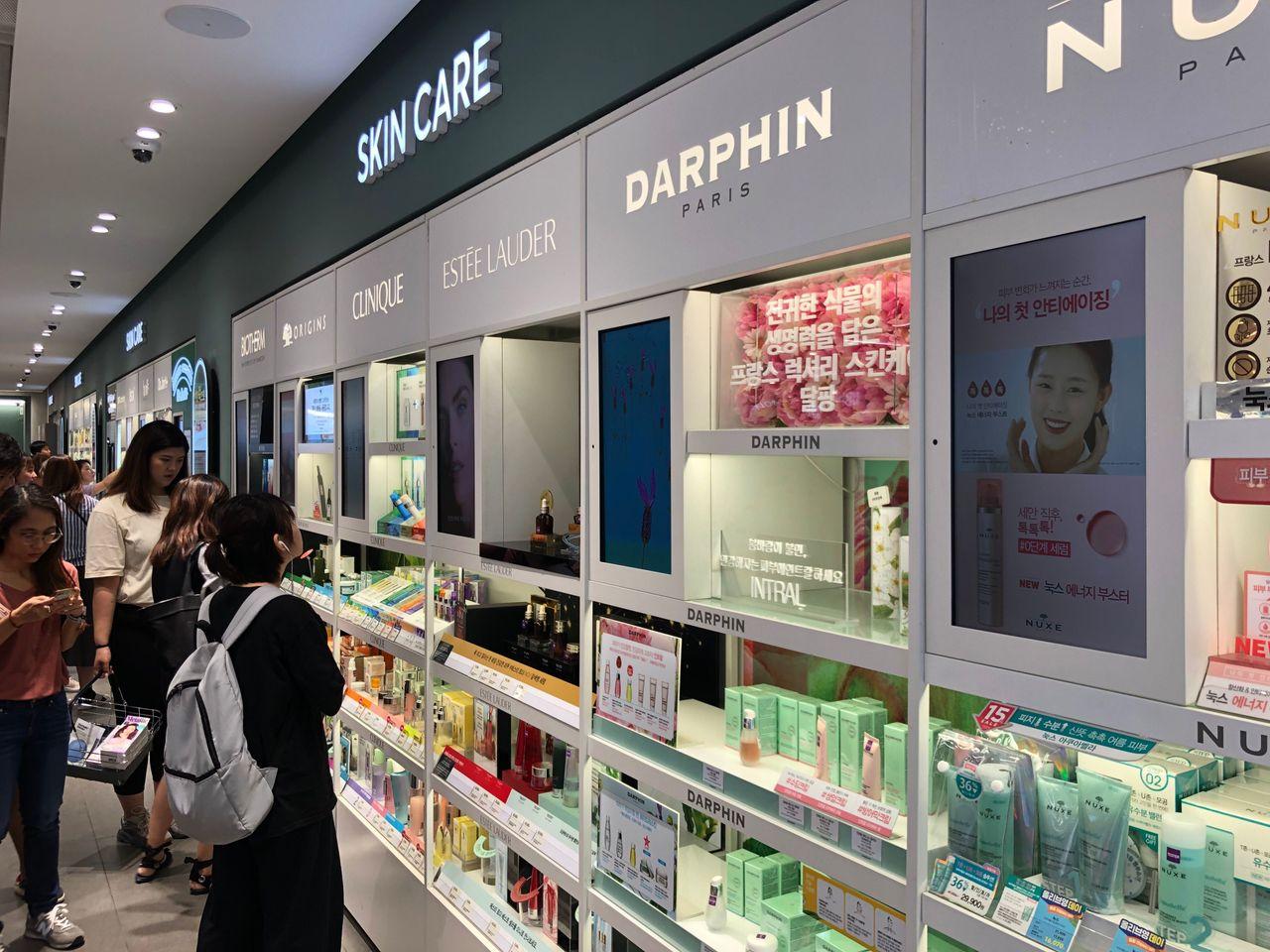 Since this specific store is a flagship store, you can find more cosmetic brands and products from this location. Each section is labeled by the brand or the product type, which allows the consumers to find what they are looking for quickly.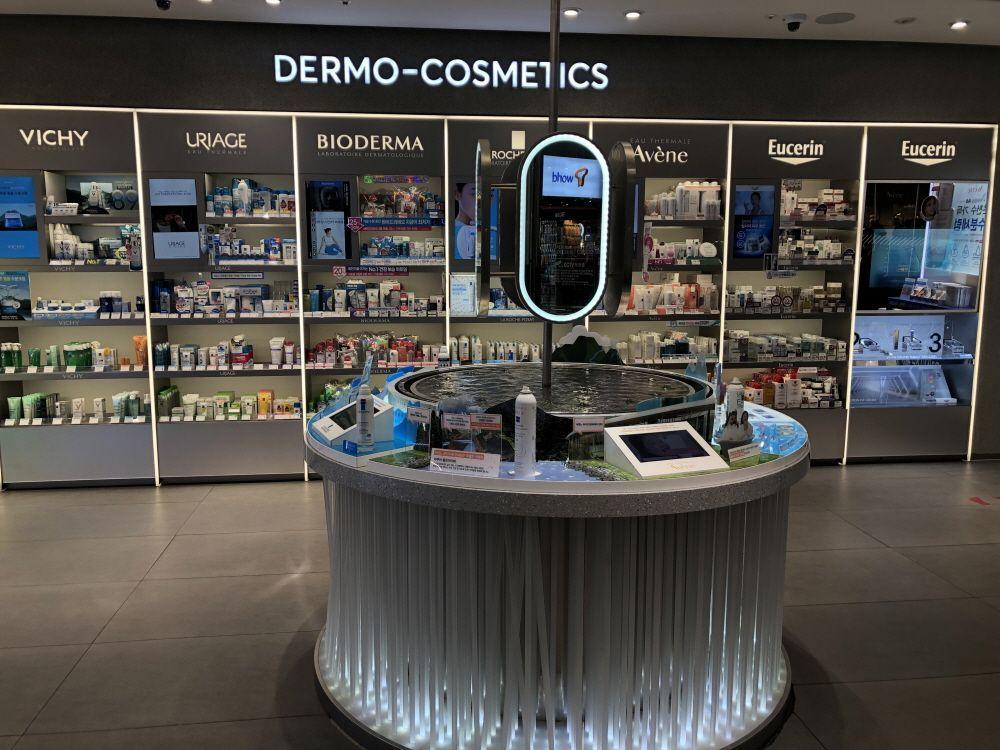 When you enter the store, you will find the whole first floor is the skincare section. There are both Korean and foreign brands available, including some brands that are available online.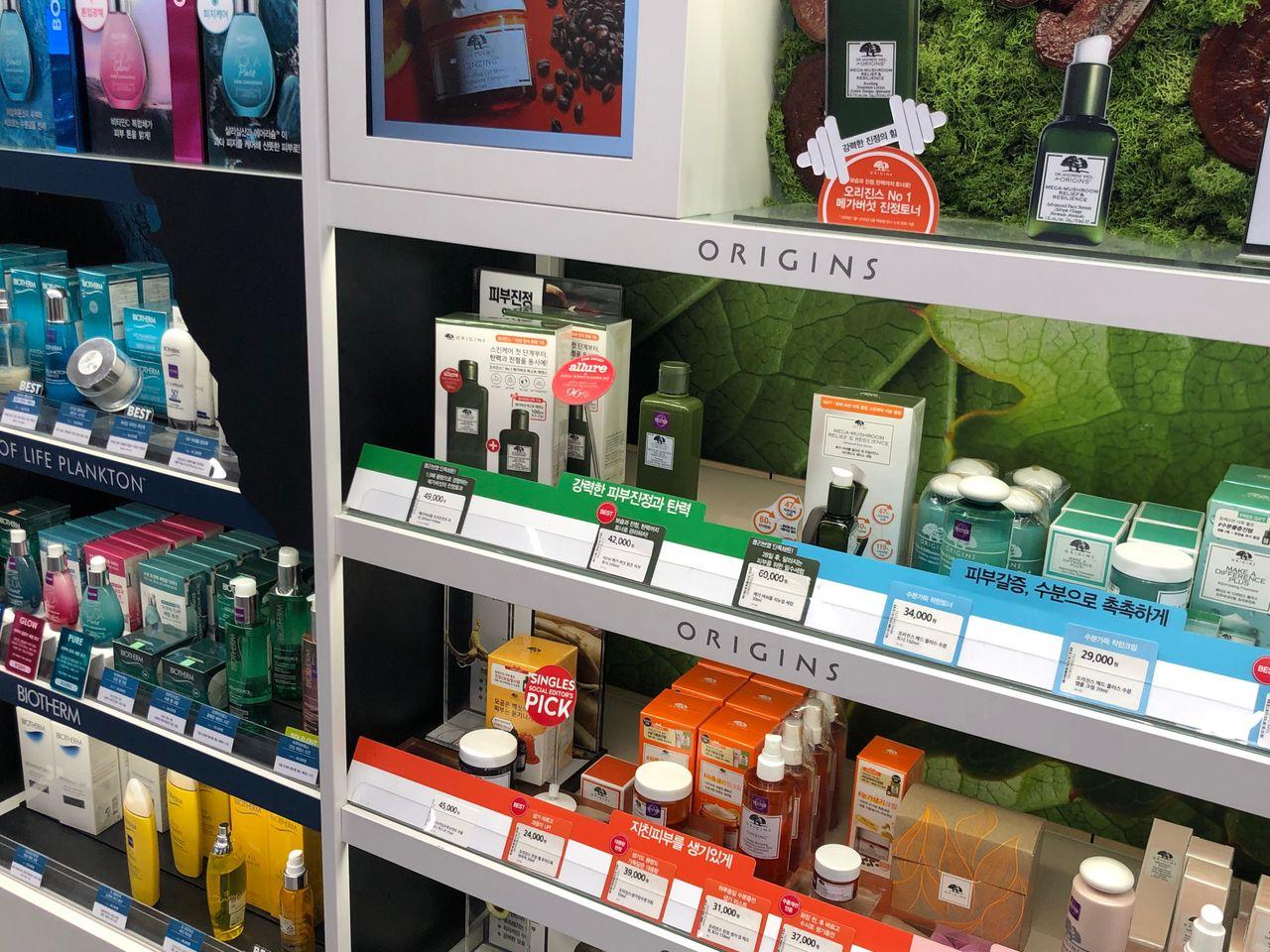 As you can see, there are several foreign skincare brands available like ORIGINS, Avène, Clinique and more.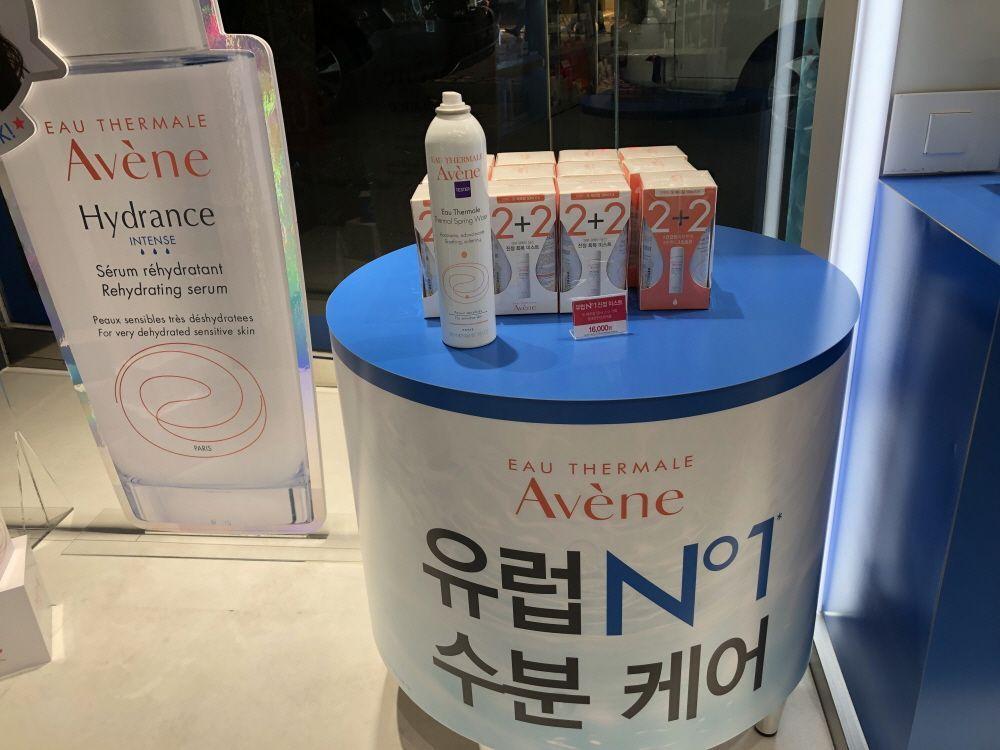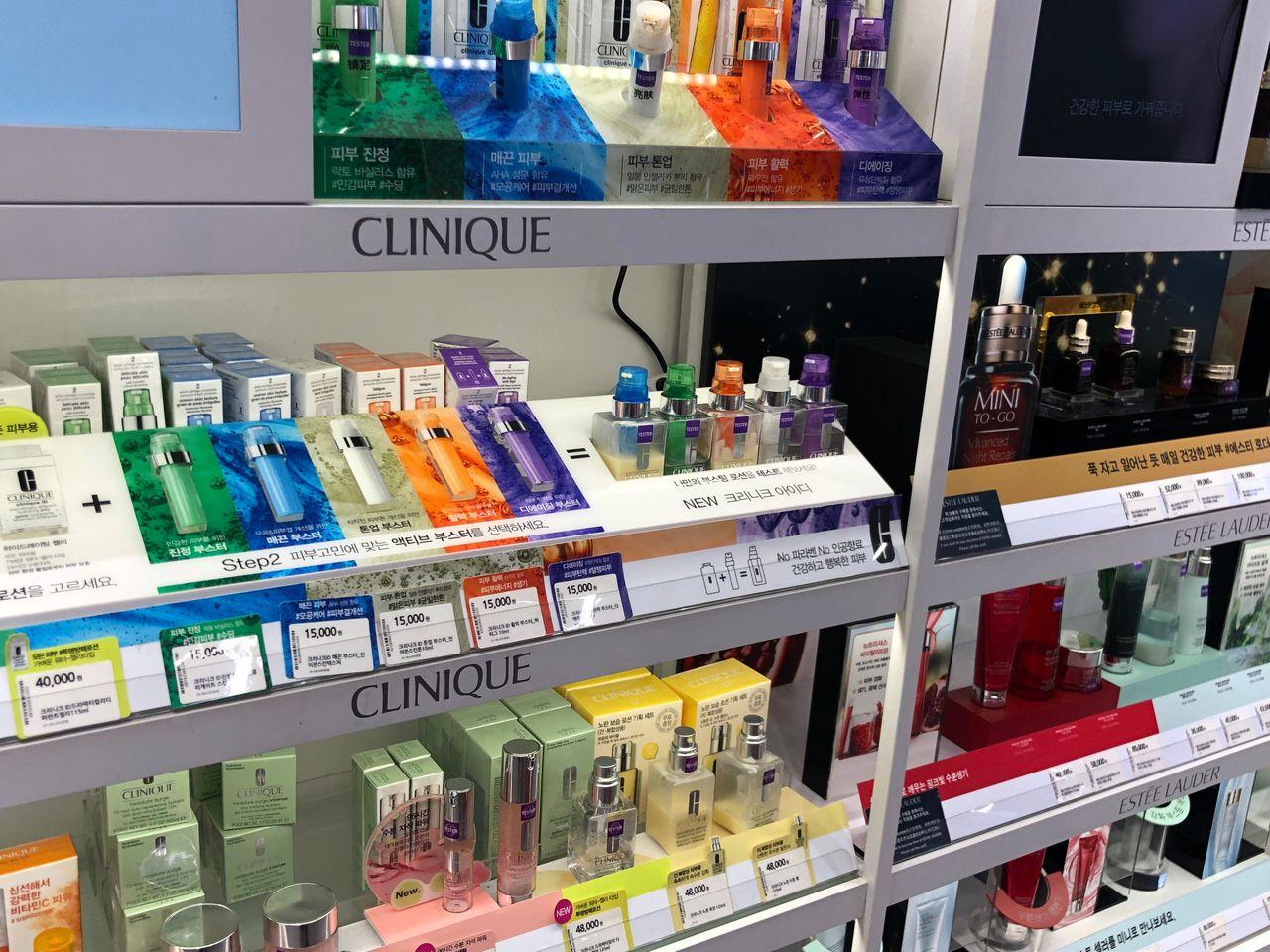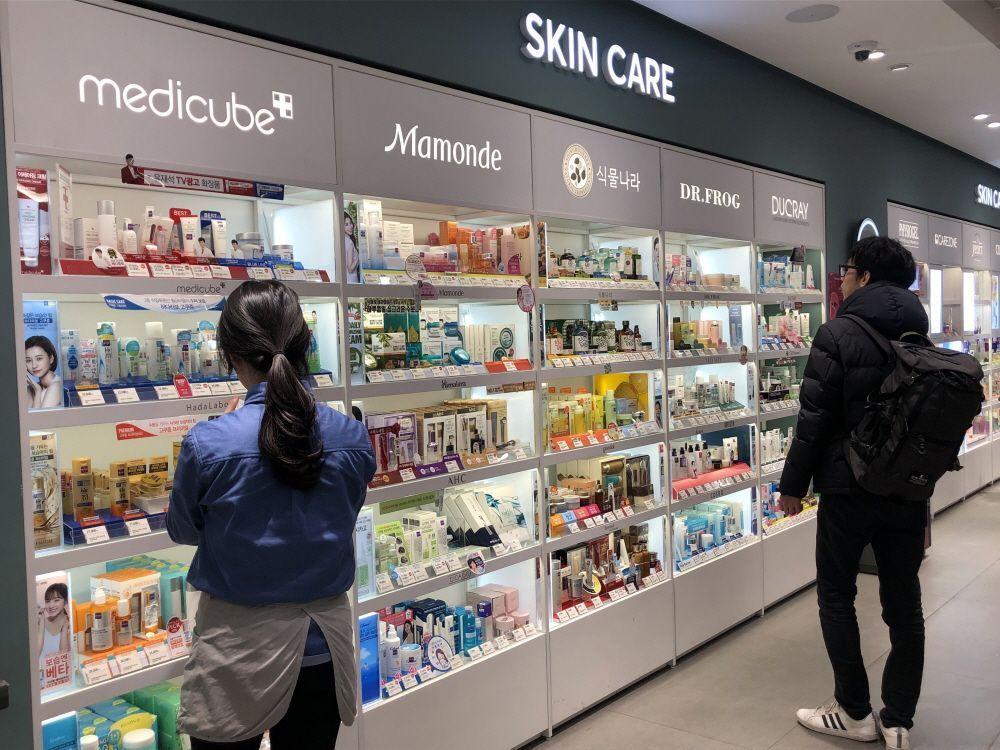 Olive Young kindly indicates if anything goes on BOGO sale!
You can also get tax refunds at Myeongdong Olive Young, which makes it super convenient for tourists.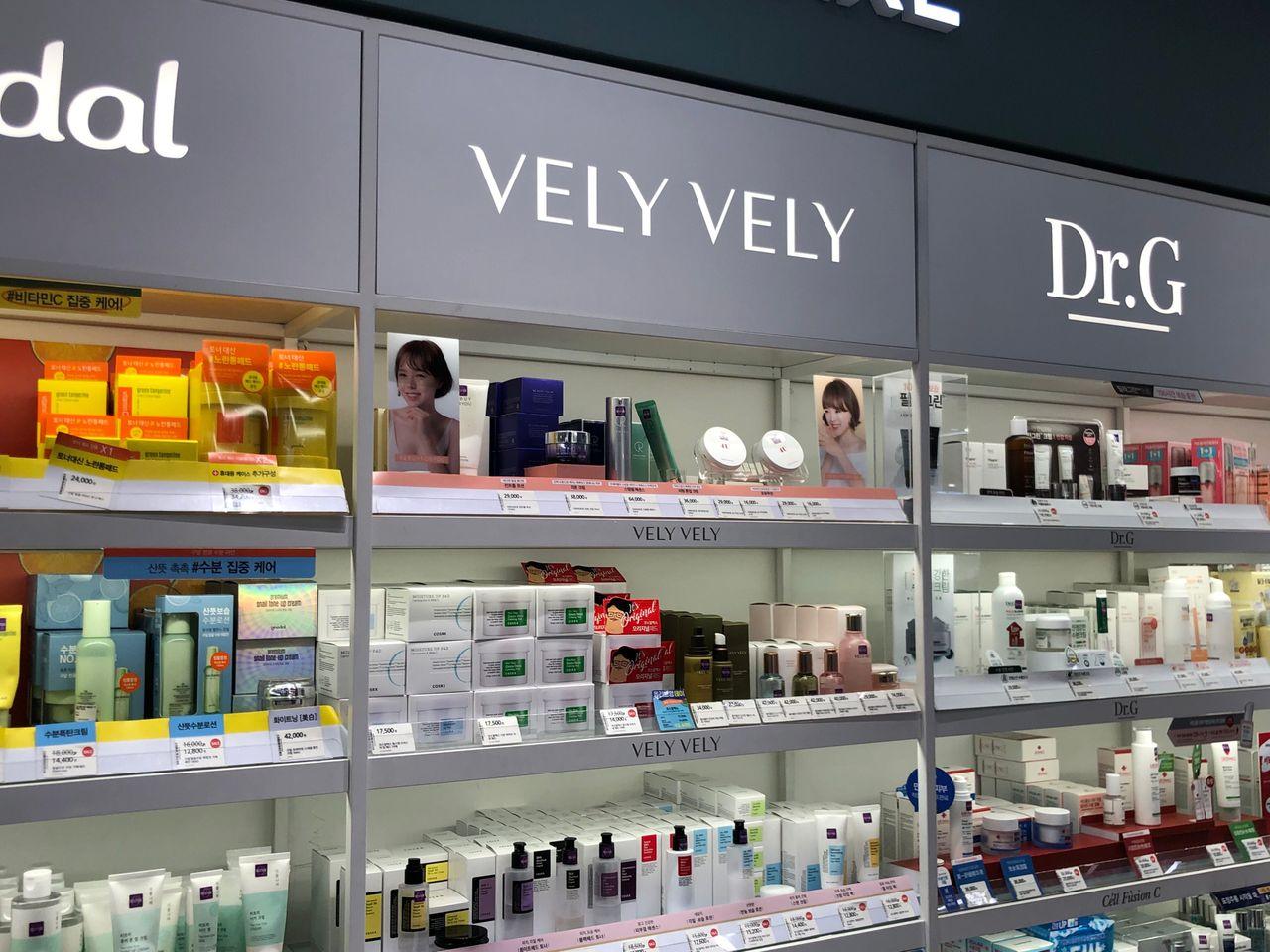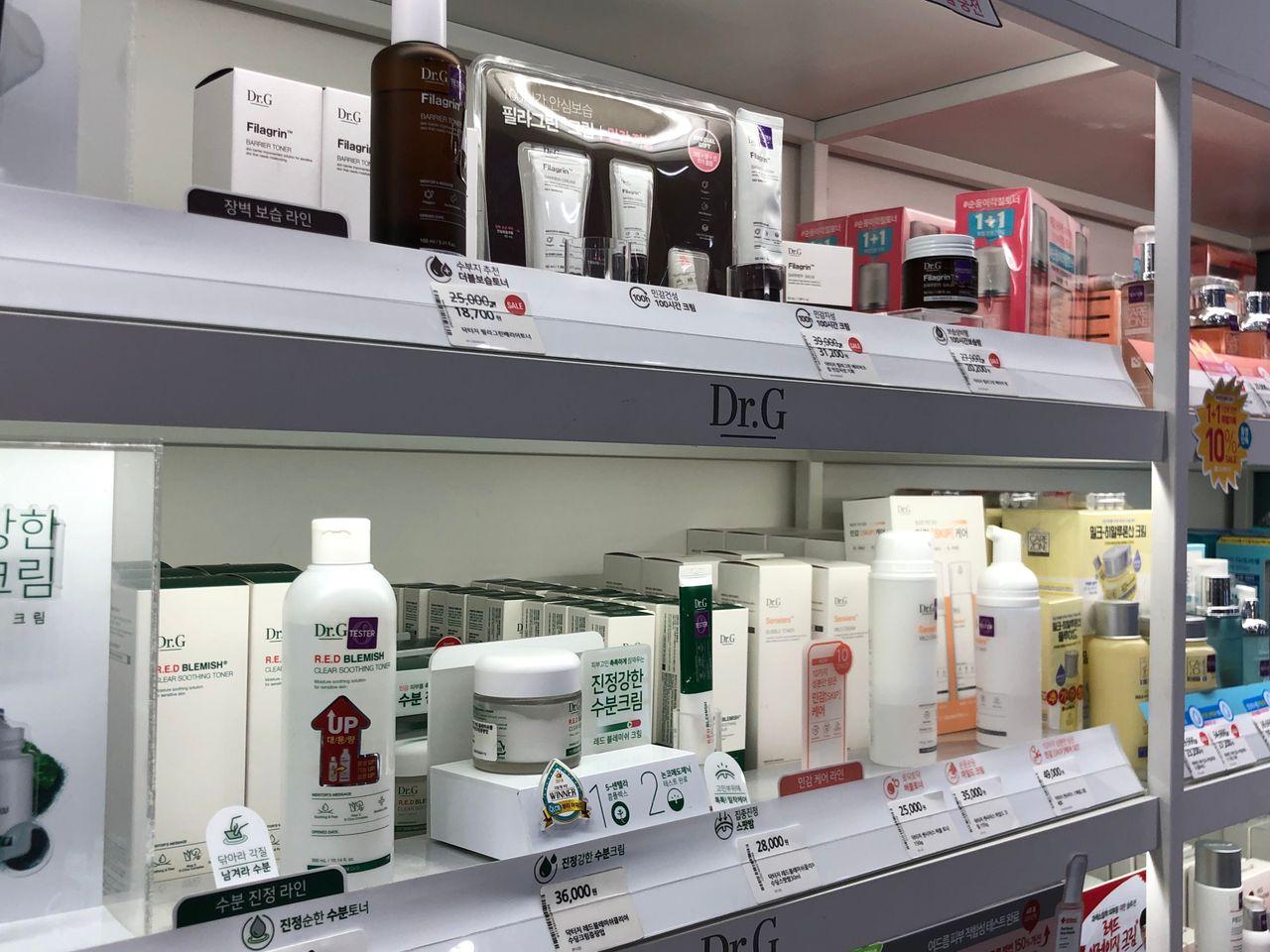 ---
Beauty Tools & Wellness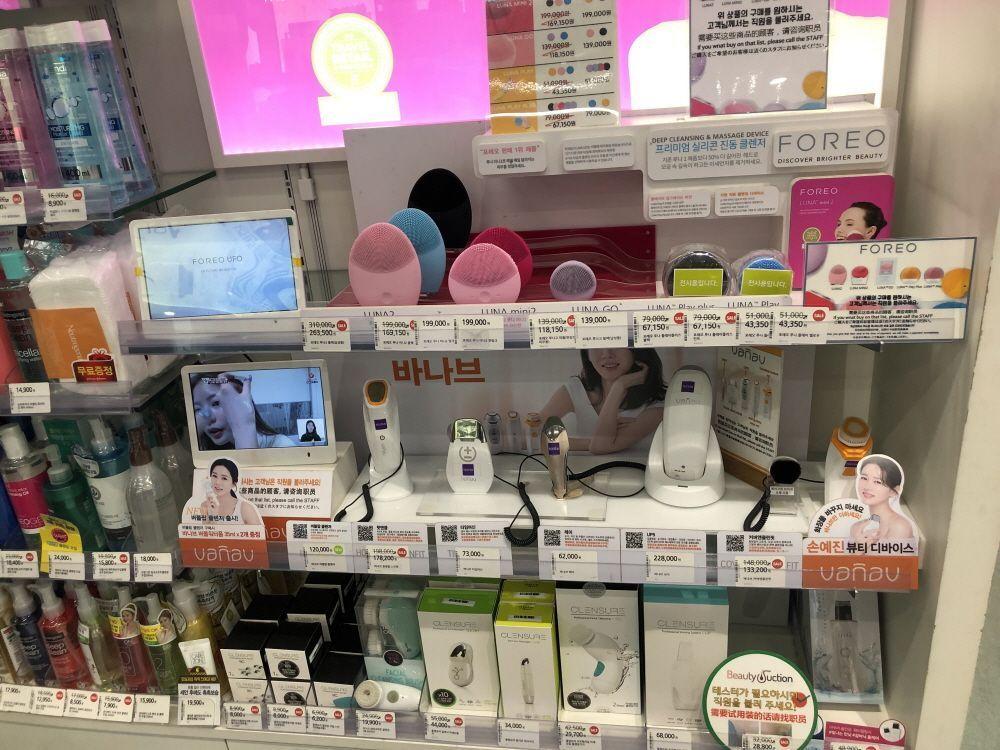 Other than skincare or cosmetics, you can also check out high-tech tools at Myeongdong Olive Young. These items are also tax refundable.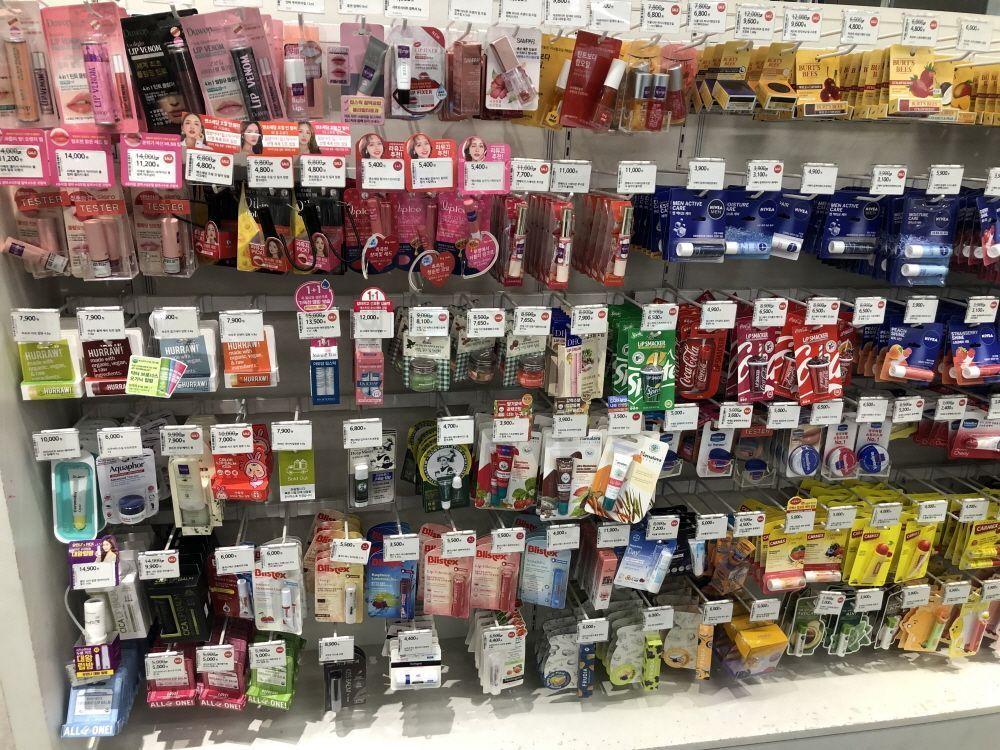 If you are looking for some small souvenirs for your friends, Korean lip products are a go-to! There are all sorts of lip balms displayed here at Olive Young.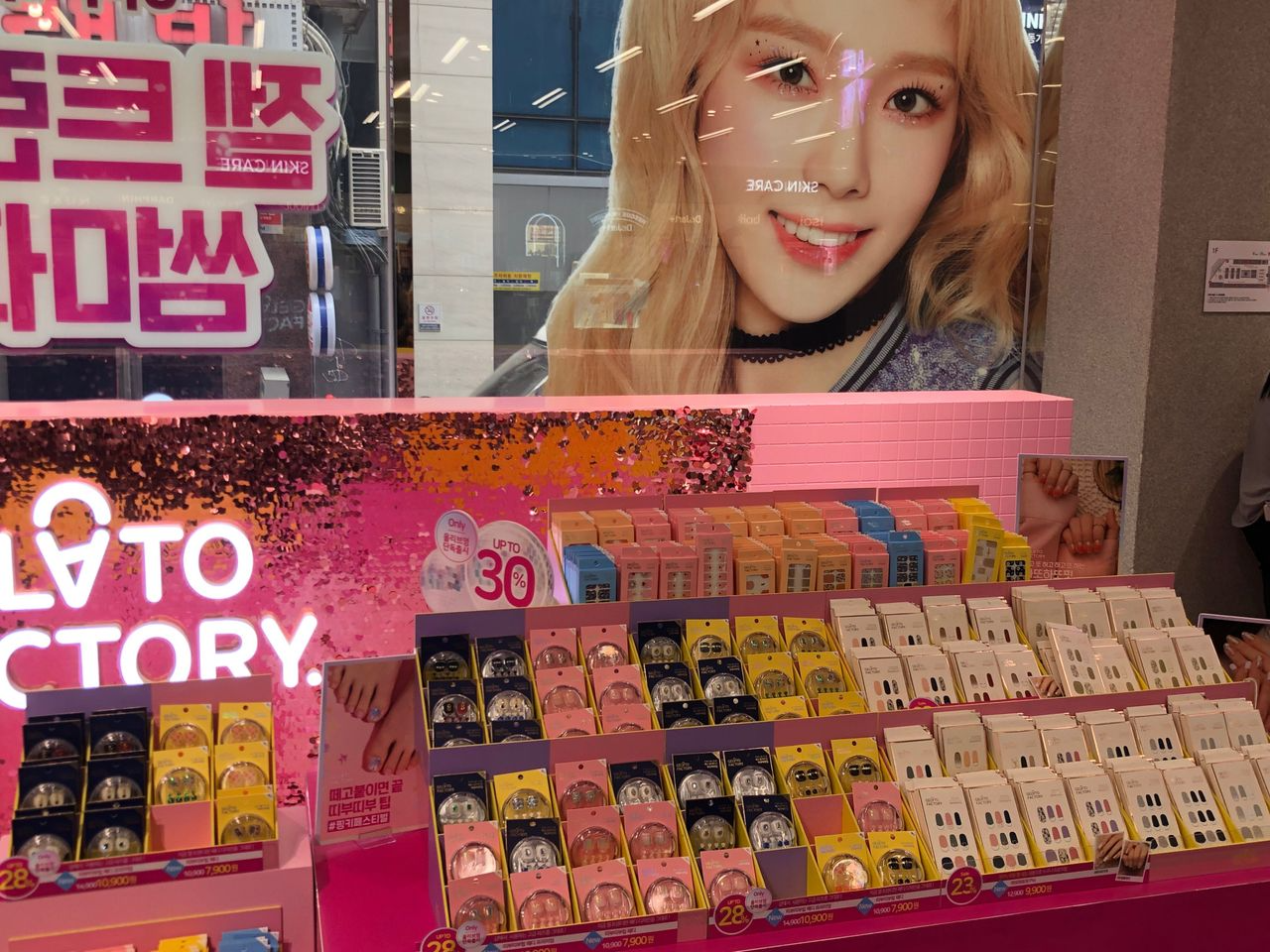 If you are not a big fan of getting nails done at a nail salon, this is always a nail tip sticker packages! The one above is 'Gelato Factory', advertised by Taeyeon from SNSD.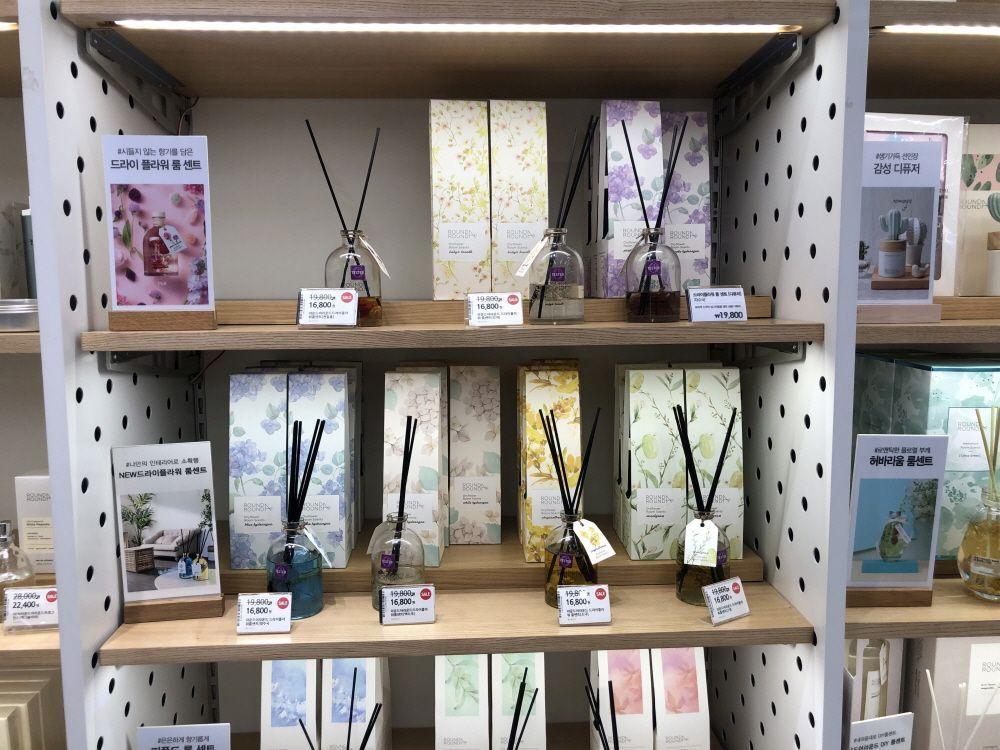 There are also all sorts of inexpensive perfumes and diffusers.
---
Makeup Section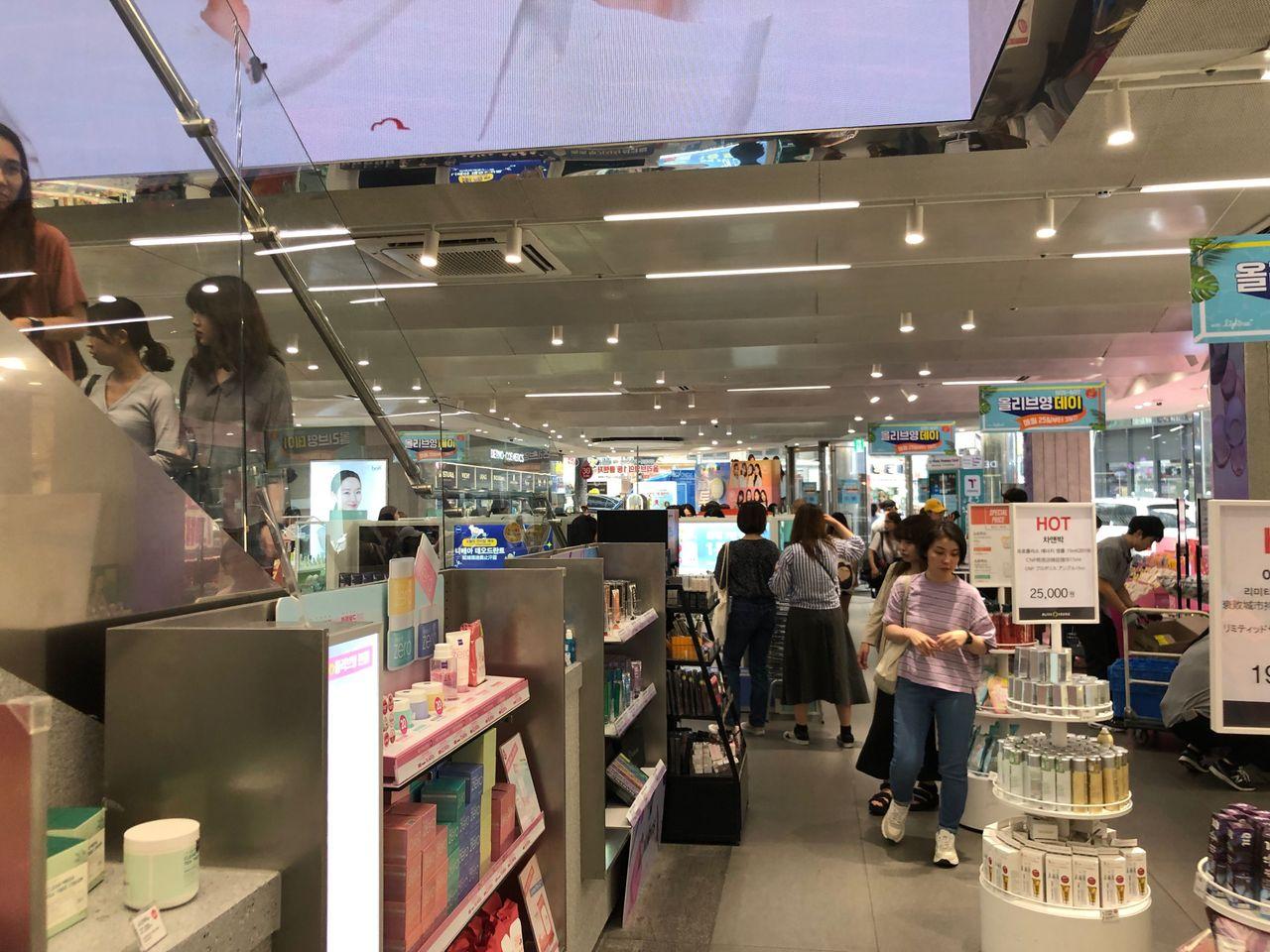 There's a staircase in the middle of the store that leads from the first-floor skincare section to the second-floor cosmetics section.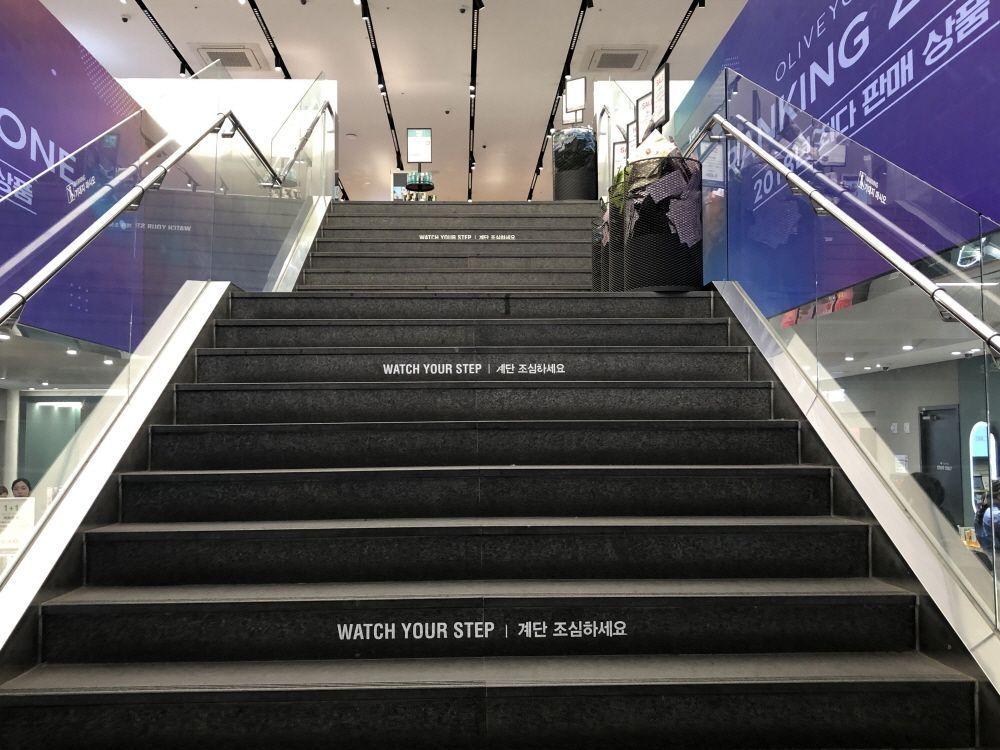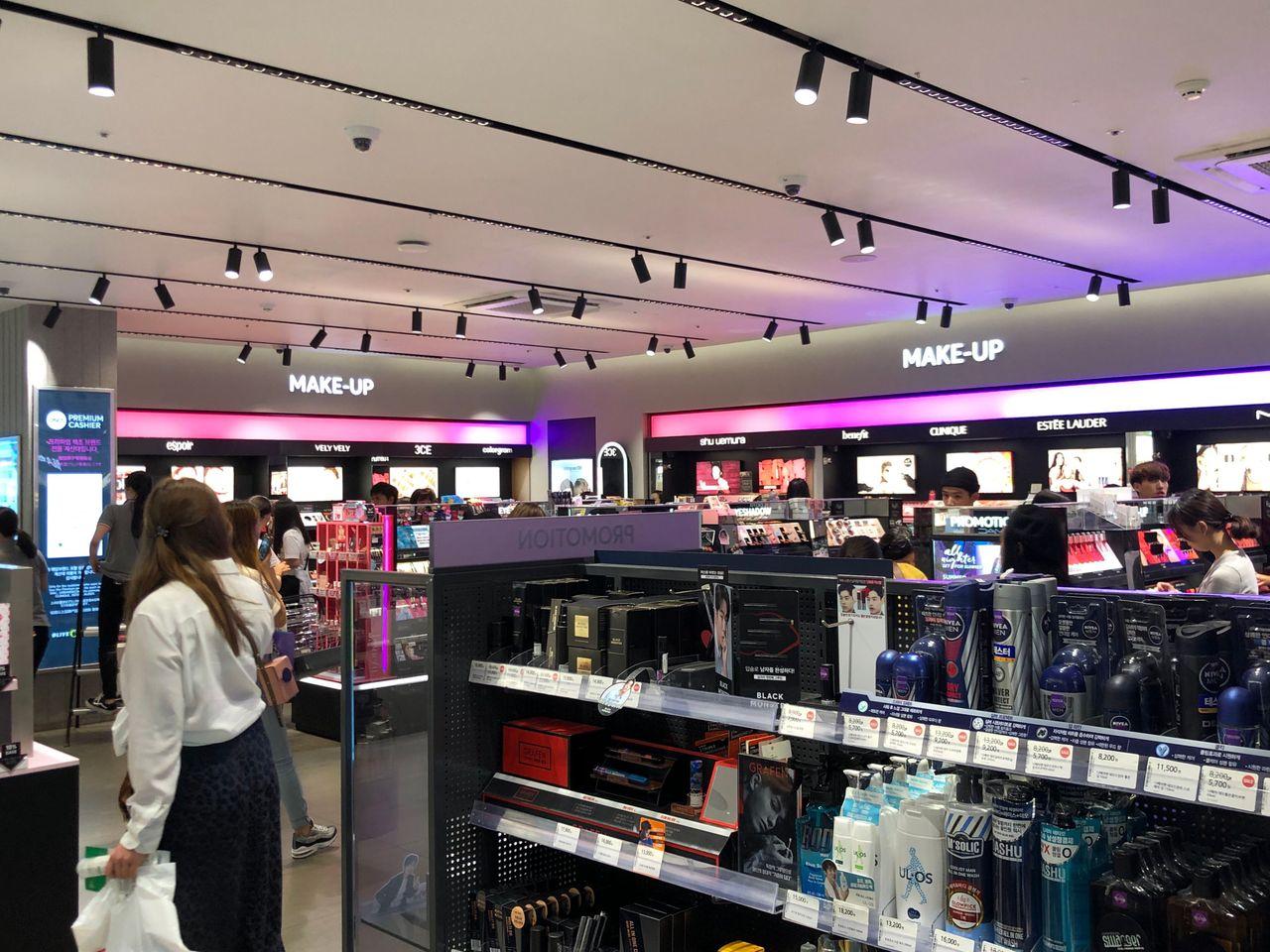 You can find many K-beauty makeup brands here, as well as foreign ones!
eSPoir, 3CE, Too Cool For School, Rom&nd... you name it.
If you are interested in buying eSpoir products, check out this blog: eSpoir Must-Buy Items 2020.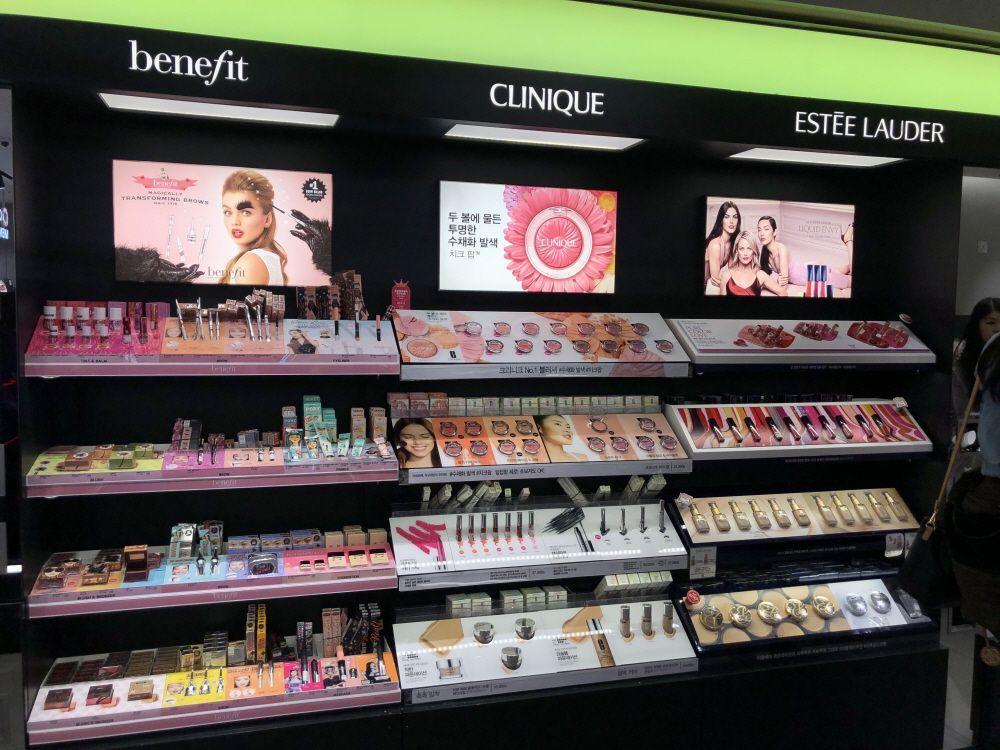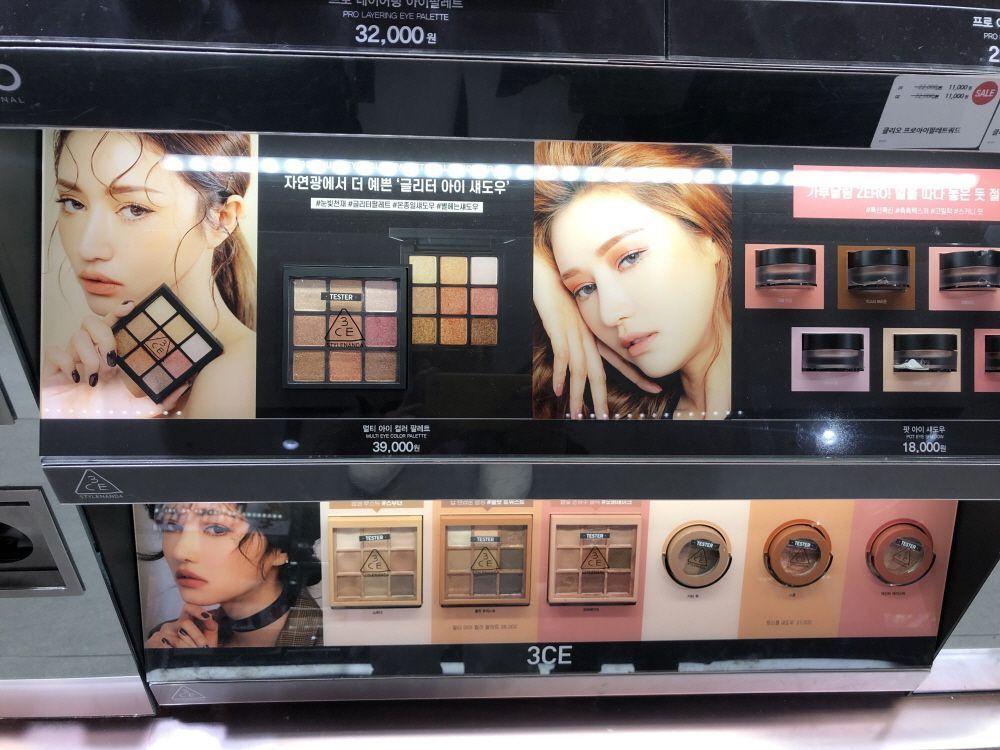 Another famous makeup brand in Korea is 3CE; it's one of the things that you should get when you are visiting Korea, so make sure to stop by and get what you need.
Are you not sure which ones to get? Check out 3CE Must Buy Items 2020 for making a wise shopping list.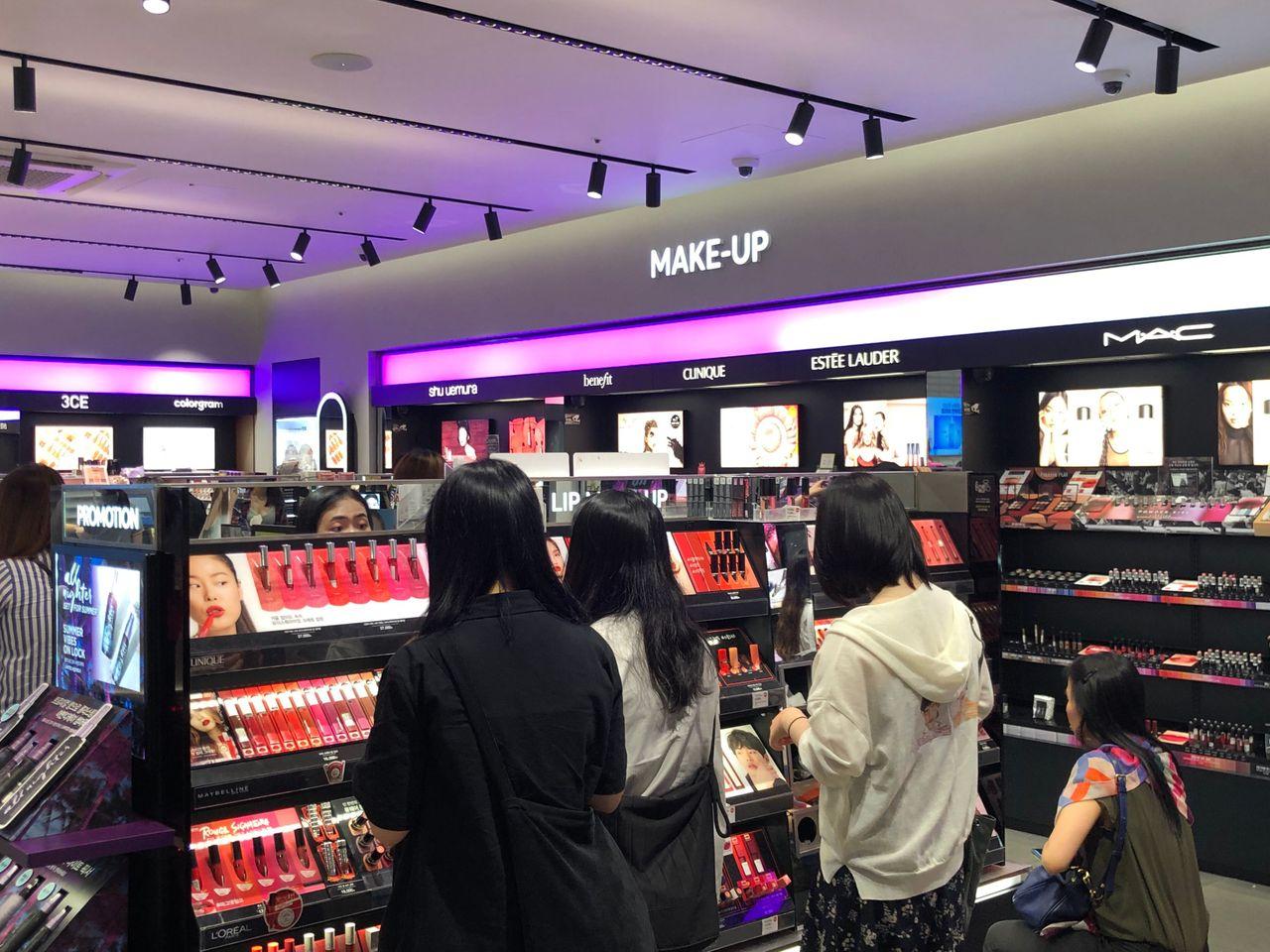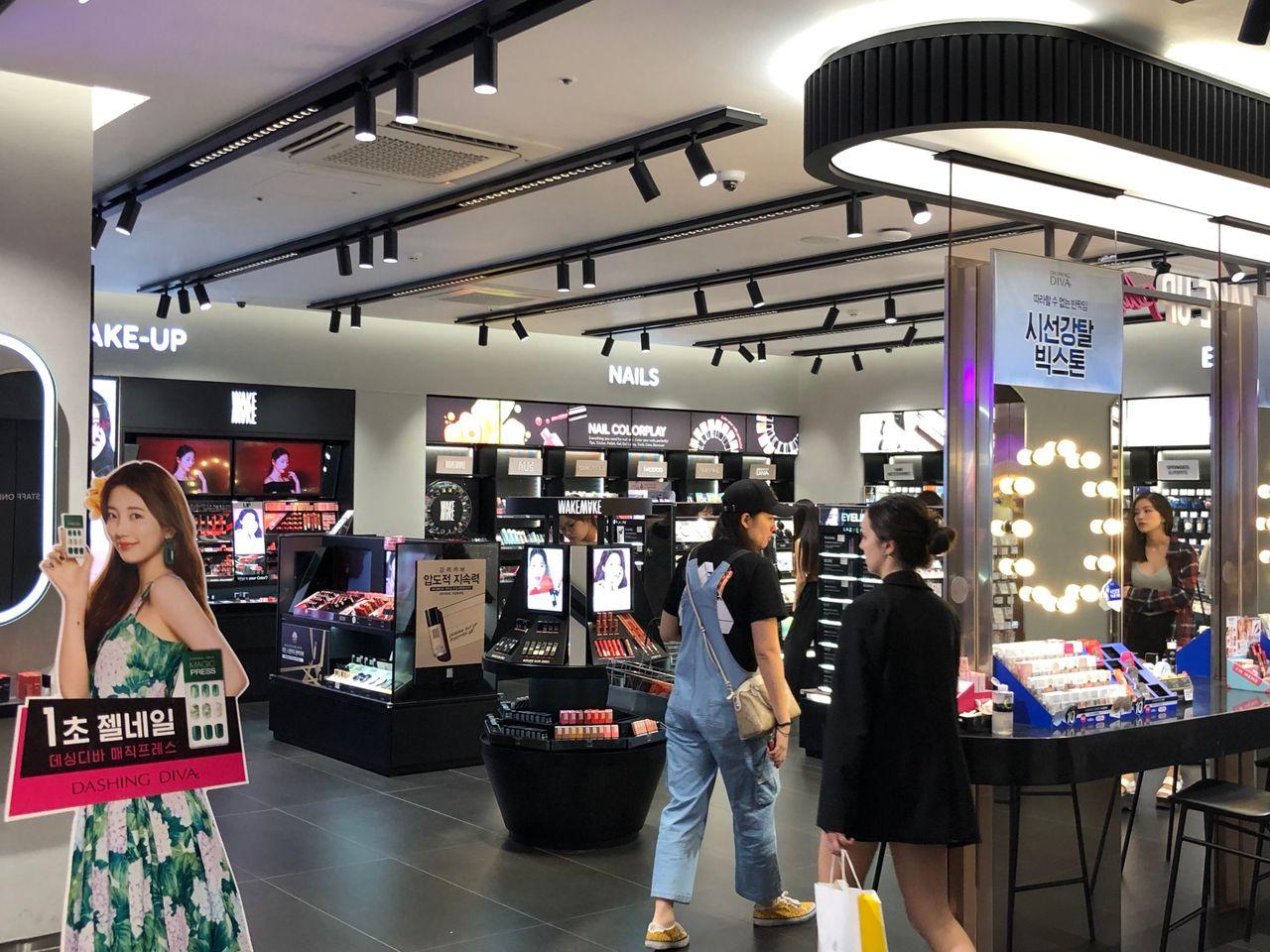 Whatever product you're looking for, you can probably find in it from Olive Young.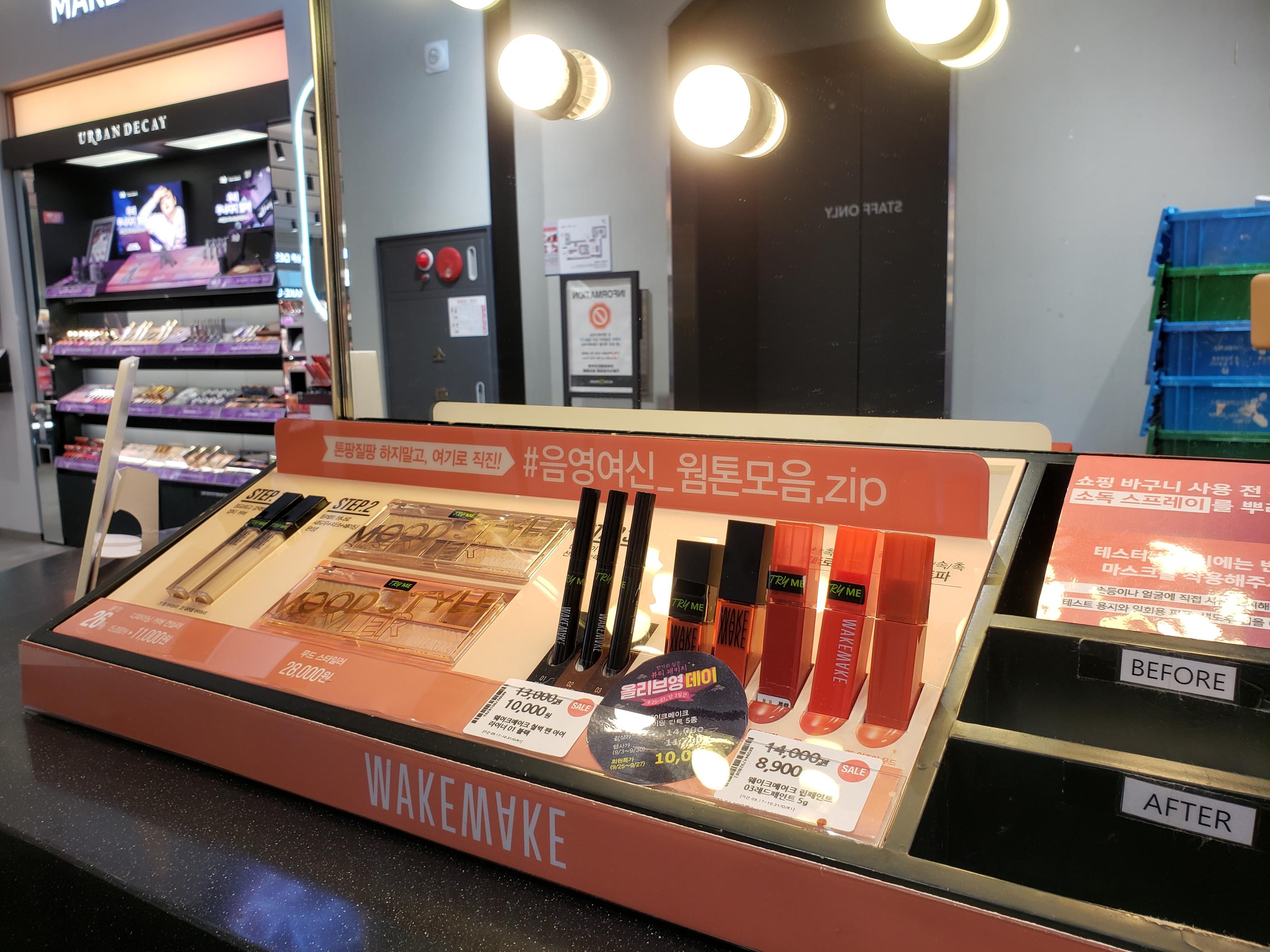 You can also try some of the makeup products recommended by Olive Young.
Each dressing table with a huge mirror has a different theme; the one above is makeup products for people with warmer undertones.
---
Hair Care Section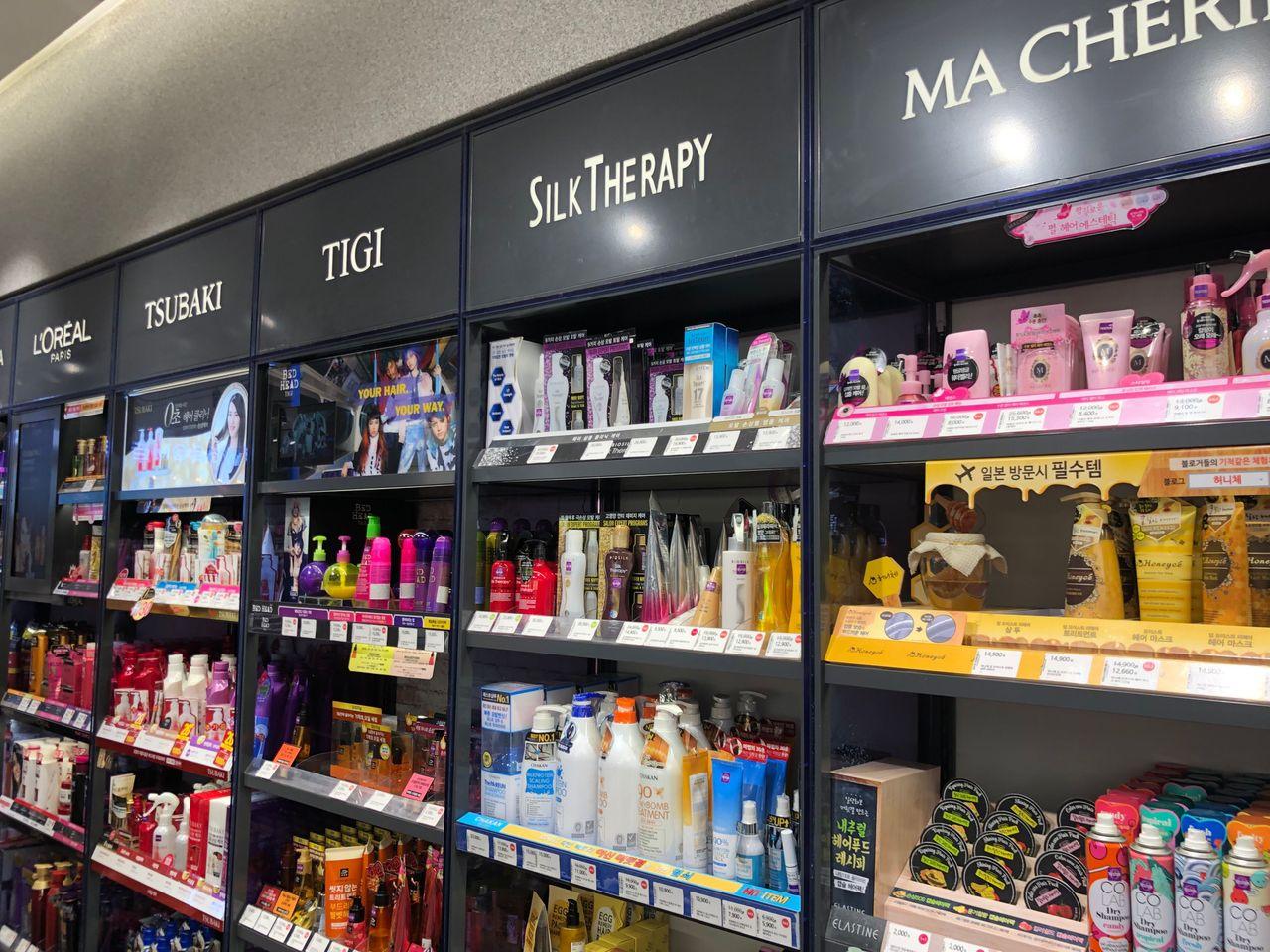 Hair products can't be missed at Olive Young! You can find both Korean and foreign hair care products on the second floor as well.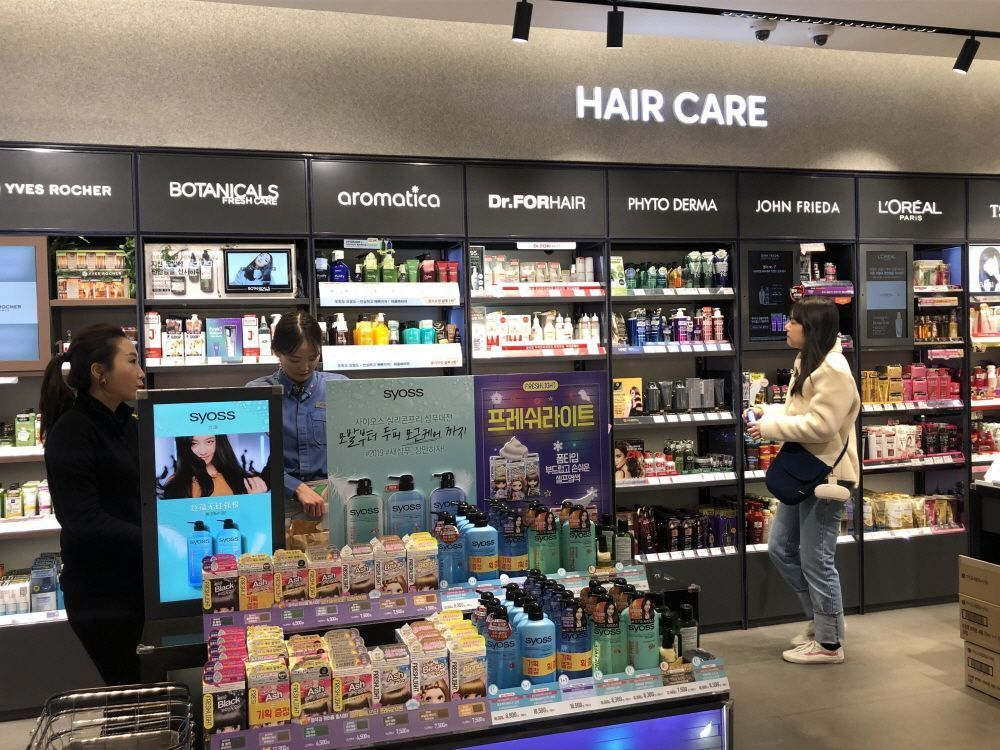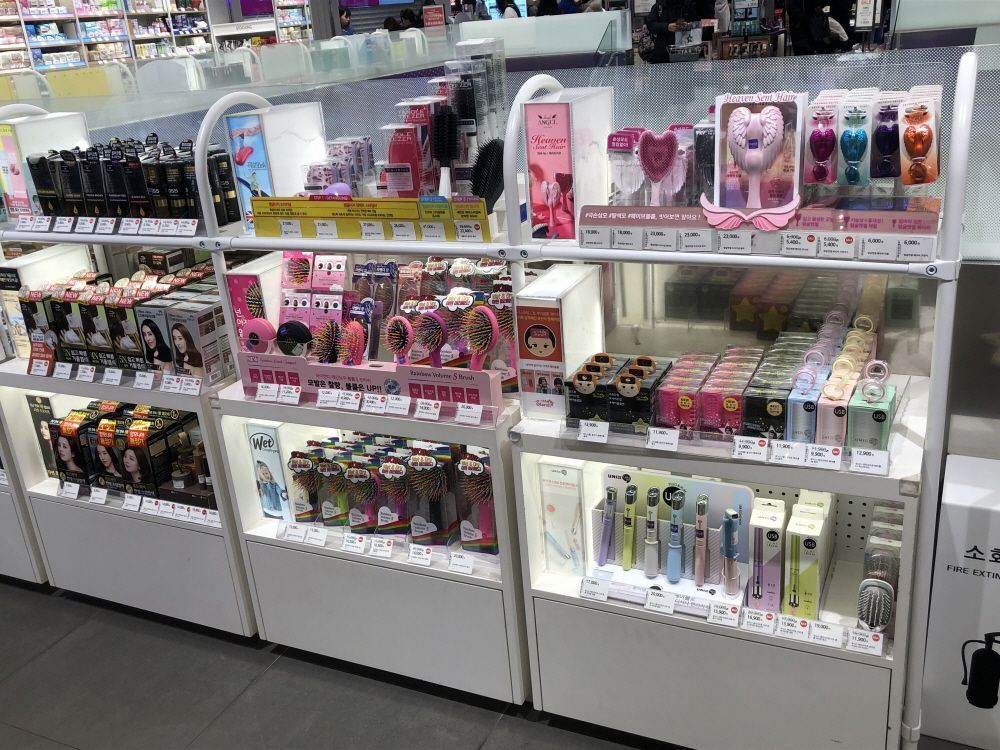 The Myeongdong flagship store is so much larger than the normal Olive Young; they basically have everything that you need to get from Korea!
---
Food & Drink Section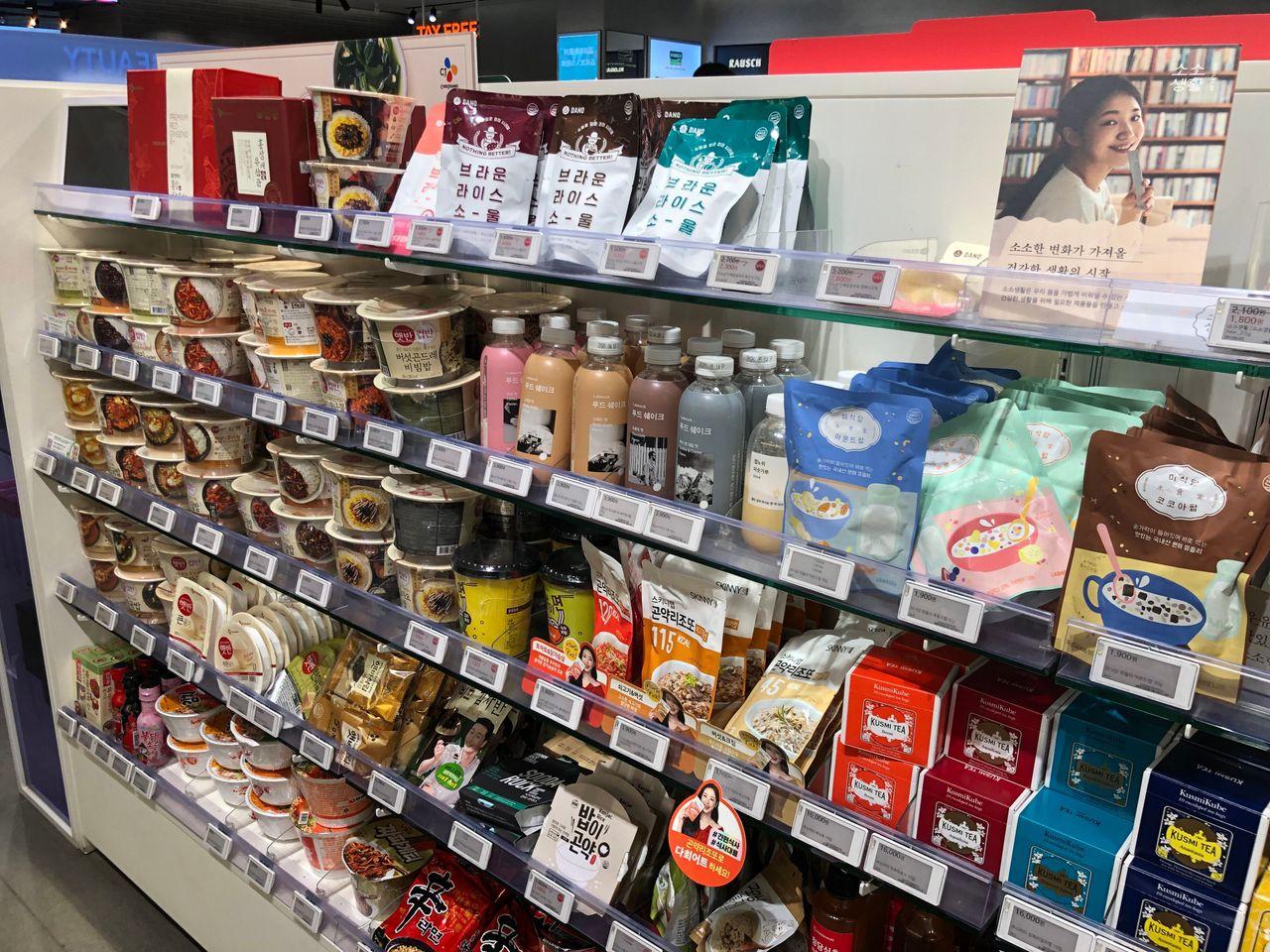 There are even trendy snacks and food options.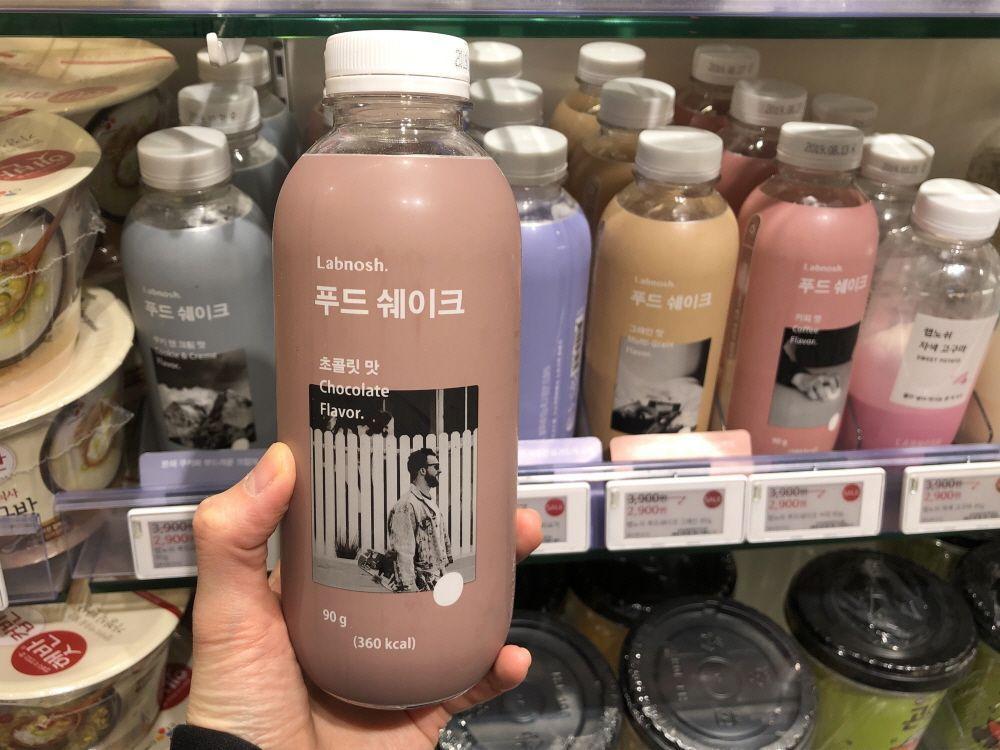 A lot of Koreans are concerned with their body shape and looks, which is probably why there are plenty of diet food (low calorie) options.
---
LifeStyle Section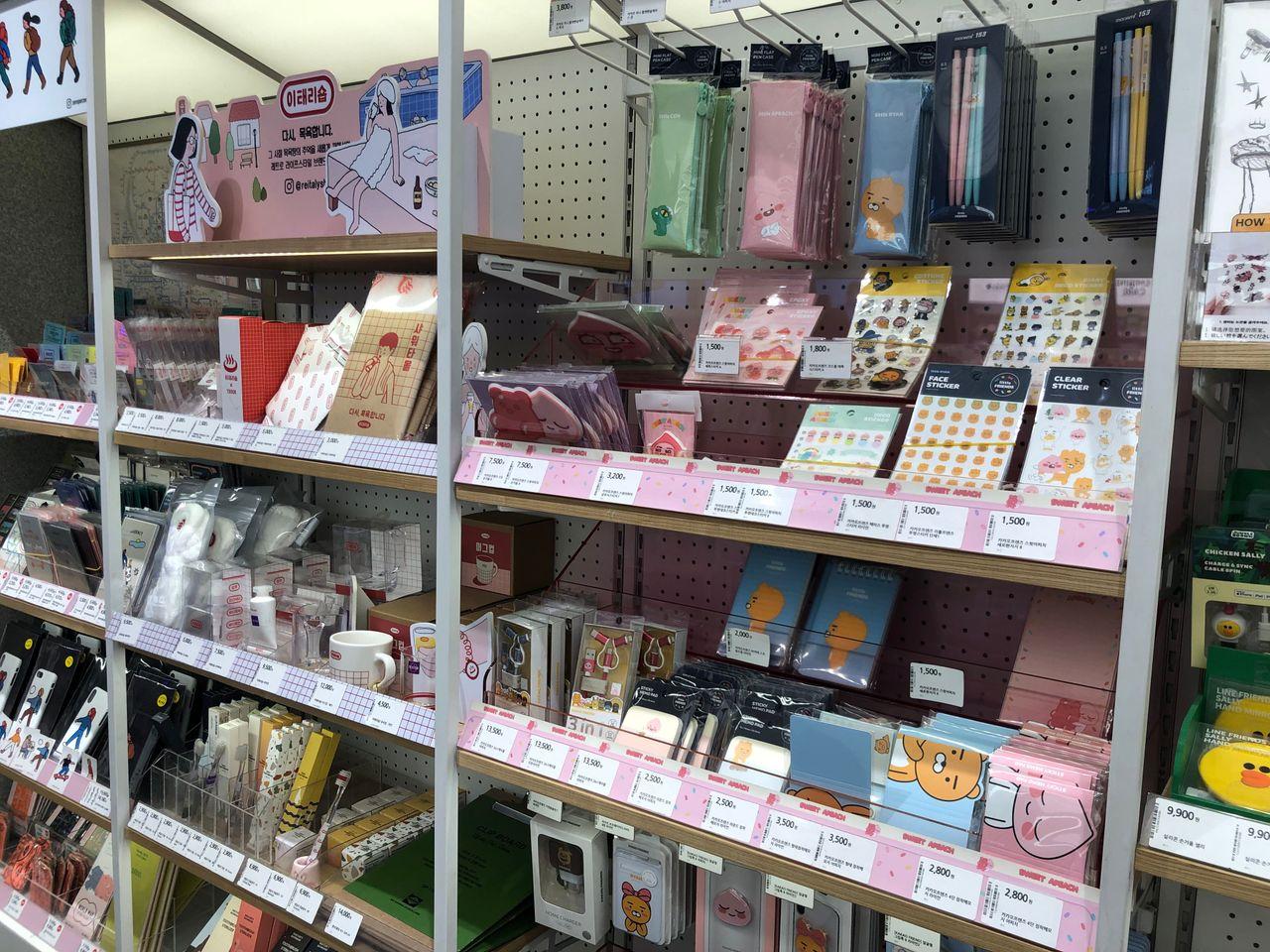 Olive Young literally has everything! There are adorable stationeries as well from brands such as Kakao Friends, Line Friends, BT21 and etc.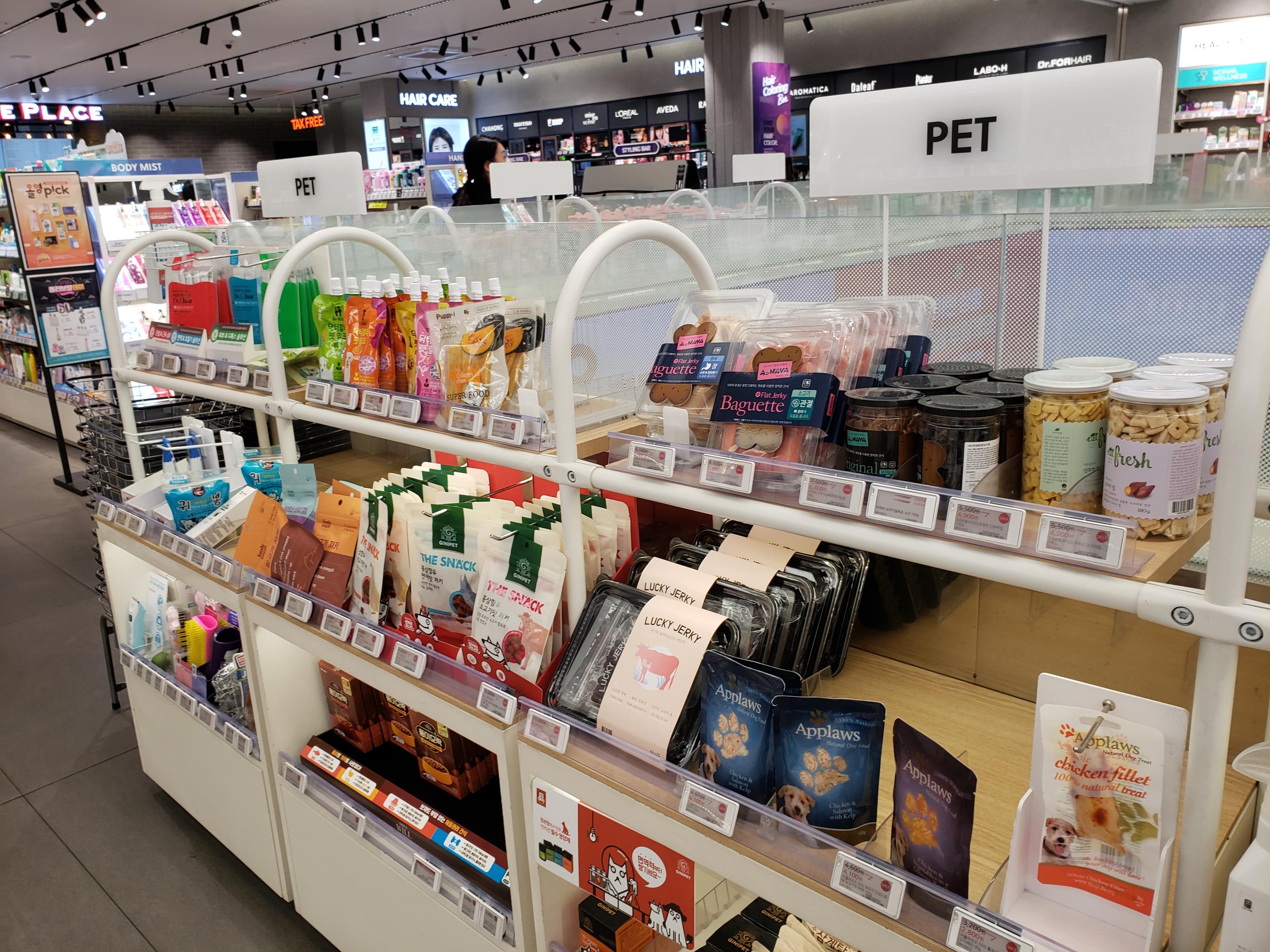 There is even a pet section too. If you are planning on getting some snacks for your pet, make sure to check the regulations regarding the African Swine Fever.
The Twosome Place cafe and the tax refund center are also located on the second floor. The Myeongdong Olive Young has everything set here for your convenience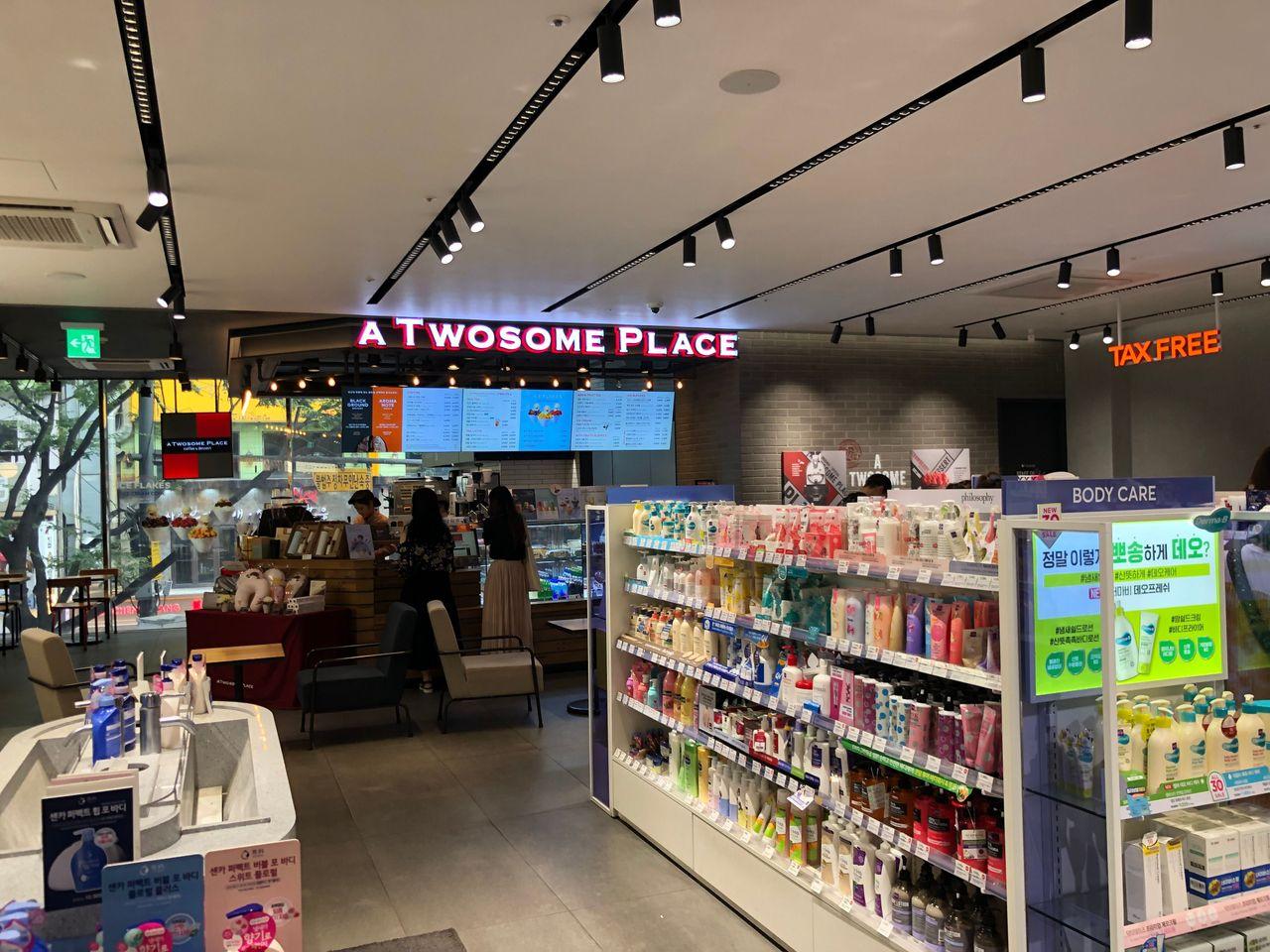 Any plans on checking out this place yet?
There are 1245 Olive Young stores in Korea, but there this flagship store is much more special, and you will not regret visiting.
---
Flagship Locations

Myeongdong Flagship Store
Address: 서울 중구 명동길 53
Hours: 10:00-22:30
Gangnam Flagship Store
Address: 서울 서초구 강남대로 429
Hours: 10:00-22:30
Busan Gwangbok Flagship Store
Address: 부산 중구 비프광장로 36
Hours: 10:00-22:30
Daegu Flagship Store
Address: 대구 중구 동성로5길 33
Hours: 10:00-22:30
---
If you have questions about information not covered in the blog post, please email us at help@creatrip.com
---