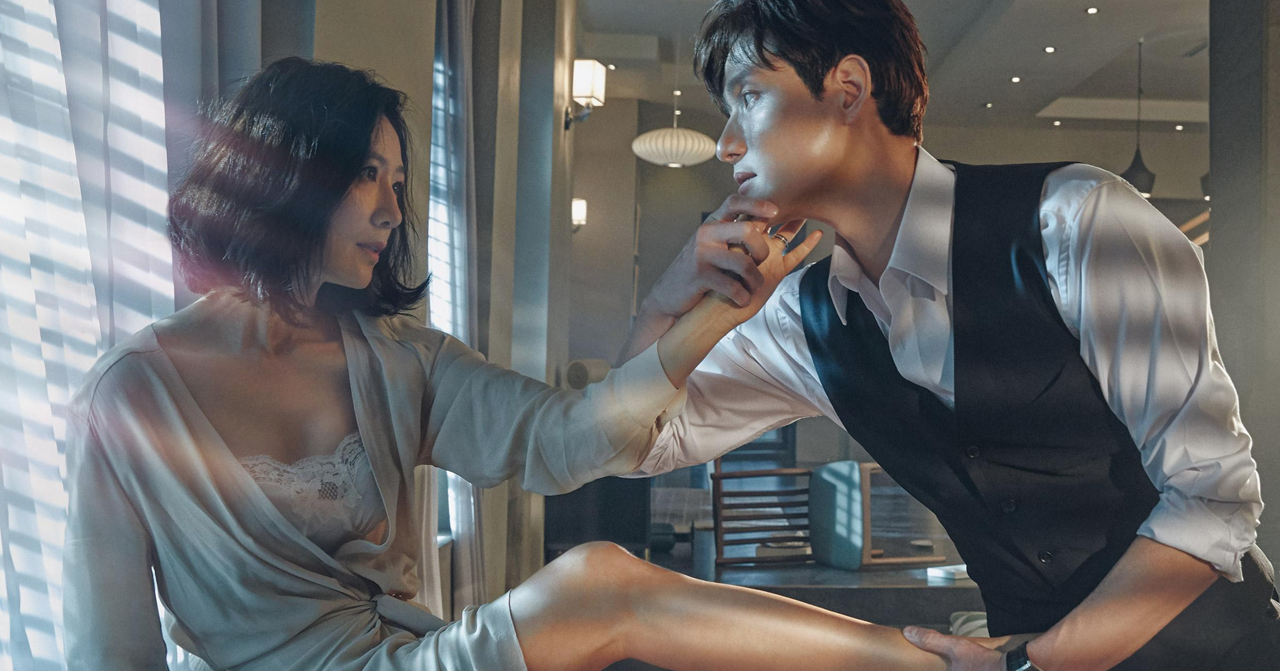 If you watch Korean dramas, you'll surely find that there are a lot of stories that involve affairs. Although to some extent Korean dramas are indeed exaggerated, it seems it's not much different from reality.
At present, the most talked about Korean drama is The World of the Married airing on JTBC which deals with marriage and affairs. This drama has brought great controversy to the public due to its depiction of sexual and unethical behaviours. It seems Korea is not ready to see an unconventional drama on air just yet.
So let's unravel what Koreans think about affairs!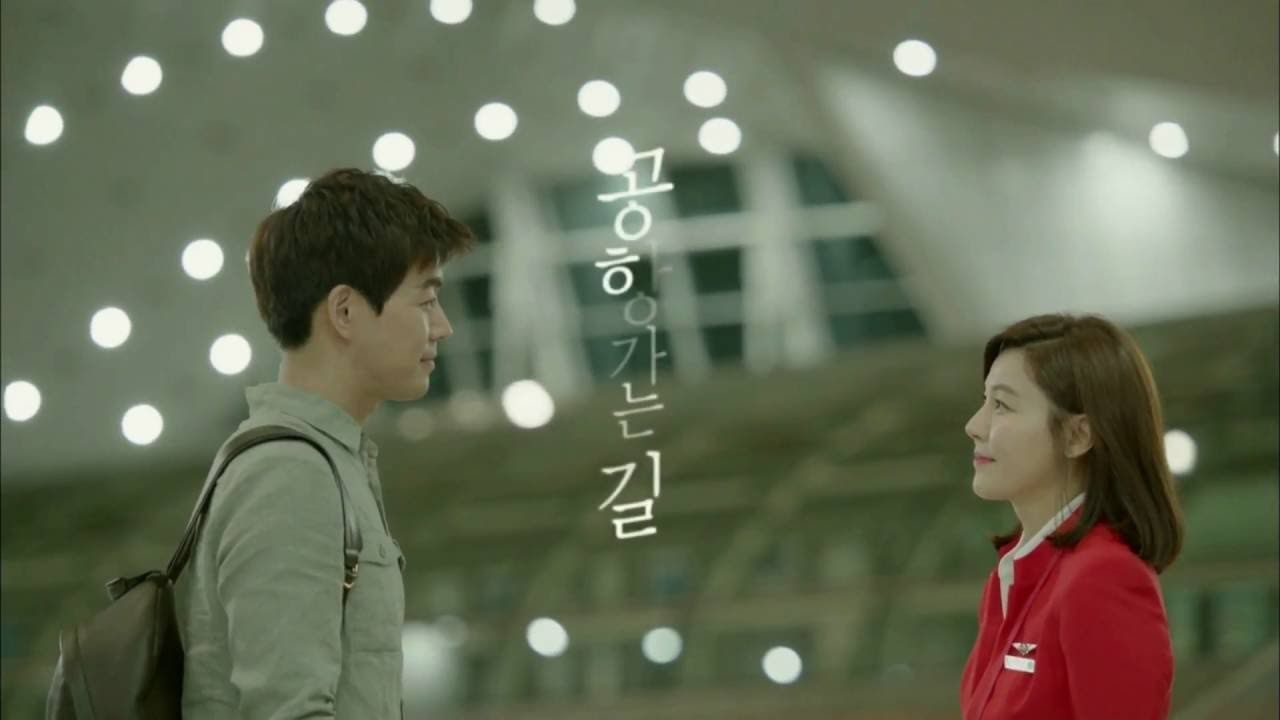 On the Way to the Airport was a drama that aired in 2016 which tells about two married individuals who happen to meet by chance and start to fall in love. These kinds of K-dramas that handle affairs have been on the air for quite some time in Korea. But no one has ever exposed these affairs in great detail as much as The World of the Married.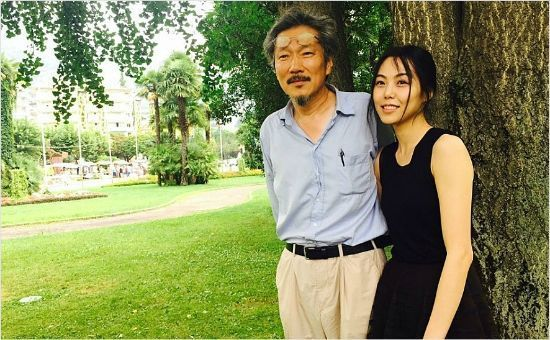 In March 2017, a drama-like affair between actress Kim Min-hee and film director Hong Sang-Soo blew up to the public. Hong Sang-Soo was married at the time and openly admitted to their affair in the premiere of On the Beach at Night Alone. Some said it should not be an issue as it is their personal matter. But most Koreans were shocked and criticised their unethical behaviours.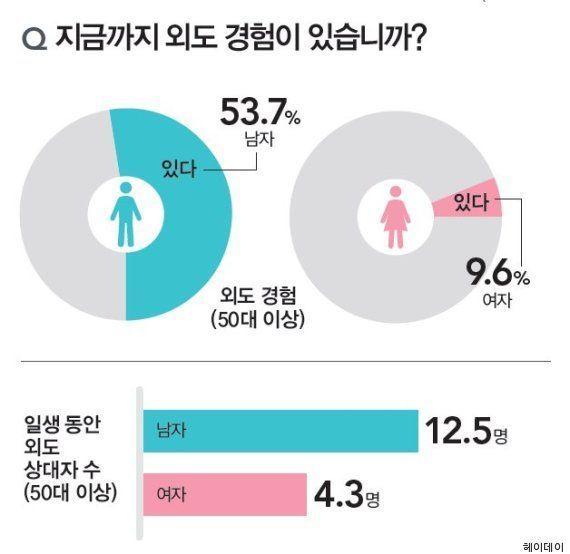 Source: heyday-magazine
According to statistics from HEYDAY magazine, more than half (53.7%) of men over the age of 50 have had an affair, compared with 9.6% of women over the age of 50. This data was quite shocking as it shows over 50% of men over the age of 50 have been unfaithful to their spouse.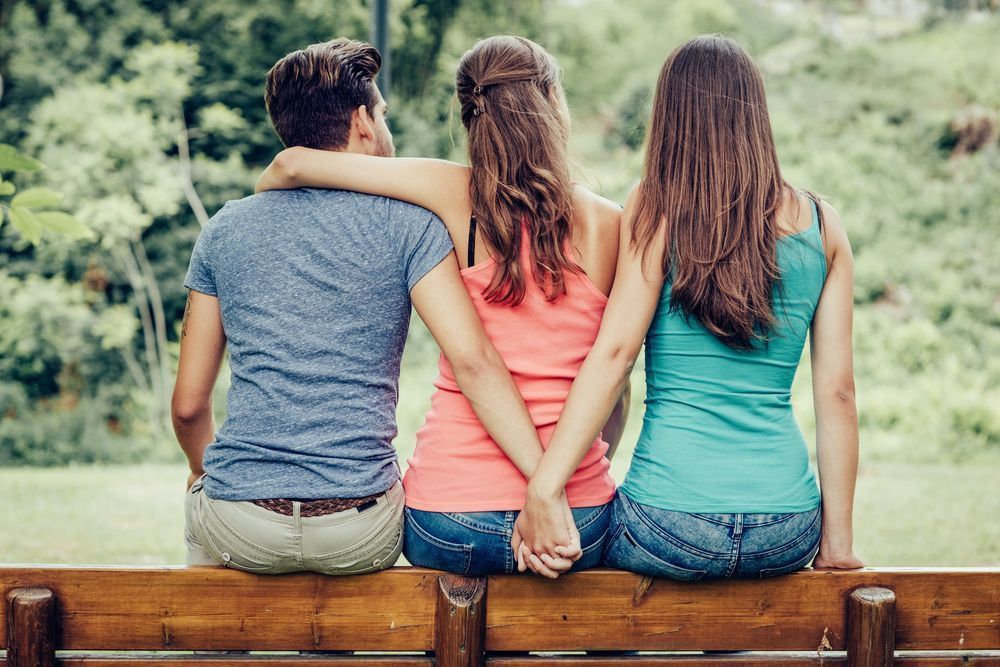 The same survey pointed out that there was an average of 12.5 affairs in men over 50 years old and 4.3 affairs in women over 50 years old.
The data in terms of this topic grew with age. The number was 42.3% for men in their 30s, 48.4% for men in their 40s and a whopping 56.7% for men in their 60s. This survey involved 1,090 men and women who were over the age of 20.
Reasons for High Affair Rates in Korea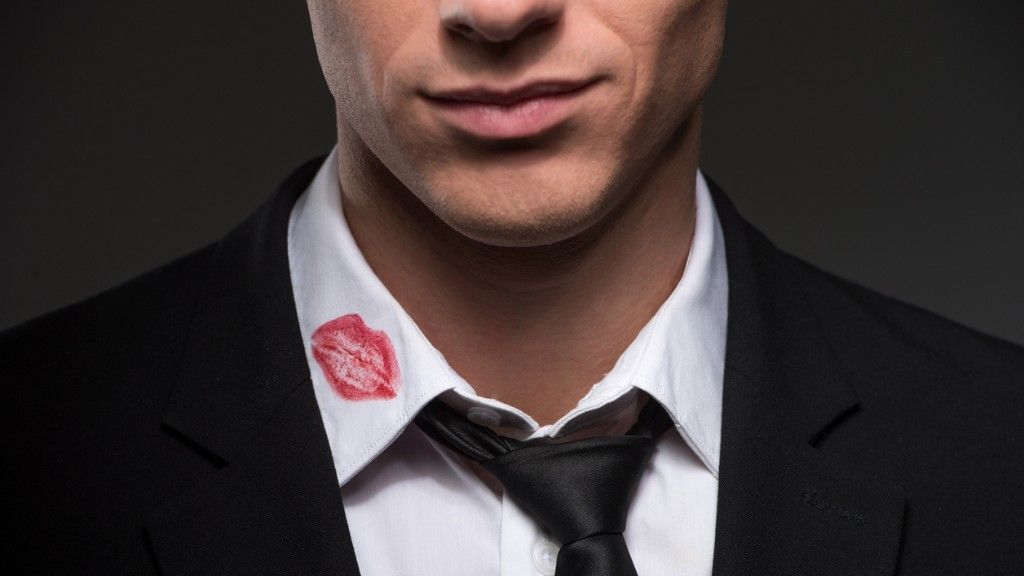 So why is Korea's affair and cheating rate so high? There are several reasons for this, like Korea's deep-rooted Confucian beliefs, transactional sex culture, sexual relationship between married couples and male-dominated society. Although it is not right to assume everyone fits into these categories, but the facts show that these cases continue to emerge today.
Does Transactional Sex Count as an Affair?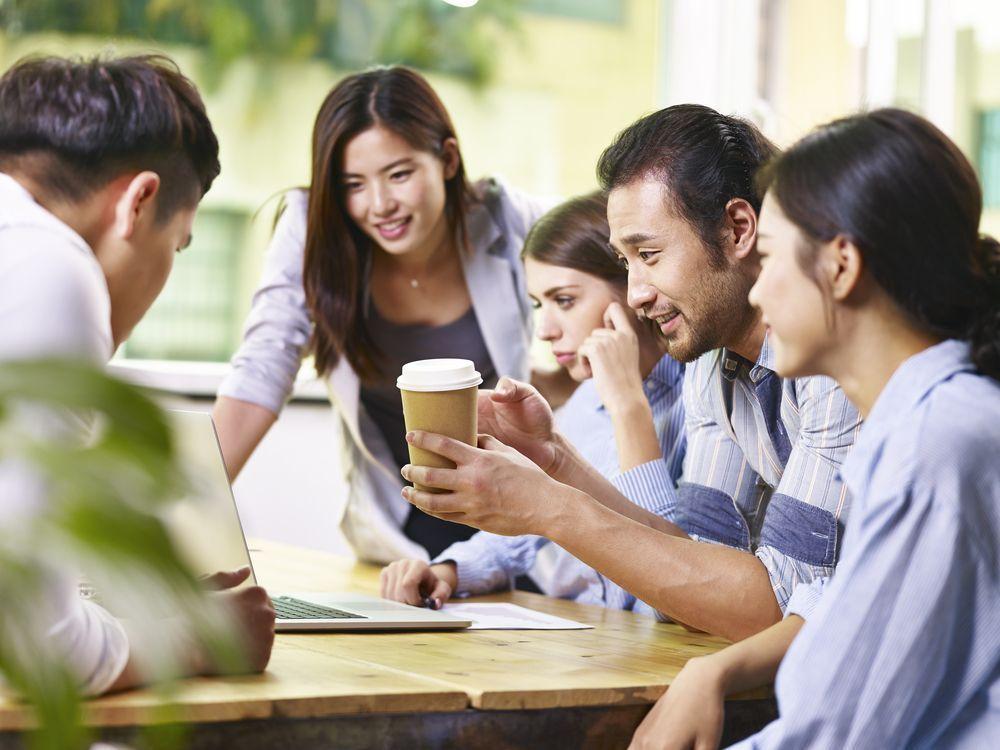 In HEYDAY magazine, another survey called Does Transactional Sex Count as an Affair? was conducted, and the result was unexpected. Among them, 40.5% of men and 15.1% of women said transactional sex does not count as an affair. Among 43.3% of those who hold this opinion have had an affair.
On the other hand, among 20.9% of those who think that transactional sex is equivalent to an affair still had an affair.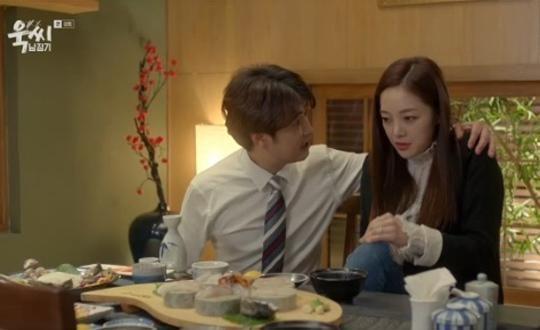 Source: JTBC
Some Korean companies go to hotels to talk business, which means that there may be some sexual services and other hidden deals. Although this may not always be the case, it has happened many times before, and it is still prevalent today.
Another place where transactional sex happens is at company parties. When a group of men get a little drunk, it is natural to procure sexual services. Many go to hotels, KTV TOWN (노래 타운) and other places where they can "play".
If a male employee refuses to get sexual service, they would say the company party is an extension of work so you have to follow this tradition or no one will help or talk to you at work. It could sound ridiculous to some of you, but many male employees have faced these threats. Most would give in, and those who don't will have a hard time at work, as a result, decides to quit or even get sacked.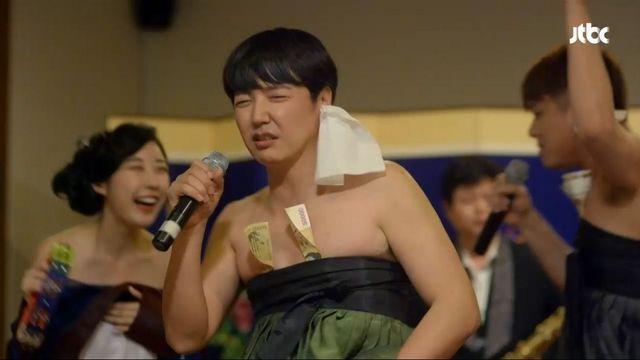 Source: JTBC
Ministry of Gender Equality and Family conducted a Transactional Sex Survey with 1,200 men with an average age of 24 years old. Among these men, whether voluntary or involuntary, up to 56.7% admitted that they had transactional sex, and 27.6% occurred within a year. 56.7% of men have experienced an average of 6.99 transactions.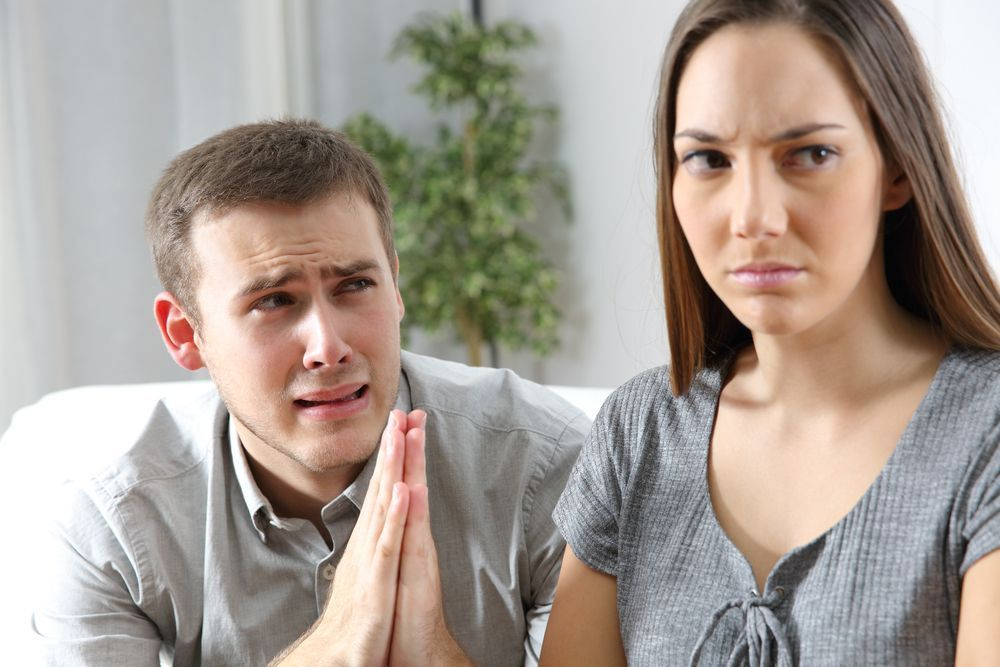 Why Males have a Higher Affair Rate
Doctor Kang Dong-Woo reported that when middle-aged men get andropause, they feel psychologically empty and realize that their body is decaying, so this phenomenon leads them to find women other than their spouses to make a little mirage and feel better about themselves.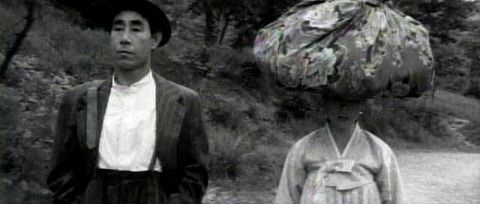 It is also the deep-rooted Confucian ideals that are still planted in Korean society today. A politician Hong Jun-pyo once said there is a distinct role of men and women. It's a social trend that puts men's authority and status above women. Although the Joseon Dynasty and Confucianism are over the culture remained. So it's reasonable for men to have an affair but frowned upon for women.
Of course, women's social status stands higher than ever today but Korea still holds a conservative and male-dominated society. If a child grows under a father with this kind of ideals, they are bound to be influenced. As we say, the apple doesn't fall far from the tree.
Today's topic could have been heavy, but please note that not all Korean men are cheaters and don't hold prejudices when you meet a Korean guy. Just be aware there are people who think like this.
---
If you have questions or comments about the blog post, please leave it in the comment section below or email us at support@creatrip.com.