An Introduction To COEX
Street-shopping underground without the extravagance of department stores! Visiting the one and only, COEX Mall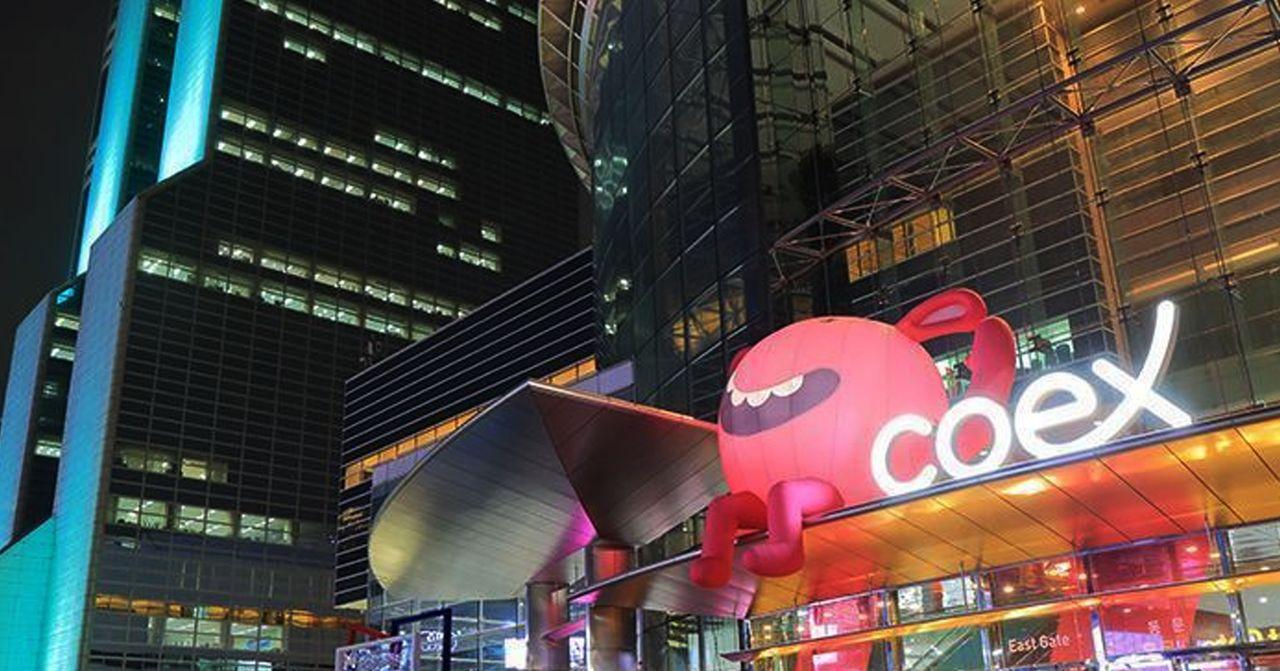 Have you been to COEX in the south of the Han River? It's an amazing place to go shopping.
One way to describe COEX is that it's a high-end Korean underground street, but without the extravagance of normal department stores. It's a great shopping complex where you can also find SMTOWN, Star Library, Aquarium, and a CGV.
Come check out our latest visit!
---
A 2019 Introduction to COEX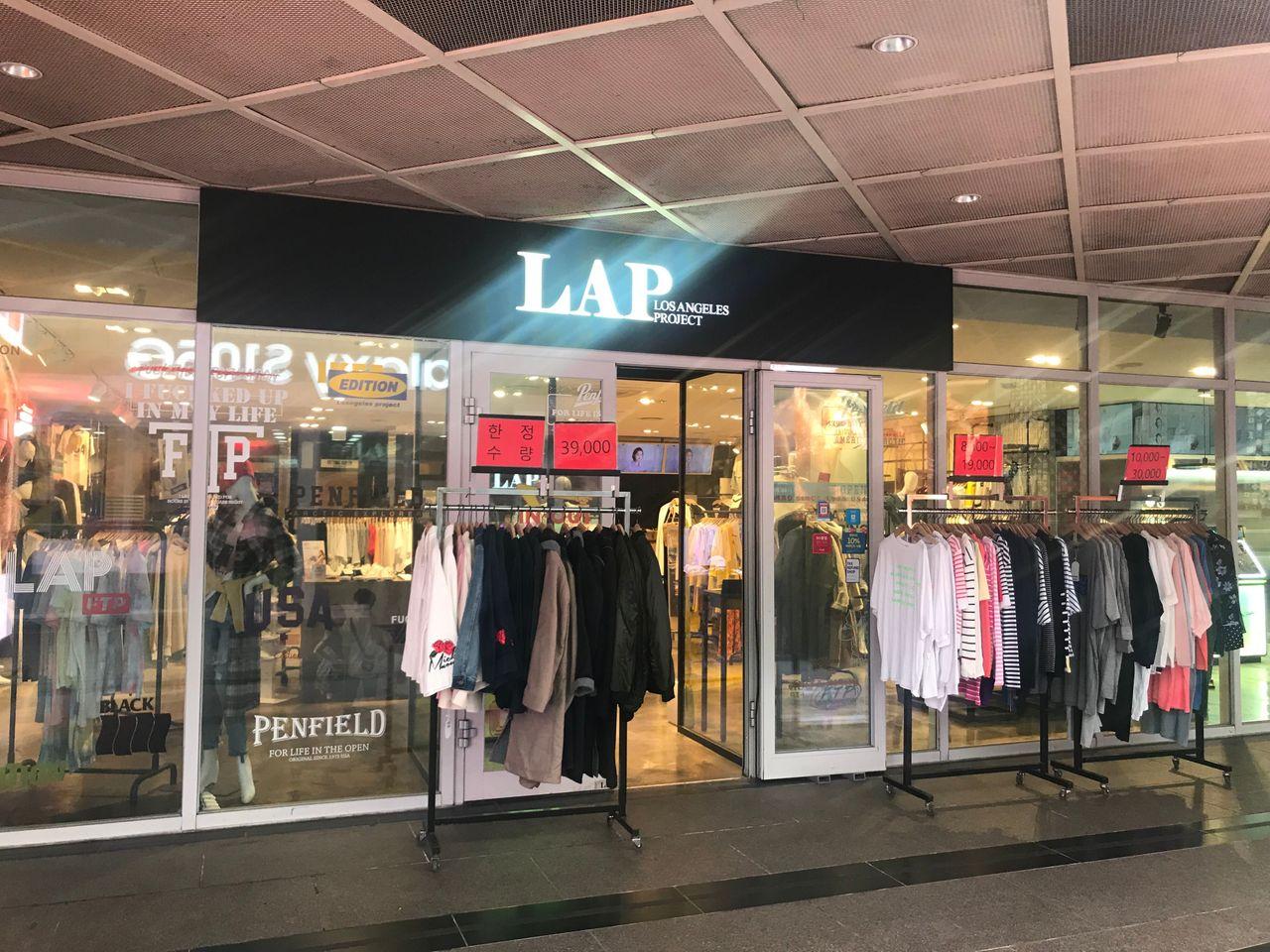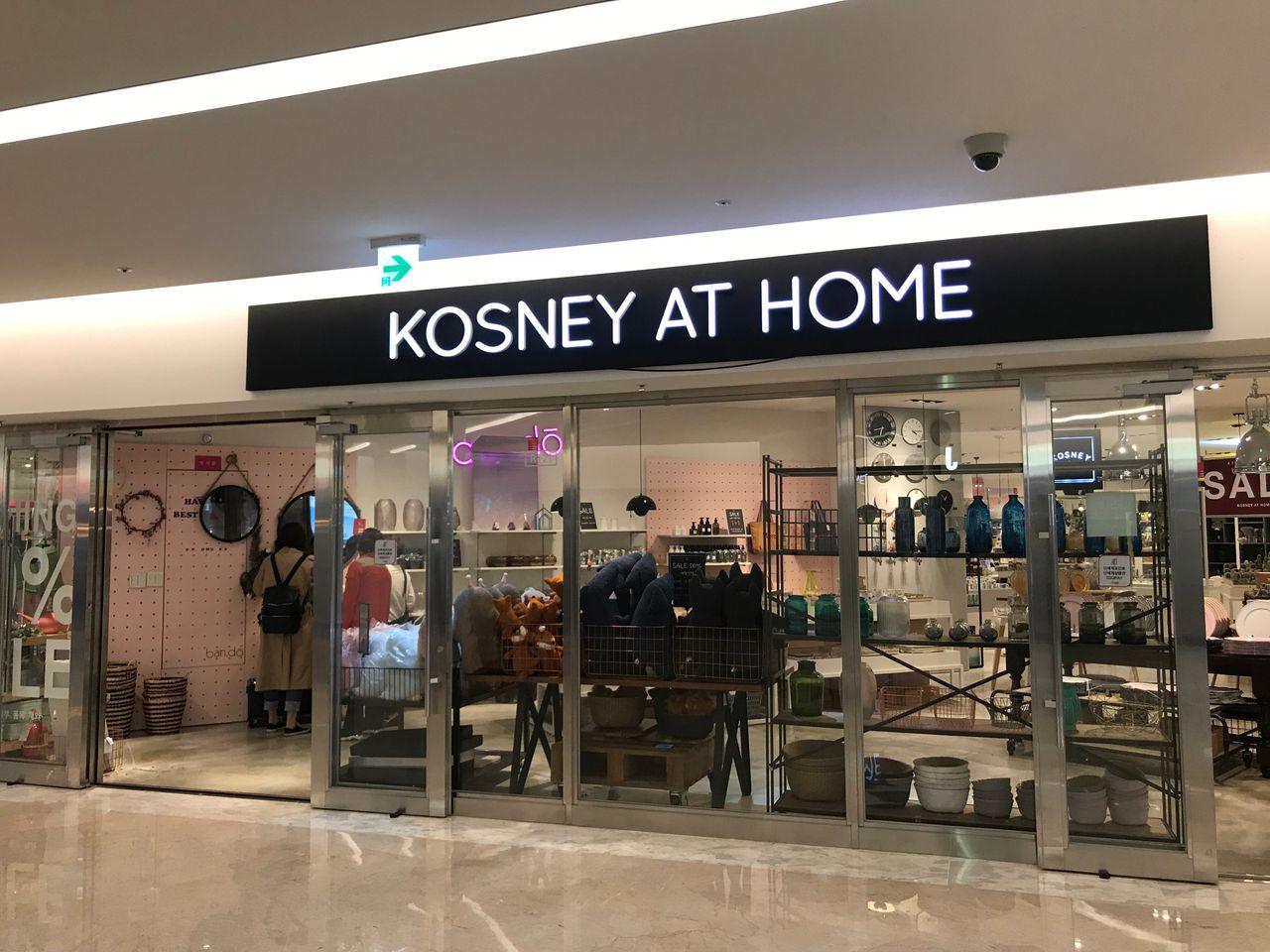 How good is Seoul COEX? It is not just an underground shopping mall, but a department store with a food street, movie theater, special stores and so on.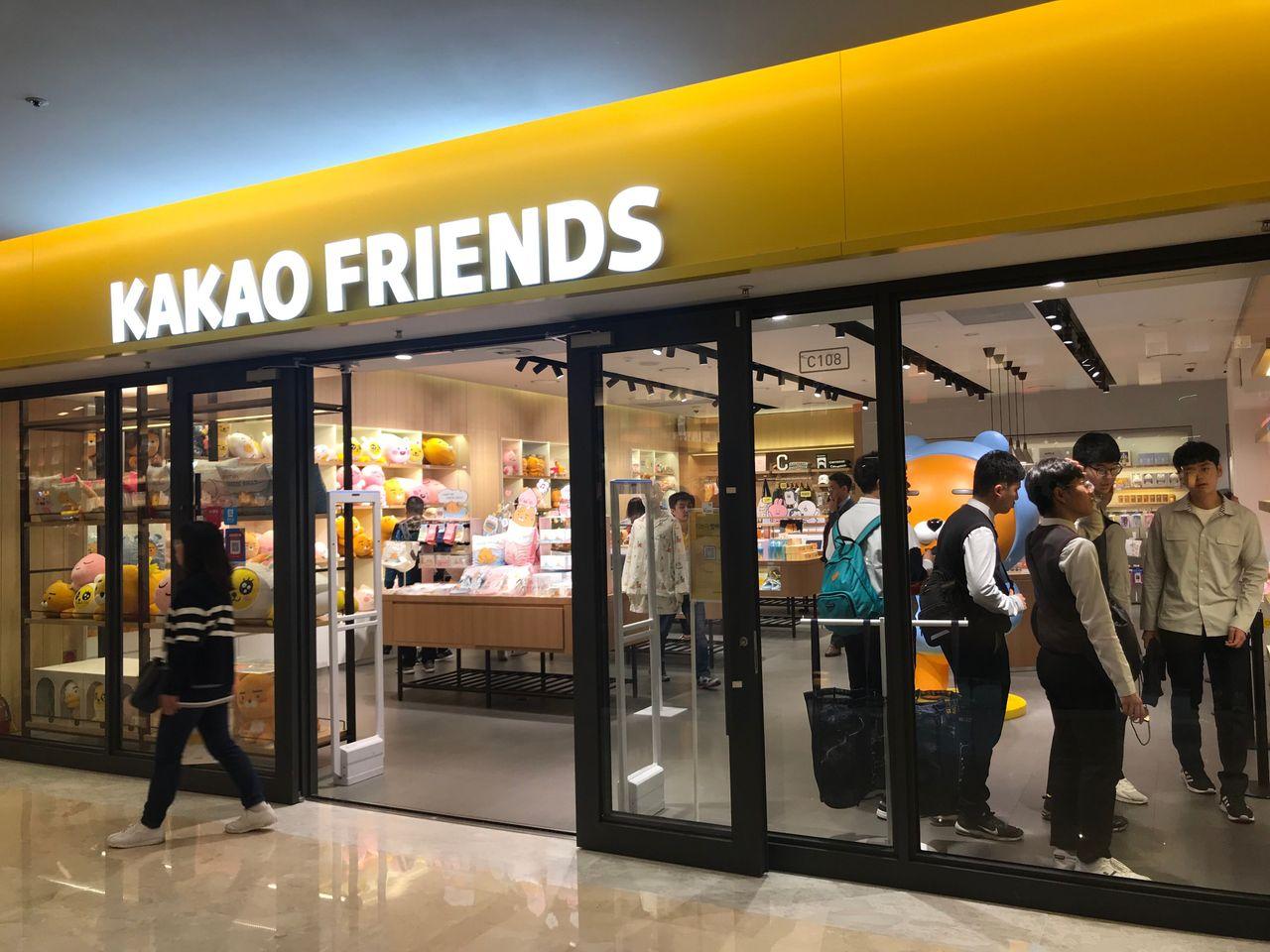 Everyone who comes to Korea must visit the KAKAO FRIENDS store. There is also a branch in Seoul COEX.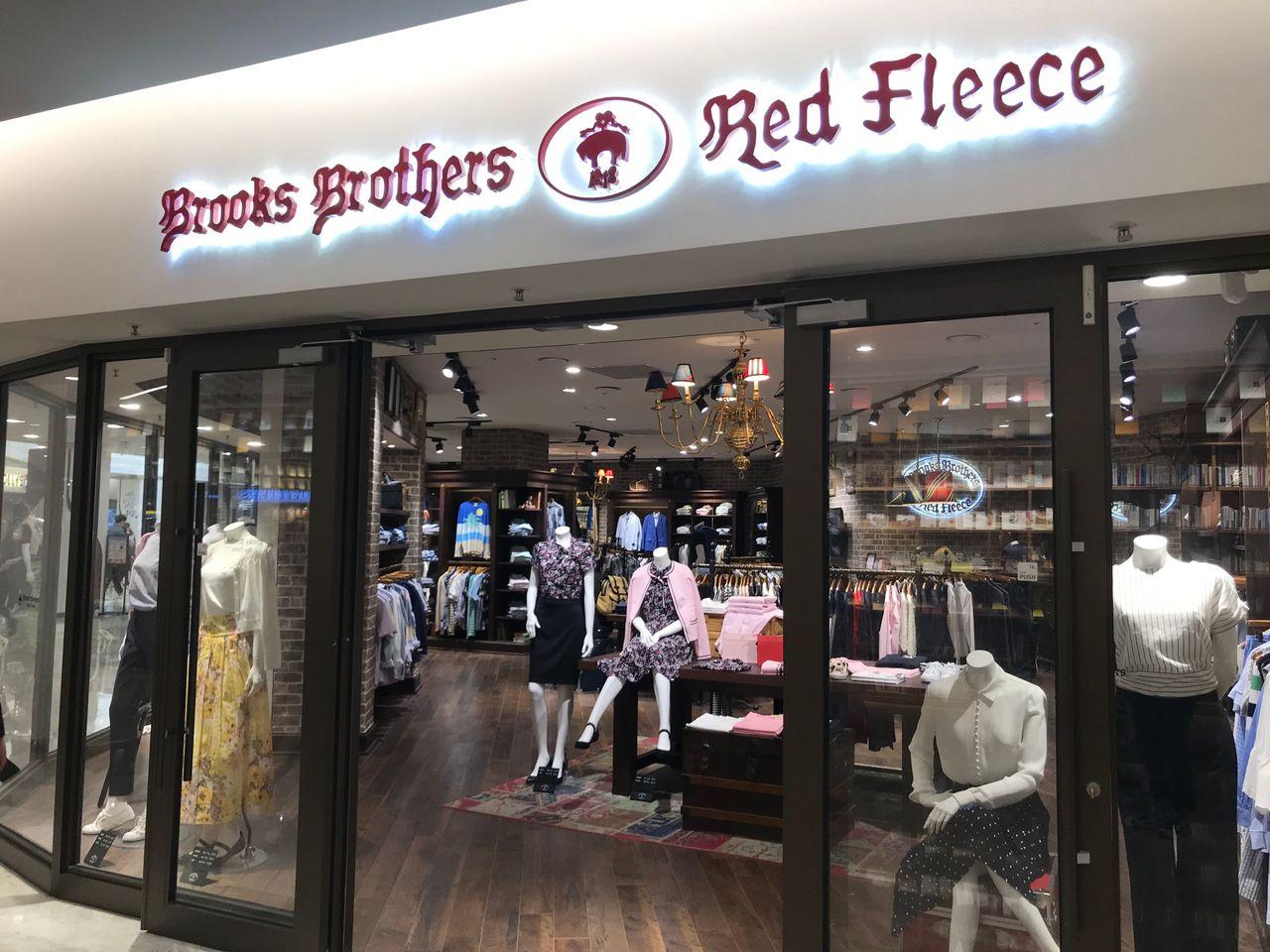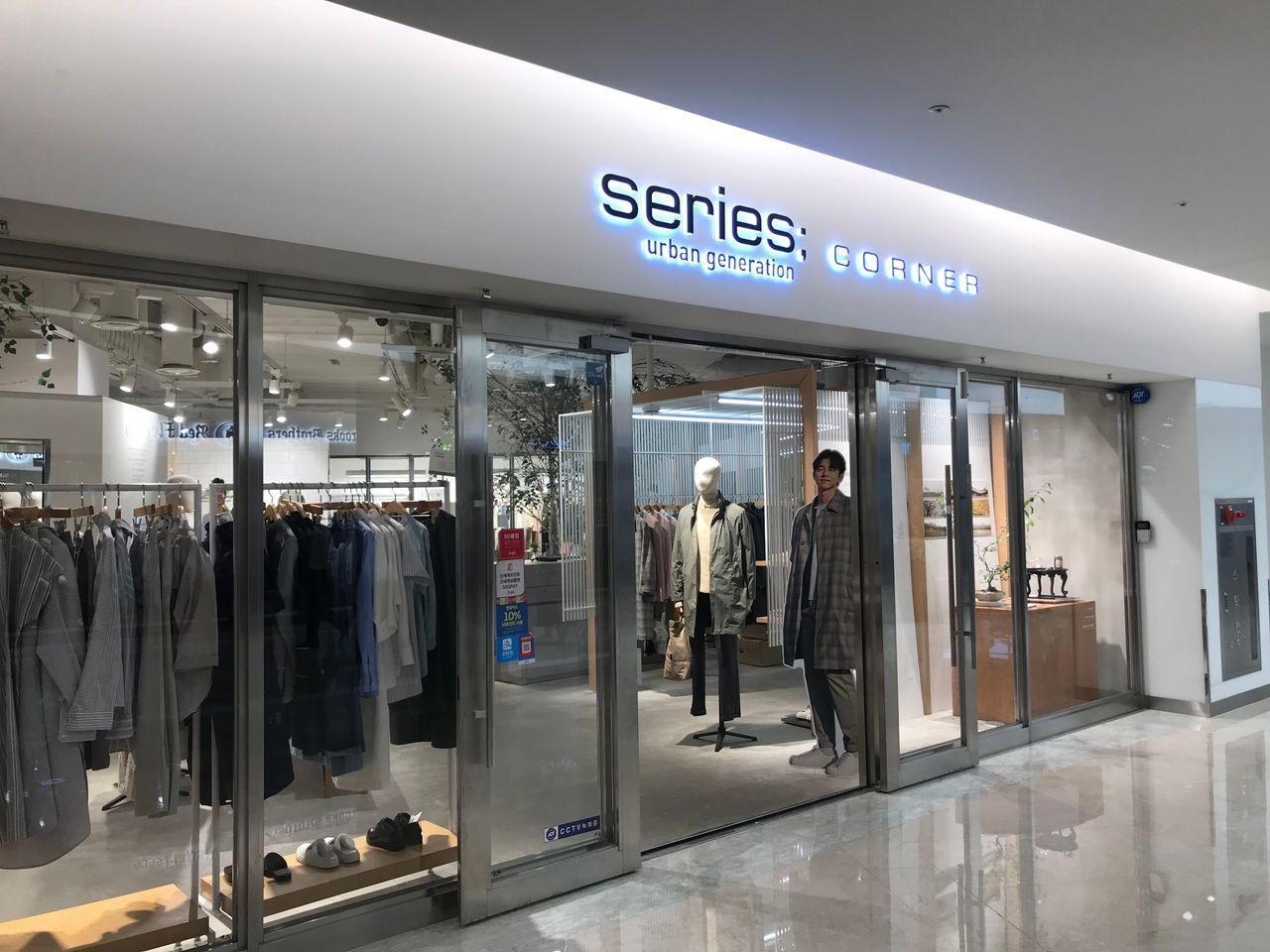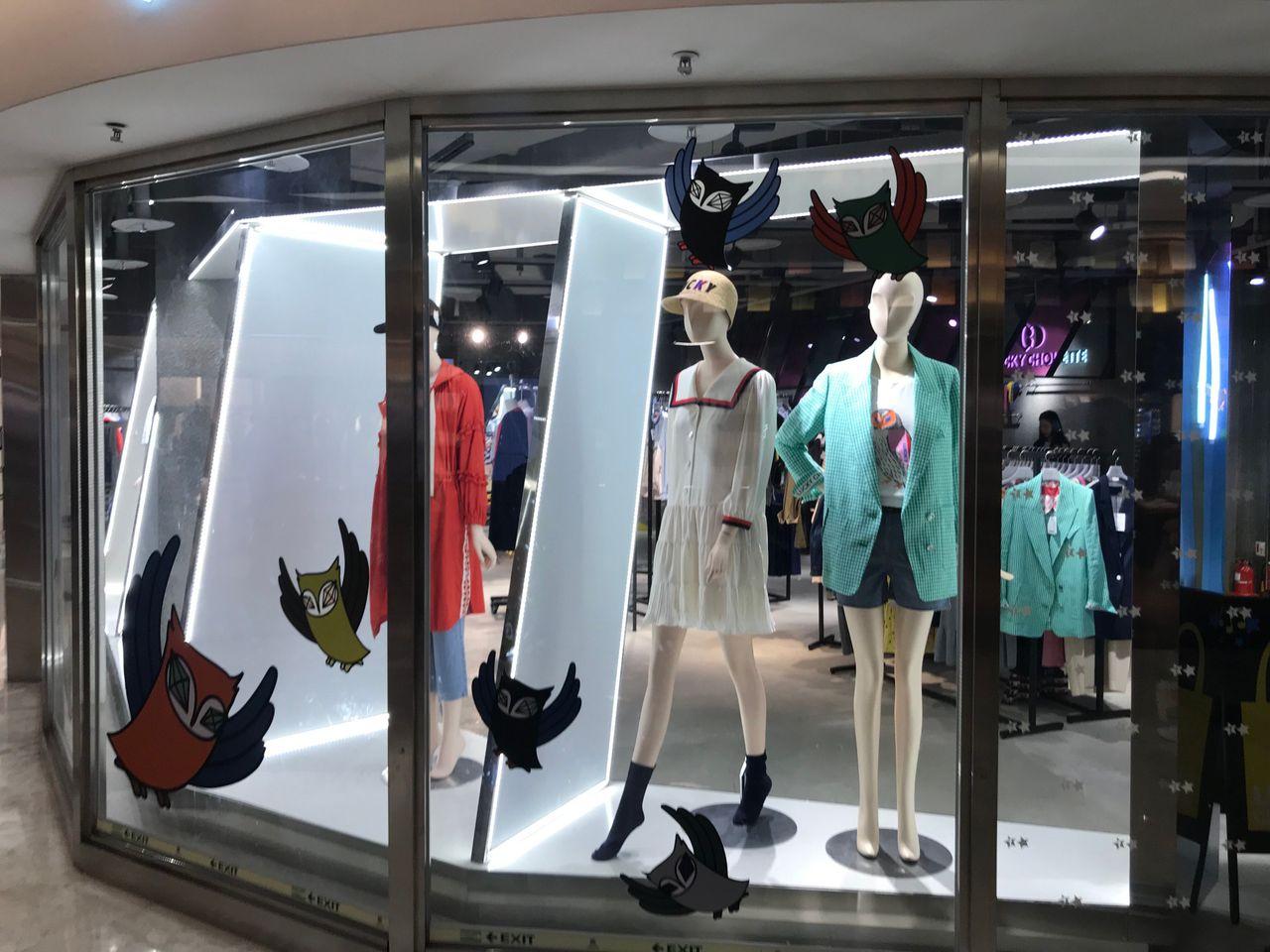 Some independent stores in COEX have high-end designs and are at the cutting edge of fashion. There are so many that we can't picture them all here, so come see for yourself!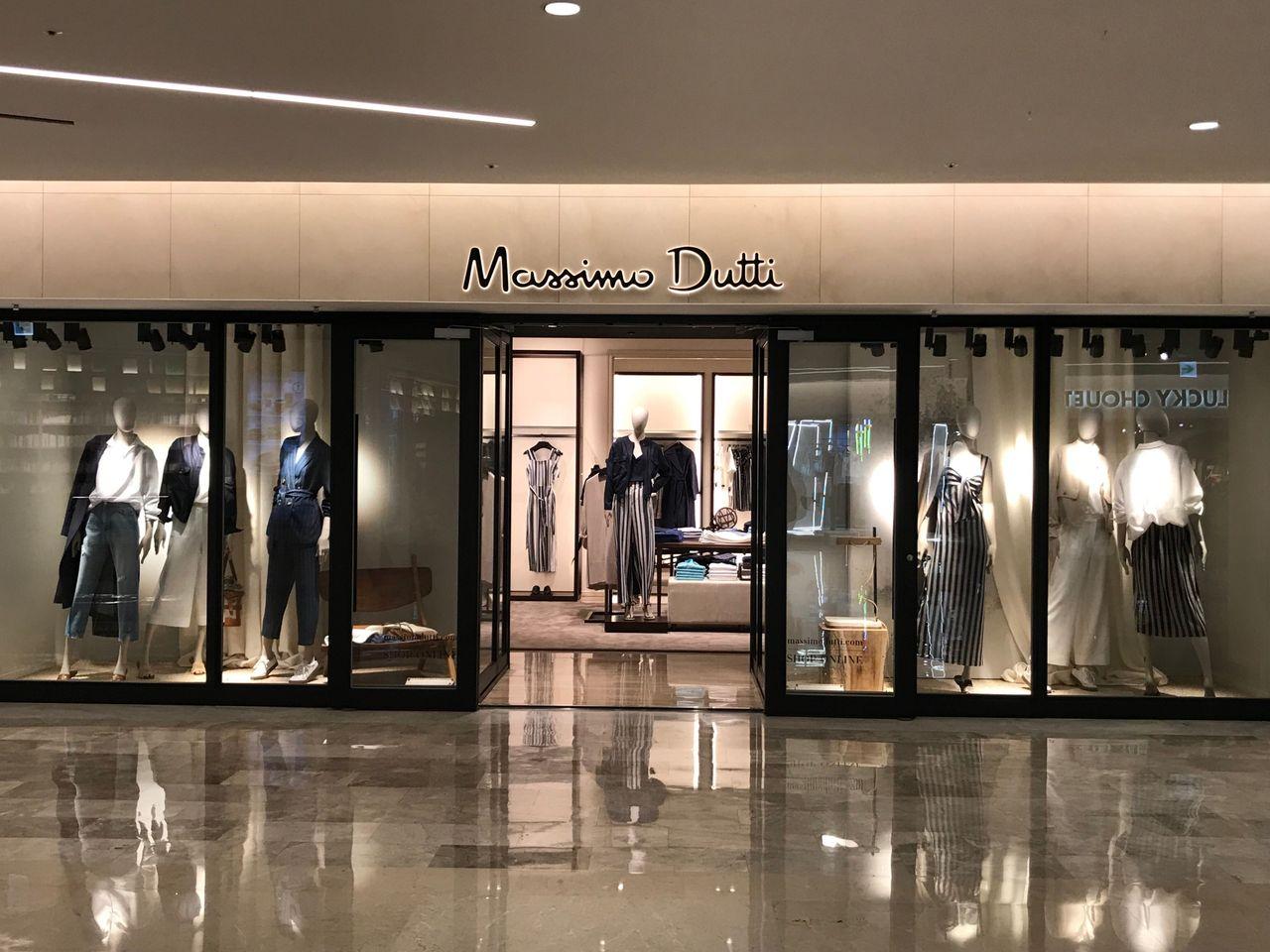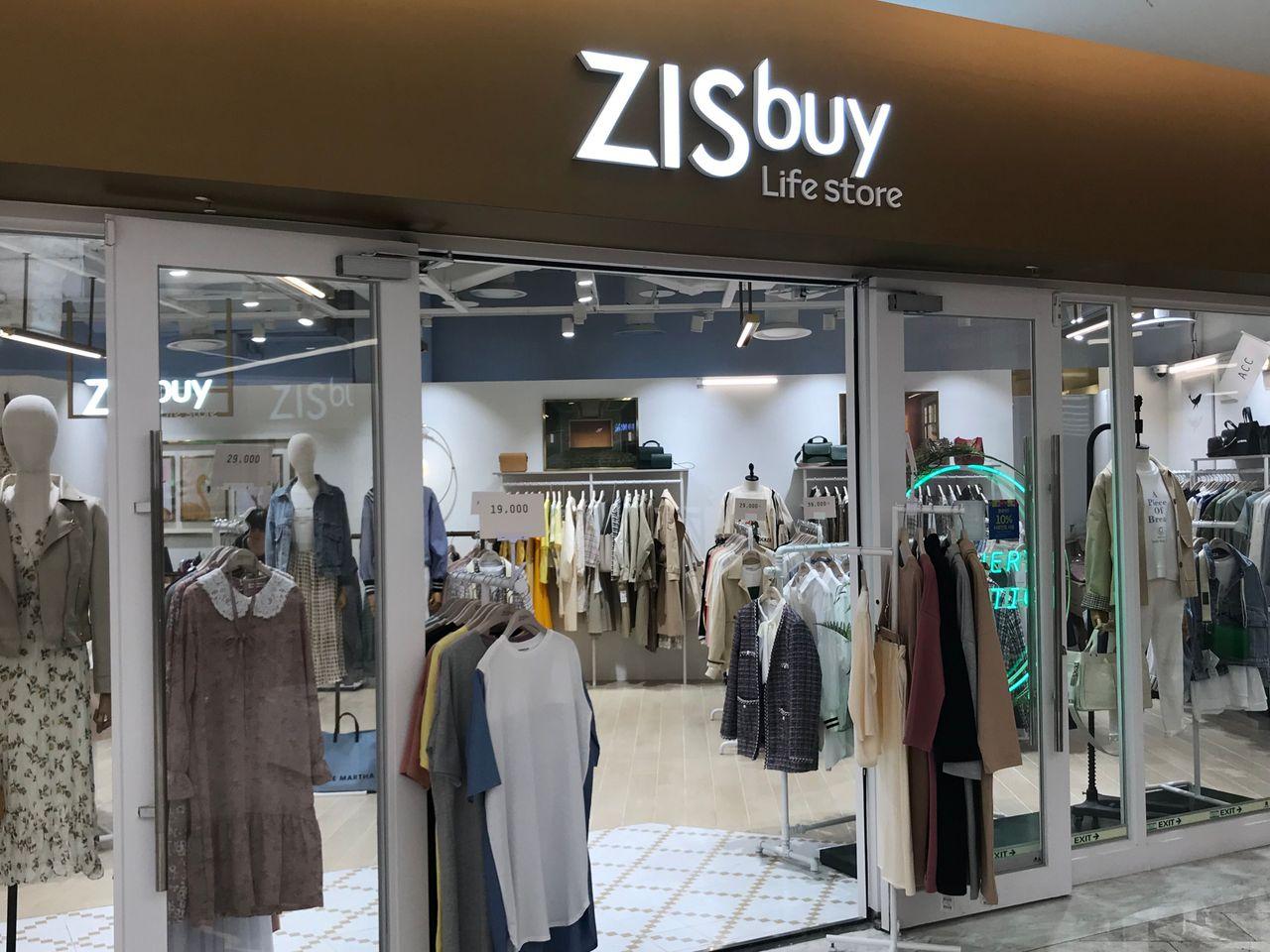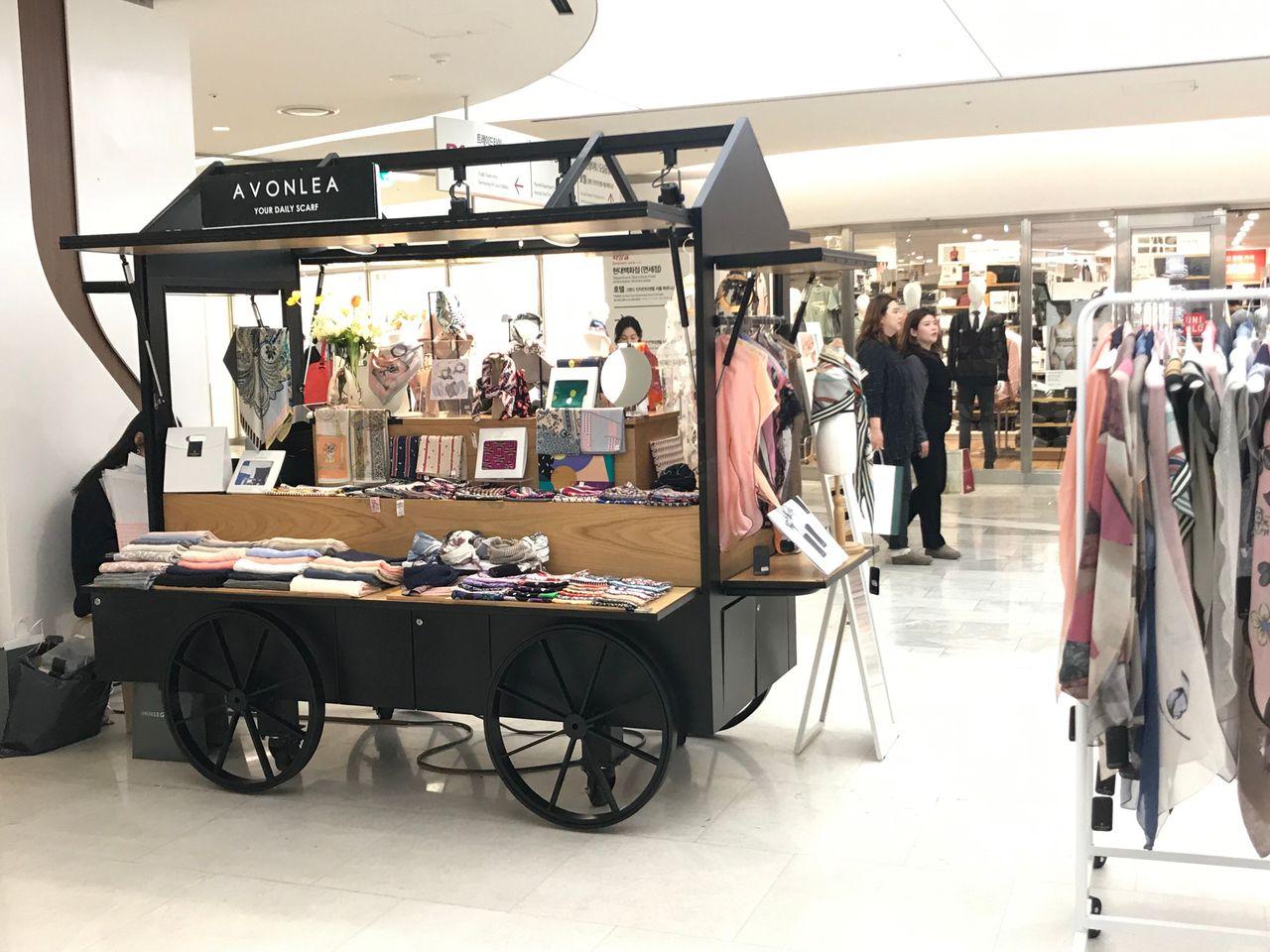 Seoul COEX is the perfect combination of casual street vibes in a department store setting, a very middle-ground shopping place like the U-PLEX.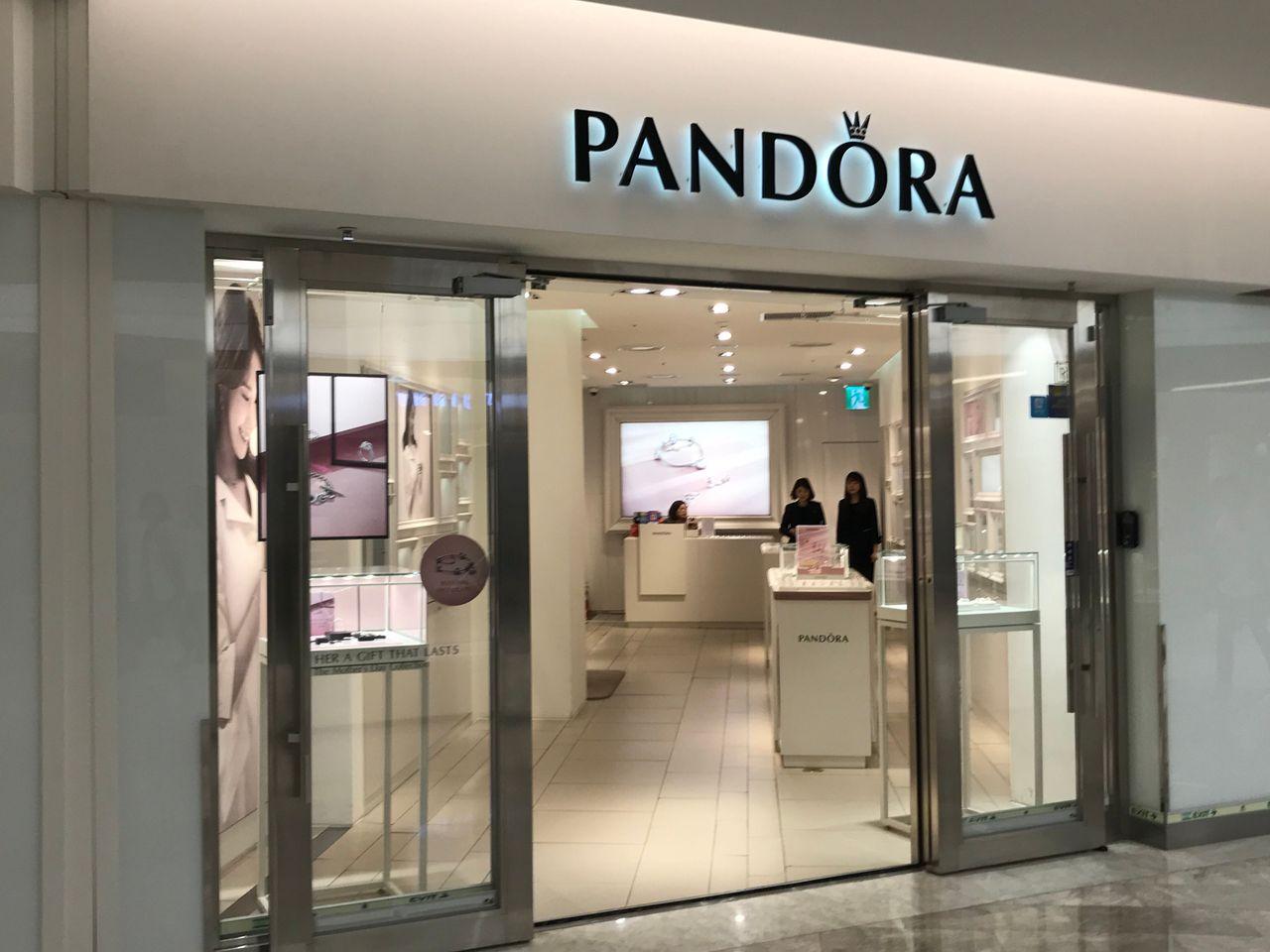 There's even Pandora, a high-end jewlery brand, in COEX!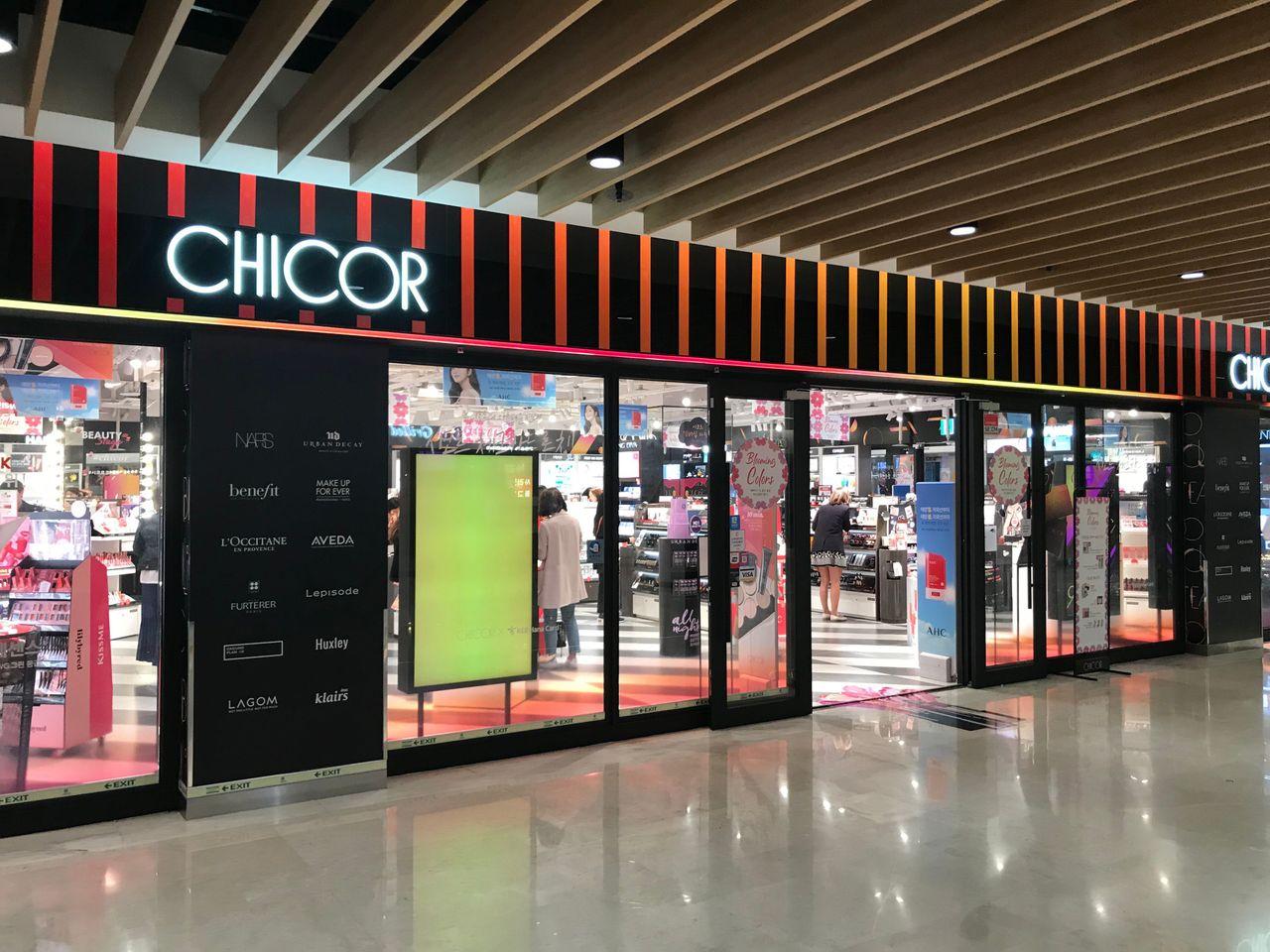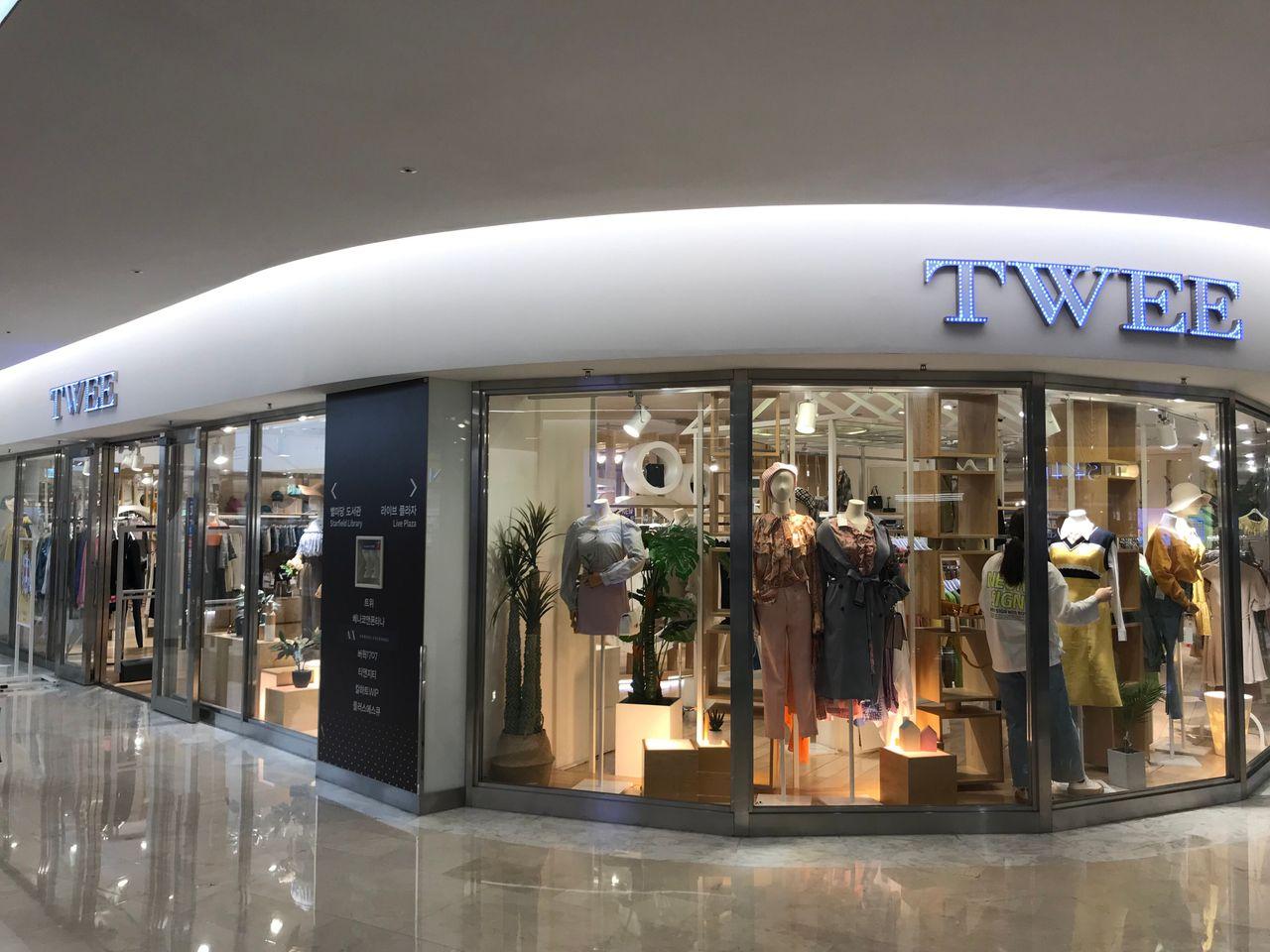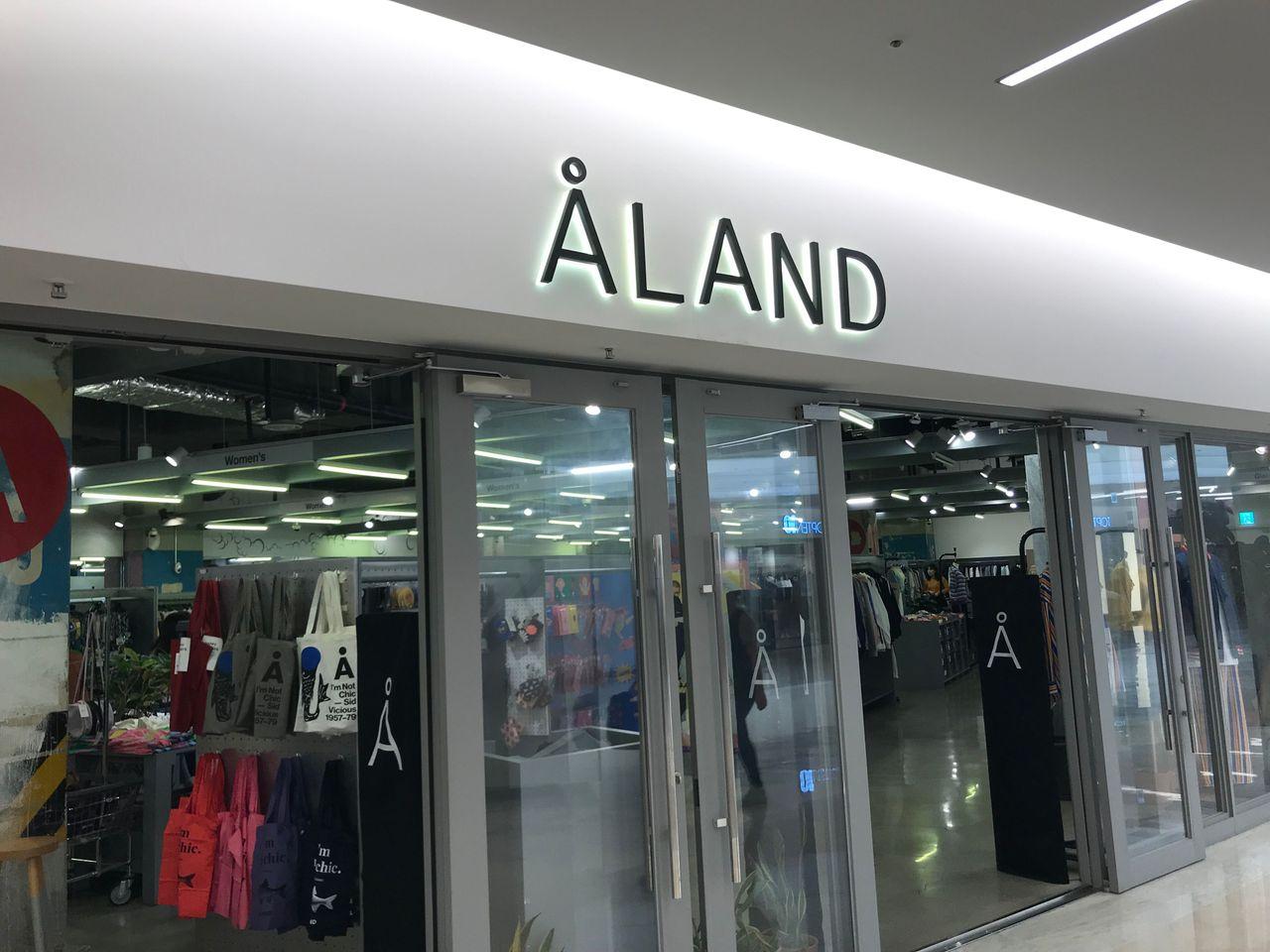 Popular mid-range Korean clothing brands like Aland and Twee make up a lot of the stores in COEX, which makes shopping a little kinder to your wallet.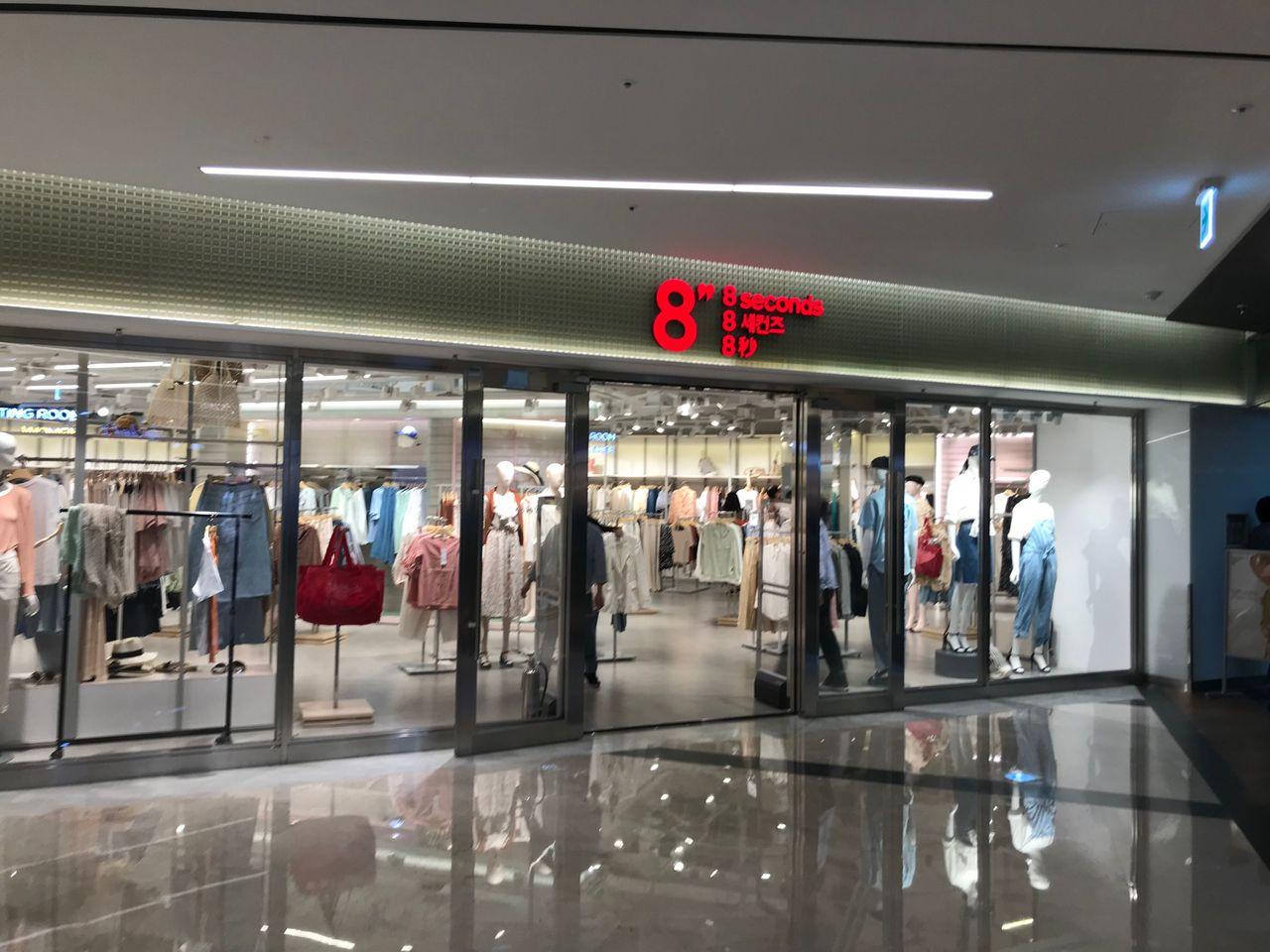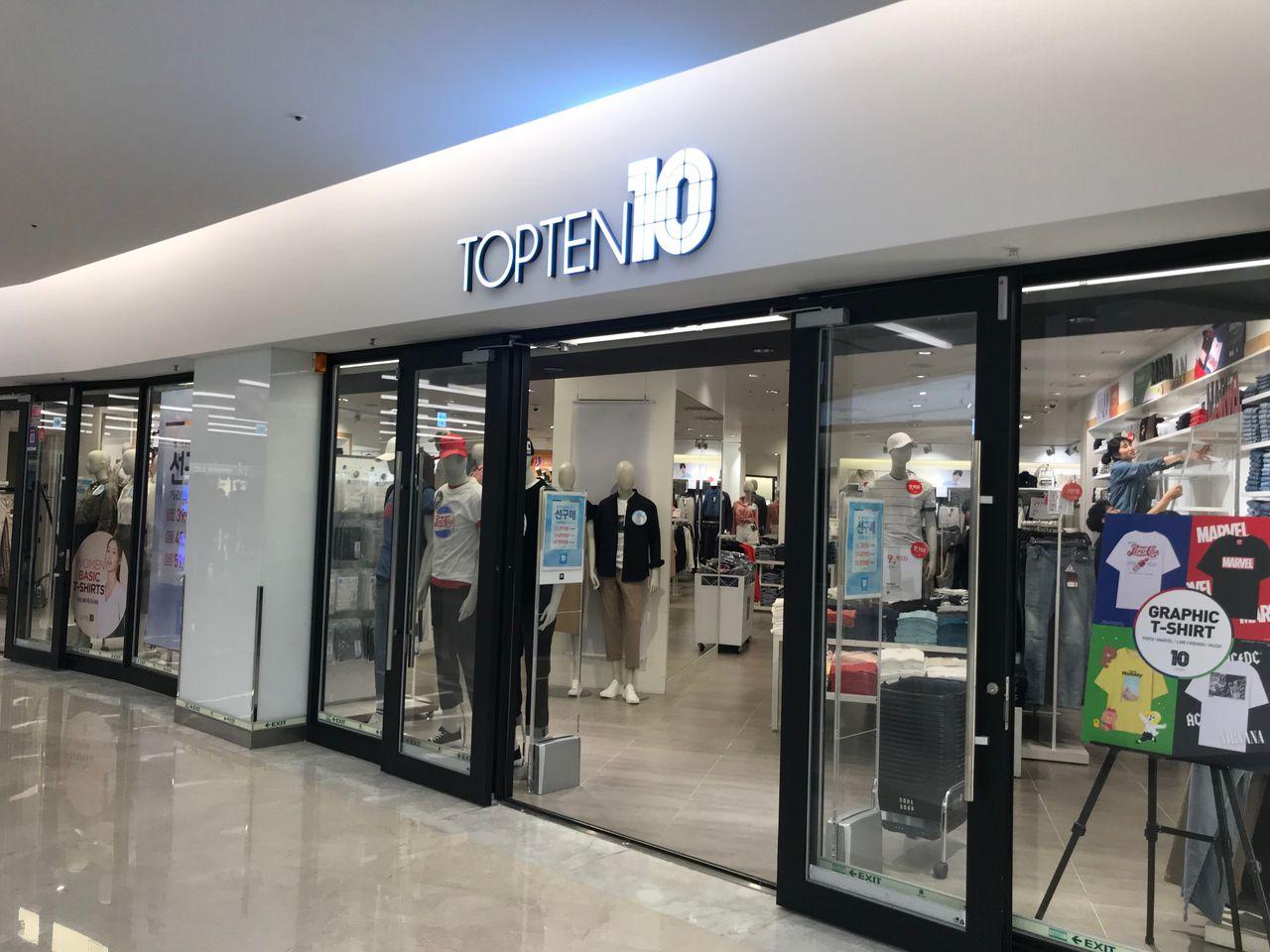 Of course, COEX not only has medium and high-end clothing, but also some cheap Korean labels such as TOPTEN10 and 8 seconds.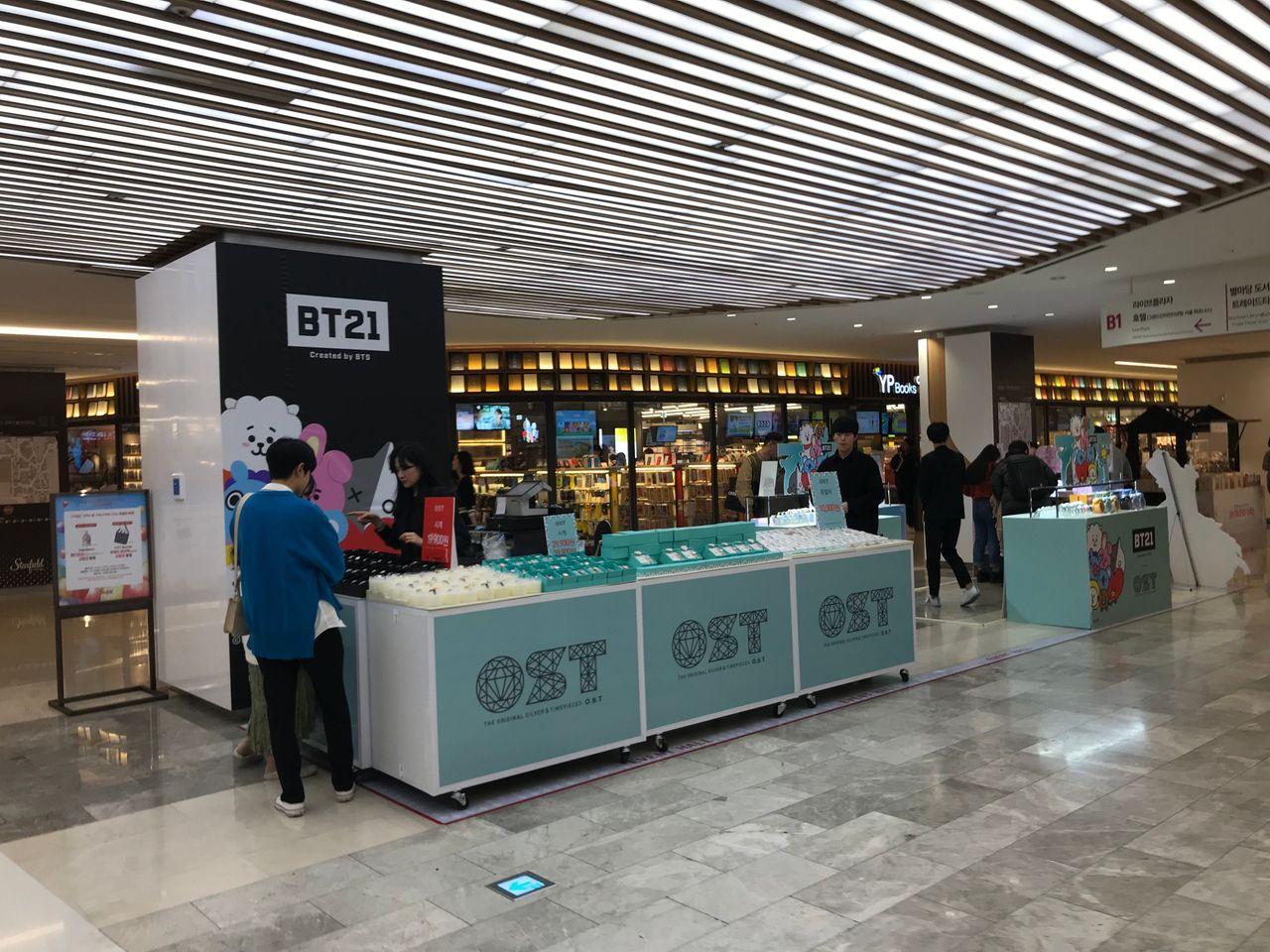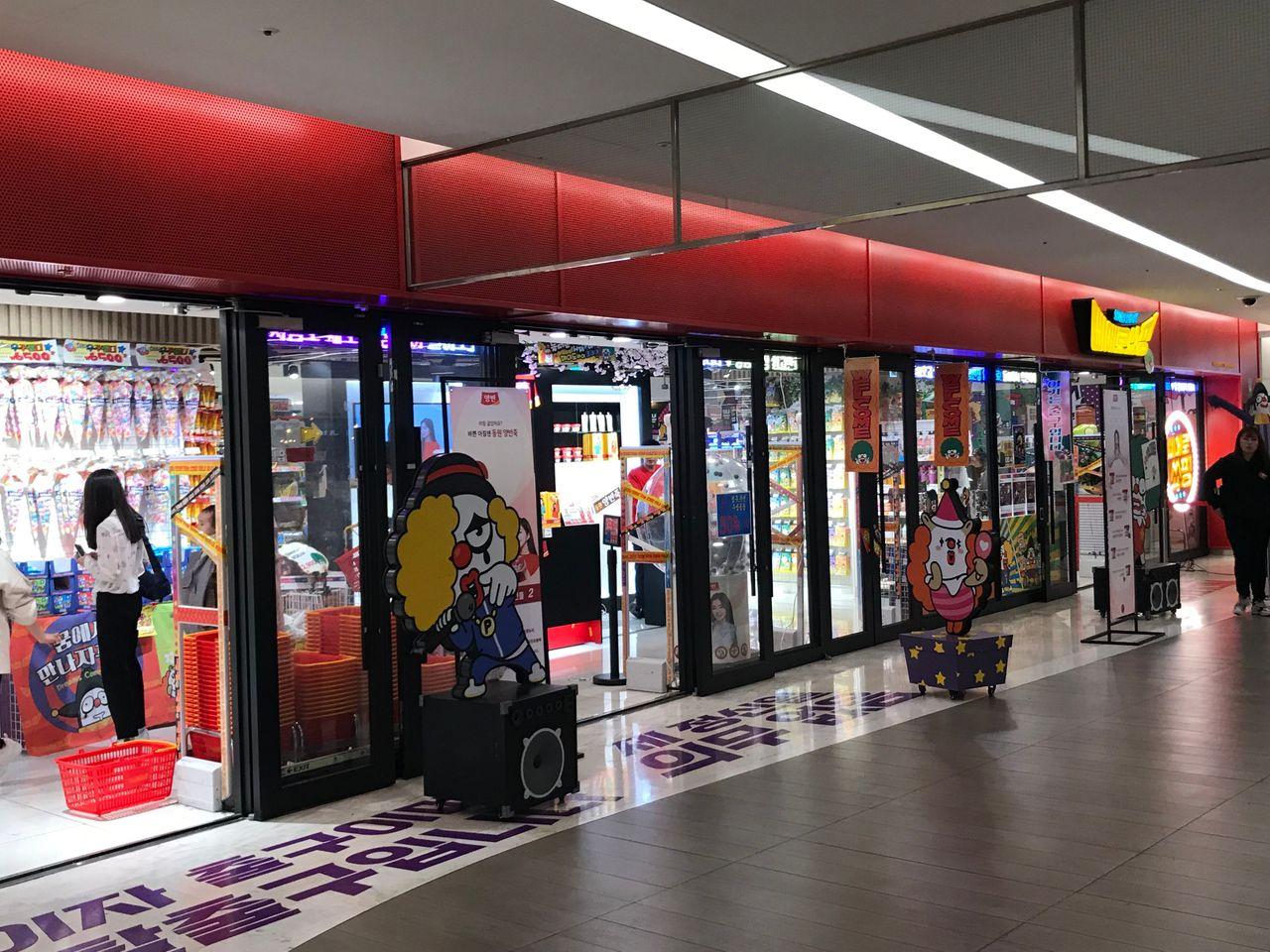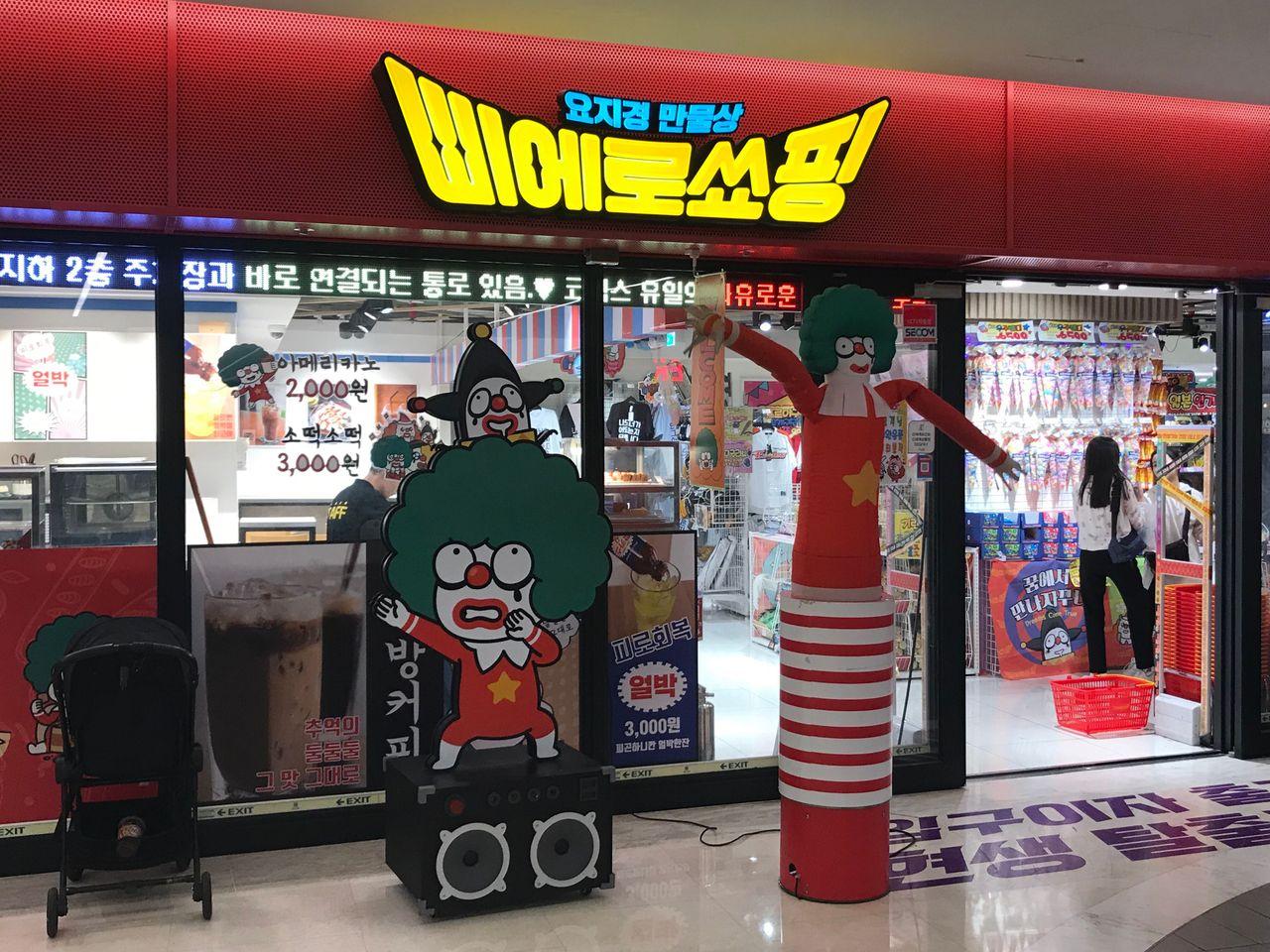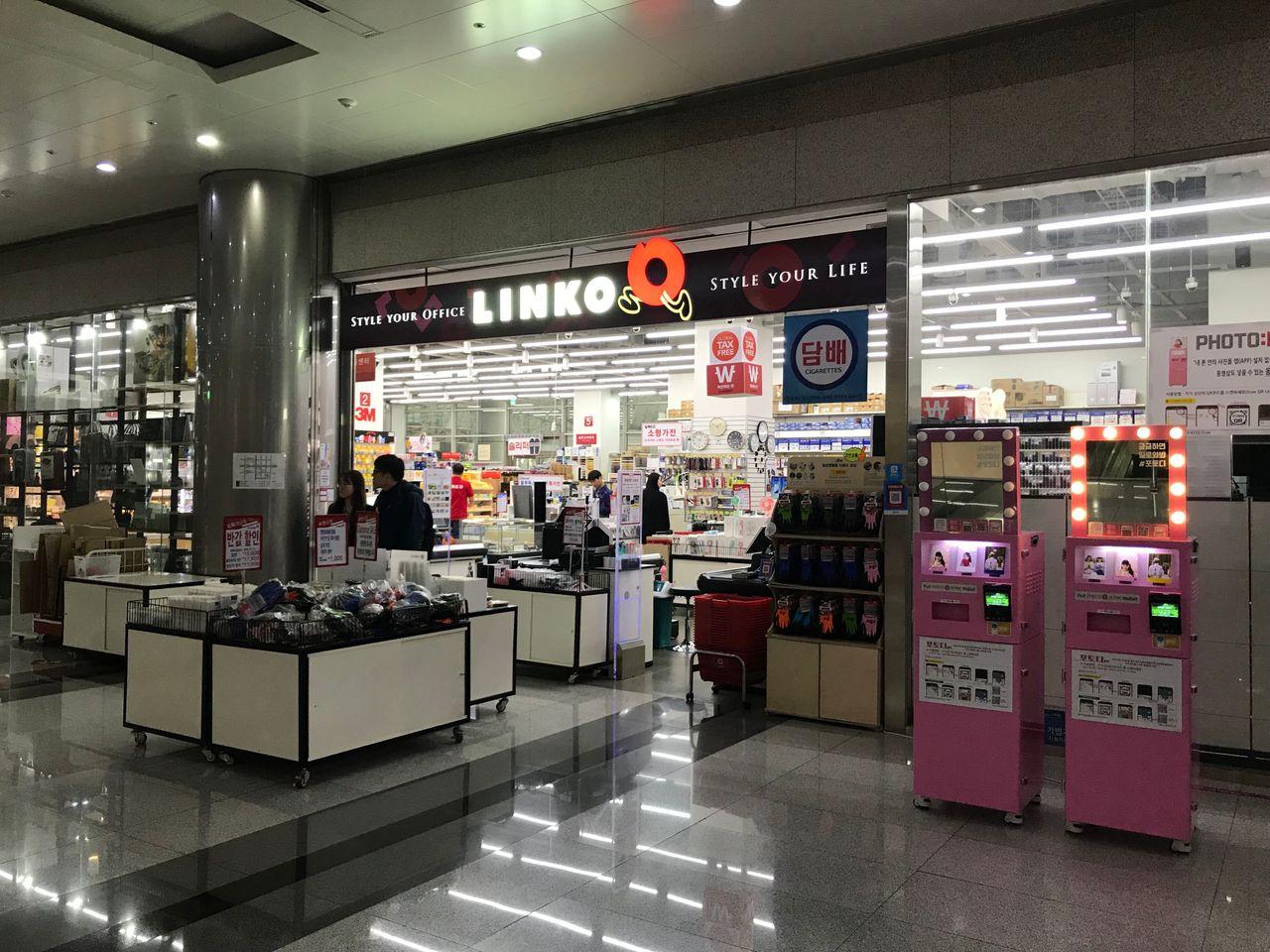 Other fun shops to be found in COEX. I actually didn't know that COEX had so many things, it was a sight to see.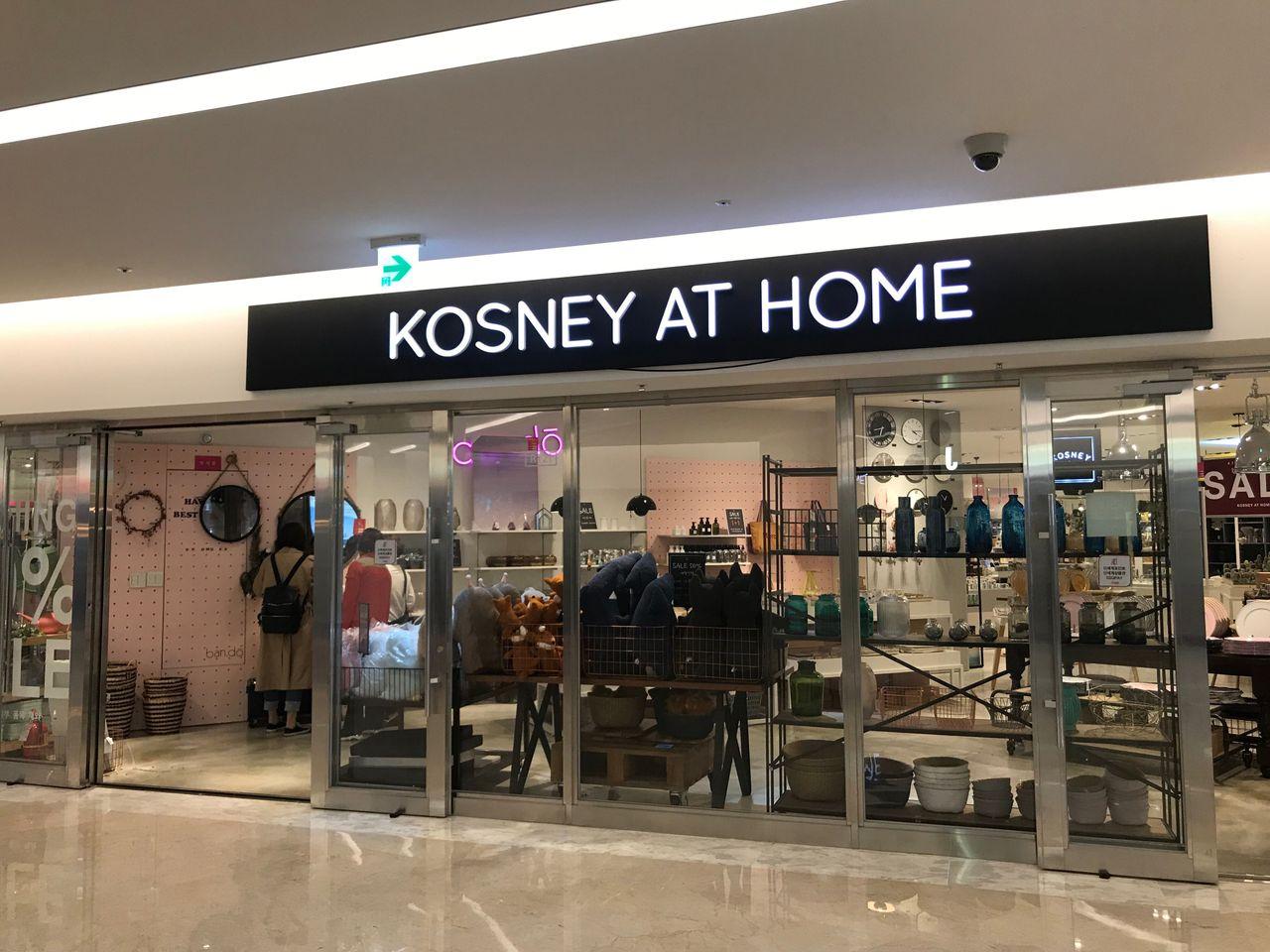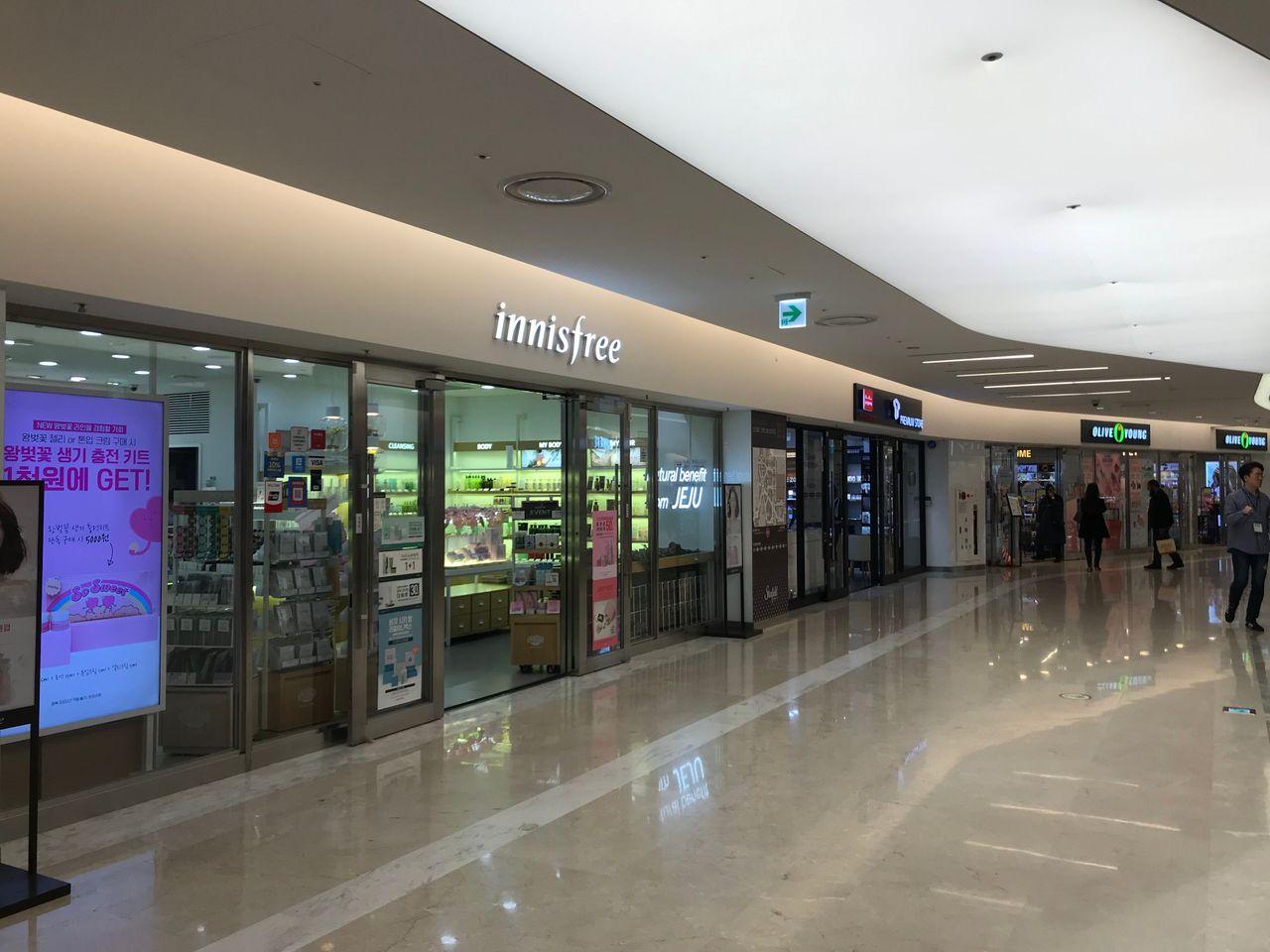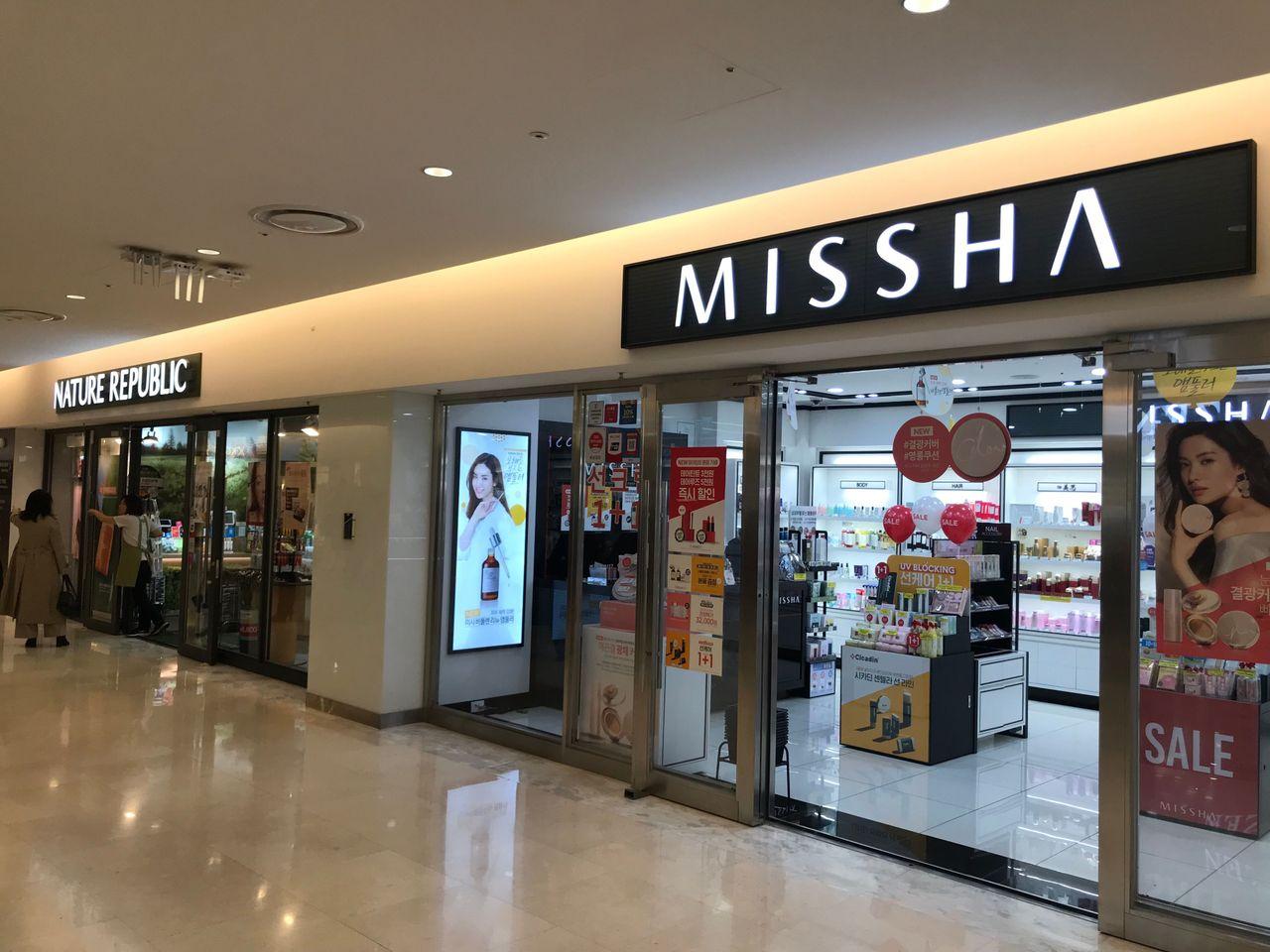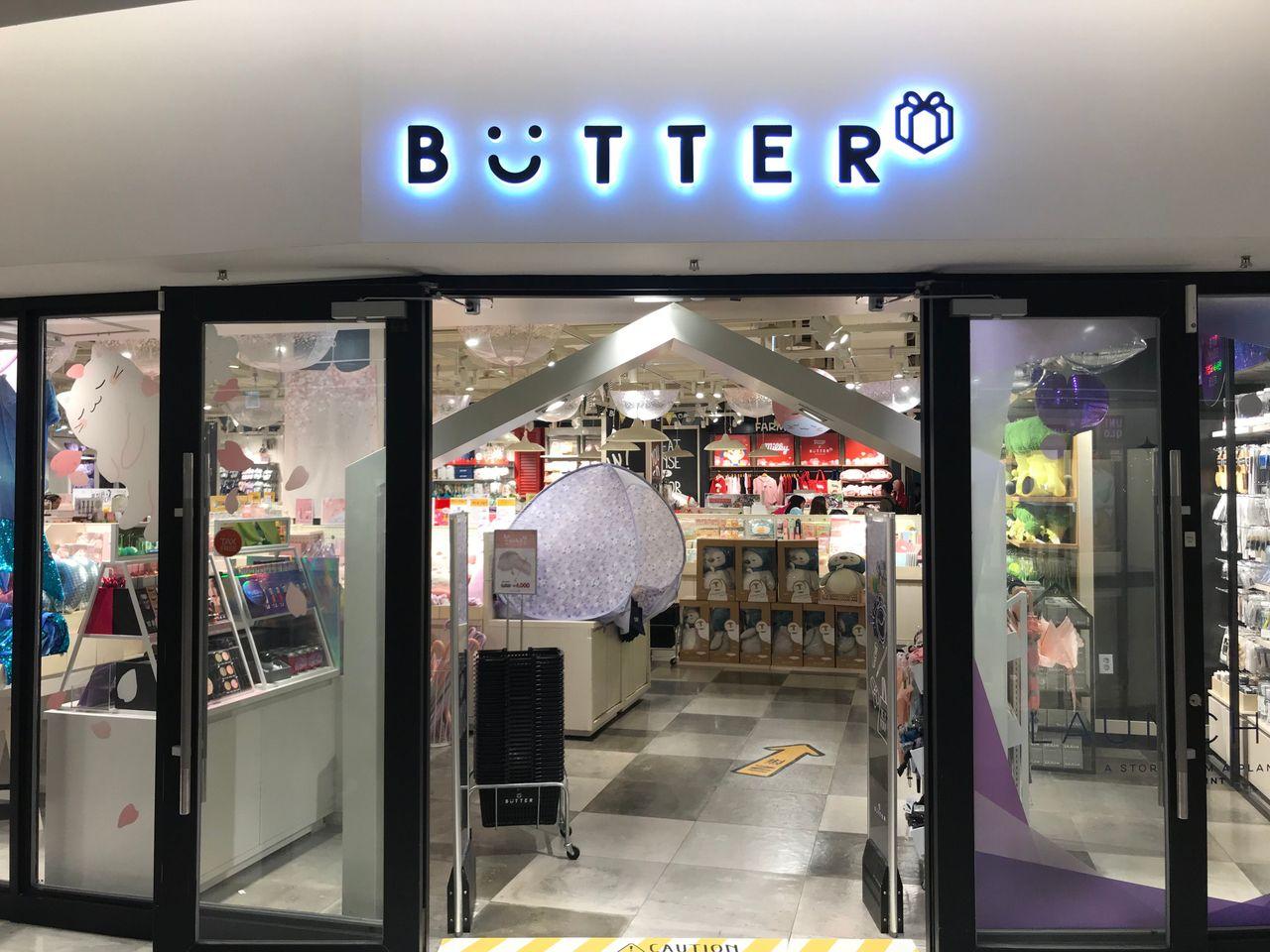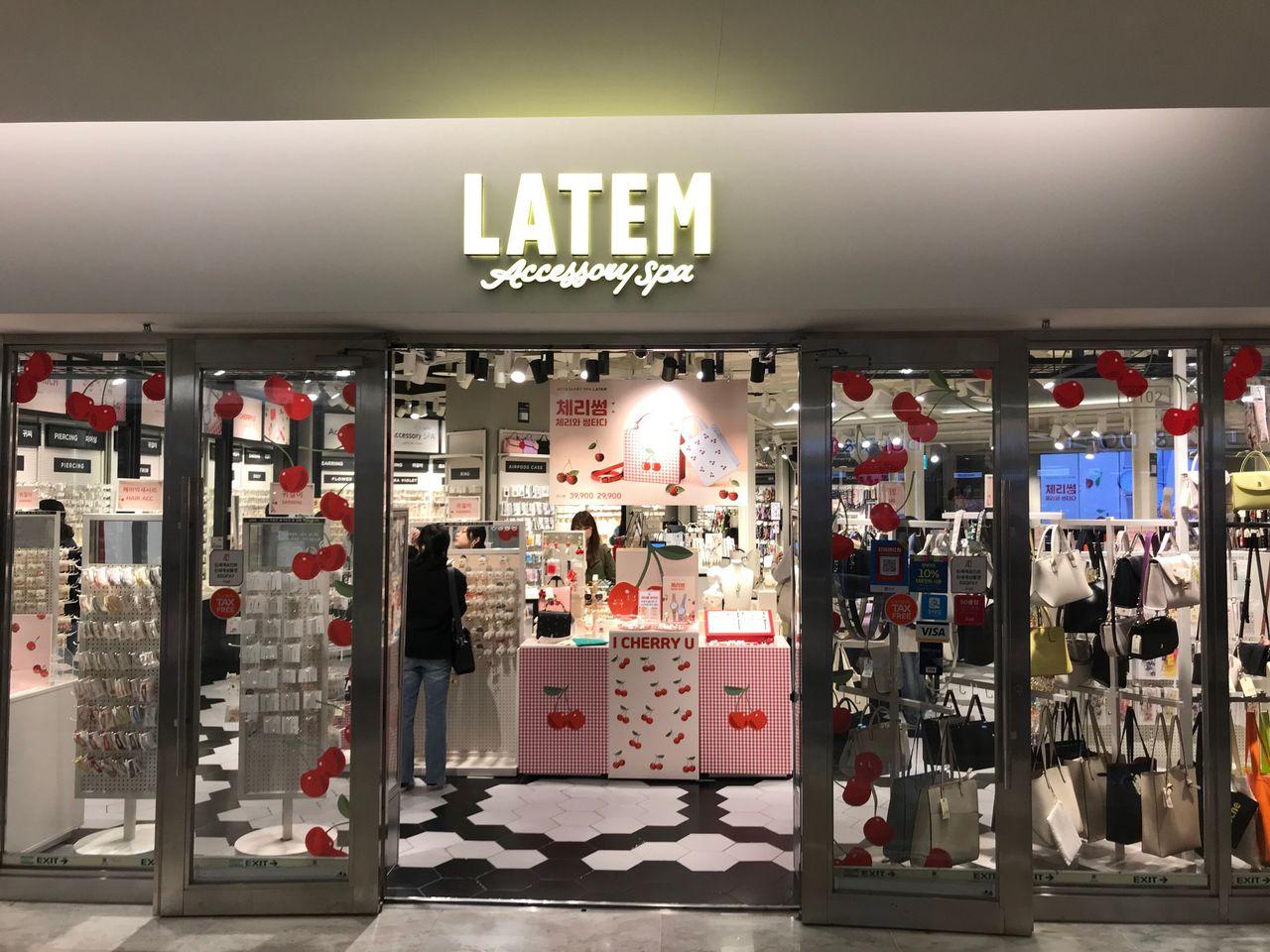 Cosmetics, compound stores, and whatever other brands you might be looking for are almost definitely in COEX. Recommended for everyone. If you can't find information about smaller brands and featured brands, they will most likely either be in Shinsadong, Gangnam, or COEX.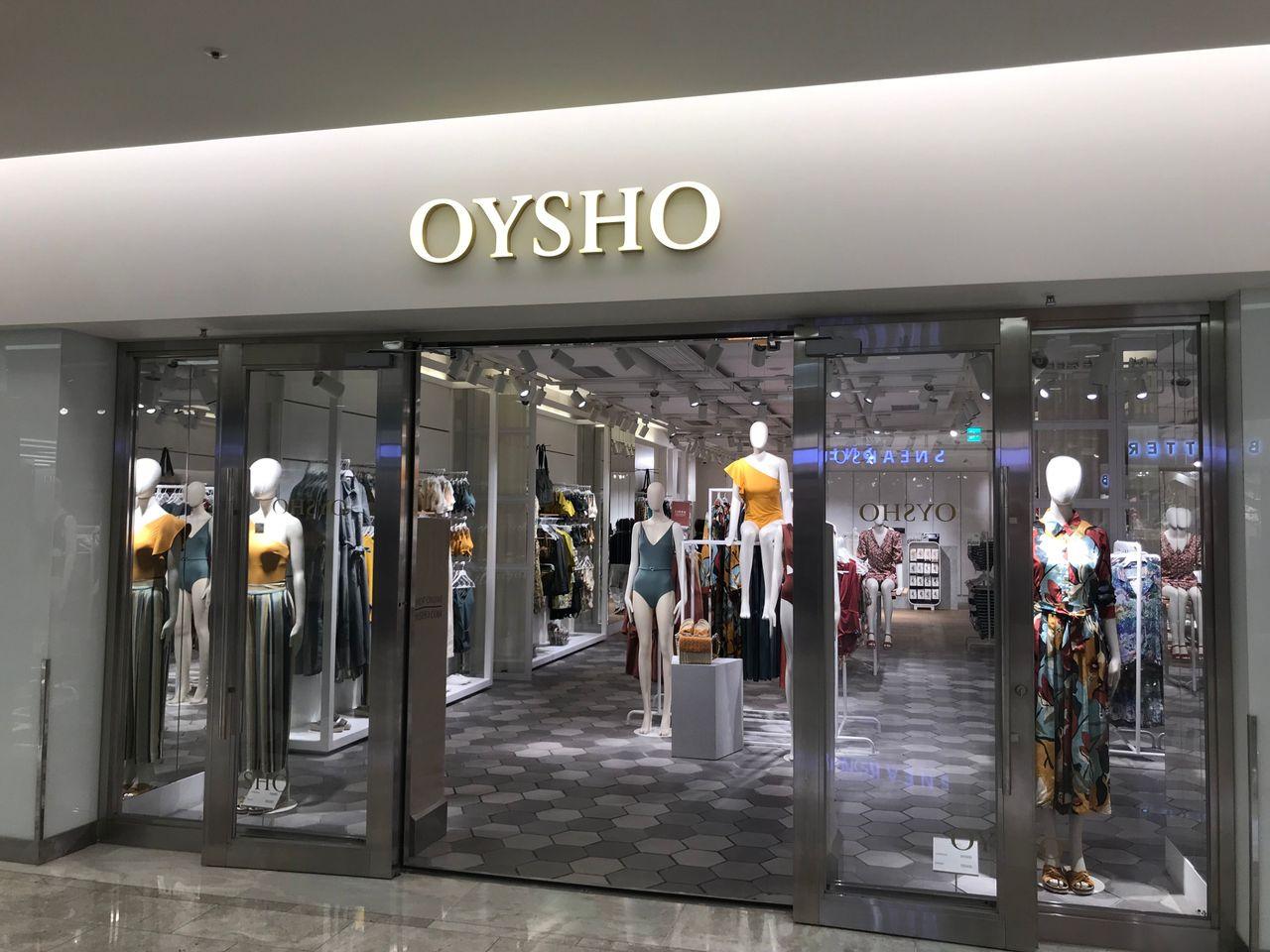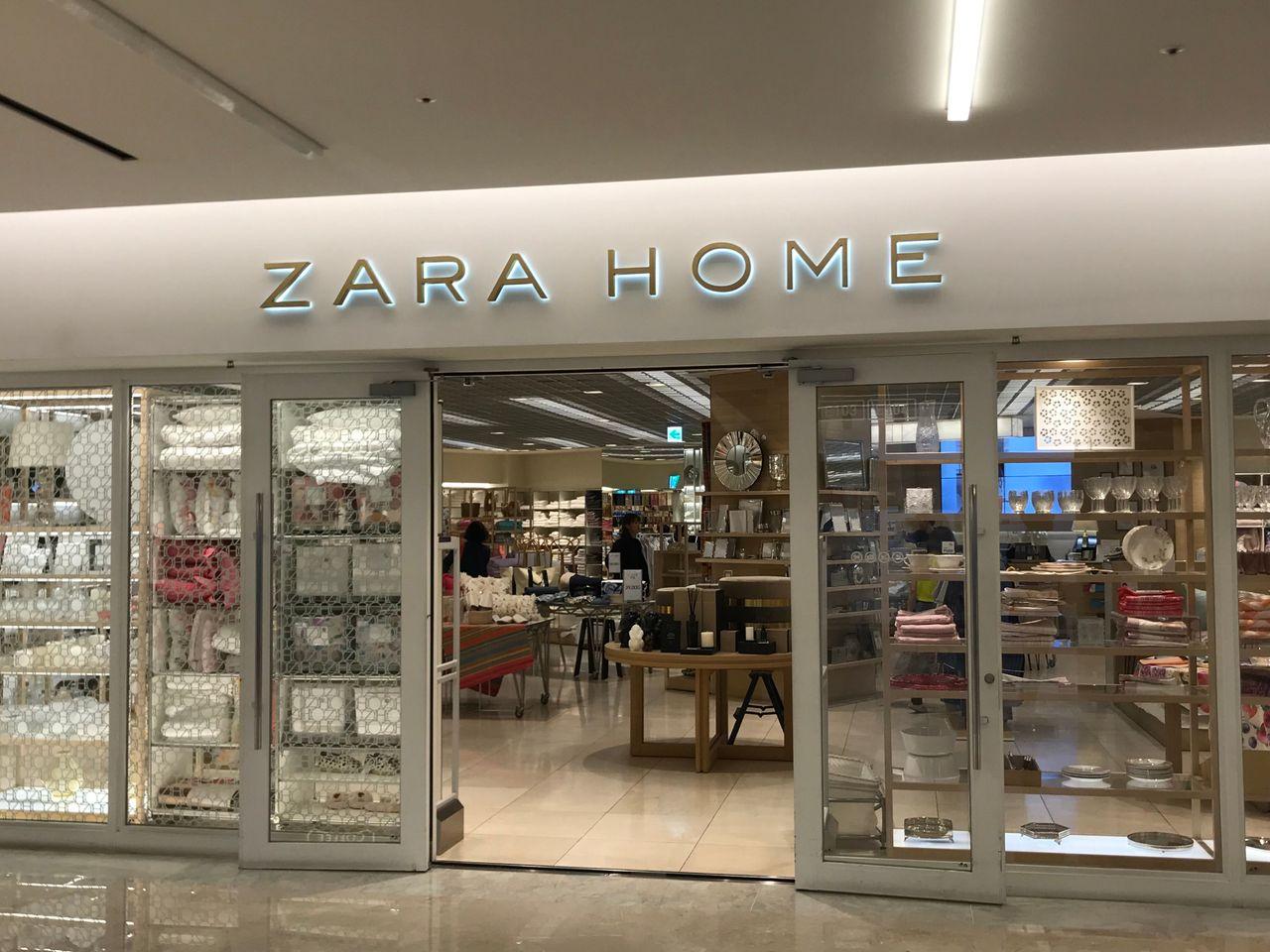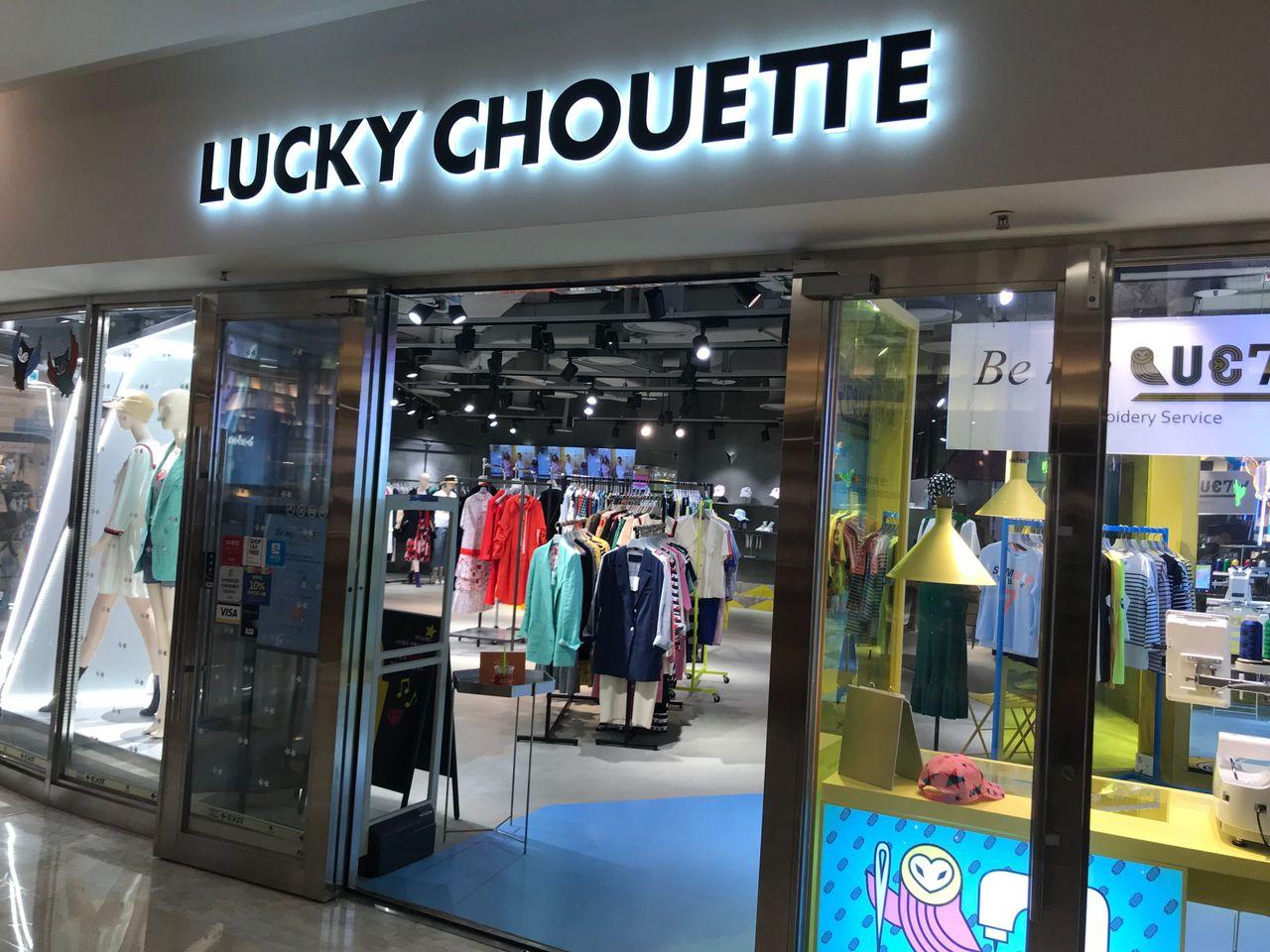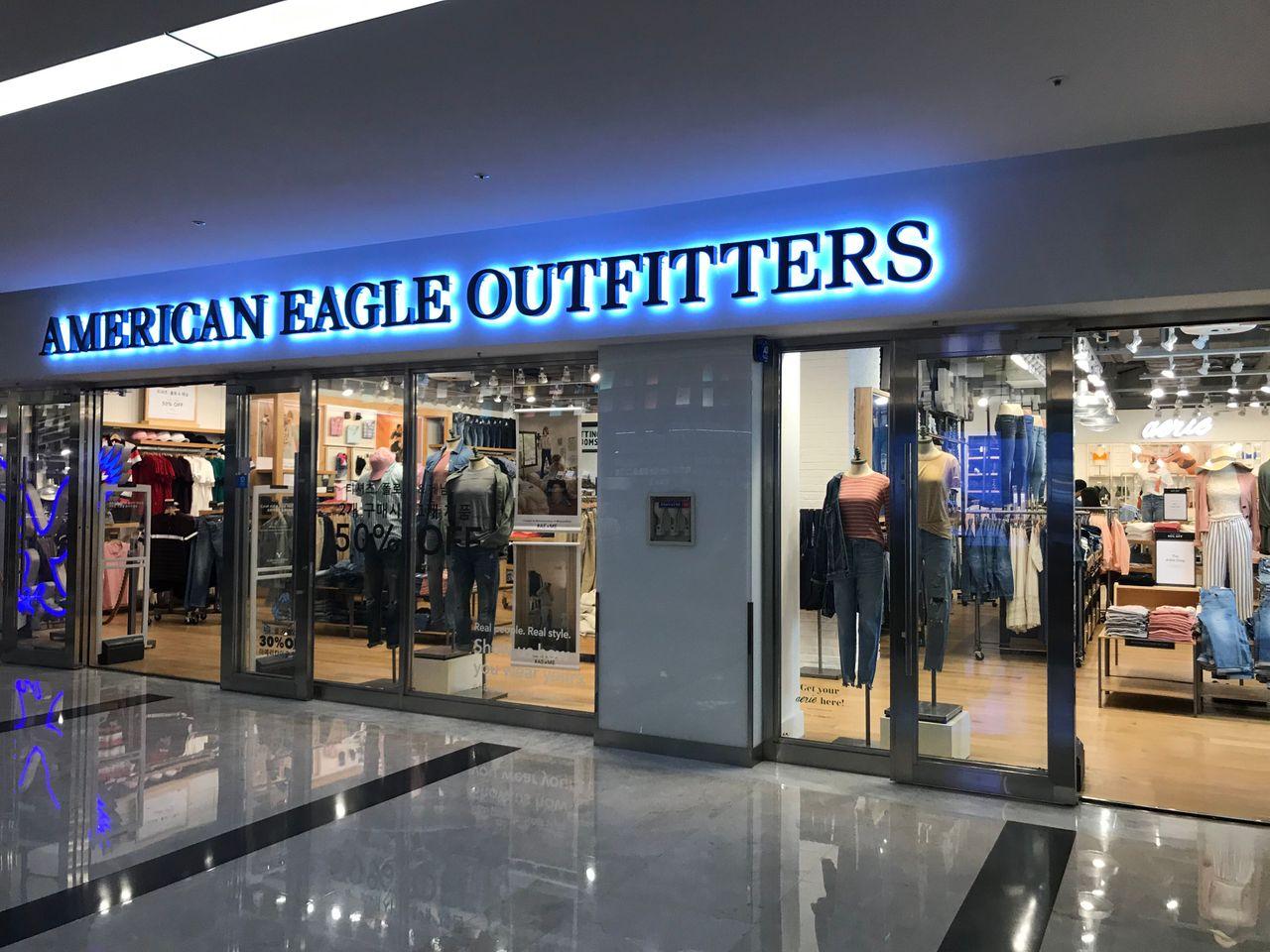 Xiaobian can also be regarded as refreshing the impression of COEX, originally thought it might be a general department store, but here is a huge MALL. Less the extravagance of the department store, but more of a warm atmosphere that allows people to stroll here.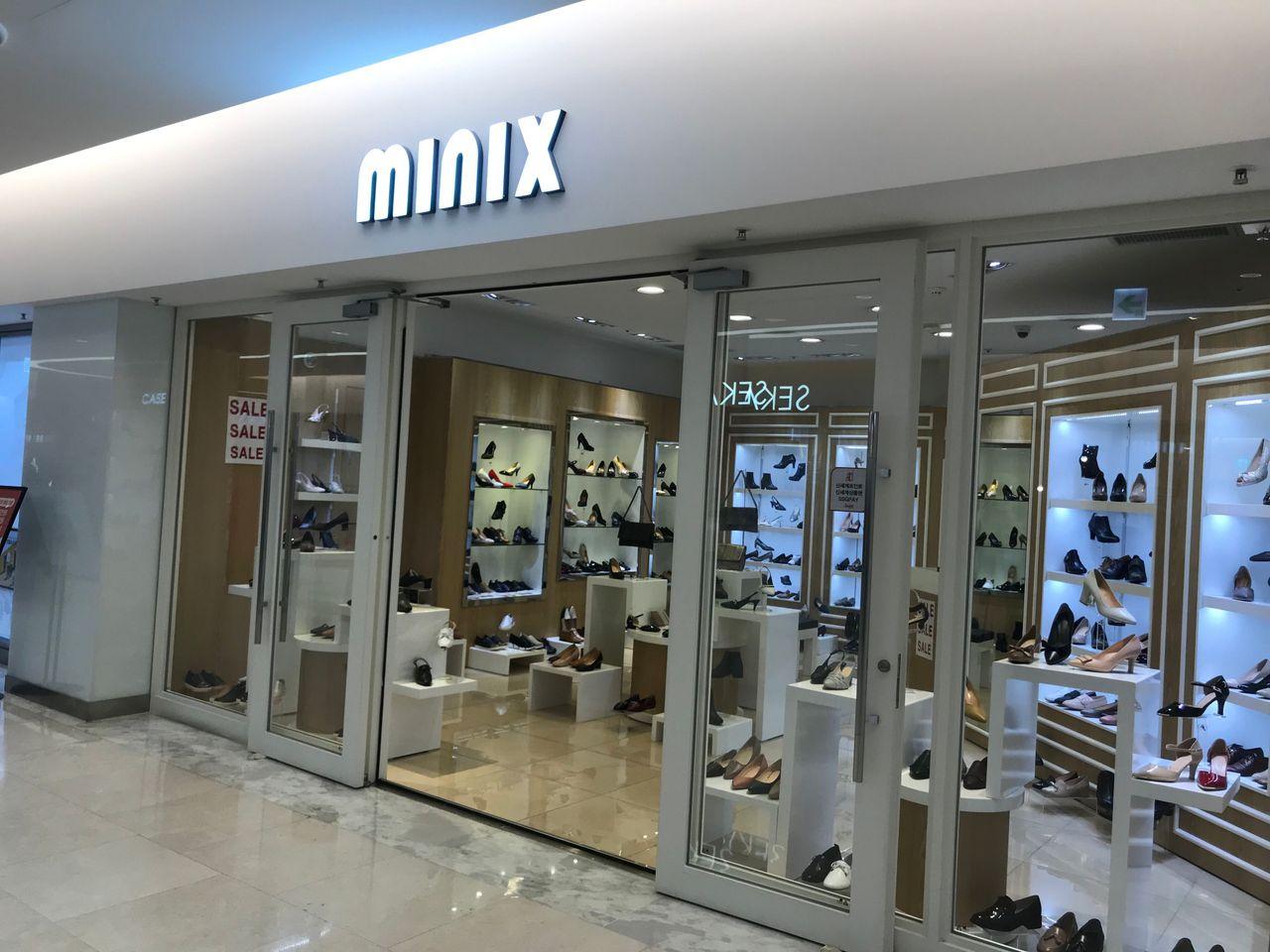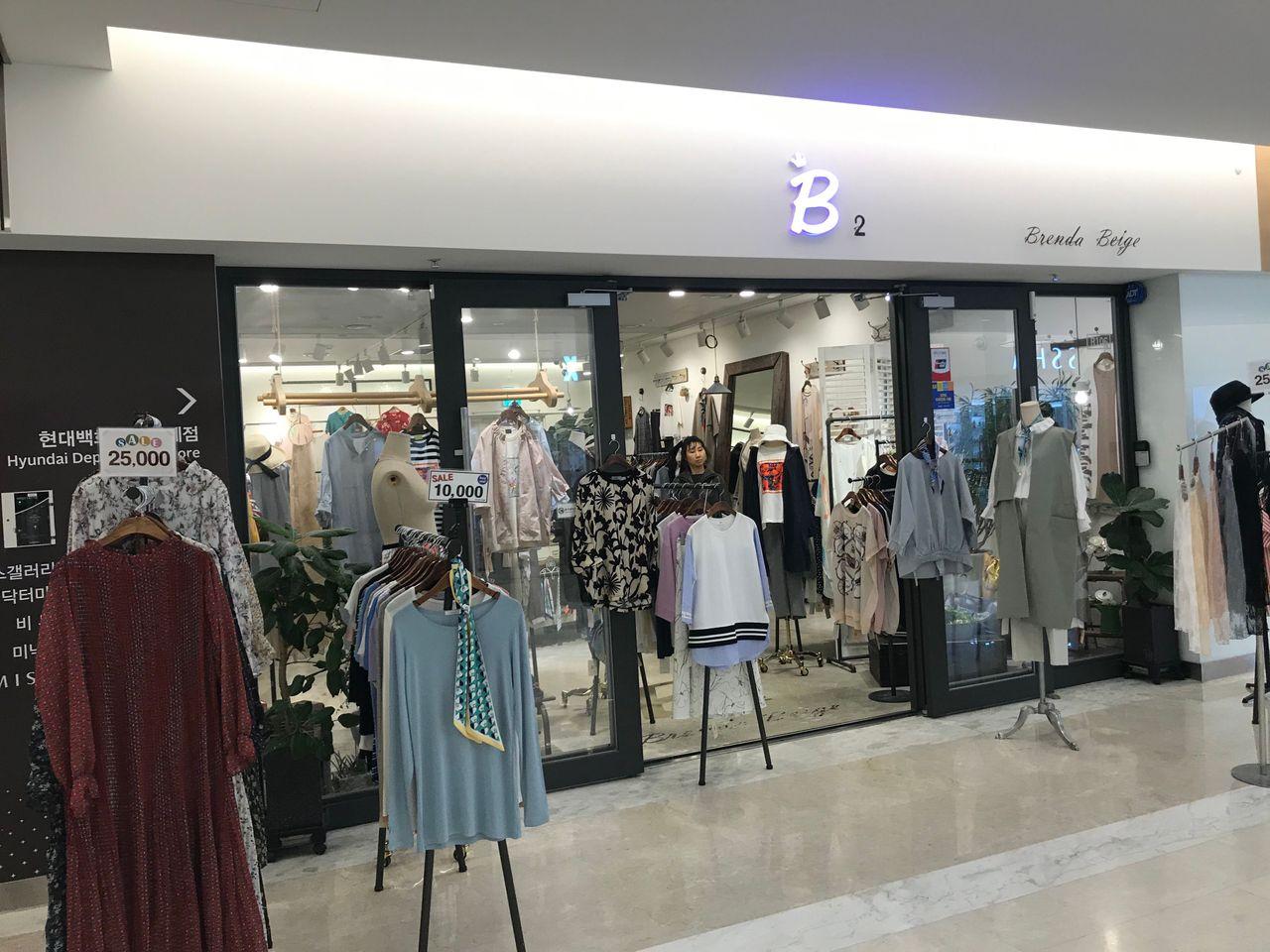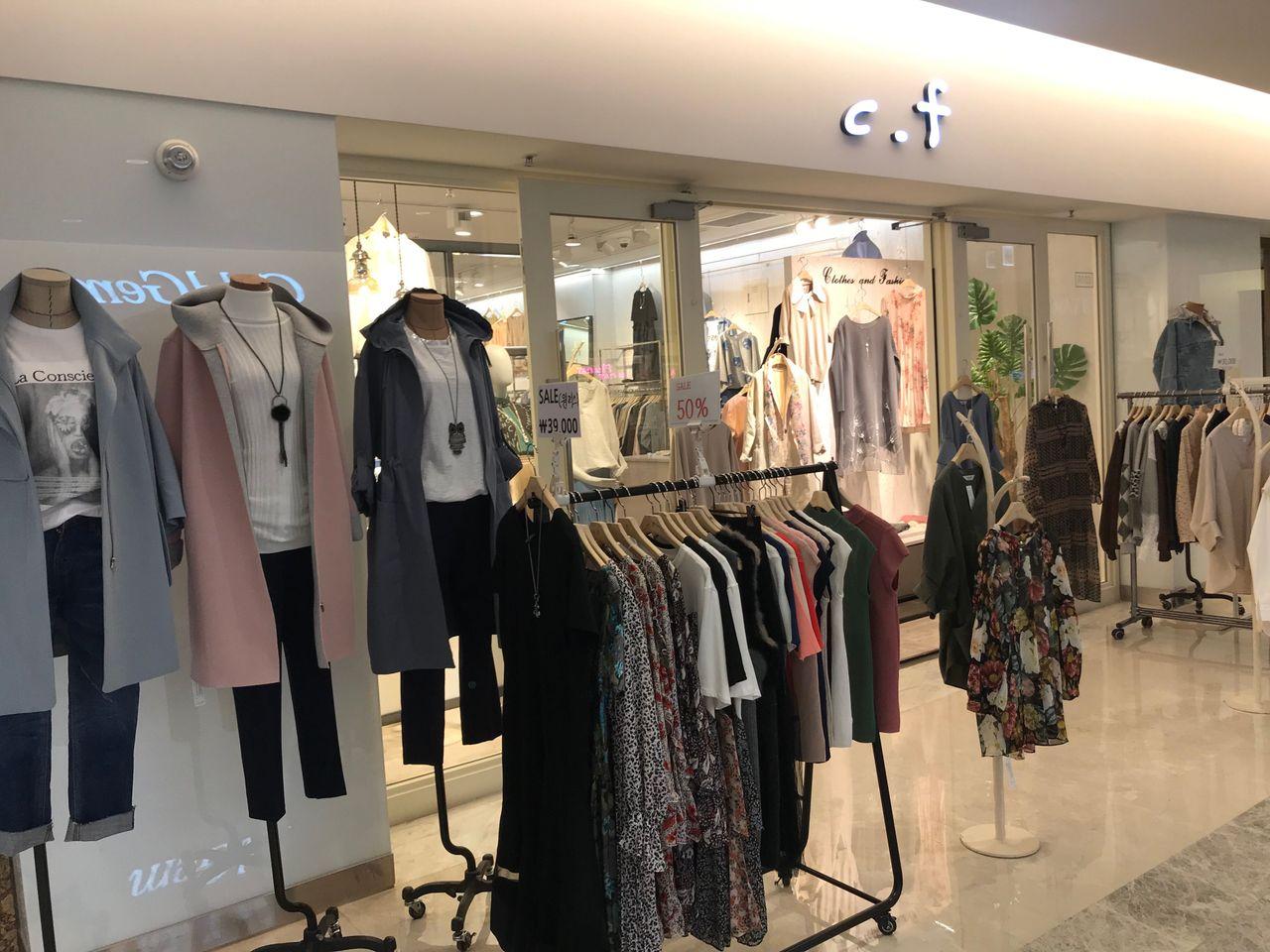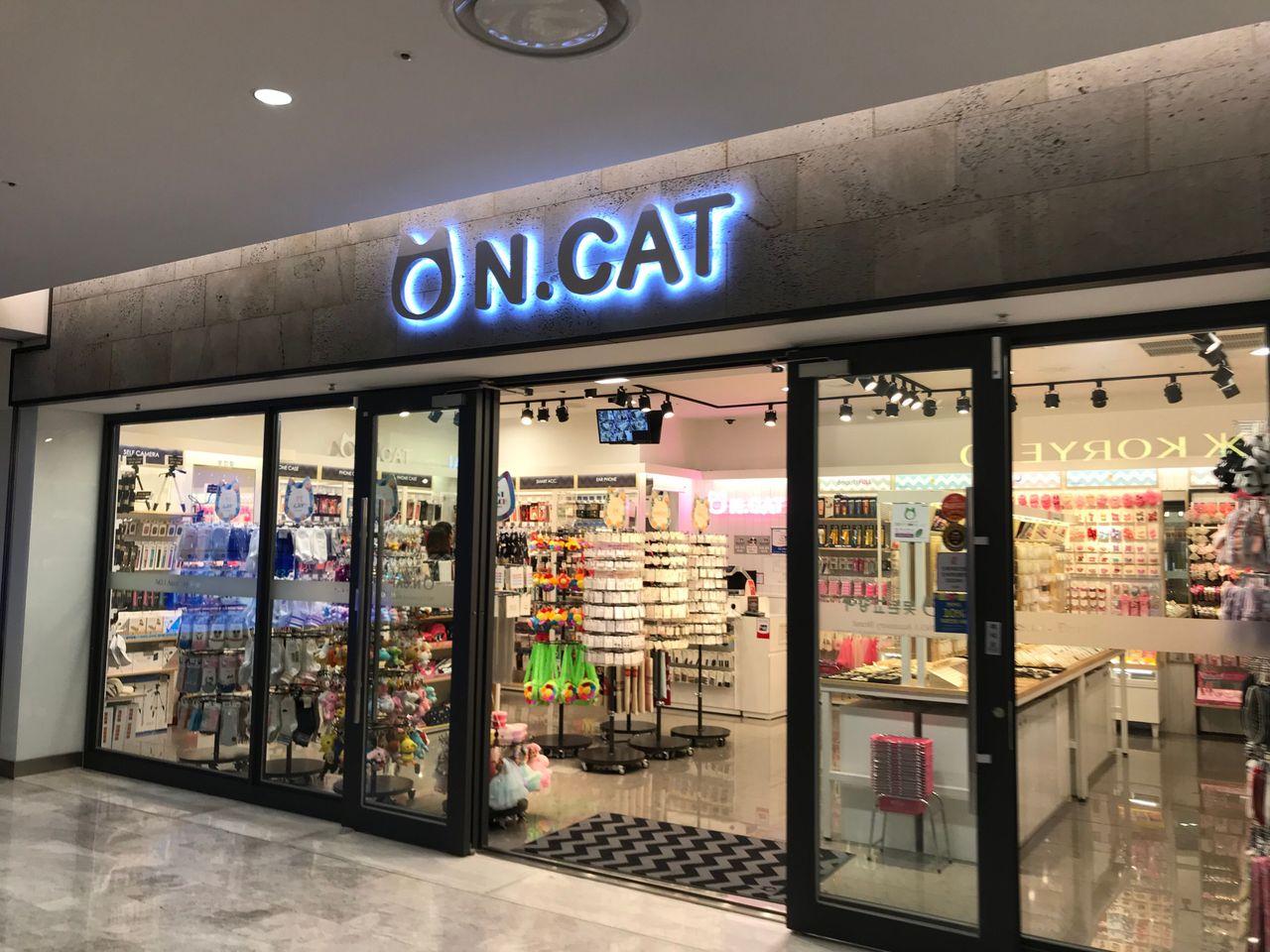 The prices may not be cheaper than street shopping, but the quality of everything is usually a lot better, and you can shop in a more comfortable, pressure-free environment.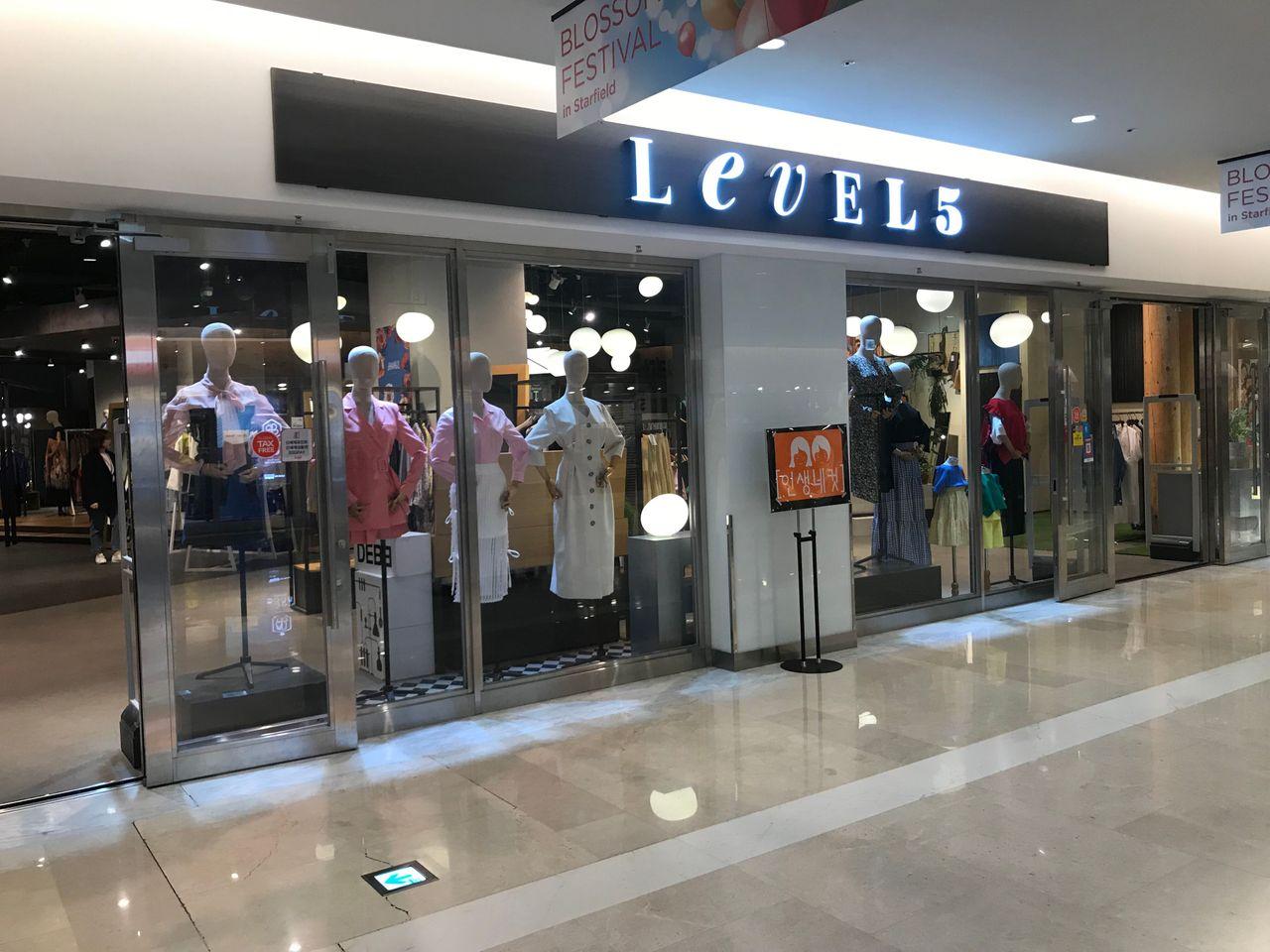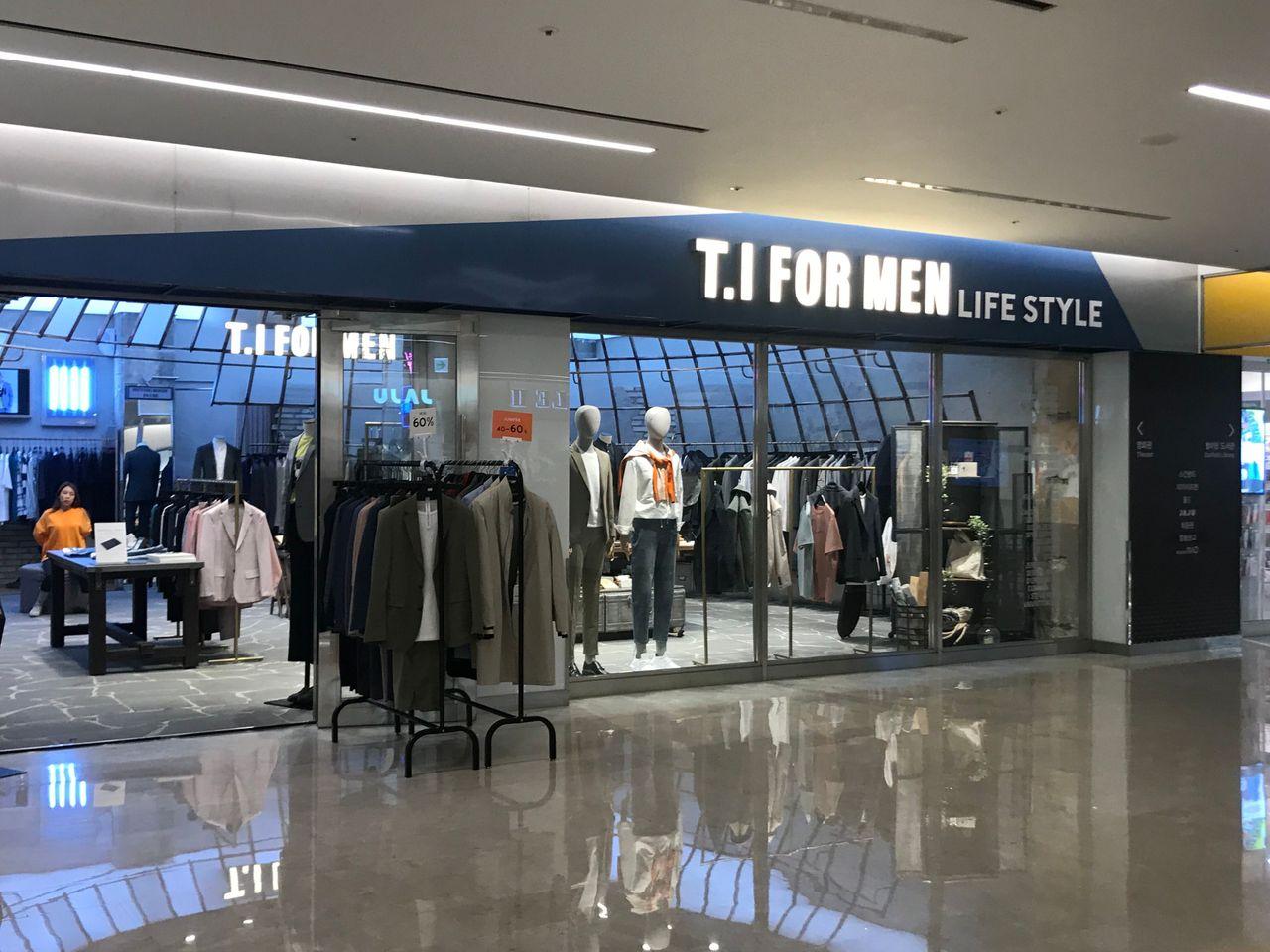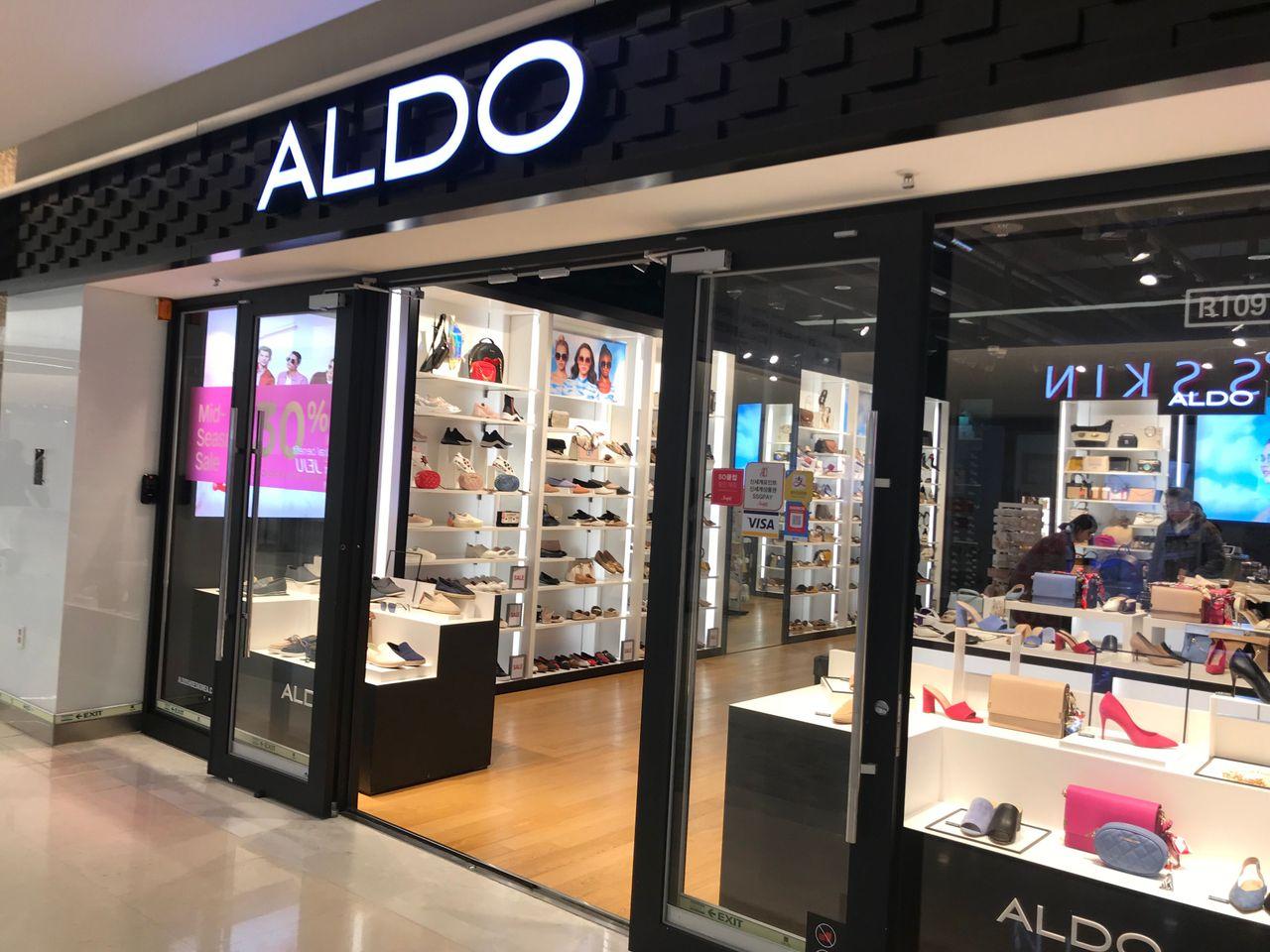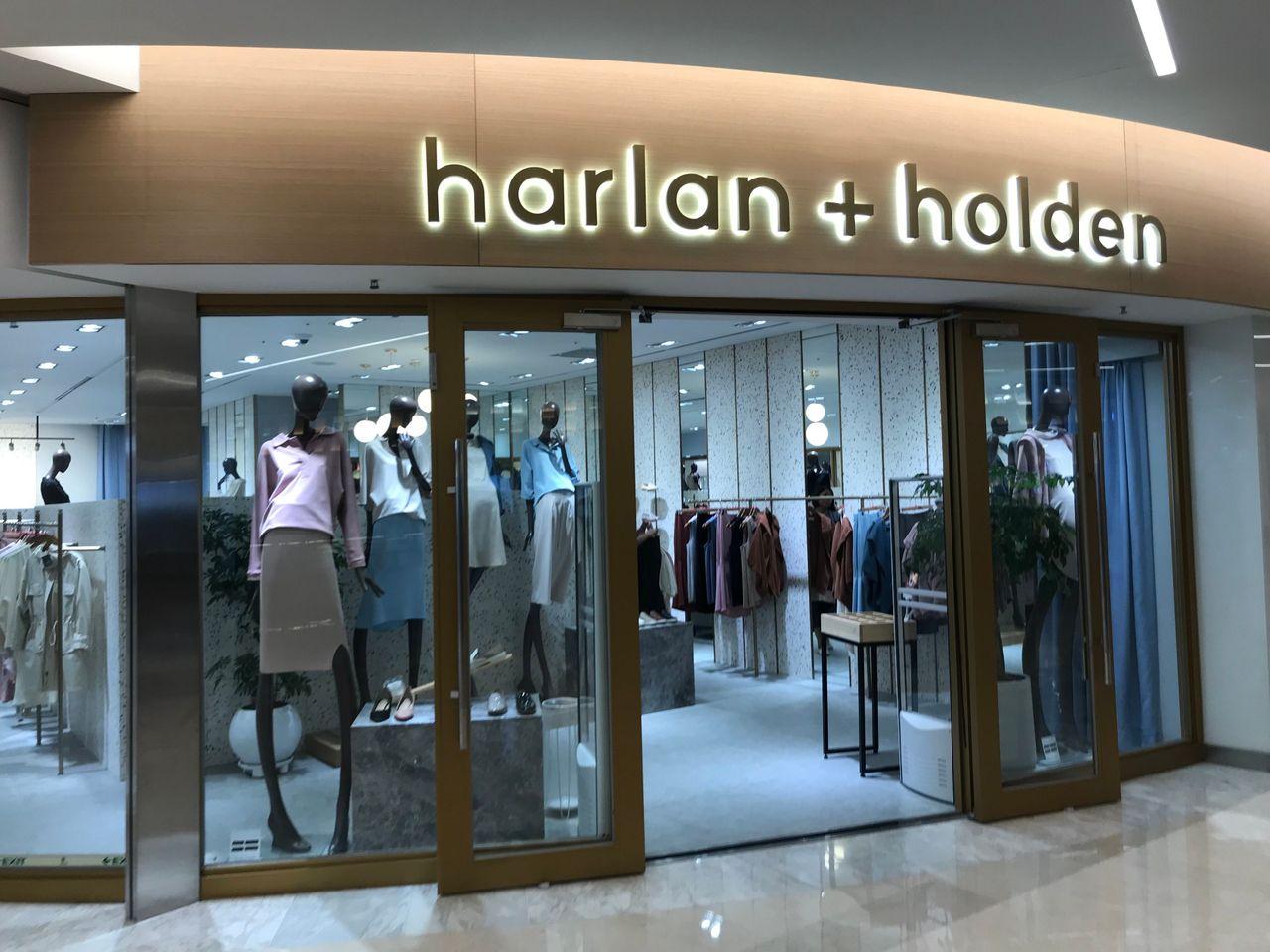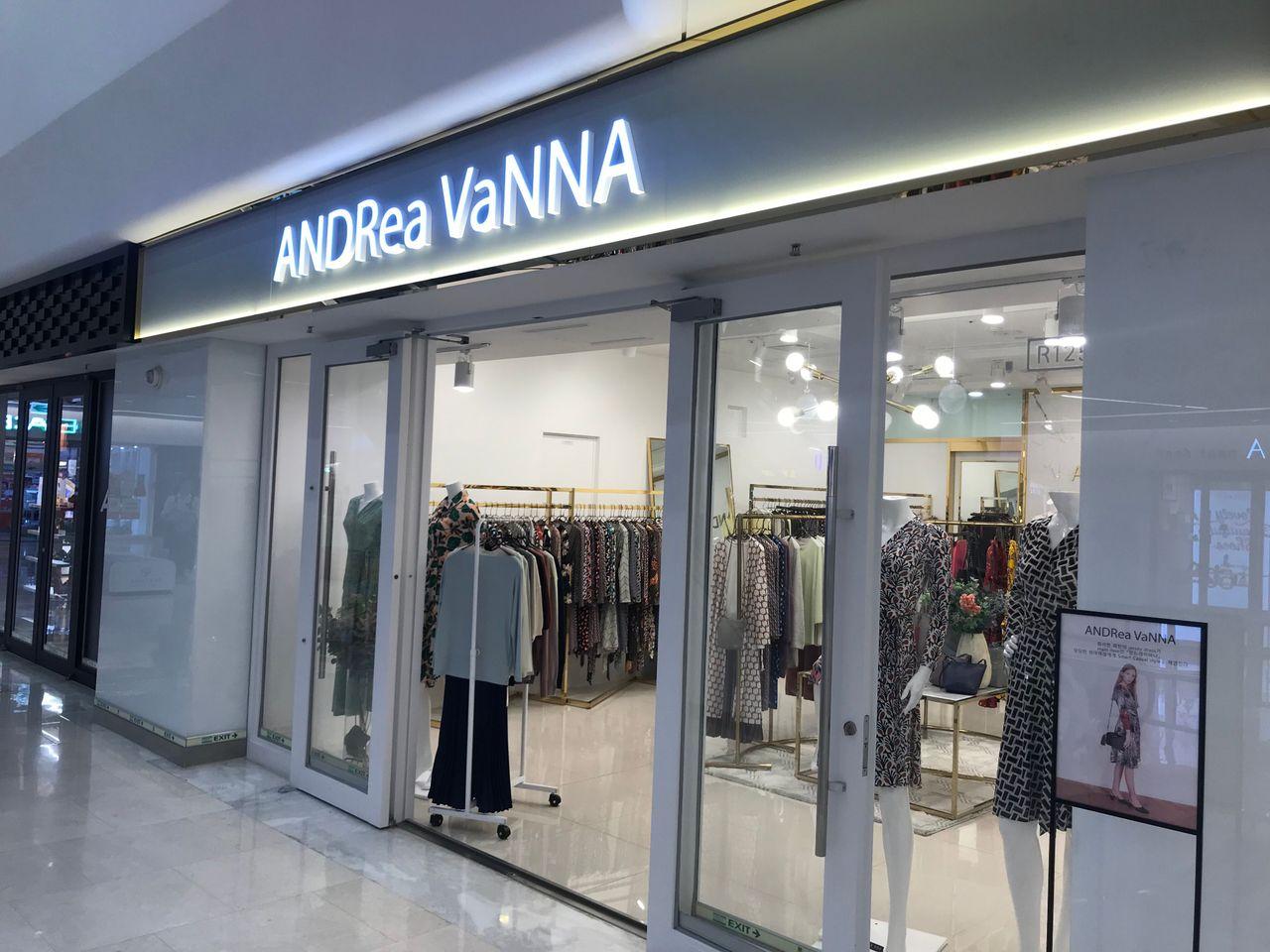 Seoul COEX is literally almost like a total accumulation of all the brands that can be found in Korea. The mall has a lot of brands that you wouldn't be able to find elsewhere.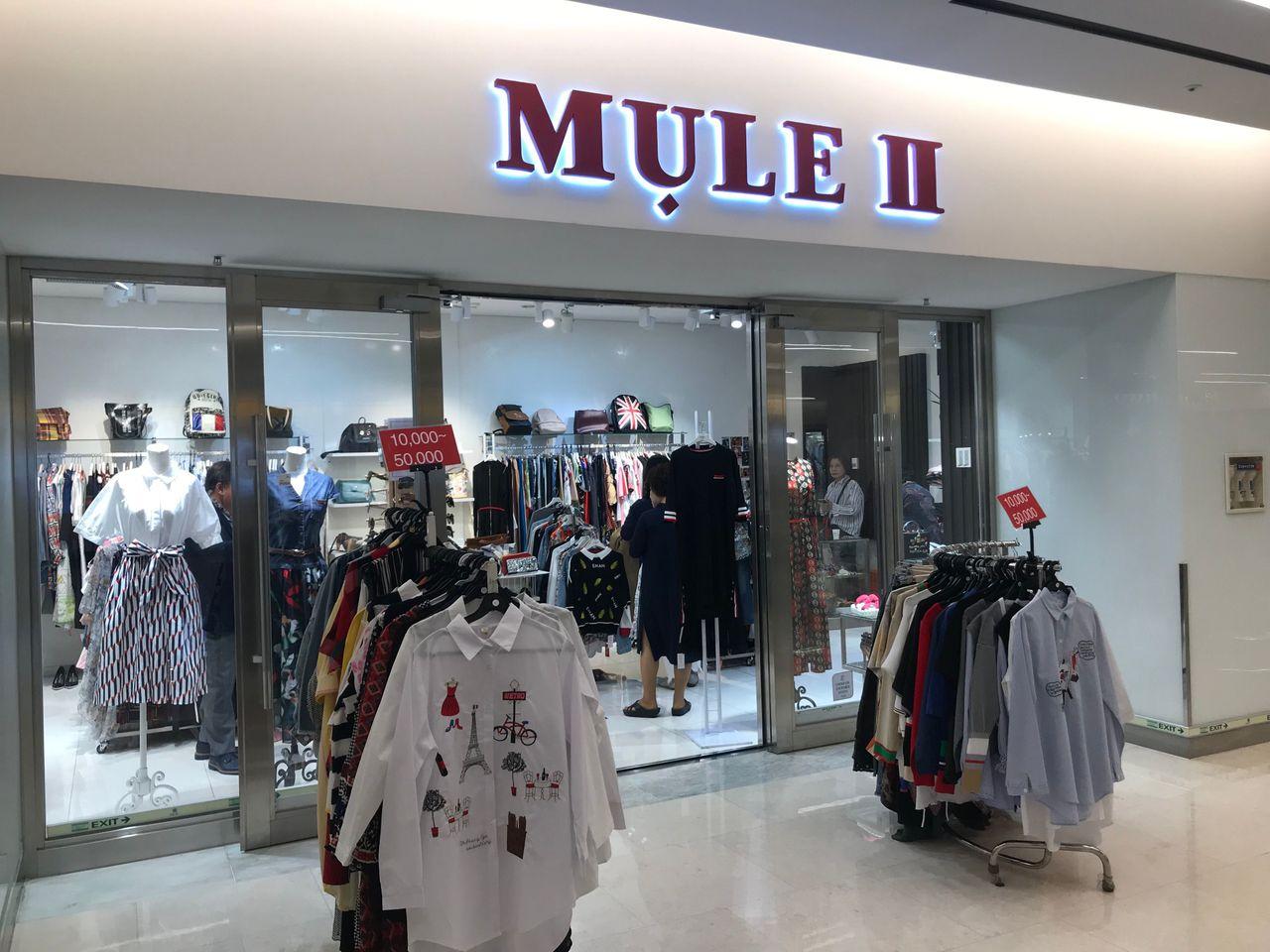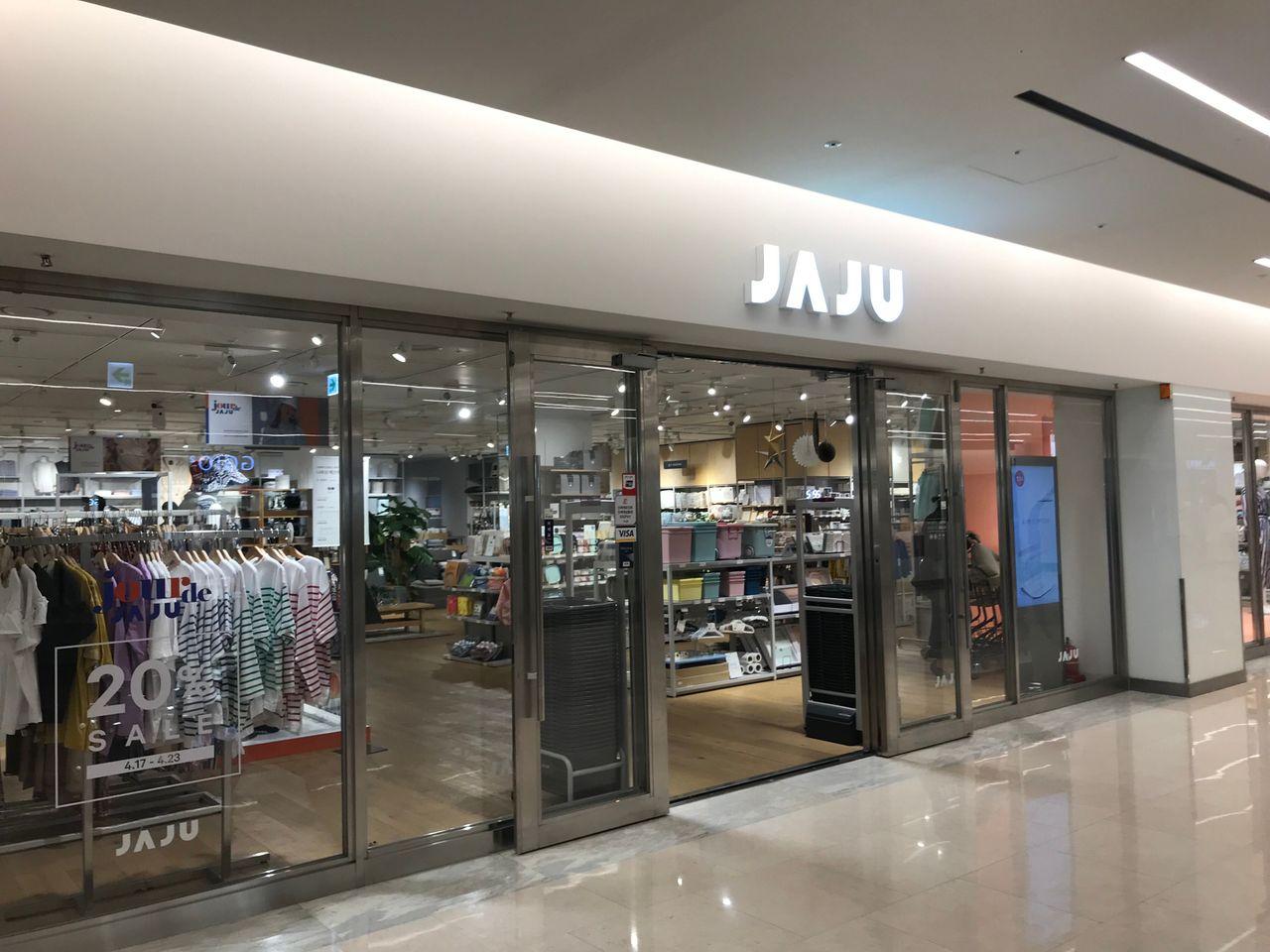 JAJU has other branches in the Dongmyeo emart and on Shinsadong Boulevard. And of course, one in COEX. It has all sorts of products, like a Korean Muji. Check it out when you're in COEX.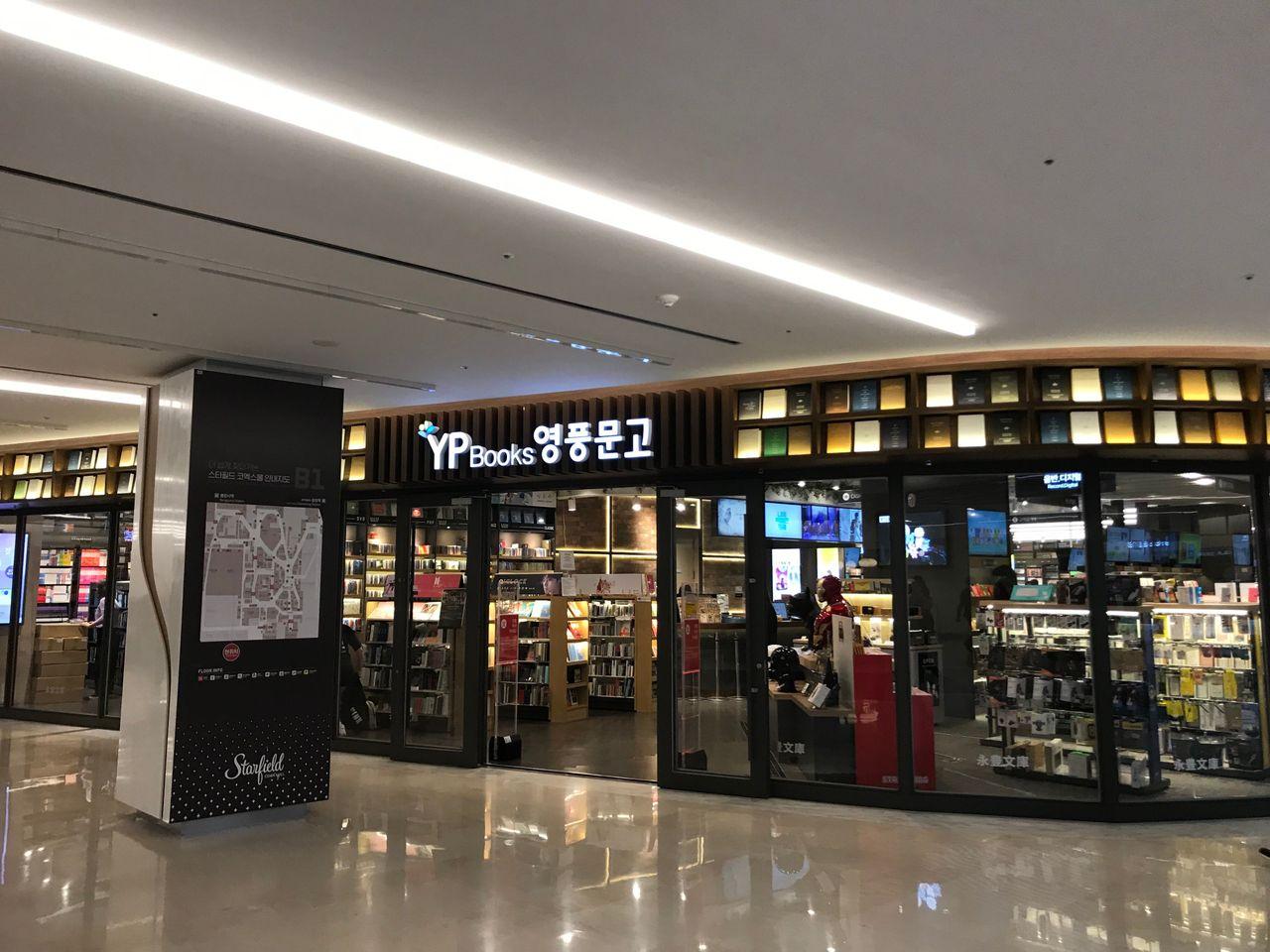 There's also a Yongpung Bookstore in COEX! Although the scale is not as big as its normal stores, it still has a wide selection for all your stationary desires.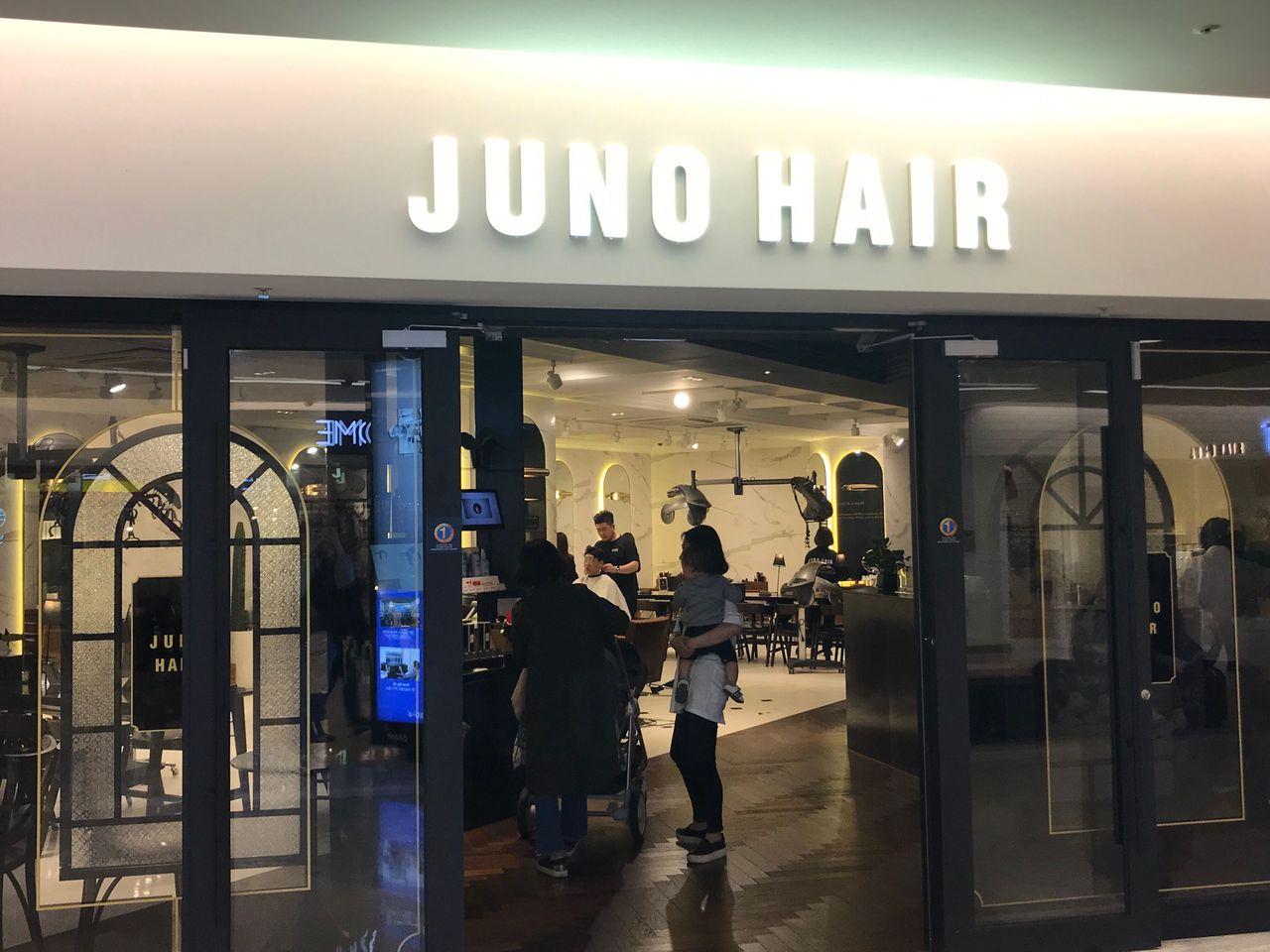 JUNO HAIR also has a branch in COEX! And as you should know, Creatrip members can make an appointment with JUNO HAIR through us and enjoy a 10% discount.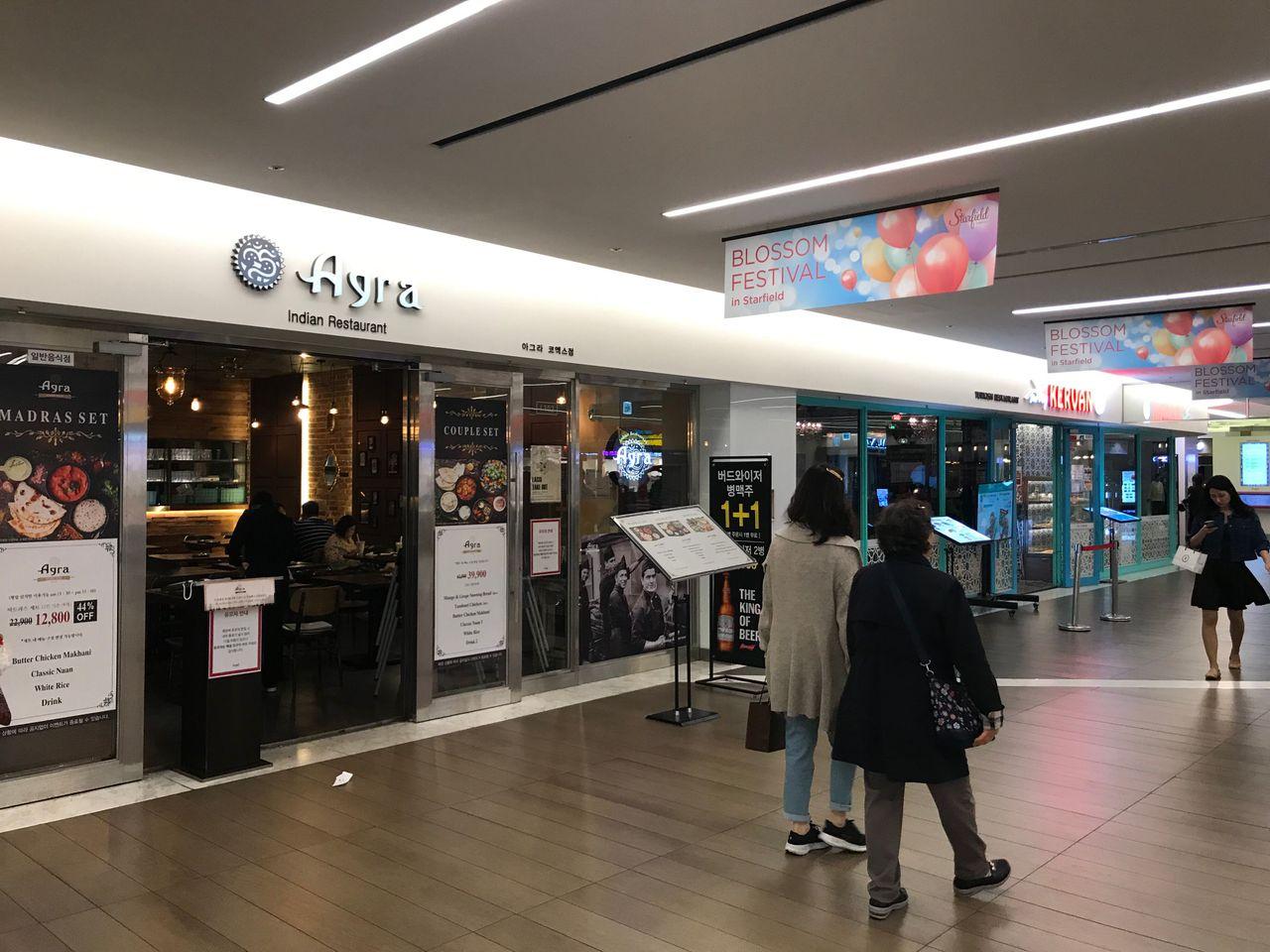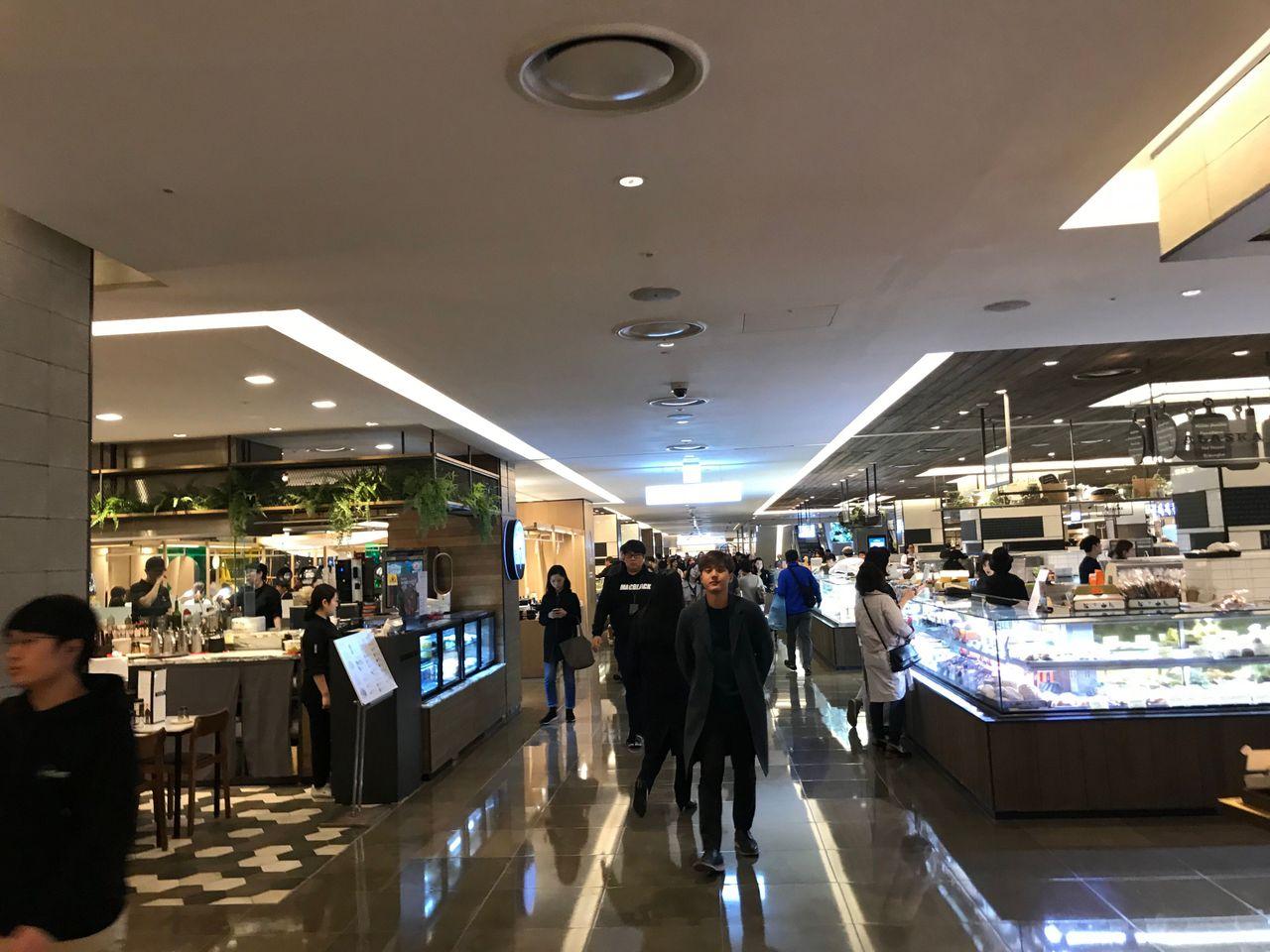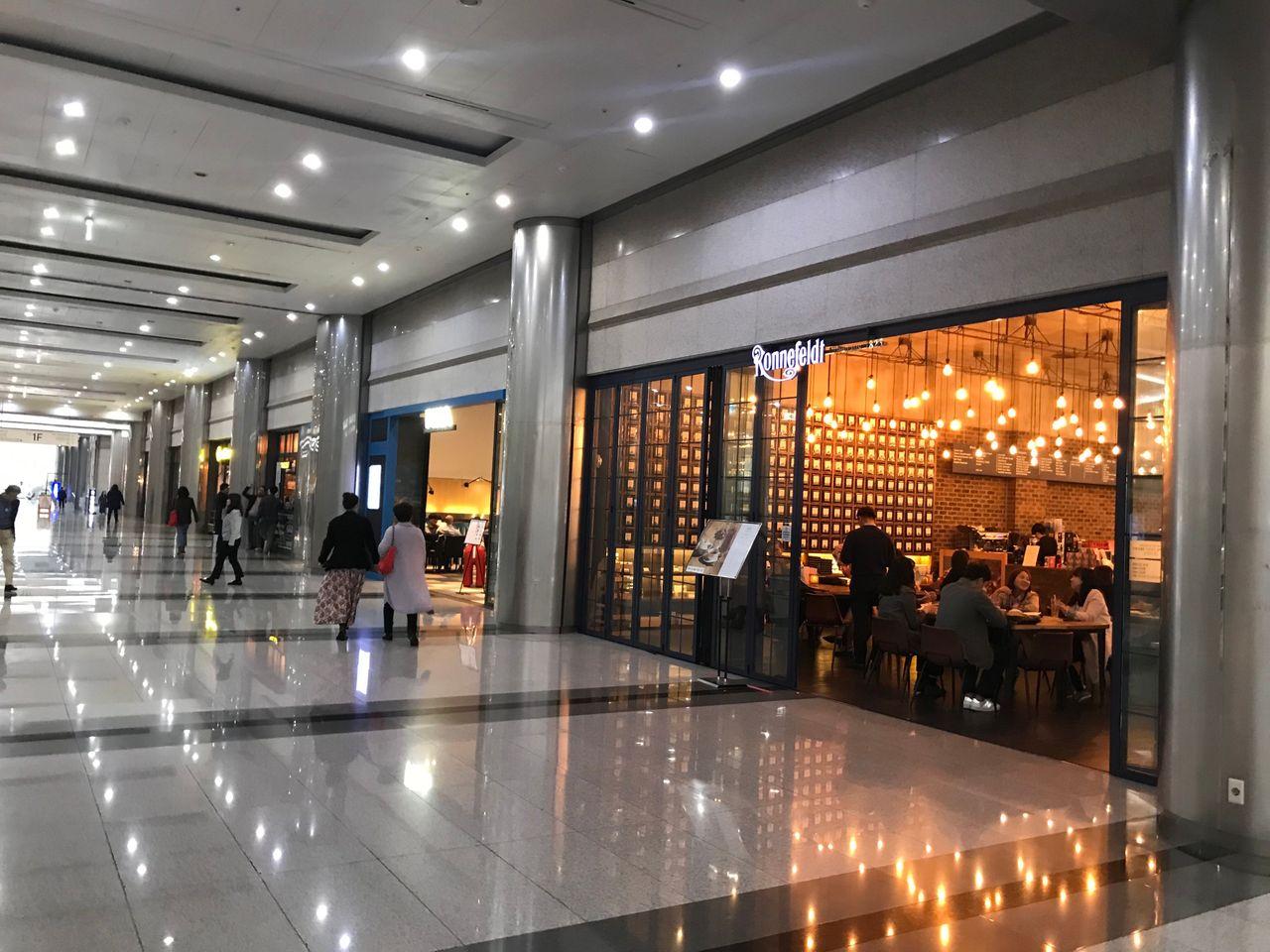 COEX also has a lot of restaurants, so don't worry about finding food. However, I wouldn't recommended eating here during the holidays, because wait times can get really long.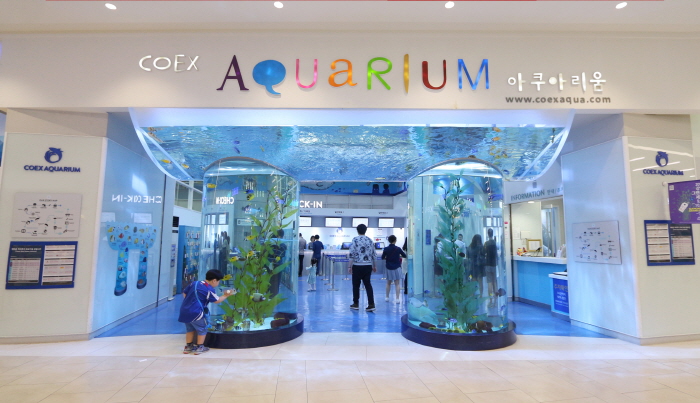 As mentioned, there is an aquarium in COEX. The theme is "Dream Water Journey". They exhibit more than 650 kinds of aquatic creatures in 16 theme areas, including the largest number of shark species in Korea.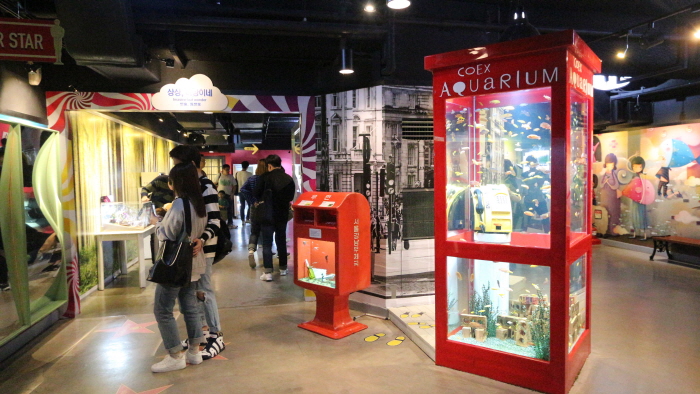 It takes about 1 to 2 hours to get through the aquarium. It is one of the dreamiest Gangnam attractions, and a great place to take your significant other on a romantic date. It's cool to think that Seoul COEX has this beautiful underwater kingdom.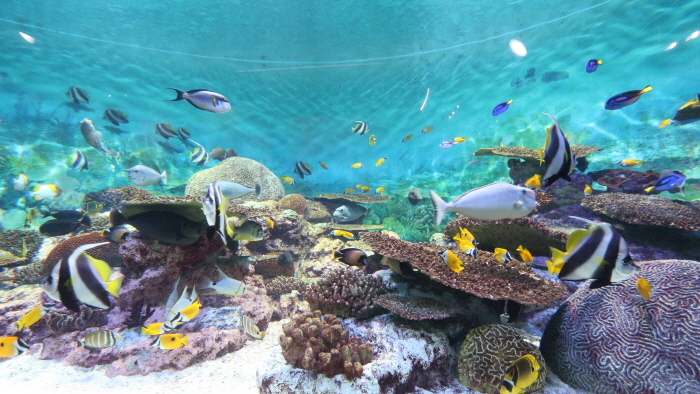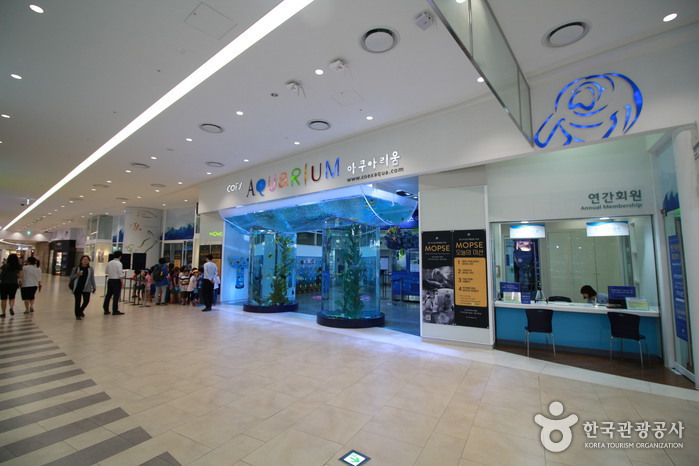 COEX is the perfect place to get your shopping done and over with in a day, because COEX also has a Lotte Department Store and New World Department Store right next door. In addition to all the options of COEX, this place really has shopping fit for everyone.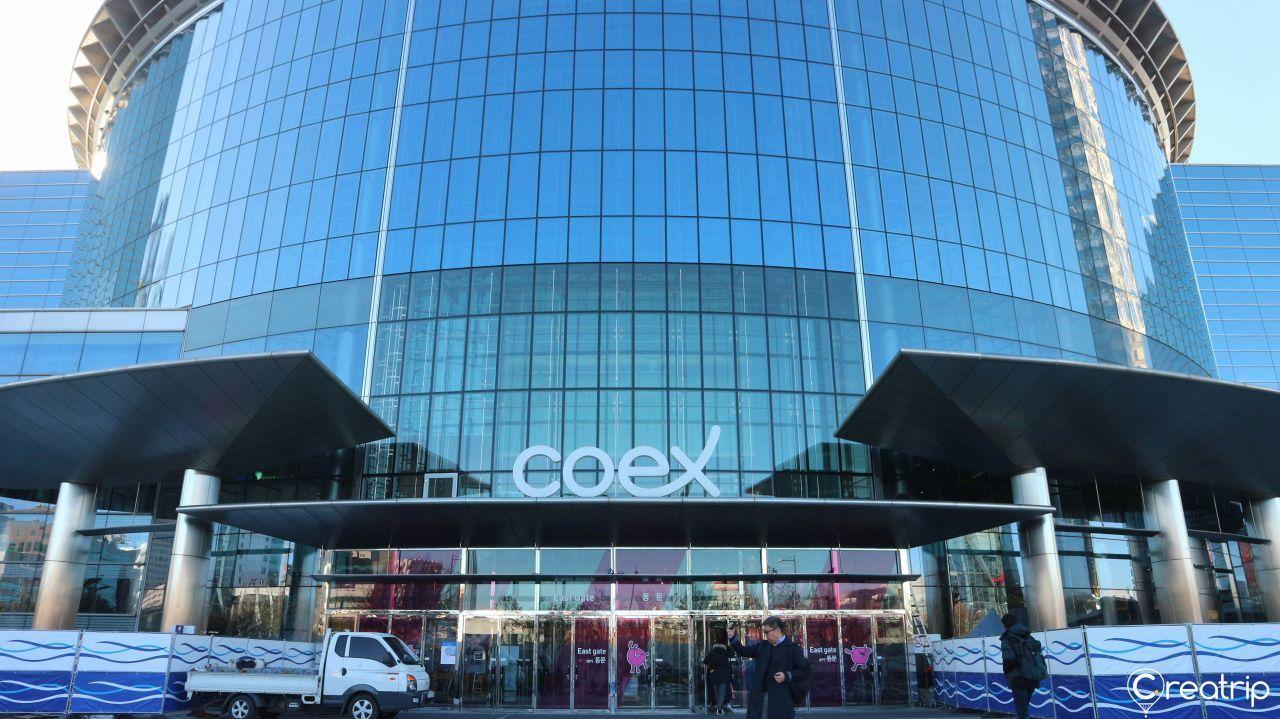 ---
A 2019 Introduction to COEX
Address:524 Bongeunsa-ro, Samseong 1(il)-dong
Subway: Seoul Metro Line 2 Samsung Station (삼성역) or Line 9 Bongeun Station (봉은사역)
Hours:10:30 - 22:00(Store hours may vary)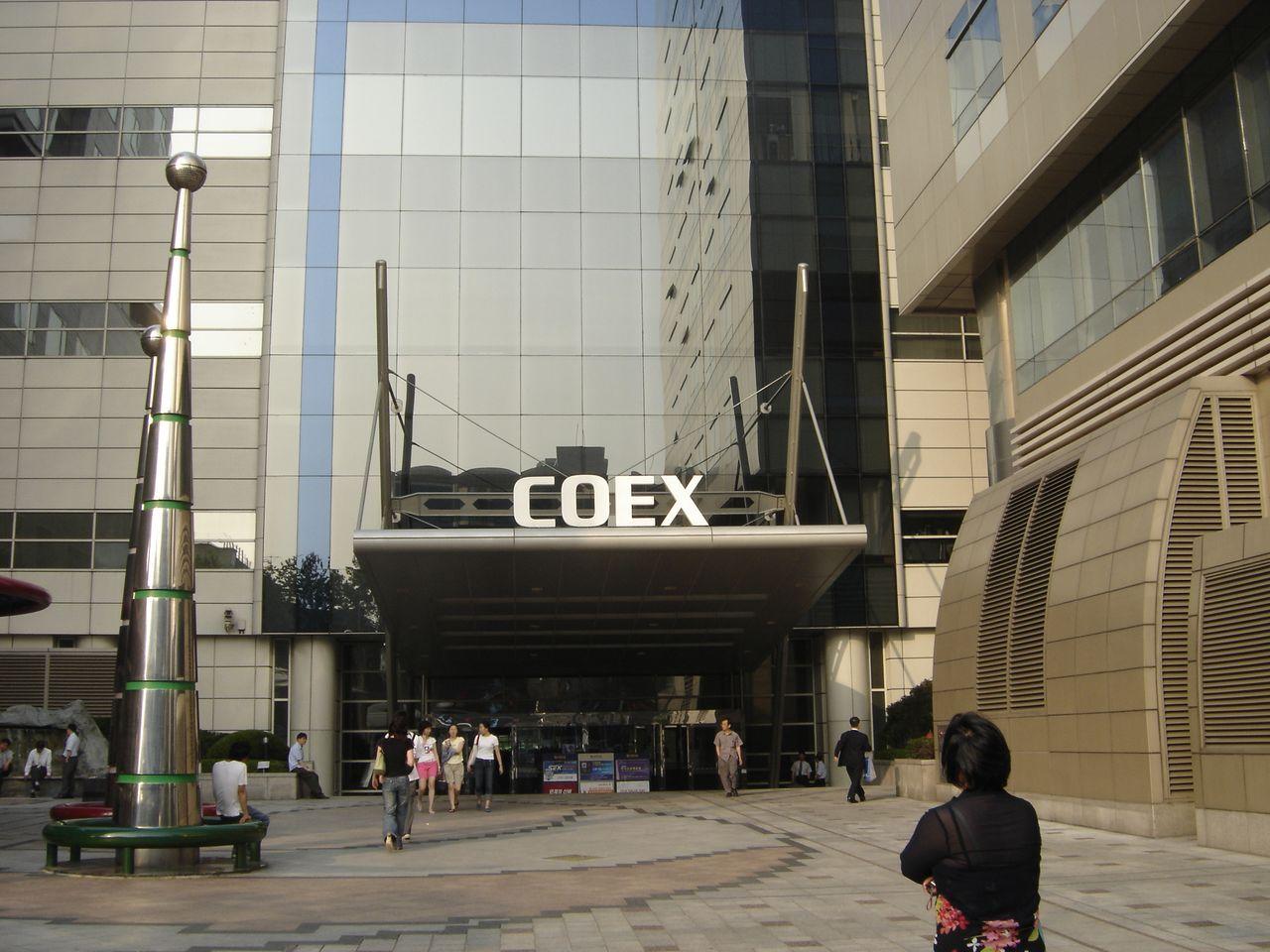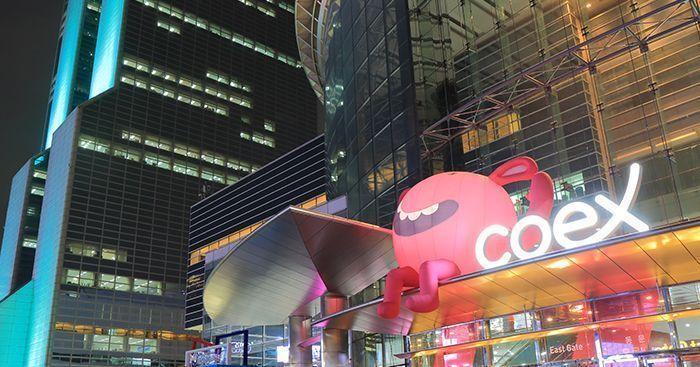 Located south of the Han River, COEX is a super-large shopping complex where all your shopping and entertainment needs are met, with very convenient transportation. The easiest way to reach is through the Metro Line 2.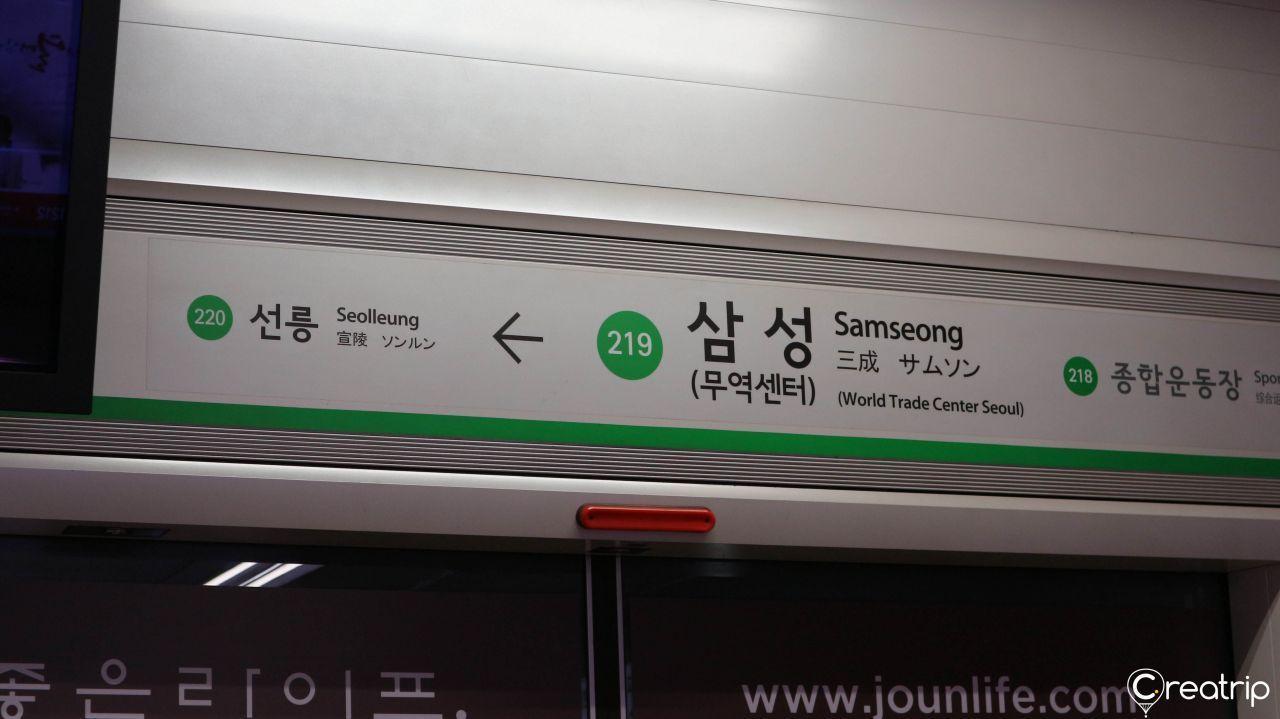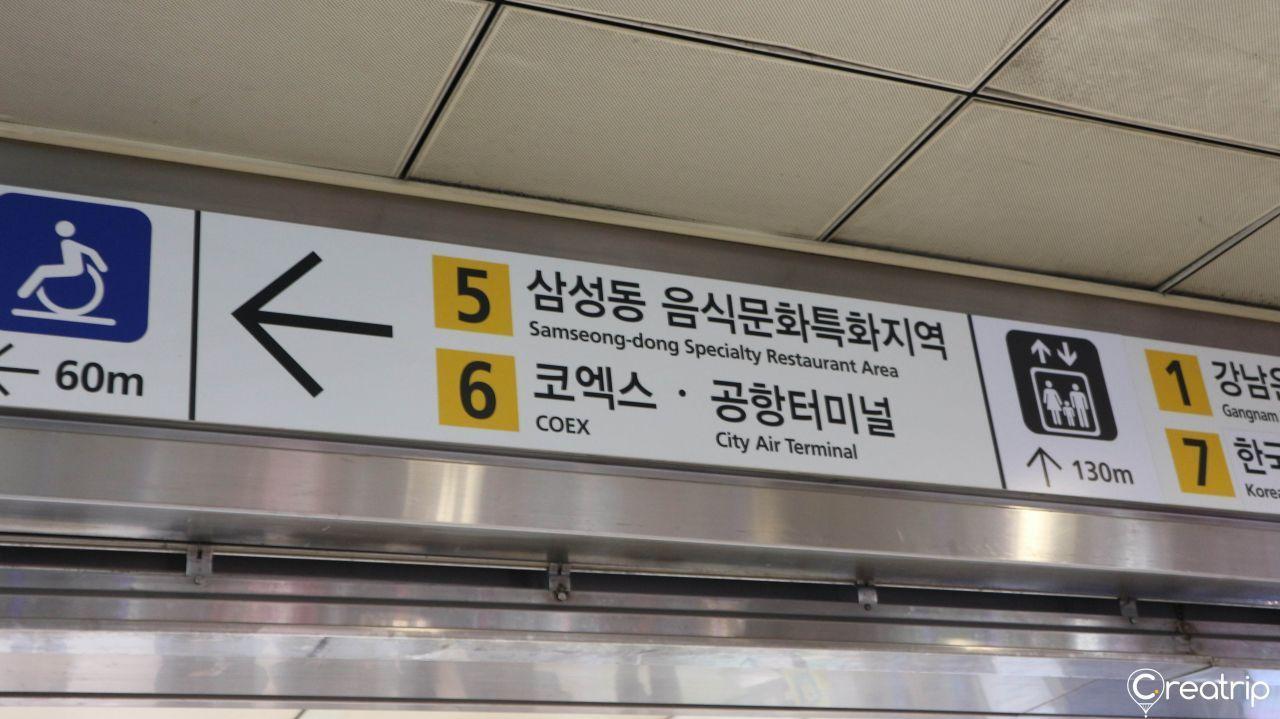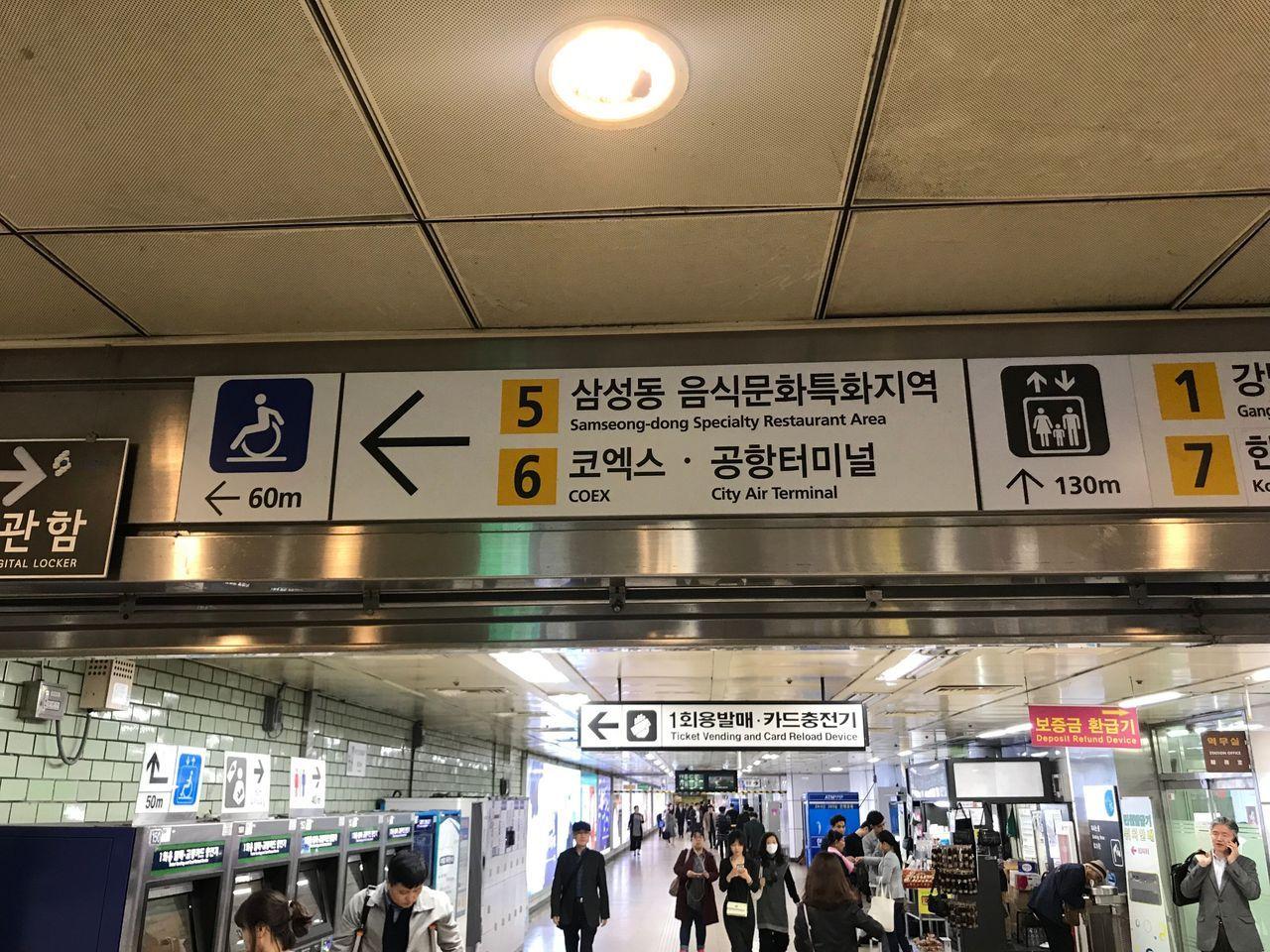 After exiting the subway gates, you'll see signs to COEX right away. Follow the signs (or follow the crowd), and you will arrive at COEX.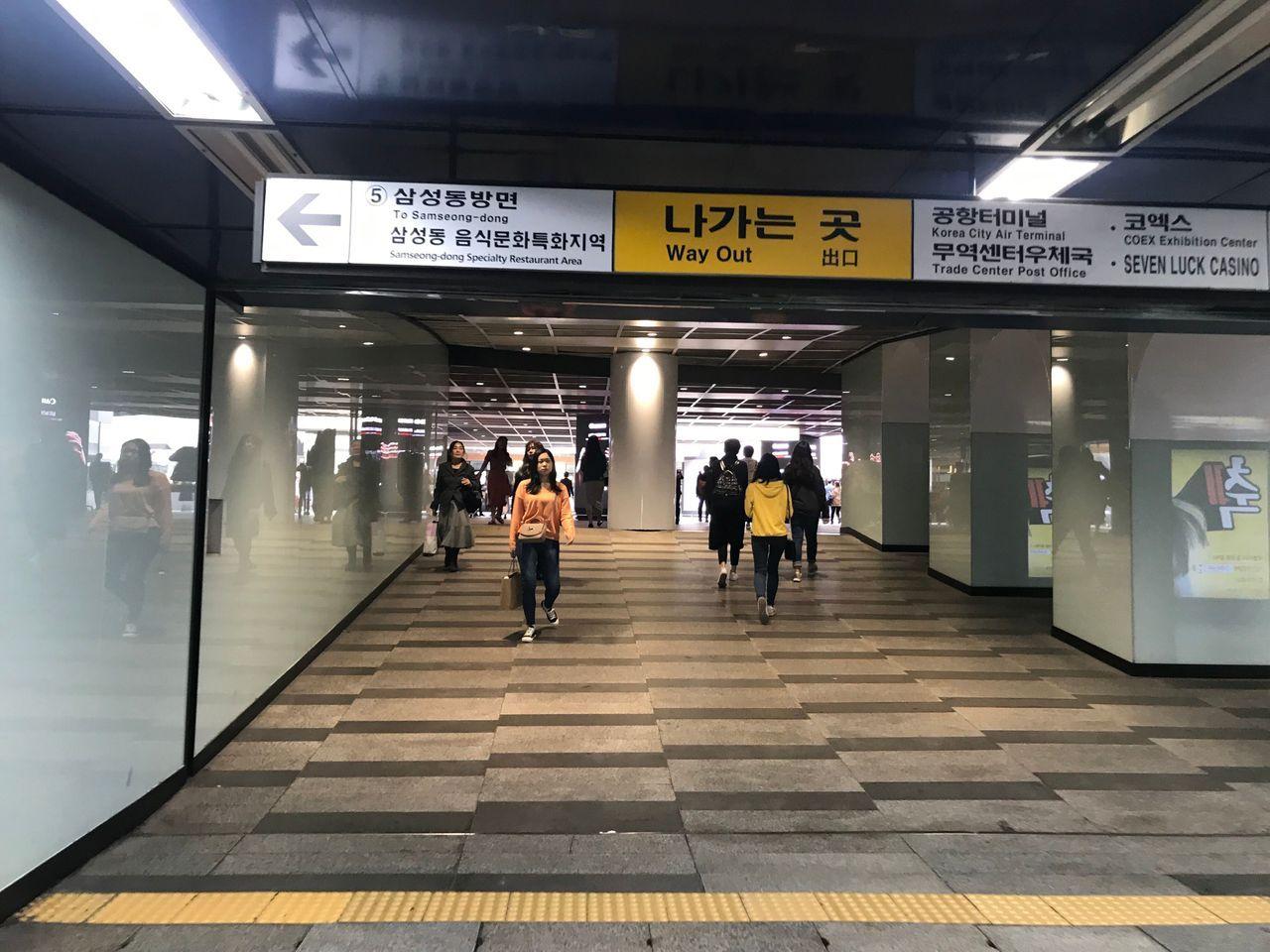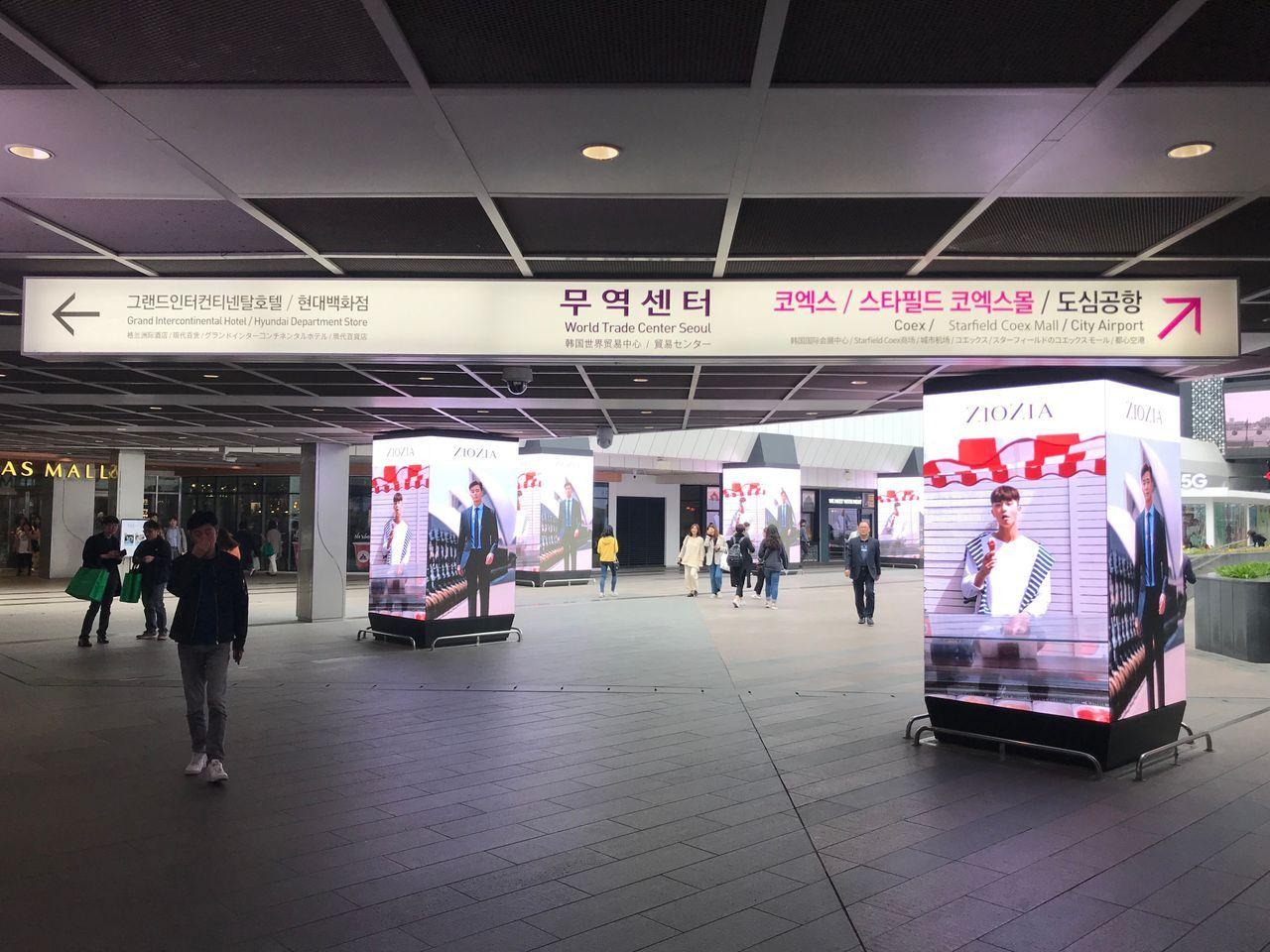 The COEX square.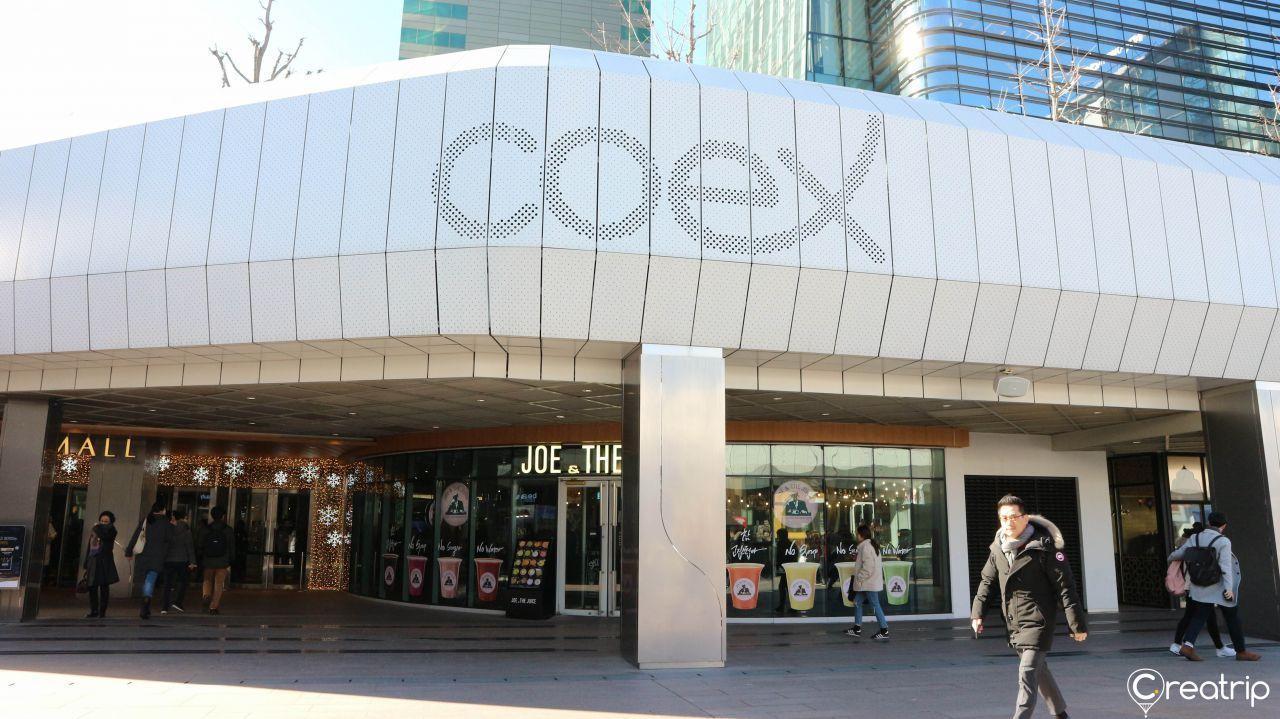 There are already a lot of shops on the square, the most famous being SMTOWN, at which many K-Pop fans will throw large sums of money.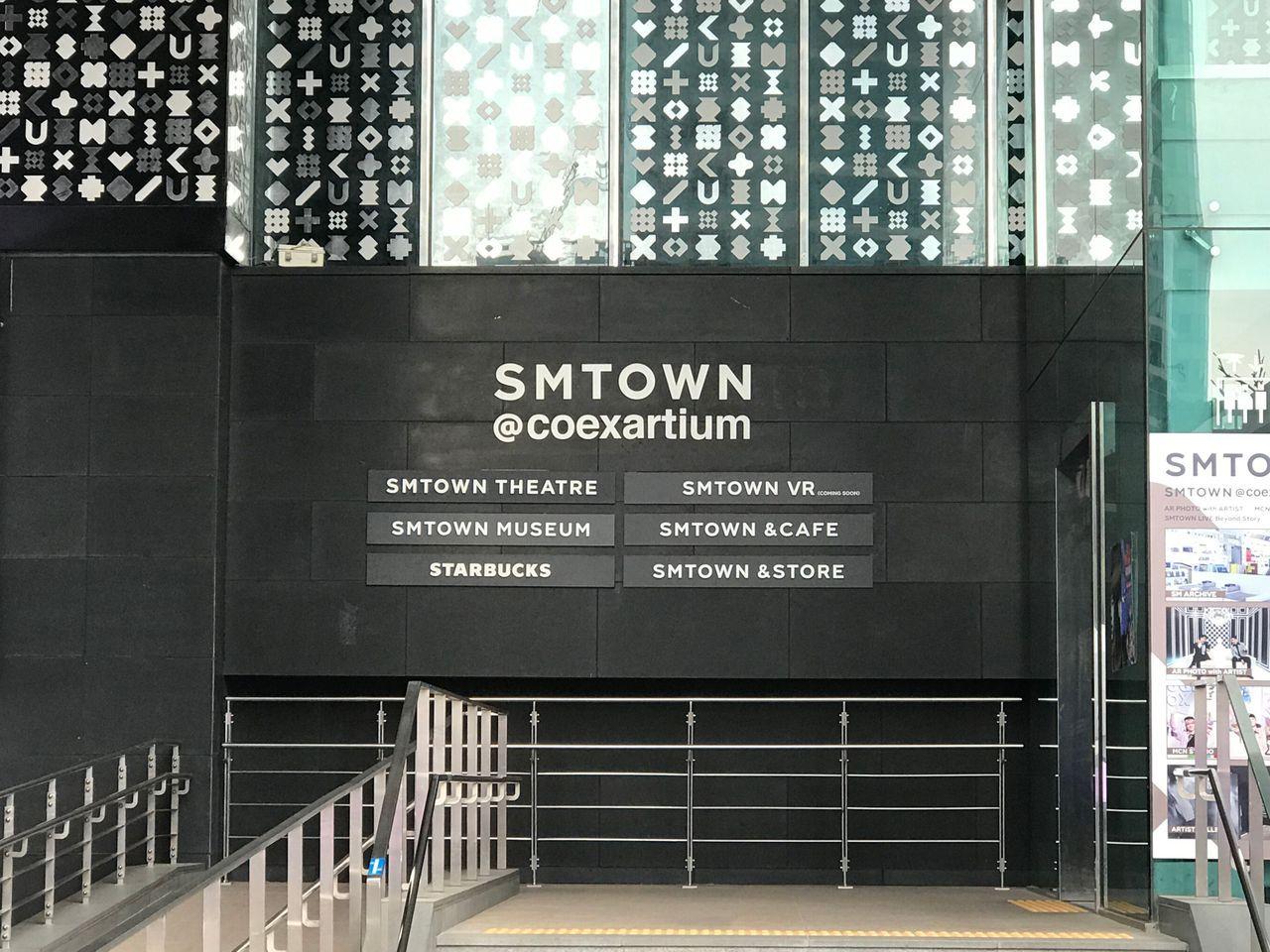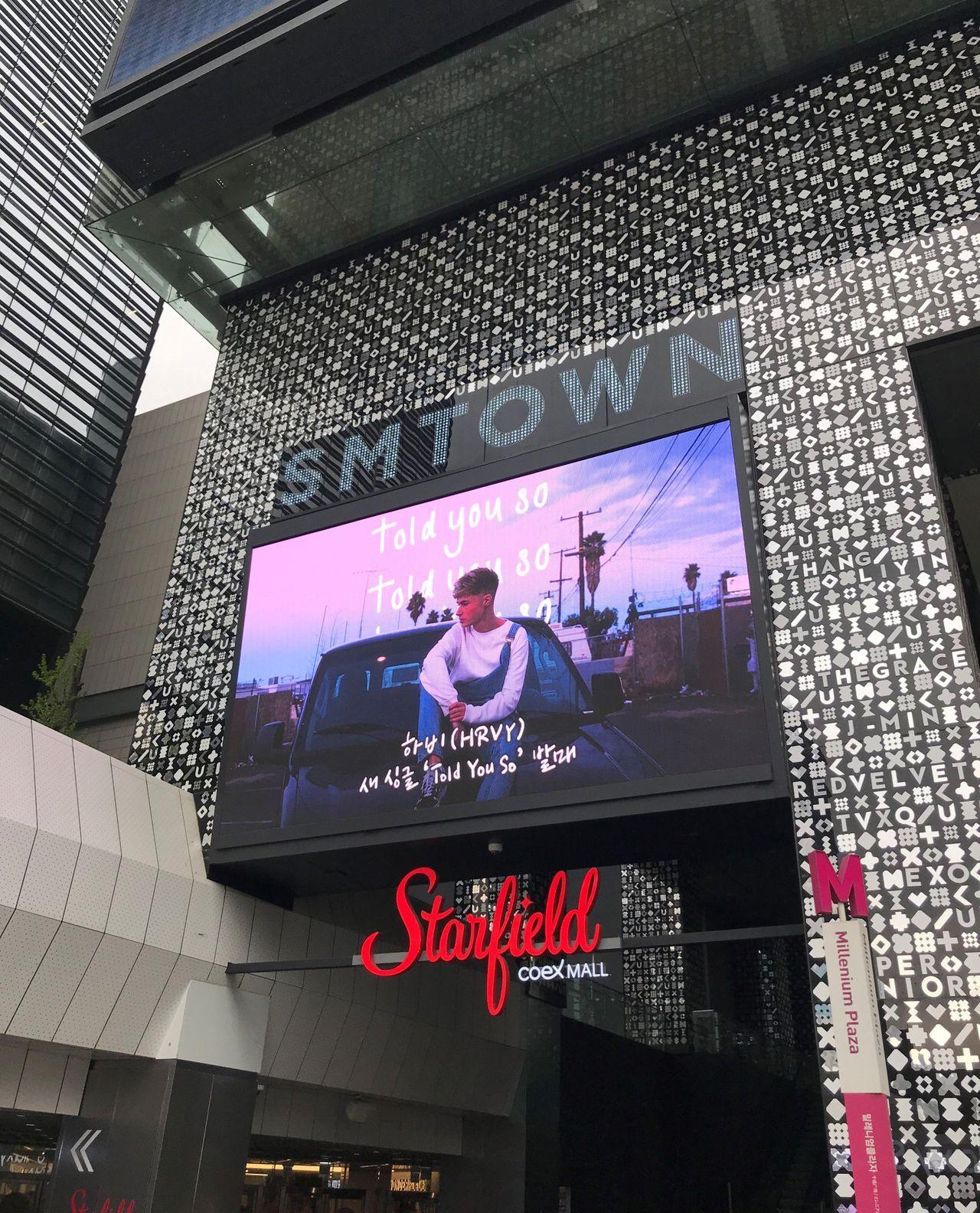 If you have already visited SMTOWN, or if you want to go directly to COEX, head over to the mall on your left.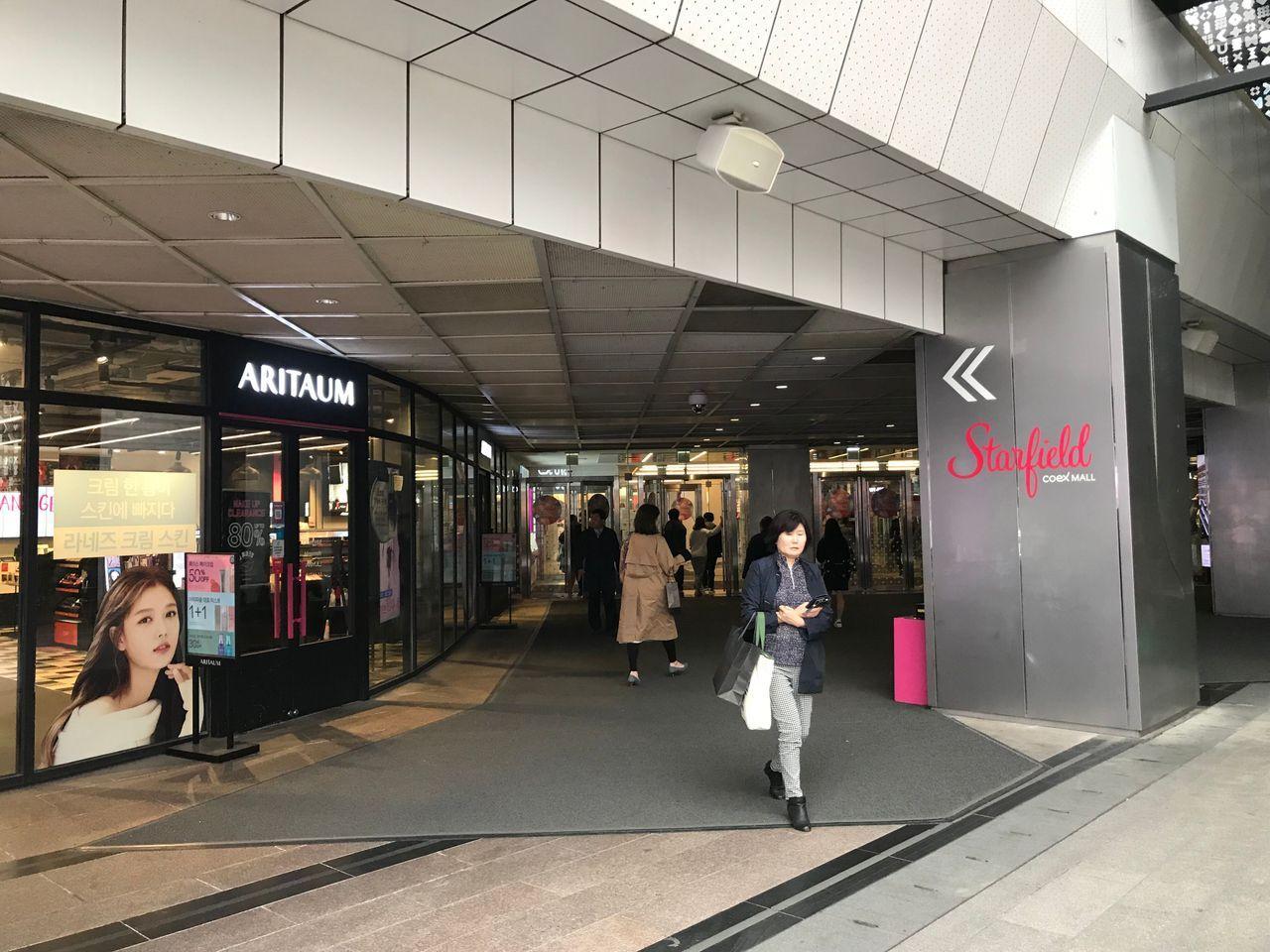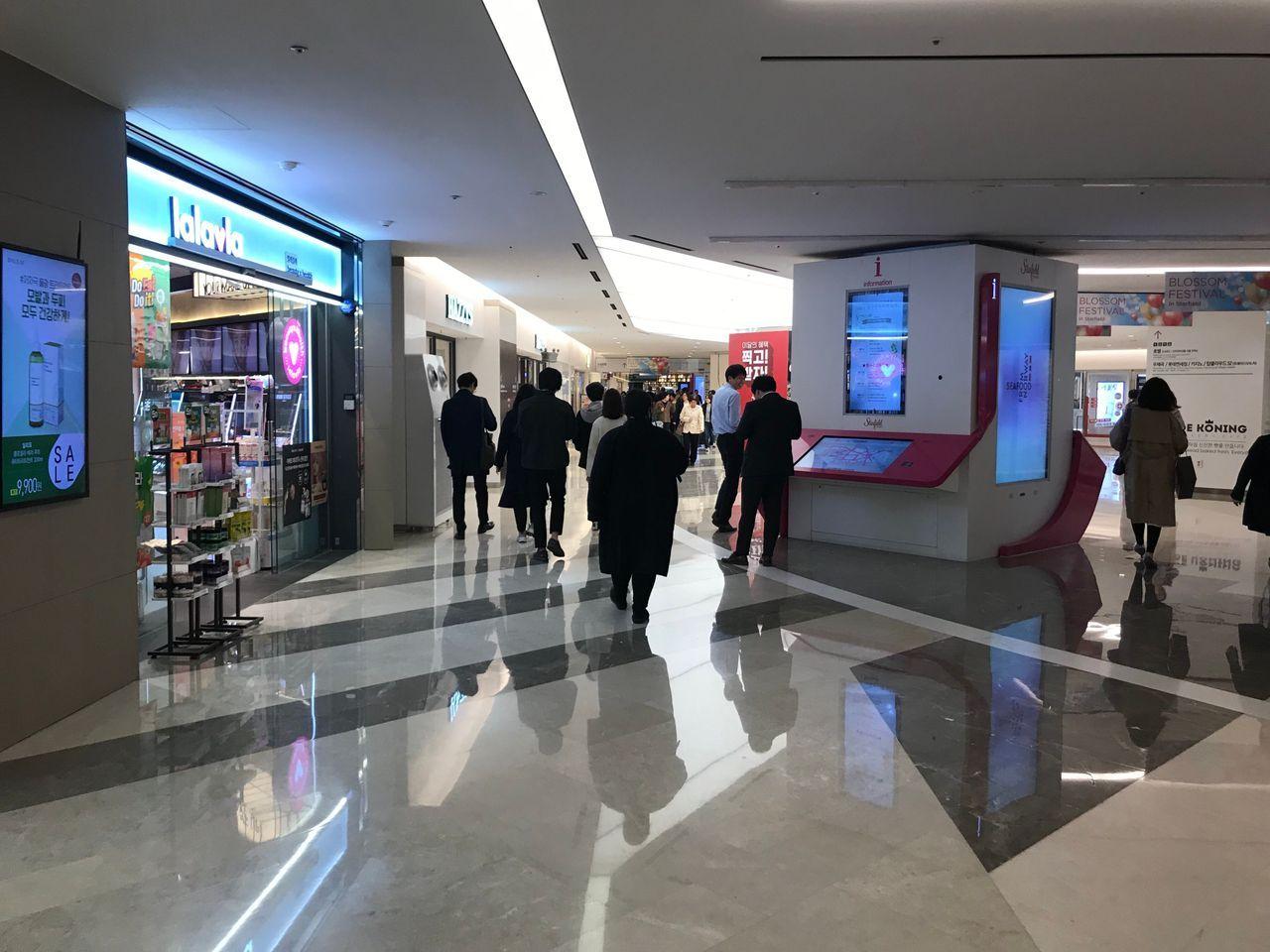 COEX can be described as a type of department store, but that's not the whole truth because the scale and size of Seoul COEX is much bigger than you imagine.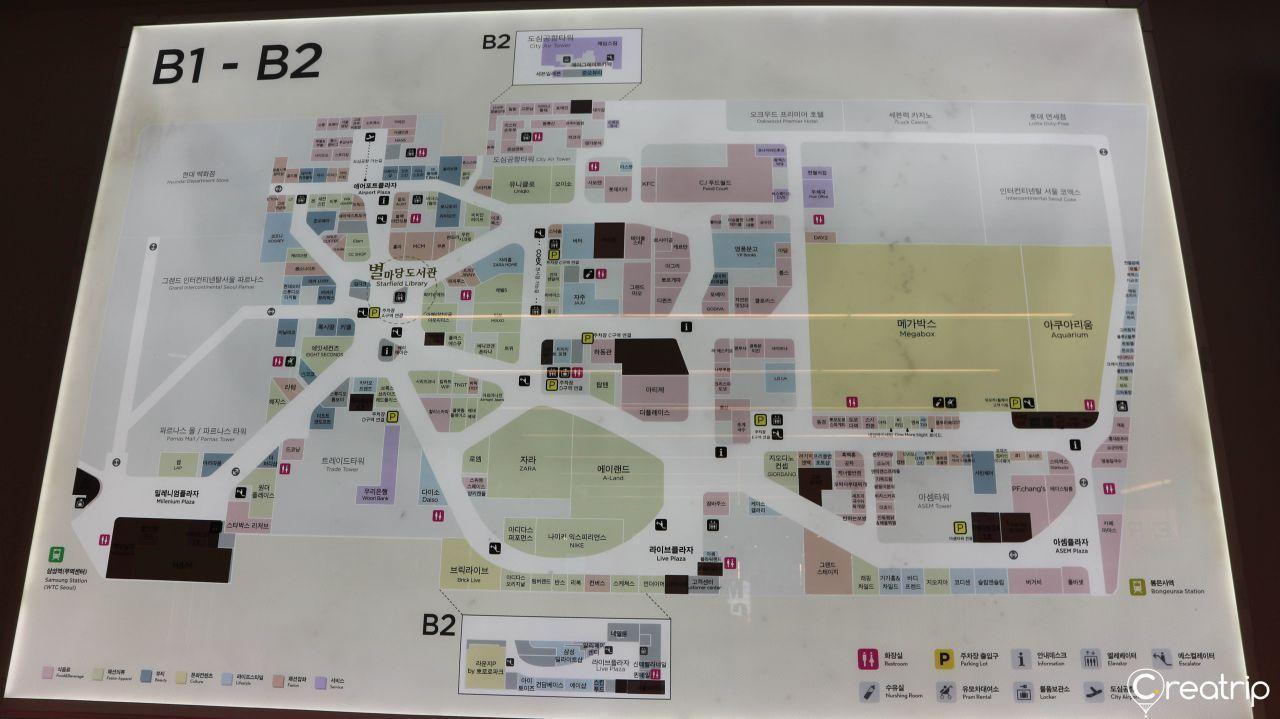 Not only is there the mall, but also a huge library (Star Library), an aquarium, the CGV cinema, and other entertainment besides shopping to be found here. On holidays and hot summers, Seoul COEX is always packed with people.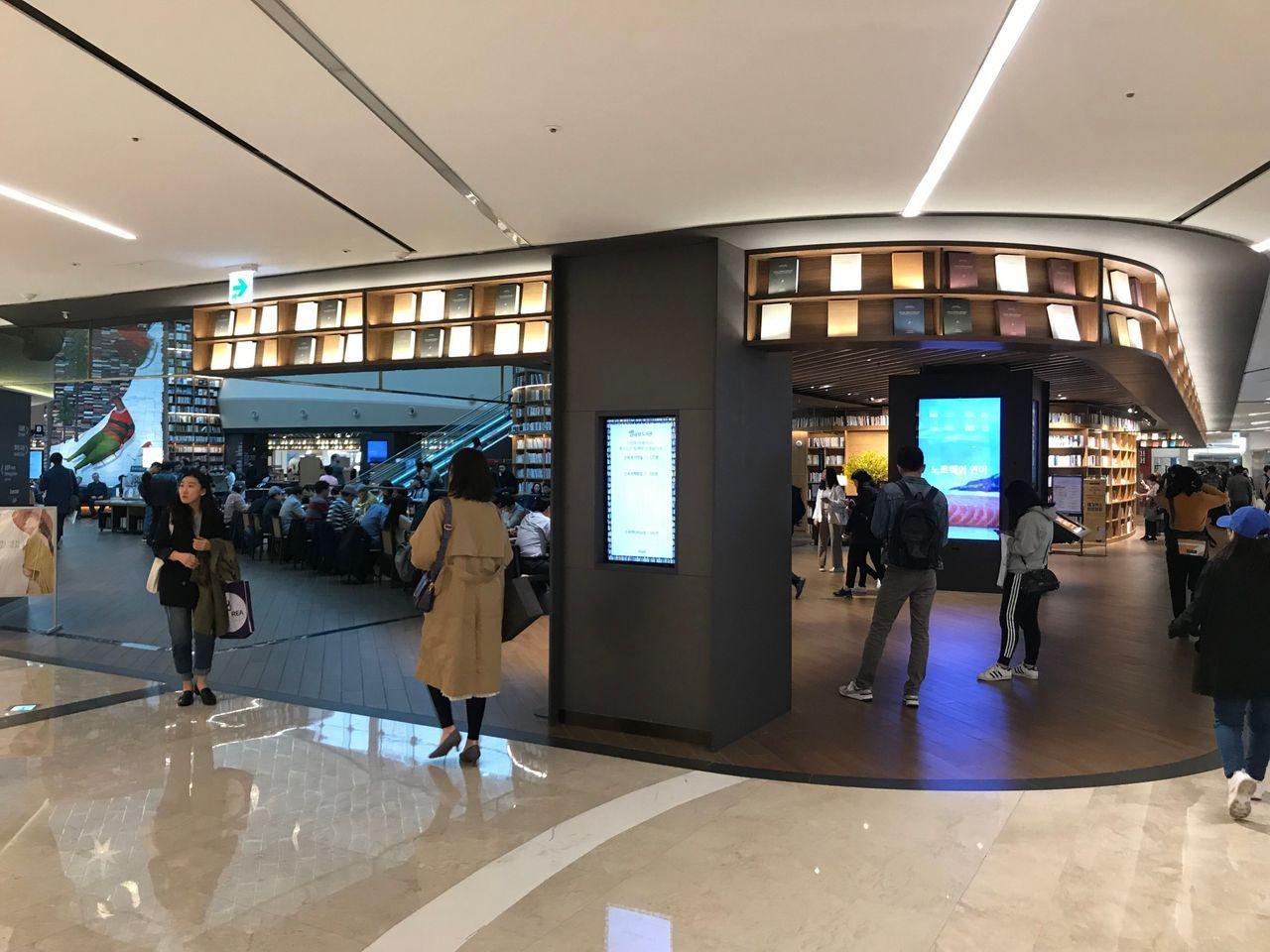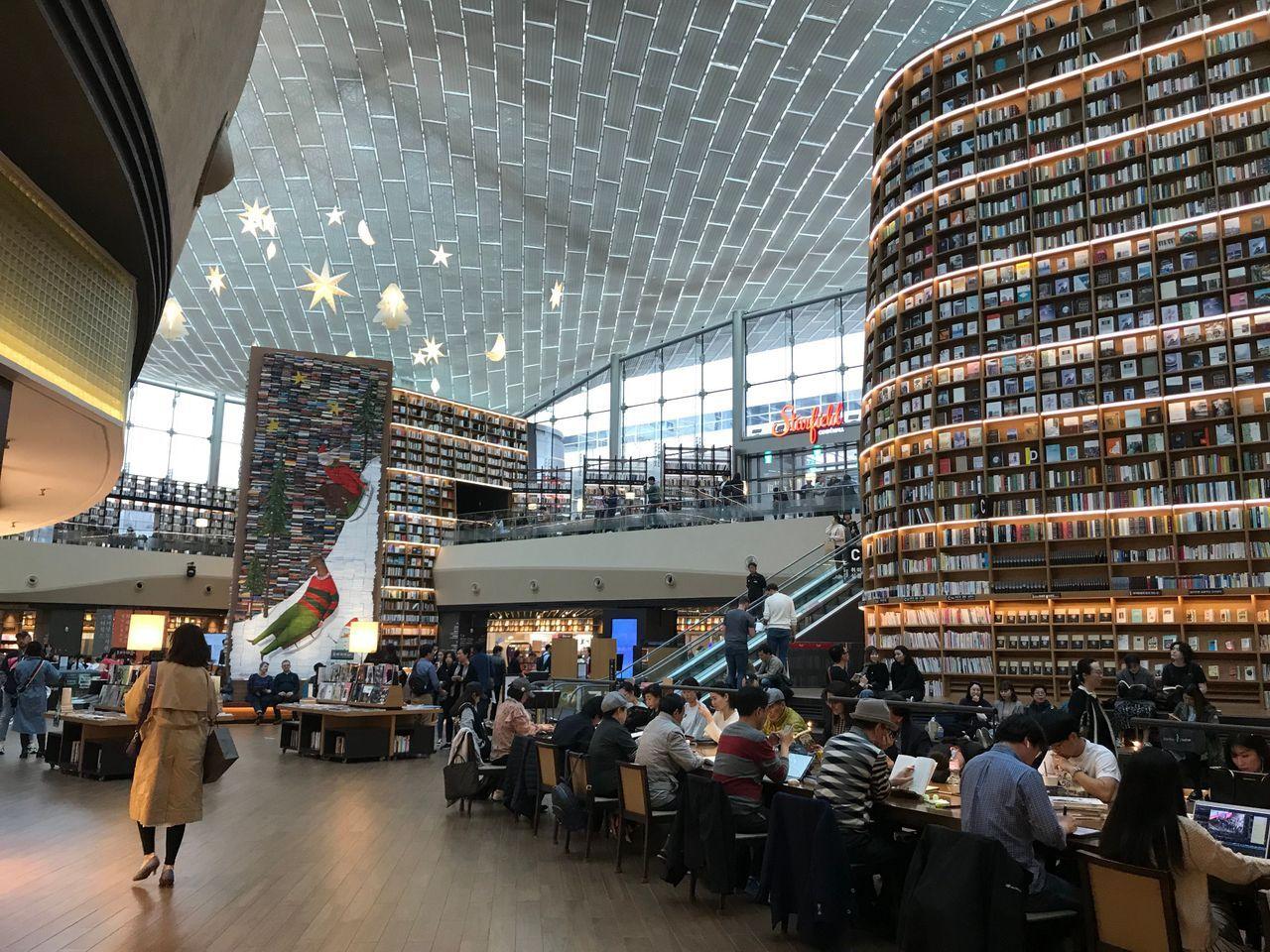 If you're visiting Seoul COEX you should definitely also visit the beautiful Star Library, which is one of the most famous spots in Seoul.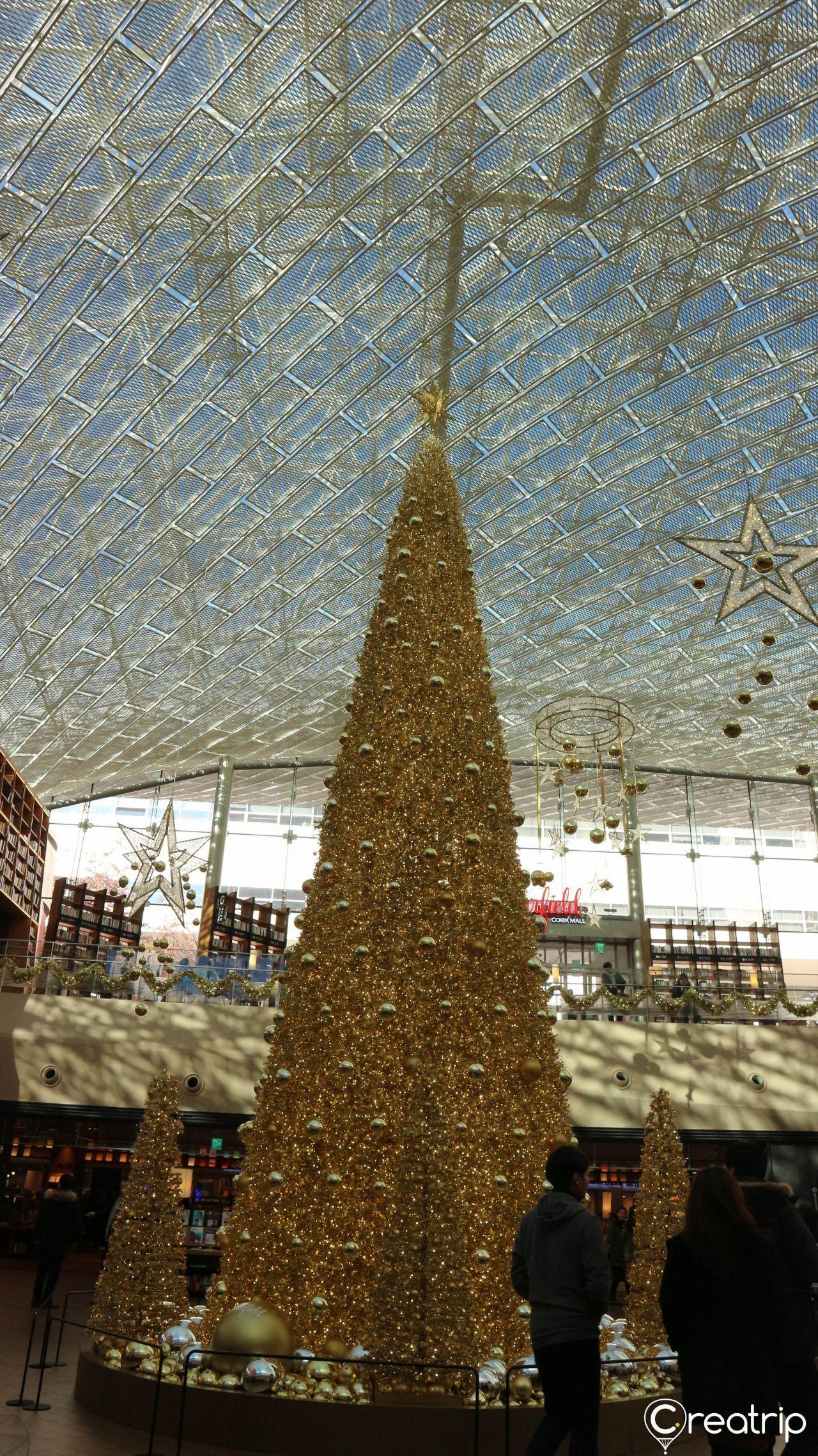 2017 Christmas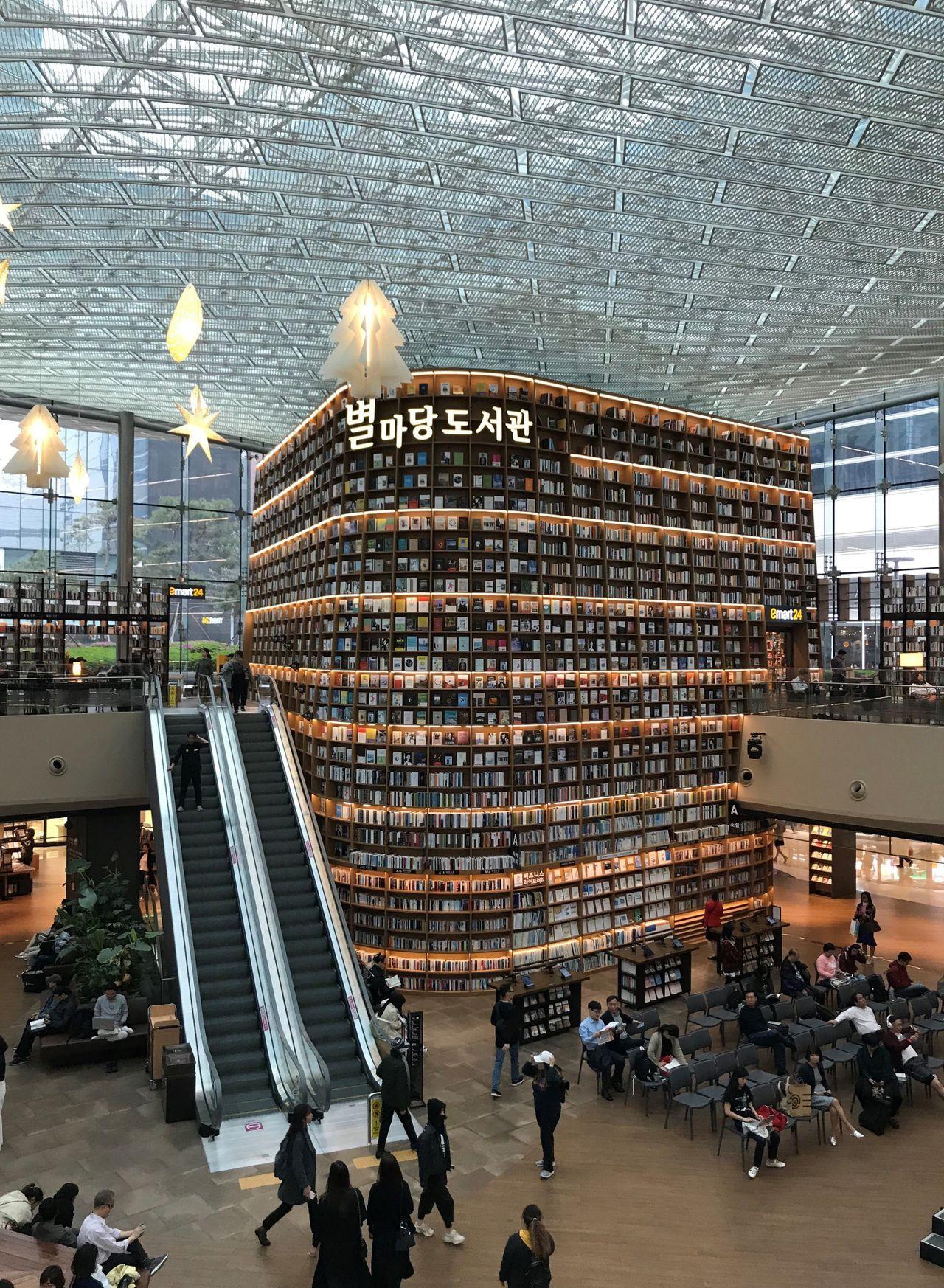 However, not a lot of people know that the Star Library is here, or they decide that the trek is too far, which is really unfortunate.
Let's take a look at the shops you'll find here.
---
It might be difficult to find super specific brands of cosmetics or clothing here, so I'd say come to COEX with an open mind and be willing to explore.
And in addition to shopping at COEX, make sure to take some nice photos at the Star Library and check out your favorite K-Pop idols' merch at SMTOWN.
Until next time!
---