Food Guide | HONGDAE
Delicious Restaurants You Have To Check Out When In Hongdae!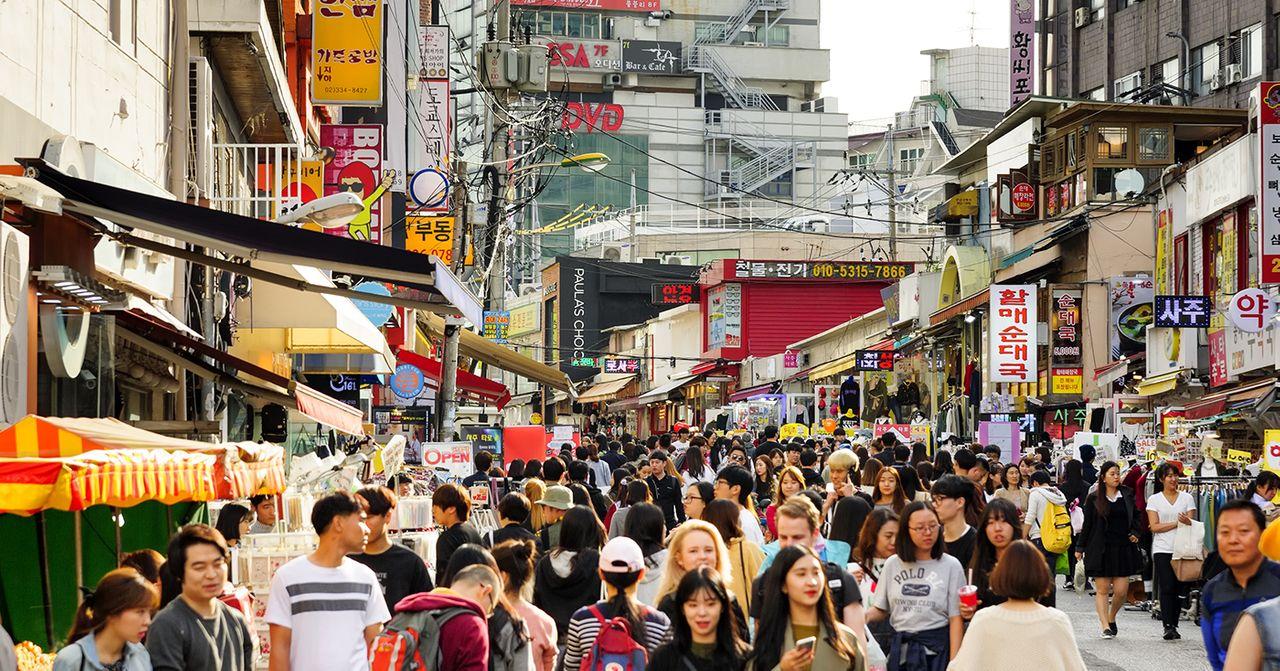 In recent years, Hongdae has earned its status as one of, if not the number one most popular destinations in Seoul. It is a bustling melting pot where both university students and business professionals mingle. It's known to be a youthful and cheery location.
Along with cosmetics, clothes, and snack shops, there are also numerous restaurants in the Hongdae area worth sampling. If fact, there is such a wide variety of worthwhile options, it can be too difficult to decide which one to actually try.
To aid your decision-making, we've compiled a list of Hongdae's best restaurants to take the guesswork out of your trip and set you up for a successful dining experience any time of the day.
---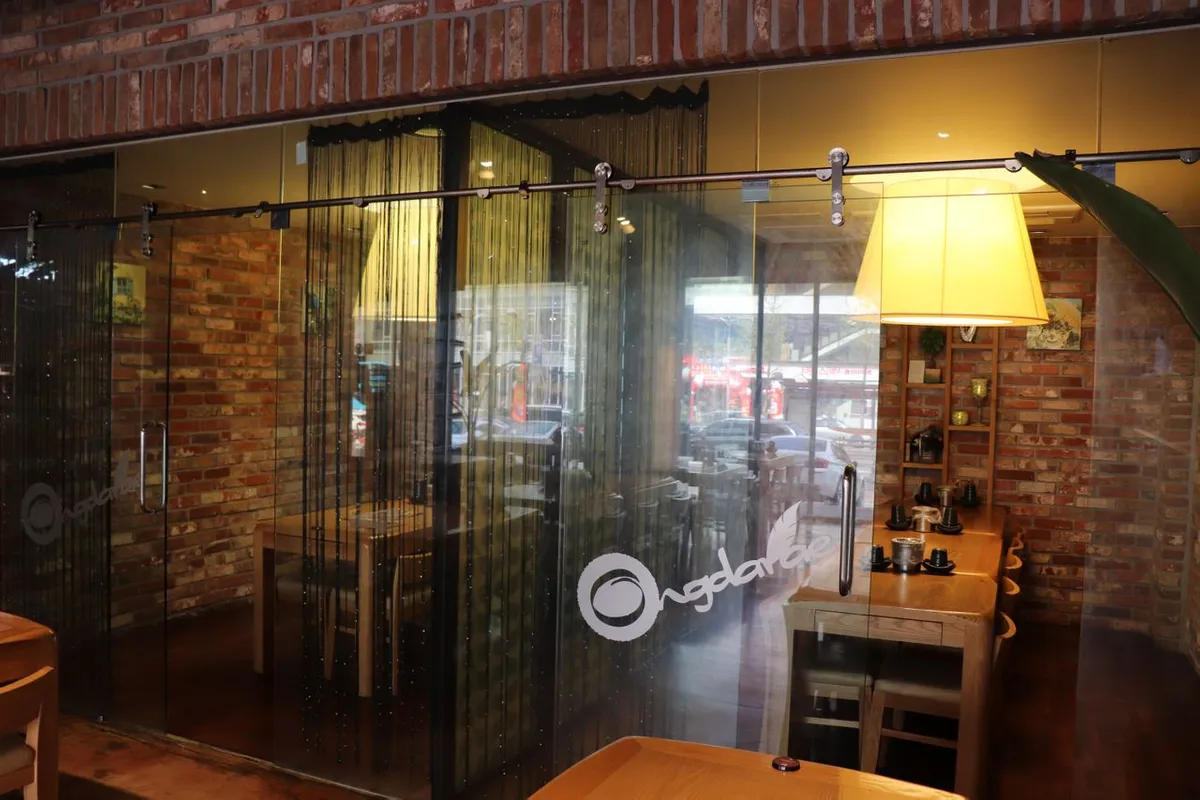 Address: 서울 마포구 양화로 122
Hours: 11:00-23:30
Offer: If you present a coupon, you can receive 2 Ong Rice (옹밥) and a beverage for free.
Ongdarae Steamed Chicken, located in front of Hongik University Station Exit 9, is full of chicken with an unforgettable flavor. The smell is amazing and the chicken pieces have absorbed all the flavors of the sauce in which it is cooked. This is the quintessential option for steamed chicken.
Ganggangsullae Hongdae Branch (강강술래 홍대점)
Address : 서울 마포구 잔다리로6길 25
Hours : 11:30-22:30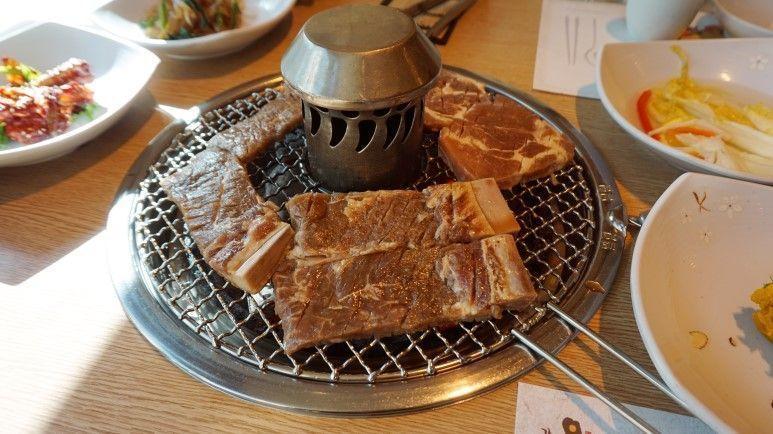 Hongdae's "Ganggangsullae" is a Korean BBQ restaurant with a luxurious atmosphere. The interior is spacious and neat, which is one of the many reasons for the rising popularity. The meat may be pricier than other places, but that is well reflected in the mouthwatering flavor in every bite.
Address: 서울 마포구 동교로 200
Hours: 24 hours a day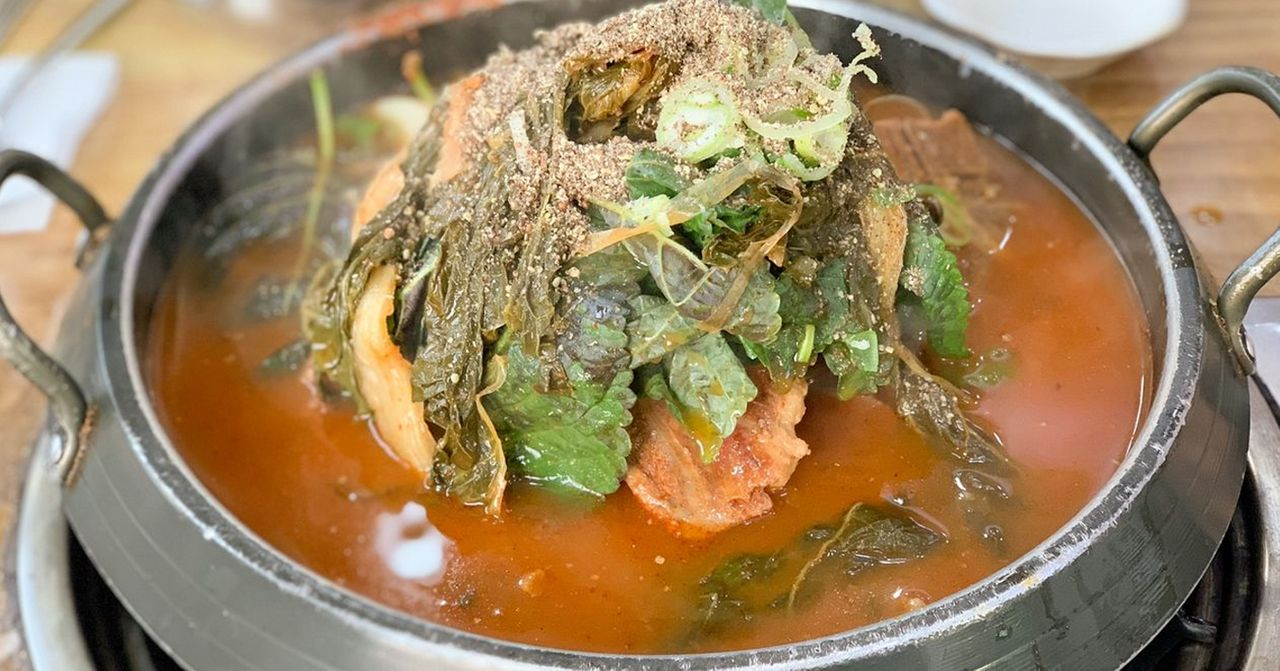 This option is hidden away from the hustle and bustle of the main street (it is located around Exit 2). It's open 24 hours a day, so you can fill your hunger no matter what time of the day it is.
By the time the food arrives at your table, the pork ribs have already been cooked until the meat is ready to fall off the bone. After boiling for a short time at our table, they are warm and ready to eat. The portions are generous and the flavor is even more so.
Kkot Dwaeji Gallery Hongdae (꽃돼지갤러리 홍대점)
Address: 서울 마포구 와우산로19길 19
Hours: 12:00-00:00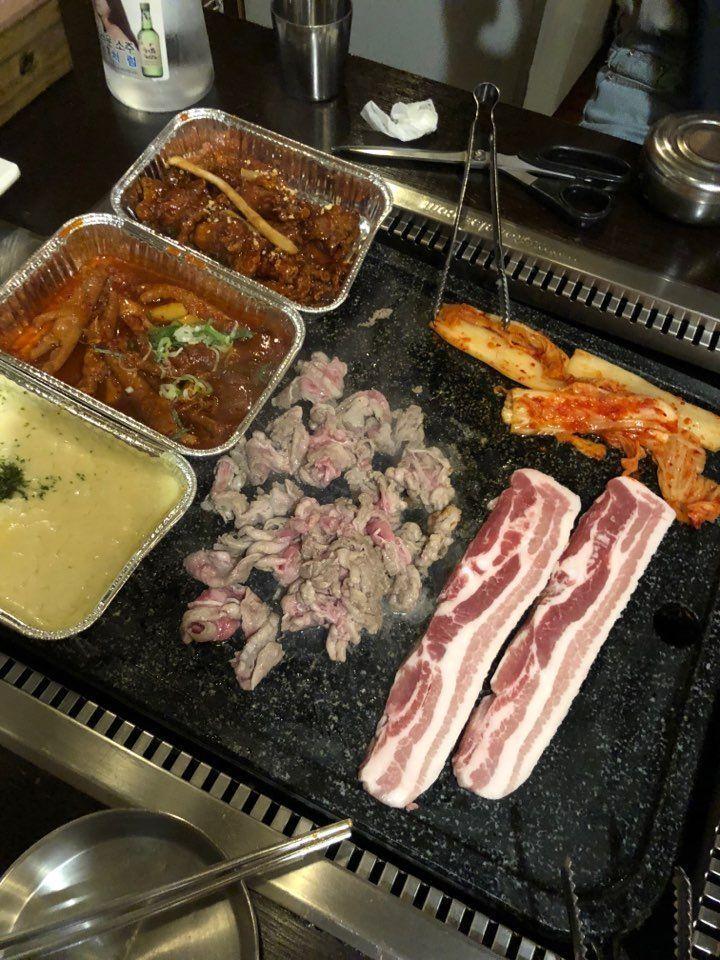 Hongdae's "Kkot Dwaeji Gallery" is located deep in the heart of Hongdae's shopping area. Not only is the meat a decent price, but it is coupled with unlimited cheese, chicken feet, and chicken.
If you like cheese, you must come to "Kkot Dwaeji Gallery" and smother every bite.
Gaemijip Hongdae (낙지볶음 개미집 홍대점)
Address: 서울 마포구 잔다리로6길 20-12
Hours: 11:00-22:30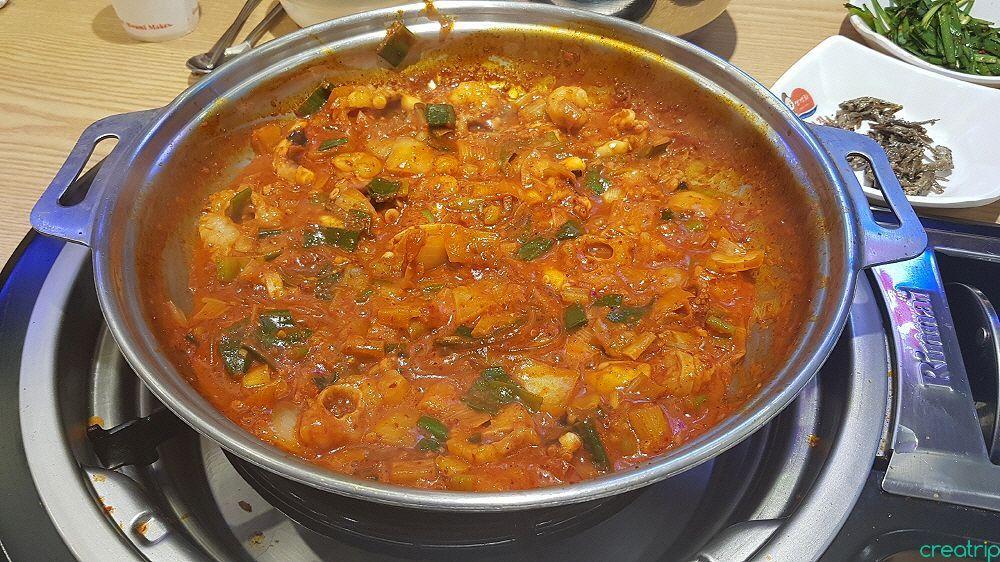 Hongdae's "Gaemijip" is famous for its "nakgopsae (낙곱새)", a dish made of small octopus, gopchang, and shrimp, a fairly adventurous meal for many foreigners. You can also order other menu items if your stomach (or courage) is not up to it. You can mix al the sauces with white rice to finish off the meal.
Hong Ma Tteok (홍마떡 본점)
Address: 서울 마포구 홍익로5안길 24
Hours: 11:30-22:00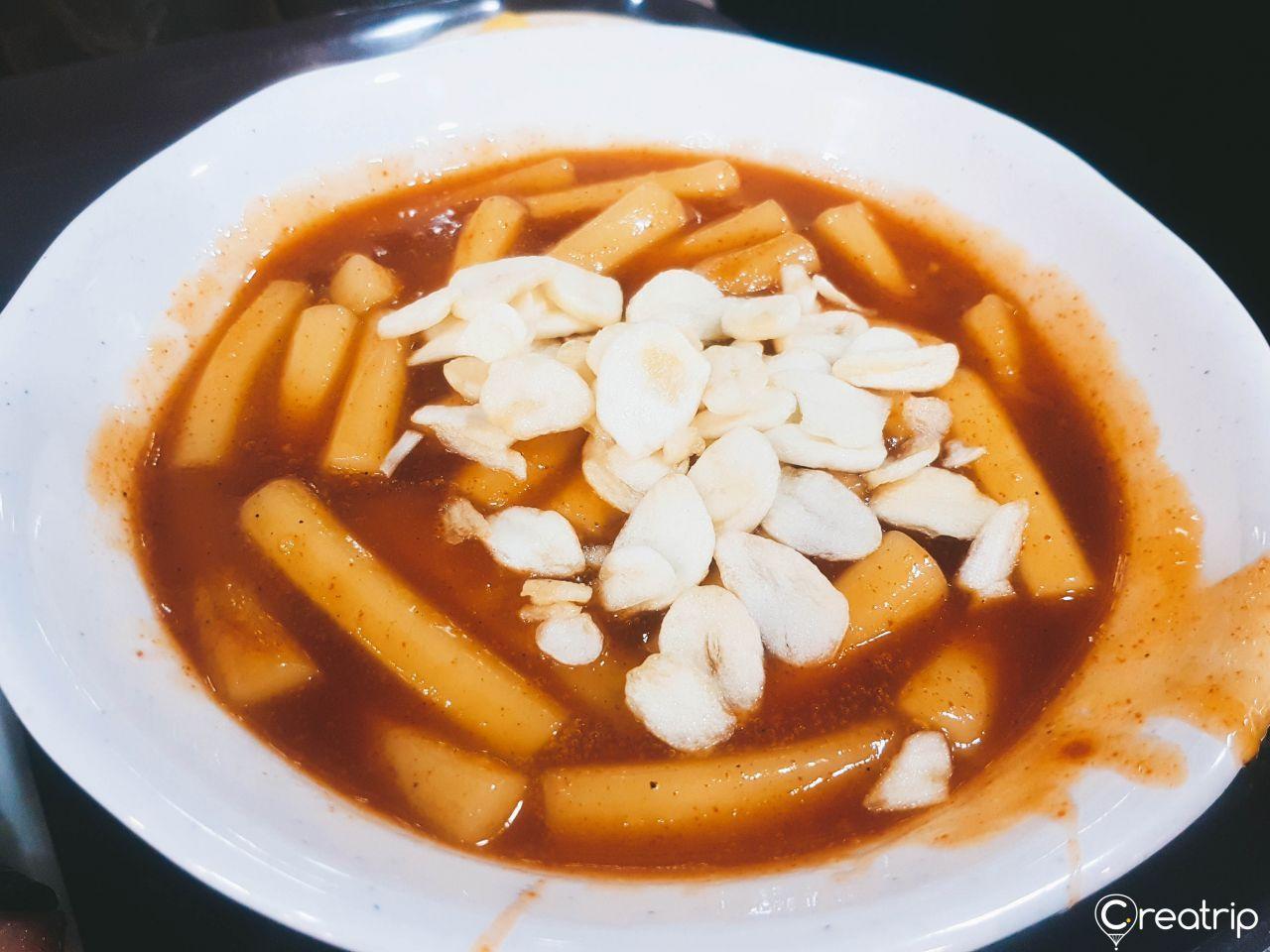 There are a lot of interesting restaurants in Seoul, each with a unique style and flavor. However, if you're not in the mood for a sit-down meal and you'd rather grab a quick bite to it, this is the place for you!
This restaurant's tteokbokki is flavored with raw garlic, but the flavor isn't at all strange. The more you eat it, the more savory and succulent the flavors become.
Address: 서울 마포구 잔다리로2길 13
Hours: 11:30-22:30
Last order: 21:30
Offer: Download the coupon to receive a 10% discount.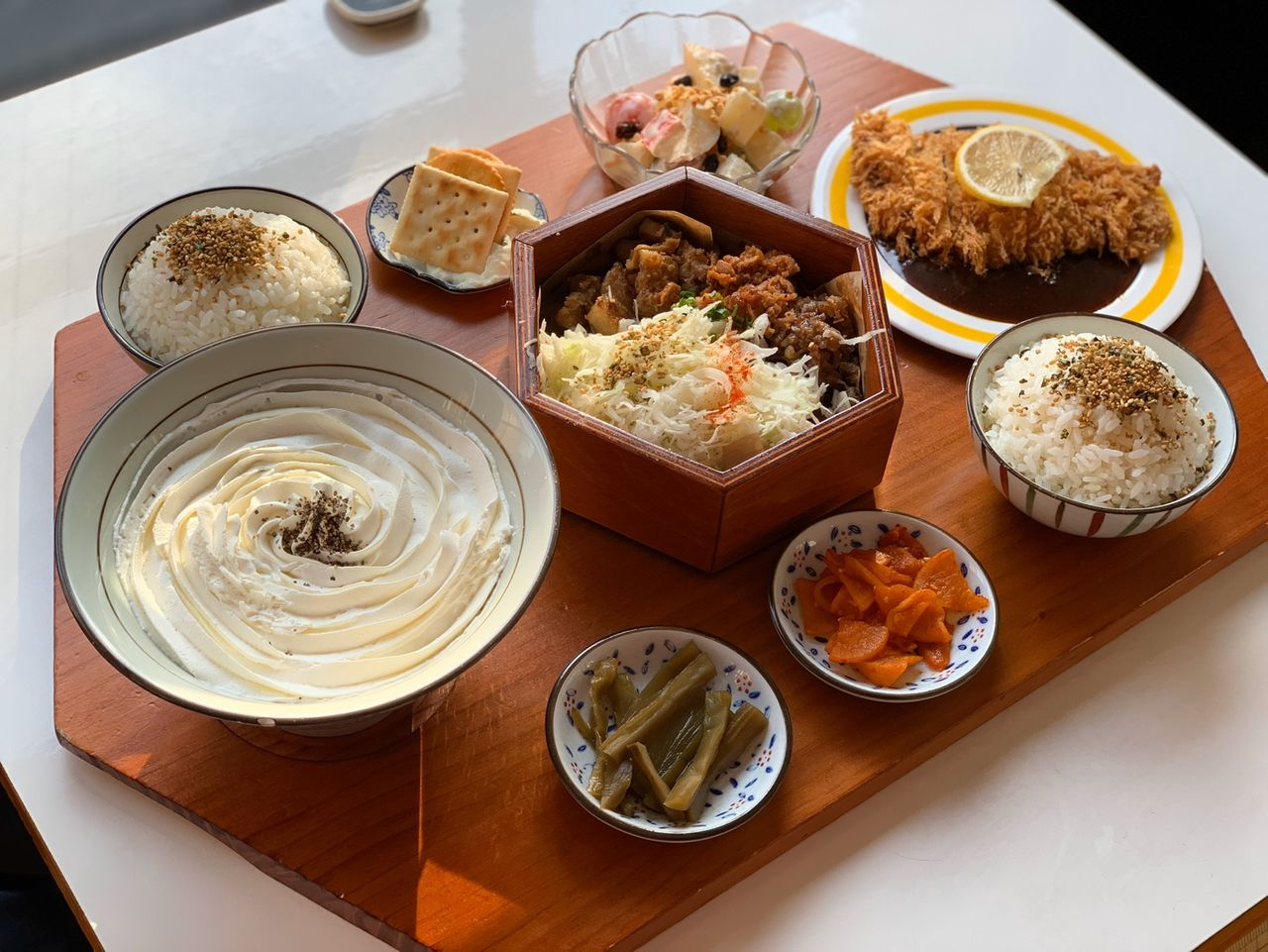 Tokkijung has an interior the likes of which you've never seen before! Not only is it beautifully decorated with a unique layout, but the food presentation matches the interior both in terms of appeal and variety.
Tokkijung's most popular menu item is its "Cream Curry Udon", which brings a cornucopia of impossible flavor combinations. Its flavors rest cleanly on your palette, leaving a lasting impression.
Mikado Sushi (미카도 스시 홍대점)
Address: 서울 마포구 잔다리로6길 30-1 2F
Hours: 11:30-21:30
Lunch break 15:00-17:00 on weekdays
No lunch break on weekends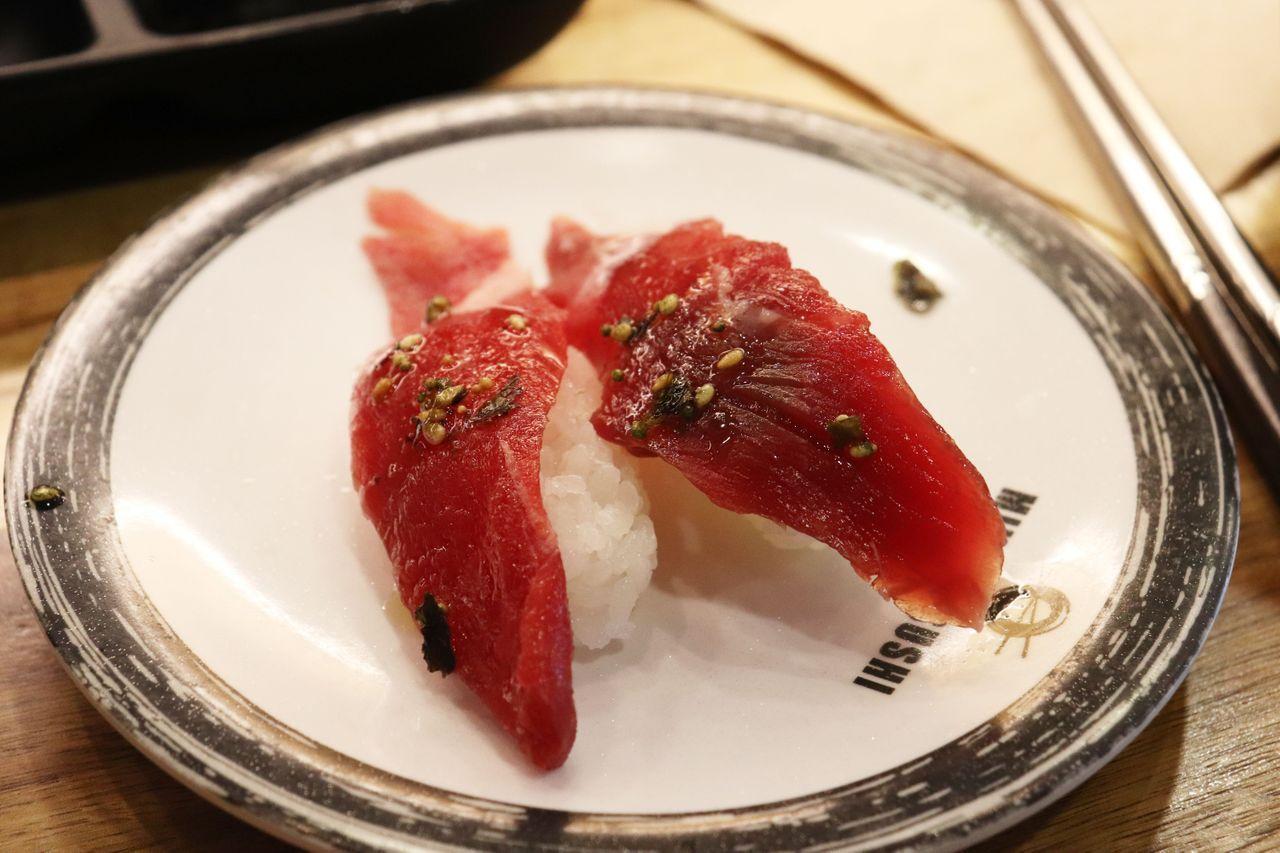 Mikado Sushi is a famous chain sushi store in Korea, popular for its consistently high quality of sushi at an affordable price. Mikado Sushi carefully selects ingredients to truly allow you to experience what it means for sushi to be fresh.
Hongdae Jopok Tteokbokki (홍대조폭떡볶이 홍대2호점)
Address: 서울 마포구 홍익로6길 38
Hours: 11:00-06:00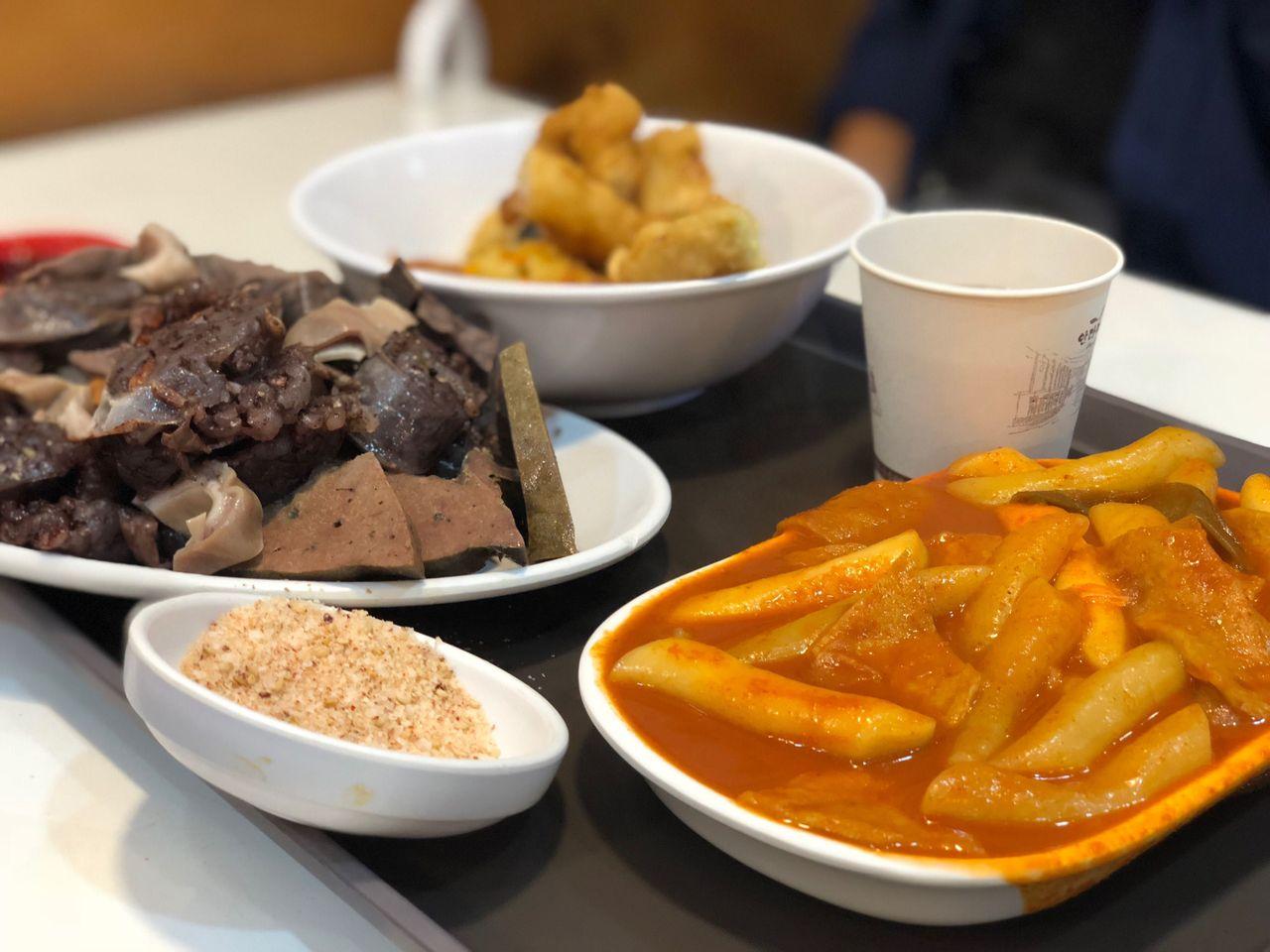 I really like their sundae (순대, blood sausages), and you can get a sizeable helping for just ₩3,000.
You can enjoy the food-stand prices from the comfort of a sit-down restaurant (while even watching TV). Don't miss this affordable delicacy near Exit 9 of Hongdae University Station!
Address: 서울 마포구 성산동 232-12
Hours: 11:30-15:00
17:00 - 22:00
Closed on the last Monday of each month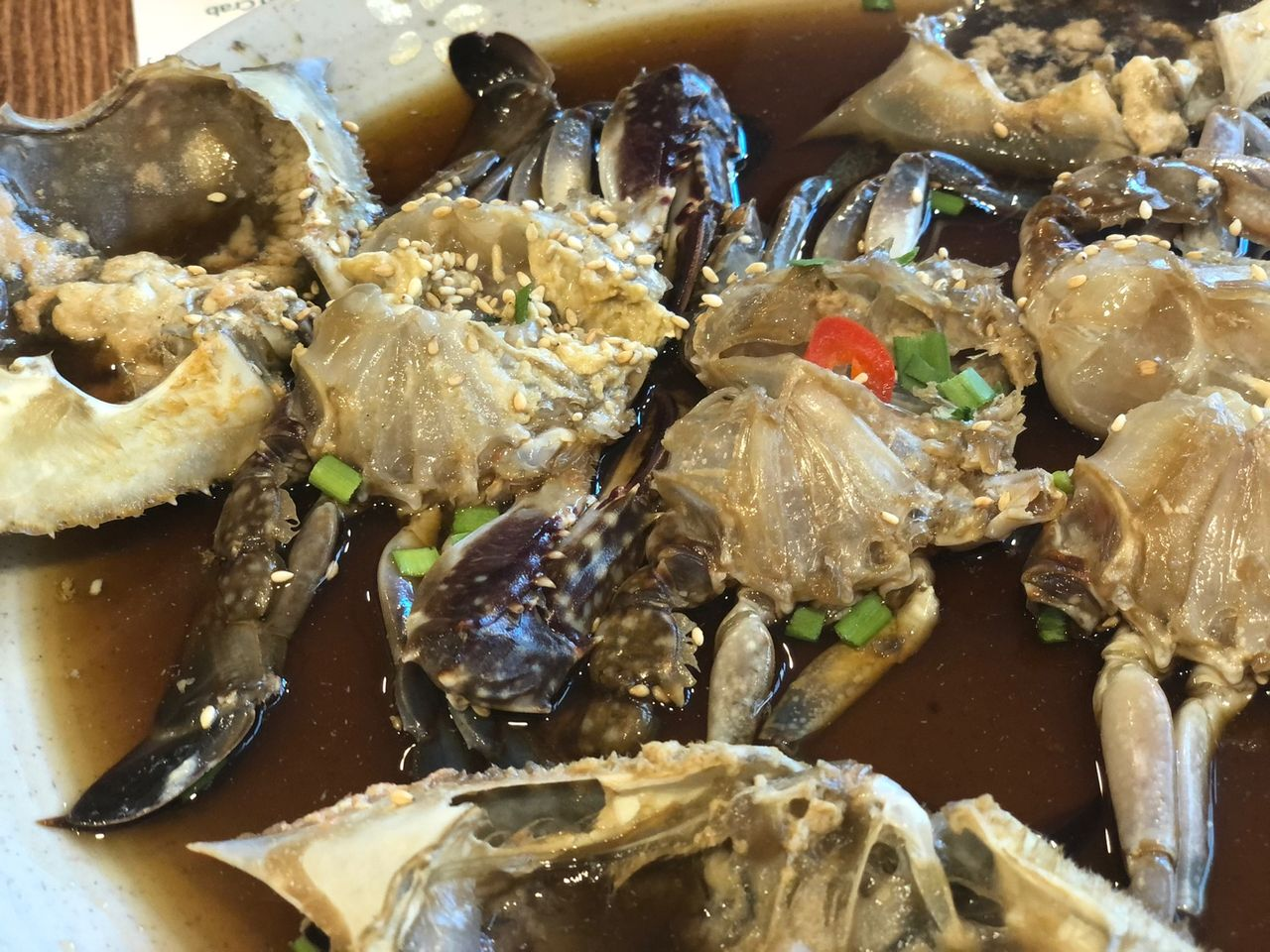 Take a look at this fresh crab. Doesn't it look delicious?
At first, I was also wary to try this gejang (marinated crab), but after trying it once, I could never get the flavor out of my mind.
In the cold Autumn to Winter seasons, the crab is even more delicious. Filling your stomach with crab in Hongdae is worth every penny!
Address: 서울 마포구 동교로38길 35
Hours: 11:30-20:30
Break Time: 15:00-17:00
Mon: Closed
Yeonnamdong's Slow, Cali combines an immense amount of complementary flavors into its dishes.
The salmon is top quality (to the extent that people who don't typically enjoy seafood can find it delectable) and the spicy sauce rounds out the flavor profile when eaten along with the green tea rice. It is rich in vitamins and nutrients, adding even more reason to try it.
Baettaegi Gopchang (배떼기곱창)
Address: 서울 마포구 양화로18안길 26-6
Hours: 15:00-01:00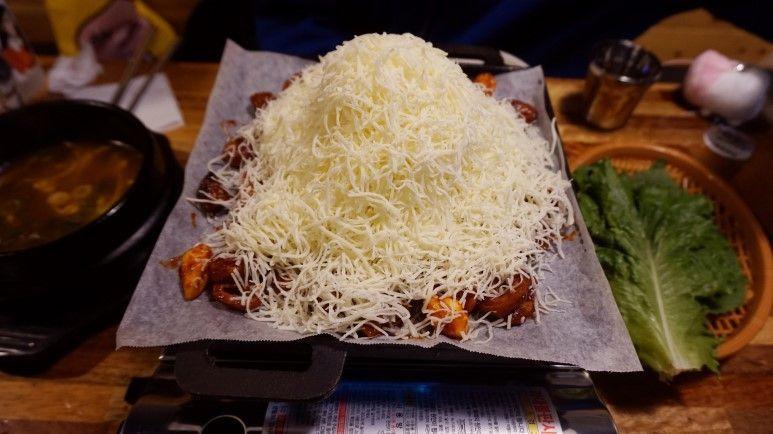 Yes, that is cheese that you are seeing. You can find a variety of gopchang options at Baettaegi Gopchang!
Gopchang (곱창) refers to the small intestines of cattle or pork, whereas makchang (막창) refers the abomasum of cattle. They both have a unique texture, making it a popular delicacy loved by many Koreans.
Address: 서울 마포구 어울마당로 118 2F
Hours: 11:00-23:00
Offer: Download the coupon to receive a 5% discount!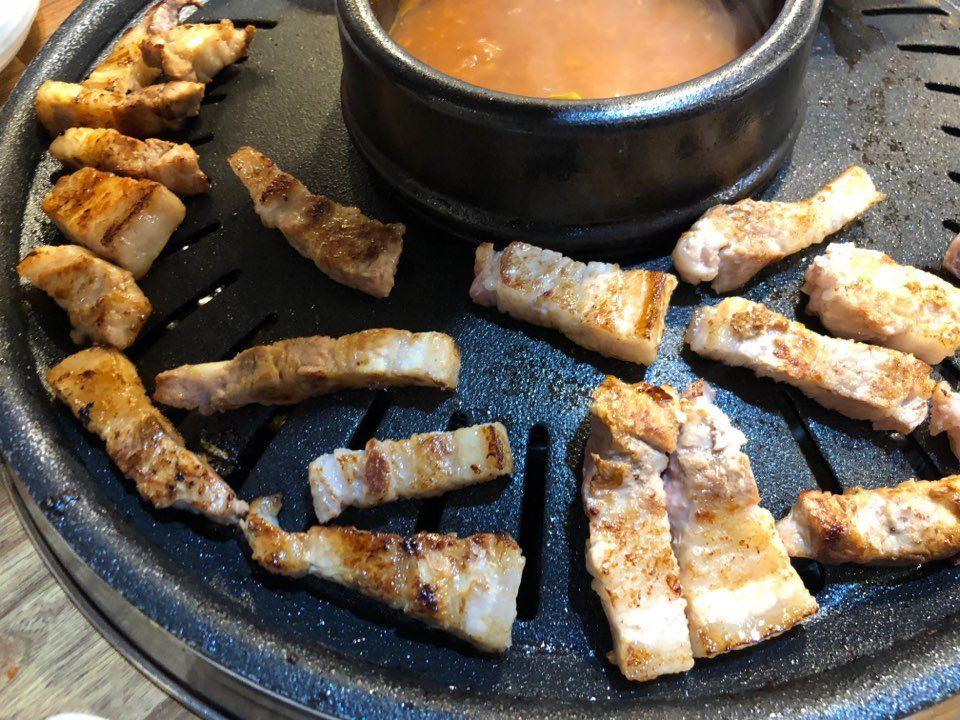 Among the plethora Korean BBQ options, Unteori Meats is one of the best.
Ungteori Meats' samgyeopsal is definitely packed with delicious flavor that rivals any other samgyeopsal option in Seoul. It's also conveniently located in the shopping district to recharge your batteries after a busy day, but be sure to lift your head when looking for it as it is located on the second floor.
Address: 서울 마포구 어울마당로 118 2F
Hours: 11:00-23:00
Offer: Present the coupon to receive a 10% discount on all items!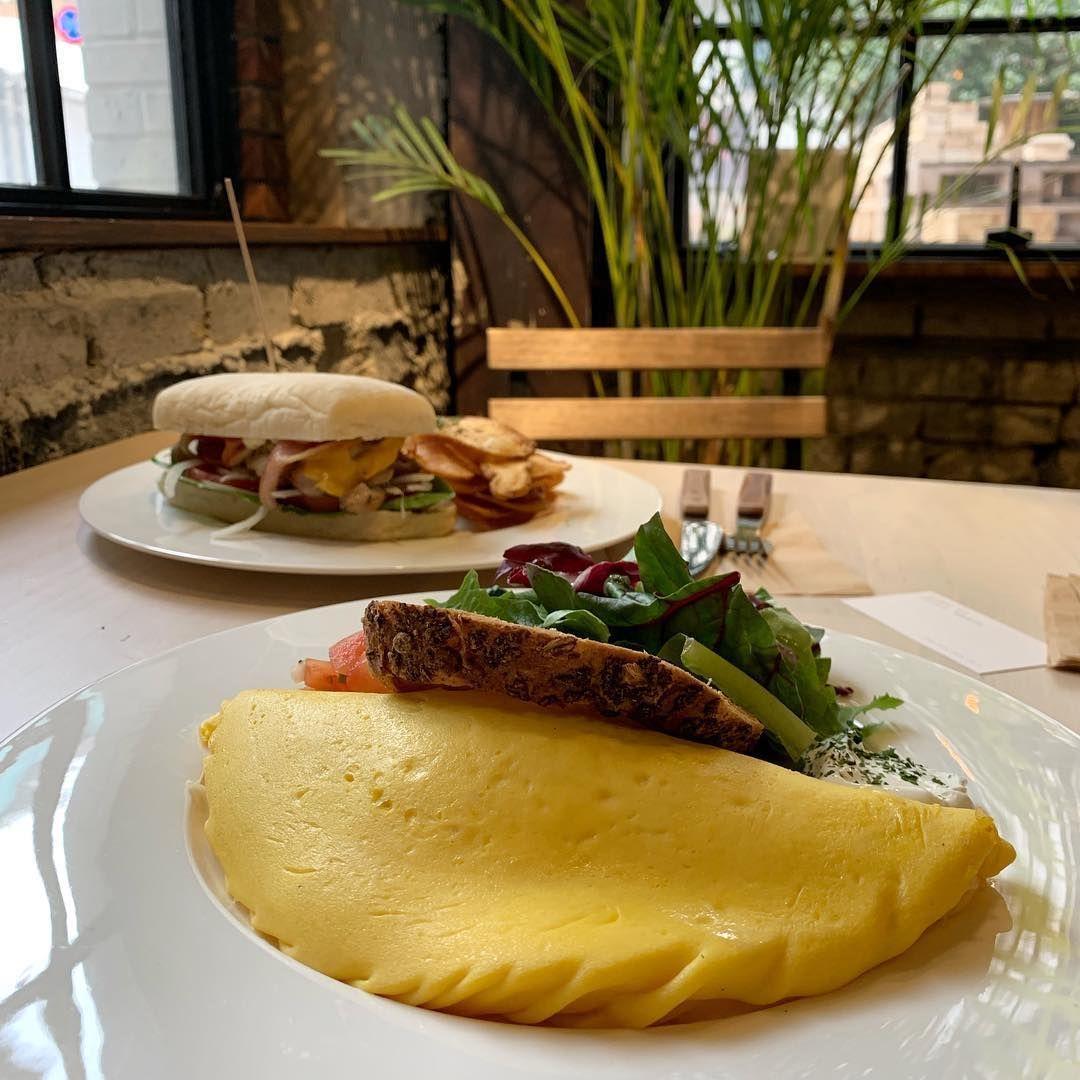 Hongdae's Urban Plant has made itself famous in the niche brunch community with its omelette sandwich.
It is certainly a welcome addition to any preconceptions you have about brunch food. As the name "Urban Plant" suggests, the interior is littered with plants throughout, creating a homey and inspiring atmosphere.
DOMA (도마)
Address: 서울 마포구 양화로16길 33
Hours:
Weekdays: 17:00-05:00
Weekends: 12:00-05:00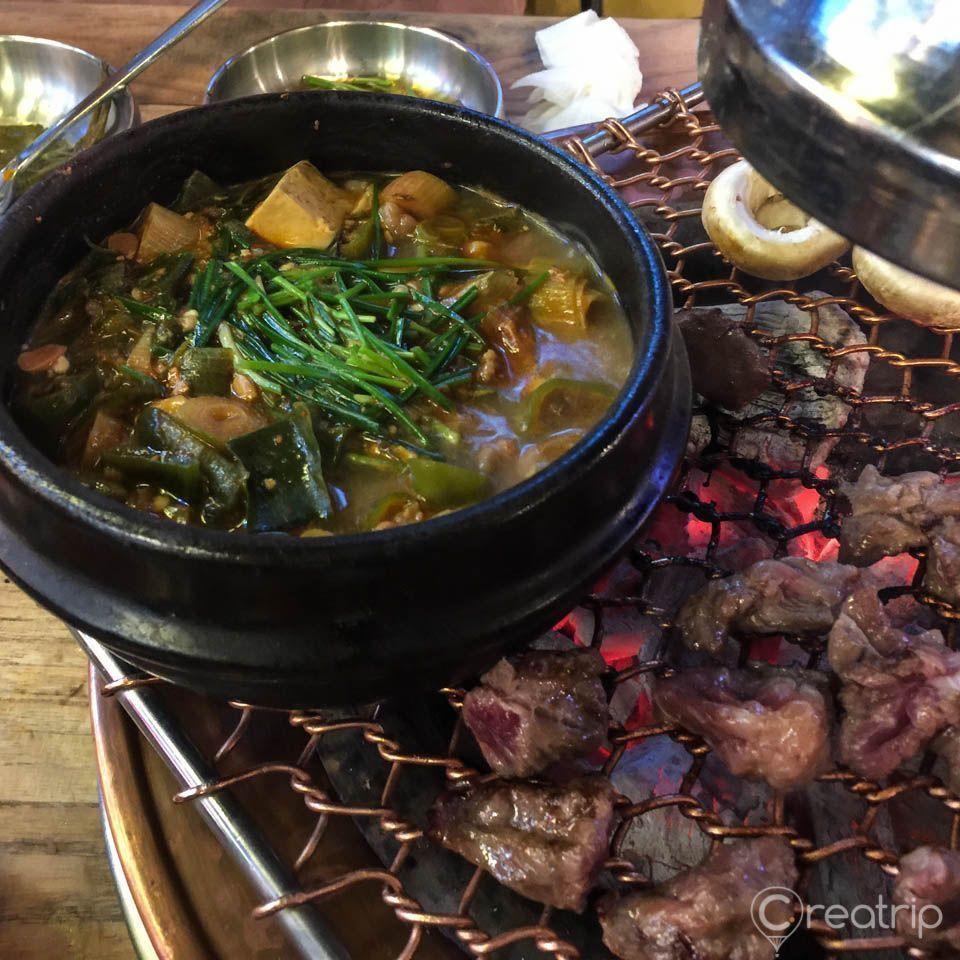 Hongdae's DOMA is popular among Koreans, with scrumptious beef served in large portions.
While the price is quite high, the owner explains that this is due to the high quality of the meat, which is what separates it from other restaurants in the same repertoire.
When You Miss Your Mother's Home Cooking (밥해주는남자)
Address: 서울 마포구 연남동 성미산로 152
Hours:
Mon: 11:00-21:00
Tue-Sun: 11:00-01:00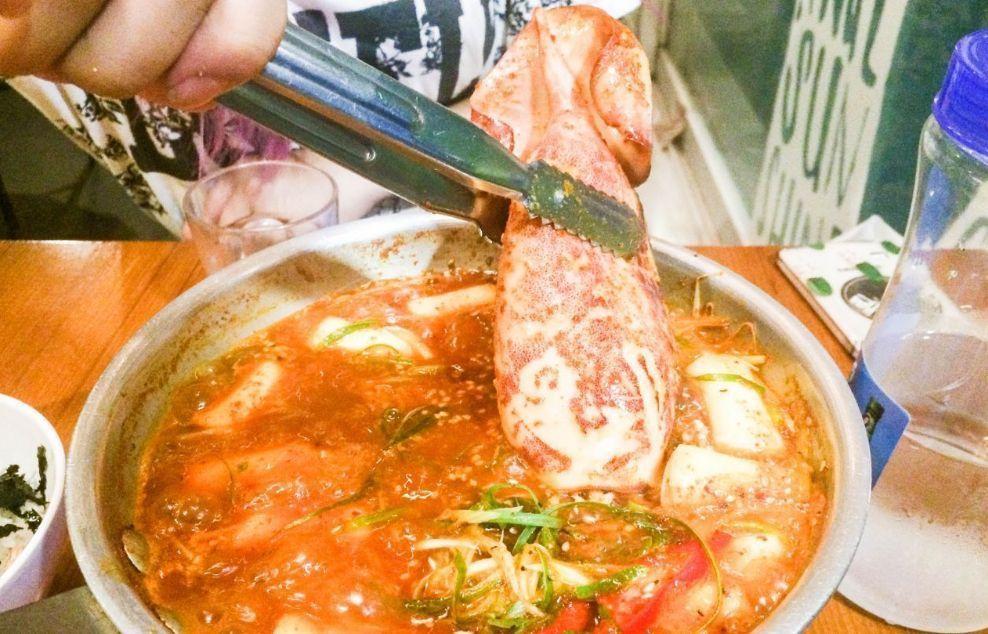 Hongdae's When You Miss Your Mother's Home Cooking serves a heaping pot of tteokbokki, supplemented by an entire squid. However, make sure to stir the broth consistently or you risk letting your food burn!
Address: 서울 마포구 어울마당로 146
Hours: 11:30-02:00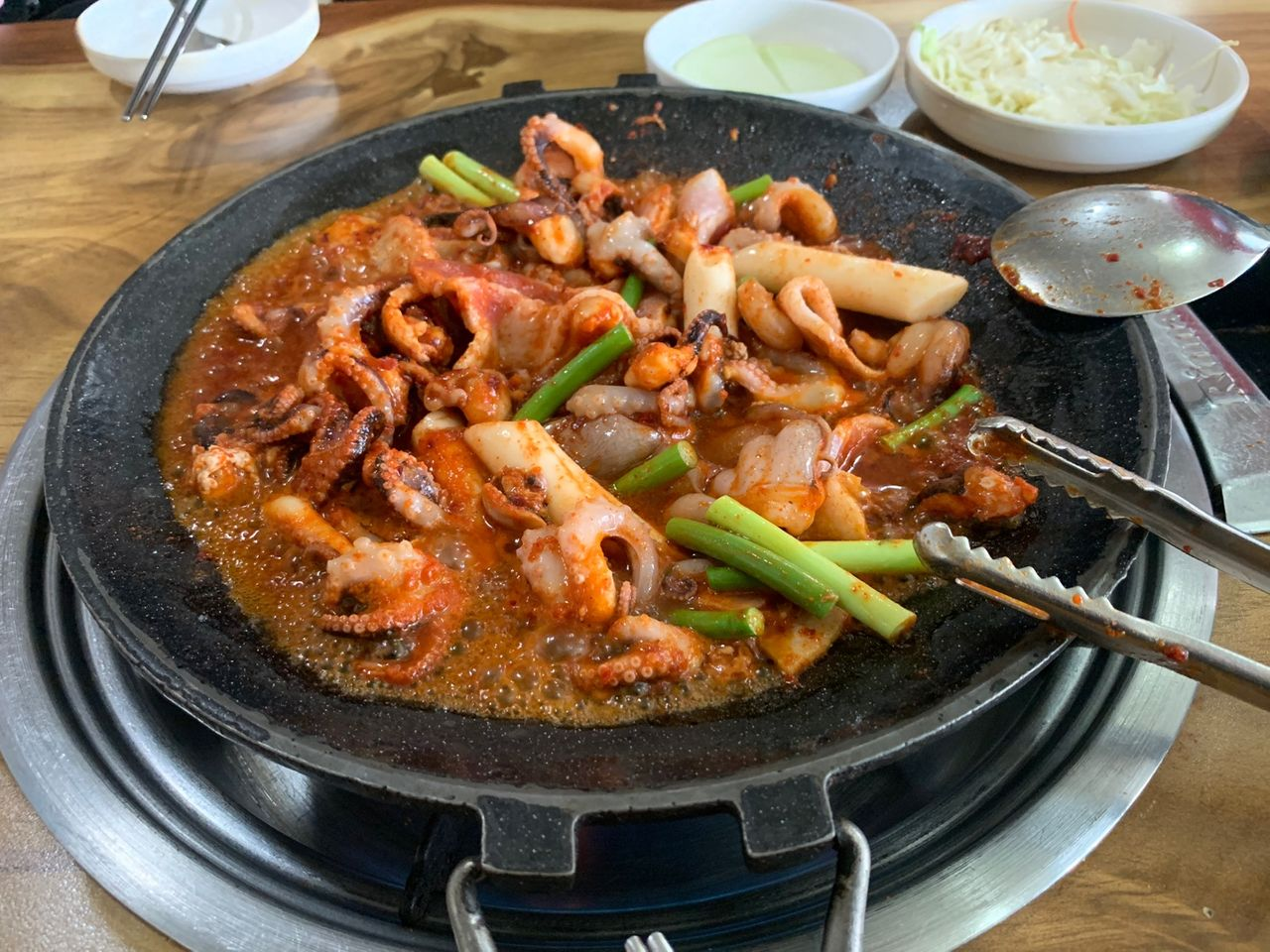 Here, the price is quite affordable. The majority of the entree options, including: small octopus, small octopus with samgyeopsal, small octopus with shrimp, fish egg with rice and small octopus with beef brisket are all priced between ₩13,000 - ₩15,000.
After the octopus is cooked, it is worthwhile to dip it in cheese and wrap it in a perilla leaf.
made by OZ (메이드바이오즈)
Address: 서울 마포구 와우산로21길 14
Hours: 11:30-22:30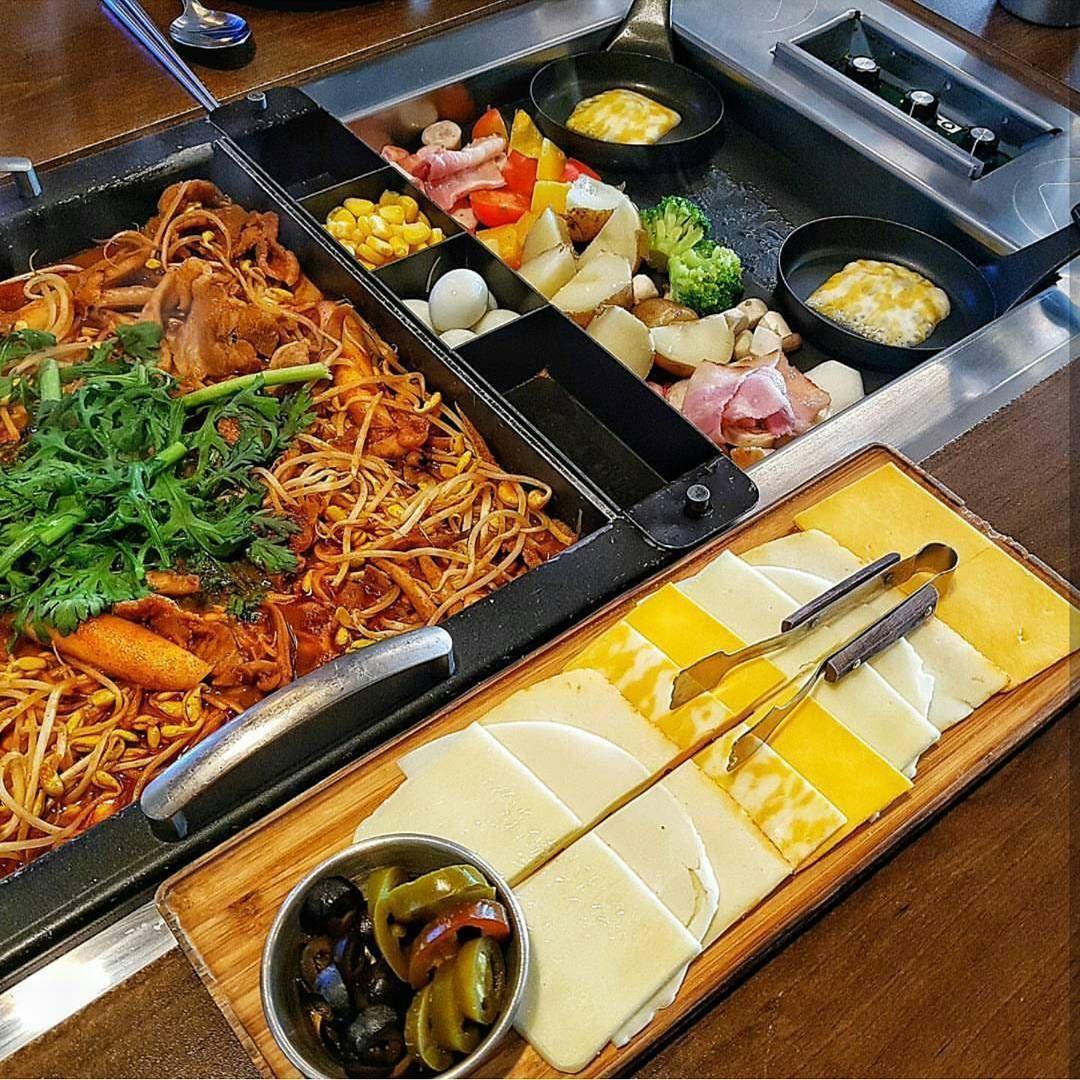 If you like meat, and you like cheese, and you like meat and cheese together, then you'll love Hongdae's made by OZ.
Wrap the spicy flavored meat with cheese and take a big bite The combination of the hearty meat, vegetables, and melted cheese radiates throughout the entire body.
Address: 서울 마포구 양화로16길 6
Hours: 12:00-02:00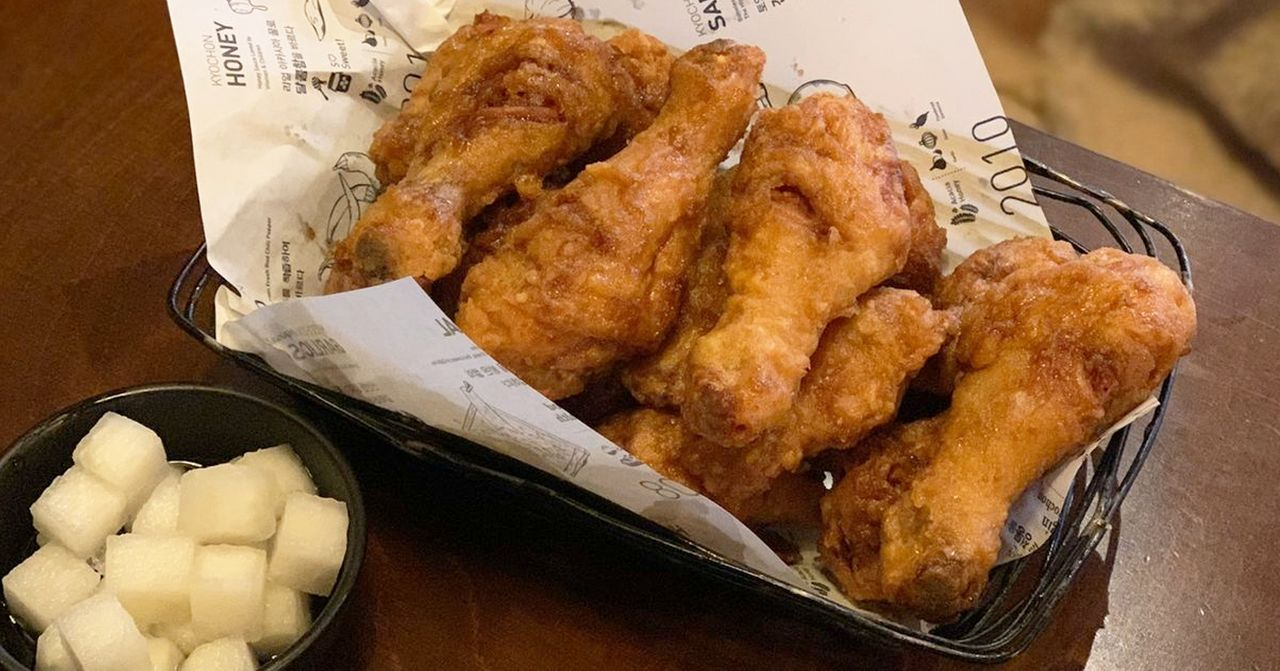 If there is one chicken brand in Korea that requires no introduction, its Kyochon Chicken!
Most people order chicken to be delivered directly to their home. But if that is not an option, eating in the restaurant is also possible.
However, many chicken lovers visit and order from Hongdae's Kyochon Chicken, so remember that there might be a long wait during popular meal times.
MUSSO (무쏘 홍대점)
Address: 서울 마포구 잔다리로 10
Hours: 24 hours a day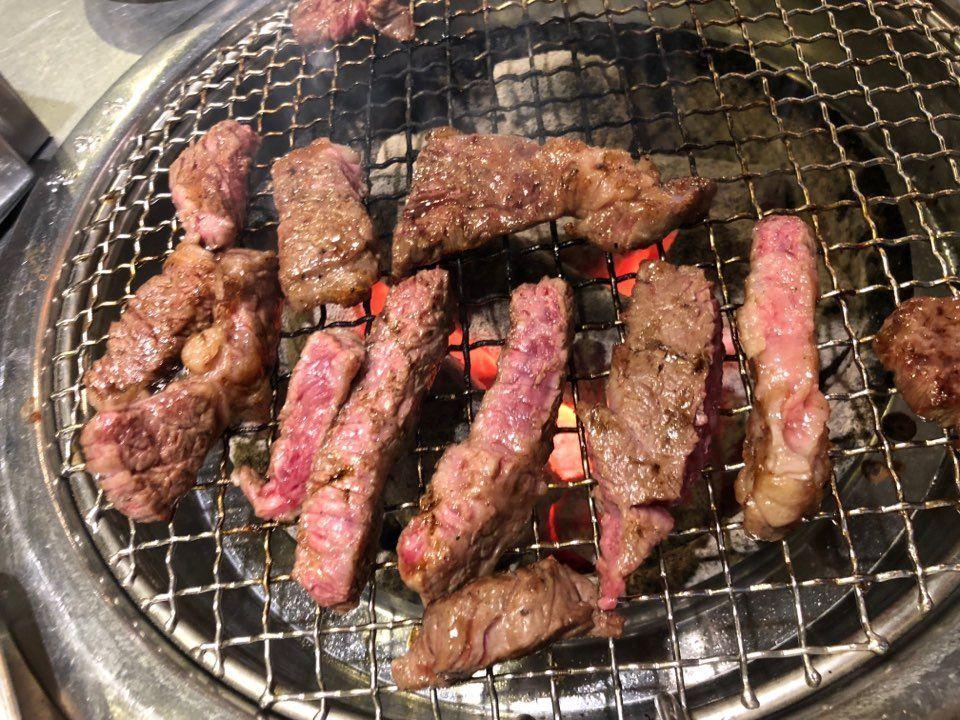 After hitting the popular nightclubs in Hongdae, you might find yourself famished with not many options for filling meals outside of pre-packaged convenience store food.
The all-you-can-eat beef restaurant MUSSO makes its home in that area and loves to serve customers 24 hours a day. The meat is of good quality and tastes fresh without the feeling of having been frozen and thawed.
ALLA TORRE (알라또레)
Address: 서울 마포구 와우산로23길 8 5F
Hours:
Lunch: 11:30-15:00
Dinner: 17:00-22:00
Offer: Book in advance online to receive discount package deals!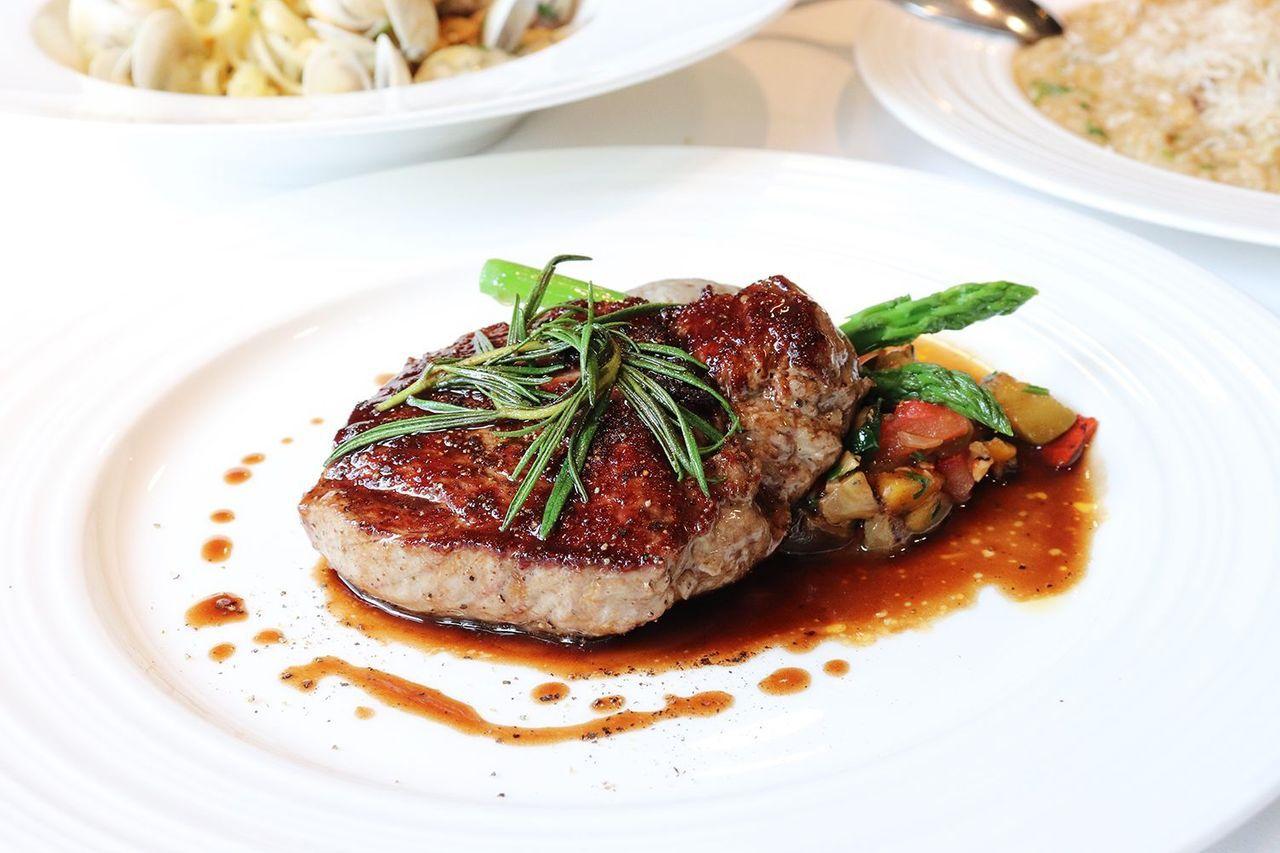 Restaurants in Hongdae come and go, but this is one of the few restaurants that has managed to maintain their business for 18 years.
Their steak is cooked medium rare, resulting in very tender meat that is rich in flavor. It's garnished with mint, so the scent of mint also seeps into the steak.
Address: 서울 마포구 어울마당로 123-1
Hours: 12:00-04:00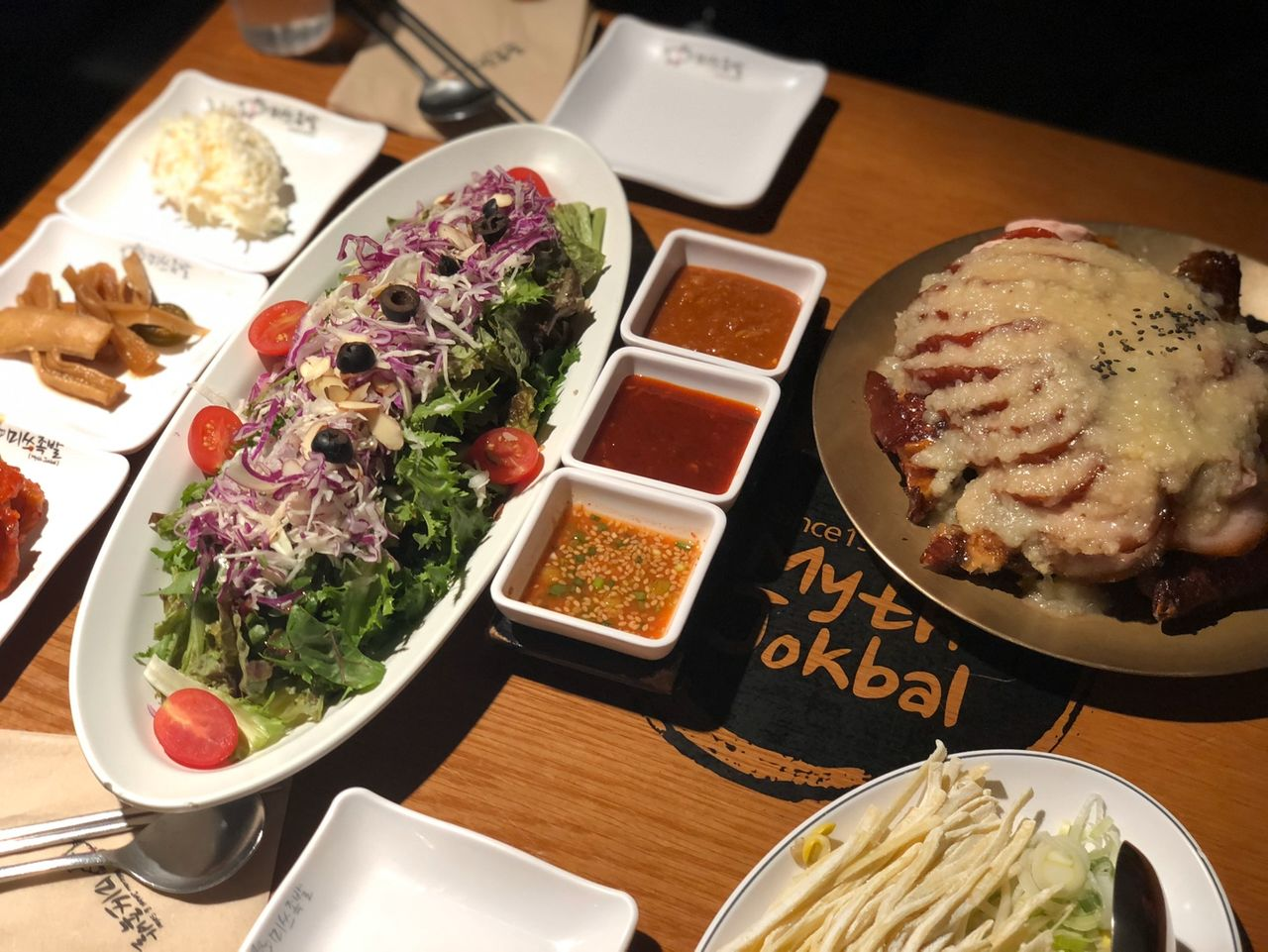 On the lively Hongdae streets, Myth Jokbal is a very famous chain restaurant. Don't let the name fool you though as Myth Jokbal not only serves jokbal, but also brings noodles with a pot of hot soup to the table. The garlic sauce that is available to adorn the jokbal is unforgettable.
Address: 서울 마포구 양화로 141 21F
Hours: 06:30-22:00
Offer: Book in advance online to receive discount package deals!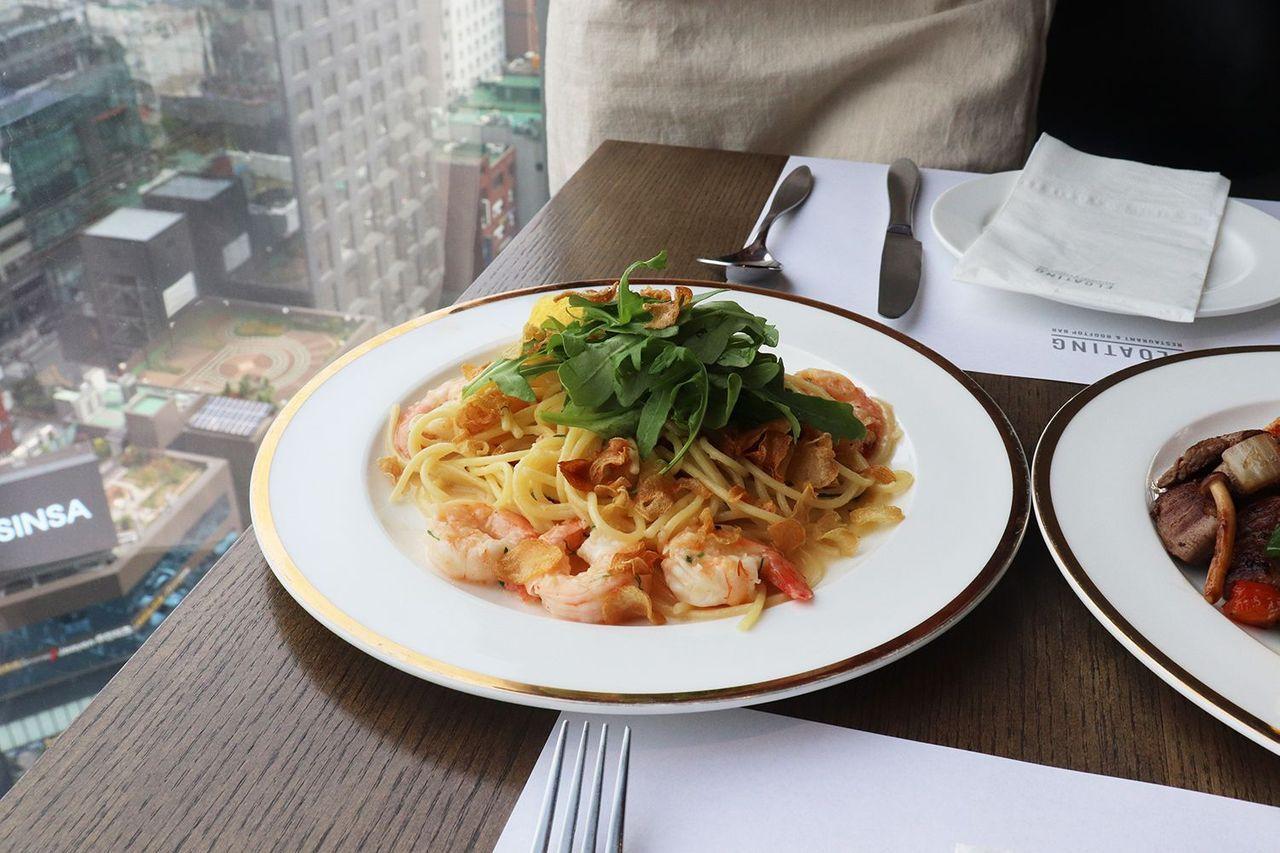 Hongdae's L7 is a well-known restaurant, which not only boasts a beautiful view of the Hongdae landscape from the 21st floor, but also has superb cuisine that is not to be underestimated. If you desire a view to match the beauty of the food, visit L7 Floating.
1988 Gogi Bulpae (1988고기불패)
Address: 서울 마포구 와우산로17길 14
Hours: 12:00-01:00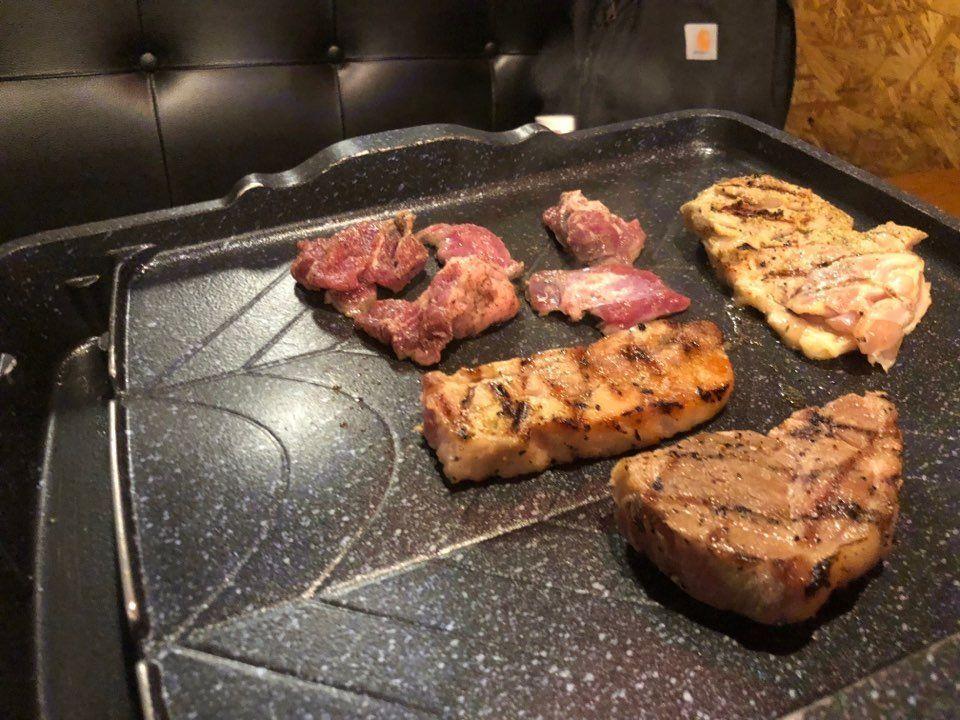 Hongdae's 1988 Gogi Bulpae provides not only a supply a stream of samgyeopsal, but also other chicken meats and pork skin.
They grill some of the meat for you so that you can focus on your conversation. Perhaps most important of all, it offers unlimited refills on several of the meat options.
Deopbul (덮불)
Address: 서울 마포구 홍익로6길 44
Hours: 11:00-23:00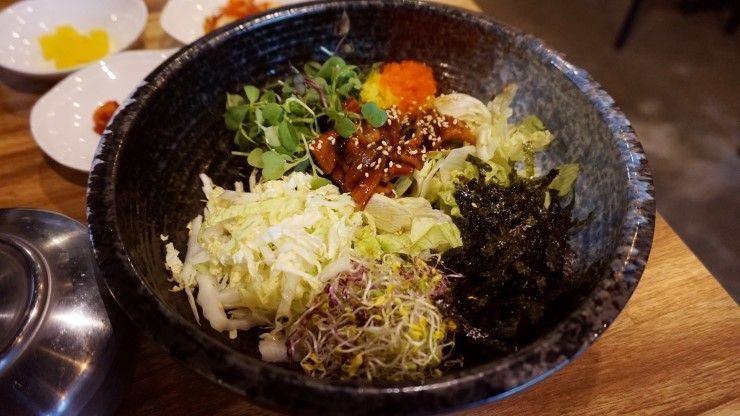 Hongdae's Deopbul sells various rice bowls with additional options ranging from salmon, octopus, or seafood. You can even adjust the sauce to match your own personal taste. If you don't want rice, you can also try their udon or soba noodles.
BOOYAS Gopchang (부야스곱창)
Address: 서울 마포구 어울마당로 136-13
Hours:
Weekdays: 16:00-01:00
Weekends: 15:00-01:00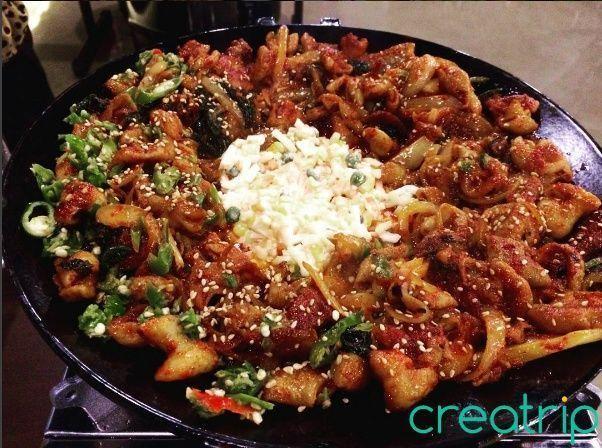 When you visit Hongdae, you can't miss gopchang! At BOOYAS Gopchang, you must order their garlic gopchang (통마늘곱창), which has been featured on numerous foodie TV programs.
The gopchang is grilled together with aromatic garlic. Rather than being spicy, its tender and savory flavor melts in your mouth. You can't help but keep having more!
Address: 서울 마포구 홍익로3길 44 B1
Hours: 24 hours a day
Offer: Download the coupon to receive a 10% discount!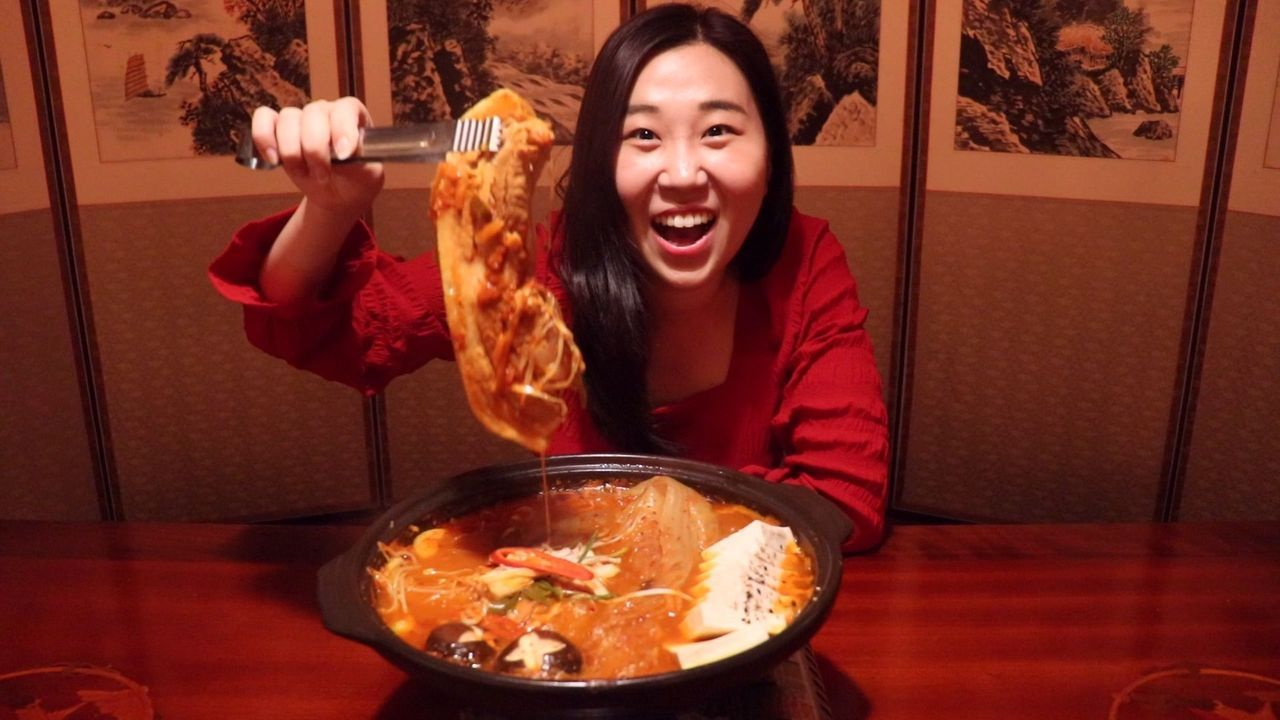 Joseon Dynasty is a pub in the Hongdae area known not only for its decorations and interior meant to evoke the retro Joseon style, but also for the superb quality of its entire menu.
Inside their kimchi stew, there is a whole pork belly! The pork belly is so tender and tastes amazing when eaten in concert with the kimchi.
Red Zzim (레드찜)
Address : 서울 마포구 어울마당로 126 B1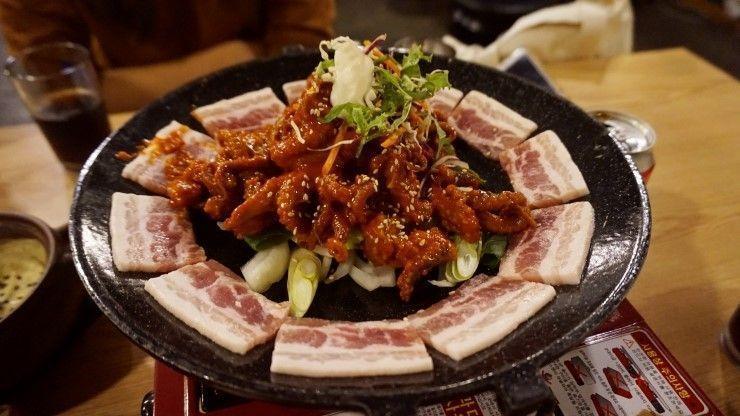 Hongdae's Red Zzim is a restaurant where you can eat spicy stir-fried octopus and braised short ribs.
All of the dishes have a very rich flavor and you can control how spicy it is (ranging from kid-friendly to masochism). If you add cheese to your dish, you can enjoy a rich, savory, sweet and spicy flavor all at once.
Minari Restaurant (미나리식당)
Address: 서울 마포구 잔다리로6길 34-5
Hours:
Sun-Thu: 11:30-22:00
Fri-Sat: 11:30-23:00
Break Time: 15:00-16:00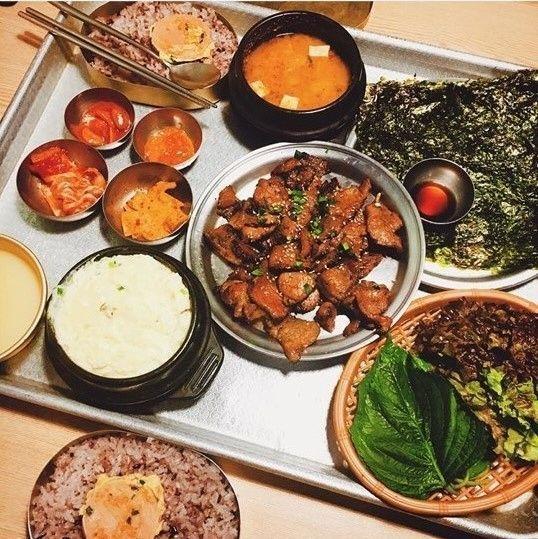 In Hongdae, not only can you find popular, well-known restaurant-style food, but you can also find food that would comprise an average Korean household meal, including rice, doenjang jjigae (soybean paste stew), steamed eggs, kimchi, and meat.
Minari Restaurant provides a satisfying, everyday-Korean's lunch meal at an affordable price.
Gangnam Dwaeji Sanghoe (강남 돼지상회 홍대점)
Address: 서울 마포구 홍익로5안길 28
Hours: 11:30-00:00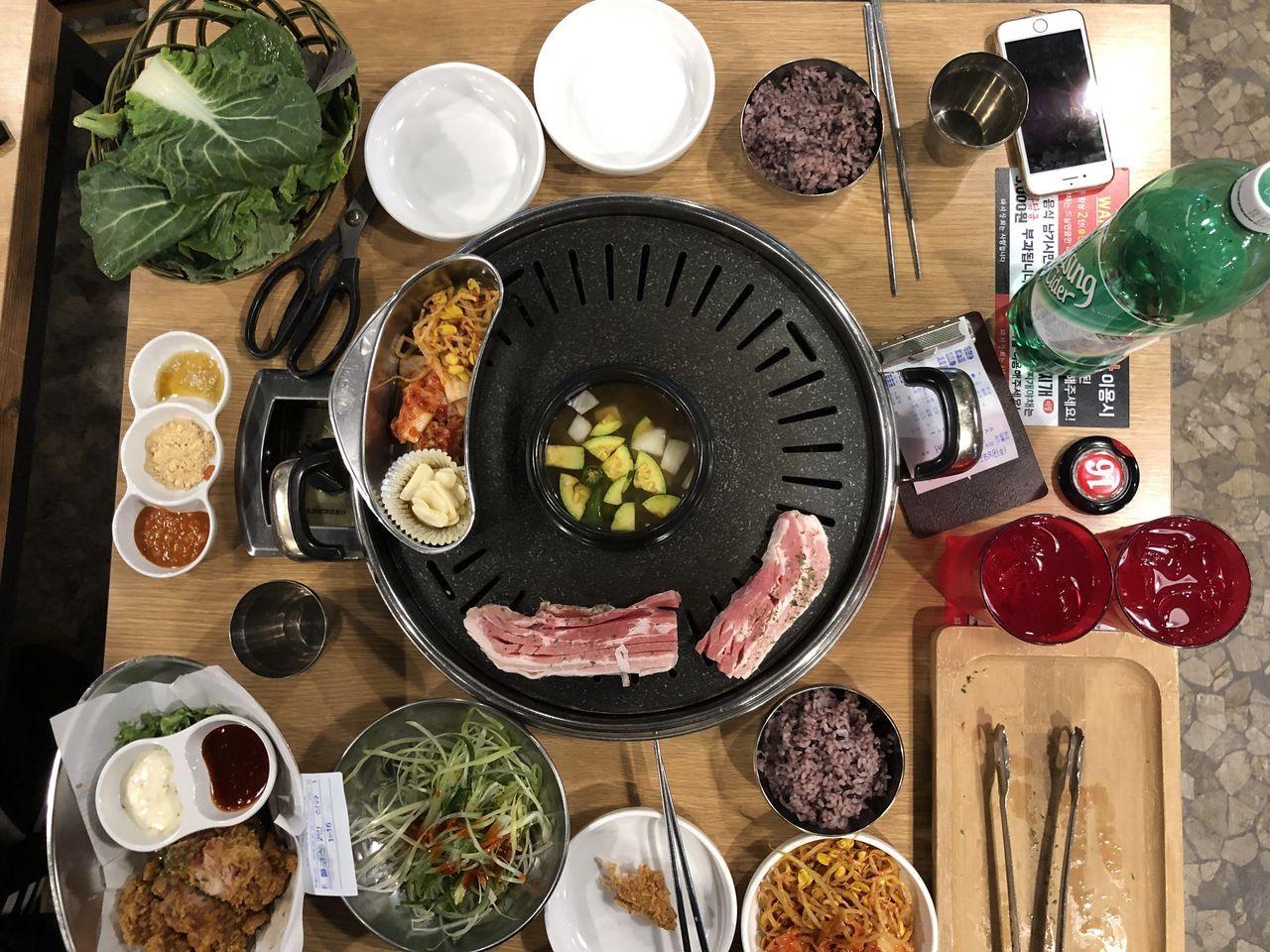 Hongdae's Gangnam Dwaeji Sanghoe provides a filling meal at a very affordable price (featuring all-you-can-eat chicken). Their samgyeopsal has been pre-cut to allow for faster cooking, which means faster eating. .
Namul Meongneun Gom (나물먹는 곰)
Address: 서울 마포구 잔다리로 20-12
Hours: 12:00-22:00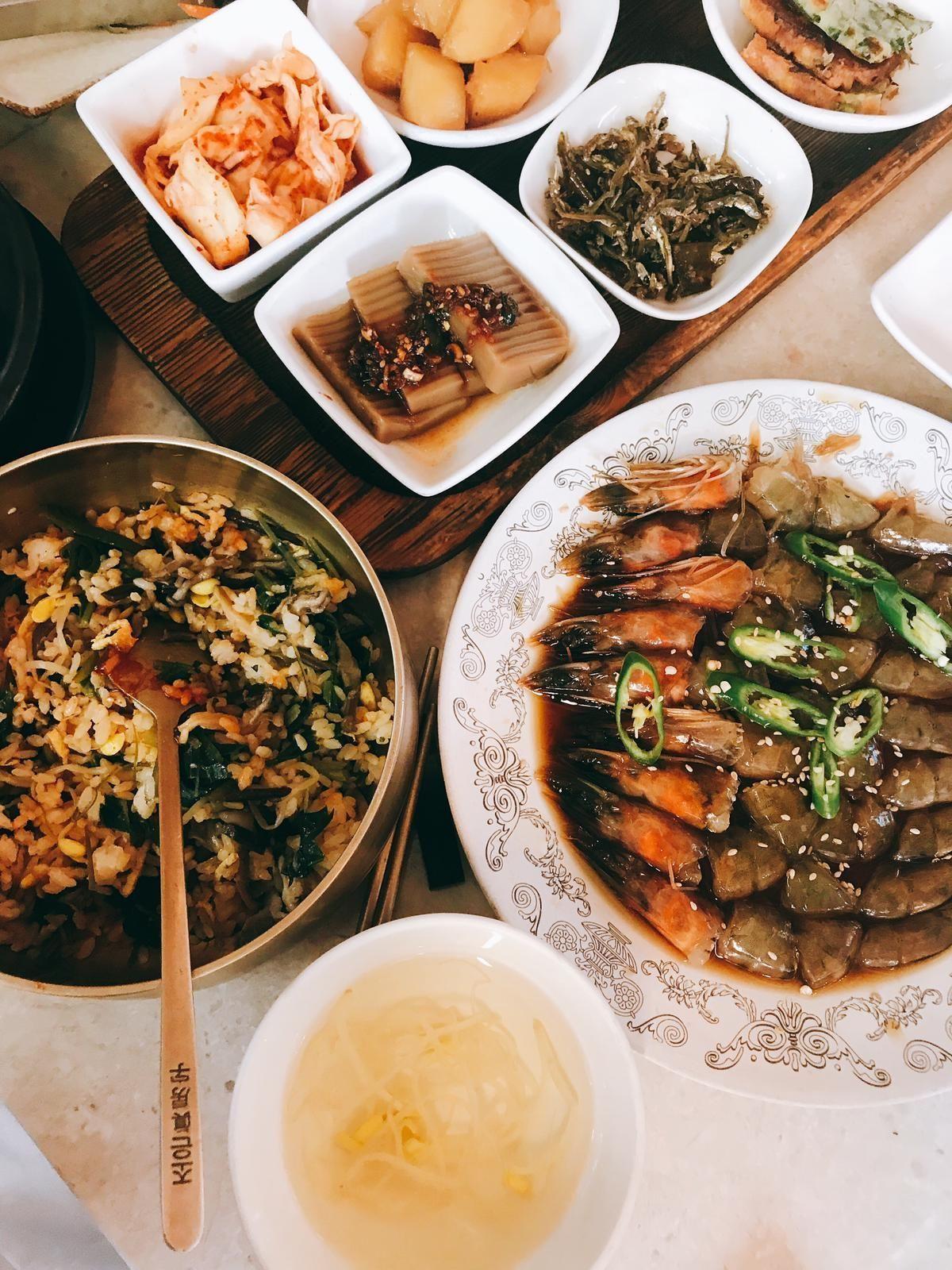 Here, the side dishes reign supreme as they consumer the entire table. Unlike other restaurants that just provide simple side dishes, Namul Meongneun Gom provides side dishes ranging from pancakes to sweet potatoes.
You can experience the precision and expertise of the chefs even from the simplest dishes. The soy sauce shrimp, bibimbap, and japchae are all recommended.
Hong Chun Cheon Cheese Dakgalbi (홍춘천치즈닭갈비)
Address : 서울 마포구 어울마당로 126
Hours: 11:00-01:00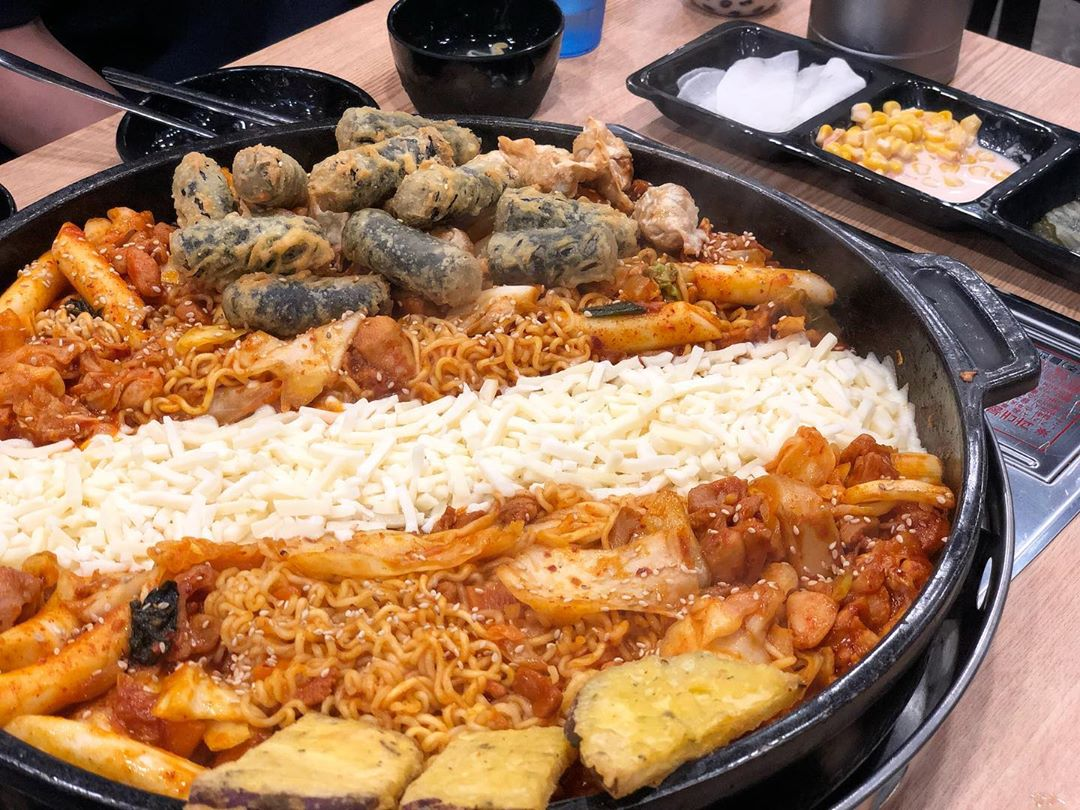 Hong Chun Cheon Cheese Dakgalbi, promoted by K-pop group MAMAMOO, is hidden in the alley in front of Exit 3 of Hongik University Station.
The dakgalbi is divided by a river of cheese in the middle. There are also a wide variety of things that you can add to the pot so that you can please all of your taste buds.
Sinmikyung Hongdae Dakgalbi (신미경홍대닭갈비)
Address: 서울 마포구 홍익로3길 32
Hours: 11:00-23:00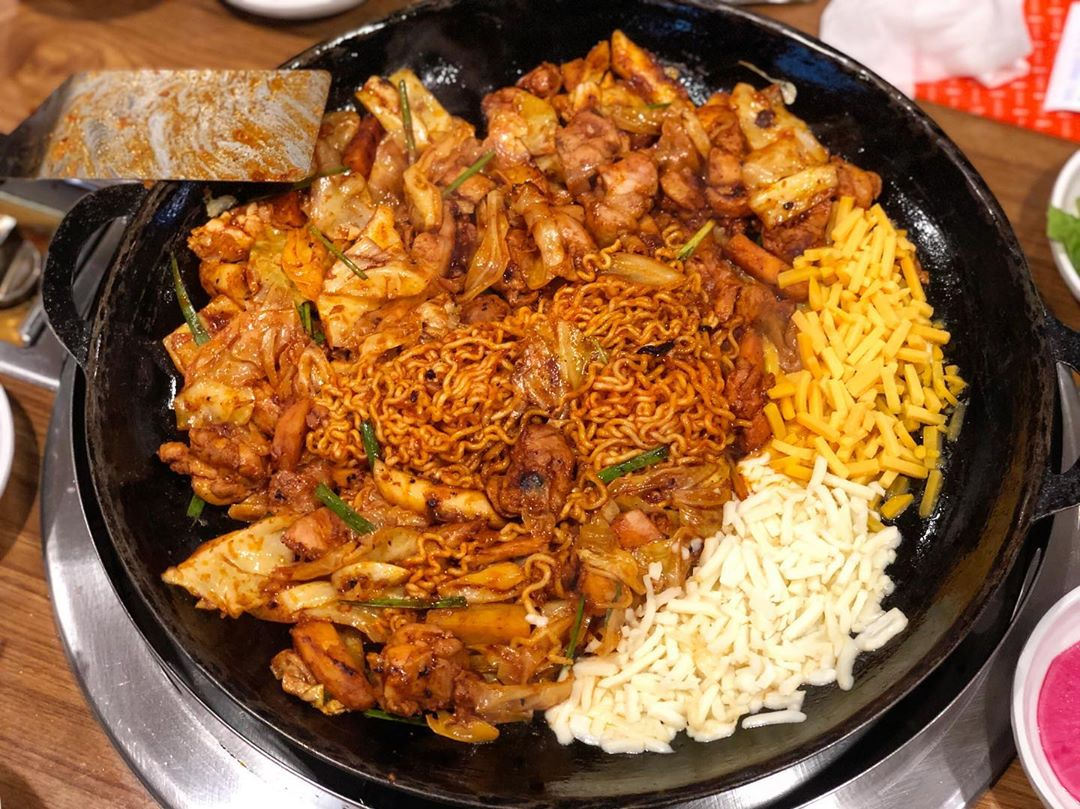 A variety of vegetables and hearty chicken steaks are served on top of a thick iron plate, which is an undeniably irresistible presentation and flavor combination.
Pancakes are also provided as side dishes, which is also unique to Sinmikyung Hongdae Dakgalbi.
Finally, you can add ramyeon noodles, udon noodles, rice cake, or cheese to suit your taste.
God of Samgyeopsal (삼겹의 신)
Address: 서울 마포구 어울마당로 111-1 2F
Hours: 11:00-06:00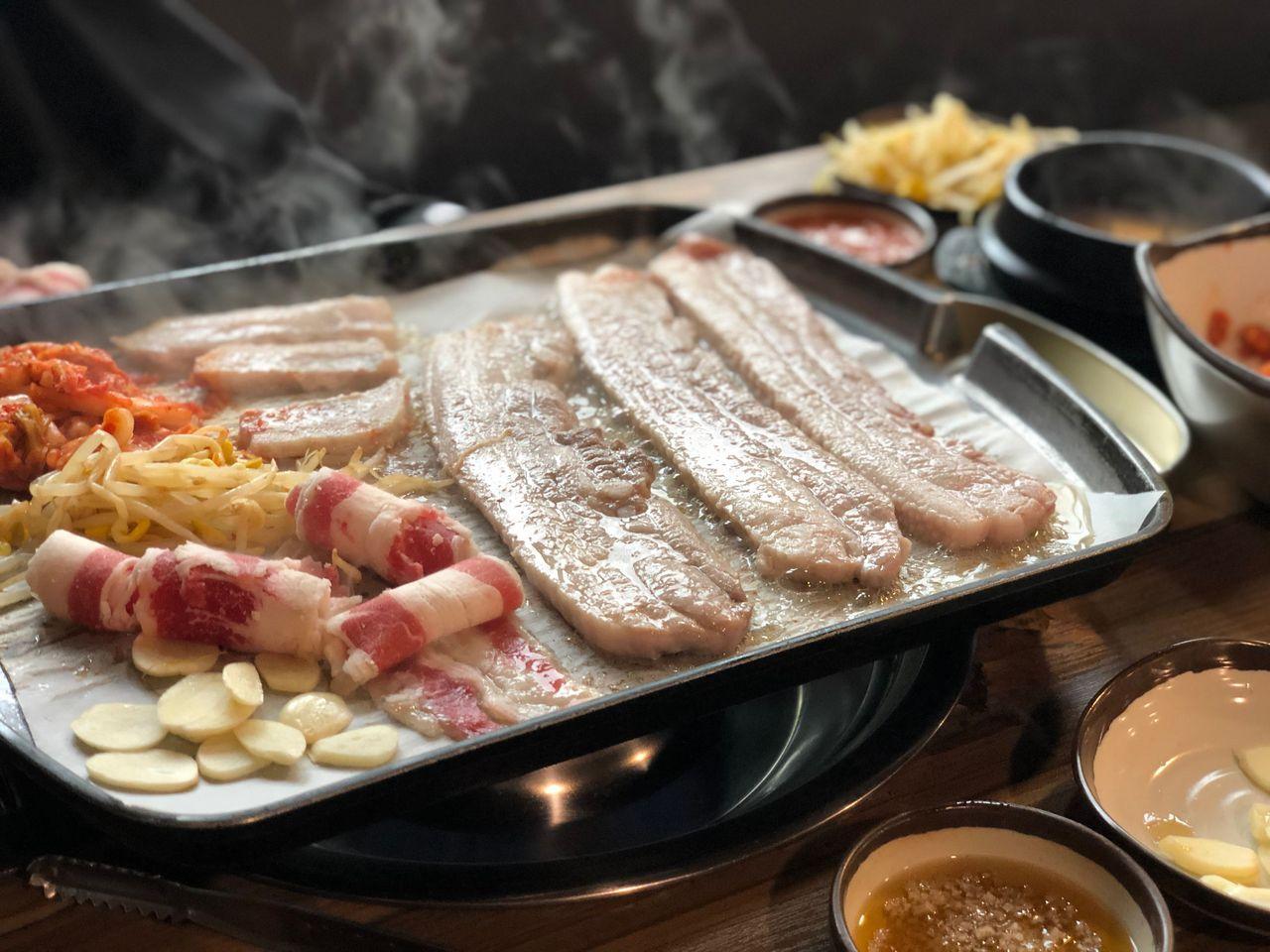 How much does this appetizing platter at Hongdae's God of Samgyeopsal cost?
For just ₩11,900 per person, you can get thick slices of samgyeopsal (pork belly), pork neck, beef samgyeopsal, and doenjang jjigae (soybean stew). It's very affordable compared to the amount you can eat.
Gamnamoo House Kisa Restaurant (감나무집기사식당)
Address: 서울 마포구 연남로 25
Hours: 24 hours a day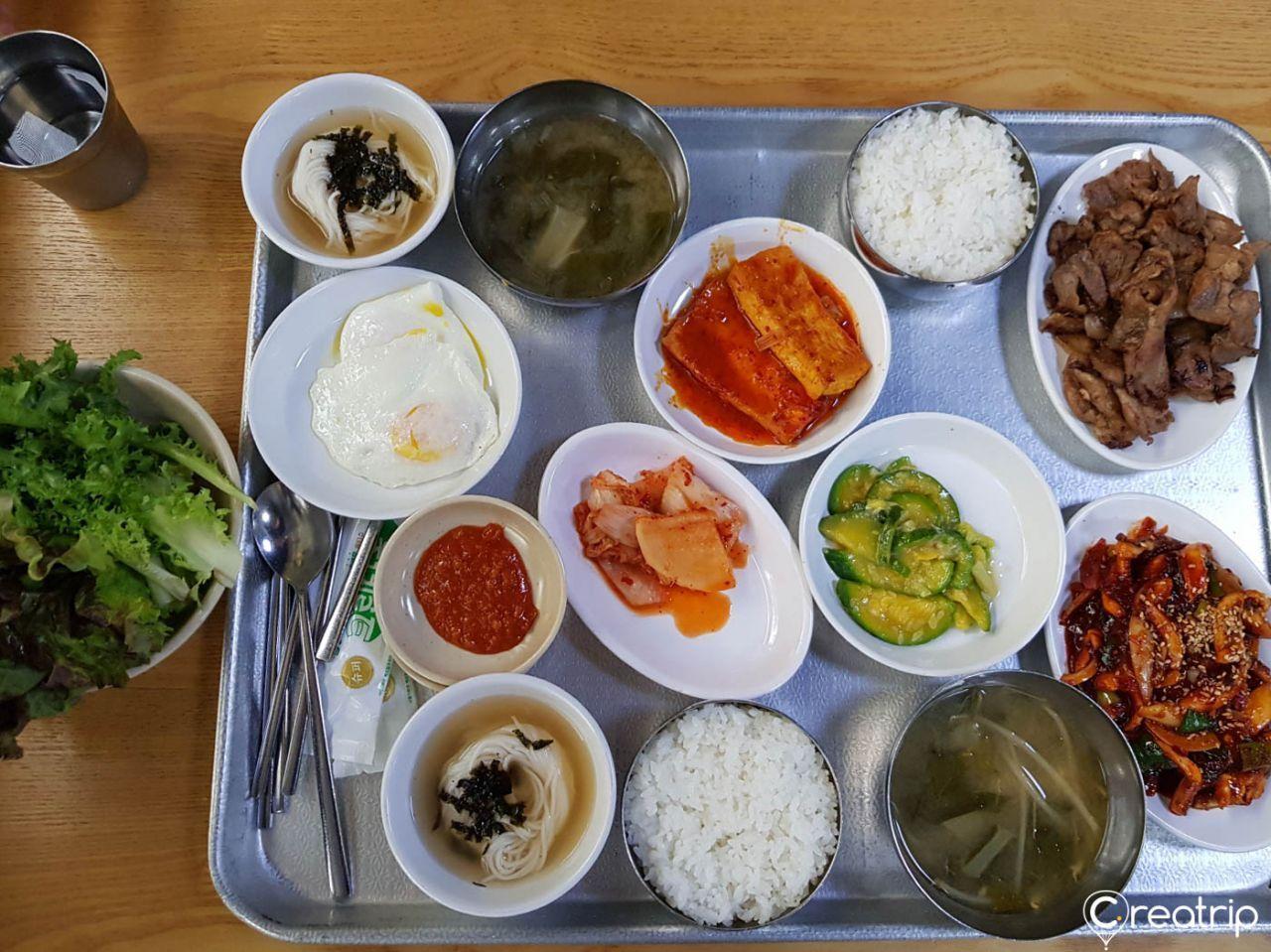 This kisa restaurant (driver's restaurant) located in the Yeonnamdong area became famous for its delicious food after it was featured on the variety TV program Infinite Challenge.
There are various menu items, mostly home-style side dishes and grilled meat dishes. The servings are each for one person and everything is served warm and fresh, just like mom would do it.
Address: 서울 마포구 양화로 100-15
Hours: 11:00-00:00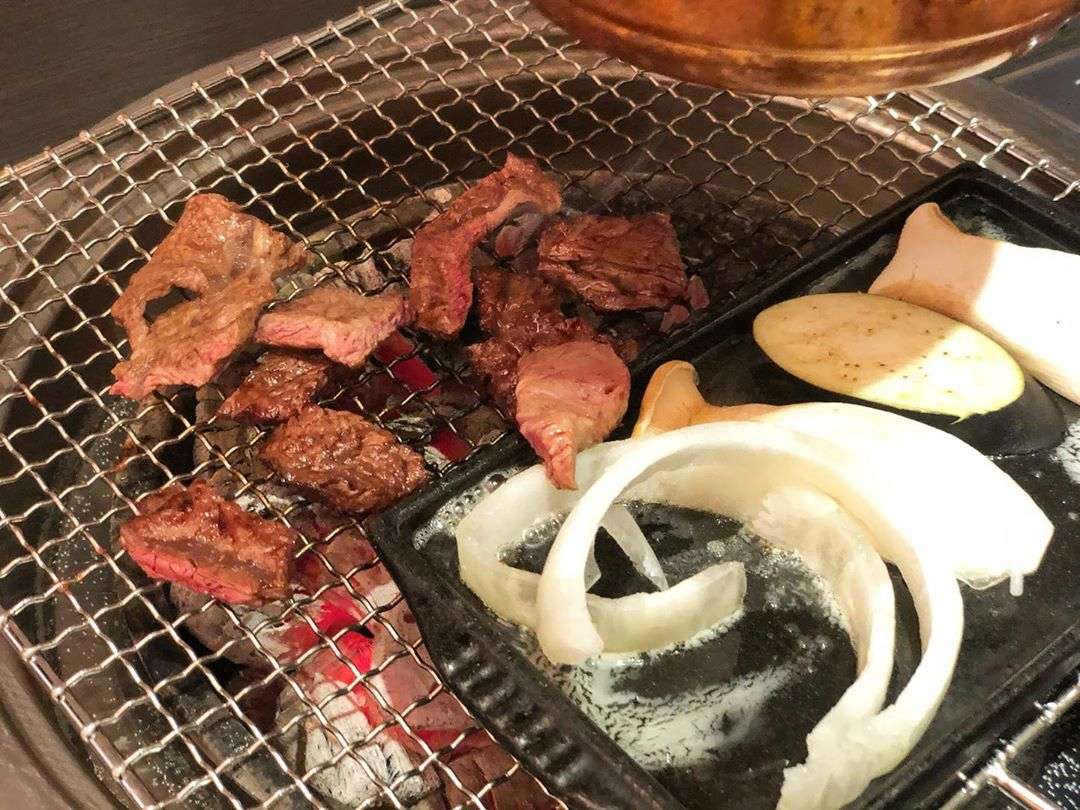 For just ₩19,900 per person, you can get a generous portion of all-you-can-eat top quality beef.
It is arguably the best tasting beef available in the neighborhood, but the downside is that it's a bit far from the Hongdae shopping area. If you are looking for amazing flavor without any gimmicks, give this place a try.
Jangjakjip (장작집)
Address: 서울 마포구 월드컵북로6길 19
Hours: 16:00-02:00
Be prepared to eat mouthfuls of oak-smoked chicken and pork with earth-shattering toppings. Devour the chunky, tender chicken with the cold noodles and savoury rice balls. Oh, and don't forget somaek (soju and beer)!
---