Lotte World Tower | SEOUL SKY | Admission Tickets
Seoul landmark: Lotte World Tower SEOUL SKY! South Korea's highest building observatory tower for night and day views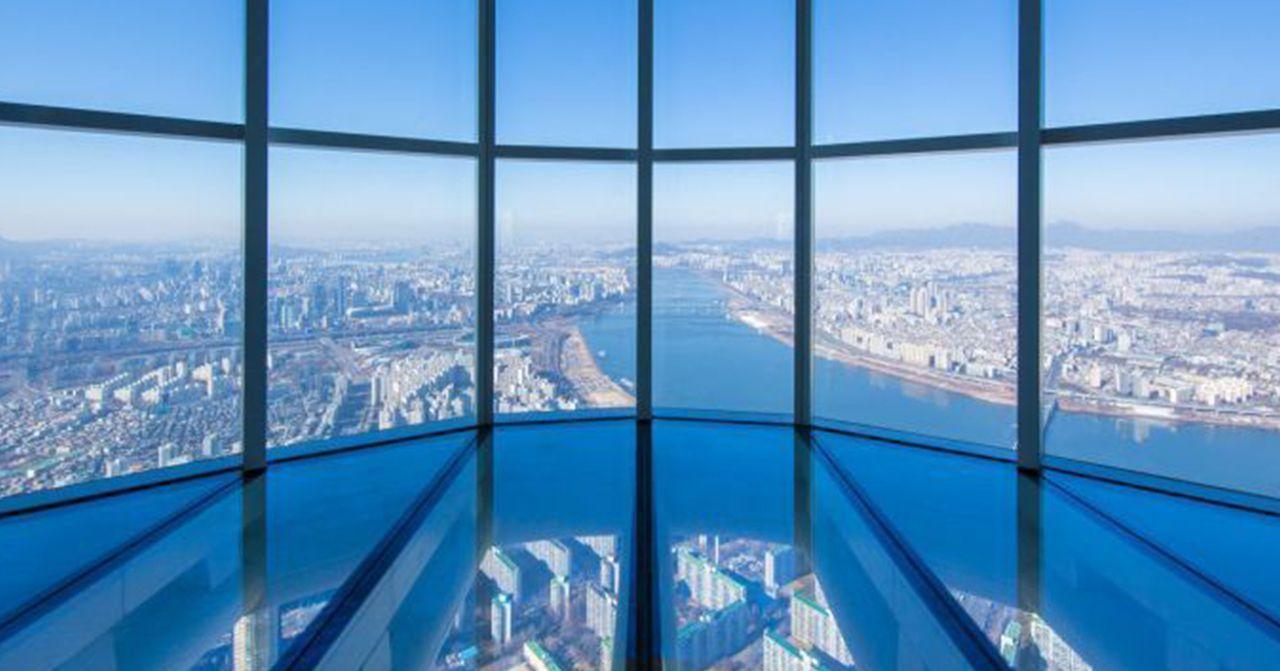 Hello, everyone! We are Creatrip, a group of Korean travel experts.
We proudly present you the latest, useful Korean travel information and tips every day.


Where is the highest building in Korea? Yes, it is the Lotte Tower at Jamsil Station. This is the world's sixth-largest skyscraper, up to 555 meters.
It is the highest floor in Korea, and here not only can you see beautiful night scenes, but there are also many attractions nearby.
---
Due to the spread of COVID-19, the number of people allowed and business hours may be limited, or a vaccine pass may be required.
Please refer to the linked blog for the latest social distancing restrictions.
Latest Social Distancing Restrictions
---
Jamsil : Lotte World Tower SEOUL SKY | Introduction
Address : 서울 송파구 신천동 올림픽로 300
Opening Hours : Sunday to Thursday 10:00 to 22:00 (

21:00

last entry); Friday Saturday 10:00 to 23:00 (

22:00

last entry)
Seoul SKY Admission Tickets

Original Price


₩27,000

Creatrip Discounted Price
₩25,000
---
Jamsil : Lotte World Tower SEOUL SKY | Photo Reviews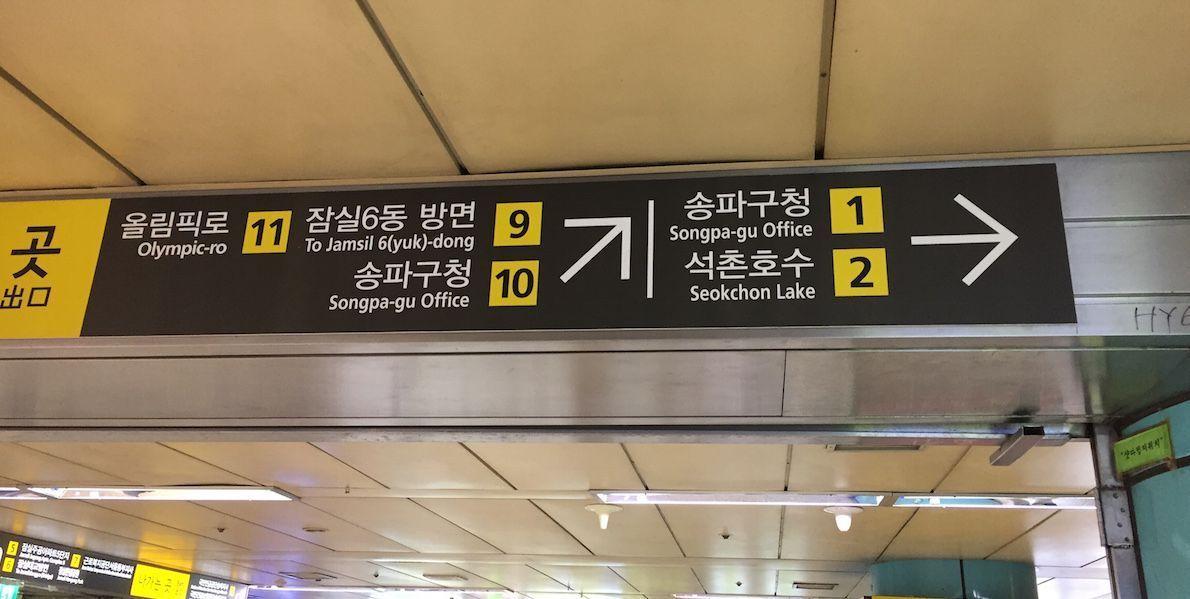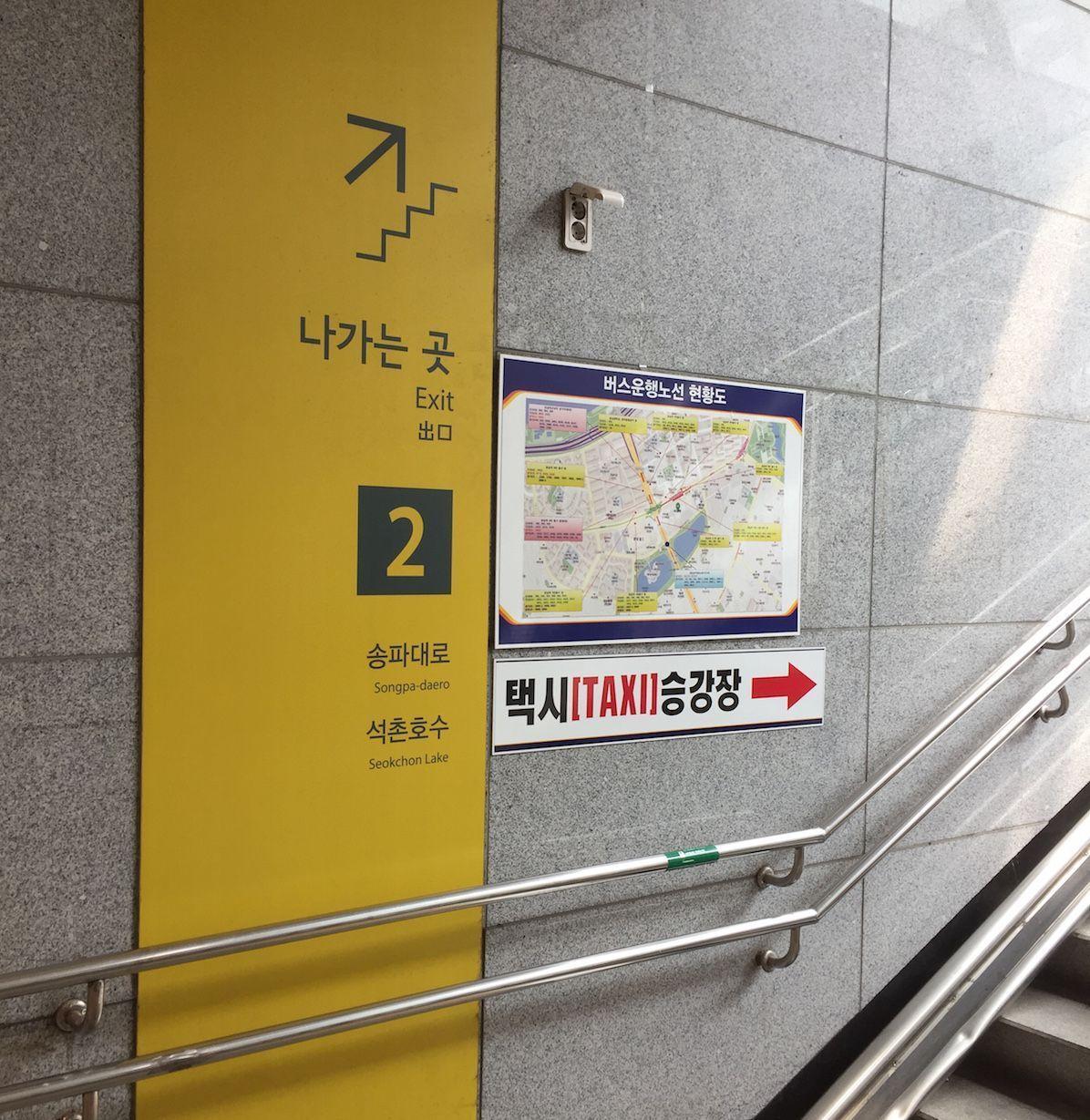 Seoul Lotte Tower is located at Jamsil Station, where the 2nd and 8th metro lines meet. Once you arrive at the station, go to Exit 2. If you are on the 8th line, it will be faster to take the 11th exit.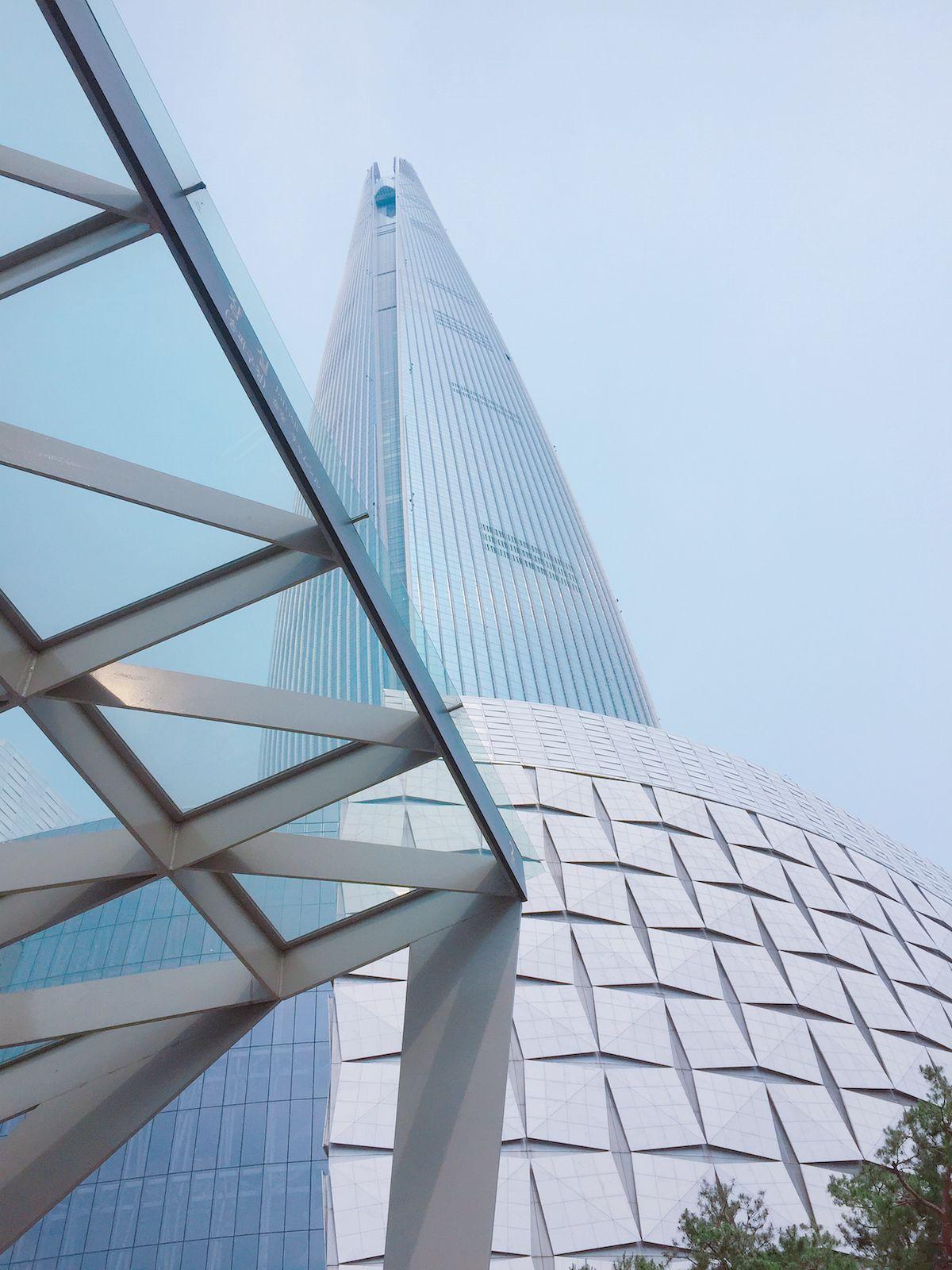 When you get out of the second exit, be sure to look up! Because if you look up, you will see the Lotte World Tower in front of you. Isn't it so tall? I couldn't wait to get up to the 123rd floor!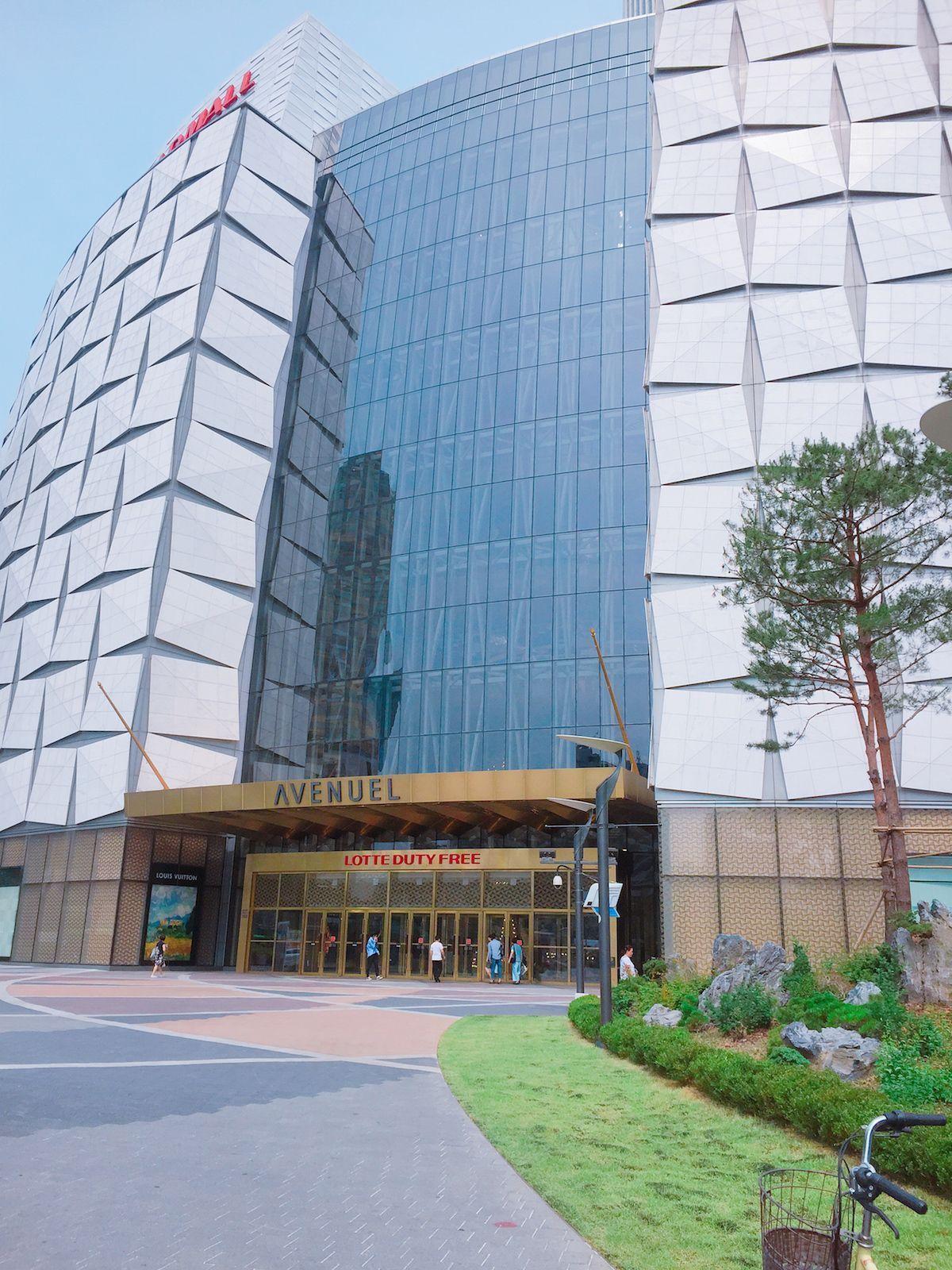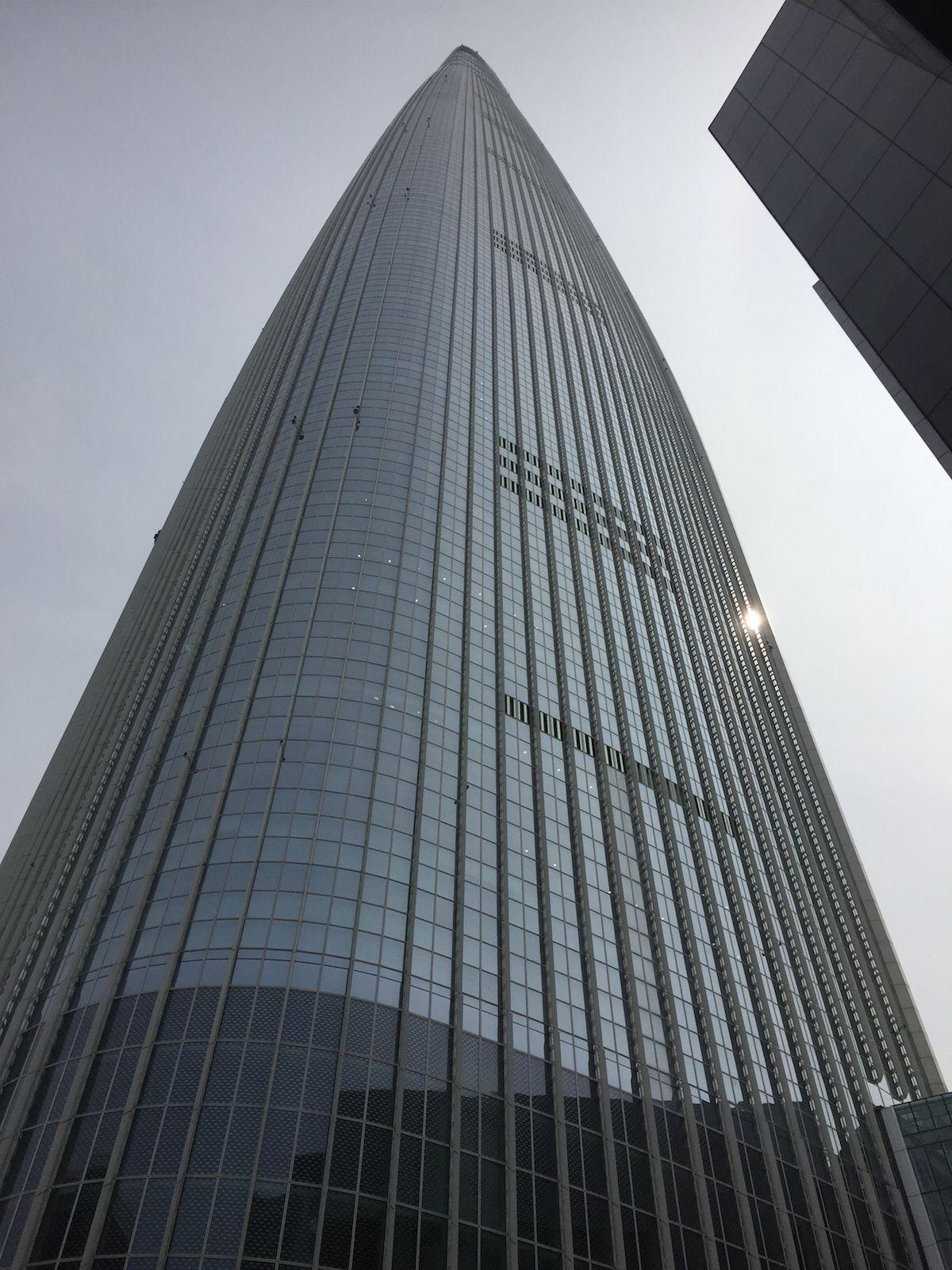 Even if you are one of those people with terrible sense of direction, you will never get lost finding Lotte World Tower because of its great presence. However, standing up and looking up, it might feel a bit scary.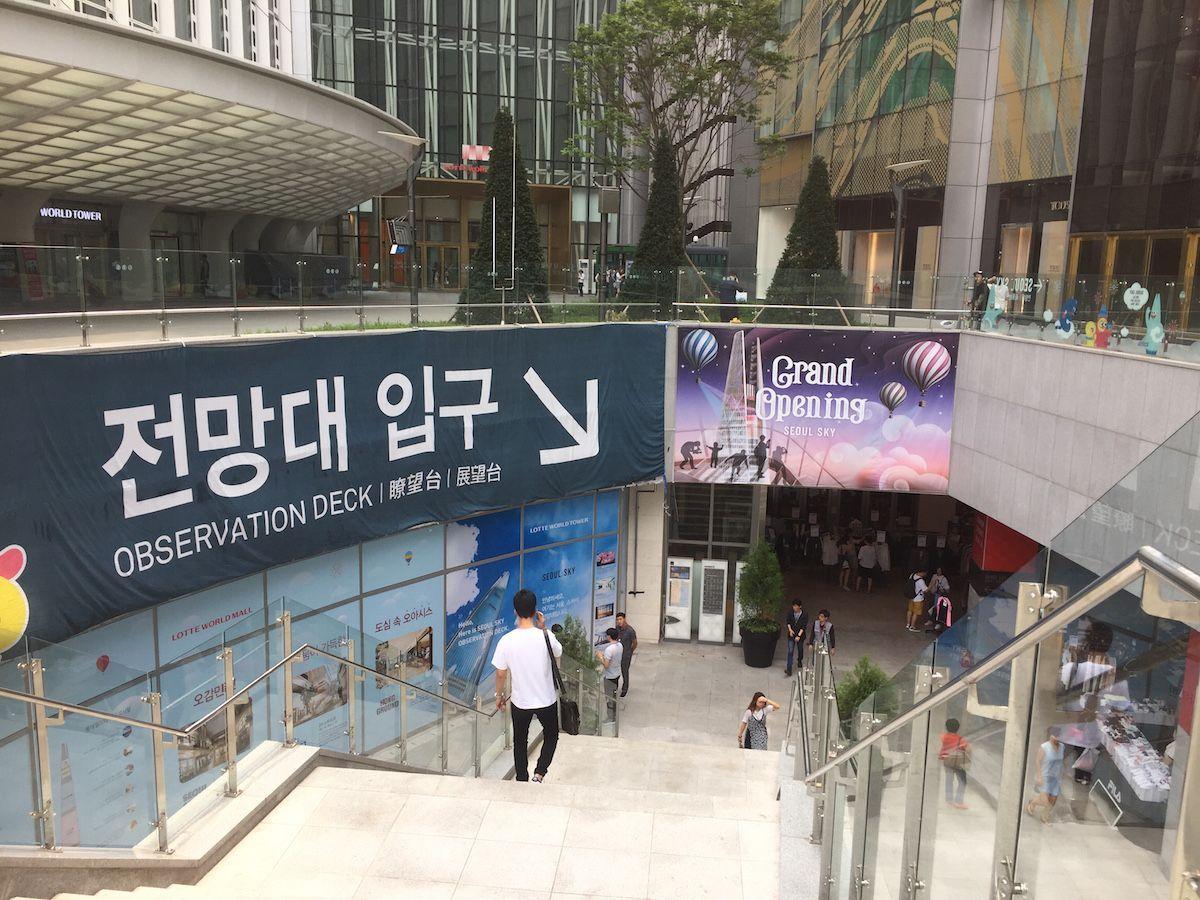 If you see this stairway, go down! Follow the directions to the observation deck.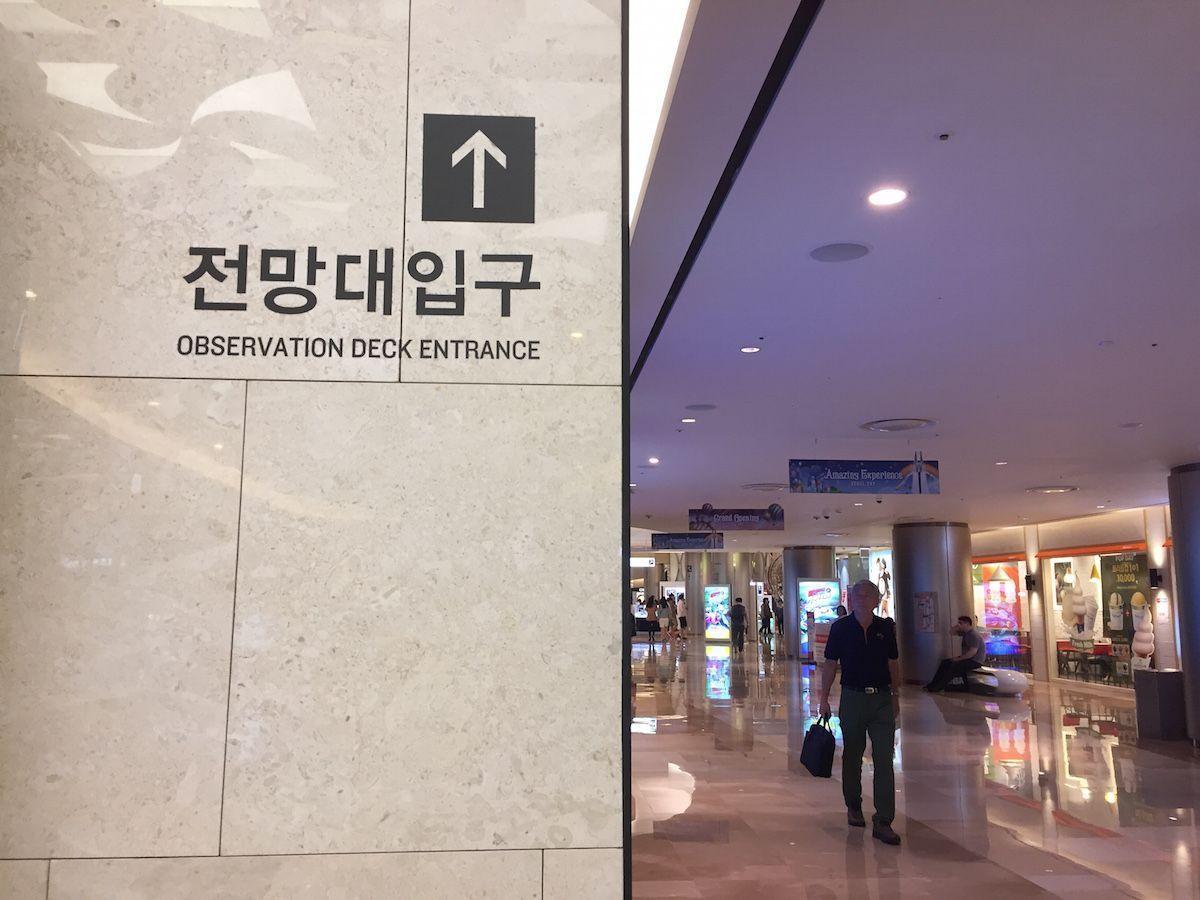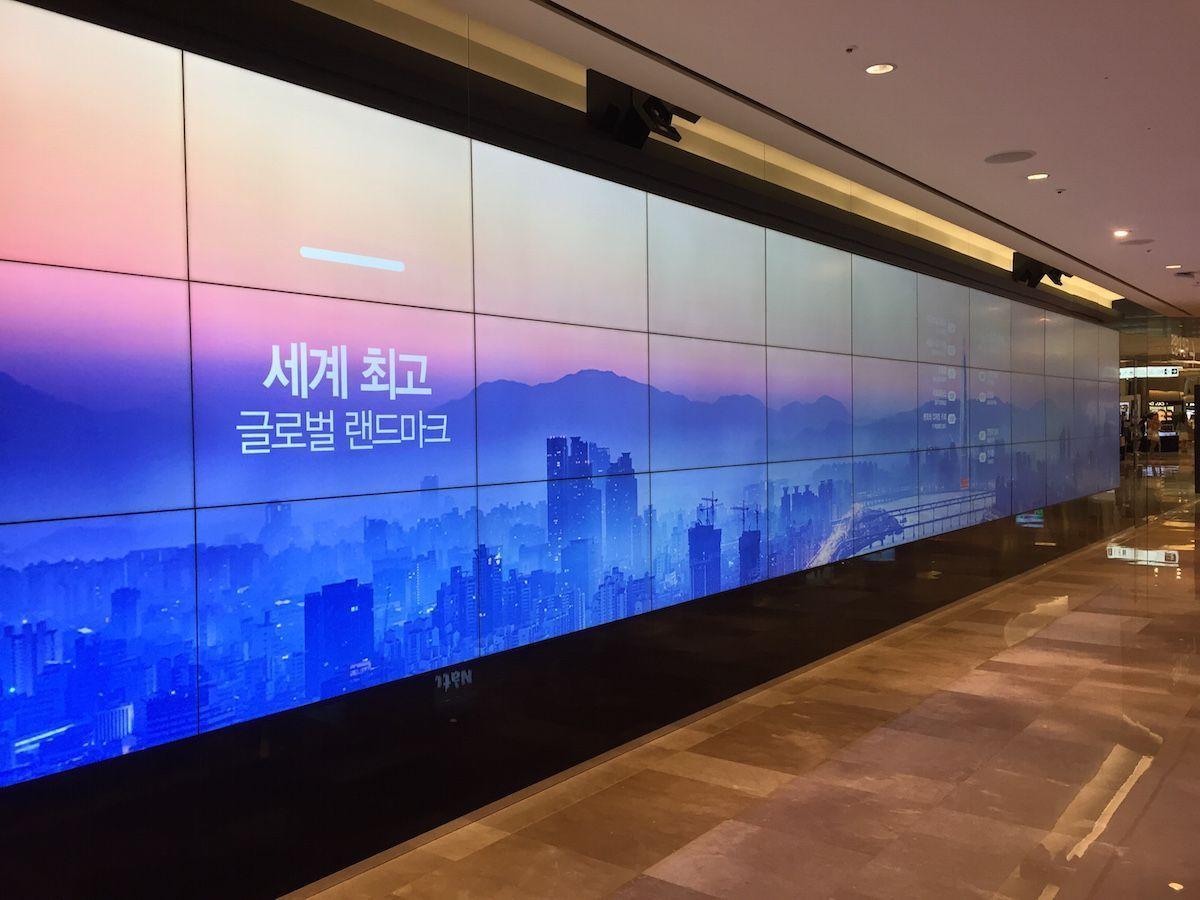 This entire wall is the promotional video of the SEOUL SKY Lotte World Tower, which is about Seoul scenery.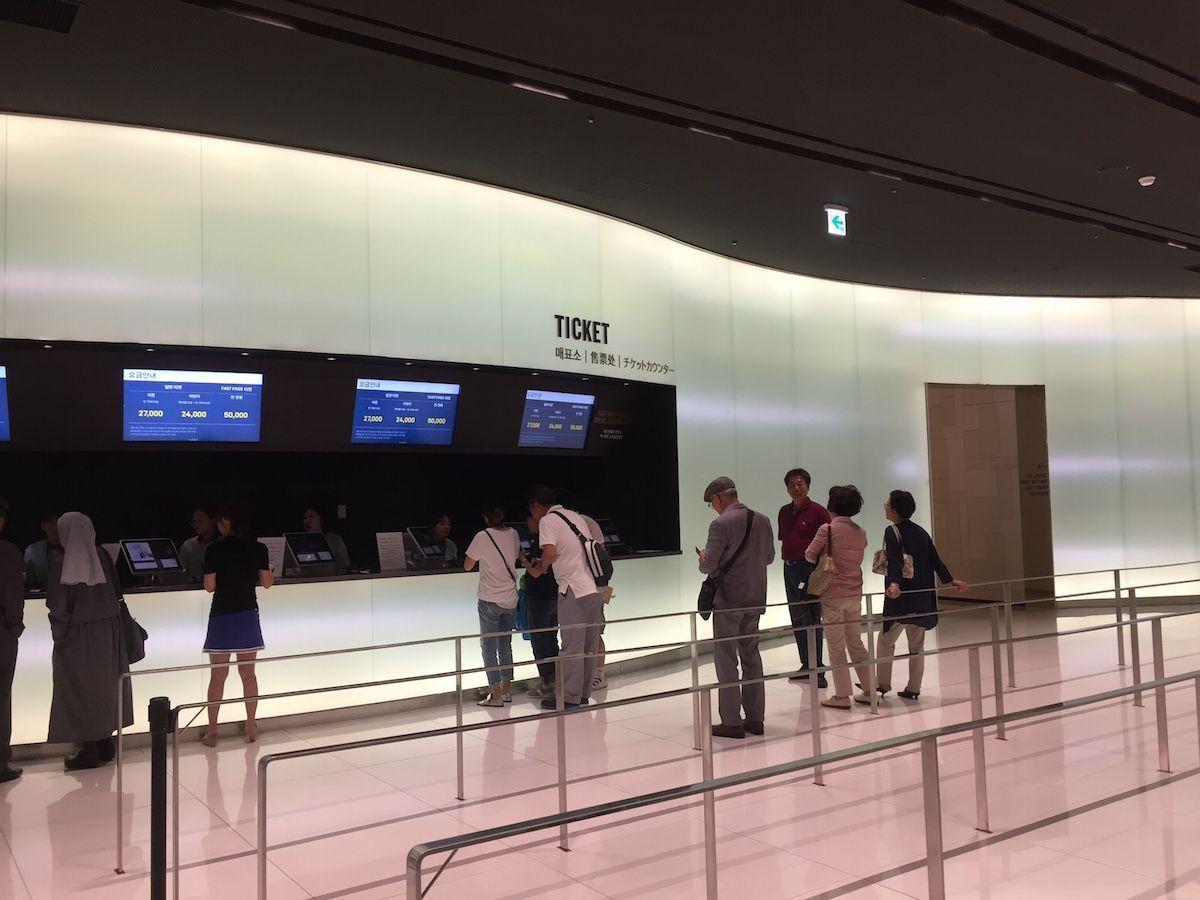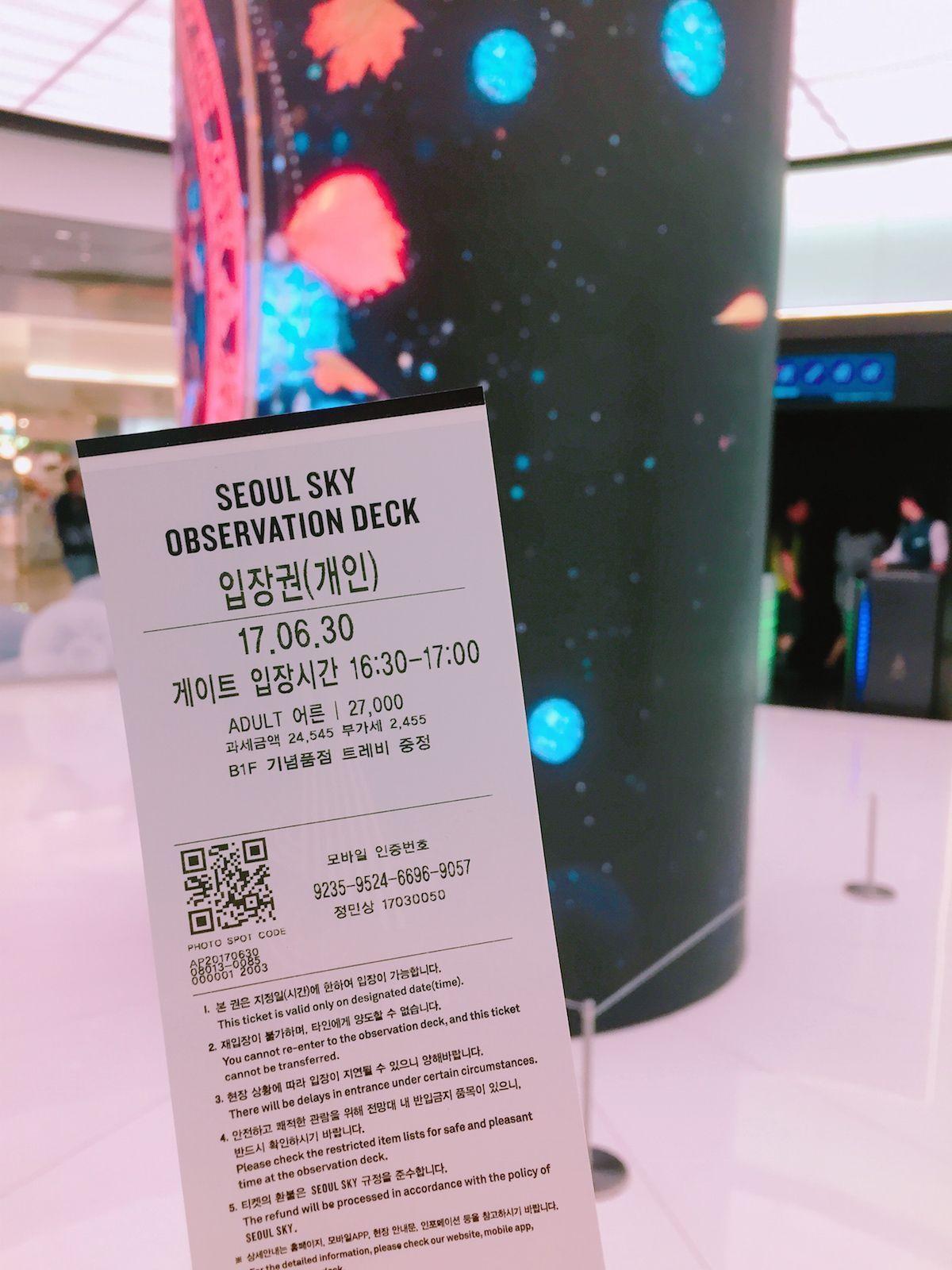 Onsite, you need to choose a fixed time to enter the tower. I recommend that you come on weekdays because there are so many people on weekends.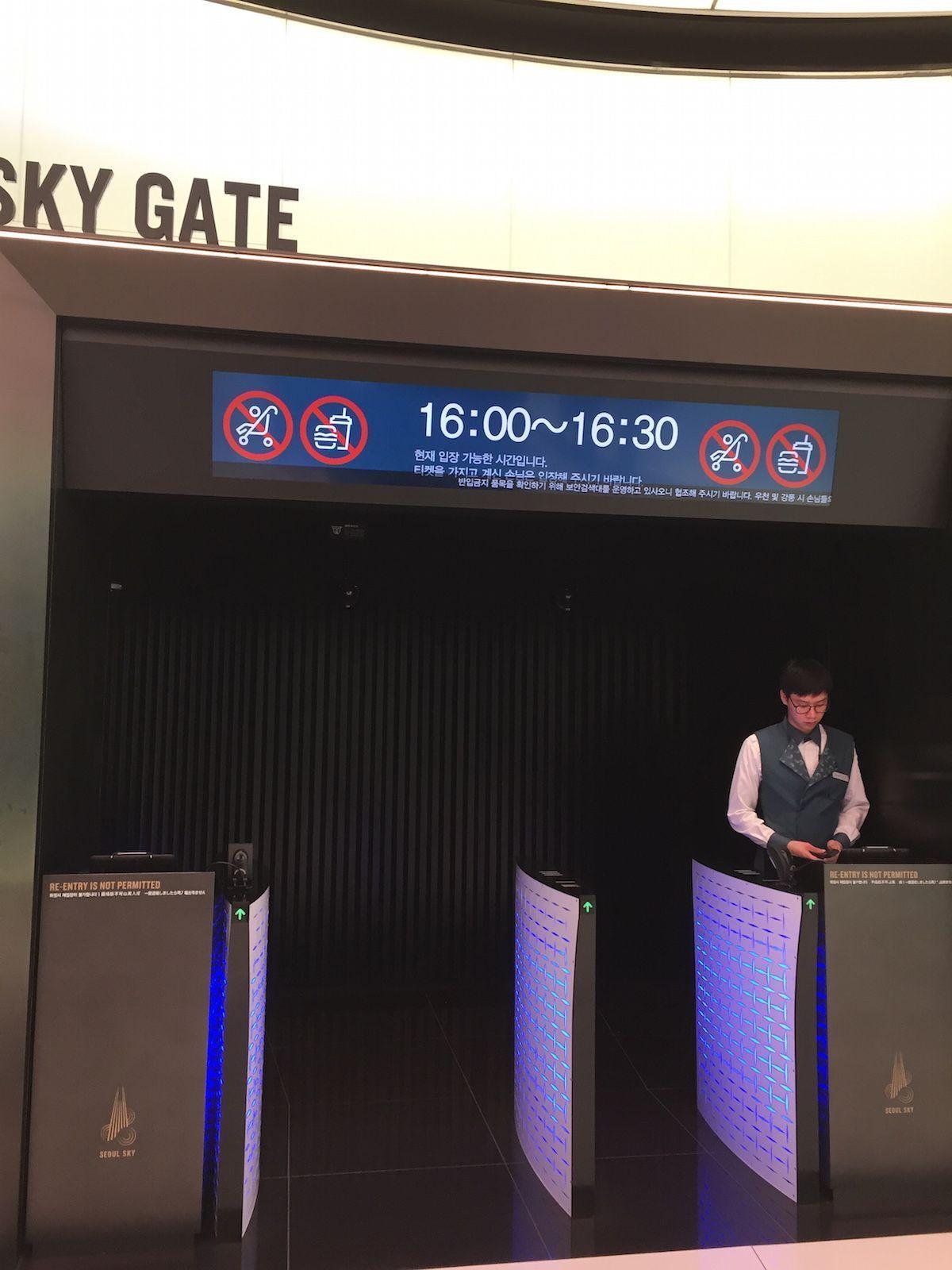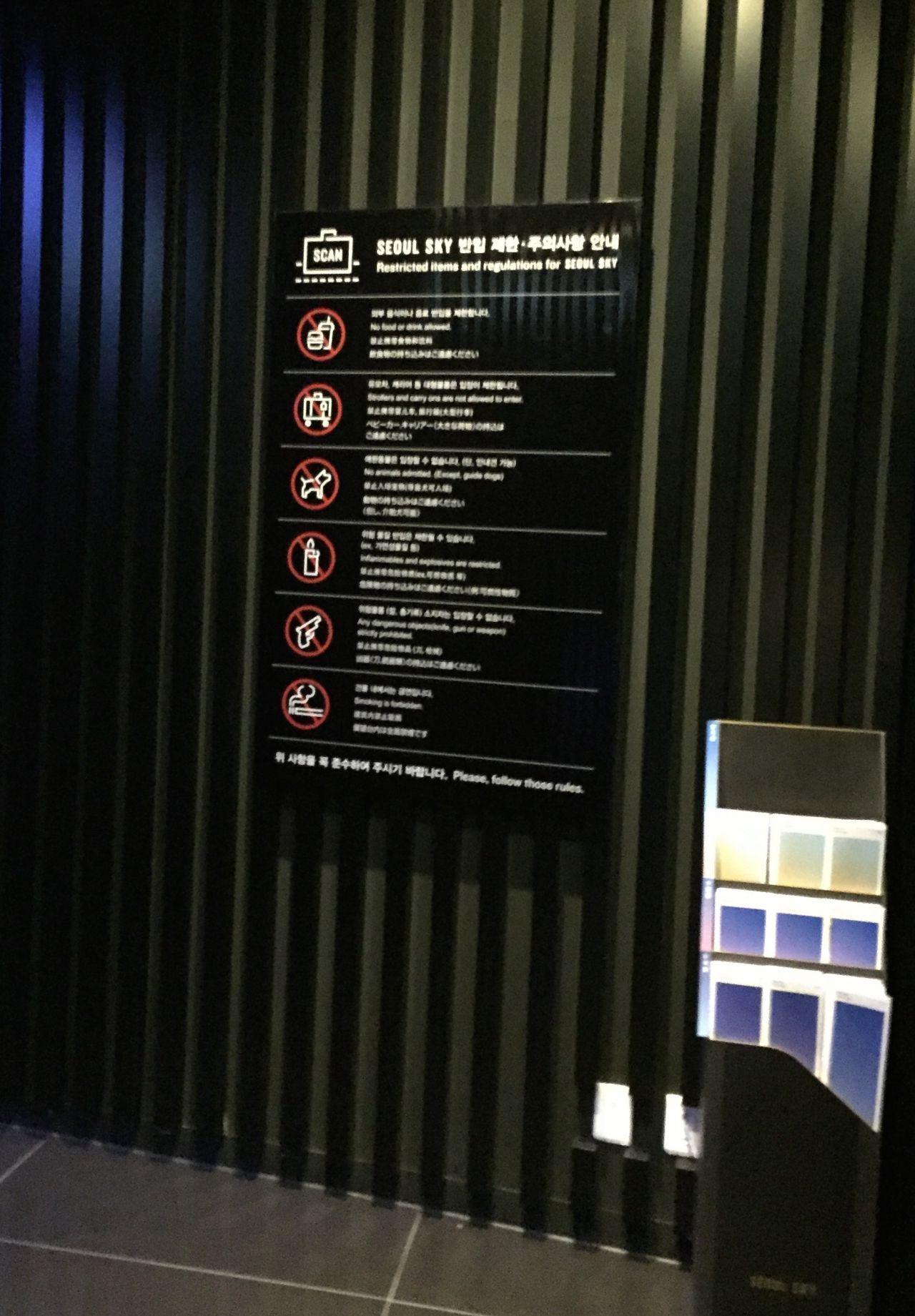 There will be time signs at the entrance. Please pay close attention to this. Because the number of people who can enter the market is limited at each time slot, this method is used to control the number of people, and please not that it is forbidden to carry outside food, large luggage, dangerous goods and so on.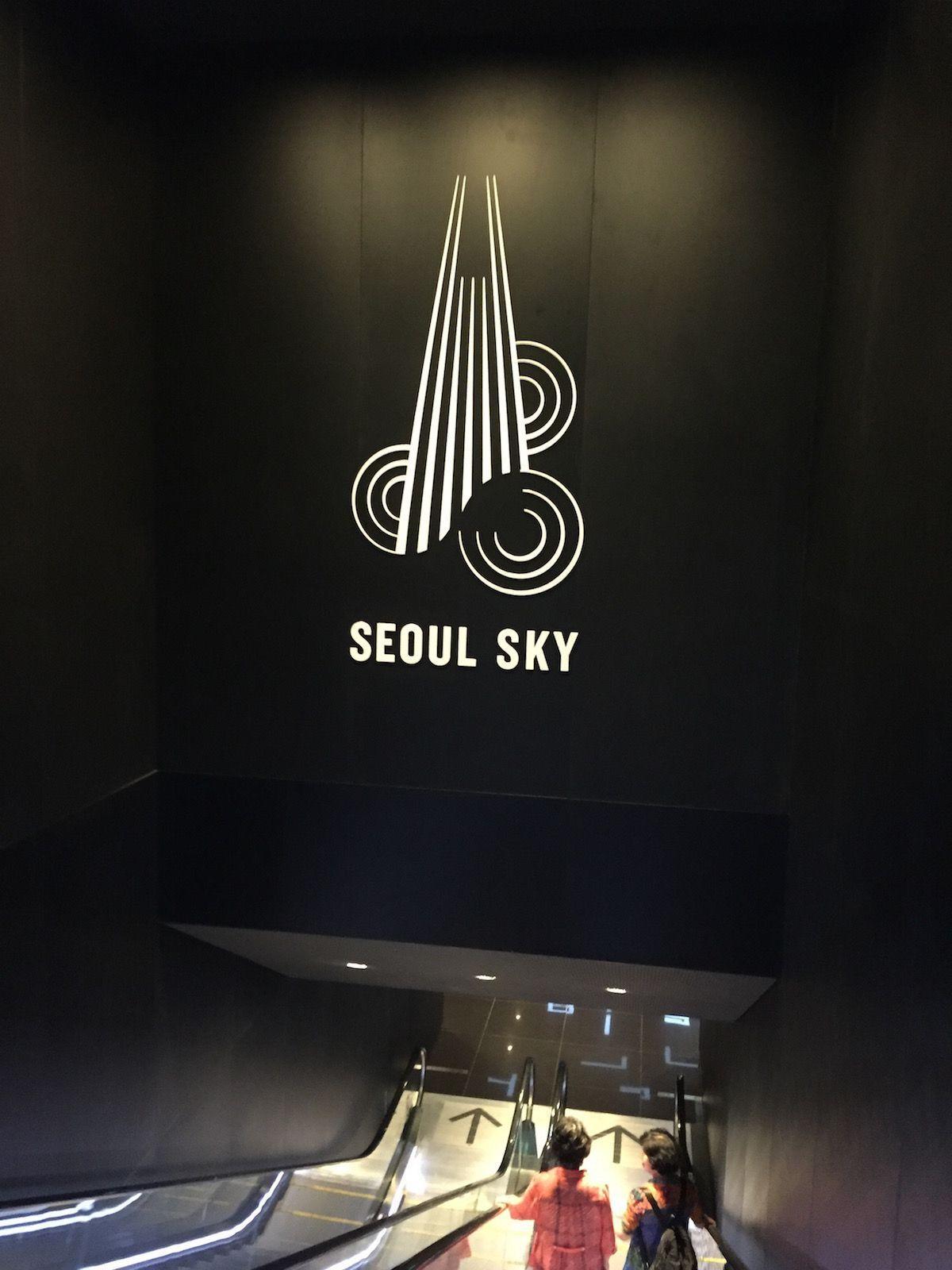 You have to go through a simple security check before getting down this escalator. When there is a lot of people, you may have to wait in line. While waiting, you may take a look at the film about the construction process of the Lotte World Tower. When the film is over, it meant that you have reached the 117th floor.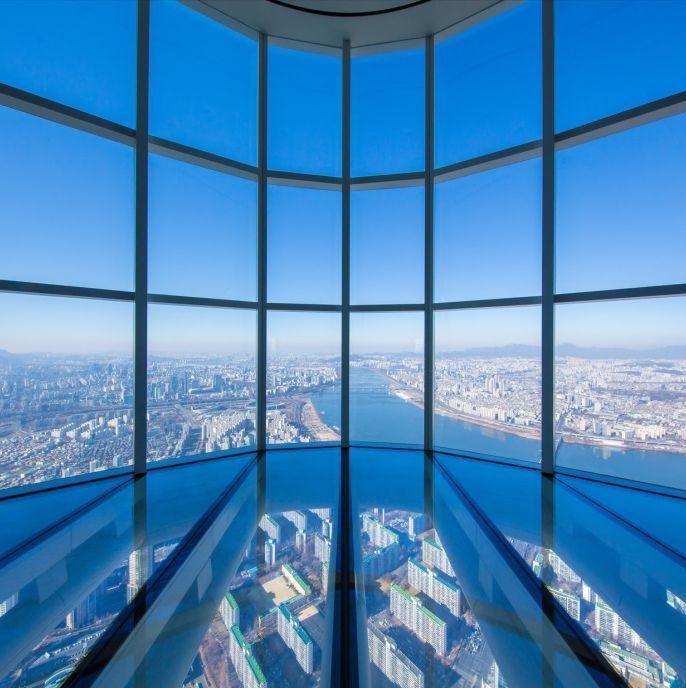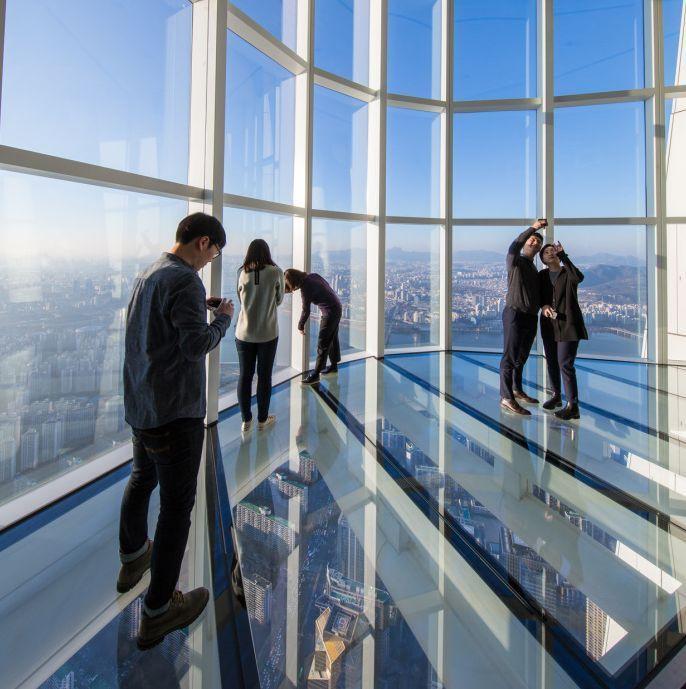 In addition to the large-scale floor-to-ceiling windows, even the floor is see-through glass. For tourists who are afraid of high buildings, it may be a little overwhelming. However, it seems that most people enjoy this condescending beauty.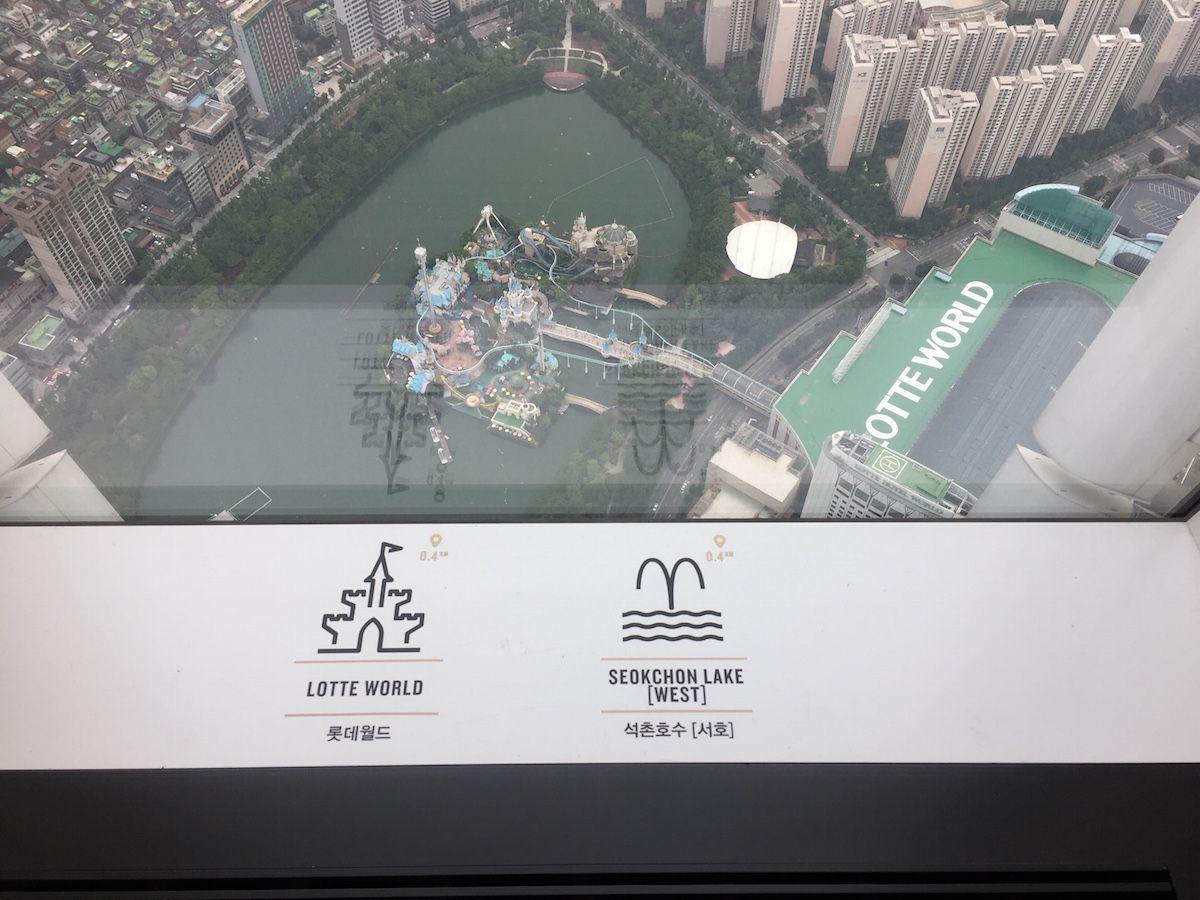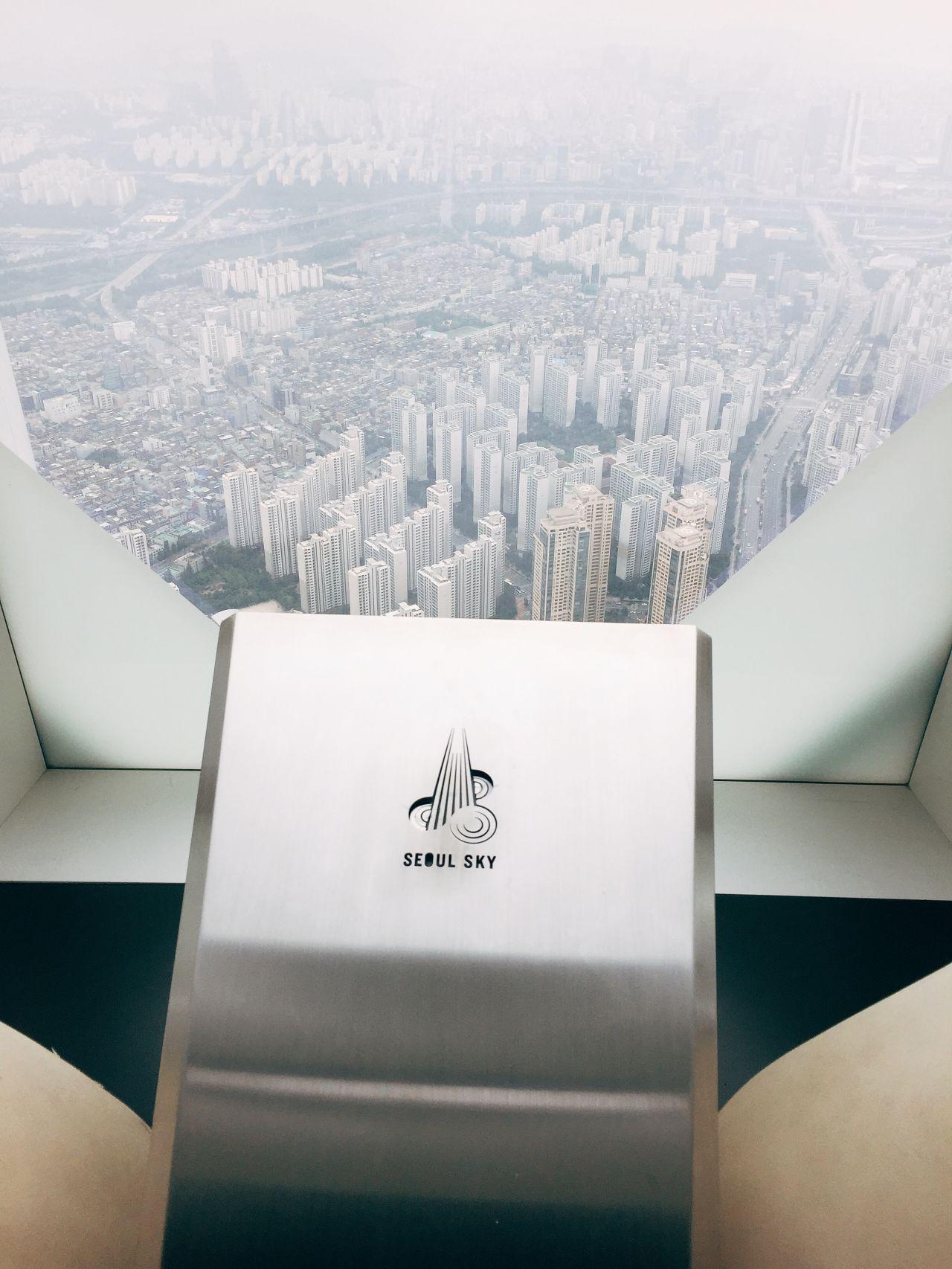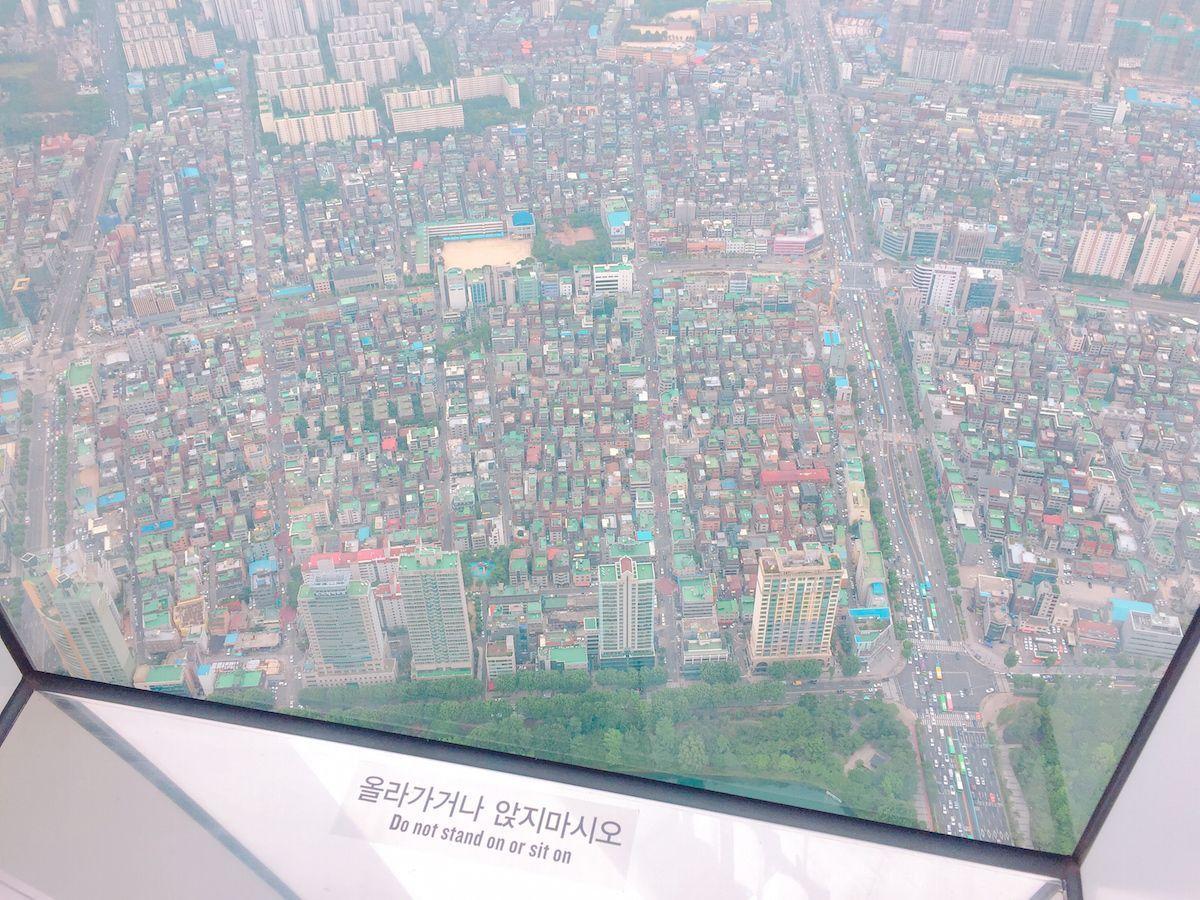 Seoul Lotte Park and Seokchon Lake are all directly visible in the present, and the vast Seoul metropolitan area is so beautiful. It is really shocking.
Although it is said that Seoul is too fast in urbanization, and the apartment building have no special features, the scenery in the daytime is actually really good. It is recommended to come at night (but there will be more people) . Grasping the timing of the sunset, you can also take beautiful photos.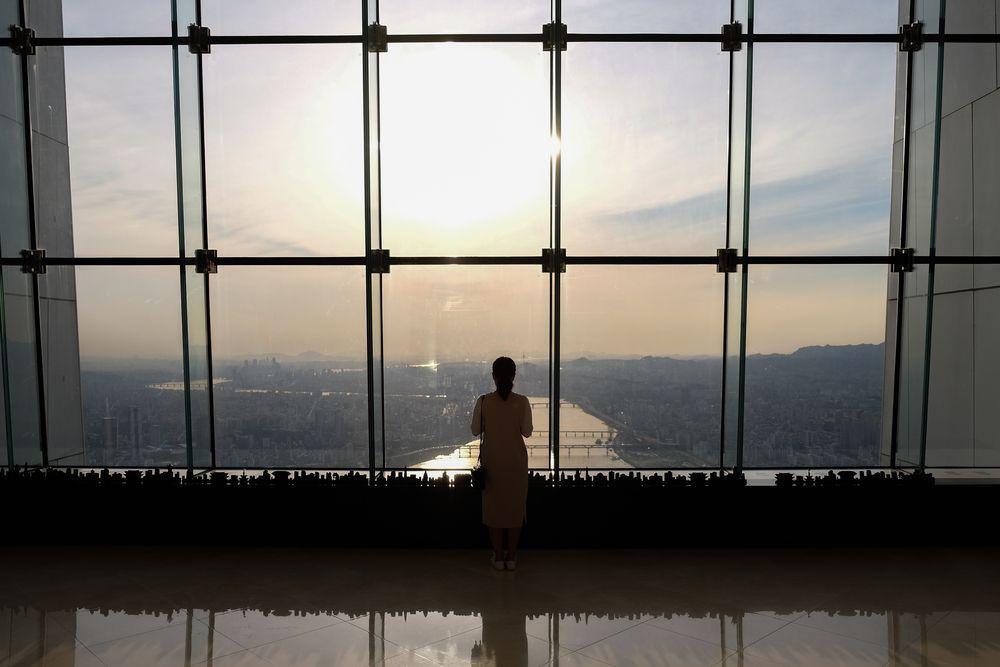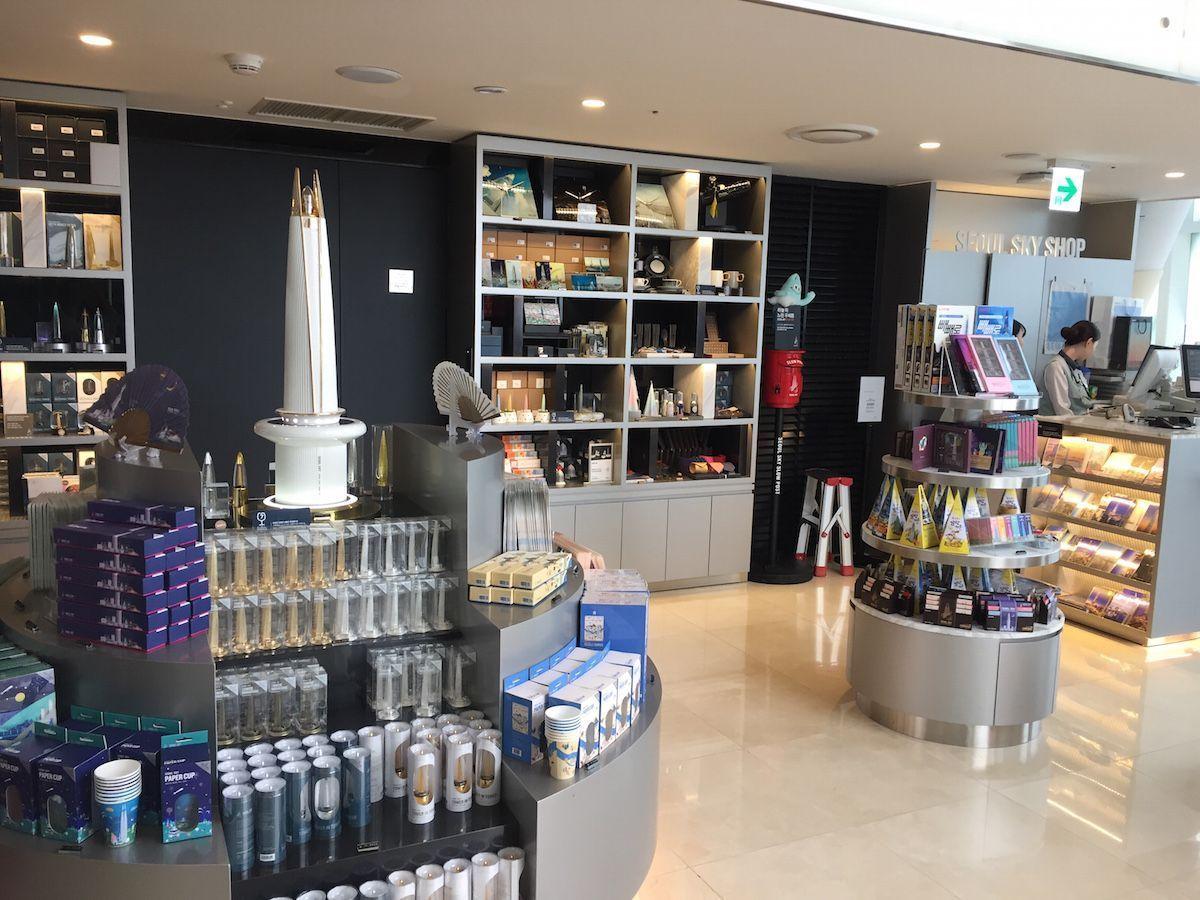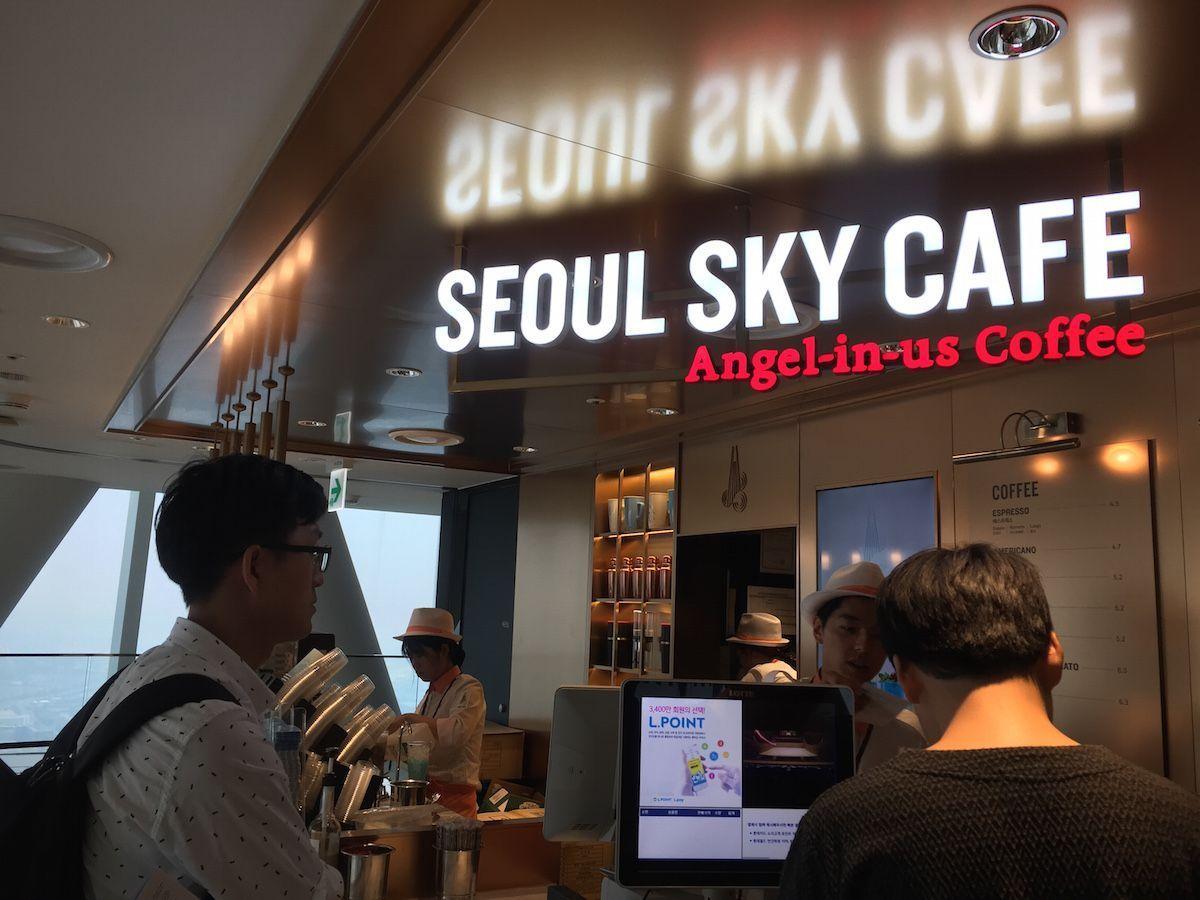 In addition to the SEOUL SKY viewing platform, there are cafes and souvenir shops. You can take a break here or wait until the night time. scene (if there are not many people, stay inside is ok).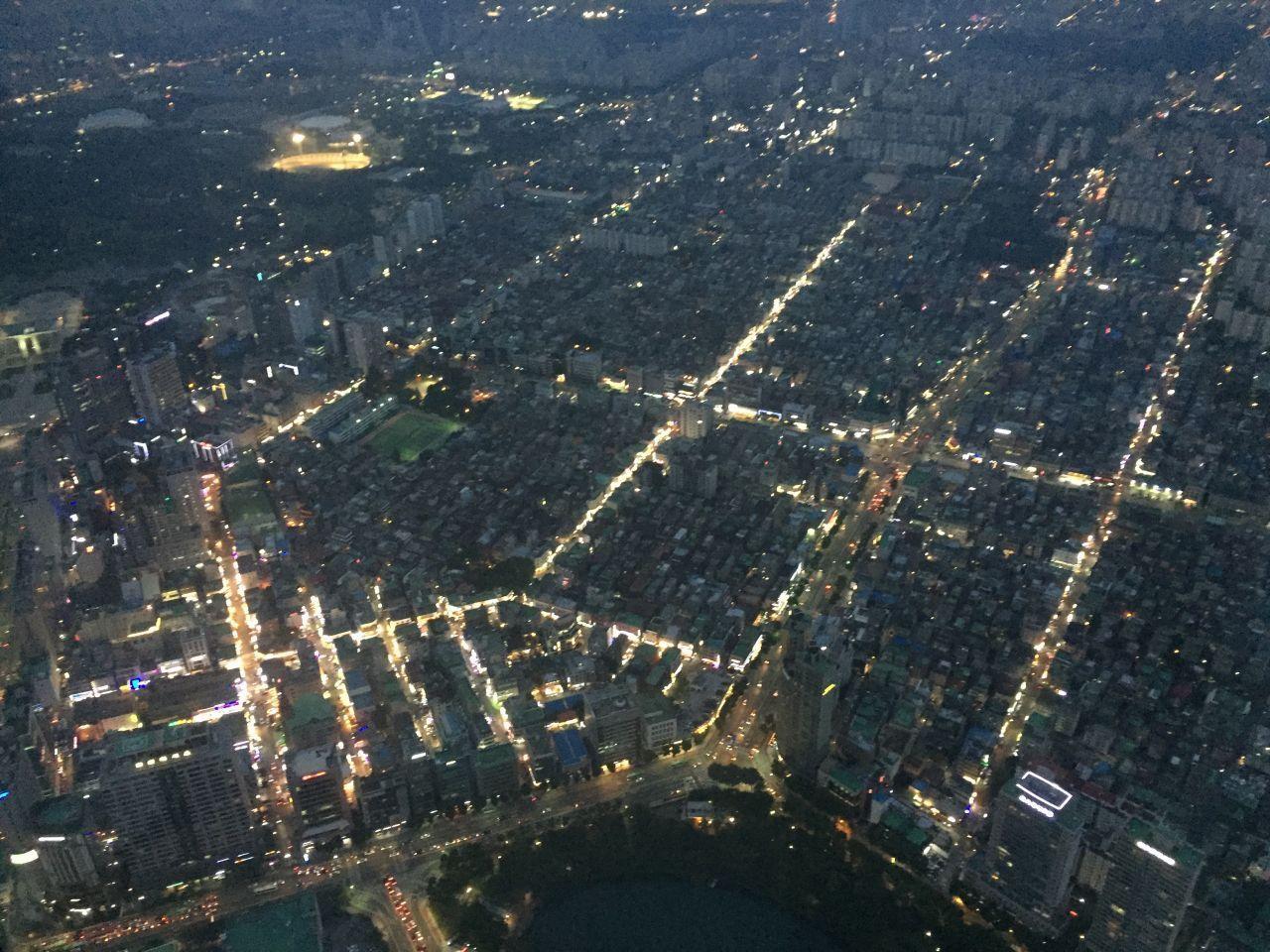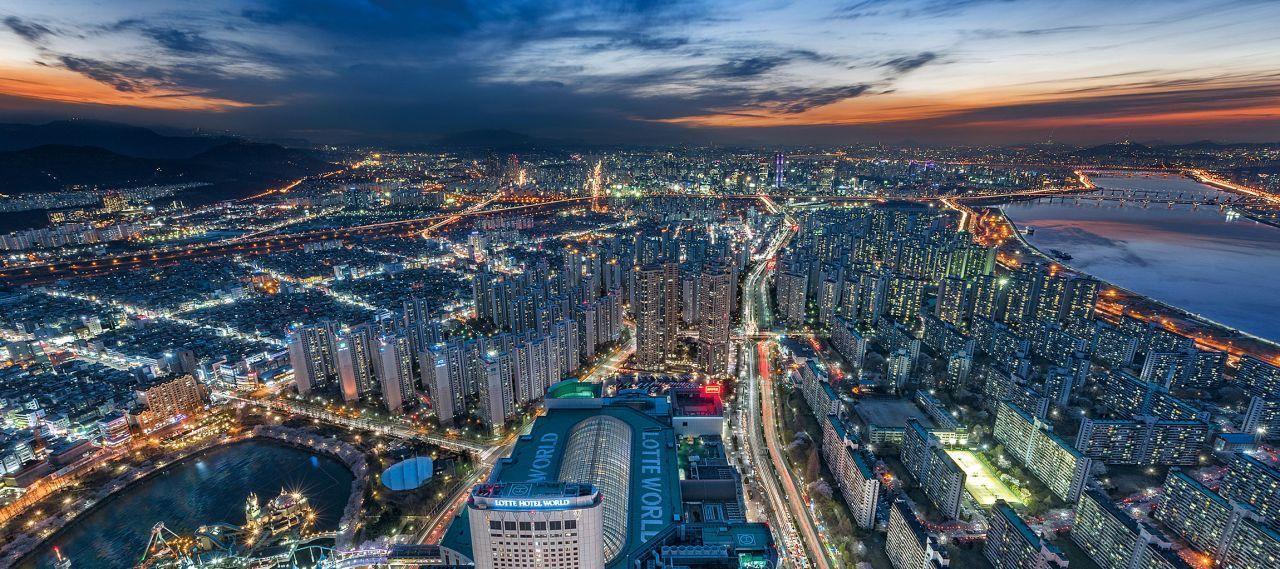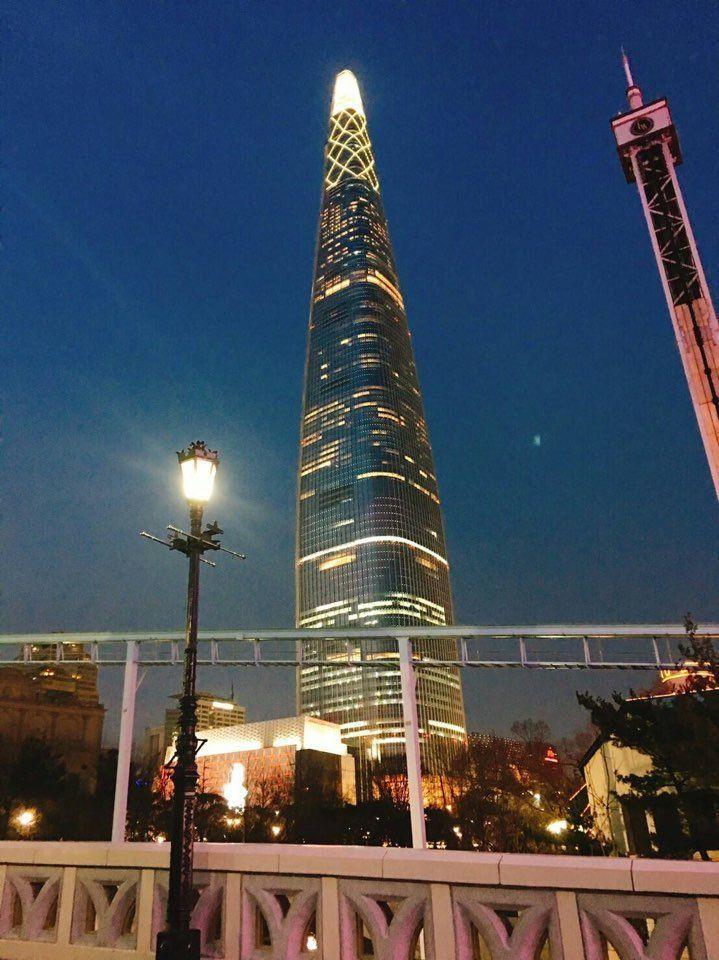 Isn't it very beautiful? The Seoul Lotte Tower SEOUL SKY provides such a beautiful view of Seoul. Of course, there is nothing to say about the night scene.
If the weather is good, come and observe beautiful scenery!


---
Jamsil : Lotte World Tower SEOUL SKY | Precautions
| | |
| --- | --- |
| | Dragon Hill Spa Tickets are issued in the form of a QR code and serial number, so it can not be refunded after purchase. |
| | After payment, we will send you an e-mail confirmation with your QR code and serial number. Please be sure to present it to the staff and exchange it for ticket. |
| | When booking a ticket, you only need to confirm the date. You can choose the time onsite on the reserved day. |
| | It is possible that you have to wait in line on weekends, nights, and Korean public holidays. |
Jamsil : Lotte World Tower SEOUL SKY | Ticket Ordering Process



Click the "Reserve" button at the bottom of this page.


Receive confirmation letter by email.






Present it to the staff at the ticket office and exchange it for ticket.

[Ticket Office: Lotte World Tower B1]


Enter the SEOUL SKY tower and enjoy!
---
The above was a short overview of Lotte World Tower SEOUL SKY: Please read this blog post carefully, and make your reservation by following the instruction given in this post. If you have any further inquiry, please shoot us an email at support@creatrip.com.
Mail:support@creatrip.com
---