Gangwon-do BTS Beach Tour | Book a Tour to Gangwon-do
Follow the footsteps of the BTS members in this tour to the beaches of Gangwon-do!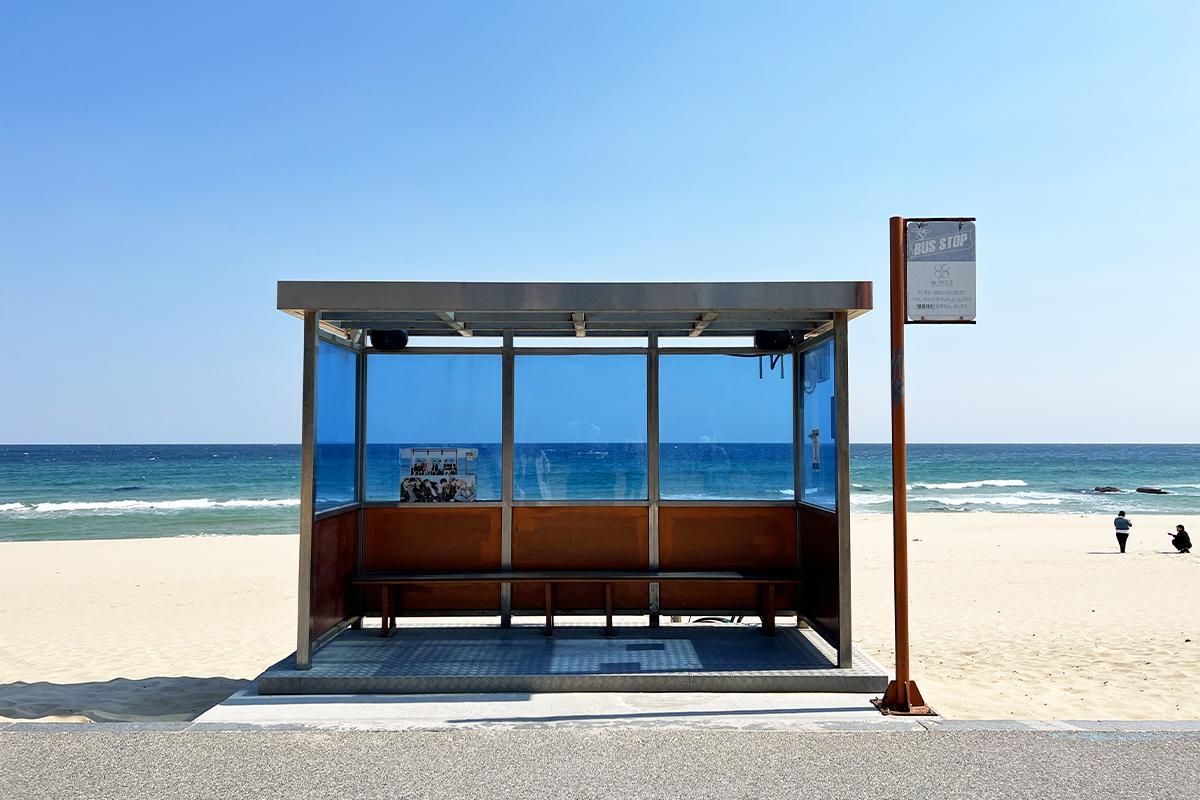 If you're a fan of BTS, there's a place you want to go at least once. This is the location where the album jacket photo for 'Spring Day' was taken, and it is located in Gangneung, South Korea, where many domestic fans have already visited. Also, did you know that the album jacket photo for 'Butter' was also taken in Gangneung, not just 'Spring Day'? Today we have prepared a Gangwon-do BTS Beach Tour package just for you, ARMYs. Let's go!
---
Gangwon-do BTS Beach Tour
---
Information
Operating days: every weekend
Operating Hours: 07:00 ~ 18:00
Departure location: Exit 2 of Jamsil Sports Complex Station
---
Why We Recommend It
There are events prepared in the middle of the trip, so there is no time to get bored.
You can feel a trace of Jungkook at the Gapyeong rest area that appeared in Jungkook's camping vlog and taste some snacks.
At the Hyangho Beach Spring Day Bus Stop, voted the number one BTS tourist destination by fans around the world, you can take pictures.
You can take a picture like the members in their poses on the parasols and sun beds at the filming location of 'Butter', Maengbang Beach.
---
Things to Keep In Mind
Inclusions: Roundtrip transportation, snacks, rental of merchandise, English-speaking guide service, 3 Polaroid photos, water, 2 random transparent photo cards
Exclusions: Meals, personal expenses, travel insurance
Even on rainy days, departure is possible, but if the weather conditions are seriously unfavorable, the departure date may be changed or refunded.
Children under 36 months are free, and we do not provide bus seats, meals, or admission tickets.
Please make sure to arrive on time for the meeting. If you arrive late, it will be considered a no-show and refunds will not be given.
If you are bringing a wheelchair or stroller, please let us know in advance at help@creatrip.com.
If you have any inquiries, please contact help@creatrip.com.
---
Price
1 Person
100,000 KRW


79,900 KRW
Please make a reservation up to 3 days before departure.
※Minimum departure number: 4 people
Refund Policy
| | |
| --- | --- |
| Cancellation 3 days prior to departure | 100% refund |
| Cancellation 2 days prior to departure | 90% refund |
| Cancellation 1 day prior to departure | 70% refund |
| Cancellation on the day of departure | Non-refundable |
---
Tour Itinerary
| | |
| --- | --- |
| 07:00 | Depart from Jamsil Sports Complex Station Exit 2 |
| 07:45 | Gapyeong Rest Area |
| 10:00 | Hyangho Beach |
| 12:00 | Gangneung Central Market |
| 13:30 | Maengbang Beach |
| 18:00 | Arrive at Jamsil Sports Complex Station |
---
How to Reserve
Step 1


Make a reservation on the Creatrip reservation page.

Reserve Here

Step 2




Please complete the payment after entering all the necessary information.




The reservation will be confirmed within 1-2 business days after the reservation is completed,




and the vehicle and guide information will be sent by email or SNS one day before departure.



Step 3


Please arrive at the meeting place 10 minutes before departure. The tour will depart on time.

07:00 Jamsil Sports Complex Station Exit 2


Step 4


Departure



---
What to Expect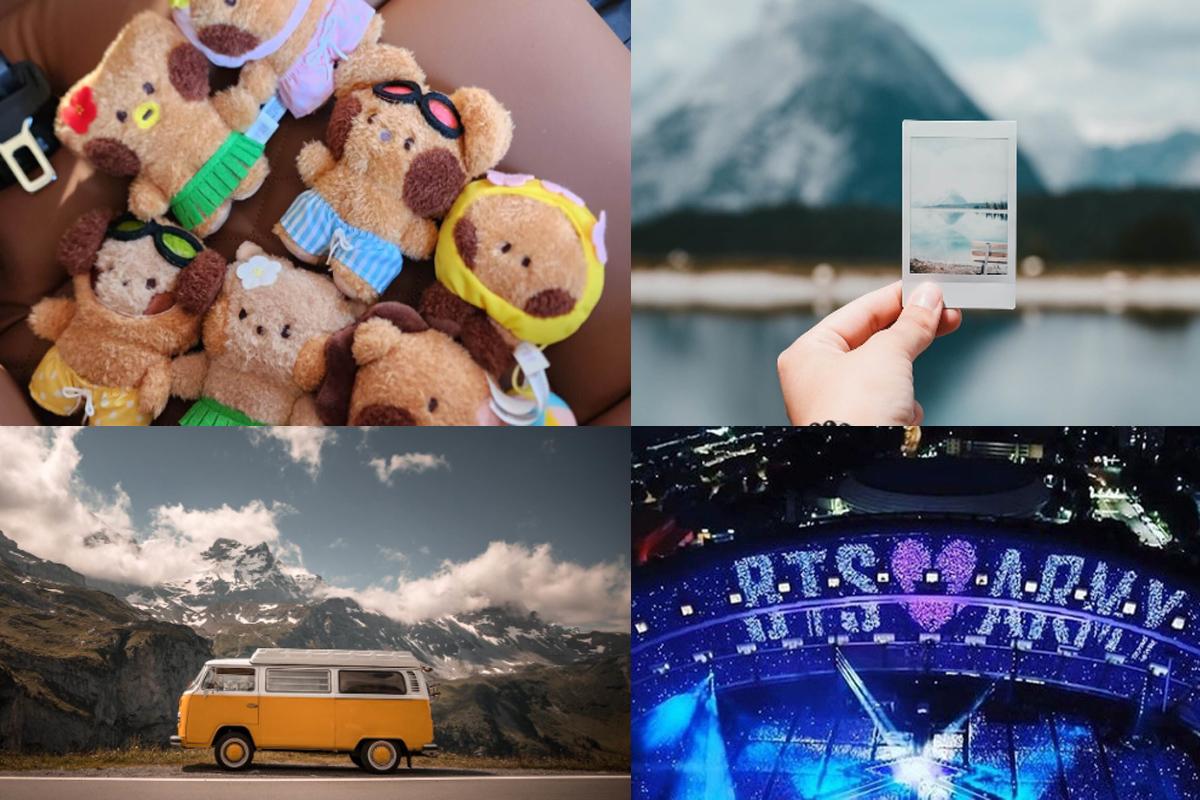 During the Gangwon-do Bangtan Beach Tour, we choose our sub characters and nicknames and write them on name tags. And if you answer quizzes correctly, you will be given priority to choose merchandise. Finally, various events such as giving 'transparent photocards 2 sheets', and presenting 'BT21' dolls through a draw will be held as basic travel benefits! Enjoy a comfortable car ride and experience a trip led by real ARMY amidst various events.
Gapyong Rest Area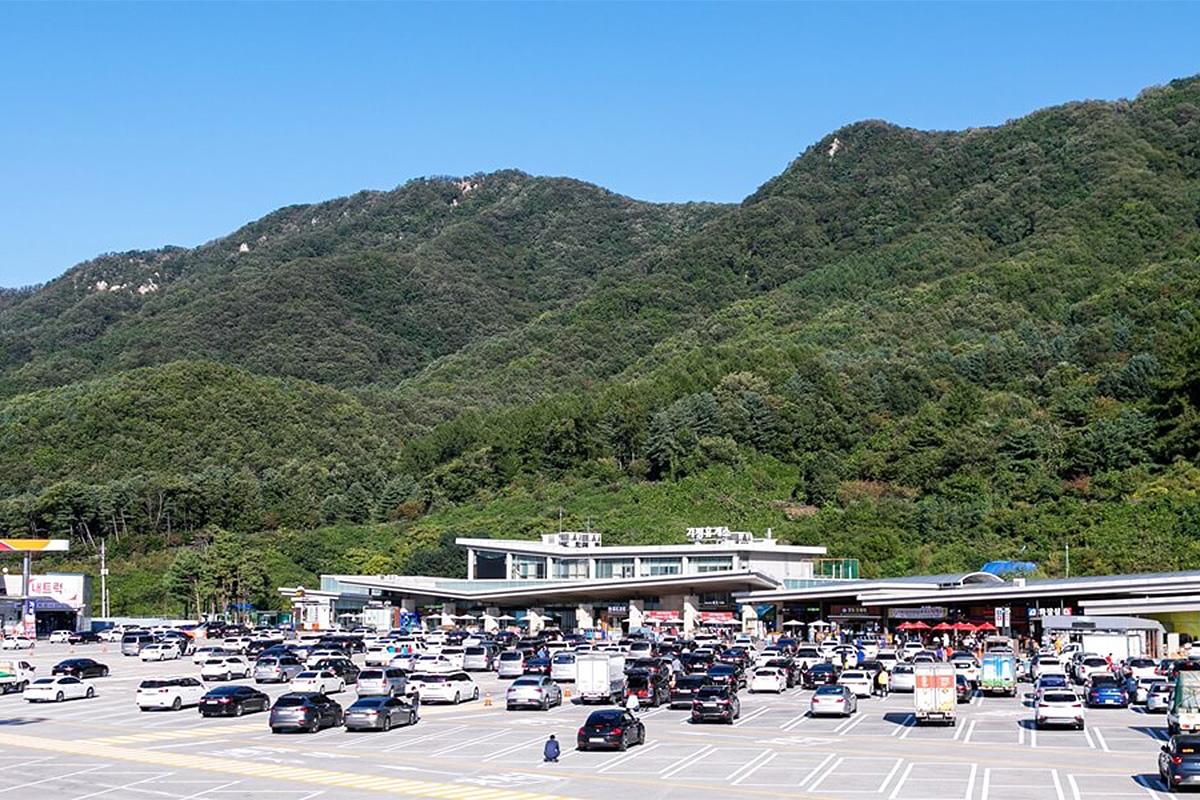 Gapyong Rest Area offers a fun experience of browsing various stores and taking a break for lunch while looking around here and there, allowing you to have a moment of mental relaxation. A rest area larger in scale than a typical highway rest area, with various convenience facilities, making it particularly crowded with many visitors during peak season. Especially Gapyeong Rest Area is a rest area that Jungkook, known to many ARMYs, has visited. Enjoy the whirlwind potatoes and sweet potato sticks that Jungkook ate at Gapyeong Rest Area!
Hyangho Beach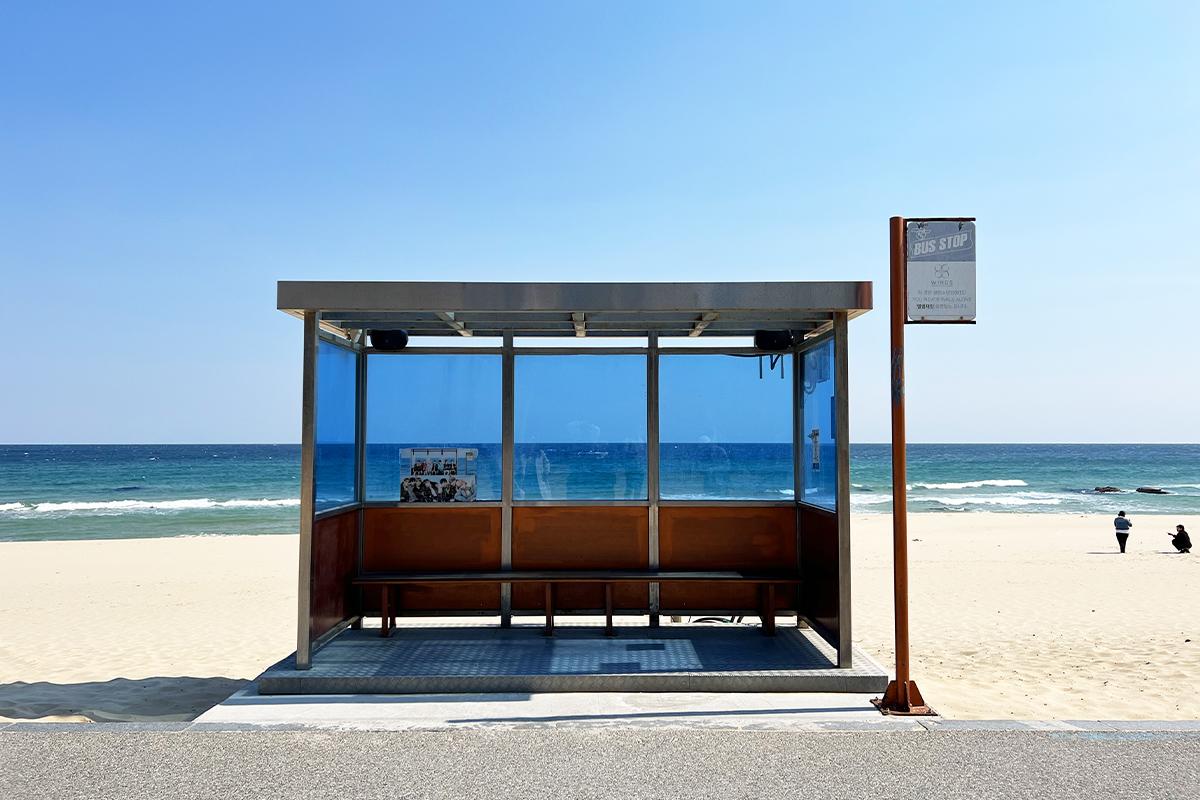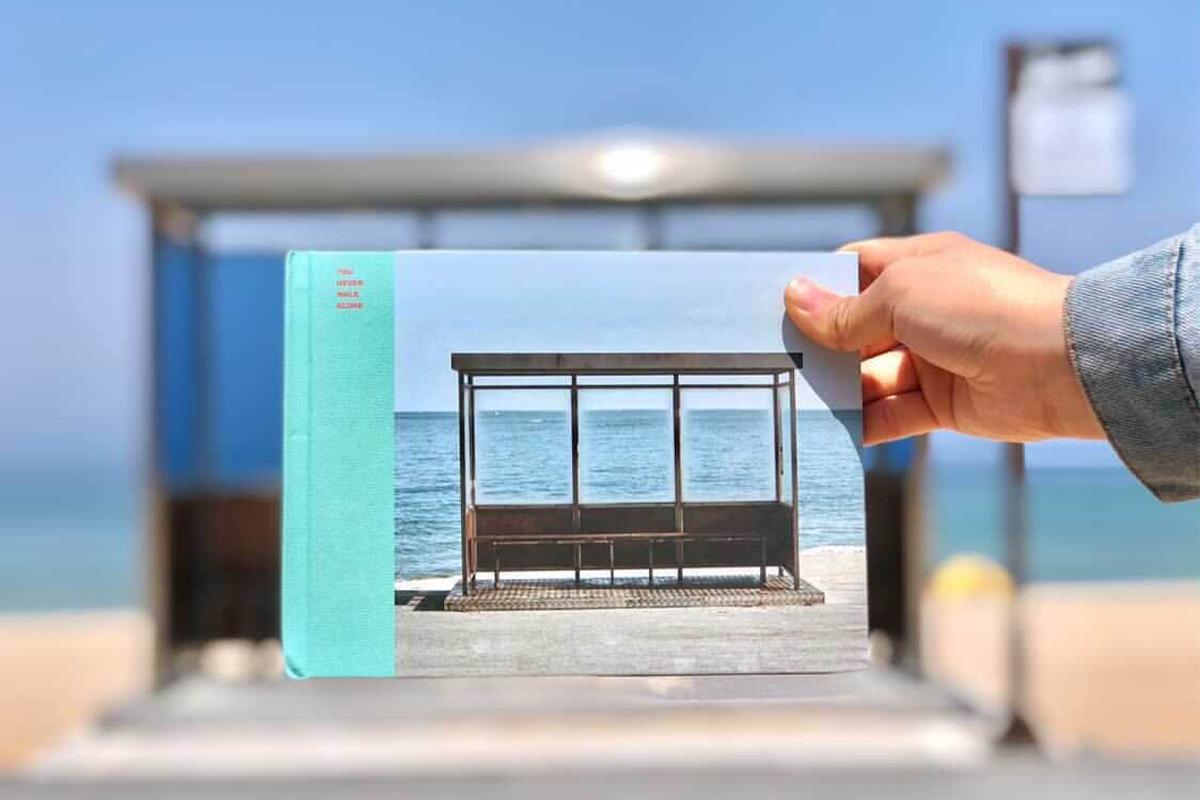 Hyangho Beach is connected to Jumunjin Beach and is the location where the jacket for the album 'Spring Day' was filmed. Afterwards, it became a must-visit place on a Gangneung trip, and the bus stop was built for filming but still remains as a photo zone. Even if you're not an ARMY, sitting on the bench at the bus stop and taking a photo with the background of the East Sea gives off a feeling as if it was taken at a secluded beach in the United States, which is why it's popular among many visitors.
Kangneung Central Market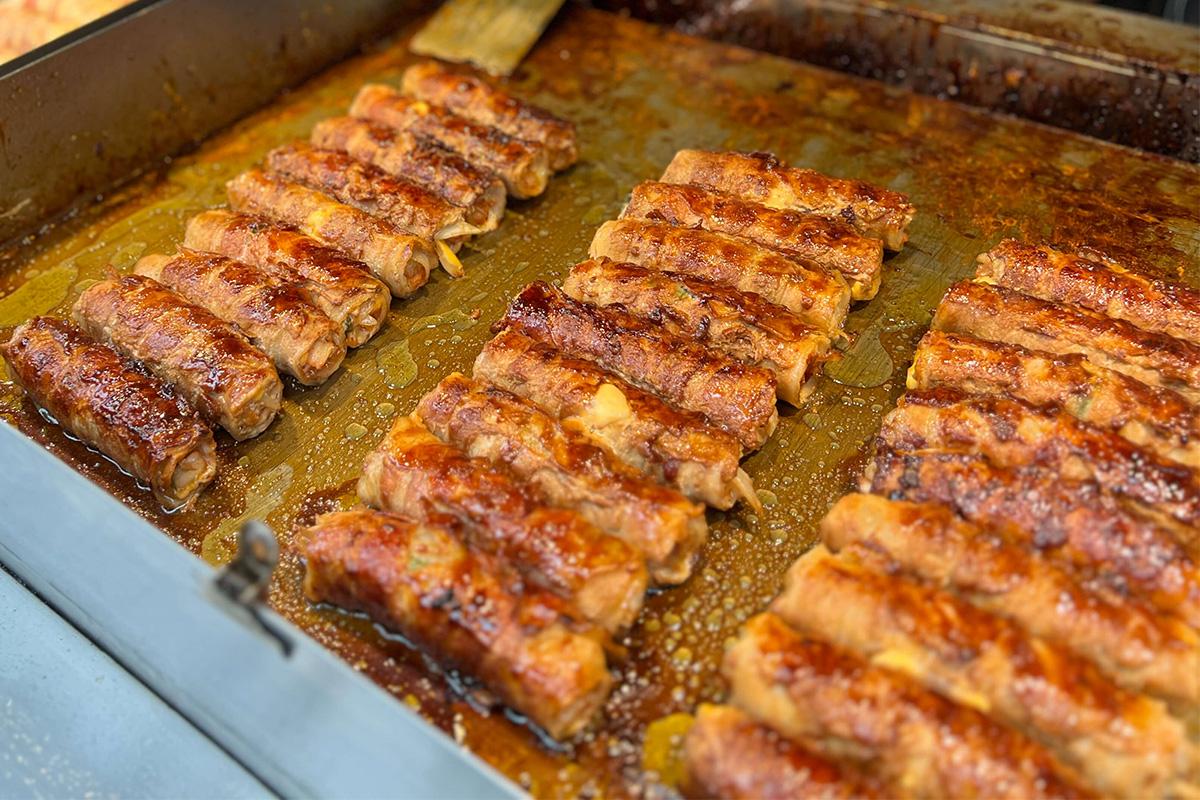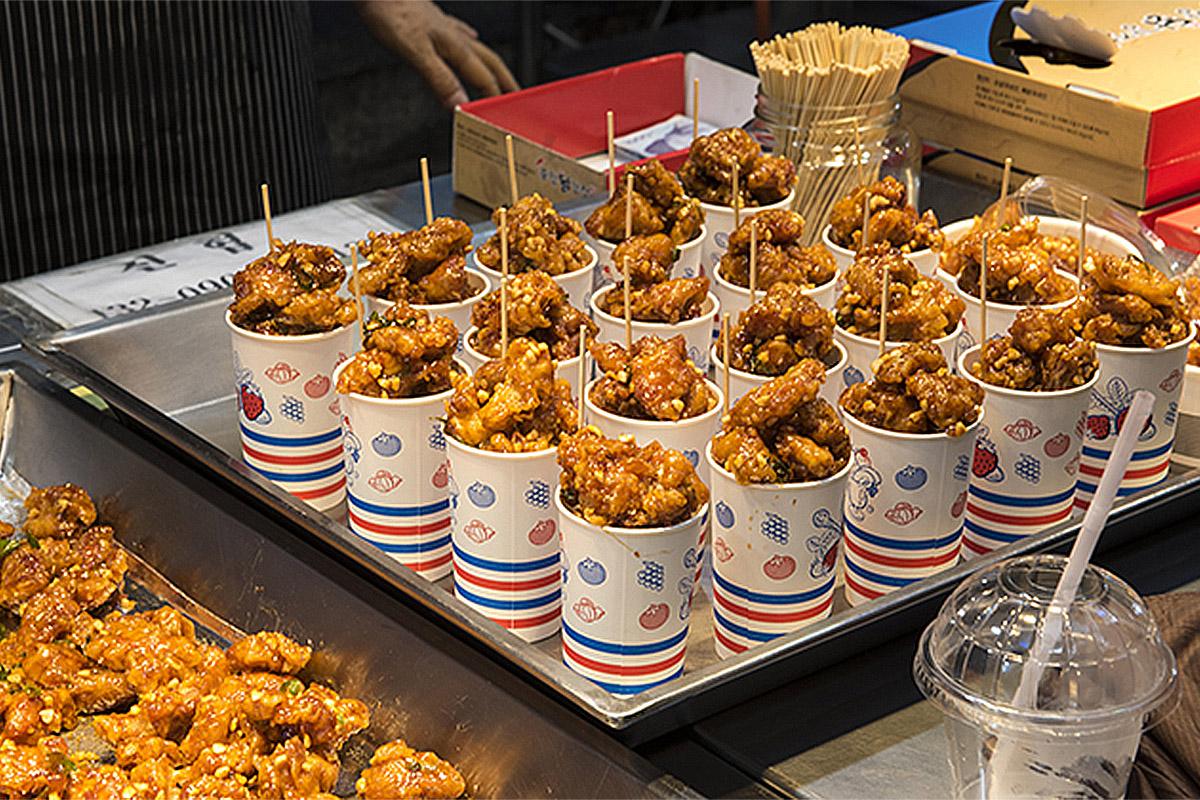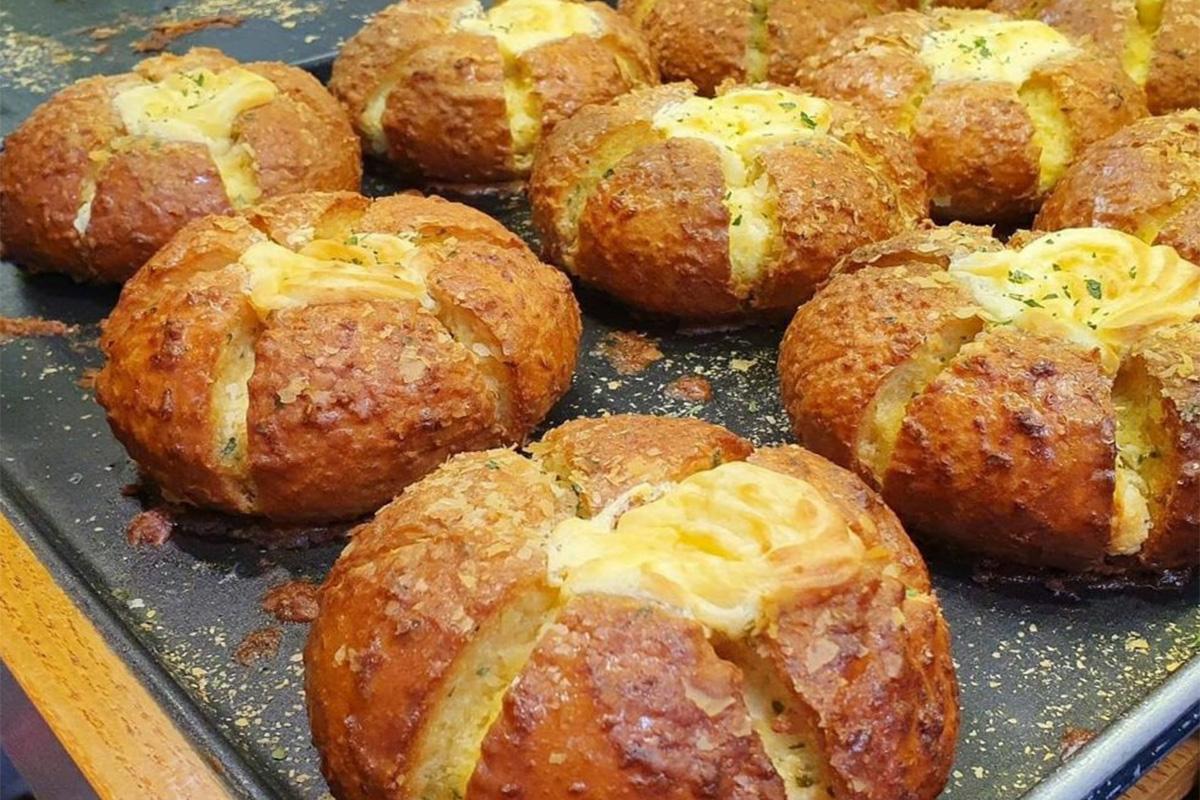 Gangneung Central Market is a global cultural traditional market with cultural experience spaces. It is a delightful cultural space that includes a fish museum, night market, food festivals, specialty streets, multilingual shopping malls, and art lighting. Especially with its abundance of food, you can enjoy with your eyes, nose, and mouth. The main features of Jungang Market are the active trading of local specialties and unique products, and both the population of Gangneung city center and the population of fishing villages along the East Coast frequently visit Jungang Market.
Maengbang Beach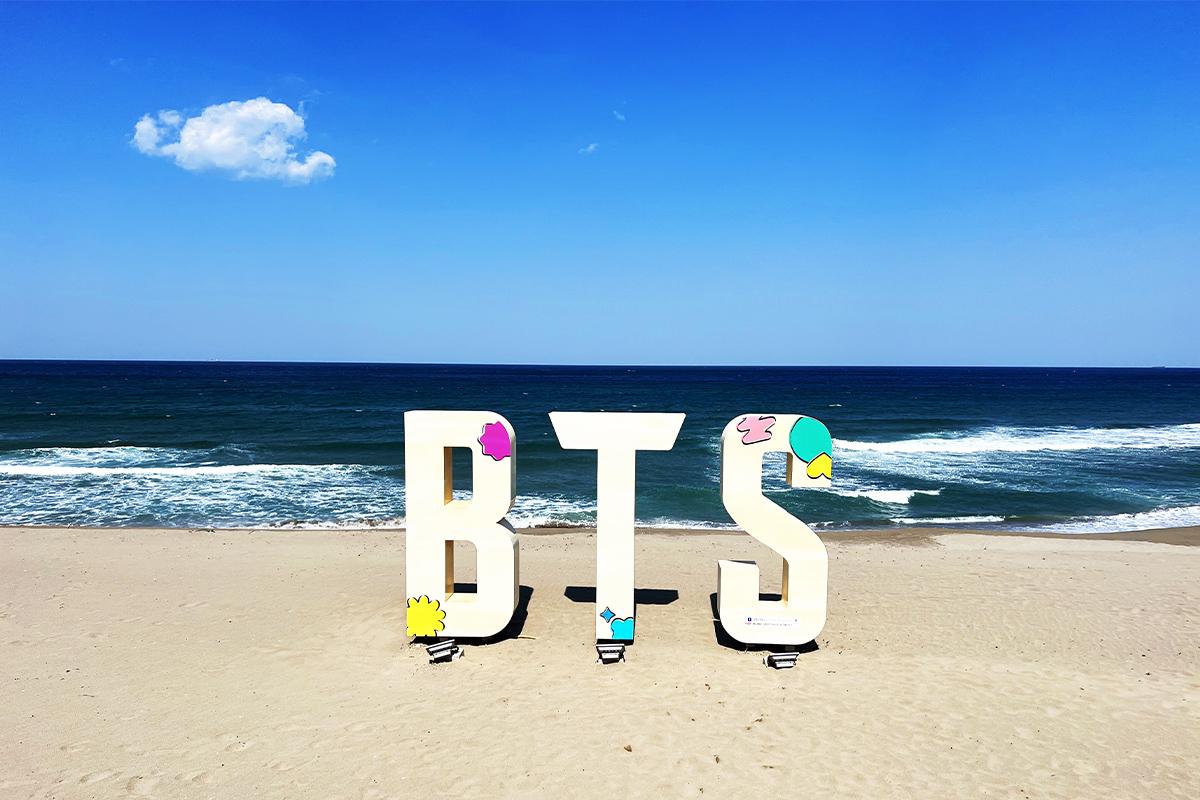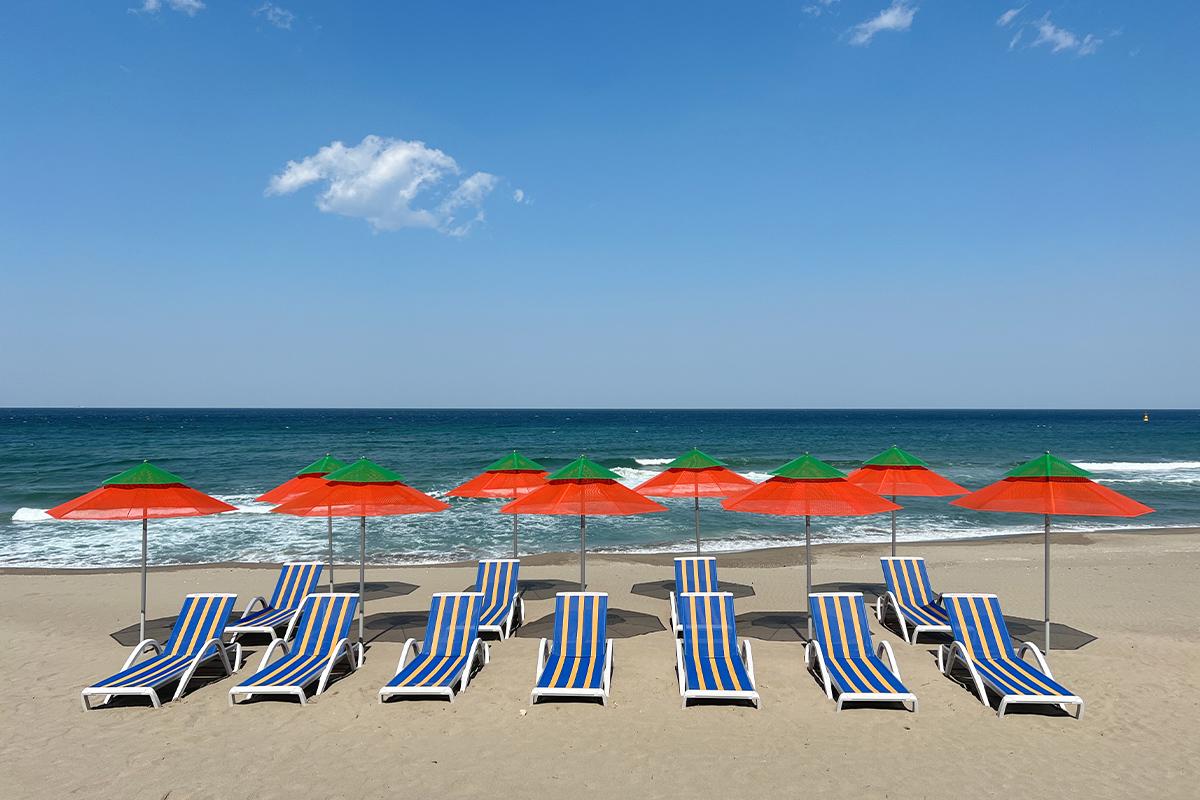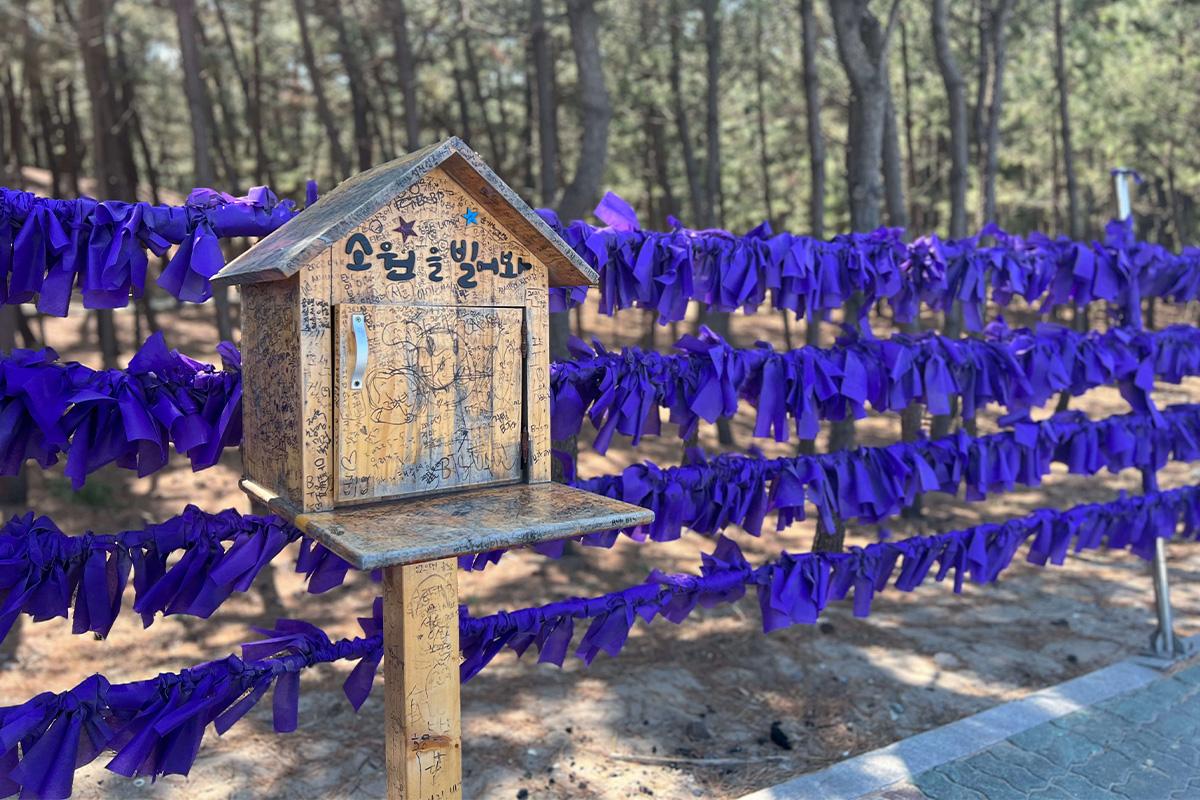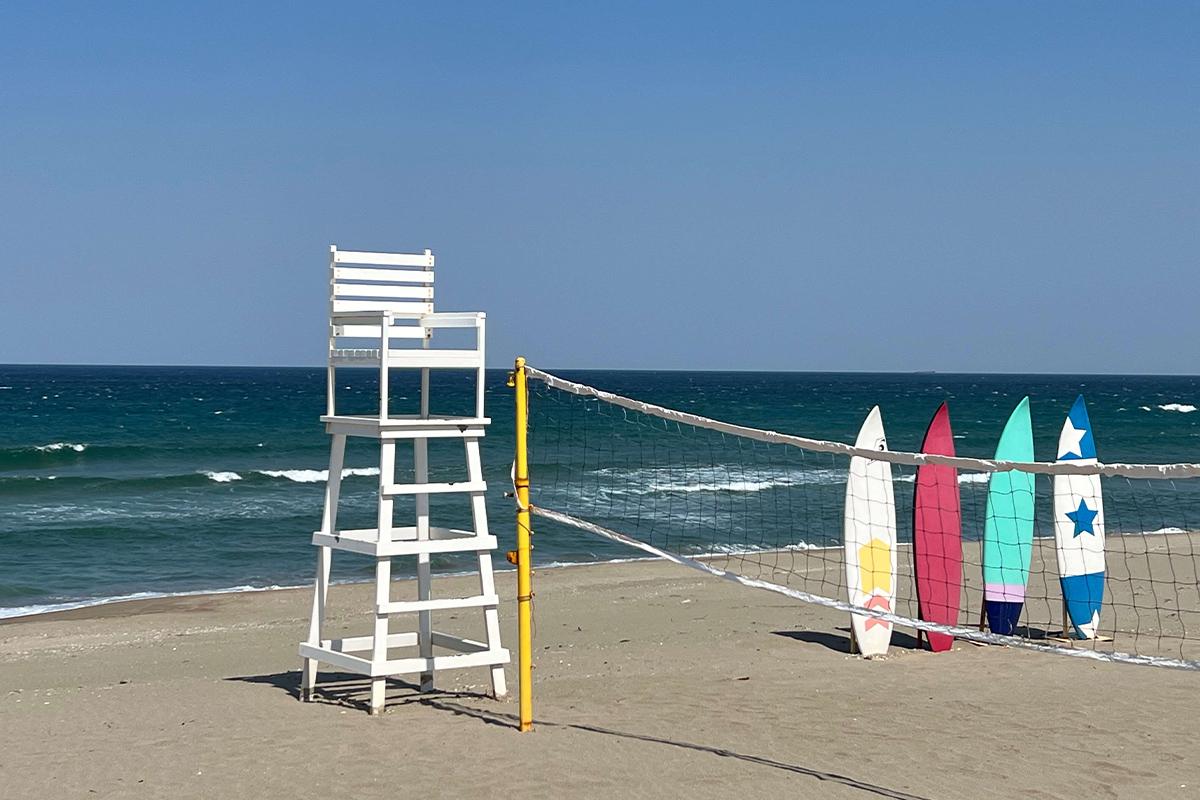 The Maengbang Beach, located about 7km from downtown Samcheok, is the filming location of BTS's song 'Butter' album. The colors of the sunbeds and parasols on the beach are unique and beautiful, making it a place that catches the eye from afar. The operating hours of the Parasol Photo Zone are from 10am to 5pm, and afterwards they are folded to prevent them from being blown away by the wind, so please take note!
---
Gangwon-do BTS Beach Tour
---
We hope that you can enjoy a tour around all the infamous BTS spots in Gangwon Province! If you have any questions or concerns, please leave a comment below or send us an email at help@creatrip.com! You can follow us on Instagram, TikTok, Twitter, and Facebook to stay updated on all things Korea!
---