Oppa Dak Myeongdong | Korean Chicken in Myeongdong
Enjoy a delicious meal of Korean Chicken with a fresh draft beer in Myeongdong!
1 Error(s) occurred during translation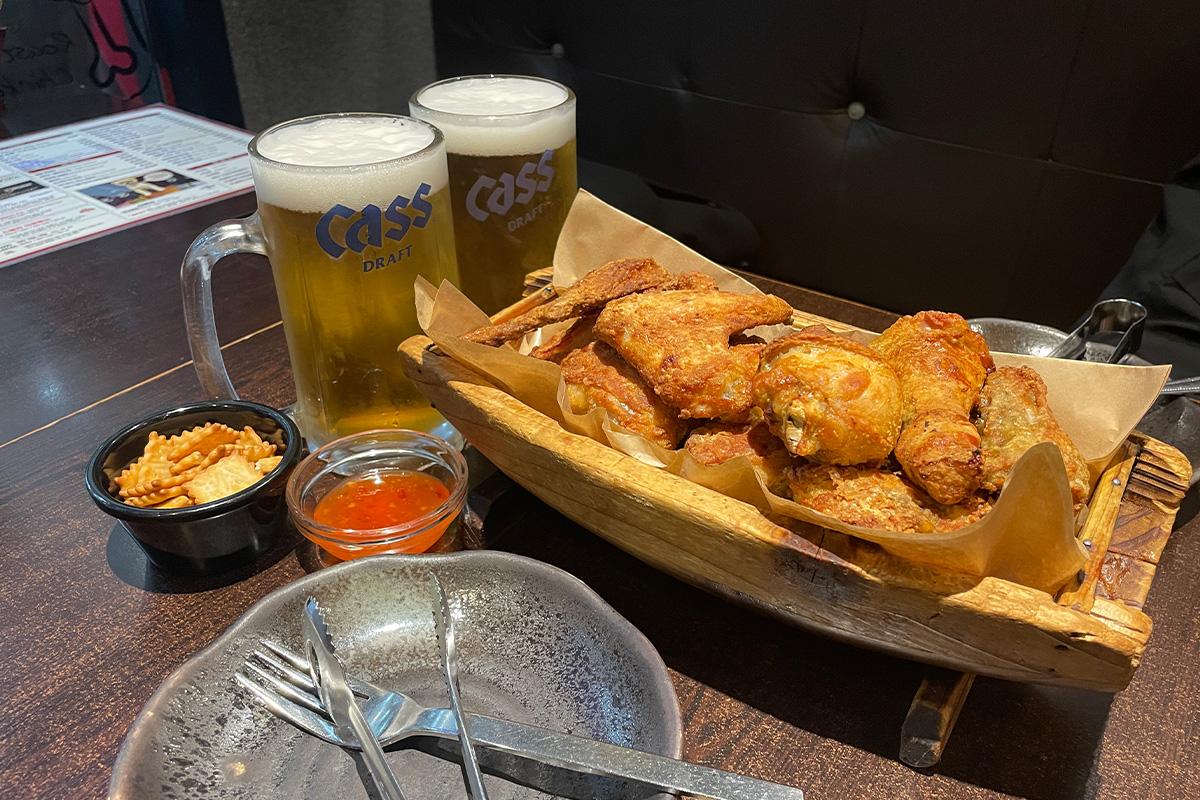 Hello. We are Creatrip, a platform for the latest Korean travel information recommended by Koreans.
One of the must-try foods when visiting Korea is chicken.
In Korean chicken restaurants, there are two main types of chicken: fried chicken and roasted chicken.
The place we are introducing today is Oppa Dak, a delicious roasted chicken restaurant located in Myeongdong.
---
Oppadak Myeongdong Branch | Reserve Now
---
Oppa Dak Myeongdong Branch | Operating Information
Business hours: 14:00-03:00
Available reservation time: 14:00-02:00
Available languages: Korean, English, Chinese
Address: 114-128, 1st Floor, Myeong-dong Art Nouveau Centum, 199-40 Eulji-ro 2-ga, Jung-gu, Seoul
Oppa Chicken Myeongdong Branch | Recommended Reason
You can taste one of the most popular foods among Koreans, chicken.
You can feel the chicken and beer combination (chimaek) that you often see in dramas.
This is a place where you can rarely enjoy outdoor terrace in the complex Myeong-dong.
This is a place where you can taste delicious draft beer selected by a beer maker that is rare in Korea.
The menu is also provided in various languages, making it convenient to order additional items.
We are accepting reservations, so if you purchase in advance, you can eat it right away upon arrival.
Located in the prime location near Euljiro-1(il)-ga Station, it has great accessibility and you can enjoy a sightseeing tour of Myeong-dong area after finishing.
Oppa Dak Myeong-dong Branch | Pricing and Product Information
| 상품명 | 사진 | 가격 | 상품 안내 |
| --- | --- | --- | --- |
| 크리스피베이크 | | \20,000 | 기름에 튀기지 않고 오븐에 구운 겉은 바삭하고 속은 촉촉한 크리스피베이크 |
| 반반치킨 (크리스피 베이크+베이크 양념 or 갈릭크리스피 베이크) | | \22,000 | 치킨 한마리 전체로 베이크 반 + 한국특유의 양념 베이크 |
| 갈릭크리스피 베이크 | | \21,000 | 크리스피베이크 치킨위에 바삭바삭하고 고소한 갈릭 후레이크가 어우러져 은은한 마늘향이 일품인 치킨 |
| 치즈스프링클 | | \22,000 | 스윗한 허니버터와 고소한 치즈 시즈닝을 올린 치킨 |
Please make a reservation at least 3 days before your visit.
※You can choose either Bake Seasoning or Garlic & Crispy Bake as the fixed seasoning for the Half & Half Chicken.
Oppadak Myeongdong Branch | Refund Policy
| | |
| --- | --- |
| Cancellation 3 days prior to visit | 100% refund |
| Cancellation 2 days prior to visit | Non-refundable |
Oppa Dak Myeongdong Location | Caution
Please pay on site if you want to add other items in addition to the reserved product.
Please select the correct date and time within the reservation page for smooth processing.
For reservation changes or other inquiries, please contact help@creatrip.com.
Oppa Dak Myeongdong Branch | Reservation Procedure
Step 1.

Obba Dak Myeong-dong | Reserve Now

Step 2.
Please fill in the required information in detail.
Step 3.
Your reservation will be confirmed within 2 business days after completion.
Reservation changes or cancellations are possible up to 3 days prior to the date of use.
Step 4.
Please arrive at the store at the reserved time.
Show your reservation details to the staff upon entering.
Step 5.
Enjoy your meal comfortably.
Oppadak Myeongdong Branch | Visiting Review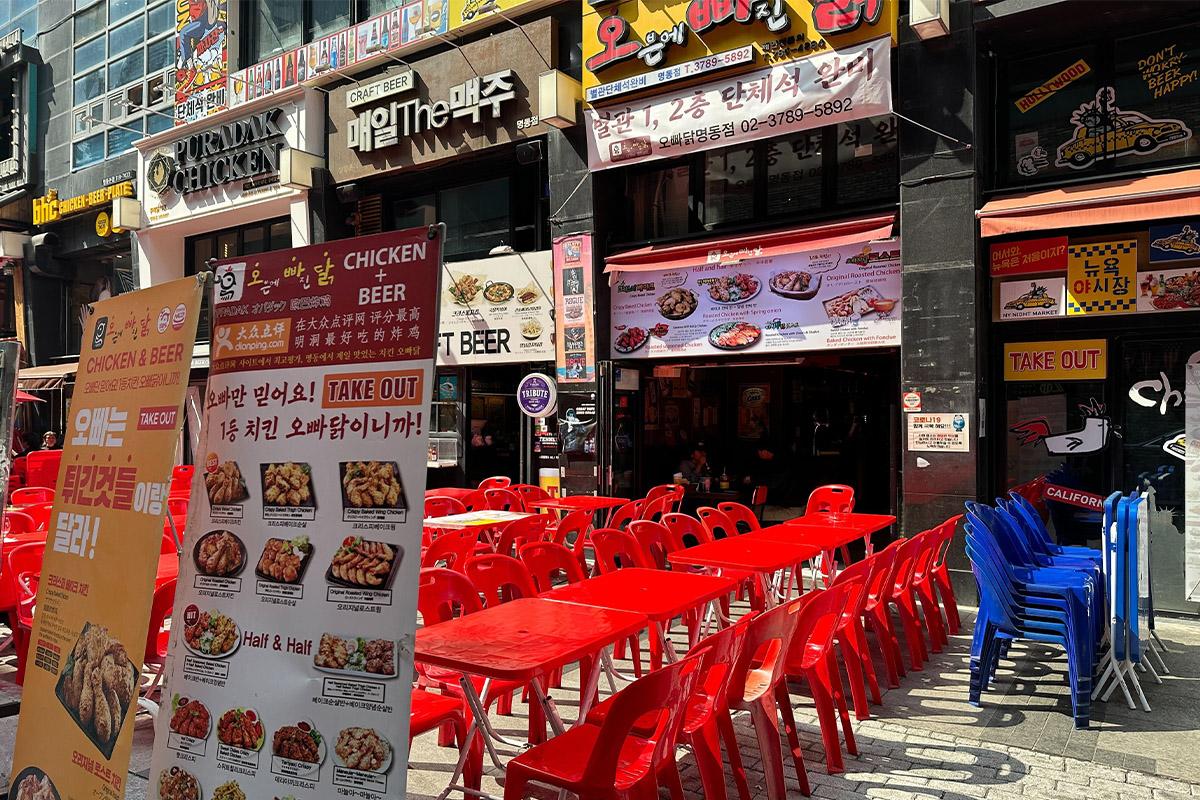 Today, I visited Oven-roasted Chicken (Oppadak) located in Myeong-dong.
Oppadak is not fried chicken, but baked chicken with high protein, low fat, and low cholesterol for nutritional benefits.
Also, new menu items are continuously being released, so there are some Koreans who only challenge themselves with the new menu items.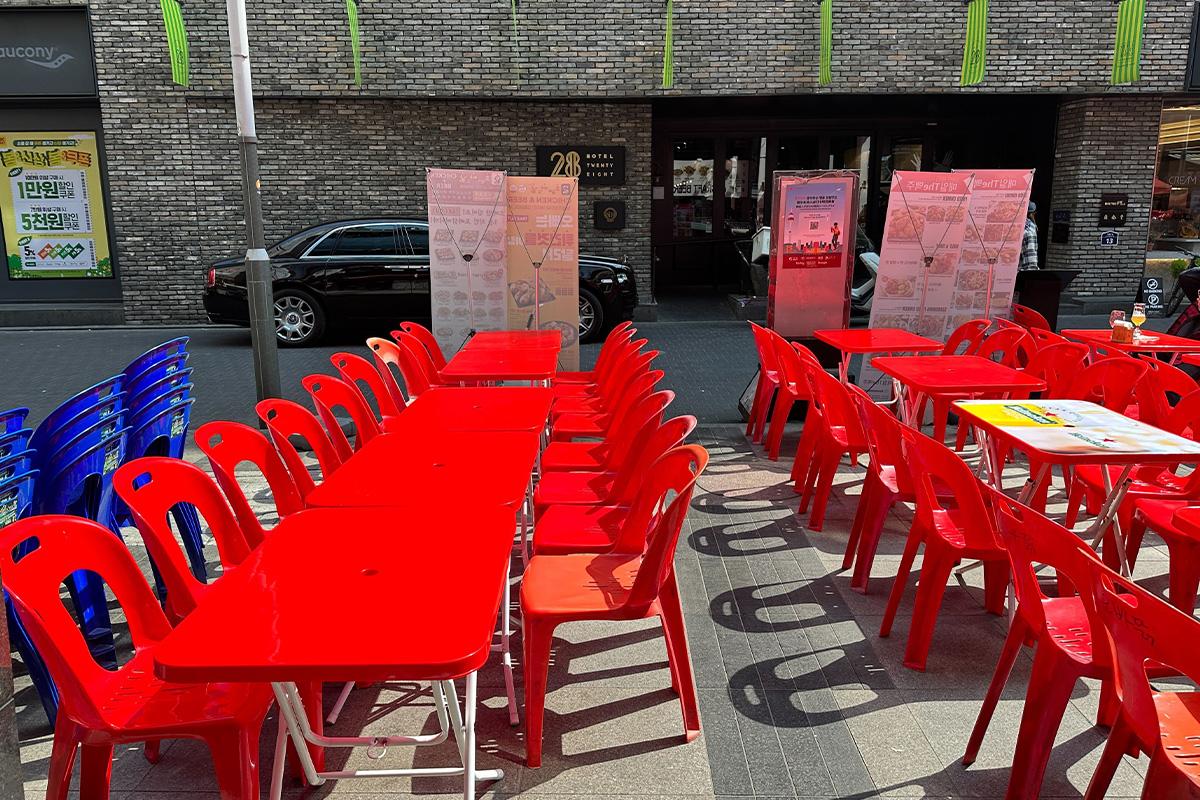 The selling point of Oppadak Myeongdong's is their outdoor terrace, which is great to enjoy the breeze while eating especially during mild weather.
Actually many Westerners are sitting here and eating!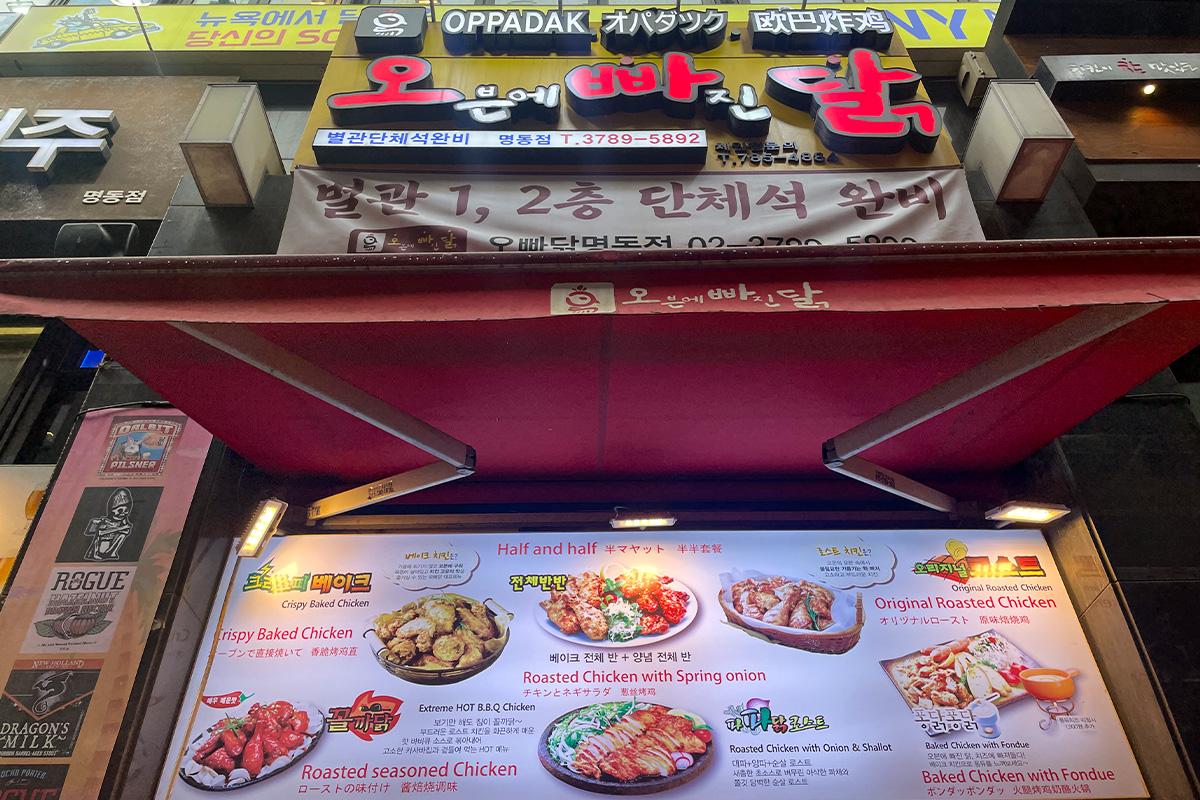 Actually, when I just saw the entrance of the store, I thought it would be small, but when I went inside, it completely exceeded my expectations.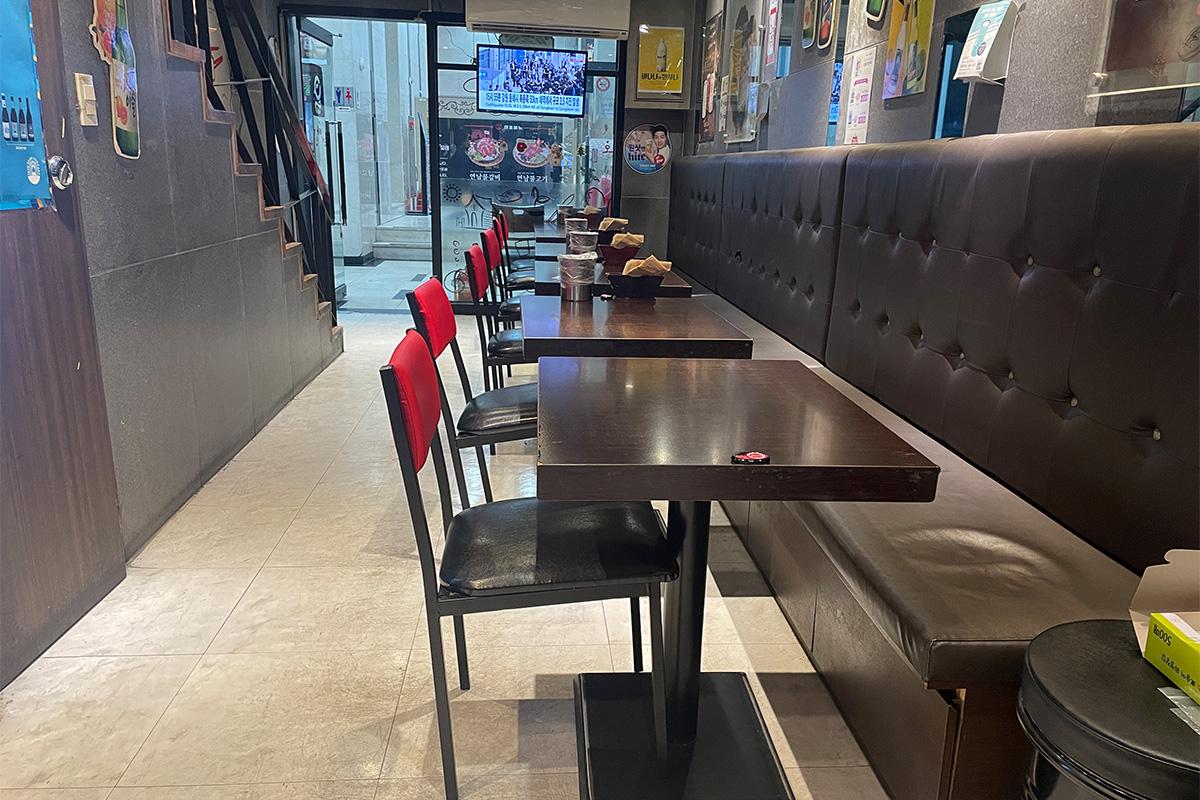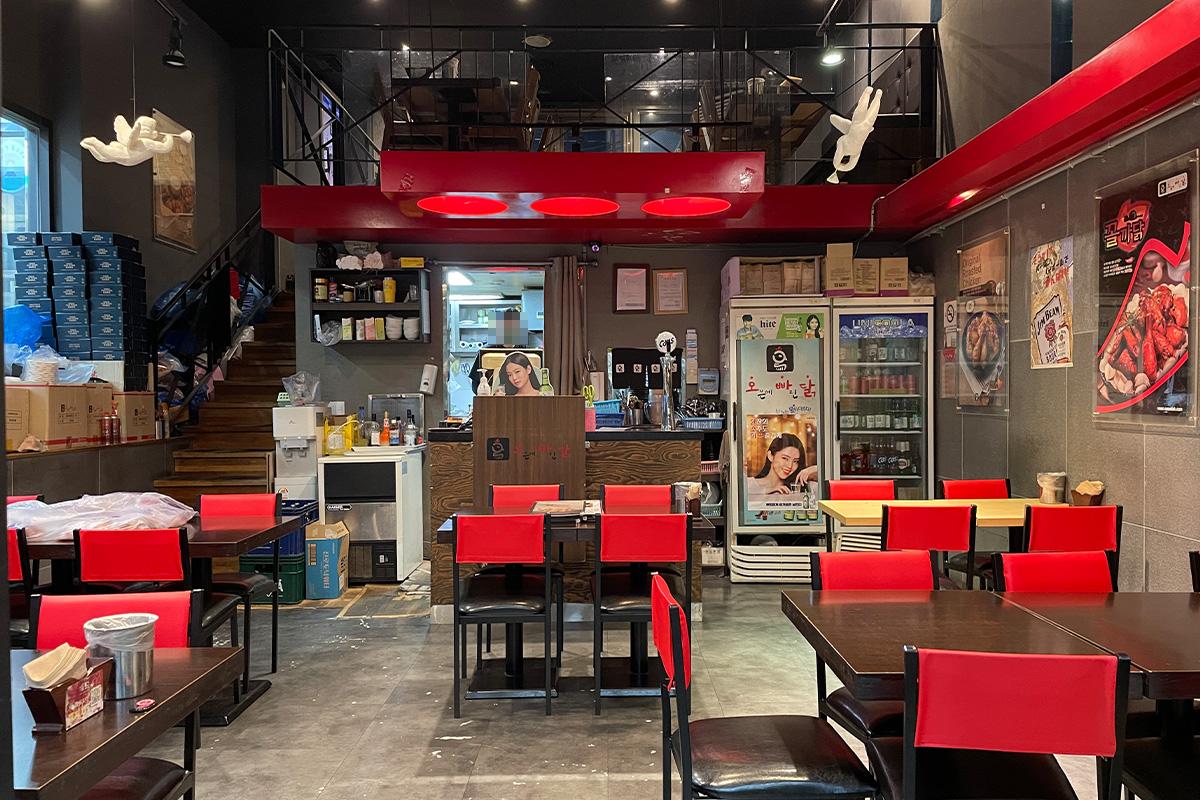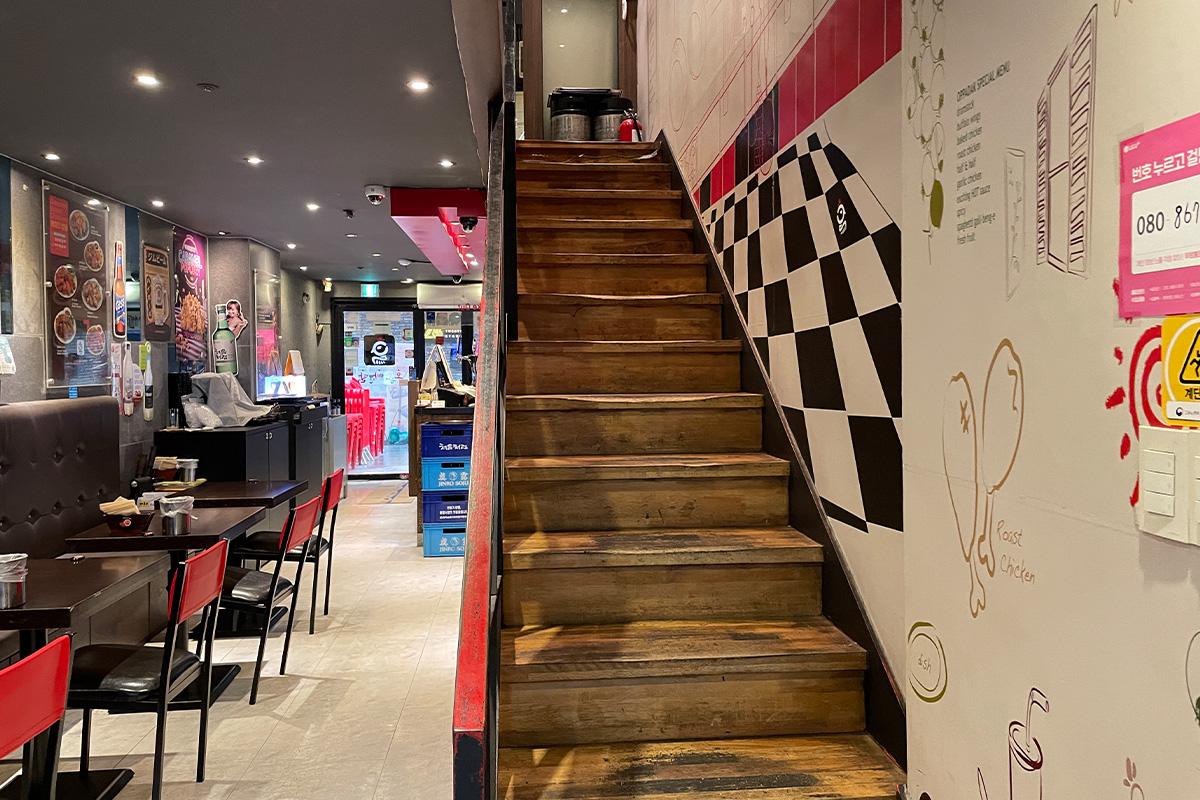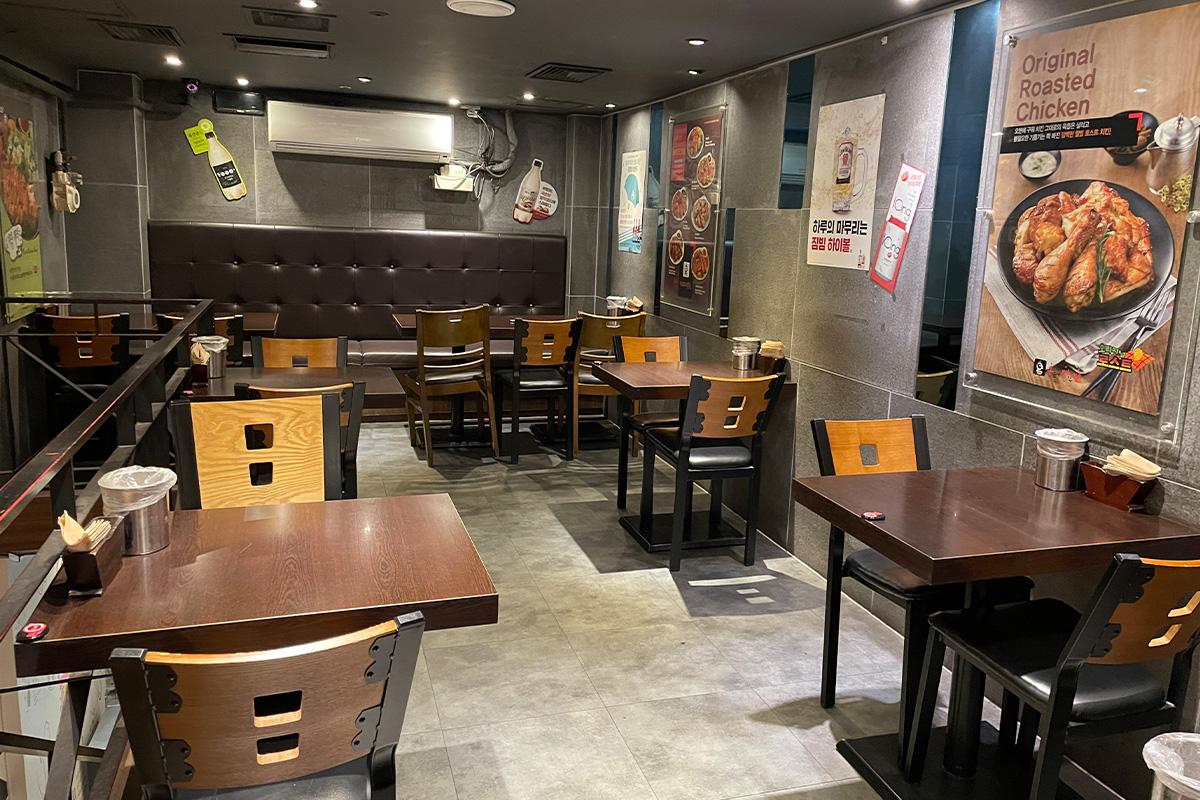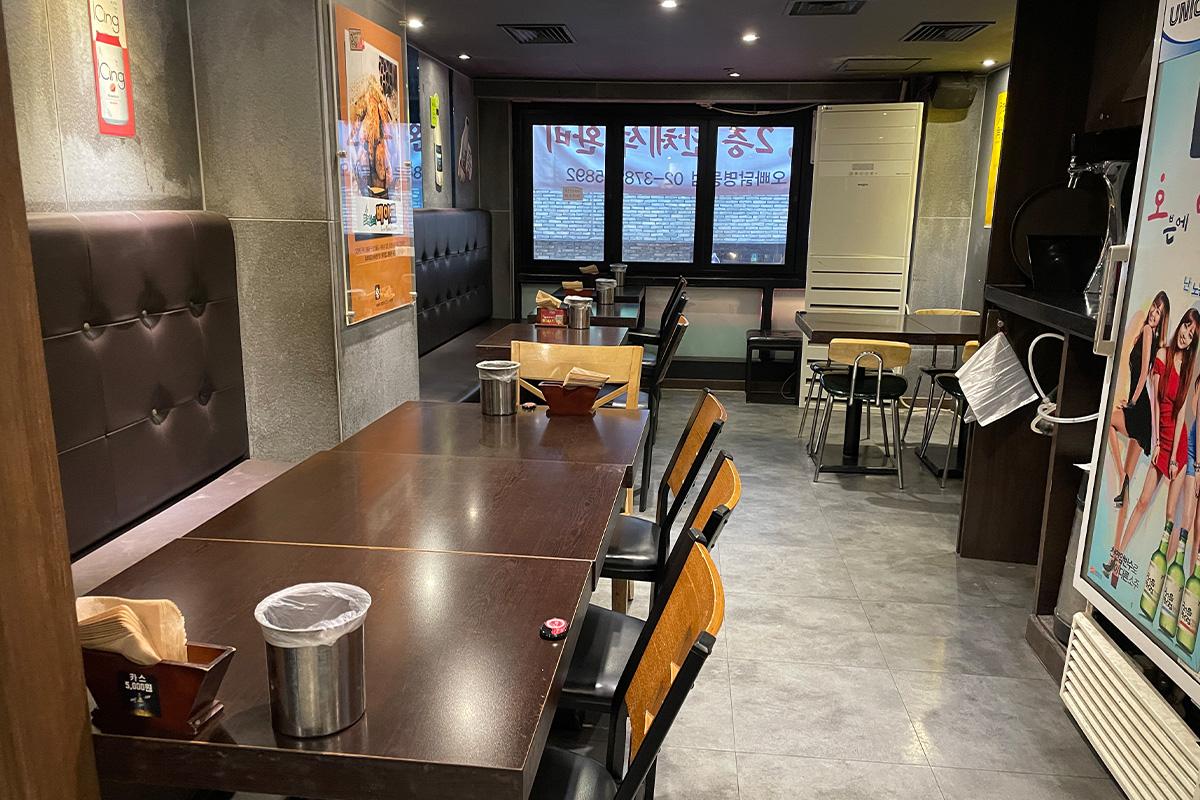 Oppadak Myeongdong branch has a total of 2 stores, and both stores have up to 2 floors, making it a popular place for company dinners.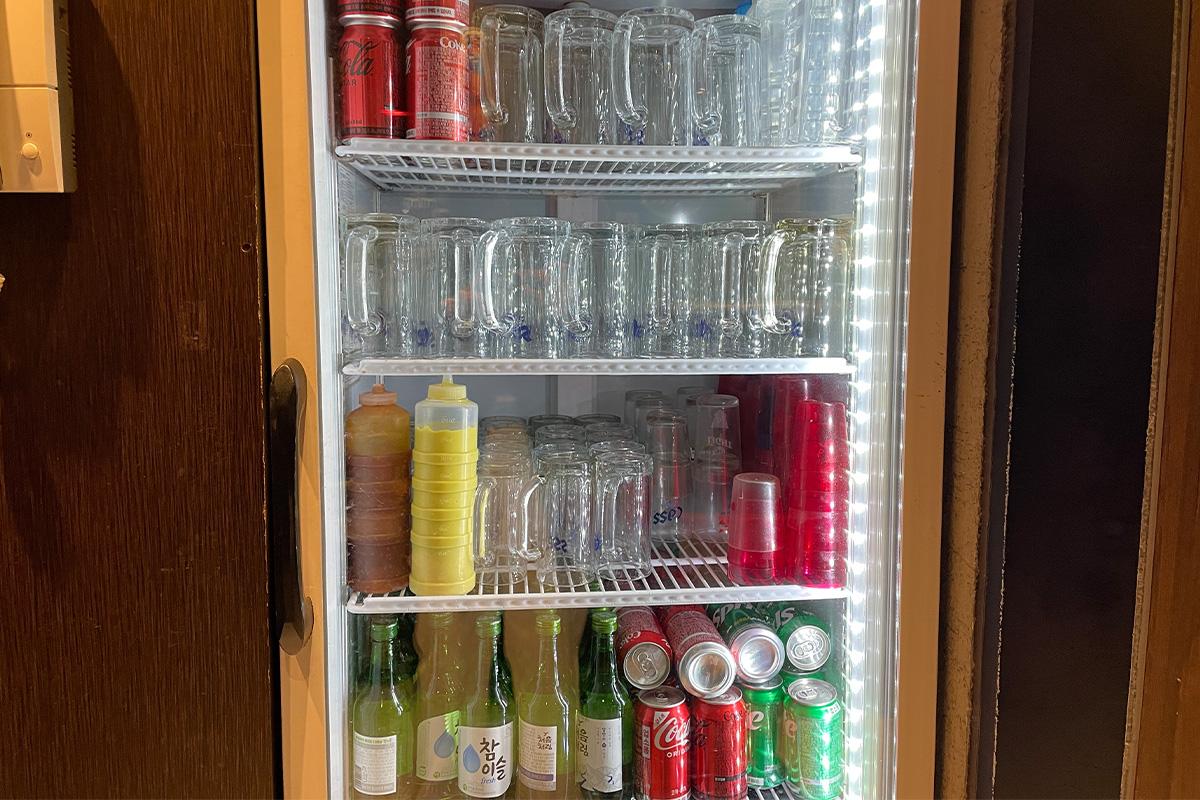 On one side of the store, there are beer glasses, beverages, and alcoholic drinks on display.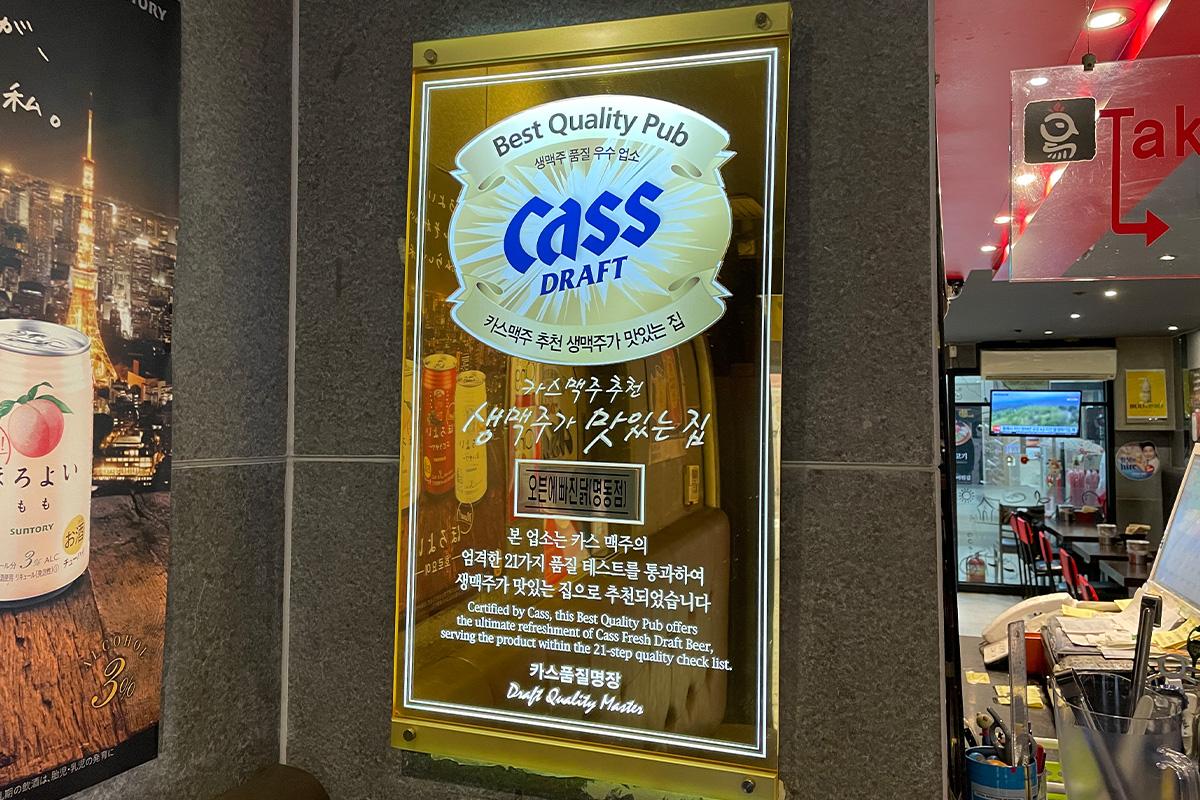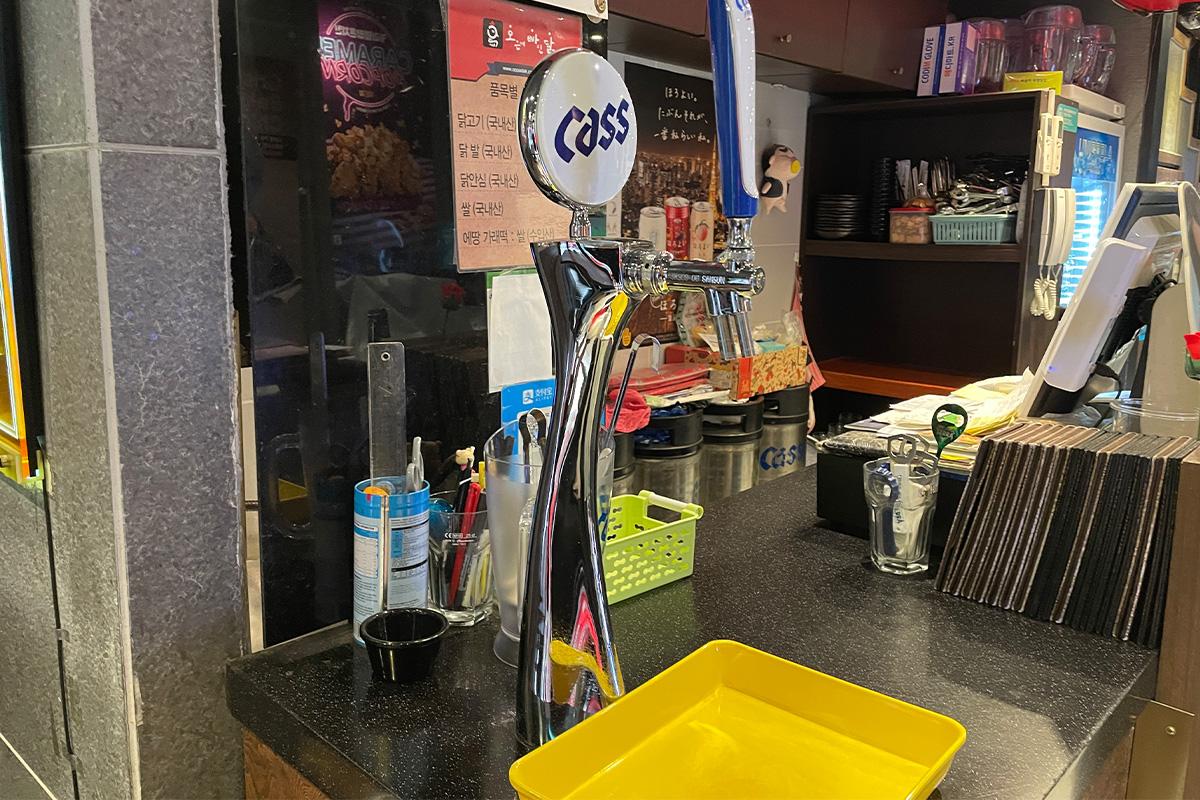 And the second selling point of Oppa Dak Myeongdong Branch is their draft beer.
Our restaurant has been selected as a place with delicious draft beer recommended for Cass beer.
Actually, I tried it and it wasn't too carbonated and had a refreshing taste, perfect to pair with chicken.
Also, it's a chance to taste the combination of chicken and beer that we've only seen in dramas!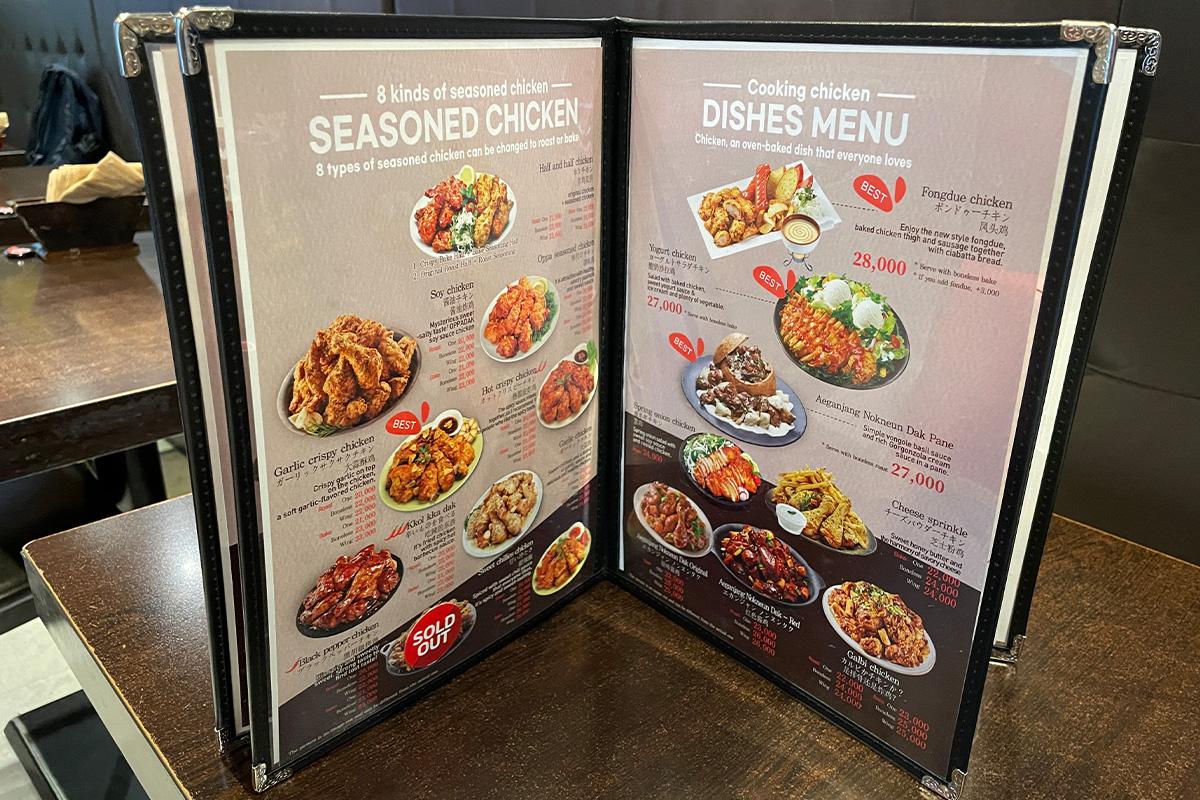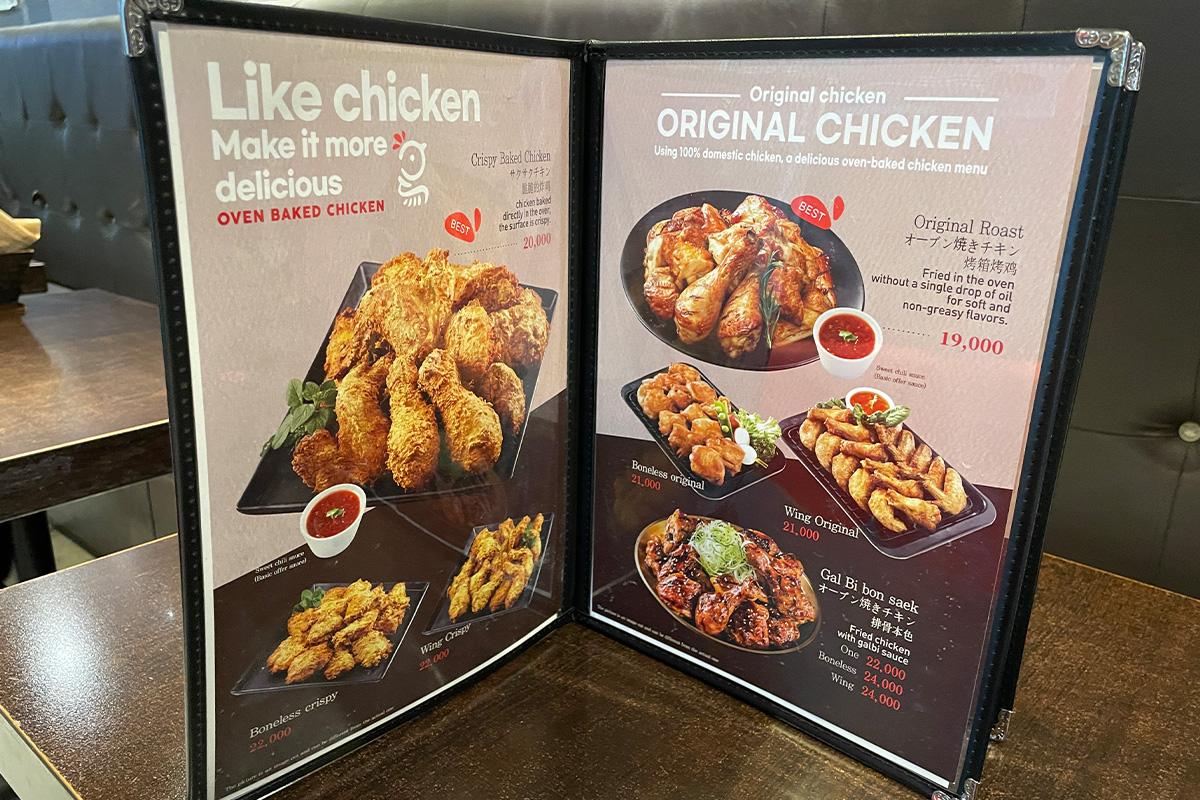 The existing menu includes English, Chinese, and Japanese, so even if you can't speak Korean, you can easily choose your menu.
Also, there is a separate menu for alcoholic beverages, making it perfect for those who enjoy drinking!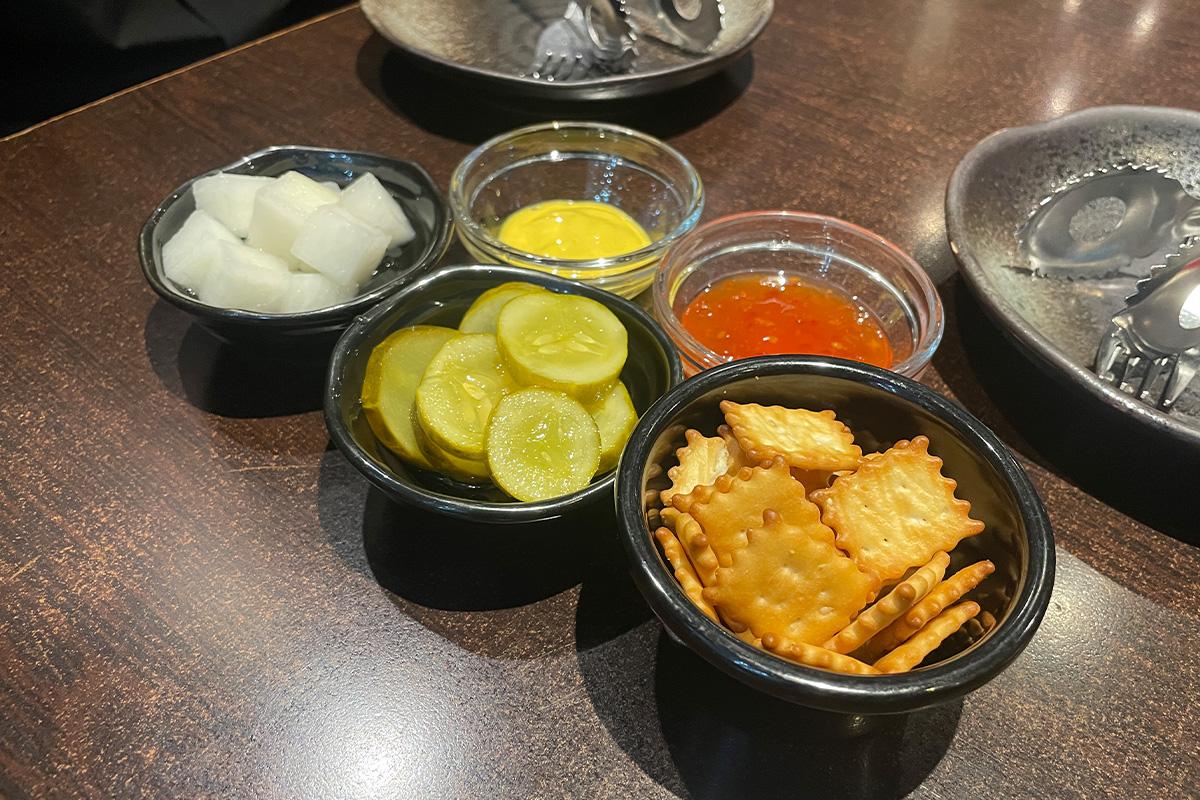 Let's order chicken, and two types of basic side dishes and sauces came out.
Snacks are just delicious in themselves and make great drinking snacks.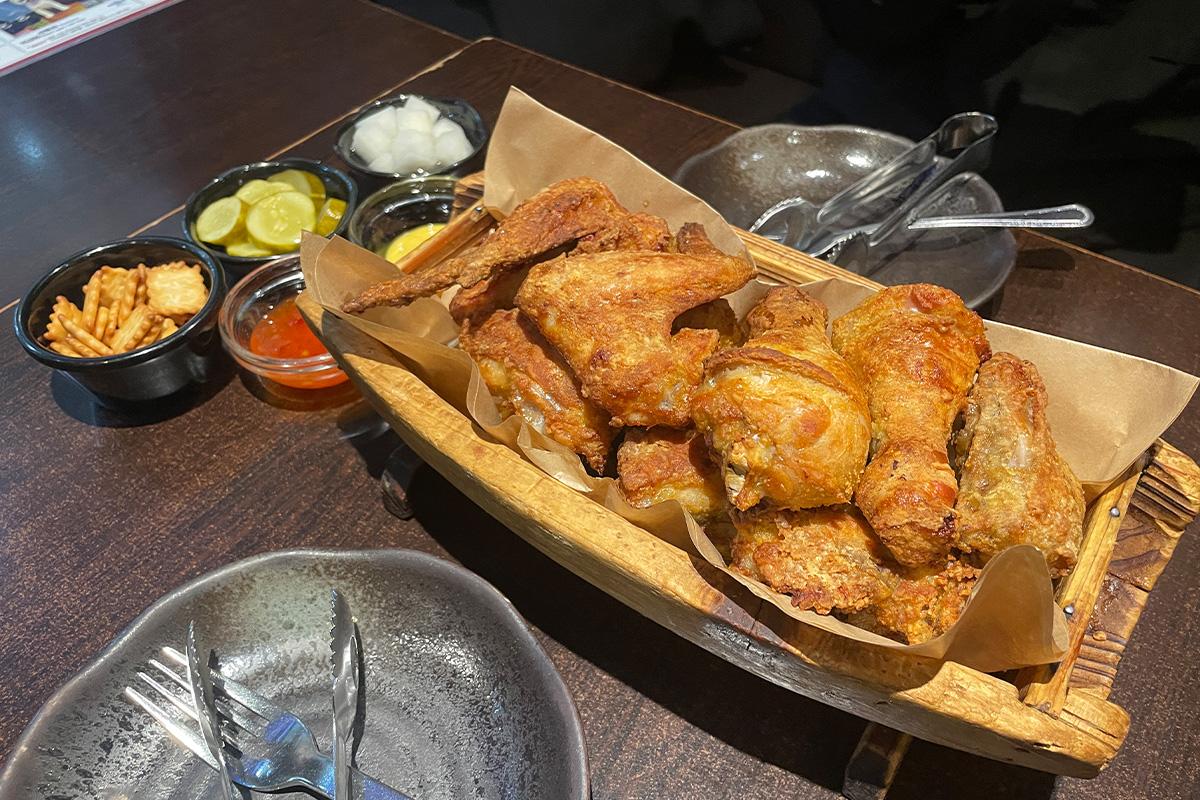 *Crispy Bake $20,000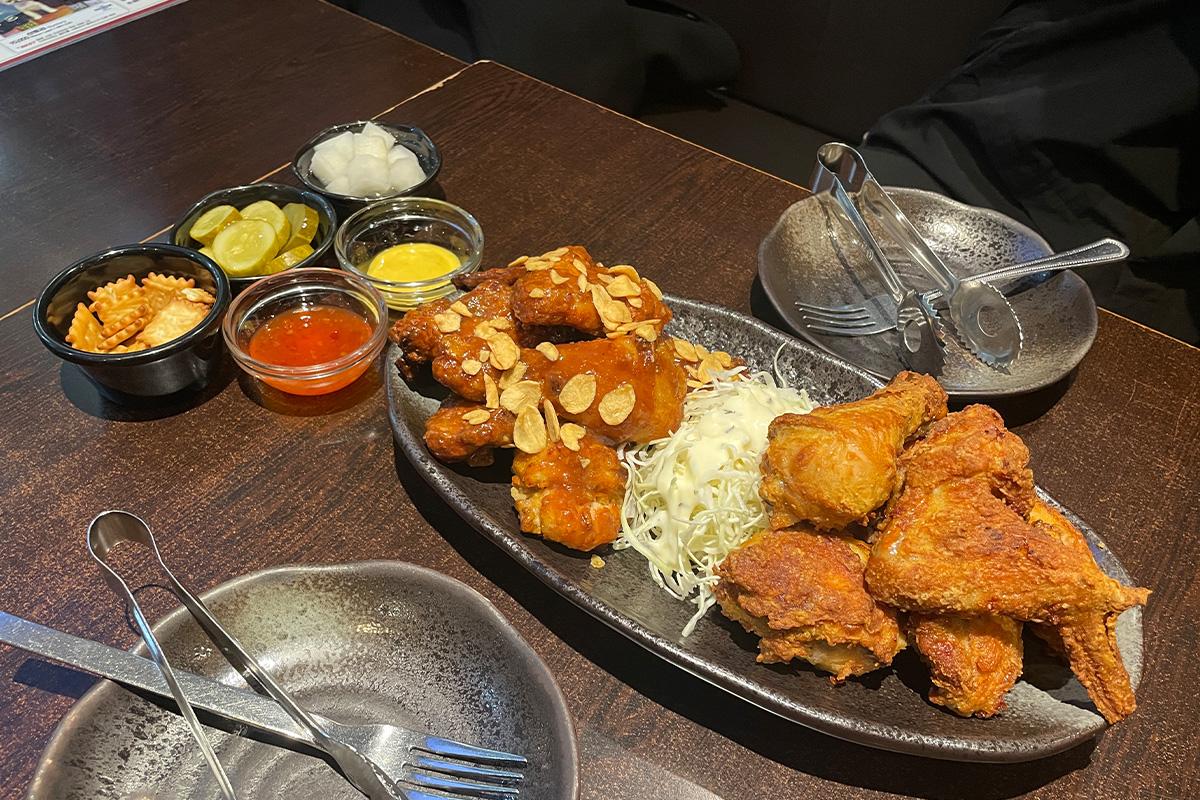 *Half and Half Chicken (Crispy Bake + Garlic Crispy Bake) \22,000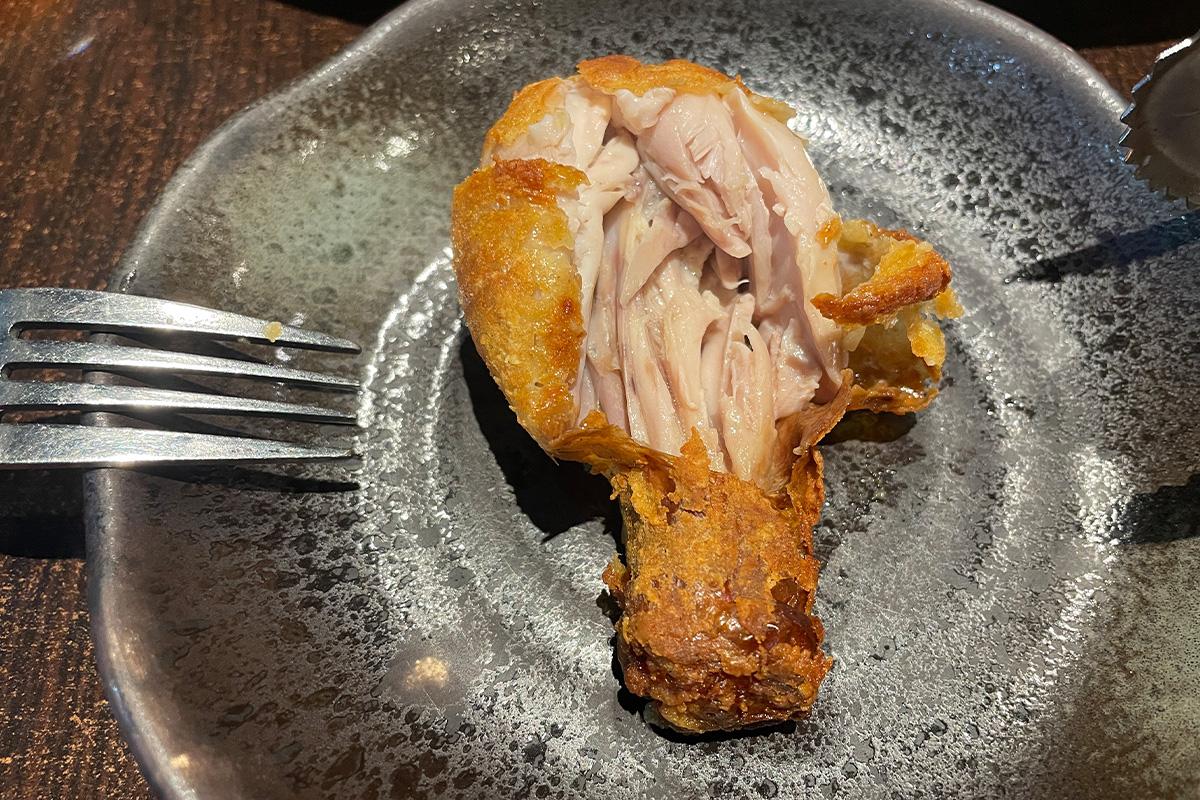 Despite being baked, the crispy texture mentioned in the product name is vividly felt.
The perfect combination of crispy outer layer and moist inner layer, known as 'geot-ba-sok-chok' in Korean cuisine!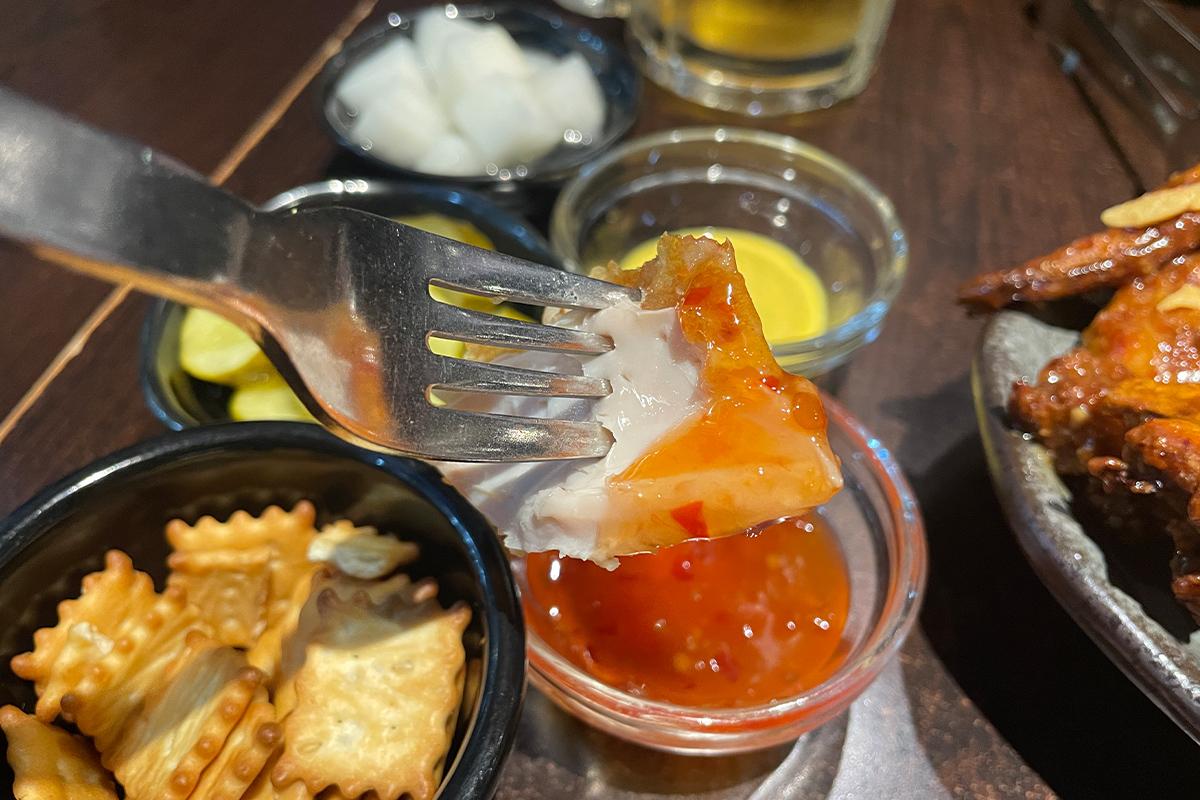 When dipped in chili sauce, it creates a harmonious blend of the tender and moist flesh and the spicy-sweet taste of the chili sauce.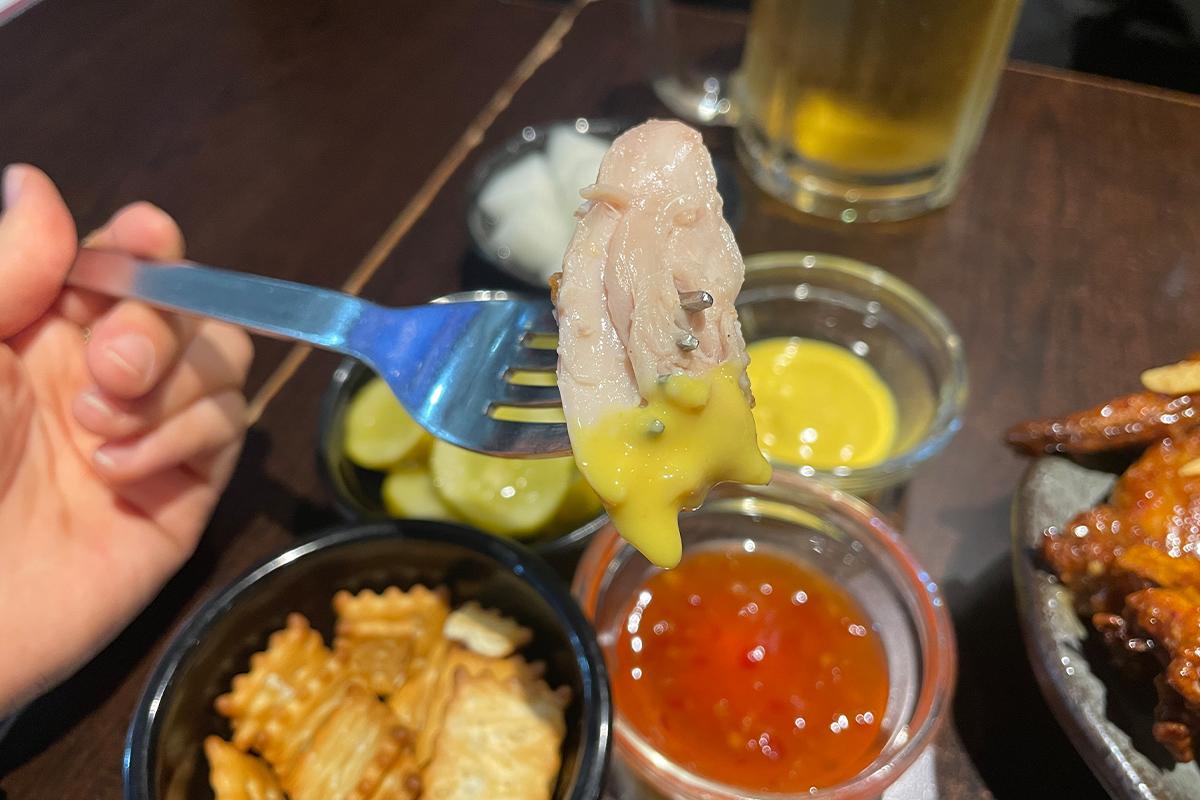 Mustard sauce has a refreshing taste that complements the richness of chicken.
If you still feel greasy, have a pickle or radish!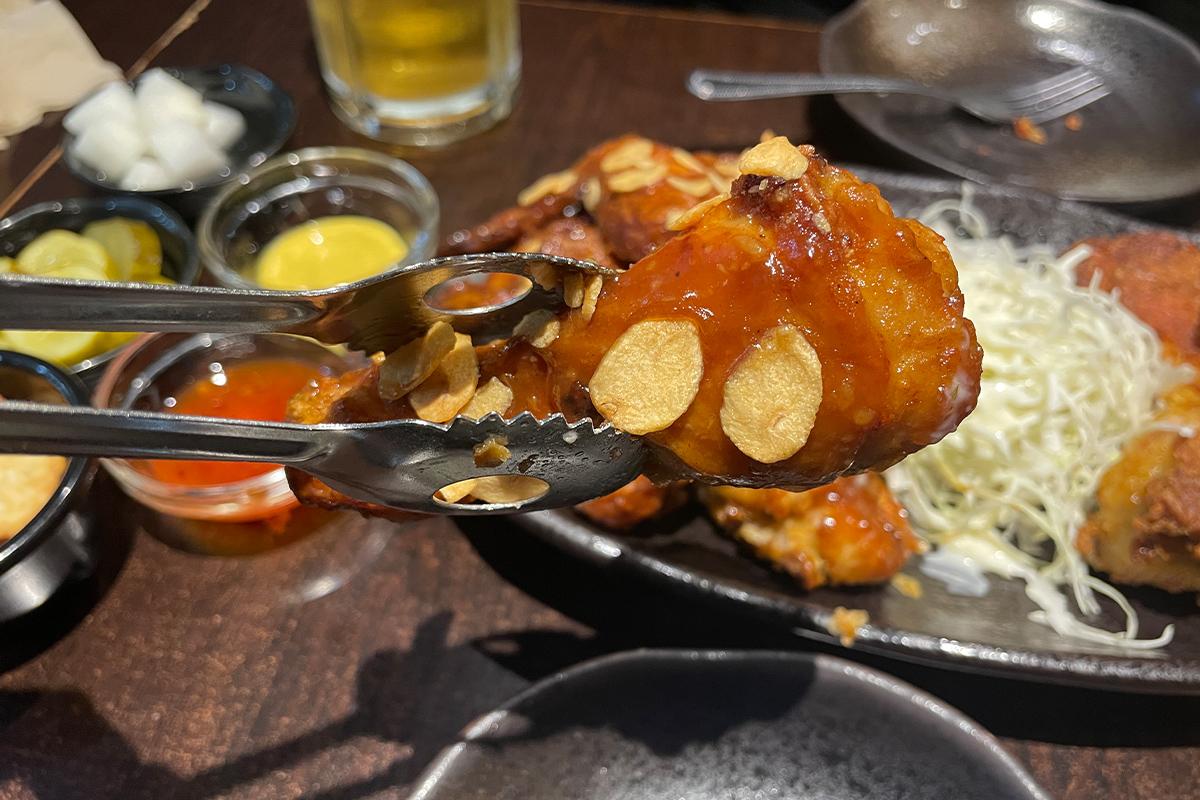 Garlic crispy chicken is covered in savory garlic flakes and soy sauce, giving each bite a subtle garlic flavor that fills your mouth. As you chew, the taste of soy sauce and the aroma of garlic blend together harmoniously.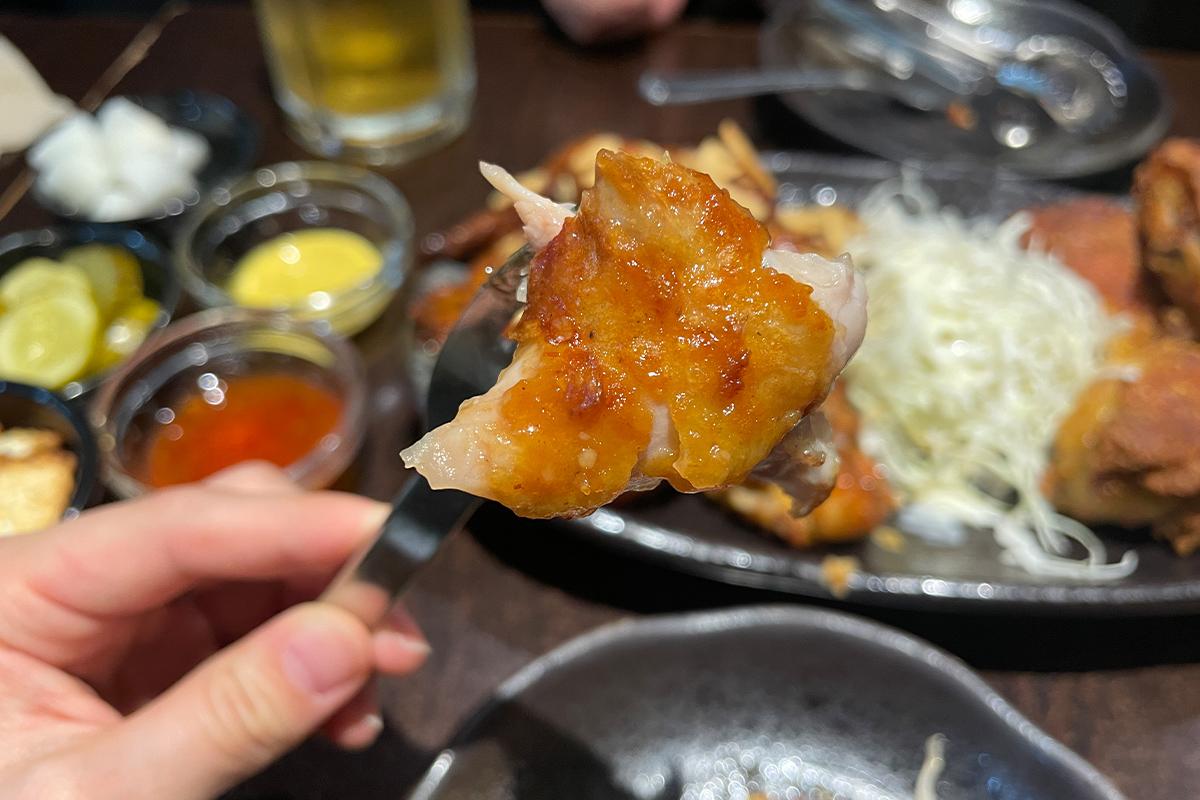 Even though it was coated in sauce, the crispy texture still remained which was really impressive.
If you want to experience the charm of roasted chicken, go to Oppa Dak Myeongdong!
Oppa Dak Myeongdong Branch | Directions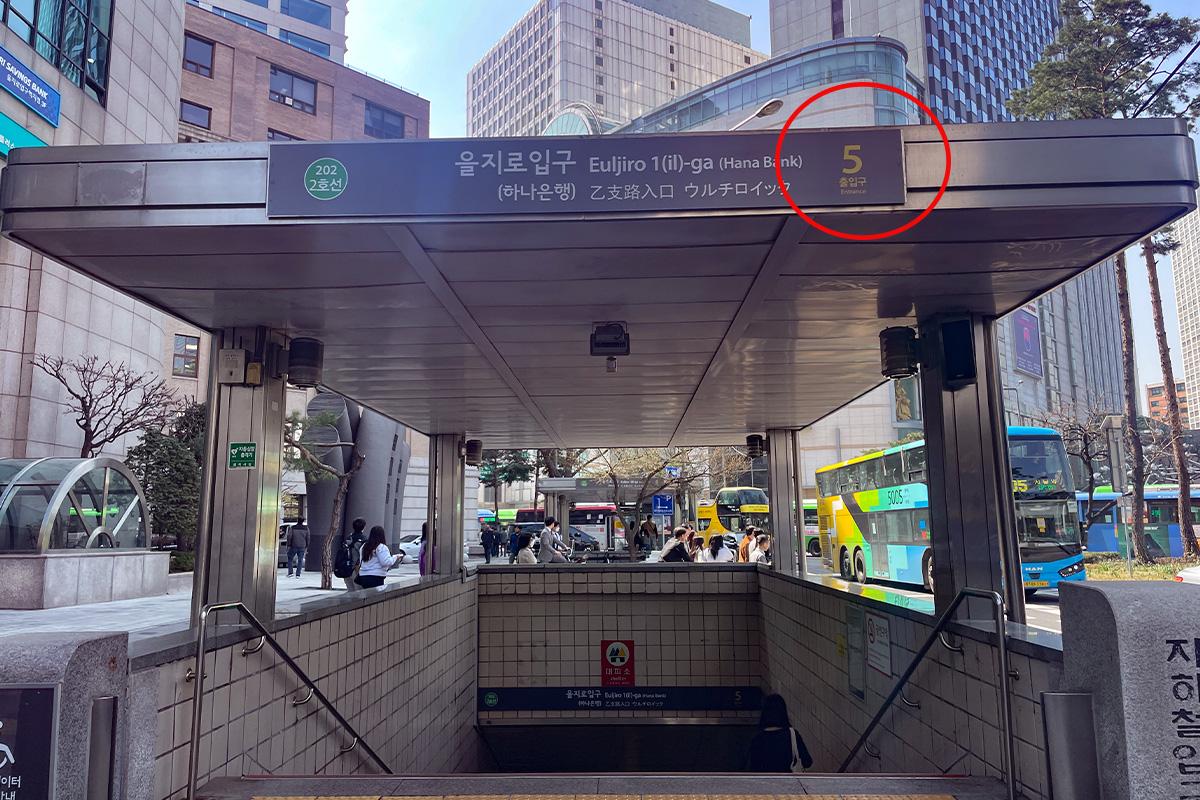 Exit through exit 5 at Euljiro Entrance Station.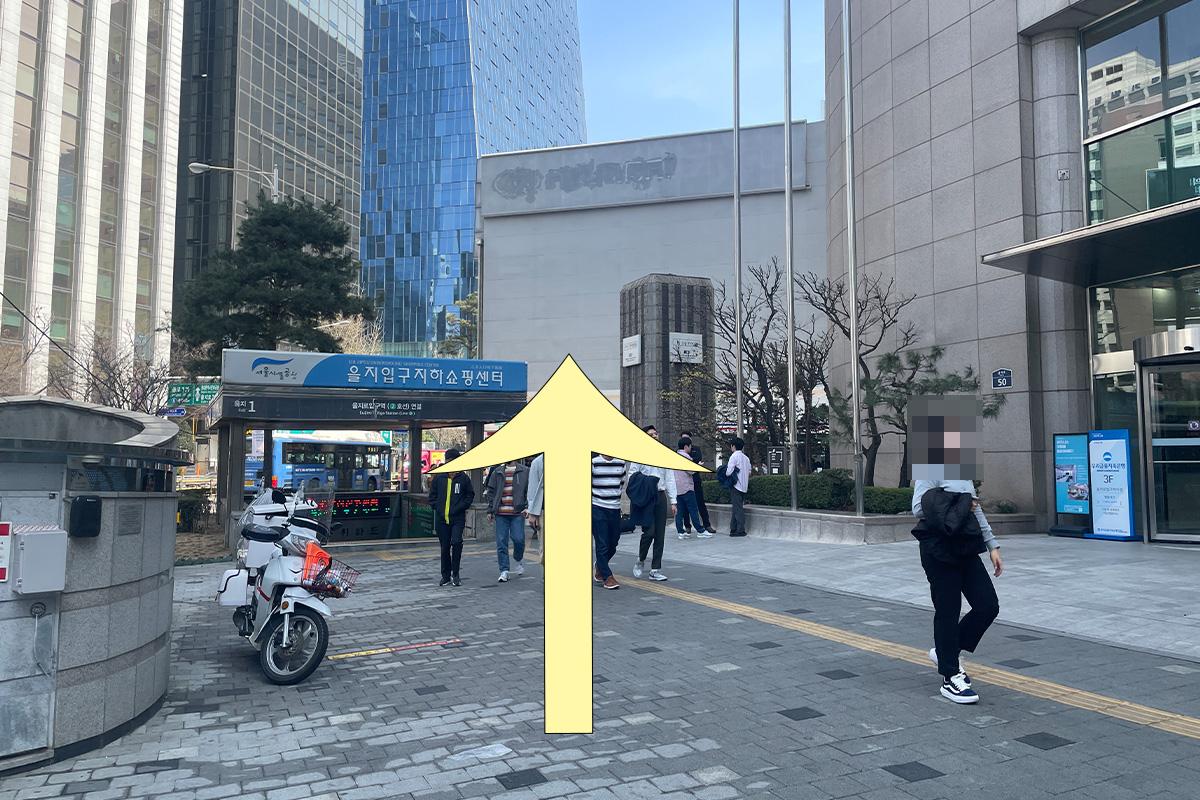 Exit and continue straight ahead.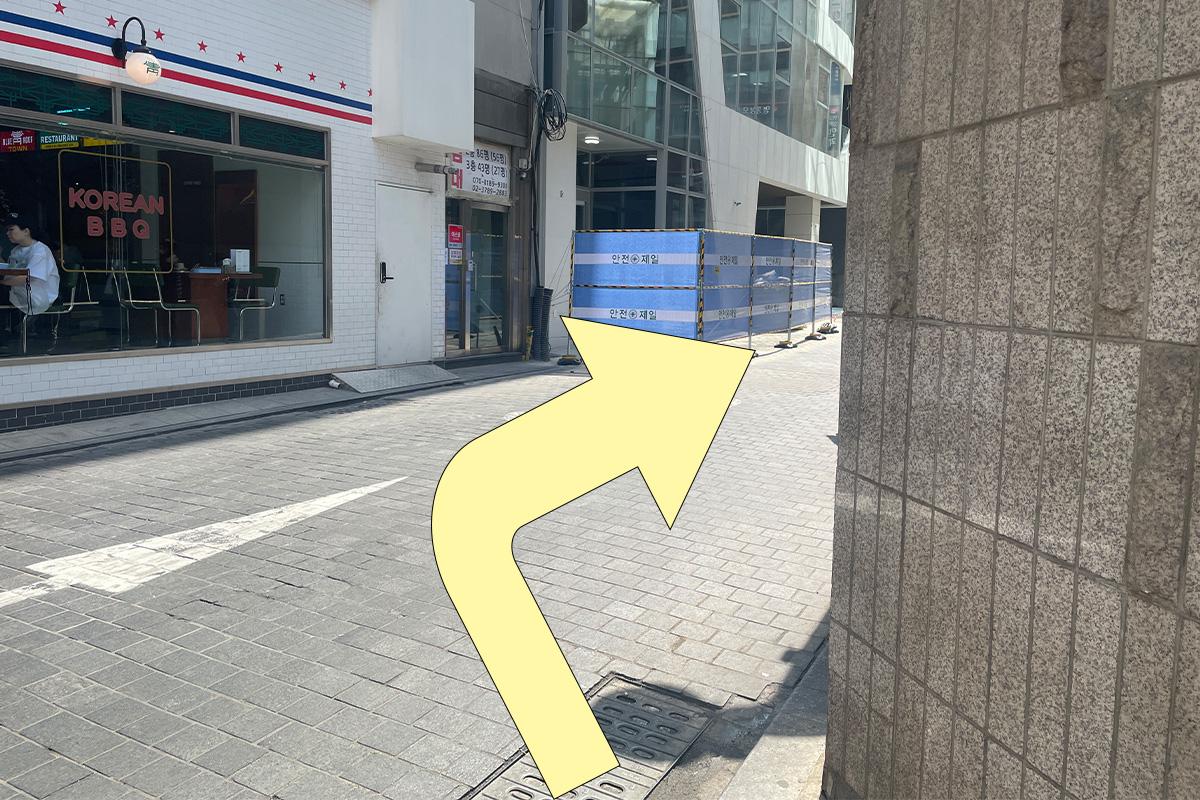 Turn right at the first alley.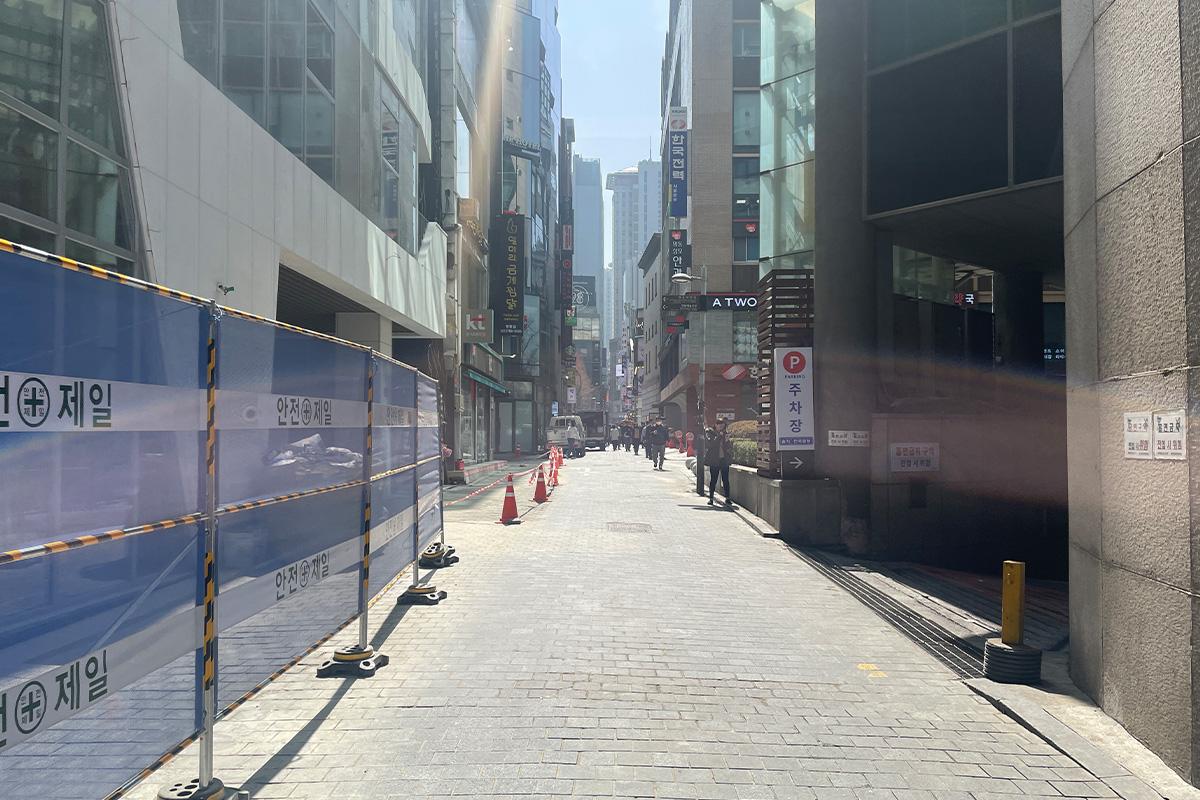 Keep going straight.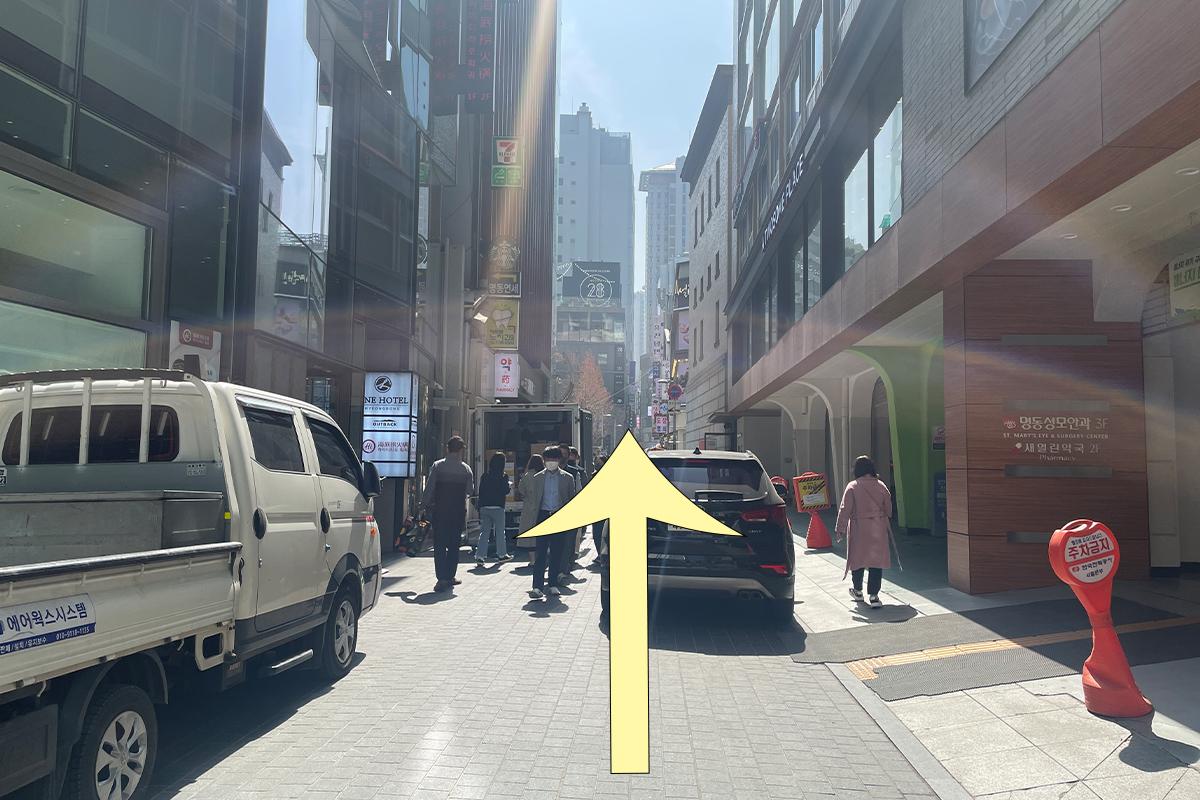 Go straight for three blocks.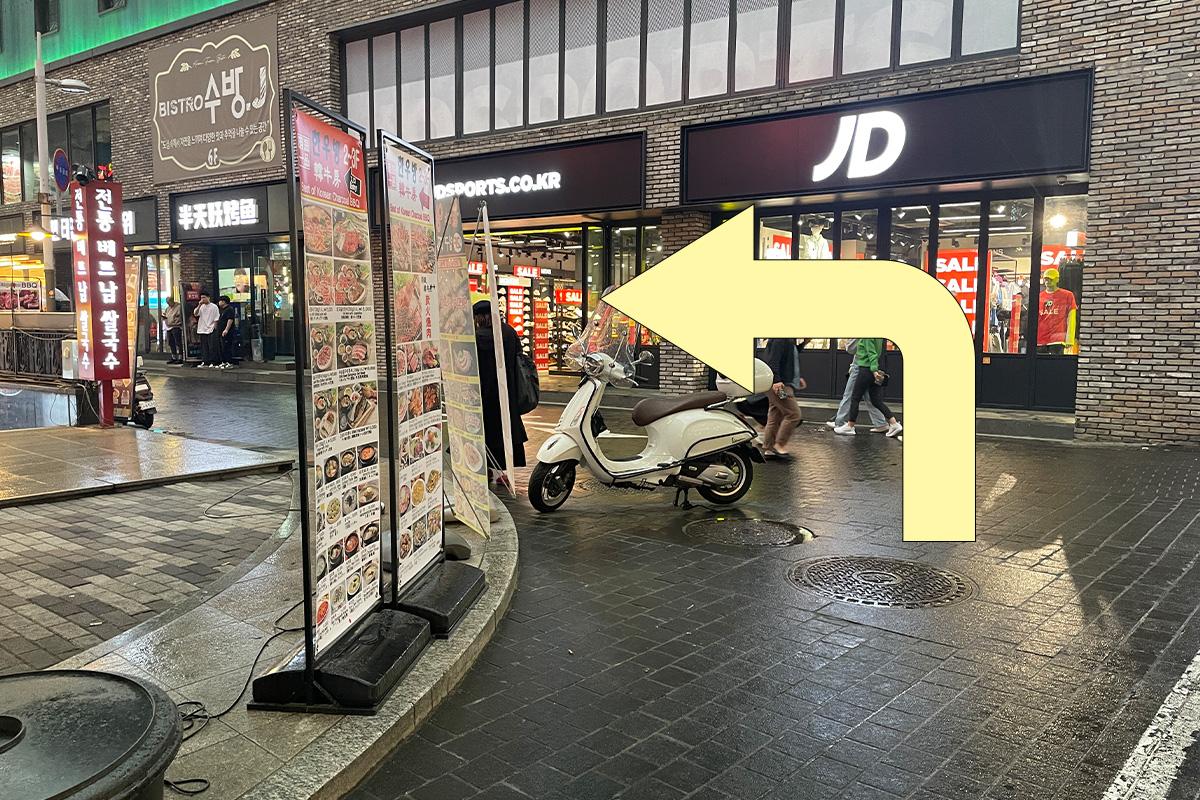 Turn left at the third alley.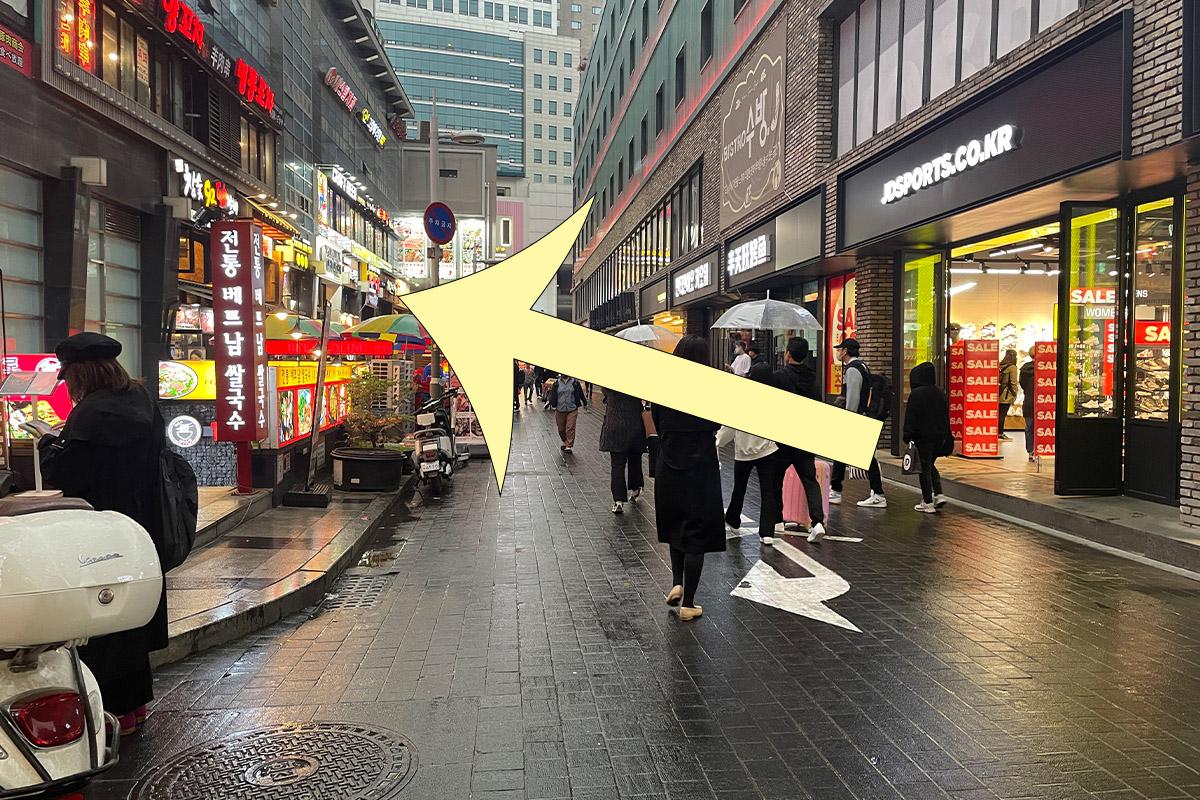 If you keep going straight, you will see a sign in the distance.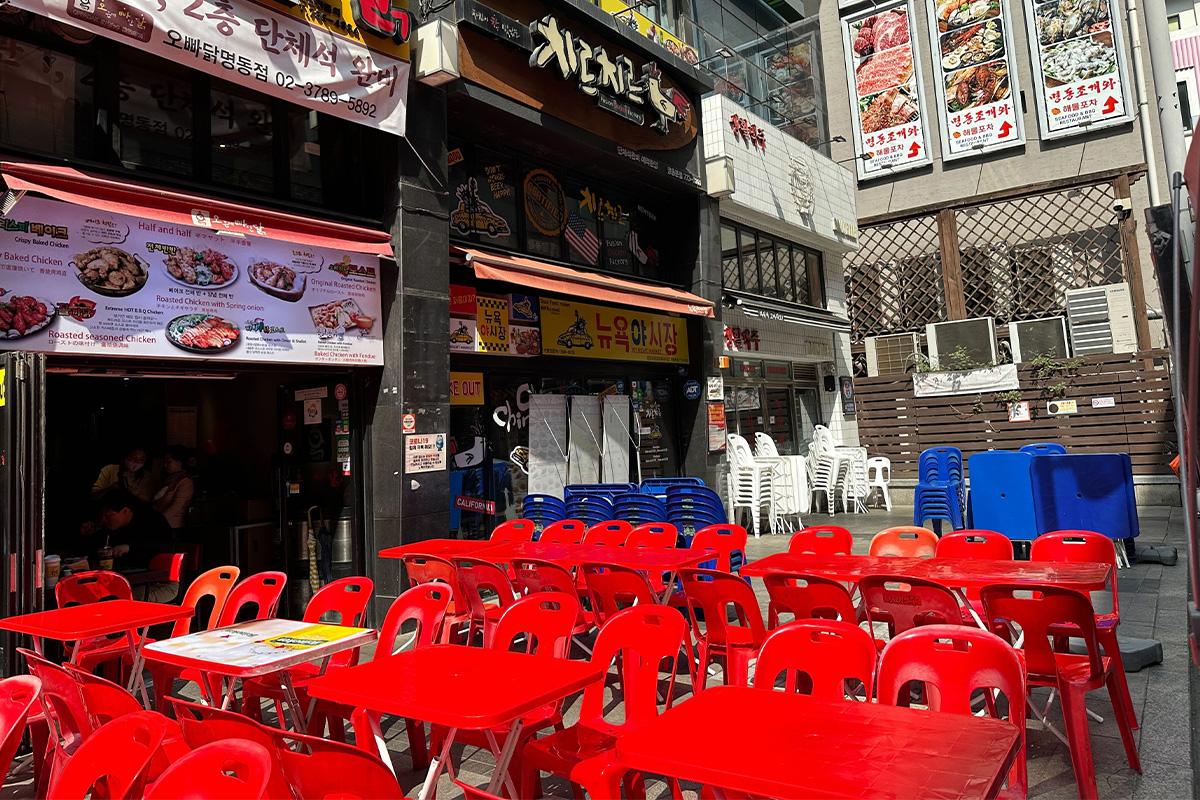 Arrival!
Inquiry: help@creatrip.com
---