Myeongdong Money Exchange | Easy Exchange
Exchange for Creatrip x Easy Exchange Coupon!
When traveling to a country, the most important thing is currency exchange. When traveling, you'll need to exchange money upon arrival for spending, and today I'd like to introduce the Myeongdong Currency Exchange. Then we'll depart right away!
---
Easy Exchange

---
Information
Hours: 09:00-19:00
Address: 58-1 Namdaemun-ro, Jung-gu, Seoul, 2nd Floor (Myeong-dong 2-ga)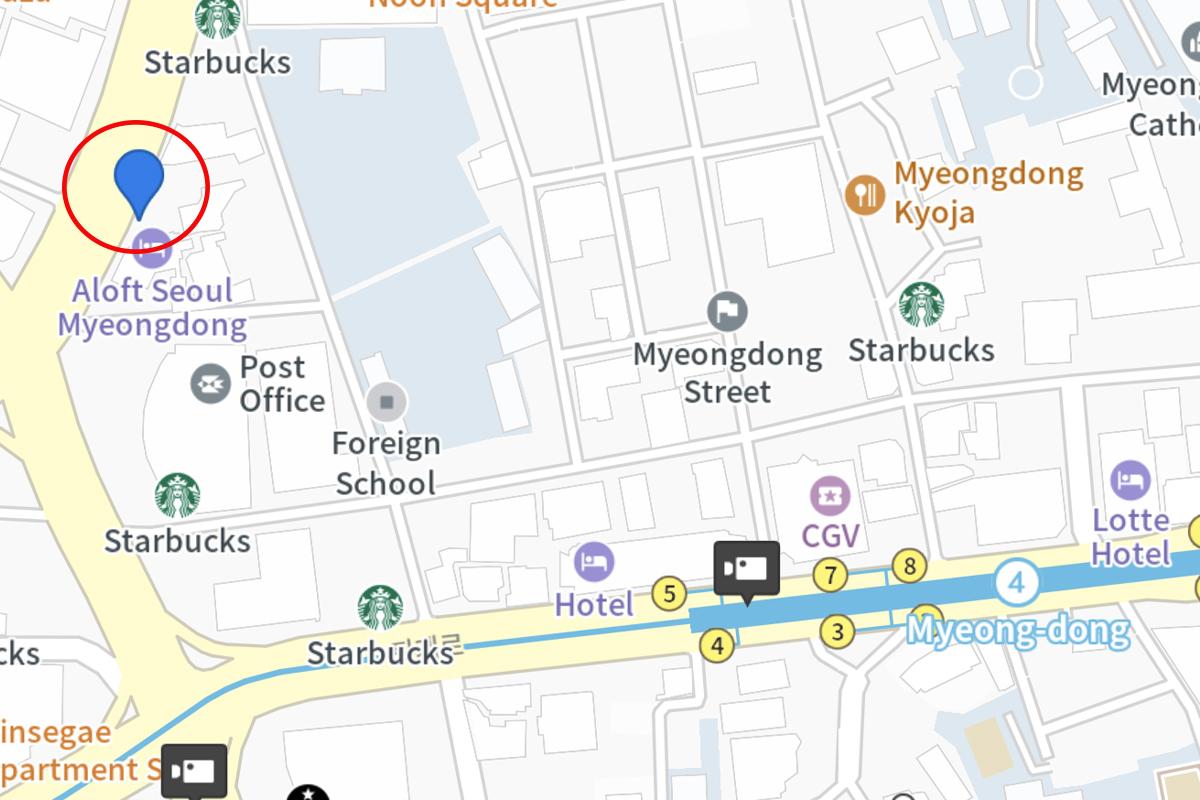 ---
Why We Recommend It
Located near Myeong-dong Station, it has good accessibility and you can immediately visit the Myeong-dong area after currency exchange.
With the Create Trip x Easy Currency Exchange coupon, you can enjoy favorable exchange rates for a satisfying currency exchange.
---
Things to Keep In Mind
This coupon can be used during business hours.
You must present your passport or alien registration card when exchanging currency.
At the store, only cash exchange is possible, and credit and debit cards cannot be exchanged.
The coupon can be redeemed at the store by presenting the downloaded coupon without the need for a reservation and receive a discount on exchange fees.
This benefit can only be used when converting foreign currency to Korean won.
Inquiry: help@creatrip.com
---
Benefits
Preferred exchange rate:
| | |
| --- | --- |
| USD, JPY, EUR | 91% |
| TWD, HKD, THB, VND | 76% |
---
Our Visit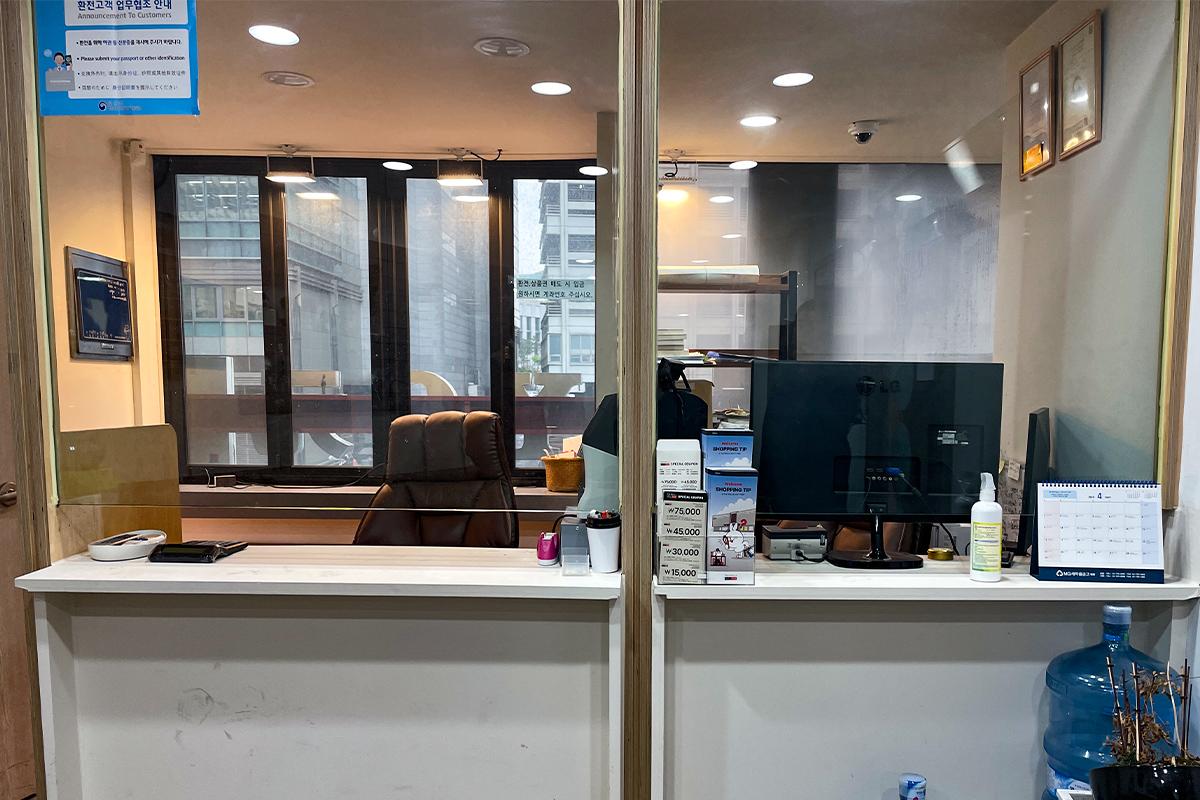 Easy Exchange is a currency exchange located about 10 minutes away from Myeong-dong Station, making it a highly accessible exchange office.
When you go up to the second floor, you will see a small currency exchange counter, and as it is located on the second floor, you can use it more safely than an open one.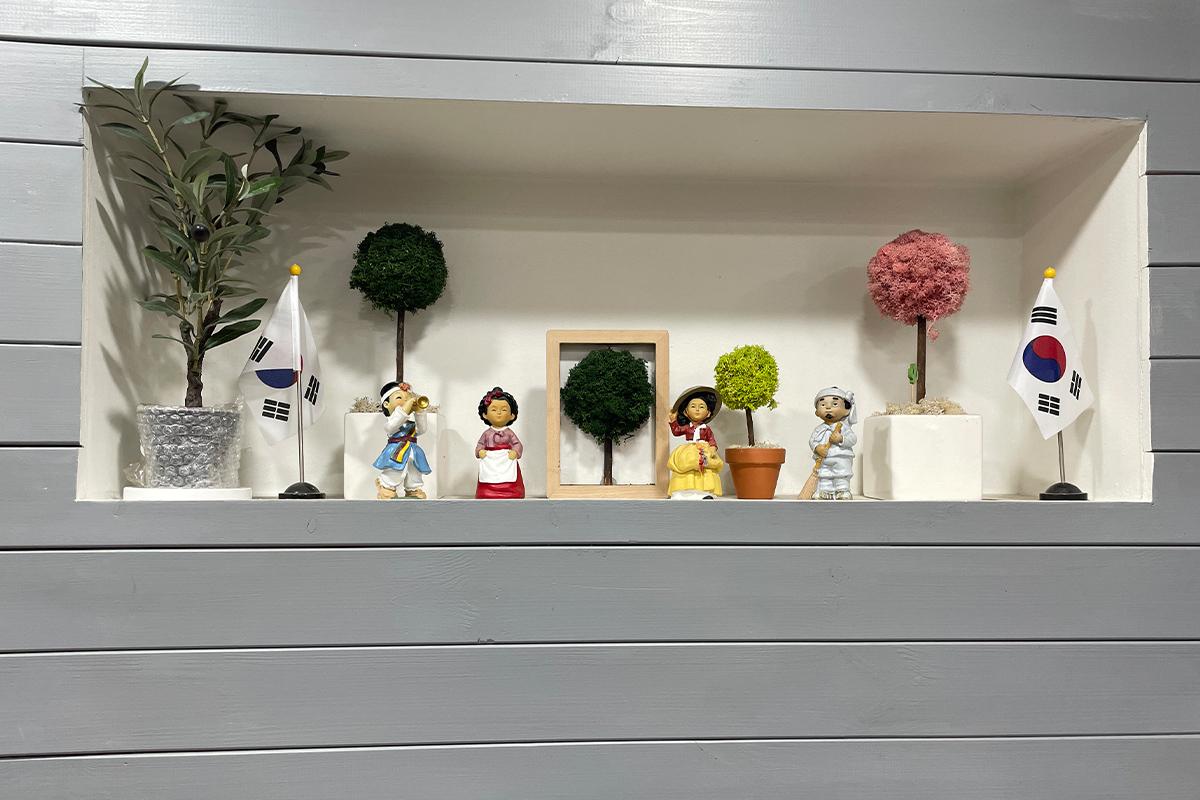 While waiting, you can browse the currency exchange booth, where decorations with Korean characteristics are displayed on the wall.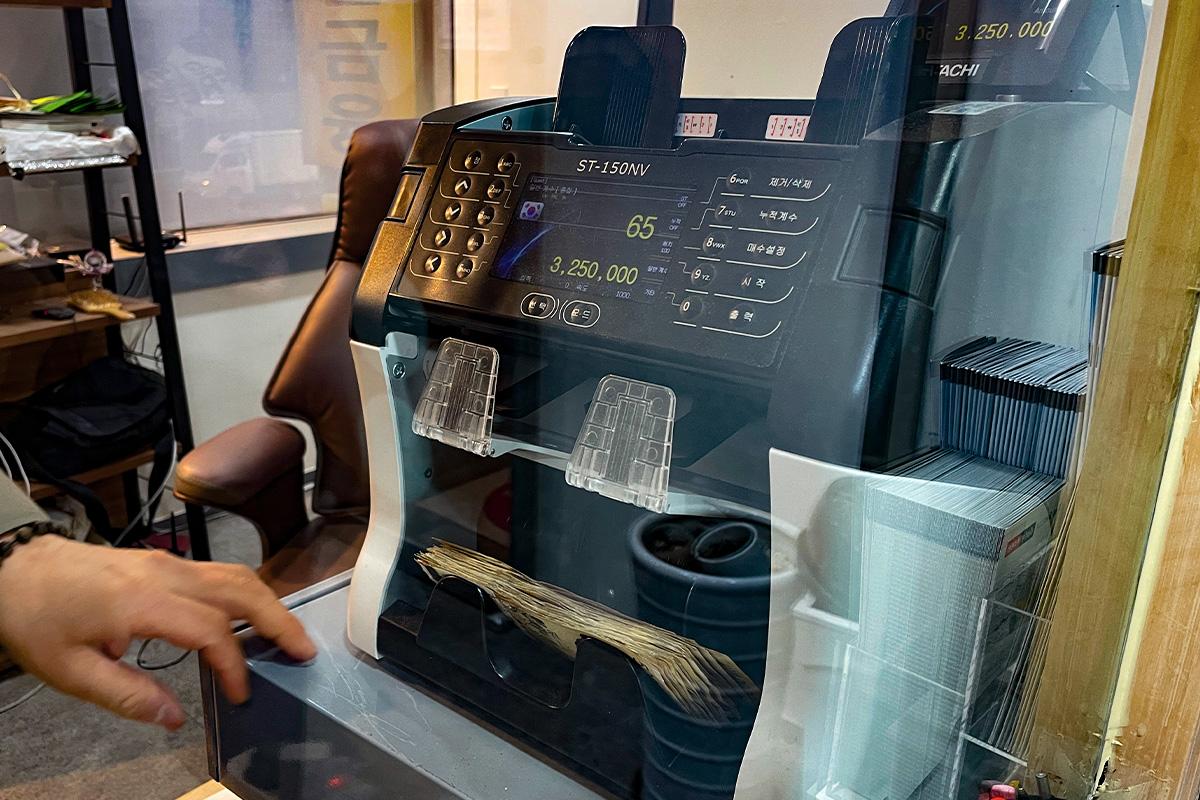 If you come and present your Create Trip coupon and identification (passport or alien registration card), the staff will apply a preferential exchange rate for you.
From now on, you just need to exchange currency like any other exchange.
Exchange your currency at the best rate at Easy Exchange and enjoy your trip!
---
How to Get There
Exit through Exit 6 of Myeong-dong Station.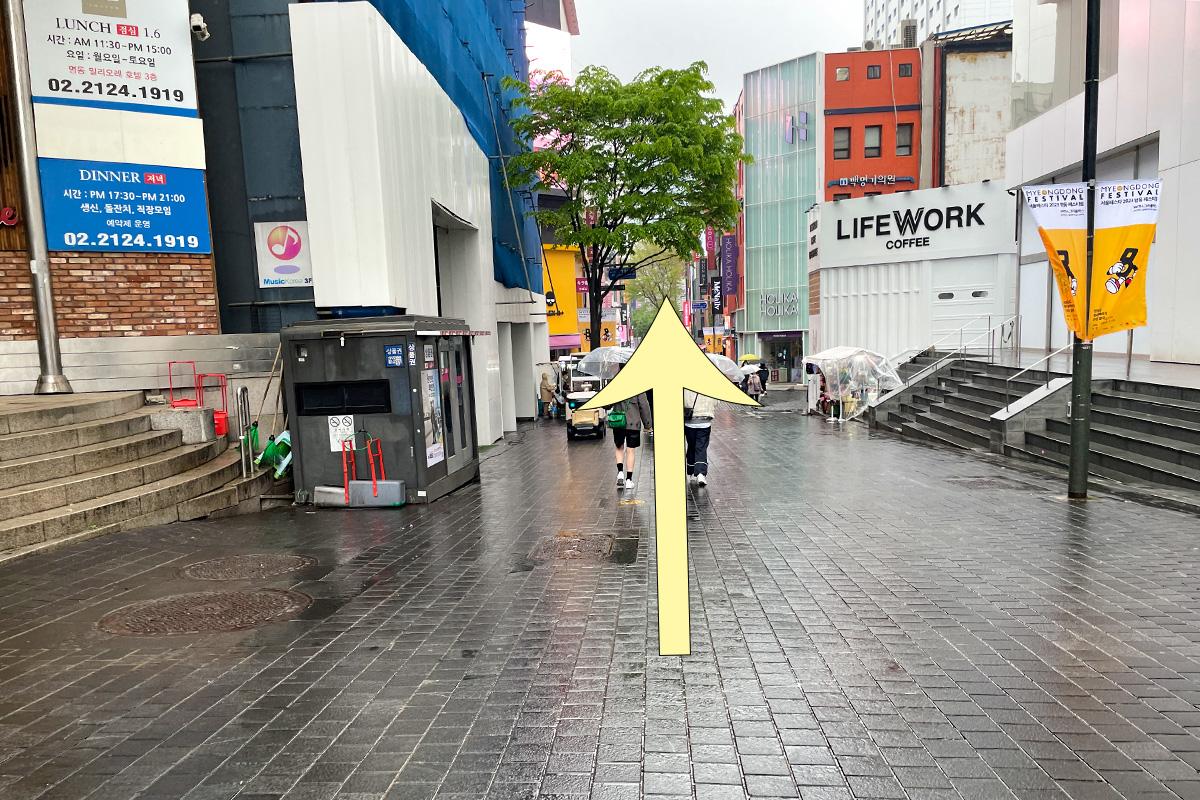 Proceed to the left after exiting.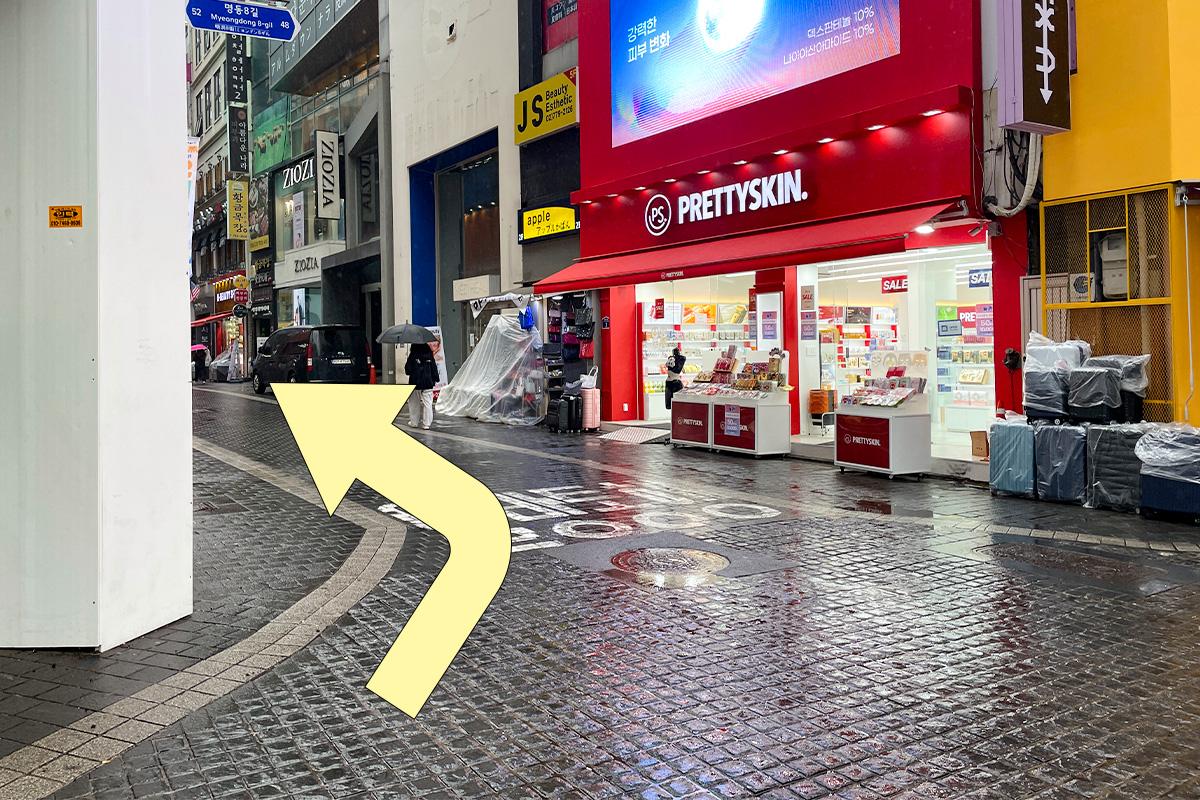 Turn left at the first alley.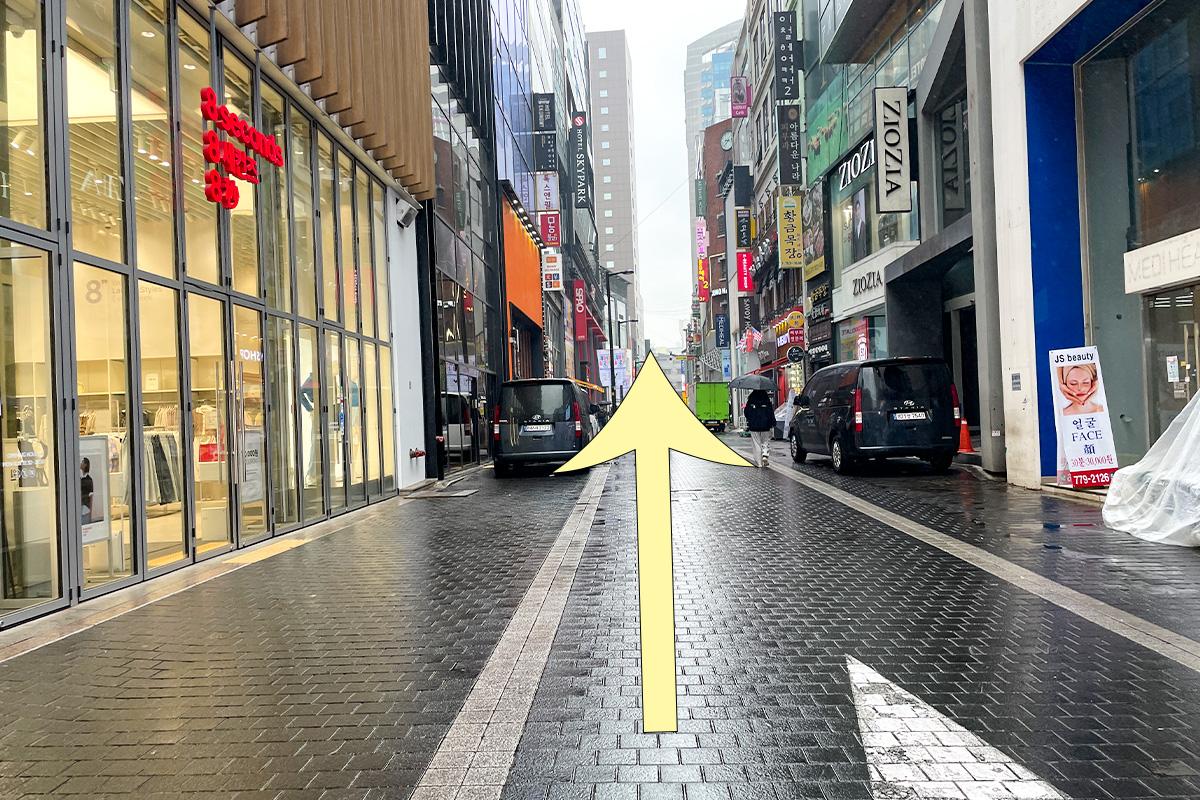 Go straight ahead.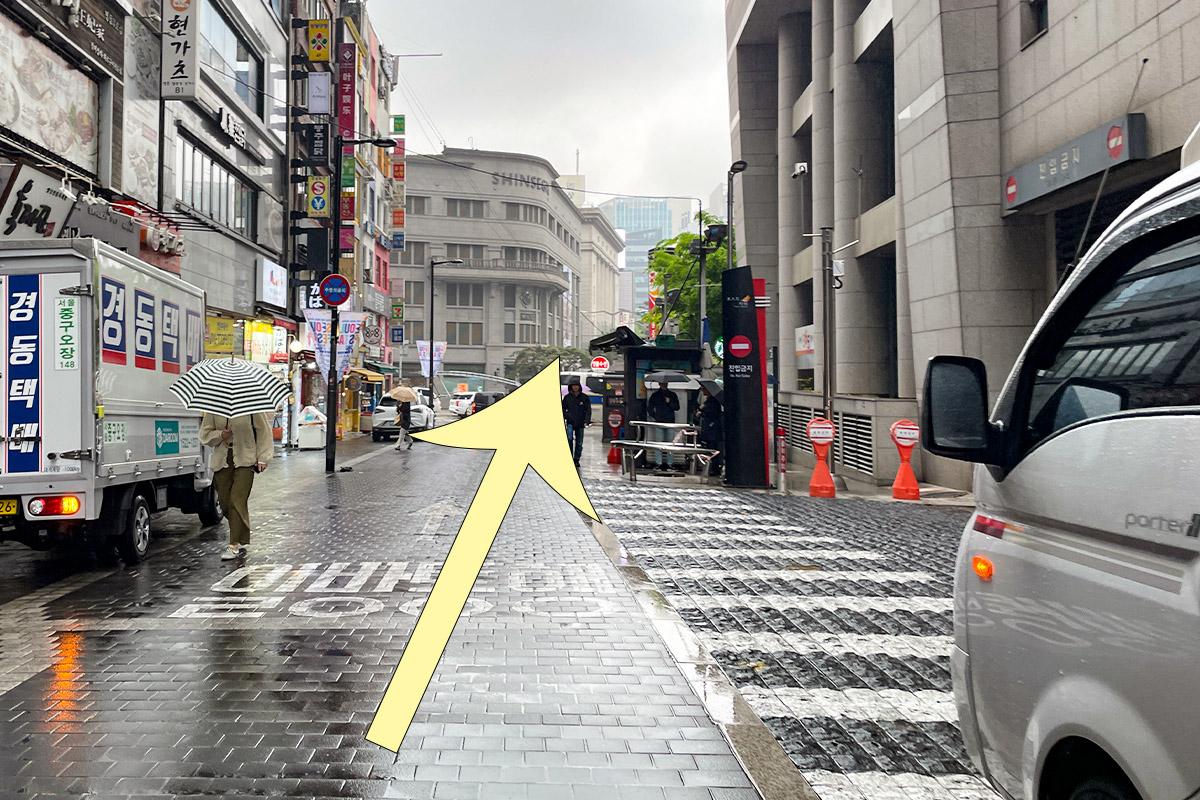 When you come to a main road, turn right.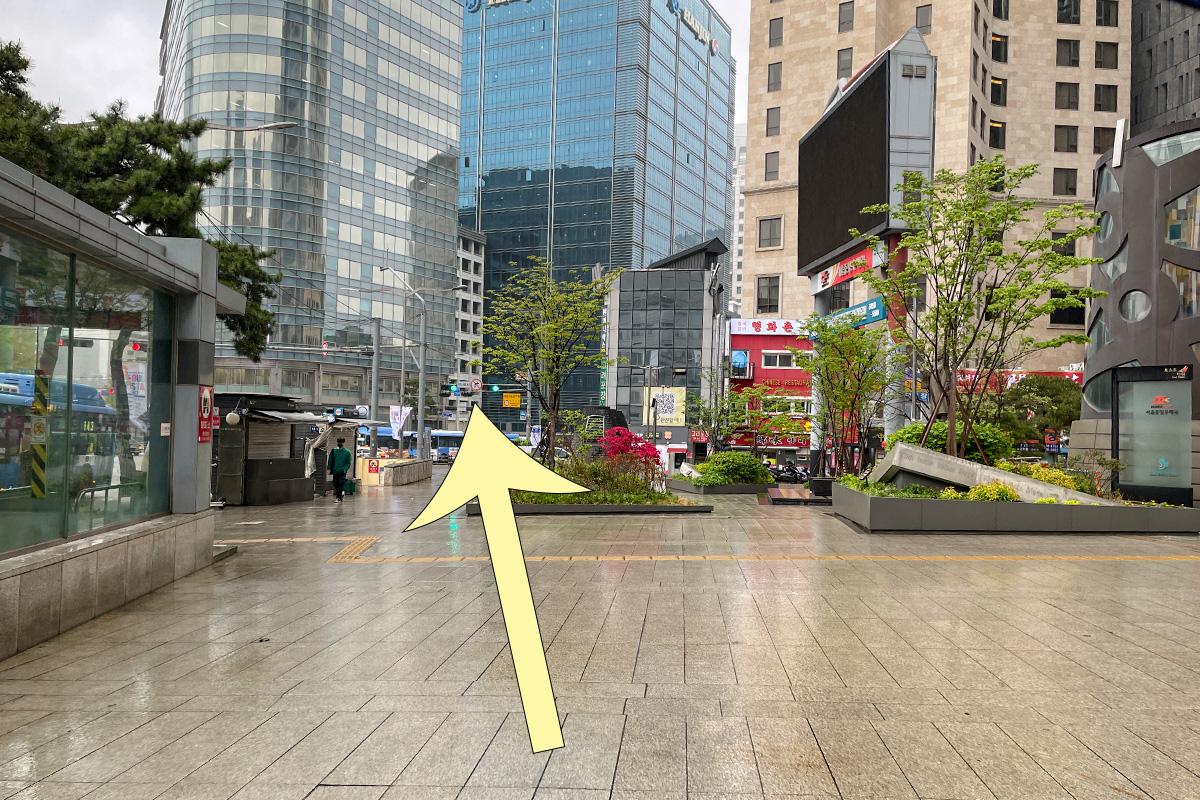 Go straight in the direction of the arrow and head towards the main road.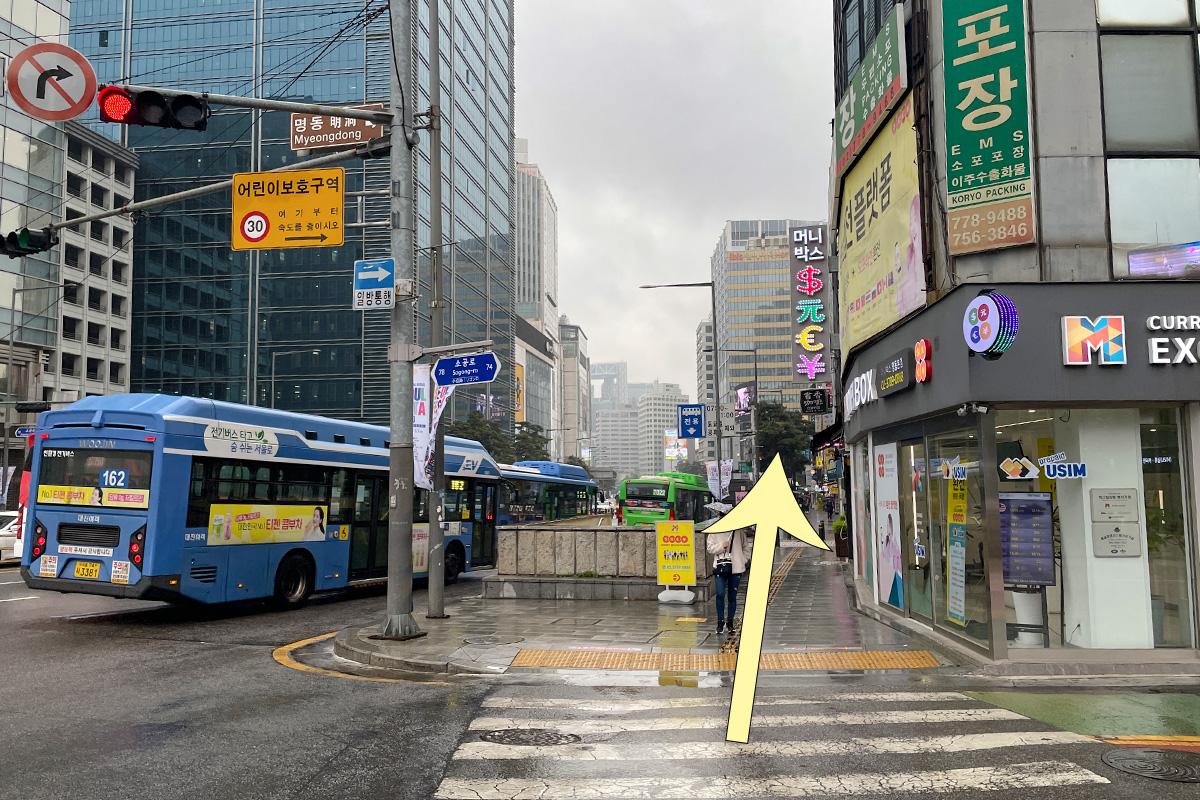 Cross the crosswalk and go straight.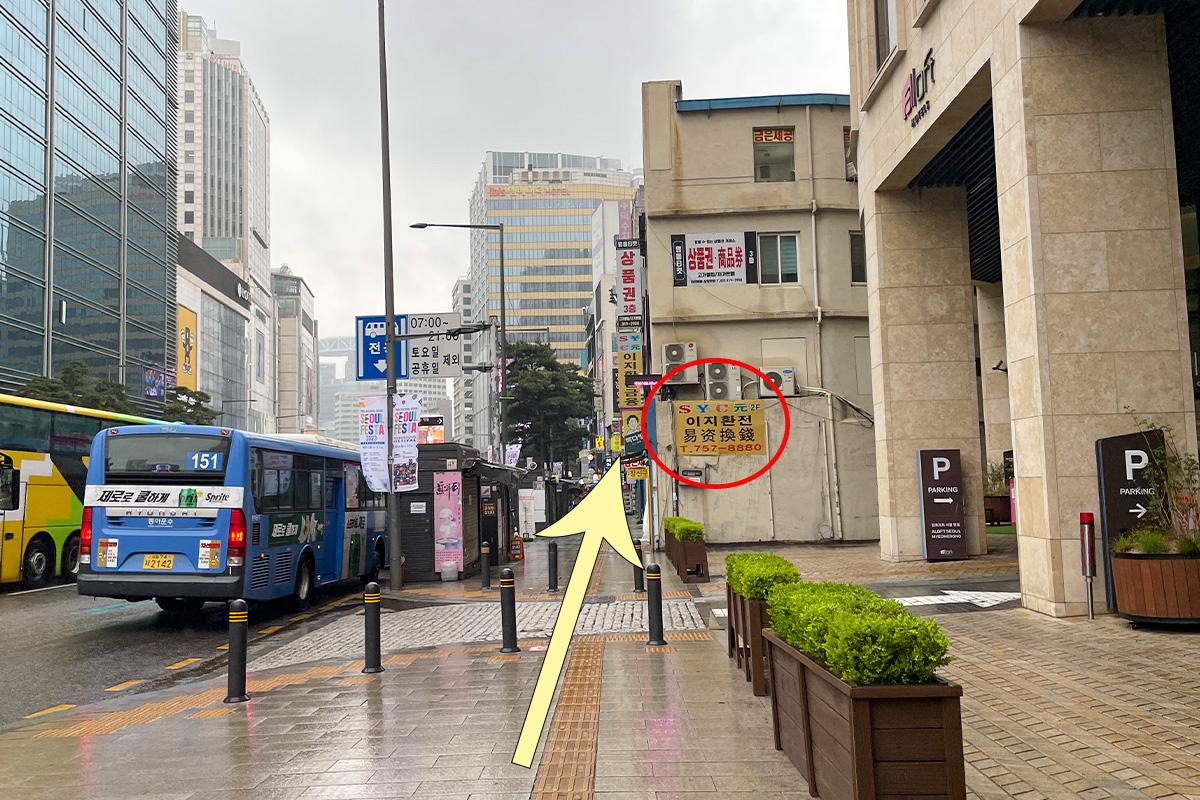 After passing a large building, you will see a sign in front.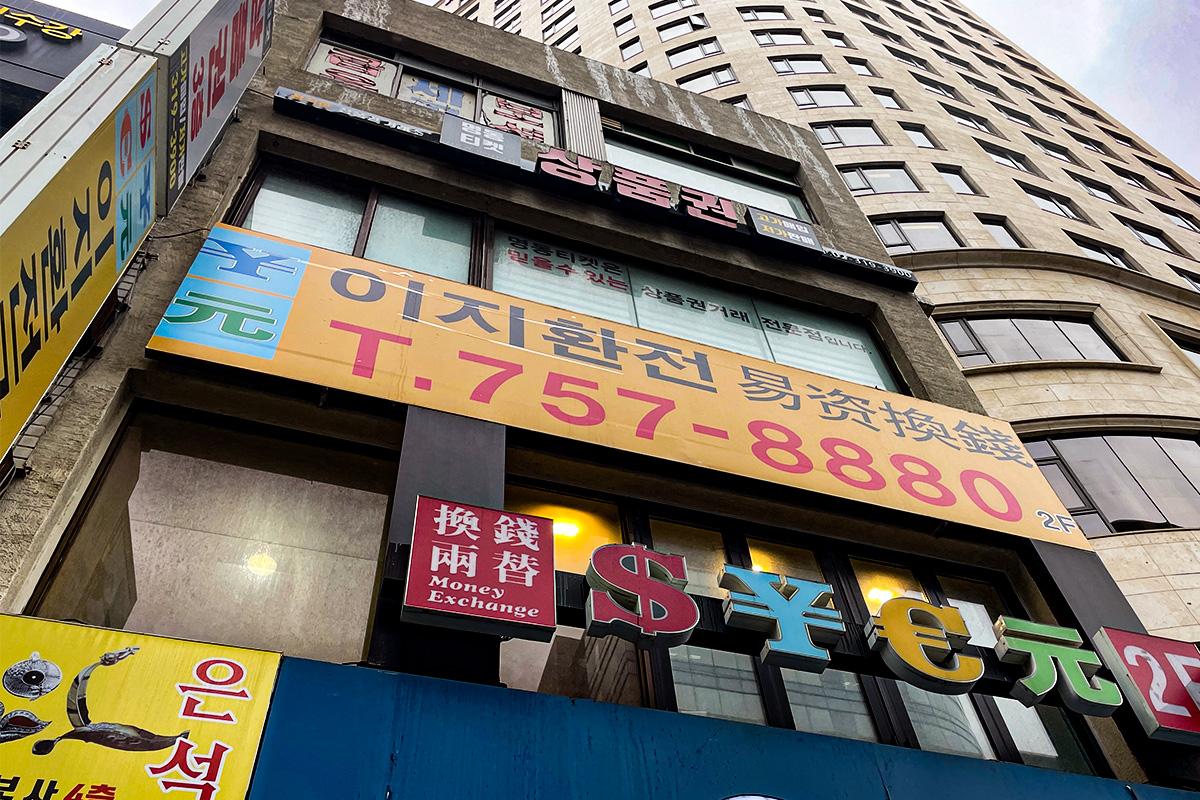 If you go to the front of the building, you will see a large sign on the second floor.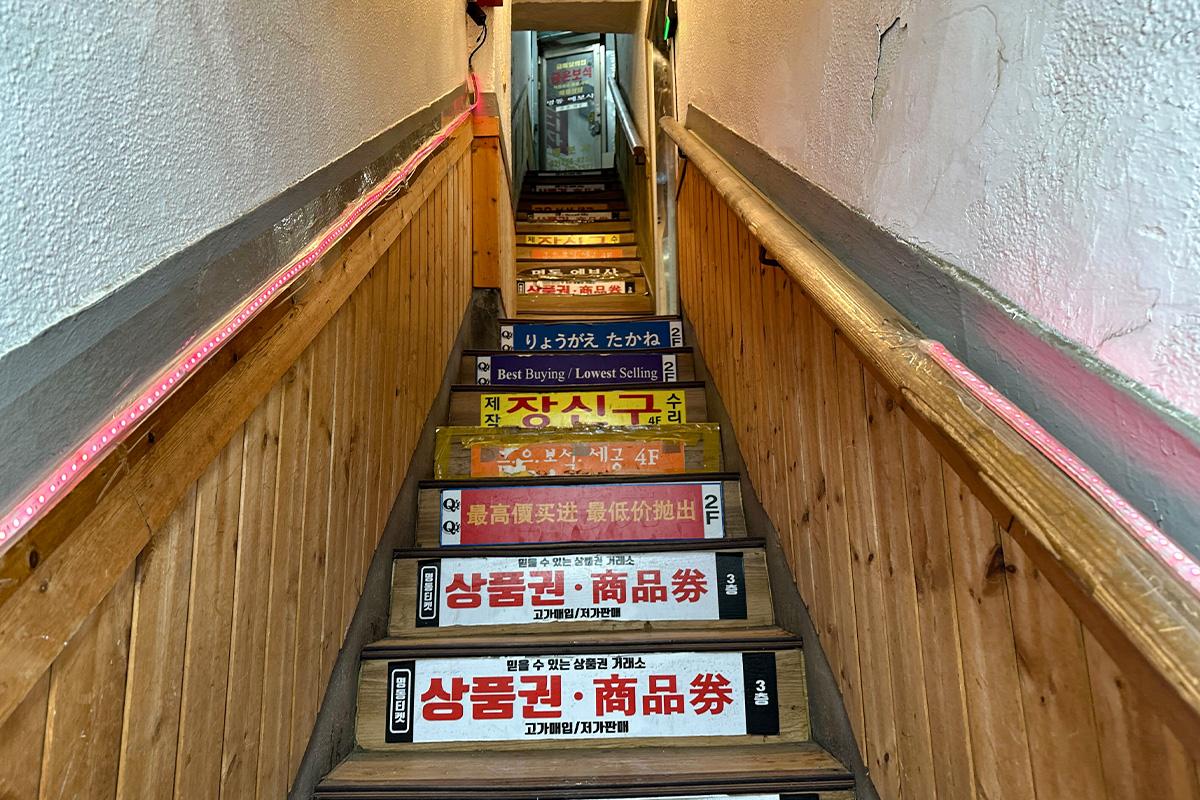 Once you go up to the second floor, you have arrived!
---
Easy Exchange

---
We hope that you can exchange to Korean dollar in Easy Exchange Myeongdong! If you have any questions or concerns, please leave a comment below or send us an email at support@creatrip.com! You can follow us on Instagram, TikTok, Twitter, and Facebook to stay updated on all things Korea!
---