All Things Beauty at Myeongdong
Introducing all things beauty in Myeongdong including skincare clinics and laser treatment from a famous clinic that everyone shouldn't miss!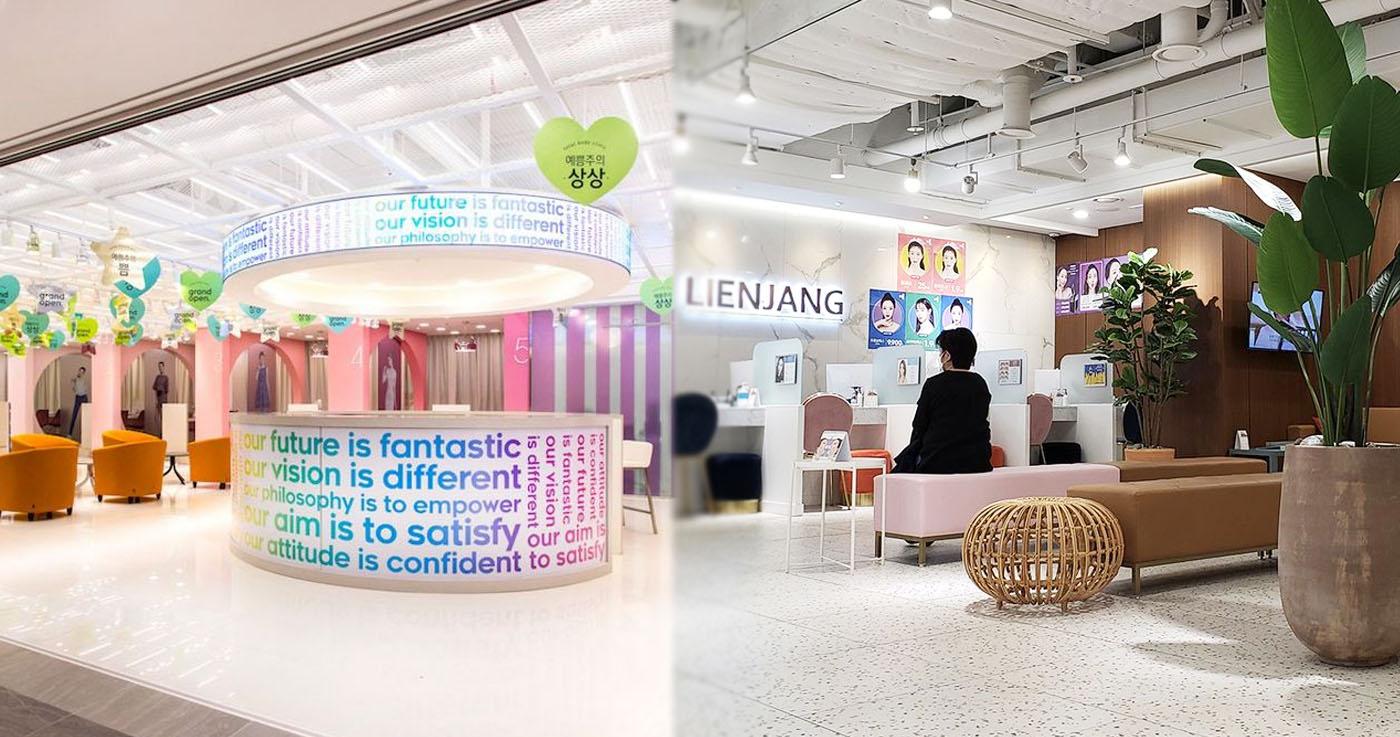 If you're talking about Myeongdong, one thing that will not go unmentioned is Korean beauty. It is well-known among Koreans and foreigners that Myeongdong is where you find the best of Korean beauty. Today, we have gathered a list of the beauty-related stores in Myeongdong that everyone should stop by.
---
Hair
JUNO Hair
Juno Hair Myeongdong Station Branch(준오헤어 명동 1호점)
Address: 서울 중구 명동6길 29 은좌빌딩3층
Seoul, Jung-gu, Myeongdong6gil 29 EunJwa Building 3rd Floor

Hours: 10:00 - 21:00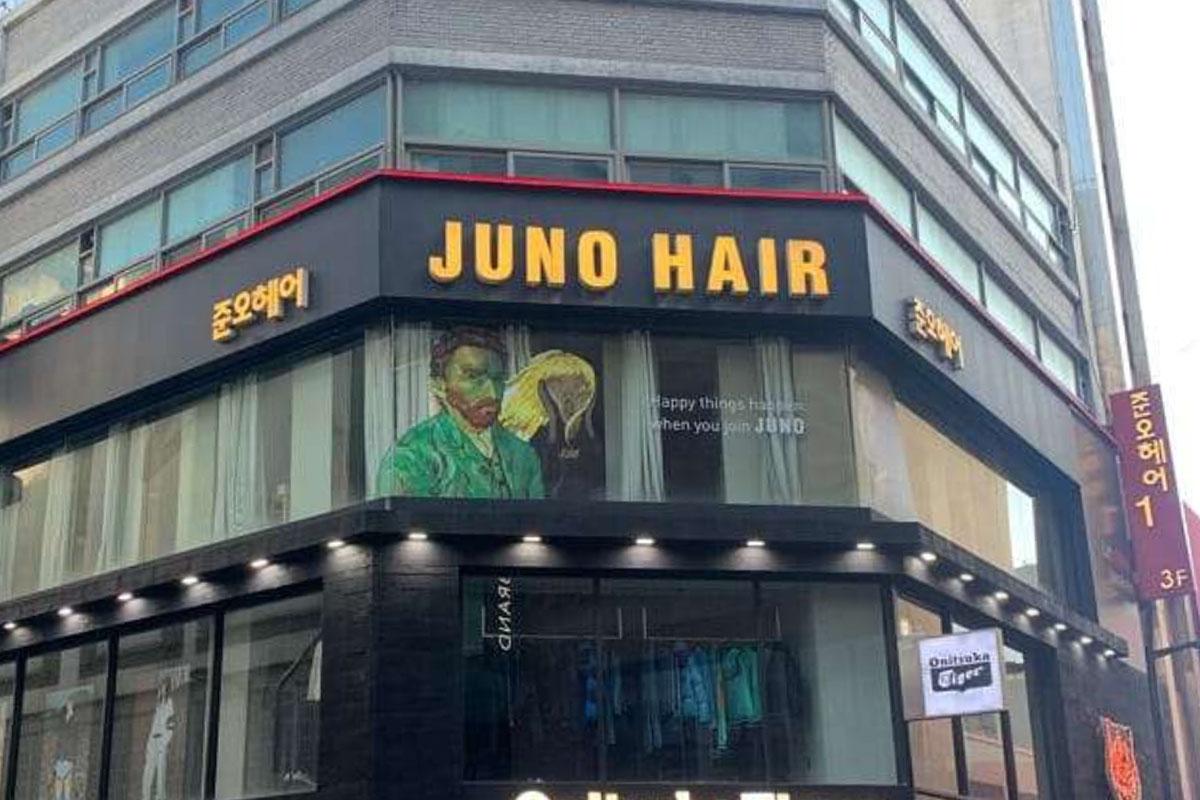 Juno Hair is a hair salon that is very popular among Koreans. There are several branches all across the country, of which three are in Myeongdong.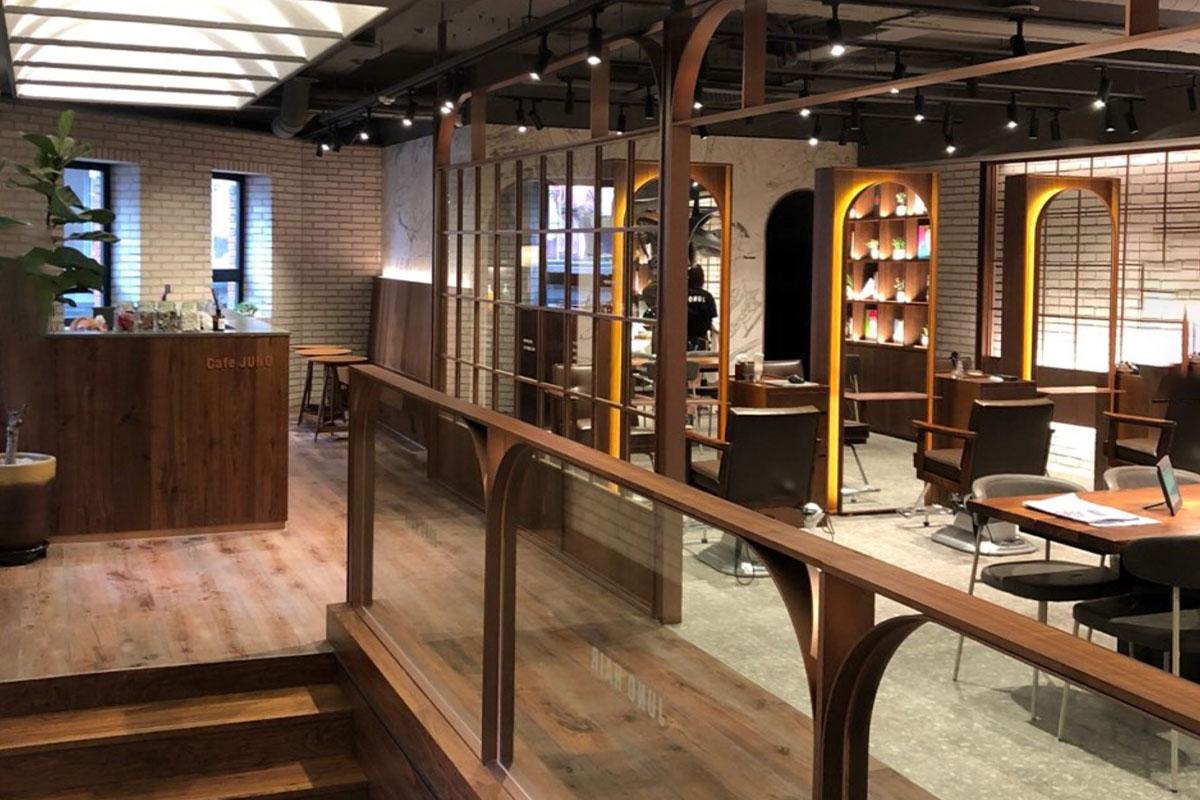 Source: JUNO Hair
The interior of each Juno Hair salon is different but all of them keep it modern and simple. They have a complete collection of the latest hairdressing equipment.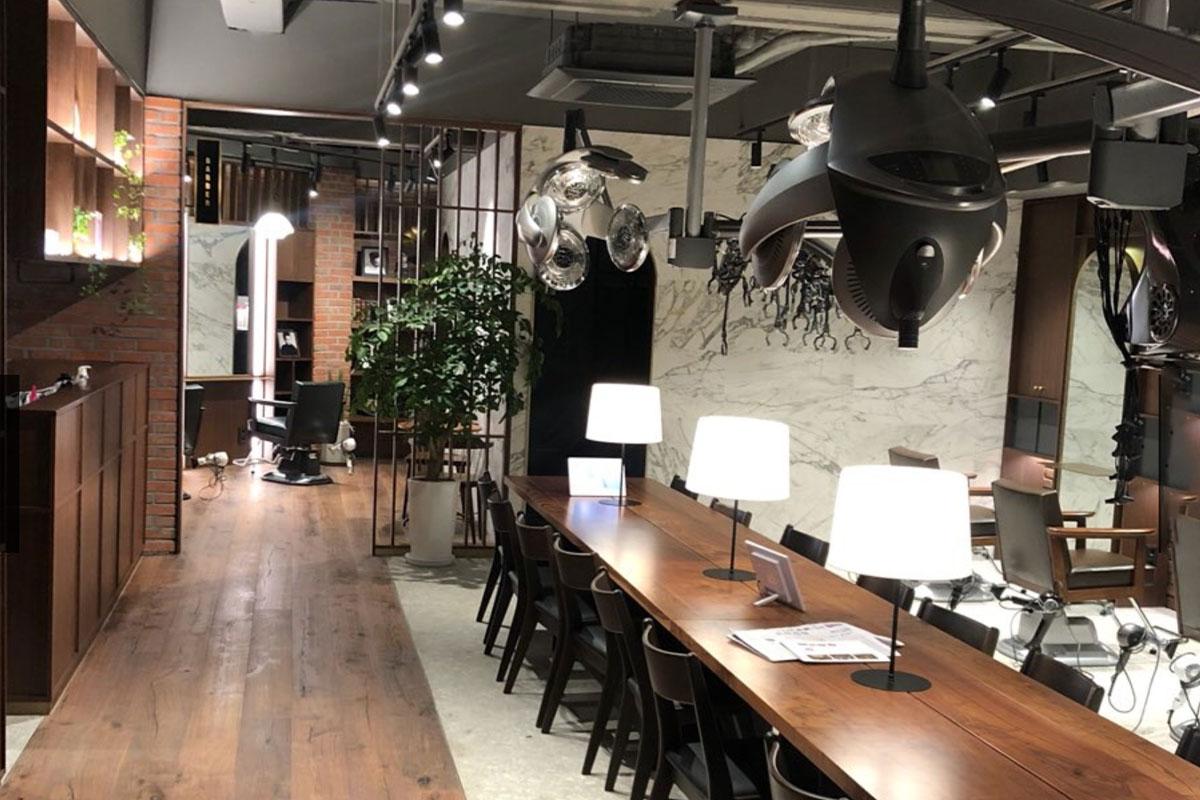 Source: JUNO Hair
Most importantly, you can go in with confidence because they have a team of the best hair stylists in each salon. Those who want to try a different style and enhance their confidence should come to Juno Hair.
Anyone up for the change? Let's go together! Creatrip has a discount just for you! Don't miss it and click on the button below.
Here are more Juno Hair locations in Myeongdong:
Juno Hair Myeongdong 2nd Branch (준오헤어 명동 2호점)
Address: 서울 중구 명동8나길 18 인송빌딩 3층
Seoul, Jung-gu, Myeongdong8na-gil 18 Insong Building 3rd Floor

Hours: 10:00 - 21:30
Juno Hair Myeongdong 4th Branch (준오헤어 명동 4호점)
Address: 서울 중구 명동8길 14 4층
Seoul, Jung-gu, Myeongdong8-gil 14 4th Floor

Hours: 10:00 - 20:30
See all JUNO Hair branches here:
Park Jun Beauty Lab Myeongdong
Hours: Mon - Fri 10:00 - 22:00, Weekend 10:00 - 20:00
Times available for reservation: Mon - Fri 10:00 - 20:00, Weekend 10:00 - 18:00
Address: 서울특별시 중구 명동 8길 27 엠플라자 4층
4F M Plaza, 27 Myeongdong8-gil, Jung-gu, Seoul
Park Jun Beauty Lab has been seen popping up on our feeds for their Scalp Pool Clinic. Their scalp treatment that thoroughly diagnoses their customers scalp conditions and treats them accordingly has people interested not only because it looks efficient but because it also looks relaxing.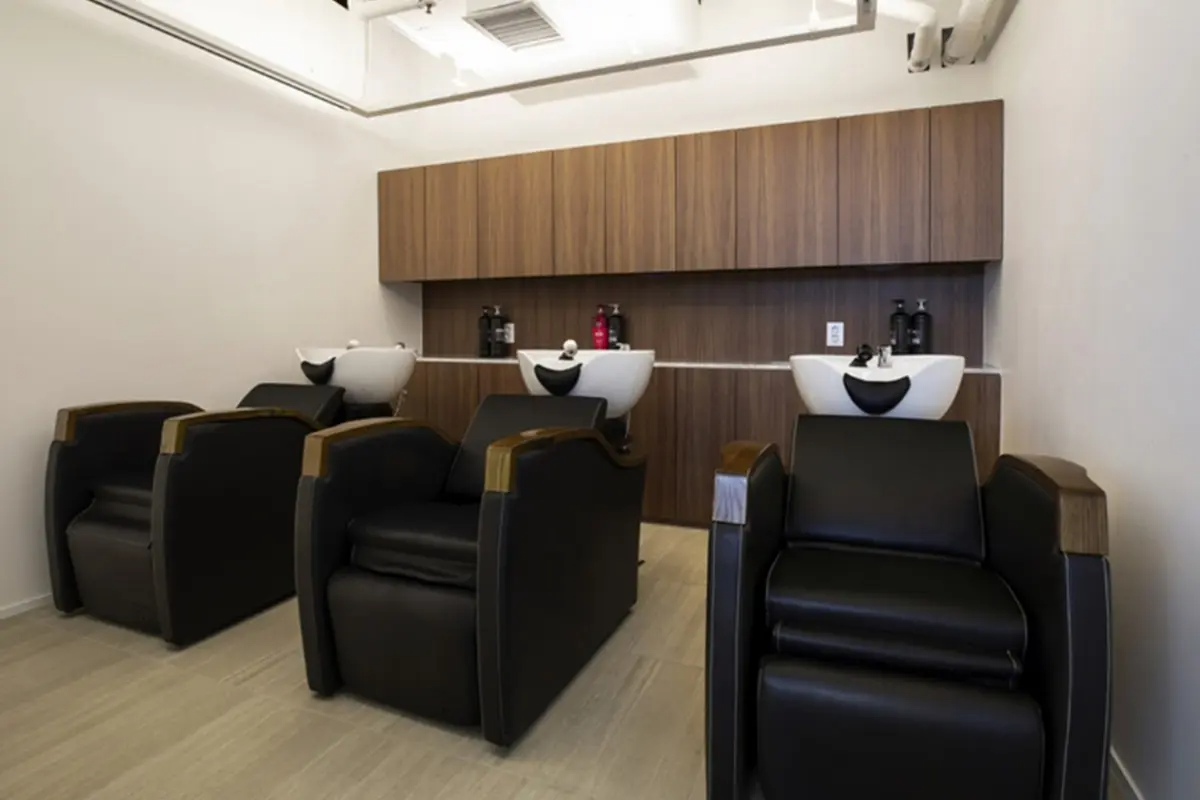 The salon is also known for their trendy hair styling so not only locals but visitors from all over the world book appointments at Park Jun Beauty Lab Myeongdong.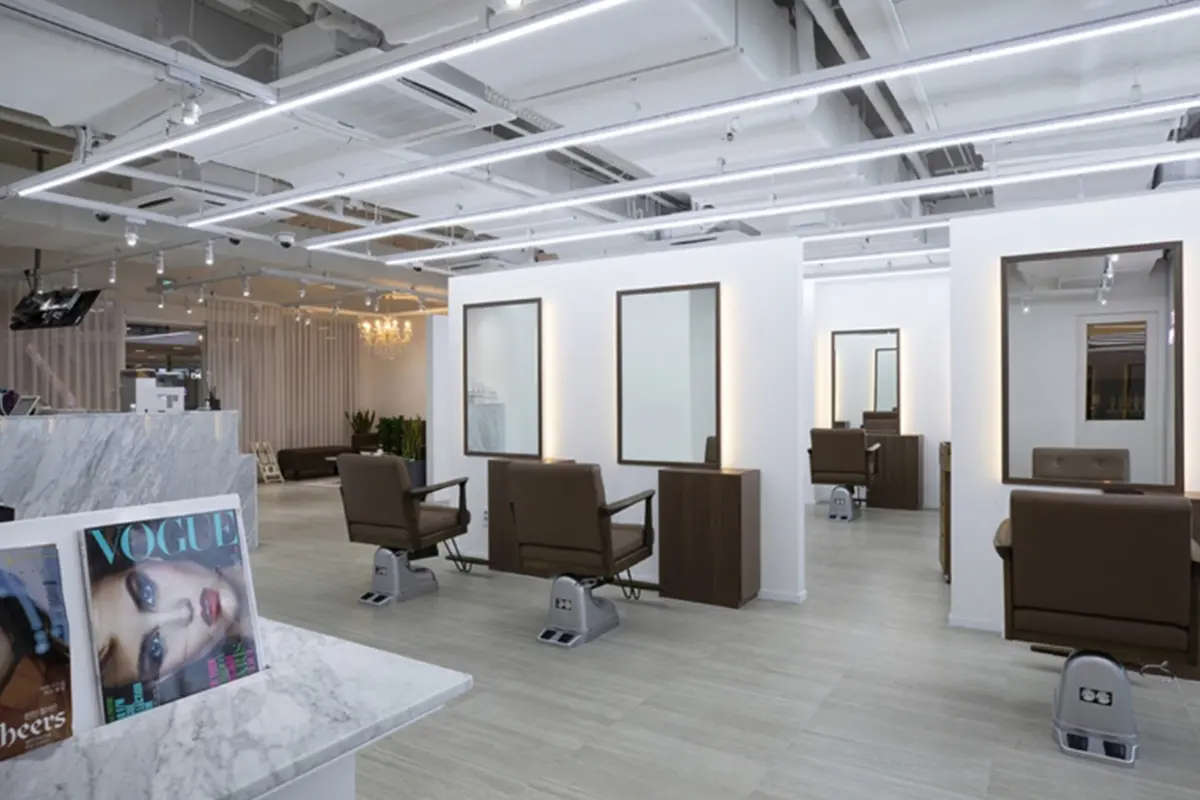 By booking on Creatrip, you get a 10% discount so click on the link below to book your appointment now!
---
Skin Clinic
PPEUM Skin Clinic Myeongdong Branch
Address: 서울특별시 중구 명동 8가길11, 6-7층
Seoul, Jung-gu, Myeongdong8ga-gil 11, 6-7th Floor

Hours:
Weekdays: 10:30 - 21:00
Saturday: 10:30 - 19:00
*Closed on Sundays, Lunch break: 13:00 - 14:00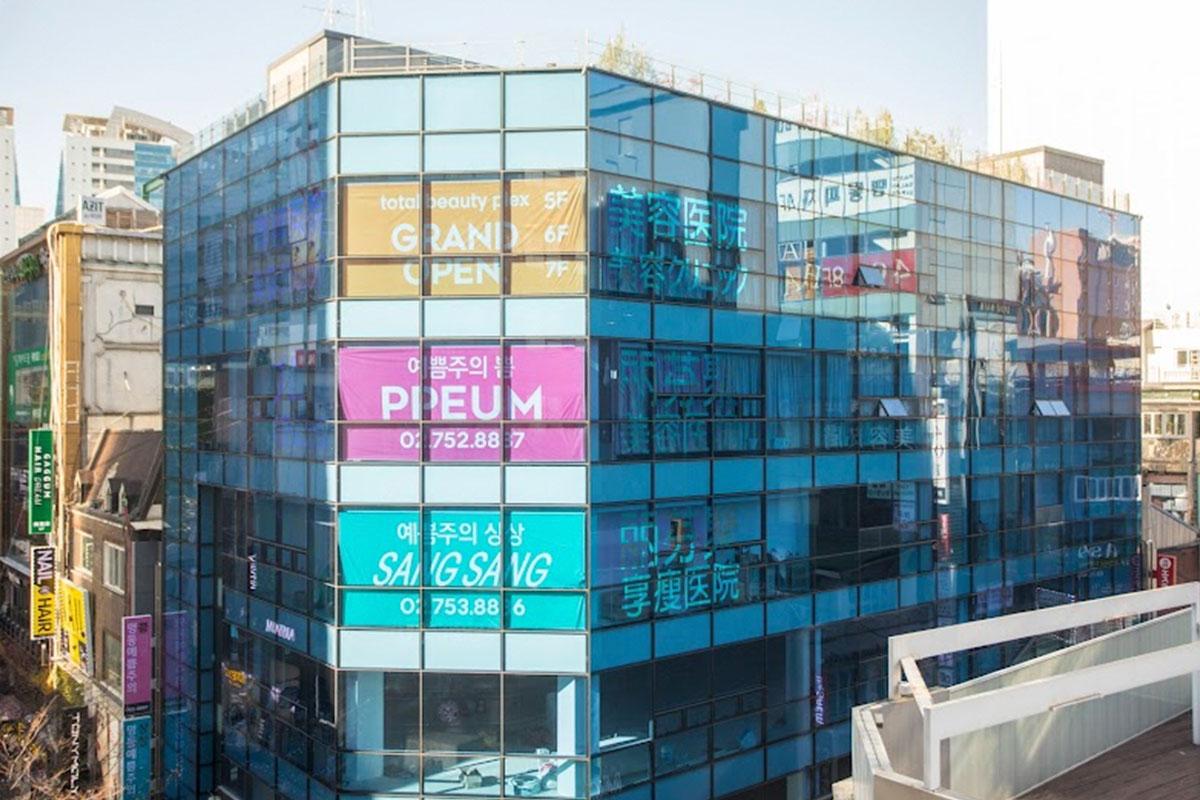 PPEUM Skin Clinic is a popular and reliable beauty clinic in Korea because they have services provided by a specialist doctor. Those who are looking for a beauty clinic in Myeongdong should try out PPEUM Skin Clinic.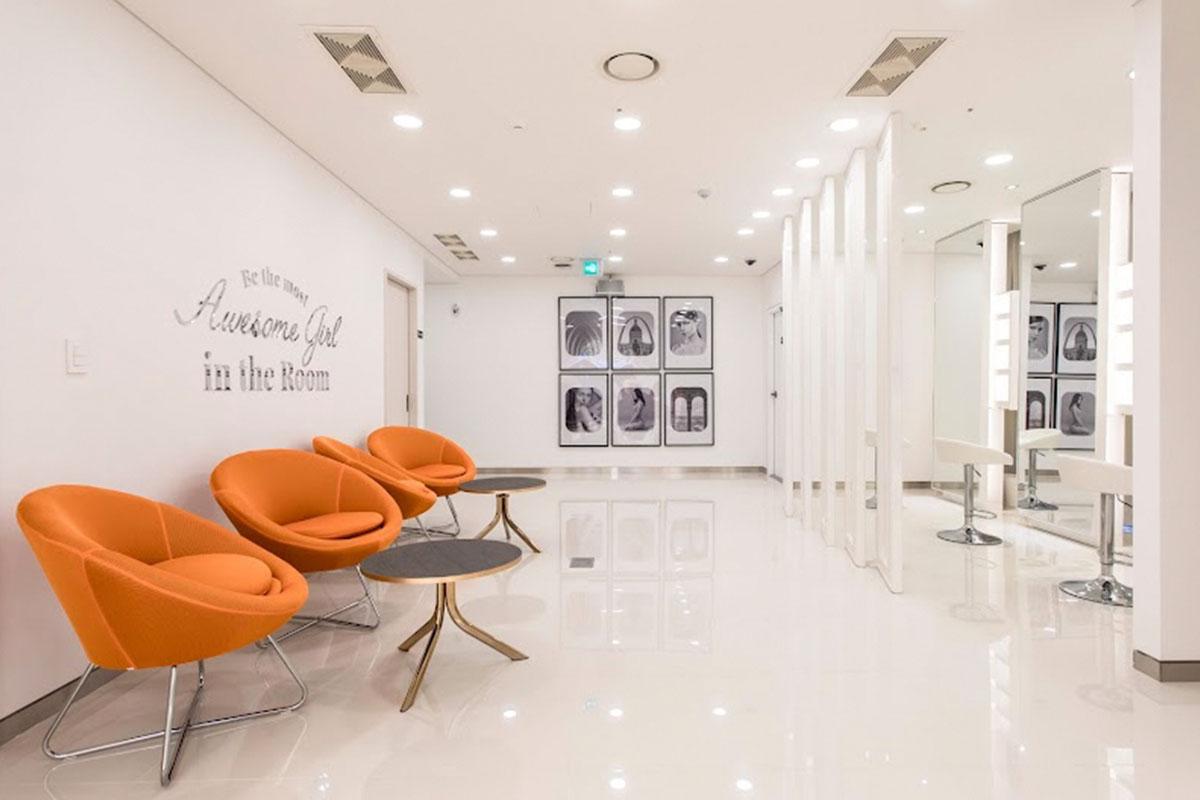 The clinic is on the 6th floor and the interior is cute and beautiful. It feels like you are in the Barbie doll house that you play with as a child!
There are several great procedures here but Creatrip members can exclusively book fillers and botox with skincare and laser procedures at a special discount! This type of deal can only be found here at Creatrip.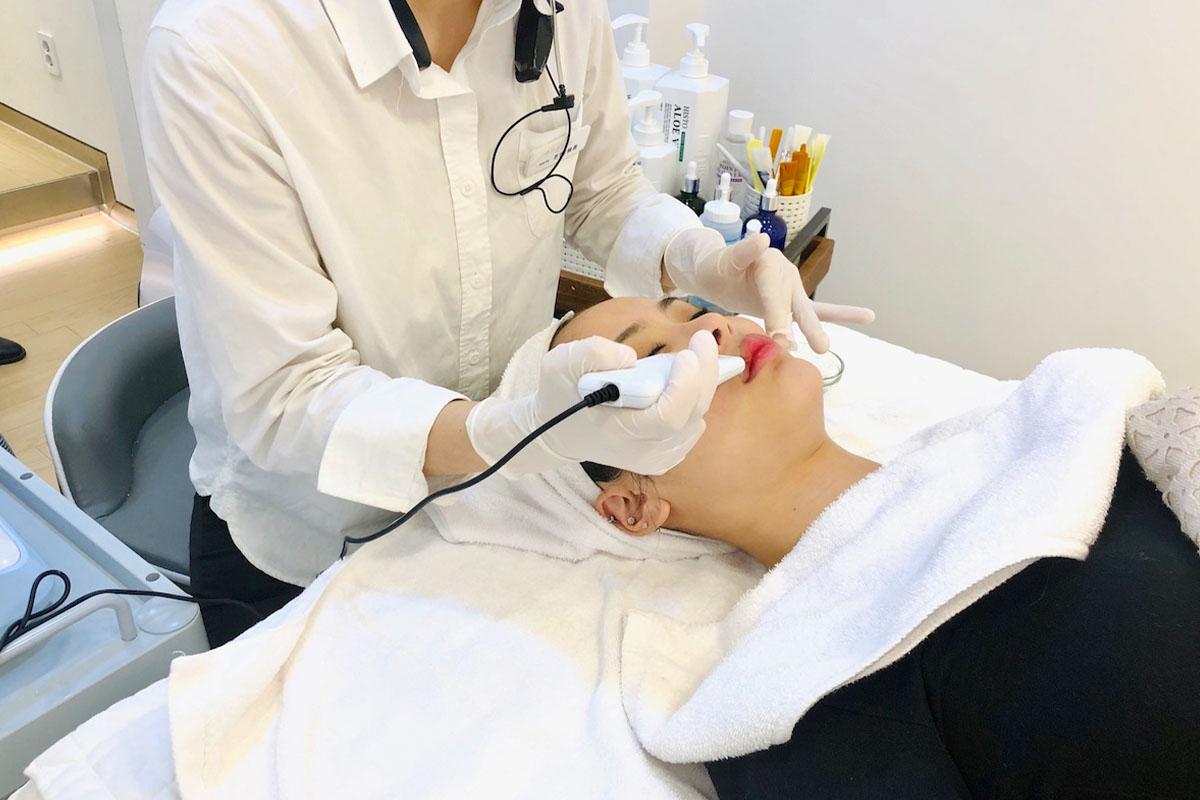 For skincare procedures, the beautician will cleanse your face by gently removing your makeup and residue. You do not need to wash your face beforehand, which is super convenient!
Every step is gently done using standardized tools so you can be sure that your skin will end up clear and beautiful!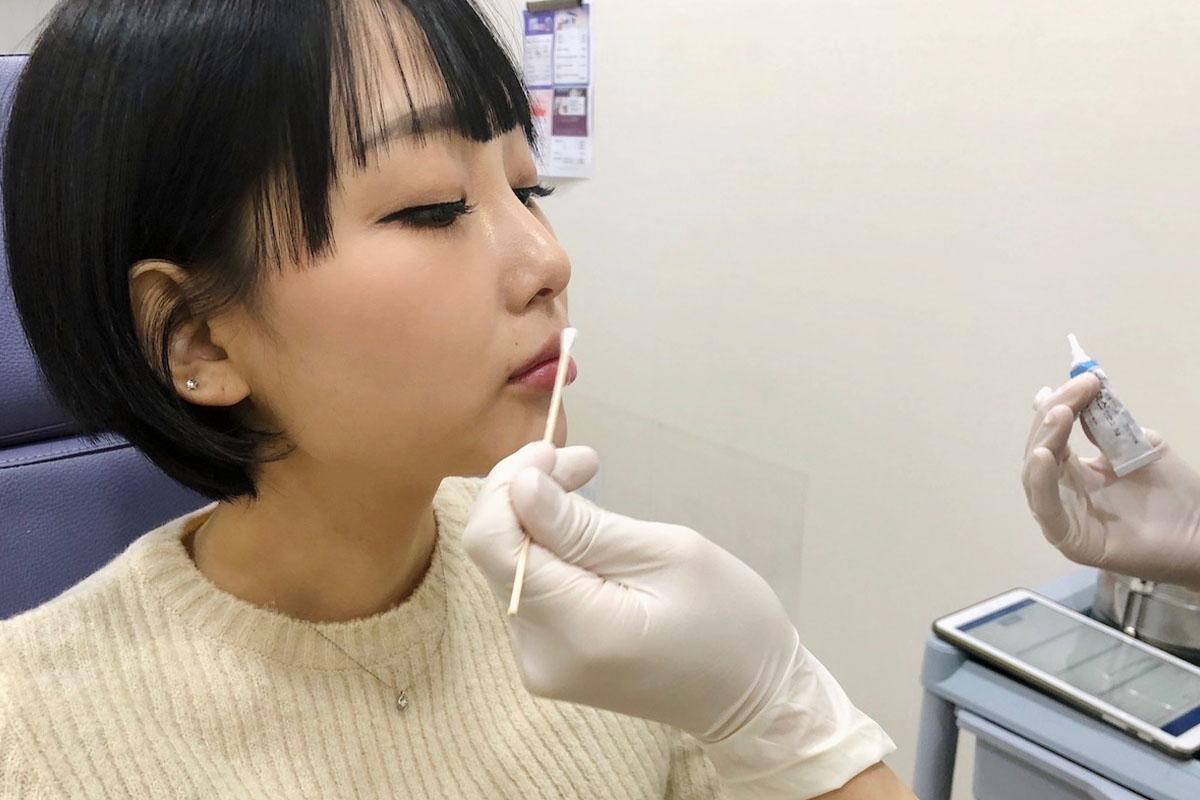 For filler and botox injections, the clinic will first apply a numbing cream to the area of the procedure. You might experience slight bleeding but it will be wiped away and antibacterial cream will be applied to prevent infection. The whole process only takes only 5-10 minutes, which is really fast and efficient.
---
K-beauty Shops
Olive Young Myeongdong Flagship Store
Address: 서울 중구 명동길 53
53 Myeongdong-gil, Jung-gu, Seoul
Hours: 10:00 - 22:30
The Olive Young Myeongdong Flagship Store is possibly the most visited Olive Young branch by international visitors! The store is large and caters to tourists so the products that you are looking for are clearly displayed making it easy to find. Olive Young frequently has special deals and promotions that cannot be missed. The main promotions are on the first week of March, June, September, and December so make sure to sweep the shelves if you're in Korea during these periods!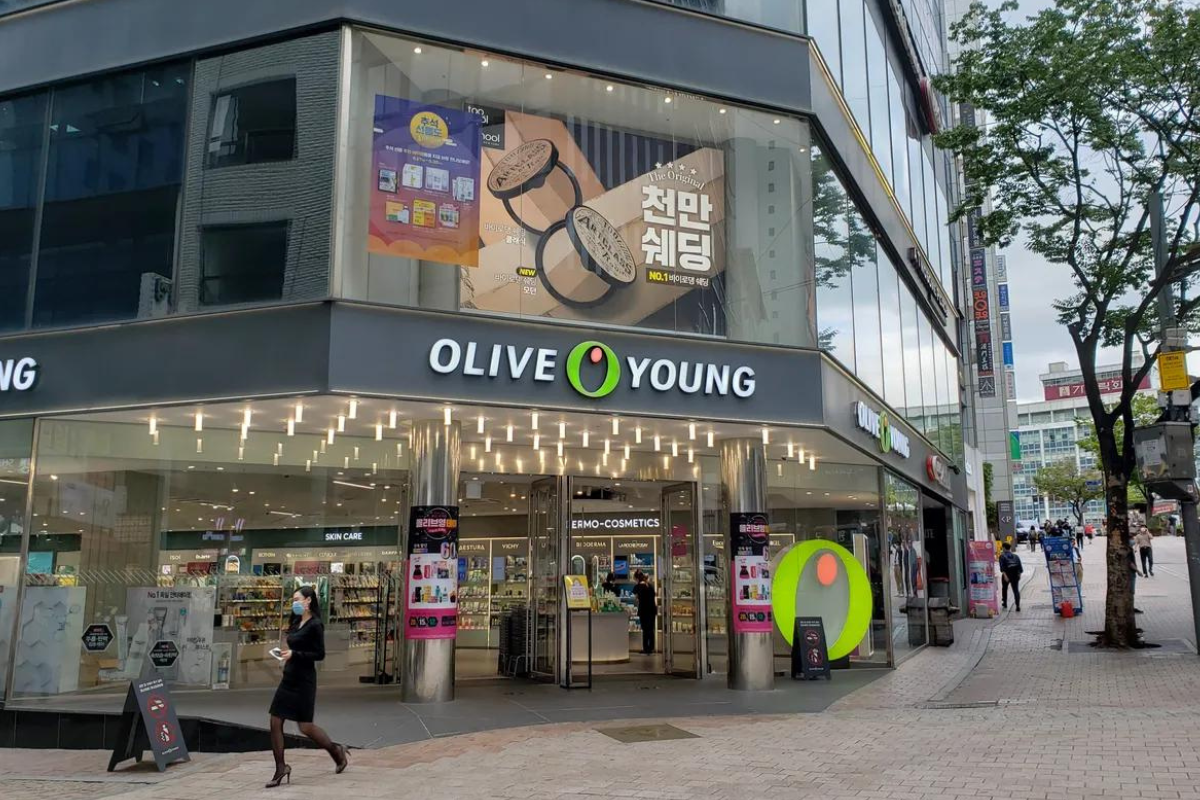 Want to know what products locals recommend? Watch our episode of BORAGO on our Youtube channel about Olive Young Recommendations below!
Click here to read more about the Olive Young Flagship Store!
Olive Young Myeongdong Flagship Store
---
Skincare and Massage
Blue Arirang | Skincare Spa Myeongdong
Address: 서울특별시 중구 명동길 55, 10층 1006호
Seoul, Jung-gu, Myeongdong-gil 55, Taeheung Building 10th Floor #1006
Hours: 10:00 - 23:00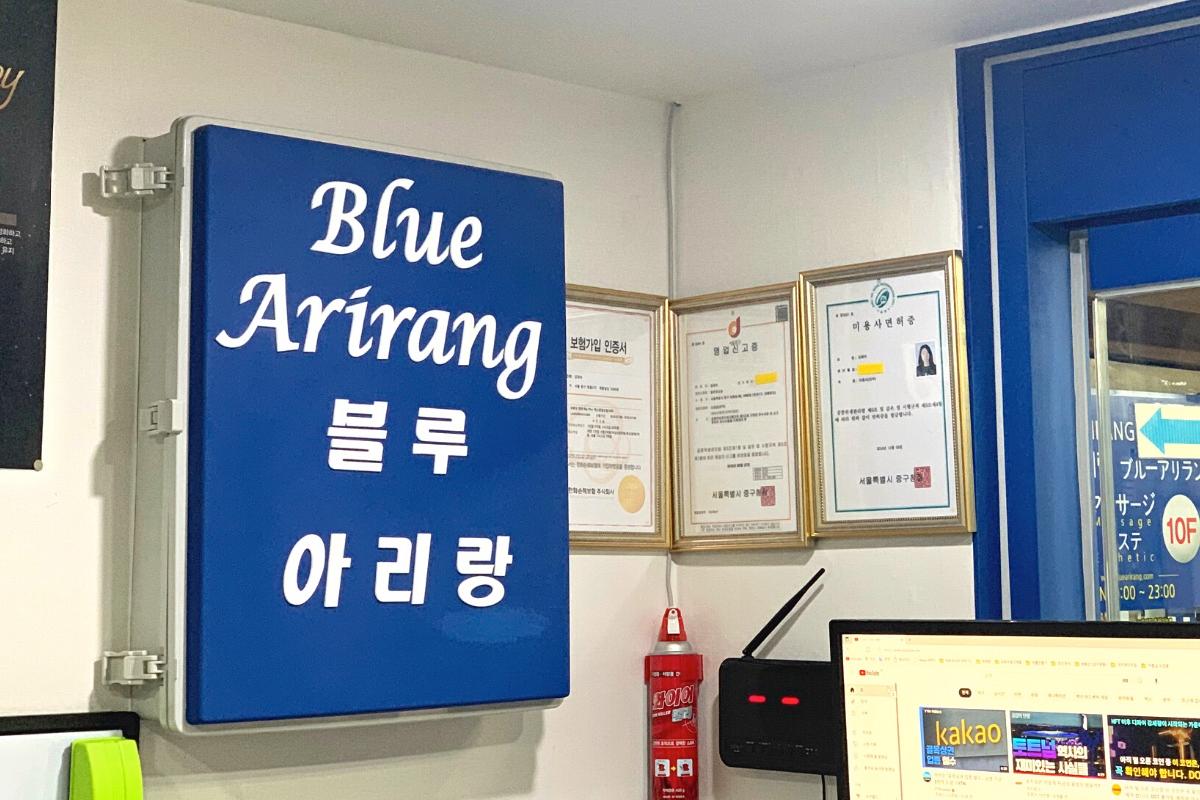 If you're looking for a skincare spa then look no further. Blue Arirang is a well-known spa here in Korea that has procedures like the face shrinking massage that is very popular among both Koreans and foreigners.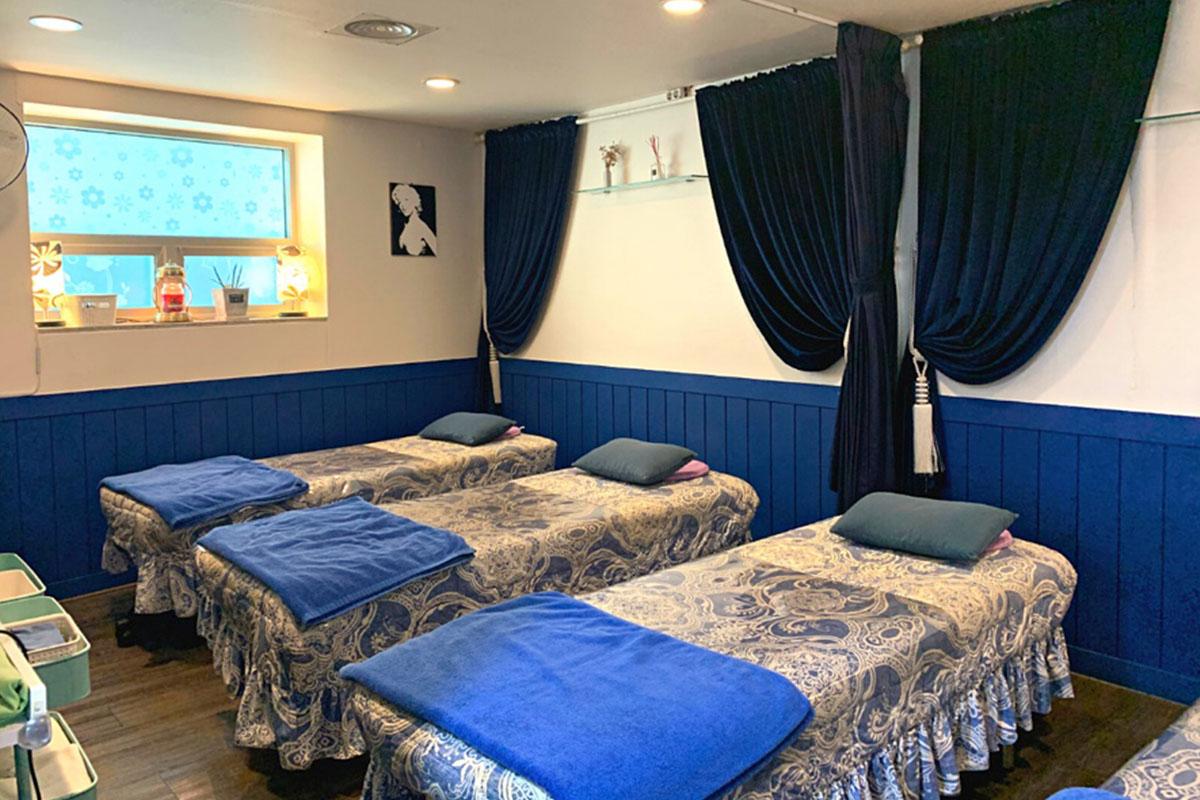 The rooms are painted in a striking ocean blue and although the salon isn't spacious, it looks cozy and welcoming.
The list of procedures is in Korean and Japanese, but English explanations are available as well.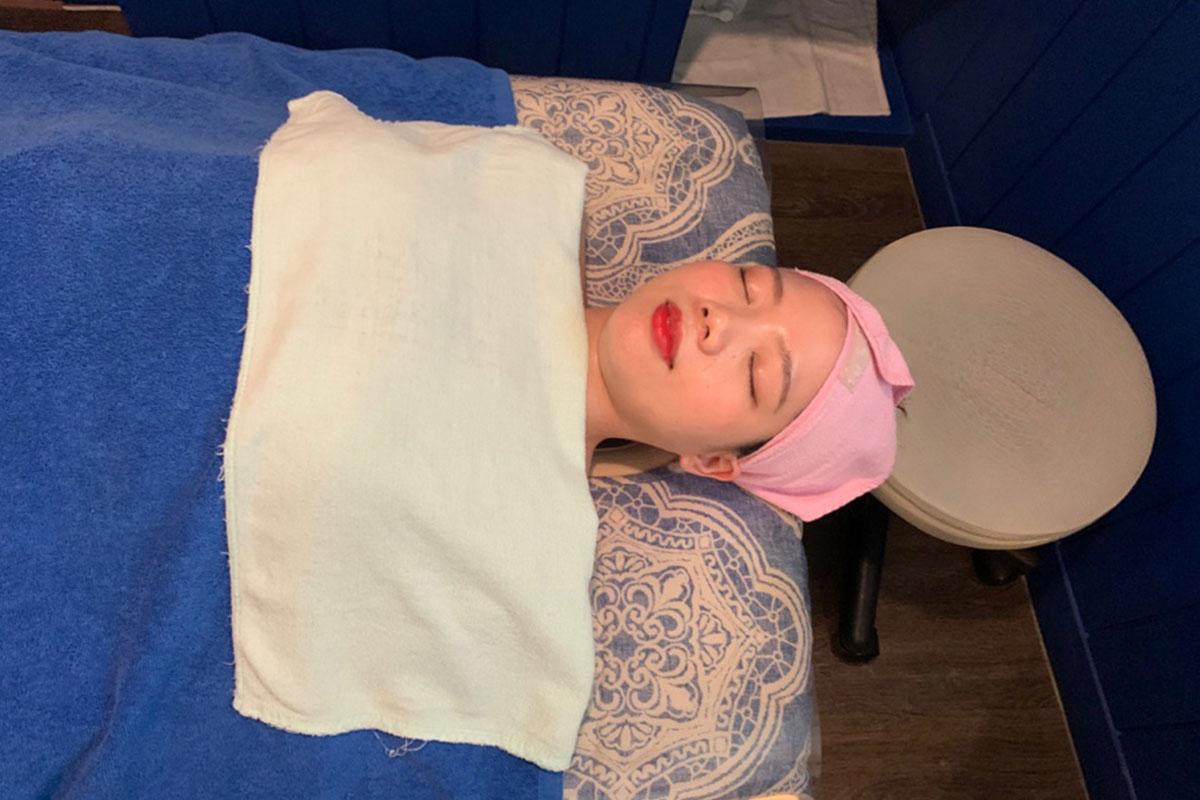 Privacy for every customer is respected so you will be the only one in the shop.
A full body massage has a leg massage included in the procedure, so after our massages, our feet and calves were extra relaxed. The estheticians are professional and provide service with extra care, so it doesn't hurt at all. So don't worry and relax.
5. Ohui & Whoo Spa
Address: 서울 중구 명동10길 41, 5F
5F, 10 Myeongdong-gil, 41, Jungu, Seoul
Hours: 10:00- 22:00 Daily, Last entry: 19:30, Closed on National Holidays, Lunar New Year and Chuseok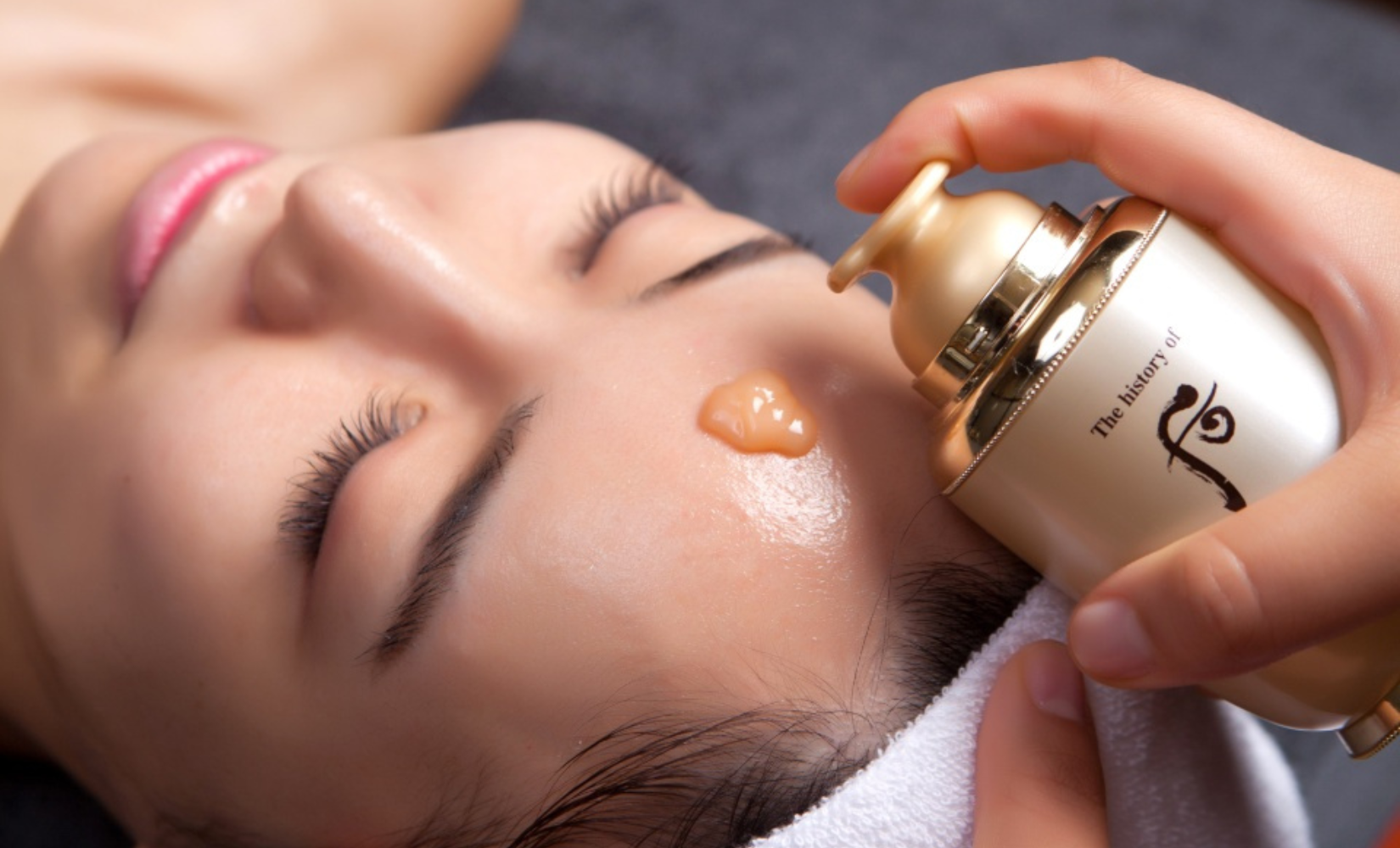 You may have heard of the cosmetic brand Ohui, which is a popular luxury Korean cosmetic and skin care brand. Ohui & Whoo Spa is an exclusive spa that offers services with their very own products! It is known as being a popular place for many Korean celebrities to even get their facials and beauty treatments done.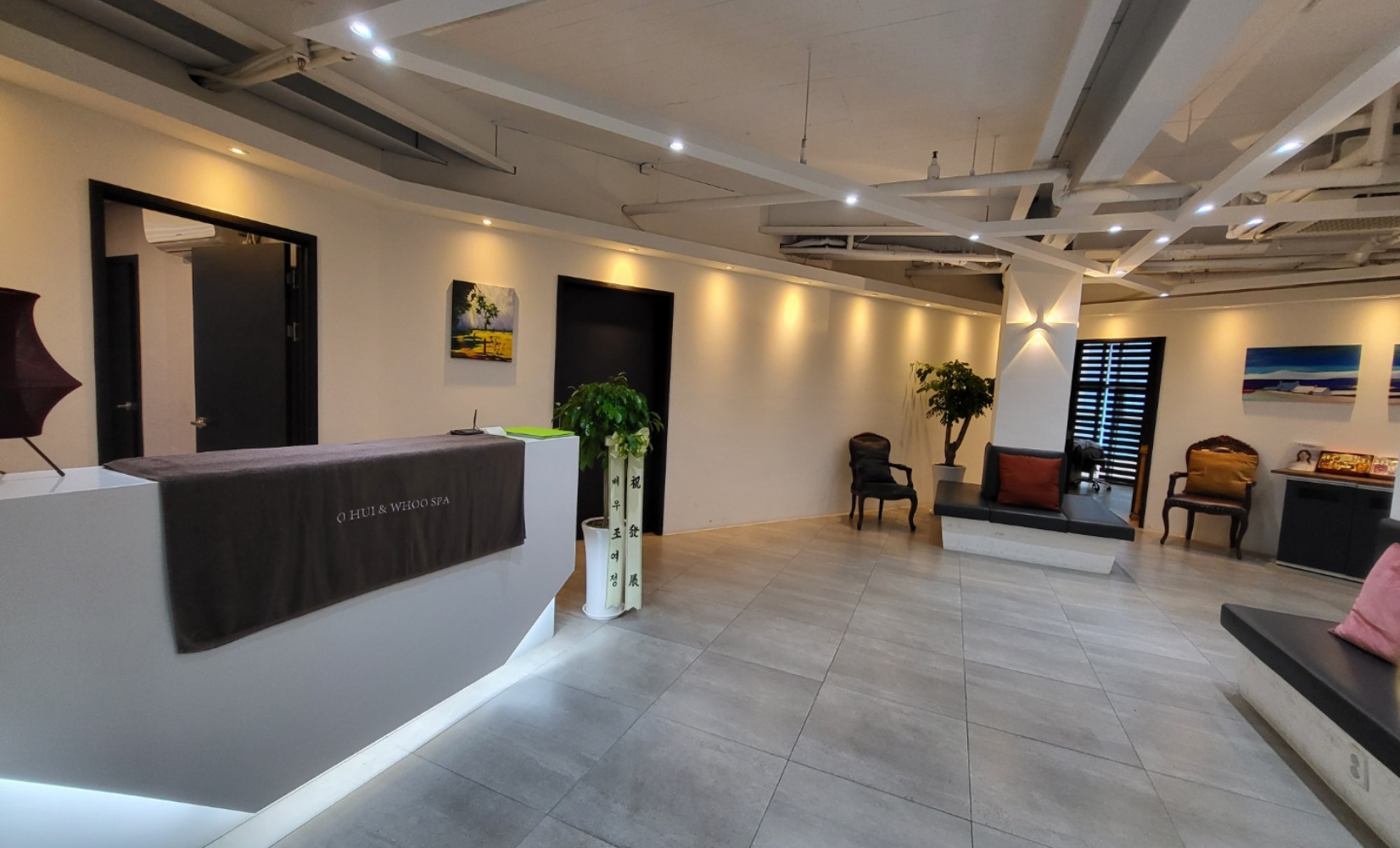 Your treatments will be done using Ohui products ranging from various lines across the brand. The type of product used will vary based on your personal needs. There is no special formula here, all treatments are personalized and work towards what will benefit you best!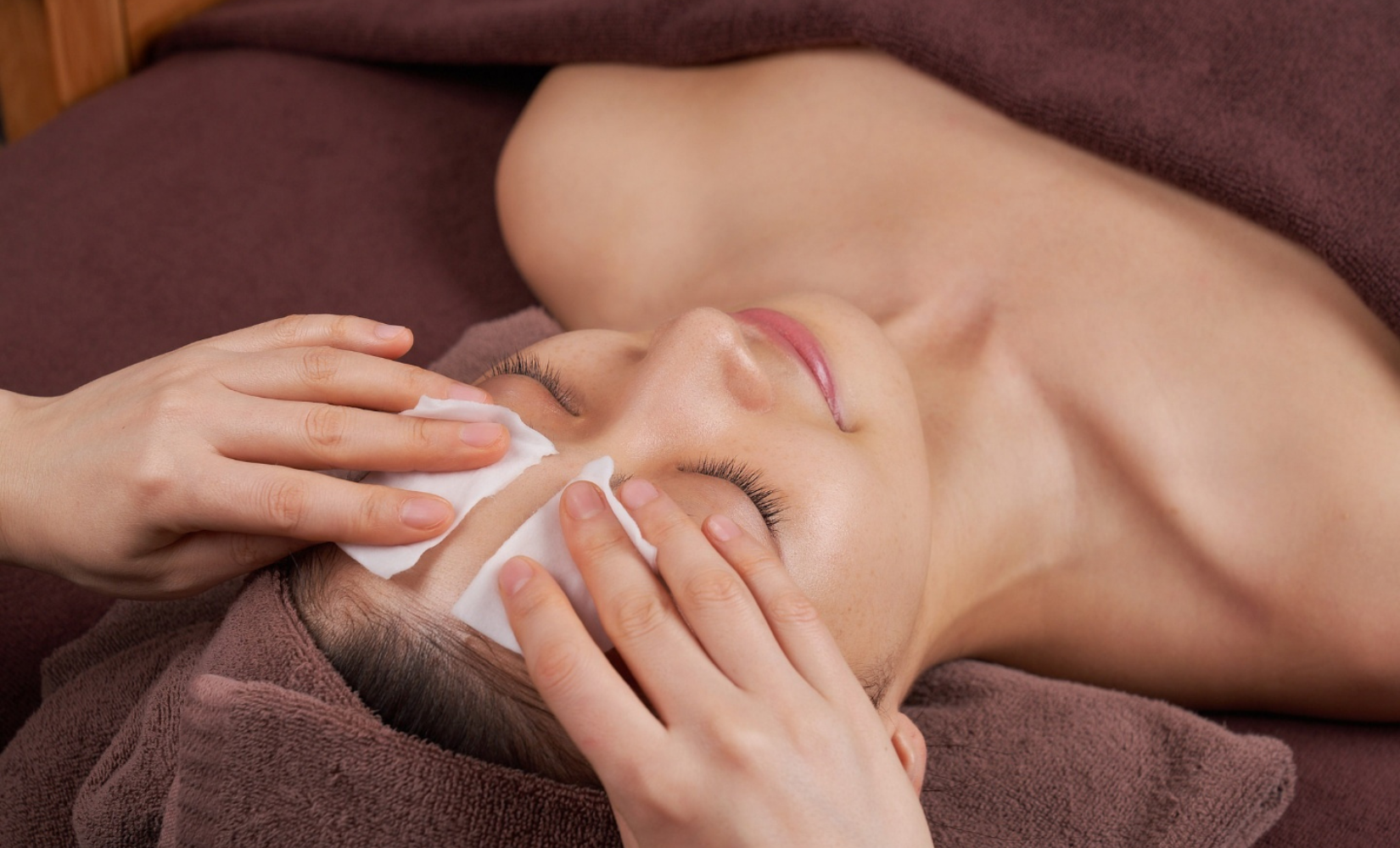 ---
Nails
Miso Nail Myeongdong
Address: 서울특별시 중구 명동4길 12-1, 3층 301호
301, 3rd Floor, Myeongdong4gil 12-1, Jung-gu, Seoul
Hours: 11:00 - 21:00 (Closed on Sundays)
Miso Nail is a nail salon located in Myeongdong with affordable prices. The salon is conveniently located near the main shopping street so it is easy to find and a great place to stop by in the middle of your Myeongdong shopping spree!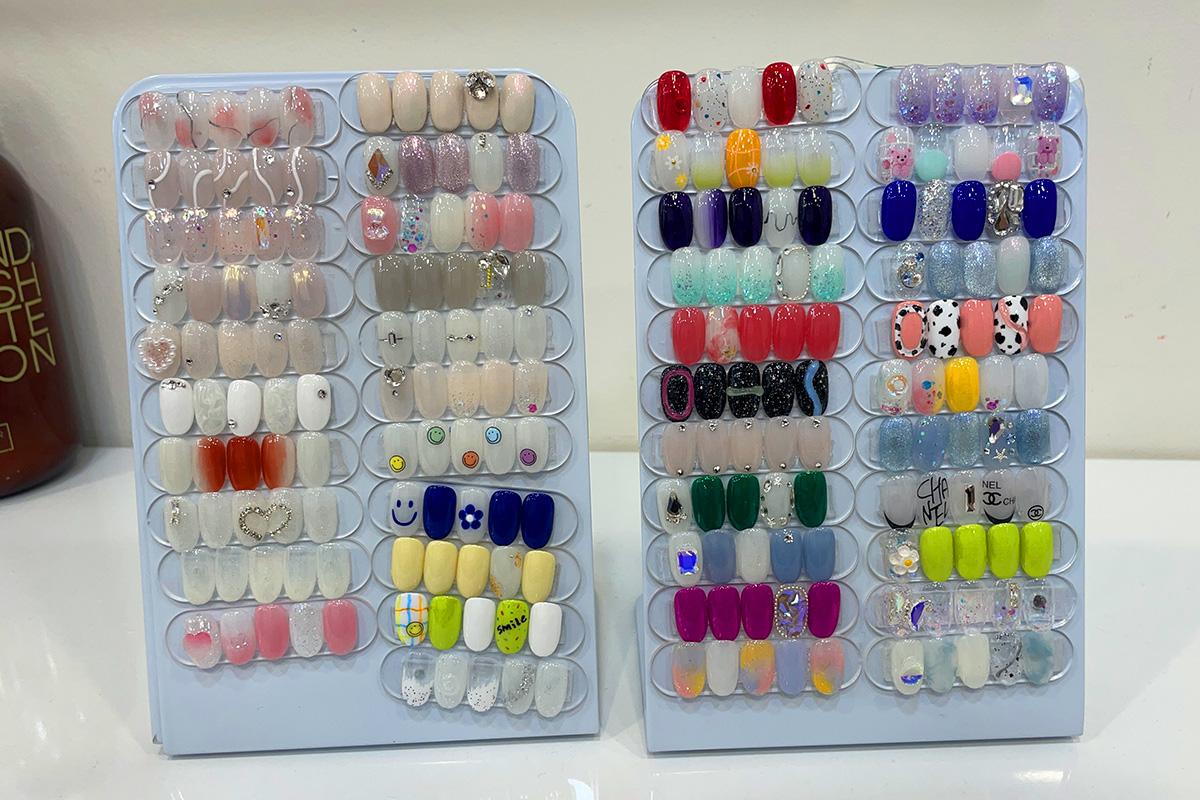 If you want a specific design, explain it to the nail technician or show them a picture of the design if you have one. You can also choose a design from their monthly designs chart. These designs change every month and come with a special deal. It is a more affordable option, so check them out!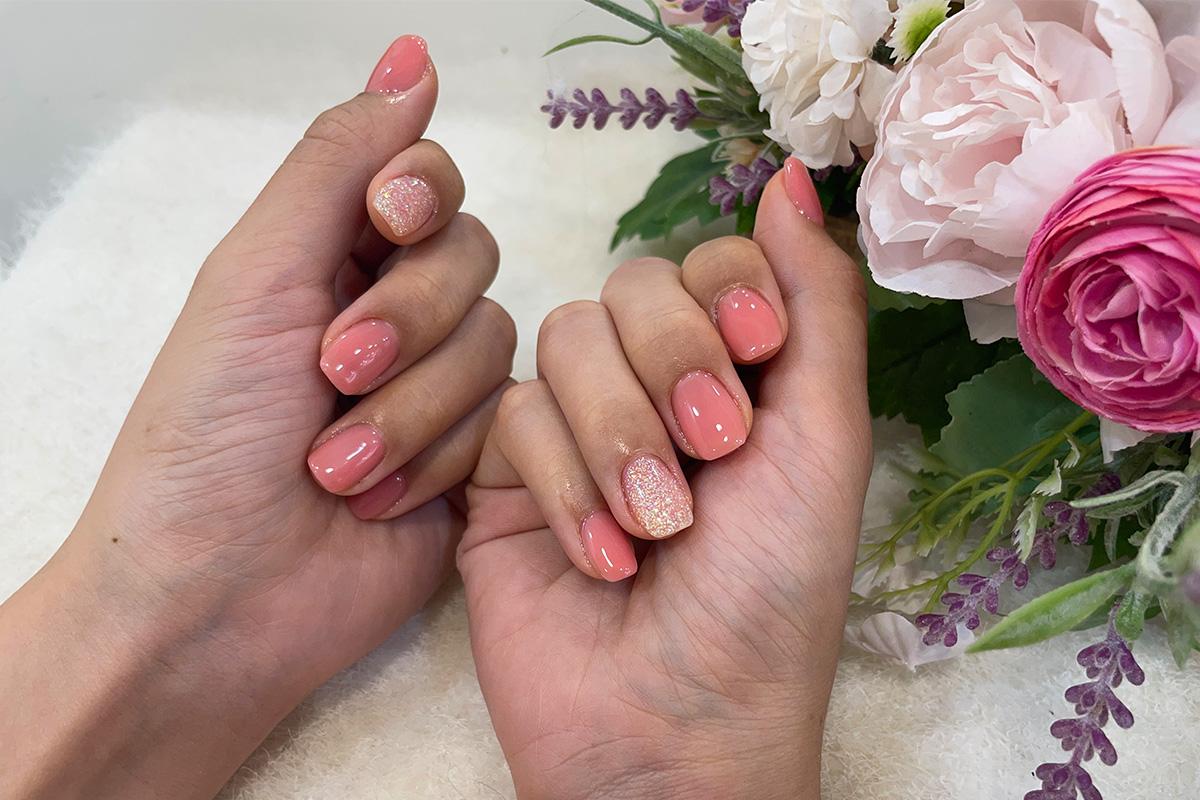 Customers leave with satisfaction written on their faces which is inevitable considering how much attention to detail they provide. If you want to get your nails done at an affordable price, we recommend Miso Nail!
---
We hope that you can enjoy your time here at Myeongdong! If you have any questions or concerns, please leave a comment below or send us an email at help@creatrip.com! You can follow us on Instagram, TikTok, and Facebook to stay updated on all things Korea!
---