2021 One Day Trip To Paju | Gyeonggi-do Recommendations
Get away from the hustle and bustle of downtown Seoul for a different kind of experience in Korea!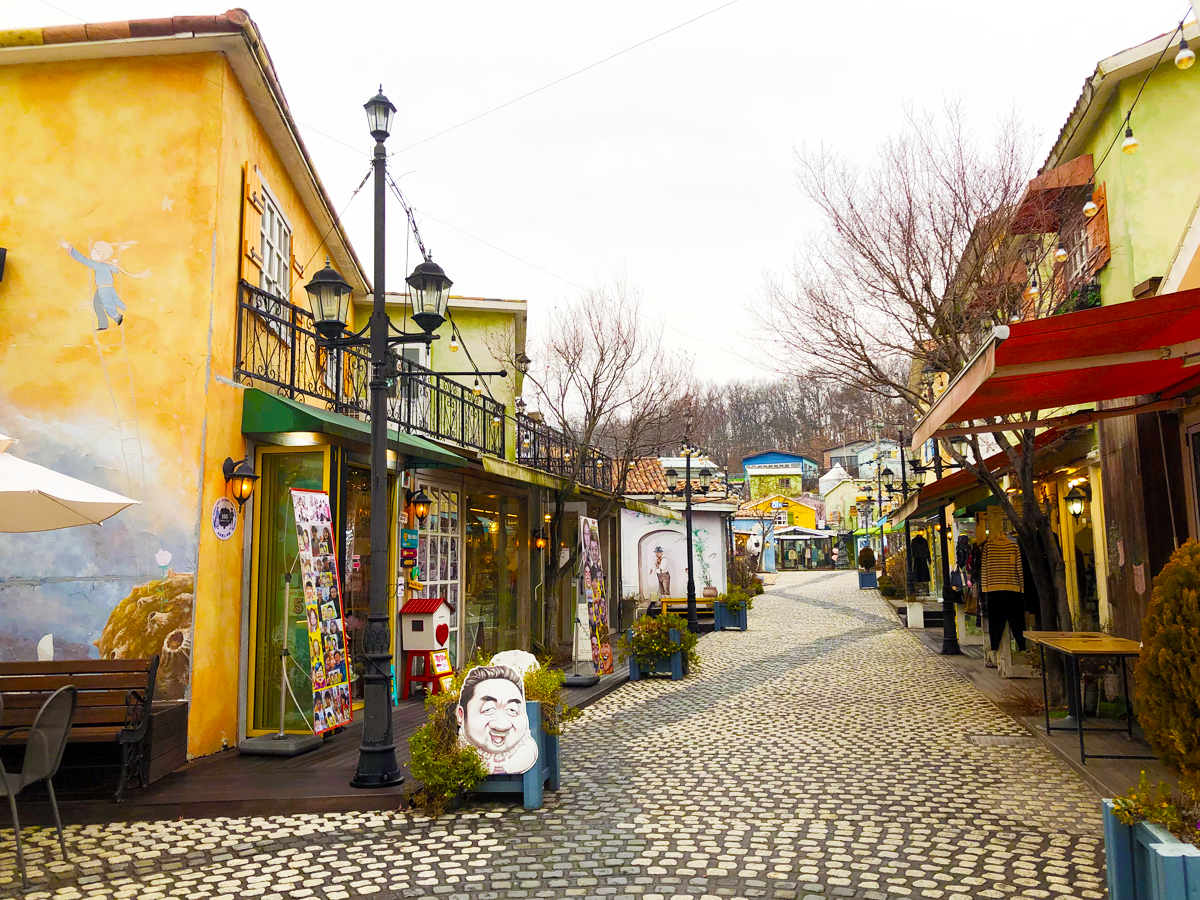 Have you heard of the city of Paju? Located in the northern part of Gyeonggi-do, it is only a half hour drive from Hongdae and Hapjeong.
There are many artistic and unique attractions, so if you want to add a different color to your trip to Seoul, don't miss all the wonderful food, cafes, and sights Paju has to offer.
Today we're going to introduce you to some of the highlights, so you can start planning your trip with the benefit of some local knowledge of the area.
---
Paju Forest Of Wisdom
파주 지혜의숲
Address: 경기도 파주시 회동길 145 아시아출판문화정보센터
145 Hoedong-gil, Paju-si, Gyeonggi-do
Hours:
Mon-Fri 10:00-18:00
Sat-Sun, Public Holidays 10:00-20:00
*Times may be subject to change depending on COVID-19 social distancing guidelines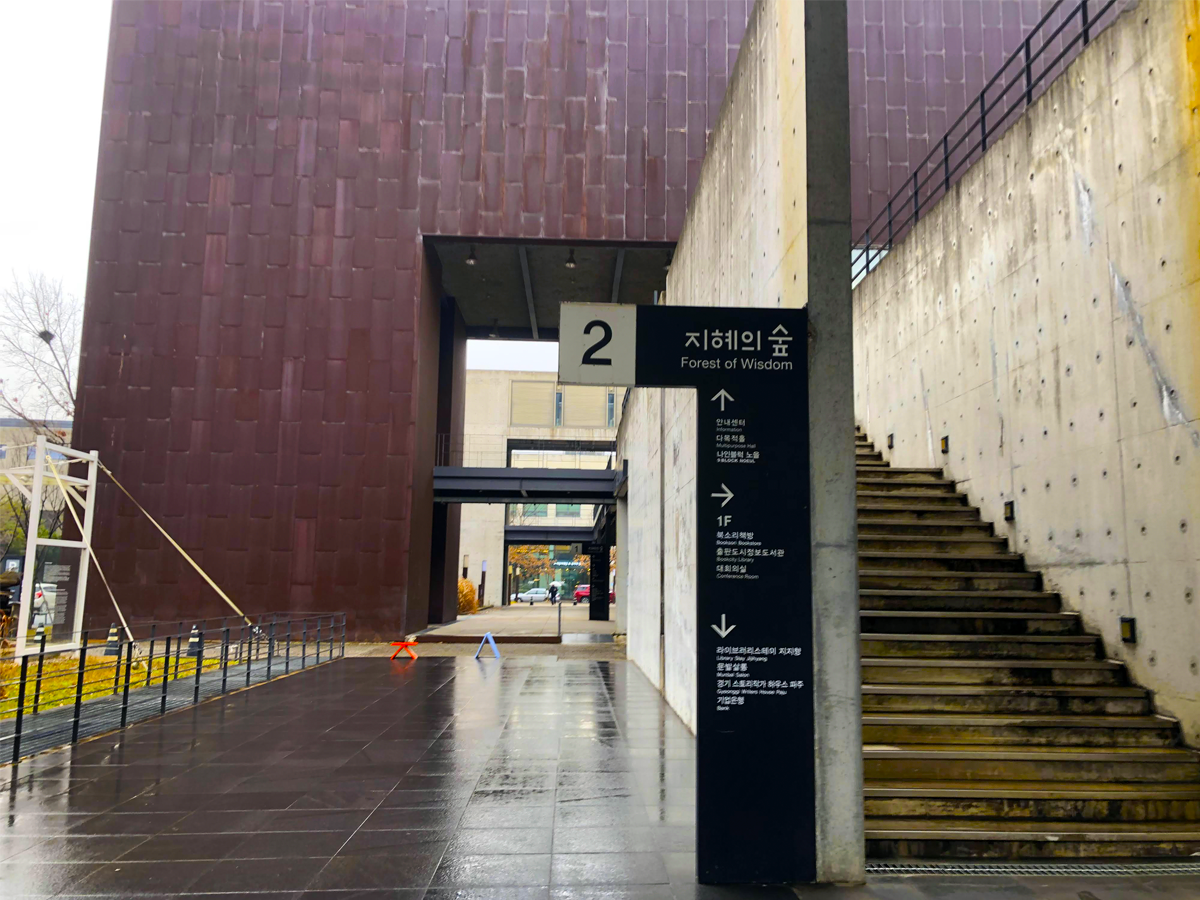 "Paju Publishing City" has not only the earliest publishing houses in Korea, but also hundreds of other publishing houses.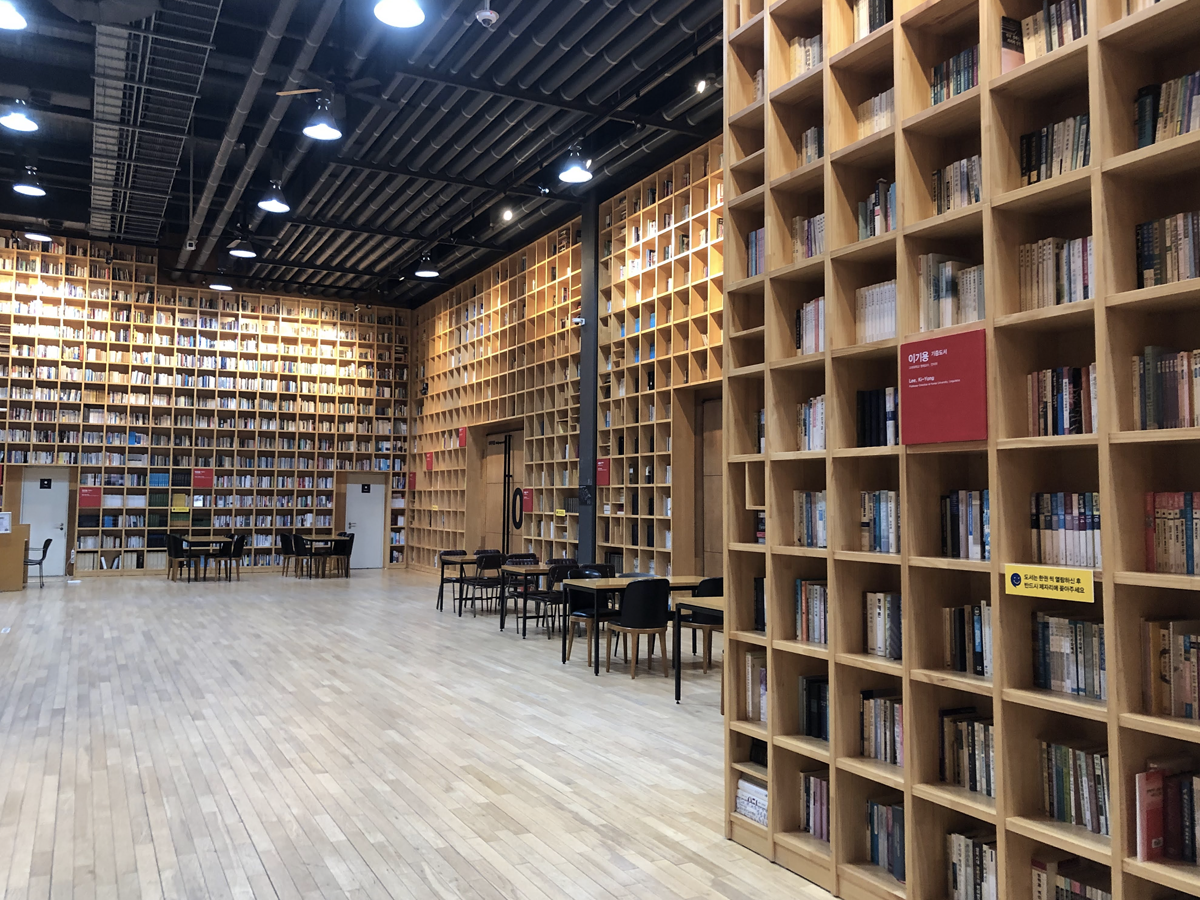 Among them, the open library, Forest Of Wisdom, is the most popular. Here, you'll find all the books you could dream of from history and philosophy, to poetry and modern essays, to children's books.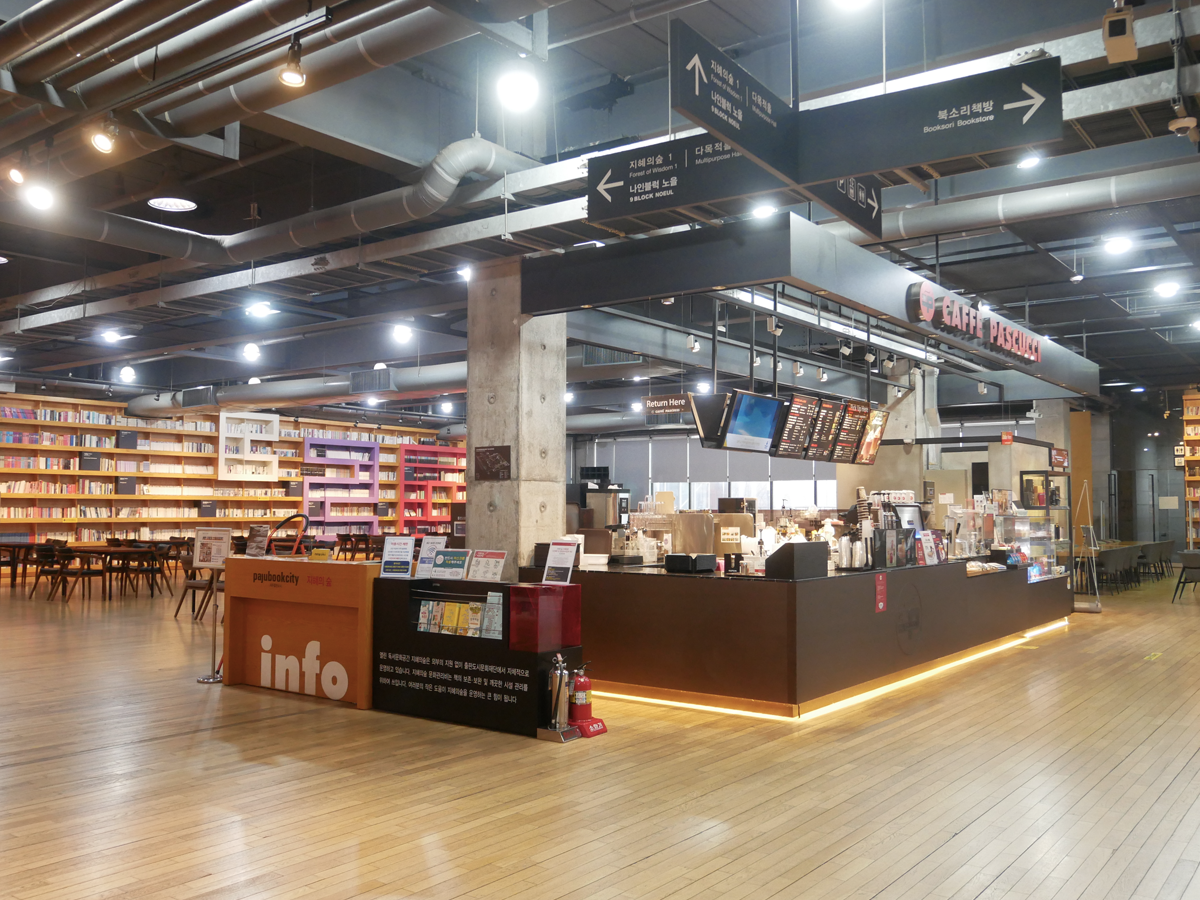 There is also a coffee shop where you can relax and enjoy a comfortable morning while reading and sipping a coffee.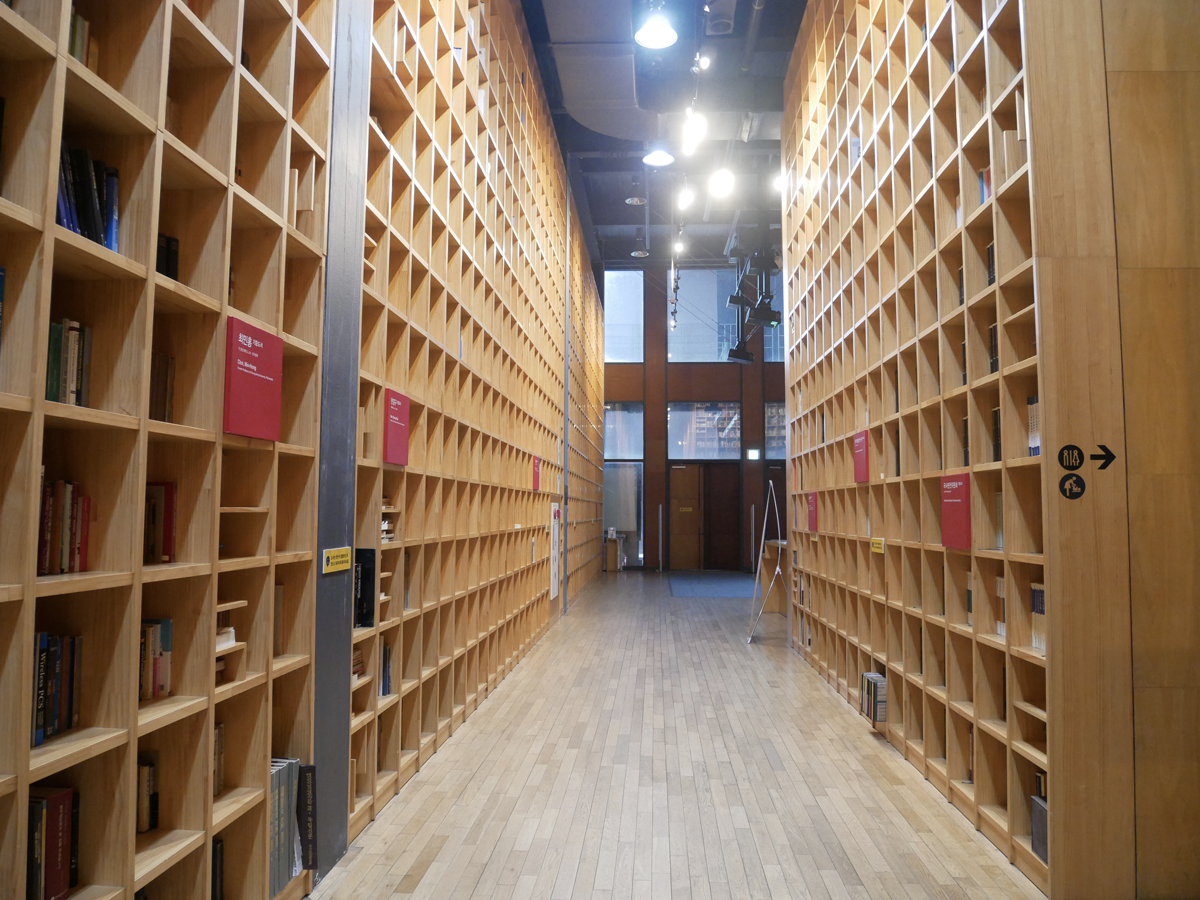 Another reason that the Forest Of Wisdom is worth visiting is because it was the filming location for Chicago Typewriter, WWW, What's Wrong With Secretary Kim, and other dramas.
---
Garim Countryside Table
가림시골밥상
Address: 경기 파주시 탄현면 새오리로 68
68 Saeori-ro, Tanhyeon-myeon, Paju-si, Gyeonggi-do
Hours: 11:00-21:30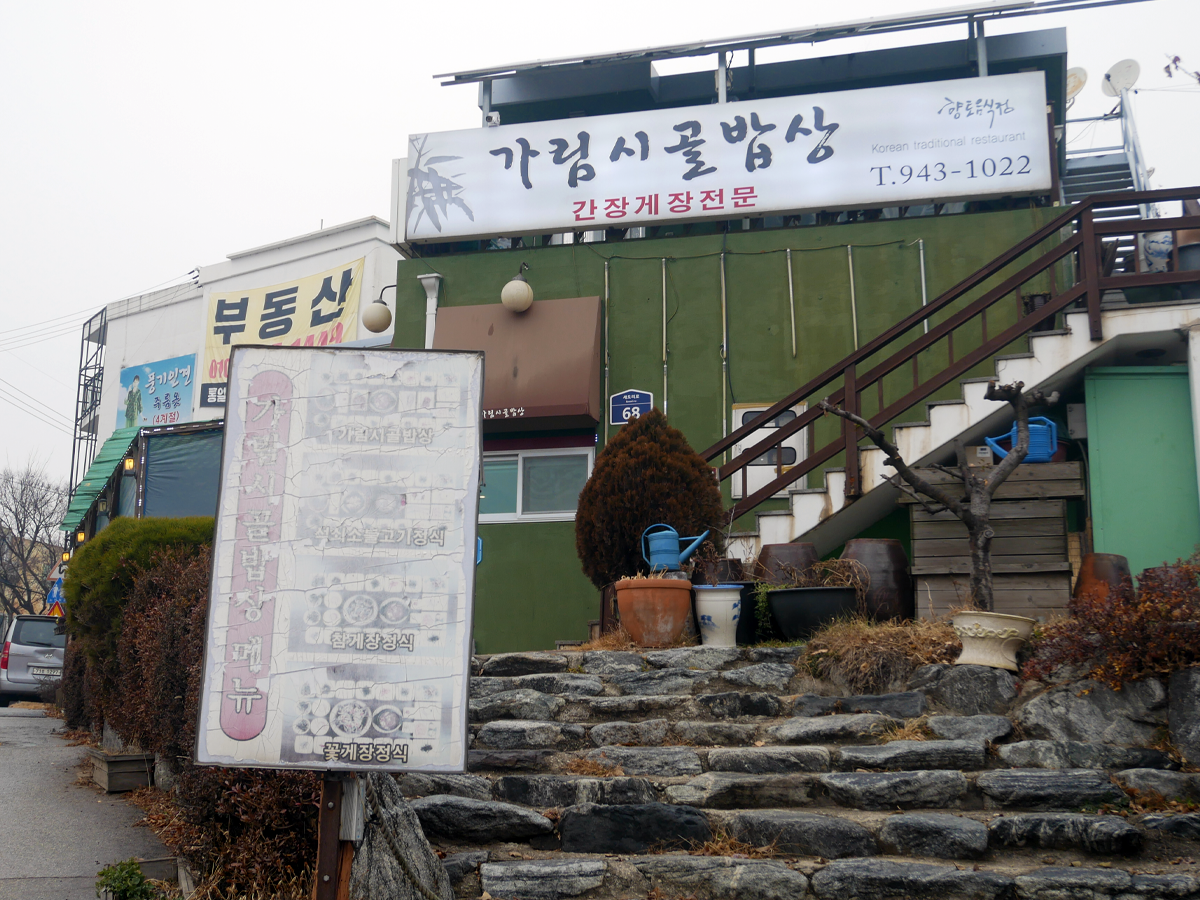 The old signs may not draw a lot of attention, but don't let that fool you. When you enter, you'll see many celebrity autographs hanging up by the door, including BTS!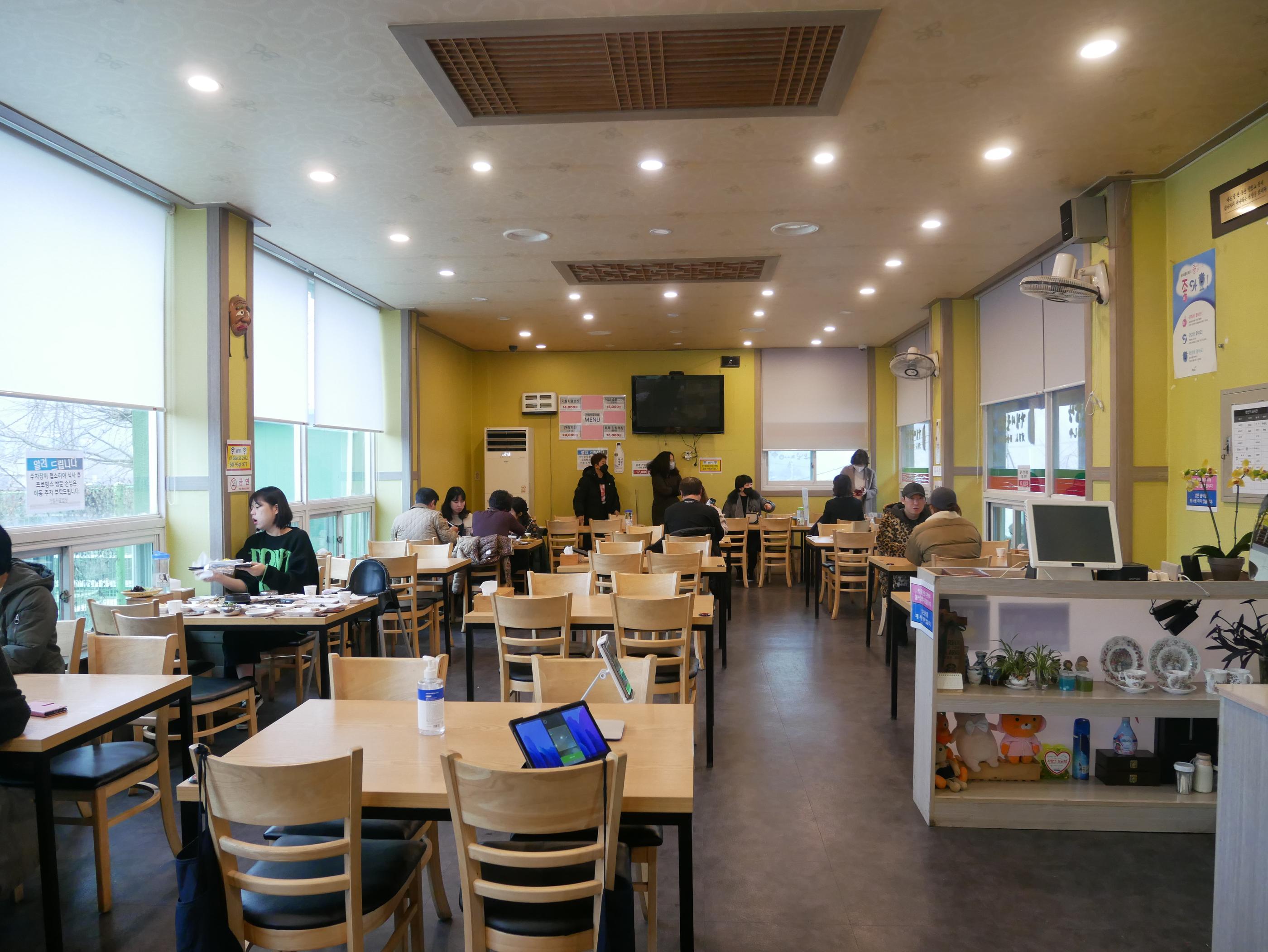 Even on a rainy week day, there were many customers, which also helps to give you any idea of how well-loved this eatery is.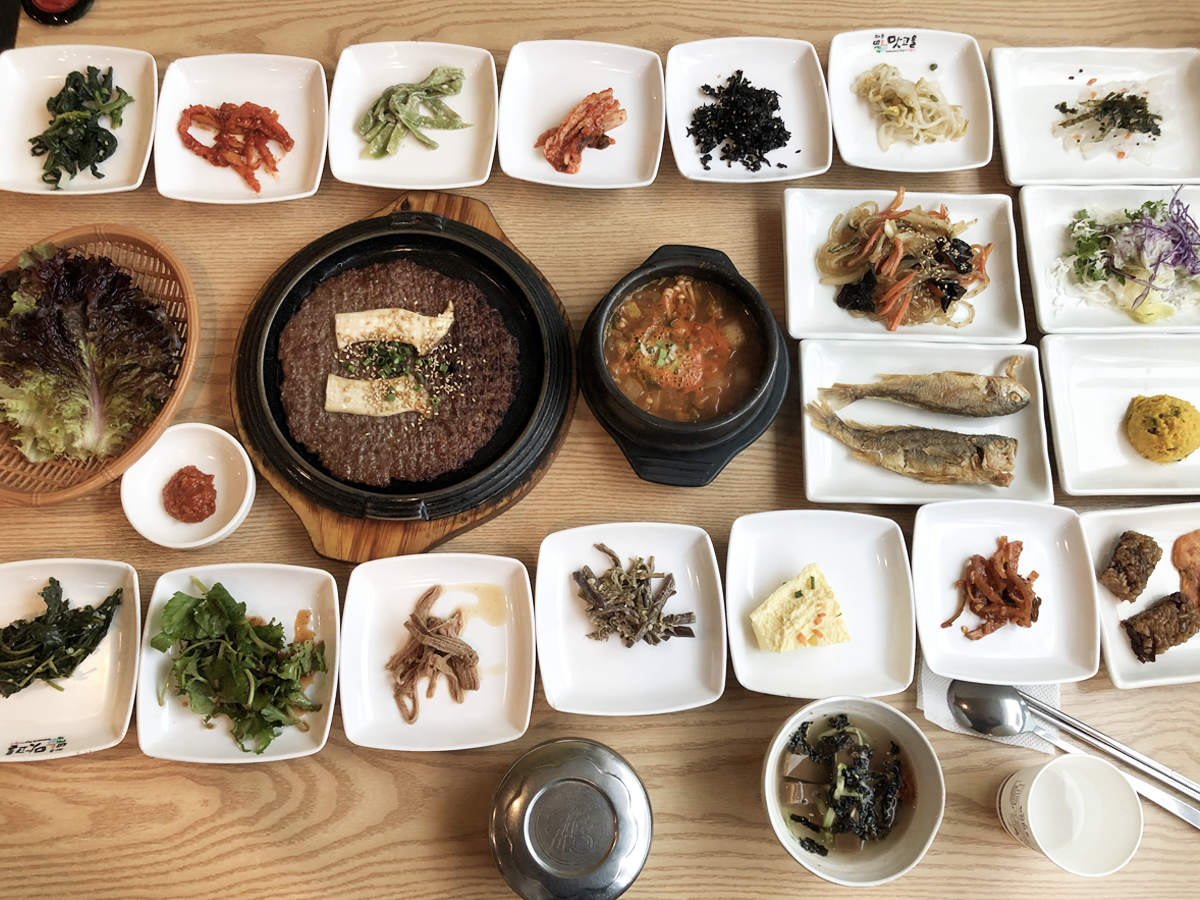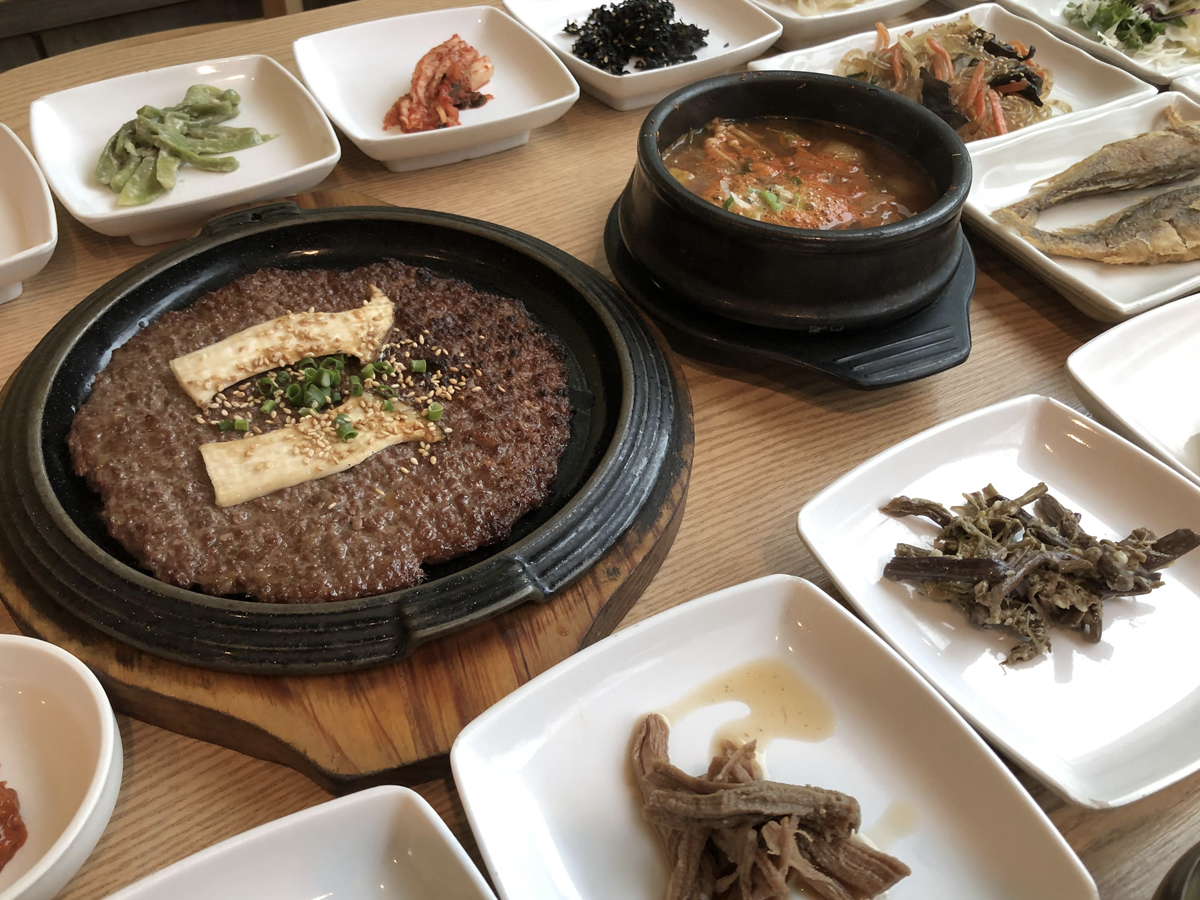 Grilled Beef Bulgogi Set (석쇠소불고기정식)
18,000 won (must order two or more servings)
The soy sauce crab set meal is the signature menu item here, but because of the dreary weather, we opted for the bulgogi set. After we ordered, we were promptly served our side dishes, of which there were many, and the meal also comes with doenjang jjigae.
The beef had a wonderful grilled, slightly charred flavor and was not as juicy as a regular beef patty.
---
Provence Village
프로방스마을
Address: 경기 파주시 탄현면 새오리로 69
69 Saeori-ro, Tanhyeon-myeon, Paju-si, Gyeonggi-do
Hours: 10:00-22:00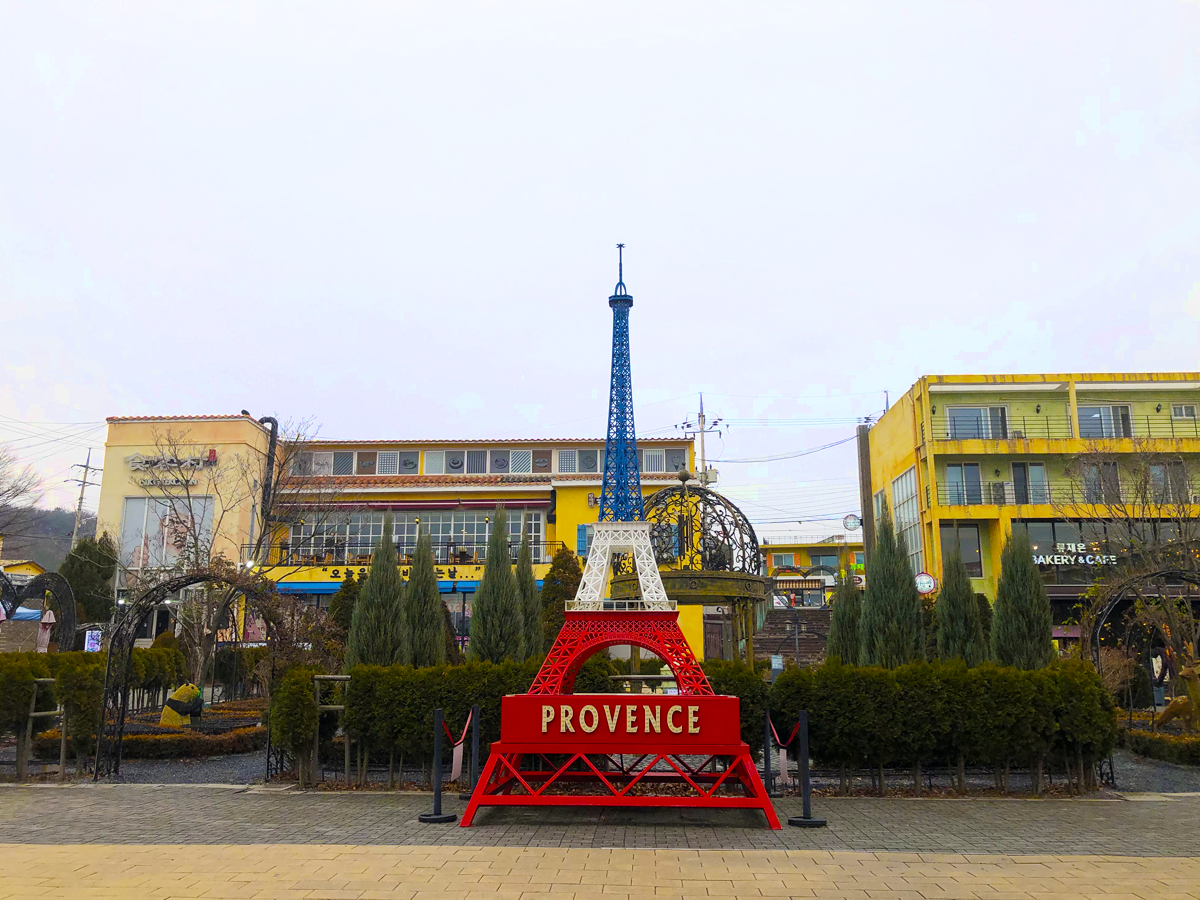 Provence Village, across from the restaurant, is a place many people come to take photos. Although the weather is a bit gloomy and bleak, the vibrant colors stand out and help to brighten the atmosphere.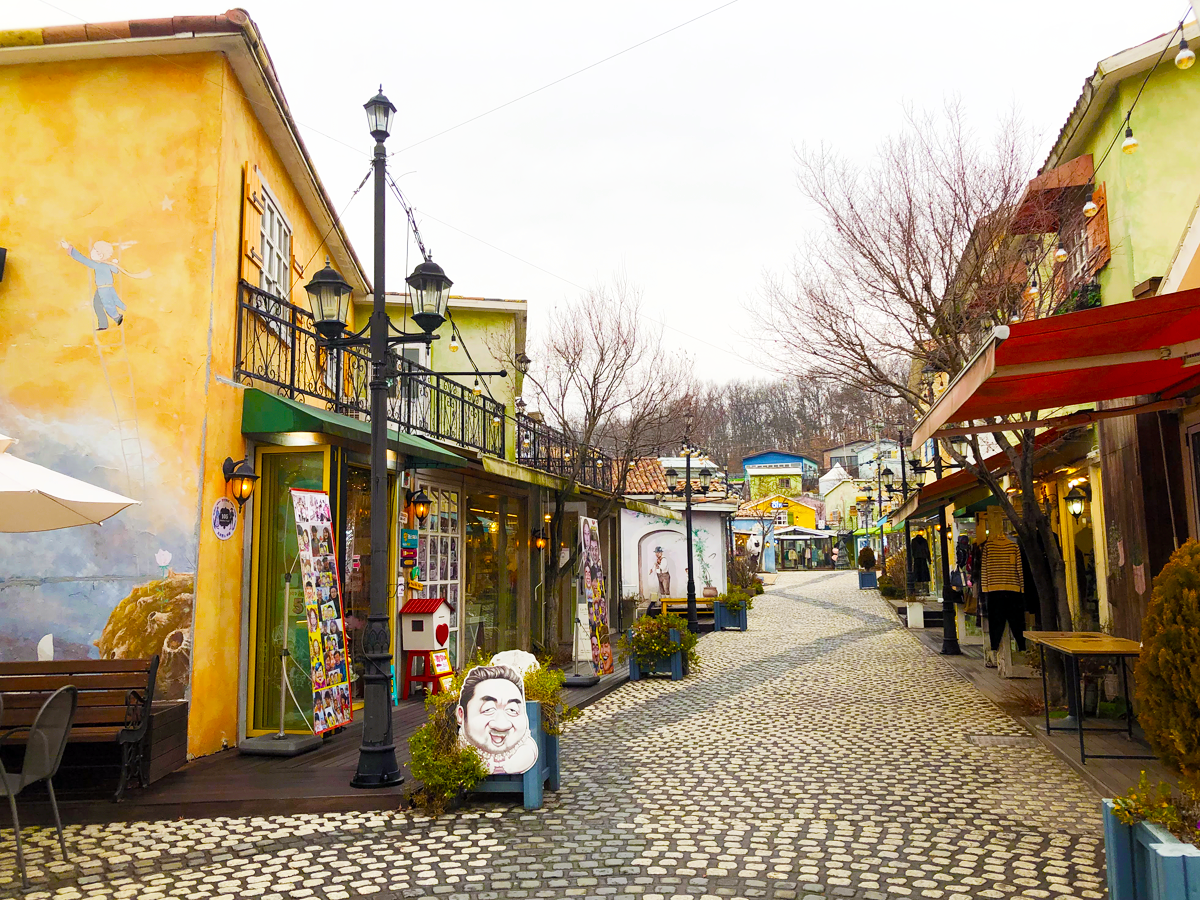 Provence Village is home to pottery shops, flower shops, scented candle shops, clothing and shoe stores, and other specialty stores. When walking around, you almost forget you're even in Korea.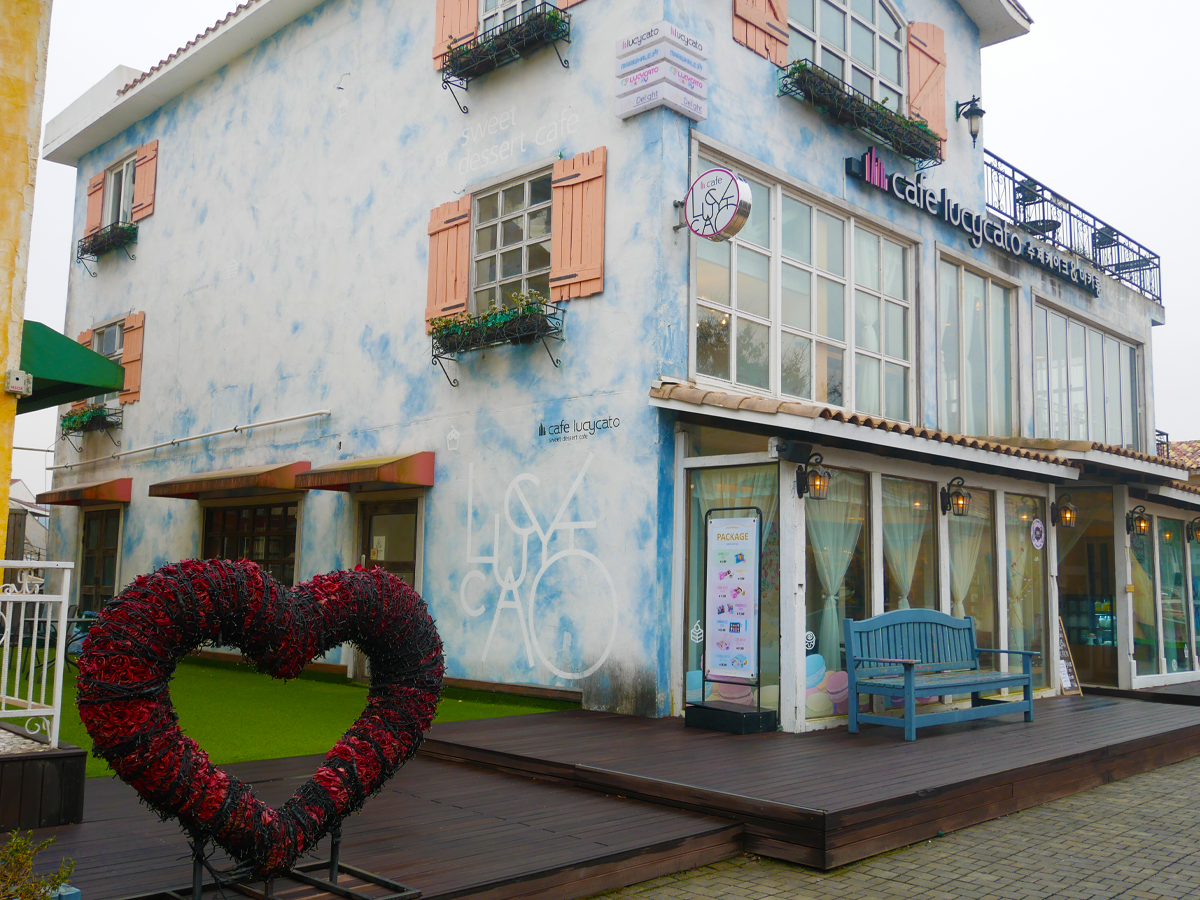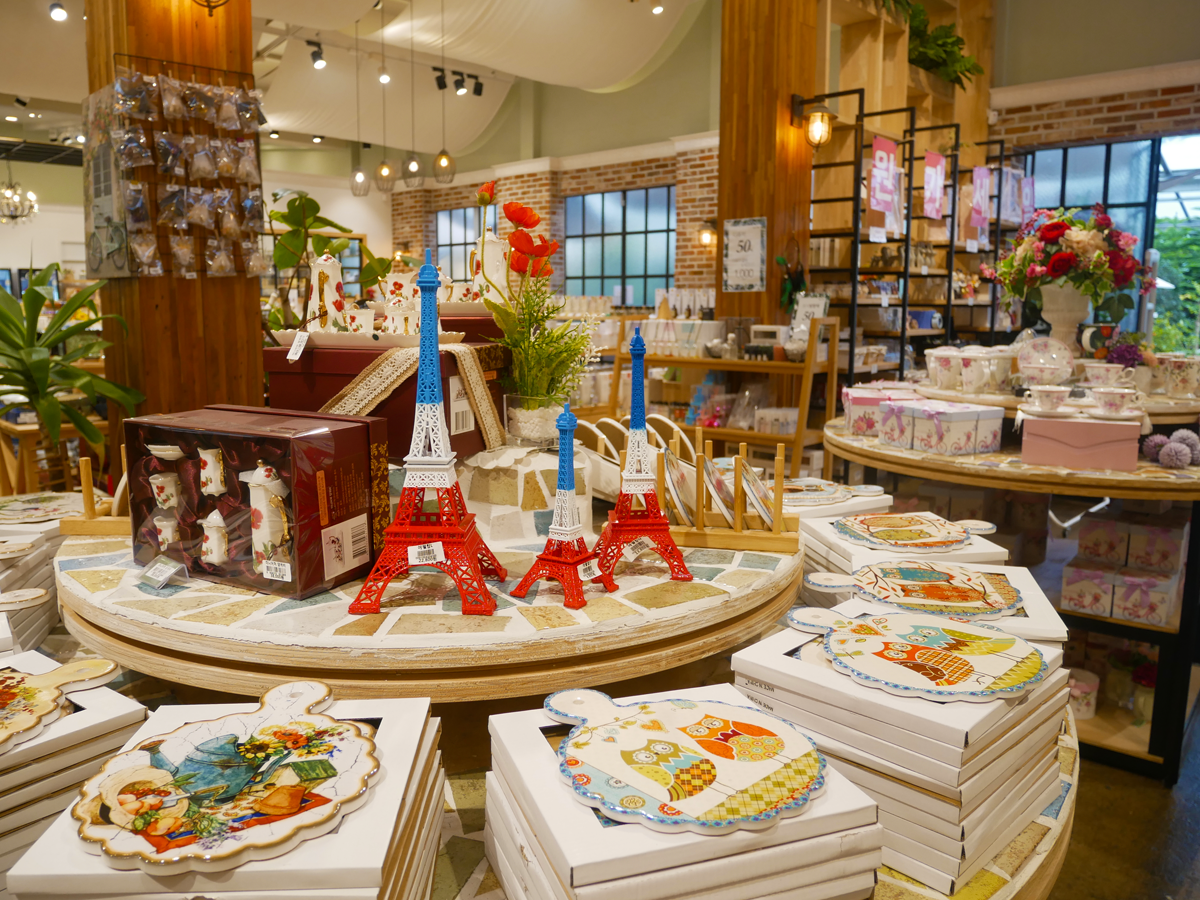 If you like European style decor, you will find many items here that cater to your tastes, plus the prices are not too expensive. You could bring some pretty souvenirs home for friends and family as well.
---
9 BLOCK COFFEE Provence Branch
나인블럭 프로방스점
Address: 경기 파주시 탄현면 새오리로 83
83 Saeori-ro, Tanhyeon-myeon, Paju-si, Gyeonggi-do
Hours: 10:00-22:00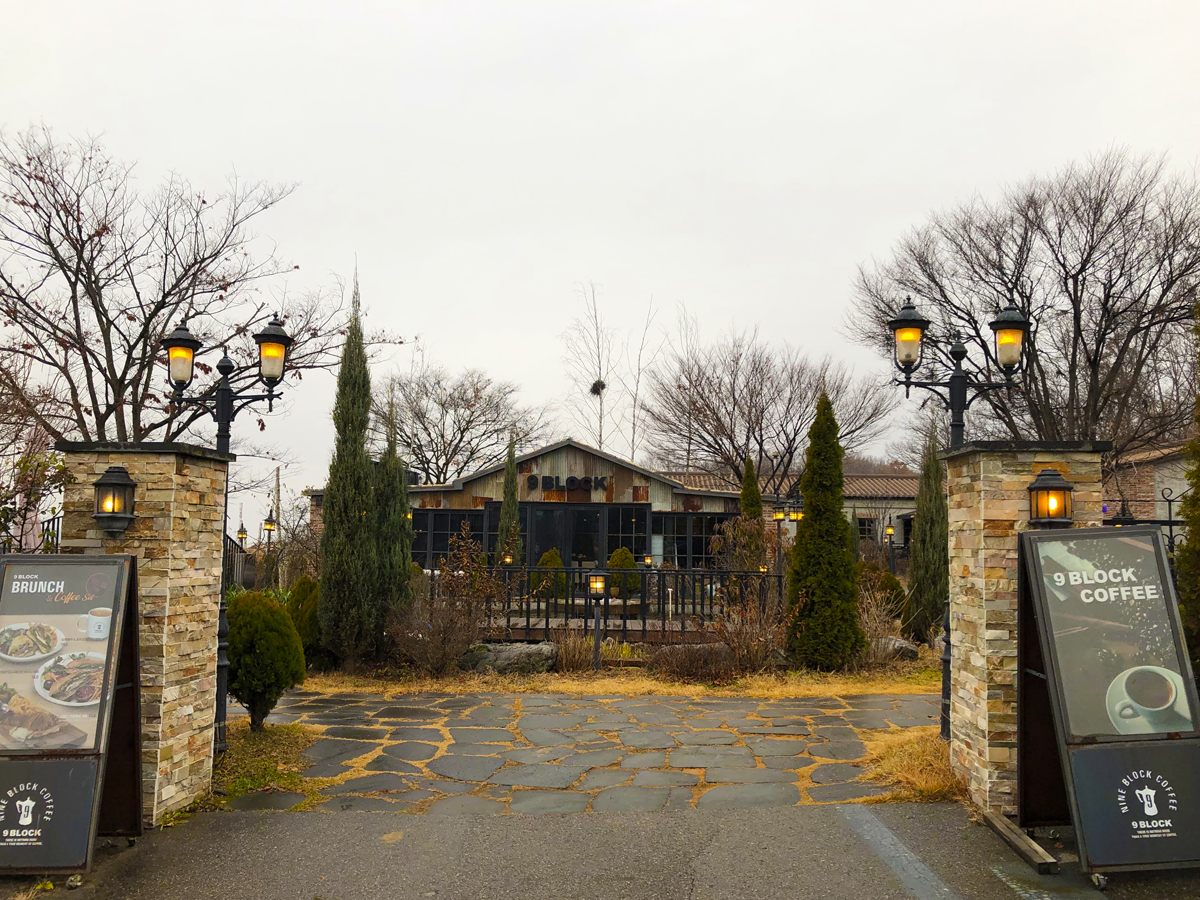 9 BLOCK COFFEE is a chain that has become very popular in recent years because in addition to a bakery and cafe, there is also an art exhibition space. Enjoy culinary art and visual art at the same place!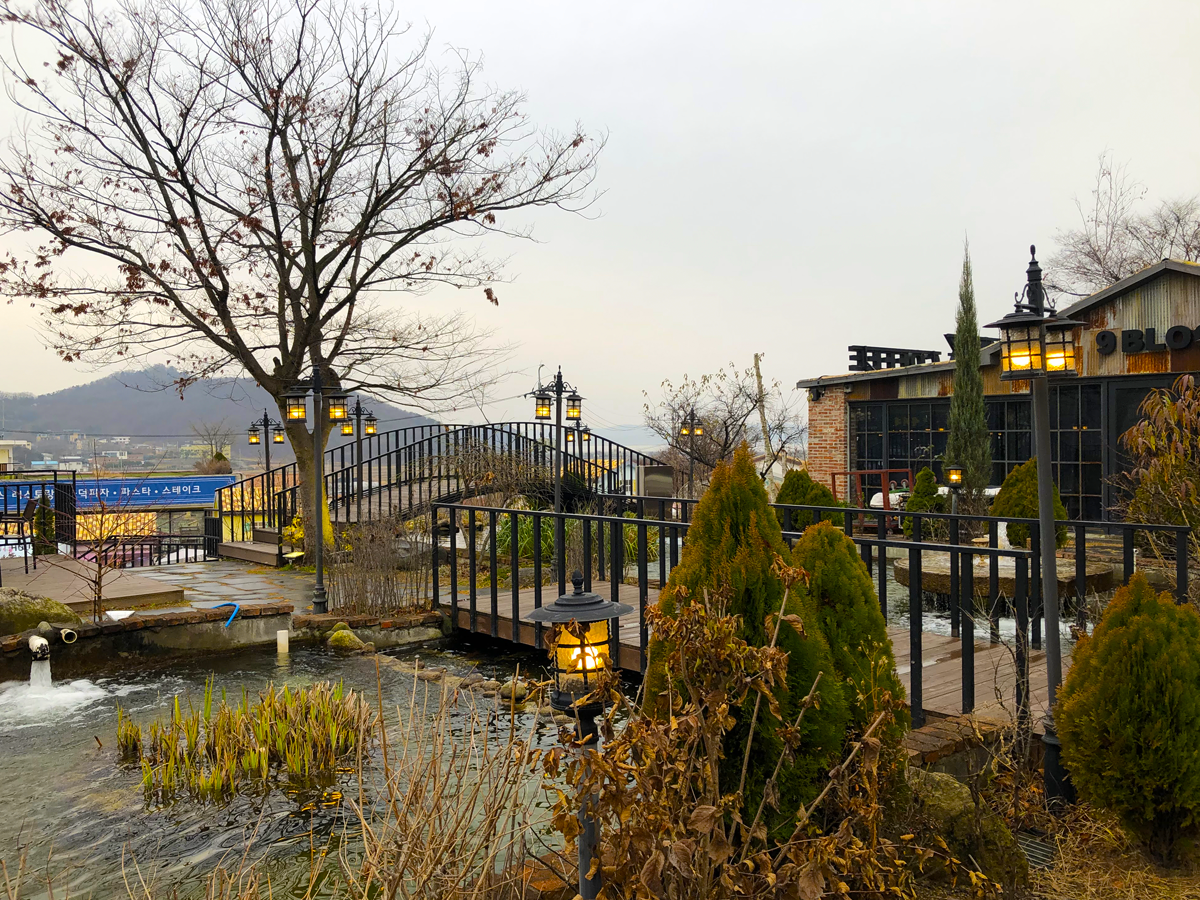 The style at the Provence Village location is a garden aesthetic that blends art with nature.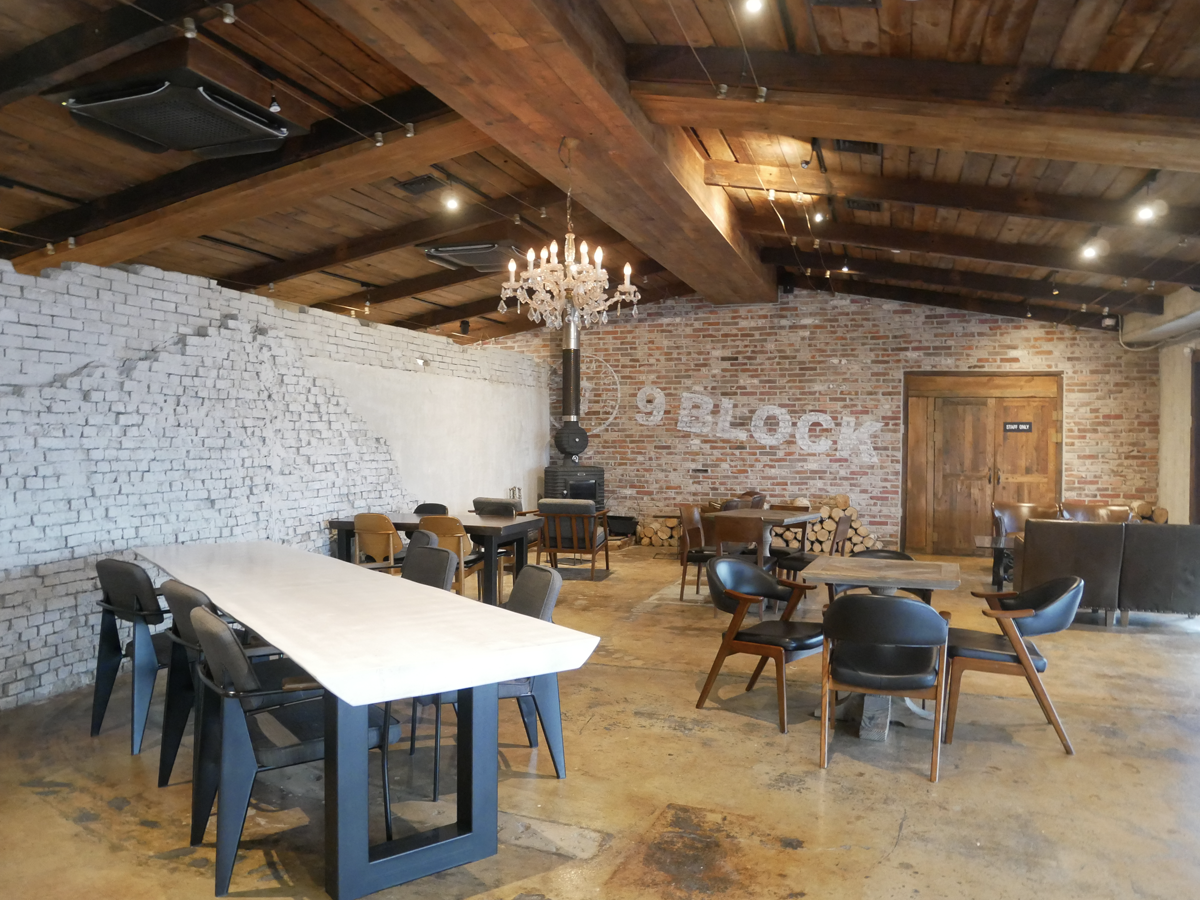 The cafe interior is open and spacious and even the positioning of the tables and chairs is very particular.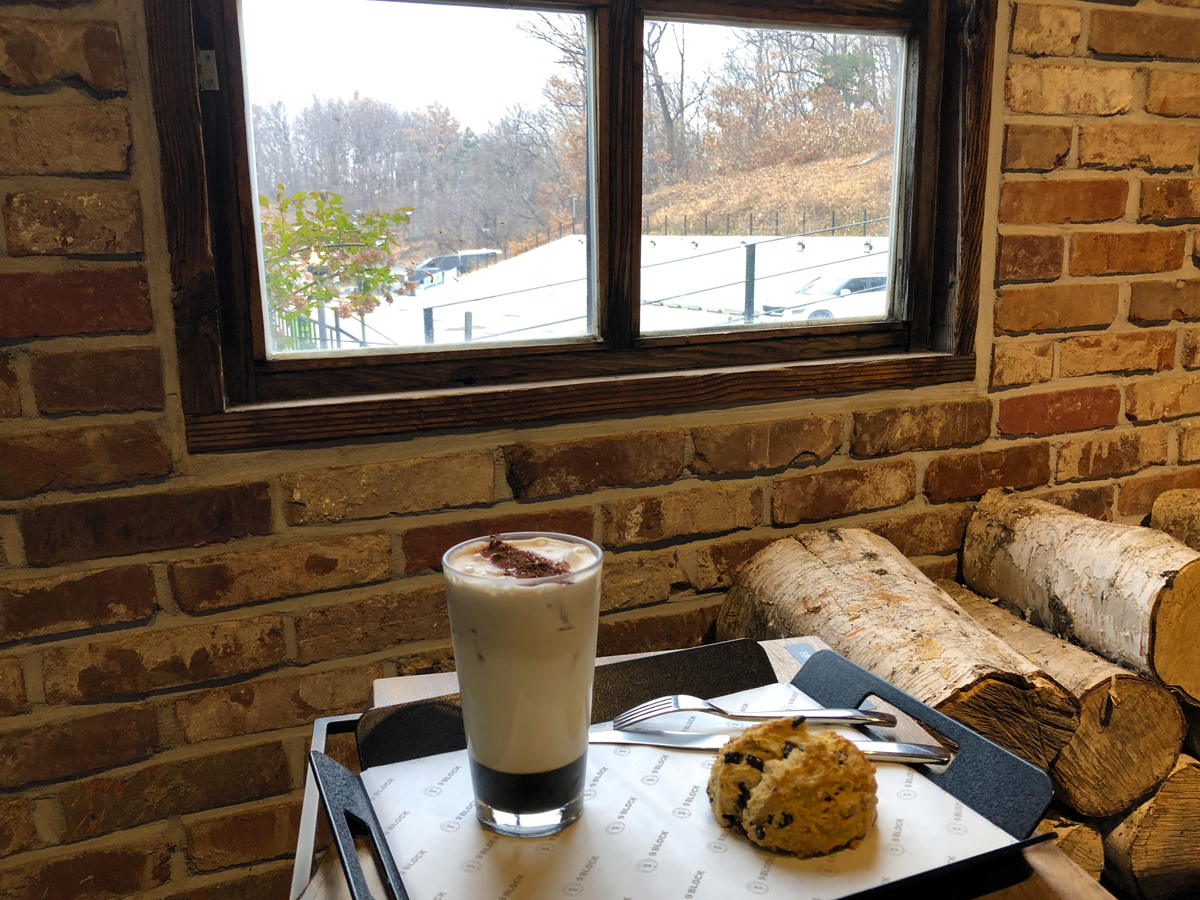 Choco Scone (초코스콘) 3,800 won
Candied Chestnut Cream Latte (마롱 크림라떼) 7,000 won
This interesting latte is a recent main product here. The dark bottom layer is the candied chestnut, so be sure to stir well before drinking.
The scone was on the dry side and was difficult to even cut into, so you might want to try one of the other baked goods.
---
Heyri Art Village
헤이리예술마을
Address: 경기 파주시 탄현면 헤이리마을길 70-21 헤이리 갈대광장
70-21 Heyrimaeul-gil, Tanhyeon-myeon, Paju-si, Gyeonggi-do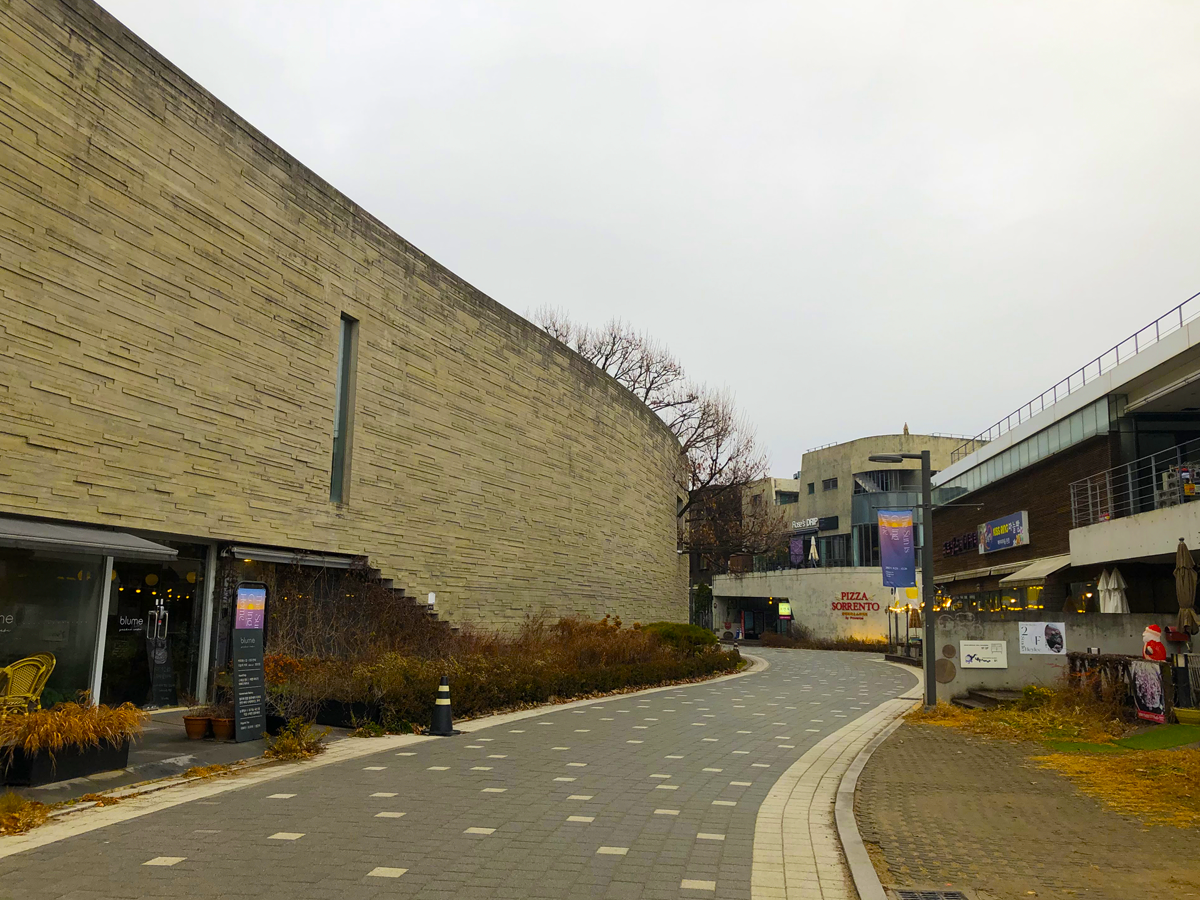 There are more than 40 buildings at Heyri Art Village, including museums, exhibition and concert halls, cafes, restaurants, and other facilities.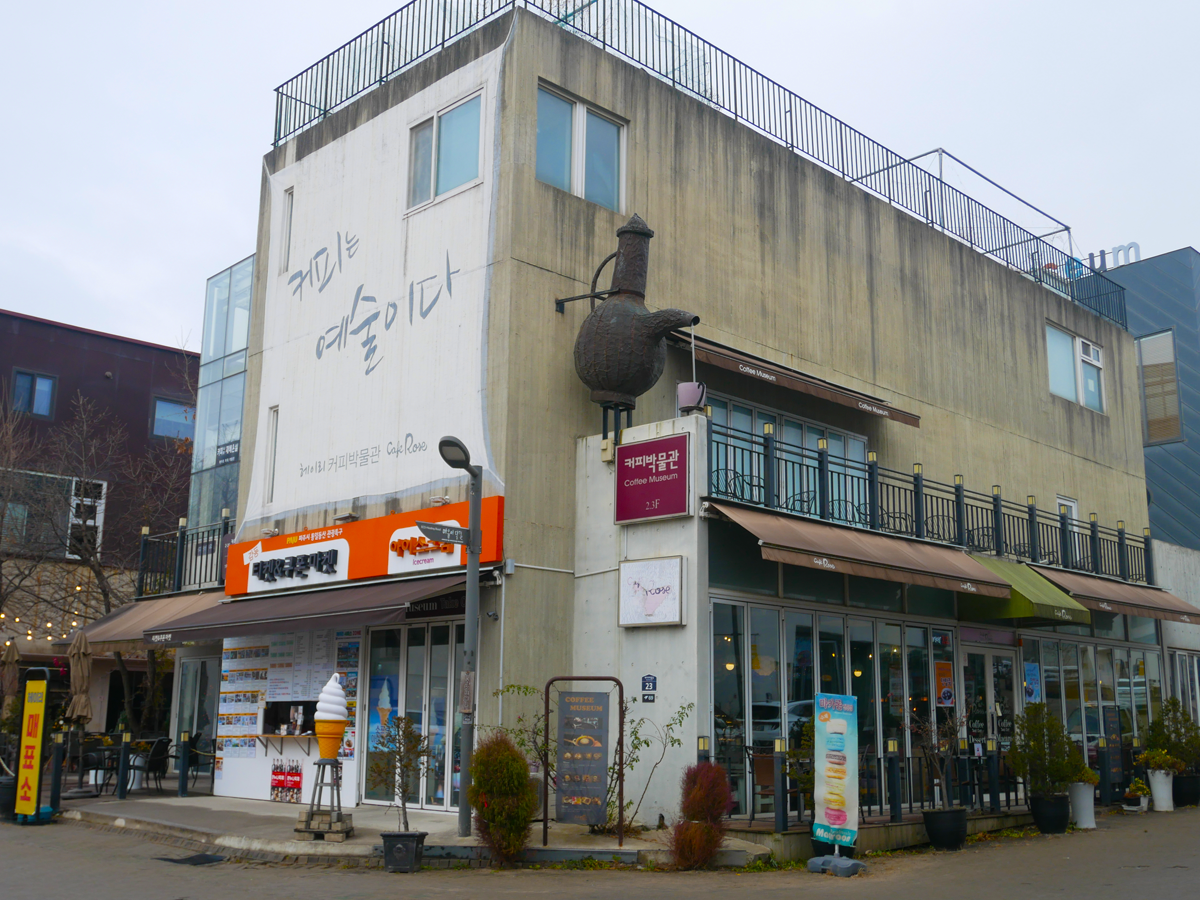 Because Heyri Art Village embraces the concept of coexistence with nature, buildings must not exceed three storeys in height.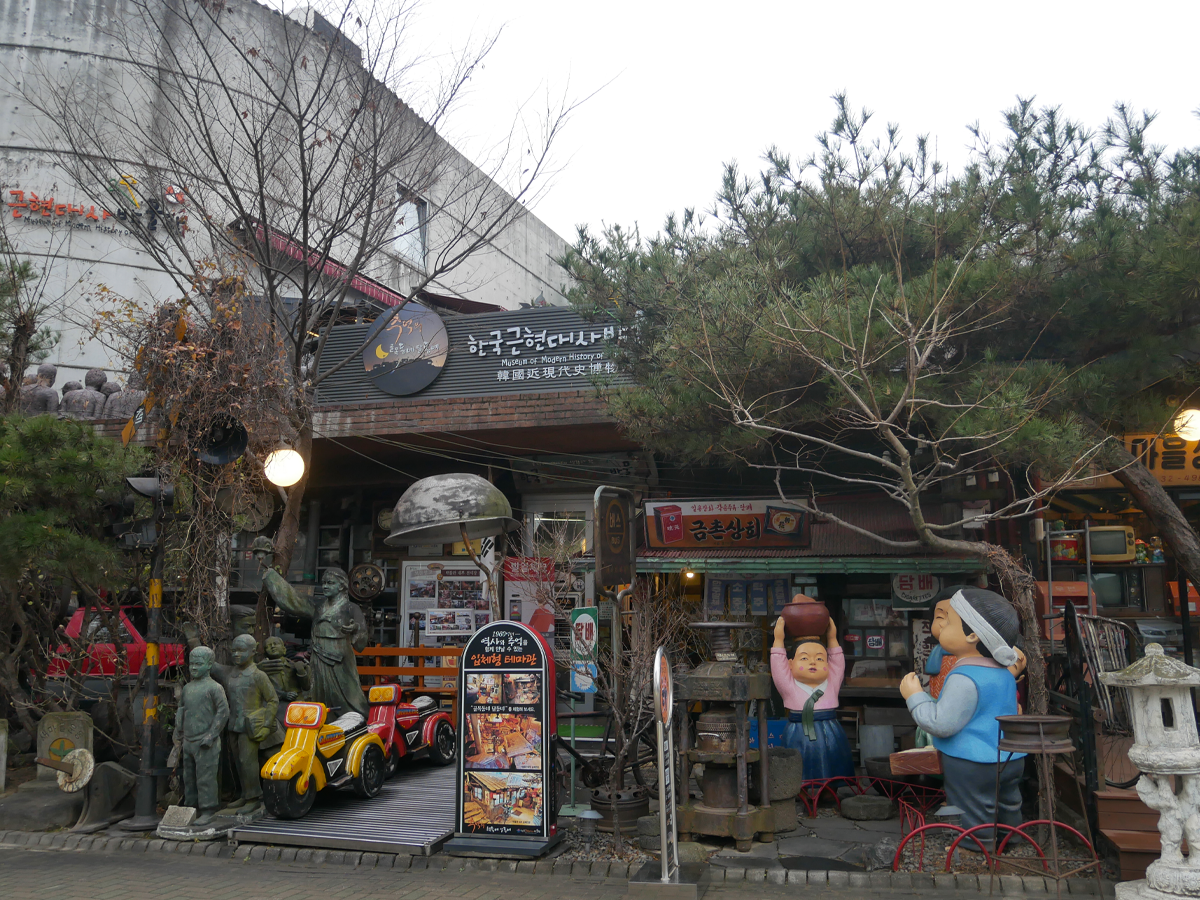 In addition to space for displaying art, there is also the Museum Of Modern History Of Korea that showcases many retro artifacts.
There are also many hand-made workshops in the village where you can get a little more hands-on and create your own special souvenirs. This would be an excellent place to visit with the whole family.
---
Monani Amusement Park
못난이유원지
Address: 경기도 파주시 탄현면 헤이리마을길 59-78
59-78 Heyrimaeul-gil, Tanhyeon-myeon, Paju-si, Gyeonggi-do
Hours: 10:00-18:00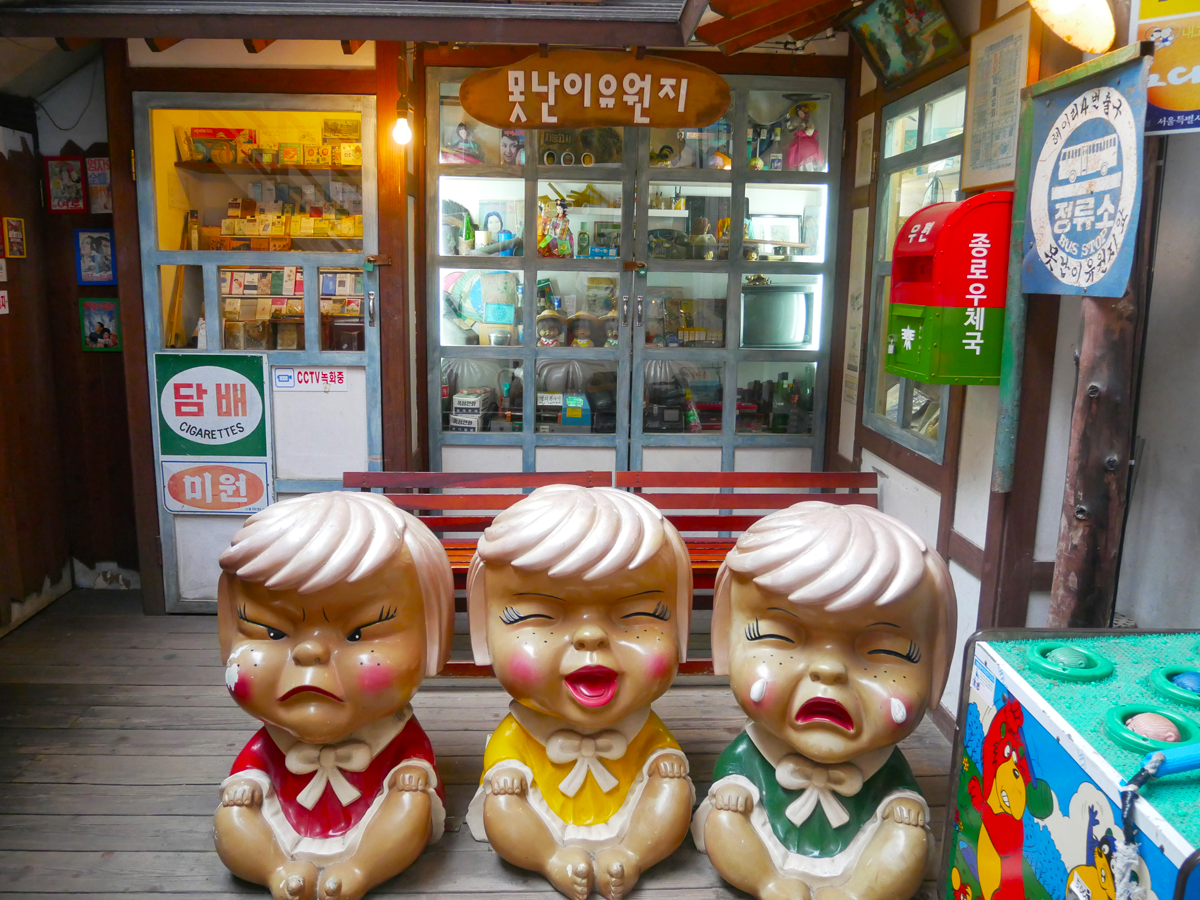 Monani Amusement Park is located in Heyri Art Village, and as soon as you enter, you will see these three dolls often seen in Korean dramas.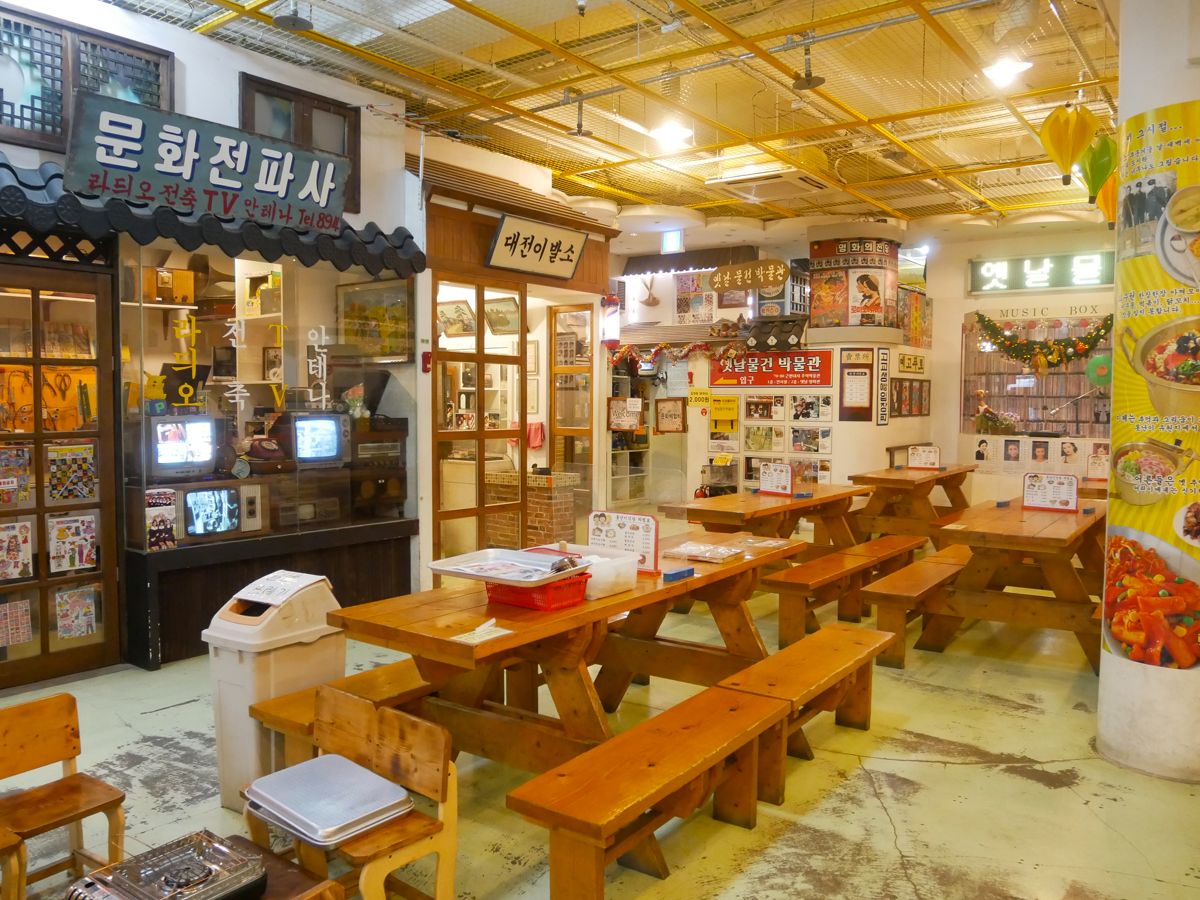 If you come to Heyri Art Village, we highly recommend this place as it has a great retro 80s vibe, so you can get a glimpse at how Korea used to be.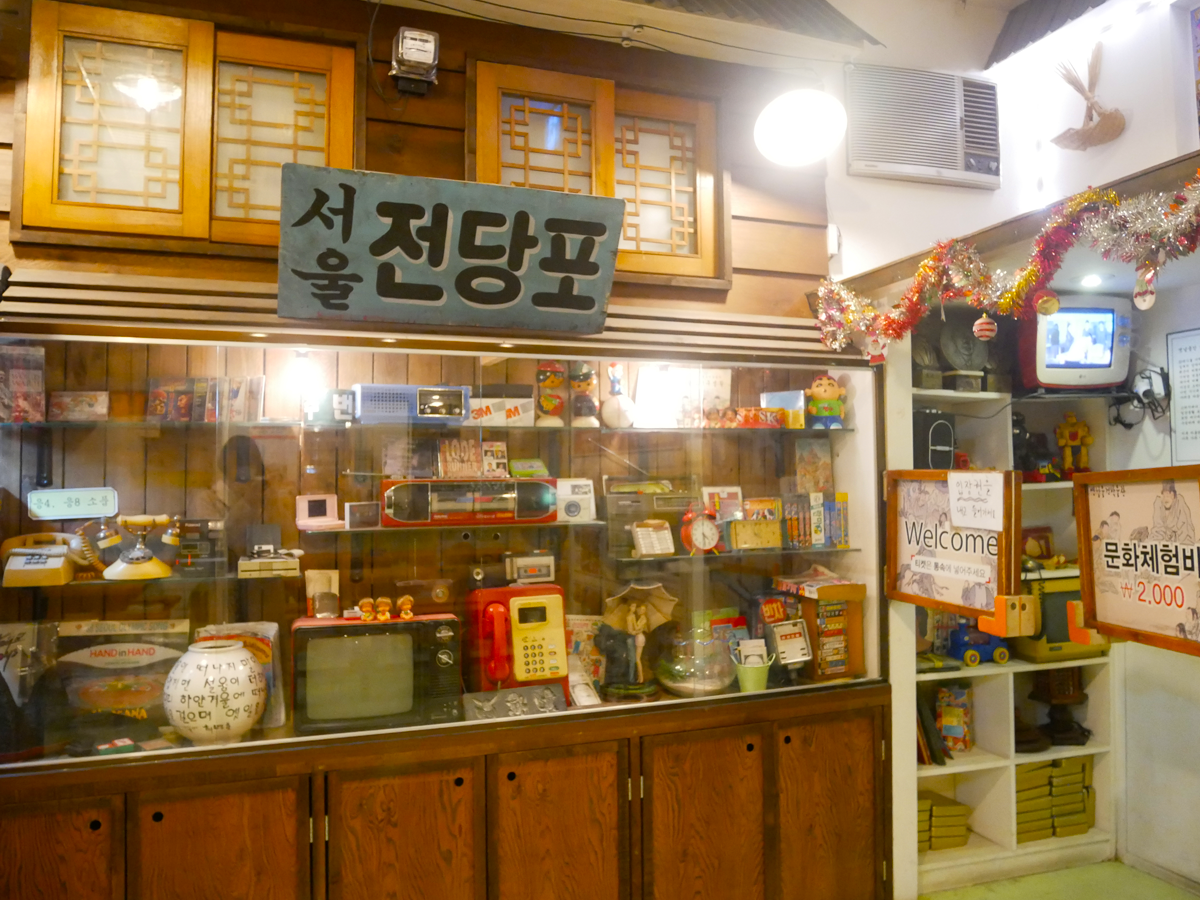 Aside from enjoying the atmosphere, you can also order ramyun, tteokbokki, and other popular street foods.
---
MOCHUISLE
모쿠슈라
Address: 경기 파주시 탄현면 헤이리마을길 54
54 Heyrimaeul-gil, Tanhyeon-myeon, Paju-si, Gyeonggi-do
Hours:
Sun-Thu 10:30-21:00 (Break 15:00-16:00, Last Order 20:00)
Fri-Sat 10:30-21:30
Cafe service available on weekdays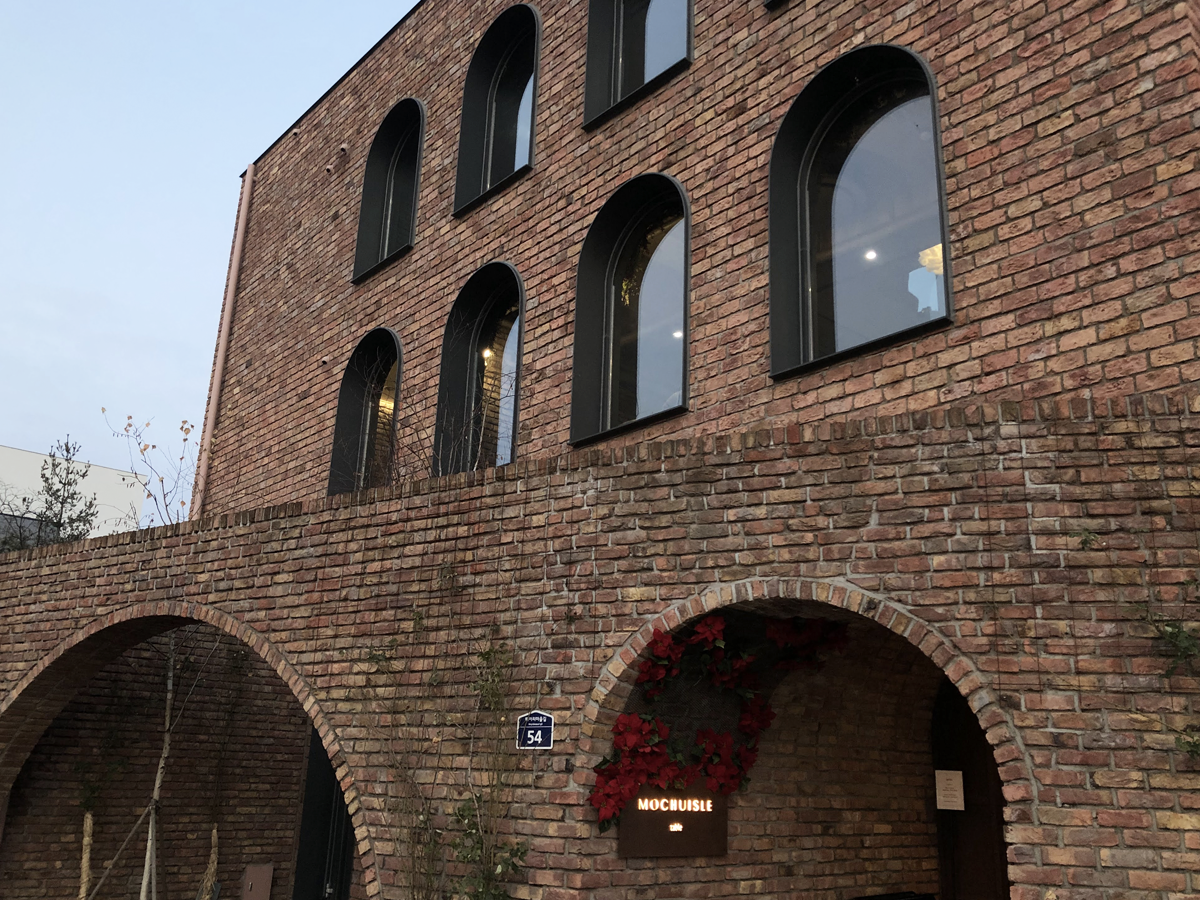 MOCHUISLE is an eye-catching 3-storey Italian restaurant and cafe in a beautiful brick building with large arched windows.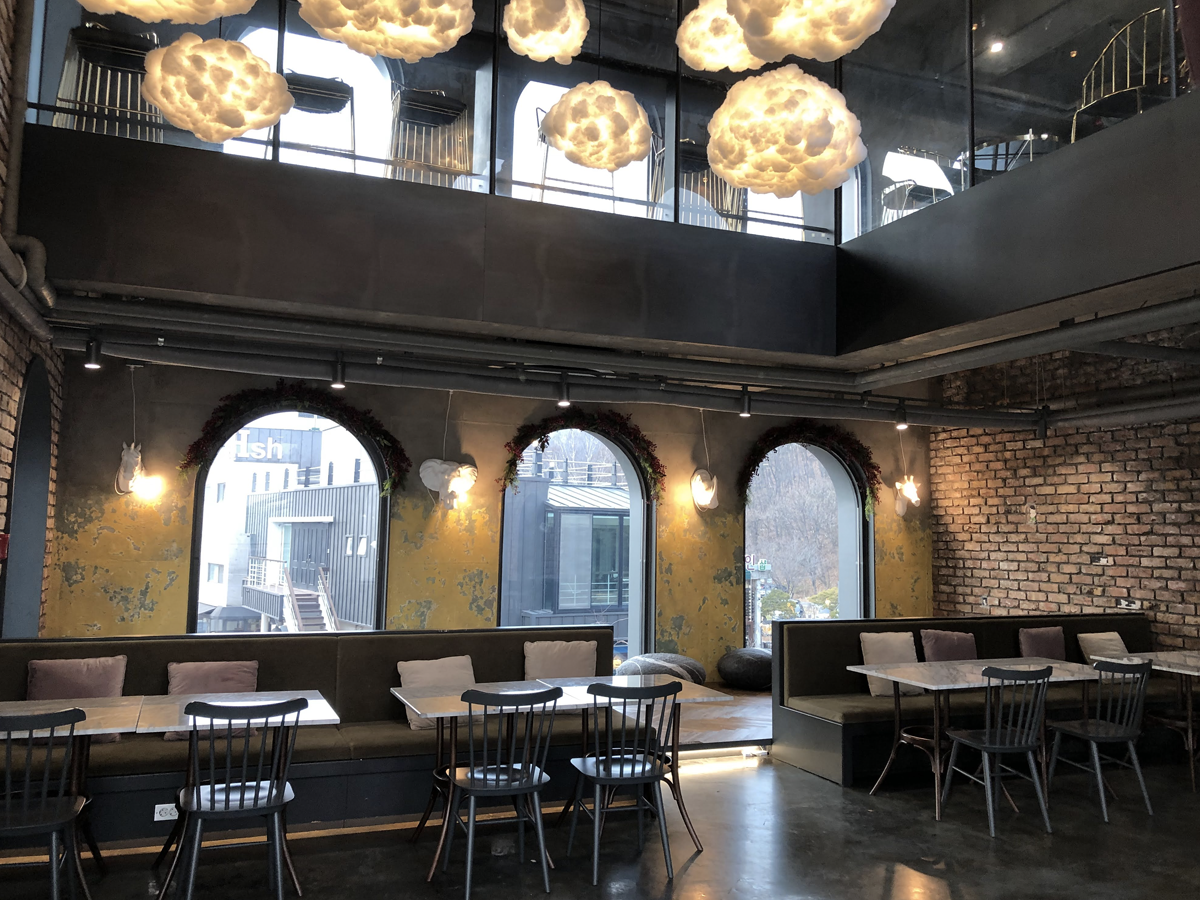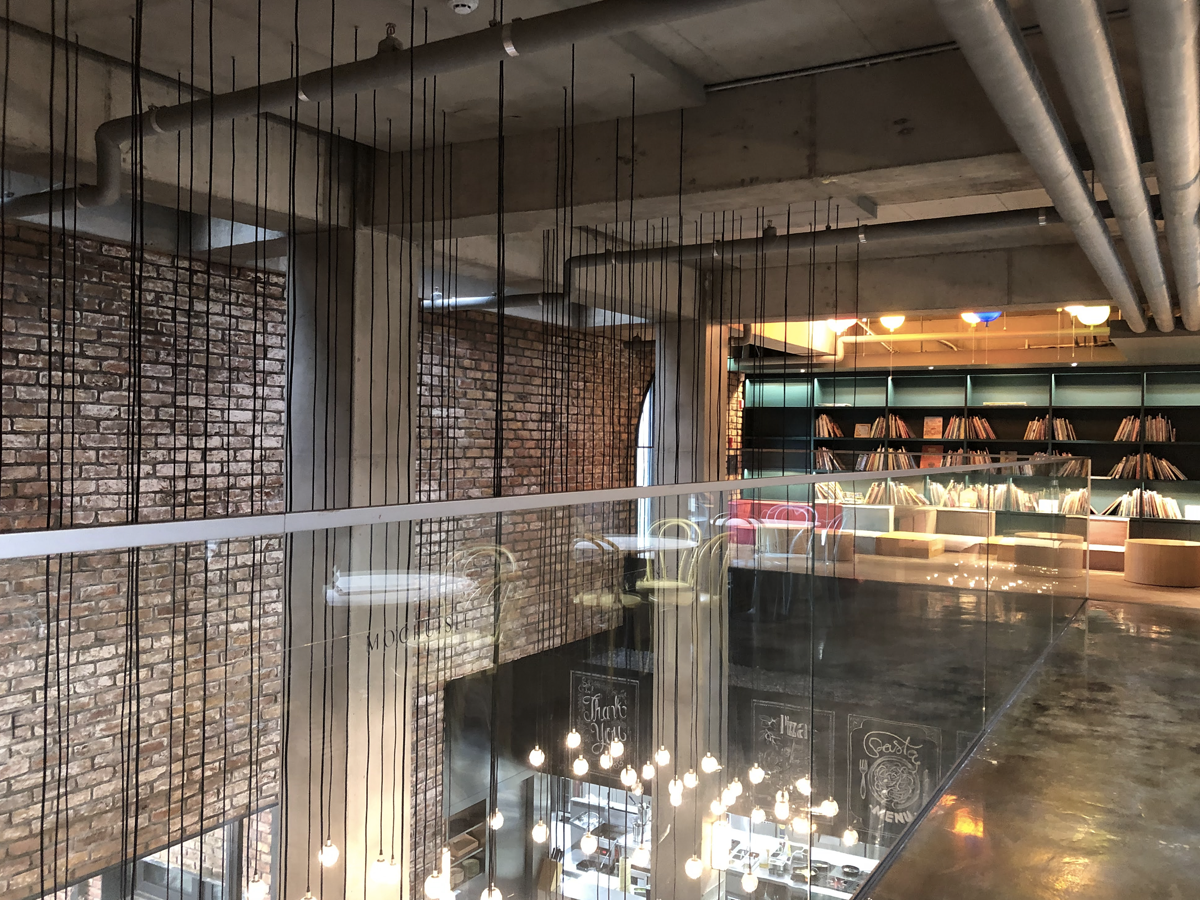 The high ceilings coupled with the lighting fixtures lend a sophisticated feeling to the space.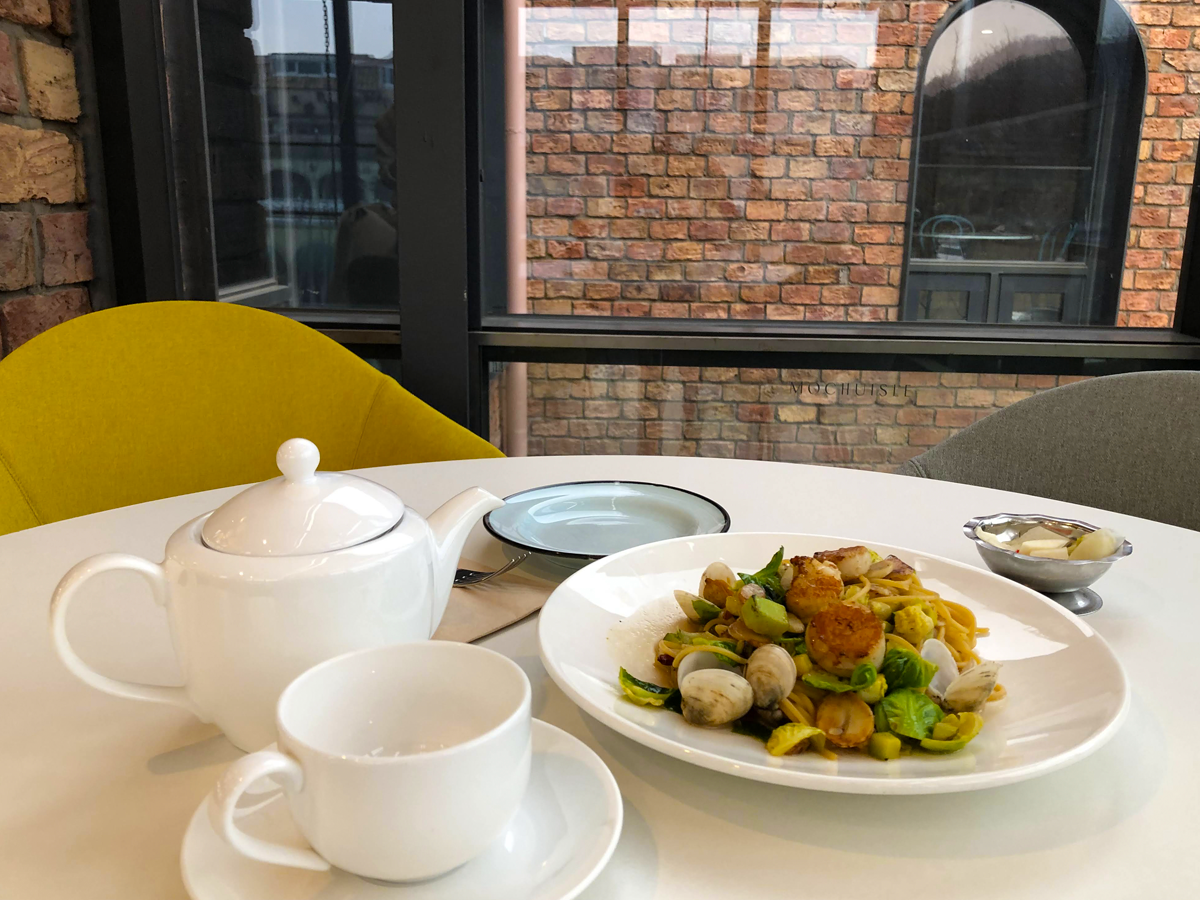 Scallop Oil Pasta (관자 오일 파스타)
20,000 won
There are many options for drinks and food here. The pasta dish I ordered is stir-fried in olive oil with garlic, Brussels sprouts and scallops. The portion is not that big, but it was delicious and not too greasy, very well balanced.
---
That was our tour of Paju City and the places we recommend checking out when you visit.
It's not far from Seoul, so it's a great way to experience a different vibe from the usual bustling streets of Seoul.
Which places do you want to visit?
---