Stylish Fall Outfits: Lovely And Casual Fashion Looks That Are Trending In Korea In 2021
From lovely sweater vests to comfortable wide pants. Let's take a look at which styles are in for this Fall in Korea!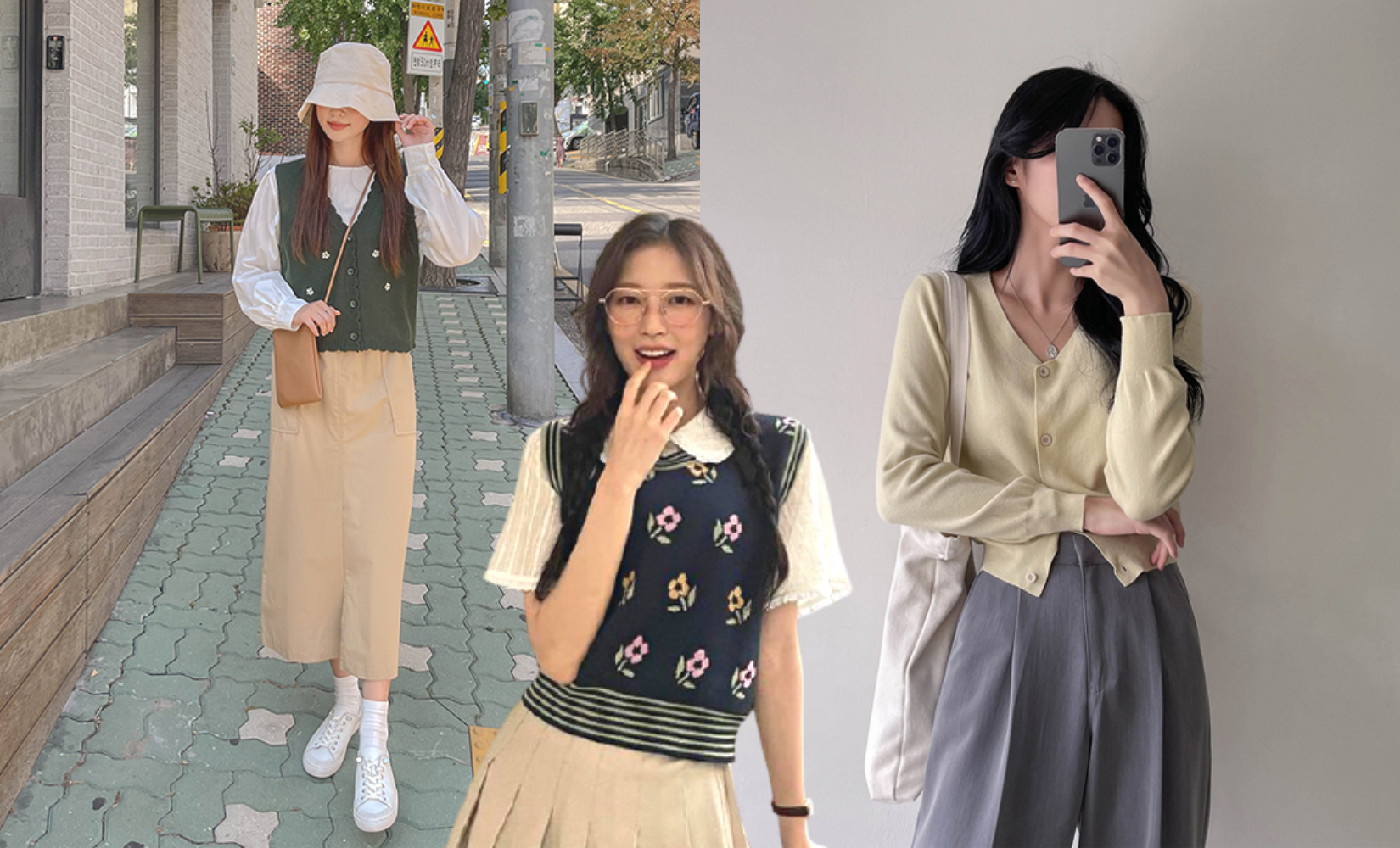 The fall season is officially approaching in Korea!
As the weather gets colder during the afternoon, despite still being warm during the day, it's a challenge to find the right outfits to wear.
Today, we have compiled some of the trendiest outfits to wear in Korea this fall for your outfit inspiration.
Let's take a look!
---
Sweater Vest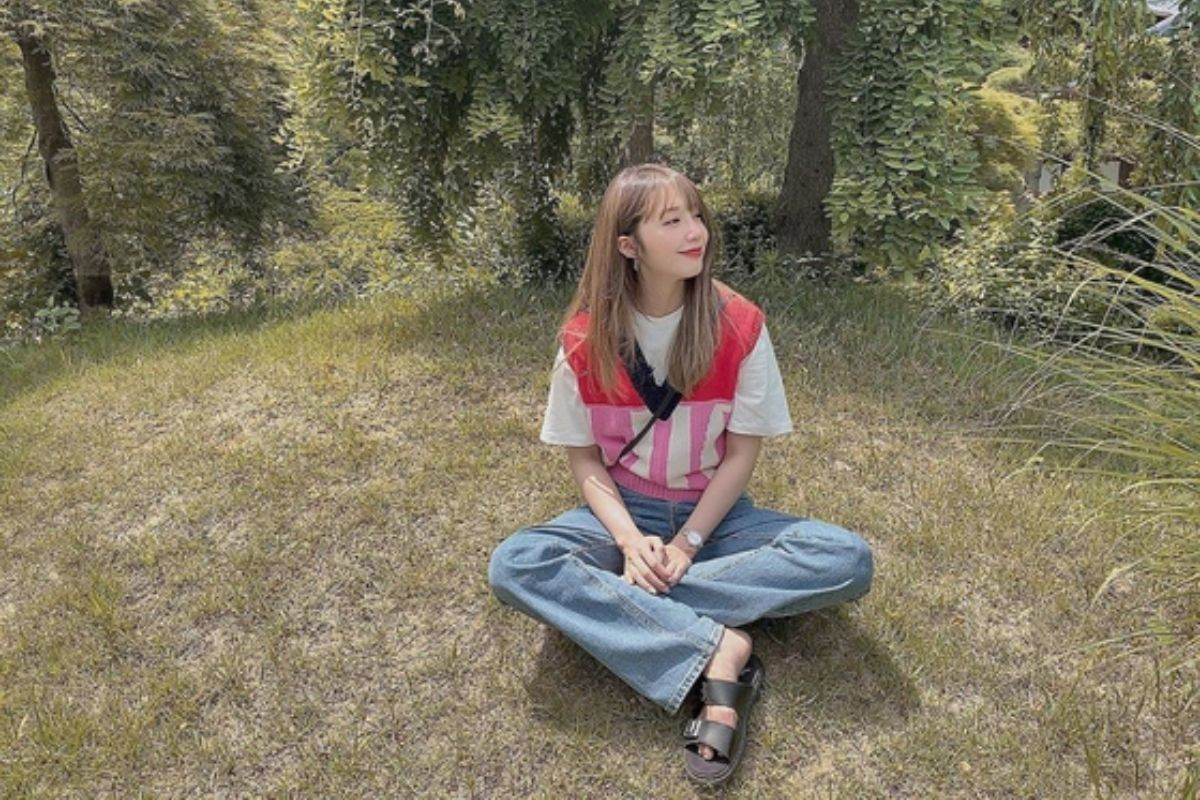 Source: Jung Eun-ji Instagram
Sweater vests are great to wear on top of a plain white t-shirt that's not too thick.
It's very suitable for the changing season.
Especially this fall, sweater vests are very trendy in Korea.
Most Koreans like to wear colorful sweater vests with a plain white t-shirt which is super cute and simple.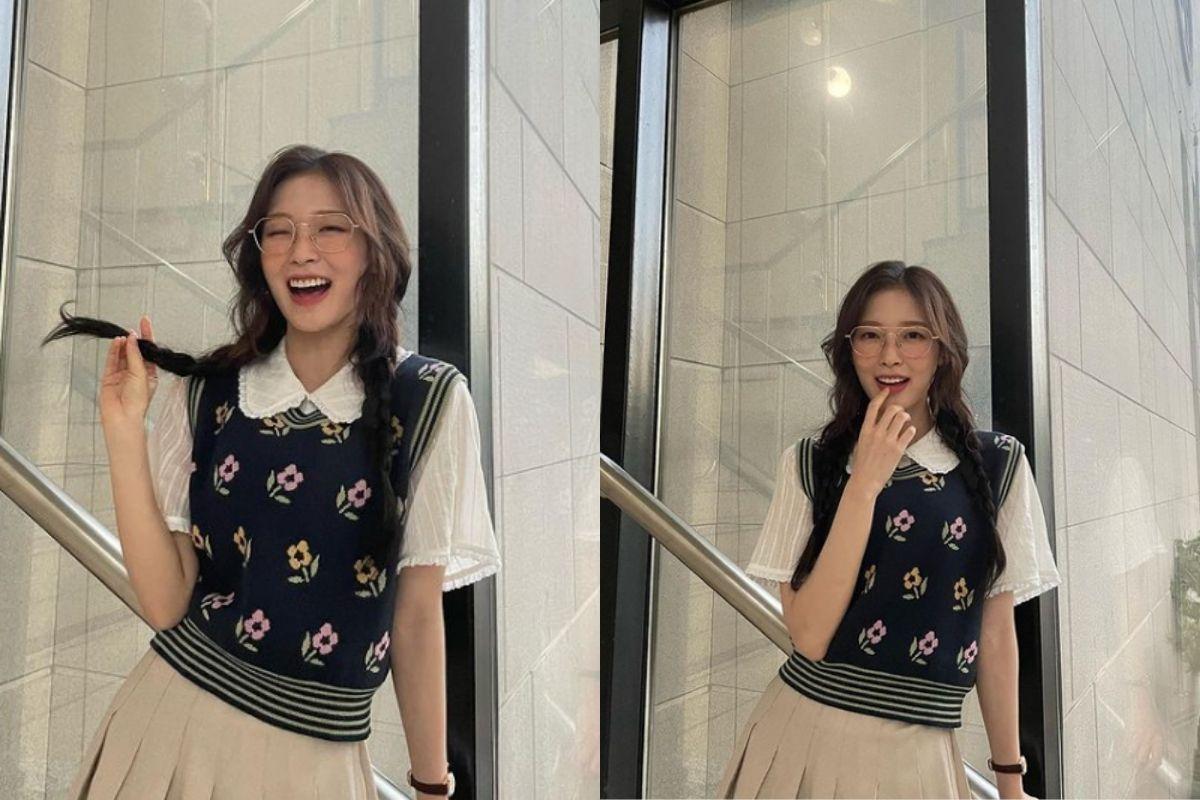 Source: Arin Instagram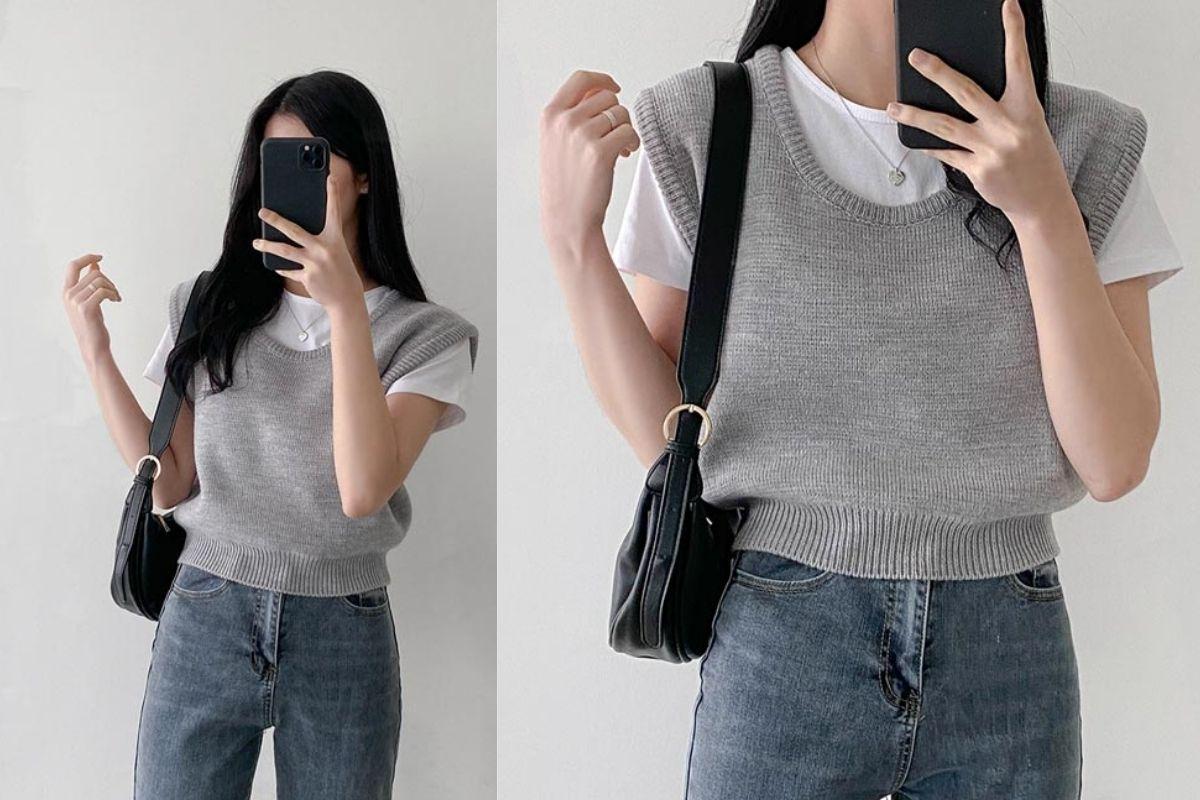 Source: sonyunara
It's a good idea to wear a pair of wide, baggy pants or jeans with a sweater vest.
The important thing is to choose a loose-fitting vest that you can easily take off during the day if it's too hot.
---
Short-sleeve Sweaters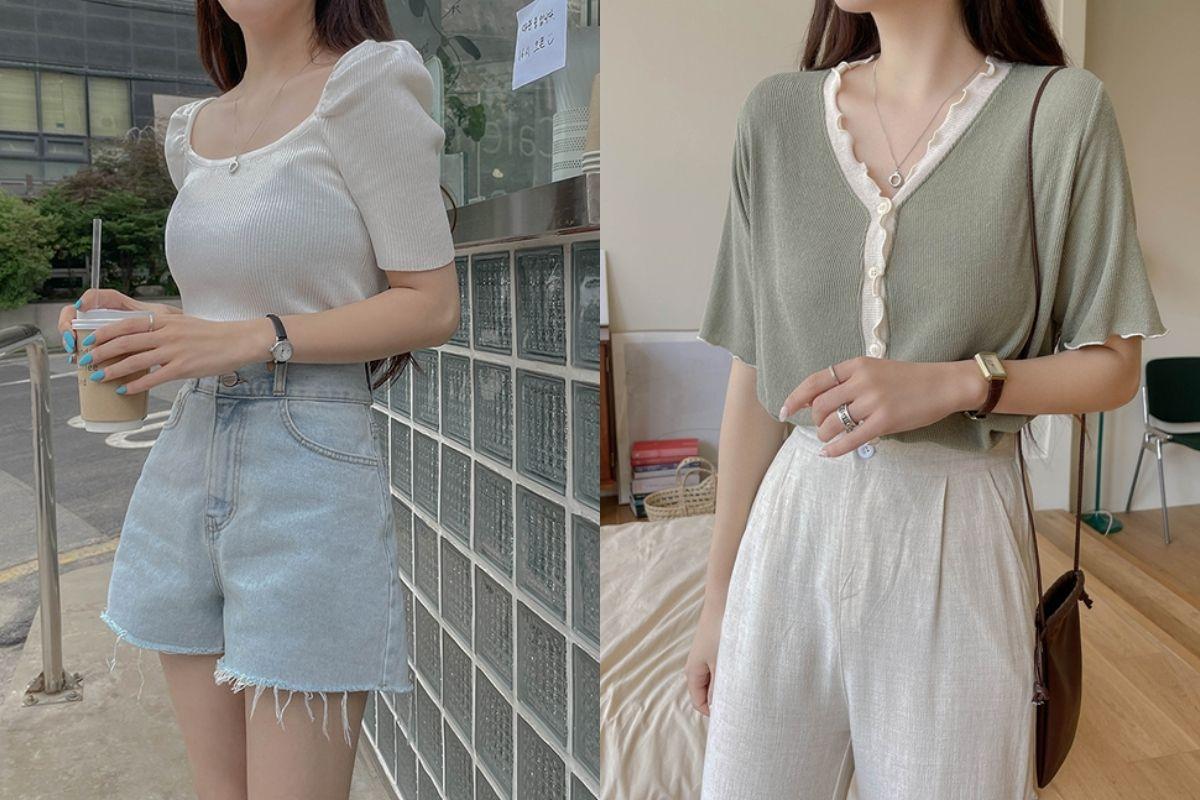 Source: sonyunara
Short-sleeved sweaters are a fashion trend that's followed by many Korean teenagers during the changing seasons.
The sweater helps keep your body warm, and since it's short-sleeved, it won't get too hot.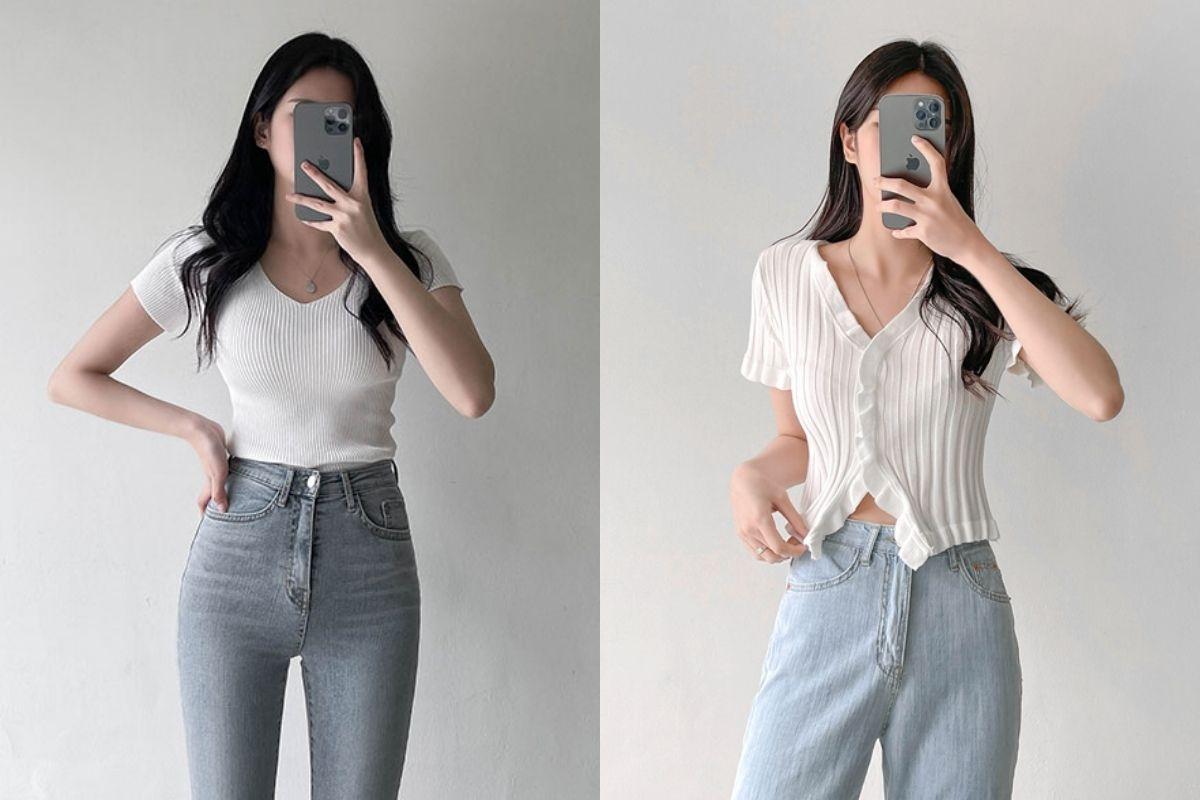 Source: sonyunara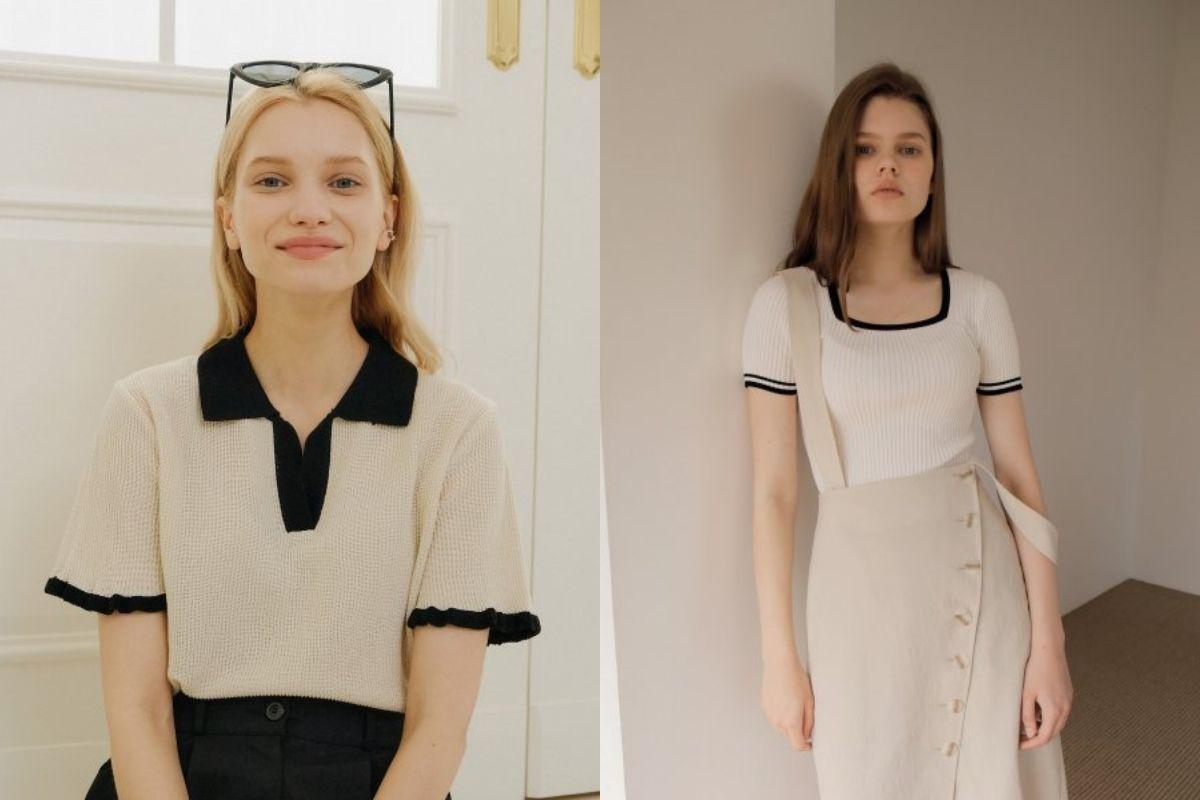 Source: Musinsa
Usually, short-sleeve sweaters come in basic colors and a variety of different designs.
Whether it's a polo shirt or a button-up shirt, the trick is to choose a sweater that will make you look more soft and feminine.
You can decide to match it with a pair of shorts to a long skirt depending on your mood.
---
Spaghetti Strap Top + Cardigan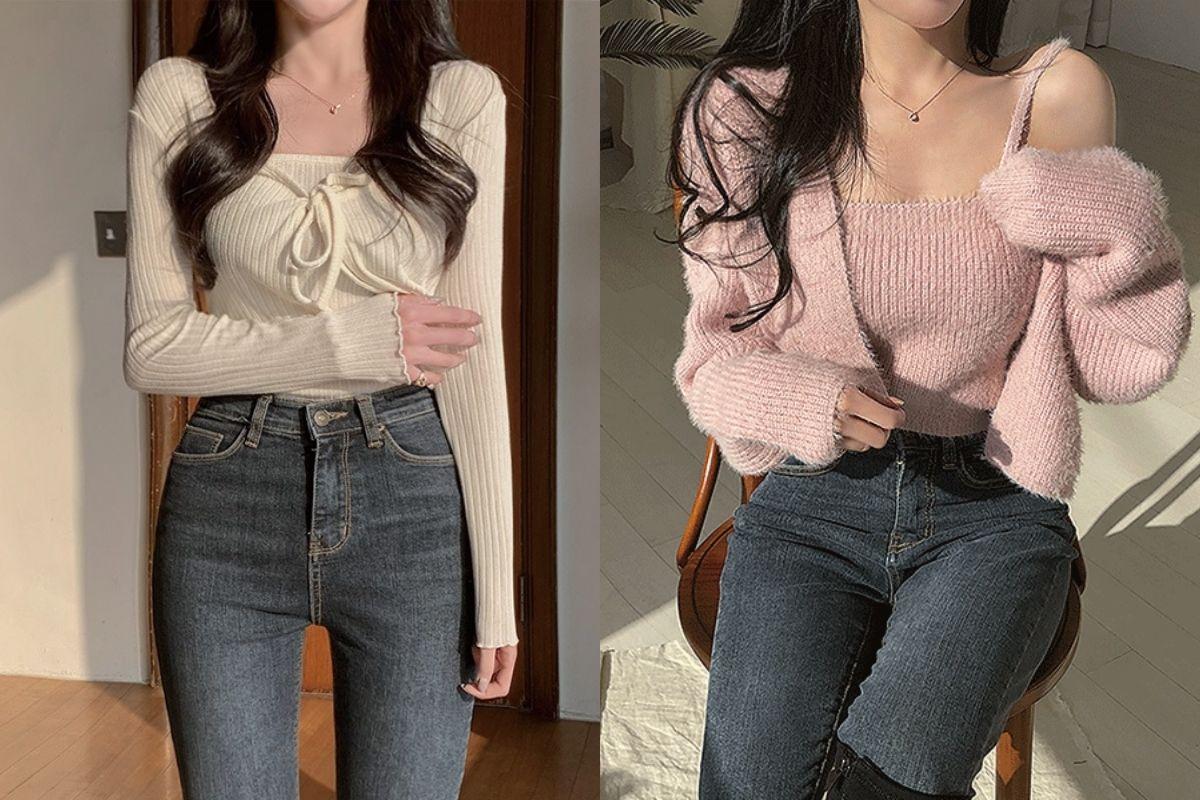 Source: He.nique
This outfit has been in style since last year.
It's a spaghetti strap top with a matching cardigan to wear on top.
I personally think that it's even prettier if it's in a pastel color.
If it gets too hot during the day, you can conveniently take off the cardigan.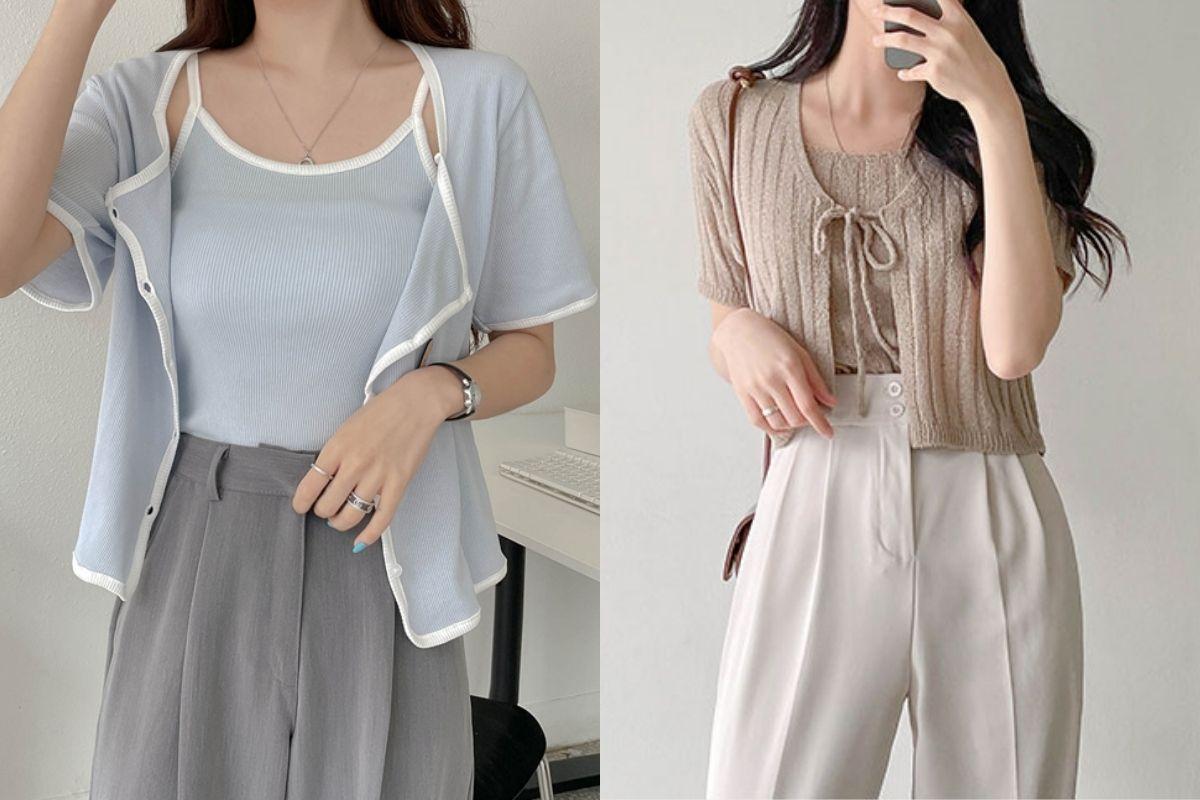 Source: sonyunara
The inner spaghetti strap top helps shape your body nicely, and the outer cardigan helps cover up comfortably.
It has the effect of looking sexy and cute at the same time!
The trick is to choose a material that's not too thick but made of a soft cloth.
---
Cardigan Shirt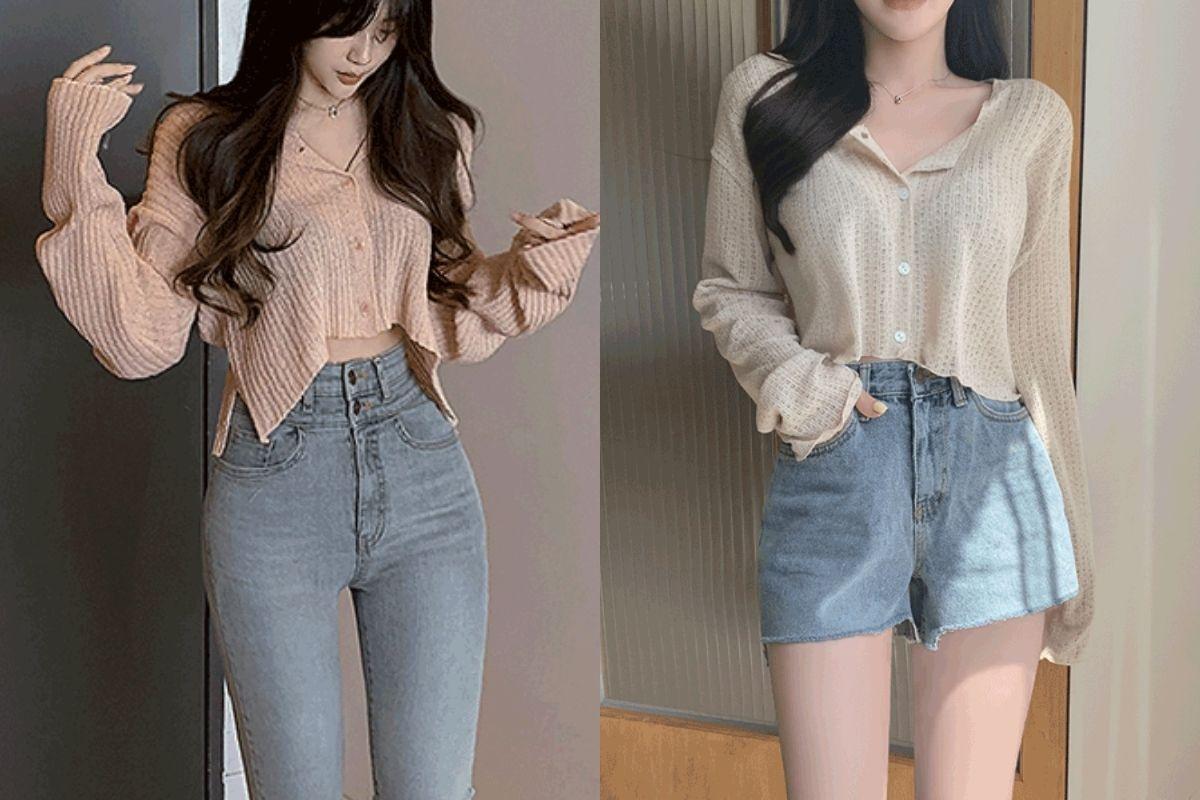 Source: He.nique
You can't welcome fall without hanging up your cardigans in your wardrobe!
Cardigans such as these are becoming a major trend in Korea because it brings you warmth and serves cuteness at the same time.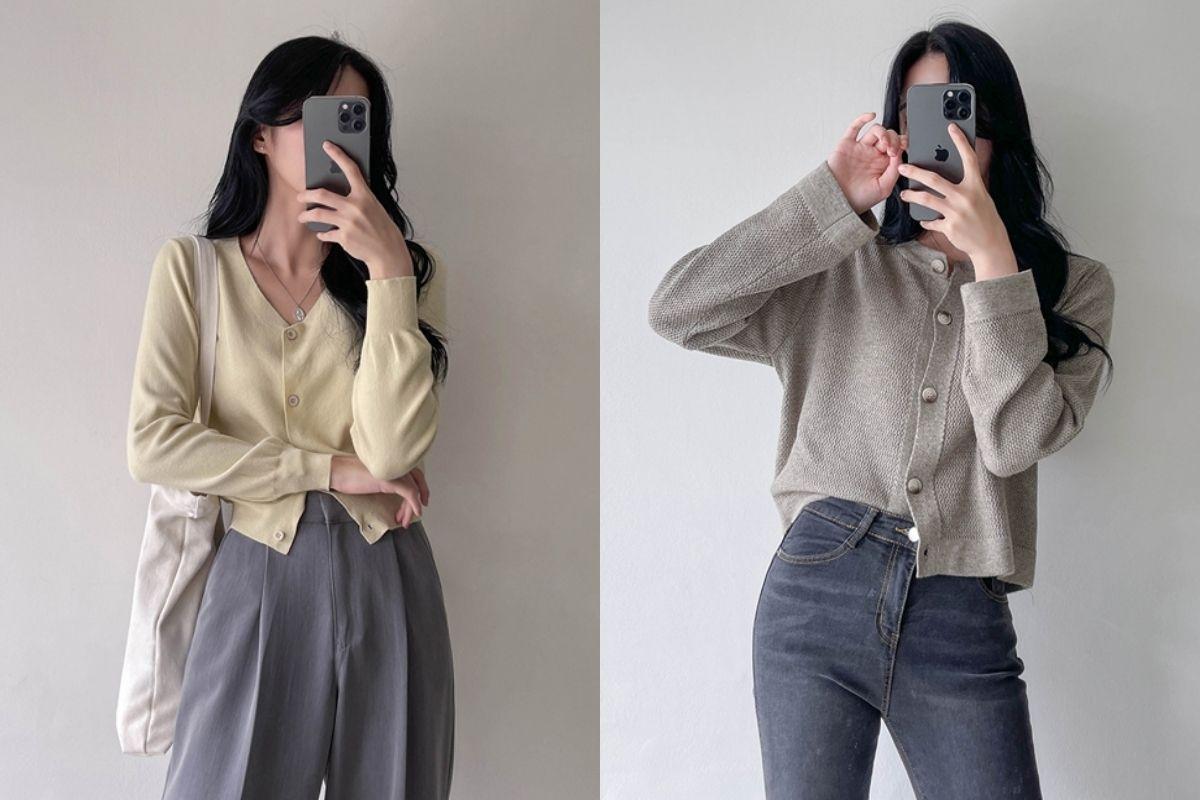 Source: sonyunara
Korean girls in the fall usually wear thin cropped cardigan shirts that can be worn as both a cardigan or as a shirt on its own if buttoned all the way up.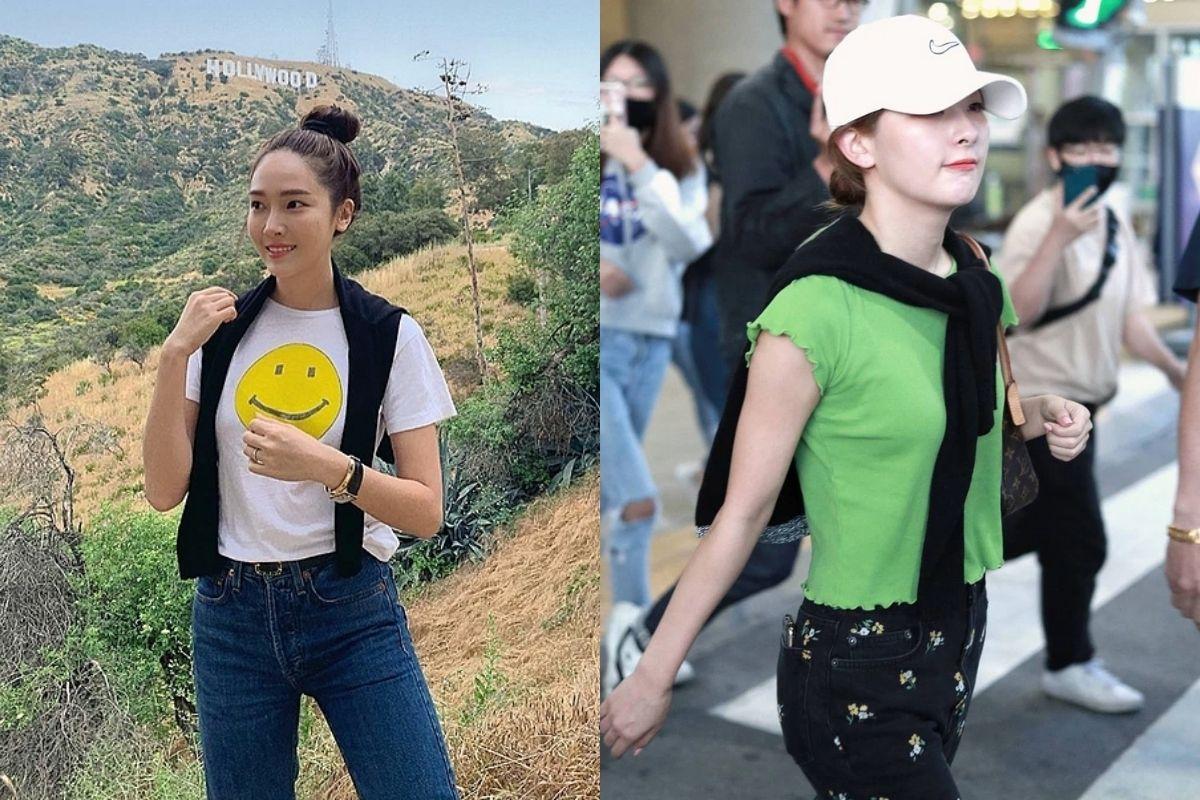 Source: kenh14
You can even use the cardigan as a scarf or wear it on your shoulders.
It looks very stylish and gorgeous.
When it's chilly, you can wrap yourself up in the cardigan and it's very convenient!
---
Blazer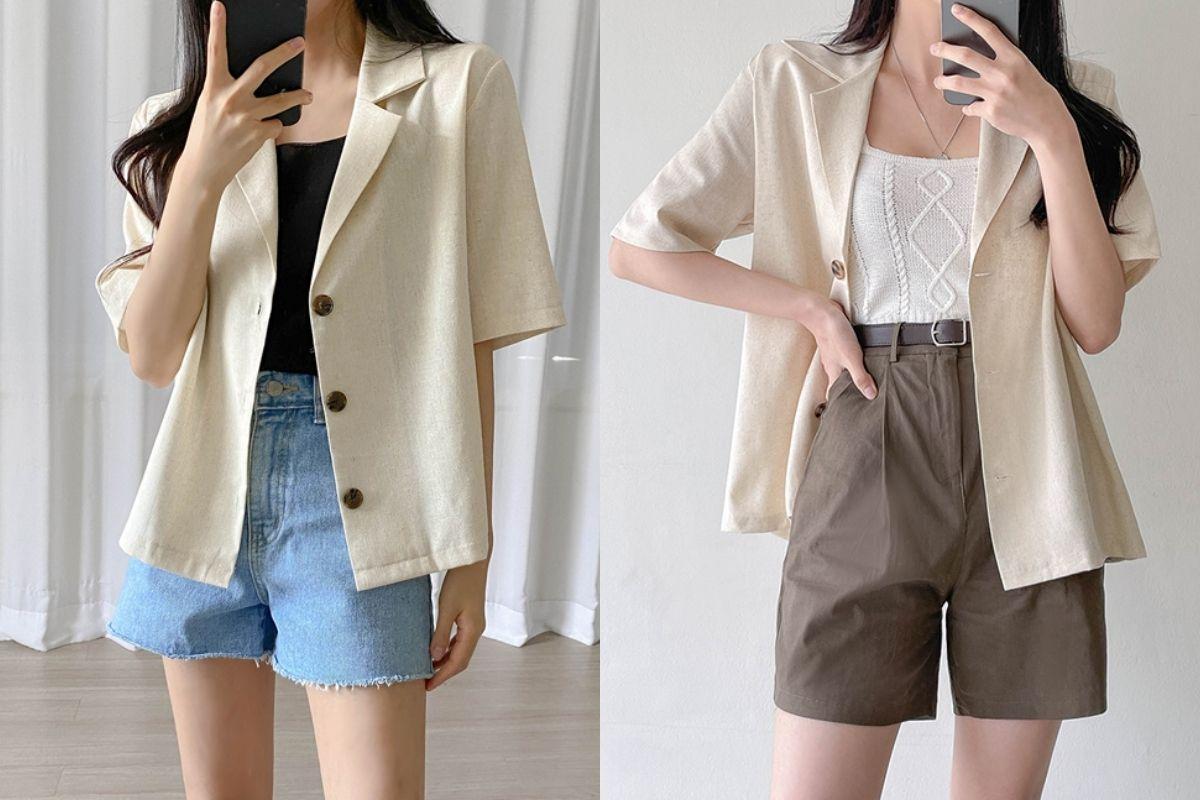 Source: sonyunara
Blazers are also an essential item in the fall.
It keeps your body warm, gives you comfort, and it's easy to throw on and off according to the temperature outside.
You can also choose to dress it up or down depending on the occasion.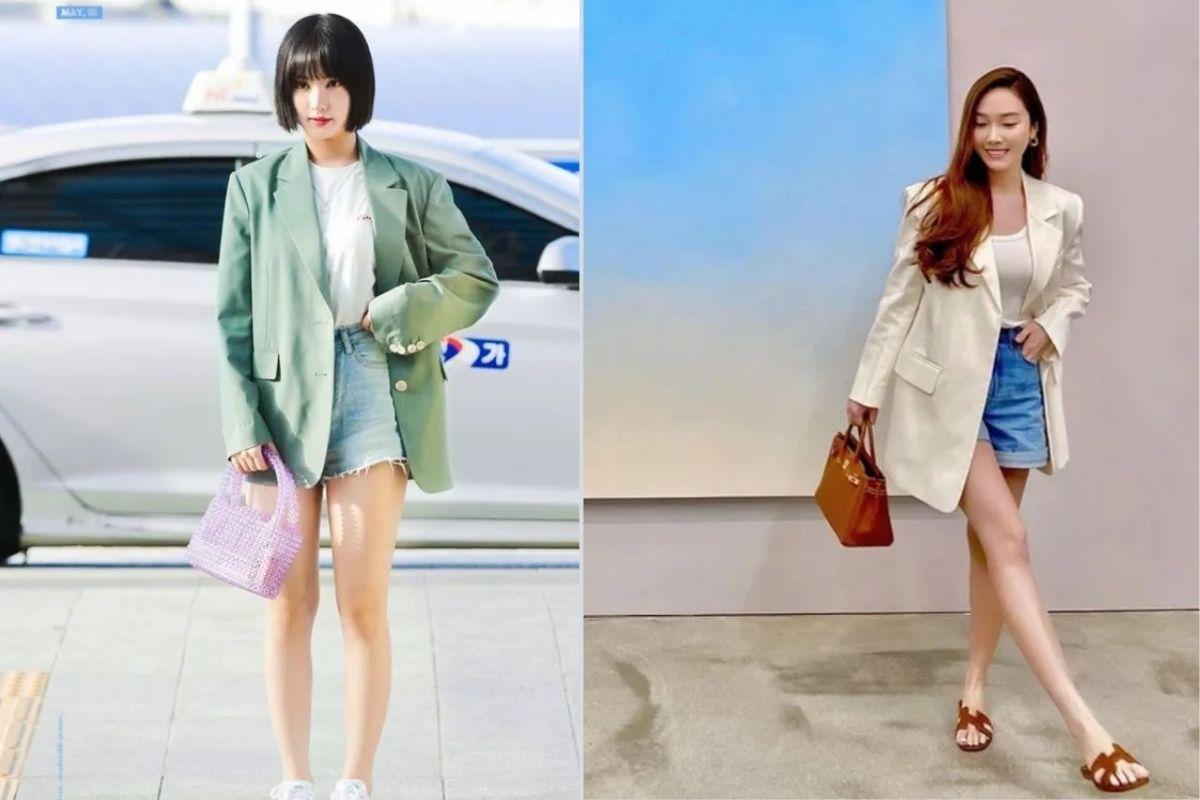 Korean girls like to wear loose-fitting blazers instead of tight blazers.
It certainly will make you feel like a powerful woman when strutting out the house with a blazer on accessorized with a cute purse.
If you don't like loose-fitting blazers, you can choose a blazer that's the right size for you.
Pro tip: if you wear black, gray, or pastel shades, it's easier to match with your outfit.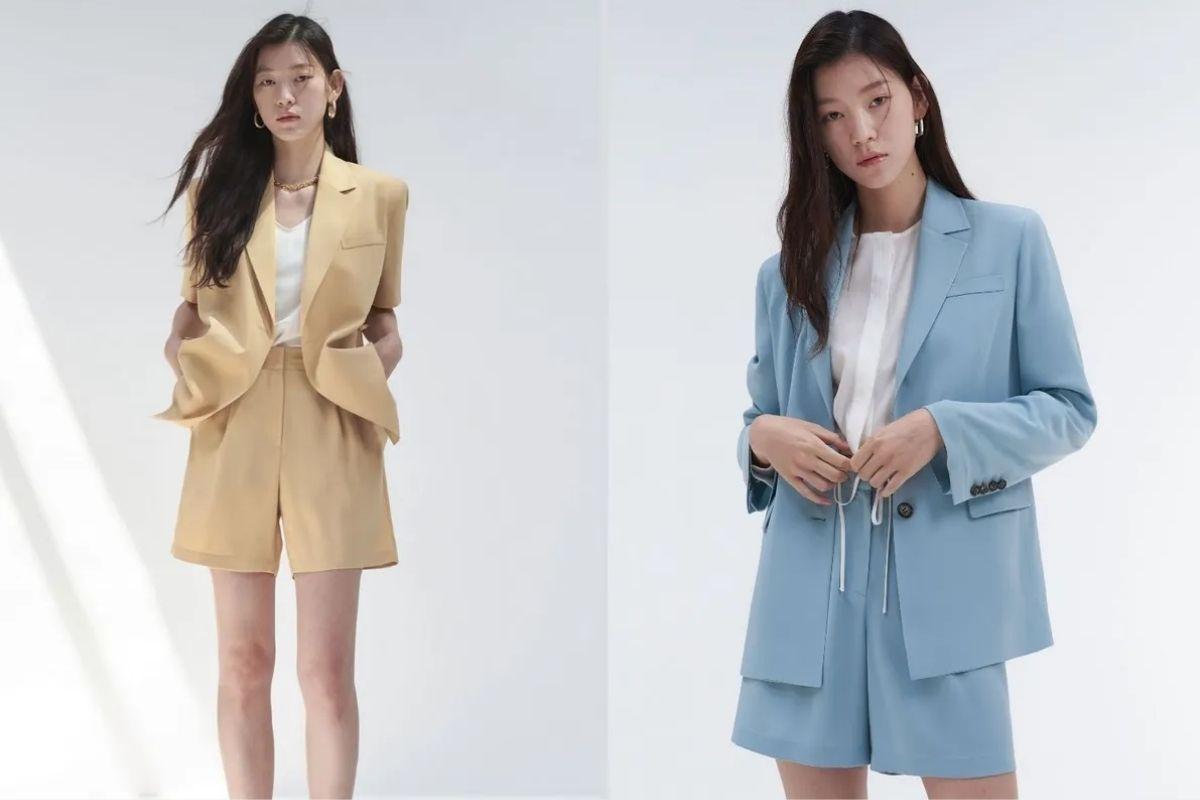 Source: Maysome
Mixing and matching blazers is super fun.
When keeping it simple, you can wear blazers with a white t-shirt and jeans.
Matching the color of the blazer with the bottoms will also make you look like a style icon these days.
---
Long Skirt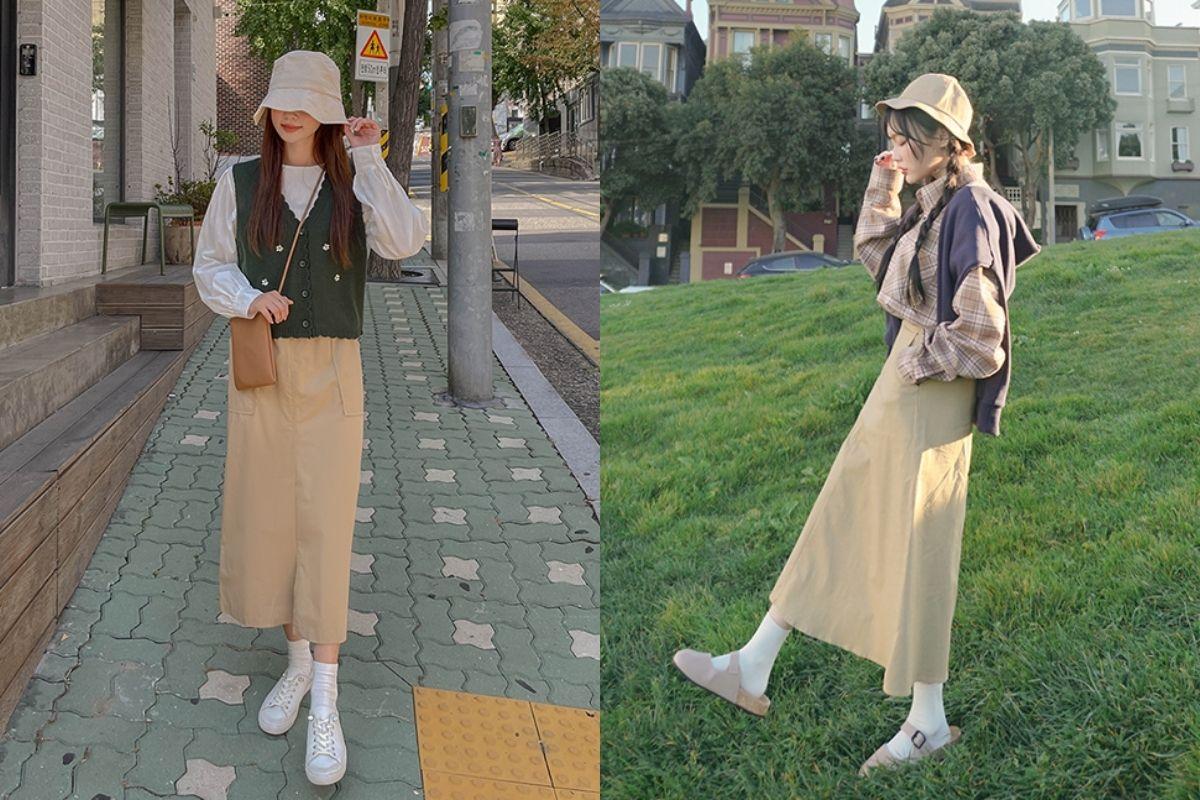 Source: sonyunara
In the fall of every year, long skirts always come back in style.
Especially long skirts that are beige or brown, if you see skirts in these shades on the streets, you'll know that fall is coming soon!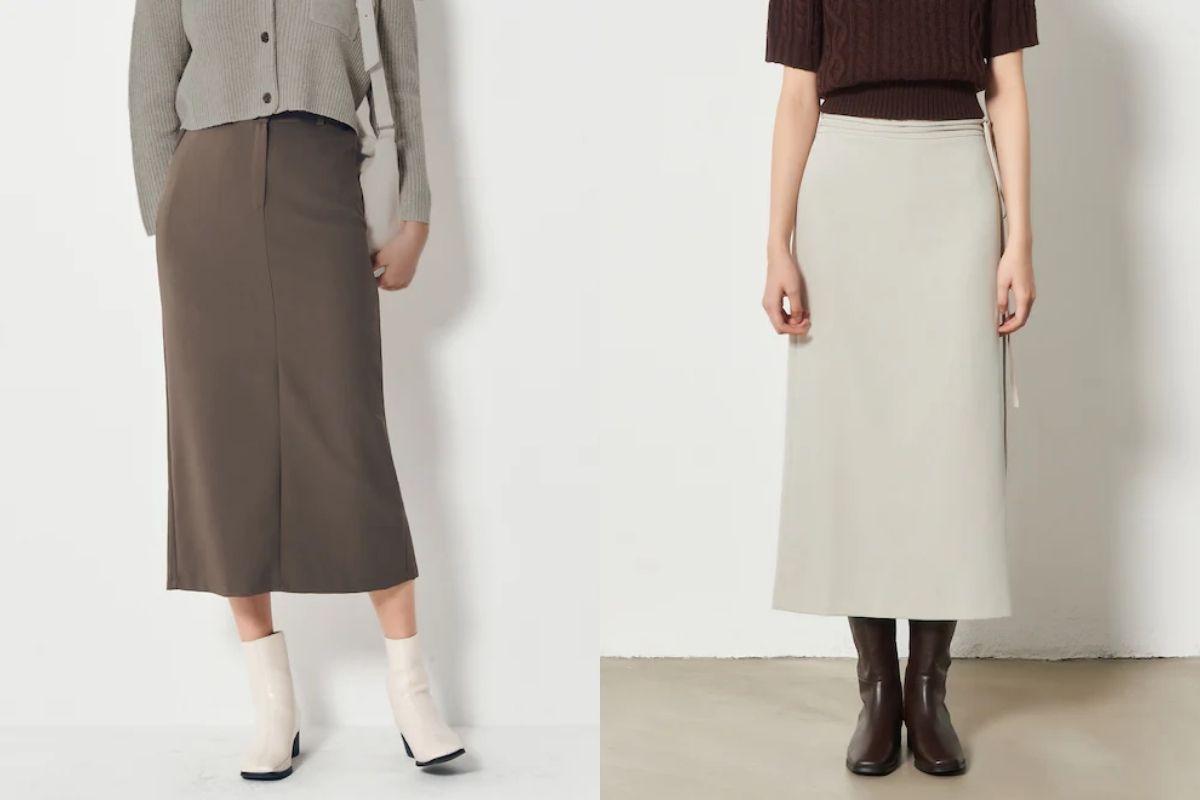 Source: 8seconds
Long skirts can easily be matched with a shirt, cardigan, or a short-sleeved sweater!
Just pick a nice color that compliments the skirt well.
---
Loose-fitting Shorts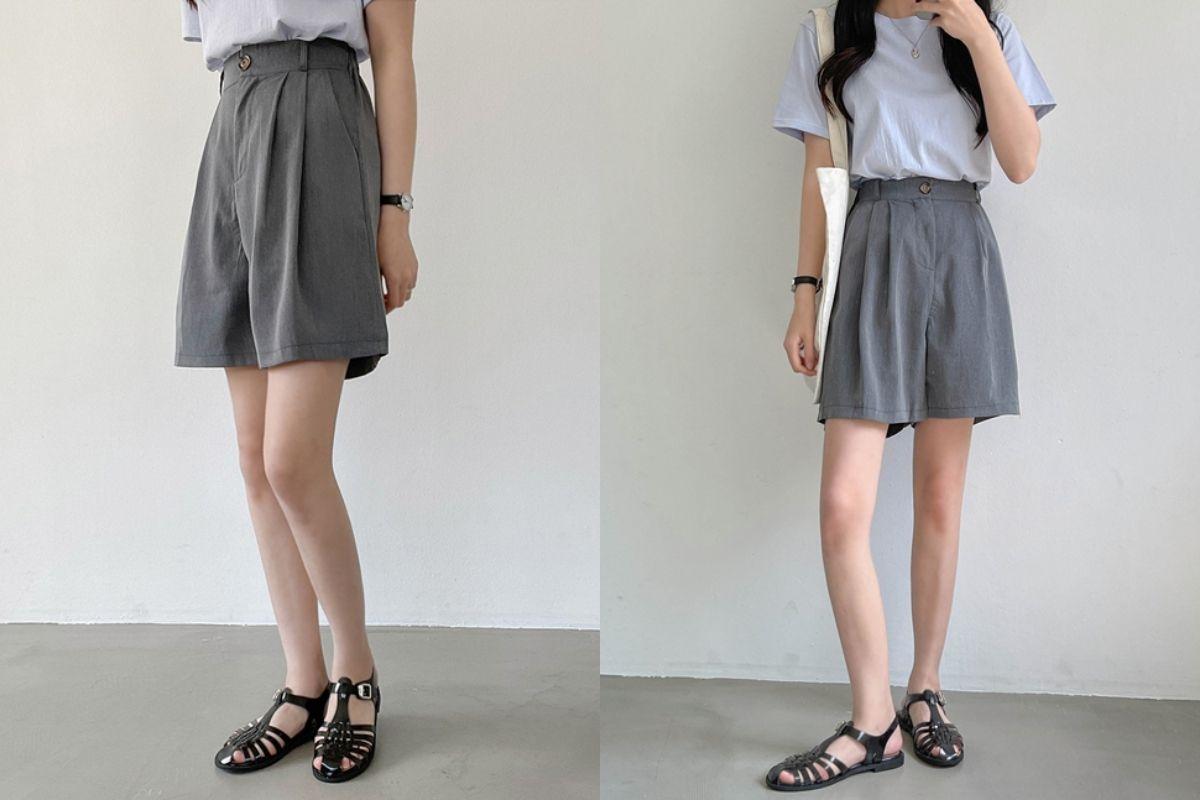 Source: sonyunara
Loose-fitting shorts are one of the trendiest fashion styles of 2021 and it certainly grabs your attention!
It's loose-fitting and comes down to just above the knees so it can look very cute and casual.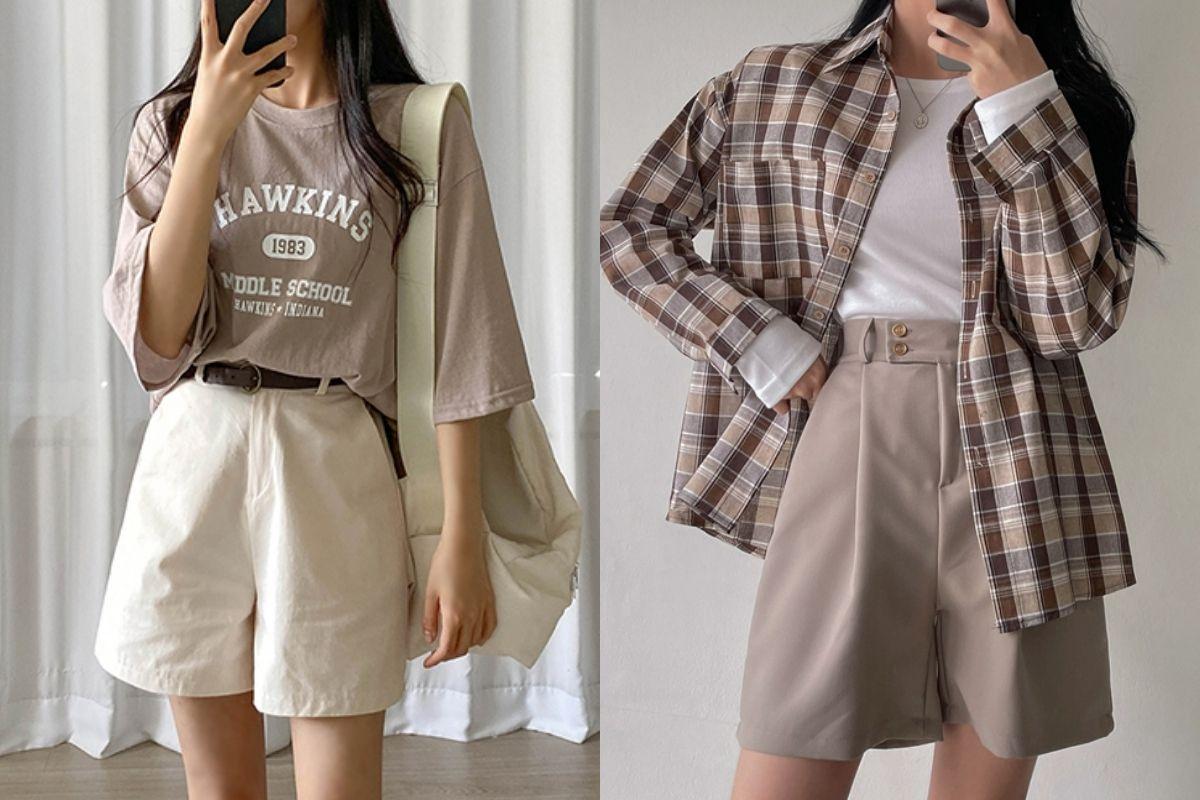 Source: sonyunara
Since fall is hot during the day, it's a great choice to help make your outfits look stylish.
Especially if it's in the color brown and matched with a cotton shirt or a thin cardigan, it will help you look very fashionable.
---
Wide Pants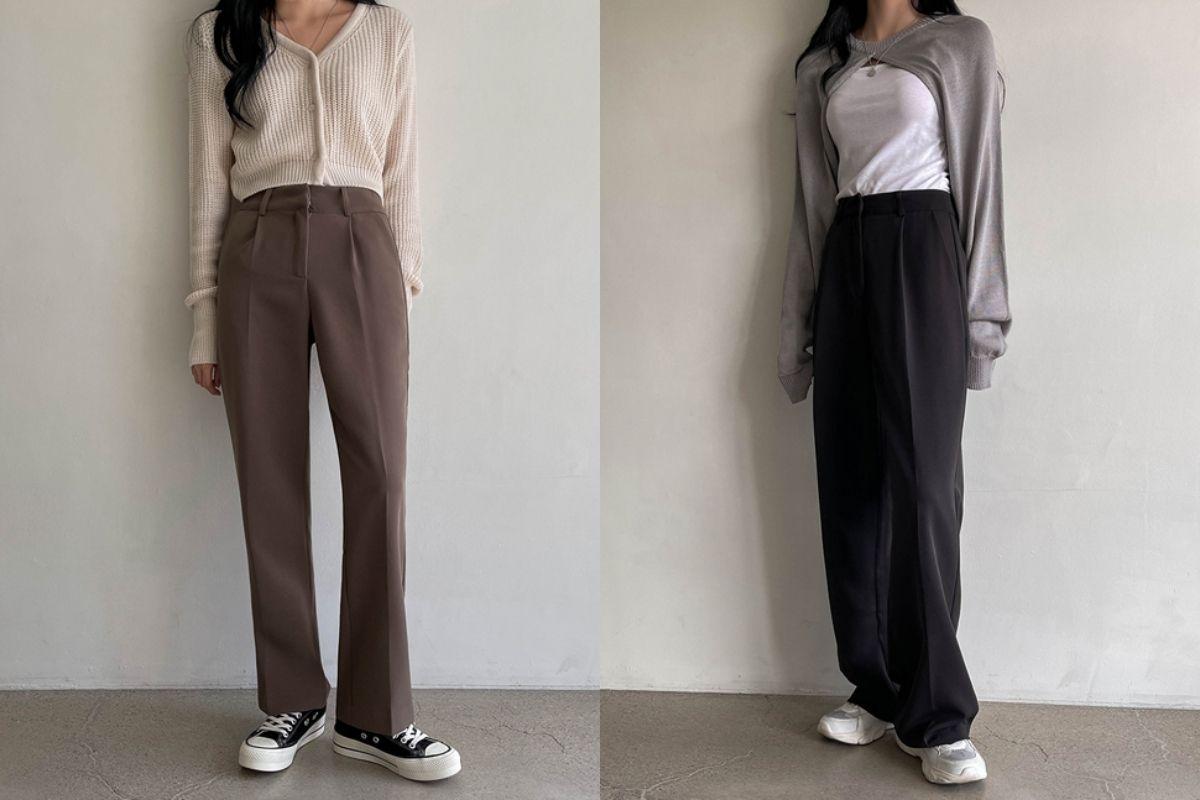 Source: sonyunara
The wide-legged pants can be worn during any season.
The fall season is perfect for wearing pants in black, gray, beige, brown, or cream.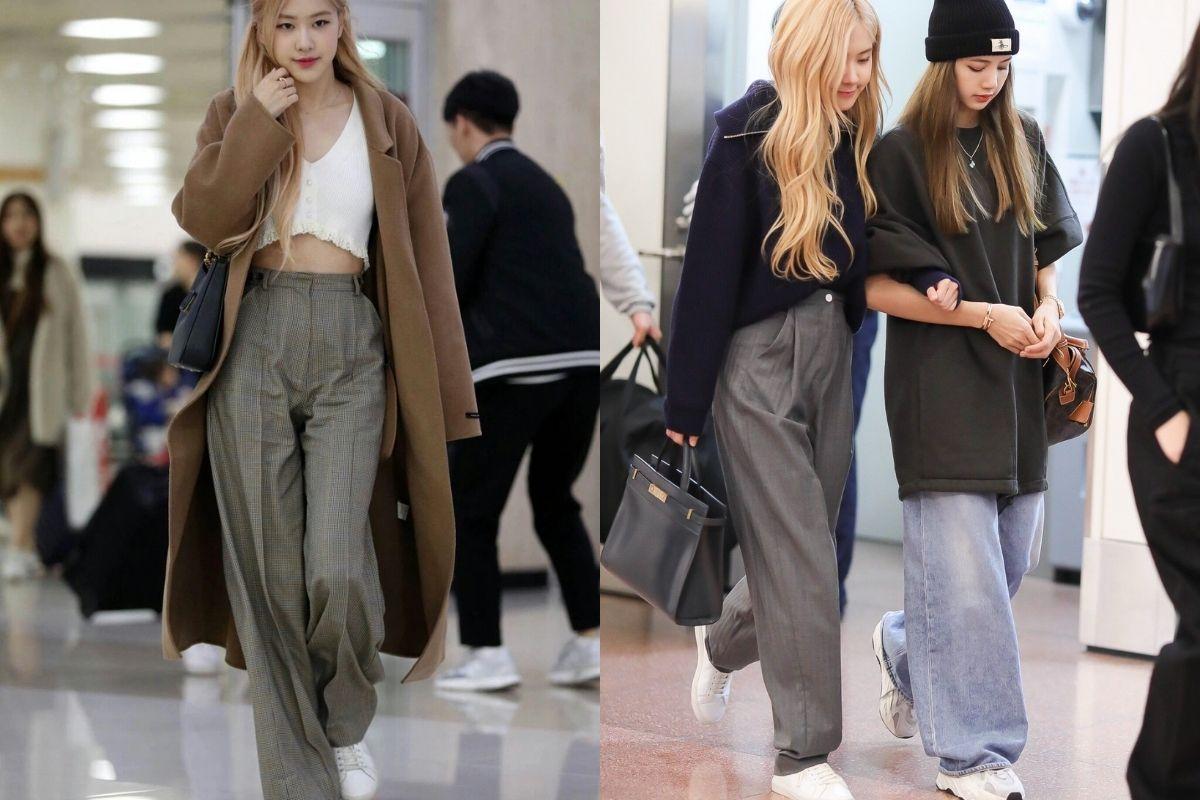 Source: money today news, inchokidou
The important thing to note is to choose a pair of wide-legged pants that complement your height and body shape.
If they're too short or too loose, it may not look as great.
You can choose to match them with a t-shirt or a cardigan!
---
That concludes our compilation of the upcoming fashion trends of fall 2021 in Korea!
Which one was your favorite?
And which style do you predict will go out of style in a few years?
Let us know down in the comments below.
---