DingDim 1968 Sinsa Branch | A Delicious Dim Sum Restaurant In Seoul
This Chain Restaurant From Hong-Kong Offers Dim Sum At A Reasonable Price!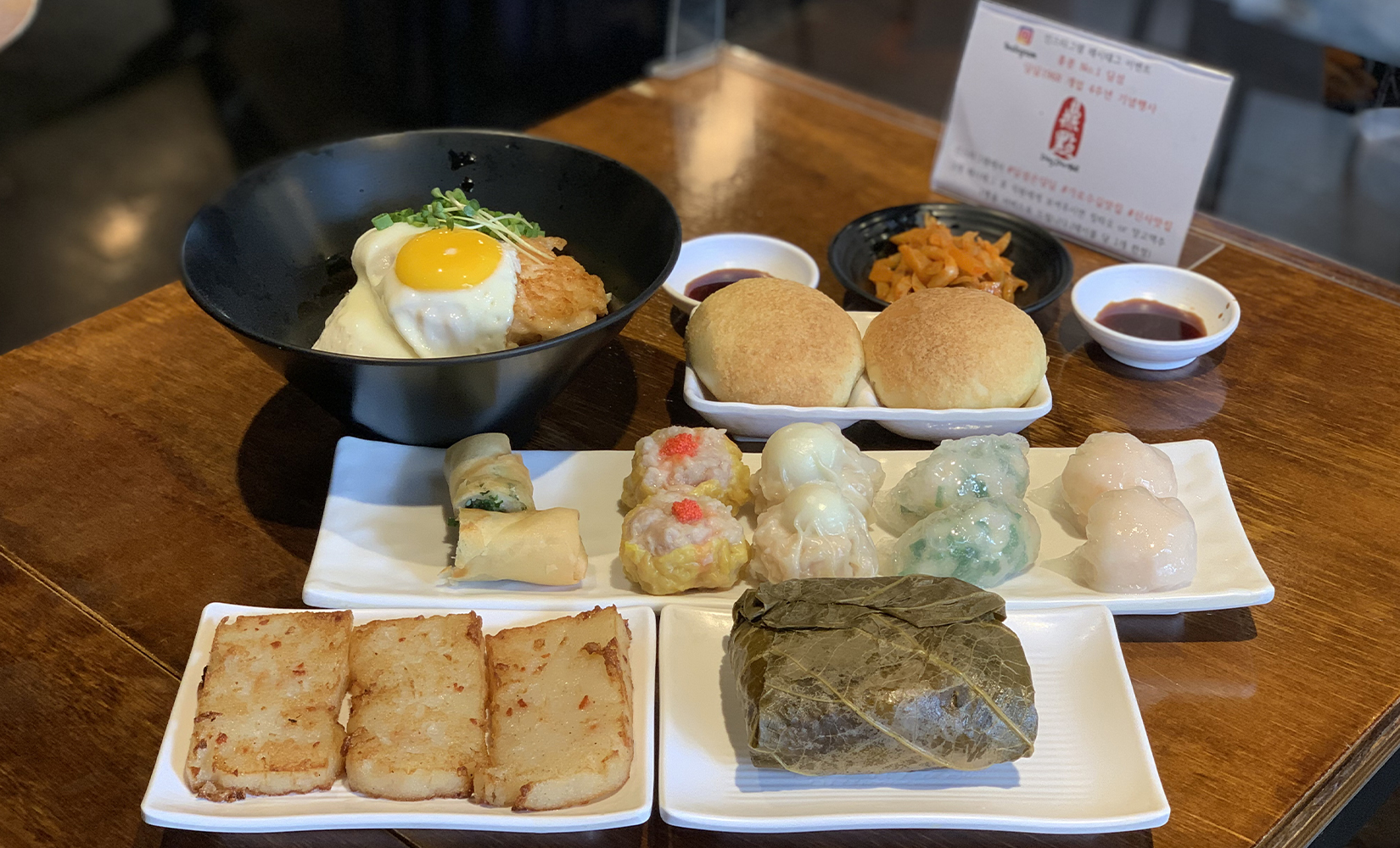 You don't need to worry about having to eat only Korean food while you're traveling in Korea.
If you want to eat high-quality, Hong Kong-style dim sum that's not too expensive, then you have to go to DingDim 1968! Each menu item is a pretty big, and the taste is not disappointing.
There are a total of two branches in Seoul and as long as you are a Creatrip member, you can get a 10% discount!
---
Information
Address: 서울특별시 강남구 강남대로160길27
27 Gangnam-daero 160-gil, Sinsa-dong, Gangnam-gu, Seoul
Hours: Mon-Sun: 11:00-22:00 (Break Time: 15:00-17:30, Last Order: 20:50)
---
Reasons For Recommendation

Authentic tasting dim sum that will make you feel like you're in Hong Kong.
A nice break from Korean food during your stay in Korea.
Great value because the dim sum is huge, but the price is still very reasonable.
---
Things To Keep In Mind
Download the coupon and enjoy a 10% discount when you pay the bill.
If you have any questions when using the coupon, email help@creatrip.com.
---
Menu
Menu

Price (KRW)

DingDim Deluxe Set B
세트B

25,500 won

DingDim Rice Bowl
딩딤덮밥

8,000 won

Xiao Long Bao
샤오롱바오

8,000 won

Wonton Noodle Soup
딩딤완탕

8,000 won

Siu Mai
시우마이

7,500 won
---
Our Visit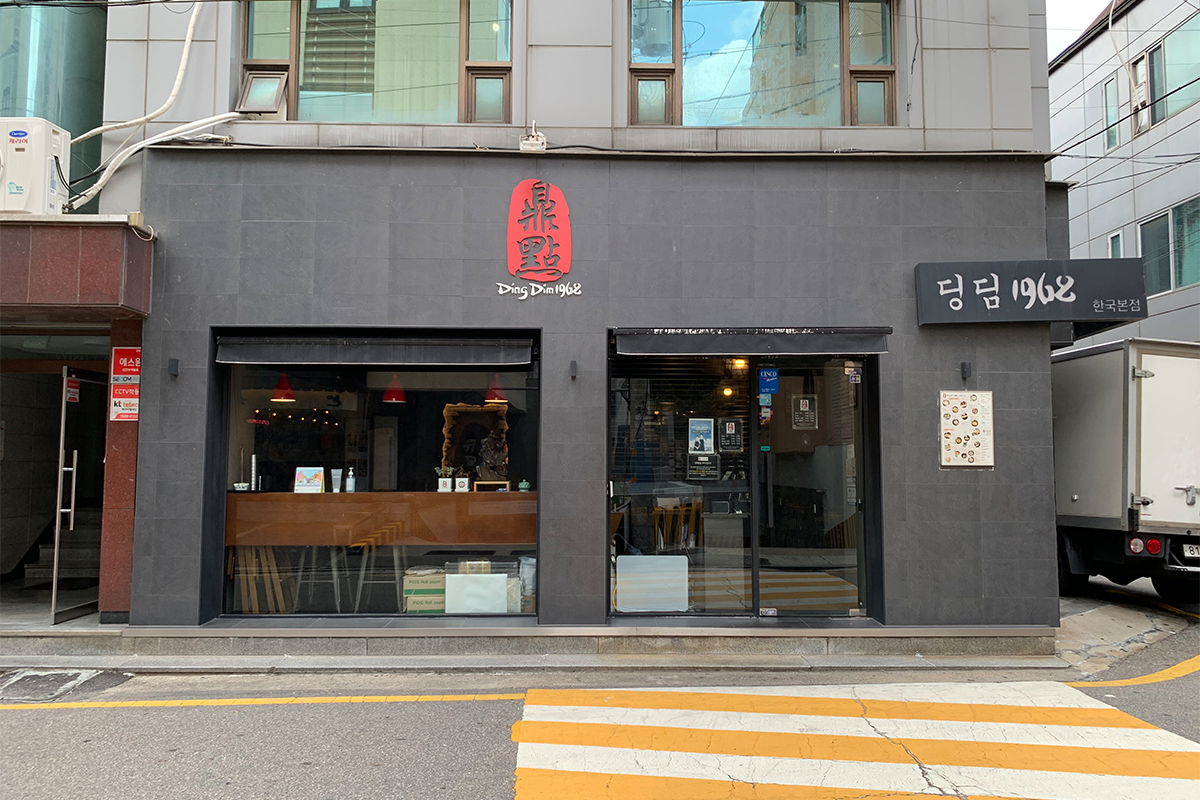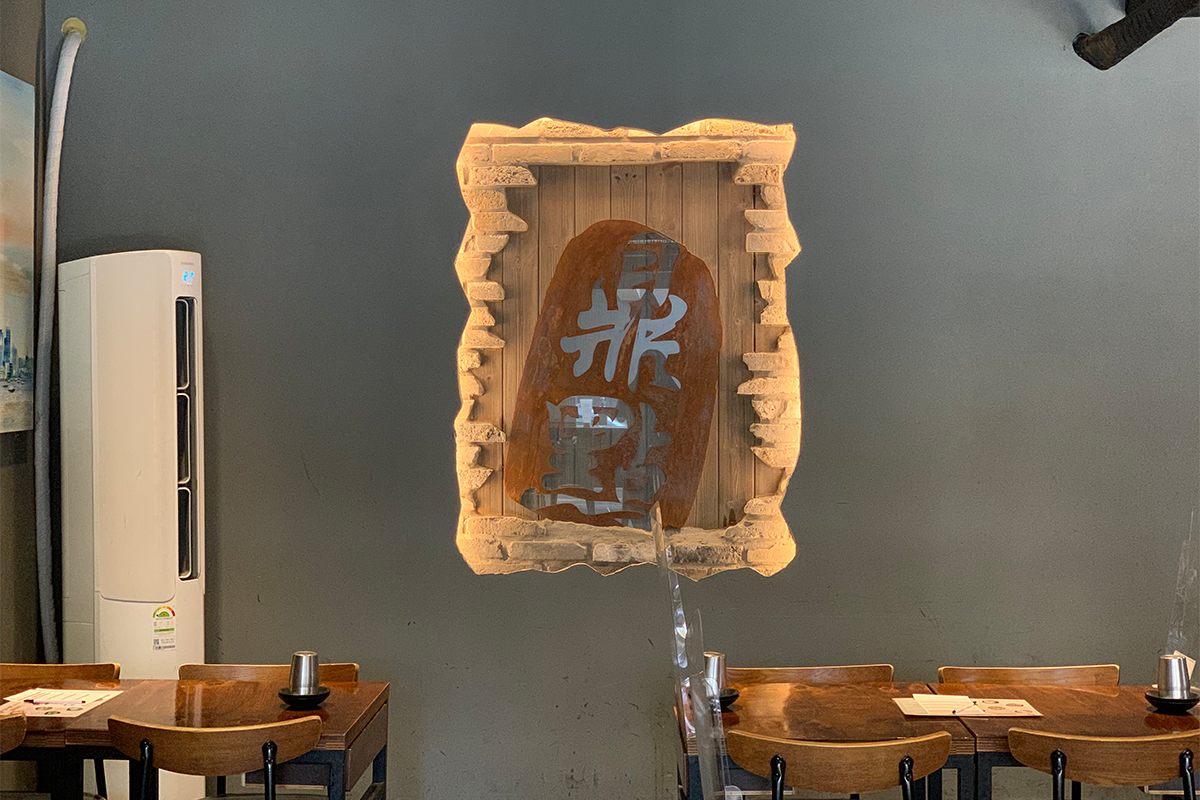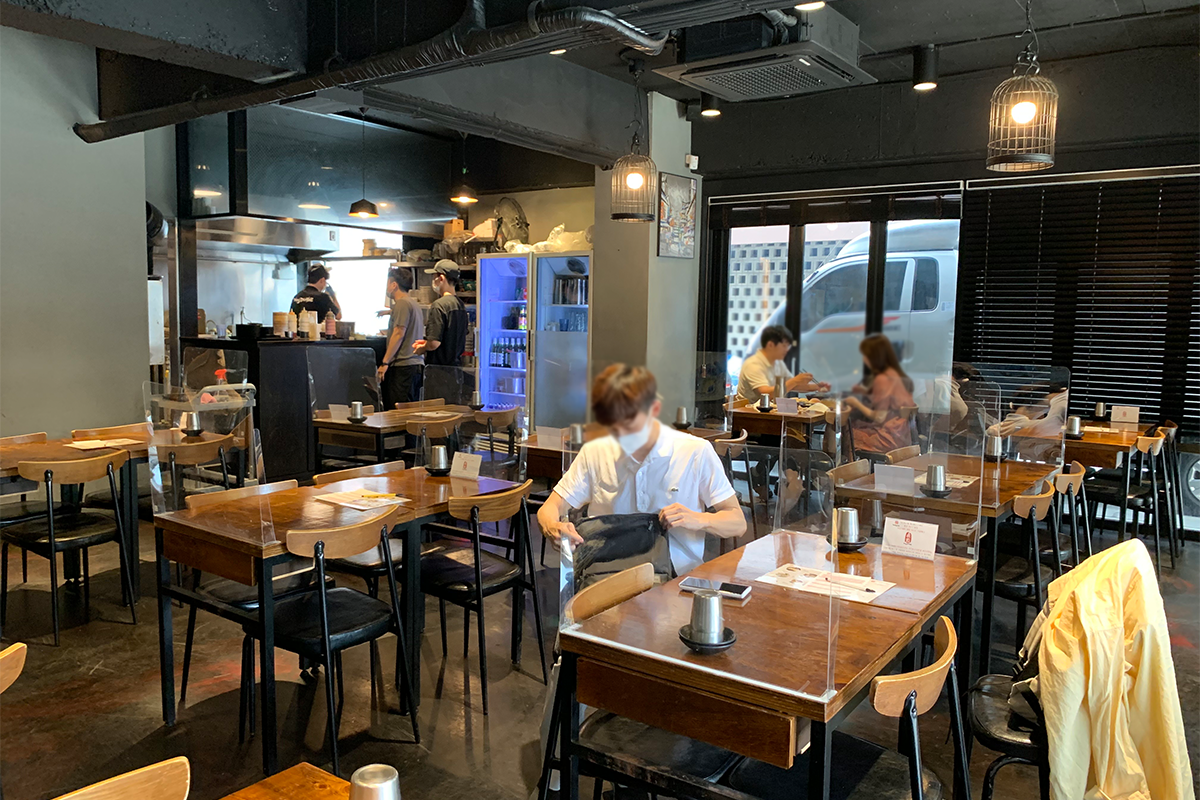 We visited around 2pm. At that time, there weren't many customers eating, but many people who worked nearby were drinking tea.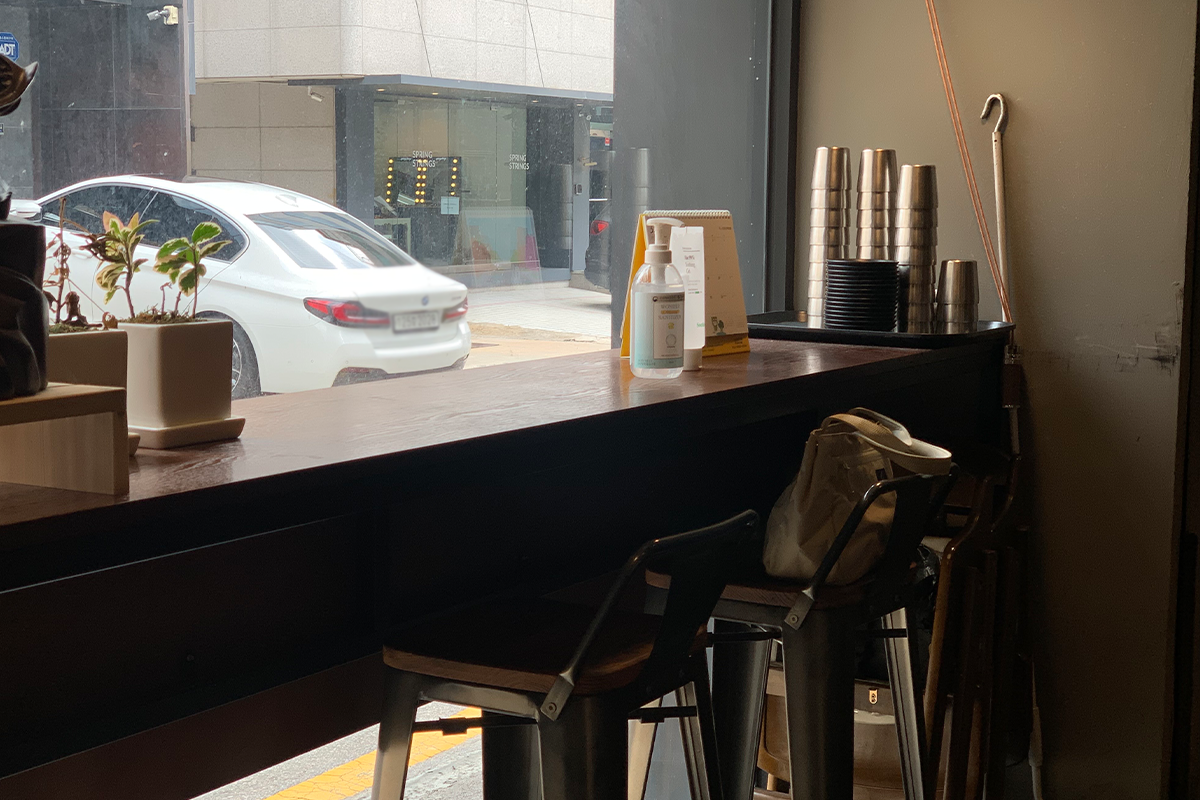 The interior is very spacious and there are window seats where you can eat, drink tea, and people watch.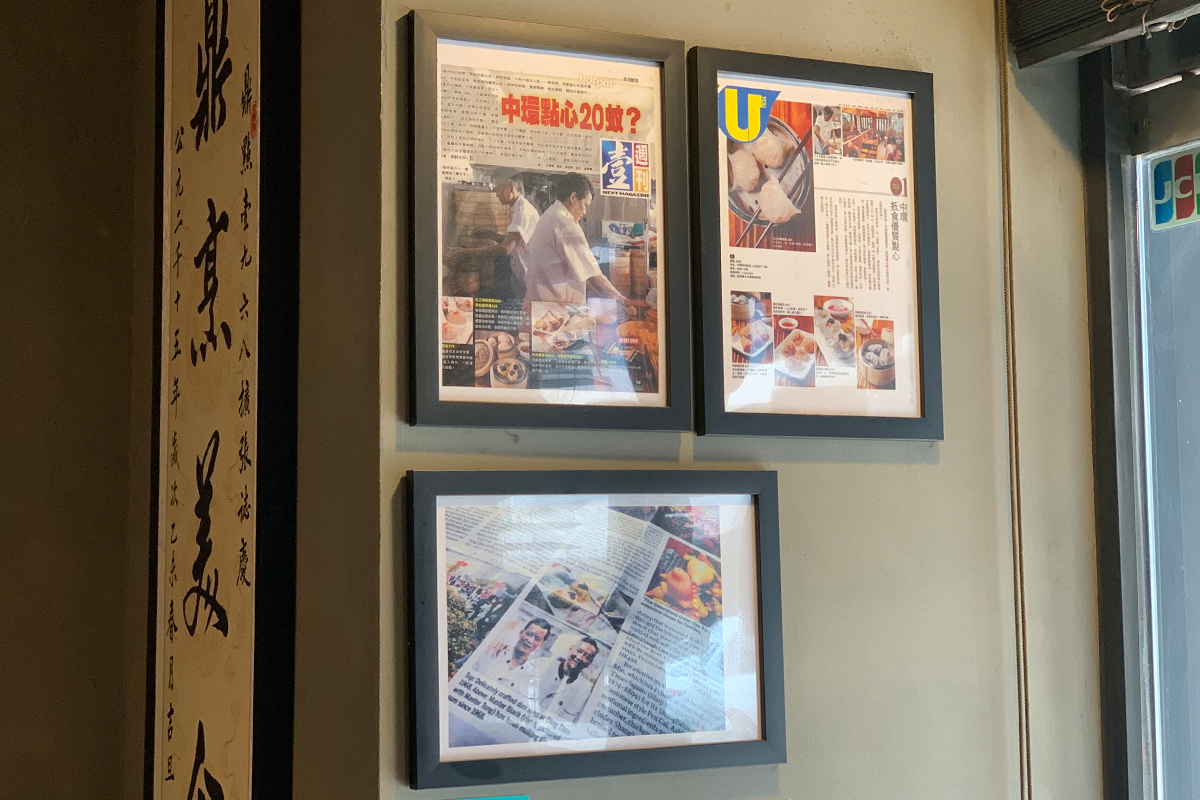 It was very cool to see real Hong Kong Weekly newspaper articles used as decorations.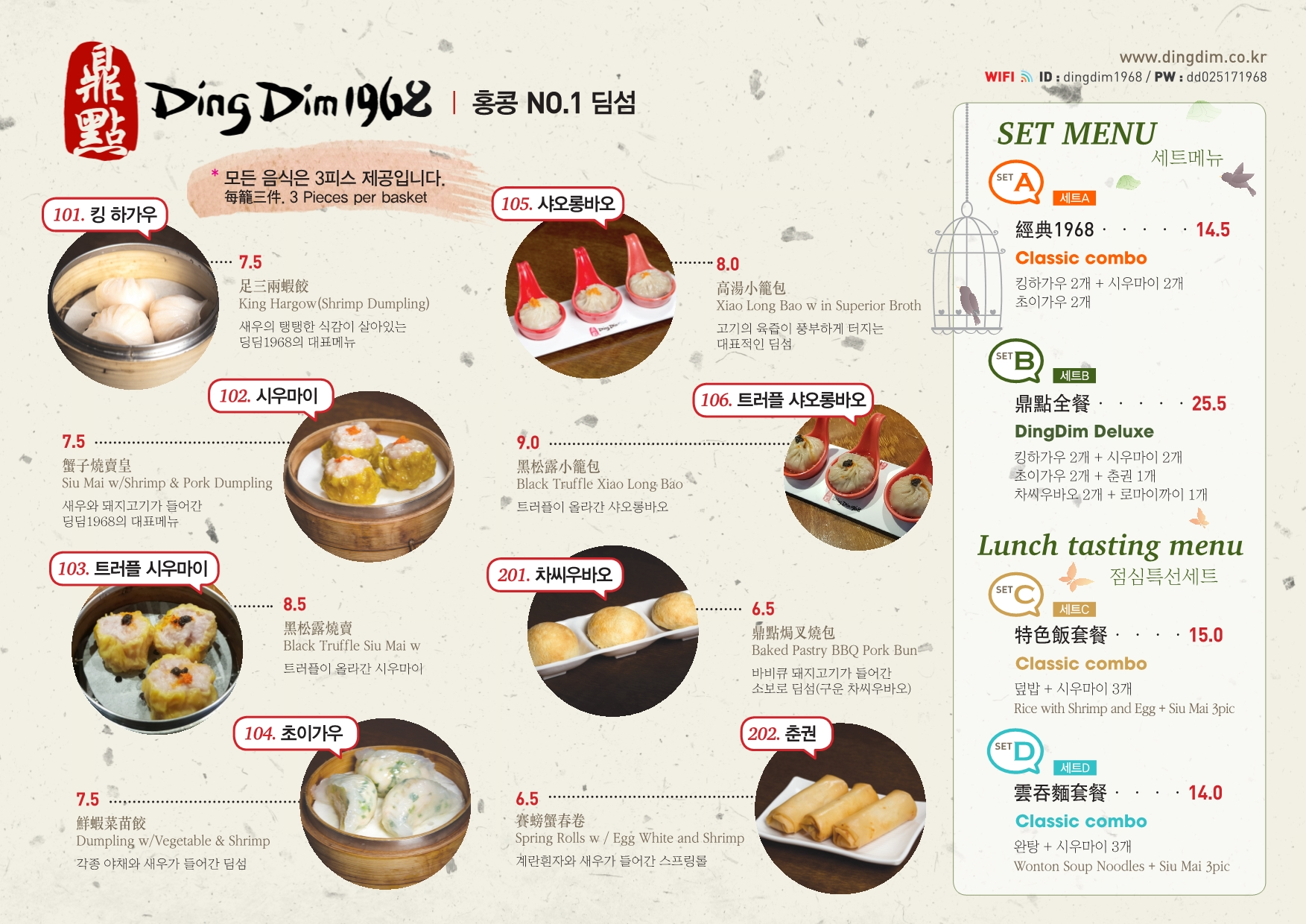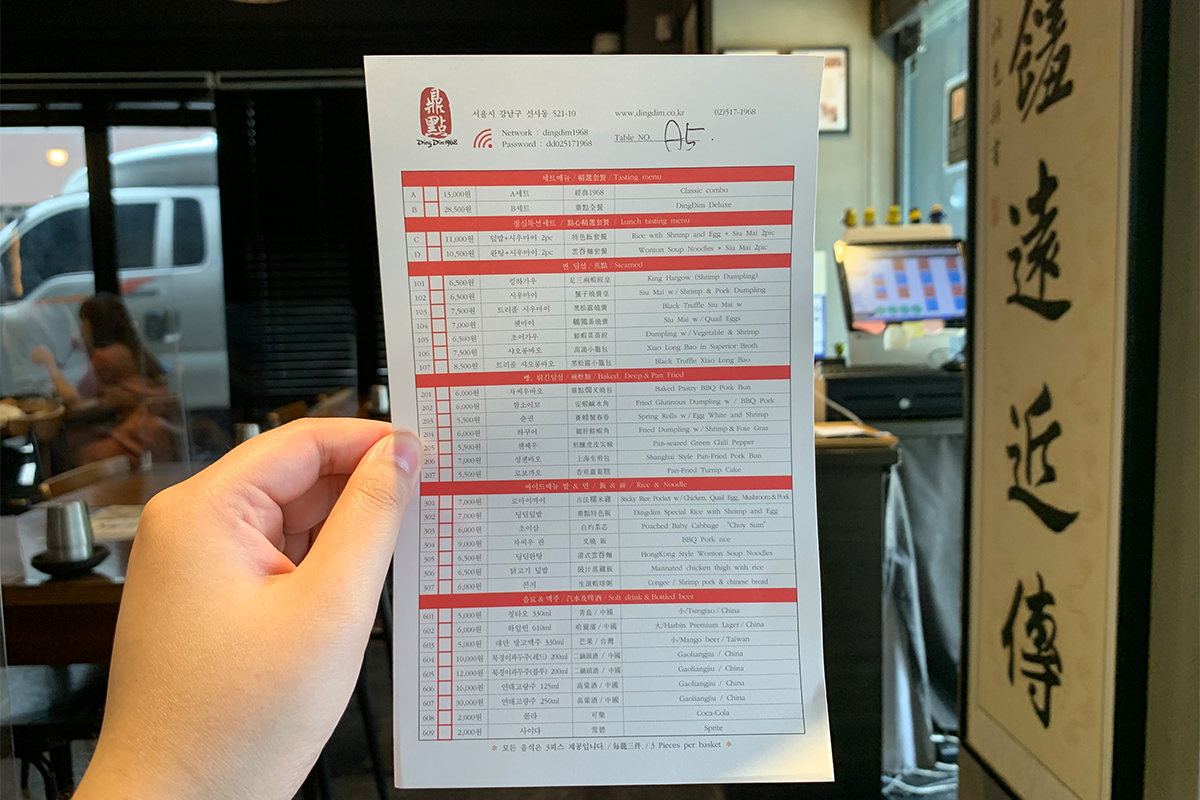 To menu is the same as the other branches and to order, you just need to check off what you want on either side of the menu.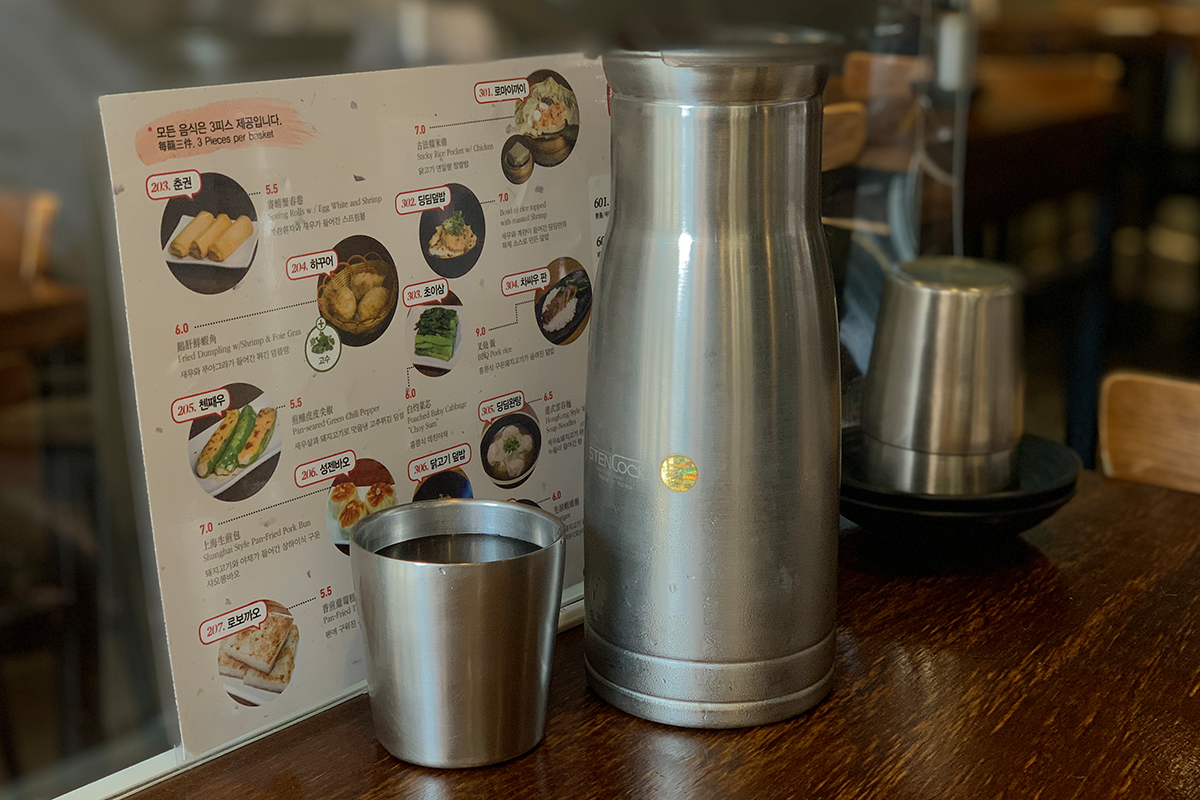 Once we ordered, the staff served side dishes, soy sauce, and tea. The fragrant tea really tasted like the tea they have in Hong Kong.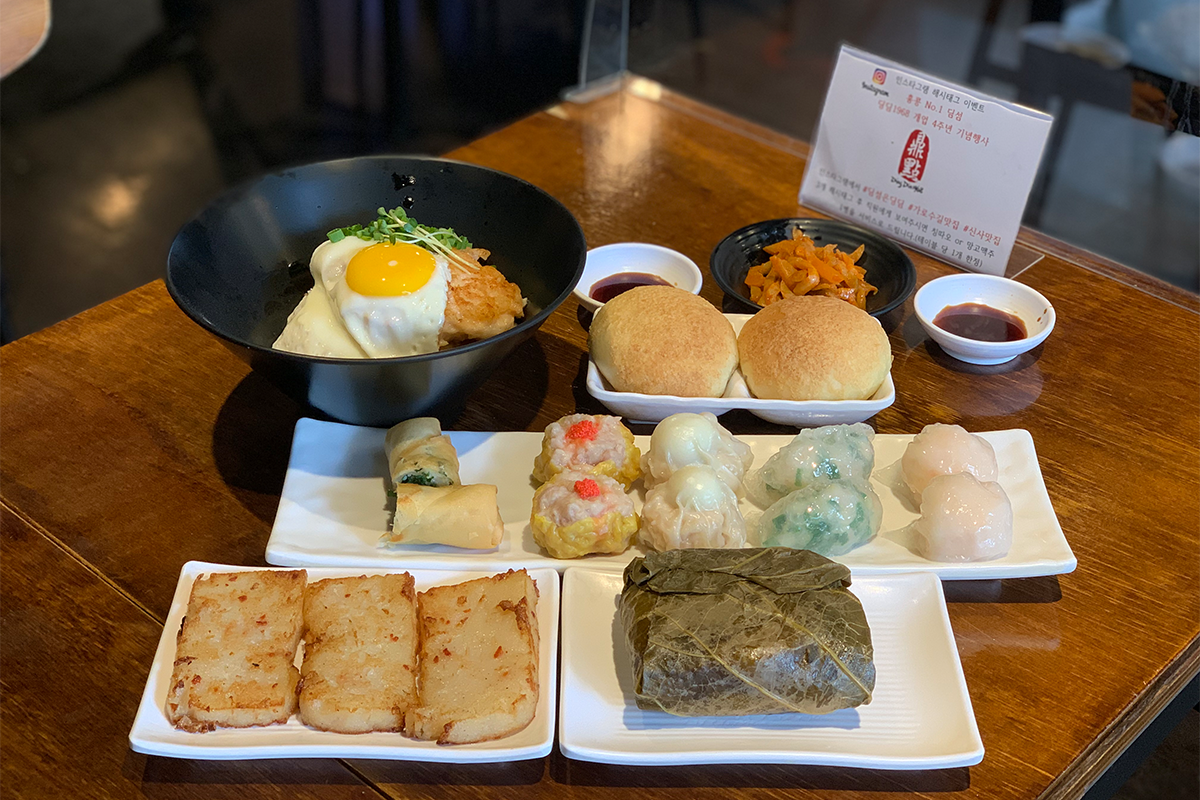 It's nice that you don't have to wait until all of your food is ready for your dishes to start coming out.
Since we tried the a la carte menu last time, this time we got the DingDim Deluxe Set B. We also ordered lo bak go (turnip cake) and a DingDim rice bowl.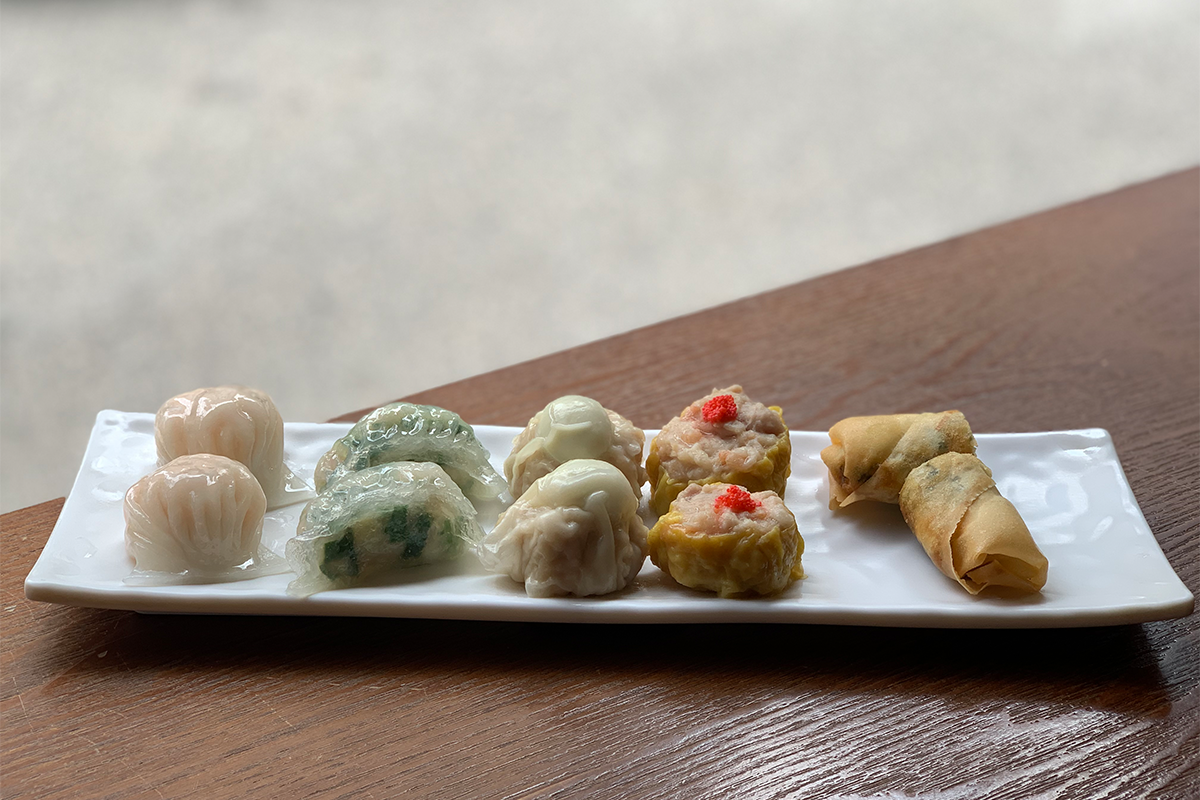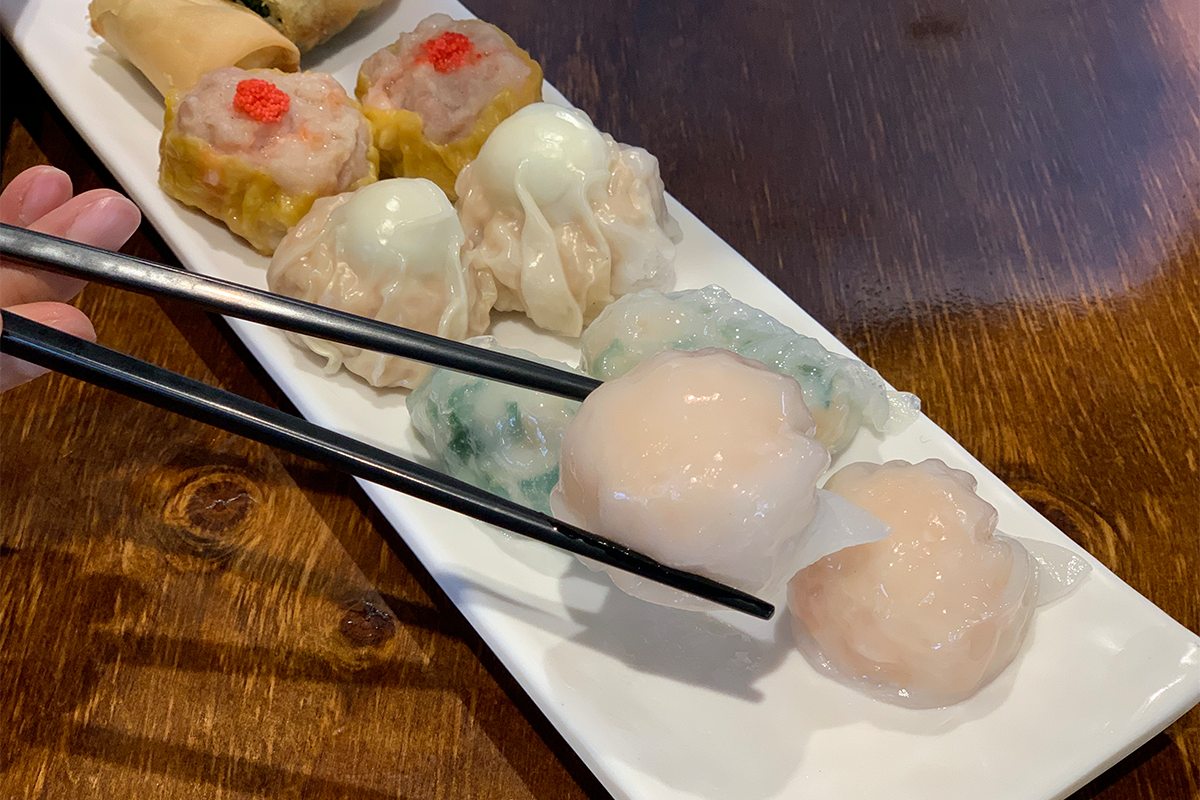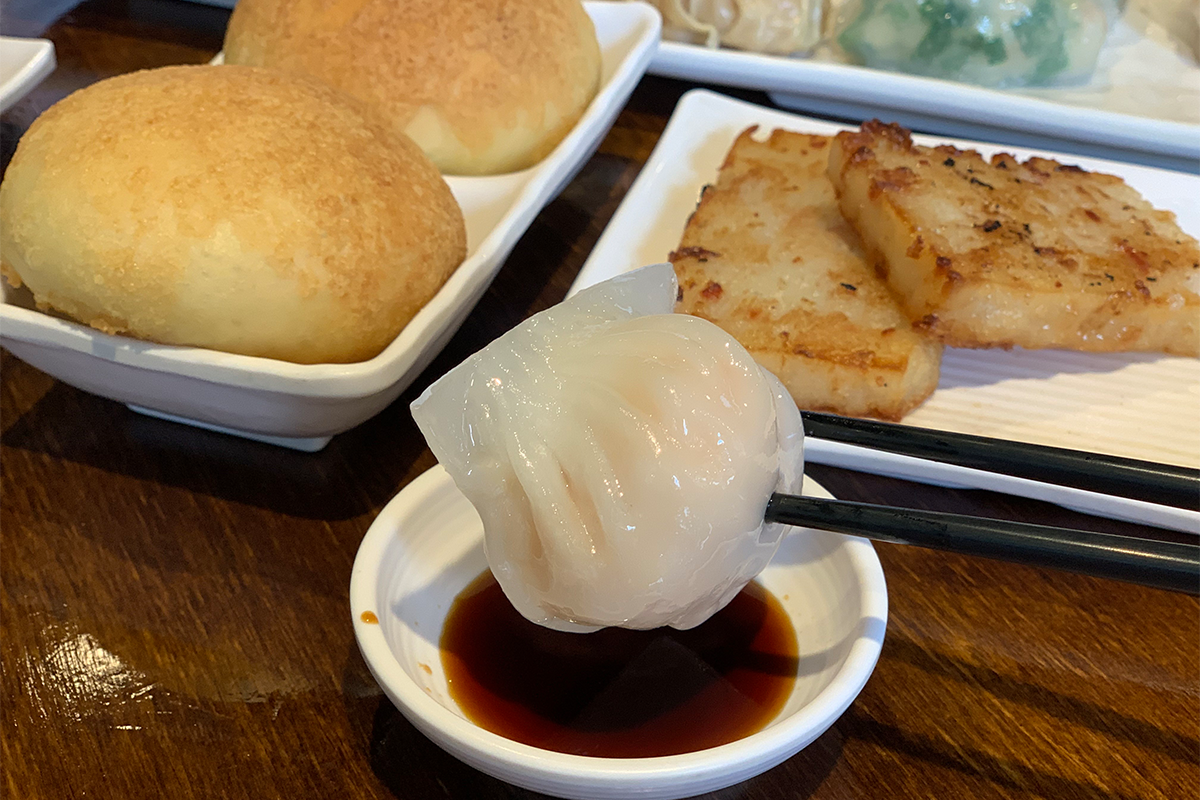 Dingdim Deluxe (Set B)
28,500 won
The set meal includes 2 har gow (shrimp dumplings), 2 siu mai (shrimp and pork dumplings), 2 gao choi gao (shrimp and chive dumplings), 1 spring roll, 2 baked char siu bao (barbecue pork bun), and 1 lo mai gai (lotus leaf wrapped sticky rice with chicken).
There were many varieties of dumplings and two pieces of each, which was okay since they were pretty big.
The shrimp dumplings are crystal clear, have thin skin and savory meat, and super delicious. Don't forget to dip it in soy sauce.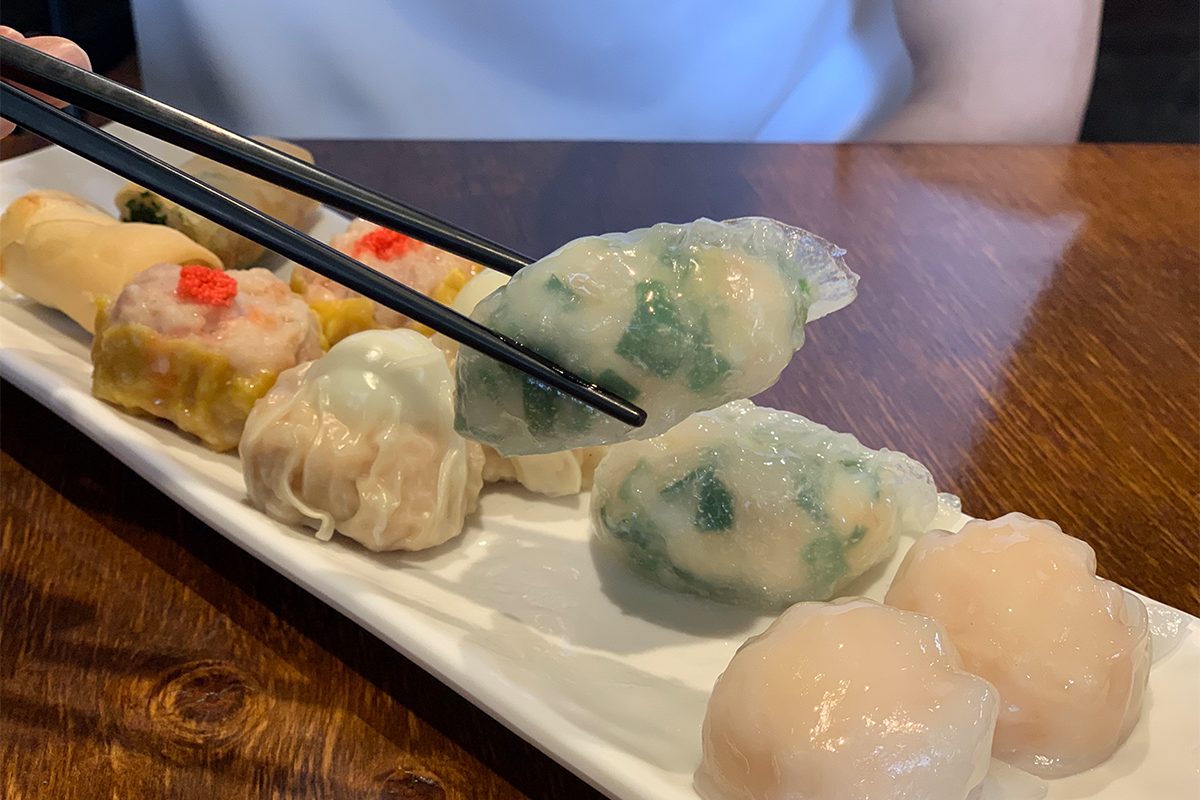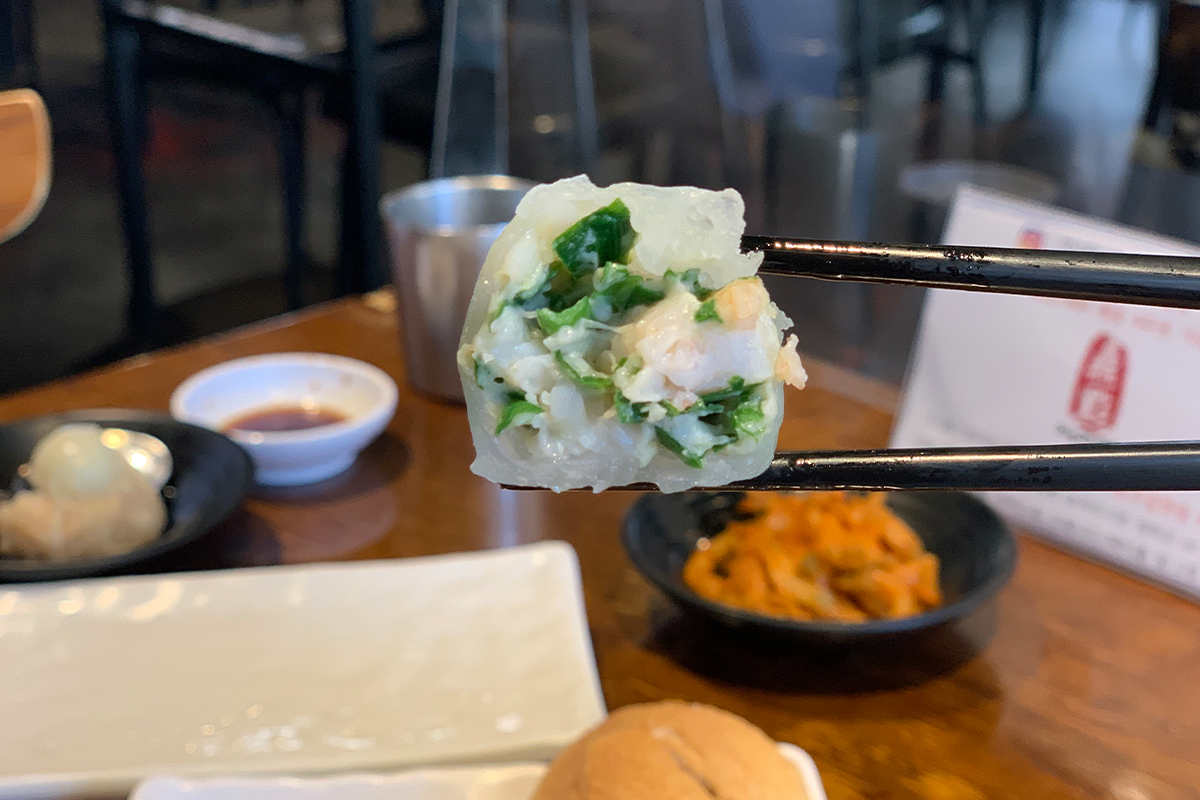 The shrimp and chive dumplings also had really thin skin and was packed full with ingredients, so it was super satisfying to eat.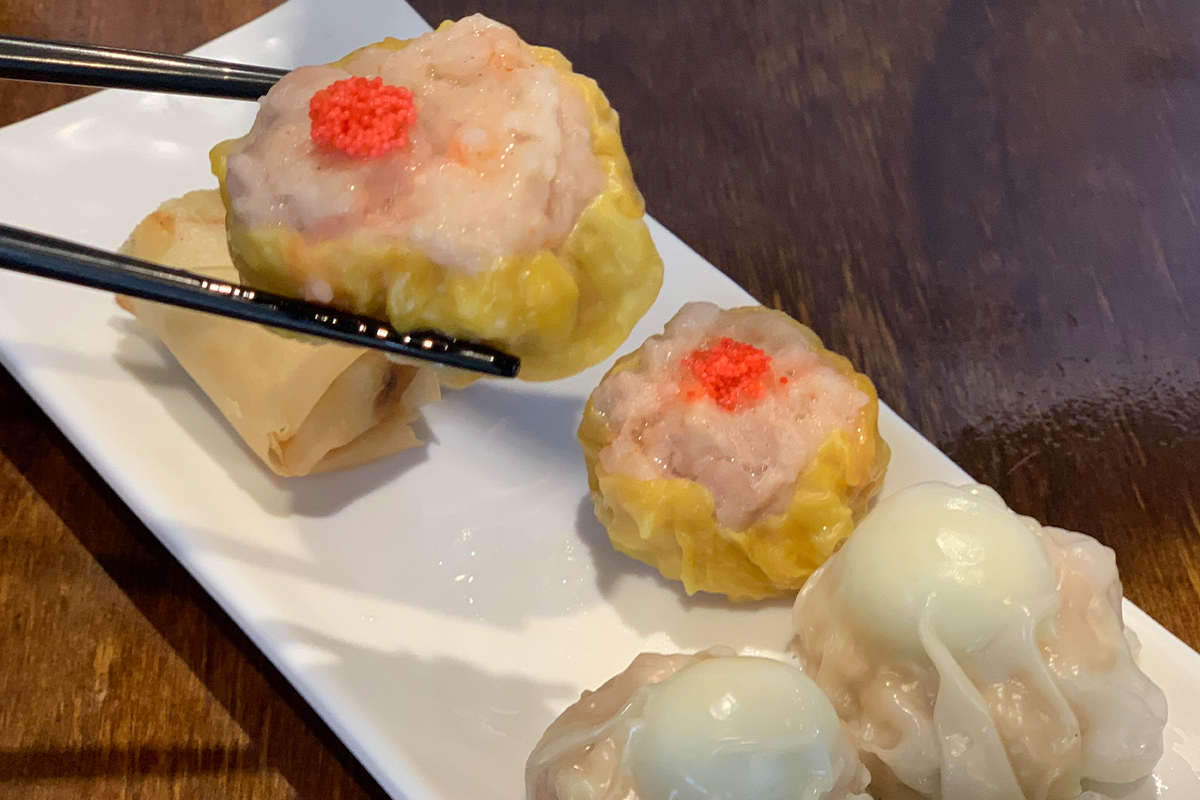 The siu mai was big and the filling was very tender with no fishy taste.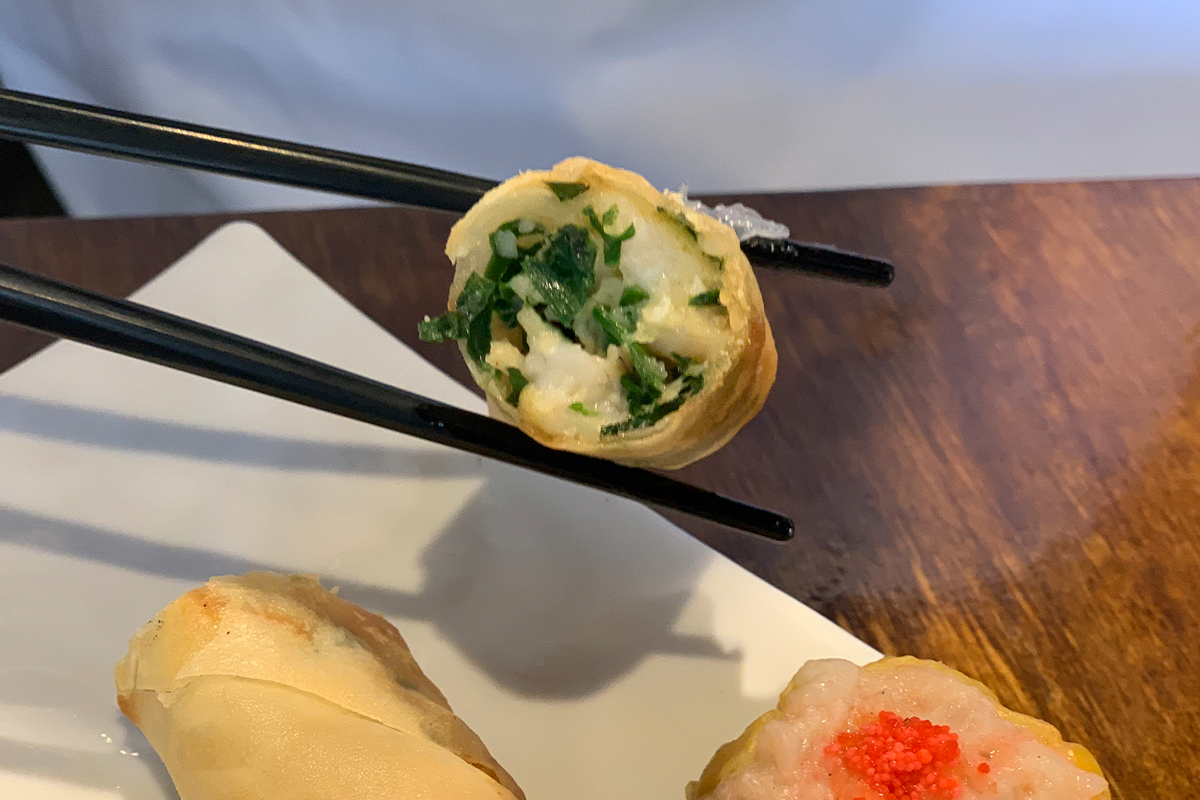 The spring rolls also did not disappoint and tasted exactly like ones we've had in Hong Kong!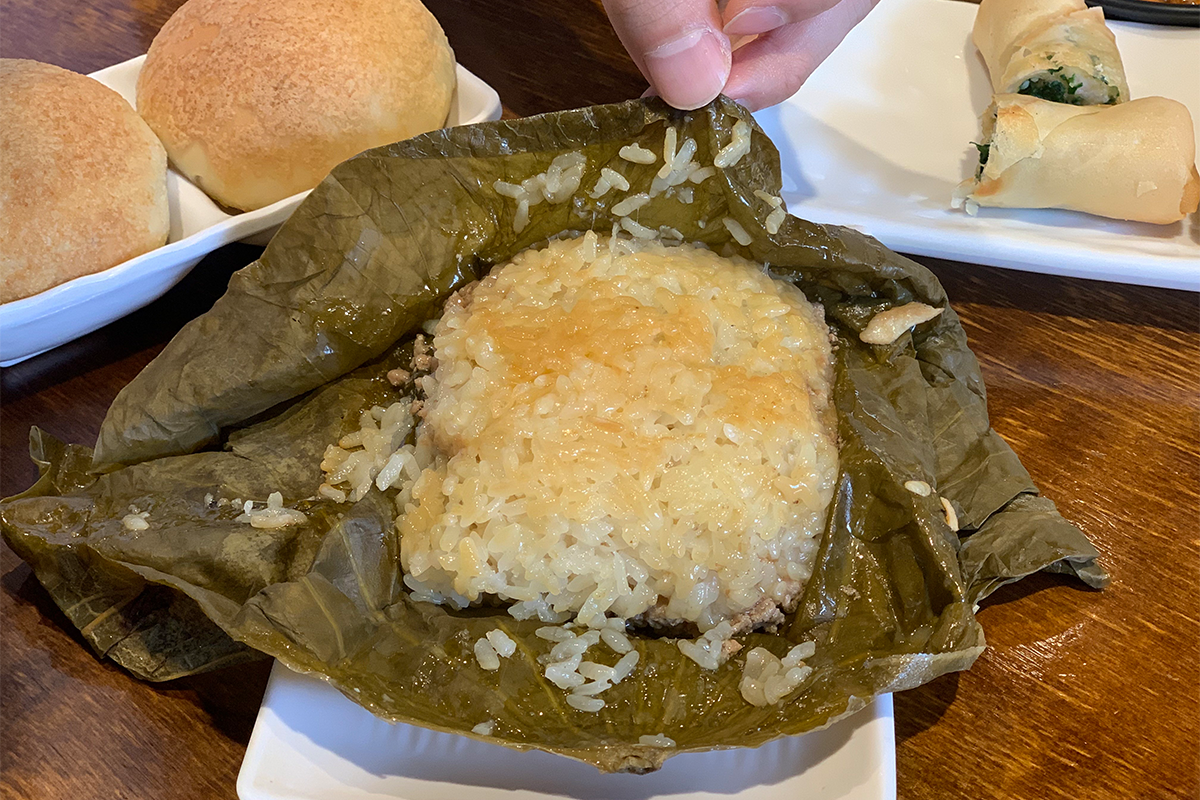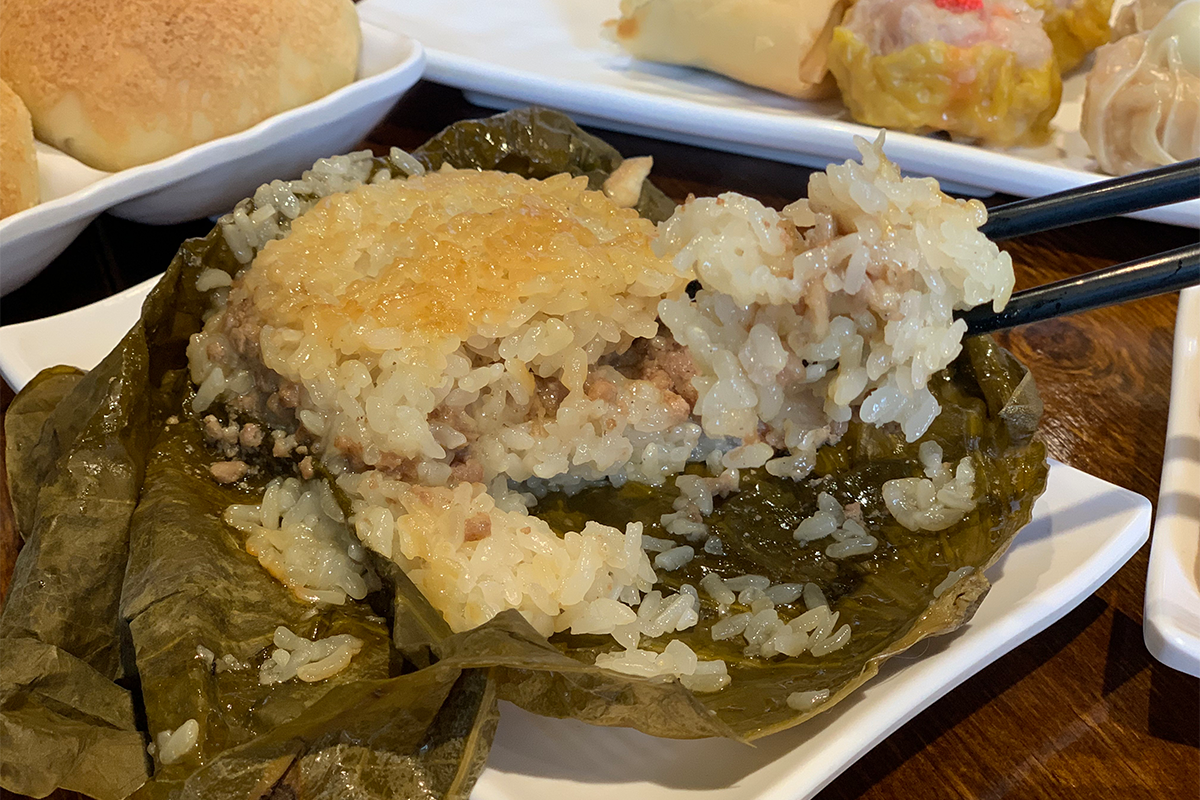 The lotus wrapped sticky rice was huge and like the name suggests, the rice inside was very sticky. It's pretty hard to find in Korea and was so tasty!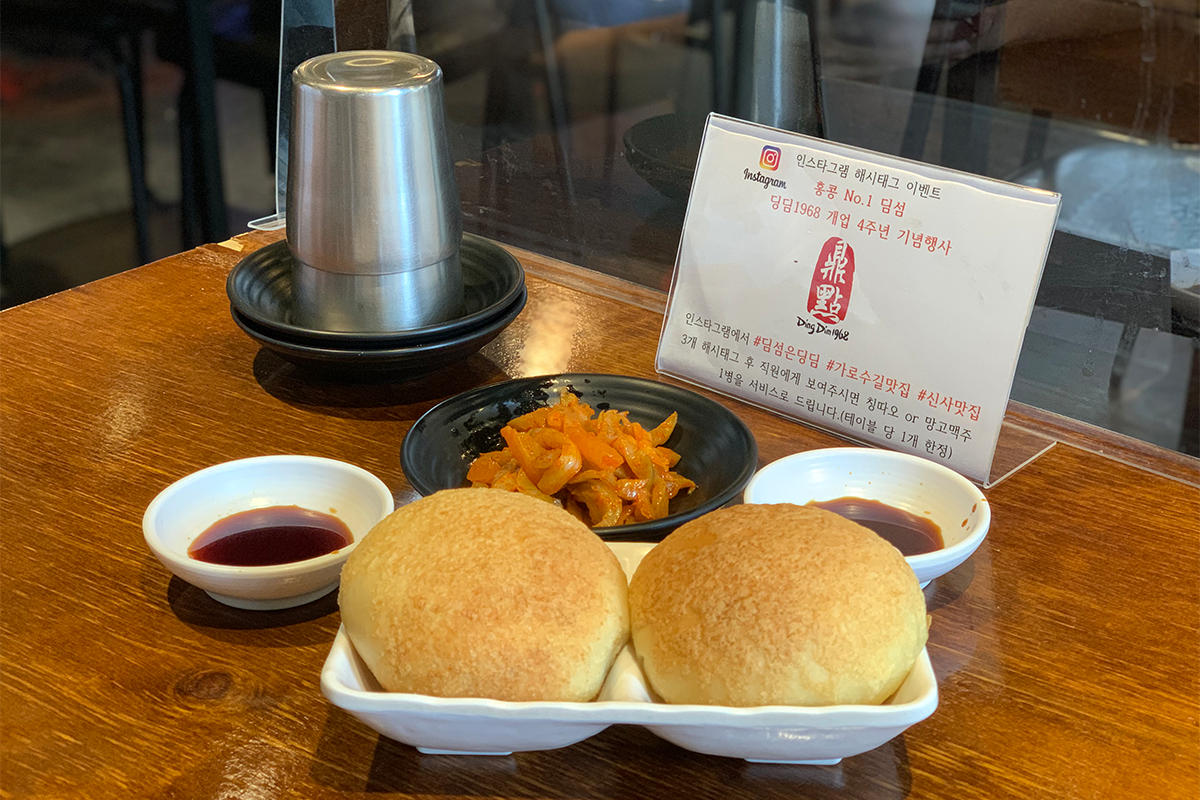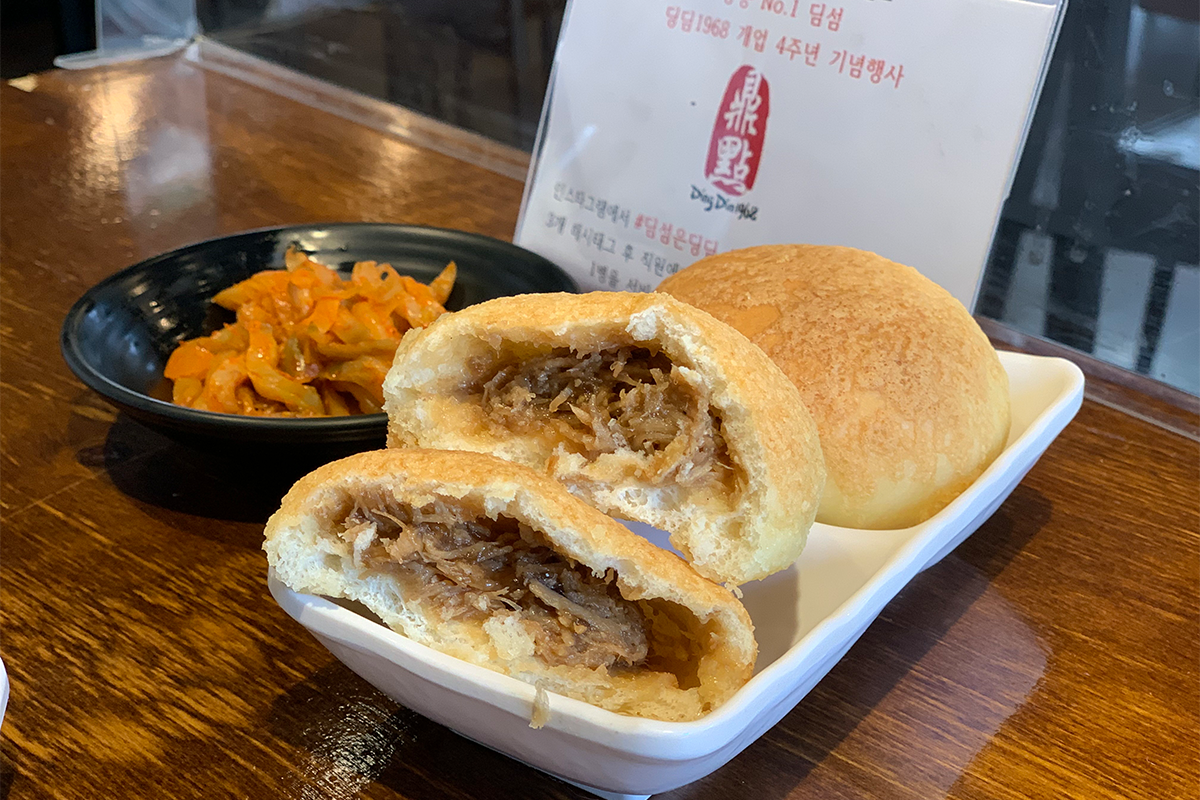 The barbecue pork buns were a little different from the original Hong Kong style. They were a little too sweet, but still pretty good.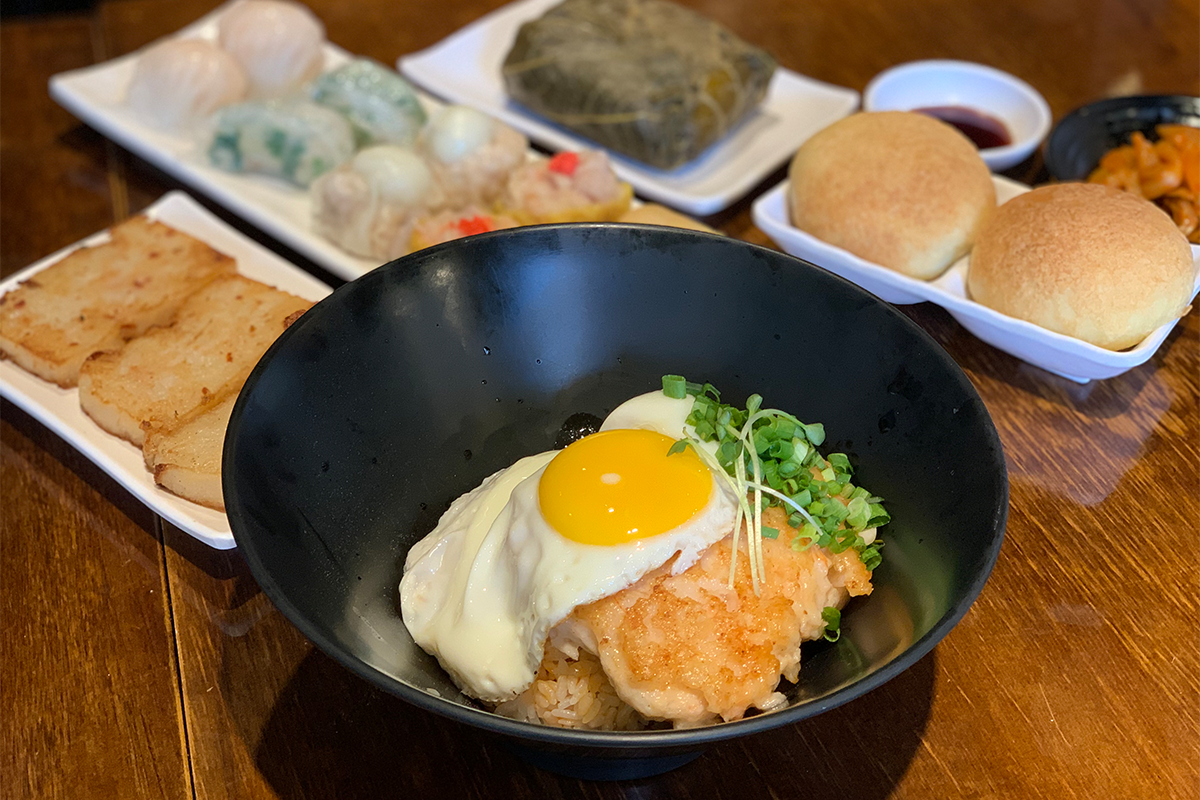 DingDim Rice Bowl (딩딤덥밥)
7,000 won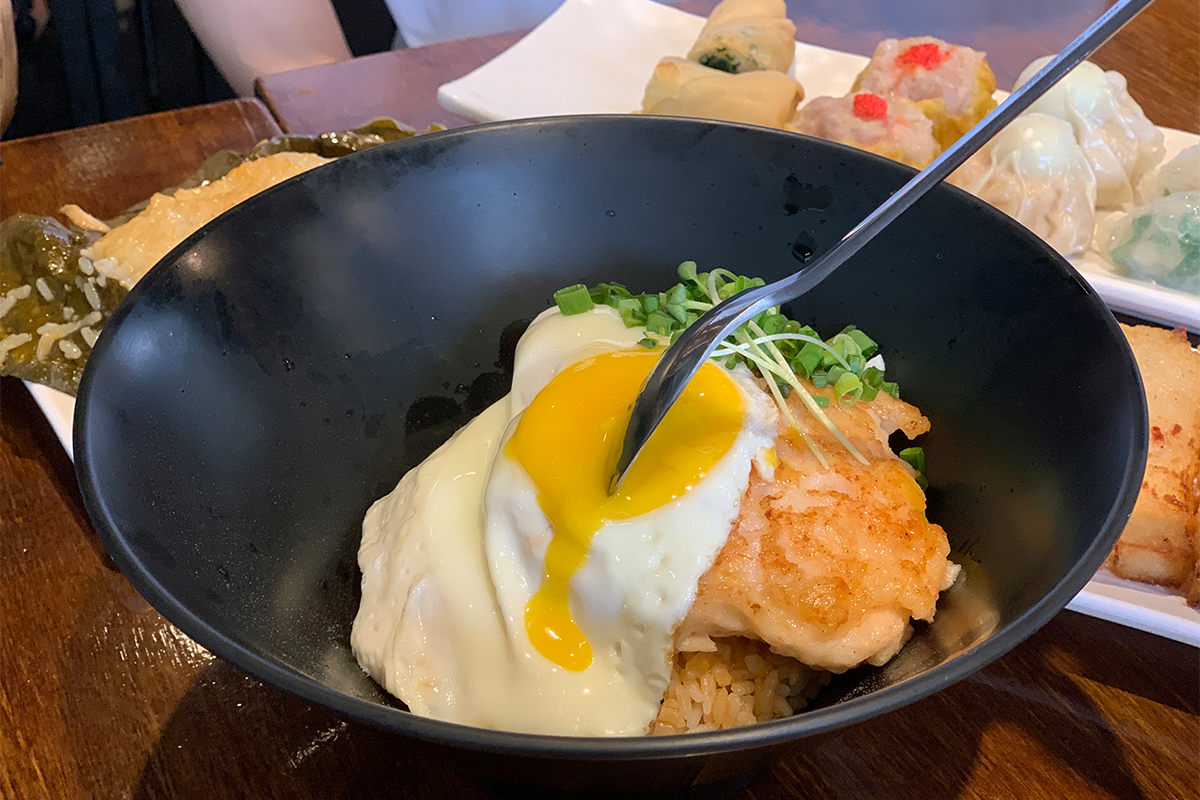 The restaurant manager recommended this dish to us. It's shrimp cake, egg, and soy sauce over rice.
It smelled delicious as soon as it arrived. Make sure to mix it together well before eating.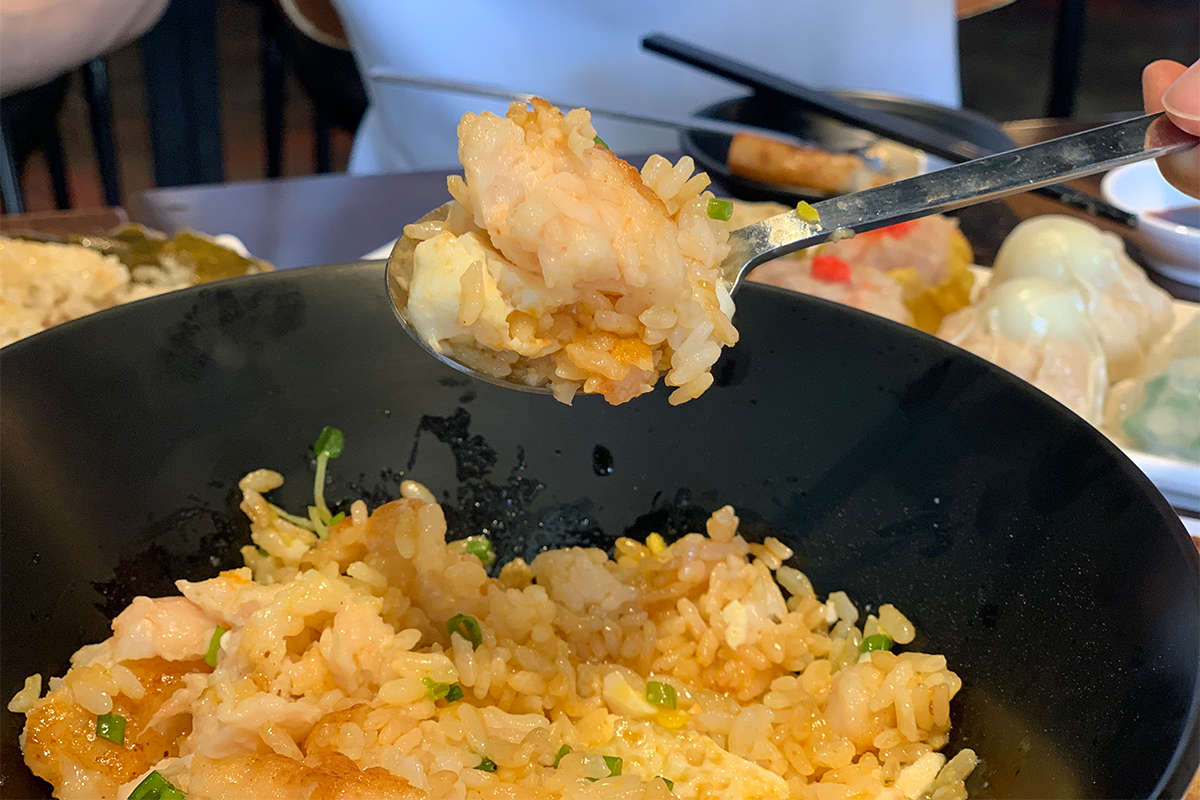 In Hong Kong, you'll normally find lots of barbecue pork or duck over rice and roast chicken over rice, but this Korean-style shrimp cake over rice was unique and amazing.
The shrimp was really crispy and the ingredients all went so well together. We definitely recommend this, it's a must-try!
---
Coupon
DingDim 1968 is the place to go if you want Hong Kong-style dim sum at a reasonable price in Korea. You can also check out the Jongno location if it's more convenient. As long as you are a Creatrip member, you can get a 10% discount at both locations.
---
We hope that you can enjoy a delicious meal at DingDim 1968! If you have any questions, please leave a comment below or send us an email at help@creatrip.com! You can also follow us on Instagram, TikTok, and Facebook to stay updated on all things Korea!
---