It House Hanbok | Busan Hanbok Rental
You can experience Hanbok Rental at Busan's must-go place, Gamcheon Culture Village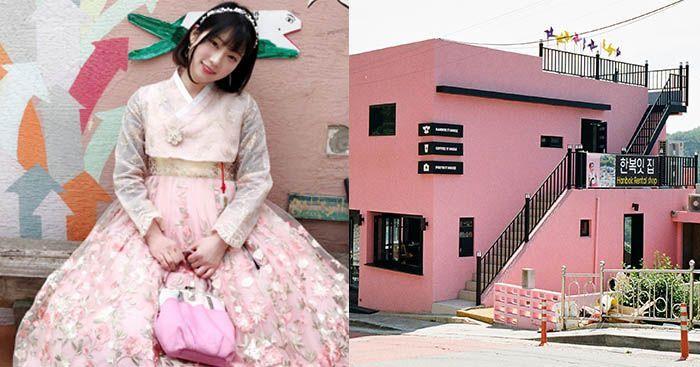 Whether you are visiting Busan for the first time or multiple times, we highly recommend you to try out Hanbok rental. Recently, many Hanbok rental shops opened in Busan due to high popularity among the Korean local people. In the Gamcheon Culture Village area, taking photos in Hanbok became a popular trend. One of our to-go Hanbok rental places are when we are in Busan is Hanbok It House.
---
Information
Address: 부산광역시 사하구 옥천로 115
115 Okcheon-ro, Saha-gu, Busan
Hours: Summer (March to September) 09:30 to 20:00, Winter (October to February) 09:30 to 19:30 (Last rental at 17:00)
---
Why We Recommend It
Hanbok It House is a popular Hanbok rental shop in Gamcheon VIllage in Busan. As soon as you step out of the Hanbok rental shop, you will be near a majority of tourist attractions.
Hanbok It House has about 400 Hanbok rentals and 200 school uniforms.
Hanbok It House directly manufactures high quality hanboks.
If you rent from this Hanbok shop, you can get a free drink at the coffee shop in the same building(for rentals for more than 2 hours).
---
Things to Keep In Mind
Creatrip Exclusive Event: If you make a reservation for Hanbok It House with Creatrip, you will receive a complimentary cup of coffee drink(for rentals for more than 2 hours) in the same building.
Same-day reservations are allowed, but please consider the rental time and return time and rent it out accordingly.
Reservation cancellation or change is possible up to 3 days prior to the visit.
If you have any other questions, please contact help@creatrip.com.
Please arrive on time for your appointment. If you are more than 10 minutes late for your reservation, it may be cancelled and you will not get a refund.
Hanbok sizes vary from XXS to 3XL. If you would like a hanbok other than that size, please ask at the store.
Hair accessories, braids, winter vests, underskirts, and storage are provided free of charge.
No deposit is required for rental, but you must leave your ID at the store until you return your hanbok.
No photography or makeup services are provided. Other paid options require additional payment on site.
---
Price
| | |
| --- | --- |
| Hanbok | Price |
| | |
| | |
| | |
| --- | --- |
| School Uniform | Price |
| | |
| | |
| --- | --- |
| Retro Costume (Gyeongseong Clothing) Rental | Price |
| | |
Additional Services
| | |
| --- | --- |
| | Hair style, head wear, inner skirt, winter vest, locker, handbag, accessories |
Hanbok Reference
| | |
| --- | --- |
| Hanbok Size | XXS to 3XL(Request for non-standard sizes on-site) |
| Children's Hanbok | Infants over one year old can rent a Hanbok. |
---
Photo Review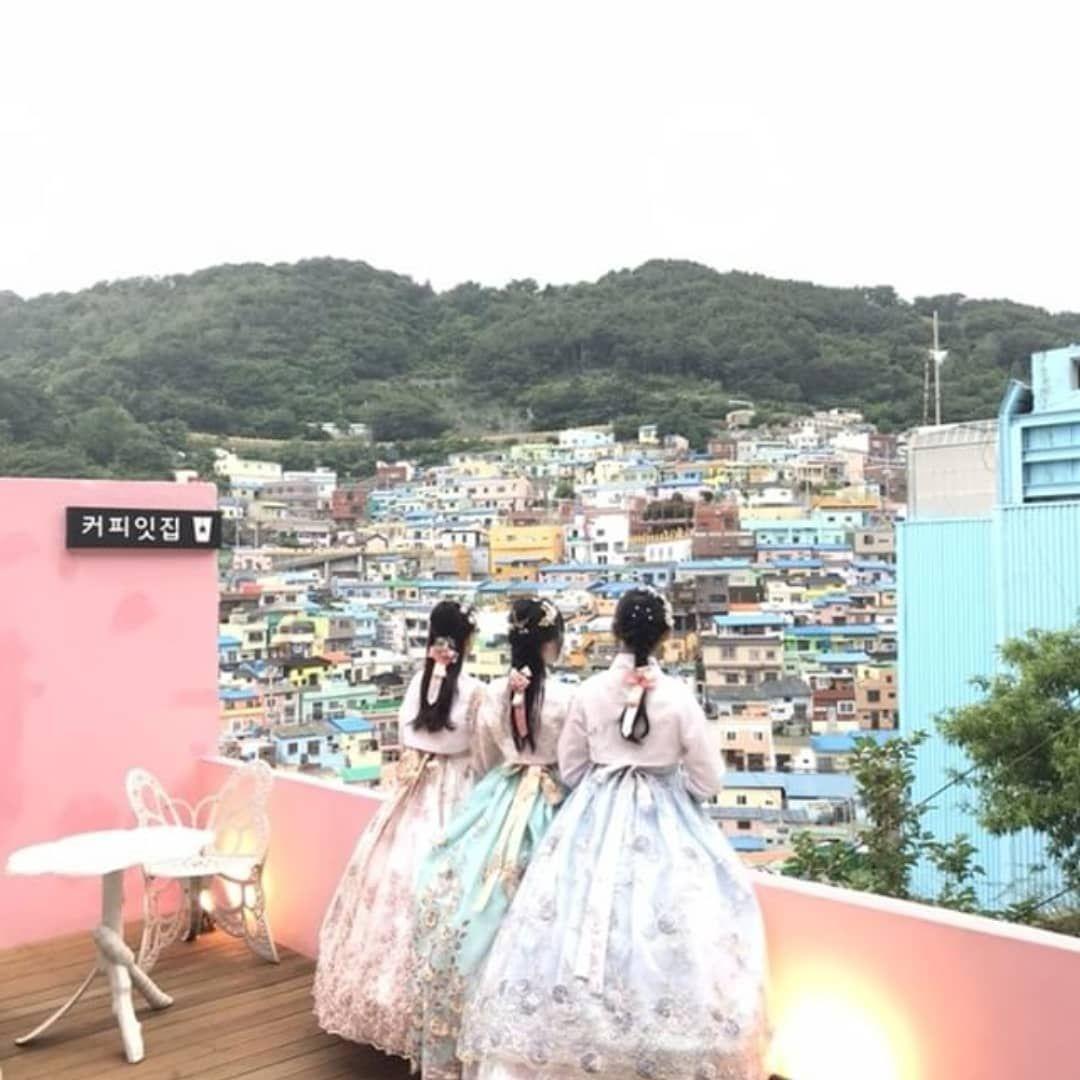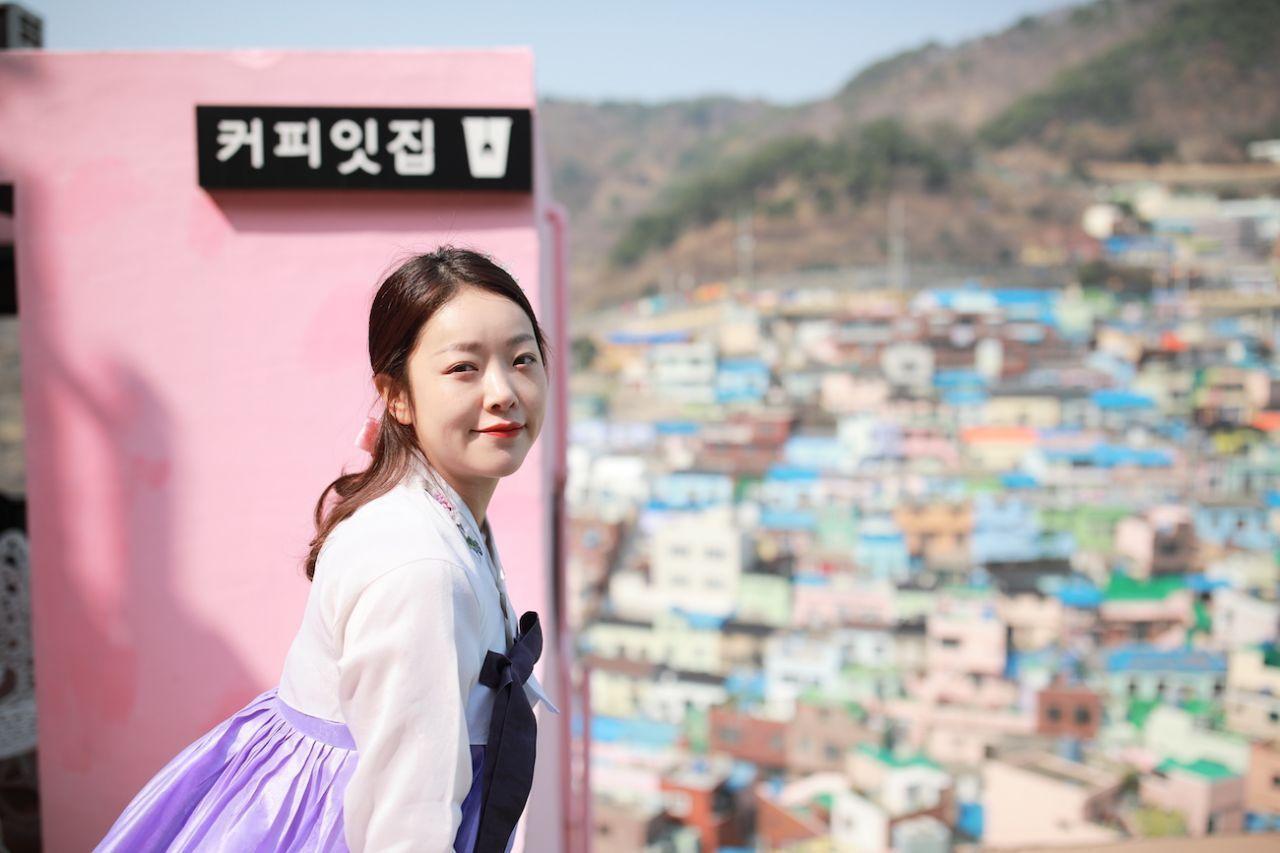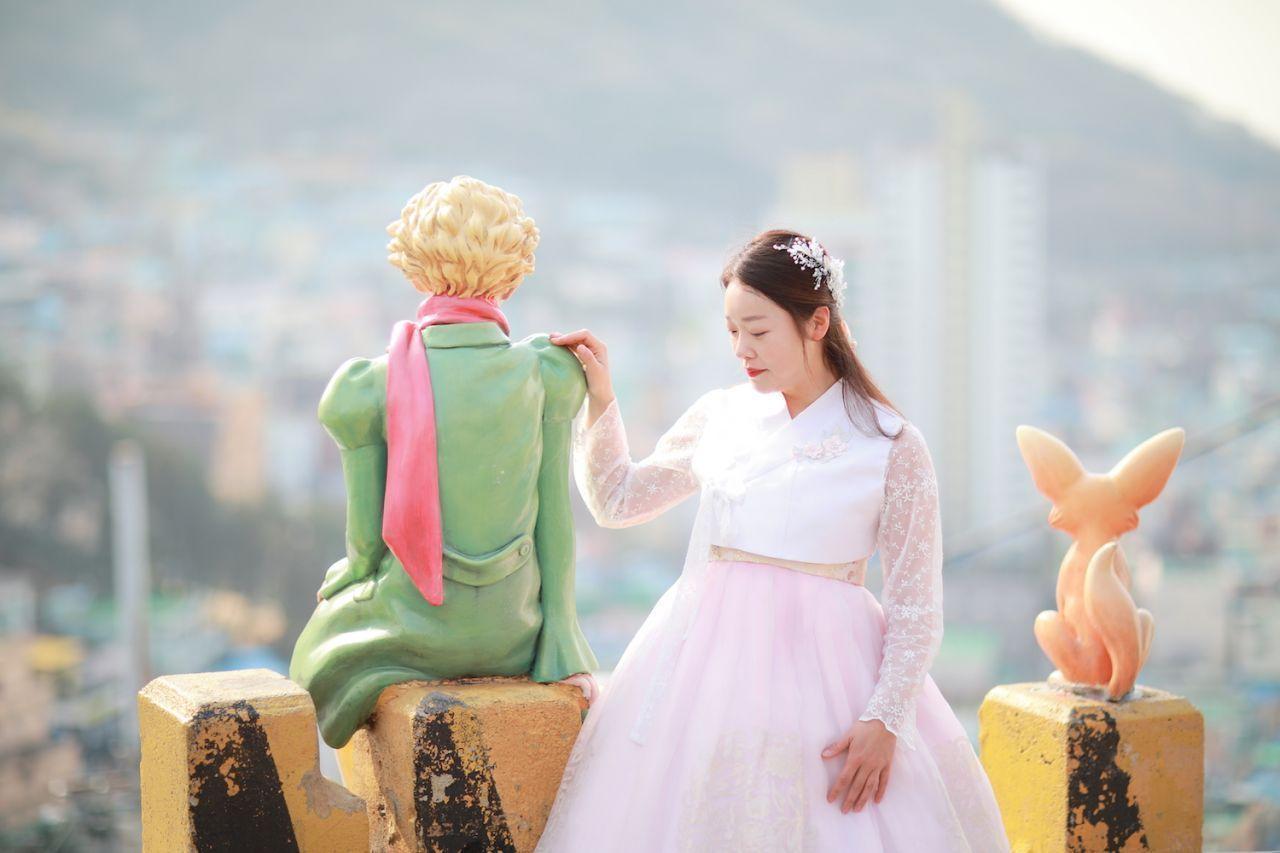 Gamcheon Culture Village is a popular destination for both Korean and foreign tourists for its artsy atmosphere and scenery. The village is located on the top of the mountain and every alley is painted by local artists. The Hanbok It House rental store is located at the heart of this village. At Hanbok It House, you can also enjoy a cup of coffee while gazing at the beautiful scenery outside.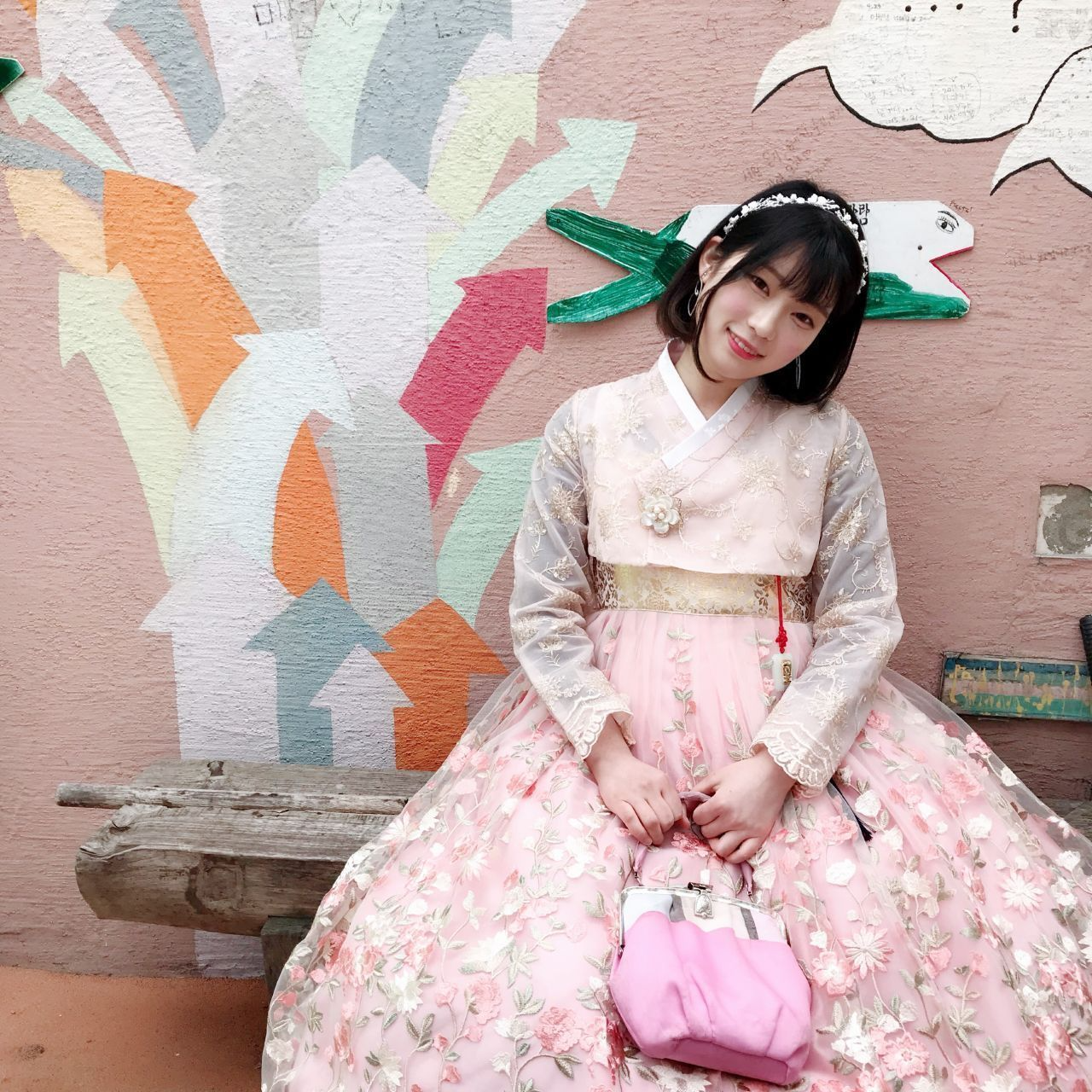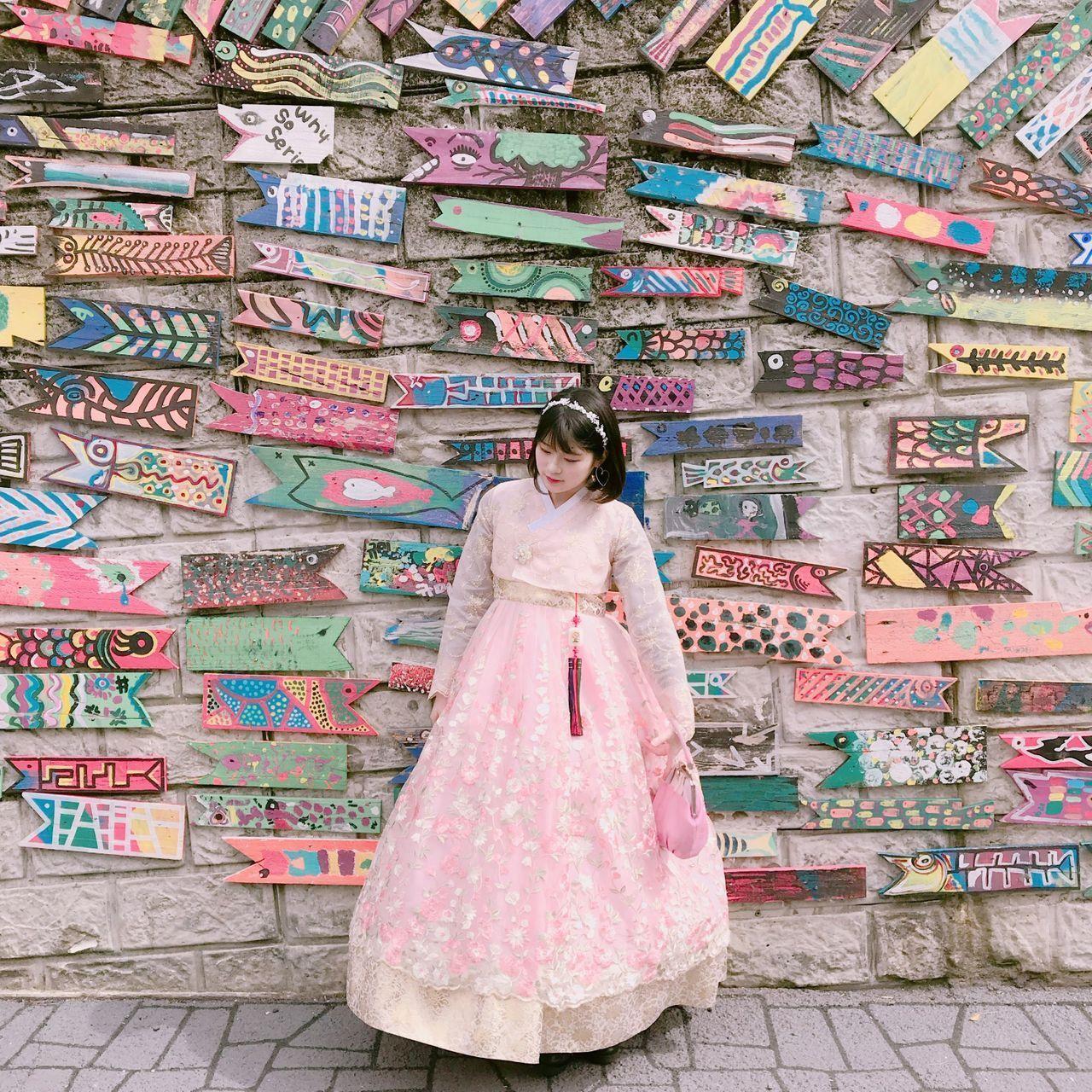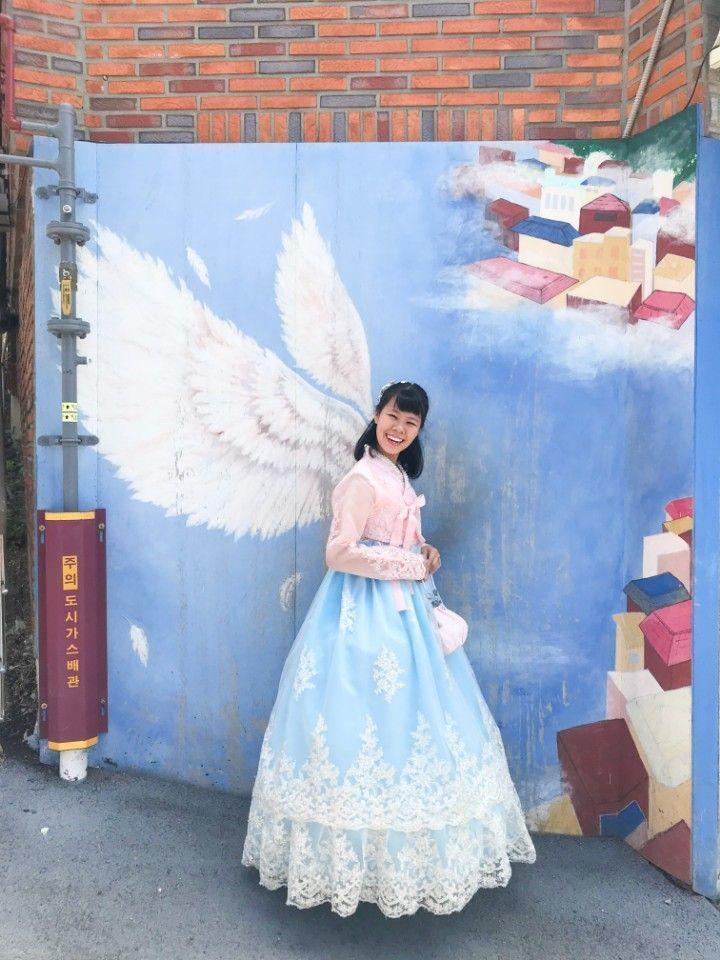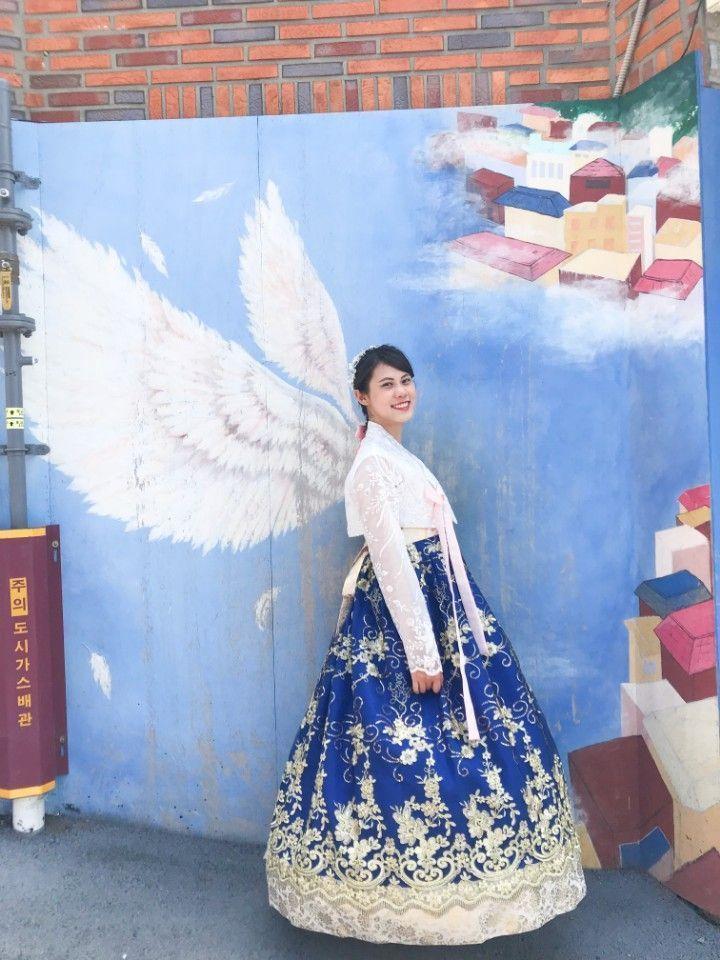 Plus, Hanbok It House provides good quality, beautifully-crafted Hanboks. We took a few photos of the Hanboks from Hanbok It House.
The Hanbok with the pink color is one of the most high-in-demand Hanboks at Hanbok It House. You can also rent jewelry and hairbands for free.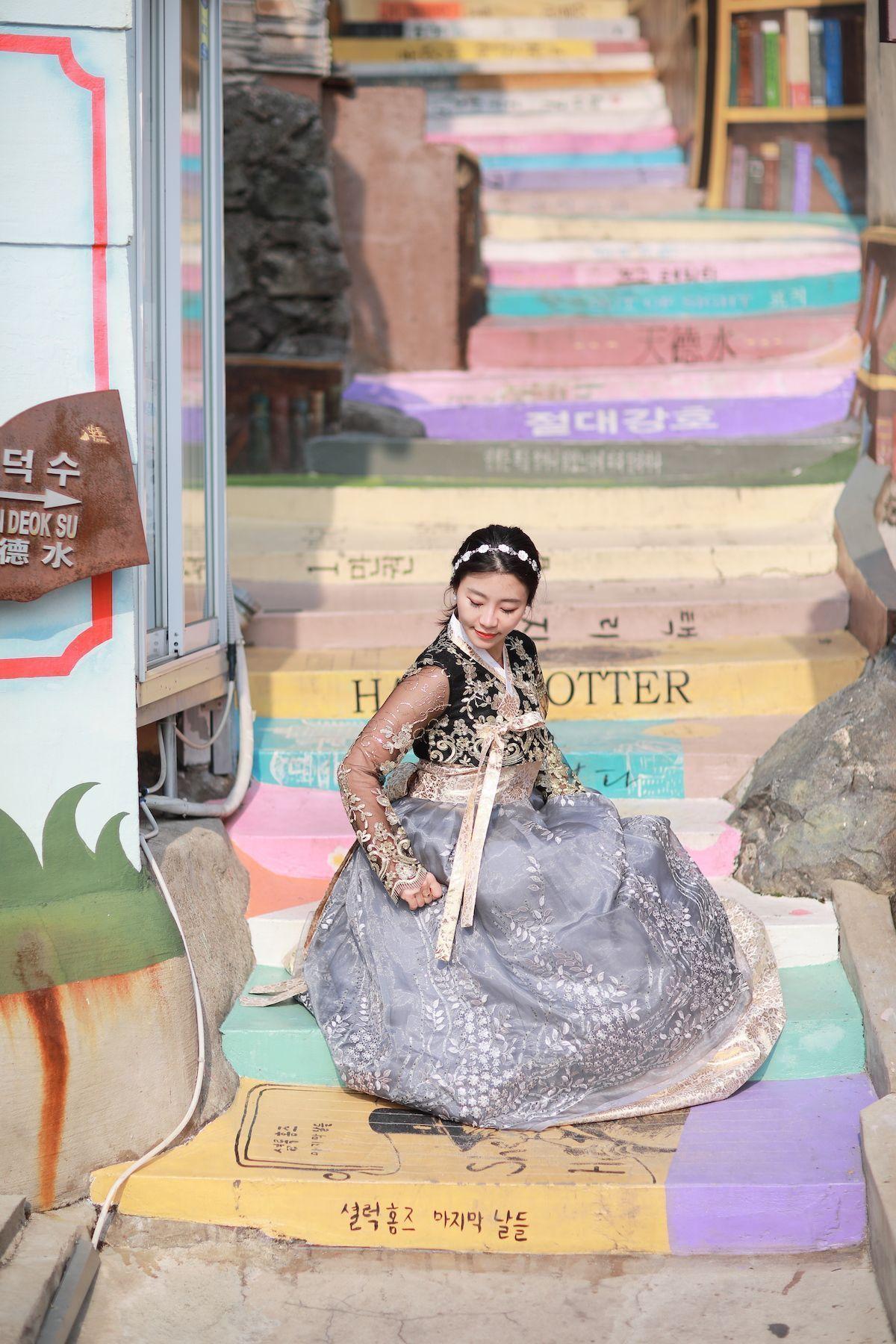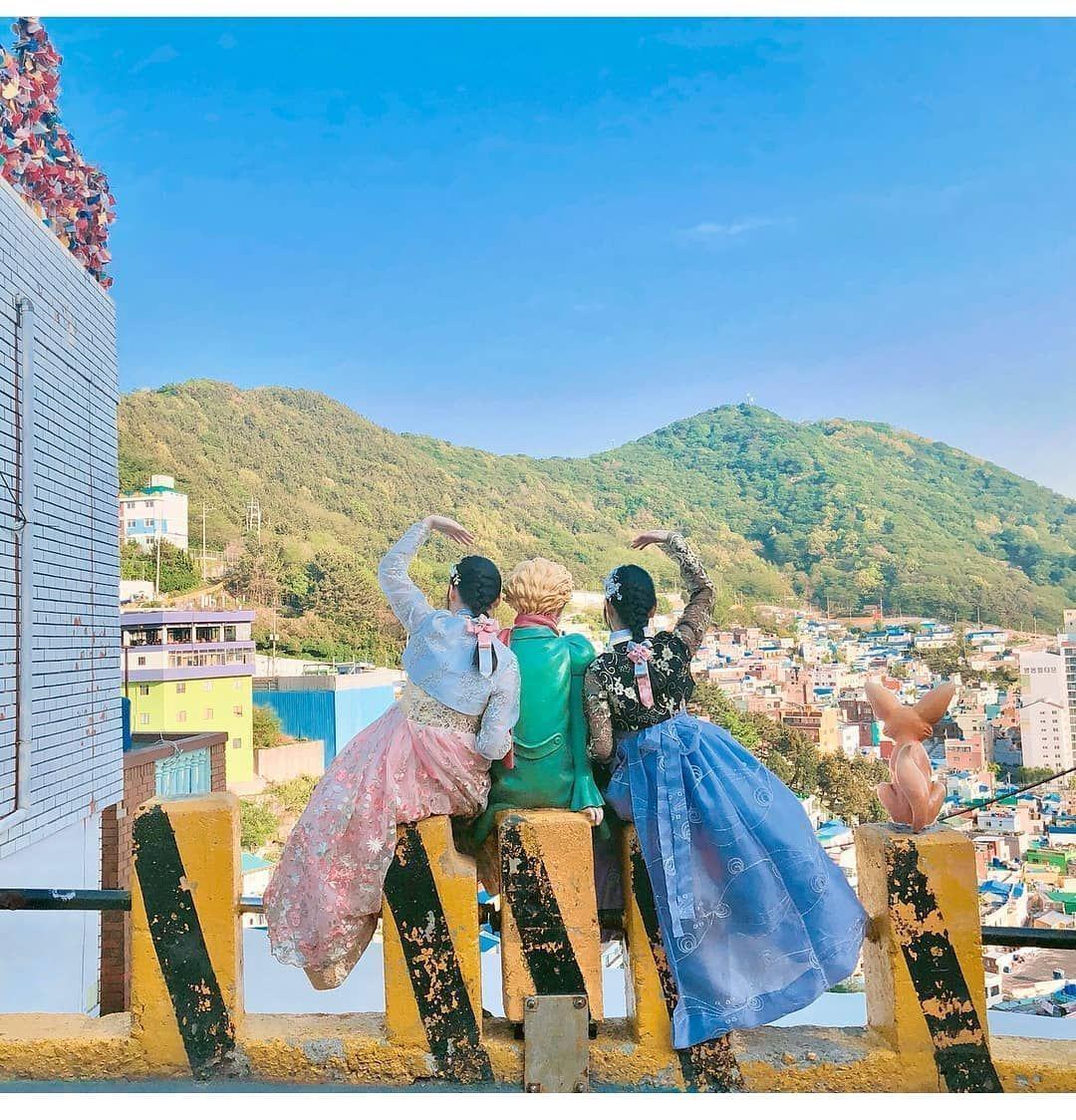 The colors of Hanbok It House's Hanboksare diverse. They also have an extensive range of sizes for adults and children. At Hanbok It House, you can pick the Hanbok dress of your dream. There are more than 400 Hanbok dresses, and they are all in different styles and made of good quality materials. From the traditional Hanbok to more modern, luxurious ones, you can find your style here.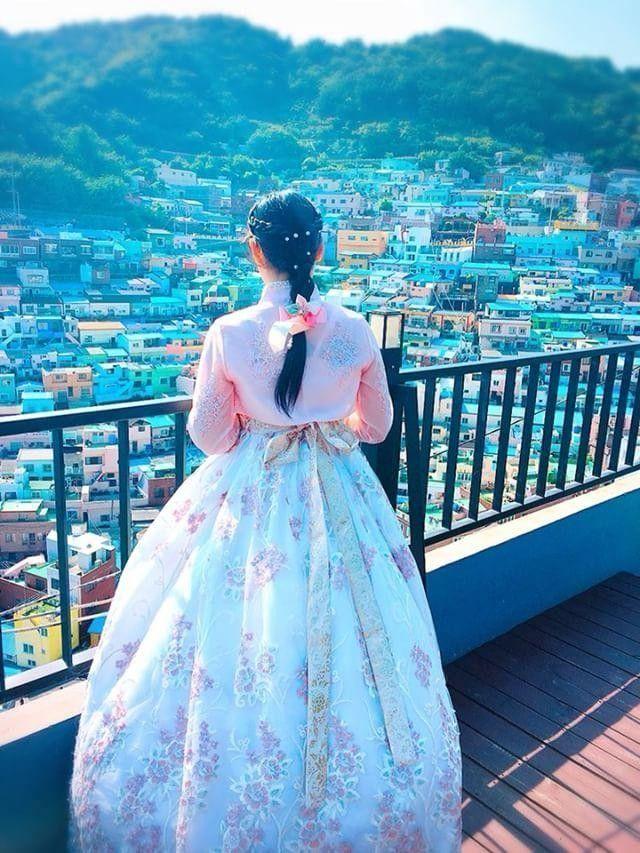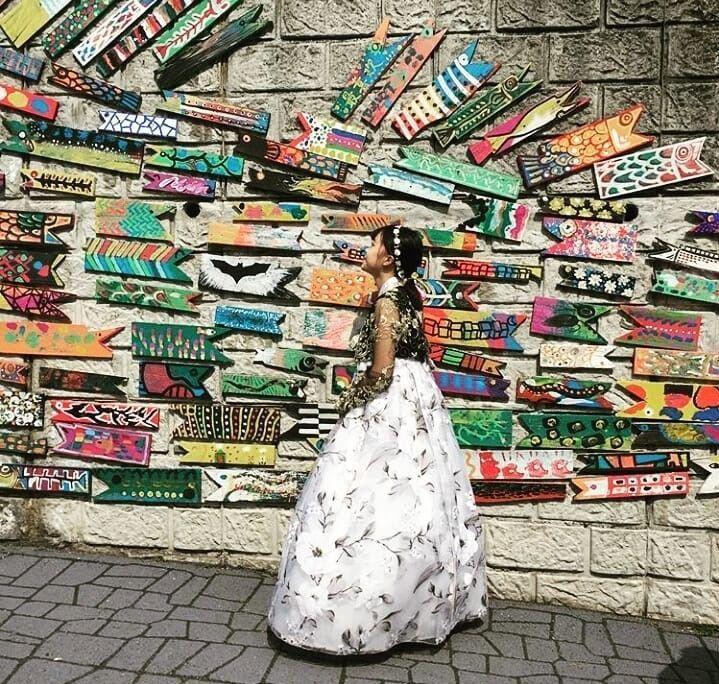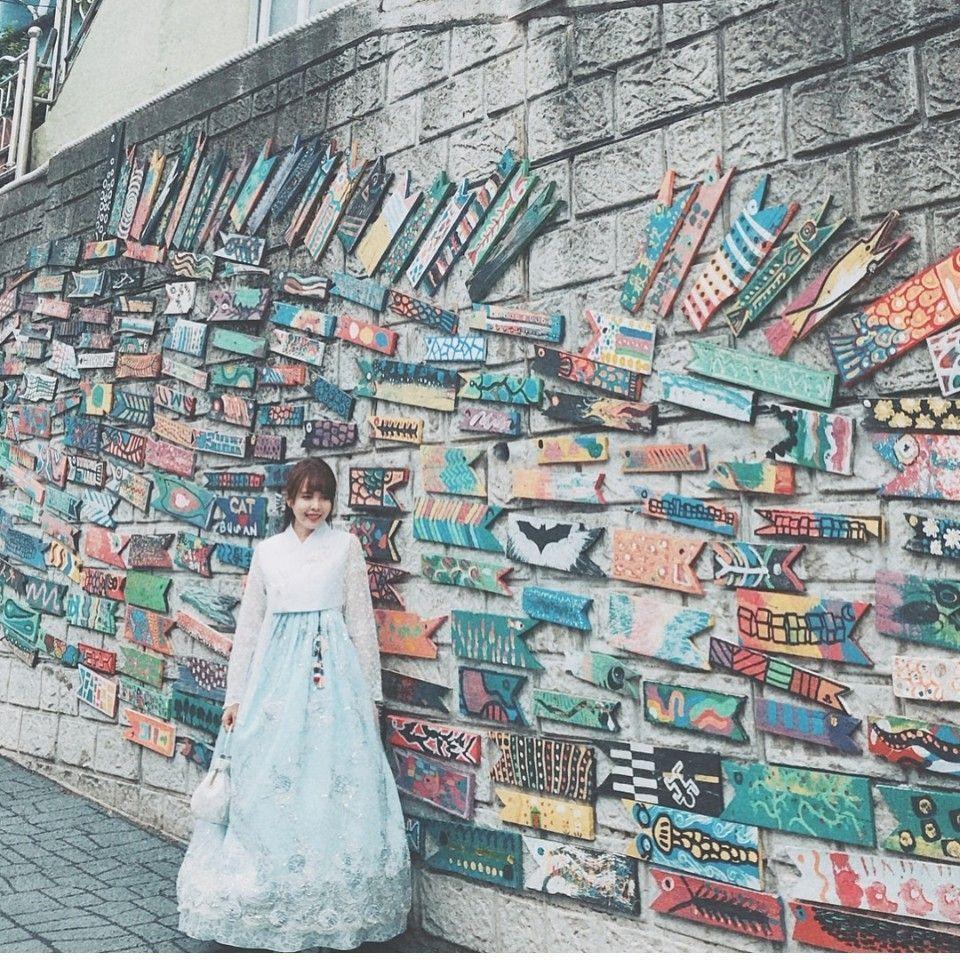 At Hanbok It House, you can rent hair accessories (hairbands and etc.) for free. Hair accessories are also all in different colors and styles.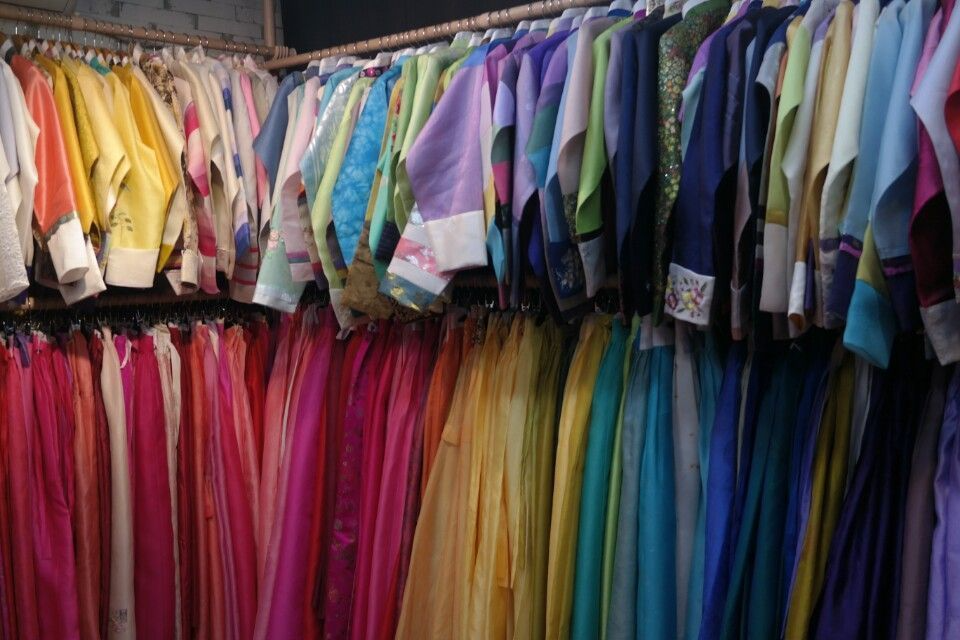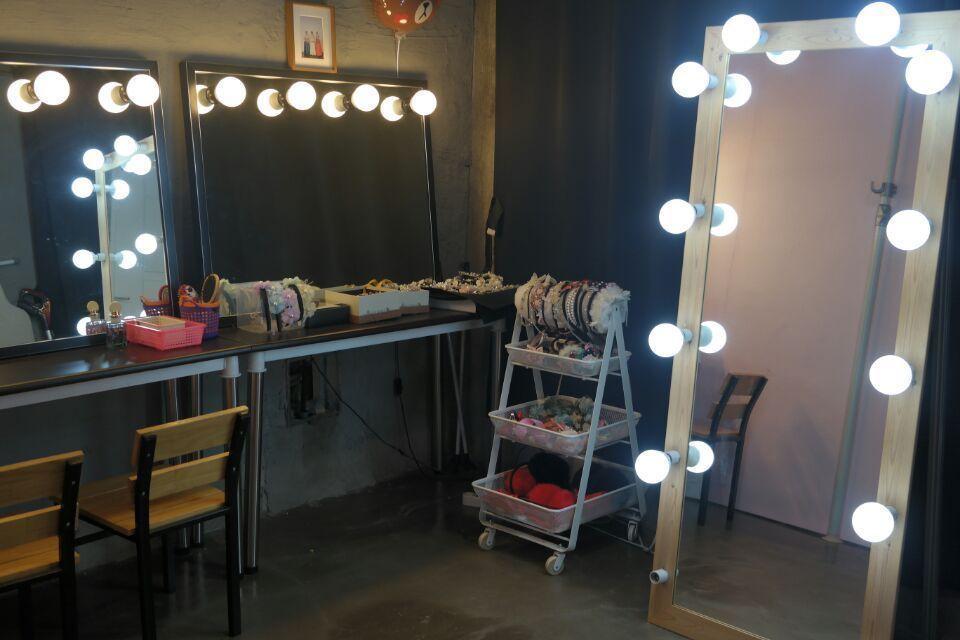 ---
Coffee it House Photo Review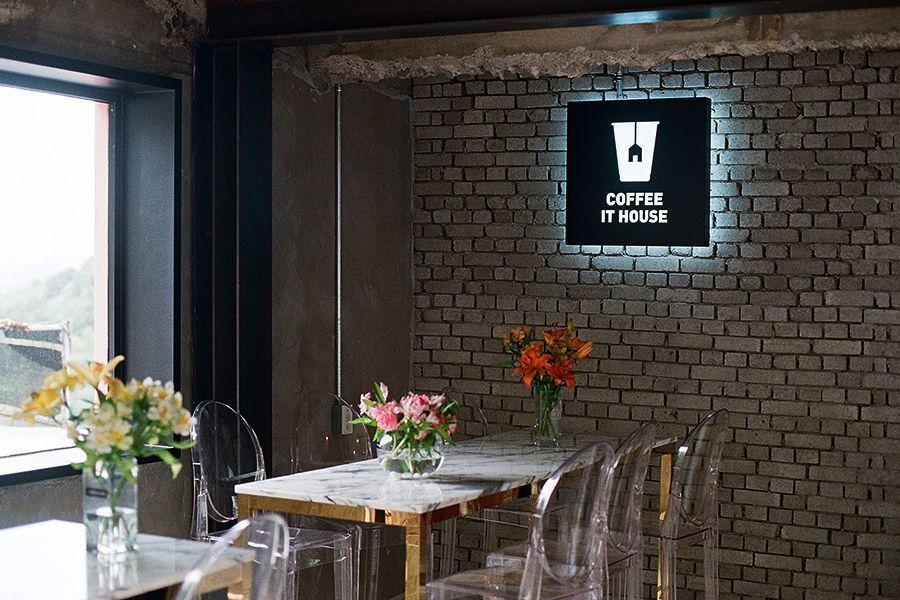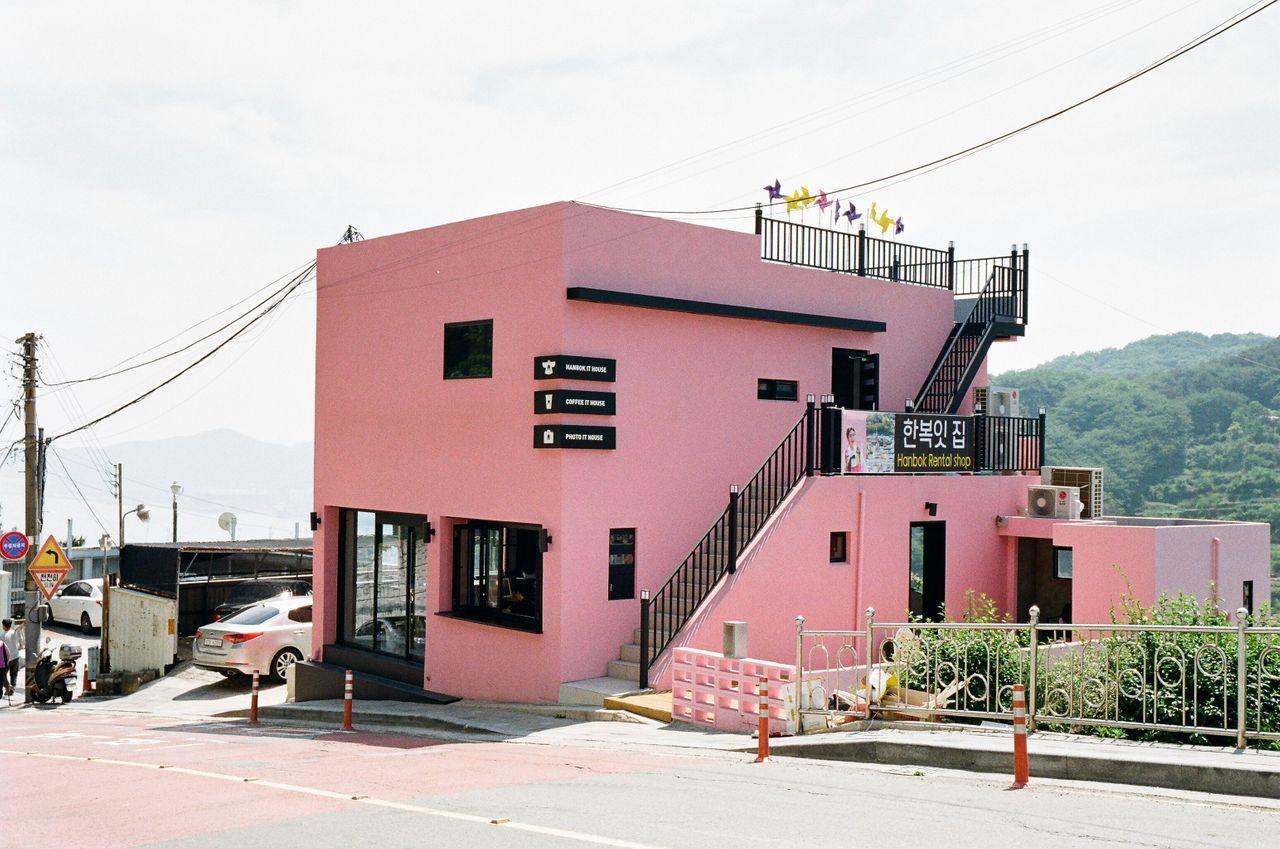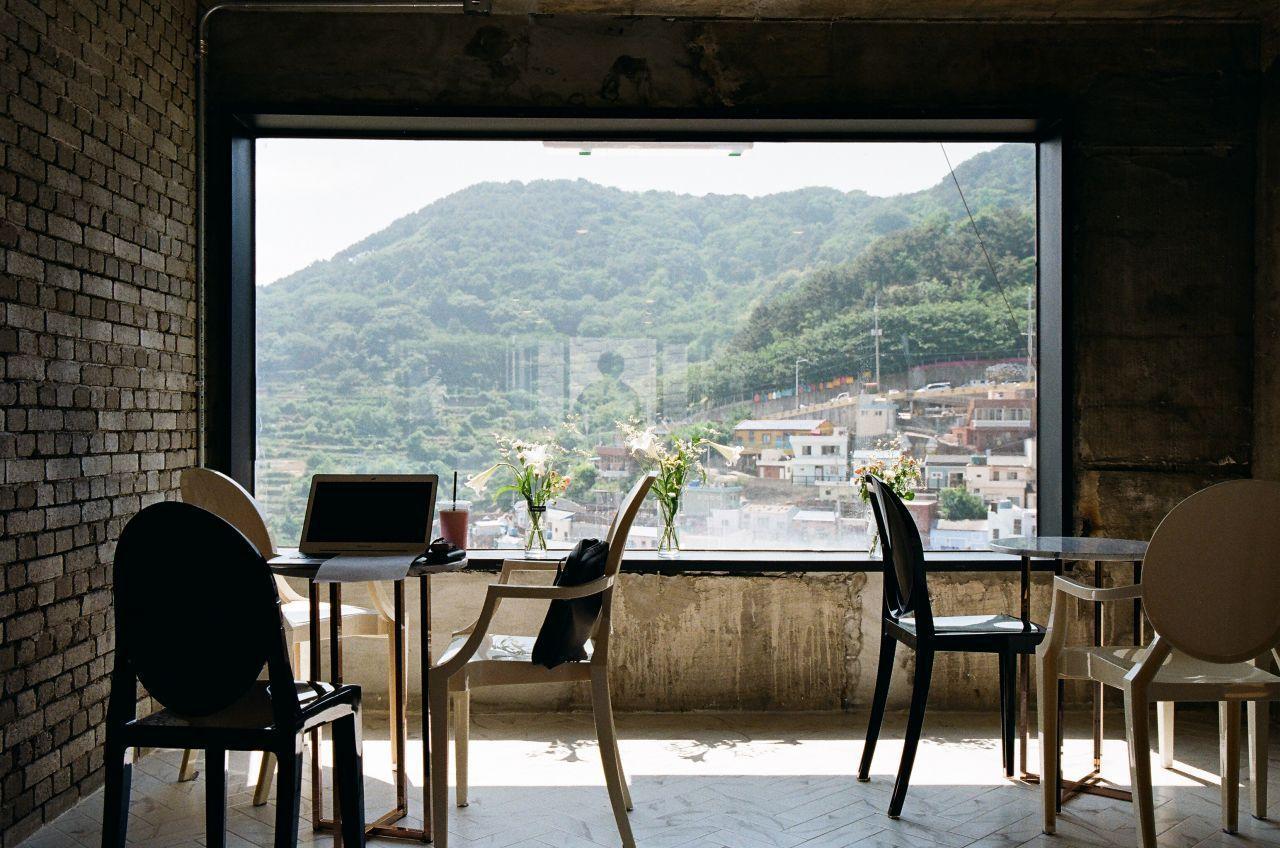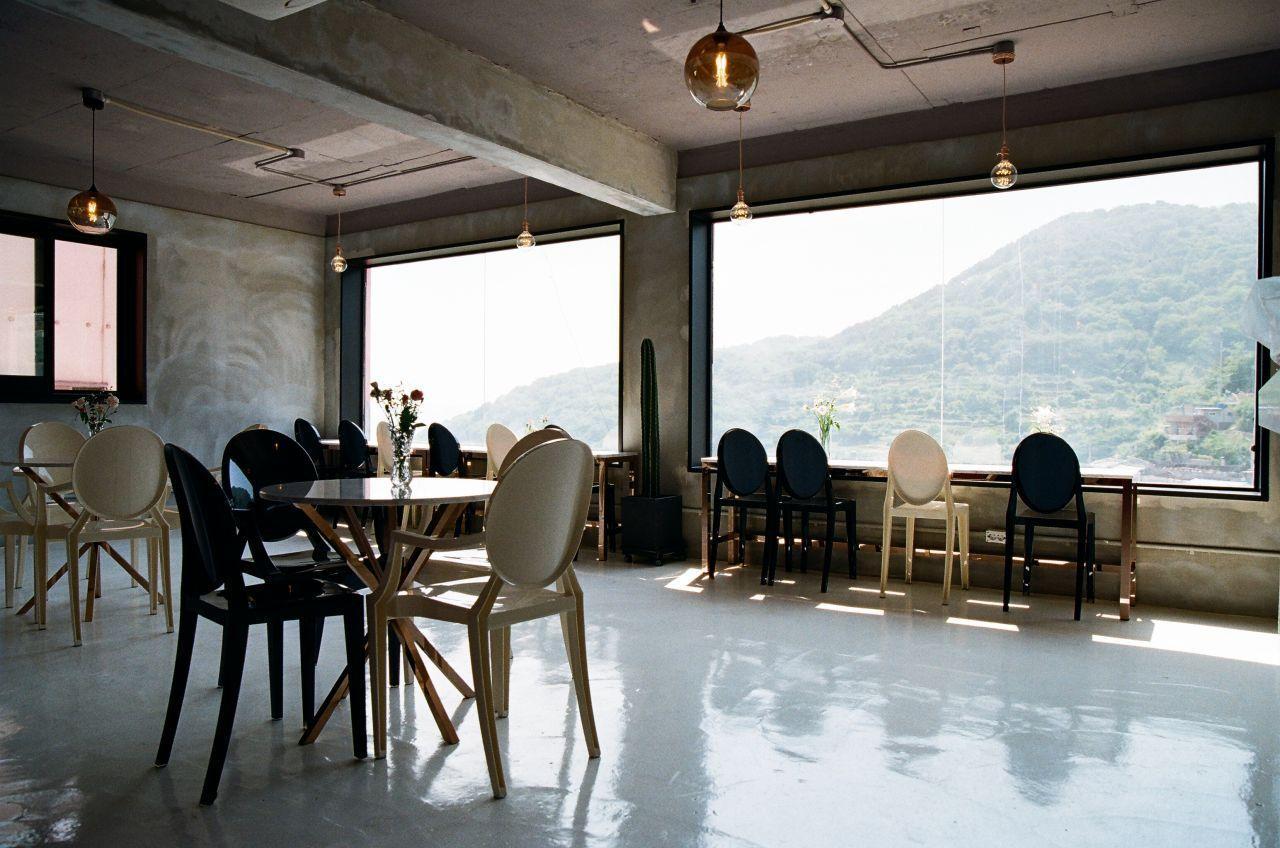 The Coffee it House is located in the same building of Hanbok It House. The Coffee it House is on the second floor and has an amazing view. The interior design of the store is very modern. You can comfortably rest, take spectacular photos of the village, or chat with your friends about your travel experience in the Coffee House. If you want to capture the moment of sunset, this Coffee House will be the perfect place for it.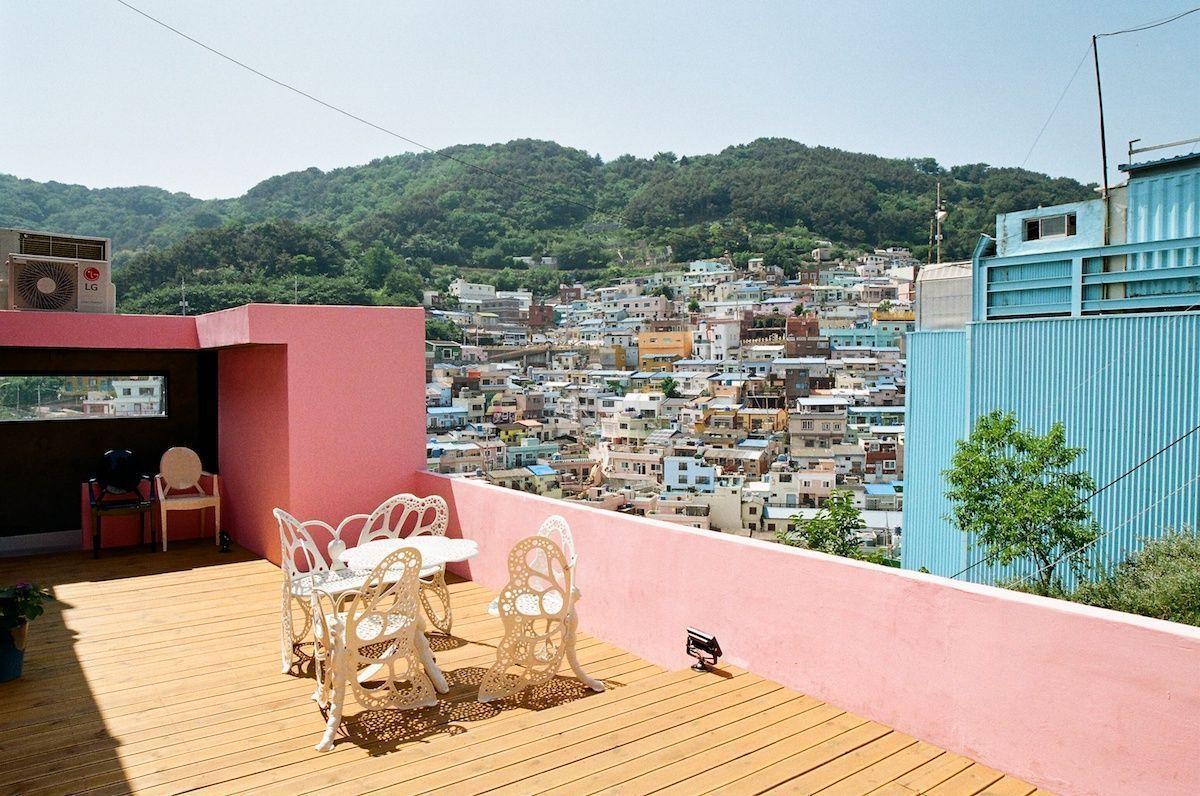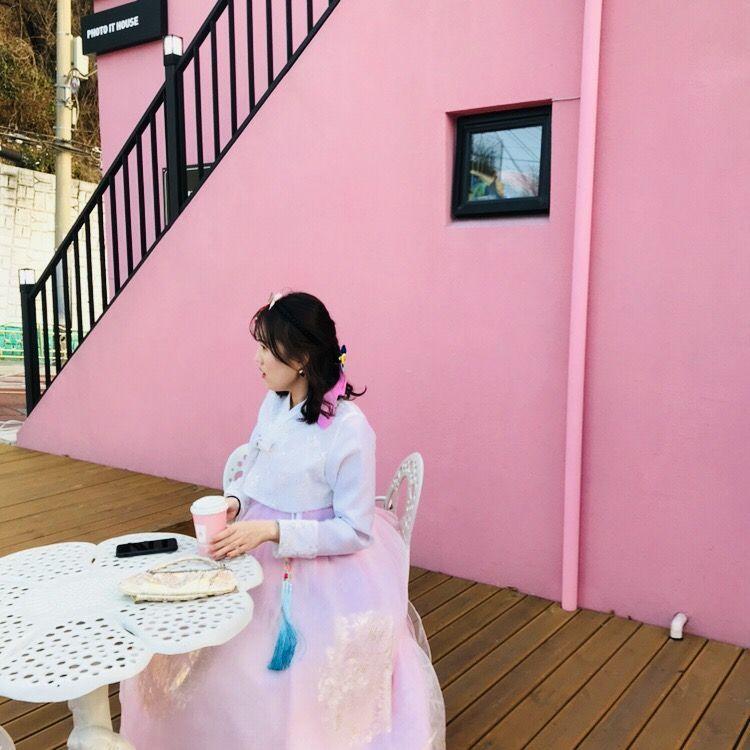 ---
When in Busan, we hope that you can enjoy trying out Hanbok and enjoying the seaside city! If you have any questions, please leave a comment below or send us an email at help@creatrip.com. You can also follow us on Instagram, TikTok, and Facebook to stay updated on all things Korea.
---