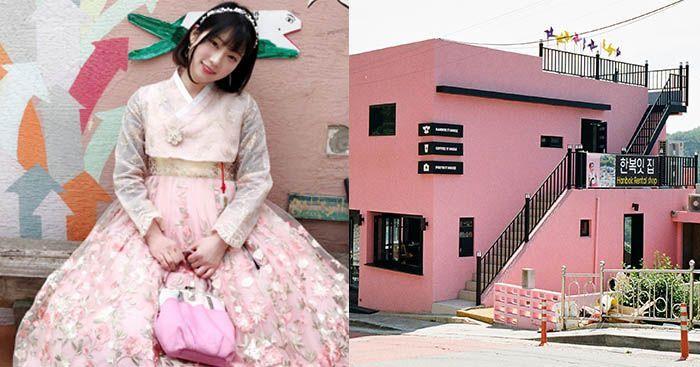 Hello,everyone! We are Creatrip, a group of Korean travel experts.
We proudly present you the latest, useful Korean travel information and tips every day.
Whether you are visiting Busan for the first time or multiple times, we highly recommend you to try out Hanbok rental. Recently, many Hanbok rental shops opened in Busan due to high popularity among the Korean local people. In the Gamcheon Culture Village area, taking photos in Hanbok became a popular trend. To make your decision simpler, Creatrip did some research. The first store that we would like to recommend you to visit for Hanbok rental is called Hanbok It House. When you rent a Hanbok from the store, you can enjoy the "Coffee House" on the second floor and enjoy a 10% exclusive discount for our Creatrip members.
---
Rental Price
| | | |
| --- | --- | --- |
| Hanbok | Original Price | Member Price |
| 1.5 Hour Rental | | |
| 2 Hour Rental | | |
| | | |
| --- | --- | --- |
| School Uniform | Original Price | Member Price |
| Rent 2 hours | ₩10,000 | ₩9,000 |
Additional Services
| | |
| --- | --- |
| | Hair style, head wear, inner skirt, winter vest, locker, handbag, accessories |
| Member Price on Coffee it House | 30% off |
Hanbok Reference
| | |
| --- | --- |
| | XXS to 3XL(Request for non-standard sizes on-site) |
| Children's Hanbok | Infants over one year old can rent a Hanbok. |
Recommended Reasons
Hanbok It House is located in Busan Gamcheon Culture Village. If you step out from the shop, it is a tourist spot just right in front of you.
Hanbok It House has more than 400 sets of Hanbok and nearly 200 sets of school uniforms. Not only is there a discount on renting Hanboks, but Creatrip members also get a 10% discount on school uniforms.
The Hanboks at Hanbok It House are made from the shop. Thus, they are all high quality Hanboks, so it is very popular among foreigners.
By making a free reservation, you can have a comfortable travel itinerary.
If you want to rent a school uniform at the Gamcheon Culture Village, you can also make a reservation through the form. First, decide on the number of people and tell the staff whether it is Hanbok or school uniform.
Reservation Process
After making reservation, you can check the reservation status at "

My reservation

" after submitting the order form. If the button turns out to be green marked "

Confirmed

", your reservation is confirmed.
If you want to modify the reservation date, please cancel your reservation and make a new reservation.
Present your reservation confirmation at the store to prove your booking by clicking the "

Confirmed

". It is your reservation confirmation.
Present your reservation confirmation to the vendor to enjoy the exclusive discounts and offers!



Reservation confirmation to be presented at the store

APP

WEB



---
Hanbok It House Photo Review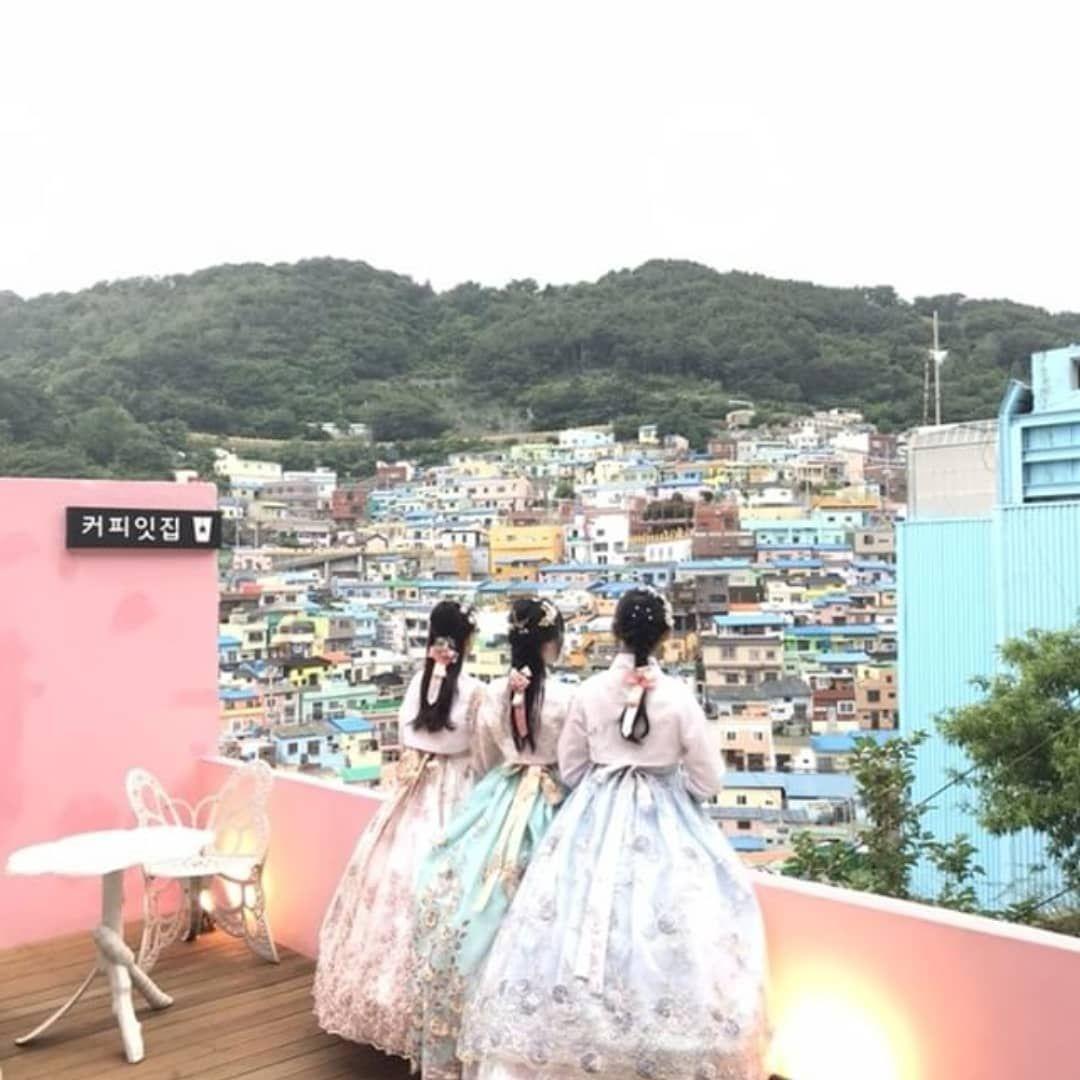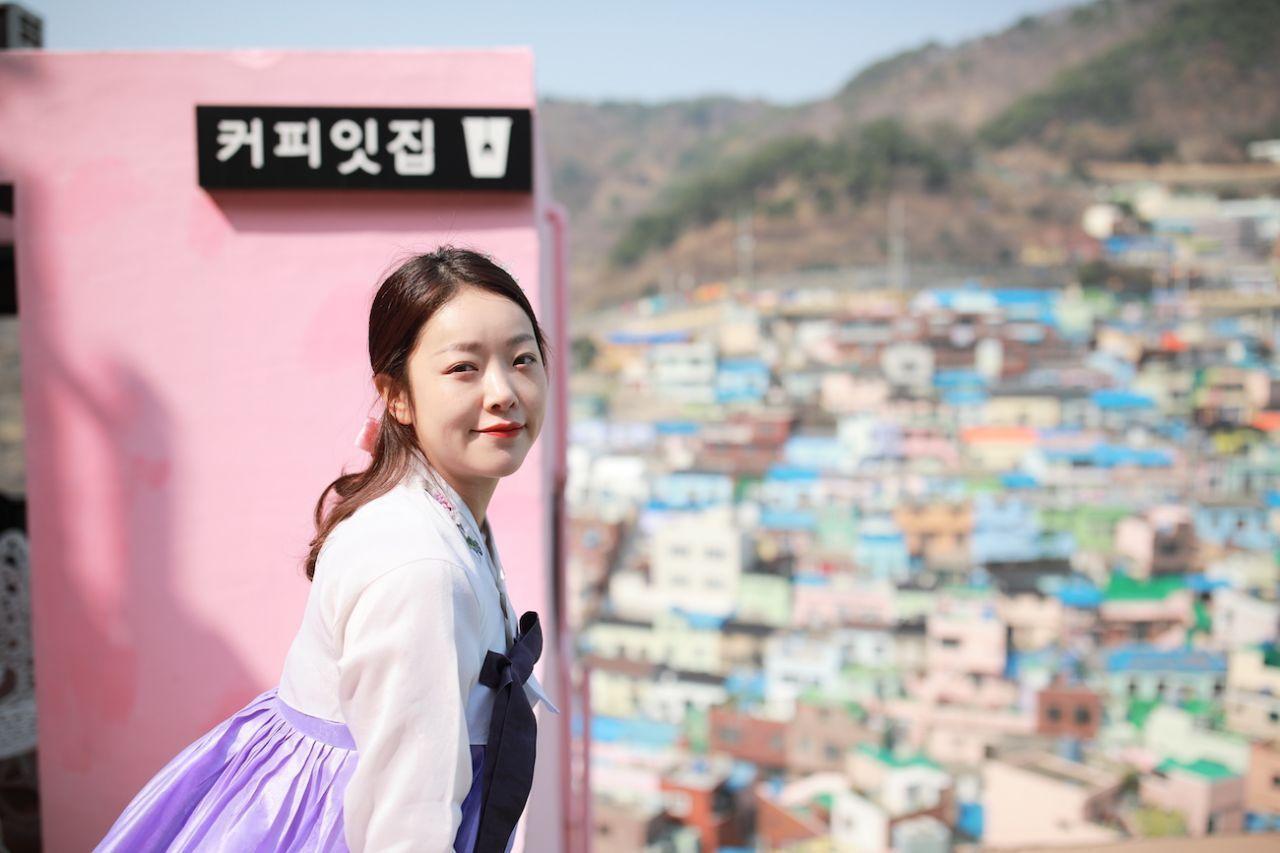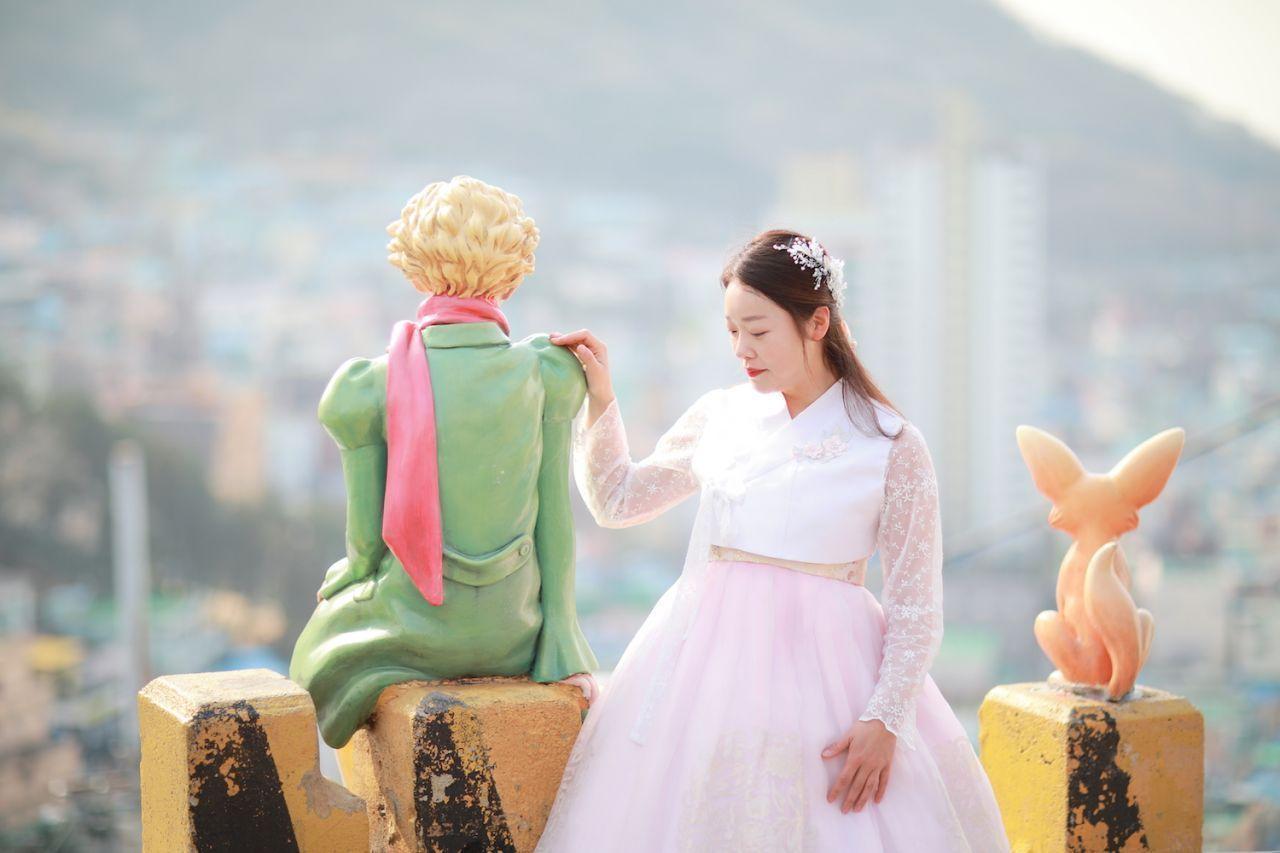 Gamcheon Culture Village is a popular destination for both Korean and foreign tourists for its artsy atmosphere and scenery. The village is located on the top of the mountain and every alley is painted by local artists. The Hanbok It House rental store is located at the heart of this village. At Hanbok It House, you can also enjoy a cup of coffee while gazing at the beautiful scenery outside.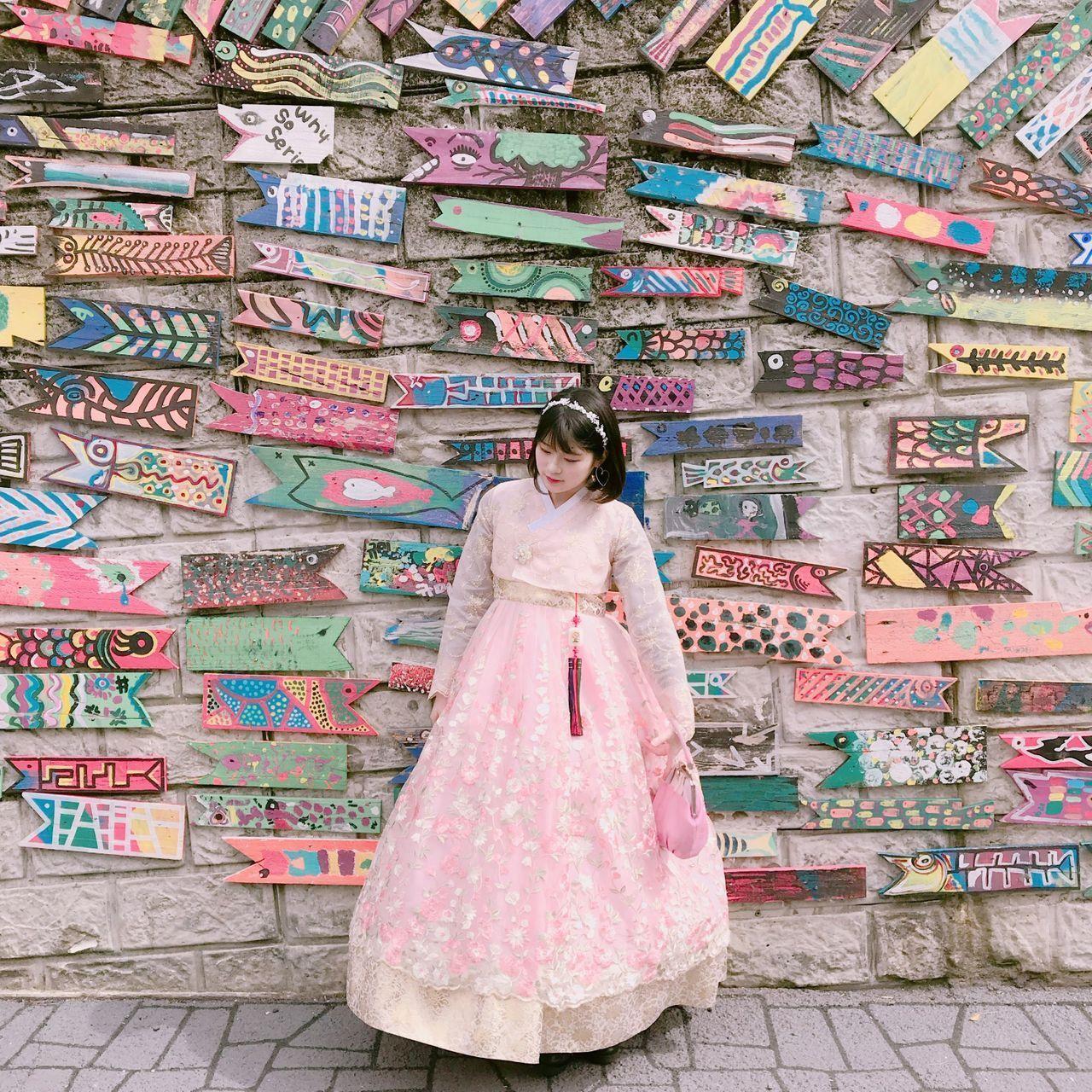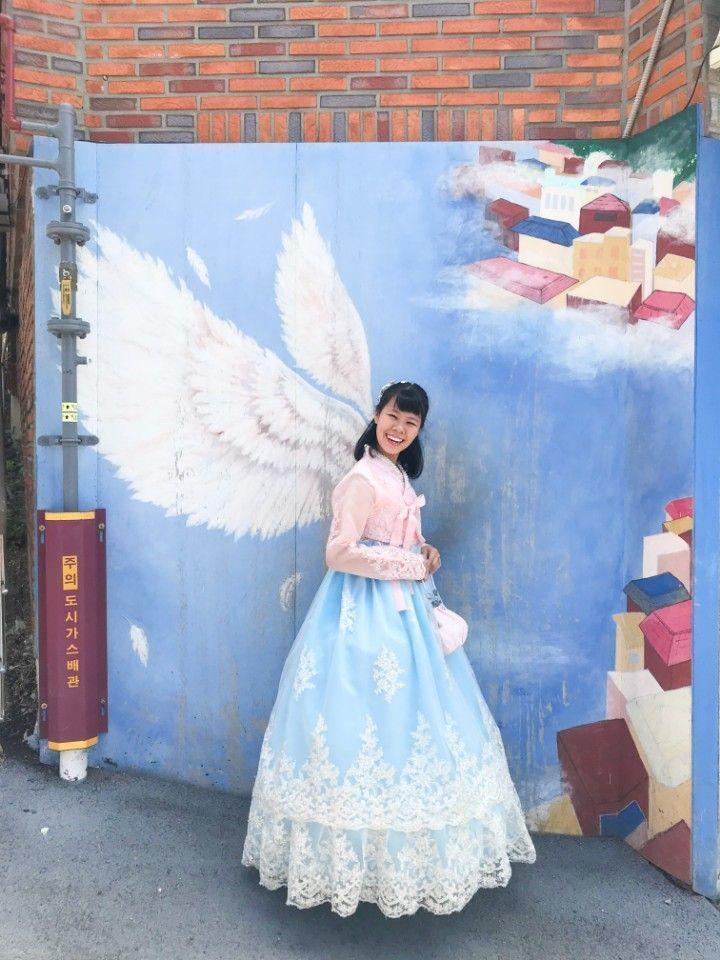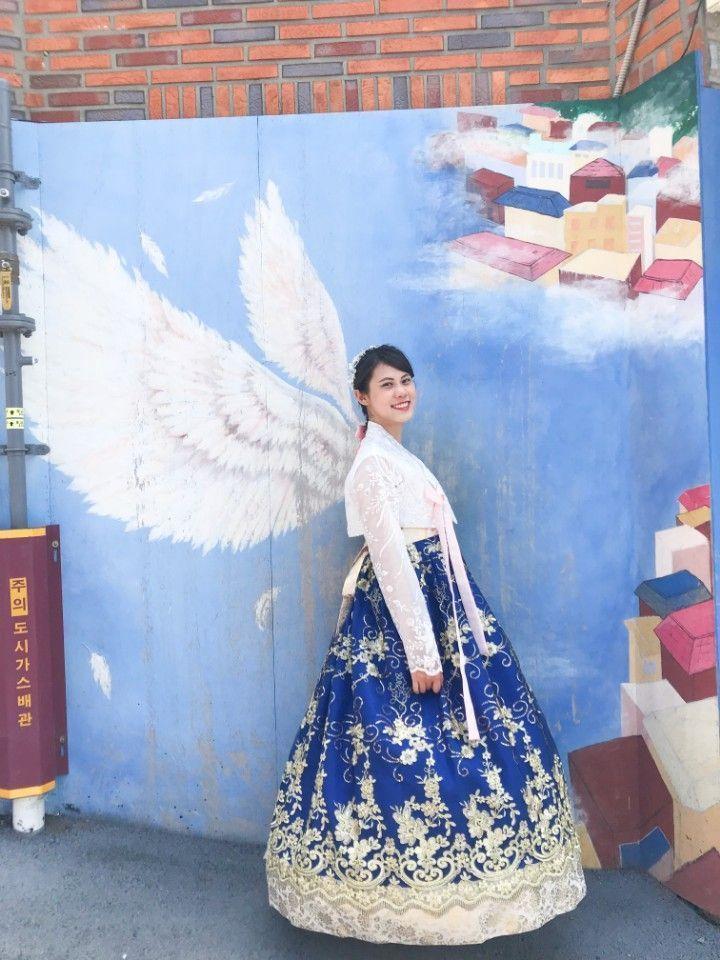 Plus, Hanbok It House provides good quality, beautifully-crafted Hanboks. We took a few photos of the Hanboks from Hanbok It House.
The Hanbok with the pink color is one of the most high-in-demand Hanboks at Hanbok It House. You can also rent jewelry and hairbands for free.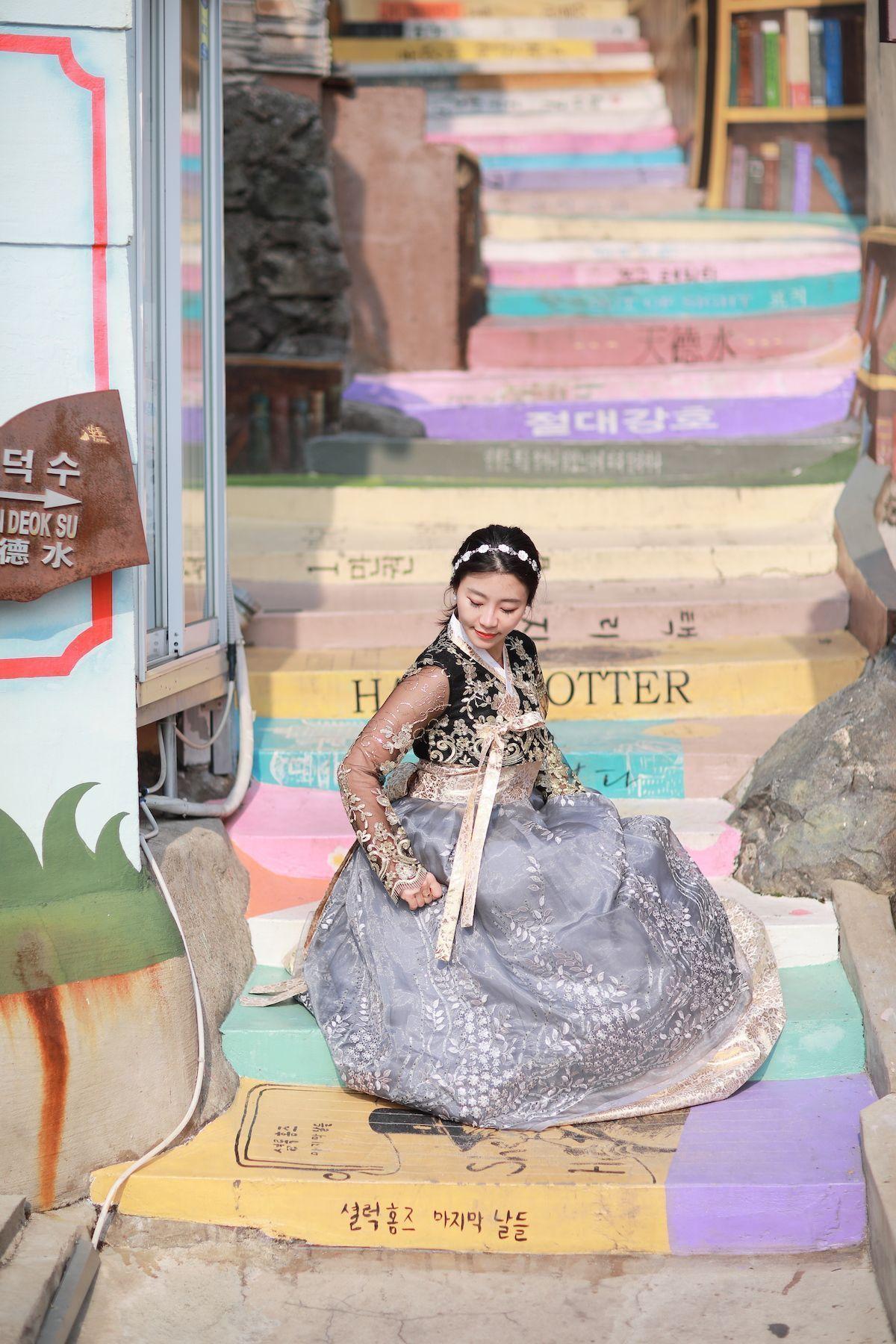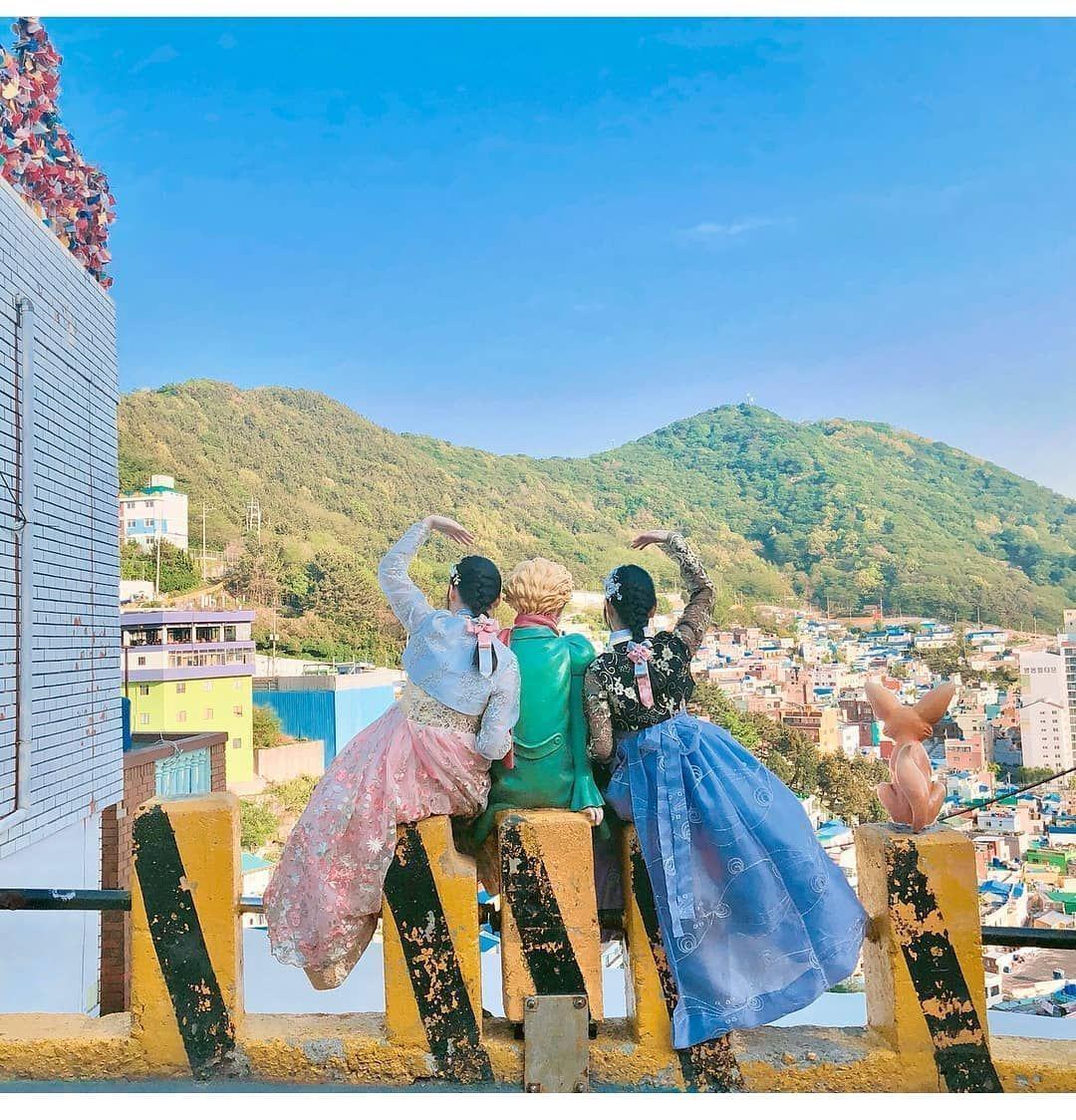 The colors of Hanbok It House's Hanboksare diverse. They also have an extensive range of sizes for adults and children. At Hanbok It House, you can pick the Hanbok dress of your dream. There are more than 400 Hanbok dresses, and they are all in different styles and made of good quality materials. From the traditional Hanbok to more modern, luxurious ones, you can find your style here.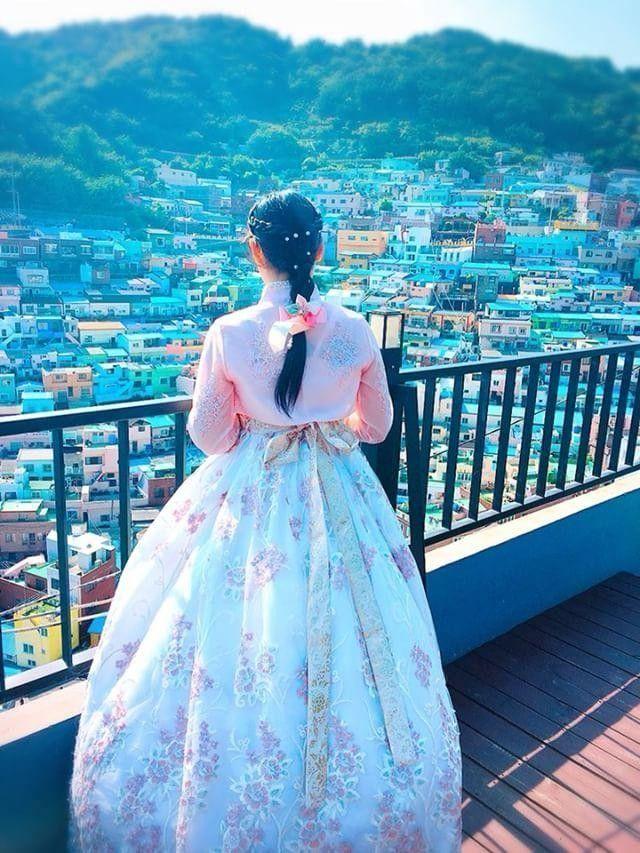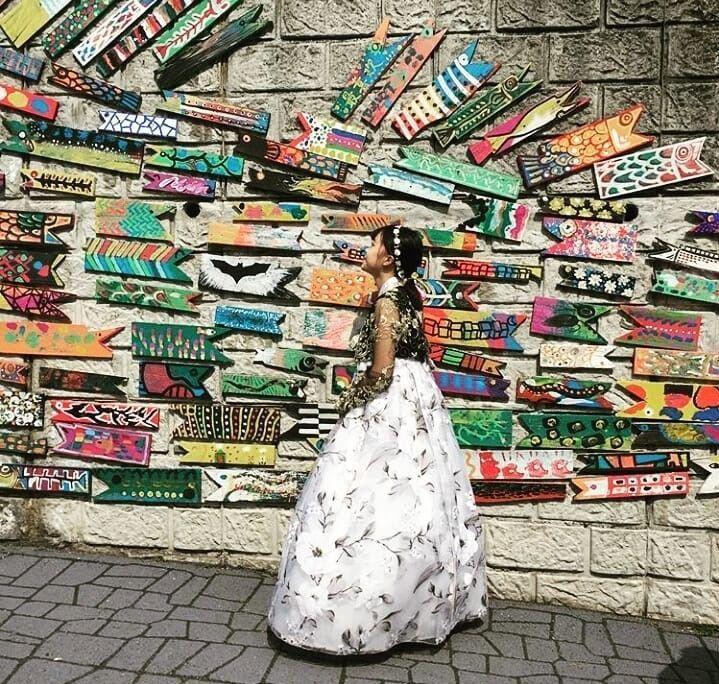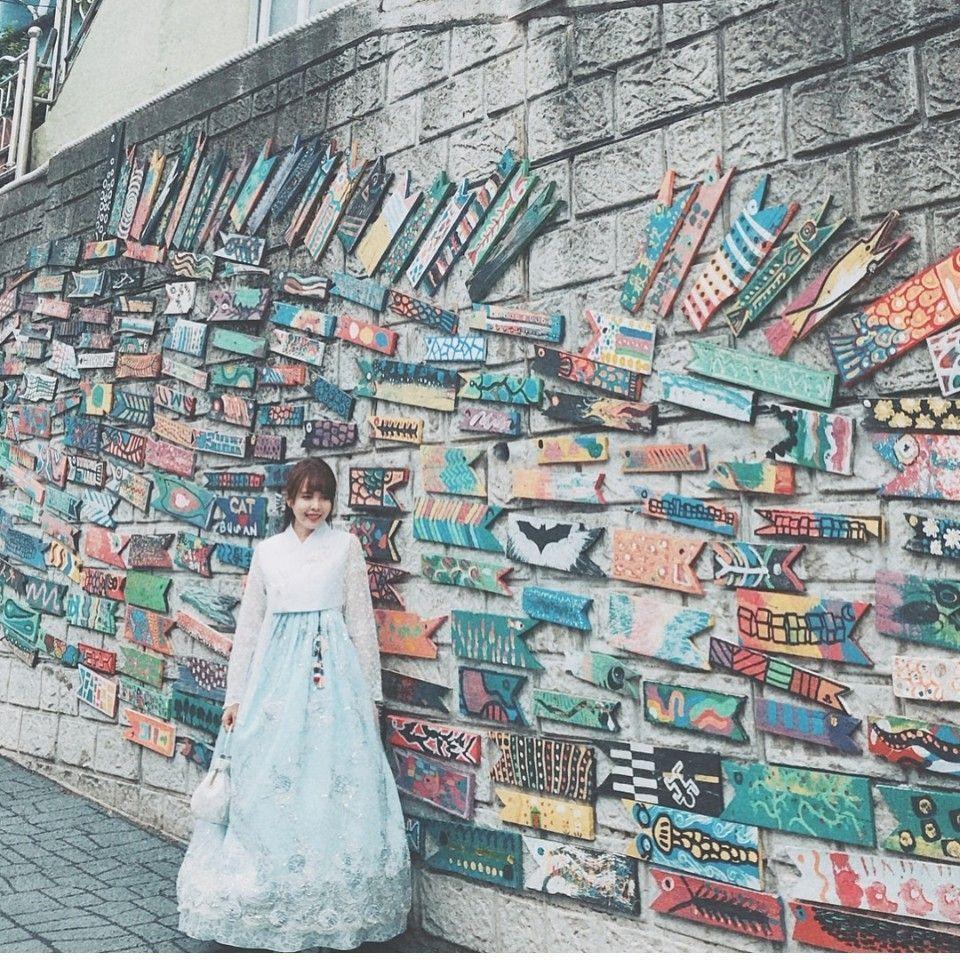 At Hanbok It House, you can rent hair accessories (hairbands and etc.) for free. Hair accessories are also all in different colors and styles.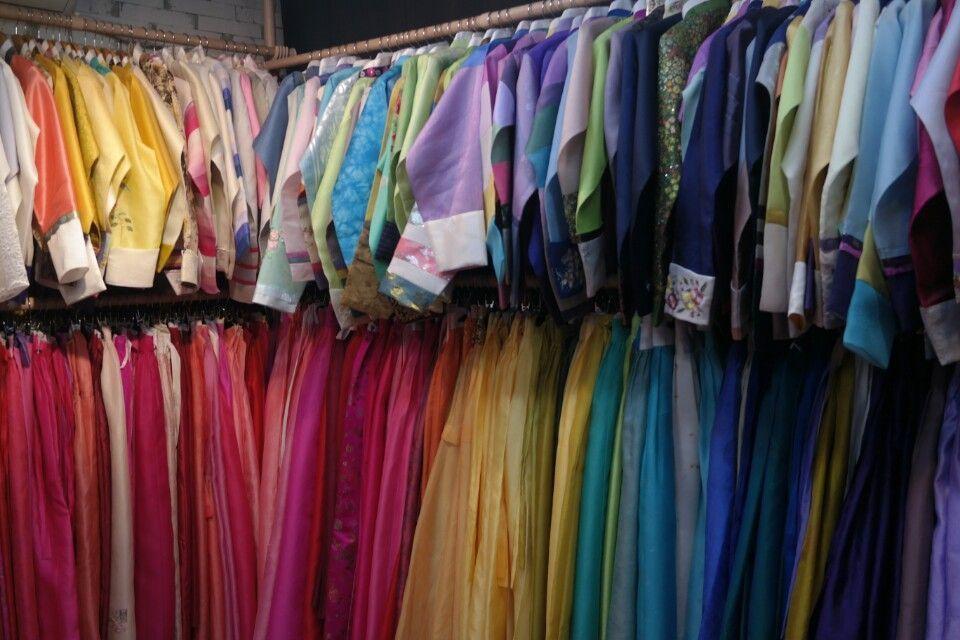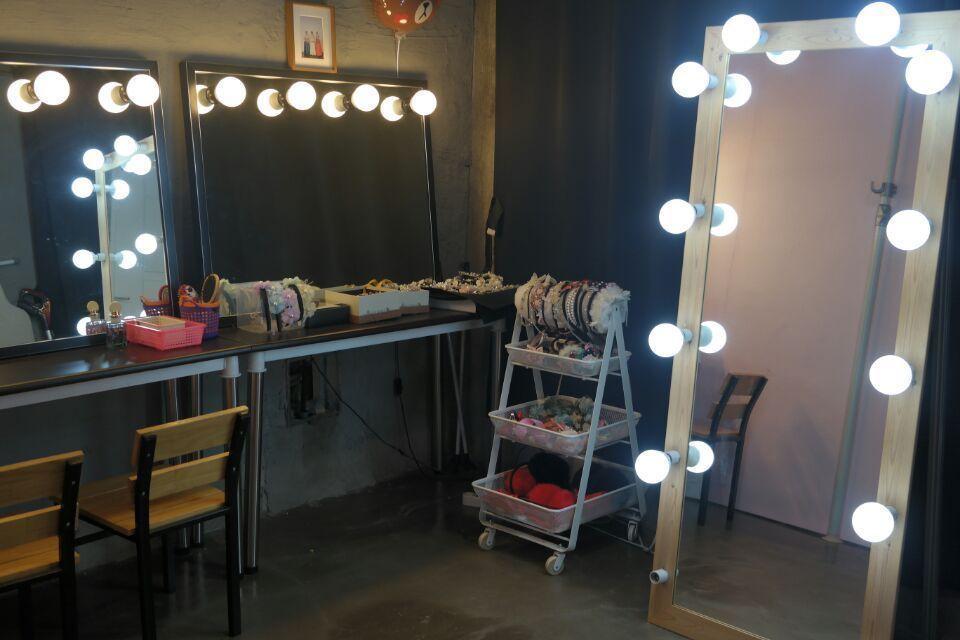 Coffee it House Photo Review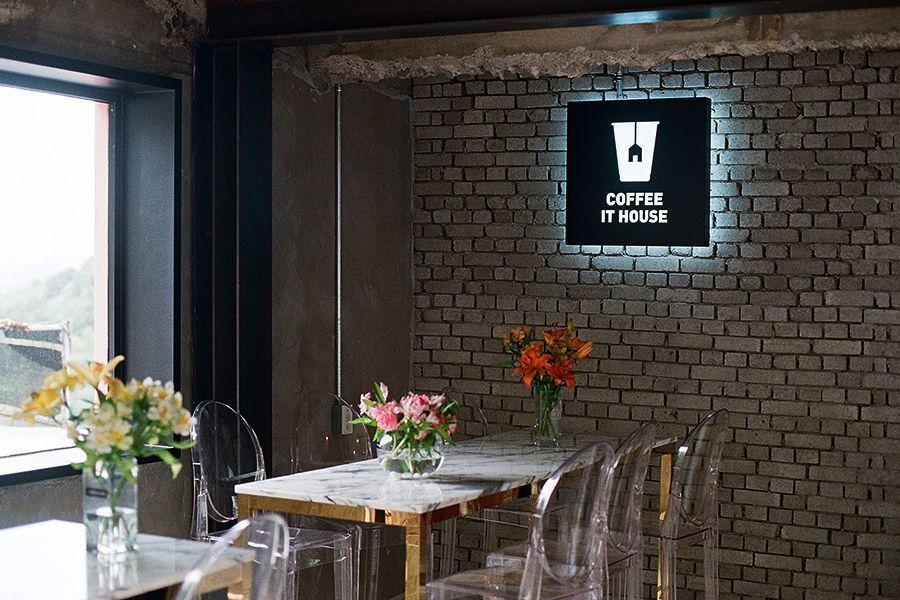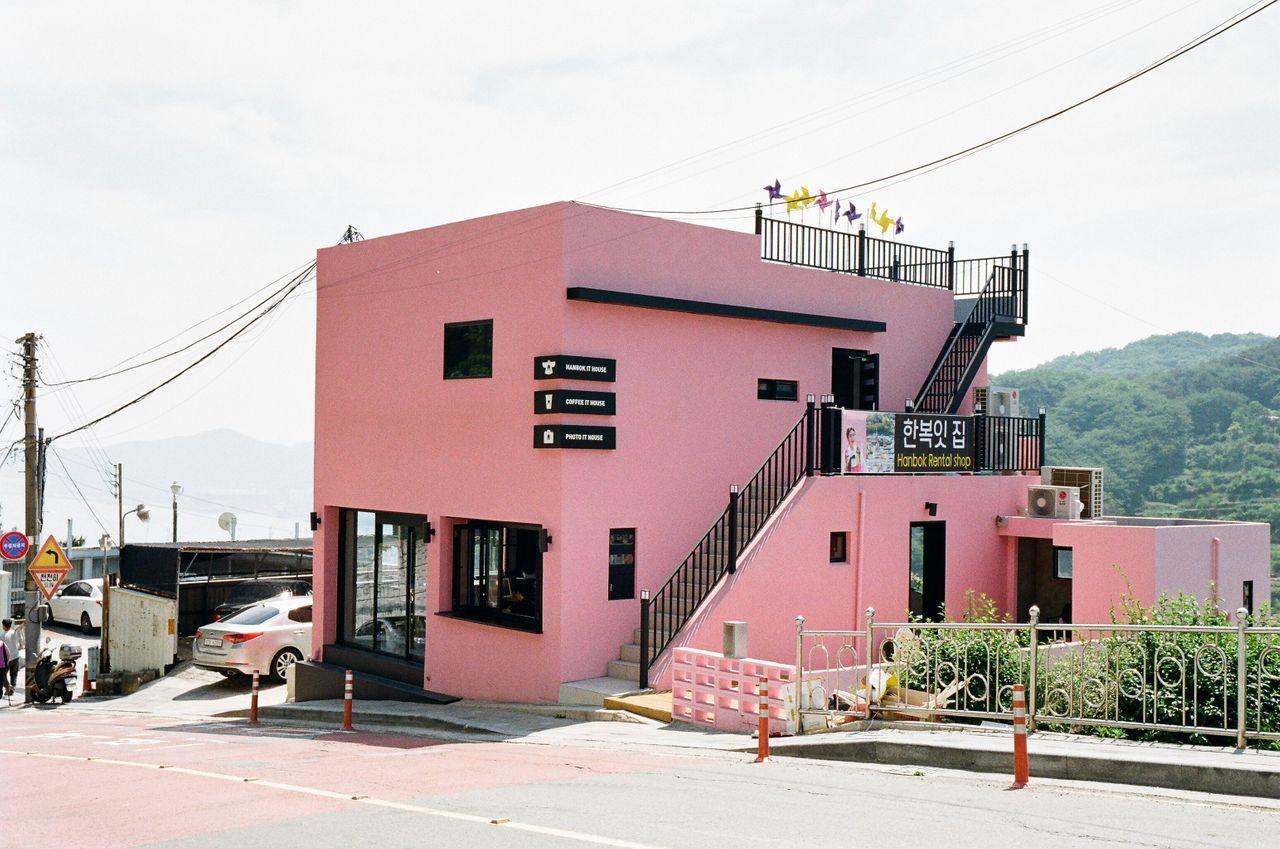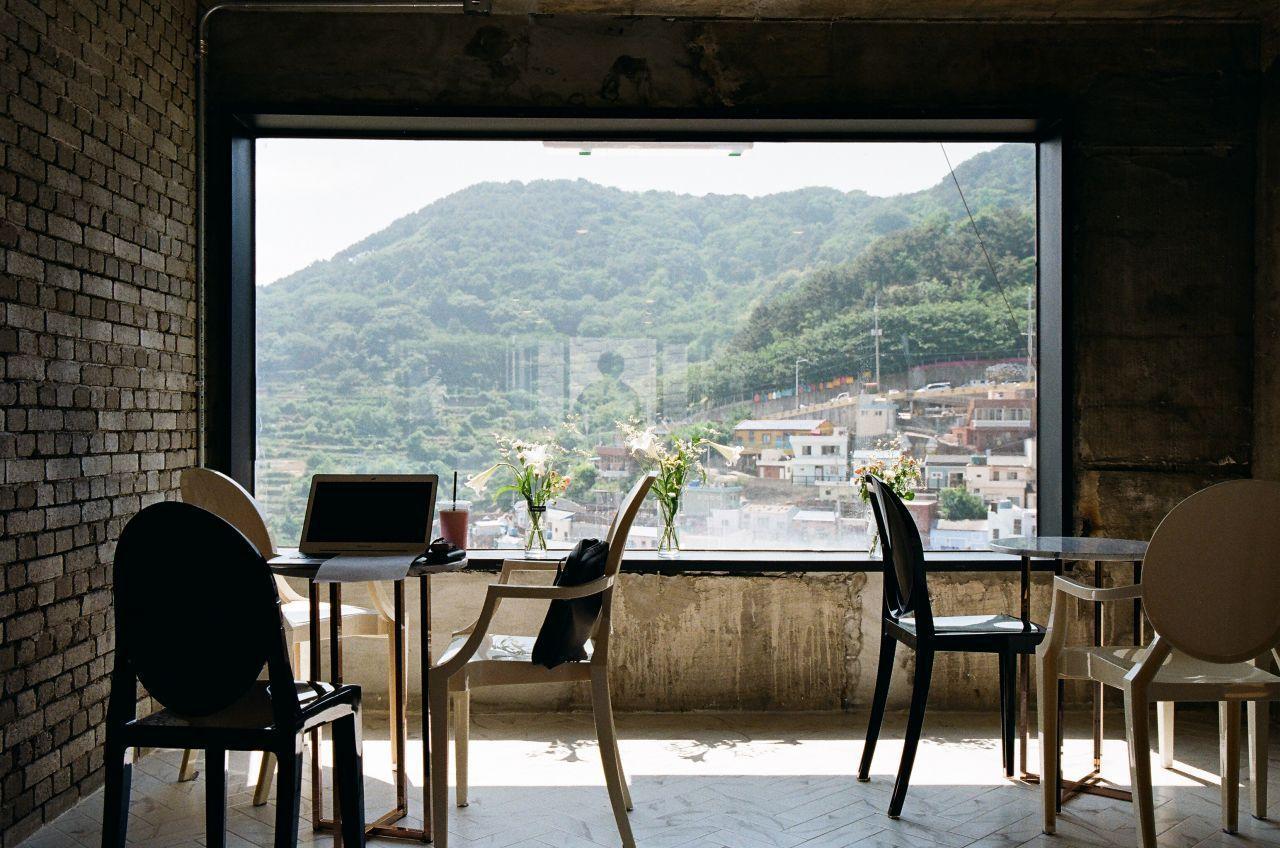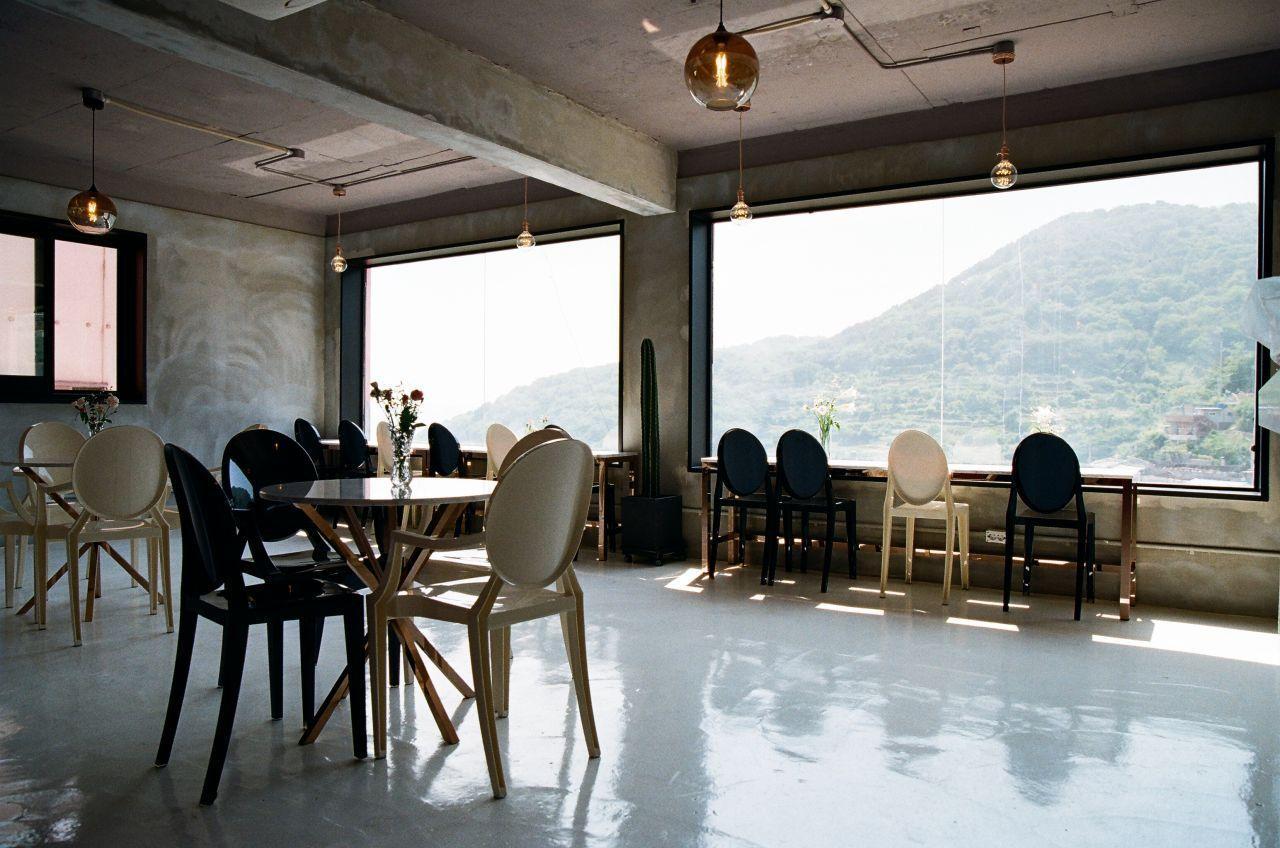 The Coffee it House is located in the same buildilng of Hanbok It House. The Coffee it House is on the second floor and has an amazing view. The interior design of the store is very modern. You can comfortably rest, take spectacular photos of the village, or chat with your friends about your travel experience in the Coffee House. If you want to capture the moment of sunset, this Coffee House will be the perfect place for it.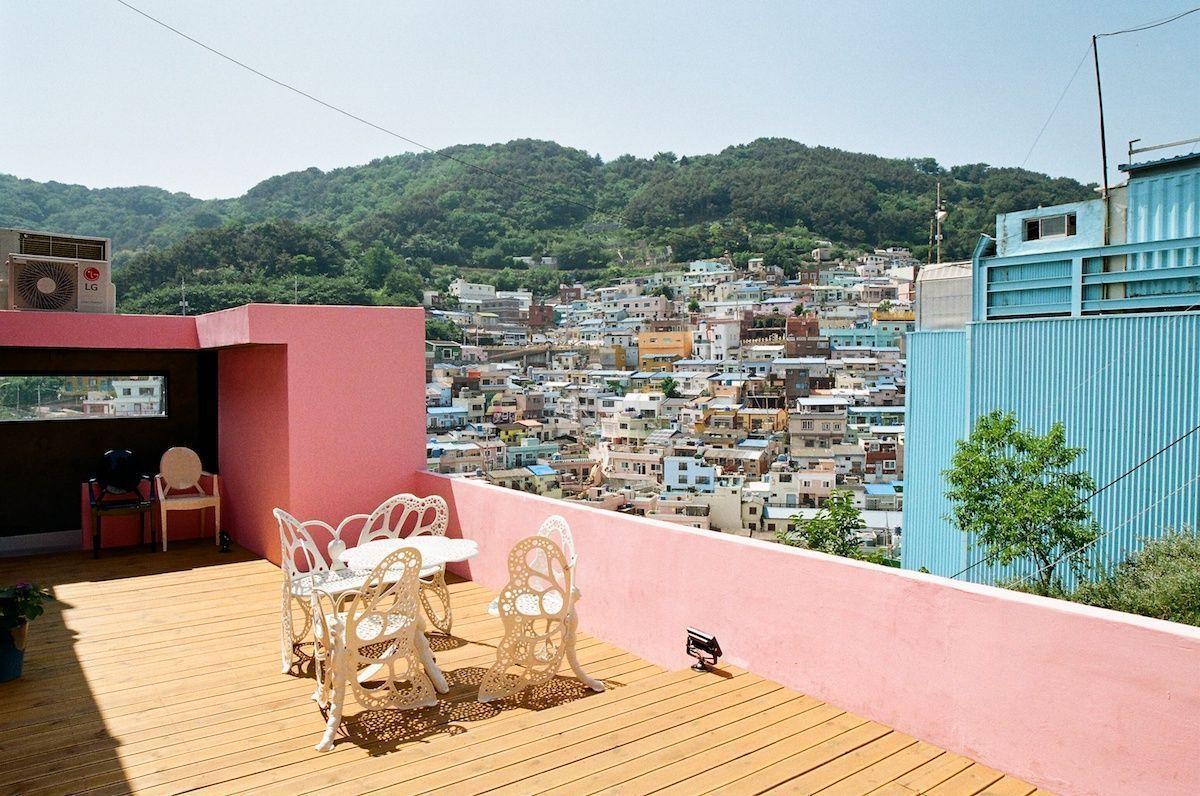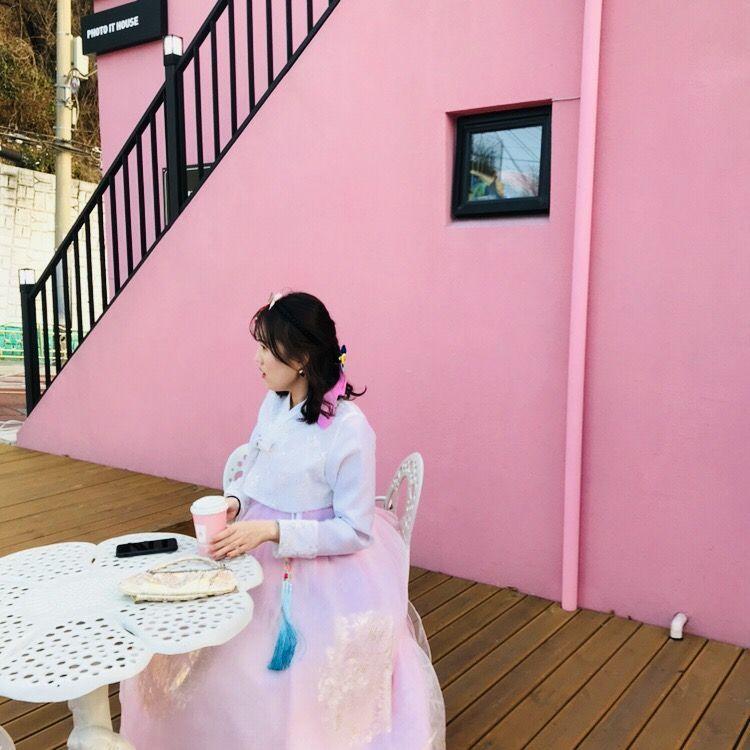 ---
How can I use my 10% Creatrip discount at Hanbok It House?
If you come in as a group, each person has to prove his or her member membership to receive the discount.
Present your reservation confirmation and your Creatrip membership page to the vendor to enjoy the exclusive discounts and offers!
Creatrip Membership|How to Confirm Your Membership with Vendor
CREATRIP APP
CREATRIP WEBSITE
---
Business Information
Address:부산광역시 사하구 옥천로 115
Business Hours:
Winter Season (Oct to Feb) : 10:00 to 18:00 (17:00 Last Rental)
Summer Season (Mar to Sept) : 10:00 to 19:00 (18:00 Last Rental)
Tel:010-4542-9309
Coffee House Business Hours:10:00 to 19:00
Precautions
| | |
| --- | --- |
| | There will be Chinese-speaking staffs on-site. |
| | No deposit is required. |
| | ID document is required. |
| | Enjoy Creatrip's 10% discount on reservations. Your payment must be completed after you make your reservation. If the payment is not made after the reservation, the reservation will be invalid. Please complete the payment as soon as possible. |
---
The above was a short overview of Hanbok It House (한복잇집) near Busan Gamcheon Culture Village. Please read this blog post carefully, and make your reservation by following the instruction given in this post. If you have any further inquiry, please go to the Reservation FAQs or shoot us an email at support@creatrip.com.
If you need to change any details about your reservation, please make another reservation instead of modifying. Please read the information on the service and reservation and do not hesitate to contact us for further details.
Email: support@creatrip.com