K-drama Mine Fashion: The Best Elegant Looks Served On The Hit Show
All eyes are on Kim Seo-hyung and Lee Bo-young as they captivate the audience with their extravagant looks.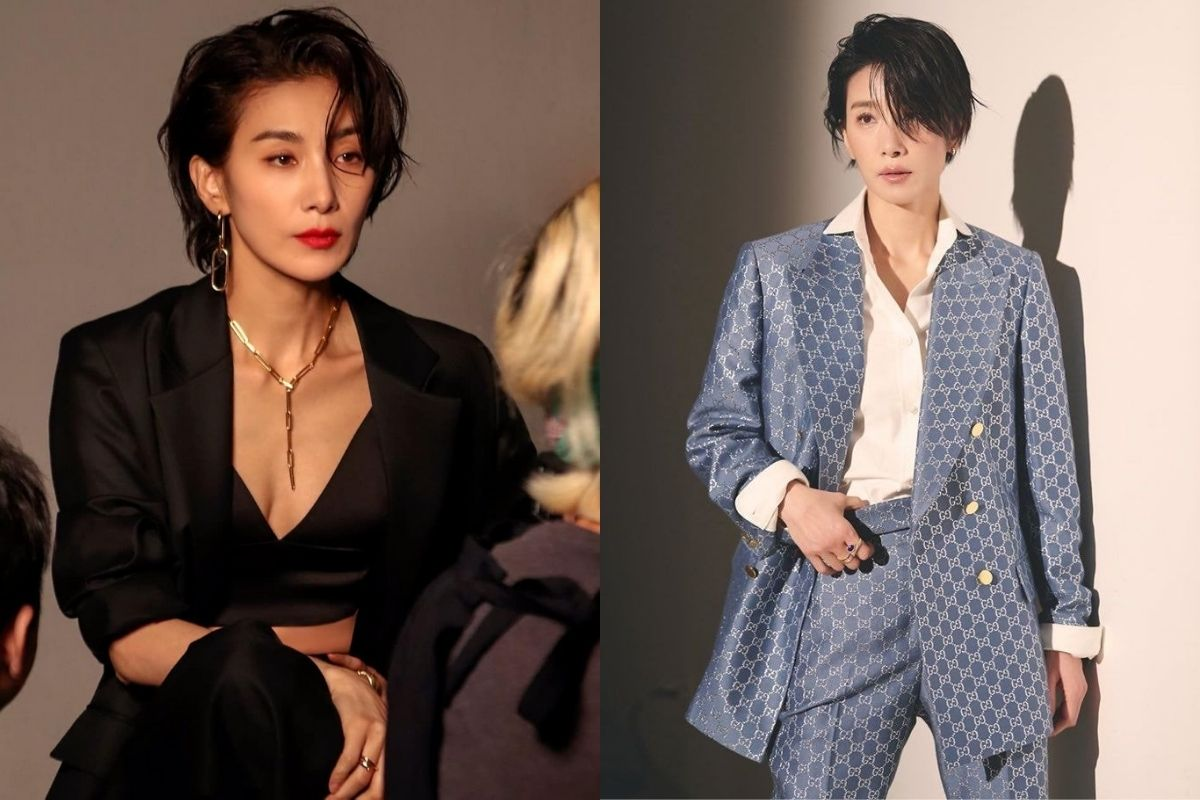 Mine, a Korean drama that revolves around strong women trying to break free from society's prejudice premiered on May 8, 2021, and is available on Netflix.
The series has earned great success internationally as the plot gives the audience a peek into the lives of wealthy people, further captivating the audience with extravagant visuals of its main actresses.
BLACKPINK Lisa is also known to be a fan of this hit show.
Today, we will be analyzing the fashion looks served by the two powerful women in Mine and see what we can learn from them.
---
Kim Seo-hyung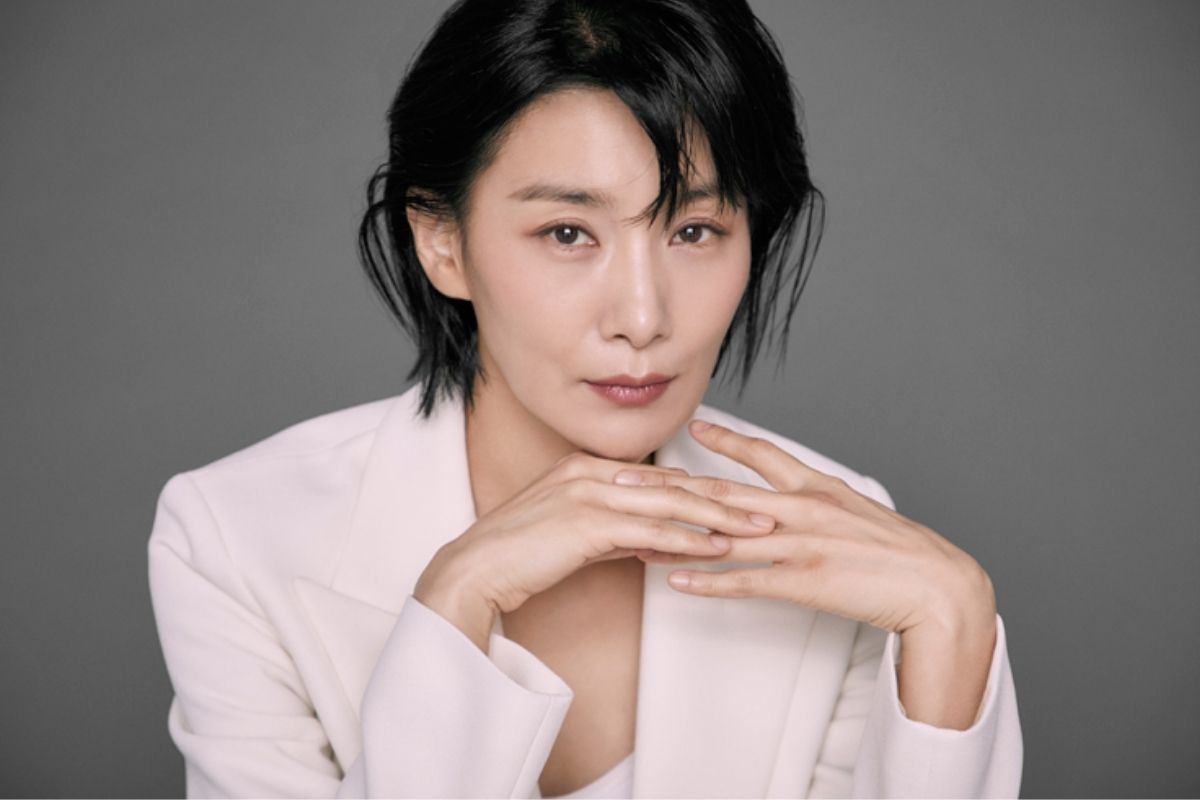 Kim Seo-hyung plays the first daughter-in-law and director of Seohyun Gallery, Jung Seo-hyun.
She takes care of everything in the house and holds a lot of power.
Behind her perfect looks, there lies a woman in pain struggling in an unhappy marriage.
Kim Seo-hyung leaves a powerful impression on its viewers as a strong, chic woman with her short black hair and luxurious outfits.
Her fashion style has the following points:
1. Large Shoulder Pads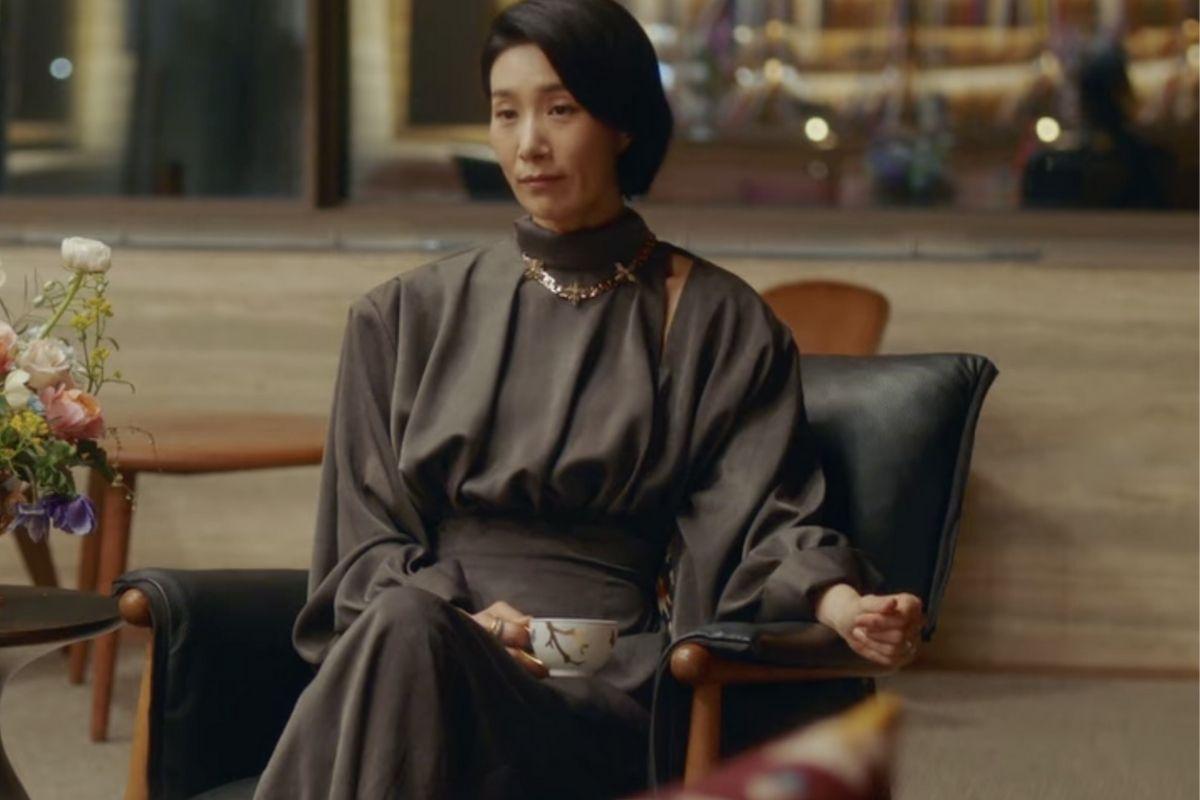 Kim Seo-hyung's wardrobe mainly consists of neutral colors.
In particular, her outfits are usually black, gray, and charcoal green.
These colors make her look simple, elegant, and powerful, true to her character's image.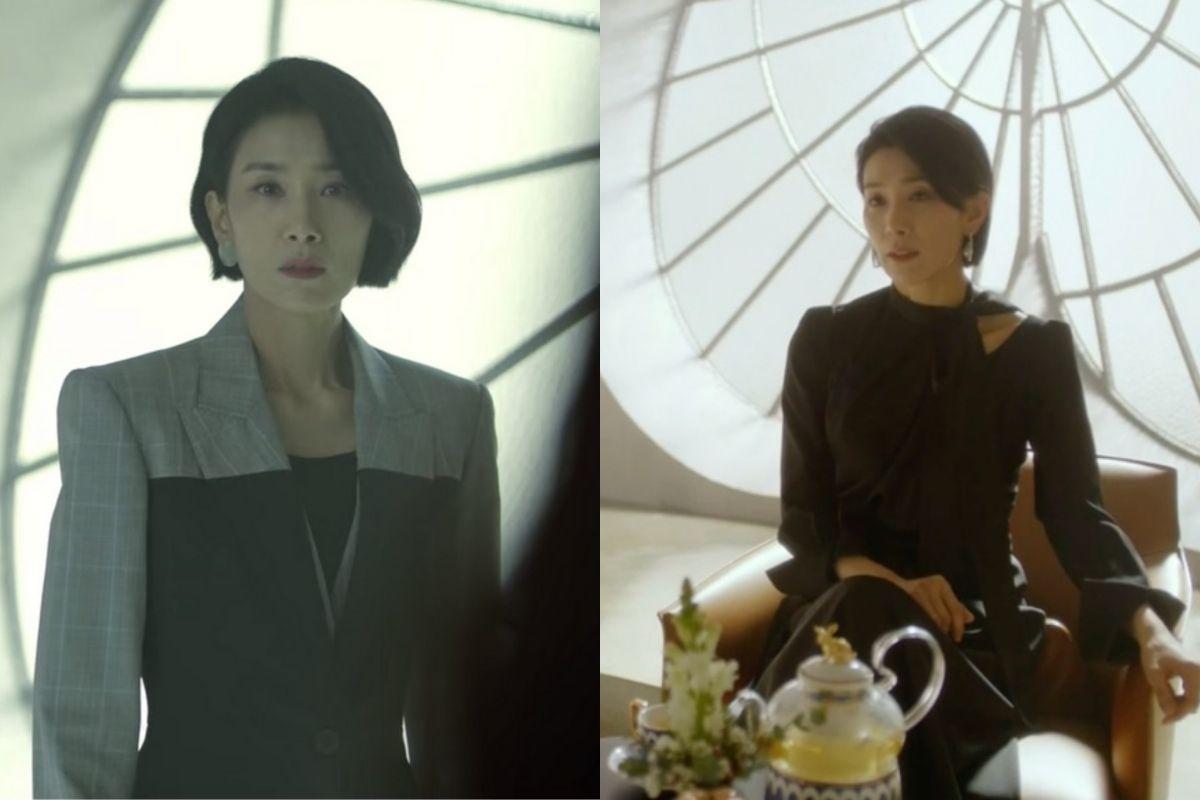 If you look closely, you'll see that a lot of her outfits have big shoulder pads.
Shoulder pads are a classic item that has been worn by businesswomen for generations to make them look untouchable.
However, shirts with large shoulder pads mainly suit people with slim figures.
In the photo above, the blazer on the left is from Alexander McQueen, and the dress on the right is from BAU by Bride And You.
2. Women's Suits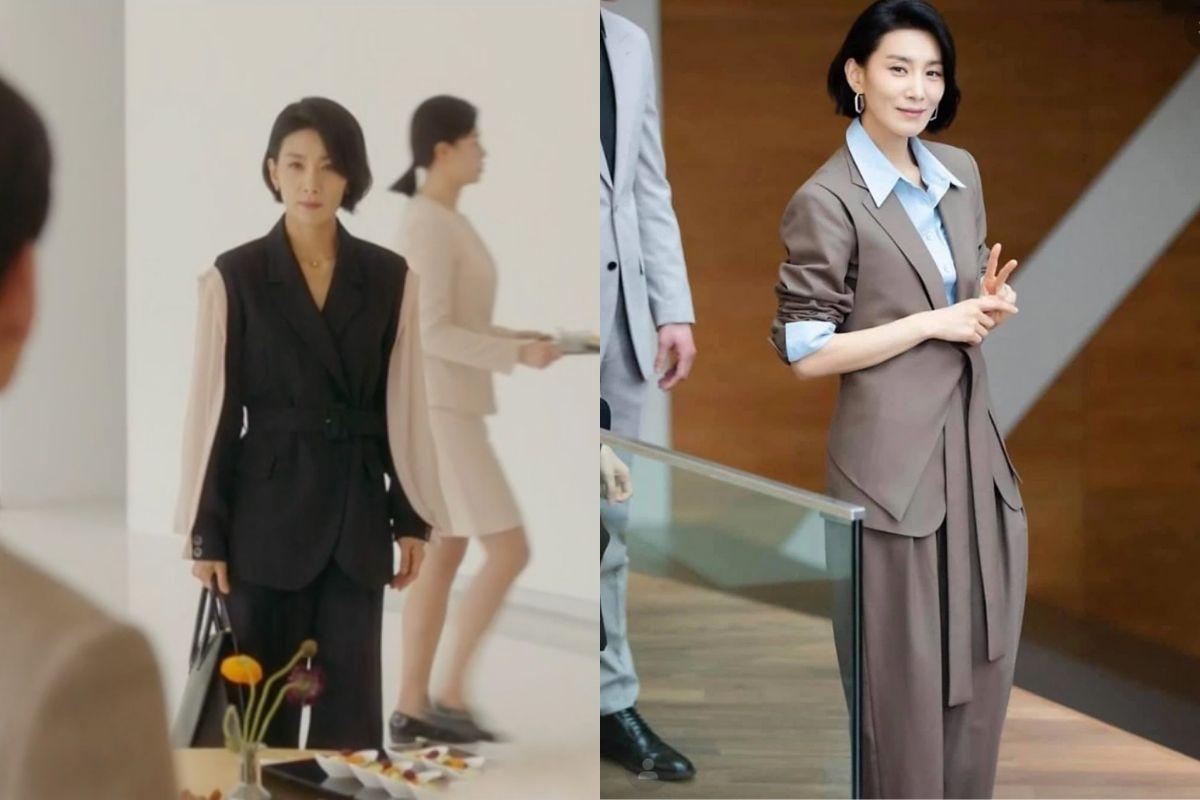 With silky short black hair that is always flawlessly combed and styled, Kim Seo-hyung has been looked up to by many girls.
This style is formal and cool.
From left to right, her suits are from DINT and Low Classic.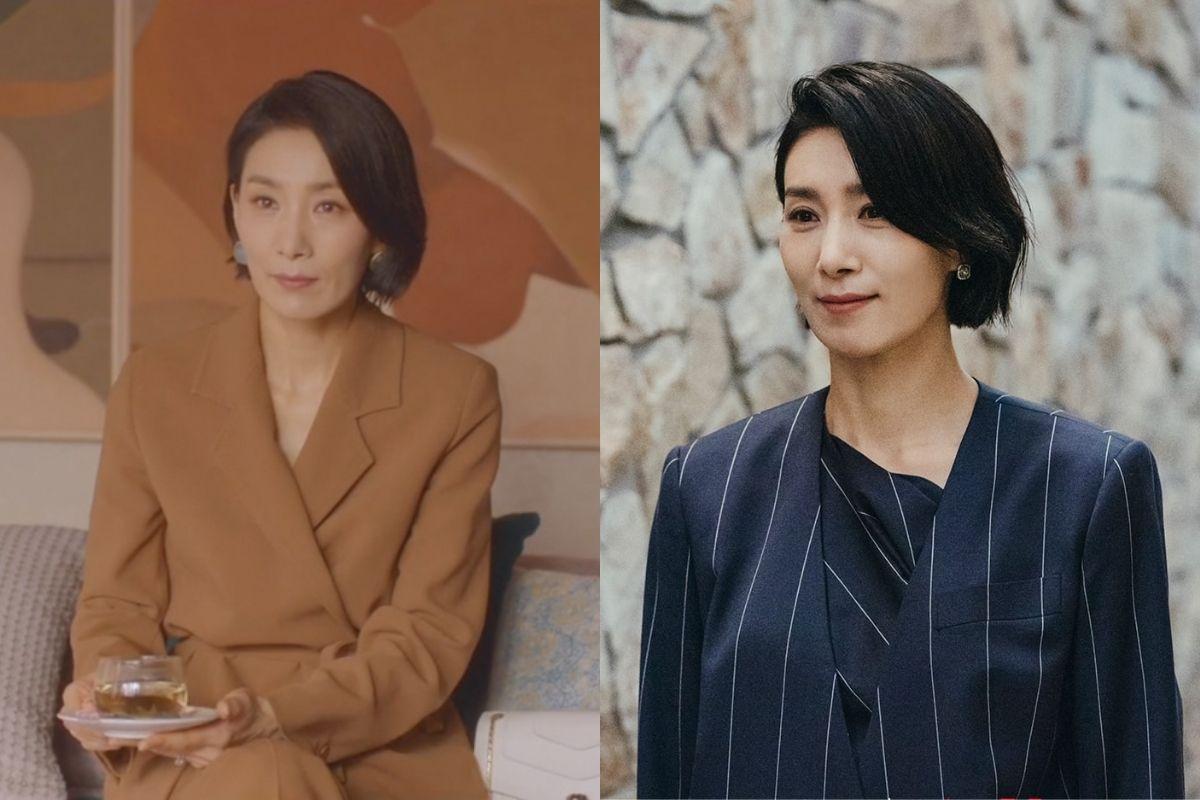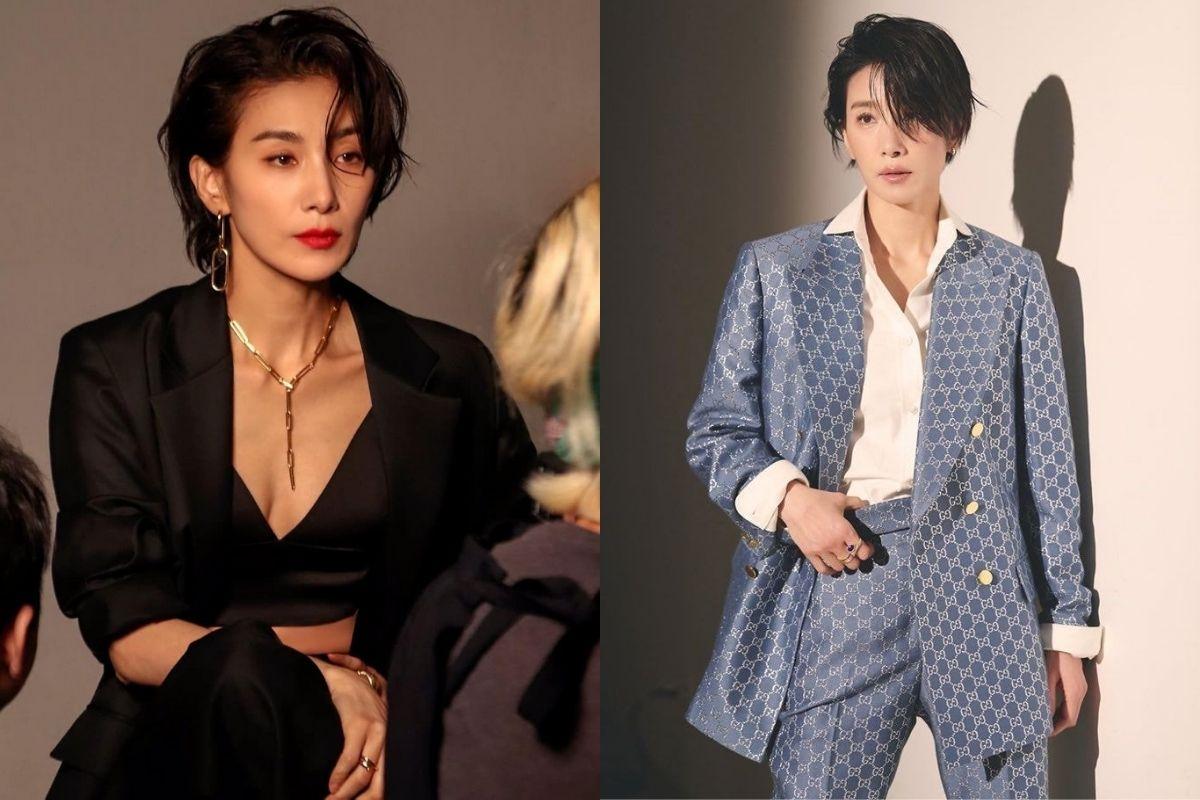 In reality, Kim Seo-hyung often wears a lot of suits and they look beyond amazing on her.
She has a lot of people crushing on her, men and women alike, for her breathtaking fashion and aura.
Whether you go to work or attend an important event, you can take notes from Kim Seo-hyung when you want to make suits look stylish.
3. Elegant & Stylish Neckline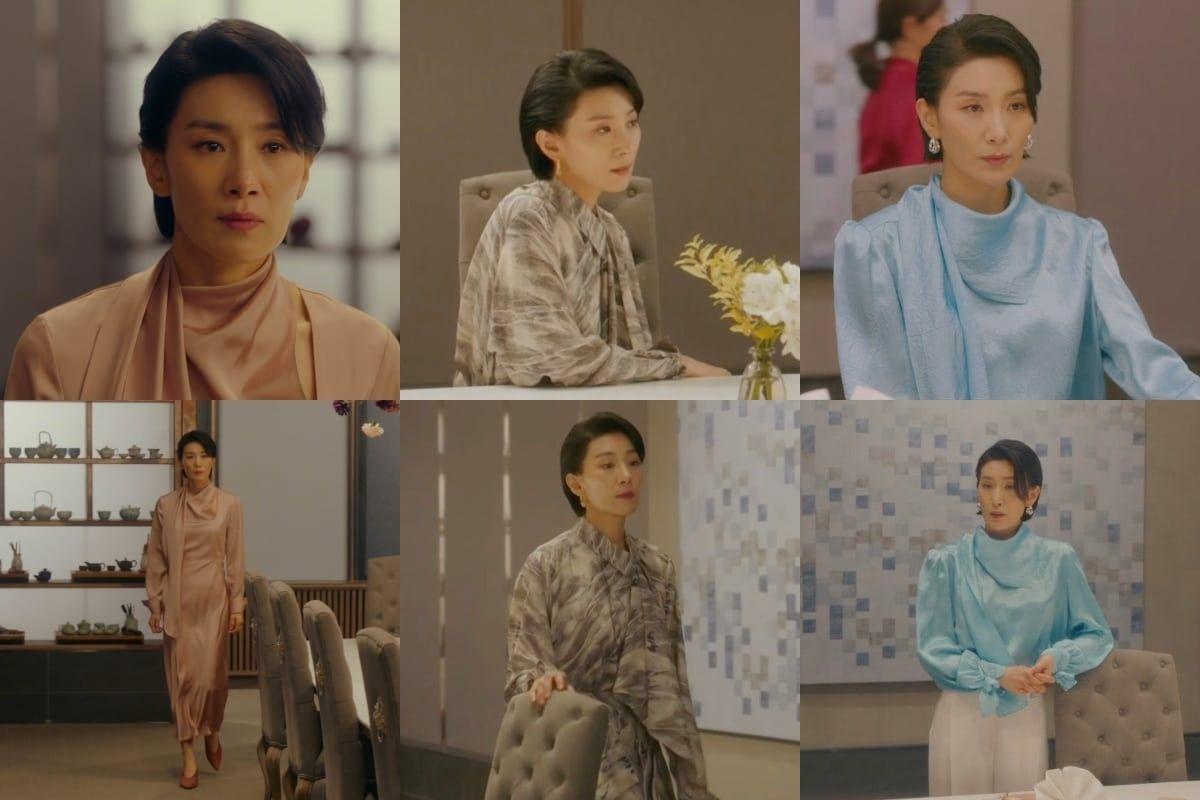 Sometimes Kim Seo-hyung in Mine also likes to change up her style.
You'll see her in dresses and shirts with brighter colors that are easy on the eyes.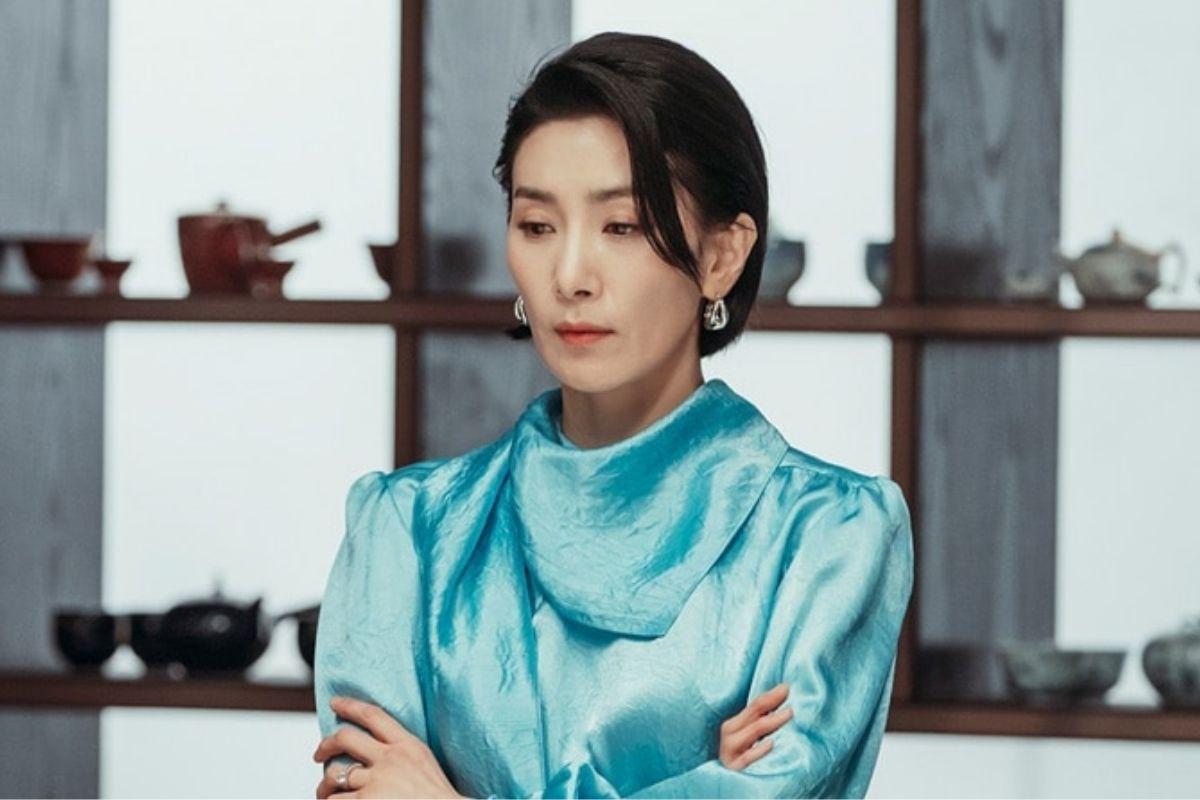 Her dresses and shirts often have stylish necklines that are both classy and luxurious.
This blue shirt is from the brand EENK.
4. Smooth Silk Clothing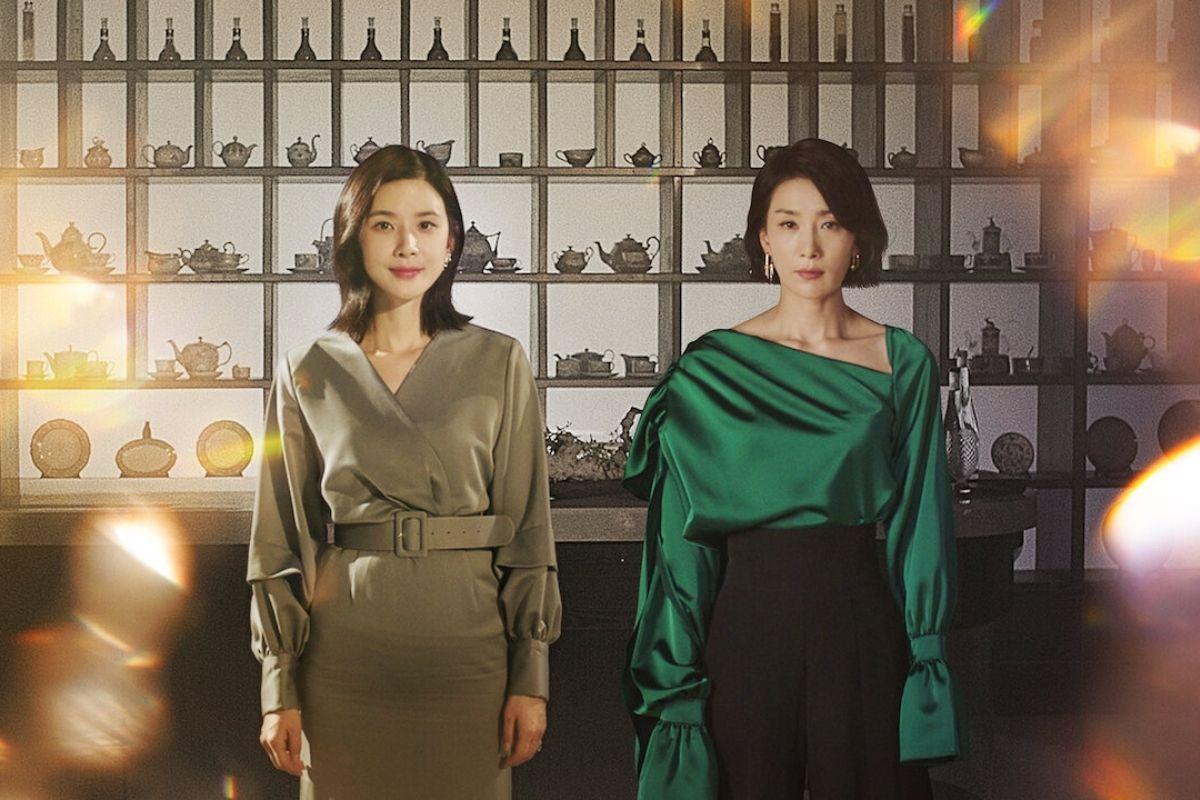 If you like to wear luxurious fashion looks, you can't miss out on silk clothing.
Silk feels soft, feminine, and high-class.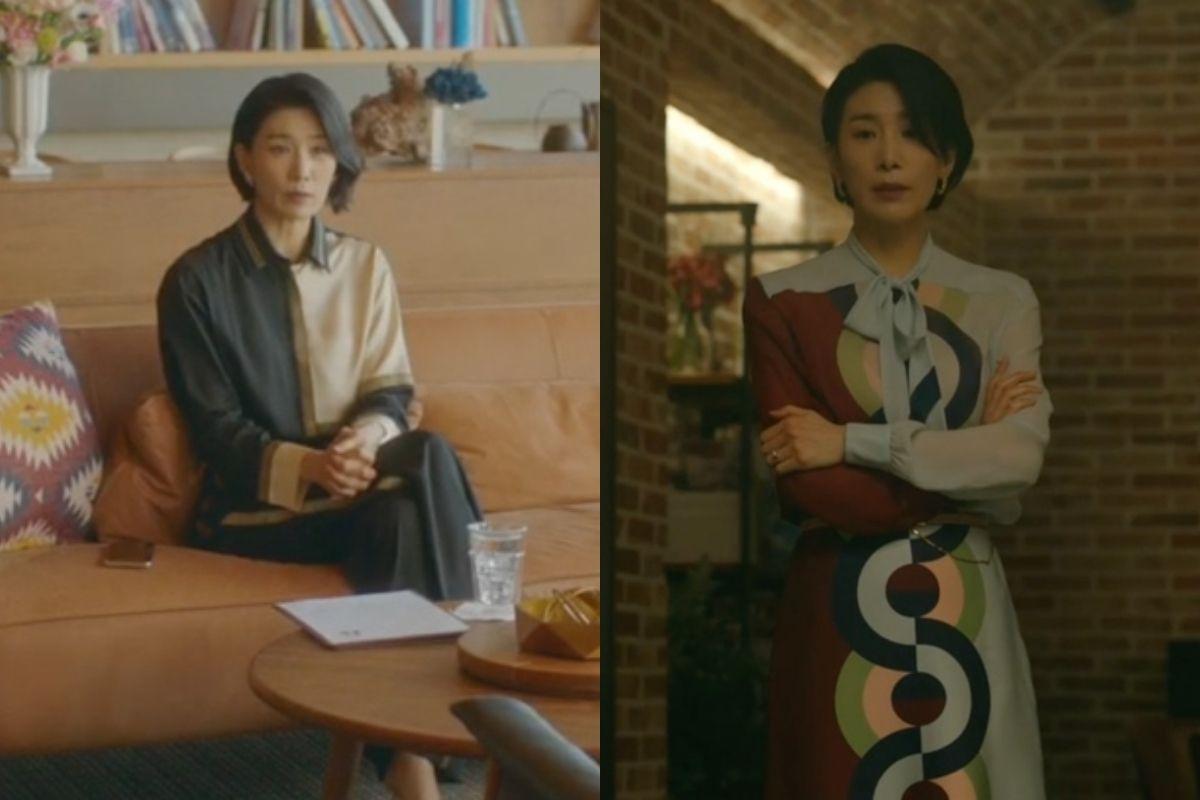 However, one disadvantage of silk is that it can be quite revealing sometimes.
So to avoid any wardrobe malfunctions, you can choose items that are not see-through or items with a slightly loose shape.
Another tip is to choose materials that are a little thick, to avoid any embarrassing moments.
In the photo above, the outfit on the left is from MAX MARA and the dress on the right is from Ports 1961.
---
Lee Bo-young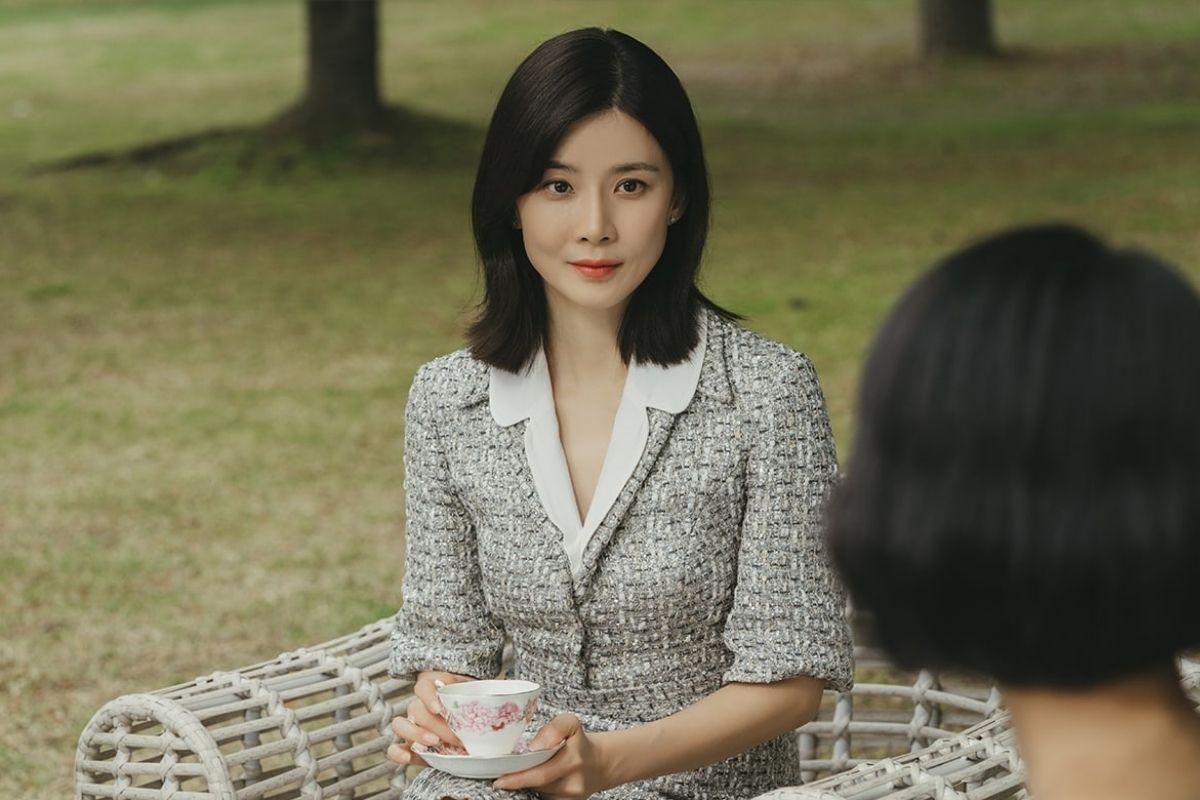 In the K-drama Mine, Lee Bo-young plays a former top actress and the second daughter-in-law of Hyowon Group, Seo Hi-soo.
Like Kim Seo-hyung, Lee Bo-young's wardrobe is full of iconic fashion brands.
However, Lee Bo-young's style is completely different from Kim Seo-hyung.
Let's find out more about her style!
1. Bright Colored Clothing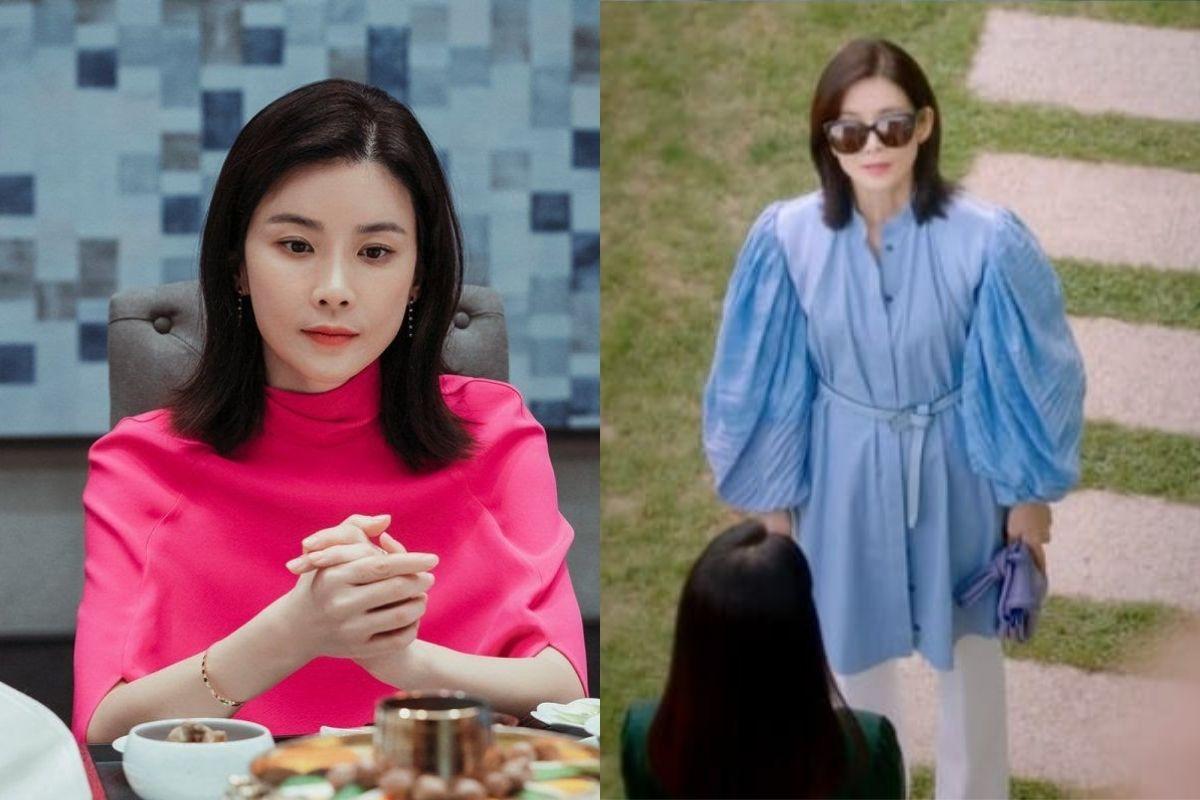 While Kim Seo-hyung is known to wear darker, neutral colors, Lee Bo-young's outfits are much more colorful.
Although she is also expected to show modesty in her fashion choices, she is not afraid to make a statement when she walks into a room.
The pink shirt on the left is from Valentino and the blue shirt on the right is from Loewe.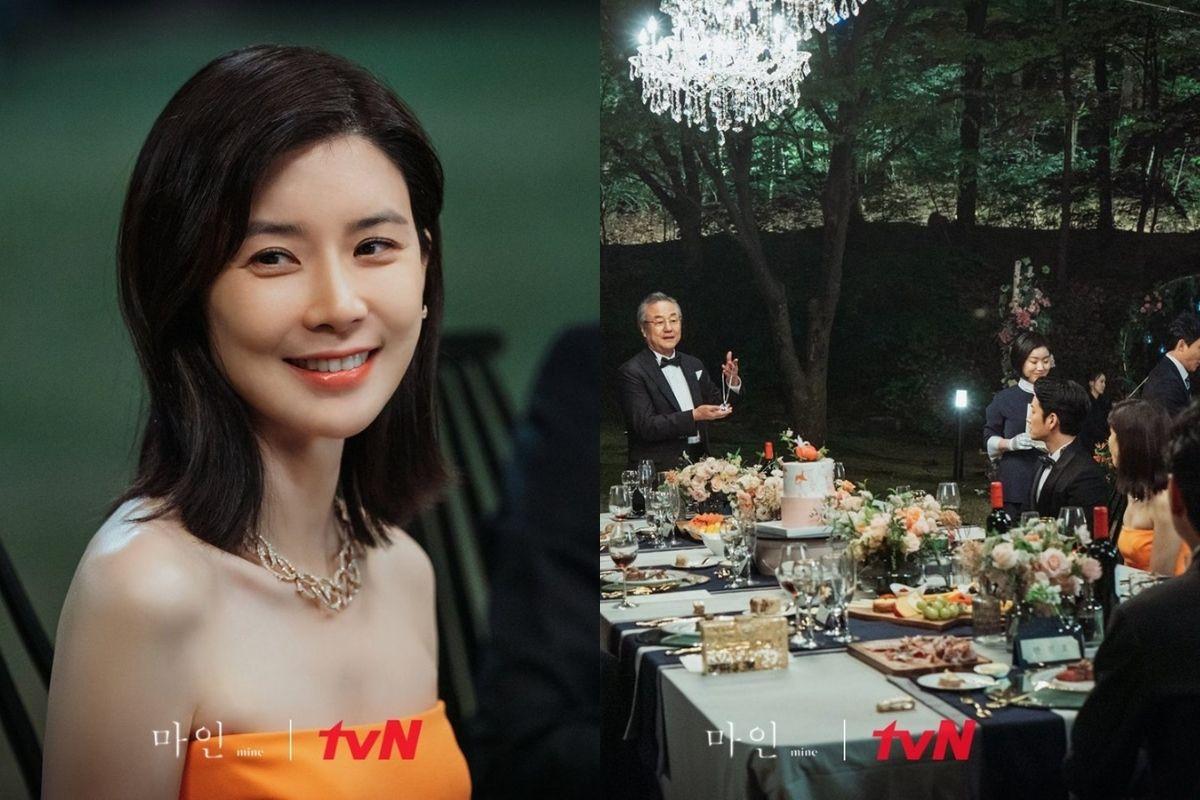 Source: tvN
At a family gathering, while other members are wearing black, she confidently walks in wearing bright orange clothing.
This scene alone shows that she is a very confident person!
2. Various Patterened Clothing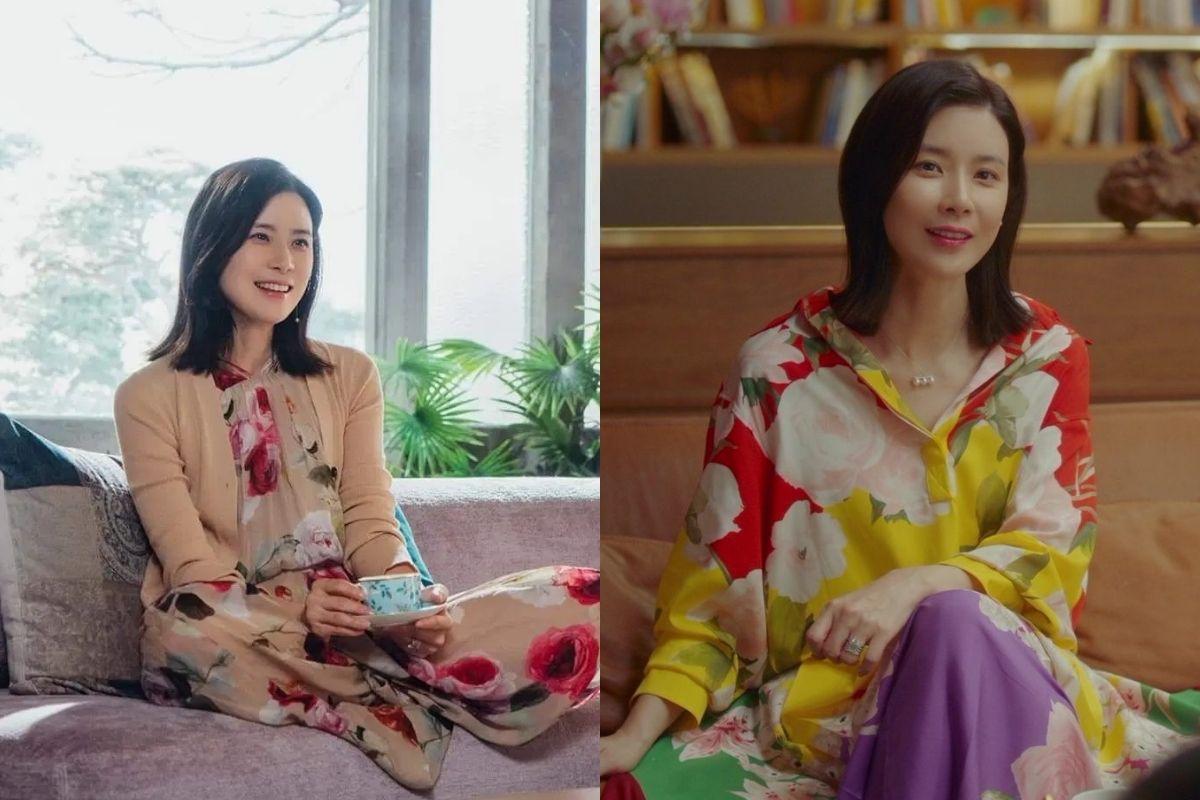 Another thing to note is that her outfits have a lot of various colorful fun patterns.
She likes to wear a lot of flashy patterns.
The patterned dress on the right is from Valentino.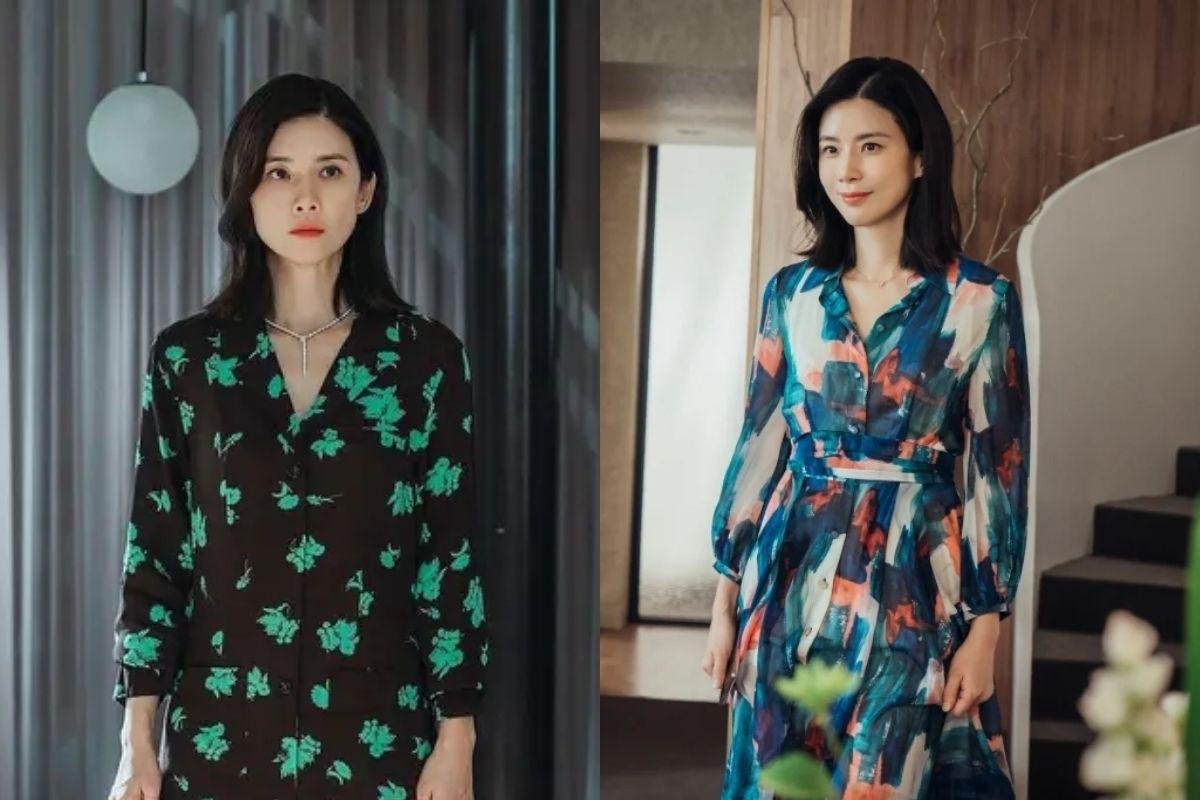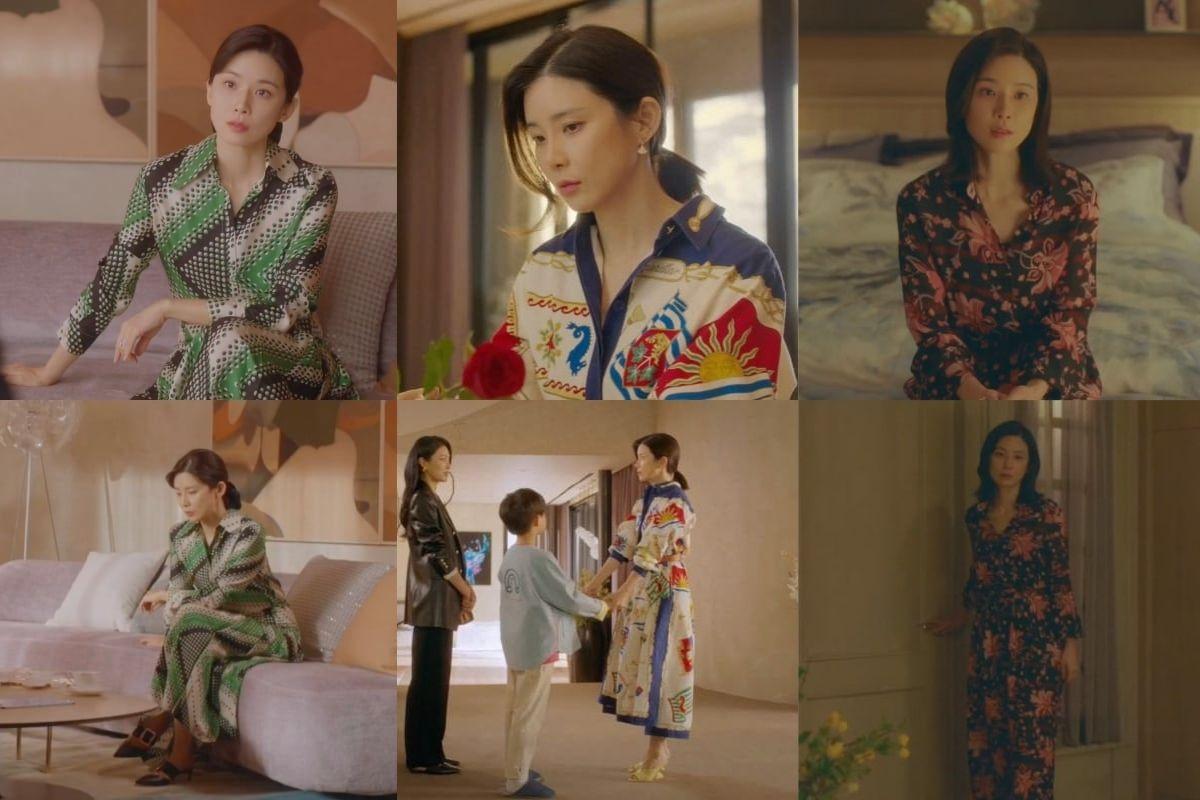 Although the pattern is eye-catching, it is designed as a long dress that makes her look elegant.
Tie waist dresses are very popular in Korea.
It's perfect for office workers if they're looking for something conservative, comfortable, yet stylish.
From left to right are from Gucci, ETRO, and Gucci.
3. Casual Blazers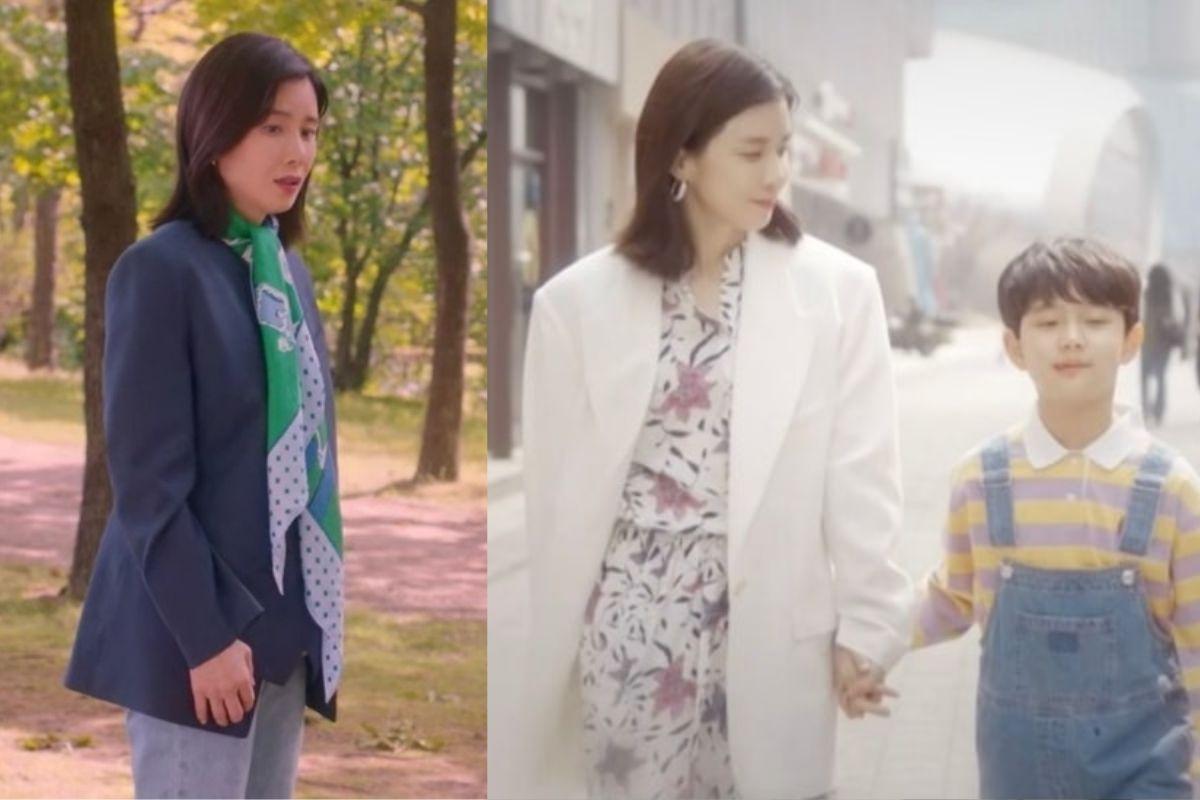 In the show, Lee Bo-young chooses a casual blazer on her chill days.
While Kim Seo-hyung looks powerful in her blazers, Lee Bo-young makes her blazers look casual and friendly by styling them with a scarf and skirt.
By styling this black blazer with a white shirt with a large collar, it makes her look youthful and cute.
The white blouse she's wearing underneath is from CHLOÉ.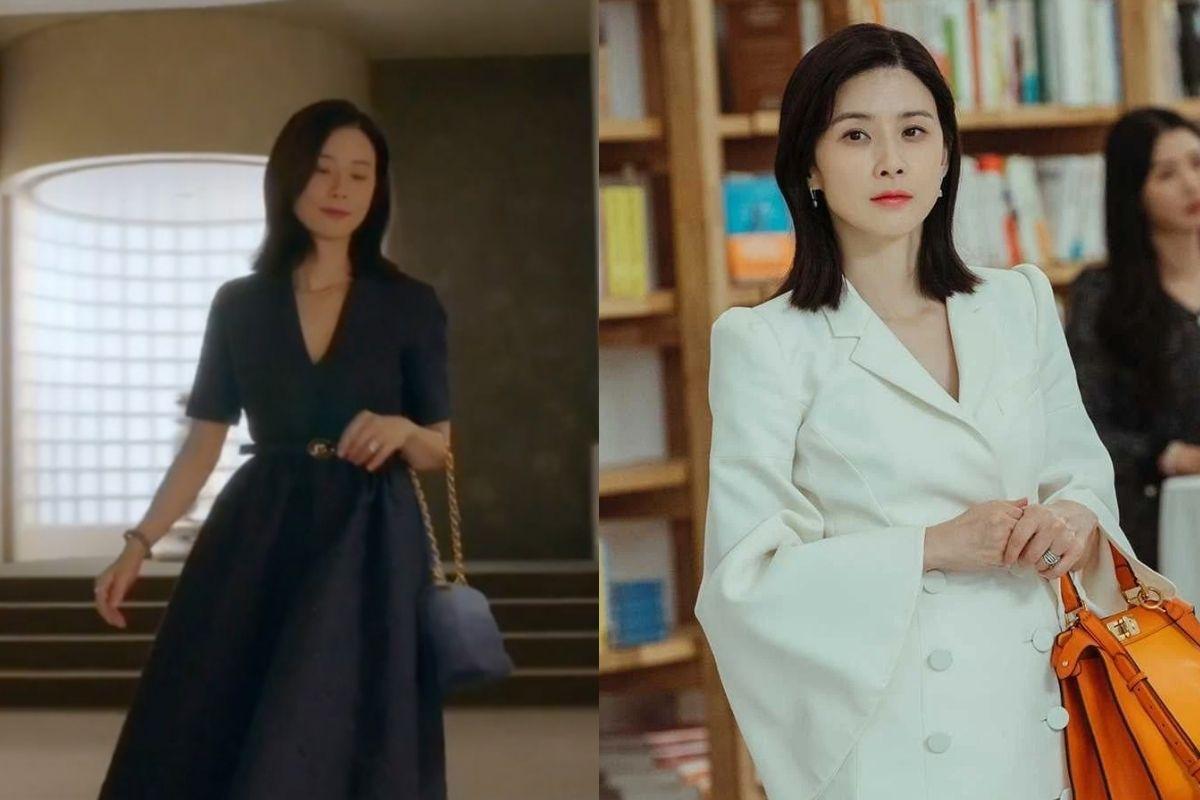 She chooses outfits with puffy sleeves or flared skirts to add feminity when wearing a blazer.
If you're looking for ways to dress formally with a touch of femininity, you can definitely take notes from her!
---
Today we introduced a few fashion tips from the K-drama Mine.
Are you impressed with these outfits?
If you would like more fashion inspiration for office looks, you can refer to our blog here for more of our favorite tips.
---