Types Of Camping That Are Popular In Korea
From roughing it in complete wilderness to relaxing in an upscale tent, find out which camping style suits you!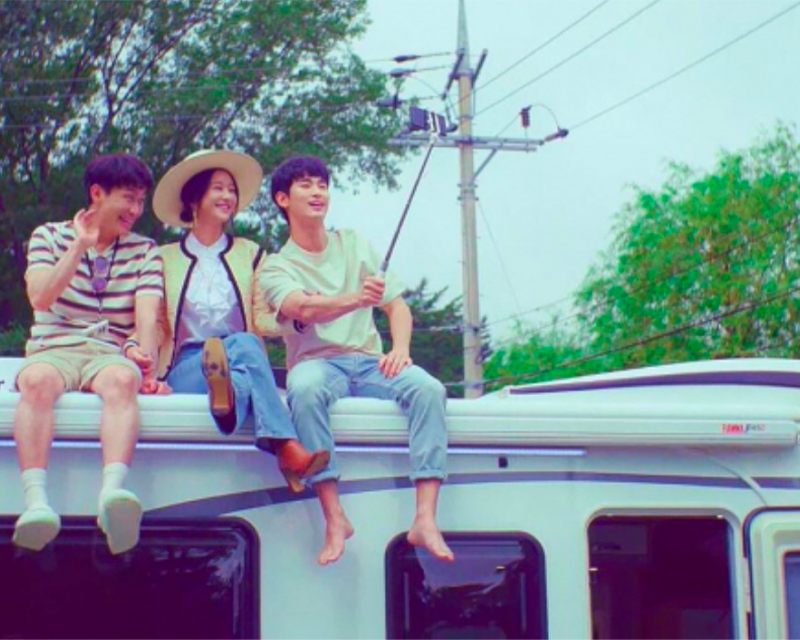 One activity that is becoming more popular in Korea is camping, especially since the pandemic has limited any travel abroad.
Also, camping can be a safer way to spend time with friends and family outdoors.
Since roughing it in the raw wilderness may not be everyone's cup of tea, there are other more comfortable methods.
Keep reading to learn more about the different types of camping that are popular in Korea!
---
Traditional Camping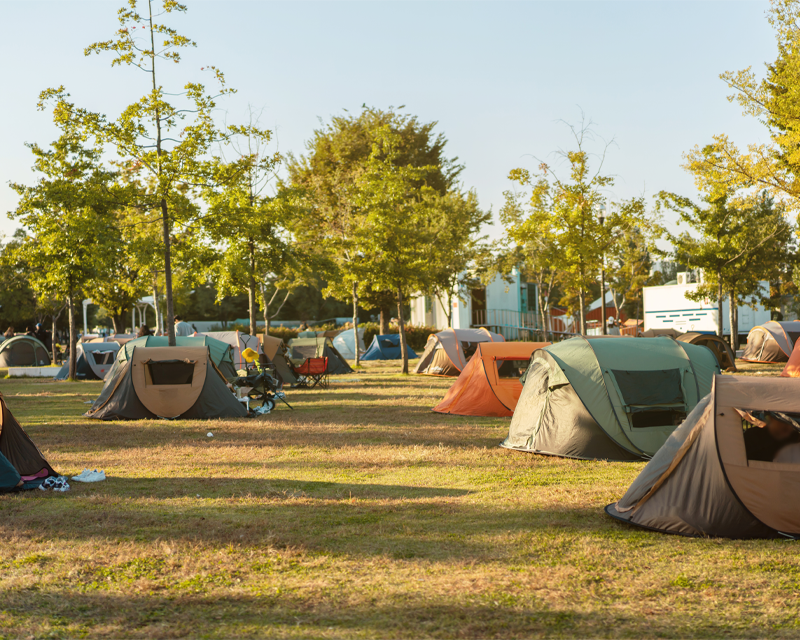 Wilderness pros may know that the act of camping requires at a minimum, a tent, sleeping bag, food, and water!
This is a great outdoor activity, especially during the summer.
Typically, the camper is in charge of preparing all the gear they will need for their trip.
If you are looking for a more peaceful trip you can go alone or camping with friends can be more fun!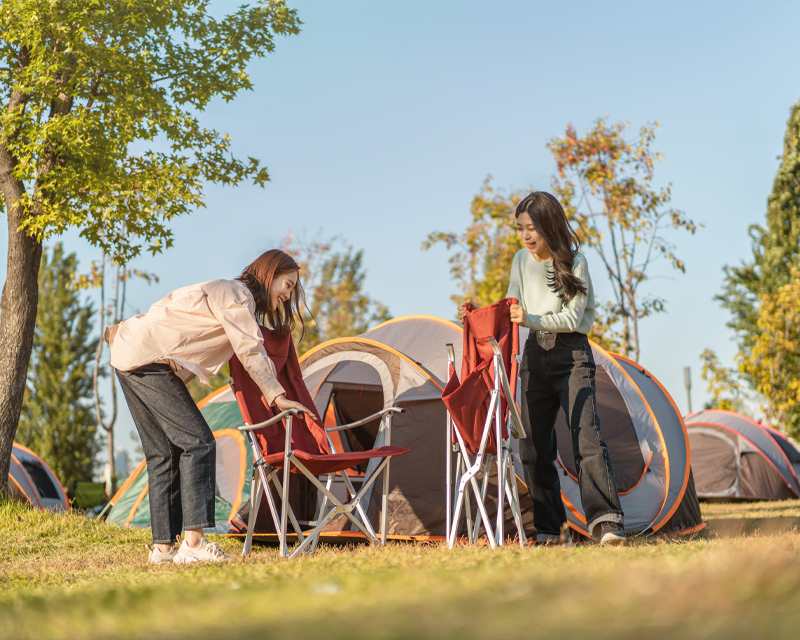 Either way, if you love to plan every detail of a trip, then camping is the perfect activity.
Let's take a look at the different types of camping you can prepare for.
1. Auto Camping/Car Camping
오토캠핑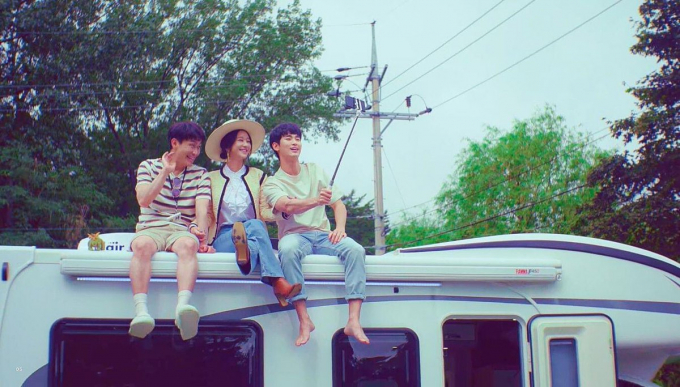 Auto camping or car camping is the most popular type of camping in Korea.
As the name suggests, you pack all your stuff into an automobile (car or campervan) and head to the campsite.
Most households in Korea have 1-2 cars, which makes it much more convenient to go places.
Some will even customize their cars with features like a tent, to make it easier for camping.
Now it is becoming more common for people to invest in campervans.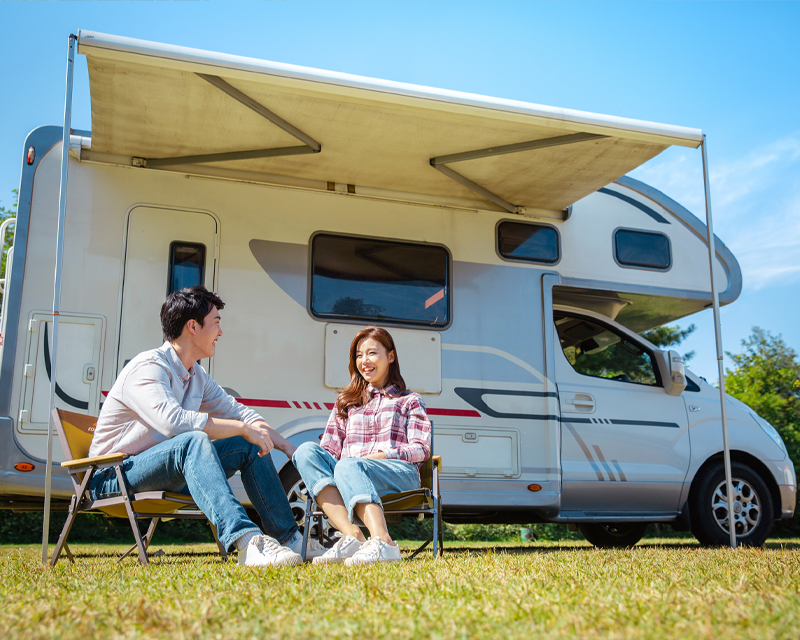 With a rise in the popularity of camping, there are shows such as Camping Club (캠핑클럽) on JTBC.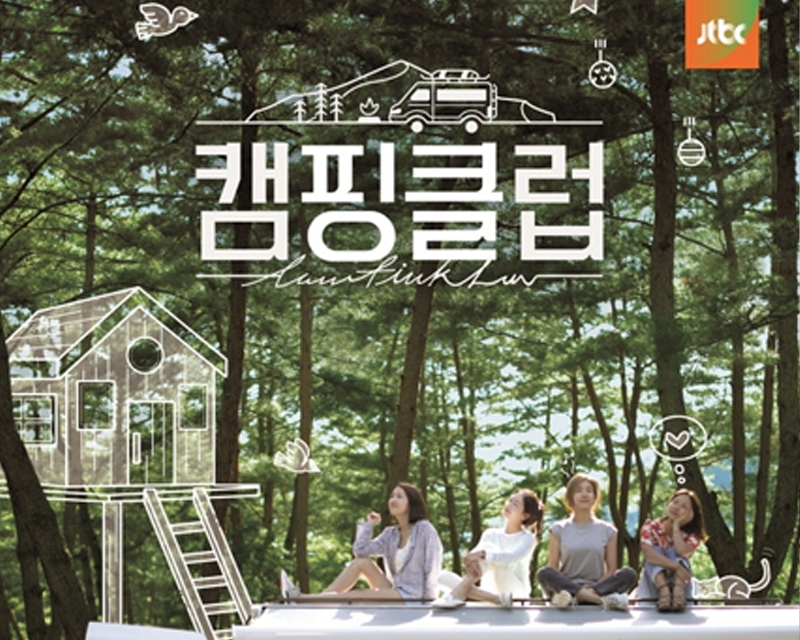 Source: JTBC News
With auto camping, you typically need more space since you have a car and tent.
In Korea, you can find many campsites that have beautiful views and ample space.
2. Bike Camping (바이크 캠핑)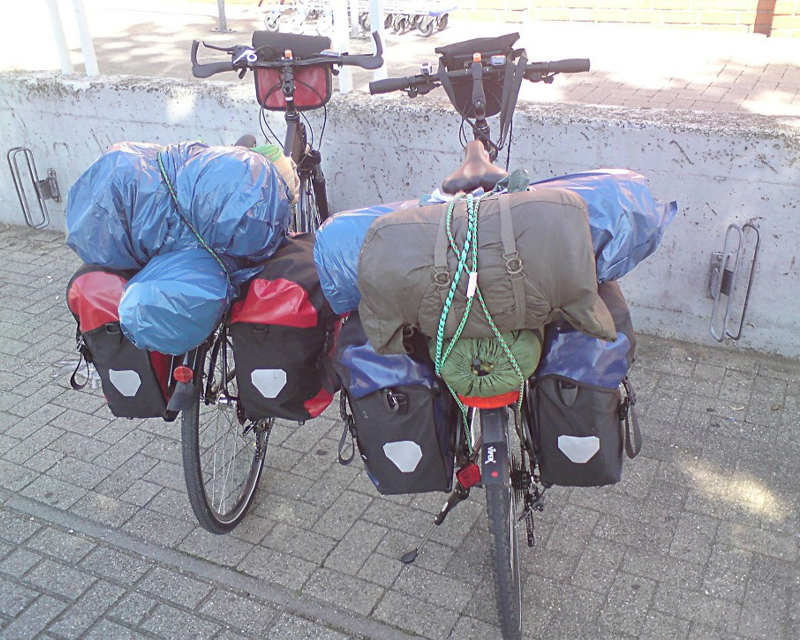 Source: Naver
Bike camping is another popular form of camping amongst those who love adventures.
This definition is not limited to bicycles, but also any other two-wheeled vehicles like motorcycles and scooters.
Similar to auto camping you will need to load and unload your gear.
This method of camping can be dangerous with long distances and require a lot of stamina.
Learn more about bike camping in the video.
---
Caravan Camping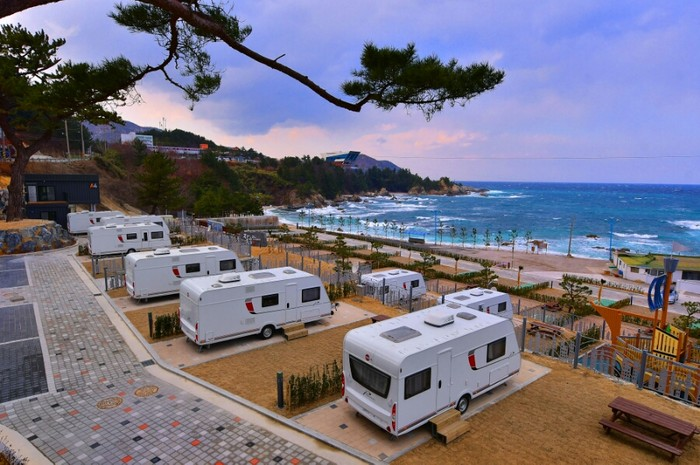 Source: localsegye
If you want to camp but find the idea of carrying everything daunting, then caravan camping may be for you!
Most of the time, caravans will have all the appliances you need.
With a caravan, there is no need to take the time to set up a tent and scope out the closest bathroom/shower facility.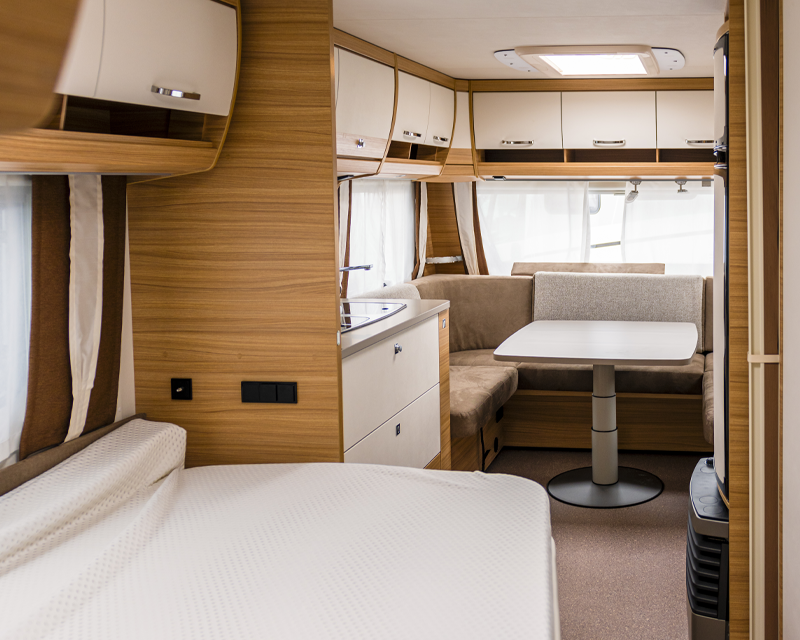 The photo above looks like a mini-hotel room, right?
Many young people in Korea enjoy caravan camping.
It is perfect for those looking for a comfortable outdoor adventure.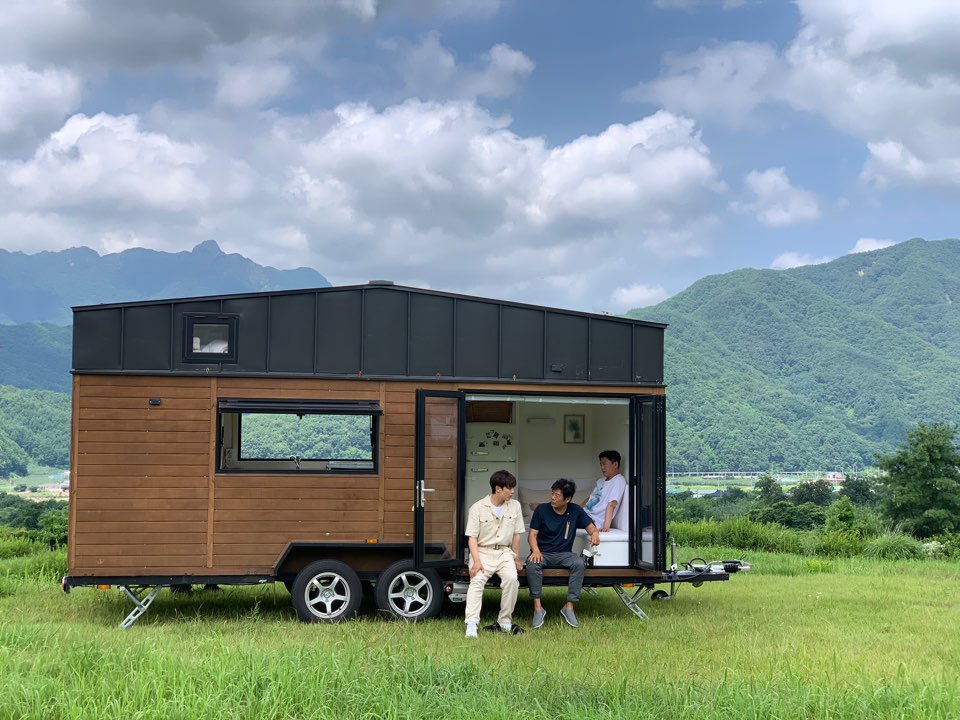 Source: tvN
House On Wheels on tvN is a fun show to take a peak into what caravan camping is like in Korea!
Korean celebrities like Seong Dong-il, Yeo Jin-gu and Im Si-wan invite their friends to spend a day in nature and chat.
---
Glamping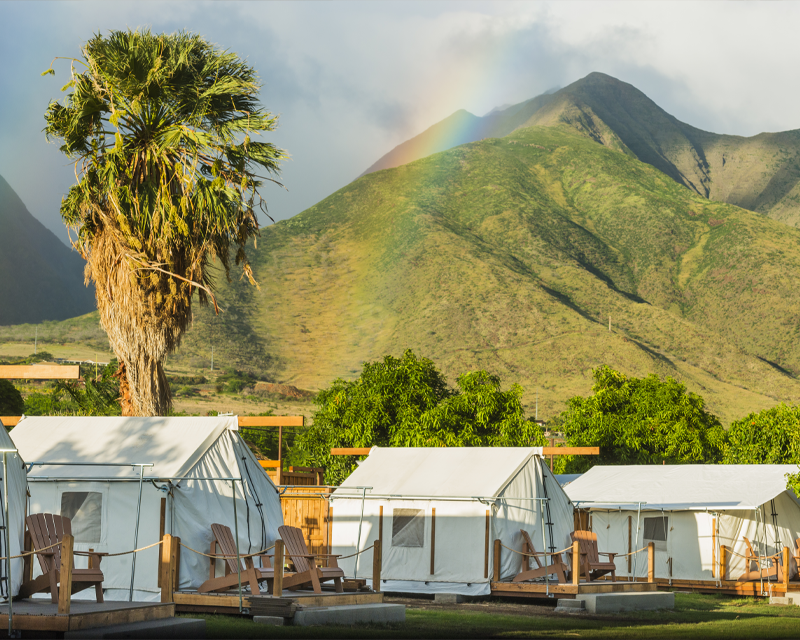 Glamping = Glamorous + Camping.
These two words combined create a brand new experience.
Imagine an all-inclusive resort just for camping.
Even the types of tents are more luxurious.
Some glamping campsites are fully staffed like 5-star hotels.
Despite all these amenities, at the core, glamping still has you immersed in nature.
---
Our Experience Glamping

In March 2021, we embarked on a glamping journey with a few friends.
We wanted to share our experience with you all!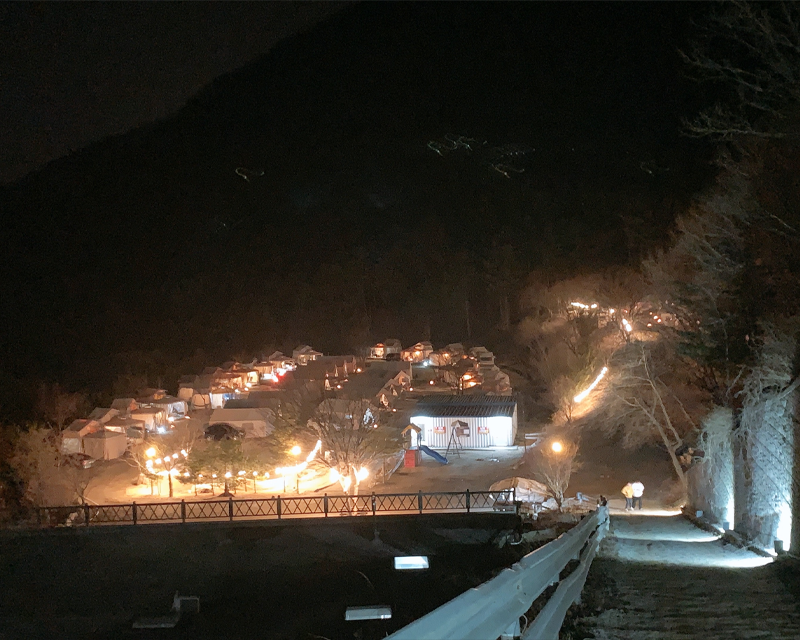 Campsite: Lespia Glamping Club in Gapyeong (글램핑클럽레스피아 in 가평 1호점캠핑)
Address: 경기도 가평군 설악면 위곡리 7-1
7-1, Wigok-ri, Seorak-myeon, Gapyeong-gun, Gyeonggi-do
Website: http://lespia.biz/
We chose a location that is close to Seoul, so there weren't a ton of openings. Weekends were often fully booked.
Plus it was a bit expensive. For four people in one tent, it was 233,000 won (approx. 208.47 USD).
Since we went around the end of winter, it was dark when we arrived around 18:30.
The whole campsite is surrounded by mountains and you will need a car to get here.
Our first impression was that it was not as pretty as what is pictured on their website!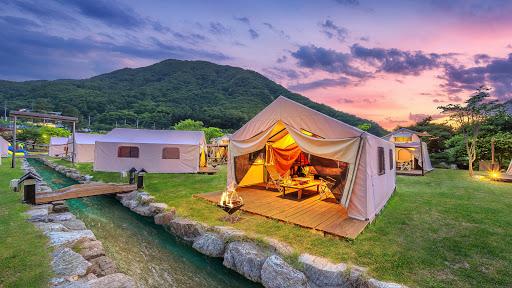 Source: lespia
Fortunately, the website photos of the tents reflected the actual tents well.
According to the photos online there is a stream, but when we went it was all dried up.
The campsite is pretty far from a supermarket so be sure to stock up before arriving!
We bought an assortment of meats to grill, vegetables, and drinks.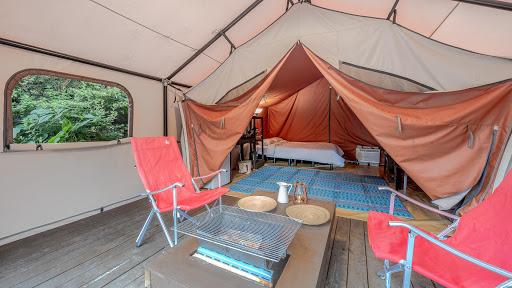 Source: lespia
Included in the glamping tent were a bed, blankets, a barbecue table, table, chairs, pots, bowls, utensils, etc.
Honestly, it was well stocked with whatever you need.
Since we went as a group of four, there were extra blankets and a heating pad for those who need to sleep on the ground.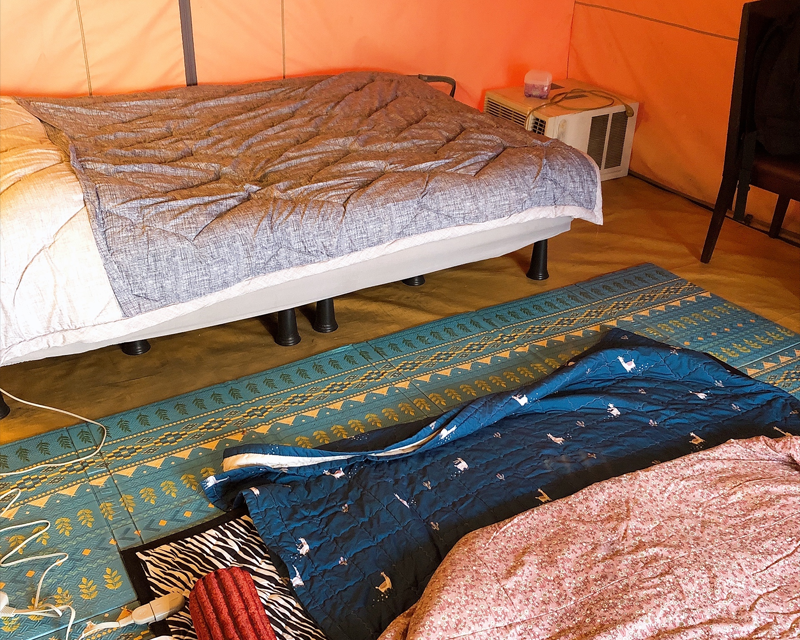 Bathrooms and showers are located in a shared area.
There is also a management office if you need anything else, but they are only open until 22:00.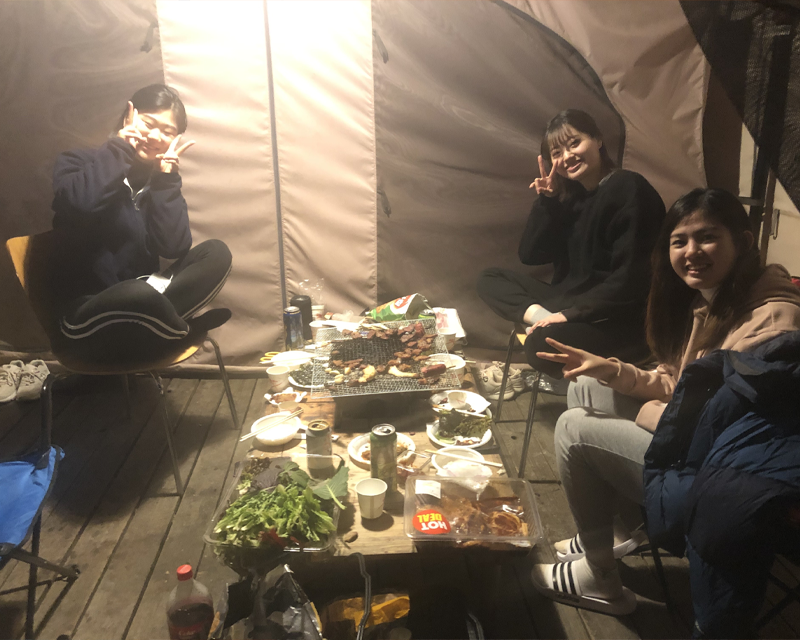 Once we got settled, we went straight to cooking the food!
There is a grill stocked with coal so there is no need to prepare it in advance.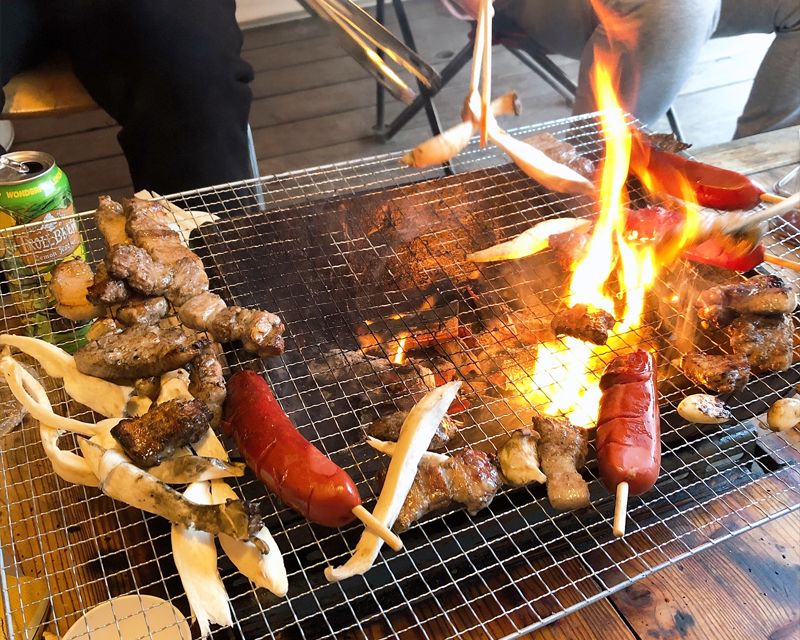 Even in the glamping environment, it felt very similar to traditional camping.
There is something so wonderful about the smell of meat grilling over a charcoal fire.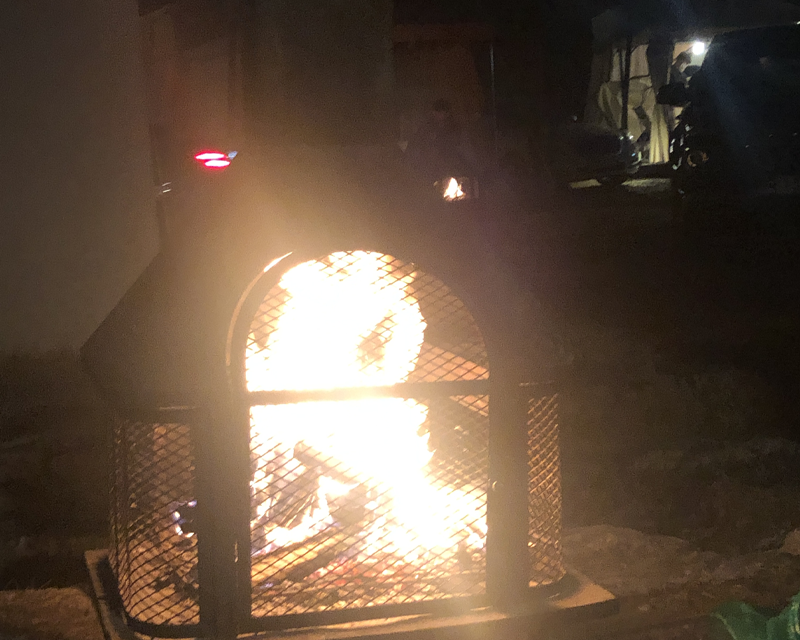 We were most impressed with how this campfire was set up.
Instead of a pit, the fire was slightly raised with a metal grate for safety.
Plus there was a vent to filter the smoke up and away instead of directly to your face.
Since the fire was so nice, we wanted to enjoy it the whole night.
Unfortunately, it got too cold so we went back inside and zipped up the tent.
We still had fun singing and playing games.
It was such a great evening filled with laughter and joy.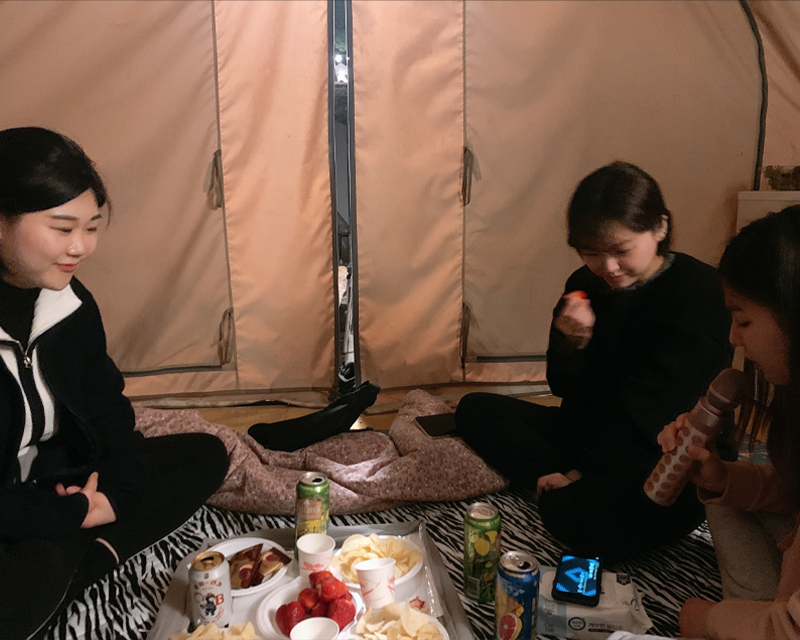 After a few hours of just hanging out, we went to bed and woke up the next morning around 10am.
The drive back to Seoul marked the end of our memorable glamping experience.
---
We hope you all enjoyed this blog on the types of camping in Korea!
Generally, there are three main types of camping enjoyed by Koreans, traditional, caravan, and glamping.
---
A Guide To Camping Grounds In Seoul
---