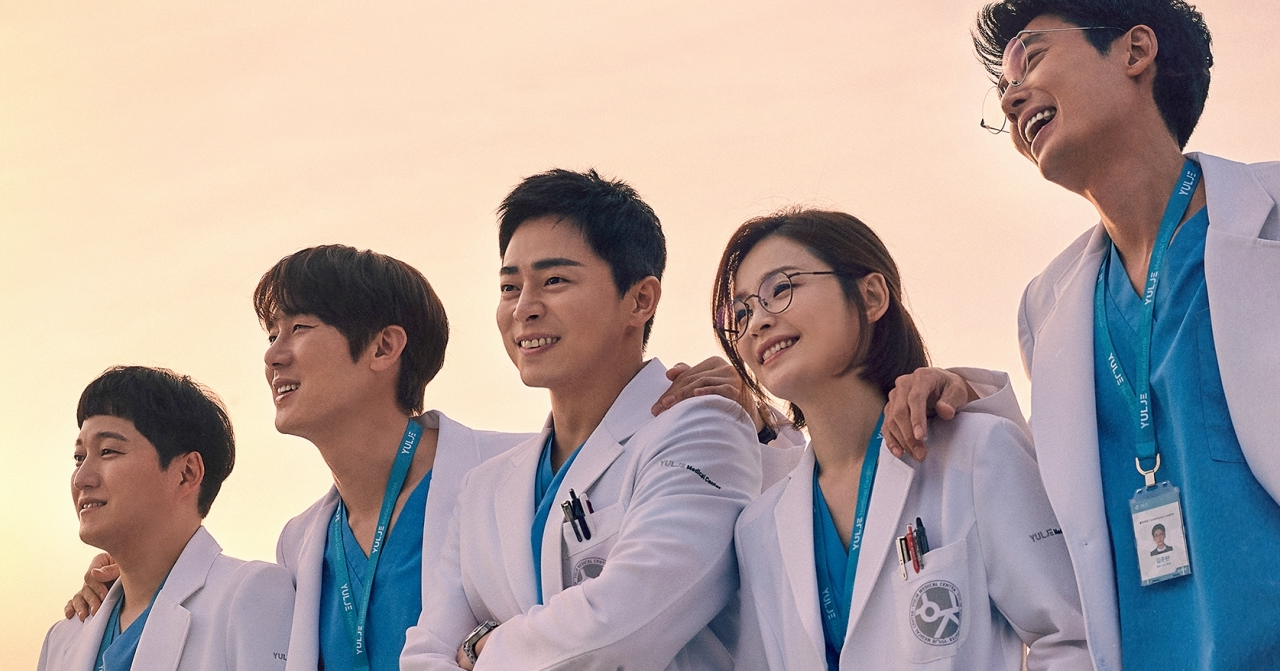 Did you enjoy Hospital Playlist? We certainly did, and we are eagerly waiting for its return with a second season on June 17!
While we wait, we decided to take a look at the filming locations of the first season. Let's go!
---
EHWA WOMANS UNIVERSITY SEOUL HOSPITAL
이화여자대학교의과대학부속 서울병원

Address: 서울 강서구 공항대로 260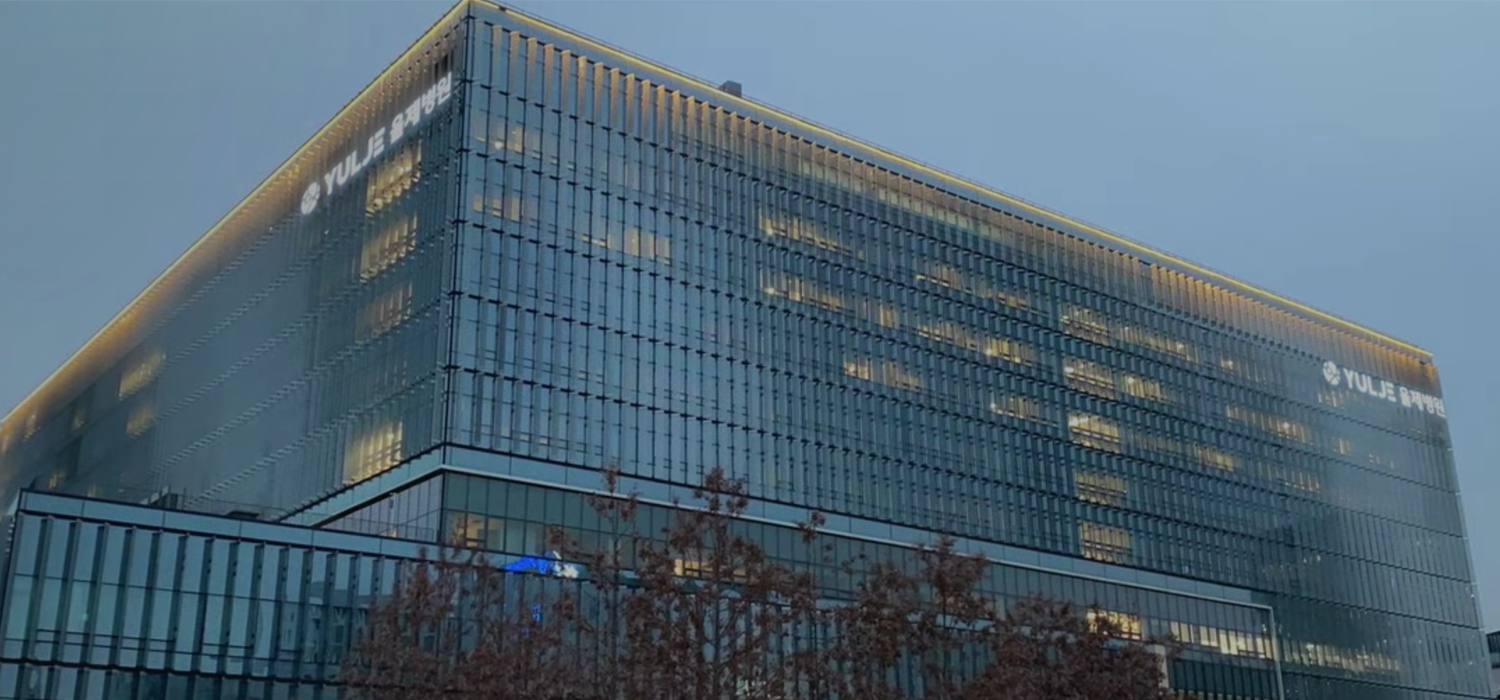 Many scenes in Hospital Playlist were filmed at Ehwa Womans University Seoul Hospital, located in Gangseo-gu, Seoul.
These include the entrance to the emergency room as well as the busy lobby of the hospital.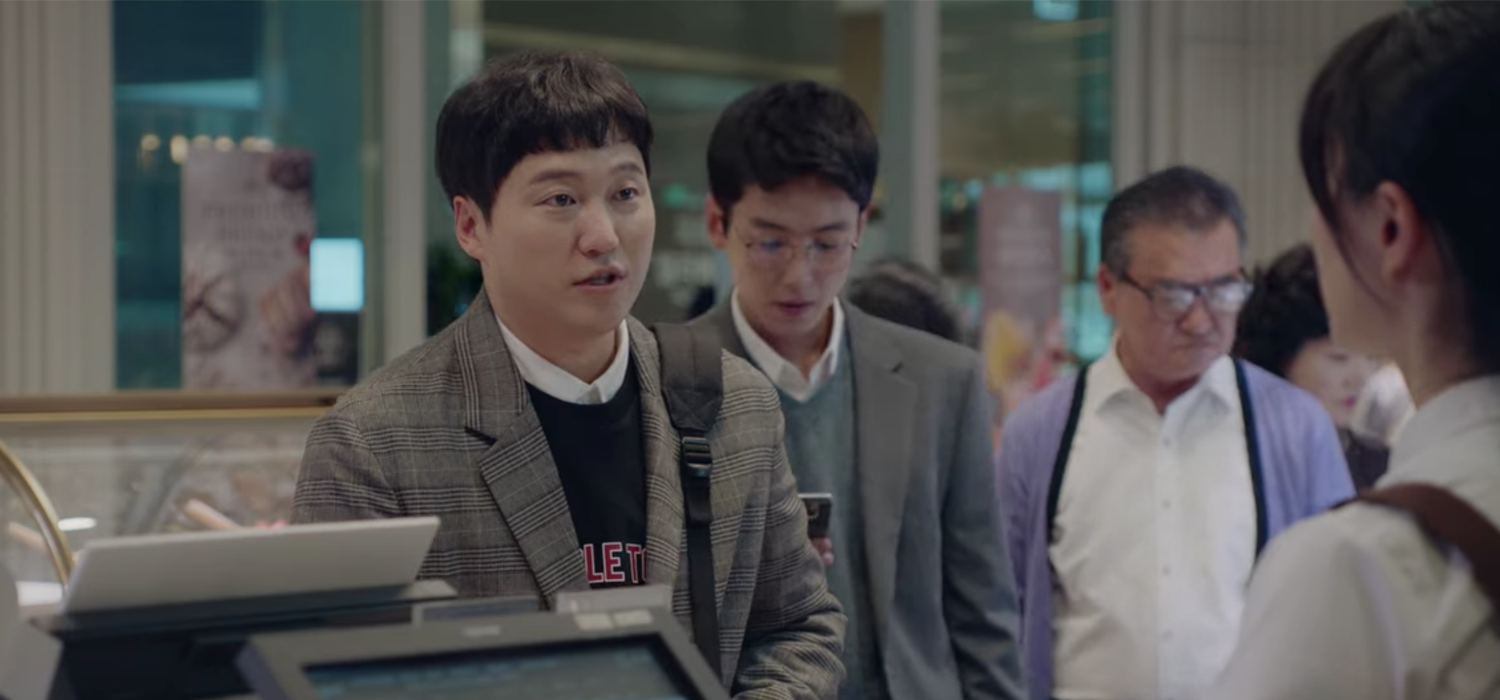 The hospital café in the drama is an actual café in Ehwa Womans University Seoul Hospital.
What's more, the café is open to everyone, so you can come here and relive scenes from the drama!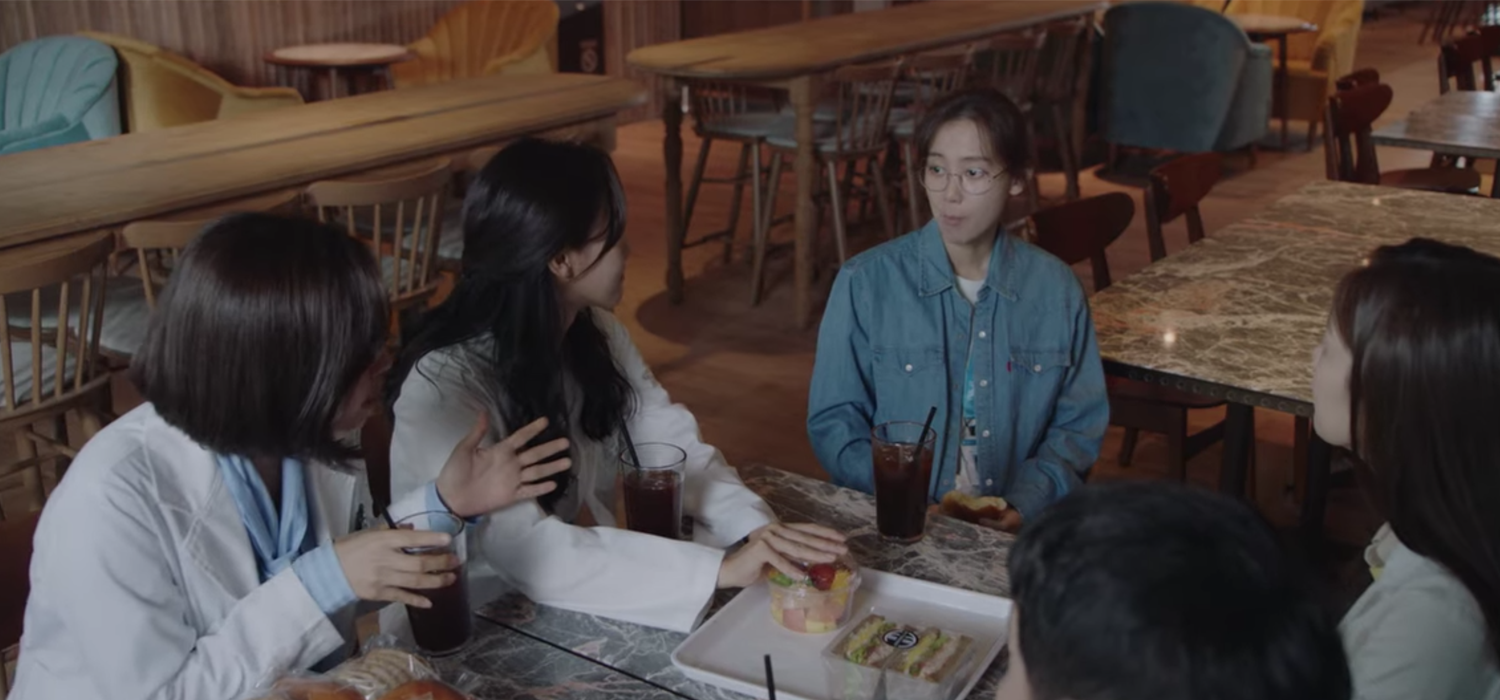 ---
JINBAT GUKSU
진밭국수


Address: 경기 고양시 일산동구 진밭로 11

Hours:
Mon-Sat: 11:00 - 20:00
Sun: Closed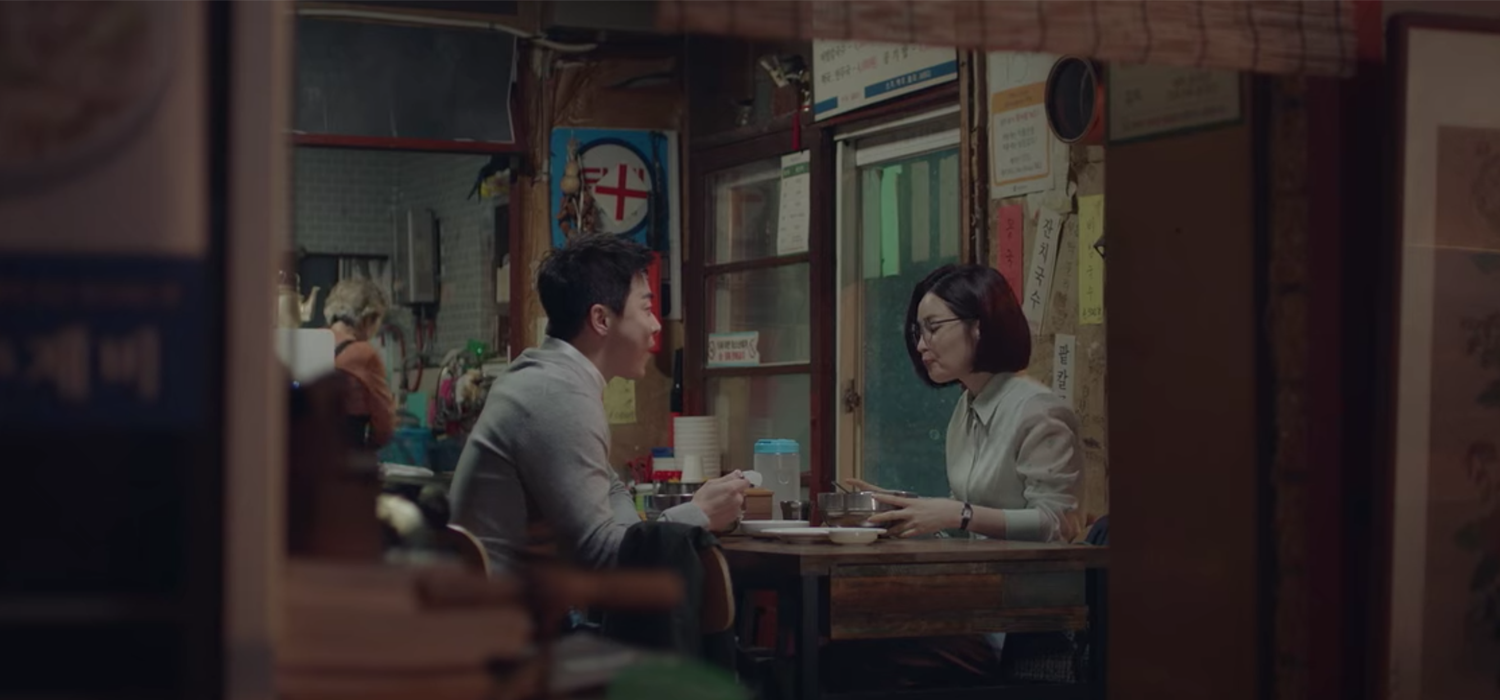 Remember episode 9 of Hospital Playlist, when Ik-jun and Song-hwa went to have food on a rainy day?
This scene was filmed at the noodle restaurant Jinbat Guksu in Goyang city.
Jinbat Guksu is an old restaurant that hasn't change much over the years. A visit here will give you an idea of what restaurants looked like in Korea in the 80s.
The food is very cheap, so definitely check it out if you like noodles!
---
EGG DROP
에그드랍

Address: 서울 서초구 서초동 1321-9

Hours: 07:00-22:00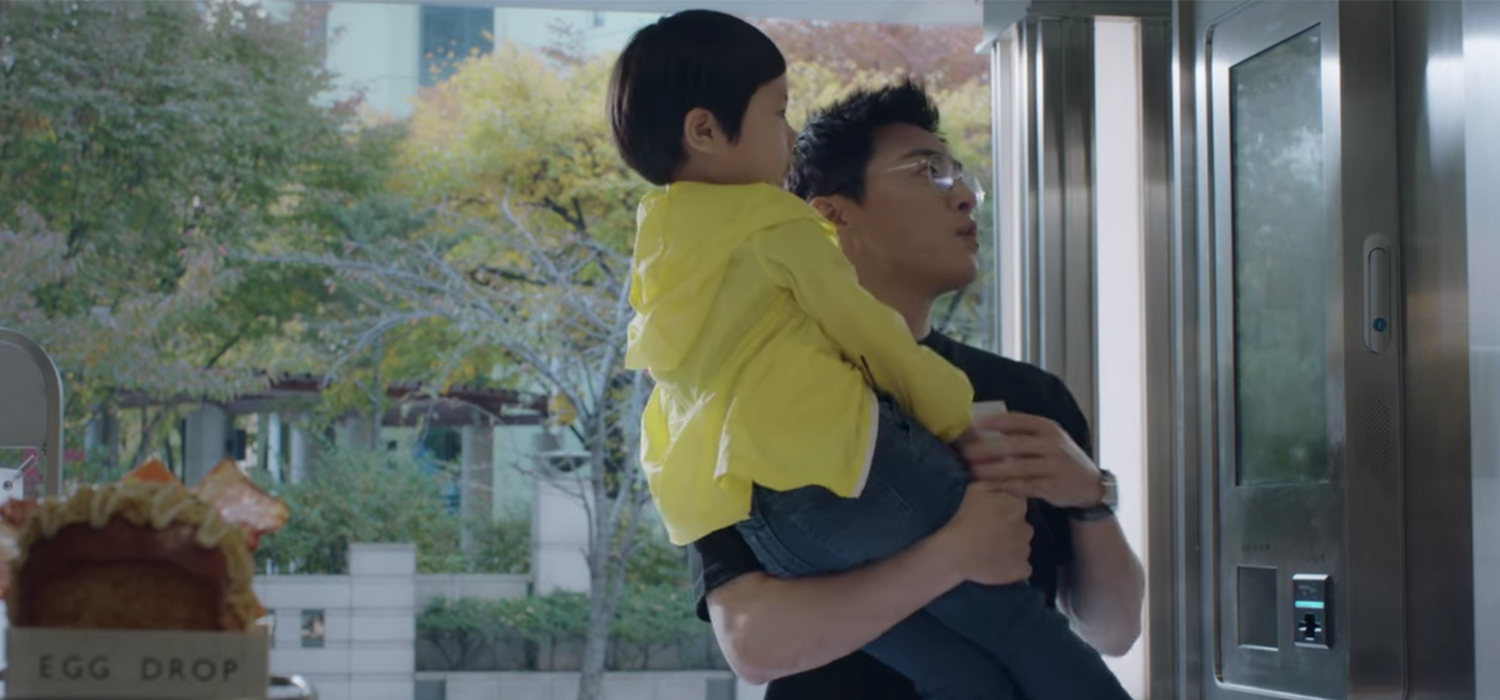 In episode 4, Ik-jun and his son Uju visited the popular chain Egg Drop for some great-tasting sandwiches.
The spacious store that they went to can be found near Gangnam station.
Click here to learn more about Egg Drop!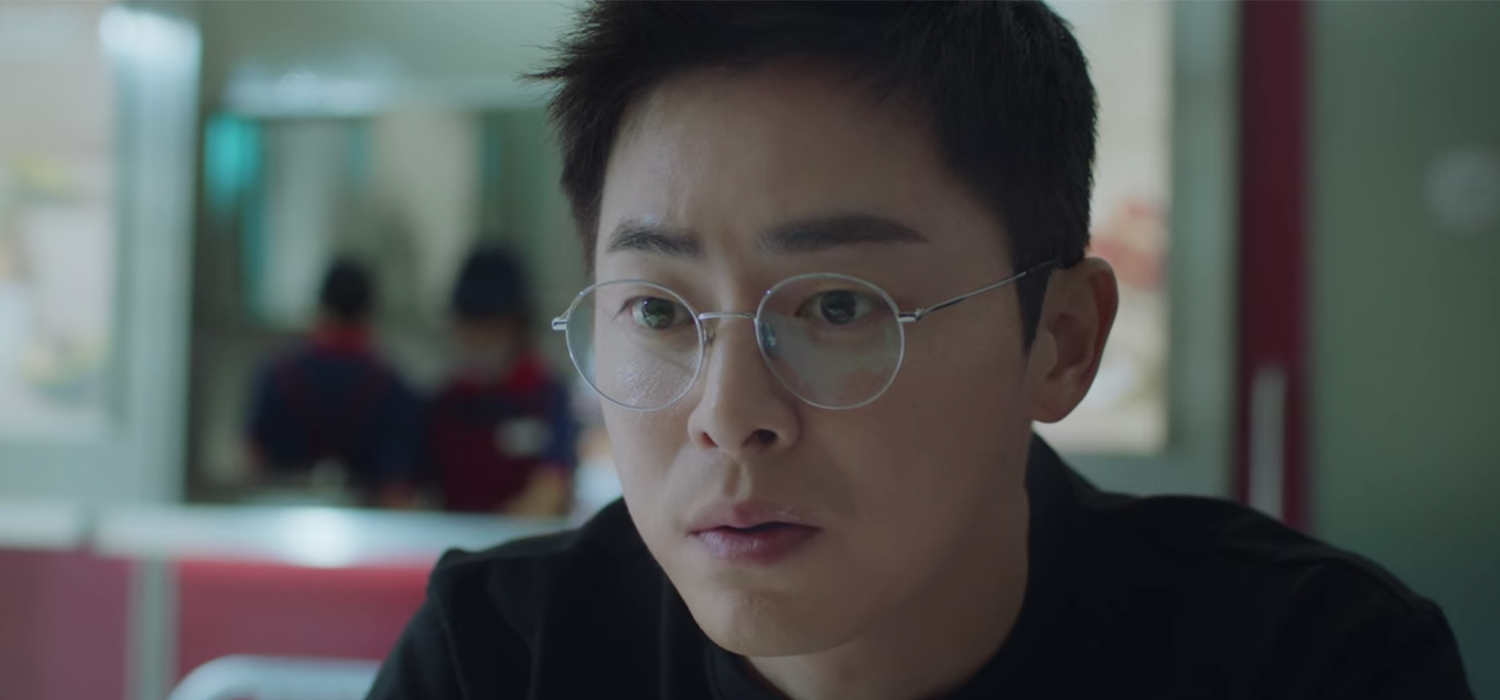 ---
HANAM PIG SAMSEONG COEX
하남돼지집 삼성코엑스직영점

Address: 서울 강남구 테헤란로81길 53
Hours:
Weekdays: 11:30 - 00:00
Weekends: 17:00 - 00:00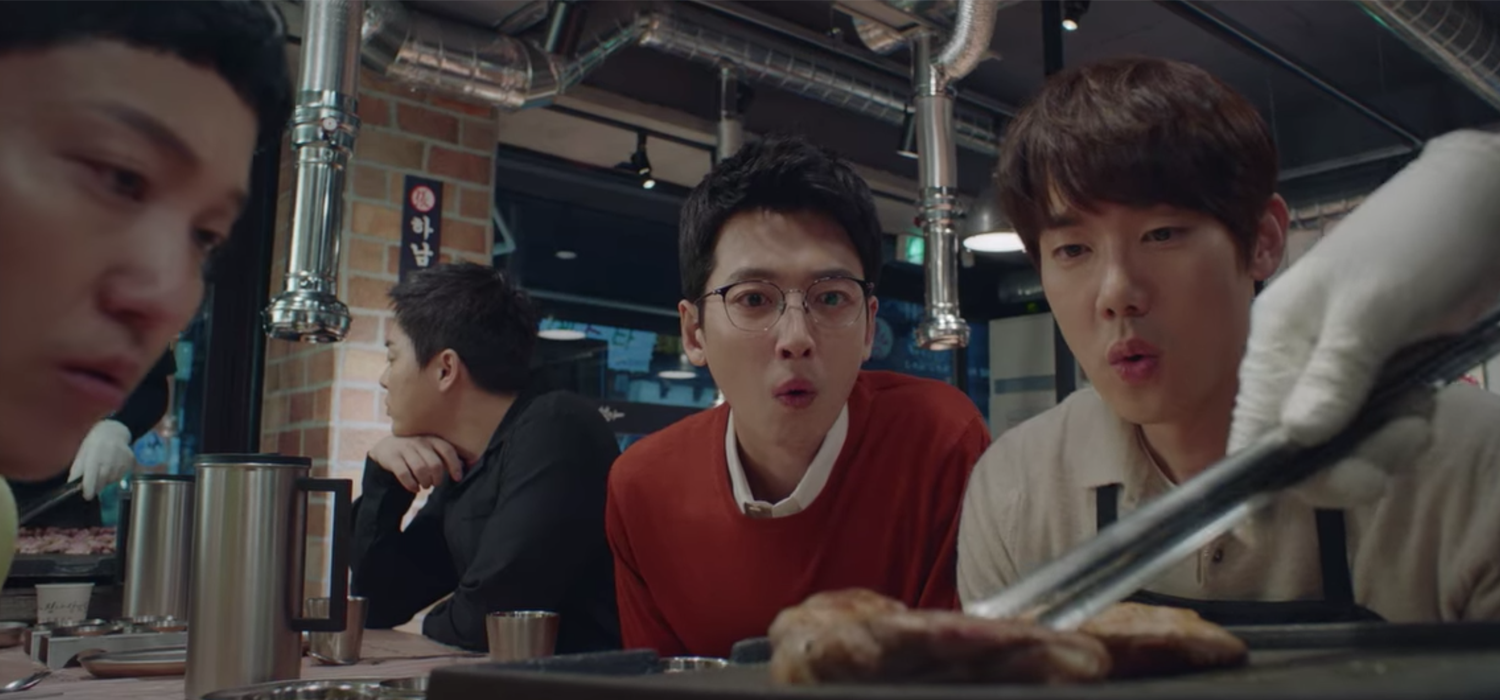 This is another restaurant that you will be familiar with if you watched Hospital Playlist!
In the scene above, the neurosurgery team went to have dinner at Hanam Pig.
We remember how the sound of sizzling meat made out mouths water!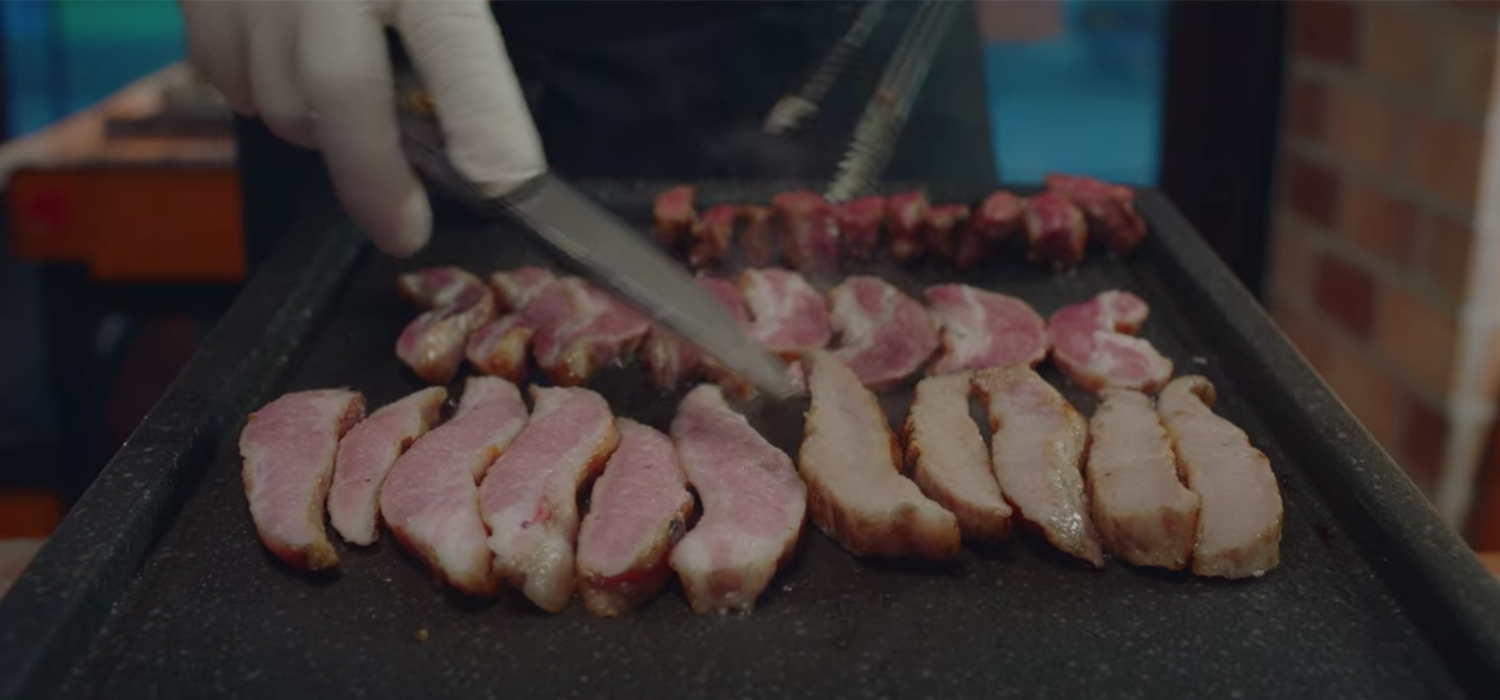 Hanam Pig is a popular Korean barbecue chain. It's famous for its tender meat cuts, and the staff will cook them to perfection for you.
Put this on your bucket list for things to do when you come to Korea!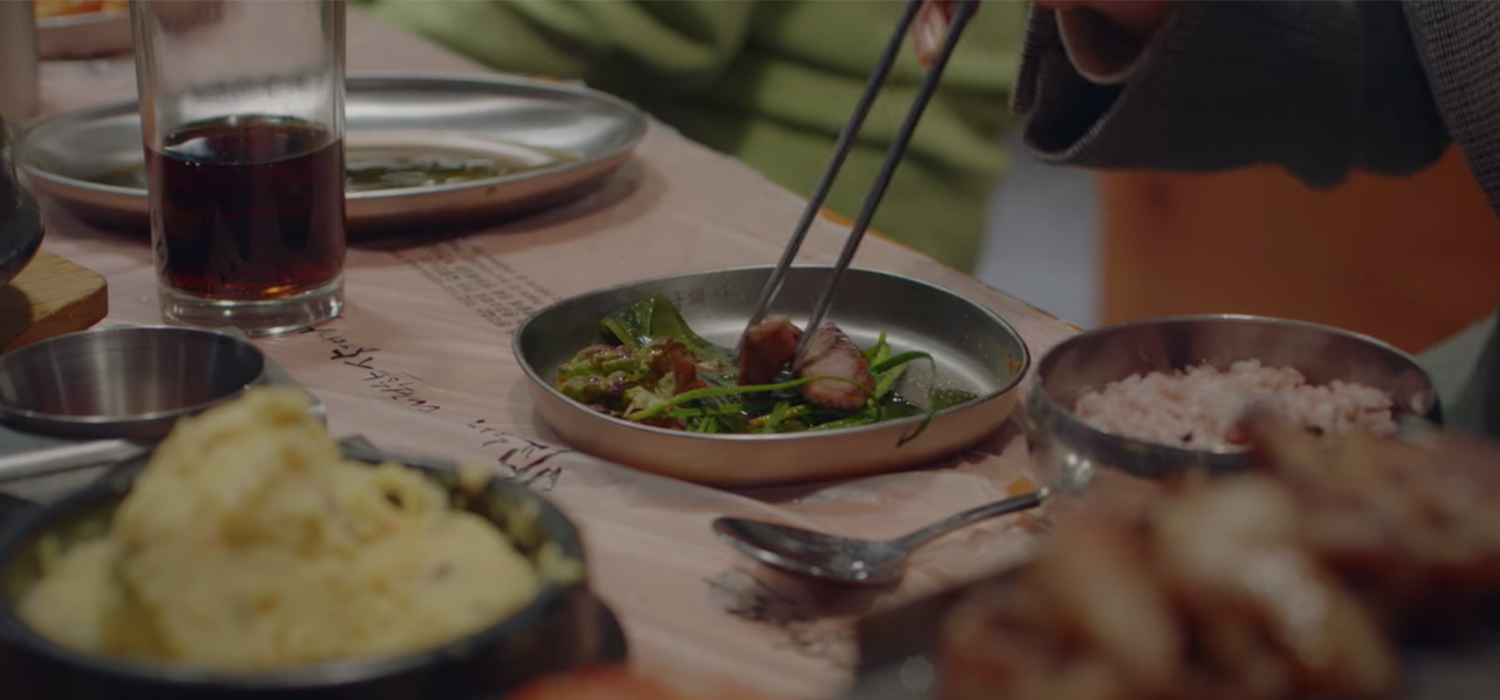 ---
CAFÉ MOONDOOR
카페문도


Address: 경기 고양시 일산동구 고양대로 920-10

Hours: 10:00-21:00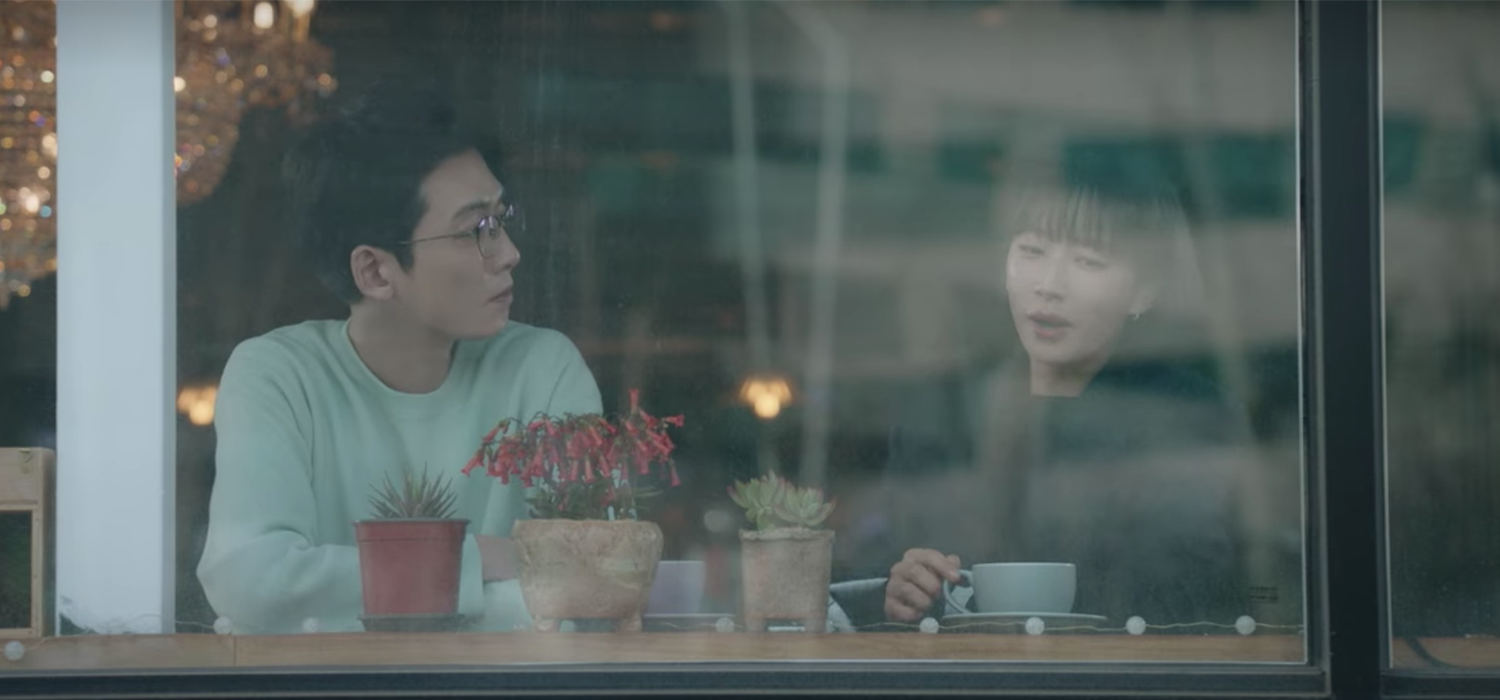 This café can be seen in episode 9, when Jun-wan's girlfriend Ik-sun tells him that she wants to go abroad to study her doctorate.
Not having dated for very long, her confession means that their relationship now hangs in the balance.
The café sits in a beautiful location in Goyang city. Another one to check out!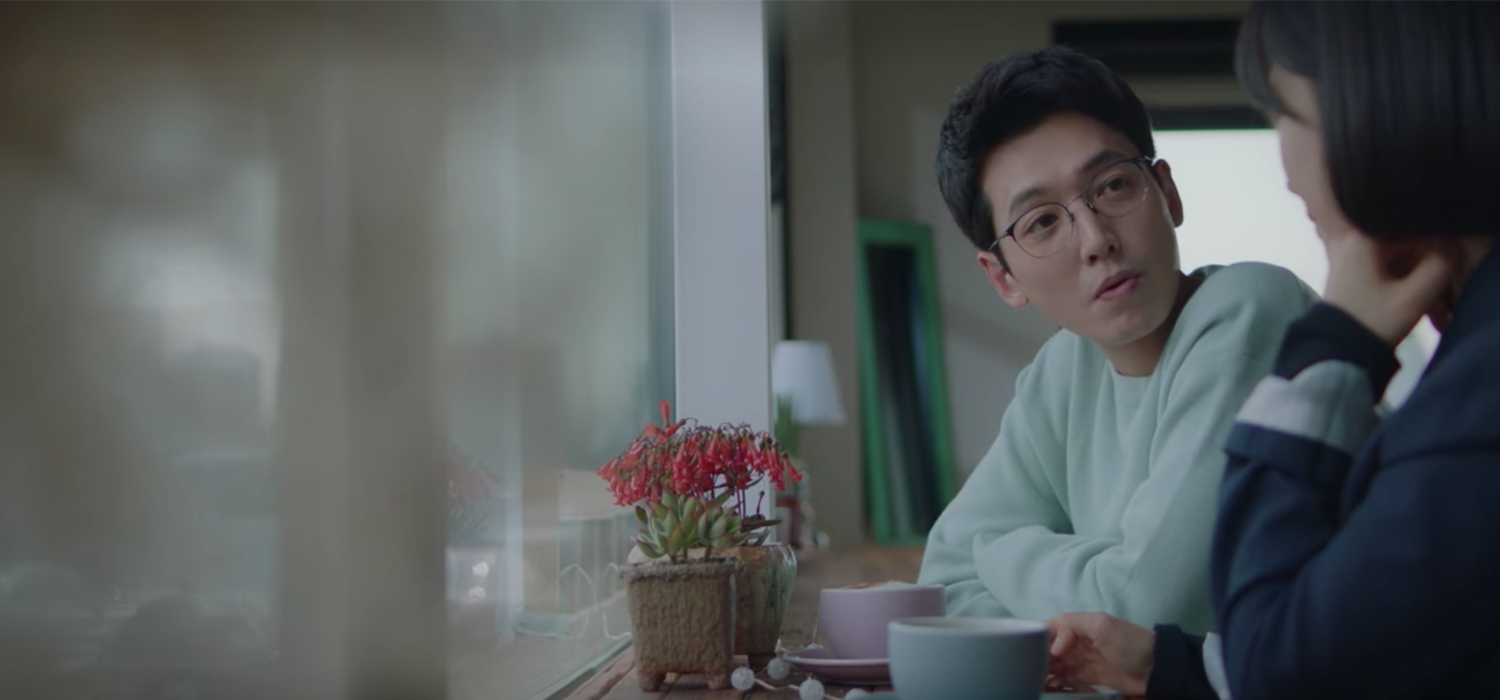 ---
TOHYANG
토향

Address: 경기 파주시 탄현면 성동로 19-87

Hours: 10:30-22:00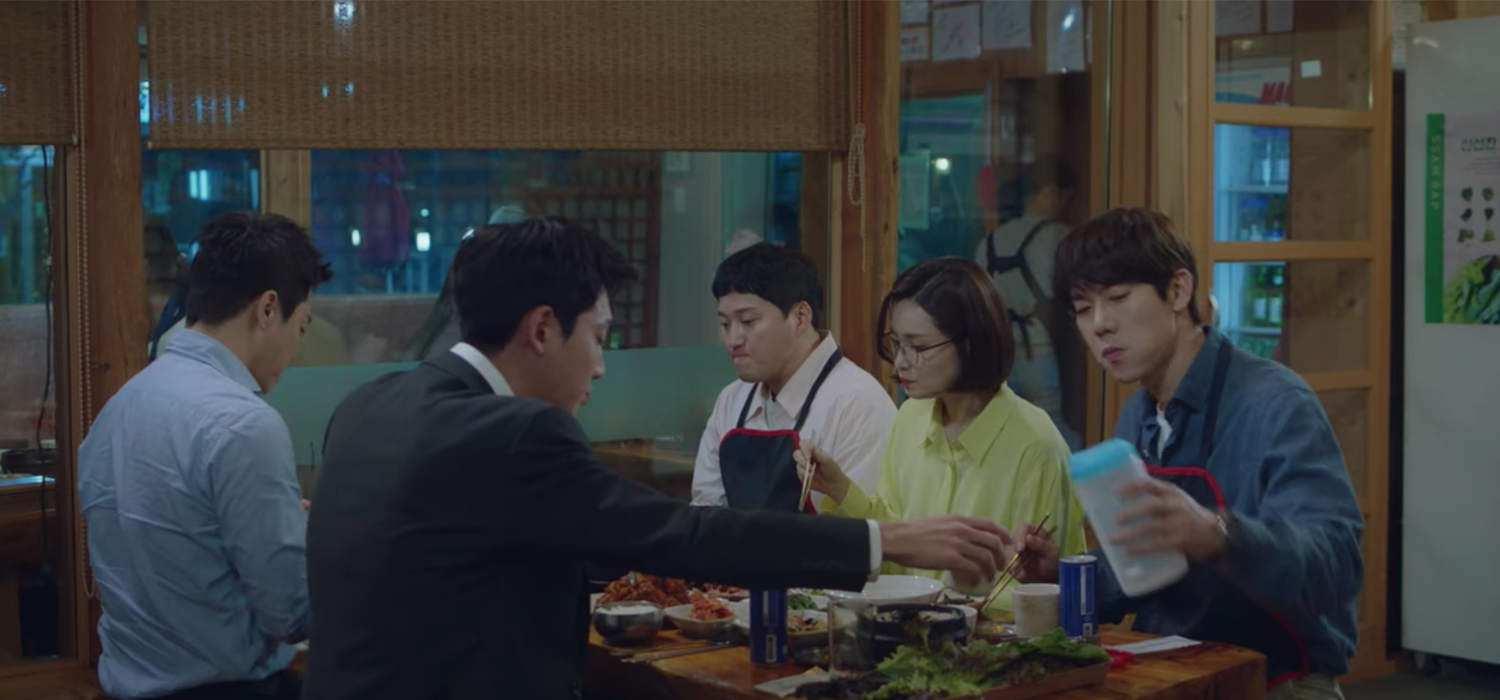 The scene above is from when the group of colleagues went to a traditional Korean restaurant in episode 7.
Jeong-won ends up helping a restaurant worker clearing tables, and the owner treats him and his friends as a means of thanking him.
The restaurant is called Tohyang (토향) and is located in Paju.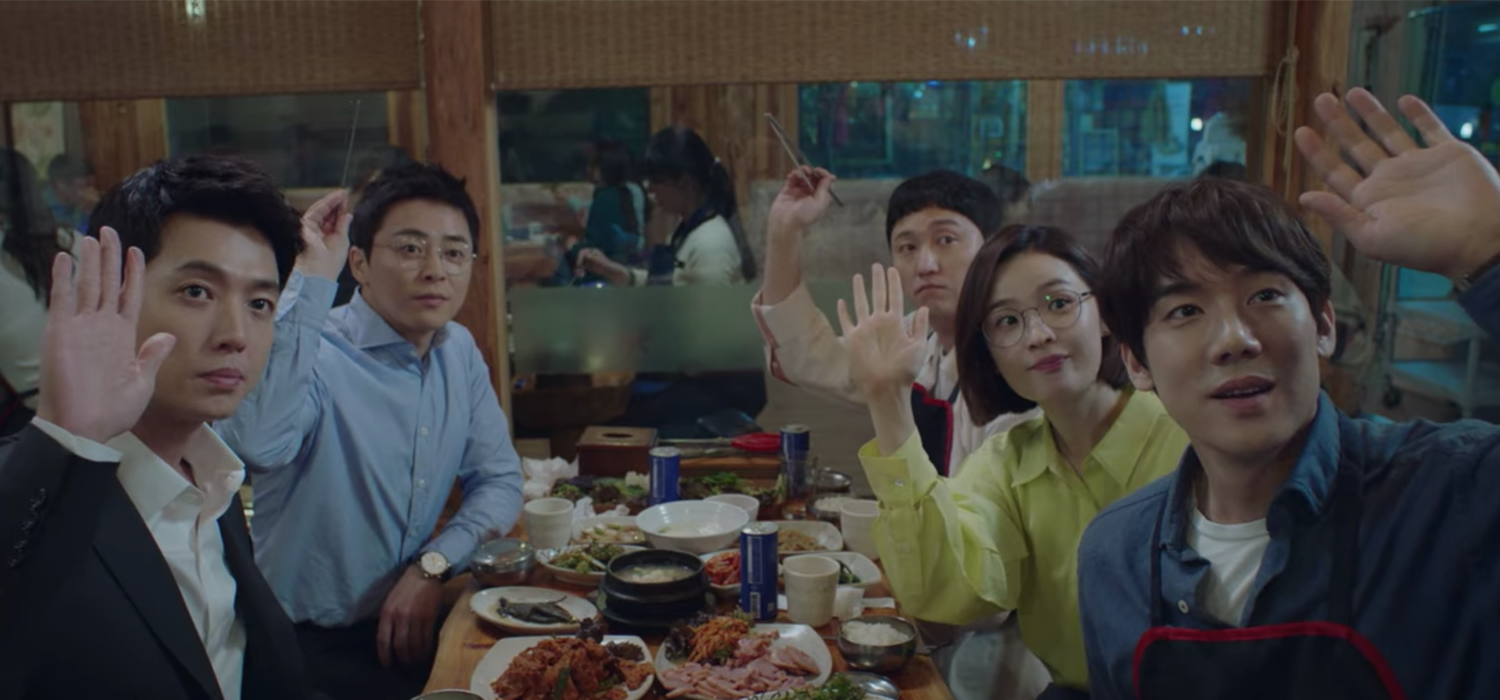 ---
OH BYUNG GA INSTANT TTEOKBOKKI
오병가즉석떡볶이


Address: 경기도 고양시 일산동구 장백로 184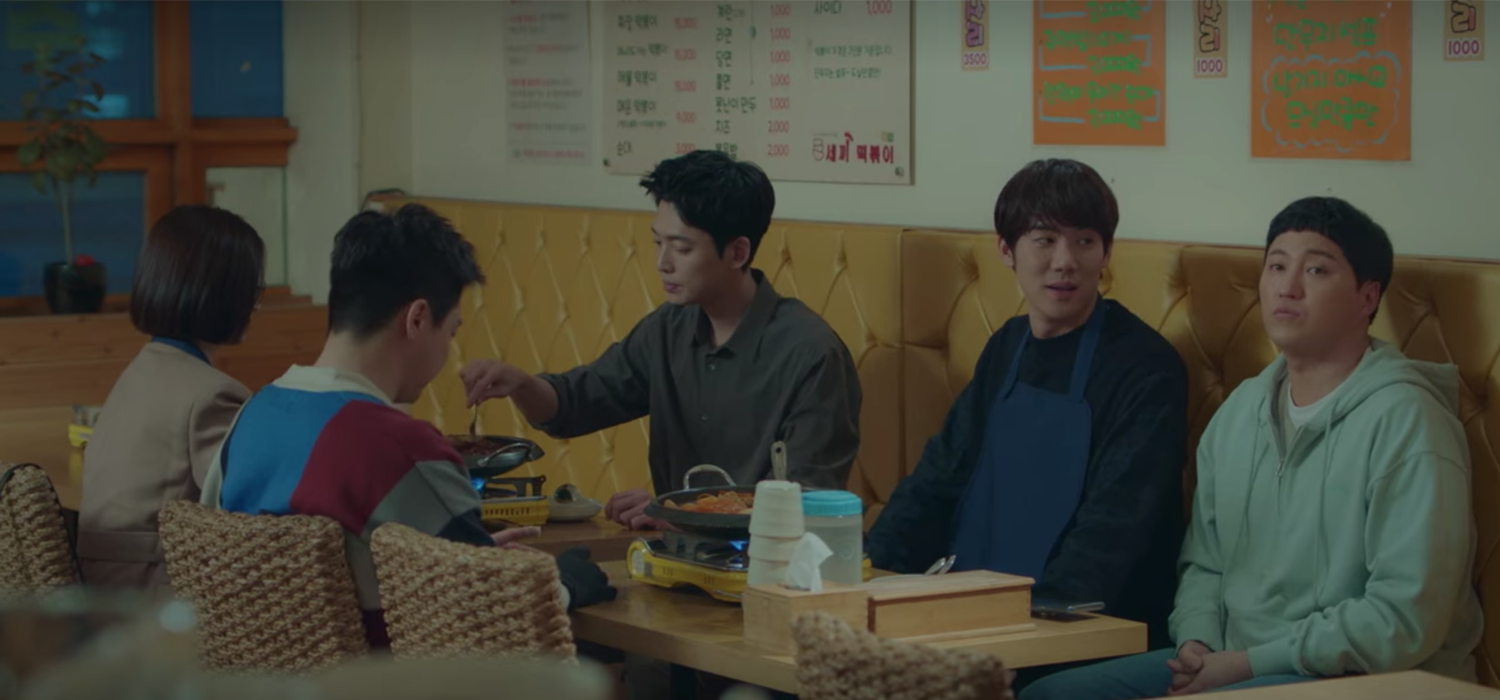 The tteokbokki restaurant that appears in episode 8 of the drama is called Oh Byung Ga Instant Tteokbokki (오병가즉떡볶이).
It seems like the restaurant has gained popularity since the episode aired!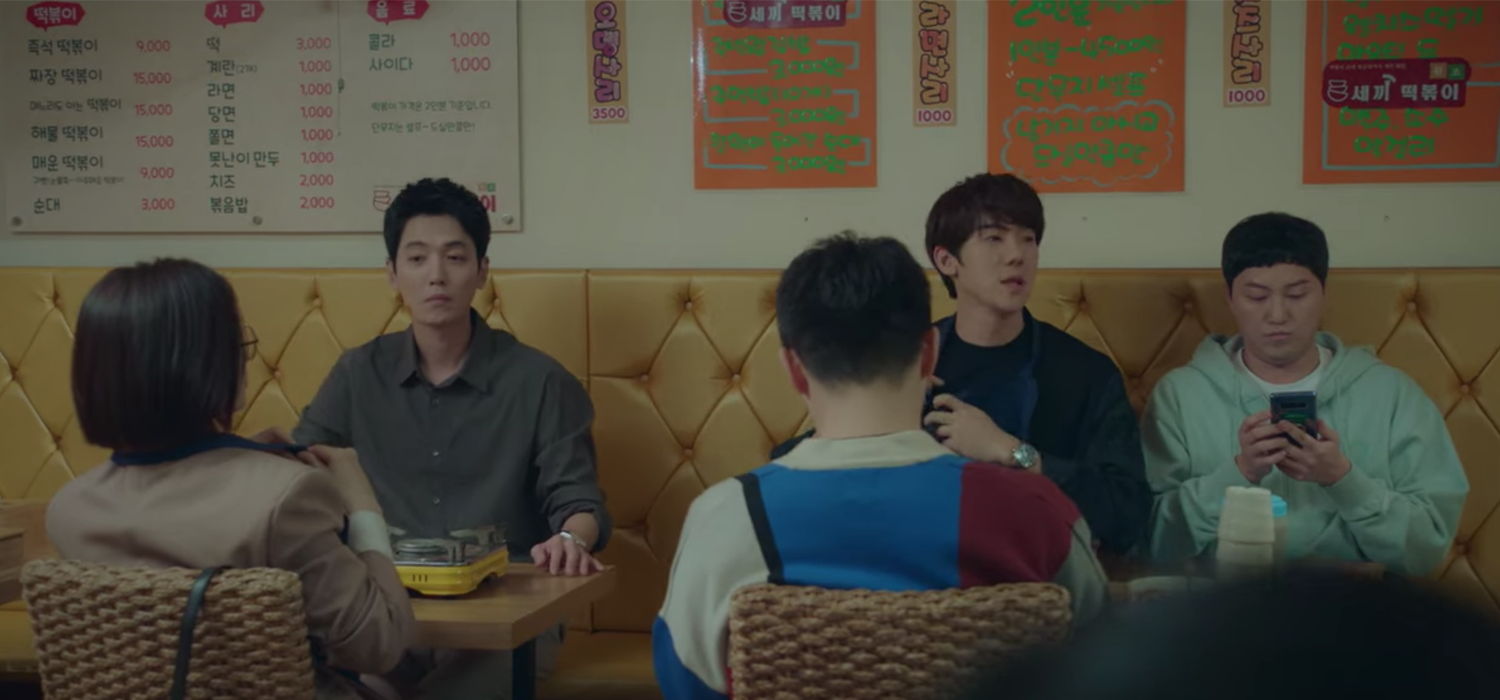 ---
SU NORAEBANG
수노래방

Address: 서울 마포구 와우산로21길 37
37, Wausan-ro 21-gil, Mapo-gu, Seoul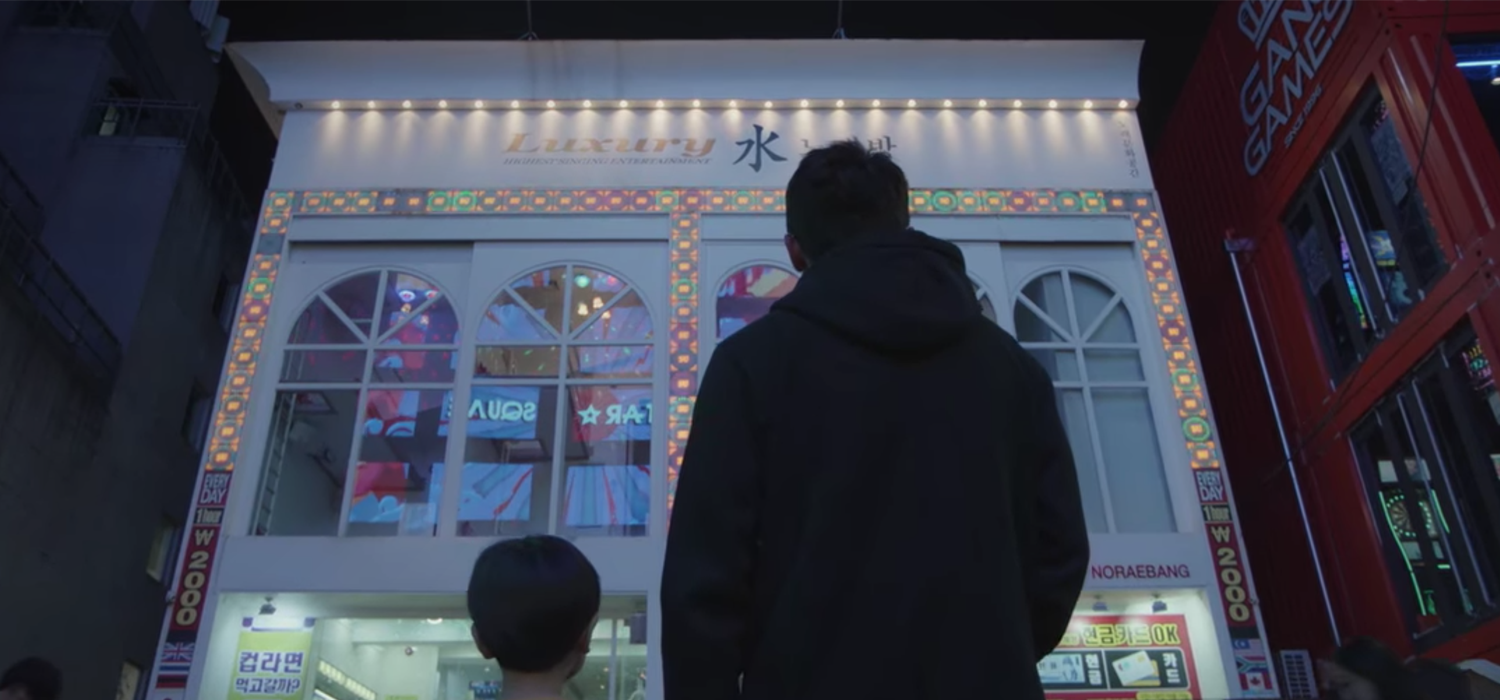 In episode 3 of Hospital Playlist, Ik-jun and his son go to a noraebang to sing some songs.
They head to Su Noraebang, a fancy karaoke place located in Hongdae. Bring your friends and show off your singing skills!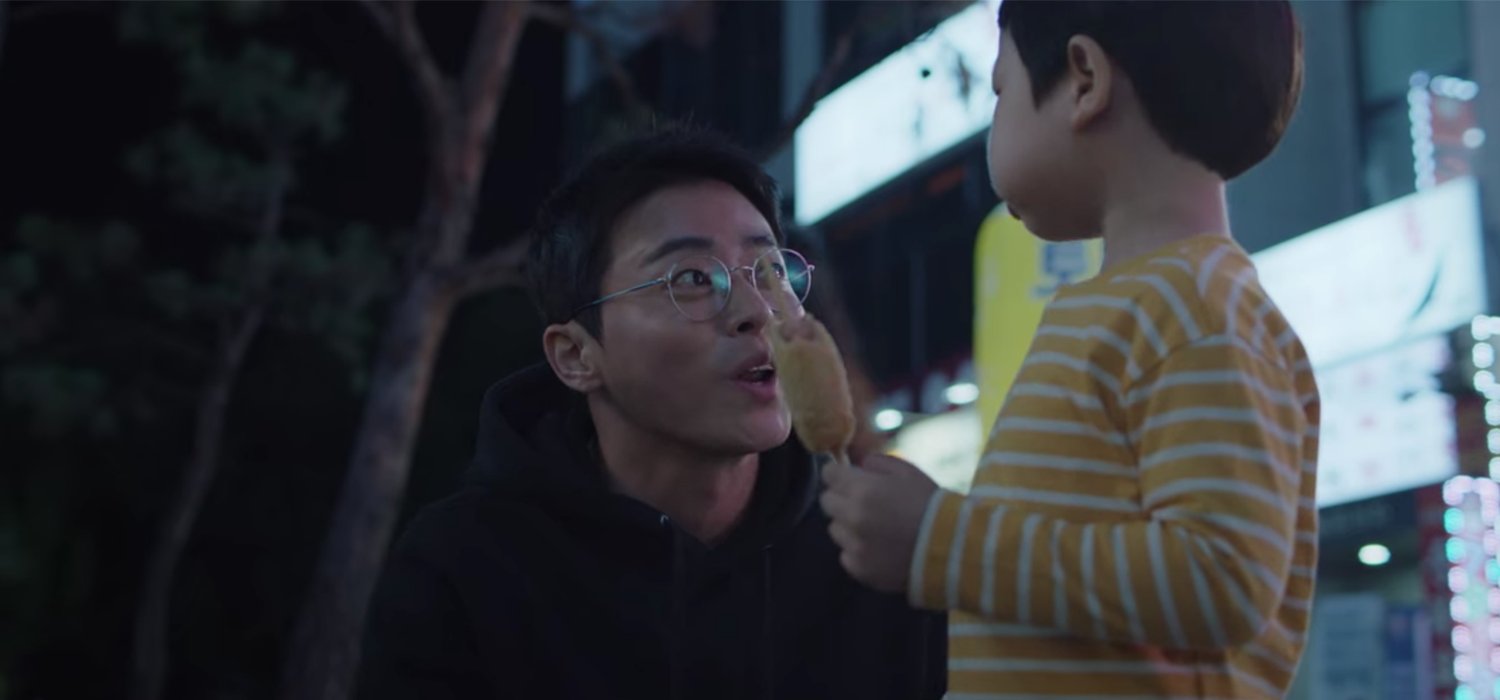 ---
YEONSEUNGWON
연승원

Address: 경기 포천시 소흘읍 아랫용상길 4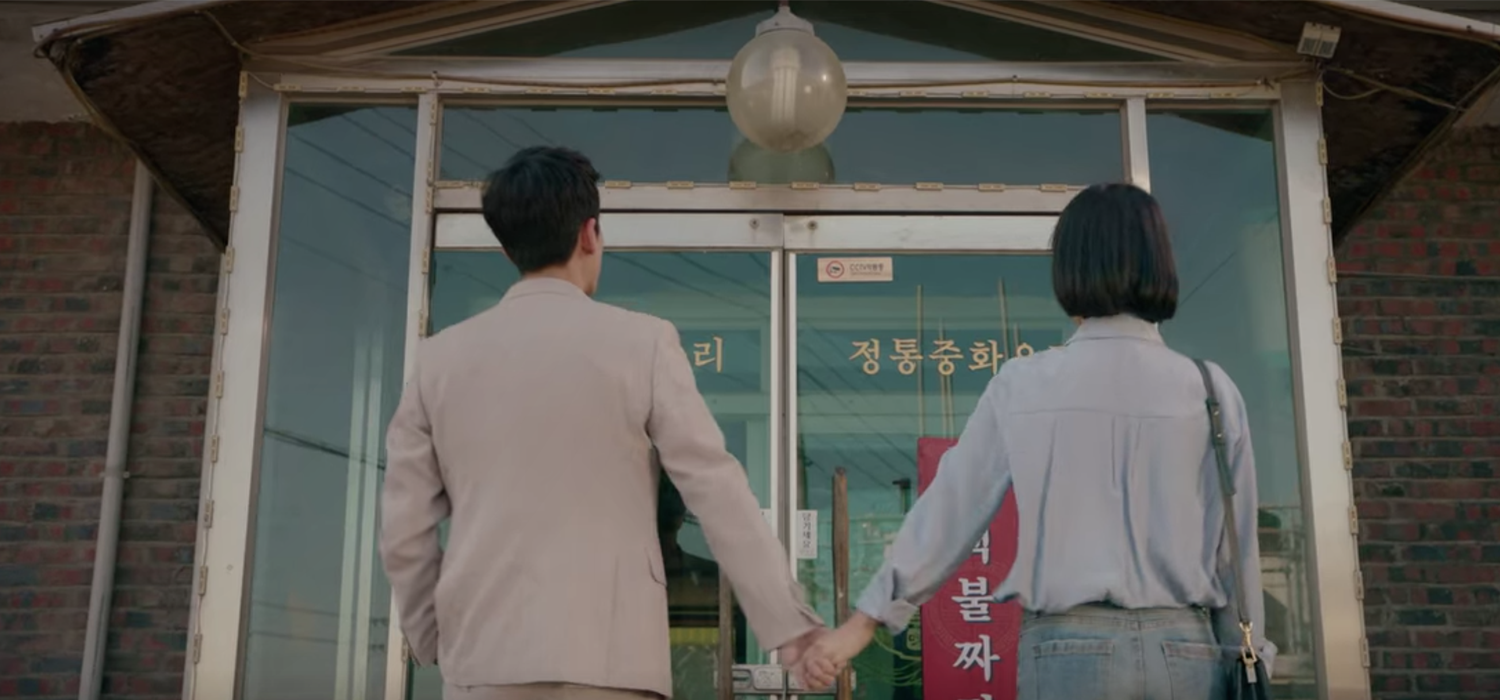 Do you remember when Jun-Wan and his girlfriend Ik-sun had jjajangmyeon together?
All that chili pepper makes us sweat just by looking at it!
Want to have a go at some spicy noodles? Head to Pocheon and Yeonseungwon!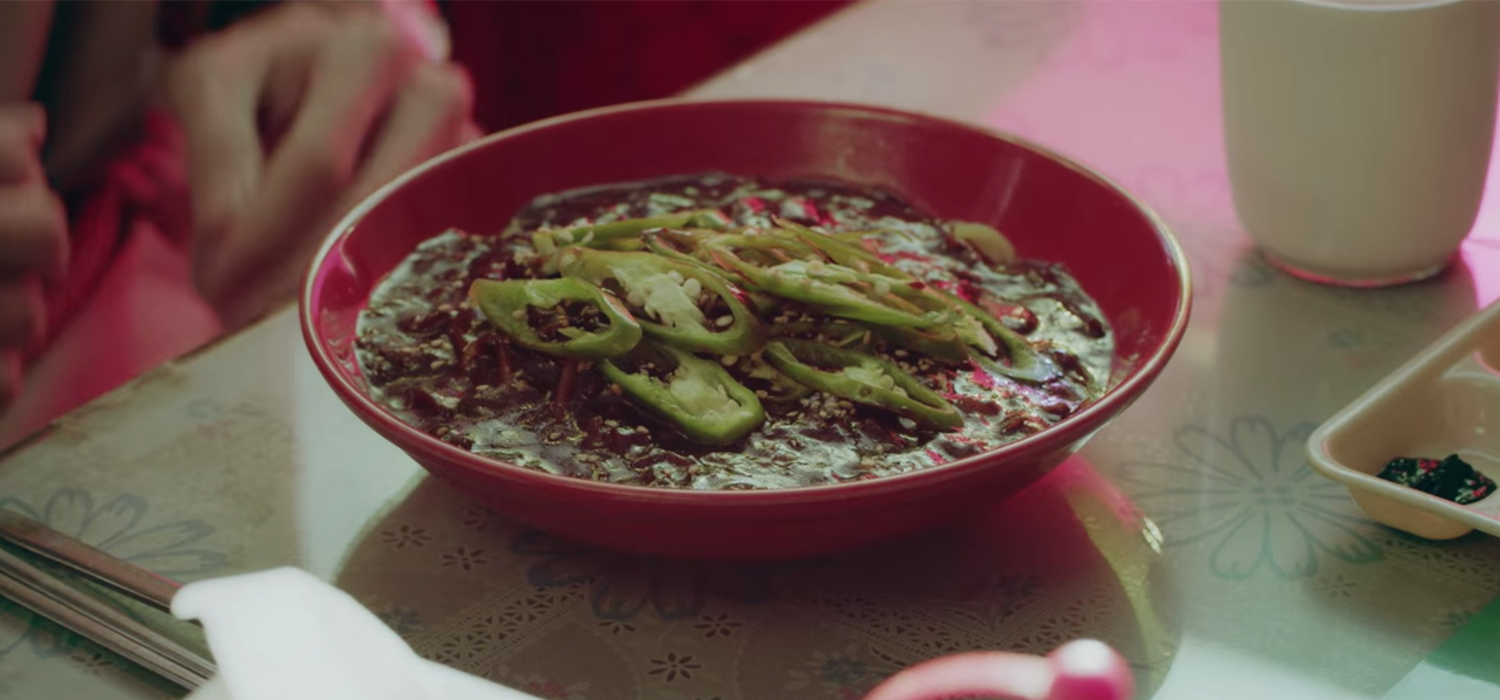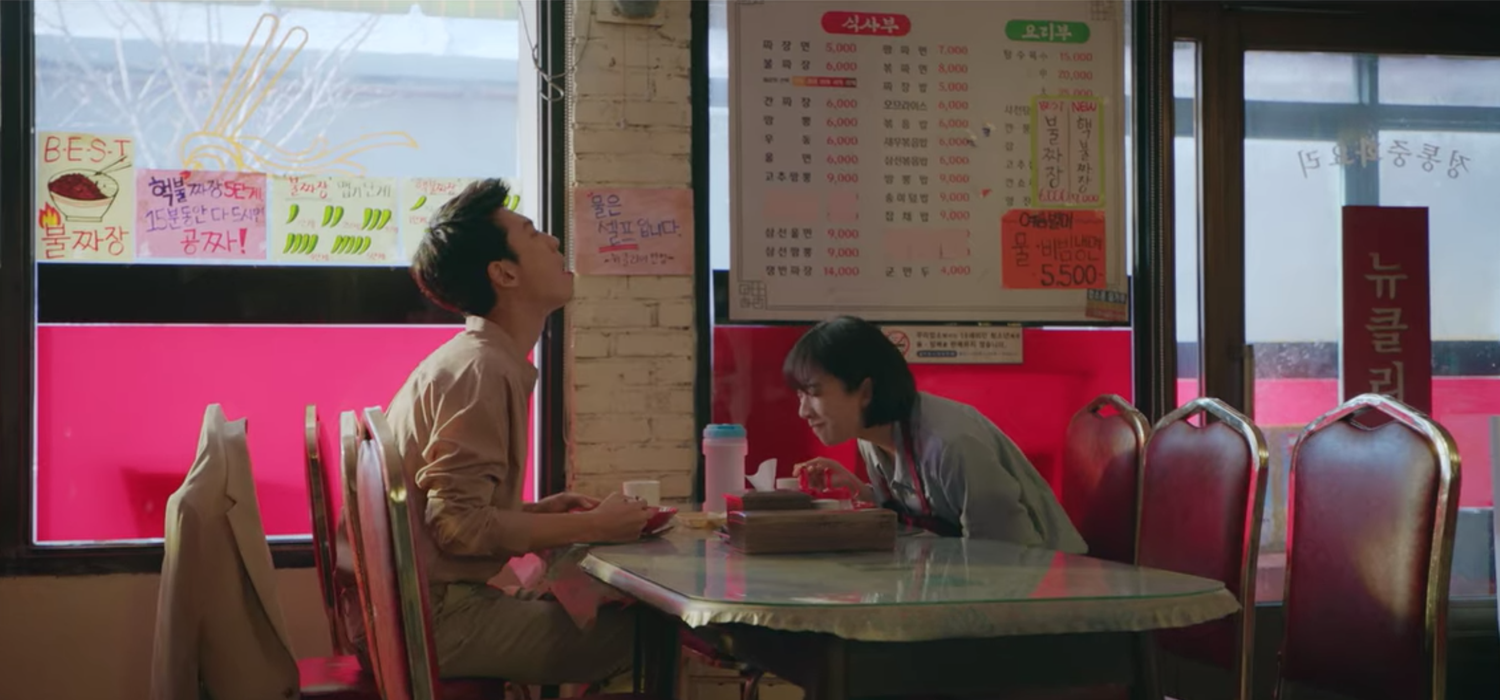 ---
BON APPETIT YEOUIDO
보나베띠 여의도점

Address: 서울 영등포구 은행로 30

Hours: 11:30-22:00
Weekday Lunch Break: 14:00-17:00
Weekend Lunch Break: 15:20-17:00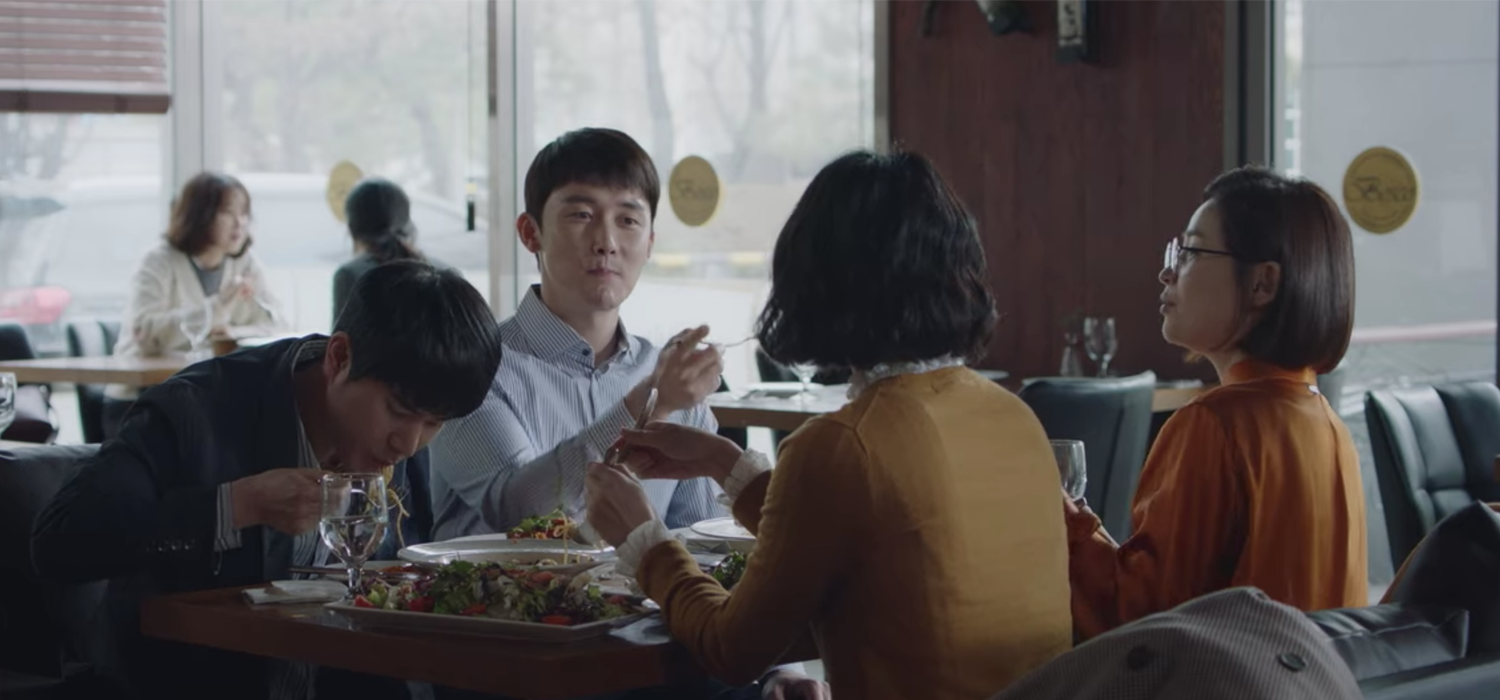 In episode 10 of the drama, the doctors enjoy a meal at Bon Appetit, an Italian restaurant in Yeouido, Seoul.
As can be seen in the drama, this mid- to high priced restaurant has an elegant and warm atmosphere.
Enjoy a nice pasta meal at the restaurant if you visit Yeouido!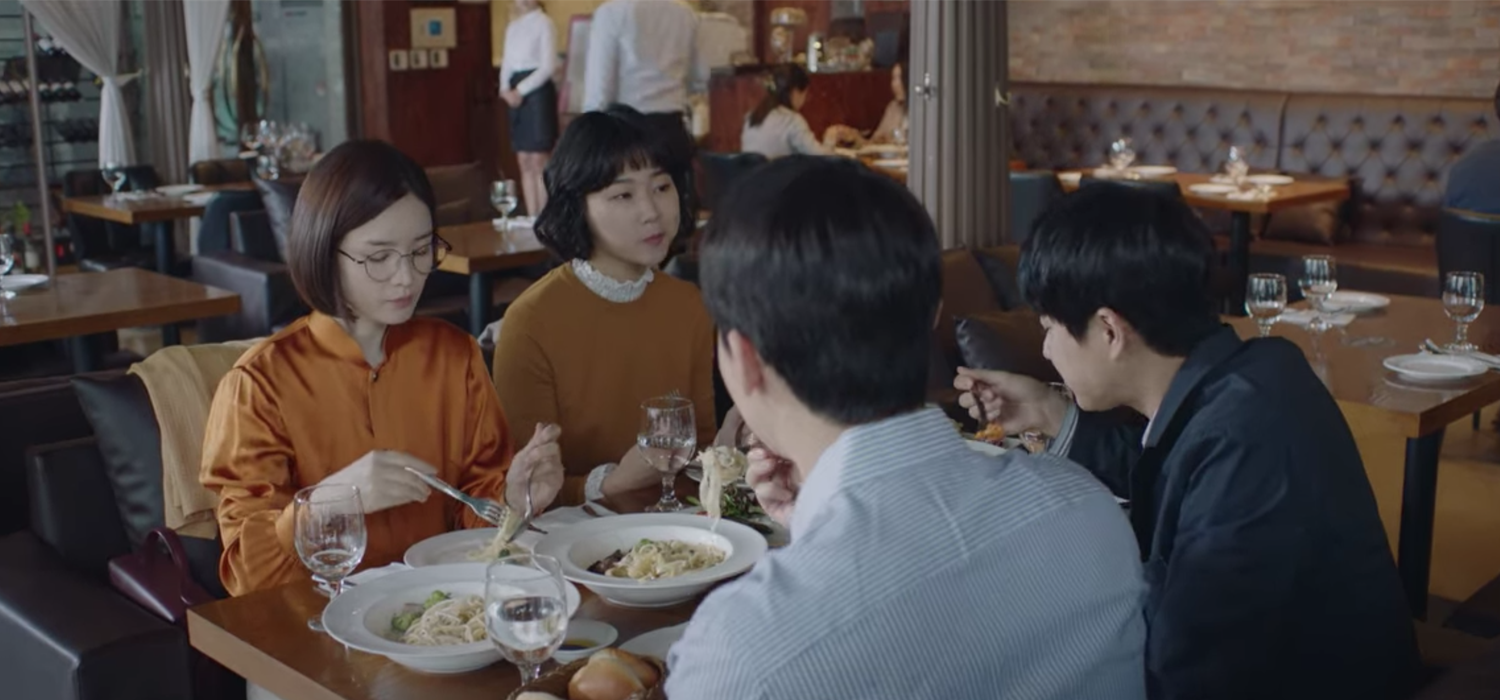 ---
KAO KAO PUB
카우카우 펍 합정점


Address: 서울 마포구 독막로 10
10, Dokmak-ro, Mapo-gu, Seoul

Hours: 15:00-05:00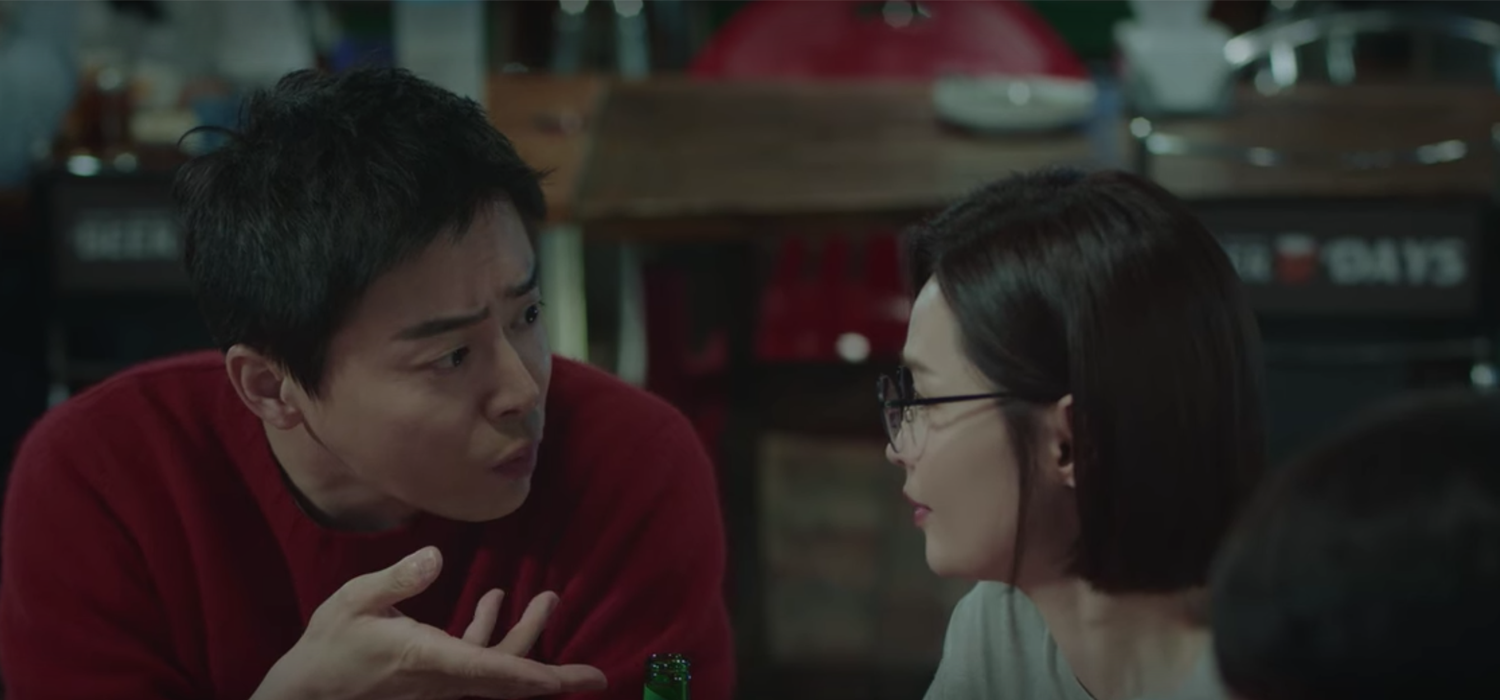 In episode 11, the neurosurgery team go to have food and drinks together.
In the episode, Ik-jun finally opens up about his feeling for Song-hwa.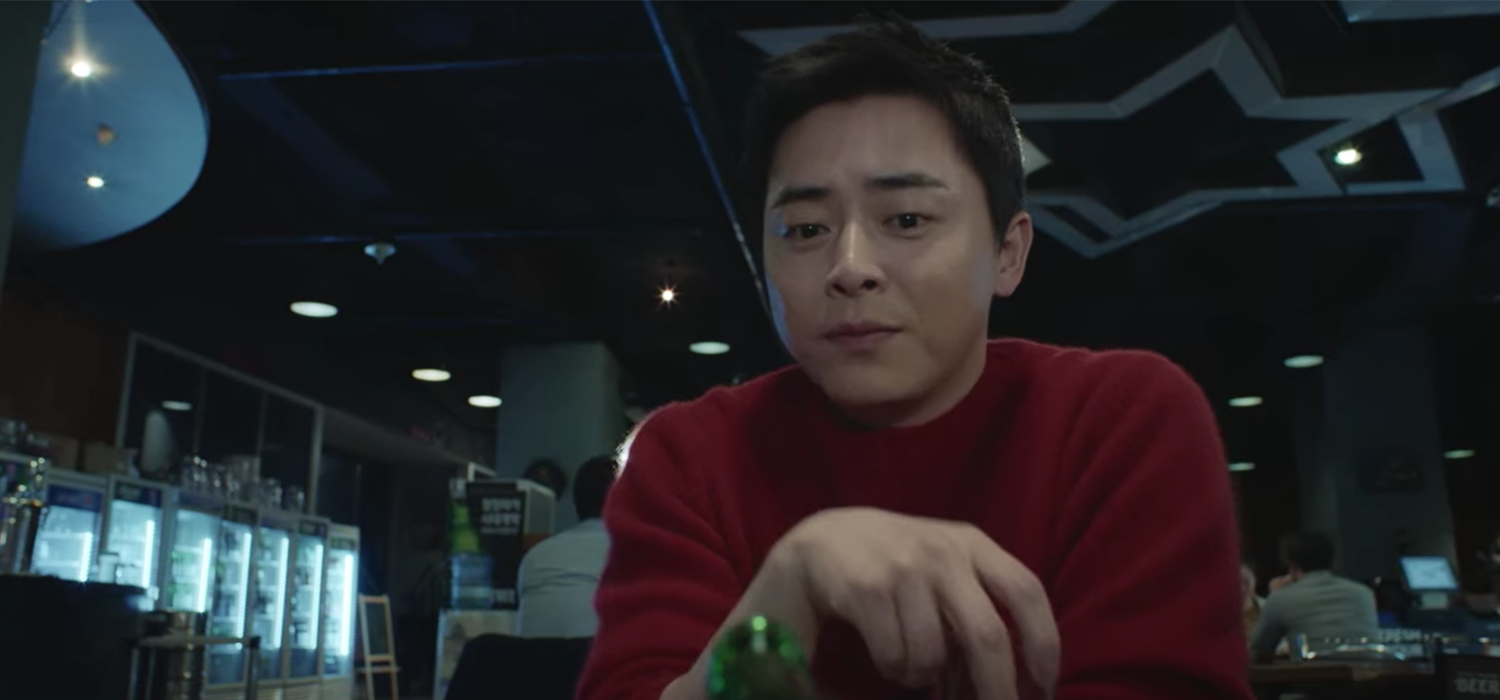 The scene was filmed at KAO KAO Pub, close to Hapjeong Station.
The pub also appears in the drama 18 Again.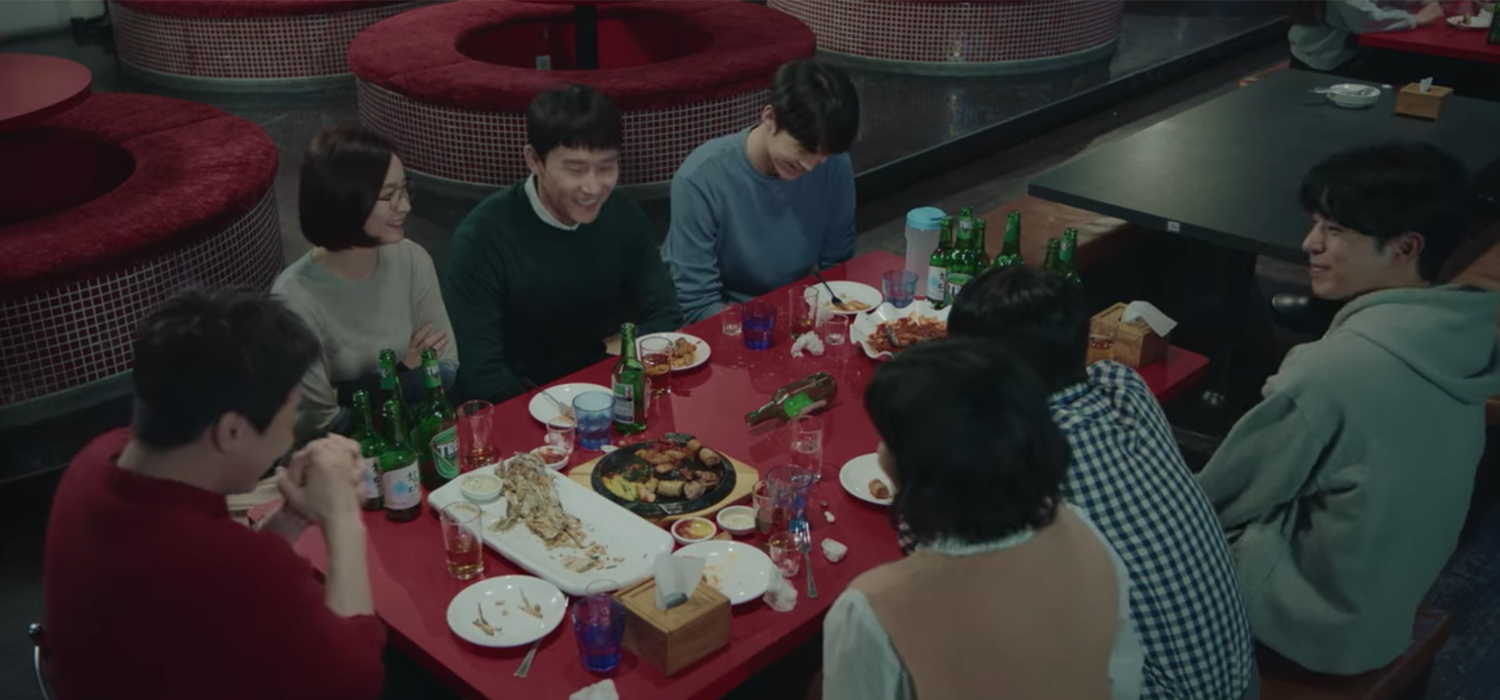 ---
In this article we have listed filming locations of the first season of Hospital Playlist.
With the second season just around the corner, why not check out some of the places and relive moments from the previous season?