Top Skincare Brands Used By K-pop Idols For Baby Soft Skin
The secret to K-pop idols' perfect skin. Get their glossy, radiant skin with these 7 products!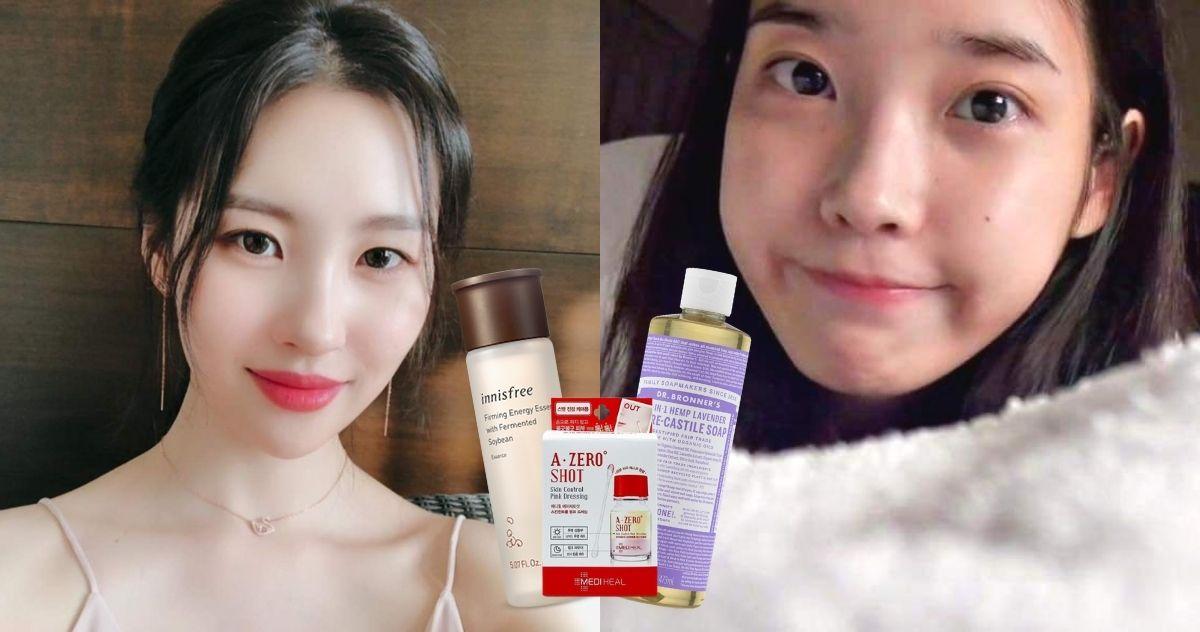 Have you ever looked at a K-pop idol and wondered how they have such baby soft skin?
Well, now you can get their smooth, glowy skin with these 7 affordable products used by K-pop idols.
Let's go through each product together!
---
TWICE
트와이스

Check out what products the members of TWICE have in their skin routine!
Chaeyoung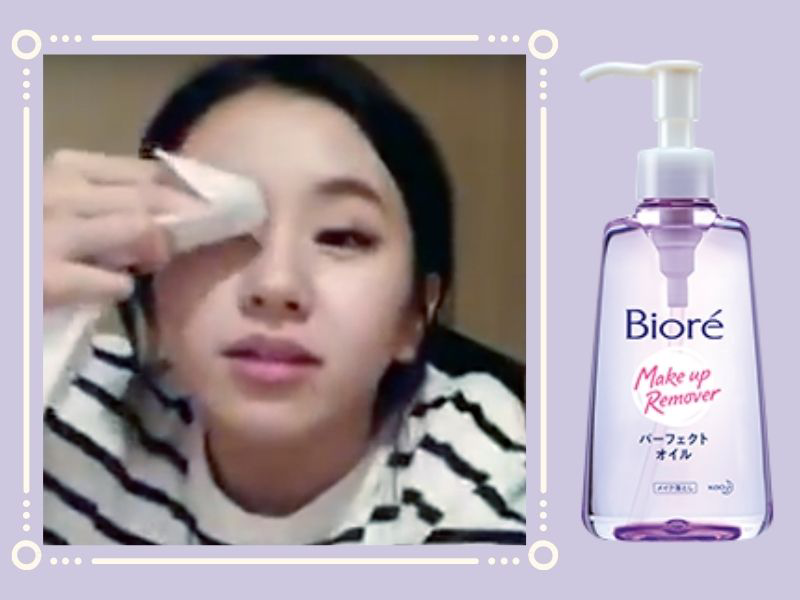 Bioré Makeup Remover Perfect Oil (230 mL)
12,000 won
Bioré Makeup Remover Perfect Oil is a popular makeup remover that's used by many Koreans.
It's very affordable and even TWICE's Chaeyoung uses it as well.
The oil is very light and removes the makeup on your face flawlessly.
After 1-2 minutes of gently rubbing your face with the oil, all your foundation and sunscreen will come off easily.
It has a distinctive scent, so if you are sensitive to scent you might not enjoy this product.
Nayeon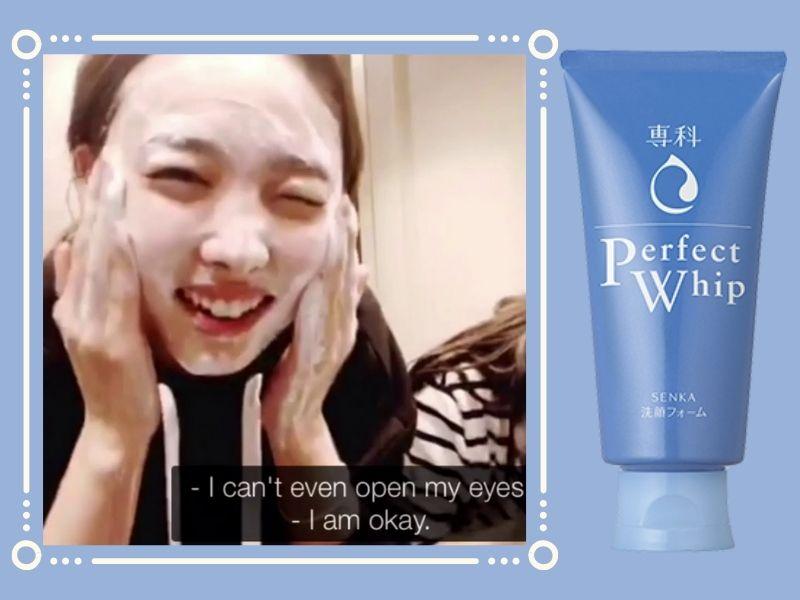 Senka Perfect Whip (120 mL)
8,900 won
During Nayeon's skincare routine, she used Senka Perfect Whip to wash her face.
Senka Perfect Whip is a foam cleanser that cleanses dirt and oils on your face.
It also has moisturizing effects so it doesn't dry out your face after.
This is a very popular cleanser used by a lot of Koreans as it's very affordable and lasts long.
---
Tiffany
티파니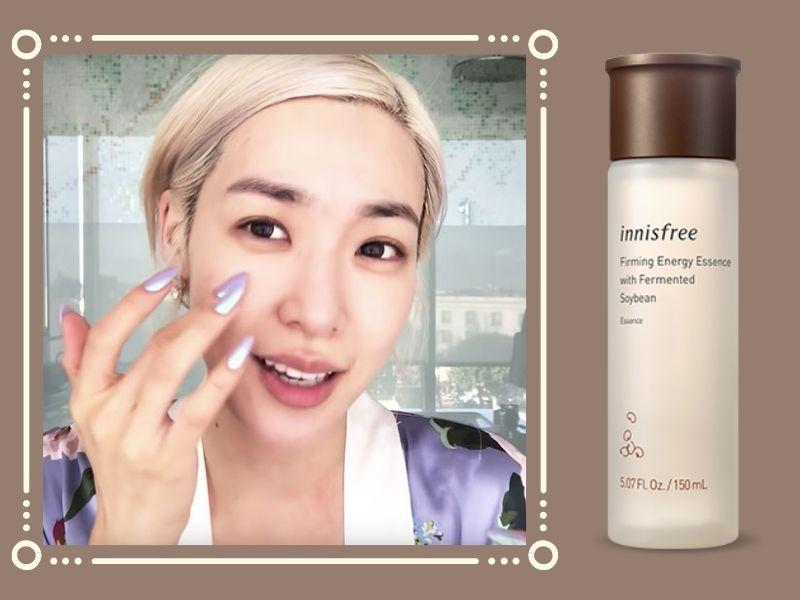 Innisfree Firming Energy Essence with Fermented Soybean (150 mL)
35,000 won
This is a moisturizing essence that's a favorite of Tiffany from SNSD.
The essence is extracted from 91% fermented soybeans that help improve skin elasticity.
It helps protect the skin from various environmental influences such as sunlight and dust.
It also has brightening effects to help liven up dull skin.
So if you're looking for products for radiant skin, add this to your cart!
---
EXO
엑소

Male K-pop idols are no exception when it comes to having bright, clear skin! Here are some skin care recommendations for both men and women.
Suho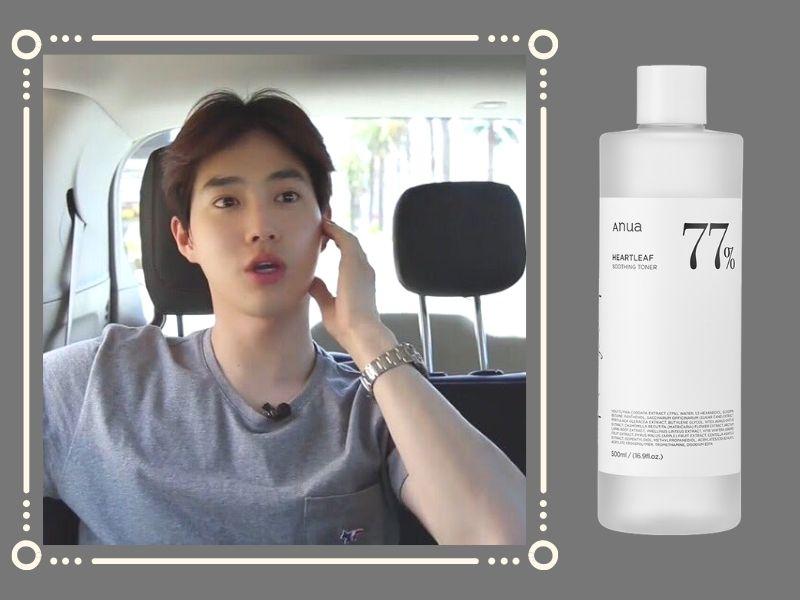 Anua HEARTLEAF 77% Soothing Toner (500 mL)
45,000 won
Toner is an essential step in EXO Suho's skincare routine. He uses the Anua HEARTLEAF 77% Soothing Toner.
This toner contains 77% Houttunynica cordata extract which has the ability to soothe damaged skin, reduce inflammation, and is suitable for sensitive and acne-prone skin types.
In addition to all this, it has the B5 ingredient that helps skin regeneration as it keeps your skin moisturized and prevents dry skin or flakiness.
Xiumun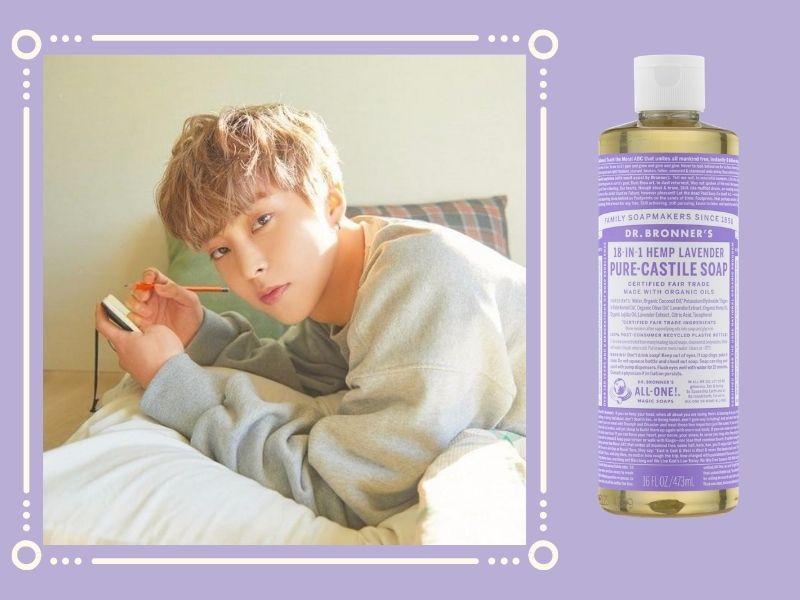 Dr. Bronner's Lavender Pure-Castile Soap (240 mL)
12,500 won
After fans saw that Xiumin uses this shower gel in lavender, it immediately became a best-selling product.
This is a 100% organic shower gel that helps balance moisture and makes your skin smoother.
It's especially great for those that live in humid environments or have sensitive skin.
---
Sunmi
선미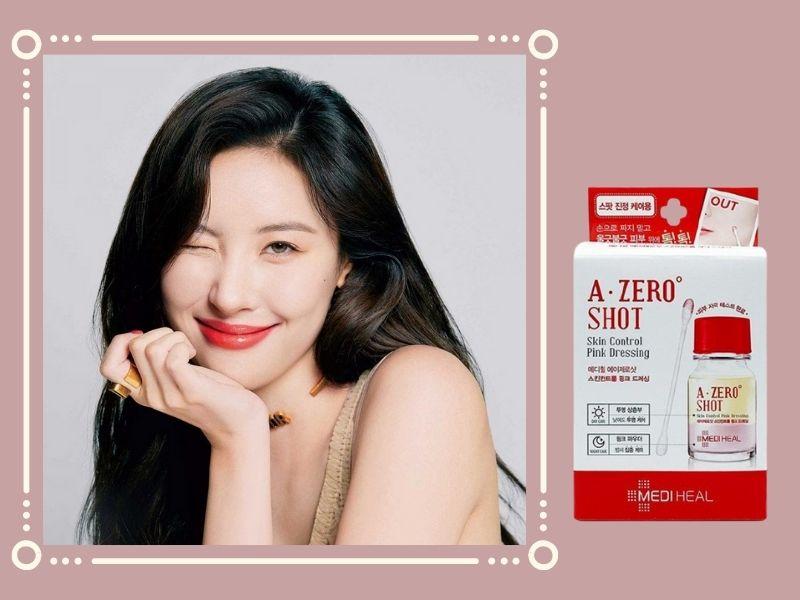 Mediheal A-Zero Shot Skin Control Pink Dressing (13 mL)
7,000 won
How do K-pop idols get rid of their acne fast? Sunmi uses Mediheal's acne spot treatments!
With 7 kinds of natural herbal extracts, this product will help your acne shrink and vanish in no time.
No matter how big or red, just rub a bit of this product on your troubled spot.
It will help cleanse your face of any toxins and prevent acne from coming back.
---
IU
아이유
Acqua Di Parma Peonia Nobile Body Cream (150 mL)
125,000 won
IU shared that this moisturizer has been used by her for many years now.
Although it's quite expensive, it has a capacity of 150 mL means that it will last a very long time.
The cream has a light texture which allows for it to absorb quickly into the skin.
It helps deeply moisturizes the skin and make it glow!
It has a light scent, which can be used as a substitute for perfume as well.
---
That concludes our list of 7 skincare products that K-pop idols use.
If you are interested in any of these items, you can consult Creatrip's Proxy Shopping Service! Click here to view some new hot items.
---